By Randa Abdel-Fattah
03 Jul 2013
In the television show, Sex in the City, Carrie and her friends seem to have it all: successful careers, deep pockets (of the designer kind) and sexual freedom. It says something about the messages about feminism constructed in this popular series when the main characters are all white, wealthy and sexually active.
I always found it odd that the series concentrated on the lives of four white women in the most diverse city in the world. These women were depicted as the ambassadors of "good" feminism, and any woman alienated by these women's class or lifestyles was assumed to nonetheless buy into their narratives because Carrie and her friends' search for Mr Right was arguably supposed to cut across such social divides.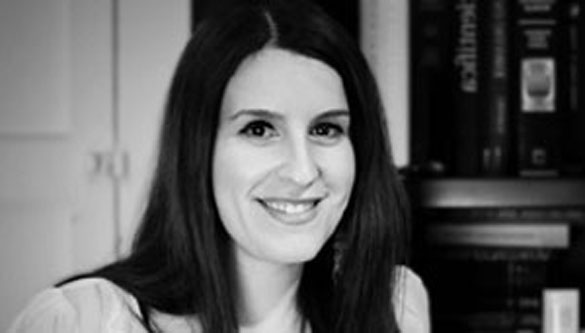 Randa Abdel-Fattah, author of No Sex in the City: "There are many paths to love, all equally valid, often wonderful, and always comedic"
----------
But what if their experiences don't resonate? What if, in addition to class and lifestyle, the very search for Mr Right plays out in very different ways, in accordance with very different norms and values? In short what if the search for Mr. Right involves no sex in the city?
I wrote No Sex in the City because I wanted to present alternative perspectives on the themes in the television series – friendship, the search for a life partner, career fulfillment, and sexuality as a single woman, family politics, and financial independence. My feisty and intelligent narrator, Esma, who is Australian-born of Turkish Muslim background, is balancing her traditional beliefs with modernity. Some of her lifestyle choices don't conform to majority Western norms, whether they be about dating, pre-marital sex or living with one's partner before marriage.
I set out to take a fun look at life and love from the point of view of four young women in their late twenties who would be perceived by predominant Anglo standards as quite conservative. By focusing on the lives of four women of Muslim, Jewish, Greek-Orthodox and Hindu faith, I wanted to give space to a diversity of experiences, as well as make it clear that there is no normative "Muslim" or "Hindu" experience. But what inspired me even more as a story-teller were the rich narrative possibilities that such experiences offered me, and how I could draw on my own (and those of friends and family) to write an authentic story about a dimension of "dating" that is grossly misunderstood or, worse, fetishised as "exotic".
When I was a single woman I had my checklist. Funny, educated, compassionate, attractive, employed, and there had to be chemistry between us. These were my criteria, but on top of that, I wanted to find a Muslim for whom faith mattered and with whom I could grow in faith. I wasn't alone. My Hindu friend wanted a Hindu from her Indian community. My Greek-Orthodox friend wanted a Greek-Orthodox hubby. My Lebanese Maronite friend wouldn't look twice at somebody who didn't go to her church.
So if you are part of a minority community, how do you find The One? Statistically, the odds are against you, especially if you count, "already married", "underage", "incompatible", "close talker", "bad breath" etc., and so my friends and I - all of us educated, smart, modern feminists - were open to our families' and communities' involvement.
What this meant was that we were open to them setting us up with "potentials", as we used to joke. It was akin to going on a blind date. Except sometimes the people arranging the blind date were our parents. And the date could take place in a café…or the family home.
Admittedly, the relationship trajectory was very different, and this is probably the main difference with predominant Western understandings of dating. The couple meets with the mutual understanding that their "meeting" is limited to the search for a marriage partner. Questioning whether the person will commit, or is only interested in a casual fling, simply does not factor into the equation. Some people get to know each other for several months, while others proceed to a formal engagement within weeks.
Of course, sometimes the "living room" date encounters can be catastrophic, which is why, once I had a clear vision about what I wanted to write, and my characters were formulated in in mind, I sat down with friends and asked them whether they'd be willing to share their "disaster" stories with me. They were all too happy to use my writing to vicariously exact revenge on the stream of "losers" they had encountered over the years, and I had the pleasure of using some of their stories in my novel.
They told me stories about men who had clearly lied about being fluent in English and had arrived with an interpreter (usually a relative) – and a marriage proposal within five minutes of meeting. They could just about detect the citizenship application form sticking out of their back pocket. Then there was the guy who expected to court favour with a re-gifted bottle of perfume (the plastic wrapper was dusty and was stamped, "Dubai Duty Free"). Needless to say, none of them had fallen for the guy who arrived on the doorstep in a shiny, polyester suit, comb-over gelled down, lovingly locking arms with his overbearing mother.
But it's not always disaster, which is why I wanted to celebrate the good and the bad, and highlight that there are many paths to love, all equally valid, often wonderful, and always comedic.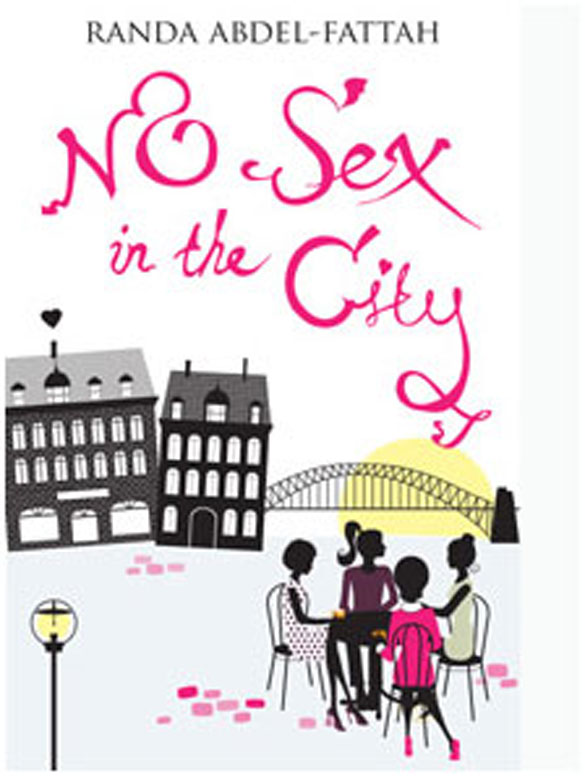 No Sex in the City, by Randa Abdel-Fattah
304pp Saqi Books; t: £7.99 (plus £1.10 p&p) 0844 871 1515
Randa Abdel-Fattah is a Muslim of Palestinian and Egyptian heritage. She was born in Sydney in 1979, and grew up in Melbourne. The author of eight novels for young adults, Abdel-Fattah is also a litigation lawyer and human rights activist, working with human rights and migrant organisations, including: The Australian Arabic Council, Islamic Women's Welfare Council, Palestine Human Rights Campaign, and the Asylum Seeker Resource Centre.
Source: http://www.telegraph.co.uk/culture/books/10155944/Chick-lit-for-Muslim-women.html
URL: https://newageislam.com/books-and-documents/randa-abdel-fattah/chick-lit-for-muslim-women/d/12446