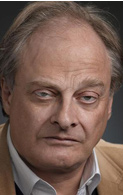 By Patrick Cockburn
13 August, 2014
Iraq has disintegrated. Little is exchanged between its three great communities – Shia, Sunni and Kurd – except gunfire. The outside world hopes that a more inclusive government will change this, but it is probably too late.
The main victor in the new war in Iraq is the Islamic State of Iraq and the Levant (ISIS), which wants to kill Shia rather than negotiate with them. Iraq is facing a civil war that could be as bloody as anything that we have seen in Syria.
The crucial date in this renewed conflict is June 10, 2014, when ISIS captured Iraq's northern capital, Mosul. The Iraqi government had an army with 350,000 soldiers on which $41.6bn (£25bn) had been spent in the three years from 2011, but this force melted away without significant resistance.
Within two weeks, those parts of northern and western Iraq outside Kurdish control were in the hands of ISIS. By the end of the month, the group had announced a caliphate straddling the Iraq-Syria border.
People in Baghdad are used to shocks after years of war, massacres, occupation and dictatorship, but when Mosul fell they could feel the ground shifting under their feet. Soon ISIS fighters were only an hour's drive north of the capital.
There were ominous signs that Iraqis feared a future filled with violence, as weapons and ammunition soared in price. Many of the armed men who started appearing in the streets of Baghdad and other Shia cities were Shia militiamen, some from Asaib Ahl al-Haq, a splinter group from the movement of Shia populist and nationalist cleric Muqtada al-Sadr, partly controlled by the prime minister, Nouri al-Maliki.
Ironically, one of Maliki's few achievements as prime minister had been to face down the Shia militias in 2008, but now he was encouraging them to return to the streets. Soon dead bodies were being dumped at night. They were stripped of their ID cards but were assumed to be Sunni victims of the militia death squads. Iraq seemed to be slipping over the edge into an abyss.
Renewed sectarian violence was very visible. There was an appalling video of Iraqi military cadets being machine-gunned near Tikrit by a line of ISIS gunmen as they stood in front of a shallow open grave.
Human rights organisations using satellite pictures said they estimated the number of dead to be 170, though it might have been many more. Shia who were from the Turkoman ethnic group living in villages south of Kirkuk were driven from their homes and between 15 and 25 of them were murdered.
ISIS described its military strategy as "moving like a serpent between the rocks" using its forces as shock troops to take easy targets, but not getting dragged into prolonged fighting.
It picked off government garrisons in Sunni-majority districts and, in the places it captured; it did not necessarily leave many of its militants behind, but rather relied on local allies.
In the refinery town of Baiji, local people said that ISIS had been going from house to house asking for the names of married and unmarried women, sometimes demanding to see ID cards, which in Iraq specify marital status. They explained they were doing this because their unmarried fighters wanted to have wives.
No doubt there will be a negative reaction to this sort of activity from the local Sunni communities, but a movement that is well-organised and prepared to kill any opponent will not be easy to challenge.
The rise of ISIS and its military successes has led to short-sighted euphoria in Sunni countries. People congratulate themselves that it is no longer only the Shia who are on the offensive.
But, in practice, ISIS's seizure of a leadership position in Syria and Iraq's communities will most likely prove to be a disaster for them. ISIS is being used as a vanguard movement that will not allow itself to be easily displaced; like the fascists in Italy and Germany in the 1920s and 1930s, it will seek to crush anybody who tries.
The Sunnis have ceded a commanding role to a movement that sees itself as divinely inspired and whose agenda involves endless and unwinnable wars against apostates and heretics.
Iraq and Syria can be divided up, but they cannot be divided up cleanly and peacefully, because too many minorities, like the million or more Sunni in Baghdad, are on the wrong side of any conceivable dividing line.
At best, Syria and Iraq face years of intermittent civil war; at worst, the division of these countries will be like the partition of India in 1947 when massacre and fear of massacre established new demographic frontiers.
The balance of power inside Iraq is changing. So, too, are the de facto frontiers of the state, with an expanded and increasingly independent Kurdistan and the Iraq-Syrian border having ceased to exist.
The impact of these events is being felt across the Middle East as governments take on board that ISIS, an al-Qaida-type group of the greatest ferocity and religious bigotry, has been able to claim the creation of a Sunni caliphate spanning much of Iraq and Syria.
In fact, it is since Osama bin Laden's death that al-Qaida affiliates, or clones, have had their greatest successes. The battle lines may continue to change, but the overall expansion of their power appears permanent.
With their swift and multi-pronged assault across central and northern Iraq in June 2014, the ISIS militants had superseded al-Qaida as the most powerful and effective Jihadi group in the world.
The triumph of ISIS in Iraq in 2013-14 came as a particular surprise because the Western media had largely stopped reporting the country. This lack of coverage had been convenient for the US and other Western governments, because it enabled them to play down the extent to which "the war on terror" had failed so catastrophically.
This failure is masked by deceptions and self-deceptions on the part of governments. Speaking at West Point on America's role in the world on May 28, 2014, President Barack Obama said that the main threat to the United States no longer came from al-Qaida central but from "decentralised al-Qaida affiliates and extremists, many with agendas focused on the countries where they operate". He added that "as the Syrian civil war spills across borders, the capacity of battle-hardened extremist groups to come after us only increases".
This was true enough, but Obama's solution to the danger was, as he put it, "to ramp up support for those in the Syrian opposition, who offer the best alternative to terrorist".
By June he was asking Congress for $500m to train and equip "appropriately vetted" members of the Syrian opposition.
It is here that, self-deception reigns, because the Syrian military opposition is dominated by ISIS and by Jabhat al-Nusra, the official al-Qaida representative, in addition to other extreme Jihadi groups. In reality, there is no dividing wall between them and America's supposedly moderate opposition allies.
The importance of Saudi Arabia in the rise and return of al-Qaida is often misunderstood and understated. Saudi Arabia is influential because its oil and vast wealth make it powerful in the Middle East and beyond.
But it is not financial resources alone that make it such an important player. Another factor is its propagating of Wahhabism, the fundamentalist 18th-century version of Islam that imposes sharia law, relegates women to second-class citizens and regards Shia and Sufi Muslims as heretics and apostates to be persecuted along with Christians and Jews.
A striking development in the Islamic world in recent decades is the way in which Wahhabism is taking over mainstream Sunni Islam. In one country after another, Saudi Arabia is putting up the money for the training of preachers and the building of mosques.
A result of this is the spread of sectarian strife between Sunni and Shia. The latter find themselves targeted with unprecedented viciousness from Tunisia to Indonesia. Such sectarianism is not confined to country villages outside Aleppo or in the Punjab; it is poisoning relations between the two sects in every Islamic grouping.
The resurgence of al-Qaida-type groups is not a threat confined to Syria, Iraq and their near neighbours. What is happening in these countries, combined with the increasing dominance of intolerant and exclusive Wahhabite beliefs within the worldwide Sunni community, means that all 1.6 billion Muslims – almost a quarter of the world's people – will be increasingly affected. Furthermore, it seems unlikely that non-Muslim populations, including many in the West, will be untouched by the conflict.
Today's resurgent jihadism, which has shifted the political terrain in Iraq and Syria, is already having far-reaching effects on global politics – with dire consequences for us all.
• Adapted from The Jihadis Return: ISIS and the New Sunni Uprising by Patrick Cockburn, published by OR Books and available exclusively from orbooks.com
Source: http://www.belfasttelegraph.co.uk/debateni/blogs/bloodthirsty-islamic-state-militants-threaten-iraqi-civilians-with-genocide-but-could-also-have-effects-on-west-30502966.html
URL: http://www.newageislam.com/books-and-documents/patrick-cockburn/bloodthirsty-islamic-state-militants-threaten-iraqi-civilians-with-genocide-but-could-also-have-effects-on-west/d/98603