By Nudrat Kamal
May 10, 2015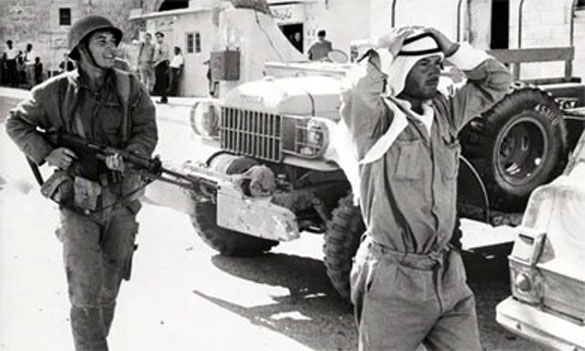 The public and private spheres of our lives are always intertwined in unfathomable ways. For instance, as Hindus and Muslims fight over bits of land in India, causing bloodshed and making it dangerous for people to step outside their homes, one woman is forced to give birth at home, in the midst of family chaos. Similarly, as a woman returns to her father's house determined to carry on his legacy and lead his people and, eventually, the country, another comes home defeated and miserable after a personal tragedy. According to Pakistani law, a man can have up to four wives, which could leave a woman devastated and publicly humiliated after her husband decides to exercise this legal right. It's this interplay between the private and public that journalist and human rights activist Rafia Zakaria explores in her first book, The Upstairs Wife: An Intimate History of Pakistan. Part family saga, part memoir and part a chronicle of Pakistan's history, the book parallels Zakaria's aunt Amina's experiences as her husband remarries just when important historical events unfold around them.
The Upstairs Wife begins on the eve of December 27, 2007. As Zakaria's family awaits news of the health of aunt Amina's polygamous husband, another, more shocking, news arrives: Benazir Bhutto has been assassinated in Rawalpindi. As with the beginning, each stage of aunt Amina's marital saga is paired with a moment in Pakistan's history. Deftly written, in clear and crisp prose, the book is engaging and frequently fascinating.
What makes The Upstairs Wife work is that, as the subtitle suggests, it presents an intimate view of Pakistani history — a view that is mostly missing from the pages of history books which chronicle only the actions of those in power. The history that Zakaria is interested in exploring is that of real people, and her book is at its best when it showcases how the oppressive and ruthless policies and events in the country's larger political sphere affected the lives of individuals and their relationships with one another. Zakaria writes with particular deftness about the once-lively Amina's descent into melancholy as she constantly negotiates the dynamics of her new life once her husband's new wife takes up residence on the floor above her own living quarters. The arrangement was such that the husband would spend one week with one wife and the following week with the other, and so on, as prescribed by the Holy Quran, which demands that every man who takes more than one wife should do so only if he can do 'perfect justice' between them. In practice, however, the arrangement proved to be not as simple and Zakaria delves into the minutiae of these relationships to truly understand them.
The book, however, has its flaws. The biggest being that while in some places, the juxtaposition between the public and the private works (Benazir Bhutto returns to take up her father's mantel the same year Amina returns to her father's house upon hearing her husband's decision to remarry), at other times, the connection between them is tenuous at best. Moreover, the book explores migration, sectarian conflict and military coups, but without a strong thread uniting all these disparate elements, the book feels scattered and many of its parts, though interesting in their own right, feel random and out of place.
Nevertheless, in The Upstairs Wife, Zakaria does a skillful job in exploring the personal and emotional cost of laws and policies, especially with regard to women — something which hardly ever becomes a part of the debate on what should and should not be made part of the law.
Nudrat Kamal is a freelance writer. She tweets @Nudratkamal
Source: http://tribune.com.pk/story/882492/book-review-the-upstairs-wife-hopes-and-betrayals/
URL: https://www.newageislam.com/books-and-documents/nudrat-kamal/book-review--the-upstairs-wife---hopes-and-betrayals/d/102906