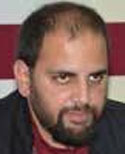 By Mushtaq Ul Haq Ahmad Sikander, New Age Islam
12 August 2020
Deeni Madaris: Asri Maanwiyat Aur Jadeed Taqazey
Author: Ebrahim Musa
Translator: Waris Mazhari
Publisher: Maktaba Naimia, Deoband, India
Year of Publication: 2017
Pages: 339 Price: Not mentioned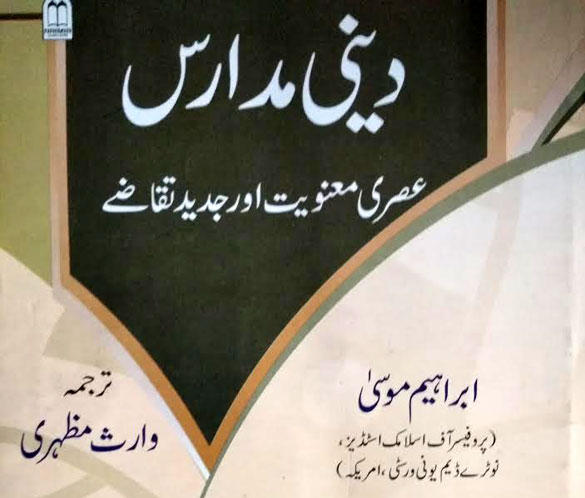 Madrasas in South Asia have been described as 'dens of terror' in the media. This stereotypical image of madrasas still continues to dominate the mainstream media. A number of studies have been conducted about the role and impact of madrasas among Muslims. There certainly are voices that demand a holistic change in madrasas in order to keep them abreast with the current changing times, context and scenario. Till now the madrasas have been resisting such changes and maintaining the status quo particularly pertaining to their curriculum.
The book is an Urdu translation of What is a Madrasa? written by Ebrahim Moosa, Professor of Islamic Studies at Notredam University, United States of America (USA). The translation has been done by a prolific writer and Islamic scholar Dr Waris Mazhari. In his Translators note, Dr Waris writes the problems he had to confront with while translating the text as well as the need for its translation in vernacular Urdu for wider dissemination.
Prof. Moosa terms the book as his complex autobiography and he is correct. This book documents his educational journey in the madrasas of Deoband and Nadwatul Ulama. It is quite interesting to go through his journey as he is grounded in both traditional (madrasa) form of education and contemporary (University) educational system. So events of 9/11 brought madrasas in the focus, that too in a very negative manner. The stereotypical image of madrasas as factories producing terrorists was reinforced by the foreign policy of U.S. Similarly madrasas were quite critical of the imperialistic goals of U.S against the Muslim world. This manufactured image of madrasas still persists but academically it has been established that madrasas certainly do not engage in terrorist activities particularly those based in India.
Prof Moosa is of the opinion that many things that are taught in the madrasas have no application in the modern society. The world is much more complex than what has been defined by Deoband, Nadwa and their allied madrasas. The obsession with certain mundane issues like dress is keeping the madrasas confined to narrow aspects of life. Also, the sectarian staple diet that is included in madrasa curriculum is certainly helping reinforce the sectarian divide among the Muslims in India. This sectarian polemics is then carried out further by the Ulama and theologians who have been trained in this curriculum. The antagonism towards other sects and particularly Mawlana Abul Ala Mawdudi is evident from the curriculum and attitude of teachers both at Deoband and Nadwatul Uloom madrasas.
Prof. Moosa spent six years of his life in madrasas and describes its unique variegates. The life inside a madrasa is quite simple that revolves around studies only. It provides complete boarding, lodging and eating facilities that are free of cost for the students. Madrasa institutions are one of the most well networked educational movements among muslims particularly in South Asia. But due to the irreligious division of the madrasa education between religious and worldly, two strands of knowledge exist parallel among muslims. So it has led to a dichotomy and antagonism among Muslims as each group is leveling charges against the other for the retrogression prevalent among Muslims. There have been demands for introducing new subjects like social sciences and English language in madrasa curriculum but the administrators of madrasas have been resisting such demands as they believe that such steps will render the students to become worldlier and career oriented. Although this apprehension is ill founded but the believers in status quo observe that unlike schools, madrasas emphasize on the holistic development of a personality particularly the character of the students.
The book also engages with the Muslim religious reformers in the subcontinent and books that are included in the curriculum and are part of different disciplines. The question of change in madrasa curriculum known as Dars e Nizami is engaged with time and again. The rate of success of this change is documented too. The need for change in Dars e Nizami has been articulated by traditional Ulama like Manazir Ahsan Gilani and Maulana Yusuf Binori, so it is not a new demand but has met with a very little success. So now madrasas have been rendered as republics of piety instead of being Republic of letters.
The question of madrasas needs to be seriously engaged with. Very few insider and native accounts of the working, education, administration and curriculum of madrasas is available. The media and Islamophobes keep churning out lies about madrasas and their functioning. They allege that Madrasas produce violent and exclusivist Muslims who are a threat to modern societies. The evidence however runs to the contrary. Few Ulama have written their accounts about life in a madrasa but they are available in vernacular languages only with no serious readership available. This book has an added advantage that it has been written in English language only. But the translation was essential too so that madrasa cadres, their ulama and other general readership who cannot read English are acquainted with the narrative and arguments of the book. Hopefully this book makes the madrasa oriented Ulama think afresh particularly about the inclusion of social sciences and English language in madrasas that will make them and their students quite abreast with the modern issues. The Ulama till now have been unsuccessful in tackling the challenges that are being faced by the Muslims and the underlying cause for the same has been the flawed curriculum that has been drafted two centuries back and since then has witnessed very little modification.
Both the author and the translator need to be congratulated for their laudable academic efforts. Hopefully this book will clear many myths related to madrasas.
M.H.A.Sikander is Writer-Activist based in Srinagar, Kashmir
URL: https://www.newageislam.com/books-and-documents/mushtaq-ul-haq-ahmad-sikander-new-age-islam/world-is-much-more-complex-than-what-has-been-defined-by-deoband-nadwa-and-their-allied-madrasas/d/122607
New Age Islam, Islam Online, Islamic Website, African Muslim News, Arab World News, South Asia News, Indian Muslim News, World Muslim News, Women in Islam, Islamic Feminism, Arab Women, Women In Arab, Islamophobia in America, Muslim Women in West, Islam Women and Feminism