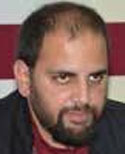 By Mushtaq Ul Haq Ahmad Sikander, New Age Islam
26 July 2021
The Genre of Muslim Women as Politicians Has Been the Least Analysed, Academically Engaged and Studied Subject
Main Points:
1. Muslim Women are bestowed with rights by Allah but Muslim men have snatched them
2. Muslim women have found their way to power and politics both in the past and contemporary era
3. There is a huge relative difference in the issues baffling Muslim women of power
4. The issues confronting Muslim women are not similar because Muslim women are not a monolith
-------
Muslim Women of Power: Gender, Politics and Culture in Islam
By Clinton Bennett
London, United Kingdom: Continuum International Publishing Group, 2010, Pp 236
ISBN 9780826400871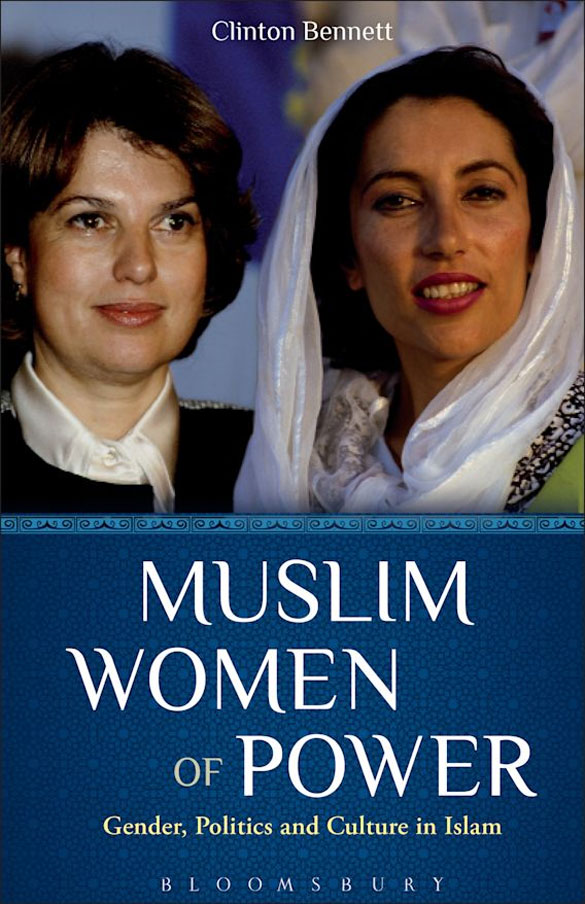 Women and their status in Islam has been a subject of contention for a long time, and making headlines now and then in the media, be it wife beating, Fatwas against women or their role in public life. The media has helped reinforce the stereotypical image about Muslim women being oppressed souls with no freedom of choice; and Islam being the source of their oppression and miseries.
The present book under review tries to shatter all these myths about oppression of women by Islam, authored by a Non-Muslim scholar, who objectively chooses to case study the political career of five women of four countries as heads of the state, and the influence of their rule on Political Culture, Gender and Women in particular . The book is divided into six chapters, with a lucid introduction and scholarly conclusion.
The author delineates eight issues under each case study. The women heads of state who are discussed in this book are Benazir Bhutto of Pakistan, Khaleda Zia and Sheikh Hasina of Bangladesh, Tansu Ciller of Turkey and Megawati Sukarnoputri of Indonesia, all belonging to the Asian continent, and each chapter has been individually dedicated to them which addresses their roles as heads of state.
In his powerful introduction Clinton Bennett deconstructs many assumptions related to women being heads of state, like in Politics women choose to prioritize and promote women's welfare and issues, national prosperity doesn't automatically empower women, and women are more compassionate and empathic towards their compatriots, while men in many cases may also prove more compassionate towards women welfare. Bennett then debates about the three stances regarding Muslim women which are
1. Muslim women being equal but Different as espoused and upheld by most Muslim revivalists and reformers like Maulana Abul Ala Maududi.
2. Muslim women and men being Equal which Bennett upholds and describes that Quran too is in favor of the same, but cautions "construed as many Muslims increasingly do, Islam does not hinder but encourages gender equality. If we read the Quran predisposed to find sanction for male superiority, we find this. Yet the lenses we wear do not always distort what we see, depending on their specifications". (P-xv). Hence need for a debate about rival interpretations is felt but the author neglects the same and moves to the next stance
3. The call to Abandon Islam whose protagonists are people like Taslima Nasreen and Moghissi, according to whom Islam is anti-women and remaining within its fold would never guarantee their rights, instead they seek the replacement of Islam for Universal values which guarantees equality, liberty and similar rights to women.
After this debate, Bennett chronologically deliberates the case study of these five women, giving a brief overview of the woman, her biography and her tryst with politics, and then analytically focuses on eight issues and tries to objectively seek answer from their biographies to queries which include:
A) What role did Islam play?
B) What role did culture play?
C) What role did dynastic ties play?
D) Did gender play a significant role in their rise to power?
E) Did gender play any role in their exercise of power?
F) Is there any particular relationship between their gender and strengthening democracy in the four states?
G) Does the post-colonial context have any bearing on their careers?
H) Did these five women promote women's issues and rights?
The greatest advantage of the book is that each chapter can be read separately as a Political history of the country too especially in case of Pakistan and Bangladesh as the political culture, scenario and forms of government prevalent in these countries is vividly described as well as the Gender practices and culture prevalent in these countries is too taken account for, which obviously bears a mark of Islam.
All these countries which these women headed have various similarities, they all belong to Asian continent, two to South Asia, all these had to pass through an era of constitutional and political crises as well as the women as heads of the state had to deal with the army too, which was always lurking in the background power hungry as ever. All these countries had to deal with internal conflicts, disturbances and skirmishes though Bennett has tried to answer the question but only partially as the role these women of power hasn't been discussed thoroughly while dealing with conflicts and internal challenges to their power, and in case of Benazir Bhutto no reference has been made about her dealing with the Kashmir issue as well as internal challenges which include the political challenge by her brother Murtaza Bhutto, whose daughter Fatima Bhutto in her new book Songs of Blood and Sword holds Benazir responsible for the assassination of her father. The foreign policy of the women too had been given less space.
Though Bennett offers his readers a glimpse of the literature he surveyed, read, consulted, analysed and inferred from while preparing his chapters on these women, which is rare and exceptional, but still on numerous pages the historical dates have been wrongly scribed e.g. on Page 56, year of formation of Indian National Congress has been written as 1895 while as the correct year is 1885, similarly on Page 59, Pakistan is described to have been created on May 14, 1947 whereas the real date is August 14, 1947, mistakes like these again repeat on pages 69, 100, 102 which sour the taste of this well researched book.
Bennett though is successful in projecting the positive, factual picture of women in these nations, who are far from oppressed, but also acknowledges that the Arab world needs to emulate, learn and inspire from these nations, for whose women Islam isn't impediment towards holding the highest seat of power and directing the affairs of state and governance. Here Bennett could have made a comparative study of the Arab and Asian world before the advent of Islam, because in the Arab world women were a disgruntled, debased, disharmonized, exploited and oppressed lot before the advent of Islam, while as in the Asian countries women held reins of power too, though they were also exploited and oppressed, and could have answered the challenging question whether culture was more dominant than Islam on people?? As both the Arab and Asian world seems to have upheld the cultural practices preceding Islam, analysing this dimension would surely have added to the scholarly credentials of the book.
Despite these shortcomings Bennett needs to be appreciated for his painstaking research, as this book must be high on the reading list of everyone who wishes to understand the Islamic perception about women, it is a welcome addition to the sensitive issue of Muslim women as well as a scholarly treatise answering certain brutally honest questions, which the Muslim and Islam bashers will find quite hard to avoid and rebut.
-----
M.H.A. Sikander is Writer-Activist based in Srinagar, Kashmir.
URL: https://www.newageislam.com/books-documents/muslim-women-politics/d/125126
New Age Islam, Islam Online, Islamic Website, African Muslim News, Arab World News, South Asia News, Indian Muslim News, World Muslim News, Women in Islam, Islamic Feminism, Arab Women, Women In Arab, Islamophobia in America, Muslim Women in West, Islam Women and Feminism