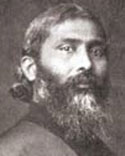 By Hazrat Inayat Khan
Another kind of prayer is to ask for help in need. This is a delicate thing, and yet it is a great virtue. What a beautiful nature it is that will refrain from asking relief from trouble, from difficulty and suffering, except from the one Friend! This is a virtue and not pride. The door of faith is kept open for that Friend whom we can call upon and ask and obtain ease from. 'There is One to whom I can go in my trouble and distress and despair. Thou art the One, the only One. Thou art He from whom nothing is hidden. If I desire to unburden myself of this trouble, Thou, O Lord, art He to whom I will go.'
Often people argue, saying, 'If God does not know our needs, then how can He be God? And if He knows our needs, it is foolish on our part to mention them to Him. To mankind we speak about our needs because they do not know what is in our heart, but as God knows what is in our heart, there is no necessity to speak of our needs.' And then there are others who think that if God knows our needs and still does not satisfy them, this shows great cruelty on the part of God. Many have given up their belief for this reason.
The answer to this question is that indeed there is nothing in this world that is not known to God; only, it is known to Him in the way that we know it, in the way that another person knows it, and in the way that He knows it Himself. Our needs are known to us as we see them, but to God they are known as we see them, as someone else sees them, and as God Himself sees them. God can see in all the different ways, but we cannot see or understand in the way God does.
Nevertheless, perfection is the desire of every soul. There is a continual yearning to reach perfection in every form. What are lacks and needs in life? They are all limitations, imperfections; and to desire perfection is the birthright of every soul. A man is not to be blamed if he prays to God to give him what he feels to be his present need. It is not an infant's fault if it cries for food. The mother knows when the infant should be fed and when not; but it is no fault on the part of an infant to cry when it is hungry. Nor is it a fault on the part of a grown-up person if he asks for something that he is lacking. His asking influences the conditions of his life. In a way it is creative. And when the asking is given the form of a prayer, it is the best and noblest way of asking; for then he asks it of nobody but God.
What a great thing this is! What a sense of honor it is that causes a man to refrain from telling his suffering to anyone but God, believing that He will help more than anyone can help. Perhaps another man could help, but it will not bring the satisfaction that comes when it is God that has given the help. What a great pleasure, what a great honor God has done to give him help! This is what happens when some problem, such as comes into the life of every noble person, everyone with tender feelings, with inherited good and religious sentiments, has been solved by deciding that there is no one of whom he will ask help, in his poverty and trouble and need, but only God.
[…]
What honor, what a spirit it brings when a man fixes his trust on Him who is almighty. Rumi says, 'Though fire, air, earth, and water all seem dead things and only elements, yet they are God's servants; they work for Him and they always obey Him!' (Mathnavi I, 838) And he goes on to say in another part of his Mathnavi, 'Man, when he becomes intelligent, begins to see causes. But it is the superman who sees the cause of causes, the source of causes.' (Mathnavi I, 846) God is the Cause of causes, the primal cause. One who looks at the primal cause sees in Him the cause of all. A person may study causes all his life, and yet never come to understand the cause of causes. All causes before that cause become effects. That Cause is the same as that which is called the Word which then became light. ' When the Word was spoken,' says the Quran, 'all things came into existence,' 'Without Him,' says St. John, 'was not anything made that was made.'
What is this Cause? It is that inner divine impulse, which has made itself active in every direction, and has accomplished whatever was its purpose. It is that which has accomplished all things. The one cause behind all things is the cause, which we call the Power of God.
[Extracted from the section titled "Prayer" in Hazrat Inayat Khan, The Unity of Religious Ideals (The Sufi Message Vol IX)]
URL of Part 7: http://newageislam.com/books-and-documents/hazrat-inayat-khan/the-sufi-message--excerpts-from-hazrat-inayat-khan's-discourses-on-the-unity-of-religious-ideals--on-thankfulness,-forgiveness-and-humility-as-cardinal-religious-values-–-7/d/11648
URL: http://newageislam.com/books-and-documents/hazrat-inayat-khan/the-sufi-message--excerpts-from-hazrat-inayat-khan's-discourses-on-the-unity-of-religious-ideals--on-turning-to-god-in-prayer-in-times-of-need-–-8/d/11685