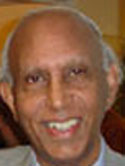 By Dr Ishtiaq Ahmed
February 04, 2014
I wonder what he would have felt had he lived long enough to learn that in the 1980s, when a newborn infant was found abandoned outside a mosque in Karachi, the cleric issued a fatwa condemning it as an illegitimate child not worthy of living in chaste Muslim society. It resulted in a mob pelting stones at the baby and killing it
This year we should be celebrating the 100th birth anniversary of the great Urdu short-story writer and novelist Krishan Chander. There is some confusion about his year and place of birth: Lahore, Wazirabad and Poonch have been mentioned in different publications. However, with the help of my dear friend Satish Chopra sahib, I was able to directly communicate with Krishan Chander's younger brother Upender Chopra who lives in Delhi. It is now established incontrovertibly that he was born in Bharatpur (Rajasthan) on November 23, 1914. He died on March 8, 1977 in Mumbai.
His father, Gauri Shanker Chopra, was a medical doctor who was at that time serving in Bharatpur; hence the fact that Khrishan Chander was born in that former princely state located on the borders of the old, united Punjab. He grew up in Lahore and, for all practical purposes, was a Lahoria. He studied at the famous F C College, which in those times was the stronghold of leftists — Government College had a pro-establishment orientation, Islamia College Railway Road was pro-Muslim League, DAV College (now Islamia College Civil Lines) was a Congress and Hindu Mahasabha bastion while Dayal Singh College and other colleges had less pronounced political leanings.
Krishan Chander began his writing career in Lahore where he gained recognition and fame, which established him as a great writer. He and other writers and poets of pre-partition Lahore would meet regularly at the Arab Hotel on Railway Road or Nagina Bakery at the entrance of Anarkali Bazaar. Some years ago, Muhammad Khalid Chaudhry published Krishan Chander Key Sou Afsanay (100 Short Stories of Krishan Chander). In the preface (an English translation of it), he remarked, "When my father, Chaudhry Barkat Ali, was alive, there was always a large gathering in the office of Maktab-e-Urdu and Adab-e-Lateef. Educationists, writers and political leaders were always there. From morning to evening, the atmosphere was gregarious. Now, it feels like a sweet dream. Among writers who, without fail, visited the office of Adab-e-Lateef every day was Krishan Chander. I was a young lad at that time but the company of writers made me curious about literature. I knew almost all of them. Krishan Chander became my friend. When the editor of Adab-e-Lateef, Mirza Adeeb, was not in the office he would start a conversation with me. He spoke very gently and I listened to him with great interest. I still recall what he said and will always do so. I can never forget Krishan Chander. By publishing 100 of his select short stories I am acknowledging his affection for me."
In February 1977, I wrote to Krishan Chander from Stockholm after reading his latest story in which he mentioned Mohni Road, Lahore, where he once lived. I urged him to visit Lahore since it remained such a constant reference in his life. He wrote back a very moving reply dated February 21, 1977. In it he wrote, among other things, "Lahore is where I was educated, where I started my literary career, where I achieved fame. For people of my generation, it is difficult to forget Lahore. It shines in our heart like a jewel — like the fragrance of our soul." I sent the letter to Mazhar Ali Khan, editor of Viewpoint, Lahore, along with an obituary. Both were published in the April 8, 1977 issue on page 26 under the title, 'His last letter?'
If Saadat Hasan Manto could depict, with utter candour, atavistic, raw drives inherent in 'human nature', Krishan Chander was indispensible for putting things in perspective in the larger framework of society, class and the perennial tensions and conflict between the privileged and the deprived, the pampered and the neglected, the elevated and the marginalised. In Kachra Baba (The Old Dustbin Man) he portrayed, in a masterly manner, contrasting situations in the life of an old man living virtually off the waste heap who suddenly finds a newborn baby abandoned at that spot. It transforms him, unleashing deep feelings of compassion and care in him. He finds work with the road repairs department, toiling hard to earn a living to feed the child and himself. It is one of the most gripping of Krishan Chander's stories, where an unfortunate man existing on the margins of an apathetic and uncaring society finds a new meaning and purpose in life. It was such depths in the human character that Krishan Chander could identify as an antidote to the egotism and opportunism ordinarily assumed to define human nature. I wonder what he would have felt had he lived long enough to learn that in the 1980s, when a newborn infant was found abandoned outside a mosque in Karachi, the cleric issued a fatwa condemning it as an illegitimate child not worthy of living in chaste Muslim society. It resulted in a mob pelting stones at the baby and killing it.
In Jamun Ka Drakht (Jamun Tree), with great skill and craft, he lays bare the power of the bureaucracy and the misuse of office and power it brings along. Eik Gadhey ki Sarguzashth (A Donkey's Chronicle/Biography) is an all-time favourite critique on the same lines. His Nakhuda (The Boatman) and Peshawar Express remain most powerful indictments of the violence and terrorism that the partition of India produced. His masterpiece on the Bengal famine is one of the finest specimens of modern Urdu literature. Annyadata (The Giver of Grain) puts in sharp relief the abject helplessness of landless peasants in relation to the landlords.
Krishan Chander was born a Hindu but lived his life only as a human being who rejected tribalism in favour of humanism. It is a choice we all too can make. On this 100th anniversary year we in Lahore can try to trace the places where he lived, socialised and worked, and talk to those people who are still around and remember him. This much respect and faithfulness to an old and loyal Lahoria is the least we can do to pay homage to him. Let communalism not privilege Muslim writers at the expense of Hindu or Sikh writers. I am afraid it does in Pakistani literary circles even among professed leftists — so deep-rooted is that disease.
Source: http://www.dailytimes.com.pk/opinion/04-Feb-2014/centenary-of-krishan-chander
URL: http://www.newageislam.com/books-and-documents/dr-ishtiaq-ahmed/centenary-of-krishan-chander/d/35582