By Dost
July 12, 2013
Name of the Book: The Wise Fool of Baghdad
Authors: Mohammed Ali Vakil & Mohammed Arif Vakil
Publishers: Sufi Studios, Bangalore (www.sufistudios.com)
Pages: 132
Year: 2013
ISBN: 978-93-5087-229-1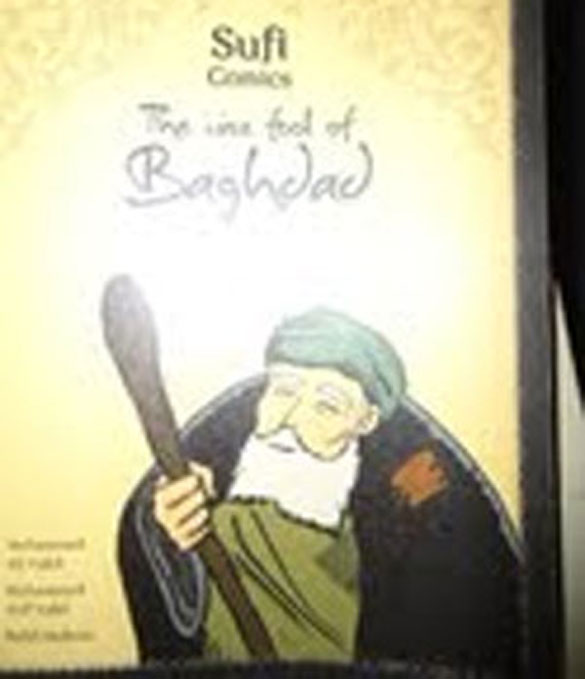 Across many Muslim societies and over many centuries, Sufis, or Islamic spiritual masters, have used diverse methods to communicate their understanding of Islam, story-telling being one of them. The treasures of world literature include several classic Sufi treatises in the form of stories and anecdotes that embody Islamic wisdom that have a universal appeal, their message not being restricted to Muslims alone. Stressing the spirit of religion, while not ignoring the form in which it is embodied; Sufis have not hesitated to use new methods of conveying the timeless message of God.

Carrying on in that long tradition, an enterprising team of two brothers from Bangalore, Mohammed Ali Vakil and Mohammed Arif Vakil, recently hit upon the idea of a series of comic books encapsulating core Sufi teachings—a particularly apt way of conveying Sufi wisdom in today's times for folks who may not want to wade through ponderous tomes.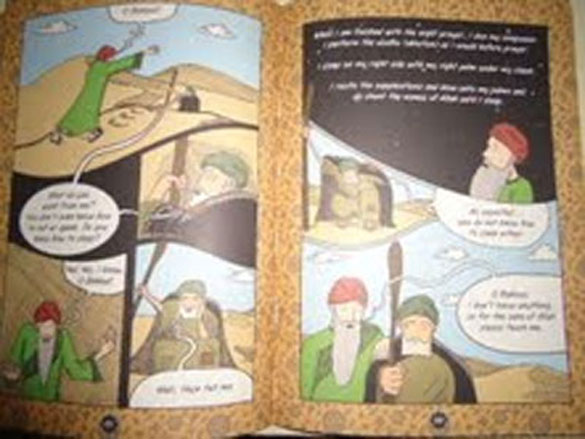 "The Wise Fool of Baghdad", the second publication of the Vakil brothers' "Sufi Studios", consists of eleven episodes from the life of an amazing Sufi from what is now Iraq, who lived in the eighth century. Wahab ibn Amr, better known as Bahlol Dana, was a close relative of the then Caliph, and held what was regarded as a prestigious position in the royal court. Turning his back on a life among the royalty, he adopted voluntary poverty, in the manner of many Sufis before him. He rubbed shoulders with the rich and the poor, and through his personal example and wit shared with them his deep spiritual insights.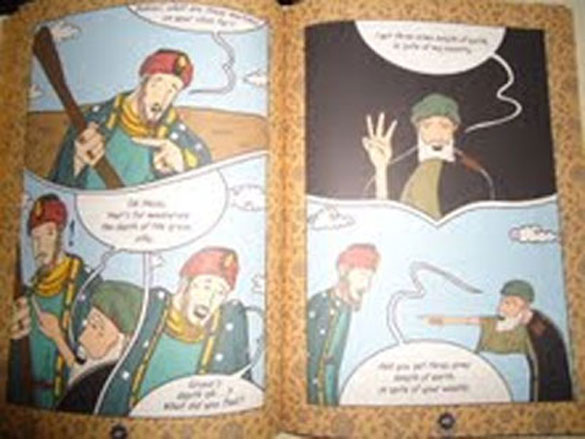 Like many other Sufis, Bahlol, as the first story in this book tells us, lead a splendidly unconventional life. He adopted the guise of a fool or mad man, which earned him the sympathy of 'common' people and also saved him from the wrath of the rulers for daring to point out to them their immoral and oppressive ways. In the capacity of 'the wise fool of Baghdad', Bahlol spent his years embodying the Sufi message of love, simplicity, honesty and surrender to God and communicating it to others through his personal example, stories about which soon began to circulate far and wide.
Regarded as an epitome of spiritual wisdom and respected as a friend of God, Bahlol is also commemorated for his brilliant wit and infectious humour. A truly godly person, in the Sufi tradition, is far from being sour, serious, sullen and ill-tempered. A wonderful sense of humour and an innocent, child-like naughtiness, Bahlol indicates to us, can not only be compatible with being truly religious but can even be engendered by true religiosity. As this gem of a book tells us, one can be religious, and even preach religion and guide fellow human beings out of their follies, without suppressing one's humour and taking oneself unnecessarily seriously. The religious life and humour, then, are definitely not mutually opposed to each other, contrary to what many of us might imagine!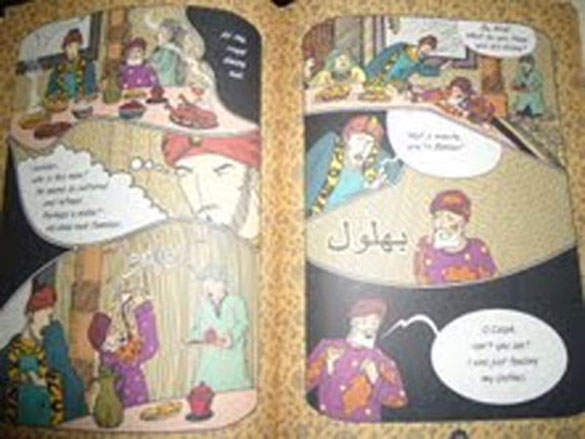 Each story in the book begins with a verse from the Quran and a statement (hadith) of the Prophet Muhammad that resonates with the overall message that the story conveys. These have been rendered in classical Arabic calligraphic style by master calligrapher Muqtar Ahmed, and are truly beautiful works of art. The illustrations by Rahil Mohsin, inspired by the Persian-Turkish style of miniature painting, that accompany the text are simply superb. And as for the text of the stories, the Vakil brothers have done an amazing feat, and deserve all our support and praise!
URL: https://www.newageislam.com/books-and-documents/dost/sufis-use-diverse-methods-to-communicate-their-understanding-of-islam/d/12564