By Atul K Thakur
16 Apr 2013
With Jihad or Ijtihad, S. Irfan Habib, a historian of scientific standing rejects the stereotypical misrepresentation of Islam, which unfortunately is in vogue these days. He identifies the strength and weakness of Islam, through facts and rational arguments - further, with delineating strongly over Ijtihad, he forwards a fresh view to look upon Islam.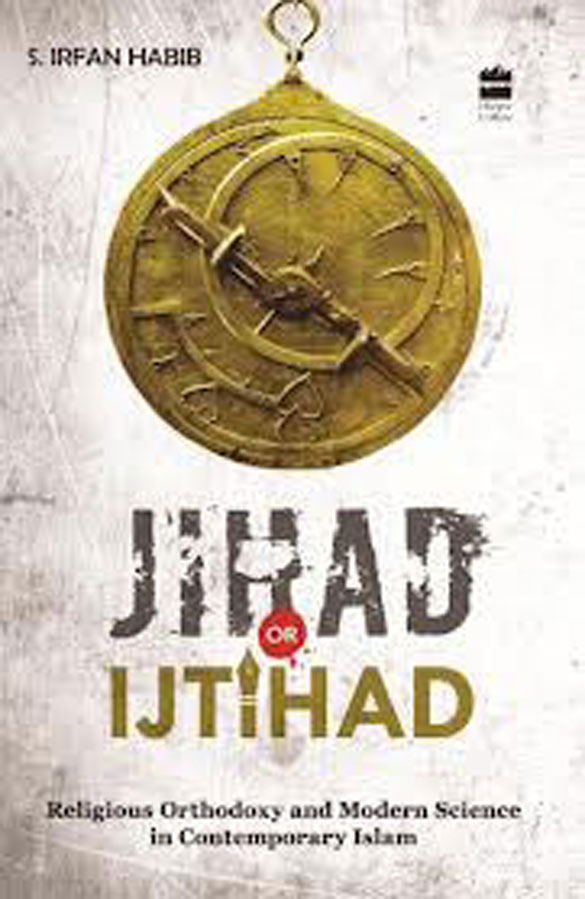 On a straight note, the book attempts to make sound observations on the Islam's contribution in making the world informed and enlightened with modern attributes and sadly how those prominences lost. It raises a valid forthright question:
"While Europe was still stuck in the Dark Ages, scientists in the Islamic world were translating Aristotle, and making huge strides in astronomy, mathematics and philosophy. Two thousand years later, the idea of 'scientific progress' seems to be locked in a hopeless war with Islam. When and how did Islam lose its enthusiasm for the workings of the natural world?"
The author traces the points of how Islam came to question modern science - beginning with the visionaries of the nineteenth century and continuing with the modern day ideologues. He cites the lives and works of famous men like Sir Syed Ahmed Khan and Maulana Abdul Kalam Azad, for rejecting the myth that Islam and its followers are 'anti-modern'. His emphasis is on the correcting the perception, rather confusing the readers with abstract analysis.
Habib also uses his scholarship of history and Islam to question the ambiguous idea of 'Islamic science' as a category distinct from 'modern', 'Eurocentric' science. In an engaging and simpler style, Jihad or Ijtihad challenges stereotypes, as well as propaganda. That allows making it in perspective the relationship between Islam and science today, certainly whose ground is challenging!
Source: http://www.risingkashmir.in/news/jihad-or-itjihad-45439.aspx
URL: https://www.newageislam.com/books-and-documents/atul-k-thakur/jihad-or-ijtihad--historian-irfan-habib-identifies-the-strength-and-weakness-of-islam/d/11228