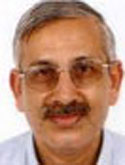 By Atul Aneja
May 26, 2013
Peering through the brownish haze that sunlight and swirling sand particles typically generate, passengers inside a plane preparing to land at Jeddah airport are struck by an unusual sight.
A sea of white tents covering acres of concrete seems to spring out of the surrounding desert sands. Not a mirage to deceive the uninitiated, the tented assemblage below is Jeddah's famous Haj terminal - the point of entry for millions heading to Mecca and Madina - Islam's two holiest cities. The arresting structure also mirror's Saudi Arabia's reliance on pilgrimage as the lifeline of its economy after oil. New five star properties have begun to dominate the skyline in the two holy cities - overwhelming the humbler abodes that accommodate the faithful drawn from all five continents of the globe.
The heterogeneous mix of humanity that descends on Jeddah goes a long way in imparting to the city, a unique cosmopolitan character, as well as a chance for some creative societal fusion. Restaurants which do roaring business are emblematic of the city's cross-cultural essence, for it may not be rare to find pilgrims and local expatriates drawn from Somalia, Sudan and other parts of North Africa, queuing up with South Asians outside an Indian eatery that refuses to shed the authentic flavours of its Hyderabadi Biryani.
The spiritual pull of Mecca and Madina is the lifeblood Saudi Arabia and Jeddah's economy. But the city also owes its visible affluence to trade, commerce and services. From a distance, a string of yellow cranes can be seen hauling a glut of containers at Jeddah port - the largest along the Red Sea. Busy sea lanes connect this port with destinations in West Asia, Africa, and Europe, making Jeddah an important regional hub in the international trade network. Though far less ostentatious, Saudi Arabia's commercial capital, like Dubai, is also a centre for brisk re-export business.
The city, which cut is commercial teeth through trade and money lending, has later evolved into a prominent centre for banking and financial services. A brand new Central Business District - which would be one of the largest in West Asia - is planned, underscoring Jeddah and Saudi Arabia's aspiration to become an active participant in the global economy. Yet, unlike Turkey or the city of Dubai, Saudi Arabia is yet to enter a comfort zone where Islam and capitalism ceaselessly combine. In Turkey's Asiatic Anatolia, for instance, textile and furniture business is booming largely because the working people in that region have successfully managed to evolve a winning combination of piety, enterprise and global market access. With globalisation providing new opportunities, Dubai has evolved its unique model of consumerism, enterprise, openness and Islam to emerge as a focal point of regional and international trade, tourism and entertainment. It is evident that Saudi Arabia is yet to realise its full potential.
The bonanza of petro-dollars resulting from high oil prices has been ploughed into the development of first rate infrastructure, attracting easy-to-afford expatriate workers, and a credible social security system. But expenditure on educating people has been below par, depriving vast swathes of the population of the necessary skills-set that would make it competitive in the modern international economy.
There is also an argument that reliance on a strict moral and religious code of Wahhabi Islam for its legitimacy has narrowed down the path of development in the Kingdom. Yet, there is a realisation that oil will not last forever, and the evolution of a modern industrial and information economy can no longer be ignored. The dawn of the youth-led Arab Spring, in countries such as Egypt has also jolted the establishment, and a full-fledged programme has been unleashed to pre-empt an explosion of popular discontent by opening up jobs for the hundreds of thousands of unemployed youth.
The Saudi state appears engaged in a project of developing a unique brand of capitalism with Wahhabi characteristics. One of its starkest illustrations of this exercise is the new campus on the outskirts of Riyadh of the Princess Nora Bint Abdulrahman University - the largest women's university in the world. The university encourages its women students to research in modern cutting edge disciplines such as nanotechnology, information technology, and bioscience, without infringing the segregation norms of Wahhabi ideology. Hoping to develop a new breed of technocrats and entrepreneurs the government has sent hundreds of thousands of students on scholarships abroad.
Saudi media reports suggest that around 130,000 Saudis are currently studying aboard, of which, 70,000 are in American universities alone.
The development of a Saudi model is still a work in progress, and, in order to prosper, the extension of its developmental reach to the disaffected minority groups in the Eastern provinces might become inescapable. The challenge of providing inclusive development has become all the more glaring with the spread of the social media in the Kingdom that is uniting the discontented across the country's sectarian divide.
Source: http://www.thehindu.com/news/international/saudi-arabiadeveloping-capitalism-with-wahhabi-characteristics/article4753288.ece
URL: http://newageislam.com/the-war-within-islam/atul-aneja/saudi-arabia-developing-capitalism-with-wahhabi-characteristics/d/11745