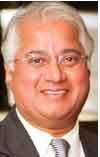 By Mike Ghouse
June 10/2014
Is there an Indian who does not want to hear the following statements from his national leader?
• "Every Moment of Our Lives and Every Speck of Our Body Should Be Dedicated To 125 Crore [1.25 Billion] People Of This Country. We Have To Carry This Dream."
• "Everyone Together, Prosperity for All"
• "I Will Meet My Countrymen. I Understand Only One Language: That They [Muslims] Are My Countrymen; They Are My Brothers. You May See With Whatever Color You Want. Modi Will Not Go Into That Color."
• "This Government Belongs To Those Who Have Voted For It; This Government Belongs To Those Who Have Voted Against It; This Government Belongs Even To Those Who Could Not Cast Their Ballot."
• "Toilets First, Temples Later"
These are just a few of many such positive, upbeat statements from Mr. Narendra Modi.
Indeed, Modi is the first Indian leader to have articulated a plan on hygiene and sanitation. Nearly half a billion people in India relieve themselves in open fields, and recent rapes have been partially attributed to a lack of toilets, private and public.
When Shashi Tharoor and I heard the above statements in a variety of expressions, we understood their depth and praised them. Even if Modi did not mean them, let the man define himself and live up to it. He has a reputation for discipline, and in less than 10 days he straightened the parliamentary offices; if they know Modi is making the rounds, they clean up the offices and get their acts together. After all, Modi has said, invoking Mahatma Gandhi, that "governments are just the guardians of the people's interests; they are only trustees of the nation's resources, and nothing more."
Here are couplets from a poem I wrote in the Urdu-Hindi language, followed by an English translation, to show the power of engagement:
"Engagement Bhi Ek Nirali Chhez Hai Dosto
Hum Logon Ko Sanbhalte Huway Dekheinge."
("Engagement is a wonderful thing, my friends.
We will witness people making mends.")
"Khuda Bhi Jab Insaan Ko Hidayat Deta Hai
Hum Modi Ko Gandhi Hotay Huway Dekheinge"
("Whenever God gives guidance to a man,
We will witness Modi becoming Gandhi-like.")
The accusations leveled against me and Tharoor is that we have changed. We have not! It is actually Modi who has changed, taking a 180-degree turn, and every Indian should welcome it as we do. Modi started speaking the language of inclusiveness that we understood, and the right thing to do is to appreciate it. What we offered was not blanket, wholesale praise but selective praise where he deserves it.
Mr. Mani Aiyar of the National Congress Party and others have made a point that Tharoor is in the opposition and should not praise Modi. Similarly, not all Muslims but a few have questioned me about writing good things about Modi; a few Hindus don't want to believe it either. But unless we express our opinions and question each other, we will never find truth.
Life is not black-and-white; it has millions of colors, unbeknownst to those on the extreme right or left, who see things in binary terms -- black or white. A majority of the population sees life in millions of varied colors.
Several of us in the public square have learned to live with unjust criticism as a part of living in a free society, and I believe in absolute freedom of speech. I always look up to my idols: Prophet Muhammad, Jesus, Gandhi, Mother Teresa and Martin Luther King Jr. How would they handle the accusations and criticism? They focused their work on creating cohesive societies, even though they had nothing to gain from it. I have nothing to gain either. No one has funded me to do what I do; it is just my drive to contribute. Indeed, I lose business and friends because of my stand, to tell you the truth, but they were not real friends to begin with.
On June 6 Tharoor wrote to his colleagues in the National Congress Party to clarify his point: "By praising [Modi] for specific things, we help frame public expectation of his continued behaviour and raise the bar against which we will judge him in future." That is precisely my take. Even though I write fairly well, I had not articulated the thought this well. Thanks to Shashi Tharoor for writing such a precise and perfect statement. Most of the National Congress Party members and BJPites will not understand that, but a few will, and that gives hope to all of us.
Tharoor is a pluralist. He is affiliated with India's National Congress Party, but he looks at the greater picture and has no qualms about appreciating Modi where he needs to be appreciated. Likewise, I am a pluralist affiliated with the United States' Republican Party, but I have voted for Obama and campaigned for him while still remaining Republican. Just because the GOP is infested with extremists, I am not going to quit, and Mr. Tharoor is not going to quit the National Congress Party because of the harassment he is facing now.
Like Shashi Tharoor, who places India first, I place America first. In both our cases, the loyalty to the nation supersedes the loyalty to the party. It does not mean we are less loyal; it simply means setting up priorities for the common good of the nation.
You may appreciate the commonalities in the articles written by Tharoor and me, both here on The Huffington post:
• Shashi Tharoor, "How Narendra Modi May Have Evolved Into 'Modi 2.0'" (June 3, 2014)
• Mike Ghouse, "India's Modi on His Best Behavior: Can We Trust Him?" (May 9, 2014)
I don't need to be a Modi fan to appreciate him.
Please remember that I was a severe critic of Modi for a full 12 years, from Feb. 27, 2002, until May 5, 2014. I still am, but I see hope for India through him. People will be secure. However, he needs help in building and maintaining a cohesive India where no Indian has to live in fear of the other, and he should perhaps show humility by expressing regret over what happened under his watch in 2002. Maybe he does not have the guts to verbalize it, but if he can at least restore justice to the victims of the massacre and their relatives, I will be all right with it.
Skepticism is good, and without it nothing good can come. I understand the concerns that people have. Over the years I have spent hundreds of hours researching and writing about Modi, listening to his speeches and trying to understand him. I do connect with him now, and I will stick my neck out and say that things will get better under Modi. Good days are coming for every Indian, regardless of his or her affiliation.
Source: http://www.huffingtonpost.com/mike-ghouse/shashi-tharoor-and-i-on-narendra-modi_b_5461582.html
URL: https://newageislam.com/current-affairs/shashi-tharoor-i-narendra-modi/d/87665