By Praveen Swami
April 24, 2017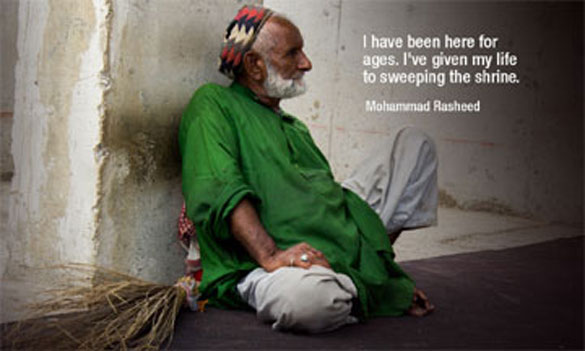 In the weeks before his death, Rasheed had received multiple death threats, which he had posted online and reported to police in Male.
-----
Yameen Rasheed, a prominent Maldivian democratic rights advocates and a key figure in a new generation of campaigners against religious fundamentalism, was stabbed to death in the country's capital, Malé. He was found with multiple stab wounds in the stairway of his apartment building at 3 am on Sunday, and died soon after he was taken to the hospital, city authorities said.
In the weeks before his death, Rasheed had received multiple death threats, which he had posted online and reported to police in Male. The threats came from a variety of sources, including jihadist groups, and gangs alleged to be involved in an earlier political assassination Rasheed had investigated.
Rasheed had contributed columns on the political situation in Maldives to the The Indian Express, and also ran a widely-read online round-up of current affairs in the island republic, The Daily Panic. The Indian-educated 29-year-old had studied in Bengaluru before returning home to work in the telecommunications sector.
Rasheed condemned online death-threats against human rights campaigner Aishath Velazinee in the last issue of The Daily Panic, with one evocative passage reflecting his growing concerns over the rising tide of religious hatred in the country.
"It is always horrifying to see people who think of themselves as ordinary, regular people-people who call themselves 'decent folk' — publicly baying for blood, murder and mutilation", he wrote.
"I look at these appalling comments, and find it chilling to realise that these are possibly my neighbours, friends and family members".
Rasheed had been central figure in the global campaign to pressure Maldives authorities to act against the killers of journalist Ahmed Rilwan, a one-time Islamist who was murdered after becoming a critic of the religious right-wing. Rilwan disappeared in 2014, and is believed to have been kidnapped at knife-point outside his apartment in the island of Hulhumalé.
Four members of Islamist-linked street gangs were arrested following the disappearance, but released after police said there was no evidence to link them to the case. The suspects are now thought to have joined the 200-plus Maldivian jihadists fighting in Syria.
In September, the office of a newspaper critical of the government, the Maldives Independent, was attacked and later raided by the police, after the release of an Al-Jazeera documentary exposing government corruption. Maldives Independent editor Zaheena Rasheed, who was interviewed in the documentary, fled the country for her safety.
Even though the threats to Rasheed's life were deemed to be serious, he declined several offers from friends, including this correspondent, to leave the country, at least for a short duration.
Rasheed was a trenchant critic of the Maldives government, which he considered to have deposed former President Mohamed Nasheed's government in a coup, but also wrote several pieces critical of the opposition Maldives Democratic Party, critiquing what he saw as its opportunism and lack of coherence on issues related to secularism.
Even though faced with a strong online reaction to the killing, official reaction to the murder was relatively muted. "The government strongly condemns the inhumanely brutal attack on a youth," official spokesperson Ibrahim Muaz Ali said in a statement. "Actions of the government to avoid opportunity for unrest in the nation by keeping the youth from criminal acts and to build a peaceful society will continue."
However, former president and opposition leader Mohamed Nasheed appeared to indict the government for the killing, saying "only an impartial and open investigation with international participation can provide justice". "A brave voice, brutally silenced", Nasheed said.
Atul Keshap, the US ambassador to Sri Lanka and Maldives, offered his condolences to Rasheed's family, hailing him as a passionate believer in free speech and human rights.
Source: indianexpress.com/article/world/yameen-rasheed-liberal-blogger-activist-murdered-in-maldives-capital-he-was-a-columnist-for-the-indian-express-4625429/
URL: https://www.newageislam.com/radical-islamism-jihad/liberal-blogger-activist-murdered-maldives/d/110874