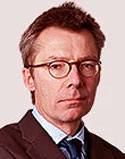 By Patrick Wintour
23 November 2017
Qatar's foreign minister has claimed the root cause of Middle East terrorism lay in authoritarian rulers, and lack of human rights, presenting Qatar as a more reliable western ally in the fight against terror than "impulsive, crisis-making" Saudi Arabia.
Speaking in front of British ministers at a Qatar-sponsored anti-terror conference in London, Mohammed bin Abdulrahman al-Thani stressed his country's commitment to use political and economic policies, as well as security measures to attack extremism's "breeding ground of injustice and authoritarianism".
Qatar is run by a royal family and critics claim the Doha-based broadcaster al-Jazeera is more free to criticise other Gulf states than its hosts, but the emir, Tamim bin Hamad al-Thani, announced this month that Qatar would hold elections for a 45-strong consultative Shura council in 2019.
Such elections have been delayed three times, but pressure from the publicity of holding the World Cup in 2022, and the country's ongoing dispute with Saudi Arabia, is thought to make a fourth postponement less likely. Qatar is also revising its much-criticised labour laws and plans to grant citizenship rights to some expatriates.
Qatar is due to burnish its anti-terror credentials next month by establishing in cooperation with Britain an International Centre for Excellence in Countering Terrorism. Plans to announce the centre at Thursday's conference were cancelled due to the need to finalise details, including whether it would be based in London, the foreign minister said.
The centre, likely to be seen as a rival to a similar facility launched by Saudi Arabia alongside Donald Trump earlier this year, is expected to highlight not just security measures, but also how to counter the social and political breeding grounds for terrorism.
Thani, the foreign minister, accused the Saudi leadership of fracturing the region, adding "a pattern is emerging when they create a new crisis to cover up previous crises".
He said Saudi Arabia "had created a humanitarian catastrophe in Yemen, divided the Gulf states by attacking Qatar without an exit strategy and tried to pressurise the Lebanese prime minister to resign leaving a vacuum. Which policy of theirs has so far produced a positive result? It has all been counter-productive to stability in the region".
Qatar has been locked in a bitter dispute for five months after Saudi Arabia, Egypt, Bahrain and the United Arab Emirates imposed a land, sea and air blockade, accusing the Doha royal family of harbouring and funding terrorist groups such as Hamas, the Muslim Brotherhood and Islamist Syrian groups.
Thani said the accusation was a pretext – designed to appeal to the west – to mount an attack on Qatar's sovereignty and political outlook.
US, European and Kuwaiti efforts at mediation have failed, but so far Qatar's economy, founded on the export of liquid gas, has suffered little long-term damage.
Qatar's foreign minister, on a tour of western capitals, clearly regards Saudi Arabia's recent foreign policy adventures as a boon in his efforts to persuade western governments it is the more reliable counter-terror partner.
With the French president, Emmanuel Macron, due in Doha before the end of the year, Thani urged the Saudi crown prince not to provoke a war with Iran, saying "we cannot afford to open up another crisis".
Calling for an end to the instability in the Middle East, he said: "Populations fall prey to extremist groups if rulers seek power, practise bad governance and strip populations of their human rights and dignity.
"Recent examples of the catastrophes created by evil ideologies can be found across my region: children who have lived through the mass atrocities of the Syrian regime, Isis in Iraq and Syria, or the war in Yemen are now young adults with little hope for a better future." He said the risk was that such conflicts will breed a new generation of young extremists.
In an attempt to puncture Qatar's anti-terror credentials, Saudi Arabia, Bahrain, UAE and Egypt declared a further two entities and 11 more individuals as terrorists on Thursday, including members of the Muslim Brotherhood with links to Qatar.
The quartet added the Qatar-based International Union of Muslim Scholars (IUMS) to their list of organisations and individuals who disseminate or support terrorism, saying the groups were working to promote terrorism through the exploitation of Islamic discourse". The International Islamic Council for Relief was also added to the list.
The IUMS was formed in 2004 and is headed by the influential Egyptian theologian Sheikh Youssef al-Qaradawi. Most of those who formed the council are said to be members of the Muslim Brotherhood, which led the Arab spring protests in 2011 that toppled some autocrats in the Middle East and North Africa.
The 11 individuals include Khaled Nazem Diab, the director of relief and international development at the Qatar Red Crescent, Hassan Ali Mohammed Juma Sultan, a Bahraini dissident, and the acting general leader of the Muslim Brotherhood, Mahmoud Ezzat.
Others on the list include the Muslim Brotherhood leader, Alaa Ali al-Samahi, and Egyptian dissidents such as Qadri Mohamed Fahmy Mahmoud al-Sheikh.
The quartet again accused Qatar of aiding terrorism, saying the individuals had "carried out various terrorist operations in which they have received direct Qatari support at various levels, including providing them with passports and assigning them to Qatari institutions with a charitable appearance to facilitate their movement".
Source: theguardian.com/world/2017/nov/23/autocracies-breed-terror-middle-east-qatar-foreign-minister
URL: http://www.newageislam.com/radical-islamism-and-jihad/patrick-wintour/autocracies-breed-terror-in-middle-east/d/113326