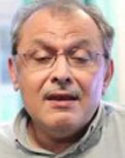 Waiting for God
By Abbas Nasir
June 14, 2014
THE images of the Karachi airport attackers, posted so proudly on Jihadi websites, were still fresh in the mind when clips of the fighters who had overrun Iraqi defences at Mosul started to appear in the media. What was common to the two sets of images?
All 10 Karachi airport attackers were Uzbek nationals, belonging to the Islamic Movement of Uzbekistan, while those who boastfully allowed cameras to capture them flashing their European passports after taking Mosul belonged to the ISIS (Islamic State of Iraq and Syria). The Uzbek fighters died in Karachi, nearly 2,000 kilometres from home, and if the nationalities of some of the ISIS fighters at Mosul were what they claimed, they too were over 2,000 kilometres from the comfort of their homes in various European cities.
Just as the assault through vulnerable points at the Karachi airport betrayed knowledge of the area's layout either via reconnaissance or inside collaboration, images of the ISIS fighters checking the identities of those fleeing Mosul off a 'wanted' list of Iraqi officials on a laptop and summarily executing those found on it spoke volumes for their organisation, intelligence capability — and brutality of course.
If it were not for wishful thinking, what else would make so many of us get up in the morning?
Yes, this well-honed global Jihadi monster has a one-point agenda: capturing land and setting up its long-desired 'Islamic emirate' to further the goals of its Takfiri ideology which may not have mass appeal but still attracts such fierce, murderous loyalty that many shudder at the thought of taking it on.
If this attitude was restricted to unarmed civilians in different parts where these global jihadis are active it would be one thing. It is proving to be totally self-destructive for the society and established order in many Muslim countries as even the state finds itself incapable of dealing with this scourge.
Pakistan is no different. Over the years as this menace has snowballed into an existential threat that is heading at us with the devastating speed of an avalanche, we have continued to chase red herrings and indulged in outright delusional theorising. This may already have taken us beyond repair.
Wherever one looks in the country, signs of decay and misplaced priorities take away whatever optimism one may be left with purely as a mechanism of self-defence. For, if it were not for wishful thinking, what else would make so many of us get up in the morning? Our seriousness in dealing with militancy is evident in so many areas. Political parties representing sizable chunks of the electorate still seem confused whether these militants are 'Apnay Log' (our own people) who can be drawn back into the mainstream through dialogue, or terrorists hell-bent on destroying our society as we know it.
Who can oppose dialogue in this day and age when so much is built through it? But why does one have to be slammed for asking the terms of reference of a dialogue and the time frame for such a process? And be prepared to be condemned as a foreign agent if you question its efficacy even as dozens of innocent people continue to be killed around you daily?
In between such political parties and the needs of the 24x7 electronic media ie rolling news, where terror groups appear to enjoy equivalence with the state, need one wonder that the larger population, which is crying out to be led, is left confused about what's the truth and what's right and what's not?
Each segment of society, each pillar of the faltering state has its share of shame to shoulder. The elitist system we inherited from our colonial masters and protected with such vigour, has delivered a rot where the alienation of the dispossessed is near-complete.
On being elected to office with a significant mandate, the current government was expected to deal with terrorism on a war-footing. Just see how long it took to cut and paste from multiple sources its National Security Policy.
For months we heard how the apex body, the National Counter-Terrorism Authority (Nacta), would reinvigorate the fight against the lawless hordes holding society hostage as it would coordinate and streamline the intelligence-gathering effort and the response which, in many cases currently, seems to be running in parallel.
The government may have entered its second year in office but there is no sign of Nacta.
There can be no doubt our soldiers have fought valiantly and written one glorious chapter after another with their blood with several thousand offering (in fact one for every civilian life lost in this terrorist mayhem) the ultimate sacrifice, but has their leadership been on the mark?
One need just look at Balochistan. The kind of proxies that are being deployed to fight what is no doubt a vicious separatist movement will remind you of the sort of proxies created and deployed for conflicts in Kashmir and Afghanistan. And we still can't see what that's done to us.
The superior judiciary has come in for criticism for being 'too soft' on militants but parliament's legislative response to this existential threat is equally or perhaps more culpable. Petty point-scoring, bickering and bravado seem to mark most sessions with very little respite for the common man being delivered.
We are delivered a rich and daily dose on supremacy of parliament supposedly the citadel of democracy, but look at the attendance record of the prime minister and his key ministers in both houses and you'll know why legislation in sync with the times has not happened.
We are now reduced to sitting and watching in horror this runaway train of bigotry, intolerance, obscurantism and misogyny coming to rule our everyday lives. Given the state response, capability and its propensity to ineptitude and incompetence are we now only supposed to hope God is on our side and not on the other?
Abbas Nasir is a former editor of Dawn.
Source: http://www.dawn.com/news/1112550/waiting-for-god
URL: http://www.newageislam.com/radical-islamism-and-jihad/abbas-nasir/well-honed-global-jihadi-monster-has-a-one-point-agenda--capturing-land-and-setting-up-its-long-desired-'islamic-emirate'-to-further-the-goals-of-its-takfiri-ideology/d/87565