By Tavineshwaran
27 June 2014

PETALING JAYA: Tun Dr Mahathir Mohamad lamented the fact that Malays are now willing to kill themselves in order to go to heaven.

"Not only that, but they are also willing to kill other Muslims because of political and ideological difference.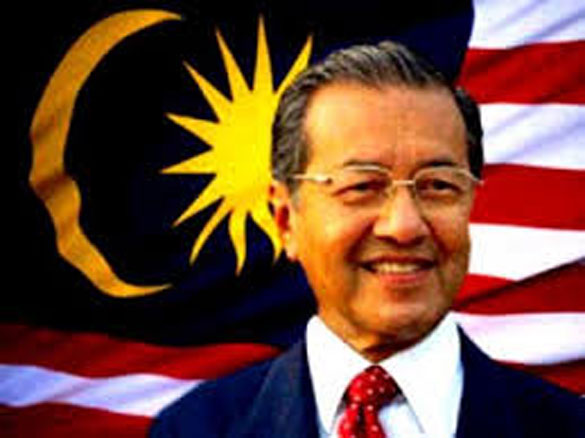 "(But) We have not heard of any ulama give an opinion or make a fatwa on the actions.

"If they think suicide and killing more Muslims will lead them to heaven, perhaps more Malays will wrap bombs around their bodies and detonate themselves in order to kill many unknown Muslims and not be enemies with them," he said in his blog, chedet.cc.

The former premier said he tried searching in the Quran for the order that Muslims can commit suicide or kill other Muslims.

Those who were killed were not enemies of our people or the country, he said, noting that "we are not in any danger because of the attacks" (in places like Iraq and Syria).

Dr Mahathir said he failed to find any verse in the Quran that condones suicide.

"The Holy Quran tells us to ensure that we bring peace among two Muslims if they were enemies. If any party rejects peace, only then can the third party be in favour of the party that accepts peace.

"But Allah didn't tell us to preach hostility in favour of any party. Allah repeatedly said that He doesn't like people who bring chaos," said Dr Mahathir.

The Star had reported of Malaysians who had taken arms in the fight in Iraq and Syria.

They are believed to have been recruited by the Jabhat al-Nusra or Al Nusra Front, an al-Qaeda offshoot behind decapitations and murders in Syria and Lebanon.

The group was believed to have been set up in 2012 and has been described as the "most aggressive and successful terror group" with strong financial backing.
http://www.thestar.com.my/News/Nation/2014/06/27/mahathir-mohamad-muslims-kill-to-go-to-heaven/
URL: http://www.newageislam.com/radical-islamism-and-jihad/tavineshwaran/malays-now-willing-to-kill-themselves-and-other-muslims-for-passage-to-heaven--dr-mahathir-mohammad/d/97775