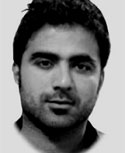 By Shezad Baloch
June 23, 2017
In the wake of a large-scale security operation in Mastung, the Inter Services Public Relations (ISPR) -– the media wing of the Pakistani Army — issued a statement denying the existence of any directly or indirectly Islamic State-affiliated infrastructure in Balochistan or anywhere else in Pakistan.
A day earlier, on June 3rd, every major newspaper in the country reported that IS infrastructure had been targeted in the raid and that the army had faced tough resistance. During the exchange of fire at least 12 extremists — described by an army spokesperson as hardcore terrorists — were killed. Army personnel also sustained serious injuries during the three-day operation.
Intelligence reports indicated that the IS has set up an infrastructure in the caves of the Isplingi area known as Koh-i-Siah/Koh-i-Maran, 36 kilometres southeast of Mastung. The ISPR, however, claims that the base was set up by the Lashkar-e-Jhangvi Al Almi (LeJA), a group widely recognised as having IS sympathies and eager to establish contact with them.
Poorly administered and one of the least developed districts in Balochistan, Mastung lies less than 45 kilometres southeast of Quetta. Shias have often been targeted in Quetta by terrorists affiliated with the banned Lashkar-e-Jhangvi (LeJ) organisation, which already has an IS connection and considers itself almost a regional franchise. As always, the government wastes no time in taking credit for any temporary lessening in the level of sectarian violence, however small. At the same time it is reluctant to admit that mass killings of civilians have, in fact, increased at an alarming rate. And while it may be true that attacks are less frequent, they have become more accurate and deadly and are clearly designed with a view to maximising the number of casualties.
In recent years, the presence of IS in Pakistan's troubled south-western province has become increasingly evident. In 2015 graffiti began to appear in many parts of Quetta bearing slogans in support of the IS. Addul Razzaq Cheema, Quetta police chief at the time, denied that the IS had infiltrated the area, saying only that "certain people" were deliberately trying to create an atmosphere of fear in the province. But the evidence continued to mount. After several raids against hard-line Baloch separatists in remote areas of Makran, IS-inspired graffiti started to appear there too.
Government denials notwithstanding, a year later the IS claimed responsibility for deadly attacks at the Shah Noorani shrine, the police training centre, and at civil hospital, where lawyers were gathered after the shooting of one of their colleagues. Each of these deadly and well-planned attacks killed about one hundred people. It seemed that the focus was shifting, from deadly attacks on Hazara Shia to the killing of other civilians, with members of the professional classes and foreign citizens now becoming the primary target.
According to the Home Department of Balochistan, as of mid-May of this year there have been 183 terror incidents in the province. These incidents have resulted in a death toll of 238, including members of the security forces, with a further 517 people sustaining injuries. By comparison, the 226 terror incidents reported in all of 2015 resulted in 202 deaths and 310 injured. This would suggest that the attacks are becoming more effective and more deadly.
This year has also seen an uptick in the number of IS-inspired attacks. On January 7th five people from the Hazara Shia community were targeted and critically injured in Spiny Road of Quetta. Two months later, a man and a woman from the same ethnic group were shot dead. On May 12th a suicide bomber in Mastung struck the convoy of Deputy Chairman of the Senate Maulana Abdul Ghafoor Haideri, killing 27 people. Then, immediately after the operation against the LeJA, the IS claimed responsibility for the abduction and murder of two Chinese citizens in Quetta.
Some security officials in Quetta see the LeJA as the face of IS in Pakistan, targeting civilians, shrines, and professionals on a large scale. Adherents to the ISIS worldview are also found in other groups active in parts of Pakistan, including Balochistan. One such group is the Jamiat Ulema-e-Islam Nazaryati (JUI-I), which is present in parliament and holds public gatherings in Quetta and in northern areas of Balochistan.
I still remember the case of Amir Muhammed Dasti, the brave police officer who killed four Lashkar-e-Jhangvi terrorists in Quetta in 2012. He was humiliated by then chief justice Iftikhar Mohammed Chaudhry for not taking action against religious extremists involved in the mass killing of Shias. A distraught Dasti argued that he could be targeted at any time, since many officials believe the actions of religious terrorists are in fact justified. On several occasions the terrorists delivered burial shrouds to Dasti as a warning that his days were numbered. In 2013 he was killed in broad daylight in Quetta, along with his guards.
Another senior police official who had killed some LeJ members in a raid later approached the terrorist organisation with the help of religious clerics and tribal elders and offered an apology. Such is the terror inspired by the LeJ that even a senior police officer can feel threatened by them and fear for his life. And that fear is not misplaced. Many police officers have died at the hands of LeJ and many others have been forced to leave Quetta for their personal safety.
Whether openly acknowledged or not, it is clear that the LeJ has established contact with the IS and that Balochistan is a potential breeding ground for IS fighters. Finding IS supporters and sympathisers in the province is not hard. The extremists have even been encouraged to take advantage of their organisational structure to radicalise young students at the University of Balochistan.
In the face of mounting evidence to the contrary, the government continues to declare that external players, namely India and Afghanistan, are providing logistical support to banned organisations like the LeJA, the LeJ and the Tehreek-e-Taliban Pakistan (TTP). It might be true to some extent, but again it is the security forces that are responsible for protecting the porous border with Afghanistan.
If the IS has strongholds in Afghanistan, then it is very easy for them to have bases in places like Quetta and adjoining districts.
It is a poorly kept secret that the banned LeJ and other terrorist groups collect money from mosques after Friday prayers, and especially after Eid prayers, urging the faithful to contribute to the funding of the Jihadist fight against Shia, infidels and Western countries engaged in Afghanistan. This happens not only in Quetta but also at a large scale in Karachi, Lahore and Peshawar. The LeJ and other extremists also collect animal skins to raise money in the name of Jihad.
Another means of garnering support for their cause is religious education. There are hundreds of unregistered religious seminaries in Balochistan which get funding from rich countries and ironically there is no check on them. I personally know of many kids in Quetta who tell me they are being paid a monthly stipend to attend these seminaries, and yet nobody really knows what is being taught there.
In the current climate, it seems inevitable that extremists will find fertile ground for consolidating their position, gradually eroding what liberal and secular forces remain.
Source: tribune.com.pk/story/1442354/tell-tale-signs-presence-balochistan/
URL: http://www.newageislam.com/radical-islamism-and-jihad/shezad-baloch/tell-tale-signs-of-isis-presence-in-balochistan/d/111660