By Khama Bagosh Madzallah, New Age Islam
April 10, 2013
A new religiously rigid behaviour has become a common attitude in both India and Pakistan. Political, economic as well as social terminologies are also changing on T.V programmes and social media. For example social changes under the Salafi influence are quite evident in Pakistan. The centuries old term "Khuda Hafiz" (may god protect you) has been replaced with "Allah Hafiz". Quite a movement was run in this connection sometimes ago that the word "Khuda" has been derived from the multiple Persian and Indian Idol gods and "Khuda" is used for a kind of god which can be shaped, whereas Allah is the singular God of Islam. The person would mind it, if we say "Khuda Hafiz" to him/her in Pakistan and would try to correct you if he has got time. You might get yourself killed if you try to reason with him/her on this topic because there could be something considered as blasphemous. An angry mob may torture and burn alive the person involved in the argument. We postpone the discussion over such incidents for some time, although I can present a dozen such examples where some people lost their lives over a small debate.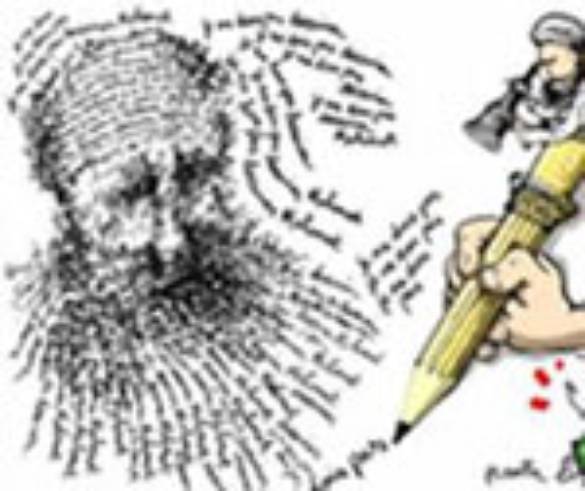 You may notice big markers in the hands of the armed guards of Lashkar-e-Tayyeba (L-e-T) in Muridke by the help of which they can blur any pictorial matter being taken to Mecca and Madina colonies by the entrants at the security check post, because it is forbidden in Islam to look at the pictures of the unrelated and photography is as big a sin. No pictorial matter was published in L-e-T's magazines like Mujjalla Dawa and Mujjalla Hermain and the faces were blurred before publishing if it was necessary to publish to show some gathering. Same is the case with T.V. You cannot watch T.V in these colonies as it is forbidden in neo-Salafism to watch T.V; on the other hand their leaders are quiet desperate to appear in long T.V interviews now, although Maulana Amir Hamza and Hafiz Saeed had issued decree against watching T.V. You cannot even smoke or chew betel leaves (paan) in these colonies as both are considered non-Islamic.
In Pakistan many effects of Salafi storm can be observed everywhere which never existed there before Salafism. For example, forced expulsion of Hindus from the Punjab province was effected by a special movement of Lashkar-e-Tayyeba. Not a single word against this forced migration was published in the newspapers as a considerable number of people who are pro-Jihad and pro-Salafism who favour such activities are sitting in the newsrooms of T.V channels and in newspapers offices.
In Sialkot, Gujranwala, Shekhupura and Gujarat, hundreds of Hindu families were silently forced to leave the country, most often the expulsion started with the kidnapping of a Hindu girl, who was forcefully converted to Islam or killed otherwise. The already embarrassed family preferred to leave the country after such insecurity. There had been twenty two such incidents in Punjab only in last three years, where the kidnapped girls were either killed or forcefully converted to Islam. The tragedy of Babu-Ram from Sialkot is an example of this kind, his two granddaughters were kidnapped, one of them converted to Islam but the other refused and was hanged. Babu and family left the country and are living a miserable life in India. He keeps in touch with his village fellows even now.
The highest example of the spread of Salafism is the gradual reduction in the number of the centuries-old traditional annual fair on the tombs of the saints. These congregations now have been reduced to reciting of the holy Quran only where bazaars were setup and Quawwals and musicians used to sing and play. The Quawwals are now just selling the CDs after recording or singing Quawwalı on T.V channels on some traditional occasions. Many of the Quawwals and singers have left their profession and some have started reciting naat for the sake of earning. Famous Al-Hambra centre of Lahore has received many threats of bombing in case the vulgar dance was continued. Usman Pir Zaada has done many press conferences in this regard.
A clear example of the spread of Salafism in Pakistani society is the common opinion about the Ahmadis who were declared as pagan by a ruling of the assembly in 1974. Some years ago more than hundred Ahmadis were killed in Lahore and the journalists reported that Ahmadi Mosques were attacked while covering live, calls were made from the extremist Jihadi organization's offices to the media houses to stop calling Ahmadi mosques instead they should call Ahmadi worship places. The media apologized for calling so and rephrased the reporting as Ahmadi worship places. An Ahmadi cannot call "Assalam-o-Alaikum" as it is reserved for Muslims only and an Ahmadi would face blasphemy charges upon usage of this word according to article 295 B.
According to the Human rights commission of Pakistan, hundreds of Ahmadis are rotting in Pakistani jails because they had mistakenly said "Salam-o-Alaikum" (Muslim greeting meaning Peace be upon you) to any one or used the common words of "Masha Allah" (God Bless) or "Insha Allah" (God Willing) in the conversation. There are some other cases being heard in the lower courts of the country where Ahmadis got printed words like "Masha Allah" and "Bismillah" (I begin in the name of God) on the wedding invitations.
Another example is the celebration of the Valentine's Day by renaming it as "Haya Day" (Day of Chastity). The debate was even started in January about the celebration as being un-Islamic and immoral, on the social and electronic media and Jamaat-e-Islami and Jamat-Dawa boys declared celebrating this day as Day of Chastity throughout the country. "Haya Day" was highly advertised in the media and violent militant groups warned everybody to be ready to face the consequences of celebrations of Valentine's Day at any hotel or some other place. Similarly New Year celebrations were also banned and some organizations even formed baton force to attack the celebration venues. The spread of Salafism can be easily observed in Pakistan and it seems very difficult to contain its influence as Salfi-minded people are growing in number.
In the next part of my column, the Salafi literature, its various forms and its acceptance in Pakistan will be discussed. (To be Continued)
About Khama Bagosh Madzallah: A confused Muslim, unable to understand the real definition of Muslimhood. Is a Muslim the standard bearer of Islam in reality? Or just an enemy of fellow Muslims? What is the Islamic ideology about rest of the world? What is its culture and history? Why the Muslims are in a conflict not just with other religions but other cultures as well?
URL: https://www.newageislam.com/radical-islamism-and-jihad/khama-bagosh-madzallah,-new-age-islam/the-salfi-wave-in-south-asia---2nd-episode/d/11075