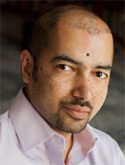 By K. Anis Ahmed
December 26, 2018
Elections in Bangladesh are famously a blood sport. During the campaigns virtually every constituency turns into its own bull ring, as party cadres treat rival banners like a matador's red cape. With polls slated for December 30, the first two weeks of canvassing have already seen eight deaths and dozens injured. Given our historic standards, though, these numbers are still pretty low.
With a first-past-the-post system, Bangladesh's elections come down to a choice between coalitions led by the two major political parties: the secular-centrist Awami League and the quasi-Islamist Bangladesh Nationalist Party (BNP). The Awami League has governed since 2009, delivering economic growth and rolling back extremist militancy. The country hit 7.86% GDP growth in 2017-18. Under the Awami League government, the country's power output has quadrupled in the last decade, and Bangladesh has topped regional rankings on many social indicators such as gender parity in primary education and maternal mortality.
Yet, the much beleaguered BNP still poses a threat to the Awami League. In addition to traditional anti-incumbency, a swathe of the public — especially sections of the intelligentsia and urban youth — has grown weary of the Awami League's heavy-handed rule, which was sorely on display during two rounds of student protests earlier this year. The Awami League also passed a needlessly harsh Digital Security Bill earlier this year. This has not gone down well with an increasingly digitised populace. Ironically enough, it is the ruling party's own massive programme of "Digital Bangladesh" that has led to the mass adoption of tech and Internet services.
Despite some just criticism of the Awami League's record on rights, critics who pretend that authoritarianism is a problem unique to the Awami League are being disingenuous. Not only did Bangladesh suffer military dictatorships in the 1970s and 1980s, the country has struggled to establish a culture of political tolerance even since the advent of democracy in 1991.
To understand why, a quick recap of pivotal moments of the past is unavoidable. The BNP won the first democratic polls in 1991, but refused to step down when their tenure ended in 1996. The Awami League led a mass movement to topple the BNP government and won the ensuing polls. In a contrast to the BNP, the Awami League voluntarily stepped down from power in 2001, and handed over the reins to an interim government as the Constitution required back then.
The BNP went on to win the 2001 polls, raising hopes of more trust-building measures. Instead, the BNP celebrated its victory in October 2001 with a pogrom on Hindu minorities that left hundreds killed, raped or injured across many districts. The BNP also pivoted sharply to the right and gave political patronage to extremist outfits which carried out a series of fatal attacks. One attack, in August 2004, targeted Awami League leader Sheikh Hasina, killing 19 people and injuring hundreds. Among the dead was Ivy Rahman, head of the women's wing of the Awami League. A separate attack the following year killed the Awami League's former Finance Minister Shah A.M.S. Kibria.
When the BNP's tenure came to an end in 2006, once again the party refused to hand over power to a credible caretaker government. The ensuing Awami League protests led to a stalemate that was broken finally with the installation of a military-backed regime in January 2007. Dhaka's self-styled "civil society", dominated by Anglophone members of non-governmental organisations, and media, who enjoy disproportionate access to and credence with foreign diplomats and media, supported that non-democratic regime.
Today, it is a leader of that civil pack, Kamal Hossain, who has joined hands with the BNP — and by extension their ally Jamaat-e-Islami — to promise a restoration of democracy. Mr. Hossain is a renowned lawyer who was tasked by the nation's founder, Sheikh Mujibur Rahman, to author the country's secular constitution. He also served as a minister in Sheikh Mujib's cabinet in the early 1970s. But he split from the Awami League in the 1990s and formed his own minor political party, the Gono Forum, which has never won a parliamentary seat.
Mr. Hossain had promised that he would not form any alliance with the BNP if it didn't sever its relationship with the Jamaat. In reality, the BNP nominated 25 Jamaat leaders to contest polls on its ticket. As it happens, Mr. Hossain's own Gono Forum is also running on the BNP's symbol of "rice stalks". When journalists questioned Mr. Hossain about this awkward marriage, he yelled at them to be quiet, in Urdu ("khamosh").
It was perhaps always fanciful to think that any outsider could simply save the BNP, a party that has ceased to function like a mainstream participant in a democracy since 2001. Even in opposition, the BNP has resorted to grotesque forms of new violence. Ahead of the last polls, in 2014, the BNP and Jamaat sponsored petrol-bombing of commuter buses that left more than 100 dead. That violent campaign was resumed in 2015.
Apologists for the BNP, including members of civil society, try to argue that all parties engage in violence. While violence has been sadly endemic to Bangladeshi politics, it has been confined mainly to clashes between party cadres and police. Ordinary citizens were never the target, until the petrol-bombing campaigns of 2013 and 2015.
The Awami League has resorted to hardline tactics, no doubt. But in what democracy are incumbents facing a rival who had tried to literally bomb them out of existence? If anything, the Awami League may be at fault for not holding the BNP and Jamaat organisationally accountable for all the violence explicitly targeting civilians. It is not at all clear why groups that engage in violence akin to insurgent or terror groups should enjoy the respect or rights of a mainstream political party.
Voters in Bangladesh face an imperfect choice today. It may feel unpalatable to many of them to vote for an incumbent which has been excessively heavy-handed at times, while delivering much economic and social progress. But if the alternative is a party with a record of stoking extremism and targeting civilians for violence, then one must ask if it is at all wise to seek change for the sake of mere change.
K. Anis Ahmed is the publisher of the Dhaka Tribune and the author of 'The World In My Hands'
Source: thehindu.com/opinion/lead/elections-in-an-embattled-democracy/article25828622.ece?homepage=true
URL: http://www.newageislam.com/radical-islamism-and-jihad/k-anis-ahmed/elections-in-bangladesh-are-famously-a-blood-sport/d/117266