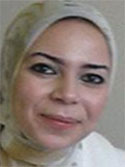 By Engy Abdelkader
March 05, 2014
London Mayor Boris Johnson is making waves with some controversial statements concerning Muslims.
Writing for The Telegraph earlier this week, the conservative leader likened religious extremism to child abuse and called for state agencies to assume custody of Muslim kids at risk of radicalisation to prevent them from becoming "potential killers and suicide bombers." Without citing research or sources, he estimates vulnerable Muslim children to be in the hundreds.
The piece is disconcerting for a number of reasons. The mayor's comments will likely exasperate relations with Muslim Britons who should be treated as strategic partners in our shared struggle against violent extremist ideologies. His remarks also perpetuate the stereotype of the "terrorist other," thus likely legitimizing private acts of anti-Muslim discrimination against a religious minority susceptible to dehumanization.
Moreover, Mayor Johnson overlooks parental initiatives aimed at frustrating terrorist recruitment of Muslim youth.
Consider, for instance, the role of British Muslim women in countering violent extremist ideologies. Unlike their violent female counterparts, these heroines will probably not make the evening news broadcast even though their efforts are much more deserving of the spotlight.
By way of background, research studies indicate that terrorist organizations are increasingly targeting middle-class Muslim youth through the Internet. According to a RAND report, many violent extremists begin "their journey toward radicalization on the Internet, where they found resonance and reinforcement for their frustration and anger."
Representative of popular responses to this trend is a British Muslim women's organization that seeks to teach women to resist all forms of violence. The group organizes workshops to educate Muslim women on countering violent extremism because it is concerned by women's inability to respond to their children's questions regarding violent ideologies espoused by Web-based terrorist recruiters.
Interestingly, many first- and second-generation Muslim women in Europe have had no religious or legal training in school and are unequipped to confront or challenge violent extremist sentiments. In fact, according to research from Duke University, enhanced Islamic literacy guards against violent radicalization.
Furthermore, Muslim women may be well-placed to identify and address behaviour changes in their children. British officials have in fact recognized this fact. In the past, the UK government has funded training seminars in confidence building, communication and mediation skills for Muslim women. The courses train Muslim mothers on how to address youth seduced by violent extremist rhetoric.
Unfortunately, Mayor Johnson's piece makes no mention of the extensive efforts of such British Muslim parents (or those of the government) actively working to counter violent extremism in youth.
Of course, British Muslims are not alone in their efforts. American Muslims have also been similarly engaged.
Notably, Duke University's research found that Muslims in the United States, where radicalization represents a "key counterterrorism concern," are actively engaged in self-policing and community building and have developed youth programs to help educate those who may be unaware of religious opposition to terrorism, provide guidance and a sense of belonging to ward off isolation and alienation, and identify at-risk individuals who react violently to issues.
In both the American and British contexts, Muslims are challenging radicalization in different ways. Officials should work to support such efforts, and perhaps even help expand upon them.
In truth, most Muslim parents are similar to other parents in terms of the dreams and aspirations they have for their children: good health, good schools, good jobs and the good life. And most children who have such access have little reason to seek comfort and a sense of belonging in the violent ideologies espoused by Web-based terrorist recruiters looking to seduce them.
Source: http://www.huffingtonpost.com/engy-abdelkader/religious-extremism-child-abuse_b_4893897.html
URL: http://www.newageislam.com/radical-islamism-and-jihad/engy-abdelkader/religious-extremism-=-child-abuse?/d/56023