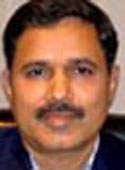 By Dr Haider Shah
2013/04/27
After the Boston bombing we should have all felt the urge to see inwards so that the malaise afflicting the Muslim world could be correctly diagnosed and adequately cured
When the breaking news of Boston Marathon bombings appeared on the TV screen my immediate reaction was Ghalib's line "kahin eisa na ho yaan bhi wohi kaafir sanam nikle." (Lest even here the same wicked beloved pops out). I was thinking in terms of characters like the failed New York Square bomber Faisal Shahzad and London suicide bomber Siddiq Khan. In the end, as a partial relief, they were not traced as of Pakistani origin; however, they did turn out to be angry young Muslims. Perhaps making virtue out of necessity, we need to analyse the Boston bombing scenario as a case study.
Tamerlan Tsarnaev, born in 1986 into a Chechen family in Kyrgyzstan moved to Dagestan in 2001. His parents immigrated to the US in 2002 with the younger son Dzhokhar. In July 2003, Tamerlan came to the US along with his two sisters and began pursuing his boxing interest by training and fighting in local tournaments. In 2008, Tamerlane is reported to have developed interest in religion. According to his uncle, Tamerlane once stated that he was not concerned about work or studies because God had a plan for him. The same uncle claimed that the young man's radicalisation had started not in Chechnya, but in Cambridge, Massachusetts, at a local mosque. According to one source, an Armenian Muslim convert was instrumental in brainwashing the mind of the budding boxer. While on one hand, radicalisation was gradually creeping into the personality of young Tamerlane, he had also been dating Katherine Russell who was then a typical college student and introduced to him by friends in a nightclub. A carefree daughter of a doctor, Katie, as she was then called was a top graduate from her high school in 2007 who wanted to go into the Peace Corps. Instead she ended up as a wife of a radicalised boxer who made her become a Hijab-wearing Muslim and leave her university and her dreams. After the birth of their daughter Zahara in 2011, Katherine worked long hours as a home healthcare aide while Tamerlane stayed at home taking care of their daughter.
Such is the spell of Jihadi indoctrination that neither a wife who had sacrificed her lifestyle and was working long hours as the bread earner, nor the love of an innocent two-year-old daughter could restrain him from pursuing a terrorist plan. The investigators are still probing various aspects of Tamerlane's life as he was killed during a shootout with the police. The surviving 19-year-old Dzhokhar is helping the investigators as he is recovering from his wounds.
A WikiLeaks cable mentions Afia Sddiqi getting arrested by the Afghan police along with her son while she was on a daredevil mission of attacking the governor of Ghazni as a suicide bomber. Her purse contained bombs-making documents. Siddiqi was already a suspect for the FBI because she had been named by Khalid Sheikh Mohammad as an al Qaeda operative.
These case studies tell us that young people like Tsarnaev and Siddiqi who suffer from internal confusion and state of depression find pleasure and contentment in religion. But like any anti-depressant, small doses do not remain effective and the patients continually keep increasing the intake. If we look at the lives of educated Muslim terrorists we can notice one common feature. Some elder is usually there to give a biased view of the world to the youngster. In both Tsarnaev and Siddiqi I identify their mothers for performing this role. These individuals while benefiting from the opportunities offered by their host countries create a parallel world populated by ideas of victimhood, self-pitying, self-glorification and vendetta. As social networks are teeming with sermons of hate preachers and glorification of terrorism as a religious duty, these glory-seeking wannabe jihadists can trigger into action on their own or used by a local franchise of terrorist organisations.
But we seem determined not to learn from anything. After the Boston bombing we should have all felt the urge to see inwards so that the malaise afflicting the Muslim world could be correctly diagnosed and adequately cured. On the contrary, the spin doctors are again deflecting the need for generating the right discourse. For instance, on Pakistani sites a story became viral in which a drone attack on the boat in which the surviving bomber was hiding was theorised to promote self-consoling victimhood mentality among the readers. The comparison was absurd to say the least. How can we not realise that ordinary local police had no problem in accessing the boat in the backyard of a house where the young fugitive was hiding. All the residents of the area fully cooperated with the law-enforcement agencies and went into a partying mode once it became clear that the surviving terrorist had been taken into custody. Compare this to the situation in Waziristan and other inaccessible areas of the FATA. Serving as havens to the terrorist groups even army commandoes find it difficult to enter these areas without massive causalities. Taking advantage of their safe havens the terrorist groups plan and then execute deadly attacks inside Afghanistan. If we cannot enter these areas to bring the culprits to book for violation of our national laws as well as international laws, what other options are available, if drones are not used in retaliation. The fact that the nonsensical comparison between the two scenarios on our social networks sparked so much interest demonstrates how gullible and fickle minded our internet users tend to be.
How can we save our children from becoming Faisal Shahzad, Afia Siddiqi, Muhammad Siddiq and Tamerlane and Dzhokhar Tsarnaev? That is what we should be pondering in earnest.
Dr Haider Shah teaches public policy in the UK and is the founding member of the Rationalist Society of Pakistan.
Source: http://www.dailytimes.com.pk/default.asp?page=2013\04\27\story_27-4-2013_pg3_3
URL: http://www.newageislam.com/radical-islamism-and-jihad/dr-haider-shah/from-afia-siddiqi-to-tamerlane-tsarnaev/d/11355