By Cahal Milmo
30 May 2013
When Mohamed Hamid had his first brush with criminality, it saw him thieving a tin of sweet corn and a packet of fish fingers. By the time he had finished, he had become one of Britain's most prominent recruiting sergeants for Islamist extremism.
The 55-year-old former crack addict was for years a prominent figure within fundamentalist circles, manning high street bookstalls where virulently anti-Semitic material was handed out and preaching jihad from his east London home with his twisted wit and Yorkshire vowels.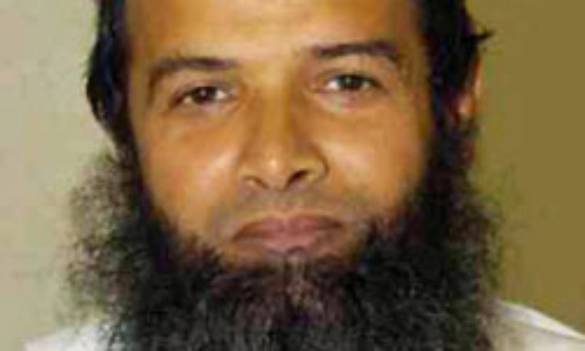 Mohamed Hamid
-------
But while the man who told once told a police officer arresting him during a row in London's Oxford's street that his name was "Osama Bin London" insisted he dealt only in theology, his real stock in trade was providing the ideological groundwork for terrorism.
With a mixture of charisma and practicality, epitomised by his love of the outdoors and organising training camps for his devotees, Hamid brought into a thrall dozens of young men who included five of those responsible for the failed 21/7 bombings on London's transport system.
As David Farrell QC, who prosecuted Hamid during his trial in 2008, put it: "Hamid's purpose was to convert such men to his own fanatical and extreme beliefs. And having given them such a foundation, thereby enabling them to move on to join others in the pursuit of 'jihad' by acts of terrorism. The fact is that some did exactly as he desired."
It was perhaps prescient that in the aftermath of his conviction - for which he was jailed for a minimum of seven and a half years along with a warning that he would not be released until he reformed - detectives wondered privately how many others Hamid might have succeeded in sowing a seed of extremism that would blossom into murderous intent.
The preacher, who was born into an Indian Muslim family in Tanzania, was perhaps all the more potent because of a less than admirable early life which had endowed him with the spirit of the penitent.
After moving to Batley, West Yorkshire, as a child, he moved to London at the age of 12 and got into trouble for shoplifting the fish fingers and sweet corn. By the age of 19, he was serving time in youth detention and then later in prison for robbery.
In his early 30s, he became a crack addict. He told his trial: "There was not even a spoon left in the house because I sold everything to keep my habit, my addiction. I just had one blanket and that was it. I was living like a squatter, like a tramp."
After a redemptive trip to a mosque, Hamid rediscovered a version of his faith and opened an Islamic bookshop in the Clapton area of east London as well as attending rallies at Speaker's Corner in Hyde Park in the wake of the 9/11 attacks.
It was at this point that he became increasingly radical and voluble, becoming involved with the coterie surrounding notorious cleric Abu Hamza and telling recruits to his brand of paintballing Islam that he wanted to see "six or seven" atrocities before last year's London Olympics.
Upon his arrest, he denied teaching terrorism, portraying himself as a westernised Muslim whose faith cohabited with camping trips to the Glastonbury festival. But he was also the man who sent texts to several of the 21/7 bombers after their abortive attack.
As the judge in his trial, Mr Justice Pitchers told him: "Mohammed Hamid you are in my judgement, dangerous. You can be quite genuinely amusing and charming. You also have real knowledge of the Koran and Islamic teaching. However, that is only one side of you."
"You used your charm and knowledge of the Koran to influence others to terrorism... You continue to be a danger, not directly from your own actions, but from your ability to persuade others by criminal actions to commit terrorism offences themselves."
Source: http://www.independent.co.uk/news/people/profiles/mohamed-hamid-from-petty-criminal-to-tutor-of-terrorists-8638594.html
URL: https://newageislam.com/radical-islamism-and-jihad/cahal-milmo/mohamed-hamid--from-petty-criminal-to-tutor-of-terrorists/d/11942