By Ajit Kumar Singh
September 2, 2013
Indian security agencies arrested three top terrorists - Yasin Bhatkal aka Mohammad Ahmed Siddibappa Zarrar aka Imran aka Asif aka Shahrukh; Asadullah Akhtar aka Haddi; and Abdul Karim Tunda - from the Indian State of Bihar along the Indo-Nepal Border in the month of August, 2013. These arrests reconfirmed the fact that the Indo-Nepal Border has long provided safe passage to terror groups operating on Indian soil under the direct patronage of Pakistan's Inter Services Intelligence (ISI). Revelations made by the arrestees have further exposed links between the ISI and various Islamist terrorist groups.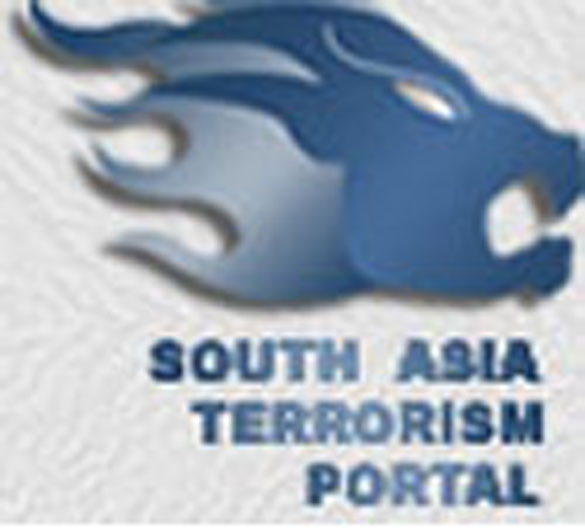 In the night of August 28, 2013, Indian security agencies arrested Yasin Bhatkal, thought to be Indian Mujahideen's (IM) 'operational chief' on Indian soil, from Nahar Chowk at Raxaul in the East Champaran District of Bihar, along with an accomplice, identified as Asadullah Akhtar. Reports indicate that Bhatkal, who had been hiding at Pokhara, headquarters of Kaski District, in Nepal, in the guise of a Unani doctor, was arrested at Raxaul on the basis of specific inputs from the Intelligence Bureau (IB) that he was to visit Raxaul that day. The duo was remanded to 12 days in Police custody by a Delhi court on August 30, 2013.
While this appears to be the officially sanctioned sequence of events, there are some indications that Bhatkal may, in fact, have been handed over to Indian agencies by authorities in the United Arab Emirates, and was then brought to India through Nepal, essentially to cover up the UAE's increasing cooperation with Indian authorities on issues of terrorism.
Yasin Bhatkal gained prominence in IM's operations when IM's top leaders - Riyaz Bhatkal, Iqbal Bhatkal and Amir Reza Khan, among others - fled to Pakistan in the aftermath of a crackdown on the group by Indian security agencies in 2008-09, following the September 13, 2008, Delhi blasts that killed 24 people. The killing of Atif Amin and Mohamed Sajid in the September 19, 2008, Batla House encounter was a major blow to the outfit and nearly decimated its 'Azamgarh (Uttar Pradesh) module'. A critical motivator, logistics provider and explosives 'expert', Yasin then came to the centre stage, setting up the 'Darbhanga (Bihar) module' and launched attacks across India. Indeed, during his interrogation he has revealed that he recruited youth from Bihar's Mithilanchal region, including Darbhanga, Madhubani and Samastipur Districts, over the past few years. He also told his interrogators that "he was living in Nepal for the past six months and had readied around 100 hardcore associates who could do anything at his bidding".
Yasin Bhatkal is suspected to have been involved in most of the attacks in the hinterland since the November 23, 2007, court blasts in Uttar Pradesh (near-simultaneous blasts targeting lawyers in court premises at Varanasi, Faizabad and Lucknow, killed 15 people and injured 80). He was caught on CCTV actually planting the bomb at the German Bakery in Pune (Maharashtra) on February 13, 2010, killing 17 people and injuring 60. CCTV cameras again captured his presence at the blast site in Dilshukhnagar (Hyderabad), where at least 17 people were killed and 117 were injured in twin blasts, on February 21, 2013. Maharashtra Anti-Terrorism Squad (ATS) Chief Rakesh Maria asserts, "He was the commander-in-chief in India of IM's operations. His name first cropped up on our radar while we were tracking the origin of three terror emails sent before and after the July 26, 2008, Gujarat [Ahmadabad] bomb blasts."
On August 16, 2013, Lashkar-e-Toiba (LeT) terrorist Abdul Karim Tunda was arrested by the Special Cell of Delhi Police from an undisclosed location on the Indo-Nepal border and produced at a Delhi court on August 17, 2013. In the dossier handed over to Pakistan after the November 26, 2008, Mumbai (26/11) terror attacks, Tunda was ranked 15th among India's most wanted terrorists in Pakistani safe havens. Tunda is accused of masterminding over 40 bomb blasts in New Delhi, Panipat and Sonepat (in Haryana), Ludhiana (in Punjab), and Kanpur and Varanasi (in Uttar Pradesh), between December 1996 and January 1998. These incidents left at least 21 persons dead and over 400 injured.
Earlier, on August 2, 2013, the National Investigation Agency (NIA) had arrested Abdul Sathar aka Manzoor after he was deported from UAE. He was arrested in a case pertaining to the organisation of a training camp for the Students Islamic Movement of India (SIMI) conducted at Wagamon in the Kottayam District of Kerala in 2007. According to the NIA, SIMI cadres conducted a three-day training camp at Wagamon which involved a course in physical and arms training, including firing practice, rope climbing, rock climbing, motorcycle racing and manufacture of petrol bombs, among others. The camp also included motivation and discussions on jihad in India and incited the participants to wage war against the state.
A significant aspect of several recent arrests is the degree to which foreign intelligence and enforcement agencies - including many that tended to look the other way at Pakistani and Islamist terrorist mobilisation and mischief in the past - have increasingly cooperated with India. Some significant actions that involved support from foreign agencies include the arrest of IM operative Fasih Mohammad (deported from Saudi Arabia and subsequently arrested at Delhi's Indira Gandhi International Airport on October 22, 2012); Fasih Mohammad is a suspect in the April 17, 2010, Chinnaswamy Stadium (Bangalore, Karnataka), blast case, and the September 19, 2010, Jama Masjid (Delhi) shooting case; the arrest of LeT operative Abu Hamza alias Sayeed Zabi ud Deen alias Zabi Ansari alias Riyasat Ali alias Abu Jundal, the 26/11 attacks handler, arrested on June 21, 2012, after being extradited from Saudi Arabia; LeT terrorist A. Rayees, deported from Saudi Arabia and arrested on October 6, 2012, named as the third accused in the case of the seizure of explosives at Malayalamkunnu under Chakkarakkal in the Kannur District of Kerala, in 2009.
Indeed, Indian counter-terrorism successes - largely unnoticed in the public discourse - have, in fact, been quite frequent over the past years. Partial data compiled by the South Asia Terrorism Portal indicate that at least 876 persons involved in Islamist extremism, including LeT and SIMI/IM cadres, ISI agents and Bangladeshi, Nepali and Pakistani nationals, have been arrested since the 26/11 attacks, across the country. 88 such persons have, thus far, been arrested in 2013 alone.
There have, of course, been some failures, and these are naturally given far wider notice that the silent successes. At least some of these failures have occurred despite fairly specific intelligence provided by Central intelligence agencies, and are the result of a failure of the Police to respond adequately - either as a consequence of a deficit in capacities, of possible neglect, or a combination of these. IM operatives arrested by the Delhi Police Special Cell in September-October 2012 had revealed during interrogations in October 2012 that Dilsukhnagar in Hyderabad and Buddhist Temples in Bodh Gaya had been reconnoitred by them on instructions from IM founder Riyaz Bhatkal. Subsequent and repeated warnings on these, based on recurrent intelligence flows, had been issued by the IB. Yet, the culpable neglect of agencies involved in Policing resulted in successful terrorist attacks at these sites.
Most of the arrestees have confirmed their links with the ISI during interrogations. While Jundal's revelations about the ISI have already been documented, Tunda has, so far, revealed,
· He came in contact with the ISI after meeting former ISI chief Hamid Gul in 1995. He was in constant touch with him (Gul) thereafter. He (Tunda) reports to Major Bashir of ISI. The ISI manages all terrorist organizations in Pakistan and LeT is the most powerful. ISI was the official arm which has got several other tanzeems (organizations) like LeT, Jamaat-ud-Dawa (JuD), under its umbrella to carry out various tasks. The handlers call these tanzeems as social organizations (sic). Two majors of ISI were monitoring the 26/11 Mumbai attacks but he (Tunda) couldn't meet them since he was not part of the operation. Two (other) ISI majors, identified as Tayeeb and Alta, (were) deputed by ISI to push fake currencies into India. Iqbal Kana, who is the biggest dealer of FICN (Fake Indian Currency Notes), gets the notes through an ISI Brigadier and then it (sic) is pushed into India via Bangladesh and Nepal through his network. Dawood (Ibrahim) stays in a safe house in Karachi and is guarded by ISI.
Similarly, Yasin Bhatkal has reportedly told his interrogators,
· He had trained with ISI for two months in 2006. A Lieutenant Colonel level officer of the ISI was his handler. He gave him instructions and take updates on works done. The officer also sent money to him through hawala channels and encouraged him to recruit more Indian youth in Indian Mujahideen through radicalisation. He is not the head of IM in India and only follows instructions from both his Pakistani handler as well as his boss [the identity of the boss not mentioned].
These revelations, among others by the large number of persons arrested in connection with Islamist extremist terrorism in India over the past years, confirm that the various terrorist formations operating in this country are mere pawns of the ISI, which remains the source and fountainhead of terrorism in South Asia. While the most urgent imperative for India, today, is to develop the capacity to neutralize the terrorist networks that have been established on its soil, and to secure the cooperation of various other countries that are used for mobilisation and transit by these networks, the challenge of containing and countering the ISI's unrelenting campaign of terrorism remains virtually unaddressed within the policy establishment in Delhi and in the various States afflicted by the threat of Islamist terrorism.
Ajit Kumar Singh is a Research Fellow, Institute for Conflict Management
Source: South Asia Intelligence Review
URL: https://www.newageislam.com/radical-islamism-and-jihad/ajit-kumar-singh/exposing-the-fountainhead-of-terrorism/d/13318