New Age Islam News Bureau
2 Jun 2020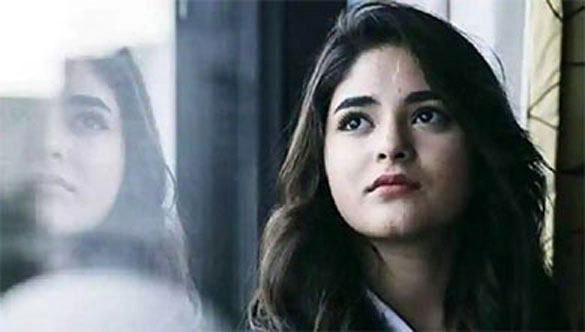 Zaira Wasim
-----
• Shadow Outfit of The Banned Lashkar-e-Taiba Warning To 'Indians': Don't Settle In J&K
• Pakistan Government Refuses to Grant Minority Status to Ahmadiyyas
• American Scholar Underscores Islam's Innate Anti-Racism Amid US Unrest
• Black Muslims Feel 'Shocking Levels of Alienation' In the UK Within the Muslim Community Itself
• Saudi Arabia, Israel In Secret Talks Through US Mediation Over Al-Aqsa Mosque: Report
• Taliban Chief Mullah Hibatullah Akhundzada May Have Died Of Coronavirus: Report
• Discussion on Removing Presidents from Office in Yogyakarta Cancelled Over Death Threats
---------
India
• Zaira Wasim Should Continue Mentioning Quran On Social Media: Zakir Naik
• Shadow Outfit of The Banned Lashkar-e-Taiba Warning To 'Indians': Don't Settle In J&K
• UP: Doctor Sparks A Row With 'Diatribe' Against Jamaat, Says Viral Video Morphed
• Jaish-e-Mohammad chief Masood Azhar's kin linked to foiled J&K plot
• How Pakistan High Commission staffers spied on defence and government officials in New Delhi
• Pak summons Indian diplomat over expulsion of 2 High Commission officials on espionage charges
• Jammu and Kashmir: Three militants killed in Rajouri district
• Terrorist killed in encounter in south Kashmir's Tral: Army
• BSF DG visits Indo-Pak international border in Jammu to review security scenario
--------
Pakistan
• Pakistan Government Refuses to Grant Minority Status to Ahmadiyyas
• Gen Bajwa calls for resolving long pending disputes for lasting peace
• Imran Says It Was 'Mistake' To Enforce Strict Lockdown Even As COVID-19 Cases Cross 72,000
• World Bank to Provide $188 Million To Pakistan To Address Environmental Degradation, Climate Change
• Sindh govt told to file complete report with appeal in Pearl case
• MQM-P rejects govt committee probing fake domiciles, says matter is sub judice
--------
North America
• American Scholar Underscores Islam's Innate Anti-Racism Amid US Unrest
• US 'knee-on-neck' technique failed with Iran, will fail with African-Americans: FM Zarif
• Khalilzad upbeat on chances for intra-Afghan peace talks
• Barr: Violence from Antifa, other groups 'is domestic terrorism and will be treated accordingly'
--------
Europe
• Black Muslims Feel 'Shocking Levels of Alienation' In the UK Within the Muslim Community Itself
• Italy's Muslims Call for More Islamic Cemeteries in Wake Of Virus
• Turkey deports 12 foreign terrorist fighters with suspected Daesh-links to Finland
• Altaf Hussain: UK trial begins for Pakistani MQM founder over terror charges
--------
Arab world
• Saudi Arabia, Israel In Secret Talks Through US Mediation Over Al-Aqsa Mosque: Report
• Soap Operas, Fatwas and Censorship: The Turkey-UAE Battle for Hearts and Minds
• Amid warming to Israel, UAE urges halt to annexation plans
• Saudi Shoura Council convenes session online to tackle various measures
• Syrian tycoon Rami Makhlouf says 'coming days decisive' amid ongoing spat with regime
• Egypt shortens coronavirus curfew hours despite rise in COVID-19 cases
• Lebanon must turn reform ideas into reality, says US ambassador Shea
• Saudi Arabia, UN hope to raise $2.4 billion in aid pledge drive
• Arab Coalition intercepts, downs two Houthi drones launched towards Saudi Arabia
• Turkish-backed Takfiri militants burn homes in northeastern Syria: SANA
• Egypt sanitizes prisons, examines inmates in fight against coronavirus spread
--------
South Asia
• Taliban Chief Mullah Hibatullah Akhundzada May Have Died Of Coronavirus: Report
• ARG Palace releases details of the video teleconference between Afghan leaders and Pompeo
• 2 children killed, wounded in an explosion in Nangarhar province
• NATO's new SCR takes up role in Afghanistan at a critical juncture
• Ghani appoints Mahmood Karzai as new acting minister of MUDL
--------
Southeast Asia
• Discussion on Removing Presidents from Office in Yogyakarta Cancelled Over Death Threats
• Malaysia Struggles to Shake COVID-19 as PM Quarantines, Challenges Mount
• Indonesian policeman killed by sword-wielding IS militants
• CMCO: Penang couples to undergo interview instead of pre-marriage course
• Indonesia cancels haj pilgrimage over coronavirus concerns
• Suspected IS Militants Attack Police Post, Kill Officer in South Kalimantan
--------
Mideast
• Iran Calls on White House, US Police to Stop Violence against American People
• Israel's Gantz urges army to hasten preparations for annexing West Bank
• Israel to demolish 200 Palestinian buildings in East Jerusalem al-Quds
• Syrian, Chinese Speakers Felicitate Iranian Counterpart on Election
• Spokesman: Iran Mulling Response to US Sanctions Waiver End
• President: Iran Prepared for Further Development of Ties with Afghanistan
• Chief Commander Warns of Crushing Response to Enemies' Miscalculation
• Official: Iran to Orbit Satellites in 1,000-km Altitude in 2 Years
• Jailed Iranian scientist in US is on his way back to Iran: Zarif
• 230 killed in Iran during November protests: Iranian lawmaker
• Turkish police break up protest commemorating slain activist Ethem Sarisuluk
• Hundreds attend funeral of unarmed Palestinian killed by Israeli police
• On Israeli raid anniversary, Hamas wants Gaza blockade lifted
• Turkey's Kurds demand spending probe, end to military ops in Libya, Syria
--------
Africa
• Turkey Sends Mercenaries, Weapons To Libya's GNA Daily: LNA General
• Libyan govt. forces shell positions of pro-Haftar rebel forces south of Tripoli
• Libyan warlord Haftar agrees to talks on ceasefire: UN
• Buhari Relaxes Restrictions on Churches, Mosques, Banks, Hotels
• Islamic State in Somalia suffers setbacks despite uptick in claimed activity
• Burkina Faso militants kill 35 in separate attacks, government says
--------
URL: https://www.newageislam.com/islamic-world-news/zaira-wasim-continue-mentioning-quran/d/122015
--------
Zaira Wasim should continue mentioning Quran on social media: Zakir Naik
June 01, 2020
Zaira Wasim, star of the Bollywood movie Dangal, was in the news last weekend for a post on social media. Zaira had posted a verse from the Quran, which many social media users interpreted as being a justification of the locust attacks in various parts of the country.
Amid heavy trolling, Zaira briefly deactivated her Twitter and Instagram handles. "So We sent upon them the flood and locusts and lice and frogs and blood: Signs openly self-explained: but they were steeped in arrogance—a people given to sin -Qur'an 7:133 (sic)," Zaira had said in the now deleted post.
Zaira had caused a stir last year, when she announced that she was ending her career in Bollywood as it threatened her "relationship" with Islam.
On Sunday, Zaira received support from a controversial figure, Islamic scholar Zakir Naik, for both her decision to disassociate herself with Bollywood and her social media post on locust attacks. Naik, who has been based in Malaysia since 2016 and is wanted in India on charges of money-laundering and ties to Islamic extremists, uploaded a video on Zaira Wasim on his Facebook handle on Sunday.
The video is titled We Support Zaira Wasim's Decision to Quit Bollywood and Spread the Message of Islam on Social Media—Dr Zakir Naik. Naik talks about Zaira Wasim in response to a question from a viewer.
Naik states he "congratulates" Zaira Wasim for taking the decision to leave Bollywood. Naik argues that "most of the part of Bollywood is not appropriate for a practising Muslim" and adds "It takes a lot of courage and sacrifice for a person famous in Bollywood to quit Bollywood." Referring to Islamic teachings, Naik claims Allah will reward Zaira multiple times more than "the sin she was doing".
Referring to Zaira Wasim's post on locusts, Zakir Naik alleged the "rightwing" media, which mainly supports the "present unjust government, the BJP and RSS" had taken a quote and added their own information. Naik claimed that the media had insinuated Zaira Wasim was talking about India, but declared her tweet did not mention the country.
Naik further alleged the media had done the same thing with him, referring to the 2016 Dhaka cafe terror attack. One of the attackers involved in the incident was a follower of Naik. Naik claimed the media reported the attacker was "inspired by Zakir Naik, when he was just a fan on Facebook". Naik claimed he had over 22 million followers on Facebook and asked whether he was responsible for their deeds.
Emphasising Zaira Wasim's post was "very much relevant", Naik claimed she should "continue studying the Quran, continue mentioning verses of Quran on Twitter and social media".
Interestingly, most of Zaira Wasim's recent posts on Twitter are based on religion.
https://www.theweek.in/news/india/2020/06/01/zaira-wasim-should-continue-mentioning-quran-on-social-media-zakir-naik.html
--------
Shadow Outfit of The Banned Lashkar-e-Taiba Warning To 'Indians': Don't Settle In J&K
Jun 2, 2020
SRINAGAR: A fledgling terror group operating as a shadow outfit of the banned Lashkar-e-Taiba on Monday warned Indian nationals from outside J&K against using the new domicile law to settle in the Valley, saying anyone who does so would be "treated as an agent of RSS and dealt with appropriately".
The Resistance Front (TRF), which sources say is the ISI's new blue-eyed boy, termed the domicile law "an RSS-BJP plot to change the demography of Kashmir".
According to the domicile law notified by the Centre recently, any person who has resided in J&K for a period of 15 years is eligible for a domicile certificate. For students, the minimum requirement is to study for seven years in any institute in the Valley and clear the Class X or XII exams. The law also offers domicile rights to anyone displaced by terrorism in Kashmir and thereafter registered with the relief and rehabilitation commissioner (migrants).
The TRF said that though it "observes the principles of Islam and does not harm non-combatant/civilians of any race, religion or ethnicity under any circumstances", it would not be "deceived by the machinations of RSS-BJP".
Pakistan-based Hizbul Mujahideen chief Syed Salahuddin, who last week escaped a rumoured assassination attempt in Islamabad with injuries, is said to be peeved with the ISI over its increased support to the TRF, including preference over his outfit in terror funding.
https://timesofindia.indiatimes.com/india/terror-warning-to-indians-dont-settle-in-jk/articleshow/76144198.cms
--------
Pakistan government refuses to grant minority status to Ahmadiyyas
Jun 1, 2020
AMRITSAR: The worldwide Ahmadiyya Muslim community has suffered a major blow in its efforts to get their Pakistani brethren a status of minority community after Pakistan government denied to include Ahmadiyya's in its National Commission for Minorities (NCM) even as Pakistan's ministry of religious affairs had earlier recommended the Pak's federal cabinet to include Ahmadiyy's in NCM whose number touches over 40 lakh and still referred as Kafir's (infidels) in Islamic Republic of Pakistan.
Though the Ahmadiyya Muslim Jamaat, India , maintained a stoic silence on the subject , for the reasons best known to Jamaat, the Nazir Umoor-e-Ama and spokesperson of Jamaat Ahmadiyya Pakistan Saleemudin rued "When it comes to Ahmadi's in Pakistan everyone (all political parties) considers its national duty to spew venom and hate against the community" adding that even the Pakistan's federal minister for religious affairs and inter faith harmony Noor ul Haq Qadri had been speaking against the Ahmadiyya community of Pakistan.
According to reports, Pakistan's federal cabinet had in recent past announced to not include Ahmadi's in NCM on the plea that they didn't fall in the definition of minorities.
An Indian Ahmadiyya leader who didn't wish to speak on record about the community's affairs in Pakistan fearing further retaliation against community fellows who have relatives spread across the border said "The worldwide Ahmadiyya community had launched a campaign to get the minority community status to Ahmadiyya's in Pakistan and was trying to build pressure on Pak government but the Pak cabinet's decision has dashed our hopes and their efforts have suffered a major blow ".
The Ahmadiyya Muslim Community was founded in 1889 in Qadian village of Gurdaspur district of Indian Punjab and the community is now established in over 212 countries and has tens of millions of members worldwide.
Stating that they had demanded from Pakistan government to take action against hate mongers, Saleemuddin said they never requested to be made part of NCM . "First allowing Ahmadi's to sit on national commission for minorities and then reversal of that decision by the government of Pakistan has reignited the hate campaign against the already persecuted Ahmadiyya community" said the spokesperson.
In Pakistan Ahmadiyya's are considered as non-Muslims and are barred to call their places of worship as mosques, exchange Islamic greetings in public etc.
https://timesofindia.indiatimes.com/world/pakistan/pakistan-government-refuses-to-grant-minority-status-to-ahmadiyyas/articleshow/76140164.cms
--------
American Scholar Underscores Islam's Innate Anti-Racism Amid US Unrest
By Safaa Kasraoui -
Jun 1, 2020
Rabat – The teachings of Islam have throughout the years inspired American scholar Craig Considine, who shared with his social media followers how the religion and its ethics condemn racism and racial discrimination.
On May 31, the scholar took an extract from Malcolm Little, better known as Malcolm X, an American civil rights activist and minister who invited his countrymen to better understand Islam.
Considine shared a saying from Malcolm X's writings during his visit to Mecca in 1964, reading: "America needs to understand Islam, because this is the one religion that erases from its society the race problem."
Considine said the black Muslim activist was encouraging Americans to consider the "farewell sermon of Prophet Muhammad" on racial equality.
Dr. Craig Considine
✔
@CraigCons
Writing during his visit to Mecca in 1964, Malcolm X said:
"America needs to understand Islam, because this is the one religion that erases from its society the race problem."
Why did he say that?
Consider the Farewell Sermon of Prophet Muhammad. *Racial equality* is featured.
View image on Twitter
8,009
6:17 PM - May 31, 2020
Twitter Ads info and privacy
3,870 people are talking about this
"All mankind is from Adam & Eve an Arab has no superiority over a non-Arab nor a non-Arab has any superiority over an Arab; also a white has no superiority over a black nor a black has any superiority over white except by piety and good action," the passage reads.
In a tweet on May 29, Considine said: "Rooted in both ignorance & arrogance, racism has plagued civilization since the advent of man. Prophet Muhammad addressed this disease of the heart & [mind] from its root cause."
The scholar, who has authored books and articles on Christian-Muslim relations, explained that the prophet actively defended his companion Bilal ibn Rabah, described in Islam as a man of color who was subject to racism.
Considine recalled that Prophet Muhammad described racists as "people stuck in jahiliya (the state of ignorance)."
Bilal was one of the most trusted and loyal Sahabah, or companions of Muhammad, and is also considered to have been the first muezzin, the person who summons worshipers to prayer five times a day.
"[The prophet] even elevated Bilal to the high position of muezzin (…) this is anti-racism in action," the American scholar said.
Considine's sharing of the prophet's anti-racist vision and actions comes after the brutal and violent murder of George Floyd, a black man whose death beneath the knee of a white police officer sparked outrage and protests across the United States and inspired demonstrations across the Atlantic.
Ten of thousands of people in the US, London, and other countries took to the streets in solidarity, demanding justice for Floyd.
Some protests have culminated in riots, looting, and clashes between demonstrators and the police, while other cities have seen police expressing their solidarity with the movement.
Floyd's case revived anger over racially-charged police brutality and the injustice black Americans have long faced at the hands of the system meant to "protect and serve."
Racism in the US in numbers
More than four in ten people say the US has not made progress towards true racial equality, according to the Pew Research Center.
A 2019 survey from the center said that there is still some "skepticism, particularly among blacks, that black people will ever have equal rights with whites."
The study shows that 58% of Americans believe race relations in the US are poor.
Meanwhile, 56% think President Donald Trump has made race relations worse. Only 15% say he has improved race relations, and another 13% say he has "tried but failed to make progress on this issue."
The survey explains that approximately two-thirds of Americans believe it has become more "common for people to express racist views since Trump became president," and about 45% of the country's citizens believe that racism has become "more acceptable."
Trump's interference
President Trump angered those denouncing the murder of George Floyd after he took to Twitter on May 28 to criticize demonstrators.
The president acknowledged that the killing was tragic but essentially gave the green light for police to shoot unarmed demonstrators.
"These THUGS are dishonoring the memory of George Floyd, and I won't let that happen. Just spoke to Governor Tim Walz and I told him the Military is with him all the way. Any difficulty and we will assume control but, when the looting starts, the shootings starts," he tweeted.
Dr. Craig Considine
✔
@CraigCons
Prophet Muhammaded actively defended Bilal, an Abyssinian, from racism.
Muhammad described racists as people stuck in jahiliya (the state of ignorance).
He even elevated Bilal to the high position of muezzin, the person who calls Muslims to pray.
This is anti-racism in action.
22.9K
5:01 PM - May 28, 2020
Twitter Ads info and privacy
9,586 people are talking about this
Twitter flagged the president's tweet for inciting violence.
He said he will not stand back to watch what is happening in the "great American City, Minneapolis," criticizing the city's officials and describing the situation as the result of a "total lack of leadership."
"Either the very weak Radical Left Mayor, Jacob Frey, get his act together and bring the City under control, or I will send in the National Guard & get the job done right….." Trump wrote.
Activists pointed out that when white supremacists rioted with torches in Charlottesville, Virginia in 2017, Trump said, "You also had some very fine people on both sides."
On May 1, as white Americans took up arms in front of government buildings to protest the lockdown, Trump tweeted, "These are very good people, but they are angry. They want their lives back again, safely! See them, talk to them, make a deal."
The stark imbalance in Trump's rhetoric when responding to grievances from his white citizens versus those of black Americans has further fanned the flames of social unrest. While the police officer who killed Floyd has been arrested and charged with third-degree murder and manslaughter, protestors show little sign of slowing down until the other three officers involved in Floyd's death are brought to justice and until hope for systemic reform is tangible.
https://www.moroccoworldnews.com/2020/06/304465/american-scholar-underscores-islams-innate-anti-racism-amid-us-unrest/
--------
Black Muslims Feel 'Shocking Levels of Alienation' In the UK Within the Muslim Community Itself
June 02, 2020
A new report has revealed shocking levels of alienation experienced by black Muslims in the UK within the Muslim community itself.
The Black Muslim Forum said it produced the report to improve the condition of black people and to further unite the British Muslim Ummah.
The report is based on questions posed to 100 black Muslims between June and December 2019
53.95% of participants felt that they generally did not belong to their local mosque
84% felt that they did not belong to their university's Islamic society
63.41% felt that they did not belong to the UK Muslim community
48.98% of participants said they had faced anti-black discrimination or colourism within a UK mosque or religious setting
36.36% of participants said they had faced anti-black discrimination or colourism within a family setting in the UK
79% of participants said they had faced anti-black discrimination or colourism within a secular setting in the UK
Mosques and madrassahs
When asked about their experiences in mosques, participants said they were often stared at and made to feel self conscious. They said they had also experienced derogatory comments stereotyping black people as well as insinuations that they were not Muslim.
Many participants said they were assumed to be reverts because of their skin colour and received patronising praise over basic actions such as making wudhu.
Some participants said they altogether avoided the mosque as they felt as though they were not welcome.
In madrassahs respondents recounted being called racist names, being told their skin was too dark and being made fun of, as well as an instance where physical violence ensued. Others reported feeling invisible and being publicly humiliated in a religious setting such as a participant being "neighed at" in a Kurdish Mosque.
One of the most striking comments was from a participant who reported racial segregation at a mosque whereby black worshippers were commanded to pray at the back.
Asian and Arab cultural dominance
Some participants spoke about the dominance of some South Asian and Arab cultures whereby those ethnic groups are interchangeably associated with being Muslim to the exclusion of Afro-Caribbean cultures.
A central issue that arose was the issue of colourism and darker-skinned black Muslims being encouraged to bleach and lighten their skin.
One respondent said: "My family and community consider calling someone 'lighty' a term of endearment and a symbol of beauty. They add it to names like 'Sarah Lighty' etc and use it in place of 'darling' or 'sweetheart' etc."
Another said: "My mum's side of the family is lighter in complexion naturally. I take my rich dark skin tone from my dads side. I am constantly reminded that I 'could have' been beautiful had I been a bit lighter. My younger sister is a bit lighter and I always get compared to her looks wise. It's always: 'if you were light like your sister you would be beautiful because you'll look like our side.'"
Several respondents also mentioned difficulty in marriage because of the colour of their skin rooted in a family culture or from the culture of the wider Muslim community.
Solutions
In terms of how to address the issue many felt more representation was needed. One participant cited the need for more black leadership and role models in general, particularly in government. A large percentage of participants simply stated "awareness" as a means to eliminate ignorance as well as honest and open dialogue for better mutual cultural understanding.
Others cited the need for religious leaders and organisations to specifically outline how sinful it is to be racist or colourist and to raise awareness on the depth and prevalence of the issue across the Muslim community.
Similarly many participants mentioned the need for the eradication of cultural hegemony in Islam:
One respondent said: "People need educating that not only Asian and Arabs are Muslim and that black Muslims can also keep their cultures where it does not affect and impact on the deen."
Likewise another participant mentioned the need for: "More diversity in masjids. More education so that people are not ignorant and become aware of this issue. Colouris[m] isn't the only issue as well. Texturism and featurism is also a form of anti-blackness so we need to consider those of all the spectrum and not exclude or ignore their experiences."
The Black Muslim Forum concluded: "Black Muslim Forum was not surprised by the data as these are realities that have been experienced by black Muslims across society frequently expressed in colloquial settings…
"What is most important to take away is that respondents also had suggestions for what should be done to improve those lived experiences. What came out most strongly was the need for further awareness raising and education for black/non-black Muslims and non-Muslims.
"Despite the limitations to the scope of the study, BMF believes that the study has revealed deep rooted issues concerning anti-black racism within the Muslim community. Multiple participants spoke of the subtle, and overt racism they had been subjected to in the Ummah and the vast majority of commentators spoke of the need for awareness raising and education."
https://5pillarsuk.com/2020/06/01/black-muslims-feel-shocking-levels-of-alienation/
--------
Saudi Arabia, Israel in secret talks through US mediation over al-Aqsa Mosque: Report
01 June 2020
Saudi Arabia and the Israeli regime have reportedly been conducting clandestine talks over the past few months through American mediation about the inclusion of the kingdom's representatives in the Islamic Waqf (Endowment) Council – a religious body that oversees the al-Aqsa Mosque compound in the occupied Old City of Jerusalem al-Quds.
Top anonymous Saudi diplomats told Hebrew-language daily Israel Hayom that Riyadh and Tel Aviv have been engaged in the discussions since last December, and a limited negotiating team of senior diplomats and security officials from Israel, Saudi Arabia and the United States has been involved in the matter.
The diplomats further noted that the talks are part of the contacts to advance the controversial plan laid out by US President Donald Trump on the decades-old Israeli-Palestinian conflict, dubbed 'the deal of century.'
The so-called peace plan envisions Jerusalem al-Quds as "Israel's undivided capital" and allows the Tel Aviv regime to annex settlements in the occupied West Bank and the Jordan Valley. The plan also denies Palestinian refugees the right of return to their homeland, among other controversial terms.
Trump's plan has triggered waves of protest rallies around the globe.
According to a senior Saudi diplomats, Jordanians – who have a special and exclusive status in managing the Islamic Waqf Council – first adamantly objected to any change in the council's composition, but later softened their position to allow Saudi presence.
The report came only a day after dozens of extremist Israeli settlers stormed the al-Aqsa Mosque compound under the protection of regime forces, only a few hours after the sacred site was reopened following more than two months of closure due to the coronavirus pandemic.
"Around 105 Jewish settlers [led by fanatic rabbi Yehudah Glick] have entered the compound since early morning under protection of Israeli police," Omar Kiswani, director of al-Aqsa Mosque, told Turkey's official Anadolu news agency on Sunday.
He said the move "came to upset the worshippers" in the wake of the mosque reopening for prayers.
On May 21, Yemen Scholars Association, in a statement, condemned attempts by a number of Arab states to normalize relations with the Israeli regime, holding Saudi Arabia and the United Arab Emirates responsible for any negative repercussions of such bids.
The group stressed the Islamic nature of al-Aqsa Mosque and Jerusalem al-Quds, emphasizing that Zionists are neither welcome there nor have the right to occupy even an iota of the places.
It stressed the need for solid support for resistance movements in Palestine and Lebanon in the face of the Zionist threat.
The association then called for the issuance of a fatwa (religious decree), which prohibits and condemns rapprochement with the Zionists, conclusion of deals with their criminal leaders and participation in bilateral conferences.
https://www.presstv.com/Detail/2020/06/01/626544/Saudi-Arabia,-Israel-holding-secret-talks-with-US-mediation-over-al-Aqsa-Mosque-Report
--------
Taliban Chief Mullah Hibatullah Akhundzada May Have Died Of Coronavirus: Report
02 Jun 2020
The Supreme Leader of the Taliban group Mullah Hibatullah Akhundzada may have died of the novel coronavirus (COVID-19), it has been reported.
Sources privy of the development within the Taliban ranks confirmed to Foreign Policy that Akhundzada tested postitive for the disease.
However, Mawlavi Mohammad Ali Jan Ahmad has told the publication that Akhundzada is sick but is recovering.
On the other hand, three Taliban figures who spoke on the condition of anonymity, told the Foreign Policy that Akhundzada died while receiving treatment.
The Taliban group has not officially commented in this regard so far.
Meanwhile, unconfirmed reports indicate that Mullah Yaqoob, the son of Mullah Mohammad Omar has has been appointed as the interim leader of the group.
This comes as reports emerged earlier last month suggesting that Mullah Yaqoob has been appointed as the military chief of the group following a reshuffle in the top leadership of the Taliban.
https://www.khaama.com/taliban-chief-mullah-hibatullah-akhundzada-may-have-died-of-coronavirus-report-08881/
--------
Discussion on Removing Presidents from Office in Yogyakarta Cancelled Over Death Threats
BY FAROUK ARNAZ
JUNE 01, 2020
Jakarta. The police are investigating alleged death threats made to several students at Gadjah Mada University in Yogyakarta that forced the cancellation of a discussion on presidential impeachment last week.
The students at the university's Law Faculty, who are part of a study group called the Constitutional Law Society, were supposed to hold the discussion, originally titled "Problems With Dismissing the President Amid a Pandemic as Seen From a Constitutional Perspective" on Friday.
They had later changed the discussion's title to "Clearing Up the Issue of Presidential Dismissal From a Constitutional Perspective."
The students received the death threats on their phones before the discussion could take place.
Speakers invited to the discussion, including Ni'matul Huda, a professor of state administration at the Islamic University of Indonesia (UII), also in Yogyakarta, also received similar threats.
"Until last night, none of them had reported [the threats] to us," Comr. Yulianto, Yogyakarta Police's public relations head, said on Sunday.
"But despite that, we've already begun collecting information on the alleged threats," Yulianto said.
Sigit Riyanto, the dean of UGM's Law Faculty, condemning the death threats to his students in a statement on Friday.
"We need to protect academic freedom and freedom of expression. Discussions like this should be allowed to go on," Sigit said.
He said the death threats were "serious threats to academic freedom, [which use] brutal intimidation to cancel a discussion."
Coordinating Minister for Political, Legal and Security Affairs Mahfud MD said he regretted the incident, urging the students to report it to the police to be investigated.
The minister separately told Kompas TV the government was definitely not behind the threats.
Human rights watchdog Setara Institute, however, was quick to point out the incident was only the latest example of deteriorating freedom of expression under President Joko "Jokowi" Widodo's administration.
Setara's Human Rights Performance Index 2019 showed the Jokowi administration scoring only 1.9 in freedom of expression and expressing opinions during its first term in 2014–2019.
The index is measured on a scale of 1 to 7, with 1 indicating the most amount of government repression.
According to data from Setara, 204 individuals were prosecuted for expressing their opinions during the period. A total of 32 online media outlets and close to a million websites and social media accounts were blocked by the government, seven public discussions were canceled, books were banned and seven people arrested on dubious treason charges.
"Human rights violations and persecutions committed against citizens are the responsibility of the state, especially the government," Setara said in a statement.
By refusing to take action on such violations, Setara said the government could be considered to benefit from them.
"Silencing resistance gives political benefits to the government," Setara said.
https://jakartaglobe.id/news/discussion-on-removing-presidents-from-office-in-yogyakarta-canceled-over-death-threats
--------
India
UP: Doctor sparks a row with 'diatribe' against Jamaat, says viral video morphed
June 1, 2020
A controversy has erupted after Kanpur Medical College principal Aarti Lalchandani, in a viral video, was purportedly heard referring to Tablighi Jamaat members who tested positive for Covid-19, saying the government should not waste its resources on them.
An event of the Islamic missionary movement in Delhi in late March had emerged as a Covid-19 cluster.
In the almost five-minute video, which is likely to be two months old, Lalchandani could be heard saying, "These people are terrorists, but instead are provided VIP treatment." She went on to add that her hospital had to exhaust its resources for patients linked to the cluster, putting doctors at risk, while the patients' hotel bills were paid.
Labelling the admission of "these people" to hospitals as appeasement, she said the government should handle them more strictly.
Lalchandani on Monday claimed the video was morphed by a local journalist in Kanpur who has been allegedly trying to use it to extort money and receive administrative favours.
Pointing out that she did not use words such as Tablighi or Muslims in the video, the medical college principal said she would get an FIR registered against the journalist for filming the video and blackmailing her.
Later, Lalchandani told The Indian Express that she was angry because a lot of Tablighis had been found positive in the district, and instead of an L-1 hospital they had been sent to the medical college, where they allegedly did not cooperate with the staff and doctors.
While the state officials could not be contacted, Lalchandani said Principal Secretary (Medical Education) Rajneesh Dube had talked to her on Saturday night about the video.
Kanpur Nagar District Magistrate Bhram Dev Tiwari said he came to know about the video only on Sunday evening through some journalists, and was not sure what he could do about the matter.
https://indianexpress.com/article/india/up-doctor-sparks-a-row-with-diatribe-against-jamaat-says-viral-video-morphed-6436672/
--------
Jaish-e-Mohammad chief Masood Azhar's kin linked to foiled J&K plot
Neeraj Chauhan
Jun 02, 2020
The initial investigation into last week's failed bombing in Pulwama's Ayangund area has revealed the involvement of Mohammad Ismail Alvi, alias Lambu -- a close relative of Jaish-e-Mohammad (JeM) chief Maulana Masood Azhar and the current head of the Jaish in the Valley -- who also played a key role in February 14, 2019 suicide bombing that killed 40 CRPF troopers, according to two counterterrorism officers familiar with the matter.
The National Investigation Agency (NIA) is likely to take over the probe of the failed bombing soon, the officials added. Ismail Lambu is already wanted by the federal agency for last year's attack.
One of the officers cited above said that Lambu, who is often referred to as Ismail Bhai and also goes by the moniker Fauji Baba, came to India sometime in late 2018 and helped Mudassir Khan, Khalid, and Mohammad Umar Farooq (last year's Pulwama attack co-conspirators who were killed in encounters a month later) in collecting explosive material including gelatin sticks from stone quarries in the Valley, and ammonium nitrate from local shops.
He took over the reins of Jaish in Kashmir this January after its Kari Mufti Yasir was killed by Indian forces.
Ismail is an IED expert and helped other bombers of February 14, 2019 attack fit the bomb in Maruti Eeco van," said the officer.
Ismail's deputy Sameer Ahmed Dar was also involved in last year's suicide bombing, which was followed by an Indian launching air strike on a terror facility in Pakistan's Balakot, and a subsequent dogfight between the air forces of the two countries.
"We have information that Ismail Lambu planned to carry out similar car bombing in one of the camps or a convoy. The bomb was placed in the Santro car but it was detected on time in the wee hours on Thursday (May 28)," a second officer said.
Forensic experts have hinted that the unexploded bomb was made of RDX, ammonium nitrate and nitroglycerin -- the same combination as the 2019 Pulwama bomb.
"The similarities in both incidents shows the signature of JeM although it appears that Hizbul Mujahideen and Lashkar-e-Taiba also may have participated in last week's attempt as all the outfits are under pressure from Pakistan army to conduct a spectacular terror strike" the second officer said.
The officers said they are scouring several "virtual mobile numbers", social media accounts and emails to ascertain further plans of JeM, LeT and HM, which are operating under the banner of The Resistance Front (TRF), a front propped up by Pakistan to avoid embarrassment at international level.
Full report at:
https://www.hindustantimes.com/india-news/azhar-kin-linked-to-foiled-j-k-plot/story-N73YV6YQTjBysnVGnWf3eP.html
--------
How Pakistan High Commission staffers spied on defence and government officials in New Delhi
Jun 2, 2020
NEW DELHI: Two years ago, 43-year-old Abid Hussain had come to India from Pakistan to serve his posting of Visa assistant at the Pakistan High Commission in New Delhi.
The job was merely a smokescreen for Hussain who was, in reality, a ISI trained spy agent from Punjab province in Pakistan.
In the mornings, Hussain would venture out of the High Commission and spend his day standing outside Sena Bhawan and central secretariat. For cover, he had managed to get an Aadhar card in the name Nasir Gotam, a resident of east Delhi's Gandhi Nagar. A sweeper had helped him procure the document using forged papers.
Abid's partner in crime was Tahir Hussain, another highly trained spy. Their trusted driver, Javed, accompanied almost everytime they set out on operations.
The duo scouted for a low level defence personnel and staffers of differ government departments like railways who could be cultivated and tapped to support information.
Theirs was a spy op with different objective - rather than the usual type of confidential military info, the two were keen on knowing details of backhand jobs.
The primary task was to know railways coordinated armour movement route. It was the ground work for a plan wherein the operatives were to use the information to cut off that route -- derail the train by damaging the tracks -- during a face-off with Pakistan to prevent the tanks etc from reaching the border in time.
For this, the duo assumed different roles - businessmen, industrialist, security company heads and news reporters as well.
During what turned out to be their last attempt to tap sources, Abid Hussain was posing as one Mr Gautam, the brother of a fictitious media professional who was looking for a story on rail movements to show India's preparedness against Pakistan.
In the last one year, they had tried to tap atleast nine lower rank defence personnel.
In February, they managed to strike friendship with a Jawan. After a few meetings here and there, Hussain called him to his so called birthday party at a restaurant as well.
On the pretext of a story, Hussain managed to convince the Jawan to supply him some documents and promised him money in exchange.
After weeks of purusal, the Jawan reportedly managed to procure some papers regarding deployment of troops but couldn't meet them during the lockdown for Covid-19 pandemic.
Finally, the trio fixed a meeting for May 31, considering the fact that the lockdown had been considerably lifted in the capital and they could mingle in the crowd.
However, the duo did not realise that they had already come under the radar of Indian intelligence agencies.
On Sunday morning, the duo landed at Arya Samaj road around 11am and waited for their contact.
They went to a sweet shop and bought a few Samosas. While in the queu, they managed to take the document from their informant.
However, sensing some unusual movement around them, the two highly trained agents asked their contact to wait for sometime before they could hand over his 'gift' - an iPhone and Rs 15,000 as promised.
They came out of the Karol Bagh restaurant and went to the cemented block belonging to one Ganesh fish seller. They were having the Samosas while trying to ascertain if they were being watched.
Realising something was amiss, they started to walk towards their car when the cops moved and nabbed them.
Initial, the two kept firm about their assumed identity but eventually changed tracks, revealed their identity and claimed diplomatic immunity.
This was when the sleuths informed the ministry of external affairs and the Pak High Commission. They were declared persona non grata and handed over to the Pak officials.
Full report at:
https://timesofindia.indiatimes.com/india/how-pakistan-high-commission-staffers-spied-on-defence-and-government-officials-in-new-delhi/articleshow/76145132.cms
--------
Pak summons Indian diplomat over expulsion of 2 High Commission officials on espionage charges
June 1, 2020
Pakistan on Monday summoned a senior Indian diplomat to register a strong protest over India's decision to expel two officials of its High Commission in New Delhi on charges of espionage.
India on Sunday declared two officials of the Pakistan High Commission as "persona non lgrata" on charges of espionage and ordered them to leave the country within 24 hours, the Ministry of External Affairs (MEA) said.
The two officials, Abid Hussain and Muhammad Tahir, were caught by Delhi Police while they were obtaining sensitive documents relating to India's security installations from an Indian national in exchange for money, official sources said in New Delhi.
"The government has declared both these officials persona non grata for indulging in activities incompatible with their status as members of a diplomatic mission and asked them to leave the country within 24 four hours," the MEA said in a statement.
Pakistan's Foreign Office (FO) said early on Monday that the Indian Charge d'Affaires was summoned for a "strong demarche", conveying Pakistan's condemnation of the decision to declare two officials of the Pakistan High Commission in New Delhi persona non grata and rejection of all "baseless" allegations against them.
Pakistan also conveyed that the Indian action was in "clear violation" of the Vienna Convention on Diplomatic Relations and the diplomatic norms, the FO said.
Earlier, Pakistan's Foreign Office said that the two staff members of the Pakistan High Commission in New Delhi were lifted by the Indian authorities on May 31 on "false and unsubstantiated charges".
It said the action was "clearly aimed" at shrinking diplomatic space for the working of the Pakistan High Commission in Delhi.
"Pakistan strongly rejects the baseless Indian allegations and deplores the Indian action which is in clear violation of the Vienna Convention on Diplomatic Relations as well as the norms of diplomatic conduct especially in an already vitiated atmosphere," it said.
The two officials were, however, released on the High Commission's intervention, it said.
The officials, working at the visa section of the Pakistan High Commission, confessed during the interrogation that they worked for Pakistani spy agency ISI, official sources in New Delhi said.
The punitive action against the two officials came in the midst of frayed ties between the two countries over the reorganisation of Jammu and Kashmir by India.
Pakistan had downgraded diplomatic ties by expelling the Indian High Commissioner in Islamabad following India's decision to withdraw the special status of Jammu and Kashmir and bifurcate the state into two union territories in August last year.
Pakistan and India were almost on the brink of war in 2019 following the Pulwama terror attack on February 14 that killed dozens of CRPF soldiers and prompted India to carry out air strikes on terror camps in Pakistan.
On February 26, Indian fighter jets entered deep inside Pakistan and bombed JeM terror camps in Balakot. It was for the first time that Indian jets entered inside Pakistan to drop bombs after the 1971 War. The air strike was followed by an aerial combat between air forces of the two countries on February 27 when Pakistan jets entered India.
The MEA said a strong protest was lodged with the Charge de Affairs of the Pakistan High Commission over the activities of its two officials against India's national security.
The sources said the two officials were handing over Indian money and an iPhone for providing them the sensitive documents.
Full report at:
https://indianexpress.com/article/india/pakistan-summons-indian-diplomat-high-commission-officials-espionage-charges-6437075/
--------
Jammu and Kashmir: Three militants killed in Rajouri district
June 1, 2020
Three militants were killed on Monday morning as Army troops foiled an infiltration attempt from across the Line of Control in Jammu and Kashmir's Nowshera sector of Rajouri district.
Sources said that the troops were already on heightened vigil in the area and shot the militants dead when they crossed over to the Indian side in Kalal area, army personnel shot them dead. More details are awaited.
https://indianexpress.com/article/india/three-militants-killed-in-jammu-and-kashmir-6437050/
--------
Terrorist killed in encounter in south Kashmir's Tral: Army
Jun 02, 2020
One terrorist was killed in an encounter in Jammu and Kashmir on Tuesday, the Army said in a statement.
The terrorist was killed in Soyimouh village in south Kashmir's Tral in a joint operation with the police, the army further said. The operation is still underway.
This is the third encounter in Tral since Saturday.
A terrorist was killed in an encounter with security forces on Tuesday in Pulwama district of Jammu and Kashmir, news agency PTI quoted Jammu and Kashmir Police as saying. A gunfight erupted between militants and security forces at Saimoh in Awantipora area of the district, a police official said.
Three heavily-armed terrorists were killed on Monday in an encounter with army troops along the Line of Control (LoC) in Nowshera sector of Jammu and Kashmir's Rajouri district, officials said.
Full report at:
https://www.hindustantimes.com/india-news/terrorist-trying-to-infiltrate-into-india-killed-in-south-kashmir-s-tral-army/story-91ucdQECNJPaEzCwUn3o0J.html
--------
BSF DG visits Indo-Pak international border in Jammu to review security scenario
Jun 01, 2020
Amid spike in ceasefire violations and intrusion bids along the Line of Control, the director general of Border Security Force (BSF) SS Deswal visited the Indo-Pak international border in Jammu sector to review the security scenario on the strategic frontier.
"Director General BSF SS Deswal visited the area of Jammu frontier on Saturday and Sunday He was accompanied by Additional DG S Panwar, IG BSF Jammu Frontier NS Jamwal and other officers," said a BSF spokesman.
Jamwal briefed the DG about complexities of management of Jammu border under prevailing security scenario.
"DG BSF also reviewed the border domination plan. He visited the critical areas of entire border stretch and held discussions with various field commanders and senior police officers regarding border domination and other security measures being adopted," said the spokesman.
The BSF field commanders apprised Deswal about various ongoing construction works on the border and constraints being faced during their implementation.
DG BSF also interacted with jawans and patiently attended to their issues.
He stressed about the importance of physical fitness and exhorted the border troops to engage themselves in regular fitness exercises and games.
He also planted various saplings in the border posts of the BSF to give it a look of green border. Deswal also stressed upon the idea of cultivation of land ahead of fencing with the help of BSF, which can provide security to the farmers.
Amid stiff resistance by Pakistan, the BSF recently restored Ranbir canal in RS Pura and Arnia sectors on international border.
Much to the glee of farmers, BSF stood guard to workers, who desilted the canal.
Ranbir canal is the major source of irrigation for farmers in Jammu region. Constructed in 1905, it is considered to be the lifeline of Jammu. Total length of canal is 59.55 kms and it was the game changing project, which laid the foundation of rapid transformation of rural agricultural economy in Jammu. The famous Basmati rice of RS Pura owes its cultivation primarily to Ranbir canal.
Full report at:
https://www.hindustantimes.com/india-news/bsf-dg-visits-indo-pak-international-border-in-jammu-to-review-security-scenario/story-n05m3pNvVSrEBZYoBK2Q1L.html
--------
Pakistan
Gen Bajwa calls for resolving long pending disputes for lasting peace
June 02, 2020
RAWALPINDI: Chief of Army Staff (COAS) General Qamar Javed Bajwa on Monday said that the future of enduring peace and stability in South Asia hinges on ability to resolve long pending disputes within the region.
"This can be complemented through meaningful international support and will to take on challenging regional issues," he said while addressing officers and faculty during a visit to Command and Staff College in Quetta, a press statement issued by the Inter-Services Public Relations (ISPR) said.
The statement comes two days after Islamabad approached the United Nations (UN) over New Delhi's blatant attempt to turn the Muslim-majority in Indian Occupied Jammu and Kashmir (IOJ&K) into a minority.
Foreign Minister Shah Mahmood Qureshi has written letters to the UN Security Council president and the UN Secretary General, apprising them of the latest situation in the occupied valley particularly the recent changes brought by the Modi government in domicile laws that would pave the way for non-Kashmiris to acquire permanent residence there.
Addressing the military officials, Gen Bajwa said that a well-trained and professionally competent Army is guarantor for peace. "Pakistan Army with the backing of the nation is one such formidable force," he maintained.
The COAS stressed the need for officers to remain focused on pursuit of professional excellence and keeping abreast with latest developments to overcome new challenges.
Dilating upon Covid-19 pandemic, Gen Bajwa said that Pakistan Army along with other state institutions will do all to mitigate the challenges faced by people of Pakistan.
Only a cohesive national effort shall take Pakistan to progress and prosperity COAS, he stressed.
https://www.pakistantoday.com.pk/2020/06/01/gen-bajwa-calls-for-resolving-long-pending-disputes-for-lasting-peace/
--------
Imran says it was 'mistake' to enforce strict lockdown even as COVID-19 cases cross 72,000
Jun 1, 2020
ISLAMABAD: Pakistan Prime Minister Imran Khan said it was a "mistake" to enforce a strict coronavirus lockdown as it aggravated the economic situation, even as the number of COVID-19 infections crossed the 72,000-mark in the country on Monday.
According to the Ministry of National Health Services, 2,964 new infections surfaced over the last 24 hours, taking the nationwide tally of coronavirus to 72,460.
"Lockdown is not a solution as it can only slow down. So it was a mistake to shut down business in the country," Khan said, after chairing a National Coordination Committee (NCC) meeting here on Monday.
Khan said he was against the lockdown from the beginning but provincial governments took the decision to do so.
He said the economy suffered and if the lockdown continued the government would lose more revenue and poverty would increase.
"I was clear from the beginning (on) what we should do when other countries starting locking down cities. I thought we cannot do it as we have 120-150 million people who are poor," he said.
The rich demanded a complete lockdown as they have big houses and resources to live without any need to go out but the poor people face problems and opposed the policy, Khan said.
"Now we know that lockdown is not a solution and even rich countries are opening up," he said.
The cricketer-turned politician said that people should learn to live with the coronavirus and they can also help the government to deal with it by following guidelines.
"Coronavirus will not go away until the vaccine is discovered. We need to learn to live with it and we can live with it if we follow precautions," he said.
He said the 1 million volunteers of the government's coronavirus force will raise awareness of the need to follow guidelines.
Khan said that the government was planning to open up tourism as people attached to the sector would suffer once the summer tourist months are over.
He announced that the mandatory quarantine for incoming Pakistanis would be stopped.
Under the new policy, every passenger will be allowed to go home after giving samples for testing and they will be asked to isolate at home if they test positive.
Minister for Planning Asad Umar on Sunday had said the Lockdown option was always on the table but not under active consideration.
Umar heads the National Command and Operation Centre (NCOC) which recommends to the government to tackle the coronavirus outbreak.
The Ministry of National Health Services reported that 2,964 new infections surfaced over the last 24 hours, taking the nationwide tally of coronavirus to 72,460.
While the number of COVID-19 cases crossed the 72,000-mark, the death toll stood at 1,543 after 60 more deaths were reported in the last 24 hours.
According to the health ministry, 28,245 cases have been diagnosed in Sindh, 26,240 in Punjab, 10,027 in Khyber-Pakhtunkhwa, 4,393 in Balochistan, 2,589 in Islamabad, 711 in Gilgit-Baltistan, and 255 in Pakistan-occupied Kashmir.
The ministry showed that 26,083 patients have been recovered so far from the virus. The authorities have conducted 561,136 tests, including 14,398 in the last 24 hours.
Full report at:
https://timesofindia.indiatimes.com/world/pakistan/imran-says-it-was-mistake-to-enforce-strict-lockdown-even-as-covid-19-cases-cross-72000/articleshow/76141810.cms
--------
World Bank to provide $188 million to Pakistan to address environmental degradation, climate change
Jun 1, 2020
ISLAMABAD: The World Bank on Monday pledged to provide $188 million to Pakistan to address the risks relating to environmental degradation, deforestation and climate change in the country.
The global lender said it would provide funding and technical support for disaster resilience and ecosystem restoration initiatives through more reliable and timely weather forecasting, and achieving green growth targets, the ministry of climate change said in a statement.
World Bank's Country Director Illango Patchamuthu said that the new initiative will take Pakistan's climate-resilience and disaster management capabilities to a new height through the furtherance of bilateral relations between the government of Pakistan and the World Bank.
Adviser to Prime Minister Imran Khan on Climate Malik Amin Aslam said the Green Economic Stimulus supports the objectives of the 10 billion tree tsunami afforestation project aimed at bolstering plantation, setting up of nurseries, natural forests, and promotion of honey, fruits and olive plantation in Pakistan.
Separately, the Advisor called on Prime Minister Khan and discussed the "Green Stimulus" package under which 65,000 youths and daily wagers would be utilised for plantation who are facing unemployment in the wake of COVID-19.
Full report at:
https://timesofindia.indiatimes.com/world/pakistan/world-bank-to-provide-188-million-to-pakistan-to-address-environmental-degradation-climate-change/articleshow/76143227.cms
--------
Sindh govt told to file complete report with appeal in Pearl case
June 02, 2020
ISLAMABAD: The Supreme Court has asked the Sindh government to furnish a complete report comprising all evidence along with its appeal which has challenged the Sindh High Court's (SHC) April 2 decision of overturning the conviction of Ahmed Omer Saeed Sheikh for allegedly kidnapping and killing Daniel Pearl — the slain journalist of The Wall Street Journal.
Headed by Justice Mushir Alam, a three-judge SC bench on Monday also asked senior counsel Faisal Siddiqui, representing Ruth and Judea Pearl — the mother and father of the slain reporter — to prepare and complete the record of the entire case history in all aspects.
SC urges counsel for slain journalist's parents to gather complete record of case history
Justice Manzoor Ahmed also asked Farooq H. Naek, who was representing the Sindh government, as well as Prosecutor General Sindh Dr Fiaz Shah, to complete the paper book by furnishing all documents since many documents were missing.
Justice Ahmed also stated that the State had to prove through evidence that the slain journalist was abducted, as well as the conspiracy behind his kidnapping was hatched and the evidence that he was murdered by the accused.
The State will also have to satisfy the court whether the trial court had ever awarded sentence under Section 302 of the Pakistan Penal Code (PPC) which deals with murder as well as Section 120 PPC that deals with the punishment for hatching conspiracy.
The State will also show whether these provisions were ever challenged before the SHC or not, Justice Ahmed observed.
The court is seized with three appeals by the Sindh government and two independent appeals by the parents of Daniel Pearl against the acquittal of Omer Shaikh and three others. The matter to be adjudicated was whether to admit these appeals and grant leave to appeal, whether to suspend the high court judgement of releasing the accused and whether to allow the parents to separately pursue their appeals in this case.
The court is likely to resume the hearing after the court vacations which usually end in the first week of October.
Referring to suspension of the sentence, Faisal Siddiqui explained that since there was no substantive hearing or decision, it was common that the Supreme Court in capital punishment cases only conducts a substantive hearing after the complete record was before it. Therefore, it is clarified that neither any verbal nor written request for suspension of judgement was rejected by the Supreme Court, he explained.
Daniel Pearl, 38, was the South Asia Bureau Chief for The Wall Street Journal. He was abducted in Karachi in January 2002.
Full report at:
https://www.dawn.com/news/1560672/sindh-govt-told-to-file-complete-report-with-appeal-in-pearl-case
--------
MQM-P rejects govt committee probing fake domiciles, says matter is sub judice
Azfar-ul-Ashfaque
June 02, 2020
KARACHI: The Muttahida Qaumi Movement-Pakistan on Monday rejected a Sindh government committee formed to look into the complaints of issuance of domiciles to non-residents of some districts, terming it contempt of court since the matter had been pending before the Sindh High Court.
The party also demanded strict action against all government officials involved in issuance of fake domiciles and asked the chief justice of Pakistan to take notice of "corrupt practices" going on in Sindh for the past 40 years.
On May 26, Sindh Chief Secretary Mumtaz Ali Shah notified a three-member committee, headed by senior member Board of Revenue Qazi Shahid Pervez and comprising General Administration secretary Saeed Ahmed Mangnejo and deputy director (PRC) Nazir Ahmed Qureshi, to probe into complaints and reports regarding issuance of domicile certificates to non-residents of districts/province of Sindh.
The terms of reference of the committee are "to inspect and scrutinise the record of domicile certificates issued in various districts; to inquire into the complaints and reports, identify the domicile certificates issued to non-residents of the district, fix responsibility and give its clear recommendations for further action".
The notification said that the committee "shall give its initial report regarding districts highlighted in the complaints and report within seven days".
Around two years ago, MQM-P leader Khawaja Izharul Hasan had filed a petition against the issuance of domiciles and permanent residence certificates (PRCs) to the people not residing in Karachi and sought formulation of a policy with regard to the issuance of the two important documents.
Speaking at a press conference at the temporary headquarters of the MQM-P in Bahadurabad, senior leader Kanwar Naveed Jameel said that 'merit' had been ignored in formation of the committee and it would have been better if the chief minister constituted a "merit-based committee".
He said that hundreds of thousands of government jobs in Karachi, Hyderabad and other urban areas of Sindh had been given to people on the basis of fake domiciles against the principle of merit.
He alleged that the bureaucracy of Sindh had issued fake domiciles under a planned conspiracy to "steal" the right of the people of urban areas of the province including Mohajirs, Punjabis and Pakhtuns permanently settled here.
Mr Jameel went on to say that the Sindh government had adopted a similar policy against the people of urban areas that was being implemented in India by Narendra Modi against Muslims.
Speaking on the occasion, Khwaja Izhar said that the notification to constitute the committee was illegal and unconstitutional. "All members of the committee had denied in court about issuance of fake domiciles," he said.
"The Sindh government has committed contempt of court by setting up the committee and its notification appears to be an attempt to influence the court proceedings," he said, referring to his case pending before the SHC.
He said that all important functionaries of the Sindh government as well as commissioners and deputy commissioners were on notice in this case.
The MQM leader said that for the past five years he had been running from pillar to post on the issue of fake domiciles but no one, including the CM, tried to listen to this serious matter.
He said that according to the Constitution and Services Act, grade 1 to grade 15 jobs were the right of local people, but the youths of Karachi, Hyderabad, Mirpurkhas, Sukkur and Nawabshah were not given government employment.
He said that it was the right of local people to get jobs in police in their cities but the provincial government "usurped" this right by posting 150 officers from rural areas to Karachi.
He demanded that action be taken against those officers who issued fake domiciles.
He said bribes worth "billions" of rupees were involved in the issuance of fake domiciles and this case came within the ambit of the National Accountability Bureau and it should take notice of it.
Full report at:
https://www.dawn.com/news/1560696/mqm-p-rejects-govt-committee-probing-fake-domiciles-says-matter-is-sub-judice
--------
North America
US 'knee-on-neck' technique failed with Iran, will fail with African-Americans: FM Zarif
01 June 2020
Iran's foreign minister says the US administration is using the same repression technique against its African-American population, which it has been applying to Iranians for two years, but to no avail.
In a post on his official Twitter account on Monday, Mohammad Javad Zarif made a comparison between Washington's so-called "maximum-pressure" campaign against Tehran and the "knee-on-neck" technique used by US police when arresting Black Americans, which in its latest example led to the death in custody of an unarmed African-American in the city of Minneapolis in Minnesota.
Javad Zarif
✔
@JZarif
The "knee-on-neck" technique is nothing new: Same cabal—who've admitted to habitually "lie, cheat, steal"—have been employing it on 80M Iranians for 2 yrs, calling it "maximum pressure".
It hasn't brought us to our knees. Nor will it abase African-Americans.#WorldAgainstRacism
View image on TwitterView image on TwitterView image on Twitter
5,602
8:56 PM - Jun 1, 2020
Twitter Ads info and privacy
2,573 people are talking about this
"The 'knee-on-neck' technique is nothing new," Zarif wrote, adding that it was administered to African-Americans by the "same cabal," which has been pursuing the campaign of "maximum pressure" against 80 million Iranians during the past two years.
Iran's top diplomat added that just in the same way that US' repressive technique failed to force Iranians into submission, it will also fail to bring African-Americans to their knees.
"It hasn't brought us to our knees. Nor will it abase African-Americans," Zarif said.
Zarif's tweet comes at a time that angry protests are spreading across the United States following the recent choking to death of unarmed African-American George Floyd by a white police officer in Minneapolis.
Police have responded with tear gas canisters and rubber bullets to the protests that have so far engulfed at least 30 US cities. Minnesota, where the murder took place, has even activated the National Guard against the protesters in a rare move.
Over 1,400 people have been arrested across the United States in angry protests over the death of the unarmed black man in police custody.
As demonstrators clashed with police outside the White House on Friday, President Donald Trump was taken to the underground bunker for a period of time.
Trump was there for a little under an hour before being brought upstairs as protesters pulled metal barricades away from the White House gates, The New York Times reported Sunday.
In a Tweet on Sunday, the Iranian Foreign Ministry criticized Washington's heavy-handed crackdown on protests against police racism and brutality, saying instead of using 'vicious dogs and ominous weapons', the US government should listen to the people and change its bankrupt policies.
The ministry alluded to the fact that the current problems nagging the United States, including the self-created crisis following the COVID-19 outbreak, stem from failure of the administration of President Trump to keep its promise of stopping wasting money on foreign adventurism.
https://www.presstv.com/Detail/2020/06/01/626553/Zarif-US-protest-knee-on-neck-maximum-pressure-twitter
--------
Khalilzad upbeat on chances for intra-Afghan peace talks
June 01, 2020
WASHINGTON: The US special envoy for Afghanistan sounded upbeat on Monday about the chances for peace talks starting between the Kabul government and the Taliban militant group but suggested further prisoner releases were needed first.
Speaking to reporters, US Ambassador Zalmay Khalilzad also sought to play down an independent UN experts report that ties between the Taliban and Al-Qaeda remain close despite the Taliban's pledge to cut such links.
Khalilzad, who helped broker a Feb. 29 US-Taliban troop withdrawal agreement, said the Afghan government has freed 2,400 to 2,500 Taliban prisoners since that pact was reached and the militant group has freed more than 400 government detainees in return.
"We are in a good place," Khalilzad said, adding that levels of violence in Afghanistan have remained relatively low since May's Eid Al-Fitr cease-fire. "We are optimistic that finally we're moving forward to the start of the intra-Afghan negotiations."
Under the US-Taliban deal — to which the Afghan government was not a party — the United States committed to reduce its military footprint in Afghanistan to 8,600 troops by mid-July and, conditions permitting, to zero by May 2021. US troop strength already is down to nearly 8,600, US and NATO officials said last week.
Under the agreement, up to 5,000 Taliban prisoners and up to 1,000 government prisoners were to have been freed by March 10, when talks between the Kabul government and the Taliban were to have begun.
Full report at:
https://www.arabnews.com/node/1683251/world
--------
Barr: Violence from Antifa, other groups 'is domestic terrorism and will be treated accordingly'
June 02, 2020
Attorney General William Barr said Sunday that the Department of Justice will treat violence by individuals associated with Antifa as domestic terrorism in a statement that condemned the far-left group and asserted that protests against police brutality and racial inequality following George Floyd's death have "been hijacked."
Such demonstrations in cities nationwide have turned into violent riots complete with looting, attacks against police and arson.
Barr's statement came after President Trump earlier Sunday said he would designate Antifa as a terrorist organization. Antifa -- short for "anti-fascist" -- has very little central organization but violent left-wing protesters, particularly in places like Portland, Ore., often act under the Antifa banner.
"With the rioting that is occurring in many of our cities around the country, the voices of peaceful and legitimate protests have been hijacked by violent radical elements. Groups of outside radicals and agitators are exploiting the situation to pursue their own separate, violent, and extremist agenda," Barr said.
KerriKupecDOJ
✔
@KerriKupecDOJ
Attorney General Barr's statement on rioting, the role of the Department of Justice, and Antifa.
"The violence instigated and carried out by Antifa and other similar groups in connection with the rioting is domestic terrorism and will be treated accordingly."
He continued: "It is time to stop watching the violence and to confront and stop it. The continued violence and destruction of property endangers the lives and livelihoods of others, and interferes with the rights of peaceful protestors, as well as all other citizens... The violence instigated and carried out by Antifa and other similar groups in connection with the rioting is domestic terrorism and will be treated accordingly."
Kupec also tweeted: "As a reminder, it is a federal crime to cross state lines or to use interstate facilities to incite or participate in violent rioting. We WILL be enforcing these laws."
KerriKupecDOJ
✔
@KerriKupecDOJ
As a reminder, it is a federal crime to cross state lines or to use interstate facilities to incite or participate in violent rioting. We WILL be enforcing these laws.
44K
6:29 AM - Jun 1, 2020
Twitter Ads info and privacy
15.3K people are talking about this
The American Civil Liberties Union (ACLU) condemned the move by the Trump administration to designate Antifa as a terrorist group, saying the decision showed "terrorism is an inherently political label, easily abused and misused."
"There is no legal authority for designating a domestic group," the ACLU added. "Any such designation would raise significant due process and First Amendment concerns."
Antifa has been blamed for causing at least some of the violence that has happened in the wake of the death of George Floyd, the unarmed black man who died May 25 while in police custody in Minneapolis, Minn., after an officer kneeled on his neck for more than 8 minutes in an incident caught on video.
It's not clear that Antifa is behind all or even most of the violence in the widespread protests. But, the left-wing group known for bringing radicals across state lines to instigate unrest has been a target of Republican politicians who have made clear they stand with peaceful protesters they say are justifiably angry about Floyd's death and other racially charged interactions between African-Americans and police in recent months.
Donald J. Trump
✔
@realDonaldTrump
It's ANTIFA and the Radical Left. Don't lay the blame on others!
364K
9:24 PM - May 30, 2020
Twitter Ads info and privacy
155K people are talking about this
ST. PAUL MAYOR WALKS BACK CLAIM THAT ALL ARRESTED IN RIOT WERE FROM OUT OF STATE: 'I TAKE FULL RESPONSIBILITY'
"It's ANTIFA and the Radical Left. Don't lay the blame on others!" Trump tweeted on Saturday.
Democrats, on the other hand, have blamed white supremacists for allegedly infiltrating the protests and instigating violence.
Minneapolis Mayor Jacob Frey said Saturday that officials think "white supremacists" and "out-of-state instigators" could be behind the protests, while Minnesota Gov. Tim Walz said the majority of the protestors arrested were from outside Minneapolis and sought to take advantage of the chaos.
However, a report by KARE 11 showed "about 86 percent" of the recent 36 arrests by Minneapolis-based police agencies listed their address in Minnesota, and that they live in Minneapolis or the metro area, according to data the outlet analyzed from the Hennepin County Jail's roster.
Barr continued in his Sunday statement to say that the FBI Joint Terrorism Task Force (JTTF) would be involved in identifying "criminal organizers and instigators" and that federal agencies will work toward "apprehending and charging the violent radical agitators who have hijacked peaceful protest and are engaged in violations of federal law."
In reaction to the violence, a number of U.S. cities have instituted curfews for Sunday night. These include Chicago, Ill.; Cincinnati, Ohio; Cleveland, Ohio; Columbia, S.C.; Columbus, Ohio.; Dallas, Texas; Denver, Colo.; Louisville, Ky.; Los Angeles, Calif.; Miami, Fla.; Myrtle Beach, S.C.; Philadelphia, Pa.; Richmond, Va.; Rochester, N.Y.; Salem, Ore.; Salt Lake City, Utah.; San Antonio, Texas; San Francisco, Calif.; Seattle, Wash.; and Syracuse, N.Y.
https://www.foxnews.com/politics/barr-george-floyd-violence-from-antifa-other-group-is-domestic-terrorism-and-will-be-treated-accordingly?utm_source=iterable&utm_medium=email&utm_campaign=1257042_
--------
Europe
Italy's Muslims Call for More Islamic Cemeteries in Wake Of Virus
June 01, 2020
ROME: Muslims in Italy are calling for the establishment of more Islamic cemeteries in the country.
As national and international travel was banned at the height of the COVID-19 crisis, the bodies of Muslim dead in Italy could not be transported back to where the deceased person came from as was previously possible.
This caused "a dramatic situation in Italy, with several corpses left on hold in mortuaries as there are no Islamic cemeteries where they could be buried," said Abdallah Redouane, secretary-general of the Great Mosque of Rome.
The situation was even more serious in the north of Italy, the area most affected by the coronavirus and where the highest number of deaths were reported. The Islamic community there is also larger, making the situation even more difficult for Muslims, Redouane told the Italian newspaper La Repubblica.
According to the 2018 census, 2.6 million Muslims live in Italy and consist of 4.3 percent of the population; 56 percent of them hold foreign citizenship and 44 percent are Italian citizens. Despite Islam being the second largest religion in the country, only 50 of the nearly 8,000 Italian municipalities have dedicated spaces for Muslims inside their cemeteries. When those spaces are available, they are very limited in most cases and there are not enough of them to meet demand, which dramatically increased in the first half of 2020.
Most of the spaces for Islamic burials in public cemeteries are located in the Lombardy and Emilia-Romagna regions. The first cemetery space for Muslims in Italy was established in Trieste in 1856. Unfortunately, not much progress has been made on the issue since then.
The Flaminio Cemetery in Rome has had space for Muslims since 1974. "Today this space is full. In the past few months, deaths have increased and so have burial requests," Redouane said.
"We filed requests to open new spaces for Muslims in the municipal cemeteries nationwide. So far we managed to open some new areas. But as the situation gets worse and worse, we are still waiting for answers," said Yassine Lafram, president of the Union of Islamic Communities in Italy (UCOII).
In the past few months, local newspapers have published several letters with appeals by Muslims calling for more Islamic spaces to be established in cemeteries as soon as possible. Some mayors said that they were working on the issue.
"We have to sort this out properly. Having a dignified burial is a fundamental human right which must be assured to all those who live in this country," Leoluca Orlando, mayor of the capital of Sicily, Palermo, told Arab News. "In Palermo an area of the Sant'Orsola Cemetery is already dedicated for Islamic burial but it is not enough. We must do more," he said.
As the president of the Association of Mayors in Sicily, Orlando said that a joint effort would be made on the issue with his colleagues at a regional level.
Islamic cemeteries are considered a basic need by Muslim communities in Italy.
"I wished my mother had been buried in Italy, in the country where she spent most of her life. My family lives here. Had she been buried here, we would have gone to find her in the Islamic cemetery more often, we would have felt her closer," Samira, 40, told Arab News. Samira, who has been living in Italy for 30 years, said her mother had to be buried in Tunisia after she died a few years ago.
Hira Ibrahim, a young Macedonian Muslim, lost her mother a few weeks ago in Pisogne, near Brescia, to the coronavirus. Her mother's body had to be kept at home for more than 10 days because there was no space dedicated to Muslims available in any nearby cemetery.
"Dozens of other Muslim families lived this same nightmare in the COVID-19 emergency," Jihad, 59, a doctor living in Rome, told Arab News. "That was a double suffering; along with losing their beloved relatives people felt deprived of the primary right of burying their dead in a dignified way in a country where they contribute to economic growth with their work every day," he said.
Islamic communities hope that the agreement they signed with the Italian government on the reopening of mosques at the end of the national lockdown will put them in a better situation to negotiate more burial areas nationwide. The main problem that they still face in Italy is bureaucracy.
In his first sermon after the Via Chivasso mosque in Turin reopened for the first time in three months, Imam Said Ait El Jide remembered the victims of the pandemic. "In our first blessed meeting we remember first of all our brothers and sisters, fellow citizens and friends who have left us. Our condolences go to anyone who has lost a loved one and we pray to God that he will heal every sick person promptly," he said.
The imam invited "all brothers and sisters to carry on, to continue to strictly follow the provisions and precautions in force as the pandemic is not over yet. These precautions must be considered as acts of worship, because thanks to them we protect our lives and that of our fellow citizens."
https://www.arabnews.com/node/1683271/world
--------
Turkey deports 12 foreign terrorist fighters with suspected Daesh-links to Finland
MAY 31, 2020
Twelve foreign terrorist fighters have been deported to Finland with an evacuation flight as part of Turkey's efforts to repatriate former Daesh-linked persons to their country of origin, the Interior Ministry announced Sunday.
In a statement on Twitter, the ministry further pointed out that the repatriation process was continuing. Prior to the global coronavirus pandemic, Turkey had repatriated a large number of foreign terrorist fighters but had to halt its efforts after countries closed their borders to curb the spread of the virus.
According to the ministry's figures in February, Turkey had deported 229 foreign terrorists, 75 of whom are European Union citizens, since its anti-terror operation Peace Spring in Syria.
The issue of handling Daesh members and their families detained in Syria – including foreign members of the terror group – has been controversial, with Turkey arguing that foreign-born terrorists should be repatriated to their countries of origin, while several European countries have refused, saying the terrorists are denationalized.
Turkey has also criticized Western countries for stripping some of the foreign terrorist fighters of their citizenship. Although the 1961 New York Convention made it illegal to leave people stateless, several countries, including France, have not ratified it and recent cases have triggered prolonged legal battles. The U.K. alone has stripped more than 100 people of their citizenship for allegedly joining terrorist groups abroad.
Full report at:
https://www.dailysabah.com/politics/turkey-deports-12-foreign-terrorist-fighters-with-suspected-daesh-links-to-finland/news?utm_source=iterable&utm_medium=email&utm_campaign=1257042_
--------
Altaf Hussain: UK trial begins for Pakistani MQM founder over terror charges
June 1, 2020
The trial of Pakistani opposition politician Altaf Hussain has begun in a British court over terror charges relating to an alleged 2016 hate speech broadcast to supporters in Karachi.
Proceedings at London's Old Bailey began on Monday via video link because of coronavirus lockdown restrictions.
Mr Hussain, the 66-year-old founder of the Muttahida Qaumi Movement (MQM), requested asylum in the UK in the 1990s and was later granted British citizenship while in exile.
However, he still wields power and influence within the political party that is based principally in Pakistan's largest city.
Following the politician's arrest in 2019, police confirmed he had been charged in connection with a speech he made from London to supporters in Pakistan in August 2016.
He appeared in court and was granted bail. Mr Hussain pleaded not guilty to the charges.
Crowds gathered to hear the 2016 address, which was broadcast from loudspeakers in Karachi. Later violence erupted in the city as police clashed with MQM supporters.
The MQM, which was founded by Mr Hussain in the 1980s, has long been the dominant and mobilising political force in Karachi. The party draws support from working-class, Urdu-speaking Muslims who migrated to Pakistan during partition with India in 1947.
After arriving in Britain in 1992 for a kidney operation Mr Hussain has run the party from London. However, during his exile the political organisation has suffered a schism, with a rival faction led by Khalid Maqbool Siddiqui in Pakistan.
Full report at:
https://www.thenational.ae/world/europe/altaf-hussain-uk-trial-begins-for-pakistani-mqm-founder-over-terror-charges-1.1027440
--------
Arab world
Soap operas, fatwas and censorship: the Turkey-UAE battle for hearts and minds
June 1, 2020
In early 2018, the Dubai-based, Saudi-owned, Middle East Broadcasting Centre (MBC) announced via UAE media that it was going to ban Turkish drama series, despite the soap operas' massive popularity in the Arab world. Though there was no explanation provided, it was denounced by Turkish officials as a "political move" because Turkey has supported Qatar throughout the Gulf States' blockade of their neighbour. Egypt followed suit by banning all Turkish programme content in the country; the Egyptian Dar Al-Iftaa (Centre for Islamic Legal Opinions) reportedly published a fatwa accusing Turkey of trying to create an "area of influence for itself in the Middle East using its soft power. The statement targeted the Dirilis Ertugrul series for aiming to "revive the Ottoman Empire in the Middle East and regain sovereignty over Arab countries which were previously under Ottoman rule."
This was shortly after the Kuala Lumpur (KL) Summit in December 2019 before which Pakistani Prime Minister Imran Khan abruptly cancelled his scheduled attendance following a visit to Saudi Arabia prior to flying to Malaysia. Turkish President Recep Tayyip Erdogan pointed out that he was "unsurprised" about reports that Saudi Arabia pressured Pakistan not to attend the summit for Muslim leaders. "It is not the first time that Riyadh has threatened Islamabad," added Erdogan.
Perhaps among the incidents to which he was referring are allegations of Saudi displeasure at the prospect of airing Turkish programmes, particularly Dirilis Ertugrul, on state-run Pakistan Television Corporation (PTV), which was ordered by Khan himself in early December 2019. Employees of the corporation who were part of the team responsible for dubbing the eagerly-awaited drama series posted social media videos in early January 2020 claiming that they had been told that the project had been shelved; no further explanation was provided. Given alleged Saudi highhandedness when it came to Pakistan going to Kuala Lumpur, it is reasonable to expect that the Kingdom continued to extract a price for helping a cash-strapped Pakistan as it faced an economic crisis in late 2018.
Nevertheless, PTV eventually aired Dirilis Ertugrul in April this year, and Imran Khan once again reiterated support for the drama series, claiming that it depicts a "life with values" and is reflective of Islamic culture. The timing of its broadcast appeared to be linked to a visit by President Erdogan to Pakistan in February, when he addressed the Pakistani Parliament for a record fourth time, more than any other international leader.
This could be construed as an illustration of diverging Saudi and Turkish convictions of what regional leadership entails, as well as a vision for the future when it comes to regional cohesion and cooperation. Saudi leadership appears to follow a quid pro quo approach with a price to be paid for all support extended to countries like Pakistan that the Kingdom considers to be long-time allies, whereas Turkish leadership appears to appreciate the inherent value of maintaining long-term alliances despite differences.
Moreover, Turkish foreign policy seems to be more nuanced as it aims to be attuned with people's aspirations to enable greater synergy and long term collaboration. This is in sharp contrast to Saudi foreign policy, which has grown to be reportedly more reckless, short-sighted and seemingly rigid under Crown Prince Mohammed Bin Salman, who has overseen the blockade of Qatar; the diplomatic row with Canada over human rights issues; the murder of journalist Jamal Khashoggi; the house arrest of the then Lebanese Prime Minister Saad Al-Hariri and the disastrous war in Yemen, to name but a few examples from the recent past. Perhaps most importantly in the context of Pakistan, Saudi Arabia did not condemn India for its ongoing human rights violations against Muslims in Indian-administered Kashmir. Turkey, on the other hand, was one of the few countries to call out the Indian leadership publicly for the blatant disregard for Kashmiris' human rights.
This may provide a foretaste of how and why Turkish entertainment media and Turkish soft power will prevail when it comes to winning hearts and minds across the world. Not even the Saudi Arabia and UAE-produced $40 million, 14-episode series Mamalik el-Nar (Kingdoms of Fire) is likely to succeed. It was meant to reveal the "the fierce history behind the Ottoman state", depicting the alleged exploitation of the Arabs by the Turks.
Even though the UAE was a pioneer of soft power in the Gulf while several Saudi government agencies have spent billions of dollars on da'wa (Islamic propagation) activities around the world for decades amongst other public diplomacy outreach efforts, both countries, being tightly-controlled monarchies, appear to have stepped up their efforts to further their political agendas. This has all been coloured by the 2011 Arab Spring when hopes and aspirations for democratisation and a new social contract were first inspired.
However, although they have attempted to challenge growing Turkish soft power, they do not appear to be successful. When Saudi Arabia and the UAE banned Turkish programmes, social media users across the region expressed their disappointment; even as Egypt's highest Islamic authority issued a fatwa against Muslims consuming Turkish dramas and suchlike, Arab tourists flocked to Istanbul; and despite the long wait, Pakistanis are reportedly thrilled to be able to watch Diliris Ertugrul in their own language, breaking popularity records in the country.
That may be the crux of Turkey's success in the Muslim world: its media output is reflective of the hopes and aspirations of the people for democracy and dignity. Turkey's soft power is only going to grow via its film and television industry, not least because Turkish programme content aims to inspire, not command, hearts and minds.
https://www.middleeastmonitor.com/20200601-soap-operas-fatwas-and-censorship-the-turkey-uae-battle-for-hearts-and-minds/
--------
Amid warming to Israel, UAE urges halt to annexation plans
01 June 2020
A minister of the United Arab Emirates has urged Israel to stop its plan to annex parts of the occupied West Bank, warning of a serious setback for the so-called Middle East peace process.
"Continued Israeli talk of annexing Palestinian lands must stop," UAE Minister of State for Foreign Affairs Anwar Gargash said in a tweet on Monday.
"Any unilateral Israeli move will be a serious setback for the peace process, undermine Palestinian self determination & constitute a rejection of the international & Arab consensus towards stability & peace," he added.
Gargash's remarks come while the UAE and other Persian Gulf Arab states largely voiced support for US President Donald Trump's controversial plan on the Israeli-Palestinian conflict.
The Israeli regime's plans to annex parts of the occupied West Bank and the Jordan Valley have been envisaged in Trump's so-called "deal of the century" which the Palestinians have rejected.
Israeli prime minister Benjamin Netanyahu announced that he would start plans for annexing more areas in the occupied West Bank on July 1, in accordance with Trump's scheme, further infuriating Palestinians.
Israel and the UAE do not have formal diplomatic relations, but have long had clandestine contacts, according to many reports.
In recent years, the UAE — along with other Persian Gulf Arab states — has made several overt moves for warmer ties with the Tel Aviv regime, including letting in Israeli athletes and officials.
Last year, Israel's former foreign minister Israel Katz visited Abu Dhabi. A year earlier, the regime's sports minister flew to the UAE capital where she went on a public tour of the Sheikh Zayed Grand Mosque.
The American president officially unveiled his scheme in January at the White House with Netanyahu on his side, while Palestinian representatives were not invited.
The proposal gives in to Israel's demands while creating a Palestinian state with limited control over its own security and borders, enshrining the occupied Jerusalem al-Quds as "Israel's undivided capital" and allowing the regime to annex settlements in the West Bank and the Jordan Valley.
Trump's highly provocative scheme, which further denies the right of return to Palestinian refugees, is also in complete disregard of UN Security Council resolutions and rejected by the vast majority of the international community.
Palestinians want the West Bank as part of a future independent Palestinian state with East Jerusalem al-Quds as its capital. But Israel's aggressive settlement expansion and annexation plans have dealt a serious blow to any prospects of peace.
The last round of Israeli-Palestinian talks collapsed in 2014. Among the major sticking points in those negotiations was Israel's continued settlement expansion on Palestinian territories.
Full report at:
https://www.presstv.com/Detail/2020/06/01/626512/UAE-Israel-stop-annexation-West-Bank
--------
Saudi Shoura Council convenes session online to tackle various measures
June 02, 2020
RIYADH: Saudi Shoura Council Speaker Dr. Abdullah Al-Asheikh convened a session of the council online on Monday during which it approved proposals to amend and finance the system to combat terrorism, said Assistant Speaker Dr. Yahya bin Abdullah Al-Samaan.
Al-Samaan said the council also called on the General Accounting Bureau to expedite work on the recovery of state dues.
The council, he said, approved the draft system of the Tourism Development Fund.
It also called on the Ministry of Economy and Planning to publish digital indicators for the performance of different sectors and regional sustainable development. The Shoura Council urged the ministry to release economic indicators regularly.
https://www.arabnews.com/node/1683456/saudi-arabia
--------
Syrian tycoon Rami Makhlouf says 'coming days decisive' amid ongoing spat with regime
02 June 2020
Embattled Syrian businessman Rami Makhlouf, who has claimed he is being unfairly targeted by the regime headed by his cousin Bashar al-Assad, described his situation as a "farce" and said that the coming days would be "decisive."
Makhlouf released a new Facebook post on Sunday in which he revealed new information surrounding his employees at Syriatel – Syria's largest telecom provider and one of the central pillars of Makhlouf's sprawling business empire – and that he hoped there would be a "divine intervention that will shake the earth under the feet of the oppressors."
"There is no doubt that there is an invisible hand of supernatural power that allows some people to dare to own property and threaten to take serious measures against our actions if we do not submit to their requests," Makhlouf wrote.
For all the latest headlines follow our Google News channel online or via the app.
Al Arabiya English
✔
@AlArabiya_Eng
An unverified document reportedly leaked by Rami #Makhlouf to social media and #Syrian media revealed that the Syrian tycoon Rami Makhlouf's second son Ali, 20, has been named deputy CEO of telecom company Syriatel. https://english.alarabiya.net/en/News/middle-east/2020/05/20/Syrian-tycoon-Rami-Makhlouf-names-son-Ali-heir-to-telecom-not-playboy-Dubai-based-son.html …
Embedded video
2
12:49 AM - May 21, 2020
Twitter Ads info and privacy
See Al Arabiya English's other Tweets
The Syrian tycoon said that two threats were made against his company, the first of which was an amount levied on Syriatel to pay 134,000,000,000,000 Syrian pounds by the Syrian Telecommunications Regulatory Authority. Makhlouf said the company accepted the imposed amount. The second threat imposed on the company, according to Makhlouf, was the authorities raising of the claims imposed on Syriatel to pay 50 percent of the company's revenues to the government.
"This will lead to bankruptcy, which we did not accept," Makhlouf wrote.
The Syrian government says Syriatel, the largest mobile phone network in Syria, owes 134 billion pounds, around $77 million at the current exchange rate on the parallel market.
A Syrian court formally placed a temporary travel ban on Makhlouf, whose assets were also seized by the government last month.
Full report at:
https://english.alarabiya.net/en/News/middle-east/2020/06/02/Syrian-tycoon-Rami-Makhlouf-says-coming-days-decisive-amid-ongoing-spat-with-regime.html
--------
Egypt shortens coronavirus curfew hours despite rise in COVID-19 cases
01 June 2020
Egypt shortened a night curfew by one hour on Sunday as it recorded new highs in the daily in novel coronavirus cases and deaths.
The Health Ministry said 1,536 new cases had been confirmed including 46 deaths, bringing total cases to 24,985 and deaths to 959.
Earlier, the prime minister's office said a night curfew would end at 5 a.m. instead of 6 a.m. The curfew begins at 8 p.m., though its start had been brought forward to 5 p.m. last week during the holiday that follows the Eid holiday at the end of Ramadan.
The curfew is one of a number of measures including the closure of schools, cafes and places of worship, that are aimed at curbing the pandemic.
The government announced that the number of hospitals designated to deal with coronavirus cases is rising to 376 from 340, and the number of laboratories capable of processing test results to 57 from 49.
Hospitals assigned to treat coronavirus patients have 3,539 intensive care unit beds and 2,218 ventilators, a government statement said.
Full report at:
https://english.alarabiya.net/en/coronavirus/2020/06/01/Egypt-shortens-coronavirus-curfew-hours-despite-rise-in-COVID-19-cases.html
--------
Lebanon must turn reform ideas into reality, says US ambassador Shea
01 June 2020
The Lebanese government must turn its reform ideas into reality and take concrete steps to win international support, the US ambassador said in an interview broadcast on Sunday.
Dorothy Shea also told Lebanese local broadcaster OTV it was a mistake to scapegoat any one person or institution for Lebanon's economic collapse in response to a question about the role of central bank Governor Riad Salameh, who she said "enjoys great confidence in the international financial community."
Lebanon is suffering an acute financial crisis seen as the biggest threat to its stability since the 1975-1990 civil war.
For all the latest headlines follow our Google News channel online or via the app.
Shea said the United States was still assessing the government, formed with backing from the heavily armed, Iran-backed Shia group Hezbollah, listed as a terrorist organization by Washington.
"The government has demonstrated a good intention to fight corruption and make itself committed to reforms. Now it needs to take that commitment to the next level and begin to make these ideas reality," Shea said.
"Are they willing to push these reforms forward? We haven't yet made a final judgement on that."
The government launched IMF negotiations in May.
Asked what Lebanon must do to secure support, Shea said the international community was looking for concrete reforms. "It is easy to say and much harder to do."
The crisis is rooted in decades of waste and corruption and exploded last year as capital inflows slowed and protests erupted against the ruling elite.
On the role of Salameh, Shea said the United States had worked very closely with him over the years. Central bank appointments were a sovereign matter, she added.
Full report at:
https://english.alarabiya.net/en/News/middle-east/2020/06/01/Lebanon-must-turn-reform-ideas-into-reality-says-US-ambassador-Shea.html
--------
Saudi Arabia, UN hope to raise $2.4 billion in aid pledge drive
02 June 2020
The United Nations and Saudi Arabia will host a pledging conference for war-ravaged Yemen on Tuesday to help raise some $2.4 billion as funding shortages imperil the world's biggest aid operation.
The conflict between an Arab-led coalition and the Iran-backed Houthi group has left 80 percent of Yemen's population reliant on aid. The country now faces the spread of the novel coronavirus among an acutely malnourished people.
For all the latest headlines follow our Google News channel online or via the app.
"Anything below $1.6 billion and the operation will be facing catastrophic cutbacks," Lise Grande, UN Humanitarian Coordinator for Yemen, told Reuters just days prior to the conference.
"We won't be able to provide the food people need to survive, or the health care they need or the water or sanitation or the nutrition support which helps to keep 2 million malnourished children from dying," she said.
The UN-coordinated humanitarian plan received $3.2 billion last year, but so far in 2020 has only secured $474 million, aid chief Mark Lowcock said on Thursday, adding that most agencies are weeks away from being broke.
Lowcock, asked about Saudi Arabia co-hosting the event, said Riyadh was a large donor and the UN would continue to call out warring parties on actions "they should not be doing."
Saudi Arabia has already pledged $525 million. The United States said last month it would extend $225 million in emergency aid for food.
Some $180 million of required funding is needed to combat coronavirus in a country with shattered health systems and inadequate testing capabilities.
"Yemen is at a precipice. All indications point to COVID19 spreading fast and wide across the country, overwhelming the health system," pledge organizers said in a statement on Tuesday.
Yemen has been mired in violence since the Houthis ousted the internationally government from the capital, Sanaa, in late 2014, prompting the coalition to intervene a few months later.
Donors had cut funding to Houthi-held areas over concerns the group is hindering aid delivery, a charge it denies.
Full report at:
https://english.alarabiya.net/en/News/gulf/2020/06/02/Saudi-Arabia-UN-hope-to-raise-2-4-billion-in-aid-pledge-drive.html
--------
Arab Coalition intercepts, downs two Houthi drones launched towards Saudi Arabia
01 June 2020
The Arab Coalition intercepted and downed two drones that were launched toward Saudi Arabia by the Iran-backed Houthi militia on Monday, reported Saudi Press Agency (SPA) citing the coalition's spokesman Turki al-Maliki.
The drones were heading towards a "civilian area" in the city of Khamis Mushait, located east of Abha in the Kingdom's southwestern province of Asir.
The Houthi militia continues to violate international human law by launching drones and deliberately targeting civilians, al-Maliki added.
The Houthis' actions are in violation of the ceasefire and the de-escalation initiative that began in April and has been spearheaded by the coalition, he said.
The Arab Coalition will continue its measures against the Houthis to neutralize and destroy its capabilities in accordance with international humanitarian law, al-Maliki said.
The Iran-backed Houthis have been fighting against the UN-recognized government in Yemen and captured the capital Sanaa in 2014.
Full report at:
https://english.alarabiya.net/en/News/gulf/2020/06/01/Arab-Coalition-intercepts-downs-two-Houthi-drones-launched-towards-Saudi-Arabia.html
--------
Turkish-backed Takfiri militants burn homes in northeastern Syria: SANA
01 June 2020
Turkish-backed Takfiri militants have burned local residents' homes in the northern countryside of Syria's northeastern province of Hasakah, as they continue to commit crimes against the local population, including extortion and looting of their property.
Local sources, requesting not to be named, told Syria's official news agency SANA on Monday that several homes in the villages of al-Qasimia and al-Rihaniyya, which lie northwest of Tal Tamr town, had been set ablaze by the extremists the previous day.
The sources added that the acts of arson took place only a few days after Turkish-backed militants set fire to a number of farmlands in al-Qasimia village.
Turkish-backed militants were deployed to northern Syria last October after Turkish military forces launched a long-threatened cross-border invasion in a declared attempt to push the Kurdish People's Protection Units (YPG) militants away from border areas.
Ankara views the US-backed YPG as a terrorist organization tied to the homegrown Kurdistan Workers' Party (PKK), which has been seeking an autonomous Kurdish region in Turkey since 1984.
More than 200,000 people have been internally displaced by the Turkish-led offensive, according to the United Nations.
On October 22 last year, Russian President Vladimir Putin and his Turkish counterpart, Recep Tayyip Erdogan, signed a memorandum of understanding that asserted the YPG militants had to withdraw from the Turkish-controlled "safe zone" in northeastern Syria within 150 hours, after which Ankara and Moscow would run joint patrols around the area.
Syria finds US-made TOW missiles in southern region
Separately, Syrian government officials have discovered a considerable amount of weapons, including US-built TOW anti-tank missiles, while conducting clean-up operations in the southern sector of the war-ravaged Arab country.
SANA reported that heavy machine guns, assault rifles, night-vision goggles, binoculars, anti-tank missiles, rocket-propelled grenades (RPGs), anti-tank landmines, communication devices and hundreds of kilograms of hashish were seized in the area.
Syrian government officials also seized major stocks of Western-made weapons and munitions, including American TOW anti-tank missiles, last month while they were conducting clean-up operations in the country's southwestern provinces of Dara'a, Suwayda and Quneitra.
SANA, citing an informed source speaking on condition of anonymity, reported on May 19 that the weapons were found as Syrian army troops were combing formerly militant-held areas.
Among the seized weapons were heavy machineguns, submachine guns, US-made BGM-71 TOW anti-tank guided missiles, Israeli-built M72 LAW portable anti-tank rockets, landmines, rocket propelled grenade (RPG) launchers, automatic rifles, sniper rifles, hand grenades and ammunition of various calibers.
Syria has been gripped by foreign-backed militancy since March 2011. The Syrian government says the Israeli regime and its Western and regional allies are aiding the Takfiri terrorist groups that are wreaking havoc in the country.
Full report at:
https://www.presstv.com/Detail/2020/06/01/626526/Turkish-backed-Takfiri-militants-burn-homes-in-northeastern-Syria:-SANA
--------
Egypt sanitizes prisons, examines inmates in fight against coronavirus spread
June 02, 2020
DUBAI: Egypt has sanitized prisons and carried out tests on prisoners across the country after banning visits to help curb the spread of coronavirus, local daily Egypt Today reported.
Masks have also been given out to inmates and workers, and a higher number of sanitizers and detergents have been made available. The prisons have also been provided with infrared thermometer guns.
A total of 5,532 prisoners in the country were released on May 24, which was the first day of Eid Al-Fitr, as per a presidential pardon, the Ministry of Interior announced in a statement.
Full report at:
https://www.arabnews.com/node/1683531/middle-east
--------
South Asia
ARG Palace releases details of the video teleconference between Afghan leaders and Pompeo
02 Jun 2020
The Office of the President, ARG Palace, released the details of the video teleconference between the Afghan leaders and the Secretary State of State.
Presidential spokesperson Sediq Sediqqi said President Mohammad Ashraf Ghani spoke with Mike Pompeo, the Secretary of State of the United States via video teleconference late on Monday.
Sediqqi further added that President Ghani specifically held talks on peace process and the two sides exchanged views on joint efforts on maintaining peace and stability in Afghanistan.
According to Sediqqi, Pompeo said a united, sovereign, democratic and stable Afghanistan is one of the priorities of the United States within the framework of the bilateral strategic partnership, emphasizing that Washington is committed to work with the Afghan government to achieve the goal.
Meanwhile, President Ghani shared the details of the government's road-map for achieving lasting peace in Afghanistan, insisting that further efforts are needed by working teams of the two sides to achieve the goal for a united, stable and sovereign Afghanistan.
Sediqqi also added that the first vice president Amrullah Saleh also shared his assessments and analysis regarding the reduction of violence.
Furthermore, the two sides discussed next steps regarding peace process including release of prisoners, analysis, venue for negotiations and other necessary steps to be taken, Sediqqi added.
Abdullah Abdullah, the Chief Executive of the High Council of Reconciliation also spoke regarding the steps taken by the council, specifically for completing the members of the negotiating team, Sediqqi said, adding that the two sides agreed to take practical steps regarding peace process in the near future, with the Afghan government specifically emphasizing on determination of the 'Rules of Game' for the unannounced ceasefire.
https://www.khaama.com/arg-palace-releases-details-of-the-video-teleconference-between-afghan-leaders-and-pompeo-08880/
--------
2 children killed, wounded in an explosion in Nangarhar province
01 Jun 2020
An explosion killed or wounded two children in eastern Nangarhar province of Afghanistan, the Afghan military said.
The 201st Silab Corps in a statement said an improvised explosive device, planted by anti-government armed elements, went off in Shabi area of Deh Bala district in Nangarhar.
The statement further added that the explosion killed a child and wounded another one.
The anti-government armed militant groups including Taliban have not commented regarding the incident so far.
Taliban and militants of the other groups often use improvised explosive device as the weapon of their choice to target the security forces and government officials.
However, majority of such attacks inflict casualties on ordinary civilians.
https://www.khaama.com/2-children-killed-wounded-in-an-explosion-in-nangarhar-province-08879/
--------
NATO's new SCR takes up role in Afghanistan at a critical juncture
01 Jun 2020
Stefano Pontecorvo assumed the role of the NATO Senior Civilian Representative in Afghanistan at a critical juncture for Afghanistan's future.
The NATO Secretary General Jens Stoltenberg said "Ambassador Pontecorvo brings a long-standing diplomatic experience, including on Afghanistan and the broad regional context. I look forward to working closely with him at this critical juncture for Afghanistan's future."
Working with the NATO-led Resolute Support mission which trains, advises and assists the Afghan security forces and institutions, Ambassador Pontecorvo will advise the NATO Secretary General and the North Atlantic Council on the Alliance's efforts in Afghanistan and relations with Afghan partners, the alliance said in a statement.
The statement further added that Ambassador Pontecorvo will liaise with senior members of the Afghan government, Afghan officials and other prominent national and local officials. He will engage with representatives of the international community, Afghan civil society and non-governmental organisations.
Ambassador Stefano Pontecorvo previously served as Italy's Ambassador to Pakistan for more than four years. In 2013-2015, he was the Diplomatic Adviser to the Italian Defence Minister, working on NATO political-military issues, including on Afghanistan, where Italy is one of the framework nations of the Resolute Support Mission. His previous posts included that of Deputy Head of Mission at the Italian Embassies in London and Moscow.
Full report at:
https://www.khaama.com/natos-new-scr-takes-up-role-in-afghanistan-at-a-critical-juncture-08878/
--------
Ghani appoints Mahmood Karzai as new acting minister of MUDL
01 Jun 2020
President Mohammad Ashraf Ghani has appointed Mahmood Karzai as the new acting minister of Urban Development and Land.
The Office of the President has announced that President Ghani has issued two separate decrees, appointing Karzai as the acting minister of Urban Development and Land and the minister-designate for the same ministry.
President Ghani has also asked the State Ministry in Parliamentary Affairs to take immediate actions to introduce Mr. Karzai to the Lower House of the Parliament where he could obtain vote of confidence from the lawmakers.
Ahmad Jawad Paikar was previously serving the acting minister of Urban Development Land.
Full report at:
https://www.khaama.com/ghani-appoints-mahmood-karzai-as-new-acting-minister-of-mudl-08877/
--------
Southeast Asia
Malaysia Struggles to Shake COVID-19 as PM Quarantines, Challenges Mount
June 01, 2020
In Malaysia the challenges keep piling on. The new prime minister went into a COVID-19 quarantine, even as he tries to crush rivals' Game-of-Thrones-style attempt at his job. Hordes broke travel restrictions to celebrate Ramadan, leading to fears of a virus surge. And the economy has contracted, an outcome exacerbated by decreasing income from fallen oil prices.
While COVID-19 spares few nations, Malaysia faces a combination of issues in particular. Not least of these is the unprecedented power struggle in March, which brought the party that ruled Malaysia for 50 years back in office. Muhyiddin Yassin has been prime minister less than three months, with much of that time spent fighting off power grabs as well as fighting off the pandemic.
Now he's in a two-week quarantine because another official came down with the virus. Adding to the tense political mood, rumors swirled that he went to Singapore for medical treatment, forcing Muhyiddin to deny the rumors last week.
"I wish to state that these are false claims and are not true at all," he said, assuring the public that he continues to work from home in Kuala Lumpur. "Nevertheless, at a time when the nation is battling the COVID-19 pandemic, I will ensure that discussions are ongoing in planning the strategy to fight the disease."
The Southeast Asian nation faces a confluence of "political uncertainty, supply chain disruptions, relatively high corporate debt" and decreased oil prices, said Raphie Hayat, a senior economist at Rabo Research Global Economics & Markets.
"Oil represents 14% of Malaysia's exports and comprises almost 20% of the government's revenue," he said. "The latter will also hamper the government's ability to mitigate the negative economic effects of COVID-19."
While officials want to reopen the economy, new virus cases continue to be recorded daily, including in the triple digits on some days. The number of tasks that the state must tackle is not letting up. Infections have broken out among undocumented migrants, whom officials are treating while trying to fend off xenophobic complaints. Many citizens broke curfew to be with family on Ramadan and police have arrested thousands of people for breaking the Movement Control Order.
They have also arrested citizens who criticized the official handling of COVID-19, including journalist Wan Noor Hayati Wan Alias. She faces six years in prison after questioning why Malaysia allowed Chinese tourists to enter the island of Penang as the virus broke out.
"They dismissed early concerns and warnings about the coronavirus as 'fake news,'" she said of officials in an interview published by the Committee to Protect Journalists.
Economists note that the virus emergency has caused gross domestic product to shrink 2% in the first quarter of 2020, and things will likely get worse before they get better. The fall in GDP was driven by decreases in exports and investment as foreigners demand fewer products and travel less.
"Consumer behavior is unlikely to return quickly to anything like normal, while fear of contracting the virus remains," Alex Holmes, a senior Asia economist at Capital Economics, a research company, said.
He doubts that the central bank, the Bank Negara Malaysia, will stop at its latest decision to cut a key interest rate to 2% in early May. That was a bid to stoke demand in the economy and was already the lowest rate since 2009, at the height of the Global Financial Crisis.
"With growth set to be much worse than the bank is expecting," Holmes said, "further rate cuts are only a matter of time."
https://www.voanews.com/east-asia-pacific/malaysia-struggles-shake-covid-19-pm-quarantines-challenges-mount
--------
Indonesian policeman killed by sword-wielding IS militants
June 1, 2020
JAKARTA: Sword-wielding militants killed an Indonesian policeman and critically injured another on Monday in what authorities described as a terror attack by suspected Islamic State-linked extremists.
The early morning raid at a police post in South Daha district on Kalimantan – Indonesia's portion of Borneo island – also saw one of the militants shot, authorities said.
"The suspect died on the way to the hospital, while the police officer died at the scene," National Police spokesman Ahmad Ramadhan told AFP, adding that authorities were probing possible links to IS.
Authorities said they confiscated a samurai sword brandished by one attacker, a Quran and a letter calling for jihad.
A flag bearing the tauhid – which expresses the belief in Allah as the one and only god –was also found, they added.
Indonesia, the world's most populous Muslim-majority nation, has long struggled with Islamist militancy and is home to dozens of radical groups that have pledged loyalty to Islamic State's violent ideology.
Monday's violence happened on a public holiday that celebrates Indonesia's pluralist democracy, and many past attacks have been against police and other state symbols.
In April, a couple with links to Islamic State went on trial for a failed assassination attempt on Indonesia's former chief security minister last year.
The pair were allegedly members Jamaah Ansharut Daulah (JAD), an IS-linked extremist group responsible for a string of attacks, including suicide bombings at churches in Indonesia's second-biggest city Surabaya in 2018 that killed a dozen people.
Full report at:
https://www.freemalaysiatoday.com/category/world/2020/06/01/indonesian-policeman-killed-by-sword-wielding-militants/
--------
CMCO: Penang couples to undergo interview instead of pre-marriage course
By Mohamed Basyir
June 1, 2020
GEORGE TOWN: Penang will replace existing pre-marriage courses for Muslim couples with special interview sessions during the Conditional Movement Control Order (CMCO) period.
Penang Islamic Affairs Department (JAIPP) director Zulkifli Long said the same method will be applied for up to six months after the CMCO is lifted.
"The couples can read through the syllabus and we will carry out the interview with them to ensure they have sufficient knowledge and understanding about marriage in Islam.
"This is part of the new normal. We will begin this (interview) from June 5," he said.
Previously, couples had to attend a two-day pre-marriage course before they were given a certificate of completion for attending the course.
Muslims couples who want to get married must possess the certificate they obtain from the courses, the syllabus of which is fixed by the Malaysia Islamic Development Department (Jakim).
However, due to the Covid-19 outbreak, all solemnisation and pre-marriage courses have been suspended since mid-March.
Solemnisation only resumed last month after the pandemic situation in Penang improved and it was declared a 'green state'.
Zulkifli said couples who attend the special interview and manage to answer the questions correctly will also be given a certificate, with a minimum fee imposed.
Full report at:
https://www.nst.com.my/news/nation/2020/06/597001/cmco-penang-couples-undergo-interview-instead-pre-marriage-course
--------
Indonesia cancels haj pilgrimage over coronavirus concerns
June 2, 2020
JAKARTA — Indonesia has canceled the haj pilgrimage this year for people in the world's largest Muslim-majority nation due to concerns over the coronavirus, the religious affairs minister said on Tuesday.
Each year hundreds of thousands of Indonesians go on the haj to Saudi Arabia, where Islam's two holiest sites — Mecca and Medina — are located. For many Indonesians, the religious pilgrimage is a once-in-a lifetime event, with the average wait time 20 years due to a quota system, according to the country's cabinet secretariat.
Saudi authorities have already said the haj and umrah pilgrimages — which attract millions of travelers from around the world — will remain suspended until further notice.
Fachrul Razi, Indonesia's religious affairs minister, said the decision to cancel hajj this year was made due to concerns over the coronavirus and ongoing travel restrictions.
The quota for Indonesian pilgrims this year was 221,000, with more than 90 percent already registered to go, according to the religious affairs ministry website.
Dewi, an employee of a telecommunications company in Jakarta and registered to perform the pilgrimage this year, told Reuters that while she had waited six years, she had made peace with the news.
Full report at:
https://nationalpost.com/pmn/health-pmn/indonesia-cancels-haj-pilgrimage-over-coronavirus-concerns
--------
Suspected IS Militants Attack Police Post, Kill Officer in South Kalimantan
BY FAROUK ARNAZ
JUNE 02, 2020
Jakarta. A small group of militants with suspected link to global terror network Islamic State attacked a police station and killed an officer with a sword in Indonesia's South Kalimantan province early on Monday.
One of the attackers was killed at the scene in South Daha subdictrict, South Hulu Sungai district. The deceased militant carried a handwritten manifesto calling Muslims to wage jihad.
It remains unclear how many people were involved in the attack, which also left a police car burned out.
"Investigation is underway but we need time before we can go to the details," South Kalimantan Police spokesman Senior Comr. Muhammad Rifai said on the phone.
The attack occurred at around 2.15 a.m. local time when only three officers were of the guard. Brigadier Leonardo Latipapua was killed with a sword inside the integrated public service office, Rifai said.
Two other officers identified as Brigadier Djoman Sahat Manik Raja and Brigadier Muhammad Azmi, who were at a different room, rushed to the scene and found one man brandishing a sword.
The attacker, later identified as Abdurrahman, was shot as he tried to attack the two officers. He was pronounced death moments later at a local hospital. Meanwhile, an unspecified number of other militants fled the scene, the spokesman said.
Police found a handwritten note carried by Abdurrahman. The manifesto, entitled "This Path is for Islam only", calls for Muslims to wage jihad wherever they are.
"I come today to fight you [police]. And my message to all my brothers wherever you are: wake up and wise up. This jihad will never stop," read part of the note seen by the Jakarta Globe from police handout.
The note carries a signature by Abdurrahman and an Islamic State symbol.
Full report at:
https://jakartaglobe.id/news/suspected-is-militants-attack-police-post-kill-officer-in-south-kalimantan
--------
Mideast
Iran Calls on White House, US Police to Stop Violence against American People
Jun 01, 2020
Mousavi made the remarks in a press conference in Tehran on Monday in reaction to the recent incidents and daylight violence against the US protestors after the death of a black man by the police.
He first addressed the American people, saying, "The world has heard your outcry over the state oppression. The world is standing with you. The American regime is pursuing violence and bullying at home and abroad."
"We are greatly regretful to see along the people across the world the violent scenes that the US police have recently unfolded. We deeply regret to see the American people who peacefully seek respect and no more violence are suppressed indiscriminately and met with utmost violence."
Mousavi then addressed the American officials and police, saying, "Stop violence against your people and let them breathe."
The Iranian foreign ministry on Sunday called on the White House to stop intimidation of protestors and listen to the American people's voice.
"Failed to keep its promise of stopping wasting money on foreign adventurism and embattled in a Covid-19 crisis of its own making, US regime now employs army, vicious dogs and ominous weapons to intimidate protesters," the Iranian foreign ministry wrote on its official twitter page.
It underlined the need for the US to "listen to its people and change its bankrupt policies".
Protests erupt for a sixth day across the US over the death of George Floyd, an unarmed black man, at the hands of a police officer in Minneapolis, Minnesota.
At least 40 cities have imposed curfews and National Guard members have been activated in 15 states and Washington, DC.
One former officer, who was seen with his knee on Floyd's neck, was charged with third-degree murder and manslaughter but protesters say the charge isn't harsh enough, and are demanding charges for the other officers involved.
https://en.farsnews.ir/newstext.aspx?nn=13990312000563
--------
Israel's Gantz urges army to hasten preparations for annexing West Bank
01 June 2020
Israel's defense minister urged the military on Monday to hasten preparations for the country's planned annexation of parts of the occupied West Bank, in apparent anticipation of what could be fierce Palestinian protests against the move.
The statement by Benny Gantz came as Israeli media reported that Prime Minister Benjamin Netanyahu discussed annexation on Monday in a call with Jared Kushner, President Donald Trump's senior adviser.
In a statement sent by his office, Gantz appeared to command the military to prepare for the fallout from annexation, asking the military chief of staff to "speed up the (military's) preparedness ahead of political steps on the agenda in the Palestinian sphere." The statement gave no further details.
Gantz also serves as "alternate" prime minister until he is expected to replace Netanyahu late next year, under a power-sharing agreement that ended more than a year of political turmoil.
The United Arab Emirates, called on Israel Monday to halt its plan to annex parts of the occupied West Bank — joining a long list of Arab nations that have condemned the expected Israeli move.
The UAE's minister of state for foreign affairs, Anwar Gargash, said on Twitter Monday that annexing lands sought by the Palestinians would harm the chances for regional peace.
"Any unilateral Israeli move will be a serious setback for the peace process," he wrote on Twitter.
He added that annexation would "constitute a rejection of the international & Arab consensus towards stability & peace."
د. أنور قرقاش
✔
@AnwarGargash
Continued Israeli talk of annexing Palestinian lands must stop. Any unilateral Israeli move will be a serious setback for the peace process, undermine Palestinian self determination & constitute a rejection of the international & Arab consensus towards stability & peace.
928
12:35 PM - Jun 1, 2020
Twitter Ads info and privacy
558 people are talking about this
Netanyahu has announced that he will annex parts of the West Bank, including the strategic Jordan Valley and dozens of Jewish settlements, in line with Trump's Mideast plan. He has signaled he will begin moving forward with annexation next month.
The US plan envisions leaving about one third of the West Bank, which Israel captured in 1967, under permanent Israeli control, while granting the Palestinians expanded autonomy in the remainder of the territory. The Palestinians, who seek all of the West Bank as part of an independent state, have rejected the plan, saying it unfairly favors Israel.
The annexation plan has come under harsh criticism from some of Israel's closest allies, who say that unilaterally redrawing the Mideast map would destroy any lingering hopes for establishing a Palestinian state and reaching a two-state peace agreement.
Full report at:
https://english.alarabiya.net/en/News/middle-east/2020/06/01/Israel-s-Gantz-urges-army-to-hasten-preparations-for-annexing-West-Bank.html
--------
Israel to demolish 200 Palestinian buildings in East Jerusalem al-Quds
01 June 2020
The Israeli regime plans to demolish 200 Palestinian-owned industrial facilities in the occupied East Jerusalem al-Quds, the Palestinian media says.
Palestine's official Wafa news agency, citing al-Ahd website for the Palestinian Ministry of Foreign Affairs, said the Israeli authorities on Sunday distributed evacuation and demolition notices targeting 200 Palestinian commercial and industrial facilities in Wadi al-Joz neighborhood of East Jerusalem al-Quds.
Kamal Obeidat, head of the Jerusalem's Arab Chamber of Commerce and Industry, said the demolition orders were issued with the approval of Israel's so-called planning and building committee and that the threatened facilities, including restaurants, recreational centers and car repair shops, were located in the industrial area of Wadi al-Joz, which is one of the liveliest areas in the 300,000-population city.
Obeidat lambasted the "racist move" by the Israelis and said the decision was aimed at taking over the only Palestinian-owned industrial area in Jerusalem al-Quds in order to further Judaize the holy city and alter its identity.
The official also called on the Palestinian residents of Jerusalem al-Quds to unite and confront the Israeli aggression plan.
The demolitions come amid heightened tensions in the Old City of Jerusalem al-Quds after Israeli forces fatally shot an unarmed Palestinian with mental disabilities, who was also from the Palestinian neighborhood of Wadi Al-Joz.
The incident drew widespread condemnation and forced Israel's new minister of military affairs to apologize.
Israel has been occupying the West Bank, including East Jerusalem al-Quds, since 1967. Ever since, it has been building settlements throughout the land, in a move condemned by the United Nations and considered illegal under international law.
International bodies and rights groups say Israeli demolitions of Palestinian structures in the occupied West Bank and East Jerusalem al-Quds are an attempt to uproot Palestinians from their native territory and confiscate more land for the expansion of illegal settlements.
Full report at:
https://www.presstv.com/Detail/2020/06/01/626554/Israel-Palestinian-industrial-facilities-
--------
Syrian, Chinese Speakers Felicitate Iranian Counterpart on Election
Jun 01, 2020
In his message, Sabbagh called for enhanced parliamentary cooperation and strengthening brotherly relations between the two nations.
Also, Zhanshu, in his message, stressed development of relations between Tehran and Beijing in recent years, saying, "The relations between Iran and China are always strategic and long term irrespective of developments on international and regional scenes."
He emphasized the need for strengthening cooperation and relations between the two countries' parliaments and their continued development.
The Iranian parliament last Thursday elected Qalibaf, the former mayor of the capital city of Tehran, as the new speaker.
Qalibaf secured 230 votes out of a total of 264 votes cast by the new legislators to become the next parliament speaker.
Fereydoon Abbasi and Mostafa Mirsalim, the other candidates, gained 17 and 12 votes, respectively after Qalibaf.
Amir-Hossein Ghazizadeh Hashemi from Mashhad constituency and Ali Nikzad from Ardebil constituency received 208 and 196 votes to be elected as first vice-speaker and second vice-speaker, respectively.
The 11th round of the Islamic Consultative Assembly (parliament) kicked off work on Wednesday in the presence of new legislators, President Hassan Rouhani, Judiciary Chief Ebrahim Rayeesi and other high-ranking officials.
The 11th parliamentary elections and the midterm elections for the Assembly of Experts – a body whose members designate the country's Leader – were held simultaneously on February 21.
The lawmakers are elected for a 4-year term, with no limitation for the incumbent or former parliamentarians to run again.
Full report at:
https://en.farsnews.ir/newstext.aspx?nn=13990312000829
--------
Spokesman: Iran Mulling Response to US Sanctions Waiver End
Jun 01, 2020
"Our nuclear program continues completely and powerfully and we do not feel any disruption," Mousavi told reporters in a press conference in Tehran on Monday.
He referred to the US decision to end sanctions waivers, and said, "We are assessing the technical impacts of this event and if they leave any impact on Iran's peaceful nuclear program, naturally, it will face our more serious reaction."
Mousavi said that the reimposed sanctions harm the states which have cooperated with Iran in the nuclear field, and stated, "We expect those states to show the necessary and appropriate reaction to the new US bullying."
Mousavi had earlier described the US new sanctions as flagrant violation of the 2231 resolution and the UN charter, deploring it strongly.
"This measure ignores the Islamic Republic of Iran's inherent rights and distorts the public global order," he added.
US Secretary of State Mike Pompeo said last Wednesday that Washington had ended the last remaining sanctions waivers in the JCPOA.
"Today, I am ending the sanctions waiver for JCPOA-related projects in Iran, effective in 60 days," Pompeo wrote on Twitter.
Iran's Ambassador to the United Nations Majid Takht Ravanchi said last Thursday that the US has destroyed the last means of retention of the JCPOA by ending waivers for sanctions prohibiting nuclear cooperation with Tehran.
The European Union also voiced deep regret over the decision of the US administration to end sanctions waivers.
"We deeply regret the US decision to end the three sanctions waivers covering key JCPOA nuclear projects in Iran, including the Arak Modernization Project," EU Spokesman Peter Stano said last Friday.
"Work with Iran on key nuclear projects allow us to ensure that facilities like Arak can never be used for non-peaceful purposes. The US decision will now make it more difficult for the international community to ensure the exclusively peaceful nature of Iran's nuclear program", the EU spokesman added.
Stano reminded that EU High Representative for Foreign Affairs and Security Policy and Commission Vice-President Josep Borrell plays a specific role as coordinator of the 2015 Iran nuclear deal, known as the JCPOA. "We are in touch with all remaining participants and relevant partners on the next steps," he said.
Full report at:
https://en.farsnews.ir/newstext.aspx?nn=13990312000661
--------
President: Iran Prepared for Further Development of Ties with Afghanistan
Jun 01, 2020
Rouhani congratulated Ghani on his new term in office, and expressed satisfaction with the agreement reached between the political groups in the country.
He expressed the hope that with the efforts of all elements of the government and the High Council for National Reconciliation greater peace, stability and security would be achieved in Afghanistan.
Referring to the measures and successes of Iran in the fight against coronavirus and providing free medical and health services to Afghan immigrants, Rouhani said, "Health services to the Afghan brothers in the fight against coronavirus will be continued."
He stated that the policy of the Islamic Republic of Iran is to develop fraternal and friendly relations and cooperation with all neighbors, specially Afghanistan, and noted, "We consider the development of stability and security in Afghanistan in line with our own stability and security and believe that disagreements among groups can be resolved within the framework of principles and we are always by the side of the Afghan government and people in doing so."
"We must work to accelerate the implementation of agreements and projects between us, including the Khaf-Herat railway, as one of the most important economic projects between the two countries," said Iranian President, adding, "The bilateral relations between Iran and Afghanistan are on the path to progress."
"Completing and launching the Chabahar-Zahedan railway project in the coming year can create a positive transformation in the development of transportation of goods in the region," he noted.
During the conversation, both sides stressed the need to work for the comprehensive development and strengthening of Tehran-Kabul relations in order to ensure the interests of both nations.
Ghani, for his part, wished good health and success to the government and people of Iran in fighting coronavirus, and praised the assistance and medical services provided to Afghan refugees in Iran.
Referring to the constructive role of the Islamic Republic of Iran in the stability and security of the region, Ghani called on Iran to support the peace and dialogue process in Afghanistan.
He also referred to the developing relations between Iran and Afghanistan in various fields and expressed hope that with the efforts of the officials of the two countries, relations and cooperation between the two countries would develop.
In relevant remarks last month, Iranian Foreign Minister Mohammad Javad Zarif had also welcomed national reconciliation process among political groups in Afghanistan, and voiced his country's readiness to bolster solidarity among groups.
Zarif made the remarks in phone calls with Afghan President Ashraf Ghani and his rival Abdullah Abdullah after the two sides signed a power-sharing deal.
Full report at:
https://en.farsnews.ir/newstext.aspx?nn=13990312000706
--------
Chief Commander Warns of Crushing Response to Enemies' Miscalculation
Jun 01, 2020
"The Iranian Armed Forces will not, for a moment, neglect the new seditions and ill-wished tricks against this homeland and will respond decisively and promptly to any kind of miscalculation by the enemies," General Baqeri said on Monday in a message on the threshold of the 31st demise anniversary of Imam Khomeini, the late founder of the Islamic Republic.
"The brave Iranian soldiers in the Army, the IRGC, the police, the Ministry of Defense and the Basij will once again renew their long-standing allegiance to Imam Khomeini and Imam Khamenei and the great martyrs of the Islamic Republic and will always protect the country's territorial integrity, national security, and progress," he said.
"In pursuit of the guidlines and instructions of the Commander-in-Chief on the strategy of increasing deterrence power, we will make every effort to strengthen our defense capabilities, and update or offensive tactics proportionate to modern threats," General Baqeri said, adding, "And we will not hesitate even for a moment to nip the enemies' plots in the bud."
"As we have repeatedly said, we will show a crushing response to any enemy miscalculation at any time and in any place," he stressed.
In relevant remarks in April, General Baqeri had warned adventurers against taking any wrong move, saying that the enemies' devilish plots are doomed to failure.
"We will not permit any wrong thing to be made by adventurers and greedy people against this country," Baqeri said in a message marking Army Day.
Full report at:
https://en.farsnews.ir/newstext.aspx?nn=13990312000419
--------
Official: Iran to Orbit Satellites in 1,000-km Altitude in 2 Years
Jun 01, 2020
"We will reach the 2,000-km orbit in two years and our next step is reaching the 36,000-km orbit," Barari said on Monday.
He added that Iran is not dependent on any foreign country to advance its space program.
"Fortunately, today we are self-sufficient in designing and building satellites, platforms, satellite carriers, control and guide stations, data collection land stations and the whole cycle of this technology relying on the capabilities of the Iranian scientists and specialists and this whole cycle is operating with a fully indigenized mechanism," Barari said.
In relevant remarks in March, Barari said that his country is planning to increase the number of ground satellite stations, adding that the agriculture sector of the country will enjoy more advanced features with more use of satellite information.
He added that the country is to increase the number of its ground satellite stations in the upcoming local calendar year (March 21, 2020- March 20, 2021).
According to him, the number of stations will be increased from its current two to four ones, next year.
He added that the Iranian government also plans to privatize three of its Satellite Monitoring Systems in the upcoming year.
Also, in February, Iran's Minister of Information and Communications Technology (ICT) Mohammad Javad Azari Jahromi announced that his country is poised to launch its latest telecommunication satellite, Nahid 1 (Venus 1), adding that two other satellites are being assembled to be launched later.
"With regard to satellite design and manufacture, we have completed Nahid 1 telecommunication satellite, which is ready for launch, and Pars 2 satellite is being assembled. Moreover, the engineering model of Nahid 2 satellite has been completed, and the construction process of its flight and qualification model are underway," Azari Jahromi said.
The Iranian ICT minister then explained about design and manufacture of space engines, saying that testing Arash space engine is another major achievement of the Space Research Center.
"The most important issue in the field of aerospace is that all these successes were achieved in a situation where the country, and [Iran's] aerospace industries in particular, are under sanctions and gaining access to such technology has not been possible in any way," Azari Jahromi noted.
The minister reaffirmed that "Iran has been so far conducting major activities in the field of aerospace and has managed to master the full cycle of space technology.
Full report at:
https://en.farsnews.ir/newstext.aspx?nn=13990312000265
--------
Jailed Iranian scientist in US is on his way back to Iran: Zarif
02 June 2020
Iran's foreign minister said Tuesday that a plane had taken off from arch-foe the United States carrying scientist Sirous Asgari after his apparent release from a US prison.
"Good news, a plane carrying Dr. Sirous Asgari has taken off from America. Congratulations to his wife and family," Mohammad Javad Zarif wrote in a post on his Instagram account.
Asgari was accused by a US court in 2016 of stealing trade secrets while on an academic visit to Ohio, but the 59-year old scientist from Tehran's Sharif University of Technology was acquitted in November.
https://english.alarabiya.net/en/News/middle-east/2020/06/02/Jailed-Iranian-scientist-in-US-is-on-his-way-back-to-Iran-Zarif.html
--------
230 killed in Iran during November protests: Iranian lawmaker
01 June 2020
An Iranian lawmaker said Monday that 230 people were killed in November's anti-government protests in Iran, the official news agency reported.
This is the first time a prominent Iranian lawmaker has given a death toll figure for November's protests. The unrest was the most widespread and violent Iran had seen since the Islamic Revolution in 1979.
IRNA quoted lawmaker Mojtaba Zolnouri, the head of the influential parliamentary committee for national security and foreign policy as saying, "The incidents saw 230 killed."
Zolnouri said about one fifth of those killed were members of the security forces. He said about one quarter of those killed were passersby not involved in the protests, some of whom were shot in the head or chest from close distances. He said 22 percent of those killed in the unrest had criminal records.
Protesters attacked 92 security, police and public buildings in the course of the unrest, he added.
Amnesty International has said more than 300 people were killed over the four days of unrest in cities and towns across Iran in November, which were sparked by a sharp rise in subsidized gasoline prices.
During the violence and in the days that followed, Iranian authorities blocked access to the internet.
Full report at:
https://english.alarabiya.net/en/News/middle-east/2020/06/01/Iranian-lawmaker-says-230-killed-in-November-protests.html
--------
Turkish police break up protest commemorating slain activist Ethem Sarisuluk
01 June 2020
Turkish police on Monday dispersed a demonstration by a group wanting to commemorate an activist who was killed during nationwide anti-government protests seven years ago, the state-run Anadolu news agency reported. At least 21 people were detained.
The group gathered near a park in central Ankara where 26-year-old Ethem Sarisuluk was injured in the head by a gunshot on June 1, 2013. He died in hospital 14 days later. A police officer was later convicted over his death.
Millions of people across Turkey took to the streets to denounce President Recep Tayyip Erdogan's increasingly authoritarian leadership in May and June 2013. The protests were sparked by opposition to government plans to redevelop Gezi Park, adjacent to Istanbul's main Taksim square.
Sarisuluk was among a dozen protesters who were killed. Thousands of others were injured.
Erdogan has described the protests as a "coup" attempt against his government.
Full report at:
https://english.alarabiya.net/en/News/middle-east/2020/06/01/Turkish-police-break-up-protest-commemorating-slain-activist-Ethem-Sarisuluk.html
--------
Hundreds attend funeral of unarmed Palestinian killed by Israeli police
01 June 2020
Hundreds of people attended the funeral on Sunday of an unarmed Palestinian who was fatally shot by Israeli police.
A police spokesman had said officers killed a Palestinian they suspected was carrying a weapon in Jerusalem's Old City on Saturday, but according to Israeli media, the man was later found to have been unarmed.
Palestinian officials said the 32-year-old man, Iyad Khayri, suffered mental health issues and decried his killing.
In comments at Israel's Sunday cabinet meeting, Defense Minister Benny Gantz said: "We are really sorry about the incident in which Iyad Khayri was shot to death and we share in the family's sorrow - but I am certain this matter will be investigated swiftly and conclusions will be drawn."
He said Israel will make "every effort" to limit casualties while continuing to "maintain the proper level of security."
Israeli Prime Minister Benjamin Netanyahu did not mention the incident in his remarks.
Tension has risen in recent weeks with Israel saying it hopes to move ahead with a plan to extend sovereignty to Jewish settlements and the Jordan Valley in the occupied West Bank - land the Palestinians seek for a state.
Full report at:
https://english.alarabiya.net/en/News/middle-east/2020/06/01/Hundreds-attend-funeral-of-unarmed-Palestinian-killed-by-Israeli-police-.html
--------
On Israeli raid anniversary, Hamas wants Gaza blockade lifted
01 June 2020
Ten years since the Israeli raid on a Gaza-bound humanitarian flotilla, the Palestinian resistance movement Hamas has called on international rights advocacy organizations to resume sending aid convoys to break the decade-long siege on the Strip.
"We are remembering with pride and love the 10 dear martyrs who were heading for Palestine to break the siege on the Gaza Strip and sacrificed themselves for the sake of values and humanity," Khaled Mashal, the former head of Hamas political bureau, said during an online gathering to mark the anniversary of the deadly attack in 2010.
Mashal went on to call on the organizers of Freedom Flotilla aid and solidarity convoys to continue their efforts until they would be able to break and challenge the Israeli blockade on the besieged Gaza Strip.
"Thanks to everyone who participated in the fleet for their nobility and courage and for the values of humanity, morality and manhood they showed as they faced the danger," he said.
Meanwhile, Maher Salah, another senior Hamas official, said in a statement on Sunday the attack unveiled Israel's ugly face that kills, destroys and breaks international law.
The Palestinian official pointed out that at a time when the world did not lift a finger to break the unjust blockade on Gaza, Arab and Muslim groups, along with a group of honorable people of different nations boarded the Freedom Flotilla vessels.
Salah noted that some Freedom Flotilla activists reached Gaza shores, while others were stopped halfway by Israeli attacks, which unveiled the regime's ugly face that kills, destroys and breaks international and humanitarian laws and norms.
The Hamas official then emphasized that the Palestinians are determined to continue their struggle against the occupying regime of Israel until their goals for returning to their motherland is achieved.
On May 31, 2010, Israeli naval commandos, from speedboats and helicopters, attacked the Gaza Freedom Flotilla, comprising six civilian ships, in international waters in the Mediterranean Sea, killing nine Turkish citizens and injuring about 50 other people. A tenth Turkish national later succumbed to his injuries.
The flotilla was attempting to break the blockade.
Condemnations of the raid filled the air on a global scale.
The United Nations Security Council called for a prompt investigation into the incident and the UN Human Rights Council described the attack as "outrageous."
In September 2010, Turkey suspended its military ties with Israel and expelled the Israeli envoy from Ankara over Tel Aviv's refusal to apologize.
Four years later, a criminal court in Turkey issued arrest warrants for four Israeli military officers, deemed by Ankara as the main culprits in the case, and turned over the warrants to the Interpol to arrest the suspects, but to no avail.
Turkey and Israel, however, normalized relations in June 2016 after a series of not very public negotiations.
Gaza, a coastal sliver on the Mediterranean, is where Palestinian resistance movements enjoy massive public support. The territory has seen brutal wars by Israel over the past years, the last one having been in the summer of 2014, when more than 2,200 Palestinians were killed.
Full report at:
https://www.presstv.com/Detail/2020/06/01/626546/Hamas-Gaza-flotilla
--------
Turkey's Kurds demand spending probe, end to military ops in Libya, Syria
June 02, 2020
JEDDAH: Turkey's pro-Kurdish Peoples' Democratic Party (HDP) has called for an "immediate" end to the country's military spending and armed presence in Libya and Syria.
Party officials on Monday demanded a probe into the full cost of Turkey's involvement in the Libyan conflict and are urging the government to concentrate its focus on dealing with mounting national debt and unemployment crises at home amid the coronavirus disease (COVID-19) pandemic.
Tulay Hatimogullari, the HDP's lawmaker from the southern province of Adana, submitted a parliamentary inquiry to Turkey's Minister of Foreign Affairs Mevlut Cavusoglu questioning the financial impact of Turkey's military campaign in Libya on the national budget.
She said: "The ongoing war in Libya negatively affects people in Turkey as well. All Turkish citizens have to bear the cost of war policy that is pursued in Libya.
"Instead of spending this money for developing policies related to health, education, child, disabled, women and refugee rights, such expenses for conducting overseas war are actually the result of a conscious choice."
Hatimogullari criticized the Turkish government for not focusing on the country's rising debts and jobless rates which had been compounded by the COVID-19 outbreak.
"The presence of the Turkish army in Libya and Syria should be stopped immediately and the government should halt all overseas military expenditures to reallocate them to the immediate needs of its own citizens," she added.
The lawmaker asked for the total amount of Turkey's military expenditure in Libya to be revealed including money allocated to the Government of National Accord and local groups collaborating with it.
The HDP has also inquired about the costs of air defense systems, weapons, and ammunition transported to Libya from Turkey, along with the budgetary resources allocated to Syrian mercenaries.
Hatimogullari asked which budget the Turkish government was using "to pay the salaries of about 10,000 Syrian mercenaries who are deployed to Libya?"
Turkey has been accused of sending military supplies and sponsoring Syrian fighters in the war-torn north African country. The mercenaries are reportedly being paid $2,000 a month in cash, although the Turkish government has not made any official statement on the figures.
President Recep Tayyip Erdogan admitted for the first time in February that his government had sent Syrian mercenaries to Libya. "Turkey is there with a training force. There are also people from the Syrian National Army," he told media in Istanbul.
Full report at:
https://www.arabnews.com/node/1683416/middle-east
--------
Africa
Turkey sends mercenaries, weapons to Libya's GNA daily: LNA General
01 June 2020
Turkey continues to support Libya's UN-recognized Government of National Accord (GNA) by sending mercenaries and weapons daily, said Brigade General Khalid al-Mahjoub of the Libyan National Army (LNA), which is led by General Khalifa Haftar and is rivaling the GNA for power of Libya.
"The planes arrive every day, ranging from transporting mercenaries from Turkey to transporting weapons and equipment. And we noticed in the recent period that other types of weapons were also brought in," he told Al Arabiya's sister station Al Hadath on Monday.
Also read: Libyan National Army captures town as Turkey sends more Syrians to Libya: Report
Al Arabiya English
✔
@AlArabiya_Eng
#Turkey supports #Libya's UN-recognized Government of National Accord by sending mercenaries and weapons daily, says Brigade General Khalid al-Mahjoub of the Libyan National Army, which is led by General Khalifa Haftar.https://english.alarabiya.net/en/News/north-africa/2020/06/01/Turkey-sends-mercenaries-weapons-to-Libya-s-GNA-daily-LNA-General.html …
Embedded video
6
11:32 PM - Jun 1, 2020
Twitter Ads info and privacy
See Al Arabiya English's other Tweets
Turkey, which has supported the GNA in the ongoing war against the LNA, has previously been accused of sending thousands of mercenaries to Libya, as well as ammunition, weapons, and drones.
Al-Mahjoub confirmed to Al Hadath that Ankara has also been sending weaponry to support the GNA in its fight for control over Libya.
Al-Mahjoub's comments came after Italmilradar, an Italian website that tracks military flights, detected two Turkish Air Force planes arriving at the Libyan city of Misrata.
The website detected the first plane arriving in Libya at midnight on Monday. At the time, they reported that a second military aircraft from Turkey was flying over the Mediterranean.
According to al-Mahjoub, Turkey has sent several types of weapons to the GNA, including kamikaze planes and Phoenix drones.
"Another type [of weapons and drones] were also brought, which are called suicide planes (kamikaze planes) and are used only once. They carry explosives and are meant to target individuals and equipment by detecting specific targets," he said.
https://english.alarabiya.net/en/News/north-africa/2020/06/01/Turkey-sends-mercenaries-weapons-to-Libya-s-GNA-daily-LNA-General.html
--------
Libyan govt. forces shell positions of pro-Haftar rebel forces south of Tripoli
01 June 2020
Forces of Libya's internationally-recognized government have reportedly launched artillery attacks targeting rebel forces loyal to renegade general Khalifa Haftar stationed at Tripoli airport.
The Libyan government's Operation Volcano of Rage military command reported Sunday that the positions of Haftar's militias had been hit at the airport south of Tripoli, according to Turkey's Anadolu News Agency.
Three armored vehicles belonging to Haftar-led rebel forces were destroyed in the artillery attacks.
Other reports said five civilians were killed and 12 others wounded by the shelling that hit a grassy area used as a park in Tripoli.
The incident highlighted a continued risk to the civilian population despite a relative lull in fighting around Tripoli since Haftar's eastern-based forces were pushed out of their positions around the city earlier this month.
Such shelling incidents are mostly attributed to Haftar's forces, who have been engaged in an abortive military campaign to seize Tripoli since April 2019.
Haftar's forces have launched numerous attacks on government positions over the past year, but they remain bogged down on the city's outskirts.
Government forces recently liberated several towns that had been occupied by the rebels in the northwest.
More than 1,000 people have reportedly been killed in the fighting.
'Mass grave found south of capital'
Meanwhile, a mass grave has reportedly been found in an area south of Tripoli.
Anadolu Agency cited the Libyan Interior Ministry as saying on Sunday that the grave was discovered in Sadiyah area, which had been liberated from Haftar's forces.
The ministry said a mother, a father and two children were found buried in the grave.
Since mid-2014, Libya has been mired in civil war, pitting the UN-recognized Government of National Accord (GNA) in Tripoli against a rival administration in Tobruk, which is allied with Haftar.
Full report at:
https://www.presstv.com/Detail/2020/06/01/626515/Libya-GNA-LNA-Haftar-Tripoli
--------
Libyan warlord Haftar agrees to talks on ceasefire: UN
Gulsen Topcu
02.06.2020
Libyan warlord Khalifa Haftar has agreed to the resumption of ceasefire talks, the United Nations Support Mission in Libya (UNSMIL) said early Tuesday.
"The United Nations Mission welcomes the parties in Libya accepting the resumption of the Joint Military Commission 5+5 talks," UNSMIL said on Twitter.
The statement went on to say that the parties agreed to talk amid "calls by Libyans who want to have a dignified and safe life as soon as possible."
"It is hoped that all national and international parties involved in the Libyan issue will respond to the calls of the Libyan people to end the war and that the 5+5 negotiations will lay the groundwork for the final ceasefire," the statement added.
Following the ouster of late ruler Muammar Gaddafi in 2011, Libya's new government was founded in 2015 under a UN-led political agreement.
Full report at:
https://www.aa.com.tr/en/africa/libyan-warlord-haftar-agrees-to-talks-on-ceasefire-un/1861474
--------
Buhari Relaxes Restrictions on Churches, Mosques, Banks, Hotels
June 2, 2020
Olawale Ajimotokan, Onyebuchi Ezigbo, Kasim Sumaina in Abuja, Chinedu Eze in Lagos, Ibrahim Oyewale in Lokoja, and Emmanuel Ugwu in Umuahia
President Muhammadu Buhari has approved the relaxation of the restriction on places of worship based on guidelines issued by the Presidential Task Force (PTF) on COVID-19 and protocols agreed by state governments.
He has also approved reopening of hotels and the resumption of full banking operation in the financial sector, which hitherto had operated skeletal services in the last two months as a result of measures put in place to mitigate the spread of the virus in the country.
These measures are aimed at curbing
the virus which infected 416 more persons yesterday, bringing to 10,578 the total number of confirmed cases in the country.
The nation also recorded 12 fresh deaths, raising the figures from 287 to 299 deaths within the last 24 hours.
Announcing this last night, the Nigeria Centre for Disease Control (NCDC) said Lagos recorded 192 new cases, Edo 41, Rivers 33, Kaduna 30, Kwara 23, Nasarawa 18, Borno 17, Federal Capital Territory (FCT) 14, Oyo 10, Katsina seven, Abia and Delta five each, Adamawa and Kano four each, Imo and Ondo three each, Bauchi and Ogun two each, while Niger recorded one case.
To rein in the virus, Buhari has also approved the reopening of the airports for domestic flight operations with effect from June 21, while schools would remain closed until it is safe for them to reopen.
Also, under the second phase of the ease of lockdown approved by the president for the next four weeks – June 2 to June 29, the nationwide curfew imposed on May 18 from 8 pm to 6 am, has now been relaxed from 10 pm to 4 am, while the ban on interstate movement is sustained.
These developments were revealed yesterday by the Chairman of the Presidential Task Force on COVID-19, Mr. Boss Mustapha, at a press briefing addressed by the task force in Abuja.
Buhari also approved the implementation of new protocols and guidelines for the second phase of the ease of guidelines on COVID- 19 nationwide.
The new measures are over the next four weeks effective from June 2 through June 29 and subject to review.
Mustapha said Buhari also approved the recommendation of the task force by lifting of restriction on Churches and Mosques across the country.
He added that the relaxation of the restriction on places of worship will be based on the guidelines issued by the PTF and protocols agreed by state governments working with religious leaders.
The federal government also imposed a ban on the gatherings of more than 20 people outside of the workplace.
Mustapha, who is also the Secretary to the Government of the Federation (SGF), said the restricted opening of places of worship will be based on state government protocols and restricted guidelines and physical distancing and other non-pharmaceutical interventions.
He added that this will apply to regular church and mosque service only.
According to him, the ban on interstate travels still remains in place with the exception of movement of agricultural produce, petroleum products, manufactured goods and essential services.
The PTF also said the use of non- medical face masks in public places is mandatory in addition to the mandatory provision of handwashing facilities.
He said: "The PTF submitted its recommendations and the president has approved the following for implementation over the next four weeks spanning 2nd – 29th June, 2020, subject to review:
"Cautious advance into the Second Phase of the national response to COVID-19; application of science and data to guide the targeting of areas of on-going high transmission of COVID-19 in the country;
"Mobilisation of all resources at State and Local Government levels to create public awareness on COVID 19 and improve compliance with non-pharmaceutical interventions within communities; sustenance of key non-pharmaceutical interventions that would apply nationwide and include: ban of gatherings of more than 20 people outside of a workplace; relaxation of the restriction on places of worship based on guidelines issued by the PTF and protocols agreed by state governments," Mustapha explained.
Mustapha also announced that from June 2, banks would resume operations within the normal working hours.
Domestic Flights May Resume June 21
Also speaking at the briefing, Minister of Aviation, Senator Hadi Sirika, disclosed that the restrictions placed on domestic flights may be lifted on June 21.
The minister said industry stakeholders should start developing protocols towards flight resumption.
"The aircraft have been parked for three months, we have to ensure that within now and that time, these airplanes are good and safe to fly," he said.
Sirika also explained that pilots and other members of the cabin crew would be required to undergo medicals and have their license renewed ahead of resumption.
Clarifying the issue, the National Coordinator of the task force, Dr. Sani Aliyu said: "When we say from June 21, we mean that we are preparing the aviation sector towards that date. That date may not necessarily be June 21; it could be June 26, 28, or even July 1.
"It depends on whether or not they are prepared. So we are giving them a time frame of three weeks to start preparing for domestic flights.
"Once we open up the skies to domestic flights then we would have to review the arrangements regarding interstate travel because you cannot have a ban on interstate travel and you have people flying from one state to another.
"We are giving an opportunity for the aviation sector that is heavily regulated to make sure that they start getting their acts together so that airports open up in a safe way."
Passengers would be required to wear masks or face shields, maintain physical distancing.
Curfew Period Now 10pm to 4am
Aliyu further stated that the 8 pm-4 am curfew has further been relaxed to between 10 pm and 4 am.
He said: "There would be full opening for the financial sector with banks now allowed to operate with more working hours five days a week. The mass gathering of more than 20 people outside of a workplace or places of worship remain prohibited.
"There would be controlled access to markets and locations of places of economic activities but local authorities will continue to provide guidance on opening times. Restrictive opening of places of worship will be based on state governments' protocols and strict guidelines on physical distancing and other non-pharmaceutical interventions and just to clarify this would apply to the regular church and mosque services only.
"Mandatory supervised isolation of person that are arriving the country will continue to be for 14 days until a new policy comes into play. There would be no further evacuation of Nigerians until a new policy currently developed with the private sector comes into place."
He said persons that are on essential duty including but not limited to those involved in critical services, including frontline health workers and journalists on essential duty and critical infrastructure are exempt from the curfew.
In addition, he said all interstate travels by individuals remain prohibited except for the movement of goods and services.
Aliyu said hawking and street trading are prohibited, adding that the PTF will look into this in greater detail with the state authorities.
He explained: "For the industry and labour sector, in terms of working hours, normal working hours will apply to offices and other government offices provided it is kept within the curfew hours.
"Offices are to maintain working at 75 per cent capacity. Government offices can open between 9 am and 2 pm from Monday to Friday. Prior to this, we allowed only three days in the week. However, only persons that are within Grade Level 14 and above in the federal and state level will be allowed to come to work. We will encourage staff to continue to work at home if possible, making the best use of technology that is now available," Aliyu said.
Hotels Reopen, Bars, Gyms Remain Closed
Aliyu added that hotels may also reopen but must observe all mandatory non-pharmaceutical interventions, while all bars, gyms, recreational parks, communal sports and night clubs remain closed until further evaluations.
Personalised services like mechanics and artisans, hair salons that own their workshops and stations are allowed to operate from now on provided they comply with non- pharmaceutical intervention like wearing of face masks and provision of sanitisers, while also limiting the number of customers and workers within their premises.
All Schools Remain Closed
The PTF said all schools are to remain closed until further evaluation while the Federal Ministry of Education is instructed to work with schools to start the process of preparing students that require exiting exams to allow them to take exams early in the next phase of the lifting of the lockdown.
Aliyu also gave an inventory of the total available personal protective equipment (PPE) currently available in the country.
According to Aliyu, as at last week, there were about 44,000 PPE cover-ups, 27,000 protective gowns, 16,000 goggles, 26,000 face shields and 4.7 million types of gloves and 220,095 masks in the country.
FG Addressing Resident Doctors Complaint, Says Ehanire
The Minister of Health, Dr. Osagie Ehanire, at the press conference, assured medical doctors in public hospitals across the country that their grievances were being looked into and would be resolved soon.
When asked about the federal government's response to the threat by Nigeria Association of Resident Doctors (NARD) to embark on strike action in the next 14 days if nothing was done to address their grievances, Ehanire said he had spoken to the association assuring them of government's readiness to attend to their complaint.
"I used the opportunity to speak to the resident doctors and urge them not to carry out any action at this time. Everything is being done to make sure that all their questions are answered," he said.
Ehanire said he had to ensure that adequate personal protective equipment was being supplied to hospitals, and appealed to the doctors to always approach the federal ministry of health whenever they have issues bordering them.
"Our offices are open to them all the time and they can write to me and discuss issues at the ministerial level before it goes to the public. All of us are members of the NMA and so we understand their positions and we will see to its resolution,' he said.
Kogi Gov Bows to Pressure, Orders Lockdown of Kabba/Bunu LGA
Meanwhile, following the reported two cases of COVID-19 in Kogi State by the Nigeria Centre for Disease Control (NCDC) in Abuja, the state Governor, Alhaji Yahaya Bello, has bowed to pressure and directed the total lockdown of Kabba/Bunu Local Government Area of the state as part of measures to contain the spread.
The state government has also urged the medical personnel who attended to the patient at FMC to go into self-isolation for the next 14 days.
Bello made this announcement yesterday while addressing journalists at Government House in Lokoja.
He said the local government would be locked down for two weeks starting from 12 midnight of Tuesday, June 2, 2020, to stop the spread in the town.
Bello insisted that these two cases were heavily disputed by the state government.
The governor noted that the state government had come out publicly to express reservations with which the cases were allotted to the state by NCDC, stressing that efforts by the state government to confirm the same proved abortive as NCDC officers were not forthcoming.
Bello said: "Only available information is that the two cases are father and son – a community leader and Imam from Kabba/Bunu Local Government Area of the state. It was reported that the man took ill after receiving stings from bees after attending a particular burial ceremony.
"He was managed at a particular health facility in Kabba and subsequently transferred to the Federal Medical Centre, Lokoja, and later taken to Abuja.
"Contrary to all known guidelines of NCDC, neither NCDC nor FMC had involved the state government at any point before these cases were allegedly transferred to Abuja. This is condemnable, but in order not to engage in avoidable acrimony that attended the announcement, as a state government we shall pursue this to a logical conclusion."
He added: "As I said in the earlier days of COVID-19, I said while COVID-19 is genuine in other climes, it is taking a political dimension in Nigeria, which is already playing out. We are already seeing it, we don't know the intension of NCDC, Federal Ministry of Health, and all these political jobbers; we do not know their interest in Kogi State.
Abia Govt Shuts Down as Ikpeazu, Deputy, Cabinet Members Self-isolate
Meanwhile, government businesses have ground to a halt in Abia State as Governor Okezie Ikpeazu has gone into self-isolation and directed his deputy and members of the state executive council to follow suit following the death of the Commissioner for Environment, Dr. Solomon Ogunji.
In addition, Ikpeazu and his commissioners would be tested for COVID-19 infection.
This new development has generated panic across the state as government officials and people who might have directly or indirectly come in contact with Ogunji before his death are now uncertain of their status.
The state government had earlier stated that Ogunji's death, which occurred on May 23, 2020 at the Abia State University Teaching Hospital(ABSUTH), Aba was caused by high blood pressure.
In a press release issued late Sunday by the state Commissioner for Information, Chief John Okiyi Kalu, the state government did not disclose the reason for the self-isolation of the governor, his deputy, and cabinet members.
"Following the outcome of tests conducted on close family members of the late member of the state executive council (Exco) and member of the Interministerial committee on COVID-19, Abia State Governor, Dr. Okezie Ikpeazu, has directed all members of the committee and those of the Exco who might have recently come in contact with the late commissioner to immediately undergo COVID-19 tests and isolate themselves thereafter pending the outcome of the tests.
"Governor Ikpeazu who is still in mourning will also subject himself to all other necessary protocols as he has directed his Exco members including the Deputy Governor to do," the statement explained.
WHO to Decide on its Hydroxychloroquine Trial Suspension in 24 Hours
Meanwhile, the World Health Organisation (WHO) should have enough information in 24 hours to decide whether to continue suspending its trial of hydroxychloroquine for use against coronavirus, its chief scientist, Ms. Soumya Swaminathan said yesterday.
The UN body paused its large study of the anti-malarial drug to treat COVID-19 due to concerns it increased death rates and irregular heartbeats in patients.
Full report at:
https://www.thisdaylive.com/index.php/2020/06/02/buhari-relaxes-restrictions-on-churches-mosques-banks-hotels/
--------
Islamic State in Somalia suffers setbacks despite uptick in claimed activity
June 1, 2020
During the course of May, Somalia witnessed a relative uptick in Islamic State claimed attacks compared to recent months. However, this activity was offset by significant setbacks dealt to the organization across the country.
In total, the Islamic State in Somalia (ISS) claimed just four attacks in May according to data maintained by FDD's Long War Journal. While this number is minuscule compared to other Islamic State branches around the world, this number represents a relative boost since the beginning of the year.
In February and March, the Islamic State released only four total claims from Somalia. And in April, the group stated its responsibility for three raids. The total amount of claims for May matches the number for January at four.
Additionally, three of the four claims in May were part of the Islamic State's global "Battles of Attrition" campaign. This campaign, in which other branches also saw relative boosts to their activities, was meant to signal the group's staying power in the face of a global battle against it.
The first use of this moniker was in April 2019 when then-Islamic State leader Abu Bakr al Baghdadi urged his followers to conduct a "battle of attrition" in order to "drain the enemies of their resources."
The relative increase in activity inside Somalia last month is likely explained by ISS participating in this renewed campaign. That said, only one of the Islamic State's claimed operations inside Somalia in May can be confirmed by local media.
On May 18, the group stated its responsibility for detonating an improvised explosive device (IED) on a vehicle belonging to the Somali military in Mogadishu the previous day.
Local media indeed reported an IED on Somali troops in Mogadishu on May 17. This attack was also unclaimed by Shabaab, Al Qaeda's branch in East Africa, thereby giving more veracity to the Islamic State's communiqué.
The other three alleged assaults have so far not been confirmed by local sources.
At the same time, local media has reported additional clashes between ISS and Shabaab in Somalia's north-central region of Mudug.
According to Garowe Online, several clashes between the two were reported near the town of Dasaan where earlier rounds of infighting has also taken place.
The outlet goes on to cite Abdiqani Hassan, a local Reuters correspondent, that the Islamic State's men reportedly gained the upper hand in the fight.
The renewed battles between the jihadist groups marks the first instances of the infighting since early last year. The two groups have been fighting each other since the emergence of the Islamic State in Somalia in late 2015.
Garowe Online's report also notes that some of Shabaab's men fled the region for Puntland's mountains, where both Shabaab and ISS maintain refuge. However, this cannot be independently verified.
Shabaab has recently been quite active in Mudug, where it killed the regional governor in a suicide bombing on May 17.
Suffering setbacks
While all of this was occurring, ISS suffered several blows in Puntland and Mogadishu. On May 9, Puntland Security Forces (PSF) killed a purported member of the group's amniyat [internal security force] wing near Bosaso.
Photos released by the PSF following the raid also show captured explosive material, indicating the breakup of a potential bombing inside the city. And only two days later, three other ISS members were also arrested by the PSF in Bosaso.
On May 13, the PSF captured several IEDs and suicide belts from Islamic State safe-houses in Bosaso. While on May 25, the PSF launched major security operations in several areas near Bosaso which purportedly captured dozens of ISS militants.
Puntland officials have also stated that one of the militants captured during the raids is the "driver for Abdulqadir Mumin," the overall leader of the Islamic State's branch in Somalia.
If confirmed, this could provide additional intelligence for the PSF as it continues to mount pressure on ISS.
These raids also follow additional strikes against the group earlier this year. In April, Somali intelligence reportedly captured the head of the ISS branch in southern Somalia. This has yet to be confirmed, however.
And in March, the PSF launched other security operations in Bosaso, which reportedly captured members of both ISS and Shabaab. A senior ISS leader was also reportedly killed by the PSF in January.
These security operations have undoubtedly impacted ISS' operational capabilities in Puntland. While the group still sporadically claims operations inside Bosaso, the majority of its claims this year have been focused on Mogadishu and its suburbs.
Local security operations, infrequent U.S. drone strikes, and clashes with Shabaab have all greatly reduced the Islamic State's capabilities inside Somalia. With the zenith of its activities in 2018, it has steadily seen a decline in operations since last year.
Full report at:
https://www.longwarjournal.org/archives/2020/06/islamic-state-in-somalia-suffers-setbacks-despite-uptick-in-claimed-activity.php
--------
Burkina Faso militants kill 35 in separate attacks, government says
June 1, 2020
Militants in Burkina Faso attacked a cattle market and a humanitarian convoy, killing at least 35 people, the government said on Sunday.
Saturday's violence highlights the deep instability in parts of Sahel country, which has been battling armed groups with links to Al Qaeda and ISIS since 2017.
Twenty-five people were killed and more wounded in the attack on the market in the eastern village of Kompienga, while five civilians and five military police were killed near the northern village of Foube, the government said in a statement.
Armed groups targeted a humanitarian convoy returning from Foube after delivering supplies, it said.
Twenty more people were wounded in the convoy attack.
No group has claimed responsibility either incidents.
Hundreds have been killed in the past year in Burkina Faso. More than half a million people have fled their homes due to the violence, which has also fuelled ethnic and religious tensions.
The bloodshed follows the death of at least 15 people on Friday in an attack on a convoy transporting traders in northern Burkina Faso.
On Monday, eight suspected terrorists were killed and 38 captured in a joint operation by forces from Burkina Faso and the Ivory Coast near the countries' border.
Full report at:
https://www.thenational.ae/world/africa/burkina-faso-militants-kill-35-in-separate-attacks-government-says-1.1027138
--------
URL: https://www.newageislam.com/islamic-world-news/zaira-wasim-continue-mentioning-quran/d/122015
New Age Islam, Islam Online, Islamic Website, African Muslim News, Arab World News, South Asia News, Indian Muslim News, World Muslim News, Women in Islam, Islamic Feminism, Arab Women, Women In Arab, Islamophobia in America, Muslim Women in West, Islam Women and Feminism