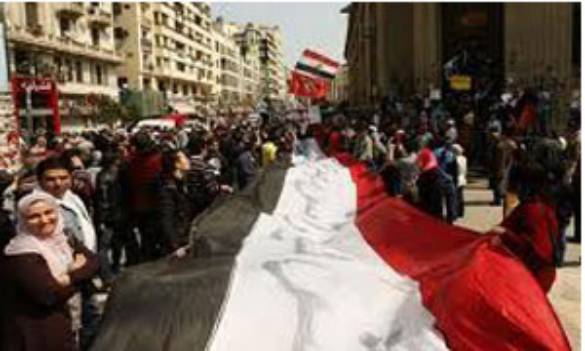 Pak Shia man arrested for blasphemy
Egypt sends Christian student to jail for insulting Islam
Zardari-Manmohan meeting will help intra-regional peace: Pakistan
British 'extremists caught carrying Al Qaeda manual 44 Ways To Support Jihad were fundraising for Somali terrorists'
Professor of Hate: why Hafeez Saeed is mad at India
Tunis reopens ancient Islamic college to counter radicals
Saeed taunts US: 'Why not kill me like Osama?'
Mali Tuareg separatist rebels end military operations
International court tells Libya to hand over Seif
Acid Attack: Wife defaces husband to reunite with ex husband
Obama joins meeting with Iraqi Kurd leader
Hafiz Saeed says he's ready to face US court
Egypt's Brotherhood promises Muslim clerics say in power
Karachi Target killings Five killed, Deoband leader arrested
Bloodletting continues in Gilgit despite curfew and troop deployment
Now, Jamiat-Ulema-e-Hind finds flaws in communal violence bill in its present form
I will be in Lahore tomorrow, US can contact me: LeT chief Hafiz Saeed
'Al-Qaeda seeks to regroup in Africa'
Clashes in Syria as Govt claims troop pullout
Arab singer Nissren Kader captures Israeli hearts
India's FM thanks Bangladesh for honouring 1971 Indian war heroes
J&K: Three militants killed in encounter
Attack on Afghan Government Outpost Kills 10
Russia says it may support UN motion on Syria
Kofi Annan to hold Syria talks in Iran on April 11: Spokesman
Israel threat to world peace: German Nobel laureate
Al Qaeda site says 'enemies of Allah' took their website down
Anti-Americanism in Pakistan snarls US war efforts
War is not between Sindhis, Punjabis or Hindus and Muslims, but poor against the rich'
4 dead in militant ambush in southern Philippines
Three people killed in Karachi blast
Pakistani charged with killing wife, her 'lover'
18 killed in Syrian clashes, mostly in Homs
Rocket hits Israel resort town of Eilat, no casualties
US charges 9/11 mastermind, 4 others
Hafiz Saeed's brother-in-law is a conduit between Lashkar-e-Taiba and Taliban
Two arrested in Pakistan over American NGO worker's abduction
Pakistan seeks 'concrete evidence' from US against Hafiz Saeed
Bahraini activist on hunger strike moved to hospital
World in crisis mode over Mali terrorists' advance
Iran's Efforts to Stir Afghan Violence Worry U.S
Anti-American Egyptian Candidate May Be Tripped Up by Mother's U.S. Ties
Delhi court extends interim bail of Pak 'spy'
BJP asks PM to tell Zardari no dialogue till terrorism stops
Diplomats are sceptical over PM-Zardari meet
India: Muslims happy; companies and Govt troubled
BSF sets up Human Rights cell in Jammu and Kashmir
Village, garbage swallows Tughlaq-era Khirki Masjid, New Delhi
'Evil eye' Zardari's prayers won't be answered: Bal Thackeray
Complied by New Age Islam News Bureau
Photo: Egyptian court sends Christian student to jail for insulting Islam
URL:
----------
Young Gulf Arabs question tradition of cousin marriages
Apr 5, 2012
DOHA: Noor was not the first in her Qatari family to marry a close relative, but she may be one of the last.
Throughout the Middle East, Africa and parts of South Asia, marriage between family members has been widely practised for thousands of years, largely as a means of securing relationships between tribes and preserving family wealth, but also as a practical necessity given that genders are often kept separate.
"I wouldn't say that my parents pressured me, but I felt that society expected it," said Noor, who married her first cousin when she was 19. They had a son together but the marriage ended after a year and a half.
"We broke up because of the family dynamics, all the interference. It's not just the couple that's involved, it's the whole family," she said, declining to give her family name.
"This society has invisible constraints. They're never mentioned, but you have to follow them."
At least half of all Gulf Arab marriages are between cousins, with at least 35 per cent of Qatari marriages between first cousins, according to current research by the Centre for Arab Genomic Studies based in Dubai. In Saudi Arabia, the number ranges from 25 to 42 per cent while in the United Arab Emirates, it is between 21 and 28 per cent.
Science versus culture
At a recent public debate on intermarriage in Doha, much of the discussion focused on the tensions between cultural practices and the science cautioning against consanguineous marriage – defined as marriage between second cousins or closer.
The discussion was part of the "Doha Debates", a series sponsored by the Qatar Foundation and aired internationally that presents four speakers arguing for and against a controversial motion, in this case the idea that the practice of intermarriage should be discouraged.
"I'm living evidence that cousin marriage doesn't work," said Salma, a Sudanese woman living in Qatar who was in the audience and spoke during the question and answer period.
"My parents are both first cousins. My aunt married a first cousin and had two children, both of whom died young. I'm now afraid I'll get diabetes, because everyone in my family has it."
In recent years Gulf countries have introduced mandatory premarital testing for genetic diseases including sickle cell anaemia, as well as infectious diseases such as hepatitis and HIV. In Qatar, counselling is required if a potential genetic problem is detected, though the couple are free to marry if they choose.
Public awareness campaigns – particularly one started in Bahrain two decades ago targeting university students in their late teens and early 20s – have been notably successful in reducing rates of genetic diseases such as sickle cell anaemia in the country, Ghazi Tadmouri, assistant director of the Arab Centre for Genomic Studies in Dubai, told Reuters.
Yet even Tadmouri, a geneticist, acknowledges that the social advantages of marrying a family member might outweigh the potential genetic disadvantages in some societies.
"It's expensive to marry in the Gulf. Premarital financial negotiations are much easier when done among family members,"
Tadmouri said. "And it provides a sense of security for the woman. She's not entering into a new world, she's entering a family she knows very well."
Others have expressed concern that testing could lead to social stigmatisation.
"Gulf society is a very fragile society. These tests might suggest, 'This girl has a problem, don't touch her'," said Omar, an Omani in his 20s who was in the audience.
When asked in the debate if they were married to or would consider marrying a cousin or other family member, only two out of the more than 300 Qataris, citizens of other Gulf and Middle Eastern countries as well as Westerners of varying ages in the audience raised their hands.
Religious sanction
Though not prohibited by Islam, Christianity or Judaism, some cite the hadith, or saying of the Prophet Mohammad (peace be upon him), as an injunction against the practice: "Marry those who are unrelated to you, so your children do not become weak."
Others in support of it point out that the Prophet (pbuh) married his own daughter to a first cousin.
"There's a misconception that parents often force their daughters to marry within the family. Our segregated lifestyle often doesn't allow for mixing of the sexes except within the family environment, so many times the only chance of falling in love is within the family, because you are completely closed off from others," Saudi author Samar Fatany told Reuters.
Fatany said that whereas marrying a stranger is often frowned upon, marriage between family members promotes harmony and stability within the family, and encourages a family-focused way of life.
"We're very proud of our extended family lifestyle. It's something we don't want to lose."
With their tiny population of nationals – Qataris comprise only about 250,000 of the country's 1.7 million people – choices of potential spouses, even those who are not relatives, are limited.
"For Gulf Arab nationals, if you don't marry your first cousin, you still are highly likely marry within your clan or tribe. And if you're marrying within your clan or tribe, it's almost certain that you're marrying a relative, which also carries a certain degree of risk," said Alan Bittles, a geneticist at the Centre for Comparative Genomics at Australia's Murdoch University.
"People rely on the family, the clan, for their well-being. (Gulf Arab societies) are tribal societies, and it becomes very political. Particularly if there is a weak central government, clan and tribal affiliations become much more important," Bittles said.
"You've got to weigh the social advantages with the potential genetic disadvantages."
Noor, now 21 and pursuing a degree in international politics at Georgetown University's Doha campus, told Reuters she thought future generations would deal with the issue differently than she did.
"I think we're more modern than that now."
http://www.dawn.com/2012/04/04/young-arabs-question-centuries-old-tradition-of-cousin-marriages.html
----------
Pak Shia man arrested for blasphemy
Apr 5, 2012
LAHORE: A Shia man in Pakistan's Punjab province has been arrested under the controversial blasphemy law for using foul language against three Caliphs or companions of Prophet Mohammed.
Iftikhar Ali was arrested in Okara district, about 100 km from Lahore.
He could face life imprisonment if the charges against him are proved.
"Ali was arrested for using foul language against the three Caliphs of Islam," said a senior police official of the district.
Ali had been booked following a complaint from a local resident, he said.
The arrested man denied the charges. "Since no one here dares to raise his voice against the controversial blasphemy law, it is being used to exploit minority communities or the Shia sect," said a minority legislator of the Punjab assembly, who refused to be named because of fears of being targeted by extremists.
The legislator told PTI that none of his colleagues in the assembly is ready to talk on issues affecting minority communities or the persecution of minorities through the misuse of the blasphemy law.
http://timesofindia.indiatimes.com/world/pakistan/Pak-man-arrested-for-blasphemy/articleshow/12542823.cms
----------
Egypt sends Christian student to jail for insulting Islam
Apr 5, 2012
CAIRO (Reuters) - An Egyptian court on Wednesday sentenced a 17-year-old Christian boy to three years in jail for publishing cartoons on his Facebook page that mocked Islam and the Prophet Mohammad, actions that sparked sectarian violence.
Gamal Abdou Massoud was also accused of distributing some of his cartoons to his school friends in a village in the southern city of Assiut, home to a large Christian population and the hometown of the late Coptic Orthodox Pope Shenouda.
"Assiut child's court ordered the jailing of Gamal Abdou Massoud ... for three years after he insulted Islam and published and distributed pictures that insulted Islam and its Prophet," the court said in a statement seen by Reuters.
The cartoons, published by Massoud in December, prompted some Muslims to attack Christians. Several Christian houses were burned and several Christians were injured in the violence.
Human rights lawyer Negad al-Borai said the jail sentence was the maximum penalty under Egyptian law for such a crime.
Christians, who make up about 10 percent of the country's 80 million population, have long had a difficult relationship with Egypt's overwhelmingly Muslim majority.
Tension between Muslims and Christians has simmered for years but has got worse since the revolt that toppled Hosni Mubarak. Christians have become increasingly worried by a surge in attacks on churches, which they blame on hardline Islamists, though experts say local disputes are often also to blame.
http://www.chicagotribune.com/news/sns-rt-us-egypt-christians-jailbre8330y5-20120404,0,5955696.story
----------
Zardari - Manmohan meeting will help intra-regional peace: Pakistan
Apr 5, 2012
ISLAMABAD: Pakistan on Thursday said the upcoming meeting between President Asif Ali Zardari and Prime Minister Manmohan Singh will contribute to intra-regional peace though there would be no compromise on the "core issue" of Kashmir or maintaining a credible nuclear deterrence.
"We are of the view that the upcoming meeting between the President and Prime Minister Manmohan Singh over lunch will contribute towards achieving the President's vision to promote intra-regional peace and prosperity in this part of the world," foreign office spokesman Abdul Basit told a weekly news briefing.
He said Pakistan is looking forward to a "constructive engagement between the two leaders" when Zardari travels to India on April 8 for a day-long private visit to the Sufi shrine of Khwaja Moinuddin Chishti at Ajmer.
Before travelling to Ajmer, Zardari is scheduled to meet Singh over lunch in Delhi.
Both sides have not provided any details about the agenda for this meeting though Basit said the two leaders "would discuss all the issues which continue to take priority in our bilateral relations".
"These meetings at the summit level are always very helpful but that does not mean that we have compromised on our principled positions on other issues, especially the Jammu and Kashmir dispute," Basit said in response to questions about Zardari's visit to India, the first by a Pakistani head of state since 2005.
The Kashmir dispute is a "core issue" between the two countries and Pakistan believes that its "just and fair settlement is a sina qua non for establishing viable and lasting peace in South Asia", he said.
"There is no question about changing our position on the Jammu and Kashmir dispute," Basit added.
Asked about the recent induction of a Russian-made nuclear submarine in the Indian Navy, the spokesman said Pakistan was "cognisant of the requirements to maintain the credibility of its deterrence".
"There is no question that we, for a moment, are oblivious to developments taking place in our region.
"Pakistan, under all circumstances, will maintain the credibility of its nuclear deterrence," he said.
Referring to the UN Special Rapporteur's report on Jammu and Kashmir, Basit said Pakistan agreed with the findings.
He said the international community was focussing on what he described as the "grave and serious" human rights situation in Jammu and Kashmir and called for the revocation of the Armed Forces (Special Powers) Act and other such laws.
He claimed the people of Jammu and Kashmir were campaigning for the "right to self-determination".
http://timesofindia.indiatimes.com/india/Zardari-Manmohan-meeting-will-help-intra-regional-peace-Pakistan/articleshow/12546783.cms
-----------
British 'extremists caught carrying Al Qaeda manual 44 Ways To Support Jihad were fundraising for Somali terrorists'
By DANIEL MILLER
5 April 2012
Two mean appeared at Westminster Magistrates court yesterday on charges relating to trying to fund terror groups in Somalia.
Cops swooped on the London home of father-of-three Mohammed Shabir Ali, 24, and his twin brother, Mohammed Shafiq Ali, where they discovered a copy of '44 Ways to Support Jihad' by the radical cleric Anwar al-Awlaki.
The pair stand accused of raising cash in the UK to send to their brother Mohammed Shamim who it is believed travelled to Somalia in 2008 to carry out martyrdom atrocities.
Neither brother indicated pleas to the charges of possessing an article for use in terrorism and intending to assist another to commit acts of terrorism between August 20th, 2008, and June 21st last year.
The identical twins, both with shaven heads and small goatee beards, appeared at separate hearings at Westminster Magistrates court.
They were arrested last June when police seized the materials from their home in Stepney, but both were released without charge.
Counter terrorism cops, who had been examining the material, swooped at their home two days ago and arrested them.
Prosecutor Louise Gray said that they believed Ali and his brother had been discussing sending cash to their brother in Somalia that they raised through a 'Dawah' religious stall.
Full report at:
http://www.dailymail.co.uk/news/article-2125171/London-men-caught-carrying-Al-Qaeda-manual-44-ways-support-jihad-trying-fund-terrorism-Somalia-say-police.html#ixzz1rAaW5t7b
-----------
Professor of Hate: why Hafeez Saeed is mad at India
5 April 2012
Hafeez Mohammad Saeed hates India--it's his ideology. "There cannot be any peace while India remains intact. Cut them, cut them so much that they kneel before you and ask for mercy," he said once in one of his venomous hate speeches.
Hafeez -- a title bestowed upon people who know
the Quran by heart -- was born to a conservative family in Sargodha in Pakistan Punjab in 1950. As many as 36 members of the family were allegedly killed during their Partition journey from Shimla to Lahore when Saeed's father Kamal-ud-din moved to Pakistan. The family history would form Saeed's hatred against the 'Hindu' nation.
Saeed's family settled in Mianwali district of Pakistan and over the years earned the reputation of being religious scholars. Saeed made theology his profession and quietly built a reputation as an expert in Islamic jurisprudence. His first big break came when Pakistani dictator General Mohammad Zia-ul-Haq appointed him to the state-run Council on Islamic Ideology. Photos
A promotion was next: he was posted as professor of Islamic studies at the University of Engineering and Technology, Lahore. The university sent him to Saudi Arabia in the early eighties, where he began his journey as a jihadist, supporting the Mujahideen in Afghanistan.
Full report at:
http://www.hindustantimes.com/India-news/NewDelhi/Professor-of-Hate-why-Hafeez-Saeed-is-mad-at-India/Article1-835588.aspx
-----------
Tunis reopens ancient Islamic college to counter radicals
5 April 2012
Watched by residents of the old quarter of Tunis, a court official stepped forward and unlocked the huge wooden doors. From the gloom within, volunteers began to bring out stools and chairs that had gathered dust and cobwebs for half a century.
The school at Tunisia's 8th-century Zaitouna Mosque, one of the world's leading centers of Islamic learning, was closed by independence leader and secularist strongman Habib Bourguiba in 1964 as part of an effort to curb the influence of religion. Its ancient university was merged with the state's Tunis University.
The college reopened its ancient doors to students on Monday, part of a drive by religious scholars and activists to revive Zaitouna's moderate brand of Islam, which once dominated North Africa, and counter the spread of more radical views.
"The return of this religious educational beacon is very important in light of the increased religious extremism that we are living with," said Fathi al-Khamiri, who heads a pressure group that obtained a court order allowing the school to reopen.
"The aim is to restore Zaitouna's educational and religious role in Tunisia and North Africa in order to spread the principles of moderate religion."
Full report at:
http://www.reuters.com/article/2012/04/04/us-tunisia-zaitouna-idUSBRE8330VI20120404
-------------
Saeed taunts US: 'Why not kill me like Osama?'
Apr 05, 2012
REZAUL H. LASKAR
A combative Hafiz Mohammad Saeed, Jamaat-ud-Dawah chief, on Wednesday dared the United States to carry out a military raid against him like the one that killed Osama bin Laden, saying he was not hiding and would inform the Americans himself about his whereabouts.
Saeed said this while addressing a press conference with other leaders of the "Defa-e-Pakistan Council" at Flashman Hotel in Rawalpindi, close to the headquarters of the Pakistan Army. This was his first press conference after the US government announced a $10 million reward for his capture on Monday.
He even taunted the US to give him the bounty offered for him under the "Rewards for Justice" programme, saying he would himself inform the US authorities about his whereabouts. "I am not hiding in caves and mountains, I am here in Rawalpindi," he said.
Saeed offered to disclose his itinerary for the next few days: he would go to Narowal in Punjab later Wednesday, and then to Lahore on Thursday. He said if the United States gave him the $10 million, he would use it in the impoverished province of Balochistan, and account for its expenditure.
http://www.asianage.com/india/saeed-taunts-us-why-not-kill-me-osama-289
----------
Mali Tuareg separatist rebels end military operations
Apr 5, 2012
The Azawad National Liberation Movement (MNLA) say they have captured enough territory to form their own state.
But the position of Islamist insurgents, who fought alongside the Tuareg in northern Mali, is unclear.
West African military leaders are due to meet to discuss possible intervention to force Mali's military leaders to give up power.
But France's Foreign Minister Alain Juppe called for negotiations with the rebels, saying there could be no military solution, the AFP news agency reports.
A group of army officers seized power last month, saying that the civilian government had been too soft on the rebels.
But the MNLA and the Islamist group Ansar Dine took advantage of the military being distracted to take control of the whole of northern Mali, including the historic city of Timbuktu.
In another development, a political convention the junta had called for Thursday to discuss restoring civilian rule has been cancelled after political parties refused to take part.
Looting
Full report at:
http://www.bbc.co.uk/news/world-africa-17622760
----------
International court tells Libya to hand over Seif
Apr 5, 2012
THE HAGUE, Netherlands: The International Criminal Court has told Libyan authorities to surrender former dictator Muammar Qaddafi's son — wanted by the permanent tribunal for crimes against humanity.
Seif Al-Islam Qaddafi was arrested in November by rebel fighters in Libya's remote southern desert, and has been held largely without access to the outside world since then.
Libyan authorities say they plan to put him on trial, and — despite requests from The Hague — have so far taken no action to hand him over.
In a written ruling published Wednesday, judges at the court rejected a request by Libya to postpone handing over Seif and urged the country's rulers to "proceed immediately with the surrender."
Seif's father also was indicted by the court but was killed by rebel fighters in October.
http://arabnews.com/middleeast/article604777.ece
----------
Acid Attack: Wife defaces husband to reunite with ex husband
Apr 5, 2012
KARACHI: In an unusual incident, a disgruntled wife threw acid on her husband, leaving him blind in one eye.
In this harrowing act which took place on March 30, the woman Sabra was not alone. Sabra's accomplice, her former husband Talib, helped her to pour chemical over her husband, Mohammad Noman at his house in Surjani Town on Wednesday. The Surjani police captured the two perpetrators from Talib's house in Hyderi, following an FIR lodged by Noman's brother.
According to the police, Sabra had left her husband's house, and was living with her former husband. She was not keen on returning home and therefore involved her ex-husband to throw hazardous substance on Noman, to silence his pleas for homecoming.
Noman is currently undergoing treatment at the Burns Centre of Civil hospital. According to Dr Shahid, the Registrar at the Burns Centre, the acid victim has suffered 22% burns.
http://tribune.com.pk/story/359907/acid-attack-wife-defaces-husband-to-reunite-with-ex/
----------
Obama joins meeting with Iraqi Kurd leader
Apr 5, 2012
WASHINGTON: US President Barack Obama dropped in on a meeting Wednesday between Vice President Joe Biden and the leader of Iraq's autonomous Kurdish region, the White House said in a statement.
The visiting leader, Massud Barzani, also met with US defense secretary Leon Panetta, according to the Pentagon. Neither the White House nor the Pentagon released further details on the talks.
"The United States is committed to our close and historic relationship with Kurdistan and the Kurdish people, in the context of our strategic partnership with a federal, democratic and unified Iraq," the White House said.
The meetings came a day after Obama called Iraqi prime minister Nuri al-Maliki to congratulate him on the Arab summit held last week and to stress his support for a unified Iraq.
The US leader also told Maliki that he backed Iraqi President Jalal Talabani's call for a national conference this week to bridge sharp differences between rival political blocs in the country, from which US troops withdrew last year at the end of a nearly nine-year-long war.
http://timesofindia.indiatimes.com/world/us/Obama-joins-meeting-with-Iraqi-Kurd-leader/articleshow/12542686.cms
----------
Hafiz Saeed says he's ready to face US court
Aamir Yasin
Apr 5, 2012
RAWALPINDI: Founder of Lashkar-e-Taiba and Jamaatud Dawa Hafiz Mohammad Saeed, for whom a bounty of $10 million was announced earlier this week by the US, told a press conference on Wednesday that he was ready to meet American officials whenever they wanted to meet him.
On their part, members of the Difa-i-Pakistan Council (DPC), of which Hafiz Saeed is a key leader, told the same press conference that they would launch a nationwide protest against the US decision and what they described as Pakistan's silence on the matter on Friday.
They also said they would move the court if the authorities tried to detain Hafiz Saeed or hand him over to the US.
The press conference was organised in a hotel managed by the Pakistan Tourism Corporation Limited (PTDC) and located near Pakistan Army's General Headquarters. Besides Saeed, prominent among those who were present on the occasion were DPC chief Maulana Samiul Haq, Gen (retd) Hameed Gul, Sheikh Rashid Ahmed, Liaquat Baloch and Tahir Ashrafi.
Full report at:
http://www.dawn.com/2012/04/05/hafiz-saeed-says-hes-ready-to-face-us-court.html
----------
Egypt's Brotherhood promises Muslim clerics say in power
Apr 5, 2012
CAIRO — The Muslim Brotherhood's candidate for Egypt's presidency is lobbying hard for support of ultraconservative Muslim clerics, promising them a say over legislation in the future to ensure it is in line with Islamic law, as he tries to rally the divided Islamist vote behind him.
The campaign dealmaking is a sign of how the Brotherhood, which is Egypt's strongest political movement and presents itself to the public as a moderate force, could be pushed into a more hard-line agenda by competition from the ultraconservatives known as Salafis.
Giving Muslim clerics a direct say over legislation would be unprecedented in Egypt. Specifics of the Brotherhood promise, which Salafi clerics said Wednesday the candidate Khairat el-Shater gave them in a backroom meeting, were not known. But any clerical role would certainly raise a backlash from liberal and moderate Egyptians who already fear Islamists will sharply restrict civil rights as they gain political power after the fall last year of President Hosni Mubarak.
It would also damage the image that the Brotherhood itself promoted for the past year, insisting it does not seek a theocracy in Egypt or to quickly implement Shariah.
Full report at:
http://www.washingtonpost.com/world/middle_east/egypts-muslim-brotherhood-makes-pledges-to-empower-religious-scholars-to-implement-sharia/2012/04/04/gIQAmUDJvS_story.html
----------
Karachi Target killings Five killed, Deoband leader arrested
Apr 5, 2012
KARACHI: On Wednesday, three people, including a member of the Awami National Party, were gunned down in different parts of the city.
Omar Malook Khan, 36, was shot at three times near his house in Sector 35A, Taiser Town, said the Surjani police. He was ANP's senior vice president in UC-5. The police claim that Khan was not alone when he was attacked, three of his friends were also there but managed to escape unhurt. Khan was taken to Jinnah Postgraduate Medical Centre.
According to the police, this was a case of target killing and most probably took place over personal enmity.
SHO Shabbir Hussain said that according to Khan's friends, two men wearing trousers and formal shirts arrived at his house on a motorcycle. The man in front was holding a pistol, while the one sitting behind him was holding two pistols. Both men opened fire at Khan simultaneously.
Full report at:
http://tribune.com.pk/story/359711/target-killings-five-killed-deoband-leader-arrested/
----------
Bloodletting continues in Gilgit despite curfew and troop deployment
Apr 5, 2012
The army was called in and curfew imposed in various parts of the picturesque Gilgit-Baltistan province that borders Afghanistan, China and India after 14 people were killed and 50 injured in a cycle of violence that began on Sunday and spilled on to the Karakoram Highway.
Trouble began on Tuesday when the Ahle Sunnat Wal Jamaat — a reincarnation of the banned Sipah-i-Sahaba Pakistan — was observing a strike to press for the release of its leader. As they were forcing shopkeepers to down their shutters in Gilgit town, a grenade was thrown at them. This led to firing that lasted for several hours, by which time the violence had spread to other areas and the army had to be called in.
Full report at:
http://www.thehindu.com/news/international/article3281444.ece
----------
Now, Jamiat-Ulema-e-Hind finds flaws in communal violence bill in its present form
TNN |
NEW DELHI, Apr 5, 2012: The controversial prevention of communal and targeted violence bill may have suffered another reverse in its current form, with the Jamiat-ulema-e-Hind expressing reservations over the proposed law being applicable only to victims from minority communities.
The law has run into resistance from opposition BJP on the grounds that it claims only minorities can be victims of communal violence, while several states have objected to provisions that they feel intrude on the federal nature of the Constitution.
Jamiat is veering around to the view that the provisions of the bill are such that its prospects of going through Parliament are next to negligible. This would mean that the logjam on the bill will effectively deny minorities any sort of special legal protection in the event of a communal riot or violence, the organization feels.
"Rather that doing without any law at all, it would be in the interest of minorities that the provisions are amended so that any person who is a victim of a crime on the basis of his or her religion is considered a target of communal violence," said Jamiat leader N A Faruqi.
The bill was framed after consultations, involving activists and minority organizations, to specifically protect minorities on the lines of legislation that provides penalties for caste-based atrocities against dalits. It was also felt that by not specifying minorities as victims, the law could be misused by saffron-ruled state governments.
However, objections raised by political parties and state governments as well as concern that the proposed law will be overturned by the courts has made some of its proponents reconsider their support. The bill is likely to be discussed at a meeting of allied organizations that Jamiat plans to convene here next month.
http://timesofindia.indiatimes.com/india/Now-Jamiat-ulema-e-Hind-finds-flaws-in-communal-violence-bill-in-its-present-form/articleshow/12539198.cms
---------
I will be in Lahore tomorrow, US can contact me: LeT chief Hafiz Saeed
Apr 5, 2012
RAWALPINDI (Pakistan): One of Pakistan's most notorious extremists mocked the United States during a defiant media conference close to the country's military headquarters Wednesday, a day after the US slapped a $10 million bounty on him.
"I am here, I am visible. America should give that reward money to me," said Hafiz Mohammad Saeed, referring to the fact that the bounty was given to a man whose whereabouts are not a mystery. "I will be in Lahore tomorrow. America can contact me whenever it wants to."
Analysts have said Pakistan is unlikely to arrest Saeed, founder of the militant group Lashkar-e-Taiba, because of his alleged links with the country's intelligence agency and the political danger of doing Washington's bidding in a country where anti-American sentiment is rampant.
Full report at:
http://timesofindia.indiatimes.com/world/pakistan/I-will-be-in-Lahore-tomorrow-US-can-contact-me-LeT-chief-Hafiz-Saeed/articleshow/12533970.cms
----------
'Al-Qaeda seeks to regroup in Africa'
Apr 5, 2012
London : A weakened al-Qaeda is seeking to regroup and re-energise by linking up with established Islamist movements in Africa, a new report from Britain's Royal United Services Institute (RUSI) said today.
Deprived of its base in Afghanistan, Osama Bin Laden's terror network appears to be seeking influence in Somalia, North Africa and beyond, raising the prospect of a new "arc of regional instability", the study said.
"The focus of anti-jihadist counter-terrorism is shifting to Africa," wrote Valentina Soria, a research analyst at the RUSI defence think-tank.
Her report details "disturbing new trends" across the continent which pose fresh challenges for Western countries, such as Britain and the United States, whose citizens may be increasingly targeted in Africa and which could even be attacked themselves though there is no public evidence of this so far.
"If correct, this assessment would raise the worrying prospect of an arc of regional instability encompassing the whole Sahara-Sahel strip and extending through to East Africa, which the now weakened al-Qaeda-core could well exploit to re-group, re-organise and re-invigorate its terrorist campaign against the West," the report said.
Full report at:
http://www.indianexpress.com/story-print/932568/''
----------
Clashes in Syria as Govt claims troop pullout
Apr 5, 2012
Loud explosions reverberated across the central Syrian city of Homs and clashes were reported in several areas across the country Wednesday, just hours after the government said it has started to withdraw troops from some cities in compliance with an international cease-fire plan.
Activists said a 50-year-old man and his younger brother were killed by soldiers who opened fire on their car from a machine gun mounted on a tank in the country's north.
A Syrian government official said Tuesday evening that troops had started pulling out from some calm cities and heading back to their bases, a week ahead of a deadline to implement UN-Arab League envoy Kofi Annan's truce plan.
"Forces began withdrawing to outside calm cities and are returning to their bases, while in tense areas, they are pulling out to the outskirts," the government official told The Associated Press in Damascus without saying when the withdrawal began. He spoke on condition of anonymity because he was not authorized to talk to the media.
President Bashar Assad agreed just days ago to an April 10 deadline to implement Annan's plan. It requires regime forces to withdraw from towns and cities and observe a cease-fire. Rebel fighters are to immediately follow by ceasing violence.
http://www.dailypioneer.com/world/55163-clashes-in-syria-as-govt-claims-troop-pullout.html
----------
Arab singer Nissren Kader captures Israeli hearts
Apr 5, 2012
JERUSALEM: A young Arab woman who won a popular Israeli music competition has become an unlikely star, capturing hearts in a country where suspicion and hostility often mark relations between Arabs and the Jewish majority.
Nissren Kader recently won first place on "Eyal Golan is Calling You," a popular television show hosted by one of Israel's most successful entertainers. On the program, Golan as host chooses over the course of a 3-month-long competition the best performer of Mizrahi songs, the musical tradition of Middle Eastern Jews.
In winning the show, the 25-year-old Kader seems to have pulled off a difficult balancing act: She touched on the nostalgia that many first and second generation Mizrahis, or Jews of Middle Eastern origin, feel for their ancestral homelands, even though most proudly identify as Israeli. And by singing beautifully in Hebrew, she charmed her audience by showing that she too was moved by their cultural traditions.
Full report at:
http://www.dawn.com/2012/04/05/arab-singer-captures-israeli-hearts.html
----------
SM Krishna thanks Bangladesh for honouring 1971 Indian war heroes
Apr 5, 2012
NEW DELHI: India on Wednesday thanked Dhaka for its decision to honour Indian nationals and groups for their role in the 1971 war that led to the birth of Bangladesh. Foreign minister SM Krishna wrote to his Bangladeshi counterpart Dipu Moni, saying that the "cause of liberation of Bangladesh has been very close to our hearts, and the government and the people of India have been extremely proud of their association with the historic liberation war".
According to official sources, Krishna said that this initiative would further strengthen the friendship between the two countries and will have a significant impact in preserving memories in the mind of the youth and in "enlightening future generations about the achievements of the people of Bangladesh".
Last year, Bangladesh had conferred the Bangladesh Freedom of Honour posthumously on Indira Gandhi, who was the then PM when Pakistan and India fought the 1971 war.
Full report at:
http://timesofindia.indiatimes.com/india/SM-Krishna-thanks-Bangladesh-for-honouring-1971-Indian-war-heroes/articleshow/12539874.cms
----------
J&K: Three militants killed in encounter
Apr 5, 2012
Srinagar : Three unidentified militants were killed in an encounter with security forces in Handwara area of north Kashmir's Kupwara district today, an army spokesman said.
The militants were killed after troops of 21 Rashtriya Rifles assisted by police launched an anti-insurgency operation in the forest area near Zachaldara village in Handwara, 100km from here, defence spokesman Lt Colonel J S Brar said.
He said as the security forces were closing in on the location of militants, the ultras opened fire. The security forces retaliated and killed three militants in the ensuing gun battle, he said.
The identity and group affiliation of the slain militants could not be ascertained immediately as a search operation was still in progress, the spokesman said.
This is the second major encounter in Handwara area of Kupwara during the last eight days. On March 28, security forces killed five Lashkar-e-Toiba militants in the same area.
http://www.indianexpress.com/news/three-militants-killed-in-encounter/932934/
----------
Attack on Afghan Government Outpost Kills 10
Apr 5, 2012
KABUL, Afghanistan (AP) — Gunmen attacked an outpost of a government-sponsored militia in western Afghanistan and killed 10 members of the security force, officials said Thursday.
Taliban spokesman Qari Yousef Ahmadi claimed responsibility for the attack.
Militants armed with assault rifles stormed the outpost of the militia known as the Afghan Local Police late Wednesday in Farah province's Khaki Safed district, said provincial police chief Shamsul Rahman Zahid.
They shot a guard who was posted outside, then pushed into the compound and opened fire on those inside, said Abdul Khaliq Noorzai, the district administrator.
Another two militia members were dragged outside and shot dead, said Zahid. Four militiamen survived the attack, he said.
The Afghan Local Police are a force created with the help of the American military. They have been described as an armed neighborhood watch. The members come from the local community and receive a small government salary to man checkpoints and oversee security in their area. They receive a few weeks of training before starting the work.
Full report at:
http://www.nytimes.com/aponline/2012/04/05/world/asia/ap-as-afghanistan.html?_r=1&ref=asia
----------
Russia says it may support UN motion on Syria
Apr 5, 2012
BISHKEK, KYRGYZSTAN: Russia's foreign minister says Moscow could support a United Nations Security Council motion on Syria if it doesn't contain ultimatums to Bashar Assad's government.
Sergey Lavrov said on Thursday in Kyrgyzstan that Russia may vote in favor of a Security Council document backing UN envoy Kofi Annan's peace plan.
Lavrov didn't specify whether he was referring to a Council resolution or a statement, but warned that the document shouldn't contain any ultimatums or threats.
Russia and China have twice used their veto power at the Council to block UN resolutions containing sanctions against Assad's government over its crackdown on an uprising that killed more than 9,000 people.
But Moscow has strongly supported Annan's plan and urged Assad to take the first step to end bloodshed.
http://timesofindia.indiatimes.com/world/middle-east/Russia-says-it-may-support-UN-motion-on-Syria/articleshow/12544543.cms
----------
Kofi Annan to hold Syria talks in Iran on April 11: Spokesman
Apr 5, 2012
GENEVA: International peace mediator Kofi Annan will travel to Tehran on April 11 for talks with senior Iranian officials on Syria, his spokesman said on Thursday.
Ahmad Fawzi, speaking to a news briefing in Geneva, told reporters: "Mr. Annan will be visiting Tehran on the 11th."
Iran is a key ally of Syria and Annan held talks with Iranian foreign minister Ali Akbar Salehi in the Swiss city on Feb. 27 just days after taking up his post as joint special envoy of the United Nations and Arab League.
http://timesofindia.indiatimes.com/world/middle-east/Kofi-Annan-to-hold-Syria-talks-in-Iran-on-April-11-Spokesman/articleshow/12545337.cms
----------
Israel threat to world peace: German Nobel laureate
Apr 5, 2012
BERLIN: Nobel Prize-winning German writer Guenter Grass has attacked Israel as a threat to world peace and said it must not be allowed to launch military strikes against Iran, in a poem that led one German newspaper to brand him "the eternal anti-Semite."
Grass, 84, a seasoned campaigner for left-wing causes and a critic of Western military interventions such as Iraq, also condemned German arms sales to Israel in his poem "What must be said," published in the Sueddeutsche Zeitung daily yesterday. His words were criticized in Germany, where any strong condemnation of Israel is taboo because of the Nazi-perpetrated Holocaust. Grass's own moral authority has never fully recovered from his 2006 admission that he once served in Hitler's Waffen SS.
"Why do I say only now ... that the nuclear power Israel endangers an already fragile world peace? Because that must be said which may already be too late to say tomorrow," Grass wrote in the poem.
Full report at:
http://arabnews.com/middleeast/article604792.ece
----------
Al Qaeda site says 'enemies of Allah' took their website down
Apr 5, 2012
HONG KONG: One of al Qaeda's main Internet sites has accused "enemies of Allah" of taking it down for several days, but said it was now back up stronger than ever, according to a US monitoring service on Thursday.
Researchers who track jihadist movements said this week that Shamukh al-Islam, one of al Qaeda's two main websites, went dark on March 23 and reappeared online on Monday April 2.
The unprecedented blackout was most likely the result of a cyber attack, either by a government or by private hackers, the experts in the United States said.
In an announcement posted online on Wednesday, Shamukh al-Islam acknowledged that unknown hands had taken the forum down as part of "a lowly, cheap and failed campaign", according to a translation by the SITE Monitoring Service.
Full report at:
http://www.dawn.com/2012/04/05/al-qaeda-site-says-enemies-of-allah-took-it-down.html
----------
Anti-Americanism in Pakistan snarls US war efforts
Apr 5, 2012
ISLAMABAD: US diplomatic efforts to persuade Pakistan to reopen Nato supply lines to the Afghan war are proving no match for rampant anti-Americanism here, with Pakistani lawmakers increasingly unwilling to support a decision that risks them branded as friends of Washington.
Opposition legislators are demanding that the US end its drone strikes against militants as a precondition, complicating US strategies for winding down the 10-year war just weeks before a major Nato conference in President Barack Obama's hometown of Chicago.
Relations between the US and Pakistan have been marked by mistrust since the two countries were thrust together following the Sept 11, 2001 attacks, but shared interests—near-bankrupt Pakistan needs American aid, America needs Pakistan's support against al-Qaeda—had kept the alliance more or less intact.
That changed in November when US air strikes inadvertently killed 24 Pakistani troops on the Afghan border, triggering nationwide outrage and retaliation from Pakistan, which suspended diplomatic contacts and blocked vital land routes for US and Nato troops in Afghanistan.
Full report at:
http://www.dawn.com/2012/04/04/anti-americanism-in-pakistan-snarls-us-war-efforts.html
----------
War is not between Sindhis, Punjabis or Hindus and Muslims, but poor against the rich'
Apr 5, 2012
GARHI KHUDA BUX: It was a very different kind of event at Garhi Khuda Bux on April 4. Gone was the state machinery of the veritable army of Special Branch personnel and protocol officers and the attendees brought to the mausoleum by their local MPAs and MNAs.
Like the day before, the supporters at Garhi Khuda Bux on Wednesday also have Pakistan Peoples Party (PPP) flags and chant Jiye Bhutto. Their chants were followed by several cursing the president and a call for 'Naara-e-Murtaza' went out. Their flag was in the familiar red, green and black but it featured a printed sword, and the name Shaheed Bhutto. They have posters of Zulfikar Ali Bhutto, but instead of Benazir and her children, the other images were of Mir Murtaza and his son Zulfikar Jr.
Full report at:
http://tribune.com.pk/story/359715/todays-war-is-not-between-sindhis-punjabis-or-hindus-and-muslims-it-is-the-poor-against-the-rich/
----------
4 dead in militant ambush in southern Philippines
Apr 5, 2012
Officials say al-Qaeda-linked militants have killed three government militiamen and wounded seven others in an ambush on southern Basilan Island. The militants lost one fighter in the battle.
Col. Ricardo Visaya says Abu Sayyaf rebels under senior leader Furuji Indama attacked auxiliary force members on patrol on Thursday in a rubber plantation in remote Sumisip township.
Col. Visaya says the rebels withdrew after more than an hour of fighting. He says they are being pursued by troops.
Indama's group two years ago abducted and later executed three rubber farm workers in Sumisip after they failed to collect a ransom.
The U.S. has blacklisted the Abu Sayyaf as a terrorist group because of deadly bombings, kidnappings and beheadings over the last two decades.
http://www.thehindu.com/news/international/article3283514.ece
----------
Three people killed in Karachi blast
Apr 5, 2012
A bomb went off at a busy a traffic roundabout in this Pakistani port city on Thursday, killing at least three people and injuring five others.
The bomb went off near a bus stop in Malir area of Karachi, which has been rocked by ethnic and political violence over the past few days that has claimed over 14 lives.
Two people were killed in the blast, TV channels quoted police as saying.
Witnesses said the bomb was possibly hidden in a motorcycle parked near some stalls selling fruits and milk.
One report said the attack may have been carried out by a suicide bomber, but could not be confirmed immediately.
http://www.thehindu.com/news/international/article3283660.ece
----------
Pakistani charged with killing wife, her 'lover'
Apr 5, 2012
AMMAN: A 20-year-old Pakistani farmer was charged on Wednesday with killing his wife and her teenage 'lover' when he found them together at his house in Jordan, a judicial official said. "He shot dead his 18-year-old wife and her lover, who was 17, on Tuesday, in the Jordan Valley," where the unnamed suspect worked on a farm, the official told AFP. "He has confessed, saying he killed them when he came to his house and saw them together in a suspicious situation. He was charged with premeditated murder." Murder is punishable by death in Jordan but in so-called 'honour killings' courts can commute or reduce sentences. Between 15 and 20 women die in such murders each year in the Arab kingdom.
http://www.dailytimes.com.pk/default.asp?page=2012\04\05\story_5-4-
----------
18 killed in Syrian clashes, mostly in Homs
Apr 5, 2012
BEIRUT: Fierce clashes in Syria killed at least 18 people today, mostly in Homs, as regime forces stormed and shelled villages in fresh operations, monitors said.
Seven people were killed in the central city of Homs -- four rebels who died in clashes with the regular army in the neighbourhood of Qussur and three civilians, including a man and his son, the Syrian Observatory of Human Rights said.
Also in Homs province, three civilians, including a woman were killed by rockets near the border with Lebanon, while a soldier was killed in heavy fighting in the rebel city of Qusayr.
In the province of Idlib in Jabal al-Zawiya area a former political prisoner Ahmed al-Othman and his brother were killed as tank fire struck their car.
An elderly man was also killed in indiscriminate firing in the province as houses were burned and raided in the village of Taftanaz, the Observatory said.
In Deir Ezzor, a rebel hiding in the village of Zibari was killed by gunfire, while in Damascus a "bomb under the car of a pro-regime man" exploded causing no casualties.
Full report at:
http://timesofindia.indiatimes.com/world/middle-east/18-killed-in-Syrian-clashes-mostly-in-Homs/articleshow/12534950.cms
----------
Rocket hits Israel resort town of Eilat, no casualties
Apr 5, 2012
JERUSALEM: A rocket fired from the Egyptian Sinai Peninsula exploded overnight in the Israeli Red Sea resort town of Eilat early on Wednesday, but caused no injuries or damage, a senior police official said.
"This rocket, which was fired from Egypt, exploded in the town but did not cause any injuries or damage," Eilat District police chief Ron Gertner told Israel's army radio.
Gertner said the incident occurred shortly after midnight (2100 GMT) when a Grad rocket hit a construction site in the city, about 300 metres from a block of flats.
In all three loud blasts rocked the city, prompting hundreds of worried people to ring the emergency police number.
Full report at:
http://timesofindia.indiatimes.com/world/middle-east/Rocket-hits-Israel-resort-town-of-Eilat-no-casualties/articleshow/12542522.cms
----------
US charges 9/11 mastermind, 4 others
Apr 5, 2012
WASHINGTON: The United States charged the self-proclaimed mastermind of the 9/11 attacks, Khaled Sheikh Mohammed, along with four alleged plotters today, vowing to seek the death penalty in a much-awaited military trial.
"The charges allege that the five accused are responsible for the planning and execution of the attacks of September 11, 2001, in New York and Washington DC, and Shanksville, Pa, resulting in the killing of 2,976 people," the Defence Department said in a statement.
"The convening authority referred the case to a capital military commission, meaning that, if convicted, the five accused could be sentenced to death."
KSM, along with Walid bin Attash of Saudi Arabia, Yemen's Ramzi bin al-Shibh, Pakistan's Ali Abd al-Aziz Ali -- also known as Ammar al-Baluchi -- and Mustafa al-Hawsawi of Saudi Arabia will appear in court for arraignment proceedings within 30 days.
The trial, which could be months away, will be held at the US naval base in Guantanamo Bay, Cuba, where the US government has set up military commissions to try terror suspects.
http://timesofindia.indiatimes.com/world/us/US-charges-9/11-mastermind-4-others/articleshow/12540021.cms
----------
Hafiz Saeed's brother-in-law Abdul Rehman Makki is a conduit between Lashkar-e-Taiba and Taliban
Apr 5, 2012
NEW DELHI: While JuD chief Hafiz Saeed has become the most visible symbol in India of terror emanating from Pakistan, his brother-in-law Abdul Rehman Makki (64) is seen as an equally dangerous and rabid anti- India face of terror by Indian agencies. Government sources say that one of the main reasons for the US announcing a reward of $2 million for Makki is said to be his proximity to none other than Taliban supreme commander Mullah Omar and al-Qaeda's Ayman al-Zawahiri.
According to Indian authorities, Makki had regularly participated in meetings along the Afghanistan-Pakistan border that also featured Omar and al-Zawahiri and in which it was decided to attack Indian interests in Kabul, including its embassy.
Former chief of joint intelligence committee and deputy national security adviser S D Pradhan said Makki became a significant threat for the US after it realized that he was acting as a conduit between the Taliban and the LeT. "One such meeting in which he participated took place in 2005. Then there was another meeting in 2007 to target Indian interests in which he was also involved. Later, he became the person, who facilitated training of Taliban operatives in Lashkar training camps," said Pradhan.
Full report at:
http://timesofindia.indiatimes.com/world/pakistan/Hafiz-Saeeds-brother-in-law-Abdul-Rehman-Makki-is-a-conduit-between-Lashkar-e-Taiba-and-Taliban/articleshow/12539443.cms
----------
Two arrested in Pakistan over American NGO worker's abduction
Apr 5, 2012
LAHORE: Pakistani law enforcement agencies have arrested two members of the Taliban on charges of involvement in the kidnapping of American NGO worker Warren Weinstein from the city in August last year.
A Crime Investigation Agency team arrested Saifur Rehman and Hafiz Imran from Thokar Niaz Baig in Lahore.
A Punjab Police spokesman said Imran led the group that kidnapped Weinstein from his home in Model Town area while Rehman provided shelter to the abductors.
Both the arrested men are members of the Punjabi Taliban, which has links to the Tehrik-e-Taliban Pakistan.
"It's a significant development in the case and we hope that Weinstein will be recovered safely," the spokesman said.
Full report at:
http://timesofindia.indiatimes.com/world/pakistan/Two-arrested-in-Pakistan-over-American-NGO-workers-abduction/articleshow/12543063.cms
----------
Pakistan seeks 'concrete evidence' from US against Hafiz Saeed
Apr 5, 2012
Islamabad : Pakistan today sought "concrete evidence" from the US against top Jamaat-ud-Dawah leaders Hafiz Mohammad Saeed and Abdul Rehman Makki following the announcement of bounties for them, saying this was necessary to "proceed legally" in the matter.
"Pakistan would prefer to receive concrete evidence to proceed legally rather than to be engaging in a public discussion on this issue," Foreign Office spokesman Abdul Basit said in response to the US bounties on Saeed and his deputy Makki.
Basit further said, "In a democratic country like Pakistan, where judiciary is independent, evidence against anyone must withstand judicial scrutiny". He did not give further details.
Full report at:
http://www.indianexpress.com/story-print/932579/
----------
Bahraini activist on hunger strike moved to hospital
Apr 5, 2012
DUBAI: A jailed Bahraini activist who has been on hunger strike for 56 days has been moved to a police hospital as his health deteriorates, raising fears for his life, the government and his lawyer said.
Abdulhadi al-Khawaja was moved to a clinic of the Public Security Fort for observation, the Information Affairs Authority, a government media body, said in a statement on Wednesday. It said he was moved after losing 10 kg (20 pounds) in weight with low haemoglobin, though not at critical levels. He was taken to a military hospital last week for one day.
Lawyer Mohammed al-Jishi said Khawaja, who is striking to protest against his incarceration, had decided to take only water from now on. He had been drinking a chemical mix including glucose. Khawaja is one of 14 men in prison for leading a pro-democracy uprising last year after revolts in Egypt and Tunisia. He is serving a life term. An appeal hearing began this week.
Rights groups such as Human Rights Watch and Amnesty say Khawaja, who also has Danish nationality, and the other men are prisoners of conscience and should be released. Bahrain has been in turmoil for a year with regular opposition party marches and rallies and clashes between riot police and youths in Shia districts involving tear gas and petrol bombs.
Full report at:
http://www.dailytimes.com.pk/default.asp?page=2012\04\05\story_5-4-2012_pg4_3
----------
World in crisis mode over Mali terrorists' advance
Apr 5, 2012
BAMAKO: World leaders scrambled to stop Mali's descent into chaos on Wednesday, two weeks after a coup in Bamako touched off a sequence which saw Tuareg rebels backed by terrorists conquer half the country.
The United Nations Security Council was to make a statement on the crisis amid warnings al Qaeda-linked militants were on the verge of creating an Islamic state on a territory larger than France. The European Union called for an immediate ceasefire in the north, voicing 'great concern' over the situation in the fabled city of Timbuktu where terrorists imposed sharia law.
Rulers ordered women to wear headscarves and threatened to cut off the hands of thieves. Residents said on Wednesday they had ransacked bars and other places selling alcohol. The head of the extremist group Ansar Dine, notorious rebel Iyad Ag Ghaly, has set up base at the town's military camp and has been flanked by three of al Qaeda in the Islamic Maghreb's top leaders.
Full report at:
http://www.dailytimes.com.pk/default.asp?page=2012\04\05\story_5-4-2012_pg4_1
----------
Iran's Efforts to Stir Afghan Violence Worry U.S.
By THOM SHANKER, ERIC SCHMITT and ALISSA J. RUBIN
Apr 05 2012
WASHINGTON — Just hours after it was revealed that American soldiers had burned Korans seized at an Afghan detention center in late February, Iran secretly ordered its agents operating inside Afghanistan to exploit the anticipated public outrage by trying to instigate violent protests in the capital, Kabul, and across the western part of the country, according to American officials.
For the most part, the efforts by Iranian agents and local surrogates failed to provoke widespread or lasting unrest, the officials said. Yet with NATO governments preparing for the possibility of retaliation by Iran in the event of an Israeli attack on its nuclear facilities, the issue of Iran's willingness and ability to foment violence in Afghanistan and elsewhere has taken on added urgency.
Full report at:
http://www.nytimes.com/2012/04/05/world/asia/irans-efforts-to-stir-afghan-violence-provoke-concern.html?_r=1&ref=global-home&gwh=82240FEC3F6C5150A3D3545CE9C11F45
----------
Anti-American Egyptian Candidate May Be Tripped Up by Mother's U.S. Ties
By DAVID D. KIRKPATRICK
Apr 05 2012
CAIRO — An ultraconservative Islamist whose denunciations of American power have helped propel him to the front of Egypt's presidential race appears to have been tripped up by his own American connections.
The mother of the candidate, Sheik Hazem Salah Abu Ismail, became an American citizen before she died, according to California public records and a Los Angeles voter registration Web site. That would disqualify Mr. Abu Ismail from running for president under current Egyptian law. And his exit would again scramble the race to become the first president since the ouster of Hosni Mubarak, setting the template for Egypt's future leadership.
Mr. Abu Ismail said his mother had obtained a green card granting her legal permanent residence, but not citizenship, and the incongruous image of an anti-American Islamist seemingly unaware of the details of his mother's life in California is already delighting Egyptian liberals. And if Mr. Abu Ismail is forced to leave the race, American diplomats apprehensive about the possible repercussions of his victory may also be pleased. But in practical political terms his departure may help unite a fractured Islamist vote.
Full report at:
http://www.nytimes.com/2012/04/05/world/middleeast/sheik-hazem-salah-abu-ismail-may-be-disqualified-from-egypt-presidential-race.html?ref=world&gwh=513B67F28F87A8ECA57AAA20BAC1C170
----------
Delhi court extends interim bail of Pak 'spy'
Apr 5, 2012
NEW DELHI: A trial court on Wednesday extended the interim bail of a man who was arrested by police on suspicion of being a Pakistani spy who had come to India with the motive to kill Gujarat chief minister Narendra Modi. The court gave the accused three more days to produce more evidence to prove his innocence.
Though the investigators had accused Imran to be a Pakistani spy, the chargesheet filed by the Delhi Police had accused him of only cheating, violating the Indian Penal Code and illegally entering India and breaching the Foreigners Act. Police had claimed that Imran and his wife Soofia were pushed into India from ISI's launch pads in Nepal to attack Gujarat CM Narendra Modi and other terror targets in the state.
As Imran surrendered before the court on Tuesday after the completion of his two weeks' interim bail, the court asked him and his co-accused wife if they wanted to plead guilty and be deported to Pakistan. Imran, however, said that he intended to settle in India permanently.
Full report at:
http://timesofindia.indiatimes.com/city/delhi/Delhi-court-extends-interim-bail-of-Pak-spy/articleshow/12539260.cms
----------
BJP asks PM to tell Zardari no dialogue till terrorism stops
Apr 5, 2012
New Delhi : BJP today said it expects Prime Minister Manmohan Singh to categorically convey to Pakistan President Asif Ali Zardari during his forthcoming visit that no "normal dialogue" is possible between the two countries till it stops sponsoring terrorism against India.
"We expect the Prime Minister of India to convey in very clear, categorical and unequivocal terms and as firmly as possible to Mr Zardari, the democratically elected President of Pakistan -- whose visit we welcome -- that no normal dialogue between India and Pakistan is possible unless Pakistan stops-very clearly- sponsored terrorism against India," BJP Chief spokesperson Ravi Shankar Prasad said.
Full report at:
http://www.indianexpress.com/story-print/932567/
----------
Diplomats are sceptical over PM-Zardari meet
April 5, 2012
Pak President Asif Ali Zardari's impending "private" visit to India to the Ajmer Sharif dargah is understandably generating tremendous interest on either side of the border. But, seasoned diplomats aren't too optimistic about the outcome of the meeting between the Pak President and Prime Minister Manmohan Singh.
For, they note that New Delhi is extending President Zardari the courtesy due to any visiting head of state and a meeting with the PM is not the format for expecting any substantive results.
President Zardari will be landing in Delhi on Sunday, April 8. The PM has invited him for lunch at his 7 Race Course road residence prior to which the two leaders will be holding a meeting.
Full report at:
http://www.deccanchronicle.com/channels/nation/north/diplomats-are-sceptical-over-pm-zardari-meet-811
----------
Muslims happy; companies and Govt troubled
Apr 5, 2012
The ruling of Andhra Pradesh High Court that the 1,654 acres in Manikonda in Hyderabad, allotted by the State Government to several IT giants and MNCs was in fact Waqf property has left the companies concerned shellshocked while the Muslim minority has hailed the judgement as a major victory.
A division Bench comprising Justices VVS Rao and R Kanta Rao had rejected the petition of one of the beneficiary companies Lanco Groups that the land in question was not Waqf property.
Claiming that land allotted to Lanco and several other companies was a Waqf property, the State Waqf Tribunal had issued an injunction order against any construction activity on it.
The division Bench observed, "Once a Waqf, always a Waqf and its proprietary rests with Almighty".
Full report at:
http://dailypioneer.com/nation/55237-muslims-happy-companies-and-govt-troubled.html
----------
BSF sets up Human Rights cell in Jammu and Kashmir
Apr 05 2012
Srinagar : The Border Security Force (BSF) Kashmir Frontier has established a human rights cell in the Valley with an aim to sensitise its personnel about human rights.
"A human rights cell headed by Deputy Commandant K S Rawat has been established in BSF Kashmir frontier," a spokesperson of the BSF said today.
He said besides sensitising the personnel about the importance of human rights and upholding these rights, the cell will also take steps to prevent occurrences of Human Rights violations.
"It will also inquire into any incidents or allegations of human rights violations," the spokesperson said adding the cell will also monitor the progress of cases referred to by National Human Rights Commission.
http://www.indianexpress.com/story-print/932942/
----------
'Evil eye' Zardari's prayers won't be answered: Bal Thackeray
5 April 2012
Ahead of Asif Ali Zardari's pilgrimage to the shrine of Khwaja Moinuddin Chishti in Ajmer, Shiv Sena chief Bal Thackeray on Thursday took a dig at the Pakistan President, wondering how could the prayers of those who have an 'evil eye' on India could be answered.
Thackeray sought to remind Zardari, who is at the centre of a tense stand-off between the government and the judiciary over corruption charges, that his predecessor General Parvez lost power after a visit to the Sufi shrine.
"The place of worship is situated in India. How will prayers of those who who have an evil eye on our country be answered," Thackeray said in an editorial in party mouthpiece Saamana.
Thackeray said the purpose of Zardari's visit was not to improve relations between the two countries or to take steps to stop Pakistan-sponsored terrorism on Indian soil.
Full report at:
http://www.dnaindia.com/mumbai/report_evil-eye-zardari-s-prayers-won-t-be-answered-bal-thackeray_1672004
-----------
URL: http://newageislam.com/islamic-world-news/new-age-islam-news-bureau/young-gulf-arabs-question-tradition-of-cousin-marriages/d/6995