New Age Islam News Bureau
11 Nov 2017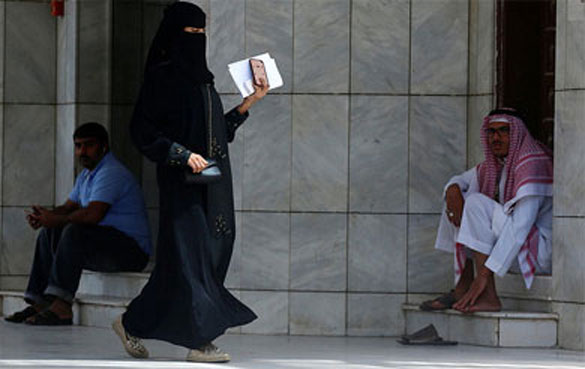 The idea of 'moderate Islam' was invented by the West and is being used to weaken the ancient religion, © Faisal Al Nasser / Reuters
-----
• 'You Defy the Prophet If you're Uneasy with Non-Muslims'
• Erdogan Rejects 'Moderate Islam' As a Western Tool to Weaken Muslims
• School Sets Homework Making Pupils 'Write to Family about Your Conversion to Islam'
• Lebanon Grand Mufti Stresses Importance Of Brotherly Relations with Saudi Arabia
• Politician Calls for 'Ban on Islam' In Czech Republic
• Muslim Clerics in Jharkhand Oppose Govt Move on National Anthem in Madrasas
Southeast Asia
• 'You Defy the Prophet If you're Uneasy with Non-Muslims'
• Report: Terror Group Jemaah Islamiyah Making Comeback
• Malaysia: Islamic Funds: Shariah Structuring And Compliance
• Zakir Naik appoints Malaysian lawyer as extradition nears
• NU, Muhammadiyah welcome wider rights for native-faith followers
--------
Mideast
• Erdogan Rejects 'Moderate Islam' As a Western Tool to Weaken Muslims
• Nuclear Commitments Undertaken By Iran Being Implemented: IAEA Chief
• Saudi-led strikes hit defense ministry in Yemen capital: witnesses
• Turkey detains 82 foreigners planning to go to Syria
• Saudi-led strikes hit defense ministry in Yemen capital
• Assassination of an Ahwazi: Iran's proxy war moves to Europe
• Saudi warplanes target Yemen's Defense Ministry building in Sana'a
--------
Europe
• School Sets Homework Making Pupils 'Write to Family about Your Conversion to Islam'
• Tensions As Paris Suburb Tries To Stop Muslim Street Prayers
• Birmingham Muslims Claim Grooming Doesn't Happen in Pakistan; Say British Society 'Encourages' Abusers
• NATO backs US efforts to persuade Pakistan against terrorism: Mattis
• Religious freedom must be protected, says Catholic-Muslim dialogue
• Pope warns of nuclear terror threat
• Moroccan security forces break up 'ISIL cell'
• UN chief says violence against Myanmar's Rohingya must end
--------
Arab World
• Lebanon Grand Mufti Stresses Importance Of Brotherly Relations with Saudi Arabia
• Why Obama Put Bin Laden's Documents Linking Iran, Qatar under Lock and Key
• Saudi Arabia declares Lebanon war: Hezbollah
• Militants kill 8 civilians, 2 soldiers in Egypt's Sinai
• Al-Nusra Storms Positions of Rival Terrorist Group in Northern Syria
• Syria slams West for supplying nuclear material to Israel
• IS counter-attack to save last Syria bastion
• Report: ISIL's Baghdadi Still Alive, Seen in Eastern Syria
• ISIL Surrenders Last Hasaka Stronghold to US-Backed SDF without Battle
• Russian Air Force Destroys Terrorists' Headquarter in Syria's Hama
• Terrorists Open Fire at Villagers in Two Regions in Syria's Homs
• Syrian Army, SDF Racing to Seize Last Energy-Rich Regions in Deir Ezzur
• Egypt's ISIS affiliate kills 10 people in Sinai convoy attack
• S Arabia has openly declared war on Lebanon with Hariri house arrest: Nasrallah
• OIC warns against provocative escalation of attacks by Iranian-backed Houthis
• Saudi security forces arrest two terrorists after shootout in Qatif
--------
North America
• Politician Calls for 'Ban on Islam' In Czech Republic
• U.S. Muslim Group Moving Headquarters to Iowa Says It's Not Anti-Israel
• Muslim-American Veteran, Raised In Tacoma, Defends Her Faith and Her Country
• US Congress authorises $700 million for reimbursing Pakistan
• Hariri must return to Lebanon for official resignation: Tillerson
• 'Roadshow' works to combat Islamophobi
• US drill instructor guilty of abuse after Muslim's suicide
• US Marine gets 10 years for abusing Muslim recruits
--------
India
• Muslim Clerics in Jharkhand Oppose Govt Move on National Anthem in Madrasas
• Agra: Local Muslims Discuss Need for Gender Equality and Doing Away With Fundamentalism
• Paradise Papers: Turkish Man with Gaddafi Past and India Link
• Remembering Maulana Abul Kalam Azad, India's first education minister
• Stop pellet guns, involve Pakistan in talks: Hurriyat to government
• Aligarh village tense after clashes over mosque toilet
--------
South Asia
• One Killed In Rangpur Clashes over 'Islam-Demeaning' Facebook Post
• Nearly 700 Rohingyas cross Naf River from Myanmar into Bangladesh on rafts, boats
• UN joins Bangladesh in immunising Rohingya refugees
• NATO agrees to increase Afghan training mission size to around 16,000 personnel
• Pakistani minister says Pak passport not issued to ex-Taliban leader
• Heavy explosion rocks Lashkargah city in Helmand province
• Enhancing Afghan combat capabilities on agenda in NATO defense ministerial
• Taliban accuse Balkh bombing victim of prostitution
--------
Pakistan
• Pak's Religious Parties Announce Revival of Muttahida Majlis-e-Amal after a Decade
• Pakistan Blocks off Roads into Capital as Blasphemy Law Supporters Stage Sit-In
• Pakistan's Tanzeem-e-Islami and Its Troublesome Extremist Links
• Iqbal poetry termed guideline for new generation
• Cleric threatens ministers' families during Friday sermon at Islamabad sit-in
• Rangers foil terror bid, kill three suicide bombers
• Nation has high hopes from CII for Islamization of laws: Mamnoon
--------
Africa
• Nigeria: Buhari Pledges to Address Insecurity, Injustice Raised By Religious Leaders
• US Kills 'Several Militants' In Somalia Airstrike
• UN report: South Sudan's government using food as weapon of war
• Presidency reveals what Buhari told Christian, Muslim leaders in Aso Rock
Compiled by New Age Islam News Bureau
URL: https://www.newageislam.com/islamic-world-news/-defy-prophet-if-youre/d/113191
--------
'You Defy the Prophet If you're Uneasy with Non-Muslims'
November 11, 2017
PETALING JAYA: A university professor has dug into a biography of Prophet Muhammad to argue against Muslims who think it is wrong to allow non-Muslims to enter mosques.
Speaking to FMT, Tajuddin Rasdi of UCSI University said those who criticised a surau that recently gave shelter to non-Muslim flood victims were ignoring a well known practice of the Prophet.
Referring to the Sirah of Ibn Ishaq, he pointed out that the Prophet once hosted Najrani Christians inside his mosque in Madinah.
Scholars consider Ibn Ishaq's work as one of the definitive biographies of the Prophet.
"Our prophet was very generous in allowing non-Muslims to go into the mosque," Tajuddin said.
"It is recorded in the Sirah that the Christians were not converting to Islam. They just wanted to have a discussion."
Referring to critics who questioned the "purity and hygiene" of the non-Muslims who were sheltered in the Penang surau, he said they were wrong in seeing non-Muslims as impure just because they ate pork.
If that were so, he said, then Muslims needing blood transfusions couldn't accept the blood of non-Muslims.
He said it appeared that only Muslims in Malaysia were queasy about allowing non-Muslims into mosques.
He recalled his involvement in an outreach programme when he was a student in the United States. "We invited non-Muslims to the prayer area of the mosque, where we had lectures," he said. "Some wore shorts and miniskirts and we still had friendly discussions."
At the height of the Penang floods last weekend, muezzin Sapno Tukijo of the Taman Free School Surau invited about 70 non-Muslims to take shelter inside the building.
A picture of the victims inside the surau went viral on social media. Many praised Sapno for his gesture, but others condemned him. Some pointed to the way the non-Muslims were dressed.
Sapno and the surau administration responded by saying that saving lives was more important than anything else and vowed that no one in need would ever be turned away.
http://www.freemalaysiatoday.com/category/nation/2017/11/11/you-defy-the-prophet-if-youre-uneasy-with-non-muslims/
--------
Erdogan rejects 'moderate Islam' as a Western tool to weaken Muslims
11 Nov, 2017
The idea of 'moderate Islam' was invented by the West and is being used to weaken the ancient religion, Turkey's President Recep Erdogan has said in reference to Saudi Arabia's reforms, while also lashing out at the EU's "discrimination" of Muslims.
Last month, the Crown Prince of Saudi Arabia, Mohammed bin Salman, vowed to restore "moderate" Islam to the kingdom considered to be "home" of the religion. The Gulf monarchy currently follows a Salafist or Wahhabi version of Islam that is often described as being "ultraconservative" and administered through Islamic Sharia law. In what appears to be a direct reference to Saudi Arabia's Crown Prince, Erdogan denounced a "moderate" interpretation of Islam in a speech delivered at the Organization of Islamic Cooperation (OIC) Women's Advisory Council on Friday.
"The term 'moderate Islam' is being lathered up again. The patent of moderate Islam belongs to the West. There is no moderate or immoderate Islam; Islam is one. The aim of using such terms is to weaken Islam," Erdogan said in Ankara.
"Perhaps the person voicing this concept thinks it belongs to him. No, it does not belong to you," he added, recalling, that he was "asked about 'moderate Islam' at meetings in the European Parliament many years ago."
The thrust of Prince Mohammed bin Salman's Vision 2030, is to socially transform the Wahhabi brand of Sunni Islam, which bans gender mixing, concerts and cinemas. Starting in the summer of next year, women in Saudi Arabia will be permitted to drive. In the new year, women would also be allowed to attend sporting events as the monarchy continues to usher in its liberalization reforms.
Last month the Prince unveiled a plan to construct a $500-billion state of the art city across its borders into Jordan and Egypt. The new mega-city is to be erected with the aim of diversifying the Arab country's economy and reducing its dependency on oil.
Riyadh's reforms have been accompanied by a massive anti-corruption drive, which saw a purge of the kingdom's political and business elite, including 11 princes. The kingdom's closest ally, the US, has welcomed the campaign, with President Donald Trump saying those arrested had been "milking their country for years".
"They say we will return to moderate Islam, but they still don't give women the right to drive. Is there such a thing in Islam? I guess they will give this right when they turn to the moderate one," Erdogan noted Friday.
The Turkish president also lashed out against the EU for approving a series of so-called "burka bans" introduced in recent years, calling it a "discrimination against Muslim women."
"Headscarves are gradually being banned in EU states with the public - personal space trick, attempting to bar Muslim women from entering social life. Attempts to incarcerate Muslim women in their homes is spreading like a virus," Erdogan said.
Traditional Islamic head and face coverings have long been controversial in Europe, where they are often seen as incompatible with secular values. France became the first European country to impose a ban on full-face coverings in 2011. Belgium followed suit shortly thereafter. German MPs approved a partial ban on full-face veils this April, saying it's the country's duty to present itself "in an ideologically and religiously neutral manner." Austria's parliament also endorsed a package of measures that outlaws distribution of the Koran and wearing traditional Islamic full-face veils in public.
"Those who are teaching us lessons on human rights are unfortunately applauding as the most basic human rights are being trampled in their countries," said Erdogan.
https://www.rt.com/news/409532-erdogan-rejects-moderate-islam/
--------
School Sets Homework Making Pupils 'Write to Family About Your Conversion to Islam'
10 Nov 2017
A father has refused to allow his 12-year-old daughter to do a school homework assignment – said to be "in line with the National Curriculum" – asking her to write a letter to her family telling them she has converted to Islam.
Mark McLachlan, 42, from the North East of England, said he did not mind his stepdaughter learning about other faiths, but argued the project was "inappropriate" as it was a parent's choice what values they raise their child with.
The stepfather found the assignment in his daughter's school planner and posted an image of it online, stating that he was "furious" and would be visiting the Kepier school in Houghton-le-Spring to discuss the matter.
"Write a letter to family about converting to Islam," read the girl's Religious Education (RE) homework task for Wednesday the 8th of November, according to the image on social media.
When he visited the school, Mr. McLachlan was told that projects such as the letter are part of the National Curriculum. There was a very similar case in Guernsey reported last year after it stirred controversy.
UKIP's Education Spokesman David Kurten, a member the London Assembly, told Breitbart London that there was nothing illegal about the assignment, but said it was "wrong", in his view, to "compel school pupils to imagine submitting to Islam".
He said: "It is important for children to have an opportunity to learn the facts about different religions if they want to, but forcing school children to write a letter of conversion to any faith against their will is wrong, particularly if it is under the threat of punishment for non-compliance.
"Taking up any faith is a profound emotional and spiritual experience and cannot be replicated by putting it into an enforced piece of trivial homework.
"Moreover, many schoolgirls up and down the country are terrified of grooming and raping gangs, often composed of men from a Pakistani Muslim background. Despite several prosecutions, it still goes on.
"While there continues to be victims of this brutal crime, it is both crass and grossly insensitive to try to compel school pupils to imagine submitting to Islam."
Speaking to the Metro, Mr. McLachlan explained his opposition to the assignment: "I know as part of the national curriculum they have to learn about all religions.
"I just don't see why they should ask a child to write a letter addressed to their family about converting to another religion. I really just don't see what the letter will gain.
"If they want children to learn about Islam, then go teach them all about it and its history. What I don't want is a school asking my stepdaughter to look into reasons for converting to another religion.
"Like every parent, it is our decision on how we raise them and once they are old enough to make the decision, then it is their choice."
He added: "When I saw this assignment in the planner, written by the teacher, you could have knocked me over with a feather.
"I told her she will not be completing it and she is more worried about getting detention. We send our kids to school to get a good education and use what they have learnt to have a good career.
"I have no problem with them learning about religions but I feel they should not be asking 12-year-olds writing to their parents about why they are converting. I just found the task wholly inappropriate.
"I would like to emphasise how much respect I have for the head of year and deputy head who were very receptive to my complaint and concerns but unfortunately in this instance, the national curriculum has failed miserably in my opinion."
Nicola Cooper, the Head Teacher of Kepier school, said: "At Kepier we feel it is very important to introduce our learners to all faiths and cultures and we do this throughout the academic year.
"For example, next week we will be celebrating all faiths during National Inter Faith Week. We welcomed Mr. McLachlan into school earlier this week and were happy to explain to him how we explore all faiths and cultures.
"Our Culture and Wellbeing programme of study is in line with the National Curriculum and we believe it provides the basis for a broad, balanced and engaging introduction to the areas typically taught in RE and PSHCE."
http://www.breitbart.com/london/2017/11/10/national-curriculum-homework-write-family-conversion-islam/
--------
Lebanon Grand Mufti stresses importance of brotherly relations with Saudi Arabia
11 November 2017
Lebanon's Grand Mufti Abdul Sheikh Abdul Latif Deryan reemphasized on Friday the importance of "brotherly and historic relations" that tie the Middle Eastern country to Saudi Arabia.
His remarks come after the resignation of Prime Minister Saad al-Hariri last week.
Hariri has made no public remarks since announcing his resignation in a speech televised from Saudi Arabia, saying he feared assassination and accusing Iran and Hezbollah of sowing strife in the Arab world.
https://english.alarabiya.net/en/News/middle-east/2017/11/11/Lebanon-Grand-Mufti-stresses-importance-of-brotherly-relations-with-Saudi-Arabia.html
--------
Politician calls for 'ban on Islam' in Czech Republic
November 11, 2017
PRAGUE: A populist billionaire who is tipped to win, his Social Democrat rival and two leaders of anti-system parties will be in the spotlight this weekend as the Czech Republic's general election gets underway.
Andrej Babis and his populist ANO (Yes) movement are expected to cruise to victory – but it remains to be seen how much, and what kind of a coalition he will put together.
Like Donald Trump in the United States and Silvio Berlusconi in Italy, this owner of the sprawling Agrofert chemicals, food and media conglomerate and second-wealthiest Czech has transformed himself from an entrepreneur into a politician, in his own words he is not "like the others", "works hard" and "doesn't talk nonsense".
The 63-year-old Slovak-born billionaire, who served as finance minister from 2014 until May this year, has persuaded crowds with his rhetoric, despite allegations of fishy business dealings and collaboration with the Communist secret police in the 1980s, voiced by his rivals.
A recent fraud indictment against Babis over the financing of his Stork Nest farm south of Prague using EU funds, also investigated by the European Anti-Fraud Office (OLAF), has led voters to ask: how will he be able to work as prime minister if he is prosecuted?
Struggling to stop his leftwing party's free fall in opinion polls, the 61-year-old pro-European foreign minister replaced unpopular Prime Minister Bohuslav Sobotka, as the CSSD (Social Democrats) leader for the election. Having become the chief rival for Babis, Zaoralek has never ruled out a coalition with ANO, whose head once called him "an idiot" in a conversation with a journalist whose recording has been leaked.
The former TV script editor hailing from the industrial and mining eastern city of Ostrava entered politics in 1990. Having made it into parliament in 1996, he was the speaker of the lower house in 2002-2006. He became foreign minister in 2014. The dark horse of the elections, this 45-year-old Tokyo-born entrepreneur and the far-right lawmaker is set to enter parliament again thanks to his anti-EU and anti-migrant rhetoric, with recent polls suggesting he may score more than 10 per cent of the vote.
Born to a Japanese father and a Czech mother, he made a living selling popcorn in Tokyo, before making a fortune in the tourism and restaurant business in the Czech Republic. Okamura was elected senator in 2012 and lawmaker in 2013 for his far-right "Dawn of Direct Democracy" which eventually splintered.
Surprisingly, his staunchly anti-Islamic rhetoric has won him popularity in a country where there are hardly any Muslims. He has also called for a ban on Islam in the Czech Republic, insisting that its Sharia law is incompatible with European law. Okamura's new SPD (Freedom and Direct Democracy) party has links to Marine Le Pen's far-right National Front in France.
His policies stand in stark contrast to the views of his brother Hayato, a Christian Democrat, who once told the press that "Tomio is acting in the interest of Vladimir Putin's government in Moscow, which will do anything to weaken and dismantle the EU". The Pirates expect this 37-year-old dreadlocked IT expert with a degree from Prague's Charles University to help them clinch their first ever seats in parliament.
Founded in 2009, the party has gradually become an interesting alternative for the free-thinking first-time voters active on social networks, but also for pro-European intellectuals who believe in the spirit of "truth and love" once promoted by the late president Vaclav Havel, a communist-era dissident playwright.
"We are ready to act as a sharp opposition, but we are ready to back any reasonable proposals," said Bartos, also known as a DJ, singer and accordionist of the punk-rap group "Nohama napred" ("Legs first").
https://www.pakistantoday.com.pk/2017/10/21/politician-calls-for-ban-on-islam-in-czech-republic/
--------
Muslim Clerics In Jharkhand Oppose Govt Move On National Anthem In Madrasas
Nov 10, 2017
Several Muslim clerics in Jharkhand have opposed the BJP government's proposal to make singing of the national anthem mandatory in madrasas, terming it as violation of the basic principles of the Islamic learning centres.
State education minister Neera Yadav on Thursday announced the government will issue a notification mandating the singing of Jana Gana Mana in every school and madrasa. The notification is likely to be issued on November 15, Jharkhand's statehood day.
BJP-ruled Uttar Pradesh has already made it compulsory for singing the national anthem and flag hoisting in madrasas, a move criticised by Muslim groups as a forced show of patriotism and nationalism.
Jharkhand's Islamic scholars said madrasas follow their own routine for years, which include singing of Maksud Tarana (madarsa song) every morning.
"We do not have a problem with our students singing the national anthem on important days like August 15 and January 26, but making it mandatory to sing the national anthem every day is unfair and violated our basic principle...," said maulana Azghar Misbahi, who runs the Jamia Faizanul Quran Madarsa in Ranchi's Bariatu.
He said that every madrasa had its own Maksud Tarana which is sung in praise of the founder and highlights the dignity and integrity of the institution.
Maulana Rizwan Ahmed Quazmi, who runs the Maulana Islamia Madarsa in Upper Bazar locality of Ranchi, said the mandate was an imposition on the madrasas and violated many rules.
However, Shahid Akhter, former chairperson of the Jharkhand Minority Commission called the national anthem mandate a welcome move.
"Singing the national anthem should be a matter of pride for us. This mandate is for the better future of the country, where nation would be the top most priority for everyone," said Akhter, who is also the national convener of Muslim Rashtriya Manch, the minority wing of the RSS.
Earlier this year, the Supreme Court mandated playing of the national anthem mandate at cinema halls, reigniting a debate in the country over nationalism especially after some people were assaulted for not standing up when it was played.
Last year, a teacher in a Kolkata madrasa was assaulted for teaching his students how to sing the national anthem.
http://www.hindustantimes.com/india-news/muslim-clerics-in-jharkhand-oppose-govt-move-on-national-anthem-in-madrasas/story-knfaLrHmoYDAucVu3LMisM.html
--------
Southeast Asia
Report: Terror group Jemaah Islamiyah making comeback
November 10, 2017
KUALA LUMPUR: Terror group Jemaah Islamiyah (JI) is regrouping and on the brink of emerging as a threat again.
It is slowly consolidating support and strengthening its militant wing, according to analysts.
It is preparing itself and waiting to strike when the time was right, Jasminder Singh, a terrorism expert from the S Rajaratnam School of International Studies (RSIS) in Singapore told Today Online.
According to a report by the Indonesian-based Institute for Policy Analysis of Conflict (IPAC), JI is set to make a comeback in Indonesia by building influence through religious outreach and preaching in some 40 JI-linked Islamic schools in Indonesia.
The Today Online report said the recent arrest of Abu Thalha Samad, a 25-year-old Singaporean member of the group, had brought JI under scrutiny again. In recent years, the high-profile Islamic State (IS) has been getting more attention.
It quoted Jasminder as saying that many of the group's members, who had been imprisoned and released, had reconnected with the JI networks they used to know.
The senior analyst at RSIS' International Centre for Political Violence and Terrorism Research told Today Online: "The rise of JI has been ongoing. Due to the focus being on (groups affiliated with IS), the JI-affiliated groups have been given the space to grow and consolidate."
At its peak, JI is said to have had networks across countries such as Singapore, Malaysia, the Philippines and Australia. Of late, however, its influence has been largely confined to Indonesia.
According to Today Online, in 2002, 13 Singaporean JI members hatched a plot to plant bombs near the Yishun MRT Station, with other similar plans that targeted commercial centres.
The same year, JI, which made its presence felt in the region after the 9/11 attacks in New York in 2001, carried out bombings that killed more than 200 people in Bali.
According to the IPAC report, subsequent crackdowns by Indonesian authorities gradually depleted JI's financial resources. The arrest of JI's leaders, including Abu Bakar Bashir, dealt a major blow to the group's leadership structure.
Also, splinters within the group contributed to its influence waning. For instance, Malaysian JI leader Noordin Top broke away to form his own association and "some of JI's smartest militants" followed him.
By 2005, the group was already in "financial dire straits", the IPAC report said.
However, three years later, remaining senior leaders began the revival of JI by shifting its strategy and focusing more on garnering community support through religious preaching, and less on violence, the report said.
It started to be more involved in grassroots activities and the Indonesian political scene.
Some JI members even took part in demonstrations, demanding that Jakarta's then governor Basuki Tjahaja Purnama (also known as Ahok) be ousted after he was accused of blasphemy against Muslims.
The IPAC report said JI revived its military wing in 2010.
"The purpose of the new military wing is not to deploy it in acts of terrorism, but to build a capacity for producing and using weapons in preparation for an eventual confrontation with the enemy – or bid for power," the IPAC report added.
It said that in 2012, JI started acquiring arms and weapons, relying heavily on the skills of members trained in Mindanao, the Philippines, to produce homemade firearms and knives.
JI also sent some of its members to Syria to "acquire combat experience and more in-depth military training".
Jasminder told Today Online JI's move away from violence was just a "facade"and that violence was still an essential ingredient in its ideology.
On Nov 9, the Singapore Ministry of Home Affairs (MHA) announced that Abu Thalha – one of three radicalised Singaporeans who had been arrested since September – was a member of JI.
He had been living away from Singapore for 15 years and had been studying and undergoing paramilitary training in JI-linked schools in the region, having taken an oath to be a JI member in 2014, the MHA said.
http://www.freemalaysiatoday.com/category/nation/2017/11/10/report-terror-group-jemaah-islamiyah-making-comeback/
--------
Malaysia: Islamic Funds: Shariah Structuring And Compliance
10 November 2017
Islamic investment wealth management funds allow Islamic investors to invest in funds structured through Shariah-compliant contracts. The funds invest in shares or units of Shariah-compliant assets.
Increasingly, Islamic funds have been authorised by a variety of international regulators and listed on international exchanges. This has provided Islamic wealth management with a growing global audience with mainstream financial institutions providing Islamic investment funds.
Characteristics of an Islamic fund
In many respects, the structural characteristics of a Shariah-compliant fund will not differ from those of a conventional investment fund. For example, the choice of legal structure for the investment vehicle and the choice of jurisdiction will still be driven by considerations such as:
(i) a flexible, cost-efficient regulatory framework, particularly with regard to the need to obtain approvals from supervisory authorities and possibly seek a stock exchange listing; and
(ii) a favourable tax regime.
A primary feature of an Islamic fund is an independent Shariah board of three to five Shariah scholars. This board will establish compliance parameters for the fund, usually prior to the establishment of the fund and before any assets are acquired. The Shariah board will also be responsible for publishing an annual statement which sets out how the fund has complied with Shariah. The statutory documents of the fund need to clearly set out the roles and responsibilities of both the Shariah board and the fund manager to avoid any potential conflicts of interest, which is an area of particular concern to international regulators.
Islamic stock screening
In order for an investment fund to be Shariah-compliant, the stock of the company in question must be screened to ensure that the potential investment is suitable under Islam. Under Shariah law, the ownership of shares in a company is considered a proportionate share of that company's business and assets with the result that Islamic investors cannot own a company that is involved in any haram activity. Investors will seek guidance from the fund's Shariah board on the permissibility of an investment or business venture.
In order to increase access to the financial markets for Islamic investors, a group of leading Shariah scholars developed a series of screening criteria which aimed to identify the non-Shariah-compliant elements of a company and impose means of avoiding or dealing with them in a manner consistent with Shariah principles. Through this screening process, Shariah-compliant investors can therefore invest in companies which fulfil these screening criteria.
The screening criteria are applied at the time of the investment decision and during the subsequent ongoing monitoring process by the Shariah board to ensure that the company remains Shariah-compliant during the investment period.
There has been significant debate as to the interpretation and application of the screening criteria which will often vary on a case-by-case basis. However there are two basic screening processes which are applied to companies with the potential to form part of an Islamic investment portfolio.
The first "Industry Screen" examines the underlying business of the company and is intended to eliminate any haram businesses which are contrary to the principles of Shariah. Such businesses include conventional banking, insurance, alcohol, pork related products, non-compliant food production, gambling, certain tobacco production, pornography and weapons manufacturing. It is not sufficient for the holding company alone to be compliant with the industry screen, all of the subsidiaries also need to comply.
Once this initial screen is passed, the "Financial Screen" is used to determine the extent of a company's non- Shariah compliant financial behaviour. This presents a significant challenge as there are very few companies operating in the current global market that are completely Shariah compliant. As a result, the majority of Islamic scholars agree to use certain financial ratios in order to determine whether a company is financially Shariah compliant. While these ratios vary based on a specific Shariah board's discretion, a commonly used standard developed by the Securities Commission of Malaysia and the Accounting and Auditing Organisation of Islamic Financial Institutions ("AAOIFI") is as follows:
Total interest and income from non-Shariah compliant activities must be less than 5% of the total revenue of the company.
Both conventional debt and cash and interest bearing deposits must be less than 30% of the total market capitalisation.
By utilising the total market capitalisation figure the entire value of the company (including intangible assets) can be considered enabling more companies to be Shariah compliant. Any of the company's income derived from non-Shariah compliant activity can be purified by donating the income to charity.
Management of risk
Shariah requires parties to be fair, just and ethical in their dealings with one another and for the balance of risk (and its accompanying rewards) to be fairly apportioned. The aim is to prevent a party with a stronger bargaining position from exploiting another party who is less able to negotiate fair and equal terms for a transaction.
There is increasing focus on ensuring that the level of risk is commensurate with the risk the client is willing and able to accept. Whilst Islamic principles require the acceptance of risk to justify the earning of a reward, the concept of maisir (speculation) forbids speculation (risk taking) that is akin to gambling.
As a result, one of the primary difficulties for Islamic fund managers is providing an investment fund that minimises the potential risk to the investor. Unlike mainstream funds that can hedge their risk by diversifying the portfolio of investments, Islamic funds are severely restricted to investments that pass the screening criteria. Traditional derivatives instruments, such as futures, are generally not permitted. There has been a recent trend for permitted options that can hedge the risk of equity, commodity and currencies. However, the primary method of managing risk is in the form of capital protected equity structures. These require the investor to use a small portion of the overall portfolio as a down payment (Arbun) for a basket of shares which will be delivered at a forward date. The disadvantage of this structure is that it reduces the short-term liquidity of the investment and requires the investor to relinquish redemption frequency.
Recent developments
Islamic funds will face increasing challenges, particularly when diversifying to non-Islamic jurisdictions. Recent regulatory developments in Europe (such as the incoming Alternative Investment Fund Managers directive) will impose further restrictions on fund managers.
Many of the tenets of Islam already lend themselves to compliance with the latest European regulations. The risk-reward profile of Shariah-compliant investment funds is mirrored in the increased focus of European regulators on suitability of products provided by wealth managers to their clients. There is a clear obligation on the wealth manager who makes a personal recommendation or exercises its discretion to trade to ensure that the recommendation or trade is suitable for a client. This obligation flows from the mainstream principles to act in the best interest of clients and to treat them fairly.
Full report at:
http://www.mondaq.com/x/645142/islamic+finance/Islamic+Estate+Planning
--------
Zakir Naik appoints Malaysian lawyer as extradition nears
November 10, 2017
PETALING JAYA: Indian preacher Zakir Naik has appointed his lawyer in Malaysia as New Delhi inches towards formally requesting Putrajaya to extradite him over allegations of money laundering and terrorism.
Lawyer Shaharudin Ali said he had also informed the inspector-general of police and the attorney-general to refer to him in the event such a request is made.
This comes as India's external affairs ministry said the process for Naik's extradition was almost finalised.
"The formal request for assistance of a foreign government in such cases requires a legal process. We are nearing the completion of this exercise. Soon an official request will be made to the Malaysian government," a spokesman was quoted as saying by The Hindustan Times.
On Wednesday, Deputy Prime Minister Ahmad Zahid Hamidi said Putrajaya was prepared to deport Naik if there was a request from the Indian government.
"If the Indian government makes a request to extradite him based on Mutual Legal Assistance, we will return him," he told the Dewan Rakyat.
Authorities in India have accused Naik of funding terrorism, and India's National Intelligence Agency (NIA) last week filed charges against him in court.
Naik, 52, was reportedly charged under India's Unlawful Activities (Prevention) Act, with inciting youths to engage in terror acts and join groups such as the Islamic State (IS).
NIA had previously requested Interpol to issue a "red notice" for the arrest of the preacher.
Full report at:
http://www.freemalaysiatoday.com/category/nation/2017/11/10/zakir-naik-appoints-malaysian-lawyer-as-extradition-nears/
--------
NU, Muhammadiyah welcome wider rights for native-faith followers
November 10, 2017
The two largest Islamic organizations in Indonesia, Nahdlatul Ulama (NU) and Muhammadiyah, have welcomed a recent Constitutional Court ruling that grants native-faith followers the right to state their beliefs on their ID cards.
Muhammadiyah secretary-general Abdul Mu'ti said the ruling had boosted efforts to provide legal certainty for the country's followers of indigenous faiths, many of whom had their rights denied in the past.
The government should follow up the court ruling by compiling the data of native-faith followers across the country, he said. "There is no need to limit native-faith followers by [deciding] who are recognized or not," Abdul told The Jakarta Post recently. "Regulations related to public services such as civil administration registry, marriage, religious education and others should also be revised," he added.
The court ruled that articles 61 and 64 of the law that required people adopting indigenous faiths to leave the religion column on their ID cards blank were discriminatory, on the grounds that the articles provided no legal certainty and violated principles of equal justice for all citizens.
Meanwhile, NU secretary-general Helmy Faishal Zaini said the ruling had reaffirmed the country's role to protect the rights of its citizens to freedom of religion and beliefs.
Full report at:
http://www.thejakartapost.com/news/2017/11/10/nu-muhammadiyah-welcome-wider-rights-for-native-faith-followers.html
--------
Mideast
Nuclear commitments undertaken by Iran being implemented: IAEA chief
Nov 10, 2017
During a visit to the United States, International Atomic Energy Agency (IAEA) Director General Yukiya Amano says Iran has been complying with the 2015 nuclear agreement, and that the nuclear-related commitments undertaken by Tehran under the deal are being implemented.
Amano met with US Ambassador to the UN Nikki Haley in New York on Thursday, where they discussed the UN nuclear watchdog's verification and monitoring of Iran's implementation of its nuclear-related commitments under the Joint Comprehensive Plan of Action (JCPOA).
Amano called the JCPOA a significant gain for nuclear verification, and reiterated that Iran is in compliance with the provisions of its nuclear deal with the world powers.
He informed Haley about the IAEA's strong and effective safeguards activities in Iran.
Iran and the five permanent members of the United Nations Security Council – the United States, France, Britain, Russia and China – plus Germany signed the nuclear agreement on July 14, 2015 and started implementing it on January 16, 2016.
Under the JCPOA, Iran undertook to put limitations on its nuclear program in exchange for the removal of nuclear-related sanctions imposed against Tehran.
The IAEA has repeatedly verified Iran's adherence to the terms of the JCPOA since January 2016, when the deal took effect.
During his October 29 visit to Tehran, Amano also stressed the importance of full implementation by Iran of its nuclear-related JCPOA commitments.
Amano is in the United States for meetings and speeches in Washington, New York and Boston, including his annual address to the United Nations General Assembly on Friday.
Although the IAEA has repeatedly verified Iran's compliance with the deal, US President Donald Trump delivered an anti-Iran speech on October 13, in which he said he would not continue to certify Iran's compliance and warned that he might ultimately terminate the agreement.
Trump has now kicked the issue to Congress, which has been given 60 days to decide whether to reimpose sanctions that were lifted under the deal.
Except for the US, the other parties to the accord have all reaffirmed their commitment to it and urged the United States not to back out.
http://www.presstv.com/Detail/2017/11/10/541637/Nuclearrelated-commitments-undertaken-by-Tehran-being-implemented
--------
Saudi-led strikes hit defense ministry in Yemen capital: witnesses
11 November 2017
SANAA: The Saudi-led coalition carried out two air strikes on the defence ministry in Yemen's rebel-held capital Sanaa late Friday, witnesses and rebel media said, without reporting casualties.
Warplanes continued to circle in the skies above Sanaa after the strikes, the witnesses added.
The Huthi rebel media outlet Al-Masirah also reported the two air strikes.
The coalition has targeted the defence ministry in the past, leaving it heavily damaged, but the fresh strikes come amid a ratcheting up of tensions between Saudi Arabia and its rival Iran, which backs the Huthi rebels.
The coalition shut down Yemen's borders earlier this week after Saudi forces on Saturday intercepted a ballistic missile fired by the Huthis near the Riyadh airport.
http://www.arabnews.com/node/1191686/middle-east
--------
Turkey detains 82 foreigners planning to go to Syria
November 11, 2017
ANKARA - Turkish authorities have detained 82 foreigners in Istanbul suspected of having links to the Islamic State group and planning to go to Syria , as Turkey 's crackdown against the militant group widens.
Police officers have been conducting raids almost daily against IS cells across the country, with increasing intensity in the past few weeks.
The state-run Anadolu news agency said the suspects had previously been involved with IS fighters in "conflict zones", and were planning to try to reach Syria "in the coming days".
Separately, the privately owned Dogan news agency reported that nearly 800 alleged IS members had illegally crossed into Turkey from Syria , though it did not say over what period.
Police raided 14 addresses in Istanbul, and also detained 11 other suspects of Syrian origin in the southern city of Adana, Anadolu reported.
The detentions were reported a day after a series of anti-IS raids in Ankara during which at least 173 people were detained in operations conducted by 1,500 police officers.
Most of those detained were of Syrian origin, Dogan reported.
The agency added that authorities had carried out Thursday's raids over fears of an attack on November 10, the date on which Mustafa Kemal Ataturk, father of the modern Turkish republic, died in 1938.
Dozens of people had already been detained in Ankara late last month, some of whom were suspected of planning an attack on Republic Day on October 29.
According to the interior ministry, around 450 suspects were detained on suspicion of helping or being in contact with IS in October.
Turkey has suffered a series of terror attacks attributed to IS operatives over the past two years, including one on a popular Istanbul nightclub during a New Year 2017 party in which 39 people were killed by an IS gunman, Abdulgadir Masharipov.
Masharipov, who was born in Uzbekistan, has confessed to the 2017 attack at the Reina nightclub and will go on trial in Istanbul on December 11.
With IS fighters on the run and losing territory in Syria and Iraq, including major cities like Mosul in northern Iraq, there are fears that foreigners who came to fight will pose security risks if they return home.
At least 5,600 citizens or residents of 33 countries have already returned, the Soufan Centre, a nonprofit security analysis group, said last month.
Despite a lull in attacks in Turkey since January, tensions remain high as authorities hunt extremist cells across the country.
In the Aegean city of Izmir, seven suspected IS members were detained while nine suspects were seized in the northern city of Trabzon, Anadolu said on Friday.
During the Trabzon operation, two guns were found with 159 rounds of ammunition.
Turkey came under attack from IS beginning in late 2015 after Ankara allowed the US military to conduct air strikes on IS targets in Syria via Turkey 's Incirlik air base.
Turkey had long been one of the main points of passage to Syria for foreigners , especially Westerners, trying to join militant groups.
Ankara was previously accused of turning a blind eye and was criticised by its Western allies for not doing enough to fight the Islamic State group.
But in August 2016 Ankara launched operation "Euphrates Shield" to support rebels in northern Syria trying to clear the border region of IS fighters.
The authorities claimed the operation was a success and ended it in March.
And last month, Turkey entered northwest Syria 's largely militant-controlled Idlib Province to form a "de-escalation zone" in the fight against militants.
Full report at:
http://nation.com.pk/11-Nov-2017/turkey-detains-82-foreigners-planning-to-go-to-syria
--------
Saudi-led strikes hit defense ministry in Yemen capital
11 November 2017
The Saudi-led coalition carried out two air strikes on the defense ministry in Yemen's militant-held capital Sanaa late Friday, witnesses and rebel media said, without reporting casualties.
Warplanes continued to circle in the skies above Sanaa after the strikes, the witnesses added.
The Houthi militia media outlet Al-Masirah also reported the two air strikes.
The coalition has targeted the defense ministry in the past, leaving it heavily damaged, but the fresh strikes come amid a ratcheting up of tensions between Saudi Arabia and its rival Iran, which backs the Houthi militants.
The coalition shut down Yemen's borders earlier this week after Saudi forces on Saturday intercepted a ballistic missile fired by the Houthis near the Riyadh airport.
The militants have threatened additional attacks on Saudi Arabia and its coalition partner the United Arab Emirates.
Saudi Arabia and its allies intervened in neighboring Yemen in March 2015 with the stated aim of rolling back Houthi militia gains and restoring the government of President Abedrabbo Mansour Hadi to power.
Full report at:
https://english.alarabiya.net/en/News/gulf/2017/11/11/Saudi-led-strikes-hit-defense-ministry-in-Yemen-capital.html
--------
Assassination of an Ahwazi: Iran's proxy war moves to Europe
10 November 2017
A chill wind blew through the Iranian expatriate community when Ahmad Molla Nissi, leader of a faction of Ahwazi Arab separatists, was shot dead outside his home in The Hague on Wednesday night.
While many in the Iranian opposition – particularly those with Persian chauvinist attitudes – eschew his politics and violent tactics against the regime, there is fear that this assassination could be part of a campaign of killings similar to the 'chain murders' that targeted leading activists during the 1990s. These killings, carried out in Iran and Europe, included the infamous Mykonos restaurant assassinations that wiped out the leadership of the Democratic Party of Iranian Kurdistan, the largest Kurdish party fighting the regime. However, most killings were members of the intelligentsia who questioned the regime's theocratic premise.
What does the murder say about Iran's attitude towards the opposition, its methods and how it sees itself in the world?
Although some sudden deaths of Ahwazi leaders in Europe were seen as suspicious in the past, Molla is the first victim of murder. His death comes 12 years after the group he founded, the Arab Struggle Movement for the Liberation of Al-Ahwaz (ASMLA) came to prominence for its association with attacks in Ahwaz, which followed a brutal crackdown on Ahwazi Arab civil unrest. This occurred in the final weeks of the Khatami administration, which enjoyed positive relations with the West and before the nuclear-related sanctions.
Molla was a waning character within the Ahwazi movement. Many of ASMLA's followers aligned with his rival in the party, the Denmark-based former teacher Habib Jabor.
Yet, there is little evidence that either Molla or Jabor have any significant traction with the Ahwazi community inside Iran. Ahwazi protest movements inside Iran have largely focused on labour and land rights, racial discrimination and environmental protection.
Assassination is a communication to the world
The killing is more likely to be a message to parties outside Iran. Following the Arab Spring, ASMLA had sought alliances with anti-Iranian Sunni Islamist groups. Before ASMLA's split, Molla met with the leader of the Syrian Muslim Brotherhood and at one point there was some vocal support within the Free Syrian Army for the group's aims, including the creation of an 'Ahwaz Batallion'. But it was a succession of meetings ASMLA had that possibly prompted the Iranian regime to consider taking drastic action.
In response to the assassination, one prominent opposition activist told me: "Times have changed with a new administration in Washington, an alliance of Gulf countries in the region and all the additional sanctions. This has made them desperate and encouraged them to resort to their old ways. It is something the regime resorts to when it feels isolated and cornered. It is definitely related to the geopolitical developments against Iran. The Islamic Revolutionary Guards Corps (IRGC) knows this kind of action comes with a heavy price, so when they decide to do it, it usually means they are desperate."
The killing was a warning, not only to Ahwazis but to the wider Iranian opposition, to stay out of the conflict that is sweeping through the Middle East. It communicated that the intelligence services can work with impunity within West and could target activists on their doorsteps. They are right to feel confident. Past assassinations in Europe have not had any impact on EU-Iran relations as European governments have placed commercial interests ahead of domestic security.
While Iran maybe seeking to demonstrate strength by killing Molla, it is a sign of the Iranian regime's weaknesses, particularly considering President Trump's pledge to designate the IRGC a terrorist organisation. The IRGC is principally behind the Iranian proxy war and may have had a hand in the Molla assassination.
In the context of mounting regional rivalries in the Middle East and an IRGC that is both more assertive and feeling more vulnerable, there is a sense within the expatriate Iranian opposition that Molla's assassination may be part of a pattern and more killings in Europe are likely.
Full report at:
https://english.alarabiya.net/en/News/middle-east/2017/11/10/Assassination-of-an-Ahwazi-Iran-s-proxy-war-moves-to-Europe.html
--------
Saudi warplanes target Yemen's Defense Ministry building in Sana'a
Nov 11, 2017
Saudi warplanes have conducted airstrikes on Yemen's Defense Ministry and a nearby residential building in the capital Sana'a, local sources say.
Yemen's al-Masirah television network, citing local sources, reported that the ministry's building sustained damage in the late Friday raid, while another airstrike carried out shortly afterwards against 12 houses left at least eight people wounded.
It added that the number of casualties would likely rise due to the magnitude of the destruction.
Witnesses said that the fighter jets continued to circle in the skies above the Yemeni capital for some time after the strikes.
The aerial raids came four days after Saudi Arabia announced the closure of all land, air and sea ports in Yemen. Riyadh's decision was made after Yemeni forces, backed by popular Houthi Ansarullah fighters, launched a Borkan H2 long-range missile at King Khalid International Airport in northeastern Riyadh late on Saturday.
Since March 2015, the Saudi regime has been heavily bombarding Yemen as part of a brutal campaign against its impoverished southern neighbor in an attempt to reinstall Yemen's former President Abd Rabbuh Mansur Hadi, a staunch ally of Riyadh, and crush the popular Houthi Ansarullah movement, which is in control of large parts of Yemen, including the capital. The Saudi campaign, however, has failed to achieve its goals.
Over the past two years, the Houthis have been running state affairs and defending Yemeni people against the Saudi aggression.
Full report at:
http://www.presstv.com/Detail/2017/11/11/541753/Yemen-defense-ministry-Saudi-Arabia-airstrike-
--------
Europe
Tensions as Paris suburb tries to stop Muslim street prayers
By Jeffrey Schaeffer and Nicolas Garriga
November 10, 2017
CLICHY-LA-GARENNE, France — Tensions erupted Friday as French officials and residents of a Paris suburb tried to block Muslims from praying in the street — a dispute that reflects nationwide problems with mosque shortages.
No one was hurt in the skirmishes in Clichy-la-Garenne, but both sides appeared to be digging in their heels in the dispute over prayer space in the town.
Carrying a large banner reading "Stop Illegal Street Prayers," Mayor Remi Muzeau led more than 100 demonstrators Friday in a show of force to dissuade Muslims from praying on the town's market square. Worshippers have been praying there every Friday for months to protest the closure of a prayer room.
A few dozen worshippers tried to pray anyway but sought to avoid confrontation with the protesters and retreated to a less visible spot. But the demonstrators squeezed them toward a wooden wall.
As worshippers chanted "Allahu akbar," or "God is great" in Arabic, the larger group of demonstrators loudly sang the French national anthem. Some held French flags and a crucifix aloft.
Amid pushing and shoving, a banner the worshippers were carrying reading "United for a Grand Mosque of Clichy" was torn down.
Police with shields then formed a human barricade between the groups and Muslims eventually unrolled their rugs on the pavement, took off their shoes and held their prayers.
When the incident was over, the worshippers clapped, and the mayor pledged to come back again next week — as did the Muslim worshippers.
"We'll do it every Friday if necessary," said Muzeau.
"I must assure the tranquility and freedom of the people in my city," he said. "We must not allow this to happen in our country. Our country, the French Republic is tarnished."
Hamid Kazed, president of the Union of Muslim Associations of Clichy, who led the prayers, said, "We are going to continue until there's a dialogue for a definitive venue."
"That's what they want. To divide the citizens," he said. "We are not fundamentalists. We are for Islam of France."
The demonstrators were joined by the president of the Paris region, Valerie Pecresse, and officials and residents of other Paris suburbs
While Islam has long been France's No. 2 religion, the country has a chronic shortage of mosques for its estimated 5 million Muslims. Muslims in several towns have resorted to praying in the streets, fueling the anti-immigrant sentiment of far-right National Front leader Marine Le Pen.
Clichy Muslims had been renting a prayer hall from City Hall. But the town's mayor decided to turn that space into a library for the town's 60,000 residents, and the prayer hall was shut down in March following a court battle.
City Hall says Muslims can worship at a new Islamic cultural and prayer center, already used by hundreds, that the town inaugurated last year. However some Muslims say the new facility is too small, remote and doesn't meet safety standards.
Copyright 2017 The Associated Press. All rights reserved. This material may not be published, broadcast, rewritten or redistributed.
https://www.washingtonpost.com/world/europe/tensions-as-paris-suburb-tries-to-stop-muslim-street-prayers/2017/11/10/5c741786-c61e-11e7-9922-4151f5ca6168_story.html?utm_term=.f49692499c6d
--------
Birmingham Muslims Claim Grooming Doesn't Happen in Pakistan; Say British Society 'Encourages' Abusers
10 Nov 2017
Pakistani Muslims in Birmingham have told ITV News their community is not to blame for the child sex grooming epidemic, saying the crimes are caused by conditions in British society.
"It is our responsibility? It is not!" declares one man, clearly indignant.
"The crimes are committed in this country; these grooming crimes are not committed in Pakistan. They are committed in this society, and it is the conditions of this society that are encouraging people to commit crimes like that," he asserts confidently.
While it is true that conditions in Pakistan are different to conditions in Britain — insofar as Pakistani Muslims are 98 per cent of the population in the South Asian country, rather than only a significant minority, as they are in Britain — some of the same issues can be observed with respect to the exploitation of non-Muslim girls.
For example, the National Catholic Reporter recently exposed how Pakistani Christians have been "abducted, raped, and forced to marry their rapists" before being forced to convert to Islam — making their marriages legal under Pakistani law.
Reports from earlier in 2017 have highlighted how Hindu girls have been subjected to similar ordeals, and police have "refused to intervene".
The ITV report highlights a letter written in September by leading members of the Sikh, Hindu, and Pakistani Christian diaspora in Britain in support of Sarah Champion MP, who was forced to resign from the shadow government by Jeremy Corbyn for writing that "Britain has a problem with British Pakistani men raping and exploiting white girls".
The letter notes that the grooming of young and very often underage girls by "men of largely Pakistani Muslim heritage" has also "plagued our communities", and insists that "smearing those speaking an inconvenient truth" is unacceptable.
"[W]e cannot ignore the race of the perpetrators, neither can we ignore the fact that the victims of sexual grooming gangs are almost always non-Muslim."
One Pakistani Muslim woman interviewed during the report — less confrontational than the man quoted above — suggests that "targeting" the Pakistani Muslim community is unhelpful, "because you're isolating that community even more".
She adds: "We need to know how wide is this problem, actually. We need facts and figures."
ITV highlights statistics which show that so-called Type 1 Abusers — men who operate in groups to target vulnerable children — are 75 per cent Asian, 17 per cent white, 5 per cent black, and 3 per cent Arab.
However, the first part of the report notes that they do not target white girls exclusively, and that many South Asian girls, including a very small minority of Muslims, are among the victims.
Full report at:
http://www.breitbart.com/london/2017/11/10/claim-child-grooming-pakistan-conditions-british-society-encouraging-abusers/
--------
Nato backs US efforts to persuade Pakistan against terrorism: Mattis
November 11, 2017
WASHINGTON: US Defence Secretary James Mattis has said that America's Nato allies back Washington's efforts to persuade Pakistan to eradicate terrorism from the region.
Secretary Mattis said he discussed the new US strategy for South Asia with Nato leaders in Brussels this week because Washington felt it needed their support for implementing this policy.
"We want to make certain that no terrorist organisation can find a haven anywhere, and, with a border adjoining Afghanistan, that makes Pakistan a priority," he said.
On Friday, the Pentagon released the transcript of a news conference Mr Mattis addressed in Brussels on Thursday, outlining salient features of the South Asia policy that President Donald Trump announced at the White House on Aug 21.
Pakistan has a key position in that strategy as policy makers in Washington believe that there can be no peace in Afghanistan without Pakistan's support.
"So we're engaging with the Pakistanis. We're engaging a whole-of-government effort. We've got international efforts going on," he said.
"And one of the reasons we brought it up here (at Nato) was to make certain we were all aligned about where we stood on this."
The US defence secretary said it was important to eliminate terrorist safe haven because "no matter how badly they (terrorists) get beat up, they retreat across the border and then they come back again".
Mr Mattis said that there's a "remarkable alignment" of views between the US and its Nato allies on the need for "working together to get Pakistan to do everything it can to cut the insurgents off, the terrorists off".
A journalist reminded the secretary that so far US efforts to persuade Pakistan to change its policies have not succeeded and asked how the new strategy was different.
"As far as what's different about this, obviously, there are ways that we can reward Pakistan and there's ways that we can ensure they're held to account. But our principle, going into this, is that we are going to work with Pakistan and make this work, so that there's no longer a threat coming across the border there," Secretary Mattis explained.
"And this is an international effort. This isn't an American-alone effort. So that in itself, that we're aligned internationally, now, with what we're doing, is probably the biggest change."
Mr Mattis said that the new South Asia strategy has three key elements, regionalisation, realigning and reinforcing forces and reconciliation. The reconciliation, he said, was a political goal as "there's no military campaign that doesn't have a political goal".
Full report at:
https://www.dawn.com/news/1369756/nato-backs-us-efforts-to-persuade-pakistan-against-terrorism-mattis
--------
Religious freedom must be protected, says Catholic-Muslim dialogue
November 10, 2017
ROME - Christians and Muslims believe that freedom of conscience and religion are the most important human rights and, "therefore, our collective duty demands that we respect, preserve and promote such rights," said members of the Catholic-Muslim Forum.
The forum was established in 2008 by the Pontifical Council for Interreligious Dialogue and an international group of Muslim scholars who had signed "A Common Word," an open letter to then-Pope Benedict XVI and other Christian leaders urging a dialogue based on values the two faiths hold in common.
The fourth meeting of the forum was held Nov. 6-8 in Berkeley, California. The Vatican released the conclusions of the meeting Nov. 10.
Christianity and Islam both teach that "God bestowed on every human being inalienable dignity from which fundamental human rights are derived, as well as the obligation of governments to protect them," the participants said.
"We assert the equal dignity and value of all persons irrespective of their race, gender, religion or social status," they said, "and we categorically condemn any attempts to stereotype any people or attribute collective guilt to them for the actions of individuals among them."
Of those rights, they said, "freedom of conscience and of religion resides at the peak," and so all believers have an obligation to uphold them.
Participants also said their religions have "moral, intellectual and spiritual resources" that can help individuals and communities develop and grow in a way that respects all people and protects the environment.
Full report at:
https://cruxnow.com/vatican/2017/11/10/religious-freedom-must-protected-says-catholic-muslim-dialogue/
--------
Pope warns of nuclear terror threat
November 11, 2017
VATICAN CITY - Pope Francis on Friday renewed calls for global nuclear disarmament, warning that new technology had increased the risk of deadly weapons falling into the hands of terrorists.
"You only have to note that nuclear technologies are spreading, partly because of digital communications, and the instruments of international law have not prevented new states from joining those already in possession of nuclear weapons," Francis told a seminar at the Vatican. "The resulting scenarios are deeply disturbing if we consider the challenges of contemporary geopolitics, like terrorism or asymmetric warfare." Francis was addressing a Vatican conference on disarmament that was attended by several Nobel peace prize winners and top UN and NATO officials, against the backdrop of tensions over North Korea's nuclear and missile tests. Western powers are also increasingly concerned over the possibility of groups like Islamic State getting their hands on the technology that could allow them to manufacture an improvised nuclear device.
Describing the current international situation as marked by a "climate of instability and conflict", the Argentine pontiff said the prospects for disarmament appeared "increasingly remote".
"The escalation of the arms race continues unabated and the price of modernising and developing weaponry, not only nuclear weapons, represents a considerable expense for nations.
"As a result, the real priorities facing our human family, such as the fight against poverty, the promotion of peace, the undertaking of educational, ecological and healthcare projects, and the development of human rights, are relegated to second place."
Citing the memory of the victims and survivors of the Hiroshima and Nagasaki nuclear bombs at the end of World War II, Francis said any new use of such weapons would have "catastrophic humanitarian and environmental effects".
"If we also take into account the risk of an accidental detonation as a result of error of any kind, the threat of their use, as well as their very possession, is to be firmly condemned.
"Weapons of mass destruction, particularly nuclear weapons, create nothing but a false sense of security."
Full report at:
http://nation.com.pk/11-Nov-2017/pope-warns-of-nuclear-terror-threat
--------
Moroccan security forces break up 'ISIL cell'
11 November 2017
Moroccan security forces on Friday arrested two people in the city of Fez for suspected links to the ISIL terrorist group, the Interior Ministry said in a statement.
The two arrested individuals "were closely linked to the members of a dangerous terrorist cell composed of six extremists loyal to ISIL", the statement read.
Four suspected members of the same terrorist cell were arrested on Oct. 25.
According to the Interior Ministry, those detained had been "planning to carry out attacks in this city [Fez] thereby endangering public safety and property".
The suspects were reportedly in possession of weapons, military uniforms, electronic devices and pro-ISIL literature at the time of their arrest.
Suspects, the ministry added, would be immediately brought to trial following interrogation by public prosecutors.
On Thursday, Interior Minister Abdelouafi Laftit announced that 1,669 Moroccans -- including 225 arrested earlier on terrorism charges -- had fought for ISIL in foreign countries.
Laftit went on to assert that security forces had successfully dismantled a total of 10 ISIL cells within the first 10 months of the year.
Full report at:
http://www.worldbulletin.net/africa/195800/moroccan-security-forces-break-up-isil-cell
--------
UN chief says violence against Myanmar's Rohingya must end
Nov 10, 2017
United Nations Secretary General Antonio Guterres has called on Myanmar's government to immediately cease the ongoing violence against the country's Rohingya Muslim minority and let those who have fled return to their ancestral homeland.
"We insist on the need to make sure, not only that all violence against this population stops, but also we need to insist on unhindered humanitarian access to all areas of north Rakhine state," Guterres told reporters in New York on Friday.
He described the plight of the Rohingya as an "immense tragedy," adding that "the levels of violence and the atrocities committed are something that we cannot be silent about."
The UN chief said it was an "absolutely essential priority … all the population that fled to Bangladesh … return, safe … to the places where they left."
"It is absolutely essential to address the root cause of the problem, which relies largely on the problems related to citizenship and to the legal status of this population that has been discriminated and that is stateless at the present moment," the UN secretary general said.
He added that the UN would pursue all legal domains to determine the legal status of the persecuted Rohingya population.
More than 600,000 Rohingya have fled to Bangladesh since the latest violence began in late August. The government has been engaged in a campaign against the Rohingya that the UN and human rights groups have called "a textbook example of ethnic cleansing." Human Rights Watch has repeatedly called on the international community and world leaders to address the plight of Rohingya Muslims.
"Massacres, rape, looting, and mass burnings of homes and property amount to crimes against humanity," Human Rights Watch said on Thursday.
Full report at:
http://www.presstv.com/Detail/2017/11/10/541742/Myanmar-UN-Guterres
--------
Arab World
Why Obama put Bin Laden's documents linking Iran, Qatar under lock and key
11 November 2017
Clifford May, president of the Foundation for Defense of Democracies, said that days after the release of Osama bin Laden's documents out of his residence in Abbottabad in Pakistan, it became obvious why US President Barack Obama didn't publish those documents which links Al-Qaida with Iran and Qatar.
In an article published on The Washington Times on Wednesday, May said senior experts at the Defense for Democracies and other centers opposed the government's decision not to publish Bin Laden's documents over the years, and wanted all documents to be available to researchers, journalists, policymakers and public opinion.
According to May, Bin Laden in his memoirs praised Qatari media at the time, in addition to his emphasis on the impact of the Muslim Brotherhood group on his approach to adopt the ideology of global jihad.
The president of the Foundation for the Defense of Democracies said that the most important part of the current political debate is the assessment of 19 pages of Bin Laden's dedicated documents on Iran.
It reveals that Iran has supplied al-Qaeda with "everything" from visas, money, weapons, as well as training in Hezbollah camps in Lebanon.
Iran has also provided a safe haven for al-Qaeda fighters "in exchange for striking US interests in Saudi Arabia and the Gulf," according to the documents.
In a separate memorandum, bin Laden himself shows that by 2007 Iran had become the main source of funds, personnel and communications for al-Qaeda.
May asserts that al-Qaeda and Iran are not enemies but rivals, competing and fighting at the same time as they have profound doctrinal differences.
Mike Pompeo, the new Director of the Central Intelligence Agency (D/CIA), in Donald Trump's government, made a major effort to publish 470,000 documents, photographs and computer files obtained from the Abbottabad hideout.
He criticized Iranian Foreign Minister Mohammad Javad Zarif, who worked for years through the Iranian lobby in the United States, for preventing the publication of those documents that show Iran's support for the world's largest terrorist organization as he considered Abbottabad documents fabricated.
https://english.alarabiya.net/en/features/2017/11/11/Why-Obama-put-bin-Laden-s-documents-linking-Iran-Qatar-under-lock-and-key.html
--------
Saudi Arabia declares Lebanon war: Hezbollah
Nov 11, 2017
BEIRUT/PARIS: Hezbollah's leader said on Friday that Saudi Arabia had declared war on Lebanon and his Iran-backed group, accusing Riyadh of detaining Saad al-Hariri and forcing him to resign as Lebanon's prime minister to destabilize the country.
France became the first Western country to indicate that Saudi Arabia was holding Hariri against his will, saying it wished for him to have "all his freedom of movement and be fully able to play the essential role that is his in Lebanon".
Hariri's resignation has plunged Lebanon into crisis, thrusting the small Arab country back to the forefront of regional rivalry between the Sunni Muslim monarchy Saudi Arabia and Shia revolutionary Iran.
Sayyed Hassan Nasrallah, the Hezbollah leader, said Saudi Arabia's detention of Hariri, a long-time Saudi ally who declared his resignation while in Riyadh last Saturday, was an insult to all Lebanese and he must return to Lebanon.
"Let us say things as they are: the man is detained in Saudi Arabia and forbidden until this moment from returning to Lebanon," Nasrallah said in a televised speech.
"It is clear that Saudi Arabia and Saudi officials have declared war on Lebanon and on Hezbollah in Lebanon," he said.
His comments mirror an accusation by Riyadh on Monday that Lebanon and Hezbollah had declared war on the conservative Gulf Arab kingdom.
Riyadh says Hariri is a free man and he decided to resign because Hezbollah was calling the shots in his government. Saudi Arabia considers Hezbollah to be its enemy in conflicts across the Middle East, including Syria and Yemen.
Western countries have looked on with alarm at the rising regional tension.
US Secretary of State Rex Tillerson warned other countries and groups against using Lebanon as vehicle for a larger proxy fight in the Middle East, saying Washington strongly backed Lebanon's independence and respected Hariri as a strong partner of the United States, still referring to him as prime minister.
"There is no legitimate place or role in Lebanon for any foreign forces, militias or armed elements other than the legitimate security forces of the Lebanese state," Tillerson said in a statement released by the US State Department.
Tillerson told reporters on Friday there was no indication that Hariri was being held in Saudi Arabia against his will but that the United States was monitoring the situation.
The French foreign minister said earlier on Friday that he also believed Hariri was a free man - a statement at odds with the later French foreign ministry comment that it wanted Hariri to have "all his freedom of movement".
Hariri has made no public remarks since announcing his resignation in a speech televised from Saudi Arabia, saying he feared assassination and accusing Iran and Hezbollah of sowing strife in the Arab world.
Two top Lebanese government officials, a senior politician close to Hariri and a fourth source told Reuters on Thursday that the Lebanese authorities believe Hariri is being held in Saudi Arabia.
Nasrallah said Saudi Arabia was encouraging Israel to attack Lebanon. While an Israeli attack could not be ruled out entirely, he said, it was unlikely partly because Israel knew it would pay a very high price. "I warn them against any miscalculation or any step to exploit the situation," he said.
"Saudi will fail in Lebanon as it has failed on all fronts," Nasrallah said.
Riyadh has advised Saudi citizens not to travel to Lebanon, or if already there to leave as soon as possible. Other Gulf states have also issued travel warnings. Those steps have raised concern that Riyadh could take measures against the tiny Arab state, which hosts 1.5 million Syrian refugees.
Hariri's resignation is being widely seen as part of a Saudi attempt to counter Iran as its influence deepens in Syria and Iraq and as Riyadh and its allies battle Iranian-allied Houthi rebels in Yemen.
Hariri's resignation unraveled a political deal among rival factions that made him prime minister and President Michel Aoun, a political ally of Hezbollah, head of state last year.
The coalition government included Hezbollah, a heavily armed military and political organization.
Stuck between "antagonistic interests"
Aoun told Saudi Arabia's envoy on Friday that Hariri must return to Lebanon and the circumstances surrounding his resignation as prime minister while in Saudi Arabia were unacceptable, presidential sources said.
An "international support group" of countries concerned about Lebanon, which includes the United States, Russia and France, appealed for Lebanon "to continue to be shielded from tensions in the region". In a statement, they also welcomed Aoun's call for Hariri to return.
In comments to Reuters, top Lebanese Druze politician Jumblatt said Lebanon did not deserve to be accused of declaring war on Saudi Arabia. "For decades we've been friends," he said.
"We are a country that is squeezed between two antagonistic interests, between Saudi Arabia and Iran," he said. "The majority of Lebanese are just paying the price ... Lebanon can not afford to declare a war against anybody."
The Saudi foreign minister accused Hezbollah of a role in the launching of a ballistic missile at Riyadh from Yemen on Saturday. Saudi Arabia's Crown Prince Mohammed bin Salman said Iran's supply of rockets to militias in Yemen was an act of "direct military aggression" that could be an act of war.
Full report at:
https://timesofindia.indiatimes.com/world/middle-east/saudi-arabia-declares-lebanon-war-hezbollah/articleshow/61602377.cms
--------
Militants kill 8 civilians, 2 soldiers in Egypt's Sinai
Nov 10, 2017
Eight civilians and two soldiers have been killed in an ambush by militants affiliated with the Daesh Takfiri terrorist group in Egypt's Sinai Peninsula.
Security officials said militants from the Velayat Sinai terrorist group, previously known as Ansar Beit al-Maqdis, ambushed a convoy of trucks transporting cement from an army factory in central Sinai late Thursday.
The attack was carried out near the town of Nakhl, the officials said on condition of anonymity as they were not authorized to talk to the media.
The assailants also stole weapons and burned seven trucks.
The Sinai Peninsula has been under a state of emergency since October 2014, after a deadly terrorist attack left 33 Egyptian soldiers dead.
Over the past few years, militants have been carrying out anti-government activities and fatal attacks, taking advantage of the turmoil in Egypt that erupted after the country's first democratically-elected president, Mohamed Morsi, was ousted in a military coup in July 2013.
Full report at:
http://www.presstv.com/Detail/2017/11/10/541703/Egypt-Sinai-attack
--------
Al-Nusra Storms Positions of Rival Terrorist Group in Northern Syria
Nov 10, 2017
Al-Zinki militants accused Al-Nusra of firing a large number of mortar shells and missiles towards the villages of Al-Sheikh Sleiman and Qabtan Al-Jabal in Western Aleppo last night.
Some reports indicated that there were firefights between the two terrorist groups.
Tensions between the two groups began earlier this year after they both surrendered the Eastern part of the provincial capital to the Syrian government.
Websites affiliated to the terrorists reported on Thursday that Nouralddeen al-Zinki terrorists gained control of the village of Basartoun and Al-Nusra's checkpoint in Taqad-Abazmo road in an infighting with other members of Tahrir al-Sham militants.
Full report at:
http://en.farsnews.com/newstext.aspx?nn=13960819000199
--------
Syria slams West for supplying nuclear material to Israel
Nov 11, 2017
Syria's ambassador to the UN has slammed the West for supplying Israel with nuclear material and know-how, calling the regime's nuclear capability a threat to the Middle East security.
During a UN General Assembly session on Friday, Bashar al-Jaafari noted that the West enabled Israel to possess nuclear weapons by supplying the regime with nuclear materials and technology, including German submarines capable of launching nuclear missiles delivered to Israel for free.
Jaafari accused the West of turning a blind eye to Israel's possession of nuclear weapons which he said violated international nuclear treaties.
The Syrian diplomat argued that Israel's refusal to cooperate with the International Atomic Energy Agency (IAEA) proves that Tel Aviv continues the development of its military nuclear capability in the absence of any international supervision.
Israel is believed to be the sole possessor of a nuclear arsenal in the Middle East with more than 200 undeclared nuclear warheads.
Tel Aviv has rejected global calls to join the Non-Proliferation Treaty (NPT) and does not allow international inspectors to observe its controversial nuclear program.
The clandestine nuclear activities were uncovered when whistle-blower Mordechai Vanunu, originally a technician at the Dimona nuclear facility, handed overwhelming evidence of Israel's nuclear program to Britain's Sunday Times in 1986.
It is believed that the nuclear site is home to Israel's nuclear weapons.
The regime, which has occupied two-thirds of Syria's Golan Heights since 1967, regularly hits the Syrian army's positions in the Golan Heights. Syria says the raids aim to boost the Takfiri militant groups fighting against Syrian government forces.
Earlier this month, Syria called on the UN to take immediate action against Israel following its airstrike on a copper factory in the town of Hassia in Homs province.
Full report at:
http://www.presstv.com/Detail/2017/11/11/541750/Syria-Israel-nuclear-weapon-UN
--------
IS counter-attack to save last Syria bastion
November 11, 2017
BEIRUT - Islamic State group fighters conducted a blistering counter-attack on Albu Kamal in eastern Syria Friday in a desperate bid to cling to the last urban bastion of their imploding "caliphate".
The militants punched back into the town they had lost a day earlier and swiftly retook several northern neighbourhoods, the Syrian Observatory for Human Rights monitor said.
"IS started counter-attacking on Thursday night and retook more than 40 percent of the town of Albu Kamal," Rami Abdel Rahman, head of the Britain-based Observatory, told AFP.
Syrian regime forces and allied fighters had retaken the town, which lies on the border with Iraq in the eastern Deir Ezzor province, from the militants on Thursday.
Albu Kamal was the last significant town to have been under full IS control and lies at the heart of what used to be the sprawling "caliphate" the group declared in 2014 over swathes of Iraq and Syria .
"The militants went back in and retook several neighbourhoods in the north, northeast and northwest," Abdel Rahman said. "IS is trying to defend its last bastion ."
The militant organisation has in the space of a few weeks seen its caliphate shrink to a small rump and lost major cities such as Mosul, Raqa and Deir Ezzor.
According to Syria state TV, regime and auxiliary forces had retaken full control of Albu Kamal by Thursday.
The Observatory said most of the fighting was done by the Lebanese Shia group Hezbollah and elite forces from its backer Tehran, as well as militia groups from Iraq.
Losing the town, where IS leaders used to meet and were once considered untouchable, would cap a process which has seen the group relinquish any ambition as a land-holding force and return to the desert to fight a clandestine guerrilla war.
Many of the group's top leaders have been killed as Syrian and Iraqi forces with backing from Russia, Iran and a US-led coalition rolled back the territorial losses that saw the militants declare a "caliphate" roughly the size of Britain in 2014.
But the whereabouts of the first among them, self-proclaimed "caliph" Abu Bakr al-Baghdadi, remains unclear. He has been reported killed or wounded many times but IS has never offered any confirmation.
In Deir Ezzor province, which used to be the heartland of their proto-state, the group's remaining fighters only control about 30 percent of territory, most of it desert.
On the other bank of the Euphrates, coming from the north, the Kurdish-led US-backed forces that retook the IS "capital" of Raqa last month were also advancing on IS positions.
According to the Observatory, the Syrian Democratic Forces (SDF) retook four villages from IS there on Friday.
Kurdish-led fighters and Syrian troops will eventually square off when the last IS holdouts are flushed out, heightening the risk of a clash between the rival forces backed by the US and Russia respectively.
Observers have predicted the regime may seek to retake towns and cities wrested from IS by the SDF, such as the northern city of Raqa which the militants had used as their main Syrian hub.
The regime, with significant support from Hezbollah, Iran, Russia and various mostly Shia militia groups from Iraq and even Afghanistan, has notched up victories in recent months. It has reconquered many key areas that had once fallen to IS or rebel groups and now controls 52 percent of Syrian territory.
Fewer countries explicitly demand President Bashar al-Assad step down than at the beginning of the six-year-old Syrian conflict.
Full report at:
http://nation.com.pk/11-Nov-2017/is-counter-attack-to-save-last-syria-bastion
--------
Report: ISIL's Baghdadi Still Alive, Seen in Eastern Syria
Nov 10, 2017
The Arabic-language Elam al-Harbi reported that Abu Bakr al-Baghdadi, the commander of the ISIL terrorist group, has been sighted alive in one of the battlefields near the newly-freed town of Albu Kamal at the border with Iraq.
No more details have been released about the report. Contradictory reports have surfaced the media on the fate of Al-Baghdad in the last two years, while some claim that he has been killed in attacks in Iraq or Syria, others say that he is still alive and on the move.
The army took back control of Albu Kamal at the border with Iraq in Deir Ezzur province on Thursday.
The army soldiers, supported by their allies, broke the ISIL's defense lines in Albu Kamal in Eastern Deir Ezzur, entering the town and liberating the ISIL's last major bastion in Syria after heavy clashes with the terrorists.
They immediately started cleansing operations in the city after winning back its control.
Also, the General Command of the Syrian Armed Forces announced in a statement on Thursday that Albu Kamal was liberated.
The General Command said that liberation of Albu Kamal was a strategic achievement, ending ISIL's dreams in the region.
The General Command further said that the army will chase the remaining pockets of ISIL terrorists in the region to hunt them.
Liberation of Albu Kamal restored security to vast region and long roads between Syria and Iraq.
Full report at:
http://en.farsnews.com/newstext.aspx?nn=13960819000530
--------
ISIL Surrenders Last Hasaka Stronghold to US-Backed SDF without Battle
Nov 10, 2017
The Arabic-language Lebanon-based al-Akhbar paper wrote that ISIL withdrew from the town of Merkadah in Southern Hasaka and surrendered control to the SDF within the framework of an agreement that envisages delivering control of its regions to the SDF without any battle.
Merkadah is located along the al-Khabour River and was the last stronghold of ISIL in Hasaka. The town is on the administrative borderline between the provinces of Hasaka and Deir Ezzur.
After withdrawal from Merkadah, ISIL is only in control of desert-like regions in Hasaka and Deir Ezzur provinces along the border with Iraq.
The SDF has not thus far commented on ISIL's withdrawal, but the Deir Ezzur Military Council announced that they are ready to face the Syrian Army troops and popular forces in the province.
Kurds have been trying to take control over Merkadah since long time ago.
Militant-affiliated websites reported on Wednesday that SDF was asking refugees in Hasaka province to pay $300 for each person if they intended to leave the camp for necessary purposes.
The websites reported that the SDF imposed an exit ban on refugees in the al-Saad camp in Southern Hasaka and was exercising jail drills and rules in there.
Full report at:
http://en.farsnews.com/newstext.aspx?nn=13960819000484
--------
Russian Air Force Destroys Terrorists' Headquarter in Syria's Hama
Nov 10, 2017
The warplanes destroyed the entire Al-Nusra facility in Northeastern Hama, killing at least 13 terrorists that were inside the building.
A field commander of Iraqi descent was among the militants killed in Russian air raid.
The bombing took place near the strategic town of al-Rahjan, which is also considered the Al-Nusra's main stronghold in the region.
Relevant reports said on Thursday that the army launched counterattacks against the terrorists' positions in Northeastern Hama, and regained control of the villages of Baleel, Abu al-Tolou and Um Khazim.
The artillery units of the army also targeted the areas of clashes on Thursday, killing and wounding tens of terrorists and forcing others to leave the region.
The Syrian army troops had a few days ago retreated from their positions in the villages of Baleel, Abu al-Tolou, Um Tarikiyeh and Um Khazim after they came under attack by the al-Nusra Front in Northern Hama.
The al-Nusra terrorists had used chemical weapons to stop the army's further advances in Northeastern Hama and push them back.
Full report at:
http://en.farsnews.com/newstext.aspx?nn=13960819000256
--------
Terrorists Open Fire at Villagers in Two Regions in Syria's Homs
Nov 10, 2017
Terrorists opened heavy fire at a group of farmers in the villages of Marimin, injuring several farmers seriously.
Also, the snipers, deployed in al-Zahrah region, targeted positions of the National Defense Forces (NDF) in Mahras al-Jisr region, causing the NDF to retaliate with heavy fire.
The NDF, meantime, targeted terrorists' movements in Tir Ma'ala in Northern Homs after the terrorists shelled the NDF's positons near Tir Ma'ala.
Well-informed officials said on Wednesday that over a hundred gunmen that had laid down arms and applied for amnesty received government pardoning in Northern Homs.
Full report at:
http://en.farsnews.com/newstext.aspx?nn=13960819000351
--------
Syrian Army, SDF Racing to Seize Last Energy-Rich Regions in Deir Ezzur
Nov 10, 2017
The SDF and the army have both scored important advances in Deir Ezzur, seizing ISIL's two largest strongholds in Deir Ezzur.
The army liberated the town of Albu Kamal and the SDF captured the town of Marakadah.
The army and SDF will now attempt to capture the remaining oilfields occupied by the terrorists in the Euphrates River Valley.
Among the oilfields still under ISIL control is the Al-Khishmah Fields South of the SDF controlled Al-'Umar Oilfields.
The army and popular fighters will attempt to speed up their assault from Albu Kamal and Al-Mayadeen in order to beat the US backed forces there.
On Thursday that the army soldiers regained control of an oilfield in Eastern Deir Ezzur after liberating the strategic town of Albu Kamal at border with Iraq.
Full report at:
http://en.farsnews.com/newstext.aspx?nn=13960819000236
--------
Egypt's ISIS affiliate kills 10 people in Sinai convoy attack
10 November 2017
Militants from an ISIS affiliate ambushed a convoy of cement trucks late Thursday from an army factory in the central Sinai Peninsula, killing eight civilian employees and two soldiers, security officials said.
Lt. Col. Ibrahim Hussein Mohammed was killed in the nighttime attack near the town of Nakhl, the officials added. The militants, from the group formerly known as Ansar Beit al-Maqdis, stole the men's weapons and burnt seven trucks.
The officials spoke on condition of anonymity because they were not authorized to talk to reporters. ISIS did not immediately claim responsibility for the attack.
Egypt is also facing a growing number of attacks by militants in its Western Desert, the latest of which killed 16 policemen according to an official tally issued by the Interior Ministry. Security officials, however, have told journalists that dozens more, including high-ranking counterterrorism officers, perished in the Oct. 20 attack some 135 kilometers (84 miles) southwest of the capital, Cairo.
https://english.alarabiya.net/en/News/middle-east/2017/11/10/Egypt-s-ISIS-affiliate-kills-10-people-in-Sinai-convoy-attack.html
--------
S Arabia has openly declared war on Lebanon with Hariri house arrest: Nasrallah
Nov 10, 2017
The secretary general of the Lebanese resistance movement Hezbollah says Saudi authorities have clearly and openly declared a war on Lebanon by holding Prime Minister Saad Hariri hostage in the oil-rich kingdom, and forcing him to quit his post.
Addressing his supporters via a speech broadcast live from the Lebanese capital city of Beirut on Friday afternoon on the occasion of Arba'een and Hezbollah Martyr Day, Sayyed Hassan Nasrallah stated that the 47-year-old leader of the Future Movement was invited to Riyadh without his advisors accompanying him, and then forced to announce his resignation as the head of the Lebanese government.
Nasrallah argued that Saudi officials have embarked on a campaign to flagrantly interfere in Lebanon's domestic affairs, stressing that Hariri's statement had been dictated by Saudis, who have put him under "house arrest."
"Hariri is a prisoner in Saudi Arabia, and cannot return to his own country. Saudi Arabia is seeking to impose its will on the Lebanese government. It is trying to sow the seeds of discord among various political factions here and pit them against each other," the Hezbollah leader said.
Nasrallah went on to say that Saudi Arabia has even appealed to the Israeli regime to launch a military onslaught against Lebanon in the name of fighting Hezbollah, and is ready to spend billions of dollars to attain this objective.
"Saudi wants to destroy Lebanon under the pretext of combating Hezbollah. It was the main architect of Israel's war on Lebanon in the summer of 2006," he pointed out.
The Hezbollah chief further censured Saudi Arabia's "humiliating treatment" of Hariri, arguing that an insult to the Lebanese head of the government is an insult to the country's nation and its political groups.
"Saad Hariri must be allowed to return to Lebanon as soon as possible. The Lebanese prime minister is in some sort of captivity in Saudi Arabia. His resignation is illegal and of no value since it was made under pressure," Nasrallah pointed out.
He stated that Lebanese President Michel Aoun is wisely managing the country through the current political crisis, calling on all political factions in Lebanon to avoid brinkmanship, and strive to bolster cooperation.
Nasrallah also dismissed reports about an assassination plot against Hariri, emphasizing that the allegations were made by Saudis in a bid to mislead the world public opinion.
"Even the text of Hariri's resignation statement had been written by the Saudis," the Hezbollah chief underlined.
"Israel may push Takfiri militants to start a war against Lebanon. I don't think Israelis would choose to get into a war with Lebanon following an act of cool calculation," Nasrallah said.
"Saudi Arabia is afraid of facing Iran, and wants to take revenge of Hezbollah instead," he commented.
"Iran has never meddled in Lebanon's internal affairs," the Hezbollah leader said.
Hariri announced his resignation in a televised statement on Saturday, citing many reasons, including the security situation in Lebanon, for his sudden decision. He also said that he sensed a plot being hatched against his life.
Hariri accused Iran and Hezbollah of meddling in Arab countries' affairs; an allegation the two have repeatedly denied.
The Lebanese prime minister announced his resignation following visits to Saudi Arabia.
The resignation also comes less than a month after he announced plans to join a coalition government with the Lebanese resistance movement Hezbollah.
He became prime minister in 2016 after serving another term between November 2009 and June 2011.
Iran has vehemently rejected Hariri's remarks, saying his resignation and rehashing of the "unfounded and baseless" allegations regularly leveled by Zionists, Saudis and the US were another scenario to create new tensions in Lebanon and elsewhere in the Middle East.
"The sudden resignation of Mr. Hariri and its announcement in another country are not only regrettable and astonishing, but also indicative of him playing in a court that the ill-wishers in the region have laid out," Iranian Foreign Ministry Spokesman Bahram Qassemi said on Saturday.
Elsewhere in his speech, Nasrallah made reference to Saudi Arabia's devastating aerial bombardment campaign against Yemen, saying the Saudi regime has failed to achieve its goals in the impoverished Arab country despite a lengthy war and a total blockade. He brushed aside claims that Iran has provided Yemeni forces with missiles, stressing that Yemenis have been able to design and manufacture their own military hardware over the past years.
"Saudi Arabia claims to be helping Yemen but has only killed many people there and caused the spread of diseases as well as hunger," Nasrallah said.
He added that Saudi officials have also failed in the face-off with Qatar, and their interference in Bahrain has made the Al Khalifah regime bankrupt.
Full report at:
http://www.presstv.com/Detail/2017/11/10/541699/Hezbollah-leader-speaking-on-Hariris-resignation-regional-issues
--------
OIC warns against provocative escalation of attacks by Iranian-backed Houthis
11 November 2017
RIYADH: France, South Korea and Mexico have denounced the Houthi militias and their cohorts for the ballistic missile attack on Riyadh, while the Organization of Islamic Cooperation (OIC) warned against provocative escalation of attacks by the Iranian-backed militants.
OIC stressed in a statement that the clear and open support provided by some parties to the Houthi militias, which proved to be a justification for the logic of violence, will unavoidably lead to placing them in a position of accountability.
The OIC expressed its deep regret at the reports indicating the involvement of these parties in the escalation, which is a flagrant violation of the relevant Security Council resolutions, in particular Resolution 2216, and a disregard of principles of OIC and international charters, calling for respect for the sovereignty and territorial integrity of member states.
It added that "such blatant aggression would only further undermine the means to bring peace, security and stability to the region."
The OIC also pointed out that it is following with great concern the repercussions of the ballistic missile attack on Riyadh which constitutes a serious violation of international law and an infringement of the safety and inviolability of the Kingdom's territory.
Recently, French President Emmanuel Macron slammed the missile attack during his first visit to the Middle East on Thursday.
Macron met Crown Prince Mohammed bin Salman in Riyadh and discussed developments in the Middle East as well as efforts being exerted toward regional security, including joint coordination in the fight against terrorism.
The two leaders also discussed opportunities to further develop bilateral cooperation in line with Vision 2030.
Moreover, the Republic of South Korea on Friday denounced the ballistic missile attack by Yemeni rebels which targeted the airport in the capital.
The South Korean Embassy spokesman in Riyadh told Arab News that the Korean Ministry of Foreign Affairs issued a statement condemning the missile attack and calling for efforts to help build peace in the Middle East region.
The ministry said in a statement: "The South Korean government is paying attention to the Saudi government's announcement of the interception, and condemns the missile attack, which threatened the safety of civilians and international travel."
"The South Korean government urges all relevant parties in Yemen and neighboring countries to make efforts to recover peace and stability in Yemen and the Middle East region," the statement added.
Meanwhile, the Mexican government condemned the missile attack from inside Yemeni territory toward the city of Riyadh, which the Saudi Royal Air Defense Forces intercepted, avoiding casualties and damage.
Full report at:
http://www.arabnews.com/node/1191651/saudi-arabia
--------
Saudi security forces arrest two terrorists after shootout in Qatif
11 November 2017
JEDDAH: Security forces in Qatif arrested two men on Thursday night for their suspected involvement in terrorist crimes that targeted security officers, citizens and security departments.
The men, Mohammed Saeed Salman Al-Abdulaal and Mustapha Ali Saleh Al-Subaiti, were arrested by the Eastern Province's security forces in the town of Tarout in Qatif, and were taken to hospital for the treatment of injuries sustained during a shootout after they resisted arrest, the security spokesman for the Ministry of Interior, Maj. Gen. Mansour Al-Turki, said.
Security officers received reports about the presence of the wanted men in a house in Tarout. Officers surrounded the house and demanded that the terrorists surrender but the men responded with gunfire, forcing security forces to shoot back.
http://www.arabnews.com/node/1191646/saudi-arabia
--------
North America
U.S. Muslim group moving headquarters to Iowa says it's not anti-Israel
Nov. 10, 2017
An Iowa legislator who heads the American Muslim Alliance is assuring Des Moines Jewish leaders the organization wants peace for Israel and will focus on human rights after controversy developed over the group's plans to move to Iowa.
"The American Muslim Alliance is not anti-Jewish; it is not anti-Israel," said state Rep. Ako Abdul-Samad, D-Des Moines, who chairs the organization. "We look at the Palestinian and Israeli conflict, and we would love for it to end peacefully."
Abdul-Samad said that the alliance, which was established in 1994, will move its headquarters to Des Moines in 2018, and that he plans to hold its national conference here next spring or summer. The organization's website says it has 98 chapters in 31 states, but Abdul-Samad said that the alliance has been inactive in recent years and that he is leading a rebuilding initiative.
The nonpartisan American Muslim Alliance, which has had offices in California and Washington, D.C., has been involved in controversy in the past. In 2000, then-U.S. Senate candidate Hillary Clinton returned $50,000 in donations from the alliance after political scientist Agha Saaed, the organization's founder, was quoted as defending the use of armed force by Palestinians against Israel. Other members of the alliance have been accused of making anti-Semitic remarks in the past, according to the New York Times.
Abdul-Samad confirmed to the Des Moines Register that he met with representatives of Des Moines Jewish community about two months ago after news organizations reported he had become head of the American Muslim Alliance. In mid-September, he provided Jewish leaders with a statement regarding his position on the Palestinian-Israeli conflict and his plans for the American Muslim Alliance.
"Despite their political differences, the Palestinians and Israel will have to resolve their differences peacefully in a way that will recognize both a Jewish homeland in which others are provided democratic rights and on the other hand an independent Palestinian homeland," Abdul-Samad wrote.
He added, "It is not the intention of AMA to advocate for or to support efforts to destroy Israel and I myself am not anti-Israel."
"Under my leadership AMA will focus on civil and human rights issues of concern to both the Jewish and Muslim communities," Abdul-Samad's statement said.
'A very positive conversation'
Mark Finkelstein, community relations director for the Jewish Federation of Greater Des Moines, participated in the meeting. He said the discussion, held at the office of the Interfaith Alliance of Iowa in Des Moines, was "very positive."
"He was very cordial and responded to our concerns," Finkelstein said.
Connie Ryan, executive director of the Interfaith Alliance of Iowa, hosted the meeting among Abdul-Samad, Finkelstein and one other Jewish community member whom she declined to identify. It was conducted respectfully by everyone who was involved, she said.
"It was a very positive conversation. You know, I think everyone left there being very hopeful of the direction that it was taking," Ryan said.
Abdul-Samad, 66, is a Des Moines native who has been an imam, or worship leader, at a local mosque. He is also the founder and chief executive of Creative Visions Human Development Institute, a nonprofit anti-poverty agency established in 1996. He has been a member of the Iowa House since 1997 and was previously a member of the Des Moines School Board.
Abdul-Samad said in an interview he is aware that some members of the American Muslim Alliance have made statements previously that have been criticized as being anti-Israel or anti-Semitic. But he believes their remarks were taken out of context.
In 2000, AMA founder Saeed told the New York Times "he had spoken publicly about armed resistance by the Palestinians, but he said it was always in the context of a United Nations resolution that he said gave the Palestinians the right to resist oppression by all means." He also said he has always made it clear he supported a peaceful settlement in the Middle East.
Abdul-Samad said he has been involved with the American Muslim Alliance off and on since about late 2008, and he was asked to become chair in 2015. However, he said, he didn't talk publicly about his leadership role with the group until this year, when he announced his intention to move the national office to Des Moines and to hold a national AMA conference here that is still in the planning stages.
Records with the Iowa Secretary of State's office show Abdul-Samad filed documents on June 1, 2017, to establish the American Muslim Alliance of Iowa Inc. as a nonprofit organization. He is the only officer listed, and he said his intention is that Iowa will lead the group nationally.
One of his goals, Abdul-Samad said, is to shift the American Muslim Alliance in a new direction.
"We are supporting and furthering better relationships with individuals to be able to help fight for those who feel disenfranchised, you know, those who feel disconnected with the system and dealing with racism and prejudice," Abdul-Samad said.
He said one of his goals is to encourage Muslim participation at all levels of U.S. politics. This will include Iowa's first-in-the-nation presidential caucuses, which are expected to have a role in selecting major party candidates for 2020 campaign.
The move to Des Moines has been met with skepticism and criticism from some.
Stephen Kirby, a retired Los Angeles police detective and an author of five books about Islam, wrote an article in June entitled, "Ako Abdul-Samad And The American Muslim Alliance - Jihad Comes To Des Moines." It appeared in MilitantIslamMonitor.org, where another article about the AMA was published in August.
In September, Kirby wrote another piece for the website Jihad Watch in which he warned that the American Muslim Alliance had supported convicted terrorists who hate Jews and want to destroy Israel. He said the entire Iowa Legislature has been made aware of the national group's headquarters relocating to Des Moines
"Imagine, if you will, that an organization with the same history as the AMA was coming to be headquartered in Des Moines and hold its national conference there in 2018, but it had a name along the lines of the 'American Neo-Nazi Alliance,'" Kirby wrote. "Can you imagine there would be such indifference by most of the major Iowa media and the state legislature? Can you imagine the Des Moines Jewish community would be so divided and silent?"
Abdul-Samad said he didn't want to debate Kirby, who now lives in the Des Moines area, but the lawmaker said his goal is unifying communities and encouraging Americans to work together to solve issues. He also said he doesn't support implementing Sharia Law, a religious law that forms Islamic tradition, to replace the American legal system.
"We are not looking for the negative in individuals. We are looking for individuals who want to work for the positive and make not only Iowa, but this country, a better place," Abdul-Samad said.
Lawmakers jump to defense of both sides
Kirby's writings sparked a flurry of emails in August between several Iowa legislators who had been contacted about the American Muslim Alliance moving to Des Moines. The Des Moines Register obtained copies of the emails.
The legislators who commented via email included Rep. Art Staed, D-Cedar Rapids, who described Kirby's views as "extremist propaganda from a bigoted man with Islamophobia." But Sen. Jason Schultz, R-Schleswig, emailed Kirby to thank him for his "calm and measured response " to critics. He remarked, "You have always been a respectful and classy individual as you work to bring light to the issues facing Iowa and our country."
Staed said in an interview that he regretted responding to Kirby's writings because it only spurred additional support among legislators for someone he believes has been demonizing Muslims. He added he was shocked by implications that Abdul-Samad could be linked in any way to terrorism, calling him "one of the most peaceful, eloquent individuals in our Legislature who cares about people."
Schultz defends Kirby, describing him as a scholar who has done his research and understands the Quran, the sacred text of Islam. A University of Virginia spokesman confirmed that Kirby received a doctorate there in foreign affairs in 1993.
Schultz said that he has always known Abdul-Samad to be a gentleman who is respectful and polite, and that he doesn't believe moving that American Muslim Alliance to Des Moines represents a physical threat to Iowans.
"But I think all of America should be concerned it is moving to Des Moines in order to take a greater place in American politics," particularly Iowa's presidential caucuses, he added. "The agenda is the spread of Islam in America, and I believe that is dangerous and unhealthy for America."
Miriam Amer, executive director of the Iowa chapter of the American Council on Islamic Relations, rebuked Kirby's remarks, accusing him of "selling fear" and making unsubstantiated arguments that defame Muslims. She said Abdul-Samad is a founding member of CAIR's Iowa chapter, and described him as a dedicated public servant whose Creative Visions organization helps to feed hundreds of poor Iowans.
"His heart is huge, and his outlook on life is to help as many people as possible," Amer said.
Iowa has about 80,000 Muslims, Amer said, a population that has been increasing steadily. She added, "I don't know any Muslims who support terrorism. For us, we are the victims of terrorism around the world."
http://www.desmoinesregister.com/story/news/2017/11/10/american-muslim-alliance-moving-headquarters-iowa-says-its-not-anti-israel/815551001/
--------
Muslim-American veteran, raised in Tacoma, defends her faith and her country
BY BOB YOUNG
NOVEMBER 10, 2017
For Mujaahidah Sayfullah, Veterans Day is a time to express appreciation for those who protect the country and its freedoms.
"I'm very fortunate to have all my limbs," said Sayfullah, who served in the U.S. Army for six years in the 1990s. "We have a lot of wounded warriors, and I like to acknowledge those who endured a lot more damage than I did."
The Army felt comfortable to Sayfullah. Not long after graduating from Tacoma's Stadium High, she enlisted and was stationed at a base in Germany, providing administrative support to Operation Desert Storm.
"There was no divide because we were all soldiers," she said. "In the military you become like family, and there are no barriers with regards to race or socio-economic status. The only divide is rank."
Sayfullah is one of thousands of Muslim-American military veterans. Their ranks include the likes of Khalid Lites, a third-generation Army veteran who lives in Shoreline. But Sayfullah's perspective may differs from others, including the 4,275 Muslims the Pentagon reports are in active duty. She converted to Islam after serving.
She sees the world differently now than when she wore an Army uniform.
She's been called names by strangers, thrown out of a courtroom for wearing a hijab, or traditional Muslim head scarf, and gotten suspicious looks, she said, at the V.A. hospital.
She grew up "spoiled rotten," she said, in a Southern Baptist household in Tacoma. Her name was Teressa McCullough. She shocked her family when she enlisted at a recruiting office and shipped out to basic training in South Carolina.
"I just wanted to see the world and serve the country," she said.
Sayfullah didn't see combat. She was a personnel management specialist at a base in Germany's Fulda Gap, where Soviet tanks had been expected to attack if the Cold War broke out.
But other members of her unit were dispatched to Saudi Arabia. And one of them brought her a Muslim prayer rug, which Sayfullah hung on her wall. "It was so pretty. I think it was divine fate that I got my first prayer rug," she said.
It wouldn't be until Sept. 27, 2001, though, that she became Muslim. Her conversion began, she said, with a religion course she took at Pacific Lutheran University after she was honorably discharged from duty at Fort Lewis in 1997.
"That course opened my eyes to the differences in religions," she said.
She had always felt spiritual, she said. But unlike her Southern Baptist peers she never spoke in tongues and she wondered what she was doing wrong.
"I wanted to be the best servant to God I could be and I found Islam," she said. "What stuck out and grabbed me is that Islam is a whole way of life, not just one day. It's like an instruction book for the life I was looking for," she said.
As for the terrorists who struck the United States on 9/11, Sayfullah said they were not part of her faith. "Nowhere in the Quran does it say to kill innocent people. You only attack if you're attacked," she said.
But haven't terrorists claimed they were retaliating for western attacks against innocent Muslims?
That doesn't make them right, she said. "If you attacked me here and I went to the other side of town and attacked someone because you attacked me, that's not part of our religion," she said.
The worst discrimination Sayfullah said she's encountered came in 2006, when she was in Tacoma Municipal Court to support a young relative facing a misdemeanor charge.
Judge David Ladenburg, concerned with court decorum, told her to remove her scarf or leave. "I didn't make a ruckus," Sayfullah said. "I'll fight but I'm not confrontational. I'm going to let it be known that it could happen to anyone else."
She left the courtroom and notified the Council on American-Islamic Relations (CAIR), a group that seeks to enhance understanding of Islam and advocate for justice. CAIR complained, and the Washington State Commission on Judicial Conduct admonished Ladenburg for creating "an appearance of bias or prejudice."
Ladenburg later apologized, saying his interpretation of the law was incorrect. The case prompted court officials to establish a policy that no one should be excluded from a courtroom because of attire worn for religious or medical reasons, according to CAIR.
"My hardship brought peace to others," said Sayfullah, who now runs a photography business.
She believes her positive outlook, rooted in faith, has kept her from more disturbing incidents. "I try to put out in the universe what you want back. I tell my kids that all the time," she said.
Unlike some veterans, she doesn't feel disrespected by the NFL players kneeling in protest during the national anthem. "Not at all," she said. "They have a right under the Constitution to exercise their freedom. We defend the Constitution as soldiers."
She misses the camaraderie of the Army, she said, although her devotion to the country has changed. Now, she's devoted to not only to the United States "but to all mankind and completely submitting to the will of God. I think of the greater good for everybody on this whole earth not one country."
Full report at:
http://www.thenewstribune.com/news/local/military/article183962451.html
--------
US Congress authorises $700 million for reimbursing Pakistan
Anwar Iqbal
November 11, 2017
WASHINGTON: The Ame­rican Congress has authorised up to $700 million in Coalition Support Fund (CSF) to reimburse Pakistan for activities carried out in support of US operations in Afghanistan.
The authorisation is included in the reconciled text of the House and Senate versions of the 2018 National Defence Authorisation Act (NDAA-2018), which was released on Thursday.
The reconciled version makes $350m of $700m available to Pakistan under the CSF contingent upon certification from the secretary of defence that Pakistan is taking demonstrable steps against the Haqqani network.
See: US trims Pakistan military aid over 'Haqqani inaction'
The NDAA urged the defence department to monitor Washington's security assistance to Pakistan and ensure that the country did not use it to support militant groups.
It said the US administration would release the restricted amount of $350m if the secretary of defence certified to the congressional committees that Pakistan continued to conduct military operations that were contributing to disrupting safe havens, fundraising and recruiting efforts, and freedom of movement of the Haqqani network and Lashkar-e-Taiba in Pakistan.
The secretary will also have to certify that Pakistan took steps to demonstrate its commitment to prevent the Haqqani network and LeT from using Pakistani territory as a safe haven and for fundraising or recruiting efforts.
The certification would include a declaration that Pakistan was making an attempt to coordinate with Afghanistan to restrict the movement of militants along the border, and Pakistan had shown progress in arresting and prosecuting senior leaders and mid-level operatives of the Haqqani network and LeT.
In the last two years, two successive US defence secretaries — Ashton Carter and James Mattis — refused to give such a certification, thus preventing the administration to release the funds.
The reconciled version also expresses concern about the alleged persecution of various political or religious groups in Pakistan, including Christians, Hindus, Ahmadis, Baloch, Sindhi and Hazara.
Full report at:
https://www.dawn.com/news/1369749/us-congress-authorises-700-million-for-reimbursing-pakistan
--------
Hariri must return to Lebanon for official resignation: Tillerson
Nov 11, 2017
US Secretary of State Rex Tillerson says Lebanese Prime Minister Saad Hariri needs to return to his country before officially stepping down from his post.
Tillerson's remarks come amid growing questions about the premier's sudden resignation last Saturday from Saudi Arabia where he was spending a supposedly routine trip.
"If he's going to step down, as I understand it, he needs to go back to Lebanon to make that official," Tillerson said en route from Chinese capital Beijing to Danang on Friday, nearly a week after an anxious Hariri appeared on live TV to announce his intention to quit his job.
"I'm hopeful that if that is still his intent to leave that he'll do that so that the government of Lebanon can function properly," Tillerson added.
Although the Lebanese PM insisted in his resignation statement that the post was no longer tenable for him due to what he called intervention by the Lebanese resistant movement Hezbollah and Iran, many people, including Lebanese officials, think he had been forced to do so.
Two anonymous US officials familiar with the situation have also told Reuters that the Saudis had indeed "encouraged" Hariri to leave office.
Tillerson, however, said Saudi Foreign Minister Adel al-Jubeir had assured him during a recent meeting that Hariri made the decision by himself.
"As you probably know he [Hariri] is a dual citizen of Lebanon and Saudi Arabia. His family has been living in Saudi Arabia for quite some time by his choice, so the foreign minister assured me this was a decision taken solely by him," Tillerson said.
'Hariri arrested at Riyadh airport'
In a new article published by The Independent on Thursday, renowned English journalist Robert Fisk claimed he had information that the resignation "is not all it seems," specially since people, who know the PM, say his statement seemed forced and did not fit his style of speaking.
Citing his sources, Fisk claims that Hariri was invited to Riyadh on Friday, while he was holding a cabinet meeting in Beirut. He was told over the phone that King Salman of Saudi Arabia wanted to see him, even though they had met a few days earlier.
Unaware of the fate that awaited him in Riyadh, Hariri had even scheduled meetings with officials from the International Monetary Fund (IMF) and the World Bank in Beirut on Monday.
Once his jet touched down, Hariri found himself surrounded by policemen who came aboard his plane and confiscated his phone and those of his bodyguards, Fisk wrote.
The journalist wrote that the resignation statement shared a lot of similarities with recent speeches by Saudi Crown Prince Muhammad bin Salman and US President Donald Trump, where they made similar claims against Iran and Hezbollah.
The "cash-strapped" kingdom also owes Hariri's "Oger" company as much as $9 billion, which is another possible contributing factor to Hariri's strange resignation, according to Fisk.
Saudi citizen kidnapped in Lebanon
Meanwhile, Saudi officials claimed on Friday that a Saudi citizen had been kidnapped in Lebanon.
Full report at:
http://www.presstv.com/Detail/2017/11/11/541751/US-Tillerson-Lebanon-Hariri-Oger-Saudi-Salman
--------
'Roadshow' works to combat Islamophobi
Nov. 10, 2017
PORT ORCHARD — For most of her life, Aneelah Afzali was a Ramadan Muslim, observing her faith more out of tradition than conviction. Four years ago, she read the Quran cover to cover.
"It shook me to the core," she said. "It really moved my heart and inspired me to make transformative change in my life."
Afzali, a Harvard-trained attorney and the first person in her family to attend college, gave up a successful corporate career and turned to living out her faith. That spiritual transformation translated into a personal mission for Afzali to change misperceptions about Muslims in America.
On Thursday, Afzali and the Rev. Terry Kyllo, a Lutheran pastor from Arlington, brought their "Faith Over Fear Roadshow" to First Lutheran Church, where about 50 people listened to their message and asked questions about what it's like to be Muslim in America.
Kyllo said he was inspired to activism in support of Muslims in Western Washington after observing in his own community and circle of friends good-hearted people expressing an unfounded hostility toward and fear of Muslims. There was "Charlie" who believes Muslims are out to overturn the Constitution and "Dan" who keeps an arsenal of guns in his home "to kill Muslims before they come to get him."
"We have forgotten how to recognize other human beings, so we've lost a part of our humanity," said Kyllo, director of Neighbors in Faith, an interfaith effort to "recognize Muslims as neighbors and partners in building a more peaceful world."
Afzali is the founder and executive director of the American Muslim Empowerment Network (AMEN), a new initiative of the Muslim Association of Puget Sound (MAPS), based in Redmond. The local chapter of the Council on American-Islamic Relations (CAIR-WA) is a co-sponsor of the Faith Over Fear Roadshow.
Port Orchard was among stops the roadshow has made over the past couple of months in the greater Seattle area. Upcoming stops include Mount Vernon and Vancouver. First Lutheran Pastor Adrian Bonaro said his congregation welcomed the opportunity for a conversation about Islamophobia.
"We're kind of known in this community for including our neighbors and trying to build bridges," Bonaro said.
Afzali told the audience about growing up in a Muslim family in California and later Oregon. Her family fled war-torn Afghanistan in 1979 when she was just a toddler, according to a profile in The Seattle Globalist. Her dad worked multiple jobs while her parents established businesses in which all the children worked.
"My parents worked really hard to put food on the table for the six kids," she said. "I've always had this strong work ethic."
A "bookworm," Afzali earned a scholarship to college and later earned her graduate degree from Harvard Law School.
"I'm a proud American Muslim, woman and citizen," she said. "I firmly believe in God and country."
Discrimination and violence against Muslims was a fact of life, even before 9/11, she said. She cited numerous examples, including that of a 15-year-old boy who in 2014 was struck outside a Kansas City mosque by an SUV. The driver appeared to have intentionally swerved toward the teen, who later died. The suspect had a history of harassing Muslims in the local community.
"My friends and people I personally know have been attacked," Afzali said. "I myself have had people roll down their windows and tell me to go home."
And the American public's view of Islam is deteriorating. According to Washington Post/ABC and Pew Research surveys in 2001, 40 percent of Americans had a positive opinion of Muslims, whereas in 2014 it was 19 percent.
Afzani and Kyllo described media coverage of Muslims even by mainstream newsgroups as grossly misleading and a primary reason for increased anti-Islam sentiment. There are well-meaning gaffes, like the "not all Muslims are terrorists" storyline. Why don't we say the same about Christians, Afzani challenged.
More extreme networks peddle conspiracy theories and paint Muslims with a broad brush, inciting fear, Afzani said. "This perception of Muslims as violent and dangerous is wrong and misleading."
Afzani and Kyllo said there's big money backing the systematic dissemination of misinformation about Muslims. A 2016 report by CAIR and the Center for Race and Gender at UC Berkley documented that 33 Islamophobic groups had access to at least $205 million in revenue between 2008 and 2013 (more than $30 million a year).
American Muslims are a diverse group, Afzani said. According to the Pew Research Center, America's 3.3 million Muslims make up about 1 percent of the population, but that number is projected to double over the next 30 years. Local Muslims, after 10 years of fundraising and meeting in members' homes, were able to open the Islamic Center of Kitsap County in June.
The mosque was welcomed by members of the nearby Bremerton United Methodist Church, but there have been incidents. Eggs were thrown at the mosque windows a couple of months ago, and once someone put dog waste on the doorstep.
The mosque's president, Hamid Haji, attended the roadshow and applauded Afzani and Kyllo. "I love it," he said. "We need more meetings like this. As neighbors, we get to know each other. There's a lot going on in this country, and a lot of people blame Muslims."
And that's the idea of the roadshow. Being able to make a personal connection with people of different faiths or cultures is what's needed to combat Islamophobia, Afzani and Kyllo said. Events such as that at First Lutheran are a good first step, they said. Letters to the editor are also recommended.
"I found most of it enlightening and very well done," said First Lutheran member Marie Stege, who already is politically active for human rights. She was interested to learn the concept of jihad is about the personal daily struggle to remain centered in one's faith versus the fear-laden term jihad as a "holy war." The Quran does condone self-defense under extreme circumstances, Afzani explained, but in Islam, there is no such thing as a holy war.
"I will just bring this information to the work I'm already doing," Stege said. "And now I can speak with authority because I've heard it from an authority I respect."
The "Faith over Fear Roadshow" hopes to follow up in communities it's visited with longer forums. It's part of a national effort to combat Islamophobia. "That plane is being built as we fly it," Kyllo said. "We're trying to learn how to build a movement in an area."
Full report at:
http://www.kitsapsun.com/story/news/local/2017/11/10/roadshow-works-combat-islamophobia/853053001/
--------
US drill instructor guilty of abuse after Muslim's suicide
10 November 2017
A US Marine drill instructor has been found guilty of physically abusing boot camp recruits, including three Muslim trainees, one of whom killed himself.
A military jury convicted Gunnery Sgt Joseph Felix, 33, of cruelty, maltreatment and other charges.
The abuse was revealed after the death of a Muslim trainee, two weeks into boot camp, which was ruled to be a suicide.
The Iraq war veteran was accused of calling Muslim recruits "terrorists".
Felix faces years of confinement in a military prison, loss of pay and rank, and dishonourable discharge from the Marines.
The drill instructor, who prosecutors said was "drunk on power", will face sentencing on Friday at a military courthouse in Camp Lejeune, North Carolina.
Central to the case was the 2016 death of Raheel Siddiqui, who authorities say killed himself after being repeatedly attacked by Felix at the Marine's Parris Island, South Carolina, training base.
According to investigators, the 20-year-old jumped to his death from a stairwell.
The Pakistani-American recruit, who had no known history of mental illness, had threatened suicide days earlier.
But he later recanted, saying he had only wanted to get out of the military because he was tired of being physically struck.
Investigators found Felix's abuse was "likely the impetus" for the suicide.
But Mr Siddiqui's family disputes the military's ruling.
They argue their son would not kill himself, because of his Muslim faith.
The Siddiquis have filed a $100m (£76m) wrongful death lawsuit against the Marines alleging negligence.
The trial also heard that Felix ordered recruits to choke each other, forcing them drink chocolate milk and then train until they vomited.
Eyewitnesses testified of seeing Felix punch recruits in the face or kick them and hit others with a rifle.
"He wasn't making Marines. He was breaking Marines," prosecutor Lt Col John Norman told jurors.
During the trial, Muslim recruits testified that Felix had also called them "Isis", in a reference to so-called Islamic State.
They said the drill instructor had forced them to role-play a beheading while shouting "god is great" in Arabic.
L/Cpl Ameer Bourmeche told the court of being roused at night by a drunken Felix and forced into a tumble dryer.
"Hey Isis, get in the dryer" the drill instructor would tell the recruit, the court heard.
Cpl Bourmeche said he was told to renounce his faith, but refused, and was twice forced back into the scorching machine.
Full report at:
http://www.bbc.com/news/world-us-canada-41936676
--------
US Marine gets 10 years for abusing Muslim recruits
11 November 2017
WASHINGTON: A US Marine Corps drill instructor was sentenced Friday to 10 years in prison for abusing more than a dozen Muslim recruits, one of whom died in 2016, US media reported.
Gunnery Sergeant Joseph Felix was convicted a day earlier of maltreatment of the recruits during their basic training at the Parris Island, South Carolina base.
An jury of eight fellow servicemen and women considered Felix, an Iraq war veteran, the most to blame of six instructors who ordered and participated in extreme hazing of the recruits, taunting them as terrorists.
Two of them were forced into industrial-sized clothes dryers and in one case the machine was turned on when they did not renounce their faith.
One of the recruits, Raheel Siddiqui died after a plunge over a third-story railing in March 2016 after enduring days of hazing worse than the normal high-pressure treatment given recruits.
The Marines called his death a suicide. In October, Siddiqui's family sued the Marines for $100 million, saying he was driven by an unnamed superior through a door and onto a balcony where he fell to the ground below.
The sentence decided Friday, which also includes a dishonorable discharge, was harsher than the seven years in prison that prosecutors had recommended.
Full report at:
http://www.arabnews.com/node/1191681/world
--------
India
Agra: Local Muslims discuss need for gender equality and doing away with fundamentalism
November 8, 2017
With the Muslim community and its religious laws coming in focus for alleged inequality towards women following the Supreme Court's decision on Triple Talaq, the community leaders too are feeling the need for introspection.
A seminar on this subject was organised by the Bhartiya Muslim Vikas Parishad in Agra recently in which the issues facing Muslim women in the community were discussed.
Addressing the attendees, Parishad chairman Sami Aghia said that the Muslim community is largely wandering through a haze. On one side they grapple with internal indoctrinators, laced with regressive thinking. On the other side, they struggle with an external stereotyped image of violence and gender inequality.
He said that the projection of West as the adversary of Islam is overdosed with an atavistic approach to such an extent that now West represents modernity while Islam implies medievalism.
Aghai said that in the 21st century, which is called the golden age of individual freedom and collective achievement, it is required that the fundamentalist tendencies be substituted by a humanitarian approach.
Syed Irfan Salim, president of Sarvdaleey Muslim Action Committee, said that secularism is basically the inner spirit of harmonious co-existence as propounded by the Holy Quran as 'La Qum Deen O Qum Wali Yadeen' (No religion promotes war).
He said that the doctrine 'Faith is Supreme' has been misutilised by the perpetrators of violence and terrorists. Saleem was of the opinion that modernity is not merely an attractive thought but it is also a contemporary way of living of the human race. This comprises freedom and shared values, which includes the acquisition of knowledge, gender equality and universal civilisation.
Sareef Jahan Begum, a female Muslim leader, said that today the responsibility to embrace democratisation and secular knowledge was on the leaders of the Muslim community, especially the religious and social pioneers. They are simultaneously countering the regressive schools of thought, she said.
Begum further said to achieve this, women must be in the vanguard of cultural advancement and economic growth of the community. Prime Minister Narendra Modi's slogan 'Sabka Sath Sabka Vikas' has been envisioned with an aim to fulfil the needs of every citizen irrespective of his or her community, she said, and added that unless women are a part of that holistic development, the aim cannot be achieved.
Social activist Shayra Qureshi said that women are half of the population of India and are also termed as the better gender. Yet, they have not received half the share of the assets as well as equality in every sense with the men.She said that the contribution of women in this task should invariably be ensured through their involvement in every field which, in turn, requires inspiration, encouragement and positivity among them. The attitude of gender superiority among a section of men, blocking the path of equality for women, would have to be discouraged and eliminated, while simultaneously imbibing the spirit of respect and dignity to the women, she added.
Qureshi further said that the Muslim women are expected to cover themselves from head to toe in the name of family honour when they go outside. "How can burka-clad women compete with the modern Indian women?" he asked.Social activist Mohd Ashfaq Saifi said that the materialisation of Prime Minister Narendra Modi's dream with "composite welfare measures" of the top leadership would change radically the condition of every Indian in terms of prosperity, health, happiness and their mental faculties.
To sum up in one phrase, he said, India will be among the top countries of the world, with a status change from "developing" to "developed" country.Concluding the seminar with his address, senior citizen Imamuddin Qureshi said that the time has come when the Muslim community will have to come out of the regressive school of thought and work towards the betterment of the whole society through self-development.
Remaining confined to a mindset based on the limited interpretation of the religious texts will not serve either the community or the country. Instead of complaining about development not reaching them, the Muslims will have to think above this limited mindset and walk with the rest of the country's population, he said.
http://indiatoday.intoday.in/story/agra-muslims-gender-equality-fundamentalism-islam-triple-talaq/1/1085225.html
--------
Paradise Papers: Turkish man with Gaddafi past and India link
by Ritu Sarin
November 11, 2017
A common name in the Panama Papers investigation last year and the Paradise Papers now is that of Burak Baslilar, a Turkish building contractor and engineer, who is the face behind several controversial construction contracts, including for the Tripoli Congress Centre during the regime of Muammar Gaddafi in Libya.
Records of the Bermuda law firm Appleby, which is the basis of the Paradise Papers, now link him to India.
In the Panama Papers — The Indian Express published a series of investigative reports in 2016 based on data of offshore entities set up by Panamanian law firm Mossack Fonseca — Baslilar is shown as shareholder of four offshore entities.
Appleby records show his links to a group of companies under the name "Tridevi" and incorporated almost simultaneously in 2009 in Mauritius and Seychelles to invest in India's oil and gas sector. These are: Tridevi Energy & Resources Limited (Mauritius); Tridevi Capitals (Seychelles); Tridevi Capital Partners (i) LP (Mauritius) and Tridevi Capital General Partner Ltd (Seychelles).
What Has Been The Impact Of The Paradise Papers By The Indian Express?
The records list India-born London-based businessman Sidharth Shamnath as a Beneficiary Owner of two of these companies, and a shareholder in the other two. They describe an "active" association between Baslilar and Shamnath.
Express Explained | Why do the Paradise Papers matter?
Among scores of Appleby documents related to the Tridevi firms, a compliance/risk overview done for Tridevi Energy & Resources is revealing. The proposed activity of Tridevi Energy & Resources is stated as: invest in oil and gas sector in India, in the "upstream" sector to begin with, and the possibility of expansion to all parts of the supply chain at a later date.
Full report at:
http://indianexpress.com/article/india/paradise-papers-turkish-man-with-gaddafi-past-india-link-icij-investigation-appleby-4932178/
--------
Remembering Maulana Abul Kalam Azad, India's first education minister
November 11, 2017
November 11 is a special day in Indian history. On this day, the country celebrates National Education Day to commemorate the birth anniversary of freedom fighter and independent India's first Education Minister Maulana Abul Kalam Azad. Remembered as Maulana Azad, his contribution to building an education foundation in this country has been remarkable.
Since a very young age, Maulana Abul Kalam Azad was an literature enthusiast. He is considered as one of the greatest Urdu writers of the 20th century. His work was recognised through his journalistic practice, publishing works critical of the colonial British Raj and espousing the causes of Indian nationalism. He has also written many books including India Wins Freedom, Ghubar-e-Khatir, Tazkirah and Tarjumanul Quran. In 1920, he was elected as one of the founding members to establish Jamia Millia Islamia at Aligarh in Uttar Pradesh without the help of the British.
Later in 1947, he was elected as the first education minister of the independent India. He served the post as education minister till 1958. Under his tenure, he founded most of the major cultural and literary academies we have today including the first IIT, UGC Sangeet Natak Academy, Lalit Kala Academy, Sahitya Academy as well as the Indian Council for Cultural Relations and School of Planning and Architecture.
Full report at:
http://indianexpress.com/article/india/remembering-maulana-abul-kalam-azad-indias-first-education-minister-4932256/
--------
Stop pellet guns, involve Pakistan in talks: Hurriyat to government
By Arun Sharma
November 11, 2017
The Hurriyat Conference has asked the government of India to stop the use of pellet guns, release all political prisoners and Kashmiri youths from jail, and involve the leadership of Kashmir and Pakistan in talks if it wants to resolve the Kashmir issue. "We want to tell the Government of India that this 70-year-old Kashmir issue cannot be solved in one day," said Devinder Singh Behal, a confidant of Hurriyat leader Syed Ali Shah Geelani, at a gathering to mourn the death of a militant in Pulwama.
Behal was arrested by the NIA in Jammu in July following raids at his Bakshi Nagar residence in connection with the probe into the funding of terror activity in the Valley.
A video shot at the gathering shows Behal saying that he has been sent by Geelani to assure the grieving family that the organisation and the people of state are with them. "We are with you and will continue to be with you in future," he said, adding that whatever the Hurriyat does will be for its own people.
Referring to the Centre's appointment of Dineshwar Sharma to carry out dialogue with stakeholders in Jammu and Kashmir, Behal said, "And the second big thing, as you all know about the initiation of peace process by the Government of India, we want to say that this 70-year-old Kashmir issue is not a matter that can be solved in just a day. We want to tell the Government of India that if it wants to solve the issue in right earnest, it will have to first ban the use of pellet guns. Secondly, it shall release all the political prisoners and Kashmiri youths lodged in jails, and thirdly it shall remove bunkers set up in Srinagar town, villages and all places in the Valley. Thereafter, it will have to agree on involving the leadership of Kashmir and Pakistan in the dialogue process."
He continued, "Until Pakistan and the leadership of Kashmir are involved in the talks, the Kashmir issue will never be solved."
Full report at:
http://indianexpress.com/article/india/stop-pellet-guns-involve-pakistan-in-talks-hurriyat-to-government-4932120/
--------
Aligarh village tense after clashes over mosque toilet
Nov 10, 2017
Tension returned to Khurrampur Nagla Mewati village in Aligarh after Ramveer Sharma, who was injured in communal clash over a mosque toilet last Saturday, died in hospital on Thursday evening.
Several Hindus thronged the post mortem house while three BJP MLAs, former Aligarh BJP mayor and BJP Aligarh mayoral candidate Rajeev Agarwal came out in support of their community.
They put Ramveer's body on Etah Chungi crossing causing a traffic jam, which was lifted only after the administration assured them that their demand would be fulfilled.
Meanwhile, as soon as the news of Ramveer's death spread, Muslims of the area began fleeing the village leaving behind their domestic animals to fend for themselves.
The administration has deployed heavy police force to maintain peace.
Last Saturday, a clash broke out over a toilet that is attached to a mosque. Hindus, led by Ramveer, had reached the site to demolish the toilet and Muslims had come out to oppose the act.
Soon an argument ensued and someone from Ramveer's group opened fire, killing a youth named Hasin on the spot. Ramveer, 50, too received a bullet injury in cross-firing. He was admitted to hospital where he died on Thursday night.
As a precautionary measure cops, after post mortem of Ramveer's body, sent it to his house in Praduman Vihar colony on GT Road instead of the village, where he was living at present. But as soon his body reached his house, tension began to build up.
The Hindus have demanded demolition of the mosque toilet at the earliest.
Aligarh DM Rishikesh Bhaskar Yashod told HT, "We have assured the family of action on their demand. Documents for demolishing the toilet have been sought from authorities concerned. A decision will be taken soon."
Hindu Mahasabha city in charge Sachin Sharma said, "Ramveer was continuously demanding justice from officials but they ignored his demand." Sharma demanded that Vijaygarh police station officer be suspended.
Seema, wife of Ramveer, said: "Since six months we were making rounds of administration offices to get the toilet removed from our land but they did not act."
Aslam, a relative of deceased Hasin, said: "Politicians, particularly from BJP, are politicizing this unfortunate incident. They are giving it a communal colour. As MPs and MLAs have interfered into the incident, the administration is under pressure. Muslim families have deserted the village leaving behind their domestic animals. We will only return to the village when the administration guarantees us security ".
A villager Ashok Singh said, "This communal clash has claimed two lives. The toilet story has broken our centuries' old communal harmony. The administration should deal with the incident in an impartial way."
There are only 25 Muslim families in Nagla Mewati with nearly 150 voters. They have left the village after Ramveer's death.
Full report at:
http://www.hindustantimes.com/lucknow/aligarh-tense-as-muslims-flee-village-over-communal-clash/story-9othEsYRwYXgGFUi4IV9vO.html
--------
South Asia
One killed in Rangpur clashes over 'Islam-demeaning' Facebook post
November 10th, 2017
Dhaka – At least one person was killed and dozens others were wounded in clashes between police and radical Islamists over a controversial social media post in northern Bangladeshi district of Rangpur.
Police identified the deceased as Habibur Rahman, one of the protesters who allegedly attacked Hindu homes in Harkali Thakurpara village of Gangachara sub-district.
The 30-year old man died at a hospital as he was injured during the clashes, officer Saifur Rahman said.
He added police fired rubber bullets and teargas canisters to disperse the mob after they torched at least eight homes owned by the Hindus in the village and blocked a major highway that connect the capital Dhaka with major northern districts.
The scene is more than 270 kilometers northwest of the capital Dhaka.
The Muslims accused a Hindu man of the village of undermining Islam as a religion by putting a controversial post on the social media site, said Zinnat Ali, officer-in-charge of Gangachara police station.
The protesters, who gathered after the Friday prayers demanding arrest of the Hindu man, locked in clashes with the police as they tried to restore order, he said adding that 40 others were injured during the clashes.
Deputy Commissioner of Rangpur Muhammad Wahiduzzaman said that the Hindu man shown disregard to Prophet Muhammad in his writing causing anger among the local Muslims.
Imam at a local mosque also passed sermon during the Friday prayers to get the Muslims united and launch protest against such comment, he said.
Hindus are a religious minority in Muslim-majority Bangladesh. Less than 10 per cent of the 160 million nation's inhabitants are Hindus.
Hundreds of radical Muslims in eastern Brahmanbaria district vandalized Hindu homes and temples over a similar controversial social media post by another Hindu man in October last year.
Full report at:
http://newsnextbd.com/?p=5190
--------
Nearly 700 Rohingyas cross Naf river from Myanmar into Bangladesh on rafts, boats
2017-11-10
Border Guard Bangladesh Teknaf-2 Battalion Commander Lt Col SM Ariful Islam said the Rohingyas arrived in Cox's Bazar through Shah Porir Dwip point of the river on Friday evening.
Earlier in the morning, around 130 refugees arrived on boats, he said.
Friday's arrivals have taken the number of Rohingyas crossing the Naf river in three days to more than 900.
Ariful said they saw 10 rafts floating on the Myanmar side of the river in the morning.
Two speed boats, purportedly belonging to Myanmar border police, were also seen patrolling the area at the time, the BGB officer said.
"Eight of the rafts crossed the river in the evening," he added.
Bangladesh has sheltered around 1 million Rohingya refugees, including over 600,000 who have crossed the border since Myanmar army launched a crackdown following insurgent attacks on security forces on Aug 25.
Full report at:
https://bdnews24.com/bangladesh/2017/11/10/nearly-700-rohingyas-cross-naf-river-from-myanmar-into-bangladesh-on-rafts-boats
--------
UN joins Bangladesh in immunising Rohingya refugees
NOVEMBER 11, 2017
After spike in suspected cases of measles was reported from the overcrowded camps and makeshift shelters.
The United Nations and the Bangladeshi government are stepping up efforts to immunise Rohingya refugees living in overcrowded camps and makeshift shelters, as the number of suspected measles cases is on the rise, the world body said on Friday.
Measles, a childhood killer disease which can be particularly dangerous among un-immunised and malnourished children, is one of the major health risks for the refugees who have fled their homes in Myanmar's Rakhine State, said the office of the spokesperson for UN Secretary-General Antonio Guterres, Xinhua reported.
Influx, albeit slowly
The Office for the Coordination of Humanitarian Affairs (OCHA) has said that Rohingya refugees continue to flee into Bangladesh, although at a slower rate than in previous weeks.
As of Wednesday, 6,13,000 refugees had arrived in Cox's Bazar, Bangladesh, since August 25, when attacks by Rohingya rebels on Myanmar police and security posts touched off retribution.
More than half of new arrivals are staying in the Kutupalong-Balukhali expansion site, which merges several pre-existing settlements with new land allocated by the Bangladeshi government, said OCHA.
As of Friday, the Rohingya Refugee Crisis Response Plan has received $143.5 million, or a third of requirements. Donors pledged a total of $360 million for the response last month, and the UN urges donors to disburse this money as quickly as possible.
Guterres bats for dignified return
On Friday, Mr. Guterres renewed his call for unfettered humanitarian access to Myanmar's northern Rakhine State and demanded the dignified return of the Rohingya refugees to their homes.
"We insist on the need to make sure, not only that all violence against this population stops, but also we need to insist on unhindered humanitarian access to all areas of Rakhine State, including the northern part of this region," he told reporters here in New York prior to his trip to Bonn, Germany for a UN climate conference.
"We insist on the need to reassert the right of return ... for all the population that fled to Bangladesh and to the areas of origin — not to be placed in camps, not having access to the places where they left."
Full report at:
http://www.thehindu.com/news/international/un-joins-bangladesh-in-immunising-rohingya-refugees/article20179993.ece
--------
NATO agrees to increase Afghan training mission size to around 16,000 personnel
Nov 10 2017
The NATO defense ministers on Thursday agreed to increase the size of its personnel as part of the Resolute Support Mission in Afghanistan to around 16 thousand.
NATO Secretary General Jens Stoltenberg made the announcement at the end of a two-day meeting of the alliance's Defence Ministers in Brussels.
He welcomed the fact that "Afghan forces are making progress, even though the situation remains very challenging."
According to a statement by the alliance, the Ministers also agreed on the importance of funding for the Afghan security forces, and welcomed Afghanistan's intention to make further progress on reforms and reconciliation.
The latest commitment by the NATO members comes as Washington announced its new policy for Afghanistan and South Asia few months earlier.
Announcing the new US strategy in the month of August, President Trump said the consequences of a rapid exit are both predictable and unacceptable.
Trump further added "9/11, the worst terrorist attack in our history, was planned and directed from Afghanistan because that country was ruled by a government that gave comfort and shelter to terrorists. A hasty withdrawal would create a vacuum that terrorists, including ISIS and al Qaeda, would instantly fill, just as happened before September 11th."
Full report at:
http://www.khaama.com/nato-agrees-to-increase-afghan-training-mission-size-to-around-16000-personnel-03605
--------
Pakistani minister says Pak passport not issued to ex-Taliban leader
Nov 10 2017
The Minister of Interior of Pakistan Ahsan Iqbal has said the Pakistani passport and National Identity Card were not issued to the ex-Taliban leader Mullah Akhtar Mansoor.
According to the local Dawn News, the minister on Wednesday informed the Senate in this regard through a written reply to the lawmakers.
In his letter to the Senate, the minister has reportedly said that contrary to media reports that Afghan Taliban leader Mullah Mansoor had been carrying a Pakistan passport and National Identity Card (NIC) — it had emerged that the card had actually been issued to a man named Muhammad Wali, son of Shah Muhammad.
The minister has further added that three officials from National Database and Registration Authority have been handed a major punishment as a departmental inquiry against the officials of the department completed regarding the issuance of the fake cards. However, a Pakistani Senator Farhatullah Babar was not satisfied that action had only been taken against lower-level Nadra employees.
Mullah Mansoor was killed in an airstrike on 21st May last year as he was travelling in a vehicle with a Pakistani passport.
Full report at:
http://www.khaama.com/pakistani-minister-says-pak-passport-not-issued-to-ex-taliban-leader-03816
--------
Heavy explosion rocks Lashkargah city in Helmand province
Nov 10 2017
A relatively heavy explosion has rocked Lashkargah city, the provincial capital of southern Helmand province of Afghanistan.
The incident has taken place in the vicinity of Bolan area of the city after a suicide bomber detonated his explosives near a police outpost.
In the meantime, an official of the Border Protection Police Forces in Helmand confirmed that a policeman lost his life and around five others were wounded in the attack.
The provincial government in a statement also confirmed that a policeman lost his life and eight others were wounded in the attack.
The statement further added that several houses located near the incident site were also badly damaged due to the explosion.
The Taliban group in Afghanistan claimed responsibility behind the incident.
http://www.khaama.com/heavy-explosion-rocks-lashkargah-city-in-helmand-province-03815
--------
Enhancing Afghan combat capabilities on agenda in NATO defense ministerial
Nov 09 2017
The defense ministers of the North Atlantic Treaty Organization (NATO) will hold talks on enhancement of the Afghan combat capabilities during the defense ministerial in Brussels.
In his speech ahead of the meeting with the Resolute Support operational partner nations, the NATO Secretary General Jens Stoltenberg said "Today, more than 13,000 troops from 39 NATO and partner countries serve in Afghanistan. Our Allies and partners have committed to sending more troops. And we stand united in our conditions-based approach."
Stoltenberg further added that today we will review progress and discuss what more needs to be done, to enhance Afghan combat capabilities in the fight against international terrorism.
He said the alliance will also hold talks on how to establish the environment to achieve Afghanistan's ultimate objective of peace and reconciliation.
He said for nearly three years, Afghan security forces have taken full responsibility for their country's security.
Full report at:
http://www.khaama.com/enhancing-afghan-combat-capabilities-on-agenda-in-nato-defense-ministerial-03814
--------
Taliban accuse Balkh bombing victim of prostitution
Nov 09 2017
The Taliban militants group in Afghanistan claimed responsibility behind the attack in Mazar-e-Sharif city that left a local elder and entrepreneur dead.
Taliban spokesman Zabiullah Muajahid in a statement said the group was involved behind the explosion in Mazar city that left Haji Ghani dead.
Mujahid also claimed that Haji Ghani was an agent of the intelligence directorate who had close links with the the US and foreign forces.
He also claimed that Haji was involved in prostitution who was arranging women for the foreigners.
The incident in Mazar-e-Sharif city took place around 7 am local time with the local officials saying the attack was likely carried out by a suicide bomber.
The commander of the 303 Pamir commandment Gen. Baba Jan confirmed that a local elder and entrepreneur identified as Haji Ghani was killed in the explosion.
Full report at:
http://www.khaama.com/taliban-accuse-balkh-bombing-victim-of-prostitution-03813
--------
Pakistan
Pak's Religious Parties Announce Revival of Muttahida Majlis-e-Amal after a Decade
November 10, 2017
Lahore, Nov 10 (PTI) Six mainstream religious parties of Pakistan have decided to revive Muttahida Majlis-e-Amal (MMA), a decade after the political alliance was dissolved over differences.
The parties in the MMA represent all the four schools of thought Brelvi, Deobandi, Ahle Hadith and Shia.
The Muttahida Majlis-e-Amal (United Council of Action) would contest next elections under the old symbol (book) and manifesto.
The parties heads decided to contact other religious parties to convince them to join the alliance.
The six parties are Jamaat-e-Islami, Jamiat Ulma-i- Islam-Fazal, Jamiat Ulma-i-Pakistan-Noorani, Markazi Jamiat Ahle Hadith, Jamiat Ulema-i-Islam-Samiual Haq and Islami Tehreek.
The leaders of these parties held a meeting yesterday at Jamaat-i-Islami headquarters in Lahore's Mansoora and announced that they have decided in principle to revive the MMA.
The leaders of the parties expressed hope that under the MMA platform they will perform well in the 2018 elections.
"We have decided to revive the MMA," Jamaat-i-Islami chief Senator Sirajul Haq said, adding that the decision was taken in the light of recommendations of the six-member committee tasked to formulate mechanism for the revival of the MMA.
Formed in 2002, the MMA, which was a political alliance consisting of ultra conservative, Islamist, religious, and far-right parties of Pakistan, ruled Khyber Pakhtunkhwa province from 2002 to 2007 before it became dormant after developing internal rifts on the issue of contesting general elections in 2008.
This week, Pakistan s religious-cum-political parties belonging to Sunni sect have also formed a new alliance – Nizam-i-Mustafa Grand Alliance to contest 2018 general elections under its banner.
Former federal minister for religious affairs of PPP regime Hamid Saeed Kazmi has been elected its temporary head.
The Sunni alliance has been formed in the backdrop of two religious outfits Taheek Labaik Ya Rasul Allah and Jamat- ud-Dawah s Milli Muslim League that performed well in recently held by-poll in Lahore s NA-120 where ousted prime minister Nawaz Sharif s wife Begum Kulsoom won the seat.
http://www.india.com/news/agencies/paks-religious-parties-announce-revival-of-mmaafter-a-deacde-by-m-zulqernain-2620976/
--------
Pakistan blocks off roads into capital as blasphemy law supporters stage sit-in
Saad Sayeed
Nov 11, 2017
RAWALPINDI, Pakistan (Reuters) - Pakistan on Friday blocked off roads into Islamabad, the capital, as an Islamist party that backs strict blasphemy laws staged a sit-in on a key highway, demanding the resignation of a minister it blames for changes to an electoral oath.
Dozens of Pakistanis are on death row, convicted of having insulted Islam's prophet, a charge that carries a mandatory death sentence, although no executions have been carried out.
More than 500 supporters of the Tehrik-e-Labaik Pakistan party, or Movement of the Prophet's Followers, chanted slogans as speakers addressed them from atop a cargo truck, pledging their lives to protect Pakistan's blasphemy laws.
The protesters demanded the resignation of Law Minister Zahid Hamid, whom they hold responsible for the law change, and denounced him as a blasphemer.
"Immediately appear before us and beg for forgiveness," said one speaker.
Two high court lawyers who joined the sit-in said they would work to advance Labaik's agenda in the courts.
"He (Hamid) has insulted the blasphemy laws, the punishment for which is death," said one of the lawyers.
Pakistan's interior ministry did not immediately answer telephone calls from Reuters to seek comment.
The ruling Pakistani Muslim League-Nawaz (PML-N) unexpectedly set off a firestorm last month after voting through the alteration of the oath, among seemingly small changes to the nation's electoral law.
The changes prompted accusations of blasphemy from religious parties and the government retreated, apologizing in parliament for what it called a "clerical" mistake.
But the apology did not satisfy Tehreek-e-Labaik, triggering the sit-in, as the culmination of a march of nearly 400 km (249 miles) from the eastern city of Lahore.
The party rose to prominence in September, after placing third in a by-election in Lahore, edging out a major opposition party to pick up 6 percent of the vote.
Last month, it gained nearly 8 percent in a by-election in the northwestern city of Peshawar.
While Tehrik-e-Labaik is unlikely to break out of single digits in coming votes, its rapid rise could present a challenge for the PML-N.
On a bridge overlooking the highway demonstration site, drivers of trucks halted by blockades erected by city authorities complained about cargo delivery delays.
One commuter unable to take public transport to work told Reuters his business had suffered.
Full report at:
http://www.reuters.com/article/us-pakistan-protests/pakistan-blocks-off-roads-into-capital-as-blasphemy-law-supporters-stage-sit-in-idUSKBN1DA1GC?il=0
--------
Pakistan's Tanzeem-e-Islami and Its Troublesome Extremist Links
By: Farhan Zahid
November 10, 2017
A number of Pakistan's Islamist organizations that agitate for the establishment of an Islamic caliphate but profess to be non-violent are finding renewed prominence, a concerning result of the surfacing of Islamic State's (IS) local chapter, Wilayat-e-Khurasan.
Islamist organizations such as Hizb ut Tahrir, Jamaat ul Momineena and Tanzeem-e-Islami have large followings in Pakistan, operating across the country and based mainly in the country's major cities.
While the organizations and their ideologues often promote hate-speech, the organizations themselves claim to have no involvement in Islamist terrorist activities. Tanzeem-e-Islam, an organization that has long called for the establishment of an Islamic caliphate in Pakistan, states on its website: "We believe that an Islamic state can be established in Pakistan by means of a popular non-violent movement" and goes on to renounce violence, saying that "a coup d'etat can never produce a stable and positive change as it does not involve changing the beliefs and thoughts of the people."
Tanzeem is not a proscribed organization in Pakistan, but a number of its members have reportedly been arrested in connection with IS' Khurasan province and accused by the authorities of involvement in terrorist financing. Even after his death in 2010, radical speeches by Israr Ahmad, the founder of Tanzeem, still circulate online among jihadists, raising concerns that the group provides an entryway to Islamist extremism.
Ideology and Background
A qualified doctor who studied at King Edward Medical College in Lahore, Ahmad founded Tanzeem-e-Islami in 1975. He had been an active member of Islamist political party Jamaat-e-Islami, but parted ways with the group in 1957 over Jamaat's decision to participate in the electoral process, something Ahmad considered un-Islamic. Indeed, the Tanzeem founder remained a critic of democracy and the electoral process until his death in 2010.
Through Tanzeem, Ahmad hoped to prepare Pakistani society for the eventual establishment of his longed-for caliphate and the imposition of sharia law. His most influential work, Islamic Renaissance: The Real Task Ahead, written in 1967, emphasizes the need to revitalize the Muslim faith, especially among educated Muslims, the importance of disseminating the Quranic message and the urgency of reinvigorating the faith of the Muslim masses (Muslim Observer, April 2010).
Another important aspect of Ahmad's ideology was his belief in the notion that the spiritual nerve center of the Islamic intellectual movement had shifted from the Arab world to Pakistan, and that it was therefore imperative that the foundations for the caliphate be set down there (Dawn, April 15, 2010).
Ahmad's teachings were frequently anti-Semitic, and he would often expound conspiracy theories about how Jews and Israel would attempt to destabilize Pakistani society. [2] As a respected speaker for many in Pakistan, by incorporating these things into his speeches he played an important role in the dissemination of anti-Semitic views through Pakistani society.
Since Ahmad did not believe in democracy and electoral politics, he fully supported the Islamist regime of military dictator General Zia ul Haq between 1977 and 1988. Ahmad was a compelling orator, and General Haq personally directed the state broadcaster to provide him with a prime time television slot, which he used to disseminate his radical views, including objecting to the broadcasting of cricket matches, which he considered un-Islamic and wayward.
Despite receiving the regime's support, Ahmad did not hesitate to use his show to express his irritation at the Ministry of Information and Broadcasting, objecting to its policies that permitted women to appear on national television as newscasters and actors. He even proposed barring women from all professions, with the exception of medicine and teaching (Dawn, February 14, 2013).
Militant Links
IS announced the establishment of its regional chapter, Wilayat-e-Khurasan, just two months after the fall of Mosul in July 2014. Three Pakistani jihadist groups — Jundullah, Tehreek-e-Khilafat Pakistan and the Pakistani Taliban's Shahidullah faction — immediately pledged allegiance to IS leader Abu Bakr al-Baghdadi. A number of organizations in Afghanistan, such as the Islamic Movement of Uzbekistan, and various Chechen Islamists also joined the group.
In Pakistan, several urban cells associated with IS surfaced in the cities of Karachi, Lahore and Sialkot. Scores of terrorist attacks were perpetrated by these cells, especially in Karachi, prompting a security crackdown. In September last year, the Pakistani military announced it had arrested more than 300 IS militants across the country, including Hafiz Omar, the IS leader for Pakistan (Xinhua, September 1, 2016). The authorities have provided no figures of how many of those were connected to Tanzeem, but the connection has been repeatedly made in the Pakistani media. It has become clear that at least some of the key perpetrators of various attacks were inspired by Ahmad's ideology and teachings and some even remained associated with Tanzeem.
Officials with the Karachi Counter Terrorism Department (CTD) claim the IS cell involved in the May 2015 massacre of 43 members of the Ismaili-Shia community at Safoora Goth, in Karachi had connections with Tanzeem. One of those accused of being a financier of one of the IS cells, Adil Masood Butt — who studied at New York's Fordham University and ran his own education business, the College of Accountancy and Management Sciences (CAMS), in Karachi — had been a member of Tanzeem but reportedly left the group to join al-Qaeda (Friday Times, December 25, 2015). Butt joined Tanzeem in 2000 through Khalid Yousaf Bari and Sheeba Ahmad. (Dawn, December 18, 2015) Two other alleged financiers of the same cell, Sheeba Ahmed and Khalid Yousaf Bari, were also associated with Tanzeem, according to reports (Pakistan Today, September 17, 2015)
The CTD revealed that the mastermind of Safoora Goth massacre, Saad Aziz, was a business student at the Institute of Business Administration, one of Pakistan's most prestigious business schools. There he reportedly met Ali Rehman, a member of Tanzeem, who introduced him to the group and its ideology. Aziz later attended lectures organized by Tanzeem in Karachi that, as reportedly revealed by Aziz during interrogation, convinced him that "in Pakistan the root of all depraved activities is corruption and the only solution to this is violence" (The Nation, August 25, 2015).
Entryway to Extremism
According to CTD Karachi's Transnational Terrorist Intelligence Group, former Tanzeem members are also among militants with Jamaat ul Ansar al-Sharia Pakistan, a new al-Qaeda-linked group that has perpetrated a series of terrorist attacks in Karachi and Baluchistan province (News International, September 7)
In September, the security forces arrested two men said to be leaders of the banned militant group Ansarul Shariah Pakistan. A former Karachi University teacher — identified as "Professor Mushtaq" — and his associate, Mufti Habibullah, were taken into custody after raids conducted by police in Quetta and Pishin districts of Baluchistan province. Both Habibullah and Mustaq are associated with Tanzeem, according to the CDT, with Habibullah running Tanzeem-affiliated madrasas in the Hyderabad district of Sindh province (News International, September 7).
Last year, Pakistani security agencies requested Tanzeem change its pro-caliphate slogan, fearing it had backing from a banned (but unnamed in reports) group (Nation, January 8, 2016).
Full report at:
https://jamestown.org/program/pakistans-tanzeem-e-islami-troublesome-extremist-links/
--------
Iqbal poetry termed guideline for new generation
November 11, 2017
CHINIOT - Teachings and poetry of Allama Iqbal is the source of guidance for new generation . Students should strive for the development of Pakistan according to the ideology of Iqbal .
These views were expressed by speakers at a ceremony organized in connection with Iqbal Day at Govt High School Satellite Town on Friday.
The ceremony was chaired by District Education Authority Chief Executive Officer Liaqat Ali Nasir. District Officer (education) Fiaz Ahmed was the chief guest. A large number of teachers, students and their parents attended the meeting. Liaqat Ali Nasir said Allama Iqbal had highlighted splendid past of the Muslim Ummah and glory of Islam in his poetry . He had also highlighted the problems being faced by the Muslims and suggested the solutions. He advised students to study poetry of Iqbal thoroughly and implement his ideology of Islam in their lives.
Full report at:
http://nation.com.pk/11-Nov-2017/iqbal-poetry-termed-guideline-for-new-generation
--------
Cleric threatens ministers' families during Friday sermon at Islamabad sit-in
Munawer Azeem
November 11, 2017
ISLAMABAD: The leaders of the religious parties staging a sit-in outside the capital on Friday threatened to attack the families of federal ministers if their demands were not met.
Religious groups – led by the Tehreek-e-Labaik Yah Rasool Allah Pakistan and Sunni Tehreek Pakistan – have been at the Faizabad Interchange for three straight days now, bringing the cities to a standstill.
The threats were made in the Friday sermon, delivered by Almi Tanzeem Ahle Sunnat leader Pir Afzal Qadri.
The sit-in leaders had already announced plans to hold Friday prayers at Faizabad and a sizeable number had gathered there for the congregation.
Police officials told Dawn that according to their information, the cleric threatened ministers' families, saying: "[they] should be very careful because our supporters can harm their children."
In the sermon he threatened the occupation of all railway stations and airports in the country, saying that all major roads would be blocked by their supporters.
The cleric called on Interior Minister Ahsan Iqbal to negotiate with them, but only after removing Law Minister Zahid Hamid from his position. "We will not back down from our demands and we are willing to die for the cause of Khatam-i-Nabuwat," Qadri said.
"An inquiry should be initiated against him and if the law minister is found guilty, he should be removed permanently," the protest leaders said in their message to the minister.
Police sources said that the government of Punjab had begun to mediate between the leaders of religious groups and the federal government through a provincial minister, but over the past five days, only one meeting was held.
The Islamabad Capital Territory (ICT) administration also made attempts to negotiate with the protesters, but it could not get through to their high-command.
"We only have access to a committee made by the groups. We called them a few times, but the committee members refused to talk to us, saying that their leaders had disallowed them from doing so," police sources said.
Officials told Dawn that a few leaders and activists of the religious groups had been arrested from different parts of the Punjab, including Faisalabad.
However, no action has been taken against them in the capital so far, save for the few new cases registered against them.
The two FIRs, lodged at the Industrial Area police station, contain charges for rioting, unlawful assembly, and assaulting an official.
According to the FIR, the protesters continued to block the main arteries of the twin cities at Faizabad and had not dispersed despite being warned to vacate the area under the terms of section 144.
The report alleged that protesters armed with batons had manhandled police officials deployed there, and had assaulted them. The FIR claimed that demonstrators had even begun to harass residents of the area.
The second FIR was registered over the attack on the team of a private TV channel that was deputed there for coverage.
Meanwhile, officials monitoring the sit-in said the protesters were becoming more and more aggressive and trying to expand their territory, adding that the vehicles they had rented to get to Islamabad had been sent back.
Full report at:
https://www.dawn.com/news/1369712/cleric-threatens-ministers-families-during-friday-sermon-at-islamabad-sit-in
--------
Rangers foil terror bid, kill three suicide bombers
NOVEMBER 11, 2017
ROHRI: The Sindh Rangers on Friday claimed to have killed three alleged terrorists in a shootout in Rohri, who were planning to target an imambargah on the Chehlum of Hazrat Imam Hussain(AS).
A spokesperson for the paramilitary force said that attackers did not stop when signalled to at a checkpoint, adding that an exchange of fire ensued in which three suspects were killed. The spokesperson added that two suspects attempted to blow up their suicide vests but were shot dead before they could explode. The official said the target of the suspects was Bab-e-Karbala Imambargah. "An investigation is under way to determine the identity of the suspects," said the official, adding that they appeared to be members of a banned militant outfit. He said that follow-up action would be taken against the outfit once investigations were completed.
https://dailytimes.com.pk/137308/rangers-foil-terror-bid-kill-three-suicide-bombers/
--------
Nation has high hopes from CII for Islamization of laws: Mamnoon
November 11, 2017
ISLAMABAD: President Mamnoon Hussain Friday said that the nation had high hopes from the Council of Islamic Ideology regarding the Islamization of country's laws.
In a meeting with the newly appointed member of the CCI Allah Bakhsh Kalyar who called on him at the Aiwan-e-Sadr, the president congratulated the former on his appointment.
He hoped that being a member of this important constitutional institution, Allah Bakhsh will meet people's expectation.
Allah Bakhsh Kalyar thanked the president on his nomination for this important responsibility and said that he would work with sincerity to meet the expectations of the nation
http://nation.com.pk/11-Nov-2017/nation-has-high-hopes-from-cii-for-islamization-of-laws-mamnoon
--------
Africa
Nigeria: Buhari Pledges to Address Insecurity, Injustice Raised By Religious Leaders
10 NOVEMBER 2017
President Muhammadu Buhari on Friday assured Nigerians that his administration would address rising concerns of corruption, insecurity and injustices in various parts of the country.
Mr Femi Adesina, the President's Special Adviser on Media and Publicity, said Buhari gave the assurance when he received delegations of Christian and Muslim faithful separately at the Presidential Villa, Abuja.
The Christian delegation was led by the President, Christian Association of Nigeria (CAN), Rev. Samson Ayokunle, while the Muslim delegation was led by the Secretary-Generalof Jama'atu Nasril Islam (JNI), Dr. Khalid Aliyu.
The President told the CAN delegation that he had already given instructions for the submission of all the names of heads of parastatals in order to address the allegations of lop-sidedness in appointments.
"On the question of one-sided appointments, we will look at it.
"I have given instructions that a list of all heads of parastatals be submitted to me and I know they will not delay in doing that," he said.
Buhari said his administration would ensure reform of the police and judiciary, describing both institutions as critical for the security and stability of the nation.
"There is no way we can be comfortable in our country unless we are lucky to have a good police force and judiciary.
"We need a good police force and judiciary to really maintain the legitimacy and confidence of the populace in governance."
On the fight against corruption, the President assured both CAN and the JNI leaders that his administration would always be guided by the rule of law and the constitution in prosecuting all those that had been accused of corruption.
Buhari explained that corruption in the country had taken a cultural dimension, urging all religious leaders and Nigerians to join in the fight in order to reverse the trend.
"When something becomes a culture, it is more difficult to stop, but collectively we will prevail," he assured the leaders.
In his remarks, Ayokunle commended the President's achievements in the fight against corruption, empowerment of the military to flush out Boko Haram terrorists as well as the recovery of some of the kidnapped Chibok girls.
The Secretary-General of JNI appealed to the President to pay more attention to the yearnings of Nigerians, while urging him to continually walk in the fear of God.(NAN)
http://allafrica.com/stories/201711110083.html
--------
US kills 'several militants' in Somalia airstrike
November 11, 2017
WASHINGTON - The US military has announced it had killed "several militants" in an airstrike against Al-Shabaab militants in Somalia .
The attack took place early Thursday in the Bay region in the center of the country, about 100 miles (160 kilometers) west of Mogadishu.
The strike was carried out "in coordination with the Federal Government of Somalia ," the US Africa Command said in a statement. "Al-Shabaab has pledged allegiance to al-Qaeda and is dedicated to providing safe haven for terrorist attacks throughout the world," it said.
Al-Shabaab was blamed for the October 14 truck bombing in Mogadishu that killed 358 people, and an attack on a hotel on October 29 that left 27 dead.
On Saturday the US mission to Somalia urged all non-essential staff to leave Mogadishu immediately following a specific threat against them.
Full report at:
http://nation.com.pk/11-Nov-2017/us-kills-several-militants-in-somalia-airstrike
--------
UN report: South Sudan's government using food as weapon of war
11 November 2017
South Sudan President Salva Kiir's government is using food as a weapon of war to target civilians by blocking life-saving aid in some areas, United Nations sanctions monitors told the Security Council in a confidential report seen by Reuters on Friday.
During 2016 and 2017, the UN monitors said a military campaign by government troops in the northwestern town of Wau and surrounding areas in Western Bahr el-Ghazal targeted civilians on ethnic grounds and displaced more than 100,000.
"The government has during much of 2017 deliberately prevented life-saving food assistance from reaching some citizens," the monitors wrote. "These actions amount to using food as a weapon of war with the intent to inflict suffering on civilians the government views as opponents to its agenda."
"The denial of aid had caused extreme food insecurity among large sections of the population, with malnutrition and death by starvation the documented outcome, in particular in the Greater Baggari area in Wau County," they said in the report submitted to the UN Security Council's South Sudan sanctions committee.
South Sudan's mission to the United Nations did not immediately respond to a request for comment on the UN report.
South Sudan spiraled into civil war in late 2013, two years after gaining independence from Sudan, and a third of the 12 million population has fled their homes. The conflict was sparked by a feud between Kiir, a Dinka, and his former deputy Riek Machar, a Nuer, who is being held in South Africa.
The United Nations has warned that the violence in South Sudan was providing "fertile ground" for a genocide.
US Ambassador to the United Nations Nikki Haley visited the Juba late last month, where she told Kiir that the United States had lost trust in his government and risked losing Washington's support if he did not pursue peace.
Catastrophic
The UN monitors reported that the government had regularly denied humanitarian aid access to certain parts of the population, in particular areas outside the town of Wau, which was visited by UN Security Council ambassadors in September last year.
"One of those areas, Greater Baggari, is noteworthy for the persistent and systematic nature of the government's access denials, and the catastrophic humanitarian conditions that have resulted," the independent UN monitors said.
In August, the government eased restrictions, allowing aid groups to distribute food and lifesaving assistance to more than 12,000 people in Greater Baggari. Villages had been looted and burned and crops destroyed, the UN monitors wrote.
One humanitarian assessment mission told the UN monitors that 164 young children and elderly had died from hunger and disease between January and September 2017.
The report by the UN monitors found that despite the catastrophic conditions across South Sudan, armed forces, groups and militias - particularly those affiliated with Kiir and Vice President Taban Deng Gai - continued to "actively impede both humanitarian and peacekeeping operations."
UN peacekeepers have been deployed in South Sudan since 2011.
An East African bloc, IGAD, led two rounds of peace talks over two years, culminating in a brief power-sharing agreement signed by Kiir and Machar in 2015. But even as IGAD urges a new ceasefire, the warring parties are preparing for more fighting.
Full report at:
https://english.alarabiya.net/en/News/world/2017/11/11/UN-Report-South-Sudan-s-government-using-food-as-weapon-of-war.html
--------
Presidency reveals what Buhari told Christian, Muslim leaders in Aso Rock
November 10, 2017
By Wale Odunsi
President Muhammadu Buhari on Friday in Abuja assured religious leaders, and all Nigerians, that his administration will address rising concerns of corruption, insecurity and injustices in various parts of the country.
He gave the assurance when he received a Christian delegation led by the President of Christian Association of Nigeria (CAN), Rev. Samson Olasupo Ayokunle and a Muslim delegation led by the Secretary General of Jama'atu Nasril Islam (JNI), Dr. Khalid Abubakar Aliyu, in separate meetings at the State House.
The President told the CAN delegation that he had already given instructions for the submission of all the names of heads of parastatals in order to address the allegations of lop-sidedness in appointments.
"On the question of one-sided appointments, we will look at it. I have given instructions that a list of all heads of parastatals be submitted to me and I know they will not delay in doing that," he said.
Buhari assured that his administration would ensure reform of the police and judiciary, describing both institutions as critical for the security and stability of the nation.
"There is no way we can be comfortable in our country unless we are lucky to have a good police force and judiciary.
"We need a good police force and judiciary to really maintain the legitimacy and the confidence of the populace in governance,'' the President added.
On the fight against corruption, the President assured both CAN and the JNI leaders that his administration would always be guided by the rule of law and constitutionality in prosecuting all those that had been accused of corruption.
Similarly, Buhari explained to the JNI delegation that corruption in the country had taken a cultural dimension, urging all religious leaders and Nigerians to join in the fight in order to reverse the trend.
"When something becomes a culture, it is more difficult to stop, but collectively we will prevail,'' he assured the leaders.
In his remarks, Rev. Ayokunle commended the President's achievements in the fight against corruption, empowerment of the military to flush out Boko Haram terrorists and the recovery of some of the kidnapped Chibok girls.
Full report at:
http://dailypost.ng/2017/11/10/presidency-reveals-buhari-told-christian-muslim-leaders-aso-rock/
--------
URL: https://www.newageislam.com/islamic-world-news/-defy-prophet-if-youre/d/113191
New Age Islam, Islam Online, Islamic Website, African Muslim News, Arab World News, South Asia News, Indian Muslim News, World Muslim News, Women in Islam, Islamic Feminism, Arab Women, Women In Arab, Islamophobia in America, Muslim Women in West, Islam Women and Feminism