New Age Islam News Bureau
18 Sept 2014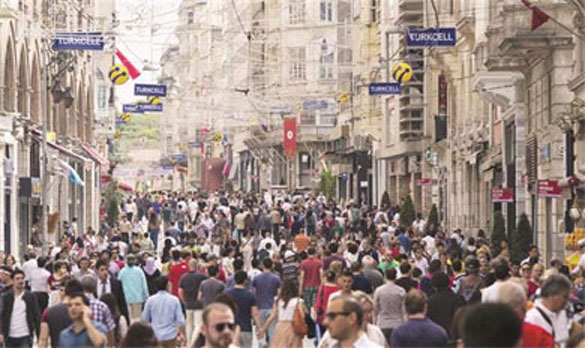 'Being part of Turkish nation' most popular identity for Kurds: Survey
-----------
Arab World
• Wrong To Equate Terrorism with Jihad – Saudi Scholars
• Syrian Army Advances in Hamah, Kills Scores of Militants
• Syrian Army Kills Commander of Largest FSA Brigade in Homs
• ISIL seizes several Kurdish villages near Kobane in Syria
• Report: Kuwait detains ISIS suspects
• Syria: 15 children die after getting measles vaccinations
• 155 NGOs urge Bahrain king to free Shiite activist
• Egypt's Al-Azhar students face expulsion for protesting
• Saudi Arabia promises $500 million for Gaza rebuilding
India
• Maulvi in Army 'censured' for saying Jai Hind
• Hindutva Groups to Continue With Campaign against 'Love Jihad'
• Clerics Ask BJP MP to Visit Madrasas, Prove Allegations
• Chinese Govt Website Publishes Article Calling Modi 'Fundamentalist'
• ISI Effect: Police Start Enumeration of Lankans
• Chinese Govt Website Publishes Article by Pakistan Journo Calling Modi 'Fundamentalist'
South Asia
• Punjabi Taliban among 22 killed in Kunar clashes
• Jamaat-e-Islami leader Azhar verdict any day
• Potential of Islamic finance yet to be fully explored in Maldives
• Maldives slams Human Rights Council critics after death penalty remarks
• India will ratify land boundary agreement, PM Sheikh Hasina hopes
• Jamaat-e-Islami seems happy, calls routine hartal
Europe
• Russia: We warned Americans about Islamic State
• UK Muslim leaders call for release of Briton held by IS
• Netherlands to contribute F-16 fighter planes to counter Islamic State
• Kosovo imams arrested in push to stop fighters going to Syria, Iraq
Mideast
'• Being part of Turkish nation' most popular identity for Kurds: Survey
• Jailed Fatah leader Barghouti: Gaza war was victory for Palestinians
• Hostage crisis limits Turkey's ISIL action
• Yemen clashes as UN envoy pursues rebel talks
• Iran's Rouhani slams US troop veto in ISIL fight
• Iran's FM: U.S. 'obsessed' with sanctions against Tehran
Southeast Asia
• Till martyrdom do us part? 'Malaysian' doctor shares her IS love story
• SBY to Discuss Islamic State Threat with US Religious Leaders
• Terror funds sent to Malaysia, says Aussie paper
Pakistan
• Sindh govt fails to protect clerics: Jamiat Ulema-e-Islam
• Conspiracies against Parliament to die down: PML (N)
• Nawaz, Shahbaz, three ministers and top cops booked for murder
• Police register seventh FIR against Qadri, Majlis Wahdatul Muslimeen chief
• Division of Sindh won't be accepted- Sharjeel Memon
• 'Altaf never calls for Sindh province's division'
• Dean of KU Islamic Studies department shot dead
North America
• Islamic State support on rise since US airstrikes: FBI
• US may send ground troops, IS video threatens to kill them
• Despite beheadings, US against hostage ransoms
• Former US congressman: Iran, Syria Can Take Care of ISIL
• NSA gave Israeli military intelligence personal info about relatives of Palestinians in US
• Obama vows US will not fight another ground war in Iraq
• New York police say hate crimes up against Muslim, Jewish people
Africa
• Libya's elected parliament rejects PM's new cabinet
• Boko Haram blamed as 13 die in Nigeria college shooting, blast
• Derna Islamist leader killed in Benghazi
• Kenya cops' 'white widow' gaffe wins US girl a paid trip
Compiled by New Age Islam News Bureau
URL: https://newageislam.com/islamic-world-news/wrong-equate-terrorism-with-jihad/d/99143
--------
Arab World
Wrong To Equate Terrorism with Jihad – Saudi Scholars
18 Sep, 2014
RIYADH – Terrorism is a heinous crime and its perpetrators deserve deterrent punishment, said the Saudi Scholars Commission and Ifta Council in a statement here.
It said terrorism, which is rejected by Shariah, is contradictory to the principles and purpose of Islam, which came as a mercy to the world and for the goodness of mankind.
Tolerance is the essence of Islam, which came to maintain coexistence and peace on earth, the senior Ulema (Islamic scholars) said at the conclusion of the Council's 80th session.
They said that those who equate terrorism with jihad are misled and ignorant.
"Terrorism has nothing to do with jihad, and Islam rejects the deviant thought which causes bloodshed," the statement carried by the Saudi Press Agency said.
It described terrorism as any crime aimed at corrupting and undermining security, offenses against lives or property, homes, schools, hospitals, factories, bridges, state facilities or oil and gas pipelines, or blowing up or hijacking aeroplanes.
The statement said that groups like 'Daash' (the self-proclaimed Islamic State), Al-Qaeda, the so-called Ahl Al-Haq groups, Hezbollah and the Houthis are forbidden and criminalized as are the acts of terror perpetrated by the Israeli occupation.
The scholars supported the measures taken by the authorities against those belonging to the above mentioned terrorist groups or those having foreign political allegiance.
Signed by all 21 members of the council and quoting extensively from the Holy Qur'an and sayings of Prophet Muhammad (peace be upon him), the statement also prohibits militant financing or encouraging young people to engage in militant acts.
It said people who issued fatwas or views that "justify terrorism" were not permissible in any way and were "the order of Satan."
The council urged everyone to utilize all means to strengthen unity and cohesion.
It warned against deviant intellectual trends and prohibited citizens from going abroad to areas of conflict and strife since that would amount to disobedience to the pledge of allegiance to the ruler.
The scholars advised everyone to adhere to the right path based on the Holy Qur'an and Prophet's Sunnah according to the understanding of the righteous ancestors and whoever follows them. They emphasized the need to support the leadership of the Kingdom and its scholars.
The Kingdom's Grand Mufti, who heads the Scholars Commission and Ifta Council, has already described militants of the so-called Islamic State and Al-Qaeda as Islam's foremost enemy in a series of public comments in recent weeks.
Sheikh Abdulaziz Al Asheikh in 2007 said terrorists deserved "Had Al-harraba," the ultimate punishment under Shariah.
In February, Custodian of the Two Holy Mosques King Abdullah decreed prison terms for people giving support to extremist organizations or going overseas to fight.
http://www.saudigazette.com.sa/index.cfm?method=home.regcon&contentid=20140918218606
--------
Syrian Army Advances in Hamah, Kills Scores of Militants
18 Sep, 2014
The Syrian army regained control over Kfarhud town in Hamah Northern countryside, killing and injuring dozens of militants.
Military sources reported that the militants in the area have massively withdrawn due to the concentrated strikes of the Syrian army, Al-Manar reported.
The Syrian military continued its operations against the terrorist groups across the country, inflicting heavy losses upon them.
http://english.farsnews.com/newstext.aspx?nn=13930626000570
--------
Syrian Army Kills Commander of Largest FSA Brigade in Homs
18 Sep, 2014
The Syrian army targeted militants' concentration centers in Talbisseh, Countryside of Homs, and killed a large number of the terrorists, including the commander of the largest brigade affiliated to the so-called Free Syrian Army (FSA).
"There are a large number of armed terrorist groups. On Tuesday, Talbisseh's most important terrorist and his brother were killed," a security source said.
He identified the dead commander as Abu Hatem al-Dahik, head of the militant Al-Iman Brigade.
"We will continue to target the terrorists in all their hideouts," the source told AFP on condition of anonymity.
The conflict in Syria started in March 2011, when sporadic pro-reform protests turned into a massive insurgency following the intervention of western and regional states.
The unrest, which took in terrorist groups from across Europe, the Middle-East and North Africa, has transpired as one of the bloodiest conflicts in recent history.
As the foreign-backed insurgency in Syria continues without an end in sight, the US government has boosted its political and military support to Takfiri extremists.
Washington has remained indifferent to warnings by Russia and other world powers about the consequences of arming militant groups.
http://english.farsnews.com/newstext.aspx?nn=13930626001501
--------
ISIL seizes several Kurdish villages near Kobane in Syria
18 Sep, 2014
Syrian Kurdish fighters have appealed to other Kurdish parties in the region for military aid to repel an advance by Islamic State in Iraq and the Levant (ISIL) fighters in northern Syria near the Turkish border, a Kurdish military official said on Sept. 18.
ISIL fighters several Kurdish villages west of the predominantly Kurdish city of Ayn al-Arab, also known as Kobani, in a rapid advance in areas near the Turkish border.
The Observatory said there were fears of massacres in the areas seized by ISIL. "This is a very important advance for them," Rami Abdulrahman, the Observatory's founder, told Reuters, speaking by phone. The Observatory said 21 villages had fallen to ISIL fighters advancing on the city.
Meanwhile, Öcalan Iso, deputy commander of Kurdish forces in Kobane, told Reuters the Kurds were seeking support from other groups including the Kurdistan Workers' Party (PKK) to fend off the advance by ISIL. Speaking via Skype, he said they wanted support 'in all military aspects.'
"We've lost touch with many of the residents living in the villages that ISIS (Islamic State) seized," Iso said.
He said the group was committing massacres and kidnapping women in the newly-seized areas. It was not possible to immediately verify his account.
Support from Kurdish fighters who crossed from Turkey helped to repel an Islamic State attack on Kobane in July.
http://www.hurriyetdailynews.com/isil-seizes-several-kurdish-villages-near-kobane-in-syria.aspx?pageID=238&nID=71876&NewsCatID=352
--------
Report: Kuwait detains ISIS suspects
18 September 2014
Kuwait has arrested several suspected members of the Islamic State of Iraq and Syria (ISIS) group and is monitoring dozens more under its commitment to the U.S.-led international coalition against the jihadists, media reported Thursday.
The Gulf state's secret service has arrested at least five suspected members of ISIS which has seized large swathes of Syria and Iraq, al-Qabas newspaper reported.
Three of the men in custody are Kuwaiti and two are so-called bidoons or stateless Arabs, the daily said.
Al-Qabas also said the security services had arrested an unidentified number of Saudis suspected of links to the group, and that they were handed over to the authorities in Riyadh.
Citing a senior security source, the paper said security authorities were keeping close tabs on a long list of 134 people suspected of being in ISIS or sympathizing with it.
Full report at:
http://english.alarabiya.net/en/News/middle-east/2014/09/18/Report-Kuwait-detains-ISIS-suspects.html
--------
Syria: 15 children die after getting measles vaccinations
18 Sep, 2014
At least 15 children died after receiving vaccinations in rebel-held parts of Syria, and activists said Wednesday that the death toll from two days of government airstrikes in the central city of Talbiseh climbed to nearly 50, a heavy toll even by the vicious standards of the country's civil war.
The children, some just babies, all exhibited signs of "severe allergic shock" about an hour after they were given a second round of measles vaccinations in the north-western province of Idlib on Tuesday, with many suffocating to death as their bodies swelled, said physician Abdullah Ajaj, who administered the vaccinations in a medical center in the town of Jarjanaz.
It was unclear what killed the children, but Ajaj said in an interview via Skype that they all exhibited the same symptoms to varying degrees. He said it was the first time he had ever seen such symptoms after vaccinations.
Full report at:
http://english.alarabiya.net/en/News/middle-east/2014/09/17/Syria-15-children-die-after-getting-vaccinations.html
--------
155 NGOs urge Bahrain king to free Shiite activist
18 Sep, 2014
Nearly 160 civil society groups from more than 60 countries have urged Bahrain's King Hamad to order the unconditional release of rights activist Maryam al-Khawaja, Reporters Without Borders announced Thursday.
Khawaja, a director of the Beirut-based Gulf Centre for Human Rights, also has Danish nationality and is a daughter of jailed Shiite opposition idol Abdulhadi al-Khawaja.
She was arrested after arriving at Manama airport on August 30 and will stand trial from October 1 for allegedly assaulting a police officer.
"We, the undersigned 155 civil society organisations based in over 60 countries write to you united in our condemnation of the politically motivated arrest of human rights defender and co-director of the Gulf Centre for Human Rights, Maryam al-Khawaja," said the letter sent to the king, which was also received by AFP.
Full report at:
http://english.ahram.org.eg/NewsContent/2/8/111083/World/Region/-NGOs-urge-Bahrain-king-to-free-Shiite-activist.aspx
--------
Over 170 Gunmen, Wanted People from Damascus Countryside Surrender to Authorities
18 Sep, 2014
176 gunmen and wanted people from Damascus Countryside surrendered to the Syrian authorities as the government troops advance in their battle against the foreign-backed militants.
They are from the towns of Rheibeh and Jairoud in Damascus countryside.
The conflict in Syria started in March 2011, when sporadic pro-reform protests turned into a massive insurgency following the intervention of western and regional states.
The unrest, which took in terrorist groups from across Europe, the Middle-East and North Africa, has transpired as one of the bloodiest conflicts in recent history.
As the foreign-backed insurgency in Syria continues without an end in sight, the US government has boosted its political and military support to Takfiri extremists.
Washington has remained indifferent to warnings by Russia and other world powers about the consequences of arming militant groups.
http://english.farsnews.com/newstext.aspx?nn=13930626001514
--------
Egypt's Al-Azhar students face expulsion for protesting
World Bulletin / News Desk
18 Sep, 2014
Egypt has moved to close down one of the last bastions of Muslim Brotherhood dissent with sweeping new rules to curtail protest at Al Azhar University, among the world's most venerable centres of Islamic learning.
The Egyptian government has given the dean of Cairo's famous Al-Azhar University the right to expel students and staff who participate in protests against the country's post-coup regime.
The new powers granted to the dean will allow him to expel students not only for participating in protests, but to expel those who are found at violent confrontations with anything that could potentially be used to cut or dig, or anything that could cause the university any kind of financial loss.
Full report at:
http://www.worldbulletin.net/headlines/144646/egypts-al-azhar-students-face-expulsion-for-protesting
--------
Saudi Arabia promises $500 million for Gaza rebuilding
World Bulletin/News Desk
18 Sep, 2014
Saudi Arabia has pledged $500 million to help rebuild Gaza, Palestinian Prime Minister Rami Al-Hamdallah said on Thursday, with the full cost of post-war reconstruction expected to be around $4 billion over three years.
Saudi Arabia's commitment comes ahead of a conference in Cairo on Oct. 12 when Palestinian leaders hope other donors, including Turkey, Qatar, the European Union and United States, will step forward with promises of support.
"Saudi Arabia has initiated donations by pledging $500 million," Hamdallah told reporters in Gaza, speaking via video conference from the West Bank. He said he hoped further pledges would cover the full cost of reconstruction in time.
An estimated 18,000 homes were destroyed during the seven-week war, while a further 40,000 were extensively damaged.
Major infrastructure such as roads, bridges and water treatment plants were heavily damaged, while Gaza's only power station will need almost entirely rebuilding. Dozens of factories on the outskirts of residential areas were extensively hit in artillery bombardments.
The war, which began on July 8 left more than 2,100 Palestinians dead, most of them civilians. Sixty-seven Israeli soldiers and six civilians were also killed.
Full report at:
http://www.worldbulletin.net/todays-news/144651/saudi-arabia-promises-500-million-for-gaza-rebuilding
--------
India
Maulvi in Army 'censured' for saying Jai Hind
Raghav Ohri,ET Bureau | Sep 18, 2014
CHANDIGARH: Made famous by Netaji Subhash Chandra Bose, the salutation "Jai Hind" was coined by Major Abid Hasan Zafrani of the Azad Hind Fauj. Two decades after Zafrani's death, a Muslim priest of the Indian Army has approached the President of India, the National Commission of Minorities and Uttar Pradesh chief minister Akhilesh Yadav alleging that his superior officers have censured him for using the slogan because it "sends a message of religious hatred and extremism".
Subedar Ishrat Ali alleges his commanding officer has served him a notice warning him to "rise above narrowmindedness", and instead salute by using "Ram, Ram" and "Jai Mata Di" — the official battalion slogans — or face "disciplinary action". Ali told ET from Bikaner that he has protested and written to his superior officers.
He has informed them that it is impossible for him to use the said salutes as they are Hindu religious chants and he is an Islamic priest. On his behalf, his wife Shehnaz Bano has written to the President of India and the National Commission for Minorities, Delhi, with a copy to the Uttar Pradesh chief minister complaining of "mental torture and harassment" and demanding justice.
Full report at:
http://timesofindia.indiatimes.com/india/Maulvi-in-Army-censured-for-saying-Jai-Hind/articleshow/42790700.cms
-----------
Hindutva groups to continue with campaign against 'love jihad'
MOHAMMAD ALI
18 Sep, 2014
Despite the major jolt BJP received in Uttar Pradesh by-polls, the Hindutva groups are in no mood to give up when it comes to their campaign against 'love jihad'. This headline grabbing term is used by the Hindutva groups to describe what they believe is an Islamist conspiracy to seduce and convert Hindu women.
In the aftermath of the BJP losing seven of its Assembly seats to the Samajwadi Party, the proponents of anti-'love jihad' campaigns in Western UP told The Hindu that their campaigns would go on with the "same or even more vigour and focus".
Ajay Tyagi, an industrialist who formed Hindu Behen Beti Bachao Sangharsh Samiti, refused to buy the argument blaming Mahant Adityanath's campaigntime focus on "love jihad" for the electoral drubbing. As part of his samiti's work, Mr. Tyagi has started helpline numbers on which he attends calls, as he claimed, by "distressed" Hindu parents about their daughters being lured in 'love' by Muslim men.
He told this correspondent that the BJP would have won more seats, had Adityanath visited mote constituencies and raised the polarizing issue. "Look at the fact. Mahant Adityanath ji visited two constituencies-Noida and Lucknow and talked about 'love jihad' and the BJP won both of them," he said.
Full report at:
http://www.thehindu.com/news/national/hindutva-groups-to-continue-with-campaign-against-love-jihad/article6421500.ece
--------
Clerics ask BJP MP Sakshi Maharaj to visit madrassas, prove allegations
Mohammed Wajihuddin
18 Sep, 2014
MUMBAI: Clerics associated with several madrassas in the city have invited BJP MP Sakshi Maharaj to visit the madrassas and stop maligning them. Maharaj recently called madrassas "hubs of terror and jihadis."
Maulana Syed Athar Ali of Madrassa Darul Uloom Mohammadia at Mohammed Ali Road said he would like Maharaj to visit his madrassa with witnesses. "He should come with at least 15 neutral witnesses and speak to our teachers and students. Calling madrassas 'hubs of terror' is not new. The more disturbing fact is that an MP is openly expressing his deep hatred against our religious institutions," said Ali. "The party distanced itself from Maharaj's communal remarks, but why is PM Modi silent on statements of his MPs like Sakshi Maharaj and Yogi Adityanath," asked Ali.
"I invite him to visit any madrassa at any time he chooses. He is welcome to look at the curriculum. Besides teaching religion, we also instill a sense of nationalism in our students. He should produce proof, if he has any, of madrassas producing terrorists," said Syed Moin Ashraf, who heads Grant Road-based Madrassa Jamia Ashrafia Qadria. "We don't need a Sakshi Maharaj to preach about patriotism. Our nationalism is next to none," he said.
http://timesofindia.indiatimes.com/city/mumbai/Clerics-ask-BJP-MP-Sakshi-Maharaj-to-visit-madrassas-prove-allegations/articleshow/42737639.cms
--------
Chinese Govt Website Publishes Article Calling Modi 'Fundamentalist'
Saibal Dasgupta,TNN | Sep 18, 2014
BEIJING: A news portal run by China's state cabinet has published an article by a Pakistani journalist describing Prime Minister Narendra Modi as a "Hindu fundamentalist". Modi will need to control his "extremist" allies if he wants to get along with China, the article written by Pakistani journalist Sajjad Malik said.
Although the publisher, China.org.cn, says articles in the 'Opinion' column do not necessarily reflect the publisher's views, it is significant that a site directly under the government's control would publish it on the day the country's President landed in India.
"Xi's visit is also a test case for Modi to resolve the contradictions of his double role as a representative of fundamentalist lobbies in India and as a statesman for the world," the article by Malik, a regular writer on the website, said.
It discussed the Gujarat riots and said, "Prime Minister Narendra Modi has no qualms about his fundamentalist credentials." But the article did not explain what it had to do with Xi's visit to India.
Full report at:
http://timesofindia.indiatimes.com/india/Chinese-govt-website-publishes-article-by-Pakistan-journo-calling-Modi-fundamentalist/articleshow/42760281.cms
-----------
ISI effect: Police start enumeration of Lankans
Selvaraj A,TNN | Sep 18, 2014
CHENNAI: Following the arrest of Arun Selvarajan, who is suspected to be an ISI agent, Tamil Nadu 'Q' branch sleuths have started enumerating Sri Lankans staying in Tamil Nadu.
Police sources said there are about 65,000 Sri Lankan Tamil refugees in the 114 camps in the state. There are more than 12,000 Sri Lankan Tamils with passports settled outside the camps. Selvarajan had got an Indian passport influencing some government officials, police said.
After trailing him for more than a month, NIA officials nabbed him at a hideout in Saligramam near Vadapalani on September 10. Police seized several incriminating documents, photographs of installations of NSG Academy, Officers' Training Academy, Naval bases and Army installations in Chennai, Vishakapatinam and 20 other places in south India. NIA officials had recovered from his apartment in Saligramam six mobile phones, a laptop, four hard disks, an iPad, 1TB portable drive and three pen drives.
Full report at:
http://timesofindia.indiatimes.com/india/ISI-effect-Police-start-enumeration-of-Lankans/articleshow/42768545.cms
--------
South Asia
Punjabi Taliban among 22 killed in Kunar clashes
Sep 18 2014
At least 22 Taliban militants including Punjabi insurgents were killed following clashes with the Afghan security forces in Kunar province.
According to local government officials, clashes between Afghan forces and Taliban militants started late Wednesday in Ghaziabad district after a group of Taliban fighters attacked Afghan army check posts.
Provincial police chief, Gen. Abdul Habib Syed Khel said the attack was carried out in Jalala area on Wednesday evening.
Gen. Syed Khel further added that a number of Punjabi militants were also among those killed during the clashes.
He confirmed that an Afghan police and two army personnel were also injured during the clashes with the militants.
The anti-government armed militant groups have not commented regarding the report so far.
Kunar is among the volatile provinces in eastern Afghanistan where anti-government armed militant groups are actively operating in a number of its district.
The provinces shares border with the tribal regions of Pakistan where insurgents are routinely crossing border into Afghanistan and launch attacks on Afghan security forces.
http://www.khaama.com/punjabi-taliban-among-22-killed-in-kunar-clashes-6707
--------
Jamaat-e-Islami leader Azhar verdict any day
18 Sep, 2014
The International Crimes Tribunal will deliver the verdict any day in a war crimes case against Jamaat-e-Islami leader ATM Azharul Islam.
The International Crimes Tribunal 1 concluded hearing the arguments and passed the order keeping the case CAV, meaning 'verdict would be delivered later.'
On September 14, after submitting for nine sessions, the defence for ATM Azharul Islam concluded placing arguments at the International Crimes Tribunal 1.
The three-member tribunal, led by Justice M Enayetur Rahim, later adjourned the hearing until September 18 accepting a time plea of the prosecution.
On September 11, the tribunal asked the prosecution to prepare for placing rebuttal arguments after the end of defence argument.
The prosecution concluded their part of arguments on August 26, seeking death penalty for Azhar.
A total of 19 witnesses testified against the accused. Of them, the prosecution declared their seventh witness hostile. The defence produced a relative of Azhar to testify in his favour.
According to the case, Azhar, now 61, was a commander of Rangpur district unit of al-Badr during the war. He was arrested on August 23, 2012. The tribunal indicted him on November 12 last year on six specific charges of crimes against humanity.
http://www.dhakatribune.com/law-rights/2014/sep/18/azhar-verdict-any-day#sthash.QPzuJPdi.dpuf
--------
Potential of Islamic finance yet to be fully explored in Maldives
By Ahmed Naish | September 18th, 2014
The scope and potential of Islamic finance, insurance, and banking in the Maldives is "yet to be fully explored", suggests Maldives Monetary Authority (MMA) Governor Dr Azeema Adam.
Speaking at the opening ceremony of the first 'Maldives Islamic Banking and Finance Industry Conference' yesterday, Dr Azeema said Islamic finance "provides a springboard" to generate innovative ideas to cater to the financing needs of the domestic economy.
"The phenomenal growth of Islamic insurance and Islamic banking in the Maldives in the last few years suggest that there is still significant market to capture," the central bank's governor said in her keynote address at the conference.
"There is a need for financial institutions in the Maldives to strive to reach to every corner of the Maldives; every island in the country. There is a need to provide banking services to the unbanked," said Azeema.
Islamic banking and capital market services were introduced in the Maldives in 2011, with the opening of the Maldives Islamic Bank (MIB).
Providing banking services to all inhabited islands "might not always be profitable," Azeema continued, requiring innovation within the Maldivian financial sector.
"Financial products in the Maldives need to transcend the oceans and reach each and every person in the country, including those in the most isolated and remote islands."
To support the growth of Islamic finance, Azeema recommended development of a "comprehensive legal and regulatory framework specific to Islamic finance".
Full report at:
http://minivannews.com/business/scope-and-potential-for-islamic-finance-not-fully-explored-in-maldives-suggests-mma-governor-90157
--------
Maldives slams Human Rights Council critics after death penalty remarks
18 Sep, 2014
The Maldives has accused critics in the UN Human Rights Council of making statements "rooted on misrepresentation and media speculation".
The response followed comments made by the Swiss delegation criticising the Maldives for its decision to allow the death penalty for minors.
"Switzerland condemns the recent decision of the Maldives Government to amend its legislation to permit the death penalty for children as young as 7 years old – this is a grave contravention of international law," said the Swiss during yesterday's session.
The Maldives has this year amended regulations regarding the death penalty as well as introducing a new Penal Code. Combined, the rules allow for the sentencing of a minor to death, though execution cannot be carried out until the offender is 18-years-old.
Using its right of reply, the Maldives pointed out that its new Penal Code – passed in April – granted the "immaturity excuse" to all those under the age of 15.
"The Maldives once again would like to state on record that this Council is mandated to do serious work and it is appalling that statements made here are rooted on misrepresentation and media speculation," said the Maldivian delegation.
After announcing plans to end the 60 year moratorium on the death penalty in January, new regulations were finalised in April, enabling the state to carry out execution by lethal injection.
Full report at:
http://minivannews.com/politics/maldives-slams-critics-in-human-rights-council-after-death-penalty-remarks-90150
--------
India will ratify land boundary agreement, PM Sheikh Hasina hopes
18 Sep, 2014
Prime Minister Sheikh Hasina has expressed the hope that India would take quick steps to ratify the land boundary agreement with Bangladesh.
Addressing the senior officials of the land ministry at Bangladesh Secretariat on Thursday, she said a bill on the land boundary agreement now remains in the Indian parliament.
"I hope that India would ratify the agreement to resolve a long standing problem on the land boundary issue," she said.
The border line between the two countries has been drawn and mapping of the zones has already been completed, she said, adding, "Now the process awaits Indian parliament's approval to resolve the problem forever."
Sheikh Hasina said, "The agreement under Mujib-Indira Pact would have been signed long ago, but no government after 1975 took any initiative in this regard, despite Bangladesh having ratified it long ago."
Full report at:
http://www.dhakatribune.com/bangladesh/2014/sep/18/india-will-ratify-land-boundary-agreement-pm-hopes#sthash.6nm0wPrt.dpuf
--------
Jamaat-e-Islami seems happy, calls routine hartal
18 Sep, 2014
The rank and file of the Jamaat-e-Islami seemed content with the Supreme Court verdict that commuted party Nayeb-e-Ameer Delawar Hossain Sayedee's death sentence to 'imprisonment until death' yesterday.
This correspondent butted into the informal conversation of several Jamaat-e-Islami leaders who appeared to be relaxed after the verdict.
They, however, did not explicitly express their pleasure.
A former president of the Islami Chhatra Shibir, also now a central leader of Jamaat, was found at his office in Paltan having fun with some other party leaders and activists.
This was in contrast to the display of emotions following the death sentence of Jamaat central leader Abdul Quader Molla where this correspondent found the same people frustrated and dejected.
Full report at:
http://www.dhakatribune.com/politics/2014/sep/18/jamaat-seems-happy-calls-routine-hartal#sthash.6kCX77da.dpuf
--------
Europe
Russia: We warned Americans about Islamic State
September 18, 2014
A joke making the rounds among Russian officials and hacks who take a keen interest in what is going on in the Middle East these days goes something like this: How will the Yanks deal with the Islamic State group? They will create 'Islamic State 2', a bigger and better armed group, and let it deal with the original Islamic State group. And what happens when 'Islamic State 2' turns against them as it happened with the original Islamic State? They will create 'Islamic State 3', and so on.
But seriously, the rise and spread of the Islamic State group is no laughing matter. Now that the US and its allies have finally woken up to the dangers of the spread of the extremist group, the worry in Moscow is that the hotheads in the Pentagon and at Nato headquarters in Brussels will decide to start hitting Islamic State positions in Syria along with 'other targets' there as well - for instance, Syrian army positions.
US President Barack Obama has already announced his plan to deal with the group, promising to lead a 'broad coalition' that will 'roll back this terrorist threat'. In Moscow, the fear is that the US will seize this opportunity to intervene in Syria.
Full report at:
http://nation.com.pk/international/18-Sep-2014/russia-we-warned-americans-about-islamic-state
--------
UK Muslim leaders call for release of Briton held by IS
18 Sep, 2014
LONDON: Muslim groups across Britain called on Thursday for the release of British hostage Alan Henning, a volunteer aid worker captured in Syria whose life was threatened in a recent video released by Islamic State militants.
Henning was part of an aid convoy taking medical supplies to a hospital in northwest Syria in December last year when it was stopped by gunmen and he was taken away.
In a video released on Saturday which showed the beheading of fellow British aid worker David Haines, an Islamic State militant threatened to kill Henning if Prime Minister David Cameron continued to support the fight against them.
The man in the video is himself believed to be a British national and has been dubbed "Jihadi John" by UK media.
Also read: Islamic State's war chest grows by $3m daily
"We, the undersigned British Muslim Imams, organisations and individuals, wish to express our horror and revulsion at the senseless murder of David Haines and the threat to the life of our fellow British citizen, Alan Henning," said a letter signed by more than 100 Muslim groups and leaders.
Full report at:
http://www.dawn.com/news/1132754/uk-muslim-leaders-call-for-release-of-briton-held-by-is
--------
Netherlands to contribute F-16 fighter planes to counter Islamic State
18 Sep, 2014
AMSTERDAM - The Netherlands will consider contributing F-16 fighter jets and arms for Kurdish fighters to help counter the rise of Islamic State in Iraq and Syria, a Dutch newspaper reported on Thursday.
The Trouw daily, citing government sources, said an unspecified number of planes will take part in air strikes against insurgent targets in Iraq and possibly Syria.
The Netherlands was not among the nations approached by US President Barack Obama at a NATO meeting in Wales earlier this month, when he was seeking to build a coalition of allies against the hardline Islamic offshoot of al-Qaida.
Washington had not taken the Dutch offer to provide 1,000 helmets and bullet proof vests to the Kurdish troops in northern Iraq seriously, Trouw reported.
http://www.jpost.com/Breaking-News/Netherlands-to-contribute-F-16-fighter-planes-to-counter-Islamic-State-375687
--------
Kosovo imams arrested in push to stop fighters going to Syria, Iraq
18 Sep, 2014
(Reuters) - At least nine imams were among 15 people arrested in Kosovo on Wednesday in the second major operation in weeks to try to stem the flow of young ethnic Albanians joining Islamist fighters in Iraq and Syria.
A police source, who spoke on condition of anonymity, told Reuters the 15 faced charges including "terrorism, threatening the constitutional order, incitement and religious hate speech".
In the last such operation on Aug. 11, 40 people were arrested on suspicion of fighting in Iraq and Syria or recruiting insurgents.
Police said among the imams arrested was an influential Muslim cleric from the Grand Mosque in the capital Pristina. Another was the leader of an Islamic-rooted political party.
"The majority of those arrested are imams of different mosques belonging to the Islamic Community of Kosovo," police spokesperson Baki Kelani said.
Most of Kosovo's 1.8 million people are ethnic Albanian Muslims and lead largely secular lives.
But video of police officers arresting imams may fuel anger among the Islamic faithful in Kosovo and raise questions about religious freedoms. The officers wore black masks to protect their identities in case of reprisals.
Full report at:
http://www.reuters.com/article/2014/09/17/us-kosovo-islamist-arrests-idUSKBN0HC1B420140917
--------
Mideast
'Being part of Turkish nation' most popular identity for Kurds: Survey
18 Sep, 2014
A recent survey of Turkish citizens has revealed that being a citizen of the Turkish Republic is the most important identity factor for Kurds in Turkey, rather than being of Kurdish ethnicity.
For 24.5 percent of those polled by Istanbul's Boğaziçi University and the Open Society Institute who said they know Kurdish, "being part of the Turkish nation" is the most important identity factor, while 21 percent said it is "being a citizen of the Turkish Republic." For 21.7 percent of Kurds, "being a pious Muslim" is the most important identity factor, while 19.9 percent said "being a member of my ethnic and cultural community" is the most important factor.
Meanwhile, the poll revealed that a majority of Kurds believe social reasons such as unemployment and poverty created the Kurdish problem, while 24 percent of Kurds said ethnic discrimination is the main reason behind the problem.
Of Turkish citizens polled across the country, 74 percent said "being a citizen of the Turkish Republic" is the most significant identity, while (as they could opt for second choices) 61 percent said it is "being a part of the Turkish nation." "Being part of the Turkish nation" has therefore seen an increase of 14 percent compared to 2010, while there was a decrease in the same period of those who said "being a modern Muslim with a secular lifestyle" is the most important factor.
Full report at:
http://www.hurriyetdailynews.com/being-part-of-turkish-nation-most-popular-identity-for-kurds-survey.aspx?pageID=238&nID=71847&NewsCatID=341
------
Jailed Fatah leader Barghouti: Gaza war was victory for Palestinians
18 Sep, 2014
The Gaza war was a victory for Palestinians, and the focus must now shift to a boycott that makes Israel's occupation of the West Bank too costly to bear, says Marwan Barghouti, a Palestinian leader serving life in prison for multiple deadly attacks.
In answers to questions submitted by Reuters via the Palestinian Prisoners' Club, Barghouti urged more confrontation to combat Israel's 47-year occupation of Palestinian territory, setting out a strategy sharply at odds with the more cautious approach advocated by Palestinian Authority President Mahmoud Abbas.
"The Palestinians must make the price of the occupation dear on Israel," said Barghouti, who was sentenced to life in prison in 2004 for his part in planning suicide attacks in Israel and other operations that killed at least five people.
"Freedom in Palestine will not be realized until the launching of a broader resistance associated with a broader political, economic and security boycott for the occupation."
Barghouti, 55, remains a leading figure in the secular Fatah movement and is often mentioned as a potential future leader despite being behind bars. He rose to prominence as an instigator of the first and second intifadas, or uprisings, against Israel from 1987-1993 and in the early 2000s.
Full report at:
http://www.jpost.com/Arab-Israeli-Conflict/Jailed-Fatah-leader-Barghouti-Gaza-war-was-victory-for-Palestinians-375739
--------
Hostage crisis limits Turkey's ISIL action
18 Sep, 2014
Turkey's contribution to the international coalition aimed at destroying the Islamic State of Iraq and the Levant (ISIL) would be more substantial if the group was not holding 49 Turkish hostages, according to Deputy Prime Minister Yalçın Akdoğan.
"The issue of hostages is our main sensitivity and priority. That's why we are so cautious while making statements. Those who know this and understand well are trying to press us further on whether Turkey can do more on this. This is irresponsibility. Turkey could surely say more than it says and could do much more than it is. But even one of our citizen's lives is very important to us. That's why we are moving in a very cool-headed way in this process," Akdoğan told a group of Ankara newspaper bureau chiefs at a meeting yesterday.
He underlined that Turkey's parameters to decide on its participation in the international coalition against ISIL consisted of its "national interests, societal sensitivities and values, and not on what other foreign countries are doing."
Full report at:
http://www.hurriyetdailynews.com/hostage-crisis-limits-turkeys-isil-action.aspx?pageID=238&nID=71856&NewsCatID=510
--------
Yemen clashes as UN envoy pursues rebel talks
18 Sep, 2014
Shiite rebels clashed with Sunni Islamists backed by troops north of Sanaa on Thursday, as the UN envoy huddled in the rebel stronghold to try to end Yemen's political crisis.
Fighting raged between the rebels, known also as Huthis or Ansarullah, and fighters of the Islah (Reform) party in Shamlan. Witnesses said five people were wounded.
The fighting has spread to Iman University of religion which belongs to top Islah figure cleric Abdulmajid al-Zandani, they said.
UN envoy Jamal Benomar flew unexpectedly on Wednesday to rebel bastion Saada where he had a three-hour meeting with their leader Abdulmalik al-Huthi.
Benomar called the talks "constructive and positive", and the two are expected to meet again on Thursday.
Full report at:
http://english.ahram.org.eg/NewsContent/2/8/111089/World/Region/Yemen-clashes-as-UN-envoy-pursues-rebel-talks.aspx
--------
Iran's Rouhani slams US troop veto in ISIL fight
18 Sep, 2014
Iranian President Hassan Rouhani on Sept. 18 criticized the United States for its refusal to send troops into combat in the battle against Islamic State in Iraq and the Levant (ISIL) militants he claimed were seeking to "kill humanity."
Speaking in an interview with NBC television in Tehran before heading to the United Nations ahead of next week's General Assembly, the Iranian leader appeared to question whether the U.S. could achieve victory over the ISIL group without putting boots on the ground.
"Are Americans afraid of giving casualties on the ground in Iraq? Are they afraid of their soldiers being killed in the fight they claim is against terrorism?" Rouhani told NBC according to excerpts of the interview.
"If they want to use planes and if they want to use unmanned planes so that nobody is injured from the Americans, is it really possible to fight terrorism without any hardship, without any sacrifice?
Full report at:
http://www.hurriyetdailynews.com/irans-rouhani-slams-us-troop-veto-in-isil-fight.aspx?pageID=238&nID=71864&NewsCatID=359
--------
Iran's FM: U.S. 'obsessed' with sanctions against Tehran
18 September 2014
Iranian Foreign Minister Mohammad Javad Zarif on Wednesday accused the United States of being "obsessed" with sanctions against his country, on the eve of new bilateral talks on a nuclear deal.
"We are committed to resolving this issue," Zarif told a Washington think-tank, but he argued the U.S. was "infatuated" with sanctions and Congress was objecting to any deal "because they would have to lift the sanctions."
"Iran has shown that we will live up to every agreement," Zarif argued at a discussion hosted by the Council on Foreign Relations, just hours before the Iranian delegation was to meet in New York with U.S. counterparts for fresh talks.
A senior State Department official confirmed the two sides would meet late Wednesday and again Thursday in New York "as part of the upcoming EU-led P5+1 round of comprehensive nuclear negotiations."
Full report at:
http://english.alarabiya.net/en/News/world/2014/09/18/Iran-FM-U-S-obsessed-with-sanctions-against-Tehran.html
--------
Southeast Asia
Till martyrdom do us part? 'Malaysian' doctor shares her IS love story
18 Sep, 2014
KUALA LUMPUR, Sept 18 ― A 26-year-old doctor who claims to be a Malaysian is kicking up a storm on social media sites with tales of her love affair with militant movement Islamic State (IS), that led to her leaving the Southeast Asian tropics for war-torn Syria where she met and entered into an arranged marriage with a Moroccan jihadist fighter.
The woman has only given her name as Shams, though she tweets frequently under the moniker @BirdofJannah and blogs on Facebook and Tumblr in an account she calls Diary of a Muhajirah.
Most of her posts, as collated by US social media website Buzzfeed, are arguments to justify the IS war on the western world, but a fair number show a human side to her daily life as the wife of a militant fighter.
"My husband and I, are totally different. We are from two different continents and we speak different languages. I remember when we are newly married about three months ago, I told him that I don't know how to cook Moroccan or Western food. He laughed and said that he don't mind. (Sisters be aware, they actually do after some time and I know how to cook Moroccan now!)," she wrote in a Facebook post in reply to a question on her interracial marriage.
Full report at:
http://www.themalaymailonline.com/malaysia/article/till-martyrdom-do-us-part-malaysian-woman-doctor-shares-her-is-love-story#sthash.ono9VIxK.dpuf
--------
SBY to Discuss Islamic State Threat With US Religious Leaders
18 Sep, 2014
Jakarta. President Susilo Bambang Yudhoyono will discuss solutions to contain the Islamic State terrorist organization active in Iraq and Syria when he meets with religious leaders in the United States this week.
"This is one of the themes that will be discussed in Washington DC when I meet with US Islamic and non-Islamic leaders," Yudhoyono was quoted as saying by state-run Antara news agency on Thursday morning, before departing for Portugal on the first leg of his trip.
Besides Portugal and the US, the president and his wife, Ani Yudhoyono, will also visit Japan.
"This is not just about the military operation by Western powers or other members of the international community, what is needed, according to Indonesia, is a political solution and a non-military solution."
Full report at:
http://www.thejakartaglobe.com/news/sby-discuss-islamic-state-threat-us-religious-leaders/
--------
Terror funds sent to Malaysia, says Aussie paper
18 Sep, 2014
Australian police are investigating a remittance company linked to the family of a convicted terrorist over "missing funds" worth AUS$9 million (RM26.1 million) that may have been used to finance Australians fighting with the Islamic State in Iraq and Syria (Isis), with some of it sent to individuals in Malaysia.
The Australian reported earlier today that authorities were concerned that the company Bisotel Rieh Global Money Transfer, which specialises in remittances to the Middle East, may have sent funds to Mohamed Elomar, a companion of convicted terrorist Khaled Sharrouf in Syria. Both are Isis fighters.
The two men, who reportedly left Australia late last year, had travelled to Syria together via transit in Malaysia.
The authorities are also probing into the company's fund transfers to individuals in Malaysia. Employees had admitted that the company "actively smuggles" money from Turkey into Lebanon.
Full report at:
http://www.themalaysianinsider.com/malaysia/article/terror-funds-sent-to-malaysia-says-aussie-paper#sthash.lJbMCnuO.dpuf
--------
Pakistan
Sindh govt fails to protect clerics: Jamiat Ulema-e-Islam
September 18, 2014
KARACHI - Jamiat Ulema-e-Islam (Fazl) chief Maulana Fazalur Rehman has said that PPP-led Sindh government is not playing its role in providing adequate security to the clerics.
They were being labeled as terrorists on making their own security arrangement. People were being killed on sectarian and ethnic basis. It seems that the authorities, instead of controlling the situation, have closed the eyes over the issue, he added. He was talking to the media men at Jamia Binoria Karachi on Wednesday. Jamia Binoria head Mufti Naeem, Qari Usman, Maulana Ghulam Rasool, Maulana Noman, Maulana Hammad Ullah and other leaders of the JUI-F were also present on the occasion.
Fazl visited Jamia Binoria to express sympathy over the killing of Mufti Masood, son-in-law of Mufti Naeem. He also lashed out at the Pakistan Tehreek-e-Insaf and Pakistan Awami Tehreek which are currently staging sit-in in Islamabad to overthrow the incumbent Pakistan Muslim League-Nawaz government. He said the protesting parties were facing political death by prolonging the unconstitutional protest drive in Islamabad. "Now they are making efforts to find a safe passage to secure their political careers. Protesting parties have not gathered to bring any revolution in the country instead ruining the society by staging dance shows," he added.
Full report at:
http://nation.com.pk/karachi/18-Sep-2014/sindh-govt-fails-to-protect-clerics-fazl
--------
Conspiracies against Parliament to die down: PML (N)
18 Sep, 2014
ISLAMABAD: Information Secretary Pakistan Muslim League-Nawaz Senator Mushahidullah Khan on Thursday expressed firm belief that all conspiracies against democracy and Parliament will die down and so called champions of revolution and independence will have to eat dust.
Addressing joint sitting of the Parliament, Mushahidullah said both Imran Khan and Tahirul Qadri are carrying forward the hidden agenda of their foreign masters to ruin country's economy and are misguiding innocent people in the name of new Pakistan and a revolution.
"Today the entire Parliament is united for its supremacy and democracy despite all of political differences and it is a clear message for all those conspiring against parliament and democracy," he said.
Peeping through the corridors of history he said, "Despite the dictators hanged or killed political leaders they remained alive in the form their followers and parties. But dictators have been forgotten way back. Today once again conspiracies are being hatched against the parliament and democracy openly or secretly. But the conspirators must know that they have to fail. The parliament will remain and we shall not allow anybody to malign it or wind it up."
He said, "Sit-in and protests are an eye wash as there is a hidden agenda of these two leaders who have understood the Parliament as a cricket ground."
Full report at:
http://www.thenews.com.pk/article-160114-Conspiracies-against-Parliament-to-die-down:-Mushahidullah
---------
Nawaz, Shahbaz, three ministers and top cops booked for murder
18 Sep, 2014
ISLAMABAD: A murder case was registered against Prime Minister Nawaz Sharif, Punjab Chief Minister Shahbaz Sharif, three federal ministers and top police and administration officials over the killing of two people in last month's clashes between police and protesters marching towards PM's official residence in a bid to remove the government, local police officials confirmed on Wednesday.
The case has been registered in Islamabad's Secretariat Police Station under Section 7 of the Anti-Terrorism Act (ATA) and Pakistan Penal Code (PPCs) 302, 324, 148 and 149 which deal with charges of murder, attempted murder, attack and abetment for attack. On Monday, Islamabad's district and sessions court had ordered the Secretariat police to register the case while hearing a petition filed by the Pakistan Awami Tehreek (PAT) over the alleged killing of its workers.
Full report at:
http://www.dailytimes.com.pk/national/18-Sep-2014/nawaz-shahbaz-three-ministers-and-top-cops-booked-for-murder
--------
Police register seventh FIR against Qadri, Majlis Wahadatul Muslimeen chief
18 Sep, 2014
ISLAMABAD: Islamabad police has registered the seventh FIR against Pakistan Awami Tehreek (PAT) chief Tahirul Qadri and Allama Nasir Abbass, head of Majlis Wahadatul Muslimeen (MWM) for their alleged involvement in torturing a Special Branch policeman on Wednesday.
Islamabad and Punjab Police, meanwhile, continued their crackdown against PAT and Pakistan Tehreek-e-Insaf (PTI). On Wednesday, the police arrested more than a dozen workers of the PAT and PTI. According to reports, a police official, Hafiz Muhammad Qasim, of the Special Branch who was on duty at the Constitution Avenue was abducted by five unidentified workers of the PAT who were holding hockey sticks. Allegedly on the instructions of PAT leadership, the police officer was stripped naked and beaten up. The officer was later hospitalised.
Full report at:
http://www.dailytimes.com.pk/islamabad/18-Sep-2014/police-register-seventh-fir-against-qadri-mwm-chief
--------
Division of Sindh won't be accepted- Sharjeel Memon
September 18, 2014
Karachi- Sindh Information Minister Sharjeel Memon has reiterated that partition of Sindh province will not be accepted at any cost.
In a statement issued here, Sharjeel said Bilawal Bhutto Zardari is leader of the largest party of Pakistan, adding that Bhutto clan had rendered great sacrifices for democracy and the people of the country. He said Bilawal is a Pakistan citizen and doing politics by sitting here. The provincial minister said: "It is the responsibility of all the political parties to respect leaders of other parties." He said the masses of Sindh would not accept division of their province, adding that some persons did not like love and affection of people of Sindh.
http://nation.com.pk/national/18-Sep-2014/division-of-sindh-won-t-be-accepted-sharjeel-memon
--------
'Altaf never calls for Sindh province's division'
18 Sep, 2014
KARACHI – Muttahida Qaumi Movement (MQM) leader Khwaja Izharul Hasan said on Thursday that Sindh Information Minister Sharjeel Inam Memon should view the MQM chief Altaf Hussain's demand for new provinces without prejudice.
Responding to a statement by the Sindh information minister belonging to the Pakistan People's Party (PPP), the MQM leader said that Altaf Hussain never called for Sindh province's division but demanded new administrative units on the basis of increasing population. Izhar suggested stopping of negative statements from both party leaders to prevent further division among urban and rural Sindh dwellers.
The MQM leader said that he hoped the PPP would support new provinces in Sindh too on the same footing as it supports formation of Seraiki and other provinces in South Punjab.
http://www.dailytimes.com.pk/national/18-Sep-2014/altaf-never-calls-for-sindh-province-s-division
--------
Dean of KU Islamic Studies department shot dead
18 Sep, 2014
KARACHI: Dean of Islamic Studies Faculty at the University of Karachi Dr Shakeel Auj was shot dead by unknown assailants on Thursday.
His vehicle was fired at following which he was taken to the Aga Khan University Hospital where an official said Dr Auj was dead on arrival and that his family members were present at the hospital.
Dr Auj was shot three times in the neck and chest. He was heading to attend an event by Iranian consulate with a fellow professor Tahir Maqsood. His body has been taken to Jinnah Hospital for autopsy.
The incident took place in Karachi's Gulshan-i-Iqbal Town near the Baitul Mukarram mosque and police and Rangers personnel reached the site soon after.
SSP Pir Mohammad Shah told BBCUrdu that a madrassah in Karachi had issued a fatwa relating to alleged blasphemy against Dr Auj.
Full report at:
http://www.dawn.com/news/1132734/two-new-polio-cases-reported-from-karachi
--------
North America
Islamic State support on rise since US airstrikes: FBI
18 Sep, 2014
Support for the Islamic State organization has grown since the US launched airstrikes in Iraq and the group is attracting many new jihadist fighters, top US officials said Wednesday.
The IS group's "widespread use of social media and growing online support intensified following the commencement of US airstrikes in Iraq," FBI head James Comey told the House Homeland Security Committee.
The number of jihadist fighters in Syria and Iraq is now between 20,000 and 31,000, said Matthew Olsen, who leads the National Counterterrorism Center.
Olsen said the Islamic State group had "very sophisticated propaganda" which "exceeds" that from other groups.
Full report at:
http://english.ahram.org.eg/NewsContent/2/8/111026/World/Region/Islamic-State-support-on-rise-since-US-airstrikes-.aspx
--------
US may send ground troops, IS video threatens to kill them
18 Sep, 2014
Hours after the US raised prospects of sending ground troops to fight Islamic State, the militant group released a video threatening to target them.
The 52-second video entitled 'Flames of War' shows militants blowing up tanks, wounded US soldiers and others about to killed.
It then shows a clip of Obama saying that combat troops will not return to Iraq, ending with a text overlay that reads "fighting has just begun."
The video's timing, released Tuesday, suggests it was a response to General Martin Dempsey, the chairman of the Joint Chiefs of Staff, who said in testimony to the Senate Armed Services Committee that if the current Iraq strategy doesn't prevail, he may recommend the use of ground troops.
American ground troops may be needed to battle Islamic State forces in the Middle East if President Barack Obama's current strategy fails, the nation's top military officer said Tuesday as Congress plunged into an election-year debate of Obama's plan to expand airstrikes and train Syrian rebels.
Full report at:
http://www.dhakatribune.com/world/2014/sep/18/us-may-send-ground-troops-video-threatens-kill-them#sthash.nZw6vi64.dpuf
--------
Despite beheadings, US against hostage ransoms
18 Sep, 2014
Executions by jihadists have not changed Washington's opposition to paying hostage ransoms, leaving it at odds with the European allies it hopes will join the fight against extremists in Iraq and Syria.
Several European nations are believed to have secretly paid millions of dollars to save their nationals, including some held by the Islamic State group that beheaded two US journalists.
US President Barack Obama has privately vented his frustration about the practice, according to the New York Times.
The paper said that during private a chat with media columnists, Obama expressed "irritation" with French President Francois Holland over his alleged negotiations with extremist groups.
Obama reportedly suggested Paris does indeed pay. France formally denies the payment of ransoms.
The remarks highlight pronounced differences between how US and British authorities address demands by extremists, including IS, and how their European counterparts do.
"This is kind of a perennial issue, we go through this quite often frankly," said Julianne Smith, who was deputy national security advisor to Vice President Joe Biden until last year.
Daniel Benjamin, the State Department's coordinator for counterterrorism between 2009 to 2012, said the US "pressure that has been exerted on some of these governments has been considerable, and it goes up to the highest levels of the United States government and I'm quite certain that it will continue."
Full report at:
http://english.ahram.org.eg/NewsContent/2/8/111028/World/Region/Despite-beheadings,-US-against-hostage-ransoms.aspx
--------
Former US congressman: Iran, Syria Can Take Care of ISIL
18 Sep, 2014
Former US congressman Ron Paul warned President Obama against the continuation of war on ISIL terrorists, stressing that Iran and Syria can take care of the Takfiri group.
"If ISIL still existed without us being there, maybe Assad and maybe Iran would take care of them," he said in an interview with US News.
Ron Paul is a retired congressman, who sought the GOP (Grand Old Party) presidential nomination in 2008 and 2012 and ran for president as the Libertarian Party's candidate in 1988.
President Obama has repeatedly announced that his new offensive against ISIL will not include American ground troops as his administration finalized Syria airstrike plans.
On Tuesday, US Defense Secretary Chuck Hagel told the Senate Armed Services Committee that the United States is at war with ISIL terrorists in Syria and Iraq.
http://english.farsnews.com/newstext.aspx?nn=13930626000554
--------
NSA gave Israeli military intelligence personal info about relatives of Palestinians in US
18 Sep, 2014
The US National Security Agency gave Israeli military intelligence information about Arabs and Palestinian-Americans in the states who had maintained communications with Palestinians in Israel, the West Bank, and Gaza Strip, an intelligence analyst revealed in The New York Times on Wednesday.
According to James Bamford, the NSA handed over records of telephone calls and e-mail correspondences between Palestinians and their relatives in the US to Unit 8200, the army's intelligence outfit which has generated headlines in recent days in Israel after a number of its reservist officers signed a letter protesting its methods of information-gathering in the territories.
The revelations came to light thanks to the documents leaked to the press by Edward Snowden, the former NSA analyst wanted by American authorities who is now in Moscow under diplomatic asylum.
Full report at:
http://www.jpost.com/Israel-News/Report-NSA-gave-Israeli-military-intelligence-personal-info-about-relatives-of-Palestinians-in-US-375677
--------
Obama vows US will not fight another ground war in Iraq
18 Sep, 2014
President Barack Obama, trying to reassure war-weary Americans, vowed on Sept. 17 the United States will not fight another ground war in Iraq but his spokesman said some military advisers could end up in front-line positions against Islamic State in Iraq and the Levant (ISIL).
Obama, who has spent much of his presidency distancing himself from the Iraq War, stressed that airstrikes would be the central U.S. contribution to the fight against ISIL in Iraq and Syria, along with coordinating a coalition that he said now includes more than 40 countries.
I want to be clear. The American forces that have been deployed to Iraq do not and will not have a combat mission," Obama said in a speech at MacDill Air Force Base in Tampa.
"We will train and equip our partners. We will advise them and we will assist them. We will lead a broad coalition of countries who have a stake in this fight," he said.
His spokesman Josh Earnest said some U.S. military advisers could be deployed to forward positions to help direct Iraqi security forces and call in airstrikes, but said they would "not be personally or directly engaging the enemy."
Full report at:
http://www.hurriyetdailynews.com/obama-vows-us-will-not-fight-another-ground-war-in-iraq.aspx?pageID=238&nID=71865&NewsCatID=359
------------
New York police say hate crimes up against Muslim, Jewish people
18 Sep, 2014
Suspected hate crimes against Jewish and Muslim people have increased in New York City following unrest overseas this summer, but the attacks are random and not from any organized group, police officials said Wednesday.
Deputy Chief Michael Osgood, who heads the special victims division, said there's been an increase since July 1, when reports about the unrest in Gaza and the self-proclaimed Islamic State (ISIL) group became front-page news.
Before July 1, reports of the crimes were down. Since then, there have been about 18 reports of anti-Semitic crimes per month. So far this year there have been 89 suspected hate crime attacks, up from 64 last year. There have been 17 reported attacks against Muslims, up from seven last year. Fourteen of the attacks on Muslims occurred after July 1.
The crimes vary from anti-Semitic statements to assaults and vandalism. They include a 55-year-old New York man accused of mowing down a Sikh man with his pickup truck after calling him a terrorist and a series of fliers with swastikas that were found in Brooklyn, home to the largest concentration of Orthodox Jews outside Israel.
Osgood said at a briefing ahead of the upcoming holy days that the sustained media attention about overseas conflicts creates "an emotional surge" in New York.
"Two things occur: A person who would normally not offend now offends, he's moved by the emotion. And the person who normally not report, now reports," Osgood said.
The incidents are not from any organized group, Osgood said. They are random and impulsive acts by "street thugs," he said.
http://www.todayszaman.com/anasayfa_new-york-police-say-hate-crimes-up-against-muslim-jewish-people_359042.html
--------
Africa
Libya's elected parliament rejects PM's new cabinet
World Bulletin/News Desk
18 Sep, 2014
Libya's elected parliament has rejected the new cabinet of Prime Minister Abdullah al-Thinni, a parliamentary spokesman said on Thursday.
Lawmakers demanded Thinni submit a new cabinet with not more than 10 ministers, Faraj Hashim said. Thinni had on Wednesday presented a cabinet with 16 ministers.
Libya's acting prime minister sought to reassert authority over his turbulent country by naming a new cabinet on Wednesday, but some lawmakers threatened to veto his choices and a rival assembly continued to hold sway in the capital.
In a sign of the government's inability to control the vast desert nation, which has been rocked by anarchy, Libya's biggest oilfield stopped working after rockets fired by an armed group hit a refinery storage tank.
Abdullah al-Thinni's administration has failed to control militia who backed the rebellion to oust strongman Muammar Gaddafi in 2011 have kept their weapons, staking claims on territory, oil and other resources.
Full report at:
http://www.worldbulletin.net/headlines/144598/libyas-elected-parliament-rejects-pms-new-cabinet
--------
Boko Haram blamed as 13 die in Nigeria college shooting, blast
18 Sep, 2014
Boko Haram insurgents were blamed on Wednesday after at least 13 people were killed during a shoot-out between police and suspected suicide bombers at a teacher training college in northern Nigeria.
Kano State police commissioner Adelere Shinaba said the gunmen, whom he described as "insurgents", ran into the Federal College of Education after exchanging fire with police outside the grounds.
Most of the victims were in a lecture hall inside the Kano college, where the two gunmen ran and opened fire on students.
One student who was having lunch nearby and asked not to be identified, said he saw the gunmen, dressed in black, and heard them shouting for all female students to lie face down.
"They were saying (in pidgin English), 'No be you say Boko Haram no they exist' (Is it not you who say Boko Haram doesn't exist?)," he added.
As shooting started, police opened fire and the explosives vest of one of the gunmen detonated. The other was shot dead, according to Shinaba.
Full report at:
http://english.ahram.org.eg/NewsContent/2/9/111037/World/International/Boko-Haram-blamed-as--die-in-Nigeria-college-shoot.aspx
--------
Derna Islamist leader killed in Benghazi
18 Sep, 2014
One of the leaders of the Shoura Council of Islamic Youth in Derna, Salah Benali, was killed yesterday fighting with his militia alongside Ansar Al-Sharia and the Benghazi Revolutionaries Shoura Council (BRSC) in their bid to take Benina Airport.
The death has been reportedly been confirmed by an official with the Martyr Rafallah Sahati Brigade, out of which Ansar originally sprung and which is also part of the BRSC.
Contrary to its name which suggests that it is an advisory group, the Shoura Council of Islamic Youth is a militia which was formed at the beginning of April by amalgamating three existing radical Islamist militias in Derna – the Army of the Islamic State of Libya, local members of Ansar Al-Sharia and the private forces of Sufian Ben Qumu, who remains the main political power in the town.
The militia has earned itself a reputation for violence and militancy with some of its members displaying admiration for Al-Qaeda and sporting its black flag. It has carried out at least two public executions in the town which have been condemned as tantamount to murder by Amnesty International.
The Benalis are a prominent local family most of whose members do not support extremism, "We don't understand why Saleh and his brother were attracted to it," one family member told the Libya Herald.
http://www.libyaherald.com/2014/09/17/derna-islamist-leader-killed-in-benghazi/#ixzz3Dfn0fIt9
----------
Kenya cops' 'white widow' gaffe wins US girl a paid trip
Kounteya Sinha,TNN | Sep 18, 2014
LONDON: The Kenyan government has offered an all-expenses-paid holiday to a 15-year-old US teenager and her family after police mistook her for Samantha Lewthwaite, the British terrorist suspect nicknamed the 'white widow'.
Samantha Lewthwaite was married to Germaine Lindsay, one of four Islamist suicide bombers who attacked the London transport network on July 7, 2005, killing 52 people. The teenager was harassed by police in Mlolongo, outside the capital Nairobi "on accusations of looking like Lewthwaite, the government said.
Kenya's interior minister Joseph Ole Lenku announced that "the government will sponsor a fully-paid holiday for the family" to make up for the incident.
Lewthwaite has also been linked to Somalia's al-Shabaab rebels, who recently launched the attack on Nairobi's Westgate shopping centre that claimed at least 67 lives.
Interpol recently issued an internationally wanted persons alert, known worldwide as the Red Notice for the arrest of the British mother-of-three Lewthwaite for her role in the recent terrorist attack in Nairobi.
Daughter of a former British soldier, Lewthwaite is one of al-Qaida's primary recruiters in East Africa besides being the official spokesperson for the banned outfit Al-Shabaab. She is originally from Northern Ireland and holds a British passport.
http://timesofindia.indiatimes.com/world/uk/Kenya-cops-white-widow-gaffe-wins-US-girl-a-paid-trip/articleshow/42770735.cms
-----------
URL: https://newageislam.com/islamic-world-news/wrong-equate-terrorism-with-jihad/d/99143