New Age Islam News Bureau
27 Apr 2015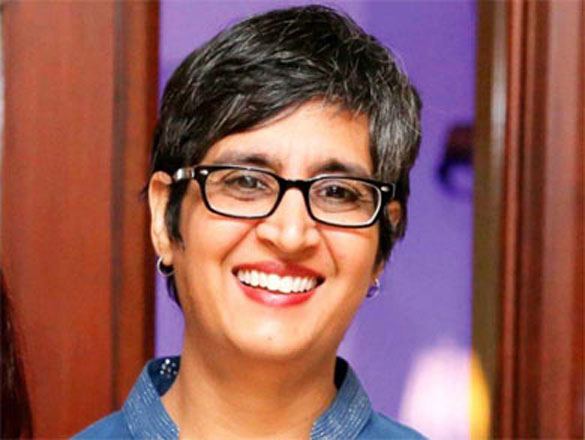 Sabeen Mahmud, Prominent Pakistani Human Rights Activist
-------------
Southeast Asia
• Women Must Give Husbands Sex 'Even On Camels', Malay Islamic Scholar Says
• Get Women's Consent for Sex, Men Told in Marital Rape Debate in Kuala Lumpur
• Police, Military to Secure Nusakambangan Ahead of Executions
Pakistan
• Taliban Blames Pakistan Govt for Murder of Rights Activist Sabeen Mahmud
• No Power on Earth Can Undo Pak-Saudi Friendship: Punjab CM
• Three Hazaras killed in firing incident in Quetta
• PAF to play lead role in rooting out terrorism, says air chief
• Prosecution blames 'faulty' justice set-up for low conviction rate
• Progressives in Pakistan see dark future after Sabeen's murder
South Asia
• Five Soldiers Martyred, 72 Militants Killed In Fresh Military Operations
• 'People won't respond to her': Sheikh Hasina
Arab World
• Syria Air Strikes Kill 40 Civilians in Rebel-Held Town of Darkush
• Egyptians Should Stand Behind Their President, Says Hosni Mubarak
• ISIL, Al-Nusra Terrorists Killed in Syrian Army's Operations in Homs Province
• Egypt's Mufti - Muslim Presence in Europe Vital to All Sides
• Islamic State' terror group kill Iraq army chief with bulldozer packed with explosives
• No sectarian tussle: 'Saudis want to restore legitimate Yemen govt'
• US-led forces bomb Islamic State targets
• Islamist rebels say capture army base in Syria's Idlib province
Africa
• Boko Haram Seize Lake Chad Island in Niger, "Many" Soldiers Killed
• Villagers Killed As Sudan's Soldiers and Rebels Clash in South Darfur
• South Africa and Nigeria Spar over Xenophobic Violence
• Sudan's Bashir re-elected with 94.5% of vote: organizers
Mideast
• Several People Killed by Saudi Air Raids in Yemen's Abyan
• Turkish PM Davutoğlu Accuses Court Of Taking Orders from US-Based Cleric Gülen
• "Together against Aggression" Protests to Erupt in Yemen
• Eyeing Arab ties, Israel to observe nuclear pact meeting
• Israel army kills four men at Syria frontier
• Israel invites bids for 77 E. Jerusalem settler homes: NGO
• IRGC Top Commander Wants Iran's Tougher Stance on Saudi Arabia
• Iran bans magazine for encouraging cohabitation over wedlock: report
Europe
• Isis: Tajik Police Forced Muslims to Shave Their Beards in Fight against Extremism
• Russia Turns To Soft Power in The Middle East
• EU deplores Sabeen's murder
• France, Australia to step up anti-terror cooperation
• South Asia has world's most skewed gender wage gap: UN report
North America
• Muslim Man Says His $32,000 Student Loan Interest 'Against Islam'
• Islamic charity event helps needy in Tampa
• Insight - Set to begin, U.S. plan for Syrian rebels already mired in doubt
India
• BJP: Indian Citizenship for Bangladesh Hindu Refugees
• Hizbul Mujahedeen still poses threat to India, says Home Secretary LC Goyal
• India's work in Yemen was praised by world leaders: PM
Compiled by New Age Islam News Bureau
URL: https://newageislam.com/islamic-world-news/women-give-husbands-sex-'even/d/102694
--------
Southeast Asia
Women Must Give Husbands Sex 'Even On Camels', Malay Islamic Scholar Says
Apr 27, 2015
KUALA LUMPUR, April 27 — While insisting that the concept of marital rape does not exist in Islam, religious scholars say it may be sinful for a Muslim man to force his wife to have sex when she is ill or menstruating.
Perak Mufti Tan Sri Harussani Zakaria said that men can always have sexual intercourse with their spouses even if the latter do not agree, saying that a Muslim woman has "no right" to reject her husband's demand.
"Even the Prophet says even when they're riding on the back of the camel, when the husband asks her, she must give.
"So there's no such thing as rape in marriage. This is made by European people, why should we follow?" he told Malay Mail Online when contacted yesterday as he cited the Hadith or reported teachings of Prophet Muhammad.
Harussani claimed that Europe itself did not regard women highly before creating the concept of marital rape after the 18th century when Europeans came into contact with the Muslims and were attempting to improve Islamic laws.
According to Harussani, a woman's agreement to marry will be sought when her father gives her away to a man in marriage. Subsequently, she can only refuse her husband sex if she is menstruating, sick, or has just given birth, he said.
"Once she got married, the dowry is paid, she can't refuse unless when she's [on her] period," he said, saying that the Quran clearly states that it will be "haram" or forbidden to have a sexual intercourse with a woman who is menstruating.
Independent Muslim preacher Wan Ji Wan Hussin said that rape is defined in Islam as an act between two unmarried individuals.
"That term (marital rape) is not accurate in the practice of Islam because rape in Islam is defined as forced sexual intercourse outside of marriage," he told Malay Mail Online when contacted yesterday.
While stating that husbands cannot force their wives to have sex, he said the key issue is not about getting consent, but revolves around how men can show love and create a romantic atmosphere to change their spouses' minds to willingly agree to sexual intercourse.
"That means if the husband does not seek consent, it cannot be considered rape, but that action is considered not polite (beradab) in Islam," he said, adding that it would not be considered "Haram" or sinful, but would be "Makruh" or frowned upon by Islam.
Wan Ji said women have the right to refuse sex when they are either sick, menstruating or old, insisting that men having sex in such cases are considered sinful.
During the fasting month for Muslims, both men and women are not allowed to have sexual intercourse and wives must reject such requests by their husbands, he said.
Women may opt to either turn down their husbands' requests or cancel their fast during optional and additional fasting days, he said, adding that women can even refuse sexual intercourse if they are in a bad mood or were exhausted from work.
Both Harussani and Wan Ji said that using violence to force a wife to have sexual intercourse would be clearly criminal, with the former saying that the wife can call the police or a religious judge as it would be an offence in both the civil and Shariah legal systems.
Wan Ji said the use of actual violence would fall under the "qisas" system of Islamic offences that would allow retributive punishments, explaining that the threat to harm a wife would not be an offence but would be considered a sin as it could affect her emotions.
In Malaysia, marital rape is not a legal offence, but a husband may be prosecuted and imprisoned up to five years for forcing his wife to have sex by threatening violence or by harming her.
Following the launch of DAP lawmaker Yeo Bee Yin's joint rape awareness campaign with the All Women's Action Society (AWAM) last week, some Muslims have disagreed with a poster that said "Without her consent, it is rape. No excuse" and claimed that rape does not exist in the context of Islamic marriage.
http://www.themalaymailonline.com/malaysia/article/women-must-give-husbands-sex-even-on-camels-islamic-scholar-says#sthash.h0Q3xYf1.dpuf
--------
Get Women's Consent for Sex, Men Told in Marital Rape Debate in Kuala Lumpur
Apr 27, 2015
KUALA LUMPUR, April 27 — A Muslim group believes that men must let their wives control their own bodies and respectfully seek their spouses' consent for sex, amid a debate on whether Islam recognises marital rape.
Islamic Renaissance Front (IRF) founder Dr Ahmad Farouk Musa said plainly that men who insist on sexual intercourse with their wives without their consent would be assaulting the women's rights.
"They must get their wives' consent because they must respect a woman as a whole, complete with intellectual faculty and emotions, a full human being," the Muslim intellectual told Malay Mail Online yesterday.
"So if a Muslim man respects his wife to be of equal stature to him, there is no reason for him to impose himself upon her," Dr Farouk also said in an email response, adding that the wife must be given full authority to make decisions about her own bodily, spiritual and sexual needs.
"Any imposition without her consent is basically an assault on her rights as an independent human being. If this imposition without consent is termed marital rape, then marital rape it is," he said.
Earlier in his email response, Dr Farouk said the debate of whether marital rape exists in Islam came about due to the belief by many conservative Muslims that a woman must yield to her husband's sexual need at all times, labelling it a "patriarchal understanding" of spousal relations and women's status in Islam.
"To them, a woman is like a property that belongs to her husband and he can use her as he likes. A woman is like an object that simply fulfils the lust of the husband.
"This understanding is so entrenched in the psyche of some Muslims, men and women alike, and the very reason why we heard about women who volunteered to Syria to fulfil their obligation of 'sexual jihad'," he added, referring to reports of those joining Syria-based militants to provide sex.
But Dr Farouk said there are many progressive Muslim thinkers — including Egypt's Muhammad Abduh and Malaya's Syed Sheikh al-Hadi — who had propagated women's right to education and on their position in the home and society.
According to Dr Farouk, Syed was an early 20th century leader of then-Malaya's Kaum Muda that penned Hikayat Faridah Hanum — a Malay literature that was likely to be the first to feature a woman as its main character.
Instead of being portrayed as a passive subject merely reacting to her surroundings, the Faridah Hanum character was shown to be a woman of substance who demanded that she be treated as man's equal, he said.
"Faridah Hanum to al-Hadi symbolises an ideal modern progressive Muslim woman capable of exercising her own rational agency and freedom of choice while remaining true to her religion and moral values," he said.
With his depiction of Faridah Hanum, Syed had brought to light the traditionalist ulama or religious scholars' "monopoly of the discourse of Islamic jurisprudence", as well as the misguided view of women as "fundamentally weak and in need of constant protection by men," Dr Farouk said.
After the recent appearance of Damansara Utama assemblyman Yeo Bee Yin's rape awareness campaign posters stating "Without her consent, it is rape. No excuse", some Muslims have insisted that rape does not exist in the context of Islamic marriage, saying that it covers situations involving unmarried individuals.
In Malaysia, marital rape is not a criminal offence, but a husband may be prosecuted and imprisoned up to five years for forcing his wife to have sex by threatening violence or by harming her.
http://www.themalaymailonline.com/malaysia/article/get-womens-consent-for-sex-men-told-in-marital-rape-debate#sthash.KNNQwuRR.dpuf
--------
Police, Military to Secure Nusakambangan Ahead of Executions
Apr 27, 2015
Jakarta. Over 1,200 officers from the National Police and the military are being deployed to secure Central Java's Nusakambangan island for the upcoming execution of drug convicts, who have already been transferred to the penal island and could be killed as soon as Tuesday.
"We will secure the firing range, Sodong and Wijayapura ports and surrounding areas," Cilacap Police Chief Adj. Sr. Comr. Ulung Sampurna told news portal Detik.com on Monday.
The Attorney General's Office has requested the Central Java Police secure the island but has not indicated when the executions will happen. Nine convicts have been notice this weekend, which means they could be shot dead on Tuesday at the earliest.
"The attorney general has not mentioned it yet but we are ready to secure the area whenever needed," Ulung said.
The detainees are currently being held in isolation rooms on the island.
Police started clearing parked vehicles from Wijayapura port on Monday.
http://thejakartaglobe.beritasatu.com/news/joint-forces-officers-ready-to-secure-nusa-kambangan-ahead-of-executions/
--------
Pakistan
Taliban Blames Pakistan Govt for Murder of Rights Activist Sabeen Mahmud
April 27, 2015
The Taliban blamed government agencies for the killing of social rights activist Sabeen Mahmud, as the outlawed outfit denied its involvement in the murder.
Tehreek-e-Taliban Pakistan spokesperson Muhammad Khorasani, in a statement sent to media houses, categorically denied the involvement of the outlawed outfit in Mahmud's targeted killing in Karachi.
He alleged that investigation by the TTP's intelligence wing suggests government agencies are behind the killing of Mahmud, 40, which took place on Friday night.
Meanwhile, acting President Raza Rabbani described Mahmud's assassination as an attack on freedom of speech and expression, and her death as a big loss for Karachi. He gave the provincial Sindh government three days to arrest the killers. "Nothing can justify this inhuman killing," he said, adding that the whole nation stood by Mahmud's family.
Rabbani also sought a detailed report from provincial authorities on the incident, directing Sindh Chief Minister Qaim Ali Shah to arrest the perpetrators within three days.
Mahmud was shot dead by unknown gunmen as she was returning home shortly after hosting a seminar on human rights abuses in Balochistan province, prompting PM Nawaz Sharif to order an investigation.
http://indianexpress.com/article/world/neighbours/taliban-blames-pakistan-govt-for-murder-of-rights-activist-sabeen-mahmud/
--------
No Power on Earth Can Undo Pak-Saudi Friendship: Punjab CM
Apr 27, 2015
The visit of Imam-e-Kaaba Dr Khalid al-Ghamidi is an honour and blessing for the people of Pakistan, said Punjab Chief Minister Shahbaz Sharif has while welcoming the imam from the core of his heart on behalf of the government and people of Pakistan especially Punjab.
He was addressing a function held in the honour of the imam on Sunday. He said that it is a day of joy and honour for Pakistanis that a great personality like Imam-e-Kaba is present among them. He said this was the first visit of the imam and hoped he will continue to pay visits to the country.
He said that the imam has come from the holiest place of the Muslims and he is the Imam of that sacred mosque in the direction of which Muslims from all over the world offer their prayers.
Pakistan-Saudi Arabia Are Brothers:
He said that Saudi Arabia is like a second home for Pakistani people and Pakistan is the second home for Saudis.
"The strong relation between the two countries is not a secret and Saudi Arabia has stood by Pakistan in all times of war and peace," he said, adding that the role played by Saudis in the economic development of Pakistan cannot be described in words.
He said that the imam personally witnessed this fact during his visit and people fully demonstrated their deep love and respect for him where ever he went.
He said that Prime Minister Nawaz Sharif recently visited Saudi Arabia and held meetings with Khadam-e-Haramain Sharifain Shah Salman and other Saudi authorities.
"I also visited Saudi Arabia and held useful meetings with the Saudi authorities and talked to them in a manner as if they were part of my family," he said, adding that the friendship between the two countries has stood the test of time and their relationship is above all worldly and material interests and objectives.
He said that no power on earth can create hurdles in the strong ties existing between Pakistan and Saudi Arabia nor create differences between them.
He thanked the imam for visiting Punjab and requested him to continue visiting Pakistan and be kind to its people.
Pak-Saudi Friendship Is Unprecedented: While speaking on the occasion, the imam said it is the most important and the happiest day of his life that he is among those people with whom he has a heart to heart relationship.
He thanked the chief minister for his warm welcome and hospitality.
He said that he has visited different countries of the world but the love and affection he had received in Pakistan is unforgettable.
He said that he has come to realise the deep love and respect of the Pakistani people for Saudi Arabia and he firmly believes that the relations between the two countries will last forever, adding that friendship between Pakistan and Saudi Arabia is unprecedented.
"The Pak-Saudi ties are based on love, sincerity and truth and can never be undermined," he said, adding that the leaderships of the two countries are committed to the service of Islam. He said that Saudi Arabia equally helps all Muslim countries and Muslims and this process is continuing since the era of King Abdul Aziz.
He said that according to the Holy Quran, all Muslims are one Ummah and their joys and sorrows are common. He said that Pakistan and Saudi Arabia should follow Quran and Sunnah and not allow the enemies to intervene. He said that the enemies know that there is a strong bond between Pakistan and Saudi Arabia with regard to Allah Almighty and the Holy Prophet and it is a cause of concern for them.
Earlier, when the imam reached Model Town, he was accorded an enthusiastic welcome by the chief minister.
A one-to-one meeting was also held between the chief minister and the imam in which matter of mutual interest and Pak-Saudi relations were discussed.
Provincial ministers Bilal Yasin, Mujtaba Shujaur Rehman, Rana Mashhood Ahmed, National Assembly Member Pervaiz Malik, Advisor Salman Rafiq, Senator Prof Sajid Mir, assembly member Rana Sanaullah, Pakistan Ulema Council Chairman Hafiz Tahir Mahmood Ashrafi, Hanif Jalundhri, Maulana Fazal ur Rahim of Jamia Ashrafia, Maulana Raghib Hussain Naeemi of Jamia Naeemia, renowned ulema of all schools of thought, Punjab chief secretary, inspector general of police and officials concerned were also present on the occasion.
http://www.pakistantoday.com.pk/2015/04/27/city/lahore/no-power-on-earth-can-undo-pak-saudi-friendship/
--------
Three Hazaras killed in firing incident in Quetta
Apr 27, 2015
QUETTA: Three people belonging to the Hazara community were shot dead on Monday near the Mekran bus stop in Quetta's Sattelite Town.
Unidentified armed men on a motorcycle opened fire at the three men outside the bus stop, Station House Officer (SHO) Raja Qyoume told The Express Tribune. Two of them were killed on the spot, while another was seriously injured.
The deceased and injured were taken to Civil Hospital Quetta, where the injured individual was pronounced dead.
The deceased were identified as Mirza Hussain, Asadullah and Mohammad Ali. They were waiting to buy a ticket fer Mekran when they were attacked, the SHO added.
Frontier Corps personnel and police arrived at the scene and investigation into the incident is currently underway.
Hazaras are often the target of sectarian violence at the hands of extremists in Pakistan and Afghanistan.
In a recent attack, masked gunmen abducted 30 Shia men who were travelling by bus through central Afghanistan.
http://tribune.com.pk/story/876686/firing-incident-in-quetta-leaves-two-dead-one-injured/
--------
PAF to play lead role in rooting out terrorism, says air chief
Apr 27, 2015
ISLAMABAD: Highlighting the role of Pakistan Air Force in the ongoing Operation Zarb-i-Azb and its vision beyond 2025, Chief of the Air Staff Air Chief Marshal Sohail Aman said on Sunday that the PAF would play a lead role in rooting out terrorism from the country.
Addressing fighter pilots and officers of the PAF at a ceremony held in Sargodha, he said the force would always live up to the expectations of the nation while safeguarding the aerial frontiers of the motherland.
He said the indigenisation and procurement of sophisticated weapons systems would have been a distant dream without the unflinching dedication and visionary leadership of the PAF in the bygone years.
The PAF paid tribute to the services of its veterans at a ceremony held at the Mushaf Base.
Among the guests were former air chiefs and war veterans of the PAF and high ranking serving officers.
Full report at:
http://www.dawn.com/news/1178406/paf-to-play-lead-role-in-rooting-out-terrorism-says-air-chief
--------
Prosecution blames 'faulty' justice set-up for low conviction rate
Apr 27, 2015
LAHORE: The conviction rate in kidnapping for ransom cases is low because of faulty criminal justice system and the kidnappers kill the kidnapped persons as murder is not bigger crime than the kidnapping under the law.
Kidnapping and murder both carry capital punishment. The kidnappers kill the kidnapped as murder is a compoundable offence. By doing so, they not only eliminate the evidence but also avail the legal "facility" of having a compromise with the victim's family which they cannot if they are merely charged with kidnapping.
These two elements have been cited by the Punjab prosecution department while replying to a query by the Supreme Court as to why the conviction rate in kidnapping for ransom and murder cases is low in the country.
Punjab police more or less agree with the list of reasons given by the prosecution department but also give eye-opening additional factors that they think are contributing to the low rate of conviction in this heinous crime.
Full report at:
http://www.dawn.com/news/1178497/prosecution-blames-faulty-justice-set-up-for-low-conviction-rate
--------
Progressives in Pakistan see dark future after Sabeen's murder
Apr 27, 2015
ISLAMABAD: The killing of Sabeen Mahmud - a prominent rights campaigner – on Friday has sent shockwaves through the country's progressives, as those who speak out against alleged abuses by the state say they are under increasing threat.
Mahmud, the 40-year-old director The Second Floor cafe in Karachi which regularly hosted debates and arts events, was killed when gunmen attacked her car as she left the venue minutes after hosting a seminar on abuses in Balochistan.
The same talk – featuring prominent Baloch activist Mama Qadeer who has campaigned for the "missing people" of Balochistan – had been cancelled by the prestigious Lahore University of Management Sciences weeks earlier after members of faculty reported pressure from intelligence agencies.
Police say they are examining whether she was targeted because of her work at the cafe, which held talks against religious extremism as well as state brutality.
"She had no personal enmity so there is much possibility that she might have been targeted because of her intellectual activities. She was getting threatening calls from some unknown callers. We are working (out) who they might be," senior police official Jamil Ahmed said Sunday.
Full report at:
http://tribune.com.pk/story/876570/progressives-in-pakistan-see-dark-future-after-sabeens-murder/
---------
South Asia
Five soldiers martyred, 72 militants killed in fresh military operations
Apr 27, 2015
Five soldiers embraced martyrdom due to terrorist actions while 72 militants were killed in separate military operations in past 24 hours, a statement issued Monday morning by the Ministry of Defense states.
General Zahir Azimi, Ministry of Defense spokesman writes in the statement that the five soldiers embraced martyrdom due to an explosion and militant fire.
Azimi's statement does not contain information about the exact location of the terrorist actions.
He also writes that 72 insurgents were killed during operations conducted by security forces in past 24 hours.
48 militants wounded and three others arrested during these operations, the statement adds.
Afghan National Security Forces are engaged in large scale military operations in different parts of the country at the time.
http://www.khaama.com/five-soldiers-martyred-72-militants-killed-in-fresh-military-operations-3228
--------
'People won't respond to her': Sheikh Hasina
Apr 27, 2015
Prime Minister Sheikh Hasina yesterday said the people of the country will not respond to the call of a "repressor and killer" like BNP Chairperson Khaleda Zia any more.
"Nobody will respond to the call of a repressor and killer like her," she said in an apparent counter of Khaleda's call for casting votes for her party-backed candidates in the upcoming Dhaka and Chittagong city corporation polls.
"The way she had devastated public life, will people respond to her call anymore? The country's people did not like her destructive activities," she said referring to the recent activities during the BNP-Jamaat's hartal and blockade programmes, reports the UNB.
Speaking at a press conference at her official residence Ganabhaban to brief about her recent Indonesia tour, Hasina questioned the logic to cast votes in favour of the BNP-backed mayoral and councilor candidates in the city polls.
"The way Khaleda Zia and her cadres burned people, the way she ordered doing so, who will cast their votes for them?"
The Prime Minister mentioned that anyone who has the sense of humanity and conscience will never cast hi or her votes for BNP or Jamaat or the 20-party alliance.
"Only those who don't have humanity and conscience could be there beside BNP and Jamaat," she added.
Full report at:
http://www.dhakatribune.com/politics/2015/apr/27/people-wont-respond-her#sthash.2CrMovjt.dpuf
--------
Arab World
Syria Air Strikes Kill 40 Civilians in Rebel-Held Town of Darkush
Apr 27, 2015
Syrian government air strikes on a marketplace have killed at least 40 civilians in a rebel-held town near the border with Turkey, a monitoring group says.
The strikes on Darkush on Sunday came a day after rebels seized Jisr al-Shughur, another town located in the province of Idlib.
"At least 40 civilians were killed in regime air strikes on a market in the town of Darkush," Rami Abdel Rahman, from the Syrian Observatory for Human Rights, said.
"Among the dead were nine women and eight children."
Mr Rahman said the toll was expected to rise "because there are dozens of people injured and many in a serious condition".
Jisr al-Shughur was one of the regime's last remaining strongholds in the north-western province, and its fall has left government-held territory elsewhere in neighbouring Latakia and Hama provinces open to new attack.
Earlier on Sunday, Syrian warplanes carried out dozens of strikes on Jisr al-Shughur, which was captured by a coalition of Islamist groups including Al-Qaeda's Syrian affiliate Al-Nusra Front.
The same coalition captured the city of Idlib last month, making it only the second provincial capital to fall from government control.
http://www.abc.net.au/news/2015-04-27/syria-air-raids-on-market-kill-40-civilians/6423280
----
Egyptians should stand behind their president, says Hosni Mubarak
Apr 27, 2015
In a rare talk, Egypt's ousted president Hosni Mubarak said on Sunday that there are "fateful decisions" that need to be taken by current president Abdel-Fattah El-Sisi and that Egyptians should stand behind him.
Mubarak, who was ousted on 11 Feburary 2011 following an 18-day uprising, spoke briefly on the phone with TV host Ahmed Moussa on Sada El-Balad private TV channel in commemoration of the 33rd anniversary of the liberation of Sinai.
Mubarak reiterated that the army, headed by President Sisi, clearly "understands the sanctity of the national territory".
The 86-year-old former autocrat spoke about his memories of exuding Israeli forces from Sinai, saying Israel was "scheming" to buy more time and stay in Sinai but that he turned down theses attempts.
"The future of nations can only be fulfilled by sacrifice, and that his generation sacrificed to liberate the Egyptian land," he added.
Following his ouster, Mubarak was detained pending trial in a number of cases and spent the majority of his detainment in Cairo's Maadi military Hospital, where he remains.
He is currently being retried for embezzlement of public funds originally allocated for developing communications centres in presidential palaces. The money was spent on the his private residences instead, according to prosecutors.
In November 2014, Mubarak had charges of complicity in the killing of protesters in the 2011 uprising dropped. He was also cleared of other corruption charges.
http://english.ahram.org.eg/NewsContent/1/64/128728/Egypt/Politics-/Egyptians-should-stand-behind-their-president,-say.aspx
--------
ISIL, Al-Nusra Terrorists Killed in Syrian Army's Operations in Homs Province
Apr 27, 2015
Scores of the ISIL and al-Nusra Front's terrorists were killed and wounded in the Syrian Army's operations in different parts of the Central Homs province, an informed source said.
The source said that a group of the ISIL terrorists, who had been hidden in the nearby areas of Rahoum village in the Eastern countryside of Homs, were targeted by the Syrian army men who killed and wounded most of the group's members.
Meantime, the army soldiers stormed the ISIL fighters in the nearby areas of the villages of al-Madarja al-Sharqiyeh and al-Msheirfeh al-Janoubiyeh and in the hills surrounding Masaada village, which resulted in the killing and wounding of several terrorists.
Full report at:
http://english.farsnews.com/newstext.aspx?nn=13940207000627
--------
Egypt's Mufti - Muslim Presence in Europe Vital to All Sides
Apr 27, 2015
The Muslim presence in Europe is positive and vital to all sides, Egypt's Mufti Shawqy Allam said.
During a meeting with a French presidential adviser at the Elysee Palace, Allam said terrorism is a global phenomenon and no community is completely immune from its crimes.
The world has to unite against terrorism and its causes without distorting the image of Islam, Allam said.
Terror groups take cover of religion to achieve their goals but they actually have nothing to do with it, Allam added.
http://allafrica.com/stories/201504260254.html
--------
Islamic State' terror group kill Iraq army chief with bulldozer packed with explosives
Apr 27, 2015
Fighters from the Islamic State group have ambushed an Iraqi army convoy with a bulldozer packed with explosives, killing the commander of the Iraqi 1st Division and three of his staff officers north of Fallujah.
The suicide bomber attacked the convoy of Humvees and then militants opened fire, killing Brigadier General Hassan Abbas Toufan, a colonel and two lieutenant colonels in the Nadhem al-Taqseem region, said a member of the division and an intelligence officer.
There was no initial count on the number of soldiers killed in the attack.
The attack represents a setback for the Iraqi army which is embroiled in a fierce battle to reconquer western Anbar province, which has been under the control of the extremist Islamic State group for the past year. Fighting has been focused on the provincial capital of Ramadi, where the government had been making slow progress.
Full report at:
http://www.independent.ie/world-news/middle-east/islamic-state-terror-group-kill-iraq-army-chief-with-bulldozer-packed-with-explosives-31169966.html
--------
No sectarian tussle: 'Saudis want to restore legitimate Yemen govt'
Apr 27, 2015
LAHORE: Imam-e-Ka'aba Sheikh Khalid bin Ali al Ghamdi has reiterated that the Yemen conflict has no sectarian undertones and that the Saudi-led military coalition wants to restore the legitimate government of President Abedrabbo Mansour Hadi toppled by Houthi rebels.
Addressing a Difa-e-Haramain Sharifain convention organised by Jamiat Ahle Hadith in Lahore, al Ghamdi, who is on a weeklong trip to Pakistan, said Saudi Arabia could not remain oblivious to the political chaos in its neighbourhood.
"The Houthis rebelled against the legitimate government of Yemen and targeted children and women and made them homeless," he added. "The Saudi-led military coalition is trying to restore the government."
Full report at:
http://tribune.com.pk/story/876484/no-sectarian-tussle-saudis-want-to-restore-legitimate-yemen-govt/
--------
US-led forces bomb Islamic State targets
Apr 27, 2015
The Britain-based Observatory also reported fierce fighting in the north-eastern province of Hasakeh between Kurdish People's Protection Units (YPG) and Islamic State (IS).
It said 16 IS militants and two Kurds were killed near Tal Tamr close to Syria's border with Turkey.
Meanwhile, the US military said coalition forces targeted IS militants in Syria with three air strikes and conducted 17 strikes against the group in Iraq on the weekend.
In Syria, the air strike hit IS positions near Al Hasakah, Dayr Az Zawr and Kobane, according to a US military statement.
In Iraq, five strikes hit IS targets near Fallujah, Al Hawayjah, Baiji, Mosul and Ramadi, the statement said.
http://www.abc.net.au/news/2015-04-27/syria-air-raids-on-market-kill-40-civilians/6423280
--------
Islamist rebels say capture army base in Syria's Idlib province
Apr 27, 2015
A coalition of Islamist rebels said they seized a Syrian army base in northwestern Idlib province at dawn on April 27 after a suicide bomber from al Qaeda's Nusra Front drove a truck packed with explosives inside and set it off.
Syrian state media said the army had inflicted heavy casualties on rebels in the area and launched air strikes, but did not say the base had fallen.
The capture of Qarmeed camp, if confirmed, would be the latest in a series of setbacks for the army in the region. It would allow the rebels to tighten their siege on the major Mastouma army base nearby which has seen heavy fighting in recent weeks.
"A truck with two tonnes of explosives penetrated one of the entrances of the camp that made it easier to take over the camp," Sheikh Husam Abu Bakr, a rebel commander from Ahrar al Sham said via Skype.
Insurgents have been trying to push the army out of the few remaining government areas in the province, bringing them closer to Latakia, the ancestral home of Syrian President Bashar al-Assad.
Full report at:
http://www.hurriyetdailynews.com/islamist-rebels-say-capture-army-base-in-syrias-idlib-province.aspx?pageID=238&nID=81594&NewsCatID=352
--------
Africa
Boko Haram seize Lake Chad island in Niger, "many" soldiers killed
Apr 27, 2015
Boko Haram militants have seized a strategic island in Lake Chad from Niger's army, killing "many" soldiers in the first attack in Niger for weeks, army sources said.
Hundreds of armed fighters from the Islamic militant group aboard motorised canoes attacked the island of Karamga at dawn on Saturday, army and government sources said.
"There were many (Niger soldiers) dead on Saturday, considerably more than in the first attack," said one of the army sources, referring to a battle in February for control of the same island in which seven Niger soldiers died.
A second army source confirmed that Niger soldiers had been killed in the fighting, adding that a counter-attack to clear the island of militants was still ongoing.
http://english.ahram.org.eg/NewsContent/2/9/128695/World/International/Boko-Haram-seize-Lake-Chad-island-in-Niger,-many-s.aspx
--------
Villagers Killed As Sudan's Soldiers and Rebels Clash in South Darfur
Apr 27, 2015
Tullus / Dimsu — Villagers were killed in an air strike by the Sudanese Air Force on the village El Tomat, south of Tullus, on Sunday.
Serious fighting between armed rebels and government forces took place in Tullus and surrounding localities that day, with both sides claiming to have inflicted heavy losses on each other.
El Tomat is located about 50 km south of Tullus. Two witnesses in the area told Radio Dabanga that an entire family was among the sixteen dead. They were in the market at the time of the strike. More than eleven people sustained injuries
Other witnesses reported government-rebel clashes in the area of Dimsu and Nakhara, and fighting in Antakina area. Speaking from Nyala, they said that dozens of wounded government troops have arrived at the military hospital in the state capital.
Sudan's army confirmed the fighting in Nakhara, which is south of Tullus, on Sunday morning. It claimed inflicting "heavy losses" in lives and battle equipment on the side of the rebels.
"Dozens of wounded government troops have arrived at the military hospital in Nyala."
The spokesman for the Justice and Equality Movement (JEM), Jibril Adam Bilal, said that the rebels destroyed a military camp of the Sudanese forces and allied militias on Sunday morning, in the area between Nyala and Tullus. The remainder of the Sudanese forces fled towards Tullus, according to Bilal.
Full report at:
http://allafrica.com/stories/201504270004.html
--------
South Africa and Nigeria Spar Over Xenophobic Violence
Apr 27, 2015
Durban — The recent xenophobic violence in South Africa against migrant workers has sparked a new diplomatic rift with Nigeria, with the South African government condemning Nigeria's decision to withdraw its envoys from Pretoria.
On Sunday, the South African government released a statement calling Nigeria's move "an unfortunate and regrettable step" and said the government and a wide range of civic organisations had been "decisive and unequivocal" in condemning the attacks on foreign nationals in the country.
The statement by South Africa's Department of International Cooperation, however, goes on to deride the Nigerian government over its inability to reign in the Boko Haram insurgency in the north of its country. It also points out that South Africa did not blame the Nigerian government for poorly handling the aftermath of the collapse of a church building in 2014, which left 84 South Africans dead.
Full report at:
http://allafrica.com/stories/201504270003.html
--------
Sudan's Bashir reelected with 94.5% of vote: organizers
27 April 2015
Sudanese President Omar Hassan al-Bashir extended his quarter-century in power with a landslide 94.5 percent victory in presidential elections, organizers announced on Monday.
The 71-year-old looks set to tighten his grip on the unstable oil producer, facing a divided and diminished opposition that mostly boycotted the poll held earlier this month.
Bashir told voters during the campaign only he could steer Sudan away from the chaos engulfing several Arab countries where he said Western-backed aspirations for democracy, that flourished in the 2011 "Arab Spring" uprisings, took priority over stability.
But Sudan is not free of challenges.
Full report at:
http://english.alarabiya.net/en/News/2015/04/27/Sudan-s-Bashir-reelected-with-94-5-of-vote-organizers-.html
--------
Mideast
Several People Killed by Saudi Air Raids in Yemen's Abyan
Apr 27, 2015
Several civilians were killed in the Saudi-led bombing campaign on Abyan province on Monday.
The Saudi fighter jets struck residential areas in Yemen's Lawder city, Abyan province, and claimed the lives of scores of people.
Saudi Arabia launched its bombing campaign against Yemen on March 26 in an attempt to restore power to fugitive President Mansour Hadi, a staunch ally of Riyadh.
The Monarchy's attacks have so far claimed the lives of at least 3,010 civilians, mostly women and children.
Despite Riyadh's announcement on Tuesday that it was halting the bombing campaign, the Saudi warplanes are still bombing residential areas across Yemen.
http://english.farsnews.com/newstext.aspx?nn=13940207000611
--------
Turkish PM Davutoğlu accuses court of taking orders from US-based cleric Gülen
Apr 27, 2015
Turkish Prime Minister Ahmet Davutoğlu has accused a Turkish court of taking orders from U.S.-based Islamic scholar Fethullah Gülen to release 75 policemen and a media manager who were accused of planning to overthrow the government.
"They have taken instructions from Pennsylvania [where Gülen is based] a week ago; we have the [voice] recordings. An instruction similar to: 'Release them from the jail.' We have defended the complete independence of the judiciary against those who have attempted to manage the judiciary. Some misunderstood us," Davutoğlu told a rally in the Black Sea province of Gümüşhane on April 26 as part of his ruling Justice and Development Party's (AKP) election campaign, referring to a recent judiciary dispute over the 76 people who were not released from prison despite a court decision in this issue.
"If someone sends you [judiciary members] a message that gives you instructions about your post and if you listen to these words, then you would be betraying the justice and judiciary. You will decide with your conscious. There will always be the people and the governments supporting you," he added.
Full report at:
http://www.hurriyetdailynews.com/turkish-pm-davutoglu-accuses-court-of-taking-orders-from-us-based-cleric-gulen-.aspx?pageID=238&nID=81572&NewsCatID=338
--------
"Together against Aggression" Protests to Erupt in Yemen
Apr 27, 2015
Yemen's supreme revolutionary committee urged Yemenis to stage a protest in the capital Sana'a on Monday afternoon in condemnation of the continued Saudi-led coalition air strikes that claimed the lives of over 3000 civilians.
The supreme revolutionary committee on Sunday called for Yemeni people to gather in al-Matar Street in Sana'a on Monday afternoon under the slogan "together against the aggression", according to Al-Mayadeen television.
Saudi Arabia launched its bombing campaign against Yemen on March 26 in an attempt to restore power to fugitive President Mansour Hadi, a staunch ally of Riyadh.
The Monarchy's attacks have so far claimed the lives of at least 3,010 civilians, mostly women and children.
Despite Riyadh's announcement on Tuesday that it was halting the bombing campaign, the Saudi warplanes are still bombing residential areas across Yemen.
http://english.farsnews.com/newstext.aspx?nn=13940207000795
--------
Eyeing Arab ties, Israel to observe nuclear pact meeting
Apr 27, 2015
Israel will take part as an observer in a major nuclear non-proliferation conference that opens at the United Nations on Monday, ending a 20-year absence in hope of fostering dialogue with Arab states, a senior Israeli official said.
Israel will take part as an observer in a major nuclear non-proliferation conference that opens at the United Nations on Monday, ending a 20-year absence in hope of fostering dialogue with Arab states, a senior Israeli official said.
Assumed to have the Middle East's sole nuclear arsenal, and having never joined the nuclear Non-Proliferation Treaty, Israel has stayed away from gatherings of NPT signatories since 1995 in protest at resolutions it regarded as biased against it.
Citing the example of disarmament talks in other regions, Israel says it would consider submitting to international nuclear inspections and controls only once at peace with the Arabs and Iran. Those countries want Israel curbed first.
Full report at:
http://tribune.com.pk/story/876233/eyeing-arab-ties-israel-to-observe-nuclear-pact-meeting/
--------
Israel army kills four men at Syria frontier
Apr 27, 2015
An Israeli air strike killed four militants on Sunday as they placed an explosive on a fence near Israel's frontier with Syria in the annexed Golan Heights, an Israeli military source said.
"Four terrorists placed an explosive on a fence near Majdel Shams and an Israeli aircraft shot and killed them," the source said, speaking on condition of anonymity, and identifying a village in the territory at the foot of strategic Mount Hermon.
The Israeli military spokesman issued a terse statement saying the air force had thwarted an attack at the Israeli-Syrian border, saying it "targeted the squad, preventing the attack."
Tensions have risen in the Golan Heights, territory Israel captured from Syria in a 1967 war and later annexed in a move never recognized internationally, amid the civil war raging in Syria in the past four years.
Israel is concerned about the role of Islamist militants seeking to overthrow Syrian President Bashar al-Assad, as well as Assad's increasingly strong Lebanese militia ally, Hezbollah, which is backed by Israel's arch-enemy, Iran.
http://english.alarabiya.net/en/News/middle-east/2015/04/27/Israel-army-kills-four-people-at-Syria-frontier.html
--------
Israel invites bids for 77 E.Jerusalem settler homes: NGO
Apr 27, 2015
Israeli authorities invited tenders on Monday for the construction of 77 homes in settlement neighbourhoods of occupied east Jerusalem, settlement watchdog Peace Now said.
Peace Now spokeswoman Hagit Ofran told AFP it was the first such announcement in east Jerusalem since a March 17 general election win by Prime Minister Benjamin Netanyahu's rightwing Likud party.
The watchdog said 36 of them were being offered in Neve Yaakov and another 41 in neighbouring Pisgat Zeev. Both are located at the northern edge of east Jerusalem.
Peace Now said the tenders could be seen as a sign of the future inclinations of the rightwing religious coalition government that Netanyahu is currently putting together.
"Publication of these tenders in east Jerusalem is liable to be an indicator from Netanyahu's transitional government of what can perhaps be expected -- God forbid -- when the new government is formed," it said.
Full report at:
http://english.ahram.org.eg/NewsContent/2/8/128736/World/Region/Israel-invites-bids-for--EJerusalem-settler-homes-.aspx
--------
IRGC Top Commander Wants Iran's Tougher Stance on Saudi Arabia
Apr 27, 2015
Commander of the Islamic Revolution Guards Corps (IRGC) Major General Mohammad Ali Jafari called on Iranian officials to stop being conservative in their stances and remarks on Saudi Arabia and show tougher stance on the country for its growingly hostile approach towards Iran.
"Today, the traitor Saudi Arabia has exactly followed in the footsteps of Israel and the Zionists. At present, the opponents of the Islamic Revolution came to be better known every day and they can no more hide themselves behind the mask of hypocrisy," Jafari said, addressing a science festival in Tehran on Monday.
"Today, Saudi Arabia is indecently and shamelessly bombing and massacring a nation that is seeking to deny a hegemonic system," he added.
Full report at:
http://english.farsnews.com/newstext.aspx?nn=13940207000653
--------
Iran bans magazine for encouraging cohabitation over wedlock: report
27 April 2015
Iran's hardline judiciary has banned a magazine for encouraging cohabitation, known as "white marriage" in the Islamic Republic where sex outside wedlock is a crime, the Shargh newspaper reported on Monday.
Under Iran's sharia-based laws, imposed after the 1979 Islamic revolution, extramarital sex is punishable by flogging. In cases of adultery, it can carry a sentence of death by stoning.
Last year, the monthly Zanan-e Emrouz (Today's Women) published a special issue discussing various aspects of the "white marriage" and the reasons behind what it said was the increasing number of unmarried Iranian couples living together.
"The press watchdog banned Zanan-e Emrouz monthly today for encouraging and justifying 'white marriage'," Shargh reported.
The office of Iran's Supreme Leader Ayatollah Ali Khamenei last year ordered officials to clamp down on cohabitation in Iran. Hardline clerical rulers have criticized the practice as an "ominous marriage" that shamefully flouts Islamic values.
Iran's Youth Affairs and Sports Ministry officials have blamed the media for fueling interest in "white marriage".
Full report at:
http://english.alarabiya.net/en/media/print/2015/04/27/Iran-bans-magazine-for-encouraging-cohabitation-over-wedlock-report.html
-------
Europe
Isis: Tajik Police Forced Muslims to Shave Their Beards in Fight against Extremism
Apr 27, 2015
Police in Tajikistan have been accused of forcing Muslims to shave off their beards as a way to fight against extremism.
Tajikistan's President Emomali Rahmon has repeatedly called for the strengthening of secular principles in the mostly Muslim country of 8.5 million.
Videos portraying Tajik IS militants calling for jihad against the central government have emerged recently in the central Asian country, which has experienced something of a security vacuum dating back to the collapse of the Soviet Union.
In November, the State Committee for the National Security of Tajikistan warned that there were around 300 Tajik citizens fighting in Syria alongside IS.
One on the chin for Muslims
Two officers of Tajikistan's police in the northern region of the country were officially rebuked for forcing Muslims to shave their beards, according to Radio Free Europe/Radio Liberty (RFE/RL).
The officers were warned of harsh consequences if complaints by local Muslim residents continue.
"We have ordered regional police departments to talk to local residents about extremism, but have never called on them to work with people through force and pressure," Deputy Interior Minister Ikrom Umarzoda told RFE/RL on April 27.
Tajikistan has already banned headscarves for schoolgirls, barred minors from mosques, and forced thousands of students to return home from Islamic schools abroad, in a bid to stamp out extremism.
Earlier this month, the Kommersant Daily newspaper reported Russia was ready to supply about $1.2bn (£793m) worth of weapons and military equipment to Tajikistan to fight IS.
http://www.ibtimes.co.uk/isis-tajik-police-forced-muslims-shave-their-beards-fight-against-extremism-1498499
----------
Russia turns to soft power in the Middle East
Apr 27, 2015
Russia's image in the Middle East is that of a tough state with a rigid authoritative political rule and an inclination toward hard power in its foreign policy. Indeed, Moscow's support for some regional hard-liners and opposition to others, as well as its stance as one of the largest arms suppliers to the Middle East, are all grounds for this perception in the region. Although recently Russians have started to pay more attention to its soft power projection in different parts of the world, Moscow has a long way to go to make itself look more attractive on this front. The Middle East is no exception.
Russia's soft power toolbox can be roughly divided into two compartments: one is state-driven instruments of greater engagement, and the other "grassroots" factors that build Russia's image in the region.
Full report at:
http://www.al-monitor.com/pulse/originals/2015/04/russia-middle-east-soft-power.html#ixzz3YVZW3etH
----------
EU deplores Sabeen's murder
Apr 27, 2015
ISLAMABAD: The European Union (EU) delegation to Pakistan on Sunday condemned the killing of human rights activist and director of The Second Floor (T2F) café Sabeen Mahmud in Karachi.
The delegation, in a statement issued by the EU mission in Islamabad, called on Pakistani authorities to ensure that "the perpetrators of this cowardly act are swiftly brought to justice".
"All citizens of Pakistan must be guaranteed their constitutional right to freedom of expression and to engage in democratic debate freely and without fear," the statement said. "Our thoughts are with the family and friends of Ms Mahmud," it added.
Meanwhile, the outlawed Tehreek-e-Taliban Pakistan (TTP) denied involvement in Sabeen's murder while claiming responsibility for the killing of two policemen in Karachi the same day.
"We categorically deny involvement in the murder of Sabeen Mahmud," TTP spokesman Mohammad Khorasani said in a statement emailed to the media.
http://tribune.com.pk/story/876478/eu-deplores-sabeens-murder/
--------
France, Australia to step up anti-terror cooperation
Apr 27, 2015
French President Francois Hollande says France and Australia will reinforce their cooperation in the fight against the Islamic State group and other terrorist threats.
In a joint statement following Hollande's meeting with Australian Prime Minister Tony Abbott, the leaders said IS "constitutes a great threat for the world's safety and for our two countries."
The leaders say they will step up dialogue and intelligence-sharing to combat violent extremists and those who become radicalized online.
At least 110 Australians have gone to Iraq and Syria to fight alongside extremists, while France estimates about 3,000 of its citizens have links to extremist fighters in Syria and Iraq.
The statement comes as France hosts an international conference of anti-terror judges beginning Monday.
http://english.ahram.org.eg/NewsContent/2/8/128757/World/Region/France,-Australia-to-step-up-antiterror-cooperatio.aspx
--------
South Asia has world's most skewed gender wage gap: UN report
April 27, 2015
South Asia has the world's most skewed gender wage gap and is among the few regions where the gender labour force participation gap is both large and growing, a new report from UN Women has found.
The Progress of the World's Women 2015-2016 report comes 20 years after the landmark Fourth World Conference on Women in Beijing. "Since the Beijing Conference, significant advances have been made by many societies, particularly in advancing women's legal rights. However, as [the report]shows, in an era of unprecedented global wealth, millions of women are still consigned to work in low paid, poor quality jobs, denied even basic levels of health care, without access to clean water and decent sanitation," the report finds.
Globally, only half of women participate in the labour force, compared to three quarters of men; in India only a third of women are in the labour force. "In developing regions, up to 95 per cent of women's employment is informal, in jobs that are unprotected by labour laws and lack social protection," the report says.
Full report at:
http://www.thehindu.com/news/international/south-asia-has-worlds-most-skewed-gender-wage-gap-un-report/article7146852.ece
--------
North America
Muslim man says his $32,000 student loan interest 'against Islam'
Apr 27, 2015
A Muslim man in the United States recently sought advice on getting out of a student loan, claiming Islam does not permit it but was shot down and asked not use his religion as a crutch.
Amir, a resident of Seattle in Washington, wrote to experienced debt expert Steve Rhode, also known as the Get Out of Debt Guy, seeking to waive off deferment and interest from his student loans.
Amir owes half of what is now a $64,000 student loan debt. Islam permits loaning and borrowing money, but not loaning and borrowing with interest.
"I had two citi-student loans and at some point in time within the last 5 years they went to Navient."
Amir explained he had unsuccessfully asked the loan servicing company to lower his payoff amount to $32,000, even though the actual amount he owes is $64,000 "because of deferment and interest."
Full report at:
http://tribune.com.pk/story/876661/muslim-man-says-his-32000-student-loan-interest-against-islam/
--------
Islamic charity event helps needy in Tampa
Apr 27, 2015
TAMPA — Talib Ali's words were simple but poignant.
Speaking at the 18th annual Islamic Charity Festival at MacFarlane Park on Sunday, Ali, a member of the Tampa Bay Muslim Alliance, told a crowd including Tampa Police Chief Jane Castor and Hillsborough County Commissioner Kevin Beckner, that people will be "honored" for "everything we do in our lives."
Conversely, said Ali, who drew from the Quran, the religious text of Islam: "We will be held accountable for the things we do."
Ali spoke as festival organizers prepared to give away about 90 bicycles to needy children. Food, toys and clothes also were distributed Sunday to "pre-identified and deserving homeless people" at the event, organized by the Muslim Alliance.
The event was from 11 a.m. to 5 p.m. and drew a crowd of about 2,000.
"When we give to charity in the name of Allah, we verify that which we say we're about," Ali said. "It's a way to verify the intentions in our heart.
Full report at:
http://tbo.com/events-tampa-bay/islamic-charity-event-helps-needy-in-tampa-20150426/
--------
Insight - Set to begin, U.S. plan for Syrian rebels already mired in doubt
Apr 27, 2015
(Reuters) - Hundreds of Syrian rebels are approaching the start of U.S. training to battle Islamic State, without knowing whether or how Washington would come to their aid on the battlefield and as other rebel leaders say the proxy army could spark opposition infighting.
The U.S. plan to train and arm a force that is expected to eventually total more than 15,000 troops and to get underway in the coming weeks is a major test of President Barack Obama's strategy of engaging local partners to combat extremists.
But administration officials are already scaling back expectations of its impact and some rebel leaders say the force risks sowing divisions and cannot succeed without directly targeting Syrian government forces.
Senior U.S. officials said Obama has not yet decided how extensively and under what circumstances Washington will back the force militarily - a commitment that would risk the very entanglement in Syria that Obama has long sought to avoid. Senior U.S. military officials say protecting the forces will be vital to drawing new recruits and ensuring the success of the programme.
Full report at:
http://uk.reuters.com/article/2015/04/27/uk-syria-crisis-usa-insight-idUKKBN0NI0BD20150427
----------
India
BJP: Indian citizenship for Bangladesh Hindu refugees
Apr 27, 2015
GUWAHATI: BJP national president Amit Shah on Sunday promised protection to Hindus who had immigrated to Assam following religious persecution in Bangladesh.
Hindu refugees from Bangladesh will be given Indian citizenship if BJP comes to power in Assam in next year's assembly polls, Shah said. "Some Hindus have come from Bangladesh due to religious disturbances. BJP will give all of them citizenship once we come to power in Assam next year," Shah said at a rally here.
At a BJP rally here, Shah reiterated PM Narendra Modi's promise in the run-up to the Lok Sabha polls that other states would share the burden of providing shelter to the Hindu refugees from Bangladesh.
"I want to assure you that Hindus who have suffered religious persecution (in Bangladesh) need not worry. BJP will give all the necessary protection to them. Assam alone will not have to bear the burden of sheltering the Hindu refugees. Other states will also share the responsibility," Shah said.
Shah's statement came close on the heels of chief minister Tarun Gogoi's assurance of giving protection to Hindu refugees from the neighbouring country.
At a time when the process of updating the National Register for Citizens (NRC) is under way, the issue of giving protection and citizenship to Hindu refugees has stirred a debate among political and non-political organizations.
http://timesofindia.indiatimes.com/india/BJP-Indian-citizenship-for-Bangladesh-Hindu-refugees/articleshow/47069473.cms
--------
Hizbul Mujahedeen still poses threat to India, says Home Secretary LC Goyal
Aman Sharma,ET Bureau | Apr 27, 2015
NEW DELHI: Home Secretary LC Goyal told a parliamentary committee last month that there is a "noticeable decline" in public support for terror outfits in Jammu & Kashmir, but cautioned that the country should be on its guard against the activities of Pakistan-based Hizbul Mujahedeen (HuM).
Goyal's deposition before the parliamentary panel on March 26 is now made public in the committee's report laid before the Rajya Sabha on April 23.
The home secretary had told the committee that the HuM is a threat to both J&K as well as other parts of the country."In the hinterland, no major incidents have taken place barring three minor incidents. This is largely because of the fact that we were able to neutralise a number of Indian Mujahedeen modules in 2013-14. But some remnants of Hizbul Mujahideen based in Pakistan are still creating a situation where we need to be on our guard. I would like to assure the committee that the government is alive to these challenges on the internal security front," Goyal told the panel.
He pointed a finger at Pakistan, saying J&K was suffering from Pakistan-sponsored cross-border terrorism while terrorism in the hinterland "also has, more often than not, crossborder links".
http://timesofindia.indiatimes.com/india/Hizbul-Mujahedeen-still-poses-threat-to-India-says-Home-Secretary-LC-Goyal/articleshow/47067726.cms
--------
India's work in Yemen was praised by world leaders: PM
April 27, 2015
Lauding the evacuation operations conducted by Indian agencies in strife-torn Yemen, Prime Minister Narendra Modi Sunday said he had received a lot of praise during his recent foreign visits for the rescue efforts which helped save people from 48 countries.
"Wherever I went abroad recently, I received a lot of praise for one thing — for saving citizens from around 48 countries from Yemen. Be it America, UK, France, Russia or Japan, we helped citizens from all countries," the PM said during his monthly "Mann Ki Baat" radio programme. He added because of this effort, the world admired India's philosophy of "seva parmo dharma (service is the ultimate religion)."
He lauded the External Affairs ministry, the Indian Air Force and the Indian Navy for having worked with patience and responsibility, and said the Yemen operations would leave an indelible mark on the world.
Full report at:
http://indianexpress.com/article/india/india-others/indias-work-in-yemen-was-praised-by-world-leaders-pm/
--------
URL: https://newageislam.com/islamic-world-news/women-give-husbands-sex-'even/d/102694