New Age Islam News Bureau
8 Apr 2019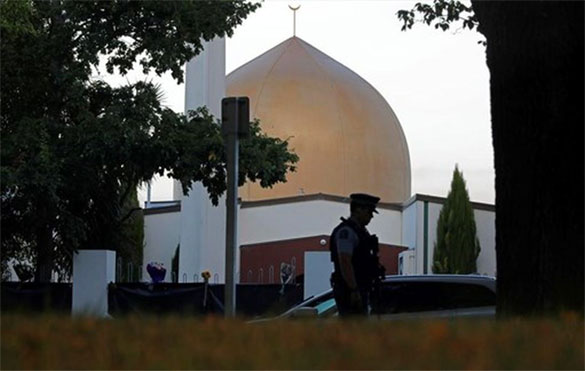 • Will Brunei's anti-LGBT Sharia Law Spread Across Southeast Asia?
• Religion, Human Rights Shape Race in Eastern Indonesia
• Separatist Mirwaiz to Appear Before Probe Agency in Terror Funding Case
• New Zealand Attack Probes Explore Links with Europe's Anti-Muslim Anger
• US Military Pulls Out Of Libyan Capital as Rival Militias Battle
• Netanyahu Pledges to Annex West Bank Settlements after Vote
• Pakistan, S Arabia Portraying True Image of Islam: Pak Minister
Southeast Asia
• Will Brunei's anti-LGBT Sharia Law Spread Across Southeast Asia?
• Religion, Human Rights Shape Race in Eastern Indonesia
• Dr M: Students learning only rituals, not values in Islamic studies
• 'Taliban' label unfair as BN shielded country from extremism, says Tok Mat
• Maldives President Celebrates Victory in Parliamentary Election
• Religious fervour marks Prabowo's largest open rally
--------
India
• Separatist Mirwaiz to Appear Before Probe Agency in Terror Funding Case
• A Flight Booking Call Gave NIA Leads to Nab Lashkar-e-Taiba Funding Head
• 'Whipping up war hysteria': India rejects Pak's charge of planning attack
• Militants, security forces exchange brief fire in J&K's Pulwama
--------
Europe
• New Zealand Attack Probes Explore Links with Europe's Anti-Muslim Anger
• Trump's Recognition of Golan Annexation Violates UN Charter: Russia's Lavrov
• French Book Reveals How Qatar Funded Muslim Brotherhood Mosques In Europe
• UK to jail anyone returning from Middle East militancy engagements
--------
North America
• US Military Pulls Out Of Libyan Capital as Rival Militias Battle
• Secrecy in nuclear talks with Saudi angers US lawmakers
• US: Pompeo urges 'immediate halt' to Tripoli operations
--------
Mideast
• Netanyahu Pledges to Annex West Bank Settlements after Vote
• IRGC Warns Reciprocal Action against US Forces If Labelled 'Terrorist'
• Palestinians in Ramallah demonstrate in support of prisoners
• Arab Coalition intercepts drone launched by Houthis toward Asir region
• New Saudi airstrikes kill 13 civilians, including schoolchildren, in Yemen
• Palestine demands international criminal investigation into Israeli settlements
--------
Pakistan
• Pakistan, S Arabia Portraying True Image of Islam: Pak Minister
• Meeting tries to find solutions to problems of Sindh's minorities
• London police team investigating Altaf Hussain's speech to interview witnesses
• Plan ready to promote social, cultural activities, says minister
• Japan to deepen political dialogue with Pakistan: envoy
• Pakistan releases first batch of 360 Indian fishermen
--------
Africa
• UN-Backed Libya Gov't Jets Strike Haftar's Airbase
• Libya: Fighting Flares On Tripoli Outskirts, 21 Dead
• Escalating Libya conflict alarms world, US pulls some troops out
• Nigeria: Three killed in twin suicide bomb attack in Maiduguri
• Sudanese security forces try to break up sit-in protest outside defence ministry
• Five Sudanese killed as protests swell, say sources
--------
South Asia
• Qatar Convinces Taliban to Meet Afghan Govt Representatives
• Coalition airstrike kills Taliban leader Mullah Amin Gul and his 3 comrades in Logar
• Drone strike leaves 5 ISIS-K militants dead in Kunar province
• Over 600 extremists from 15 districts to surrender Tuesday
• Bangladesh deploys border guards to island near Myanmar
--------
Arab World
• At Least 15 Reported Killed As Syrian Government, Rebels Exchange Fire
• Two Terrorists Killed In An Attack On A Checkpoint In Eastern Saudi Arabia
• Syrian govt. troops attack terrorists' positions in Idlib, Hama
• Terrorist attack kills 5, including medics, in Syria's Hama
• OIC forum delivers lesson in fight against terror
• Egypt court clears indigenous Nubians of protest charges
• Two dead as gunmen attack Egypt police vehicle
Compiled by New Age Islam News Bureau
URL: https://www.newageislam.com/islamic-world-news/will-brunei-anti-lgbt-sharia/d/118262
--------
Will Brunei's anti-LGBT Sharia law spread across Southeast Asia?
April 8, 2019
(CNN)Brunei's new law punishing homosexual sex with death by stoning has sent a wave of fear across the LGBT population in neighboring Malaysia and Indonesia.
On April 3, the small oil-rich kingdom of Brunei introduced a strict Islamic legal code mandating death for adultery and sex between men, as well as lashes for lesbian sex and amputation for crimes like theft.
It has sparked a tide of condemnation from Western nations and celebrities alike. UN High Commissioner on Human Rights Michelle Bachelet on April 1 described the laws as "draconian" and a setback for human rights.
But across Brunei's border in Indonesia and Malaysia, both Muslim-majority countries, there has been official silence.
The lack of response from the prominent Southeast Asian leaders is likely to fuel concerns about the rise of conservative Islam in the region and the consequences for sexual and religious minorities.
In recent years, conservative Muslim groups have become a powerful force in the region, pushing for closer adherence to the more rigid of Islamic values and intimidating national governments.
In one Indonesian province, gay people have been publicly shamed and caned. A Christian governor of Jakarta was thrown in jail on blasphemy charges. And in March, Malaysia's tourism minister claimed there were no gay people in his country.
Malaysian LGBT rights campaigner Thilaga Sulathireh said the immediate reaction among the gay community was concern the crackdown could spread.
"All these things are creating a lot of fear for people and a lot of uncertainty," she said. "What's going to happen to our lives and our future?"
CNN reached out to both the Indonesian and Malaysian governments for comment.
Rise of conservative Islam
Brunei is the first country in Southeast Asia to impose capital punishment for crimes such as LGBT sex or adultery, but neighboring Malaysia and Indonesia have been experimenting with strict Islamic laws for years.
Malaysia already enforces a mixed secular and religious legal system, with some regions mandating Sharia laws punishing what the penal code calls "unnatural" acts such as homosexual sex with caning and fines, while Indonesia's conservative northwestern province of Aceh has a history of enacting Sharia law.
Human Rights Watch researcher Andreas Harsono said Brunei public prosecutors even visited Aceh in 2014, ahead of the introduction of Sharia law in their own country, to learn about its implementation.
Conservative politicians in Indonesia and Malaysia voiced their support for the Brunei laws this month. One member of Parliament from the Pan-Malaysian Islamic Party congratulated Brunei Sultan Hassanal Bolkiah on his "bravery."
"Congratulations to Brunei for their bravery and political will in implementing Sharia criminal law ... upholding the Sharia is an obligation in ensuring Allah's rights to maintain peace for humans," Mohd Khairuddin Aman Razali wrote on his official Facebook page.
In Indonesia, one of the leaders of the legislative Ulama Council in Aceh told local news media that Brunei's laws were just "religious freedom."
Harsono said he was concerned that already vocal conservative Muslims in Malaysia and Indonesia would use Brunei's example to strengthen calls for stricter Islamic policies and laws.
"Already there are more than 60 local regencies and three provinces with mandatory hijab regulations in Indonesia. More than 20 local areas have regulations criminalizing LGBT people," he said.
As of Friday, there had been no official comment on the laws from either Indonesian President Joko Widodo or Malaysian Prime Minister Mahathir Mohamad.
Harsono said he did not expect Widodo, who is running for reelection, to speak until he knew how prominent Indonesian Islamic organizations would respond. "If the NU is opposed to hand amputation, Jokowi will speak up indeed," he said, referring to the Nahdlatul Ulama mass religious movement.
"If they don't, Jokowi will not risk his election on making such a statement."
Moving backward
Neither Indonesia nor Malaysia has national laws similar to Brunei's. In Malaysia, homosexual sex is illegal but punished by prison sentences. In Indonesia, it is still legal but culturally taboo.
But both countries in recent years have seen a steady rise in powerful conservative Islamic groups, who have pressed for tougher legislation in line with religious morality.
"It's impossible now for any politician to take a stance on religious matters without consulting their Muslim advisers and supporters," Harsono said.
Ahead of the April 17 Indonesian election, Widodo controversially picked conservative Islamic scholar Ma'ruf Amin as his candidate for vice-president.
In 2017, local media quoted Ma'ruf as saying he regretted the Constitutional Court's decision to reject a petition criminalizing gay sex.
"We want a stern prohibition of LGBT activities and other deviant sexual activities and legislation that categorizes them as crime," he told reporters in 2016.
Indonesia's minister for religious affairs met with the Brunei ambassador just days after the news of Brunei's law broke, but publicly only mentioned halal certification and religious education. There was no mention of the Sharia law.
Conservative Islamic groups helped rally popular support for the imprisonment in 2017 of Widodo's former ally, Jakarta mayor and Christian Basuki "Ahok" Tjahaja Purnama, on what some saw as trumped-up blasphemy charges.
Activists said the rise of conservative Islamic groups had been marked by growing homophobia in both countries, and an increase in official action against LGBT people.
In September 2018 two women were publicly caned in the Malaysian state of Terengganu for the first time for attempting to have sex in a parked car. One month earlier, one of Kuala Lumpur's only gay clubs was raided.
Malaysian LGBT rights campaigner Sulathireh said when some rainbow flags appeared at an International Women's Day march earlier this year, there was a pronounced backlash against attendees.
"It resulted in people at the rally being questioned by their family members, their employers, their schools, about why they were there," she said.
'Anything is possible'
The idea that Indonesia or Malaysia might move to impose stricter Islamic laws isn't just theoretical. There have already been clear attempts by anti-LGBT activists.
In early 2018, a large coalition of conservative Muslim groups presented a case to the Indonesian Constitutional Court to introduce a new penal code criminalizing LGBT relations.
The move was eventually abandoned, but the groups that supported it are still a powerful force in the country.
It was this law that actor George Clooney alluded to in an opinion piece for "Deadline," in which he warned about the potential fallout from Brunei's decision and called for a boycott of major hotels owned by the sultanate.
"The most dangerous issue is Brunei's neighbors. Indonesia has plenty of human rights issues, but they haven't stoned anyone yet," the actor wrote.
"But there was a law on the books, and if Brunei isn't met with loud, forceful resistance that shakes their business establishments, then anything is possible."
https://edition.cnn.com/2019/04/08/asia/brunei-indonesia-malaysia-islam-intl/index.html
--------
Religion, human rights shape race in eastern Indonesia
April 8 2019
With the presidential candidates mostly concentrating on the much more populous islands of Java and Sumatra, not much change is expected in the more remote eastern parts of Indonesia.The eastern provinces of West Nusa Tenggara (NTB), East Nusa Tenggara (NTT), North Maluku, Maluku, West Papua, and Papua are home to 13.4 million registered voters, making up about 7 percent of the electorate. Majority Muslim NTB and North Maluku were among the 10 provinces that Gerindra Party chairman Prabowo Subianto won in the 2014 election, while Maluku was a close-run race in which President Joko "Jokowi" Widodo garnered 50.5 percent of the votes compared to Prabowo's 49.5.In predominantly Christian NTT, West Papua and Papua, Jokowi won landslide victories, garnering well over 60 percent of the vote in the provinces. In NTB, with the support of popular former governor Zainul Majdi, also known as T...
https://www.thejakartapost.com/news/2019/04/08/religion-human-rights-shape-race-eastern-indonesia.html
--------
Separatist Mirwaiz to Appear Before Probe Agency in Terror Funding Case
April 08, 2019
NEW DELHI: Separatist Mirwaiz Umar Farooq will appear before the National Investigation Agency today for questioning in connection with the Jammu and Kashmir terror funding case. The centre had indicated that it will adopt a zero tolerance policy for all separatists amid a major crackdown on separatists since the Pulwama terror attack. He reached Delhi this morning.
Mirwaiz Umar Farooq is likely to be questioned about a letter seized during the raids in February, which stated that Rs. 5,000 was paid to a Lashkar-e-Taiba (LeT) operative. An aide of Mirwaiz Umar Farooq, Shahid Ul Islam, was arrested by the probe agency in 2017. He had had allegedly given the money to the LeT operative on Mirwaiz Umar Farooq's orders.
The National Investigation Agency (NIA) agency had summoned him for questioning twice in the past but he had not complied with the orders. The government, in February, scrapped security for separatists, including Mirwaiz Umar Farooq, in Jammu and Kashmir. Through his lawyer, he had communicated to the NIA that he is ready to cooperate with the investigation agency, but he should be examined in Srinagar.
Mirwaiz Umar Farooq had earlier expressed apprehensions over his security outside the Kashmir Valley.
In the past, many related to the terror funding case were questioned by the NIA at Humhama in Jammu and Kashmir's Budgam district.
In February, the NIA had carried out searches at seven locations in Srinagar in connection with the terror funding case. Premises belonging to top separatists - JKLK chairman Yasin Malik, Shabbir Shah, Mirwaiz Umar Farooq, Mohammad Ashraf Khan, Masarat Alam, Zaffar Akbar Bhat and Naseem Geelani, son of Sayeed Ali Shah Geelani - had been raided.
During the searches, documents including property papers, financial transactions receipts and bank account details were found.
Electronic devices including laptops, e-tablets, mobile phones, pen drives, communication system and DVRs were also seized during the searches. Significantly, letter heads of different terrorist organisations as well as documents relating to recommendations for visa for admission in Pakistan educational institutions were found.
A high-tech internet communication set up too recovered from the home of Mirwaiz Umar Farooq.
The centre has been trying to choke funds reaching terror groups in the valley. Earlier, it cracked down the under-invoicing of goods passing through the border trading points between Pakistan-occupied Kashmir (PoK) and Jammu and Kashmir. At the same time, it has banned organisations like the Jamaat-e-Islamai (J&K) and Jammu Kashmir Liberation Front (JKLF).
https://www.ndtv.com/india-news/separatist-mirwaiz-umar-farooq-to-appear-before-nia-in-terror-funding-case-2019463
--------
New Zealand attack probes explore links with Europe's anti-Muslim anger
April 08, 2019
BERLIN — European investigators are digging deeper into possible links between far-right ideologues and the suspected New Zealand mosque attacker, who sent at least two donations to an anti-Muslim group with branches around Europe.
The probes currently concentrate on any money trails leading back to the suspect, 28-year-old Brenton Tarrant, who was charged Friday in New Zealand with 50 counts of murder and 39 counts of attempted murder in the March 15 bloodshed at two mosques in Christchurch.
But it also reflects wider examinations into a new crop of far-right groups whose rise has paralleled the increasing use of anti-immigrant fears to buoy right-wing political parties in the West.
Among the groups most adept at stitching together the various strands of nativist anger and suspicion is the French-rooted Identitarian Movement, which promotes an alarmist message that Muslim migrants will one day overrun Western culture.
The Identitarian Movement apparently echoed Tarrant's anger toward Muslim migrants, and is now at the centre of international investigations as authorities try to piece together the elements that shaped Tarrant's views.
A spokesperson for the French wing of the Identitarian Movement told The Washington Post on Thursday that the suspect, Tarrant, had sent an unsolicited donation of about $1,200 in September 2017.
That is the second European group to acknowledge receiving money from the suspected attacker. Last month, Austrian authorities raided the home of an Identitarian-linked leader, Martin Sellner, who was given a donation of nearly $1,700 by Tarrant more than a year ago.
In Germany, meanwhile, officials said they were pursuing their own probes into other possible ties between Tarrant and German extremists.
In New Zealand, police are looking into possible ties between Tarrant and a Ukrainian-born man, Troy Dubovskiy, 54, who apparently killed himself March 27 during a standoff with authorities. Police say a search of Dubovskiy's home near Christchurch uncovered firearms, ammunition and "violent extremist content."
It remains unclear, however, if Dubovskiy and Tarrant had any direct contact.
But Tarrant's world increasingly appears informed by Identitarian influence.
In Germany, Austria and France, the group's reach has so far been amplified by links to members of right-wing parties, established academic associations and other groups.
The Identitarian followers are careful to not publicly condone the use of violence. Its views, though, are all about a looming clash of cultures and religion — with only one winner possible.
"One of the dangers of this ideology is that it creates an imminent threat from the outside: a coming war if we don't do anything about it," said Austrian right-wing extremism researcher Julia Ebner, with the London-based Institute for Strategic Dialogue. "A violent escalation is part of their ideology."
After arriving in Austria at the end of November from Central Europe, Tarrant travelled about 1,200 miles in a rental car on a weeklong road trip. A key question — whether he used his travels to make contact with anti-Muslim extremists in Europe — remains unknown.
A direct link may not have been necessary to influence Tarrant's thinking.
Identitarian movement members such as Sellner have aimed to win a battle for minds. They give frequent interviews, upload professionally produced videos to YouTube and have friends in powerful positions.
Two European security officials said that Sellner's network has links to the far-right Freedom Party in Austria and its German equivalent, the Alternative for Germany (AfD). One of the movement's German leading figures, for instance, works for an AfD member of parliament.
In Austria, the Freedom Party — which controls the Interior Ministry — has publicly vowed to confront extremist ideologies. But the Interior Ministry's past decisions raise concerns about such promises.
In Feb. 28, 2018, Austrian police raided the country's domestic intelligence agency, the BVT. Two European security officials — who spoke on the condition of anonymity because they were not allowed to speak to journalists — say that highly classified documents seized during the raid included details on Sellner's direct or indirect links to members of the Freedom Party.
This previously unreported detail comes at a time as the party has gone on a public campaign to deny any links to Sellner's group.
A spokesperson for the office of Austrian Chancellor Sebastian Kurz did not respond to questions about the February 2018 raid.
Sellner acknowledged that the group's ideas may shape policies of Austrian far-right politicians, but he denied direct ties to any political party. "We don't have any connections to them," he said.
But experts believe overlap is inevitable by the way the group recruits: mainly targeting young academics and other politically active figures instead of violent extremists. One recruitment priority for the Identitarian Movement was the German military university, even though the Military Counterintelligence Service stopped those efforts.
In 2017, Sellner was among a group of far-right activists who chartered a ship to "defend Europe" from an influx of migrants across the Mediterranean Sea.
Sellner, who has acknowledged that he participated in neo-Nazi activities when he was younger, said his goal now is to stop what he fears is an "Islamization" in Europe.
He uses scaremongering phrases such as "mass immigration" and "population replacement" — a reference to the title of a 2012 book by right-wing French polemicist Renaud Camus, "The Great Replacement." In his book, Camus writes that Europe's white majority may eventually be replaced by immigrants from North Africa and elsewhere.
In Tarrant's manifesto written before the attacks, the 28-year-old repeatedly cites the Great Replacement theory.
"For many years I had been hearing and reading of the invasion of France by nonwhites, many of these rumors and stories I believed to be exaggerations," Tarrant wrote.
"But once I arrived in France, I found the stories not only to be true, but profoundly understated," he continued.
For Jean-Yves Camus, a French scholar researching the European far right, it was important not to draw too many specific conclusions from Tarrant's European travels.
"He came to Europe, he perceived that Europe was in a state of advanced decadence," said Camus, who is not related to the author of "The Great Replacement." "He was inspired by what he saw, but that doesn't mean he was inspired directly by those he met."
The Identitarian Movement in its present form originated in France nearly 15 years ago, said Romain Espino, a spokesperson for Generation Identitaire, the name of the French branch.
"In terms of the way we work, each country is independent," he said.
But the French movement, he acknowledged, has significant contacts with others in Italy, Germany and especially Austria, the home of Sellner.
Espino noted that he had seen Sellner on a number of occasions, including during a protest in Vienna and at the 2018 "summer university" hosted by Generation Identitaire. These events — which bring together movement members from across Europe — have occurred annually for the past 15 years, Espino said.
Sellner acknowledged that the United States was distinct from Europe, but he praised Trump for his "clear border control policy" and "antiglobalist agenda of national identity," as well as his "national economic policy."
In countries where Christian identity is part of mainstream politics, such as Germany and Austria, the group has doubled down on its emphasis on a conflict of cultures and religions. In more multicultural places, such as Britain, the messaging has been very different.
"There, they stayed away from anything that emphasizes race and ethnicity. Instead, they built their messaging around Muslim grooming gangs, for instance. They know where the grievances lie," said Ebner, the researcher.
To gain access to right-wing extremist circles online and offline, Ebner has adopted false identities a number of times.
In October 2017, she attended an Identitarian Movement launch meetup in South London, with Martin Sellner and his American then-girlfriend and now-fiancee, Brittany Pettibone, among about two dozen attendees. Other members had travelled from France and Denmark, Ebner recalled.
"It's clear from their training camps and militarized language that they prepare for a potentially violent scenario, even though they would never publicly condone violence," she said.
Once Ebner went public with her 2017 experience and other related research, she started receiving death threats, she said.
https://www.thespec.com/news-story/9271635-new-zealand-attack-probes-explore-links-with-europe-s-anti-muslim-anger/
--------
US military pulls out of Libyan capital as rival militias battle
April 8, 2019
The US military evacuated its small contingent of troops from the Libyan capital Sunday as rival militias raced to stop the forces of an aspiring strongman, Gen. Khalifa Hifter, from taking control of the city.
Forces under the command of Hifter made a surprise advance on the outskirts of the capital, Tripoli, on Thursday, setting up a battle with a coalition of armed factions from the region around the city — the prize in an eight-year fight for control after the ouster of dictator Moammar Gadhafi.
By Sunday morning, both sides had begun attacking from the air, but the targets and extent of the damage could not be immediately determined.
The US State Department, which previously joined a call by several countries for restraint from both sides, shifted Sunday to urging Hifter to pull back.
"We oppose the military offensive" by his forces "and urge the immediate halt to these military operations against the Libyan capital," Secretary of State Mike Pompeo said in a statement Sunday night. "Forces should return to the status quo ante positions."
Hifter, 75, has loose control over most of eastern Libya, as well as important parts of the southern desert. His forces' advance on Tripoli last week has put him in striking distance of fulfilling a vow to reunite Libya.
Some analysts, however, say he has extended his supply lines so far that without a quick victory, he could be forced into a retreat.
Hifter's forces appeared to have maintained control of the defunct international airport since Friday, putting them within 17 miles of Tripoli's central square.
Tripoli residents said the two sides had spent the days mobilizing and deploying their forces, with a more pitched battle expected Sunday. By afternoon, residents reported that the coalition of Tripoli-area militias was fighting to drive Hifter's forces out of the town of Aziziya, about 20 miles southwest of Tripoli.
US military personnel had left by boat Sunday morning, according to a resident who provided photographs of the ship as it departed.
The US military's Africa Command said its mission in Libya had included providing support to diplomatic efforts, as well as "counterterrorism activities."
"The security realities on the ground in Libya are growing increasingly complex and unpredictable," Gen. Thomas D. Waldhauser of the Marine Corps, the head of US Africa Command. "Even with an adjustment of the force, we will continue to remain agile in support of existing US strategy."
https://indianexpress.com/article/world/us-military-pulls-out-of-libyan-capital-as-rival-militias-battle-5664327/
--------
Netanyahu pledges to annex West Bank settlements after vote
7 April 2019
Israeli Prime Minister Benjamin Netanyahu pledged Saturday to annex settlements in the occupied West Bank if he wins the upcoming general election.
His comments come just days before the closely-fought April 9 poll and could be seen as an appeal to rightwing voters, who do not believe in the feasibility of a peace agreement with the Palestinians.
"I will apply (Israeli) sovereignty, but I don't distinguish between settlement blocs and isolated settlements," he said in an interview to Channel 12 television.
Settlements built on land occupied by Israel in the 1967 Six-Day War are deemed illegal by the international community and their ongoing construction is seen as a major barrier to peace.
Annexation could prove to be the death knell for the two-state solution.
In an interview broadcast Friday, Netanyahu said he told US President Donald Trump he would not remove settlements or people as part of a future American peace plan.
"I said there shouldn't be the removal of even one settlement" from the occupied West Bank, Netanyahu told Israel's Channel 13 television.
More than 400,000 Israelis live in West Bank settlements as part of its military occupation of the territory, where more than 2.5 million Palestinians live.
A further 200,000 Israelis live in settlements in occupied east Jerusalem, over which Israel has already implemented full sovereignty.
Washington is expected to unveil proposals for Israeli-Palestinian peace sometime after Tuesday's Israeli election in which Netanyahu is seeking a fifth term.
The Israeli prime minister was asked if he was familiar with the details of the US plan, replying he knew "what should be in it."
Along with settlements, "our ongoing control of all the territory west of the Jordan" River was a further condition set by the Israeli premier for any US-led peace initiative.
Netanyahu said he informed Trump not "even one person" would be evicted from a settlement.
Tight race
The US president on Saturday was cautious about the outcome of the Israeli election on Tuesday, which he called a close race between "two good people".
"How is the race going by the way? How is it, who's going to win the race? Tell me, I don't know," Trump asked the Republican Jewish Coalition in Las Vegas.
"Well, it's going to be close -- I think it's going to be close. Two good people," he said, referring to incumbent Benjamin Netanyahu and rival Benny Gantz.
The latest polls place Netanyahu and ex-military chief Gantz neck and neck, but give the former the advantage.
While Netanyahu has a close relationship with the US president, Palestinian President Mahmoud Abbas cut off relations with Washington after Trump declared the disputed city of Jerusalem Israel's capital in December 2017.
The Palestinians say the US government's pro-Israel bias meant it could no longer lead peace negotiations between them and Israel, while US officials argue their plan will be fair.
Israeli-Palestinian peace efforts have been at a standstill since 2014, when a drive for a deal by Barack Obama's administration collapsed.
https://english.alarabiya.net/en/News/middle-east/2019/04/07/Netanyahu-pledges-to-annex-West-Bank-settlements-after-vote.html
--------
Pakistan, S Arabia Portraying True Image of Islam: Pak Minister
April 8, 2019
ISLAMABAD: Minister for Information and Broadcasting Chaudhry Fawad Hussain has said that Pakistan and Saudi Arabia are making joint efforts to portray the true soft image of Islam before the world.
In an interview with Saudi newspaper Al-Riyadh, he said Saudi Arabia is playing an important role for the integrity of Muslim Ummah safeguarding it from prevailing threats.
He said Saudi Arabia maintained strong defence and security ties with different countries in the region and on world level which helps promote unity among the Muslim Ummah. He said Islamabad enjoys warm cordial relations with Riyadh and Crown Prince Muhammad bin Salman played a vital role in reducing the tension between Pakistan and India.
https://www.thenews.com.pk/print/454983-pakistan-s-arabia-portraying-true-image-of-islam-fawad
--------
Southeast Asia
Dr M: Students learning only rituals, not values in Islamic studies
08 April 2019
By R. Loheswar
KUALA LUMPUR, April 8 — The current education system is in need of a revamp, including Islamic studies as the curriculum is overly focused on rituals rather than life values, Prime Minister Tun Dr Mahathir Mohamad said.
Dr Mahathir, who was education minister from 1974 to 77, said he has met with Education Minister Maszlee Malik many times to discuss how to fix the education system, adding that discussions are "evolving".
"What is important about Islam, in particular, is the way of life," the 93-year-old told New Straits Times in an interview published today.
"When you say way of life, that means certain values. These values are not taught (in schools). In fact, the teacher himself doesn't know," he added.
Dr Mahathir said the schools were only focusing on certain parts of Islam, such as its rituals.
"That is what they emphasise. If you don't perform this ritual you go to hell," he was quoted saying.
Dr Mahathir said the government has to find out the root of the problem in order to fix it.
He related that he completed reading the Quran in Arabic when he was a teenager, but did not really understand its contents until he read its translations in English and Malay.
"We need to go back and find out what are really the standards insisted by the Quran for Muslims so as to lead the way of life of a Muslim," he added.
https://www.malaymail.com/news/malaysia/2019/04/08/dr-m-students-learning-only-rituals-not-values-in-islamic-studies/1740891
--------
'Taliban' label unfair as BN shielded country from extremism, says Tok Mat
08 April 2019
By Jerry Choong
RANTAU, April 8 — The attempt to compare the Umno-PAS alliance to the Taliban in Afghanistan is absurd, Umno candidate for the upcoming by-election Datuk Seri Mohamad Hasan argued.
He said that under the BN government, Malaysia was widely recognised by the international community as one of the most effective nations in the world when it came to countering religious extremism.
"We caught Daesh agents, al-Qaeda agents. We of all people have never wanted nor desired to see this country plunged into the throes of extremist teachings," said the acting party president known as Tok Mat at an event organised by BN Youth in Felda Sendayan.
Referring to PAS, he said in the five terms or over 25 years of ruling Kelantan, non-Muslims there have led tranquil and undisturbed lives.
"Kelantan even has the biggest reclining statue of Gautama Buddha in South-East Asia. This high religious tolerance means there is no such thing as us wanting to convert Malaysia into a Taliban state where women are not even permitted to study in schools. "In truth this claim by Pakatan Harapan, especially DAP, was made because they are frightened by our cooperation. Our agenda is for the sake of the Islamic Ummah," Tok Mat said.
He urged the other BN component parties of MCA and MIC as well as PAS to keep their focus on reorganising their internal workings and strategies, in the years leading up to the 15th general election.
"To our non-Malay and non-Muslim friends, do not worry about the unity agenda. The likes of (Finance Minister) Lim Guan Eng claim the co-operation is tantamount to declaring war against you, but who ever said anything about war?
"Instead when the Malays are united together the nation is at peace, something the country's history has proven since Independence. The non-Malays benefit from this political stability," Tok Mat said.
"With such stability, foreign investors are drawn to Malaysia and thereby strengthening the national economy.
"This is the surest way to attract them, since stability is an indicator they can be confident in Malaysia where their money and investment is safe," he said.
Tok Mat had made a surprise appearance at the event, which featured speakers including Umno Youth leader Datuk Asyraf Wajdi Dusuki, his MCA and MIC counterparts Nicole Wong Siaw Ting and R. Thinalan respectively, as well as PAS Youth leader Muhamad Khalil Abdul Hadi.
Full report at:
https://www.malaymail.com/news/malaysia/2019/04/08/taliban-label-unfair-as-bn-shielded-country-from-extremism-says-tok-mat/1740833
--------
Maldives President Celebrates Victory In Parliamentary Election
April 7, 2019
Maldives President Ibrahim Mohamed Solih's party is leading in the vote count in the parliamentary election and has already declared a landslide victory that could give him a free hand in efforts to restore political freedoms and tackle corruption.
The official results are expected late Sunday. Local reports say Solih's Maldivian Democratic Party is leading in 60 out of the 87 seats in Parliament.
This could be the first time that a single party has won the majority in Parliament since the Indian Ocean archipelago nation became a multiparty democracy in 2008 after decades of autocratic rule.
More than 2,64,000 people were eligible to vote for 386 candidates running for the 87 seats. Voter turnout in Saturday's election was over 78 per cent.
Solih said the people should not forget "the immense challenges that lie ahead of us" as his party began celebrating after the counting started Saturday night.
"The work to strengthen our democratic institutions, to deliver basic services for citizens, to our promise of bringing corruption, past and present to book and ending impunity starts now," he said in a statement Sunday. "I look forward to working with all of you to realize our promises to the people."
Solih's party is seeking at least 44 seats in for a majority to pass legislation needed to implement pledges from last year's presidential campaign. His coalition currently has 52, but one partner with 22 seats is aligned with former strongman Yameen Abdul Gayoom.
Solih defeated Yameen last year, giving new hope to the young democracy that has gone through a tumultuous transition that threatened to drag the Maldives back to its autocratic past. Yameen had curtailed freedom of speech and jailed his political rivals. Solih was only a fallback choice as president for his party because charismatic former President Mohamed Nasheed had been sentenced to prison under Yameen and was ineligible to run.
Solih promised reforms, an end to political influence over the courts, police and the bureaucracy, and the recovery of money lost through corruption.
Full report at:
https://indianexpress.com/article/world/maldives-president-ibrahim-mohamed-solih-parliamentary-election-maldivian-democratic-party-5663234/
--------
Religious fervour marks Prabowo's largest open rally
April 8, 2019
Mass prayers, religious chanting and ubiquitous Islamic attire gave a religious tint to the campaign rally held by the Prabowo Subianto-Sandiaga Uno candidate pair at the Gelora Bung Karno Stadium on Sunday. It was the largest rally they have held before election day on April 17. Tens of thousands of people in white shouted Allahu Akbar (God is the greatest) repeatedly during the event that also presented a number of Muslim figures, including a video call from Islam Defenders Front (FPI) leader Rizieq Shihab from Mecca, Saudi Arabia. The political event started very early at 3 a.m., followed by a mass dawn prayer, zikir (chanting), munajat (whispered prayer) and Quranic tilawah(recital). A number of political bigwigs attended the rally, including National Mandate Party (PAN) patron Amien Rais and chairman Zulkilfi Hasan, Prosperous Justice Part...
Full report at:
https://www.thejakartapost.com/news/2019/04/08/islamic-mass-prayer-religious-fervor-marks-prabowo-s-largest-open-rally.html
--------
India
A flight booking call gave NIA leads to nab Lashkar-e-Taiba funding head
Apr 08, 2019
Neeraj Chauhan
It was a call to the Interactive Voice Response system of Emirates Airlines in Dubai about a flight booking, but it provided the National Investigation Agency with a crucial evidence to nail a Pakistani national, Dubai-based Mohammad Kamran, as the head of the Lashkar-e-Taiba's funding activities in India.
This is perhaps the first time an enquiry with an airline's automated system is being used by the agency for such a purpose.
Two weeks ago, NIA filed a charge sheet naming Kamran, Delhi-based Mohammad Salman and Rajasthan-based Mohammad Salim, for conspiring to create logistics bases and sleeper cells for LeT's financial arm, Falah-i-Insaniyat Foundation. The cells were sought to be created in Delhi and Haryana in the garb of religious work. Salman, who was receiving instructions and funds from Dubai, and Salim were arrested in September 2018.
HT has accessed the details of the charge sheet.
To establish that Kamran (who is currently absconding), in association with LeT chief Hafiz Mohammad Saeed, the mastermind of the Mumbai terror attacks, and FIF's deputy chief Shahid Mehmood were sending terror funds to India, NIA needed their voice samples to match with evidence collected during investigations. With its intelligence revealing that Kamran recently made an enquiry with Emirates Airlines in Dubai about a booking, NIA reached out to the airline's local office, which provided a recording of the call.
The agency compared this with telephone intercepts of conversations featuring Kamran that it recovered in the form of a CD from the residence of Arif Ghulambashir Dharampuria, an associate of Kamran, in Valsad, Gujarat, in January. The CD contained the voices of Kamran and Mehmood . Mehmood's voice sample was also taken from a video on YouTube, an interview with a TV channel in Pakistan.
According to NIA, forensic experts confirmed that Kamran's voice on the CD and the Emirates IVR recording matched. Similarly, Mehmood's voice on the CD and YouTube video also matched.
Referring to a particular conversation between Kamran and Mehmood, the NIA charge sheet says, "The voice samples prove that Kamran is having conversations with Shahid Mehmood in respect of funds transfers and movement to an African country in connection with some religious work as per the CD recovered from the house of Dharampuria". Dharampuria and Abdul Aziz Behlim are two Indians who work closely with Kamran in Dubai.
According to the agency's charge sheet, Salman, a resident of Nizamuddin, received Rs 57.22 lakh from Kamran through hawala channels. He used these funds to ostensibly construct a mosque – Khulafa-e-Rashideen — in Palwal's Uttawar village and for marriages of Muslim girls.
However, according to NIA, Salman was indoctrinated to carry out "some special work" once the construction of the mosque was completed.
Analysis | Pakistan must realise that any action against JeM is in its own interest
FIF, registered as a charity in Pakistan, has been blacklisted by the United Nations Security Council but it continues to raise funds for terror activities of LeT through bank accounts opened using pseudonyms. Its funding comes from madrasas, Pakistan government, its spy agency ISI, its army, businessmen and non-resident Pakistanis.
FIF presents itself as a relief and charitable organisation that collects funds for natural disasters, but India and the international community have repeatedly opposed its activities. It is used by LeT and Jamaat-ud-Dawa for anti-India terror activities. https://www.hindustantimes.com/india-news/a-flight-booking-call-gave-nia-leads-to-nab-lashkar-e-taiba-funding-head/story-z0vFehFWhqsPXeEqHlmHQL.html
--------
'Whipping up war hysteria': India rejects Pak's charge of planning attack
Apr 07, 2019
New Delhi on Sunday said Islamabad's claim that India is planning another attack on its soil later this month is "preposterous" and aimed at fanning war hysteria in the region.
"India rejects the irresponsible and preposterous statement by the Foreign Minister of Pakistan with a clear objective of whipping up war hysteria in the region. This public gimmick appears to be a call to Pakistan-based terrorists to undertake a terror attack in India," said a statement from the Ministry of External Affairs.
India called upon Pakistan to not make "hysterical statement" and take the focus away from the core issues that plague the two nations. It also asked Pakistan to share any evidence it has for the claim it is making.
In retaliatory measure after the Pulwama attack by JeM suicide bomber that killed 40 CRPF jawans, India had struck terror posts in Pakistan's Balakot.
"It has been made clear to Pakistan that it cannot absolve itself of responsibility of a cross border terrorist attack in India. No attempt at creating an alibi for its complicity in such attacks will succeed. Pakistan needs to take credible and irreversible steps against terrorism operating from all territories under its control rather than making hysterical statements to obfuscate the core issue that bedevils our region: cross- border terrorism.
"Pakistan has been advised to use established diplomatic and DGMO channels to share any actionable and credible intelligence it has about imminent terror attacks. India reserves the right to respond firmly and decisively to any cross border terrorist attack," the MEA statement further added.
Earlier today, Pakistan Foreign Minister Shah Mahmood Qureshi said Islamabad has "reliable intelligence" that India is planning to attack again between April 16 and 20.
Addressing a press conference in his home town of Multan, Qureshi said the government had "reliable intelligence that India is devising a new plan".
"A new mishap could be staged...And its purpose will be to justify their [India's] offensive against Pakistan and to increase diplomatic pressure against Islamabad," he alleged.
Full report at:
https://www.hindustantimes.com/india-news/whipping-up-war-hysteria-india-rejects-pak-s-charge-of-planning-attack/story-NTcX84vDiEd1Y6aPhwWZ4K.html
--------
Militants, security forces exchange brief fire in J&K's Pulwama
Apr 7, 2019
SRINAGAR: A brief exchange of firing took place between militants and security forces on Sunday in the Tral area of Pulwama district in Jammu and Kashmir, Army officials said.
Security forces launched a cordon and search operation in the forest area of Tral in Pulwama district in the morning following information about the presence of militants in the area, they said.
The officials said there was a brief exchange of firing between the two sides but no casualties were reported in the incident.
Full report at:
https://timesofindia.indiatimes.com/india/militants-security-forces-exchange-brief-fire-in-jks-pulwama/articleshow/68764264.cms
--------
Europe
Trump's recognition of Golan annexation violates UN Charter: Russia's Lavrov
Apr 7, 2019
Russian Foreign Minister Sergei Lavrov has condemned US President Donald Trump's recognition of the Israeli regime's "sovereignty" over the occupied Golan Heights, stressing the need for a political solution to the conflict in Syria in accordance with UN Security Council Resolution 2254.
"We reject the US president's decision on the occupied Syrian Golan, which flagrantly violates the UN Charter," Lavrov said at a joint press conference with his Jordanian counterpart Ayman Safadi in Amman on Sunday.
On March 25, Trumped signed a proclamation, formally recognizing Israel's sovereignty over Golan Heights. The announcement came as Israeli Prime Minister Benjamin Netanyahu visited the White House.
Syrian Ministry of Foreign Affairs and Expatriates, in a statement, called the US decision a "blatant attack on the sovereignty and territorial integrity" of Syria.
"The liberation of the Golan by all available means and its return to the Syrian motherland is an inalienable right," according to the statement carried by Syria's official news agency SANA, which added, "The decision ... makes the United States the main enemy of the Arabs."
The Arab League condemned the move, saying that "Trump's recognition does not change the area's status."
Turkish Foreign Minister Mevlut Cavusoglu said it was impossible for Turkey to accept the US decision on the Golan Heights.
Elsewhere in his Sunday remarks, Lavrov noted that any settlement of the conflict in Syria must fall within the framework of UN Security Council Resolution 2254, which endorses a road map for a peace process in Syria, and sets out the outlines of a nationwide ceasefire.
He noted that the fight against terrorism should be done without any double standards.
'US must allow displaced Syrians to leave al-Rukban camp'
The top Russian diplomat then pointed to the appalling situation at al-Rukban refugee camp near Syria's frontier with Jordan, stating that the United States should allow displaced civilians stranded there to return to their homes.
catastrophic conditions," Lavrov said.
He pointed out that US statements on solving the problem of the camp are untrue as Washington seeks to justify its illegal presence in the region.
The Russian official also urged the United States to end its occupation of al-Tanf region and allow displaced Syrians who are caught in al-Rukban camp to leave, noting that the United Nations confirms that most of the civilians there would like to return to their homes.
'Trump's Golan decision violates international law'
The Jordanian foreign minister, for his part, reiterated his country's firm position that the Golan Heights is an occupied Syrian territory in accordance with international resolutions.
Safadi added that Trump's declaration on the occupied Golan violates international law.
The Jordanian foreign minister also emphasized the need for a political solution to the crisis in Syria that would preserve the Arab country's unity, independence and restore its security, stability and important role in the Middle East region.
He also pointed to the difficult situation in al-Rukban camp, clarifying that most of its residents want to return to their homes according to UN surveys.
The United Nations says about 45,000 people, mostly women and children, are trapped inside al-Rukban, where conditions are desperate. This is while Geneva-based international aid agency, Doctors Without Borders, has put the number there at some 60,000.
Last October, the so-called Syrian Observatory for Human Rights said people in al-Rukban had been without access to food and humanitarian aid for several months, highlighting that the tough situation was further complicated with a closed border by Jordan. https://www.presstv.com/Detail/2019/04/07/592826/Russia-rejects-US-recognition-of-Golan-Heights-annexation-Lavrov
--------
French book reveals how Qatar funded Muslim Brotherhood mosques in Europe
7 April 2019
Qatar has funded dozens of mosques and Islamic center projects in Europe to the tune of several millions of dollars, the majority through a network tied to the Muslim Brotherhood, a new book reveals.
Titled Qatar Papers – How the emirate finances Islam in France and Europe, the book contains proofs of transfers from Qatar to fund more than 140 projects in Europe, with 50 in Italy alone. It says that the network stretches across many countries, mainly Italy, France, Switzerland and Germany.
The book was authored by French journalists Christian Chesnot and Georges Malbrunot.
They say they received the supporting documents on a USB stick from a whistleblower. The dossier includes Qatar Charity's bank records and its emails along with Qatar Foundation's data.
Qatar Charity is a controversial organization funded by the Qatari ruling family and listed as a terrorist body by the Anti-Terrorist Quartet which includes the UAE, Saudi Arabia, Bahrain, and Egypt.
In an interview with France Inter, Malbrunot said that the book is not anti-Islam and that Qatar's activities are "not against the law;" but that the situation requires action by the EU countries.
According to Qatar Papers, between 2011 and 2014 Qatar Charity funded five projects related to Muslim organizations in Switzerland. They include the Museum of Islamic Civilizations in La Chaux-de-Fonds, the Muslim Cultural Complex of Lausanne, and the Salah-Eddine mosque in Bienne.
Among Qatar's network members in Switzerland, Mohamed Karamous and his wife Nadia received €1.2 between 2011 and 2013 through seven bank transfers from Qatar Charity, according to the book.
It reveals that Nadia Karamous was directly recommended by Yusuf al-Qaradawi, the Qatar-based spiritual leader of the Muslim Brotherhood.
In 2007, Mohamed Karamous, who served as treasurer of the European Institute for Human Sciences – a university in central France affiliated with the Muslim Brotherhood in Europe and funded by Qatar – was arrested by Swiss authorities in a high-speed train while in possession of €50,000 in cash from Qatar.
Karmous, who is of Tunisian origin, runs the Muslim Association of Switzerland and the Swiss "Waqif" Society, which funds religious centers.
The book also reveals that Muslim scholar Tariq Ramadan is receiving €35,000 per month from the Qatar Foundation as a "consultant."
A document from the French financial watchdog Tracfin says he also received €19,000 from the Swiss Muslim League in early 2018 at the time of his arrest on rape allegations.
Also, bank documents show that before his arrest he withdrew €590,000 from Qatari bank accounts, according to the book. Ramadan and his wife bought two apartments in Paris during the same period.
The book also discussed projects worth €72 million around Europe, including the Averroes de Lille high school, where many staff members are connected to Qatar-backed Muslim communities.
The funds were directed to leading Muslim Brotherhood figures in France and Switzerland, including Mucivi, or Le Musée des civilisations de l'Islam, The book also mentions an employee of the Qatari embassy in Paris, who has strong ties with Yusuf al-Qaradawi.
French intelligence warned of Qatari support for the L'Union des organisations islamiques de France, the book says.
The book says that intelligence also warned of Ghaith, a program within Qatar Charity headed by Islamic scholar Ahmed al-Hammadi.
The authors publish a note of the French intelligence services dating from 2008. The note says that al-Hammadi is linked to radical groups. He was then, according to the note, director of legal affairs at the Qatari embassy in Paris with diplomatic status.
The authors also point out that the Brotherhood is the only organization that has open relations with the French authorities, especially mayors.
Large amounts were also directed to Italy, where the Al Houda Center in Rome received €4 million and the Union delle Comunita Islamiche d'Italia is the main conduit for Doha's largesse. In total, no less than 50 entities are funded by Doha, according to the book.
The book revealed documents signed by al-Qaradawi, according to which representatives of religious centers in Italy in early 2015 supported the project to build a new center in Milan, as well as a mosque and schools.
Italian parliamentarians called on Italian Prime Minister Giuseppe Conte to ban foreign funding for Islamic institutions in the country.
Qatar's aim was only to "create a counter-culture within the Muslim communities and to enhance its separation from their states," according George Malbrunot, a former hostage in Iraq. It is pursuing "a political initiative in order to ensure global hegemony of the Brotherhood project."
The authors write that Qatar's activities in Germany have increased recently. The book published a letter from the Qatari Ministry of Foreign Affairs to Qatar Charity asking to support a project in Offenbach.
The Federal Office for the Protection of the Constitution in Dusseldorf recently warned of the "intensified activities of the Muslim Brotherhood in Germany with the aim of dividing the society." The Brotherhood members in Germany are supported by the Turkish community, including Millî Görüs.
Despite the declarations of Qatari authorities that Qatar Charity is mainly financed by individuals, the book reveals a list of important donors and their codes, an extract of which is below:
- 253 the Diwan of the Emir
- 339 Sheikh Jassem bin Saoud bin Abderrahman Al-Thani
- 409 Sheikh Khaled bin Hamad bin Abdallah Al -Thani
- 444 Sheikh Saud Jassem Ahmed Al-Thani
- 170358 private office of the emir's father
The book says that after the boycott of Qatar by Saudi Arabia, the UAE, and Egypt, it became much harder for European Muslim associations to get funding from Qatar Charity.
Full report at:
https://english.alarabiya.net/en/features/2019/04/07/French-book-reveals-how-Qatar-funded-Muslim-Brotherhood-mosques-in-Europe-.html
--------
UK to jail anyone returning from Middle East militancy engagements
Apr 7, 2019
A series of new laws introduced in the UK will allow authorities to lock up anyone returning from fighting missions along the ranks of Daesh Takfiri group in Syria and Iraq as well as other militant groups in the Middle east region.
The Daily Express said in a Saturday report that under the new laws, introduced this week, judges could order the arrest of anyone returning from militancy missions in Syria and other countries in the Middle East as soon as they set a foot in the UK.
The new laws come amid a heated public debate in Britain about the return of British nationals from Syria, who fought along the ranks of Daesh and other foreign-backed terrorist groups since a war broke out in the country eight years ago.
The topic gained more attention when London revoked the citizenship of Shamima Begum, a British girl who tried to return to the UK last year after joining Daesh in Syria.
In a bid to please the frightened public, UK government authorities have revoked the citizenship of scores of UK nationals for their assignments with Daesh and other groups in Syria even though some of them have expressed regret about their past actions.
The new laws allow prosecutors to jail suspected terrorists without providing any evidence against them. That comes as some 360 nationals who have returned from Syria and Iraq over the past years are now at large in the UK and authorities have nothing to prove they could be a threat to the society.
The law, which came into effect at the start of April, will put behind bars people for a maximum of 10 years for the so-called "designated area" offense, meaning that sheer presence in a blacklisted region will be enough for them to be prosecuted.
The tightening of restrictions on UK nationals returning from the Middle East comes as UK authorities have repeatedly been accused of not doing enough to prevent the nationals from traveling to war regions over the past years.
Full report at:
https://www.presstv.com/Detail/2019/04/07/592816/UK-new-law-prosecution-Syria-returnees
--------
North America
Secrecy in nuclear talks with Saudi angers US lawmakers
Apr 7, 2019
US lawmakers are infuriated over the Trump administration's secret talks with the Saudi kingdom over a nuclear deal.
With no solid prospects in sight, the administration has shown US companies the green light for that would enable the monarchy to have nukes.
Congressmen specifically want to know whether or not the approval was issued after dissident journalist Jamal Khashoggi was murdered at the Saudi consulate in Istanbul, the Hill reported Sunday.
"First we want the information from [the Department of Energy], and we're demanding it. We should get it," said New Jersey Democratic Senator Bob Menendez, the ranking member on the Senate Foreign Relations Committee. "And I think it's critical to know exactly how this happened, when it happened and particularly were you doing this after Khashoggi?"
In the wake of Khashoggi's murder, the Congress has slowly engaged in a process allegedly to end US support for the Saudi in the war on impoverished Yemen, where a humanitarian crisis is underway.
US Congress sent Trump a resolution for that purpose last week, although President Donald Trump is expected to veto it.
The Oversight and Reform Committee announced in February that it was launching a probe to "determine whether the actions being pursued by the Trump administration are in the national security interests of the United States or, rather, serve those who stand to gain financially as a result of this potential change in U.S. foreign policy."
Trump has thrown his support behind the monarchy and particularly Mohammed bin Salman, who reportedly ordered the assassination of the former Washington Post columnist at the Saudi consulate in Turkey last October.
https://www.presstv.com/Detail/2019/04/07/592858/Secret-nuclear-talks-with-Saudi-anger-US-lawmakers
--------
US: Pompeo urges 'immediate halt' to Tripoli operations
Zehra Nur Düz
08.04.2019
U.S. Secretary of State Mike Pompeo has called for "immediate halt" to military operations against the Libyan capital.
In a statement, Pompeo said Washington is "deeply concerned" about fighting near Tripoli, saying that there is no military solution to the Libya conflict.
His remarks came days after Libyan National Army (LNA) headed by commander Khalifa Haftar launched a military campaign to recapture Tripoli from the UN-backed Government of National Accord (GNA).
"We have made clear that we oppose the military offensive by Khalifa Haftar's forces and urge the immediate halt to these military operations against the Libyan capital," the U.S. top diplomat said.
He said all involved parties have a responsibility to urgently de-escalate the situation, adding that the "unilateral military campaign against Tripoli is endangering civilians and undermining prospects for a better future for all Libyans.
"A political solution is the only way to unify the country and provide a plan for security, stability, and prosperity for all Libyans," he said.
Libya has remained beset by turmoil since 2011, when a NATO-backed uprising led to the ouster and death of President Muammar Gaddafi after four decades in power.
Full report at:
https://www.aa.com.tr/en/africa/us-pompeo-urges-immediate-halt-to-tripoli-operations/1444954
--------
Mideast
IRGC Warns Reciprocal Action against US Forces If Labelled 'Terrorist'
Apr 7, 2019
The chief commander of Iran's Islamic Revolution Guards Corps (IRGC) warns that the elite force will put reciprocal action against the US forces on its agenda if Washington labels it as a "terrorist organization."
"If the Americans make such a silly move and endanger our national security, we will implement and put reciprocal measures on our agenda based on the policies of Iran's Islamic establishment," Major General Mohammad Ali Jafari said on Sunday.
He added that if the US designated the IRGC as a terrorist organization, the American army and security forces would not experience peace and calm in the Middle East anymore.
The administration of US President Donald Trump is expected to designate the IRGC as a foreign terrorist organization as early as next week, according to a US official.
The designation decision, formally under the State Department's purview, has been made as part of the White House's increasingly aggressive strategy towards Iran.
The US has already blacklisted dozens of entities and individuals affiliated with the IRGC, but not the entire force.
The IRGC, which has roughly 125,000 military personnel and enjoys growing public support, is also actively cooperating in construction, infrastructure and relief projects.
Iran MPs vow to reciprocate any US action against IRGC
In a related development on Sunday, the majority of Iranian lawmakers expressed their full support for the country's Armed Forces, particularly the IRGC, pledging to respond in kind to any action taken by the US against the elite force.
In a statement read out at the Iranian Parliament (Majlis), 255 lawmakers emphasized that the security of Iran and its Armed Forces are major red lines for the country's parliamentarians.
"In case of any measure by the US president or any other institution against the IRGC, we will start a double-urgency reciprocal measure, which will make the US leaders, who have been behind the formation of terrorist groups in the region and supported them, regret their stupid move," the Iranian lawmakers' statement said.
It added that the IRGC is one of the greatest achievements of the Iranian people, which has its roots in the Article 150 of the Iranian Constitution as a branch of the country's Armed Forces … and has helped regional governments and nations a great deal in the fight against terrorism.
Majlis prepares double-urgency motion on Trump's IRGC decision
Meanwhile, a senior Iranian lawmaker announced later on Sunday that the Iranian parliament has prepared a double-urgency motion to counteract a possible measure by the United States to put the IRGC on its blacklist of foreign terrorist organizations.
Speaking to reporters on the sidelines of an open session of the parliament, head of the Majlis Committee on National Security and Foreign Policy, Heshmatollah Falahatpisheh, said, "We have prepared this double-urgency motion according to which as soon as this step is taken by America, we will put its military personnel on our blacklist of terrorist groups along with Daesh."
The MP added that all three major factions in the Iranian parliament support the motion, adding, "The IRGC has played a pivotal role in countering terrorism and by putting the IRGC on the list of terrorist groups, America has practically provided a service to terrorists."
'Trump's IRGC decision will drag US into quagmire'
In a related development, Iranian Foreign Minister Mohammad Javad Zarif has said that Israeli Prime Minister Benjamin Netanyahu's supporters seek to drag the United States into a quagmire by pushing the Trump administration to designate the IRGC as a terror group.
"#NetanyahuFirsters who have long agitated for FTO designation of the IRGC fully understand its consequences for US forces in the region," Zarif said in a post on his official Twitter account on Sunday, adding, "In fact, they seek to drag US into a quagmire on his behalf."
Advising Trump against taking such a mistaken step on the IRGC, the top Iranian diplomat said, Trump "should know better than to be conned into another US disaster."
https://www.presstv.com/Detail/2019/04/07/592823/IRGC-Mohammad-Ali-Jafari-Iran-US-terrorist-Parliament-Zarif
--------
Palestinians in Ramallah demonstrate in support of prisoners
Apr 7, 2019
Dozens of Palestinians gather in Ramallah to show solidarity with Palestinian prisoners in Israeli prisons.
The Palestinians prisoners club announced that prisoners are planning to start a hunger strike and that negotiations with Israeli authorities are still on-going.
https://www.presstv.com/Detail/2019/04/07/592857/Palestinians-in-Ramallah-demonstrate-in-support-of-prisoners
--------
Arab Coalition intercepts drone launched by Houthis toward Asir region
8 April 2019
The Arab Coalition in Yemen intercepted and destroyed a drone launched by the Iranian-aligned Houthi militias toward Asir city in Saudi Arabia, the Saudi Press Agency said late on Sunday.
No injuries or damage were reported, SPA added.
The official spokesman of the coalition, Colonel Turki Al-Malki, stated that at 20:50 local time on Sunday (17:50 GMT), the Saudi Royal Air Defense Systems detected an unidentified object headed toward civilian properties in Asir, and dealt with the target "according to rules of engagement".
Al-Malki added that the continuous attempts by the Iran-backed Houthi militias to target civilians through UAVs and remote-controlled explosive speedboats "seeks to provoke coalition forces into conducting military operations in Hodeidah", SPA reported.
"The Joint Forces Command would take all deterrent measures in accordance with international humanitarian law and its customary rules," he said.
Al-Malki reaffirmed the commitment of the coalition to supporting the political efforts spearheaded by Martin Griffiths and the chair of the Redeployment Coordination Committee to successfully implement the Stockholm Agreement.
Full report at:
https://english.alarabiya.net/en/News/gulf/2019/04/08/Arab-Coalition-intercepts-drone-launched-by-Houthis-toward-Asir.html
--------
New Saudi airstrikes kill 13 civilians, including schoolchildren, in Yemen
Apr 7, 2019
More than a dozen civilians, most of them schoolchildren, have been killed in the latest round of airstrikes by Saudi warplanes on residential areas in Yemen's west-central province of Sana'a and the southwestern province of Ta'izz.
Youssef al-Hazzari, a spokesman for the Yemeni Ministry of Public Health and Population, said at least 13 people lost their lives and 92 others sustained injuries after Saudi warplanes launched aerial assaults against an area in the Sa'wan district of Sana'a on Sunday evening. He said most of the victims were schoolchildren.
Hazzari also condemned the incident as a war crime, saying, "On the World Health Day, April 7, which carries the slogan 'Health for All', the Saudi-led coalition of aggression marked the event in its well-known manner."
He called on the international community to shoulder its responsibility for the crimes being committed by Saudi Arabia and its regional allies against Yemeni people.
Meanwhile, Yemeni Health Minister Taha al-Mutawakel said the massacre points to the Saudi-led coalition's total disregard for international and humanitarian treaties and laws.
Mutawakel reiterated that the failure of the international community to impose sanctions on the perpetrators of such crimes has emboldened them to continue targeting Yemeni people.
The official called on international humanitarian organizations to condemn the carnage, not to remain silent about the crimes being committed against the Yemeni nation, and exert pressure aimed at stopping the Saudi-led aggression.
The Yemeni health minister further stressed the importance of effective measures to hold the perpetrators of these crimes accountable at international courts.
Earlier in the day, a woman was killed and two others were injured when Saudi military aircraft struck a house in the Dimnat Khadir district of Ta'izz.
Saudi Arabia and a number of its regional allies launched the devastating campaign against Yemen in March 2015, with the goal of bringing the government of former President Abd Rabbuh Mansur Hadi back to power and crushing the Houthi Ansarullah movement.
According to a report by the Armed Conflict Location and Event Data Project (ACLED), a nonprofit conflict-research organization, the Saudi-led war has so far claimed the lives of about 56,000 Yemenis.
Full report at:
https://www.presstv.com/Detail/2019/04/07/592833/New-Saudi-airstrikes-kill-dozen-civilians-in-Yemens-Sanaa-Taizz-provinces
--------
Palestine demands international criminal investigation into Israeli settlements
Apr 7, 2019
Palestine has demanded an immediate international criminal investigation into the Tel Aviv regime's policy of settlement expansion and expropriation of Palestinian territories.
The Palestinian Ministry of Foreign Affairs and Expatriates announced in a statement on Sunday that the ongoing settlement expansion at the expense of Palestinian land erodes the credibility of the United Nations and its relevant institutions, and points to the world body's failure to implement Security Council Resolution 2334.
The statement added that this expansionist behavior is in sync with public statements of Israeli officials and leaders concerning their refusal to go back to the pre-1967 borders, and a demand to impose Israeli law on settlements in the occupied West Bank, the latest of which was Israeli Prime Minister Benjamin Netanyahu's pledge to annex the settlements if re-elected.
The ministry further noted that it will continue its contacts and discussions with the International Criminal Court (ICC) regarding Israel's push to construct more settler units in various parts of the West Bank, particularly the occupied East Jerusalem al-Quds and its surrounding areas, to accommodate a large number of Jews there and change the demographic makeup in the area.
The statement then shed light on the ongoing linkage of Israeli settlement blocs to each other, warning that such a practice would undermine any chance for a viable and sovereign Palestinian state within the borders of June 4, 1967.
On Saturday, Israel's so-called Civil Administration's High Planning Committee approved the construction of 770 new housing units at Beitar Illit settlement, located 10 kilometers (6.2 miles) south of Jerusalem al-Quds.
The new units are planned to be built on privately owned land in the Palestinian villages of Nahalin and Wadi Fukin in addition to Husan town, located nine kilometers west of Bethlehem.
In February, Ir Amim, an Israeli NGO opposing Tel Aviv's settlement expansion activities, published a new map that illustrated an "accelerated, intensifying chain of new facts on the ground in the most historically contested and politically sensitive part of Jerusalem [al-Quds]: the Old City and adjacent ring of Palestinian neighborhoods," which help reinforcement of settlement plans.
The NGO pointed to a number of Israeli-sponsored settlement campaigns inside Palestinian neighborhoods, including "settler initiated evictions of Palestinians, takeovers of their homes, and the expansion of settler compounds," in addition to the use of the so-called "touristic settlement sites" as "key points" contributing to the campaigns.
Ir Amim said the supposed tourism and archaeology projects "assume a central role in Israeli settlement policy."
About 600,000 Israelis live in over 230 illegal settlements built since the 1967 Israeli occupation of the Palestinian territories of the West Bank and East Jerusalem al-Quds.
The UN Security Council has condemned Israel's settlement activities in the occupied territories in several resolutions.
Less than a month before US President Donald Trump took office, the United Nations Security Council in December 2016 adopted Resolution 2334, calling on Israel to "immediately and completely cease all settlement activities in the occupied Palestinian territories, including East Jerusalem" al-Quds.
Palestinians want the West Bank as part of a future independent Palestinian state with East Jerusalem al-Quds as its capital.
Full report at:
https://www.presstv.com/Detail/2019/04/07/592812/Palestine-demands-international-criminal-investigation-into-Israeli-settlements
--------
Pakistan
Meeting tries to find solutions to problems of Sindh's minorities
Zia Ur Rehman
April 8, 2019
The rise in forced conversions and underage marriages, the Pakistan Peoples Party (PPP) shying away from resurrecting and passing the bill criminalising forced conversions, and implementation of the decision to reserve five per cent of the government jobs for religious minorities were some of the issues discussed in a public gathering on Sunday.
The discussion titled 'Public Assembly on Minority Rights: Protect Underage Marriages and Forced Conversions' was organised by a group of civil society activists at the Muhammad Siddique Memon Scout Auditorium of the Sindh Boy Scouts Association. A large number of minority lawmakers and activists from across the province attended the meeting.
Naghma Sheikh said that the main purpose of organising the assembly was to bring all the stakeholders on board to discuss and find solutions to the problems that minority communities in Sindh are facing.
The meeting lamented that abductions, forced conversions and forced marriages of teenaged Hindu girls are on the rise across the province. Forced conversions are too easily and too often disguised as voluntary conversions, leaving especially minor girls vulnerable, they said.
They said that forced conversions and marriages violate human rights as well as Islamic principles. They called for passing the bill against forced conversions and asked the PPP leadership not to deprive the religious minorities of their rights simply to appease extremist groups.
One of the participants suggested that the civil society should consult the minority lawmakers elected on reserved seats on the ticket of religious parties, such as the Jamiat Ulema-e-Islam-Fazl and the Jamaat-e-Islami, and ask them to persuade their leaders not to oppose the bill's passage.
Social media campaigner Mukesh Meghwar asked lawmakers to study the bill and share it with the civil society and minority rights activists before presenting it in the assembly.
Activist Kapil Dev said that Sindh is known for Sufi and liberal values but it is unfortunate that Hindu girls are being kidnapped and forcibly converted and married only in the province. "Even in the tribal areas, where a significant number of minorities live, we have not heard reports of forced conversions."
He said that the provincial authorities are afraid to take action against two spiritual figures — Mian Mithoo and Pir Ayub Jan Sarhandi — over their alleged involvement in forced conversions. Activist Zahid Farooq cited discriminatory government advertisements and said that Christians in Pakistan have been assigned jobs described as "degrading". He demanded better implementation of the five per cent job quota decision.
The minority lawmakers who attended the meeting included Pakistan Tehreek-e-Insaf MNA Lal Chand Malhi, Special Assistant to Sindh Chief Minister Veerji Kohli, PPP MPAs Anthony Naveed and Lal Chand, Muttahida Qaumi Movement-Pakistan MPA Mangla Sharma and PPP Punjab MNA Naveed Aamir Jeeva.
On behalf of Muslim lawmakers, only Nusrat Sehar Abbasi of the Pakistan Muslim League-Functional attended the meeting. Activists Peter Jacob, Nuzhat Shirin, Anis Haroon and Mahnaz Rahman were also present. Besides Naghma, the key organisers of the event were Ali Palh, Seema Maheshwari, Krishna Sharma and Zulfiqar Shah.
https://www.thenews.com.pk/print/454884-meeting-tries-to-find-solutionsto-problems-of-sindh-s-minorities
--------
London police team investigating Altaf Hussain's speech to interview witnesses
Mohammad Asghar
April 08, 2019
RAWALPINDI: The London Metropolitan Police team investigating a 2016 speech by Muttahida Qaumi Movement leader Altaf Hussain has reached Islamabad to interview key witnesses and collect evidence.
According to sources, a team from the police's Counter Terrorism Command (SO15) will begin interviewing witnesses on Monday at Federal Investigation Agency (FIA) headquarters in Islamabad. All six police officials have been directed to reach the FIA's Counter Terrorism Wing so witnesses may be briefed by the prosecutor.
Sources said the Met has been investigating an Aug 11, 2016, speech by Mr Hussain that led to a crowd dispersing and attacking media outlets in the vicinity. This resulted in further violence, including assaults of police officers and the burning of vehicles allegedly encouraged by Mr Hussain's comments.
The minister for interior at the time had sought assistance from British authorities, and asked them to take action against Mr Hussain for "inciting people of Pakistan to violence".
The team aims to retrieve evidence in the form of written testimony from key witnesses to the events, which took place on August 22 that year. The evidence collected will be used to present a case to the Crown Prosecution Service to ascertain whether there is sufficient material to progress a prosecution in the British courts.
The witnesses called to appear before the police include Abdul Ghaffar, a sub-inspector at the Senior Superintendent of Police's (SSP) East Karachi office, Inspector Hameed Khan from the SSP Investigation Office South-I Karachi, Deputy Superintendent of Police (DSP) Saddar Kanwar Asif, Saddar Station House Officer Inspector Peer Shabbir Haider, Saddar police Constable Rao Rashid and PS Artillery Maidan Constable Qamar Zaman.
All the police officials have been directed to bring with them certified copies of CCTV and video footage of the events of Aug 22, 2016, along with exhibiting statements that attest to the origin and chain of custody and continuity of the exhibits from those responsible for collecting.
They have also been asked to bring copies of all scene photography and their exhibits, and statements of witnesses who took those photographs.
The Karachi police officials have also been directed to bring with them other relevant material collected in the course of the investigation conducted in Pakistan, including witness statements, transcripts or recordings of police interviews with accused individuals, medical notes and photographs of the injured and original notes made by witnessing officers.
Full report at:
https://www.dawn.com/news/1474615/london-police-team-investigating-altaf-hussains-speech-to-interview-witnesses
--------
Plan ready to promote social, cultural activities, says minister
Kalbe Ali
April 08, 2019
JHELUM: Federal Minister for Information and Broadcasting Fawad Chaudhry has said that since Pakistan has recovered from terrorism, the government has now devised a plan to promote social and cultural activities across the country by arranging cultural shows and events.
"Now we do not get news of blasts on a daily basis and terrorists challenging the writ of the state," he said while talking to reporters at the conclusion of a week-long Jashn-i-Jhelum here on Sunday.
Mr Chaudhry said that the celebrations to mark the arrival of spring soon after Nauroz and Holi festivals would be held every year in historic Rohtas Fort.
Jashn-i-Jhelum showcased a documentary, Dastan Darya-i-Jhelum (a tale of River Jhelum).
The river originates from the Himalayas and after flowing all the way from Kashmir merges into River Chenab in Punjab.
The documentary also showcased a number of personalities belonging to Jhelum, including Subedar Khudadad Khan, the first Victoria Cross of World War I, freedom fighters and comrades of the Quaid-i-Azam. Apart from them, the documentary also has a mention of Bollywood star Sunil Dutt and the two former Indian prime ministers, I.K. Gujral and Manmohan Singh, who also hailed from Jhelum.
Speaking to the participants, the information minister said the origin of word "India" was attributed to the region extending up to Taxila.
"This area is a centre also to major religions and it is time to highlight the true picture of Pakistan to the world," the minister said, while refusing to talk about the national politics.
The concluding ceremony was attended by a sizeable number of diplomats, local and international media personnel and dignitaries of Jhelum.
The minister said tourism could not be promoted without encouraging local social activities.
"There will be seven such celebrations this year, followed by 12 next year," Mr Chaudhry said, adding: "In all, we have finalised 16 such social and cultural events to show the real face of Pakistan to the world."
He said a Qawwali festival in Islamabad would also be held during the upcoming Ramazan.
"This country has rich history and diversified culture but we need to bring it forward," the minister added.
Full report at:
https://www.dawn.com/news/1474656/plan-ready-to-promote-social-cultural-activities-says-minister
--------
Japan to deepen political dialogue with Pakistan: envoy
Amin Ahmed
April 08, 2019
ISLAMABAD: The Japanese government has decided to deepen poli­tical dialogue with Pakistan after considering economic and social policies of Prime Minister Imran Khan.
In an exclusive interview with Dawn, Japanese Ambassador Kuninori Matsuda said: "We are now working on our plan to help the Pakistan government mainly in three areas: building economic infrastructures, building social infrastructures like schools and medical facilities and security and public safety."
Ambassador Matsuda said that Foreign Minister Shah Mahmood Qureshi would shortly visit Tokyo, and officials of the two countries were working to finalise the trip. The Japanese government was looking forward to the minister's visit, he added.
He said that "we are very much impressed the way Prime Minister Imran Khan articulated his goals on economic and social policies, and many of these goals incidentally fit in how we see the Pakistani challenges".
Emphasising the importance of education, the ambassador said that Pakistan's population — of which 60 per cent is under 30 years of age — was the strong point of the country as compared to Japan which was ­suffering from decrease in population, ageing society and decrease in workforce.
Japan, he said, was ready and willing to work with Pakistani partners to address the issues such as education and vocational training and female empowerment. "Half of the population is women and we all like to see all women coming into the workforce," he said.
Encouraged by Pakistan government's measures to promote tourism, the Japanese ambassador said that these measures would make Pakistan a favourite international tourism destination.
Ambassador Matsuda underlined the need for more direct flights to and from Islamabad, Karachi and Lahore. The announcement by British Airways and Lufthansa to start flight operations to Pakistan was a very encouraging sign, he added.
Ambassador Matsuda said that agriculture, textile and automobile were potential sectors for future collaboration between Japan and Pakistan.
Many Japanese companies, he said, were interested in either investing in the agriculture industry by funding and bringing technology or even creating market for Pakistan's agricultural products.
In the textile sector, he said, Japan was willing to continue working with the government and the private sector so that the sector grew to become the exporting industry.
Referring to his recent visit to textile city Faisalabad, and said that he was highly impressed with the quality of textile products.
Three major automobiles manufacturing units from Japan had well-established markets in Pakistan, he said, adding that Japan was now interested in turning the automobile industry in the country to another exporting industry.
About bilateral trade relations, the ambassador said that exports from Japan to Pakistan had been growing, while exports from Pakistan to Japan faced stagnation and this imbalance was not sustainable. "We have to find way either to increase exports from Pakistan like textile and agriculture or other areas or the two countries could work together in creating new export market for Pakistan," he said.
In view of the geographic location of Pakistan, he added, the best way was to start working to explore new markets for Pakistani exporting companies in the Gulf, Central Asian Republics and the Middle East and beyond Africa. The Japanese companies might partner with Pakistani companies to create new markets, he said.
He said the official Japanese trade organisation, JETRO, was inviting Pakistani companies to participate in exhibitions and trade fairs in Japan so that the potential buyers in Japan could be given the opportunity to understand the potential of Pakistani companies. "This area has a big potential for Pak-Japan trade and we are already working on several matters," he added.
Citing an example, the ambassador said there was wide scope for exporting medical equipment and sports goods to Japan. In the area of sports goods, the ambassador was hopeful of great business opportunities for sports goods manufactured in Sialkot, pointing out that Japan would host Olympics and Paralympics in 2020.
The envoy lauded the government's efforts to create more investment-friendly environment in Pakistan.
He suggested that Pakistan should start working on disseminating the basic information about the country as a business destination in view of its strategic location. "The government can use the established network of embassies, consulates and trade offices to the maximum," he said.
Full report at:
https://www.dawn.com/news/1474653/japan-to-deepen-political-dialogue-with-pakistan-envoy
--------
Pakistan releases first batch of 360 Indian fishermen
7 April 2019
Pakistani officials say they will release the first batch of 360 Indian prisoners detained for fishing illegally in the country's territorial waters in the Arabian sea.
Prison official Munir Ahmed said Sunday that 100 prisoners will travel by train under police guard to the eastern city of Lahore before being handed over to Indian authorities at the Wahga border crossing Monday.
Pakistani and Indian maritime agencies frequently arrest each other's fishermen on charges of illegal fishing.
The detainees often languish in prison until such goodwill gestures are shown from either side.
Pakistan's foreign ministry has said the remaining Indian prisoners will be released this month.
Full report at:
https://english.alarabiya.net/en/News/world/2019/04/07/Pakistan-releases-first-batch-of-360-Indian-fishermen.html
--------
Africa
UN-backed Libya gov't jets strike Haftar's airbase
08.04.2019
Fighter jets of UN-backed Government of National Accord (GNA) on Monday hit an airbase under the control of east-Libya based commander Khalifa Haftar, according to Libya's Al Ahrar TV.
Al-Watiyah, an airbase 130 kilometers (80 miles) southeast of Tripoli, is the only airbase that Haftar, who commands forces loyal to Libya's eastern government, captured near Libya's capital.
Haftar's forces used the airbase to launch airstrikes on rival Tripoli-based government forces.
His Libyan National Army (LNA) has yet to make a statement on the airstrikes.
On Thursday, Haftar launched a military campaign to recapture Tripoli from the UN-backed government. A day later, he announced the capture of the former Tripoli International Airport on the outskirts of the capital.
The move was part of an operation called "Flood of Dignity" and the Libyan National Army (LNA) would not stop until the mission was over, spokesman Ahmed Al-Mismari said at a press conference.
Libya has remained beset by turmoil since 2011, when a NATO-backed uprising led to the ouster and death of President Muammar Gaddafi after four decades in power.
Since then, the country's stark political divisions have yielded two rival seats of power: one in the eastern city of Al-Bayda, to which Haftar is linked, and another in Tripoli.
https://www.aa.com.tr/en/africa/un-backed-libya-govt-jets-strike-haftar-s-airbase/1444950
--------
Libya: Fighting flares on Tripoli outskirts, 21 dead
Walid Abdullah
07.04.2019
TRIPOLI
Fierce clashes erupted Sunday between East Libya-based forces and government troops on the outskirts of the Libyan capital Tripoli.
Gunfire was heard in southern and central Tripoli between forces led by commander Khalifa Haftar -- who reportedly seeks to wrest control of the capital-- and forces loyal to the UN-backed Government on National Accord (GNA), according to an Anadolu Agency correspondent.
At least 21 people were killed and 27 others were wounded in armed clashes in Libya's capital, according to the Health Ministry under GNA.
Health Ministry spokesperson Amin Al-Hashemi told Anadolu Agency that civilians were among the casualties.
Local media outlets reported clashes as well in the vicinity of the old Tripoli International Airport, which has been seized by Haftar forces.
On Thursday, Haftar launched a military campaign to recapture Tripoli from the GNA forces.
Libya has remained beset by turmoil since 2011, when a NATO-backed uprising led to the ouster and death of President Muammar Gaddafi after four decades in power.
Full report at:
https://www.aa.com.tr/en/africa/libya-fighting-flares-on-tripoli-outskirts-21-dead/1444524
--------
Escalating Libya conflict alarms world, US pulls some troops out
April 07, 2019
TRIPOLI, Libya: The military conflict shaking Libya escalated on Sunday as forces of strongman Khalifa Haftar launched an airstrike on a suburb of Tripoli and the UN-backed government vowed a major counteroffensive.The UN called for an urgent two-hour truce for the southern outskirts of the capital to allow evacuations of civilians and the wounded.
Rivalries between the two camps threaten to plunge the country into a full-blown civil war after Haftar on Thursday launched an offensive on Tripoli.
Libya has been riven by chaos since the NATO-backed uprising in 2011 that killed Muammar Qaddafi, with rival administrations and armed groups vying for power.
Repeated attempts to find a peaceful solution have failed.
After a pause overnight, fierce fighting flared anew on Sunday morning south of the capital between Haftar's self-styled Libyan National Army (LNA) and forces backing the internationally recognized Government of National Accord (GNA).
Amid an upsurge of fighting in the North African country, the US military said it had temporarily pulled some of its forces out.
"Due to increased unrest in Libya, a contingent of US forces supporting US Africa Command temporarily relocated from the country in response to security conditions on the ground," it said in a statement. It did not detail how many military personnel had been withdrawn from Libya.
US Africa Command, headquartered in Stuttgart, Germany, said its mission in Libya involves "military support to diplomatic missions, counter-terrorism activities, enhancing partnerships and improving security across the region."
It said it would "continue to monitor conditions on the ground in Libya and assess the feasibility for renewed US military presence as appropriate."
"The security realities on the ground in Libya are growing increasingly complex and unpredictable," said US Marine Corps General Thomas Waldhauser, commander of US Africa Command.
"Even with an adjustment of the force, we will continue to remain agile in support of existing US strategy."
As clashes raged in the mainly farmland region of Wadi Raba and the disused international airport south of the capital, a spokesman for pro-GNA forces said a "counteroffensive" had been launched to push back Haftar's forces.
Col. Mohamed Gnounou told reporters that operation "Volcano of Anger" was aimed at "purging all Libyan cities of aggressor and illegitimate forces," in reference to Haftar fighters.
The LNA meanwhile announced it had carried out its first air raid on a Tripoli suburb, despite calls by the international community to halt hostilities.
GNA head Fayez Al-Sarraj warned on Saturday of a "war without a winner" and said that reinforcements were pouring into Tripoli from several regions.
Powerful armed groups from the western city of Misrata and fighters from Zentan and Zawiya — all battle-hardened militiamen who took part in the 2011 uprising that toppled Qaddafi — have joined the battle.
At least one armed group from Misrata known as Brigade 166 arrived Saturday in eastern Tripoli with dozens of vehicles, some mounted with anti-aircraft guns, to join the counter-offensive, an AFP photographer said.
"We are waiting for orders to repel any advance by the enemy toward Tripoli," said the group's spokesman Khaled Abu Jazia.
Misrata fighters ousted the Daesh group from Libya's coastal city of Sirte, Qaddafi's hometown, in 2016 after months of bitter fighting.
Sunday's LNA air raid came a day after forces backing the GNA launched airstrikes on their rivals for the first time since the offensive began, with at least one targeting an LNA position south of Tripoli.
LNA spokesman Ahmed Mesmari had vowed the force would retaliate. On Saturday he said pro-Haftar fighters were "progressing on several fronts... as planned" and that Tripoli would soon be captured.
Analysts say Haftar has been buoyed by a series of successful military operations that have brought all of the east and much of the south of Libya under his control.
A field marshal who served under Qaddafi, Haftar was counting on a swift battle to capture Tripoli.
"To date, Haftar's operation has mostly failed to go according to plan, and it has now galvanized western Libyan forces against him," said analyst Wolfram Lacher.
"He now faces the prospect of a protracted war south of Tripoli, or of a decisive defeat," said Lacher, a researcher with the German Institute for International and Security Affairs (SWP).
As the tension mounted, Tripoli residents were seen Saturday queueing outside petrol stations and supermarkets.
Haftar's offensive came as UN chief Antonio Guterres visited Libya Thursday days ahead of a planned UN-backed conference aimed at uniting Libya's rivals and paving the way for elections.
The UN Security Council has called on Haftar's forces to halt their advance, warning it was putting Libya's shaky stability at further risk.
But UN envoy Ghassan Salame insisted on Saturday the April 14-16 conference would go ahead.
"We are determined" to hold the talks, he said.
Sarraj said the conference was meant to pave the way for a "stable" government and accused Haftar of "betraying" an agreement reached during a meeting in February to push for elections and a new unity government before year's end.
Haftar is "motivated by personal interests and his own delusions" and is trying to "plunge the country into a cycle of violence," said Sarraj.
Full report at:
http://www.arabnews.com/node/1478991/middle-east
--------
Nigeria: Three killed in twin suicide bomb attack in Maiduguri
APRIL 7, 2019
Three people were killed and more than 30 were injured in a twin suicide bomb attack in the northeastern Nigerian city of Maiduguri, militia sources and residents told AFP on Sunday.
Two female bombers on Saturday, April 7 detonated their explosives among a crowd in Muna Dalti on the outskirts of Borno state capital Maiduguri, the birthplace of the Boko Haram jihadist group.
"They came around 8:00 pm and detonated their suicide vests," Umar Ari, a local militia leader, said.
"They killed three people and seriously injured 33 others," said Ari, who was involved in the evacuation of victims.
Two members of the Civilian Joint Task Force militia and a civilian were killed, according to Bello Dambatta, the Head of the Rapid Response Team of the Borno State Emergency Management Agency, Channels TV reported.
Residents gathered Sunday morning for the funeral of the three victims.
The scene of the bombings, a popular night time venue for residents, has been repeatedly targeted by Boko Haram suicide attacks, said resident Gremah Umar.
The area houses a sprawling camp for thousands of people displaced by violence.
The attacks there were largely blamed on the Boko Haram faction loyal to Abubakar Shekau, infamous for suicide attacks on civilian targets including schools and mosques.
On February 15, Boko Haram insurgents believed to be loyal to Shekau killed at least eight people in a suicide bomb and gun attack in Maiduguri.
Two months earlier, five people were injured when a female suicide bomber detonated her vest at a checkpoint in Maiduguri on December 2. The bomber and an accomplice were killed
The jihadist group known as Boko Haram split into two factions in mid-2016. One led by long-time leader Shekau is notorious for suicide bombings and indiscriminate killings of civilians. Shekau pledged allegiance to ISIS leader Abu Bakr Al-Baghdadi in March 2015, but ISIS central only gives formal backing to the other faction, which it calls Islamic State West Africa province.
The ISWA faction, which largely focuses on attacking military and government targets, was led by Abu Mus'ab Al-Barnawi, but last month, audio recordings revealed that ISIS appointed Abu Abdullah Idris bin Umar, also known as Ibn Umar al-Barnawi, as leader. ISIS has not yet made a public statement confirming the change.
Full report at:
https://thedefensepost.com/2019/04/07/nigeria-suicide-attack-muna-dalti-maiduguri/
--------
Sudanese security forces try to break up sit-in protest outside defence ministry
April 07, 2019
KHARTOUM: Sudanese soldiers stepped in to protect demonstrators and stopped security forces from attempting to break up protest, protesters and witnesses said.
Sudanese security forces on Monday attempted to break up a protest by thousands of anti-government demonstrators camped outside the defense ministry in central Khartoum, witnesses said.
They said security forces on pickup trucks fired tear gas as they charged toward the sit-in. No further details were immediately available.
The demonstrators have camped for two nights outside the compound, part of an attempt to increase pressure on President Omar Al-Bashir to step down after nearly 30 years in office.
Previous attempts by security forces failed to disperse the protesters.
Public anger against bread and cash shortages exploded into demonstrations in December but quickly turned against Bashir's administration.
Full report at:
http://www.arabnews.com/node/1478956/middle-east
--------
Five Sudanese killed as protests swell, say sources
7 April 2019
Sudanese security forces killed at least five protesters over the weekend during what organizers said were some of the largest demonstrations in a nearly four-month campaign to drive President Omar al-Bashir from power.
The protests, which began in December, have swelled since last week's resignation of Algeria's long-serving president in the face of similar rallies, giving new hope to Sudanese protesters aiming to end al-Bashir's nearly 30-year reign.
Security forces have responded with a fierce crackdown, killing at least 60 people since the protests began, according to Physicians for Human Rights, a New York-based rights group.
That figure does not include the latest deaths.
The government has said that 32 people have been killed, including police, but hasn't updated its tally in weeks.
Meanwhile, the Electricity Ministry said there was a nationwide power outage on Sunday, without providing an explanation. It said technicians were working on restoring electricity.
The rallies are being led by the Sudanese Professionals Association, an umbrella group of independent professional unions.
Sarah Abdel-Jaleel, a spokeswoman for the Sudanese Professionals Association (SPA) told The Associated Press that four people were killed in the capital city of Khartoum and another protester was killed in the neighboring city of Omdurman on Saturday and Sunday.
The SPA says tens of thousands of people have taken part in protests outside the military headquarters and a presidential residence in Khartoum since Saturday. Footage circulated online showed the protesters chanting "The people want the fall of the regime," one of the main slogans from the Arab Spring uprisings that swept Middle East and North Africa in 2011.
Other footage showed protesters setting up tents in front of the military headquarters, which also houses the Defense Ministry, on Sunday following a call for a sit-in.
The organizers say protesters hurled stones and security forces used batons, tear gas and live fire to try to disperse the crowds.
The Sudan Doctors Committee, a SPA affiliate, said dozens have been wounded in rallies across the country, many by live ammunition.
The state-run SUNA news agency on Saturday quoted police spokesman General Hashim Abdel-Rahim as saying that one person was killed "during disturbances in Omdurman."
He called the protests "illegal gatherings."
Full report at:
https://english.alarabiya.net/en/News/middle-east/2019/04/07/Five-Sudanese-killed-as-protests-swell-say-sources.html
--------
South Asia
Qatar convinces Taliban to meet Afghan govt representatives
Tahir Khan
APRIL 8, 2019
Qatar has secured assurances from the Taliban political envoys to sit face-to-face with representatives of the Afghan government in Doha, diplomatic sources have said. President Ashraf Ghani's nominees will join Afghan political leaders who are scheduled to meet with Taliban in Doha, the capital of Qatar, on April 14-15.
This will be the second meeting between Taliban and the political leaders, including former president Hamid Karzai and presidential candidate Haneef Atmar, with the Taliban in less than three months. They last met in Moscow in early February.
President Ghani had refused to send members of the peace council to the Moscow meeting despite invitation by the organisers.
A senior Qatari anti-terrorism official, who is the main character behind Qatar's involvement in the Afghan political negotiations, informed the Afghan president about the Taliban's 'willingness' during his recent visit to Kabul, a diplomatic source privy to the development told Daily Times.
Dr Mutlaq bin Majed al-Qahtani, special envoy of minister of foreign affairs of Qatar for counter-terrorism and mediation of conflict resolution, regularly takes part in the Taliban-US talks in Doha. In Kabul, officials said a list of government representatives will be finalised in a couple of days, according to the Afghan media. President Ghani discussed invited senior Afghan leaders for consultations on the peace process and formation of delegation for talks with the Taliban, the presidential palace said. The president told the leaders that they can nominate negotiation team but insisted that those people should not be part of the team who have been speaking against the system. Taliban said late on Sunday that no one will partake in the conference as a representative of the Kabul administration. "Just like the previous Moscow conference, any individual who is part of Kabul administration and is listed as a participant will only participate in his personal capacity and share personal views," Taliban spokesman Zabihullah Mujahid said in a statement. "The meeting is a conference in which the participants will only be clarifying their views and policies and sharing their stance with others," he said, adding that the conference is not a negotiation summit or meeting. This will be the first time Taliban will meet the Afghan government leaders for the first time after talks in Murree in 2015. Pakistani officials believe the Murree process was 'scuttled' when the Afghan intelligence revealed death of Taliban supreme leader Mullah Omar. Pakistan favours intra-Afghan dialogue and Foreign Minister Shah Mahmood Qureshi in a meeting with US peace envoy Zalmay Khalilzad described the intra-Afghan dialogue as a 'vital component of the reconciliation process'.
An official told Daily Times Pakistan will do anything to keep the peace process on track. "However, we expect that our honest and sincere approach is genuinely recognized by everyone, the US, Afghan government, Taliban and the regional and international community," he added.
https://dailytimes.com.pk/374309/qatar-convinces-taliban-to-meet-afghan-govt-representatives/
--------
Coalition airstrike kills Taliban leader Mullah Amin Gul and his 3 comrades in Logar
07 Apr 2019
A coalition airstrike in central Logar province has killed a Taliban group leader and his comrades in central Logar province.
The 203rd Thunder Corps of the Afghan Military in Southeast said the airstrike was carried out in the outskirts of the provincial capital of Logar.
According to a statement released by 203rd Thunder Corps, at least 4 Taliban militants including Mullah Amin Gul were killed in the airstrike.
The anti-government armed militants including Taliban have not commented regarding the airstrike so far.
Full report at:
https://www.khaama.com/coalition-airstrike-kills-taliban-leader-mullah-amin-gul-and-his-3-comrades-in-logar-03669/
--------
Drone strike leaves 5 ISIS-K militants dead in Kunar province
07 Apr 2019
At least five ISIS Khurasan militants were killed in an airstrike in eastern Kunar province of Afghanistan, the Afghan military said Sunday.
According to a statement released by 201st Silab Corps of the Afghan Military in the East, the airstrike was carried out in Ocha Naw area located in Degal Vally of Chapra Dara district.
The statement further added that the airstrike was carried out amid ongoing operations by Afghan armed forces who were also suppoted by artillery units.
The 201st Silab Corps said at least 5 five ISIS-K miliants were killed and some weapons and munitions were destroyed during the same operations.
Full report at:
https://www.khaama.com/drone-strike-leaves-5-isis-k-militants-dead-in-kunar-province-03670/
--------
Over 600 extremists from 15 districts to surrender Tuesday
April 8th, 2019
More than 600 members of different extremist organizations in the country's 15 northern and southern districts—including Pabna—have decided to surrender to the authorities in a bid to return to normal life.
They will surrender themselves—and their firearms plus locally-made weapons—to the authorities, in the presence of Home Minister Asaduzzaman Khan Kamal and Inspector General of Police (IGP) Javed Patwary. The event will take place at Shaheed Advocate Aminuddin Stadium, in Pabna, on Tuesday.
Confirming the matter, Pabna Superintendent of Police (SP) Sheikh Rafiqul Islam said the massive surrender is possible because the government has taken the initiative to help these individuals return to a normal life.
According to police sources, the listed and fugitive extremist members—from the Pabna, Natore, Sirajganj, Bogra, Rangpur, Joypurhat, Naogaon, Tangail, Kushtia, Rajbari, Khulna, Satkhira, Faridpur, Bagerhat and Jessore districts—will surrender to law enforcement. Upon their surrender, the government will rehabilitate them with financial incentives.
Superintendent of Police (SP) Sheikh Rafiqul Islam told reporters: "Despite country-wide drives by law enforcement agencies, various extremist organizations—including Purba Banglar Communist Party, Purba Banglar Sarbahara Party, and Purba Banglar Lal Pataka—are still active in different parts of Bangladesh."
"Those who are willing to surrender will be brought to Pabna from their respective districts amid tight security on April 8. Security will also be beefed-up in Pabna for centering the surrender program. Around 500 members from different law enforcement agencies, including RAB and the Police, will participate," he said.
SP Rafiq, who is also the coordinator of the surrender program, said: "The mass surrender will reduce the crime rate significantly. Police will also conduct special surveillance operations on whether these men get involved in criminal activities again. However, the trial of cases filed against the extremist members will continue."
On the other hand, Md Shamsul Hoque Tuku MP, president of the parliamentary standing committee of the Ministry of Home Affairs and also former state minister for home affairs, also spoke about the surrender program at the Pabna press club on Sunday at noon.
He said: "The government will assist anyone who wants to come back from the life of terrorism and militancy. However, no one will be spared if involved in wrongdoing or criminal activities."
Full report at:
https://www.dhakatribune.com/bangladesh/nation/2019/04/08/over-600-extremists-from-15-districts-to-surrender-tuesday
--------
Bangladesh deploys border guards to island near Myanmar
April 7, 2019
Bangladesh on Sunday deployed heavily-armed border guards to an island near its southern border with Myanmar for the first time in 20 years, officials said.
Border Guard Bangladesh (BGB) distributed images showing dozens of troops carrying assault rifles disembarking at Saint Martin's island, a small island in the Bay of Bengal that has caused diplomatic tensions between the neighbours.
The BGB said the troop deployment was part of "regular activities" to ensure border protection and curb drug trafficking.
But the force's lieutenant colonel, Sarker Mohammad Mustafizur Rahman, told AFP it was the first time since 1997 their men had landed there.
"After more than 20 years we felt we should deploy," he said.
The deployment comes just two months after Bangladesh's foreign ministry summoned Myanmar's ambassador in Dhaka to protest the inclusion of Saint Martin inside their territory in some maps printed inside the Southeast Asian country.
He was also summoned in October last year, after a Myanmar government website depicted the island as within Myanmar's territory.
Ties between the neighbours have soured since the Myanmar military launched a crackdown on the Rohingya minority in Rakhine, a troubled western state bordering Bangladesh.
The brutal operation has forced some 740,000 Rohingya Muslims into Bangladesh since August 2017, transforming parts near the border into the world's largest refugee camp.
Full report at:
https://www.business-standard.com/article/pti-stories/bangladesh-deploys-border-guards-to-island-near-myanmar-119040700737_1.html
--------
Arab World
At least 15 reported killed as Syrian government, rebels exchange fire
7 April 2019
At least 15 people were reported killed on Sunday in shelling by government and rebel forces in northwestern Syria, further straining a Russian-Turkish ceasefire deal for the region.
The northwest is the last major foothold of insurgents opposed to President Bashar al-Assad, many of whom were forced to retreat there after military defeats at the hands of Syrian government forces backed by Iran and Russia.
Last year, Damascus was poised to mount an offensive into the northwest, raising fears of a humanitarian catastrophe. The assault was postponed after Moscow struck a deal with Ankara that included the creation of a "demilitarized zone".
But the agreement has come under strain in recent weeks: the Syrian Observatory for Human Rights said 45 people had been killed in the last five days alone, most of them by government shelling of rebel-held areas.
On Sunday, government shelling killed seven people in rebel-held Nerab, the Observatory and the pro-opposition TV station Orient reported. Three more people were killed in rebel-held Saraqeb, civil defense rescue workers said on a Twitter feed.
Syrian state media said five people had been killed in rebel rocket fire that hit government-held Masyaf.
The foreign ministers of France, Germany, Britain, Canada, the United States, Italy, and Japan on Saturday noted "with mounting concern the escalation in Syrian military activity in the de-escalation zone in Idlib over recent weeks", according to a communique issued on Saturday after a Group of Seven meeting.
The Syrian government has vowed to take back the northwestern region, comprising Idlib and adjacent areas of Hama and Aleppo provinces.
Last week, Damascus said its ally Russia had started to feel that its patience was running out over the northwest. However Moscow had told Damascus that Turkey was still determined to implement the agreement reached in September.
Turkey has deployed forces into Idlib under an agreement with Russia and Iran. Extremist insurgents of the Tahrir al-Sham group hold sway on the ground.
The United Nations says Idlib and the adjacent areas are sheltering some three million people, half of whom have been uprooted from other parts of Syria by the war.
Turkish forces control a separate chunk of territory north of Aleppo where Turkey-backed Free Syrian Army rebels are based.
https://english.alarabiya.net/en/News/middle-east/2019/04/07/At-least-15-reported-killed-as-Syrian-government-rebels-exchange-fire.html
--------
Two terrorists killed in an attack on a checkpoint in eastern Saudi Arabia
7 April 2019
Saudi security forces have carried out an operation in the Kingdom's Eastern Province which resulted in the death of two wanted suspects and the arrest of two others.
The four attempted to evade a security checkpoint near Abu Hadriyah in al-Qatif on their way from escaping outside the country, Al Arabiya's correspondent reports.
Out of the four men, three were on Saudi Arabia's wanted list of terrorists.
https://english.alarabiya.net/en/News/gulf/2019/04/07/Two-terrorists-killed-in-an-attack-on-a-checkpoint-in-eastern-Saudi-Arabia.html
--------
Syrian govt. troops attack terrorists' positions in Idlib, Hama
Apr 8, 2019
The Syrian government forces have carried out major operations against terrorists in the north and west of the country in response to the militants' breaches of the de-escalation zone agreement
The government forces targeted positions of Nusra Front and other terrorist groups in Idlib and Hama, killing many of them.
Several terrorist leaders were reportedly among those killed, media reports said Sunday.
Earlier, five civilians had been killed and over a dozen others injured as terrorists shelled a hospital in Hama.
The attacks reportedly came after the terrorists violated a de-escalation zone agreement reached following a meeting between Turkish President Recep Tayyip Erdogan and his Russian counterpart, Vladimir Putin, in the Black Sea resort city of Sochi on September 17.
The Syrian government had earlier warned that it will not "stand idly by" while terrorist groups continue committing crimes against Syrian citizens and troops, breaching the de-escalation zone deal.
Under the safe zone deal, all militants in a demilitarized zone that surrounds Idlib and also parts of the adjacent provinces of Aleppo and Hama were supposed to pull out heavy arms by October 17, and Takfiri groups had to withdraw by October 15.
The Syrian government's attacks on terrorists' positions in Idlib and Hama come in the wake of reports that members of the Jabhat Fateh al-Sham Takfiri terrorist group, formerly known as al-Nusra Front, together with militants from the Turkistan Islamic Party in Syria, are mounting chemical warheads on more than a hundred missiles in cooperation with European experts in Idlib.
Local sources, speaking on condition of anonymity, told the Arabic service of Russia's Sputnik news agency that the foreign-sponsored Takfiri militants had modified some 120 missiles with toxic chemicals in a bid to strike residential targets as well as Syrian army positions in the western province of Hama and Latakia.
The sources noted that the terrorists, in cooperation with the so-called civil defense group White Helmets, have transferred the missiles from one of the Jabhat Fateh al-Sham's arms depots to another cache in Sahl al-Rouj area west of Idlib on board five ambulances.
They went on to say that the White Helmets, which has been repeatedly accused of cooperating with Takfiri terrorists and staging false-flag gas attacks, has also moved special equipment from the town of Khan Shaykhun to the region.
Speaking during a press briefing in the Russian capital Moscow on March 15, Russia's Foreign Ministry spokeswoman Maria Zakharova said there were reports that the Takfiri terrorists, in coordination with the White Helmets, were establishing arms caches in the northwestern provinces of Aleppo and Idlib, the western coastal province of Latakia as well as the western-central province of Hama.
Full report at:
https://www.presstv.com/Detail/2019/04/08/592859/Syria-troops-attack-terrorists-Idlib-Hama-hospital-civilians
--------
Terrorist attack kills 5, including medics, in Syria's Hama
Apr 7, 2019
At least five people have been killed and more than a dozen others wounded in a terrorist rocket attack on a hospital in Syria's western-central province of Hama, state media report.
Syria's official news agency SANA reported that rockets landed on the entrance of the Masyaf National Hospital and on some surrounding residential buildings in Masyaf City on Sunday morning.
Of the five people killed in the attack, two were nurses working at the hospital, the report further said, adding that at least 15 other civilians — four of them also hospital staff — sustained injuries, some of them critically.
"This was not the first time terrorist groups launch rockets at the hospital. However, it was the most criminal attack yet," SANA quoted the director of the hospital, Dr. Maher Younis, as saying.
Other reports said terrorists from the Takfiri Hayat Tahrir al-Sham launched the attack.
SANA added that Syrian government troops, supported by the Russian air cover, launched a heavy retaliatory missile and artillery attack targeting the areas where the rockets were believed to have been fired from.
Masyaf is situated some 25 kilometers south of the demilitarized zone around militant-held Idlib. Furthermore, several key roads, which link Syria's Mediterranean coast with the country's central regions, pass by the city.
Russia, which has been assisting Syria in its fight against terrorist groups since September 2015, maintains an air defense base in the vicinity of Masyaf, where an S-400 air defense missile system is reportedly deployed.
Full report at:
https://www.presstv.com/Detail/2019/04/07/592824/Syria-rocket-attack-hospital-Hama-Masyaf
--------
OIC forum delivers lesson in fight against terror
April 07, 2019
JEDDAH: Muslim countries' use of education to combat terror and extremism will be explored in a two-day conference organized by the Organization of Islamic Cooperation (OIC).
The forum will begin on Tuesday under the theme "The Role of Education in Combating Terrorism," with the OIC represented by the Sawt Al-Hikmah (Voice of Wisdom) Center and Naif Arab University for Security Sciences.
Efforts by several nations to counter extremism and terrorism by revamping education will be reviewed at the conference.
Education specialists and academics will analyze steps to develop teaching systems that encourage a culture of tolerance and coexistence, and discuss the role educational institutions play in promoting ideas based on principles of peace, fellowship, and confronting violence and extremism.
Dr. Yousef Al-Othaimeen, the OIC secretary-general, said that the conference takes place at a time when violent extremism that has plagued the Muslim world is on the rise.
He said it was essential to consider the ways in which education systems faced up to this phenomenon, which is "categorically alien to our societies."
Full report at:
http://www.arabnews.com/node/1479186/saudi-arabia
--------
Egypt court clears indigenous Nubians of protest charges
April 07, 2019
CAIRO: An Egyptian court on Sunday cleared eight members of the indigenous Nubian minority of charges related to a protest staged nearly two years ago, a judicial official said.
The case involving 32 defendants dates back to September 2017 when dozens of Nubians held peaceful demonstrations in the southern city of Aswan demanding their right to return to ancestral lands.
Nubians are an ethnic group indigenous to northern Sudan and southern Egypt who trace their roots to an old civilization.
They were evicted in the 1960s after their shoreline was flooded with water from Lake Nasser following the construction of the Aswan High Dam.
The eight acquitted on Sunday were cleared of charges including inciting protests, blocking roads and disrupting public order, the judicial official told AFP.
Twenty-four other Nubians received conditional fines of 30,000-50,000 Egyptian pounds ($1,733-$2,890) which would only be enforced if the defendants commit future crimes.
Nubians have been calling for decades for their right to return to their historic villages along the Nile.
The ethnic minority's incessant calls culminated in recognizing their right of return to their original lands in Egypt's 2014 constitution for the first time.
Egypt has effectively banned protests under a law passed following the 2013 military ouster of former Islamist President Muhammad Mursi.
General-turned-president Abdel Fattah El-Sisi, who led Mursi's ouster, came to power in 2014.
He secured a second four-year term in March 2018 with over 97 percent of the vote.
Full report at:
http://www.arabnews.com/node/1479101/middle-east
--------
Two dead as gunmen attack Egypt police vehicle
April 07, 2019
CAIRO: Gunmen opened fire on a police vehicle in a Cairo suburb at dawn Sunday, killing a police officer and the driver and wounding two others, the interior ministry said.
It was not immediately clear who was behind the latest attack on security forces in Egypt, which has been battling an insurgency since President Abdel Fattah El-Sisi came to power in 2014.
Police were on a routine patrol in New Nozha, a suburb east of Cairo, when their minibus came under fire, the ministry said.
Four unknown assailants armed with automatic rifles opened fire at the police vehicle, it said in a statement, before fleeing in a black car.
Police captain Mohamed Ahmed Abdel Razek and the driver of the minibus were killed, the statement said, adding that two policemen who were riding with them were wounded in the attack.
Security forces have deployed in the area to track down the perpetrators, the ministry said.
Egyptian security forces have been targeted by extremist groups since the army, then led by El-Sisi, overthrew Islamist president Muhammad Mursi in 2013 and cracked down on his Muslim Brotherhood organization.
Hundreds of soldiers and policemen have been killed in attacks.
In February last year Egypt launched a military offensive against the Daesh group in the Sinai Peninsula that has killed about 600 suspected jihadists and around 40 soldiers, according to official figures.
Full report at:
http://www.arabnews.com/node/1478986/middle-east
--------
URL: https://www.newageislam.com/islamic-world-news/will-brunei-anti-lgbt-sharia/d/118262
New Age Islam, Islam Online, Islamic Website, African Muslim News, Arab World News, South Asia News, Indian Muslim News, World Muslim News, Women in Islam, Islamic Feminism, Arab Women, Women In Arab, Islamophobia in America, Muslim Women in West, Islam Women and Feminism