New Age Islam News Bureau
19 February 2021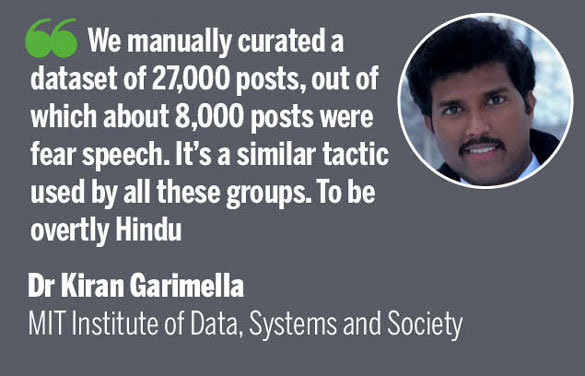 • Muslim Leaders and Government Officials Denounce Iran's Persecution of Baha'is in the Farming Village of Ivel
• Take the COVID-19 Vaccine Campaign: British Muslim Spearheads COVID-19 Vaccine Campaign to Counter Misinformation
• Indian Concerns about Sikh Yatris Rejected By Pakistan Foreign Office
• Abu Dhabi and Tel Aviv to Establish Spy Bases On Strategic Yemeni Island
• Algerian President Dissolves Lower House of Parliament amid Calls for Protests
• US Willing To Accept EU Invitation for Nuclear Talks with Iran: State Department
• Bangladesh Seeks Removal of Al Jazeera Controversial Investigative Report from Online Platforms
India
• WhatsApp Groups Drive Islamophobia: IIT-Kharagpur and Massachusetts Institute of Technology Study
• Gujarat Dy CM Says Love Jihad Law Soon, for the 'Safety of Hindu girls and Women'
• State-Sponsored Terrorism Leads To Increase in Discrimination Against Minorities: India At UN
• Terrorists open fire at police in Srinagar, one constable dead
• 3 Lashkar terrorists killed in encounter in J&K's Shopian
• NIA gets 5-day custody of Hizbul terrorists' harbourer
-------
Mideast
• Muslim Leaders and Government Officials Denounce Iran's Persecution of Baha'is in the Farming Village of Ivel
• Daesh Terrorists Confirm Fighting Alongside Saudi Mercenaries in Yemen
• US eases restrictions on Iranian diplomat's movements in New York imposed by Trump
• Iran responds to E3, US nuclear deal warning: Remove cause if you fear effect
• Yemeni group demands popular support amid decisive battle in Ma'rib against Saudi forces
• Warned of Hezbollah revenge, Israel threatens to destroy Lebanon in case of war with resistance movement
--------
Europe
• Take the COVID-19 Vaccine Campaign: British Muslim Spearheads COVID-19 Vaccine Campaign to Counter Misinformation
• Franco-Iranian, German citizens arrested in Iran: French media
• Russia detains 19 militants planning attacks: security service
--------
Pakistan
• Indian Concerns about Sikh Yatris Rejected By Pakistan Foreign Office
• India stops Sikh pilgrims from attending Saka festival in Pakistan
• Five FC soldiers martyred in two attacks in Balochistan
• Four soldiers dead after armed men attack check-post in Pakistan
--------
Arab World
• Abu Dhabi and Tel Aviv to Establish Spy Bases On Strategic Yemeni Island
• UN envoy: Yemen's Houthis threaten peace, but US offers 'new opportunity'
• Pentagon Chief Calls MBS to Reaffirm 'Strategic Defence Partnership'
• Hezbollah, Syrian militia-run drug factories identified near Damascus: SOHR
--------
Africa
• Algerian President Dissolves Lower House of Parliament amid Calls for Protests
• Kenya: Concern as Al-Shabaab Militants Spread Across Mandera County
• Gun battle erupts in Somali capital as government forces seal off streets
• Gunmen kidnap at least 20 boys from Nigerian boarding school
--------
North America
• US Willing To Accept EU Invitation for Nuclear Talks with Iran: State Department
• Biden withdraws Trump 'snapback' claim on UN sanctions against Iran
• No 'disorderly' US withdrawal from Afghanistan, Pentagon chief tells NATO
• Zarif denounces US, allies for throwing ball into Iran's court as JCPOA revival hangs in balance
• Biden administration approves arms sale to Egypt despite human rights abuses
--------
South Asia
• Bangladesh Seeks Removal of Al Jazeera Controversial Investigative Report from Online Platforms
• Stoltenberg: 'No Decision' Made On Troops Withdrawal
• Austin: No 'disorderly' withdrawal from Afghanistan
• Gov't inflicts heavy casualties on Taliban across Afghanistan
--------
Southeast Asia
• Rights Groups Attack Malaysia's 'Abhorrent' Deportation Plan
• US return to Iran nuclear deal only proper approach to resolve deadlock: China
Compiled by New Age Islam News Bureau
URL: https://www.newageislam.com/islamic-world-news/whatsapp-groups-drive-islamophobia-iit/d/124349
--------
WhatsApp Groups Drive Islamophobia: IIT-Kharagpur and Massachusetts Institute of Technology Study
Feb 19, 2021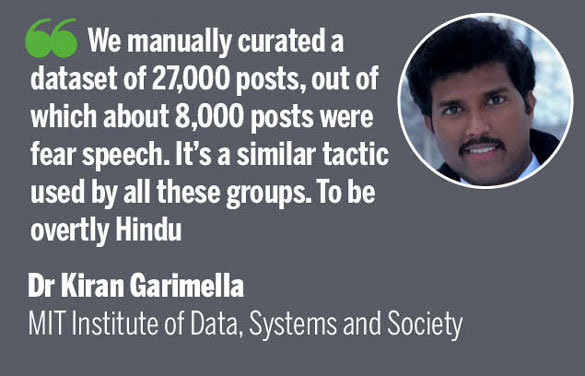 Telegram is too small and Twitter too open. Unfettered by constraints of reach and scrutiny, political WhatsApp groups are where Islamophobic discourse is being driven in India. In the first large-scale study of fear speech, going over 2 million messages in more than 5,000 Indian WhatsApp groups, researchers from IIT-Kharagpur and Massachusetts Institute of Technology (MIT) found that one in three posts in these groups incites fear of Muslims.
"We manually curated a dataset of 27,000 posts, out of which about 8,000 were fear speech," the paper, to be presented at the Web Conference 2021, said.
It's uncharted territory. Because hate is conspicuous — when it is incited, the patterns are easy to spot. Fear is subtle and the ways in which it is invoked, far more insidious. While reams of algorithms can now identify hate speech, there has been little done to zero in on fear speech. For instance, one text in their dataset says, "Mob lynching has started with Muslim neighbourhoods … This creates a feeling among Hindus that when they get a chance, they will also surround them, beat them and kill them." It's a threat, but one veiled in language that would not immediately be labelled as toxic, even by algorithms.
For the study, seven annotators went over all the messages, pulled between August 2018 and August 2019, and labelled each as "fear speech" or "normal". They found that fear speech spreads fast (about 8 reshares for each message), is sent to more groups (about 7, compared to 5 for non-fear speech groups) and keeps circulating for much longer than non-fear speech (about 25 days, as opposed to the 18 days a non-fear message is active).
Then, they identified eight recurring subjects — the most popular were conspiracy theories that imply "Muslim exploitation of Dalits" and that "Kerala riots" were instigated by Muslims. "Islamisation of Bengal" is another popular subject, as are "UPSC jihad", "women mistreated in Islam" and "Muslim population."
When TOI went over the dataset, there was a wide range of misinformation meant to stoke fear among Hindus. Wayanad, where Rahul Gandhi was contesting, was vilified right before the 2019 Lok Sabha elections as a place where "decrees are given to kill non-Muslims every Friday." Muslim doctors were accused of "medical jihad," a conspiracy theory that they kill Hindus with the fake treatment they offer, with a reference to Gorakhpur's Dr Kafeel Khan. And "love jihad", the messages said, was actually meant to feed a black-market organ trade — "Middle class Bharatiya girls do not smoke or drink and maintain their bodies … Ek ladki ki kimat Rs 5 crore hai (one girl costs Rs 5 crore)."
Emojis, they found, were used a lot. At least one emoji was present in 52% of the fear speech messages (compared to 44% for the whole dataset). And these emojis have taken on deeply entrenched meanings. Those of the saffron flag, trident, bow and arrow, conch shells and the om symbol were used to represent Hindutva, while dehumanising emojis of demon, devil smileys, pig face and pig were used to represent Muslims.
As on most such platforms, a few people do all the talking. In these groups, they found, only 10% users post around 90% of the messages and 8% of these fear speech users are admins of the groups. "One of the key points is that it seems to be a concerted effort. Now, it's not even a secret or a great
finding. If messages in these politically oriented groups talk about Muslims as a fear narrative, someone is deciding that you need to put them out," said Garimella. "And these messages are not short, like on Twitter." The study found the average fear speech message was 89 words long — "not something you just think of and tweet."
And there is a fake sense of rigour. "In 1378, a part of India was separated, became an Islamic nation. Name is Iran. In 1761, a part was separated from India, became an Islamic nation. Name is Afghanistan ... and now Uttar Pradesh, Assam and Kerala are on the verge of becoming an Islamic state!" says one message with fake information. "With made-up facts, fake numbers, they create a feeling of scientific rigour … Someone really took the time to think of this and set it in a narrative," said Garimella. "But this is all well-known. They are doing it in the open. It is no longer surprising."
The position WhatsApp occupies in a country like India — with 452 million active users — makes this all the more significant. "Our research study started with thinking about moderation. One of the reasons WhatsApp is important is because there is no moderation," Garimella added. "I am not really interested in studying Twitter or Telegram. They are really fringe. Telegram has 5% penetration in India. But WhatsApp has 80% of internet users. That scale makes a difference."
https://timesofindia.indiatimes.com/city/kolkata/wa-groups-drive-islamophobia-iit-mit-study/articleshow/81103164.cms
--------
Muslim Leaders and Government Officials Denounce Iran's Persecution of Baha'is in the Farming Village of Ivel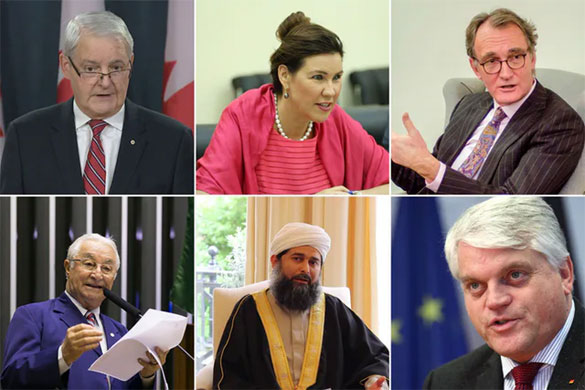 Pictured here are, clockwise from top right: Canadian Foreign Minister Marc Garneau; Annika Ben David of the Swedish Foreign Ministry; Jos Douma, the Netherlands' Special Envoy for Religion or Belief; Markus Grübel, Germany's Commissioner for Global Freedom of Religion; Shaykh Ibrahim Mogra of the UK; and Brazilian Member of Parliament Frei Anastácio.
------
GENEVA—18 February 2021
Leading Muslims, government officials, and parliamentarians around the world have joined a growing outcry at the unjust confiscation of properties owned by Baha'is in the farming village of Ivel in Iran. The ruling to allow Iranian authorities to confiscate the properties, clearly motivated by religious prejudice, was recently upheld in an appeals court and has left dozens of families internally displaced and economically impoverished.
The American Islamic Congress(link is external), the Canadian Council of Imams(link is external), Chair of the Virtues Ethics Foundation and one of the leading Islamic scholars in the United Kingdom Shaykh Ibrahim Mogra(link is external), the All India Tanzeem Falahul Muslemin(link is external), and the All India Saifi Association(link is external) have all issued statements in support of the Baha'is in Ivel, expressing grave concern about the confiscation of the properties.
"We are calling for the Higher court in Mazandaran and all responsible personnel to take action and to help the Baha'i community in Ivel get back their properties," reads the statement from the American Islamic Congress. Echoing these sentiments, the Canadian Council of Imams writes, "We are deeply concerned by the ruling issued by an Iranian Court to confiscate the properties of 27 Baha'is in the farming village of Ivel." Shaykh Ibrahim Mogra from the United Kingdom specifically called upon Iran's Chief Justice, Ebrahim Raisi, "to address this injustice", adding that "Islam does not permit a government to confiscate land from citizens just because they follow a different religion".
"The sight of Muslim leaders around the world coming to the aid of their Baha'i friends in Iran in an extraordinary wave of support is a powerful signal to the Islamic Republic that their co-religionists around the world condemn their actions," says Diane Ala'i, Representative of the Baha'i International Community to the United Nations in Geneva. "Statements of support from leading Muslims for the Baha'is in Ivel, who have lived there for more than 150 years with their Muslim neighbours, show that the Iranian government's invocation of Islamic law is a thin veil covering its persecution of the Baha'is." Ms. Ala'i added.
In a further sign of international support for the Baha'is in Iran, government officials around the world have condemned the Iranian court decision. The Canadian Foreign Minister, Marc Garneau, says(link is external) his government is concerned by the ruling, urging Iran to "eliminate all forms of discrimination based on religion or belief." The call has been echoed by officials in Germany(link is external), the Netherlands(link is external), Sweden(link is external), the United Kingdom(link is external), Brazil(link is external), the United States(link is external), the European Parliament and the United Nations(link is external). In Sweden, 12 members of parliament and elected representatives have also strongly called on Iran(link is external) to return the lands of the Baha'is of Ivel.
"Stop confiscating Baha'i properties in the village of Ivel," states Jos Douma(link is external), the Netherlands' Special Envoy for Religion or Belief. "And—at last—recognize Baha'i[s] as a religious community." The German Federal Government Commissioner for Global Freedom of Religion, Markus Grübel, also called(link is external) for Iran to recognize the Baha'is as a religious community in the country and to end the "discrimination and persecution of Baha'i communities."
South Africa's Legal Resources Centre, an organization known for its human rights work during apartheid, has also issued a letter(link is external) condemning the property confiscations.
Confiscation of Baha'i-owned properties in Ivel began in the early years after the 1979 Islamic Revolution in Iran. In 2010, properties belonging to some 50 Baha'is in Ivel were burned and demolished, driving them away from their ancestral farms and homes.
The Baha'is in Ivel have repeatedly appealed for their rights in the past, filing complaints with the authorities at all levels and taking legal action to reclaim their lands, to no avail.
"The world is watching and is appalled by the Iranian government's blatant injustices towards the Baha'i community," says Ms. Ala'i. "The innocence of the Baha'is is more evident than ever to the international community, and Iran is being held accountable for the gross injustices it has inflicted on the Baha'i community in Iran. The government must take the necessary steps to not only return the lands to the Baha'is in Ivel but to end the systematic persecution of the Baha'is throughout the entire country once and for all."
Background
The fresh support comes after a former Canadian prime minister and more than 50 others in Canada's legal community signed an open letter to the head of Iran's judiciary, Ebrahim Raisi, expressing "deep concern" over the confiscations.
The ruling to confiscate the properties was made in a Special Court for Article 49 of the Iranian Constitution, which allows the Iranian government to seize any properties in the country. Article 49 states that the "ruling must be carried out by the government after investigation, research and proof through Islamic law."
However, despite the requirements of law, numerous court rulings and official documents reveal the discriminatory motives behind the confiscations. The seizure of properties is part of Iran's systematic persecution of the Baha'is, reported extensively by the United Nations.
In October 2020, despite many efforts by the Baha'is—whose lawyers were denied the chance to see files related to their case, to prepare their defense—an appeals court upheld the ruling by the Special Court. The ruling allowed the Execution of Imam Khomeini's Order, a foundation under Iran's Supreme Leader, Ayatollah Ali Khamenei, to sell the lands owned by the Baha'is.
Confiscation of Baha'i properties—holy places as well as individual properties—has been part of Iran's systematic campaign of economic, cultural and social persecution against the Baha'is. It has been part of a four-decades long effort to destroy the Baha'i community as a viable entity in the country.
Confiscation of Baha'i-owned properties in Ivel began in the early years after the 1979 Islamic Revolution in Iran. Baha'is were also denied access to health clinics and other institutions, which they had helped to establish; teachers found various means to persecute Baha'i pupils, including by failing them in their exams; the 100-year old Baha'i cemetery in the village was confiscated and sold for conversion into residential property; and in 1983, more than 130 Baha'is were locked in a local mosque, held captive for three days without food and water, and pressured to recant their faith.
https://www.bic.org/news/extraordinary-wave-support-muslim-leaders-and-government-officials-denounce-irans-persecution-bahais
--------
Take the COVID-19 Vaccine Campaign: British Muslim Spearheads COVID-19 Vaccine Campaign to Counter Misinformation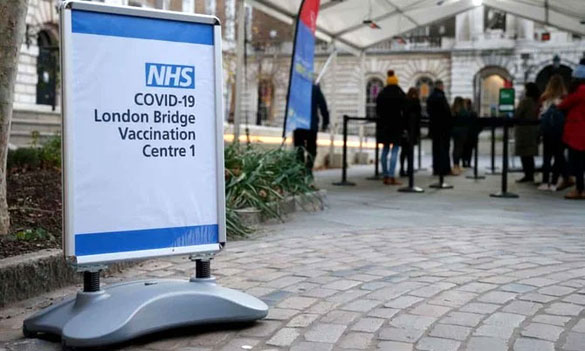 A London vaccination centre in operation, December 30, 2020. (Getty Images)
-----
February 18, 2021
LONDON: A British Muslim has launched a campaign to provide clear and accessible information on COVID-19 vaccines in an effort to counter the misinformation "wildfire" surrounding them.
Kawsar Zaman, a successful barrister who launched the Take the COVID-19 Vaccine Campaign, told Arab News that the importance of providing coherent and accessible information became clear to him when he tried to persuade his mother to trust the science.
"I asked her whether she wanted to take the vaccine, and although she's in a high-risk category, she said no. She was concerned about side effects and the unusually rapid pace of the vaccine development — just 12 months," he said.
When he tried to find information to assuage her concerns in her native Bengali language, he realized how difficult it is to find accessible information about the vaccines, especially if English is not one's mother tongue.
That is why he launched his campaign with one clear and simple mission: "To encourage people to take the vaccine."
Zaman said: "What I found is that information at the moment is very piecemeal. If you want to find out about the production of vaccines, for example, you have to go to the British government's healthcare regulatory agency website or the World Health Organization's website. But if you want to find out about specific vaccine ingredients, you have to go directly to the manufacturer's website."
He added: "What we've done, and which was one of the key objectives, is bring all of that information under one website."
It provides key information on the vaccines, and addresses around 50 of the most commonly asked questions about them. Critically, he said, the information is provided in 18 languages.
Zaman added that the importance of including many languages becomes clear when looking at the impact of the COVID-19 crisis on the UK's sizable ethnic minority populations.
He cited the example of Bangladeshis living in the UK, who are twice as likely, and in some areas three times as likely, to die from COVID-19.
Despite this, "uptake of the vaccine has been very low among some minority groups, while deaths and cases have been high," he said.
"But if people can't access clear information about vaccines, you can understand their hesitancy."
Zaman explained that historical trust issues from minority groups, as well as government messaging strategies that do not connect with their intended audiences, have meant those communities are less willing to take the vaccine.
This has been compounded by the capacity of misinformation, such as the widely debunked idea that the vaccines are not halal, to spread "like wildfire" through closely knit families and communities.
But while the challenges remain significant in countering the spread of this dangerous fake news, Zaman said the value of his campaign has already been recognized at the highest levels of government.
The campaign has drawn bipartisan support from over 100 MPs and members of the House of Lords.
Zaman said Lord Sheikh of Cornhill "has been instrumental in championing and raising vaccine uptake issues in Parliament."
Zaman has also met with the vaccines taskforce, and will soon meet with Nadhim Zahawi, who is overseeing the UK's vaccine rollout.
Across these meetings, Zaman said, he has been hammering home the point that getting local community hubs and leaders involved is key to increasing trust in the vaccines.
"Local church leaders, local imams, play a crucial role in encouraging vaccine uptake by encouraging people to trust the experts," he added.
"We need to persuade people medically. It's ultimately a medical question. We need to get the message across that on the balance of risks, you should take the vaccine."
https://www.arabnews.com/node/1811691/world
--------
Indian Concerns about Sikh Yatris Rejected By Pakistan Foreign Office
February 19, 2021
ISLAMABAD: The Foreign Office on Thursday rejected Indian concerns about Sikh Yatris visiting Pakistan for pilgrimage and said that they were fully facilitated during the trips.
"Pakistan provides maximum facilitation to the Sikh Yatris from all over the world, including India, for visiting their religious sites in Pakistan," FO Spokesman Zahid Hafeez Chaudhri said at the weekly media briefing.
India had disallowed around 600 Sikhs intending to visit Pakistan from Feb 18 to 25 for the 100th anniversary of Saka Nankana Sahib. The group was expected to visit five gurdwaras in Pakistan.
Indian Ministry of Home Affairs had in a letter denying Sikhs permission to undertake the trip said that keeping in view the "capacity of health infrastructure in Pakistan" it could not allow such a large group to tour the country for a week.
The Indian home ministry also expressed concerns about the "safety" of the group because of what it said "considerable threat".
Mr Chaudhri recalled that Pakistan had opened the largest and the holiest Sikh shrine in Kartarpur Sahib to facilitate Sikh Yatris. "The Sikh as well as the international community, including UN Secretary General Antonio Guterres, who while visiting Kartarpur described it as 'Corridor of Hope', have immensely appreciated this landmark initiative of Pakistan," he maintained.
"The Sikh community remains particularly appreciative of the efforts made by Pakistan to complete the Kartarpur Sahib Corridor Project in record time and for the excellent arrangements made to facilitate the pilgrims," he added.
India, the spokesman said, should also facilitate Sikh Yatris for visiting their religious sites in Pakistan.
In reply to a question about the cancellation of Prime Minister Imran Khan's speech to Sri Lankan parliament, Mr Chaudhri said: "The two sides are currently working on the elements of the programme of the prime minister's visit, keeping in view the Covid-19 related health safety protocols."
His reference to "Covid-19 related health safety protocols" was in itself a confirmation that the speech is no more taking place because the Sri Lankan government had used the pretext of the pandemic to cancel it.
However, diplomatic sources and Sri Lankan media claim the speech was cancelled because of concerns that Mr Khan could raise the Kashmir issue and the plight of Lankan Muslims.
https://www.dawn.com/news/1608149/indian-concerns-about-sikh-yatris-rejected
--------
Abu Dhabi and Tel Aviv to establish spy bases on strategic Yemeni island
18 February 2021
Long before the new chapter of relations between Abu Dhabi and Tel Aviv, the Emiratis had worked with Israeli surveillance experts and firms.
In fact, the first visit to the UAE by an Israeli official was made by the head of Mossad to discuss "cooperation in the field of security and issues of common interest".
Now with normalized ties, and given a history of cooperation between the two sides, there are fears that the agreement might pave the way for more repression of Emirati journalists and rights activists at home, and of course, an uptick in cyber-attacks and surveillance operations in the region and beyond.
Shortly after the trip, it was revealed that Abu Dhabi and Tel Aviv are involved in a joint surveillance project in Yemen.
The two sides were reportedly working silently on a plan to establish spy bases on the strategic Yemeni island of Socotra.
According to JForumm, the official site of the Jewish and French-speaking community, "The purpose of such a spy station would be to collect intelligence across the region, particularly from the Bab el-Mandeb Strait, a sea route chokepoint between the Horn of Africa and the south of Yemen, along with the Gulf of Aden and the Middle East."
We have different aspects of Cyber Intelligence; Cyber Intelligence covers the domestic threat and the external threat. And in this case we have the Emiratis who like to control the opposition groups and like to make sure that they monitor their own officials and other citizens or political parties, including many foreign companies on their soil. But above all, the collaboration between Israel and the Emirates is mainly directed toward Iran to make sure that they can also control the nearby country and also the Iranian company that are acting on the, they are working (in the UAE).
Elijah Magnier, Journalist and Political Analyst
While the Emirati authorities are engaged in regional surveillance for their regional ambitions, which is to become the leading power of the Middle East, they need Israel's spying hardware and software to maintain the status quo within the borders.
In fact, Abu Dhabi has long been engaged in muting dissenting voices with the help of Israeli cyber-surveillance companies.
The Falcon Eye surveillance system
For example, in 2015, Abu Dhabi contracted Israeli Asia Global Technology for a civil surveillance project called Falcon Eye.
A source privy to the project told Middle East Eye, "Every person is monitored from the moment they leave the doorstep to the moment they return to it."
The Israelis managed to collect strong capability. And they've signed an agreement with the United States on cybersecurity deals, and also they have this recent agreement that goes back into three years where the narrative is not very new.
Every year they invest between 450 to $500. million on the collaboration on cyber security. Even if the normalisation of relationship was announced, only very recently in the last few months, but the collaboration between Israel and the Emirates, go back to several years.
Elijah Magnier, Journalist and Political Analyst
Perhaps, one of the high-profile cases refers to the Emirati human rights activist Ahmad Mansoor who was targeted by the Israeli Pegasus spyware, developed by NSO Group Technologies.
According to the Citizen Lab, "On August 10 and 11, 2016, Mansoor received SMS text messages on his iPhone promising "new secrets" about detainees tortured in UAE jails if he clicked on an included link.
Instead of clicking on the link, Mansoor sent the messages to Citizen Lab researchers who recognized the links as belonging to NSO Group, an Israel-based "cyber war" company."
They feel the wave of democracy coming in, and they feel that the countries are asking to[for] reform, and people want their voice to be heard. And those who are within them to be in power[sic]. And today the royal families, the kings and Emirates, represent, first of all their interest to remain in power.
This is where the collaboration between Israel and the Emiratis can [come in handy] for the Emirati authorities, because they want to feel how strong is this threat coming toward them and how it's threatening their regime. Therefore, if this full control of all communications, internet, the main exchange of ideas, communication, locally, domestically and with the outside world. That is related to any potential threat against the Emirati regime.
Elijah Magnier, Journalist and Political Analyst
To impress their Emirati customers, NSO Group gave them two secretly recorded phone calls of a London-based Arab newspaper editor, Abdul Aziz al-Khamis.
But the Emiratis have gradually shown that they don't like to be mere consumers when it comes to surveillance technology.
In 2017, Emirati company DarkMatter reportedly recruited a number of former NSO employees, with salaries as high as $1 million. The company hacked the iPhones of hundreds of activists and political leaders, according to a Reuters special report.
Any social media that is allowed in any country, particularly in the Middle East, the government needs to have full control of it, including communication like WhatsApp, Viber, ToToK, Twitter and Facebook, all these social media that are an open space, and they can provide Cyberintelligence, with an open source intelligence, they give indication to the states of the level of threat, as I said earlier, if it is growing, how much is it growing, who are the most active people, who will likely represent danger to their well being or security or regime, for advertising democracy? Who are attacking this personality or another key figure in the state? So all these social media networks that are an open platform, are very closely monitored. And when they are not when the government doesn't have access to it, then it blocks it. Therefore, when it is not blocked, and is available, it means the government has access and can control what's going on.
Elijah Magnier, Journalist and Political Analyst
In 2019, an investigation by The New York Times found ToTok, a free messaging app launched in the UAE by Emirati company Group 42, was actually used by the Emirati government "to try to track every conversation, movement, relationship, appointment, sound and image of those who install it on their phones."
Just before the normalization deal, Group 42 said it had signed a cooperation deal with Israel Aerospace Industries' Elta Division over coronavirus solutions.
In the words of Andreas Krieg of King's College London, "With Israeli technology being world leading and the UAE building a 21st century surveillance state with deep penetration into countries in the region, both have seen this as a win-win. Such relationships are only possible because the Israeli security establishment has sanctioned it."
For the security-minded leadership in Abu Dhabi, warmer full relations with Tel Aviv is a good opportunity for them to build up their police state even if it necessitates the betrayal of the Palestinian cause internationally and underdevelopment of a real civil society nationally.
https://www.presstv.com/Detail/2021/02/18/645575/bu-Dhabi-and-Tel-Aviv-to-establish-spy-bases-on-strategic-Yemeni-island-
--------
Algerian president dissolves lower house of parliament amid calls for protests
19 February 2021
Algerian President Abdelmadjid Tebboune has dissolved the lower house of parliament and called for snap legislative elections as activists have launched a campaign to mobilize the street again against authorities.
"I decided to dissolve the assembly and call elections to build a new institution," Tebboune said in a televised address to the nation, without giving a date for the vote.
The five-year lower house of parliament was formed after the May 2017 election which saw allies of deposed President Abdelaziz Bouteflika winning a clear majority.
Tebboune described the dissolution of the parliament as part of reforms after voters approved amendments to the constitution aimed at giving parliament more powers in November last year.
He also announced that a government reshuffle would take place "within 48 hours at most", and ordered the release of about 60 detainees of the "Hirak" protest movement that ousted his predecessor, Bouteflika, in 2019.
The release of protesters, who have been in detention since the protests broke out on February 22, has been one of the major demands of the Hirak.
"We have vowed to meet all demands raised by the Hirak," Tebboune said in the speech.
His speech comes amid calls on social media to stage street marches to mark the second anniversary of the demonstrations.
The Arab Weekly reported that opposition activists launched a large campaign on social media to turn the movement's second anniversary into a launchpad for a new wave of anti-regime protests.
The new announcements are seen as an attempt to appease protesters.
Thousands of people staged a protest in the town of Kherrata, the cradle of the Hirak, on Tuesday to mark the second anniversary of the movement, defying coronavirus restrictions.
They chanted "President Tebboune is a forger brought in by the army" and "the generals in the trash."
The protesters called for "a civilian, not military state," "the release of detainees" and "the exit of the authorities and the generals," bringing back memories of the political protests that swept Algeria between 2019 and 2020 before the government banned marches in March last year as part of measures to curb the spread of the coronavirus.
Tebboune, once a prime minister under Bouteflika, was elected in December 2019 amid protests demanding the removal of the whole ruling elite, with many people boycotting the vote as they saw it as unfair and not transparent.
https://www.presstv.com/Detail/2021/02/19/645587/Algerian-President-dissolves-parliament
--------
US willing to accept EU invitation for nuclear talks with Iran: State Department
Joseph Haboush
18 February ,2021
The United States is willing to accept an invitation from the European Union for talks with Iran over its nuclear program, a State Department spokesman said Thursday.
"The United States would accept an invitation from the European Union High Representative to attend a meeting of the P5+1 and Iran to discuss a diplomatic way forward on Iran's nuclear program," Ned Price said in a statement.
Enrique Mora the EU's Deputy Secretary General for Political Affairs tweeted hours earlier that he was ready to make the move.
"The #JCPOA at a critical moment. Intense talks with all participants and the US. I am ready to invite them to an informal meeting to discuss the way forward," Mora said on his Twitter account.
https://english.alarabiya.net/News/middle-east/2021/02/19/US-willing-to-accept-EU-invitation-for-nuclear-talks-with-Iran-State-Department
--------
Bangladesh Seeks Removal of Al Jazeera Controversial Investigative Report from Online Platforms
February 19, 2021
DHAKA: Bangladeshi officials have sought the removal from online platforms of a controversial investigative report by Al Jazeera after a high court ruling cleared legal grounds for the move.
The report, "All the Prime Minister's Men," broadcast by the Qatar-based TV channel on Feb. 1, alleged that Bangladeshi Army chief Gen. Aziz Ahmed had offered aid to his fugitive brothers, who are wanted for the murder of a rival politician, with the tacit approval of Prime Minister Sheikh Hasina.
The high court in Dhaka on Wednesday ordered the country's telecom regulator to remove the content from several online platforms, including Facebook, YouTube, Twitter and Instagram.
However, the court rejected a writ filed by a Supreme Court lawyer seeking to ban Al Jazeera transmission in the country.
Mustafa Jabbar, Bangladesh's post and telecommunication minister, told Arab News on Thursday: "We have already contacted Facebook authorities and placed a request to remove the Al Jazeera report content immediately."
However, he added that the ministry will not block websites that carry the report.
"Technically, we can't block any particular content on a particular website in Bangladesh. We need to block the website in such a case. But we don't block any website that contains news and information as it hampers people's rights of expression," Jabbar said, adding that he expected Facebook to act soon.
It is unclear when the Al Jazeera content will be removed.
Brig. Gen. Nasim Parvez, director-general of system and service at the Bangladesh Telecommunication Regulatory Commission (BTRC), said the organization has also been in touch with Facebook over the matter.
"They (Facebook) will work in their way. It's not a time-defined matter," he told Arab News.
Senior high court lawyer Monjil Morshed said that while the court can request the removal of any content that appears harmful or demeaning to the state, the BTRC has no control over what is streamed from abroad.
"In this case, BTRC will make requests to Facebook and other online platform authorities, and they will conduct their own investigation before making any move," he said.
Leading Bangladeshi journalist Naimul Islam Khan said that the decision to remove the Al Jazeera report was not "much needed."
"The report had many shortcomings and we were critical (of its) weaknesses. In many cases it seemed politically motivated," he told Arab News.
However, he added: "Personally, I don't like any kind of interference in the freedom of expression and journalism."
Meanwhile, another case related to the Al Jazeera report was filed with a Dhaka court on Wednesday, accusing Swedish-Bangladeshi journalist Tasneem Khalil, Hungary-based entrepreneur Zulkarnain Saer Khan, British journalist David Bergman and Al Jazeera Media Network Acting Director Mostefa Souag of sedition in connection with their involvement in the documentary's production.
An order in the case is expected on Monday.
https://www.arabnews.com/node/1811801/world
--------
India
Gujarat Dy CM Says Love Jihad Law Soon, for the 'Safety of Hindu girls and Women'
By Vaibhav Jha | Ahmedabad |
February 19, 2021
CAMPAIGNING for the Ahmedabad Municipal Corporation elections Thursday, Deputy Chief Minister Nitin Patel said the Gujarat government will bring a legislation to check "love jihad" in the coming Assembly session, adding that this was required for the safety of Hindu girls and women.
"Of what use are good roads, hospitals and schools if our religion and country are not safe?
We may build schools, colleges to educate our girls, give fee waivers, but if our girls cannot go to medical colleges freely and safely, then there is no use of such hostels and colleges. Security is necessary, which was ensured only after the BJP government came, and strengthened it day after day… Now we are thinking… they mislead and take our daughters… those people of other religions, they keep Hindu names, appear like Hindus, have no food to eat at home but roam around on motorbikes, and big cars which people like you would have given for repairs… someone else would have paid for the petrol… and try to impress our daughters. If unfortunately our daughters fall in their trap and change their religion and marry them… to put curbs on such people our Bharatiya Janata Party government is seriously planning to bring a law on love jihad in the coming Vidhan Sabha session. So I say not just Narmada waters, not just roads, but safety (is important)."
Raising the Babri Masjid issue while campaigning for the Gota ward, Patel added in Gujarati, "If they had made the mosque somewhere else, we would have had no objection. They made the Taj Mahal, we had no objection… But these vidharmi (infidels) are taught by their mullahs who have come from abroad… Afghanistan… Timur Lang… Humayun to Babar and their sons… None of them are shudh (pure) Bharatiya (Indians). If you test their DNA even today, it will show Afghanistan… These people come here and incite… somebody makes a movie, somebody comes up with a song, so that Hindu sentiments get hurt. These people have been taught by the mullahs that if you want to break Hindus… you must not just snatch their kingdoms, but break the symbols of Hindus such as the Somnath temple, Ramji mandir and Krishna temple… Mohammad Ghazni plundered Somnath temple… his aim was to destroy the place of Hindu belief… That's why they desecrated the pious bhoomi of Lord Ram."
Patel said that earlier the Hindus had no power or unity, and hence "we couldn't do anything".
Attacking the Congress, he said, "The blood of the party is from the time of Jawaharlal Nehru." He went on to talk about Nehru trying to dissuade then President Rajendra Prasad from attending the inauguration of the rebuilt Somnath temple.
Patel said people of Gujarat had not forgotten "what it was like to live in Congress rule". "Back then I was a businessman and often had to travel from Kadi town in Mehsana to areas such as Kalupur, Jamalpur, Dariapur and Relief Road in Ahmedabad. I had to confirm from my colleague businessmen in Ahmedabad if it was safe to travel there. They used to tell me a curfew was on in the city. I remember boarding a bus from Mehsana to Ahmedabad and how it would be stopped at Adalaj area in Gandhinagar by the police as there was a curfew in the city. Even farmers who wanted to sell their produce couldn't travel to Jamalpur area… Thanks to the BJP government which came in power in 1995, the misery of Ahmedabad ended."
He said the Congress was only motivated by vote bank politics. "It chose not to upset its vote bank, at the cost of this country, our culture, our temples and rath yatras. Cow killers, butchers, goons, mafia and bootleggers used to roam in the open… They knew that if they took action against any goon, people from that goon's area would stop voting for them. Goons would harass our daughters and sisters outside schools, colleges and public places."
https://indianexpress.com/article/cities/ahmedabad/nitin-patel-says-love-jihad-law-soon-for-the-safety-of-our-women-7195027/
--------
State-sponsored terrorism leads to increase in discrimination against minorities: India at UN
Feb 19, 2021
UNITED NATIONS: State-sponsored terrorism targeted against specific communities leads to increase in discrimination against minorities and their further marginalisation, India has said, calling on UN member states and agencies to not give an opportunity to justify terrorism on any ground.
"The scourge of terrorism has emerged as a major source of discrimination in our societies today. State-sponsored terrorism targeted against specific communities lead to increase in discrimination against minorities and their further marginalisation in society," India's permanent representative to the UN, ambassador T S Tirumurti, said.
He said this while addressing the ECOSOC Meeting on 'Eliminating Racism, Xenophobia and Discrimination for All in the Decade of Action for the SDGs' on Thursday.
India calls on countries to desist from such terrorist acts and also calls on member states and the UN bodies to not give an opportunity to justify terrorism on any ground, he said.
As the world becomes interconnected, new media, especially social media has emerged as a platform for amplifying racial hatred and discriminatory ideas, Tirumurti said.
"We need to tackle infodemic with all our might to ensure social cohesion. United Nations has the responsibility to ensure that countering racism and discrimination should not be limited to a select few but should encompass all those affected."
Addressing the session, UN Secretary General Antonio Guterres gave a clarion call to reject racism.
"Racism plagues our world. It is abhorrent. It is ugly. And it is everywhere. We must condemn it without reservation, without hesitation, without qualification," he said.
The UN chief said as societies become ever more multi-ethnic, multi-religious and multi-cultural, there is a need for greater political, cultural and economic investments in inclusivity and cohesion, to harness the benefits of diversity rather than perceiving it as a threat.
Tirumurti noted that India is firmly committed to social, economic and political equality through legislations and well-designed multi sectoral interventions.
He told the meeting that in the wake of Covid pandemic, India has adopted a variety of interventions, particularly targeted at vulnerable sections, to ensure that there is no discrimination in the society.
"The role of the State in the last one year has been crucial in ensuring that we are able to recover with minimal damage and at the same time contribute to the welfare of all countries."
https://timesofindia.indiatimes.com/india/state-sponsored-terrorism-leads-to-increase-in-discrimination-against-minorities-india-at-un/articleshow/81105809.cms
--------
Terrorists open fire at police in Srinagar, one constable dead
Feb 19, 2021
SRINAGAR: A policeman died and another was injured in an attack by terrorists in the Baghat area on high security airport road here on Friday, police said.
The terrorists shot the two policemen from close range, a police official said.
The injured policemen were taken to a hospital where one among them succumbed, police said.
They identified the slain policeman as constable Sohail.
Security forces have launched an operation to track down the assailants, the official said.
This is the second attack in the city in the past three days. Terrorists shot at and injured son of a restaurant owner in high security Durganag area of the city on Wednesday.
The attacks in the city have come as a 24-member delegation of envoys from various countries visited Jammu and Kashmir on Wednesday for assessing the ground situation in the union territory.
https://timesofindia.indiatimes.com/india/terrorists-open-fire-at-police-in-srinagar-one-constable-dead/articleshow/81106772.cms
--------
3 Lashkar terrorists killed in encounter in J&K's Shopian
Feb 19, 2021
SRINAGAR: Three terror associates affiliated with the proscribed terror outfit Lashkar-e-Taiba (LeT) were killed in an encounter in the Badigam area of Shopian district of Jammu and Kashmir, police said on Friday.
Vijay Kumar, Inspector General of Police (IGP) Kashmir Zone, confirmed that all three terrorists killed in the Shopian encounter were affiliated with LeT.
Kashmir Zone Police in a statement said that incriminating materials including arms and ammunition were recovered from the encounter site.
"Further search is underway," police added.
An encounter between security forces and terrorists broke out at the Badigam area of Shopian on Thursday night.
https://timesofindia.indiatimes.com/india/3-lashkar-terrorists-killed-in-encounter-in-jks-shopian/articleshow/81102675.cms
--------
NIA gets 5-day custody of Hizbul terrorists' harbourer
Feb 19, 2021
JAMMU: A special court here remanded a terrorist harbourer and logistical support provider for Hizb-ul Mujahideen terror outfit in five-day custody of the National Investigation Agency (NIA) on Thursday. The agency had arrested Taraq Hussain Giri, a resident of J&K's Kishtwar district, on Wednesday.
According to an NIA spokesperson, Giri was arrested from Kishtwar in a case pertaining to snatching of the service rifle from the escort in-charge of the district magistrate in March 2019.
"Giri was held for harbouring and providing logistical support to Hizbul terrorists Osama Bin Javed and Haroon Abbas Wani in March 2019, after the duo snatched the service rifle from the escort in-charge," the spokesperson said.
The case was initially registered by Kishtwar police on March 8, 2019 under various sections of the Ranbir Penal Code, the Arms Act and the Unlawful Activities (Prevention) Act. Later, NIA re-registered the case on November 2, 2019 and took over the investigation.
https://timesofindia.indiatimes.com/india/nia-gets-5-day-custody-of-hizbul-terrorists-harbourer/articleshow/81101566.cms
--------
Mideast
Daesh Terrorists Confirm Fighting Alongside Saudi Mercenaries in Yemen
18 February 2021
The Daesh terrorist group has openly confirmed that its members are fighting alongside Saudi-backed mercenaries against Yemen's army and forces from popular committees in the province of Ma'rib.
Over the past few weeks, Ma'rib has been the scene of major operations by Yemeni forces pushing hard to recapture it from forces loyal to the former Saudi-backed government.
Daesh issued a short statement on Wednesday, saying it has carried out operations against Yemen's Ansarullah forces in Ma'rib province, killing and wounding a number of the movement's forces.
The new development came after Ansarullah forces and their allies in the Yemeni army launched a major offensive to retake Ma'rib, which is considered as the last stronghold of Saudi-backed forces in northern Yemen.
Their advances have raised concerns in the Saudi-led coalition and their allies, including the US. On Tuesday, US State Department spokesman Ned Price called on Ansarullah to halt its offensive and end retaliatory strikes on Saudi Arabia.
The movement says the call proves US support for terrorist elements in Ma'rib.
Last October, the Foreign Ministry of Yemen's National Salvation Government first said that militiamen loyal to former Yemeni President Abd Rabbuh Mansur Hadi were closely working with al-Qaeda and Daesh terrorists.
The ministry, in two separate identical letters addressed to the United Nations and the UN Security Council, elaborated on clean-up operations carried out by Yemeni armed forces and fighters from the Popular Committees against al-Qaeda and Daesh terror cells in the central province of Bayda.
The letters said there were foreign nationals, mostly Saudi citizens, among militant commanders and combatants slain in Yemeni operations. Large amounts of weapons, bombs and explosive belts were also seized, the letters said.
A senior Yemeni official also said last month that Washington was fighting alongside Takfiri terror outfits such as Daesh and al-Qaeda against Yemen.
"This American description [of Ansarullah] comes from the same people fighting on the same front with Daesh and al-Qaeda against us," Mohammed Ali al-Houthi, a member of Yemen's Supreme Political Council, told Russia Today on January 18.
Al-Houthi said the US was supporting the two terror groups so it could use them as "its two arms" to fight Yemen's defense forces.
The official, meanwhile, denounced the US as the "killer of the Yemeni people," saying Washington had to apologize to the Arab nation and compensate it.
He was referring to the unreserved arms, logistical, and political support that Washington has been lending to Saudi Arabia and its allies during a war they have been waging against Yemen since March 2015.
Tens of thousands of Yemenis have died, millions more have been displaced, and the entire impoverished country has turned into the site of the world's worst humanitarian crisis.
The US-backed Saudi war was launched to restore Hadi, who had fled Yemen amid a power crisis and refused to stay behind and negotiate.
Ansarullah: Daesh-based coalition responsible for crimes against people of Ma'rib
Hours later, the political bureau of Yemen's Ansarullah movement issued a statement noting that the announcement by the criminal Daesh group reveals the close relations between forces of aggression in Ma'rib province and the Takfiri terrorist outfit.
The statement added that the terrorist coalition, which includes Daesh, is responsible for all crimes committed against the people of Ma'rib.
Ansarullah's political bureau also announced that the Yemeni people will not stand idle and will continue to fight to save the country.
It added that Yemeni people will continue to fight against the coalition of criminals and murderers, which pursues no goal, but to create chaos in the Arab country and pave the way for further foreign interventions.
https://www.presstv.com/Detail/2021/02/18/645556/Yemen-Saudi-Arabia-Biden--Ansarullah-Daesh-al-Qaeda-COVID-19-
--------
US eases restrictions on Iranian diplomat's movements in New York imposed by Trump
19 February ,2021
The United States said Thursday it was easing draconian restrictions imposed by Donald Trump's administration on movements of Iranian diplomats accredited at the United Nations, headquartered in New York City, as part of a bid to reduce tensions.
"The idea here is to take steps to remove unnecessary obstacles to multilateral diplomacy by amending the restrictions on domestic travel. Those had been extremely restrictive," a State Department official told reporters.
As part of his maximum pressure campaign on Iran, Trump in 2019 barred Iranian diplomats from all but a few blocks around the United Nations and their mission, with Foreign Minister Mohammad Javad Zarif saying he was even prohibited during a UN visit from visiting a colleague in a New York hospital.
The State Department said that Iranian diplomats would still be subject to restrictions on diplomats applied to nations with poor relations with the United States, such as North Korea, who need authorization to go beyond a 25-mile (40-kilometer) radius from Midtown Manhattan.
President Joe Biden's administration also said Thursday it was ready to meet with Iranian officials under EU auspices to jumpstart diplomacy and reversed Trump's widely derided contention that the United States snapped back UN sanctions against Iran.
https://english.alarabiya.net/News/middle-east/2021/02/19/US-eases-restrictions-on-Iranian-diplomat-s-movements-in-New-York-imposed-by-Trump
--------
Iran responds to E3, US nuclear deal warning: Remove cause if you fear effect
18 February ,2021
Tuqa Khalid
Iran's Minister of Foreign Affairs said on Thursday Tehran was holding its ground on ending snap nuclear inspections by the IAEA, urging the United States and the E3 countries to "remove the cause if you fear the effect."
"Instead of sophistry and putting onus on Iran, E3/EU must abide by own commitments and demand an end to Trump's legacy of economic terrorism against Iran. Our remedial measures are a response to US/E3 violations. Remove the cause if you fear the effect. We'll follow ACTION [with] action," Mohammad Javad Zarif said in a tweet.
The foreign ministers of the US, UK, Germany and France stressed on Thursday their "shared fundamental security interest in upholding the nuclear non-proliferation regime and ensuring that Iran can never develop a nuclear weapon."
"The E3 and the United States are united in underlining the dangerous nature of a decision to limit IAEA access, and urge Iran to consider the consequences of such grave action, particularly at this time of renewed diplomatic opportunity," the UK foreign ministry said in a statement.
Iran had said on Monday it informed the International Atomic Energy Agency of its plan to end sweeping inspection powers given to the agency under the 2015 nuclear deal.
President Joe Biden's administration aims to return the United States to the deal, which his predecessor Donald Trump abandoned in 2018. Under the deal, Iran agreed to curbs on its uranium enrichment program in return for the lifting of sanctions.
After Trump quit and re-imposed sanctions, Iran began violating some of the deal's limits on sensitive uranium enrichment.
Washington and Tehran now disagree over how best to restore the accord, with both sides demanding the other side act first to return to compliance.
The E3 and US expressed concern and condemned Iran's latest moves to enrich uranium up to 20 percent and produce uranium metal.
"These activities have no credible civil justification. Uranium metal production is a key step in the development of a nuclear weapon," they said.
Iran has long denied striving to develop nuclear weapons through uranium enrichment, though its intelligence minister said last week persistent Western pressure could push Tehran to fight back like a "cornered cat" and seek nuclear weapons.
https://english.alarabiya.net/News/middle-east/2021/02/18/Iran-nuclear-deal-Iran-responds-to-E3-US-nuclear-deal-warning-Remove-cause-if-you-fear-effect
--------
Yemeni group demands popular support amid decisive battle in Ma'rib against Saudi forces
19 February 2021
A Yemeni group has called on people from all walks of life in the country to throw their weight behind the ongoing battle in the strategic central province of Ma'rib as Yemeni army and allied fighters from Popular Committees are pushing to drive out Saudi-led coalition forces and their mercenaries.
The Future of Justice said in a statement released on Thursday that Saudi monarch King Salman bin Abdulaziz Al Saud, who claims to be the Custodian of the Two Holy Mosques, has been conducting a military onslaught in Yemen for 70 months with the support of the United States and the Israeli regime, and has reaped nothing out of the campaign.
The Yemeni nation, on the other hand, showed such strength, faith and steadfastness that Saudi authorities, their Arab allies, Israeli officials and former US president Donald Trump could never imagine their imposed war would last for more than six years, the statement added.
"The aggressors thought the war would last for six months even with Yemenis' resistance, after which the country would have been handed over to the Israeli regime and their American masters. This would have made Yemen the first country to host Zionist groups, and would have allowed them to back up their claim of Yemeni heritage," the statement pointed out.
The Future of Justice went on to say that Yemeni army forces and their allies are on the fringes of Ma'rib, calling on Yemeni people to support them in their decisive battle as they are only a few steps away from final victory.
The group asked all Yemeni intellectual, cultural and political figures as well as civil society organizations to assume their religious, national and humanitarian responsibilities, and asked the Yemeni military forces throughout the country to join forces with the Sana'a-based National Salvation Government.
Daesh alliance with Saudi mercenaries
The politburo of the Ansarullah movement denounced the West's opposition to the Ma'rib offensive which comes amid Daesh's confirmation of helping Saudi mercenaries in the battle.
"Daesh's recent announcement that it is fighting alongside the coalition of aggression in Ma'rib represents the intimate connection between the criminal [Saudi-led] alliance and Daesh terrorist group," it said in a statement.
"We hold the coalition of aggression and Daesh fully responsible for the crimes committed against Arab people," Ansarullah pointed out.
"The Yemeni nation will never be left alone, and it reserves the right to continue the fight for liberation and to confront the criminal and murderous coalition, which has no objective but to keep Yemen in a state of turmoil and under the foreign influence," the statement said.
Over the past few weeks, Ma'rib has been the scene of large-scale operations by the Yemeni troops and allied Popular Committees fighters pushing hard to retake it from forces loyal to the Saudi-backed government of former president, Abd Rabbuh Mansur Hadi.
Daesh issued a short statement on Wednesday, saying it has carried out operations against Yemeni armed forces in Ma'rib province, killing and wounding a number of them in the process.
The Yemeni forces' advances have raised concerns in the Saudi-led coalition and their allies, including the United States.
On Tuesday, US State Department spokesman Ned Price called on Yemeni forces and Popular Committees fighters to halt their offensive and end retaliatory strikes on Saudi Arabia.
Ansarullah says the call proves the US support for terrorist elements in Ma'rib.
'Civilians used as human shields in Ma'rib'
The Yemeni High Council for Humanitarian Affairs said the Saudi coalition and its mercenaries are using civilians and internally displaced people in Ma'rib as human shields to stop the advance of Yemeni army troops and fighters from Popular Committees.
The council, in a statement on Thursday, deplored the insistence of militants from the al-Qaeda-affiliated Salafist Islah Party to use Ma'rib civilians as human shields, and their blunt refusal to open humanitarian corridors for unarmed civilians to leave the conflict zone.
The statement said the Saudi-led coalition and its mercenaries are using Ma'rib residents as a tool to delay the liberation of the city.
The council noted that the forces are endangering the lives of civilians and exacerbating poor conditions in refugee camps around Ma'rib.
It said it is closely monitoring the developments in Ma'rib, and has made preparations for the reception of all civilians who exit the city.
The Yemeni humanitarian council finally stressed that the international community must stop the Saudi-led coalition's crimes so that civilians and displaced people are safe from the repercussions of the clashes, emphasizing that the alliance must not hide behind civilians to conceal its actions.
Houthi rebukes UN special envoy
A member of Yemen's Supreme Political Council called the battle to liberate Ma'rib an act of defense against the relentless aggression of the Saudi-led coalition and its mercenaries, which began with an onslaught on Sana'a back in March 2015.
"Ever since they failed to overrun Nihm city east of Sana'a [in February 2017], their assaults have intensified and battles raged on, and now [the United Nations Special Envoy for Yemen Martin] Griffiths wants to stop the fighting and terms the latest development an attack on Mar'ib," Mohammed Ali al-Houthi noted in a post published on his Twitter page.
He added, "The UN envoy knows that aggressors dismissed the seven-point Yemen peace plan [brokered by the United Nation during talks in the Omani capital Muscat back in October 2015] on the grounds that the Saudi-led coalition and its mercenaries were advancing in the battle for the capture of Sana'a.
"They did not agree to the cessation of airstrikes and removal of siege in exchange for us to stop our attacks."
Griffiths on Thursday said that the advances of Yemen's army and forces from popular committees in the province of Ma'rib "threaten all of the prospects of the peace process" in the war-torn Arab country.
https://www.presstv.com/Detail/2021/02/19/645592/Yemeni-group-demands-popular-support-amid-decisive-battle-in-strategic-Marib
--------
Warned of Hezbollah revenge, Israel threatens to destroy Lebanon in case of war with resistance movement
18 February 2021
Fearing the threat of a Hezbollah reprisal, the Israeli regime alleges that it may target the Lebanese resistance movement and make the country feel the repercussions of such act of aggression.
Israel's minister for military affairs Benny Gantz made the remarks on Thursday, commenting on an Israeli military analysis that the movement could initiate "days of battle" on the regime, Israeli paper The Jerusalem Post reported. The analysis had also warned that the group was exercising its idea of "the equation" that consisted in its seeking to retaliate for Tel Aviv's aggression.
"Facing that type of threat," the Israeli military was prepared to use whatever force necessary, Gantz said, "Hezbollah would take a serious hit, and Lebanon would feel it."
He also acknowledged that a battle of such length "would be difficult for the Israeli home front."
Last July, an Israeli airstrike led to the assassination of a Hezbollah member, named as Ali Kamel Mohsen Jawad, in Syria.
The movement that enjoys notable presence across Lebanon's political and military spheres has vowed to avenge the assassination.
In two speeches that followed the assassination, Hezbollah Secretary General Sayyed Hassan Nasrallah unveiled significant advancements concerning the group's capabilities.
He first announced that the movement had managed to acquire the prowess to take on Israel's intrusive drones. Ever since, Hezbollah has brought down many of the aerial vehicles, while UAVs belonging to the group itself have twice captured detailed videos of Israeli military installations across the occupied territories.
On another occasion, Nasrallah said his group had, within the space of just one year, doubled the size of its missile arsenal. He also noted that the entire occupied territories were within the range of the movement's precision projectiles.
Most recently, the Hezbollah chief vociferously cautioned the Israeli regime against risking an attack on the resistance movement or any other target in Lebanon.
"Should war erupt, Israelis will see events they haven't witness since 1948. So, stop playing with fire. We are in the Resistance era," Nasrallah said on Tuesday, referring to the year, in which the regime claimed existence after a wholesale Western-backed war against regional territories.
Israel and Lebanon are technically at war due to the former's continued occupation of Lebanese territory, including Shebaa Farms that the regime overran in a subsequent war in 1967.
Israel launched two more wars, exclusively targeting Lebanon, in the 2000s. Hezbollah forced it into a retreat on both occasions.
https://www.presstv.com/Detail/2021/02/18/645554/Israel-Lebanon-war-Hezbollah-Gantz-Nasrallah
--------
Europe
Franco-Iranian, German citizens arrested in Iran: French media
19 February ,2021
A person with dual French and Iranian citizenship and a German national were arrested in Iran more than two weeks ago, French daily newspaper Le Figaro reported on Friday.
Without citing its sources, the newspaper said the two individuals were arrested and detained before Feb. 4 as leverage in anticipation of the sentencing of Iranian diplomat Assadolah Assadi in Belgium that day.
The diplomat was sentenced to 20 years in prison for planning to bomb an Iranian opposition rally in France in 2018.
Le Figaro said the Franco-Iranian was arrested in the desert flying a drone.
France's foreign ministry did not immediately respond to a request for comment. Neither German nor Iranian officials were immediately reachable.
The arrests, if confirmed, would come at a sensitive time. The United States on Thursday signalled it was ready to talk with Iran about how both nations could return to a 2015 agreement that aimed to prevent Tehran from acquiring nuclear weapons.
In a joint statement, the United States, France, Britain and Germany also called on Iran to release all their arbitrarily detained nationals.
Iran's elite Revolutionary Guards have arrested dozens of dual nationals in recent years, mostly on espionage charges.
Rights activists have accused Iran of arresting dual nationals to try to win concessions from other countries. Tehran denies it holds people for political reasons and has accused many of the foreigners in its jails of espionage.
https://english.alarabiya.net/News/middle-east/2021/02/19/Franco-Iranian-German-citizens-arrested-in-Iran-French-media
--------
Russia detains 19 militants planning attacks: security service
FEBRUARY 17, 2021
MOSCOW (Reuters) - Russia's Federal Security Service (FSB) said on Wednesday it had detained 19 suspected Islamist militants planning attacks in the North Caucasus.
The FSB said it had seized a suicide belt, homemade bombs and automatic weapons from the suspects this month.
The 19 detainees, suspected members of the Takfir wal-Hijra Islamist group, were spread across the Rostov, Krasnodar and Karachay-Cherkessia regions, as well as Crimea, the peninsula Moscow annexed from Ukraine in 2014.
Footage from the detentions published by Russian news agency RIA showed FSB operatives scaling an apartment building and entering through a window to detain a suspect.
Russia has repeatedly been targeted by Islamist militant groups, including in an attack on a train carriage in a St Petersburg metro tunnel in 2017.
In recent years, some parts of the North Caucasus have been plagued with militant attacks on security officials.
https://www.reuters.com/article/us-russia-attacks/russia-detains-19-militants-planning-attacks-security-service-idUSKBN2AH0P7?utm_source=iterable&utm_medium=email&utm_campaign=2014761_
--------
Pakistan
India stops Sikh pilgrims from attending Saka festival in Pakistan
Khalid Hasnain
February 19, 2021
LAHORE: India stopped on Thursday 720 Sikh pilgrims from attending the Saka festival being held in Pakistan from Feb 18 to 25, citing Covid-19 and "safety" reasons.
Pakistan criticised the Indian government decision, calling it a grave human rights violation.
"Sikh pilgrims were scheduled to enter Lahore via Wagah border and we all were there to welcome them, when we came to know that the Indian government has barred them from coming to Pakistan," Pakistan Gurdwara Parbandhak Committee (PGPC) Chief Sardar Satwant Singh told a press conference at Lahore Dera Sahib temple on Thursday.
"It is a blatant violation of human rights as it is the fundamental right of everyone to freely participate in religious festivals and events. We all condemn this act of Indian government widely."
According to an official source, the Pakistan High Commission in New Dehli issued visas to 840 Sikh pilgrims on the request of Shirumani Gurdwara Parbandhak Committee (Sri Amritsar Sahib) -- a representative body of the Indian Sikh pilgrims. However, 720 of the total 840 confirmed their participation to the PGPC -- a representative committee of the Pakistani Sikh community that assists the Evacuee Trust Property Board (ETPB) and the government in organising the annual religious events/rituals in various parts of the country.
According to a letter by the Ministry of Home Affairs to the SGPC, the Indian government halted the pilgrims' departure to Pakistan on the pretext of Covid-19 spread.
"This is with respect to a proposal by the SGPC to send a special Jatha (group) to Pakistan from Feb 18 to 25 to attend the 100th anniversary of 'Saka Nankana Sahib'," reads the letter issued by Avi Prakash of India's home affairs ministry.
It states the recent inputs indicate a threat to the safety and security of Indian citizens visiting Pakistan. As the Jatha which may have nearly 600 members is scheduled to visit five Gurdwaras across Pakistan over a period of a week, we apprehend considerable threat to the safety of a large number of our citizens during this visit.
"You may also be aware that the traffic on India-Pakistan international border remains suspended since March 2020 due to the Covid-19 pandemic. While the pandemic continues to persist, it is pertinent to note that Pakistan has so far recorded over half a million cases with over 10,000 plus death due to Covid. Considering the capacity of health infrastructure in Pakistan, it is not advisable for a large group of our citizens to visit Pakistan for a week during the pandemic," the letter written to SGPC President Bibi Jagir Kaur Begowal explains.
"In view of the factors mentioned above, the MHA has not accorded permission to the Jatha for crossing over to Pakistan, which was mandatory, in view of the ongoing suspension of cross border traffic due to Covid-19 pandemic," it concludes.
Not impressed by the Indian statement, PGPC's Pradhan Sardar Satwant Singh urged the UN and rights organisations to take notice of the human rights violations being committed by the Indian government with their citizens.
The ETPB administration said despite barring entry of Sikh pilgrims by the Indian government, the Saka celebrations/events would be held as per schedule.
https://www.dawn.com/news/1608167/india-stops-sikh-pilgrims-from-attending-saka-festival-in-pakistan
--------
Five FC soldiers martyred in two attacks in Balochistan
Saleem Shahid
February 19, 2021
QUETTA: Five members of the Frontier Corps were martyred and two others injured in two attacks in different areas of the province.
In one incident, which took place in the western bypass area of the provincial capital on Thursday, an FC soldier was martyred and two others were injured when a remote-controlled bomb fixed to a motorcycle parked at the roadside exploded, as an FC vehicle was passing by.
"The bomb blast took place near the official vehicle of the Frontier Corps in which one FC soldier was martyred on the spot and two other soldiers were injured," senior police officer Shaukat Mohmand told Dawn, adding that the blast badly damaged the vehicle.
"An improvised explosive device strapped to a motorcycle parked at the roadside was detonated with a remote control," the police officer said.
Personnel of FC and police rushed to the area after the blast and took victims of the blast to a hospital.
In the second incident, four soldiers of Frontier Corps were martyred in an attack by armed men on their check-post in Kahan area of Kohlu district.
Sources said the armed men opened fire on Zaman Khan check-post the other day which resulted in the martyrdom of four FC soldiers while another was injured.
https://www.dawn.com/news/1608144/five-fc-soldiers-martyred-in-two-attacks-in-balochistan
--------
Four soldiers dead after armed men attack check-post in Pakistan
Feb 19, 2021
ISLAMABAD: Unidentified armed men opened fire on a security check-post in Pakistan's restive Balochistan province, killing at least four paramilitary soldiers. The attack took place on Thursday in Kahan area of Kohlu district.
The armed men opened fire on Zaman Khan check-post which resulted in the death of four Frontier Corps soldiers. One soldier was injured in the attack, sources said.
Balochistan has been battling an insurgency for more than a decade by separatists demanding complete autonomy or a larger share of the province's gas and mineral resources.
https://timesofindia.indiatimes.com/world/pakistan/four-soldiers-dead-after-armed-men-attack-check-post-in-pakistan/articleshow/81103920.cms
--------
Arab World
UN envoy: Yemen's Houthis threaten peace, but US offers 'new opportunity'
Tuqa Khalid
18 February ,2021
Yemen's Houthis' latest offensive to take Marib city, the last stronghold of the internationally-recognized government, threatens peace prospects, but the new US administration's efforts to end the conflict present a "new opportunity" to reopen negotiations, the UN envoy to Yemen said on Thursday.
"The conflict in Yemen has taken a sharp escalatory turn with [the Houthis'] most recent offensive in Marib governorate. I have condemned this many times since early last year when this offensive operation started, and I will repeat my call now: the attack on Marib must stop. It puts millions of civilians at risk," Martin Griffiths told the UN Security Council.
The recent push towards Marib by Iran-backed Houthi forces, who control Yemen's most populous areas, has coincided with a fresh push by the United Nations and the United States to end the war, which the United Nations says has created the world's largest humanitarian crisis.
This push includes US President Joe Biden's administration revoking a terrorist designation of the Houthis introduced by former President Donald Trump in January.
"I join others in particularly welcoming the renewed focus the United States is placing on this conflict… International support for ending the conflict is indispensable, and this offers us a new opportunity to reopen space for a negotiated solution," Griffiths said.
Yemen's war started in 2014 when the Houthis seized the capital, Sanaa, and much of the country's north. The conflict has killed some 130,000 people and spawned the world's worst humanitarian disaster.
The offensive on Marib was accompanied by increased drone attacks on Saudi Arabia, which leads the Arab Coalition supporting the internationally recognized government in Yemen.
Saudi Arabia said a Houthi drone attack caused a fire in a civilian aircraft at an airport in Abha last week.
Griffiths warned of "worrying spikes of violence and hostilities" and stressed that he was "alarmed by continued cross-border attacks, which damage prospects for peace and regional stability."
https://english.alarabiya.net/News/gulf/2021/02/19/UN-envoy-Yemen-s-Houthis-threaten-peace-but-US-offers-new-opportunity-
--------
Pentagon Chief Calls MBS to Reaffirm 'Strategic Defence Partnership'
19 February 2021
Saudi Crown Prince Mohammed bin Salman – the de facto leader of Saudi Arabia and the kingdom's defense minister – has received a phone call from Pentagon chief Lloyd Austin weeks after the new US administration took office.
"Secretary Austin reiterated recent changes in US policy toward the Saudi-led coalition in Yemen, discussed the importance of ending the war, and thanked the crown prince for Saudi Arabia's commitment to a political settlement," said the readout of the call.
According to the Pentagon, Austin called the crown prince, known as MBS, Thursday to reaffirm the "strategic defense partnership" between the United States and the kingdom of Saudi Arabia.
"He underscored Saudi Arabia's role as a pillar of the regional security architecture in the Middle East and the importance of sharing the responsibility of regional security and stability," it added.
The call came a week after White House press secretary Jen Psaki said no call had been planned between US President Joe Biden and MBS after the new administration said it was allegedly reviewing the US policy toward Riyadh.
"Well, obviously, there's a review of our policy as it relates to Saudi Arabia," Psaki said at a daily press briefing on February 12, when she was asked if Biden was willing to "even pick up a phone and talk with MBS of Saudi Arabia", given the Saudi crown prince's involvement in the killing of journalist Jamal Khashoggi in the Saudi consulate in Istanbul on October 2, 2018.
"There's not a call planned that I'm aware of, but I can speak with our team if there's something more significant than that to report," she said.
Psaki also said on Tuesday that the White House was going to "recalibrate" its relationship with Saudi Arabia, and engage with the kingdom on a counterpart-to-counterpart basis.
"The President's counterpart is King Salman," she emphasized, "and I expect that, in appropriate time, he would have a conversation with him. I don't have a prediction of the timeline on that."
On his campaign trail before the November 3 presidential election, Biden emerged as an outspoken critic of MBS's Saudi Arabia, saying he would make the kingdom "the pariah they are" and stop selling weapons if he was elected.
The White House announced earlier this month that the administration was ready to release a report detailing its understanding of who was responsible for the Khashoggi murder. The CIA has already concluded that MBS was behind the killing, partly due to his absolute control over Saudi affairs.
The Biden administration has also claimed that it would suspend weapons sales to Saudi Arabia, which has been leading the ongoing war on Yemen since 2015.
The weapons sales had been authorized by former President Donald Trump, who courted MBS and overlooked Saudi war crimes in Yemen and the kingdom's rampant human rights violations at home and abroad, including the high-profile killing of Khashoggi.
https://www.presstv.com/Detail/2021/02/19/645591/MBS-receives-call-from-US-counterpart
--------
Hezbollah, Syrian militia-run drug factories identified near Damascus: SOHR
Tala Michel Issa
18 February ,2021
There has been a widespread trade of "narcotics" within the Syrian territory in Lebanese Hezbollah and Syrian militia-run factories, the Syrian Observatory for Human Rights (SOHR) reported on Wednesday.
According to SOHR sources, there has been an increased trade of "hashish" and narcotic pills in the surrounding areas of the Syrian-Lebanese border, namely in the Damascus countryside and some surrounding areas, allegedly instigated by officials and members of Hezbollah with the help of local militants.
The sources also added the narcotic pills are being produced in factories within the region. They noted that around 14 factories were involved in the production process, three of which were in Sergaya, two in Assal al-Ward, two in al-Jebba, two in Rankos and one factory each in Bakha'a, Madaya, Talfita, al-Saboura and Madaya.
The sources also stated that on January 16, the drug production seemed to be noticeably increasing throughout Syria and that it was not limited to regime-held areas, but to several different areas across the country.
SOHR has confirmed that military groups affiliated with Lebanon's Hezbollah are behind the broad proliferation of hashish and pills.
The narcotic pills and "hashish" were allegedly being sold in public regime-controlled areas as cargos containing the drugs were allowed entry via unofficial crossings.
These include a crossing in Sarghaya area on the border between Lebanon and Assal al-Ward, one of the most prominent areas where cargoes carrying hashish cross into Syria and some nonofficial crossings with Al-Qusayr city in Syria's Homs countryside which is supervised by members and officers of the regime-backed forces.
A Damascus-based civilian and an employee in the regime government circle who goes by the initials M.A. told SOHR that "the area of al-Baramekah in the capital Damascus, became a hotbed for the dealers of hashish and drug pills. These dealers were even standing on street corners with their hands in their pockets, waiting for boys, girls and even children and sell them drugs in public."
Adding that: "I did witness one of such deals when a young man bought hashish from a drug dealer, while I was waiting for a bus."
Another civilian known by his initials as S.Q., who comes from the Sarghaya area in Rif Dimashq, said, "hashish trafficking and love have become the career of the jobless. Every young man has a little money goes to NDF [National Defense Forces] officers, buy a little hashish and sell it to other young people."
https://english.alarabiya.net/News/middle-east/2021/02/18/Hezbollah-Syrian-militia-run-drug-factories-identified-near-Damascus-SOHR
--------
Africa
Kenya: Concern as Al-Shabaab Militants Spread Across Mandera County
16 FEBRUARY 2021
By Manase Otsialo
A wave of attacks by the Al-Shabaab that has left death and destruction in its wake in Mandera County, has raised questions about preparedness to fight terror even as the government warned of a local and ominous angle to the problem.
Within the county, the militants operate in Mandera East, Lafey, Elwak and Kutolo and recently spread their activities to the interior parts of Banisa, Rhamu and Takaba.
The latest attack was last Monday, after al-Shabaab militants raided Jabibar village and killed a police reservist and a civilian at 2am.
Security crisis
And now North Eastern Regional Coordinator Nicodemus Ndalana has admitted the militants have moved to the interior of the county, after dismissing earlier warnings by Mandera Governor Ali Roba that a security crisis was unfolding in the county.
The governor claimed the militants control more than half of the county and man the county's roads.
Mr Ndalana revealed that the State saw the Al-Shabaab crossing into Mandera but waited to see their actions inland.
"I know there is a problem because they have reached where they have never been before. I agree with everyone on that; we never used to have Al-Shabaab in Banisa and Takaba. They were only along the border, but currently, they have spread all over," Mr Ndalana said at a peace meeting in Mandera town.
"I saw Al-Shabaab moving in that direction. It's only that we did not know exactly what they were going to do in those new areas."
The administrator explained that initial intelligence reports showed the militants wanted to disrupt public transport on the Mandera-Banisa-Takaba road. On January 11, a Nairobi-bound bus was ambushed in Banisa but no one was hurt.
On the same day, a vehicle carrying examination material to Mandera town was hit by a roadside explosive and three of its five occupants were kidnapped.
Two police officers from Nairobi who were escorting the vehicle ran off and reached Banisa town. The three kidnapped civilians were found after a week of intensive search.
"They wanted to ensure the Mandera-Banisa-Takaba road is closed, just like the Mandera-Lafey-Elwak road," added Mr Ndalana.
The State has since dispatched sophisticated machinery to the affected area to deal with the militants, he said.
On January 13, a telecommunications mast at Darkale was vandalised and the following day, armed residents at Didkuro in Mandera West repulsed the militants who attempted to hit another mast in their area.
According to the administrator, the militants, who attack and vanish into Somalia, have disrupted business on the Mandera-Lafey-Elwak road, which is on the border.
"They managed to disrupt normalcy along the road near the border because they hit and run back into Somalia but their current mission is impossible because we have surrounded them," he warned.
He noted that the Al-Shabaab usually attacks Mandera in December and January.
He said Mandera had more than enough security personnel and equipment.
To deal with the situation, the government has set up a special unit camp in Banisa to respond to any distress in Banisa and Mandera West sub counties.
The government is now planning an anti-Al-Shabaab meeting with the residents.
Fear of a major attack
In the past three months, residents said, the militants have taken over mosques, imposed a tax on local businessmen and destroyed crucial installations such as telecommunication masts in preparation for what many fear could be a major attack.
"Al-Shabaab are planning something sinister, considering their efforts to destroy the communication network in Mandera. We are confused as we continue to find ourselves between terrorism and military fights of the Somali security camps," said Mr Ali Hassan, a resident.
Mr Ndalama concluded by saying that the insecurity in Mandera is worsened by the long porous border and unstable Somalia as a neighbour.
Sleeper agents also deceptively remain inactive for a long time, during which they carry out espionage until they are ordered to carry out or assist in the execution of attacks.
"We just have to learn how to live with terrorism," he said as he appealed for community participation in the fight against terrorism in Mandera.
"We need wananchi, the politicians, police and special forces to win this fight. It lies in our hands to win the fight and we can only win if we provide information to the security agencies," he said.
Mr Ndalana revealed that apart from Al-Shabaab seeking to disrupt operations on the road passing through the two sub-counties, the militants are also shielding and enabling drug trafficking.
"Apart from seeking to close use of the road, they are in the drug business and we are aware of that," he said.
Bute, in Wajir North Sub County, has become a major drug transit point from Ethiopia.
A security operation launched towards the end of January has seen five suspected militants arrested and two others killed by the Kenya Defence Forces special units.
Three of the arrested suspects are being held in a police station in Mandera South and an attempt by police to take them to court on Monday aborted after militants ambushed the vehicle to free them.
Police managed to sneak the three into Mandera town on Wednesday but Mandera Senior Resident Magistrate Mukabi Kimani pushed their plea taking it to Thursday.
Two other suspects were arrested by Ethiopian forces as they crossed the border.
Their whereabouts remain unknown as police in Mandera denied having them in their custody.
Since 2014, Mandera has continued to suffer terrorist attacks executed by the Al-Shabaab.
Services at health centres and schools in Mandera have been affected because government teachers have resisted deployment to the county due to insecurity.
https://allafrica.com/stories/202102170193.html?utm_source=iterable&utm_medium=email&utm_campaign=2014761_
--------
Gun battle erupts in Somali capital as government forces seal off streets
19 February, 2021
Gunfire and rockets exploded on Friday in Mogadishu as Somali government forces clashed with protesters angered by delayed elections, hours after fighters loyal to the government and to the political opposition exchanged gunfire.
Video sent to Reuters from an anti-government demonstration showed civilians in facemasks waving Somali flags scattering as gunfire erupted. Reuters journalists nearby could hear intermittent gunfire as well as heavier explosions.
"Many forces heavily attacked us, I am now on my chest in an alley. This is a massacre," protester Farah Omar told Reuters by phone.
The spillover of political rivalries into open conflict will dismay Somalia's allies and play into the hands of the al Qaeda-linked al Shabaab insurgency, which mounts attacks on civilians around East Africa in its bid to install strict Islamic law.
Prominent opposition figure Abdirahman Abdishakur Warsame Wadajir had earlier posted a video of himself leading a small crowd of protesters into the street, in defiance of a government ban on demonstrations.
Hours before that, Somalia's former president, Sheikh Sharif Sheikh Ahmed, accused government troops of attacking a hotel where he was staying with another former president ahead of Friday's rally.
"Tonight, Farmajo attacked us with armoured vehicles. That is dictatorship. He attacked us and residents at Maida hotel," Ahmed tweeted after the attack, referring to President Mohammed. "We ask all civilians to come out and respond."
Somalia's minister of security Hassan Hundubey Jimale accused the opposition of starting the fighting.
"Armed militia attacked government forces. We repulsed and overpowered the militias," Jimale said in an overnight statement.
Without mediation, the fighting has the potential to spread quickly.
Somalia has been riven by civil war since 1991 and both the government and opposition can call on heavily armed supporters.
Legislators often travel in vehicles armed with anti-aircraft guns.
Somali lawmakers were due to select a new president on February 8, but the process was delayed after the opposition accused the government of packing regional and national electoral boards with supporters.
Somalia's opposition alliance has said that Mohammed's term has expires and he is no longer president.
Mogadishu resident Ahmed Aden, 44, told Reuters on Friday he had to flee during the night's gunbattles.
"Last night we took our children and mattresses on our shoulders and fled before war started," he said. "We returned at gunpoint. Turkish-made armored vehicles and government forces blocked every road and alley."
https://english.alarabiya.net/News/world/2021/02/19/Gunbattle-erupts-in-Somali-capital-as-government-forces-seal-off-streets
--------
Gunmen kidnap at least 20 boys from Nigerian boarding school
By Danielle Paquette
Feb. 17, 2021
DAKAR, Senegal — Gunmen stormed a north-central Nigerian boarding school early Wednesday, kidnapping at least 20 teenage boys, the local governor said — the second mass abduction of children to shake the country in three months.
The attackers raided the Government Science Secondary School in the town of Kagara before sunrise and dragged the classmates into the dense woods.
Police initially said they suspected "hundreds" could have been taken. Three teachers and 12 family members also vanished into the night, Abubakar Sani Bello, the governor of Niger state, said on television.
Schools in the region have been shuttered. Helicopters hovered over the treetops as security forces continued their search and, by midmorning, authorities were still counting the missing.
No one has asserted responsibility for the ambush, but the region is regularly afflicted by criminal gangs — authorities call them "bandits" — that take hostages for ransom.
That threat recently collided with Boko Haram, the extremist group that gained global notoriety after abducting hundreds of schoolgirls in 2014.
Those radical fighters normally operate hundreds of miles away in the nation's northeast. Then the group's leader, Abubakar Shekau, shocked Nigerians when he claimed responsibility for kidnapping 300 boys from a northwestern school in December. Security forces freed the boys days later.
Boko Haram staged the attack in its quest to eradicate "Western education," Shekau said in an audio message.
The group has killed at least 36,000 people and forced millions from their homes over the past decade, striking most often near its stronghold in the Lake Chad Basin.
But it has cells throughout Nigeria's rural north, which are known to have forged relationships with criminal gangs, analysts say.
"The line between Boko Haram and the bandits is getting more and more blurred," said Bulama Bukarti, a sub-Saharan Africa researcher from northeastern Nigeria at the Tony Blair Institute for Global Change in London. "More broadly, this is another demonstration of the deteriorating insecurity in Nigeria."
The gunmen who struck the school Wednesday in Kagara could have been copycats seeking big ransom payouts, he said. Or the mass abduction could be another sign of extremist organizations expanding their reach across Africa's most populous nation.
West Africa faces the fastest-growing Islamist insurgencies in the world. Unrest by disparate forces is rocking Nigeria and three of its neighbors: Mali, Burkina Faso and Niger.
Boko Haram spawned an offshoot in recent years, the Islamic State in West Africa, which more typically strikes military targets.
Bandits, meanwhile, continue to rattle life with their own high-profile kidnappings.
Assailants grabbed more than 20 people off a bus last week in the same state, Niger, and have demanded ransom payments of more than $1.3 million, according to local media reports.
They released a video Wednesday showing the victims — including several children — crying and pleading for their freedom.
The captors, faces obscured by bandannas, stand next to them with machine guns.
https://www.washingtonpost.com/world/africa/nigeria-kidnapping-school-boys-kigara/2021/02/17/7fe04b72-7106-11eb-8651-6d3091eac63f_story.html?utm_source=iterable&utm_medium=email&utm_campaign=2014761_
--------
North America
Biden withdraws Trump 'snapback' claim on UN sanctions against Iran
Joseph Haboush & Talal Al-Haj
18 February ,2021
The United States has rescinded its claim that United Nations sanctions on Iran were reimposed based on the so-called snapback mechanism, sources familiar with the matter said Thursday.
Certain sanctions on Iran were lifted after Tehran signed the Joint Comprehensive Plan of Action (JCPOA) with the permanent members of the UN Security Council in 2015.
But after the Trump administration withdrew from the deal in 2018, Iran began to breach the agreement and made progress on nuclear enrichment.
Former Secretary of State Mike Pompeo then announced the return of all UN sanctions against Iran under the snapback provision of the original deal, claiming that the US had not officially withdrawn.
Despite its unilateral move, Washington was met with stiff opposition from France, Germany and the United Kingdom, who said the move was "incapable of having any legal effect."
On Thursday, it was first reported by Reuters that President Joe Biden's acting envoy to the UN, Richard Mills, had sent a letter to the UN Security Council notifying it that the new administration did not believe the UN sanctions were reimposed, as did Trump.
https://english.alarabiya.net/News/middle-east/2021/02/19/US-foreign-policy-Biden-withdraws-Trump-snapback-claim-on-UN-sanctions-against-Iran
--------
No 'disorderly' US withdrawal from Afghanistan, Pentagon chief tells NATO
Joseph Haboush
18 February ,2021
The United States will not make "disorderly" withdrawals from Afghanistan or Iraq, Defense Secretary Lloyd Austin said Thursday, in an apparent jab at the Trump administration's decisions to abruptly withdraw troops previously.
During the NATO Defense Ministerial meeting, officials focused on NATO operations in the two Middle East countries and "Alliance military readiness."
On the latter, Austin said the US was committed to a diplomatic solution to end the war in Afghanistan.
Since Joe Biden became the US president, Washington has been reviewing foreign policy moves made under Donald Trump. This includes the peace agreement reached with the Taliban.
Austin said the review was still in progress to determine if all parties had adhered to the promises made. "He reassured Allies that the US would not undertake a hasty or disorderly withdrawal from Afghanistan," a statement from the Pentagon read.
In an agreement reached last year, Trump, who had long promised to end America's longest war, signed the United States up to a full withdrawal in coming months.
As for Iraq, the US official reaffirmed Washington's commitment to the defeat of ISIS, "respecting Iraq's sovereignty, and ensuring long-term regional stability."
The rocket attack at a US-led military base in Iraq's Erbil on Monday was further proof of the "importance of our continued work in the region," Austin said in his virtual remarks.
Prior to Austin's comments, NATO Secretary-General Jens Stoltenberg announced that the alliance would expand its training mission in Iraq from 500 to around 4,000 personnel.
This was welcomed by Austin, who said that the work being done in coordination with the Iraqi government and security forces would lead to "a self-sustainable mission."
Austin stressed the need to "maintain ready forces and capabilities to both support ongoing NATO operations and to respond immediately to emerging crisis. He noted progress on the NATO Readiness Initiative and Allied efforts to rebuild a culture of readiness."
https://english.alarabiya.net/News/middle-east/2021/02/18/US-foreign-policy-No-disorderly-US-withdrawal-from-Afghanistan-Pentagon-chief-tells-NATO
--------
Zarif denounces US, allies for throwing ball into Iran's court as JCPOA revival hangs in balance
18 February 2021
Foreign Minister Mohammad Javad Zarif denounces the US and its European allies for attempting to paint Iran responsible for, what they call, nuclear non-compliance, while it was their non-commitment in the first place that had Tehran suspend its obligations under a nuclear agreement.
Zarif made the remarks in a tweet on Thursday night in reaction to a joint statement that his American, British, French, and German counterparts had released earlier following a virtual meeting.
Through the statement, the quartet "affirmed their shared objective of Iran's return to full compliance with its commitments under the JCPOA." White House Press Secretary Jen Psaki separately reiterated the Western allies' allegations by saying, "Iran is a long way from compliance."
The JCPOA stands for the Joint Comprehensive Plan of Action, which is the official name of the nuclear deal that came about in Vienna in 2015 between Iran and the P5+1 group of states -- the US, the UK, France, Russia, and China plus Germany. It lifted nuclear-related economic sanctions against the Islamic Republic that, in turn, enacted some voluntary changes in its nuclear energy program.
In 2018, the US left the deal under former president Donald Trump and returned the draconian sanctions that Iran has denounced as "economic terrorism." Washington then successfully pressured the European trio into abiding by the economic bans and stopping their trade with Tehran.
The United States' violations came in sheer disregard for the multi-party nature of the agreement. Taking the measures, the US also ignored the fact that the deal has been ratified by the United Nations Security Council as one of its resolutions.
A year after the US's withdrawal, the Islamic Republic began a set of countermeasures that saw it suspending its commitment to the JCPOA gradually and through many steps as the allies would sustain their non-commitment to the deal.
Zarif rebuked the four states for their continued way of finding fault with Iran, despite their own sheer liability in the matter. He reminded them that it was their measures that initiated the vicious circle and also their persisting non-commitment to the JCPOA that sustained it.
"Instead of sophistry & putting onus on Iran, E3/EU must abide by own commitments & demand an end to Trump's legacy of Economic Terrorism against Iran," he tweeted.
Instead of sophistry & putting onus on Iran, E3/EU must abide by own commitments & demand an end to Trump's legacy of #EconomicTerrorism against Iran
Our remedial measures are a response to US/E3 violations. Remove the cause if you fear the effect
We'll follow ACTION w/ action.
— Javad Zarif (@JZarif) February 18, 2021
"Our remedial measures are a response to US/E3 violations," the foreign minister added, referring to Iran's reprisal.
"Remove the cause if you fear the effect. We'll follow ACTION w/ action," the top diplomat asserted.
He was echoing remarks by Leader of the Islamic Revolution Ayatollah Seyyed Ali Khamenei, who has declared Iran's "definitive stance" on the matter on several occasions since the beginning of this month.
According to the Leader, given the many instances of counterparty non-compliance that Iran has faced since the conclusion of the deal, the Islamic Republic would not settle just for "nice words and promises" this time around but would take "action" as its only yardstick.
The country, Ayatollah Khamenei has noted, would, therefore, only retrace its nuclear countermeasures if all the oppressive sanctions against the country were lifted in a way that could be verifiable by Tehran.
Trump's successor Joe Biden has just expressed an alleged interest in returning the US to the JCPOA without taking any action that could mirror the announcement or adopting any measure towards relieving the sanctions.
On Wednesday, Zarif addressed the Biden administration's inaction, saying the new US president was upholding Trump's "maximum pressure" policy towards Iran that had brought Washington nothing but frustration and disgrace.
The Western allies, though, kept paying lip-service in support of their alleged respect for the nuclear pact by saying "the conclusion of the JCPOA was a key achievement of multilateral diplomacy."
US Secretary of State Antony Blinken, meanwhile, said in complete disregard for Iran's official stance on the matter that his country would resume its obligations "if Iran comes back into strict compliance with its commitments."
The allies, meanwhile, urged Iran not to take action on its pending stage of retaliation that will see it suspending its adherence to the Additional Protocol of the nuclear Non-Proliferation Treaty on February 23. The protocol that Tehran has been observing voluntarily, allows intrusive and short-notice inspections of the country's nuclear program.
The quartet also urged "strengthening of the JCPOA" to include Iran's missile program and regional influence. Tehran has repeatedly assured the allies that it would not renegotiate a "done deal." It has also avowed that its defensive activity and region might were never open to negotiation.
Despite the obstinate-sounding statement that saw the European states apparently aligning themselves strictly with Washington against Iran, CNN suggested that the Europeans could not close their eyes on Washington's role in the standoff, and that Europeans were "privately" pointing out that it was the US's departure from the JCPOA that brought about the whole situation.
'US open to EU invitation for talks'
Cited by Reuters, a "senior US official," meanwhile, said the country was ready to participate in talks including the rest of the JCPOA's signatories after a top European official reportedly said he was prepared to convene such a meeting.
"We are ready to show up if such a meeting were to take place," the American official told Reuters.
https://www.presstv.com/Detail/2021/02/18/645579/Iran-nuclearr-United-States-UK-France-Germany
--------
Biden administration approves arms sale to Egypt despite human rights abuses
18 February 2021
The administration of US President Joe Biden has approved an arms sale worth nearly $200 million to Egypt despite concerns over human rights violations in the North African country.
The sale "will support the foreign policy and national security of the United States by helping to improve the security of a Major Non-NATO ally country that continues to be an important strategic partner in the Middle East," the State Department spokesperson Ned Price said in a statement.
The $197 million sale of the Raytheon-made Rolling Airframe Missiles was requested by the Egyptian navy to improve defense in coastal areas and around the Red Sea, the US Department of State said.
Washington's arms sale comes only days after the arrest in Egypt of family members of a US-based Egyptian opposition activist, Mohamed Soltan.
Price said Washington was "looking into" reports about the targeting relatives of Soltan, who has filed a lawsuit alleging torture in Egyptian custody.
He said plainclothes officers raided the homes of six of his family members on Sunday, detaining two cousins.
"We take seriously all allegations of arbitrary arrest or detention," Price claimed.
"We will bring our values with us into every relationship that we have across the globe. That includes with our close security partners," he said. "That includes with Egypt."
Soltan was arrested in August 2013 after President Abel Fatah el-Sisi led the military ouster of elected president Mohamed Morsi.
He was released in 2015, and deported to the United States after renouncing his Egyptian citizenship. He spent 490 days on hunger strike before being released.
Soltan filed the lawsuit in a US court in June.
"Now the Egyptian regime is arresting his relatives to try to intimidate him into silence," said Eric Lewis, a lawyer for Soltan.
"Such tactics have no place in the international community," he added.
The government of Abdel Fattah el-Sisi has been accused of serious human rights abuses.
According to the State Department's 2019 country report on human rights practices in Egypt, those abuses included "unlawful or arbitrary killings, including extrajudicial killings by the government or its agents and terrorist groups; forced disappearance; torture; arbitrary detention; harsh and life-threatening prison conditions; and political prisoners."
https://www.presstv.com/Detail/2021/02/18/645534/US-arms-sale-Egypt-missile-human-rights
--------
South Asia
Stoltenberg: 'No decision' made on troops withdrawal
19 Feb 2021
Jens Stoltenberg, NATO Secretary-General said on Thursday that no decision on troops withdrawal taken on a two-day NATO defense ministers meeting.
According to Stoltenberg, no decision was made because the alliance feels there is still hope for the peace process in Afghanistan.
Deciding to whether withdraw all troops by May 1st per US-Taliban deal is a very difficult decision, If NATO stays its troops will be attacked and if they leave the will put the decades of gains at extreme risk.
Stoltenberg reiterates that the withdrawal of all the troops is condition-based, he added that the alliance was hoping for a decrease in violence but it escalated as feared by many.
No progress has yet been made, and that peace talks are in a "fragile" state, Stoltenberg added, "there is still time to reach a political agreement before the deadline of 1st of May"
He emphasized that the Taliban should negotiate in good faith, decrease the level of violence and cut ties with all terrorist groups.
NATO is closely monitoring the situation on the ground and an assessment is ongoing and based on it a decision will be made.
President Ashraf Ghani on Thursday urged the international community and regional nations to put pressure on the Taliban and their supporters to reach a political settlement.
On the other hand, President Ashraf Ghani urged international and regional nations to put pressure on the Taliban.During his speech at a Geneva summit follow-up workshop, he raised the matter of extreme rise in the violence gripping Afghanistan, he added Taliban violence escalation proves the legitimacy of the Republic.
President Ghani expressed that he believes violence is not the political solution as political solutions require a comprehensive agreement in which "independent, free and nationally united Afghanistan" exists and every citizen man, woman, young, old consider themselves "owners of Afghanistan".
This comes as intelligence units from regional countries of Afghanistan held a two-day conference on security and the fight against terrorism.
This summit was attended by ministers and heads of national security and intelligence services from eight countries including the United States, Pakistan, and Azerbaijan, Uzbekistan, Tajikistan, Kazakhstan, Kyrgyzstan, and Turkmenistan.
The reason for establishing the summit was to attract the support of regional countries and the world in the fight against terrorism and work for the peace process in Afghanistan.
https://www.khaama.com/stoltenberg-no-decision-made-on-troops-withdrawal-3434343/
--------
Austin: No 'disorderly' withdrawal from Afghanistan
19 Feb 2021
Lloyd J. Austin US Secretary of Defense following the NATO defense ministerial statement reiterated that the US remains committed to diplomatic efforts to end the war in Afghanistan.
Austin thanked NATO for their continued efforts and commitment, he told allies that the US is currently conducting a thorough review of the conditions of the US-Taliban Agreement to determine whether all parties adhered according to the setup rules.
US-Taliban in February of 2021, signed an agreement the US agreed to a complete withdrawal from Afghanistan.
Austin made it clear that he is consulting with allies and partners throughout this process.
"The US would not undertake a hasty or disorderly withdrawal from Afghanistan," Austin assured allies.
As the new administration reviews the US-Taliban deal, Austin welcomes NATO for their expanded role in IRAQ, he expressed his confidence that their works will lead to a self-sustainable mission in the region.
Earlier, Taliban in an open letter requested for full withdrawal despite raged violence in the war-ravaged Afghanistan.
This comes as Defense Secretary Ben Wallace confirmed to fellow NATO Defense ministers that the UK will scale up its commitment in line with Alliance's efforts in Iraq and Afghanistan.
"First and foremost we are committed to delivering on NATO operations. The UK Government remains resolute in our support to the government of Afghanistan in the face of unacceptable Taliban violence," Wallace said in the virtual meeting.
"We are determined to ensure that conditions are met for achieving a lasting political settlement, which is the only means of ensuring security from terrorism for the people of Afghanistan, the United Kingdom, and its Allies," Wallace added.
https://www.khaama.com/austin-no-disorderly-withdrawal-from-afghanistan-554455/
--------
Gov't inflicts heavy casualties on Taliban across Afghanistan
18 Feb 2021
According to defense and provincial officials, 67 Taliban have been killed in operations conducted by the Afghan national defense and security forces in various parts of Afghanistan.
The Ministry of Defense stated on Thursday, that ANDSF members backed by air support, targeted Taliban fighters in Arghandab and Mizan districts of Zabul on Wednesday.
The operation resulted in the death of 28 Taliban fighters and five others were injured, also a group's hideout, a mortar shell, some weapons, and ammunition were completely destroyed, MoD stated.
In a similar incident, Afghan security members with air support attacked Taliban gatherings in Arghandab and Maiwand districts of Kandahar on Wednesday.
Air force and infantry killed 29 Taliban militants and injured five others during the skirmish, also an explosive depot, 110 Taliban positions, and a large quantity of ammunition were reportedly wrecked.
The statements added, that security forces discovered and defused 78 anti-vehicle mines in the Arghandab and Maiwand districts of the province.
On the other hand, security officials in Ghor reported that the Taliban suffered casualties during an area clearing operation supervised by the defense and security force members in the western part of Firuzkuh city.
Amirdad Parsa, Spokemsn to Ghor police HQ told Khaama press that 10 Taliban fighters were killed and five others were wounded during an air raid conducted by the Afghan Air Force unit.
Parsa added, that no injuries or harm was inflicted to the security forces during the operation.
Security force members also seized several Taliban motorbikes, and two roadside bombs were also defused.
The security official emphasized that the clearance operation will continue until Ahangaran and Ashtarkhan areas in the west of Firuzkuh city are complete cleared of the Taliban influence.
Meanwhile, in Daikundi Province eight civilians and a people uprising force member were killed in a Taliban offensive on a village in Patoi district.
The incident took place at around 4:00 am on Thursday morning.
According to the governor of Daikundi, 10 other people were also injured in the skirmish.
This comes as battle across the country has raged despite efforts for prolonged peace.
https://www.khaama.com/govt-inflicts-heavy-casualties-on-taliban-across-afghanistan-4554411/
--------
Southeast Asia
Rights Groups Attack Malaysia's 'Abhorrent' Deportation Plan
By Sebastian Strangio
February 19, 2021
Human rights groups have excoriated the Malaysian government's planned deportation of 1,200 people back to Myanmar next week, as the latter's military government comes under increasing international pressure following the coup of February 1.
On February 12, the government of Malaysia accepted an offer by the army to send three navy ships to repatriate 1,200 Myanmar nationals held in Malaysian immigration detention centers.
According to a report by Reuters, Myanmar, via its embassy in Kuala Lumpur, made the offer to take back its citizens held in Malaysian immigration detention shortly after the military's seizure of power. The ships are scheduled to arrive this weekend, and to return to Myanmar on February 23.
Malaysia claims that it will not deport any refugees or asylum seekers registered with the United Nations High Commissioner for Refugees (UNHCR). But the U.N. agency says that it has not had access to immigration detention centers in Malaysia since August 2019, and according to human rights groups, there is a good chance that the group will include asylum seekers and those qualifying for refugee status, including some arrested in mass immigration raids by Malaysian authorities last May, who could face jail or persecution upon arrival back in Myanmar.
"The Malaysian government is recklessly imperiling the lives of over 1,000 Myanmar people by deporting them under a curtain of secrecy to a country in the middle of a coup marred by human rights violations," Katrina Jorene Maliamauv, executive director of Amnesty International Malaysia, said in a statement.
Enjoying this article? Click here to subscribe for full access. Just $5 a month.
Chamnan Chanruang, a member of ASEAN Parliamentarians for Human Rights and a former Thai member of parliament, described the move as "utterly abhorrent." He added that the groups could include legitimate asylum seekers who "will be put back into the hands of the Myanmar military who caused them to flee violence and desperation in the country in the first place."
Malaysia has long been a destination for asylum seekers from Myanmar, particularly Muslim Rohingya who had fled Rakhine State in the country's west. Rohingya have been casting off from the coasts in leaky boats for years, but fierce assaults by the Myanmar military in 2016 and 2017 have increased the numbers desperately seeking asylum abroad.
Refugees and asylum seekers from Myanmar make up the majority of those registered with UNHCR in Malaysia. Of the 178,610 refugees and asylum seekers registered with the U.N. agency as of December, 154,030 are from Myanmar. This includes 102,250 Rohingyas, 22,410 Chins, and 29,360 from other ethnic groups who have fled conflict or persecution.
However, Malaysia does not formally recognize refugees, regarding them instead as illegal migrants, and the authorities there have a history of mistreating refugees and asylum seekers, including Rohingya. According to the Reuters report, Myanmar has offered to take back only its citizens, implying that it would not take any Rohingya, which it views as illegal migrants from Bangladesh.
Given its timing, it's hard not to see the offer by Myanmar as a bid for Malaysia's support (or at least acquiescence) for its seizure of power, which has prompted international condemnations and strident domestic opposition. For its own part, Kuala Lumpur seems happy to take the opportunity to rid itself of a group of people that it views as illegal immigrants.
At the same time as it collaborates with Myanmar on the deportation, Malaysia has voiced support for an Association of Southeast Asian Nations (ASEAN) to convene a special meeting to address the escalating crisis in Myanmar. After a meeting between Indonesian President Joko Widodo in Jakarta on February 5 and Prime Minister Muhyiddin Yassin, both leaders agreed to instruct their foreign ministers to push forward efforts to convene an ASEAN meeting. Muhyiddin referred to the military takeover as representing "one step backward in the process of democracy in that country."
https://thediplomat.com/2021/02/rights-groups-attack-malaysias-abhorrent-deportation-plan/
--------
US return to Iran nuclear deal only proper approach to resolve deadlock: China
18 February 2021
China describes the US' potential return to the 2015 nuclear agreement between Iran and world countries as the only means of resolving the deadlock that has been born out of Washington's illegal moves in violation of the accord.
The nuclear issue is at a critical stage, Chinese Foreign Ministry spokeswoman Hua Chunying said during a press briefing in Beijing on Thursday, adding, "China holds that the return of the United States to the JCPOA is the only correct approach to resolve the impasse on this issue."
The JCPOA stands for the Joint Comprehensive Plan of Action, the official name of the agreement that came about in Vienna that year between Iran and the P5+1 group of states -- the US, the UK, France, Russia, and China plus Germany. It lifted nuclear-related economic sanctions against the Islamic Republic that voluntarily changed some aspects of its nuclear energy program in return.
Under its former president Donald Trump, though, the US left the nuclear deal, and reinstated the sanctions. Washington then pressured its allies in the pact -- the UK, France, and Germany -- into abiding by the economic bans and stopping their trade with Tehran.
The Islamic Republic, however, managed to withstand the economic pressure and even began some nuclear countermeasures to retaliate for America and its allies' violations of the JCPOA.
The latest round of Iran's countermeasures came when the country's parliament set February 23 as the deadline beyond which the Islamic Republic would no longer adhere to the Additional Protocol of the Nuclear Non-Proliferation Treaty. The protocol that Tehran has been observing on a voluntary basis, allows intrusive and short-notice inspections of the country's nuclear program.
Hua urged those who rounded up during the latest ministerial meeting of the JCPOA's member states to begin pressing the US into resuming its obligations towards the agreement and resolving the standoff.
"All parties should act with greater urgency, work together to implement the consensus reached at the foreign ministers' meeting last December, and push for the unconditional return of the United States to the JCPOA as soon as possible and the lifting of all sanctions on Iran. On its part, Iran should resume full compliance with the JCPOA," Hua noted.
Iran has said it will reverse all of its retaliatory measures immediately, but only after the US lifts all of the sanctions in a way that could be verifiable by Tehran.
The Chinese diplomat, meanwhile, addressed a pending visit to Tehran by Rafael Grossi, director general of the International Atomic Energy Agency (IAEA), who is slated to travel to the Iranian capital now that the Islamic Republic has informed the United Nations nuclear watchdog of its plan to opt out of the Additional Protocol.
She hoped that the visit would help ameliorate the situation brought about by Washington's obstinate stance.
"China supports the IAEA and Iran in properly handling issues related to safeguards through dialogue and consultation. We hope all parties will play a constructive role in this regard," Hua concluded.
Tehran has reiterated that despite suspending its commitment to the protocol, it would keep cooperating with the IAEA concerning the body's regular inspections of its nuclear facilities.
https://www.presstv.com/Detail/2021/02/18/645564/China-United-States-Iran-nuclear-deal-sanctions-IAEA
--------
URL: https://www.newageislam.com/islamic-world-news/whatsapp-groups-drive-islamophobia-iit/d/124349
New Age Islam, Islam Online, Islamic Website, African Muslim News, Arab World News, South Asia News, Indian Muslim News, World Muslim News, Women in Islam, Islamic Feminism, Arab Women, Women In Arab, Islamophobia in America, Muslim Women in West, Islam Women and Feminism