New Age Islam News Bureau
07 January 2021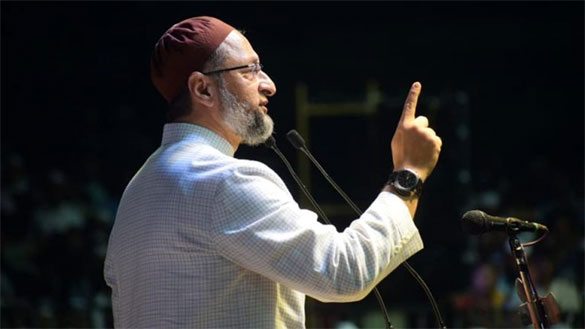 • US: Biden Denounces 'Extremist' Trumpsters in Capitol
• Threats Posed By Islamophobia Need Collective Response of Muslim Leadership: Chairman Senate of Pakistan
• 'Most Dangerous Extremists' Report Ranks Nasrallah First, ISIS' Caliph Second
• Iran Warns IAEA of Israel's Clandestine N. Program, Calls for Tel Aviv's Instant Endorsement of NPT
• After Normalization with Israel, US Treasury Signs $1 Bln Loan To Clear Sudan's Debt
• UK, France, Germany 'Concerned' Over Iran Nuclear Enrichment
India
• West Bengal Imam Association Will Hit the Streets against AIMIM's Decision to participate in the Upcoming Bengal Assembly Elections with Islamic Cleric Abbas Siddiqui
• Jamiat Ulama-I-Hind Moves Supreme Court, Seeks To Be Party In Pleas Against State Laws On Religious Conversion
• Farmers Protest Shouldn't Become Replica of Tablighi Meet: Supreme Court
• India welcomes restoration of ties between Qatar and four other Arab states
• No Respite For UP Muslim Teen Held After Birthday Party For 'Conversion'
• SC Agrees to Examine Constitutionality of 'Love Jihad' Laws But Refuses Stay, to Hear Matter in 4 Weeks
• In AP, Muslim 'forced to chant Jai Shri Ram'
--------
North America
• US: Biden Denounces 'Extremist' Trumpsters in Capitol
• Trump Urges Supporters To Go Home Amid Violence
• US, Sudan Sign 'Abraham Accords' Normalizing Ties with Israel: US Embassy
• US air traffic control receive threat vowing revenge for Qassem Soleimani killing
• Proud Boys Leader Arrested and Charged with Burning D.C. Church's Black Lives Matter Banner
• US President Donald Trump Says Transition Will Be Orderly
• Turkey calls on all parties in US to use common sense
--------
Pakistan
• Threats Posed By Islamophobia Need Collective Response of Muslim Leadership: Chairman Senate of Pakistan
• Pakistan's internet regulator bans anti-Islam movie
• Military leadership vows to defeat terrorists and abettors
• Pak PM Imran Khan Urges Shia Hazaras To Bury Slain Miners, Promises To Visit 'Very Soon'
• Minorities equal citizens of Pakistan, state's job to protect them: PM Imran
• Hazaras continue protest on 5th day, refuse to bury slain miners despite PM's request
• Christian prisoner moves PHC for release from 'illegal' detention
--------
Arab World
• 'Most Dangerous Extremists' Report Ranks Nasrallah First, ISIS' Caliph Second
• Iraq Regains Confidence In Dealing With Outlawed Militias
• Syrian air defences thwart Israeli aggression: SANA
• Hezbollah municipality erects Soleimani statue in Beirut suburbs sparking controversy
• UAE says transport to, trade with Qatar may resume within a week
• Qatar economy to grow 3 pct in 2021 on resolution of Gulf dispute: Standard Chartered
• Egypt seizes $39 mln worth of Captagon, hashish, in boxes labelled 'made in Lebanon'
--------
Mideast
• Iran Warns IAEA of Israel's Clandestine N. Program, Calls for Tel Aviv's Instant Endorsement of NPT
• Iran's Home-Made Ababil Drones Destroy Surface Targets with Almas Missiles
• Iran's DM: Serious Evidence on Israel's Role in Assassination of N. Scientist
• Iran Urges Interpol to Issue Red Notice for Assassins of Gen. Soleimani
• Quds Force Commander: Software Dominance Iran's Next Slap to US
• Iran's IRGC blames US for own downing of Ukraine passenger plane, one year later
• Israel convicts Palestinian activist of illegal protest, assault, lawyer says
• Yemen's army thwarts a Houthi infiltration attempt northwest of Saada
--------
Africa
• After Normalization with Israel, US Treasury Signs $1 Bln Loan To Clear Sudan's Debt
• After eight years of Mali campaign, France seeks exit strategy
• Roadside bomb kills five in Cameroon's restive North West Region
• At least 22 killed in eastern Congo village
• Nigeria: Civilians Flee Homes As Boko Haram Attack Another Village in Borno
--------
Europe
• UK, France, Germany 'Concerned' Over Iran Nuclear Enrichment
• Man viewed extreme Isis content before Reading knife attack, court hears
• Far-Right Extremists Charged Over Alleged Bomb and Poison Terror Plot in Poland
• East London Mosque Closes to Help Prevent Spread Of COVID-19
• France calls on Iran to release South Korean-flagged tanker
• France says dozens of jihadists killed in weekend Mali air strike
• Greece 'pushing innocent people to death': Turkey
--------
Southeast Asia
• Indonesia Islamic Council Aims For Halal Ruling before Mass Vaccination
• Malaysia's govt increases special lottery draws despite Islamist ally's anti-gambling stance
• Malaysians want Umno to remain part of ruling alliance: Survey
• Indonesian police gun down two militants linked to 2019 Philippine church bombing
--------
South Asia
• Troubled Afghan-Taliban Peace Talks Resume Amid Violence, Accusations
• Pakistan hails resumption of Afghan peace talks with the Taliban
• Myanmar police arrest 100 Rohingya for traveling in their own country
• Attacks in southern Afghanistan kill at least 11
• 5 Civilians Killed in Air Raid, Helmand
• Taliban Attack Claim 6 Afghan Security Force Members
Compiled by New Age Islam News Bureau
URL: https://www.newageislam.com/islamic-world-news/west-bengal-imam-association-hit/d/124007
--------
West Bengal Imam Association Will Hit the Streets against AIMIM's Decision to participate in the Upcoming Bengal Assembly Elections with Islamic Cleric Abbas Siddiqui
07th January 2021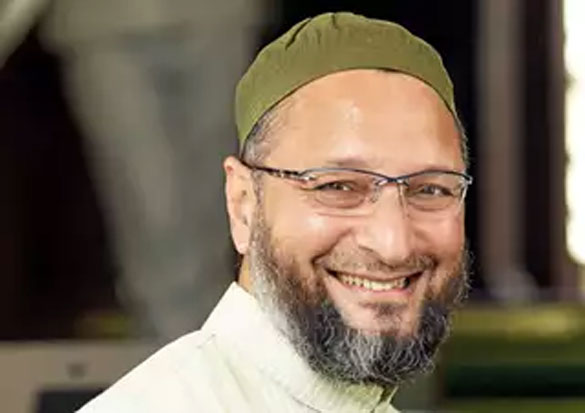 KOLKATA: The West Bengal Imam Association said on Wednesday that it will hit the streets against AIMIM's decision to participate in the upcoming Assembly elections with Islamic cleric Abbas Siddiqui.
The imam's body alleged that the AIMIM chief Asaduddin Owaisi is venturing into Bengal's electoral arena with a goal to ensure dividend in favour of the BJP in the next year's elections.
The imam's organisation also said it would form a new organisation and contest the upcoming elections to resist AIMIM and Abbas, if necessary. The ruling Trinamool Congress enjoys the support of the state's Muslim community, which forms more than 30 per cent of the total electorates. The community switched to the TMC's fold in 2011 Assembly elections decimating the Left Front.
On January 3, Owaisi visited Furfura Sharif and met Siddiqui, signaling AIMIM's entry in the fray in 2021, when Assembly elections are due in the state. The entry of AIMIM and alliance with Abbas is said to be aimed to chip away at the minority vote share of the TMC. Both the TMC and the CPI(M) described Owaisi as BJP's proxy. After an impressive show in last year's Bihar elections, the AIMIM is now eyeing the upcoming Bengal polls. The party is keen to leave its footprint on West Bengal, sources said.
https://www.newindianexpress.com/nation/2021/jan/07/asaduddin-owaisis-alliance-with-abbas-siddiqui-upsets-imams-2246600.html
--------
US: Biden Denounces 'Extremist' Trumpsters in Capitol
Michael Gabriel Hernandez
07.01.2021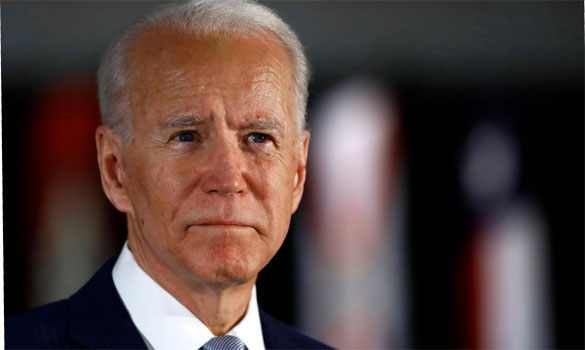 WASHINGTON
US President-elect Joe Biden sternly denounced ''extremist'' Trump supporters that stormed the US Capitol on Wednesday, telling rioters to return home to "allow the work of democracy to go forward."
The Capitol was overrun earlier in the day as lawmakers were set to convene a joint session of Congress that is traditionally a mundane affair of Electoral College vote counting.
Instead, chaotic scenes of thousands of rioters clashing with police outside of the federal legislature gave way to even more pandemonium as the mob overwhelmed law enforcement, breached the Capitol's doors and windows and eventually made their way to the Senate floor.
Biden said the riot was "an assault on the most sacred of American undertakings."
"At this hour our democracy is under unprecedented assault, unlike anything we've seen in modern times; an assault on the citadel of liberty: the Capitol itself; an assault on the people's representatives and the Capitol Hill police," Biden said in nationally televised remarks in which he urged Trump to go on television to tell his supporters to leave the Capitol.
"Let me be very clear, the scenes of chaos at the Capitol do not reflect a true America, do not represent who we are. What we are seeing is a small number of extremists dedicated to lawlessness. This is not dissent. Its disorder. Its chaos. It borders on sedition, and it must end now," he added.
Security was seen on photos posted to social media drawing pistols as rioters attempted to breach the House chamber where the voting counting was to take place.
At least one woman was shot amid the ongoing pandemonium, according to video footage aired on television. It is unclear who fired the shot. She is in critical condition, per reports.
Multiple police officers have also been injured, according to reports.
The grim scenes are an unprecedented stain on the US's peaceful transfer of power.
Trump and his political allies have for months alleged that the election he lost to Biden by 7 million votes was rigged, stirring emotions among his supporters with conspiracy theories that have been repeatedly rejected in court. The Justice Department also found no evidence to support his claims of widespread voter fraud.
Shortly after Biden went on national television Trump posted a video message on Twitter, maintain his false allegations while calling on his supporters "to go home now."
"We have to have peace. We have to have law and order, and we have to respect our great people and law and order. We don't want anybody hurt," said Trump.
Trump's tweet was quickly flagged by Twitter, with a warning label stating that "This claim of election fraud is disputed, and this Tweet cannot be replied to, Retweeted, or liked due to a risk of violence."
The White House said the National Guard "is on the way" to the scene "along with other federal protective services" at Trump's direction.
Washington, D.C. residents received emergency phone calls Wednesday warning them that Mayor Muriel Bowser has enacted a citywide curfew beginning at 6 p.m.
https://www.aa.com.tr/en/americas/us-biden-denounces-extremist-trumpsters-in-capitol-/2101118
--------
Threats Posed By Islamophobia Need Collective Response of Muslim Leadership: Chairman Senate of Pakistan
JANUARY 7, 2021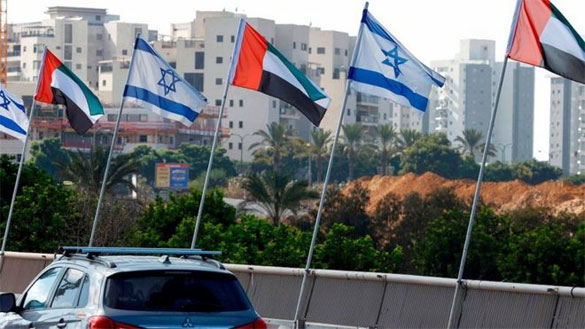 Expressing his delight on the recent development with regard to resumption of diplomatic ties between Qatar, Saudi Arabia, Egypt, Bahrain and United Arab Emirates, Chairman Senate of Pakistan Muhammad Sadiq Sanjrani termed it good omen for the whole Gulf region.
He said that mutual differences between Qatar and KSA, Egypt, Bahrain and UAE have been resolved peacefully and normalization of diplomatic ties between these key players of the Gulf region would augur well for the socio-economic growth and prosperity of not only the Gulf region but whole Muslim Ummah. Chairman Senate observed that mere misunderstandings and petty issues are creating hurdles in our way of unity and collectivism and these issues can be resolved peacefully through dialogue, negotiation, political and diplomatic parlays. He said that our problems are common and we have to make collective efforts to search a solution for the problems.
Chairman Senate further remarked that conflicts, internal rifts, terrorism, poverty and other such common issues have plagued the development process of Muslim Ummah as one entity. He also referred to the recent wave of Islamophobia posing new threat and challenges. He said that these issues require a joint effort on the part of Muslim leadership. Chairman Senate hoped that the normalization of ties between Qatar, KSA, Egypt, Bahrain and UAE would be marked as a new beginning. He called upon all the parties to move forward and work together for development of region. Chairman Senate also lauded the efforts of Saudi Arabia in the whole process. He said that no country can live in isolation and leadership of the Muslim Ummah has to take cognizance of the situation and work together for a bright future of Ummah as a whole. He said that the government, parliament and people of Pakistan appreciate these steps and we hope that the leadership of Gulf region would make efforts for resolving the Yemen crises to ensure lasting peace and prosperity.
https://dailytimes.com.pk/710632/threats-posed-by-islamophobia-need-collective-response-of-muslim-leadership-sanjrani/
--------
'Most Dangerous Extremists' Report Ranks Nasrallah First, ISIS' Caliph Second
Rawad Taha
07 January 2021
Lebanon-based Hezbollah's leader Hassan Nasrallah, current ISIS caliph Amir Muhammad Sa'id Abdal-Rahman al-Mawla, Hamas's Ismail Haniyeh, and others have been ranked as the 'Most Dangerous Extremists' in a report published by the Counter Extremism Project (CEP).
The list of the top 20 'Most Dangerous Extremists' considered individuals from across the spectrum of ideologies and beliefs. This included, ISIS, the Muslim Brotherhood and Ma Ba Tha, the anti-Muslim Buddhist group in Myanmar. All are considered as huge threats to international security, according to the report.
Hezbollah's leader Hassan Nasrallah
Nasrallah was ranked first because it has shaped Hezbollah into the dominant political power in Lebanon, and is the "driving force" behind its military operations.
"Before September 11, 2001, Hezbollah was responsible for more deaths of Americans worldwide than any other organization," the report added.
Current ISIS caliph
Current ISIS caliph Amir Muhammad Sa'id Abdal-Rahman al-Mawla was ranked second in the list. An Iraqi national, al-Mawla succeeded Abu Bakr al-Baghdadi as the leader of ISIS in 2019.
"He was a senior terrorist leader in ISIS's predecessor organization, al-Qaeda in Iraq, and steadily rose through the ranks of ISIS," CEP said. It reported that al-Mawla has helped drive the abduction, slaughter, and trafficking of members of Yazidi religious minority groups in Iraq.
Hamas Chief Ismail Haniyeh
Ismail Haniyeh, Hamas political chief, was ranked third in the report.
Palestinian President Mahmoud Abbas fired Haniyeh as prime minister in June 2007 following clashes between Hamas and Fatah forces. Haniyeh refused to accept his dismissal and instead expelled Fatah and the PA from Gaza.
The US Department of the Treasury designated Ismail Haniyeh as a Specially Designated Global Terrorist on January 31, 2018.
Muslim Brotherhood ideologue
In the report, Yusuf al-Qaradawi, Islamist theologian and unofficial chief ideologue of the Muslim Brotherhood, was ranked fifth in the list.
Qaradawi has been banned from the US, France, and Britain due to his extremist views. He has been designated as a terrorist by Saudi Arabia, Egypt, the UAE, and Bahrain.
Ashin Wirathu, Communal Leader of the anti-Muslim Movement in Myanmar, was ranked seventh on the list.
Anti-Muslim Buddhist leader
The report added that Wirathu is the anti-Muslim Buddhist group leader, and he has regularly called on Myanmar's Buddhists to boycott Muslim businesses and has warned that Myanmar's Muslims want to, "take over our country, and make it an evil Islamic nation."
Wirathu previously served a nearly decade-long prison sentence for fomenting religious conflict, though he was released in 2012. Wirathu's extremist and conspiratorial messaging is sold on DVDs and CDs throughout Myanmar.
Secretary-General of Kata'ib Hezbollah
Ahmad al-Hamidawi, Secretary-General of Kata'ib Hezbollah, was ranked tenth by the report.
Hamidawi is the secretary-general of the Iran-backed Iraqi militia Kata'ib Hezbollah (KH).
He received political, military, and intelligence training from Iran's Islamic Revolutionary Guard Corps (IRGC) and was soon promoted to the KH's Shura Council.
The report also featured multiple other extremist figures linked to al-Qaeda, ISIS, and several ultra-right Neo-Nazi movements.
https://english.alarabiya.net/en/features/2021/01/07/Report-ranks-Nasrallah-ISIS-caliph-Haniyeh-others-as-Most-Dangerous-Extremists-
--------
Iran Warns IAEA of Israel's Clandestine N. Program, Calls for Tel Aviv's Instant Endorsement of NPT
2021-January-6
Iran's Ambassador and Permanent Representative to the Vienna-based International Organizations Kazzem Qaribabadi, in his to the Director-General of the International Atomic Energy Agency Rafael Grossi, warned him over the Israeli secret nuclear weapons program, stressing that such activities pose a serious threat to regional and global security and stability.
He emphasized the necessity of Zionist regime's prompt and unconditional joining to the NPT and giving full access of its nuclear facilities to the IAEA.
The envoy urged the UN Nuclear Watchdog to draw the attention of all NPT members to the threats posed by Tel Aviv as a result of its nuclear weapons and request them to support the issue at the meetings of the IAEA Board of Governors and the General Conference as well as the NPT tenth Review Conference.
"All in the West Asian region, except the Israeli regime, are parties to the NPT," Qaribabadi said, adding that the development of a clandestine nuclear weapons program by Israel continues to pose a serious threat not only to the security and stability of the region and the world but also to the effectiveness and efficiency of the NPT and the Agency's safeguards regime.
"It should be rejected promptly and without any prejudices. Needless to say that Israel is not also a party to any of other major treaties governing weapons of mass destruction (WMD) non-proliferation," he went on to warn.
Qaribabadi also pointed to the NPT Resolution on the Middle East in 1995, saying, "The Review and Extension Conference of the Parties to the NPT which was held in May 1995 adopted a package of decisions in which the Resolution on the Middle East was an integral part of the decision to an indefinite extension of the NPT."
The Iranian envoy further said that such resolution reflects the concerns of the States Parties to the Treaty about the dangerous situation in West Asia resulting from the presence in the region of nuclear activities not subject to the IAEA safeguards, which puts regional and international peace and security at risk.
He also noted that the Zionist regime kept developing an advanced nuclear weapons program despite the resolutions adopted by the IAEA General Conference from 1987 to 2010.
Qaribabadi requested the IAEA chief to take necessary measures to address the mentioned concerns and subsequently inform the member states of the results.
in relevant remarks in November last year,Iranian Ambassador and Permanent Representative to the UN Majid Takht Ravanchi called on the International Atomic Energy Agency (IAEA) to monitor the nuclear programs of both Saudi Arabia and Israel.
Takht Ravanchi made the remarks at a virtual meeting of the UN General Assembly on Wednesday November 11 that endorsed the IAEA's annual report.
He said it is "of utmost importance" for the IAEA to consider available information on Riyadh's nuclear activities, adding, "If Saudi Arabia is seeking a peaceful nuclear program, it should act in a very transparent manner and allow the agency's inspectors to verify its activities."
Additionally, he noted, the IAEA needs to take "an unbiased and professional approach" toward Israel, which has refused to adhere to the agency's safeguards, is not a party to the Nuclear Non-proliferation Treaty (NPT) and is widely believed to possess nuclear weapons.
Referring to Iran's cooperation with the IAEA, Takht-Ravanchi said Iran alone receives 22 percent of all the agency's inspections even during the coronavirus pandemic.
"Iran and the agency have agreed to work in good faith to resolve these safeguards-related questions," he stressed.
https://www.farsnews.ir/en/news/13991017000862/Iran-Warns-IAEA-f-Israel%E2%80%99s-Clandesine-N-Prgram-Calls-fr-Tel-Aviv%E2%80%99s
--------
After normalization with Israel, US Treasury signs $1 bln loan to clear Sudan's debt
06 January 2021
US Treasury Secretary Steven Mnuchin signed on Wednesday an agreement to provide Sudan with a $1 billion bridge loan to clear the $1.2 billion it owes the World Bank in arrears, after Khartoum signed the "Abraham Accords" to normalize ties with Israel.
"The Secretary also discussed the economic opportunities created through Sudan's opening of relations with Israel under the Abraham Accords," a readout of Mnuchin's trip to Sudan said.
The bridge loan will be given to Sudan when "the agreed conditions with the Bank and under the MOU are met."
Mnuchin had said in mid-December when the US removed Sudan from the list of state sponsors of terrorism: "The United States Treasury looks forward to working with bipartisan members of Congress, and with Sudan to help clear its arrears at the International Financial Institutions and to advance Sudan's efforts to secure debt relief in 2021."
Sudan's finance ministry said on December 16 that the World Bank bridge loan would allow it to access $1.5 billion annually in funds from the World Bank's International Development Association (IDA), the lender's financing arm for the world's poorest countries.
Sudan has more than $60 billion in foreign debt.
Earlier in the day, the US embassy in Khartoum said on Twitter: "We congratulate the civilian-led transitional government on its signature today of the Abraham Accords Declaration, which will help further Sudan on its transformative path to stability, security, and economic opportunity."
"The agreement allows Sudan, Israel and other signers of the Abraham Accords to build mutual trust and increase cooperation in the region."
Sudan is one of four Arab countries to normalize ties with Israel, along with the UAE, Bahrain and Morocco.
https://english.alarabiya.net/en/News/middle-east/2021/01/06/After-normalization-with-Israel-US-Treasury-signs-1-bln-loan-to-clear-Sudan-s-debt
--------
UK, France, Germany 'concerned' over Iran nuclear enrichment
Ahmet Gurhan Kartal
06.01.2021
LONDON
Britain, France and Germany expressed "deep concern" over Iran's commencement of uranium enrichment up to 20% in one of its facilities.
"This action, which has no credible civil justification and carries very significant proliferation-related risks, is in clear violation of Iran's commitments under the Joint Comprehensive Plan of Action (JCPoA) and further hollows out the Agreement," said a joint statement by the three countries.
Describing the enrichment a "serious negative development," the statement said it "undermines the joint commitment of JCPoA participants on 21 December to preserve the JCPoA."
"It also risks compromising the important opportunity for a return to diplomacy with the incoming US Administration."
"We strongly urge Iran to stop enriching uranium to up to 20% without delay, reverse its enrichment programme to the limits agreed in the JCPoA and to refrain from any further escalatory steps which would further reduce the space for effective diplomacy," it added.
"We remain in close contact with the other remaining JCPoA participants to assess how to best address Iran's non-compliance within the framework of the JCPoA."
Late last week, Iran confirmed a plan to increase uranium enrichment up to 20% as it moves to implement a recently introduced law as a counter-measure against US sanctions.
Under the 2015 nuclear deal, Tehran was allowed to enrich uranium up to 3.67%. The threshold was, however, breached by Iran in response to the US withdrawal from the deal, raising the level to 4.5.
Despite US President Donald Trump's decision in 2018 to withdraw from the JCPoA, EU members Germany and France have repeatedly underlined their commitment to the deal and urged Tehran to return to full compliance with the agreement.
https://www.aa.com.tr/en/europe/uk-france-germany-concerned-over-iran-nuclear-enrichment/2100441
--------
India
Jamiat Ulama-I-Hind Moves Supreme Court, Seeks To Be Party In Pleas Against State Laws On Religious Conversion
06th January 2021
NEW DELHI: A Muslim body moved the Supreme Court Wednesday seeking it be made a party in the batch of pleas challenging the constitutional validity of controversial new laws of Uttar Pradesh and Uttarakhand regulating religious conversions in inter-faith marriages.
The top court earlier in the day, issued notice to the two states, while agreeing to examine the validity of their laws.
Jamiat Ulama-I-Hind in its application said that similar legislations are also being enacted or planned by various other states which also need to be declared unconstitutional.
It has said that the ordinance passed by the Uttar Pradesh government was promulgated in the backdrop of statements issued by the Chief Minister claiming that his government was working to bring a strict law to curb incidents of 'love jihad'.
"That as is evident by the statements made by the Chief Minister of Uttar Pradesh, the impugned ordinance was promulgated to curb incidents of 'love jihad' which is a terminology used to describe inter-religious marriages, which they allege involves the conversion of the woman - either by force or guile - to marry a Muslim man," it said.
The NGO, in the application filed through advocate Ejaj Maqbool, said that in such circumstances, it wishes to raise the issue of fundamental rights of the Muslim youth, who are being targeted and demonized by using the ordinance which itself is unconstitutional, being violative of Articles 14, 21 and 25.
It said that the ordinance attempts to regulate a personal decision of each human being by encroaching upon an individual's choice to convert to a religion of his/ her choice and scrutiny by the state of such a personal decision is a grave assault on personal liberty of an individual and is violative of Article 21.
The ordinance makes it a criminal offence to convert a person by offering him/her an 'allurement', it added.
"Though the impugned ordinance seeks to address the mischief of forcible conversion, however it provides that reconversion to a person's previous religion is not illegal, even if it is vitiated by fraud, force, allurement, misrepresentation and so on," the application said.
It added that the impugned ordinance reverses the rule of burden of proof in criminal law and proceeds on the presumption that each religious conversion is illegal.
"Further, the Impugned Ordinance puts the burden on the person carrying out the conversion to prove that it is not illegal. The offence of illegal conversion is also 'cognizable' and 'non-bailable', which means that a police officer can arrest an accused without a warrant and the accused, may or may not be released on bail, at the discretion of the court," it said.
The application said that apart from the Uttar Pradesh Prohibition of Unlawful Conversion of Religion Ordinance, 2020 and the Uttarakhand Freedom of Religion Act, 2018, state of Himachal Pradesh (Himachal Pradesh Freedom of Religion Act, 2019) has also enacted a similar legislation, while a similar legislation is in the pipeline in Madhya Pradesh where the cabinet cleared the Madhya Pradesh Freedom of Religion Bill 2020.
The NGO sought impleadment into the pleas filed by advocate Vishal Thakre and others and an NGO 'Citizen for Justice and Peace'.
The pleas challenged the constitutional validity of the UP ordinance, and the Uttarakhand Act which regulate religious conversions of inter-faith marriages.
The UP ordinance was cleared by the state Cabinet in November and ascent was given by Governor Anandiben Patel on November 28.
It relates not only to inter-faith marriages but all religious conversions and lays down elaborate procedures for those who wish to convert to another religion.
The Uttarakhand Act entails two year jail term for those found guilty of religious conversion through force or 'allurement', which can be in cash or in kind --employment or material benefit.
https://www.newindianexpress.com/nation/2021/jan/06/muslim-body-moves-supreme-court-seeks-to-be-party-pleas-against-state-laws-on-religious-conversion-2246461.html
--------
Farmers protest shouldn't become replica of Tablighi meet: Supreme Court
Jan 7, 2021
NEW DELHI: The Supreme Court on Thursday asked the Centre what it has learnt from the Nizamuddin Markaz congregation earlier this year amid Covid-19, and the same situation may arise with the protesting farmers, if precautionary measures are not taken to contain the spread of Covid-19.
Citing the ongoing farmers protest at various Delhi borders, a bench headed by Chief Justice S.A. Bobde asked the Solicitor General Tushar Mehta, "You must tell us what is happening?"
The bench also comprising Justices A.S. Bopanna and V. Ramasubramanian queried further, whether farmers protesting at various Delhi borders are taking precaution to contain the spread of Covid-19.
When the Solicitor General replied in negative, the top court said it could potentially become a situation like the Nizamuddin Markaz congregation in the national capital, which happened in March last year. Mehta replied that he will find the status.
The top court asked the Centre to file a report on the steps taken so far to contain Covid and issued notice on a plea filed by Supriya Pandita through advocate Omprakash Parihar.
The top court emphasized that it is concerned if precautions are not being taken against the spread of Covid in large gatherings.
The bench said it is trying to ensure that Covid-19 does not spread and asked the Centre to ensure guidelines are strictly followed.
Pandita had moved the top court questioning the role of Centre, Delhi government and Delhi police for allowing the huge congregation, including foreign delegates at Nizamuddin Markaz, which risked the health of people amid Covid-19.
The top court also asked the Centre to issue guidelines for the prevention of large gatherings, and Mehta agreed to comply.
https://timesofindia.indiatimes.com/india/farmers-protest-shouldnt-become-replica-of-tablighi-meet-supreme-court/articleshow/80149465.cms
--------
India welcomes restoration of ties between Qatar and four other Arab states
Jan 06, 2021
India on Wednesday welcomed the restoration of diplomatic ties between Qatar and four other Arab countries that had imposed an embargo on it in 2017, saying such a move would give a boost to peace and stability in the region.
Saudi Arabia's foreign minister Prince Faisal bin Farhad said on Tuesday that Bahrain, Egypt, Saudi Arabia and the United Arab Emirates (UAE) had agreed to "fully set our differences aside" with Qatar at a Gulf Cooperation Council (GCC) Summit at Al-Ula.
The four countries had cut ties with Qatar in 2017 and imposed a partial blockade, accusing the gas and oil-rich state of backing acts of terrorism. Qatar, which had angered the other states because of its close ties with Iran and the broadcasts of the Al-Jazeera news channel, had dismissed these allegations.
Following the restoration of full ties between the five countries, external affairs ministry spokesperson Anurag Srivastava said: "We were pleased to note the positive developments at the recently concluded GCC Summit in Al-Ula, Saudi Arabia. We welcome the reconciliation and rapprochement between countries in the region.
"India shares [an] excellent relationship with all the countries in the GCC, which is in our extended neighbourhood and we hope that such encouraging developments will further promote peace, progress and stability in the region."
Srivastava added: "We will continue to work with GCC countries for the strengthening of our bilateral cooperation. We also look forward to enhance our institutional dialogue and partnership with the GCC."
The GCC states are home to some nine million Indian expatriates, with a majority based in Saudi Arabia and the UAE. The Indian government has worked hard to boost its relations with the Arab states, particularly in defence cooperation and energy security, and it has also welcomed the recent normalisation of ties between Israel and key Arab states such as the UAE.
https://www.hindustantimes.com/india-news/india-welcomes-restoration-of-ties-between-qatar-and-four-other-arab-states/story-ujEIqtt89j5cOMpJOdrj4J.html
--------
No Respite For UP Muslim Teen Held After Birthday Party For 'Conversion'
by Alok Pandey
January 06, 202
Lucknow: A young Muslim teen in west Uttar Pradesh's Bijnor, 430 km from Lucknow, has spent over 20 days in jail after an incident last month where he and a 16-year-old Hindu girl, walking home from a friend's birthday event, were ambushed, harassed and taken to a police station. The matter escalated to a case being filed under the state's controversial new anti-conversion law.
At her village in Bijnor, 50-year-old Sanjeeda, the mother of 18-year-old Shakib, who is now in jail awaiting a bail hearing this Friday - a widow with no fixed income - says she has just about managed money for a lawyer, as she fights back tears.
"I am very distressed. When my husband was alive, I borrowed lakhs of rupees for his treatment. He died two years ago. No one is willing to even give me money to fight this case," Sanjeeda told NDTV.
Shakib was arrested on December 15 and jailed for allegedly trying to forcibly convert the 16-year-old Hindu girl, a charge denied at the time by both the girl and her mother.
The Bijnor police, which had insisted the Muslim teenager was arrested on a complaint by the girl's father, has gone ahead and filed a chargesheet in the case, under stringent sections of the law where bail is difficult.
"We filed the case on December 15 and a police officer investigated it. Based on evidence, medical examination and the girl's statement before a magistrate, we have filed a chargesheet in the case under IPC, POCSO Act, SC/ST law and the conversion law," says Dr Dharm Veer Singh, Bijnor's police chief.
At the Hindu girl's village, less than 2 km from Shakib's home, her father in a brief interaction with NDTV continued to insist this is a case of forcible conversion. "No, they can't say this, you can ask them again," he said when asked about his daughter and mother saying on record there was no conversion angle to the matter.
But the girl and her mother were both not at home and the father and other villagers were unwilling to disclose their location. Two weeks ago, in interviews to NDTV, both of them had vehemently denied the police version. "Around 11.30 pm some people caught hold of us - the villagers beat us up. They accused us of theft. They caught one boy, I don't know who he was, and they caught me. I did not know who the boy was. It is not true that he was trying to convert me," the girl had told NDTV.
At both the teens' villages, not many were willing to discuss the case on camera or off it except Vinod Saini, the pradhan or chief of the girl's village who continues to claim the police cooked up the unlawful conversion charge .
"I simply do not think this was a case of 'love jihad'. I have already said this, this case has been foisted just like that. Both were students and they used to meet each other," Mr Saini told NDTV.
The district's police chief has rubbished the claim. "This is totally wrong. We filed a chargesheet only after statements and a medical examination and a court statement. Even today the girl's father and family members are sticking to their statements. Some people are trying to entice the family to change their statements and we are keeping a watch on such people and we will act against them. We do not act based on any statements by a pradhan or politician. The action is based on evidence and court statements," the Bijnor police chief said.
https://www.ndtv.com/india-news/bijnor-no-respite-for-up-muslim-teen-arrested-for-conversion-while-returning-from-birthday-party-2348691
--------
SC Agrees to Examine Constitutionality of 'Love Jihad' Laws But Refuses Stay, to Hear Matter in 4 Weeks
JANUARY 06, 2021
The Supreme Court Wednesday agreed to examine controversial new laws of Uttar Pradesh and Uttarakhand regulating religious conversions due to inter-faith marriages.
A bench headed by Chief Justice SA Bobde refused, however, to stay the controversial provisions of the laws and issued notices to both state governments on two different petitions. The pleas, filed by advocate Vishal Thakre and others and an NGO Citizen for Justice and Peace, have challenged the constitutional validity of the Uttar Pradesh Prohibition of Unlawful Religious Conversion Ordinance, 2020 and the Uttarakhand Freedom of Religion Act, 2018 which regulate religious conversions of inter-faith marriages.
At the outset, the top court asked the petitioners to approach the Allahabad High Court after Solicitor General Tushar Mehta said that it is already seized of the matter. The bench said that this is not the transfer petition where it can transfer to itself all the cases on the law after one of the petitioner said that the issue should be examined by the top court.
Senior advocate CU Singh, appearing for the NGO, referred to the judgement of Justice (retd) Deepak Gupta and says that similar laws are being made in various states. Singh added that some of the provisions of these laws are oppressive and horrible in nature and requires prior consent of government to marry which is absolutely obnoxious. The bench said that it is issuing notice and sought response from both the state governments within four weeks. When Singh insisted for stay of provisions, the CJI said that now stay is sought on some provisions without hearing the states. How can it be done, the bench asked.
'Love Jihad' is a conspiracy theory touted by right-wing groups under which they claim Muslim men 'forcibly convert' women of other religions under the 'guise' of love.
In UP, the law provides for a jail term of up to 10 years for any violations. Under the law, which deals with different categories of offences, a marriage will be declared "null and void" if the conversion of a woman is solely for that purpose. The onus to prove that the conversion has not been done forcibly will lie on the accused and the convert.
Amore stringent law against conversion by force, inducement or through marriages solemnised for the sole purpose of adopting a new religion, with a provision of up to seven years in jail for violators, has come into force in BJP-ruled Himachal Pradesh, over a year after it was passed by the state assembly.
In MP, the 'Freedom of Religion Bill 2020' was approved by the cabinet in a meeting chaired by Chief Minister Shivraj Singh Chouhan. The bill has provision for up to ten-year jail term and a fine of up to Rs 1 lakh for those accused of converting women on the pretext of marriage.
https://www.news18.com/news/india/sc-agrees-to-examine-constitutionality-of-love-jihad-laws-issues-notices-to-up-uttarakhand-himachal-3252236.html
--------
In AP, Muslim 'forced to chant Jai Shri Ram'
Jan 7, 2021
VIJAYAWADA: A 26-year-old Muslim youth was allegedly manhandled and forced to chant "Jai Shri Ram" at Auto Nagar area in Andhra Pradesh's Kurnool town on Tuesday.
Police said the harassment took place when the accused, an employee at a private motorcycle repair shop, stopped the victim, allegedly snatched his bike keys and started harassing him. After locals noticed it and gathered around, the accused fled from the spot.
https://timesofindia.indiatimes.com/india/in-ap-muslim-forced-to-chant-jai-shri-ram/articleshow/80144488.cms
--------
North America
Trump urges supporters to go home amid violence
Servet Gunerigok
07.01.2021
WASHINGTON
Amid violence surrounding the US capital Washington D.C., President Donald Trump called on his supporters on Wednesday to respect law and order and go home.
In a video on Twitter, the president repeated his claim that the Nov. 3 presidential election was "stolen from us" and said everyone including the Democrats know it.
"But you have to go home now. We have to have peace. We have to have law and order, and we have to respect our great people and law and order. We don't want anybody hurt," said Trump.
Trump's tweet was quickly flagged by Twitter, with a warning label stating that "This claim of election fraud is disputed, and this Tweet cannot be replied to, Retweeted, or liked due to a risk of violence."
His remarks came after hundreds of his supporters clashed with police during an apparent attempt to storm the Capitol building.
Videos on social media showed supporters tearing down security fences and confronting police to breach the building.
The Washington Post reported that two buildings at the Capitol complex have been evacuated amid the tension.
The incident happened minutes after Vice President Mike Pence announced that he rejected Trump's demand that he interfere in Congress's counting of Electoral College votes, just minutes before lawmakers were set to convene in a rare joint session.
https://www.aa.com.tr/en/americas/trump-urges-supporters-to-go-home-amid-violence/2101039
--------
US, Sudan sign 'Abraham Accords' normalizing ties with Israel: US embassy
06 January 2021
The United States and Sudan on Wednesday signed the "Abraham Accords" under which the mainly Arab Muslim country agreed to normalize ties with Israel, the US embassy in Khartoum said.
"We congratulate the civilian-led transitional government on its signature today of the Abraham Accords Declaration, which will help further Sudan on its transformative path to stability, security, and economic opportunity," the embassy said on Twitter.
"The agreement allows Sudan, Israel and other signers of the Abraham Accords to build mutual trust and increase cooperation in the region."
Sudan's Justice Minister Nasredeen Abdulbari signed the deal with visiting US Treasury Secretary Steven Mnuchin, according to the prime minister's office.
"This is a very, very significant agreement .. It would have a tremendous impact on the people of Israel and the people of Sudan as they continue to work together on cultural and economic opportunities and trade," Mnuchin said in comments carried on the state-run SUNA news agency.
Abdulbari said Sudan welcomed "the rapprochement that took place between Israel and the countries in the region, as well as the beginning of diplomatic relations, which we will work, form our side in the near future, to strengthen and expand them in the interest of Sudan and in the interest of other countries in the region."
Also during Mnuchin's visit, the US and Sudan signed a "memorandum of understanding" to facilitate the payment of the African's country's debt to the World Bank, the Finance Ministry said, a move that is widely seen as a key step toward Khartoum's economic recovery.
The ministry said the settlement would enable Sudan to receive more than $1 billion annually from the World Bank for the fist time in nearly three decades, when the country was designated a pariah state.
Sudan has more than $60 billion in foreign debt.
On October 23, President Donald Trump announced Sudan would become the third Arab state to normalize ties with Israel as part of a US-brokered deal known as the "Abraham Accords" after the biblical patriarch revered by Muslims and Jews.
That followed the North African nation agreeing to put $335 million in an escrow account to compensate US victims of terrorist attacks. Those include the 1998 bombings of the US embassies in Kenya and Tanzania by the al-Qaeda network while its leader, Osama bin Laden, was living in Sudan. The country also was believed to have served as a pipeline for Iran to supply weapons to Palestinian militants in the Gaza Strip.
In exchange, Trump notified Congress of his intent to remove Sudan from the US list of state sponsors of terrorism, a key incentive for the deal.
There was no immediate comment from Israel on Wednesday.
The Trump administration announced diplomatic pacts last year between Israel and the United Arab Emirates and Bahrain — the first since Jordan recognized Israel in the 1990s and Egypt in the 1970s. Morocco also established diplomatic ties with Israel. The agreements are all with countries that are geographically distant from Israel and have played a minor role, if any, in the Arab-Israeli conflict.
The accords have contributed to the severe isolation and weakening of the Palestinians by eroding a longstanding Arab consensus that recognition of Israel should only be given in return for concessions in the peace process.
Although Sudan is not a regional powerhouse, establishing ties with Israel is deeply symbolic.
Sudan is on a fragile path to democracy after a popular uprising led the military to overthrow longtime ruler Omar al-Bashir in April 2019. The county is now ruled by a joint military and civilian government that seeks better ties with Washington and the West.
During his visit, Mnuchin met with Gen. Abdel-Fattah Burhan, head of the ruling sovereign council, and Prime Minister Abdalla Hamdok.
It is the first visit by a sitting US treasury chief to Sudan, the statement said.
Secretary of State Mike Pompeo in August became the first top US diplomat to visit Sudan since 2005, when Condoleezza Rice visited.
The visit came "at a time when our bilateral relations are taking historical leaps towards a better future. We're planning to make tangible strides today as our relations enter a #NewEra," Hamdok tweeted.
The Justice Ministry said last month that the US would give a $1 billion bridge loan to the World Bank on behalf of Sudan, in addition to $1.1 billion in direct and indirect aid from the US.
Since the ouster of al-Bashir, Sudan has been ruled by a joint military and civilian government that seeks better ties with the West. It has been struggling with a huge budget deficit and widespread shortages of essential goods, including fuel, bread and medicine.
Annual inflation soared past 200percent in the past months as prices of bread and other staples surged, according to official figures.
Mnuchin's visit came amid rising tensions between military and civilian members of Sudan's transitional government. That tensions, which resurfaced in recent weeks, have largely centered on the military's economic assets, over which the civilian-run Finance Ministry does not have control.
John Prendergast, co-founder of The Sentry watchdog group, said Mnuchin should pressure the military and security apparatus to allow "independent oversight" to businesses they control.
"As Secretary Mnuchin engages with the leadership in Khartoum, it is critical that he weighs in with strong support for international anti-money laundering standards and fiscal transparency, which are essential for Sudan to counter the looting of its national economy," he said.
Mnuchin flew to Sudan from Cairo, where he met with Egypt's President Abdel-Fattah el-Sissi, a close US ally. The stops are part of a flurry of activity during the final days of the Trump administration.
Mnuchin later tweeted that he was headed to Israel "for important meetings."
https://english.alarabiya.net/en/News/middle-east/2021/01/06/US-Sudan-sign-Abraham-Accords-normalizing-ties-with-Israel-US-embassy-
--------
US air traffic control receive threat vowing revenge for Qassem Soleimani killing
Peter Donnelly
06 January 2021
Multiple air traffic controllers in New York received a threat Monday in audio obtained by CBS News: "We are flying a plane into the Capitol on Wednesday. Soleimani will be avenged," it said.
The news comes on the one-year anniversary of the assassination of Iran's Islamic Revolutionary Guard Corps (IRGC) Quds Force commander Qassem Soleimani in a US drone attack.
Iran has vowed to avenge Soleimani's killing, and the country's Supreme Leader Ayatollah Ali Khamenei last year said that retaliation against the US would happen, Al Arabiya English earlier reported.
Iran will never forget the US killing of Soleimani, and "will definitely strike a retaliatory blow to the Americans," Khamenei was quoted as saying.
For the latest headlines, follow our Google News channel online or via the app.
Washington is aware of Iran's position. In December last year General Kenneth McKenzie, the head of US Central Command (Centcom), told journalists, "We are prepared to defend ourselves, our friends and partners in the region, and we're prepared to react if necessary."
It's unclear who sent the threat. While the US government does not believe the warning of an attack is credible, it is being investigated as a breach of aviation frequencies, CBS News reported.
Sources told CBS News a message was sent to air traffic controllers on Tuesday reminding them that any threat or a plane deviating from its flight path should be reported immediately.
Tensions are rising in the Middle East, highlighted by the IRGC's seizure of a South Korean-flagged tanker on Monday.
In a sign of creating unity amongst Gulf countries Saudi Arabia's Crown Prince Mohammed bin Salman met with Qatar's Emir Sheikh Tamim bin Hamad al-Thani on the sidelines of the GCC Summit in AlUla on Tuesday, state news agency SPA reported.
The UAE, along with Saudi Arabia, Bahrain and Egypt, had severed diplomatic, trade and transport ties with Qatar in June 2017, accusing it of supporting terrorism – a charge Doha denies.
The summit saw all Gulf countries sign the AlUla declaration which Saudi Foreign Minister Prince Faisal bin Farhan said formally ended the dispute with Qatar.
The Crown Prince had said during the summit there was an urgent need for Gulf countries to unite their efforts, especially in the face of the Iranian threat in the region.
"We urgently need to unite our efforts to... confront the challenges that surround us, particularly the threats posed by the Iranian regime's nuclear program, its ballistic missile program, and the destructive projects adopted by its proxies through terrorist and sectarian activities to destabilize the security and stability of the region," the crown prince said.
https://english.alarabiya.net/en/News/world/2021/01/06/Iran-supreme-leader-US-air-traffic-control-receive-threat-vowing-revenge-for-Qassem-Soleimani-killing
--------
Proud Boys Leader Arrested and Charged With Burning D.C. Church's Black Lives Matter Banner
By ELLIOT HANNON
JAN 05, 2021
Police in Washington, D.C., arrested the leader of the far-right extremist group the Proud Boys on Monday afternoon in connection with last month's burning of a Black Lives Matter banner taken from a historic Black church in the city. Authorities apprehended Enrique Tarrio, who lives in Miami, when he entered the city ahead of Wednesday's scheduled rally among fellow far-right advocates of overturning the 2020 election in an effort to keep President Donald Trump in office. While the charge of destruction of property is a misdemeanor, prosecutors are also investigating whether actions of the 36-year-old Tarrio and the Proud Boys—a white nationalist, male-chauvinist organization—constitute a hate crime, which would carry additional penalties.
The Proud Boys were part of the pro-Trump demonstration on Dec. 12 in the capital. Full of grievance and provocation, ultimately the Proud Boys got what they wanted that night, violence and chaos, as the event spiraled into street skirmishes with counterprotesters, including a stabbing. That night four churches in the district were vandalized, including Asbury United Methodist Church, which sits six blocks from the White House. The historic Black church's Black Lives Matter banner was taken and burned. The act evoked the disturbing history of Black churches being burned in the U.S. during Reconstruction and the civil rights movement. In the aftermath of the December rally, Tarrio admitted to burning the banner in a series of statements on far-right platforms, daring police to arrest him. On Monday, police did just that as Tarrio was believed to be arriving from the airport for Wednesday's rally.
Tarrio was also charged with two additional felony counts when police found the far-right leader to be in possession of high-capacity magazines, which allow weapons to hold and load more ammunition, during Monday's arrest. Local authorities are concerned about the potential for violence during Wednesday's pro-Trump, anti-Democracy event, which is coordinated to be held during the certification of the Electoral College tally of President-elect Joe Biden's win.
https://slate.com/news-and-politics/2021/01/proud-boys-leader-arrested-charged-burning-church-black-lives-matter-banner.html?utm_source=iterable&utm_medium=email&utm_campaign=1877872_
--------
US President Donald Trump says transition will be orderly
January 07, 2021
WASHINGTON: President Donald Trump said there would be an "orderly transition on January 20th" after Congress concluded the electoral vote count early Thursday certifying President-elect Joe Biden's victory hours after he appeared to excuse the violent occupation of the US Capitol by his supporters.
Trump acknowledged defeat in the Nov. 3 election for the first time, after a day of chaos and destruction on Capitol Hill perpetrated in his name by supporters that halted business in Congress for more than six hours.
"Even though I totally disagree with the outcome of the election, and the facts bear me out, nevertheless there will be an orderly transition on January 20th," Trump said in a statement posted to Twitter by aides. His personal account was locked by the social media company for posting messages that appeared to justify the assault on the seat of the nation's democracy.
Trump added, "While this represents the end of the greatest first term in presidential history, it's only the beginning of our fight to Make America Great Again!"
Trump on Wednesday had encouraged his supporters to march on the Capitol to protest lawmakers' actions, expressed empathy for the mob, which violently forced its way inside, clashed with police and forced lawmakers into hiding.
"These are the things and events that happen when a sacred landslide election victory is so unceremoniously & viciously stripped away from great patriots who have been badly & unfairly treated for so long," Trump wrote in a message that was later deleted by Twitter. He added, "Go home with love & in peace. Remember this day forever!"
In an earlier video he had praised the protesters as "special" people and said he understood their pain. Twitter later locked his account for the first time as it demanded he remove the tweets and threatened "permanent suspension."
Trump's response to the violence underscored his months-long obsession with trying to overturn the results of the election, spending the final days of his presidency angrily stewing and lashing out at Republicans for perceived disloyalty.
Trump spent much of Wednesday afternoon watching the insurrection on television from his private dining room off the Oval Office. But aside from sparing appeals for calm issued at the insistence of his staff, he was largely disengaged as the nation's capital descended into unprecedented scenes of chaos as a mob of thousands tried to halt the peaceful transition of power.
Instead, a White House official said, most of Trump's attention was consumed by his ire at Vice President Mike Pence, who said he would not overturn the will of voters in the congressional electoral count. The official was not authorized to discuss the matter and spoke only on the condition of anonymity.
The violence, coupled with the president's tepid response, appeared to drive many Republicans to the breaking point after years of allegiance to Trump. In a sign of growing frustration, a number of White House aides were discussing a potential mass resignation, according to people familiar with the conversation, although some harbored concerns about what Trump might do in his final two weeks in office if they were not there to serve as guardrails when so few remain.
After four years with no shortage of fraught moments, Wednesday's events quickly emerged as the nadir of morale in the Trump White House, as aides looked on in horror at the chaos at the Capitol fomented by Trump.
Stephanie Grisham, the first lady's chief of staff and a former White House press secretary, submitted her resignation Wednesday, but declined to say what has prompted her move. Deputy national security adviser Matt Pottinger, White House social secretary Rickie Niceta and deputy press secretary Sarah Matthews also resigned, according to officials.
More departures were expected in the coming days, officials said. But other aides indicated they were staying to help smooth the transition to President-elect Biden's administration.
Trump has been single-mindedly focused on his electoral defeat since Election Day, aides said, at the expense of the other responsibilities of his office, including the fight against the raging coronavirus.
Indeed, it was Pence, not Trump, who spoke with the acting defense secretary to discuss mobilizing the D.C National Guard on Wednesday afternoon.
Trump only reluctantly issued the tweets and taped a video encouraging an end to the violence. The posts came at the insistence of staff and amid mounting criticism from Republican lawmakers urging him to condemn the violence being perpetrated in his name, according to the official.
And even as authorities struggled to take control of Capitol Hill after protesters overwhelmed police, Trump continued to level baseless allegations of mass voter fraud and praised his loyalists as "very special."
"I know your pain. I know your hurt. But you have to go home now," he said in a video posted more than 90 minutes after lawmakers were evacuated from the House and Senate chambers. "We can't play into the hands of these people. We have to have peace. So go home. We love you. You're very special."
https://www.arabnews.com/node/1788546/world
--------
Turkey calls on all parties in US to use common sense
Burak Bir,Havva Kara Aydın
06.01.2021
Reacting to scenes of supporters of US President Donald Trump on Wednesday storming the Capitol building, Turkey urged all parties in the US to use moderation and common sense.
"We are following with concern the internal developments happening in the U.S. following the Presidential elections which culminated in the Capitol Hill building being breached by protesters today," the ministry said in a statement," Turkey's Foreign Ministry said in a statement.
"We call on all parties in the U.S. to maintain restraint and prudence. We believe the U.S. will overcome this internal political crisis in a mature manner," the ministry added.
Turkish citizens in the US were also advised to stay away from crowded places and places where demonstrations are being held.
The protesters were trying to disrupt a tally of electoral votes in Congress making official the election of Joe Biden as Trump's successor.
"We follow the events in the USA with concern and invite the parties to calmness," Turkey's Parliament Speaker Mustafa Sentop wrote in English on Twitter.
"We believe that problems will always be solved within law and democracy."
He added: "As Turkey, we have always been in favor of the law and democracy and we recommend it to everyone."
On Twitter, Presidential Spokesperson Ibrahim Kalin also expressed how Turkey is carefully watching the events, saying: "We follow the recent developments in the US capital with a lot of concern."
"We maintain our belief that democracy in the USA will become operational as soon as possible with all its institutions and practices," said Fahrettin Altun, communications director of Turkish presidency, on Twitter.
https://www.aa.com.tr/en/americas/turkey-calls-on-all-parties-in-us-to-use-common-sense/2100899
--------
Pakistan
Pakistan's internet regulator bans anti-Islam movie
Thursday, 07 January 2021
Javed Rana
Pakistan telecommunication authority, the official internet traffic regulator, has banned the screening of what appears to be a blasphemous, anti-Islam movie, "The Lady of Heaven."
The controversial movie depicted the the life of Hazrat Fatima (PBUH), the daughter of Prophet Muhammad (PBUH). The movie generated public resentment across the Muslim world for building up the story of an Iraqi child victim of a conflict and similarities of his difficulties with disputed historical events associated with the life of Hazrat Fatima (PBUH), one of the most revered and respected figures in Islam after Prophet Muhammad (PBUH).
The film was produced by Enlightened Kingdom, a London-based motion picture company. This man, Sheikh Yasser al-Habib, a controversial cleric based in the UK, has written the screenplay for the controversial movie.
Al-Habibi was behind another similar controversial movie depicting the life of Hazrat Ayesha, the wife of the Prophet of Islam (PBUH), 10 years ago in a controversial manner. Kuwait revoked his citizenship after his controversial movie on sectarian lines in 2010.
Pakistan is very prone to sectarian violence, particularly on issues linked to the reverence and honor of the Prophet (PBUH), his companions, and his close family members. The fear drove Pakistan to come into action instantly to prevent the eruption of violence at a time when Islamabad believes India is systematically engaged in stoking sectarian conflict in the country.
https://www.presstv.com/Detail/2021/01/07/642457/Pakistan-s-internet-regulator-bans-anti-Islam-movie
--------
Military leadership vows to defeat terrorists and abettors
January 5, 2021
The Pakistan Army leadership, in a meeting at the General Headquarters in Rawalpindi on Tuesday, vowed that terrorists and their abettors would be "defeated at all costs", the Inter-Services Public Relations (ISPR) said in a statement.
At the 238th Corps Commanders' Conference, chaired by Chief of Army Staff (COAS) General Qamar Javed Bajwa, the army leadership reviewed the security situation in the country and the region with a "special focus on the situation along the borders, internal security and other professional matters of the army".
It also discussed the "ongoing security situation along the Line of Control (LoC), Working Boundary and eastern border", the ISPR said.
The army huddle paid "special tribute to all shuhada (martyrs) and their families" for their sacrifices for a "peaceful and secure Pakistan", especially the martyrs in the recent incidents in Balochistan.
"Their sacrifices won't go [to] waste. Terrorists and their abettors will be defeated at all costs," the statement added.
Earlier this week, 11 coal miners belonging to the Shia Hazara community were shot dead in the Mach area of Balochistan after armed militants kidnapped them and took them to a nearby area before opening fire at close range.
The militant Islamic State group or Daesh claimed responsibility for the killing.
It was the second such incident in the span of a few months in the restive province that has seen an uptick in violence, with several incidents of terrorism being reported last year.
In October 2020, seven soldiers of Frontier Corps (FC) Balochistan and seven security guards were martyred in an 'encounter' with a "large number of terrorists" while escorting a convoy of state-run Oil & Gas Development Company Ltd (OGDCL) on the Makran Coastal Highway in Ormara.
The convoy was on its way to Karachi from Gwadar when it came under attack
Today's meeting also expressed "extreme respect and appreciation" for the people risking their lives to combat the coronavirus.
The meeting noted that training and professional pursuits must remain the army's "prime focus to enhance operational preparedness and thwart any possible misadventure".
"Highest standards of capability and maintaining cutting edge at all levels is vital to meet all challenges in tandem with other elements of national power," the statement quoted Gen Bajwa as saying.
"[The] defeat of complete threat spectrum is only possible through a comprehensive national effort, where all segments of the society play their rightful role," the statement quoted the participants as observing.
In accordance with the Right to Self-determination of Kashmiris Day being observed today, the forum expressed "complete solidarity with resilient and brave Kashmiri brethren till the realisation of their just cause in accordance with their aspirations and relevant United Nations Security Council resolutions".
"Decades of atrocities by Indian occupation forces have failed to suppress ever-strengthening freedom struggle. [The] determined Kashmiris shall succeed," the army leadership said.
According to the ISPR, the meeting also expressed its satisfaction at the progress in the Afghan peace process and efforts made for regional peace and stability.
https://profit.pakistantoday.com.pk/2021/01/05/military-leadership-vows-to-defeat-terrorists-and-abettors/?utm_source=iterable&utm_medium=email&utm_campaign=1877872_
--------
Pak PM Imran Khan urges Shia Hazaras to bury slain miners, promises to visit 'very soon'
Jan 6, 2021
ISLAMABAD: Pakistan Prime Minister Imran Khan on Wednesday urged the protesting minority Shia Hazara community members to bury the bodies of 11 coal-miners killed by the Islamic State terrorists in southwestern Balochistan province, promising he would visit them "very soon".
The miners from the Shia Hazara community were shot dead from a close range shortly after being abducted by the Islamic State terrorists on Sunday in the province's mountainous Machh areas.
Their relatives and hundreds of other members of the community began the protest on Sunday after terrorists abducted and killed miners.
They have been protesting along with the coffins having victims' bodies in the Western Bypass area of provincial capital Quetta amid harsh cold weather, insisting they will bury their dead only when Prime Minister Khan personally visits them to assure protection.
Hundreds of the Shia community members are also organising protests in Karachi.
"I share your pain & have come to you before also to stand with you in your time of suffering. I will come again very soon to offer prayers and condole with all the families personally. I will never betray my people's trust. Please bury your loved ones so their souls find peace," Khan tweeted.
"I want to reassure the Hazara families who lost their loved ones in a brutal terrorist attack in Machh that I am cognisant of their suffering & their demands. We are taking steps to prevent such attacks in the future & know our neighbour is instigating this sectarian terrorism," Khan said in another tweet.
I want to reassure the Hazara families who lost their loved ones in a brutal terrorist attack in Machh that I am co… https://t.co/amxx4gMbEM
— Imran Khan (@ImranKhanPTI) 1609927469000
Khan sent his minister for shipping Ali Zaidi and adviser on Overseas Pakistanis Zulfi Bukhari – both Shia – to meet the protestors.
The two ministers sent by Khan met the protestors along with Balochistan Chief Minister Jam Kamal Khan and requested them to end their protest. They also asked them to bury the dead and do not link the matter with the visit of the Prime Minister.
"I would request the community to not associate it with some official's visit," said Chief Minister Khan, while a similar request was made by Ali Zaidi.
Chief Minister Khan said that law and order was the responsibility of the provincial government and he would do everything to stop such attacks and arrest the attackers.
"He (prime minister) will definitely come, the president will come, ministers and parliamentarians will come. But even if the prime minister comes, we have to solve our problems ourselves," he said.
Police have been raiding different places to arrest the attackers.
The Majlis-i-Wahdat-i-Muslimeen (MWM), a Shia political party, organized protests in Karachi to show solidarity with the victims of the Macch.
Rahat Begum, who lost her two sons in the massacre, said that Hazara Muslims are being targeted by sectarian and militant outfits for long and the killers are never brought to justice despite promises made by the government.
"This time we want assurance from the Prime Minister that the killers will be caught or we will not move from here," she said.
This is not the first time that the Hazaras have been targeted by extremist outfits in Balochistan. In the last few years, hundreds of Hazaras have been killed in either suicide bomb attacks, planted bomb blasts or target killings.
Hazaras are disproportionately targeted by sectarian violence as they are easily identifiable due to their distinctive physical appearance.
Balochistan has witnessed violence against Hazaras for more than a decade and half by militants who consider them as heretics.
The Hazaras are part of the Shia community who live in Balochistan and Afghanistan. They have been often targeted by the Sunni militants.
The province has been troubled for some time now with terrorists and militants from sectarian and separatist groups operating in the province and carrying out attacks on security forces, installations, the Shia Hazara community members or even labourers/workers from other provinces.
https://timesofindia.indiatimes.com/world/pakistan/pak-pm-imran-khan-urges-shia-hazaras-to-bury-slain-miners-promises-to-visit-very-soon/articleshow/80137790.cms
--------
Minorities equal citizens of Pakistan, state's job to protect them: PM Imran
07 Jan 2021
Prime Minister Imran Khan has reaffirmed the government's commitment to protect religious minorities, saying members of such communities are equal citizens of Pakistan and it is the state's duty to ensure their safety.
In a wide-ranging interview with Turkish media outlet A News, broadcast on Wednesday, the premier termed as "unfortunate" and "terrible" the killing over the weekend of 11 Shia Hazara coal miners in Balochistan's Mach area and the mob attack on a Hindu shrine in Khyber Pakhtunkhwa's Karak district last month.
Prime Minister Imran attributed the attacks on Hazaras to "the legacy of the 1980s" when Pakistan participated in the Afghan jihad.
"One of the worst outcomes of the jihad was [militant] sectarianism in Pakistan. So we have been lumbered with this legacy. We had these militant sectarian groups and the Hazara Shia community in Balochistan was targeted by these Sunni extremist groups.
"It was very unfortunate because ... not just that we had these extremist sectarian groups, [but] these groups have morphed with ISIS or Daesh," he said, referring to the militant Islamic State (IS) group which claimed responsibility for the Mach massacre.
The premier said he could understand the pain of the Hazara community because the last time they were targeted, he was in the opposition. "I actually went there and then too they didn't want to bury the dead until there were certain promises given," he recalled.
"We will assure them of complete support and protection," Imran said.
Relatives of the slain miners have been protesting outside Quetta for four days along with the coffins of the deceased. One of their demands is for Prime Minister Imran to visit them.
Amidst criticism over not visiting the protest camp so far, the premier earlier today urged Balochistan's Hazaras to bury the bodies of the miners, promising he would visit them "very soon".
Referring to the vandalising of the Hindu shrine in Karak, Prime Minister Imran said the government had "immediately taken action and arrested everyone" and had also pledged to rebuild the temple.
"We believe that minorities in Pakistan are equal citizens and the job of the state is to protect them," he emphasised.
Islamophobia 'not addressed'
Prime Minister Imran also recalled the roots of, and his government's efforts against, Islamophobia in the West, saying Muslim leaders had failed to address the gap between Muslims and non-Muslims in Western countries.
"I saw the evolution of Islamophobia in Western countries and if I have to put a date on it, it was that awful character Salman Rushdie; he wrote this book which insulted our Holy Prophet (PBUH).
"And since then two things happened: One, in the west they could not understand the reaction of the Muslims when our Holy Prophet was insulted. And because they could not understand it they believed that Islam was against freedom of speech. So they put it on freedom of speech that [a] man can write anything in a book not understanding the love, respect and reverence we have for our Holy Prophet," he said.
On the other hand, the premier noted, Muslims living in Western countries got "very agitated" and some even became violent in response to offensive acts of non-Muslims targeting Islam.
"They believed that it was deliberately targeting the Muslim community; the fact is that the Western people do not understand, they cannot understand the way we feel for our Prophet because they don't consider their own holy sacred entities the way we do. In fact, they don't treat religion like we do, especially in Europe," he said.
"Therefore, this gap of misunderstanding between the two communities — the Muslims living in the Western communities and the Western communities — [kept growing] and unfortunately this gap was not addressed," the prime minister added.
He said the gulf should have been addressed by leaders of the Muslim world "who should have got together and explained on world forums [...] to the Western countries that if you, under the garb of freedom of speech, in the West caricature, insult or mock either our Holy Quran or our Holy Prophet, then there will be a reaction".
"Unfortunately, the Muslim leadership did not do so. Therefore this gap over a period of time, especially after 9/11, has just grown more and more and so has Islamophobia. This gap of misunderstanding and Islamophobia have grown together."
Prime Minister Imran criticised the French government's handling of Islamophobia, saying they had "equated terrorism to Islam" which would have "long term consequences".
He said when sections of the Muslim population reacted violently to acts such as caricatures ridiculing Islamic personalities, the French authorities instead of understanding their sentiments clamped down on Muslim communities, "who then become ghettoised and get more radicalised".
"Marginalisation creates radicalisation," he stressed.
'Want US to be even-handed between Pakistan and India'
Asked about his expectations from the incoming administration of US President-elect Joe Biden, Prime Minister Imran said it was "difficult to predict" what trajectory the Pakistan-US relationship will take under the new leader.
"But what I can say is we want the US to be even-handed between Pakistan and India; that's all we want. What we do not want is what is happening right now where India is supposed to be this big ally of the Western countries against China," he said.
The premier said he could not understand why there had to be a rivalry with China to the point where the US would need allies to counterbalance Beijing.
"This policy is difficult for Pakistan because then the whole thing gets lopsided; India is favoured, Pakistan's legitimate rights are ignored," he added, noting that Pakistan had given "huge sacrifices" for the US in the Afghan jihad and its aftermath.
Ties with Israel?
In response to a question, Prime Minister Imran reiterated that Pakistan would not follow some Arab countries in recognising and normalising ties with Israel.
He said while every country "has its own foreign policy [and] interests", doing so would make Pakistan "completely lose" its moral standing to support the Kashmir cause, and would go against Quaid-i-Azam Mohammad Ali Jinnah's policy of not recognising Israel until the Palestinians were given their own homeland.
He said no one had or could "put pressure on me" to recognise Israel because Pakistan was a democratic country.
The people of Pakistan have an emotional attachment to the Palestinian cause which "means that if anyone in this country who is a democratic leader decides to recognise Israel, he would be going against the will of the people of this country".
https://www.dawn.com/news/1600056
--------
Hazaras continue protest on 5th day, refuse to bury slain miners despite PM's request
Ghalib Nihad
07 Jan 2021
Despite Prime Minister Imran Khan's request to move ahead with the final rites of the slain miners and an assurance that he would visit them "very soon", Balochistan's Shia Hazara community continued to protest for a fifth straight day on Thursday, refusing to bury those who were brutally killed over the weekend in the province's Mach area.
Sources told Dawn that the prime minister has decided to visit Quetta "soon" to express solidarity with the members of the community but the date and time of his visit are "being kept secret due to security concerns".
On Sunday, armed attackers slit the throats of 11 miners in a residential compound near a mine site in Balochistan's Mach coalfield area, filming the entire incident and later posting it online. The gruesome attack was claimed by the militant Islamic State group.
Since then, thousands of Hazaras have staged a protest along with coffins containing the miners' bodies in the western bypass area in Quetta, while members of their community have also held protests in Karachi.
Despite extremely harsh weather as the mercury drops to below freezing point, the mourners, including women and children, have refused to leave until the premier meets them and the killers are brought to justice.
A day earlier, the prime minister, in a series of tweets, said that he was aware of the Shia Hazara community's "suffering & their demands", adding that the government was taking steps to prevent such attacks in the future and knew that "our neighbour is instigating this sectarian terrorism."
"I share your pain and have come to you before also to stand with you in your time of suffering. I will come again very soon to offer prayers and condole with all the families personally," he said while addressing the mourning Hazaras.
"I will never betray my people's trust. Please bury your loved ones so their souls find peace," the prime minister said.
In-depth: I am Hazara
Day-long efforts by Balochistan Chief Minister Jam Kamal Khan Alyani, Minister for Maritime Affairs Ali Zaidi and Special Assistant to the Prime Minister (SAPM) on Overseas Pakistanis Zulfi Bukhari on Wednesday to persuade the protesters to bury the bodies of the slain miners proved futile as the protesters refused to do so without having a meeting with the prime minister.
Several other attempts by both federal and provincial authorities also failed.
Interior Minister Sheikh Rashid Ahmed, who had met the protesters on Monday, had announced Rs2.5 million would be paid to each victim's family as compensation.
Earlier today, the chief minister once again appealed to the protesters to bury the miners citing "religious obligations".
Meanwhile, the Anjuman Tajran Balochistan has called for a shutter down strike in Quetta.
Bilawal, Maryam to visit
Meanwhile, PPP chairman Bilawal Bhutto-Zardari and PML-N vice president Maryam Nawaz are both due to visit the Shia Hazara community today to "show solidarity" with them.
"Have been trying to reach Quetta with CM Sindh & Former PM Gillani. We've had to off load as the planes engine would not start. Trying to make other arrangements. PM must accept demands of the victims of terrorism protesting along with their dead for 5 days now," Bilawal tweeted.
Maryam will also request the community to bury the miners. In a tweet on Wednesday, Maryam said: "On the direction of Nawaz Sharif I'm going to my sisters and brothers (in Balochistan) with a request to hand over their dead to Allah Almighty. I am sure they will not reject my request. For the last four days the Hazara community has been calling the heartless in Islamabad."
She asked the mourners not to wait for an "insensitive and heartless man" (Imran Khan) and appealed to them to bury their dead. "May Allah elevate their ranks in the hereafter and grant you patience."
https://www.dawn.com/news/1600204/hazaras-continue-protest-on-5th-day-refuse-to-bury-slain-miners-despite-pms-request
--------
Christian prisoner moves PHC for release from 'illegal' detention
07 Jan 2021
PESHAWAR: A member of the Christian minority kept in the Peshawar Central Prison on Wednesday moved the high court seeking his release from the prolonged 'illegal' detention.
In the petition, Shakeel Masih claimed that he had been imprisoned for around 10 years without trial, while the records of his alleged crime and detention had been missing from the documents of the relevant court in Khyber tribal district.
He requested the court to declare his detention illegal, unconstitutional and against his basic rights.
Shakeel Masih alleged that the trial court without assigning any reason had been extending his judicial remand after every 14 days for keeping him behind bars.
Claims he has been kept in Peshawar jail for a decade without trial
He requested the court to declare the trial court's arbitrary orders by granting judicial custody without recording any reason as against the basic principles of criminal justice.
The petitioner sought his release claiming nothing is available on record to prove his involvement in the killing of military officials in Khyber region more than a decade ago.
The petition was filed by lawyer Saifullah Muhib Kakakhel known for public interest litigations.
The respondents in the petition are the Khyber Pakhtunkhwa government through advocate general, provincial inspector general of prisons, interior secretary, Khyber district public prosecutor, district and sessions judge of Khyber district, and Peshawar Central Prison's superintendent.
The petitioner said that he was arrested around 10 years ago on the charge of killing some military officials in Khyber tribal region but no document to that effect, including FIR, was available on record.
He insisted that though there was no FIR or any incriminating evidence against him, he had been detained without any lawful justification.
The petitioner said that he hadn't been provided with any document related to his case as required under the Code of Criminal Procedure.
He claimed that he had regularly been taken to the court's premises for around a decade but the personnel brought him back to the prison without presenting before the relevant judge.
The petitioner wondered when records of his case were not available with the court, how it was possible for it to grant his judicial remand to keep him behind bars for an indefinite period.
He contended that when there was no evidence of his alleged involvement in killings or the records of his case were missing, the trial court should have either acquitted him or released him on bail until the relevant documents were available.
The petitioner said that the trial court had the powers to acquit an accused under Section 265-K of Code of Criminal Procedure when there was insufficient evidence against him or her and the complainant and witnesses hadn't been appearing before it.
He claimed that he had been denied the fair trial opportunity, which was guaranteed in Article 10-A of the Constitution.
The petitioner said that he had been deprived of his liberty with no plausible reason, which was a violation of Article 9 of the Constitution.
Lawyer Saifullah Muhib told Dawn that first, his client's father pursued his case but after he died a few years ago, there was no one to pursue it.
He said that as per the prisoner his family members were asked to stay mum over his case and they were afraid to come forward, hence he has been pursuing this case from the prison.
https://www.dawn.com/news/1600097/christian-prisoner-moves-phc-for-release-from-illegal-detention
--------
Arab World
Iraq regains confidence in dealing with outlawed militias
Shelly Kittleson
Jan 5, 2021
ERBIL, Iraq — Reports that Iraq has issued an arrest warrant for a member of a powerful armed group and arrested another have led to tentative hopes for the future of holding "outlaws" to account in the country, despite claims that some leaked documents were false.
A planned protest on the first anniversary of the Jan. 3 assassination of Iranian Maj. Gen. Qasem Soleimani by US drone strike and the Iran-linked Iraqi commander Abu Mahdi al-Muhandis just outside the Baghdad airport failed to attract as many participants as had been expected. Concerns over threats about a major attack on US forces or interests as revenge for the assassination also did not materialize.
One of Prime Minister Mustafa al-Kadhimi pledges when sworn in on May 6 following months of a government void and massive protests across southern and central Iraq was to bring all arms under state control. The extent toward which progress has been made on this front almost eight months later has been the subject of heated debate but has taken on greater urgency as the drawdown of US troops continues.
Fewer foreign troops in the country is seen by some as a risk to Iraqi security, while others feel it is a positive step toward less "interference" in the country.
Following an attack on Baghdad's heavily fortified Green Zone on Dec. 20 in which at least eight rockets were fired according to Iraqi military sources and 21 according to a US Central Command statement, a member of the well-known armed group Asaib Ahl al-Haq (AAH) was also arrested.
He was arrested on criminal charges linked to the Dec. 20 attack on the US Embassy in the Green Zone.
Despite being an Iran-linked faction, AAH has at times engaged in significant outreach to local communities in Sunni-majority areas. In the central Salahuddin province, for example, this journalist has in previous years met with members of the largest Sunni-majority tribe who joined the local branch for the sake of a salary.
On Dec. 26, a man often referred to as a "security official" for the Iran-linked armed group Kataib Hezbollah and who goes by the name "Abu Ali al-Askari" on social media threatened the prime minister that if he continued to test the patience of the "resistance factions," he would have his ears "cut like a goat." Iran-linked armed groups operating independently of the Iraqi state often use the term "resistance factions" when referring to themselves.
A warrant was reportedly issued for the Kataib Hezbollah security official's arrest in late December shortly after Askari's tweet appeared and the alleged official document was leaked to the media. Some later reported that the document was fake.
Requests for comment sent to both an Iraqi Interior Ministry official and a Kataib Hezbollah spokesman had not been answered by the time of publication.
Twitter had blocked Askari's account earlier in March after he threatened various Iraqi officials including Kadhimi, in his role as head of the country's intelligence service. Askari had accused the current prime minister of involvement in the Jan. 3 assassination last year.
Some Iraqi armed factions linked to Iran also criticized the tweet and Askari's threats. As prime minister, Kadhimi is commander-in-chief of the armed forces; several of these groups have brigades that are part of the official Popular Mobilization Units (PMU), which receive government salaries and pensions.
Askari claimed in a tweet that "not even Iranian intelligence" services would be able to protect Kadhimi, with some observers noting that in so doing he drew a distinction between Iran's Intelligence Services Ministry and the parallel service run by the country's Islamic Revolutionary Guard Corps.
Social media, meanwhile, was awash in the final days of December in cryptic, angry vows of revenge by supporters of armed groups close to those killed in the US attack last Jan. 3 and in speculation about what the Iran-linked factions were planning.
Kadhimi has made a point of heading to the streets in times of tension since taking office in May to shore up the public's confidence in his government and security services. He paid a visit to Tarmiya — long known as the "center of Salafi recruiting" near the capital — after a sniper killed a high-ranking military official in July. He was recently shown in videos walking confidently through the streets of Baghdad after the attack on the Green Zone in December.
However, many decry his government's apparent lack of progress in finding and prosecuting the killers of such high-profile targets as renowned Iraqi counterterrorism expert Hisham al-Hashimi, who was assassinated in Baghdad on July 6. Many claim Hashimi was likely to have been killed by armed factions linked to Iran.
Kataib Hezbollah spokesman Mohamed Mohi had on Nov. 20 stressed to this journalist that Kataib Hezbollah is "a jihadi faction that adopts Islamic law and works to spread it and defend it." In relation to rocket attacks that month, he had said that given "the circumstances Iraq is in and the US post-election transition," it is "illogical to carry out military actions against US targets."
The spokesman for the US-designated terrorist group, which nonetheless has brigades within the official Iraqi PMU forces, went on to say that "it is necessary to look for who is benefiting from these attacks since there are US, regional and Iraqi parties that do not want the American forces to withdraw from Iraq and there are some that are working to push the defeated Trump administration to carry out an attack targeting the resistance factions and the PMU."
Meanwhile, some less publicized signs of an improvement in law enforcement and state control have been seen. For example, Iraq's customs revenue reportedly rose by approximately 41% between June and November 2020 compared with the previous year.
This, as some commentators have pointed out, is likely in large part due to reducing militia control of customs points through bulking up military oversight of them.
https://www.al-monitor.com/pulse/originals/2021/01/iraq-security-militias.html?utm_source=iterable&utm_medium=email&utm_campaign=1877872_
--------
Syrian air defences thwart Israeli aggression: SANA
06 January 2021
Syria's air defenses have thwarted an Israeli missile attack on southern Damascus, shooting down most of the missiles.
The Israeli missiles had flown over the Syrian Golan Heights before being shot down by the Syrian air defenses over the capital, Syria's official news agency SANA reported on Wednesday night.
The Israeli missile strike was carried out at 11:10 pm local time, according to a military source.
The Syrian air defenses had thwarted last Wednesday another Israeli aggression on Damascus amid an upsurge in Israeli attacks on the Arab country.
State-run media added that the Israeli assault, which was carried out on the southwestern town of al-Zabadani in the Rif Dimashq governorate, claimed the life of a Syrian soldier and left three others injured.
Israel frequently targets military positions inside Syria, especially those of the resistance movement Hezbollah which has played a key role in helping the Syrian army in its fight against foreign-backed terrorists.
The Arab country has been gripped by foreign-backed militancy since March 2011. The Syrian government says the Israeli regime and its Western and regional allies are aiding Takfiri terrorist groups that are wreaking havoc in the country.
Israel mostly keeps quiet about the attacks on Syrian territories which many view as knee-jerk reaction to Syrian government's increasing success in confronting terrorism in country.
The Tel Aviv regime has been a main supporter of terrorist groups that have opposed the government of President Bashar al-Assad since militancy erupted in Syria nine years ago.
Syrian government forces have taken back many areas once controlled by the terrorist groups.
https://www.presstv.com/Detail/2021/01/06/642442/Syria-air-defense-israel
--------
Hezbollah municipality erects Soleimani statue in Beirut suburbs sparking controversy
06 January 2021
The unveiling of a large statue in Beirut of an Iranian commander killed by the US last year has sparked indignation among many in Lebanon — the latest manifestation of a growing schism between supporters and opponents of the Iran-backed group Hezbollah.
The bronze bust of Gen. Qassem Soleimani was erected Tuesday by the Ghobeiry municipality in a Hezbollah stronghold near Beirut's airport to commemorate the slain general's supportive role in Lebanon's wars with Israel. Soleimani, the architect of Iran's proxy militias in the Middle East, was killed in a US drone strike near Baghdad airport a year ago.
Others lamented what they described as the cultural hegemony of the militant Hezbollah and its ally, Iran. Wael Attallah, a Lebanese Canadian, tweeted: "This is a cultural aggression being imposed on Lebanon. Hundreds of thousands of Lebanese today feel violated and powerless. The Schism is getting wider day by day, little by little."
One Lebanese media personality said she received death threats after her criticism on social media of the new statue.
The criticism has triggered a backlash from supporters, who started a Twitter storm with the hashtag: #Soleimani-is-one-of-us.
The killing of Soleimani and a top Iraqi militia leader last year at Baghdad's airport significantly ratcheted up tensions in the region, sparking outrage among their supporters and bringing Iran and its allies and the US close to an all-out conflict. Iraq and Hezbollah, Iran's closest allies in the region, have called for the expulsion of US troops from the region and threatened to retaliate for the killing of the two commanders.
The fallout over the Soleimani statue reflected deepening divisions in the small country that has become increasingly aligned with Iran, alienating traditional Arab and Western backers.
A report in the online site Al-Modon called the bust in southern Beirut a "symbol of (an) Iranian mandate" in Lebanon that replaces symbols of a bygone era when pictures or statues of Egyptian leader Gamal Abdul-Nasser and Syrian President Hafez Assad were prevalent.
The bronze bust about 3 meters (10 feet) high is located in a roundabout on a street named for the Iranian general and is linked to a highway named after Iran's Supreme Leader Ayatollah Khomeini — a reflection of growing Iranian influence in Lebanon.
Giant posters of Soleimani were also installed along the airport highway and in streets and neighborhoods allied with Hezbollah, in some instances sparking angry reactions from locals.
In the eastern Bekaa highway to the Brital area, unidentified men torched a billboard of Soleimani on Sunday, according to the local LBC TV channel.
The following day, other portraits of Soleimani were burned north of Beirut in Nahr al-Kalb by men who brandished the portraits of Christian leader Bachir Gemayl, who was assassinated in 1982.
https://english.alarabiya.net/en/News/middle-east/2021/01/06/Hezbollah-municipality-erects-Soleimani-statue-in-Beirut-suburbs-sparking-controversy
--------
UAE says transport to, trade with Qatar may resume within a week
07 January 2021
Trade and transportation could resume between Qatar and boycotting countries within a week, the United Arab Emirates' minister of state for foreign affairs said on Thursday.
Saudi Arabia and its Arab allies agreed on Tuesday to restore ties with Qatar, ending a boycott imposed in 2017 over allegations that Doha supported terrorism and was cozying up to Iran, which it denied. Tuesday's deal has US backing.
"Measures to be implemented within a week of the agreement include practical measures of airlines, shipping and trade," the UAE minister, Anwar Gargash, told reporters.
However, other issues such as restoring full diplomatic relations and the Turkish presence in the Gulf would take longer, the official said. "Some issues are easier to fix and some others will take a longer time."
In 2017 Saudi Arabia, the UAE, Bahrain and Egypt had set Doha 13 conditions to end the boycott, including closing al Jazeera TV, shuttering a Turkish military base, cutting links to the Muslim Brotherhood and downgrading ties with Iran.
Qatar said the embargo had aimed to curb its sovereignty.
"We have a very good start with (Tuesday's) agreement... but we have issues with rebuilding trust," said Gargash.
"There will be bilateral working groups to move forward on other issues," he added.
https://english.alarabiya.net/en/News/gulf/2021/01/07/UAE-says-transport-to-trade-with-Qatar-may-resume-within-a-week
--------
Qatar economy to grow 3 pct in 2021 on resolution of Gulf dispute: Standard Chartered
06 January 2021
Qatar's economy will grow 3% as the easing of a three-year-old regional dispute will help trade, tourism, and logistics, Standard Chartered said, revising its previous 2.1% growth estimate.
Saudi Arabia and its Arab allies agreed on Tuesday to end the Gulf dispute which started in mid-2017 over allegations that Qatar supports terrorism, charges it has denied.
"We see the lifting of restrictions on trade and travel on Qatar as adding impetus to the ongoing recovery in trade, tourism and logistics," Standard Chartered said in a note on Wednesday.
It said the United Arab Emirates lifting restrictions on trade and travel to Qatar could also help the UAE's trade recovery, "possibly leading to less trade and transit volume via Oman's port and airport," after Oman benefited from the re-routing of some trade during the embargo.
Another benefit could be a convergence in Qatar's onshore and offshore spot currency rates, as foreign liquidity stands to benefit from the lifting of the embargo, it said.
The bank's revised growth forecast is higher than the 2.2% forecast Qatar gave last month in its 2021 budget.
"Regionally, the boost to consumer and investor sentiment and lower perceived geopolitical risk may contribute positively to economic outcomes, particularly ahead of significant events such as EXPO 2020, set to be hosted by Dubai in October 2021, and the 2022 FIFA World Cup in Doha," it said.
https://english.alarabiya.net/en/business/economy/2021/01/06/Qatar-economy-to-grow-3-pct-in-2021-on-resolution-of-Gulf-dispute-Standard-Chartered
--------
Egypt seizes $39 mln worth of Captagon, hashish, in boxes labelled 'made in Lebanon'
Rawad Taha
06 January 2021
Egypt has seized drugs worth $39 million after intercepting a container transiting from one Arab country to another, state-owned online newspaper Al-Ahram Gate reported on Wednesday.
The container, which was transiting through the Egyptian port, had eight million super-strength "Captagon" amphetamine pills and nine tons of hashish.
The General Administration for Narcotics Control seized the container which had carton boxes labelled "Made in Lebanon" containing the narcotics.
There were no immediate details on who had been trying to transport them, but the statement said an investigation into the smuggling attempt was continuing.
Consumption of "Captagon" outside the Middle East is negligible, the United Nations Office on Drugs and Crime (UNODC) said last year, but it is a significant drug in the Gulf. Lebanon and neighboring Syria are conduit routes for the drug.
Scientists say "Captagon" is a super-boosted amphetamine with unique chemical complexities allowing it to induce potent psychoactive effects far more rapidly than amphetamines alone.
https://english.alarabiya.net/en/News/middle-east/2021/01/06/Egypt-seizes-39-mln-worth-of-Captagon-hashish-in-boxes-labelled-made-in-Lebanon-
--------
Mideast
Iran's Home-Made Ababil Drones Destroy Surface Targets with Almas Missiles
2021-January-6
"Over the last few years, with the efforts of Iran's young experts and scientists in the Army and the Ministry of Defense, intelligent weapons for drones have been designed and produced, some of which have been tested during the current event," Deputy Commander of the Iranian Army for Operations Rear Admiral Mahmoud Mousavi said.
Almas missile which has been made by Iranian scientists and experts is able to destroy targets on the ground with great precision.
The first major drone exercise of the Iranian Army began in the northern central province of Semnan on Tuesday.
Hundreds of combat drones are participating in the drills.
Earlier, Rear Admiral Mousavi said the exercise included tracing and destroying air targets by means of air-to-air missiles, and also included destroying targets on the ground by means of bombs and precision missiles.
In a relevant development on Wednesday, the Iranian Army successfully test-fired Azarakhsh (Thunderbolt) missile from the home-grown Karrar-class drone on Wednesday during the major drone drills.
Azarakhsh- air-to-air missile successfully identified and annihilated its hypothetical targets. This is the first time the missile is being used in a war-game.
The hypothetical enemies were successfully annihilated by Karrar-class drones carrying 500-pound bomb.
The Spokesman of the drills, Rear Admiral Mahmoud Mousavi, announced that constant monitoring of the borders through the drones is among the aims of the maneuver.
"Today, the borders are being carefully monitored and observed by the Army forces via drones equipped with surveillance and electronic information systems," Mousavi said, stressing, "The Islamic Republic of Iran's Army is capable of giving strong response to any aggression by enemies."
On Tuesday, the Iranian Army showcased hundreds of its drones during the large-scale exercises underway in Semnan province in the presence of the Chief of Staff of the Iranian Armed Forces Major General Mohammad Hossein Baqeri and a number of Army commanders.
Major General Baqeri paid a visit to the Army drone units consisting of hundreds of UAVs deployed in an area stretching over one square kilometer.
The drones included the Army's pilotless operation, combat, interception, detection, surveillance, organic war, suicide UAVs of all the four forces of the Army.
The displayed UAVs, enjoying various kinds of combat and logistic multi-rotors, are capable of launching operations under the electronic war conditions and are also equipped with jamming systems and deception radars.
Some of the unveiled drones were the recent products of the Iranian Army.
The Iranian Army started its first large-scale drone combat wargames in Semnan province on Tuesday with the participation of hundreds of drones used by the Ground Force, Air Force and Navy, Deputy Chief of Operations of Iran's Army Admiral Mahmoud Mousavi said.
"Today, the Islamic Republic of Iran is one of the able and most powerful countries in the field of drone production," Admiral Mousavi said, adding that various types of sophisticated drone systems used in the Army's Ground, Air, and Naval Defense will perform their predesigned missions in real combat conditions.
"UAV combat operations including air interception and destruction of aerial targets using air-to-air missiles, destruction of ground targets using bombs and pinpoint missiles, as well as widespread use of suicide drones, are among the measures that will be carried out in the operational part of this exercise," he went on to say.
The commander further elaborated, "The flight of naval drones from a vessel in southern waters of the country, long-range flight of pinpointing suicide drones to destroy vital targets in the depths of enemy's soil will be one of the drone combat exercise plans."
"Participation of UAV units from other parts of the country and monitoring land, air and sea borders are among the other important measures that will be taken in this large-scale drone combat exercise," he added.
Some UAV equipment, achievements, and subsystems produced by the experts of the Army and defense industry will also be unveiled in an exhibition in the presence of senior officials and commanders of the Iranian Armed Forces.
Supreme Leader of the Islamic Revolution Ayatollah Seyed Ali Khamenei has also earlier urged the Iranian Armed Forces to further reinvigorate their capabilities and deterrence power.
"The Islamic Republic of Iran does not intend to start a war against anyone but you (Armed Forces) should increase your capabilities to the extent that not only does the enemy fear attacking Iran but also the shadow of war against the Iranian nation will fade away with the help of the Armed Forces' solidarity, might and effective deployment," Ayatollah Khamenei said, addressing Navy officials and commanders in Tehran on the occasion of the Navy Day in Iran.
He added that the Armed Forces' preparedness played as a deterrent power against the enemy threats.
https://www.farsnews.ir/en/news/13991017000934/Iran's-Hme-Made-Ababil-Drnes-Desry-Srface-Targes-wih-Almas-Missiles
--------
Iran's DM: Serious Evidence on Israel's Role in Assassination of N. Scientist
2021-January-6
General Hatami made the remarks in a letter to his counterparts in over 60 countries.
He underlined the need to abandon double-standard policies with regard to the fight against state terrorism.
The Defense Minister also urged global community to participate in the campaign against state terrorism.
Referring to the record of Israeli spying services, direct involvement in assassinating Iranian scientists, he said that there is also serious evidence on the regime's role in the assassination of Dr. Fakhrizadeh.
"Silence on this terrorist act will result in its repetition and insecurity in the world," the minister warned.
Hatami also said that Iran preserves the right to respond to the assassination.
In relevant remarks in early December, Iranian embassy in the Hague condemned assassination of nuclear scientist Mohsen Fakhrizadeh, saying that evidence shows Tel Aviv's involvement in the terrorist attack.
There are various evidences, showing that the Zionist regime was behind the terrorist attack on Iranian scientist Fakhrizadeh, the embassy said in a statement on Wednesday December 2.
It also stressed that the Islamic Republic of Iran expects all countries in the world, specially countries such as the Netherlands, which claims to promote human rights, the rule of law and fight against insecurity.
While condemning this gross violation of international law, the Islamic Republic of Iran also expects the Netherlands to explicitly demand for accountability of perpetrators of this terrorist attack, the statement said.
Martyr Fakhrizadeh's car was targeted by an explosion and machinegun fire in Damavand's Absard 40 kilometers to the East of Tehran on Friday November 27, 2020.
The nuclear scientist and one of his companions were immediately taken to a nearby hospital but he could not be saved.
Iranian Foreign Minister Mohammad Javad Zarif tweeted on Sunday that the assassination bears all the hallmarks of the Israeli regime.
An informed source told Press TV on Monday that the remains of the weapon used in the Friday assassination of senior nuclear scientist Mohsen Fakhrizadeh show that it was made in Israel.
The history of Tel Aviv's sabotage targeting Iran's nuclear energy program is as old as the program itself.
Many observers believe Israel is not able to carry out such dangerous operations without the prior information and support of the United States which left a landmark nuclear deal with Iran in 2015.
Secretary of Iran's Supreme National Security Council (SNSC) Ali Shamkhani said that electronic equipment has been used in the "highly complicated" assassination of Fakhrizadeh, and further underlined the role of Israel and the anti-Iran Mojahedin-e Khalq Organization (MKO, also known as the MEK, PMOI and NCRI) in the terror attack.
"Unfortunately, the operation was very complicated and was carried out by using electronic equipment and no one (terrorist) was present on the scene. But some clues are available, and the identity and records of the designer of the operation has been discovered by us," Shamkhani said.
"Certainly, Monafeqin (hypocrites as MKO members are called in Iran) have played a role and certainly, the Zionist regime and Mossad are the criminal mastermind of this incident," he added.
Early in 2018, the Israeli sources had acknowledged that Mossad had tried to assassinate an Iranian nuclear scientist, but its operation failed.
According to Fars News Agency, Mossad had gained access to Fakhrizadeh's name via a UN list which referred to him as a senior scientist of Iran's Defense Ministry's Physics Research Center.
After the terrorist attack on November 27, Commander of the Islamic Revolution Guards Corps (IRGC) Major General Hossein Salami underlined that assassination of Fakhrizadeh may not undermine Iranians' resolve, and said revenge for the terror attack is already on the country's agenda.
General Salami extended condolences to Supreme Leader of the Islamic Revolution Ayatollah Seyed Ali Khamenei, martyr Fakhrizadeh's family, and the Iranian nation over the martyrdom of Head of the Research and Innovation Organization of Iran's Defense Ministry, Dr. Mohsen Fakhrizadeh, who was assassinated in an organized and pre-planned terrorist attack by the child-killing Israeli regime.
"The enemies of the Iranian nation, specially the masterminds, perpetrators and supporters of this crime, should also know that such crimes will not undermine the resolve of the Iranians to continue this glorious and power-generating path, and harsh revenge and punishment is on agenda for them," the IRGC chief commander stressed.
Also, Ayatollah Khamenei in a message condemned assassination of Fakhrizadeh, ordering officials to take action to punish the masterminds and perpetrators of the terror attack.
"Mr. Mohsen Fakhrizadeh, a prominent nuclear and defense scientist of the country, was martyred by criminal and cruel mercenaries. The unique scientific figure gave his dear and precious soul in the way of God for his great and lasting scientific efforts, and the high position of martyrdom is his divine reward," Ayatollah Khamenei said in his message on Saturday November 28.
"Two important issues should be seriously put on the agenda by all relevant officials; first, probing the crime and the definite punishment of those who perpetrated and ordered it; and second, pursuing and continuing the martyr's scientific and technical efforts in all the sectors in which he was engaged," he added.
Ayatollah Khamenei also extended his condolences to martyr Fakhrizadeh's family, students and the scientific society of the country, wishing him the highest position before God.
President Rouhani had on Saturday condemned assassination of Fakhrizadeh, vowing retaliation for the criminal act.
"All think-tanks and enemies of Iran should know well that the Iranian nation and officials are too brave and too courageous to leave this criminal act unanswered," Rouhani said, addressing a meeting of the national coronavirus campaign headquarters in Tehran.
"The relevant officials will give a response to their crime in due time, and in addition, the Iranian nation is too wise and too smart to fall into the trap of the Zionists' plot," he added.
President Rouhani said that it seems some parties are after stirring chaos but "they should know that we are aware of their plots and they will not succeed in attaining their malicious goals".
"The Zionist regime and those standing against Iran should know that the path of the country's development and research will be paved rapidly" and a large number of other Iranian scientists like Fakhrizadeh will emerge to help, he added.
Iranian nuclear scientists have been the target of the western and Israeli spy agencies' assassination attempts in recent years.
In June 2012, Iran announced that its intelligence forces had identified and arrested all terrorist elements behind the assassination of the country's nuclear scientists.
"All the elements involved in the assassinations of the country's nuclear scientists have been identified and arrested," Iran's Intelligence Ministry announced in a statement.
"A number of countries, whose territories and facilities had been misused by the Mossad-backed terrorist teams, have provided the Iranian officials with relevant information," the statement added.
"Over the course of the investigations, all other elements behind the assassinations of the Iranian scientists Massoud Ali-Mohammadi, Majid Shahriari and Mostafa Ahmadi Roshan as well as Reza Qashqaei (Roshan's driver) have been apprehended," the statement read.
"Some of the perpetrators of the assassination of Dr. Fereidoun Abbasi, the current head of Iran's Atomic Energy Organization, are among those arrested," the ministry added.
According to the statement, Iran's Intelligence Ministry had detected some of Mossad's bases within the territories of one of Iran's Western neighbors, which provided training and logistical support to the terrorist networks.
In the fifth attack of its kind in two years, terrorists killed a 32-year-old Iranian scientist, Mostafa Ahmadi Roshan, and his driver on January 11, 2012.
The blast took place on the second anniversary of the martyrdom of Iranian university professor and nuclear scientist, Massoud Ali Mohammadi, who was also assassinated in a terrorist bomb attack in Tehran in January 2010.
The assassination method used in the bombing was similar to the 2010 terrorist bomb attacks against the then university professor, Fereidoun Abbassi Davani – who became the head of Iran's Atomic Energy Organization - and his colleague Majid Shahriari. While Abbasi Davani survived the attack, Shahriari was martyred.
Another Iranian scientist, Dariush Rezaeinejad, was also assassinated through the same method on 23 July 2011.
In a relevant development in January, 2015, the Islamic Revolution Guards Corps (IRGC) announced that it had thwarted an attempt by the Israeli intelligence forces to assassinate an Iranian nuclear scientist.
"In the last two years, the Zionist enemy (Israel) was trying hard to assassinate an Iranian nuclear scientist, but the timely presence of the IRGC security forces thwarted the terrorist operation," Deputy Chief Liaison Officer of Flight Guards Corps Colonel Ya'qoub Baqeri told FNA in 2015.
https://www.farsnews.ir/en/news/13991017000545/Iran%E2%80%99s-DM-Seris-Evidence-n-Israel%E2%80%99s-Rle-in-Assassinain-f-N-Scienis
--------
Iran Urges Interpol to Issue Red Notice for Assassins of Gen. Soleimani
2021-January-6
"Iran has asked the Interpol for the apprehension of the US president and 47 others in connection with the assassination of Lieutenant General Qassem Soleimani near the Iraqi capital, Baghdad, last year," Esmayeeli announced on Tuesday.
He added that Iran has identified 48 people in connection with the targeted terror attack and that includes US President Donald Trump, Pentagon officials and terrorist American forces in the region.
The spokesman said Tehran has made it clear in its request the role each individual played in the brutal assassination and emphasized that Iran would seriously pursue the case to bring the perpetrators to justice.
In relevant remarks on Sunday, Iranian Judiciary Chief Ebrahim Rayeesi said US President Donald Trump will ultimately have to pay for ordering assassination of top anti-terror commander Lieutenant General Qassem Soleimani.
"Whether he is the US President or not, Trump should face retribution for the atrocity he has perpetrated," Rayeesi told Lebanon's al-Manar TV network on Sunday.
He called the assassination an example of "state terrorism" that occurred in a third country, while General Soleimani was on an official visit at the invitation of Iraqi premier.
"This is definitely an atrocity that does not comply with any of the international laws and regulations and humanitarian principles," Rayeesi noted, adding that all the perpetrators are prosecutable.
"Tehran has got significant evidence related to the assassination," the chief justice noted.
"We are keeping up our efforts towards prosecution of the culprits through a special tribunal at home, in cooperation with Baghdad, and on the international arena, including through international legal channels and the UN," he added.
"If the evidence is examined independently and on the basis of international law and human rights, our efforts will bear fruit," Rayeesi said.
"However, those behind the assassination should primarily be convicted in the international public opinion and conscience," he stressed.
Lieutenant General Soleimani was assassinated in a US drone strike on Baghdad International Airport in Iraq on January 3, 2020.
The airstrike also martyred Abu Mahdi al-Muhandis. The two were martyred in an American airstrike that targeted their vehicle on the road to the airport.
Five Iranian and five Iraqi military men were martyred by the missiles fired by the US drone at Baghdad International Airport.
On January 8 and after the funeral ceremony of General Soleimani, the IRGC Aerospace Force started heavy ballistic missile attacks on US Ein Al-Assad airbase in Southwestern Iraq near the border with Syria and a US operated airbase in Erbil in retaliation for the US assassination of General Soleimani.
Ein Al-Assad is an airbase with a 4km runway at 188m altitude from sea levels, which is the main and the largest US airbase in Iraq. Early reports said the radar systems and missile defense shields in Ein Al-Assad failed to operate and intercept the Iranian missiles. Unofficial reports said the US army's central radar systems at Ein Al-Assad had been jammed by electronic warfare.
The second IRGC reprisal attack targeted a US military base near Erbil airport in Iraqi Kurdistan Region in the second leg of "Martyr Soleimani" reprisal operation.
Iraq said the attacks had not taken any toll from its army men stationed at these two bases. The US army had blocked entrance into Ein Al-Assad to everyone, including the Iraqi army.
The IRGC officials said none of the missiles had been intercepted.
Meantime, Iran announced in late June that it had issued arrest warrants for 36 officials of the US and other countries who have been involved in the assassination of the martyred General Soleimani.
"36 individuals who have been involved or ordered the assassination of Hajj Qassem, including the political and military officials of the US and other governments, have been identified and arrest warrants have been issued for them by the judiciary officials and red alerts have also been issued for them via the Interpol," Alqasi Mehr said at the time.
He said that the prosecuted individuals are accused of murder and terrorist action, adding that US President Donald Trump stands at the top of the list and will be prosecuted as soon as he stands down presidency after his term ends.
https://www.farsnews.ir/en/news/13991017000625/Iran-Urges-Inerpl-Isse-Red-Nice-fr-Assassins-f-Gen-Sleimani
--------
Quds Force Commander: Software Dominance Iran's Next Slap to US
2021-January-6
"The first slap [to avenge Martyr Soleimani] was the unprecedented funeral ceremony for Lieutenant General Qassem Soleimani and the second slap was the airstrike on the American base in Iraq," Qaani said adding, "And the third one will be the dominance in the field of software over the hollow awe of the Arrogance."
He went on to say that the US warmongering policies in the region have all failed.
"Having been defeated, the Americans gathered the nasty elements who were called as Takfiri and, using the money of some of the regional countries, like the Saudi regime, and with collaboration of criminals like the Zionist regime, forged terrorist groups and sow insecurity in the region," the commander noted, stressing, "This path should be continued by brave youths with the guidelines of the Supreme Leader."
He emphasized that the US awe should be broken.
In relevant remarks on Monday, Commander of Hazrat Zeinab Base of the Islamic Revolution Guards Corps Brigadier General Rahim Noei-Aqdam said that today Martyr Qassem Soleimani is 1,000 times more powerful than General Qassem Soleimani, adding that his school was the school of resistance against bullying powers.
"Martyr Soleimani is 1,000 times stronger than General Soleimani," Noei-Aqdam said, stressing that Lieutenant General Soleimani taught us to stand firm against the global bullying powers.
He added that Soleimani's school was the school of rejecting dependence on Eastern and Western powers and standing up to the US hegemony.
Noei-Aqdam went on to say that the path of Martyr Soleimani is the path of dignity and honor.
Lieutenant General Qassem Soleimani was assassinated in a US drone strike on Baghdad International Airport in Iraq on January 3, 2020.
The airstrike also martyred Deputy Commander of Iraq's Popular Mobilization Forces (PMF) Abu Mahdi al-Muhandis. The two were martyred in an American airstrike that targeted their vehicle on the road to the airport.
Five Iranian and five Iraqi military men were martyred by the missiles fired by the US drone at Baghdad International Airport.
On January 8, the IRGC Aerospace Force started heavy ballistic missile attacks on US Ein Al-Assad airbase in Southwestern Iraq near the border with Syria and a US operated airbase in Erbil in retaliation for the US assassination of General Soleimani.
Ein Al-Assad is an airbase with a 4km runway at 188m altitude from sea levels, which is the main and the largest US airbase in Iraq. Early reports said the radar systems and missile defense shields in Ein Al-Assad failed to operate and intercept the Iranian missiles. Unofficial reports said the US army's central radar systems at Ein Al-Assad had been jammed by electronic warfare.
The second IRGC reprisal attack targeted a US military base near Erbil airport in Iraqi Kurdistan Region in the second leg of "Martyr Soleimani" reprisal operation.
Iraq said the attacks had not taken any toll from its army men stationed at these two bases. The US army had blocked entrance into Ein Al-Assad to everyone, including the Iraqi army.
The IRGC officials said none of the missiles had been intercepted.
Meantime, Iran announced in late June that it had issued arrest warrants for 36 officials of the US and other countries who have been involved in the assassination of the martyred General Soleimani.
"36 individuals who have been involved or ordered the assassination of Hajj Qassem, including the political and military officials of the US and other governments, have been identified and arrest warrants have been issued for them by the judiciary officials and red alerts have also been issued for them via the Interpol," Prosecutor-General of Tehran Ali Alqasi Mehr said.
He said that the prosecuted individuals are accused of murder and terrorist action, adding that US President Donald Trump stands at the top of the list and will be prosecuted as soon as he stands down presidency after his term ends.
https://www.farsnews.ir/en/news/13991017000406/Qds-Frce-Cmmander-Sfware-Dminance-Iran%E2%80%99s-Nex-Slap-US
--------
Iran's IRGC blames US for own downing of Ukraine passenger plane, one year later
Yaghoub Fazeli
January 7, 2021
In a statement ahead of the first anniversary of its downing of a Ukrainian passenger plane in Iranian airspace, Iran's Islamic Revolutionary Guard Corps (IRGC) blamed what it called "US adventurism" for the incident.
The IRGC's statement, published Wednesday on its website, said the plane's downing was a consequence of the "inhuman adventures and terrorist acts of the US in the region."
"The Ukrainian plane crashed in war conditions following the US' adventurism and terrorist crime and the subsequent missile strike on the terrorists' base" in Iraq, the statement read, referring to the US killing of IRGC Commander Qassem Soleimani in Iraq on January 3, 2020, and Iran's retaliatory attack on military bases in Iraq hosting US troops using ballistic missiles five days later.
The IRGC shot down the Ukraine International Airlines flight PS752 on January 8, killing all 176 onboard, hours after the attack on US bases in Iraq.
After days of denying responsibility, Iran admitted to downing the plane on January 11, saying its military mistook the passenger plane for a cruise missile.
Iranian, Canadian, Ukrainian, British and Afghan nationals were killed in the crash.
Canada's foreign minister recently said he does not believe Iranian claims that the plane was shot down as a result of "human error."
Also on Wednesday, President Hassan Rouhani vowed that those responsible for the downing of the plane would "definitely" be tried in court.
The administration "insists on prosecuting the perpetrators in a fair trial," Rouhani said in a cabinet meeting.
In the past year, there has been no mention of any trials for detainees in the case by the Iranian judiciary.
Last week, Iran's cabinet allocated $150,000 for the families of each of the 176 victims of the plane, state media reported.
https://english.alarabiya.net/en/News/middle-east/2021/01/07/Iran-s-IRGC-blames-US-for-own-downing-of-Ukraine-passenger-plane-one-year-later
--------
Israel convicts Palestinian activist of illegal protest, assault, lawyer says
06 January 2021
An Israeli military court on Wednesday convicted a Palestinian rights activist of offenses in the occupied West Bank, his lawyer said, in a case that Amnesty International described as politically motivated.
The military did not immediately provide Reuters with the Ofer military court's verdict against Issa Amro of the Palestinian city of Hebron, and arguments over sentencing will await a further hearing on February 8.
For the latest headlines, follow our Google News channel online or via the app.
Amro denied the charges, which included protesting without a permit, obstructing Israeli soldiers' activities in the flashpoint city of Hebron and assaulting a Jewish settler.
Amro, 40, founded an activist group that regularly protests against settlement construction in Hebron. Under heavy Israeli military protection, around 1,000 settlers live there among 200,000 Palestinians.
"It doesn't make sense to punish someone for non-violent resistance," Amro told Reuters. "The Israeli military system exists only to oppress Palestinians and restrict freedom of speech."
Amro was convicted on six of 18 charges against him, in incidents that occurred between 2010 and 2016, his lawyer, Gaby Lasky, said.
Lasky said it was hard to predict whether Amro would face prison time, but that a Palestinian in a similar case received a 10-month term.
Amnesty International said the charges against Amro were "politically motivated and linked to his peaceful work in exposing Israel's human rights violations".
The group has also condemned as "disgraceful" charges brought against Amro by the Palestinian Authority in the West Bank.
Amnesty said the PA has accused him of "disturbing public order" and "insulting higher authorities" over Facebook posts in 2017 critical of Palestinian leaders.
Amro said his next Palestinian court hearing is on January 20.
Most countries view settlements Israel built on West Bank land captured in a 1967 war as illegal. Israel disputes this, citing biblical and historical connections to the territory, as well as security needs.
https://english.alarabiya.net/en/News/middle-east/2021/01/06/Israel-convicts-Palestinian-activist-of-illegal-protest-assault-lawyer-says
--------
Yemen's army thwarts a Houthi infiltration attempt northwest of Saada
Rawad Taha
06 January 2021
Four Iran-backed Houhti militiamen were killed, others captured, as the Yemeni army thwarted their infiltration attempt northwest of Saada, said Brigadier General Mohammed al-Jaradi, the commander of the fifth battalion of the border guards.
Earlier two women were killed and a number of civilians were injured in Houthi bombings of homes of the people of Al-Haima area in Taiz.
A large blast and gunfire was heard at Aden airport shortly after a plane carrying Yemen's newly-formed government landed last Wednesday, an Al Arabiya correspondent reported.
At least 25 people were killed and 110 others wounded in the attack on Aden airport, local security sources told Reuters.
https://english.alarabiya.net/en/News/gulf/2021/01/06/Yemen-s-army-thwarts-a-Houthi-infiltration-attempt-northwest-of-Saada
--------
Africa
After eight years of Mali campaign, France seeks exit strategy
06 January 2021
Eight years after France sent troops to Mali to stop militants from invading the country, it faces tough choices about how to continue pursuing extremists without getting bogged down in a potentially un-winnable war.
According to a report by AFP, five have been killed by roadside bombs in Mali in the past 10 days, bringing the number of soldiers killed across the Sahel to 50 since France launched a campaign to rid northern Mali of militants in January 2013.
Among the latest victims was Sergeant Yvonne Huynh, the first female soldier killed since the start of the French intervention.
Her death on Saturday, claimed by a group linked to al-Qaeda, coincided with a massacre across the border in western Niger, where unidentified gunmen killed around 100 villagers in one of the worst atrocities in the region.
The deaths – and disputed claims Tuesday by villagers in central Mali that up to 20 wedding guests were killed in an airstrike – have clouded recent successes highlighted by France's 5,100-member Barkhane counterterrorism force. , and its African partners.
Over the past year, the French have killed the infamous al-Qaeda leader, Abdelmalek Droukdel, as well as one of the military leaders of the GSIM affiliated with al-Qaeda.
Anxious to avoid getting bogged down in a long conflict in Afghanistan, Paris is preparing to announce a withdrawal of the 600 additional soldiers it deployed in the Sahel last year.
But whether the withdrawal signals the beginning of the end of France's mission in the Sahel is not yet clear.
Defense sources said AFP that President Emmanuel Macron wishes to go further in reducing the number of French troops in the Sahel region before the next presidential election in April / May 2022.
"So far, the French have not really questioned the role of France in the Sahel. But you have to be very careful. Public opinion can change very quickly, "a government source said AFP.
A sign that the Sahel mission could become national political football, some opposition politicians have already started to question the wisdom of staying the course.
"War in Mali: for how long?" The far left party France Unbowed questioned Monday.
"The more we help Mali, the more it collapses," said Marc-Antoine Pérouse de Montclos of the French Institute for Research for Development (IRD).
He spoke of a military coup in August that echoed a coup in 2012, a year before the arrival of the French.
"The longer we stay, the more difficult it will be to leave," said Pérouse de Montclos, adding: "Beyond the (French) death toll, the real question is how to withdraw without losing face. "
But for Michael Shurkin, senior political scientist at US defense think tank Rand Corporation, "it was never going to be quick."
Citing long-standing governance issues in the region, he said: "All France can do is buy time and create space for its African partners to do what they should.
GSIM's growing assertiveness over Qaeda, meanwhile, could thwart phasing out plans.
France had identified the Daesh militants in the Greater Sahara Group as the number one threat to the region, but its efforts to prevent the terrorist group, defeated in Syria, from regrouping in the Sahel had the effect of strengthening its rival.
"Today, it (the GSIM) is Mali's worst enemy," admitted General Marc Conruyt, commander of Barkhane, in November.
France has high hopes for a new elite European force, Takuba, set up to support Malian combat troops following repeated calls from Paris for better burden sharing by its EU partners.
Over the past year, Barkhane has also stepped up cooperation with a regional force of five countries, the G5 Sahel, which France hopes will ultimately assume regional security.
But the G5 Sahel remains ill-trained and underfunded – chronically lacking in air power, surveillance and intelligence gathering.
In an interview with Radio France Internationale (RFI) in early December, the commander of the G5 Sahel admitted that the force was still dependent on France "to compensate for the shortcomings of our national forces".
"For us, as a joint force, it would be premature to consider (a reduction of Barkhane) and risky for the G5 Sahel," warned General Oumarou Namata Gazama.
Defense Minister Florence Parly, in an interview with Le Parisien this week, recalled that French forces were "not destined to stay forever" in the Sahel.
However, she insisted on the fact that they would stay "as long as necessary" for the countries of the Sahel "to be able to respond to the (militant) threat themselves, which they are starting to do".
https://www.presstv.com/Detail/2021/01/06/642427/France-Africa-Mali-Sahel
--------
Roadside bomb kills five in Cameroon's restive North West Region
06 January 2021
Four soldiers and a senior government official have been killed in Cameroon's restive North West Region after their vehicle hit an improvised explosive device, according to an internal security note and another senior official.
The vehicle was travelling in a military convoy when it was ambushed by armed secessionists on Wednesday, the note seen by Reuters said, adding that five others were severely wounded.
The senior official said the five-vehicle convoy was returning to the town of Mbengwi, 450 km (279.62 miles) northwest of the capital Yaounde, after the installation of recently appointed local officials when the blast occurred.
No one has claimed responsibility for the attack.
It is rare but not unheard of for separatists in the conflict to use makeshift bombs, but Wednesday's attack was among the deadliest since a June 2019 attack that killed four police officers and wounded six.
The security note said the powerful device was made up of large gas cylinders.
What began as peaceful protests in Cameroon's two English-speaking regions in 2016 has degenerated into a violent insurgency pitting several separatist groups against Cameroon's mostly French-speaking government.
More than 3,000 people have been killed and nearly a million displaced since 2017, with both sides regularly accused of committing atrocities.
https://www.presstv.com/Detail/2021/01/06/642426/Roadside-bomb-Cameroon
--------
At least 22 killed in eastern Congo village
5 January 2021
BENI, Congo, Jan 5 (Reuters) - At least 22 people were killed in an overnight raid on a village in a part of eastern Democratic Republic of Congo plagued by Islamist rebel attacks, local authorities said on Tuesday.
The militants struck late on Monday, killing residents of Mwenda village with machetes and guns, its civil society leader Jeremi Mbweki said.
He blamed the Allied Democratic Forces (ADF), a Ugandan Islamist group which has emerged as the most lethal militia in Congo's eastern borderlands and is suspected of hacking to death at least 17 people in a nearby village last week.
"Now we live in total fear, with no certainty about the future," Mbweki said by phone. The administrator of Beni territory, Donat Kibwana, confirmed the death toll and said the ADF was responsible.
More than 1,000 civilians were killed in attacks attributed to the ADF in 2019 and 2020, according to U.N. figures, despite repeated offensives by the army and U.N. peacekeepers against the group over the past decade.
Nine more bodies were discovered on Monday in another village in the area - also victims of an alleged ADF attack, Kibwana said.
Congo's eastern borderlands with Uganda, Rwanda and Burundi have been ravaged by attacks by militias, many formed of remnants of groups that fought in Congo's civil wars around the turn of the century.
Islamic State has claimed responsibility for many suspected ADF attacks in the past, although U.N. experts said last week that they have been unable to confirm any direct link between the two groups. (Reporting by Erikas Mwisi Kambale, Writing by Alessandra Prentice, editing by Ed Osmond)
https://news.trust.org/item/20210105111304-7ki3x/?utm_source=iterable&utm_medium=email&utm_campaign=1877872_
--------
Nigeria: Civilians Flee Homes As Boko Haram Attack Another Village in Borno
5 JANUARY 2021
Maiduguri — Hundreds of civilians are fleeing their homes following an attack by suspected Boko Haram insurgents on a community in Askira/Uba local government area of Borno state on Tuesday.
It was learnt that the deadly groups are currently setting houses ablaze at Womdeo village in Askira/Uba council of Borno state.
According to a fleeing resident, Musa Ishaiku, he said hundreds of residents "are currently taking refuge in the bushes and hills without knowing the whereabouts of their love ones."
"They came at about 6:30 pm and started shooting from all angles, there was confusion as many parents could not find their children, we are on the hill now. Watching how are they currently burning down our houses." Musa stated.
Another resident, Steve Mamza said that the insurgents came in hundreds to attack the community.
" As I am speaking with you they are still in Womdeo village, walking free for about two hours now. Many of our people have fled to the adjoining community for safety. Our village is under attacks by Boko Haram."Mamza added.
As of the time of filing this report, the military was yet to confirm or deny the incident.
Daily Trust reports that the insurgents had on Monday attacked a military settlement in Kuda, near Chibok town at exactly 4:30 pm.
Six soldiers and one civilian reportedly died during the exchange of gun duel.
https://allafrica.com/stories/202101060013.html?utm_source=iterable&utm_medium=email&utm_campaign=1877872_
--------
Europe
Man viewed extreme Isis content before Reading knife attack, court hears
5 Jan 2021
A man who stabbed three people to death in a minute in an alleged terrorist rampage had viewed material about a notorious Isis killer, a court has heard.
Khairi Saadallah murdered three men in a park in Reading on 20 June as they enjoyed a summer's evening.
A hearing at the Old Bailey to determine if the attacks were terrorist acts and therefore subject to a higher sentence, was told that Saadallah viewed extremist material in the days before the attack and had a longstanding interest in extremism.
It also heard that Saadallah, 26, bought the knife from a supermarket the day before the stabbing spree in which he stabbed three people to death, wounded three others, and shouted: "Allahu Akbar".
He has already admitted to three murders and three attempted murders at an earlier hearing.
The hearing was told Saadallah had in 2019 accessed material on his mobile phone about Mohammed Emwazi , the Isis propagandist seen in videos taunting victims before killing them, and two days before the attack had accessed a website with the flag associated with Isis, which had staged numerous attacks against western targets.
The prosecutor, Alison Morgan QC, said Saadallah, who was from Libya, believed the murders were an act of holy war.
His victims were three men enjoying a summer evening in Forbury Gardens, Reading, during the first national lockdown. They were James Furlong, 36, a history teacher; David Wails, 49, a scientist; and an American pharmaceutical worker Joseph Ritchie-Bennett, 39. The men died after being stabbed by Saadallah as they sat on the grass at about 7pm. Ritchie-Bennett and Furlong died after single wounds to their necks. Wails was stabbed once in the back.
Saadallah also stabbed and wounded their friend Stephen Young and two other men, Patrick Edwards and Nishit Nisudan, who were sat nearby.
Morgan told the hearing: "In less than a minute, shouting 'Allahu Akbar', the defendant carried out a lethal attack with a knife, killing all three men before they had a chance to respond and try to defend themselves.
"Within the same minute, the defendant went on to attack others nearby, stabbing three more people … The defendant was ruthlessly efficient in his actions. The prosecution's case is that the attack perpetrated by the defendant was carefully planned and executed with determination and precision.
"The defendant believed that in carrying out this attack he was acting in pursuit of his extreme ideology, an ideology he appears to have held for some time. He believed that in killing as many people as possible that day he was performing an act of religious jihad."
Morgan said Saadallah had carried out reconnaissance of the park and had been pictured in Libya handling firearms, and had come to Britain in 2012 after having been part of a militia opposing the regime of Muammar Gaddafi.
In Britain, Saadallah was refused asylum and started offending, carrying out thefts and assaults, for which he was jailed. He was assessed as having an emotionally unstable and antisocial personality disorder, and in jail was seen as "impressionable and volatile" and keen to associate with a known extremist preacher Omar Brooks in about 2017.
Morgan said this showed Saadallah, three years before the attack, was still interested in the extremism he had been exposed to in the chaos of Libya.
On 5 June, two weeks before his stabbing rampage, he was released from jail and in the days preceding the attack made a series of internet searches. These included whether coronavirus was "a sign of the end of the world", military activity in Libya, body bags, the park where the attacks happened, and how to disappear with magic – believed to be linked to witchcraft.
He also accessed the website with the flag linked to Isis and the hearing heard that his probation officer became concerned about him, but when a crisis team visited him on 19 June he refused to open the door. That day he also went to a Morrison's supermarket and bought the knife he used to stab six people.
The hearing before a judge continues.
https://www.theguardian.com/uk-news/2021/jan/05/man-khairi-saadallah-viewed-isis-material-before-reading-knife-attack-court-hears?utm_source=iterable&utm_medium=email&utm_campaign=1877872_
--------
Far-Right Extremists Charged Over Alleged Bomb and Poison Terror Plot in Poland
By Tim Hume
Two alleged right-wing extremists have been charged with plotting a Christchurch-style terror attack on a mosque to "prevent the Islamisation of Poland," the country's security agency has said.
Stanisław Żaryn, a spokesperson for Poland's Internal Security Agency, said the attack was intended to be carried out with explosives against "a specific religious object of the Islamic community," understood to be a mosque. He added the accused also planned to use poisonous substances in the attack.
Żaryn said the accused both held right-wing extremist views, with one having made public calls to "exterminate" Muslims, and the second having written a manifesto outlining his Islamophobic views, calling for migrants to be hounded by hooligans and intimidated with firearms and explosives.
The two men, who were under surveillance at the time of their arrest, have been charged with plotting a mass-casualty explosive attack, punishable by up to 10 years in jail. A third has been charged with the illegal possession of explosive precursors, punishable by up to two years in jail.
The writing of a manifesto echoed the strategy used by far-right terrorist Brenton Tarrant, who killed 51 worshippers at two mosques in Christchurch, New Zealand in March 2019.
According to Polish media, the indictment followed a raid on a Warsaw house in November 2019, a day before the annual Independence Day march in the city — a major event on the far-right calendar drawing tens of thousands, including many hooligans and extremists.
During the investigation, officers found four firearms, including a homemade submachine gun, along with ammunition, explosives, and bomb-making substances.
Far-right experts say that despite the prevalence of anti-migrant and Islamophobic sentiment in Poland since the arrival of hundreds of thousands of predominantly Muslim migrants into Europe during the height of the migration crisis in 2015, the alleged terror plot is a relative rarity in the country.
"Extreme Islamophobia has become a part of mainstream political and media discourse, especially since 2015," Rafal Pankowski, a sociologist at Warsaw's Collegium Civitas and head of the Polish anti-racism group Never Again, told VICE World News.
"In this context, I'm not surprised that extremists tried to take the anti-Muslim violence to a new level, unfortunately."
He said this was despite Poland's tiny Muslim community accounting for about 0.1 percent of the country's 38 million people — one of the smallest Muslim populations in Europe.
"The supposed danger of 'Islamisation' is simply absurd in the Polish context," he said.
But while anti-migrant sentiment had resulted in numerous cases of anti-Muslim violence and hate speech in Poland in recent years, plots for violent, large-scale attacks have been a relative rarity — especially compared to the situation in neighbouring Germany, where a number of far-right terror attacks have been plotted or carried out in recent years.
"These plots are rare in Poland, to say the least," Kacper Rekawek, an affiliated researcher at the Counter Extremism Project, told VICE World News.
He believed the reason for this was that, unlike Western European countries like Germany, where the governments took a more welcoming stance towards migrants, the prevailing mood in Poland and other Central and Eastern European countries was sharply against the new arrivals.
"For the whole of Central and Eastern Europe, when the migrant crisis erupted, I would say that anti-migrant sentiment was the dominant sentiment in the region," he said.
"When this is the mainstream position, then your local extremists hardly have a cause to rally around. You don't have a situation in which they would be striking against the government, or a certain elite, which isn't doing what they want them to do."
https://www.vice.com/en/article/z3vqz8/far-right-extremists-charged-over-alleged-bomb-and-poison-terror-plot-in-poland
--------
East London Mosque closes to help prevent spread of COVID-19
January 7, 2021
Despite the government allowing places of worship to remain open under new lockdown restrictions, East London Mosque has chosen to close its doors for prayers due to concerns about the very high levels of COVID-19 locally.
East London Mosque's decision is effective from today but they will review the decision after two weeks, and thereafter keep the situation under constant review.
ELM said: "This decision has not been taken lightly. But just as in last March, when we and many other mosques closed even before the government announced a national lockdown, we're putting the safety of our congregation, our staff and our volunteers above our strong desire to maintain communal worship.
"Our decision has been made in consultation with senior scholars, imams and ulama of the country. In Islam, the preservation of life is of the utmost importance and a key governing principle used to formulate rulings in the Shari'ah, as is the case here."
ELM is advising families to pray together at home but it will continue to broadcast talks through its website and social media, and it will keep essential services running, such as food bank deliveries and advice and counselling.
Its funeral service will also still be operating although funeral prayers held by family and friends will be limited to 30 people in accordance with the lockdown rules.
On Monday the Prime Minister announced a national lockdown and instructed people to stay at home to control the virus, protect the NHS and save lives.
The decision followed a rapid rise in infections, hospital admissions and case rates across the country, with hospitals now under more pressure than they have been at any other point throughout the pandemic.
This drastic jump in cases has been attributed to the new variant of COVID-19, which scientists have now confirmed is between 50 and 70 per cent more transmissible.
New government guidelines state that the public can attend places of worship for a service, although people must not mingle with anyone outside of their household or support bubble. They should also maintain strict social distancing at all times.
Most major mosques around the country remain open for communal and individual prayer with strict restrictions.
https://5pillarsuk.com/2021/01/06/east-london-mosque-closes-to-help-prevent-spread-of-covid-19/
--------
France calls on Iran to release South Korean-flagged tanker
07 January 2021
France on Wednesday condemned Iran's seizure of a South Korean tanker in strategic Gulf waters and called for the vessel's immediate release.
"This incident is fueling tensions in the region," the French foreign ministry said in a statement.
"France calls for the immediate release of the ship and its crew," it added, stressing the need to preserve the freedom of navigation.
On Monday, Iran's Revolutionary Guards seized the South Korean-flagged Hankuk Chemi and arrested its multinational crew of 20 near the Strait of Hormuz, a chokepoint through which a fifth of world oil output passes, alleging the tanker had polluted the area's waters.
The Guards said the arrested crew were from South Korea, Indonesia, Vietnam and Myanmar.
South Korea has demanded the ship's release and deployed a destroyer to the area – though with no plans to engage in an offensive operation, an unnamed military official told Yonhap News Agency.
Seoul has said it will send a government delegation to Iran to negotiate the release of the vessel and its crew.
Iran's move came after Tehran had urged Seoul to release billions of dollars of Iranian assets frozen in South Korea as part of the US sanctions.
The incident was the first seizure of a major vessel by the Iranian navy in more than a year.
In July 2019, the Guards seized the British-flagged oil tanker Stena Impero in the sensitive Strait of Hormuz for allegedly ramming a fishing boat and released it two months later.
It was at the time widely seen as a tit-for-tat move after authorities in the British overseas territory of Gibraltar detained an Iranian tanker and later released it over US objections.
Tehran denied the two cases were related.
The Guards seized at least six other ships in 2019 over alleged fuel smuggling.
https://english.alarabiya.net/en/News/middle-east/2021/01/07/France-calls-on-Iran-to-release-South-Korean-flagged-tanker-
--------
France says dozens of jihadists killed in weekend Mali air strike
05/01/2021
France said on Tuesday it had killed dozens of jihadists in a weekend air strike in central Mali, while several villagers and a local group said up to 20 wedding guests were killed by a helicopter.
Social media has been buzzing with rumours since Sunday about events in Bounti, and villagers there told AFP that a wedding party was attacked by an unidentified helicopter.
Separately, French military headquarters told AFP fighter jets had "neutralised" dozens of jihadists in central Mali after the group had been tracked for several days.
"The reports relating to a wedding do not match the observations that were made," an army spokesman told AFP.
With no early statements from French or Malian officials, rumours filled the gap.
Confirmation of reports is difficult in a remote area where many jihadists are thought to operate.
Offensive aerial operations in Mali are mainly conducted by the Malian military or by the French anti-jihadist force Barkhane.
Villagers in Bounti said a lone helicopter opened fire in broad daylight, sowing panic among a crowd gathered for a wedding.
'Run for your lives'
"It was run for your lives," said Ahmadou Ghana, who said 19 people died, two of whom were his brothers, and several others were seriously wounded.
"We were surprised by the intensity of the strike," said another villager, Mady Dicko, adding: "The helicopter was flying very low."
On Sunday, Tabital Pulakuu, an association that promotes the culture of Mali's Fulani ethnic group, reported an "air strike that claimed the lives of at least 20 civilians" during a wedding.
A French military source who was familiar with Sunday's operation told AFP: "There can't be any doubts or ambiguity, there was no wedding.
"This was a strike that was carried out after a particularly strict, multi-party process on a fully-identified armed terrorist group, after collating information, intentions, posture, in a studied area."
Bounti lies in the Mopti region, about 600 kilometres (370 miles) from the Malian capital Bamako.
The region became ensnarled in a jihadist offensive that began in northern Mali in 2012 and then advanced into neighbouring Burkina Faso and Niger.
https://www.france24.com/en/africa/20210105-france-says-dozens-of-jihadists-killed-in-weekend-mali-air-strike?utm_source=iterable&utm_medium=email&utm_campaign=1877872_
--------
Greece 'pushing innocent people to death': Turkey
Cankut Tasdan
07.01.2021
Turkey's interior minister on Thursday accused Greece and the EU of putting people's lives in danger, releasing footage showing the Greek Coast Guard pushing asylum seekers towards Turkey.
"Greece is still pushing innocent people to death and Europe is just watching… Turkish Coast Guard Forces are saving lives," Suleyman Soylu wrote on Twitter in English.
"We strongly condemn @Frontex and @Europarl_EN for ignoring this inhuman treatment that stands every day @nmitarakis," Soylu said, attaching footage showing an inflatable boat of asylum seekers pushed by the Greek Coast Guard.
The video recording also showed one of the asylum seekers who recounted how they were pushed by the Greek forces towards Turkey and later rescued by the Turkish Coast Guard.
Turkish teams conduct rescue operations for asylum seekers almost daily in the Aegean Sea.
Turkey has repeatedly condemned Greece's illegal practice of pushing back asylum seekers, saying that it violates humanitarian values and international law by endangering the lives of vulnerable people, including women and children.
Last November, European Ombudsman Emily O'Reilly opened an investigation into EU border agency Frontex following reports that the EU border agency is supporting Greece to push asylum seekers back to the open sea.
The EU observer had also reported that Greece ordered its coast guard to push asylum seekers to Turkish territorial waters, according to a string of emails exchanged between Frontex and the Greek Coast Guard.
"A redacted chain email from the EU's border agency, Frontex, made available following a freedom of information request, clearly shows that the Hellenic Coast Guard (HCG) received orders to push migrants back into Turkish territorial waters," read the report.
https://www.aa.com.tr/en/europe/greece-pushing-innocent-people-to-death-turkey/2101778
--------
Southeast Asia
Indonesia Islamic council aims for halal ruling before mass vaccination
JANUARY 6, 2021
JAKARTA (Reuters) - Indonesia's highest Muslim clerical council aims to issue a ruling on whether a COVID-19 vaccine is halal, or permissible under Islam, before the country is due to start a mass inoculation programme using a Chinese vaccine next week.
The world's largest Muslim-majority country plans to launch vaccinations on Jan. 13 after obtaining 3 million doses from China's Sinovac Biotech.
Controversy over whether vaccines adhere to Islamic principles has stymied public health responses before, including in 2018, when the Indonesian Ulema Council (MUI) issued a fatwa declaring that a measles vaccine was forbidden under Islam.
"Our target is before first injections start, the fatwa has to come out then," said Muti Arintawati, an official at MUI in charge of analysing food and drugs to assess whether they are halal.
Indonesia is struggling with the worst COVID-19 outbreak in Southeast Asia and authorities are relying on a vaccine to help alleviate dual health and economic crises ravaging the country.
Asked about the risk of public resistance, a health ministry official said the government would wait for MUI's decision.
In a bid to boost acceptance, President Joko Widodo has said he will be the first to receive a vaccine shot next week.
Dicky Budiman, a researcher at Australia's Griffith University, said authorities needed to be transparent on the halal certification to reassure the public.
The New York Times reported that Sinovac told Indonesia's state-owned drugmaker Bio Farma that the vaccines were "manufactured free of porcine materials."
Bambang Heriyanto, Bio Farma's corporate secretary, confirmed receiving the statement, but said the halal status was decided by MUI. Sinovac did not immediately respond to a request for comment.
Ahmad Ishomuddin, an official at Nahdlatul Ulama, Indonesia's biggest mainstream Muslim organisation, said emergency vaccines that were not halal could be used if there were no other options.
This opinion was supported by some Muslim residents in Depok, south of Jakarta.
"If indeed the vaccine contains non-halal ingredients and during the emergency period there are no other ingredients for the medicine, yes, it is permissible according to my religion," said 19-year-old student Muhammad Farrel.
Indonesia's food and drug agency (BPOM) needs to issue emergency use approval for vaccinations to start.
In neighbouring Malaysia, religious authorities have declared COVID-19 vaccines were permissible for Muslims, and mandatory for those the government has identified to receive them.
Malaysia does not require vaccines to be certified halal, though authorities are planning to introduce a certification framework this year to allay concerns among some Muslims.
https://in.reuters.com/article/us-health-coronavirus-indonesia-vaccine/indonesia-islamic-council-aims-for-halal-ruling-before-mass-vaccination-idINKBN29B121
--------
Malaysia's govt increases special lottery draws despite Islamist ally's anti-gambling stance
Ram Anand
JAN 6, 2021
KUALA LUMPUR - The Malaysian government has increased special lottery draws to be carried out by gambling firms this year, despite the anti-gambling stance of Islamist party Parti Islam SeMalaysia (PAS), which is part of the ruling Perikatan Nasional (PN) coalition.
Following a year in which coronavirus pandemic-fuelled restrictions severely hampered the national economy, Prime Minister Muhyiddin Yassin's government, which is dominated by Malay-Muslim parties, reinstated the number of special draws to 22 in a calendar year. This is markedly higher than the number of draws allowed by the previous Pakatan Harapan (PH) administration.
A senator from the opposition Democratic Action Party (DAP), Mr Liew Chin Tong, raised the matter in the Malaysian Senate last week, and urged the government to reduce the number of special draws in order to minimise social ills caused by gambling.
Gambling is prohibited in Islam, and proceeds from gambling are defined as sin tax, along with tobacco and alcohol sales.
The contribution of the gambling industry to Malaysia's sin tax has been increasing over the years.
Between 2008 and 2012, the government collected an average of RM1.26 billion a year from the industry. Former finance minister Lim Guan Eng revealed in 2019 that the sin tax collected from gambling activities in the preceding year amounted to RM4.5 billion (S$1.4 billion).
The special draws - which are a special addition to the regularly allowed three draws per week - normally involves a much larger winner's pot. The government imposes an extra tax on those buying tickets for the special draws, providing an extra revenue on top of the regular gambling tax.
The special draws were first introduced during the premiership of Tun Dr Mahathir Mohamad in 1999, with the proceeds from the draws contributing to a special fund to help those affected by the Nipah virus outbreak in Malaysia in 1998.
The draws - 22 Tuesdays a year - stayed the same for the next two decades, with the proceeds being consolidated with government revenue.
But when the PH government, which was also led by Dr Mahathir, won federal power in 2018, the draws were reduced to 11 in 2019 and, subsequently, only eight draws were allowed for 2020.
The DAP, which was a member of PH, had consistently spoken out against the special draws, fearing that increased gambling activity could lead to gambling addiction.
The special draws, which contributed RM80 million in extra revenue for the government in 1999, reached a high of RM238 million in 2017, and averaged a revenue of RM200 million a year in recent years.
Mr Liew's revelations in the Senate saw several PAS leaders immediately objecting to the increase in special draws. Top PAS leaders and those who are part of the PN administration have so far stayed quiet on the matter.
PAS information chief Kamaruzaman Mohamad said that his party's anti-gambling stance has not changed, pointing to PAS-ruled Kelantan - where the state government bans any form of gambling.
PAS senator Khairil Nizam Khirudin, meanwhile, asked the DAP to work with the party to help eradicate gambling.
"We invite leaders from DAP, and other parties in Pakatan Harapan or Perikatan Nasional to eliminate all gambling activities in Malaysia altogether," Mr Khairil said last Saturday (Jan 2).
But analysts noted that PAS has shown its willingness to place some of its political ideals on the backburner after becoming a member of the PN federal government.
BowerGroup Asia director Asrul Hadi Abdullah Sani said that the party is willing to be more pragmatic while being in government.
"This is not the first time it has shown that it is willing to put PN's interest before its own," Mr Asrul Hadi said.
Mr Asrul Hadi said the party took a step back in demanding for an amendment to the Malaysia's syariah courts legislation - to empower the Islamic courts to also rule on certain criminal offences. This was a long-held controversial demand that was one of the key issues that undid the working relationship between PAS and Chinese-led DAP in 2015.
"I do not think this will be a major or an issue at all during the election. Theoretically, special draws only affect the non-Muslim community, and the issue would not significantly impact the rural Malay voters," Mr Asrul Hadi said.
https://www.straitstimes.com/asia/se-asia/malaysias-govt-increases-special-lottery-draws-despite-islamist-allys-anti-gambling
--------
Malaysians want Umno to remain part of ruling alliance: Survey
Shannon Teoh
JAN 7, 2021
Malaysians, especially the Malay majority, want Umno to remain part of the Perikatan Nasional (PN) government, according to a survey late last month by top pollster Merdeka Centre.
The largest party in the ruling PN has intensified calls in recent days to cut ties with Prime Minister Muhyiddin Yassin's Parti Pribumi Bersatu Malaysia and force snap polls, less than a year after forming the government together.
The survey found only 31 per cent of voters agreed that Umno should withdraw from PN, with 44 per cent disagreeing.
Crucially, only 21 per cent of Malays - who form the majority in over half of the 222 parliamentary seats - said Umno should pull out from the pact that unites the country's three main Malay-Muslim parties, while 62 per cent wanted PN to stay intact.
The other main Muslim party is Parti Islam SeMalaysia (PAS).
But the poll, done between Dec 23 and 31, also showed the 1,202 respondents were nearly evenly split on whether Umno should head into the next election as part of PN.
Among Malays, 36 per cent said Umno should go it alone and just over half wanted the once-dominant party to join forces with Tan Sri Muhyiddin's coalition.
"In our view, PN's dominance among the Malay electorate will be negatively affected should Umno decide to go it alone and, along with it, cast uncertainty as to the outcome if elections were held," the Merdeka Centre said in a press release on Tuesday.
It added that this scenario could create similar conditions to the watershed 2018 election, when Umno's six decades of uninterrupted rule was ended by Pakatan Harapan (PH), as Malay voters were split three ways.
Mr Muhyiddin and his party were part of PH in that election but defectors in the coalition led by him joined hands with Umno and PAS last February, leading to the Bersatu president being sworn in as prime minister in March with a new ruling pact, PN.
But Umno chafed at playing second fiddle to Bersatu in terms of government posts and influence over decision-making, culminating in a threat to torpedo Budget 2021 during the year-end parliamentary sitting. Still, Umno stayed its hand amid concerns that Malaysia's efforts to mitigate the impact of the Covid-19 pandemic would be jeopardised if government spending was not approved.
The party's annual general meetings last weekend, however, saw about three-quarters of its divisions resolve to ditch Bersatu and force fresh elections by March.
Umno's leadership was expected to decide last night whether to ratify these resolutions.
The Straits Times understands that party president Ahmad Zahid Hamidi - who has found himself sidelined by PM Muhyiddin - wants Umno's leaders to resign government posts by next month.
On Monday, Kelantan Umno chief Ahmad Jazlan Yaakub resigned as Malaysian Palm Oil Board chairman, while Zahid on Tuesday replaced the Umno-led Barisan Nasional coalition's secretary-general Annuar Musa with his own loyalist, Datuk Seri Ahmad Maslan. Tan Sri Annuar is one of several Umno leaders in the Muhyiddin Cabinet who still support cooperation with Bersatu.
https://www.straitstimes.com/asia/se-asia/malaysians-want-umno-to-remain-part-of-ruling-alliance-survey
--------
Indonesian police gun down two militants linked to 2019 Philippine church bombing
Jan 06, 2021
Indonesian police on Wednesday shot down two Indonesian militants linked to 2019 Philippine church blast, said the authorities. The officers arrested scores of pro-Islamic State radicals. Indonesia's counter-terrorism squad Densus 88, raided a hideout of Jamaah Ansharut Daulah (JAD), an extremist group. The hideout was located in Makassar city on Sulawesi island.
Two suspects were gunned down when they "resisted arrest" and attacked officers, police said, adding that a third suspect suffered gunshot injuries and was being treated in hospital.
Another 17 militants were detained.
The police said later on Wednesday that two dead suspects were linked to financing Philippines's worst terror attack in years. The bombing had killed 21 and injured many in 2019.
The pair were later identified as an Indonesian militant and his wife.
"The two were involved in transferring money to the bombers of the church in Jolo, Philippines," national police spokesman Ahmad Ramadhan told reporters, without elaborating.
In early 2019, two explosions ripped through a Catholic church on the Philippines' Muslim-majority island of Jolo, killing worshippers at Sunday mass and security forces -- raising fears about growing links between militants in Southeast Asia.
IS claimed responsibility for the cathedral blast, saying two suicide bombers detonated explosive belts.
The Jolo attack was carried out days after voters approved expanding Muslim self-rule in the south aimed at ending a decades-old rebellion for independence or autonomy for the sizeable Islamic minority of the mainly Catholic Philippines.
https://www.wionews.com/world/indonesian-police-gun-down-two-militants-linked-to-2019-philippine-church-bombing-354854
--------
South Asia
Troubled Afghan-Taliban peace talks resume amid violence, accusations
By Pamela Constable
Jan. 5, 2021
KABUL — Afghan delegates flew to Qatar on Tuesday to reopen peace talks with Taliban leaders amid a rash of mutual recriminations, mixed signals from U.S. officials and a continued spate of assassinations targeting prominent civilians.
Zalmay Khalilzad, the U.S. diplomat who brokered a separate U.S. deal with the Taliban in February, arrived in Kabul on Tuesday from Doha, the Qatari capital and Taliban political base. He tweeted that he hoped "both sides" would make "real compromises" that would lead to "tangible progress" in the talks, which began in September but have failed to address any major issues.
While both Afghan and Taliban officials have issued recent statements saying they were committed to the talks and hoped to settle the 19-year conflict through discussions, their messages were tinged with anger and blame that boded ill for the new round. Some observers in Kabul predicted that the talks, which are resuming after a two-week holiday hiatus, would probably collapse.
The "demand of Afghanistan's people is that the bloodshed should end forever in this country," Masoom Stanekzai, a former national intelligence chief who heads the Kabul delegation, said in a video posted Tuesday on Twitter. "Afghanistan's people suffer from the terror that the war has created every day, every night, every moment."
The Taliban, sidestepping the issue of civilian killings, issued a harsh statement Monday that lashed out at the U.S. government, denouncing what it said were U.S. military airstrikes on civilian areas. It warned that "such pernicious actions" could both threaten their February pact and "jeopardize" progress in resolving issues among Afghans, "turning nascent hopes to despair."
American military officials here responded with unusual speed and sharpness, saying Monday that U.S. stated policy is to "defend Afghan forces" against Taliban attacks. For the first time, they also directly blamed the insurgents for a recent spate of targeted killings of journalists, civic leaders and government officials.
Taliban spokesmen have denied similar charges by Afghan officials and suggested that they amount to a "survival tactic" by the government of President Ashraf Ghani, who narrowly won reelection last year but has lost public support as violence and economic problems persist.
"The Taliban's accusations [that] the US violated the US-TB agreement are false," tweeted Col. Sonny Leggett, the U.S. military spokesman here. "The Taliban's campaign of unclaimed attacks & targeted killings of government officials, civil society leaders & journalists must also cease for peace to succeed."
The status of the U.S.-Taliban pact, while seemingly unrelated to the domestic issues of religion, power-sharing and democratic freedoms that Afghan and Taliban leaders are slated to negotiate, is a critical but highly contested factor in the Afghan talks.
Under that deal, the Trump administration agreed to gradually withdraw most U.S. troops by early this year, acceding to the insurgents' most important demand. There are now about 5,000 troops in the country, and that number is slated to drop to 2,500 by next month. In return, Taliban negotiators agreed to reduce violence, avoid targeting American forces and cut ties with al-Qaeda and other extremists.
Many Afghans say the Taliban has failed to fulfill those pledges and that the U.S. concessions gave the religious militia too much leverage over a weak Afghan government at the current talks. The insurgents, meanwhile, are worried that the incoming Biden administration will set further conditions before continuing the promised troop drawdown.
At the moment, though, the message from Washington, amid a tense and contested presidential transition, is muddled. On Sunday, Secretary of State Mike Pompeo praised the Taliban for not killing any Americans since the pact was signed, suggesting that it will hold. The next day, the U.S. military denounced the rash of civilian killings as an obstacle to peace.
Khalilzad, who is meeting with Pakistani, Afghan and Taliban leaders during his current regional visit in an effort to improve the chances for revived talks, called the targeted killings "unacceptable" but did not directly accuse the Taliban.
He also hinted at problems on the Afghan side, including disputes between Ghani and some negotiators, who insist that an interim government must be installed because the Taliban refuses to recognize his administration and will never make peace with it.
Other divisions exist over how hard to press the Taliban for a nationwide cease-fire, which it has resisted. In a statement Tuesday welcoming the resumption of talks, the U.N. special representative for Afghanistan, Deborah Lyons, said a "cessation in fighting would create a better atmosphere for talks" and allow emergency winter aid to reach rural areas.
On Monday, Interior Minister Massoud Andarabi told a group of lawmakers that the Taliban is preparing to launch a "full-scale" war in the coming months, ordering fighters to keep going through the bitterly cold winter instead of waiting for their traditional spring offensive.
Taliban officials declared Monday that they are now "in a relatively stronger political and military position" than at any previous time. Their efforts to act as a "responsible party" and resolve differences through talks, they warned, "should never be read as weakness."
Pamela Constable is a staff writer for The Washington Post's foreign desk. She completed a tour as Afghanistan/Pakistan bureau chief in 2019, and has reported extensively from Latin America, South Asia and around the world since the 1980s.Follow
https://www.washingtonpost.com/world/asia_pacific/afghan-taliban-peace-talks-resume/2021/01/05/dc2016f6-4af0-11eb-97b6-4eb9f72ff46b_story.html?utm_source=iterable&utm_medium=email&utm_campaign=1877872_
--------
Pakistan hails resumption of Afghan peace talks with the Taliban
January 7, 2021
Pakistan has welcomed the resumption of the second round of the Afghan peace talks in Qatar between representatives of the Kabul government and the Taliban, which commenced after a three-week break.
In a statement, the Pakistan Foreign Ministry said that the two teams have made significant progress by finalising the rules and procedures last month and have now reconvened to negotiate on substantive issues, reports Xinhua news agency.
"We are hopeful that the two sides will prioritize working out a roadmap for reduction in violence and ceasefire in the negotiations," the statement said.
The Ministry further said the year 2020 witnessed substantial progress towards peace in Afghanistan, with a number of positive developments including conclusion of the US-Taliban peace agreement and the start of intra-Afghan negotiations.
"We remain hopeful that the year 2021 will witness the dawn of a peaceful and stable Afghanistan," it added.
The statement said Pakistan hopes that the two negotiating teams would continue to engage with open-mind and will observe patience, prudence and perseverance to seize this historic opportunity for peace.
"We call upon both sides to remain constructively engaged and show flexibility in the negotiations for reaching an inclusive, broad-based and comprehensive political settlement which would lead to lasting peace and stability in Afghanistan," it added.
The second round of the talks, which began on Wednesday, will focus on a ceasefire and reduction in violence in Afghanistan.
https://www.business-standard.com/article/international/pakistan-hails-resumption-of-afghan-peace-talks-with-the-taliban-121010700621_1.html
--------
Myanmar police arrest 100 Rohingya for traveling in their own country
06 January 2021
Police in Myanmar have arrested about 100 people from the Rohingya Muslim community for leaving their native western state of Rakhine.
The arrests were made during a raid on a house in Shwe Pyi Thar township of Yangon Region on Wednesday.
The local Tomorrow News Journal published photos showing several barefoot men and dozens of women in colorful head scarves sitting on the ground in a courtyard.
Tin Maung Lwin, a police captain from Shwe Pyi Thar, said either 98 or 99 people had been arrested, but declined to provide further details.
"The investigation is still ongoing," he said.
Myanmar frequently arrests Rohingya Muslims on grounds of "illegal travel" for attempting to escape "apartheid conditions" in Rakhine.
Thousands of Rohingya Muslims were killed, injured, arbitrarily arrested, or raped by Myanmar soldiers and Buddhist mobs mainly between November 2016 and August 2017 in what the UN has said was genocide. Some 800,000 other Rohingya survived only by fleeing to Bangladesh, where they live in cramped camps.
Another 600,000 Rohingya Muslims still remain in Myanmar under apartheid-like conditions, confined to camps and villages and denied access to healthcare and education and unable to travel freely.
The Rohingya are denied citizenship in Myanmar and considered illegal immigrants, despite their ancestral roots dating back centuries.
"It is outrageous that Myanmar authorities continue their policy of arresting Rohingya for merely travelling in their own country," John Quinley, senior human rights specialist at Fortify Rights, said.
"The group arrested in Yangon should be immediately and unconditionally released."
https://www.presstv.com/Detail/2021/01/06/642425/Myanmar-police-Rohingya-Muslims
--------
Attacks in southern Afghanistan kill at least 11
07 Jan 2021
Separate attacks in southern Afghanistan left at least 11 civilians and security forces dead, officials said on Thursday, even as Afghan negotiators were in Qatar to resume talks with the Taliban aimed at finding an end to decades of conflict.
In southern Uruzgan province, a suicide car bomber detonated a vehicle full of explosives early on Thursday near a military base, killing six security forces, said a provincial council member who was not authorised to speak with the media.
Mohammad Karim Karimi, deputy head of the provincial council in Uruzgan, confirmed the attack on the military base in Tirin Kot, the provincial capital, but couldn't provide an exact death toll.
He said the explosion was so strong it sent shock waves through the city.
In southern Helmand province, at least five civilians were killed and five others wounded in a suspected airstrike late on Wednesday on the outskirts of Lashkar Gah, the provincial capital, according to Attaullah Afghan, head of the provincial council.
He said the casualties included children and women.
Abdul Nabi Elham, provincial governor, said officials were investigating to determine whether the assault was an airstrike or some other type of attack.
No one immediately claimed responsibility for either attack.
An Afghan negotiating team is in Qatar's capital of Doha to resume talks aimed at finding an end to decades of relentless conflict even as violence has spiked across the country.
The stop-and-go talks come amid growing doubt over a US-Taliban peace deal brokered by outgoing US President Donald Trump.
https://www.dawn.com/news/1600209/attacks-in-southern-afghanistan-kill-at-least-11
--------
5 Civilians Killed in Air Raid, Helmand
By Mohammad Haroon Alim
07 Jan 202
Local officials in Helmand said, at least five civilians have been killed in an airstrike in Lashkar Gah.
Ataullah Afghan, chairman of Helmand provincial council, told the media on Thursday that five civilians were killed in an airstrike in the provincial capital.
According to a report, All five were members of one family.
Afghan added that the attack took place last night in the "Bushran" area in PD10 of Lashkar Gah, the center of the Helmand province.
5 other individuals have reportedly been injured during the incident.
So far, no security officials have commented on the air raid.
Earlier in December 2020, Afghan security forces on Saturday conducted an airstrike in the Arghandab district of southern Kandahar province, the attack is said to have targeted Taliban gathering.
However, there are conflicting reports of casualties based on the air raid.
Local residents told the media, at least seven members of a family were killed during the air raid, and the Taliban claimed at least 13 civilians including children were killed due to the bombings.
https://www.khaama.com/5-civilians-killed-in-air-raid-helmand-4555457/
--------
Taliban Attack Claim 6 Afghan Security Force Members
By Mohammad Haroon Alim
07 Jan 2021
At least six security force members were killed in a Taliban attack on a security outpost.
Local officials told media, that the Taliban carried out offensives on the ANDSF check posts on Wednesday night, in the Charkhab area along Kunduz Highway.
According to provincial officials, a police unit traveling to support an ANA soldier was caught in a Taliban ambush, leaving three policemen dead and five others wounded.
Media reports indicated, that the Taliban captured five Army soldiers and a security base has fallen.
Both Taliban and government security officials have not yet commented on the incident.
This comes as second rounds of peace talks have started in Doha, Qatar.
The negotiating teams will start their dialogues over the agenda on Saturday, last month, 28-article draft agenda has been handed to the Taliban by the Afghan team and the Taliban had given a 21-article agenda draft to the republic's negotiators, reports indicated.
https://www.khaama.com/taliban-attack-claim-6-afghan-security-force-members-556655/
--------
URL: https://www.newageislam.com/islamic-world-news/west-bengal-imam-association-hit/d/124007
New Age Islam, Islam Online, Islamic Website, African Muslim News, Arab World News, South Asia News, Indian Muslim News, World Muslim News, Women in Islam, Islamic Feminism, Arab Women, Women In Arab, Islamophobia in America, Muslim Women in West, Islam Women and Feminism