New Age Islam News Bureau
22 August 2022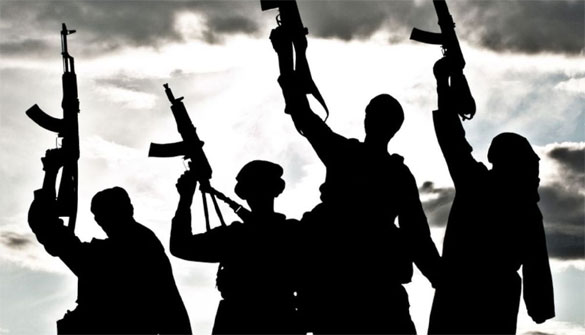 First ISIS Indian Suicide Bomber Was Keralite Christian Converted To Islam, Claims Terror Outfit; Agencies Start Investigation (Representational image)
-----
• Yasin Pathan, the Temple Restorer of 34 Ancient Hindu Temples, Prays In Mosques
• Salman Rushdie Attack 'Unacceptable' To Islam, Says Muslim World League
• Taliban Appoints Former Guantanamo Bay Detainee, Mullah Zakir to Lead Fight In Panjshir
• Pakistan's Rights Commission Condemns Persecution of Minority Ahmadiyya Community
India
• No Indian Citizenship, 1,500 Pak Hindus Return in 18 Months
• Narendra Modi can't be Bilkis spectator, says Congress
• Major terror incident averted as 10-12 kgs IED recovered in J&K's Pulwama
• Physics YouTuber Goes Off Book; Likens Sexual Activity to Jihad
--------
Arab World
• Rescuers pull four dead bodies from rubble of Iraq shrine in Karbala
• US military tankers smuggle crude oil from Syria's Hasakah to bases in Iraq: Report
• UAE President holds talks with al-Sisi in Egypt
• Saudi Arabia's global education competitiveness, ranking advance in 2022: IMD report
• Turkish forces 'neutralize' 2 PKK terrorists in northern Iraq
• Saudi Olympic hero Tarek Hamdi recalls golden year after success at Islamic Solidarity Games in Turkey
--------
South Asia
• Committee to Protect Journalists: Taliban Must Release Detained American Filmmaker and Afghan Producer
• Deputy PM Mullah Beradar Receives Australian Professor Embraced Islam
• Islamic Law Faculties Started at Universities in 17 Provinces
• Taliban Supreme Leader Appoints Special Military Commander for Panjshir Province
• Taliban detains American journalist, media body reacts
• India Delivers Its 10th Consignment of Medical Aid to Afghanistan
--------
Pakistan
• Former Pakistan PM Imran Khan booked under terror act, arrest likely
• Unrest in Hyderabad after Alleged Desecration of Quran
• Pakistan govt sunk to new low: Ex-PM Imran Khan after ban on his live speeches
• Pakistan's Former PM Imran Khan Says Govt's YouTube Block Aims To Censor Him
• Pakistani Sikh family alleges daughter abducted by Muslim man, police 'reluctant' to lodge complaint
• Pakistan: Sit-in continues in Bajaur tribal district amid rising killing incidents
• Imran moves IHC for pre-arrest bail in terrorism case
• PTI to challenge ban on live telecast of Imran's speeches
--------
Mideast
• Al-Ibrahimi Mosque Massacre Forever Altered Religious Life for Muslims in Hebron
• Palestinians working in Israel strike over demand for bank accounts
• Iran reformist coalition calls for release of politician Mostafa Tajzadeh
• Palestinians call for defending Al-Aqsa on arson anniversary
• Abbas calls for release of all Palestinians held by Israel
• Israeli forces do not allow hunger-striking Palestinian inmate's wife from visiting her husband
--------
North America
• US Commits to Afghan Asset Talks despite Frustration with Taliban: Sources
• Republican House members condemn Biden withdrawal from Afghanistan in new report
--------
Europe
• Leaders of US, UK, France, and Germany Discuss Iran Nuclear Issue
• UK foreign secretary urged to take action on Saudi woman jailed for 34 years over tweets
• Plagued by cost-of-living crisis, UK resorts to war-torn Syria with offer of lower tariffs
--------
Africa
• Somali Forces End 30-Hour Hotel Siege by Islamic Militants As Death Toll Rises To 20
• Gov. Buni reacts to murder of Islamic cleric, Sheikh Aisami, demands investigation
• OIC leads global condemnation of terror attack in Somalia
• Army breaks silence as police nab two soldiers for allegedly killing Islamic cleric
--------
Southeast Asia
• PM Ismail Sabri joins almost 10,000 congregants in 'solat hajat' at Putra Mosque
• Enforcement against Deviationist Muslim Groups Is By State Religious Dept: Idris
• Maria Allowed To Mount Challenge against Shariah Court's Contempt Order
Compiled by New Age Islam News Bureau
URL: https://newageislam.com/islamic-world-news/khorasan-isis-indian-suicide-bomber-keralite-christian/d/127772
--------
Voice of Khorasan: First ISIS Indian Suicide Bomber Was Keralite Christian Converted To Islam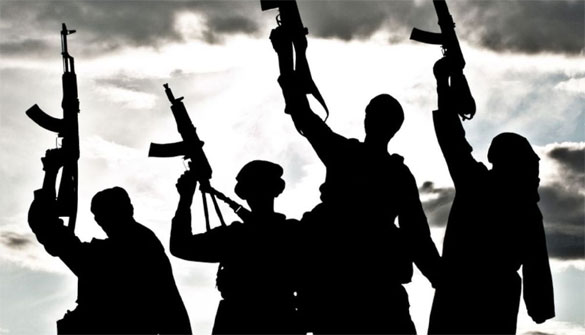 First ISIS Indian Suicide Bomber Was Keralite Christian Converted To Islam, Claims Terror Outfit; Agencies Start Investigation (Representational image)
-----
August 21, 2022
Thiruvananthapuram: According to an article published in the ISIS mouthpiece Voice of Koharasan, "the first Indian suicide bomber for them was a Keralite who had converted from Christianity to Islam". Following this alleged revelation by the terrorist group, Indian Central intelligence agencies have commenced a probe into the same. The purported "suicide bomber" is cited in the chapter "Memories of Shuhada" of the magazine's (Voice of Koharasan) latest issue which is a portion dedicated to the memories of those who died fighting for ISIS.
The article did not, however, mention the exact identity of the youth. It dwells that he was an engineering graduate from Kerala who had worked in Bengaluru as an engineer and later migrated to Dubai.
The article further states that the youth had assumed the name, "Aboobacker Al-Hindi" and that he got attracted to Islam while in UAE. He later did more research on the religion through available online portals and later converted to Islam.
After conversion, he, according to the magazine, got attracted to the ideology of Jihad and contacted the ISIS sleeper cells in Dubai. He was planning to go to Yemen for further training but was not able to and hence returned to his home state, Kerala. After spending some time in Kerala, he got a message from his ISIS contacts that there was an opportunity in Libya and accordingly he reached there under the guise of searching for a new job. According to the article, he fought against the Libyan Army at Sirsit, the ISIS stronghold, and later became a suicide bomber and blasted himself to death.
Central Intelligence agencies had earlier got some wind of such a person and had commenced a probe into the same. Sources in the agency told IANS that he would have committed the act in 2015-16 and that there was some information about him with the Central agencies.
Sources in the agencies also told IANS that they have details of 100 youths from Kerala who had left the shores of the state to reach ISIS and officials said that there could be more people who have joined the ISIS in Syria and Yemen.
It is to be noted that Aboobacker Al- Hindi is the third person from Kerala who had died for the cause propagated by the organisation, according to Voice of Khorasan.
Source: India.Com
Please click the following URL to read the text of the original story:
https://www.india.com/news/india/first-isis-indian-suicide-bomber-was-keralite-christian-converted-to-islam-claims-terror-outfit-5585109/
--------
Yasin Pathan, the Temple Restorer of 34 Ancient Hindu Temples, Prays In Mosques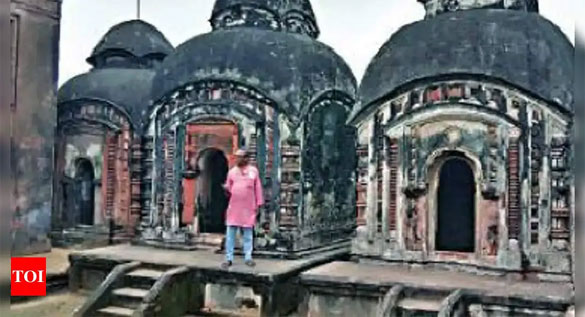 Yasin Pathan, the temple restorer
-----
Aug 22, 2022
Yasin Pathan has fought poverty, worked as a labourer, staved off ailments, graduated to the job of a school clerk and walked hundreds of miles across seven villages in Midnapore but never lost sight of his target.
Despite resistance from his own community, Pathan, 69, has worked tirelessly all his life to preserve, renovate and restore 34 ancient Hindu temples in and around his village that were in ruins. These have lived because of his effort.
Pathan received the Kabir award from the President in 1994 for encouraging communal harmony.
Pathra mouja, not far from Midnapore town, is spread over Pathra, Bindapathra, Ramtota, Upardanga, Kanchkala and Haatgeria villages, spread over 25 bighas. The villages have 34 old temples dating back to the 18th century.
In his youth, Yasin would often travel to Pathra with his father Taharit and stare at the magnificent temples that were already crumbling. No one cared about them although they were on the verge of destruction. Yasin decided he would save them. Born in a lower-middle-income family, Yasin could not study beyond Class VIII.
Being the eldest of 10 brothers and sisters, he began to work as a labourer to support his father. Later, he got a clerk's job in a local school. In 1971, he started enquiring about the temples. Initially, Yasin was not sure how Hindus would react to a Muslim youth caring for the temples. He faced resistance in his community but never deviated from his goal.
He persuaded the Archaeological Survey of India (ASI) and the district administration to compensate the families whose land had tobe taken over for the restoration. He sought support from villagers in his mission. They stood by him. Ninety per cent of families in the villages are Hindus.
Residents of Halihalka, a Muslim-majority village where Yasin lives, too, came forward to help.
Yasin brought the temples to the notice of the district administration. Pranab Mukherjee, the late Congress veteran who went on to become the country's President, noticed Yasin's work.
Yasin met Mukherjee and persuaded him to allocate Rs 20 lakh from the Planning Commission for the restoration. The ASI took over the temples on July 16, 2003. Of the 26 temples renovated so far, 19 were done by ASI.
The sites under restoration include a Pancha Ratna Shivatemple, Rasmancha, Vishnutemple, Manasa temple,Shitala temple, Durga temple nd a temple courtyard. Asutosh Mazumdar, 79, a resident of Binda Pathra, said: "Even though Yasin belongs to a different religion, what he has done is commendable. We have risen a b o veour religious identity for the restoration of our cultural past. Ya s i n i s thus a family member. "His passion for the preservation of his to r y a n darchaeolog y of oldHindu temp l e s h a s kept him young at heart, Yasin said. He has written a book in Bengali, titled "Mondirmoy Pathra" (Temple Village Pathra).
"Yasin Pathan has done exemplary work for archaeological preservation. It is hisinitiative which saved these temples from destruction, "said a senior ASI officer.
Source: Times Of India
Please click the following URL to read the text of the original story:
https://timesofindia.indiatimes.com/india/the-temple-restorer-who-prays-in-mosques/articleshow/93698258.cms
--------
Salman Rushdie Attack 'Unacceptable' To Islam, Says Muslim World League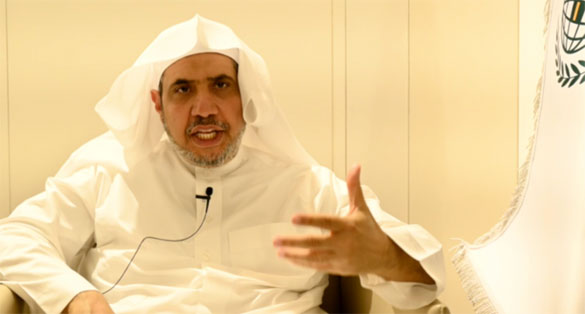 Muhammad bin Abdul Karim Al-Issa, secretary-general of the Muslim World League, speaking to Arab News in Italy. (ANI Photo)
----
August 21, 2022
RIMINI: Muhammad bin Abdul Karim Al-Issa, secretary-general of the Muslim World League, called the attack on writer Salman Rushdie "a crime that Islam does not accept."
In an interview with Arab News on the side of his participation in a conference on inter-religious dialogue in the Italian city of Rimini, he said: "Islam is against violence and can never admit any method of violence. Religious and intellectual issues, including phrases that may read in full or partly as offensive, cannot never be dealt with in these violent ways."
Al-Issa was speaking after a long and friendly meeting with the chairman of the Italian Episcopal Conference, Cardinal Matteo Maria Zuppi.
"There are texts in the Islamic religion that are opposed to violence. And those text are explicit," he said.
Al-Issa, who is also president of the International Islamic Halal Organization and a former Saudi justice minister, is considered a leading global voice on moderate Islam as well as a key figure in the fight to combat extremist ideology. Religious leaders and government officials alike have commended him for his efforts to promote moderation, cooperation and coexistence among all people.
He received a warm welcome at the 43rd "Meeting of Friendship Between People" in Rimini, organized by Comunione e Liberazione, a prominent Roman Catholic movement.
Al-Issa said religion "is the sense of man's existence in this life, the sum of values based on particular principles, at the base of which there is not only a philosophy but also a religious source that comes from God. For this we speak of values, both religious and human. These values represent the sense of religion and the religious instinct. This also means the sense of faith in the human being."
Passion and love, he says, are "central factors in religion," adding: "The believer must love all others even if he does not agree with them. The believer knows that love and mercy are needed in this life. Love is life, coexistence, peace, harmony."
He stressed the need for intra-faith dialogue, as it "eliminates all misunderstandings and clarifies the truths both within and outside the Islamic world, both for Muslims and non-Muslims. Dialogue is the language of the reasonable, of the wise. If everyone practices it, we all get close and this approach takes away the fears of other people.
"Even if each may be different from the other, there is no reason to be afraid or worried about the other person: We all share life on this earth and we must talk and understand each other. Differences between human beings go back to the creation of humanity. If God had wanted, he could have created only a single ethnic group or a single religion. But he didn't, and we have to believe in his wisdom," he said.
Al-Issa then talked about respect for Muslims all over the world.
"We wish for everyone to live with dignity — all minorities — and that they are well integrated into the land where they live. We also hope that all governments around the world respect the rights of minorities and their cultural, religious and cultural specificities. We do not accept any minority in the world being offended, no matter if they are Muslim or not."
He finally called on all nations to take care of refugees.
"Refugees are victims and must be taken care of by integrating them into the societies in which they live, and guaranteeing them human rights in the countries where they have taken refuge," he said.
Source: Arab News
Please click the following URL to read the text of the original story:
https://www.arabnews.com/node/2147271/world'
--------
Taliban Appoints Former Guantanamo Bay Detainee, Mullah Zakir to Lead Fight In Panjshir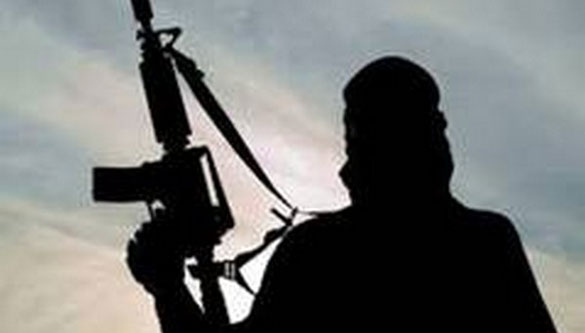 Representative Image
-----
22 August, 2022
Kabul [Afghanistan], August 22 (ANI): Taliban has appointed Mullah Abdul Qayyum Zakir as a special military commander for Panjshir province in northern Afghanistan and the Andarab district of Baghlan province.
Zakir, regarded as one of the top military commanders in the Taliban ranks, will lead the fight against the National Resistance Front (NRF) in the restive Afghan province of Panjshir, FDD's Long War Journal reported.
He was held at the Guantanamo Bay Detention Facility for six years, the report added.
According to the American news website, Zakir is considered to be one of the Taliban's most effective and dangerous military commanders. Zakir was captured in Afghanistan in December of 2001 and later transferred to Afghanistan in 2007.
"Zakir played a key role in organizing the Taliban's military and directing its strategy of contesting and seizing rural districts in the south in preparation for the Taliban's push to take control of the population centers in the summer of 2021," said American military commentator Bill Roggio.
This latest appointment comes as clashes have intensified in recent months between Taliban and NRF forces in Panjshir.
Back in May, Human Rights Watch (HRW) said Taliban security forces in northern Afghanistan's Panjshir province have unlawfully detained and tortured residents accused of association with an opposition armed group.
Since mid-May, fighting has escalated in the province as National Resistance Front (NRF) forces have attacked Taliban units and checkpoints. The Taliban have responded by deploying to the province thousands of fighters, who have carried out search operations targeting communities they allege are supporting the NRF.
Rights groups say Taliban forces have committed summary executions and enforced disappearances of captured fighters and other detainees, which are war crimes.
"Taliban forces in Panjshir province have quickly resorted to beating civilians in their response to fighting against the opposition National Resistance Front," said Patricia Gossman, associate Asia director at Human Rights Watch. "The Taliban's longstanding failure to punish those responsible for serious abuses in their ranks puts more civilians at risk."
Former detainees in early June reported that Taliban security forces detained about 80 residents in Panjshir's Khenj district and beat them to compel them to provide information about the NRF, according to HRW. After several days, the Taliban released 70, but have continued to hold 10 people whose relatives they accuse of being members of the group, a form of collective punishment.
Former detainees said the district jail held nearly 100 others who have alleged links to the NRF. None had access to their families or lawyers. Others have been held in informal detention facilities. (ANI)
Source: The Print
Please click the following URL to read the text of the original story:
https://theprint.in/world/taliban-appoints-former-guantanamo-bay-detainee-to-lead-fight-in-panjshir/1093781/
--------
Pakistan's Rights Commission Condemns Persecution Of Minority Ahmadiyya Community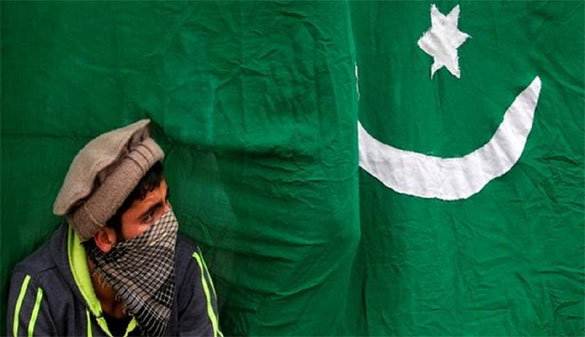 Representative Image
-----
21 August, 2022
Islamabad [Pakistan], August 21 (ANI): Rebuking the atrocities in Pakistan against its minority Ahmadiyya community, the country's Human Rights Commission on Saturday condemned the perpetuating violence and demanded justice.
This comes as a 60-year-old man from the Ahmadiyya community was stabbed to death in Chenabnagar city of Punjab province. This is in continuation of the targeted killings of the Ahmadiyya community in Pakistan.
While noting the increasing violence against the Ahmadiyya community and the Punjab incident, the Human Rights Commission of Pakistan (HRCP) demanded that the perpetrators must be held accountable, reported The News International.
Dawn newspaper quoting a police officer reported that Naseer Ahmad and his brother Munir were going shopping in the morning when an unidentified man, who was standing at the Chenabnagar bus stand, stopped them and asked them questions about their religion.
Police said that the suspect pulled out a dagger from his bag and attacked Ahmad. He died on the spot.
Police said the locals gathered and nabbed the suspect who tried to flee, and handed him over to the law enforcers.
The deceased, who belonged to Darul Rehmat Sharqi near Chenabnagar (Rabwah), has left behind a widow and three daughters to mourn. Victim's brother Munir told Dawn that the suspect had attacked them on religious grounds and was chanting slogans in favour of the Tehreek-i-Labbaik Pakistan (TLP). He said the suspect also raised slogans eulogising TLP founder, the late Khadim Hussain Rizvi.
In another such tragic incident in Sahiwal, a man from the same community was assaulted reportedly because the panel outside his home commemorating his soldier father read 'shaheed'.
Successive Pakistani governments have failed to protect the human rights and security of the Ahmadiyya community. The penal code explicitly discriminates against religious minorities and targets Ahmadis by prohibiting them from "indirectly or directly posing as a Muslim." Ahmadis are banned from declaring or propagating their faith publicly, building mosques, or making the Muslim call for prayer.
The issue of persecution of the Ahmadiyya community surfaced again in Pakistan's Punjab province after Pakistan Muslim League-Quaid (PML-Q) Punjab Vice President Malik Ilyas Awan's called to have them evicted from Khushab and their security withdrawn on the grounds that they should be restricted to Chenab Nagar.
Awan on July 30 wrote an application to the Deputy Commissioner of Khushab wherein he wrote that security to Qadianis/Ahmadiyyas is a mockery of the Pakistan Constitution, which must be stopped, local media reported.
"It is requested that Qadianis cannot worship freely in the Islamic state of Pakistan. During Bhutto Shaheed's government, an area in Chenab Nagar had been allocated for a particular period under an agreement. They cannot do worship outside this area," he wrote.
Pakistan is more phobic of the Ahmadiyya sect and its interpretation of Islam than most other nations where the community is present.
Meanwhile, the Human Rights Commission of Pakistan (HRCP) had strongly condemned PML-Q Punjab Vice President Malik Ilyas Awan's call to have the local Ahmadiyya community evicted from Khushab and their security withdrawn.
"The ghettoisation of this long-persecuted community must cease. No authority has the right to dictate where any citizen chooses to live," HRCP had said.
The HRCP further stressed that no authority has the right to dictate where any citizen chooses to live.
"The state is under a constitutional responsibility to protect the Ahmadiyya community's right to life, to live where they choose and to profess their faith safely," added HRCP.
It also raised concern over the incitement to violence implicit in the PML-Q leader's demand. The Ahmadi community faces persecution in Pakistan in the form of hate crimes and mob violence and their schools, mosques and public events like wedding parties are usual targets.
These incidents are further aided by institutional apathy which prevents any action against the attackers, reported JustEarth news. They remain the most vulnerable prey of Pakistan's violent blasphemy laws, with at least 13 Ahmadis killed and 40 wounded since 2017 owing to their identity.
The members of the Ahmadi community are not spared persecution even in their death as there are an increasing number of cases of their graves being dug up and desecrated. (ANI)
Source: The Print
Please click the following URL to read the text of the original story:
https://theprint.in/world/pakistans-rights-commission-condemns-persecution-of-minority-ahmadiyya-community/1093123/
--------
India
No Indian Citizenship, 1,500 Pak Hindus Return in 18 Months
Aug 22, 2022
Jaisalmer: A large number of Pakistani Hindu refugees are returning to Pakistan due to strict government rules in giving citizenship to refugees. These Hindus had come to India from Pakistan due to the atrocities there. Official sources said from January to July 2022, 334 Pakistani Hindu refugees have gone back to Pakistan.
"From 2021 till this year around 1,500 Pakistani Hindus have gone back to Pakistan. Due to the slackness of the state government along with central government there is a lot of disappointment among the Hindus refugees from Pakistan. Most of these Hindus do not have money or resources to fulfil the formalities required to get Indian citizenship. Hence they are going back to Pakistan," said Simant Lok Sangathan president, Hindu Singh Sodha.
"Even despite spending the amount, they are not sure of getting it. There are around 25,000 such Pakistani Hindus who want Indian citizenship. These Pakistani Hindus are here for the last 10 to 15 years," he added.
In 2004 and 2005 camps were organised to give citizenship and around 13,000 Pakistani Hindus got the Indian citizenship but in the last 5 years only 2000 Pakistani Hindus were given the citizenship.
The Pakistan displaced Hindus have to pay a hefty amount to avail Indian citizenship. As per the rule of the home ministry of Government of India, to apply for the citizenship, passport of Pakistan displaced has to be renewed and a certificate from the Pakistan embassy for surrendering the passport also has to be submitted.
" The Pak embassy has increased the fee, which the refugees find difficult to pay. The renewal fee of a passport is Rs 8,000 to 10,000 at the Pakistan embassy There are many loopholes in giving citizenship due to which Pakistani Hindus are facing several problems," said Sodha.
Source: Times Of India
Please click the following URL to read the full text of the original story:
https://timesofindia.indiatimes.com/city/jaipur/no-indian-citizenship-1500-pak-hindus-return-in-18-mths/articleshow/93699054.cms
--------
Narendra Modi can't be Bilkis spectator, says Congress
R. Balaji | New Delhi
22.08.22
The silence of Prime Minister Narendra Modi and Union home minister Amit Shah on the release of the convicted rapists and murderers in the Bilkis Bano case cannot be guided by personal, political and ethical choices. It has legal implications, too.
The Gujarat government's release of the 11 convicts will be open to legal challenge if it is established that the state had failed to seek the Centre's approval for the remission of the life terms despite the case having been investigated by the CBI.
So far, neither the Gujarat government nor the Modi-headed Centre has shed light on whether the Union government's consent was taken in spite of the Opposition asking the specific question on August 17.
Congress spokesperson Pawan Khera had asked on Wednesday: "Both the Prime Minister and home minister Amit Shah are from Gujarat. They should disclose whether the state government sought their permission to release the rape-and-murder convicts. If permission was granted, make it public…. If no approval was sought, they should explain what action will be taken against the Gujarat chief minister."
The Centre is yet to answer. Government sources in Gujarat told this newspaper that they were not aware that consent had been taken.
A five-judge constitution bench of the Supreme Court had in a 2015 judgment, relating to a Rajiv Gandhi assassination convict, made the Union government's permission mandatory for remission if the case involved a central investigative agency.
However, on May 13 this year, the two-judge apex court bench of Justice Ajay Rastogi and Justice Vikram Nath held that the power of remission in the Bilkis Bano case was vested with the Gujarat government as the crime had been committed in that state.
A pregnant Bilkis was gang-raped and seven of her family members, including her three-year-old child, were murdered during the 2002 riots.
In 2004, the apex court had transferred the case to the CBI following allegations of bias on the part of Gujarat police, and the trial was shifted to Maharashtra.
The May 13 verdict by the two-judge bench can be termed "per incuriam" (showing lack of due regard to the relevant law or facts) as it was decided without reference to earlier Supreme Court judgments, particularly the five-judge ruling of December 2, 2015.
The five-judge bench included Justice U.U. Lalit, who is now the Chief Justice of India-designate. It was headed by then Chief Justice of India H.L. Dattu, and the other judges were Justice Ibrahim Kalifullah (who authored the main judgment), Justice P.C. Ghose and Justice A.M. Sapre. Except for Justice Lalit, the rest have retired.
In the 2015 case, involving one of the convicts in Rajiv Gandhi's assassination, V. Sriharan aka Murugan, the Narendra Modi government had argued successfully that only the Centre had the power to commute the sentence since the matter had been investigated by the CBI.
This time, whether or not the Gujarat government sought its permission, the Modi government has said or done little in public after the remission decision was carried out. The Modi government has not displayed the alacrity it had shown in the 2015 case when the Tamil Nadu government, for its own political reasons, sought to release the Rajiv assassination convict on the ground that he had completed more than 14 years in prison.
Besides, the Gujarat government relied on a 1992 state policy on remission to release the 11 lifers, despite central guidelines issued in 2014 asking the states not to remit the sentences of those convicted of heinous crimes like rape and murder.
While the May 13 judgment has complicated matters, both Bilkis Bano and the Centre have the legal option of challenging it through a review petition.
If Bilkis Bano does not challenge the release, it will become a test case for the Centre to move a review petition, for the federal structure does not give it the executive authority to rescind the Gujarat government's controversial decision.
The five-judge bench had in 2015 ruled that not only did the Union government hold sole power to grant remission in cases investigated by central agencies, it could grant the remission even if the President or the governor had rejected appeals for the relief.
"In a case where the investigation is thus handed over to the CBI, entire carriage of the proceedings including decisions as to who shall be the public prosecutor, how the prosecution be conducted and whether appeal be filed or not are all taken by the CBI and at no stage the concerned state government has any role to play," the bench had ruled.
"It would not then be appropriate to allow the same state government to exercise power under Section 432 and 433 (of the CrPC, relating to the executive's powers of remission) on its own and in such matters, the opinion of the central government must have a decisive status. In cases where the investigation was so conducted by the CBI or any such central investigating agency, the central government would be better equipped and likely to be more correct in its view."
The May 13 judgment by the two-judge bench was passed on a plea from one of the Bilkis case convicts, Radhe Shyam Bhagwandas Shah, who had challenged a Gujarat High Court ruling that said the Maharashtra government alone had the power of remission since the sentence had been imposed by a sessions court in that state.
The two-judge apex court bench ruled that the Gujarat government alone had the power of remission since the crime was committed within its territory, and that the shift of the trial to Maharashtra did not take away this power.
But senior advocate Rebecca John told LiveLaw, the portal, two days ago that "it doesn't matter where the offence was committed. The appropriate government for grant of remission is the government of the state in which trial was held. So, the remission should have been moved before the Maharashtra government and not Gujarat."
John added: "I am in respectful disagreement with the portion of the Supreme Court judgment (which held that the Gujarat government has to consider the remission as the crime took place in Gujarat). I believe a review petition must be filed."
Source: Telegraph India
Please click the following URL to read the full text of the original story:
https://www.telegraphindia.com/india/pm-narendra-modi-cant-be-bilkis-spectator-says-congress/cid/1881579
--------
Major terror incident averted as 10-12 kgs IED recovered in J&K's Pulwama
Aug 21, 2022
PULWAMA: Police on Sunday said they averted a major terror incident by recovering and destroying an improvised explosive device (IED) weighing about 10-12 kilograms in Jammu and Kashmir's Pulwama district.
The IED was recovered by security forces in the Beihgund area of Tral in the south Kashmir district.
"On a specific input of police, an IED, approx 10-12 Kgm has been recovered in Beihgund area of #Tral. Police and Army are on the job to destroy it insitu. A major #terror incident averted. @JmuKmrPolice," Kashmir Zone Police tweeted.
In the month of June, a similar incident was reported.
A major tragedy was averted after security forces recovered a 15 kg IED in the Pulwama district of Jammu and Kashmir and arrested two terrorist associates involved in the terror crime.
In this connection, the joint team also arrested two terrorist associates identified as Mohammad Younis Mir son of Parvaiz Ahmad Mir and Jan Mohammad Ganie son of Ghulam Nabi Ganie, both residents of the village Armullah Pulwama.
Source: Times Of India
Please click the following URL to read the full text of the original story:
https://timesofindia.indiatimes.com/india/major-terror-incident-averted-as-10-12-kgs-ied-recovered-in-jks-pulwama/articleshow/93695831.cms
--------
Physics Youtuber goes off book; likens sexual activity to jihad
21st August 2022
A YouTube channel run by two coaching teachers who mainly prepare students for competitive examinations such as IIT-JEE, CET, Banking, Railways, school syllabus and various state board exams made comments on Islamophobia.
The channel – Sardana Tutorials – or @studyadda is run by a husband-wife duo – Lalit Sardana and Dr Shweta Sardana.
A video was recently uploaded by Lalit Sardana where behind the background of physics which explains the use of mirrors, and how light travels through convex and concave mirrors, he talks about masturbation and how this biological activity is 'reducing the libido of Hindu men.'
The video begins with Sardana talking about Love Jihad.
Love Jihad is a term coined by Hindu extremists who are against inter-religion love or marriages, especially if the boy is a Muslim and the girl is a Hindu.
Sardana says, "Apart from destroying the lives of Hindu women, there is a huge conspiracy of destroying Hindu men."
He further explains how Muslim men are tricking Hindu men into showing porn movies.
"What happens when one watches porn or adult movies? You feel excited and want to naturally have sexual relations with your partner. Now if you have an easy access to your partner, it is a good thing, but what if you do not have anyone around at that moment? You will start master-bullet (he meant mastrubation)," he says.
Sardana affirmingly says that Hindu men are undergoing this which ultimately will result in decreased libido.
He calls this 'activity' 'jihad'.
"In the next 5-10 years we will see a decrease in sexual power within our Hindu men," he said.
Then he goes on to blame the web series. According to him, the directors, and actors are all from the Muslim community.
"Who are their audiences? Its not from the Muslim community but, from our own Hindu community," he says.
Sardana says that since Muslim women are chained with several rules and regulations of their religion, Hindu women end up watching such series.
Source: Siasat Daily
Please click the following URL to read the full text of the original story:
https://www.siasat.com/physics-youtuber-goes-off-book-likens-sexual-activity-to-jihad-2395013/
--------
Arab World
Rescuers pull four dead bodies from rubble of Iraq shrine in Karbala
21 August, 2022
Iraqi rescue officials said Sunday they had recovered four bodies from the rubble of a Shia shrine hit by a landslide, adding that the search for survivors was continuing.
"We have found four bodies, including [one] of a woman" at the site near Karbala, central Iraq, civil defense official Abdelrahman Jawdat told AFP. At least six pilgrims had been reported trapped under the rubble.
Iraqi rescue workers were earlier in the day battling to free at least six pilgrims, who were trapped under the rubble.
It was feared that "between six and eight people are still caught" under the rocks and debris of the shrine, known as Qattarat al-Imam Ali, civil defense spokesman Nawas Sabah Shaker had told AFP.
Three children had earlier been rescued, following Saturday's disaster, emergency services said, adding that they were in "good condition" and being monitored in a hospital.
Rescue teams working through the night under floodlights were able to provide supplies of oxygen, as well as food and water to the trapped people through gaps in the rubble, said the Iraqi News Agency (INA).
Iraqi President Barham Saleh on Twitter called on the "heroic" rescue workers to "mobilize all efforts to save the trapped people."
The emergency responders were maintaining verbal contact with the victims "to reassure them."
"We are working hard, with the utmost precision, to reach the trapped people," Abdelrahman Jawdat, director of the civil defense media department, told AFP.
"Any mistake could lead to further collapses."
One man at the scene, Bassem Khazali, said his nephew was among those buried under the rubble.
"I am afraid that all the efforts undertaken will be in vain... We want to know what happened, why it happened," Khazali told AFP.
Sand, rocks collapse onto the shrine building
Shaker told AFP that "sand dunes and rocks collapsed onto the shrine building", blaming the saturation of the earth due to humidity.
The landslide on Saturday afternoon hit the shrine located in a natural depression about 25 kilometers (15 miles) from Karbala.
The rocks and sand started sliding because of the "saturation of the earthen embankment adjacent to the shrine", the civil defense told INA.
Source: Al Arabiya
Please click the following URL to read the full text of the original story:
https://english.alarabiya.net/News/middle-east/2022/08/21/At-least-six-people-trapped-after-landslide-hits-Shia-shrine-in-Iraq
--------
US military tankers smuggle crude oil from Syria's Hasakah to bases in Iraq: Report
22 August 2022
The US military has smuggled crude oil from Syria to bases in Iraq as Washington continues to loot energy resources in the war-ravaged country, says Syria's official news agency SANA.
A convoy of 122 tankers laden with oil from the energy-rich Jazira region in Syria's northeastern province of Hasakah moved on Sunday through the illegal Mahmoudiya border crossing into neighboring Iraq, where American forces and trainers are stationed, SANA reported citing local sources in al-Ya'rubiyah town.
Another convoy, consisting of 15 tankers, departed Syrian territories for Iraq shortly afterwards.
Local sources added that armored vehicles belonging to the US-backed Syrian Democratic Forces (SDF) escorted the convoys until they arrived at the border crossing.
On Saturday, the Russian and Syrian Joint Coordination Committees on Repatriation of Syrian Refugees lambasted the continued plundering of the Syrian oil by the US occupation forces, saying that the looting is responsible for dire humanitarian situation that Syrians are suffering from.
In a joint statement, the committees called upon the international community, particularly Syria's neighboring countries, to adopt effective measures to stop the looting of the Arab country's natural resources and their smuggling abroad.
They also urged UN institutions to play a more active role in providing humanitarian assistance to Syrians, and undertake reconstruction projects as stipulated in the UN Security Council Resolution 2642.
The two bodies also stressed the need for the removal of sanctions slapped against institutions that contribute to the reconstruction of Syria's infrastructure and public facilities.
They said Moscow and Damascus strongly condemn the occupation of Syrian territories and the plundering of Syria's national asses by foreign forces.
According to data released by the Syrian Ministry of Oil and Mineral Resources, Syria produced a total of 14.5 million barrels of oil in the first half of the current year, and the daily oil production stood at about 80,300 barrels.
American occupation forces and their allied Takfiris plundered 66,000 barrels of crude oil during the mentioned period.
The data further showed that just about 14,200 barrels were available for the Syrian domestic oil refineries.
The US military has stationed forces and equipment in northeastern Syria, with the Pentagon claiming that the deployment is aimed at preventing the oilfields in the area from falling into the hands of Daesh terrorists.
Damascus, however, maintains the deployment is meant to plunder the country's rich mineral resources.
Source: Press TV
Please click the following URL to read the full text of the original story:
https://www.presstv.ir/Detail/2022/08/22/687815/US-military-tankers-smuggle-crude-oil-from-Syria%E2%80%99s-Hasakah-to-bases-in-Iraq--Report
--------
UAE President holds talks with al-Sisi in Egypt
21 August, 2022
UAE's President Sheikh Mohamed bin Zayed arrived in Egypt on Sunday and met with his Egyptian counterpart Abdel Fattah al-Sisi.
The two leaders discussed bilateral ties, and regional and global issues.
"The two leaders also discussed cooperation and the many promising opportunities to expand the horizons to broader levels that would enhance the strategic partnership between the two countries, especially in the economic and development fields that support their aspirations towards achieving sustainable development, progress and prosperity for their two brotherly peoples," state news agency WAM reported.
"They also exchanged views regarding several issues and dossiers of mutual interest and the latest regional and global developments. In this context, they also emphasized the necessity of resorting to dialogue, understanding and diplomatic methods to settle disputes and crises by peaceful means that maintain international peace and security," WAM added.
Source: Al Arabiya
Please click the following URL to read the full text of the original story:
https://english.alarabiya.net/News/gulf/2022/08/21/UAE-President-holds-talks-with-Sisi-in-Egypt
--------
Saudi Arabia's global education competitiveness, ranking advance in 2022: IMD report
21 August, 2022
Saudi Arabia has made significant progress in education, research, and innovation indicators per the World Competitiveness Yearbook 2022, a report issued by the Global Competitiveness Center for the International Institute for Management Development (IMD), the official Saudi Press Agency reported on Saturday.
The Kingdom's ranking jumped to 24th place in the report, up from 32nd in 2021.
Saudi Arabia also advanced four positions in the education indicator, coming in 37th place compared to 41st place last year.
In addition, it advanced in the report's scientific infrastructure indicator, coming in 30th place compared to 32nd in 2021.
Overall, these achievements contributed to the Kingdom's progress in the infrastructure indicators, one of the report's main indexes. Up from 36th place last year, Saudi Arabia ranked 34th, maintaining a consistent upward trajectory since 2018.
It also advanced nine places in the university education achievements index, coming in 28th place this year, up from 37th in 2021.
First published in 1989, the IMD World Competitiveness Yearbook is a comprehensive annual report and global reference point on the competitiveness of countries in several indicators.
Source: Al Arabiya
Please click the following URL to read the full text of the original story:
https://english.alarabiya.net/News/gulf/2022/08/21/Saudi-Arabia-s-global-education-competitiveness-ranking-advance-in-2022-IMD-report
--------
Turkish forces 'neutralize' 2 PKK terrorists in northern Iraq
Burak Dag
20.08.2022
Turkish security forces "neutralized" two PKK terrorists in northern Iraq, the National Defense Ministry said on Saturday.
The terrorists were targeted in the Operation Claw-Lightning zone, the ministry said on Twitter.
Turkish authorities use the word "neutralize" to imply the terrorists in question surrendered or were killed or captured.
PKK terrorists often hide out in northern Iraq and plot terror attacks in Türkiye.
Türkiye launched operations Claw-Lock and Claw-Lightning in April to target the PKK terror organization's hideouts in northern Iraq's Metina, Zap, and Avasin-Basyan regions, near the Turkish border.
Operations Claw-Tiger and Claw-Eagle were launched in 2020 to root out terrorists hiding in northern Iraq and plotting cross-border attacks in Türkiye.
Source: Anadolu Agency
Please click the following URL to read the full text of the original story:
https://www.aa.com.tr/en/middle-east/turkish-forces-neutralize-2-pkk-terrorists-in-northern-iraq/2665804
--------
Saudi Olympic hero Tarek Hamdi recalls golden year after success at Islamic Solidarity Games in Turkey
MOHAMMED AL-SULAMI
August 21, 2022
JEDDAH: Saudi Arabia's Olympic hero Tarek Hamdi continues to make history.
Last week, the karate champion dominated a strong field to take gold in the 75 kg kumite competition at the fifth Islamic Solidarity Games in Konya, Turkey.
The triumph came almost exactly a year after his silver at Tokyo 2020, when he was only denied gold after a controversial disqualification in the final against Iran's Sajjad Ganjzadeh.
Arab News met Hamdi to discuss his latest win and recall those memorable, career-defining days in Tokyo.
Congratulations Tarek, tell us about your achievement and the tournament in general.
Praise be to God, I achieved a gold medal at the Islamic Solidarity Games in Turkey. It is a great achievement, and I am certainly proud and honored to raise the flag of the Kingdom at this tournament, where I hadn't won before.
This is the second time that I participated in the Islamic Solidarity Games. In 2017, I took part in Baku, Azerbaijan, but did not achieve any success, and this time I was determined to win gold. I managed to win in the 84 kg weight division to complete the set of medals at the international competitions I've taken part in.
This tournament in general is a very difficult and tough one, especially in karate. We had a target of five golds across the weight categories, but we only achieved a gold and two bronzes. I congratulate my brothers Sultan Al-Zahrani and Saud Al-Bashir on their success, and wish the best of luck to Faraj Al-Nashiri and Fahd Al-Khathami in the future.
Our achievement came thanks to the hard work and teamwork from everyone at the training camps of the Saudi Karate Federation and the Saudi Olympic and Paralympic Committee, and we will continue, God willing, to pursue more triumphs.
A few days ago, it was the anniversary of your silver at the Tokyo Olympics. Tell us about the pre-tournament preparations.
To be honest, before the Olympics, I was nervous, not because of the tournament itself, but because after we had finished the pre-Games qualifying competition in Paris, I had not trained for almost a week or 10 days.
I was anxious, which is normal for any athlete. You're eager to get back in action, especially when a big championship is so close. I said this to the coach, and he assured me: "Don't worry, I'm sure in three or four days maximum you will be back in form."
Ahead of the tournament, the coach, Mounir Afkir, and I had met to plan for the training camp for the Olympics. I told the coach that I will turn up and give everything I have in training. The rest, like exercise planning, schedules and scouting of opponents, I trust him with.
Initially, our schedule consisted of two to three hours of physical exercise each morning, and then every two days would have two hours where we would analyze our nine opponents, studying their style, their strengths and weaknesses, and their game plans. We worked on solutions for all these things.
After that, we would go into the karate exercises for about two and a half to three hours. At the start of the camp, I was suffering from fatigue, frankly. I was training hard, and I kept telling myself that it will be worth it in the end, that any fatigue now will eventually be to my benefit. When I was tired, I would feel satisfied and my confidence would increase at the same time, and my focus was to achieve Olympic gold.
A week before traveling to Japan, coach Mounir told me: "I am seeing the gold medal." I told him that I had been seeing the gold for a while and was confident in my abilities to achieve it, and that the coach's words and trust had raised my confidence further to do so.
How did you feel the day before the start of your Olympic participation?
The night before the start of the Olympic karate competition on Aug. 6, I could hardly sleep at all. I managed about two hours and I was so tired that I kept it a secret from the coach, and drank a lot of coffee in order to regain my energy. But I couldn't and instead had a headache on the day of the matches. There were also suspicions that we had mixed with players who had tested positive (for COVID-19). The concerns proved unfounded but the situation had caused confusion for me, and we were isolated in a warm-up hall separate from other athletes. But we overcame this issue and the warm-up exercises were good and our confidence was high.
The group matches started uncomfortably, how did you feel at that point?
My first match was against a Croatian fighter (Ivan Kvesic), and when I got on the mat, I literally do not know what happened. Although I was not cautious in my approach, the result ended 2-1 in his favor. I couldn't see properly, and after the fight my coach left me to my own thoughts. I felt really tired, but said to myself "I did not come here to lose."
I promised myself that I would return with the gold medal, and I turned this loss turned into a positive in my next match (a win against Brian Irr of the US).
Next, against the Iranian opponent (Ganjzadeh), the match ended in a draw. My Canadian opponent (Daniel Gaysinsky) was then eliminated and I qualified from my group in second place to face the Japanese (Ryutaro Araga) in the semifinals.
After qualifying from the group stages, what were your plans as a player and coach?
Before the semifinal, our game plan changed. We started planning for each opponent in different ways. Mounir kept saying that my strengths are my speed and my feet and I must take advantage of them. People were asking me if I was more relaxed now that I was guaranteed a medal, and my answer was "no." When I fought Araga, I was telling myself, "I'm closer to my dream." The focus was on reaching the final, and thank God I won and achieved that.
Tell us about the final.
The final match was completely different, I was in a strange state and I was very impulsive.
I started the match by scoring three points and then I scored another and I was leading 4-0. (Ganjzadeh) scored a point and it became 4-1.
Then came that kick, and the Iranian player fell — it did not even cross my mind that I would be disqualified. I was even signalling to my coach to try and calm me down because I was already so charged up.
The longer he stayed on the mat, I began to get nervous, but even after he was carried out on stretcher I did not think that I would be disqualified. I was thinking "this is my gold," but when I saw the judges gather, I started to get pessimistic. I walked over to my coach and could see the look of concern on his face. The referees came back and took their decision to disqualify me.
I was not expecting this decision at all, and mentally I collapsed. My coach was distraught, my mother was distraught and so were the Saudi people. I walked off the arena and was in state of shock of course — the coach was talking to me but I wasn't taking anything in.
I was walking and crying, and then I met the Minister of Sports Prince Abdulaziz bin Turki, and his deputy.
Prince Abdulaziz grabbed me and said: "Why are you crying? You achieved a great thing. Raise your head, the medal was taken from you."
You then received a surprise call from Crown Prince Mohammed bin Salman. What did he say to you?
I was still sad and crying because of the loss of gold, but then Prince Abdulaziz hands me his phone and says "the crown prince wants to talk to you."
I was not comprehending what was happening, and when I grabbed the phone, the crown prince said: "You're a hero, congratulations. Keep your head high, you raised the flag of the Kingdom, you are the winner and you are the gold and you shouldn't cry."
He was very proud. I told him that I came to achieve the gold, and his response was, to the letter: "You did achieve gold." I cannot describe how the words from the crown prince made me feel.
But those words are not a surprise from Crown Prince Mohammed bin Salman, and as athletes we are very fortunate to have him as our leader.
The moment of disqualification was awful, but everything that happened after that was beautiful. Had it not been for this scenario, maybe news of the event would not have spread so widely.
This moment has also place more responsibility on myself and my fellow athletes, and has raised expectations and ambitions. Our goal is to raise the flag of Saudi Arabia even higher at international competitions. As His Highness Crown Prince Mohammed bin Salman said, "The sky is the limit for our ambitions."
After returning home, there was a reception in your honor with the crown prince.
When we arrived in Jeddah, the reception was wonderful, very special and festive, which I was not expecting. There was big crowd in the arrival hall and I received a new award from the Ministry of Sports, which had been announced before the Olympics.
I was extremely excited to meet the Crown Prince. He said to me at the time that "you are golden in our eyes" and many other beautiful words. I thanked him for everything he has given us and promised that we will continue to aim for gold and to raise the Kingdom's flag at every international meeting, God willing.
It was a beautiful meeting and I am very proud of it.
Source: Arab News
Please click the following URL to read the full text of the original story:
https://www.arabnews.com/node/2147191/sport
--------
South Asia
Committee to Protect Journalists: Taliban Must Release Detained American Filmmaker and Afghan Producer
By Saqalain Eqbal
21 Aug 2022
The Committee to Protect Journalists (CPJ), in a statement, demanded that the Taliban authorities immediately release the Afghan producer Faizullah Faizbakhsh and the American journalist and filmmaker Ivor Shearer.
According to the CPJ, Ivor Shearer and Faizullah FaizBakhsh were detained by Taliban intelligence agents on August 17 while filming in Kabul's Sherpur area in the Afghan capital.
On August 17, the US CIA launched a drone attack on the diplomatic area of Kabul, Sherpur, in an effort to kill Ayman Al-Zawahiri, the leader of al-Qaeda.
Shearer and Faizbakhsh were placed in blindfolds and taken to an unidentified location by approximately 50 armed Taliban intelligence agents, according to sources who spoke with the CPJ.
The reasons for Shearer and Faizbakhsh's incarceration and the location of their detention, according to CPJ, are both unknown.
The CPJ Program Director Carlos Martinez de la Serna stated that the Taliban arrest of the American filmmaker and the Afghan producer "show[s] the group's utter lack of commitment to the principle of freedom of the press in Afghanistan."
Shearer landed in Afghanistan in February 2022 on a one-month visa after being granted permission to work there by the Taliban Ministry of Foreign Affairs to create a documentary about the previous 40 years of Afghan history.
Source: Khaama Press
Please click the following URL to read the full text of the original story:
https://www.khaama.com/cpj-taliban-must-release-detained-american-filmmaker-and-afghan-producer-578999/
--------
Deputy PM Mullah Beradar receives Australian Professor embraced Islam
August 22, 2022
KABUL: Deputy Prime Minister for Economic Affairs Mullah Abdul Ghani Beradar met with the Australian professor of the former American University in Afghanistan, Jebrael Omar, who has recently converted to the holy Islam, the deputy Prime Minister's office said in a statement the other day.
Deputy PM welcomed Jebrael Omar, congratulated him on his acceptance of Islam and called it an honor and good luck for him.
Source: The Kabul Times
Please click the following URL to read the full text of the original story:
https://thekabultimes.gov.af/deputy-pm-mullah-beradar-receives-australian-professor-embraced-islam/
--------
Islamic Law Faculties Started at Universities in 17 Provinces
August 22, 2022
The Ministry of Higher Education said it has recently created the Faculty of Islamic Law in universities across seventeen Afghan provinces.
Abdul Baqi Haqqani, minister of higher education, added that the subject of Islamic culture in universities has increased from 18 credits to 24 credits.
"Based on the proposal of the Ministry of Higher Education and acceptance of the leadership, the theme of Islamic culture has been enriched in this section compared to the past. A strong curriculum has been established for it, and three days a week have been selected for it," Haqqani said.
"This decision has been taken in accordance with the national and Islamic values of the country's society," said Abdurauf Farahi, the Ministry of Higher Education's director of curriculum.
Meanwhile, some university professors asked the international community to cooperate with the private universities to upgrade the education curriculum of private universities.
Source: Tolo News
Please click the following URL to read the full text of the original story:
https://tolonews.com/index.php/afghanistan-179499
--------
Taliban Supreme Leader Appoints Special Military Commander for Panjshir Province
By Saqalain Eqbal
August 21, 2022
Taliban spokesman Zabihullah Mujahid stated that Mullah Hibatullah Akhundzada, the group's supreme leader, has appointed a special military commander for Panjshir province in northern Afghanistan and the Andarab district of Baghlan province.
According to the Taliban spokesperson Zabihullah Mujahid, who made the announcement on August 21 on Sunday, Mullah Abdul Qayyum Zakir has been appointed as the special military commander for the Panjshir province and Andarab of Baghlan.
Abdul Qayyum Zakir, who once served as the Taliban government's Deputy Minister for the Ministry of Defense, is regarded as one of the top military commanders in the Taliban's administration.
The Taliban have appointed a military commander for Panjshir and Andarab, where opposing factions of the group are active and in conflict with Taliban forces, most notably the National Resistance Front (NRF) headed by Ahmad Massoud.
Source: Khaama Press
Please click the following URL to read the full text of the original story:
https://www.khaama.com/taliban-supreme-leader-appoints-special-military-commander-for-panjshir-province-678890/
--------
Taliban detains American journalist, media body reacts
Aug 22, 2022
New York: A New York-based media watchdog has called the Taliban to immediately release American journalist and independent filmmaker Ivor Shearer and Afghan producer Faizullah Faizbakhsh and cease detaining journalists. On August 17, Shearer and Faizbakhsh were filming in the Sherpur area of District 10 in Kabul-where a US drone strike killed Al-Qaeda leader Ayman al-Zawahiri earlier in August-when several security guards stopped them, according to the Committee to Protect Journalists (CPJ).
Congress-funded broadcaster Voice of America-Dari and two journalists familiar with the case, who spoke to CPJ on the condition of anonymity, citing fear of the Taliban`s reprisal."The guards questioned them about their activities and checked their work permits, ID cards, and passports; they then confiscated the journalists` cellphones, detained them for a couple of hours, and repeatedly called them "American spies," according to the journalists familiar with the case," said CPJ.
The security officers then called Taliban intelligence; around 50 armed intelligence operatives arrived, who blindfolded Shearer and Faizbakhsh and transferred them to an unknown location, the journalists familiar with the case said. "The Taliban`s increasing pressure and escalating numbers of detentions of journalists and media workers, including the detention of American filmmaker Ivor Shearer and his Afghan colleague Faizullah Faizbakhsh, show the group`s utter lack of commitment to the principle of freedom of the press in Afghanistan," said CPJ Program Director Carlos Martinez de la Serna.
"Taliban officials must immediately release Shearer and Faizbakhsh and stop their intimidation and pressure on the press in Afghanistan."In February 2022, Shearer arrived in Afghanistan on a one-month visa after receiving a work permit from the Taliban Ministry of Foreign Affairs to produce a documentary about the last 40 years of Afghanistan`s history, according to the journalists familiar with the case. Shearer`s film and video work has been shown across the US and internationally in museums and film festivals. Faizbakhsh works as a producer supporting international journalists in Afghanistan and was contracted by Shearer, according to the journalists familiar with the case.
On March 3, Shearer was issued a one-year work permit by the Taliban`s Ministry of Labor and Social Affairs and was able to extend his visa to stay until September. In mid-June, Shearer was summoned to the Taliban`s Ministry of Foreign Affairs, where ministry spokesperson Abdul Qahar Balkhi questioned and asked him to present his past work, one of the journalists familiar with the case told CPJ. According to that source, Shearer was told that he was summoned because Taliban intelligence was suspicious of his presence in Kabul.
In mid-July, several Taliban intelligence agents visited a guest house where Shearer was staying in Kabul and questioned him about his work and stay, according to a journalist familiar with the case, who added that Shearer didn`t know if the visit was routine or if he was targeted because of his presence.
Source: Zee News
Please click the following URL to read the full text of the original story:
https://zeenews.india.com/india/taliban-detains-american-journalist-media-body-reacts-2499919.html
--------
India Delivers Its 10th Consignment of Medical Aid to Afghanistan
By Saqalain Eqbal
August 21, 2022
As part of its continued humanitarian assistance to Afghanistan, India provided 32 tons of essential medical aid in 10 batches; the tenth batch, according to a press statement from the Indian Ministry of External Affairs, arrived in Afghanistan on Saturday.
"Today, India supplied the tenth batch of medical assistance as part of India's ongoing humanitarian assistance," the statement of the Ministry of External Affairs of India reads.
According to the statement, the medical assistance consigned by the Indian government was delivered to the UN's World Health Organization (WHO) and the Indira Gandhi Children's Hospital in Kabul, the Afghan capital.
500,000 doses of the COVID vaccine, anti-TB drugs, and other necessary life-saving medicines were among the 32 tons of Indian medical aid that were consigned to Afghanistan.
India has offered wheat to Afghanistan as humanitarian aid in addition to medical support, 50,000 metric tonnes of wheat to the impoverished people of Afghanistan.
At the Attari-Wagah border crossing, convoys of more than 50 trucks carrying Indian wheat occasionally crossed the border from India into Pakistan before continuing on to Afghanistan.
Source: Khaama Press
Please click the following URL to read the full text of the original story:
https://www.khaama.com/india-delivers-its-10th-consignment-of-medical-aid-to-afghanistan-68697/
--------
Pakistan
Former Pakistan PM Imran Khan booked under terror act, arrest likely
21.08.22
Pakistan's ousted prime minister Imran Khan has been booked under the Anti-Terrorism Act for threatening police, judiciary and other state institutions at his Islamabad rally a day ago, it emerged on Sunday.
The case surfaced hours after Interior Minister Rana Sanaullah on Sunday said that the government was mulling to file a case against 69-year-old Khan over his provocative speech delivered on Saturday night in the F-9 Park of the national capital.
According to the copy of the first information report, which has been seen by PTI, the case was registered at the Margalla Police Station of Islamabad at 10 pm on Saturday under Section 7 of the Anti-Terrorism Act (punishment for acts of terrorism).
The FIR reads that Khan in his speech had "terrorised and threatened top police officials and a respected female additional sessions judge" with the aim to stop them from performing their functions and abstain from pursuing any action against any individual related to his Pakistan Tehreek-e-Insaaf party (PTI).
It says that Khan's speech had spread fear and uncertainty among the police, judges and the nation.
In his address, Khan had threatened to file cases against top police officials, a woman magistrate, Election Commission of Pakistan and political opponents over the treatment meted out to his aide Shahbaz Gill, who was arrested last week on charges of sedition.
He had also taken exception to Additional District and Sessions Judge Zeba Chaudhry, who had approved Gill's two-day physical remand at the request of the capital police, and said she should prepare herself as action would be taken against her."
Earlier at a press conference, Interior Minister Sanaullah said that the government was holding legal consultations before launching any case against Khan. He alleged that Khan's speech was a continuation of a trend to target the army and other institutions.
"This is all happening in continuation - from a campaign after the Lasbela incident when six army officers were killed followed by Gill's attempt to incite army ranks to go against their top command and then Imran threatening a woman judge and police officials for performing their duties as per the law, the minister said.
His remarks came after Pakistan's electronic media watchdog banned satellite television channels from broadcasting live speeches of Khan following his provocative address on Saturday night.
The Pakistan Electronic Media Regulatory Authority (PEMRA) in a communique issued on Saturday said that TV channels despite repeated warnings had failed to implement a time-delay mechanism to stop the broadcast of material against state institutions .
"It has been observed that Mr Imran Khan, Chairman Pakistan Tehreek-e-Insaf, in his speeches/statements is continuously alleging state institutions by levelling baseless allegations and spreading hate speech through his provocative statements against state institutions and officers which is prejudicial to the maintenance of law and order and is likely to disturb public peace and tranquility," it said.
According to the statement, after analysing the content of Khan's speech, it has been observed that the content was aired live by the licensees without an effective time delay mechanism.
The competent authority i.e. Chairman PEMRA in view of the above mentioned background and reasons hereby prohibits broadcast of live speech of Khan on all satellite TV channels with immediate effect, it added.
PEMRA, however, said Khan's recorded speech would only be permitted to be aired after an effective delay mechanism to ensure monitoring and editorial control.
Reacting sharply to the ban imposed on the PTI chairman, his party said the government of Prime Minister Shehbaz Sharif has a fascist regime.
"Imported fascists are trying to ban Imran Khan's speeches on TV. They have lost the battle completely and now using fascism; they will fail! #HelpPakistan by raising our voices against fascists!, Khan's party tweeted.
Saturday's rally was organised by PTI to express solidarity with Gill and stage a protest against what Khan claimed was blatant fascism prevalent under the imported regime of prime minister Sharif.
During the rally, Khan didn't spare powerful Army, calling it neutrals , and urged his supporters to stand with the nation rather than the gang of thieves , in a veiled reference to the coalition government.
He also lashed out at the judiciary, terming them as biased .
While the army has not responded to his barb, Pakistan Muslim League-Nawaz, Pakistan Peoples Party, Jamiat Ulema-e-Islam Fazl and Mutahida Quami Movement Pakistan in a statement asked the judiciary to take legal action against Khan and his aides for threatening a female judge and intimidating police officers.
Since he was ousted from power in April, the cricketer-turned politician has repeatedly claimed that the no-trust motion against him was the result of a foreign conspiracy .
Khan has also emphasised that his party would not deal with or accept the imported government headed by prime minister Sharif.
Meanwhile, a defiant Khan addressed a rally at Rawalpindi's Liaquat Bagh ground on Sunday night.
"Now Pemra is also in the game. What has Imran Khan done? His only crime is that he is not accepting this imported government," Khan said responding to the Pemra banning of his live speeches.
He also talked about the deteriorating economic situation and inflation, saying the country's army chief had to go to countries like Saudi Arabia to get loans.
Source: Telegraph India
Please click the following URL to read the full text of the original story:
https://www.telegraphindia.com/world/former-pakistan-pm-imran-niazi-booked-under-terror-act-arrest-likely/cid/1881531
--------
Unrest In Hyderabad After Alleged Desecration Of Quran
Mohammad Hussain Khan
August 22, 2022
HYDERABAD: Law enforcement agencies resorted to tear gas shelling and fired into the air in different areas of Hyderabad on Sunday following an incident of alleged desecration of the Holy Quran.
A policeman was assaulted while a police mobile was damaged by a mob.
Enraged crowds forced their way into a business centre by breaking windowpanes to get hold of the man they accused of sacrilege of the Holy Quran.
Police picked up a sanitary worker. A case was registered under sections 295-B and 34 of PPC on the complaint of Bilal, son of Bundo Khan Abbasi.
The complainant claimed he had learnt that someone had burnt pages of Holy Quran in Rabi Plaza. He went inside and learnt that someone had burnt Holy Quran. Soon, he said, eight to 10 persons entered the plaza.
Bilal claimed that Maulana Amin Zikriya showed him burnt pages near an elevator. He asked a sanitary worker whether he knew the identity of the man who had done this, but he remained silent.
According to Bilal, he got hold of a sanitary worker and took possession of some of the burnt pages. He then handed over the man, along with the burnt pages, to police.
The trouble started when news about the alleged sacrilege spread like wildlife acr­oss city. All business and commercial centres were shut immediately. Enraged youth gathered outside the plaza.
The number of furious protesters kept increasing and by 5pm they were in the thousands, blocking streets leading to the plaza.
As the mob refused to disperse, police decided to disperse the crowd by resorting to tear gas shelling. This forced the protesters to flee the area, but they re-emerged after a few minutes.
Source: Dawn
Please click the following URL to read the full text of the original story:
https://www.dawn.com/news/1706155/unrest-in-hyderabad-after-alleged-desecration-of-quran
--------
Pakistan govt sunk to new low: Ex-PM Imran Khan after ban on his live speeches
Aug 22, 2022
Former Pakistani Prime Minister Imran Khan hit out at the Shehbaz Sharif led-government on Sunday night for banning the live telecast of his speeches on TV by saying that the government has sunk to a new low.
The action to ban the live coverage of speeches was taken by the Pakistan Electronic Media Regulatory Authority (PEMRA) on Saturday, hours after Imran Khan, the Pakistan Tehreek-e-Insaf's (PTI's) chairperson, held a rally in Islamabad, criticising the police and the judiciary over the arrest of one of his party's leaders.
On Sunday, Khan was booked under the Anti-Terrorism Act (ATA) for threatening a judge and two top police officials during his Islamabad rally on Saturday.
Taking to Twitter, Imran Khan said, "The fascist Imported govt sunk to a new low today by banning live coverage of my speeches on TV and then blocking YouTube temporarily during my speech at Liaquat Bagh. All this after continuous intimidation of media persons and taking channels off air earlier."
Khan added that the ban was not only a gross violation of freedom of speech but also negatively affected the digital media industry and the livelihoods of many.
"What they need to understand is that no matter what they do, they cannot suppress the will of the people which is Haqeeqi Azadi," the former Pakistani Prime Minister further tweeted on Sunday night.
Further hitting out at the government, Khan said that the ban showed the desperation of those who for their self-interest were willing to push Pakistan towards political and economic chaos.
Imran Khan was ousted from the Prime Minister's post in April through a no-confidence vote. He was replaced by Shehbaz Sharif, the president of the Pakistan Muslim League (N).
Source: Hindustan Times
Please click the following URL to read the full text of the original story:
https://www.hindustantimes.com/world-news/pakistan-govt-sunk-to-new-low-ex-pm-imran-khan-after-ban-on-his-live-speeches-101661109530415.html
--------
Pakistan's former PM Imran Khan says govt's Youtube block aims to censor him
Aug 22, 2022
KARACHI, Pakistan: Pakistan's former premier Imran Khan, who was facing charges on Sunday under an anti-terror act for threats to police and a magistrate, accused the government of temporarily blocking YouTube to deny live access to his speech at a political rally.
Khan has been making fiery speeches to gatherings across the South Asian nation as he pushes for new elections after being ousted from power in April through a parliamentary vote.
The Youtube blocking accusation followed a ban on Saturday by the electronic media regulator on the live broadcast of Khan's speeches, citing what it called his "hate speech" against state institutions.
"Imported government blocked YouTube midway through my speech," Khan said on Twitter.
A spokesman for internet regulator the Pakistan Telecommunication Authority did not immediately respond to a request for comment.
Reuters could not immediately reach Khan to seek comment.
'PROVOCATIVE STATEMENTS'
Khan's speeches were "prejudicial to the maintenance of law and order and likely to disturb public peace and tranquility", the Pakistan Electronic Media Regulatory Authority (PEMRA) said in a statement on Saturday.
It accused Khan of "continuously ... levelling baseless allegations and spreading hate speech through his provocative statements against state institutions".
It prohibited live broadcasts of his speeches by news channels, with immediate effect, but made an exception for recorded speech.
Pakistan's government, police and its powerful army have been among the targets of Khan's remarks.
Soon after Saturday's television ban, Khan's party vowed to go live on "500+ YouTube and Facebook channels".
However, many Pakistani users of social media reported problems in accessing YouTube on Sunday, just as Khan was about to address a gathering in the garrison city of Rawalpindi.
In those comments, Khan said he was being censored for not accepting the current coalition government, which had voted him out of power.
Source: Times Of India
Please click the following URL to read the full text of the original story:
https://timesofindia.indiatimes.com/world/pakistan/pakistans-former-pm-imrankhan-says-govts-youtube-block-aims-to-censor-him/articleshow/93698358.cms
--------
Pakistani Sikh family alleges daughter abducted by Muslim man, police 'reluctant' to lodge complaint
Aug 21, 2022
AMRITSAR: The family members of a Pakistani Sikh woman have accused the Pir Baba town police of Khyber Pakhtunkhwa province (KPK) of refusing to lodge a complaint pertaining to her "abduction" by a Muslim man.
The family of Deena Kaur (25) on Sunday alleged that they are not being allowed to meet their daughter, even as the police rescued her. Mother Asha said they came to know that the police found both Kaur and the Muslim man, Hesbullah, and that they were in the police station. "But they (police) are not allowing us to meet her."
According to sources, Kaur, a teacher, allegedly eloped with Hesbullah but the local police in Buner district refused to lodge the family's complaint of abduction, which triggered protests in a number of districts of KPK by Sikh, Hindu and Muslim community members alike, demanding to allow the family members to meet her.
Sant Singh, granthi of the local Gurdwara, alleged that the Buner district administration was behind the "abduction of Kaur who was forced to sign a 'nikahnama' and other documents". "We will not tolerate the highhandedness of the Buner district administration. We appeal to the global Sikh community to support us and exert pressure on the Pakistani government to deliver justice."
Meanwhile, in India, BJP Sikh leader Manjinder Singh Sirsa has urged external affairs minister S Jaishanker to take up the issue of the alleged abduction and forced marriage of Kaur with his Pakistani counterpart and ask him to ensure her release.
Gurcharan Lal Gandhi, father of the woman, said that Kaur was engaged to one Munish Kumar and was about to get married. "I have three daughters and a son. My family is under immense strain and has been anxious since the abduction," said Gandhi, a medical technician.
Source: Times Of India
Please click the following URL to read the full text of the original story:
https://timesofindia.indiatimes.com/world/pakistan/pakistani-sikh-family-allege-daughter-abducted-by-muslim-man-police-reluctant-to-lodge-complaint/articleshow/93694667.cms
--------
Pakistan: Sit-in continues in Bajaur tribal district amid rising killing incidents
21 August, 2022
Khyber Pakhtunkhwa [Pakistan], August 21 (ANI): A sit-in which was organized to call for maintaining law and order in the Bajaur District of Khyber Pakhtunkhwa province has been continuing as the protestors demand the restoration of peace and security in the region.
Many incidents of killings have been reported in the district as the law and order situation in Bajaur continued to deteriorate forcing people to raise their voices against the situation. The sit-in was led by Jamiat Ulema-i-Islam-Fazl (JUI-F).
People from different walks of life, including political and social activists, youths and elders participated in the protest sit-in staged outside the Civil Colony, Khar, which houses the residences of government officials, reported Dawn.
JUI-F district chief Maulana Abdur Rasheed said the agitation would continue till the authorities took concrete steps to maintain law and order in the region. He said the Station house officer (SHO) of the police station concerned would be responsible if any incident of the killing happened in his jurisdiction.
The tribal district has remained a volatile region as numerous incidents of bomb blasts have been reported in various areas across the district. Earlier, two policemen — Said Ahmed and Inayatur Rahmen — were killed in a remote-controlled bomb blast in the Mamund area on Friday.
Moreover, the killing of a youth by unknown robbers in Salarzai tehsil sparked a protest demonstration by the villagers here on Friday. Besides the victim's relatives, scores of villagers and political activists participated in the protest and placed the victim's body on the Khar-Falang bypass road in Khar town for about two hours.
The protesters said that the victim Ayaz Khan, 24, was on his way home on Thursday night when unknown robbers interpreted him to snatch his mobile phone. They said that the robbers opened fire on Ayaz when he showed resistance. They said the victim was critically wounded and died on way to the hospital.
Awami National party district president Gul Afzal Khan condemned the incident and termed it a failure of the district administration and police to give protection to the residents. They said the district had witnessed scores of such incidents during the last several months.
They said the growing incidents of mobile phone snatching and other street crimes were a matter of serious concern for the residents. They urged the senior officials of the district administration and police to take immediate steps for arrest of the criminals involved in such incidents.
Source: The Print
Please click the following URL to read the full text of the original story:
https://theprint.in/world/pakistan-sit-in-continues-in-bajaur-tribal-district-amid-rising-killing-incidents/1093246/
--------
Imran moves IHC for pre-arrest bail in terrorism case
Tahir Naseer
August 22, 2022
PTI chief Imran Khan moved the Islamabad High Court on Monday seeking pre-arrest bail after he was booked in a terrorism case for "threatening" a female judge and senior police officers in a public rally.
On Sunday, the ex-prime minister was booked under Section 7 of the Anti-Terrorism Act (punishment for acts of terrorism) regarding his comments at his Islamabad rally on Saturday.
Earlier today, Imran's Imran's lawyers, Babar Awan and Faisal Chaudhry, filed a petition seeking pre-arrest bail on his behalf in the IHC.
The petition, a copy of which is available with Dawn.com, stated that Imran was a "target of the ruling PDM (Pakistan Democratic Movement) for his fearless criticism and extremely bold and blunt stance against corruption and corrupt politicians".
"And to achieve this malicious agenda, acting in a most unfortunate and clumsy manner, a false and frivolous complaint has been registered against him by the Islamabad Capital Territory (ICT) police at the behest of the incumbent government," it added.
The plea further alleged that the government had decided to "cross all limits" to arrest Imran "under false accusations" and was "hell-bent to sort out the petitioner and his party at all costs".
The plea described the government's move as an "illegal effort to settle the political score", adding that it had decided to "illegally and unlawfully victimise the petitioner and … thwart his party".
It further said the FIR against was "politically motivated", in which Imran had been "falsely" involved with "mala fide intention and ulterior motives to humiliate" him.
Moreover, the plea highlighted that the FIR was registered after an "unexplained inordinate delay of 24 hours".
"The contents of the FIR reflect that the alleged offence is not made out. The case in hand is of further inquiry".
The plea contended the case was based on "surmises and conjectures" and that no evidence was available on record against Imran in connection with the case.
It also contended that there was no "direct or indirect" evidence available on record against Imran in the case, which created "serious doubt in the prosecution story".
It went on to say that Imran was a respectable citizen and "a sheer apprehension of his imminent arrest would cause humiliation and unjustified harassment".
It stated that there was "no likelihood" of Imran absconding or tampering with prosecution evidence if granted protective bail.
The petitioner has an unblemished track record and has never been implicated in any criminal activity, the plea said, adding that he was ready to join the investigation as and when required.
The petition said that Imran was also ready to furnish a "solvent surety bond" when required.
The state has been nominated as the respondent in the plea. However, it is not yet clear if the petition has been accepted for hearing.
The FIR
The FIR against Imran was registered at Islamabad's Margalla police station at 10pm on Saturday under the complaint of magistrate Ali Javed.
The FIR said that at the PTI's rally at F-9 park a day ago, Imran had "terrorised and threatened top police officials and a respected female additional sessions judge" in his address.
The FIR reproduced the PTI chairman's comments where he spoke about the female judge and the Islamabad police officials.
In his address on Saturday, Imran had threatened to file cases against Islamabad's inspector general of police and deputy inspector general of police and said: "We won't spare you."
The former premier had also taken exception to Additional District and Sessions Judge Zeba Chaudhry, who had approved Gill's two-day physical remand at the request of the capital police, and said she should "prepare herself as action would be taken against her".
The FIR argued that Imran's speech was meant to "terrorise" top police officials and the judiciary so they could not perform their functions and abstain from pursuing any action against any PTI-related individual if required to do so.
The magistrate argued that Imran's speech had spread fear and uncertainty among the police, judges and the nation. "Terrorism has been spread the country's peace has been harmed," he added.
The FIR requested that legal action be pursued against Imran and an "exemplary punishment" be meted out.
Imran criticised for his remarks
Prior to the registration of the FIR, Interior Minister Rana Sanaullah had said the government was holding legal consultations on whether to file a separate case against the PTI chairperson for his "provocative speech" on Saturday or nominate him in a previous case.
"This is all happening in continuation — from a campaign after Lasbela incident when six army officers were martyred followed by Gill's attempt to incite army ranks to go against their top command and then Imran threatening a woman judge and police officials for performing their duties as per the law," the minister had said.
The minister had also denied the PTI's allegations that Gill was being subjected to custodial torture.
Earlier, Sanaullah had also tweeted that Imran would have to face the law for "threatening and hurling abuse" at the magistrate and police officers.
The minister had said the PTI chief will not be allowed "to challenge the writ of the state by inciting rebellion".
Source: Dawn
Please click the following URL to read the full text of the original story:
https://www.dawn.com/news/1706210/imran-moves-ihc-for-pre-arrest-bail-in-terrorism-case
--------
PTI to challenge ban on live telecast of Imran's speeches
Ikram Junaidi
August 22, 2022
ISLAMABAD: The Pakistan Tehreek-i-Insaf (PTI) has decided to approach courts against a ban imposed by the Pakistan Electronic Media Regulatory Authority (Pemra) on the live telecast of the speeches of former prime minister and party chairman Imran Khan in light of his remarks against the judiciary and the police during a rally in Islamabad on Saturday.
This was shared by PTI senior central vice president Fawad Chaudhry during a press conference here on Sunday. Imran Khan did not say anything illegal nor did he hurl threats during the F-9 Park rally, claimed Mr Chaudhry as he advised the coalition government led by Prime Minister Shehbaz Sharif to take on Mr Khan politically instead of resorting to bans.
On Saturday, while addressing a rally in Islamabad to express solidarity with PTI leader Dr Shahbaz Gill facing proceedings in a sedition case, Mr Khan warned the judiciary against its "biased" attitude and warned the judge who sent Mr Gill on physical remand to brace for consequences. Subsequently, a ban was imposed on the live broadcast of Imran Khan's speeches and a case was also registered against him on Sunday.
Mr Chaudhry said Imran Khan only asked for "legal action" against the individuals who allegedly tortured his chief of staff, Shahbaz Gill, in custody. The PTI leader reiterated his demand for an independent commission to probe torture allegations. He added that the reluctance to constitute the commission raised many questions. The PTI leader also questioned the decision to bar Imran Khan and other PTI leaders from meeting Shahbaz Gill. He claimed that Mr Gill had shared the details of the alleged torture he had "endured for hours" at a police station.
Fawad says PTI chief did not 'threaten' anyone, only sought action over Gill's torture; Gill goes on 'hunger strike'
Commenting on Interior Minister Rana Sanaullah, the former information minister said Mr Sanaullah himself had been tortured in the past but he was still treating the alleged torture of Mr Gill as an ordinary issue.
Speaking about cases against PTI Chairman Imran Khan, Mr Chaudhry claimed that a conspiracy was being hatched to disqualify the former premier in a bid to pave way for the return of PML-N supreme leader Nawaz Sharif to mainstream politics. The democracy in the country, however, now revolved around Imran Khan, he claimed. The first phase of the public movement had begun with a public meeting in Rawalpindi, he said and hoped that the government would not force the PTI to start the second phase before Sept 10.
Gill on 'hunger strike'
Meanwhile, incarcerated PTI leader Shahbaz Gill, who has been in the Pakistan Institute of Medical Sciences (Pims) owing to health reasons, went on a "hunger strike" and refused to cooperate with the medical board constituted to ascertain the alleged torture of the PTI leader.
According to a letter dated Aug 21, the new medical board comprised four members, whereas two more members have been co-opted. The board is headed by Dr Shafaat Khatoon (General Medicine) and other members included Dr Tariq Abdullah, Dr Ziaul Haq and Dr Salman Shafi Kaul.
The co-opted members, Dr Farrukh Kamal and Dr Muhammad Naseer, have been tasked with the medico-legal report.
A doctor at Pims, requesting anonymity, claimed that Mr Gill went on a hunger strike on Saturday evening.
Source: Dawn
Please click the following URL to read the full text of the original story:
https://www.dawn.com/news/1706158/pti-to-challenge-ban-on-live-telecast-of-imrans-speeches
--------
Mideast
Al-Ibrahimi Mosque massacre forever altered religious life for Muslims in Hebron
Salam AbuSharar
22.08.2022
HEBRON, Palestine
Adel Idriss will never forget the day he lost his brother and cousin while they were performing the dawn prayer at Al-Ibrahimi Mosque in the old city of Hebron on the second Friday of Ramadan.
On that day, Idriss was the imam or leader of the prayer, and he still remembers the horrible moment when Israeli extremist Baruch Goldstein opened fire on the worshippers with a machine gun.
The gruesome attack on Feb. 25, 1994 left 29 people dead and dozens of others wounded.
"I lost my brother Saleem and the other was injured. Also, our family lost my cousin, Diab Al Karaki. We were fasting, unarmed civilians performing our Islamic worship in the holy month of Ramadan when he attacked us in a horrible crime," Idriss told Anadolu Agency.
Palestinians say the attack was planned by a group of Jewish settlers with indirect assistance from the Israeli army, who was not present during the massacre.
Muslims attach great importance to Al-Ibrahimi Mosque, as they believe it was built above the tomb of Prophet Ibrahim (Prophet Abraham).
Following the massacre, the religious life of the Muslims in Hebron and their ability to reach the mosque were changed due to Israeli military restrictions that were imposed against the entire old city, which is located south of Jerusalem.
"Since the day of the massacre, the Israeli forces have banned us from making the azhan (or call to prayer) every Saturday, and during the Jewish religious holidays, Muslims are never allowed to enter the mosque to pray, it's completely closed to Muslims," Idriss said.
During those days, workers in the mosque are also not allowed to enter it.
"The Israeli occupation partially opens the confiscated parts of the mosque mainly on Fridays during Ramadan and the two Islamic Eids, annual festivals of Islam which are associated with Ramadan and the Hajj, or pilgrimage to Mecca," Ghassan Rajabi, the director of Al-Ibrahimi Mosque, told Anadolu Agency.
According to Rajabi, 63% of the mosque's 2,050 square meters (22,066 square feet) of floor space was confiscated along with all of its courtyards by a military decision and converted into a Jewish synagogue.
"For Muslims who want to pray in the mosque, they must pass through three to six military checkpoints to be allowed to enter it. At the last checkpoint at the entrance of the mosque, they must give their identity cards to the soldiers," he said.
For the Palestinians in Hebron, the massacre was a critical point that affected their lives deeply, socially, economically and religiously.
Idriss said the aggressive military restrictions forced him and his family to leave the old city after 40 years.
"It wasn't easy to leave, but their policies against us forced us to seek another home to live in," he said.
Meanwhile, the people of Hebron say they are suffering from the behavior of the extremist settlers there, exposed to continuous assaults and insults against their religious beliefs and the Prophet Mohammad, particularly during Jewish religious holidays.
Source: Anadolu Agency
Please click the following URL to read the full text of the original story:
https://www.aa.com.tr/en/middle-east/al-ibrahimi-mosque-massacre-forever-altered-religious-life-for-muslims-in-hebron/2666467
--------
Palestinians working in Israel strike over demand for bank accounts
21 August, 2022
Tens of thousands of Palestinians employed in Israel staged a one-day strike on Sunday in protest at a decision to pay their salaries into bank accounts rather than in cash.
The new payment method was agreed between Palestinian and Israeli authorities looking for a more efficient and secure way to pay salaries, but workers fear that hidden fees and new taxes will cut into their wages.
About 200,000 Palestinians cross each day into Israel or Jewish settlements for work, earning on average more than twice as much as those employed by Palestinian state bodies and businesses.
Most of the workers do not have bank accounts and putting their salaries on the books would create a new revenue source for the financially-strapped Palestinian Authority (PA), while bringing a windfall in service fees for Palestinian banks.
Under the arrangement, salaries will be paid weekly with bank fees set at $1 per transfer, according to a number of workers who spoke to Reuters.
Palestinian Labour Minister Nasri Abu Jeish said the new arrangement was meant to protect workers' rights and that there was no plan to impose new taxes.
An Israeli defense ministry official said the measure would allow an adjustment period until it comes into full force on Jan. 1. "This will strengthen the Palestinian economy. It will have many positive effects like ensuring workers' pensions are paid by their Israeli employers and reducing black money."
The PA, which has limited autonomy in the Israeli-occupied West Bank, is responsible for roughly 150,000 public sector jobs in the West Bank and Gaza Strip. Its budget was $330 million for 2021 and it relies heavily on foreign donors.
Mohammad Khaseeb, 43, who works at an aluminum factory in Israel, said he and thousands of others were protesting at a decision which he said was reached without taking workers' views into account.
"They decided without consulting the workers' union. Either a worker agrees or he loses his work permit," Khaseeb said.
Bassim Al-Waheidi, a 55-year-old construction worker, said that beyond losing money to bank fees and taxes, there was concern about other deductions being made.
"We reject having our salaries transferred to Palestinian Authority banks because we are afraid of the future and there is a crisis of trust," Waheidi said.
Source: Al Arabiya
Please click the following URL to read the full text of the original story:
https://english.alarabiya.net/News/middle-east/2022/08/21/Palestinians-working-in-Israel-strike-over-demand-for-bank-accounts
--------
Iran reformist coalition calls for release of politician Mostafa Tajzadeh
20 August, 2022
Iran's leading reformist coalition on Saturday called for the release of politician Mostafa Tajzadeh, held since July over accusations of undermining state security.
"In the name of the Reform Front of Iran, I urge you to release (Tajzadeh) as soon as possible," the head of the coalition, Behzad Nabavi, wrote in an open letter to the judiciary.
He called for Tajzadeh's case to be "examined in an open court session" by an "impartial" prosecutor, according to the letter published in local media.
Formed in March 2021 by close associates of reformist former president Mohammad Khatami, the Front brings together parties and movements from Iran's reformist camp.
Tajzadeh served as deputy interior minister under Khatami, who held office from 1997 to 2005.
The 65-year-old's trial began last week at a branch of Iran's Revolutionary Court.
According to the judicial authority's news agency Mizan Online, Tajzadeh faced "three counts, including conspiracy against national security."
He also faces accusations of "publishing lies to disturb public opinion," the Mehr news agency has reported.
Tajzadeh had previously served seven years in prison, having been arrested in 2009 during protests disputing the re-election of then president Mahmoud Ahmadinejad.
He declined to speak in court during last week's hearing after a request for him to talk one-on-one with his lawyer was rejected, the defense said.
Tajzadeh "did nothing but express his opinions," the Reform Front said, adding that he has been held in "solitary confinement" since his arrest.
He had made an unsuccessful attempt to run in Iran's presidential elections in 2021, but his candidacy was rejected.
Source: Al Arabiya
Please click the following URL to read the full text of the original story:
https://english.alarabiya.net/News/middle-east/2022/08/20/Iran-reformist-coalition-calls-for-release-of-politician-Mostafa-Tajzadeh-
--------
Palestinians call for defending Al-Aqsa on arson anniversary
Nour Abu Eisha
21.08.2022
GAZA CITY, Palestine
Palestinian resistance groups on Sunday called for defending the flashpoint Al-Aqsa Mosque in occupied East Jerusalem against Israeli violations.
Palestinians mark the 53rd anniversary of an arson attack on Al-Aqsa Mosque by extremist Australian tourist Denis Michael Rohan in 1969.
In a statement, the Hamas group called on the Arab and Muslim nations "to shoulder their historic responsibility towards protecting Al-Aqsa against plots to Judaize it."
"Jerusalem and Al-Aqsa are the core of the conflict with the enemy and the compass for unifying our people and nation," it said.
"There is no sovereignty or legitimacy to the occupation on any inch of Al-Aqsa Mosque," Hamas stressed.
Islamic Jihad group, for its part, called on Palestinians to continue defending Al-Aqsa Mosque "by all means".
"Resistance in all forms is the key to defending Jerusalem, which will remain Arab and Islamic," the movement said in a statement.
On August 21, 1969, extremist Michael Rohan set fire to Al-Aqsa Mosque, destroying several parts of the historic mosque, including a 1,000-year-old wood-and-ivory pulpit dating back to the time of celebrated Muslim conqueror Saladin.
The blaze also destroyed the mihrab (prayer niche) of Muslim Caliph Omar bin al-Khattab, along with large sections of the mosque's heavily-ornamented interior and gilded wooden dome.
Two days after the attack, Rohan was arrested by the Israeli authorities, who said he suffered from severe mental illness, eventually deporting him back to his native Australia.
Muslim countries responded to the incident by establishing the multilateral Organization of the Islamic Conference, which was later renamed the Organization of Islamic Cooperation.
On Sept. 15, 1969, the UN Security Council adopted Resolution 271, which condemned the destructive attack on the mosque and chastised the Israeli government for failing to respect UN decisions.
Source: Anadolu Agency
Please click the following URL to read the full text of the original story:
https://www.aa.com.tr/en/middle-east/palestinians-call-for-defending-al-aqsa-on-arson-anniversary/2666264
--------
Abbas calls for release of all Palestinians held by Israel
Awad al-Rujoub
21.08.2022
RAMALLAH, Palestine
Palestinian President Mahmoud Abbas has called for the release of all Palestinian detainees from Israeli jails.
"We must continue our demand for addressing the Palestinian refugee issue and the release of all the brave detainees," Abbas said at an inauguration ceremony for two charitable projects in the West Bank city of Ramallah.
According to Palestinian figures, there are nearly 4,550 Palestinian detainees in Israeli jails, including 175 minors and 27 female detainees, along with 670 detainees held under the Israeli administrative detention without charge or trial.
On Saturday, Palestinian detainees in Israeli jails threatened to stage an open-ended hunger strike to protest Israeli abuses.
For years, Palestinians jailed by Israel have used hunger strike to demand better living conditions and an end to indefinite detentions.
Abbas vowed that the Palestinians will not leave their occupied territories.
"We will not leave out country whatsoever the conditions are," he said.
In 1993, the umbrella Palestine Liberation Organization (PLO) and Israel signed the Oslo agreement, which gave Palestinians a form of civil rule, but negotiations failed to complete the agreement and lead to a Palestinian state.
Source: Anadolu Agency
Please click the following URL to read the full text of the original story:
https://www.aa.com.tr/en/middle-east/abbas-calls-for-release-of-all-palestinians-held-by-israel/2666058
--------
Israeli forces do not allow hunger-striking Palestinian inmate's wife from visiting her husband
21 August 2022
The wife of Palestinian prisoner Khalil Awawdeh, who is on a months-long hunger strike, says Israeli forces have prevented her from entering the occupied territories through a checkpoint in the occupied West Bank to visit her critically ill husband.
Dalal Awawdeh told Palestine's official Wafa news agency on Sunday that she was denied entry into the occupied territories via Tarqumia checkpoint, located south of the West Bank, saying the regime forces claimed that her entry permit had expired the previous night.
She noted that her husband's health condition has reached a critical stage as a result of his prolonged hunger strike in protest at his indefinite, unfair and unexplained imprisonment at the hands of the Tel Aviv regime, adding he has lost half of his weight and his ability to speak.
However, she said, her husband's morale remains high, stressing that he will press ahead with his hunger strike until he is granted a full release.
Awawdeh, a father of four, is one of several Palestinian prisoners who have gone on prolonged hunger strikes over the years to protest so-called administrative detention, which allows Israel to hold prisoners without charge practically indefinitely.
The 40-year-old Palestinian inmate, from the West Bank city of al-Khalil (Hebron), was arrested on December 27, 2021. He went on hunger strike for 111 days before suspending it following promises that his administrative detention would not be renewed. After the promises turned out to be false, he resumed the strike, demanding his freedom. Israel issued an order to renew his administrative detention for a period of four months from June 26 to October 25 despite his highly critical health condition.
On Friday, an Israeli military court urgently suspended the administrative detention of the hunger-striking Palestinian.
His lawyers say Awawdeh's "hunger strike will not be suspended because he is asking for his release and not for a freeze of his detention."
Thousands of Palestinians are held in Israeli jails. Human rights organizations say Israel violates all the rights and freedoms granted to prisoners by the Geneva Convention. They say administrative detention violates the right to due process since the evidence is withheld from prisoners while they are held for lengthy periods without being charged, tried, or convicted.
Palestinian detainees have continuously resorted to open-ended hunger strikes in an attempt to express outrage at the detentions.
Source: Press TV
Please click the following URL to read the full text of the original story:
https://www.presstv.ir/Detail/2022/08/21/687776/Palestine-hunger-strike-Palestinian-prisoner-wife-Israeli-forces-deny-entry-checkpoint-West-Bank-visit
--------
North America
US commits to Afghan asset talks despite frustration with Taliban: Sources
22 August, 2022
US President Joe Biden's administration will press ahead with talks on releasing billions of dollars in Afghanistan's foreign-held assets despite the late al Qaeda leader's presence in Kabul and foot-dragging by the Taliban and Afghan central bank, according to three sources with knowledge of the situation.
The decision to pursue the initiative to help stabilize Afghanistan's collapsed economy underscores growing concern in Washington over a humanitarian crisis as the United Nations warns that nearly half the country's 40 million people face "acute hunger" as winter approaches.
At the core of the US-led effort, as Reuters reported last month, is a plan to transfer billions in foreign-held Afghan central bank assets into a proposed Swiss-based trust fund. Disbursements would be made with the help of an international board and bypass the Taliban, many of whose leaders are under US and UN sanctions.
The extremists presented a counterproposal in talks in Doha in late June.
US State Department and Treasury officials told independent analysts at an Aug. 11 briefing - 12 days after a CIA drone strike killed al Qaeda leader Ayman al-Zawahiri on a balcony of his Kabul safehouse - they will pursue the talks despite frustration with the pace, two sources said on condition of anonymity.
The Taliban and Afghan central bank – known by the initials DAB - are not acting swiftly, a US official said, according to one source. "The Taliban sit on their hands and it's infuriating."
The State Department declined to comment on the briefing.
A knowledgeable US source who requested anonymity confirmed the briefing's substance.
"The strike did not change the US government's commitment to setting up the international trust fund" and it is "working with the same speed and alacrity as before the strike," said the US source.
The Taliban-run foreign and information ministries and DAB did not immediately respond to requests for comment.
US officials also have discussed the trust fund plan with Switzerland and other parties.
Afghanistan's economic and humanitarian crises deepened when Washington and other donors halted aid that funded 70 percent of the government budget following the Taliban's seizure of Kabul on Aug. 15, 2021, as the last US-led foreign troops departed after 20 years of war.
Washington also stopped flying in hard currency, effectively paralyzing Afghanistan's banking system, and froze $7 billion in Afghan assets in the US Federal Reserve Bank of New York. In February, Biden ordered half the sum set aside "for the benefit of the Afghan people."
Other countries hold some $2 billion of Afghan reserves.
Initially, the $3.5 billion Biden sequestered would be released into the proposed trust fund and potentially could be used to pay Afghanistan's World Bank arrears and for printing Afghanis, the national currency, and passports, both in short supply.
The other $3.5 billion is being contested in lawsuits against the Taliban stemming from the Sept. 11, 2001, attacks on the US, but courts could decide to release those funds too.
The assets also eventually could go to recapitalizing DAB, bolstering its ability to regulate the Afghani's value, fight inflation, and provide hard currency for imports.
But after Zawahiri was killed, the State Department excluded recapitalizing DAB as "a near-term option," saying that by harboring the al Qaeda leader in breach of the 2020 US troop pullout deal, the Taliban had fueled concerns "regarding diversion of funds to terrorist groups."
Central bank militants
Two sources quoted the US officials as telling the briefing that proceeding with the talks has become more difficult because of Taliban resistance to several internationally backed demands.
One calls for replacing the two senior militants heading DAB - one is under US and UN sanctions - with experienced professionals to help build confidence that the bank was insulated from Taliban interference.
The Taliban and DAB also have not formally agreed to installing independent anti-money laundering monitors at the bank although they have consented in principle, the officials said, according to the sources.
The officials, the sources said, presented examples of what they described as Taliban and DAB intransigence.
They included refusing to cooperate with a UN-administered scheme to funnel badly needed international aid funds held by the World Bank to humanitarian agencies in Kabul.
The officials also told the briefing that Washington in March asked other governments to encourage private banks to restore "correspondent" relationships with Afghanistan by which international transactions are facilitated, the sources said.
Source: Al Arabiya
Please click the following URL to read the full text of the original story:
https://english.alarabiya.net/News/world/2022/08/22/US-commits-to-Afghan-asset-talks-despite-frustration-with-Taliban-Sources
--------
Republican House members condemn Biden withdrawal from Afghanistan in new report
August 21, 2022
CHICAGO: Republican members of the US House Committee on Foreign Relations issued a scathing rebuke of President Joe Biden's withdrawal from Afghanistan, citing worrisome trends including the oppression of Afghan women and abandonment of allies.
The 151-page report titled "A Strategic Failure: Assessing the Administrations Afghanistan Withdrawal" released Aug. 18, supplements similar conclusions in a February 2022 report by the US Senate Foreign Relations Committee titled "Left Behind: A Brief Assessment of the Biden Administration's Strategic Failures during Afghanistan Evacuation."
The new report begins citing the Taliban's "rule of terror" and continued oppression of women. The old Taliban government gave Al-Qaeda sanctuary, allowing it to plan terrorist attacks culminating in the Sept. 11, 2001 attacks that killed nearly 3,000 people.
"A week into the evacuation, it was clear women and girls were at a distinct disadvantage in their attempts to get to safety. Women who attempted to get through the crowds at HKIA (Kabul International Airport) were beaten and shot at for not being accompanied by a male, sexually assaulted, trampled, and forced to stand in wastewater for hours — only to be turned away if they did not have the right piece of paper or had not been hand-selected because of a political connection," the report said.
Worse, it concludes, Biden failed to prevent the release of "thousands of Al-Qaeda, ISIS (Daesh) and Taliban prisoners from Afghanistan government prisons."
Three months after taking office, Biden announced his decision to formally withdraw US forces by Sept. 11, 2021, but according to the report failed to take action to prepare for the withdrawal for more than four months afterwards, allowing the Taliban to seize power.
The report challenges Biden's principles, in which he asserted that he had consulted on the withdrawal with allies and senior military advisors, and that withdrawing was the only way to prevent returning to war. Biden claimed Afghan forces could defend their country without direct US aid, and blamed former President Donald Trump's 2020 Doha Agreement as having "forced" the withdrawal.
Biden added the US mission to kill Al-Qaeda leader Osama Bin Laden and eradicate the terrorist organization had been achieved.
"However, the Committee Minority now believes none of these claims were accurate. And worse, President Biden was likely aware they were not accurate when he made his case to the American people in April 2021," the GOP leadership concluded.
"There is ample evidence, including direct testimony from American military leaders and top NATO allies that they supported a continued conditions-based deployment in Afghanistan. They believed the best option was to keep an advisory and counterterrorism mission in place that consisted of 2,500 US military personnel along with 6,000 mostly NATO forces."
The House Foreign Affairs Committee' lead Republican, Sen. Michael McCaul, said: "There are many sins, if you will. There was a complete lack of, and a failure to plan. There was no plan, and there was no plan executed ... We had to rely on the Taliban to secure the perimeter of HKIA. That led to the chaos. And it also led to the suicide bomber that killed 13 service members, men and women, and injured hundreds of people. And it could have been avoided."
Biden's failure to follow up and plan the withdrawal resulted in "the Aug. 26, 2021 bombing at Abbey Gate that resulted in the death of 13 US service members and 160 Afghans, and the wounding of 45 additional US service members."
Many US citizens were left behind during the withdrawal to fend for themselves in Afghanistan.
Biden was more concerned, according to the report, with avoiding a repeat of the iconic image that reflected the chaos of the withdrawal from Vietnam on April 30, 1975, of the last helicopter lifting off from the US Embassy in Saigon, leaving thousands of desperate Vietnamese who helped the Americans to fend for themselves as the Viet Cong approached. Many helicopters were pushed off of an aircraft carrier to make room for others filled with fleeing soldiers.
The Afghanistan withdrawal has "degraded" the image of the US's standing in the world and broke promises to Afghans who worked for the US that they would be rescued, but never were able to leave. A year later, no planning was ever undertaken to rescue the Afghan allies.
"Since seizing control, Taliban fighters have reportedly engaged in targeted revenge killings, with reports of hundreds of reprisals being carried out. Taliban militants have also seized land from former government officials and minority groups such as the Hazara, threatening people with violence if they refuse to surrender their property to the Taliban," the report details.
One investigation in April 2022 found nearly 500 former Afghan government officials and members of the Afghan security forces "were killed or forcibly disappeared during the Taliban's first six months in power."
These reprisal attacks, documented by US-based volunteer groups seeking to aid Afghan evacuees, have included "beheadings, hangings, severed limbs, lash marks, bullet-ridden bodies inside a car."
Source: Arab News
Please click the following URL to read the full text of the original story:
https://www.arabnews.com/node/2147201/world
--------
Europe
Leaders of US, UK, France, and Germany Discuss Iran Nuclear Issue
21 August, 2022
The leaders of the US, Britain, France and Germany discussed efforts to revive the 2015 Iran nuclear deal, the White House said on Sunday in a statement largely focused on Ukraine.
"In addition, they discussed ongoing negotiations over Iran's nuclear program, the need to strengthen support for partners in the Middle East region, and joint efforts to deter and constrain Iran's destabilizing regional activities," the White House said in its description of the call among the four.
The White House provided no further details regarding the Middle Eastern portion of the discussion among US President Joe Biden, British Prime Minister Boris Johnson, French President Emmanuel Macron and German Chancellor Olaf Scholz.
The European Union and US last week said they were studying Iran's response to what the EU has called its "final" proposal to revive the deal, under which Tehran curbed its nuclear program in return for economic sanctions relief.
Failure in the nuclear negotiations could raise the risk of a fresh regional war, with Israel threatening military action against Iran if diplomacy fails to prevent Tehran from developing a nuclear weapons capability.
Iran, which has long denied having such ambitions, has warned of a "crushing" response to any Israeli attack.
Source: Al Arabiya
Please click the following URL to read the full text of the original story:
https://english.alarabiya.net/News/world/2022/08/21/Leaders-of-US-UK-France-Germany-discuss-Iran-nuclear-issue
--------
UK foreign secretary urged to take action on Saudi woman jailed for 34 years over tweets
21 August 2022
British Foreign Secretary Liz Truss has been urged to intervene in the case of Salma al-Shehab, a Leeds University student and Saudi women's rights activist that has been sentenced to 34 years in prison for following and retweeting the critics of the kingdom on Twitter.
Hilary Benn, a Labour MP, said in a letter to Truss on Sunday that the UK must intervene and has a "duty" to press for the release of Shehab, calling on the British foreign secretary to "make representations to the Saudi authorities" for Shehab "so that she can be freed to return to her family and to her studies."
Benn said the case is "completely at odds with Saudi Arabia's claim to be improving human rights," adding, "It seems that all she has done is use her Twitter account to support women's rights and greater freedom, and to call for the release of imprisoned activists in Saudi Arabia."
Benn stressed, "Saudi Arabia says, 'we're reforming the country.' You can't on the one hand say, 'we are opening up and liberalizing the country,' and on the other hand send a woman to prison for expressing her opinions on Twitter."
Calling the case "shocking and outrageous," the Labour MP said, "I think we have a duty as citizens and countries to speak out wherever human rights are abused and denied in this way. The fact that she was a student in one of our universities adds to that obligation."
Shehab, 34, a mother of two young children and a student at Leeds University, was detained in Saudi Arabia in January 2021 when she was visiting home for a vacation. She was initially sentenced to six years in prison for using social media to "disturb public order and destabilize the security and stability of the state."
However, an appeals court last week handed down a 34-year prison sentence followed by a 34-year travel ban, after a public prosecutor asked the court to consider other alleged crimes.
Shehab has described suffering abuse and harassment behind bars, telling a Saudi court she was subjected to interrogations after being given medications that exhausted her.
Several human rights organizations, including the Human Rights Foundation, the Freedom Initiative, the European Saudi Organization for Human Rights (ESOHR) and ALQST for Human Rights, have also condemned the ruling against the Saudi women's rights activist, and called for her release.
Ever since Mohammed bin Salman became Saudi Arabia's de facto leader in 2017, the kingdom has arrested hundreds of activists, bloggers, intellectuals and others for their political activism, showing almost zero tolerance for dissent even in the face of international condemnation of the crackdown.
Muslim scholars have been executed and women's rights campaigners have been put behind bars and tortured as freedom of expression, association, and belief continue to be denied by the kingdom's authorities.
Source: Press TV
Please click the following URL to read the full text of the original story:
https://www.presstv.ir/Detail/2022/08/21/687795/British-Foreign-Secretary-Liz-Truss-Salma-Shehab-Saudi-women-rights-activist-
--------
Plagued by cost-of-living crisis, UK resorts to war-torn Syria with offer of lower tariffs
19 August 2022
The UK has promised to liberalize trade with Syria, offering lower tariffs to the war-torn country as part of plans to bring its cost-of-living crisis under control.
The Department for International Trade announced earlier this week that it is set to unilaterally offer improved trading terms to Bashar Assad's government and seven other developing countries, which will be included in a new post-Brexit "enhanced preferences" scheme.
The UK government plans to cut tariffs for those countries by 85 percent in a bid to cut the cost of imports for British consumers and decrease the burden of soaring prices for people.
UK imports from Syria last year, including textiles, vegetables and sugar, were about £2m, while the exports, including dairy products, machinery and electrical goods, were around £4m.
The UK government is resorting to any method to fix its inflation-hit economy, which has witnessed skyrocketing energy prices, especially after imposing sanctions on Russian energy over the Ukraine war.
The decision comes at a time when most European countries are grappling with a severe energy crisis after losing access to Russian fuel.
Meanwhile, British officials have said that the "robust sanctions" on Damascus meant the Syrian government "could not benefit from enhanced preferences," putting doubt over British claims that the economic strategy seeks to help developing nations.
Since the beginning of the Syrian conflict in 2011, the UK government has been funding militants seeking to overthrow the Assad government. In 2018, the UK took part in US-led missile strikes against Syria. In March 2021, the British government slapped sanctions on key allies of President Assad.
The UK is also currently funding Kurdish-run prisons in Syria, where hundreds of children are being held in dire conditions, despite the UN's warning to London that funding "mass arbitrary detention centers is incompatible with the International Covenant on Political and Civil Rights."
Source: Press TV
Please click the following URL to read the full text of the original story:
https://www.presstv.ir/Detail/2022/08/19/687681/UK-set-to-reduce-trade-tarrifs-for-Syria,-in-bid-to-partly-fix-economic-crisis
--------
Africa
Somali forces end 30-hour hotel siege by Islamic militants as death toll rises to 20
Maanya Sachdeva
August 22, 2022
Somali security forces say they have regained control of a hotel in the capital Mogadishu after it was stormed by al-Shabaab militants on Friday evening.
At least 20 people were killed and hundreds were wounded in the deadly attack, when gunmen from the al-Qaeda-linked outfit stormed Hotel Hayat – a venue that is popular with Somali lawmakers.
Police commissioner Abdi Hassan Hijar said the siege had ended around midnight on Sunday after Somalia's elite armed forces had battled the gunmen for 30 hours. He also said security forces had rescued 106 hostages from the hotel.
However, the police have not yet given a detailed explanation of how the attack unfolded, and it remains unclear how many gunmen entered the hotel.
According to news reports, the attackers struck the hotel on Friday evening, detonating two car bombs. They then entered the facility, firing their guns, and seized control.
Ismail Abdi, the hotel's manager, said the siege had ended but security forces were still working to clear the area.
No gunfire was heard after 9am local time on Sunday, and onlookers gathered outside the gates of the badly damaged hotel.
The fatal attack on Hotel Hayat marks the first major terror incident in Mogadishu since Somalia's new leader, Hassan Sheikh Mohamud, took over in May this year.
The al-Qaeda-linked al-Shabaab group claimed responsibility for the attack shortly after it began, according to a translation by the SITE Intelligence Group, which monitors statements issued by jihadi groups.
Al-Shabaab has been fighting to topple the Somalian government for more than a decade, and wants to establish its own government that would rule in accordance with a strict interpretation of Islamic law.
Source: Independent UK
Please click the following URL to read the full text of the original story:
https://www.independent.co.uk/news/world/africa/somalia-hotel-siege-al-shabaab-latest-b2149448.html
--------
Gov. Buni reacts to murder of Islamic cleric, Sheikh Aisami, demands investigation
August 21, 2022
By Shehu Usman
Governor Mai Mala Buni has condoled with the family, people of Bade Local Government Area and the entire State over the death of an Islamic cleric, Sheikh Goni Aisami.
Buni in a statement via his media aide, Mamman Mohammed described the circumstances surrounding the death of the cleric as sad, regrettable and most unfortunate.
The Governor said, "I am deeply saddened by the sad news of the death of Sheikh Goni Aisami.
"The alleged circumstances surrounding the death is most unfortunate and will be investigated thoroughly.
"Government will ensure that every detail is investigated and anyone found wanting, will face the full wrath of the law.
"The State government will work closely with the security agencies to unravel every detail to ensure justice is done.
"Government will continue to ensure crime is reduced to its barest minimum in the State and criminals are punished accordingly".
He prayed to Allah (SWT) for the repose of the soul of the deceased and to grant Sheikh Aisami Aljannatur Firdaus.
The Governor also prayed to Allah to grant the family, Bade Emirate and the people of the State the fortitude to bear the irreparable loss, while calling on the people to remain calm and law abiding as investigation was still on-going and would be pursued to a logical conclusion.
Source: Daily Post Nigeria
Please click the following URL to read the full text of the original story:
https://dailypost.ng/2022/08/21/gov-buni-reacts-to-murder-of-islamic-cleric-sheikh-aisami-demands-investigation/
--------
OIC leads global condemnation of terror attack in Somalia
GOBRAN MOHAMED
August 21, 2022
CAIRO: Members of the Jeddah-based Organization of Islamic Cooperation and the UN on Sunday joined Somalia's allies — including the US, Britain, Egypt, and Turkey — in condemning the terrorist attack in Mogadishu, which killed at least 21 people.
Police and the military in Mogadishu announced on Sunday that Somali forces had concluded a siege at the Hayat and had freed 106 people, including women and children.
Hissein Brahim Taha, OIC secretary-general, expressed his strong condemnation of the heinous act and his solidarity with the victims' families, the government, and the people of Somalia.
He reiterated the OIC's principled position against terrorism in all its forms and manifestations.
UN Secretary-General Antonio Guterres condemned the attack, according to an official statement that said the UN supported the people of Somalia "in their fight against terrorism and their march toward peace."
Saudi Arabia's Ministry of Foreign Affairs expressed its strong condemnation and denunciation of the terrorist attack.
It affirmed the Kingdom's position of "rejecting all forms of violence, extremism, and terrorism, expressing condolences and sympathies to the families of the victims, the brotherly Somali government, and people."
The Egyptian Ministry of Foreign Affairs said Egypt affirmed its "full solidarity with Somalia in this painful affliction, stressing its total rejection of all forms of violence, extremism, and terrorism."
ATMIS, the African Union force tasked with helping Somali forces take over primary responsibility for security by the end of 2024, also condemned the attack.
Somalia's elite armed forces battled the militants for 30 hours from Friday evening after the attackers blasted and shot their way into the hotel, which is popular with MPs and other government officials.
Three attackers were shot dead during the military operation to end the siege, police said.
Police Commissioner Abdi Hassan Mohamed Hijar said that 106 people, including children and women, were rescued during the siege.
The Al-Shabab extremist group, which has ties with Al-Qaeda, claimed responsibility for the attack, the latest of its frequent attempts to strike places visited by government officials.
Samira Gaid, executive director of the Hiraal Institute, a Mogadishu-based security think tank, said the "audacious attack" was a message to the new government and its foreign allies.
"The complex attack is to show that they are still very much present, very relevant and that they can penetrate government security and conduct such attacks," she said.
Survivor Aden Ali said he was drinking tea at the hotel when he heard the first blast. He ran toward the compound wall with others as the militants fired at them.
"We were many on the run, over a dozen. When I went out of the hotel, I could see eight of us. May- be the rest died in the shooting," Ali said.
Another group of people in the hotel fled to an upper floor, where they were killed by terrorists who first blew up the stairs to prevent escape, he added.
Health Minister Dr. Ali Haji Adam reported 21 deaths and 117 people wounded, with at least 15 in critical condition. He said some victims may not have been taken to hospital.
In early May, terrorists attacked a military base for African Union peacekeepers outside Mogadishu, killing Burundian troops.
Source: Arab News
Please click the following URL to read the full text of the original story:
https://www.arabnews.com/node/2147091/middle-east
--------
Army breaks silence as police nab two soldiers for allegedly killing Islamic cleric
August 22, 2022
By Shehu Usman
The headquarters of Sector Operation Hadin Kai has said it is carrying out investigation to unravel the identity of the two suspected soldiers alleged to have murdered Sheikh Goni Aisami in cold blood.
Assistant Director, Army Public Relations of the Sector, Captain Kennedy Anyanwu disclosed this in a statement to newsmen on Sunday.
He noted that the Sector had also instituted a Board of Inquiry to unravel the circumstance surrounding the unfortunate incident.
"At the end of the investigation, the soldiers would be made to face the full wrath of both military and civil laws.
"This incident is highly regrettable given the Sector's disposition and zero tolerance for violation of Code of Conduct and Rules of engagement for troops", Capt. Anyanwu said.
Source: Daily Post Nigeria
Please click the following URL to read the full text of the original story:
https://dailypost.ng/2022/08/22/army-breaks-silence-as-police-nab-two-soldiers-for-allegedly-killing-islamic-cleric/
--------
Southeast Asia
PM Ismail Sabri joins almost 10,000 congregants in 'solat hajat' at Putra Mosque
21 Aug 2022
PUTRAJAYA, Aug 21 — Prime Minister Datuk Seri Ismail Sabri Yaakob nearly 10,000 congregants at the Putra Mosque here tonight to offer prayers in conjunction with the 'Munajat Keluarga Malaysia' programme.
He arrived at the mosque at 8.24 pm, and was then accompanied by Minister in the Prime Minister's Department (Religious Affairs) Datuk Idris Ahmad to a meal before joining the congregational Isyak prayer.
Senior Public Works Minister Datuk Seri Fadillah Yusof, Minister of Communications and Multimedia Tan Sri Annuar Musa and Chief Secretary to the Government Tan Sri Mohd Zuki Ali were among those present at the event.
The Isyak prayer was led by the Grand Imam of the Putra Mosque Salahuddin Ghozali while the Solat Hajat was led by Federal Territories Mufti Datuk Dr Luqman Abdullah.
This was followed by the reading of the 'zikr munajat' and 'qasidah' led by several famous celebrities including Munif Ahmad.
Ismail Sabri also distributed aid to several tahfiz centres, welfare institutions and orphanages.
The programme organised by the Islamic Dakwah Foundation Malaysia (Yadim) was held in conjunction with Ismail Sabri's one year at the helm of the government. It was conducted simultaneously in six locations, namely Putrajaya, Kedah, Pahang, Sabah, Sarawak and Johor.
Source: Malay Mail
Please click the following URL to read the full text of the original story:
https://www.malaymail.com/news/malaysia/2022/08/21/pm-ismail-sabri-joins-almost-10000-congregants-in-solat-hajat-at-putra-mosque/23964
--------
Enforcement against deviationist Muslim groups is by state religious dept: Idris
08- 21- 2022
BUKIT GANTANG: Enforcement action against deviationist Muslim groups is the jurisdiction of the Islamic Religious Department in the respective states, said Minister in the Prime Minister's Department (Religious Affairs) Datuk Idris Ahmad.
He said the Malaysian Islamic Development Department (Jakim) acts as the coordinator whereby, it will inform the respective State Islamic Religious Department if there is any complaint on deviationist teachings for action to be taken.
He advised Muslims seeking to further their knowledge in Islam to go to learned teachers with in-depth knowledge of the true teachings of the religion.
"Don't go to teachers whose background we don't even know," he told a press conference after attending a sales programme for constituents of Bukit Gantang in Kampung Sungai Tinggi Trong, today.
Source: The Sun Daily
Please click the following URL to read the full text of the original story:
https://www.thesundaily.my/local/enforcement-against-deviationist-muslim-groups-is-by-state-religious-dept-idris-EB9650170
--------
Maria allowed to mount challenge against shariah court's contempt order
Ho Kit Yen
August 22, 2022
KUALA LUMPUR: The High Court has allowed Petaling Jaya MP Maria Chin Abdullah's bid to commence a legal challenge against a show cause order issued by the shariah court for contempt over her statement that "insulted" the Islamic judicial system.
Judge Wan Ahmad Farid Wan Salleh granted Maria leave to commence her judicial review during an online proceeding today.
"She has come to court, complaining that her rights under Article 5 of the Federal Constitution are at stake as the contempt procedure under the Syariah Court Civil Procedure (Federal Territories) Act is unconstitutional.
"It does not matter if she is an MP or hawker, the court will not stand idly blind.
"She has adduced enough material in arguing the contempt proceeding could be tainted with procedural impropriety," the judge said.
The court also made an order for the proceedings before the shariah courts to be stayed pending disposal of her judicial review hearing.
In her bid to initiate a judicial review, Maria wants the High Court to quash a shariah court order on Oct 14, 2019 that allowed businessman SM Faisal SM Nasimuddin to initiate contempt proceedings against her.
She claimed the order was made in bad faith.
Maria had, on Sept 5, 2019, issued a press statement saying "Muslim women are still being discriminated (against) under Malaysia's shariah legal system".
She had said the shariah court's decision to sentence Faisal's former wife, Emilia Hanafi, to seven days in prison for rescheduling his visitation dates for her children was a "grave injustice" and a "total disgrace to the judicial system".
Emilia completed her seven days' sentence in June.
The shariah high court also sentenced Maria to seven days' jail for contempt of court on April 25.
Source: Free Malaysia Today
Please click the following URL to read the full text of the original story:
https://www.freemalaysiatoday.com/category/nation/2022/08/22/court-grants-marias-bid-to-begin-challenge-over-shariah-court-contempt-order/
--------
URL: https://newageislam.com/islamic-world-news/khorasan-isis-indian-suicide-bomber-keralite-christian/d/127772
New Age Islam, Islam Online, Islamic Website, African Muslim News, Arab World News, South Asia News, Indian Muslim News, World Muslim News, Women in Islam, Islamic Feminism, Arab Women, Women In Arab, Islamophobia in America, Muslim Women in West, Islam Women and Feminism