New Age Islam News Bureau
02 March 2021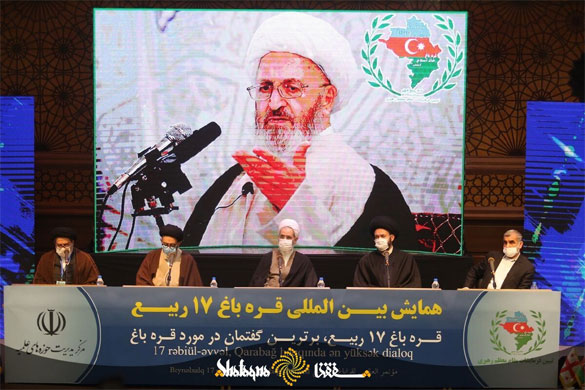 Saying that Wahhabis have been focused on sensitive areas like Karabakh for many years, a top cleric warned Shia Muslims over danger of Wahhabism and Takfiri terrorist groups in the region.
-------
• Grand Shia cleric warns of dangers of Wahhabism, terrorism in region
• Vast majority of terror victims are Muslims: scholar
• 'Love Jihad' Bill Introduced in Madhya Pradesh Assembly
• Pakistani court grants bail to Christian man in blasphemy case
• Irresponsible Int'l troops withdrawal will lead to civil war
• LGBT advocates hail Malaysian legal ruling
• Victims of Syria chemical attacks file case against officials with French prosecutors
• US warns of Al-Shabaab attacks in Kenyan airspace
• Biden administration announces 'recalibration' of ties with Saudi Arabia
Europe
• Vast majority of terror victims are Muslims: scholar
• Turkey's Erdogan Rips 'Systemic Racism' in Europe, Blasts Islamophobia
• Bosnia Herzegovina marks Independence Day
• EU to send $114M in humanitarian aid to Yemen
• European lawmakers protest Israel's de facto annexation
• Turkish, Croatian foreign ministers hold phone talk
--------
Mideast
• Grand Shia cleric warns of dangers of Wahhabism, terrorism in region
• Iran urges war enablers to stop selling arms used to kill innocent Yemenis
• Pandemic forces Iran's Intl. Quran Competition to go online
• US remains ready to meet Iran on nuclear deal, not 'dogmatic' about how: State Dept.
• Israel Supreme Court: More non-Orthodox Jewish converts can become citizens
• UAE advancing normalization by sending envoy to Israel: Hamas
• Yemeni forces fire ballistic missile at targets in Saudi capital
• Ansarullah: Stopping Saudi aggression, blockade best help for Yemen
• Gazans express solidarity with Palestinian prisoners in Israeli jails
• Presence of Takfiri terrorists in Karabakh 'serious cause of concern': Iran deputy FM
--------
India
• 'Love Jihad' Bill Introduced in Madhya Pradesh Assembly
• 2 Rohingya Muslims held for illegally staying in India: Anti Terrorist Squad
• Why it's Congress vs Congress in Bengal over alliance with Muslim cleric's outfit
• NIA arrests four in Handwara narco-terrorism case
• SP seeks 5% Muslim quota in education, non-implementation of NRC
• NIA arrests 4 drug traffickers in Kashmir narco-terrorism case
--------
Pakistan
• Pakistani court grants bail to Christian man in blasphemy case
• 'Redline': Over 1,000 religious scholars regret propaganda against Saudi leadership
• Pakistan needs legislation to meet three outstanding FATF benchmarks: Report
• Ancestral Lineage of Hazaras: from Afghanistan to Pakistan
• Shahbaz Bhatti: The legacy of Pakistan's modern-day martyr
• Job opportunities for Pakistanis to rise: Qatar diplomat
• PTI's allies reassure support for Hafeez Shaikh in Senate poll
• Ministry told to make arrangements for bringing special courts' staff under IHC
• One held in JUI-F leader, two others murder case in capital
--------
South Asia
• Irresponsible Int'l troops withdrawal will lead to civil war
• Afghanistan, Turkey Celebrates 100 Years of Diplomatic Relations
• Khalilzad meets Abdullah in Kabul to speed up peace process
• UN rights chief calls for overhaul of security law in Bangladesh
• Khalilzad meets President Ghani over 'peace process'
--------
Southeast Asia
• LGBT advocates hail Malaysian legal ruling
• Jalaluddin Rakhmat was victim of slander by takfiris: Indonesian professor
• 'It's short-sighted to put the afterlife ahead of schooling
• Indonesian Christians take swipe at Islamic textbooks
• Analysts: With Amanah reps crossing to PKR, more may follow suit as party's position in Pakatan weakened
• Apart from the Orang Asal, who is not an immigrant?
• Indonesia backtracks on allowing alcoholic drinks investments for foreign firms
--------
Arab World
• Victims of Syria chemical attacks file case against officials with French prosecutors
• Five injured in Baghdad protest ahead of Pope visit to Iraq
• US embassy in Riyadh condemns Houthi attack on Jazan
• Saudi Arabia: Houthi military projectile fell in Jazan, injured 5 civilians
• Wife of Australian facing deportation to Saudi Arabia fears Khashoggi fate
• Amid criticism of inaction in Khashoggi case, US focusing on 'future Saudi conduct'
• US failure to sanction MBS for Khashoggi killing 'dangerous': UN expert
--------
Africa
• US warns of Al-Shabaab attacks in Kenyan airspace
• US destroyer docks in Sudan for 1st time in 25 years, day after Russian ship arrives
• Somali premier appoints committees to probe clashes
• Why is Ethiopia downplaying border conflict with Sudan?
• Somali government warns COVID-19 situation is 'dire'
--------
North America
• Biden administration announces 'recalibration' of ties with Saudi Arabia
• Support for Israel declining in UK, US, analyst says
• Pentagon confirms one Iran-backed fighter killed in Syria, two more wounded
• US wasted at least $2.4B in Afghanistan: Watchdog
• 170 lawmakers write to Biden: Press Turkey on rights, Erdogan strained ties with US
• Top US diplomat calls on Iran-backed Houthis to halt offensive against Yemen's Marib
• Biden wary of chiding MBS to 'maintain power dynamic': Analyst
• US urges Saudis to disband Khashoggi murder force
Compiled by New Age Islam News Bureau
URL: https://www.newageislam.com/islamic-world-news/grand-shia-cleric-warns-dangers/d/124436
--------
Grand Shia cleric warns of dangers of Wahhabism, terrorism in region
March 2, 2021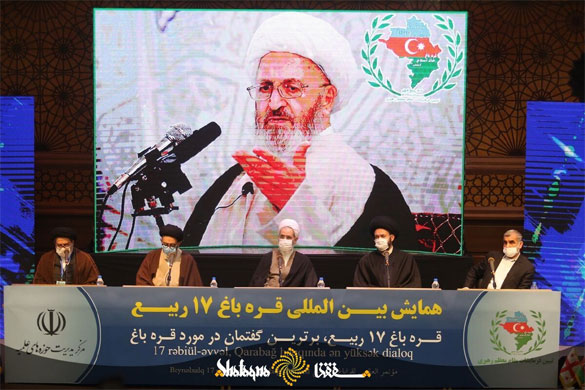 Saying that Wahhabis have been focused on sensitive areas like Karabakh for many years, a top cleric warned Shia Muslims over danger of Wahhabism and Takfiri terrorist groups in the region.
---------
AhlulBayt News Agency (ABNA): Saying that Wahhabis have been focused on sensitive areas like Karabakh for many years, a top cleric warned Shia Muslims over danger of Wahhabism and Takfiri terrorist groups in the region.
Addressing the International Conference on the Nagorno-Karabakh conflict in a letter, Iranian top cleric Ayatollah Jaffar Sobhani said, "In recent centuries, Islamic lands have witnessed various events that have led to the disintegration of Islamic countries and some led to occupation by non-Islamic countries."
The following is part of the message:
From the very first days that the borders of the former Soviet Union were opened to Iran, the Islamic Republic has always stood by the people of Azerbaijan and supported the cultural, scientific and religious interactions between the two countries."
Now that the Republic of Azerbaijan has gained sovereignty over the occupied territories, I would like to remind you of the following points:
The Nagorno-Karabakh region has long belonged to the territory of Azerbaijan; its occupation is illegitimate, and the occupied territories must be returned to Islamic countries and parties must adhere to international treaties.
I was informed that Wahhabis have been investing in this sensitive area for years, be careful that this region does not become the center of Wahhabism and Takfiri terrorist groups.
As Shia religion in this region has a long history, enemies of Islam have focused on the region, and they are hostile for the religion and independence of this country, so beware of their conspiracies and mischief.
In liberated areas, treat Armenians with Islamic morality so that they are not bothered by you.
Support of the Leader clarified Iran position towards Karabakh
In this conference, the representative of the Leader of Islamic Revolution in the northwestern Iranian city of Tabriz Sayed Mohammad-Ali Al-e Hashem also said, "From the beginning of Karabakh conflict, the Islamic Republic of Iran and the Leader of Islamic Revolution sent a clear message to Muslims at the Great Hajj Congress that this war is one of the important events broke out in the Caucasus region."
According to the Sayed Al-e Hashem, the support and statements issued by the Leader, some top Shia clergies, and Ayatollah A'rafi, have clarified the position of the Islamic Republic of Iran towards the Nagorno-Karabakh issue.
https://en.abna24.com/news//grand-shia-cleric-warns-of-dangers-of-wahhabism-terrorism-in-region_1119812.html
--------
Vast majority of terror victims are Muslims: scholar
By Mohammad Mazhari
March 1, 2021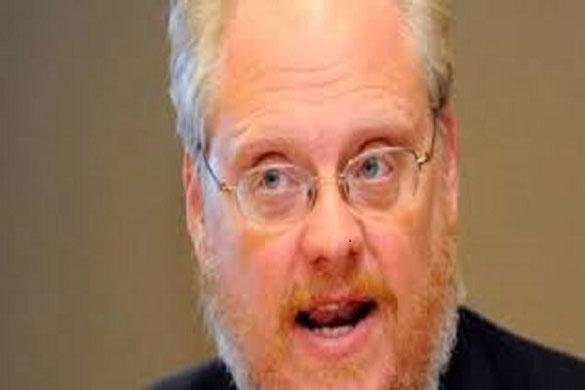 TEHRAN – Noting that most of the people who are victims of terrorism are Muslims, a British professor of communication says that Islamophobic rhetoric makes reconciliation and peace harder to attain.
---------
"The vast majority of victims of these acts of terror have themselves been also Muslims," Nicholas Cull says.
"Responding to terror with exaggerated Islamophobic rhetoric rather than solid police action plays into the hands of the extremists in the Middle East (West Asia) and makes reconciliation and peace harder to attain," the scholar in the USC Annenberg School for Communication tells the Tehran Times.
This is the text of the interview:
Q: After Trump came to power in 2016, it seems that the threat of far-right ideas returned to European countries. How do you analyze this phenomenon?
A: My feeling is that you have this the wrong way round. Trump came to power because of the same impulse to return to extremes that pushed Europe to the right. I see this as a function of both the economic downturn of 2008 and the destabilization caused by the emergence of widespread social media, a mechanism that amplified the confirmation of existing ideas, privileged extremes, and promoted conspiracies. In a time of instability, people seek certainties either in a vision of the future or in the idealization of the part. The rhetoric of the far-right focused on an ideal past that they could also present as disrupted by an outside influence. In many cases, the rhetoric stressed a victim narrative and the extent to which a people had suffered. Trump promised to make America great again and rescue the U.S. from China and migrants; Brexit promised to allow the U.K. to 'take back control' and rescue British people from Brussels. The same pattern is repeated with different visions by leaders promising to make Turkey, Hungary, Poland, the Philippines, China, and a dozen other places' great again.'
Q: What are the main reasons for opposition to immigrants or religious minorities by right-wing parties?
A: Migration to Europe has increased in recent years, and the overlap of an anti-reaction to this migration with political difficulties in the Middle East (West Asia) gave the far-right an ideal scapegoat in Muslims. It is true that there have been acts of terror perpetrated by extremist people professing the Muslim faith. The tragedy is that the vast majority of victims of these acts of terror have themselves been also Muslims. Responding to terror with exaggerated Islamophobic rhetoric rather than solid police action plays into the hands of the extremists in the Middle East (West Asia) and makes reconciliation and peace harder to attain.
Q: What does push people to turn to racist groups or parties in Europe?
A: I am a great believer in the power of economics to drive extremes and the observation of the Roman poet Ovid that 'in prosperity no altars smoke.' I suspect that as and when prosperity returns, the extremes will recede. Of course, that is the moment to work for the real reconciliation that can be a hedge against a return to extremes.
Q: How can the world confront anti-Islamism?
A: I think that there is a need to talk about all extremes in religion and politics. We need to acknowledge the way in which demonization of enemies is used to build political capital by leaders who have a vested interest in perpetuating conflict. The most hopeful thing is when people can connect with others like themselves but in other countries and communities. This is the value of cultural and educational exchanges. I see great value in events like the Arabesque season at the Kennedy Center in Washington DC or the Iranian art show at the British Museum, which shows the region's beauty and heritage and disrupts the demonization.
Q: How do you see the future of Muslims in Britain? What is the current status of Muslims in the country?
A: I know that the headlines are always negative at the moment, but there are also positive indicators of change. When I was a boy, it was impossible to imagine some of the things we have today, like Muslim members of parliament, Muslim ambassadors, Muslim lawyers, Muslim entertainers, and sportsmen and women. What would Uncle Napoleon say? This is not a British trick but a sign of real change and of hope for the future. A better, more inclusive society and a more tolerant wider-world will require effort and patience. The first step must be to listen and not to assume we know how the other side feels.
https://www.tehrantimes.com/news/458678/Vast-majority-of-terror-victims-are-Muslims-scholar
--------
'Love Jihad' Bill Introduced in Madhya Pradesh Assembly
Mar 2, 2021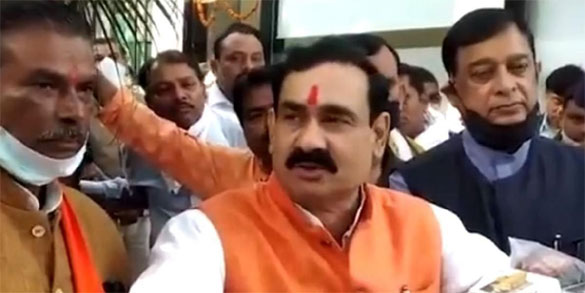 Madhya Pradesh home minister Narottam Mishtra speaks to the media. Photo: Twitter/Narottam Mishra
-----------
New Delhi: The BJP government in Madhya Pradesh on Monday introduced in the assembly a Bill that replaced an ordinance brought to check religious conversions through 'marriage or by any other fraudulent means'.
The Bill replaced the ordinance, cleared by the cabinet in December and promulgated in January, which had provisions of ten years imprisonment in some cases and a hefty fine for violators.
Home minister Narottam Mishra presented the Madhya Pradesh Freedom of Religion Bill, 2021, in the house. This is the first stage to enact a new law. Now the Bill will be taken up for consideration.
"The house has allowed it to be introduced. Now it is a house property. Members can suggest amendments, they can study it for further action," said a senior official of the assembly secretariat.
Governor Anandiben Patel on January 9, 2021 assented to the Madhya Pradesh Freedom of Religion Ordinance, 2020, which penalised religious conversions through fraudulent means, including those for the sake of marriage. The ordinance penalised religious conversions by misrepresentation, allurement, use of threat of force, undue influence, coercion, marriage or by any other fraudulent means.
Last month, home minister Mishra had said as many as 23 cases were registered under the ordinance within a month of it coming into force. He had said the highest number of seven cases were reported in the Bhopal division followed by five in Indore, four each in Jabalpur and Rewa, and three in the Gwalior division.
Many other BJP-controlled states, such as Uttar Pradesh, Haryana, Karnataka and Gujarat, have either introduced similar Bills or have mulled them. Though these laws ostensibly target 'forced religious conversions', they have been used to target interfaith couples. It has been seen as an attempt to legitimise the Sangh parivar's imagined conspiracy theory of 'love jihad', which claims that Muslim men 'lure' Hindu women into wedlock for the purpose of converting them to Islam.
https://thewire.in/government/love-jihad-bill-introduced-in-madhya-pradesh-assembly
--------
Pakistani court grants bail to Christian man in blasphemy case
2 Mar 2021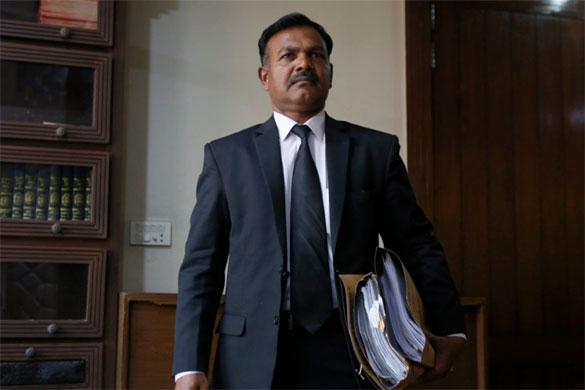 Naseeb Anjum, lawyer for Nabeel Masih, a Christian man convicted while still a teenager in 2018 of blasphemy [KM Chaudary/AP]
----------
A Pakistani court has granted bail to a Christian man convicted in 2018 while still a teenager of insulting Islam by posting a picture of Islam's holiest site on social media, a defence lawyer said.
The court order in the eastern city of Lahore came more than four years after Nabeel Masih was arrested, at the age of 16, after a mob accused him of committing blasphemy by sharing a picture of Kaaba in Mecca on Facebook.
According to his lawyer, Naseeb Anjum, Masih was granted bail by the Lahore High Court. It was unclear exactly when Masih would be freed.
Blasphemy has long been a contentious issue in Pakistan. Domestic and international human rights groups say blasphemy allegations have often been used to intimidate religious minorities and to settle personal scores.
In 2018, Masih became the youngest blasphemy convict in Pakistan when the court sentenced him to 10 years in prison. Since then, the British Asian Christian Association has been supporting a legal battle for his release.
Anjum said he will try to complete the paperwork to free Masih, now 20, quickly. "I will continue this legal fight for his acquittal," he added.
Ghulam Mustafa Chaudhry, a lawyer for the man who levelled the original accusation against Masih, confirmed that Masih was granted bail, but provided no further details.
Juliet Chowdhry, a trustee of the British Asian Christian Association, said in a statement she was happy Masih would be freed but noted that he "has lost many of his most important years of development".
Chowdhry said Masih should be compensated for his false conviction to help him restore his life, and that the organisation would pursue this for him.
"We call on Christians everywhere to pray for him as we continue the battle," she said.
A Punjab governor was killed by his own guard in 2011 after he defended a Christian woman, Aasia Bibi, who was accused of blasphemy.
She was acquitted after spending eight years on death row and left Pakistan to join her family in Canada after receiving threats.
Rights activists say the stringent blasphemy laws have been used against the followers of other religions as well as minority Muslim sects such as the Shia and Ahmadiya in the Sunni-majority country.
The laws are treated as sacred, but religious experts say there is no clear definition of "blasphemy" in Islamic jurisprudence, nor is there agreement on the punishment for it.
Since the 1980s, nearly 80 people have been killed by individuals or angry mobs even before their trials were concluded in courts.
Between 2011 and 2015, the latest period for which consolidated data is available, there were more than 1,296 blasphemy cases filed in Pakistan.
https://www.aljazeera.com/news/2021/3/2/pakistani-court-grants-bail-to-christian-man-in-blasphemy-case
--------
Irresponsible Int'l troops withdrawal will lead to civil war
01 Mar 2021
Tajikistan condemns the continued rage of violence is concerning in Afghanistan and pledged its support to anti-terrorism efforts in the country.
Afghan Parliament speaker, Mir Rahman Rahmani met with Tajikistan President Emomali and Foreign Minister Sirodjidin Muhriddin, both officials discussed bilateral relations and that it will benefit the peace process in Afghanistan and the region.
Tajik Foreign Minister hopes for a prolonged peace in Afghanistan and added that security in Afghanistan means security in central Asia.
According to Rahmani a possible transitional setup to solve problems in Afghanistan was not discussed and that ending violence in Afghanistan requires direct involvement and cooperation of all neighboring countries in any type of peace agreement without it peace cannot be ensured.
Parliament Speaker said a hasty and irresponsible withdrawal of the international forces in the country will pave the path for another civil war, and that Tajikistan is concerned about violence along the Afghanistan and Tajikistan borders.
Both Rahmani and Emomali discussed peace, trade, and issues of Afghan refugees, Rahmani added.
This comes as Nader Nadery member of the republic's negotiating team and advisor to the president tweeted, that After a year of US-Taliban agreement, the Taliban pretended to make peace.
He tweeted that "a year since Taliban pretended to make peace. 1523 Civilians including civil society activists were killed since then. Our people are outraged by this degree of violence. They want peace & an immediate ceasefire. IRoA pursued this goal faithfully, Taliban are yet to show the same".
Amid the peace efforts not long ago but recently a magnetic IED targeted a vehicle in Sheberghan city on Monday in Jowzjan province, security sources told media.
At least one civilian is killed and three others are injured in the incident that happened at around 11:45 pm before noon.
The magnetic bomb exploded on a vehicle in the "Hazar family" area of Sheberghan city.
https://www.khaama.com/irresponsible-intl-troops-withdrawal-will-cause-civil-war-6576577/
--------
LGBT advocates hail Malaysian legal ruling
March 02, 2021
A homosexual man's victory in court in Malaysia could pave the way for greater acceptance of LGBTQ people in the conservative Muslim-majority country where homosexuality and transgenderism are seen as unnatural lifestyle choices that violate key Islamic doctrines.
Same-sex acts are illegal in the Southeast Asian nation, and a Muslim man, whose name has not been released to protect his identity, filed a lawsuit after he was arrested in 2018 in Selangor state on a charge of seeking to have homosexual sex.
The man denied the charges and in a ruling the Federal Court said the Islamic ban on homosexual acts that authorities in Selangor used to charge the man violated the constitution.
The unidentified man, who is in his 30s, was detained during a raid on a private residence by Islamic enforcement officials in Selangor along with 10 other men. The Islamic officials charged them with "attempting to have gay sex" under a section of the state's Sharia law.
A year later five of the men were convicted by a local court, which sentenced them each to prison, six strokes of the cane and a fine.
Support Asia's largest network of Catholic journalists and editors.
In his high-profile legal challenge to the charges brought against him in Selangor, one of the men argued that local authorities had no right to enforce an Islamic ban on "intercourse against the order of nature" because gay sex was already a crime under the country's civil laws.
The Federal Court agreed in a unanimous decision late last week.
Section 377 of the federal law code, which criminalizes same-sex relations, remains on the book, as do several other punitive statutes about "unnatural" sexual acts, but they are rarely enforced.
Local religious authorities likewise criminalize same-sex unions according to precepts of the Islamic law code and can be far more aggressive in enforcing those laws.
"Federal police tend not to share state religious officials' zeal for invading the privacy of Malaysian bedrooms," Human Rights Watch said.
The top court's ruling against state religious authorities is seen as a victory for gay and lesbian people facing harassment from local enforcers of Islamic law in the country's 13 states.
"This is historic. [The ruling] is monumental for LGBT+ rights in Malaysia," said Numan Afifi, founder of the rights group Pelangi Campaign, which campaigns for acceptance of same-sex unions
"We want to live in dignity without fear of prosecution. Of course, Section 377 is still there. It's not the end but this is a beginning."
International human rights advocates have seen the court's decision as a landmark ruling.
"In the face of pervasive anti-LGBT discourse, law and policy, Malaysian activists are taking steps to whittle away at institutionalized discrimination. The Federal Court ruling is one small but significant step forward," Neela Ghoshal, associate director of the lesbian, gay, bisexual and transgender rights program at Human Rights Watch, said in a statement.
https://www.ucanews.com/news/lgbt-advocates-hail-malaysian-legal-ruling/91599
--------
Victims of Syria chemical attacks file case against officials with French prosecutors
02 March ,2021
Lawyers representing survivors of a chemical weapons attack in 2013 in Syria have filed a criminal complaint against Syrian officials whom they blame for the deaths of hundreds of civilians in an opposition-held area.
France is home to thousands of Syrian refugees, and its investigating judges have a mandate to determine whether crimes against humanity were committed anywhere in the world.
The case, which about a dozen people have joined, follows a similar one opened in Germany last year. It offers a rare legal avenue for action against the government of President Bashar al-Assad.
Attempts by Western powers to set up an international tribunal for Syria have been blocked by Russia and China at the UN Security Council.
"This is important so that the victims have the possibility to see those responsible being brought to justice and held accountable," Mazen Darwish, who heads the Paris-based Syrian Center for Media and Freedom of Expression (SCM), told Reuters.
The SCM filed the complaint along with two other NGOs: the Open Society Foundation's Justice Initiative and Syrian Archive.
France's intelligence services concluded in 2013 that a sarin gas attack on the Eastern Ghouta region just south east of Damascus that killed 1,400 people had been carried out by Syrian government forces.
The Syrian government denies it has used chemical weapons against its own civilians.
The complaint is based on what the lawyers say is the most comprehensive body of evidence on the use of substances such as sarin gas in Syria.
They include testimonies from survivors and defectors, an analysis of the Syrian military chain of command, and hundreds of items of documentary evidence, including photos and videos.
"We have compiled extensive evidence establishing exactly who is responsible for these attacks on Douma and Eastern Ghouta, whose horrific effects continue to impact survivors," said Hadi al Khatib, founder and director of Syrian Archive.
An UN-commissioned investigation to identify those behind chemical weapons attacks in Syria concluded in 2016 that Syrian government forces had used chlorine and sarin gas.
Darwish said he expected another case to be opened in Sweden in the coming months.
https://english.alarabiya.net/News/middle-east/2021/03/02/Victims-of-Syria-chemical-attacks-file-case-against-officials-with-French-prosecutors
--------
US warns of Al-Shabaab attacks in Kenyan airspace
MARCH 02 2021
The US government has issued a new warning to civilian airlines flying in the Kenyan airspace to watch out for possible attacks by militant groups, in what could heighten anxiety for the industry already weighed down by massive financial losses due to travel restrictions to curb the spread of Covid-19.
The US Federal Aviation Authority (FAA) said the advisory is consistent with the fact that Somalia-based terrorist group, Al-Shabaab remains in possession of weapons capable of hitting aircraft at low altitudes of up to 25,000 feet — putting at risk arrival and departure phases of flights, especially on the popular aviation route through northeastern Kenya and Somalia.
The air routes covered by the FAA warning include those connecting Nairobi and Far Eastern countries like Dubai (UAE), India and China, among other destinations serviced by major airlines.
Planes plying the routes overpass eastern Kenya counties such as Garissa and exit into neighbouring Somalia.
"The Kesom (FIR) to Mogdu (FIR), which is covered by the warning is a shorter and direct route from Nairobi to Far Eastern countries hence the reason airlines prefer it," an aviation consultant told the Business Daily on condition of anonymity.
Whereas airlines can choose alternative routes, they often opt for the shortest ones.
"The alternative route is Nairobi (FIR), Addis (FIR) and Djibouti (FIR). It's a longer route hence more fuel is used, meaning more costs," the expert added.
While primarily active in Somalia, the terror group has recently shown its capability and intent to conduct attacks targeting Kenyan government security forces, civilians, and western interests in the country, including joint civil-military airfields, mainly near Kenya's eastern border with Somalia and in the coastal region of Kenya adjacent to Somalia.
"The January 5, 2020, complex attack on Camp Simba, which is co-located with Manda Bay Airport (HKLU), destroyed or damaged multiple aircraft, demonstrating the group's intent and capabilities to target the aviation sector," said the FAA in a February 26, 2021 advisory.
In neighbouring Somalia, Al-Shabaab has conducted multiple raids targeting civil aviation, including indirect fire attacks on Aden Adde International Airport (HCMM) and remote airfields where international troops are collocated.
The US says the Al-Shabaab possesses or has access to, a variety of weapons, including small arms, indirect fire weapons such as mortars and rockets and anti-aircraft-capable weapons, including man-portable air defence systems (MANPADS).
"Such weapons present a risk to civil aircraft operating at low altitudes, including during the arrival and departure phases of flight and/or to airports and aircraft on the ground, especially at remote airfields located east of 40 degrees east longitude. Some MANPADS have the capability to reach a maximum altitude of 25,000 feet," said the US Aviation regulator.
Additionally, the FAA said, Al-Shabaab is likely to target western civil aviation considering a December 2020 incident in which the US Department of Justice announced the opening of an indictment charging Kenyan-national Cholo Abdi Abdullah with six counts of terrorism-related offences arising from his activities as an operative of the Al-Qaeda-linked terror cell. This included conspiring to hijack aircraft in order to conduct a 9/11-style attack in the US.
"This thwarted attack demonstrates al-Shabaab's continued desire to attack US interests, potentially including civil aviation. The plot reinforces the United States' concerns about the risk to US civil aviation in eastern Kenya in the Kenya-Somalia border region and the coastal region of Kenya adjacent to Somalia," said the US government.
Managers, who spoke to the Business Daily on condition of anonymity, said they were assessing the US warning and its impact on their operations.
Al-Shabaab has publicly declared intent to conduct attacks in retaliation for Kenya's counter-terrorism operations in Somalia, which it conducts as part of the African Union Mission (Amisom) and may be emboldened following the announced US withdrawal of forces from Somalia.
Former US President Donald Trump last December ordered the withdrawal of an estimated 700 American troops from Somalia by January 15, 2021, with the Pentagon saying they would be repositioned to other parts of East Africa — likely Kenya and Djibouti — and continue to carry out raids against the al-Shabaab and a smaller cluster of Islamic State fighters from bases in neighbouring countries.
The US Defence ministry said drone strikes — which have killed numerous senior and midlevel al-Shabaab commanders as well as dozens of civilians — would continue.
https://www.businessdailyafrica.com/bd/news/us-warns-of-al-shabaab-aircraft-attacks-in-kenya-3308970
--------
Biden administration announces 'recalibration' of ties with Saudi Arabia
01 March ,2021
Joseph Haboush
The Biden administration announced Monday its so-called new approach to Saudi Arabia, calling it a "recalibration" in order to make the bilateral relationship more sustainable.
"We seek a partnership that reflects our important work together, and our shared interests and priorities, but also one conducted with greater transparency responsibilities," State Department Spokesman Ned Price said.
Monday's comments come after the US accused Saudi Arabia's leadership of being implicit in the murder of journalist Jamal Khashoggi. Saudi Arabia has since rejected the report released by US intelligence and slammed the Biden administration for violating its sovereignty.
The US went on to sanction dozens of Saudi individuals for Khashoggi's killing.
Price recalled President Joe Biden's policy moves since taking office, which have included lifting sanctions on Iran-backed terrorist organizations and their leaders, as well as halting arms sales to Riyadh.
Washington also cut off support for "offensive operations" in Yemen.
Despite the hardened US approach to Saudi Arabia under Biden - while it continues to soften its stance on Riyadh's archrival Iran - Price said the US "sees value in sustaining our partnership" with the kingdom.
"Looking ahead, Saudi actions will determine how much of this ambitious shared positive agenda we can achieve. We are working to put the Saudi relationship on the right footing, to move the region toward greater peace and prosperity," Price said.
https://english.alarabiya.net/News/gulf/2021/03/02/US-foreign-policy-Biden-administration-announces-recalibration-of-ties-with-Saudi-Arabia
--------
Europe
Turkey's Erdogan Rips 'Systemic Racism' in Europe, Blasts Islamophobia
01.03.2021
Turkish President Recep Tayyip Erdogan earlier engaged in a verbal rant on issues related to Islam's status in Europe with French President Emmanuel Macron, which led to the further deterioration of bilateral ties between the two countries, as the duo has also been at odds over a number of geopolitical issues.
Addressing the nation on Monday, Turkish President Recep Tayyip Erdogan focused his attention on Islamophobic incidents in Europe, along with other issues such as the country's vaccination drive, coronavirus fight, etc.
Relations between Turkey and France have hit an all-time low in recent months over President Emmanuel Macron's comments on Islam and controversial caricatures of the Prophet Muhammad, apart from long-standing discrepancies between the two countries on a number of political matters like the Nagorno-Karabakh conflict, Turkey's oil and gas exploration bid in the Mediterranean, and others.
In early October, Macron announced a programme to fight what he referred to as "Islamist separatism". In his speech, the president said France, which has the largest Muslim population across Europe, has to wake up to the hazards of "Islamist separatism", with the latter, he emotionally recounted, holding its laws above all others, thereby creating a "counter-society".
The government's plan was meant to address the interstate terrorism issue at large, following the numerous terrorist attacks France has seen in recent years.
A little more than two weeks after the president's speech, Samuel Paty, a 47-year-old school teacher, was beheaded in a Paris suburb by a Muslim immigrant, who reportedly acted upon learning that the teacher had showed his students caricatures of the Prophet Muhammad during classes on freedom of speech.
The caricatures were published by the satirical magazine Charlie Hebdo in 2015 and struck a raw nerve with the Muslim population across the world, and prompted a series of terrorist attacks in France that left 17 people dead and dozens injured.
Macron strongly condemned the murder of Samuel Paty, which he described as a terrorist attack, dubbing the teacher a hero and pledging to "continue to defend the freedom that you taught so well".
Macron's words in their turn landed in Erdogan's crosshairs, spawning indignation – and massive protests - well beyond Turkey, with Muslim minorities in chorus accusing Paris of standing in the way of Islam.
Turkey was the most vocal in urging for a boycott of French products, while President Erdogan advised Macron to pass "mental checks" instead of commenting on matters pertaining to Islam.
"What is the problem of this person called Macron with Islam and Muslims?" Erdogan asked during a meeting with his Justice and Development Party.
Paris hit back in response, dubbing Erdogan's statement as unacceptable and recalled its ambassador to Turkey for consultations.
Yet, Macron later moved to clarify his stance: while stressing he doesn't personally support the contentious caricatures, he urged to differentiate between Islam and "Islamist terrorism".
"When I decided to attack radical Islam … my words were distorted. By the Muslim Brotherhood, quite widely, but also by Turkey, which has the ability to influence a lot of public opinion, including in sub-Saharan Africa. I am not attacking Islam, I am attacking Islamist terrorism", Macron told Al Jazeera.
https://sputniknews.com/world/202103011082222248-turkeys-erdogan-rips-systemic-racism-in-europe-blasts-islamophobia/
--------
Bosnia Herzegovina marks Independence Day
Kayhan Gul and Talha Ozturk
01.03.2021
BELGRADE, Serbia
Bosnia Herzegovina on Monday marked the 29th anniversary of its independence.
Bosnia and Herzegovina became independent from the former Yugoslavia when an independence referendum was held on Feb. 29 and March 1, 1992.
Most Serbs boycotted the referendum while 64% of the population voted for independence.
The results of the referendum were announced on March 6, 1992, and Bosnia and Herzegovina was admitted to the UN on May 22, 1992.
Bosnia and Herzegovina became an independent state, but had to suffer a bloody battle for independence and the loss of hundreds of thousands of lives.
In the country, where Bosniak Muslims make up more than half of the population, the traces of the bloody war in 1992-1995 are still not completely erased. The complex political structure of the Dayton Peace Agreement, which ended the war, does not allow the country to fully stabilize.
Recent challenges
Bosnia and Herzegovina's main objective is to become a member of the European Union. The country made an official application to the EU in 2016 for membership, but has not yet been granted the status of a "candidate country" for the last five years.
Unable to fulfill many EU demands due to its complex structure, Bosnia and Herzegovina has been waiting for a long time in front of the EU gate. While the bloc puts forward many decisions of the European Court of Human Rights against Bosnia and Herzegovina as preconditions, the Bosnian authorities, unable to reconcile themselves and change discriminatory laws, keep struggling.
NATO membership, another strategic target of Bosnia and Herzegovina, has been impeded by the opposition of Serbs in the country.
It is facing other significant issues such as unemployment, migration of its young population to Western countries, and the rising number of immigrants in recent years along with the novel coronavirus pandemic that has affected the whole world since its emergence in December 2019.
The country's economy was also badly damaged due to strict measures taken during the first wave of COVID-19.
The health system is also going through a hard time due to the pandemic.
Bosnia and Herzegovina, with its strategic location in the middle of Europe, rich natural resources, significant investment potential, and cheap labor force, is often the victim of cumbersome bureaucracy due to its complex structure.
The population of Bosnia and Herzegovina is 3,531,159, according to the last census in 2013. Bosniaks constitute 50.11% of the population, Serbs 30.78%, Croats 15.43%, and citizens of other ethnic groups 3.68%. While 50.7% of the country's population is Muslim, 30.7% is Orthodox, and 15.2% is Catholic.
https://www.aa.com.tr/en/europe/bosnia-herzegovina-marks-independence-day/2160839
--------
EU to send $114M in humanitarian aid to Yemen
Agnes Szucs
01.03.2021
BRUSSELS
The EU announced Monday that it would send €95 million ($114 million) in humanitarian aid to Yemen.
The relief is meant to "address the most pressing needs of people in Yemen amid record highs of child malnutrition, an imminent threat of famine and renewed fighting," according to a statement by the European Commission.
According to the bloc, at least 2 million children and a million pregnant women suffer from acute malnutrition in the war-torn country.
The number of people in Yemen exposed to famine is expected to triple in the first half of 2021 to 47,000 from the current 16,500.
"New EU funding will be essential in maintaining life-saving aid for millions of people, exhausted after a disastrous year marked by fighting, COVID-19 and further economic collapse," EU Commissioner for Crisis Management Janez Lenarcic commented on the decision.
The EU official also urged parties to the conflict in Yemen "to facilitate the access of humanitarian organizations to those most in need and avoid further civilian suffering."
Yemen has been in violence and chaos since 2014 when Iran-backed Houthi rebels overran much of the country, including the capital, Sanaa, and forced President Abdrabbuh Mansour Hadi to flee the country the following year.
The crisis escalated in 2015 when a Saudi-led military coalition launched a devastating air campaign aimed at rolling back Houthi territorial gains.
Tens of thousands of Yemenis, including civilians are believed to have been killed in the conflict, which has led to one of the world's worst humanitarian crises with 3.65 million internally displaced and 20.7 million people in need of immediate humanitarian aid.
https://www.aa.com.tr/en/europe/eu-to-send-114m-in-humanitarian-aid-to-yemen/2160825
--------
European lawmakers protest Israel's de facto annexation
Rabia Iclal Turan
01.03.2021
More than 400 European parliamentarians called on foreign ministers of their countries to stop Israel's de facto annexation of the West Bank and end "the isolation of Gaza," In a joint letter.
Parliamentarians from 22 European countries, including the Social Democrats, Greens, and Labour Party members from the UK, France, Germany, and Sweden, addressed the EU foreign policy chief Josep Borrell and foreign ministers of other European countries, saying that the Joe Biden presidency in the US is an "opportunity to address Israel-Palestinian conflict with renewed effort".
"The recent regional normalization agreements with Israel led to the suspension of plans to formally annex West Bank territory," said the 442 lawmakers who signed the letter, pointing to the previous US administration.
The joint letter underlined the rapid progressing of "de facto annexation, especially through accelerated settlement expansion and demolitions of Palestinian structures."
It added that the record number of demolitions of Palestinian homes in four years was reported last year despite the pandemic.
"This included the demolition of nearly an entire community in Khirbet Hamsa al-Foqa, in what the UN described as the largest forced displacement incident in over four years," the parliamentarians said.
In the letter, the parliamentarians also called on European countries to work with the Biden administration, and other parties in the region to "prevent unilateral action undermining the possibility of peace, advance the rights and security of all people under Israel's effective control and build conditions that make a future negotiated agreement possible."
"Active European support for Palestinian reconciliation and elections across all the Palestinian territory is vital, including as a basis for ending the isolation of Gaza," they added.
https://www.aa.com.tr/en/europe/european-lawmakers-protest-israel-s-de-facto-annexation/2160598
--------
Turkish, Croatian foreign ministers hold phone talk
Serife Cetin
01.03.2021
Turkish foreign minister held a phone talk with his Croatian counterpart on his recent visit to Croatia, diplomatic sources said on Monday.
Mevlut Cavusoglu and Gordan Grlic-Radman followed up the issues discussed during Turkish minister's visit to Croatia, according to the sources.
On Feb. 26, Cavusoglu paid a visit to the Balkan country for official talks. He was received by Croatia's President Zoran Milanovic and regional issues were discussed.
During his visit, Cavusoglu said they decided to advance the Turkey-Croatia-Bosnia and Herzegovina tripartite mechanism to the leadership level.
Cavusoglu also visited the Petrinja region, which was hit by magnitude-6.3 earthquake in 2020.
https://www.aa.com.tr/en/europe/turkish-croatian-foreign-ministers-hold-phone-talk/2160456
--------
Mideast
Iran urges war enablers to stop selling arms used to kill innocent Yemenis
02 March 2021
Iran has called on "war enablers" to commit to stop selling arms and ammunition that are used just to kill innocent lives and further level the already destroyed properties in the war-torn Yemen.
Iran's permanent representative to the United Nations Headquarters in Geneva Esmaeil Baghaei Hamaneh said on Monday the unlawful use of force against Yemen in clear violation of the UN Charter and in defiance of the principle of self-determination of people shall be reversed.
In a statement read to the Virtual High-Level Humanitarian Event for Yemen, Baghaei Hamaneh said that Iran appreciates any initiative made in good faith to alleviate the immense pain and suffering of the Yemeni people who are being brutalized under an imposed war of aggression that has turned Yemen into the worst humanitarian tragedy on earth.
"Iran has made concerted efforts to deliver humanitarian aid to Yemen over the course of the crisis, including during the current pandemic. Unfortunately, our efforts have been hindered ineffective by the so-called Coalition," he noted.
"As Under Secretary-General Mark Lowcock has noted quite rightly, ending the war is what is needed most to stop this catastrophe, and that's exactly what the world knows very well."
He said the starving, bleeding Yemen is too weak even to cry.
"The Yemeni crisis is allowed to be protracted for almost 7 long years with a complete lack of empathy at the massacre of the innocents. For years, the world public opinion has been blatantly gaslighted to mistake and misperceive victims for offenders. It is high time that we called a spade a spade. Blame shifting is not a solution," he added.
"We have to use this momentum to address the prime and single cause of this shameful human tragedy. We need to appeal to the world's conscience to help terminate the military intervention and ask the war's enablers, the arms suppliers, to stop their complicity in war crimes and collective starvation of the Yemenis," Baghaei Hamaneh noted.
The diplomat said addressing the humanitarian situation in Yemen requires a genuine assessment of the underlying causes and an honest political will to work for their removal.
"Financial contributions to fund basic humanitarian aids are very much appreciated but it should not be used as a cover-up by certain contributors that are the chief cause of this humanitarian disaster, in the first place, to carry on with their campaign of bombardment and military aggression. Cessation of blockade and facilitation of access to humanitarian assistance across the country should be prioritized in pair with immediate cessation of military intervention," he added.
He finally noted that Tehran looks forward to continuing its efforts, including in consultation with the UN special envoy and other stakeholders, for the resolution of this bloody conflict.
Saudi Arabia, accompanied by its allies including the United Arab Emirates (UAE), has been leading a war against Yemen since March 2015 with the aim of bringing the former pro-Riyadh government back to power.
The war has been accompanied by an all-out siege of the impoverished country. It has killed tens of thousands of Yemenis and resulted in the world's worst humanitarian crisis.
https://www.presstv.com/Detail/2021/03/02/646374/Iran-yemen-war-innocent-arms
--------
Pandemic forces Iran's Intl. Quran Competition to go online
March 1, 2021
Fifty-seven finalists from 26 countries will be competing in the contest, which will open on Saturday, director of the competition Hamid Majidimehr said in a press conference on Monday.
The competition will be available on different platforms, while the IRIB Quran Channel will broadcast the competition live.
The primary stage of the competition went online last year with 411 participants from 67 countries in different fields of recitation, memorization and interpretation out of whom 122 found ways into the semi-final stage, he said.
"Moreover, in January, the semifinalists had competed under the supervision of a jury panel consisting of individuals from Iran, Iraq, Lebanon, Syria, Indonesia, Sudan and Tunisia, who will also judge the finalists," he added.
The director of the organization Hojatoleslam Seyyed Mehdi Khamushi, also attending the conference, said that the awards of the 37th edition have increased compared to the previous editions.
"Respecting Quran as the book of thought and action, as well as honoring Quran reciters and memorizers, and achieving happiness among the Muslim nations are among the other major goals of the competition," he said.
He also added that establishing proper fields to achieve solidarity and unity among Muslim nations will be other goals of the competition, while the event will help carry the message to the world that Islam and Quran are alive and that the Islamic society is active and dynamic.
"The International Quran Competition of Iran is the only competition in the world which will be held online despite the pandemic," he added.
"The State Endowment and Charity Affairs Organization as the main organizer of the event is ready to provide other organizations with the necessary knowledge to hold the competition online inside and outside the country," he concluded.
https://www.tehrantimes.com/news/458661/Pandemic-forces-Iran-s-Intl-Quran-Competition-to-go-online
--------
US remains ready to meet Iran on nuclear deal, not 'dogmatic' about how: State Dept.
Tuqa Khalid
02 March ,2021
The United States remains ready to meet Iran but was not "dogmatic" about how, after Tehran rejected EU-proposed talks to revive the 2015 nuclear deal, the State Department said on Monday.
"As we have made clear, the United States is prepared to meet with Iran to address the way forward on a mutual return to the compliance with the JCPOA. Resumption of a compliance can't happen without all sides discussing the details," State Department spokesman Ned Price told reporters.
"We are not dogmatic about what form that takes. What we are dogmatic about is the underlined commitment… that Iran cannot be allowed to acquire a nuclear weapon," he added.
Washington and Tehran are locked in a standoff over reviving nuclear talks.
Iran said on Sunday it does not consider the time to be "suitable" for an informal meeting on reviving the abandoned 2015 nuclear deal, proposed by European powers and involving the US.
US President Joe Biden's administration has signaled to Iran its willingness to return to talks to revive the nuclear deal former President Donald Trump abandoned in 2018.
Biden reversed Trump's determination that all UN sanctions against Iran had been restored. And the State Department eased stringent restrictions on the domestic travel of Iranian diplomats in New York.
Yet, Tehran demanded that all Trump-era sanctions on Iran be lifted before taking any real action to return to the deal.
"There has still been no change in US positions and behaviour yet," Iran's Foreign Ministry spokesman Saeed Khatibzadeh said, adding that the Biden administration has continued "Trump's failed policy of maximum pressure."
Biden's administration said it had no plans to take additional steps on Iran before diplomatic conversation, all the while facing mounting pressure from Republican lawmakers to not "give up leverage" and "appease" Tehran by lifting sanctions.
https://english.alarabiya.net/News/middle-east/2021/03/02/Iran-nuclear-deal-US-remains-ready-to-meet-Iran-on-nuclear-deal-not-dogmatic-about-how-State-Dept-
--------
Israel Supreme Court: More non-Orthodox Jewish converts can become citizens
01 March ,2021
Israel's Supreme Court ruled on Monday on one of the most contentious issues regarding Jewish identity in Israel, deciding to allow more non-Orthodox Jewish converts to immigrate to Israel and become citizens.
The country's "Law of Return" grants Israeli citizenship to any Jew from anywhere in the world, though there have been disputes when it comes to those who have converted to Judaism.
More observant groups in Israel demand a strict Orthodox conversion while the less stringent conservative and reformed movements say they offer a valid alternative.
Until now conservative and reformed conversions carried out overseas were recognized for Israeli citizenship and those done locally were not.
The Supreme Court, saying it was concluding a 15-year legal battle after the government chose to sidestep the issue, ruled that non-Orthodox conversions in Israel would be sufficient for citizenship as well. It did not say how many of such conversions were typically carried out each year.
The ruling only interprets the existing law, the court said, while parliament "at any time can set a different arrangement in the law".
Interior Minister Arye Deri, who is an ultra-Orthodox rabbi, called the court decision "very unfortunate" and said he would work to amend the law so it only allows conversions done according to strict Jewish law.
Opposition leader Yair Lapid welcomed the ruling, saying, "We all need to live here in mutual tolerance and respect."
https://english.alarabiya.net/News/middle-east/2021/03/01/Israel-Supreme-Court-More-non-Orthodox-Jewish-converts-can-become-citizens
--------
UAE advancing normalization by sending envoy to Israel: Hamas
02 March 2021
The Palestinian resistance movement Hamas has slammed the United Arab Emirates (UAE) for sending an envoy to the Israeli-occupied territories, saying the move shows Abu Dhabi is determined to insist on its "sin" of normalization with Tel Aviv.
Hamas spokesman Hazem Qassem, in a statement released on Monday, reacted to news of UAE envoy Mohamed Mahmoud al-Khajah delivering his credentials to Israeli President Reuven Rivlin at a ceremony in occupied Jerusalem al-Quds earlier in the day.
The statement said the move reflected Abu Dhabi's insistence on committing the "national sin" of normalizing relations with the Tel Aviv regime.
"Normalization will always encourage the Israeli Occupation to deny our Palestinian people's rights, and continue its crimes against all segments of the Arab world," Qassem said.
On February 14, UAE's Vice President and Prime Minister Sheikh Mohammed bin Rashid Al Maktoum swore in his country's first ambassador to the occupied territories.
Israeli prime minister Benjamin Netanyahu signed agreements with Emirati Foreign Minister Sheikh Abdullah bin Zayed Al Nahyan and Bahrain's Foreign Minister Abdullatif Al Zayani during an official ceremony hosted by ex-US president Donald Trump at the White House on September 15 last year.
Palestinians, who seek an independent state in the occupied West Bank and Gaza, with East Jerusalem as its capital view the deals as a betrayal of their cause.
Palestinian President Mahmoud Abbas protested the normalization deals with Israel, saying they will be fruitless as long as the United States and the Israeli regime do not recognize the rights of the Palestinian nation and refuse to resolve the issue of Palestinian refugees.
Abu Dhabi claimed that the normalization deal with Israel served Palestine by suspending an Israeli plan to annex more Palestinian lands.
However, despite such a claim, the Israeli regime has significantly stepped up its much-criticized land grab projects since its normalization deals with the UAE and Bahrain — followed by Sudan and Morocco
The UAE and Bahrain have dramatically slashed their financial assistance to the UN agency for Palestinian refugees after the two Persian Gulf states agreed to clinch US-brokered deals to normalize ties with Israel last August.
Israeli Channel 12 television network, citing the Center for Near East Policy Research, reported on February 5 that while the UAE funded the United Nations Relief and Works Agency for Palestine Refugees in the Near East (UNRWA) $53 million and $51 million in 2018 and 2019 respectively, it provided the agency with a mere $1 million last year.
The report added that Bahrain had also cut funds, but did not provide any figures. UNRWA confirmed the account.
https://www.presstv.com/Detail/2021/03/02/646387/Hamas-UAE-ambassador-Israel-normalization
--------
Yemeni forces fire ballistic missile at targets in Saudi capital
02 March 2021
Yemen has released footage of a large-scale ballistic missile strike against the Saudi capital in retaliation for the devastating military campaign that the Riyadh regime and its allies are waging on the country.
The video, released by the media bureau of the Ansarullah movement, shows Yemeni armed forces and allied fighters from Popular Committees firing a domestically-developed Zolfaqar ballistic missile that struck King Khalid International Airport, located 35 kilometers north of Riyadh, on Saturday.
The spokesman for the Yemeni Armed Forces Brigadier General Yahya Saree said in a press conference on Sunday that Yemeni army troops and allied popular fighters had targeted the Saudi soil with 15 unmanned aerial vehicles and a ballistic missile as part of "the 5th Operation of Balanced Deterrence."
He said sensitive positions and places in the Saudi capital Riyadh were struck with a Zolfaqar ballistic missile and nine Sammad-3 (Invincible-3) combat drones.
Saree noted that six Qasef-2K (Striker-2K) combat drones had also hit designated military targets inside Abha and Khamis Mushait cities in Saudi Arabia's southwestern province of Asir.
"As long as the attacks and siege on our country [Yemen] continue, our operations will continue and will be more extensive," he added.
Yemeni missile hits Saudi Arabia's Jizan
Meanwhile, the state-run Saudi Press Agency reported early on Tuesday that a missile launched by Yemeni armed forces had struck the Jizan region of southwestern Saudi Arabia.
The spokesman for the Directorate of Civil Defense in Jizan, Colonel Mohammed bin Yahya al-Ghamdi, claimed the projectile had fallen in a street, resulting in the injury of five people.
They included three Saudis and two Yemeni nationals, he said. They suffered moderate injuries due to shrapnel and were transferred to hospital to receive medical care.
'Participants in Yemen donor conference must first end arms sales to aggressors'
Separately, Mohammed Ali al-Houthi, a member of Yemen's Supreme Political Council, has called on governments and donors taking part in a virtual donor conference purportedly aimed at preventing large-scale famine in Yemen.
Houthi wrote in a post on his official Twitter page that allocation of revenues raised as a result of sales of weapons that kill Yemeni people does not stop famine in the conflict-plagued country.
"Countries taking part in the donor conference to raise millions of dollars for Yemeni people would better take a stance compliant with their laws and stop sales of weapons that are used against Yemeni people," he noted.
"They must also move to end their involvement in as well as logistical and intelligence support for the [Saudi-led] aggression [against Yemen]," Houthi said.
The United Nations says Yemen has the world's largest humanitarian crisis, with 80 percent of the country's 30 million people needing some form of aid or protection. About 13.5 million Yemenis currently face acute food insecurity, UN data shows.
Last week, United Nations Unngder-Secretary-General for Humanitarian Affairs and Emergency Relief Coordinator Mark Lowcock said some 16 million people in Yemen were going hungry and five million of those people were "just one step away from famine."
Some 400,000 children under the age of five are severely malnourished, he said.
"Those children are in their last weeks and months," he warned. "They are starving to death."
Saudi Arabia and a number of its regional allies launched the war on Yemen in March 2015, with the goal of bringing the government of former president, Abd Rabbuh Mansur Hadi, back to power and crushing the popular Ansarullah movement.
The Yemeni armed forces and allied popular groups have gone from strength to strength against the Saudi-led invaders, and successfully defended Yemen against the aggression, leaving Riyadh and its allies bogged down in the country.
https://www.presstv.com/Detail/2021/03/02/646380/Watch-Yemeni-forces-strike-sensitive-targets-deep-in-Saudi-Arabia-by-missile
--------
Ansarullah: Stopping Saudi aggression, blockade best help for Yemen
01 March 2021
Stopping Saudi Arabia's war of aggression and its total blockade against Yemen is the best help that the Yemeni nation could receive under the current circumstances, says the spokesman for Ansarullah movement.
Mohammad Abdul-Salam was speaking on Monday as the United Nations launched a conference attended by representatives from more than 100 governments as well as donors, hoping to raise 3.85 billion dollars to prevent famine in the country.
"I implore all donors to fund our appeal generously today to stop famine engulfing the country. Every dollar counts," UN Secretary-General Antonio Guterres said as the conference, co-hosted by Sweden and Switzerland, opened.
Abdul-Salam said holding conferences on humanitarian aid to Yemen helps the aggressors improve their image rather than help Yemen.
"Conferences help aggressor states to identify themselves as obliging not hostile or aggressor states which must end the siege and aggression," the spokesman said.
Abdul-Salam also underlined on his personal Twitter page that stopping the aggression and lifting the blockade is the biggest help Yemen can ever receive.
"The best services that the Saudi-led coalition provides to Yemen are nothing but daily airstrikes, brutal siege, the blockade of oil products and the closure of Sana'a International Airport, and the human consequences thereof."
Abdul-Salam blamed the Saudi-led coalition for all the crisis in Yemen.
أكبرمساعدةلليمنآتيةمنقبلدولالعدوانبماتقدمهمنغاراتيوميةوحصارجائرومنعالمشتقاتالنفطيةوإغلاقمطارصنعاءالدولي،ومانتجعنذلكمنكوارثإنسانية .
—محمدعبدالسلام (@abdusalamsalah) March 1, 2021
The UN, which describes Yemen as the world's largest humanitarian crisis, is seeking to raise the 3.85 billion dollars from donors, including wealthy Persian Gulf nations, after falling 1.5 billion dollars short of the required 3.4 billion last year.
Several aid groups have warned of a "catastrophe" for Yemen if funding cuts continue, adding that "severe aid cuts have deepened the suffering" of people in Yemen.
The war has taken a heavy toll on Yemen's infrastructure since March 2015, destroying hospitals, schools, and factories.
According to the United Nations, 80 percent of Yemen's 30 million people need some form of aid or protection. About 13.5 million Yemenis currently face acute food insecurity, UN data shows.
https://www.presstv.com/Detail/2021/03/01/646355/Ansarullah-Saudi-aggression-Yemen
--------
Gazans express solidarity with Palestinian prisoners in Israeli jails
01 March 2021
Ashraf Shannon
Prisoner rights activists and families of Palestinian prisoners in Israeli prisons held a sit-in inside the office of the International Committee of the Red Cross in Gaza.
They protested to drum up support for thousands of Palestinian prisoners and demanded an end to Israel's inhumane treatment of Palestinian political prisoners.
Some five thousand Palestinian prisoners are held in 24 Israeli prisons and detention centers.
Palestinian prisoners see no end in sight to their suffering as around four hundred of them are being held without charge or trial under the so-called administrative detention where incarceration periods can be renewed indefinitely.
Many Palestinian prisoners suffer from also chronic illnesses and are denied proper medical treatment by Israel's Prison Service who runs Israeli prisons. Dozens of prisoners suffer from cancer and other life-threatening diseases.
Palestinian inmates are more vulnerable now with the absence of vital preventive measures during the coronavirus pandemic.
Experts say that the protection Israel enjoys from some countries like the United States gives it the green light to continue to violate the rights of Palestinian prisoners.
https://www.presstv.com/Detail/2021/03/01/646353/Gazans-express-solidarity-with-Palestinian-prisoners-in-Israeli-jails
--------
Presence of Takfiri terrorists in Karabakh 'serious cause of concern': Iran deputy FM
01 March 2021
The Iranian deputy foreign minister for political affairs says the presence of Takfiri terrorists in Nagorno-Karabakh, the region of dispute between Azerbaijan and Armenian, is a 'serious cause of concern' for the Islamic Republic.
In an international meeting hosted by Iran on Monday, Abbas Araqchi said Tehran was seriously concerned about the presence of terrorist groups there, adding, however, that all parties involved in Karabakh developments have assured Iran that such groups will have no standing in that region.
"Political, economic and cultural relations between the Islamic Republic of Iran and the Republic of Azerbaijan are at their highest level, and for us, the Republic of Azerbaijan is a very important country in our neighborhood, and good relations between the two sides will continue," Araqchi stated.
The senior Iranian diplomat underlined that during the latest conflict between Azerbaijan and Armenia, Tehran was against the war and the occupation of the territories of Azerbaijan.
Araqchi said the Republic of Azerbaijan has been "one of the most important and influential neighbors of Iran" particularly during the years of sanctions.
"In the difficult period of sanctions, economic relations between Iran and the Republic of Azerbaijan have continued without the slightest change."
The deputy foreign minister said Iran's main position has been the liberation of the occupied areas of Nagorno-Karabakh.
"We are opposed to any change in the borders of the region and the threat to the sovereignty of countries as well as any involvement of extra-regional countries, and these concerns of the Islamic Republic of Iran have been expressed to both sides."
Back in October 2020, the Iranian Foreign Ministry unveiled aspects of the Islamic Republic's initiative for the resolution of the conflict, saying the proposed plan aims to promote "lasting peace."
Karabakh is internationally recognized as part of Azerbaijan, but it has been held by ethnic Armenian separatists backed by Armenia since 1992, when they broke away from Azerbaijan in a war that killed some 30,000 people.
In late September 2020, heavy clashes were underway between Azerbaijani and Armenian military forces over the disputed region. Both sides blamed each other for initiating the fighting.
Azerbaijani forces, backed by Turkey, gained the upper hand and retrieved large swathes of land. Ankara denied accusations of sending mercenaries to the conflict.
Russia, which is considered to be Armenia's ally in the conflict, refused to take sides militarily and brokered a ceasefire deal, sending thousands of Russian peacekeeping troops to enforce the truce until the two warring sides were able to diplomatically resolve the dispute.
The fierce conflict came to an end in mid-November after Moscow brokered the ceasefire, which leaves Baku largely in control of the territory.
Armenia handed over disputed territories to Azerbaijan back then.
https://www.presstv.com/Detail/2021/03/01/646341/Iran-Araqchi-terrorists-Karabakh
--------
India
2 Rohingya Muslims held for illegally staying in India: Anti Terrorist Squad
March 2, 2021
UP's Anti Terrorist Squad (ATS) on Sunday arrested two Rohingya Muslim brothers who had allegedly been staying in India illegally and preparing fake identity documents. Police claimed the accused were part of a gang, which used to bring Rohingya Muslims to India illegally through Bangladesh-border and help them settle in India after preparing fake identity proofs.
Those arrested have been identified as Mohammad Farooque alias Hasan Mohammad and Shahid alias Sahil Mohammad, said Additional Director General, Law and Order, Prashant Kumar.
Police claimed to have recovered passport, Aadhar card, pan card – which were prepared with fake documents – and also cash Rs 5 lakh from their possession.
Police said the arrested persons are residents of Myanmar and came to India nearly four years ago through Bangladesh border. They were working in meat factories in Uttar Pradesh.
According to police, they recently got inputs that a gang works to bring Rohingya Muslims to India illegally through Bangladesh border and get them registered at United Nations High Commissioner for Refugees (UNHCR). After registration, the gang helped them settle in different parts of the country after preparing several documents such as passports and Aadhar cards through forged papers. These people are later employed at meat factories.
On the basis of information, police arrested Hasan from Noida and caught Sahil in Unnao.
"Hasan told that his son-in-law Zubair, who stays in Aligarh, is also from Myanmar. He also said his mother Madeena Khatoon lives in Aligarh too," said police.
Police added that during questioning, Hasan confessed that he and his brother Shahid used to bring Rohingya Muslims to India illegally through Bangladesh border.
Inspector General, ATS, G K Goswamy said all information collected from the accused will be verified during investigation. He added that police will seek their police custody to collect more information from them.
The accused have been booked for fraud and under the Foreigners' Act.
https://indianexpress.com/article/india/2-rohingya-muslims-held-for-illegally-staying-in-india-anti-terrorist-squad-7210165/
--------
Why it's Congress vs Congress in Bengal over alliance with Muslim cleric's outfit
Prabhash K Dutta
March 2, 2021
Can the Congress remain secular if it allies with a Muslim cleric's outfit in the upcoming West Bengal election?
This question has led to an open spat between two of the seniormost Congress leaders Anand Sharma and Adhir Ranjan Chowdhury in full public view on Twitter.
That Muslim cleric is Pirzada Abbas Siddiqui, a young preacher from the influential house of Furfura Sharif of Bengal. The irony is Adhir Ranjan Chowdhury just had an almost public fight with Pirzada Abbas Siddiqui at an election rally in Kolkata's most famous maidan, Brigade Parade Ground, on February 28 — a day before Anand Sharma and Adhir Ranjan Chowdhury fought over the "core ideology" of the Congress.
The First Fight With Cleric
At the Brigade Parade Ground, Adhir Ranjan Chowdhury was given a short shrift on the stage shared by Pirzada Abbas Siddiqui and the Left leaders including Biman Bose. The Left leaders halted Chowdhury's speech to announce the arrival of Pirzada Abbas Siddiqui on the stage.
Adhir Ranjan Chowdhury didn't want the announcement to be made and then refused to continue with his speech. He finished his speech only after Biman Bose's intervention. Adhir Ranjan Chowdhury and Pirzada Abbas Siddiqui did not seem to go well together.
When it was the turn of Pirzada Abbas Siddiqui, popularly called "Bhaijan" by his supporters, to address the crowd, he announced: "I want to tell all those who love me from the Brigade Ground here, wherever the Left Front puts up candidates, we will guard our motherland with our blood. We will oust the Bharatiya Janata Party and its B-team the Trinamool Congress."
He did not stop there. "One can ask me, why I am talking only about the Left and not the Congress. Let me make one thing clear. I have come here to seek a share, not beg," said Pirzada Abbas Siddiqui to buttress the narrative that the Congress used Muslims as vote bank.
How It Became Congress Vs Congress
It began with Anand Sharma invoking the "Gandhian and Nehruvian secularism" to question Adhir Ranjan Chowdhury-led Bengal Congress's decision to fight the upcoming West Bengal Assembly election alongside the "communal" outfit, the Indian Secular Front founded recently by Pirzada Abbas Siddiqui.
Adhir Ranjan Chowdhury, Congress's floor leader in the Lok Sabha, shot back at Anand Sharma questioning his knowledge of the party's politics telling him to "know your facts Anand Sharma". He said the ISF is in alliance with the Left, which is leading the coalition in Bengal and not with the Congress, which has a separate alliance with the Left Front.
Objecting to Anand Sharma's "choice" to call Left-Congress-ISF coalition "communal", Adhir Ranjan Chowdhury accused him of "only serving" the BJP. The Congress-Left alliance and the TMC are already braving the charge of "Muslim appeasement" by the BJP in Bengal where it senses a realistic chance of winning the assembly election.
It is the same charge that the BJP has levelled against the Congress in all Lok Sabha and assembly polls in recent years. The BJP's narrative seemed to have gained roots, as veteran Congress leader AK Antony said after the 2014 debacle of the party.
"People have lost faith in the secular credentials of the [Congress] party. They have a feeling that the Congress bats for a few communities, especially minorities," Antony had said. Antony headed a committee to examine the reasons for the Congress's humiliating defeat in the 2014 Lok Sabha election.
Alliance with the ISF has revived the fear of earning "Muslim appeasing" party tag in a section of the Congress leaders. Anand Sharma is part of the group, G-23, that has been demanding an overhauling of the Congress organisation including a fair election for the post of the party president.
Anand Sharma's scathing attack on Adhir Ranjan Chowdhury came close on the heels of a meeting of G-23 in Jammu, where its leader Ghulam Nabi Azad praised Prime Minister Narendra Modi for not forgetting his roots. From the same stage, another dissident Congress leader, Kapil Sibal said the Congress was weakening.
Another Reason Why Congress Is Fighting Itself In Bengal
West Bengal has a unique electoral history. It was with the Congress post-Independence. Then the Left came in 1977. The Congress never won power again. In 2011, the Left was replaced by a forceful Mamata Banerjee's Trinamool Congress. Now, it is the BJP that is trying to do what Mamata did to the Left. The point is Bengal does not vote for a party it has once voted out.
This explains the restlessness among the Opposition parties to find a winning formula through alliances and electioneering of any kind and every kind. The victory of Mamata Banerjee in 2011 happened in alliance with the Congress. That gave the Congress a hope that it could win back the state.
In 2016, it allied with the Left against Mamata Banerjee. The BJP was not yet a formidable force in Bengal. Mamata Banerjee crushed the alliance. Bengal reposed its faith in Didi.
In the 2019 Lok Sabha polls, the Congress and the Left fought separately. The BJP was riding on pro-incumbency Narendra Modi wave in the polls. Mamata Banerjee faced the first serious electoral challenge in Bengal. The BJP emerged as the principal rival in Bengal. The Congress survived the combined TMC-BJP poll onslaught by winning two seats but the Left drew a naught.
Come 2021, the BJP is taking Mamata Banerjee head on. Going by 2019 parliamentary polls, the TMC and the BJP have a combined share of about 84 per cent. This leaves little electoral scope for the rest of the rivals including the Congress and the Left.
They have come together in what appears to be a battle for survival, more critical for the Left than the Congress. But the Congress is fighting another battle within. The battle is who the real Congress is.
The battle is going on within the Congress since 2019 but in Bengal, it is the alliance with Pirzada Abbas Siddiqui's ISF that has fuelled the simmering fire.
https://www.indiatoday.in/elections/west-bengal-assembly-polls-2021/story/why-it-s-congress-vs-congress-in-bengal-over-alliance-with-muslim-cleric-s-outfit-1774674-2021-03-02
--------
NIA arrests four in Handwara narco-terrorism case
Mar 2, 2021
SRINAGAR: The National Investigation Agency (NIA) on Monday arrested four suspected drug traffickers from Srinagar over their alleged involvement in the Handwara narco-terrorism case, in which 21kg heroin and over Rs 1 crore cash were seized last year from members of a drug syndicate operating in J&K. Two more accused are yet to be arrested.
"Investigation revealed they were involved in cross-border smuggling of heroin in huge quantities from Pakistan and were supplying the drug in J&K and other parts of India. Proceeds of the sale were used to fund terror activities of Lashkar-e-Taiba (LeT) in Kashmir Valley. The accused also communicated regularly with LeT and Hizbul Mujahideen operatives using encrypted chat platforms," an official said.
The arrested were identified as Altaf Ahmed from Ganderbal, Showkat Ahmad Parray from Bandipora, Mudasir Ahmad Dar from Shopian and Amin Allaie alias Hilal Mir from Anantnag, an NIA spokesperson said in a statement. "The four were produced before the court of the chief judicial magistrate, Srinagar, and put on transit remand for three days," the spokesperson added.
"Handwara Police initially registered a case in June last year after seizing Rs 20 lakh along with 2kg heroin were from the SUV of one Abdul Momin Peer during a routine check of vehicles at Handwara's Kairo Bridge," the NIA spokesperson said. Later that month, the agency took over the case and filed a chargesheet at a special NIA court in Jammu last December against six accused including Peer, four of whom were arrested on Monday.
https://timesofindia.indiatimes.com/india/nia-arrests-four-in-handwara-narco-terrorism-case/articleshow/81280649.cms
--------
SP seeks 5% Muslim quota in education, non-implementation of NRC
March 1, 2021
Putting pressure on the ruling Maharashtra Vikas Aghadi (MVA) government, Samajwadi Party legislators Abu Asim Azmi and Rais Shaikh on Wednesday sought a resolution to be passed in the state Assembly, ensuring five per cent reservation for Muslims in education and an assurance that the Citizenship (Amendment) Act, 2019, and the National Register of Citizens (NRC) will not be implemented in the state.
"Soon after this government came to power, minister Nawab Malik on the floor of the House promised five per cent reservation for Muslims in education. It has been over 18 months since the formation of this government, but none of the MVA leaders ever seem to talk about or draft policies that would benefit the minority community," said Shaikh. He added that the MVA government needs to pass a resolution in the Assembly about Muslim reservation and non-implementation of the NRC in the state.
The Samajwadi Party had been part of a pre-poll alliance that was stitched together by NCP Chief Sharad Pawar in the 2019 Assembly elections. The party, which at present has two MLAs, subsequently decided to support the MVA government after the Congress-NCP alliance joined hands with the Shiv Sena.
https://indianexpress.com/article/cities/mumbai/sp-seeks-5-muslim-quota-in-education-non-implementation-of-nrc-7209938/
--------
NIA arrests 4 drug traffickers in Kashmir narco-terrorism case
MAR 01, 2021
The NIA on Monday arrested four drug traffickers in Kashmir for their alleged involvement in smuggling heroin in huge quantities from Pakistan and supplying it in Jammu and Kashmir and other parts of the country, an official said.
Altaf Ahmed Shah of Ganderbal, Showkat Ahmad Parray of Bandipora, Mudasir Ahmad Dar of Shopian and Amin Allaie of Anantnag have been arrested from Srinagar, he said.
They have been arrested in connection with the case pertaining to the seizure of 21 kg heroin and ₹1,35,89,850 cash from the members of a drug syndicate operating in Jammu and Kashmir.
The case was registered in June last year in Kupwara.
During the checking of vehicles in Kupwara, accused Abdul Momin Peer's Hyundai Creta was intercepted by the police. During a search of the vehicle, ₹20 lakh and two kg heroin were seized.
After the NIA took over the investigation, it filed a charge sheet against the six accused in the special NIA court in Jammu in December last year.
Besides cross-border smuggling of heroin, the accused were in regular contact with operatives of proscribed terrorist organisations Lashkar-e-Taiba (LeT) and Hizb-ul-Mujahideen through encrypted chat platforms, the NIA official said.
The proceeds of sales were being used to finance the activities of LeT in the Kashmir Valley, he said.
The arrested accused were produced before the CJM court in Srinagar and have been taken on transit remand for three days, the official said, adding that further investigation in the case is continuing.
https://www.hindustantimes.com/india-news/nia-arrests-4-drug-traffickers-in-kashmir-narco-terrorism-case-101614608364465.html
--------
Pakistan
'Redline': Over 1,000 religious scholars regret propaganda against Saudi leadership
February 28, 2021
A convention of more than 1,000 religious scholars and clerics from all over Pakistan on Sunday adopted a resolution, endorsing the stance of the government of Pakistan and the Foreign Ministry of Saudi Arabia over the US intelligence report regarding the killing of journalist Jamal Khashoggi.
"Saudi Arabia has met the requirements of justice in the case of Saudi citizen Khashoggi. The peace, security and stability of Saudi Arabia are dear to every Muslim. Pakistan and the Muslim Ummah will not accept any step against the security, stability and defence of Saudi Arabia," the convention said, in a statement, which was presided over by Special Aide to Prime Minister on Religious Harmony and Middle East and Central Chairman of Pakistan Ulema Council Hafiz Muhammad Tahir Mahmood Ashrafi.
The convention — held at Al-Hamra Hall in Lahore — was of the opinion that the Islamic world loves Saudi Arabia and its leadership and regretted baseless propaganda against the Saudi leadership.
Addressing the convention, Ashrafi said that the Pakistan-Saudi Arabia relationship is based on faith and for us, targeting Harmain Al-Sharifain and its leadership is a "red line".
Read more: US in delicate balancing act as Saudi prince spared sanctions
He said that all issues of religious seminaries relating to registration, bank accounts and others would be resolved before the new academic year.
Ashrafi claimed that the blasphemy law is not being misused in the country, assuring all the minorities that their rights will be protected as per the Constitution. "We want to make it clear to the world that the law of blasphemy is the protector of human lives," he added.
The PM's aide invited the opposition parties to work with the government to solve the problems of the people. "We invite the political and religious parties of the opposition to come together and play a role to transform the country on the pattern of the state of Medina."
He said that the premier, by resolving the issue of Muslim community in Sri Lanka, has made the Pakistani nation proud in the Islamic world.
An edict was also presented at the convention from Darul Afta Pakistan regarding the coronavirus vaccine, which said that it is legal to administer the vaccine. "No baseless propaganda should be made regarding the coronavirus vaccine."
The clerics, while addressing the convention, stated that the success of Operation Radul Fasad is an explicit testimony of the struggle of the nation and Pakistan's security forces against terrorism, adding that National Action Plan (NAP) should be fully implemented in letter and spirit.
They said that the security, stability and sovereignty of Saudi Arabia are very dear to the Muslim Ummah, adding that Pakistan is against foreign interference in all "Islamic Arab countries".
They said that the kingdom has ensured all the legal requirements of justice on the issue of Khashoggi.
The clerics said that the rights of minorities living in Pakistan will be protected at all levels. "Forced conversions and forceful marriages have nothing to do with Islam and those who do so bring Islam and Muslims into disrepute."
The convention announced that from March 1 to March 30, the country-wide stability Pakistan conventions, conferences and congregations will be held on the theme of "One Nation One Destiny" with respective topics of peace, brotherhood and moderation.
A resolution adopted during the convention called for an immediate meeting of the Organisation of Islamic Cooperation (OIC) to address the growing problems of the Muslim Ummah.
Another resolution welcomed the decision to call a ceasefire on the Line of Control (LoC) as a result of talks between the military leadership of Pakistan and India.
Expressing full solidarity with the oppressed Palestinian people, another resolution said that Kashmir and Palestine are the most important issues of the Muslim Ummah.
"The United Nations, the Organisation of Islamic Cooperation and the world must play an effective and immediate role in resolving the Kashmir and Palestine issues."
The convention was attended by more than 1,000 leading religious scholars and clerics from across the country.
Among key note clerics and religious scholars who addressed the convention include Maulana Asad Zakaria, Allama Abdul Haq Mujahid, Qazi Matiullah Saeedi, Maulana Asadullah Farooq, Maulana Haq Nawaz Khalid, Maulana Obaidullah Gormani, Allama Tahir-ul-Hassan, Maulana Muhammad were present on the occasion. Shafi Qasmi, Maulana Hanif Usmani, Pir Asad Habib Shah Jamali, Maulana Muhammad Asghar Khosa, Maulana Noman Hashir, Maulana Tahir Aqeel Awan, Maulana Abu Bakar Sabri, Maulana Anwar-ul-Haq Mujahid, Shabbir Yusuf Gujjar, Maulana Abdul Malik Asif, Maulana Aslam Siddiqui, Maulana Aseed-ur-Rehman Saeed, Maulana Abdul Hakim Athar, Qari Zubair Zahid, Maulana Islamuddin, Qari Muhammad Aslam Qadri, Qari Shams-ul-Haq, Maulana Hassan Ahmad Hussaini, Maulana Muhammad Khurshid Nomani, Maulana Fahimul Hassan Farooqi, Maulana Abdullah Haqqani, Maulana Abdullah Rashidi, Mian Rashid Munir, Maulana Asim Shad, Maulana Abdul Waheed Farooqi, Maulana Abu Bakar Hamza, Maulana Habib-ur-Rehman Abid, Maulana Obaidullah Gormani, Maulana Izhar-ul-Haq Khalid, Sahibzada Hamza Tahir-ul-Hassan, Maulana Saadullah Ludhianvi, Maulana Anis-ur-Rehman Baloch, Maulana Abdul Al-Rashid, Maulana Muhammad Shakeel Qasmi, Mufti Mohammad Omar Farooq, Maulana Abdul Ghaffar Shah Hijazi, Maulana Tanveer Ahmed, Maulana Mohammad Ahmed Maki, Maulana Mohammad Ashfaq Potafi, Maulana Kaleemullah Muawiyah, Maulana Aziz-ur-Rehman Muawiyah, Maulana Aziz Akbar Qasmi, Maulana Saadullah Shafiq, Hafiz Mohammad Tayyab Qasmi, Maulana Hussain Ahmad Darkhasti, Mufti Iqbal Usmani, Maulana Yasir Alvi, Qari Abdul Rauf, Maulana Matool Mahar, Hafiz Muhammad Talha Farooqi, Maulana Zubair Khatana, Maulana Aqeel Zubair, Qari Aziz-ur-Rehman, Maulana Atif Iqbal and others.
https://tribune.com.pk/story/2286811/redline-over-1000-religious-scholars-regret-propaganda-against-saudi-leadership
--------
Pakistan needs legislation to meet three outstanding FATF benchmarks: Report
02nd March 2021
ISLAMABAD: Pakistan will have to make further legislation on at least two counts to meet three outstanding benchmarks of the 27-point action plan of the global money laundering and terrorist financing watchdog FATF before the new June deadline, a media report said on Tuesday.
The Paris-based Financial Action Task Force (FATF) placed Pakistan on the grey list in June 2018 and asked Islamabad to implement a plan of action to curb money laundering and terror financing by the end of 2019 but the deadline was extended later on due to COVID-19 pandemic.
The new deadline was set by the FATF last month.
Pakistan has been scrambling in recent months to avoid being added to a list of countries deemed non-compliant with anti-money laundering and terrorist financing regulations by the FATF, a measure that officials here fear could further hurt its ailing economy.
The Dawn newspaper reported that the government will have to submit an updated report within a month to the FATF on the progress on legislation and other steps to be taken to address the outstanding concerns.
Since the government had changed almost three dozen laws over the past year to meet the FATF requirements, there should not be any hurdle in the way of making two more amendments, the report said.
Presiding over a meeting of the National Executive Committee (NEC) on Anti-Money Laundering, Finance Minister Abdul Hafeez Shaikh asked the Financial Monitoring Unit (FMU) and chairman of the FATF Coordination Committee and Industries and Production Minister Hammad Azhar to immediately finalise the timelines for additional legislation in consultation with agencies of the federal government and the armed forces.
The deadlines should be reasonable to be shared with the FATF and all agencies and stakeholders should act in close coordination to meet the deadlines well in advance, the report said.
It was observed that Pakistan had made progress over the past two years and was being appreciated by the international community, but at the same time it did not send a good message when international commitments and deadlines were missed repeatedly, it said.
The NEC was informed that Pakistan had to update the Paris-based global watchdog on financial crimes on the way forward and its timelines on the basis of observations of FATF plenary and shortcomings pointed out by the FATF assessors within 30 days.
The additional legislation has to cover some weaknesses in the existing framework that limited the authorities from taking action, including imposing sanction or apprehending those acting for or on behalf of designated terrorist entities or individuals and prosecuting targeted persons and entities or those working for them, within certain deadlines.
The three outstanding action points include demonstrating that Terrorism Financing (TF) investigations and prosecutions target persons and entities acting on behalf or at the direction of the designated persons or entities and demonstrating that TF prosecutions result in effective, proportionate and dissuasive sanctions.
Thirdly, Pakistan has to demonstrate effective implementation of targeted financial sanctions against all designated terrorists, specifically those acting for or on their behalf, the report said.
An official statement said FMU Director General Lubna Malik briefed the committee on the overall progress achieved on the FATF action plan and outlined efforts under the way for the remaining targets to be achieved in due course of time.
She said Pakistan had received support for making strides vis-a-vis an exigent action plan given by the FATF.
Sources said the meeting was also informed that reasonable progress had already been achieved on one out of three remaining points, but two areas that required additional legislation would be time-consuming.
Acknowledging the progress demonstrated by the relevant stakeholders, finance minister Shaikh called for expediting efforts to fulfil the requirements in the remaining areas.
"The strict adherence to timelines would culminate into the successful completion of the FATF action plan," he said.
In February last year, the FATF gave Pakistan, which missed 13 targets, a four-month grace period to complete its 27-point action plan against ML&TF committed with the international community.
In its third plenary held virtually in June, the FATF decided to keep Pakistan in the grey list as Islamabad failed to check the flow of money to terror groups like Lashkar-e-Taiba (LeT) and Jaish-e-Mohammed (JeM).
With Pakistan's continuation in the 'grey list', it is increasingly becoming difficult for the country to get financial aid from the International Monetary Fund (IMF), World Bank, Asian Development Bank (ADB) and the European Union, thus further enhancing problems for the nation which is in a precarious financial situation.
If the FATF in its meeting finds that Pakistan has failed to meet its requirements, there is every possibility that the global body may put the country on the 'Black List' along with North Korea and Iran.
The FATF is an inter-governmental body established in 1989 to combat money laundering, terrorist financing, and other related threats to the integrity of the international financial system.
https://www.newindianexpress.com/world/2021/mar/02/pakistan-needs-legislation-to-meet-three-outstanding-fatf-benchmarks-report-2271059.html
--------
Ancestral Lineage of Hazaras: from Afghanistan to Pakistan
February 27, 2021
By Asad Wajeed
While the origins of Hazaras are much debated, opinions differ when it comes to the ancestral lineage of Hazara community. According to some historians, Hazaras are the original inhabitants of Hazarajat (now central Afghanistan).Among Hassan Pouladi, Prof. Shah Ali Akbar, Fletcher, and Abdul HaiHabibi, J. P. Ferrier who was a renowned French scholar was the first who argued based on his explanations of the Greek historian Quintus Curtius about the battles of Alexander the Great and his travels to these areas, now Afghanistan that Hazaras were native inhabitants of Afghanistan since the time of Alexander the Great and have not migrated from any other places to this land.
Whereas, according to some, Hazaras have Mongolian ancestry under Genghis Khan. This notion that Hazaras have Mongolian origin takes its origin in the 19th century when European came to Afghanistan, and they distinguish people with Mongolian featured faces among other Caucasian faces. Hazaras were originally represented by the word 'Ozala' or 'Hosala' which, with the passing of time became 'Hazara'. The very word 'Hazara' then was used to refer to the counting system in the armed forces of Genghis Khan i.e. 'hazara' that meant thousand, which comprised one level of the troops.
Yet, few opinionate, Hazaras have Persian and Turko-Mongolian ancestry. According to a report they descended from Genghis Khan's Army that mixed with Persian and Turkic locals whom as a result of conflict had been settled in now Hazara inhabited areas of Afghanistan.
Nevertheless, some think, Hazaras have ancestral lineage with theKushan Dynasty that goes back two millennia when Bamiyan in Afghanistan was home to the largest statues of ancient Buddhist civilization. Patrons of this idea highlight the similar facial features of Hazaras to those of Buddhist murals and statues in the region. Whilst, some of the Hazaras believe that they are the descendants of one of the sons of Noah.
Although, all the above mentioned theories might differ when it comes to ancestral lineage of Hazara community, but they have one thing in common and that is the land of Hazaras which now constitute parts of Afghanistan, Iran, and Pakistan. People of Hazaras settled in the mountainous regions of central Afghanistan as early as the 19th century, with the majority of their inhabitants living in Hazarajat (the land of Hazara), which is situated in the rough central mountainous core of Afghanistan with an area stretch over 50,000 sq.km.The Hazaras speak a dialect of Persian (Dari dialect) that is called Hazaragi. Hazaragi was one of the two largest languages of Afghanistan. Hazaragi includes many Mongolian and Turkic words, which also maintains the theory that they have Mongolian ancestry.
Afghanistan is a multi-ethnic country with almost 8 major and 10 minor different ethnic groups; among major ethnic groups are Pashtun, Tajiks, and Hazaras etc. Hazaras were once the largest ethnic group in Afghanistan and constituted approximately 67% of the total population, but today their population hardly makes up around 9% of Afghan population. The reason for their massacred lies in their off target political action when they backed the wrong candidate in the accession struggle in the late 19th century, that had changed the life of Hazaras and their role in Afghan politics and ultimately in Afghan government.
Reports from the 20th century depict that arm forces of Afghanistan made pyramids out of Hazaras heads after some of the massacres, as a form of warning to the remaining Hazaras, yet this could not be regarded as the last savage and barbaric government repression of the Hazaras. Towards the end of 20th century during the rule of Taliban in Afghanistan, government specifically targeted the Hazaras for persecution and even genocide. This brutal history of persecution of Hazaras in Afghanistan resulted in killing more than half of their population with some migrating to neighboring countries like Pakistan and Iran.
Whereas, according to historical evidence migration of Hazaras from Afghanistan to Baluchistan province, Pakistan took place about 150 years ago, initially due to economic purposes. But mass migration of Hazara population took place in the late 19th century, mainly due to their persecution and targeted killing at the hands of different afghan rulers and Taliban government that forced them to migrate to Pakistan, and so they settled here.
In Pakistan, the estimated number of people of Hazara community is between 0.6-0.9 million, living and residing in different parts of the country including Karachi, Parachinar, Sanghar, Nawabshah, Hyderabad, also in different parts of GilgitBaltistan and Punjab. In Baluchistan province, the bulk of Hazara population are residing in Quetta and other parts of Baluchistan such as Sanjawi, Much, Zhob, Harnai, Loralai, and Dukki, where their population makes up around 0.4-0.5 million.Unfortunately, along with their migration, the Hazara community brought with them the history of their persecutions based on their ethnicity, religious orientation of sect and also their ethnically unique facial curvatures, and so, their tenure of oppression at the hands Taliban and other terrorist organization like Lashkar-e-Jhangvi, Sipah Sahabah, al-Qaeda and other Sunni radical militants organization that also includes ISIS in its list is on-going in Pakistan.
https://moderndiplomacy.eu/2021/02/27/ancestral-lineage-of-hazaras-from-afghanistan-to-pakistan/
--------
Shahbaz Bhatti: The legacy of Pakistan's modern-day martyr
Benedict Rogers
March 02, 2021
Ten years ago today, I woke up and, as usual, switched on the radio and turned on my computer. Within seconds I received the news that I had long feared and expected, though hoped would never happen: the assassination of my friend Shahbaz Bhatti.
For over five years from 2004 to 2009, I worked side by side with Shahbaz. Not a week went by without a phone call, often several, and almost daily email exchanges.
He was then a young and courageous Catholic grassroots activist, the co-founder of the All Pakistan Minorities Alliance. We traveled together in Pakistan several times, and on one occasion we missed a bomb in Islamabad by just five minutes. We had been in a meeting with others in the Marriott Hotel over dinner and had left moments before the explosion.
On another occasion, we sat together with a seven-year-old Christian girl who had been brutally raped and tortured. Shahbaz was helping her and her family because nobody else would.
The experiences I had the privilege — and heartache — of sharing with Shahbaz created a deep bond between us. I will never forget a night in 2007 when a Christian community in Charsadda in the North-West Frontier Province faced a deadline for an ultimatum they had been given by extremists: convert to Islam or face the consequences.
I had been advocating to the international community for some assistance or protection for this community, with little success. As the deadline approached, I sat alone in my home in London thinking about this beleaguered community and the potential danger awaiting them. As the clock ticked, I went back and forth in my mind as to whether I should phone Shahbaz. For some while I went from thinking "well, he's busy, and he will update me if there's any news, I shouldn't bother him" to "I should give him a call to check in and express my concern". My ridiculous mental meanderings got me nowhere, so I dialed his number. Within seconds he answered, down the clearest of lines, and told me he was in Charsadda, which I didn't know.
What he told me next has stayed with me forever. "Ben, thank God you called," said Shahbaz. "The community is terrified. They are expecting an attack at any moment, and they think no one in the outside world knows or cares. The mere fact that you called means I can reassure them that there is one person out there who does know, who does care, who is praying and who is speaking out and trying to help: one who cares enough to telephone to find out how they are. That will give them strength and encouragement." And in fact, miraculously, the expected attack never came.
Shahbaz moved from frontline activism to full-time politics, being elected to the National Assembly in 2008. Within a few months, he was appointed Pakistan's federal minister for minorities affairs. But his motivation was always and unwaveringly the same: to help advance human rights, especially for Pakistan's minorities and for the poorest and most marginalized.
It was the first time that ministerial position was held by someone who truly wanted to make a difference, was serious about reform and who was so widely respected rather than being a tokenistic minority representative. The respect in which he was held was illustrated by the fact that it was the first time the position he held had ever been given cabinet rank.
Shahbaz made the most of his almost three years as a minister, in the way he made the most of everything. He fought for the rights of people of all faiths, for women and for a coalition to stand against extremism and intolerance. In his final months he was making headway, building relationships with Islamic clerics, visiting mosques, addressing large gatherings of religious leaders and bringing people together.
In October 2009, Shahbaz came to London to address the annual conference of Christian Solidarity Worldwide. As usual, his first request was for prayer. He summed up his life's vocation in these words: "I live for religious freedom, and I am ready to die for this cause. We have a commitment to bring a change in the lives of people. We will bring a change in the life of those who are living in darkness, we will bring a change in the lives of those who don't have a hope, and we will bring a smile on the faces of those living under severe harassment and victimization …"
He continued: "This is the key objective of my life — to live for those who are voiceless, who are suffering. We need to change the plight of those who are living in the darkness of persecution, victimization, and that is the commitment we made, to bring justice for those who are denied justice."
Shahbaz challenged head-on the "forces of intolerance", promising that, in unity with others, "we will not allow you to capture our country". He called on his audience to join with him in this struggle: "Let's pledge that we will work together to promote harmony and tolerance. We will bridge the gaps among different faiths. We will strengthen this world with the message of peace and tolerance."
At the heart of Shahbaz's work, particularly as minister, was an effort to reform or repeal Pakistan's notorious blasphemy laws, which have been so widely misused with such disastrous consequences for many.
But it was this campaign that in the end cost Shahbaz his own life. On March 2, 2011, he was assassinated — gunned down in broad daylight on his way to work. Four months before his murder, he recorded an interview with the BBC for broadcast in the event of his death. He said: "These Taliban threaten me. But I want to share that I believe in Jesus Christ, who has given his own life for us. I know what is the meaning of the Cross and I am following the Cross. I am ready to die for a cause. I am living for my community and suffering people, and I will die to defend their rights."
The day after Shahbaz's murder, I wrote an op-ed titled "Yesterday, Pakistan lost its Martin Luther King". I truly believe that. Over the years I have written many articles in his memory, including one headlined "Behold a martyr for religious freedom".
My friend Shahbaz is indeed a modern-day martyr. A cause for his beatification has been started and I hope it will be recognized soon. In the meantime, his personal Bible is on display in the Basilica di San Bartolomeo all'Isola in Rome, in a commemoration to modern-day martyrs, and every single time I go to Rome — without fail — I make a point of going to the Basilica to spend a few moments in prayer and reflection in front of my friend's Bible. It's an absolute priority, and a pilgrimage, for me.
Every time I kneel in front of my friend's Bible and his picture, I pray for Pakistan, I pray for other places of persecution and religious intolerance, I pray for religious freedom and human rights for everyone, everywhere, I pray for peace and justice, and I redouble my commitment to continue the fight for which Shahbaz lived and died — the fight for freedom and human dignity.
The best way to honor Shahbaz on this 10th anniversary is to renew our efforts to defend the rights of every single human being to live freely and in peace. Tributes to and reflections on the life of Shahbaz Bhatti — such as a remarkable memorial held today bringing incredibly distinguished world figures together — are wonderful and right and proper. But they will only have real meaning if they result in us all working to continue the fight for which Shahbaz gave his life. Let's turn his vision and his legacy into our reality.
Benedict Rogers is a human rights activist, writer and senior analyst for East Asia for the international human rights organization CSW. He is the author of six books, including "From Burma to Rome: A Journey into the Catholic Church", which features the story of Shahbaz Bhatti. The views expressed in this article are those of the author and do not necessarily reflect the official editorial position of UCA News.
https://www.ucanews.com/news/shahbaz-bhatti-the-legacy-of-pakistans-modern-day-martyr/91595#
--------
Job opportunities for Pakistanis to rise: Qatar diplomat
March 2, 2021
KARACHI: Qatar Consul General Mishal M Al-Ansari on Monday said that Doha has plans to increase employment opportunities for Pakistanis to over 300,000 in the coming years from the current 150,000.
Addressing members of the Korangi Association of Trade and Industry (KATI), he said that the number of companies with 100 per cent ownership of Pakistanis have increased significantly.
He said that LNG agreement between Pakistan and Qatar was a great milestone while both the countries are already working on many joint ventures in defence production, JF-17 aircraft project, defence training, food, agriculture and other industries.
Mr Al-Ansari said that despite terrible conditions due to coronavirus "we are fully prepared for FIFA World Cup 2022 and many mega infrastructure projects have been completed."
https://www.dawn.com/news/1610217/job-opportunities-for-pakistanis-to-rise-qatar-diplomat
--------
PTI's allies reassure support for Hafeez Shaikh in Senate poll
March 2, 2021
ISLAMABAD: Allies of the ruling Pakistan Tehreek-i-Insaf (PTI) held a significant meeting late on Monday night, at which they exhibited unity among their ranks and vowed to win the crucial Senate elections scheduled for March 3.
The meeting of the PTI-led coalition partners ended speculation that the Muttahida Qaumi Movement (MQM) is tilting towards the opposition and will support Pakistan Peoples Party leader and former prime minister Yousuf Raza Gilani in the Senate election from Islamabad.
The meeting was held at the residence of Balochistan Awami Party (BAP) leader Zubaida Jalal and attended by representatives of all the coalition partners, including the PTI, MQM, Pakistan Muslim League-Quaid (PML-Q) and Grand Democratic Alliance (DGA).
All the parties reassured their support for Finance Minister Dr Abdul Hafeez Shaikh, who is contesting the Senate poll for a seat from Islamabad. His one-to-one contest is with Mr Gilani, a joint candidate of the opposition Pakistan Democratic Movement.
After the meeting, the leaders of the allied parties held a joint press conference and pledged to vote for the finance minister on March 3.
Speaking on the occasion, Mr Shaikh said the Senate election was important for the future of the country and, therefore, the coalition partners were united. "We are all together to meet the basic challenge that there must be honest and capable leadership in the country, which does not indulge in money-making business but strives for the betterment of the people," he said.
When asked if he would leave the country in case of defeat in the election, he said his family had been in politics and public service in Pakistan for the last 70 years and he would serve the country if given a chance for doing so in the future as well.
"We do not give weightage to fake news; it is an honour for me, my friends, my family and the country that I am associated with a world renowned university and that I have given service to 22 countries while working for the World Bank. The World Bank office is located in America and, therefore, I went there for work. If (the bank had an) office in Lahore I would be here to work," he added.
MQM leader and federal Minister for Information Technology Syed Aminul Haq said his party was fully supporting Dr Shaikh and that all the coalition partners were united. He accused the PPP-led Sindh government of "threatening" lawmakers to seek their support for opposition candidates in the Senate election.
Meanwhile, Mr Gilani has written a letter to all MNAs, including Prime Minister Imran Khan, seeking their support for his election on the Senate seat from Islamabad.
https://www.dawn.com/news/1610213/ptis-allies-reassure-support-for-hafeez-shaikh-in-senate-poll
--------
Ministry told to make arrangements for bringing special courts' staff under IHC
Malik Asad
March 2, 2021
ISLAMABAD: The Islamabad High Court (IHC) on Monday directed the Ministry of Law and Justice to make arrangements for bringing the staff of special courts under the administrative control of the IHC in a month.
IHC Chief Justice Athar Minallah also sought details about facilities for the proposed lawyers' complex.
Hearing a petition filed by senior advocate Chaudhry Mohammad Akram against the 'uncongenial environment' at the district courts and special courts, Justice Minallah directed the federal government to complete the formalities for the construction of the state-of-the-art Judicial Complex. Besides the law ministry was instructed to submit a plan "regarding the facilities it intends to establish on the separate vacant five acres for the use of litigants and lawyers."
Current administrative setup violates principle set by SC on separation of executive, judicial branches, Chief Justice Minallah observes
The court noted that the planning and execution of the Lawyers Complex project will be subject to compliance with the Capital Development Authority Ordinance 1960 and regulations.
The Ministry of Law and Justice Division will ensure that before the next date of hearing, the administrative arrangement of the staff working in the special courts is brought in consonance with the principle of separation of the executive and judiciary, the court ruled, adding the federal government will either improve the working conditions at the accountability courts and other special courts established at the Federal Judicial Complex to the satisfaction of the respective registrars or arrange alternative buildings in order to put an end to violation of fundamental rights of the litigants.
The court expected that the law ministry would share and consult with the Islamabad Bar Council its proposed plan for establishing facilities for litigants and lawyers on the five-acre vacant plot earmarked for this purpose.
Secretary Law Raja Naeem Akbar said he had visited the Federal Judicial Complex to assess the administrative difficulties faced by judges of the special courts.
The court observed that the administrative arrangement relating to the staff of special courts was in violation of the principle and law laid down by the Supreme Court regarding separation of the executive and judicial branches of the state.
The court noted that two five acre plots had been allotted for construction of separate judicial complexes for the District West and East, respectively. One of the plots is vacant while on the other the IHC has been temporarily established.
Keeping in view the existing number of courts, construction of a judicial complex on the vacant plot will be sufficient to meet the requirements at this stage.
The secretary Ministry of Interior informed the court that pursuant to directions given by the prime minister, the federal government had given top priority to the establishment of the judicial complex at the vacant plot so that the district courts could be shifted there from F-8.
He said the project would be completed in the shortest possible time, addi9ng a committee will be constituted having representatives from all concerned departments so that the construction of the judicial complex was not delayed.
Justice Minallah observed that the appallingly deplorable conditions at the district courts speak volumes about the apathy and convoluted priorities of the executive branch of the state for the last four decades.
The district courts are the most important tier of the judicial branch.
"The actual stakeholders of the judicial branch are people, litigants and victims of state failures. The role of the bench and the bar is to serve them. It is a constitutional obligation of the executive branch of the State to ensure that the actual stakeholders are able to exercise the right to meaningful access to the courts. This right has been denied to the people and litigants in disregard to the constitutional mandate under Article 37 of the Constitution," the court order said.
Further hearing in the case was adjourned till March 30.
Woman lawyer granted bail
A division bench of the IHC on Monday granted post-arrest bail to Nazia Bibi Advocate detained for storming the Chief Justice Block on Feb 8.
A division bench, comprising Justice Aamer Farooq and Justice Mohsin Akhtar Kayani, granted her the bail against Rs50000 surety bonds.
Sardar Latif Khan Khosa, the counsel for the lawyer, argued that the detained lawyer had a suckling baby. The counsel said she was behind bars after the incident and the infant was severely feeling her absence.
The state counsel did not oppose the bail. He, however, opposed the grant of bail to Naveed Hayat Malik Advocate.
https://www.dawn.com/news/1610194/ministry-told-to-make-arrangements-for-bringing-special-courts-staff-under-ihc
--------
One held in JUI-F leader, two others murder case in capital
March 2, 2021
ISLAMABAD: The capital police arrested a man on the charge of murdering three people, including a leader of Jamiat Ulema-i-Islam (JUI-F), in Bhara Kahu on Saturday.
JUI-F Union Council 6 Emir Mufti Ikramur Rehman, his son Samiur Rehman and Habibullah, a student, were gunned down near a mosque.
Police registered a case against three people in response to a complaint lodged by Qari Karamatur Rehman, brother of Mufti Ikram, the police said.
Mufti Ikram was Khateeb and Imam of the mosque and was also running a seminary attached to the mosque.
The preliminarily police investigation showed that a teacher of the seminary had a monetary dispute with the mufti. Both had quarrelled and the teacher, a native of Orakzi Agency, had left the seminary a month ago.
On suspicion, the investigators collected details of the teacher and arrested him by using modern techniques.
Police Media Director SP Amjad Farooq confirmed the arrest of the suspect and said efforts were in progress to trace his two accomplices. He said the murder weapon was yet to be recovered.
The suspects used a Kalashnikov to kill the three persons, as the investigators have recovered empties of the SMG from the spot, the SP said.
When contacted, Mufit Shafiur Rehman, a spokesman for JUI-F, told Dawn that the suspect was a teacher at the seminary run by Mufti Ikram.
"They did not have the kind of dispute which could result into bloodshed," he added.
https://www.dawn.com/news/1610193/one-held-in-jui-f-leader-two-others-murder-case-in-capital
--------
South Asia
Afghanistan, Turkey Celebrates 100 Years of Diplomatic Relations
01 Mar 2021
When Ataturk passed away in 1938, Afghanistan was the only country to officially declare mourning of one-week with flags half-mast- Photo: Social Media
Afghan and Turkish officials on Monday celebrated the 100th anniversary of diplomatic relations between Afghanistan and turkey on Monday in Kabul.
Haneef Atmar Afghan foreign Minister said, Turkey had key role in Afghanistan's reconstruction, political consensus and launched joint anti-terrorism efforts after 2001
Atmar hoped turkey will maintain its brotherly and sincere cooperation with Afghanistan's peace efforts.
MoFa in a statement said Turkey has made comprehensive contributions to Afghanistan on a bilateral level and through UN and NATO missions.
"Turkey's development assistance program for Afghanistan is currently one of the largest assistance programs towards a country," MoFA said in a statement
"As we celebrate the centennial of the establishment of our diplomatic relations, we wish to further develop our cooperation in every aspect in this special year; hope that the ongoing violence in Afghanistan comes to an end and lasting peace and calm will prevail in the country," Turkey's Ministry of Foreign Affairs stated.
Oğuzhan Ertuğrul, Turkish ambassador to Afghanistan had reportedly hoped for peace and an end to violence.
"Developments in Afghanistan are closely related to security and stability in our region. We're closely following the situation in friendly and brotherly Afghanistan. We wish success for the peace process that aims to end the conflict which has been ongoing for more than 40 years in this country," Tolonews quoted Ertuğrul.
Turkey and Afghanistan signed an alliance agreement on March 1, 1921, and Afghanistan officially recognized the Turkish Grand National Assembly and Ankara's government.
Turkish Embassy was the first diplomatic mission in Kabul and this friendship, brotherhood, and sisterhood was promoted through time.
Anadolu news on 16th of December 2020 reported that Turkish President Tayyip Erdogan submitted a motion to the parliament at end of 2020 to extend military deployment in Afghanistan for further 18 months as part of NATO's support mission.
"Turkey, which has deep friendship and brotherhood ties with Afghanistan, has always backed the unity, integrity, and independence of Afghanistan," the motion read.
Turkey has about 1,200 soldiers stationed in Afghanistan as part of the NATO mission.
https://www.khaama.com/afghanistan-turkey-celebrates-100-years-of-diplomatic-relations-54354255/
--------
Khalilzad meets Abdullah in Kabul to speed up peace process
March 2, 2021
WASHINGTON: The US special envoy to Afghanistan, Zalmay Khalilzad, held discussions on Monday with a senior Afghan official in Kabul over ways to accelerate the peace process, before heading to Qatar, where negotiations with Taliban representatives are going on.
US-brokered peace talks between the Afghan government and the militant group began in September but progress has slowed down and violence has risen, while there is also uncertainty over whether international forces will pull out troops by May as originally planned.
The State Department said in a statement on Sunday that Khalilzad and his team were visiting Kabul and Qatar. It said the US diplomats would also visit other regional capitals as part of a mission aimed at working towards "a just and durable political settlement and permanent and comprehensive ceasefire".
It did not provide dates or other details of where they intended to go, though Pakistan is a neighbour with keen interest in how the Afghan conflict plays out.
US envoy is also expected to visit regional countries
On Monday, Khalilzad discussed the peace process with Abdullah Abdullah, the chairman of Afghanistan's High Council for National Reconciliation, and he was also expected to meet other Afghan officials.
"Development of the peace process, accelerating the process and the assessment of the Doha peace agreement by the US new administration were the main topics of discussion," said Fraidoon Khwazoon, a spokesman for Abdullah.
President Joe Biden's administration is conducting a review of a February 2020 deal struck between the Trump administration and the Taliban to determine whether to stick by a deadline to withdraw the remaining 2,500 US troops from Afghanistan, and end America's longest war.
The Taliban's deputy leader Sirajuddin Haqqani made a speech on Friday, broadcast on the group's media channel with excerpts posted on Twitter, warning the United States against going back on a commitment to withdraw.
"Today... we have the technology to use drones, we have our own missiles. This time if the Mujahideen resume fighting the enemies, it would be something they have never seen before. They will wish the battlefield was like in the past," he said, referring to Taliban fighters.
US and European officials have said the Taliban have not fulfilled commitments they made in an accord reached with the United States in Doha a year ago, that set up the move towards peace talks involving the Afghan government.
The Taliban have largely denied responsibility for a rash of attacks in Afghanistan since beginning talks with the government in September.
https://www.dawn.com/news/1610211/khalilzad-meets-abdullah-in-kabul-to-speed-up-peace-process
--------
UN rights chief calls for overhaul of security law in Bangladesh
March 2, 2021
UN High Commissioner for Human Rights Michelle Bachelet has called for a review of a digital security law used against opposition figures in Bangladesh.
"There needs to be an overhaul of the Digital Security Act under which Ahmed was charged, and all those detained under this Act for exercising their rights to freedom of expression and opinion must be released," Bachelet said.
Bachelet also urged the government of Bangladesh to ensure its investigation into the death in custody of writer Mushtaq Ahmed is prompt, transparent and independent.
"The government must ensure that its investigation into Ahmed's death is prompt, transparent and independent, and that any allegations of ill-treatment of other detainees are also immediately investigated," Bachelet said
Ahmed was detained in May under a tough digital security act that opponents say undermines freedom of speech after he criticised the government's handling of the coronavirus pandemic.
Jail authorities said Ahmed died on Thursday after passing out at a high-security jail outside of Dhaka.
He had not been suffering from a major illness, according to prison chief Mohammad Ghiasuddin.
The High Commissioner also expressed serious concern at allegations that another man detained on similar charges, cartoonist Ahmed Kishore, has been subjected "to torture or other ill treatment."
What is the controversial digital security law?
Bangladesh saw another day of protests on Sunday following the death of the prominent writer, with police firing tear gas and rubber bullets.
Bangladesh's Parliament passed the Digital Security Act, DSA, in late 2018 after several major instances of deadly sectarian violence sparked by posts on social media, but the wording is vague and its provisions broad.
It criminalises engaging in "propaganda" against the "spirit" of the 1971 Bangladeshi war of independence, the national anthem, the flag and the nation's founder Sheikh Mujibur Rahman, father of the current prime minister.
Those falling foul of the law face hefty fines and lengthy jail sentences, even life imprisonment for certain repeat offences. Arrests can be made without a warrant.
How often is the law used?
Citing data from Bangladesh's Cyber Crime Tribunal, Amnesty International says nearly 2,000 cases have been filed under the DSA, with journalists particular targets.
Last year at least 10 editors of national and regional dailies and online news platforms faced legal charges under the DSA following critical reporting on leaders of the ruling Awami League party, according to Amnesty.
Others falling foul include people like Ahmed, a successful crocodile farmer who became a vociferous critic of the government.
He was arrested in May along with several others including rights campaigner Didar Bhuiyan and Ahmed Kabir Kishore, a cartoonist.
According to rights group Article 19, which monitors press freedom in many countries, "freedom of speech, freedom of expression and freedom of the media are being severely violated under the Digital Security Act."
Rights groups say arrests have increased since the coronavirus pandemic.
A firm hand at the wheel
Bangladesh's Prime Minister Sheikh Hasina, 73, has ruled the country with a firm hand since coming to power in 2009 in a landslide election victory.
She has used her power to settle some old scores, with several army officers accused of killing her father and much of her family in 1975 executed.
At least five Muslim leaders and a senior opposition leader have also been executed for war crimes.
Rights groups raised questions about the fairness of the trial.
Hasina's main political opposition has been hobbled, with thousands of its activists behind bars on what they say are trumped-up charges.
Her ailing arch-rival Khaleda Zia was jailed for corruption charges that the opposition says are politically motivated.
Last March she was let out for medical treatment.
Hasina was easily re-elected in 2014 and 2018, and both votes were clouded by allegations of irregularities.
Earlier this year an Al Jazeera documentary alleged close links between Hasina's inner circle, the military and organised crime.
The government denied the claims and a court ordered the programme removed from the internet.
https://www.trtworld.com/asia/un-rights-chief-calls-for-overhaul-of-security-law-in-bangladesh-44629
--------
Khalilzad meets President Ghani over 'peace process'
01 Mar 2021
President Ashraf Ghani met with US special envoy Zalmay Khalilzad on Monday, the Presidential Palace (ARG) said in a statement adding that both sides discussed the next steps in the peace process and emphasized the importance of expediting efforts.
US special envoy met with President Ashraf Ghani On Monday, both sides have discussed upcoming steps in the peace process and stressed over expediting efforts towards the peace talks, Presidential Palace stated.
Khalilzad also promised that US will effectively play its role in ensuring an enduring peace in Afghanistan, ARG said in the statement
This comes as Abdullah's office in a released statement on Monday said that Khalilzad and Abdullah "discussed peace talks, the review of the Doha peace agreement by the new US administration, the acceleration of the peace process, the second round of talks between Afghans in Doha, reduction in violence, and ways to advance peace talks and achieve lasting peace in Afghanistan,"
US special representative Khalilzad arrived in on Monday and to discuss the peace process with Abdullah Abdullah head of HCNR and other officials
US department stated that Khalilzad "will resume discussions on the way ahead with the Islamic Republic and Afghan leaders, Taliban representatives, and regional countries, whose interests are best served by the achievement of a just and durable political settlement and permanent and comprehensive ceasefire".
Abdullah Abdullah also tweeted that he discussed the peace process and the current review of the US-Taliban deal with former Trump's administration by Biden's leadership.
"As always pleased to meet HE Zalmay Khalilzad & his accompanying delegation. We discussed the peace process, talks in Doha, the US current review & the steps forward. We reiterated our call for an immediate end to violence & the acceleration of the peace talks," Abdullah wrote on Twitter.
https://www.khaama.com/khalilzad-meets-president-ghani-over-peace-process/
--------
Southeast Asia
Jalaluddin Rakhmat was victim of slander by takfiris: Indonesian professor
By Mohammad Mazhari
March 1, 2021
"As is the case in many parts of the world, the Shia's emergence was met with negative reactions from takfiri groups linked to Saudi Arabia," Professor Otong Sulaeman tells the Tehran Times.
"Dr. Jalaluddin Rakhmat and the Shia community in Indonesia often become victims of persecution and slander by the takfiris," Sulaeman laments.
"This phenomenon has been increasing in recent years along with the Syrian conflict," notes Sulaeman, a member of Sadra Islamic Philosophy College in Jakarta.
Following is the text of the interview:
Q: How do you evaluate Dr. Jalaluddin Rakhmat's position, personality and contributions in developing Islamic thought in Indonesia?
A: In the 1980s, youth in the Muslim world experienced a period of Islamic awakening. Indonesian youths at that time were very passionate about studying Islamic teachings and philosophy. Books written by intellectuals from Egypt, Saudi Arabia, and Syria, including Iranian writers such as (Ali) Shariati and Morteza Motahari, were widely translated and read. On campuses, students regularly hold regular discussions to discuss Islamic teachings and principles.
The young Jalaluddin Rakhmat was one of four or five prominent Muslim thinkers in Indonesia at that time. He wrote many articles published in national media. He also delivered scientific speeches, which many students attended.
In my opinion, Dr. Jalaluddin Rakhmat had two outstanding qualifications. First, he was professional in presenting excellent speeches and writing skills so that readers or listeners enjoy his writings and lectures. People know Dr. Jalaluddin as a very talented orator and writer. His speeches and writings were able to touch the heart and excite the mind. The second qualification was his ability to introduce a new approach to understanding Islam. He called it an "alternative approach". A collection of his speech on this new approach has been published in a book entitled "Islam Alternatif" (Alternative Approach). The book was very well known and widely read by Indonesian youth and is still circulating today.
In that book, Dr. Jalal wrote about Islam as the source of compassion, Islam and liberation of the oppressed, Islam and community development, and Islam and science. In the last chapter, he explained about Shia teaching school and the Islamic Revolution of Iran. In this chapter, he encouraged people to be open-minded and accept the differences between many mazaheb (school of thoughts). According to Dr. Jalal, having an opinion and passing it on to others is allowed in Islam. What is forbidden is turning differences of opinion into sectarianism and disunity. The speeches and writing of Dr. Jalal have made significant contributions to the spread of moderate and intellectual Islam in Indonesia.
Q: What were his achievements as a researcher and academic?
A: Dr. Jalaluddin Rakhmat was a man who had spent his entire life devoted to the development of science. He had taught at Padjadjaran University in the faculty of communication. He wrote tens of books and almost all of them were best sellers. Most of these books are related to Islamic thought, from the interpretation of the Quran, mysticism, the study of hadith, to the explanation of prayers. Some of the others are related to education, communication science, and psychology. His book, entitled "Communication Psychology", has become a compulsory book taught in psychology and communication faculties in universities in Indonesia. Apart from being an Islamic thinker, Dr. Jalal is also known as an expert in communication science.
Q: How do you describe his relations with the Islamic Revolution in Iran? What was the impact of the Iranian Revolution on Indonesian Muslims?
A: As I said earlier, in the 1980s, youths in the Muslim world, including Indonesia, experienced an Islamic awakening era. Many Islamic thinkers viewed this phenomenon as the impact of the Iranian Islamic Revolution. At that time, the translation of the books of Imam Khomeini, Rafsanjani, Ali Shariati, Motahari, and Tabatabai were among the bestselling books in Indonesia. The university students discussed these books; along with the books of Muhammad Abduh, Jamaluddin Al-Afghani, Rasyid Ridha, etc.
Muslim scholars in Indonesia provided their views about the revolution in the form of writing and speeches. However, in my opinion, the best explanation regarding the Iranian Islamic Revolution is that of Dr. Jalaludin Rakhmat. As I mentioned earlier, in his legendary book "Alternative Islam", he describes the Shia and Wilayatul Faqih system, which became the basic ideology for the Iranian Islamic Revolution and the formation of the Islamic Republic of Iran. When the Iranian Islamic Revolution began to receive attacks from takfiri groups, in the form of slander and baseless accusations, Dr. Jalaluddin always provided his defense.
Q: Please tell us about his approach towards other religions and dialogue between the religions?
A: Dr. Jalaluddin was one of the intellectuals who consistently called for the importance of dialogue between religions and various sects. He did this not because he was part of a minority group but because he believed that dialogue was one of Islam's most important teachings. He believed that when the tradition of dialogue to resolve differences fades away, the pillars of our nation will collapse.
Dr. Jalaluddin himself repeatedly gave speeches in seminars that were attended by various religious figures and schools of thought. That is why the commemoration of Dr. Jalal's death was also attended by minority figures in Indonesia who gave testimony about Dr. Jalal's efforts to fight for the protection of minorities.
Q: Could you tell us about the coexistence of different religions and sects in Indonesia? Is there any takfiri or extremist ideologies there?
A: The nature of Islam in Indonesia is a peaceful Islam. History shows that Islam entered Indonesia without the slightest bit of war or conquest. This situation continues today. The two largest Islamic organizations in Indonesia, namely Nahdahatul Ulama and Muhammadiyah, are moderate organizations. Indeed, as is the case in many parts of the world, the emergence Shia was met with negative reactions from takfiri groups linked to Saudi Arabia.
Dr. Jalaluddin Rakhmat and the Shia community in Indonesia often become victims of persecution and slander by the takfiris. This phenomenon has been increasing in recent years along with the Syrian conflict. However, in general, takfiri groups are the minority in Indonesia. The majority of Indonesian Muslims reject their ideology, which is considered contrary to our state's principles.
Q: How do you assess Indonesian Islamic scholars' contribution to Islamic world?
A: I should mention that Indonesia is the biggest Muslim country in the world. Our population is more than 270 million people, and 80% of us are Muslim. So, there are more than 200 million Muslims in Indonesia. I think, with this huge number, it is inevitable that the development of Islam in Indonesia has an impact on the Muslim world. In Indonesia, many Muslims have essential roles in social, political, and economic fields. Although Indonesia is not an Islamic state, the Indonesian state's basic principles, called "Pancasila", are the essence of Islamic teachings, namely monotheism, humanity, unity of the people, democracy, and justice.
Islamic scholarship is quite well developed in Indonesia. We have universities that specifically teach Islamic sciences in various fields, from philosophy, law, education to economics. However, the studies conducted by Islamic scholars in Indonesia still need to be improved so that their thoughts can contribute more widely to the Islamic world.
https://www.tehrantimes.com/news/458672/Jalaluddin-Rakhmat-was-victim-of-slander-by-takfiris-Indonesian
--------
Indonesian Christians take swipe at Islamic textbooks
Ryan Dagur
March 02, 2021
Christians in Indonesia have called on the government to scrap or revise Islamic religious textbooks that allude to the Bible, saying religious studies in schools should not touch on doctrine but focus on moral values to avoid misunderstandings.
Reverend Gomar Gultom, chairman of the Communion of Churches in Indonesia, said the national ecumenical body has written to the minister of religious affairs, as the person in charge of religious textbooks for junior and senior high schools, to work with the Ministry of Education and Culture, the publisher, to resolve the issue.
"Dogmatic religious lessons in the public sphere will only create segregation and can even create enmity. That is why religious education in the form of teachings should be carried out in a private space, such as among families and in houses of worship — not in schools," Gultom said in a statement on March 1.
In an Islamic textbook for senior high school students, it mentions the Bible having "undergone changes and revisions by human hands," different from the original Gospel that was revealed by God to the Prophet Isa, the name for Jesus among Muslims.
"The original Bible contains true and real information, namely the commandments of God so that people can interpret and not associate him with anything," it said.
Support Asia's largest network of Catholic journalists and editors.
The textbook is criticizing the Gospels of Matthew, Mark, Luke, and John, according to the ecumenical body, adding that it also mentions the Gospel of Barnabas.
Gultom said that although it is part of Islamic teachings, it should not be included in the religious education curriculum.
"When the state formulates a religious education curriculum by incorporating religious dogma or teachings, it is moving into theology, something that is very absurd," he told UCA News.
Amid efforts to build harmony, such religious subject matter becomes a serious obstacle, he added.
"In Christianity and Islam, there are points of convergence and differences, and if we are not careful in managing them, it could hinder efforts to achieve such harmony," he said.
Father Vinsensius Darmin Mbula, chairman of the National Council of Catholic Education, said religious textbooks should focus on universal values and be careful about things that can trigger conflict.
"Even if we talk about things which are considered to be related to other religions, the emphasis should be more on how to build bridges to create a spirit of peace and harmony," he told UCA News.
Religious Minister Yaqut Cholil Qoumas said he had formed a team to review that particular book.
Maman Fathurrahman, head of the Curriculum Center at the Ministry of Education and Culture, said his department tries to always uphold the spirit of unity and integrity as well as tolerance among religious believers.
"We welcome the input from Christians, including the hope that religious studies will prioritize the study of ethics and universal values of religion," he said.
However, Tengku Zulkarnain, a Muslim cleric and former deputy secretary-general of the Indonesian Ulema Council — the highest Muslim body in the country — warned the government not to rush into revising textbooks blindly and said it must consider any changes carefully.
He said in a tweet that differences in religious views were normal, including the way other Abrahamic religions like Judaism and Christianity view the Quran.
https://www.ucanews.com/news/indonesian-christians-take-swipe-at-islamic-textbooks/91608
--------
Analysts: With Amanah reps crossing to PKR, more may follow suit as party's position in Pakatan weakened
01 Mar 2021
BY DANIAL DZULKIFLY
KUALA LUMPUR, Mar 1 — The recent crossover of several Amanah leaders to PKR is a clear indication of the Muslim progressive party's overall weak position within the Pakatan Harapan (PH) coalition which spells out a possible crisis of leadership, political analysts said.
Universiti Teknologi Malaysia geostrategist Prof Azmi Hassan pointed out that Amanah was given a generous seat allocation in the 14th general election by DAP and PKR.
Azmi said given the current situation, Amanah could be in "real danger" of being allocated a smaller seat allocation running up to the coming 15th general election (GE15) if it remains with the PH coalition.
"They are too dependent on DAP and PKR and I think come GE15, most of the seats will go to DAP and PKR and not Amanah.
"I think the representative from Amanah ... it's not that they abandoned the party but they joined another ally which is PKR as it will gather more lucrative seats in the coming GE15.
"The crossover although within the same consortium despite differing parties just demonstrates how weak Amanah is currently. They only got lucrative seat allocations in GE14 because DAP and PKR allowed it but I don't think this will be the situation in GE15. DAP and PKR will try to get most of the seats for their own representatives,'' he said.
Azmi said despite PH's supposed projection that all of its component parties are equal in decision making, the fact is that PKR and DAP remain the key decision-makers.
"So this shows within Pakatan, PKR and DAP will call the shots and looking at the current political decision, Amanah will accept the decision made by the DAP and PKR even though it will try to portray that these three parties have an equal voice. But in reality, Amanah lacks real grassroots support. They don't have that.
"So, the latest crossovers of representatives from Amanah to PKR means Amanah is in real danger of getting lesser seats in GE15, if they remain in Pakatan,'' he said, not discounting the fact that there could be more crossovers from Amanah representatives to other parties.
Senior fellow at the Singapore Institute of International Affairs Oh Ei Sun said it won't come as a surprise if more Amanah representatives join other political parties, including the Perikatan Nasional coalition.
He said this can happen if party leaders fail to effectively present and press the party's Muslim progressive narrative.
"It is no secret that Amanah has a rather weak national leadership which is unable to effectively articulate its brand of progressive political Islam. And as long as they remain so, they should not be surprised to see some of their members leaving for greener pastures, perhaps even across the grand political divide," he said.
Last week, three Johor Amanah assemblymen Amanah joined PKR over alleged dissatisfaction with their former party's state leadership.
The trio include Senggarang assemblyman Khairuddin A. Rahim, Muhamad Said Jonit (Mahkota) and Faizul Amri Adnan (Serom).
Khairuddin had said that their change of parties was kept low-key to prevent any misunderstanding between the two sides.
Political analyst Kartini Aboo Talib Khalid agreed and said the crossover is a clear indication of Amanah's weakened position ahead of the coming general election.
"I think the real reason is money and human resources. To face a general election, you have to be strong in resources [capital, human being to prepare for all the groundwork].
"It is not about lack of leadership but insufficient resources to wheel the existentialism of the party itself. Amanah is a splinter party, floating with no root to stay put and no strong foundation to beat PAS,'' he said.
However, the crossover will surely strengthen PKR, said Kartini.
"Amanah represents the Malays; if they decided to join PKR to strengthen the party for the sake of the Malays vote, they could do that. I don't see the reason for not doing that,'' she said.
Commenting further, Oh said that moving forward, PH should look into creating an anti-party hopping law within its own coalition, as practiced by Barisan Nasional.
"It's surprising that Pakatan component parties do not have some sort of anti-mutual-frogging pact in place, as Barisan does. In any case, it also appears that neither Amanah nor PKR would like to make a big deal out of this, but prefer instead to sweep the matter under the carpet at least for the time being.
"Come next general election, Amanah would of course demand to contest at least the same number of seats, PKR would morally have to concede to that.
"In the next GE, it may actually be politically wise for PKR to change some of its own progressive-looking candidates in more conservative constituencies in favor of these newly joined reps, as the latter would perhaps present a more conservative outlook, having previously come from a religious party. But that would of course in turn trigger another round of power struggle in Johor PKR,'' added Oh.
Last year, two Selangor assemblypersons from Amanah — Mohd Fakhrulrazi Mohd Mokhtar (Meru) and Ahmad Mustain Othman (Sabak) — also joined PKR.
https://www.malaymail.com/news/malaysia/2021/03/01/analysts-with-amanah-reps-crossing-to-pkr-more-may-follow-suit-as-partys-po/1953683
--------
Apart from the Orang Asal, who is not an immigrant?
February 27, 2021
It was refreshing to hear Sultan Ibrahim Sultan Iskandar say that Johor appreciates the role played by the Chinese community in developing the state since the beginning of the Johor Sultanate in the 16th century.
He said the Chinese were invited to Johor as "guests" by his forefathers to help develop the state and were not pendatang (immigrants). They were invited to Johor to open the land and cultivate plantations.
"They are the 'Bangsa Johor' – just like the Malays, Indians and others, who are all Malaysians," he stressed.
Obviously, the Johor Sultan is as sick as most of us are over the charade that continues to play out in the communalist politics of this country over who is Pribumi and who is Pendatang. Already the Umno vice- president is calling on Malays to unite for the approaching 15th general election (GE15).
Certainly, the sultan's forefathers invited the prominent Chinese commercial capitalists who in turn organised indentured labourers (they were called coolies) to work in the plantations and other enterprises.
Those towkays who stayed on in the country were immigrants. Why were they not? Any wealthy person who decides to emigrate to another country as an investor would also be an immigrant in that country if he or she decides to stay in that country.
As the Malayan economy expanded at the turn of the 20th century, the services sector also expanded, and more immigrants came.
My grandfather first came to Singapore at the turn of the 20th century because of the hard times in China at the time. He tried to make a living selling fruits among other things until he decided to come over to Batu Pahat.
He must have been quite enterprising for he went on from the rice trade to found the Batu Pahat Bank, which according to the late Prof Khoo Khay Kim in an article in The Star in the 1980s (The Bankers of Batu Pahat), was the first bank to open outside Kuala Lumpur.
He was also president of the Batu Pahat Chamber of Commerce during his prime. The present Johor Sultan's grandfather, Sultan Sir Ibrahim Sultan Abu Bakar honoured him with an SMJ title. Still, he was an immigrant in Malaya at the time since he did not return to live in China.
There are many examples of Chinese entrepreneurs who came to Malaya from humble beginnings. The boss of Hwa Tai, the publicly listed biscuit company started as a labourer carrying sacks of rice for a shop in Batu Pahat.
The boss of the China Press newspaper, Zhou Ruibiao, was a rag-and-bone man who went round collecting bottles to recycle. There are countless other examples of immigrants who helped to develop the country.
Malaysians will also remember the Umno general assembly in 2010 when the top Umno leaders were poking fun at each other's immigrant backgrounds. The Umno bigwigs who were on stage were goaded for their Bugis, Achinese and other foreign origins.
Of course, the grandfather of the biggest Umno bigwig at the time was an immigrant from Kerala, India.
The Bumiputera, immigrant conceptual trick
But by some "conceptual trick", these political bigwigs are defined as Malays no matter their ancestral origins (whether they are from Indonesia, Kerala, Pakistan or the Middle East) and therefore qualify as Bumiputeras who are entitled to special privileges in this country.
It so happened that in the same week as the 2010 Umno general assembly, the Galas by election in Kelantan was in full swing and the papers highlighted the fact that in the historic Kampung Pulai in the constituency, a Hakka Chinese community had been living there for 500 years and yet amazingly they still did not have titles to their land. Why?
Because they are considered "immigrants", that is they had not been granted titles to their land, apparently because they had not "assimilated" by converting to Islam and sloughing off their immigrant stigma.
There are more than 500 Chinese new villages in the country with a population of some two million and many face this problem. They have existed for more than 70 years ever since the Emergency.
During every election, a few households will be dished out land titles in the same way that citizenship is occasionally dished out to a handful of elderly residents. The boss of the Yongdaohu restaurant, where I frequent, only recently got his Malaysian citizenship after living in this country and paying taxes for more than 50 years.
Are these Chinese and Indian Malaysians asking for special privileges? No, they are only asking for the simple birth right that accompanies having been born in this country and for having lived and contributed to this country through so many years.
The citizenship issue was a ruse to divide the anti-colonial forces.
The citizenship issue was thrown into the independence struggle to put the anti-colonial forces on the defensive – viz who are the pribumi (indigenous people) and who are the pendatang (immigrants) and therefore not qualified for citizenship, except through stringent conditions.
Victor Purcell, who served as a colonial officer, wrote: "But up to independence, the fact remained that Malayan born or Muslim immigrants from Indonesia were 'subjects of the rulers' and automatically Malayan citizens, whereas the Chinese, Indians, etc, had to satisfy certain conditions of the law in order to become citizens."
I have been monitoring this rather contrived controversy since the 1970s and never fail to be bemused by the antics of leaders of Malay-based parties. On Nov 8, 1983, then Umno culture minister Anwar Ibrahim referred to non-Malays in Parliament as the "new immigrants".
After his 1998 sacking by Dr Mahathir Mohamd, he finally recanted his foolish past. Mahathir also referred to non-Malays as immigrants on Nov 21, 1985. And during the rather contrived controversy between Umno and MCA over this issue toward the end of 1986, an "eminent historian" even suggested:
"Malaysian Chinese are still considered 'immigrants' but can become 'pribumis' (indigenous people) if they are able to assimilate Malay customs and religion (Islam)."
Somehow, the eminent historian overlooked an elementary point of logic – namely, how could a non-pribumi become a pribumi simply by assimilating when the latter is strictly a historical category?
He unwittingly exposed the fact that the pribumi/pendatang distinction is rooted in political ruse and has nothing to do with historical justification.
The obsession with 'race'
Since the anti-colonial struggle, politicians of Malay-based parties have been obsessed with race. It is not surprising when there is so much at stake for them in terms of economic largesse especially after the New Economic Policy was implemented in 1971.
Mahathir's Malay Dilemma is rooted in that paradigm. This obsession with race has little currency in the anthropology or sociology disciplines, not to speak of human rights in the international community. Sir Roland Braddel, former president of the Council of the Malayan Branch of the Royal Asiatic Society, and once legal adviser to Umno, has pointed out:
"There is, strictly speaking, no such thing as the Malay race; there are Malay people, the Malay culture and the Malay language, etc." (The Study of Ancient Times in the Malay Peninsula and Straits of Malacca, MBRAS, 1980:3)
Serious scholars of history, anthropology and ethnography are not concerned with the chauvinistic question of "who was here first?" just to please racists and communalists.
They are more concerned with holding a humanistic and enquiring attitude. The racists may like to know that the concept of race used by geneticists and the like has no relevance to the political differences between people. There is no concept of dominance (ketuanan) or subordinance (kehambaan) as far as the rights of citizens are concerned in a democratic country.
As history is our witness and as the fat cats who cream the largesse of the NEP also know, Malays are also immigrants to this country, while the Orang Asli have the sole claim to the epithet "original people" or Orang Asal. But alas, do they enjoy "Bumiputera" special privileges?
The Sultan of Johore is sensitive to the fact that Non-Malays have been referred to as immigrants or pendatang because their citizenship status in this country has been continually questioned by communalist politicians for so long.
Thus, even though the Chinese had settled in Kampung Pulai, Kelantan, and Malacca for some 500 years; in Perak, Penang, Singapore since the 19th century or longer, only 500,000 Chinese and 230,000 Indians held citizenship in 1950. (Federation of Malaya Annual Report, 1950:24)
This represented merely a fifth of the total Chinese population even though by 1947, more than three-fifths of the Chinese and one-half of the Indian population in Malaya were locally born. (1947 Census, 1949:29)
A speech by Tan Cheng Lock, then senior Chinese representative on the Legislative Council of the Straits Settlements on 19 October 1932 is rather revealing:
"I look in vain for any tangible sign or indication of any active interest, practical sympathy, and encouragement that has been shown by the government of late towards the Straits-born Chinese who have formed a continuous colony in this country for more than 500 years, and the locally-born Chinese subjects of the Protected Malay States who have made this country their home.
"On the contrary, these loyal subjects of Malaya are, practically speaking, not to be allowed in future to own and cultivate rice lands in this country of their birth though foreigners from Sumatra and Java are granted that privilege…" (R. Emerson, "Malaysia", 1964:513)
At the time, according to "A Report on the 1931 Census" compiled by C.A. Vlieland:
"Only a negligible fraction of the Malay population consists of descendants of pre-19th century immigrants … more than half of it has less than 50 years' prescriptive right to the title 'owners of the soil'. The Malays are in fact merely immigrants of generally longer standing than the other migrant races represented in the peninsula and are in no sense an autochthonous population."
From the foregoing, it is clear the Pribumi/Pendatang distinction is an elaborate charade designed and played out by communalists since colonial times.
So, let us take the recent refreshing call by the Sultan of Johore to stop referring to non-Malays as pendatang in a positive spirit and reaffirm that the status of nationality and citizenship has the crucial implication that every citizen is equal in the eyes of the law.
It does not matter in the least whether citizens have been recently naturalised, or that their forefathers came here centuries ago; whether they were invited by Sultans or came as refugees or indentured labourers to escape the hard times in their original lands.
"For all our languages, we can't communicate
For all our native tongues, we're all natives here
Sons of their fathers dream the same dream
The sound of forbidden words become a scream
Voices in anger, victims of history
Plundered and set aside
Grown fat on swallowed pride…"
('Natives' by Paul Doran)
Kua Kia Soong is the adviser to Suaram.
https://www.freemalaysiatoday.com/category/opinion/2021/02/27/johor-sultan-really-appreciates-role-played-by-chinese-in-developing-state/
--------
Indonesia backtracks on allowing alcoholic drinks investments for foreign firms
MARCH 2, 2021
JAKARTA, March 2 (Reuters) - Indonesia's President Joko Widodo on Tuesday reinstated a ban on new foreign investment in the manufacturing of alcoholic drinks, just a few weeks after agreeing to relax restrictions as part of a broader effort to attract investors.
The world's biggest predominantly Muslim country banned new foreign investment in alcoholic beverages in the 1990s, but the president issued a regulation last month that would have permitted it in provinces where Muslims are not the majority of the local population.
However, the regulations were still met with criticism from Islamic groups.
"After hearing input from ulemas ... I hereby declare that the presidential regulation pertaining to opening new investments in the industry of alcoholic beverages revoked," Jokowi, as the president is popularly known, said in remarks broadcast on television.
Indonesia allows sales of alcohol in bars and supermarkets in most parts of the country, with beer and wine accounting for the majority of the local revenue.
Aside from alcohol, the president did not refer to other parts of the regulation, which relaxes restrictions on foreign ownership.
The regulation replaced a so-called "negative investment list", covering businesses restricted for foreign investors, with a new "priority list" offering incentives.
Sectors like land transportation, ship vessel traffic information systems and flight navigation are among those opened to foreign firms under the regulation. (Reporting by Stanley Widianto and Tabita Diela; Editing by Martin Petty)
https://www.reuters.com/article/indonesia-economy-investment/indonesia-backtracks-on-allowing-alcoholic-drinks-investments-for-foreign-firms-idUSL3N2L01TD
--------
Arab World
Five injured in Baghdad protest ahead of Pope visit to Iraq
01 March ,2021
At least five people were injured on Monday when Iraqi security forces wielding clubs broke up a street protest in Baghdad's central Tahrir Square, security and hospital sources said.
Pope Francis plans a March 5-8 visit to Iraq despite deteriorating security in some parts of the country which has seen the first big suicide bombing in Baghdad for three years.
About 200 people protested in Tahrir Square in a reaction to security force violence against protesters in the southern city of Nassiriya on Friday that left at least eight demonstrators dead and some 250 injured.
Several hundred people also rallied in the southern port city of Basra on Monday in solidarity with the Nassiriya protesters, according to a Reuters witness.
Street clashes in Nassiriya erupted on Feb. 2 and continued for about a week as security forces fired to disperse protesters trying to storm the provincial government building using rocks and Molotov cocktails.
Protesters were demanding the removal of the governor and justice for the killings of protesters since a wave of popular unrest over endemic state corruption, poor public services and high unemployment began in 2019.
Later on Friday, Nassiriya's regional governor stepped down and Prime Minister Mustafa al-Kadhimi appointed a successor and formed a committee to investigate the killings.
Nassiriya's protesters on Sunday suspended rallies for 72 hours to give the government a chance to meet their demands including investigations of members of security forces who fired on demonstrators and a prosecution of the former governor.
https://english.alarabiya.net/News/middle-east/2021/03/01/Five-injured-in-Baghdad-protest-ahead-of-Pope-visit-to-Iraq-
--------
US embassy in Riyadh condemns Houthi attack on Jazan
Tamara Abueish
02 March ,2021
The United States embassy in Riyadh condemned on Tuesday the attack launched by the Iran-back Houthi militia on the southwest city of Jazan in Saudi Arabia.
The US called on the Houthis to stop targeting innocent civilians and to engage in diplomatic talks.
"The US Embassy condemns last night's Houthi attack on Jazan, which injured several civilians. We wish the victims a speedy and full recovery. We call on the Houthis to stop attacking innocent civilians and to engage in the diplomatic process to end this conflict," the embassy said in a statement on Twitter.
The Iran-backed militia had launched a military projectile missile towards the Jazan region in the early hours of Tuesday, located in the southwestern part of the Kingdom near the Yemeni border, the Saudi Civil Defense said.
At least five people were injured in the attack when the missile fell in a public street. Three Saudi Arabian citizens and two Yemenis were transferred to a hospital for treatment.
The Houthis have been intensifying their attacks on Saudi Arabia for months now, launching ballistic missiles and explosive-laden drones towards the Kingdom and civilian objects.
https://english.alarabiya.net/News/gulf/2021/03/02/US-embassy-in-Riyadh-condemns-Houthi-attack-on-Jizan-
--------
Saudi Arabia: Houthi military projectile fell in Jazan, injured 5 civilians
Tuqa Khalid
02 March ,2021
Saudi Arabia's civil defense said on Tuesday a military projectile launched by Yemen's Iran-backed Houthi militia fell in the Kingdom's southern Jazan region, injuring at least five civilians.
The Saudi authorities said the projectile fell in a public street, and the injured were three Saudi citizens and two Yemenis who were transferred to a hospital for treatment.
The projectile's debris damaged two houses, a grocery store, and three civilian cars.
The Arab Coalition has reported in recent weeks increased aerial attacks launched by Houthis in Yemen towards civilian areas in the Kingdom.
The Jazan attack comes two days after the Arab Coalition said it had thwarted a ballistic missile attack by the Houthis on the Saudi capital Riyadh, and destroyed six armed drones launched towards cities in the kingdom's south.
Riyadh said a Houthi drone attack caused a fire in a civilian aircraft at an airport in Abha mid-February.
https://english.alarabiya.net/News/gulf/2021/03/02/Saudi-Arabia-Houthi-military-projectile-fell-in-Jazan-injured-5-civilians
--------
Wife of Australian facing deportation to Saudi Arabia fears Khashoggi fate
01 March 2021
The wife of an Australian-Saudi citizen facing deportation to Saudi Arabia says she fears her husband could meet a similar fate as the murdered dissident journalist, Jamal Khashoggi.
Australia's SBS News reported on Monday that Usama Al-Husaini, 42, was awaiting extradition to Saudi Arabia after being detained in Morocco three weeks ago.
Husaini, who taught at a Saudi university before becoming a businessman, was visiting his newborn child in the African country when he was arrested by security forces four hours after his arrival on February 8, his wife said.
"We confirm that Moroccan authorities will put Dr. Usama Al-Husaini to trial on 3 March, then he'd most probably be deported to Saudi Arabia, where the real danger lies," human rights group Prisoners of Conscience tweeted on Sunday.
"The issue is really urgent and there is [a] threat upon his life. We reassert that he has no relation to any political opposition activity," it added.
However, according to local media, Husaini has been targeted by the Saudi regime for allegedly participating in an anti-Riyadh "activity of public opposition."
Husaini is reportedly being held at a prison in the town of Tiflet in northwestern Morocco.
"I am afraid that my husband will be handed over to the Saudi authorities," his wife said, adding, "[H]is fate will be like that of Jamal Khashoggi," referring to the Washington Post columnist who was killed by Saudi agents in Turkey in 2018.
A long-awaited US intelligence report on the brutal killing of the Saudi journalist was released by the US government last week. The damning assessment confirmed that the kingdom's Crown Prince Mohammed bin Salman not only approved, but also, most likely personally ordered the grisly assassination.
Khashoggi's fiancée called on Monday for the Saudi prince, known in the media as MBS, to be punished following the US intelligence report.
"It is essential that the crown prince... should be punished without delay," Hatice Cengiz said on Twitter. "If the crown prince is not punished, it will forever signal that the main culprit can get away with murder which will endanger us all and be a stain on our humanity."
Khashoggi, who was a US resident, was killed and dismembered by a team linked to the crown prince in the Saudi consulate in Istanbul in November 2018.
The administration of President Joe Biden imposed sanctions on some of those involved - but not bin Salman himself. The Saudi government, which has denied any involvement by the crown prince, rejected the report's findings.
"Starting with the Biden administration, it is vital for all world leaders to ask themselves if they are prepared to shake hands with a person whose culpability as a murderer has been proven," Cengiz said.
https://www.presstv.com/Detail/2021/03/01/646315/Saudi-Morocco-Khashoggi-Australia
--------
Amid criticism of inaction in Khashoggi case, US focusing on 'future Saudi conduct'
02 March 2021
The United States has attempted to push back against criticism of inaction vis-à-vis Saudi Arabia in the case of the state-sponsored murder of Saudi dissident Jamal Khashoggi by saying it will be watching Riyadh's "future conduct."
"We are very focused on future conduct and that is part of why we have cast this not as a rupture, but as a recalibration" of US-Saudi relations, US State Department spokesman Ned Price told reporters on Monday, referring to the decision to declassify US intelligence confirming the role of Saudi Crown Prince Mohammed bin Salman in the murder of Khashoggi.
Price said Washington had urged Riyadh to disband the Rapid Intervention Force, which "exists to defend" Mohammed and "answers only to him," according to the declassified US intelligence. Seven out of the 15 members of the hit squad that killed Khashoggi hailed from that force.
The US spokesman added that Saudi Arabia had also been urged to adopt institutional, systemic reforms and controls to ensure that anti-dissident activities and operations "cease completely."
"We are urging Saudi Arabia to take additional steps — to lift travel bans on those released, to commute sentences and resolve cases such as those women's rights activists and others," he said.
The administration of US President Joe Biden declassified a report of the intelligence on Friday, assessing that "Saudi Arabia's Crown Prince Muhammad bin Salman approved an operation in Istanbul, Turkey to capture or kill Saudi journalist Jamal Khashoggi."
Khashoggi, a former advocate of the Saudi royal court who later became a critic, was killed and his body was dismembered by the hit squad inside the Saudi consulate in Istanbul on October 2, 2018. He had entered the premises to collect documents for his planned marriage with his Turkish fiancée, Hatice Cengiz.
The Washington Post, where Khashoggi was a columnist, had already reported in November that same year that the CIA had concluded Mohammed had personally ordered the murder.
The Biden administration imposed sanctions on several Saudi individuals involved in the murder but refused to punish the crown prince, who Washington itself said had ordered the murder.
That refusal has sparked wide criticism.
'Amoral murderer'
Biden's Democratic allies in Congress have called for tougher action, with Senator Ron Wyden — who led the push to declassify the report — calling the prince "an amoral murderer responsible for a heinous crime."
"There should be personal consequences for MBS — he should suffer sanctions, including financial, travel and legal — and the Saudi government should suffer grave consequences as long as he remains in the government," Wyden said, using Mohammed's initials to refer to him.
In a statement posted on her official Twitter account on Monday, Cengiz, Khashoggi's fiancée, also said the Saudi crown prince had lost legitimacy after the publication of the report, stressing that he "should be punished without delay."
Agnes Callamard, the United Nations (UN)'s special rapporteur on extrajudicial, summary and arbitrary executions, also decried the US inaction against MBS as "extremely worrisome."
Amid the outcry, White House spokeswoman Jen Psaki merely said on Monday that Washington reserved the right to impose sanctions on Mohammed.
Riyadh on Friday rejected the US report's findings, repeating a previous assertion that Khashoggi had been murdered by a "rogue" group.
On Monday, Saudi Arabia's UN ambassador Abdallah al-Mouallimi said the US intelligence report had presented no firm evidence.
"The report… is based on could've, should've and would've and does not rise to anywhere close to proving the accusation beyond reasonable doubt," al-Mouallimi said in a Twitter post.
"The Prince courageously accepted moral responsibility, presented the accused to the justice system, and pledged to reform the intelligence organizations. Case closed!" he claimed.
The Saudi crown prince has denied any involvement in Khashoggi's assassination, but has said he bears responsibility because it "happened under my watch."
Last September, a Saudi court issued jail sentences against eight people for the killing of Khashoggi, in a ruling denounced by a UN expert as "parody of justice."
https://www.presstv.com/Detail/2021/03/02/646381/Amid-criticism-of-inaction-in-Khashoggi-case,-US-says-%E2%80%98focused-on-future-Saudi-conduct%E2%80%99
--------
US failure to sanction MBS for Khashoggi killing 'dangerous': UN expert
01 March 2021
Washington's attitude in having named Saudi Crown Prince Mohammed bin Salman as the one who ordered and directed the murder of opposition journalist Jamal Khashoggi but stopping short of imposing sanctions against him is "extremely dangerous," says an expert with the United Nations.
A declassified US intelligence by the Office of the Director of National Intelligence on Friday revealed that MBS, the crown prince by his initials, had approved the brutal assassination.
The publication of the report has heaped pressure on President Joe Biden to make good on his campaign promises to realign Saudi ties after critics accused his predecessor, Donald Trump, of giving Saudi Arabia a pass on gross human rights violations.
"It is extremely problematic, in my view, if not dangerous, to acknowledge someone's culpability and then to tell that someone 'but we won't do anything, please proceed as if have we have said nothing'," said Agnes Callamard, the UN special rapporteur on extrajudicial, summary, or arbitrary executions, on Monday.
"That to me is an extremely dangerous move on the part of the USA," she further told a Geneva news conference.
Callamard said what had been declassified "appears to be very little indeed and that's disappointing," adding that she had expected more material evidence in the intelligence report.
Khashoggi, a former advocate of the Saudi royal court who later became a critic of bin Salman, was killed after being lured into the Saudi consulate in Istanbul, Turkey, on October 2, 2018, and his body was dismembered by a Saudi hit squad.
The Saudi government initially claimed Khashoggi left the consulate on that day, but Riyadh later said – allegedly after a thorough investigation into the case – it had reached the conclusion that he had been killed by a "rogue" group and not by direct order from the crown prince, who is seen as the de facto ruler of the kingdom.
Despite official denials by Riyadh, some Western governments, as well as the CIA, said they believed MBS ordered the assassination, which caused an international uproar against Saudi Arabia.
"There are many things that the US government can do. The one thing it cannot do - it cannot do - is to be silent and take no action on their findings," Callamard said.
On Saturday, Biden said his administration would make an announcement on Saudi Arabia on Monday, but a White House official suggested later that no significant new steps were expected.
https://www.presstv.com/Detail/2021/03/01/646357/MBS-Khashoggi-report-Biden-UN
--------
Africa
US destroyer docks in Sudan for 1st time in 25 years, day after Russian ship arrives
Tuqa Khalid
01 March ,2021
The US guided-missile destroyer USS Winston S. Churchill arrived in Port Sudan on Monday for a scheduled visit, a day after a Russian frigate entered the Sudanese port.
The arrival of the American destroyer in Sudan marks increased bilateral military engagement after a thaw in diplomatic relations between the two countries. The USS Winston S. Churchill is the first US Navy ship to enter Sudan in over 25 years.
"Together with Sudan's civilian-led transitional government, we are striving to build a partnership between our two armed forces," said Rear Adm. Michael Baze, director of maritime headquarters, Navy Africa, US Sixth Fleet.
"We look forward to fortifying our friendship through increased interactions at sea and ashore," he added.
This visit will provide an opportunity for the Sudanese and US military leaders to engage in talks to further explore opportunities to work together and establish a basis for a relationship committed to security and stability in the region, the US Navy said in its statement.
The US removed Sudan from its list of state sponsors of terrorism and signed an agreement to provide Sudan with a $1 billion bridge loan to clear the $1.2 billion it owes the World Bank in arrears, after Khartoum signed the "Abraham Accords" to normalize ties with Israel.
Russia and Sudan
The US ship's arrival in Port Sudan, a strategically important city on the Red Sea that serves as Sudan's main port, comes a day after the Russian warship, "Admiral Grigorovich" frigate, entered the Sudanese port where Moscow plans to build a naval base on the country's Red Sea coast.
The Russian naval facility's capacity will be capped at 300 military and civilian personnel and four ships, including nuclear-powered vessels, according to the details published on the Russian government's website.
Moscow has in recent years turned its eyes to Africa as it renews its geopolitical clout. Sudan has a strategic location bridging the Horn of Africa, the Gulf, and North Africa.
It has wooed Sudan with military and civilian nuclear cooperation, signing a deal between the countries' armed forces in May 2019 set to last seven years.
https://english.alarabiya.net/News/north-africa/2021/03/01/US-destroyer-docks-in-Sudan-for-1st-time-in-25-years-day-after-Russian-ship-arrives
--------
Somali premier appoints committees to probe clashes
Mohammed Dhaysane
02.03.2021
MOGADISHU, Somalia
Somali Prime Minister Mohamed Hussein Roble appointed two committees late Monday to investigate clashes on Feb. 19 between government forces and opposition protesters in the capital Mogadishu.
The committees will also work on ensuring that peaceful protests are held on March 6 as agreed by Roble and opposition presidential candidates in their second meeting at Aden Adde International Airport earlier in the day.
Opposition presidential candidate Abdirahman Abdishakur Warsame said at a press conference after the meeting that the opposition will organize the protest and the government will maintain security.
He said the opposition hopes the new committees will find out what happened on Feb. 19 when government forces and opposition security personnel clashed near Somalia's presidential palace.
At least four people were killed, including soldiers, according to security sources.
https://www.aa.com.tr/en/africa/somali-premier-appoints-committees-to-probe-clashes/2161263
--------
Why is Ethiopia downplaying border conflict with Sudan?
Sadik Kedir Abdu
01.03.2021
In the wake of the Adwa victory celebration of its 125th anniversary, the colonial crisis has been creating a long-lasting scar in Africa in general, Ethiopia in particular, although the country has succeeded in a battle against colonial power Italy.
Actually, the current border issue between friendly countries Ethiopia and Sudan traces to the unfair and cruel deal of partitioning Africa during the Berlin conference. Even the etymological definition of both countries refers to the same cultural roots. However, the divide and rule system by the then colonial powers installed time bombs in different parts of Africa, including the Ethiopia-Sudan, and Ethiopia-Somalia borders which have been disputed for decades.
Therefore, to understand the recent conflict between Ethiopia and Sudan, one should know the border delimitation and demarcation process during the colonial periods.
Though Ethiopia is an independent nation, it has been subject to various colonial agreements to keep the country in the current shape. According to media reports, the current conflict arises from two significant reasons: Ethiopia's request for hard demarcation around the border and Sudan's nulling of the colonial treaties of border delimitation.
The Ethiopia-Sudan border was not studied well during the delimitation process. Starting from emperor Yohannes IV (ruled from 1837-1889) of Ethiopia, negotiations and talks about the border have been started.
However, the treaty signed by emperor Minilik II (ruled from 1889-1913) in 1902 with Britain led to the rough delimitation of the border. So Britain by then was not ready to confront Ethiopia due to rebellion in colonized Sudan.
Ethiopia, winning the Adwa Victory over Italy (a major battle between Ethiopia and Italy due to Italy's unfair desire to babysit Ethiopia and the announcement of the country as its colony using the fraudulent Wuchale treaty 17th article that says all Ethiopian communications to the external world should be carried out through Italy), was considered a threat by Britain if it will support the Sudanese rebels. Hence, the treaty allowed Ethiopia to get whatever it desired. Long story short, the border is roughly delimitated on a map without any significant marks on the real ground that disputed for more than a century.
Recently, the Ethiopia-Sudan border conflict has become a major agenda in Horn and North Africa. Surprisingly, Ethiopia is playing it with a slight ignorance by not taking aggressive measures for the Sudanese advancement around the Fashaga triangle.
In this article, we specifically try to go through why Ethiopia is not turning the agenda page to this decades-long border issue reignited by Sudan. There are multiple speculations raised on this issue. This article will discuss the major ones and concludes in alignment with the one that is approximate to not only the politics but socio-economic and cultural demography of both countries.
Firstly, keeping in mind that Ethiopia has been in an internal operation, some reports say that the border issue is ignored due to the security power shift to the internal affairs in northern Tigray, which was carried out by Ethiopian armed forces.
According to a Foreign Policy magazine report, Sudan has been showing interest in supporting the battle between the Ethiopian government and Tigray's TPLF (Tigrian People's Liberation Front) to use the timing to advance around the border. The Ethiopian government also accuses Sudanese security forces of using the opportunity by creating an issue in the disputed area. The other major point that might be considered is the Sudanese internal state fragility. It has not been three years since Sudan passed a military coup that led to the replacement and imprisonment of former President Omer Hassan al-Bashir.
After Abdullah Hamdok became the new president, Sudan was somehow relieved from the constant protests. But recently, people are staging protests in the capital Khartoum, denouncing paramilitary units and the closure of detention centers. Therefore, some scholars believe that the border issue was raised to divert the internal agenda to an international one. Aware of this, Ethiopia is downplaying the situation and giving diplomacy a fair chance.
Al-Fashaga, an approximately 100 square mile area, is not a recent issue. But the catalyzation of the issue also seems to have an association with the Grand Ethiopian Renaissance Dam (GERD) negotiation process. Sudan was the ally of Ethiopia during the process but turned out to turn back with Egypt after Ethiopia moved to fill the dam reservoir's first phase.
Therefore, the other speculation is the Egyptian lobby on the Sudanese government. When Sudan inflame the issue again, Egypt was expressing its all-out support against Ethiopia. In fact, Egyptian media reports have also given a glimpse of a military drill with the Egyptian army in Sudan. Inferring from this, Ethiopia has strongly believed that Egypt lobbied the issue to sabotage ongoing tripartite negotiations about the Nile dam.
When talking about the border issue, it has not been a major confrontation area between the two counties. Diplomacy and friendly relations were kept at the top of all problems and solved in such a manner.
Nevertheless, it seems a little tougher this time due to military raids and due attention from Sudanese and Arab world media.
Ethiopia insists that the issue should be solved through diplomacy, but to work out on this, Sudan should pull back to where it was before Nov. 6, which refers to the start of a military advancement by Sudan to the disputed border.
On the other hand, Sudan stressed that its border was crossed by Ethiopian militias and raided border securities.
With a 994-mile long shared border, Ethiopia and Sudan have so many common cultural and socio-economic values that would not allow war spirit. When it is traced back to colonial treaties, the border has been kept in diplomatic ways without hard demarcation. So that makes the recent flaming of the agenda that has a strong reference to an external lobby.
Besides, Ethiopia, instead of directly being involved in the border issue, has advanced the agenda of filling the reservoir of the GERD for the second time, which Ethiopian officials believe nullify Egypt's lobby to engage Sudan and Ethiopia in the border issue to buy time.
Hence, added to the above two reasons, the third one is playing a major role in the catalyzation of the situation.
Ethiopia has chosen to go in a silent tone focusing on GERD. If speculations are true, then by the coming six months, it will get an answer after Ethiopia fills the dam in the July and August rainy season. If not, then the issue will get another picture that might affect the horn of Africa significantly.
https://www.aa.com.tr/en/africa/opinion-why-is-ethiopia-downplaying-border-conflict-with-sudan/2160783
--------
Somali government warns COVID-19 situation is 'dire'
Mohammed Dhaysane
01.03.2021
MOGADISHU, Somalia
The Somali health minister on Monday has warned that the COVID-19 situation in the Horn of African country is "dire" and called for strict adherence to health measures in fighting the disease.
"The situation is dire but we are confident that with the rollout of vaccines in the near future we will be able to manage this second wave," Dr. Fowzia Abikar said in a statement issued on Monday.
The first outbreak she said was managed largely thanks to a lockdown and closure of all schools and universities.
"We have again submitted and advised for these same restrictions and measures. Regardless we advise all parents to NOT send their kids to school and follow the health guidelines," she added.
Health ministry officials told Anadolu Agency over the phone that the country will receive 1.3 million doses of COVID-19 vaccines in the coming weeks.
Somalia recorded eight deaths and 266 new cases after 1,807 samples were tested over the last 24 hours.
The country's total number of COVID-19 cases now stands at 7,257, recoveries at 3,808, and fatalities at 239.
https://www.aa.com.tr/en/africa/somali-government-warns-covid-19-situation-is-dire/2160417
--------
North America
Support for Israel declining in UK, US, analyst says
02 March 2021
The "traditional" support for Israel in the West, particularly in the US and the UK, is declining, suggests a political analyst.
In an interview with Press TV on Monday, journalist and pro-Palestinian activist, Asa Winstanley, also noted that Tel Aviv spares no efforts to pressure the Western countries to pursue it policies.
"Support for Israel in the United States declines every year," he said. "Israel deploys a wide range of pressure on governments in the United States and in Britain to… make sure this kind of ideological hegemony continues. And it's particularly vulnerable in European countries and Britain because the public support for the Palestinians has really risen."
Winstanley was commenting on recent remarks by David Miller, a professor of political sociology at the University of Bristol, who slammed the Zionist regime for "an assault on [Britain's] public sphere."
"Meaningful conversations about anti-Black racism and Islamophobia have been drowned out by a concerted lobbying campaign targeting universities, political parties, the equalities regulator and public institutions all over the country," Miller wrote.
Miller asserted that he is under pressure by the Israeli lobby, which aims to sack him from the university, where he teaches political sociology with a focus on "corporate and state power, lobbying tactics and Islamophobia."
At least 200 academics from the United Kingdom and the United States signed a petition defending the British university lecturer after called some pro-Israel students on his campus "pawns" of "a violent, racist, foreign regime engaged in ethnic cleansing."
As Palestine's popularity rises in the West, the Zionist regime is resorting to more and more lobbying in an attempt to silence anyone speaking truth to power.
"So, in order to kind of stop the rot, as they see it, they deploy a wide range of lobby groups in the UK and Europe and America to pressure public institutions to carry out policies that are supportive of Israel," Winstanley said.
https://www.presstv.com/Detail/2021/03/02/646372/David-Miller-palestine-us-uk-israel-asa-winstanley
--------
Pentagon confirms one Iran-backed fighter killed in Syria, two more wounded
Joseph Haboush
01 March ,2021
One Iran-backed fighter was killed and two more were wounded during last week's airstrike carried out by the United States, a Pentagon official said Monday.
Pentagon Spokesman John Kirby said, "it was likely one militia member was killed," and two more were wounded.
Last week, US forces used two fighter jets to drop seven precision-guided munitions on two Iranian proxies along the Syria-Iraq border. The Pentagon said the strikes destroyed nine facilities near the Al-Boukamal border.
"We'll continue to assess ... and if that changes, we'll certainly let you know," Kirby said during a press briefing.
The US does not know the nationality of the fighter killed.
Kirby was asked if intelligence may have been leaked ahead of the operation, Kirby said: "We have no indication of that."
Responding to reports that the strike had no "real operational effect" on the militias, Kirby said the attack was designed to do two things. "To remove that compound from their utilization of it as an entry control point from Syria into Iraq and to send a very strong signal that we're not going to tolerate attacks on our people and our Iraqi partners," he said.
https://english.alarabiya.net/News/middle-east/2021/03/01/US-foreign-policy-Pentagon-confirms-one-Iran-backed-fighter-killed-in-Syria-two-more-wounded
--------
US wasted at least $2.4B in Afghanistan: Watchdog
Beyza Binnur Dönmez
01.03.2021
Washington has wasted billions of dollars since 2008 on buildings and vehicles that were abandoned or destroyed in Afghanistan, a report by US government watchdog revealed Monday.
The Special Inspector General for Afghanistan Reconstruction, or SIGAR, reported that about $2.4 billion in assets of the $7.8 billion "were unused or abandoned, had not been used for their intended purposes, had deteriorated, or were destroyed."
While more than $1.2 billion was being used as intended, the SIGAR said only $343.2 million worth of buildings and vehicles "were maintained in good condition."
"The fact that so many capital assets wound up not used, deteriorated or abandoned should have been a major cause of concern for the agencies financing these projects," Special Inspector General John F. Sopko said in the report. "Nonetheless, the agencies continued with a 'business as usual' approach with their reconstruction efforts in Afghanistan, resulting in at least $2.4 billion in U.S. taxpayer funds being wasted on capital assets."
Nothing that the watchdog did not inspect all US-funded capital asset projects in Afghanistan, Sopko said the actual amount of waste is "almost certainly higher."
https://www.aa.com.tr/en/americas/us-wasted-at-least-24b-in-afghanistan-watchdog-/2160938
--------
170 lawmakers write to Biden: Press Turkey on rights, Erdogan strained ties with US
Tuqa Khalid
01 March ,2021
More than 170 US House of Representatives signed a bipartisan letter sent to Secretary of State Antony Blinken urging President Joe Biden's administration to press Turkey on human rights abuses and accused Turkish President Recep Tayyip Erdogan of straining Washington-Ankara ties.
"We ask that you aim to address the troubling human rights abuses taking place under President Recep Tayyip Erdogan. Turkey has long been a key United States ally. Unfortunately, President Erdogan has strained the relationship between our nations," said the letter, dated February 26 and made public on Monday.
Erdogan said on February 20 he wanted to strengthen Turkish-US ties under the Biden administration on the basis of "win-win" and that the common interests of Turkey and the United States outweighed the differences.
The Turkish leader's speech struck a much softer tone when compared to Ankara's recent rhetoric on the US since Biden took office.
Ties between the two NATO allies have been strained over a host of issues. In December, the United States sanctioned Turkey for its purchase of Russian S-400 defense systems, while Ankara has been infuriated by US support for the Kurdish YPG militia in Syria, which it considers a terrorist organization.
Ankara has called on Washington to end its support for the YPG and accused it of siding with militants who it says executed 13 Turks in northern Iraq this month, while the US has criticized Ankara over human rights and freedoms.
The US lawmakers said: "President Erdogan and his Justice and Development Party have used their nearly two decades in power to weaken Turkey's judiciary, install political allies in key military and intelligence positions, crack down on free speech and free press, and wrongfully imprison political opponents, journalists and minorities."
"While it is in our mutual interest for the United States and Turkey to remain strategic allies and repair the rifts between us, we believe changes to President Erdogan and his party's behavior are vital to seeing that relationship restored. We hope that the State Department under your leadership and the Biden administration more broadly will elevate human rights and democratic backsliding concerns in our bilateral relations," they added.
https://english.alarabiya.net/News/world/2021/03/02/170-lawmakers-write-to-Biden-Press-Turkey-on-rights-Erdogan-strained-ties-with-US
--------
Top US diplomat calls on Iran-backed Houthis to halt offensive against Yemen's Marib
01 March ,2021
US Secretary of State Antony Blinken said on Monday that Saudi Arabia and the government of Yemen are "committed and eager" to find a way to end the war in Yemen and called on the Iran-backed Houthis to do the same.
Speaking after a visit to the region by his Yemen envoy Tim Lenderking, Blinken told a UN humanitarian aid pledging conference: "He reports that the Saudis and the Republic of Yemen government are committed and eager to find a solution to the conflict."
Blinken called on the Houthi militia to cease the cross-border attacks and military offensives that he said had prolonged the war.
Saudi Arabia has repeatedly been targeted by missile attacks claimed by the Yemeni rebels.
"The necessary first step is to stop their offensive against Marib, a city where a million internally displaced people live, and to join the Saudis and the government in Yemen in making constructive moves towards peace," he said.
The battle for Marib has threatened camps for internally displaced people who have fled there during the six-year war.
Around 140 sites have sprung up in the region to provide basic shelter for the displaced, who number up to two million, according to Yemen's government.
The United Nations has warned of a looming humanitarian disaster if the fight for Marib continues, saying it has put "millions of civilians at risk."
During the donor conference, Blinken said aid alone would not end the conflict. "We can only end the humanitarian crisis in Yemen by ending the war ... so the United States is reinvigorating our diplomatic efforts to end the war."
https://english.alarabiya.net/News/world/2021/03/01/US-Secretary-Blinken-calls-on-Iran-backed-Houthis-to-stop-offensive-against-Marib
--------
Biden wary of chiding MBS to 'maintain power dynamic': Analyst
01 March 2021
The Biden administration is wary of reprimanding the Saudi crown prince for authorizing the murder of Saudi dissident journalist Jamal Khashoggi to "maintain the power dynamic", says a political analyst.
Helen Buyniski told Press TV that the US State Department "wants leverage to be able to exert pressure on Riyadh", and if they punish Mohammad bin Salman, they would "lose that leverage."
"The declassified document that purports to prove MBS authorized the killing says nothing the US and other governments didn't already know," she said, adding that the US intelligence is notorious for using weasel words like "highly likely" when it lacks proof to back its claims.
The US journalist and political commentator said the Biden administration is under tremendous pressure at home with public opinion overwhelmingly opposed to the US-facilitated Saudi war crimes in Yemen.
"This pseudo-aggressive posturing allows Biden to look tough while nothing actually changes policy-wise," Buyniski said, hinting that the report on Khashoggi's murder is merely an eyewash.
"The Biden administration is essentially giving MBS a very public slap on the wrist," she asserted, "It's doubtful this will impact any of the two countries' dealings in private, and their fundamentally cooperative relationship is unlikely to change."
The analyst said the US announcement on ending support to the Saudi-led devastating war in Yemen is "riddled with holes" with members of the US Congress seeking answers on how the administration plans to "distinguish between offensive and defensive military, intelligence and logistical support in determining which it can supply to Saudi Arabia."
On the need to adopt "tough measures" against the notorious Saudi crown prince, the analyst noted that he is presently behaving in line with US' expectations – "continuing to buy American weapons, using them to terrorize Yemen, and make nice with Israel."
"By not acting now to punish MBS, Biden retains a bargaining chip he will be able to use later if the crown prince decides he's no longer willing to have his country exploited as Washington's most reliable supplier of terrorists or have the value of Saudi oil reserves pumped and dumped by vulture capitalists," Buyniski said.
https://www.presstv.com/Detail/2021/03/01/646338/US-Biden-administration-Saudi-Arabia-MBS-Jamal-Khashoggi-Murder-Washington-Riyadh
--------
US urges Saudis to disband Khashoggi murder force
Michael Hernandez
01.03.2021
WASHINGTON
The US on Monday said it has urged Saudi Arabia to disband a unit of its Royal Guard that answers directly to Crown Prince Mohammed bin Salman, and was implicated in the murder of Washington Post columnist Jamal Khashoggi.
State Department spokesman Ned Price disclosed the diplomatic call publicly for the first time after the Director of National Intelligence (DNI) said in long-anticipated report that seven individuals within the 15-member hit squad sent to Istanbul in 2018 to "kill or capture" Khashoggi were from the group.
"We are aware of a network known as the Rapid Intervention Force, a unit of the Saudi Royal Guard, that has engaged in counter-dissident operations including the operation that resulted in the brutal murder of Jamal Khashoggi," he said.
"We have urged Saudi Arabia to disband this group and then adopt institutional, systemic reforms and controls to ensure that anti-dissident activities operations cease, and cease completely," he added.
In addition to carrying out anti-dissident activities, the force is also bin Salman's personal protective detail.
While it has taken steps such as blacklisting the group and a former top intelligence official, the Biden administration has faced criticism for not sanctioning bin Salman after the DNI implicated him directly in Khashoggi's murder.
The White House earlier Monday sought to diffuse criticism, arguing in part that the US does not sanction the heads of state of government with whom it has diplomatic relations.
While it is exceedingly rare for the US to sanction a world leader with whom it has ties, it is not without precedent.
Among them are Belarusian President Alexander Lukashenko, Nicaraguan President Daniel Ortega, Myanmar's de facto leader Min Aung Hlaing and Zimbabwean President Emmerson Mnangagwa.
White House spokeswoman Jen Psaki also pointed to US national interests in explaining why bin Salman was not designated.
"Global diplomacy requires holding countries accountable when needed, but also acting in the national interests of the United States," she said.
Released on Friday, the DNI's unclassified report concluded that the Kingdom's de facto ruler "approved" the operation in Istanbul to "capture or kill" Khashoggi, based in part on his "control of decisionmaking in the Kingdom, the direct involvement of a key adviser and members of Muhammad bin Salman's protective detail in the operation, and the Crown Prince's support for using violent measures to silence dissidents abroad, including Khashoggi."
"Since 2017, the Crown Prince has had absolute control of the Kingdom's security and intelligence organizations, making it highly unlikely that Saudi officials would have carried out an operation of this nature without the Crown Prince's authorization," it added in an executive summary.
https://www.aa.com.tr/en/americas/us-urges-saudis-to-disband-khashoggi-murder-force/2161175
--------
URL: https://www.newageislam.com/islamic-world-news/grand-shia-cleric-warns-dangers/d/124436
New Age Islam, Islam Online, Islamic Website, African Muslim News, Arab World News, South Asia News, Indian Muslim News, World Muslim News, Women in Islam, Islamic Feminism, Arab Women, Women In Arab, Islamophobia in America, Muslim Women in West, Islam Women and Feminism