New Age Islam News Bureau
27 Jun 2012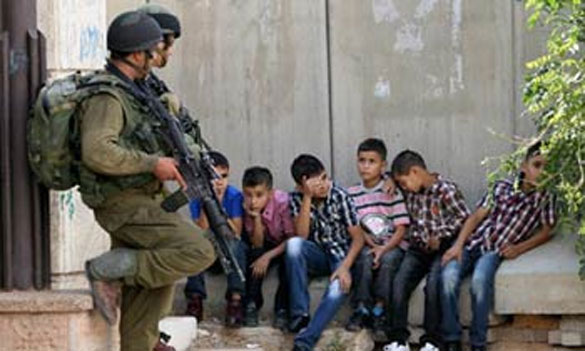 India
• Usual conspiracy theories surface in Kashmir valley over Sufi shrine fire
• Investigators see Jundal trail leading to Hafiz Saeed in 26/11 attacks
• A fire sermon for Kashmir's heritage shrines
• Sarabjit flip-flop an international embarrassment: Pak media
• Pakistan played a 'cruel joke' on our family: Sarabjit's sister
• Uncle Sam pulled Jundal strings
• Canary Jundal's ISI terror song
• India asks Pak to release Sarabjit Singh
• Little progress in locating 26/11 terror commanders
• Investigators get inside view of 26/11 control room
• From a quiet boy to the face of terror on TV: Zabiuddin
• Court rejects Mumbai police plea for custody of Abu Jundal Hamza
• Abu Jundal's confession proves role of state players in 26/11: Chidambaram
• Restrictions imposed in old Srinagar, life disrupted due to strike
• Surjeet Singh's family rejoices over news of his release
• CIC directs govt to disclose information on Afzal Guru Mercy petition
• At the end of 26/11 terror attacks, Karachi control room wore a celebratory look: Abu Jundal
• Stoic Kasab unsettled by Abu Jundal's arrest
• Abu Jundal had worked as an electrician at Beed Police headquarters: Cops
Pakistan
• Abu Jundal's arrest: Pakistan slams India, says 'we are proud of our ISI'
• Four militants killed in US drone attack in Pakistan's Waziristan tribal area
• Pakistan SC piles pressure on new PM to revive graft cases against president
• Anti-Taliban leader shot dead in Peshawar
• Zardari given another chance to relinquish one office
• Sarabjit fiasco an international embarrassment: Pak media
• Helipad at house, power scam add to new Pak PM's woes
• Yousuf Raza Gilani's son to contest for father's seat
• Pakistan to release 315 Indian fishermen
• Pakistan PM may be quizzed over scam
• Sherpao condemns killing of 17 Pakistani troops
South Asia
• Discovery of Dead Baby in Outdoor Shower, Maldives' Failure To Address Unwanted Pregnancies
• Afghans flee shelling from Pakistan: official, witnesses
• 5 more Bangladeshis arrested in Malaysia
• "Military counter-coup would be silly," Nasheed tells US Institute of Peace
• Seventy dead, 2 lakh stranded in Bangladesh floods
Southeast Asia
• Malaysia to Deport Bomb Plot Suspect, an Iranian Man
• Anti-condom groups in Indonesia 'ignoring' importance of reproductive health
• Learn Islam from Indonesian Muslim's Culture
• Indonesia's ant graft body yet to find evidence of Quran graft allegations
• Beef supplies increased ahead of Ramadhan demand
Mideast Asia
• Israel Believes Every Palestinian Child Is Potential Terrorist
• Israel Demolishes Historic Islamic Sites in Jerusalem
• Zionists seek to destroy humanity by narcotics: Iran VP
• Iran's Vice President Makes Anti-Semitic Speech at Forum
• Before a Full House in Iran, Quran Reciters Vie for Top Honours
• A Flashpoint on Turkey's Border
• West seeks to destabilize Mideast: Iran MP
• Iran 'Facing Mirrors' wins at San Francisco film festival
• Yemen: Mines Kill 73 Civilians
Arab World
• Morsi's May 13 statement: "The Quran is our constitution, the Prophet is our leader, jihad is our path and death in the name of Allah is our goal"
• Five Saudis beheaded, three for killing Indian while robbing shop
• 'Fierce clashes' near Damascus as 86 killed in Syria
• Muslim Brotherhood Draws Up Plans to Islamize Egypt
• Muslim Brotherhood Win in Egypt is Disastrous for Women and Democracy
• Egypt court clips army's power to nab civilians
• Egypt Court Strikes a Decree Reimposing Martial Law
• Syria: TV Station Attacked, 7 Staffers Killed
• Bahrain tries 3 cops for murder
• Egypt's Muslim Brotherhood epitomises the disastrous Arab culture of resentment
• Assad ups rhetoric with 'real state of war' declaration
• Eight killed in Iraq bomb blast
Africa
• Foreign Office reports no govt persecution of Christians in the Sudan
• Nigeria: From the Sharia movement to Boko Haram
• Mali rebels open fire on protest, one killed, witnesses say
• Journalists arrested in Sudan crackdown
• Africa's Islamist militants 'co-ordinate efforts in threat to continent's security'
• Nigeria's Former President: Fighting Corruption Is Not a One-Night Affair
• Nigerians' spirit is indestructible
North America
• What Can the Salem Witch Museum Teach American Muslims?
• Pool of American imams too small to meet the demand
• Iraq war biggest mistake of US: Albright
• White House honours Saudi student for voluntary services
• US hopes its ties with Pak to be back on track under new prime minister
Europe
• Al-Qaeda Trains Norway Islam Convert to Carry Out Terror Plots
• UN asked to probe Guantanamo torture of 9/11 chief
• Israel will regret to attack Iran: Russia president
• British Muslims killed fighting in Dammaj, Yemen
• Salman Rushdie fatwa turned into Iranian video game
• UN: Violence in Syria Worse Than Before Ceasefire
• Russia says Iran should be part of Syria summit
• Four Asian and European countries to hold Iranian culture weeks
Compiled by New Age Islam News Bureau
Photo: Israeli soldiers stand guard over Palestinian children
URL: https://www.newageislam.com/islamic-world-news/new-age-islam-news-bureau/usual-conspiracy-theories-surface-in-kashmir-valley-over-sufi-shrine-fire/d/7753
----------
India
Usual conspiracy theories surface in Kashmir valley over Sufi shrine fire
Nazir Ganaie
27 June, 2012
Srinagar, June 26: A day after the revered Dastgeer Sahib Shrine was gutted in a devastating fire; a religious organization here Tuesday terms the government's control over Waqaf Board 'un-Islamic', alleging the state government of working under "a big conspiracy" to demolish the Sufi religious sites in the valley.
Addressing a press conference here, patron, Ulema-e- Aahl-e-Sunnat-wal-Jammat, Maulana Mohammad Ashraf Andrabi said that state government under a "conspiracy" took control of Waqf Board which otherwise was the property of Ahli Sunnat Muslims.
"Peoples' Democratic Party (PDP) and Congress coalition government in 2003 took the control of all property owned by Muslim Auqaf Trust by passing an ordinance in the Assembly and renamed it as Muslim Waqaf Board. It is totally un-Islamic and against the Sharia law," Maulana Andarabi told reporters.
"Besides that the money is spent on the activities when the people donate that for some other activities," he said.
He recalled that the senior leader of opposition PDP, Muzaffar Hussain Beigh immediately after taking the control on the Waqf Board had said in radio interview that the governmental control on the board was only temporary in order to streamline the activities and functioning of the board once it was achieved they will hand it over back to people.
"So far government is yet to fulfill its promises. This is un-Islamic and the government tries to do whatever they want to do here. They are out to destroy our religious sites and this is deplorable and condemnable," Andarabi said.
He also said that he wrote it several times in the light of Quran and Sharia that the way government spends the board's money was un-Islamic.
"Under Sharia law we cannot spend the money on any mosque when it is donated for another mosque. Similarly we can't spend the board's money on the activities for which it has not been donated by the people," he said.
He said that money is spent on the projects where the work is not done according to the teachings of Islam and Sufi saints.
Terming the government's control on board a conspiracy and injustice against the particular group of Muslim he said, "Government took the control of Auqaf board of Aahl-e-Sunnat Muslims only while the Auqaf boards belonging to other Muslim sects are run by their own people," he said.
Rejecting administrative probe into the fire incident in which a century's old revered shrine got gutted, he said only judicial probe should be ordered and the findings should be made public within days.
"In these years all the governments have been ordering only probes in Kashmir, I want to say what happened to those probes, what happened to the findings," he questioned.
"Our daughters were raped and then we saw government ordering probes, it is a best way for them to evade the responsibility," he added.
He alleged that the shrines and the heritages sites in Kashmir were soft targets under some hidden forces who work for some "mysterious agenda".
"It is being done just to erase our identity, our culture, and most importantly our faith and religion" he alleged.
"Government has to be answerable for who set the fire first. We have been witnessing some people are trying to wage a war against our faith. It's their attack on our faith," he alleged
http://www.kashmirobserver.net/index.php?option=com_content&view=article&id=12391:govt-control-over-waqf-board-un-islamic-andrabi-&catid=15:top-news&Itemid=2
----------
Investigators see Jundal trail leading to Hafiz Saeed in 26/11 attacks
Jun 27, 2012
NEW DELHI: Lashkar terrorist Syed Zabiuddin Ansari alias Abu Jundal has given more details on the 26/11 conspiracy, boosting hopes of Indian investigators that he may provide them crucial information about other handlers of the terrorist attack on Mumbai and their links with the ISI, as well as the personal involvement of LeT chief Hafiz Saeed in the audacious assault.
"He was one of the masterminds and is our best chance yet to nail the lies of Saeed and ISI; absolutely critical for us," said a senior official familiar with the details provided by the Lashkar terrorist, who directed the 26/11 attackers from the Lashkar control room.
Attack planned in 2006
The confidence stems from Jundal's disclosure that he was involved in the 26/11 plot since it was conceived, something that makes him even special, and raises him from being a handler of the attackers to one of the masterminds. The 36-year-old Maharashtra-born terrorist, who was handed over to India by Saudi authorities, has said that the plan for a big terrorist attack on Mumbai was first mooted in 2006. It was meant to be a fidayeen mission involving Indian operatives of Lashkar, but had to be aborted after the arrests of 11 activists of outlawed Students' Islamic Movement of India (SIMI) in connection with the Aurangabad arms haul case.
Importantly, Jundal or Zabi is one of the main accused in the case involving the seizure of a huge cache of arms and ammunition by Maharashtra ATS. "This as well as the fact that he played a key part until the day the conspiracy was executed confirms that he can provide clarity on crucial aspects of the case," stressed sources. They also said that Jundal, who selected the targets for Ajmal Kasab and others, has shown no remorse for being involved in the killing of so many innocents, including fellow Maharashtrians.
The plan was revived in 2007 but with a change in the script. Alerted by the arrests of SIMI activists, the masterminds decided to enlist only Pakistanis for the plot. According to Jundal, the revised plan took final shape sometime in November 2007, a year before the attack, in one of the Lashkar safe houses in Karachi, which was called "Beit-ul-Mujahideen'.
Jundal has told investigators that though Saeed and Zaki-ur-Rehman Lakhvi were the main planners of the attack, it was Muzammil, the operational commander of Lashkar, who supervised the attack, beginning 26/11. Barring Saeed, Muzammil, Lakhvi, Azam Cheema, Zarar Shah, Sajid Majeed alias Sajid Meer and Jundal stayed put in the control room through the three days of the mayhem.
Saeed remained in touch with those in the control room, sources quoted Jundal as telling the interrogators.
Although 30-35 young Lashkar operatives were initially selected, the jihadi leaders eventually trimmed the list to select the ablest 10 of the lot.
According to sources, it was Muzammil, described by US's FBI as "Member D" of Lashkar, who, in a meeting they had at Beit-ul-Mujahideen, instructed Jundal to familiarize Kasab and the other attackers with the basics of Hindi usage and Mumbai's topography as part of the plan to attack the city.
Jundal also disclosed the regular visits of Major Iqbal of ISI and Major Sameer Ali of Pakistani army to the meetings in Karachi and Muzzafarabad.
The Lashkar terrorist from Beed in Maharashtra, who travelled to Saudi Arabia using the alias of Riyasat Ali on a fake Pakistani passport, has also given details of the tough training Kasab and other members of his gang were made to go through. Besides firing assault rifles, the group was trained to launch grenades and communicate through VoIP and satellite phones. They were shown CDs of Mumbai's CST station and were familiarized with roads and routes they were to take to reach their targets.
The first attempt to enter Mumbai through the sea was made in September 2008, but had to be abandoned due to choppy waters.
According to sources, Jundal told interrogators that there was considerable jubilation in the Lashkar control room that the killer squad had hit all the targets decided by Muzammil and him: Taj Hotel, Oberoi Trident, Chatrapati Shivaji Terminus, Leopold Cafe, Cama Hospital, Nariman House Jewish Community Centre, Metro Cinema, St Xavier's College, Mazagaon and Vile Parle.
Although the attackers perished in the attack, Jundal and other Lashkar handlers hugged and congratulated each other for the success of the terrorists in pinning down India's security forces for a full three days.
However, Kasab's arrest took away from the celebration. They had reckoned that none of the attackers would survive. "There was considerable panic in the control room when it was learnt that Kasab had been captured alive," sources quoted Jundal as telling officials of Delhi Police.
http://timesofindia.indiatimes.com/india/Investigators-see-Jundal-trail-leading-to-Hafiz-Saeed-in-26/11-attacks/articleshow/14419056.cms
----------
A fire sermon for Kashmir's heritage shrines
Jun 27, 2012
SRINAGAR: Graceful white and green wood carvings cover glorious papier mache interiors full of scrollwork, Arabic script and floral motifs. Mesmerizing Khatamband ceilings and grand chandeliers reflect artwork of a bygone era. The Indian National Trust for Art and Heritage (Intach) has identified at least 40 out of more than a hundred shrines like the Dastageer Sahab that, with poor electrification and lack of safety equipment, are sitting on powder kegs.
"The 200-year-old Khanyar shrine devastated in Monday's fire had distinct khatambandi ceiling of walnut wood decorated with Quranic verses," said Mohammad Saleem Beig, convener of Intach in Srinagar. Khatamband as a craft doesn't exist outside Kashmir. It involves fitting small pieces of wood — walnut or deodar — into each other in geometrical patterns without using a single nail.
Khatamband artists from Persia taught their ceiling and wall art to Kashmiris. Such structures increased with the influx of missionaries, artists and craftsmen from other centres of Islamic art from Central Asia from the ninth century onwards.
Beig says the Dastageer Sahab shrine can be reconstructed with its original look and grandeur — he has a digital map of the shrine. But Zareef Ahmad, a staunch devotee of Peer Dastageer disagrees. "Who can inscribe awrat fatiha (Quranic verses) on the wood paneled walls? he asks. The shrine, which was built in 1806 in memory of Sheikh Syed Abdullah Qadir Jeelani, was renovated by the Dogra king, Maharaja Ranbir Singh, in the early 19th century. Beig said Intach has informed the state government about poor fire safety in these shrines.
http://timesofindia.indiatimes.com/india/A-fire-sermon-for-Kashmirs-heritage-shrines/articleshow/14419411.cms
----------
Sarabjit flip-flop an international embarrassment: Pak media
Jun 27, 2012
ISLAMABAD: What should have been the release of an Indian death row prisoner has turned into an "international embarrassment" for the Pakistan government following the mix-up over the identity of two Indian nationals currently in a Pakistani jail.
Hours after reports emerged on Tuesday that Pakistan was to release Sarabjit Singh, convicted and sentenced to death in 1990 for alleged involvement in a string of bombings, presidential spokesman Farhatullah Babar clarified that authorities were taking steps to free another Indian named Surjeet Singh who was jailed for espionage.
The "case of mistaken identity turned what should have been a moving occasion into international embarrassment", The Express Tribune said in its front-page report.
The website of the Dawn newspaper described the development as a U-turn taken by the government in an "unusual way".
The presidential spokesman attributed the mix-up to "confusion" and sought to distance President Asif Ali Zardari from the episode.
Babar said any references to the president in the matter were "out of context".
However, there was speculation in the social media, especially Twitter, on whether the government had been forced to backtrack on any possible move to free Sarabjit due to pressure from the powerful security establishment.
The Pakistan Army plays a key role in shaping foreign policy, especially relations with India and the US.
"It is unclear how the mix-up took place - whether it was official quarters whose information was mistaken or if the reporting by the media was the guilty party," said the report in The Express Tribune.
Pakistani TV news channels were the first to report yesterday afternoon that the president had commuted Sarabjit's death sentence to life imprisonment and directed authorities to take steps to release him if he had completed his jail term.
http://timesofindia.indiatimes.com/world/pakistan/Sarabjit-flip-flop-an-international-embarrassment-Pak-media/articleshow/14429116.cms
----------
Pakistan played a 'cruel joke' on our family: Sarabjit's sister
Jun 27 2012
Amritsar : Joy gave way to despair for the family of Sarabjit Singh after the mix up on his release even as celebrations broke out in the village of Surjit Singh on receiving the unexpected news that he was coming home from a Pakistani jail after 31 years.
Stunned that Pakistan was not releasing Sarabjit Singh, his family said it was a "cruel joke" on them.
A pall of gloom descended on Sarabjit's native Bikhiwind village in Punjab where hundreds of villagers had gathered only last night to celebrate the news of commutation of his death sentence.
It's Surjeet, not Sarabjit, clarifies Pak
Pakistan last night clarified that the Indian prisoner being released is Faridkot native Surjeet Singh and not Sarabjit Singh.
Sarabjit, 49, who is being held at Kot Lakhpat Jail in Pakistan, was sentenced to death for alleged involvement in a string of blasts in Punjab province in 1990.
With tears in her eyes, Sarabjit's sister Dalbir Kaur said, "It is difficult for us to believe the Sarabjit Singh has not been released. How can I accept that my brother would not come home yet."
Watch Video: Sarabjit's kin shocked at confusion
"The latest news wherein I was informed that my brother is not released is a cruel joke with the family whose sentiments have been badly hurt," Dalbir, who has made many attempts to release her brother in the past, said.
Full report at:
http://www.indianexpress.com/news/pakistan-played-a-cruel-joke-on-our-family-sarabjits-sister/967322/
--------
Uncle Sam pulled Jundal strings
Indrani Bagchi
27 June, 2012
Improved Riyadh-Delhi Ties,Petro-Politics Helped Handover
New Delhi: The unspoken element in the Abu Jundal arrest saga is the distance India and Saudi Arabia have travelled together in the field of security and intelligence cooperation,that the desert kingdom even delivered a body blow to its closest international ally,Pakistan.
Abu Jundal is not any old terrorist,but the closest India has yet got to 26/11 mastermind Hafiz Saeed and Pakistans ISI.Its clear that the voice intercepts that led to Abu Jundal came from US counter-terrorism authorities,and subsequently there would have been some persuasion of the Saudis by the US.What is interesting is why the Saudis agreed to give up somebody from Lashkare-Taiba which is almost a fully owned ISI subsidiary.
How has the India-Saudi relationship evolved In 2006,King Abdullah visited India after almost half a century,which opened the gates to a completely new recrafting of the bilateral ties.The new and improved ties with Riyadh would never have happened without substantial prodding from Washington,but Riyadh has traditionally played on the Pakistani side of the field.
Full report at: Times of India
---------
Canary Jundal's ISI terror song
Hakeem Irfan and Dipanjan Roy Chaudhury
27 June, 2012
Captured 'Indian handler' tells investigators that Pak ISI officials were present in the 'control room' for 26/ 11 attacks
S AYED ZABIUDDIN ANSARI alias Abu Jundal has apparently confessed that officials of Pakistan's spy agency ISI were present in the Karachi control room from where the attack on Mumbai was being coordinated.
He also led investigators to more terror operatives who were working with him in Saudi Arabia.
Sources said Jundal has already named two other people who worked with him in the Gulf country to recruit youth for the Lashkar- e- Tayyeba (LeT).
Even though the Delhi Police's special cell is tight- lipped about any developments in the case, sources claim that one of the terrorist's associates is already the net of investigating agencies.
Full report at: Mail Today
----------
India asks Pak to release Sarabjit Singh
SANDEEP DIKSHIT
27 June, 2012
India on Tuesday called on Islamabad to take a lenient view and release death row convict Sarabjit Singh whose release was mistakenly announced and corrected almost five hours later by the Pakistan Government.
"We have always taken up the unfortunate case of Sarabjit Singh who has spent 20 years in prison. This is a good time for the Government of Pakistan to take a lenient, a humanitarian view. I can very well understand the agony his family must have gone through. I also appeal to the government of Pakistan to release all Indian nationals who have completed their prison terms,'' said External Affairs Minister S. M. Krishna during a breakfast interaction with newspersons.
While diplomats were stoic after reports filtered in from Pakistan on Monday evening about Islamabad's plans to release Sarabjit Singh, Mr. Krishna immediately welcomed the decision with his office not bothering to get a confirmation from the Indian mission in Islamabad.
'old tricks'
Full report at:
http://www.thehindu.com/news/national/article3575873.ece
----------
Little progress in locating 26/11 terror commanders
PRAVEEN SWAMI
27 June, 2012
India's intelligence services and police investigators are reacting with scepticism to Pakistan's new offers to assist in investigating 26/11 suspect Zabiuddin Ansari, saying little that country has done little to apprehend key suspects involved in the 2008 Mumbai attacks.
"Frankly," a senior intelligence official in New Delhi told The Hindu, "we expect nothing. The reason we expect nothing is that, in over three years, we've got nothing."
Key 26/11 commanders have so far evaded Pakistan's Federal Investigation Agency (FIA). Perhaps most important among them is Sajid Mir— a man western intelligence services describe as the head of the Lashkar's transnational operations. India's intelligence services say Mr. Mir is living at his home, off the airport road in Lahore.
Pakistani-American jihadist David Headley, convicted for his role in the surveillance operation that led the 26/11 assault team to its targets, told the Federal Bureau of Investigation (FBI) Mr. Mir had hands-on control of the 26/11 plot — an assessment that Mr. Ansari is believed to have confirmed.
Full report at:
http://www.thehindu.com/news/national/article3573745.ece
----------
Investigators get inside view of 26/11 control room
PRAVEEN SWAMI
JIBY KATAKAYAM
27 June, 2012
Zabiuddin Ansari, the Maharashtra-born 26/11 suspect deported from Saudi Arabia and now held in New Delhi, has provided investigators with their first direct evidence on how Lashkar-e-Taiba controllers directed the 10-man assault team which attacked Mumbai in November 2008, intelligence sources have told The Hindu.
Key among them, sources claimed Mr. Ansari as telling them, was Sajid Mir, the Lashkar's top commander for transnational operations — the man believed to have had overall control of the operation. David Headley, the Pakistani-American jihadist convicted last year for his role in the undercover reconnaissance operation that preceded the attack, told the Federal Bureau of Investigation Mir had worked closely with Pakistan's Inter-Services Intelligence Directorate.
Muzammil Butt, a Lashkar operative previously in charge of the terrorist group's Jammu and Kashmir operations, provided military guidance to the assault team as the attack unfolded, the sources said Ansari had told them. Butt at one stage told two terrorists that Indian troops who had surrounded the building might try to bring it down with explosives, saying similar tactics were used in Jammu and Kashmir.
Lashkar ideologue Zaki-ur-Rahman Lakhvi is also said to have been in the control room, along with his lieutenant Mazhar Iqbal, who used the alias Abu al-Qama. Lashkar's computer expert Abdul Wajid — who used the code-name Zarar Shah — supervised the working of the control room.
Full report at:
http://www.thehindu.com/news/national/article3573742.ece
----------
From a quiet boy to the face of terror on TV: Zabiuddin
AMRUTA BYATNAL
27 June, 2012
The arrest of Syed Zabiuddin Syed Zakiuddin Ansari alias Zabi alias Abu Jundal alias Abu Hamza and subsequent naming as the man behind the 26/11 Mumbai attack has had repercussions in his hometown, Beed — silence. His house in the Muslim locality of Kagzi Darwaza in Hathi Khana stands locked, his parents have left, failing to answer the media's myriad queries, and the neighbours refused to have even known the 30-year-old.
"He never came home. In the last 6 years, we have not seen him. Even his parents never spoke about him," Rehana Shaikh, a neighbour stated. "Zabiuddin's parents are very simple people. His mother is always worried about something, but she never talks about it, and knowing the situation, people have stopped prodding," Ms. Shaikh said. She said they left the house on Monday morning, after TV channels started airing news of the arrest. Police and journalists continued to crowd the narrow lanes leading up to the house. "People asked us what we know about him. Everyone is scared to say anything, nobody wants to land up in trouble," she said.
Full report at:
http://www.thehindu.com/news/national/article3574138.ece
----------
Court rejects Mumbai police plea for custody of Abu Jundal Hamza
Jun 27, 2012
NEW DELHI: A Delhi court on Wednesday dismissed the Mumbai police's application seeking the custody of Abu Jundal Hamza, alias Zabiuddin Ansari, a key suspect in the 26/11 Mumbai terror attack.
Chief metropolitan magistrate Vinod Yadav passed the order after Delhi Police opposed the plea of its Mumbai counterparts.
The court said it would not be appropriate to reduce the days of custody of the Delhi Police - granted by a court till July 5 - as investigations were going on.
Hamza, an Indian mastermind of the attacks and an alleged member of the Indian Mujahideen group, was arrested at the Indira Gandhi International Airport here June 21 after his deportation from Saudi Arabia.
http://timesofindia.indiatimes.com/india/Court-rejects-Mumbai-Police-plea-for-custody-of-Abu-Jundal-Hamza/articleshow/14429565.cms
----------
Abu Jundal's confession proves role of state players in 26/11: Chidambaram
Jun 27, 2012
THIRUVANANTHAPURAM: India had been tracking 2008 Mumbai terror attack suspect Abu Jundal Hamza for over a year, home minister P Chidambaram said on Wednesday.
Chidambaram said that Abu Jundal's confession proves the involvement of state players in the 26/11 strike.
"We were tracking Jindal for over a year. His confession proves that there was support of state actors for 26/11 massacre," Chidambaram told reporters here.
Hamza, 30, was arrested at the Indira Gandhi International Airport on June 21 after his deportation from Saudi Arabia.
http://timesofindia.indiatimes.com/india/Abu-Jundals-confession-proves-role-of-state-players-in-26/11-Chidambaram/articleshow/14427910.cms
----------
Restrictions imposed in old Srinagar, life disrupted due to strike
Jun 27, 2012
SRINAGAR: Life across Kashmir Valley remained disrupted for the third day on Wednesday due to a strike called by separatists over gutting of the 200-year-old Dastageer Sahib shrine even as authorities imposed restrictions on movement of people in the old city.
As a preventive measure to maintain law and order, Srinagar district magistrate Baseer Ahmad Khan has ordered imposition of restrictions on movement of people and transport in six police station areas of the old city, officials said.
The police station areas where curfew-like restrictions have been imposed include Khanyar, Maharaj Gunj, Rainawari, Nowhatta, Safakadal and Kralkhud.
Full report at:
http://timesofindia.indiatimes.com/india/Restrictions-imposed-in-old-Srinagar-life-disrupted-
----------
Surjeet Singh's family rejoices over news of his release
Jun 27, 2012
FEROZEPUR (PUNJAB): While the family of Sarabjit Singh, the Indian prisoner on death row in Pakistan, was left shocked by Islambad's flip-flop over his release, there was jubilation in the home of his fellow inmate Surjeet Singh, who will be freed after over three decades in Lahore's Kot Lakhpat jail.
At Phidde village in Punjab's frontier district of Ferozepur, 280 km from Chandigarh, Surjeet's family celebrated the news that he would be released soon.
The news reached the family past midnight when they got calls from the media. The Pakistan government had announced around 1am on Wednesday that Surjeet, and not Sarabjit as had been reported earlier, would be released from jail following orders from Pakistan President Asif Ali Zardari.
Full report at:
http://timesofindia.indiatimes.com/india/Surjeet-Singhs-family-rejoices-over-news-of-his-release/articleshow/14427011.cms
----------
CIC directs govt to disclose information on Afzal Guru mercy petition
Jun 27, 2012
NEW DELHI: The Central Information Commission ( CIC) has directed the home ministry to disclose file notings and correspondence related to the mercy petitions of all death row convicts including Afzal Guru.
Giving the order information commissioner Sushma Singh asked the home ministry to provide information of mercy petitions related to all convicts (pending and disposed) after Devindersingh Khullar and Mahendernath Dass.
The order was based on a RTI application filed by activists S C Agrawal and Venkatesh Nayak. According to the decision the ministry will give file notings not forming of the ministerial advice to the President of India after severing all names and other references regarding the identities of the public servants regarding those file notings and making those correspondence.
The CPIO has also been asked to disclose the copies of the correspondence made from time to time in connection with the mercy petitions except those, which in his opinion should not be disclosed being exempt in terms of section 8(1)(a) of the RTI Act.
However, the official will have to pass a speaking order if He decides to withhold some of the correspondence. The CC has also said Agrawal would be free to appeal.
http://timesofindia.indiatimes.com/india/CIC-directs-govt-to-disclose-information-on-Afzal-Guru-mercy-petition/articleshow/14426656.cms
----------
At the end of 26/11 terror attacks, Karachi control room wore a celebratory look: Abu Jundal
Jun 27, 2012
NEW DELHI: After the 26/11 attacks concluded on November 29, 2008 following an NSG operation, there was an atmosphere of celebration and the Lashkar top brass was exchanging hugs in the control room in Karachi though there was a little disappointment that Ajmal Kasab had been caught, Abu Jundal has told his interrogators.
The control room in Karachi, which had several satellite phones, mobile phones and television sets, had turned into a celebration room, Jundal said.
"Jundal said the common words after the attack came to an end were 'Mubarak ho! Hamne teen din tak Hindustan ki security forces ke saath ladai ki, jo wo hamesha yaad karenge (we fought with Indian security forces for three days, which they are not going to forget)'. Since the operation had stretched for three days and Kasab had been caught, they were asked by Zaki-ur-Rehman Lakhvi to return to their hideouts," a top source said.
Meanwhile, National Investigation Agency (NIA) officials questioned him on Tuesday at the Delhi Police Special Cell office for several hours.
Full report at:
http://timesofindia.indiatimes.com/india/At-the-end-of-26/11-terror-attacks-Karachi-
----------
Stoic Kasab unsettled by Abu Jundal's arrest
Jun 27, 2012
MUMBAI: It was one piece of news that Pakistani gunman Ajmal Kasab least expected to hear. When the guards at Arthur Road jail in Mumbai informed Kasab that his handler Zabihuddin Ansari alias Abu Jundal was arrested, it shook the stoic demeanour of the terrorist who was part of the 10-member team that gunned down 166 people and injured hundreds in the 26/11 Mumbai terror attacks.
An agitated Kasab wanted to know the details of Ansari's arrest and his first question to the prison guards was whether his handler would be brought to Arthur Road jail, sources said.
The sources said he also wanted to know when Ansari, who goes by the name of Zaby and Abu Jundal, was arrested. "Kasab was surprised to know about Ansari's arrest. He wanted to know whether Jundal would also be lodged in the same prison," the sources said.
Usually, Kasab, who is in solitary confinement, tries to make conversation with his guards. But the guards have been given strict instructions not to discuss any topic related to the case or the investigation, the sources said.
Kasab neither has access to television or newspaper nor does he have any calendar in his bomb-proof cell. He has to depend on the guards to figure out the day or month of the year. For the past couple of months, Kasab is brought out of his cell for an hour daily.
http://timesofindia.indiatimes.com/india/Stoic-Kasab-unsettled-by-Abu-Jundals-arrest/articleshow/14420382.cms
----------
Abu Jundal had worked as an electrician at Beed Police headquarters: Cops
Jun 26, 2012
BEED (Maharashtra): Sayed Zabiuddin alias Abu Jundal, the key handler of terrorists, who struck Mumbai in 2008, had carried out electrical work at district police headquarters here in 2004-05, police said.
People, who knew Jundal recalled him as a hard-working and multi-skilled young boy, who also dabbled with computers to surf the internet.
"The 30-year-old Jundal had spent a lot of time at the police headquarters' in Beed in 2004-05, where he worked as an electrician when the building was under renovation," a police official told PTI.
Full report at:
http://timesofindia.indiatimes.com/india/Abu-Jundal-had-worked-as-an-electrician-at-Beed-
----------
Pakistan
Abu Jundal's arrest: Pakistan slams India, says 'we are proud of our ISI'
Jun 27, 2012
ISLAMABAD: Pakistan's interior ministry chief Rehman Malik today rejected home minister P Chidambaram's assertion of "state support" to the terrorists behind 26/11 massacre, saying ISI was a target of "propaganda campaign".
"We are proud of our ISI, which is defending Pakistan," Malik said adding the ISI's role in the war on terror was "well recognised by everybody" but the spy agency was the target of a propaganda campaign.
He repeatedly dismissed assertions by Indian leaders, including Chidambaram, that Pakistani state and non-state actors were involved in the Mumbai attacks and stoutly defended the ISI as an "elite agency".
Chidambaram today said there was clearly state support to the terrorists responsible for the 26/11 massacre in Mumbai.
"When I say, state actors, at the moment, I am not pointing my finger at any particular agency. But clearly there was state support or state actors' support for the 26/11 massacre," he said.
His comments came in the backdrop of the arrest and interrogation of LeT handler Abu Jundal, who was in the "control room" in Pakistan giving directions to the ten terrorists who attacked Mumbai in 2008.
Malik also launched a bizarre tirade against India investigations into various terror attacks and also sought to stump the arrest of Jundal.
"Now things are getting clarified. Who knows that there was a sting operation by somebody from India?" Malik told a news conference at the Interior Ministry this afternoon. He however did not elaborate what he meant by "sting operation".
Referring to Zabiuddin Ansari, alias Abu Jundal, and two other Indian suspects linked to the Mumbai attacks? Fahim Ansari and Sabahuddin Ahmed? Malik said: "If the three people can come to Pakistan they can mix up with the people here. They can generate the resources and then they go back and the Mumbai (attacks) happen. So any reasonable investigator will be forced to think".
http://timesofindia.indiatimes.com/india/Abu-Jundals-arrest-Pakistan-slams-India-says-we-are-proud-of-our-ISI/articleshow/14432220.cms
--------
Four militants killed in US drone attack in Pakistan's Waziristan tribal area
Jun 27, 2012
ISLAMABAD: A US drone targeted a house in the restive North Waziristan tribal area of Pakistan today, killing at least four militants, officials in the region said.
The CIA-operated spy plane fired two missiles at the house in the remote Shawal area near the Afghan border.
Shawal is located 200 km from Miranshah, the main town of North Waziristan Agency. Besides the four militants killed, two others were injured in the strike, officials were quoted as saying by the media.
The US has continued drone strikes in Pakistan's tribal belt despite Islamabad's condemnation of the attacks. Pakistan has described the drone strikes as counterproductive for the war on terror, saying they provoke anti-US sentiments.
US officials claim the drone campaign is effective in targeting al-Qaida and Taliban elements hiding in North Waziristan. The US has significantly increased drone strikes in Pakistan since a Nato Summit in Chicago ended last month without a deal on ending Islamabad's six-month blockade of supply routes to Afghanistan.
The supply lines were shut after a cross-border Nato air strike killed 24 Pakistani soldiers in November last year. On June 4, a drone attack killed 15 militants in North Waziristan. The dead reportedly included senior Al Qaeda leader Abu Yahya al-Libi.
Pakistan summoned the acting US envoy on June 5 and lodged a strong protest over the drone strikes, saying the attacks were unlawful and a violation of the country's sovereignty.
http://timesofindia.indiatimes.com/world/pakistan/Four-militants-killed-in-US-drone-attack-in-Pakistans-Waziristan-tribal-area/articleshow/14420014.cms
----------
Pakistan SC piles pressure on new PM to revive graft cases against president
Jun 27, 2012
ISLAMABAD: Piling up pressure on new Prime Minister Raja Pervez Ashraf, Pakistan Supreme Court on Wednesday asked him to respond by July 12 to its order to reopen graft cases in Switzerland against President Asif Ali Zardari, an issue that had cost his predecessor his job.
A three-judge bench headed by Justice Nasir-ul-Mulk reminded attorney general Irfan Qadir that former premier Yousuf Raza Gilani had been convicted for contempt and sentenced for refusing to act on the apex court's orders to revive the corruption cases.
The bench said in a brief order that it expected the new premier would act on the court's directives.
The judges asked the attorney general to consult the prime minister and inform the court of his stance at the next hearing on July 12.
Ashraf, a close aide of the ruling PPP chief Zardari, became Prime Minister after Gilani was disqualified by the apex court on June 19 following his conviction for contempt.
Gilani had been convicted and given a symbolic sentence on April 26 after he refused to act on the apex court's repeated orders to approach Swiss authorities to reopen the corruption cases against Zardari.
Gilani had contended that the government could not act as the President enjoyed immunity in Pakistan and abroad.
Shortly after assuming office, Ashraf said on Sunday that the PPP had made it clear that it would not write a letter to Swiss authorities to reopen the cases against Zardari.
He said there was no difference between him and Gilani on this issue.
http://timesofindia.indiatimes.com/world/pakistan/Pakistan-SC-piles-pressure-on-new-PM-to-revive-graft-cases-against-president/articleshow/14426310.cms
--------
Anti-Taliban leader shot dead in Peshawar
27 June, 2012
PESHAWAR: The bullet-riddled bodies of an anti-Taliban militia commander and three of his associates were dumped in Pakistan's northwestern city of Peshawar on Wednesday, police said.
The bodies of Fahimud Din, 50, chief of a 1,500-strong vigilante force in Bazidkhel on the outskirts of Peshawar, and three of his associates were found in a Toyota Land Cruiser on the city's ring road.
"We found the bodies around 7:00 am (0200 GMT). Four of them had been shot at close range," senior police official Asif Iqbal told AFP.
There was no immediate claim of responsibility. According to police, relatives had not heard from Din since Tuesday when he went to Islamabad for work.
Police said Din survived at least three suicide bombings and several roadside bomb attacks blamed on the Taliban and warlord Mangal Bagh who leads the Lashkar-e-Islam militia in the adjoining Khyber tribal district.
On June 12, two of his bodyguards were killed in a suicide attack that targeted his vehicle. Din survived because he had not been in the car.
http://dawn.com/2012/06/27/anti-taliban-leader-shot-dead-in-peshawar/
----------
Zardari given another chance to relinquish one office
27 June, 2012
LAHORE: The Lahore High Court has completed the proceedings on petitions of contempt of court, filed against President Asif Ali Zardari for holding dual posts on Wednesday, DawnNews reported.
A three-member larger bench headed by, Chief Justice of Lahore High court, Justice Umar Atta Bandial, was hearing the contempt of court case against the President.
Various lawyers presented their arguments and said that the President should follow court's orders.
Chief Justice responded to the arguments and said that the issue under consideration has constitutional importance and the verdict will also be in accordance with the constitution of Pakistan.
He further added that court will provide president with ample time to resign from his post as the co-chairperson of Pakistan People's Party (PPP) and suspend political activities in the President House.
The court has given one more chance to the President and has adjourned the hearing indefinitely.
http://dawn.com/2012/06/27/presidents-contempt-of-court-hearing-adjourned/
----------
Sarabjit fiasco an international embarrasment: Pak media
June 27, 2012
What should have been the release of an Indian death row prisoner has turned into an "international embarrassment" for the Pakistan government following the mix-up over the identity of two Indian nationals currently in a Pakistani jail.
Hours after reports emerged on Wednesday that Pakistan was to release Sarabjit Singh, convicted and sentenced to death in 1990 for alleged involvement in a string of bombings, Presidential spokesman Farhatullah Babar clarified that authorities were taking steps to free another Indian named Surjeet Singh who was jailed for espionage.
The "case of mistaken identity turned what should have been a moving occasion into international embarrassment", The Express Tribune said in its front-page report.
The website of the Dawn newspaper described the development as a U-turn taken by the government in an "unusual way".
The Presidential spokesman attributed the mix-up to "confusion" and sought to distance President Asif Ali Zardari from the episode.
Full report at:
http://www.hindustantimes.com/world-news/Pakistan/Sarabjit-fiasco-an-international-
----------
Helipad at house, power scam add to new Pak PM's woes
Jun 27 2012
Islamabad : Pakistan's Prime Minister Raja Pervez Ashraf has landed in a controversy over plans to construct a helipad at his private residence in Punjab province. Criticism over the move follows reports that authorities are probing a multi-billion rupee scam involving private power projects and could summon Ashraf in this regard.
The Police in Rawalpindi district proposed the construction of a helipad near Ashraf's home in Sungral village of Gujar Khan area on the outskirts of Islamabad, the Dawn newspaper quoted its sources as saying. The move is aimed at avoiding "inconvenience during VVIP security duty," the report said. However, detractors of the Pakistan People's Party-led government have criticised the move in the light of the country's economic woes.
A leader of the main opposition PML-N said Ashraf was enjoying all the perks of being a prime minister while ignoring the country's economic problems.
Some police officers defended the move, saying helipads had been added to private residences of other VVIPs following attacks on politicians by the Taliban and other militant groups.
Full report at:
http://www.indianexpress.com/news/helipad-at-house-power-scam-add-to-new-pak-pms-woes/967247/
----------
Yousuf Raza Gilani's son to contest for father's seat
Jun 26, 2012
ISLAMABAD: Abdul Qadir Gilani, son of former Pakistani prime minister Yousuf Raza Gilani, on Tuesday submitted his nomination papers to contest a by-poll for the National Assembly seat vacated by his father.
Gilani vacated the Multan National Assembly seat in Punjab province after the Supreme Court disqualified him as prime minister.
Tuesday was the last date of filing nomination papers. Ten candidates are in the fray, The Nation reported. The election will be held July 19.
The apex court last Tuesday disqualified Gilani as prime minister and National Assembly member because its April 26 verdict held him in contempt of court for refusing to write to Swiss authorities to reopen graft cases against President Asif Ali Zardari.
Gilani had pleaded to the apex court that Zardari enjoyed immunity under the constitution until he held the president's post.
http://timesofindia.indiatimes.com/world/pakistan/Yousuf-Raza-Gilanis-son-to-contest-for-fathers-seat/articleshow/14413846.cms
----------
Pakistan to release 315 Indian fishermen
Jun 26, 2012
ISLAMABAD: Pakistan will release 315 Indian fishermen at the Wagah land border crossing on Thursday, official sources said.
The fishermen are currently being held at a jail in Karachi, and they will be freed and sent to Lahore to be handed over to Indian authorities, sources told PTI.
Pakistan and India arrest scores of fishermen every year on charges of violating territorial waters.
Pakistani officials say over 150 Pakistani fishermen are currently in Indian prisons.
Since India and Pakistan resumed their peace process last year after a gap of over two years after the 2008 Mumbai attacks, the two sides have taken several steps to speed up the release of prisoners held in each other's prisoners.
The two countries have released scores of prisoners, a majority of them fishermen.
The two sides are working on an arrangement for the speedy repatriation of fishermen detained for inadvertently crossing the maritime boundary.
http://timesofindia.indiatimes.com/world/pakistan/Pakistan-to-release-315-Indian-fishermen/articleshow/14417025.cms
----------
Pakistan PM may be quizzed over scam
Jun 27, 2012
ISLAMABAD: Pakistani authorities are still probing a multi-billion rupee scam involving private power projects and could summon Prime Minister Raja Pervez Ashraf, who held the power portfolio when some of the projects were cleared, according to a media report published on Tuesday.
The National Accountability Bureau, Pakistan's main anti-corruption agency, is pursuing the case involving "rental power plants" and no file has been closed. The NAB could summon anyone, including the PM, if he or she is required in the investigation , The News daily quoted an official as saying.
"Yes, the probe is still on and the PM could be summoned . But that would depend on the gravity of situation as the investigation team will decide whether the PM should be summoned in person or whether a questionnaire should be sent to him," NAB spokesman Zafar Iqbal Khan said.
The team will decide whether the presence of a particular person is required or if a questionnaire could serve the purpose, he said. In the past, NAB had sent a questionnaire to former premier Yousuf Raza Gilani on the issue of the appointment of the head of a state-run firm.
Full report at:
http://timesofindia.indiatimes.com/world/pakistan/Pakistan-PM-may-be-quizzed-over-scam/articleshow/14422457.cms
----------
Sherpao condemns killing of 17 Pakistani troops
27 June, 2012
PESHAWAR: Pakistan People's Party-Sherpao (PPP-S) Chairman Aftab Khan Sherpao on Tuesday condemned the "cold-blooded murder" of 17 Pakistani troops and said that such incidents would continue to happen unless Pakistan and Afghanistan make a joint strategy to fight against terrorism.
Addressing a public gathering at Shamozai in Swat, he said that it was the right time to chalk out an effective regional peace strategy. "Both Pakistan and Afghanistan should take cognisance of the situation and join hands to bring terrorism to its logical end," he said.
Sherpao also stressed the need for working out a comprehensive plan to handle the situation beyond 2014 after NATO and US withdrawal from Afghanistan, a press statement from the PPP-S headquarters in Peshawar quoted him as saying.
He said Pakistan must act seriously and wisely in chalking out a policy to protect the interest of the country that could also guard the interests of Pakhtuns on both sides of the border.
He warned that military operation in North Waziristan would have "devastating consequences" for the entire region.
Referring to the power crisis, the PPP-S chairman said the government never took the issue seriously otherwise there would not have been power crisis in the country. "The non-solution of power crisis shows the government's indifference to the people's sufferings," he said.
The PPP-S chief demanded the government announce fresh elections.
http://www.dailytimes.com.pk/default.asp?page=2012\06\27\story_27-6-2012_pg7_26
----------
South Asia
Discovery of Dead Baby in Outdoor Shower, Maldives' Failure To Address Unwanted Pregnancies
By Hawwa Lubna | June 26th, 2012
The police have recovered the body of a newborn infant buried in the outdoor shower of a house on Shaviyani Feydhoo Island. The baby's mother was identified as a 15 year-old school student.
This incident is a reminder of the pervasiveness of underage and out of marriage pregnancies in Maldives, and the subsequent acts of infanticide and abortions – a distressing flaw in the social fabric of the island nation which continues to be unacknowledged and under-addressed by authorities.
According to local news outlet Sun, Feydhoo island girl was allegedly sexually abused and impregnated by her own stepfather. The allegation has not been confirmed by the police.
Media official Sub-Inspector Hassan Haneef said "the case is sensitive" as the girl is a minor, was being investigated in collaboration with the Gender Ministry. He also refrained from confirming local media reports that the girl is now under arrest.
However, he noted that four people, including the girl's legal guardians, mother and step father, were now under police custody in relation to the case. He added that the suspects resisted arrest, causing a scene on the island of approximately 700 inhabitants.
"We are investigating allegations of giving birth outside wedlock, killing and burying the baby," Haneef explained.
Doctors confirm the baby was already dead when found by the police at around 6:30pm, he observed, adding that the police are investigating the cause of death as well.
However, without post-mortem services and an absence of visible wounds on the infant's body, proving infanticide in the Maldives is almost impossible without a confession from the suspects.
In 2006, the Juvenile Court acquitted a woman from Dhabidhoo Island, who police alleged killed her newborn and threw into the lagoon, ruling that her three confessions contradicted each other. The woman gave birth out of wedlock in 2008.
Tale of illegal pregnancies and throwaways
Due to the conservative exterior of the Maldives and the deep-rooted culture of blaming the victim, the stigma of having a child out of wedlock drives women to desperate measures.
Mothers helplessly hide the growing bump for nine months and endure the pain and struggle in silence until an abortion is possible, or else abandon the newborns after birth – dead or alive.
Abortion is illegal and unavailable to most mothers, unless it is proved that the conception is the result of rape or that the pregnancy is a threat to the mother's health.
In last two years, three babies have been discovered dead and two alive. The dead infants included two foetuses, one hidden in a milk tin and the other at the bottom of Male's municipal swimming pool, while another fully-developed baby was thrown into a park having apparently been strangled by the underwear tied around its neck. Two babies were found abandoned and alive, and have now been placed under state care.
Anecdotal evidence suggests some mothers, both young and adults alike, use abortion-inducing pills or receive injections from amateur abortionists; others turn to harmful vaginal preparations, containing chemicals such as bleach or kerosene. Although infrequent, some women insert objects into their uterus or induce abdominal trauma.
Though these alarming throwaways have grabbed headlines and attracted public attention momentarily, it came short from prompting concrete action from authorities and public to address the underlying issue. Instead it merely provoked widespread condemnation and vehement calls for the mothers to be put to death.
Meanwhile, in the recent case of the 15 year-old, police have not revealed any information surrounding the circumstances of the pregnancy.
Unless it is proved that the pregnancy is the result of rape, Maldivian law provides for her to be publicly lashed and placed under house arrest.
Although the current judicial system restricts adult punishments to children until they reach the legal age of 18, there are currently three exceptions to the provision. One of these is that if she has had a child, a girl will be tried as an adult, according to a 2004 study on gender issues in the criminal justice system.
Out of fear of potentially being stigmatised, fathers seldom take responsibility for their actions, while pregnancy leaves girls guilty by default, leaving mothers to be flogged, publicly humiliated for fornication or incarcerated for infanticide – a disturbing trend of gender-bias observed in the criminal justice system.
All talks, little commitment or action
The issue has been raised at various gender related forums – with many words, but little action.
In 2010, the Deputy Minister of Health and Family at the time, Fathimath Afiya told Minivan News that a meeting was held to discuss reproductive services in the Maldives. While Maldivian and Shariah law criminalise abortion and intercourse outside of wedlock, Afiya said communication between relevant services and the judiciary made it difficult to fully address each case.
"There needs to be an appropriate legal framework for reporting these cases to the services that could help unmarried and teenage women in compromised positions," said Afiya. "We are very concerned about the rising number of unwanted pregnancies and abortions by married and unmarried women. Today, we began formulating an action plan for short- and long-term improvements," she added at the time.
However, at the national stakeholders meeting held by UN Women yesterday on the UN Secretary General's Unite campaign to end violence against women and girls, officials confirmed that "no concrete action plan" has been finalised.
During yesterday's meeting, as a Unite Youth Network Member, I gave a presentation on violence and problems faced by youth, highlighting sexual health illnesses such as STIs, early pregnancies, abortions among youth and emphasised the need for immediate sexual and reproductive health education.
All participants, including government officials, councilors, police, and gender advocates unanimously agreed on the importance of tackling the problems.
But as participants pointed out at the workshop, most of the time "it is all talk, with little commitment or action".
"Raising public awareness and educating the girls and boys about their bodies, the ramifications of being sexually active and how to protect themselves from harm is very important," said a public health official from the Centre for Community Health and Development.
The official noted the magnitude of the sexual health problem and its consequence as a "great national concern".
"Discussions are underway," the official said.
http://minivannews.com/society/discovery-of-dead-baby-in-outdoor-shower-a-distressing-reminder-of-the-maldives-failure-to-address-unwanted-pregnancies-39815
----------
Afghans flee shelling from Pakistan: official, witnesses
27 June, 2012
KUNAR: A barrage of cross-border artillery and rocket attacks from Pakistan have forced thousands of Afghan villagers to flee their homes, witnesses and officials in Afghanistan said on Tuesday.
The shelling was reported in eastern Kunar province after Pakistan accused Afghanistan of giving safe haven to militants who infiltrated the border to kill 13 Pakistani soldiers.
Afghanistan and Pakistan typically blame each other for Taliban violence plaguing both sides of their porous border.
"More than 500 families have been displaced in two districts of Dangam and Nari due to continued Pakistani rocket shelling in the past two weeks," said Wasefullah Wasef, a spokesman for the provincial government in Kunar.
Afghan families are large and typically number seven to 10 people.
"The shelling has intensified after the recent incident in which some Pakistani soldiers were killed by Taliban militants," Wasef told AFP.
Wasef said officials "believe" the rockets were fired by Pakistani troops, who are operating along the border against homegrown insurgents.
Full report at:
http://dawn.com/2012/06/26/afghans-flee-shelling-from-pakistan-official-witnesses/
----------
5 more Bangladeshis arrested in Malaysia
27 June, 2012
Five more Bangladeshis were among 35 foreigners detained for illegal immigration and other offences during two raids carried out at Desa Aman Puri, Selayang and Metroprima, Kepong in Malaysia on June 23.
Assistant Director of the Enforcement Division of the Kuala Lumpur Immigration Department James Musa Singa said the foreigners were detained for not having valid travel documents.
During the operation, he said, the Immigration Department detained 19 Nigerians, five men from Bangladesh, another five from Myanmar, four Thai women, and one woman each from Uganda, and Indonesia for not carrying valid travel documents, reports Malaysian official news agency Bernama.
"Those who were detained were aged between 20 and 40 and would be held at the Kuala Lumpur Immigration Department for further investigation," Musa Singa told reporters.
The operation, codenamed 'Awang Hitam' and participated by 56 personnel from the Kuala Lumpur and Selangor Immigration Department, was carried out following complaints from the public who were not happy with the influx of African men. They were said to have frequently caused problems to the local residents.
Earlier, on June 181 illegal immigrants, including 33 Bangladeshis, were detained in the first joint enforcement operation by the Construction Industry Development Board (CIDB) and 11 government agencies.
http://www.thedailystar.net/newDesign/news-details.php?nid=239952
----------
"Military counter-coup would be silly," Nasheed tells US Institute of Peace
By Daniel Bosley | June 26th, 2012
Former President Mohamed Nasheed yesterday spoke at the United State Institute of Peace (USIP) in Washington DC.
Nasheed spoke on the current political situation in the Maldives as well as the importance of non-violent protest, before taking questions from the audience.
"People loyal to me in the military are talking to me about a counter-coup – I say, 'Don't be silly'. We must have early elections soon," Nasheed said.
When asked about how, if elected, he would avoid problems similar to those that led to his resignation, Nasheed replied: "I will be naive again and will continue to be naive. A purge of police and military may bring some satisfaction but that won't help us build a better society."
In an interview given by Nasheed to Time magazine in April, Nasheed explained his commitment to national reconciliation following his 2008 election victory.
"We didn't want to go on a witch hunt. We didn't want to purge the military, we didn't want to purge the police," he said.
"The lesson is we didn't deal with Gayoom. That's the obvious lesson. And my romantic ideas of how to deal with a dictator were wrong. I will agree with that," he continued, before arguing that the answer was greater international assistance in reforming vital state institutions.
He drew comparisons between former President Gayoom and former Egyptian President Hosni Mubarak, saying that the pair schooled together and shared the same Baathist ideology.
The USIP is an independent conflict management centre created by the US Congress to study non-violent approaches to conflict resolution.
Full report at:
http://minivannews.com/politics/military-counter-coup-would-be-silly-nasheed-tells-us-institute-of-peace-39823
----------
Seventy dead, 2 lakh stranded in Bangladesh floods
Jun 27, 2012
DHAKA: Days of heavy rain in Bangladesh have set off flash floods and landslides, killing at least 70 people and stranding about 200,000, police and officials said on Wednesday.
Low-lying and densely populated Bangladesh is battered by torrential downpours during the wet season, which began in the past few weeks.
At least 15 people were killed in and around the southeastern port city of Chittagong, while 30 died in Bandarban in an area known as the Chittagong Hill Tracts.
"Several more people are feared trapped in hillside homes buried under heaps of mud. Rescue operations are continuing," Chittagong deputy commissioner Faiz Ahmed said.
A further 24 died in the coastal district of Cox's Bazar near the Myanmar border, officials and police said.
Most of the deaths were caused by landslides, others by wall collapses, lightning strikes and surges of water. Army, police and fire brigade personnel were helping in rescue efforts.
In Sylhet, a rice and tea growing area in the northeast, houses stood up to three feet (one metre) under water, with residents perched on boats or scrambling to high ground. Three children were reported killed.
Full report at:
http://timesofindia.indiatimes.com/world/south-asia/Seventy-dead-2-lakh-stranded-in-
----------
Southeast Asia
Malaysia to Deport Bomb Plot Suspect, an Iranian Man
June 27, 2012
KUALA LUMPUR, Malaysia, June 27 (UPI) -- Malaysia is set to deport an Iranian man to Thailand to face questioning over an alleged bomb plot targeting Israeli officials last February.
A court approved Thailand's extradition request for Masoud Sedaghat Zadeh, who was arrested in Kuala Lumpur a day after explosions Feb. 14 in Bangkok. He was picked up while attempting to transfer to a flight for Iran.
A judge ordered Zadeh returned to Sungai Buloh Prison pending an order from Malaysia's home minister for the extradition to proceed, a report by Malaysia's national news agency Bernama said.
But Zadeh, 31, denies the charges and said he will appeal the court's decision, which means his departure isn't imminent.
The bomb in Bangkok -- which apparently exploded unexpectedly in a house rented by terrorist suspects -- put police on high alert because of suspicion that it was connected to bomb attempts on Israelis in Georgia and India, allegedly by Iranians.
Thai police have wanted to question Zadeh since he boarded a plane in Bangkok the same day as the explosion.
Full report at:
http://www.upi.com/Top_News/Special/2012/06/27/Malaysia-to-deport-bomb-plot-
---------
Anti-condom groups in Indonesia 'ignoring' importance of reproductive health
06/26/2012
The debate over the distribution of free condoms has deviated to an extent that groups opposing the government's policy are missing the whole point, experts say.
"Thirteen percent of 35 million 13 to 18-year-old teenagers in Indonesia claim to have had sex," Indonesian Child Protection Commission (KPAI) commissioner Muhammad Ihsan told The Jakarta Post on Tuesday over the phone.
"We have to make sure this 13 percent of teenagers have safe sex. Condoms should not be the issue here. The issue is the need for reproductive health."
Ihsan's comments follow on the heels of a debate over whether the government should be allowed to distribute free condoms to those in need as a preventive measure in the fight against HIV/AIDS.
Health Minister Nafsiah Mboi, for instance, said last week that in Indonesia, unprotected sex, or sex that could cause sexually-transmitted diseases and unwanted pregnancies, affected people from almost all age groups, including children and adolescents.
She cited National Population and Family Planning Agency (BKKBN) data that showed more than 2 million young people in Indonesia had abortions in 2010.
"It means that even children and adolescents are likely to have already had unprotected sex," Nafsiah said.
Full report at:
http://www.thejakartapost.com/news/2012/06/26/anti-condom-groups-ignoring-importance-reproductive-health.html
----------
Learn Islam from Indonesian Muslim's Culture
June 25, 2012
Naqeiya
Learning Islam means to learn about how Muslims live their lives guided by Islamic law. Both the formal legal guidance, how the relationship between fellow Muslims, Muslims and people in general, Muslims in the surrounding environment, and of course, how the Muslims relation with God.
As a Muslim who was born in Indonesia, the life of the author cannot be separated from the culture of Indonesian people who are influenced by Hindu culture, where Hindus are the majority religion in Indonesia before the preaching of Islam came. As a result, kind of Islam which is growing in Indonesia is currently experiencing acculturation of Islam with Hindu culture with adjustments, so there is no conflict with Islamic Sharia. From here, learning Islam in Indonesia means, learning how is the flexibility of Islam to accommodate the local culture. This mission is one of the strategy that used by previous scholars to convey the Islamic da'wah and attract the public in general to learn more about Islam
As I mentioned earlier, kind of Islam that involved in Indonesia is Islam which accommodate the local culture without leaving the Sharia law that has been established by God. One example of Islamic culture in Indonesia is bancaan, in which Indonesian Muslims do some sort of celebration by distributing food to relatives and neighbours after praying together as a sign of thanksgiving to God. For example, when the grateful mother of pregnancy that has reached the age of 4 months, celebrating the birth of a baby, or as an expression of gratitude for a variety of other blessings given by God Bancaan was also performed to commemorate the death of close relatives, after praying together. Learn Islam in Indonesia means, we should care about the environment around us, because in each of gratitude we feel, there is a command to spread happiness to those around us.
Full report at:
http://muslim-academy.com/learn-islam-from-indonesian-muslims-culture/
----------
Indonesia's ant graft body yet to find evidence of Quran graft allegations
06/26/2012
Johan Budi: Corruption Eradication Commission (KPK) spokesman. (JP/Wendra Ajistyatama)
Indonesia's ant graft body has yet to find evidence of alleged fraudulent practices in the procurement of Korans by the Religious Affairs Ministry despite the media furor over the past few days, a spokesman has said.
Corruption Eradication Commission (KPK) spokesman Johan Budi said Tuesday that the antigraft body had planned to start summoning several eyewitnesses next week to investigate the allegations.
"We have not concluded whether they were elements of corruption in the procurement of Korans," Johan said as quoted by kompas.com.
Indonesia's anticorruption law stipulates that the antigraft commission can only name suspects in a corruption case when its investigators have found at least two pieces of evidence.
Full report at:
http://www.thejakartapost.com/news/2012/06/26/kpk-has-yet-find-evidence-koran-graft-allegations-spokesman.html
----------
Beef supplies increased ahead of Ramadhan demand
Nana Rukmana
06/27/2012
The Cirebon administration is looking to increase beef supplies ahead of the Ramadhan fasting month as part of its efforts to meet the expected rise in demand.
"During Ramadhan, demand for beef always rises dramatically. We will increase stocks by 100 percent. The additional stocks are also aimed at curbing the price of beef, which usually rises during Ramadhan and Idul Fitri," Cirebon Agriculture, Plantation and Livestock Office head, Ali Effendi, said on Tuesday.
He said from Ramadhan until Idul Fitri this year, the administration had ordered 3,000 heads of cattle, a 100 percent increase from normal levels of 1,500 heads.
"The daily demand for beef is usually 50 heads, but during Ramadhan and ahead of Idul Fitri, it will rise to 100 heads. The increase in demand will be followed by a rise in price," said Ali.
In Cirebon regency, the current price of beef ranges between Rp 58,000 (US$6.50) and Rp 60,000 per kilograms. In the lead up to Ramadhan, the price is expected to increase to Rp 65,000 per kilograms.
Full report at:
http://www.thejakartapost.com/news/2012/06/27/beef-supplies-increased-ahead-ramadhan-demand.html
----------
Mideast Asia
Israel Believes Every Palestinian Child Is Potential Terrorist
Harriet Sherwood
26 June 2012
Foreign Office-backed delegation of UK lawyers says treatment may stem from belief every Palestinian child is potential terrorist
A belief that every Palestinian child is a potential terrorist may be leading to a "spiral of injustice" and breaches of international law in Israel's treatment of child detainees in military custody, a delegation of eminent British lawyers has concluded in an independent report backed by the Foreign Office.
The nine-strong delegation, led by the former high court judge Sir Stephen Sedley and including the UK's former attorney-general Lady Scotland, found that "undisputed facts" pointed to at least six violations of the UN convention on the rights of the child, to which Israel is a signatory. It was also in breach of the fourth Geneva convention in transferring child detainees from the West Bank to Israeli prisons, the delegation said.
Its report, Children in Military Custody, released on Tuesday, was based on a visit to Israel and the West Bank last September funded and facilitated by the Foreign Office and the British consulate in Jerusalem.
It makes 40 specific recommendations concerning the treatment of Palestinian child detainees.
The issue has come under increasing scrutiny by human rights organisations and visiting delegations over the past year. In January the Guardian highlighted the use of solitary confinement in a report on the experiences of children under the military justice system.
The lawyers' report says Israel has international obligations as the occupying power in the West Bank, and its system of military law must respect human rights and non-discrimination. It points out that under international law, no state is entitled to discriminate in the exercise of justice on the basis of race or nationality. It says, however, that "there are major differentials between the law governing the treatment of Palestinian children and the law governing treatment of Israeli children".
The report compares the military justice system in the West Bank to the Israeli civilian legal system, finding key differences in the treatment of children. The most egregious are the length of time child detainees can be held a) before being brought before a judge (up to 24 hours for Israeli children compared with eight days for Palestinian children); b) without access to a lawyer (48 hours compared with 90 days); and c) without charge (40 days compared with 188 days). The minimum age for custodial sentences is 14 for Israeli children, but 12 for Palestinian children.
Full report at:
http://www.guardian.co.uk/world/2012/jun/26/israel-palestinian-children-injustice
----------
Israel Demolishes Historic Islamic Sites In Jerusalem
June 26, 2012
Saed Bannoura
The al-Aqsa Foundation for Waqf and Heritage issued a press release on Monday revealing that Israeli bulldozers destroyed and demolished historic Islamic sites dating back to the Umayyad, Abbasid and Ottoman eras in occupied Jerusalem.
The Foundation said that Israel's so-called Archeological Authority has been destroying and burying ancient Islamic sites over the last five years during excavations in al-Boraq, 100 meters west of the al-Aqsa Mosque. Some of the demolished sites are a mosque and a school building dating back to the Umayyad era.
The area is part of the al-Magharba neighborhood, or the Moroccan Quarter in English, that was mostly demolished by Israel on June 11, 1967, after Israel occupied the West Bank and East Jerusalem.
The al-Aqsa Foundation reported that its teams repeatedly visited the site and examined documents and pictures documenting the Israeli violations.
The foundation said, "the occupation is demolishing ancient sites, Islamic historic sites and structures, and claiming that it found Archeological Jewish sites underneath". It added, "Israel is planning to build a huge Jewish Center, including five underground floors".
The foundation further stated that the Israeli Archeological Authority conducted, in the period between 2005 and 2009, excavations on 1,500 square meters in an area west of al-Buraq Wall.
Full report at:
http://www.imemc.org/article/63789
----------
Zionists seek to destroy humanity by narcotics: Iran VP
27 June, 2012
Iran's First Vice President Mohammad Reza Rahimi says the international narcotics business is a Zionist-sponsored agenda aimed at wreaking havoc on the human societies across the globe.
"The Zionists play a key role in the production and distribution of narcotics across the globe, because destroying human societies and exploiting their virtues are among the objectives of the Zionists," Rahimi said at a conference commemorating the International Day Against Drug Abuse and Illicit Trafficking in the Iranian capital of Tehran on Thursday.
Numerous studies have attested to the fact that the Zionists regard themselves as the master race and they view the other races as their slaves that must be used for achieving the Zionist objectives, he said.
While the Zionists utilize the narcotics to devastate other societies, they safeguard their own society against such drugs, he pointed out.
The Iranian vice president expressed Tehran's preparedness to sponsor an international investigation into the role of the Zionist entities in the production and distribution of narcotics across the world.
Full report at:
http://www.presstv.ir/detail/2012/06/26/248090/zionists-target-humanity-by-narcotics/
-------
Iran's Vice President Makes Anti-Semitic Speech at Forum
By THOMAS ERDBRINK
27 June, 2012
TEHRAN — Iran's vice president delivered a baldly anti-Semitic speech on Tuesday at an international antidrug conference here, saying that the Talmud, a central text of Judaism, was responsible for the spread of illegal drugs around the world.
European diplomats in attendance expressed shock. Even Iranian participants in the conference, co-sponsored by Iran and the United Nations, privately wondered at their government's motive for allowing such a speech, even given its longstanding antagonism toward Israel. More than 25,000 Jews live in Iran, and they are recognized as a religious minority, with a representative in Parliament.
The speech by Vice President Mohammad-Reza Rahimi seemed bound to isolate Iran further just days before a new set of onerous Western economic sanctions, notably a European embargo on Iranian oil, is set to be enforced because of the longstanding dispute over Iran's nuclear program. Iran says the program is peaceful, and Western nations and Israel suspect it is a cover to develop the ability to make nuclear weapons.
Mr. Rahimi, second in line to President Mahmoud Ahmadinejad, said the Talmud teaches to "destroy everyone who opposes the Jews."
The "Zionists" are in firm control of the illegal drug trade, Mr. Rahimi said, asking foreign dignitaries to research his claims. "Zionists" is Iran's ideological term for Jews who support the state of Israel.
Full report at:
http://www.nytimes.com/2012/06/27/world/middleeast/irans-vice-president-rahimi-makes-
----------
Before a Full House in Iran, Koran Reciters Vie for Top Honors
By THOMAS ERDBRINK
27 June, 2012
TEHRAN — On the long journey from Kampala to Tehran, 15-year-old Hamissi Mawejje had plenty of time to spend with his iPod. The plugs pushed into his ears, which emerged from under his red fez, Mr. Mawejje whispered along with his favorites. Rather than rap or dubstep, however, his interest ran more to the star chanters — some long dead — of the Koran.
For Mr. Mawejje, Uganda's reigning Koran reciting champion, the flight provided a last chance to study the masters, listening to how they calibrated their tone, emphasis and vibrations to the drama and import of the holy book's verses.
Arriving here in Iran's capital, he had felt ready to take on the best Koran reciters in the world. But as he lowered himself into a red velvet seat in the auditorium of the Tehran Milad Tower, he had a swelling realization of the challenge that lay ahead in what he called the "Olympic Games of Koran recital," the Iran International Koran Competition, which took place last week.
Around him, at tables decorated with miniature national flags, sat 64 other national champions of Koran reciting, some from predominantly non-Muslim nations like Sweden and China. The participants — all of them male — had won local, regional and national competitions, and some, like the Iranian representative, Qassem Moghadami, had won other international Koran competitions.
Full report at:
http://www.nytimes.com/2012/06/27/world/middleeast/at-iran-koran-competition-reciters-
----------
A Flashpoint on Turkey's Border
27 June, 2012
Turkey showed prudent restraint after one of its fighter jets was shot down by Syria on Friday. But the incident is a reminder of how easily Syria's bloody civil war could spill over their common border, and it lends greater urgency to United Nations and Western efforts to end that conflict.
After an emergency NATO meeting on Tuesday, Secretary General Anders Fogh Rasmussen said the alliance had found Syria's actions "unacceptable." NATO has no wish to be drawn into the bloody struggle between President Bashar al-Assad of Syria and the opposition forces he has spent months trying to decimate. We share that wish, although further aggression by Syria could force NATO's hand since Turkey is a member.
For its part, Turkey has warned Syrian forces to stay clear of the border in the future or risk a military response. Turkey houses thousands of Syrian refugees on its side of the border. It has also allowed the smuggling of weapons and other items into Syria to assist Mr. Assad's opponents.
Full report at:
http://www.nytimes.com/2012/06/27/opinion/a-flashpoint-on-turkeys-
----------
West seeks to destabilize Mideast: Iran MP
27 June, 2012
A senior Iranian lawmaker has lashed out at the Western powers for their schemes aimed at destabilizing the Middle East against the backdrop of the ensuing Syrian crisis and the growing tide of Arab uprisings across the region.
"The Western powers seek to increase instability in this critical and strategic region," said Alaeddin Boroujerdi, the chairman of the Majlis National Security and Foreign Policy Commission, at a Tuesday meeting with Deputy Head of Iran-China Parliamentary Friendship Association Xua Li Ming.
He was alluding to the tide of popular uprisings and revolutions across the Arab world as well as the exacerbating unrest in Syria.
Full report at:
http://www.presstv.ir/detail/2012/06/26/248112/west-seeks-to-destabilize-mideast/
----------
Iran 'Facing Mirrors' wins at San Francisco film festival
27 June, 2012
Iranian filmmaker Negar Azarbaijani's well-praised movie Facing Mirrors has been awarded at the 2012 San Francisco International LGBT Film Festival.
Azarbaijani's first dilm won the Best Feature-length movie of the 36th Frameline LGBT Film Festival.
Produced and written by Fereshteh Taerpour, the movie weaves together the lives of two women with different social and cultural backgrounds.
The movie has also been lauded at many international festivals and received several awards such as the Best Narrative Feature Award at the 2012 International Three Dollar Bill Cinema in Seattle.
Azarbaijani's film was awarded at the 8th edition of Syracuse International Film Festival held in October, 2011 in the United States.
The film was also well received by both Iranian and Canadian audiences at the 2011 edition of Montreal's World Film Festival and therefore the authorities decided to schedule an extra screening at the event.
Facing Mirrors also won great acclaim at the 2011 National Geographic All Roads Film Project in Washington D.C. held in September.
Founded in 1977, the San Francisco International LGBT Film Festival is the longest-running and widely recognized event for screening particular films in the world.
The 36th San Francisco International LGBT Film Festival was held from June 14 to 24, 2012.
http://www.presstv.ir/detail/2012/06/26/248102/us-festival-awards-iran-facing-mirrors/
----------
Yemen: Mines Kill 73 Civilians
27 June, 2012
Land mines planted by Islamist militants before they fled key southern strongholds have killed 73 civilians in the past week, Yemeni officials said Tuesday. Engineering teams have removed about 3,000 land mines around Zinjibar and Jaar, according to the governor's office in Abyan Province. Government troops captured both towns in a two-month offensive to uproot militants linked to Al Qaeda from large swaths of land they captured during last year's political turmoil.
http://www.nytimes.com/2012/06/27/world/middleeast/yemen-mines-kill-73-civilians.html?ref=middleeast&gwh=81B71C4AE43D74E1460A6438E7188F46
----------
Arab World
Morsi's May 13 statement: "The Quran is our constitution, the Prophet is our leader, jihad is our path and death in the name of Allah is our goal"
27 June, 2012
Comments reportedly made just over a month ago by new Egyptian President Mohammed Morsi have some spooked.
The Voice of Russia radio website reported that Morsi made the following remarks on May 13:
"The Koran is our constitution, the Prophet is our leader, jihad is our path and death in the name of Allah is our goal," Morsi said in his election speech before Cairo University students on Saturday night.
Today Egypt is close as never before to the triumph of Islam at all the state levels, he said.
"Today we can establish Sharia law because our nation will acquire well-being only with Islam and Sharia. The Muslim Brothers and the Freedom and Justice Party will be the conductors of these goals," he said.
While the comments have not been widely reported, they appear to have been reported by the respectable Ria Novosti news-wire, and are no doubt worrying to Middle East observers.
Morsi was the presidential candidate for the Muslim Brotherhood, a group that has some ideological links to radical Jihadist movements. For the most part, the Muslim Brotherhood have promised to rule Egypt in a relatively secular manner, for example denying any expansion of sharia law within the country. These comments seem to directly contradict that position.
Egypt is the largest Arab nation with a population of 90 million. Morsi, a former prisoner who holds a doctorate from USC, was elected to a four-year term in an election marred by violence and confusion.
http://www.businessinsider.com/morsi-says-jihad-is-our-path-and-death-in-the-name-of-allah-is-our-goal-2012-6#ixzz1yyY8pKdi
----------
Five Saudis beheaded, three for killing Indian while robbing shop
Jun 27, 2012
RIYADH: Saudi authorities on Tuesday beheaded four of its citizens for murder and a Syrian national for drug smuggling, the interior ministry said.
Three Saudi nationals were executed in the kingdom's eastern Qatif region for stabbing and then shooting to death an Indian, Kohimo Ahmad, after robbing the shop where he worked, the ministry said in a statement carried by state news agency SPA.
Hussein bin Ahmad Shweikhat, Abdel Aziz bin Hasan al-Maatouq and Hussein bin Ibrahim al-Maatouq were beheaded after the three were found guilty of having stabbed and then shot Ahmad with an automatic rifle.
In a separate case, Khaled bin Saeed al-Asmari, was executed in the town of Abhaa in the kingdom's southern region of Asir for stabbing to death fellow Saudi, Abdullah bin Saad al-Masmaa, after a dispute, the ministry said.
Full report at:
http://timesofindia.indiatimes.com/world/middle-east/Five-Saudis-beheaded-three-for-
----------
'Fierce clashes' near Damascus as 86 killed in Syria
27 June, 2012
BEIRUT: Rebel forces and Syrian army units engaged in deadly combat around elite Republican Guard posts in the suburbs of Damascus on Tuesday, as 86 people were killed across the country, a monitoring group said.
The Syrian Observatory for Human Rights said the death toll consisted of 50 civilians, 32 soldiers and four rebels.
"Violent clashes are taking place around positions of the Republican Guard in Qudsaya and Al-Hama," eight kilometres (five miles) from central Damascus, the head of the Observatory, Rami Abdel Rahman, told AFP.
Twenty-eight people were killed in and around the capital, including 14 people in Al-Hama and 11 in Qudsaya during shelling by regime troops.
"This is the first time that the regime uses artillery in fighting so close to the capital," Abdel Rahman said.
"This development is important because it's the heaviest fighting in the area and close to the heart of the capital." Abu Omar, a spokesman for activists in the Damascus region, told AFP via Skype that "all communication has been cut off in and around Al-Hama and Qudsaya."
He charged that regime forces "stormed the areas with tanks" and also spoke of a "massacre" although he gave no further details.
The official SANA news agency said, meanwhile, that government forces clashed with "armed terrorist groups" in Al-Hama.
Full report at:
http://dawn.com/2012/06/26/fierce-clashes-near-damascus-as-86-killed-in-syria/
----------
Muslim Brotherhood Draws Up Plans to Islamize Egypt
6-26-2012
By Ryan Mauro
The Muslim Brotherhood leadership in Egypt held a secret meeting last week in anticipation of Mohammed Morsi's expected presidential victory. According to the Arabic report, discovered by the Investigative Project on Terrorism, the leaders drew up the "Jazira Plan" to Islamize Egypt and pave the way for the resurrection of the Caliphate.
The "Jazira Plan" was personally approved by Mohammed Badi, the Supreme Leader of the Muslim Brotherhood, the report states. Among the first steps is to "replace the nation anthem with the so-called anthem of the Islamic Caliphate." Police uniforms will be swapped out for "Islamic garb." The Ministry of Information will be disbanded and replaced by a new office that will "publish Islamic heritage only" and regulate the culture. The memorization of Quranic verses will be required for students to advance academically.
The name of the plan is telling. Jazira is Arabic for "island" or "peninsula." The report states that it is referring to the entirety of the Arabian Peninsula. This is not a plan for Egypt; it's a regional plan. If the report is accurate, the Muslim Brotherhood is already thinking ahead towards a Caliphate.
This isn't news to close observers of the Brotherhood. One of the group's spokesmen said in February, "Concerning the Islamic caliphate, this is our dream, and we hope to achieve it…our first goal is the renaissance of Egypt, then the Arab world and then the Islamic world. This will come gradually."
Full report at:
http://www.aina.org/news/20120626184233.htm
----------
Muslim Brotherhood Win in Egypt is Disastrous for Women and Democracy
27 June, 2012
In my life, I've had the privilege of meeting people from different countries, religions and cultures. One of them is my Egyptian friend, currently living in Dubai, who lived during the Mubarak regime and saw its downfall. Like many Egyptians, he is glad this has happened. The efforts of the whole Egyptian population has lead to the end of a corrupted regime, which kept the society divided into two: the very rich, also known as, the regime people, and the poor, also known as, the rest of the people.
In his own words, the Mubarak regime, was rotten from top to bottom. Apart from the obvious disparity and economical instability, there were also social inequalities, and corruption in every sector of the country. The education was obsolete, and there was no social security. You could be arrested and killed in the same day by national police. Because of these and many other reasons, activists, Wael Ghoneem and Asmaa Mahfouz, called people to protest on January 25, 2011. It certainly worked. After 18 days of protest, many detentions and deaths, the Mubarak regime fell, leaving power to the army, until elections could take place.
Lets back up a bit and see how the election process went. There were as many as 13 candidates running for the Egyptian elections, but the four most voted were:
Mohamed Morsi, member of the Muslim Brotherhood, running for the Freedom and Justice Party. He won around 25% of the votes.
Full report at:
http://www.policymic.com/articles/10144/muslim-brotherhood-win-in-egypt-is-disastrous-for-women-and-democracy
----------
Egypt court clips army's power to nab civilians
Jun 27, 2012
CAIRO: An Egyptian court on Tuesday ruled against granting the military a right to arrest civilians, throwing out a decree that bestowed such powers on the military police, at a time when a new civilian government is set to assume charge.
The supreme administrative court decided in favour of petitioner Khaled Ali, a rights lawyer, who had sought nullifying of the justice ministry decree, Ahram online reported . The justice ministry had issued a decree on June 13 giving military personnel the right to arrest civilians.
The decree will remain in effect until a new constitution is drafted. A tussle is already on between the military, that seems reluctant to relinquish much power, and political groups who contested the parliamentary election.
http://timesofindia.indiatimes.com/world/middle-east/Egypt-court-clips-armys-power-to-nab-civilians/articleshow/14422686.cms
----------
Egypt Court Strikes a Decree Reimposing Martial Law
By DAVID D. KIRKPATRICK
27 June, 2012
CAIRO — An administrative court on Tuesday suspended a decree by the military-led government that authorized soldiers to arrest civilians. The court's action raised the possibility that the judges may also try to roll back other aspects of the generals' recent expansion of their powers.
The ruling was the first time that a civilian court had directly challenged the power of the governing military council. It came two days after the generals, who took power when Hosni Mubarak was forced to resign as president last year, recognized the election of Mohamed Morsi of the Muslim Brotherhood as the country's first civilian president.
The court is hearing a series of cases filed by the Brotherhood that challenge the generals' actions, especially the dissolution of the Islamist-led Parliament and the issuance of an interim constitution that strips the president of most of his powers. The legal appeals are part of a three-pronged strategy, which includes large protests and negotiations behind the scenes, that the Brotherhood is pursuing in a tug of war with the generals for control of the next phase of Egypt's political transition.
Full report at:
http://www.nytimes.com/2012/06/27/world/middleeast/egypt-court-suspends-decree-
----------
Syria: TV Station Attacked, 7 Staffers Killed
27 June, 2012
DAMASCUS, Syria (AP) — Gunmen raided the headquarters of a pro-government Syrian TV station early Wednesday, killing seven employees, kidnapping others and demolishing buildings, officials said. The government blamed terrorists and described the killings as a "massacre."
An Associated Press photographer who visited the Al-Ikhbariya station's compound said five portable buildings used for offices and studios had collapsed, with blood on the floor and wooden partitions still on fire. Some walls had bullet holes.
Al-Ikhbariya is privately-owned but strongly supports President Bashar Assad's regime. Pro-government journalists have been attacked on several previous occasions during the country's 15-month uprising, although such incidents are comparatively rare.
Information Minister Omran al-Zoebi said the killings were "a massacre against the freedom of the press" in remarks broadcast on state TV. He later told reporters that it had been carried out by terrorists — the same word the government uses for rebels.
Rebels deny they target the media.
Much of the violence that has gripped Syria over the past 15 months has been sanctioned by the government to crush dissent. But rebel fighters are launching increasingly deadly attacks on regime targets, and several massive suicide attacks this year suggest al-Qaida or other extremists are joining the fray.
Full report at:
http://www.nytimes.com/aponline/2012/06/27/world/middleeast/ap-ml-
----------
Bahrain tries 3 cops for murder
26 June 2012
Bahrain will pay $2.6 million in restitution to 17 families over the deaths of 17 relatives last year during an uprising, a government statement said.
Separately, a high court toughened charges against three policemen, ruling they would be tried for murder — exposing them to a possible death sentence — rather than manslaughter for killing three protesters. "Disbursement of compensation to the families of 17 deceased persons has begun in keeping with the implementation of the recommendations of the Bahrain Independent Commission of Inquiry," said the statement. It said the payments amounted to $153,000 per person, but did not say who the recipients were.
The High Criminal Court ruled that the three policemen accused of killing three protesters in March 2011 should face trial for murder, the Information Ministry said in a statement. A fourth policeman was sentenced in absentia to five years in prison for assault in the wounding of a protester with birdshot, it said.
http://www.arabnews.com/bahrain-tries-3-cops-murder
----------
Egypt's Muslim Brotherhood epitomises the disastrous Arab culture of resentment
By James Corum
June 25th, 2012
When Barack Obama became president in 2009 he initiated a complete reorientation of American foreign policy. His core assumption was that the points of conflict between the US and other powers were all George W Bush's fault. Russia was hostile because Bush made it so. Muslim nations seethed with anti-American resentment because of Bush. Allies would not pitch in because Bush had alienated them.
So Obama crafted a new national strategy centered around himself. He believed that an American president with Third World roots and a Muslim father would compel Middle Eastern nations to take a benign view of America. Obama would "reset" relations with Russia. European allies would readily assume defence burdens that had been borne by the Americans. Inspired and reassured by the President, a new age of peaceful relations would be initiated.
The failure of the Arab Spring to deliver democratic reforms or to provide a positive path for development in North African or Middle Eastern nations shows the hollowness of Obama's foreign policy assumptions. In fact, this was never about Bush, or Obama, or even really about the West at all. The problem lies in the long-term dysfunctional politics of Middle Eastern Islamic nations.
Full report at:
http://blogs.telegraph.co.uk/news/jamescorum/100167258/egypts-muslim-brotherhood-
----------
Assad ups rhetoric with 'real state of war' declaration
27 June 2012
Syria's president orders new government to spare no effort to achieve victory
Syrian president Bashar al-Assad has declared that his country is at war and ordered his new government to spare no effort to achieve victory, as the worst fighting of the 16-month conflict reached the outskirts of the capital.
Video published by activists recorded heavy gunfire and explosions in suburbs of Damascus.
Syria's state news agency SANA said "armed terrorist groups" had blocked the old road from Damascus to Beirut.
The declaration that Syria is at war marks a change of rhetoric from Assad, who had long dismissed the uprising against him as the work of scattered militants funded from abroad.
"We live in a real state of war from all angles," Assad told a cabinet he appointed on Tuesday in a speech broadcast on state television.
"When we are in a war, all policies and all sides and all sectors need to be directed at winning this war."
Full report at:
http://www.guardian.co.uk/world/2012/jun/27/assad-state-of-war
----------
Eight killed in Iraq bomb blast
27 June, 2012
Two bombs exploded within minutes of each other outside a Shia cleric's home on Wednesday, killing at least eight people as insurgents ramp up attacks in what has been a particularly violent month for Iraq.
The attack brings Iraq's death toll for June to at least 183, making it the bloodiest month since January, when at least 255 were killed. That surge in violence was widely seen as an attempt by al-Qaeda to undermine the Iraqi government after the last American troops withdrew in mid-December.
The first blast blew out the front wall of the home of a Shia cleric who was prominent in the southeastern suburb of Wahda, damaging surrounding houses, police and witnesses said.
Neighbour Nasir Luaibi, awakened from the explosion, rushed to the scene with family members to help.
Full report at:
http://www.thehindu.com/news/international/article3576628.ece
--------
Africa
Foreign Office reports no govt persecution of Christians in the Sudan
George Conger
June 18th, 2012
The Foreign Office reports there is no evidence of an anti-Christian pogrom being waged by the National Islamic Front government in Khartoum.
In a written statement given in response to a question from the Bishop of Bath and Wells, Foreign Office Minister Lord Howell on 23 May 2012 said "We have no evidence that there is a state orchestrated campaign against Christians. However, recent rhetoric by government leaders on the north-south conflict has led to tension between communities and fear of attacks against South Sudanese in Sudan, many of whom are Christians."
The government's view of the conditions in Sudan is at odds with reports from Sudanese Christians and NGOs. Southern Christians living in the North were stripped of their Sudanese citizenship and are being expelled to the South, forcing hundreds of thousands into refugee settlement. In a 12 Oct 2011 speech to university students in Khartoum, President Omar al-Bashir of Sudan stated: "Ninety-eight percent of the people are Muslims and the new constitution will reflect this. The official religion will be Islam and Islamic law the main source [of the constitution]. We call it a Muslim state."
Full report at:
http://religiousintelligence.org/churchnewspaper/?p=26088
----------
Nigeria: From the Sharia movement to Boko Haram
26 June 2012
In the politics of Nigeria, religion, ethnicity and regionalism are intermingled.
Almost all Hausa are Muslim and overwhelmingly located in the North. Almost all Igbos are Christian and are geographically concentrated in the East. The Yoruba, on the other hand, are half-Christian and half-Muslim and are concentrated mainly in Western Nigeria. Since its 1960 independence, Nigeria's national politics have been bedevilled by Hausa, Igbo and Yoruba ethnicity tensions, Christian vs Muslim sectarianism violence and North vs South regionalism.
The militant Islamic movement, Boko Haram, consists mainly of young Hausa in the north of the country. The movement signifies a different kind of radicalisation and precipitated from the 1990s Sharia movement in the north.
The Sharia movement was a cultural assertion by Northern elites at the state level to compensate for their political decline at the federal level. Although Nigeria as a country was supposed to be a secular state, one Northern state after another established Sharia Islamic law within their state boundaries. Of the 36 Nigerian states, about one-third opted to adopt Islamic law and governance.
The world woke up to its implications when Amina Lawal, an unmarried pregnant woman, was sentenced to death for adultery by a Sharia court. The sentence was never carried out mainly because of national and global outcry, not least among fellow Muslims worldwide. However, Islamic law remained theoretically operational in most northern Nigerian states, but the militancy declined among the elite.
Full report at:
http://www.independent.com.mt/news.asp?newsitemid=146531
---------
Mali rebels open fire on protest, one killed, witnesses say
Jun 27, 2012
BAMAKO: Malian rebels opened fire on protesters Tuesday, shooting at least one dead, during a rally against the killing of a local official by insurgents whose uprising has split the country in two.
Demonstrators in the northern town of Gao protested against the killing of Idrissa Oumarou, a local government official who died there Monday.
Tensions have soared in the town over the nearly three-month-old occupation by Tuareg and Islamist rebels.
"We are marching to protest the death of our municipal councillor," said teacher Oumar Diankante, who accused the Tuareg rebels' National Movement for the Liberation of Azawad (MNLA) of opening fire on protesters.
"I have seen one person dead already, others say there are several dead," he added.
Abdou Sidibe, a lawmaker in Gao, told AFP that "there were several deaths", but did not give a number.
Gao is one of several main towns in Mali's vast north seized by two rebel groups with very different ideologies and objectives, in the wake of a March 22 military coup in Bamako.
Eleven people had been admitted to hospital with gunshot wounds following the demonstration, a hospital source said.
However, it was unclear whether the MNLA or Islamist group Ansar Dine (Defenders of Faith) had opened fire.
Full report at:
http://timesofindia.indiatimes.com/world/rest-of-world/Mali-rebels-open-fire-on-protest-
----------
Journalists arrested in Sudan crackdown
27 June, 2012
Sudan security forces have arrested scores of people, including several journalists, in a brutal crackdown on protests that began on 16 June in response to government austerity measures and price increases.
Police are alleged to have used excessive force in breaking up protests, beating demonstrators, using tear gas and rubber bullets and even live ammunition.
Though the protests were sparked by economic grievances, protesters have since called for an end to the current government led by the president, Omar al-Bashir.
The demonstrators are also opposed to Sudan's wars in Darfur, Southern Kordofan and the Blue Nile.
Local and international journalists have been arrested while trying to report on the protests. Simon Martelli, an Agence France Presse correspondent, was detained for 14 hours in Khartoum. After Salma al-Wardany, an Egyptian journalist for Bloomberg, was detained she was ordered to be deported after it was alleged that she had links to activists.
Nagla Sid Ahmed, a well-known citizen journalist was summoned to the offices of the security services for questioning for several days in succession in order to prevent her from covering the protests. Other Sudanese journalists have also been detained.
Daniel Bekele, Africa director at Human Rights Watch, said the media must be allowed to work freely. He said: "The authorities should end the violence immediately and respect the right of the people to protest peacefully.
"Arresting all suspected opponents to stifle dissent is abusive and illegal."
http://www.guardian.co.uk/media/greenslade/2012/jun/27/journalist-safety-sudan
----------
Africa's Islamist militants 'co-ordinate efforts in threat to continent's security'
David Smith
26 June 2012
Head of US Africa Command says Boko Haram, al-Shabaab and al-Qaida in north Africa sharing money, explosives and training
Three of Africa's most dangerous Islamist militant groups are striving to co-ordinate their operations and represent a deepening threat to security on the continent, the US has warned.
General Carter Ham, head of the US military's Africa Command, said there were signs that Boko Haram in Nigeria, al-Shabaab in Somalia and al-Qaida in the Islamic Maghreb were sharing money and explosive materials and training fighters together.
"Each of those three organisations is by itself a dangerous and worrisome threat," Ham told an African Centre for Strategic Studies seminar in Washington. "What really concerns me is the indications that the three organisations are seeking to co-ordinate and synchronise their efforts – in other words, to establish a co-operative effort amongst the three most violent organisations … And I think that's a real problem for us and for African security in general."
Al-Shabaab is active in Somalia and has been blamed for attacks in Kenya. Last year, the group, which is allied to al-Qaida, claimed responsibility for the death of the Somali interior minister, Abdi Shakur Sheikh Hassan. It has, however, suffered setbacks in recent months.
Last month, the US classified three of the alleged leaders of Boko Haram, an Islamist sect based in remote north-east Nigeria, as "foreign terrorists", but it declined to blacklist the organisation to avoid boosting the group's profile internationally.
Al-Qaida in the Islamic Maghreb (AQIM), an affiliate of al-Qaida based in north Africa, is mainly a criminal organisation operating in the Sahel region. It kidnaps westerners for ransom and fuels Africa's drug trade, according to intelligence officials.
Full report at:
http://www.guardian.co.uk/world/2012/jun/26/africa-islamist-militants-coordinating-threat
----------
Nigeria's Former President: Fighting Corruption Is Not a One-Night Affair
Peter Guest
27 June 2012
Nigeria is on the rise, but corruption lingers. The answer? Tackle graft ruthlessly and consistently, says the former president
At 82 and given to offering Yoruba proverbs to illustrate complex points, Olusegun Obasanjo, the man who led Nigeria once as a general and once as a civilian, has no time for mincing his words. "You are being euphemistic when you say lack of accountability. Call it corruption," he says, from a hotel suite overlooking London's Canary Wharf.
"There is no part of the world where corruption is absolutely eliminated. But [in other countries] that corruption has not been a way of life. When you are found, you are dealt with. And that's what we need."
Obasanjo was in the UK to promote investment in Nigeria, sub-Saharan Africa's most populous country and its second biggest economy, not to mention one of the world's most promising emerging destinations for international investors. Its gross domestic product is forecast to grow at more than 7% this year, following a decade of rapid expansion.
Full report at:
http://www.guardian.co.uk/global-development/2012/jun/27/nigeria-olusegun-obasanjo-fighting-corruption
----------
Nigerians' spirit is indestructible
Chibundu Onuzo
26 June 2012
We Nigerians have coped with dictators, genocide and bombs. Boko Haram will never defeat us
If I were to write a book about the almost perverse will of Nigerians to find a way, I would call it What to do when Nigeria Happens. In chapter 18 – What To Do When There Is a Power Cut During an Operation – I would advise you to follow the example of a surgeon who asked his attendants to turn on their mobile phones and point their lights at his scalpel.
In chapter 10 – What To Do in Times of Fuel Scarcity – I would suggest sleeping in the petrol queue for three days with provisions and a pack of cards to divert you in moments of extreme boredom.
And my personal favourite, chapter four – What To Do When Robbers Pay You a Visit and the Police Ignore your Summons. If you were feeling extremely creative, you could gather a crowd of churchgoers as my uncle did, in the hope that the sound of their approach (singing, clapping and drumming) would scare off the thieves.
The way Nigerians react to what others would call the last straw has made us as a people very difficult to wear out. I wish someone would tell this to Boko Haram, the terrorist group wreaking havoc in my country. The sect is not strong enough to overwhelm Nigeria with force. It has neither the arms nor the funds to stage a full-scale military invasion, so what we have instead is a war of attrition. The steady drip drip of a church bombing every week, a shooting outside a school, the murder of an Islamic leader who has spoken out against the terrorists – these are their tactics. And who knows, perhaps there are other places in the world where the polity would soon dissolve under such pressures. But this is Nigeria.
Full report at:
http://www.guardian.co.uk/commentisfree/2012/jun/26/nigerian-spirit-indestructible-boko-haram
----------
North America
What Can the Salem Witch Museum Teach American Muslims?
Kemal Argon Specialist on Islam in the Modern World
27 June, 2012
In New England, we usually know about the Salem witch trials of 1692. These were made famous by Arthur Miller's play, "The Crucible," and every year loads of schoolchildren and visitors from all over the world come to visit the renowned Salem Witch Museum in Salem, Massachusetts. I would argue, however, that the meaning and importance of the Salem Witch Museum goes far beyond being an entertaining field trip for schoolchildren.
American Muslims are increasingly concerned about persecutions of Muslims in American society. I would urge more of them who can do so to make their way to the Salem Witch Museum. However, taking a short tour of the Salem Witch Museum is to be recommended as an important educational experience for anyone concerned about fear-driven persecution of any group or individual in our society today.
The story of the persecutions and witch trials in Salem is very moving. The first museum exhibit should be acceptable to Muslims and it tells the story of the Salem witch trials with a mannequin display and a recorded narration. In a setting of fear and hysteria in Puritan New England, innocents were falsely accused, persecuted in witch trials, and numbers executed by hanging. Others were driven into debt, their lives destroyed. One man had stones piled on his chest until he was crushed to death. Of course this all turned out to be utter hysterical nonsense and finally, in 2001 the governor of Massachusetts signed into law the posthumous exoneration of those remaining victims of the hysteria not already exonerated. This exhibit itself is excellent and makes a visit to the Salem Witch Museum worthwhile. The museum staff was notably at all times professional, courteous and charming.
Full report at:
http://www.huffingtonpost.com/kemal-argon/what-can-the-salem-witch-_b_1602909.html
----------
Pool of American imams too small to meet the demand
By Omar Sacirbey
June 26
SHARON, Mass. — The Islamic Center of New England has always been led by imams born outside America. The two-campus mosque would like to change that, but it's proving harder than leaders had thought.
The ICNE's mosque here on the South Shore of Boston has been without an imam since 2006, when the last imam was arrested for immigration fraud. A rotating cast of lay and trained imams have led congregational Friday prayers and other mosque functions since then.
After dozens of interviews, the mosque board is eyeing a U.S-born convert who's familiar with American culture and who studied Islam and Arabic in Saudi Arabia. The imam's academic pedigree impressed the immigrant members of the mosque, while his fluency in American pop culture helped him connect with mosque youth.
"The issue here is we're looking for the future, and the future of Islam in this country are the children," said Rashid Noor, head of the ICNE board. "So we need someone who can connect with the youth."
Far from certain, however, is whether the Sharon mosque will able to pay the salary demanded by the imam — nearly double the salary earned by the Egyptian-born imam at Sharon's sister mosque in Quincy, 23 miles away. If the center can't afford this imam, Noor said it will continue looking.
Full report at:
http://www.washingtonpost.com/national/on-faith/pool-of-american-imams-too-small-to-
----------
Iraq war biggest mistake of US: Albright
Jun 26, 2012
NEW DELHI: Former US secretary of state Madeleine Albright on Tuesday said that the war on Iraq was the US's "biggest mistake".
"America attacked Afghanistan as a direct result of Sep 11 bombings. However, the war on Iraq was the biggest mistake we could make and are still hurt because of it."
However, Albright, who served in the Bill Clinton administration, added that the international community has a responsibility to act if a country's leaders deny the people their rights, despite such actions being an encroachment of that country's sovereignty.
Albright was interacting with the recipients of Young India fellowship in the capital.
Asked about the possibility of a Republican winning the 2012 US presidential election, Albright said she would work for the re-election of President Barack Obama, and otherwise "the democracy has the ability to correct itself".
Earlier, Albright, a PhD from Columbia University and the first woman to become the US secretary of state, said she had not thought of becoming the secretary of state during her education, and urged the fellows not to be bound by fixed plans.
"I never actually had a fixed plan of becoming the secretary of state. My advice would be to go with the flow and love whatever you do," she said.
"Whatever you do, if you deliver, it adds to your resume and shows that you are a responsible worker," she added.
Full report at:
http://timesofindia.indiatimes.com/world/south-asia/Iraq-war-biggest-mistake-of-US-Albright/articleshow/14413769.cms
---------
White House honors Saudi student for voluntary services
26 June 2012
The White House has honored a Saudi student of Nebraska University at Omaha for voluntary social service in jails in the United States.
Husain Ali Al-Sheikh, a student on King Abdullah Foreign Scholarship Program, and his team of university students were awarded gold medals, certificates and letters of thanks for their voluntary service to educate inmates in prisons in Nebraska with the permission of the prison administration and the White House.
"After I completed my bachelor degree from the Nebraska University, I received a call from the White House to collect a certificate and the gold medal as a mark of appreciation from US President Barrack Obama for my efforts to educate prisoners in Nebraska as part of the university's social service activities," Al-Sheikh said.
He said his team conducted training courses on computer lasting four months to the prisoners, who responded with enthusiasm to the initiative, Asharq daily reported on Sunday. They also trained inmates on manual designing of greeting cards to be sent to their relatives, he said.
He said this kind of social work should be introduced in the Kingdom because it helps a lot in the integration of convicts to the society after their release.
Full report at:
http://www.arabnews.com/white-house-honors-saudi-student-voluntary-services
----------
US hopes its ties with Pak to be back on track under new prime minister
Jun 27, 2012
WASHINGTON: With the new prime minister in place in Pakistan, the US today hoped that its relationship with the new government in Islamabad would soon be back on track not only on political and economic issues, but also on issues related to counter-terrorism.
"Now that there is a declared successor," state department spokesperson Victoria Nuland told reporters.
The US wants to "be able to move on together and to continue to work on strengthening not only our political and economic relationship, but our counterterrorism relationship and get back on track there."
The United States has been working with the Pakistani government all along, she said, adding that the Pentagon just announced a senior-level visit to Pakistan for tomorrow.
"So we will continue to try to keep those channels open and do what we can to improve the situation," she said.
http://timesofindia.indiatimes.com/world/pakistan/US-hopes-its-ties-with-Pak-to-be-back-on-track-under-new-prime-minister/articleshow/14420714.cms
----------
Europe
Al-Qaeda Trains Norway Islam Convert To Carry Out Terror Plots
By KARL RITTER
06/25/12
STOCKHOLM -- A Norwegian man has received terrorist training from al-Qaida's offshoot in Yemen and is awaiting orders to carry out an attack on the West, officials from three European security agencies told The Associated Press on Monday.
Western intelligence officials have long feared such a scenario – a convert to Islam who is trained in terrorist methods and can blend in easily in Europe and the United States, traveling without visa restrictions.
Officials from three European security agencies confirmed Monday the man is "operational," meaning he has completed his training and is about to receive a target. All spoke on condition of anonymity because they were not authorized to discuss the case publicly. They declined to name the man, who has not been accused of a crime.
"We believe he is operational and he is probably about to get his target," one security official said. "And that target is probably in the West."
A security official in a second European country confirmed the information, adding: "From what I understand, a specific target has not been established."
European security services, including in Norway, have warned in recent years of homegrown, radicalized Muslims traveling to terror training camps in conflict zones. Many of the known cases involve young men with family roots in Muslim countries.
But the latest case involves a man in his 30s with no immigrant background, the officials said. After converting to Islam in 2008, he quickly became radicalized and traveled to Yemen to receive terror training, one of the officials said. The man spent "some months" in Yemen and is still believed to be there, he said.
Full report at:
http://www.huffingtonpost.com/2012/06/26/al-qaeda-trains-norway-is_n_1627606.html
----------
UN asked to probe Guantanamo torture of 9/11 chief
27 June, 2012
WASHINGTON: Lawyers for self-confessed September 11 mastermind Khalid Sheikh Mohammed revealed Tuesday that they have asked the UN to investigate their client's alleged torture at Guantanamo Bay military jail.
On the UN's International Day in Support of Victims of Torture, Mohammed's defense team revealed they had sent a "Letter of Allegation" to Juan Mendez, the UN Special Rapporteur on Torture.
The letter was sent on May 5 from Guantanamo, on the eve of Mohammed's arraignment on charges for which he faces the death penalty.
The first confessions of the Pakistani national, alias KSM, who has claimed responsibility for the 2001 attacks, were obtained under torture, after 183 instances of water boarding and 7.5 straight days of sleep deprivation in a secret CIA prison, according to a US intelligence report.
The letter asks that the special UN rapporteur "initiate a full, fair and impartial inquiry" into both US conduct and that of "any other potentially complicit state party to the Convention (against Torture). After subjecting Mohammed to torture and cruel, inhuman and degrading treatment following his capture on March 1, 2003 in Rawalpindi, Pakistan, the US government has silenced him," reads the letter, a copy of which was obtained by AFP.
Full report at:
http://dawn.com/2012/06/27/un-asked-to-probe-guantanamo-torture-of-911-chie/
----------
Israel will regret to attack Iran: Russia president
27 June, 2012
Russian President Vladimir Putin has warned the Israeli regime against the consequences of military aggression against Iran, urging Tel Aviv to think well before doing anything it 'will regret later.'
"Look at what happened to the Americans in Afghanistan and in Iraq. I told [ US president Barack] Obama the same thing," the visiting president said in a meeting with his Israeli counterpart Shimon Peres on Monday.
"Iraq has a pro-Iranian regime after everything that has happened there. These things should be thought out ahead of time before doing something one will regret later," he cautioned."One should not act prematurely."
Putin travelled to Israel on Monday to hold talks with Israeli officials about the Iranian nuclear issue as well as the Syrian crisis.
The US, Israel and some of their allies accuse Tehran of pursuing military objectives in its nuclear energy program.
Full report at:
http://www.presstv.ir/detail/2012/06/26/248059/israel-will-regret-to-attack-iran-putin/
----------
British Muslims killed fighting in Dammaj, Yemen
26 Jun 2012
Two men from a mosque in West London have been killed fighting alongside Islamic fundamentalists in Yemen, it can be disclosed.
The two men, one a former accountancy student, had travelled to a religious school to study Islam but took up arms in Yemen's increasingly bloody civil war, their friends and relatives told the Daily Telegraph.
They were killed fighting rival shia Muslims in the mountains around the small town of Dammaj in Northern Yemen, according to one report.
It comes as Jonathan Evans, the director general of MI5, warned that Yemen has become a destination for a small number of British "would-be jihadis" seeking to use the Arab Spring for training and militant activity.
Full report at:
http://www.telegraph.co.uk/news/uknews/terrorism-in-the-uk/9356915/British-Muslims-killed-fighting-in-Dammaj-Yemen.html
----------
Salman Rushdie fatwa turned into Iranian video game
Saeed Kamali Dehghan
26 June 2012
The Stressful Life of Salman Rushdie and Implementation of his Verdict unveiled as Tehran hosts games expo
Salman Rushdie was the target of a notorious fatwa issued by Ayatollah Khomeini, the founder of the Islamic republic of Iran, 23 years ago. Now, the author of The Satanic Verses is the subject of an Iranian computer game aimed at spreading to the next generation the message about his "sin".
The Stressful Life of Salman Rushdie and Implementation of his Verdict is the title of the game being developed by the Islamic Association of Students, a government-sponsored organisation which announced this week it had completed initial phases of production.
News of the computer game came as Tehran on Tuesday played host to the country's second International Computer Games Expo. "The organisers considered the event as an opportunity to introduce Iranian culture, value and Islamic identity, and also a way to present Iranian products to international computer games designers and producers," the English-language state television channel, Press TV, reported on its website.
Full report at:
http://www.guardian.co.uk/books/2012/jun/26/salman-rushdie-fatwa-iranian-video-game
----------
UN: Violence in Syria Worse Than Before Ceasefire
27 June, 2012
GENEVA (AP) — The violence in Syria has worsened since a cease-fire deal in April and the bloodshed appears to be taking on dangerous sectarian overtones, the U.N. said Wednesday.
Investigators say they have concluded that Syrian government troops could be behind the killing of more than 100 civilians in the village of Houla last month. The findings, which were presented to the U.N.'s top human rights body, could lay some of the groundwork for prosecuting alleged crimes against humanity or war crimes in Syria.
Reflecting the sense of urgency, senior diplomats said world powers are planning to meet Saturday in Geneva in an attempt to end the bloodshed. U.S. Secretary of State Hillary Rodham Clinton and Russian Foreign Minister Sergey Lavrov will be joined by other top diplomats from U.N. Security Council nations and possibly neighbors of Syria.
Activists say more than 14,000 people have been killed since the uprising against President Bashar Assad's regime began in March last year.
The U.N.'s deputy envoy for Syria, Jean-Marie Guehenno, told the U.N. Human Rights Council that the violence in Syria has "reached or even surpassed" levels seen before the April 12 cease-fire agreement and that a six-point peace plan forged by his boss, U.N.-Arab League envoy Kofi Annan, "is clearly not being implemented."
Full report at:
http://www.nytimes.com/aponline/2012/06/27/world/europe/ap-syria-diplomacy.html?ref=europe
----------
Russia says Iran should be part of Syria summit
Jun 27, 2012
DEAD SEA (JORDAN): Russian President Vladimir Putin has said that Iran should be invited to an international meeting on the Syria conflict in Geneva at the weekend.
But the United States swiftly rejected the Russian proposal.
"It is better to involve Iran in the settlement (of the Syrian crisis)," Putin told a news conference yesterday following talks with Jordan's King Abdullah II on the shores of the Dead Sea.
"In any case it would complicate the process (if Iran is ignored)."
Wrapping up a one-day visit to Jordan, on a Middle East tour that had already taken him to Israel and the West Bank, Putin said Iran's support is needed.
"The more Syria's neighbours are involved in the settlement process the better. Ignoring these possibilities, these interests would be counterproductive, as diplomats say," he added.
"It is better to secure its support," said Putin. The United States said, meanwhile, that it was increasingly likely to join the international meeting on the Syria crisis but rejected Russian calls for Iran to take part.
Full report at:
http://timesofindia.indiatimes.com/world/middle-east/Russia-says-Iran-should-be-part-of-
----------
Four Asian and European countries to hold Iranian culture weeks
27 June, 2012
Four Asian and European countries are planning to hold Iranian culture weeks, introducing Persian art, culture, traditions and tourist attractions.
Two concurrent exhibitions in Ankara and Beirut will showcase photographs by Iran's Sassan Tavakkoli-Farsani, Babak Sediqi, Homayoun Amiryeganeh, Ali Zahabi, Mohammad-Kazem Mohammadpouri, Farhad Rafiei, Nasser Mizbani, Sadeq Miri, Saber Anvari, Afshin Bakhtiar, Babak Borzouyeh and Alireza Firouzi.
The photos depict Iranian city life, natural scenes, rituals and historical monuments, ISNA reported.
Full report at:
http://www.presstv.ir/detail/2012/06/26/248103/asian-european-iranian-culture-week/
----------
URL: https://www.newageislam.com/islamic-world-news/new-age-islam-news-bureau/usual-conspiracy-theories-surface-in-kashmir-valley-over-sufi-shrine-fire/d/7753