New Age Islam News Bureau
22 Feb 2019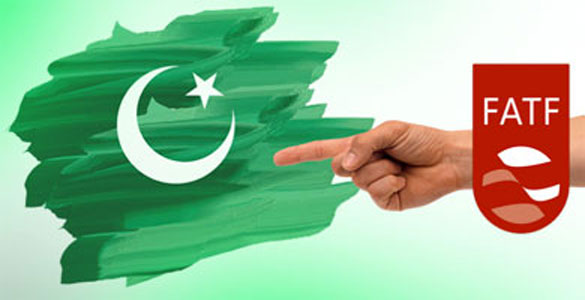 India is pressing for Pakistan to be kept on a terrorism financing watch list following an attack in occupied Kashmir
-----
• UNSC Names Masood Azhar-Led JeM in Statement Condemning 'Heinous And Cowardly' Pulwama Attack; China Gets On Board
• India Presses For Pakistan to Stay On Terrorism Financing List
• Zakat Foundation to Bear Education Expenses of Pulwama Martyrs' Kids
• Don't Buckle Under Pressure: Masood Azhar Warns Pakistan Govt of Acting Against Him
• Fearing FATF Action, Pak 'Bans' 2 Hafiz Saeed Outfits
• Bangladesh's Largest Islamist Party, Jamaat-e-Islami, In Turmoil
• Bangladesh Refuses 'ISIS Bride', UK Minister Would Not Take Stateless Decision
• Islamic Schools in Netherlands among Best Performing
• The Roots of Wahhabism Are Jewish, Linked To Isis: Islamic Revolutionary Guard Corps Commander
• Iran's Soleimani Warns Pakistan against Saudi Attempts To Destroy It
India
• UNSC Names Masood Azhar-Led JeM In Statement Condemning 'Heinous And • Cowardly' Pulwama Attack; China Gets On Board
• India Presses For Pakistan to Stay On Terrorism Financing List
• Zakat Foundation To Bear Education Expenses Of Pulwama Martyrs' Kids
• After Pulwama, India to put Track II initiative with Pakistan on hold
• NIA searches 10 locations in Jharkhand, WB in terror funding case
• Masood Azhar, militant leader at the heart of the Kashmir crisis
--------
Pakistan
• Don't Buckle Under Pressure: Masood Azhar Warns Pakistan Govt of Acting Against Him
• Fearing FATF Action, Pak 'Bans' 2 Hafiz Saeed Outfits
• Pakistan army begins preparations for conflict, tells hospitals to be ready
• Pakistan asks ICJ to 'dismiss' India's claim for relief to Kulbhushan Jadhav
• Pakistan authorises forces to respond to 'any Indian aggression'
• Kabul summons Pakistan ambassador over remark about peace talks
--------
South Asia
• Bangladesh's Largest Islamist Party, Jamaat-e-Islami, In Turmoil
• Bangladesh Refuses 'ISIS Bride', UK Minister Would Not Take Stateless Decision
• The Taliban have not changed, warn Afghans living under their rule
• 20 Taliban, ISIS-K militants killed in Kandahar, Nangarhar operations
• Members of a prominent terror gang of Taliban arrested in Kabul city
• U.S. envoy for Afghan peace met with the First Vice President of Afghanistan
• 67 dead in Dhaka fire that ripped through apartment blocks
• China's ambassador: Saudi Arabia a 'strategic partner and powerful ally'
--------
Europe
• Islamic Schools in Netherlands among Best Performing
• German Police Raid 16 Homes of Suspected Extremists
• UK resettles 100 Syria White Helmets members, families
• Islamic Body in Morocco Slams Israel's Racist Policies
• Pressure mounts on Belgium over sanctions-busting payments to Libya
--------
Arab World
• The Roots of Wahhabism Are Jewish, Linked To Isis: Islamic Revolutionary Guard Corps Commander
• Iraqi Security Expert: US Training ISIL in Western Iraq
• 2,500 Foreign Children Languishing In Northeast Syrian Camps
• Car bombing kills 20 near anti-IS base in Syria
• Are the latest terror incidents in Egypt a 'last dance' for militants or a failure in security operations?
• Aleppo: Several Turkish Army Soldiers, Ankara-Backed Militants Killed in SDF's Military Operations in Afrin Region
• Hezbollah Battalions Spokesman: US Has 31 Military Bases, 34,000 Soldiers in Iraq
• Homs: US, Allied Militants Prevent Civilians' Exit from Al-Tanf Region
• More than 150 ISIS militants handed over to Iraq from Syria
• Iraqi intelligence forces nab over dozen French Daesh terrorists inside Syria
• US to leave 200 troops in Syria for a period of time - White House
• Largest mass grave of 3,500 people found outside Raqqa city in Syria
--------
Mideast
• Iran's Soleimani Warns Pakistan against Saudi Attempts To Destroy It
• Iran intelligence forces arrest 13 Daesh terrorists in western province
• World community has had enough of unilateral US policies: Iranian official
• Pro-diplomacy groups urge Congress to rein in Trump's hawkish Iran policy
• Iran urges immediate action to stop 'racist' Israeli regime
• Three injured in Israeli fire on Palestinian fishermen in Gaza
• Turkey orders 295 military personnel arrested over Gulen links
• Palestinians to cut civil servant salaries after Israeli tax freeze
• Turkey censures draft European report on Ankara's accession to EU
--------
Southeast Asia
• To Go or Not to Go, The Saudi Prince's Malaysian Dilemma
• Manila wants to work with Sabah on undocumented Filipinos
• Stop making wild allegations, Mujahid tells Umno Youth chief
• Kit Siang: Is lying 'Shariah-compliant'?
• Pakatan on the defensive in Semenyih
--------
Africa
• Presidential election: Muslim group tackles Atiku over plan to sell NNPC if elected
• Sudanese detains dozens of opposition leaders in largest crackdown
• Security chief in south Libya town assassinated: ministry
• Sudan government arrests opposition leaders ahead of protest
• Nigeria's president threatens violence against 'thugs' ahead of elections
--------
North America
• Legal Questions Arise After Donald Trump Bars Hoda Muthana from Re-Entry to US
• Muslim community tests its political muscle in Tampa elections
• Muslim American journalist released after 10 day detention as a material witness
• US-backed SDF hands over to Iraq 130 Daesh terrorists captured in Syria
• Erdogan, Trump discuss Syria, economic ties over phone
• Daesh bride could help US stem radicalization: lawyer
Compiled by New Age Islam News Bureau
URL: https://www.newageislam.com/islamic-world-news/unsc-names-masood-azhar-led/d/117825
--------
UNSC Names Masood Azhar-Led JeM in Statement Condemning 'Heinous And Cowardly' Pulwama Attack; China Gets On Board
Feb 22, 2019
United Nations: In a strong show of international solidarity and support for India, the UN Security Council comprising 15 nations, including China, on Thursday condemned in the "strongest terms" the "heinous and cowardly" terror attack perpetrated by Pakistan-based Jaish-e-Mohammed in Pulwama and stressed on the need to hold organisers and financiers of such "reprehensible acts" accountable and bring them to justice.
Significantly, the press statement, issued by the UN body, names the Pakistan-based terror group headed by Masood Azhar.
The UNSC, which includes China as a veto-wielding permanent member that in the past has blocked India's bids in the Security Council Sanctions committee to designate Azhar as a global terrorist, also called on the global community to "cooperate actively" with the Indian government in holding the organisers and sponsors of such attacks accountable.
"The members of the Security Council condemned in the strongest terms the heinous and cowardly suicide bombing in Jammu and Kashmir, which resulted in over 40 Indian paramilitary forces dead and dozens wounded on 14 February, 2019, for which Jaish-e-Mohammed has claimed responsibility," the UNSC press statement on the 'Suicide Bombing in Jammu and Kashmir' said.
"The members of the Security Council underlined the need to hold perpetrators, organisers, financiers and sponsors of these reprehensible acts of terrorism accountable and bring them to justice, and urged all States, in accordance with their obligations under international law and relevant Security Council resolutions, to cooperate actively with the Government of India and all other relevant authorities in this regard," it said.
The UNSC members expressed their deepest sympathy and condolences to the families of the victims, as well as to the Indian people and the government, and wished a speedy and full recovery to those who were injured.
"The members of the Security Council reaffirmed that terrorism in all its forms and manifestations constitutes one of the most serious threats to international peace and security," the statement said. The members also reiterated that any "acts of terrorism are criminal and unjustifiable, regardless of their motivation, wherever, whenever and by whomsoever committed".
The condemnation by the UNSC comes just a day after Pakistan's Permanent Representative to the UN Maleeha Lodhi met top UN leaders, including with Secretary-General Antonio Guterres and the Security Council President Anatolio Ndong Mba, briefing them about the escalating tensions in the region in the wake of the Pulwama attack.
In a major boost to India's efforts to get Azhar on the list of global terrorists, France is expected to soon move a proposal at the UN to ban the head of the group. The proposal, when moved, will be the fourth such bid at the UN in past 10 years. In 2009 and 2016, India moved the UN's Sanctions Committee to ban Azhar, also the mastermind of attack on the air base in Pathankot in January 2016.
India was joined by the P3 nations — the US, the UK and France — in the 2016 proposal. In 2017 also, these P3 countries moved a similar proposal at the UN. However, China, using its veto power, has always blocked the proposal from being adopted by the UN. Guterres too had strongly condemned the terror attack, in which 40 CRPF personnel were killed when a suicide bomber drove his explosives-laden vehicle into a CRPF bus, and called for those behind the attack to be brought to justice.
On Wednesday, Guterres again reiterated his strong condemnation of the Pulwama attack, stressing that it is essential there be accountability under international law and perpetrators of terrorist acts be brought swiftly to justice.
"The Secretary-General has been following with great concern the situation in South Asia. He reiterates his strong condemnation of the terrorist attack against Indian security forces in Pulwama" in Jammu and Kashmir and the subsequent violence, a statement issued by his spokesperson Stephane Dujarric had said.
He said it is "essential that there be accountability under international law and the perpetrators of terrorist acts be brought swiftly to justice". At the same time, Guterres "urgently" appealed to the governments of both India and Pakistan to exercise maximum restraint to ensure the situation does not further deteriorate.
"It is the belief of the Secretary-General that all difficult challenges can be resolved peacefully and satisfactorily through meaningful mutual engagement," the statement added. UN High Commissioner for Human Rights Michelle Bachelet had also strongly condemned the suicide bomb attack and called on authorities to bring those responsible to justice.
"The High Commissioner strongly condemns the suicide bomb attack against Indian security forces in Pulwama...and calls on authorities to bring those responsible to justice," Rupert Colville, spokesperson for the Office of the High Commissioner for Human Rights (OHCHR), had said in Geneva on Tuesday.
https://www.firstpost.com/india/unsc-names-masood-azhar-led-jem-in-statement-condemning-heinous-and-cowardly-pulwama-attack-china-gets-on-board-6132571.html
--------
India Presses For Pakistan To Stay On Terrorism Financing List
Feb 22, 2019
NEW DELHI: India is pressing for Pakistan to be kept on a terrorism financing watchlist following an attack in disputed Kashmir that was claimed by a Pakistan-based militant group, three Indian government officials said on Thursday.
The Financial Action Task Force (FATF), a global body created to counter terrorism financing and money laundering, has been meeting in Paris this week and Pakistan has been hoping to get off a "grey list" of nations with inadequate controls over such activities.
But two Indian government officials dealing with the issue said new information had been provided to the FATF relating to Pakistan after the car bombing last week in the Pulwama district of Kashmir in which 40 paramilitary police were killed.
The Jaish-e-Mohammad claimed responsibility for the attack. A third Indian official said details relating to the militant group's operations were provided to the FATF.
"It was a post-Pulwama brief," said one of the officials when asked about the information provided to the watchdog. The officials declined to be named as the talks were still underway in Paris Pakistan has been on the grey list since June, making it harder for it to access international markets at a time when its economy is stumbling. While there are no direct legal implications from being on the list, it brings extra scrutiny from regulators and financial institutions that can chill trade and investment and increase transaction costs, experts say.
Pakistan's finance ministry did not immediately respond to a request for comment.
The attack chilled long frosty relations between India and Pakistan, with India accusing Pakistan of failing to crack down on militant groups operating from its soil, and saying it would work to isolate Islamabad diplomatically.
It has cancelled Most Favoured Nation trade privileges for Pakistan and imposed 200 per cent duty on goods coming from Pakistan, further squeezing the barely $2 billion bilateral trade.
Pakistan has demanded India provide evidence for its claims that it supports militant groups and warned of retaliation if India attacks.
The FATF said it would release the results of its review after a meeting of the group's decision-making body.
"We will publish the outcomes from the meeting, including our updated statements identifying high-risk and other monitored jurisdictions, at the end of the meeting, on Friday afternoon," Alexandra Wijmenga-Daniel, FATF communications management advisor, said in an email.
Over 800 officials from global multilateral bodies including the IMF, World Bank are in Paris for the six-day FATF gathering.
The Indian finance ministry did not reply to a Reuters email seeking comments.
But an official said India's case was that Pakistan had done very little to close down the financing streams of militant groups, despite making assurances to the watchdog.
Pakistan, which has opened talks with the International Monetary Fund about a possible bailout, faces a struggle to avoid a balance of payments crisis that has left it with growing debts and foreign exchange reserves sufficient only to cover two months of imports.
https://timesofindia.indiatimes.com/india/india-presses-for-pakistan-to-stay-on-terrorism-financing-list/articleshow/68107096.cms
--------
Zakat Foundation to bear education expenses of Pulwama martyrs' kids
Feb 21, 2019
NEW DELHI: Zakat Foundation of India, has announced to bear the education expenses children of all the CRPF Jawans martyred in the dastardly Pulwama terror attack in Jammu and Kashmir on Thursday.
The foundation announced its decision at a time when Hindutva forces busy targeting Kashmiri and ordinary Muslims and giving communal colour to the deadliest attack.
The decision to sponsor education till Class XII was announced on Twitter three days following the dreaded attack.
"zakatindia.org has decided to sponsor the school fee of the children of Pulwama martyrs. Appeal: @crpfindia kindly help provide details," tweeted the foundation.
Talking about this noble gesture, Dr. Syed Zafar Mahmood who is also the founder of ZFI said to a leading daily,
"We have taken the decision of taking care of the school fees of the children of the soldiers, who have given their lives for the country," said Zafar Mahmood, Chairman of the foundation."
"This (effort) is meant for humanity and communal harmony. We should live in a brotherly way," said Dr. Mahmood.
Zakat Foundation of India is an Islamic group that collects "Zakat", "Sadqa" (Islamic charity) to uplift the Muslim community across India.
According to its website, they has been working on several social (like orphanages, charitable hospitals) and educational projects.
"We got a response from the CRPF and the concerned people. But we have people in the different parts of the country, whose cost for UPSC preparations we are bearing. We are gathering details related to the families through them." said Dr. Mahmood.
Talking about the mechanism, Dr. Mahmood said, "We generally help students for their education. We give the cheque to the family but it is issued in the name of the school where the children of the Pulwama martyrs are studying."
https://www.siasat.com/news/zakat-foundation-bear-education-expenses-pulwama-martyrs-kids-1469957/
--------
Don't buckle under pressure: Masood Azhar warns Pakistan govt of acting against him
Gaurav C Sawant
February 22, 2019
Wanted terrorist and the chief of UN designated terrorist organisation Maulana Masood Azhar on Thursday warned the Imran Khan government against buckling under Indian pressure and taking action against him in the aftermath of the Pulwama terror attack.
The mastermind of multiple terror attacks against India, including the Parliament attack, Uri, Pathankot and Pulwama attacks, Masood Azhar hit out at the Pakistan government and media for being afraid of India, in his weekly address of Jaish-e-Mohammed operatives.
In his weekly address (that was read out by one of his men online), Masood Azhar said, ''Pakistan's response to Indian Prime Minister Narendra Modi's threats post Pulwama was rather lukewarm and lacklustre. It appears Pakistan is scared of India.''
Azhar claims he is disappointed by Pakistan's response and warned the Pakistani government against taking action against him buckling under India's pressure.
Azhar hit out at the Pakistani media for being afraid of Prime Minister Narendra Modi. He said the analysis that Pulwama attacks will politically benefit the Modi government win the upcoming general elections are wrong. He claimed that the Pulwama attacks had instead exposed the Modi government's claims that 'Operation All Out' against terrorists in J&K was a success and that terrorists were on the defensive.
Analysts in Srinagar see Masood Azhar's rant as a desperate attempt to boost the morale of Jaish terrorists after the killing of two Pakistani and one local terrorist in the Pinglan village operation in Pulwama within 100 hours of the CRPF bus attack.
"There are approximately 15-20 Pakistani terrorists and 20-25 local JeM terrorists in the areas around Pulwama. They are currently on the run. We hope to get the main commanders soon. Azhar also fears that the Pakistan government, coming under pressure, may be forced to act against him. So he is threatening his own government with consequences," an official tracking Pakistan state terror in the valley said.
Later in the evening, Pakistan was compelled to reinstate the ban on Fatah-e-Insaniyat Foundation (FIF) and Jamaat-ud-Dawa, both fronts of Laskar-e-Taiba as Pakistan's case for blacklisting comes up for discussion at the Financial Action Task Force (FATF) tomorrow. Azhar perhaps fears under international pressure, action against him could be next.
https://www.indiatoday.in/india/story/masood-azhar-warns-pakistan-govt-of-acting-against-him-1462095-2019-02-22
--------
Fearing FATF action, Pak 'bans' 2 Hafiz Saeed outfits
Feb 22, 2019
ISLAMABAD/NEW DELHI: Fearing action from the international community at the Financial Action Task Force (FATF) meeting on Friday, Pakistan re-imposed a ban on Lashkar-e-Taiba's fronts Jamaat-ud-Dawa (JuD) and Falah-e-Insaniat Foundation (FIF), both headed by 2008 Mumbai attacks mastermind Hafiz Saeed.
A Pakistani interior ministry spokesman said the decision was taken at a meeting of the National Security Committee (NSC) chaired by PM Imran Khan.
The move, however, failed to impress New Delhi. "This is cosmetic and will not be worth the paper it is written on, unless they follow through this by arresting JuD and FIF members wanted for terrorism, restrict the movement of those who have not formally been booked for crime, freeze their funds and seal their premises," a senior government functionary said. He said Jaish-e-Muhammed (JeM), which is also supposed to be a banned outfit, functions unhindered and is used by the ISI to carry out attacks.
The move comes against the backdrop of the mounting threat of Indian retaliation after the Pulwama attack which has been owned up by ISI-backed JeM.
JuD and FIF are unabashed fronts for LeT, the ISI-backed jihadi terror outfit which carried out the 26/11 assault on Mumbai and several others on India. They were banned in February 2018 amid international pressure to proscribe outfits sanctioned by the UNSC. However, the ban ended in September 2018 and was neither extended nor replaced by a full-scale law by the Imran Khan government.
At the FATF meet, India is expected to again call for blacklisting Pakistan for its support to cross-border terror.
According to officials, JuD's network includes 300 seminaries and schools, hospitals, a publishing house and ambulance service. The two groups have about 50,000 volunteers and hundreds of other paid workers.
https://timesofindia.indiatimes.com/world/pakistan/fearing-fatf-action-pak-bans-2-hafiz-saeed-outfits/articleshow/68104227.cms
--------
Bangladesh's Largest Islamist Party, Jamaat-e-Islami, In Turmoil
February 22, 2019
Bangladesh's largest Islamist political party faces an existential crisis as its leaders split and resign over reforms and rebranding of the party.
Jamaat-e-Islami, a long-time ally of the Bangladesh Nationalist Party (BNP), the country's second-largest party, has seen a series of resignations of leaders amid infighting over the party's course of action.
Jamaat jointly ruled the country with the BNP from 2001-06, but it has been in tatters since 2010 when Bangladesh's ruling Awami League party set up a war crimes tribunal to prosecute politicians, mostly from Jamaat, for their crimes against humanity during the 1971 Bangladesh Liberation War.
Jamaat opposed Bangladeshi independence from Pakistan and was accused of collaborating with Pakistan's army to carry out a genocidal crackdown against Bengali civilians that saw about three million killed and tens of thousands of women raped during the nine-month war.
The tribunal found dozens of Jamaat leaders guilty of war crimes and handed down death and life sentences. Five top leaders have been hanged since 2013.
erming the tribunal a tool for "political vengeance" and sentences "politically motivated", Jamaat supporters held violent protests that saw hundreds killed and injured across the country.
In response, the government sued and arrested thousands of Jamaat leaders and activists. Jamaat's offices across Bangladesh have been largely shut down.
In 2013, the Supreme Court banned Jamaat from contesting elections after describing the party's Islamist charter as "conflicting" to Bangladesh's secular constitution. Last year the Election Commission cancelled the registration of Jamaat, disqualifying the party from using its weighing scale logo for any political purpose.
However, dozens of Jamaat leaders contested the Dec. 30 national election in 2018 using the BNP's "sheaf of paddy" logo. The election saw the Awami League win by a landslide, while the opposition alliance led by the BNP won only eight out of 300 parliamentary seats. All Jamaat candidates were defeated.
The latest blow came when barrister Abdur Razzaq, an assistant secretary general of Jamaat now living in London, resigned from the party on Feb. 15 citing its failure to apologize for its role in the 1971 war and bring reforms to its charter.
Razzaq joined the party about 30 years ago and was the chief defense counsel for Jamaat leaders facing war crime trials.
"I appealed to bring fundamental changes to Jamaat's objectives, plans and programs in view of the change in world politics, and particularly, the upheavals in Muslim countries. As usual, there was no response," Razzaq was quoted as saying by the Dhaka Tribune on Feb. 17.
In the following days, five leaders from district units of Jamaat also resigned. On Feb. 16, Jamaat expelled a senior party leader for his alleged anti-party activities.
Local media reported that Jamaat has formed a five-member committee to make reforms. It will work on the formation of a new party, its constitution and other strategies to make them acceptable to the country's people, the Daily Star reported on Feb. 17.
Rasheda Rownak Khan, a political analyst in Dhaka, said Jamaat must change to survive.
"The political landscape of Bangladesh has changed over the years and Jamaat's so-called Islamist politics has lost its appeal to people. Whether it forms a new party and re-emerges, it cannot attract wider society unless it apologizes for its mistakes and changes the party's charter to a truly democratic party. It's a long way for the party," Khan told ucanews.com.
Father Anthony Sen, a member of the Catholic bishops' Justice and Peace Commission, echoed those sentiments.
"I think Jamaat leaders are realizing that people won't accept them anymore unless they change. Most people believe in progressive and democratic politics, so Jamaat's politics based on religion and communalism makes no appeal to them," Father Sen told ucanews.com.
https://www.ucanews.com/news/bangladeshs-largest-islamist-party-in-turmoil/84545
--------
Bangladesh refuses 'ISIS bride', UK minister would not take stateless decision
21 February 2019
British interior minister Sajid Javid said he would not take a decision that would leave anyone stateless, after Bangladesh said it would not accept a teenager stripped of her British citizenship after joining ISIS.
The fate of Shamima Begum, who was found in a detention camp in Syria last week, has triggered a row over the ramifications of leaving a 19-year-old mother with an extremist fighter's child to fend for herself in a war zone.
She had pleaded to be brought back to her family in London but ITV news published a February 19 letter from Javid's department to her mother saying he had taken the decision to deprive Begum of her British citizenship on security grounds.
It is only possible to deprive someone of their British citizenship if they are eligible for citizenship elsewhere.
Media had reported Begum was eligible for Bangladeshi citizenship through her mother but on Wednesday Bangladesh's foreign ministry said she was not a citizen and there was "no question" of her being allowed in to the country.
Asked whether that meant she would now retain her British citizenship, Javid told ITV late on Wednesday: "I'm not going to talk about an individual, but I can be clear on the point that I would not take a decision ... that at the point the decision is taken would leave that individual stateless."
https://english.alarabiya.net/en/News/world/2019/02/21/As-Bangladesh-refuses-ISIS-bride-UK-minister-would-not-take-stateless-decision.html
--------
Islamic schools in Netherlands among best performing
21.02.2019
Islamic schools in the Netherlands have performed the best among all primary schools for five years.
According to annual school research by a Dutch television news service, RTL News, Islamic schools in the country received the highest score in 2018 with an average of 7.4 in the nationwide test at the end of primary school.
In the research, RTL compared school results of the last three years.
Islamic Primary School El Boukhari in the western Leerdam city came fifth, El Habib School in the southern Maastricht city ninth, and Islamic Primary School Bilal in central Amersfoort city 10th, among 6,000 schools in the country.
It is no coincidence that Islamic schools have been the most successful for five years, director of Gokhan Coban Islamic School Boards Organization (ISBO), told Anadolu Agency.
"Teachers work hard in our schools, and we offer religious education to children two hours a week in addition to the national curriculum," Coban added.
Islamic schools are now an indispensable part of the Netherlands. They make great contribution to the Dutch society, he noted.
A total of 12,500 student are studying at 53 Islamic school nationwide.
Religious schools, which are funded by the states, have the same national curriculum as public schools. However, they have a bit more freedom to add religious teaching to their curriculum.
Participation in the test at the end of primary education is essential for entrance into the secondary education.
https://www.aa.com.tr/en/europe/islamic-schools-in-netherlands-among-best-performing-/1399325
--------
The Roots of Wahhabism Are Jewish, Linked To Isis: Islamic Revolutionary Guard Corps Commander
By Seth J. Frantzman
FEBRUARY 21, 2019
Speaking after Friday prayers, the Islamic Revolutionary Guard Corps commander Qassim Soleimani threatened Saudi Arabia and condemned Israel and the US on Friday. He spoke in the wake of a terror attack in southeastern Iran that had killed two dozen members of the IRGC. Soleimani claimed that Wahhabism, a conservative version of Sunni Islam popular in Saudi Arabia, and America were the two threats to the Middle East and claimed Wahhabism has roots in Judaism.
Speaking in the picturesque city of Babol, which is flanked by mountains near the Caspian Sea, Soleimani praised the IRGC, who's Quds Force he leads. He slammed Wahhabism, and said it had distorted Muslim belief. "The Islamic Republic [Iran] is the only Islamic-based system governed by Islam, and the Zionists don't dare attack us because of Hezbollah and Hamas's strong base in the region."
Soleimani, who played a key role in recent conflicts in Iraq and Syria, sending IRGC members to aid the Assad regime in Damascus and also helping Iraq to fight Islamic State, said that Iraq was now a close friend of Iran. He said the Islamic Revolution of Iran, which is marking its 40th anniversary, has had success in Iraq via religious leaders, a reference to Shi'ite political parties in Iraq.
In more shocking comments, which Soleimani did not elaborate on, he said that Wahhabism was rooted in Judaism and that both are linked to ISIS. "Wahhabism has its roots in Judaism and they are called ISIS, which destroyed two Muslim countries in the region and destroyed 3,000 mosques and killed hundreds of thousands," he said.
Soleimani also condemned the recent visit of the Saudi Crown Prince to Pakistan and suggested that Pakistan should not allow itself to be bribed into supporting Saudi Arabia. Relations between Pakistan and Iran have deteriorated after the terror attack which was blamed on Jaish al-Adl which Iran says has links to Pakistan.
The long speech then included a discussion about the importance of martyrdom and how Iran's system would prevail. Soleimani argued that the IRGC was at the forefront of the culture, defending Iran and being willing to sacrifice for the country, a revolutionary Islamic vanguard that in his view is not only vital but also full of vigor after the last years of conflict in the region.
https://www.jpost.com/Arab-Israeli-Conflict/The-roots-of-Wahhabism-are-Jewish-linked-to-ISIS-Soleimani-581388
--------
Iran's Soleimani warns Pakistan against Saudi attempts to destroy it
Feb 21, 2019
Iran's Major General Qassem Soleimani has cautioned Pakistan against the true intentions behind Saudi Arabia's pumping of billions of dollars into its troubled economy, saying the Riyadh regime is after breaking the Asian state apart by pitting it against its neighbors.
The commander of the Quds Force of Iran's Islamic Revolution Guards Corps (IRGC) once again vowed on Thursday that Tehran will avenge the blood of those who lost their lives in last week's bloody attack carried out by Pakistan-based terrorists in southeastern Iran.
It worries Iran that the Pakistani nation and government allow Saudi money to end up in the hands of these Takfiri terrorists, said the senior general, adding, "Saudi-sponsored terrorists on Pakistani soil are causing trouble for all of the country's neighbors, and Pakistan must fully realize this matter."
"We tell the people of Pakistan that they should not permit Saudi Arabia to destroy their country with its money," said Major General Soleimani, adding that the Asian country must not turn into a place for activities that disturb regional states such as Iran, India and Afghanistan.
Last week, a bomber -- identified by the IRGC as Pakistani national Hafiz Mohammad Ali -- slammed his explosives-laden vehicle into a bus carrying off-duty members of the elite Iranian force in Sistan and Baluchestan Province bordering Pakistan, killing 27 of them.
The Pakistan-based Jaish ul-Adl Takfiri terrorist group -- which has ties to al-Qaeda and the Al Saud regime -- claimed responsibility.
In the wake of the fatal terror attack, the IRGC warned Saudi Arabia and its vassal state, the United Arab Emirates (UAE), of retaliatory measures for backing the terrorists on behalf of the US and the Israeli regime. It also urged Pakistan to change its policy towards Jaish ul-Adl.
Soleimani further said Iran does not want mere condolences, but concrete action from neighboring Pakistan, asking, "Can't you, as a nuclear-armed state, deal with a hundreds-strong terrorist group in the region?"
"Iran is a safe neighbor for Pakistan and we will not threaten this country, but we will exact revenge against the Takfiri mercenaries, who have the blood of our youths on their hands" no matter where in the world they are," Soleimani said.
The assault preceded a controversial visit by Saudi Crown Prince Mohammed bin Salman to cash-strapped Pakistan, where he received a lavish welcome.
During bin Salman's stay, Riyadh and Islamabad inked several agreements in diverse sectors worth as much as $20bn for Pakistan, which is in desperate need of cash amid its central bank's severe lack of foreign reserves.
The Saudi royal's visit also coincided with a fresh wave of tensions between India and Pakistan over Kashmir.
The tensions broke out last week when 44 Indian troops lost their lives in a bomb attack in New Delhi-controlled Kashmir claimed by Pakistan-based militants.
New Delhi accuses Islamabad of being behind the assault.
In Afghanistan, Pakistan also stands accused of supporting the militants operating against the Kabul government.
https://www.presstv.com/Detail/2019/02/21/589175/Iran-Soleimani-Saudi-Pakistan
--------
India
After Pulwama, India to put Track II initiative with Pakistan on hold
Feb 21, 2019
NEW DELHI: A major Indo-Pak Track II initiative, in the absence of any formal dialogue, is likely to be the first casualty of the Pulwama terror attack which left more than 40 CRPF jawans dead. TOI has learnt that the government has put on hold the proposal which was meant to promote people-to-people contact between the two countries.
Official sources here said the initiative was going to be the first of its kind in the recent past as it sought to officially promote exchanges between the youth of India and Pakistan.
"The idea behind involving youth was that that they don't carry much historical baggage and are probably more peace and development oriented. It will have to wait now," said a diplomatic source on the condition of anonymity. An Islamabad based think-tank was to host a delegation from India on March 7-8 to launch the dialogue, officially called Track II, after approval from MEA and Pakistan's MoFA.
The government though does not want to have even a modicum of dialogue with Pakistan given the latter's denial of any role in the Pulwama attack despite Pakistan-based JeM having claimed responsibility. India has been engaged with Pakistan over the issue of prisoners and religious tourism, including the proposal to open a corridor to Kartarpur Sahib in Pakistan for Sikh pilgrims.
While there is no decision yet on delaying, or jettisoning altogether, the Kartarpur project, government officials haven't ruled out the possibility of postponing the March 14 meeting with Pakistan officials. The meeting is meant to finalise the modalities for the opening of the corridor.
The youth exchange was going to be significant as until now Indian government's support to the Track II mechanism was mostly restricted to Neemrana Dialogue involving retired diplomats, Army men and academics. India had in April last year agreed to revive Neemrana and had sent a delegation to Pakistan to gauge the mood there ahead of the Pakistan elections.
Apparently with a long-term perspective, this time the two sides felt it was important to allow the youth to engage. This was just about the only 'peace initiative' the two countries could possibly have encouraged in terms of dialogue before the general elections in India.
Interacting with a group of students from Pune earlier this month, Pakistan high commissioner Sohail Mahmood had said that the youth in India and Pakistan could play a role in transforming bilateral ties and urged them to act as ambassadors of IndiaPakistan peace. However, after JeM carried out the Pulwama attack, the government felt there was little such a dialogue could have achieved.
https://timesofindia.indiatimes.com/india/after-pulwama-india-to-put-on-hold-paks-track-ii-proposal/articleshow/68102905.cms
--------
NIA searches 10 locations in Jharkhand, WB in terror funding case
Feb 21, 2019
NEW DELHI: The NIA conducted searches at 10 locations in Jharkhand and West Bengal on Thursday in connection with a terror funding case involving the banned People's Liberation Front of India (PLFI).
The residences and offices of close aides and companies associated with PLFI chief Dinesh Gope in Ranchi, Gumla, Khunti and Kolkata were searched for their alleged role in the financing of the PLFI, according to an NIA spokesperson.
The National Investigation Agency seized approximately Rs 3.41 lakh cash, incriminating documents pertaining to payments and investment by PLFI chief and cadres in various firms and immovable properties, fake PAN cards and fake identity cards, bank accounts details and fixed deposits, documents showing payments made to the various shell companies, 40 mobile phones and other digital devices containing incriminating information, he said.
The seized items also included diaries containing entries of investments, he said.
He said the concerned persons are being examined.
The case is related to depositing of extorted levy amount by Gope through associates, namely Vinod Kumar, Yamuna Prasad, Chandra Sekhar Kumar, Nand Kishore and Mohan Kumar, who have been arrested. Gope is absconding, the official said.
Full report at:
https://timesofindia.indiatimes.com/india/nia-searches-10-locations-in-jharkhand-wb-in-terror-funding-case/articleshow/68101210.cms
--------
Masood Azhar, militant leader at the heart of the Kashmir crisis
February 22, 2019
ISLAMABAD: For eight days in 1999 the world watched in horror as hijackers diverted an Indian Airlines flight to Afghanistan and held the passengers hostage, the drama ending only when Delhi agreed to release three Kashmiri militants.
Nearly 20 years later, India is still paying the price for that decision.
One of the militants freed was Masood Azhar, who later went on to found Jaish-e-Mohammad (JeM), the militant group which claimed responsibility this month for the deadliest attack in three decades in Indian-held Kashmir.
More than 40 Indian paramilitaries were killed in the suicide blast on February 14, kindling a fresh diplomatic crisis between nuclear-armed arch-rivals India and Pakistan.
JeM is based in Pakistan, one of several anti-Indian militant groups fighting in Kashmir which are officially banned in the country, but which are alleged to be used by Islamabad as proxies in India.
Azar, also, is believed to be in Pakistan — but his exact whereabouts remain shrouded in mystery.
He was born the son of an elementary school teacher in Punjab province in 1968, according to Amir Rana, a security analyst who has carried out extensive research on Pakistani militant groups.
The US Treasury Department website still gives Azhar's home address as a location in the province's Bahawalpur district.
Azhar entered Indian-held Kashmir on a Portuguese passport, security officials there told AFP, and established contact with numerous militant groups.
At the peak of the insurgency in the early 1990s, one retired official told AFP, he had not yet picked up arms.
A common figure in the streets of Srinagar, he was known for his fiery speeches, and for mediating between the many groups flocking to the insurgency.
"His greatest value for the militant groups was as a motivator and recruiter, but more significantly he displayed a good capacity to reconcile their differences," the official told AFP.
Azhar was detained by Indian authorities on terrorism charges in 1994. He reportedly bragged to his jailers that they would not be able to keep him in custody.
At one point, another security official told AFP, he and other militants dug an escape tunnel. When the moment came, Azhar insisted on going first.
"But he got stuck in the narrow tunnel because of his bulky physique and the whole attempt was thwarted," the official said.
He remained in prison until the Indian Airlines flight from Katmandu to New Delhi was hijacked on Christmas Eve in 1999 and eventually landed in the southern Afghan city of Kandahar, at the time under Taliban rule.
One of the hijackers, Ibrahim Athar, was reported to be Azhar's younger brother.
Allies of Al Qaeda and Taliban
Azhar reportedly met with Al Qaeda chief Osama bin Laden and Taliban founder Mullah Mohammed Omar in Afghanistan after he was freed, said Rana.
He formed JeM in 2000, Rana said. Just a year later, JeM was blamed for a brazen attack on the Indian parliament in which militants killed 10 people, and which brought India and Pakistan to the brink of war.
Azhar was detained and placed under house arrest. But a court in the Punjab provincial capital of Lahore ordered his release in 2002, citing "lack of evidence."
As homegrown Pakistani militant groups turned their guns on the state after 9/11, Rana said Azhar was one of the few who kept a low profile.
The group struck again in 2016, with Delhi blaming them for an infamous attack on a military base in Indian-held Kashmir that left seven soldiers dead and once more sent tensions spiralling.
Azhar was again taken in to "protective custody," but never formally charged.
His whereabouts remained a mystery for months, with speculation he was being kept under house arrest in Bahawalpur.
Last July he addressed supporters in Muzaffarabad, the capital of Pakistani-held Kashmir, by telephone from an undisclosed location, claiming he had hundreds of militants ready to fight to the death.
The speech prompted Indian authorities to tighten security at airports in anticipation of another hijacking.
Azhar, meanwhile, has not been directly heard from since.
Marked as a global terrorist
Azhar's JeM is banned by the United Nations, India and Pakistan, and listed by the US State Department as a terrorist organization. But the man himself has never been declared a terrorist.
Delhi and others have tried multiple times to get the UN Security Council to declare Azhar a global terrorist, including in 2016 and 2017.
The move has been blocked each time by Pakistan's ally China, however — despite its own fears of domestic Islamist militancy.
Full report at:
http://www.arabnews.com/node/1456181/world
--------
Pakistan
Pakistan army begins preparations for conflict, tells hospitals to be ready
Feb 22, 2019
SRINAGAR: Pakistan has begun planning its war logistics on its frontiers amid fears of retaliation from India after the Pulwama terror strike, even as Jaish-e-Muhammed chief Masood Azhar asked the Imran Khan regime not to make any concessions under pressure from India.
TOI has accessed two official documents, one by the Pakistani military based in Balochistan and another a notice sent to local administrations in Pakistan-occupied Kashmir (PoK), which reveal that the neighbouring country has begun preparations for war with India.
Pakistan army based in Headquarters Quetta Logistics Area (HQLA) in Quetta Cantonment wrote to Jilani Hospital on February 20 to arrange and plan for medical support in view of the possibility of a war with India.
"In case of emergency war on the eastern front, Quetta logistics area is expected to receive injured soldiers from civil and military hospitals of Sindh and Punjab. After initial medical treatment, these soldiers are planned to be shifted from military and civil public sector to the civil hospital in Balochistan till the period of availability of beds in CMHs (civil military hospitals)," the letter to Jilani hospital's Abdul Malik by one Asia Naz, force commander, HQLA, said.
It adds: "The Logistics Area has a comprehensive medical support plan encompassing all military and civil hospitals in the province. In case of an eventuality besides bed expansion of military hospital, civil hospitals have already been assigned the responsibility to reserve and earmark 25% of their bedding capacity for the injured soldiers."
The instructions also asked private hospitals to earmark 25% of their beds for the said purpose along with the allied facilities.
The letter ended with the claim: "We have received an overwhelming response from all over Pakistan and anticipate the same from Balochistan."
On Thursday, the PoK government sent a letter asking the local administration in Neelum, Jehlum, Rawalkot, Haweli, Kotli and Bhimbher areas along the Line of Control (LoC) to issue advisories for their residents, warning them about a possible retaliation by the Indian Army.
TOI had on February 17 reported+ that Pakistan has relocated terrorists from launchpads along the LoC. Intelligence sources said these relocations include those camps opposite 19 Division on the Indian side besides those in Lipa Valley opposite Naugam sector and Rawalkot and Khuiretta opposite Nowshera and Poonch in India's 25 Division in Rajouri.
The PoK government letter also advised residents to take "safe routes whenever commuting" besides avoiding congregation.
"Those residing near the LoC and (those who) do not have bunkers should get one made immediately," it said, adding that they should also avoid unnecessary lighting at night.
The local administration has also been asked to advise inhabitants to avoid unnecessary travel near the LoC. Animals should not be taken to fields near LoC either, it said.
https://timesofindia.indiatimes.com/world/pakistan/pak-army-begins-preparations-for-conflict-tells-hospitals-to-be-ready/articleshow/68104050.cms
--------
Pakistan asks ICJ to 'dismiss' India's claim for relief to Kulbhushan Jadhav
Feb 21, 2019
THE HAGUE: Pakistan on Thursday asked the International Court of Justice (ICJ) to "dismiss or declare inadmissible" India's claim for relief to Kulbhushan Jadhav, who is on a death row in the country.
Jadhav, 48, a retired Indian Navy officer, was sentenced to death by a Pakistani military court on charges of "espionage and terrorism" after a closed trial in April 2017. His sentencing evoked a sharp reaction in India.
India on Wednesday questioned the functioning of Pakistan's notorious military courts and urged the top UN court to annul Jadhav's death sentence, which is based on an "extracted confession".
Making the final submission in the ICJ on the last day of the hearing, Pakistan's counsel Khawar Qureshi said, "India's claim for relief must be dismissed or declared inadmissible."
"India's claim for relief (in the Jadhav case) remains as far fetched now as it was then (May 8, 2017)," he told the judges in his concluding remarks.
Closing the arguments, Pakistan's attorney general Anwar Mansoor Khan said, "India seeks relief which they cannot claim from this court."
Asserting that the military court in Pakistan works according to the Constitution, he asked the ICJ to "dismiss India's request" in the case.
Khan also assured the court that the process of judicial review in Pakistan was robust and Jadhav can avail it if he chooses.
"Jadhav has been charged with terrorism for which an FIR has been registered with the police that is a civilian agency. The
military courts have sufficient proof of espionage and the said military court on the available evidence and the judicial confession proceeded to convict him despite he being given the option of going for a judicial review, he has refused to do so," Khan told the court.
He said India claims consular access, "surely (it) was not allowed for good reason in terms of the agreement of 2008, specially for the reason that commander Jadhav being involved in espionage."
Khan also raked up the Kashmir issue and said Pakistan was awaiting India's response on Samjhauta train blast case and has sought evidence on his country's role in the Pulwama terror attack.
After his submission, ICJ top judge Abdulqawi Ahmed Yusuf adjourned the hearing and said a date for the judgment would be announced later.
On Wednesday, Harish Salve, who was representing India in the case, said that the time has come for the ICJ to make Article 36 a potent weapon for protecting human rights.
On Pakistan's military courts, he said the International Commission of Jurists and European Parliament have criticised their functioning and added that anything diluting provisions of Vienna Convention must fail.
India moved the ICJ in May 2017 for the "egregious violatio n" of the provisions of the Vienna Convention by Pakistan by repeatedly denying New Delhi consular access to Jadhav.
Full report at:
https://timesofindia.indiatimes.com/world/pakistan/pakistan-asks-icj-to-dismiss-indias-claim-for-relief-to-kulbhushan-jadhav/articleshow/68102199.cms
--------
Pakistan authorises forces to respond to 'any Indian aggression'
Feb 21, 2019
ISLAMABAD: Pakistan gave on Thursday formal authorisation to its armed forces "to respond decisively and comprehensively to any aggression or misadventure by India" and said that the Pulwama terror attack of February 14 that left 44 Indian CRPF personnel dead was conceived, planned and executed indigenously.
The announcement was made after a meeting of the National Security Committee (NSC), Pakistan's top civil-military body tasked to make crucial decisions on security and foreign affairs, chaired by Prime Minister Imran Khan. The meeting of the country's top decision-makers was convened at the PM's office to discuss the situation arising out of the Pulwama incident.
Following the meeting, a statement was issued by the PM's office stating that the geo-strategic, and the national security environment in particular, was discussed in light of the Pulawama incident and its aftermath.
"The members of the meeting noted and established that the state of Pakistan is not involved in any way, means or form in the Pulwama incident and that it was conceived, planned and executed indigenously," the statement said. The NSC, the statement said, also gave formal authorisation to the armed forces "to respond decisively and comprehensively to any aggression or misadventure by India".
"This is a new Pakistan and we are determined to demonstrate to our people that the state is capable of protecting them and believes that monopoly of violence stays with (the) state," the statement quoted Imran Khan as saying.
Reiterating the call made earlier by PM Khan in his speech on the Pulwama attack, the statement stressed on the need for India to undertake "deep introspection to realise why the people of Kashmir have lost the fear of death".
"The violence by Indian forces in Kashmir is highly counterproductive. The global community needs to play its part in resolving the long-pending Kashmir issue in accordance with UN resolutions and aspirations of the Kashmiris," the statement said.
It read that Pakistan had made a sincere offer to India to investigate the incident and stands ready to enter into dialogue on the issue of terrorism and other disputed matters.
"We expect India to positively respond to the offers (sic)," the statement said, adding that "Pakistan shall take action against anyone found using our soil for terrorism."
Full report at:
https://timesofindia.indiatimes.com/world/pakistan/pakistan-authorises-forces-to-respond-to-any-indian-aggression/articleshow/68102065.cms
--------
Kabul summons Pakistan ambassador over remark about peace talks
Feb 22, 2019
KABUL: Afghanistan's Foreign Ministry summoned the Pakistani ambassador on Wednesday over his remarks that Afghan peace talks could be affected if India resorted to violence after last week's attack on Indian paramilitary police in Kashmir.
In a statement issued after the meeting with Ambassador Zahid Nasrullah, the Foreign Ministry said it deemed his comments to be "in contradiction with Pakistan's commitments with regards to realizing peace in Afghanistan".
Tensions between India and Pakistan have risen sharply since the suicide bomb attack in the disputed Kashmir region. India has blamed Pakistan, which has been vehemently denied by Islamabad.
Nasrullah said on Tuesday that any attack by India would "affect the stability of the entire region and impact the momentum" of the Afghan peace effort.
US envoys say Pakistan has an important role to play in the peace effort, given its links to the Taliban. At the same time, a former deputy Afghan defense minister said on Tuesday that Nasrullah's remarks would anger local government officials, saying it played into fears that the country's long-running civil war is a proxy for rivalries by regional powers.
The Afghan statement said the government "once again calls on Pakistan to act upon its commitments with regards to Afghanistan, particularly those in relation to peace and refrain from making irrelevant statements that do not help solve any problem".
Afghanistan's deputy foreign minister, Idrees Zaman, earlier tweeted that Nasrullah had been summoned and handed a diplomatic demarche.
Full report at:
https://www.pakistantoday.com.pk/2019/02/21/kabul-summons-pakistan-ambassador-over-remark-about-peace-talks/
--------
South Asia
The Taliban have not changed, warn Afghans living under their rule
February 22, 2019
KANDAHAR, Afghanistan: Ali Ahmad Alizai has no choice but to obey when the Taliban come knocking on his door demanding food, shelter or a slice of his hard-earned harvest to fund their insurgency.
"The Taliban run a dictatorship here. They have their own laws. We have some security, but no freedom," the farmer told AFP by telephone from a militant-controlled district of Afghanistan's southern Helmand province.
Alizai is one of millions living under Taliban rule in Afghanistan, where the group controls more territory than at any time since being toppled in 2001 by US-led forces.
As momentum for peace talks builds, with a fresh round of negotiations between the Taliban and Washington set to begin in Doha on Monday, testimonies from Afghans like him paint a picture of what life might be like should the militants return to power as the US exits its longest war.
In some ways Taliban governance appears to have evolved, with the insurgents open to some small compromises as Afghans refuse to part with their hard-won freedoms.
But zeal for the harsh brand of Islamic justice that defined their former regime is unwavering, and remains pivotal to enforcing obedience today in countryside under its influence.
Abdul Bari, who abandoned his home in an insurgent fiefdom in Uruzgan province three months ago, spoke darkly of life under the white flag of the Taliban.
"They would stage public executions from time to time," the 66-year-old told AFP in Kandahar, where he fled with his family.
"Their fighters would decide the fate of people."
Taliban courts preside over justice in huge swathes of the country — even areas ostensibly under government control, said Ashley Jackson, a research associate with the Overseas Development Institute.
Verdicts under their own strict interpretation of Sharia law are swift, and punishments severe, from limbs amputated for theft to condemned prisoners hung by roadsides as a warning.
"People are terrified of them," said Sayed Omar, who escaped Taliban brutality in Uruzgan.
"They have not changed, they are the same as they were during their rule."
Mohammad Qasem, a shopkeeper who spoke to AFP by phone from another Taliban bastion in Kandahar, said the militants had banned smartphones and confined women to the home — effectively reversing the clock to 1996, when they stormed to power.
But they were "a bit easier" on men having shorter beards — a floggable offense under their former regime.
The Taliban have told AFP they want to establish "an Islamic system" as opposed to the democracy built since 2001, but that they have modified their stance on some issues including dropping a ban on the education of women and girls.
AFP was unable to speak to any women currently living under Taliban rule.
Human Rights Watch senior researcher Heather Barr said in some areas the militants now allow girls to attend primary school, "if it was segregated by gender, the teachers were female, and the Taliban controlled the curriculum."
However, it was "ridiculous and harmful" to suggest that proved the Taliban had softened their stance on women, she said.
"Limiting girls to primary education is an extreme form of misogyny ... Too many men are in a rush to argue that a Taliban deal will be fine for women. Women know better — but is anyone listening to them?"
Qasem said the restrictions were unpopular. Times have changed since the Taliban were deposed, he added.
"This time, if they don't change, it might create a backlash," he told AFP.
There are some signs the insurgents are listening.
Phone use is permitted during the day and televisions watched without fear of punishment, a far cry from the violent Taliban purges against technology in the past.
"What they say is don't listen to music, listen to sermons and religious programs. But there is no smashing of TV sets anymore," Thomas Ruttig, from the Afghanistan Analysts Network, told AFP.
The Taliban are also keen to show they can govern a modern nation.
In territory where control is split with the government, the militants ensure teachers and clinic staff show up for work and prod electricity providers to fix power outages.
Jackson said this Taliban "shadow government" exists partly to embarrass corrupt local politicians, but also to exert soft power and demonstrate competence.
"It's both carrot and stick. I think they realize they have to provide... some tangible benefit," Jackson said.
Mullah Rauf, a former Taliban commander, said the insurgents had evolved.
"They can't have a hard-line government anymore. Nowhere in the world do such governments exist," he told AFP by telephone from Panjwaee, a Taliban district in Kandahar.
As America pushes for a peace deal, many Afghans want to know the Taliban's intentions once foreign troops leave.
The militants say they do not want to rule by force, but share power with other parties.
Taliban justice is one area "where compromise will be the hardest," Jackson said.
Ruttig said the militants had not abandoned their ideology, but know "they cannot rule against the population," and therefore might be open to some compromise.
"But whether that's good enough for most Afghans — who now have tasted completely different freedoms than what they had under the Taliban — that will be up to the Afghan population," Ruttig said.
http://www.arabnews.com/node/1456216/world
--------
20 Taliban, ISIS-K militants killed in Kandahar, Nangarhar operations
17 Feb 2019
At least twenty militants affiliated with the Taliban and ISIS Khurasan were killed during separate operations conducted in southern Kandahar and eastern Nangarhar provinces.
According to the informed military sources, Afghan Special Forces conducted a raid in Band-e Timor area of Kandahar killing 15 Taliban fighters and destroying a small weapons cache and bomb making materials.
Similarly, an air strike in Khogyani district of Nangarhar province killed 5 ISIS-K fighters.
The Afghan Special Forces also conducted a raid in Sherzad district and destroyed five caches of hashish totaling 820 pounds, the sources added.
Full report at:
https://www.khaama.com/20-taliban-isis-k-militants-killed-in-kandahar-nangarhar-operations-03319/
--------
Members of a prominent terror gang of Taliban arrested in Kabul city
21 Feb 2019
At least four members of a prominent terror gang of Taliban group were arrested during an operation of the Afghan intelligence operatives in Kabul city.
The Taliban group members who belonged to one of the most destructive networks of the group were arrested during an operation of the Special Forces of Afghan Intelligence which was conducted in the vicinity of the 5th police district of Kabul city, the National Directorate of Security, the intelligence directorate of Afghanistan said in a statement. The statement further added that the detained individuals have been identified as Abdullah son of Gul Rasool who is the leader of the network, Humayoun son of Majnoon, Maiwand son of Sharbat, and Faridullah alias AhmadZia son of Redi Gul.
The detained individuals have confessed that they were recruited in Taliban ranks by one of the Taliban group leaders Asadullah Nasrat in Paghman district of Kabul and were busy in bombings, armed robberies, assassinations, harassments, and lootings in Kabul city, according to the National Directorate of Security.
Full report at:
https://www.khaama.com/members-of-a-prominent-terror-gang-of-taliban-arrested-in-kabul-city-03351/
--------
U.S. envoy for Afghan peace met with the First Vice President of Afghanistan
21 Feb 2019
The U.S. Special Representative for Afghanistan Reconciliation Ambassador Khalilzad on Wednesday met with the First Vice President of Afghanistan Gen. Abdul Rashid Dostum in Kabul.
The Office of the First Vice President in a statement said the meeting was held in the residence of the First Vice President where the two sides held talks regarding peace process, Consultative Loya Jirga (Grand Council), and upcoming presidential elections.
The statement further added that the First Vice President emphasized on an end to the 40-year-old war through intra-Afghan talks and return of lasting peace in the country with the preservation of the achievements of the past 17 years, calling it as the main desires of the Afghan people but the nation first needs trust building in the system and national consensus regarding peace.
He also insisted that such a consensus could be built through understanding among different segments of the society including political parties, government, ethnic groups, and others including women and youths.
Full report at:
https://www.khaama.com/u-s-envoy-for-afghan-peace-met-with-the-first-vice-president-of-afghanistan-03349/
--------
67 dead in Dhaka fire that ripped through apartment blocks
February 22, 2019
At least 67 people have been killed and 40 injured after a fire tore through apartment buildings and chemical warehouses in a historic part of the Bangladesh capital Dhaka, according to Mohammed Nurul Islam, a senior official with the Home Affairs Ministry.
The latest such deadly blaze in the south Asian nation broke out Wednesday at 10:30 p.m. local time (11:30 a.m. ET) in Dhaka's Chawkbazar area, a district in old Dhaka with sprawling narrow streets and densely-packed buildings.
Police and fire officials revised down the death toll to 67 on Friday down from 78 on Thursday. Rasem Shikdar, officer with the Bangladesh Fire Service and Civil Defense, said there were "around 40 people" injured in the fire.
Inspector Morad Dul Islam with the Chawkbazar police said 45 bodies have been identified.
Throughout the night, firefighters battled the blaze, which is believed to have started when a fuel cylinder stored in a car exploded.
The fire then quickly spread across the area, engulfing a restaurant and five buildings, Ibrahim Khan, deputy commissioner of Dhaka Police told CNN. Two of the buildings were so badly damaged that police said there are concerns they could collapse.
Among the dead were customers of the restaurant who became caught in the fire, said Khan.
Inspector Morad Dul Islam from Chawkbazaar police station said that they do not yet have an estimate on the number of people injured but they are transferring them to nearby hospitals.
One of the structures served as a warehouse for a perfume company. Plastics and chemicals that were being stored to manufacture the perfume ignited in the blaze that rapidly tore through the area.
Khan said the fire is now under control.
"In the morning we were able to control the fire. The fire is now over," he said.
Authorities began the process of identifying victims Thursday, as relatives waited at the Dhaka College Hospital for news of their loved ones.
"When we are able to search the whole building then we will know the exact numbers of victims," said Lieutenant Colonel Zulfikar, fire brigade director.
The government said it would provide financial aid to the victims and their families, with 100,000 Bangladeshi taka (approximately US$1,190) announced for the families of fatalities and 50,000 taka for each injured person.
Built over 400 years ago, Chawkbazar is a commercial and industrial hub in the old city of Dhaka that's known for its food. Over the past few decades its population has mushroomed with houses and apartments built on top of warehouses and factories over narrow, winding streets.
Mohammad Sayeed Khokon, Dhaka South City Corporation's Mayor, said that earlier in the week, city officials had conducted a raid in the area and had tried to close the chemical warehouses.
"Just two days before this happened, our mobile court team initiated raids to close these chemical warehouses from this old part of Dhaka -- just the past Monday!" Khokon said, adding that the city council is "fully committed to remove these chemical warehouses from old Dhaka."
A tragic history of fires
Bangladesh has a history of fatal building fires, especially in factories where safety and structural standards have long been found to be inadequate.
Thirteen people were found guilty of gross negligence of safety measures and charged with "culpable homicide" after a November 2012 apparel factory fire on Dhaka's outskirts that killed at least 117 people and spurred others to jump from the building to escape the flames.
In 2015, 13 died in a fire inside a plastic factory near the in the capital Dhaka. Two years earlier, eight people were killed in a fire at a clothing factory in May. That October at least seven people died in another large fire that broke out at a knitwear factory.
The 2012 collapse of the eight-story Rana Plaza factory complex in Dhaka was Bangladesh's deadliest industrial disaster, killing 1,134 people.
Full report at:
https://edition.cnn.com/2019/02/20/asia/dhaka-apartment-fire-intl/index.html
--------
China's ambassador: Saudi Arabia a 'strategic partner and powerful ally'
February 21, 2019
RIYADH: Saudi Crown Prince Mohammed bin Salman's visit to China heralds a new era in the relationship between the two countries, according to Li Huaxin, the Chinese ambassador to the Kingdom.
"This is an important visit with a series of political exchanges at the highest level," Li said.
"They are embracing this opportunity to hold a joint, bilateral, high-level committee meeting to guide and coordinate cooperation in all fields," he said, referring to the China-Saudi Arabia High-Level Joint Committee established in January 2016.
The committee met for the first time in August that year in Beijing and again, 12 months later, in Jeddah.
Li's comments came as the Saudi crown prince began a visit to China, the Kingdom's biggest trading partner. The visit is the last leg of an Asia tour seeking to build economic ties, and strengthen social and cultural links.
"The two friendly countries enjoy a complete strategic partnership," said Li. "Both parties are excited to move forward."
China has responded enthusiastically to the visit, a recognition of the powerful position the Kingdom holds in the region and globally.
"Saudi Arabia is a very important country that has a big impact, whether in the region or world," said Li. "We consider the Kingdom to be a powerful ally in building (China's Belt and Road initiative) and linking it with the Saudi Vision 2030, while preserving the stability and development of the region and the world."
Since the crown prince's launch of Vision 2030 in 2016, many in the Kingdom, including the ambassador, have witnessed the immense change it has brought to the country.
"I have seen, personally, the major developments taking place in Saudi Arabia," said Li. "While there are changes in its cities and economy, the most important change is in the Saudi people. They are showing their enthusiasm and their abilities, which have grown on a large scale. They are playing a big role in building their country.
"I see a bright future for Saudi Arabia."
Li highlighted the importance of the evolving strategic partnership between the two countries and their respective strengths, saying: "China is a large country in terms of its economy, and Saudi Arabia in its importance, whether in the Gulf, Arab and Muslim countries or the world. Therefore, direct meetings between the two leaderships are of vital importance.
"Both leaderships are on the same page and their stances on many issues are similar. I have attended many meetings where the two parties confirmed the similarity and conformity of their positions."
On issues of particular importance to the Arab world, Li noted that China's stance on Palestine has not changed in decades.
"We have called for a solution for the two sides and the creation of an independent Palestinian state with full sovereignty, as well as Israel's withdrawal from occupied lands, in keeping with UN Security Council resolutions, and the return of Palestinian refugees to their lands."
Li said that both China and the Kingdom believe in the importance of sovereignty.
"Every country calls for sovereignty free from interference in its internal issues," he said, adding that each nation has its own rules and social system, which must be respected.
"We both seek to find peaceful solutions to regional and world issues; in that respect we are similar," he said.
The ambassador said that cooperation between China and Saudi Arabia is based on global principles and international law, and with the five principles of coexistence: Mutual respect for each other's territorial integrity and sovereignty, non-aggression, non-interference in each other's internal affairs, equality and cooperation for mutual benefit, and peaceful coexistence.
These principles were first set out in a treaty between China and India in 1954.
Full report at:
http://www.arabnews.com/node/1456001/saudi-arabia
--------
Europe
German police raid 16 homes of suspected extremists
21 February 2019
German police are searching 16 homes of alleged extremists in central and western Germany.
Frankfurt prosecutor Nadja Niesen said Thursday that authorities were acting on the suspicion that the extremists were planning an attack.
Niesen said she could not give any further details because the searches were still ongoing.
Authorities raided 15 homes on Thursday morning in Ruesselsheim in the state of Hesse as well as one home in Kerpen in North Rhine-Westphalia.
https://english.alarabiya.net/en/News/world/2019/02/21/German-police-raid-16-homes-of-suspected-extremists.html
--------
UK resettles 100 Syria White Helmets members, families
Feb 21, 2019
Britain has resettled some 100 members of the White Helmets aid group, which is accused of staging fake gas attacks in Syria's terrorist controlled areas as part of a sophisticated smear campaign against the government of Syrian President Bashar al-Assad. UK immigration minister Caroline Nokes told BBC on Wednesday that the government was working with local councils to volunteer to take in White Helmet members and their families as they arrived from Syria.
"I have no doubt that the UK going forward will continue to play its part in global resettlement, that we will provide aid," she said.
In July 2018, more than 400 members of the UK-funded White Helmets were forced to flee Syria as Syrian government forces continued advancements towards their positions.
On their way out of the country, the group had to cross the Israeli-occupied Golan Heights and enter Jordan with the help of Israeli soldiers and Western powers.
Israeli Prime Minister Benjamin Netanyahu said back then that Tel Aviv helped the group's evacuation after receiving request from US President Donald Trump and other Western leaders.
The White Helmets jumped to the center of media attention in April last year, when footage emerged showing a suspected chemical attack in the town of Douma in Syria's Eastern Ghouta.
The dramatic video broadcast by BBC showed people being treated after an attack.
Western governments soon pointed fingers at Syria as the perpetrator of the attack but Damascus said it had evidence that the so-called volunteer group had staged the whole incident. On April 14, 2018, the US, Britain and France carried out a string of airstrikes against Syria over the attack.
This is while Syria surrendered its stockpile of chemical weapons in 2014 to a joint mission led by the US and the Organization for the Prohibition of Chemical Weapons (OPCW), which oversaw the destruction of the weaponry. It has also consistently denied using chemical weapons.
Syrian President Bashar al-Assad has denounced the White Helmets as "a branch of the al-Qaeda and al-Nusra" militant groups and the attack as a "PR stunt" by the US, Britain and France.
Last week, Russia announced that the fabricated BBC footage proved the "theater of absurd" in Western media's coverage of events in Syria.
"The culmination of this theater of absurd may be a statement by a BBC producer, who confirmed based on his own research that the footage had been staged with direct participation of White Helmets," Russian Foreign Ministry spokeswoman Maria Zakharova said shortly after BBC Syria producer Riam Dalati discussed the footage on twitter.
Besides assisting Takfiri terrorists, the White Helmets also stand accused of organ trafficking and looting Syrian people trapped in conflict areas.
Maxim Grigoriev, director of the Russia-based Foundation for the Study of Democracy, raised the allegations in a report to the United Nations in February last year which featured eyewitness accounts from members of the group.
"There is overwhelming evidence which proves that the White Helmets centers were permanently engaged in building fortifications for battle positions for terrorist and illegal armed groups who had been supplying them with water and food and evacuating wounded terrorists from the front line," said Grigoriev.
The director presented harrowing accounts indicating the group's involvement in human organ trafficking.
Full report at:
https://www.presstv.com/Detail/2019/02/21/589141/UK-Syria-White-Helmets-Nokes-resettlement-Russia
--------
Islamic body in Morocco slams Israel's racist policies
22.02.2019
An Islamic body in Morocco called on the international community Thursday to fulfill its responsibility to stop Israel's oppressive and racist policies towards Palestinians and Muslim holy places.
In a statement, the Council on Aiding the Issues of the Ummah condemned Israel's policies and criticized countries participating in the Ministerial to Promote a Future of Peace and Security in the Middle East in Warsaw on Feb. 13-14 for normalizing relations with Israel.
The council, which is affiliated with the Al-Adl Wal-Ihsane (Justice and Benevolence) Islamic movement, also called for a "Friday of anger" in support of Al-Aqsa Mosque and Palestinians in Jerusalem.
Full report at:
https://www.aa.com.tr/en/africa/islamic-body-in-morocco-slams-israel-s-racist-policies/1399727
--------
Pressure mounts on Belgium over sanctions-busting payments to Libya
Federica Marsi
February 21, 2019
The Belgian government is under increasing pressure to explain why it allowed hundreds of millions of euros to flow into Libyan government accounts – in apparent contravention of international sanctions – after a letter from the Foreign Minister revealed Belgium considered payments from funds frozen by sanctions.
In a 2012 letter obtained and published by Belgian media, Foreign Minister Didier Reynders told the Libyan government that he wanted the bills of eight Belgian companies to be settled after mentioning the possibility of frozen funds being unblocked.
In September last year, a UN panel of experts concluded Belgium violated international sanctions and argued that the cash flow "could lead to the misuse and misappropriation of funds." The payments were made between 2011 and 2017, in contravention to UN sanctions.
Mr Reynders denied the allegations saying that he did not held any power on financial matters at that time. "This is responsibility of the finance ministry and I have not been there since December 6, 2011. I have not taken any decisions on this matter," he told local media.
Belgium's opposition is now attempting to gather a majority in parliament to hold a hearing with the UN experts.
Mr Reynders could be called in by the finance ministry to clarify his position in the coming weeks. One of the issues he will need to explain is the listing of CK Technology among the Belgian companies with whom the Libyan government had an outstanding debt. Representatives of the information technology firm told Belgian media they did not have any business in Libya at the time and are not able to explain why their company was listed in the correspondence.
The embattled foreign minister will need to respond to allegations that he allowed payment from Libyan assets held in at least four bank accounts managed by Euroclear, a financial institution headquartered in Brussels.
Flemish Socialist lawmaker Dirk Van der Maelen submitted official questions to Mr Reynders on Wednesday, asking him to confirm if "proceeds of the frozen Libyan assets at Euroclear released by the Belgian government have served to finance weapons [for] Libyan militias."
Mr Van der Maelen said the Belgian government was "not neutral" in the financing of Libyan militias.
The UN froze an estimated $67 billion of the Libyan sovereign wealth fund in 2011 to prevent money being seized during widespread violence that led to the overthrow and death of dictator.
A UN expert report revealed in September last year that a bank in Belgium, reportedly holding more than $20 billion of the frozen funds, transferred dividends and interest to accounts controlled by the Libyan Investment Authority (LIA) outside of the country.
The LIA said the UN report did not conclude there had been any breaches of sanctions on its part and there was no evidence that any funds had been transferred to armed groups.
Full report at:
https://www.thenational.ae/world/europe/pressure-mounts-on-belgium-over-sanctions-busting-payments-to-libya-1.828635
--------
Arab World
Iraqi Security Expert: US Training ISIL in Western Iraq
Feb 21, 2019
"The US Army troops are preparing and training the ISIL militants in al-Qadaf and Wadi al-Houran regions of Al-Anbar province with the aim of carrying out terrorist attacks and restarting insecurity in Iraq," the Arabic-language website of al-Ma'aloumeh quoted Kazim al-Haaj, an Iraqi security expert, as saying.
He noted that according to the intel obtained from Iraqi security forces in Al-Anbar province, the US has transferred the ISIL terrorists on Apachi and Chinook helicopters to Iraq.
Pointing to the occupation of several regions in Western Iraq, including Wadi al-Houran and al-Qadaf, al-Haaj reiterated that the US Army is using this opportunity to deploy the ISIL terrorists after training them in areas where it plans to make hot.
In relevant remarks earlier, the Iraqi security experts accused the US of preparing a plan to use mercenaries other than the ISIL terrorists against the Arab country's security forces and Hashd al-Shaabi in the Western parts of Iraq.
al-Haaj said that the US is plotting to hire mercenaries other than the ISIL to implement its plots in Iraq.
He added that the US plans to use a number of Iraqi mercenaries against the security forces and Hashd al-Shaabi as well as a number of figures in Western Iraq and Nineveh, noting that the Iraqi nation's opposition to the US military deployment in Iraq has made Washington use other mercenaries than the ISIL.
Al-Haaj said that since the US is not able to directly confront Hashd al-Shaabi and the Islamic resistance forces, it is seeking other tools to foment insecurity and target a number of national figures in the Western provinces and Nineveh.
In relevant remarks last Wednesday, a senior Syrian military expert described US President Donald Trump's declared policy of Syria pullout as a deceitful move, saying that Washington is setting the stage for the rise of a new generation of ISIL terrorists in the region.
General Mohammad Abbas told the Arabic-language Sputnik news agency that the US remarks on evacuation of forces from Syria is nothing but political maneuvering and a scenario to implement its plots to destroy the region.
He added that the US intends to derail public attention from its plots to pave the ground for the creation of a new generation of the ISIL terrorists to create a pretext for its military intervention in Syria and the region, noting that Trump's only goal is breaking the Syrian nation and government's resistance.
General Abbas said that despite its claims of fighting terrorism, the US uses terrorists like the ISIL and Tahrir al-Sham Hay'at (the Levant Liberation Board or the Al-Nusra Front) to materialize its plots in Syria.
http://en.farsnews.com/newstext.aspx?nn=13971202000510
--------
2,500 foreign children languishing in northeast Syrian camps
21 February 2019
More than 2,500 foreign children from 30 countries who have fled the ISIS's last redoubts are living in desperate conditions in camps in northeastern Syria, Save the Children said Thursday.
The charity urged their countries of origin to "take action to ensure the safety of their citizens" as US-backed forces battle the extremist group in the final sliver of territory it holds near the Iraqi border.
"They need specialized help to recover from their experiences and return to normality, together with their families," the charity said.
"This is impossible in overwhelmed displacement camps in a volatile war zone. The international community must act now before it is too late."
It said the children, including 38 unaccompanied minors, were from families "with perceived or actual associations" with ISIS.
They were separated from others in the camps, affecting their access to aid and services.
"Harsh winter conditions have left the camps in a desperate state, with children facing life-threatening risks," it said.
The children are "victims of the conflict and must be treated as such", said Sonia Khush, Save the Children's Syria response director. "All states whose nationals are trapped in Syria must take responsibility for their citizens."
The charity said the children had already been deprived of adequate medical care and food for months, or even years while in ISIS-held areas even before having reached the displacement camps.
"While some states have begun to do so, many countries -- including several European countries -- have yet to take steps to ensure the safety of the children and their families," said Khush.
Life-threatening dangers
"Given the life-threatening dangers these children and their families face in Syria, this is unconscionable."
Save the Children urged countries to repatriate the children and their families "for the purposes of rehabilitation and/or reintegration, in full compliance with international law, including the right to a fair trial where appropriate".
After years of battling extremists and with all but a sliver of land left under ISIS control, US-backed forces have detained hundreds of foreigners suspected of being ISIS militants, as well as related women and children.
Syria's Kurds, whose fighters have been at the forefront of the battle, have long urged their home countries to take them back, but many nations have been reluctant.
US President Donald Trump has urged European governments to take back their citizens who fought for the extremist group in Syria, but his administration said on Wednesday it would refuse entry to a US-born ISIS member who wants to return from Syria.
Full report at:
https://english.alarabiya.net/en/News/middle-east/2019/02/21/2-500-foreign-children-in-northeast-Syrian-camps.html
--------
Car bombing kills 20 near anti-IS base in Syria
February 22, 2019
BEIRUT: A car bomb on Thursday killed oil workers and fighters from a US-backed force battling the militant Islamic State group in east Syria, the Kurdish-led alliance said, with a monitor putting the death toll at 20.
A spokesman for the Syrian Democratic Forces (SDF) said the attack killed mostly oil workers, as well as fighters in the village of Shheel close to an oil field acting as a base for the anti-IS force.
Jihadist "cells are trying to stop our progress," Adnan Afrin said.
The Britain-based Syrian Observatory for Human Rights said 14 oil workers and six conscripts died after "the car bomb was detonated remotely".
The SDF fighters were escorting the workers in vehicles from the Omar oil field, the monitor said.
The SDF are fighting to expel the jihadists from the last shred of their "caliphate" in the village of Baghouz, some 100 km south along the Euphrates river.
The SDF took control of the Omar oil field in October 2017, and have turned it into their main base in the area.
IS seized large swathes of Syria and neighbouring Iraq in 2014, declaring a "caliphate" there, but have since lost all but the Baghouz holdout to various offensives.
Syria forces try to free last civilians from IS holdout
US-backed Syrian forces tried on Thursday to negotiate the release of civilians still trapped in the IS group's last redoubt, as a car bombing killed 20 people near their main base.
The Syrian Democratic Forces (SDF) are working towards evacuating civilians remaining in the holdout in east Syria, so they can retake the last scrap of the dying IS "caliphate" whether through an assault or a surrender deal.
The jihadists overran large parts of Syria and neighbouring Iraq in 2014, but several offensives have retaken all but half a square kilometre (a fifth of a square mile) of the territory in the eastern Syrian village of Baghouz.
A spokesman for the US-led coalition fighting IS said international forces "continue to support the SDF as they negotiate having innocent civilians released" and their captured fighters returned.
As the SDF pressed the last IS diehards a car bomb killed 14 oil workers and six of the Kurdish-led alliance's conscripts near the Omar oil field which is uses as its main base in the region, the US-backed group and a monitor said.
SDF spokesman Adnan Afrin said the blast in the village of Shheel, some 100 kilometres north of Baghouz, was another example of IS cells attacking its fighters behind the front line.
A day after hundreds of people were evacuated from the last IS remnant, more than 50 trucks on Thursday returned near empty from Baghouz to SDF territory, a correspondent said.
"We couldn't enter Baghouz," said a man who had accompanied the convoy.
"We got to an SDF point and we found around 15 people — women and children including a French woman and an Egyptian woman. We took them," he said.
"The fighters asked us to go back tomorrow at 8 am."
Thousands of people have escaped IS territory in recent weeks, but the flow slowed to a trickle at the weekend, before Wednesday's first batch of evacuees.
Paul Bradley, from the Free Burma Rangers volunteer group, said people fleeing painted a grim picture of life inside.
"They showed us this bread that's basically mashed up wheat with water burnt on both sides, $16 a kilo," he said.
SDF spokesman Afrin said most of those trucked out on Wednesday were civilians, but they also included IS fighters.
On Thursday, a reporter saw hundreds of people waiting in a screening area where the SDF have been questioning new arrivals in recent weeks, to separate out suspected jihadists from the civilians.
The Syrian Observatory for Human Rights, a Britain-based war monitor, said on Wednesday that negotiations were being held "for the surrender of the last IS fighters".
It said there were "reports of a deal" but the details were unclear.
At the height of its rule, IS imposed its brutal ideology on a territory roughly the size of the United Kingdom, attracting thousands of supporters from abroad.
But the jihadists have since lost almost all their territory, and hundreds of foreigners suspected of being IS fighters, as well as related women and children, are being held by the SDF. Other foreign members have been killed.
A top French jihadist, who voiced an audio recording claiming responsibility for the November 2015 attacks in Paris, was killed in an overnight air strike, security sources said on Thursday.
Fabien Clain, who is believed to have gone to Syria in March 2015, was killed in Baghouz, they said.
Full report at:
https://www.dawn.com/news/1465353/car-bombing-kills-20-near-anti-is-base-in-syria
--------
Are the latest terror incidents in Egypt a 'last dance' for militants or a failure in security operations?
February 21, 2019
CAIRO: Three terrorist attacks in the space of as many days have raised questions over whether the Egyptian security forces have brought extremist militancy in the country under control.
The attacks between Friday and Monday came after a period of relative calm. The Egyptian military has been involved in an extensive operation against terrorist groups in their stronghold in the Sinai Peninsula for more than a year. Police forces have also been carrying out operations against cells in a large number of governorates.
The first of the three incidents was a failed attempt to plant a bomb near security forces in Cairo on Friday. On Saturday, however, a massive blast killed 14 members of the military on a security mission near El-Arish in Sinai.
The third bombing on Monday could have been just as deadly. A suicide bomber blew himself up after he was chased by police in the densely populated Al-Hussein district of Cairo near Al-Azhar Mosque. In the end three officers were killed.
The attacks came after months of relative calm in an insurgency that began after the Muslim Brotherhood president Muhammad Mursi was removed from power in 2012.
Since then, militants have targeted the Egyptian security forces, churches, coptic Christians, tourists and ordinary Egyptians, killing hundreds.
In November 2017, gunmen carried out the deadliest terror attack in Egyptian history — killing more than 300 people at a Sufi mosque in northern Sinai.
In response, the military launched a vast operation in February last year to "eliminate terrorism in Egypt." The operation is ongoing.
Some have speculated that the sudden spate of incidents is the militants lashing out to spoil the image that Egypt is returning to stability.
"[Terrorists] want to give Egypt a bad image to foreigners living abroad, on order to make a point. They want to abort the democratic reform process that Egypt's been implementing in the past period," MP Mohamed Maher Hamed told Arab News.
Author and political analyst Walid Qutb said Egypt is keen to host more important regional and international events and forums, including the African Nations football tournament, and a drop in terror-related incidents is key to this.
He said the return of terrorist operations at this time is an attempt to send a clear message that Egypt is not a safe country. What the extremists have done recently is a final dance and lost, Qutb said.
But political analyst Nabil Omar told Arab News that the elimination of terrorism requires more than just maintaining security forces.
There needs to be improved education and the spreading of correct information to improve the mentality of Egyptians, he said.
"I don't think that the return of terrorist operations happening currently is linked to changes in politics in Egypt," Omar said. "It has nothing to do with how well security is either. "Terrorist attacks are happening because the terrorists in question have decided to do so."
The recent incidents in Cairo are both strange, Omar said. They targeted police forces in locations packed with civilians.
This could mean that terrorists want their attacks to be even bigger and deadlier, even if that comes at the cost of the innocent or unarmed.
"The positive thing here is that these recent terrorist attacks came after a long period of silence. During that period of time, the Egyptian military had the upper hand in relation to the terrorists – who used to be more in control before," Omar said.
Full report at:
http://www.arabnews.com/node/1455971/middle-east
--------
Aleppo: Several Turkish Army Soldiers, Ankara-Backed Militants Killed in SDF's Military Operations in Afrin Region
Feb 21, 2019
Hawar News reported that clashes intensified between members of Al-Bab Military Council affiliated to the SDF and Ankara-backed Euphrates Shield militants in Qart-Viran, Karhiuk and Kavkoli regions West of Manbij city and East of al-Bab city.
It said that the clashes broke out after the Ankara-backed terrorists' artillery units pounded the SDF-controlled areas in the region.
Hawar News reiterated that sporadic clashes still continue between the two sides in Afrin region in Northwestern Aleppo.
It said that at least three Ankara-backed militants were killed and five others were severely wounded in a battle between the two sides in a region between Basouteh and Karzileh villages in Afrin region.
Meantime, a Turkish soldier was killed and two others were wounded in a roadside bomb attack in Balbaleh region in Aleppo province.
In a relevant development on Monday, a bomb-laden vehicle was exploded near the command center of Firqa al-Sultan terrorist group in Afrin in Western Aleppo, local sources said.
The car packed with a large amount of explosives was blown up in front of Firqa al-Sultan terrorist group's command center in Shara region in Western Aleppo, the sources in Afrin region said.
They also said that another bomb also exploded in Jandariseh region in Afrin which resulted in the injury of several terrorists.
The Turkish Army and its allied militants declared a state of alert immediately after the explosions.
In a relevant development in early February, the Turkish Army dispatched a large number of Special Forces to Afrin region in Northwestern Aleppo concurrent with intensified infighting among Ankara-backed militants in the region.
The Kurdish-language Hawar News reported that a sum of 200 of Special Forces of the Turkish Army have arrived in Afrin region in Northwestern Aleppo as some of them have been stationed in Afrin and some others in the villages of Shirva and Jandariseh regions.
Full report at:
http://en.farsnews.com/newstext.aspx?nn=13971202000607
--------
Hezbollah Battalions Spokesman: US Has 31 Military Bases, 34,000 Soldiers in Iraq
Feb 21, 2019
"The US has 31 military bases, including seven special bases for fighter jets and six bases for intelligence tasks," al-Hosseini told the Arabic-language al-Mayadeen TV network.
He also reiterated that the US has 34,000 soldiers, five logistics companies and 24 associate companies in Iraq.
Al-Hosseini also reiterated that Kata'ib Hezbollah are constantly monitoring the US Army troops' movements along the borders with Iraq, and said that according to the intel gained by Hezbollah Battalions, the deployment of the US troops in Iraq has taken place with the aim to implement a plan that will be implemented soon.
He reiterated that the Americans will conduct military operations along Iraq-Syria border.
In a relevant development in late December 2018, a senior Iraqi legislator leveled strong accusations against the US army, saying hundreds of ISIL terrorists have deployed at the US bases in the country.
Kazzem al-Sayyadi, an independent lawmaker of the Iraqi parliament, told the Arabic-language al-Ma'aloumeh news website that over 1,000 ISIL militants are present at the US bases.
"The US forces entered Iraq's territories on a decision of their own and their number now amounts to 30,000. They supported the ISIL logistically during this period and now, over 1,000 ISIL members are present at the US military bases," al-Sayyadi claimed.
There have been frequent reports accusing the US army of cooperation with ISIL in Southeast Syria and Western Iraq, but the accusation leveled against the US military by the Iraqi lawmaker is the first formal statement made ever in this regard.
Full report at:
http://en.farsnews.com/newstext.aspx?nn=13971202000234
--------
Homs: US, Allied Militants Prevent Civilians' Exit from Al-Tanf Region
Feb 21, 2019
"The terrorists stationed in al-Tanf region, including Maghavir al-Thura on different pretexts prevented the civilians residing in al-Rakban Camp of al-Tanf region near the border with Iraq from moving towards areas under the control of the Syrian Army via two humanitarian corridors opened by Syria and Russia," the Arabic-language al-Watan newspaper quoted informed sources as saying.
The daily pointed to the fact that most of the camp's residents have called for leaving the al-Tanf region for their regions and towns, and said, "The terrorists have threatened they will increase pressures on civilians and will allow relocation of civilians to Northern Syria and not the areas under the control of the Syria Army."
The report blamed the US for incarceration of civilians in al-Rakban Camp, saying that the terrorists cannot make decisions independent from the US.
Meantime, a battlefield source in Homs Province's Peace Committee reported that 130 militants have laid down their arms in several districts of Homs city and its outskirts in return for amnesty.
The report comes as tens of civilians left areas under the US Army's control in Al-Tanf region as two human corridors had been opened in the region.
Two human corridors were opened in the towns of Jalighim and Jbal al-Gharab after coordination between Russia and Syria for the exit of Syrian citizens stationed in al-Rakban Camp in al-Tanf region in Eastern Homs and near the border with Iraq.
The Arabic service of Russia Today television network reported that the first groups of civilians comprising 23 members of a family, including 17 women and children, arrived in Syria's Southern region after exiting al-Tanf region through Jalighim corridor.
Meantime, the commander of the Center for National Defense of Russian Federation Major General Mikhail Mizintsief also pointed to the disastrous situation of Al-Rakban Camp in al-Tanf region, and said that the Syrian citizens have been taken as hostage by the US-backed militants in this region and despite evacuating two human convoys from this camp, it is still in a horrific situation.
He also pointed to lack of primary hygienic facilities in al-Rakban Camp and lack of access by children and women to most basic medial requirements, a sum of eight children have been killed over last month due to food poisoning.
Full report at:
http://en.farsnews.com/newstext.aspx?nn=13971202000299
--------
More than 150 ISIS militants handed over to Iraq from Syria
21 February 2019
US-backed Syrian forces fighting the ISIS group in Syria handed over more than 150 Iraqi members of the group to Iraq, the first batch of several to come, an Iraqi security official said on Thursday.
The official said the ISIS militants were handed over to the Iraqi side late on Wednesday, and that they were now in a "safe place" and being investigated.
The transfer marks the biggest repatriation from Syria of captured militants so far - an issue that poses a major conundrum for Europeans and other countries whose nationals have been imprisoned as foreign fighters in Syria.
The SDF is holding more than 1,000 foreign fighters in prisons it runs in the country's north, many of them Iraqis and Europeans.
The Kurdish-led Syrian force - and more recently President Donald Trump - have called on these countries to take back their nationals. SDF says it cannot afford to keep the captured foreigners in Syria, but few of their countries want them back.
Earlier this month, Iraqi Prime Minister Abdul-Mahdi said Iraq will take back all Iraqi ISIS militants in Syria, as well as thousands of their family members.
The Iraqi security official, who spoke Thursday on condition of anonymity in line with regulations, said the SDF are holding more than 20,000 Iraqis suspected of ISIS membership in prisons in northern Syria, adding that they will be transferred back home in batches.
Final standoff
The handover came as the US-backed Syrian force is involved in a standoff over the final sliver of land held by the ISIS group in southeastern Syria, close to the Iraqi border.
A few hundred people - many of them women and terrified-looking children - were evacuated Wednesday from the group's tiny tent camp on the banks of the Euphrates River, signaling an imminent end to the territorial rule of the militants' self-declared "caliphate" that once stretched across a third of both Syria and Iraq.
Some 300 ISIS militants, along with hundreds of civilians believed to be mostly their families, have been under siege for more than a week in the tent camp in the village of Baghouz in eastern Syria. It is not clear how many civilians remain holed up inside, along with the militants.
More trucks were sent in Thursday to the tip of a corridor leading to the camp to evacuate more people, but Associated Press journalists on the ground outside Baghouz said no civilians emerged.
"We thought more civilians will come out today and we sent 50 trucks over," said an SDF commander who goes by his nom de guerre, Aram. "We don't know why they are not coming out."
It was not immediately clear whether the 150 Iraqis repatriated late Wednesday were among those recently evacuated from Baghouz or militants who had been captured earlier.
The Baghouz enclave's recapture by US-backed Syrian fighters would spell the territorial defeat of ISIS and allow Trump to begin withdrawing American troops from northern Syria, as he has pledged to do, opening a new chapter in Syria's eight-year civil war.
Full report at:
https://english.alarabiya.net/en/News/middle-east/2019/02/21/More-than-150-ISIS-militants-handed-over-to-Iraq-from-Syria.html
--------
Iraqi intelligence forces nab over dozen French Daesh terrorists inside Syria
Feb 21, 2019
Iraqi government forces have arrested more than a dozen French citizens over their membership in the Daesh Takfiri terrorist group during a counter-terrorism operation in neighboring Syria.
"The Iraqi national intelligence service arrested 13 French nationals, including leaders of Daesh group, during a security operation inside Syria," an Iraqi intelligence source told Arabic-language al-Forat news agency on condition of anonymity on Thursday.
Iraqi Army Chief of Staff General Othman al-Ghanimi said on Wednesday that 24 Daesh extremists, who had infiltrated from neighboring Syria, were captured in Iraq's northern province of Nineveh.
Ghanimi added that four of those captured were high-ranking leaders of the terror group.
He stressed the need to take precautionary measures to maintain security in the provincial capital city of Mosul, located some 400 kilometers north of the capital Baghdad, and other areas in the province.
On Tuesday, Iraqi Prime Minister Adel Abdul-Mahdi said he was concerned about developments in Syria, where Daesh terrorists have lost their last stronghold on the eastern bank of the Euphrates River and are fleeing in droves towards desert areas in Iraq's Anbar.
As foreign-backed militancy erupted in Syria, thousands of people streamed toward the Arab country from around the world to fight alongside militants there, with a particularly strong influx from European countries, including France.
Foreign nationals could buy budget tourist flights to Turkey and then sneak across the border.
As many as 1,910 French citizens joined Daesh, according to statistics from the Soufan Center, a US-based think tank, The Washington Post reported.
France has been exploring how to return its nationals who fought alongside Daesh and their families seeking to return from combat zones in Iraq and Syria, as well as those who surrendered and are in detention. France is a leading member of the US-led coalition, purportedly fighting Daesh in Syria.
Iraq dismantles largest Daesh cell
Separately on Thursday, Iraqi media outlets reported that the national intelligence service had "dismantled the largest Daesh cell tasked with funding the terrorist group" several days ago.
The reports said the disbanded cell members were tracked down in several countries, and that some of them were Iraqis.
The Iraqi detainees reportedly had millions of US dollars in their possession, and used the money in investment projects to conceal their sponsorship for Daesh's acts of terror.
Former Iraqi prime minister Haider al-Abadi declared the end of military operations against Daesh in the country on December 9, 2017.
On July 10 that year, he had formally declared victory over Daesh in the strategic northern city of Mosul, which served as the terrorists' main urban stronghold in Iraq.
In the run-up to Mosul's liberation, Iraqi army soldiers and voluntary fighters from the pro-government Popular Mobilization Units (PMU) – better known by the Arabic name Hashd al-Sha'abi – had made sweeping gains against Daesh.
Full report at:
https://www.presstv.com/Detail/2019/02/21/589166/Iraqi-intelligence-forces-nab-over-dozen-French-Daesh-militants-inside-Syria
--------
US to leave 200 troops in Syria for a period of time - White House
February 22, 2019
WASHINGTON: The United States will leave "a small peacekeeping group" of 200 American troops in Syria for a period of time after a US pullout, the White House said on Thursday.
President Donald Trump in December ordered a withdrawal of the 2,000 American troops in Syria on the defeat of the last remnants of the Islamic State militancy there.
But he has been under pressure from some advisers to adjust his policy to ensure the protection of Kurdish forces who supported the fight against Islamic State and who might now be threatened by Turkey.
"A small peacekeeping group of about 200 will remain in Syria for a period of time," White House spokeswoman Sarah Sanders said in a brief statement.
The decision was announced after Trump spoke by phone to Turkish President Tayyip Erdogan.
A White House statement said that the two leaders agreed, regarding Syria, to "continue coordinating on the creation of a potential safe zone."
Full report at:
http://www.arabnews.com/node/1456161/middle-east
--------
Largest mass grave of 3,500 people found outside Raqqa city in Syria
February 21, 2019
RAQQA: Two feet deep, below a plot of farmland outside the Syrian city of Raqqa, lies a large and deadly legacy of Daesh: A mass grave holding an estimated 3,500 people.
First responders learned of the burial site in the Al-Fukheikha suburb last month, more than a year after US-backed forces captured Raqqa from Daesh and as they closed in on the group's final redoubt of Baghouz further south.
The belated discovery is the biggest example yet of how the violence Daesh sowed will be harvested for years to come, diggers and activists said.
Several dozen mounds of dirt line one side of the Al-Fukheikha plot, marking the more than 120 bodies already dug up by the Rapid Response Division of Raqqa's civil defense service.
"These are individual graves, but behind us, by the trees, are the mass graves of those executed by Daesh," said Asaad Mohammad, the 56-year-old forensic assistant at the site.
"There are some 2,500-3,000 bodies estimated there, plus between 900 and 1,100 bodies in the individual graves, so at least 3,500 total," he said.
Eight other mass graves have already been identified around the northern Syrian city, including one nicknamed "Panorama," from which more than 900 bodies had been exhumed.
Full report at:
http://www.arabnews.com/node/1456031/middle-east
--------
Mideast
Iran intelligence forces arrest 13 Daesh terrorists in western province
Feb 21, 2019
Iranian intelligence forces have arrested more than a dozen members of the Takfiri Daesh terror group, who were planning to carry out attacks in the country's western province of Kordestan.
The Intelligence Ministry announced Thursday that "two terrorist teams, which were attempting to carry out bombings and acts of harassment, have been identified and arrested in Kordestan Province," which borders Iraq.
The terrorist teams, comprised of 13 Daesh-affiliated elements, intended to target civilians and assassinate certain Sunni Muslim clerics, the report said.
A number of the detainees, it added, had received training abroad.
The ministry also stated that remote-controlled bombs, weapons and other ammunition were seized during the security operation.
Iran's Kordestan Province has seen numerous cross-border incursions by Iraq-based terrorists.
Iranian security forces have repeatedly disbanded terrorist grouplets and killed their members during security operations near the western borders.
Last September, Iran's Islamic Revolution Guards Corps (IRCG) fired a barrage of missiles at a gathering of terrorist commanders in Iraq's semi-autonomous Kurdistan region.
The IRGC said the terrorists had been attempting to create insecurity and carry out acts of sabotage in the Iranian provinces of West Azarbaijan, Kordestan and Kermanshah.
https://www.presstv.com/Detail/2019/02/21/589184/Iran-Kordestan-Daesh
--------
World community has had enough of unilateral US policies: Iranian official
Feb 21, 2019
A senior Iranian official says the international community has grown sick and tired of America's unilateralism, and that world nations such as China and Russia as well as Washington's own European allies have today chosen to stand up to the US.
"The fact that China, Russia and Europe are standing up to the US, at least on the political stage, is a step forward and heralds a change in global conditions compared to the past," Foreign Ministry spokesman, Bahram Qassemi, told China's Global Times.
Qassemi further slammed Washington's hostile sanctions policy against the Iranian nation, emphasizing, however, that such pressure tactics will fail to affect the country's independent decision-making process.
Iran, he added, "bases its decisions on the principles of independence and national interests. Tehran's policies do not rely on the viewpoints of world powers."
Qassemi also blasted the US administration's destructive Middle East agenda, saying Washington's wrong decisions in the region -- which have sowed chaos in Iraq, Syria Afghanistan, Yemen and Palestine -- leave the Iranian nation with no choice but resistance and steadfastness in the face of the US.
The Iranian official further described Washington as the initiator of a fresh wave of tensions in ties with Tehran, saying such problems are "rooted in the unfair sanctions, which the US re-imposed on Iran...after leaving the JCPOA and violating [UN Security Council] Resolution 2231."
Qassemi was using an acronym for the 2015 multinational nuclear deal, named the Joint Comprehensive Plan of Action, which the US unilaterally scrapped last year in defiance of objections from the other signatories -- China, Russia, Germany, France and Britain -- and the entire world community.
Following its exit from the JCPOA, which had been endorsed by UN Security Council Resolution 2231, the US unleashed what it called the "toughest ever" sanctions against the Islamic Republic.
Qassemi further played down the long-term impacts of the American bans and said, "Our people have already experienced such conditions and they remain highly sensitive to their independence. We are capable of overcoming the sanctions and moving on from this crisis."
Full report at:
https://www.presstv.com/Detail/2019/02/21/589161/Iran-US-unilateralism-Qassemi
--------
Pro-diplomacy groups urge Congress to rein in Trump's hawkish Iran policy
Feb 21, 2019
Over 50 pro-diplomacy organizations in the United States have slammed President Donald Trump's belligerent Iran policy, calling on congressmen to stand against Washington's sanctions spree and press it to return to the 2015 multinational nuclear deal.
In a statement addressed to Congress on Wednesday, the groups, which represent millions of American people, outlined their demands, including support for the nuclear deal, officially named the Joint Comprehensive Plan of Action (JCPOA).
They also urged Congress to oppose the sanctions, which the Trump administration re-imposed on Iran following its pullout from the accord.
They said that the anti-Iran bans "disrupt any party's implementation of the JCPOA," "prevent the United States from coming back into compliance with the JCPOA in the future," "disproportionately impact Iranian civilians" and "block necessary humanitarian and medical supplies from reaching the country."
They also urged members of Congress to support "good faith diplomacy" and oppose "starting a war of choice with Iran."
Under the administration of President Donald Trump, the US has stepped up its pressure campaign against Iran.
The campaign reached its peak last year, when Trump unilaterally withdrew America from the JCPOA in defiance of international criticisms and unleashed the "toughest ever" sanctions against the Islamic Republic.
The White House has also warned its European allies in the JCPOA against seeking to circumvent the illegal sanctions.
CREDO Action, one of the signatories to the statement, defended the JCPOA, saying, "It's good for US security and for our allies."
Full report at:
https://www.presstv.com/Detail/2019/02/21/589124/Iran-JCPOA-return-sanctions
--------
Iran urges immediate action to stop 'racist' Israeli regime
Feb 22, 2019
Tehran has condemned Israel's recent move to shut down al-Aqsa Mosque, calling on Muslim countries and the international community to take "immediate" action and stop the "racist" regime.
Iranian Foreign Ministry spokesman Bahram Qassemi on Thursday said Israel's actions are a violation of the sanctity of al-Aqsa Mosque, which is the third holiest site to Muslims.
"The process of the massacre and ethnic-religious cleansing (of Palestinians) in al-Quds has been underway incessantly and in a systematic way since the occupation of Palestine (in 1948)," he added.
Qassemi further censured the "deadly silence" of the regional states in the face of such violations of Palestine's historic and Islamic sites, calling on the international community, the UN in particular, to take "immediate" actions and stop the "racist" regime.
He hailed the Palestinian people's resistance against the Israeli regime.
On Monday, Israeli soldiers placed locks and metal chains on the al-Rahma gate of the al-Aqsa Mosque compound in the Old City of occupied East Jerusalem al-Quds and prevented hundreds of Palestinian worshipers from entering the site, while several were arrested inside the holy site.
Local sources, requesting not to be named, told the Arabic-language Palestine al-Aan news agency that 10 Palestinians sustained injuries on Tuesday evening after Israeli troops assaulted them at Bab al-Rahma (Gate of Mercy).
Qassemi also took a swipe at certain regional states for participating in a recent US-organized Warsaw conference, noting that their participation and attempts to normalize ties with Israel have emboldened the occupying regime to commit such acts of aggression and violations.
The international gathering took place in the Polish capital from February 13 to 14.
The Palestinians, who boycotted the conference, strongly denounced the summit and the participation of Arab ministers.
Nabil Shaath, an adviser to Palestinian President Mahmoud Abbas, wrote in a column published by Israel's Haaretz newspaper that the Warsaw conference lacked credibility as aimed to "normalize" the Israeli occupation of Palestinian territory.
"By fully siding with the Israeli government, (the Americans) have tried to normalize the Israeli occupation and the systematic denial of the Palestinian right to self-determination," he said.
Full report at:
https://www.presstv.com/Detail/2019/02/22/589207/Israel-alAqsa-palestine
--------
Three injured in Israeli fire on Palestinian fishermen in Gaza
Feb 21, 2019
Palestinian authorities say Israeli naval forces have injured at least three fishermen after opening fire on their boats off the coast of the besieged Gaza Strip.
The attack took place 11 nautical miles off the coast of Khan Younis, head of the Fishermen Committees in the Union of Agricultural Work Committees, Zakaria Bakr, told Ma'an news agency Thursday.
Sources said at least four fishermen aboard the boats were detained, while Israeli forces confiscated some of the boats and towed them to an Israeli port.
Bakr identified the detainees as Khader Marwan al-Saidi, Muhammad Said al-Saidi, and brothers Haitham and Awni Tareq Bakr.
Further south in the Rafah port, an Israeli military vessel rammed into a Palestinian fisherman's boat, leaving him hospitalized and his boat damaged.
In recent years, Israeli forces have carried out more than a hundred attacks on Palestinian boats, arresting dozens of fishermen and confiscating some of the vessels.
Palestinians have held weekly protests near the Gaza fence over the siege on the enclave and the right for refugees to return to their homes they were forcibly expelled from during the 1948 creation of Israel.
More than 260 Palestinians have been killed by Israeli forces ever since anti-occupation protest rallies began in the Gaza Strip on March 30. Over 26,000 Palestinians have also sustained injuries.
The Gaza clashes reached their peak on May 14 last year, on the eve of the 70th anniversary of the Nakba Day (Day of Catastrophe), which coincided this year with the US embassy relocation from Tel Aviv to occupied East Jerusalem al-Quds.
The Gaza Strip has been under an Israeli blockade since June 2007. The blockade has caused a decline in the standard of living as well as unprecedented levels of unemployment and unrelenting poverty.
Full report at:
https://www.presstv.com/Detail/2019/02/21/589167/Palestine-Gaza-Zakaria-Bakr-Israel-US
--------
Turkey orders 295 military personnel arrested over Gulen links
February 22, 2019
ISTANBUL: Turkey ordered the arrest of 295 serving military personnel on Friday, the prosecutor's office said, accusing them of links to the network of US-based Muslim cleric Fethullah Gulen, who Ankara says orchestrated a 2016 attempted coup.
Those facing detention included three colonels, eight majors and 10 lieutenants, with around half of the suspects being in the army and the remainder in other military forces including the navy and air force, the statement said.
The prosecutor's office said police launched simultaneous arrest operations at 1:00 a.m. (2200 GMT) under an investigation into pay phone calls between suspected Gulen operatives. It was not clear how many suspects have been detained so far.
About 250 people were killed in the failed putsch, in which Gulen, a former ally of President Tayyip Erdogan, has denied involvement. Gulen has lived in self-imposed exile in Pennsylvania since 1999.
More than 77,000 people have been jailed pending trial since the coup and widespread arrests are still routine. Authorities have suspended or sacked 150,000 civil servants and military personnel.
Full report at:
http://www.arabnews.com/node/1456241/middle-east
--------
Palestinians to cut civil servant salaries after Israeli tax freeze
February 21, 2019
RAMALLAH: The Palestinian finance minister on Thursday announced salary cuts for civil servants, days after Israel said it would withhold tens of millions of dollars in tax transfers to the Palestinian Authority.
Israel's security cabinet on Sunday approved the freezing of $138 million (122 million euros) over the PA's payments to the families of prisoners, or prisoners themselves, jailed for attacks on Israelis.
Israel, which collects taxes on behalf of the PA, says the payments encourage further violence.
The PA claims they are a form of welfare to families who have lost their main breadwinner.
Palestinian president Mahmud Abbas said Wednesday he would not accept anything but full payment of the tax transfers owed by Israel.
The PA, which is already running a deficit, will "pay the salaries of civil servants in time, but they will be reduced", said PA finance minister Shukri Bishara after a meeting with EU representatives in Ramallah.
The cuts will not apply to salaries "paid to pensioners and families of martyrs, wounded or prisoners", he added, adding that wages below 2,000 shekels ($550) would also not be affected.
Many Palestinians view prisoners and those killed while carrying out attacks as heroes in their conflict with Israel. Palestinian leaders often venerate them as martyrs.
Under a 1994 agreement, Israel collects around $190 million each month in customs duties levied on goods destined for Palestinian markets that transit through Israeli ports.
The money it then transfers to the PA is the authority's most important source of revenue.
The Palestinians want EU countries to pressure the Israeli government to rescind its decision, said Mahmoud al-Aloul, deputy of Abbas's Fatah party.
Full report at:
http://www.arabnews.com/node/1456076/middle-east
--------
Turkey censures draft European report on Ankara's accession to EU
Feb 21, 2019
Turkey has denounced as "unacceptable" a draft report by a key European Parliament committee that calls for the suspension of negotiations with Ankara for accession to the European Union (EU).
In a draft advisory report, the European Parliament Foreign Affairs Committee called on the European Commission and EU member states to formally suspend years-long accession talks with Turkey, citing numerous alleged human rights violations in the country as well as the conduct of its judiciary system.
The report is expected to be voted on by the entire European Parliament in mid-March.
"The call in the draft report — which is not legally binding and bears only the status of an advisory decision — to officially suspend our country's accession negotiations with the EU is absolutely unacceptable," Turkish Foreign Ministry spokesman Hami Aksoy said in a statement on Wednesday.
Aksoy said the draft report exemplified the 28-member bloc's biased attitude toward Turkey, adding that Ankara would push for its amendment.
"We expect the necessary changes to be made for a more realistic, unbiased, and encouraging final report, which will be accepted in March at the European Parliament's general assembly," the official said, stressing that, "Only such a report will be taken into consideration by our country."
The draft advisory report censured Ankara for allegedly undermining human rights and civil liberties, also accusing the Turkish government of influencing the judiciary and engaging in territorial disputes with neighboring countries.
Committee members said that such policies, in combination with changes in the country's governing system, had made Turkey's accession to the EU impossible at this stage.
Turkish President Recep Tayyip Erdogan suggested in October last year that the EU was being insincere in its accession talks with Turkey.
Relations between Turkey and the EU have been strained for several years, especially after the July 2016 coup attempt against Erdogan, which Ankara says was masterminded by US-based opposition cleric Fethullah Gulen.
The EU has often criticized the crackdown and alleged attacks on freedom of speech in the wake of the botched putsch, in which tens of thousands of people, including journalists, were arrested.
Ankara, in return, has accused Brussels of being inattentive to the security threats faced by Turkey.
Full report at:
https://www.presstv.com/Detail/2019/02/21/589151/Turkey-EU-accession-talks-draft-report
--------
Southeast Asia
To go or not to go, the Saudi prince's Malaysian dilemma
Julia Roknifard
February 22, 2019
Now that Mohammed bin Salman (MBS) has postponed his visit to Malaysia and Indonesia during his Asian tour, Malaysia has more time to think about how it should welcome the Saudi prince, and indeed, if it should at all.
On the eve of his visit, Malaysian state news agency Bernama published an article about "giga-projects" undertaken by the crown prince, including a massive anti-corruption campaign that reportedly concluded last month.
But it did not mention why MBS is going on an eastern tour right now.
Condemned in the West for the murder of Saudi journalist Jamal Khashoggi last year, as well as for leading the dreadful military campaign in Yemen along with other members of the coalition, MBS apparently embarked on a "Look East" policy when relations with the West got a little cold.
On Feb 14, the US Congress voted 248 against 177 to end Washington's involvement with the Saudis in the Yemen war, compelling American forces to withdraw within 30 days.
The US Senate is likely to give its "aye" before the bill faces President Donald Trump's opposition, as Trump has already assured Congress that he will not sign it into law. Yet, the Congress seems determined.
Another bill, No Oil Producing and Exporting Cartels (Nopec), targeting Opec's prerogative to coordinate oil production and influence prices, is prowling about in Congress. If it is passed, it will strip Saudi Arabia of its significant leverage over the US in regulating oil prices.
On the other side of the Atlantic, Saudi Arabia has found itself on the European Union's list of "high-risk" countries in terms of terrorism financing and money laundering.
With such pressure from the West, MBS seems to be looking to prove that he can rapidly turn to the East instead.
Promises to invest US$20 billion in Pakistan, his first stop in his tour, do not look like a grand investment plan but an attempt to get Islamabad's support.
Will it be so easy for Pakistan to say "no" to involvement in campaigns like the one in Yemen next time, as it did with its parliamentary vote before?
China, with its economic might, is now seen as the new colonial power. Saudi Arabia's prospective investment, on the other hand, might be viewed more leniently by Muslim-majority countries, especially after the young prince earned some political capital on the wave of his progressive outlook.
The Saudi royal family used to be welcome in Malaysia during former leader Najib Razak's administration.
So has there been enough thought given to what Saudi Arabia's investment promises entail?
After the change of government on May 9 last year, Malaysia hoped to renegotiate several projects with China, including the US$20 billion East Coast Rail Link and the US$2.5 billion Trans-Sabah Gas Pipeline. Putrajaya said the projects were putting undue pressure on its finances, already troubled by the 1MDB embezzlement and past government mismanagement.
During his visit to China in August 2018, Dr Mahathir Mohamad warned of a "new version of colonialism" with regards to China's increasing influence in the region. If that was the way Malaysia spoke to China, it will not hesitate to pursue its interests when it comes to relations with Saudi Arabia, and decide prudently about the offerings MBS would carry should he come.
When asked if he would condemn MBS on the murder of Khashoggi, Mahathir said he would first see what China and Japan – MBS' other destinations – have to say.
Such a runaround is not surprising as the New Malaysia walks a tightrope between taking a strong ideological stance on issues where justice is concerned and prioritising the resources Malaysia needs.
Malaysia was not at all equivocal in its recent strong move to deny entry to Israeli para-athletes for the Para-Swimming Championship in Sarawak this year.
Malaysia's economy and reputation took a hit as a result of this decision, as the International Paralympic Committee decided to withdraw the competition from Malaysia.
One wonders if such an adamant position towards Israel is important even to some Arab nations, which gladly participated in the recent US-led Middle East Conference in Warsaw (dubbed as the Anti-Iran Summit), and sat next to Israeli Prime Minister Benjamin Netanyahu.
Malaysia also spoke out on the sore subject of the Uighur situation in China. It did so before even Turkey dared to post a statement condemning China's policy towards Uighurs on the website of its foreign ministry, but it was done nice and slow.
Prime minister-in-waiting Anwar Ibrahim raised the issue during his visit to China, but only alongside other matters.
Post-Najib, Malaysia started altering the course with regards to the Saudis by first pulling out Malaysian troops from the Saudi-led operation in Yemen after reportedly spending about US$3.5 million since its involvement in 2015.
Second, it shut down the King Salman Center for International Peace, a Saudi-sponsored anti-terrorism entity launched by King Salman himself in 2017.
The demand to speak out against the continuation of the war in Yemen has been on the rise, especially given the fact that Malaysia's involvement in the war was without approval from the Cabinet or the National Security Council.
The new defence minister faced internal pressure from his own political party not to appear anti-Saudi or pro-Shia (referring to Iran's alleged role in supporting Houthi rebels in Yemen) and to take action to end the humanitarian crisis.
The government is, indeed, cautious not to align itself with anyone unequivocally, giving itself sufficient space to manoeuvre.
However, public sentiment and Putrajaya's sleek move to distance itself from Riyadh perhaps showed MBS that Malaysia is not the right place to come to at the moment, even if he wishes to get Washington's attention by a series of smooth visits to key Asian players.
It might drag him into the unpleasant discussions that he is trying very hard to evade.
Julia Roknifard is a director of foreign policy at EMIR Research, a think tank focused on data-driven policy research.
https://www.freemalaysiatoday.com/category/opinion/2019/02/22/to-go-or-not-to-go-the-saudi-princes-malaysian-dilemma/
--------
Manila wants to work with Sabah on undocumented Filipinos
Durie Rainer Fong
February 21, 2019
KOTA KINABALU: The Philippines has no issue working with the Sabah government to solve the issue of undocumented Filipinos in the state despite Manila's claim over Sabah, a Philippine envoy said today.
Philippine ambassador to Malaysia Charles C Jose told reporters that his embassy is focused on helping their countrymen in Sabah.
"Right now, the embassy is cooperating very closely with the Sabah government to address issues of mutual concern.
"So, although the claim (over Sabah) has not been dropped, it's not being actively pursued either.
"So, for us in the embassy, we are more focused on helping the Filipinos here," he said.
Speaking after meeting Chief Minister Shafie Apdal at his office today, Jose's delegation expressed the embassy's willingness to work with the state government to solve the issue of undocumented Filipinos together.
"We also gave some proposals on how we can address the matter," he said.
On the proposed Philippine consulate in Sabah, Jose said the matter was still being discussed in Manila, adding the embassy will implement any decision their government takes.
Malaysia, especially Sabah, and the Filipinos in Sabah have been pushing for a consular office in Kota Kinabalu for some time now.
Manila's claim over Sabah has been a long-standing one, with the more recent assertion taking place in January last year.
A member of the Philippine consultative committee on amending the 1987 Constitution, Aquilino Pimentel Jr, had said he would propose the inclusion of Sabah as a part of the Philippines.
Former chief minister Musa Aman rejected the claim and reiterated that Sabah does not recognise or acknowledge any claim by the Philippines or any other country over the state.
Meanwhile, the Philippines is very keen on the establishment of the Bangsamoro Autonomous Region in Muslim Mindanao (BARMM) as this will bring security not only to the country but the region, Jose said.
He said his government doesn't see the Sulu province's decision to reject BARMM as problematic.
"There were two dates for the plebiscite, and Sulu is the only one that voted not to be part of BARMM. But a majority of the territories envisioned to be part of BARMM had voted in favour.
Full report at:
https://www.freemalaysiatoday.com/category/nation/2019/02/21/manila-wants-to-work-with-sabah-on-undocumented-filipinos/
--------
Stop making wild allegations, Mujahid tells Umno Youth chief
21 February 2019
KUALA LUMPUR, Feb 21 ― Minister in the Prime Minister's Department Datuk Seri Mujahid Yusof Rawa today reminded Umno Youth chief Datuk Asyraf Wajdi Dusuki to practise the politics of prudence and to stop making wild allegations and baseless accusations.
Mujahid also described Asyraf Wajdi's latest allegation that he (Mujahid) had kept mum when Islam and the monarchy institution were being insulted and ridiculed by certain quarters, as having malicious intent.
"The allegation is wrong. It is just another attempt to portray me, the minister in charge of religion, as someone who neither cared nor concerned about the insult.
"Whereas I have clearly said from the very beginning that anyone who commits a crime, let alone against Islam and the Malay Rulers, will definitely have action taken against them."
He said this in a video clip sent to Bernama in response to Asyraf Wajdi's remark that he would only take legal action against those who accused him of being DAP's political tool, but would do nothing against those who insulted Islam and the monarchy institution.
In the video clip which lasted almost four minutes, Mujahid also refuted the allegation that he would bow to DAP's demands and stressed that the party had no control whatsoever over Tabung Haji (TH).
"It's not about DAP, but it's about the fact that TH now has 9.2 million depositors and we are in the midst of rehabilitation. I sue those people not because I bowed to DAP, but as a warning and to protect the integrity and interests of TH.
In another development, Mujahid urged the police to immediately investigate and take action against those involved in placing the idol of a deity at the main entrance of Surau Sabilul Huda in Taman Pendamar Indah 1, Port Klang, yesterday.
"This is indeed shocking as it could trigger various perceptions and worse still, could provoke racial and religious hatred," he said, while expressing hope that such an incident would not recur.
On the black paint splashed on the concrete wall of Istana Anak Bukit in Alor Setar, the minister reminded all quarters to stop making provocations.
Full report at:
https://www.malaymail.com/news/malaysia/2019/02/21/stop-making-wild-allegations-mujahid-tells-umno-youth-chief/1725500
--------
Kit Siang: Is lying 'Shariah-compliant'?
21 February 2019
By Danial Dzulkifly
KUALA LUMPUR, Feb 21 — Iskandar Puteri MP Lim Kit Siang pointedly asked today if spreading lies and fabrications were consistent with Islam's Shariah or way of life.
In a statement alluding to Opposition party PAS, the DAP leader questioned how the Islamists reconciled their unsubstantiated allegations against Pakatan Harapan and its leaders with the religion's code of morality.
"Is the concoction of a lie out of whole cloth, like the recent fabrication that there is a move to topple the prime minister, Tun Dr Mahathir Mohamad, in the form of a vote of no confidence by PH MPs in the forthcoming Parliament a Shariah-compliant lie?" he said in a statement.
Lim noted that he was also a victim of falsehood after his picture was used with an online post speculating that DAP would leave PH if "the rot continues," and asked if the fabrication here was also "Shariah-compliant."
He then called for a return of decency, morality and integrity to local politics and affairs.
Last weekend, PAS pledged the support of its 18 MPs to Dr Mahathir after claiming — without evidence — that two PH parties were conspiring to oust his as PM via a motion of no-confidence.
PKR president Datuk Seri Anwar Ibrahim, DAP secretary-general Lim Guan Eng, and Amanan president Mohamad Sabu have all emphatically rejected PAS's claims.
Full report at:
https://www.malaymail.com/news/malaysia/2019/02/21/kit-siang-is-lying-shariah-compliant/1725279
--------
Pakatan on the defensive in Semenyih
21 February 2019
by Zainal Epi
SEMENYIH, Feb 21 — The sixth day of campaigning for the Semenyih state seat by-election saw the four candidates meeting voters around the nearly 200km area day and night to drive home their missions and visions.
Regardless of the audience age, they made the same pledges to serve day and night if chosen.
They did not touch on national issues such as the purported conspiracy in the ruling Pakatan Harapan (PH) leadership to topple the Prime Minister, which seems to be picking up steam.
The battle lines here were made clear on the nomination day itself: the marginalisation of Malay-Muslims under PH, unfulfilled promises, and the rising cost of living.
Acting Umno president Datuk Seri Mohamad Hassan outlined the issues and clearly stated the extent of the political cooperation with PAS that painted a scenario where youths and Malay voters were still not satisfied with the new government.
Mohamad, or Tok Mad as he is fondly known, stated clearly that the result of the by-election would be a referendum of people's evaluation of the new government.
The theme was the same as the recently concluded Cameron Highlands by-election in Pahang that saw the ruling PH candidate from DAP losing quite badly.
Semenyih, being suburban seat just 45 minutes drive from cosmopolitan Kuala Lumpur, can be considered a bellwether to determine whether the nine-month-old government is doing fine or still grappling with issues left behind by the 60-year-old Barisan Nasional (BN) government.
BN is trying hard to make an impact here, which will determine if it is returning to the mainstream political scene or still stuck in its rut.
PAS is allying with BN here as it did in Cameron Highlands. This will rattle PH's position, particularly Parti Pribumi Bersatu Malaysia (Bersatu) that is fielding Muhamad Aiman Zainali as the coalition's candidate.
Seen as fighting an uphill battle from the start, Bersatu is still struggling to penetrate the hearts and minds of voters as it must first introduce Aiman, then get him acquainted with the voters, then reveal his unexposed leadership qualities, and so on. As usual with Malay voters, he has to visit the whole constituency's suraus and mosques, perform prayers together with them, learn to smile, and listen to grievances.
BN's candidate, veteran Zakaria Hanafi, is known throughout the constituency as he is an Umno branch leader who mixes well with the Malay voters, especially the suraus and mosques.
He has been an active part in handling funerals and burials as well as wedding kenduris, with the people nicknaming him "YB" for his concern for them despite being just an Umno member.
Candidate popularity aside, the issue of Malay-Muslim marginalisation seemed to be the central topic in the house-to-house campaign by Umno and PAS, which is the most popular and common method.
It is done at night when the householders are back from work.
Both the Malay-Muslim Opposition parties have a long history of successes through this approach whereas Bersatu is very weak, especially in Semenyih.
The party depends on the PKR machinery for such campaigning and this did not seem to go down well with some households.
Full report at:
https://www.malaymail.com/news/malaysia/2019/02/21/pakatan-on-the-defensive-in-semenyih/1725325
--------
Africa
Presidential election: Muslim group tackles Atiku over plan to sell NNPC if elected
February 21, 2019
By Seun Opejobi
The Muslim Rights Concern, MURIC, on Friday, berated the Peoples Democratic Party, PDP, presidential candidate, Atiku Abubakar, over his plan to sell the Nigeria National Petroleum Corporation, NNPC.
Abubakar had yesterday in Kaduna reiterated his earlier resoolve to sell NNPC to Nigerians if elected on Saturday.
Reacting to this declaration, MURIC said the proposed sale of NNPC, which is the backbone of Nigeria's economy, bears serious economic implications for the citizens.
In a statement signed by its Director, Prof Ishaq Akintola and forwarded to DAILY POST, the body said: "We must start taking Alhaji Atiku Abubakar very seriously, particularly on this issue of planning to sell NNPC. In view of the fact that petroleum is the mainstay of Nigeria's economy and NNPC is key to its performance, the Nigerian people need to know what will happen if the former vice president's promise becomes a reality.
"We are therefore asking His Excellency to explain to Nigerians what will become of civil servants who rely on their monthly salaries alone if NNPC is sold. If it is true that at least 70% of Federal Government's allocation comes from NNPC sales and both federal and state governments rely on the allocation to pay their employees, how will federal and state workers continue to get their salaries regularly? Is this not an invitation to massive retrenchment, unbridled poverty and increased crime rate? What measures have Your Excellency put in place to ensure that our fears are not actualized?
"By extension, MURIC will like to know what Alhaji Atiku Abubakar means by his widely quoted statement, 'I will enrich my friends'. We will like to know who the former vice president referred to as his 'friends' as well as the criterion or criteria for becoming Alhaji Atiku's friend. Also, what form will such enrichment take? From where will the resources for enriching his friends come, from his personal resources or from our common patrimony?
"The Nigerian people will love to hear an explanation before they go to the polls in the next 48 hours. The Muslim Rights Concern is deeply concerned about the fate of Nigerian Muslims who form a large majority of Nigeria's population and who are most likely to be the main victims of a general retrenchment and the attendant widespread poverty among the masses. MURIC cannot afford to close its eyes to a major economic policy which is capable of affecting the lives of a large majority of Nigerians."
http://dailypost.ng/2019/02/21/presidential-election-muslim-group-tackles-atiku-plan-sell-nnpc-elected/
--------
Sudanese detains dozens of opposition leaders in largest crackdown
Feb 21, 2019
Sudanese security forces have detained nearly two dozen opposition leaders, who were on their way to deliver a petition to the presidential palace calling for President Omar al-Bashir to resign.
Media reports said opposition leaders belonging to several political parties were arrested while gathering in downtown Khartoum on Thursday.
The arrests took place as they were getting ready to deliver the petition, which demanded the formation of a new transitional government to replace Bashir and his administration.
In a statement, the Sudanese Congress Party confirmed that authorities "pre-empted" demonstrations. It said deputy head of Umma Party Mariam Sadiq al-Mahdi, the party's secretary general Sara Naqdallah and Communist Party leader Mokhtar al-Khatib were arrested.
The spokesman of the Sudanese Professionals' Association (SPA), the main protest organizer, was also arrested.
Later, police fired tear gas to disperse hundreds of angry protesters who had gathered to march near the Arab Market area in the capital city.
Protesters held anti-government placards and chanted slogans such as "Peaceful, peaceful against the thieves" and "Fall, that's it" to send the message that their only demand was Bashir's fall.
The detentions amount to the largest crackdown against the opposition in one day since the demonstrations began two months ago.
Official figures show 30 people, including some security agents, have lost their lives since the onset of the rallies. Activists and some rights groups say nearly 60 people have died so far.
Since December, Sudan has been rocked by a wave of protests calling on Bashir, who seized power in a 1989 military coup, to step down.
The country's security forces have so far used tear gas, stun grenades and live ammunition to break up demonstrations, and detained hundreds of protesters and opposition figures.
The president has remained defiant, addressing loyalists at a number of rallies across the country and seeking support from regional allies.
Bashir and other senior Sudanese officials have repeatedly said that the government can only be changed through elections. The 75-year-old veteran leader is considering running for a third presidential term in next year's elections.
Sudan has been struggling with a worsening economic crisis, including a serious shortage of foreign currency. The cost of some commodities, including medicine, has more than doubled and inflation has hit 70 percent. A growing lack of food and fuel has also been regularly reported across several cities, including Khartoum.
Bashir is wanted by the International Criminal Court over charges of masterminding genocide in the Darfur region.
Full report at:
https://www.presstv.com/Detail/2019/02/21/589183/Sudan-Omar-alBashir-Congress-Party-Mariam-Sadiq-alMahdi-SPA
--------
Security chief in south Libya town assassinated: ministry
February 21, 2019
TRIPOLI: Armed men have murdered a security official in southern Libya, the UN-backed government said Thursday, a day after forces opposed to it said they had entered his town.
The interior ministry of the internationally-recognized unity government branded the murder of General Ibrahim Mohamad Kari, security head in the town of Murzuk, a "cowardly crime" and vowed to bring the culprits to justice.
In a brief statement, it said Kari was killed on Wednesday by "an outlawed armed group," without giving further details.
Authorities "will pursue his murderers and bring them to justice" and "will not remain idle in the face of crimes that threaten the security and stability of the country," it added.
Libyan media said Kari, a member of the minority Tubu community, was killed when armed men raided his home in Murzuk.
On Wednesday night, forces loyal to Libyan strongman Khalifa Haftar said they had entered and taken control of Murzuk as part of an offensive launched in January.
Haftar's self-styled Libyan National Army has said the operation is intended to "purge the south of terrorists and criminal groups" including rebels from Chad.
Haftar's forces have accused Tubu of supporting the Chadian rebels.
Murzuk is a stronghold of the Tubus, many of whom are opposed to Haftar's offensive, and lies in a region where tensions run high between them and Arab tribes, who have largely joined LNA ranks.
Kari's murder also reflects the many divisions that have divided Libya since the 2011 NATO-backed uprising that toppled and killed longtime dictator Muammar Qaddafi.
Full report at:
http://www.arabnews.com/node/1456046/middle-east
--------
Sudan government arrests opposition leaders ahead of protest
February 21, 2019
CAIRO: A Sudanese opposition party says more than 10 opposition leaders have been arrested ahead of the latest day of protests urging President Omar al-Bashir to resign.
In a statement, the Sudanese Congress Party says security forces "pre-empted" demonstrations by arresting the deputy head of the Umma Party, Mariam Sadiq al-Mahdi; the party's Secretary-General Sara Naqdallah; Communist Party leader Mokhtar al-Khatib, and others.
Later, police fired tear gas to disperse hundreds who had gathered to march, near the Arab Market area in Khartoum.
Full report at:
http://www.arabnews.com/node/1455871/middle-east
--------
Nigeria's president threatens violence against 'thugs' ahead of elections
Aanu Adeoye
February 21, 2019
The address, broadcast live on national television, was greeted by an approving applause from senior officials and party loyalists.
Nigeria's President Muhammadu Buhari said he had ordered the military to be "ruthless" with those who engage in electoral fraud in Saturday's rescheduled elections.
If that left any room for doubt, his next words were to the point.
"I warn anybody who thinks he has enough influence in his locality to lead a body of thugs to snatch [ballot] boxes or to disturb the voting system, he would do it at the expense of his own life," Mr Buhari said on Monday at an emergency meeting called by his ruling All Progressives Congress (APC) in Nigeria's capital of Abuja.
Following a week's delay, Africa's most populous nation returns to the polls on Saturday. But the president's words have some Nigeria's worried about a possible repeat of the violence which has plagued earlier elections.
Nigeria's main opposition party, the People's Democratic Party (PDP), responded swiftly to Mr Buhari's remarks, calling them a "direct call for jungle justice".
"It is indeed a licence to kill, which should not come from any leader of any civilized nation," PDP spokesman Kola Ologbondiyan said in a statement.
The Centre for Social Justice (CSJ), an Abuja-based human rights advocacy group, said in a statement: "The directive violates the constitutional guarantee of the right to life and cannot be justified under any of the exceptions to the general rule."
"Evidently, the president is out of touch with the Constitution of the Federal Republic of Nigeria 1999 which he swore to uphold and this shows that the military mindset is still dominant in his acts and omissions," said Eze Onyekpere Lead Director at the CSJ.
Nigeria's Electoral Act does not prescribe death for those who engage in acts of electoral fraud but rather a maximum punishment of 24 months imprisonment.
Mr Buhari, a former military ruler in the 1980s voted into elected office in 2015, has often been criticised for circumventing constitutional due process.
In January, he suspended and replaced Nigeria's Chief Justice Walter Onnoghen, who could have overseen any disputes over election results, despite the judge securing a temporary injunction.
The move was condemned by Atiku Abubakar, the PDP presidential candidate, as an act of dictatorship. The Nigerian Bar Association called it an "attempted coup".
The EU, US, and the UK all expressed concerns over the timing of the suspension, so close to the presidential vote.
With the race deadlocked according to many observers and tensions palpable, there are legitimate fears over post-election violence.
Three electoral facilities housing materials needed for the vote were torched in likely arson attacks and an ISIS-linked terror group opened fire on a convoy carrying the governor of the northeastern state of Borno, leaving three dead.
The National Peace Committee, a non-partisan group led by General Abdulsalami Abubakar, Nigeria's last military leader and the man who ushered in this era of democracy, has been so concerned about the possibility of violence that it convened two meetings where candidates and political leaders signed a National Peace Accord pledging to accept election results and ensure a smooth process.
Nigeria has a history of elections-related violence. In 2011, Human Rights Watch recorded more than 800 people killed and about 65,000 displaced in three days of violent attacks across 12 northern Nigerian states following the election of Following the re-election of Goodluck Jonathan.
Mr Buhari was then running as an opposition candidate, and after it became clear that he had lost, his supporters rioted in northern towns to protest what they alleged was vote rigging.
Full report at:
https://www.thenational.ae/world/africa/nigeria-s-president-threatens-violence-against-thugs-ahead-of-elections-1.828587
--------
North America
Legal questions arise after Donald Trump bars Hoda Muthana from re-entry to US
Joyce Karam
February 21, 2019
Legal questions have arisen following US President Donald Trump's decision to bar former Alabama resident and ISIS recruit Hoda Muthana from returning to the United States.
Mr Trump tweeted last night that that he gave instructions to his Secretary of State Mike Pompeo to prohibit Ms Muthana from re-entering the United States.
Donald J. Trump
✔
@realDonaldTrump
I have instructed Secretary of State Mike Pompeo, and he fully agrees, not to allow Hoda Muthana back into the Country!
191K
2:35 AM - Feb 21, 2019
Twitter Ads info and privacy
66.3K people are talking about this
Ms Muthana is currently detained in a camp in northern Syria controlled by US-backed Kurdish forces after fleeing from the last pocket of ISIS controlled territory recently.
In a statement Mr Pompeo said Ms Muthana, who fled home in 2014 to join ISIS in Syria, "is not a US citizen and will not be admitted. She does not have any legal basis, no valid US passport, no right to a passport, nor any visa to travel to the US," he said.
But the legality of the decision has been questioned by Ms Muthana's lawyer and her family, who insist that she is a US citizen and argue that the Constitution mandates that she cannot be stripped of that citizenship.
Ms Muthana was born in New Jersey and lived in Alabama with her parents before she secretly renewed her passport and fled to Syria in 2014.
But the occupation of her father, who was once a diplomat, at the time of her birth could prove pivotal.
Children of accredited foreign diplomats born in the US are not automatically entitled to birthright citizenship.
But the New York Times reported that her father was no longer a diplomat at the time of Ms Muthana's birth.
Steve Vladeck, a legal scholar and professor at the University of Texas, says the only other case in which she could be stripped of her citizenship is if she was shown to have committed treason or other hostile acts against the US government. But this could only happen if she was convicted by a court martial or another court of competent jurisdiction.
Ms Muthana, who was 20 when she went to Syria and has conceived a child during her five-year-stay, appeared to have incited attacks against former US President Barack Obama and called for spilling civilian blood in her home country.
"Go on drive-bys and spill all of their blood, or rent a big truck and drive all over them. Veterans, Patriot, Memorial etc Day parades. go on drive by's + spill all of their blood or rent a big truck n drive all over them. Kill them," she wrote on her Twitter account before it was suspended.
But now, Ms Muthana says she "deeply regrets" those statements. In interviews with several media outlets while being held by Syrian Democratic Forces, Ms Muthana said she would be willing to seek therapy. She told ABC she "interpreted everything very wrong."
Her lawyer Hassan Shibly told CNN his client would be willing to face jail time.
Ms Muthana is the only US born ISIS wife whose name has come publicly.
About 300 US citizens joined ISIS as fighters, according to a report by George Washington University's Programme on Extremism. Twelve of those have returned to the US, and nine were arrested according to the report.
Donald J. Trump
✔
@realDonaldTrump
The United States is asking Britain, France, Germany and other European allies to take back over 800 ISIS fighters that we captured in Syria and put them on trial. The Caliphate is ready to fall. The alternative is not a good one in that we will be forced to release them........
92.3K
9:21 AM - Feb 17, 2019
Twitter Ads info and privacy
35.9K people are talking about this
Mr Trump has called on "Britain, France, Germany and other European allies to take back over 800 ISIS fighters that we captured in Syria and put them on trial."
But in the case of Ms Muthana, the US government is, for now, choosing to keep her out.
https://www.thenational.ae/world/the-americas/legal-questions-arise-after-donald-trump-bars-hoda-muthana-from-re-entry-to-us-1.828740
--------
Muslim community tests its political muscle in Tampa elections
By William March
Feb 22, 2019
Several thousand people showed up at Waterworks Park on Sunday for the Arab American Community Center festival, along with two mayoral candidates and more than a dozen City Council candidates — a sign of the political influence of Tampa's growing Muslim and Arab-American community.
It's concentrated in the Temple Terrace-New Tampa area, drawn by the University of South Florida, and community leaders want to make it into a political force.
"It's following the strategy of the Cuban-Americans, recognizing our electorate is very split and a one-percent swing can change the outcome of an election," said Laila Abdelaziz, who came to USF in 2009 because of the Muslim community and then worked as a community organizer.
Abdelaziz noted Bob Buckhorn's narrow 2011 win for mayor followed an endorsement and field work from the Muslim community.
No one knows big the community is, but Tarah Saadaldin of Muslims for Democracy and Fairness, a local PAC, said there are estimates of 5,000 to 6,000 Muslims just in the Temple Terrace area, based on attendance at mosques and Islamic schools.
Prominent Arab-American Lawyer Sam Badawi said on a per-capita basis, it could rival Dearborn, Mich., one of the nation's biggest Arab-Amerian concentrations.
Abdelaziz said the community is politically diverse, with conservatives including well-to-do business owners and physicians, and liberals uneasy with the anti-Islamic rhetoric of Republicans including President Donald Trump.
But post-9/11 "Islamophobia" is the biggest unifying issue, said Saadaldin, citing incidents including hate mail sent out against a 2016 Temple Terrace City Council candidate and a 2017 arson at a Thonotosassa mosque.
The PAC has endorsed David Straz for mayor and a list of council candidates including incumbents Guido Maniscalco and Luis Viera, whose New Tampa district includes much of the community and who spoke against anti-Islamic sentiment at the festival.
Council candidate Joe Citro said he has pledged to form an Islamic citizens advisory committee if elected.
Only three mayoral candidates — Straz, Topher Morrison and Ed Turanchik — came to MDF's endorsement interviews, Saadaldin said, but former police chief Jane Castor spoke at the festival along with Morrison.
In an interview, Morrison questioned why the group endorsed Straz despite his former support for Trump. But Straz has publicly renounced that previous support, saying he's disillusioned with Trump, and Saadaldin said he apologized for it in the interview. Hillsborough State Attorney Andrew Warren, a Democrat who unseated Republican Mark Ober in 2016, has announced a 2020 re-election fundraising committee that includes several prominent Republicans.
The Democrats include attorney and committee chairman David Singer, Justin Day, Ed Narain, Sean Shaw, Erin Aeble, Tom Hall, Alex Sink and others. Mixed in are Republicans including Martin Garcia, Stuart Lasher, Andy Scaglione and David Bekhor, along with Nikki DeBartolo, wife of GOP Sheriff Chad Chronister.
Tampa's abuzz about "Hamilton," and it's hard not to notice it's playing at a theater named for a certain mayoral candidate.
That's caused some to wonder: Will "Hamilton" at the David A. Straz Jr. Center for the Performing Arts help David A. Straz Jr.'s campaign?
"People vote with their emotions, not their heads," said lobbyist and political insider Todd Pressman. "You have hundreds of people from Tampa going there and having fun, with the name Straz all over it."
Other candidates aren't worried.
"That sounds like a big stretch," said a Jane Castor campaign statement. "The real winners are the people who managed to get tickets."
Full report at:
https://www.tampabay.com/hillsborough/muslim-community-tests-its-political-muscle-in-tampa-elections-20190221/
--------
Muslim American journalist released after 10 day detention as a material witness
22nd Feb 2019
Elham Asaad Buaras
A Muslim American newscaster for the Iranian Press TV network, who was detained for 10 days by the US Government as a material witness, has complained of mistreatment.
Marzieh Hashemi, 59, who was released on January 23, said her ordeal "is something that needs to be condemned across the table".
Hashemi was arrested by the Federal Bureau of Investigation (FBI) while boarding a St Louis flight to visit her son in Denver on January 15. The cause for her arrest was initially unknown, but according to subsequent court documents she was being held as a material witness for a federal investigation following testimony before a federal grand jury in Washington DC.
"It is not about me. It is about the US Justice Department and Government – that they feel that they can just take people's rights away, sweep them off of the streets, hold them in the name of being a material witness and not charging them … indefinitely."
Her detention prompted national and international condemnation. Protests against her arrest were held in twenty four cities in across the world.
Demonstrators gathered in front of the Swiss Embassy in Tehran, which oversees US interests in Iran, Ankara, London, New York City, Copenhagen, Toronto, Sydney and at least 16 other cities to support Marzieh Hashemi. Also a campaign to #FreeMarziehHashemi was launched on social media to support her
Press freedom and Muslim-advocacy groups including the Committee to Protect Journalists and the Council on American-Islamic Relations also condemned her detention.
Those concerns were magnified when Hashemi's family alleged that while in custody, Hashemi, an observant Muslim, was denied halal food and had her hijab forcibly removed.
Hashemi confirmed she was made to remove her hijab during booking for her mug shot and while walking in common areas of the detention facility.
"I said I want a scarf on," Hashemi said. "I'm a Muslim woman, I have the right to wear hijab. And I said [it's] freedom of religion. What you're doing is illegal."
She also said she barely ate for the first three days, save for an apple given to her by a corrections officer, while her request to be provided with halal food was processed.
"If I haven't committed a crime and I'm not being charged with a crime why would I feel [it] necessary to run?"
Authorities have not released an explanation for Hashemi's detention but it appears related to her primary residency being in Iran.
US law allows the Government to arrest and hold "material witnesses" if a judge agrees with prosecutors that the individual has information that is important to a criminal proceeding and may flee if simply subpoenaed to appear in court.
Hashemi denied that she constituted a flight risk and said her attorney unsuccessfully motioned for the presiding judge to release her. Hashemi asked, "If I haven't committed a crime and I'm not being charged with a crime why would I feel [it] necessary to run?"
Human Rights Watch's (HRW) senior national security council, Laura Pitter, said that one of the problems with material witness laws is that the warrants are "issued in secret so we don't know what they are based on". And that appeals against "the detention is often conducted in secret so we don't know what the grounds are for even using them in the first place or whether the process has been fair," added Pitter.
The law's usage in the federal system is currently uncommon. According to the Washington Post, Hashemi's case is the first such filed in federal court in Washington this year, "and the court's electronic docketing system indicates only two such cases were filed last year. Both are under seal."
In other jurisdictions, usage is less rare. In Hashemi's home city of New Orleans, the district attorney requested more than 150 material witness warrants over an eight-year period, many of which were filed against crime victims hesitant to testify.
Hashemi said she was not at liberty to discuss the exact nature of the case she was detained to testify on, but said she was questioned in front of a grand jury on four separate occasions, which was confirmed by disclosures made in a federal court order.
Hashemi said the case "had a lot to do with me being an American and where I live, which is the Islamic Republic of Iran, and related to a job situation".
Full report at:
http://muslimnews.co.uk/newspaper/islamophobia/34787-2/
--------
US-backed SDF hands over to Iraq 130 Daesh terrorists captured in Syria
Feb 21, 2019
The so-called Syrian Democratic Forces (SDF) have handed over more than a hundred Iraqi members of the Daesh Takfiri terrorist group, who had been captured in neighboring Syria, to Iraqi government forces.
The spokesman for Iraq's Joint Operations Command, Brigadier General Yahya Rasoul, told AFP on Thursday that Iraqi security forces had received 130 Iraqi Daesh militants from the SDF.
"They used to fight in Iraq but when the battles were over they went to Syria where they were captured by SDF forces during recent fighting," he added.
Naim al-Kaood, the head of the security department in Iraq's western province of Anbar, also said the 130 Daesh Takfiris handed over were "wanted" by the Baghdad government.
A commander of Iraqi voluntary fighters from the pro-government Popular Mobilization Units (PMU) – better known by the Arabic name Hashd al-Sha'abi – said the extremists were all Iraqi nationals and were handed over to authorities, including members of military intelligence.
Other groups will be handed over to Iraq, including families of the militants, the commander, who declined to be named, said.
The so-called Syrian Observatory for Human Rights said that around 150 Daesh militants and their family members had been handed over to Iraq.
It said the relatives were taken from the eastern Syrian village of Baghouz to Iraq in trucks belonging to the US-led coalition and covered tightly with tarps.
SDF spokesman Mustefa Bali, however, dismissed Iraq's claims. "We deny this information part and parcel," he said.
The Observatory announced on Saturday that SDF forces had captured Daesh's last remaining enclave in eastern Syria.
The group stated the last few hundred terrorists, many of them foreigners, had surrendered in the past two days to the US-backed Kurdish-led forces. It said some militants may still be hiding in underground tunnels.
Full report at:
https://www.presstv.com/Detail/2019/02/21/589174/USbacked-SDF-forces-hand-130-Daesh-terrorists-back-to-Iraq
--------
Erdogan, Trump discuss Syria, economic ties over phone
22.02.2019
Turkish President Recep Tayyip Erdogan and U.S. President Donald Trump discussed Washington's planned troop withdrawal from Syria in a phone call late Thursday.
The two leaders agreed that the withdrawal of U.S. troops from Syria should be carried out in line with common interests, stressing the need to support the political process in the war-torn country, according to Turkish presidential sources.
They also reiterated their countries' determination to fight all forms of terrorism.
They also agreed to further enhance economic relations, setting a goal of $75 billion in bilateral trade.
The White House said separately in a statement that Erdogan and Trump agreed to continue coordinating on the creation of a potential safe zone in northern Syria.
It also noted that Acting Defense Secretary Patrick Shanahan and Joint Chiefs of Staff Chairman Joseph Dunford would host their Turkish counterparts within the week for further talks.
Syria has only just begun to emerge from a devastating conflict that began in early 2011 when the Bashar al-Assad regime cracked down on demonstrators with unexpected ferocity.
Full report at:
https://www.aa.com.tr/en/americas/erdogan-trump-discuss-syria-economic-ties-over-phone/1399678
--------
Daesh bride could help US stem radicalization: lawyer
22.02.2019
By Umar Farooq
WASHINGTON
Four years ago, Hoda Muthana left her home in Hoover, Alabama and embarked on a journey to join Daesh's self-proclaimed caliphate.
While there, she took the name Umm Jihad, or "Mother of Jihad," and regularly used her social media accounts to stoke pro-Daesh sentiments, laud the terror group and call on Muslim-Americans to carry out attacks against their countrymen.
But after being married to three Daesh fighters and giving birth to a son, Muthana, who is now 24 years old, says the war and bloodshed she witnessed made her realize her mistake and she wants to come home.
"Seeing friends, children and the men I married dying changed me," Muthana said in a letter to her lawyer, Hassan Shibly.
While the U.S. administration says she is not a U.S. citizen and will not be allowed back into the country, Shibly says her return could make for a powerful tool against terrorism and radicalization.
"One of the things Hoda really wants to do is to be able to speak out and protect others from those very same mistakes," he told Anadolu Agency.
"I think her going down the dark path that she went down, and being a witness to how evil ISIS is, and then coming back to testify to the world how evil they are can be very, very helpful in protecting others from making those same mistakes," he added, using another name for Daesh.
According to George Washington University's Program on Extremism, 60 Americans left the U.S. to join Daesh in Iraq and Syria.
Those who want to return could become advocates against Daesh, since they have firsthand experience in what happened there, according to David Malet, Assistant Professor in the Department of Justice, Law and Criminology of the School of Public Affairs at American University.
"Many foreign fighters return with powerful stories of why others should not do what they have done. If she were used in this way, Muthana would be a much more credible spokesperson against ISIS than anyone in the Trump administration," Malet told Anadolu Agency.
"We know that less than one-tenth of one percent of returnees have become involved in domestic plots. My own research shows that most plots occur within the first few months of return and that there has never been a long-term threat after that."
President Donald Trump and his administration said Muthana would not be allowed back in the country, calling her a "terrorist," while Shibly said she had been manipulated by people online to brainwash her and that she did not have full control of her social media accounts.
"She realizes that she had completely gone astray, that she was very ignorant and arrogant and angry and she had lost her way. And she wants to make amends for her mistakes and find a safe haven for her child to grow up in," he said.
Shibly argues that her U.S. birth qualifies her as a citizen, providing Anadolu Agency with a photo of her birth certificate showing Muthana was born in New Jersey as well as a letter from the U.S. mission to the UN saying her father was no longer serving as a diplomat when she was born.
Someone born to a foreign diplomatic officer is not automatically considered a U.S. citizen at birth.
The State Department, however, said the letter "only addresses" Ahmed Ali Muthana's diplomatic privileges "during his reported length of service" and fails to address when those "privileges and immunities began and ended".
Malet says the Trump administration is contradicting its own calls for other countries to take back citizens caught in Syria and put them on trial.
"The administration is using the same tactics that the UK, Australia and others use to argue that she is not a citizen because of her father's legal status. This turnaround will discourage other countries from repatriating their citizens and lead to longer-term problems."
It is unclear whether Muthana will be allowed to return to the U.S. and face trial for joining Daesh, and her legal status still remains a mystery.
Full report at:
https://www.aa.com.tr/en/americas/daesh-bride-could-help-us-stem-radicalization-lawyer/1399716
--------
URL: https://www.newageislam.com/islamic-world-news/unsc-names-masood-azhar-led/d/117825
New Age Islam, Islam Online, Islamic Website, African Muslim News, Arab World News, South Asia News, Indian Muslim News, World Muslim News, Women in Islam, Islamic Feminism, Arab Women, Women In Arab, Islamophobia in America, Muslim Women in West, Islam Women and Feminism