New Age Islam News Bureau
19 Jul 2019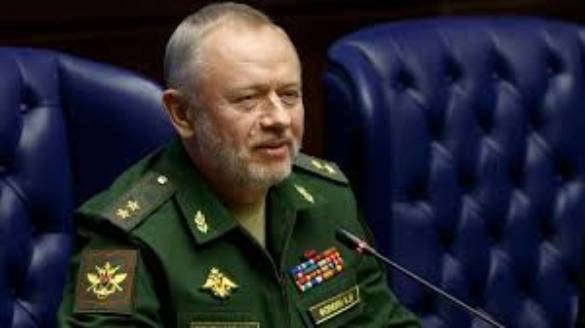 Washington Creates 'Terrorist Reserve' in Syria - Russia:Iran Press
------------------
• UN Says US Sanctions on Myanmar Over Rohingya Massacre Not Enough
• Washington Resumes Training of Terrorists in Syria's Al-Tanf Region
• Trump Meets Uighur, Rohingya, Other Religious Persecution Victims
• China: Muslim-Majority States Whitewash Abuses, Says HRW
• Hafiz Saeed Arrest: Pakistan Has Been Enacting Similar Drama since 2001, Says India
• Ishrat Jahan Using Islam to Boost Political Career: AIIA President Moulana Sajid Rashidi
• Tribal Areas Set To Turn the Page with First-Ever PA Polls
• Prominent Taliban Commander Mawlavi Jundullah and His 18 Fighters Killed In Faryab
• Archaeologists in Israel Find Mosque from When Islam Arrived In Holy Land
North America
• UN Says US Sanctions On Myanmar Over Rohingya Massacre Not Enough
• Washington Resumes Training of Terrorists in Syria's Al-Tanf Region
• Muslim US Congresswoman Ilhan Omar Says Trump Is Spewing His Fascist Ideology'
• Canada: judge thwarts bid to halt religious symbols ban
• Trump Administration Turns To South America for Help with Anti-Iran Coalition
• Muslim cleric who hid Christians during attacks honored in the US
• Muslim Advocates Predict More Racist Attacks To Come From Trump
• Pompeo announces new global body on religious freedom
• In rare US criticism, Pence urges Saudis to free blogger Badawi
• Trump says US downed Iranian drone in Strait of Hormuz
• Argentina takes action to freeze Hezbollah assets
--------
Southeast Asia
• Trump Meets Uighur, Rohingya, Other Religious Persecution Victims
• China: Muslim-Majority States Whitewash Abuses, Says HRW
• Malaysia to have a Freedom of Information Act to replace OSA
• Russian ex-beauty queen shares Instagram video about love life with former Malaysian King amid divorce reports
--------
India
• Hafiz Saeed Arrest: Pakistan Has Been Enacting Similar Drama since 2001, Says India
• Ishrat Jahan Using Islam to Boost Political Career: AIIA President Moulana Sajid Rashidi
• Non-Muslims Should Also Study In Madrasa: UP Minister
• The Muslim Artisans Who Create Kanwars for Hindu Pilgrims
• In 23-Page Dossier, India Gives Proof of Pro-Khalistan Groups in Pakistan
• India draws new 'red lines' for talks on Afghan peace process
• NIA quizzes editor of Kashmir daily in terror-funding case
• Germany seeks India's stamp on US-led Afghanistan talks
--------
Pakistan
• Tribal Areas Set To Turn the Page with First-Ever PA Polls
• Former Pakistan PM Abbasi arrested on corruption charges
• Former Pakistani PM Abbasi arrested on corruption charges
• Fazl asks Opp to give sacrifices in Centre, Sindh for fresh election
• Pakistan allows consular access to convicted Indian spy after world court ruling
• Pakistan arrests ex-PM on Qatar natural gas corruption allegations
--------
South Asia
• Prominent Taliban Commander Mawlavi Jundullah and His 18 Fighters Killed In Faryab
• Dozen killed in Taliban attack on Afghan police HQ in Kandahar
• ICC To Determine After October If Rohingya Probe Needed
• Taliban Shuts 42 Swedish-Run Health Clinics in Afghanistan
• Afghan forces put an end to coordinated Taliban attack in Kandahar city
• Airstrikes kill more than 20 Taliban militants in Kajaki and Ab-e Kamari districts
• Car bomb goes off prematurely killing 2 suicide bombers in North of Afghanistan
• 10 killed, 86 wounded in Taliban attack in Kandahar city
• 4 killed, 16 wounded in an explosion near Kabul University
--------
Mideast
• Archaeologists in Israel Find Mosque from When Islam Arrived In Holy Land
'• UAE mercenary behind assassination plots against 30 Yemeni scholars, politicians'
• Gargash: Saudi Arabia and UAE largest humanitarian donors to Yemen
• Minibus with migrants overturns in Turkey killing 15: report
• Israel, Bahrain foreign ministers hold first public meeting
• Lebanon to end crackdown on unlicensed Palestinian workers: Parliament speaker
• Arab League demands investigation into Palestinian inmate's death in Israeli jail
--------
Europe
• UN Calls Out Saudi Arabia, UAE over 'Hypocritical' Yemen Aid Promises
• Rouhani urges Macron to 'accelerate' efforts to save Iran nuclear deal
• German police raid suspected Islamic extremists, detain 6
• Islamic, European officials plan support for Sudan
• Russia urges EU to implement Iran nuke deal
• 12 Israelis held in southern Cyprus over rape of British tourist
• Syrian refugees in Istanbul nervous over raids, arrests by Turkish authorities
• Irish prime minister wants ISIS member and child to return home
--------
Africa
• Armed Group Abducts Libyan Lawmaker In Benghazi
• Al Shabab remains a potent and lethal force in Somalia
• Somalia: One Wounded in a Car Bomb Blast in Somali Capital
• Kenya: State Says Mombasa Terror Suspect Was Going to Join Isis
• 50 Western figures express concern over Zakzaky's health in letter to UN chief
• Sudan opposition voices concern over power-sharing deal
• 5 terrorists killed after ambush targets Malian soldier
--------
Arab World
• South Korean Envoy 'Thrilled' Over Blossoming Cultural Ties with Saudi Arabia
• Militants behead 4 people in Egypt's Sinai
• From Iraq to Yemen, drones raise U.S. alarm over Iranian plans
• Gunmen Kill Turkish Diplomat and Two Iraqis in the Kurdish Region of Iraq
• Argentina joins US in blacklisting Hezbollah during Pompeo's visit
• Saudi Arabia to distribute 8 million copies of the Holy Qur'an to Hajj pilgrims
Compiled by New Age Islam News Bureau
URL: https://www.newageislam.com/islamic-world-news/un-says-sanctions-myanmar-rohingya/d/119239
--------
UN says US sanctions on Myanmar over Rohingya massacre not enough
Jul 18, 2019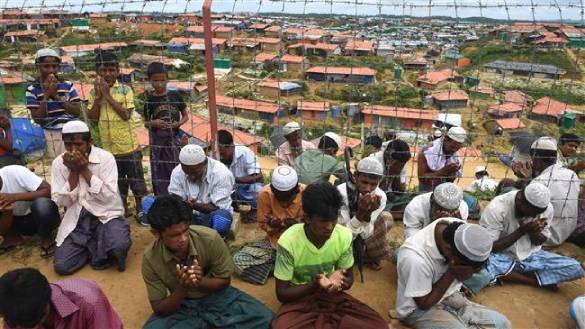 PressTV-UN: Myanmar generals must be tried for 'genocide'
A UN fact-finding mission reports that the Myanmar military carried out the 'gravest crimes under international law' against Rohingya Muslims with 'genocidal intent.'
------------
The UN special rapporteur on human rights in Myanmar says US sanctions imposed this week on Myanmar's military leaders over Rohingya Muslims should have been tougher and applied to more generals.
Yanghee Lee said in Malaysia Thursday the measures against army chief Min Aung Hlaing and three others as a result of their role in the "ethnic cleansing" of the Rohingya in did not go far enough.
She went on to stress that Washington should go further by seizing their assets, and those of their families, and extending the sanctions to cover other senior commanders.
The US State Department announced on Tuesday that Aung Hlaing and other senior commanders, Brigadier Generals Than Oo and Aung Aung, were responsible for the massacre of Rohingya Muslims in Myanmar.
US Secretary of State Mike Pompeo said a recent disclosure that the army chief had ordered the release of Myanmar soldiers convicted of "ethnic cleansing" of Rohingya in 2017 was "one egregious example of the continued and severe lack of accountability for the military and its senior leadership".
The US, Canada and the European Union have previously passed sanctions against members of the Myanmar's military, but stopped short of reaching the very top of the leadership.
The US has also stopped short of calling the massacres as genocide, preferring instead to characterize them as "well-planned and coordinated" campaign of mass killings, gang rapes and other atrocities.
The US, Canada and the European Union have previously passed sanctions against members of the Myanmar's military, but stopped short of reaching the very top of the leadership.
The US has also stopped short of calling the massacres as genocide, preferring instead to characterize them as "well-planned and coordinated" campaign of mass killings, gang rapes and other atrocities.
Rakhine has been the scene of communal violence since 2012. Many Muslims have been killed, while tens of thousands have been forced to flee as a result of attacks by Buddhists. The refugees largely live in camps in dire conditions.
The Rohingya have inhabited Rakhine for centuries, but most people in Buddhist-majority Myanmar see them as unwanted immigrants from Bangladesh and the state denies them citizenship.
https://www.presstv.com/Detail/2019/07/18/601270/Rohingya-UN-Yanghee-Lee--US-Myanmar-Rohingya-Min-Aung-Hlaing-Brigadier-Generals-Than-Oo
--------
Washington Resumes Training of Terrorists in Syria's Al-Tanf Region
Jul 18, 2019
Turkey's Anadolu news agency quoted informed sources as saying on Thursday that Jeish al-Maqawir terrorists affiliated to the so-called Free Syrian Army (FSA) are again being trained by the US forces.
They added that the trainings are underway in al-Tanf base in the bordering triangle between Syria, Jordan and Iraq and some bases in Jordan, noting that the FSA militants undergo special trainings, including heliborne and combat operations as well as battle in hard conditions.
The sources also said that a number of US army and intelligence officers along with a number of US-led coalition advisors supervise these trainings.
Meantime, the US forces in al-Tanf region have paved the ground for recruiting more militants for Jeish al-Maqawir terrorist group.
A prominent Russian military analyst revealed last year that the US was training terrorists in 19 military bases in Syria in pursuit of its military and political objectives in the country.
Vladimir Kozin, a military expert at Moscow State Institute of International Relations, was quoted by the Arabic website of RT as saying that the US has 19 bases in Syria to train the terrorists.
He added that the weapons, ammunition, fuel and foodstuff needed in these centers are provided by 22 US military bases outside Syria.
Kozin said that the American forces trained the terrorists at al-Tanf base in Syria's Badiyeh region in the South, adding that the US army had closed the airspace of this region in a radius of 50km without any agreement with the Damascus government.
He described Washington's military and technical support for terrorist groups as a violation of the UN Charter and agreements to decrease tensions in Syria, and said the US supported the terrorists to maintain its influence on the political and military situation of the country.
https://en.farsnews.com/newstext.aspx?nn=13980427000367
--------
Trump meets Uighur, Rohingya, other religious persecution victims
July 18, 2019
WASHINGTON: US President Donald Trump, who has made religious freedom a centrepiece of his foreign policy, met on Wednesday with victims of religious persecution from countries including China, Turkey, North Korea, Iran and Myanmar.
Trump counts evangelical Christians among his core supporters and the State Department is hosting a conference on the topic this week that will be attended by Vice President Mike Pence and Secretary of State Mike Pompeo.
Four of the 27 participants in the Oval Office meeting were from China, the White House said: Jewher Ilham, a Uighur Muslim; Yuhua Zhang, a Falun Gong practitioner; Nyima Lhamo, a Tibetan Buddhist; and Manping Ouyang, a Christian.
China sentenced Ilham's father, Ilham Tohti, an economics professor and Uighur rights advocate, to life in prison on charges of separatism in 2014, drawing condemnation at the time from the United States and international rights groups.
Nearly two dozen nations at the UN Human Rights Council this month urged China to halt the persecution of ethnic Uighurs in its western region of Xinjiang, where UN experts and activists say at least 1 million are held in detention centres.
The Trump administration has been weighing sanctions against Chinese officials over their policies in Xinjiang, including the Communist Party chief of the region, Chen Quanguo, but has held back amid Chinese threats of retaliation.
Relations between the United States and China are already tense over a tit-for-tat trade war, with the United States alleging that China engages in unfair trading practices.
Reuters reported in May that the US administration was considering sanctions on Chinese video surveillance firm Hikvision over the country's treatment of Uighurs, citing a person briefed on the matter.
The Chinese government rejects any suggestion that it abuses religious rights and human rights.
"I must point out that in China this situation of so-called religious persecution does not exist," Chinese foreign ministry spokesman Lu Kang told a news briefing in Beijing on Thursday.
"We demand that the United States correctly view China's religious policies and the status of religious freedom in China, and stop using the issue of religion to interfere in other countries' affairs," Lu said.
Also present at the meeting were Rohingya Muslims from Myanmar, the White House said. On Tuesday, Pompeo announced sanctions against Myanmar military's Commander-in-Chief Min Aung Hlaing and other leaders it said were responsible for extrajudicial killings of Rohingya in 2017, barring them from entry to the United States.
Trump's ambassador for religious freedom, Sam Brownback, said during Wednesday's meeting that the administration would announce "additional measures" on religious freedom at the State Department meeting on Thursday.
Among the other victims who met Trump were Christians from Myanmar, Vietnam, North Korea, Iran, Turkey, Cuba, Eritrea, Nigeria, and Sudan; Muslims from Afghanistan, Sudan, Pakistan and New Zealand; Jews from Yemen and Germany; a practitioner of Cao Dai from Vietnam; and a Yezidi from Iraq.
https://www.freemalaysiatoday.com/category/world/2019/07/18/trump-meets-uighur-rohingya-and-other-religious-persecution-victims/
--------
China: Muslim-Majority States Whitewash Abuses, Says HRW
July 19, 2019
More than a dozen member countries of the Organisation of Islamic Cooperation (OIC) signed a statement supporting China's policies in Xinjiang that ignored widespread repression of the region's Muslims, Human Rights Watch said today. The Chinese government-promoted letter was in response to a joint statement by 22 countries at the United Nations Human Rights Council last week expressing concern at massive rights violations in Xinjiang and urging unfettered access by international monitors.
The Chinese government has subjected 13 million ethnic Uyghurs and other Turkic Muslims in Xinjiang to mass arbitrary detention, forced political indoctrination, restrictions on movement, and religious oppression. Credible estimates indicate that over one million people are being held in "political education" camps. Chinese authorities have also placed Muslims in Xinjiang under pervasive surveillance and mobilized over a million officials to monitor Muslims, including through various intrusive programs.
"The Chinese government garnered the support of a dozen Muslim-majority countries to help whitewash its abysmal human rights record in Xinjiang," said Sophie Richardson, China director. "Instead of joining with the many governments denouncing abuses against Xinjiang's Muslims, these countries have joined Beijing's repugnant counter narrative."
Despite the systematic abuses against Muslims in Xinjiang, the countries that joined China's statement applauded China's "counter-terrorism and de-radicalization measures in Xinjiang" that have led to a "stronger sense of happiness, fulfillment, and security." The Muslim-majority countries that signed the letter include: Algeria, Bahrain, Egypt, Kuwait, Saudi Arabia, Oman, Pakistan, Qatar, Somalia, Sudan, Syria, Tajikistan, Turkmenistan, and the United Arab Emirates.
China's campaign of repression in Xinjiang has been a key test of whether OIC members will press an increasingly powerful China to end its systemic abuses against Muslims. The 57-country body has largely remained silent and at times applauded China's efforts in recent months. When the OIC foreign ministers met in Abu Dhabi in March, they ignored the plight of Xinjiang's Muslims, and instead praised China's efforts "in providing care to its Muslim citizens" and "look[ed] forward to further cooperation" with China.
OIC delegates also took part in one of the Chinese government's highly controlled, state-managed diplomatic visits to Xinjiang without any criticism of the government's rights violations. By contrast and in line with its mandate to "safeguard the rights, dignity, and religious and cultural identity" of Muslim minorities, the OIC has been vocal in condemning abuses against and demanding accountability for Rohingya Muslims in Myanmar.
Several OIC members including Afghanistan, Albania, Bangladesh, Indonesia, Malaysia, Morocco, Tunisia, and Turkey did not sign the China-backed letter. However, no Muslim-majority country has joined the unprecedented global call at the UN Human Rights Council to investigate abuses. OIC countries should urgently sign this joint statement before the July 26 deadline.
"China's repressive Xinjiang campaign has put the OIC's credibility on the line," Richardson said. "If the OIC wants to be the global voice for the rights of oppressed Muslims everywhere, its members need to stop looking the other way and denounce China's abusive policies in Xinjiang."
https://www.eurasiareview.com/19072019-china-muslim-majority-states-whitewash-abuses-says-hrw/
--------
Hafiz Saeed arrest: Pakistan has been enacting similar drama since 2001, says India
July 19, 2019
A DAY after Mumbai attacks mastermind Hafiz Saeed was arrested by Pakistan, India on Thursday said that similar "drama" has taken place at least eight times since 2001, and the genuineness of the action will depend on whether he is tried for his terrorist activities.
Ministry of External Affairs official spokesperson Raveesh Kumar said India hoped that Saeed will genuinely be brought to justice this time.
"This is not the first time that Hafiz Saeed has been arrested or detained. This drama has taken place at least eight times since 2001. The question is whether this time it would be more than a cosmetic exercise and whether Saeed will be tried and sentenced for his terrorist activities," he said at the weekly media briefing.
He said Saeed must be punished as he is a designated terrorist, and listed by the United Nations Sanctions Committee under the UN Security Council Resolution 1267.
"Effective action mandated internationally against Hafiz Saeed and his terrorist organisations is an obligation on part of all UN member states, including Pakistan," said Kumar. Saeed also carries a reward of USD 10 million under US law.
"Pakistan's sincerity to take action against terrorist and terror groups will be judged on the basis of their ability to demonstrate verifiable, credible and irreversible actions against terrorists and to disrupt and dismantle terror groups operating from their soil," the MEA spokesperson said.
He said India has long been maintaining that the UN Security Council provisions pertaining to listing and proscription of known terrorist entities and individuals must be effectively and sincerely enforced by all member states.
"Hafiz Saeed and his front organisations LeT and JuD recruit and train hundreds and thousands of persons and motivate and indoctrinate them on a violent agenda against India," he said.
Kumar said the anti-terror watchdog Financial Action Task Force (FATF) has drawn attention to the clear evidence that organisations supported by Saeed continue to be involved in supporting and financing terrorist activities.
On US President Donald Trump's claim that the alleged Mumbai attacks mastermind had been arrested "after a ten-year search" while he was actually in the public eye for much of the decade, the MEA spokesperson said that "the tweet should seen in the context of Indo-US cooperation on counter-terrorism".
"After a 10-year search, the so-called 'mastermind' of the Mumbai Terror attacks has been arrested in Pakistan. Great pressure has been exerted over the last two years to find him!" Trump tweeted Wednesday.
https://indianexpress.com/article/india/hafiz-saeed-arrest-pakistan-has-been-enacting-similar-drama-since-2001-says-india-5836960/
--------
Ishrat Jahan using Islam to boost political career: AIIA president Moulana Sajid Rashidi
Jul 18, 2019
Howrah (West Bengal) [India], July 18 (ANI): All India Imam Association (/search?query=All India Imam Association) (AIIA) President Moulana Sajid Rashidi on Thursday said Ishrat Jahan is using the Islam religion to move forward in her political career hours after she claimed that she was allegedly threatened for attending a Hindu religious event.
"Ishrat Jahan is resorting to Islam to advance herself in the politics of Bengal and is trying to defame Islam. Islam clearly states that participating in any such program is not wrong but participating in the worship ceremony of any other religion is wrong. Ishrat participated in the Hindu ceremony while wearing a Hijab which is not allowed in the Islam religion," he said.
However, the Bharatiya Janata Party National Secretary Rahul Sinha supported Jahan and said that she is free to follow and participate in any religion of her choice.
"She is free to follow any religion. Anybody who is threatening her should be arrested immediately. But due to the Mamta Banerjee's government in the state, no action is being taken which is why this incident happened with her today.
Banerjee has created communal violence between Hindu's and Muslims in the state. This is totally illegal and they should be arrested. She should be provided security and government should take stern actions against such acts," Sinha said.
BJP leader Ishrat Jahan was allegedly threatened by locals and asked to vacate her rented house for attending a Hindu religious event wearing hijab in Howrah, police said on Thursday.
In her complaint filed on Tuesday (July 16), Jahan had said that she went to attend BJP Hanuman Chalisa Path in the AC market. But, when she returned home she was accosted by people of her community for attending the Hindu event. "They said that I have demeaned the Muslim community as I attended the function in hijab," she said in her complaint.
"A group of people gathered outside my house had asked me why I went to attend a Hanuman Chalisa Path event wearing hijab," Jahan told ANI.
"Everyone said I should leave the house immediately else they will push me out of the house forcefully. I am receiving death threats. I demand protection. I live alone with my son, anything can happen to me anytime," she added.
Meanwhile, Howrah ACP North Pratiksha Jharkaria confirmed that they have received Jahan's complaint and an investigation is underway.
Jahan, who was divorced by her husband over the phone from Dubai in 2014 by uttering 'talaq' thrice, was one of the petitioners in the triple talaq case. (ANI)
https://www.aninews.in/news/national/politics/ishrat-jahan-using-islam-to-boost-political-career-aiia-president-moulana-sajid-rashidi20190718195701/
--------
Tribal areas set to turn the page with first-ever PA polls
Zulfiqar Ali
July 19, 2019
PESHAWAR: The stage is set for the historic provincial assembly elections in the erstwhile Federally Administered Tribal Areas (Fata) with interesting contests expected between candidates of major political parties and independents, including some former lawmakers, on 16 general seats.
The ruling Pakistan Tehreek-i-Insaf (PTI) has fielded candidates on all the general seats whereas the Jamiat Ulema-i-Islam (JUI-F), Awami National Party (ANP) and Pakistan Peoples Party have fielded 15, 14 and 13 candidates, respectively.
Similarly, the Pakistan Muslim League (PML-N) has fielded five candidates, Jamaat-i-Islami (JI) 13 and Quami Watan Party three, while 202 independents are also in the contest for which polling will be held on July 20.
Some observers believe that the PTI and JUI-F are likely to grab more seats than other parties, whereas in a few constituencies independent candidates are having an edge over others.
The JI and JUI-F had contested the July 25, 2018 general elections from the platform of Muttahida Majlis-i-Amal (MMA), but the two major partners of the religious alliance stand apart in the present elections. The JI is contesting the polls under the symbol of 'scale' while the JUI-F has been allotted 'book'. The division between the two allies can split their votes.
Encouraging aspect is that two women are also contesting the elections on general seats — political and social activist Naheed Afridi from PK-106 (Khyber) on an ANP ticket and Ms Malasa from PK-108 (Kurram) on a JI ticket.
A total of 2.80 million voters — 1.67m men and 1.13m women — will exercise their franchise on July 20. Of the 1,896 polling stations, 482 are for men, 376 for women and 1,038 combined.
Reports suggest that tough contest is expected among the PTI, JUI-F, PPP, ANP, JI, PML-N and some independents. The ruling PTI is stated to have an edge over its rivals in some constituencies, especially in Bajaur, Mohmand and Kurram.
While electioneering remained in full swing in tribal districts, the situation in North and South Waziristan was different due to restrictions placed on public meetings and gatherings by the administration. Only a few days ago when the Election Commission of Pakistan took notice of the matter, the administration had lifted Section 144 of CrPC in the two districts.
Former parliamentarians are also trying their luck. Former MNA Sahibzada Haroon Rashid, who was elected from Bajaur in 2002 on an MMA ticket, is contesting for the PK-101 (Bajaur-II) seat.
Former senator and MNA Hameedullah Jan Afridi is contesting as an independent candidate from PK-107 (Khyber-III). He was one of the staunch opponents of the merger of Fata with Khyber Pakhtunkhwa and had formed an alliance against the merger.
A close contest is expected among Anwar Zeb of the PTI, Gul Afzal of the ANP and Israruddin Khan, son of former MNA Shahabuddin Khan, of the PML-N in PK-100 (Bajaur-I). In PK-101 (Bajaur-II), a tough contest is likely among Engineer Ajmal Khan, brother of sitting MNA Gul Dad Khan, of the PTI, Lali Shah of the ANP, Anees Khan of the PPP and Nizamuddin Khan of the PML-N.
In PK-102 (Bajaur-III), Sirajuddin Khan of the JI is considered strong. He is facing Khalid Khan, an independent candidate, and Hameed Rehman of the PTI.
ANP's Nisar Mohmand, a three-time contestant of the National Assembly, is facing Rahim Shah of the PTI and Mohammad Arshad of the PPP in PK-103 (Mohmand-II). Nisar had secured 13,000 votes in the previous general election.
Close contest is expected among Mohammad Arif Haqqani of the JUI-F, Sajjad Mohmand of the PTI and Abbas Rehman, an independent candidate, in PK-104 (Mohmand-II).
With a visible rift among the ranks of PTI workers and organisational weaknesses of other competing parties in PK-105 (Khyber-I), it is speculated that the main contest would be between two independent candidates — Shermat Khan, a PTI renegade, and Al Haj Shafeeq Afridi.
In PK-106 (Khyber-II), two wealthy independent candidates — Al Haj Bilawal Afridi, son of former MNA Shah Jee Gul Afridi, and Khan Shed — are pitted against each other, with the later being denied the PTI ticket.
A close contest is expected between PTI's young candidate Zubair Afridi and former independent MNA Hameedullah Jan in PK-107 (Khyber-III). Both are heavily banking on their tribal affiliations, with the former belonging to Shalobar tribe of Bara and the later hailing from Bar Qambarkhel.
Orakzai district with one seat is set to witness a close contest among independent candidates Ghazan Jamal and Johar Abbas and Shoib Hassan of the PTI. Ghazan Jamal, son of former federal minister Dr G.G. Jamal, is being supported by the JUI-F.
In PK-108 (Kurram-I), a lively contest is expected among PTI's Iqbal Syed Mian, retired Col Javed Ullah Khan of the PPP and independents Ibrar Jan and Inayat Hussain. Iqbal Mian had contested the NA election on a PTI ticket and remained runner up by securing 16,996 votes. In PK-109 (Kurram-II), a tough contest is expected among JUI-F's Mohammad Riaz, PTI's Shahid Bangash and Haji Saleem Khan, an independent candidate.
The observers believe that independent candidates affiliated with the Pashtun Tahaffuz Movement are likely to give tough time to the candidates of major political parties, especially the JUI-F and PTI, in North and South Waziristan.
https://www.dawn.com/news/1494876
--------
Prominent Taliban commander Mawlavi Jundullah and his 18 fighters killed in Faryab
18 Jul 2019
The security forces killed a prominent Taliban commander Mawlavi Junudullah during an operation in northern Faryab province.
The Special Operations Corps in a statement said the Special Forces conducted an operation against a Taliban hideout in Kolian area of Bulchiragh district.
The statement further added that the security forces killed Mawlavi Jundullah, one of the prominent commanders of Taliban during the raid.
Furthermore, the Special Forces also killed 18 fighters of Jundullah during the same operations.
The Special Operations Corps also added that the security forces also wounded 9 Taliban militants during the raid.
The Taliban group has not commented in this regard so far.
https://www.khaama.com/prominent-taliban-commander-mawlavi-jundullah-and-his-18-fighters-killed-in-faryab-03971/
--------
Archaeologists In Israel Find Mosque From When Islam Arrived In Holy Land
Tanweer Azam
Jul 18, 2019
RAHAT, Israel: Archaeologists in Israel have discovered the remains of one of the world`s oldest rural mosques, built around the time Islam arrived in the holy land, they said on Thursday.
The Israel Antiquities Authority estimates that the mosque, uncovered ahead of new construction in the Bedouin town of Rahat in the Negev desert, dates back to the 7th to 8th centuries.
There are large mosques known to be from that period in Jerusalem and in Mecca but it is rare to find a house of prayer so ancient whose congregation is likely to have been local farmers, the antiquities authority said.
Excavated at the site were the remains of an open-air mosque -- a rectangular building, about the size of a single-car garage, with a prayer niche facing south towards Mecca.
"This is one of the earliest mosques known from the beginning of the arrival of Islam in Israel, after the Arab conquest of 636 C.E.," said Gideon Avni of the antiquities authority.
"The discovery of the village and the mosque in its vicinity are a significant contribution to the study of the history of the country during this turbulent period."
https://zeenews.india.com/world/archaeologists-find-mosque-from-when-islam-arrived-in-holy-land-2220208.html
--------
North America
Muslim US Congresswoman Ilhan Omar says Trump is spewing his fascist ideology'
Jul 18, 2019
US Congresswoman Ilhan Omar says President Donald Trump is "spewing his fascist ideology" after Trump's supporters chanted "Send her back!" at a rally as the Republican president intensified his attacks on four congresswomen of color.
"As much as he's spewing his fascist ideology on stage, telling US citizens to go back because they don't agree with his detrimental policies for our country, we tell people that here in the United States: dissent is patriotic," Omar told reporters at the US Capitol.
"Here in the United States, disagreement is welcome, debate is welcomed and especially in the people's House all of our voices are uplifted and heard," Omar said.
"Nothing this president says should be taken to heart," she added.
Trump stepped up his vilification of four liberal female lawmakers as "un-American" at a raucous rally on Wednesday, in Greenville, North Carolina.
As Trump recounted past comments by Omar, who was born in Somalia and emigrated to the United States as a child, the crowd began chanting: "Send her back!"
Despite criticism from Democrats that his comments about the four minority congresswomen are racist, Trump went on an extended diatribe about the lawmakers, saying they were welcome to leave the US if they did not like his policies on issues such as immigration and defending Israel.
"So these Congresswomen, their comments are helping to fuel the rise of a dangerous, militant hard left," the Republican president said to roars from the crowd in North Carolina, a state seen as key to his re-election.
Later on Thursday, Trump told reporters at the Oval Office that he disagreed with the chants.
"I was not happy with it. I disagree with it. But again I didn't say that, they did," Trump said -- though he waited 12 seconds as the chant broke out.
Trump triggered a firestorm over the weekend after he tweeted that the four progressive members of the US House of Representatives, known as "the squad" - Ilhan Omar of Minnesota, Rashida Tlaib of Michigan, Alexandria Ocasio-Cortez of New York and Ayanna Pressley of Massachusetts - should "go back" where they came from, even though all are US citizens and three are US-born.
Trump's attacks have widely been seen as a bid to rally his right-wing base as the 2020 White House race heats up -- at the risk of inflaming racial tensions and deepening partisan divisions in America.
https://www.presstv.com/Detail/2019/07/18/601274/US-Congresswoman-Ilhan-Omar-Trump-fascist-ideology
--------
Canada: judge thwarts bid to halt religious symbols ban
Barry Ellsworth
19.07.2019
TRENTON, Canada
A judge in Quebec, Canada on Thursday rejected a request by a Muslim group and a civil liberties association to have sections of the province's secularism law suspended.
Justice Michel Yergeau said it would be irregular for the court to rule against an injunction duly passed by an elected legislature.
Bill 21 was enacted in June and forbids civil servants including police, nurses, teachers and bus drivers from wearing religious symbols such as Muslim hijabs, Jewish yarmulkes, Sikh turbans and Christian crosses while dealing with the public.
The National Council of Canadian Muslims and the Canadian Civil Liberties Association brought the court action asking for a suspension pending further investigation of the law's constitutionality.
The organizations argued that the law is unconstitutional and will cause "very grave harm" to minorities in Quebec.
But Yergeau ruled that the law "demands to be decided on merit" and not in the name of individual interests.
Prime Minister Justin Trudeau made no bones about his opposition to the new law.
"We do not feel it is a government's responsibility or in a government's interest to legislate on what people should be wearing," he told reporters late last month.
Catherine McKenzie, a lawyer for the two groups that brought the court action, said the government "is legislating the practice of religion. There is no other way to say it".
Quebec Premier Francois Legault said most Quebecers want religion to be separate from the state and so are in favor of the law.
Full report at:
https://www.aa.com.tr/en/americas/canada-judge-thwarts-bid-to-halt-religious-symbols-ban/1535858
--------
Trump Administration Turns To South America For Help With Anti-Iran Coalition
July 18, 2019
As the United States has struggled to build support among its traditional allies in Europe to combat what it calls Iran's aggression, it has been forced to look elsewhere, such as Latin America, for support.
This week, the Argentine government plans to designate the militant group Hezbollah as a terrorist organization, giving the Trump administration another ally in its push to build an international coalition to confront Iran. Hezbollah, which is based in Lebanon, is supported by Iran.
Secretary of State Mike Pompeo will travel to Argentina later this week to take part in events honoring the 25th anniversary of the bombing of a Jewish Center in the Argentine capital, according to two sources familiar with details of the visit.
"This is going to make the United States very happy," said Seth Jones, a former Pentagon adviser who studies counterterrorism at the Center for Strategic and International Studies. "The U.S. is having problems right now building a coalition against Iran." In Buenos Aires, Pompeo will participate in the second Western Hemisphere Counterterrorism Ministerial, aimed at highlighting challenges of terrorism in the hemisphere.
Pompeo will also visit Ecuador, El Salvador and Mexico and make a stop in Puerto Rico, a U.S. territory.
The State Department didn't immediately respond to specific questions about Argentina's plans, but a senior State Department official discussing the trip said Tuesday that the administration wants Latin American countries to name and impose sanctions on terrorist organizations.
"We want to adopt a communique, the details of which will include things like a call for domestic designations regimes throughout the region so that countries have the same capabilities the United States does to impose sanctions on terrorist organizations and their financiers," the official told reporters. "So over the short run we would like to see more countries adopt those laws, and over the longer run we would like to work with countries in the region to do joint designations of terrorists."
As an example, the officials pointed to the establishment of the Terrorist Financing Targeting Center, where the United States works with Saudi Arabia and other Gulf countries to combat terrorist financing. It includes a number of joint designations that target groups like Hezbollah and ISIS.
Last month, President Trump said the U.S. was "cocked & loaded" to strike Iran. He stopped the strikes 10 minutes before they were to be launched — a move that could have accelerated the path to war.
Soon after, Pompeo began a new effort to build an international coalition against Iran.
But European leaders have resisted the United States' "maximum pressure campaign" against Iran. Several European nations do not want the United States to abandon the pact aimed at curbing Iran's nuclear program.
French and German leaders have continued to push to make reducing tensions a priority.
Heiko Maas, Germany's foreign minister, warned that "the risk of war in the Gulf has not been averted."
Instead of Europe, the secretary of state kicked off his coalition-building tour with visits to Saudi Arabia and the United Arab Emirates, two countries that had been working to limit Iran's influence in the region.
Now Pompeo will visit Latin America.
Argentine Security Minister Patricia Bullrich appeared to confirm plans to include Hezbollah on the designated list of organizations last week during a meeting with reporters following Cabinet meetings.
"What we are working on is the list to be composed of organizations with specific allegations," Bullrich said. "In this case there are red alerts, we adhere to the list of the United Nations and we will add those terrorist organizations who have had activity in Argentina."
Senior officials say the timing is not a coincidence. Pompeo's trip coincides with events honoring the victims of the 1994 bombing of the Asociación Mutual Israelita Argentina, or AMIA, in Buenos Aires, which killed 85 people. Buenos Aires prosecutors have charged Hezbollah with carrying out the bombing with Iranian support.
The visit also comes as the center-right Argentine government of President Mauricio Macri positions itself for a reelection campaign this fall and is eager to signal its support from the U.S.
Jones said the designation will be important for the Trump administration politically considering the challenges it has had generating international support. But he said it's unclear what concrete effects it will have on putting pressure against Iran.
Benjamin Gedan, who was National Security Council director for South America during the Obama administration, said the designation will put pressure on other governments in Latin America that have been reluctant to take unilateral action against Iran.
"Though not a global power, Argentina's traumatic experience with Hezbollah makes it a compelling partner in White House efforts to highlight Iranian misconduct," said Gedan, now a senior adviser to the Wilson Center's Latin American Program and the director of its Argentina Project.
Argentina has suffered two attacks attributed to Iran and has long taken a hard line on Tehran. Argentina's president has also depended on the Trump administration's economic support.
The United States also helped push for the International Monetary Fund to extend Argentina its largest-ever $57 billion emergency loan last year.
"Argentina's financial survival depends upon IMF support, and the U.S. is its biggest backer at the fund," Gedan said.
Ambassador Nathan Sales, the State Department's coordinator for counterterrorism, spoke last week at the Wilson Center during a commemoration event for the bombing. He said U.S. officials will work with Argentine officials to help "attack the nexus between transnational crime and terrorism."
He also promised future announcements.
Full report at:
https://www.npr.org/2019/07/18/741966028/trump-administration-turns-to-south-america-for-help-with-anti-iran-coalition
--------
Muslim cleric who hid Christians during attacks honored in the US
July 18, 2019
Lagos, Nigeria (CNN)The US government is honoring an 83-year-old Muslim cleric who hid 262 Christians in his home and mosque during an attack in central Nigeria.
Imam Abubakar Abdullahi, along with four religious leaders from Sudan, Iraq, Brazil and Cyprus, were awarded the 2019 the International Religious Freedom Award, which is given to advocates of religious freedom.
Abdullahi was recognized for providing shelter for hundreds of Christians fleeing attacks from Muslim herdsmen who had launched coordinated attacks on Christian farmers in 10 villages in the Barkin Ladi area of Plateau State on June 23, 2018, the award organizers said in a statement.
The cleric refused to give them up when their attackers asked about their whereabouts, International Religious Freedom Ambassador Sam Brownback said at the awards ceremony in Washington on Wednesday.
"The imam gave refuge to his Christian neighbors, sheltering 262 Christians in his mosque and his home.... then stood outside the doors confronting the Muslim attackers, pleading with them to spare the lives of the Christians inside, even offering to exchange his own life for theirs," Brownback said.
"His actions bear witness to true courage, true selflessness, and true brotherly love," he said.
More than 80 people were killed in the attacks by suspected herders who also set fire on many homes in the villages. Violence between the nomadic Fulani herdsmen, who are mostly Muslims, and farmers, who are predominantly Christians, in Nigeria's middle belt dates back to 2013.
The State Department, organizers of the award, given to advocates of religious freedom, said the Muslim cleric selflessly risked his own life to save members of another religious community who without his intervention would have been killed.
Full report at:
https://edition.cnn.com/2019/07/18/africa/nigeria-cleric-honored-intl/index.html
--------
Muslim Advocates Predict More Racist Attacks To Come From Trump
18/07/2019
On Wednesday night in North Carolina, the president of the United States renewed his attacks on four freshman Democrats in Congress, all American women of color, in what many are calling Donald Trump's most hateful and bigoted rally yet.
At the event, thousands of his supporters chanted, "Send her back," calling on the president to deport Rep. Ilhan Omar (D-Minn.). Omar responded in a tweet: "I am where I belong, at the people's house and you're just gonna have to deal!"
Muslim leaders and communities of color were deeply alarmed by Trump's racist rhetoric attacking Omar and fellow Reps. Alexandria Ocasio-Cortez (D-N.Y.), Rashida Tlaib (D-Mich.) and Ayanna Pressley (D-Mass.), but they were not surprised.
"We have seen a sort of a trajectory of the president using his platform to perpetuate hateful things and we don't have enough people speaking out to condemn that," said Madihha Ahussain, the special counsel for anti-Muslim bigotry at Muslim Advocates. "Quite frankly, there's too many people that are staying silent, whether it's Democratic and Republican parties across the country."
Human rights advocates and other critics have long warned against Trump's xenophobic and Islamophobic language and policies, which set the stage for Wednesday night's racist rally. Political observers say the attacks will likely intensify as Trump and the GOP leverage smear campaigns and bigotry as a 2020 election strategy.
Ahussain also warned about a potential rise in hate crimes, which usually follows such rhetoric from the president and his followers. According to FBI data, more than 7,100 hate crimes were reported in 2017, with nearly 3 out of 5 attacks motivated by race and ethnicity.
The fact that people at Trump's rally felt emboldened to call for Omar's deportation even though she is an American citizen is rooted in U.S. nation-building ideology and how that has been weaponized against "non-white bodies," according to Nimo Abdi, an assistant professor at the University of Minnesota who focuses on race, gender and immigration issues.
"The idea that citizenship and nation-building are interconnected with race, and there are some bodies that would never be part of it" is why "European immigrants would never be told to go back," Abdi told HuffPost.
"It doesn't matter if brown and black people have been in this country for generations. They're still not part of the nation," she added.
During the rally, Trump called out Omar and the other congresswomen by name, spewing falsehoods about them. He claimed that Omar, who is a refugee from Somalia and one of the first Muslim women in Congress, supported al Qaeda and "minimized the September 11 attacks on our homeland." Both accusations are not true.
"Donald Trump is exploiting the deepest fears and anxieties of the public," said Ibrahim Hooper, the national communications director at the Council on American-Islamic Relations (CAIR).
"People on all parts of the political spectrum need to really take stock of where we're at and to decide whether we're going to go down this road, because we've seen other societies going down this road, and it doesn't end up in a pretty place," he said.
The rally came days after Trump's racist Twitter tirade on Saturday telling the four congresswomen they should "go back and help fix the totally broken and crime infested places from which they came." Despite a national outcry, the president doubled down and defended those tweets the next day at a White House event. By Tuesday, House lawmakers passed a resolution condemning Trump's tweets in a contentious vote that split almost entirely along party lines.
Full report at:
https://www.huffingtonpost.in/entry/muslims-racist-attacks-trump-2020-election_n_5d3098e7e4b0419fd329ac6d
--------
Pompeo announces new global body on religious freedom
Jul 18, 2019
WASHINGTON: Secretary of State Mike Pompeo said Thursday that the United States will create a new international body to campaign for religious freedom, following a major meeting in Washington.
Dubbed the International Religious Freedom Alliance, Pompeo said that details of the group were still being worked out but that it would "bring like-minded countries together" to make the issue a priority.
"It will provide a space for the work that we do here to flourish throughout the year and, importantly, it will defend the unalienable rights of all human beings to believe, or not to believe, whatever it is that they choose," Pompeo told the ministerial-level meeting.
The three-day gathering at the State Department, which is being held for the second straight year, is bringing together dozens of countries and hundreds of activists to promote religious freedom.
Pompeo said Albania, Colombia, Morocco and the Vatican were planning events to follow up on the Washington ministerial.
After the first year's edition, Britain, Taiwan and the United Arab Emirates organized related conferences.
Pompeo in his remarks harshly criticized US adversaries Iran and China for their human rights records, calling Beijing's incarceration of more than one million Uighurs and other mostly Muslim Turkic-speaking people "truly the stain of the century."
Uighur activists say that China has sought to indoctrinate peaceful Muslims, forcing them to eat pork among other actions that are sinful in Islam.
China describes the camps as vocational training and says it is trying to root out extremism.
Religious freedom has been one of the few human rights causes that has energized President Donald Trump's administration, which counts on support from an evangelical Christian base.
Full report at:
https://timesofindia.indiatimes.com/world/us/pompeo-announces-new-global-body-on-religious-freedom/articleshow/70283000.cms
--------
In rare US criticism, Pence urges Saudis to free blogger Badawi
July 19, 2019
WASHINGTON: Vice President Mike Pence on Thursday urged Saudi Arabia to free Raif Badawi, a blogger jailed and publicly whipped for insulting Islam, in a rare criticism of the US ally as he vowed to champion religious freedom worldwide.
Speaking to dozens of government ministers who flew in for a conference on religious liberty, Pence offered usual US denunciations of adversaries such as China, Iran and Venezuela.
But Pence also raised the case of Badawi, whose public flogging in a Jeddah square in 2015 prompted an international uproar, as he grouped him with prisoners from Eritrea, Mauritania and Pakistan who he considered as being held for religious expression.
"In Saudi Arabia, blogger Raif Badawi is still in prison for the alleged crime of criticising Islam through electronic means," Pence said.
"All four of these men have stood in defence of religious liberty, the exercise of their faith, despite unimaginable pressure. And the American people stand with them," Pence said.
"So today the United States of America calls upon the governments of Eritrea, Mauritania, Pakistan and Saudi Arabia to respect the rights of conscience of these men and let these men go," Pence said to applause.
Canada, which granted Badawi's wife and three children asylum in 2013, has been particularly outspoken on his case, with Prime Minister Justin Trudeau calling his release a top priority.
Saudi Arabia has reacted with fury to Canada's statements, last year pulling its ambassador and severing trade ties in what was widely seen as a warning to other nations.
Badawi was arrested under Saudi Arabia's draconian cyber crime law and his website shut down after he blogged his criticism of the "mutawa," the religious police force that enforces the law.
Badawi had also called for peaceful assembly to mark a "day of liberalism," as well the end to the role of religion in politics.
He was sentenced to 10 years in jail and 1,000 public lashes.
He was lashed 50 times before the public in Jeddah, with witnesses remarking how he did not cry out. Authorities have repeatedly postponed the rest of his lashes.
'Stain of the century'
The Trump administration has generally played down human rights other than with adversaries. But it has put a high priority on religious freedom, an important issue for Trump's evangelical Christian base.
Pence also pledged to support religious freedom in North Korea — which advocacy groups say is perhaps the world's most repressive state, with even possession of the Bible banned.
"You can be confident, as President Trump continues to pursue the denuclearisation of North Korea and a lasting peace, the United States will continue to stand for the freedom of religion of all people of all faiths on the Korean peninsula," Pence said.
Full report at:
https://www.dawn.com/news/1494911/in-rare-us-criticism-pence-urges-saudis-to-free-blogger-badawi
--------
Trump says US downed Iranian drone in Strait of Hormuz
Michael Hernandez
18.07.2019
WASHINGTON
The U.S. has destroyed an Iranian drone in the Strait of Hormuz after it threatened an American warship, President Donald Trump said on Thursday.
The Iranian unmanned aircraft was shot down by the USS Boxer, a U.S. Navy amphibious assault ship.
"The Boxer took defensive action against an Iranian drone which had closed into a very, very near-distance, approximately 1,000 yards, ignoring multiple calls to stand down, and was threatening the safety of the ship and the ship's crew," Trump said at the White House.
"The drone was immediately destroyed," he added.
Trump said the U.S. "reserves the right to defend our personnel, our facilities and interests," and called on other nations to "protect their ships as they go through the strait and to work with us in the future."
Tensions in the Strait of Hormuz have flared in recent months following Trump's decision to reimpose sanctions on Iranian crude oil exports that were lifted as part of a 2015 nuclear accord between Tehran and world powers.
Trump unilaterally exited the U.S. from the agreement in May 2018, calling on other parties to follow suit while taking actions to scuttle the pact.
Iran downed a U.S. drone in June that it says violated its airspace -- a claim contested by the Trump administration which says it remained above international waters.
The incident nearly resulted in retaliatory strikes Trump says he called off because he said it would have been a disproportionate response.
The Strait of Hormuz, which separates the Gulf of Oman from the Persian Gulf, has been a hotbed of activity amid the standoff with Iran on the one side, and the U.S. and its Gulf Arab allies on the other.
Full report at:
https://www.aa.com.tr/en/americas/trump-says-us-downed-iranian-drone-in-strait-of-hormuz/1535763
--------
Argentina takes action to freeze Hezbollah assets
July 18, 2019
Authorities in Argentina have frozen Hezbollah assets and effectively designated the Iran-backed group a terrorist organisation on the 25th anniversary of a deadly bombing in the country.
The South American nation accuses the Lebanese group over the 1994 bombing of a Jewish community centre in Buenos Aires, which killed 85 people. The group and its backers in Tehran deny the claims.
The US Secretary of State, Mike Pompeo, has visited Argentina to attend commemorations to mark the attack.
Argentina also blames Hezbollah for an attack on the Israeli embassy in Buenos Aires in 1992, which killed 29 people.
The country's financial information unit ordered assets belonging to Hezbollah and its members to be frozen, the day after Argentina created a list for people and entities linked to terrorism.
"At present, Hezbollah continues to represent a current threat to security and the integrity of the economic and financial order of the Argentine Republic," the unit said.
The freezing of assets automatically puts Hezbollah on Argentina's list of terrorist organisations, a government source told Reuters.
US and Argentinian officials say Hezbollah operates in the tri-border area of Argentina, Brazil and Paraguay, where an illicit economy funds its operations elsewhere.
"It's been clear for so many years that this [attack on Argentinian Jewish community] was executed by Hezbollah and backed by Iran," said Toby Dershowitz, a senior vice president at the Foundation for Defence of Democracies.
"My hope is that will really inspire other countries in the region to follow suit, because they too have suffered from Hezbollah's malign activities and those include narco-terrorism and trafficking. It is what Hezbollah is known for."
It is not yet clear whether Argentina's new designation will lead to other action against Hezbollah in the area.
But some kind of US security support, including increased sharing of intelligence, could be a part, said Benjamin Gedan, director of the Wilson Centre's Argentina Project in Washington.
Argentina's decision to join the US in designating Hezbollah a terrorist group is a significant win for President Donald Trump's administration, and could put pressure on Brazil and Paraguay to follow suit, Mr Gedan said.
The US is looking to revive a security relationship a souring in diplomatic ties during the previous administration of president Cristina Fernandez.
Argentina's new President, Mauricio Macri, is regarded by Washington as a partner, particularly as traditional European allies have been slower to offer support amid US tension with Iran.
"Clearly they are not a good replacement for European allies, because they don't engage Iran significantly, so they cannot put on the same commercial and economic pressure as the Europeans," Mr Gedan said of Latin America.
"But at least it gives the impression that the Trump administration is not standing alone."
He said the US put significant pressure on Argentina to prepare the announcement in time for Mr Pompeo's visit.
Argentina's investigation into the 1994 lorry bomb attack on the Argentine Israeli Mutual Association, meanwhile, has made little progress. No one has been brought to trial in that case or the Israeli embassy bombing.
Over the years, reports have indicated that the Lebanese group operates significant operations across Africa, Latin and South America, which raise funds for the group.
Accused Hezbollah financier Nader Farhat was arrested in Paraguay and extradited to Miami this year.
Mr Farhat is accused of moving millions of dollars around the world on behalf of drug traffickers and channelling funds to Hezbollah through one of the biggest currency exchange businesses in the tri-border area.
In recent years, US authorities have turned to money-laundering legislation to try to disrupt Hezbollah operations in the area because it is difficult to prove they are directly funding the terror group.
Last year, US officials said that sanctions placed on Iran had cut into the estimated $700 million it paid to the group each year.
As such, the officials warned, the group was likely to increase its illegal overseas businesses to make up the shortfall.
The group's secretary general, Hassan Nasrallah, has said in recent speeches that the group is being financially squeezed, calling it economic warfare by the US.
But officials say they believe Hezbollah raises a third of its revenue from South American operations, representing millions of dollars a year.
The US has imposed dozens of new sanctions on Hezbollah members, including Mr Nasrallah and his family, over the past two years.
In July 2017, Argentina's Financial Intelligence Unit asked the government to freeze the assets of 14 Lebanese nationals in the tri-border area, accusing them of using casinos to launder cash and send money to Hezbollah.
Full report at:
https://www.thenational.ae/world/the-americas/argentina-takes-action-to-freeze-hezbollah-assets-1.887901
--------
Southeast Asia
Malaysia to have a Freedom of Information Act to replace OSA
July 19, 2019
The government will draw up a Freedom of Information Act to replace the Official Secrets Act 1972, says Prime Minister Tun Dr Mahathir Mohamad.
He says the Special Cabinet Committee on Anti-Corruption, which he chaired, has agreed in principle that sufficient time must be given to the process of drafting the law.
The drafting process must focus on public engagement and sufficient outreach programmes must be held with the public, he says.
However, on July 16 Deputy Minister in the Prime Minister's Department Mohamed Hanipa Maidin told Parliament the federal government is looking to amend the Official Secrets Act 1972 (OSA) to prevent the leak of state secrets.
He made the comments during Question Time saying the amendments are expected to be tabled next year.
Meanwhile, Malaysia is ranked first among Southeast Asian countries in the 2019 World Press Freedom Index, says Dr Mahathir.
The index places Malaysia at 123 out of 145 countries in the world, he says.
This is Malaysia's achievement as a result of the government commitment to the prevention of corruption, he says.
The commitment of the government of today in placing the prevention of corruption as a priority agenda has yielded results, Dr Mahathir told the media.
The Pakatan Harapan made it a pledge to introduce the Freedom of Information Act and review the OSA, along with the Whistleblower Protection Act 2010 and the Witness Protection Act 2009.
On the other hand, a Muslim preacher Wan Ji Wan Hussin who was released from jail after he was sentenced under the Sedition Act 1948 says the act should also be reviewed.
He called on Attorney-General Tommy Thomas to look into the it before more people are victimised by the controversial law.
Wan Ji, currently appealing his own conviction under the security law, said a review was needed especially as Pakatan Harapan had promised to repeal the Sedition Act in its GE14 manifesto.
Before the Pakatan Harapan took over power last year, the preacher first sentenced to nine months' jail on a 2014 sedition charge. The charge is related to a Facebook post about Sultan Sharafuddin Idris Shah of Selangor.
His sentence was enhanced to a year after the Shah Alam High Court allowed a cross-appeal by the prosecution.
Dr Mahathir has repeatedly said no Malaysians are above the law and no one should be harassed or jailed for their opinions about the royals or the government.
http://theindependent.sg/malaysia-to-have-a-freedom-of-information-act-to-replace-osa/
--------
Russian ex-beauty queen shares Instagram video about love life with former Malaysian King amid divorce reports
Ng Huiwen
July 18, 2019
The Russian ex-beauty queen who is reported to have been divorced by former Malaysian King, Sultan Muhammad V of Kelantan, after a whirlwind romance has shared a video on Instagram revealing intimate details of their relationship.
In the video posted on Wednesday, Oksana Voevodina, 27, was filmed saying: "I will take care of him and, of course, I want to be the last person in his life, and I want to live with him until the end of my life."
It is not clear when and where the video was filmed, but as of Thursday morning, it has garnered over 195,000 views and over 1,500 comments.
Interest in the couple's lives has spiked amid recent reports of a leaked certificate showing that their divorce was finalised on July 1.
The certificate, which bears the Kelantan state crest and is marked as the copy of the wife, indicates that the divorce was done through the utterance of the word "talak" three times - the most severe and irreversible form of divorce in Islam.
The date of the divorce was listed as June 22 and it was marked as taking place in Singapore.
The news comes barely two months after the couple's son, Ismail Leon, was born, and about a year after the pair's surprise marriage in Moscow.
Sultan Muhammad V, 49, speaking in the Instagram video, lists children as their family's "priority number one, because the children carry on your legacy".
"For me, the two most important (things) are patience and understanding," he added in the video. "Love is good... But after 15, 20 years, the patience and understanding are going to take over the love."
He also said that although he and Voevodina, a former Miss Moscow, do not share many hobbies, "there is a lot of understanding".
The former King has made few public appearances since he stepped down on Jan 6 and became the first monarch in the country's history to abdicate.
He had ascended the throne in December 2016 and was meant to serve for five years under a rotating monarchy system shared between the country's nine royal households.
Royal observers have said that speculation about his marriage to Voevodina, while on medical leave, was a factor.
When asked earlier, Kelantan's deputy chief minister denied any knowledge of the split, the New Straits Times reported.
And on Wednesday, the Daily Mail UK quoted Ms Voevodina's lawyer Evgeny Tarlo as saying: "Oksana married for love and is still married."
The lawyer said that he did not receive any official paperwork on the end of her marriage to Sultan Muhammad V, though he indicated that the relationship could be on the rocks, the newspaper reported.
He said: "Divorce is just talk from a yellowish (scandalous) media. We have no official papers. We do not know anything."
Meanwhile, sources close to Voevodina have revealed that she is staying with her son and mother, Lyudmila, 48, in a country house near Moscow.
Full report at:
https://www.thejakartapost.com/seasia/2019/07/18/russian-ex-beauty-queen-shares-instagram-video-about-love-life-with-former-malaysian-king-amid-divorce-reports.html
--------
India
Non-Muslims should also study in madrasa: UP minister
July 18, 2019
Lucknow (Uttar Pradesh): Days after six accused were detained for illegally keeping weapons in a "madrasa" in Bijnor's Sherkot, Irrigation and Minority Welfare Minister Baldev Singh Aulakh on Thursday said that education institutions should not become a breeding ground for terrorism.
"These educational institutions are for educating children. These should not become breeding ground for terrorism," said Aulakh said while speaking to ANI.
"It has come to our cognizance that weapons have been recovered from a mosque in Bijnor. We are taking strict action against them. We won't allow any such activities at any place of education," he added.
On July 11, it was reported that six accused, who were detained after illegal weapons were recovered from a 'madrasa' in Sherkot, were interrogated at the Anti-Terrorism Squad police station.
The Minister also emphasised the need for NCC and Scouts training for children at "all places of education."
"This (NCC and Scouts) is an important subject for the children, which should be introduced in a madrasa or in a schools or at any other places of education," Aulakh said.
Stressing that Chief Minister Yogi Adityanath led government is giving due attention to 'madrasas' in the state, he said: "We are going to provide NCERT books to 'madrasas.' So, other children (non-Muslims) should also take admission and study there."
Aulakh said that his government wants every child irrespective of his religion is able to get a good education.
https://www.siasat.com/news/non-muslims-should-also-study-madrasa-minister-1552270/
--------
The Muslim artisans who create kanwars for Hindu pilgrims
Jul 18, 2019
Sandeep Rawat
While the kanwar pilgrimage is carried out by Hindu devotees, popularly known as 'kanwariyas', not may know that Muslims also play an important role in this annual religious fair.
The decorated 'kanwars' – made of bamboo and used to ferry the holy Ganga water by pilgrims - are made by Muslim community artisans in sub-urban Jwalapur of Uttarakhand. These kanwars are so popular, pilgrims prefer them over other products.
For decades, Muslim families here have been associated with the craft. After Uttarakhand was carved out from Uttar Pradesh in 2000, the pilgrimage saw a sharp rise in arrival of kanwariyas. Muslim artists from neighbouring districts and states such as Uttar Pradesh have also started coming in large numbers during the season to meet the increased demand for kanwars.
Mohammed Ijrael, who has been making kanwars since the late 1980s in a congested cluster of Kaithwada colony in Jwalapur, waits in anticipation for the Shravan Kanwar pilgrimage every year, as his earnings go then. r.
"Like a farmer waits for the monsoon to irrigate his crops, we artists wait for this seasonal kanwar pilgrimage. Our earnings by selling kanwars feed our families for major part of the year, and we too feel spiritually blessed to be part of this religious fair," Ijrael says.
Women family members also pitch in to help Mohammed meet the deadline to complete kanwars. This year three crore kanwariyas are expected to arrive in Haridwar, according to the district police administration.
"It's a major earning source for dozens of families like us in our colony, we ensure we keep up with the latest trends and offer kanwariyas something different like Indian tricolour kanwars," says Samina, Ijrael's daughter- in- law, who is busy decorating the kanwars.
Whatever the design is, the emphasis is on making kanwars that are light, as the pilgrims have to walk at least a hundred kilometres during the pilgrimage. Most of the kanwar shops at Kawar Bazaar of Pantdeep, situated in between the Ganga river and canal, and Har ki Pauri are run by Muslims, where one can get a kanwar for as low as Rs 100 and going up to thousands, depending on the material, design, weight, height and decorative items used.
Furthermore, these Muslim artists ensure that they too live a pious life during while making the kanwars, in deference to the religious sentiments of the kanwariyas.
Full report at:
https://www.hindustantimes.com/dehradun/the-muslim-artisans-who-create-kanwars-for-hindu-pilgrims/story-8FeQQNoH66LqwtHQqowVBM.html
--------
In 23-page dossier, India gives proof of pro-Khalistan groups in Pakistan
Jul 18, 2019
Sudhi Ranjan Sen
A 23-page dossier handed over to Islamabad on July 14 by Indian delegation during the Kartarpur Corridor talks at Wagah Border details how pro-Khalistan groups have free run within Pakistan. In the meeting, Pakistan promised that it would not allow any anti-India activity.
The dossier gives details of anti-India activity in Pakistan, especially to target Sikh devotees. The document also details that several pro-Khalistani groups including Sikhs For Justice (SFJ), which was recently banned in India, are freely operating in Pakistan. The document also contains pictures of pro-Khalistan leader Gopal Singh Chawla meeting Mumbai terror attack mastermind Hafiz Saeed, designated as a terrorist by the United Nations.
In the document, India has listed the instances of pro-Khalistan activity in 2016 when Sikh devotees had visited Pakistan. It says on November 14, during the celebration of Guru Nanak Dev's birthday, pro-Khalistani radical Sikh groups set up the Khalistan stage at the Nankana Sahib. The meetings were held by radical leaders Avtar Singh Sanghera, Manmohan Singh Bajaj, Tara Singh, Joga Singh, Satinder Pal Singh and Gopal Singh Chawala.
The year after that in 2017, the dossier said, that UK-based pro-Khalistan leader Manmohan Singh Bajwa was allowed to address gathering at the Gurudwara Panaja Sahib on the occasion of Baiksakhi on April 14. "They rasied pro-Khalistani slogans and unequivocally stated he was fighting for the cause of Khalistan," the dossier said.
Full report at:
https://www.hindustantimes.com/india-news/in-23-page-dossier-india-gives-proof-of-pro-khalistan-groups-in-pakistan/story-g7uVrxzT0IUI06VuVgELMM.html
--------
India draws new 'red lines' for talks on Afghan peace process
by Shubhajit Roy
July 19, 2019
HAVING SOFTENED its position on engaging with the Taliban, India has now spelt out its three new "red lines" on the peace and reconciliation process in Afghanistan.
The first is that "all initiatives and processes must include all sections of the Afghan society, including the legitimately elected government". This is important as, in the past, the Afghan government was often sidelined by international interlocutors when they engaged with the Taliban. This also means that there is acceptability in Delhi about talking to the Taliban — since they represent a "section of the Afghan society".
The second is that "any process should respect the constitutional legacy and political mandate". This means that the achievement of establishing democratic processes and human rights, including women's rights, should be respected.
The third is that any process "should not lead to any ungoverned spaces where terrorists and their proxies can relocate". This is crucial for India, as it points out the threat from terrorist groups including the Haqqani network, Al Qaeda, Islamic State, which must not be allowed to operate there. Also, the Pakistan-based terrorist groups like the Lashkar-e-Taiba, Jamaat-ud-Dawa, and Jaish-e-Mohammed must not be allowed to relocate.
These new "red lines" are going to be India's new mantras, even as it pushes for a peace process which is Afghan-led, Afghan-owned and Afghan-controlled. At the London conference in 2010, India had made a quiet but significant shift — as it had played along the "red lines" for engaging with the Taliban. New Delhi had then said that it is for the elected government of Afghanistan to draw the "red lines" or lay down terms and conditions for negotiating with the Taliban. The Afghan government had stated that the "Taliban must accept the Afghan Constitution, renounce violence and sever all ties with al Qaeda and other terrorist organisations".
While India stuck to these "red lines", as the US, China and Russia brokered reconciliation and peace talks between the Afghan government and the Taliban, New Delhi made another quiet shift over the last couple of years. It stopped public articulation and insistence on these "red lines", and just said that the peace process should be "Afghan-led" and "Afghan-owned".
In May this year, India said it is committed to "any process" which can help Afghanistan emerge as a united, peaceful, secure, stable, inclusive and economically vibrant nation, with guaranteed gender and human rights. This was in sharp contrast to India's position over the last few years, where it had always supported "Afghan-led, Afghan-owned, and Afghan-controlled" process, with participation of the Afghanistan government.
There was considerable pushback from Kabul on the shift, and India has now again started using the "Afghan-controlled", "Afghan-led" and "Afghan-owned" line.
Spelling out these terms on Thursday, the MEA's official spokesperson Raveesh Kumar said: "We believe that all initiatives and processes must include all sections of the Afghan society, including the legitimately elected government. Any process should respect the constitutional legacy and political mandate and should not lead to any ungoverned spaces where terrorists and their proxies can relocate. We have supported a national peace and reconciliation process which is Afghan-led, Afghan-owned and Afghan-controlled. This has been communicated to all our partners and we are quite confident that our points of view will be part of any peace and reconciliation process in Afghanistan."He said that apart from the US, India is in regular talks with other active players like all political forces in Afghanistan, Russia, Iran, Saudi Arabia, and China on this issue.
India, which was not part of the recent talks in which the US, Russia, China and Pakistan shared the table on the Afghan peace process, will be briefed by the German special envoy on Afghanistan and Pakistan, Markus Potzel, on Friday.
Full report at:
https://indianexpress.com/article/india/india-draws-new-red-lines-for-talks-on-afghan-peace-process-5836841/
--------
NIA quizzes editor of Kashmir daily in terror-funding case
Jul 19, 2019
SRINAGAR: The owner-cum-editor of a little-known local English newspaper, "Kashmir Reader", Mohammad Hayat Bhat of Pampore, Pulwama district, appeared at the NIA's Delhi headquarters on Tuesday for questioning in connection with a terror funding case, official sources said.
The NIA had summoned Hayat Bhat, also known as Haji Hayat, last week. The questioning was still on, the officials added.
"Kashmir Reader" was launched in 2012 by Bhat, who ran a small advertising agency called "Helpline Advertising Agency" with aid from some other country, official sources claimed.
Bhat got the Srinagar Municipal Corporation hoarding installation contract for government advertisements for 10 years, at about 150 places across Srinagar, for a meagre amount in 2007, said a municipal corporation official.
A senior NIA official claimed Bhat has "close connections" to terror outfit Lashkar-e-Taiba and has hired known "jihadi journalists" to write for his newspaper. These "jihadi journalists" now happen to be executive members of the Kashmir Press Club as well, the official added.
Full report at:
https://timesofindia.indiatimes.com/india/nia-quizzes-editor-of-kashmir-daily-in-terror-funding-case/articleshow/70285831.cms
--------
Germany seeks India's stamp on US-led Afghanistan talks
Jul 18, 2019
NEW DELHI: Germany wants India to endorse the Zalmay Khalilzad peace process in Afghanistan. "We would like to see India play a bigger role in Afghanistan," said Markus Potzel, Germany's special envoy to Afghanistan. Potzel will be meeting with senior officials in the MEA on Friday. Germany has played a key role in facilitating the intra-Afghan dialogue that happened in Doha on July 7-8.
Announcing his visit, MEA's spokesperson, Raveesh Kumar said, "Tomorrow, we will exchange views with the Special Representative from Germany who is responsible for intra-Afghan dialogue. We believe that all initiatives and processes must include all sections of the Afghan society, including the legitimately elected government. Any process should respect the constitutional legacy and political mandate and should not lead to any ungoverned spaces where terrorist and their proxies can relocate."
Talking to journalists, Potzel said he was not here to give "advice" to Indians, saying he had come here to "brief" the Indian government on the ongoing developments. "We would hope India would be part of the coming rounds of conversations on Afghanistan." This, he said, was something Khalilzad had planned, which would include other regional powers like the Central Asian republics, Gulf states, Turkey and others. Currently, the peace process is being run by the US, supported by Russia, Pakistan, and China, with the latest round of talks in China over the last weekend. Khalilzad last engaged with the Indian government during the election campaign, when he met NSA Ajit Doval and
The German government and one of its NGOs specializing in mediation shortlisted a group of 60 members of Afghan civil society, including a couple of members of Ghani's government but participating in their personal capacity, to travel to Doha from Kabul in a German-chartered plane. For two days, the Afghans met and argued and talked to each other, the Taliban led by Sher Mohammed Stanikzai, while the civil society representatives included several women, two of whom were religious scholars who debated on the finer points of Islam with Taliban leaders. As the US-Taliban peace process unfolds, a key concern is the position of women in a Taliban-dominated Afghanistan.
However, Germany shares India's concerns on both an interim/transitional the government in Afghanistan or even postponing or canceling the presidential elections, currently scheduled for September 28. Iran was initially asked to be part of last weekend's talks in Beijing, but Tehran refused to engage the US, which has put them under nuclear sanctions.
Questioned about India's approach to the developments in Afghanistan, the MEA spokesperson said, " US side briefs us on their talks from time to time. We are also in regular consultations with other active players like all political forces in Afghanistan, Russia, Iran, Saudi Arabia, and China on this issue."
Full report at:
https://timesofindia.indiatimes.com/india/germany-for-bigger-role-for-india-in-afghan-peace-process/articleshow/70281120.cms
--------
Pakistan
Former Pakistan PM Abbasi arrested on corruption charges
Jul 18, 2019
ISLAMABAD: Former Pakistan Prime Minister Shahid Khaqan Abbasi was on Wednesday arrested by the National Accountability Bureau (NAB) in connection with a corruption case.
Abbasi was nabbed on his way to Lahore for a press conference, becoming the country's third high-profile politician to be arrested after Nawaz Sharif and Asif Ali Zardari.
Abbasi was arrested in connection with the liquefied natural gas (LNG) scam, where he and others are accused of illegally awarding LNG terminal contracts for a period of 15 years to a company of their liking in violation of defined rules, incurring losses to the state exchequer, The Express Tribune reported.
"Shahid Khaqan Abbasi... is accused of commission of the offence of corruption and corrupt practices under section 9(a) of National Accountability Offence, 1999," an order by NAB said.
"He shall be produced before the court for authorisation of detention for such period as may be necessary for finalisation of the investigation," it added.
Last year, NAB had launched an investigation against Abbasi and former prime minister Nawaz Sharif over the alleged misuse of authority.
The anti-graft watchdog had summoned Abbasi in the matter earlier today.
Abbasi served as the prime minister from August 2017 to May 2018, following the disqualification of Sharif from office by the Pakistan Supreme Court over the Panama Papers scandal.
In December last year, an accountability court had handed a seven-year prison sentence to Sharif in the Al-Azizia Steel Mills case and imposed hefty fines. He is currently serving his term at the Kot Lakhpat Jail in Lahore.
On June 10, former president Zardari was arrested by the NAB in connection with the fake accounts case. An accountability court has extended his physical remand till June 29.
https://timesofindia.indiatimes.com/world/pakistan/former-pakistan-pm-abbasi-arrested/articleshow/70276830.cms
--------
Former Pakistani PM Abbasi arrested on corruption charges
by Asad Hashim
Jul 19, 2019
Islamabad, Pakistan - Former Pakistani Prime Minister Shahid Khaqan Abbasi has been arrested on corruption charges, according to an official from his Pakistan Muslim League (PML-N) party.
Abbasi was taken into police custody after his vehicle was stopped on entry to the eastern city of Lahore on Thursday, PML-N Secretary-General Ahsan Iqbal said, with officials presenting a copy of a warrant of arrest signed by the chairman of the National Accountability Bureau, Pakistan's anti-corruption watchdog.
"We were coming together to Lahore for a party meeting and press conference," said Iqbal, who was in the vehicle when Abbasi was arrested.
"They stopped us on the way, and there was a heavy contingent of police and [paramilitary] Rangers there."
Iqbal said his party would file the necessary legal appeals and bail applications to challenge the arrest.
Abbasi is the latest high-profile member of the opposition PML-N party to be arrested in Prime Minister Imran Khan's "accountability" drive.
The former leader is accused of corrupt practices in the signing of Liquified Natural Gas (LNG) contracts during his year in office as prime minister between 2017 and 2018.
He took office after PML-N chief Nawaz Sharif, a three-time former prime minister, was dismissed from office by the Supreme Court. He was convicted and sentenced to 10 years in prison on corruption charges a year later.
Sharif's brother, Shehbaz Sharif, the former chief minister of Punjab province, was also arrested in October on corruption charges, and other family members have been held on similar charges.
Other party leaders, including Iqbal, have been charged with corrupt practices in the so-called accountability drive. PML-N and other officials claim the campaign was being selectively applied to political opponents.
In June, the National Accountability Bureau (NAB) officials arrested former President Asif Ali Zardari, the chief of the opposition Pakistan People's Party (PPP), on charges of taking bribes through a network of fake bank accounts.
Last week, Khan's cabinet directed the country's media regulator to ban coverage of opposition politicians accused of corruption, after an explosive press conference by Sharif's daughter, Maryam Nawaz.
Nawaz shared a video that she claimed showed the anti-corruption judge who convicted her father, confessing to being "blackmailed" into the verdict.
Full report at:
https://www.aljazeera.com/news/2019/07/pakistani-pm-abbasi-arrested-corruption-charges-190718101905245.html
--------
Fazl asks Opp to give sacrifices in Centre, Sindh for fresh election
Shakeel Ahmed
July 19, 2019
MULTAN: Jamiat Ulema-i-Islam (F) chief Maulana Fazlur Rehman has demanded the government resign, seeking mid-term election in the country.
"Every Pakistani wants end to the incompetent government and election should be held by dissolving the assemblies. In this situation where the ruling party will suffer, the opposition parties would have to give sacrifice in the National Assembly and the Sindh government because sacrifices are needed for a big goal. If the National Assembly is dissolved, election would have to be held in Sindh, as well," he said while talking to the media here on Thursday.
He said fair election in the country could be held if the establishment played a neutral role.
Giving his reaction to the arrest of former Prime Minister Shahid Khaqan Abbasi, Fazl termed the move an act of victimisation and one-side use of the National Accountability Bureau (NAB) against the opposition, which was going to launch a movement against the government. Due to the movement, the people from opposition parties were being arrested, he added.
"The JUI-F will participate in the Federally Administered Tribal Areas elections after expressing its concerns. You can imagine the outcome when the army is deployed in polling booths and ballet boxes shifted under its supervision."
Fazlur Rehman said the strike by the traders after the budget on July 13 reminded the strike of 1977 and the trading community had rejected the budget as well as the government policies by observing the strike. He announced that workers of his party would be part of the next strike of the traders
"The arrest of Hafiz Saeed is a gift from Imran Khan to US President Donald Trump as the latter has claimed that the arrest was the result of his pressure."
Prime Minister Imran Khan was going to the USA to beg for extension to his rule and the US was being pleased by pressurising the religious forces in the country.
"The bodies of the martyrs of Kashmir will be gifted to Trump and he would be informed that the pressure on the religious seminaries is being extended. It is unfortunate that the establishment is negotiating with the seminaries directly to put pressure for the acceptance of government package."
Fazl said the US was putting pressure on Pakistan to repeal the blasphemy law and urged the nation to remain vigilant as repeal of the blasphemy law was an international conspiracy.
He said that US was funding the Counter Terrorism Department (CTD) directly and efforts were under way to use this department against the seminaries.
The JUI-F chief said July 25 would be observed as a black day and a million-march would be held in Peshawar while a similar march would be held in Quetta on July 28.
Regarding the ongoing campaign against the Senate chairman, JUI-F chief claimed that in connection with no confidence move against Senate Chairman Sadiq Sanjrani, not even a single senator of the opposition parties had changed his loyalties rather the senators from ruling side were contacting with the opposition.
He refuted the government's claim that parliamentarians from the opposition were in contact with it, saying that some senators from ruling party were in contact with the opposition while no confidence move against chairman Senate would succeed.
Full report at:
https://www.dawn.com/news/1494947/fazl-asks-opp-to-give-sacrifices-in-centre-sindh-for-fresh-election
--------
Pakistan allows consular access to convicted Indian spy after world court ruling
19 July 2019
Pakistan has ordered consular access for Kulbhushan Jadhav, a former Indian naval commander condemned to death for spying, following a decision this week by the International Court of Justice (ICJ).
The United Nations court ruled on Wednesday in the Hague that Pakistan should undertake an "effective review" of the case, adding that a "continued stay of execution" was needed for that to happen.
"As a responsible state, Pakistan will grant consular access to Commander Kulbhushan Jadhav according to Pakistani laws for which modalities are being worked out," the government said in a statement late on Thursday.
Jadhav was arrested in March 2016 in Pakistan's southwestern province of Baluchistan, the site of a long-running conflict between security forces and separatists. He was convicted of planning espionage and sabotage and sentenced to death.
India says Jadhav is innocent and had asked the UN court to intervene, saying his trial had been unfair and Pakistan had denied him diplomatic assistance.
Pakistan argued that a treaty between the neighbors did not oblige it to allow diplomatic assistance for those suspected of being spies or terrorists.
However, Pakistani officials considered the ruling a favorable outcome overall, as the court did not order the acquittal and release of Jadhav.
https://english.alarabiya.net/en/News/world/2019/07/19/Pakistan-allows-consular-access-to-convicted-Indian-spy-after-world-court-ruling.html
--------
Pakistan arrests ex-PM on Qatar natural gas corruption allegations
18 July 2019
Authorities in Pakistan have arrested a former prime minister over alleged irregularities related to the import of natural gas from Qatar.
Shahid Khaqan Abbasi served as prime minister for nearly a year after Nawaz Sharif was removed from office in July 2017 for failing to disclose foreign assets.
Sharif is currently serving a seven-year jail term for corruption, and authorities have pursued a number of his allies on corruption allegations.
Lawmaker Ahsan Iqbal says officials from the National Accountability Bureau stopped their vehicle as they were entering Lahore on Thursday and arrested Abbasi.
Full report at:
https://english.alarabiya.net/en/News/world/2019/07/18/Pakistan-arrests-ex-prime-minister-on-corruption-allegations.html
--------
South Asia
Dozen killed in Taliban attack on Afghan police HQ in Kandahar
Jul 18, 2019
At least a dozen people have been killed and about 90 others wounded when Taliban militants attacked police headquarters in the southern city of Kandahar.
Baheer Ahmadi, the Kandahar governor's spokesman, said on Thursday that 12 people had been killed, including nine civilians and three police officers. Another 89 were wounded.
Police chief Tadin Khan said a car bomb was followed by two other explosions.
After the blasts, gunmen opened fire from nearby positions and members of the security forces were battling them, he said.
"The fighting is over now. Some vehicles were burnt. Now the Afghan army and US helicopters are hovering in the area," Khan said.
Eyewitnesses said following the first explosion, three back-to-back explosions were heard and the gunfight was still going on.
Hayatullah Hayat, the provincial governor of Kandahar, said Afghan security forces had launched a "clean-up operation" to see if any attackers were remaining in the area.
The Taliban said in a statement their fighters had detonated car bombs and clashes were continuing as some fighters had entered the police offices.
Pictures on social media showed a huge plume of smoke rising over the troubled city.
Kandahar was the former seat of the Taliban when they ruled Afghanistan from 1996 until they were ousted in 2001.
The latest assault comes just one day after Taliban operatives disguised as Afghan soldiers fatally shot an Afghan colonel in Ghazni province.
Also on Wednesday, at least 20 Afghan forces members were killed in a Taliban ambush in Abkamari district in western Badghis province.
The US and its allies invaded Afghanistan under the guise of the war on terror in 2001. While the invasion ended the Taliban's rule in the country, it has failed to eliminate the militant group.
Some 18 years on, Washington is seeking truce with the militants as they have boosted their foothold across the country.
Washington is currently engaged in direct talks with the militants, who are against including the Kabul government in the negotiations. The talks have not stopped the Taliban from launching attacks.
https://www.presstv.com/Detail/2019/07/18/601259/Taliban-Kandahar-Badghis-US-NATO
--------
ICC to determine after October if Rohingya probe needed
Md. Kamruzzaman
18.07.2019
DHAKA, Bangladesh
A judges' panel of the International Criminal Court (ICC) is expected to issue an order after October on whether to initiate an investigation into crimes against Rohingya Muslims in Myanmar's Rakhine State.
"In three months, the judges will receive information from the prosecution while [Rohingya] victims will also be allowed to speak about their sufferings [through prosecution team] and other ways," ICC's Deputy Prosecutor James Kirkpatrick Stewart said in a press conference in Bangladesh's capital Dhaka on Thursday.
On July 4, ICC prosecutor Fatou Bensouda made a plea to begin an investigation into the crimes reported to have been committed by the army against the Muslim minority.
A three-member chamber judges' panel is examining the merit of Bensouda's application before authorizing the investigation, according to the ICC.
Responding to a query on why the ICC has yet to start investigation though almost two years have already passed since the violation began in Rakhine State, Stewart said: "Delay is frustrating, but will be worth it," adding that they are required to go through a set of procedures in accordance with the Rome Statute.
He said: "Violence has allegedly taken place in Myanmar. But the Rohingya [people] were deported to Bangladesh, a state which is a signatory to the Rome Statute. This allows the ICC to look into the case."
Myanmar is not a state party to the ICC.
On whether the ICC prosecution team has any plan to visit Rakhine for a more authentic investigation, Stewart said: "We have already approached the government of Myanmar to allow us access to Rakhine. But they have not engaged with us."
He added that ICC prosecution team is always ready to visit Rakhine and trying to take permission from Myanmar.
About Bensouda's assessment on crimes against Rohingya, Stewart said: "Following her analysis, she determined that there is a reasonable basis to believe that at least 700,000 Rohingya people were deported from Myanmar to Bangladesh through a range of coercive acts and that great suffering or serious injury has been inflicted on the Rohingya through violating their right of return to their state of origin."
"There is also a reasonable basis to believe that Rohingya people have suffered persecution as a result of these alleged crimes [...] which left the Rohingya no option but to flee Myanmar," he added.
- Persecuted people
The Rohingya, described by the UN as the world's most persecuted people, have faced heightened fears of attack since dozens were killed in communal violence in 2012.
According to Amnesty International, more than 750,000 Rohingya refugees, mostly women and children, have fled Myanmar and crossed into Bangladesh after Myanmar forces launched a crackdown on the minority Muslim community in August 2017, extending the number of persecuted people in Bangladesh above 1.2 million.
Since Aug. 25, 2017, nearly 24,000 Rohingya Muslims have been killed by Myanmar's state forces, according to a report by the Ontario International Development Agency (OIDA).
More than 34,000 Rohingya were also thrown into fires, while over 114,000 others were beaten, said the OIDA report, titled "Forced Migration of Rohingya: The Untold Experience."
Full report at:
https://www.aa.com.tr/en/asia-pacific/icc-to-determine-after-october-if-rohingya-probe-needed/1535816
--------
Taliban Shuts 42 Swedish-Run Health Clinics in Afghanistan
By Ayaz Gul
July 17, 2019
ISLAMABAD - An International relief agency says the Taliban has forced them to close dozens of clinics in an embattled central - eastern region of Afghanistan, depriving hundreds of thousands of people, particularly women and children, of receiving medical treatment and health services.
The Swedish Committee for Afghanistan (SCA) said in a statement issued Wednesday the insurgents' action in the Wardak province had stemmed from last week's deadly attack by Afghan security forces against one of the agency's health clinics. It noted that the condemnable raid killed four people, including SCA doctors, and one employee is still missing.
"The Taliban forced SCA to close 42 out of 77 health facilities in six out of nine districts of Wardak province so far, and due to this closure, an estimated number of over 5,700 patients are affected on daily basis," the aid agency lamented.
Taliban spokesman Zabihullah Mujahid justified their action, alleging the July 8th raid against the SCA hospital was jointly conducted by American and Afghan forces. He told VOA the relief agency's health units have come under regular attack by pro-government forces but the SCA has not effectively protested nor has the Swedish government taken up the issue with Americans or the international community.
"On the request of an association of local clinics, doctors and paramedical staff in Wardak, we have contacted Sweden and urged them to take immediate steps to protect their health facilities as well as staff working on them. Until then, we have told SCA to close their clinics," Mujahid said.
"If they (Sweden) fail to act accordingly, we (Taliban) will approach and seek help from other international charity organizations to take charge of these clinics to ensure the people in Wardak continue to receive medical treatment and health services," he added.
The SCA country director, Sonny Mansson, denounced the insurgent move as an obvious violation of human rights and international humanitarian law.
"We demand immediate reopening of all health facilities for the people and we strongly urge all parties involved in conflict to refrain from such actions which deliberately puts civilian lives at risk", he added.
The SCA had just days after the raid against its health clinic strongly condemned it as a serious violation of international humanitarian law and demanded an independent international investigation into the incident. The agency, however, had exclusively blamed Afghan forces for conducting the deadly raid.
Last week's attack on the hospital was the second in three years. In 2016, security forces had raided the facility and dragged out two hospital patients along with their 15-year-old caretaker and later displayed their bodies.
Full report at:
https://www.voanews.com/south-central-asia/taliban-shuts-42-swedish-run-health-clinics-afghanistan
--------
Afghan forces put an end to coordinated Taliban attack in Kandahar city
18 Jul 2019
The Afghan security forces put an end to a coordinated Taliban attack in the provincial capital of Kandahar province.
Nasrat Rahimi, a spokesman for the Ministry of Interior confirmed in a Twitter post that the security forces have put an end to the attack.
Rahimi further added that the security forces have killed all the assailants involved in today's attack.
There are no reports available regarding the casualties inflicted on security personnel and civilians in the attack.
However, Rahimi said the further details regarding the attack will be shared shortly.
Kandahar city attack:
A group of militants detonated car bombs in Kandahar city earlier this evening sparking a standoff which lasted for several hours.
The militants reportedly attacked the Police Headquarters of Kandahar in Aino Mina.
Kandahar Police Chief Gen. Tadin Khan Achakzai confirmed that the militants detonated car bombs close to a Police Station.
Gen. Tadin Khan further added that the security forces are responding to the attack and a standoff is underway.
Full report at:
https://www.khaama.com/militants-detonate-car-bombs-kandahar-city-standoff-underway-03977/
--------
Airstrikes kill more than 20 Taliban militants in Kajaki and Ab-e Kamari districts
18 Jul 2019
The security forces conducted a series of airstrikes in Helmand and Badghis provinces killing more than 20 Taliban militants.
The military officials said Thursday that airstrikes killed 20 Taliban militants in Kajaki district of Helmand province.
The officials further added that an airstrike killed 2 Taliban militants in Ab-e Kamari district of Badghis.
The Taliban group has not commented regarding the airstrikes so far.
The security situation in Helmand and Badghis provinces has deteriorated during the recent months.
Taliban militants are active in some districts of the two provinces and often conduct terrorist related activities.
Meanwhile, the Afghan forces routinely conduct counter-terrorism operations against the anti-government armed groups in the two provinces.
Full report at:
https://www.khaama.com/airstrikes-kill-more-than-20-taliban-militants-in-kajaki-and-ab-e-kamari-districts-03976/
--------
Car bomb goes off prematurely killing 2 suicide bombers in North of Afghanistan
18 Jul 2019
A Vehicle-borne Improvised Explosive Device (VBIED) went off prematurely in Balkh province of Afghanistan earlier today.
The 209th Shaheen Corps in statement said the explosion took place in Zekzayak Village of Chahar Bolak district.
The statement further added that a Toyota Corolla type vehicle packed with explosives went off prematurely before the suicide bombers manage to detonate it in the area of their target.
Full report at:
https://www.khaama.com/car-bomb-goes-off-prematurely-killing-2-suicide-bombers-in-north-of-afghanistan-03970/
--------
10 killed, 86 wounded in Taliban attack in Kandahar city
19 Jul 2019
A coordinated attack by Taliban militants claimed the lives of at least 10 people in Kandahar city.
The Ministry of Interior (MoI) in a statement said the militants launched the attack at around 4:30 pm local time on Thursday.
The statement further added that a group of 7 militants stormed the Kandahar Police Headquarters after launching the attack.
Furthermore, the interior ministry said the attack claimed the lives of 7 and 3 policemen.
The interior ministry also added that the attack wounded 59 civilians and 27 policemen.
Full report at:
https://www.khaama.com/10-killed-86-wounded-in-taliban-attack-in-kandahar-city-03980/
--------
4 killed, 16 wounded in an explosion near Kabul University
19 Jul 2019
An explosion near Kabul University left four people dead and sixteen others wounded.
Officials in the Ministry of Interior confirmed that the explosion took place earlier today.
Meanwhile, officials in the Ministry of Public Health confirmed that the blast claimed the lives of 4 people.
The officials further added that the explosion wounded 16 others.
Full report at:
https://www.khaama.com/4-killed-16-wounded-in-an-explosion-near-kabul-university-03979/
--------
Mideast
'UAE mercenary behind assassination plots against 30 Yemeni scholars, politicians'
Jul 18, 2019
Officials in Yemen's southern coastal province of Aden have reportedly charged a strongman backed by the United Arab Emirates with orchestrating the assassination of more than two dozen religious scholars and political figures in the region.
The prosecution in Aden has leveled charges of involvement in the murder and planning the assassinations of 30 Yemeni preachers and politicians against vice president of the so-called Southern Transitional Council, Sheikh Hani Ben Brik, Arabic-language Arabi 21 online newspaper reported on Thursday.
The report added that the assassination of Sheikh Samhan Abdulaziz al-Rawi, a preacher and one of the leaders of the so-called Popular Resistance Committees, is one of the cases in which defendants have confessed to have received directives from Ben Brik to kill him.
Both the so-called Southern Transitional Council and Popular Resistance Committees support Yemen's ex-president Abd Rabbuh Mansur Hadi, and are being sponsored by the Saudi-led alliance against the Houthi Ansarullah movement.
Unidentified gunmen assassinated the Yemeni religious scholar in the port city of Aden in early 2016.
Confession obtained from the first defendant reveals that the UAE mercenary sent pictures of Sheikh Rawi to the first defendant, identified as Hilmi Jalal, via WhatsApp messaging application as the target to be liquidated. Jalal then had a meeting with Ben Brik at the Saudi-led coalition's camp in the Brega region of Aden to plan the assassination.
The second defendant, named Samir Maihoub, said they received four pieces of Russian-made machine guns in addition to two cars and one million Yemeni rials each for the targeted killing. The rewards were submitted by Ben Brik through his brother Salah.
The UAE has triggered anger among loyalists to Hadi for its activities in the war-torn country and on Socotra Island in the Arabian Sea.
Emirati cargo flights have unloaded tanks, armored transports and heavy equipment on the scenery island.
Hadi loyalists say the UAE, which has been part of the Saudi-led coalition pounding Yemen, is providing support to those seeking separation of southern Yemeni territories from the north of the country.
The new revelations come at a time that deep gaps have emerged between Saudi Arabia and the UAE over the war in Yemen with the UAE apparently gradually distancing itself from the war.
An unnamed senior Emirati official told reporters on July 8 that the country was planning troop drawdown in Yemen, in what was claimed to be a shift from a military strategy to a "peace" plan instead.
He added, "We do have troop levels that are down for reasons that are strategic in (the Red Sea city of) Hudaydah and reasons that are tactical" in other parts of the country.
"It is very much to do with moving from what I would call a military first strategy to a peace first strategy, and this is I think what we are doing," the Emirati official asserted at the time.
In late June, Western diplomatic sources said the UAE was mulling over scaling back its military efforts in the war in Yemen to focus on threats posed by the rising US-Iran tensions.
Saudi Arabia and a number of its regional allies launched a devastating campaign against Yemen in March 2015, with the goal of bringing the government of Hadi back to power and crushing the Ansarullah movement.
The US-based Armed Conflict Location and Event Data Project (ACLED), a nonprofit conflict-research organization, estimates that the Saudi-led war has claimed the lives of over 60,000 Yemenis since January 2016.
The war has also taken a heavy toll on the country's infrastructure, destroying hospitals, schools, and factories. The UN says over 24 million Yemenis are in dire need of humanitarian aid, including 10 million suffering from extreme levels of hunger.
https://www.presstv.com/Detail/2019/07/18/601269/UAE-mercenary-behind-assassination-plots-against-30-Yemeni-scholars-politicians-Report
--------
Gargash: Saudi Arabia and UAE largest humanitarian donors to Yemen
19 July 2019
The UAE's Minister of State for Foreign Affairs Anwar Gargash announced on Friday that the UAE and Saudi Arabia were the largest humanitarian donors in Yemen and would continue to provide aid to the country.
"The UAE and Kingdom of Saudi Arabia are the largest humanitarian donors in Yemen and will always fulfill their commitments. Last year, their joint pledge of $930 million was paid to the UN in one single disbursement, the largest in UN history," said Gargash on Twitter.
د. أنور قرقاش
✔
@AnwarGargash
The UAE and Kingdom of Saudi Arabia are the largest humanitarian donors in Yemen and will always fulfill their commitments. Last year, their joint pledge of $930 million was paid to the UN in one single disbursement, the largest in UN history.
85
11:34 AM - Jul 19, 2019
Twitter Ads info and privacy
83 people are talking about this
"Both the Saudi Arabia & the UAE are currently working with the UN on the modalities of the 2019 commitment to ensure maximum benefits for the Yemeni people. Total UAE aid to Yemen since April 2015 exceeds $5.5 billion," he added in a second tweet.
د. أنور قرقاش
✔
@AnwarGargash
Both the Saudi Arabia & the UAE are currently working with the UN on the modalities of the 2019 commitment to ensure maximum benefits for the Yemeni people. Total UAE aid to Yemen since April 2015 exceeds $5.5 billion.
55
11:36 AM - Jul 19, 2019
Twitter Ads info and privacy
63 people are talking about this
The two countries previously announced $200 million to the Imdaad initiative to support the people of Yemen on April 8, 2019.
The UN's aid chief has previously praised the UAE and Saudi for preventing the situation in Yemen from deteriorating.
The two countries' donated hundreds of millions of dollars and allowed the UN to scale up its aid operation, said the UN's aid chief Mark Lowcock on May 22, 2019, The National reported.
Full report at:
https://english.alarabiya.net/en/News/gulf/2019/07/19/Gargash-Saudi-Arabia-and-UAE-largest-humanitarian-donors-to-Yemen.html
--------
Minibus with migrants overturns in Turkey killing 15: report
18 July 2019
Fifteen people were killed and 28 wounded after a minibus carrying migrants overturned in eastern Turkey on Thursday, the private news agency DHA reported.
Women and children figured among the victims and their nationalities were not known. Police and ambulance services were rushed to the scene in Van province near the Iranian border, DHA reported, adding that they had entered Turkey illegally.
The death toll was initially reported to be 14 but Van governor Emin Bilmez was quoted by DHA later saying the death toll had risen to 15.
Images in Turkish media showed the damaged minibus in a field with several rescue workers tending to the injured in Ozalp district close to the border with Iran.
Full report at:
https://english.alarabiya.net/en/News/world/2019/07/18/Report-14-migrants-killed-after-minibus-overturns-in-Turkey-.html
--------
Israel, Bahrain foreign ministers hold first public meeting
Jul 19, 2019
Israeli Foreign Minister Israel Katz and his Bahraini counterpart Sheikh Khalid bin Ahmed Al Khalifah have held an official meeting during a visit to the United States, the first ever public meeting of this kind between Tel Aviv and Manama.
"Yesterday I met publicly with the foreign minister of Bahrain," Katz said in a tweet on Thursday.
Katz added that he "will continue to work with the Israeli prime minister to advance Israel's relations" with the Persian Gulf countries.
Egypt and Jordan are the only Arab countries that maintain official diplomatic relations with Israel. However, in the past years, some other Arab governments have become interested in getting closer to Tel Aviv amid common concerns over Iran.
Also in Katz's tweet, there was a picture of the two foreign ministers showing them standing side by side while smiling.
The Israeli Foreign Ministry said in a statement Thursday that the meeting was "coordinated behind the scenes by the US State Department as part of a conference on religious liberty organized in Washington by US Secretary of State Mike Pompeo."
The subject of Iran and regional threats as well as cooperation between states were among the top issues discussed in the agenda, the Israeli statement added.
Persian Gulf Arab nations have increasingly found common cause with Israel due to their shared hostility towards Iran.
The Bahraini FM said in late June that Manama wants "peace" and "better" relations with Tel Aviv.
The top Bahraini official said his country recognized Israel's "right to existence," saying the regime was "there to stay, of course."
"Who did we offer peace to [with] the [Arab] Peace Initiative?...We offered it to Israel," he said. "We want better relations with it, and we want peace with it."
The Arab initiative, which has been adopted by the Arab League, calls for the normalization of ties between Tel Aviv and Arab states in exchange for Israel's withdrawal from lands it occupied in the 1967 war, including the West Bank, East Jerusalem al-Quds and Syria's Golan Heights.
Saudi Arabia, along with the United Arab Emirates (UAE), are also known to have secretly developed expansive ties with Tel Aviv over the past years, encouraging other Arab countries to also follow suit.
Israeli media reported in late January that UAE Foreign Minister Abdullah bin Zayed Al Nahyan and the Persian Gulf country's national security adviser had paid a not-so-secret visit to Israel with a direct flight from Abu Dhabi to Tel Aviv.
The trip came a few days after Pompeo took a tour of regional countries in a bid to unite Arab countries and the Israeli regime against Iran.
The US top diplomat has been promoting President Donald Trump's vision for an "Arab NATO" alliance with cooperation from Israel.
Full report at:
https://www.presstv.com/Detail/2019/07/19/601285/Israel-Bahrain-Katz-Khalifa-meeting
--------
Lebanon to end crackdown on unlicensed Palestinian workers: Parliament speaker
Jul 18, 2019
Lebanese Parliament Speaker Nabih Berri says the Arab country will reverse recent measures against businesses hiring foreign workers without permits.
Speaking at a parliamentary session in Beirut on Thursday, Berri said Palestinian laborers will return to the situation before the crackdown, urging Labor Minister Camille Abousleiman to convene a press conference and officially announce the latest decision, Lebanon-based Arabic-language al-Mayadeen television news network reported.
"No one has stood up to address Palestinians' protests in refugee camps. The situation is nearing explosion and must be rectified. Otherwise, the situation will spiral out of control," lawmaker Ammar al-Kalam said during the session.
"We want to treat Palestinians just like the Lebanese, and apply the law to them. We are in constant dialogue with the Palestinian ambassador (to Lebanon Ashraf Dabbour) and Palestinian authorities," Abousleiman earlier told reporters outside parliament.
He added, "The Lebanese-Palestinian Dialogue Committee (LPDC) is the body that requested in 2017 to give Palestinians work permits. We have to stop the road riots because they make no sense, especially as these measures help workers. Once they are registered, the labor law provides them with guarantees against arbitrary dismissal and minimum wage."
Last month, the Lebanese Labor Ministry announced a one-month deadline for companies to acquire work permits for their foreign workers. The ministry began to close businesses that did not comply after the deadline expired last week.
Over the past few days, hundreds of Palestinian refugees in Lebanon have staged protests in the capital Beirut and around their refugee camps.
Palestinian refugees expressed their anger on Tuesday at the decision, carrying out a general strike and protests across 12 camps.
The protests, under the slogan "Day of Anger," paralyzed movement in the camps.
Protesters closed the entrances with burning tires. All Palestinian political forces and popular committees took part in the protests.
Palestinian refugees are not entitled to work in 72 professions in Lebanon, and are not permitted access to social security. One of the contradictions of the law is that Palestinians have the right to purchase a taxi, but are forbidden to work in it.
The Palestinian labor force is present in fragile sectors such as construction and small crafts.
Full report at:
https://www.presstv.com/Detail/2019/07/18/601254/Lebanon-to-end-crackdown-on-unlicensed-Palestinian-workers-Parliament-speaker
--------
Arab League demands investigation into Palestinian inmate's death in Israeli jail
Jul 18, 2019
The Arab League has demanded an international investigation into the death of a Palestinian prisoner in solitary confinement at a detention facility in the Israeli-occupied territories, stressing the incident attests to the excessive level of psychological and physical abuse of Palestinian inmates.
The Arab League assistant secretary general for Palestine and occupied Arab territories, Said Abu Ali, said in a statement on Thursday that the 22-member regional organization holds Israeli authorities fully responsible for the well-being of all Palestinian prisoners being held in the Tel Aviv regime's jails.
He warned against the slow murder of Palestinian detainees – the last of whom was 31-year-old Nassar Taqatqa of Beit Fajjar town, located eight kilometers south of Bethlehem. Taqatqa was found dead in his cell at Nitzan Prison on Sunday weeks after his arrest.
Abu Ali then called for the formation of an international inquiry committee to ensure the accountability of Israeli officials for this new crime, which he said adds up to the list of crimes already perpetrated against Palestinian people, including prisoners.
He also called upon international human rights organizations and institutions to play their humanitarian and legal roles in protecting prisoners and confronting Israeli authorities' utter disregard for international conventions and human rights principles, in the view of their obligations defined in the Charter of the United Nations, the Universal Declaration of Human Rights and the Geneva Convention.
Earlier, the Palestinian Ministry of Foreign Affairs and Expatriates had called for an international investigation into Taqatqa's death.
The ministry, in a statement released on Tuesday, urged the International Committee of the Red Cross (ICRC) to form an international investigation committee to look into the reasons for the death, and to provide legal and political protection to all Palestinian prisoners in Israeli jails.
"The indifference by the international community, its organizations and special councils toward Israeli violations and crimes encourage the occupying power to insist on committing such atrocities.
"The martyrdom of Taqatqa in interrogation cells demands an immediate action by the International Criminal Court and the opening of an official investigation into the crimes of the occupying power in order to pursue and prosecute Israeli war criminals," the ministry pointed out.
Full report at:
https://www.presstv.com/Detail/2019/07/18/601245/Arab-League-demands-investigation-into-Palestinian-inmates-death-in-Israeli-jail
--------
Europe
UN calls out Saudi Arabia, UAE over 'hypocritical' Yemen aid promises
Jul 19, 2019
The United Nations has slammed Saudi Arabia and the United Arab Emirates for undermining the UN's relief operations in Yemen by ditching humanitarian aid pledges to the war-torn country.
"Those who made the largest pledges – Yemen's neighbors in the coalition – have so far paid only a modest proportion of what they promised," UN Emergency Relief Coordinator Mark Lowcock told the UN Security Council on Thursday.
Riyadh and Abu Dhabi, part of a so-called "coalition" fighting in Yemen, each promised $750 million in aid to the country at a UN fundraising event in February. According to UN figures, Saudi Arabia has so far only paid $121.7 million and the UAE about $195 million of the promised funds.
The initial pledges of humanitarian aid came amid years-long Saudi war on the impoverished country seeking to restore power to Yemen's Riyadh-allied former officials.
The coalition has, however, been unsuccessful due to the resistance of Yemen's armed forces, led by the Houthi Ansarullah movement.
The Saudi invasion has led to the deaths of tens of thousands of Yemeni civilians. The UN has described Yemen's humanitarian condition as being the "the worst in the world".
"Man-made famine"
Meanwhile, reports have underlined the Saudi kingdom's role in creating a "man-made" humanitarian crisis in Yemen, with some studies revealing Ryadh's deliberate sabotage of the war-torn country's food infrastructure.
Yemen consequently relies heavily on foreign-supplied humanitarian aid to sustain its impoverished population, with the UN food agency warning that about 15 million Yemenis are in a food crisis.
Earlier this year, UN Secretary-General Antonio Guterres cited a report indicating that over 80,000 Yemeni children under five years had died as a result of severe malnutrition.
A major fall in UN humanitarian funding will further jeopardize the country's vulnerable population.
Speaking on Thursday, Lowcock said that as result of the two coalition countries' underpaid pledges, the UN's humanitarian appeal in Yemen currently had only 34 percent of its planned funding.
The fall in funding comes despite Saudi Arabia and the UAE's heavy investment in foreign arms amid the war in Yemen.
Between 2014 and 2018, Saudi Arabia alone imported more than $15.6 billion worth of arms.
The United States, the United Kingdom, France, Spain and Germany continue to be among the oil-rich kingdom's top arms suppliers despite mounting international opposition to the Saudi war.
On Thursday, the US House of Representatives voted to pass resolutions that block certain arms sales to Saudi Arabia and the UAE.
US President Donald Trump has strongly defended arm sales to the oil-rich kingdom. The president is expected to veto any resolution banning the sales.
https://www.presstv.com/Detail/2019/07/19/601297/Saudi-Emirati-aid-pledges
--------
Rouhani urges Macron to 'accelerate' efforts to save Iran nuclear deal
18 July 2019
Iran's President Hassan Rouhani urged Europe on Thursday to "accelerate" its efforts to salvage the 2015 nuclear deal, during a phone call with French President Emmanuel Macron.
"Europe must accelerate its efforts to realize Iran's legitimate interests and bring about a ceasefire (in Washington's) economic war" against Iran, Rouhani told Macron, according to the government's official website.
Iran is determined to "leave all doors open" to save its 2015 nuclear deal with major powers, Iranian state TV quoted President Hassan Rouhani as saying.
"We are determined to leave all doors open to save the nuclear deal ... The Europeans should accelerate their efforts to salvage the pact," Rouhani said.
Full report at:
https://english.alarabiya.net/en/News/middle-east/2019/07/18/Rouhani-urges-Macron-to-accelerate-efforts-to-save-Iran-nuclear-deal.html
--------
German police raid suspected Islamic extremists, detain 6
July 18, 2019
BERLIN — Police in western Germany raided the apartments of alleged Islamic extremists on Thursday and detained six people amid suspicions the group may have been planning an attack.
Cologne police said the raids, which started at around 4 a.m., centered on an apartment in nearby Dueren where the main suspect in the case had recently moved, joining another radical who already lived there, and on his construction company in Cologne. An apartment where he previously lived in Berlin also was searched.
The main suspect is a 30-year-old German-Lebanese convert to Islam who has been on authorities' radar as an extremist for six years and tried repeatedly to travel to territory controlled by the Islamic State group, senior police official Klaus-Stephan Becker told reporters.
Police acted after the man was heard talking about "planning to ascend to the highest level of paradise of the Muslim faith,"
That "could be a synonym for a suicide attack," Becker said.
Police felt that they had to move in as a precaution but so far have no concrete indications of where, when and how a possible attack was to be carried out, he said.
Full report at:
https://www.washingtonpost.com/world/europe/germany-police-search-apartments-of-islamic-extremists/2019/07/18/f2a0be7c-a924-11e9-8733-48c87235f396_story.html
--------
Islamic, European officials plan support for Sudan
July 19, 2019
JEDDAH: Support for Sudan in the wake of a new deal on civilian rule was among items discussed during a meeting between leading Islamic and European officials in Saudi Arabia.
The secretary-general of the Organization of Islamic Cooperation (OIC), Dr. Yousef Al-Othaimeen, received Finnish foreign minister, Pekka Haavisto, in Jeddah. Finland currently holds the rotational presidency of the Council of the EU.
Al-Othaimeen and Haavisto had a constructive exchange of views on common issues with particular focus on Sudan after civilian and military leaders signed an agreement aimed at installing a civilian administration.
The deal came after three months of deadlock since Omar Bashir was deposed as president, and the two officials discussed ways to back Khartoum in its transitional phase.
The secretary-general commended the role of Finland and the EU in promoting peace, security, stability and development in different parts of the world and expressed the OIC's readiness to engage in issues of mutual interest.
Full report at:
http://www.arabnews.com/node/1527816/saudi-arabia
--------
Russia urges EU to implement Iran nuke deal
Ayhan Simsek
18.07.2019
BERLIN
Russia has called on EU's major powers on Thursday to take steps to implement the 2015 nuclear deal with Iran, despite U.S. pressure to block the agreement.
Speaking at a joint news conference with his German counterpart, Russian Foreign Minister Sergey Lavrov said the U.S. was violating international law by prohibiting others to comply with the terms of the nuclear deal.
"I believe that our European partners could take a more principled stance towards this issue," Lavrov told a news conference, following his meeting with German Foreign Minister Heiko Maas.
"All the participants of this deal needs to get involved in the process of helping implement and maintain the agreement," he said, in remarks translated into English.
The nuclear agreement, also known as the Joint Comprehensive Plan of Action (JCPOA), was signed in 2015 between Iran and Russia, China, France, the U.K., and the U.S., plus Germany.
However, last year U.S. President Donald Trump unilaterally withdrew from the deal and intensified pressure on Tehran by re-imposing sanctions targeting the country's energy and banking sectors.
Lavrov underlined that the nuclear deal with Iran, which was reached after long years of negotiations, was a breakthrough in the region.
"Like Germany, France and the U.K., we once again call upon the U.S. to show restraint and preserve this important deal" he stressed.
By the agreement, world's major powers promised to lift economic sanctions imposed on Iran in return for Tehran agreeing to limit its nuclear activity to peaceful and civilian purposes.
For his part, German Foreign Minister Heiko Maas reaffirmed his country's commitment to Iran as part of the deal, but also called on Tehran to fully comply with the agreement.
He also called on Russia and other parties to the agreement to speak with one voice.
"It is important for all the parties involved in the agreement to act together and use their influence on Tehran, so that Iran would return to full compliance with the nuclear deal," he said.
In June, Iran sharply criticized world powers for not fulfilling their promises and threatened to abandon parts of the nuclear deal.
Tensions between the U.S. and Iran also escalated last month after two oil tankers were attacked at the Strait of Hormuz. The U.S. held Iran responsible for the attacks and also accused them of destroying navigation devices in waters, both accusations denied by Iran.
Full report at:
https://www.aa.com.tr/en/asia-pacific/russia-urges-eu-to-implement-iran-nuke-deal/1535589
--------
12 Israelis held in southern Cyprus over rape of British tourist
Fatih Hafız Mehmet
18.07.2019
Twelve Israeli tourists were arrested in Greek Cypriot administration after a British woman alleged she had been gang-raped, according to local media on Thursday.
Fileleftheros newspaper reported that the Israelis were arrested late Wednesday after the complaint of the 19-year-old British tourist who was staying separately at the same hotel with the Israeli tourists at holiday resort Ayia Napa.
The Israeli suspects were referred on Thursday to a court which decided to extend period of their detention to eight days.
Forensic medical examination of the British woman reportedly revealed abrasions in her body, including her genital parts.
The incident happened in wee hours of Wednesday when the British woman was going to the hotel room with one of the Israelis and the rest 11 appeared at the room, Fileleftheros reported citing statements of the British woman.
Full report at:
https://www.aa.com.tr/en/europe/12-israelis-held-in-southern-cyprus-over-rape-of-british-tourist/1535544
--------
Syrian refugees in Istanbul nervous over raids, arrests by Turkish authorities
Qosai Amameh and Tom Rollins
July 19, 2019
Adnan is stuck at home again. "I'm not leaving the house today," he says, speaking from his apartment in the Istanbul suburb of Esenyurt.
When he does venture out into the streets of Turkey's financial capital, the 27-year-old refugee from Syria jumps at the sight of passing police cars. He avoids crowded places. Sometimes, like today, he prefers not to go out at all.
Originally from Yarmouk refugee camp in the south Damascus suburbs, Adnan arrived in Turkey last July after paying smugglers to get him across the border from northwest Idlib province.
Because of tightening restrictions on the registration of Syrian refugees in Turkey, Adnan still has not been able to get a temporary protection ID from Turkish authorities. This means he is undocumented, and now at risk of arrest as authorities step up arbitrary arrests of Syrians without papers.
Since the weekend, Turkish authorities have increased stop-and-search checks around Istanbul, targeting Syrians without registration papers or for working informally. The interior ministry announced planned raids to find undocumented migrants in Istanbul on July 13, with local security officials also calling for the arrest of Syrians allegedly involved in unspecified crimes.
Authorities have not released details about the raids or how many arrests were conducted in recent days, however the news has sparked fears in the city's Syrian unregistered community, with many staying home and avoiding work. About half a million Syrians are registered legally in Istanbul and perhaps another half million undocumented refugees like Adnan.
One Syrian factory worker in Istanbul, speaking on condition of anonymity, said more than 50 of his Syrian colleagues had not shown up on Tuesday, out of a total workforce of 110.
The latest campaign comes amid growing public discontent with the country's deteriorating economy and rising anti-Syrian xenophobia.
'Don't open the door'
Starting on Tuesday morning, WhatsApp groups used by local Syrian activists started spreading warnings about security checks happening in metro stations, buses and public squares. One video appeared to show a Turkish police checkpoint in Istanbul's Aksaray district, stopping young Syrian men to examine their papers. In another, shared on Thursday, shows a busload of young Syrian men after being apprehended by authorities. "We don't know where we're going," one man says.
Earlier this week, 32-year-old Malik told his wife to stop answering the door after hearing stories that the police were looking for Syrians without ID cards and temporary protection papers.
Malik is registered in a province outside of Istanbul. "And I couldn't get papers for my wife and daughter," he says, meaning all three could face arrest.
For Mohammed, a 29-year-old originally from Damascus, the fear of checkpoints reminds him of home. His fear of arrest in Damascus in 2013 was part of the reason he fled to Turkey.
Now, he says, he feels like he is living the same life in Istanbul.
"I have to stay in hiding," he says, because he carries a temporary protection card from another province. "So I can't continue my work."
To work legally in the city, a Syrian worker must have a temporary protection card issued by the province of Istanbul, formal authorisation for a job, and social welfare payments. Tens of thousands of Syrians in the city do not meet these conditions.
But at the same time, informal labour is cheap. Factories often prefer illegally employing Syrians to Turks because they can pay them less and avoid contributing to their social insurance.
The arrest campaign is the latest sign of a hardening of both rhetoric and policy towards Syrians in Turkey.
In Istanbul, the leftist nationalist Republican People's Party (CHP) ran against a candidate from President Recep Tayyip Erdogan's Justice and Development Party (AKP) party and won—twice. Unsatisfied with the first poll's purportedly "tainted" result, AKP officials called for a rerun. The second vote produced a resounding victory for the CHP.
The CHP was repeatedly criticised for using anti-refugee rhetoric in its campaign, with Istanbul's new mayor Ekrem İmamoğlu continuing the incitement in office, but xenophobia has become a cross-party issue. AKP-run municipalities have enforced new regulations cracking down on Arabic-language signage above shops and businesses across the country. And incidents of mob violence against Syrian-owned businesses have continued in post-election Istanbul. A coarsely worded hashtag, widely shared right after the election, also made the sentiment clear: "Syrians go home."
Threat of expanded deportations
The latest raids are the result of an economy in decline twinned with growing resentment from local Turks about government policy towards Syrian refugees, according to Omar Kadkoy, a policy analyst at the Economic Policy Research Foundation of Turkey think tank.
"When the government does not present an integration policy based on checks and balance, we arrive at [the point] we're at now," he told The National, referring to "discontent from locals over the overall policy towards Syrians [and] economic competition that is fuelling social tension."
He continued: "And then, the government is trying to gain control by implementing theses harsh measures to contain the social tension and to present itself to its constituency as in charge. But how is that being done? By basically threatening those who are undocumented or working informally to be deported."
In recent years, Turkish authorities have rounded up Syrian refugees across the country and forcibly deported them – often after short spells in EU-funded detention centres used to hold non-nationals before they are removed from the country. The government claims well over 300,000 refugees voluntarily returned, although human rights groups question just how voluntary these returns were. According to Human Rights Watch, these returns likely constitute refoulement, the illegal forceful repatriation of refugees to unsafe countries of origin.
Syrian detainees are effectively given a choice between prison time or signing a so-called "voluntary return document," after which they're deported into opposition-held areas of Idlib or Aleppo.
While the practice is not new, growing tensions around Turkey's Syrian community could leave more vulnerable to deportation.
Turkish authorities deported Ashraf, a 34-year-old Syrian refugee living in Istanbul, back in April.
He was walking through one of the city's squares when he was picked up by police, transported to a detention facility and then deported across the Bab Al Salameh crossing into Aleppo province.
"How am I supposed to stay in Syria?" says Ashraf, who eventually smuggled his way back into Turkey. "Danger is everywhere."
Back in Esenyurt, Adnan is running out of options. Returning to Syria is of the question, he says, but Turkey is feeling less hospitable by the day.
Full report at:
https://www.thenational.ae/world/europe/syrian-refugees-in-istanbul-nervous-over-raids-arrests-by-turkish-authorities-1.887957
--------
Irish prime minister wants ISIS member and child to return home
July 18, 2019
Ireland's Prime Minister Leo Varadkar wants to bring home a former Irish army soldier turned ISIS member and her two-year-old child who is stuck in a Syrian displacement camp.
But Mr Varadkar warned that returning 37-year-old Lisa Smith was fraught with complications and said he would not risk the safety of Irish officials. Ms Smith on Thursday told a reporter she thought it was possible she would not be allowed to return to Ireland because of her military background.
Thousands of foreign ISIS members remain stranded in overcrowded, dingy camps after the capture of the terror group's territory in Syria and Iraq. Repatriating citizens from the region is fraught with risk and many western governments are refusing to do so amid security risks.
"I want her child to be able to come home. I would never separate a mother and child, so yes, I want her to come home," Mr Varadkar told RTE, Ireland's national broadcaster.
"We do have to bear in mind that where she is now is a war zone, it is a conflict zone. We don't want to put any of our personnel, whether military or diplomatic, at risk," he said.
Ms Smith has insisted in interviews she has never taken part in violence and rejected claims she had helped train young girls to be fighters.
But Mr Varadkar said she would likely face a police investigation if she did return.
"We have to bear in mind the fact that there's a cost associated with this and there are lots of Irish citizens around the world who run into difficulty and we don't fly them home, we don't send the military out to bring people home from Australia or Singapore or Cairo… so we have to bare that in mind as well," he added.
Ms Smith, a convert to Islam, left the Irish military in 2011 having served in the army and air corps. It is believed she went to Syria in 2015 before being captured by US-backed Syrian forces earlier this year.
On Thursday said she didn't think she would be going back to Ireland "ever."
"That's what I feel. That's what I think. They could be trying to make an example of me because I'm Irish and I'm military and I'm a woman," she said.
"To be honest I don't know what's going on. If it's just the Irish Government or its Europe as a whole because there's a big delay on all the countries at the moment."
Speaking to RTE from the Ain Issa camp in Syria, Ms Smith reiterated her belief that she is not a "radical" and is simply someone wanting to live under Islamic law.
"What is radical? I don't understand clearly. Someone needs to explain it to me properly because I don't understand what radical is. In terms of being a Muslim and wanting to live in a Muslim state, I don't understand how that is radical."
Ms Smith also said her husband, who died earlier this year, kept her inside most of the time and, as a result, she claimed she was shielded from some of ISIS's notoriously brutal acts.
"What did I do? I just joined the Islamic State and now I just become a monster. How? The British and the Irish fought for many years. If someone moved from England then what would they say about them?" she told RTE.
Full report at:
https://www.thenational.ae/world/europe/irish-prime-minister-wants-isis-member-and-child-to-return-home-1.887959
--------
Africa
Armed group abducts Libyan lawmaker in Benghazi
Walid Abdullah
18.07.2019
TRIPOLI, Libya
An armed group abducted a Libyan lawmaker in Benghazi city, according to local media reports.
Lawmaker Seham Sergewa was abducted when an armed group stormed her home in the eastern Libyan city on Wednesday.
The Presidential Council of the Tripoli-seated Government of National Accord (GNA) expressed late Wednesday its deep concern over the abduction of Sergewa by "the militias in Benghazi" in reference to East Libya-based forces led by commander Khalifa Haftar.
"This crime is a natural result of the absence of law, and the lack of public freedoms in areas controlled by the military ruler and his aides," the council said in a statement, demanding the whereabouts of the MP.
The Council also called on the UN and international organizations to intervene quickly to release the abducted woman and to hold the perpetrators and those responsible for the security of Benghazi accountable and brought to justice.
Libya has remained beset by turmoil since 2011 when a bloody NATO-backed uprising led to the ouster and death of long-serving President Muammar Gaddafi after more than four decades in power.
Since then, the country's stark political divisions have yielded two rival seats of power -- one in Tobruk and another in Tripoli -- and a host of heavily armed militia groups.
https://www.aa.com.tr/en/africa/armed-group-abducts-libyan-lawmaker-in-benghazi/1534980
--------
Al Shabab remains a potent and lethal force in Somalia
Colin Freeman
July 18, 2019
Check into any big hotel in Somalia, and it's not unusual to meet a government minister in the dining room, an ex-warlord in the lift, and a presidential candidate and his campaign team in the lobby.
This is not because of the quality of the hospitality. The average hotel in Mogadishu, for example, is no Burj Al Arab. But after nearly 30 years of war, car bombs and targeted assassinations, many VIPs feel safer in an anonymous, heavily guarded block than they do in their own home or office. Some live as guests for years.
Yet, as last weekend's carnage at the Medina Hotel in Kismayo proved, the sense of security is sometimes illusory. In a combined suicide bomb and gun attack that lasted 14 hours, Al Shabab militants stormed the hotel compound and killed 26 people, including several foreigners and a number of local politicians and elders.
"Somalis have long used hotels as homes and meeting places, and some of them almost feel like government ministries," says Mary Harper, the BBC's Africa Editor and a regular visitor to Somalia. "But often it's a false sense of security, as Al Shabab now knows exactly who is in these hotels and targets them almost constantly."
Most big hotels in Mogadishu have been hit by the militant group at least two or three times, as have many supposedly secure government compounds. All too often, Al Shabab finds gaps in the defences of such establishments via its formidable networks of spies, who range from street hawkers and security guards up to high-level sources in Somalia's intelligence services.
As Ms Harper reveals in Everything You Have told Me is True, her new book on Al Shabab, the group delights in ringing up journalists and politicians to tell them that it knows exactly what they have been doing each day, which hotels they have been seen at, and even what they had for lunch. Sometimes this Stasi-like tactic is just for intimidation; sometimes it is a prelude to assassination.
All of which provides a gloomy answer to the blunt question posed by the newly elected President Donald Trump in 2016, when a memo his aides sent to the US State Department asked: "We've been fighting Al Shabab for a decade, why haven't we won?".
It was typical of Mr Trump's crude, offhand approach to foreign affairs, but it was a fair point.
For the previous five years, the accepted wisdom had been that Al Shabab was fast withering. In 2011, African Union forces finally kicked the group out of Mogadishu, which it previously controlled half of. A year later, Al Shabab was also forced out of Kismayo, the southern port city that was its main stronghold. Not only was it losing territory, it was also losing popularity. When Al Shabab banned foreign aid agencies from its turf during Somalia's 2011 famine, it was blamed for the deaths of more than 250,000 people.
Yet with its "caliphate" now somewhat diminished, the group has been free to concentrate more on its guerrilla warfare campaign. Even today, its black flag still flies over large tracts of rural southern Somalia, the taxes it raises there freeing it from the need for external or international support. No other major jihadist group, be it ISIS, Al Qaeda or the Taliban, has controlled so much territory, uninterrupted, for so long. It has also proved powerful enough to have stopped a takeover attempt by ISIS, whose presence in Somalia is restricted to a few dozen followers in remote caves in the Puntland region.
True, Al Shabab's brutality is matched only by its duplicity. It denies religious brainwashing, but grooms children into its ranks with offers of smartphones. It frowns on letting people watch the World Cup, but organises public execution days and Quranic poetry reading classes, with weapons as prizes. In 2018, not long after slaughtering 500 Somalis in Mogadishu with a truck bomb, it announced a new "environmental" program banning single-use plastic carrier bags.
Yet, like the Afghan Taliban, the basic security Al Shabab provides is still often seen as preferable to rule by warlords or a corrupt and distant central government.
As Ms Harper points out, Al Shabab pays its followers up to $200 a month – more than the wages offered by Somalia's western-backed federal army. It welcomes recruits from minority clans, otherwise treated as second-class citizens. Its checkpoints do not routinely ask for bribes, or not as often as government-run ones do. Meanwhile, its court system is speedy and efficient compared to the government's secular version – so much so that many Somalis in Mogadishu travel to Al Shabab-controlled zones to settle disputes. Harper, who believes the group is so entrenched as to be undefeatable, adds that "in some ways, it has created the most effective form of governance Somalia has known since its collapse."
The parallels with Afghanistan do not end there. Just as Washington upped its Afghan drone war under former president Barack Obama, so too has Mr Trump increased the use of unmanned aircraft against Al Shabab, reducing the need for strikes to receive top-level clearance. In 2017, 60 militants were wiped out in a single strike near the former pirate port of Harardhere.
But, as with the Taliban, a hollowing out of the group's top leadership has not stopped Somalis joining its bottom ranks, sometimes in revenge for the civilian casualties caused by drone strikes. "It does put them on the back foot, but they do seem to be able to fill the leadership gaps," said Nuradin Dirie, a former advisor to the UN envoy to Somalia.
So how might Al Shabab's insurgency end? Mr Dirie thinks the only long-term solution is to negotiate. So far, though, peace talks have got little further than arranging the occasional ceasefire during Ramadan. While the group has some "reconcilables" – relative moderates, who might be peeled away – there is a hard core of transnational jihadists who will never lay down their arms. That hard core also remain active in the large Somali diaspora in neighbouring Kenya, where Al Shabab's massacre of 67 people at Nairobi's Westgate shopping centre brought the group to global notoriety in 2013.
Nor is militant Islam Somalia's only political problem. Somalia's government remains riven by tensions between its leadership in Mogadishu and the leadership of cities such as Kismayo, which want greater autonomy. While many believe a more devolved administration is the best way to defuse the clan tensions that have torn Somalia apart in the past, the current government is trying to centralise power again, says Mr Dirie. "These tensions are causing political instability that Al Shabab is able to exploit," he added.
The other question, though, is just how much more patience the international community has. Until recently, Mr Dirie says, Somalia had a powerful friend in Britain, which, under the then prime minister David Cameron, launched a major international drive to get Somalia back on its feet. With the UK now consumed by Brexit, says Mr Dirie, that diplomatic momentum is now slowing. Mr Trump, he fears, may also disengage from Somalia if his drone campaign does not soon yield the desired results.
"The US and the UK were the two biggest countries involved in Somalia," he adds. "But the US doesn't care any more, and the UK is distracted."
True, the Somalia of today is not the febrile mess it was 20 years ago. Mogadishu, divided into warlords' fiefdoms, now has a well-established diplomatic zone, and commercial life has returned to the capital. Members of the huge Somali diaspora – scattered round America, Europe, Kenya and the Gulf States – are drifting back.
Full report at:
https://www.thenational.ae/opinion/comment/al-shabab-remains-a-potent-and-lethal-force-in-somalia-1.887654
--------
Somalia: One Wounded in a Car Bomb Blast in Somali Capital
17 JULY 2019
A witness says at least one civilian was wounded when a bomb fitted into a vehicle detonated in Mogadishu, the Somali capital on Wednesday morning.
The explosion occurred outside Waberi police station along the busy Makka Al-Mukarama road in the capital, the scene of frequent car bombings by the Al-Qaeda-linked Al-Shabab group.
There was no immediate claim of responsibility for the attack which comes as police set up additional checkpoints in the seaside city to enforce the security.
Full report at:
https://allafrica.com/stories/201907170642.html
--------
Kenya: State Says Mombasa Terror Suspect Was Going to Join Isis
16 JULY 2019
By Brian Ocharo
The Kenyan government now claims that a suspected Al-Shabaab member Salim Mohamed Rashid, who was arrested on May 14, 2019, was on his way to join the Islamic States of Iraq and Syria (Isis) when he was intercepted by Anti-Terror Police Unit (ATPU) officers at the Moi International Airport in Mombasa.
Through an affidavit seeking to deny Mr Mohamed bond, the State says that investigations have established that the suspect was in the process of travelling to Syria using an Ethiopian Airlines flight via Sudan to join Isis.
ABSCOND COURT
"Through intelligence reports, the suspect is believed to be in contact with people allied to Al-Shabaab and Isis terror groups. Releasing him on bail might lead him to abscond court and proceed with his earlier plan," Police Constable Onesmus Kiema, who is investigating the matter, told the court.
In addition to the gravity of the offence, which the State argues is serious and attracts grave penalties, it (State) also asked the court to take judicial notice of the numerous terror attacks at the Coast and around the country.
Mr Kiema, who is attached to the ATPU, asked Mombasa Resident Magistrate Rita Amwayi to find that the reasons advanced seeking to deny the suspect bond are compelling and order that he be held in custody until the conclusion of his case.
ACCOMPLICES
The investigator said intelligence reports further reveal that the suspect's accomplices are believed to be in possession of other illegal weapons which they were planning to use in attacking unspecified places within Coast the region.
"We are also pursuing investigations into terror-related activities outside the country and there is a likelihood that if released on bond, the accused person will interfere with the possible links and witnesses with a view of defeating or obstructing the investigations," Mr Kiema.
He told the court that investigations to establish the suspect's associates and their whereabouts are still underway and releasing the suspect will interfere with the same.
DNA SAMPLING
The officer said samples of exhibits recovered including clothing, toothbrushes, hair combs and shaving blades have been forwarded to the Government Chemist for DNA sampling and the report is still pending.
Mr Rashid, who has been in custody since May 14, has denied being a member of the Shabaab terror group.
When he first appeared in court in May, the suspect denied that he is a member of the group and asked the court to release him on bond.
According to the charge sheet, the prosecution alleges that the suspect, together with others still at large, were found to be members of the militant group, which is an outlawed terrorist organisation.
EXPLOSIVE MATERIALS
The prosecution alleges that the suspect committed this offence on May 12, 2019 at Moi International Airport.
Mr Rashid is further accused of being in possession of materials used in making explosives.
The state claims that the suspect was found with the materials on March 8 in Ngomeni Location, Kwale County
The suspect has at the same time refuted the prosecution's claim that was apprehended at the Mombasa airport.
Through his lawyer Chacha Mwita, he said he was arrested in Shanzu as soon as he walked out of the court room having secured the Sh200,000 bond he was granted.
Full report at:
https://allafrica.com/stories/201907170341.html
--------
50 Western figures express concern over Zakzaky's health in letter to UN chief
Jul 18, 2019
Fifty Western intellectuals have called on UN chief Antonio Guterres to pressure Nigeria to release top Shia Muslim leader Sheikh Ibrahim al-Zakzaky, who needs emergency medical treatment.
In a recent letter to Guterres, the signatories called on the UN chief to push for an immediate release and treatment of Sheikh Zakzaky, the leader of the Islamic Movement in Nigeria (IMN).
"We write to demand that Sheikh Zakzaky and his wife Mallima Zeenah be allowed to leave the country for urgent medical treatment," read the letter, saying the cleric's health has deteriorated in the last few days.
The signatories included university professors, political analysts and human rights activists.
They urged the world body to take concrete action against ongoing violations being committed against scholars and rights campaigners by Nigerian authorities and the administration of President Muhammadu Buhari.
The continued detention of Sheikh Zakzaky and his wife "as well as hundreds of others has been a huge stain on the reputation of Nigerian government," the letter said.
"By not allowing them to get the medical treatment they need, the Nigerian president is adding further evidence of his government's inhumanity and cruelty," it added.
Earlier this month, Zakzaky's son, Mohammad, said he was shocked by his father's worsening medical condition after visiting him.
Mohammad said large and dangerous quantities of lead and cadmium had been found in Zakzaky's blood and the cleric needed to be immediately hospitalized.
Nigerian authorities, he said, had not taken any action and that they intended to murder his father.
The IMN says the cleric has been poisoned in prison and requires urgent medical care abroad. It says the group would hold President Buhari responsible "if anything should happen to Zakzaky or his wife in detention".
The UK-based Islamic Human Rights Commission (IHRC) also recently announced that it had received reports about Zakzaky's health condition having further worsened.
The IHRC, which sent a medical team to Nigeria in April to examine the health of Sheikh Zakzaky and his wife, has said the specialized treatment they require can only be fully accessed outside the African country.
Sheikh Zakzaky has been in detention since December 2015 after his residence in the city of Zaria was raided by Nigerian forces, during which he was beaten and lost his left eye.
Three of his sons also lost their lives in the brutal crackdown, while his wife sustained serious wounds and more than 300 of his followers were killed.
Zakzaky was charged in April 2018 with murder, culpable homicide, unlawful assembly, disruption of public peace and other accusations. He has pleaded not guilty, vehemently rejecting all accusations brought up against him.
In 2016, Nigeria's federal high court ordered Zakzaky's unconditional release from jail following a trial, but the government has so far refused to set him free.
In their letter, the scholars branded the Nigerian authorities as one of the world's worst violators of religious freedom and the Universal Declaration of Human Rights, citing the Abuja regime's discrimination against Shia Muslims.
They also strongly denounced the meaningful silence of the Western countries and international bodies over the ongoing abuses against Muslims in the African country.
Zakzaky to remain in jail for 11 more days
Meanwhile, a Nigerian court has ordered the leader of the country's Islamic Movement to be kept in prison for another eleven days despite his deteriorating health conditions.
The court convened to consider Sheikh Zakzaky's unconditional release on the grounds of his deteriorating health conditions.
During the hearing, Sheikh Zakzaky's lawyer said he was in critical condition and may not survive the next 11 days.
Sheikh Zakzaky's lawyer also said the cleric had suffered a stroke last week and hasn't gotten sleep for seven days.
The next hearing has been adjourned until July 29.
Full report at:
https://www.presstv.com/Detail/2019/07/18/601247/UN--Antonio-Guterres-Nigeria--Zakzaky-General-Antonio-Guterres-Mallima-Zeena
--------
Sudan opposition voices concern over power-sharing deal
18.07.2019
Sudan's Civil Forces Assembly (CFA), an opposition faction in the Forces for Freedom and Change (FFC), voiced reservations over a political agreement signed between the country's ruling military council and the FFC.
"The political agreement with the Transitional Military Council [TMC] has shortcomings and gaps that must be handled to protect the [Sudanese] revolution," the CFA said in a statement published on its official Facebook page.
According to CFA, the signed agreement would lead to the TMC's dominance over security and military affairs in Sudan during the 3-year-long agreed transitional phase.
"The political agreement ignored the demands of the revolution, which is to move forward towards civil authority and a government of technocrat," the CFA said.
The agreement, according to the CFA's statement, has also ignored the demands of the FFC's right on 67% of seats in parliament in accordance with an earlier agreement reached with the TMC.
On Wednesday, the ruling TMC and opposition FFC coalition initialed a power-sharing deal in Khartoum after marathon talks, in a move that paves the way for the handover of power to a civilian administration.
Under the deal, Sudan's transition period will be three years, ending with general elections.
An 11-member sovereign council will also be formed, five members of whom will be picked up by the opposition and five by the military and one independent to be agreed on by the two rivals. A council of ministers will be formed by the FFC.
Full report at:
https://www.aa.com.tr/en/africa/sudan-opposition-voices-concern-over-power-sharing-deal/1535706
--------
5 terrorists killed after ambush targets Malian soldier
Felix Tih and Hassan Isilow
18.07.2019
A Malian soldier was killed and two others wounded in an ambush in central Mali, the defense ministry said in a statement late Wednesday.
The ambush took place on Wednesday between Fafa and Bentia in central Mali.
"A FAMA [Mali Armed Forces] logistic escort mission was ambushed on July 17, 2019 between Fafa and Bentia. It was during the day. This mission left Labbezanga for Gao," the statement said.
It added that in an operation launched after the attack, five terrorists were killed.
The statement gave no further details about the identities of the perpetrators of the ambush.
Several terrorist groups are active in northern Mali, where French, Malian and UN peacekeepers are conducting counterterrorism operations.
Tensions erupted in Mali in 2012 following a failed coup and a Tuareg rebellion that ultimately allowed al-Qaeda-linked militant groups to take over the northern half of the country.
In 2015, a peace deal was signed between the government and some insurgent groups.
Political and community disputes continue to fuel tensions in northern Mali, thus undermining the implementation of the peace agreement.
Full report at:
https://www.aa.com.tr/en/africa/5-terrorists-killed-after-ambush-targets-malian-soldier/1535213
--------
Arab World
South Korean envoy 'thrilled' over blossoming cultural ties with Saudi Arabia
HALA TASHKANDI
July 19, 2019
RIYADH: South Korea's ambassador to Saudi Arabia has spoken of his "thrill and excitement" over the "marvelous fruition" of cultural ties between the two countries.
Envoy Jo Byung-wook, recently seen on TV enthusiastically dancing and waving a light rod during a K-pop music concert in Jeddah, told Arab News that his country was looking forward to further enhancing Saudi-South Korean mutual understanding and connection of minds.
Relations have continued to blossom following Crown Prince Mohammed bin Salman's visit to the east Asian nation last month — the most senior Saudi to tour South Korea since the late King Abdullah in 1998.
In the first bilateral summit between the two countries, the crown prince met with South Korean President Moon Jae-in at the presidential Blue House, and as well as discussing economic and investment prospects the leaders pledged to become "reliable friends for the future," promising opportunities for cultural exchange.
Jo said that culturally, both countries had plenty to offer. "Korea has various cultural assets to attract Saudi people; pop music, drama, traditional dance, fashion, beauty, food, and even architecture, paintings, and interior design."
He also highlighted which aspects of Saudi culture he would like to share with his own people. "In 2017 the exhibition 'Roads of Arabia' was held in Seoul for about three months, showing Saudi culture and history with its archaeological artifacts, which attracted and fascinated more than 120,000 Koreans. I think this is a good example of what the Kingdom can introduce to Korea.
"Saudi Arabia has beautiful Arabic calligraphy, especially that of the Holy Qur'an, which I believe could fascinate Koreans, since we also have our own way of calligraphy. And Saudi traditional cuisine is very unique and healthy, so I always wanted to introduce it to Korean people," said Jo.
According to the communique which followed the crown prince and South Korean president's meeting, the two nations also wished to work on "enhancing cultural and popular exchanges and build bases for cooperation that would continue affecting the coming generations." To that end, memorandums of understanding were signed in the fields of culture, tourism, sport, social protection, human resources management and civil service.
Academic scholarships
The official communication also stated that South Korea and Saudi Arabia had agreed to expand academic scholarships, exchange programs, educational opportunities, student visits, the translation of distinguished scientific and arts materials and their publication in scientific journals.
Jo added that the Korean Embassy was planning to host several events that would help promote cultural exchange.
"The embassy has started a new cultural journey since last year, because my assignment coincided with the period of transformation the Kingdom is undergoing with the launch of Vision 2030," he said.
During 2018, the embassy held several events including the Korea-Arab Friendship Caravan showcasing traditional and modern Korean music and dance, an exhibit at the Riyadh National Museum — on loan from the Korean National Museum -— displaying more than 500 archaeological artifacts, and the screening of the first Korean movie at the Indian Embassy.
This year officials have planned even more events, such as the 4th Korean Ambassador's Cup Taekwondo tournament, the 1st Korean Film festival, which will screen several Korean movies, the 2nd Ambassador's Cup Korean Speech Contest, a reception for Korean National Day, and a workshop by Korean handicraft experts.
"Korea is keen to help the Kingdom achieve the goals of Vision 2030, and Korea will actively participate in cultural activities in the Kingdom so that we may contribute to achieving the 'vibrant society' goal of Vision 2030," said the envoy.
He also commented on the popularity of K-pop, or South Korean popular music, which has recently been sweeping the nation. K-pop boy band Super Junior recently took to the stage during the Jeddah Season festival as part of their world tour, becoming the first Korean group to perform in the Kingdom.
Jo said: "These concerts will help promote cultural cooperation and increase mutual goodwill between Korea and Saudi Arabia, because culture plays an important role in enhancing mutual understanding and connecting people's minds."
The ambassador was famously seen on a televised broadcast getting into his groove at the show. "During the concert, I was so thrilled and excited, and could feel the enormous change that Saudi Arabia is going through, which I believe is a beginning of a marvelous fruition. I can say that I saw a whole new Saudi Arabia that night," he added.
Jo expected more K-pop groups to appear in the Kingdom, including BTS who are due to perform in the Saudi capital in October as part of Riyadh Season.
http://www.arabnews.com/node/1527751/saudi-arabia
--------
Militants behead 4 people in Egypt's Sinai
July 17, 2019
EL-ARISH, Egypt (AP) — Egyptian security officials say militants have beheaded four people in the restive northern Sinai Peninsula.
The officials say the militants attacked a group of people in the small town of Bir al-Abd on Wednesday, beheading four and kidnapping a fifth after accusing them of cooperating with security forces.
The officials spoke on condition of anonymity because they were not authorized to brief the media.
Full report at:
https://www.yahoo.com/news/militants-behead-4-people-egypts-151855416.html
--------
From Iraq to Yemen, drones raise U.S. alarm over Iranian plans
JULY 17, 2019
GENEVA/WASHINGTON (Reuters) - The increased use of drones by Iran and its allies for surveillance and attacks across the Middle East is raising alarms in Washington.
The United States believes that Iran-linked militia in Iraq have recently increased their surveillance of American troops and bases in the country by using off-the-shelf, commercially available drones, U.S. officials say.
The disclosure comes at a time of heightened tensions with Iran and underscores the many ways in which Tehran and the forces it backs are increasingly relying on unmanned aerial vehicles (UAVs) in places like Yemen, Syria, the Strait of Hormuz and Iraq.
Beyond surveillance, Iranian drones can drop munitions and even carry out "a kamikaze flight where they load it up with explosives and fly it into something", according to a U.S. official who spoke on condition of anonymity.
Yemen's Iranian-backed Houthis have significantly increased their UAV attacks in recent months, bombing airports and oil facilities in Saudi Arabia, a main rival of Iran.
Last month, Iran came close to war with the United States after the Islamic Republic's unprecedented shoot-down of a U.S. drone with a surface-to-air missile, a move that nearly triggered retaliatory strikes by U.S. President Donald Trump.
Trump withdrew from a major 2015 nuclear deal last year and reimposed sanctions to cut off Iran's oil exports and pressure the Islamic Republic to negotiate over its ballistic missile program and regional policy.
The increased use of drones by Iran or its regional allies is a strategy aimed at pushing back and defending against pressure from the United States and foes like Saudi Arabia and Israel, current and former security officials and analysts say.
Iran now flies two or three drones over Gulf waters every day, the first U.S. official estimated, making it a core part of Tehran's effort to monitor the Strait of Hormuz, through which one fifth of the world's oil consumption flows.
The United States and Saudi Arabia have accused Iran of carrying out attacks against six oil tankers near the Strait in the past two months, a claim Tehran has denied.
The U.S. officials, who spoke on condition of anonymity, declined to quantify the extent to which surveillance near U.S. forces has increased in Iraq or to specify which militia were carrying it out.
"We have seen an uptick in drone activity in Iraq near our bases and facilities," the first official said. "Certainly the drones that we have seen are more of the commercial off-the-shelf variant. So they're obviously a deniable type UAV-activity in Iraq."
A second official said the recent increase in surveillance was worrying but acknowledged Iran-linked militia in Iraq had a history of keeping tabs on Americans.
Reuters has previously reported that the United States has indirectly sent warnings to Iran, saying any attack against U.S. forces by proxy organizations in Iraq will be viewed by Washington as an attack by Iran itself.
In recent weeks, mortars and rockets have been fired at bases in Iraq where U.S. forces are located but no American troops have been injured. U.S. officials did not link those attacks to the increased surveillance.
Attempts to reach the Iranian ministry of foreign affairs and the Revolutionary Guards, who are most closely linked to militant groups in Iraq, for comment were unsuccessful.
Iraqi militia groups linked to Iran began using drones in 2014 and 2015 in battles to retake territory from Islamic State, according to militia members and Iraqi security officials.
These groups received training on the use of drones from members of Iran's Revolutionary Guards and Lebanon's Iranian-backed Hezbollah, two Iraqi security officials with knowledge of militia activities said.
"Key militia groups have the ability to launch aerial attacks using drones. Will they target American interests? That hasn't happened yet," said one Iraqi security official. "They used Katyusha [rockets] and mortars in very restricted attacks against American interests in Iraq to send a message rather than trying to inflict damage. Using explosive-laden drones is very possible once we have a worsening situation between Tehran and Washington."
HOW SOPHISTICATED ARE IRAN'S DRONES?
In March, Iran boasted about a complex military exercise involving 50 drones. In a slickly edited video aired on state TV, waves of drones streak across a clear blue sky, bombing buildings on an island in the Gulf.
The show of force was intended to highlight Iran's locally developed UAV program, which it has been building up for several years.
Douglas Barrie, a senior fellow at the London-based International Institute for Strategic Studies, however, cautioned that some of Iran's claims were "best viewed through the prism of domestic messaging". "That Iran has a growing capability in UAVs isn't debatable. What is an open question is the actual levels of technology it often employs," Barrie said, adding that Israel had the most advanced program in the region.
American technology may have been used to enhance the Iranian drone program: an advanced U.S. RQ-170 Sentinel reconnaissance drone went down in eastern Iran in 2011, and Revolutionary Guards commanders say they were able to reverse engineer it, a claim which some security officials and analysts dispute.
"They've really come up with some aircraft which are looking increasingly sophisticated in terms of their ability to carry guided weapons and carry out long range surveillance missions," said Jeremy Binnie, Middle East and Africa editor for Jane's Defense Weekly.
U.S. forces have shot down Iranian-made drones in 2017 in Syria, after deeming them a threat to both U.S.-backed forces and their advisers.
EXPORTING DRONE TECHNOLOGY
Iran has passed on its drones and technical expertise to regional allies, current and former security officials and analysts say.
The Revolutionary Guards and Hezbollah advise the Houthis on the use of drones and operate video uplinks from Tehran and Beirut to beam in technical expertise when needed, an official from the Saudi-led coalition fighting in Yemen said.
Iran has denied any role in the conflict in Yemen.
U.N. experts say the Houthis now have drones that can drop bigger bombs further away and more accurately than before. In May, drones hit two oil pumping stations hundreds of kilometers inside Saudi territory.
"Either the drones that attacked the pipelines were launched from inside Saudi territory or the Houthis just significantly upped their capability with satellite technology and were provided with the capability to extend the distance," said Brett Velicovich, a drone expert and U.S. Army veteran, about the May attack.
A commander of Kataib Hezbollah, an Iraqi militia closely linked to Iran, using the nickname Abu Abdullah, told Reuters in 2014 that Iran had provided training for operating drones, which were mostly used to target Islamic State positions.
He said at the time that they had also used the drones to carry out surveillance on American military positions in Iraq and in the conflict in Syria, where Kataib Hezbollah fought in support of President Bashar al-Assad.
Full report at:
https://www.reuters.com/article/us-mideast-iran-drones/from-iraq-to-yemen-drones-raise-u-s-alarm-over-iranian-plans-idUSKCN1UC1X4
--------
Gunmen Kill Turkish Diplomat and Two Iraqis in the Kurdish Region of Iraq
By Carlotta Gall
July 17, 2019
ISTANBUL — A Turkish diplomat and two Iraqis were killed Wednesday in a gun attack in a restaurant in the Kurdish-controlled region of Iraq, according to the Turkish and Iraqi governments.
Turkey's foreign minister, Mevlut Cavusoglu, confirmed the death of an official of the Turkish Consulate, and said that one Iraqi had been killed and another seriously wounded. The second Iraqi died later.
The two Iraqis worked for the consulate, said Dr. Ahmed al-Sahaf, an Iraqi Foreign Ministry spokesman. One was a guard for the Turkish diplomat.
It was not immediately clear who carried out the shooting or why. Iraqi and Turkish authorities said they were investigating the attack.
"The first thing that comes to mind is whether this is a terror attack," Mr. Cavusoglu told reporters. "The fact that just on the next table two Iraqis were attacked, one killed and one gravely injured, the fact that it was an attack against them, too — to give clear, detailed information, everything has to be revealed."
He said there were three assailants, who had escaped.
The second Iraqi citizen who was wounded in the shooting died later in the hospital, hospital officials said.
The attack took place in the capital of Iraq's Kurdish region, Erbil, reportedly at the Huqqabaz restaurant, between the city center and the main airport. The victims' names were not immediately released.
The Turkish Foreign Ministry said in a statement that "an official of our Consulate General in Erbil has been martyred as a result of a heinous attack, while he was outside of our Consulate compound."
The Turkish news outlet Haberturk reported that the shooting took place after 2 p.m., as the diplomat was being served lunch, when two attackers using guns with silencers opened fire.
A Kurdish news organization, Rudaw, reported that security forces had put the area on lockdown and told people to avoid it.
Ibrahim Kalin, a spokesman for President Recep Tayyip Erdogan of Turkey, said on Twitter that efforts were underway to catch the assailants.
"The necessary response will be given to those who carried out this treacherous attack," he said.
Turkey has long fought against some Kurdish factions in the region, battling both a Kurdish-led rebel force in Syria and a Kurdish separatist insurgency within Turkey.
Turkey has also struck bases in the area used by the Kurdish separatist group, the P.K.K., which Turkey and the United States have labeled a terrorist organization. Last week, Turkey mounted a fresh ground operation against the group in the mountainous border region.
The P.K.K. denied involvement in the shooting.
"The P.K.K. has nothing to do with the attack on Turkish diplomats, among them the deputy of the Turkish consulate in Erbil, and the P.K.K. has no information about this attack," Diyar Daneer, a spokesman for the Peoples' Protection Units, the armed wing for the P.K.K., said in a statement.
Turkey has developed relatively friendly relations and extensive economic ties with the semiautonomous Kurdish region. Mr. Erdogan visited the region in 2011, and this year the region's president, Nechirvan Barzani, went to Istanbul to meet the Turkish leader.
Turkey faces another potent enemy in the area, the Islamic State, which it helped oust from Syria. The Islamic State no longer controls territory in the region, but it remains as an underground movement.
Last week, the Islamic State released a video announcing the formation of its "Turkey Province" and threatening Mr. Erdogan personally. Five masked men in front of an Islamic State flag appeared on the video, speaking Turkish and singling out Turkey and the United States for attack, a ritual that often comes before violence is perpetrated.
Full report at:
https://www.nytimes.com/2019/07/17/world/middleeast/turkey-diplomats-kurdistan-iraq.html
--------
Argentina joins US in blacklisting Hezbollah during Pompeo's visit
Jul 19, 2019
Argentina has joined the US in designating Lebanon's Hezbollah resistance movement as a terrorist group over trumped-up charges of posing a "threat" to the economy of the South American country.
In a statement on Thursday, the Argentine government's Financial Information Unit branded Hezbollah a terrorist organization and ordered the freezing of its assets in the country.
"At present, Hezbollah continues to represent a current threat to security and the integrity of the economic and financial order of the Argentine Republic," the statement said.
The announcement coincided with a visit by US Secretary of State Mike Pompeo to Argentina as it marks the 25th anniversary of the Jewish center bombing, known as the AMIA.
In July 1994, a car bomb exploded at the building of the Argentine Israelite Mutual Association in the Argentinean capital, Buenos Aires, killing 85 people and injuring 300 others.
Argentina accuses the Lebanese movement of carrying out the bombing, an allegation that Hezbollah describes as "categorically false." However, Buenos Aires has so far failed to provide substantial evidence and prove that Hezbollah was behind the attack.
Back in 2017, Argentina's former Foreign Minister Hector Timerman said the protracted investigation into the 1994 AMIA bombing incident lacked any convincing evidence against alleged suspects.
The decision to put Hezbollah on the terror list was finalized during a recent regional summit in Argentina attended by Argentinean President Mauricio Macri and US officials.
Israel has long been seeking to pin the bombing on Iran.
Following the announcement by Argentina, Israeli Prime Minister Benjamin Netanyahu hailed the move by the Argentine government and said, "It is time the entire enlightened world understand the grave danger Iran and Hezbollah pose. It is time the entire world stand up against it".
Hezbollah was formed following the Israeli regime's invasion of Lebanon and the ensuing occupation of its southern parts in the 1980s. It currently constitutes Lebanon's de facto military power.
Since then, the movement has helped the Lebanese national army retake the occupied regions from Tel Aviv and thwart two Israeli acts of aggression in 2000 and 2006.
Full report at:
https://www.presstv.com/Detail/2019/07/19/601293/AMIA-Argentina-Hezbollah-Israel-US-Pompeo
--------
Saudi Arabia to distribute 8 million copies of the Holy Qur'an to Hajj pilgrims
July 18, 2019
RIYADH: The Ministry of Islamic Affairs, Dawah and Guidance has started preparations for its Hajj season book distribution program. The ministry will provide pilgrims with books concerning the rituals upon entry to the Kingdom, as well as the Holy Qur'an and translations of its meanings. Finally, pilgrims will be offered guidance books upon their departure.
The program aims to spread legitimate awareness among pilgrims and promote adherence to the correct methods of belief, worship and behavior.
The undersecretary of the Department of Publications Affairs and Scholarly Research, Sheikh Abdul Aziz bin Mohammed Al-Hamdan, said that it has approved 52 books in more than 30 languages for this year's Hajj season. He added that more than 8 million copies of the Holy Qur'an, ritual books and manuals will be distributed.
Full report at:
http://www.arabnews.com/node/1527346/saudi-arabia
--------
URL: https://www.newageislam.com/islamic-world-news/un-says-sanctions-myanmar-rohingya/d/119239
New Age Islam, Islam Online, Islamic Website, African Muslim News, Arab World News, South Asia News, Indian Muslim News, World Muslim News, Women in Islam, Islamic Feminism, Arab Women, Women In Arab, Islamophobia in America, Muslim Women in West, Islam Women and Feminism