New Age Islam News Bureau
14 Feb 2012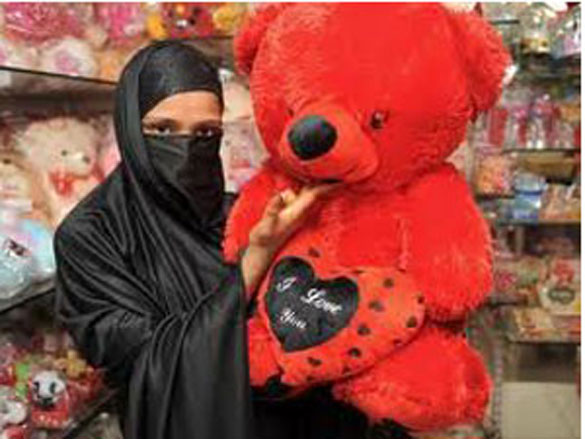 • No evidence to name any country in Delhi car blast: India
• Saudi blogger Hamza Kashgari May be Executed over Tweets
• Maldives is becoming another Pakistan: Former NSA
• Egyptian Presidential hopeful says women must wear veil
• `Pak PM's indictment a defining moment in Pakistan's history'
• After Pakistan, is Iran 'exporting' terror to India?
• Doha: Muslim Athletes Shine in Hijab
• Do Muslims want Sharia law in America?
• NATO admits Afghan children killed in Kapisa
• Four more dead bodies of abducted Baloch were found in Quetta, Hub
• Boko Haram sect threatens to kill more
• Deported Saudi blogger faces blasphemy charge: report
• Balochistan: Brutally tortured and riddled with bullets body of a BRP leader was found
• ISI forced to show detainees in court
• Pakistan holds U.S. man after "bullets found in baggage"
• Iran: Nuclear facilities immune to cyber attacks
• Nasheed's party alleges victimization
• Ex-Maldives president rejects US call, fresh clashes
• Islamist fanatics' rear ugly hear in paradise islands of the Indian Ocean
• Obama unveils $3.8 trillion budget, proposes $2.2bn aid to Pakistan in 2013
• NATO supply resumption: Pak Parliament to make final decision, says Kayani
• Pakistani leaders criticize 'secret NATO' supplies
• Arabs open way for arming Syrians, civil war feared
• Israel blames Iran for embassy bomb attacks in India
• Israel targeted in India: Remote control could have been used to trigger car blast,
• Diplomat's wife was target, trained person committed the act: Chidambaram on
• An Israeli View: Abbas juggles initiatives while Israel takes none
• Israeli diplomats' world over use taxis after attacks
• Bank Islam eyes stake in Indonesian bank
• Syrian regime may have committed crimes against humanity — UN rights chief
• Riyadh backs Tunisia's plan to host friends of Syria
• Syrian forces bombard Homs after Arab peace proposal
• India seeks political solution to crisis in Syria
• Tunisia says terrorist group broken up
• Hamas chiefs wrestle with split on Palestinian pact
• Makkah pavilion a crowd-puller
• Hajj: Journey to the Heart of Islam
• Shahryar's death, a loss to the world of Urdu literature
• Taseer's widow wins right to SGD16 mn Singapore bungalow
Complied by New Age Islam News Bureau
URL: https://www.newageislam.com/islamic-world-news/new-age-islam-news-bureau/uae--islamic-love-guru-urges-women-on-valentine's-day-to-enjoy-sex/d/6635
Photo: UAE Islamic Love Guru Urges Women to Enjoy Sex
--------
UAE: Islamic love guru urges women on Valentine's Day to enjoy sex
Tuesday Feb 14, 2012
Emirati love guru Widad Lootah is not your typical marriage counsellor. She is an ultra-conservative Muslim who wears the full veil and talks a lot about sex, often quoting the Muslim holy book the Koran.
On Valentine's day, Lootah is calling on Muslim and Arab women everywhere to "embrace love and love making."
"Don't shy away from it, don't feel ashamed by it. Enjoy it, you're supposed to," she said, adding that she is trying to break common misconceptions that sex in Islam is only about conceiving children.
"It's also about having fun," she said.
Dressed in a shroud of black revealing only her eyes - a choice, she says, that allows her to emulate the Muslim prophet's wives - Lootah was frank and explicit about the importance Islam places on a healthy sex life.
"It's at the core" of a happy marriage, she said.
Lootah noted that her 11 years as a marriage counsellor at the Dubai courthouse made her realise that "what happens (or doesn't happen) in bed" is the main source of marital problems in the United Arab Emirates.
Public, and in many cases private, discussions about sex are still taboo in much of the conservative Muslim world, a reality she says contradicts Islam's approach to the subject.
There are only two simple rules for sex in Islam: you must be married "and anal sex is strictly forbidden," Lootah said.
"Everything else, including all sexually intimate acts below the belly button, is allowed. Feel each other, touch each other, kiss each other all over ... it's OK."
The problem is, "there is so much shame and disgrace" associated with the enjoyment of sex in the Arab world.
Lootah is an adamant believer in bringing the discussion of sex out into the open, although at times doing so has proven it can be a risky business.
In 2009, she published the much-debated Muslim sex guide Top Secret: Sexual Guidance for Married Couples.
Her book, and her comments in interviews on the subject, initially triggered a slew of insults, condemnation and even threats against her life.
"They called me all sorts of things: crazy, vile, immoral, criminal," she said.
"Some even called me a traitor and spy for Israel and America."
Today, Lootah is probably the UAE's most prominent marriage counsellor, known by her clients as "Mama Widad."
Lootah has also vigorously lobbied her home government to introduce sexual education in Emirati schools.
For older teens, "it's very important that we educate them, both males and females, about sex ... we have to prepare them psychologically and emotionally for it, and we have to teach them about the act itself."
But first, we must "educate the teachers so they can educate the students," said Lootah, adding that such education would also help protect young children from sexual predators.
They have to be "taught what form of adult-child interaction is appropriate and what's not," she said.
"We need to teach them so they know to recognise the danger when it's there."
She said the taboos surrounding sex have also contributed to high divorce rates in the Emirates and to generally unhappy marriages.
In about a month, Lootah plans to submit her second book, Top Secret Volume Two, to the government censors, and in traditional Lootah style, its pages will contain a lot of sex talk.
But this time, the topic of discussion is forbidden sex under Islam.
"It's about homosexual and lesbian relations and their effect on the institution of marriage," said Lootah, adding that she had to tread carefully given the sensitivity of the subject and intense emotions it stirs in the Muslim world.
When asked why she has taken on the cause of love and sex in Islam, Lootah argued that it was an issue of "women's rights."
"I can't fix everything ... but I can try and fix the role of women (in sex and marriage) in the Arab world."
As for her opinion of Valentine's day, she says Islam forbids the celebration of non-Muslim holidays.
"But if you consider Valentine's day as a mere reminder to show one's love to another, then why not? I don't object to it," she said. But "if that's the case, then every day should be Valentine's day."
Any last words of advice?
"Experience love ... even before marriage, that's OK. But don't do anything forbidden by Islam."
http://www.nzherald.co.nz/lifestyle/news/article.cfm?c_id=6&objectid=10785424
----------
No evidence to name any country in Delhi car blast: India
PTI
NEW DELHI: Feb 14, 2012, As investigators try hard to find clues, Union home secretary R K Singh today said there was no evidence till now to suggest involvement of any country in the bomb attack on an Israeli diplomat here.
"We have no evidence to name any country. It's premature to take any country's name," he told reporters when asked whether there was Iranian hand in yesterday's terror attack which left four persons including an Israeli diplomat injured.
The Home Secretary said the investigators were yet to zero in on people behind the crime and no material has suggested involvement of any particular country.
"We don't have any idea who planted it. There is no material to show involvement of any country. The perpetrators behind the attack will be known only after the investigation is completed," he said.
Meanwhile, official sources said there was no prior intelligence input about yesterday's terror strike and the device used to carry out the blast was very sophisticated and it was used in India for the first time.
After examination of the blast site, forensic experts have concluded that neither any battery nor any circuit was used in the bomb but traces of aluminium were found from the spot. The experts also said that RDX was also not used in the explosion.
Meanwhile, the Home Ministry has issued an advisory to all states to beef up security in Jewish establishments and for Israeli tourists visiting India.
The Centre also told the states hosting diplomatic missions of Israel, the United States and other Western countries, to beef up security there. The Home Ministry also advised the states not to allow parking near any missions and make alternative arrangements for it.
http://timesofindia.indiatimes.com/india/No-evidence-to-name-any-country-in-Delhi-car-blast-India/articleshow/11888044.cms
--------
Saudi blogger Hamza Kashgari May be Executed over Tweets
Hamza Kashgari, a 23 year old journalist for the Al-Bilad newspaper in Jeddah, may be beheaded over blasphemous tweets he made, addressed to the Prophet Mohammad. Blasphemy in Saudi Arabia is punishable by death based on that country's strict interpretation of sharia (Islamic Law).
Two of the offending tweets responsible for getting Kashgari into so much trouble he fled to Malaysia after receiving 30,000 angry replies in a 24 hour period, are as follows:
Hamza Kashgari was deported from Malaysia to Saudi Arabia, where he may pay the ultimate price for tweeting his thoughts.
"On your birthday, I find you wherever I turn. I will say that I have loved aspects of you, hated others, and could not understand many more." And: "No Saudi woman will go to hell, because it is impossible to go there twice."
Kashgari's tweets prompted a quick and angry response from clerics and thousands of people took part in a Facebook campaign calling for his execution. Nasser al-Omar, a prominent cleric, made a lengthy statement condemning Kashgari's tweets, in between frequent long pauses in which he hangs his head and sobs. The statement was filmed and posted on
http://socialbarrel.com/journalist-may-be-executed-over-tweets/32169/
--------
Maldives is becoming another Pakistan: Former NSA
Tuesday Feb 14, 2012
MALE: Picturesque Maldives is turning into another Pakistan where the military plays a dominant role, country's former National Security Advisor during ousted president Mohamed Nasheed's regime claimed today.
"Pakistan is a country among the SAARC nations which always had military backing the government. This was the first time in the history of Maldives that such a thing has happened," Ameen Faisal, who was also Maldivian High Commissioner Designate to India, said.
"On December 23, when all the protests started, we had the fundamental Islamists movements involved in that. And we do have extremists elements in Maldives," Faisal said.
The former NSA stressed that on December 23, some of the people who came on the streets were "members of the extremists elements in Maldives. And that is a concern we have".
Sitting right next to a replica of the Dhruv helicopter in his house, Faisal, who has also been the defence minister of the country, added, "It is a very bad and unfortunate precedent to happen here like Pakistan because no leader there could stay in power without the blessings of the military".
He said Maldives was becoming another Pakistan buttressing his point that a coup took place in Maldives last week.
Asked it it all means that terror organisations can set a base in this archipelago like in Pakistan, he said, "Presently we do not have such kind of cell or modules in Maldives."
"It is known, you can't deny the fact that we have had Maldivians going to Afghanistan, going to jihad. It is a known fact." He however added that the military would not allow such bases to come up.
But he claimed that extremists and hardliners were gaining ground in this country and they played an active role in ousting President Nasheed.
http://timesofindia.indiatimes.com/world/south-asia/Maldives-is-becoming-another-Pakistan-Former-NSA/articleshow/11874789.cms
--------
Egyptian Presidential hopeful says women must wear veil
By Katerina Nikolas
Feb 13, 2012
Cairo - Egyptian Presidential hopeful Hazem Saleh Abu Ismail has angered women in Egypt by saying he would force women to wear the hijab if he is elected as President.
The ultra conservative Ismail, long affiliated with the Muslim Brotherhood but no longer a member, advocates the Salafi brand of extreme Islam that seeks to impose Sharia law.
According to Alarabiya Ismail said he would enforce the veil on women opposed to wearing it, and "if they do not want to wear, they have to change their 'creed.'" He went on to state "this is Islam. Does she want to be a Muslim and not obey Allah's rules?"
Ismail has adopted a harder line than the one he used when he first announced his plan to stand as President in May 2011. Islamopedia noted at that time Ismail was not speaking of imposing his policies with force, but rather he said the "return to Islam should be done softly...should happen gradually."
Bikyamasr reported that Egyptian women are angered by the intention to force the niqab on them. A group of Cairo University students have taken a stand by forming a women's alliance organization to protect their freedoms. They say "this forcing of women to do this or that is not Egyptian." One member of the alliance stressed "the veil is never forced, or it shouldn't be, so these people who are trying to do so are going against Islam. There is no obligation in religion, Islam says."
Ismail represents a growing worry faced by moderate Egyptians that conservative hardliners will impose changes on Egyptian society that will stifle freedoms. The case of Egyptian businessman Naguib Sawiris, on trial for blasphemy against Islam, is another example of the gradual erosion of freedom as extremists gain more ground.
http://www.digitaljournal.com/article/319533
--------
`PM's indictment a defining moment in Pakistan's history'
TUESDAY, 14 FEBRUARY 2012
The contempt of court case in which Prime Minister Yousuf Raza Gilani has been indicted by the Supreme Court is a defining moment in Pakistan's history, said a Pakistani daily.
Gilani was Monday indicted by the Supreme Court for refusing to reopen corruption cases against President Asif Ali Zardari.
An editorial in the News International Tuesday said that Gilani has been defying the Supreme Court's orders for the last two and a half years, but when the seven-member bench appeared Monday to decide the prime minister's fate, it did not waste any time in indicting him for "flouting, disregarding and disobeying" its orders.
"Indeed, the prime minister has become the face of the government's brazen refusal to write to authorities in Switzerland asking them to re-open corruption cases against President (Asif Ali) Zardari and the contempt indictment could see him jailed for six months and disqualified from office," it said.
The editorial went on to say that it is never too late to do the right thing, and "the right thing would be for the chief executive to set an example of submitting to the rule of law regardless of the adverse political and personal costs involved".
It noted that this case is "no longer about President Zardari's immunity or PM Gilani's unflinching loyalty towards him; it is a defining moment in Pakistan's politico-judicial history, one that cannot be sacrificed at the altar of selfish leadership".
"Democracy trumps autocracies and the misrule of military juntas primarily because of its moral authority as exemplified by the rulers. If the verdict of the country's top court is blatantly violated by the country's top elected leaders, we can call this a dark moment not only for one man's political fortunes but for democracy itself."
http://www.dailypioneer.com/home/online-channel/top-story/42570-pms-indictment-a-defining-moment-in-pakistans-history.html
--------
After Pakistan, is Iran 'exporting' terror to India?
Tuesday Feb 14, 2012
Monday's bomb attack on an Israeli embassy vehicle in New Delhi, which Israeli Prime Minister Benjamin Netanyahu blamed on Iran and the Hezbollah, is bound to intensify the diplomatic heat on India to stop trading with Iran at a time when the US and Israel are tightening the sanctions squeeze on it.
Iran has rejected the Israeli accusation of Iranian involvement as "sheer lies". Iran's ambassador to New Delhi Mehdi Nabizadeh dismissed Netanyahu's charge as "untrue and sheer lies, like previous times."
India is being dragged into the Israel-Iran faceoff. Picture: Joji Philip via Twitter
Iranian foreign ministry spokesperson Ramin Mehmanparast went further to suggest that the blast was the work of Israel to defame Iran internationally. "It seems that these suspicious incidents are designed by the Zionist regime and carried out with the aim of harming Iran's reputation," he said.
Full Report At:
http://www.firstpost.com/world/after-pakistan-is-iran-exporting-terror-to-india-212228.html
--------
Doha: Muslim Athletes Shine in Hijab
Monday, 13 February 2012
DOHA – Veiled female athletes in the Middle East are overcoming different challenges to excel in various sports fields and shatter western stereotypes about their hijab, culture and religion, a recent research at Northwestern University in Qatar has revealed.
"Female athletes in the Middle East face pressures that include family, religion, politics, and culture," said the research cited by Trade Arabia website.
"These issues often take place over use or nonuse of the hijab, the traditional head covering for Muslim women."
The research, "Muslim Female Athletes and the Hijab", is the result of a year-long cooperation between Northwestern sociologist Geoff Harkness and his course student Samira Islam.
It found that veiled Muslim athletes managed to excel in sports fields, overcoming a unique set of challenges with regard to the 'hijab' which is not faced by their Western counterparts.
Based on interviews with female athletes and their coaches at Education City, the study found that sports were often an empowering experience for young women.
The report is a part of ongoing research that Harkness is conducting on female sports participation in Qatar, as the country prepares to celebrate its first National Sports Day on February 14.
"There are a number of misconceptions about people from the Middle East, especially women," Harkness said.
"One benefit of this type of sociological research is that it can help reduce some of those stereotypes and paint a more accurate picture of what life is really like here."
Samira, an undergraduate at Carnegie Mellon University in Qatar, is herself a basketball player who helped in collecting outstanding data that supported the whole project.
"Because Samira was a basketball player at CMUQ, she had unique insights into the world of female athletics in Doha, and had established rapport with many of the players whom she interviewed and observed," Harkness added.
"That, along with her natural curiosity and tenacity, resulted in outstanding data that was key to the entire project."
The research was published in the latest edition of Contexts Magazine, a publication of the American Sociological Association.
Shattering Stereotypes
Seeing sports as an empowering experience, veiled Muslim athletes in the Middle East managed to shatter western stereotypes about their religion and hijab.
"Middle-Eastern women are often lumped together as representing a collective whole, but this could not be further from reality," Harkness said.
"Indeed, many nations in the region are populated by expatriate women from other parts of the Middle East, as well as countries such as India, Sudan, and Ethiopia, making the notion of monoculture preposterous."
Going through different competitions, many sports icons were celebrated as a role model for young Muslim athletes.
Those models include Fatima Al-Nabhani, an Omani tennis player and Bahraini sprinter Roqaya Al-Ghasara, who was fully covered and wearing a hijab when she ran and won at the 2008 Olympic Games in Beijing.
"Both women not only serve as role models for aspiring female athletes from the region, but also shatter Western stereotypes," says the report.
Islam sees hijab as an obligatory code of dress, not a religious symbol displaying one's affiliations.
Physical Olympic sports such as rugby and taekwondo allow Muslim women to wear the headscarf in competition.
Yet, the football governing body FIFA has a ban on the wearing of hijab on pitch because of overly strict concerns over safety.
Hijab shined during Beijing Olympic Games in 2008 when many Muslim women athletes broke Western stereotypes, proving that donning the hijab is not an obstacle to excelling in life and sports.
During the games, half a dozen veiled Egyptians, three Iranians, an Afghan and a Yemeni were competing in sprinting, rowing, taekwondo and archery.
http://www.onislam.net/english/news/middle-east/455786-muslim-athletes-shine-in-hijab.html
-------
Do Muslims want Sharia law in America?
Monday, February 13, 2012
Every community has some secrets. The Muslims have them too. And these secrets are not like passwords or personal information that can compromise privacy or personal security. But they are answers to questions that are mostly not discussed in public. In this series of Muslim Secrets, we are going to ask some Muslims in southeast Michigan these questions. And today's question is: do they want Sharia law in America?
Not surprisingly, every Muslim interviewed for this report had a different and not so straight answer. All of them had a different interpretation of Sharia law. But they did have one thing in common: don't believe in what the opponents say.
"Don't just go by random websites, what they post and what they tell you about Islam. There is far more to Islam than what people are propagating" said Shandana Shakoor, a Bloomfield Hills mother and Director of Pakistan American Association.
"Sharia law I think is a very misunderstood concept among Americans and even among Muslims I think", another Bloomfield Hills resident Shahina Begg, co-founder of Interfaith WISDOM, said.
Her husband, Victor Ghalib Begg, co-founded Council of Islamic Organization in the community they live and spends much of his time working on ways to bring people of different faiths together. He, too, thinks that Sharia law is a very 'misunderstood' term.
So, to understand what Sharia law really means, one has to ask those who preach it. Dawud Walid is a famous Muslim leader of southeast Michigan, and chairman of Council of American Islamic Relations.
When asked 'What is Sharia law? He said: "Well, Sharia and law will not necessarily be the best two phrases to conjoin or combine together. But Sharia simply means a path toward faithfulness of how a Muslim seeks to live a life holistically pleasing God. This ranges from our ritual worship to regulates how we are involved in ethical transaction of businesses," Walid said.
But that's not the problem. The real trouble for people in America, and in many parts of the world, is the kind of laws practiced in Saudi Arabia, Iran, Afghanistan, and some laws in Pakistan.
People feel troubled when thieves get their hands chopped off in Saudi Arabia, when people get stoned to death for adultery in Iran, when Taliban shoot spies in the head, and when a Pakistani Christian mother faces death penalty for allegedly saying insulting words for Prophet Muhammed.
Is this what Muslims could eventually advocate in America?
"I think people are kind of generalizing that... oh if there is Sharia law people will be whipped and hands will be chopped off. That's not in my opinion Islamic laws", Chief of Oncology in Troy Beaumont Adil Akhtar said. Akhtar said Islamic laws are laws that 'make sense'.
But what if what makes no sense to Akhtar would make sense to some other Muslims in the rest of America?
Dawud Walid rejects that too. "Certain punishments that are applied in Saudi Arabia and Iran, American Muslims in a unified way, or our Islamic scholars, have never advocated for these punishments in the United States of America", Walid said.
He blames a 'highly-funded, well-organiezed Islamophobia network' for projecting a wrong perception since September 11, 2001.
"And unfortunately, there have been some politicians that have taken off running with the idea that American Muslims have been trying to impose a harsh type of judicial system or punishments that are applied in very few countries in the Muslim world and in particular in Saudi Arabia and Iran. That is absolutely not the case", Walid said.
So, what is the case then? Do Muslims advocate no new laws in the US? That is not the case too.
Imam Achmat Salie, a prayer leader at the American Muslim Diversity Association in Sterling Heights and a professor at University of Detroit Mercy, said it's the personal law that some Muslims have been advocating for.
"The Sharia law can never trump the government law that is out there. But if I divide my inheritance (property), I want to divide it the way Koran wants. If I want to get married, I want to get married by Muslim rites and go through a separation by Muslim rites. Jewish people want that. Muslims want it. Hindus want it. Catholics want that. There is Canon law for Catholics," Salie said.
Victor Ghalib Begg makes a similar argument.
"There are courts in this country (arbitration courts) within the Jewish community, within the Mormon community, there is Canon laws that people are somehow using in Catholic churches to resolve issues," Begg said.
And Oakland University student Faiz Ahmed believes in raising his hands as long as it doesn't touch somebody's nose.
"As long as it does not harm somebody else's rights. We are not saying anybody else should be forced to follow our law. No," Ahmed said.
And for those who argue that Muslims want harsh punishments in the US, Dawud Walid has a challenge:
"If they can name five prominent Islamic leaders in the USA that have advocated for the legalization of polygamy or for chopping off hands of habitual thieves then I will retract my statement", Walid said.
http://www.pressandguide.com/articles/2012/02/13/news/doc4f3940118c077521407317.txt?viewmode=fullstory
--------
NATO admits Afghan children killed in Kapisa
By ROB TAYLOR & MIRWAIS HAROONI
Feb 14, 2012
KABUL: NATO-led forces in Afghanistan said on Monday they found the bodies of dead children after a coalition air strike that has enraged the Afghan government, and said their deaths may have been linked to an anti-insurgent operations in the area.
The air strike took place last Wednesday near the village of Giawa, in eastern Kapisa province, and followed similar bombings that have stoked tension between the government and NATO over a civilian death toll that has risen annually for five years.
NATO aircraft and ground forces attacked insurgents on open ground in the Najrab district of Kapisa, said Brig. Gen. Carsten Jacobson, a spokesman for NATO's 130,000-strong International Security Assistance Force (ISAF).
Full Report At:
http://arabnews.com/world/article575103.ece
--------
Four more dead bodies of abducted Baloch were found in Quetta, Hub
14 February 2012
Balochistan: Four more dead bodies of abducted Baloch were found in Quetta, Hub and chagia areas of Balochistan
According to sources two tortured and bullet-ridden bodies were found dumped near Lasbela town of Balochistan. The bodies were shifted to a nearby hospital where the deceased were identified as Bakshi Khan aka Bakhshal Bugti and Jan Muhammad Marri. Both men were said to be residents of Lasbela. Jan Mohammad Marri was abducted on 11 Feb, 2012 from Karachi whereas Mr Bugti was whisked away from Lasbela around three months back. The families of the victims have said that Pakistani security agencies were responsible for the abduction and killing of their loved ones.
Separately, on 12 Feb, 2012 a bullet-riddle body was found near Hanna area of Quetta and was shifted to BMC (Bolan Medical Complex). The victim was later identified as 20 year old Saeed Ahmad Marri S/O Lal Khan Marri a resident of Margat Balochistan. According to family sources Mr Marri was abducted two weeks ago from Marget, during a search operation in the area.
Earlier Levies Force recovered a mutilated body of a missing person from the Pak-Afghan border area of Chagai on Sunday. According to the Levies Force, the decomposed body had been dumped in a deserted area. A Levies team reached the site after receiving a tip-off and took it into custody. The body was sent to a nearby hospital, where deceased was identified as Mir Khan Chah, who was reported missing 20 days ago. The body was handed over to the heirs after legal formalities. Levies Forces have registered a case.
Meanwhile In the aftermath of these killings, the BRP, Baloch National Movement (BNM) and Baloch Students Organisation (Azad) announced a three-day shutter down strike and a four-day mourning period in protest.
It must be noted that kill and dump of abducted Baloch activists has increased after the congressional hearing on Balochistan issue in Washington DC, United States. The witnesses at hearing had testified that Pakistan armed forces, particular, the Para-Military was responsible for abduction and extra judicial killings of Baloch activists. At least three US Congressmen had attended the hearing that described Balochistan is an occupied territory.
--------
Boko Haram sect threatens to kill more
Written by Taiwo Adisa, James Bwala and Adelowo Oladipo
Tuesday, 14 February 2012
MEMBERS of the dreaded Jama'atul Ahlul Sunma wal Liddawati wal Jihad sect, also known as Boko Haram, have said there will be no let-up in the bombings and killings perpetrated by them, notwithstanding the arrest of Kabiru Sokoto and Abu Dardaa, kingpins of the sect.
This came as the sect, on Sunday night, exchanged fire with the Joint Task Force (JTF) on Operation Restore Order in Borno State that left a number of people dead in Maiduguri, the state capital, as well as in Baga, on the shores of Lake Chad in Kukawa Local Government Area of the state.
The new spokesperson for Boko Haram, who also adopted the name Abul Qaqa, told newsmen in a telephone interview in Maiduguri, on Monday, that the deadly activities of their group had Allah's backing and that the group was sure of victory at the end of the day.
He also threatened to carry out more bomb attacks in the country, especially on telecommunications outfits and the Nigerian Communications Commission (NCC).
According to him, the inclusion of the telecommunications firms was to discourage them from aiding the NCC and intelligence operatives in tracking targeted members of the sect through their phone lines.
Full Report At:
http://tribune.com.ng/index.php/front-page-news/35948-boko-haram-sect-threatens-to-kill-more-targets-ncc-telecoms-outfits-12-killed-in-gunfire-exchange-between-sect-and-jtf-im-not-a-sponsor-of-boko-haram-ibb-sharing-of-n41m-caused-mistrust-among-us-boko-harams-spokesman
--------
Deported Saudi blogger faces blasphemy charge: report
By Assad Abboud | AFP
Feb 14, 2012
A Saudi journalist wanted in the kingdom for comments deemed insulting to the Prophet Mohammed was arrested after Malaysia deported him and will face charges of blasphemy, a report said on Monday amid calls for his execution.
Hamza Kashgari "was taken into custody as he arrived in Riyadh on Sunday night," reported the English-language daily Arab News, citing "informed sources."
"The sources said Kashgari was accompanied by Saudi officials on his flight to King Khaled International Airport in Riyadh," it reported.
He "will face charges of blasphemy," the sources told the daily.
Kashgari was detained in Malaysia last week after fleeing Saudi Arabia in fear for his life after a Twitter post about the prophet sparked outrage.
Kashgari, 23, was a columnist at the Jeddah-based Al-Bilad newspaper, which announced his sacking following the controversy over his tweets.
Insulting the Prophet Mohammed is considered blasphemous in Islam and is a crime punishable by execution in deeply conservative Saudi Arabia.
"Kashgari is in the hands of Saudi authorities. Thank you our King Abdullah," Tweeted Abdulazeez al-Sahn as soon as news of the journalist's arrest emerged.
Rights groups had earlier warned that deporting Kashgari would be akin to a death sentence and urged Muslim-majority Malaysia to free him.
A group on the online social network Facebook calling itself "The Saudi people demand Hamza Kashgari's execution" has amassed more than 21,000 members.
Referring to the prophet, Kashgari had tweeted: "I have loved things about you and I have hated things about you and there is a lot I don't understand about you.
"I will not pray for you."
Kashgari quickly repented, tweeting: "I have made a mistake, and I hope God and all those whom I have offended would forgive me."
The controversial tweet sparked a frenzy of responses, some 30,000 according to an online service that tracks tweets in the Arab world.
In one Tweet, Abdullah, a lawyer, said that since Kashgari was "an adult... we should accept nothing but implementing the ruling according to Islamic (sharia) law."
Another Tweeter, Saleh al-Ghamdi, was not so harsh. "Brothers, the man has repented. If the prophet himself was here he would have forgiven him and ended this," he wrote.
A committee of top clerics branded Kashgari an "infidel" and demanded his trial in an Islamic court.
Malaysia has no formal extradition treaty with Saudi Arabia and Kashgari's deportation has been condemned by rights groups.
The European Union said it was "deeply disappointed" Malaysia had deported Kashgari and voiced regret that the office of the UN High Commissioner for Refugees had not been granted accesss to him.
"The EU will continue taking all appropriate steps to achieve a positive outcome of Mr Kashgari's case," said Maja Kocijancic, spokeswoman for EU foreign policy chief Catherine Ashton.
Responding to claims that Interpol was involved in Kashgari's deportation, the international police body issued a statement on Monday repeating its denial of any involvement in the case.
"No Interpol channels, its national central bureaus in Kuala Lumpur and Riyadh nor its general secretariat headquarters in Lyon, France, were involved at any time in this case," it said.
Interpol first issued a denial last week of any involvement, saying the arrest of Kashgari took place on a bilateral basis between Malaysia and Saudi Arabia.
But it said on Monday it was repeating its statement because numerous news outlets had either stated or implied that it was involved.
The incident has shone a spotlight on the use of freewheeling Internet social media networks such as Twitter and Facebook in deeply conservative Saudi Arabia.
Top Saudi cleric Grand Mufti Sheikh Abdul Aziz bin Abdullah al-Sheikh has called Twitter "a great danger not suitable for Muslims" and "a platform for spreading lies and making accusations."
But millions of Saudis, including many government officials, have Twitter and Facebook accounts.
http://en-maktoob.news.yahoo.com/malaysia-deports-saudi-journalist-govt-source-061545483.html
--------
Balochistan: Brutally tortured and riddled with bullets body of a BRP leader was found
14 February 2012
Balochistan: The brutally tortured and riddled with bullets body of a BRP leader was found today morning, on 13 February 2012, near Murghaap area of Turbat, Balochistan.
Sana Sangat, former Vice Chairperson of Baloch Student Organisation (Azad), was abducted by Pakistani intelligence agency on December 7, 2009, from Kolpure area of Bolan District, some 50 kilometres from Quetta. His whereabouts remained unknown till today.
Bangat Sana Baloch was a member of the Central Committee of Nawabzada Brahumdagh Bugti's party, the Baloch Republican Party (BRP).
According to Eye-witnesses' Mr Baloch's body bore signs of extreme torture and bullet wounds. His stomach was ripped and intestines were taken out which illustrates the savageness of Pakistan's so called Islamic army.
Baloch activists and leaders are of the opinion that US Congressional Hearing on Balochistan has irritated Pakistan and her security agencies, presumably, once again want to accelerate kill and dump policy in Balochistan.
Pakistan's kill and dump policy towards Baloch nation continues without any hinder and with International impunity. Although, the Baloch political leaders appreciated the US congressional hearing on Balochistan but they say the US, UN and other International powers must take practical steps to stop Baloch Genocide at the hand of Iran and Pakistan before it is too late.
--------
ISI forced to show detainees in court
Tuesday, February 14, 2012
Seven men allegedly held by Pakistan's ISI appeared in court yesterday, an unprecedented development following orders from the country's highest court.
The case challenges perceptions that ISI operates above the law. The ISI is accused in the West of still maintaining links to the Taliban and Islamist militants, whom it historically sponsored.
Full Report At:
http://www.thedailystar.net/newDesign/news-details.php?nid=222329
--------
Pakistan holds U.S. man after "bullets found in baggage"
PESHAWAR, Pakistan
Tue Feb 14, 2012
(Reuters) - An American was held for questioning in Pakistan on Tuesday after security officials at the airport in northwestern Peshawar discovered bullets in his luggage, police said, the latest likely irritant in ties between the two countries.
The American was due to fly from Peshawar to the capital Islamabad, said Tahir Ayub, a senior police superintendent.
"He has been detained at the airport and is under interrogation," Ayub told Reuters. "We are in contact with the foreign office in Islamabad to check about his background and tell us if he has diplomatic immunity."
Full Report At:
http://www.reuters.com/article/2012/02/14/us-pakistan-usa-idUSTRE81D0B320120214
--------
Iran: Nuclear facilities immune to cyber attacks
By ALI AKBAR DAREINI
Feb 13, 2012
TEHRAN, Iran: A senior Iranian military official said Monday that Tehran's nuclear and other industrial facilities suffer periodic cyber attacks, but that the country has the technology to protect itself from the threat, an official news agency reported.
Iran considers itself to have been waging a complicated cyber war since 2010, when a virus known as Stuxnet disrupted controls of some nuclear centrifuges.
"Most enemy threats target nuclear energy sites as well as electronic trade and banking operations," said Gholam Reza Jalali, who heads an Iranian military unit in charge of combatting sabotage.
Full Report At:
http://arabnews.com/middleeast/article575145.ece
--------
Nasheed's party alleges victimization
Feb 14, 2012
MALE: Tension gripped Maldives political scene on Monday with lawmakers of Mohamed Nasheed's party alleging being threatened with terrorism charges by the new regime, after hundreds of supporters of the ousted president laid siege to the parliament . The MPs of the Maldivian Democratic Party said the new regime was threatening them in an effort to pressurize them.
"They have threatened that they will charge us all with terrorism charges," Maria Didi, MDP Member of Parliament and former Chairperson of the Party told reporters outside the People's Majlis ( Maldivian Parliament) late on Sunday.
Maldives hails probe by Commonwealth
Maldives' new regime formed by president Mohamed Waheed welcomed a Commonwealth decision to send a ministerial mission to look into the circumstances that led to Mohamed Nasheed's ouster, saying the government was transparent and open to any scrutiny.
http://timesofindia.indiatimes.com/world/south-asia/Nasheeds-party-alleges-victimization/articleshow/11880845.cms
--------
Ex-Maldives president rejects US call, fresh clashes
Feb 12, 2012
MALE: Ousted Maldives president Mohamed Nasheed on Sunday rejected a US call for compromise and rejected a unity government to end political unrest as fresh clashes erupted in the Indian Ocean nation.
Nasheed, who insists he was removed in a coup, told supporters overnight in the capital Male that he would press for snap elections instead of recommending his party consider a coalition with his former deputy who succeeded him.
"We want an election and we will campaign for it," Nasheed told large, cheering crowds, who later dispersed peacefully.
Nasheed said his Maldivian Democratic Party (MDP) did not accept the new government as legitimate.
Full Report At:
http://timesofindia.indiatimes.com/world/south-asia/Ex-Maldives-president-rejects-US-call-fresh-clashes/articleshow/11863807.cms
--------
Islamist fanatics' rear ugly hear in paradise islands of the Indian Ocean
By GAURAV C. SAWANT
13th February 2012There is genuine fear that the pristine archipelago of Maldives will become the Pakistan of the Indian Ocean, with fundamentalist forces filling the vacuum created by the ouster of the first democratically elected President in a 'coup'.
'Look at the destruction of the historical artefacts at the museum. The rich cultural heritage of centuries was destroyed by fundamentalist forces hours after the coup in Male,' Ameen Faisal, Maldives ousted national security adviser and former defence minister, said.
And that, Faisal believes, is only the tip of the iceberg. 'This is a systematic pattern. An attempt was made to destroy the bronze Ashoka pillar gifted by India that is installed at the second city Addu. The SAARC monument, the Buddha idols were all destroyed by these fundamentalists. I fear worse will happen in the times to come,' he added.
When asked what he meant by saying Maldives will become another Pakistan, Faisal - who was high commissionerdesignate to India till the February 7 coup - said: 'In Pakistan, presidents rule at the pleasure of the army. The same has happened here.
The police and a section of the army removed the President and installed a weak President who does not have the people's mandate.
He will rule at the pleasure of the security forces and that will weaken democracy.' Not just Faisal, but a section of the country feels Islamic fundamentalist forces will demand their pound of flesh to keep a 'weak' President in office.
'We have had several instances of people of Maldives going to Pakistan and Afghanistan for terror training.
'They were kept under check by the liberal democratic regime of ousted President Mohamed Nasheed. But the situation is expected to deteriorate,' he said.
He should know. Before his ouster as the NSA, his office was in the process of compiling a report on terrorists trying to gain a toehold in some of the uninhabited islands of Maldives.
'A million tourists come to Maldives each year and our economy is completely dependent on them. Even the whiff of an incident will kill the economy,' he said.
But the government dismissed his claims. 'We are a 100 per cent Sunni Muslim country.
'Our youth are increasingly studying in India and the West and have adopted the liberal ideas of democracy. The country will never let fundamentalist forces grow and threaten the fabric of the nation,' a government spokesperson said.
But the signs are ominous. Some sections of society have demanded that spas be closed down and the sale of liquor be banned across Maldives. While liquor is strictly prohibited in Male - and punishment for the violation is severe - in the 100 odd island resorts the best of spirits from across the world are freely available.
Conservative leaders are also demanding that Sharia law be enforced strictly across the nation.
http://www.dailymail.co.uk/indiahome/indianews/article-2100705/Islamist-fanatics-rear-ugly-hear-paradise-islands-Indian-Ocean.html?ito=feeds-newsxml
--------
Obama unveils $3.8 trillion budget, proposes $2.2bn aid to Pakistan in 2013
Tuesday Feb 14, 2012
WASHINGTON: Unveiling its annual budget of USD 3.8 trillion that calls for tax hikes on the rich, the Obama administration on Monday proposed USD 2.4 billion in financial aid to Pakistan for the fiscal year 2013.
Of this, USD 2.2 billion is in assistance to strengthen democratic and civil institutions that provide a bulwark against extremism and support joint security and counter- terrorism efforts, including USD 800 million for the Pakistan Counter-insurgency Capability Fund, the State Department said soon after the White House sent the budgetary proposals to the Congress.
Full Report At:
http://timesofindia.indiatimes.com/world/us/Obama-unveils-3-8-trillion-budget-proposes-2-2bn-aid-to-Pakistan-in-2013/articleshow/11883408.cms
--------
NATO supply resumption: Parliament to make final decision, says Kayani
By Zahid Gishkori
February 13, 2012
JACOBABAD: Chief of Army Staff General Ashfaq Parvez Kayani has categorically said for the first time that parliament reserves the right to decide on resumption of Nato supplies.
Speaking to reporters at the Shamsi Airbase on Monday, he said that the final decision on whether Nato supplies will be allowed to pass through Pakistan for forces based in Afghanistan will be made by the Parliamentary Committee on National Security.
Kayani and Air Chief Marshal Rao Qamar Suleman, chief of air staff, took members of the media to airbase in Jacobabad to formally announce that the Shamsi Airbase is now under the control of the Pakistan Air Force. The US, which used the airbase for drone attacks in Afghanistan and possibly those in Pakistan, was told to vacate the base by Pakistan in the aftermath of the November 26 Salala checkpoint attack.
The army chief said that Pakistan and US are cooperating on defence operations and Pakistani officials are taken into confidence whenever bordering areas are to be attacked.
Asked if the F-16 aircraft that Pakistan recently received from the US can down American drones, Suleman said that the PAF does not want any such situation to arise where this capability will have to tested. "Pakistan is manufacturing its own unmanned aerial vehicles (UAV drones) at the Pakistan Aeronautical Complex in Kamra and we will soon be able to prepare UAVs equipped with missile technology."
He said that 14 used F-16s were provided to Pakistan by the US free of cost while 18 other have been bought.
Full Report At:
http://tribune.com.pk/story/335823/nato-supply-resumption-parliament-to-make-final-decision-says-kayani/
--------
Pakistani leaders criticize 'secret NATO' supplies
February 13, 2012
Islamabad, Feb. 13, IRNA – Pakistan political and religious parties have criticized what they called 'secret' supplies to NATO' forces in Afghanistan and warned a protest sit-in in Islamabad if the government did not stop it.
Pakistan closed supply line for NATO forces in November after U.S. planes and helicopters struck two border posts and killed 24 Pakistani soldiers.
The U.S. ambassador in Islamabad said on Thursday that supplies for NATO forces continued via Pakistan's airspace.
Full Report At:
http://www.irna.ir/News/General/Pakistani-leaders-criticize-%E2%80%98secret-NATO%E2%80%99-supplies/30815528
--------
Arabs open way for arming Syrians, civil war feared
Feb 14, 2012
CAIRO: After a bruising meeting in a five-star Cairo hotel, Arab foreign ministers led by Gulf states hinted to Syrian President Bashar al-Assad that unless he halts his violent crackdown, some Arab League members might arm his opponents.
The message was folded into Article 9 of a League resolution passed on Sunday that urges Arabs to "provide all kinds of political and material support" to the opposition, a phrase that includes the possibility of giving weapons to Assad's foes.
Diplomats at the meeting confirmed this interpretation. Arabs are striving to unite the world around their drive to push Assad to end the killing, but have gained little traction.
They had to scrap a floundering Arab monitoring mission to Syria. When they sought U.N. Security Council support for a transition plan under which Assad would step aside, Russia and China vetoed the Western-backed U.N. draft resolution.
Full Report At:
http://timesofindia.indiatimes.com/world/middle-east/Arabs-open-way-for-arming-Syrians-civil-war-feared/articleshow/11887299.cms
--------
Israel blames Iran for embassy bomb attacks in India
By JOSEF FEDERMAN
Feb 14, 2012
NEW DELHI: Israel blamed Iran on Monday for bomb attacks on its diplomats' cars in India and Georgia, heightening concerns that the Jewish state was moving closer to striking its archenemy.
Iran denied responsibility for the attacks that appeared to mirror the recent killings of Iranian nuclear scientists that Tehran blamed on Israel.
The blast in New Delhi set a car ablaze and injured four people, including an Israeli Embassy driver and a diplomat's wife; the device in Georgia was discovered and safely defused.
"Iran is behind these attacks and it is the largest terror exporter in the world," Israeli Prime Minister Benjamin Netanyahu told lawmakers from his Likud Party.
The violence added further tension to one of the globe's most contentious standoffs. Iran has been accused of developing a nuclear weapons program that Israel says threatens the existence of the Jewish state. Tehran says its nuclear program is for peaceful purposes only.
Comments by Israeli officials in recent weeks have raised fears Israel might be preparing to strike Iranian nuclear facilities. While Israel says it hopes that international sanctions can curb Iran's nuclear program, leaders pointedly note that "all options are on the table" and have warned that as Iran moves closer to weapons capability, time is running out for action. Fearing an Israeli attack could set off a conflict across the region and send oil prices skyrocketing, US and other Western countries have been pressing Israel to give sanctions more time.
Israeli military analyst Reuven Pedatzur said Monday's action was unlikely to have any bearing on whether Israel attacks Iran, calling it an "isolated incident" with rather low impact.
The attackers in India and Georgia appeared to have used "sticky bombs" attached to cars by magnets, similar to weapons used against Iran's nuclear officials. Netanyahu said Israel had thwarted attacks in recent months in Azerbaijan and Thailand and unspecified other countries.
"In all those cases, the elements behind these attacks were Iran and its protege, Hezbollah," Netanyahu said, referring to Iran's Lebanese proxy. He vowed to "act with a strong hand against international terror."
Israeli media reported that the government blamed Iran based on prior intelligence and that security officials feared this could be the start of a wave of attacks against Israeli targets overseas.
Iranian officials rejected Netanyahu's accusation.
"This accusation is within the Zionist regime's psychological war against Iran," the official IRNA news agency quoted Foreign Ministry spokesman Ramin Mehmanparast as saying.
"The Zionist regime, due to repeated crimes against humanity, is the main party accused of terrorist activities," he said, according to IRNA.
The New Delhi attack took place just after 3 p.m. a few hundred yards (meters) from the prime minister's residence as the diplomat's wife headed to the American Embassy School to pick up her children, said Delhi Police Commissioner B.K. Gupta.
When the minivan approached a crossing, she noticed a motorcyclist ride up and stick something on it that appeared to be a magnetic device, he said. The car drove a short distance, there was a loud sound and then an explosion, and the car caught fire, he said.
"It was a loud explosion. We realized it's not a firecracker, but an explosion, and rushed toward the car," said Ravi Singh, owner of a nearby gas station.
The blast left the vehicle charred and appeared to blow out its rear door.
"The blast was so powerful, the car behind got damaged as well," said Monu, a high school student who uses only one name.
The Israeli Defense Ministry said the woman, Tal Yehoshua-Koren, the wife of a Defense Ministry official based in New Delhi, suffered moderate shrapnel wounds and was treated at a hospital by Israeli doctors.
Her driver, Manoj Sharma, 42, and two people in a nearby car had minor injuries, Gupta said.
Israeli diplomats in India have been on constant alert since Pakistan-based militants rampaged across the Indian city of Mumbai in 2008, targeting luxury hotels, a train station and the Chabad Jewish community center.
India's foreign minister, S.M. Krishna, said India would cooperate closely with Israel in the investigation and promised to bring the assailants to justice.
"I have just spoken to the Israeli foreign minister," he said. "I assured him that the law of the land will take its course."
Authorities in the former Soviet republic of Georgia said an explosive device was planted on the car of a driver for the Israeli Embassy in the capital of Tbilisi.
Shota Utiashvili, spokesman for the Georgian Interior Ministry, said the driver noticed a package on his car's undercarriage and called police, who found and defused a grenade.
US Secretary of State Hillary Rodham Clinton condemned the attacks.
"The United States places a high priority on the safety and security of diplomatic personnel around the world and we stand ready to assist with any investigation of these cowardly actions," she said.
White House spokesman Jay Carney said the incidents underscore US concerns about the recent targeting of Israeli interests overseas. He added that Washington does not yet have information on who is responsible for the attack but stands ready to help the investigations.
Iranian lawmaker Javad Jahangirzadeh was quoted by the semiofficial Mehr news agency as saying the Israeli charges were meant to provoke the world against Iran and to undermine upcoming nuclear talks between Tehran and the world powers.
Another lawmaker, Avaz Heidarpour, was quoted by Mehr as saying Netanyahu's allegations were an attempt by Israel to justify future operations against Iran.
"It's very likely that the Zionist regime is paving the way to carry out an assassination abroad or hit inside Iran. So, they are making preparations for that," Mehr quoted him as saying.
Hezbollah and Iran have deep grievances against Israel.
Hezbollah battled Israel in a monthlong war in 2006. On Sunday, the Lebanese guerrilla group marked the anniversary of the 2008 assassination of one of its commanders, Imad Mughniyeh, in a bombing widely believed to have been carried out by Israel. Iran has been widely suspected of looking for payback for the covert plots against its nuclear program it has blamed on Israel's spy agency Mossad and Western allies.
"There have been all kinds of mysterious things happening in Iran, and it could be an Iranian counterattack," said Mike Herzog, a retired Israeli general and former top aide to Israeli Defense Minister Ehud Barak. "It's no secret that Iran uses Hezbollah globally, and Hezbollah has the capacity to carry out attacks around the globe."
Iran and Hezbollah also could be trying to divert attention away from ally Syria's crackdown on protesters.
Were Iran found to be behind the New Delhi attack, it would be a stunning action against one of its more reliable allies.
Indian Prime Minister Manmohan Singh has resisted US and European Union pressure to curtail trade with Iran over the nuclear issue. Energy-starved India relies heavily on Iranian oil imports, and the two countries are working to find creative ways for India to circumvent banking restrictions to pay for the oil by using rupees and investing in Iranian infrastructure projects.
Israel has urged the international community to consider all means, including military action, to stop Tehran.
Last month, a director of Iran's main uranium enrichment site was killed in a blast from a magnetic bomb placed on his car, at least the fifth member of Iran's scientific community killed in apparent targeted attacks in two years.
In a signal Iran could retaliate, Gen. Masoud Jazayeri, the spokesman for Iran's Joint Armed Forces Staff, was quoted by the semiofficial news agency ISNA last month as saying that Tehran was "reviewing the punishment" of "behind-the-scene elements" involved in the assassination.
"Iran's response will be a tormenting one for supporters of state terrorism," he said. "The enemies of the Iranian nation, especially the United States, Britain and the Zionist regime, or Israel, have to be held responsible for their activities."
Clinton categorically denied any US link to an "act of violence inside Iran." Israel has made no direct comments about Iran's accusations of covert operations, but some officials have made provocative hints that Tehran's many foes could have an interest in efforts to destabilize its nuclear program.
Iran also has blamed the US and allies for a sophisticated computer virus, known as Stuxnet, that was programmer to disrupt the centrifuges used in uranium enrichment. Iran said the virus was detected in its systems, but added there were no serious setbacks.
In January, a foreign suspect with alleged links to Hezbollah militants led Thai police to a warehouse filled with materials commonly used to make bombs.
In 1992, a bombing at the Israeli Embassy in Buenos Aires killed 29 people. Two years later, a bombing at a Jewish community center there killed 85 people. Argentines have long suspected high-level Iranian diplomats were involved in the 1994 bombing.
http://arabnews.com/world/article575216.ece
--------
Israel targeted in India: Remote control could have been used to trigger car blast, says Delhi police commissioner B K Gupta
Feb 13, 2012
NEW DELHI: A magnetic device was apparently stuck on the rear of the Israeli Embassy car, which exploded here today, and the blast could have been triggered with a remote control device, Delhi Police Commissioner B K Gupta said.
He said the Special Cell of Delhi Police has been given the responsibility to probe the incident, he said.
Full Report At:
http://timesofindia.indiatimes.com/india/Israel-targeted-in-India-Remote-control-could-have-been-used-to-trigger-car-blast-says-Delhi-police-commissioner-B-K-Gupta/articleshow/11875396.cms
--------
Diplomat's wife was target, trained person committed the act: Chidambaram on Delhi blast
Feb 14, 2012
NEW DELHI: Home minister P Chidambaram said on Tuesday that the lone motorcyclist who tried to assassinate an Israeli diplomat's wife here was "a very well-trained person".
"It is very clear that a very well trained person has committed this attack," Chidambaram said, referring to Monday's bomb attack in the heart of the city that badly injured the wife of the defence attache.
Full Report At:
http://timesofindia.indiatimes.com/india/Diplomats-wife-was-target-trained-person-committed-the-act-Chidambaram-on-Delhi-blast/articleshow/11884610.cms
--------
An Israeli View: Abbas juggles initiatives while Israel takes none
By Yossi Alpher
February 12, 2012
The Israeli-Palestinian peace process was dead well before the Arab revolutionary wave began a little over a year ago. Nor does it appear likely that the Arab revolutions, in and of themselves, will catalyze its revival. Still, they have affected the peace process in a number of significant, albeit still evolving ways.
First and foremost is the ongoing metamorphosis of Hamas — a byproduct of the legitimization of political Islam in Egypt and Tunisia and the destabilization of Hamas' political base in Syria. With active Egyptian support, Hamas has moderated its tone toward Israel and entered into a reconciliation process with Fateh. Hamas, with its abortive 2006 Palestinian Authority electoral victory, can also claim to have pioneered the emergence of political Islam on the Arab revolutionary scene.
Egypt, on the other hand, under the growing influence of the Muslim Brotherhood and preoccupied with issues of public order, has backed out of active sponsorship of the peace process. Jordan has for the moment stepped in to fill the void. Paradoxically, the decision by King Abdullah II to offer his patronage to Israeli-Palestinian pre-negotiations is seemingly equally motivated by concerns over Islamist pressures and the stability of the regime. But in the Jordanian case, the "ancien regime" is still in place and both the government led by Binyamin Netanyahu in Israel and the Palestine Liberation Organization in Palestine have attended the Amman talks largely out of concern to help stabilize it.
Rounding out the picture of regional revolutionary influence on the process is Syria. Here we encounter a unique "push-pull" effect. If Egypt is "pulling" Hamas in, Syria, with its embattled regime and its Iranian orientation, is "pushing" it out. Like virtually everything else in the Arab revolutionary wave, the effect on Hamas' political orientation and ideology is still a work-in-progress.
Perhaps most fascinating and perplexing of all is the effect of these developments on the political maneuvering of PLO Chairman Mahmoud Abbas. He was aware well before January 2011, when the revolutions began, that the gaps in final status positions between the PLO and Israel were unbridgeable and that Washington had no realistic vision for altering the situation. The revolutionary wave distanced Egypt from sponsoring the process but seemingly moderated Hamas into tolerating it. Now Abbas finds himself struggling to reconcile these developments and juggling three balls at once: his own "revolutionary" appeal to the United Nations for state recognition, the Fateh-Hamas reconciliation process, and Quartet and Arab pressures to return to some sort of peace process.
Apropos Quartet pressures — on both the PLO and Israel — they represent the most conservative approach of all to the revolutionary developments in the Arab world and their effect on the peace process: more of the same. If the parties can't discuss territory and security, let them exchange confidence-building measures. There is no room for Hamas, and none for the PLO's UN initiative. At the heart of this approach is the Obama administration's refusal to take on any new risks in an election year.
That leaves Israel. As it contemplates the revolutionary Arab world around it, it reacts cautiously but constructively only to clear signs of immediate danger: Hashemite instability, problems in Sinai, and threats in Egypt to cancel the peace treaty. It displays a healthy reticence to interfere in any way directly in the surrounding turmoil, for example in Syria. But it sees no reason to apply itself to a more dynamic peace process. It refuses to read into the revolutions the need to display genuine progress on the Palestinian front, if only to improve its options and its maneuverability in the Arab world.
The Netanyahu government as currently constituted would be incapable of doing so even if it wished to. Hence it is comfortable to cite the Arab revolutions as a good reason to "keep its powder dry" on the Palestinian front. Nor does the government of Israel appear to have asked itself how its growing preoccupation with Iran's nuclear threat might conceivably interact with the "Arab spring" in the absence of a peace process.
Some members of Netanyahu's coalition seem very comfortable with the international and regional isolation these policies have imposed. Israel is liable to pay a heavy price for them.
Yossi Alpher is coeditor of the bitterlemons family of internet publications. He is former director of the Jaffee Center for Strategic Studies at Tel Aviv University. This commentary is published by DAILY NEWS EGYPT in collaboration with bitterlemons.org.
http://thedailynewsegypt.com/global-views/an-israeli-view-abbas-juggles-initiatives-while-israel-takes-none.html
--------
Israeli diplomats' world over use taxis after attacks in India
Feb 14, 2012
Tel Aviv
Israeli diplomats across the world used taxis or public transport after twin attacks in India and Georgia, a media report said here.
Israeli institutions have been placed on high alert following the attacks on Israeli personnel in India and Georgia Monday, reported israelnationalnews.com.
Citing a report on Channel 10, it said that Israel's security agencies, including Mossad, have directed all Israeli diplomats not to use their vehicles until these can be inspected.
Officials were being sent home by taxi out of fear that their vehicles may be booby-trapped, the report said.
An Israeli embassy car carrying the wife of a defence attache was targeted in a terror attack in New Delhi while in Georgian capital Tbilisi, police defused a car bombing device attached to a vehicle belonging to a Georgian national working for the Israeli embassy.
http://www.asianage.com/international/israeli-diplomats-world-over-use-taxis-after-attacks-515
--------
Bank Islam eyes stake in Indonesian bank
14 February 2012
Bank Muamalat is Indonesia's second largest Islamic lender.
Bank Muamalat is controlled by shareholders from the Middle East.
Islamic Development Bank, Boubyan Bank Kuwait, and an investment holding company from Jeddah called Sedco Group collectively
owned just over 75 per cent of the lender and were looking to sell some of these holdings, the source added.
Bank Islam managing director Datuk Seri Zukri Samat confirmed that the bank was in preliminary talks with an Indonesian Islamic lender
but declined to say if it was Bank Muamalat.
"The most important thing is we can do equity accounting. The whole idea is to get a foot in," he said.
Full Report At:
http://www.btimes.com.my/Current_News/BTIMES/articles/20120213001653/Article/index_html
--------
Syrian regime may have committed crimes against humanity — UN rights chief
Feb 14, 2012
NEW YORK: The top UN human rights official said Monday that crimes against humanity have likely been committed in the bloody crackdown on dissidents in Syria.
"The nature and scale of abuses committed by Syrian forces indicate that crimes against humanity are likely to have been committed since March 2011," High Commissioner for Human Rights Navi Pillay told the General Assembly. "The risk of a humanitarian crisis throughout Syria is rising," warned Pillay in the UN address.
"The failure of the Security Council to agree on firm collective action appears to have emboldened the Syrian government to launch an all-out assault in an effort to crush dissent with overwhelming force," Pillay added.
Full Report At:
http://arabnews.com/middleeast/article575219.ece
--------
Riyadh backs Tunisia's plan to host friends of Syria
Feb 14, 2012
RIYADH: The Council of Ministers on Monday called for drastic measures to end the bloodbath in Syria and welcomed Tunisia's plan to host a conference of Syria's friends on Feb. 24.
The Cabinet meeting, which was chaired by Custodian of the Two Holy Mosques King Abdullah, also welcomed the Doha Declaration signed by Palestinian President Mahmoud Abbas and Hamas leader Khaled Meshaal.
Full Report At:
http://arabnews.com/saudiarabia/article575198.ece
--------
Syrian forces bombard Homs after Arab peace proposal
Tuesday, February 14, 2012
Syrian forces bombarded districts of Homs and attacked other cities yesterday after Arab states pledged support for the opposition battling President Bashar al-Assad and called for international peacekeepers to be sent to the country.
Tank fire was concentrated on two Sunni Muslim neighbourhoods that have been at the forefront of an 11-month-old uprising against Assad, activists said.
"Mortar rounds and bombardment from BTRs (infantry fighting vehicles) are heavily hitting Baba Amro. We do not have numbers for any casualties because there is no communication with the district," activist Mohammad al-Hassan told Reuters from Homs.
Activists said 23 people were killed on Sunday, adding to a toll of more than 300 since the assault on Homs began on February 3.
Full Report At:
http://www.thedailystar.net/newDesign/news-details.php?nid=222320
--------
India seeks political solution to crisis in Syria
Feb 14, 2012
WASHINGTON: Voicing concern over the present situation in Syria, India has sought a "peaceful and inclusive political process" to address the grievances of the people of the country.
"India is deeply concerned with the present situation in Syria that has resulted in the deaths of thousands of civilians and security forces personnel over the last eleven months," said Vinay Kumar, the acting permanent representative of India at the United Nations.
"The problem in Syria being primarily political in nature, India has, from the beginning of the protests, called for a peaceful and inclusive political process to address the grievances of all sections of Syrian society," Kumar said addressing a meeting of the UN General Assembly.
Full Report At:
http://timesofindia.indiatimes.com/world/middle-east/India-seeks-political-solution-to-crisis-in-Syria/articleshow/11883481.cms
--------
Tunisia says terrorist group broken up
Feb 14, 2012
TUNIS: Tunisia has broken up a "terrorist organization" and arrested 12 members who had received military training in Libya and were seeking to set up an Islamic state, Interior Minister Ali Larayed said on Monday.
Larayed, a senior member of the moderate Islamist Ennahda party that now leads Tunisia's government, said that a further nine members of the group were on the run inside Libya.
"Those accused in this case had mostly been in prison on terrorism charges and a number of them received training in Libya during the Libyan revolution," he told reporters.
"We have confiscated several weapons including 25 Kalashnikov rifles and 2,500 bullets ... They were intending to establish an Islamist state."
It was not immediately clear whether the group was plotting any specific attacks.
http://arabnews.com/middleeast/article575336.ece
--------
Hamas chiefs wrestle with split on Palestinian pact
By NIDAL AL-MUGHRABI
Feb 14, 2012
GAZA: The two top leaders of the Islamist Palestinian group Hamas failed at secret talks in Qatar on Sunday to resolve an internal crisis over a reconciliation pact with the rival Fatah movement of President Mahmoud Abbas, a diplomat in the region said.
The first open leadership split in the 25-year history of Hamas — the militant, Iranian-funded organization which opposes a peace treaty with Israel — arose over how far it should go in closing ranks with Fatah, the Palestinian mainstream group.
"Khaled Meshaal and Ismail Haniyeh met last night in Qatar to discuss the dispute in Hamas over the Doha agreement," the diplomat told Reuters on Monday, naming the two main figures in the organization.
Full Report At:
http://arabnews.com/middleeast/article575318.ece
--------
Makkah pavilion a crowd-puller
Published: Feb 14, 2012
JANADRIYAH: Many visitors rushed to see the Makkah pavilion at the 27th National Heritage and Culture Festival, which opened outside Riyadh on Wednesday.
The pavilion, called Bayt Makkah Al-Mukarramah, adds a spiritual dimension to the cultural and heritage atmosphere of the festival.
Apart from religious symbols of Islam, the pavilion showcases old models of motor cars, most of them at least 50 years old. Another major attraction of the Makkah pavilion is the display of one of the largest misbahas (rosary) in the world.
The pavilion also displays old and new photographs and replicas of the Grand Mosque and the holy sites. It also gives a pictorial presentation of the latest developmental projects implemented by Custodian of the Two Holy Mosques King Abdullah in Makkah, Mina, Jamarat and Arafat.
Full Report At:
http://arabnews.com/saudiarabia/article575212.ece
--------
Hajj: Journey to the Heart of Islam
14/02/2012
By Karen Dabrowska
"As you circumambulate and move closer to the kaaba you feel like a small stream merging into a big river. You have been transformed into a particle that is gradually melting and disappearing. That is love at its absolute peak". This description of the ecstasy of a Muslim pilgrim accompanying a two-minute black and white film greets visitors to the world's first exhibition on hajj - the annual Muslim pilgrimage to Mecca at the British Museum.
After years of negotiations with 13 countries, rare artefacts from Islam's holiest sites have been brought to London.
The artefacts, especially the coverings of the kaaba, are magnificent. Loans include significant material from Saudi Arabia including a seetanah which covers the door of the kaaba as well as other historic and contemporary artefacts from key museums in the Kingdom.
Other objects have come from major public and private collections in the UK and around the world, among them the British Library and the Khalili Family Trust. Together these objects evoke and document the long and perilous journey associated with the pilgrimage, gifts offered to the sanctuary as acts of devotion and the souvenirs that are brought back from Hajj.
Full Report At:
http://tripolipost.com/articledetail.asp?c=4&i=7884
-------
Shahryar's dealth, a loss to the world of Urdu literature
Feb 14, 2012
The series of sudden, shocking blows to the world of Indian art and culture does not ebb. Well-known poet Shahryar, who wrote the memorable lyrics for films like Umrao Jaan, Gaman, Anjuman and Faasle passed away in Aligarh Monday night after battling lung cancer. His last rites will be performed in that town.
Born Akhlaq Mohammed Khan, Shahryar had received the Jnanpith Award, India's highest literary award, in the year 2008. The 75-year-old poet was equally respected in his role as writer and academician, and wrote the lyrics for all of Muzaffar Ali's films. From Yeh kya jagah hai doston in Umrao Jaan to Seene mein jalan and Ajeeb saneha mujh par guzar gaya in Gaman, as well as Gulab jism ka which Shabana Azmi sang for Anjuman, all hold instant recall value to this day.
His son Faredoon who lives in Mumbai said, ``He passed away around 8.30 pm Monday. My elder brother was with him when he breathed his last.'' Shahryar had visited Mumbai for treatment last year and met Yash Chopra at the time. ``He had written the songs of Yashji's `Faasle'. My father worked extensively with Muzaffar Ali, having written for Zooni which got shelved and another three ghazals for his forthcoming film,'' Faredoon said. He recalled the family's happiness at seeing their ailing father walk up to receive the Jnanpith award.
Actor Farooque Shaikh was shocked at the news. ``This is a big loss to the world of Urdu literature. Shahryar Sahab wrote the lyrics for four of my films, Gaman, Umrao Jaan, Anjuman and Faasle, and each of them was a masterpiece. I met him several times during the 1980s and more recently at his son's residence in Mira Road when he came over to Mumbai for cancer treatment.''
Shaikh describes Shahryar as an extraordinary poet. ``He was extremely well educated and always mindful of the fact that his verses should give society something to think about even amidst all the ornamentation,'' he says. ``Like all true artistes, he led a quiet life away from publicity. But his writings speak for him.''
Urdu writer Hasan Kamal said, ``Shahryar Sahab's passing is tragic news. Not only was he a fine human being but one of the best poets in modern Urdu literature. His songs from Umrao Jaan and Gaman are popular to this day. He was media shy but otherwise very friendly.''
Shahryar was born June 16, 1936, in a village named Anwalla in Bareilly, Uttar Pradesh. He received his early education at Bulandshahr and then studied at Aligarh Muslim University. He was appointed as a lecturer in Urdu at Aligarh Muslim University in 1986 and served until in 1996 he retired as chairman of the Urdu Department of the University. He edited the literary magazine `Sher-o-Hikmat'. In 1987 he received the Sahitya Akademy Award in Urdu for his poetry collection, `Khwab Ka Dar Band Hai'.
http://timesofindia.indiatimes.com/entertainment/music/news-and-interviews/Shahryars-dealth-a-loss-to-the-world-of-Urdu-literature/articleshow/11886927.cms
--------
Taseer's widow wins right to SGD16 mn Singapore bungalow
Singapore, Feb 13, 2012
Widow of the slain Pakistani Governor Salman Taseer has won a court order to claim her right to a SGD16 million bungalow on Singapore's resort island of Santosa.
Aamna Taseer had sued her husband's three children from a previous marriage who had tried to stop her from selling the bungalow in Sentosa Cove, The Straits Times reported today. Last week, Aamna Taseer won the High Court order and right to the bungalow she had bought with her husband, the 66-year old former Punjab Governor who was gunned down by a bodyguard in Islamabad last year.
Full Report At:
http://www.deccanherald.com/content/226760/taseers-widow-wins-right-sgd16.html
URL: https://www.newageislam.com/islamic-world-news/new-age-islam-news-bureau/uae--islamic-love-guru-urges-women-on-valentine's-day-to-enjoy-sex/d/6635