New Age Islam News Bureau
04 November 2020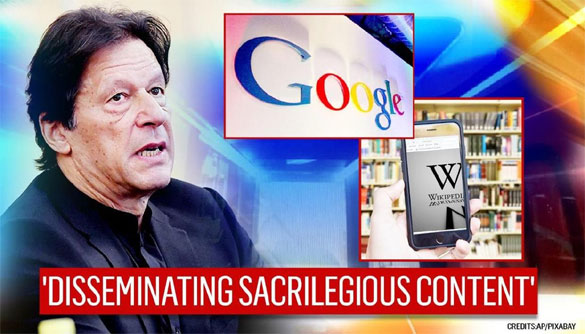 Recep Gultekin (right) and Mikail Özen (left) were invited to Turkey's Vienna embassy in thanks for their help
-----
• No Offense Meant To Islam, Muslims: France's Macron Tells Palestine's Abbas
• After Mathura Namaz Row, 4 Held For Reciting Hanuman Chalisa Inside Mosque
• Saudi Minister Adel Al-Jubeir: Vienna Attack Contrary To Religion And Human Values
• Pakistan Voices Concern Over Proliferation Of Islamophobia In Europe
• Hindu Homes Attacked In Bangladesh Over Rumours About Alleged Facebook Post Slandering Islam
• Malawi To Be 1st African Country To Open Embassy In Israeli-Occupied Jerusalem Al-Quds
• Emir Research: More Malaysians Find Islam, Islamic Institutions Being Questioned Openly
Europe
• Two Young Austrians Of Turkish Origin Hailed For Helping Victims During Vienna Attack
• No Offense Meant To Islam, Muslims: France's Macron Tells Palestine's Abbas
• Athens' First State-Sanctioned Mosque Opens Its Doors
• IS Claims Vienna Shooting As Austria Calls EU To Fight 'Political Islam'
• UK raises terrorism threat level to 'severe'
• Austria police arrest 14 after Vienna shooting rampage
• Teenage Satanist and far-right extremist sentenced for terrorism offences
• Russia: 2,000 fighters from Middle East joined Armenia-Azerbaijan conflict
--------
India
• After Mathura Namaz Row, 4 Held For Reciting Hanuman Chalisa Inside Mosque
• Congress Urges Centre To Take Up With Attacks On Hindus In Bangladesh
• Pakistan Using Covid To Export Terror: India
• After Vienna Terror Attack, Austrian Embassy In Delhi Closed Till Nov 11
• J&K Should Be Bridge Of Peace With India's Neighbours Pakistan, China: Mehbooba Mufti
--------
Arab world
• Saudi Minister Adel Al-Jubeir: Vienna Attack Contrary To Religion And Human Values
• Breaking With Muslims, UAE Supports Macron's Islamophobic Remarks
• Coronavirus: Dubai ruler Sheikh Mohammed bin Rashid Al Maktoum receives vaccine
• Qatar's stance on independent Palestinian state unchanged: Al Thani
• Turkey prepares to pull back from second military post in northwest Syria: Sources
• Lebanon caretaker PM Diab urges central bank to provide all info for audit
--------
Pakistan
• Pakistan Voices Concern Over Proliferation Of Islamophobia In Europe
• Pakistan Receives 45 Stolen Relics From US
• Pakistan cannot afford to go into lockdown again: Imran Khan
• Prosecution identifies discrepancies in charge sheet against Capt Safdar
• Bosnian leader arrives on two-day visit today
--------
South Asia
• Hindu Homes Attacked In Bangladesh Over Rumours About Alleged Facebook Post Slandering Islam
• Chief Negotiator Dares Taliban For 'Immediate Ceasefire' Amid Peace Efforts
• Kandahar: 13 Taliban Fighters Killed In AAF Airstrikes
• Death toll from Kabul University attack reaches 35
------
Africa
• Malawi To Be 1st African Country To Open Embassy In Israeli-Occupied Jerusalem Al-Quds
• Mali air strikes kill dozens of jihadists linked to al Qaeda, French govt says
• Ethiopia Says Militants Killed 32 People in Oromia Region
• Boko Haram 'Kills 12' in Raid Near Nigeria's Chibok
-----
Southeast Asia
• Emir Research: More Malaysians Find Islam, Islamic Institutions Being Questioned Openly
• PAS MP finally says sorry for alcohol and Bible remarks, insists only defending 'original form' as revealed to Jesus
• Quiet burial for Malaysian cardinal who engaged Islam
• Indonesian Muslims protest France's defence of cartoon
--------
Mideast
• Iran Condemns Terrorist Attack in Vienna
• Iranian Speaker's Advisor Stresses Need for More Unity among Muslims
• Azerbaijani territories under Armenian control must be 'liberated': Iran's Khamenei
• Turkish support for President Erdogan's AKP party hits all-time low: Poll
• In Toubas, Jordan Valley, 11 Palestinian homes are demolished by Israel
• Houthis condemned for failing to protect journalists
--------
North America
• If Elected, Biden To Restore Palestinian Aid, Reopen PLO Office In Washington: Harris
• US Election 2020: Angry Trump declares victory, will go to Supreme Court
• More than 100 million votes were cast before Election Day in US: Watchdog
• US has intensified cyberwar on Russia, China, Iran: NYT
• Tip lines allow voters to report intimidation, extremism at the polls
Compiled by New Age Islam News Bureau
URL: https://www.newageislam.com/islamic-world-news/new-age-islam-news-bureau/two-young-austrians-of-turkish-origin-hailed-for-helping-victims-during-vienna-attack/d/123368
--------
Two Young Austrians Of Turkish Origin Hailed For Helping Victims During Vienna Attack
04 Nov 2020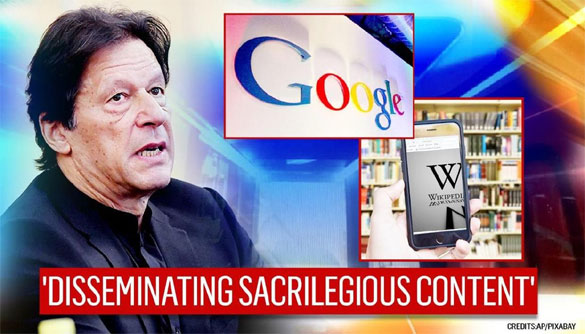 Recep Gultekin (right) and Mikail Özen (left) were invited to Turkey's Vienna embassy in thanks for their help
-----
Two young Austrians of Turkish origin have been hailed for their courage following Monday's gun attack in the capital Vienna, after footage of them intervening to aid wounded people including a policeman spread across social media.
A video shot from a nearby building shows the pair running to a metro station exit and helping panicked passers-by to take cover — as gunshots were still echoing down the street.
On Tuesday, the interior ministry confirmed, without naming the two friends, that they had helped during the attack late Monday by a radicalised young man from North Macedonia.
The assailant killed four people before being shot dead by police.
A young Palestinian man was also praised as a hero for assisting an injured police officer.
Mikail Ozen and Recep Tayyip Gultekin, both Austrian citizens from Turkish backgrounds, had planned to "drink a last coffee" together at bustling Schwedenplatz before the country's coronavirus lockdown came into effect, they said in a video posted online immediately after the attack.
The first shots could be heard even as they arrived at the busy square by the river to find "people lying on the ground covered in blood", Ozen recalled.
They went to help a panicked older woman who was looking for a place to hide — only to see a wounded policeman lying on the ground.
"We couldn't act as if we hadn't seen him," Ozen said. "We ran and carried him to the ambulance" by supporting him under his shoulders as the gunfire continued.
The policeman was given first aid by a Palestinian man, Osama Joda, a BBC report said.
Joda, 23, was working at a nearby McDonalds when the attacker opened fire on passers-by. One of the police officers who arrived at the scene was also shot.
"I pulled him behind the concrete bench and tried to stop the bleeding," Joda told local newspaper Kurier. "There was blood everywhere."
The perpetrator fled after more police personnel arrived, and Joda then helped drag the officer to a nearby ambulance with help from Ozen and Gultekin.
Gultekin was also shot in the leg and suffered a minor injury while aiding the elderly woman and carrying her to a restaurant.
The two semi-professional martial artists issued an appeal for unity between "Jews, Christians and Muslims" that was picked up by many Austrian media outlets.
"We're Muslims of Turkish origin, we hate any kind of terrorism. We're with Austria, with Vienna, we respect Austria," they said into the camera lens.
Turkish media reported that President Recep Tayyip Erdogan had called the pair to congratulate them.
The two young men were also invited to the Turkish embassy in Vienna where Turkey's ambassador to Austria Ozan Ceyhun praised their conduct, according to the BBC.
https://www.dawn.com/news/1588504/young-muslim-heroes-hailed-for-helping-victims-during-vienna-attack
--------
No Offense Meant To Islam, Muslims: France's Macron Tells Palestine's Abbas
03 November 2020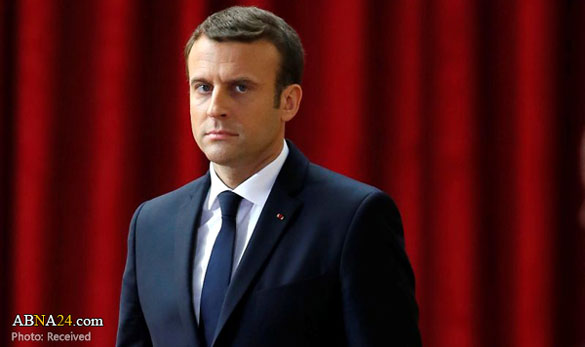 French President Emmanuel Macron
-----
French President Emmanuel Macron has said he did not intend to insult Islam and its followers in what could be interpreted as a retreat from his recent inflammatory Islamophobic remarks and support for a publication's incendiary cartoons of Prophet Muhammad (PBUH).
Speaking in a telephone conversation with Palestinian President Mahmoud Abbas on Monday night, Macron said he respected Islam and the Muslim world, and did not mean to offend them, Palestinian news agency WAFA reported.
He added that he differentiated between terrorism and extremism on the one side, and Islam and the Muslim world on the other.
The remarks came two days after Macron told Qatar-based al-Jazeera television news network that he wanted to eliminate the misunderstandings, after his remarks triggered an outburst of anger against France among Muslim nations and leaders worldwide.
Macron said on Saturday that the caricatures published by the satirical Charlie Hebdo magazine did not represent the French government's position, and underlined that the magazine was not an official publication.
"I understand the feelings that this arouses; I respect them. But I want you to understand the role that I have. My role is to calm things down, as I am doing here, but at the same time it is to protect these rights," he said, doubling down on his alleged support for freedom of expression.
Elsewhere in his remarks on Monday night, Macron told Abbas that France's position on the establishment of peace in the Middle East region on the basis of the so-called two-state solution was firm and unswerving.
Abbas, for his part, underlined that everyone must respect religions and religious symbols, and anything offensive to Prophet Muhammad as well as other prophets and religions must not be allowed.
He also denounced all forms of violence, extremism, and terrorism.
Macron's anti-Islam rhetoric and his support for controversial cartoons depicting Prophet Muhammad have triggered a boycott of French goods, including dairy products and cosmetics, among Muslims.
Mass demonstrations have also taken place in several countries with posters of Macron and French flags set ablaze in some instances.
Sisi, Macron discuss outrage over insulting cartoons
Separately, Egypt's President Abdel-Fattah el-Sisi has stressed the need for a complete differentiation between Islam as a religion that promotes peace, tolerance and renounces violence, and terrorist actions that are committed by extremists.
Sisi, in a phone conversation with his French counterpart on Monday, noted that acts of terror are condemned in all their forms.
The Egyptian president also called for promotion of coexistence between followers of all religions via dialog, understanding, as well as mutual respect, and demanded avoidance of prejudice towards religious symbols.
Egypt is trying to prevent terrorist groups as well as their sponsors from tarnishing the image of Islam, Sisi noted.
The Egyptian and French presidents also discussed the latest attacks in France amid a Muslim outrage over the controversial cartoons depicting Prophet Muhammad.
Sisi and Macron reviewed latest developments in Libya as well, and exchanged viewpoints on efforts aimed at the implementation of the ceasefire agreement between warring sides in the North African country.
https://www.presstv.com/Detail/2020/11/03/637808/I-did-not-intend-to-offend-Islam-Muslims-France-Macron-tells-Palestinian-counterpart
--------
After Mathura Namaz Row, 4 Held For Reciting Hanuman Chalisa Inside Mosque
Nov 4, 2020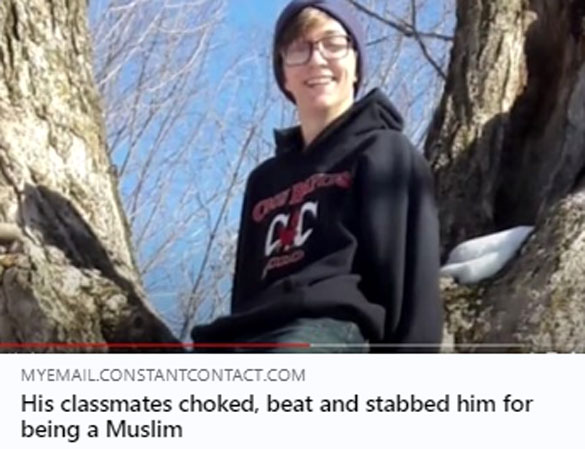 (Image: Zee)
----
Four persons have been arrested for allegedly reciting Hanuman Chalisa inside a mosque in Goverdhan, a day after Namaz offered on the premises of a temple here triggered a row.
One of the four men arrested over Tuesday's Hanuman Chalisa recitation claims to be a local leader of the BJP's youth wing.
The men, aged between 18 and 25, entered the Idgah on the Goverdhan-Barsana road and recited the Hindu prayer, police said.
Police in Goverdhan town, about 20 km from Mathura, arrested them for disturbing the peace and registered an FIR under section 151 of the CrPC.
Saurabh Nambardar, Raghav Mittal, Rauki and Kanha were produced in the court of Goverdhan sub-divisional magistrate Rahul Yadav, who ordered their release on a surety of Rs 2 lakh each.
Superintendent of Police (SP), Mathura, Gaurav Grover said, "Police and administration of Mathura district are monitoring everything directly or indirectly. If any person tries to spread chaos or break the dignity of any religious place, stern action will be taken against them."
"Nobody is above the law and if any person tries to disturb the peaceful environment then a strong action will be taken against him or her," Ram Mishra, District Magistrate (DM), Mathura said.
In a video clip on social media, one of the arrested men is heard saying that if Namaz can be offered for communal harmony in a temple, reciting Hanuman Chalisa should be allowed in a mosque.
Meanwhile, Faisal Khan, one of the four persons who allegedly offered 'Namaz' inside the Nanda Bhavan Temple complex in Mathura, was on Tuesday sent to 14-day judicial custody by a local court.
Khan, who was arrested from Delhi on Monday, was later handed over to Uttar Pradesh Police for questioning in the matter.
The UP Police had on Sunday registered an FIR against four persons -- Faisal Khan, Chand Mohammad, Alok Ratan, and Nilesh Gupta -- at Barsana Police Station for allegedly offering 'namaz' in the Mathura temple.
According to the FIR, while two of them offered 'namaz' in the courtyard of the temple on October 29, the other two recorded the incident, and the video was posted on social media.
As per the FIR, they came to temple on Thursday and Khan chanted a few lines from the Ramcharitmanas there.
The group members told the priest that they are on a 'parikarma' (circumambulation) of the 'Brij Chaurasi kos' on bicycles, according to the FIR against them.
The FIR was registered on the complaint filed by Nandbaba temple priest Kanha Goswami under several sections of the Indian Penal Code (IPC) including charges of promoting enmity, injuring or defiling a place of worship, and public mischief among others.
https://www.dnaindia.com/india/report-after-mathura-namaz-row-4-held-for-reciting-hanuman-chalisa-inside-mosque-2854274
--------
Saudi minister Adel Al-Jubeir: Vienna attack contrary to religion and human values
04 November 2020
Saudi minister of state for foreign affairs Adel Al-Jubeir said on Twitter on Tuesday that the Vienna attack was a heinous crime contrary to all religions and human values.
"We share with friends in the Republic of Austria the sorrow of the terrorist crime that targeted innocent people in Vienna. This heinous crime and its likes are contrary to all religions and human values, and it emphasizes to us that terrorism has no religion or race," his tweet said.
https://english.alarabiya.net/en/News/gulf/2020/11/04/Saudi-minister-Adel-Al-Jubeir-Vienna-attack-contrary-to-religion-and-human-values
--------
Pakistan voices concern over proliferation of Islamophobia in Europe
04 Nov 2020
ISLAMABAD: Pakistan on Tuesday expressed concern over the proliferation of Islamophobia in Europe and called for urgent steps to address it.
The issue was raised by Foreign Minister Shah Mehmood Qureshi at the Fifth Round of Pakistan-European Union Strategic Dialogue, which was held virtually. The session was co-chaired by Mr Qureshi and High Representative of the European Union for Foreign Affairs and Security Policy Mr Josep Borrell.
"The foreign minister apprised his European counterpart about the concerns of Muslims around the world, including Pakistan regarding the growing trend of Islamophobia in some European countries," the Foreign Office (FO) said.
The latest spell of Islamophobia began last month when French President Emmanuel Macron in some rude remarks about Islam described it as a religion "in crisis all over the world," which had been taken over by extremists.
He then vowed to fight "radical Islamism" and uphold secular values at all costs. His subsequent defence of the caricatures, other comments about Islam and action against Muslims added fuel to the fire.
Qureshi, EU's Borrell co-chair virtual session of strategic dialogue
It is feared that the crisis unleashed by Mr Macron's comments could draw Europe into greater polarisation that could affect its peace and security.
Mr Qureshi had earlier raised this issue with his other European counterparts in his conversations with them over the past few days and called for promoting inter-faith harmony for defusing the potentially dangerous situation.
EU-Pakistan dialogue reviewed the implementation of Pakistan-European Union Strategic Engagement Plan (SEP), which was signed in June last year.
The SEP is the new bilateral framework of cooperation that aims at the deepening of Pak-EU relations in all areas.
The FO said the two sides expressed satisfaction on the progress towards the implementation of the SEP.
The two sides at the dialogue exchanged views on regional and international issues and shared their assessments on the current situation of the Covid-19 pandemic and actions taken by the respective sides to mitigate its negative socio-economic impacts.
EU is Pakistan's major trading and investment partner.
Foreign Secretary Sohail Mahmood and Deputy Secretary General of the European External Action Service Enrique Mora had last month held the sixth round of Pakistan-European Political Dialogue.
https://www.dawn.com/news/1588498/pakistan-voices-concern-over-proliferation-of-islamophobia-in-europe
--------
Hindu homes attacked in Bangladesh over rumours about alleged Facebook post slandering Islam
Nov 02, 2020
The houses of several Hindu families have been vandalised and burned by some radical Islamists in Bangladesh's Comilla district over rumours about an alleged Facebook post slandering Islam, according to a media report on Monday.
The households were vandalised and later set on fire on Sunday after a Bangladeshi man, who lives in France, allegedly praised President Emmanuel Macron for taking steps against "inhumane ideologies" after a teacher in Paris was decapitated for showing caricatures of the Prophet Muhammad, bdnews24.com reported.
The headmaster of a kindergarten school in Purbo Dhour welcomed Macron's action in a comment on the post.
As the rumours about the Facebook post spread, tension mounted in the area on Saturday, the report said.
The police arrested two people on charges of hurting the religious sentiments on Sunday, the report quoted Qamruzzaman Talukder, Officer-in-Charge of Bangra Bazar Police Station, as saying.
They include the headmaster of the kindergarten. The other person is a resident of nearby Andikot village.
"The situation is under control now," Md Abul Fazal Mir, deputy commissioner of Cumilla district, told bdnews24.com after visiting the area. Syed Nurul Islam, Superintendent of Police, has also visited the scene.
The deputy commissioner said the locals carried out arson attacks on homes, including those of the two arrestees.
Asked what measures the authorities have taken against the attackers, Mir said the administration has swung into action.
Qamruzzaman said the process to file a case over the attack was underway.
The police will watch videos to identify the attackers, he added.
Demonstrations against France over caricatures of the Prophet Muhammad have been taking place in different Muslim-majority countries for some days.
Bangladeshi authorities have deployed four platoons of police in Kurbanpur and Andikot villages to keep the situation under control.
The police launched a case under the Digital Security Act against the headmaster and the other arrestee.
A court denied bail and sent them to jail pending trial when the police produced them before it late on Sunday afternoon. PTI
https://www.tribuneindia.com/news/world/hindu-homes-attacked-in-bangladesh-over-rumours-about-alleged-facebook-post-slandering-islam-164880
--------
Malawi to be 1st African country to open embassy in Israeli-occupied Jerusalem al-Quds
04 November 2020
The Republic of Malawi is set to become the first African country to follow the United States and open an embassy in Israeli-occupied Jerusalem al-Quds.
Malawi Foreign Minister Eisenhower Mkaka, in a video statement during a visit to the Israeli-occupied territories on Tuesday, called the decision a "bold and significant step."
He also hailed the controversial normalization agreements Israel recently reached with the United Arab Emirates, Bahrain and Sudan with US mediation.
The normalization deals have drawn widespread condemnation from Palestinians, who seek an independent state in the occupied West Bank and Gaza Strip, with East Jerusalem al-Quds as its capital. They say the deals ignore their rights and do not serve the Palestinian cause.
Israel lays claim to entire Jerusalem al-Quds, but the international community views the city's eastern sector as occupied territory.
During the meeting, Israeli minister for foreign affairs Gabi Ashkenazi, for his part, praised Malawi's decision to open a full diplomatic mission in Jerusalem al-Quds, which is expected to start operation by the summer of 2021.
"I'm sure that more African leaders will follow this decision," he asserted.
"I would like to congratulate the Malawian government on the important decision to be the pioneer, and the first African country to establish its embassy in Jerusalem (al-Quds)," Ashkenazi added.
The landlocked Southeastern African country of Malawi has had diplomatic ties with Israel since 1964, but without opening an embassy in the occupied territories.
The embassy relocations began after US President Donald Trump recognized Jerusalem al-Quds as the Israeli "capital" in late 2017 and later moved his country's embassy to the occupied city in a significant pro-Tel Aviv policy shift on Palestine.
Guatemala and Paraguay later followed in Washington's footstep, before the latter reversed its decision just four months later.
Honduras has likewise said it aims to move its embassy to Jerusalem al-Quds by the end of 2020. Brazil and the Dominican Republican are also considering such a move.
https://www.presstv.com/Detail/2020/11/04/637878/Malawi-to-be-1st-African-country-to-open-embassy-in-Israeli-occupied-Jerusalem-al-Quds
--------
Emir Research: More Malaysians find Islam, Islamic institutions being questioned openly
03 Nov 2020
BY SOO WERN JUN
KUALA LUMPUR, Nov 3 — The percentage of Malaysians who believe that Islam and Islamic institutions are being questioned openly are on the rise, Emir Research found in its latest study in July.
The local research house said that in its latest study conducted in the third quarter of this year, 39 per cent of respondents believed that religion was being openly questioned, in comparison to 35 per cent in a previous poll in the fourth quarter of 2019.
"One of the institutions of the Malay-Muslims in the monarchy, and this could perhaps contribute to the rise in many Malaysians believing that the institution concerned is being questioned openly.
"This corroborates findings from the focus group discussion (FGD) in which discussants agree that the institution is being questioned openly," Emir Research said in its findings released yesterday.
Emir Research is led by Datuk Rais Hussin who was recently appointed as Malaysia Digital Economy Corporation chairman.
The research house also found that participants of its July FGD) were concerned about what they perceived as political maneuvering within the current government, which made them unsure and less confident about the ruling Perikatan Nasional coalition's staying power.
Emir Research said this sentiment was reflected in its research paper titled "Pulse From the Ground: Emir Research Quarterly Poll for Third Quarter 2020 ― Part 1".
"When the political crisis that ensued following the resignation of former prime minister Tun Dr Mahathir Mohamad, the King in his wisdom had stepped in to solve the political imbroglio by appointing Tan Sri Muhyiddin Yassin as the eighth prime minister of Malaysia.
"As mentioned in the FGDs, this was perfectly in line with the Constitution and the role of a constitutional monarch, but most rakyat while acknowledging Perikatan Nasional is a legitimate government, insinuated that it is at the same time a backdoor government," said Emir Research in a statement today.
According to the research agency, some Malaysians take this as questioning the Yang di-Pertuan Agong for appointing a backdoor government.
The research was done among others to assess the perceived direction of the country and living conditions among the people.
However, Emir Research noted that its FGD was conducted in July, and the survey was in August, therefore the poll does not take into account the latest developments in the country which include the surge in Covid-19 cases, political turmoil and the call for a state of emergency to be declared which was denied by the Yang di-Pertuan Agong.
https://www.malaymail.com/news/malaysia/2020/11/03/emir-research-more-malaysians-find-islam-institutions-being-questioned-open/1918899
--------
Europe
Athens' first state-sanctioned mosque opens its doors
November 4, 2020
ATHENS: The first official mosque in Athens, delayed for more than a decade, opened its doors to a few faithful owing to the coronavirus, the capital's Muslim community said Tuesday.
The project to open a state-sanctioned mosque in Athens, the only European capital without one, was launched in 2007.
It immediately ran into strong opposition from the influential Orthodox Church, as well as from nationalist groups.
Athens will "finally have a place of worship for its Muslim inhabitants," Naim el Gadour, the president of the Muslim Union of Greece told AFP.
There will be no official inauguration, however, due to restrictions related to the virus outbreak, according to Zaki Sidi Mohammed, the mosque's Moroccan imam.
The Ministry of Education and Religious Affairs announced the opening in a press release late Monday, specifying that under the current circumstances only around 10 people at a time would be permitted to pray in the mosque.
Some 650,000 Muslims live in Greece, the majority in Athens. Most are migrants who arrived in the country over the last 20 years.
Located in Elaionas, a former industrial district, the mosque is the first to operate officially in Athens since the country's war for independence from the Ottomans in 1821.
The only mosques dating from the Ottoman era now operating in Greece are located in the border region with Turkey where a minority of 150,000 Turkish people live.
Built with state funds, the Athens place of worship was completed in 2019 and can accommodate up to 350 people.
After years of opposition, the opening was delayed yet again in recent months owing to restrictions imposed to stem the coronavirus pandemic, according to the ministry.
"We had been waiting for its opening for months, but we did not know the exact date," said el Gadour, who had campaigned for its construction.
Numerous makeshift mosques in Athens apartments, basements and even sheds were created over the years, which the state tried to regulate by granting operating permits.
https://www.freemalaysiatoday.com/category/world/2020/11/04/athens-first-state-sanctioned-mosque-opens-its-doors/
--------
IS claims Vienna shooting as Austria calls EU to fight 'political Islam'
November 4, 2020
VIENNA: Austrian investigators were on Tuesday piecing together the Monday evening rampage through central Vienna by a lone gunman and later claimed by the Islamic State (IS) group, as Chancellor Sebastian Kurz called for a European response to "political Islam".
Four people were killed when Kujtim Fejzulai, described as a 20-year-old IS sympathiser who had spent time in prison, opened fire with a Kalashnikov in a busy area of the Austrian capital the day before the country went into a new coronavirus lockdown.
IS — which has claimed numerous attacks in Europe — said Tuesday a "soldier of the caliphate" was responsible for the carnage, according to its propaganda agency.
Police shot the gunman dead on Monday and later swooped on 18 different addresses and made 14 arrests as they looked for possible accomplices and sought to determine if he had acted alone.
After reviewing CCTV footage of the attack in an area teaming with bars and restaurants not far from the historic sights of central Vienna, Interior Minister Karl Nehammer said the video "does not at this time show any evidence of a second attacker".
Vienna police have asked people who filmed the moment of the attack to share their recordings with the authorities to aid in tracking the gunman's route through the capital, rather than posting them to social media.
On Fejzulai's computer, investigators found incriminating evidence including a photograph recently posted on Facebook showing him carrying the automatic weapon and a machete used during the attack.
Police said he was also wearing a fake explosive belt.
'Repulsive' attack
Austrian Chancellor Sebastian Kurz condemned the shooting as a "repulsive terror attack", which he said killed a waitress, a young passer-by and an older man and woman.
He called on the European Union to fight against "political Islam" saying it was an ideology that represented a "danger" to the model of the European way of life, in an interview published in Germany's Die Welt newspaper.
His government will face questions about how an individual known to security forces had been able to buy weapons and cause havoc on the streets of the usually peaceful capital, often listed as having the world's highest quality of life.
The investigation is spanning several countries, with Switzerland making two arrests and Macedonia, where Fejzulai has family roots, cooperating with the Austrian authorities.
The attack came after several Islamist atrocities in France, including an assault on churchgoers in the Mediterranean city of Nice and the beheading of a schoolteacher near Paris.
The recent re-publication of cartoons of the Prophet Mohammed in France has caused new tensions worldwide, sparking protests in some Muslim-majority countries and calls from several terror groups for their followers to take revenge.
Britain on Tuesday upgraded its terrorism threat level from "substantial" to "severe".
Fooled the system
Nehammer said Fejzulai had been convicted and jailed for a terror offence in April last year for trying to travel to Syria.
The dual Austrian and Macedonian national had then been admitted to a government-funded de-radicalisation programme and had managed to secure an early release in December from a 22-month prison sentence.
"The perpetrator managed to fool the de-radicalisation programme of the justice system, to fool the people in it, and to get an early release," Nehammer said.
"It was clear that the attacker, despite all the outward signs of having integrated into society, did exactly the opposite."
A large swathe of central Vienna was cordoned off around the location of the shootings as police combed the area.
"It sounded like firecrackers, then we realised it was shots," one witness told public broadcaster ORF after the attack began. Another spoke of at least 50 shots being fired.
Shock and sorrow
The small Alpine nation of nine million people had until now been spared the sort of major attacks that have hit other European countries such as France, Germany and Britain in the last decade.
The last significant attacks date back to the 1970s and 1980s and were carried out by pro-Palestinian militants.
"This isn't Berlin and it isn't Paris. We're perhaps a big city but nothing really bad ever happens here," said hotel receptionist Sharut Gunduz.
The bloodshed triggered an outpouring of solidarity from world leaders with French President Emmanuel Macron saying the people of France shared the "shock and sorrow" of the Austrian people.
Across the country, flags were lowered to half-mast on public buildings and people observed a minute of silence at noon as church bells rang out.
Kurz, President Alexander Van der Bellen and other officials took part in a wreath-laying ceremony in honour of the victims.
Common struggle
Twenty-three wounded people were in hospital Tuesday, with seven in a critical condition, Vienna's hospital association said.
Police said an officer was among those hurt.
Germany joined the Czech Republic in stepping up checks at their borders in order to stop possible accomplices.
"The fight against these assassins and those who instigate them is our common struggle," said Chancellor Angela Merkel.
https://www.freemalaysiatoday.com/category/world/2020/11/04/is-claims-vienna-shooting-as-austria-calls-eu-to-fight-political-islam/
--------
UK raises terrorism threat level to 'severe'
03 November 2020
Following terrorist attacks in France and Austria, the UK has raised its terror threat level from "substantial" to "severe", which indicates that the security apparatus believes a terrorist attack is now "highly likely".
The decision to raise the threat level has been taken by the Joint Terrorism Analysis Center (JTAC), which is housed inside the headquarters of the British Security Service (MI5).
According to multiple reports in the British media, JTAC's decision to raise the terror threat level was materially influenced by Monday night's (November 02) terrorist attack in Vienna (Austria), in which four people were killed.
Taking to Twitter the UK's hardline Home Secretary, Priti Patel, wrote that the measure is "precautionary" and not based on any "specific" threat.
The Joint Terrorism Analysis Centre has changed the UK terror threat level from substantial to severe.
This is a precautionary measure and is not based on any specific threat.
The public should continue to remain vigilant and report any suspicious activity to the police. pic.twitter.com/XJa0gXetee
— Priti Patel (@pritipatel) November 3, 2020
Echoing that appraisal, Sky News' defense and security correspondent, Alistair Bunkall, tweeted that a "security source" had told him there is no "specific" threat to the UK but recent attacks in Europe have felt "different in tactic and tempo".
A U.K. security source tells me there is no specific threat to the UK but recent attacks in Europe have felt "different in tactic and tempo" and the raised threat level is in response to that.
— Alistair Bunkall (@AliBunkallSKY) November 3, 2020
Bunkall wrote further that that the British security apparatus had been operating at the top of "substantial" for some time and that it wouldn't take much to "nudge" the UK into the "severe" category.
"Vienna was that nudge", Bunkall added.
Meanwhile, the BBC's home affairs correspondent, Dominic Casciani, wrote that while there is a sense of "inevitability" about the raising of the terror threat, nevertheless intelligence plays a part in the process.
According to Casciani, available intelligence on "known suspects" targeting the UK and a "wider analysis" of how international events interact with their intentions, informs the British security apparatus's decision on the threat level.
JTAC operates five terror threat levels with "severe" constituting the second-highest.
Above "severe" is "critical" which indicates an attack is thought to be highly likely in the near future.
https://www.presstv.com/Detail/2020/11/03/637857/UK-Terror-Threat-Level-Raise-Severe-JTAC
--------
Austria police arrest 14 after Vienna shooting rampage
03 November 2020
Police in Austria have arrested more than a dozen people as they look for suspects in deadly shooting attacks in the capital, Vienna.
Security forces raided 18 different locations and made 14 arrests during a massive dragnet on Tuesday, hours after the shootings left four people dead and nearly two dozen others injured across Vienna.
At least 22 people, including a policeman, were also wounded.
One assailant was shot dead by police. But authorities have not ruled out the possibility that more shooters may have been involved.
Austria's Interior Minister Karl Nehammer announced on Tuesday that the gunmen who was shot dead sympathized with the Takfiri Daesh terrorist group.
"Yesterday we survived an attack of at least one… terrorist. A situation we have not experienced in Austria for decades. The identified criminal was armed with a belt with explosives, which turned out to be fake, and a rifle. The criminal had sympathies for the ISIS terrorist group," Nehammer said at a press conference in Vienna, using a different acronym for Daesh.
"Yesterday's attack was an attack on our values and a completely useless attempt to weaken our democratic society or to divide it," he added. "We do not tolerate this in any way or from anyone."
Nehammer identified the terrorist as 20-year-old Kujtim Fejzulai, who had dual Austrian and Macedonian nationality.
The Austrian minister said the attacker had been convicted of a terror offense in April last year for trying to travel to Syria.
Vienna police said that SWAT teams on Tuesday entered the gunman's apartment using explosives, and a search of its surroundings was underway.
The shooting on Monday night took place in six locations in Vienna.
The Austrian capital remains on high alert following the incident, as police ramp up their investigation into the attack and search for more suspects.
Several neighboring countries have stepped up border checks.
Austria's Chancellor Sebastian Kurz vowed "decisive action" against the perpetrators of the terrorist attack on Monday, underlining that police were concentrating on an anti-terror operation and the army was taking over the security of major buildings in Vienna and across the country.
European leaders have strongly condemned the Vienna shooting, which follows two terror attacks in France in recent weeks.
Charles Michel, the president of the European Council, said on Twitter that, "Europe strongly condemns this cowardly act that violates life and our human values."
Other leaders also shared statements expressing their shock and sorrow, including British Prime Minister Boris Johnson, Italian Prime Minister Giuseppe Conte, and Spanish Prime Minister Pedro Sanchez.
https://www.presstv.com/Detail/2020/11/03/637834/Austria-police-arrest-14-after-Vienna-shooting-rampage
--------
Teenage Satanist and far-right extremist sentenced for terrorism offences
Nadeem Badshah
2 Nov 2020
A teenage Satanist and far-right extremist has been given a suspended sentence after posting bomb-making manuals on neo-Nazi forums and downloading indecent images of children.
Harry Vaughan, 18, a grammar school pupil who achieved four A* grades in his A-levels, was sentenced at the Old Bailey on Monday after admitting 14 terrorism offences and two child abuse image offences. He was given two years' detention suspended for two years.
Vaughan was arrested by police in June last year following an investigation into an online forum called Fascist Forge.
Police found that the teenager, of south-west London, had been concealing his identity behind numerous aliases and boasting about school shootings, sharing explosives manuals and neo-Nazi propaganda online, expressing homophobic views and downloading indecent images of underage boys.
Digital forensic specialists retrieved 4,200 images and 302 files from Vaughan's devices including an extreme rightwing terrorist book and documents relating to Satanism, neo-Nazism and antisemitism.
Police also discovered graphics encouraging acts of terrorism in the name of the proscribed organisation Sonnenkrieg Division and footage of the 2019 Christchurch mosque massacre.
Several homemade posters were found in the bedroom of the teenager, who attended Tiffin grammar school in Kingston-upon-Thames in Surrey.
One featured the Norwegian far-right killer Anders Breivik and the words "every girl loves a mass murderer" and "it's okay to be a Nazi".
Richard Smith, the head of the Met's counter-terrorism command, said the case showed that any young person can be susceptible to radicalisation.
He said: "Harry Vaughan is an intelligent young man … yet, online, he was an enthusiastic participant of rightwing terrorist forums.
"His case illustrates it is possible for any young person to be susceptible to radicalisation, so today I really want to appeal to everyone to be as vigilant as possible for signs that a young loved one may be in trouble."
In a pre-sentence report, Vaughan indicated there were no "significant political", "racist or homophobic" views expressed during his upbringing. The teenager's father, who was in court, is a clerk in the House of Lords and his mother is a teacher.
The judge took account of the defendant's young age and his diagnosis of autistic spectrum disorder. He also acknowledged a letter from Vaughan's parents, who are committed to helping him "change for the better".
His extremist views, which he now claims to have renounced, were said to be "driven by internet use".
Prosecutor Dan Pawson-Pounds said: "The material demonstrated unequivocally that Vaughan had an entrenched extreme rightwing and racist mindset, as well as an interest in explosives, firearms and violence more generally."
Vaughan's barrister, Naeem Mian QC, told the Old Bailey that a "toxic cocktail of factors" had led the defendant to "disappear down a rabbit hole of the internet" into a "very, very dark place".
https://www.theguardian.com/uk-news/2020/nov/02/teenage-satanist-and-far-right-extremist-sentenced-for-terrorism-offences?utm_source=iterable&utm_medium=email&utm_campaign=1682291_
--------
Russia: 2,000 fighters from Middle East joined Armenia-Azerbaijan conflict
03 November 2020
Russia's top diplomat said Tuesday that about 2,000 fighters from the Middle East have joined the fighting over Nagorno-Karabakh, the worst outbreak of hostilities in the conflict between Armenia and Azerbaijan in more than a quarter-century.
Russian Foreign Minister Sergey Lavrov's statement came as the warring parties traded accusations over new attacks in the region.
For all the latest headlines follow our Google News channel online or via the app.
"We are certainly worried about the internationalization of the Nagorno-Karabakh conflict and the involvement of militants from the Middle East," Lavrov said in an interview with the Russian business daily Kommersant. "We have repeatedly asked foreign players to use their potential to stop the transfer of militants, whose number in the conflict zone is approaching 2,000."
Lavrov added that Russian President Vladimir Putin raised the issue in last week's phone call with Turkish President Recep Tayyip Erdogan.
Nagorno-Karabakh lies within Azerbaijan but has been under the control of ethnic Armenian forces backed by Armenia since a war there ended in 1994. The latest outburst of hostilities began Sept. 27 and has left hundreds — perhaps thousands — dead, marking the worst escalation of fighting since the war's end.
Azerbaijan has relied on strong support from its ally Turkey, which has trained Azerbaijani military and provided it with strike drones and long-range rocket systems.
Armenian officials accuse Turkey of being directly involved in the conflict and sending mercenaries from Syria to fight on Azerbaijan's side.
Turkey has denied deploying combatants to the region, but a Syrian war monitor and Syria-based opposition activists have confirmed that Turkey has sent hundreds of Syrian opposition fighters to fight in Nagorno-Karabakh.
The heavy fighting involving heavy artillery, rockets and drones has raged despite repeated international attempts to end hostilities. A U.S.-brokered truce frayed immediately after it took effect last week, just like two previous cease-fires negotiated by Russia, and the latest pledge by Armenia and Azerbaijan not to target residential areas was broken hours after it was made Friday. The warring sides have repeatedly blamed each other for violations.
Artillery fire hit the region's capital Stepanakert on Tuesday night and Nagorno-Karabakh emergencies ministry also said three rockets hit the strategically key city of Shushi.
Azerbaijani President Ilham Aliyev has insisted that Azerbaijan has the right to reclaim its territory by force after three decades of fruitless international mediation. He said that Armenia must pledge to withdraw from Nagorno-Karabakh as a condition for a lasting truce.
Azerbaijani troops have reclaimed control of several regions on the fringes of Nagorno-Karabakh and pressed their offensive into the separatist territory from the south, trying to cut a link between the separatist territory and Armenia.
Lavrov said that Russia was continuing to push for hostilities to end, noting that it's working on a set of verification measures needed to achieve a lasting cease-fire, including the possible deployment of international observers under the aegis of the Organization for Security and Cooperation in Europe.
https://english.alarabiya.net/en/News/world/2020/11/03/Russia-2-000-fighters-from-Middle-East-joined-Armenia-Azerbaijan-conflict
--------
India
Congress Urges Centre To Take Up With Attacks On Hindus In Bangladesh
02nd November 2020
KOLKATA: Voicing concern over reports of attack on minority Hindu community in some parts of Bangladesh, Congress leader in Lok Sabha Adhir Ranjan Chowdhury on Monday urged the Centre to take up the issue immediately with the neighbouring country.
He referred to recent media reports that temples were attacked and Hindu families in Bangladesh became victims of arson and loot by fundamentalist forces.
At least 15 Hindu temples in Bangladesh have been vandalised over allegations of disrespect shown to Islam on Facebook, triggering panic among the minority community in some areas, a report from Dhaka said on October 31.
Temples at Nasirnagar in Brahmanbarhia district in Bangladesh were vandalised on Sunday and over 100 houses in the area belonging to Hindus were looted, the media report said.
After the violence, which reportedly lasted for hours, two temples in adjacent Madhabpur in Habigunj also came under attack, the report said quoting police and eyewitnesses.
"It is reported that Hindu families in Bangladesh have been targeted by fundamentalist forces resulting in the arsoning and other violence as a reprisal of the stand taken by our government.
Indian government should take up the issue with Bangladesh government as immediately as possible so as to prevent further escalation," he said in a statement.
Six persons have been arrested for their alleged involvement in the attack and paramilitary Border Guards Bangladesh deployed at Nasirnagar and Madhabpur Upazila headquarters along with the Rapid Action Battalion, police and Armed Police Battalion to maintain law and order, the report said.
Locals said the Nasirnagar incident started with a Facebook post by one person from Harinberh village under Haripur Union Parishad.
Police detained the accused on Friday immediately after the allegation of blasphemy against him.
The man has been sent to jail following a court order.
https://www.newindianexpress.com/nation/2020/nov/02/congress-urges-centre-to-take-up-with-attacks-on-hindus-in-bangladesh-2218355.html
--------
Pakistan using Covid to export terror: India
Nov 4, 2020
UNITED NATIONS: Strongly hitting out at Pakistan, India has said it is taking advantage of the coronavirus pandemic to enhance support to cross-border terrorism and has resorted to "unbridled hate speech" to try and create divisions among India's religious communities.
Addressing an interactive dialogue with special rapporteur on contemporary forms of racism, racial discrimination, xenophobia and related intolerance, first secretary in India's permanent mission to the UN Ashish Sharma on Monday said the hate speech by Pakistan is not merely directed towards one community in India but also against organisations, individuals and against highranking politicians.
"While the world has come to a standstill due to the pandemic, Pakistan has only enhanced support to cross-border terrorism taking advantage of the pandemic," he said. Pakistan has resorted to "unbridled hate speech trying to foment violence and intolerance in our country", he told the UN forum.
https://timesofindia.indiatimes.com/india/pakistan-using-covid-to-export-terror-india/articleshow/79031960.cms
--------
After Vienna Terror Attack, Austrian Embassy In Delhi Closed Till Nov 11
Nov 4, 2020
NEW DELHI: In the wake of a terror attack in Vienna that left five dead, the Austrian embassy in New Delhi announced that they would be closed to the public until November 11 as a precautionary measure. Security forces have stepping up their vigil near the embassy, officials said. The embassy's notice said: "We ask for your understanding."
Meanwhile, the Indian embassy in Vienna tweeted: "The Embassy would like to assure the Indian community in Vienna we are in touch with authorities for your safety. All are advised to exercise caution since terrorists may still be at large." PM Narendra Modi too on Tuesday extended his solidarity with the European nation.
https://timesofindia.indiatimes.com/india/after-vienna-terror-attack-austrian-embassy-in-delhi-closed-till-nov-11/articleshow/79031571.cms
--------
J&K should be bridge of peace with India's neighbours Pakistan, China: Mehbooba Mufti
Nov 3, 2020
JAMMU: Peoples Democratic Party (PDP) chief Mehbooba Mufti on Tuesday said her party wants Jammu and Kashmir to be a bridge of peace between India and its neighbours Pakistan and China and this is a formula which the government will have to adopt.
Addressing the media after talking to an invited group of youth from Jammu and Kashmir, she referred to border tensions with China and Pakistan. She said China had made attempts to transgress Line of Actual Control.
She said PDP wants Jammu and Kashmir "should become a bridge of peace" and referred to the views of her late father and former Chief Minister Mufti Mohammad Sayeed.
"Be it our neighbouring nations like Pakistan or China...China tried to enter LAC, I believe Muftiji's dream of making Jammu and Kashmir a bridge between India and its neighbours is a formula, which government will have to adopt," she said.
The PDP leader said her party will go to any length to protect the future of the youth of Jammu and Kashmir.
She alleged that laws were "being imposed" on people and "we won't tolerate it".
"To protect the future of Kashmiri youth, we will go to any length. Earlier all laws were made in consultation with the public and they were people-friendly. But now, laws are being imposed on Kashmiris which are against their existence and we won't tolerate it," she said.
The PDP leader said they discussed political and economic situation following the abrogation of Article 370 with the youth.
"I wanted to know the political and economic situation in different parts of Jammu and Kashmir. We got to know that due to abrogation of Article 370, they are facing problems. Along with that, the policies of the central government have also been anti-people," she alleged.
The PDP leader said her party will stand with the youth and will be in the front in the struggle for normalcy in the region.
He said domicile and land laws have been changed "which is creating a lot of trouble for people".
"Recently they said that people can be retired after 22 years of service, and then they changed the domicile and land laws, which is creating a lot of trouble for people. We told the youth that PDP is ready to face any problem. The youth is with me. I will fight for their future," the PDP chief said.
https://timesofindia.indiatimes.com/india/jk-should-be-bridge-of-peace-with-indias-neighbours-pakistan-china-mehbooba-mufti/articleshow/79023131.cms
--------
Arab world
Breaking With Muslims, UAE Supports Macron's Islamophobic Remarks
03 November 2020
The United Arab Emirates (UAE) says French President Emmanuel Macron's recent Islamophobic remarks are "totally right."
In an interview with the German daily Die Welt on Monday, the UAE's Minister of State for Foreign Affairs Anwar Gargash came out in support of Macron and called on Muslims to accept the stance of the French president on his claims about the need for "greater integration" of Muslims.
"Muslims have to listen carefully to what Macron said in his speech. He doesn't want to isolate Muslims in the West, and he is totally right," Gargash told the German daily, adding that Muslims "need to be integrated in a better way" in Western nations.
Gargash also rejected statements that the French president sought to exclude Muslims living in France.
Over the past two months, the French head of state has attacked the faith of nearly two billion Muslims worldwide on several occasions.
In September, Macron defended the "right to blaspheme" in France after French satirical magazine Charlie Hebdo republished sacrilegious cartoons of Prophet Muhammad (PBUH). On October 2, he claimed in a speech that Islam was "in crisis globally" and announced his plan "to reform Islam" to bring the faith more in line with French values.
Later, Macron supported a French teacher's displaying of cartoons insulting the Prophet in his class. "France will never renounce caricatures," Macron declared, defending the teacher for "promoting freedom."
Numerous Muslim states and leaders have issued condemnatory statements against Macron, and thousands-strong protests have been held to protest his stance.
Gargash's bizarre comments in defense of Macron come even as the French president himself has softened his tone amid boycotts of French products by Muslim companies and associations.
https://www.presstv.com/Detail/2020/11/03/637856/Breaking-with-Muslims-UAE-supports-Macron-Islamophobic-remarks
--------
Coronavirus: Dubai ruler Sheikh Mohammed bin Rashid Al Maktoum receives vaccine
Tommy Hilton
03 November 2020
Dubai's ruler Sheikh Mohammed bin Rashid Al Maktoum received a coronavirus vaccine on Tuesday, according to a post by the sheikh on Twitter.
"We wish everyone safety and great health, and we are proud of our teams who have worked relentlessly to make the vaccine available in the UAE. The future will always be better in the UAE," said the sheikh.
Sheikh Mohammed is also Vice President and Prime Minister of the United Arab Emirates.
Sinopharm vaccine in the UAE
The UAE has conducted Phase III trials for a vaccine by the Chinese drugmaker Sinopharm.
Earlier this month, the government issued emergency approval for the use of the vaccine for front line workers helping treat coronavirus patients.
So far, dozens of officials have been vaccinated, including the Minister of Health.
https://english.alarabiya.net/en/News/middle-east/2020/11/03/Coronavirus-Coronavirus-Dubai-ruler-Sheikh-Mohammed-bin-Rashid-Al-Maktoum-receives-vaccine
--------
Qatar's stance on independent Palestinian state unchanged: Al Thani
03 November 2020
Qatari Emir Sheikh Tamim bin Hamad Al Thani has reiterated support for the establishment of an independent and sovereign Palestinian state based on the 1967 borders.
Our position on the justice of the Palestinian issue and the right of the Palestinians to an independent state within the 1967 borders remains unchanged, Al Thani said on Tuesday, Al Jazeera reported.
Israel occupied the West Bank, including East Jerusalem al-Quds, during the Six-Day War in 1967. It later annexed East Jerusalem al-Quds in a move not recognized by the international community.
Palestinian officials say they want the resolution of the conflict with Tel Aviv based on the two-state solution along the pre-1967 boundaries.
However, Israel has been building settlements deep within territory that the Palestinians want for their future state.
Tel Aviv regime officials also say they consider Jerusalem al-Quds as the "capital" of their own "state.
Elsewhere in his remarks, Qatari emir pointed to a land, air and sea blockade, which Saudi Arabia and some of its regional allies imposed on Doha more than two years ago, saying despite the blockade, Qatar's international standing was strengthened and the country was able to overcome challenges facing its development.
Saudi Arabia, the United Arab Emirates (UAE), Bahrain and Egypt severed diplomatic and trade ties with Qatar on June 5, 2017, after the quartet officially accused Doha of meddling in regional affairs and supporting terrorism.
Qatar's Foreign Ministry condemned the decision to cut diplomatic ties as unjustified and based on false claims and assumptions.
On June 9, 2017, Saudi Arabia and its allies issued a 13-point list of demands, including the closure of Al Jazeera television news network and downgrade of relations with Iran, in return for the reconciliation.
Al Thani also said the Persian Gulf state would hold elections for its advisory Shura Council in October 2021, without giving further details.
Qataris have previously been able to cast ballots on constitutional reforms and in elections to a nationwide municipal council.
Elections to the council, required under the country's 2004 constitution, have been postponed repeatedly and the body's members have instead been directly appointed by the emir.
Qatar has undergone cautious reform on issues including democracy, worker rights and representation of women since Sheikh Tamim came to power in 2013.
https://www.presstv.com/Detail/2020/11/03/637826/Qatar-Emir-Al-Thani-Palestine
--------
Turkey prepares to pull back from second military post in northwest Syria: Sources
03 November 2020
Turkey is evacuating a second isolated military post in northwest Syria, pulling back from territory controlled by Syrian government forces to an area still held by insurgents and Turkey-backed rebels, Turkish and rebel sources said on Tuesday.
For all the latest headlines follow our Google News channel online or via the app
A source in one of the rebel factions backed by Ankara said trucks arrived at the observation post at Shir Maghar in north Hama province late on Monday night to prepare the evacuation.
The forces pulling back from Shir Maghar will rebase at a new military post in the village of Kokfin in the rebel-held area of Idlib province, where thousands of Turkish troops are stationed, a Turkish security source said.
A second Turkish source said Turkey was preparing to pull back from additional posts located in areas which Syrian government forces recaptured in an offensive launched last year.
Shir Maghar and Morek, which was abandoned by Turkish forces two weeks ago, were two of a dozen set up by Turkish soldiers in 2018 under an ill-fated deal reached by Turkey, Russia and Iran to calm fighting between Syrian government troops and rebels.
The three powers back opposing sides in Syria's conflict, with Turkey supporting rebels who fought to topple President Bashar al-Assad while Russia and Iran ultimately helped Assad drive the rebels back to a small pocket of northwest Syria.
Several Turkish military posts were surrounded last year by the Russian-backed Syrian government forces, whose advance was halted in February by Turkish military intervention, followed by a ceasefire agreed between Russia and Turkey.
Already home to 3.6 million Syrian refugees, Turkey is determined to prevent a further influx of people fleeing fighting. The United Nations says there are around 4 million people in northwest Syria, of which 2.7 million have been displaced during the nine-year conflict.
Syrian rebels say Turkey retains between 10,000 and 15,000 troops in northwest Syria, alongside rebel fighters backed by Ankara and extremist forces it has committed to disarm and contain.
https://english.alarabiya.net/en/News/middle-east/2020/11/03/Turkey-prepares-to-pull-back-from-second-military-post-in-northwest-Syria-Sources
--------
Lebanon caretaker PM Diab urges central bank to provide all info for audit
03 November 2020
Lebanon's caretaker Prime Minister Hassan Diab called on the central bank to provide restructuring consultancy Alvarez & Marsal with all the information requested for a forensic audit, warning against any attempt to scupper the process.
Lebanon is grappling with a financial meltdown that has crashed the currency, paralyzed banks and prompted a sovereign default. It hired the turnaround specialist this year to audit the central bank - a key demand of the International Monetary Fund and foreign donors which have pressed the indebted state to tackle waste and corruption.
For all the latest headlines follow our Google News channel online or via the app.
Diab said in a statement on Tuesday that Banque du Liban (BDL) had only provided the firm with 42 percent of the documents requested and criticized it for citing Lebanese legislation and banking secrecy as a justification.
"Any reform not based on the forensic audit of the central bank would only be symbolic reform to cover up the continued approach that brought the country to this state," Diab said.
"I warn against any attempt to subvert the forensic audit to prevent Lebanese from knowing the truth behind the disappearance of their savings," he added.
A central bank spokesman said in response to a Reuters request for comment that the BDL central board would meet on Wednesday to "discuss the different opinions" stated by local politicians.
He said the central bank had handed its own accounts to the forensic auditors via the finance ministry.
Sources last month told Reuters that a team from Alvarez & Marsal which visited Beirut in October did not receive all the information requested from the central bank.
A BDL spokesman had said then that the bank had provided all its accounts for the audit, but "cannot provide the accounts of its clients, by law not by choice". He added that the audit contract was subject to Lebanese law, so it was "no surprise" that some information could not be disclosed.
https://english.alarabiya.net/en/News/middle-east/2020/11/03/Lebanon-caretaker-PM-Diab-urges-central-bank-to-provide-all-info-for-audit
--------
Pakistan
Pakistan receives 45 stolen relics from US
Anwar Iqbal
04 Nov 2020
WASHINGTON: A relic showing Gautama Buddha meditating under the tree of awakening was among the 45 antiquities that the Manhattan District Attor­ney's office returned to the people of Pakistan this week.
The repatriated items include a Gandharan frieze featuring seven figures of Buddha beside a Bodhisattva Maitreya (a friendly Buddha), a Gandharan box of religious relics and a gray schist relief of Panchika and his consort Hariti Panchika. The relics also include a Hariti Stele, a gray schist head of Buddha below a bodhi, the tree of awakening, and a Gandharan head of Buddha under the bodhi tree — all dating back to the 2nd Century CE.
In a statement released on Monday, the DA office recalled that in 2015, they and the US Homeland Security Investigation (HSI) office had executed multiple search warrants and seized close to 100 antiquities from "Nayef Homsi, a known trafficker involved in the illegal looting, exportation and sale of ancient art from Afghanistan, India, Pakistan and other nations".
Manhattan District Attorney Cy Vance, Jr. announced the return of 45 Pakistani antiquities, valued at approximately $250,000, during a repatriation ceremony attended by Pakistan's Consul General Ayesha Ali and Erik Rosenblatt, a special agent of the HSI office.
"Many people believe the looting and theft of antiquities are injustices that only occurred in the past, but these crimes of culture are still being committed all over the world every day," said District Attorney Vance. "I strongly encourage all collectors and gallery owners to conduct due diligence and ensure all pieces they purchase were lawfully acquired."
Consul General Ali said that her office "vigorously followed" the case and "months of cooperation" between the consulate and authorities in Islamabad led to the recovery and return of these assets to Pakistan. She praised US officials for their "efforts in retrieving stolen cultural treasures of Pakistan".
Mr Vance said he was "honoured to return these 45 beautiful artifacts to the people of Pakistan" as it belonged to them. He said his office was committed to "protecting global cultural heritage by investigating and returning stolen relics to their countries of origin."
Peter C. Fitzhugh, Special Agent-in-Charge of HSI New York, noted that the high profit business of smuggling and trafficking antiquities encouraged some people to indulge in trafficking these valuables and emphasised the need for all communities to work together to discourage this trade.
"HSI recognises the importance of both international and local partnerships in locating pilfered antiquities and cultural property, and it is through these repatriations that new generations are able to experience a part of their nation's story," he said.
The Manhattan DA's Antiquities Trafficking Unit also recently repatriated multiple pieces to India and Lebanon. On Aug 14 this year, 10 antiquities valued at more than $1 million were repatriated to India. These included five pieces from Maitreya (Nayef Homsi's Gallery); three from the Nancy Wiener Gallery; and two that had been put up for auction at Christie's Auction House — with the auction house cooperating fully in the investigation as soon as they were notified.
The items included a carved marble statue, known as an Apsara, dating back to the 10th century, which was stolen and trafficked abroad in 2006 and featured in Interpol's stolen art database.
On Sept 30, a life-size Roman Head was repatriated to the Lebanese Republic. The piece, dating back to the 2nd century AD, is valued at approximately $300,000, and was stolen from the Temple of Eshmun in Lebanon during the 1979 civil war.
The DA's Office seized the piece on June 19, 2020 from the Royal Athena Gallery in New York — with the gallery cooperating fully in this investigation.
To date, the unit has recovered several thousand stolen antiquities collectively valued at more than $150m. Many hundreds of these priceless artifacts have been returned to their rightful owners and repatriated to their countries of origin. Many hundreds more are ready to be repatriated as soon as the relevant countries can receive them amid the pandemic. But more than a thousand must be held awaiting criminal proceedings against the traffickers.
The items already returned include a gold coffin stolen from Egypt in the aftermath of the Egyptian Revolution in 2011; three marble Lebanese statues; a Roman mosaic excavated from the Ships of Nemi; an Etruscan relic stolen from the site of a historic necropolis known as "City of the Dead"; a marble sarcophagus fragment; a Buddhist sculpture stolen from an archaeological dig site; a pair of 12th century Indian statues; a collection of 8th Century BCE bronze statues; and a set of ancient Greek coins.
https://www.dawn.com/news/1588510/pakistan-receives-45-stolen-relics-from-us
--------
Pakistan cannot afford to go into lockdown again: Imran Khan
Nov 3, 2020
ISLAMABAD: Prime Minister Imran Khan on Tuesday stated that Pakistan cannot afford to go into a lockdown again, and urged everyone to strictly follow preventive measures against Covid-19.
While addressing a cabinet meeting in the capital, Khan said the provincial governments needed to ensure the implementation of Trace, Test and Quarantine (TTQ) and smart lockdown strategies pertaining to the coronavirus, reported Geo News.
"The country cannot afford lockdown again," said the Prime Minister after the Cabinet was briefed on the Covid-19 situation across the nation.
Planning and Development Minister Asad Umar -- who also heads the National Command and Control Centre (NCOC) -- and the Khan's aide on health, Dr Faisal Sultan, informed the Cabinet that the number of coronavirus patients, as well as virus-related deaths, was increasing,
Adherence to Covid-19 standard operating procedures (SOPs) needed to be ensured, said Umar and Sultan.
The Prime Minister also announced a package for small industries, underscoring that Pakistan's industries would not be closed down now, according to Geo News.
If the number of Covid-19 cases rises, the businesses and industries would continue their operations while heeding the SOPs, he added.
Khan also said that additional power to small-scale industries would be provided at a cost of 50 per cent.
As of reporting time, Pakistan has recorded 336,260 coronavirus cases, of which 315,446 have recovered, and close to 7,000 deaths. Sindh has the highest number of cases, at 146,774, with Punjab closely following at 104,894.
https://timesofindia.indiatimes.com/world/pakistan/pakistan-cannot-afford-to-go-into-lockdown-again-imran-khan/articleshow/79022057.cms
--------
Prosecution identifies discrepancies in charge sheet against Capt Safdar
04 Nov 2020
KARACHI: The prosecution on Tuesday pointed out discrepancies in the preliminary charge sheet submitted by police in the case pertaining to alleged breach of sanctity of the Quaid's mazar registered against Pakistan Muslim League-Nawaz (PML-N) leader retired Captain Safdar Awan.
Deputy district public prosecutor (DDPP) East Arif Sitai in his scrutiny note observed that the investigation officer (IO) of the case, SI Yousuf Narejo, did not record statements of the independent witnesses who were present at the place where the offence was alleged to have been committed.
Mr Awan, who is the husband of PML-N vice-president Maryam Nawaz, was taken into custody by police on October 19 from a Karachi hotel, where the couple was staying during their visit to the metropolis to attend the Pakistan Democratic Movement (PDM) public gathering on the preceding day. He was granted bail by court hours after his arrest.
According to the FIR lodged by Waqas Khan, said to be a nephew of the Pakistan Tehreek-i-Insaf leader Haleem Adil Sheikh, Mr Awan, his wife and cohorts violated the sanctity of the mausoleum of Quaid-i-Azam Mohammad Ali Jinnah by creating a ruckus inside and chanting fiery slogans.
Prosecutor Sitai said that the IO failed to get approval from his senior officers, as required under Section 181 (being a thug or belonging to a gang of dacoits, escape from custody, etc) of the Criminal Procedure Code (CrPC) before submitting the charge sheet. The IO also did not attach the complaint moved by the administration officer of the mausoleum board nor did he record the officer's statement as per Section 161 of the CrPC, he added.
The prosecutor, however, seconded removal of Sections 506-B (criminal intimidation) and 427 (mischief causing damage to the amount of fifty rupees) of the Pakistan Penal Code (PPC) from the FIR as neither Captain Safar used a weapon in the alleged offence nor did he damage any property.
He said that the IO should remove these discrepancies from the charge sheet and then re-file it in the court under Section 173 of the CrPC within three days.
https://www.dawn.com/news/1588434/prosecution-identifies-discrepancies-in-charge-sheet-against-capt-safdar
--------
Bosnian leader arrives on two-day visit today
04 Nov 2020
ISLAMABAD: Chairman of the Presidency of Bosnia & Herzegovina Sefik Dzaferovic, accompanied by a high-level delegation including the minister for security and presidential advisers, will arrive here on Wednesday on a two-day official visit to Pakistan.
Mr Dzaferovic is paying the visit on the invitation of Prime Minister Imran Khan, a Foreign Office spokesperson said in a press statement issued on Tuesday.
During the visit, the chairman of the presidency of Bosnia & Herzegovina will meet the prime minister and the president, besides having meetings with the speaker of National Assembly, foreign minister, adviser to the PM on commerce and investment and other dignitaries.
This is Mr Dzaferovic's first visit to Pakistan.
Earlier, Prime Minister Khan met Mr Dzaferovic on the sidelines of the OIC summit in Makkah in May last year.
Pakistan enjoys traditionally warm and friendly relations with Bosnia & Herzegovina. The two countries have extended support to each other in times of need.
During years 1994-95, Pakistan was a significant contributor of troops to the UN Peacekeeping Mission. Bosnia & Herzegovina provided assistance to Pakistan during the 2005 earthquake and 2010 floods, the press release said.
https://www.dawn.com/news/1588519/bosnian-leader-arrives-on-two-day-visit-today
--------
South Asia
Chief Negotiator Dares Taliban for 'Immediate Ceasefire' amid Peace Efforts
By Mohammad Arif Sheva
03 Nov 2020
KABUL, Afghanistan – Addressing Monday's attack on Kabul University, Chief Negotiator Mohammad Masoom Stanekzai challenged the Taliban to end "brutal killing", saying the group should agree to an "immediate ceasefire" if they really are committed to Afghan peace process.
"If the Taliban are committed to ending brutal killing of the people, they must agree to an immediate ceasefire and cut short hands of the enemy from the throat of the Afghan people," said Stanekzai in a tweet.
"No one can acquit himself of such a murder and terror," he added. "This is a test before God and the people of Afghanistan."
While Islamic State of Iraq and the Levant (known as Islamic State or IS) claimed responsibility for the attack that killed 19 and wounded further 22 in Kabul University, Afghan politicians hold the Taliban accountable for ongoing violence in the country.
"The brutal attack on the youth of Kabul University is an eternal shame on those who have disgraced humanity," said Stanekzia. "The main source of these attacks are the same, but it has different branches."
On Monday, Kabul University was attacked by gunmen that lasted at least six hours before they were taken down by Afghan security forces. Critique suggests the escalating violence is in contradiction to the ongoing peace process in Qatari capital Doha.
https://www.khaama.com/chief-negotiator-dares-taliban-for-immediate-ceasefire-amid-peace-efforts-345344/
--------
Kandahar: 13 Taliban Fighters Killed In AAF Airstrikes
By Mohammad Haroon Alim
04 Nov 2020
The Ministry of Defense reported, AAF conducted an operation in Kandahar Province, 13 Taliban fighters have reportedly been killed in the airstrikes.
The ministry says in a press release on Wednesday, that the operation took place in the Panjwai district.
The airstrikes also destroyed a large amount of Taliban weapons and ammunition depots, the statement reads.
MOD indicates all of the militant's attacks restrained threats to provincial collapse into the hands of the Taliban.
The southern province of Kandahar is evident to heavy clashes between Taliban militants and the Afghan government in the past weeks.
According to reports, in the past few days, the Taliban have suffered heavy casualties in Arghandab and Zheray districts of Kandahar province.
https://www.khaama.com/kandahar-13-taliban-fighters-killed-in-aaf-airstrikes-897987/
--------
Death toll from Kabul University attack reaches 35
03 November 2020
The death toll from an assault on Kabul University in the Afghan capital has risen to 35 people, most of them students.
Two government sources told Reuters on Tuesday that around 50 people had also been wounded in the Monday attack, which ended after hours of fighting between the assailants and security forces.
Earlier on Monday, the Taliban militant group denied involvement in the attack. A Taliban spokesman who goes by the name Zabihullah Mujahid blamed the assault on the Daesh terrorist group.
But Afghanistan's first Vice President Amrullah Saleh blamed the Taliban and their alleged supporters in Pakistan, while acknowledging an intelligence failure.
"The Talibs, [and] their like-minded satanic allies… next door, won't be ever able to wash their conscience of this stinking & non justifiable attack on Kbul uni," Saleh said on Twitter.
Pakistan's Foreign Ministry also denounced the "despicable" assault on a seat of learning.
Hours after the attack, the Takfiri Daesh terrorist group claimed responsibility, saying its members had "managed to attack a gathering set up by the Afghan government at the Kabul University for the graduation of judges and investigators after completing a course at the university."
Afghan President Ashraf Ghani has vowed to "take revenge for this senseless attack and for any drop of innocent students' blood spilled."
The Afghan government also declared Tuesday as a day of national mourning.
Several education centers in Afghanistan have been attacked over the years by extremist groups.
In 2018, a bomber killed dozens of people, many of them teenagers, in front of Kabul University in an attack also claimed by Daesh.
Also last week, two dozen people, mostly students, lost their lives as an educational center in western Kabul was targeted in an attack claimed by Daesh.
Violence continues in Afghanistan even as the Kabul government and Taliban have been meeting in Qatar to reach a peace deal and end nearly two decades of war in the country.
On the gates of the Kabul University, signs reading "Boycott Doha talks!" were hung on Tuesday morning.
Official data shows that Taliban bombings and other assaults have increased 70 percent since the group reached a "peace" deal with Washington in February.
The United States invaded Afghanistan and toppled a Taliban regime in 2001.
https://www.presstv.com/Detail/2020/11/03/637823/Death-toll-from-Kabul-University-attack-reaches-35
--------
Africa
Mali air strikes kill dozens of jihadists linked to al Qaeda, French govt says
03/11/2020
The French government said Monday its forces had killed more than 50 jihadists aligned to Al-Qaeda in air strikes in central Mali.
The offensive took place on Friday in an area near the borders of Burkina Faso and Niger, where government troops are struggling to rout an Islamic insurgency, French Defence Minister Florence Parly said after meeting members of Mali's transitional government.
"On October 30 in Mali, the Barkhane force conducted an operation that neutralised more than 50 jihadists and confiscated arms and material," Parly said, referring to the French-led anti-jihadist Operation Barkhane.
She added that around 30 motorcycles were destroyed.
Parly, who earlier met Niger President Mahamadou Issoufou and her Nigerien counterpart Issoufou Katambe before heading to Bamako, said the operation was launched after a drone detected a "very large" motorcycle caravan in the "three borders" area.
When the jihadists moved under trees to try and escape surveillance, the French force sent in two Mirage jets and a drone to launch missiles, leading to the "neutralisation" of the insurgents, Parly said.
Military spokesman Colonel Frederic Barbry said that "four terrorists have been captured".
Explosives and a suicide vest had been found, he told a reporters in a conference call, saying that the group had been "about to attack (an army) position in the region".
Barbry also said that another operation, this time targeting the Islamic State in the Greater Sahara, was also underway, with a total of 3,000 soldiers.
The results of the operation, launched about a month ago, would be announced in the coming days, he said.
Significant blow
Parly said the action marked a "significant blow" to the Ansarul Islam group which she said was linked to Al-Qaeda via the GSIM alliance led by Iyad Ag Ghaly.
Ghaly has emerged as a top jihadist leader in the Sahel since the death of the Qaeda commander Abdelmalek Droukdel, who was killed by French forces in Mali in June.
The United Nations has some 13,000 troops deployed in Mali as part of its peacekeeping mission, known as MINUSMA, while France has 5,100 deployed in the Sahel region.
Mali has been struggling to contain a brutal jihadist insurgency which first emerged in the north of the country in 2012, overtaking a rebellion by mostly ethnic Tuareg separatists.
Former colonial power France launched a military operation to drive back the Islamists in 2013, but fighting has spread to central Mali, and to neighbouring Burkina Faso and Niger, leaving thousands dead and hundreds of thousands forced to flee their homes.
Vast swathes of Mali lie outside effective government control. Frustration over the seemingly endless conflict contributed to mass protests against president Ibrahim Boubacar Keita this year, culminating in his ousting in a military coup on August 18.
Many analysts argue that engaging in dialogue with jihadists is one of the few escape routes from Mali's cycle of violence, and government leaders in Bamako increasingly view the option favourably.
Mali's new interim government, which was appointed to rule for 18 months before staging elections, appears willing to engage in dialogue.
Last month, it secured the release of four hostages held by Islamist groups—including 75-year-old Sophie Petronin, the last remaining French hostage in the world—in exchange for about 200 prisoners, some of whom are thought to have been jihadists.
https://www.france24.com/en/africa/20201102-mali-airstrikes-kill-dozens-of-jihadists-linked-to-al-qaeda-french-government-says?utm_source=iterable&utm_medium=email&utm_campaign=1682291_
--------
Ethiopia Says Militants Killed 32 People in Oromia Region
November 2, 2020
At least 32 people were killed in an overnight attack in Ethiopia's restive Oromia region, which the local government blamed on militants seeking autonomy.
The Nov. 1 raid, in the West Wellega Zone, was undertaken by members of the OLF Shane, a militant breakaway group of the Oromo Liberation Front, working with the support of the Tigray People's Liberation Front or TPLF, the Oromia regional government said.
A spokesman for the OLF Shane didn't respond to repeated phone calls seeking comment.
The TPLF denied involvement. Getachew Reda, an executive member of the TPLF and former communications minister, said the accusation was "just a boilerplate statement from a cabal that has been orchestrating violence against innocent civilians to cling to power."
The raid follows a spate of deadly attacks in Ethiopia, which have flared since Prime Minister Abiy Ahmed began opening up the country's once tightly regulated political space after coming to power in April 2018. His unbanning of opposition and rebel groups has stoked political fragmentation and long-suppressed rivalries among ethnic communities and calls for more regional autonomy.
"Official figures state a death toll of 32 civilians, but preliminary evidence obtained by EHRC indicates the number is very likely to exceed that tally," the Ethiopian Human Rights Commission said in an emailed statement. The assailants, numbering as many as 60, targeted Amharas, the country's second-largest ethnic group, the commission said.
Amnesty International put the death toll at 54 people and also said the Oromo Liberation Army was responsible for the attack, which "took place just a day after Ethiopian Defense Forces troops withdrew from the area unexpectedly and without explanation."
Questions Raised
"This senseless attack is the latest in a series of killings in the country in which members of ethnic minorities have been deliberately targeted," the London-based human rights group said in an emailed statement. "The fact that this horrendous incident occurred shortly after government troops abruptly withdrew from the area in unexplained circumstances raises questions that must be answered."
Abiy denounced the attack on his Facebook account and said security forces had been deployed and "are taking action," Abiy said. "The government will continue to work hard to ensure the safety of our people," Abiy said in a statement posted on his Facebook page.
The attack is the latest in a "spate of massacres," the Ethiopian Human Rights Commission said. About a dozen people were killed in the Southern Nations, Nationalities and People's Region and several others were killed in Afar, it said.
https://www.bloomberg.com/news/articles/2020-11-02/ethiopia-says-militants-killed-32-people-in-oromia-region?utm_source=iterable&utm_medium=email&utm_campaign=1682291_
--------
Boko Haram 'Kills 12' in Raid Near Nigeria's Chibok
NOVEMBER 2, 2020
Boko Haram jihadists on Sunday killed 12 people and abducted seven others in a raid on a village near the northeast Nigerian town of Chibok, local sources said.
Chibok is the scene of the mass kidnapping of 276 schoolgirls in 2014 by Boko Haram which drew global outrage and international attention to the group.
Fighters in six pickup trucks drove into Takulashi village on Sunday, 18 kilometers (12 miles) from Chibok, shooting residents and setting homes ablaze.
"The terrorists killed 12 people, including two of our members who engaged them in a gunfight," Abwaku Kabu, the leader of a local government-backed militia said.
Anti-jihadist militia members from Chibok mobilized in two trucks to defend the village but they were outnumbered by the militants who seized one of the trucks, Kabu said.
The insurgents who attacked the village from their Sambisa forest enclave nearby abducted seven residents and burnt 70 houses after looting food supplies, Ayuba Alamson, a community leader in Chibok said.
"The insurgents took away three women and their four children in the attack," said Alamson who has the same death toll.
Troops have been stationed in Chibok since the schoolgirls kidnap but deadly Boko Haram raids continue in the area.
In the wake of the mass abduction, 57 of the girls escaped shortly after the kidnapping, and 107 were either rescued or released after negotiations. Some 112 are still in captivity.
The decade-long conflict in northeast Nigeria has killed 36,000 people and displaced around two million from their homes in the northeast, according to the United Nations.
https://www.thedefensepost.com/2020/11/02/boko-haram-kills-12-chibok/?utm_source=iterable&utm_medium=email&utm_campaign=1682291_
--------
Southeast Asia
PAS MP finally says sorry for alcohol and Bible remarks, insists only defending 'original form' as revealed to Jesus
03 Nov 2020
BY YISWAREE PALANSAMY
KUALA LUMPUR, Nov 3 ― Pasir Puteh MP Nik Muhammad Zawawi Nik Salleh retracted and apologised in Parliament today for his controversial remarks about alcohol consumption and the Bible made four months ago.
The lawmaker from PAS had initially refused to do so back in August despite pressure from the Opposition.
"So, I apologise if anyone was hurt, it was not my intention. What I intended to do is to defend the original form of the Bible that was revealed to Jesus, without any alterations, which led me to defend it," Nik Muhammad Zawawi said today after being ordered to retract and apologise by Dewan Rakyat Speaker Datuk Azhar Azizan Harun.
Nik Muhammad Zawawi had claimed the Bible was manipulated during the previous Parliament sitting during a debate on the Road Transport (Amendment) Bill 2020 to propose heavier fines for drink driving offenders..
He had claimed to have done a comparison study of religions and argued that all creeds forbid alcohol consumption, including Christianity.
He went as far as claiming that Jesus forbade alcohol consumption before the Bible was "manipulated".
"I would like to state that the issues involving the Bible are not just one which involves Christians. We Muslims also believe in the Bible which was revealed to Jesus. That is a belief which we defend, and when I said manipulated or altered, my aim was to defend the originality of the book as it is," he said.
In an attempt to correct Nik Zawawi in August, Beruas MP Datuk Ngeh Khoo Ham cited the use of wine in the Lord's Supper or as practised in modern times in a symbolic manner, the Holy Communion — where adherents partake in the consumption the bread and wine.
"I am from a Methodist church and we use Ribena juice. I hope you correct your statement," Ngeh said when he interjected Nik Zawawi.
However, Nik Zawawi insisted that his studies were based on journals written by Christian scholars and not of Muslim scholars.
Despite Nik Zawawi's claim, various religions have differing opinions on intoxicants such as alcoholic drinks, with some forbidding it, while in some, alcohol is part of their rituals.
The matter was raised in relation to PAS' contention to propose for a ban on alcohol entirely as a step to curb drink driving offences.
As raised previously by other PAS leaders, they had blamed the former Pakatan Harapan (PH) government for not banning alcohol sales in neighbourhood stores.
The party's information chief Kamaruzaman Mohamad had in May said that drink driving should not be viewed lightly.
He reportedly said the offence stemmed from weak laws and enforcement apart from the selfish and stubborn nature of drunkards.
https://www.malaymail.com/news/malaysia/2020/11/03/pas-mp-finally-says-sorry-for-alcohol-and-bible-remarks-insists-only-defend/1918851
--------
Quiet burial for Malaysian cardinal who engaged Islam
November 02, 2020
Malaysian Cardinal Anthony Soter Fernandez chose to have his episcopal motto in his native language when he became a bishop in 1977. That was a decade after the Second Vatican Council when Latin was still the language of bishops.
Cardinal Fernandez, whose funeral was conducted on Oct. 31, loved Malaysia and the Second Vatican Council's inculturation idea. It prompted him to promote the national language, Bahasa Malaysia, in his local Church.
He chose his episcopal motto as "Keadilan dan Keamanan" (justice and peace) when consecrated as bishop of Penang in 1977. He used to say the use of the local language shows the Church's "commitment and love for our country."
Malaysia's first and only cardinal died on Oct. 28 at the age of 88. The retired archbishop of Kuala Lumpur had an 11-month fight against tongue cancer.
Knowing well that titles were no measures of a man, Cardinal Fernandez preferred to travel the path of social justice and interfaith dialogue and teamed up with various faiths to fight oppression, corruption and greed.
In a predominantly Islamic country of 32.6 million people, Cardinal Fernandez pioneered interreligious dialogue, helping the universal Church to come closer to political Islam.
As the Church's head in the Malaysian capital Kuala Lumpur since 1983, he was the leading figure in the Malaysian Consultative Council for Buddhism, Christianity, Hinduism and Sikhism. He headed the interreligious body as its president in 2001.
Until he retired 20 years later at the age of 71, Cardinal Fernandez was an outspoken critic of detentions without trial and went to the extreme by declaring as "immoral" the Internal Security Act that empowered authorities to detain suspects without criminal charge and hold them without trial.
Pope Francis elevated 84-year-old Fernandez to the College of Cardinals in 2016, making him the nation's first cardinal.
In a condolence message to Archbishop Julian Leow Beng Kim of Kuala Lumpur, the pope recalled the late cardinal's "generous service to the Church in Malaysia and his long-standing commitment to the promotion of ecumenism and interreligious dialogue."
Late vocation
Cardinal Fernandez was born in beautiful Sungei Petani in Kedah and fell on hard times after his father died in 1946. He had to give up his education to feed his family. He became the breadwinner for the family by working as a hospital assistant from 1947 to 1954.
His encounters with the late Monsignor I.J. Aloysius and the late Archbishop Dominic Vendargon led him to the priesthood. At the age of 26, he was sent to the minor seminary in Singapore in 1958.
He was ordained a priest in 1966 at the age of 34 by Bishop Dominic Vendargon, whom he replaced as archbishop of Kuala Lumpur on Nov 10, 1983.
Quiet burial
His further studies were conducted in the Philippines at the International Training Institute for World Churchmen and the East Asian Pastoral Institute in Manila and National Biblical Catechetical-Liturgical Centre in Bangalore, India.
Cardinal Fernandez was diagnosed with cancer in November last year and was undergoing palliative care at the Little Sisters of the Poor home. His health deteriorated in the past two months.
As he was known in Malaysia, Cardinal Soter had the knack of bringing out the best in others. According to his colleagues, tenderness, kindness, simplicity and humility were the hallmark of his Christian faith.
"The private and quiet funeral is likely to bear true witness to the person he was," the Archdiocese of Kuala Lumpur said in an obituary note.
Cardinal Fernandez was buried without any public participation because of the Malaysian government's Covid-19 protocols.
https://www.ucanews.com/news/quiet-burial-for-malaysian-cardinal-who-engaged-islam/90102#
--------
Indonesian Muslims protest France's defence of cartoon
By ANDI JATMIKO and NINIEK KARMINI
November 2, 2020
JAKARTA, Indonesia (AP) — Indonesian Muslims marched to the heavily guarded French Embassy in Indonesia's capital on Monday to protest France's president and his staunch support of secular laws that deem caricatures depicting the Prophet Muhammad as protected speech.
Waving white flags bearing the Islamic declaration of faith, more than 2,000 demonstrators, many wearing white Islamic robes, filled a major thoroughfare in downtown Jakarta. Authorities blocked streets leading to the embassy where more than 1,000 police and soldiers were deployed in and around the building barricaded with razor wire.
The protesters chanted "God is Great" and "Boycott French products" as they marched. Their banners and placards slammed French President Emmanuel Macron, and some protesters stomped on Macron posters in the blocked streets, while others voiced their anger by burning portraits of Macron.
Smaller protests also occurred in other Indonesian cities, including in Surabaya, Makassar, Medan and Bandung.
On Saturday, Indonesian President Joko Widodo strongly condemned terrorist attacks in Paris and Nice as well as remarks by Macron that were deemed offensive toward Islam and Muslims.
At a national memorial for a teacher who was beheaded near Paris last month, Macron said the teacher "was the victim of a conspiracy of stupidity, hate, lies ... hate of the other ... hate of what we profoundly are."
Widodo said freedom of expression that tarnishes the honor, sanctity and sacredness of religious values and symbols could not be justified and must be stopped.
"Linking religion with terrorist acts is a big mistake," Widodo said. "Terrorism is terrorism, terrorists are terrorists, terrorism has nothing to do with any religion."
The teacher, Samuel Paty, was attacked outside his school Oct. 16 by a teenage Chechen refugee for showing the caricatures to students. The attacker was later shot dead by police.
Macron has been accused of spreading anti-Muslim sentiment while eulogizing the teacher.
Protest organizer Slamet Ma'arif told the crowd, including members of the Islamic Defenders Front vigilante group, that Macron was being aggressively hostile to Islam and called for a boycott on French products.
"It hurt us deeply and we demanded him to retract his words and apologizes to the Muslim communities all over the world," he said from a truck modified with loudspeakers.
Monday's protests ended peacefully in the afternoon.
The French Embassy said Macron made a distinction between Islam and militancy.
"President Emmanuel Macron made it clear that there was no intention at all to generalize, and clearly distinguished between the majority of French Muslims and the militant, separatist minority that is hostile to the values of the French Republic," the embassy's statement said.
https://apnews.com/article/boycotts-emmanuel-macron-jakarta-indonesia-france-a64ef426316e642559c894288c576dab
--------
Mideast
Iran Condemns Terrorist Attack in Vienna
Nov 03, 2020
Iranian Foreign Ministry Spokesman Saeed Khatibzadeh slammed the terrorist attack, extending condolences to the Austrian government and people, and families of victims.
"Terrorism is condemned in all its forms, and the unfortunate incident in Vienna shows once again that terrorism and extremism know no borders, and that replacing rationality with hatred and incitement creates a vicious circle that only provides ground for the spread of extremist and violent tendencies," he said.
Khatibzadeh underlined the need for global cooperation in the fight against the roots of terrorism, and said the Islamic Republic will always remain part of this endeavor.
Austria's top security official said that five people have died — including an assailant — and 17 people were wounded in a shooting in the heart of Vienna hours before a coronavirus lockdown was to start.
Interior Minister Karl Nehammer told reporters Tuesday that two men and two women have died from their injuries in the attack late Monday. A suspected attacker, who was carrying an assault rifle and a fake suicide vest, was also shot and killed by police.
A total of 17 victims of the attack are being treated at several hospitals, mainly for gunshot wounds and cuts, according to reports. The 10 patients with minor injuries are in shock.
https://en.farsnews.ir/newstext.aspx?nn=13990813000247
--------
Iranian Speaker's Advisor Stresses Need for More Unity among Muslims
Nov 03, 2020
In a message penned to the ambassadors of Islamic countries based in Tehran on Monday, Amir Abdollahian felicitated the advent of birth anniversary of Holy Prophet of Islam Mohammad (PBUH), and reiterated that drastic measures should be made for establishing evermore unity and amity among Islamic Ummah.
It is necessary to make more efforts by focusing on the Islamic teachings and wisdom to achieve justice, peace, tranquility, unity and amity among Islamic Ummah, he underscored.
The 17th day of the lunar Islamic month of Rabi al-Awwal marks the birth anniversary of Prophet Mohammad (PBUH) and Imam Jafar Sadeq (AS) the sixth Imam of Shiites.
His comments came in the aftermath of a measure by French satirical magazine Charlie Hebdo, which reprinted offensive caricatures of the Prophet Mohammad (PBUH) last month. The cartoons were originally published by the Danish newspaper Jyllands-Posten in 2005, and then republished by Charlie Hebdo in 2006.
https://en.farsnews.ir/newstext.aspx?nn=13990813000231
--------
Azerbaijani territories under Armenian control must be 'liberated': Iran's Khamenei
Yaghoub Fazeli
03 November 2020
All Azerbaijani territories under Armenian control must be "liberated and returned to Azerbaijan," Iran's Supreme Leader Ali Khamenei said on Tuesday.
"This military conflict must end as soon as possible ... of course, all the Azerbaijani territories occupied by Armenia must be liberated and returned to Azerbaijan," Khamenei said in a televised speech.
Read more: Turkey's Erdogan: Armenia must withdraw from Azeri lands it is 'invading'
Khamenei alleged that "terrorists" have entered the conflict zone, adding: "They should not come close to the Iranian border, and if they do, they will certainly be dealt with decisively."
Iran shares borders with both Azerbaijan and Armenia.
Hundreds of people have been killed since fighting broke out on September 27 between Armenia and Azerbaijan over the disputed Nagorno-Karabakh region, which is internationally recognized as part of Azerbaijan, but populated by ethnic Armenians, which have controlled the province since the 1990s.
On Monday, Armenia's prime minister called for an international investigation into the presence of "foreign mercenaries" in Nagorno-Karabakh after ethnic Armenian forces said they had captured two mercenaries from Syria.
French President Emmanuel Macron and Armenian President Armen Sarkissian have said Turkey is funding Syrian mercenaries to battle alongside Azerbaijan against Armenian forces in Nagorno-Karabakh.
Iran's Islamic Revolutionary Guard Corps (IRGC) said last month it deployed troops along the border with Azerbaijan and Armenia, following reports of stary shells from the fighting over Nagorno-Karabakh falling on villages near Iran's northwestern border.
https://english.alarabiya.net/en/News/middle-east/2020/11/03/Azerbaijani-territories-under-Armenian-control-must-be-liberated-Iran-s-Khamenei
--------
Turkish support for President Erdogan's AKP party hits all-time low: Poll
Emily Judd
03 November 2020
A new poll has found that public support in Turkey for President Recep Tayyip Erdogan's AKP party is at an all-time low, a decrease that experts say is mainly due to the country's economic crisis.
The poll, conducted by Turkish research center Avrasya in October, found that only 32.5 percent of Turkish voters said they would support the Justice and Development Party (AKP) if elections were held today. The same survey found that support had increased for the main opposition Republican People's Party (CHP).
Turkey's general elections are still three years away, set to be held in 2023.
While there are many factors for the deteriorating AKP support, experts told Al Arabiya English the economy is the number one factor.
The decline of the Turkish lira has people worried, according to Council of Foreign Relations expert Henri Barkey.
The Turkish lira has taken a nosedive, descending to a record low on Tuesday of 8.45 against the US dollar. It is one of the world's worst performing currencies this year, down 29 percent, according to Reuters.
The impact of the coronavirus combined with a currency crisis that began in 2018 has led to a sharp recession, leading to "reduced confidence in the AKP government," Barkey told Al Arabiya English.
'He desperately needs a scapegoat'
The Turkish people see Erdogan – who has been in power since 2003, holding the position of prime minister until his election as president in 2014 – and his affiliates as to blame for the state of the economy, according to Barkey.
However, Erdogan has blamed foreign actors instead, claiming in May that foreign plots seek to undermine the country's commerce.
"He desperately needs a scapegoat," said Barkey.
Critics of the AKP instead attribute the blame to the policies of finance minister Berat Albayrak, aged 41, who is Erdogan's son-in-law.
Former Turkish Prime Minister Ahmet Davutoglu said in September that nepotism was the only reason for Albayrak's appointment and that Albayrak had "destroyed Turkey's economy."
"Someone needs to be held accountable for the lira's loss of value," Davutoglu said, according to Turkish news outlet Duvar.
Fueling foreign conflicts
Another argument made by Erdogan critics is that the Turkish government is paying more attention to interfering in foreign wars than fixing the economic crisis - using the country's resources to fuel conflicts in Syria, Libya, and now Nagorno-Karabakh.
"One can link the current bad shape of the Turkish economy with the armed conflicts and international and regional tensions that Erdogan has made Turkey a part of," said exiled journalist Bulent Kenes in an interview with Al Arabiya English.
Ankara has paid thousands of Syrian fighters to support its ally, the Government of National Accord, in Libya, according to the US Defense Department.
Erdogan's government is also funding Syrian mercenaries to battle alongside Azerbaijan against Armenian forces in the disputed Nagorno-Karabakh province, according to French President Emmanuel Macron and Armenian President Armen Sarkissian.
https://english.alarabiya.net/en/News/middle-east/2020/11/03/Turkish-support-for-President-Erdogan-s-AKP-party-hits-all-time-low-Poll
--------
In Toubas, Jordan Valley, 11 Palestinian homes are demolished by Israel
03 November 2020
Eleven homes belonging to Palestinians living in the town of Toubas west of the Jordan Valley have been demolished by Israeli bulldozers.
That is according to Turkey's state-run Anadolu news agency quoting Palestinian activist Motaz Besharat on Tuesday.
Israel has also approved a plan to tear down 200 Palestinian sites in the key Wadi al-Joz area in East Jerusalem al-Quds for the construction of a settlement, according to al-Arabi Al-Jadid.
Israeli authorities demolish Palestinian homes in the occupied West Bank usually claiming that the structures have been built without permits. They also sometimes order the Palestinian owners to tear down their own homes or pay the demolition costs to the municipality.
The United Nations (UN)'s Office for the Coordination of Humanitarian Affairs (OCHA) has said there has been a sharp increase in the number of Palestinian houses being demolished by Israel in the occupied West Bank during the coronavirus pandemic.
UN Humanitarian Coordinator for the Palestinian territories Jamie McGoldrick has warned that the trend would make the Palestinians more susceptible to health risks.
https://www.presstv.com/Detail/2020/11/03/637838/Israel-demolition-West-Bank
--------
Houthis condemned for failing to protect journalists
November 04, 2020
AL-MUKALLA: Yemen's Journalists Syndicate has condemned a death threat made against a veteran journalist based in Houthi-held Sanaa, calling upon the Iran-backed group to protect him and to find those behind the threat.
The syndicate said the threat against Abdul Bari Taher must be investigated.
"The Houthi group, the de facto authority in Sanaa, holds full responsibility for these actions, and should protect him, investigate this crime and punish the perpetrators." Taher was targeted because of his "brave stands and opinions," the syndicate added.
Taher, who was born in the western province of Hodeidah in 1941, was a founding member of the syndicate in the 1970s and has been in charge of several government and private newspapers during the last five decades.
He is currently a columnist for local and regional newspapers. In Oct. 2018, the Houthis briefly held him along with 19 other journalists for participating in an "unauthorized" event in Sanaa.
Yemeni politicians and activists demanded the Houthis quickly identify the people who threatened to kill Taher and also those who have killed several popular politicians in Sanaa in the last five years.
"Whoever threatens Abdul Bari Taher is in fact threatening every free Yemeni who does not belong to the Houthi group," Mustapha Noman, a former minister and diplomat, tweeted.
Hundreds of Yemeni journalists, activists and opposition figures have been forced to flee to government-controlled areas or seek exile due to the group's harsh crackdown in the last six years.
The group has put them on trial in absentia, confiscated their houses and froze their bank accounts even after they had left.
Outspoken journalists and writers who remain in Sanaa are harassed by the Houthis.
In April the Houthis abducted Khaled Al-Ruwaishan, a former Yemeni culture minister and an outspoken writer, who criticized the group's handling of flash floods that hit Sanaa and other areas in northern Yemen.
That same month a Houthi-run court sentenced four journalists to death after convicting them of contacting the group's enemies. The four journalists were among a group of 10 journalists who were abducted from a hotel in Sanaa in 2015.
In a report issued on the International Day to End Impunity for Crimes against Journalists — Nov. 2 — the syndicate said that 44 Yemeni journalists had been killed and hundreds of others had been detained since 2010.
Yemen's Information Minister Muammar Al-Aryani urged international rights groups to pressure the Houthis to cease their harassment of journalists and free those being held in their prisons.
"We remember with deep pain our fellow journalists in Houthi prisons, who were sentenced to death for their political opinions. The Houthis refused to release in (the latest) prisoner swap deal (so) as to exploit their and their families' suffering for political pressure and blackmail," the minister tweeted on Tuesday.
https://www.arabnews.com/node/1758231/middle-east
--------
North America
If elected, Biden to restore Palestinian aid, reopen PLO office in Washington: Harris
Emily Judd
03 November 2020
If elected US president, Joe Biden will restore economic assistance to the Palestinians and reopen the Palestine Liberation Organization (PLO) office in Washington, his running mate Kamala Harris said this week.
"We will take immediate steps to restore economic and humanitarian assistance to the Palestinian people, address the ongoing humanitarian crisis in Gaza, reopen the US consulate in East Jerusalem, and work to reopen the PLO mission in Washington," Harris said in an interview with The Arab American.
The moves will reverse steps taken by US President Donald Trump's administration.
Under Trump, the State Department cut more than $200 million in aid to the West Bank and Gaza, and $25 million in aid for Palestinians in East Jerusalem, in 2018. However, it did provide $5 million to the Palestinians to help them fight the coronavirus epidemic this year.
Palestinian militant group Hamas' control of Gaza was one of the reasons for cutting the funding, according to the State Department, which considers Hamas a terrorist organization.
The Palestinian Foreign Ministry has said the cut in funding threatens the lives of thousands of Palestinians.
The Trump administration also halted all US funding to the United Nations Relief and Works Agency for Palestine Refugees (UNRWA) – an estimated $360 million per year - saying that the organization was "irredeemably flawed."
UNRWA, founded after the first Arab-Israel war in 1949, is currently under investigation for misconduct. The head of the agency resigned in 2019 due to allegations of corruption and mismanagement.
It is unclear whether the Biden administration's restoration of Palestinian humanitarian assistance mentioned by Harris will be through UNRWA or another mechanism.
Harris said a Biden administration would also reopen the US consulate in East Jerusalem, closed last year by the Trump administration.
Under Trump, the US embassy in Israel was moved from Tel Aviv to Jerusalem, recognizing Jerusalem as the "united" capital of Israel.
Palestinian, Arab, and other world leaders have long contended that East Jerusalem should be the capital of a future Palestinian state. Israel annexed East Jerusalem following the Arab-Israeli War of 1967, a move condemned by the UN and the international community.
Biden has said he will keep the US embassy in Jerusalem if elected president.
https://english.alarabiya.net/en/News/middle-east/2020/11/03/If-elected-Biden-to-restore-Palestinian-aid-reopen-PLO-office-in-Washington-Harris
--------
US Election 2020: Angry Trump declares victory, will go to Supreme Court
Joseph Haboush
04 November 2020
US President Donald Trump accused Democrats of trying to steal the presidential election early Wednesday, announcing that he would be going to the Supreme Court in order to put an end to the voting.
"This is a fraud on the American public. This is an embarrassment," Trump said during a speech at the White House at around 2:30 AM EST.
For all the latest headlines, follow our Google News channel online or via the app.
"We were getting ready to win this election ... Frankly, we did win this election," he said.
The president also announced his intention to take the outcome of the election to the US Supreme Court.
"Our goal now is to ensure the integrity for the good of this nation. We want the law to be used in a proper manner, so we'll be going to the US Supreme Court. We want all voting to stop."
Results from key battleground states, including Pennsylvania, Wisconsin, Michigan and Georgia, have not been announced. It is not unusual for counting to take more than one day.
This year, the added option of mail-in ballots due to the coronavirus pandemic has sparked controversy. Some states will allow votes to continue being counted for days, which could delay the official results for a significant amount of time.
Electoral College votes tallied by Al Arabiya English put Biden at 224 and Trump at 213. A candidate needs 270 Electoral College votes to be declared the winner. There are 62 Electoral College votes split between the four states mentioned above.
Trump's speech came hours after Democratic nominee and former VP Joe Biden told his supporters to be patient. "We believe we are on track to win this election," Biden said from his home state of Delaware. "It ain't over until every vote is counted," Biden said.
Minutes after Biden spoke from Delaware,Trump said: "We are up BIG, but they are trying to STEAL the Election."
Twitter slapped a warning message on Trump's tweet, saying some of the information in the tweet could be misleading.
Biden then hit back. "It's not my place or Donald Trump's place to declare the winner of this election. It's the voters' place," the Democratic nominee tweeted.
https://english.alarabiya.net/en/News/world/2020/11/04/US-election-Biden-tells-supporters-to-be-patient-but-says-he-s-on-track-to-win-
--------
More than 100 million votes were cast before Election Day in US: Watchdog
03 November 2020
More than 100 million Americans have cast their vote in the 2020 US presidential election before Election Day despite the risks posed by the ongoing deadly pandemic.
According to the US Elections Project watchdog 100.2 million Americans voted nationwide by depositing their ballot in drop boxes or casting their vote at polling stations ahead of the vote on Tuesday.
The early ballots represent more than 72 percent of the 136.5 million ballots cast in the 2016 presidential election, according to the tally by the watchdog based at the University of Florida.
Nationwide pre-Election Day voting reached the record figure amid the ongoing coronavirus pandemic and 231,000 COVID-19-related deaths in the US.
Meanwhile, Donald Trump's election campaign events increased the cases of COVID-19 by more than 250 per 100,000 residents of the counties where these the rallies were held.
Trump's rallies were marked by not observing the recommended safety distance, nor using face masks prescribed by a consensus of medical experts and health authorities across the globe. Many experts blame the US president for the high number of COVID-19-related deaths in the US.
More than 9 million people have been infected with the novel coronavirus in the US, so far.
https://www.presstv.com/Detail/2020/11/03/637858/US-2020-Presidential-Election-US-Elections-Project-Watchdog-
--------
US has intensified cyberwar on Russia, China, Iran: NYT
03 November 2020
The United States has significantly scaled up its cyber warfare against Russia, China, and Iran under the pretext of deflecting alleged interference from the trio in its 2020 presidential elections, according to The New York Times.
The American paper ran the story on Monday, the eve of the polls. The election is contested by Democratic and Republican archrivals Joe Biden and Donald Trump, who is seeking a second term in office.
The Cyber Command, a subdivision of the US military, originally launched the operation in 2018 before expanding it in dimension to "find foreign hacking groups before the election," the daily alleged.
"Since 2018, we have expanded our hunt forward operations to all major adversaries," said Lt. Gen. Charles L. Moore Jr., deputy head of Cyber Command.
The project features the Pentagon branch's assigning "experts" to locations across Europe and the Middle East, and purportedly taking down the networks that it accuses of electoral meddling.
The Times claimed that the Cyber Command "was largely on the sidelines in 2016," when Trump won his first term against former secretary of state Hillary Clinton amid far-and-wide allegations of Russian meddling in his favor.
'Aggressive US posture'
"For the 2018 midterm elections, the command took a far more aggressive posture," the paper said, but reported that despite the enhanced confrontational approach, Russia was still the main focus of the US's cyberwar.
"We want to take down the archer rather than dodge the arrows," Moor claimed.
None of the countries that have been targeted in the American campaign have, however, acknowledged any of Washington's incessant accusations of electoral interference.
Iran that also started coming under a campaign of economic terrorism on the part of Trump's administration, which returned its sanctions against the Islamic Republic, has not only roundly rejected the allegations, but also has clearly announced that it was not concerned with the identity of the US's next president, but the upcoming administration's official policies.
The Islamic Republic has also vowed to keep resisting the US's pressure if the future American head of state chose to retain his country's adversarial policies towards Tehran.
https://www.presstv.com/Detail/2020/11/03/637835/US-Iran-cyber-war-elections
--------
Tip lines allow voters to report intimidation, extremism at the polls
By Tom Schuba
Nov 2, 2020
With tensions rising ahead of Tuesday's election, civil rights groups have set up resources for voters to report intimidation at the polls and potential extremist activities.
David Goldenberg, executive director of the Anti-Defamation League's Midwest region, said his organization is being careful not to "give oxygen" to fanatics while also getting across to elected officials, law enforcement and members of the public "that the environment is ripe for these types of incidents of election-related, extremist-motivated violence to occur."
Both the ADL and the American Civil Liberties Union are part of a coalition overseeing the Election Protection Hotline — a nationwide resource to report voter intimidation — which you can access by calling 866-OUR-VOTE or by going to 866ourvote.org. The ADL is also manning a text line (text "hatehelp" to 51555) for voters to report allegations of election-related extremism and providing a "toolkit" to officials to prepare.
Goldenberg said his team is "keeping an eye" on Illinois and other surrounding states — though he made it clear there's been no indication as of Monday afternoon of any direct threat before the polls close. He explained that researchers have merely seen reports of intimidation at polling places but no "widespread amount of violence before the election."
However, Goldenberg acknowledged that militia members and other extremists have joined recent demonstrations pushing back against coronavirus-related shutdowns and decrying police violence. That includes Kyle Rittenhouse, an Illinois teenager accused of fatally shooting two protesters and wounding another in August after joining an ad hoc militia group amid the unrest that followed the police killing of Jacob Blake in Kenosha, Wisconsin.
"We've seen online organizing activities of extremists turn into real life violence," said Goldenberg. "And that's why all of us need to take this seriously."
Brian Levin, director of the Center for the Study of Hate and Extremism at California State University, San Bernardino, said researchers are seeing "elevated chatter" from extremists in the lead-up to the election. Nevertheless, the "calls to violence" they expected haven't materialized.
Still, Levin explained that America is entering a "new era" of extremism that could ultimately include "an insurgency by far-right [actors] and white supremacists."
Levin specifically pointed to Steven Carrillo, an adherent to the "boogaloo" movement, a loosely organized militia group allegedly pushing to spark a civil war. Carrillo was charged with killing a federal security contractor and a sheriff's deputy and wounding three others in a pair of ambush-style attacks this summer in northern California, including one that happened during a protest in the wake of the police killing of George Floyd.
Levin noted that extremists have started moving away from joining organized, "hierarchical" groups following the deadly "Unite the Right" rally in 2017 in Charlottesville, Virginia. Instead, they're unifying around specific causes and "increasingly ensconcing themselves in wedge places of controversy," like battles over pandemic regulations or conflicted elections.
Meanwhile, members of a white nationalist group whose members marched in Charlottesville appear to have left flyers on cars in Lincoln Square over the weekend, including one that used iconography associated with the Ku Klux Klan to describe those involved with the Black Lives Matter movement.
That group, the Proud Boys, has recently been emboldened by President Donald Trump, who specifically told the group to "stand back and stand by" when he was asked to disavow white supremacists and militia members during a September debate.
Elsewhere, fears that many Americans can bring guns to polling places have reverberated throughout the county. And this weekend, one incident of alleged political intimidation has embroiled the presidential race — and earned the praise of Trump.
On Sunday, the FBI announced that its San Antonio field office is investigating a video showing a caravan of Trump supporters following a campaign bus belonging to his Democratic foe, Joe Biden. Trump has since tweeted that his backers "did nothing wrong" and instead urged the FBI to probe the "terrorists, anarchists, and agitators of ANTIFA, who run around burning down our Democrat run cities and hurting our people!"
But according to Goldenberg, it's now "incumbent on leaders to tone down the rhetoric" and prepare voters for the possibility that the results of the election could be delayed as election officials deal with an influx of mail-in ballots. He specifically credited leaders in Minnesota, where Gov. Tim Walz and three of his predecessors released a public service announcement to get that very message across.
"It's going to take a time to count these ballots," Goldenberg said of the ad's message. "And if there's a delay in it, it's not because somebody's trying to fix the election. But instead because this is how elections work."
https://chicago.suntimes.com/news/2020/11/2/21546983/voter-intimidation-trump-biden-polls-tip-lines-anti-defamation-league-adl-aclu-extremist
--------
URL: https://www.newageislam.com/islamic-world-news/new-age-islam-news-bureau/two-young-austrians-of-turkish-origin-hailed-for-helping-victims-during-vienna-attack/d/123368
New Age Islam, Islam Online, Islamic Website, African Muslim News, Arab World News, South Asia News, Indian Muslim News, World Muslim News, Women in Islam, Islamic Feminism, Arab Women, Women In Arab, Islamophobia in America, Muslim Women in West, Islam Women and Feminism