New Age Islam News Bureau
2 Oct 2014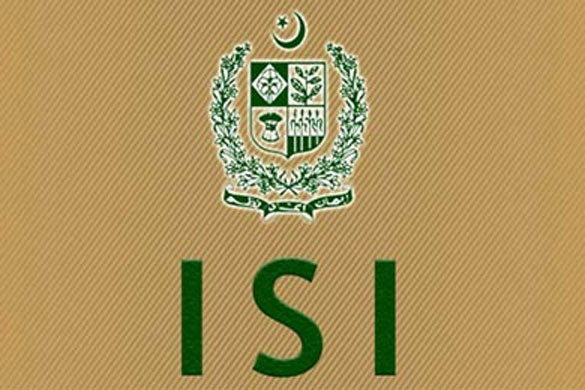 The NIA said Pakistan's ISI Closely Connected with IM Operatives in its supplementary charge sheet filed against 20 suspected IM operatives
-----------
Mideast
• Turkey Pushes for More than 'Dropping Tons of Bombs' On IS
• Israel Main Base of Terrorists in Middle-East
• Palestinians risking U.S. aid over U.N. bid: Abbas
• Turkey ponders new powers to fight IS militants
• Turkish police detain 'ISIS sympathizers' after student protest
• Defiant Jerusalem Jews hold ritual chicken slaughter
• Turkey's bar associations file complaint for annulment of headscarf in schools
South Asia
• Taliban Chief Mullah Omar Claims Victory through His Eid Message
• IS Un-Islamic and Anti-Islamic, Tells Dr Waheed at UN General Assembly
• 19 militants killed, 25 others injured in Afghan army operations
• Taliban bomber in Afghan capital targets army bus kills three
• Police arrest Imam of unauthorised independent prayer congregation in Maldives
• Bangladesh Minister faces expulsion over comments on Haj
Arab World
• IS Clashes in Iraq Leave 40 Jihadists, 17 Security Forces Dead
• Syria Blasts at School Kill 32, Including 10 Kids
• ISIS Takes Control of Western Iraqi Town of Hit
• Egypt militant group threatens deadly attacks during Eid holiday
• IS at gates of Syria border town as Turkey mulls action
• Iraq PM says ISIS a threat to Arabs, Iran and the West
• ISIS advances further toward Syria's Ain al-Arab
• Jihadists holed up in clinic in Iraq-Syria border town
• Over 150 Terrorists Surrender to Iraqi Forces
• Haj Pilgrims' March to Mina as Journey of Faith Begins
• Iraqi Kurds fight ISIS with aged weapons
• Jailed Kurdish leader warns ISIS victory would end Turkey peace process
Pakistan
• TV Show Host, Four Others Booked On Blasphemy Charge
• Nation Decided To Make 'Naya Pakistan': Imran
• Qadri announces 'revolution' rallies in Faisalabad, Lahore
• Seven killed in Peshawar blast
• Four militants killed, four arrested from Bannu
• Four killed in Quetta grenade attacks
• Three suspected terrorists killed during clash with security forces
• PML-N again offers 'peace talks' to Imran and Qadri
• Constitution Avenue clashes still a whodunit for Islamabad police
'• US terror sanctions list not binding on Pakistan'
Europe
• Austrians from Different Faith Condemn Rising Attacks on Muslims
• Anti-Muslim Hate Crime Soars In London, According To New Police Figures
• France to boost military presence in fight against ISIS
• Islamic State committing "staggering" crimes in Iraq -UN report
• Britain doesn't need hateful laws to defeat hate preachers
• UK leader lauds Pakistanis' contribution
• French Muslims head to hajj despite government's travel warning
North America
• U.S. plans Patriot missile sale to Saudi Arabia
• U.S. warns Israel possibly hindering 'close ties'
India
• Militants Say Won't Strike In Kashmir till Relief, Rehab Reach Victims
• Pakistan's ISI Closely Connected with IM Operatives: NIA
• Pak violates ceasefire in Poonch, 6 injured
Africa
• More than 100 ex-rebels, family members die in Congo camp - HRW
• Bombs, clashes kill seven Libya soldiers in Benghazi
• Boko Haram leader rejects claims of his death in new video
• Kenya sentences two Iranians for using fake Israeli passports
Southeast Asia
• When Allah CDs become a casualty in Umno's politics
• Banning Azmi shows UKM's small mind, says anti-Sedition Act group
• Umno Youth's call to spit in face 'criminal intimidation', says PKR MP
• Democratic Party Coalition with PDI-P Still Possible: Edhie
Compiled by New Age Islam News Bureau
URL: https://www.newageislam.com/islamic-world-news/new-age-islam-news-bureau/turkey-pushes-for-more-than--dropping-tons-of-bombs--on-islamic-state/d/99354
------------
Mideast
Turkey Pushes for More than 'Dropping Tons of Bombs' On IS
Oct 2, 2014
Turkish President Recep Tayyip Erdogan pressed the West to find a long-term solution to crises in Syria and Iraq, saying dropping "tons of bombs" on Islamic State militants would only provide temporary respite.
Erdogan has pushed for the ousting of President Bashar al-Assad throughout the Syria crisis to settle the conflict and said that international action had to go well beyond air strikes.
"Dropping tons of bombs from the air is only a temporary solution and only delays the threats and the danger," Erdogan told parliament in a keynote address on the opening day of its new session.
"The world should know that Turkey is not a country that will allow itself to be used in the search for a palliative solution," he added.
Erdogan's comments came a day ahead of a debate in parliament when the government will seek authorisation for military action by Turkish armed forces in the Syria and Iraq crises.
After months of reticence in the fight against IS that exasperated the West, Turkey has now shifted its policy and indicated it is willing to join the international coalition.
Ankara has not yet indicated what form its assistance could take although Erdogan has repeatedly called for a buffer zone on the Turkish border inside Syria -- backed by a no-fly zone -- to ensure security.
"Turkey has no intention of intervening in any country's internal affairs or grabbing any other country's land," Erdogan told parliament.
"But peace and stability in the region means peace and stability in Turkey," he added.
The ruling Justice and Development Party (AKP) has a strong majority in parliament but Erdogan called on the opposition to also vote for the mandate.
"Parties in parliament should take this into consideration when voting for the mandate," Erdogan said.
"Remaining silent means betraying our history."
Turkey has been accused of playing a role in the growth of IS with its past support of Islamist Syrian groups in the hope they would aid the ousting of Assad.
But Erdogan angrily lashed out at suggestions of collusion between Turkey and IS. "It is out of the question to tolerate or to have the slightest sympathy on our territory, region or planet for such a terrorist group," he said.
http://english.ahram.org.eg/NewsContent/2/8/112171/World/Region/Turkey-pushes-for-more-than-dropping-tons-of-bombs.aspx
------------
Israel Main Base of Terrorists in Middle-East
Oct 2, 2014
Secretary of Iran' Supreme National Security Council (SNSC) Ali Shamkhani blasted the sponsors and supporters of terrorist groups in the region, and said Israel is the main base of terrorism in the Middle-East.
"Fighting terrorism is not a difficult job and the base of terrorists in this region is Israel," Shamkhani said in a press conference at the venue of Iran's embassy in Damascus on Tuesday.
"We should ask ourselves which countries are supporting the terrorists through financial and arms supports," he added.
Shamkhani stressed that the so-called anti-ISIL (the Islamic State of Iraq and the Levant) coalition has been formed to further increase the terrorists' power in the region, and said, "The fate of the region should be decided by the regional nations and not by the foreign powers."
He further cautioned that the seditious plot against Syria has now entered a second stage, and added, "The Iranian, Syrian and Iraqi nations have fought against terrorism and this is while the West started its moves (against the ISIL) only after the decapitation of western journalists."
In relevant remarks in September, Commander of Iran's Basij (volunteer) force Brigadier General Mohammad Reza Naqdi lashed out at the US and Israel for sponsoring the ISIL.
"The criminal US created, equipped and armed the ISIL terrorist group with the help of the wicked Britain and the child-killing Zionist regime as well the petrodollars of oil-rich countries and they ordered it (ISIL) to carry out crimes and large-scale massacre of Shiites and Sunnis and disrupt their tranquillity on the pretext of a sectarian Sunni war on Shiites," General Naqdi said, addressing a gathering of thousands of Basijis in Lorestan province.
He noted that the western countries wanted to introduce a tainted image of Islam to the world by displaying horrible crimes and savage wickedness against children, women and innocent people with extreme brutality and savagery in a bid to harness the huge waves of Islamism and tendency for Islam in the world, specially the western countries.
General Naqdi reiterated that the arrogant powers have created the ISIL and every now and then they attack the terrorists to portray that they are fighting terrorism while the American, British and Israeli military advisors are supporting them in the battlefield.
"The outcome of the actions of this terrorist current in Syria was unprecedented as it caused people's high turnout in that country's presidential election, which set as yet another example of the inefficiency of weapons and the victory of the resistance movement against the global arrogance," he added.
http://english.farsnews.com/newstext.aspx?nn=13930709000770
------------
Palestinians risking U.S. aid over U.N. bid: Abbas
2 October 2014
The Palestinians are under heavy pressure to drop plans to seek a UN Security Council resolution to end Israel's occupation, risking $700 million a year in US aid, president Mahmud Abbas has said.
But Abbas vowed in remarks late Tuesday to press ahead with the move, warning that if it were shot down by a US veto, he would seek to join the International Criminal Court.
The Palestinians, who won the upgraded rank of UN observer state in 2012, have long threatened to petition the ICC over alleged Israeli war crimes, but have so far held back due to US and European pressure.
"The Palestinian leadership is coming under heavy pressure not to go to the Security Council or join international organisations, and the main pressure relates to aid," he said, indicating that the $700 million (555 million euros) in US aid was at stake.
"Relations with the US administration are strained... and it is not in our interest to worsen it. But at the same time, we cannot go back on our decision."
In a defiant speech to the UN General Assembly Friday, Abbas ruled out any return to the failed format of peace talks, demanding an end to the occupation and accusing Israel of waging a "war of genocide" in Gaza.
The State Department described his remarks as "offensive" and "deeply disappointing."
Abbas said talks were being held with Arab and other countries ahead of a vote within three weeks on a draft resolution spelling out an Israeli withdrawal from lands seized in 1967 and the establishment of a Palestinian state with its capital in east Jerusalem.
Palestinian foreign minister Riyad al-Malki told a press conference Wednesday that all the Arab countries at the UN had already "adopted the resolution... with very minor alterations" and that Jordan, which represents the Arab group in the Security Council, would present it within three weeks for a vote.
In the meantime, the Palestinians would continue to lobby "Europeans, Africans, Latin America and the non-aligned countries" he said.
But Abbas said he had no guarantee of obtaining the necessary nine votes from the 15-member Security Council, and that there was a "strong possibility" it would be torpedoed by a US veto.
In such a case, the Palestinians would immediately ratify the Rome Statute, the founding treaty of the ICC, which has the jurisdiction to prosecute individuals on charges of genocide, war crimes and crimes against humanity.
"It is important to establish an end-date for the occupation, whether that's one year, two years or three," he said, pledging that after setting a date he would "immediately resume negotiations" with Israel.
"We will not engage in any negotiations which do not set down a timetable for realising our objectives."
http://english.alarabiya.net/en/News/middle-east/2014/10/02/Palestinians-risking-us-aid-over-UN-bid-Abbas-.html
------------
Turkey ponders new powers to fight IS militants
Oct 2, 2014
ANKARA (Turkey): Turkey's parliament was debating a motion on Thursday to give the government new powers to launch military incursions into Syria and Iraq and to allow foreign forces to use its territory for possible operations against the Islamic State group.
As lawmakers debate in Ankara, the militants pressed their offensive against a beleaguered Kurdish town along the Syria-Turkey border. The assault, which has forced about 160,000 people to flee across the frontier in recent days, left Kurdish militiamen scrambling Thursday to repel Islamic State extremists pushing into the outskirts of Kobani, also known as Ayn Arab.
Turkey, a NATO member with a large and modern military, has yet to define what role it intends to play in the US-led coalition against the Islamic State group. The motion before lawmakers sets the legal groundwork for any Turkish military involvement or the use of Turkish bases by foreign troops.
Parliament had previously approved operations into Iraq and Syria to attack Kurdish separatists or to thwart threats from the Syrian regime. Thursday's motion would expand those powers to address threats from the Islamic State militants who control a large cross-border swath of Iraq and Syria, in some parts right up to the Turkish border.
Asked what measures Turkey would take after the motion is approved, defense minister Ismet Yilmaz said: "don't expect any immediate steps."
"The motion prepares the legal ground for possible interventions, but it is too early to say what those interventions will be," said Dogu Ergil, a professor of political science and columnist for Today's Zaman newspaper.
Ergil said the motion could allow Iraqi Kurdish fighters, for example to use Turkey's territory to safely cross into Syria, to help Syrian Kurdish forces there, or the deployment of coalition forces' drones.
The government enjoys a majority in parliament and the bill was expected to pass despite opposition from two parties.
The motion comes as the Islamic State group moved closer into the northern Syrian town of Kobani, right across the border from Turkey, despite renewed US-led airstrikes in the area overnight, according to senior fighter and activist. The United States has been bombing the Islamic State group across Syria since last week and in neighboring Iraq since early August.
Ismet Sheikh Hasan, a senior fighter, said the Kurdish forces were preparing for urban clashes in Kobani in a desperate attempt to repel the militants.
The fight for Kobani has raged since mid-September, sending over 160,000 Syrian Kurds streaming across the Turkish border in one of the worst refugee crisis since the war began over three and a half years ago.
"We are preparing outsides for street battles," Hasan said. "They still haven't entered Kobani, but we are preparing ourselves."
Britain-based Syrian Observatory for Human Rights, an activist group tracking the Syrian conflict, reported that the Islamic State group fighters were, in some cases, just "hundreds of meters (yards)" from Kobani on its eastern and southeast side. The militants were about a mile away on the southern side of town.
In a statement, the Observatory said it had "real fears" that the militants would storm Kobani and "butcher civilians remaining in the city."
Last week, a US-led coalition seeking to destroy the extremist Islamic State group began bombing the militants' locations around Kobani, also known as Ayn Arab in Arabic. But the airstrikes haven't halted the militants' advance, said Hasan.
That included explosions heard overnight around the Kobani area, believed to be caused by US strikes, said Hasan. There was no immediate confirmation from Washington on the latest airstrikes. The strikes were also reported the Britain-based Syrian Observatory for Human Rights, an activist group tracking the Syrian conflict.
Turkey had been reluctant to join its NATO allies in a coalition against the Islamic State militants, citing worries about the safety of Turkish hostages held by the group. It reversed its decision after the hostages' release earlier this month.
President Recep Tayyip Erdogan has called for the creation of a buffer zone inside Syria as well as a no-fly zone to secure Turkey's borders and stem the flow of refugees. He has also called for military training and equipment for the Syrian opposition fighting the regime of Syrian President Bashar Assad.
"In the struggle against terrorism, we are open and ready for every kind of cooperation. However, Turkey is not a country that will allow itself to be used for temporary solutions," Erdogan said Wednesday.
"An effective struggle against ISIL or other terror organizations will be our priority," Erdogan said. "The immediate removal of the administration in Damascus, Syria's territorial unity and the installation of an administration which embraces all will continue to be our priority."
The motion cites also cites a potential threat to a revered mausoleum inside Syria that is considered Turkish territory. The tiny plot of land that is a memorial to Suleyman Shah, grandfather of the founder of the Ottoman Empire, is guarded by Turkish troops.
http://timesofindia.indiatimes.com/world/middle-east/Turkey-ponders-new-powers-to-fight-IS-militants/articleshow/44117097.cms
------------
Turkish police detain 'ISIS sympathizers' after student protest
Oct 2, 2014
Turkish police on Wednesday detained three students at Istanbul University suspected of being sympathizers of the Islamic State of Iraq and Syria (ISIS) group following clashes at an anti-jihadist campus protest, reports said.
Police stormed the university's faculty of humanities and science in Istanbul's Beyazit district after Islamist students armed with sticks and stones attacked another group protesting against ISIS.
Three students were detained after being identified by police as ISIS supporters because they were wearing black masks and hats during the fight earlier Wednesday, Hurriyet newspaper reported on its website.
"We are Muslim students. Long live Muslim students. We Muslims are one body," they reportedly chanted during the protest.
Dozens of riot police officers as well as armored vehicles and water cannon trucks were deployed around the university after the early morning raid.
Full report at:
http://english.alarabiya.net/en/News/middle-east/2014/10/01/Turkish-police-detain-ISIS-sympathizers-after-student-protest.html
------------
Defiant Jerusalem Jews hold ritual chicken slaughter
2 October 2014
Hundreds of ultra-Orthodox Jews took to the streets of Jerusalem on Thursday for a religious ritual involving the slaughter of chickens defying a government ban on practicing it in public.
Men swung chickens above the heads of other religious Jews while reciting verses of the Torah, before cutting the animals' throats.
Some Jews believe the Kaparot ritual absolves them of their sins, transferring them to the chicken, in a tradition that dates back to the Middle Ages.
The practice takes place before the Jewish holiday of Yom Kippur -- the Day of Atonement -- which this year falls on Friday.
Full report at:
http://english.alarabiya.net/en/variety/2014/10/02/Defiant-Jerusalem-Jews-hold-ritual-chicken-slaughter.html
------------
Turkey's bar associations file complaint for annulment of headscarf in schools
Oct 2, 2014
The Union of Turkish Bar Associations (TBB) filed a criminal complaint to the Council of State to annul the government's decision to allow girls attending fifth-grade and upper school classes to wear headscarves.
A government decree changing the regulation on the dress code in public schools was published Sept. 27 in the Official Gazette, allowing girls as young as 10 to attend classes wearing headscarves.
In its complaint, the TBB argued that the right to education could conflict with the principle of secularism, and called for the annulment of the amendment in the regulation. It stressed that the recent regulation contradicts with Turkey's civil code, recalling that its age of adulthood is set at 18.
Full report at:
http://www.hurriyetdailynews.com/turkeys-bar-associations-file-complaint-for-annulment-of-headscarf-in-schools.aspx?pageID=238&nID=72453&NewsCatID=338
------------
South Asia
Taliban chief Mullah Omar claims victory through his Eid message
Oct 02 2014
The Taliban supreme leader Mullah Mohammad Omar has claimed victory in Afghan war through his message issued on the occasion of Eid.
"Your Jihad and ungrudging sacrifices against the occupation have defeated the Americans, their Western allies and domestic supporters altogether with the Help of Allah (May Glory be upon Him)," Mullah Omar said.
He also added, "All their strategies have proved to be ineffective, with their diplomatic efforts facing fiasco, besides disgrace and ignominy. The NATO Summit in Wales under the leadership of America, the recent slandering in Afghanistan under the name of elections and the continuous advancements of the Mujahideen of the Islamic Emirate are proofs, speaking well for themselves."
Full report at:
http://www.khaama.com/taliban-chief-mullah-omar-claims-victory-through-his-eid-message-8761
------------
IS un-Islamic and anti-Islamic, tells Dr Waheed at UN General Assembly
Oct 2, 2014
The militant organisation Islamic State (IS) is not only un-Islamic but anti-Islamic, former President Dr Mohamed Waheed Hassan Manik said yesterday (September 30) at the UN General Assembly in New York.
"These are terrorist groups, not religious groups. Islam, our great religion of peace, compassion and tolerance, is being hijacked by radical and extremist elements to perpetuate hatred and violence," Dr Waheed said in his speech as President Abdulla Yameen's special envoy to the 69th session.
"We, the government and people of Maldives, condemn in the strongest terms, these groups, their ideologies, and their activities. We join our fellow Muslims around the world in saying 'not in my name'."
Full report at:
http://minivannews.com/politics/is-un-islamic-and-anti-islamic-tells-dr-waheed-at-un-general-assembly-90346
--------
19 militants killed, 25 others injured in Afghan army operations
Oct 02 2014,
At least 19 Taliban militants were killed following military operations by Afghan national army soldiers, defence officials said Thursday.
Gen. Zahir Azimi, spokesman for the ministry of defence said the operations were conducted in various provinces of the country during the past 24 hours.
Azimi further added that various types of weapons, ammunition and explosives including 36 rounds of improvised explosive device (IED) were also seized during the operations.
He said two Afghan national army soldiers were also martyred following improvised explosive device (IED) explosion.
No further details were given regarding the exact location where the Afghan army soldiers were martyred, but Gen. Azimi said the soldiers were martyred in the past 24 hours.
Taliban militants group has not commented regarding the report so far.
http://www.khaama.com/19-militants-killed-25-others-injured-in-afghan-army-operations-8759
------------
Taliban bomber in Afghan capital targets army bus kills three
2 October 2014
A Taliban suicide bomber targeted an Afghan army bus in Kabul on Thursday, killing three people and wounding 10, the interior ministry said, the fourth high-profile attack in the capital since Monday when the new president was sworn in.
The militant Islamist group claimed responsibility and its reclusive leader, Mullah Mohammad Omar, urged Afghans to wage jihad to establish a Islamic rule in Afghanistan, calling the election a "publicity stunt."
"You would have, by now, come around to know what sort of unqualified figures, being loyal to foreigners' interests, have been imposed on you by the Americans," the Taliban's one-eyed leader said in his yearly Eid Al-Adha message.
Full report at:
http://english.alarabiya.net/en/News/asia/2014/10/02/Taliban-bomber-in-Afghan-capital-targets-army-bus-kills-three.html
------------
Police arrest Imam of unauthorised independent prayer congregation in Maldives
By Minivan News | October 2nd, 2014
Police have arrested a 34-year-old man for leading an unauthorised independent prayer congregation and delivering Friday prayer sermons at the Dharumavantha mosque in Malé.
The suspect was taken into custody on Tuesday night (September 30) on charges of "attempting to incite religious strife and discord," said police, and leading prayers without authorisation from the Islamic ministry in violation of the Protection of Religious Unity Act of 1994 and regulations under the law.
"Despite being summoned to the police headquarters and being repeatedly advised and told to cease [leading the independent congregation], he gave religious sermons without permission at the Dharumavantha mosque and attempted to create religious divisions in the country," police said in a statement yesterday.
Full report at:
http://minivannews.com/society/police-arrest-imam-of-unauthorised-independent-prayer-congregation-90348
------------
Bangladesh Minister faces expulsion over comments on Haj
HAROON HABIB
Oct 2, 2014
A senior Bangladesh Minister is almost set to lose his job for his explosive comments on Haj, Prophet Muhammad and Tablighi Jamaat.
Following Telecommunications Minister Abdul Latif Siddique's comments in New York on Sunday, Prime Minister Sheikh Hasina took the decision to drop him from the Cabinet, top party sources confirmed.
The sacking will take place when Ms. Hasina returns home on Friday after attending the 69th U.N. General Assembly, sources said. The Minister accompanied the Premier.
Meanwhile a Dhaka court on Wednesday ordered the Minister to appear before it on October 28, hours after a case was filed against him for hurting Muslims' religious sentiments.
Six separate cases were filed against Mr. Siddique for his comments on Haj, Prophet Muhammad, Prime Minister Sheikh Hasina's son Sajeeb Wazed Joy, and Tablighi Jamaat in New York that sparked protests at home and abroad.
http://www.thehindu.com/news/international/south-asia/bangladesh-minister-faces-expulsion-over-comments/article6466611.ece
------------
Arab World
IS clashes in Iraq leave 40 jihadists, 17 security forces dead
OCTOBER 2, 2014
RAMADI, Oct 2 — The Islamic State group launched attacks on Iraqi bases in two western towns that left at least 17 members of the security forces and 40 jihadists dead, security and medical sources said today.
Seven policemen and four soldiers were killed when IS fighters attacked the police headquarters in the town of Heet, while at least six members of federal forces were killed in an assault on a major army base in Ramadi.
In Heet, a town on the Euphrates about 150 kilometres (95 miles) west of Baghdad, 25 gunmen attacked the police headquarters shortly after midnight.
"They smashed the gates open with suicide car bombs, the 25 men tried to break into the HQ, sparking heavy clashes," police colonel Jabbar al-Nimrawi told AFP.
"The police killed 20 of them and the remaining five withdrew to the electricity building. They are still under siege, they have sniper rifles," he said.
Nimrawi said the building was now surrounded by police, army, counter-terrorism elite troops and anti-jihadist Sunni tribal forces.
Full report at:
http://www.themalaymailonline.com/world/article/iraq-is-clashes-leave-40-jihadists-17-security-forces-dead#sthash.Zpbb1tde.dpuf
------------
Syria blasts at school kill 32, including 10 kids
2 October 2014
Twin bombings near an elementary school in Syria killed at least 32 people, including at least 10 children, with the second blast going off as screaming parents frantically searched for their sons and daughters in a street littered with school bags and body parts.
Syrian children are frequently among the victims of attacks in the country's civil war, but on Wednesday they appear to have been the target. The first vehicle exploded as children were leaving school, and the second struck as adults carried away bodies, sending a new wave of panic through the crowd.
The attack occurred outside the Ekremah al-Makhzoumi elementary school in a government-controlled area of the central city of Homs dominated by minority Alawites, the Shiite offshoot sect to which President Bashar Assad's family belongs. It was one of the deadliest incidents in the area in months.
The SANA state news agency said at least 32 people were killed and 115 wounded in the attacks. A local official, speaking on condition of anonymity because he was not authorized to brief the media, said immediately after the bombings that at least 10 of the dead were children.
Full report at:
http://english.alarabiya.net/en/News/middle-east/2014/10/02/Syria-blasts-at-school-kill-32-including-10-kids.html
------------
ISIS takes control of western Iraqi town of Hit
2 October 2014
Militants took control of most of the western Iraqi town of Hit in Anbar province early on Thursday, Reuters reported security sources and local officials as saying.
"Ninety percent of the town of Hit has been overrun by militants," said Adnan al-Fahdawi, a provincial council member.
Meanwhile, ISIS launched attacks on Iraqi bases in two western towns that left at least 17 members of the security forces and 40 jihadists dead, Agence France-Presse reported security and medical sources as saying on Thursday.
Seven policemen and four soldiers were killed when ISIS fighters attacked the police headquarters in Hit, while at least six federal forces were killed in an assault on a major army base in Ramadi.
Twenty ISIS attackers were killed in each attack, senior officers said, adding that five jihadists were still holed up in a building in Hit while the Ramadi attack had been successfully repulsed.
Full report at:
http://english.alarabiya.net/en/News/middle-east/2014/10/02/ISIS-takes-control-of-western-Iraqi-town-of-Hit-.html
------------
Egypt militant group threatens deadly attacks during Eid holiday
Oct 2, 2014
Egypt's deadliest militant group has vowed fresh deadly attacks against security forces next week during the country's major Muslim feast.
In a video released online, Ansar Beit Al-Maqdis, threatened killings against the police would take place Saturday, the first day of the Eid Al-Adha feast, saying it "will be a black day on the infidel interior minister and his associates."
The video showed a map of Egypt with graphic bombs exploding, along with the group's black flag logo.
Ansar Beit Al-Maqdis (Supporters of Jerusalem) has orchestrated some of the worst militant attacks against police and army forces since the army-backed ouster of Islamist president Mohamed Morsi in July 2013, including a failed assassination attempt on Egypt's interior minister in Cairo last year.
Full report at:
http://english.ahram.org.eg/NewsContent/1/64/112186/Egypt/Politics-/Egypt-militant-group-threatens-deadly-attacks-duri.aspx
------------
IS at gates of Syria border town as Turkey mulls action
Oct 2, 2014
Islamic State fighters were at the gates of a key Kurdish town on the Syrian border with Turkey on Thursday as its parliament prepared to vote on authorising military intervention against the jihadists.
Kurdish militiamen backed by US-led air strikes were locked in fierce fighting to prevent the besieged border town of Kobane from falling to IS group fighters.
"There are real fears that the IS may be able to advance into the town of Kobane itself very soon," the Syrian Observatory for Human Rights warned.
The Britain-based watchdog reported fresh US-led air strikes on the advancing jihadists overnight after the heavily outgunned Kurdish fighters were forced to fall back west and southeast of the town, also known as Ain al-Arab.
Full report at:
http://english.ahram.org.eg/NewsContent/2/8/112214/World/Region/IS-at-gates-of-Syria-border-town-as-Turkey-mulls-a.aspx
------------
Iraq PM says ISIS a threat to Arabs, Iran and the West
2 October 2014
Iraqi Prime Minister Haider al-Abadi described the threat emanating from the Islamic State of Iraq and Syria militant group as one that affected the international community, including regional countries such as Iran, in an interview with BBC on Wednesday.
"I am asking for all international efforts," Abadi told the BBC, adding "I want an international umbrella, I don't know what is going to happen in the future."
"My message to the international coalition, that the threat is a threat to Iraq and the international coalition and Iran. So let's us work together in Iraq to eliminate this threat."
He also highlighted that eradicating ISIS is a "common interest" to both Iran and the Gulf states. "The threat is against us all," he emphasized.
The U.S., UK and France have so far hit ISIS targets in Iraq and also in neighboring Syria. Arab countries such as Saudi Arabia, the UAE and Jordan have joined the U.S.-led coalition against the militants.
Full report at:
http://english.alarabiya.net/en/News/middle-east/2014/10/02/Iraq-considering-Australian-airstrike-request.html
------------
ISIS advances further toward Syria's Ain al-Arab
2 October 2014
Islamic State of Iraq and Syria group fighters have advanced further towards the Syrian Kurdish town of Ain al-Arab, a monitoring group warned early Thursday, as local fighters retreated from one of the area's fronts.
"The ISIS have advanced southeast of Kobane and on the western front, from which the Kurdish Popular Defense Committees (YPG) have now retreated," said Syrian Observatory for Human Rights director Rami Abdel Rahman, using the Kurdish name Kobane to refer to the town.
"There are real fears that the ISIS may be able to advance into the town of Kobane itself very soon," Abdel Rahman warned.
The advances came hours after U.S.-led forces carried out at least five strikes against ISIS positions south and southeast of the town, which the jihadists have been battling to take for more than two weeks, the Observatory said.
Full report at:
http://english.alarabiya.net/en/News/middle-east/2014/10/02/ISIS-advances-further-toward-Syrian-Kurdish-town-.html
------------
Jihadists holed up in clinic in Iraq-Syria border town
Oct 2, 2014
Kurdish peshmerga forces on Wednesday were surrounding a clinic in Rabia where several Islamic State jihadists had holed up after their group lost control of the town, officials said.
The peshmerga launched a major military push Tuesday on Rabia, which lies on the border between Iraq and Syria, and quickly controlled most of it.
But a small group of IS fighters took refuge in the town's clinic, leading to a standoff with the peshmerga who fear the building has been booby-trapped.
"There are 10-12 IS members inside the hospital. We don't want to attack because it might be booby-trapped," said a senior officer, adding that the peshmerga fully controlled the rest of Rabia.
Full report at:
http://english.ahram.org.eg/NewsContent/2/8/112178/World/Region/Jihadists-holed-up-in-clinic-in-IraqSyria-border-t.aspx
------------
Over 150 Terrorists Surrender to Iraqi Forces
Oct 2, 2014
Over 150 ISIL terrorists surrendered to the Iraqi security forces as the troops advanced against them and liberated all the areas adjacent to Tuz Khormato district in Salahuddin province.
The terrorists turned themselves in to the security forces after the troops killed dozens of the terrorist leaders of the Islamic State of Iraq and the Levant (ISIL) group and purged Tuz Khormato and the areas around the district of the terrorists, a security source said Wednesday.
http://english.farsnews.com/newstext.aspx?nn=13930710000514
------------
Haj pilgrims march to Mina as journey of faith begins
Oct 2, 2014
Clad in white seamless cloth, about 1.50 lakh Indians along with tens of thousands of Muslims from across the world on Thursday moved from the holy city of Mecca to nearby Mina marking the beginning of the annual Haj
pilgrimage.
Chants of Labbaik Allahumma Labbaik (O God, here I am answering your call) and Allahu Akbar (God is Great) reverberated as the pilgrims, wearing the ihram or the two-piece seamless white garment, began moving to the tent-city of Mina in groups, located 5 km to the east of Mecca.
Among the first group of pilgrims to arrive in Mina were Indians, Pakistanis and Bangladeshis.
Most pilgrims embarked on the journey onboard buses arranged by their respective Haj missions and the Saudi government but some others preferred moving on foot.
"All Indian camps in Mina have been inspected and are in order," Indian Consul-General B.S. Mubarak told PTI. "No major issues so far. All arrangements are satisfactory."
Full report at:
http://www.thehindu.com/news/haj-pilgrims-march-to-mina-as-journey-of-faith-begins/article6468315.ece
---------
Iraqi Kurds fight ISIS with aged weapons
2 October 2014
The exhausted Kurdish fighters leaned against a pair of antiquated green cannons on a hill overlooking this northern Iraqi village, the ground around them littered with shrapnel from fierce battles with Islamic State of Iraq and Syria (ISIS) militants.
One of them, Moustafa Saleh, tapped the cannon with his mud-caked boots. "Russian-made," he said, with a smirk. "My grandfather used the same one."
Iraqi Kurdish fighters on the front lines of battle say they have yet to receive the heavy weapons and training pledged by the United States and nearly a dozen other countries to help them push back the Sunni militants.
U.S.-led airstrikes have forced the militants to retreat or go into hiding in towns and villages across northern Iraq, paving the way for ground forces to retake territory seized by the militant group in its lightening advance since June across western and northern Iraq.
Full report at:
http://english.alarabiya.net/en/perspective/features/2014/10/02/-Iraqi-Kurds-fight-Islamic-State-of-Iraq-and-Syria-with-aged-weapons.html
------------
Jailed Kurdish leader warns ISIS victory would end Turkey peace process
2 October 2014
The jailed leader of Turkey's outlawed Kurdistan Workers Party (PKK), which has waged a 30-year insurgency for self-rule, warned on Thursday the peace process could collapse if Islamic State militants seize a key Syrian border town.
ISIS militants have in recent days advanced close to the Syrian Kurdish town of Ain al-Arab, known as Kobani to the Kurds, a few kilometers south of the Turkish border.
"The siege of Kobani is far from being just an ordinary siege," PKK leader Abdullah Ocalan said in a message relayed by supporters from his prison on the island of Imrali.
"It does not only target the democratic gains of the Kurdish people but would lead Turkey to a new era of coups.
Full report at:
http://english.alarabiya.net/en/News/middle-east/2014/10/02/Jailed-Kurdish-leader-warns-ISIS-victory-would-end-Turkey-peace-process.html
------------
Pakistan
TV Show Host, Four Others Booked On Blasphemy Charge
Oct 2, 2014
ISLAMABAD: A host of a morning show aired by a private TV channel has been booked with four other people on charges of blasphemy.
The case was registered at the Margalla police station on Wednesday on a complaint of the chairman of the Namoos-i-Risalat Forum, Rao Abdul Rahim.
Mr Rahim, a lawyer, said that in one of her programmes the host had staged fake marriage of two men and two women and misused a song honouring the wedding of Hazrat Ali (RA) and Bibi Fatima (RA).
He said a complaint against the suspects was lodged with the police station in June but they refused to register the FIR.
Later, a petition was filed in the Islamabad High Court.
The IHC ordered the police to register the case but they took months to do so, the complainant said.
Police said the case had been registered under the Pakistan Penal Code's section 295A (deliberate and malicious acts intended to outrage religious feelings of any class by insulting its religion or religious beliefs), 295C (use of derogatory remarks, etc., in respect of the Holy Prophet – peace be upon him) and 298A (use of derogatory remarks, etc., in respect of holy personages).
http://www.dawn.com/news/1135633/tv-show-host-four-others-booked-on-blasphemy-charge
------------
Nation decided to make 'Naya Pakistan': Imran
Oct 2, 2014
MIANWALI: Pakistan Tehreek-e-Insaf (PTI) chairman Imran Khan has reiterated that they would not bow before any oppression, Geo News reported.
Addressing a rally in his hometown Mianwali on Thursday, Khan said: "I will not leave people of Mianwali alone as they elected me to the National Assembly."
"A day will come when people from across the country will travel to Mianwali for education" he said and vowed to bring development in the area.
Imran said he had never seen such a big gathering in Mianwali before this, adding that PTI was holding this massive rally on three-day notice.
Imran apologized people of Mianwali, saying he did not pay attention to them as he was fighting war against oppressors. He added that PTI will introduce a system where oppressed people get justice without any difficulty.
Khan said the nation has decided to make 'Naya Pakistan' and set a side the old one where people pay in the form of taxes and the rulers enjoy on this money.
He was of view that resolution had arrived at the every home in the country.
http://www.thenews.com.pk/article-161480-Nation-decided-to-make-Naya-Pakistan:-Imran
---------
Qadri announces 'revolution' rallies in Faisalabad, Lahore
Oct 2, 2014
ISLAMABAD: As Pakistan Awami Tehreek's (PAT) ongoing anti-government sit-ins entered its 50th day on Thursday, the party's chief Dr Tahirul Qadri announced rallies in Faisalabad on October 18 and in Lahore on October 19 respectively.
Addressing participants of the sit-in, the firebrand cleric declared that the Lahore rally would be remembered as 'historic'.
"Our rally in Lahore will make Minar-i-Pakistan seem small in comparison," Qadri said.
The PAT chief directed his party workers to start preparing for the upcoming rallies, adding that PAT supporters will not return until the revolution comes.
Earlier, Qadri had hinted at following the footprints of Pakistan Tehreek-i-Insaf (PTI) chief Imran Khan.
Full report at:
http://www.dawn.com/news/1135771/qadri-announces-revolution-rallies-in-faisalabad-lahore
------------
Seven killed in Peshawar blast
Oct 2, 2014
PESHAWAR: At least seven people were killed and eleven others were injured on Thursday due to an explosion in a passenger coach in Peshawar's Bazid Khel area on Kohat Road.
Peshawar's Lady Reading Hospital's (LRH) media spokesperson Jamil Shah confirmed Dawn that seven people were killed and eleven others were injured in the explosion. Some of the injured were said to be in critical condition.
The casualties were immediately shifted to LRH while rescue workers and the fire brigade staff were trying to control the fire.
The driver of the vehicle Shahidur Rehman said that they were heading towards Upper Kurram Agency from Peshawar and a man with an old bag was sitting at the back seat.
"The man got off the vehicle at Bazid Khel stop to get his relatives and as he stepped out, the explosion occurred," he said.
Police has also recorded Rehman's statement during investigation. Some sources said that the incident may be a targeted attack.
Full report at:
http://www.dawn.com/news/1135754/seven-killed-11-injured-in-peshawar-bus-explosion
------------
Four militants killed, four arrested from Bannu
Oct 2, 2014
BANNU: At least four militants were killed and four others arrested in a clash with security forces in Jani Khel area of Bannu district here on Thursday.
According to police, the militants attacked security forces during search operation conducted in Wali Noor area Jani Khel. The attack was effectively retaliated by the security forces and four militants were killed while four others were arrested.
According to reports, a key Taliban commander was among the arrested militants. Curfew was imposed during house to house search operation in the area.
http://www.thenews.com.pk/article-161461-Four-militants-killed,-four-arrested-from-Bannu
------------
Four killed in Quetta grenade attacks
Oct 2, 2014
QUETTA: Four people, two teenage boys among them, were killed and nine others injured in two grenade attacks here on Wednesday.
"A barber's shop and a photo studio were targeted by the assailants," police official Imran Qureshi said.
The United Baloch Front (UBF) claimed responsibility for the attacks.
Police said men on a motorcycle hurled a grenade at the barber's shop in Killi Langovabad area on the busy Double Road.
The device exploded outside the shop, killing one man and injuring 10.
Soon after the blast, the area reverberated with gunshots.
Police and FC personnel took the victims to the civil hospital.
Two of the seriously injured who were in their teens died in hospital," police said. The condition of the other injured was stable.
Full report at:
http://www.dawn.com/news/1135627/four-killed-in-quetta-grenade-attacks
------------
Three suspected terrorists killed during clash with security forces
Oct 2, 2014
PESHAWAR: Three suspected terrorists were killed and four others were arrested on Thursday in a clash with security forces in Frontier Region Jani Khel.
Official sources said that the clash took place in Wali Noor Jan Khel while security personnel were carrying out the operation.
Sources confirmed that the clash left three militants dead while four others, including a key commander, were arrested.
A curfew has been imposed in the area and security forces are continuing with their operation.
A huge quantity of arms and ammunition was also recovered from the suspected terrorists' possession.
Full report at:
http://www.dawn.com/news/1135751/three-suspected-terrorists-killed-during-clash-with-security-forces-in-fr-jani-khel
------------
Constitution Avenue clashes still a whodunnit for Islamabad police
Oct 2, 2014
ISLAMABAD: A month after Constitution Avenue witnessed some of the worst clashes between police and protesters that the capital has ever seen, police are no closer to establishing who was responsible for the mayhem that led to the deaths of at least four protesters on the night of August 30.
Police insiders tell Dawn that officers were desperately trying to ascertain who gave the order to use teargas and rubber bullets against advancing protesters, who were trying to make their way to the Prime Minister's House when the melee began.
"There is no trace of the authority in the records of the police and the capital administration. No one knows who gave the order to use teargas shells and rubber bullets against the protestors or to intercept them while they were marching towards PM House," officials close to the investigation said.
Full report at:
http://www.dawn.com/news/1135698/constitution-avenue-clashes-still-a-whodunnit-for-islamabad-police
------------
PML-N again offers 'peace talks' to Imran and Qadri
Oct 2, 2014
ISLAMABAD: The government said on Wednesday that it is ready to hold talks with leaders of Pakistan Tehreek-e-Insaf (PTI) and Pakistan Awami Tehreek (PAT) and urged them to let their workers celebrate Eidul Azha in their hometowns.
Addressing a press conference, Federal Minister for Planning and Reforms Ahsan Iqbal said Imran Khan was claiming to put the country in the right direction while he himself has failed to do the same in his party and Khyber Pakhtunkhwa where it is in power. "Do not spoil the Eid of people, particularly of the residents of Rawalpindi and Islamabad, just for political gains," said Ahsan, adding that the sit-ins had affected the economy, and according to an SBP-IBA report, the business activities have dipped since July 2013. The minister said the country could not afford the sit-ins, which are badly affecting the economy besides creating difficulties for the masses.
Full report at:
http://www.dailytimes.com.pk/islamabad/02-Oct-2014/pml-n-again-offers-peace-talks-to-imran-and-qadri
------------
'US terror sanctions list not binding on Pakistan'
Oct 2, 2014
ISLAMABAD: The Foreign Office on Thursday termed the United States' decision to designate three Pakistan-based organisations as terror groups a 'unilateral move' that does not apply to Pakistan.
"There is a procedure at the United Nations to declare any person or organisation a terrorist; however, the US' decision to declare three Pakistani-based organisations [as terror groups] does not apply to Pakistan," Foreign Office spokesperson Tasneem Aslam told reporters at the weekly media briefing in Islamabad.
On Wednesday, the US Treasury Department slapped sanctions on two Pakistan-based terrorist organisations — LeT and Harakat ul-Mujahidin (HuM) — and froze the assets of their leaders.
The announcement claimed that the assets were used for providing financial support to LeT, which is accused of carrying out the Mumbai terror attacks.
The Treasury notification described HuM as "a terrorist group that operates throughout India, Pakistan, and Afghanistan, and maintains terrorist training camps in eastern Afghanistan."
According to the notification, in 2005, HuM attacks in Kashmir killed at least 15 people, and in 2007, an unspecified number of Indian troops were also killed in a firefight with HuM militants in the area.
Full report at:
http://www.dawn.com/news/1135766/us-terror-sanctions-list-not-binding-on-pakistan
------------
Europe
Austrians from Different Faith Condemn Rising Attacks on Muslims
World Bulletin / News Desk
Oct 2, 2014
A letter condemning attacks on Muslims in Austria signed by a thousand people from different faiths was published on the internet on Wednesday.
Three women who were wearing headscarves, three mosques and a religious high school under construction were attacked in Vienna last month.
The declaration was prepared under the leadership of Muslim feminist Dudu Kucukgol and Peter Stoger, a professor at the University of Innsbruck entitled, "Call for public calm" and "Open letter on the hysteria against Muslims."
They want to start a debate as they feel that the debate in the media and in politics has caused the exclusion of Muslims, the declaration states.
In the declaration, they strongly condemn attacks on Muslims and attacks by the ISIL.
"Creating fear against a religious group harms all people. We call for calm for the peace of all Austrian people" says the declaration.
The declaration was signed by academics, writers, members of parliament, journalists and members of non-governmental organizations.
http://www.worldbulletin.net/news/145502/austria-condemns-rising-attacks-on-muslims
------------
Anti-Muslim Hate Crime Soars In London, According To New Police Figures
Oct 2, 2014
Muslim hate crime in London has shot up by almost 65% in twelve months, with spikes in violence linked not to Islamic State beheadings, but to incidents closer to home like the Rotherham grooming scandal.
Metropolitan Police figures show that incidents of hate crime rose from 344 to 570 in the last year, and women are key targets because of their identifiable Islamic dress.
Fiyaz Mughal, director of the Islamophobia monitoring group Tell MAMA, said that he had been expecting an increase of between 30-50%, and had not predicted such a dramatic rise.
"It's certainly linked to current events, but the severity of the reports we get vary, depending on what is happening in the news," he told HuffPost UK. "When there's an IS beheading, or there's a terror threat made against the UK, you'll find a bombardment of online abuse and threats. And it will be a discernible spike, increasing for a short period and then dying down."
It was national scandals, like the grooming of young girls in Rotherham by groups of Pakistani men, or the alleged "Trojan horse" plot by hardline Muslims in Birmingham to "take over" some of the city's state schools, that had the most impact on the figures, Mughal said.
Full report at:
http://www.huffingtonpost.co.uk/2014/10/01/antimuslim-hate-crime-london_n_5914700.html?utm_hp_ref=uk
------------
France to boost military presence in fight against ISIS
Oct 2, 2014
France said Wednesday it would beef up its military deployment in the fight against militants belonging to the Islamic State of Iraq and Syria (ISIS) being waged by a U.S.-led coalition.
"The president has decided to reinforce the military presence engaged" in the battle, said a statement from the presidency, without specifying what this would amount to.
A source in the defense ministry said the planned measures could see more troops sent to France's military base in the Gulf and support increased to ground forces such as the Kurdish peshmerga.
Paris has already delivered arms to the peshmerga forces.
A source close to the presidency said the reinforcement would take place "through all means and in all domains in order to be effective and reach the set objectives."
France has six Rafale fighter jets and just under 1,000 soldiers based in the Gulf.
It has carried out two rounds of air strikes in Iraq against the extremist group which has seized vast swaths of land across Iraq and Syria in recent months.
Full report at:
http://english.alarabiya.net/en/News/middle-east/2014/10/01/France-to-boost-military-presence-in-fight-against-ISIS.html
------------
Islamic State committing "staggering" crimes in Iraq -UN report
Oct 2, 2014
GENEVA, Oct 2 (Reuters) - Islamic State insurgents in Iraq have carried out mass executions, abducted women and girls as sex slaves, and used child soldiers in what may amount to systematic war crimes that demand prosecution, the United Nations said on Thursday.
In a report based on 500 interviews with witnesses, also said Iraqi government air strikes on the Sunni Muslim militants had caused "significant civilian deaths" by hitting villages, a school and hospitals in violation of international law.
At least 9,347 civilians had been killed and 17,386 wounded so far through September, well over half of them since the Islamist insurgents also known as ISIL and ISIS began seizing large parts of northern Iraq in early June, the report said.
"The array of violations and abuses perpetrated by ISIL and associated armed groups is staggering, and many of their acts may amount to war crimes or crimes against humanity," said U.N. High Commissioner for Human Rights Zeid Ra'ad al Hussein.
In a statement, he called again for the Baghdad government to join the International Criminal Court, saying the Hague court was set up to prosecute such massive abuses and direct targeting of civilians on the basis of their religious or ethnic group.
Full report at:
http://www.trust.org/item/20141002110819-knnwl
------------
Britain doesn't need hateful laws to defeat hate preachers
Oct 2, 2014
Theresa May's proposals go against our tradition of free speech, and set a dangerous precedent
If the Labour party conference in Manchester felt like a funeral, the Conservatives' gathering in Birmingham had the air of a wedding. It had jazz bands, champagne bars and a near-universal mood of celebration — which is odd, given that every opinion poll and bookmaker reckons the Tories are on course to lose power next year. Almost every speech delivered from the floor was more substantial, forceful and credible than any delivered at the Labour party conference. And one of the highlights was the tour de force delivered by Theresa May.
For almost two decades the job of Home Secretary has been a political graveyard. Theresa May has made it into a power base. Several home secretaries tried to deport Abu Qatada; she succeeded. She is unafraid to confront the police, berating them for stopping and searching young black men without cause. She has championed the Modern Slavery Bill which, once passed, will give Britain the most advanced anti-slavery legislation in the world.
Full report at:
http://www.spectator.co.uk/the-week/leading-article/9330962/think-again-mrs-may/
------------
UK leader lauds Pakistanis' contribution
Oct 2, 2014
ISLAMABAD: Britain's Deputy Prime Minister Nick Clegg has commended the contribution made by the Pakistani diaspora to the progress of the United Kingdom and acknowledged that the Pakistani community had enriched the country culturally, socially and politically.
Mr Clegg was speaking at the second integration dinner organised by the World Congress of Overseas Pakis­tanis at a London hotel on Tuesday, said a message received here on Wednesday.
He appreciated the Pakis­tani community's ethos of hard work and their successful integration into the British society while also retaining their identity. He termed the UK-Pakistan relations strong and assured his government's continued support to Pak­is­tan in various sectors.
http://www.dawn.com/news/1135620/uk-leader-lauds-pakistanis-contribution
------------
French Muslims head to hajj despite government's travel warning
2 October 2014
Thousands of French Muslims are performing hajj this year, despite travel warnings issued by the government against the backdrop of the fight against extremism in the region.
Every year some 35,000 Muslims from France make the hajj pilgrimage, according to Reuters news agency.
This year, an estimated three million people worldwide are expected to be making the spiritual journey which began on Thursday.
Ahead of the pilgrimage, some French Muslims were informed by imams on the different aspects of hajj.
"We prepare pilgrims both on a spiritual and psychological level," Mustapha Dali, rector of the Mosque of Cannes in France, told Al Arabiya News.
Dali added that imams also offer pilgrims information about travel agencies authorized by French and Saudi Arabian authorities to organize their trip.
Dali said the imam of the mosque he works for is accompanying a group of French pilgrims during their journey to ensure they have a safe and rewarding experience.
In France, "SOS Pilgrims," a private organization created by the "Hajj Academy," offers classes to hopeful pilgrims wishing to prepare for the trip.
Full report at:
http://english.alarabiya.net/en/perspective/features/2014/10/02/French-Muslims-head-to-hajj-despite-government-s-travel-warning.html
---------
North America
U.S. plans Patriot missile sale to Saudi Arabia
2 October 2014
The United States plans to sell Patriot missile batteries to Saudi Arabia worth $1.75 billion and long-range artillery to the United Arab Emirates valued at about $900 million, the Pentagon said Wednesday.
The Defense Department informed Congress of the potential arms sales this week as fighter jets from both of the Gulf states took part in a U.S.-led air campaign against the Islamic State of Iraq and Syria (ISIS) group.
The Saudi government had requested the purchase of 202 Patriot Advanced Capability (PAC)-3 missiles -- the most sophisticated version of the Patriot anti-missile weapons -- as well as a flight test target, telemetry kits and other related equipment, the Defense Security Cooperation Agency said in a statement.
"The proposed sale will help replenish Saudi's current Patriot missiles which are becoming obsolete and difficult to sustain due to age and the limited availability of repair parts," the agency said.
"The program will contribute to the foreign policy and national security of the United States by helping to improve the security of a partner which has been, and continues to be, an important force for political stability and economic progress in the Middle East," it added.
Both Kuwait and Qatar already have purchased the PAC-3 weapons, which are designed to knock out incoming ballistic missiles as well as enemy aircraft and cruise missiles using ground radar.
Full report at:
http://english.alarabiya.net/en/News/middle-east/2014/10/02/Pentagon-U-S-plans-Patriot-missile-sale-to-Saudi-Arabia-.html
------------
U.S. warns Israel possibly hindering 'close ties'
2 October 2014
In a striking public rebuke, the Obama administration warned Israel on Wednesday that plans for a controversial new housing project in east Jerusalem would distance Israel from "even its closest allies" and raise questions about its commitment to seeking peace with Palestinians.
The harsh criticism came just hours after President Barack Obama and Israeli Prime Minister Benjamin Netanyahu met at the White House. Obama spokesman Josh Earnest said the president privately raised his concerns with Netanyahu though the two leaders made no mention of the matter in their public comments to reporters.
"This development will only draw condemnation from the international community," Earnest said. "It also would call into question Israel's ultimate commitment to a peaceful negotiated settlement with the Palestinians."
Full report at:
http://english.alarabiya.net/en/News/middle-east/2014/10/02/U-S-warns-Israel-possibly-hindering-close-ties-.html
--------
India
Militants Say Won't Strike In Kashmir till Relief, Rehab Reach Victims
Oct 2, 2014
United Jihad Council (UJC) said they had unilaterally suspended its military operations in the wake of the floods in Kashmir. According to the militant amalgam, the suspension of operations will continue till "relief and rehabilitation" for people reach "satisfactory levels".
"Our militant operations will remain suspended till relief and rehabilitation for those affected reaches satisfactory levels," UJC chief Syed Salah-ud-din told a local news agency. "The rescue, relief and rehabilitation (of people) is our first and foremost priority. All other things are secondary to us".
The suspension of operations by militants is indefinite. "It (relief and rehab) is a Himalayan task for which deadlines cannot be predicted," Salah-ud-din said.
http://indianexpress.com/article/india/india-others/militants-say-wont-strike-till-relief-rehab-reach-victims/#sthash.INMie3Wu.dpuf
------------
Pakistan's ISI closely connected with IM operatives: NIA
Oct 2, 2014
Pakistan intelligence agency ISI was "closely connected" with top operatives of banned Indian Mujahideen (IM) and provided shelter to its members wanted in India, the National Investigation Agency has told a special court here.
The NIA said this in its supplementary charge sheet filed against 20 suspected IM operatives, including its absconding co-founders Riyaz Bhatkal and Iqbal Bhatkal, in connection with a case relating to larger conspiracy of the banned group to carry out terror activities across the country.
"Investigation has established that in pursuance of the conspiracy, accused A-10 (Riyaz Bhatkal) has remained closely connected with the ISI of Pakistan. The ISI organised training of IM operatives and also provided shelter to several accused persons, including A-10, after they were wanted by Indian courts for their involvement in terrorist activities," the agency said.
Full report at:
http://indianexpress.com/article/india/india-others/pakistans-isi-closely-connected-with-im-operatives-nia/#sthash.0ntS3Z27.dpuf
------------
Pak violates ceasefire in Poonch, 6 injured
PTI | Oct 2, 2014
JAMMU: Pakistani troops violated ceasefire along the Line of Control (LoC) in Poonch district of J&K injuring six civilians including two women, to which India retaliated.
According to an Army officer, Pakistani troops resorted to heavy firing by small arms and automatic weapons and shelling of 81 mm mortar bombs in two forward sub-sector of Sabjian and Mandi since 1840 hours yesterday and intermittent firing continued till mid night, during which six civilians including two women were injured and six houses were damaged.
"There was no loss of life or injury to anyone among the armed forces on this side in Pak firing," the officer said, adding, that Indian troops gave a befitting reply to them.
Civilian population living in border hamlets of Gigriyal and Uripura along LoC were targeted during the firing, police officials said.
Full report at:
http://timesofindia.indiatimes.com/india/Pak-violates-ceasefire-in-Poonch-6-injured/articleshow/44095777.cms
--------
Africa
More than 100 ex-rebels, family members die in Congo camp - HRW
Oct 2, 2014
(Reuters) - More than 100 people died from starvation and disease over the last year in a government-run camp set up to house former rebels and their families in Democratic Republic of Congo, Human Rights Watch (HRW) said on Wednesday.
The group said the deaths were likely to discourage other insurgents still fighting government and U.N. forces in the east from signing up to any future programmes to persuade them to disarm and settle.
A spokesman for Congo's government said an investigation had been launched into the situation but health problems that people face across Congo, rather than poor management at the camp, were most likely to be the cause of the deaths.
According to HRW, 941 former fighters and several hundred of their family members were sent to the Kotakoli camp, in the remote forests of northwestern Congo, in September 2013.
Since December, 42 ex-combatants and at least five women and 57 children living there have died due to extreme shortages of food and medicine in the camp, HRW said.
"The Congolese government's neglect of these former fighters and their families is criminal," said Ida Sawyer, HRW's senior researcher in Congo.
Full report at:
http://www.trust.org/item/20141001190453-bmwhz/?source=leadCarousel
------------
Bombs, clashes kill seven Libya soldiers in Benghazi
2 October 2014
Seven Libyan soldiers were killed and 50 wounded in a double suicide bombing and clashes in the eastern city of Benghazi on Thursday, an army commander said.
Libya is being racked by violence as the armed groups which helped topple Muammar Qaddafi in 2011 turn their guns on each other in a struggle to dominate politics and the country's vast oil resources.
In Benghazi, special army forces allied to brigades of former general Khalifa Haftar have been fighting Islamist brigades including Ansar al-Sharia, blamed by Washington for an attack on the U.S. consulate in September 2012 in which the U.S. ambassador was killed.
Two cars loaded with explosives drove into an army checkpoint near Benghazi's civilian and military airport, killing three soldiers, Wanis Bukhamada, commander of army special forces in Benghazi, told Reuters.
Full report at:
http://english.alarabiya.net/en/News/africa/2014/10/02/Seven-Libyan-soldiers-killed-in-Benghazi-bombs-and-clashes-army-official-says.html
------------
Boko Haram leader rejects claims of his death in new video
2 October 2014
Boko Haram leader Abubakar Shekau dismissed Nigerian military claims of his death in a new video obtained by AFP on Thursday and said the militants had implemented strict Islamic law in captured towns.
"Here I am, alive. I will only die the day Allah takes my breath," Shekau said in the 36-minute video, adding that his group was "running our... Islamic caliphate" and administering sharia punishments.
Nigeria's military said last week that Shekau was dead and that a man who had been posing as the group's leader in the videos had been shot dead after fighting with troops in the far northeast.
http://english.alarabiya.net/en/News/africa/2014/10/02/Boko-Haram-leader-dismisses-claims-of-his-death-in-new-video-.html
------------
Kenya sentences two Iranians for using fake Israeli passports
Oct 2, 2014
A Kenyan court on Wednesday ordered two Iranians held under anti-terrorism laws to serve two years in jail or pay a hefty fine after they pleaded guilty to using fake Israeli passports to enter the East African country last month.
Kenyan anti-terrorism police arrested the two on suspicion of plotting an attack in Kenya as they prepared to board a flight at Nairobi airport on Sept. 18 bound for Belgium.
It was not immediately clear whether officials' concerns about a possible attack had been put to rest. It was also not clear whether the two, a man and a woman, would avoid jail by paying the fine of 2 million shillings ($22,422) each instead.
Kenyan security agencies have been on alert after several gun and grenade attacks which followed the killing of 67 people in an attack by Islamist gunmen on Nairobi's Westgate shopping mall in September last year.
Full report at:
http://english.alarabiya.net/en/News/africa/2014/10/01/Kenya-sentences-two-Iranians-for-using-fake-Israeli-passports.html
------------
Southeast Asia
When Allah CDs become a casualty in Umno's politics
Oct 2, 2014
This is not the first time Putrajaya has asked to stay a court decision but Home Minister Datuk Seri Ahmad Zahid Hamidi's move in the Jill Ireland case goes beyond public interest.
The refusal to hand back the Allah CDs to the Sarawakian is also the battle to be the next Umno leader after party president Datuk Seri Najib Razak.
His deputy, Tan Sri Muhyiddin Yassin, would be nearer 70 in the next Umno elections and is likely to step down, leaving Zahid and Datuk Seri Hishammuddin Hussein to slug it out for the party deputy presidency.
The other Umno vice-president Datuk Seri Shafie Apdal from Sabah is seen as a lightweight.
With that post also comes the job of deputy prime minister in a Barisan Nasional (BN) government.
The younger Hishammuddin is considered a front-runner, not the least because of his political aristocracy – the son of former Umno president and prime minister Tun Hussein Onn, the grandson of Umno founder Datuk Onn Jaafar, nephew to former Umno president Tun Abdul Razak Hussein and cousin to Najib.
Full report at:
http://www.themalaysianinsider.com/malaysia/article/when-allah-cds-become-a-casualty-in-umnos-politics#sthash.YI5TzSRm.dpuf
------------
Banning Azmi shows UKM's small mind, says anti-Sedition Act group
Oct 2, 2014
A newly formed movement, Abolish the Sedition Act (GHAH), has hit out at Universiti Kebangsaan Malaysia (UKM) for its "anti-intellectual attitude" when it chased away law lecturer Associate Professor Dr Azmi Sharom, who was at its campus last night.
GHAH spokesman Yap Swee Seng said that the move was not reasonable and was an affront to academic freedom.
"They (UKM) are anti-intellectual and anti-institution.
"If a university can bar a law lecturer from speaking, this greatly threatens academic freedom in the country," Yap said at a press conference today.
He added that given UKM's attitude, it was not surprising Malaysian universities failed to make it among the top ranking universities in the world.
Full report at:
http://www.themalaysianinsider.com/malaysia/article/banning-azmi-shows-ukms-small-mind-says-anti-sedition-act-group#sthash.TDP6mDpT.dpuf
------------
Umno Youth's call to spit in face 'criminal intimidation', says PKR MP
Oct 2, 2014
KUALA LUMPUR, Oct 2 — PKR's Gooi Hsiao Leung accused Umno's youth wing of "criminal intimidation" after its Selangor chief called on residents in the state to spit in the opposition lawmaker's face.
The Alor Setar MP said Selangor Umno Youth chief Zainuri Zainal had gone too far by making such a threat and accused the Barisan Nasional (BN) party of twisting his statement by wrongly claiming he wanted to reduce the Selangor Sultan's powers.
"This is yet another example of Umno's hooliganism and uncivilised behaviour," Gooi said in a statement after filing a police complaint today.
"Who do they think they are? Lords and masters who own this country and can do and say anything they like just because their party have been in power for the last 57 years?" he asked.
Full report at:
http://www.themalaymailonline.com/malaysia/article/umno-youths-call-to-spit-in-face-criminal-intimidation-says-pkr-mp#sthash.IKb0pEZk.dpuf
------------
Democratic Party Coalition With PDI-P Still Possible: Edhie
Oct 02, 2014
Jakarta. The Democratic Party has not ruled out siding with a coalition led by the Indonesian Democratic Party of Struggle (PDI-P) — despite claims a 10-year feud between between President Susilo Bambang Yudhoyono and the PDI-P chairwoman, Megawati Sukarnoputri, had derailed negotiations.
Democratic Party Secretary General Edhie Baskoro Yudhoyono — the youngest son of the outgoing president — was quoted as saying a meeting between the two politicians could still take place.
"There has been no failure. SBY and the Democratic Party are very open to anyone and they respect everybody, including Megawati," Edhie told Tempo.co.
The comments follow reports from an anonymous source within the PDI-P that lobbying between top PDI-P and Democrat officials broke down late on Tuesday because of the sour relationship between Yudhoyono and Megawati.
Full report at:
http://thejakartaglobe.beritasatu.com/news/democratic-party-coalition-pdi-p-still-possible-edhie/
------------
URL: https://www.newageislam.com/islamic-world-news/new-age-islam-news-bureau/turkey-pushes-for-more-than--dropping-tons-of-bombs--on-islamic-state/d/99354