New Age Islam News Bureau
18 November 2020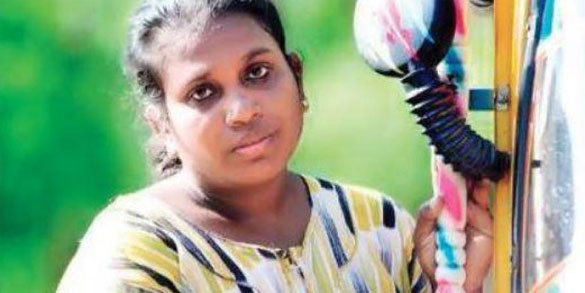 I am doing this because I am unable to continue this fight alone anymore, she wrote in a FB post
-----
• Islamists In Pakistan Call Off Their Anti-France Protest After Deal of Downgrading Diplomatic Ties With Paris
• Bangladesh Islamic Extremists Threaten Shakib Al-Hasan Over His Participation In A Hindu Ceremony In Kolkata
• US Military Gathering Location Data Of Muslims Around The World, Harvested From Innocuous-Seeming Apps
• UK De-Radicalization Referrals For Far-Right, Islamist Extremists Now Equal
• Yemen's Ansarullah Urges Halt To Arms Sales To 'Child-Killer' Saudi Arabia
• Palestine To Resume Relationship With Israel After Month-Long Pause: Official
India
• Tired Of 'Cattiest' CPM, Dalit Woman, Chithralekha, In Kerala To Seek Solace In Islam
• Muslim Family Hands Over Temple Land Ownership Papers On Which A Shiva Temple Is Built To Temple Committee, In Meerut
• Congress, CPI(M) Plan To Woo Muslims In Bengal Ahead Of AIMIM March For 2021 Elections
• 'Was BJP-PDP Alliance To Bring Back Terror In J&K?' Asks Kapil Sibal After Shah's 'Gupkar Gang' Remark
• Madhya Pradesh plans law to check 'rising love jihad' with five-year prison term
• Omar, Mufti react, say it's a legitimate political alliance
--------
Pakistan
• Islamists In Pakistan Call Off Their Anti-France Protest After Deal of Downgrading Diplomatic Ties With Paris
• Massive protests continue in Gilgit-Baltistan against rigged elections by Imran Khan's PTI govt
• Prosperity linked with commitment to democracy, says army chief
• UK committee publishes scathing report on Lord Nazir
• Breaking news of Osama raid to Pakistan was easier than thought, says Obama
--------
South Asia
• Bangladesh Islamic Extremists Threaten Shakib Al-Hasan Over His Participation In A Hindu Ceremony In Kolkata
• Abdullah Abdullah: US, Taliban Agreement No Basis for Peace Talks in Afghanistan
• Taliban Offensive Claims 12 Security Members in Badakhshan
• Taliban Battered in Kandahar and Herat, 35 Killed
• Officials Detain ISIS-Taliban Member for Extorting Money: Saleh
• Bangladeshis welcome Saudi labour reforms for foreign workers
--------
North America
• US Military Gathering Location Data Of Muslims Around The World, Harvested From Innocuous-Seeming Apps
• After 9/11, US Military Should Have Invaded Saudi Arabia
• Pentagon to pull 2,500 US troops from Afghanistan, Iraq before Trump leaves
• Sudan minister reveals US pressured Sudan to normalize with Israel
• Accused Canadian Neo-Nazi Soldier Offered U.S. Terror Group Paramilitary Training
--------
Europe
• UK De-Radicalization Referrals For Far-Right, Islamist Extremists Now Equal
• Armenians return to Nagorno-Karabakh after Russia-brokered cease-fire with Azerbaijan
• Trial in France for extremist foiled by 3 Americans on train
--------
Arab world
• Yemen's Ansarullah Urges Halt To Arms Sales To 'Child-Killer' Saudi Arabia
• UAE's Mohammed Bin Zayed, Israel's President Exchange Visit Invitations
• Saudi Arabia's Prince Turki Cautions Against Same Mistakes Of Iran Nuclear Deal
• Iran diplomat: Saudis must drop blame game if they want to develop nuclear weapons
• Iraqi military says four rockets struck Baghdad's Green Zone
• Iraqi army jets target Daesh remnants in eastern Diyala Province
• Iraqi Leader: Popular Forces Ready to Give Crushing Response to Any Threat by Trump
• Saudi Arabia rejects, condemns Israel's settlement moves near East Jerusalem
--------
Mideast
• Palestine To Resume Relationship With Israel After Month-Long Pause: Official
• Netanyahu had 'warm' talk with US President-elect Biden: Israel's PM office
• Iranian, Iraqi Air Forces Stress Cooperation in War on Terrorism
• Leader's Aide Warns against Presence of Takfiri Terrorists in Azerbaijan
• Israel says air strikes in Syria hit Syrian, Iranian military targets
• Turkey's parliament grants Erdogan permission to deploy peacekeepers to Azerbaijan
• Israel finds explosive devices in Golan, blames Syria for 'violating sovereignty'
--------
Southeast Asia
• Developer Of Popular Muslim Pro App Denies Selling Data To US Military
• We're not rebels': Young leaders form 'progressive' caucus to push for reforms in Malay-dominated Umno
• Parliament to discuss issues on undocumented migrants, religious sentiments today
-----
Africa
• Full-Scale Humanitarian Crisis Unfolding In Ethiopia: UNHCR
• President Trump could withdraw troops from Somalia as part of global pullback
• Ethiopian PM declares deadline given to rebels in north over
Compiled by New Age Islam News Bureau
URL: https://www.newageislam.com/islamic-world-news/tired-cattiest-cpm-dalit-woman/d/123504
--------
Tired Of 'Cattiest' CPM, Dalit Woman, Chithralekha, In Kerala To Seek Solace In Islam
18th November 2020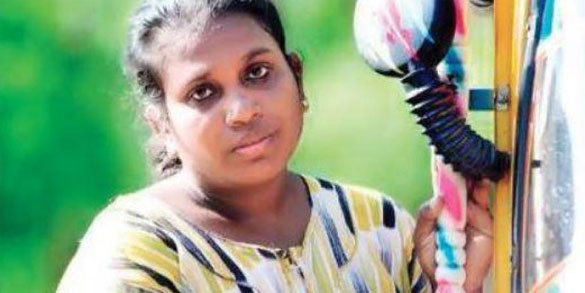 I am doing this because I am unable to continue this fight alone anymore, she wrote in a FB post
-----
KANNUR: Life has been one long struggle for Chithralekha. Ostracised and shunned over the years because of her layered identity as a Dalit woman auto rickshaw driver, the hardest battle she has had to fight, however, might have been against the CPM which, she says, has been continually harassing her in the name of caste.
Tired of waging the lone battle against the Goliath party and its alleged casteism, the Payyannur native has now made the decision to try and escape from the shackles of caste by converting to Islam. "I am doing this because I am unable to continue this fight alone anymore," she wrote in a Facebook post on Monday.
"Just because I was born a Pulaya woman and I dared to question the caste discrimination practised by the CPM, I was tortured to the extent that I had to run away from my own village," Chithralekha said in her Facebook post. Even though she had fled from Payyannur and settled down in a house in Kattampally, the harassment did not end.
CPM workers allegedly went on to set ablaze her auto rickshaw at Edatt in December 2005, just a year after she bought it. Chithralekha said she was not even given the consideration that she was a woman and belonged to a Dalit community.
"Though the UDF government led by then chief minister Oommen Chandy had given me five cents of land and Rs 5 lakh to build a house, the LDF government revoked this order after it came to power in 2016. The case is still pending in the High Court. I don't know if I will ever get that land back," Chithralekha told TNIE over phone.
Stating that she had to learn more about the religion before converting, she said she hadn't decided when to embrace Islam yet.
"Some people have offered to help me with these learnings. But I do not wish to reveal their names here. Once I make a final decision, I will announce it publicly," she said.
Meanwhile, she warned people against troubling her further with allegations of 'love jihad', adding that all she wished was to live peacefully.
https://www.newindianexpress.com/states/kerala/2020/nov/18/tired-of-casteist-cpm-dalit-woman-in-kerala-to-seek-solace-in-islam-2224682.html
--------
Islamists In Pakistan Call Off Their Anti-France Protest After Deal of Downgrading Diplomatic Ties With Paris
Nov 18, 2020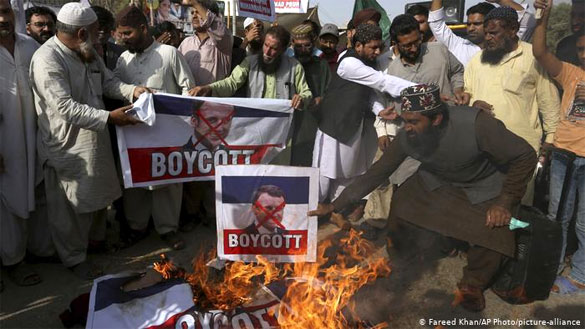 Islamist party has called off anti-France protests and claimed the Pakistani government agreed to sever diplomatic ties with Paris
-----
ISLAMABAD: A far-right Pakistani religious political party called off its sit-in protest in Islamabad against the publication of caricatures of Prophet Muhammad in France after the government agreed to discuss its demands for downgrading diplomatic ties with Paris.
Around 5,000 Tehreek-e-Labbaik Pakistan (TLP) protesters, led by its founder, firebrand cleric Khadim Hussain Rizvi, began rallying on Sunday on a main highway between Islamabad and the neighboring city of Rawalpindi, vowing to march on the French embassy.
The protesters were chanting anti-France slogans, demanding the expulsion of the French ambassador.
According to the group, it signed a deal with the government early on Tuesday to end the protest, after assurance from authorities to consider expelling the French ambassador to Pakistan and to boycott French goods.
The agreement signed between the two sides has four points: One, the government will put the question of expelling the French ambassador to the parliament "within two or three months".
Two, the government "will not appoint its ambassador to France".
Three, that Pakistan will "completely boycott French goods on a government level". Finally, amnesty to the dozens of TLP protesters who were arrested during the course of the protest.
The agreement was signed by interior minister and federal minister for religious affairs, in the early hours of Tuesday.
The TLP has held several protests in Islamabad on blasphemy-related issues in recent years. Considered a sensitive subject in Pakistan, conviction for blasphemy against Islam carries a mandatory death sentence. Accusations of blasphemy have increasingly led to mob violence or targeted attacks in Pakistan in recent years.
https://timesofindia.indiatimes.com/world/pakistan/islamists-call-off-their-anti-france-protest-after-deal-with-government/articleshow/79270132.cms
--------
Bangladesh Islamic Extremists Threaten Shakib Al-Hasan Over His Participation In A Hindu Ceremony In Kolkata
by Sumon Corraya
11/17/2020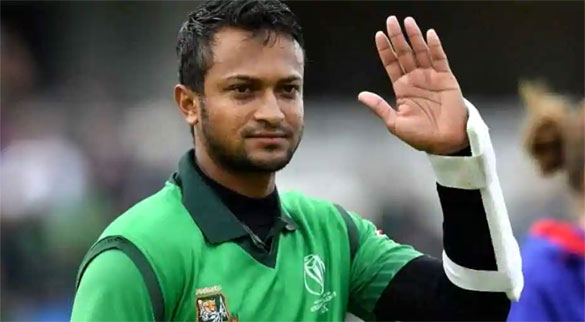 Shakib Al Hasan. Photograph:( AFP )
------
Dhaka (AsiaNews) – Controversy continues to rage around cricket player Shakib al-Hasan, a Bangladeshi Muslim, over his participation in a Hindu ceremony in Kolkata (India) last Thursday.
The storm stems from the popular champion's alleged participation in the inauguration of a pooja mandap, a wooden temple, with offerings and prayers.
The morning after the event, a Muslim extremist named Mohsin Talukdar, from Sylhet, repeatedly insulted and threatened Shakib in a video uploaded to Facebook saying that he would cut his throat and dismember his body (picture 2) for insulting Islam and Muslims.
Cricket is widely popular in Bangladesh and South Asia. And public opinion split between defenders and opponents of the cricket player. In a couple of days, his official Facebook fan page lost nearly a million followers after mainstream media released images of the "inauguration" of the pooja mandap.
In an attempt to appease feelings, Shakib's radical enemy Moshin said he was sorry for his "offensive" remarks but urged the cricket champion to apologise for having "offended Muslims".
The second video, however, did not stop police from arresting him this morning at his home for making death threats in the first video.
For his part, Shakib said that he did not take part in the inauguration of a pooja mandan but still asked for "forgiveness" for what happened.
"It is not possible to understand the context and the story by looking only at a picture. However, if anyone felt offended that I went there, I ask your forgiveness," he said.
Shakib explained that he had played for the Kolkata Knight Riders team and is well known in the West Bengal city. During his visit, he was invited to an event at a time when Indians celebrate the Deepavali (Diwali) festival.
When asked, he lit a candle for Deepavali as a token of friendship. For some this is a poor excuse; for others, his apology is a just caving in to extremists who continue to use Islam to threaten and attack.
"Shakib is a grown man," said Nirmol Palma, not the person's real name, speaking to AsiaNews. "He took part in a Hindu activity and Islamic extremists reacted to it negatively."
To avoid a violent reaction, he "said he was a practising Muslim," and apologised for "doing something wrong."
http://www.asianews.it/news-en/Islamic-extremists-threaten-cricket-star-Shakib-over-a-Hindu-symbol-51614.html
--------
US Military Gathering Location Data Of Muslims Around The World, Harvested From Innocuous-Seeming Apps
17 November 2020
The US military is purchasing private data from app companies that provide popular services for Muslims.
The US military is "buying the granular movement data of people around the world, harvested from innocuous-seeming apps," Joseph Cox of VICE's Motherboard wrote on Monday.
The report revealed that the US military purchased users' data from popular apps such as Muslim prayer and Quran app which has been downloaded nearly 100 billion times.
Motherboard did not specify why the data of Muslim civilians was being collected from seemingly harmless apps; however, the US military has infamously used movement and location data of users for aiming in and striking targets with assassination drones, targeting numerous civilians, including women and children, in Muslim countries such as Pakistan, Afghanistan, Iraq and Yemen.
Alarmingly, one of the buyers of the apps' data was the US Special Operations Command (USSOCOM), which deals with counter-insurgency, counter-terrorism and various covert activity around the globe, media reported.
US Navy Commander Tim Hawkins confirmed the report, noting that Americans' private data was safe and the information gathered by the US military was used for overseas operations.
"Our access to the software is used to support Special Operations Forces mission requirements overseas. We strictly adhere to established procedures and policies for protecting the privacy, civil liberties, constitutional and legal rights of American citizens," he said.
Muslim US Congresswoman Ilhan Omar acknowledged the close ties between the military and tech companies.
"The military industrial complex and the surveillance state have always had a cozy relationship with tech. Buying bulk data in order to profile Muslims is par for the course for them," Omar noted.
In 2013, US National Security Agency (NSA) contractor and whistle-blower Edward Snowden disclosed the extent of US spying activities.
Snowden revealed details of US intelligence agencies' secret surveillance programs.
US authorities want Snowden to stand trial in a criminal court for disclosing US spying activities.
https://www.presstv.com/Detail/2020/11/17/638803/US-Military-Muslim-App-Pakistan
--------
UK de-radicalization referrals for far-right, Islamist extremists now equal
November 17, 2020
LONDON: For the first time since data has been recorded, there was an equal number of referrals to the UK's de-radicalization programs for far-right and Islamist extremists.
In the year leading up to March 2019, out of 5,738 referrals to the government's counter-terrorism program Channel, 1,404 (24 percent) were for concerns related to Islamist radicalization and 1,389 (24 percent) related to right-wing radicalization.
Of those right-wingers, 62 percent were youths up to the age of 20, and in the 2017-2018 period, 682 children under the age of 18 were referred for links to the radical right. Children as young as 9 have been referred to Channel for right-wing radicalization.
One counter-extremism group, Exit UK, said 70 percent of the people it has helped leave far-right organizations were recruited online.
Islamophobic propaganda and messaging by far-right groups are often a major force behind their recruitment.
One former member of a far-right group told Sky News: "The enemy in our minds was Islam, (it) was the Muslim people, (it) was almost the police as well as the government, and journalists as well."
The UK's MI5 and various counter-extremism organizations have repeatedly cautioned of the growing threat of far-right violence in the UK and across Europe.
In 2019, Britain saw four far-right attacks or plots, one more than the number of Islamist incidents in the same period.
https://www.arabnews.com/node/1764561/world
--------
Yemen's Ansarullah urges halt to arms sales to 'child-killer' Saudi Arabia
17 November 2020
Yemen's Houthi Ansarullah movement has praised countries that have adopted measures to halt arms sales to the "child-killer" regime in Saudi Arabia, calling on other world states to follow suit.
"We express our appreciation to the countries that have taken steps to stop selling weapons to Saudi Arabia, which is a child-killer regime," the Ansarullah spokesman, Mohammed Abdul-Salam, said in a statement on Monday evening, referring to the Riyadh regime's crimes against Yemeni children.
He called on other world states to adopt similar steps, emphasizing that freezing such exports to the kingdom is the least humanitarian position that could be taken in the face of the brutal Saudi-led aggression against Yemen, which poses threats to global security and stability.
The comments come as Germany is set to discuss extending its ban on arms exports to the countries involved in the war on Yemen in the coming weeks ahead of its expiry on December 31.
Despite opposition from France and Britain, two major arms suppliers to Saudi Arabia, Chancellor Angela Merkel's coalition enacted the ban in late 2018, in response to the devastating consequences of the Saudi-led war in Yemen and following the state-sponsored murder of Saudi dissident journalist Jamal Khashoggi.
Along with Germany, a number of other European countries, including Norway, Denmark, Finland, Sweden and the Netherlands, have also suspended arms sales to Riyadh.
France urged to give MPs control over arms sales
Meanwhile, 14 of the world's top human rights organizations on Monday called on the Paris government to "end France's opacity on arms sales," ahead of the publication of a parliamentary fact-finding report on arms export control to be published on November 18.
A joint press release, co-signed by Human Rights Watch, Amnesty International, the International Federation for Human Rights FIDH, Oxfam, and a number of local organizations said parliamentary control was "essential since French arms sales have been shown to be responsible for certain serious violations of humanitarian law, particularly in Yemen, where those violations have dramatic consequences for the civilian population."
Heavily relying on Western-supplied arms, the Saudi regime has been leading a military coalition of allied countries in a bloody war against Yemen since 2015 with the aim of reinstalling a Riyadh-friendly government in Sana'a.
The military campaign has largely targeted ordinary people and Yemen's civilian infrastructure, including hospitals and schools, drawing calls from leading human rights groups for a halt to weapons sales to the aggressors.
The US-based Armed Conflict Location and Event Data Project (ACLED), a nonprofit conflict-research organization, estimates that the war has claimed more than 100,000 lives for over the past five years.
The Ansarullah movement, backed by armed forces, has been defending Yemen against the Saudi-led alliance, preventing the aggressors from fulfilling the objectives of the atrocious war.
Saudi-led jets keep pounding Yemen
Late on Monday, Saudi-led warplanes launched four airstrikes against the Mahliyah district in Yemen's central province of Ma'rib. There were no immediate reports about possible casualties and the extent of damage caused.
Saudi-led fighter jets had carried out nearly two dozen air raids against Medghal and Sirwah districts in the same Yemeni province earlier in the day, though no reports of casualties and damage were immediately available.
https://www.presstv.com/Detail/2020/11/17/638768/Yemen-Ansarullah-lauds-German-arms-ban-on-Saudi-Arabia-urges-others-to-follow-suit
--------
Palestine To Resume Relationship With Israel After Month-Long Pause: Official
Joseph Haboush
17 November 2020
Palestinian officials announced Monday the resumption of ties with Israel after a monthslong pause following the Middle East peace plan unveiled by Washington earlier this year.
"In light of the calls made by President #Abbas regarding Israel's commitment to the bilateral signed agreements,& based on the official written and oral letters we received, confirming Israel's commitment to them," Civil Affairs Minister Hussein Al Sheikh said on Twitter.
For all the latest headlines, follow our Google News channel online or via the app.
"Accordingly, the relationship with #Israel will return to how it was," he added.
In February, Palestinian President Mahmoud Abbas said that his country would cut all ties with the United States and Israel, including those relating to security, after rejecting a Middle East peace plan presented by US President Donald Trump.
Israel and the Palestinian Authority's security forces have long cooperated in policing areas of the occupied West Bank that are under Palestinian control. The PA also has intelligence cooperation agreements with the CIA, which continued even after the Palestinians began boycotting the Trump administration's peace efforts in 2017.
In a Zoom video conference organized by the Council on Foreign Relations, Palestinian Prime Minister Mohammad Shtayyeh said the decision to resume contacts with Israel was based in part on confronting the health crisis.
Between the hundreds of thousands of Israeli settlers who live in the West Bank, and the tens of thousands of Palestinian workers who commute to Israel daily for work, coordination was needed to help prevent the virus's spread, Shtayyeh said.
"Our life is so interconnected between us and the Israelis, and there is no way that we can fight viruses by ourselves only," he said.
Palestinian sources said cooperation with Israel would resume immediately. An Israeli official said "we are very close" to renewing coordination, citing exchanges of messages between Israel's defense minister and Palestinian authorities.
"One thing that certainly helped the Palestinians (reach their decision) was (Joe) Biden's election (as U.S. president), which gave them ... an excuse to climb down from the tree," said the official, who spoke on condition of anonymity.
https://english.alarabiya.net/en/News/middle-east/2020/11/17/Palestine-to-resume-relationship-with-Israel-after-monthslong-pause-Official
--------
India
Muslim Family Hands Over Temple Land Ownership Papers On Which A Shiva Temple Is Built To Temple Committee, In Meerut
Nov 17, 2020
A Muslim family of the city set an example of communal harmony on Diwali day when they handed over ownership papers of a piece of land, on which a Shiva temple is built, to the temple's management committee.
According to the family members, in 1976 their grandfather had verbally donated the land in the city's Indira Nagar locality for the temple.
The temple was constructed on this donated land almost 25 years ago but land was still in the name of late Kasim Ali of Shakoor Nagar here.
Meanwhile, a group of local residents tried to take control of the temple as there was no management committee to take care of it. Another group of local residents, led by Sumit Kumar Sharma, opposed them and formed a committee of 11 members for management of the temple. "We submitted all required documents in the registrar's office almost a month ago for registration of the committee," said Sharma, president of the committee.
They then came to know that Kasim Ali had verbally donated the land for the temple and the committee members approached Ali's family last week with a request to hand over the papers of the land. Kasim Ali's sons Hazi Asim, Sajid and Sabir assured them of handing over the documents of the land soon.
Kashif Ali, son of Sajid and a TV artiste in Mumbai, said his family got the papers of the land prepared and handed them over to the committee on Diwali day.
Showing their gratitude towards the Ali family, members and officials of the temple committee and local residents felicitated the three brothers and Kashif Ali inside on temple premises on Monday and expressed their gratitude to them for honoring the will of their grandfather. "They set an example of communal harmony by their gesture," said Sharma
Kashif said: "We believe that people should respect each other's religion and spread the message of harmony and brotherhood."
https://www.hindustantimes.com/cities/in-meerut-muslim-family-hands-over-temple-land-ownership-papers-to-mgmt-committee/story-lep3mq9kr48PCQfZixPJKJ.html
--------
Congress, CPI(M) plan to woo Muslims in Bengal ahead of AIMIM march for 2021 elections
November 18, 2020
In a bid to stall the march of AIMIM in West Bengal, opposition CPI(M) and Congress on Tuesday chalked out a detailed plan to reach out to the politically crucial minority community of the state ahead of the 2021 assembly polls.
Political equations in the polarised state are set to witness significant changes as the sway of non-BJP parties over minorities, a key factor in several seats, appears to be set for a stiff challenge with Asaduddin Owaisi's AIMIM announcing that it will contest Bengal assembly polls, sources in the two parties said.
AIMIM has clinched five seats in Bihar in the state polls.
The CPI(M) and the Congress, which has decided to fight the next assembly polls as alliance partners, Tuesday night held a two-hour-long meeting to determine the strategy for the next assembly polls.
"As a part of our outreach programme, apart from reaching out to the community leaders and eminent personalities from the minorities community, both the parties have decided to conduct special outreach programme on the National Minorities Day on December 18. We have chalked out a detailed plan," said a senior state Congress leader who is privy to the development said.
Before the meeting, West Bengal PCC president Adhir Chowdhury and state Leader of the opposition Abdul Mannan met Muslim religious leader Toha Siddique and appealed to the community o stand by the secular forces, he said.
"We met Toha Siddique at Furfura Sharif and appealed to minority community not to get confused by the forces who are B-team of the BJP," Chowdhury later told reporters.
When asked about Owaisi's plan to venture into West Bengal, Chowdhury iterated "AIMIM is nothing but the B-team of the BJP, whose sole aim is to divide the Muslim votes and cause damage to the secular parties".
According to state Congress and CPI(M) sources, both the parties are concerned about AIMIM's entry into Bengal as 34 out of the 76 seats it had won in the 2016 assembly polls as an alliance were from minority-dominated districts of Malda, Murshidabad and North Dinajpur. These are districts which AIMIM is eyeing.
A deciding factor in nearly 100-110 seats in the state, minorities specially the 30 per cent Muslims, till 2019 had acted as a bulwark of the TMC against its rivals, with most of them voting in favour of the party. The minorities had considered TMC to be a "credible" force that can resist saffron surge.
But AIMIM's decision to fight the assembly polls is likely to affect it.
During the meeting, it was also decided that the Congress and the CPI-M will set up a joint core committee to look into the aspects of district-wise seat-sharing in the assembly polls.
It has also been decided to increase the number of joint rallies and programmes in the state, the senior Congress leader said.
https://www.indiatoday.in/india/story/congress-cpm-woo-muslims-in-bengal-1741794-2020-11-18
--------
'Was BJP-PDP alliance to bring back terror in J&K?' asks Kapil Sibal after Shah's 'Gupkar gang' remark
Posted by Shivani Kumar
Nov 18, 2020
Congress leader Kapil Sibal on Wednesday lashed out at Union Home Minister Amit Shah over his "Gupkar gang" remark and asked him if Bharatiya Janata Party (BJP)-People's Democratic Alliance (PDP) alliance was done to "bring back terror" in Jammu and Kashmir.
"Amit Shah alleges: Congress wants to take 'J&K back to the era of terror and turmoil' when in talk with other parties in the upcoming District Development Council elections. Amitji was BJP -PDP alliance to "bring back terror in J&K .." ? Which gang were you then part of?" Sibal tweeted.
On Tuesday, Shah had said that the People's Alliance for Gupkar Declaration wants foreign forces to intervene in Jammu and Kashmir and asserted that Indian people will no longer tolerate an "unholy global gathbandhan" against national interest.
Taking to Twitter, Shah had asked Congress interim President Sonia Gandhi and party leader Rahul Gandhi if they support the People's Alliance for Gupkar Declaration which, he said, insults India's tricolour.
The Home Minister said that "Congress and the Gupkar Gang want to take Jammu and Kashmir back to the era of terror and turmoil".
However, Congress general secretary Randeep Singh Surjewala clarified that "Congress party is not a part of Gupkar alliance or People's Alliance for Gupkar Declaration."
In 2015, BJP entered into an alliance with PDP as no party could get a majority in 2014 Assembly polls in the erstwhile state of Jammu and Kashmir. However, in 2018, BJP pulled out of its coalition government with the PDP.
Parties including the National Conference, PDP, Peoples Conference and CPI(M), formed the People's Alliance for Gupkar Declaration and are fighting the maiden District Development Council (DDC) elections together.
While Farooq Abdullah was chosen as president of the People's Alliance for Gupkar Declaration, Mehbooba Mufti was picked to play a role of vice-president.
On October 24, National Conference leader Omar Abdullah had said that the PAGD has been formed to ensure the rights of the people of Jammu and Kashmir and Ladakh are restored. "All of us united that the pre-August 5th, 2019 position must be restored," he added.
The DDC polls will be conducted in Jammu and Kashmir in eight phases between November 28 and December 19, and the counting of votes will take place on December 22.
https://www.hindustantimes.com/india-news/was-bjp-pdp-alliance-to-bring-back-terror-in-j-k-asks-kapil-sibal-after-shah-s-gupkar-gang-remark/story-JI033SrQ4GOhT5xbirYkML.html
--------
Madhya Pradesh plans law to check 'rising love jihad' with five-year prison term
by Iram Siddique
November 18, 2020
The BJP government in Madhya Pradesh is planning to introduce a Bill in the next session of the state Assembly to "check rising incidents of love jihad", state Home Minister Narottam Mishra said on Tuesday.
The Bill, to be called Dharma Swatantrya (Freedom of Religion) Bill, 2020, proposes five years of rigorous imprisonment for "luring a person through fraud and forcing marriage by religious conversion", Mishra told reporters, adding that such an offence would be non-bailable.
The Bill, modelled on the MP Dharma Swatantrya Adhiniyam, 1968, aims to prevent conversion through marriage and will not only prohibit conversion or attempt to convert by use of financial "allurement", as specified in the earlier Bill, but also add "conversion through fraud" and "misrepresentation", along with "force".
The earlier Act only specified imprisonment of up to one year, but the new Bill, which will supersede the existing Act, will be more stringent, Mishra said.
Other proposed provisions include making it mandatory for the kin of the person "being forced to convert to another faith for the purpose of marriage" to file a complaint.
Talking to The Indian Express, Mishra said, "Such incidents are on the rise, which you call 'love jihad'. Such cases are on the rise in Haryana, Madhya Pradesh and Uttar Pradesh."
When asked about the rise in alleged 'love jihad' cases, Mishra said there are intelligence reports of such cases and "that's the basis for making this law".
An official from the state government said statistics showing a rise in such cases were "not immediately available".
Mishra added the Bill would have a provision to declare such marriages "null and void". However, such a move will need the concurrence of the Central government since both the Hindu Marriage Act and the Special Marriage Act are Central Acts.
When asked about this, Mishra said, "We are working on the details but will take the Central government's view into consideration before finalising it."
Under the proposed Bill, those assisting "forced conversions for marriage" will be made co-accused, Mishra told reporters.
The draft proposal of the Bill will be sent for vetting to the law department and is expected to be finalised over the next two weeks. Mishra said the Bill is expected to be introduced in the state Assembly by December.
A senior official from the state government said, "The previous Act prohibiting religious conversion enforced in 1968 was upheld by the High Court in 1977. This is modelled on it and we see no reason why it won't be approved."
Earlier, the Madhya Pradesh government had in a letter to the Uttar Pradesh government sought details of the law being proposed by them to counter love jihad.
BJP-ruled Haryana, Uttar Pradesh and Karnataka are also moving in the direction of a law against religious conversion in the name of "love jihad".
On Tuesday, after chairing a ministry meeting to discuss the modalities for such a law, Haryana Home Minister Anil Vij said, "A strict law will be enacted to control love jihad cases in Haryana. A committee shall be constituted to draft this law.
https://indianexpress.com/article/india/sc-slams-centre-affidavit-on-tablighi-reporting-silent-on-tv-content-7055231/
--------
Omar, Mufti react, say it's a legitimate political alliance
Nov 18, 2020
SRINAGAR: Omar Abdullah of National Conference and Mehbooba Mufti of PDP, constituents of the Gupkar Alliance, have hit out at Amit Shah for saying that the alliance was involving foreign forces to intervene in J&K.
Mufti tweeted: "Love jihad, tukde tukde & now Gupkar Gang dominates the political discourse instead of rising unemployment & inflation". She added, "Fighting elections in an alliance is also anti-national now."
BJPs propaganda is peddled day & night by pliable channels that dedicate their prime time debates to issues such as… https://t.co/qjQ2H2CWQm
— Mehbooba Mufti (@MehboobaMufti) 1605631291000
Abdullah posted: "We are not a 'gang' Amit Shah ji, we are a legitimate political alliance having fought & continuing to fight elections, much to your disappointment." He added: "Only in J&K can leaders be detained & called anti-national for participating in elections & supporting the democratic process. The truth is all those who oppose the ideology of the BJP are labelled 'corrupt & anti-national'."
We are not a "gang" Amit Shah ji, we are a legitimate political alliance having fought & continuing to fight electi… https://t.co/qehMPOj0i4
— Omar Abdullah (@OmarAbdullah) 1605604331000
Only in J&K can leaders be detained & called anti-national for participating in elections & supporting the democrat… https://t.co/0zPiar8aUb
— Omar Abdullah (@OmarAbdullah) 1605604331000
https://timesofindia.indiatimes.com/india/omar-mufti-react-say-its-a-legitimate-political-alliance/articleshow/79272630.cms
--------
Pakistan
Massive protests continue in Gilgit-Baltistan against rigged elections by Imran Khan's PTI govt
Nov 18, 2020
GILGIT-BALTISTAN: With the results seemingly in favour of Prime Minister Imran Khan's Pakistan Tehreek-e-Insaf (PTI) in Gilgit Baltistan, massive protests continue in the illegally occupied region alleging poll rigging in the Legislative Assembly elections.
The elections were held on Sunday in Gilgit-Baltistan in 24 constituencies of the Legislative Assembly.
Thousands of people turned up on the streets, carrying flags to protest against the rigged polls.
While speaking to his supporters, Pakistan Peoples' Party (PPP) chairperson Bilawal Bhutto Zardari said: "Your mandate has been stolen. The votes of Gilgit-Baltistan have been stolen."
Pakistan Muslim League-Nawaz (PML-N) vice president Maryam Nawaz Sharif was also seen addressing a crowd of protesters.
One of the protesters said: "Whoever oppresses us, we will stand up against them and die fighting. Today, through pre-poll rigging our mandate has been stolen. Till our demands are not met, we will continue protesting."
Meanwhile, human rights activist Amjad Ayub Mirza said that the Gilgit-Baltistan elections were a 'scam'.
"There has been a scam in the Gilgit-Baltistan elections. From three areas, the polling boxes were stolen, and so, the two big leaders of Pakistan, Bilawal and Maryam, have refused to accept the outcome of the elections. Bilawal has also stated that if the three seats, which were previously won by PPP but later lost through a scam, are not returned, he will not leave Gilgit-Baltistan," said Mirza.
According to sources, thousands of people had taken to the streets in Skardu and Gilgit areas against vote-rigging in the elections on Monday, with incidents of several tires being set on fire and many roads blocked for hours were reported in the region.
Bilawal had alleged rigging in three constituencies. Addressing a sit-in in Gilgit, he said rigging was made to snatch the mandate of PPP in Gilgit 1, Ghizer 3 and a constituency in Skardu.
Dawn quoted Bilawal as saying at a press conference that results were manipulated "overnight" for elections on seats that the PPP was winning and the party was declared to have lost them during the day.
In addition, PML-N Vice President Maryam Nawaz Sharif claimed that Imran Khan's PTI won a few seats in Gilgit Baltistan's elections through 'rigging', 'bullying', and with the help of turncoats.
Maryam, on her Twitter, wrote that Imran's PTI failing to achieve an absolute majority in the northern region (illegally occupied) is a "shameful defeat" for the incumbent government, the News International reported.
Elections were held amidst relentless protest by the people of Gilgit Baltistan against the Pakistan government's "illegal occupation" in the region.
India has slammed Pakistan for its decision to hold elections in Gilgit-Baltistan and said any action to alter the status of the militarily-occupied region has no legal basis.
https://timesofindia.indiatimes.com/world/pakistan/massive-protests-continue-in-gilgit-baltistan-against-rigged-elections-by-imran-khans-pti-govt/articleshow/79275471.cms
--------
Prosperity linked with commitment to democracy, says army chief
Saleem Shahid
18 Nov 2020
QUETTA: Chief of the Army Staff (COAS) General Qamar Javed Bajwa visited the provincial capital on Tuesday and interacted with the participants of a workshop.
The National Workshop Balochistan aims to enhance understanding of the participants about critical national security issues, timely decision-making process, national security management system and elements of national power.
Speaking on the occasion, the COAS said progress and stability in Balochistan was critical to the prosperity of Pakistan. All stakeholders, including the army, had synergised their efforts for socio-economic uplift of the people of Balochistan, he added.
The army chief said measures like fencing of borders with Afghanistan and Iran, effective articulation of security apparatus deployed across the province and Quetta Safe City project would have positive impact on the overall security paradigm of Balochistan. Nefar­ious efforts of hostile elements to foment terrorism and create chaos in the province would not be allowed to succeed, he emphasised.
The COAS reiterated that Pakistan's peace and prosperity were linked with commitment to democracy and its values.
Later, Gen Bajwa visited School of Infantry and Tactics.
He was briefed on new training modules, online examination systems enacted for young leadership and innovative systems/techniques being incorporated in training regime.
The COAS asked the faculty and students to stay abreast with developments in modern warfare. He appreciated the hard work and dedication of the faculty and staff in grooming the young officers and soldiers for taking on the future challenges befittingly.
Earlier on arrival in Quetta, the army chief was received by Lt Gen Muhammad Waseem Ashraf, the Commander of Southern Command.
https://www.dawn.com/news/1590940/prosperity-linked-with-commitment-to-democracy-says-army-chief
--------
UK committee publishes scathing report on Lord Nazir
Atika Rehman
18 Nov 2020
LONDON: A day after British Pakistani Lord Nazir Ahmed tweeted that he has stepped down from his role in the UK House of Lords after 20 years of service, a report published by the Upper House revealed that a conduct committee recommended he be expelled after an inquiry into sexual misconduct.
The decision marks the first time a peer has ever been recommended for expulsion.
"Lord Ahmed breached the Code of Conduct by failing to act on his personal honour in the discharge of his parliamentary activities by agreeing to use his position as a member of the House to help a member of the public but then; sexually assaulting the complainant, lying to the complainant about his intentions to help her with a complaint to the Metropolitan Police regarding exploitation by a faith healer, exploiting the complainant emotionally and sexually despite knowing she was vulnerable," read the preamble to the report published on Tuesday.
House of Lords inquiry recommends his expulsion for misconduct and dishonesty
The report added: "...the Commissioner found that Lord Ahmed knew that he was dealing with a vulnerable person, who was undergoing treatment for anxiety and depression and who had already made clear that she did not want a sexual relationship. He nonetheless misleadingly induced her to visit him at his house under the pretext of offering to assist her as a member of the House of Lords…"
UK media reports suggest 43-year-old Tahira Zaman approached Lord Nazir three years ago in the hope that he would help her in getting the police to investigate a Muslim healer who she thought was a danger to women.
Ms Zaman told BBC that Lord Nazir repeatedly asked her for dinner and she finally agreed.
Weeks after she contacted him about the case, he asked her to come to his east London home. The two had a consensual sexual relationship. However, she said: "I was looking for help and he took advantage of me. He abused his power."
Lord Nazir hails from Azad Kashmir and was made a life peer on the recommendation of Prime Minister Tony Blair in 1998. Currently living in Rotherham, he sat in the House until he retired this week.
Many of his political activities relate to advocating for the Muslim community both in the UK and abroad. In his Twitter bio, he describes himself as "a campaigner for Kashmiris" and the "first Muslim member appointed to the House for life". He resigned from the Labour party in 2013.
He came to Pakistan to meet Prime Minister Imran Khan after his victory in the 2018 general elections. The two discussed how to improve Pakistan's relations globally.
In the inquiry report, the head of the committee found "that, while Lord Ahmed was taking no steps to help Ms Zaman for the majority of their interactions, he allowed and encouraged her to believe that he was".
The commissioner added: "[On] important issues Lord Ahmed persistently gave deliberately inaccurate and misleading accounts to conceal his behaviour towards Ms Zaman … I consider that in conducting himself in this manner he has failed genuinely to cooperate with my investigation. He has failed to act on his personal honour, as evidenced."
Although Lord Nazir admitted to having a brief relationship with the complainant, "he did not accept that any of the potential breaches of the Code of Conduct had taken place", the report said.
In a statement last year, he told BBC: "I completely deny the allegation that I have exploited my position to pursue an inappropriate relationship with any member of the public (vulnerable or otherwise) or that I have acted inappropriately in the presence of women either in my personal or professional capacity."
Child abuse trial pending
In a separate case, the former Labour peer Lord Nazir and two of his brothers in 2019 were charged with historical sexual offences against minors. He has pleaded not guilty to all counts.
Lord Nazir was charged with serious sexual assault against a boy under the age of 11 and the indecent assault of the same boy; two counts of attempting to rape a girl who was under the age of 16. All charges relate to dates between 1971 and 1974.
His brother Mohamed Farouq was charged with four counts of indecent assault against a boy. One of these counts relates to when the boy was under eight, in the late 1960s. His other brother Mohammed Tariq was charged with two counts of indecent assault against a boy under 11.
The trial was set to commence in January this year but has been postponed to resume in January 2021 because of Covid-19 restrictions on jury trials.
https://www.dawn.com/news/1590926/uk-committee-publishes-scathing-report-on-lord-nazir
--------
Breaking news of Osama raid to Pakistan was easier than thought, says Obama
Anwar Iqbal
18 Nov 2020
WASHINGTON: Barack Obama has claimed in his memoirs that breaking the news to Pakistan of a US raid into Abbottabad to kill Osama bin Laden was easier than he had expected as the then president Asif Ali Zardari understood the US position.
The book — "A Promised Land" — was released on Tuesday and gives a blow-by-blow account of the raid by American commandos that killed the world's most wanted terrorist on May 2, 2011 inside his compound in Abbottabad.
Obama wrote that he knew ordering a military strike inside an allied state violated its sovereignty but he decided to go for it as he did not want to miss the chance to take out the Al Qaeda leader.
"Whatever we chose to do in Abbottabad, then, would involve violating the territory of a putative ally in the most egregious way possible, short of war- raising both the diplomatic stakes and the operational complexities," he wrote.
The former US president revealed that his two closest aides, the then vice president Joe Biden and defence secretary Robert Gates opposed the raid. The revelation shows why Obama released the book after the Nov. 3 elections as it would have hurt Biden, who is now the President-elect.
After the raid, Obama called many American and world leaders, including the then president of Pakistan.
Zardari "showed genuine emotion, recalling how his wife, Benazir Bhutto, had been killed by extremists with reported ties to Al Qaeda," Obama wrote.
"I expected my most difficult call to be with Pakistan's beleaguered president, Asif Ali Zardari, who would surely face a backlash at home over our violation of Pakistani sovereignty," he wrote.
"When I reached him, however, he expressed congratulations and support. 'Whatever the fallout,' he said, 'it's very good news'."
Obama then asked his military Chief, Mike Mullen, to call his counterpart in Pakistan.
"Mullen had put a call in to Pakistan's army chief, Gen. Ashfaq Parvez Kayani, and while the conversation had been polite, Kayani had requested that we come clean on the raid and its target as quickly as possible in order to help his people manage the reaction of the Pakistani public," he said.
Obama said he ruled out involving Pakistan in the raid because he believed that certain elements inside Pakistan maintained links to the Taliban and perhaps even Al Qaeda.
He wrote that when it became increasingly clear that Bin Laden was living in a hideout in Abbottabad, he decided to go for the kill.
"Based on what I'd heard, I decided we had enough information to begin developing options for an attack on the compound. While the CIA team continued to work on identifying the Pacer, I asked Tom Donilon and John Brennan to explore what a raid would look like," he wrote.
"The need for secrecy added to the challenge; if even the slightest hint of our lead on bin Laden leaked, we knew our opportunity would be lost. As a result, only a handful of people across the entire federal government were read into the planning phase of the operation," he said.
Although he acknowledged that "Pakistan's government cooperated with us on a host of counterterrorism operations and provided a vital supply path for our forces in Afghanistan," he decided not to share the information with Islamabad.
"The fact that the Abbottabad compound was just a few miles from the Pakistan military's equivalent of West Point only heightened the possibility that anything we told the Pakistanis could end up tipping off our target," he added.
https://www.dawn.com/news/1590958/breaking-news-of-osama-raid-to-pakistan-was-easier-than-thought-says-obama
--------
South Asia
Abdullah Abdullah: US, Taliban Agreement No Basis for Peace Talks in Afghanistan
2020-November-17
"The peace agreement between the US and the Taliban may not be the basis for all talks in peace negotiations with the Taliban," Abdullah was quoted by Tolou News as saying on Tuesday.
Under the Trump administration, the deal signed between the US and the Taliban was claimed to pave the way for intra-Afghan peace talks in Doha between the Kabul government and the Taliban. However, no tangible progress has been made at these talks in the Qatari capital since its launch on September 12.
Abdullah underlined that Afghanistan should reach a peace agreement which includes people's views.
He also warned that if the Taliban continues the fight after the withdrawal of foreign forces from Afghanistan, the country will be entangled in war for years.
Meantime, The Taliban in Afghanistan last Tuesday urged US President-elect Joe Biden to stay committed to the Doha peace accord with the group, signed during the Donald Trump administration.
In its initial public response to the victory of Democrat Joe Biden in the US presidential elections, the Taliban said in a statement that the Doha agreement was "an excellent document for bringing an end to the war and for a better future for both countries."
The statement posted on the group's propaganda site addressed Biden and future US administrations that withdrawing all American forces from Afghanistan would be in the interest of both "our peoples and our nations." The group also expressed its commitment to the agreement.
https://www.farsnews.ir/en/news/13990827000393/Abdllah-Abdllah-US-Taliban-Agreemen-N-Basis-fr-Peace-Talks-in
--------
Taliban Offensive Claims 12 Security Members in Badakhshan
By Mohammad Haroon Alim
17 Nov 2020
Local officials told the media, at least 12 security force members were killed in Badakhshan province on Monday evening.
Reports indicated Taliban militants attacked the Jurm district of Badakhshan killing more than a dozen Afghan troops and taking four others in captivity.
Taliban have reportedly burned to armored Humvee vehicles and took other military equipment with them.
On the other hand, Police in Badakhshan reported to the media, that 10 security force members were either killed or wounded during the Taliban offensives, but the attack was repelled by the Afghan national forces.
Taliban have not yet commented on the incident.
https://www.khaama.com/taliban-offensive-claims-12-security-members-in-badakhshan-9798798/
--------
Taliban Battered in Kandahar and Herat, 35 Killed
By Mohammad Haroon Alim
18 Nov 2020
The Ministry of Defense (MoD) says that 29 Taliban militants were killed in Kandahar, during the defense and security operations.
In a released statement on Wednesday, the ministry stated, that a number of armed Taliban, who were planning to attack security positions has been targeted by AAF airstrikes.
According to the Ministry of Defense, the attack took place in the Zherai district of Kandahar province.
Besides, the statement reports, that six Taliban insurgents had been killed in Herat province.
Taliban fighters were killed in a counterattack by security forces in Deh Sheikh and Golmir villages of Pashtun Zarghun district of Herat province on Tuesday afternoon, MoD stated, "Four Taliban fighters were also wounded in the clashes".
Recently, the country's defense and security forces have resorted to airstrikes to repel attacks and suppress the movements of armed opposition groups, such operations received less attention in the past.
This comes in a time that American president Obama wrote in his book "A Promised Land", that the Pakistan army, ISI has "open secret" ties with the Taliban and Alqaeda and the country uses them as a strategic asset against Afghanistan and India.
https://www.khaama.com/taliban-battered-in-kandahar-and-herat-35-killed-897987/
--------
Officials Detain ISIS-Taliban Member for Extorting Money: Saleh
By Mohammad Haroon Alim
18 Nov 2020
First Vice President Amrullah Saleh announces the arrest of an ISIS Taliban member.
Saleh wrote on his Facebook page, Wednesday, that a member of the ISIS-Taliban named "Ezatullah" had been arrested.
The first vice president says the man wanted to extort $ 100,000 from money changers and previously had thrown a hand grenade at them to set a grown fear among the Shroves.
Saleh also said that another Taliban member, "Mohammad Zahir", who had recently killed a national security official, had also been detained by security forces.
This comes as the second core member behind the Kabul university attack is known as Hezbollah, originally a resident of Kunar province, and the captured militant is transferred to Kabul, Saleh said on Tuesday.
Saleh previously, stressed that he has undeniable documents that show how security gaps are being identified by the enemy.
https://www.khaama.com/officials-detain-isis-taliban-member-for-extorting-money-saleh-765776/
--------
Bangladeshis welcome Saudi labour reforms for foreign workers
November 17, 2020
DHAKA: Bangladeshi migrant workers in Saudi Arabia have lauded new labor reforms in the Kingdom easing contractual restrictions on foreign employees.
Saudi authorities recently announced that a seven-decade-old sponsorship system, known as kafala, was to be abolished.
The reforms, due to come into effect in March, are aimed at making the Saudi labor market more attractive by granting more than 10 million foreign workers the right to change jobs and leave the country without employers' permission.
Shameem Ahmed Chowdhury Noman, secretary-general of the Bangladesh Association of International Recruiting Agencies (BAIRA), told Arab News: "We welcome the decision of the Saudi government. It's a very positive move. Now the workers can easily change their jobs which will definitely help them explore better opportunities in the job market of the Kingdom."
He said that his organization was eagerly waiting to learn more about the new system and was looking forward to its implementation.
Saudi Arabia is the single largest destination for Bangladeshi migrant workers and more than 2 million of them are living in the Kingdom.
Every year, they send billions of dollars back to their home country. Remittances from Bangladeshis in Saudi Arabia reached $4 billion in the last fiscal year, according to data from the Bangladeshi Bureau of Manpower, Employment, and Training (BMET).
Shariful Hasan, migration head at Bangladesh-based international development agency BRAC, told Arab News that the new system would make life easier for migrant workers.
"It's obvious that migrant workers will be benefitted through the reformation of the kafala system," he said.
Under the current kafala system, migrant workers are generally bound to one employer.
Bangladeshi workers praised the new system which will base the relationship between employers and workers on a standard contract certified by the government, and will allow workers to apply directly for services via an e-government portal, instead of a mandatory employers' approval.
"My shop is not doing good business since the outbreak of the coronavirus disease (COVID-19) and I was planning to switch over the job. Now, I can take the decision on my own," migrant worker Mohammed Hossain told Arab News.
Shams Joarder, who plans to work in Saudi Arabia, said the reform was a great relief as it would allow workers to search for new jobs on the expiry of their contracts while still residing in the Kingdom. "Now we can all change employer without any hassle," he added.
https://www.arabnews.com/node/1764461/world
--------
North America
After 9/11, US military should have invaded Saudi Arabia
17 November 2020
By Tony Gosling
So it's very interesting that President Trump is using his last month or so in power to do this drawdown of troops, 2,000 from Afghanistan, which is about 40% of the contingent there, and 500 from Iraq, which is 20% of the troops in Iraq.
I mean, he's had to replace his defense secretary to do this, replacing him with Chris Miller which is interesting because it shows that the previous defense secretary basically wasn't cooperating with the president, even though he chooses these people.
He's given often in this sort of situation, the President is given a choice of people, none of whom agree with him, but he's now in his last month asserting himself a bit more. Now, what Chris Miller has said the new defense secretary is that he doesn't want this perpetual war, which is great news.
Although it's I'm afraid it's 19 years, which is too late. You know, it's 19 years to 2001 when the Americans went into Afghanistan under George Bush Jr., and under what pretext ? Under the pretext of these 9/11 attacks which are actually carried out by Saudi Arabia.
So maybe back in 2001, the US military should have been going into Saudi Arabia, to occupy Saudi Arabia instead.
I mean it was just an excuse to go into Afghanistan at the time. It was a media hype around bin Laden, hiding in these fictitious caves in Afghanistan, and it's about time that these troops were withdrawn, absolutely right.
But the other thing to look at here is this perpetual war is also what we're getting now is it's being replaced, or in fact added to domestically with the perpetual war on the virus, so that this perpetual war idea seems to be spreading like a virus itself within the deep state in the United States.
Also worth mentioning that you've got to look at individual presidents as individuals, like for example President John F Kennedy was very much... he was in charge, he wanted to be in charge. He wasn't co-opted by the deep state or the CIA to be their little poodle president.
And what we saw with Trump was somebody that they were having to manage him right the way through. They would have to push him, cajole him, etc into doing what they wanted. And he kept his promise at no big new wars. He was making all sorts of threats against North Korea, but then he went and made friends with Kim Jong-un.
So it's very interesting that I think we're going back now to a George Bush Jr., an Obama-type president, with Biden, somebody who the deep state know they can just write a script for him and he'll read it out for them.
So the end of the Trump era I think people are going to be a little bit looking back with nostalgia towards President Trump - somebody that when he was stood in front of the podium and the microphone was actually speaking his mind and actually kept his promise not to start new wars.
*Beginning his working life in the aviation industry and trained by the BBC, Tony Gosling is a British land rights activist, historian, and investigative radio journalist. For 20 years he has been exposing the secret power of the Bank for International Settlements (BIS) and élite Bilderberg conferences where the dark forces of corporations, media, banks, and royalty conspire to accumulate wealth and power through extortion and war.
https://www.presstv.com/Detail/2020/11/17/638818/After-911,-US-military-should-have-invaded-Saudi-Arabia
--------
Pentagon to pull 2,500 US troops from Afghanistan, Iraq before Trump leaves
17 November 2020
The US Defense Department has reportedly been ordered to cut the number of troops in Afghanistan from 4,500 to 2,500 and the number of forces in Iraq from 3,000 to 2,500 by January 15, days before outgoing President Donald Trump leaves office.
"I am formally announcing that we will implement President Trump's orders to continue our repositioning of forces" from Afghanistan and Iraq, the president's newly appointed acting Defense Secretary Christopher Miller told reporters at the Pentagon announced Tuesday.
He further asserted that Trump's decision "is based on continuous engagement with his national security Cabinet for the past several months, including ongoing discussions with me and my colleagues across the United States government."
The move comes on the heels of Trumps ouster of Defense Secretary Mark Esper, which led to a flurry of resignations at the Pentagon, yielding gaps now filled by Trump's loyalist.
National security adviser Robert O'Brien told reporters at the White House that the Trump campaign has kept its promise of returning US troops back home.
"Four years ago, President Trump ran on a promise to put a stop to America's endless wars," O'Brien said. "President Trump is keeping that promise to the American people."
He further emphasized that this has been the administration's policy from the get-go.
"By May, it is President Trump's hope that they will all come home safely and in their entirety," O'Brien said. "I want to reiterate that this policy is not new. This has been the president's policy since he took office."
In an agreement reached between the US and the Taliban in February, the Trump administration promised to pull out all its troops by mid-2021 in return for the Taliban to stop their attacks on US-led occupation foreign forces in Afghanistan.
https://www.presstv.com/Detail/2020/11/17/638823/US-to-pull-some-2,500-troops-from-Afghanistan,-Iraq
--------
Sudan minister reveals US pressured Sudan to normalize with Israel
17 November 2020
US President Donald Trump placed Sudan under "heavy pressure" to normalize relations with the occupying regime of Israel and sought to use the normalization deal as a card in his favor during the US presidential election on November 3, a Sudanese government minister has told Press TV.
Sudan's Minister of Information Faisal Mohamed Saleh made the revelation in an exclusive interview with Press TV's correspondent in the Sudanese capital of Khartoum, Ahmed Kaballo, on Monday.
Trump announced at the White House in October that Sudan and Israel had agreed to normalize relations. Sudan thus became the third Arab country — after the United Arab Emirates (UAE) and Bahrain — to agree to a normalization deal with Israel since August.
But no signing ceremony has been held between Sudan and Israel so far.
Sudan's Acting Foreign Minister Omar Gamareldin has said the accord would depend on approval from its yet-to-be formed legislative council under a power-sharing deal between the country's military and civilian leaders.
The US has promised to remove Sudan from Washington's list of so-called state sponsors of terrorism (SST). That has widely been seen as the sole incentive for Sudan's normalization with the Israeli regime.
"In the last few months, the question of normalization with Israel was raised and that was not raised only with Sudan, as you may see, with Emirates, Bahrain, and other countries. And we insisted on two things, the separation of the two issues. We used to say to them, and that was said to US Secretary of State [Mike] Pompeo when he came to Sudan, that these are two separate issues, delisting Sudan from SST, [which] we are negotiating on that for 17 or 18 months, and normalization with Israel, that is a very controversial issue," Saleh told Press TV on Monday.
"Our response to him (Trump) was that we are a transitional government and this issue is not one of our mandate… This should be left to an elected government to discuss… Then, the American pressure on Sudan started…," the Sudanese minister said.
"He (Trump) used to raise the issues until maybe the last two weeks before the American election, and I think Sudan was used as a card in the election," he added.
Trump had been attempting to use the normalization deals as foreign policy achievements in the run-up to the November election. Both Israeli and US officials had repeatedly hinted since August that other Arab countries would follow suit.
Trump was declared the loser of the presidential election.
The Sudanese minister went on to say that, "Trump wanted to have some cards in his favor. Part of it was convincing some Arab countries to normalize relationship with Israel. So it was linked directly, Sudan was put under very heavy pressure."
"It was said clearly this is linked, [that] 'if you want Sudan to be delisted from the SST, then you have to normalize relationship with Israel.' It was a very difficult situation," he added.
Defending his country against the illegal sanctions by the US administration, Saleh said, "Sudanese people have nothing to do with terrorism and that was an act of our state government and it is not fair. The Sudanese people should continue paying the price of that because the old regime hated Sudanese people more than they hated the Americans or the people of other countries. So we shouldn't pay the price twice, we have paid the price for 30 years."
Sudan was put on the so-called terrorism list in 1993 over allegations that its ousted ruler, Omar al-Bashir, was supporting terrorism. Under Bashir, Sudan was an enemy of the Israeli regime.
Sudan's inclusion on the list has made it difficult for the transitional government to access debt relief.
All Palestinian officials have roundly condemned the normalization deals as betrayals of their cause.
https://www.presstv.com/Detail/2020/11/17/638807/Sudan-minister-reveals-US-pressured-Sudan-to-normalize-with-Israel-exclusive
--------
Accused Canadian Neo-Nazi Soldier Offered U.S. Terror Group Paramilitary Training
17.11.20
A former Canadian soldier facing terrorism-related charges in the U.S. promised fellow members of a neo-Nazi terror group that he could train them at a secretive paramilitary camp in the U.S.
Patrik Mathews, 27, made the comments in a call with members of the Base, a recording of which was obtained by VICE News.
Mathews disappeared in August 2019 along the U.S.-Canada border near Minnesota only to reappear months later in handcuffs after a January 2020 FBI raid in Delaware. In the January phone call, Mathews is heard recounting how he could drill the group in military tactics at a paramilitary camp that was to be held in Michigan later that month.
"We want to go from point A, to point B [with] as much stealth as possible," he said in the call. "And then when we're there, we strike like thunder. At least I see that being proper guerrilla operations."
Mathews, arrested along with two other members of the Maryland cell of the Base, was allegedly plotting to shoot up a gun-rights rally in Virginia and derail trains—attacks meant to help incite a "Second Civil War"—before the FBI intervened.
Mathews has pleaded not guilty and his lawyer, Joseph Balter, filed a series of motions to quash evidence pointing to Mathews' role in the plot. Balter did not respond to a request for comment from VICE News.
During the call, Mathews said he could lead a training program built around the models of guerilla warfare and "small unit tactics" common among jihadist organizations and insurgencies in countries such as Iraq and Afghanistan. (In October 2019, at a separate paramilitary training camp held in Georgia, Mathews also allegedly trained members of the Base in military drills.)
"I know how to teach what I've been trained in," said Mathews, who went under the pseudonyms "PunishedSnake" and "Dave" in the Base's encrypted chat. "So what I figured out in terms of what I learned or somebody that looks like me, so to speak, learned from the military, that I believe can apply to guerrilla warfare is: recce (reconnaissance) patrols, maybe some section; like a fire and move type stuff. Aside from that, it's more just understanding how the military operates. And then from there, it's just […] patrolling, it's like how to use terrain so that you can be max stealth."
At the time of the phone call in early January, Mathews had been in the U.S. illegally for nearly five months. One of his co-conspirators, Brian Lemley Jr., an American veteran of the war in Iraq who went by the alias "CantGoBack" while operating as a cell leader for the Base, harbored the Canadian in a series of safehouses in Delaware, Maryland, and Virginia, according to authorities. (In the same call, Lemley seemingly admits to hiding "Snake" and helping him freely move around inside the U.S.). Lemley, who is facing several federal charges of his own, did not respond to a request for comment sent through his attorney.
Mathews was a trained combat engineer and reservist in the Canadian Armed Forces (CAF), but was booted from the military once his ties to the Base came to light in the summer of 2019 following a report in the Winnipeg Free Press. According to court documents, after the RCMP, Canada's federal police force, raided his home and seized multiple weapons, Mathews went on the lam and was covertly ferried across the border by members of the Base.
The Canadian Armed Forces (CAF), which has well documented issue with the far-right joining its ranks, declined to comment on Mathews allegedly using his military taught skills to train other members of the Base.
The call also revealed some of the internal problems plaguing the Base at the time, including personal grudges that spilled over into death threats. Lemley and Mathews described ongoing issues with the Georgia cell leader, Luke Austin Lane, who went by "TMB" or "The Militant Buddhist" in the group's encrypted chat room.
"He kind of urged a fatwa," said Mathews. "If we say anything in particular, if I say anything that, oh, I don't know, he is going to use his extensive reach and God knows what he can do to, I don't know, [hurt] us with something."
Do you have information about the Base or other extremist groups? We'd love to hear from you. You can contact Mack Lamoureux and Ben Makuch securely on Wire at @benmakuch and @mlamoureux, or by email at mack.lamoureux@vice.com or ben.makuch@vice.com.
Lemley mentions that prior to the Georgia training camp, he had contacted the group's leader, Rinaldo Nazzaro, a New Jersey native and ex-Pentagon contractor now living in Russia (with possible links to the Kremlin, which he denies), about Lane's instability. "So when we went down to the Georgia meet, I was telling [Nazzaro] 'You know, like there's a huge problem.'"
The death threats against members of the Base were first revealed in an FBI affidavit against three Georgia members, including Lane, who were raided by the FBI days after the Maryland arrests, for a plot to assassinate a local antifascist activist and his wife. The operation to takedown Lane and the other cell members in Georgia, included an undercover agent who infiltrated the Base for close to five months.
The Base, along with the Atomwaffen Division—a parallel neo-Nazi organization with a similar terroristic mantra—has been the subject of a broader nationwide FBI counterterrorism operation resulting in the arrests of several accerlationist terror suspects, including another member of the Base in Wisconsin and Justen Watkins, 25 (whose alias was "AK"), the Michigan cell leader that was supposed to host the paramilitary camp Mathews spoke of.
Mathews is due to appear in court again in January.
https://www.vice.com/en/article/xgzdaj/accused-canadian-neo-nazi-soldier-offered-us-terror-group-paramilitary-training?utm_source=iterable&utm_medium=email&utm_campaign=1726020_
--------
Europe
Armenians return to Nagorno-Karabakh after Russia-brokered cease-fire with Azerbaijan
17 November 2020
Joyous scenes of smiles and hugs could be seen Tuesday on the main square of Stepanakert, the capital of Nagorno-Karabakh, as ethnic Armenians returned to their homeland a week after a cease-fire between Armenia and Azerbaijan halted the fighting that had raged over the separatist region for more than six weeks.
The Moscow-brokered truce called for territorial concessions in favor of Azerbaijan and left many Armenians bitter, but allowed those who fled from the violence to return to their homes.
For all the latest headlines follow our Google News channel online or via the app.
"I feel great because I'm coming back to my sons," said None Agasyan, whose two sons were injured during the fighting.
According to the Russian Defense Ministry, Russian peacekeepers deployed to the region in accordance with the cease-fire agreement have accompanied more than 1,200 people returning to Nagorno-Karabakh from Armenia since Saturday. Turkey's parliament, meanwhile, granted President Recep Tayyip Erdogan's government permission to deploy peacekeepers to Azerbaijan to monitor the cease-fire.
Nagorno-Karabakh lies within Azerbaijan but has been under the control of ethnic Armenian forces backed by Armenia since a separatist war there ended in 1994.
That war left not only Nagorno-Karabakh itself but substantial surrounding territory in Armenian hands.
Heavy fighting that flared up Sept. 27 marked the biggest escalation of a decades-old conflict between Armenia and Azerbaijan, killing hundreds and possibly thousands of people.
The truce last week stipulated that Armenia turn over control of some areas its holds outside Nagorno-Karabakh's borders to Azerbaijan. It halted the fighting after several failed attempts to establish a lasting cease-fire, but prompted mass protests in the Armenian capital Yerevan and calls for Armenian Prime Minister Nikol Pashinian's ouster.
In a sign of the political crisis deepening, Foreign Minister Zohrab Mnatsakanyan resigned Monday after the ministry publicly contested Pashinian's claims about the course of the peace talks. Another Cabinet member, Emergency Minister Feliks Tsolakyan, submitted his resignation on Tuesday.
On Monday evening, Armenian President Armen Sarkissian added to the pressure, saying in an address to the nation that holding an early election, which implies Pashinian stepping down, is "inevitable."
But politics appeared far away from residential buildings of Stepanakert, where residents were unpacking their belongings after returning from Armenia.
Bela Khachateryan, a doctor at a maternity clinic, found her apartment in the region's capital untouched by shelling, but without electricity or gas. Still, for Khachateryan, who came back to Stepanakert on Tuesday with her mother and daughters after nearly two months away, there is no place like home.
"Wherever we are staying, even with Armenians (in Yerevan), we're drawn to here, to our home, to our city," Khachateryan said after unpacking heavy bags with groceries she brought from Yerevan. "We are used to this place. We love our city."
US Secretary of State Mike Pompeo on Tuesday said the United States welcome the cease-fire and is providing $5 million in humanitarian assistance "to support the operations of the International Committee of the Red Cross and other international organization and non-governmental organization partners to assist people affected by the recent fighting."
The assistance will go towards local efforts to provide food, health, shelter, and other emergency assistance to conflict-affected persons, Pompeo said.
https://english.alarabiya.net/en/News/world/2020/11/18/Armenians-return-to-Nagorno-Karabakh-after-Russia-brokered-cease-fire-with-Azerbaijan
--------
Trial in France for extremist foiled by 3 Americans on train
17 November 2020
PARIS -- Head lowered, an Islamic State operative listened silently as a Paris judge on Monday detailed his alleged plot to unleash mass slaughter on a high-speed train before he was tackled and subdued by American vacationers whose heroics inspired Clint Eastwood to direct a Hollywood re-enactment.
Opening a month-long trial for Ayoub El Khazzani, the judge said the 31-year-old Moroccan with ties to a notorious mastermind intended to "kill all the passengers" aboard the Amsterdam to Paris train in 2015 but "lost control of events."
El Khazzani, who is on trial with three suspected accomplices, acknowledged the charges against him with a simple "Yes."
He risks life in prison if convicted of attempted terrorist murder.
The heavily-armed and bare-chested El Khazzani wounded a French-American who managed to briefly yank a Kalashnikov from his hands before the three vacationing Americans took him down.
The drama on the train is portrayed by investigators as one of a series of IS-linked attacks in Europe that include the Nov. 13, 2015 massacre in Paris at a music hall and cafes that killed 130 people. A failed 2015 attack in Verviers, Belgium, and 2016 attacks in Brussels are also among them.
The suspected mastermind of the Paris massacre, Abdel Hamid Abaaoud, also worked as behind-the-scenes leader of the train attack, according to investigators. Their probe showed that Abaaoud and El Khazzani traveled together from Syria to Belgium and holed up with Chatra in a Brussels apartment.
French special forces killed Abaaoud days after the Bataclan attack.
The alleged train attack plot went awry when passengers moved in on El Khazzani.
One of the Americans who tackled the gunman told investigators that he seemed high on drugs and "completely crazy," the judge said.
A lawyer for the two U.S. servicemen and their friend, whose electrifying capture of El Khazzani inspired Eastwood's movie "The 15:17 to Paris", said their heroics during the drama on Aug. 21, 2015 thwarted a "slaughter."
"This terror attack could have killed up to 300 people based on the number of ammunition that was found on the terrorist and in his bag," said the attorney, Thibault de Montbrial.
With El Khazzani and his three alleged accomplices seated behind protective glass in a heavily-secured courtroom, the trial opening was largely taken up with procedural issues including whether Eastwood's presence is needed. That question wasn't immediately resolved. The actor-director so far hasn't responded to a summons. The three Americans hailed as heroes are to testify.
El Khazzani boarded the train in Brussels armed with a Kalashnikov, nine clips with 30 rounds each, an automatic pistol and a cutter, according to investigators. A bottle of high flammable yellow liquid also was found in black suitcase, the judge said.
His lawyer, Sarah Mauger-Poliak, said El Khazzani "regrets having allowed himself to become indoctrinated" by extremist propaganda and wants "to demonstrate his remorse." He wants to speak to the victims if allowed, she said.
El Khazzani, bearded under his mask and his hair pulled back in a bun, said when asked about his prison conditions after several reprimands, "It's hard," but "I deserve it."
Three others, who were not on the train, are being tried as alleged accomplices.
Bilal Chatra, 24, an Algerian member of the Islamic State group, would have been the second man on the train but dropped out of the plot a week earlier. He left Syria for Europe a week before to set up the exit route.
Mohamed Bakkali allegedly sheltered the attackers in Budapest, Hungary, which he denies. The two were arrested in Germany in 2016. A third man, Redouane El Amrani Ezzerrifi, allegedly piloted a boat to help in their return to Europe.
The trial ties into the massacre of 130 people in Paris three months later, on Nov. 13, 2015, at the Bataclan music hall and restaurants and cafes.
Once aboard the train, El Khazzani lingered in a restroom between cars and emerged bare-chested with the Kalashnikov. One waiting passenger struggled with the attacker, then a French-American, Mark Magoolian, wrestled the Kalashnikov away — before being shot himself by a pistol. He jumped in after a French banker, who has asked to remain anonymous, wrestled unsuccessfully with El Khazzani.
Spencer Stone, then a 23-year-old U.S. airman, has said he was coming out of a deep sleep when the gunman appeared. He said Alek Skarlatos, then a 22-year-old U.S. National Guardsman recently back from Afghanistan, "just hit me on the shoulder and said 'Let's go.'"
The men, all from California and following what Skarlatos has said was "gut instinct," snapped into action. Stone and Skarlatos moved in to tackle the gunman, helped by a third man, Anthony Sadler, 23, then a student. Stone said he choked El Khazzani unconscious. A British businessman also joined the fray.
Stone, whose hand was injured by the cutter, is also credited with saving Magoolian, whose neck was squirting blood. Stone said he "just stuck two of my fingers in his hole and found what I thought to be the artery, pushed down and the bleeding stopped."
The train rerouted to Arras, in northern France, where El Khazzani was arrested.
https://abcnews.go.com/International/wireStory/trial-france-extremist-foiled-americans-train-74228268?utm_source=iterable&utm_medium=email&utm_campaign=1726020_
--------
Arab world
UAE's Mohammed bin Zayed, Israel's President exchange visit invitations
Tuqa Khalid
17 November 2020
Sheikh Mohammed bin Zayed, the Crown Prince of Abu Dhabi and Deputy Supreme Commander of the UAE Armed Forces, exchanged with Israel's President Reuven Rivlin invitations to visit their respective countries, state news agency WAM reported on Tuesday.
Rivlin's letter to Sheikh Mohammed discussed "bilateral relations and ways to enhance them to serve mutual interests."
For all the latest headlines follow our Google News channel online or via the app.
"In his message, the Israeli President expressed appreciation for the efforts made to sign the historic peace accord, paving the way for a new era in the ties between the two countries. President Rivlin extended an invitation to His Highness Sheikh Mohamed bin Zayed to visit Israel," WAM said.
"In his reply, His Highness Sheikh Mohamed thanked President Rivlin for his positive and constructive stance. He also expressed the UAE's appreciation for the cooperation that led to the historic peace accord, which is poised to contribute to regional stability. He also extended an invitation to the Israeli President to visit the UAE."
The UAE normalized ties with Israel after a US-brokered deal which was announced at the White House on August 13 and signed in Washington on September 15.
The UAE agreed to normalize relations with Israel, while Israel agreed to continue with plans to suspend its annexation of the West Bank. The UAE also abolished on August 29 a previous law that mandated an economic boycott of Israel.
https://english.alarabiya.net/en/News/gulf/2020/11/17/UAE-s-Mohammed-bin-Zayed-Israel-s-President-exchange-visit-invitations
--------
Saudi Arabia's Prince Turki cautions against same mistakes of Iran nuclear deal
Joseph Haboush
Saudi Arabia's former intelligence chief Prince Turki Al-Faisal Tuesday cautioned Washington from repeating the same mistakes made under the Joint Comprehensive Plan of Action (JCPOA).
"Mr. President-elect [Joe Biden], do not repeat the mistakes and shortcomings of the first deal. Any non-comprehensive deal will not achieve lasting peace and security in our region," Prince Turki said during the 29th Annual Arab-US Policymakers Conference.
Biden was Obama's VP and has previously expressed his willingness and intention to re-enter the JCPOA, which was heavily criticized and withdrawn from by President Donald Trump.
"Iranian disruptive regional behavior in Iraq, Syria, Yemen, Lebanon and Saudi Arabia, by attacking directly and indirectly the oil installations is as much of a threat as is its nuclear program," Prince Turki said.
Any new deal should include all issues of concern, and this means Washington's friends and allies need to be part of potential negotiations, Prince Turki suggested.
The JCPOA has been criticized for focusing on Iran's nuclear program and ambitions without discussing Tehran's terrorist proxies and militias in the region as well as its ballistic missile program.
Prince Turki also warned against American retrenchment from the Middle East, "which widens … the existing strategic vacuum that is increasingly coveted by regional and other great powers."
However, this increases the "appetite of radical states and forces in the region," he said, which is detrimental to US interests and those of its allies.
https://english.alarabiya.net/en/News/gulf/2020/11/17/Saudi-Arabia-s-Prince-Turki-warns-Biden-against-same-mistakes-of-Iran-nuclear-deal
--------
Iran diplomat: Saudis must drop blame game if they want to develop nuclear weapons
17 November 2020
Iran's permanent representative to Vienna-based international organizations says Saudi officials should stop engaging in blame-shifting if Riyadh is down the path of developing nuclear weapons and seeks to invent an excuse for avoiding cooperation with the International Atomic Energy Agency (IAEA).
In two tweets posted late on Tuesday, Kazem Gharibabadi responded to recent anti-Iranian remarks by Saudi Arabia's Minister of State for Foreign Affairs Adel al-Jubeir, who told the DPA news agency in a recent interview that the kingdom "reserves the right" to arm itself with nuclear weapons if Iran cannot be stopped from making one.
"Scapegoating and fearmongering are two common and classic methods used by demagogues!" Gharibabadi wrote.
"If you want to pursue a nuclear weapon program, or you are seeking for an excuse to justify your lack of cooperation with the IAEA or your outdated safeguard system, at least have the courage to admit it and pay the price for it, don't blame your wrongdoings on others by lies," he added.
Riyadh's nuclear ambitions have become a source of heightened concern for the global community in recent years, especially after Saudi Crown Prince Mohammed bin Salman first hinted in 2018 that the kingdom may go for nukes.
During a trip to the US in mid-March 2018, the heir to the Saudi throne said if Iran develops a nuclear bomb, "we will follow suit as soon as possible."
The kingdom has so far kept its nuclear activities secret, defying calls for it to implement the IAEA's Comprehensive Safeguards Agreements, a system of inspection and verification of the peaceful uses of nuclear materials.
Reports about Saudi Arabia's undeclared nuclear activities were confirmed earlier this year by satellite images, which showed a large compound in a suspicious location in the heart of the desert.
Citing Western officials, The Wall Street Journal reported in early August that Saudi Arabia, with Chinese help, has built a facility for extraction of yellowcake from uranium ore near the remote town of al-Ula.
The New York Times also said American intelligence agencies had spotted what appeared to be an undeclared nuclear site not too far from the town of al-Uyaynah, located 30 kilometers northwest of Riyadh, and its Solar Village.
The agencies, the report said, are scrutinizing attempts by the kingdom to build up ability to produce nuclear fuel that could potentially lead to the development of nuclear weapons.
Unlike Saudi Arabia, Iran showed the peaceful nature of its nuclear program to the world by signing the Joint Comprehensive Plan of Action (JCPOA) with six world states — namely the United States, Germany, France, Britain, Russia and China — in 2015. The nuclear deal was also ratified in the form of a UN Security Council Resolution 2231.
The US, however, unilaterally pulled out of the deal and re-imposed unilateral sanctions against Tehran in a move supported by the regimes in Saudi Arabia and Israel.
Tehran remained fully compliant with the JCPOA for an entire year as confirmed by the IAEA, waiting for the co-signatories to fulfill their end of the bargain, but as the European parties failed to do so, it moved in May 2019 to suspend parts of its commitments with the Agency's supervision under Articles 26 and 36 of the deal covering Tehran's legal rights.
Iran says its retaliatory measures are reversible as soon as the other sides fulfill their contractual obligations.
https://www.presstv.com/Detail/2020/11/18/638840/Iran-Saudi-nuclear
--------
Iraqi military says four rockets struck Baghdad's Green Zone
18 November 2020
The Iraqi military says four rockets have targeted the Green Zone in the capital Baghdad, an area that houses government buildings and foreign missions, including the US embassy.
The Iraqi military announced in a statement on Tuesday that four Katyusha rockets had landed near the US Embassy in the heavily fortified Baghdad Green Zone, with reports of sirens having gone off in the diplomatic mission.
The statement added that the rockets had been fired from the New Baghdad district located in the east of the capital.
#عاجل |سقوط 4 صواريخ على المنطقة الخضراء، أطلقت من منطقة حي الأمين الثانية في شرق بغداد pic.twitter.com/vmAazOjT3o
— شبكة الصحافة العراقية +INP (@INPPLUSarabi) November 17, 2020
There were no immediate words on possible damage or casualties, but Iraqi officials, speaking on condition of anonymity, told the Associated Press news agency that at least two Iraqi security personnel had sustained injuries in the attack.
The heavily fortified Green Zone in Baghdad, which hosts foreign diplomatic sites and government buildings, has been frequently targeted by rockets and explosives in the past few years.
Washington, each time, has been quick to point the finger at popular anti-terror groups, which are now integrated into Iraq's armed forces.
The US has time and again targeted positions of Iraq's Popular Mobilization Units (PMU), also known as Hashd al-Sha'abi, after blaming the major anti-terror force for the rocket attacks. The popular group has strongly denied any involvement in the strikes.
The Tuesday incident marks the first such attack after anti-terror groups in Iraq agreed last month to stop military operations against US and foreign forces in Iraq to allow them to leave the Arab country.
Anti-American sentiments have been running high in Iraq since the US assassinated Iran's anti-terror commander Lieutenant General Qassem Soleimani, and the deputy head of Iraq's Popular Mobilization Units, Abu Mahdi al-Muhandis, in Baghdad on January 3.
Just days later, Iraqi lawmakers unanimously passed a bill mandating the withdrawal of all foreign troops from Iraq.
The US has refused to withdraw its troops, with US President Donald Trump balking at the idea with the threat to seize Iraq's oil money held in bank accounts in the United States.
Iraqi resistance groups have pledged to take up arms against US forces if Washington fails to comply with the parliamentary order.
The US announced on Tuesday that it would slash troop levels in Afghanistan and Iraq to 2,500 in each country, their lowest levels in nearly 20 years of invasion.
Washington still has some 3,000 troops stationed across Iraq.
https://www.presstv.com/Detail/2020/11/18/638827/Iraqi-military-rockets-Green-Zone-Baghdad
--------
Iraqi army jets target Daesh remnants in eastern Diyala Province
17 November 2020
The Iraqi Army F-16 aircraft have targeted the positions of remaining Daesh terrorists in the eastern province of Diyala.
The Iraqi Security Information Cell said in a statement that the aerial operation was conducted on Diyala's Khanaqin district on Tuesday morning.
Groups of armed terrorists have recently increased their activities in Diyala as well as the provinces of al-Anbar and Saladin, prompting the Iraqi armed forces and the Popular Mobilization Units (PMU) to jointly carry out several large-scale operations, arrest a number of militants and destroy their hideouts, the statement read.
Lately, it added, Diyala's al-Muqdadiya and Abi Sayda districts have witnessed attacks against security forces, civilians and local figures.
On Saturday, the Security Information Cell announced that Prime Minister Mustafa al-Kadhimi had called for the reinforcement of the armed forces in Diyala in the face of terrorists.
Almost two dozen executed on terrorism charges
On Monday, the Iraqi Interior Ministry said in a statement that 21 convicted terrorists and murderers had been hanged at a prison in the southern city of Nasiriyah.
Among those executed were people involved in two deadly attacks in the city of Tal Afar, in northern Nineveh Province, according to the statement.
It did not elaborate on the identities of the executed people or their convictions.
Daesh began a terror campaign in Iraq in 2014, overrunning vast swathes in lightning attacks.
The PMU or Hashd al-Sha'abi played a major role in reinforcing the Iraqi army, which had suffered heavy setbacks against the Takfiri elements.
Iraq declared victory over Daesh in December 2017 after a three-year counter-terrorism military campaign, which also had the support of neighboring Iran.
The terror outfit's remnants, though, keep staging sporadic attacks across Iraq, attempting to regroup and unleash new era violence.
Daesh has intensified its terrorist attacks in Iraq since January, when the United States assassinated top Iranian anti-terror commander Lieutenant General Qassem Soleimani and PMU's deputy commander, Abu Mahdi al-Muhandis, Baghdad International Airport.
The two commanders were highly popular because of the key role they played in eliminating Daesh in the region.
https://www.presstv.com/Detail/2020/11/17/638771/Iraqi-army-jets-target-Daesh-remnants-in-Diyala-Province
--------
Iraqi Leader: Popular Forces Ready to Give Crushing Response to Any Threat by Trump
2020-November-17
"The resistance front is fully prepared and vigilant and will reciprocate any threat by the mad Trump with twice more powerful response," al-Kaabi wrote on his twitter page on Tuesday.
He stressed that the resistance front will not withdraw, fail or fear, adding that occupiers will be confronted until their complete pull-out from Iraq.
In a relevant development in August, the Iraqi resistance groups in a statement threatened to target the American interests in the Arab country if the US fails to withdraw its forces from the Iraqi soil.
The statement was released concurrent with the premier's meetings with American officials at the White House -- by the resistance groups that form part of Iraq's Hashd al-Sha'abi or Popular Mobilization Units (PMU) anti-terror force, Lebanon's al-Mayadeen television network reported.
The PMU, which includes such resistance groups as the Kata'ib Hezbollah and Harakat Hezbollah al-Nujaba, has been integrated into the Iraqi Defense Forces as a result of its successful and indispensable contribution to the country's defeating the Daesh (ISIL or ISIS) terrorist group in late 2017.
The groups considered expulsion of the troops to be Baghdad's top priority, urging the PM to accord primacy to a law approved by the parliament that mandates the forces' withdrawal.
The legislature passed the law in January shortly after a US drone strike assassinated Lieutenant General Qassem Soleimani, commander of the Quds Force of Iran's Islamic Revolution Guards Corps (IRGC), and Abu Mahdi al-Muhandis, the PMU's second-in-command, in Baghdad alongside many others. The attack came while General Solemani was paying an official visit to the Iraqi capital.
"If an agreement on the expulsion of US forces from Iraq is not concluded in Washington, we reserve the right to target America's interests in Iraq," the statement warned.
https://www.farsnews.ir/en/news/13990827000193/Irai-Leader-Pplar-Frces-Ready-Give-Crshing-Respnse-Any-Threa-by
--------
Saudi Arabia rejects, condemns Israel's settlement moves near East Jerusalem
Tuqa Khalid
17 November 2020
Saudi Arabia rejects and condemns Israel's move decision to invite contractor bids to build 1,257 new settlements near East Jerusalem, the Ministry of Foreign Affairs said on Tuesday.
"The Ministry of Foreign Affairs affirms the Kingdom's condemnation and rejection of the move, which contravenes international resolutions, undermines efforts towards the two-state solutions and affects efforts to achieve peace in the region," the ministry said in a tweet.
Israel moved ahead on Sunday with a settler housing plan in a sensitive area near East Jerusalem, a step critics said aimed to shore up the project before US President-elect Joe Biden takes office.
On its website, the Israel Land Authority (ILA) invited contractor bids for building 1,257 homes in Givat Hamatos, under a plan revived in February by Prime Minister Benjamin Netanyahu after it had been effectively frozen by international opposition.
Bidding ends on Jan. 18, the ILA said, two days before Biden is to be sworn in to replace President Donald Trump, whose administration has been supportive of Israeli settlement on occupied land Palestinians seek for a state.
Nabil Abu Rudeineh, a spokesman for Palestinian President Mahmoud Abbas, said in a statement that settlements were illegal under international law and the tender was part of Israeli efforts "to kill the internationally-backed two-state solution".
Opponents of the project say it would sever parts of East Jerusalem from the nearby Palestinian town of Bethlehem in the West Bank, an issue European Union foreign policy chief Josep Borrell raised, saying he was "deeply worried" by the tender.
"This is a key location between Jerusalem and Bethlehem in the occupied West Bank. Any settlement construction will cause serious damage to the prospects for a viable and contiguous Palestinian State," Borrell said in a statement.
The ILA gave no date for the start of construction.
Peace Now, an Israeli anti-settlement group, accused Netanyahu's government of "taking advantage of the final weeks of the Trump administration in order to set facts on the ground" at Givat Hamatos.
Israel cites historical, political and biblical links to the West Bank and over 440,000 Israeli settlers live there, among three million Palestinians.
https://english.alarabiya.net/en/News/gulf/2020/11/17/Saudi-Arabia-rejects-condemns-Israel-s-settlement-moves-near-East-Jerusalem
--------
Mideast
Netanyahu had 'warm' talk with US President-elect Biden: Israel's PM office
Tuqa Khalid
17 November 2020
Israel's Prime Minister Benjamin Netanyahu had a "warm conversation" with US President-elect Joe Biden on Tuesday, the PM's office said.
"Prime Minister Netanyahu spoke this evening with US President-elect Joe Biden. In a warm conversation, the President-elect reiterated his deep commitment to the State of Israel and its security," the PM's office said.
For all the latest headlines follow our Google News channel online or via the app.
"Prime Minister Netanyahu said that the special bond between Israel and the US is a fundamental component of Israel's security and its policy," the office added.
"The two agreed to meet soon in order to discuss the many issues on the agenda and reiterated the need to continue bolstering the steadfast alliance between the US and Israel."
This can be considered as a delayed and clear acknowledgement of Biden defeating Donald Trump, who is one of Netanyahu's allies.
Netanyahu had congratulated Biden and running mate Kamala Harris on Twitter on November 8, a day after the Democrat declared victory in the US ballot.
However, in that message and subsequent public remarks, Netanyahu had refrained from referring to Biden as "president-elect", in what was widely seen as Israel as an attempt to avoid angering Trump, who has challenged his rival's victory.
But the statement issued after Netanyahu and Biden spoke used that term and said they had "a warm conversation."
https://english.alarabiya.net/en/News/middle-east/2020/11/17/Netanyahu-had-warm-talk-with-US-President-elect-Biden-Israel-s-PM-office
--------
Iranian, Iraqi Air Forces Stress Cooperation in War on Terrorism
2020-November-17
During the meeting, General Nasirzadeh and General Jahid discussed grounds to further reinvigorate mutual cooperation and regional synergy between the two countries.
They also underscored the existence of grounds for cooperation in joint operations, overhauling and maintenance of different aircraft and training human resources.
Cooperation and operational synergy in fighting the Takfiri terrorists and other forces which threaten Iran and Iraq's sustainable security were among other issues reviewed by the two commanders.
In a relevant development on Saturday, Iranian Defense Minister Brigadier General Amir Hatami in a meeting with his Iraqi counterpart General Juma Anad Saadoun in Tehran underlined his country's preparedness to supply the Armed Forces in Iraq with needed weapons and military equipment.
"Thanks to its abundant capacities and infrastructures which are the fruits of the cruel sanctions era after the victory of the Islamic Revolution, the Islamic Republic of Iran's defense ministry is ready to provide the Iraqi Armed Forces' needs to strengthen Iraq's defense power," General Hatami said in the meeting.
Earlier this month, Iranian Army Airborne Commander General Yousef Qorbani announced that the Iraqi Army has demanded Iran to sell and mount its indigenous night vision systems on the Arab country's helicopters.
"The Iraqi airborne officials visited Iran recently and we also decided to pay a reciprocal visit and the Iraqi side was highly interested in purchasing (helicopter) parts from Iran and wanted the Iran-made night vision systems to be mounted on their helicopters," General Qorbani said.
He noted that Iran is now able to produce 500 helicopter parts, adding that the first indigenously developed helicopter will be manufactured in the country soon.
https://www.farsnews.ir/en/news/13990827000499/Iranian-Irai-Air-Frces-Sress-Cperain-in-War-n-Terrrism
--------
Leader's Aide Warns against Presence of Takfiri Terrorists in Azerbaijan
2020-November-17
"There is no sense in the presence of Wahhabi and Takfiri terrorists among the Azeri people," Velayati said on Monday, adding, "The Azeri people can liberate their own country and Wahhabi terrorists will never be tolerated at Iranian borders."
"We believe that [protecting] Iran's national security will not be possible without security and calm in neighboring states," he reiterated.
"Iran has common borders with Azerbaijan, Armenia and with part of Azerbaijan in Nakhchivan and no country in the region has such characteristic," Velayati added.
"It is logical for Iran as neighbor of Azerbaijan and Armenia to seriously pursue the issue," he added.
"Supreme Leader of Islamic Revolution Ayatollah Seyed Ali Khamenei had stressed that the occupied part of Azerbaijan should be given back to that country," he said.
In relevant remarks on Monday, Iranian Foreign Ministry Spokesman Saeed Khatibzadeh said that establishment of peace in the Karabakh region will be to the benefit of all the regional nations, but meantime underlined that his nation stands firm against the deployment of any Takfiri terrorists near its borders.
"There have been numerous reports on the presence of Takfiris, but we constantly hear from (official Azeri) sources that these reports are not accurate," he noted, adding that Tehran would not tolerate presence of militants across its borders.
"The Islamic Republic of Iran has played and will continue to play a strategic role in all equations in the region," the spokesman stated, and added, "The only permanent solution to this crisis is to consider the sovereignty of countries and respect borders."
Karabakh is internationally recognized as part of Azerbaijan, but it has been held by ethnic Armenian separatists backed by Armenia since 1992, when they broke from Azerbaijan in a war that killed some 30,000 people.
The conflict re-erupted in late September, becoming the worst fighting in the region in decades.
After weeks of fighting in and around Karabakh, the separatist junta government of the region finally acknowledged last week that it had lost control of the mountain enclave's second-largest city of Shusha and that Azerbaijani forces were closing in on the main city of Khankendi, which Armenians call Stepanakert after a Bolshevik militant in the early 20th century.
Armenia and Azerbaijan eventually agreed to end hostilities earlier this week, under the deal that secured territorial advances for Azerbaijan in Karabakh and seven surrounding districts.
In the meantime, Russia has deployed a peacekeeping contingent to Nagorno-Karabakh, to monitor the implementation of the ceasefire deal.
Moscow announced on Sunday that two Antonov An-124 Ruslan military transport aircraft carrying Russian peacekeepers and equipment had arrived in Yerevan.
"The aircraft delivered 10 BTR-82A armored personnel carriers, logistics equipment, as well as about 30 military personnel from peacekeeping units," the military announced in a statement.
President Vladimir Putin on Saturday called on Azerbaijan to protect Christian shrines in the lands that are being given back to Baku.
Putin "underscored the importance of securing safety and normal church life of these shrines" in a phone call with his Azeri counterpart Ilham Aliyev on Saturday, according to the Kremlin.
Aliyev noted that was how Azerbaijan, the Muslim nation, will act, according to the Kremlin.
Azerbaijan says almost all mosques and other Azerbaijani landmarks have been destroyed by Armenian forces during about 28 years of occupation.
https://www.farsnews.ir/en/news/13990827000633/Leader's-Aide-Warns-agains-Presence-f-Takfiri-Terrriss-in-Azerbaijan
--------
Israel says air strikes in Syria hit Syrian, Iranian military targets
18 November 2020
Israel launched air strikes against Syrian and Iranian targets in southern Syria on Wednesday after explosive devices were planted in the Israeli-held Golan Heights, the Israeli military said.
The Syrian state news agency reported that three military personnel were killed and one was wounded in "Israeli aggression."
In a statement, the Israeli military said its planes targeted the Syrian army and Iran's Quds Force, hitting storage facilities, military compounds and Syrian surface-to-air missile batteries.
For all the latest headlines, follow our Google News channel online or via the app.
"Earlier, Israel Defence Forces (IDF) troops exposed improvised explosive devices (IEDs) on the Israeli side of the Alpha Line which were placed by a Syrian squad led by Iranian forces," the statement said, referring to territory inside the Israeli-occupied Golan Heights.
"The IEDs' exposure on Tuesday is further clear proof of the Iranian entrenchment in Syria," the statement said. Israeli Defence Minister Benny Gantz, on a visit to the northern border on Tuesday, said Israel would not tolerate the planting of explosives in the Golan, territory captured from Syria in the 1967 Middle East war.
"We cannot turn a blind eye to this. It's a grave incident," Gantz told reporters.
Israel has repeatedly attacked Iranian targets in Syria and those of allied militias, including Lebanon's Hezbollah. Gantz said Israel held Syria responsible for "everything that occurs on [Syrian] territory."
President Bashar al-Assad's government has never publicly acknowledged that there are Iranian forces operating on his behalf in Syria's civil war.
Western intelligence sources say Israel's stepped up strikes on Syria this year are part of a shadow war approved by Washington in a bid to check Iran's military reach.
https://english.alarabiya.net/en/News/middle-east/2020/11/18/Israel-says-air-strikes-in-Syria-hit-Syrian-Iranian-military-targets
--------
Turkey's parliament grants Erdogan permission to deploy peacekeepers to Azerbaijan
17 November 2020
Turkey's parliament on Tuesday granted President Recep Tayyip Erdogan's government permission to deploy peacekeepers to Azerbaijan to monitor a cease-fire deal between Azerbaijan and Armenia that aims to end the conflict in the region.
In a show of hands, legislators voted in favor of a one-year mandate allowing the government to send troops to Azerbaijan, where they would observe possible violations of the truce from a joint Turkish-Russian monitoring center. The cease-fire ended six weeks of intense fighting between Azerbaijan and Armenia over the Nagorno-Karabakh region.
For all the latest headlines follow our Google News channel online or via the app.
Erdogan's government would determine the number of troops to be sent and it wasn't immediately clear how many the country planned to deploy. The motion states that civilian personnel could also be deployed as part of the peacekeeping mission.
Last week, the defense ministers of Russia and Turkey signed a memorandum of understanding to create a joint monitoring center in Azerbaijan, although technical details of the mission are still being worked out.
Azerbaijan has been pressing for its ally Turkey, which has backed in in the conflict, to take an active role in the peace talks and was the first to announce its involvement in the monitoring of the cease-fire agreement.
Russian officials have said that Ankara's involvement will be limited to the work of the monitoring center on Azerbaijani soil, and Turkish peacekeepers wouldn't go to Nagorno-Karabakh. Russian Foreign Minister Sergey Lavrov has said the center will operate remotely, using drones and other technical means to monitor possible violations.
Russia, which negotiated the cease-fire, is sending about 2,000 peacekeeping troops under a five-year mandate.
Nagorno-Karabakh lies within Azerbaijan but has been under control of ethnic Armenian forces backed by Armenia since a separatist war there ended in 1994.
https://english.alarabiya.net/en/News/middle-east/2020/11/17/Turkey-s-parliament-grants-Erdogan-permission-to-deploy-peacekeepers-to-Azerbaijan
--------
Israel finds explosive devices in Golan, blames Syria for 'violating sovereignty'
Emily Judd
17 November 2020
Israel blamed the Syrian regime on Tuesday for violating its 'sovereignty' in the Golan Heights after finding improvised explosive devices (IEDs) on the Israeli side of the country's border with Syria.
Israel's Defense Forces (IDF) announced on Twitter their discovery of "a number" of IEDs in the southern Golan Heights.
"We hold the Syrian regime responsible for all events in Syria and will not tolerate any violation of our sovereignty," the IDF said in a post on its official Twitter account.
The incident is just one of many recent escalations in the disputed territory, currently controlled by Israel.
In July, the IDF announced it struck Syrian military targets near the Golan Heights, in response to munitions fired from Syria.
"Earlier today, munitions were fired from Syria toward Israel. In response, our aircraft struck military targets in southern Syria belonging to the Syrian Armed Forces," the IDF said in a post on Twitter.
In August, the Israeli military targeted a militant group placing explosives along the border fence with Syria on the Golan Heights.
Israel seized the territory of the Golan Heights from Syria in the 1967 Arab-Israeli war and officially annexed the land in 1981.
The United States, through the Trump administration, recognized Israeli sovereignty over the Golan Heights last year.
https://english.alarabiya.net/en/News/middle-east/2020/11/17/Israel-finds-explosive-devices-in-Golan-blames-Syria-for-violating-sovereignty-
--------
Southeast Asia
Developer of popular Muslim Pro app denies selling data to US military
November 17, 2020
PETALING JAYA: A Singapore-based developer of an Islamic prayer app has rubbished claims it sold the personal information of its users to the United States military, dismissing such reports as "incorrect and untrue".
The Straits Times reported Muslim Pro's head of community Zahariah Jupary as saying that the protection and respect of its users were its "utmost priority".
"As one of the most trusted Muslim apps over the last 10 years, we adhere to the most stringent privacy standards and data protection regulations, and never share any personal identifiable information," the Singapore daily quoted her as saying.
Reputed to be the "most popular Muslim app in the world", Muslim Pro lists down prayer times and shows them the direction of Mecca depending on their location.
It also provides audio recordings of the Quran as well.
Earlier today it was reported that Muslim Pro, which has been downloaded at least 95 million times in 200 countries, had sold its user location data to X-Mode.
It was then sold to third-party contractors who allegedly gave it to the US military.
The data which was reportedly purchased had included location information as well as the name of the wifi networks users were connected to.
The app's developer, Bitsmedia told ST that it will be "immediately terminating its relationships with its data partners", although they did not go into specifics.
Meanwhile, other reports say Bitsmedia had cut all ties with X-Mode and other data partners.
Vice Media, a US-Canadian digital media company, had reported that the US military bought Muslim Pro's data via X-Mode, a third-party data broker.
https://www.freemalaysiatoday.com/category/nation/2020/11/17/developer-of-popular-muslim-pro-app-denies-selling-data-to-us-military/
--------
We're not rebels': Young leaders form 'progressive' caucus to push for reforms in Malay-dominated Umno
18 Nov 2020 05:48 AM MYT
BY DANIAL DZULKIFLY
KUALA LUMPUR, Nov 18 — Hoping for a "return" of Umno to its more centrist and people-centric roots, several like-minded young leaders in the party have banded together in a "progressive" caucus as a platform for those who share their ideals.
Seeking to uphold the ideals of democracy, sustainable equity policies, and ultimately advancing Malay politics through progressive ideas, these mostly professional Umno members have formed the group calling itself ''Progresif Umno".
Speaking to Malay Mail, one of the movement's founding members, Muhammad Shaqib Shahrilnizam, said the creation of the caucus was meant to provide a voice for what he deemed as "the silent majority" within the party who lack an avenue to express their ideas or concerns.
"The idea of the caucus is to bring a new narrative that is more friendly towards the people. We need to find a new narrative so that people would appreciate Umno and they feel Umno is one of the places where they can express their ideas, concerns, and even a place where they can fight for," said the Pulai Umno Youth information chief.
"At the moment, Umno is perceived to be so conservative, an Islamist party, a party that propagates propaganda, this is what is clouding the party now but Umno is not like that.
"There are a lot of professionals within the party but they feel there is a lack of a caucus or a platform for them to be empowered. By establishing a caucus, it is like a beacon for all these silent progressives within the party to come together,'' the 24-year-old said.
So who are the 'progressives' in Umno?
The group said that members of the progressive caucus include those from the Barisan Nasional Youth Volunteers group, overseas Umno supporters clubs, and local university students.
"These people believe in the progressive value of Umno. So we are not a small group," Shaqib said.
Another founding member, Ariff Zaky Zolkafly, who is also a committee member of Sg Siput Umno Youth, said the party has yet to possess a new "recipe" in accepting progressive members within their ranks.
He recalled that Umno during its early years comprised many teachers, working professionals and pertinent members of their respective communities.
"In the past, it's true that Umno used to consist of teachers, who were deemed as professionals as many of them had graduated with diploma and degrees and what's more is that they understand the problems at their respective locality.
"As time progress, we see engineers, doctors and other professionals joining the party, that in itself is progressive. But looking at the dynamic of politics right now, Umno have to accept these people but we have to find a new recipe to accept them being progressive within the party,'' he said.
Making Malay politics progressive
So what exactly counts as "progressive" ideas espoused by the caucus, considering the party by the virtue of its constitution will continue to be an ethnocentric one?
The group said these include ideas and policies that are directed towards advancing Malay politics, while at the same time pushing for equity and moving away from racial politics — the last particularly associated with Umno, an exclusively Malay nationalist party.
"We need to go back to our roots. The true fundamentals of Umno. Umno's ways of politics that focus on the people's wellbeing, not emphasising on hate speeches, or struggling for power.
"We do this for the people, not asking for people to listen to Umno, but that Umno should listen to people, change the voice and demand of the people, into a better collective policy-driven approach," Shaqib said.
Both Shaqib and Ariff also claimed that progressive ideas are hardly new in the party, citing the names of its four influential pioneers: Datuk Onn Jaafar, Tunku Abdul Rahman Putra al-Haj, Tun Abdul Razak Hussein, and Tun Dr Ismail Abdul Rahman.
Onn was the founder and first president of Umno; Tunku Abdul Rahman was the country's first prime minister and Abdul Razak his immediate successor; while Dr Ismail was the latter's deputy.
"Progressive ideas are not new, nor unappealing within Umno. From Tunku's brotherhood spirit, the policy framework brought by both Tun Dr Ismail and Tun Abdul Razak, the value of Datuk Onn's unification. There's a deep progressive tradition in Umno,'' said Shaqib.
"Progressive means the way we carry this party forward, strongly with the idea of Umno'strue principle and ideologies.
"We are pro-welfare, we want to advance Malay politics, we emphasise on equitable distribution of wealth, without leaving anyone behind. It won't be a stumbling block, progressive is a caucus, not just a rebellious group,'' said Shaqib.
Reforming Umno from the inside
Since its inception, Umno has identified itself as a centre-right party, with an emphasis on nationalism, communal politics, and pro-Malay-Muslim policies.
However following the historic 2018 general elections which saw them fall from power for the first time in six decades, political observers have cautioned of the rise of more right-wing politics as Umno and their once political enemy PAS, banded together.
Political experts have stated the cooperation of the two parties dubbed as Muafakat Nasional has adopted a populist stance reinforced by communal and religious politics, a move to appeal to some within the Malay community.
While attracting like-minded progressive to Umno may prove to be challenging on itself, Ariff said the faction itself needs to be active in participating within their own respective party branches and divisions.
"We want them to learn the party's system and along the way, we will support them and teach them on how to position themselves within the party," he told Malay Mail.
"Some were reluctant to voice their concerns before but now through this movement, we can help them and from work towards changing Umno from within."
Ariff also stressed that the progressive caucus is not a platform for any popular figures within the party, saying they are only intending for genuine work towards change within the party for the good of all.
"We are working independently as we do not want to be labelled as anyone's platform but rather a genuine means of getting likeminded people together and working towards a goal,'' he said.
https://www.malaymail.com/news/malaysia/2020/11/18/were-not-rebels-young-leaders-form-progressive-caucus-to-push-for-reforms-i/1923624
--------
Parliament to discuss issues on undocumented migrants, religious sentiments today
18 Nov 2020
KUALA LUMPUR, Nov 18 — Efforts by the government in managing illegal immigrants and enforcement of laws pertaining to religious sentiments are among matters to be discussed at the Dewan Rakyat sitting today.
Based on the Order Paper of the Parliament sitting today, the issues will be raised through questions to the Home Minister during the questions for oral answers session.
They include by Che Alias Hamid (Pas-Kemaman) on the implementation of the five-year Holistic Plan for the Enforcement Against Illegal Immigrants to address the influx of illegal immigrants into the country, while Ramli Mohd Nor (BN-Cameron Highlands) wants to know whether amendments would be made to existing laws and regulations to provide for heavier punishment against individuals who insult, ridicule, or play on religious issues.
There will also be a question by Maria Chin Abdullah (PH-Petaling Jaya) on the government's position in the Rome Statute and on the possibility of Malaysia agreeing to be a member of the International Criminal Court.
After the session ends, the house will debate the Supply Bill 2021 on Budget 2021 for the seventh day.
The Parliament will sit for only four hours, from 10am to 2pm daily from Monday to Thursday, with only 80 Members of Parliament — 41 from the government and 39 from the Opposition and Independent — are allowed to be in the House at any one time.
It is a precautionary measure following the spread of the Covid-19 outbreak.
According to the Parliament's calendar, the third session of the Third Term of the 14th Parliament is for 27 days until Dec 15. — Bernama
https://www.malaymail.com/news/malaysia/2020/11/18/parliament-to-discuss-issues-on-undocumented-migrants-religious-sentiments/1923661
--------
Africa
Full-scale humanitarian crisis unfolding in Ethiopia: UNHCR
17 November 2020
The UN High Commissioner for Refugees (UNHCR) says a full-scale humanitarian crisis is unfolding in Ethiopia as thousands of people flee the country's northern, conflict-torn Tigray region and the border area with Sudan.
The UNHCR said on Tuesday that an average of 4,000 women, men, and children had crossed the border into eastern Sudan every day since November 10.
UNHCR spokesman Babar Baloch also told a briefing in the Swiss city of Geneva that in total, over 27,000 people had traveled into Sudan at three border locations over the past few days.
"UNHCR is warning that a full-scale humanitarian crisis is unfolding as thousands of refugees flee ongoing fighting in Ethiopia's Tigray region each day to seek safety in eastern Sudan," Baloch said.
"People are coming out of Ethiopia really scared, afraid, with stories saying they have been fleeing heavy fighting and there's no sign of the fighting stopping," he said.
Sudan, one of the world's poorest countries, is now faced with the massive influx. UN agencies were mobilizing resources and trying to assist the refugees, who have been arriving in growing numbers with few possessions or provisions.
Jens Laerke, another spokesman of the OCHA said, "There may be massive displacement inside Tigray and that is of course a concern and we try to prepare the best way possible."
The Ethiopian government has been fighting local rebels in Tigray since late last month.
Prime Minister Abiy Ahmed said earlier on Tuesday that a three-day deadline given to the rebels in Tigray to lay down their arms had ended, warning of a final push to retake the regional capital, Mekelle.
The fighting has left hundreds dead and forced hundreds of thousands to flee across the border into Sudan. The crisis also risks destabilizing the wider Horn of Africa region.
https://www.presstv.com/Detail/2020/11/17/638805/Full-scale-humanitarian-crisis-unfolding-in-Ethiopia-UNHCR
--------
Ethiopian PM declares deadline given to rebels in north over
17 November 2020
Ethiopian Prime Minister Abiy Ahmed says the three-day deadline given to rebel forces in the northern region of Tigray to lay down their arms has ended, warning of a final push to retake the regional capital, Mekelle.
"The three-day ultimatum given to Tigray Special Forces and the militia to surrender to the national defense... ended today," Abiy said in a statement posted on Facebook on Tuesday. "Following the expiration of this deadline, the final critical act of law enforcement will be done in the coming days."
Abiy gave Tigray's ruling party, the Tigray People's Liberation Front (TPLF), three days to surrender to the national army on Friday. He said they were "in the final throes of death."
The prime minister announced a military offensive in Tigray on November 4, saying it was in response to assaults by the TPLF on federal troops.
The fighting has left hundreds dead and forced around 25,000 Ethiopians to flee across the border into Sudan. The crisis also risks destabilizing the wider Horn of Africa region.
The warning came after government forces conducted "precision-led and surgical air operations" outside Makelle, according to a government emergency task-force, and after ground troops pushed forward, reportedly on Monday morning.
Tigrayan leaders accused the government of having attacked a sugar factory and a dam.
Abiy, a Nobel Peace Prize laureate, has resisted calls by the United Nations, the African Union, and various countries for talks with the armed rebels in the north.
The fighting is now set to continue as Tigrayan leader Debretsion Gebremichael said on Tuesday that "the government and people of Tigray" would hold their ground.
"This campaign cannot be finished. As long as the army of the invaders is in our land, the fight will continue. They cannot keep us silent by military force," he told AFP.
Nobel Committee calls for end to fighting
The Nobel Committee, which awarded Abiy the 2019 Peace Prize for his efforts to heal divisions with Eritrea, expressed its deep concern about the fighting in Ethiopia and urged all parties to de-escalate.
"The Committee is following developments in Ethiopia closely and is deeply concerned," its Secretary Olav Njolstad told AFP on Monday.
"It reiterates today what it said before, namely that all parties involved share responsibility for halting the escalation of violence and contributing to resolving differences and conflicts by peaceful means."
https://www.presstv.com/Detail/2020/11/17/638769/Ethiopian-PM-declares-deadline-given-to-rebels-in-north-over
--------
URL: https://www.newageislam.com/islamic-world-news/tired-cattiest-cpm-dalit-woman/d/123504
New Age Islam, Islam Online, Islamic Website, African Muslim News, Arab World News, South Asia News, Indian Muslim News, World Muslim News, Women in Islam, Islamic Feminism, Arab Women, Women In Arab, Islamophobia in America, Muslim Women in West, Islam Women and Feminism