New Age Islam News Bureau
18 Apr 2017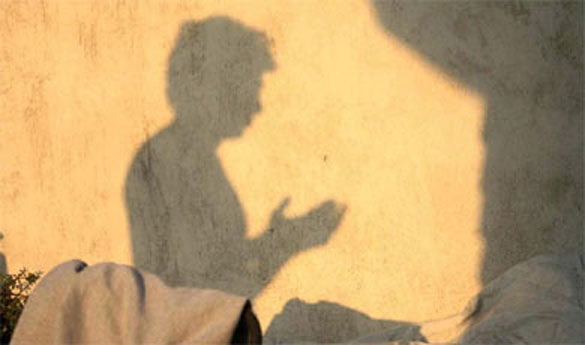 Most muezzins, the people who lead the prayer in a mosque, simply produce a perfunctory call; a few create magic through soulful solitary tunes.(Mayank Austen Soofi)
-----
• The Azaan At Jamat Khana Mosque, Nizamuddin, Can Enliven Even The Non-Muslim
• Islamic State Negotiating With Al Qaeda About Possible Alliance Of Jihadist Groups
• Erdogan Gets Congrats Call From Trump As He Tells Monitors 'Know Your Place'
• Could France's Muslims Win It For Jean-Luc Mélenchon?
• ANP For Public Hanging Of People Involved In Lynching Of Student
India
• Discover Delhi: The Azaan At Jamat Khana Mosque, Nizamuddin, Can Enliven Even The Non-Muslim
• Hindus, Muslims Resolve Row Over Use Of Loudspeaker In Temple
• BJP Govt Should Stop Use Of Loudspeakers In Mosques, Says Hindu Janajagruti Samiti
• Signed documents on Zakir Naik's instructions, sister tells ED
• Kashmir: Students hit streets across Valley
• Sonu Nigam's tweets on noisy 'azaan' spark row
--------
Arab World
• Islamic State Negotiating With Al Qaeda About Possible Alliance Of Jihadist Groups
• Iraq: ISIL Terrorists Continue to Use Women, Children as Human Shields in Mosul
• 40 Al-Nusra Terrorists Killed in Clashes with Syrian Army in Dara'a'
• Representative of Damascus Shiites: Dead Bodies of Syrian Evacuees Taken by Turkey
• Clashes erupt between tribes and ISIS militants in Sinai
• Iraqi forces fight door-to-door in Mosul
• Syrian Armed Forces Continue Hitting ISIL's Positions Hard near Deir Ezzur
• Syrian Army Captures Strategic Town of Souran North of Hama
• More Civilians Killed in US-Led Coalition Airstrike in Eastern Syria
• Syrian Army Repels ISIL's Heavy Attack South of Palmyra City
• UN: Nearly half a million Iraqis have fled Mosul fighting
• Bookstore on wheels turns heads in Baghdad
--------
Mideast
• Erdogan Gets Congrats Call From Trump As He Tells Monitors 'Know Your Place'
• Turkey Opp disputes Erdogan poll win, monitors concerned
• Turkey extends post-coup emergency state for three more months
• Hundreds of Palestinians in Israeli jails begin hunger strike
• Arab coalition repels four Houthi missiles targeting western Yemen
• Yemen's army to retake control of strategic camp west of Taiz
• Saudi Arabia hails Turkey referendum as success
• Turkey's opposition party CHP calls for referendum annulment
--------
Europe
• Could France's Muslims Win It For Jean-Luc Mélenchon?
• Russian Paper Asks Kremlin for Help After Chechen Islamic Clerics Threaten 'Retribution'
• End Of Isis Nears As Forces Supported By U.S. And Russia Close In On Islamic State In Iraq And Syria
• Russia arrests man who trained St. Petersburg bomber
• Who are the candidates vying to become president?
--------
Pakistan
• ANP For Public Hanging Of People Involved In Lynching Of Student
• Pakistani Christian Woman Forced to Marry Muslim Kidnapper Wins Freedom in Court
• Lynching suspect gives statement: 'University administration asked me to testify against Mashal'
• Travel restrictions relaxed for Pakistanis stranded in Afghanistan
• Ex-TTP spokesman surrender a major breakthrough
--------
Southeast Asia
• Dr M Claims PAS' Birth A 'Disaster' For Dividing Malay-Muslims
• Indonesia Developing Halal Tourism To Make Journey Of Muslim Travellers Comfortable
• Police Thwart Plan by Hardline Muslims to Guard Poll Stations
• Non-Muslims must abide by Kelantan's Maghrib shutdown
• DPM: Dr Zakir Naik has PR status in Malaysia
• Non-Muslims musn't be forced, says Chinese group on Maghrib closure
• Resort worker charged with possession of IS-related material
• Muslim leaders join call for peaceful poll
• Military Program Set to Replace Student Orientation on Campuses
--------
South Asia
• Taliban Kill Child, Three Women Over Alleged Cooperation With Afghan Govt
• Afghan forces arrest 2 in Ghor for recruiting militants for ISIS
• Huge blasts at Afghan mily depot near Chaman
• Comilla highway bomb attack accused placed on 14-day remand
• Around 2,000 kgs of explosives seized in Kabul
--------
Africa
• A Libyan Leader Jumps On Trump's 'Muslim Ban'
• Japanese troops start withdrawing from S Sudan
• Can northern Nigeria be home for all?
• Nigeria: Cleric Backs Whistle Blowing Policy
• Nigeria: CSO Urges Security Agencies to Probe Threat to 2017 Hajj
--------
North America
• US Asks Pakistan To Fight All Terrorist Groups
• Pence warns N Korea of US resolve shown in Syria, Afghan strikes
• CSUN Professor Ponders What It Means to be Muslim in America
Compiled by New Age Islam News Bureau
URL: https://www.newageislam.com/islamic-world-news/the-azaan-jamat-khana-mosque/d/110812
--------
The Azaan At Jamat Khana Mosque, Nizamuddin, Can Enliven Even The Non-Muslim
Apr 17, 2017
5.25 am. The sky is still dark. Holding the microphone close to his lips, he opens his mouth to recite the azaan, and… time stops.
We are in Jamat Khana, a mosque built on one corner of the sufi shrine of Hazrat Nizamuddin Dargah in central Delhi. We're watching Muhammed Iftikhar, a young Quran teacher, call the faithful to perform fajr. It's the first of the five prayers that Muslims enact daily.
Some people, not necessarily only Muslim, find azaan beautiful; others may think of it as nuisance. Today singer Sonu Nigam created controversy, tweeting, "God bless everyone. I'm not a Muslim and I have to be woken up by the azaan in the morning. When will this forced religiousness end in India," he wrote.
It is nobody's argument that the Indian air is oversaturated with all kinds of sounds: azaans, aartis, gurbanis, and not to speak of night-long songs during the wedding season. To many of us, some of these sounds are sheer music; to many others, it is plain noise.
To Iftikhar, the sound of azaan is a part of himself. It comes from within him. He performs it, after all.
He is in a white cap and a black-and-white kifayah. His eyes are closed, as a soft, lyrical sound emerges from him.
Lifting his palms to his ears, the bearded young man repeats the words, God is Great.
Each morning, Muslims across the world wake up to a similar holy cry from their neighbourhood mosques. Most muezzins, the people who lead the prayer, simply produce a perfunctory call; a few create magic through soulful solitary tunes. Iftikhar's voice is unremarkable in conversation, but now it has transcended to an extraordinary tenderness.
After concluding the call, Iftikhar sits down on the carpet. The mosque was commissioned by one of the sons of Sultan Allaudin Khilji in the 14th century. Its entrance opens to Hazrat Nizamuddin's tomb.
"I live in this mosque and sleep in the hujra there," Iftikhar says, pointing to a door adjacent to the wall that faces Mecca. Muslims pray facing towards this town in Saudi Arabia. "I teach the holy Quran to children."
Two elderly people enter for prayer.
Iftikhar blushes as we congratulate him on the melodious style of his azaan. "I learned it from Maulana Siddiq, my ustad (master)."
Iftikhar's father is a maulavi (priest) in Jamshedpur, an industrial town in the eastern state of Jharkhand. More than a decade ago, his parents sent him for studies to a madrasa (Islamic school) in Hapur, a town 60km from Delhi. After he memorized the Quran and became a hafiz, Iftikhar came to the capital. "It is an honour to lead the call to prayer."
Another man enters the mosque; he is wearing flannel trousers and sits down to perform his prayers.
"I have to do other things in life too," Iftikhar says, "I want to marry. But first, I wish to return to Jamshedpur. Although I frequently talk to my parents on the phone, I miss them desperately, especially my three brothers and my only sister."
Only a few people have gathered to pray in the mosque. Getting up to join them, Iftikhar says, "One day I will go back to my watan (meaning home town)." We ask, "What will you do there?"
He thinks for a moment, and then turning towards Mecca, his voice fading, as if he is talking to himself, he says, "I'll start a karobaar (business)."
http://www.hindustantimes.com/delhi/discover-delhi-the-azaan-at-jamat-khana-mosque-can-enliven-even-the-non-muslim/story-4ATdE3YIVI7V7bMUJU19cN.html
--------
Islamic State negotiating with al Qaeda about possible alliance of jihadist groups
18 April, 2017
Islamic State (IS) is talking to al Qaeda about a possible alliance as Iraqi troops close in on IS fighters in Mosul, Iraqi Vice President Ayad Allawi said in an interview on Monday.
Allawi said he got the information on Monday from Iraqi and regional contacts knowledgeable about Iraq.
"The discussion has started now," Allawi said. "There are discussions and dialogue between messengers representing Baghdadi and representing Zawahiri," referring to Islamic State leader Abu Bakr al Baghdadi and Ayman al Zawahiri, the head of al Qaeda.
Islamic State split from al Qaeda in 2014 and the two groups have since waged an acrimonious battle for recruits, funding and the mantle of global jihad. Zawahiri has publicly criticiSed Islamic State for its brutal methods, which have included beheadings, drownings and immolation.
It is unclear how exactly the two group may work together, Allawi said.
Islamic State blazed across large swathes of northern Iraq in 2014, leaving the Iraqi central government reeling. Baghdadi declared a caliphate over the territory the group controlled from the al-Nuri mosque in Mosul the same year, which also became a point of contention with al Qaeda.
Last October, Iraqi security forces and Shi'ite volunteer fighters, commonly referred to as the Popular Mobilisation Units teamed up with an international coalition, including the United States, to drive Islamic State from of Mosul and the areas surrounding the city.
The group has been pushed out of the half of Mosul that lies east of the Tigris River, but Iraqi soldiers and their allies are now bogged down in tough fighting in the narrow streets of the Old City of Mosul, west of the river, according to Iraqi security officials.
Islamic State a product of foreign intervention, most Arabs believe
Islamic State has used suicide bombers, snipers and armed drones to defend the territory under their control. The group has also repeatedly targeted civilians or used them as human shields during the fighting, according to Iraqi and American security officials.
The militant group has lost ground in Mosul but still controls the towns of Qaim, Hawija and Tal Afar in Iraq as well as Raqqa, their de facto capital in Syria.
Even if Islamic State loses its territory in Iraq, Allawi said, it will not simply go away.
"I can't see ISIS disappearing into thin air," Allawi said, referring to the group by a commonly used acronym. "They will remain covertly in sleeping cells, spreading their venom all over the world."
http://www.scmp.com/news/world/middle-east/article/2088298/islamic-state-negotiating-al-qaeda-about-possible-alliance
--------
Erdogan gets congrats call from Trump as he tells monitors 'know your place'
18 April 2017
Ignoring concerns raised by international monitoring groups, President Donald Trump called Turkish President Recep Tayyip Erdogan on Monday to congratulate him on the country's contested referendum greatly expanding presidential powers.
The move comes despite protests from opposition parties and international monitoring groups - as well as Trump's own State Department - about voting irregularities during Sunday's referendum. And it aligns Trump with a leader who has taken on an increasingly authoritarian bent.
Voters Sunday narrowly approved constitutional amendments that will replace Turkey's parliamentary system with a presidential one. Under the new system, the president will be able to appoint ministers and senior government officials, issue decrees and declare states of emergency.
Opposition parties have complained of a series of irregularities, including an electoral board decision to accept ballots that did not bear official stamps, as required by Turkish law. International monitors from the Organization for Security and Cooperation in Europe said the move undermined safeguards against fraud.
Earlier Monday, US State Department spokesman Mark Toner echoed the concerns raised by the OSCE, pointing to "observed irregularities" on voting day and "an uneven playing field" during the campaign.
Erdogan, meanwhile, called the referendum "the most democratic election ... ever seen in any Western country" and admonished the OSCE monitors to "know your place."
Critics argue the reforms in Turkey will hand extensive power to a man with an increasingly autocratic bent and leave few checks and balances in place.
Underscoring the complicated relationship between the US and Turkey, the White House readout of Trump's call also noted the pressing issues on which the US has tried to work with Turkey, namely fighting ISIS and quelling Syria's civil war.
Earlier Monday, the White House had sidestepped questions on the referendum, with spokesman Sean Spicer saying the US wanted to let an international commission review the results.
"They have a right to have elections and their people participated in that," Spicer said. "Before we start getting into their government system, let this commission get through its work."
Erdogan had a bumpy relationship with Trump's predecessor. President Barack Obama initially viewed Erdogan as a possible model for a new generation of Muslim leaders and traveled to Turkey early in his first year in office. The two men spoke frequently during the start of Obama's tenure.
But as Erdogan took a turn toward authoritarianism, his relationship with Obama worsened.
Last year, Obama said there were trends in Turkey that he was "troubled with," including a fierce crackdown on the press.
"There is no doubt that President Erdogan has been repeatedly elected through a democratic process, but I think the approach that they've been taking towards the press is one that could lead Turkey down a path that would be very troubling," Obama said in an April 2016 news conference.
https://english.alarabiya.net/en/News/middle-east/2017/04/18/Erdogan-gets-call-from-Trump-as-he-tells-monitors-know-your-place-.html
--------
Could France's Muslims win it for Jean-Luc Mélenchon?
Gavin Mortimer
18 April 2017
It was the 34th annual convention of France's Muslims at the weekend in le Bourget, just north of Paris, and the main topic of conversation was the upcoming presidential election. Five years ago, when François Hollande beat Nicolas Sarkozy to become president, the Socialist candidate benefited from 86 per cent of the Muslim vote. That won't happen in 2017. Jérôme Fourquet, director of IFOP, the international polling organisation, said recently that in the wake of the 2012 election 'the left committed the error of believing that they had acquired this [Muslim] electorate permanently'. And yet in Benoît Hamon, who hopes to succeed Hollande as the next president from the Socialist Party, Islam has a friend.
Derided by his critics as an 'Islamo-Gauchiste', Hamon is the MP for Trappes, a heartland of conservative Islam described last year by a high-ranking policeman as France's answer to Molenbeek, the Brussels' suburb known for its extremism. In December, Hamon defended an Islamic cafe in northern Paris that refused to serve women, by saying that 'historically, in workers' cafes, there haven't been women'.
Hamon can cosset Islam as much as he likes; it's his party that is the problem. In 2013, the Socialist Party passed the same-sex marriage bill and the following year they trialled in schools the 'ABCD of Equality', lessons on sexual equality that were scrapped six months later after a wave of protests from parents of several faiths. The ailing economy has been another reason for disenchantment among France's Muslims, while others feel victimised by the government's response to the string of Islamist terrorist attacks. Manuel Valls, the former Prime Minister, who was beaten by Hamon in January's Socialist primary, grew noticeably more strident in his criticism of Islam last year, advocating a ban on the headscarf and burkini. One delegate told Le Monde at the weekend convention that as a result Muslims felt 'betrayed' by the Socialist Party.
But not Socialists per se. The man who stands to gain most from the disenchanted Muslim electorate is Jean-Luc Mélenchon, the veteran far-left candidate, who, in the first round of the 2012 election garnered 20 per cent of the Muslim vote, second only to Hollande's 57 per cent.
Many of the 150,000 delegates at the convention declared their intention to vote for Mélenchon, which is not surprising given his reaction to last summer's notorious burkini row. Although in the past, the far-left candidate has spoken out against the wearing of religious clothing, he was firmly on the side of those young women forbidden by court orders to wear what they wanted to wear on the beach. 'In our country', he tweeted in August, 'we have persecuted the Jews, then the Protestants and today the Muslims'.
The tweet caused uproar in a country where Islamists had murdered nearly 250 people in the preceding 18 months, including 86 just a few weeks earlier in Nice. The conservative newspaper, Le Figaro, was quick to ridicule the former communist with an article headlined 'Comrade Mélenchon converts to Islamo-gauchism'. Expressing its disgust at Melenchon's attempt to liken the St. Bartholomew's Day massacre and the Vel' d'Hiv Round-up [the mass arrest of Jews by French police in 1942], to a woman in a burkini receiving a caution from a policeman, the paper said that 'Muslims are not the victims as indicated, and the executioners are recruited from within their ranks'.
But many Muslims in France do consider themselves victims and in Mélenchon they see the incarnation of the Useful Idiot. 'We are the party of kindness, we are the party of pacifists, we are the party of humanists', he said last August. His party is called France Insoumise, Unsubmissive France, but when it comes to Islamic Extremism, Mélenchon has been a study in submissiveness. Following Mohammed Merah's rampage across France in March 2012 in which he singled out Muslim soldiers and Jewish schoolchildren for cold-blooded execution, Mélenchon dismissed any link to Islam. Ignoring the fact Merah had been in trained in a Taliban camp, Mélenchon chose to describe him as a 'cretin', and he warned against 'politicising' his act. Two years later, when violent pro-Palestine demonstrations broke out across Paris, Mélenchon insisted anti-Semitism was not a factor and blamed the burned-out Jewish shops and businesses on 'a handful of nutters'. Then, in November 2015, days after an Islamist terror cell had butchered 130 people in Paris, Mélenchon declared to the European Parliament that 'Islam is not implicated in this affair just as no other belief is'. Rather, he said, 'the cause of terrorism is money…[and] religious fundamentalism is the mask of a war for money'.
One might find it baffling that a politician with such views is polling so well just days before the first round of voting in the presidential election, but Mélenchon, this pied piper of a politician, has been using his charisma to great effect to lure the disillusioned and gullible to his party. Many of his supporters were at Le Bourget last weekend, including a middle-aged man called Lamine. 'When they touch the precepts of our religion, it's like they've insulted us', he told a French broadcaster. 'They talk about us, but our voice is not heard'. That's why he and many other Muslims are voting for Mélenchon, in the hope their voice will be heard.
https://blogs.spectator.co.uk/2017/04/frances-muslims-win-jean-luc-melenchon/#
--------
ANP for public hanging of people involved in lynching of student
SOHAIL KAKAKHEL
April 18, 2017
NOWSHERA: Awami National Party central president Asfandyar Wali Khan has said that people involved in lynching of a university student in Mardan should be hanged in public.
Addressing a workers' convention in Pabbi Town here on Monday, he lauded Chief Justice of Pakistan for taking suo moto notice of lynching of Mashal Khan.
"Killing innocent children by using the name of religion is against the teachings of Islam," he said, adding that whoever was involved in it should not be spared.
Mr Khan said that if any member of ANP tried to protect any of the suspects, he would be expelled from the party.
Asfandyar says workers to be expelled from party if they try to protect suspects
The convention was also addressed by ANP central general secretary Mian Iftikhar Hussain and district president Malik Juma Khan. ANP provincial senior vice president Syed Aqil Shah, general secretary Sardar Hussain Babak and other leaders of the party were also present on the occasion.
The ANP chief said that tolerance among people including youth was vanishing. He said that it was a dangerous trend to kill people on the basis of allegations. He said that unity was needed to avoid such incidents in future.
Mr Khan said that situation in the province was precarious but chief minister along with ministers and advisers was visiting China to sign agreements to sell donkeys. He said that efforts of ANP to unblock national identity cards of people bore fruits.
The ANP chief said that they asked the federal government to merge Fata with Khyber Pakhtunkhwa and assign its supervision to the provincial government, however, centre delegated such powers to the governor. "It shows that federal government is eyeing seats of provincial assembly from Fata in the next general elections," he added.
Mr Khan alleged that chief minister compromised over the rights of the province in the China-Pakistan Economic Corridor. He called upon PTI chairman Imran Khan to remove the speaker of provincial assembly immediately on the basis of allegations levelled against him.
He said that Imran Khan ignored corruption of his own ministers but talked against other parties.
The ANP chief also criticised JI emir Sirajul Haq, saying he was levelling allegations against other parties but agreed to compromise when his own minister was accused of corruption.
Mr Khan also lauded recent talks between Pakistan and Afghanistan and termed it a positive step. He said that peace and development in Pakistan was linked with a peaceful and developed Afghanistan.
Speaking on the occasion, Mian Iftikhar Hussain said that Imran Khan and Nawaz Sharif were two sides of the same coin.
He said that Imran Khan was not interested in voters of Khyber Pakhtunkhwa as he was running after votes in Punjab.
Referring to the statement of Imran Khan about chief of army staff and democracy, Mr Hussain said that even the previous army chief one was also in favour of democracy but Imran continued to push him by demanding that umpire should raise his finger.
In fact, he said, Imran himself was a threat to democracy.
Published in Dawn, April 18th, 2017
https://www.dawn.com/news/1327730/anp-for-public-hanging-of-people-involved-in-lynching-of-student
--------
India
Hindus, Muslims resolve row over use of loudspeaker in temple
Apr 17, 2017
Setting an example of communal harmony, the residents of Jogirampuri village in Bijnore district on Sunday resolved the dispute over the use of loudspeaker at a Shiv temple.
Tension prevailed in the village after the police dismounted the loudspeaker from the temple on Ram Navmi after the Muslims objected to its use.
To resolve the issue, representatives of both the communities convened a meeting in the presence of chief development officer Indramani Tripathi and SP (rural) Dr Dharamveer Singh.
After several rounds of discussions, the Muslims agreed for permanent installation of loudspeaker on Shiv temple which would be used only on festivals. They also agreed that the loudspeaker could also be used for 'aarti' except during the five days of Eid and during 'namaz'.
The letter of compromise was signed by Dayaram Singh, Mangatram, Shivcharan, Mangal Singh, Rajeev Goswami and village pradhan Mohd Rafi, Faheem, Shamshad, Ameer Ahmad, Dr Imamuddin, Hafiz Kasim and Khalil Ahmad.
Later in the evening, members of both the communities and the officials had dinner together.
"I am glad that the matter has been resolved through peaceful deliberations," said CDO Indramani Tripathi.
The Shiv Temple in the village is quite old and the devotees used to put up loudspeakers during Shivratri and dismounted it after celebrations. The tradition continued till 2007.
A controversy erupted in 2007 when the temple priest played a cassette of devotional songs and 'aarti' till late evening even after the celebrations. Muslims objected to it and both the sides agreed that the loudspeaker would be dismounted immediately after celebrations.
The compromise formula was being followed since then but a fresh controversy broke on the day of Ram Navmi this year when the priest again played 'aarti' and devotional songs till late in the evening.
Muslims objected to it and reminded the Hindus about the agreement.
The matter was reported to the police and heavy force was deployed in the village to prevent any untoward incident. The police dismounted the loudspeaker and kept it in their custody.
http://www.hindustantimes.com/india-news/hindus-muslims-resolve-row-over-use-of-loudspeaker-in-temple/story-WBCJGpwSn8MEEGaLVPYoIJ.html
--------
BJP govt should stop use of loudspeakers in mosques, says Hindu Janajagruti Samiti
April 18, 2017
The BJP government should not allow the use of loudspeakers in mosques as it leads to noise pollution and is a violation of laid rules both at the Centre and the state, according to Hindu Janajagruti Samiti.
In a statement issued by the organisation, national spokesperson Ramesh Shinde said, "The use of loudspeakers atop mosque is continuing despite court directives…"
According to Hindu Janajagruti Samiti, "The Mumbai High Court had taken serious note of the sound pollution caused due to the loudspeakers installed at mosques and had ordered that they be taken down. But Mumbai police department has not taken action against a single loudspeaker on mosques."
Full report at:
http://indianexpress.com/article/india/bjp-govt-should-stop-use-of-loudspeakers-in-mosques-says-hindu-janajagruti-samiti-4617335/
--------
Signed documents on Zakir Naik's instructions, sister tells ED
April 18, 2017
NAILAH NOORANI, the elder sister of televangelist Dr Zakir Naik, has said in her statement to the Enforcement Directorate that she 'acted as a front' for the company set up by Naik. The statement is part of the prosecution report (chargesheet) filed by the ED against Naik's aide Aamir Gazdar.
The ED said that Noorani claimed she only came to know about the existence of Harmony Media Pvt Ltd in 2013. According to the ED, Harmony Media, which produced videos of Naik's "provocative speeches", was formed in 2005.
Noorani also claimed that she was made a director in four other companies, and agreed to sign the documents and cheques related to these companies 'on the instructions' of Naik without ever questioning him.
Noorani was summoned by the ED in March to record her statement. She has told the ED that between 2013-16, she received Rs 15.06 crore given as loan from her father's account, and another Rs 14.02 crore from her mother's account. The ED claims that Naik had instructed her that this money would be transferred to her account, and that she noticed over Rs 14 crore given to two of the companies she was director in.
Noorani holds 95 per cent shares in the companies, with arrested accused Aamir Gazdar holding 5 per cent shares.
The investigation revealed that Gazdar in 2003 had gone to Islam International School, Dongri, for the admission of his son. This was when he came in contact with Naik. On Naik's request, Gazdar became one of the directors of Harmony Media when the company was formed in 2005, along with Ejaz Gawande and Abdul Rauf Qureshi. The two subsequently resigned and their places were taken by Naik and his wife Farhat. In 2013, when Naik became an NRI, the shares were passed on to Noorani, the ED claims.
"Gazdar has given an amount aggregating to the tune of Rs 2.35 crore during the period from 2005 to March 2016 to Harmony Media as a loan. This amount has been received back by him and no dues are pending. He has not entered into any agreement nor any interest has been charged. Though this money was forwarded as loan and shown in the books of Harmony Media Pvt Ltd. as a loan, it was actually agreed upon between him and Naik that the latter would be giving him a flat admeasuring 1000 sqft carpet area in Mazgaon where he proposed to buy a plot for construction of residential building," the ED chargesheet reads.
Full report at:
http://indianexpress.com/article/india/signed-documents-on-zakir-naiks-instructions-sister-tells-ed/
--------
Kashmir: Students hit streets across Valley
April 18, 2017
MORE THAN 60 students, including girls, from schools and colleges in the Valley were injured in clashes with police and paramilitary forces after hundreds took to the streets to protest against a crackdown at a Pulwama college two days ago. Taken by surprise, the J&K government decided to close down all schools and colleges in the Valley on Tuesday, except for primary schools. Police fired pellets, tear smoke shells and pepper grenades to quell the protests as students, many in school uniforms, protested from Kupwara to Sopore and Srinagar to Kulgam against the police action on students of the Pulwama government college in which 50 students were injured.
Officials said that the call for Monday's protest was given by a little-known students' body, Kashmir University Students Union (KUSU).
"As a precautionary measure, the divisional administration has decided to close higher secondary schools, colleges and universities on Tuesday. The lower schools, however, would remain open. We will see how it turns out tomorrow and take a decision. If everything goes well, they will open on Wednesday or will remain closed for another day," J-K's Education Minister Altaf Bukhari told The Indian Express.
In Srinagar, hundreds of students from S P College and Government Women's College raised pro-freedom and anti-India slogans, and blocked the main M A Road to protest against the Pulwama action. Police used water cannons and fired tear-gas shells to disperse the protesters, triggering clashes in which at least seven students and a policeman were injured.
"We were protesting inside the college. But when police started firing tear-gas at the boys from S P College outside, we came out on the road," said a student of the women's college. "When we neared S P College, they fired tear-gas shells at us. We didn't have stones in our hands, we were protesting peacefully. But the policemen misbehaved with us and abused us," she alleged.
In Sopore, too, hundreds of boys and girls took to the streets, raising pro-freedom and anti-India slogans. Police started firing tear-gas shells after the protesters started pelting stones at a CRPF camp in the town, forcing shopkeepers to down their shutters. Several students were injured, said officials.
Students of Baramulla Degree College also staged protests, with police firing tear-gas shells to disperse them, resulting in injuries to several protesters.
In north Kashmir, the students protested in Bandipore, Pattan, Handwara and Kupwara. In the frontier district of Kupwara, around 20 students were injured when police tried to prevent them from marching on the streets.
In south Kashmir, 32 students, including three girls, were injured in Kulgam when police fired tear-gas shells to prevent them from taking out a march. The protesting students also threw stones at police. "We received 32 injured students," said an official at the district hospital in Kulgam.
The students also took staged protests in Tral, Anantnag, Pulwama and Shopian. Four students were injured in clashes with police in Shopian and three in Ganderbal.
A large number of students staged peaceful protests at Kashmir University in Srinagar, Islamic University of Science and Technology (IUST) in Awantipora and Central University of Kashmir in Srinagar.
The protests were triggered by an incident at the Pulwama Degree College on April 15, when students clashed with police personnel who had entered the college premises, leading to injuries to dozens of students.
Abdul Hameed, the college principal, said he received a call from an Army officer at a local camp on April 12. "He told me that the Army wanted to conduct a seminar in the college. I told him that I will consult my colleagues and officials in the Higher Education department and get back," he said.
"We were discussing the issue in a staff meeting when I heard a commotion outside. We went out and saw a Casspir armoured vehicle. It was the Army officer. But as soon as the vehicle crossed the gate, the students thought the Army had launched a raid and started pelting stones. If I knew the officer was coming or if he had come in a jeep, I don't think this situation would have arisen. The Army exhibited restraint and reversed the Casspir slowly and left," said Hameed.
Full report at:
http://indianexpress.com/article/india/kashmir-students-hit-streets-across-valley-4617322/
--------
Sonu Nigam's tweets on noisy 'azaan' spark row
Apr 18, 2017
Singer Sonu Nigam climbed to the top of Twitter's trending chart on Monday morning over a series of posts questioning the use of loudspeakers by places of worship with a complaint about the muezzin's call to prayer. "God bless everyone. I'm not a Muslim and I have to be woken up by the Azaan in the morning. When will this forced religiousness end in India. And by the way Mohammed did not have electricity when he made Islam (sic)," he posted.
"Why do I have to have this cacophony after Edison? I don't believe in any temple or gurudwara using electricity To (sic) wake up people who don't follow the religion. Why then..? Honest? True? Gundagardi hai bus(just hooliganism)..." he tweeted to his 5.94 million followers.
The comments were in circulation on social media all day, and while the demand to ban high decibel broadcasts found resonance, some saw Nigam's rant as targeted at a specific community, which ended up polarizing the debate. Some users also questioned Nigam's past performances at jagratas, which also involve the use of loudspeakers. Today, mosques and temples, big and small, take pride in delivering their sermons via loudspeakers despite the Bombay high court directing religious places to follow silence zone norms. "I've complained at least 30 times about music blaring from speakers during Hindu festivals, including Ram Navmi and Gudi Padwa, but when it comes to religious places, cops are very hesitant about taking action," said a Mumbaikar who did not want to be name d.
Many Muslim leaders and activists too criticize the muezzin's call as "needless" and one which the community should regulate. However, Nigam's choice of words fell foul of this section too.
Full report at:
http://timesofindia.indiatimes.com/india/sonu-nigams-tweets-on-noisy-azaan-spark-row/articleshow/58231599.cms
--------
Arab World
Iraq: ISIL Terrorists Continue to Use Women, Children as Human Shields in Mosul
Apr 17, 2017
Spokesman for Nineveh province's volunteer forces Mohammad Sourchi said that the ISIL has stationed its snipers on the roof of buildings in the Western part of Mosul, including al-Thowra and al-Tonk neighborhoods, adding that each group of snipers is accompanied by female hostages that are used as human shields in order to deter government troops' military attacks on ISIL snipers and buildings.
He further added that ISIL captures women and children and forces them to accompany them street by street to shield themselves against hostile fire.
Sourchi went on to say that ISIL has started using a large volume of incendiary materials in bomb-laden vehicles in suicide attacks to stop the government troops' advances.
In the meantime, ISIL is using explosive-laden tankers with a large volume of bitumen to spread fire in larger areas after explosion.
Reports said earlier today that the ISIL terrorist group carried out another chemical attack in a recently-liberated area in Western part of Mosul in Nineveh province to push back Iraqi government forces in the group's de facto capital.
According to reports, at least six Iraqi soldiers suffered inhalation problems following a chemical attack launched by ISIL on Sunday which occurred in a recently-liberated area of Mosul, where the Federal Police and Rapid Response forces are advancing towards the old city.
The Spokesman for the Joint Operation Command in Iraq, Brigadier General Yahya Rasool, said that six soldiers suffered breathing problems from the ISIL attack, adding that the victims are now being treated at a field clinic.
Meanwhile, Iraqi security sources disclosed that missiles loaded with chlorine were fired at al-Abar neighborhood, injuring at least seven troops.
http://en.farsnews.com/newstext.aspx?nn=13960128001283
--------
40 Al-Nusra Terrorists Killed in Clashes with Syrian Army in Dara'a'
Apr 17, 2017
The army soldiers engaged in an intense battle with Al-Nusra in al-Manshiyeh neighborhood in Dara'a city, killing 40 terrorists and wounding some others.
In the meantime, the army fighter jets carried out several combat flights over the Al-Nusra positions in Dara'a, inflicting major losses on the militants.
Full report at:
http://en.farsnews.com/newstext.aspx?nn=13960128000637
--------
Representative of Damascus Shiites: Dead Bodies of Syrian Evacuees Taken by Turkey
Apr 17, 2017
"The terrorists are after imposing new conditions on Damascus and its allies through their cowardly terrorist attack on the oppressed residents of Fua'a and Kafraya in Aleppo's Rashideen region," Seyed Fadi Borhan told FNA on Monday.
Noting that equations have changed after the Rashideen blasts, he said, "The bodies of nearly 42 martyrs of the blasts have been taken away to Turkey and Ankara intends to use them as a bargaining chip in future negotiations."
Toll of the terrorists' attack on a group of women and children of Fua'a and Kafraya who were evacuating two Idlib towns climbed to 125 with hundreds more injured near Aleppo.
A Syrian bus convoy transporting the residents of the two Shiite-populated towns in Idlib under a deal between warring parties was hit by a huge blast on Saturday. The explosion rocked al-Rashideen district in the Western outskirts of Aleppo as buses were stopping at a checkpoint on Saturday afternoon.
A delay in the agreement reportedly left thousands of evacuated people stranded at two transit points on Aleppo's outskirts since late Friday. The buses were waiting to take people who were evacuated from the two towns of Fua'a and Kafraya that were besieged by the militants to the government-controlled regions.
According to latest reports, terrorists reportedly loaded the car in which they had hidden the bomb with children's food supplies to sneak into the area.
Full report at:
http://en.farsnews.com/newstext.aspx?nn=13960128001084
--------
Clashes erupt between tribes and ISIS militants in Sinai
17 April 2017
Three people were injured in clashes between militants and local tribes in the Sinai peninsula in a fight that began when militants shot at a truck smuggling cigarettes, Egyptian security officials said Monday.
The officials told The Associated Press that ISIS group militants launched RPG attacks on Sunday in their stronghold around the city of Rafah in response to the kidnapping of three ISIS fighters by local tribes.
The unrest started when militants shot at a truck smuggling cigarettes into the area, where the ISIS imposes a strict version of Islamic law that prohibits the sale of tobacco, tribal sources said.
The government officials spoke on condition of anonymity as they were not authorized to brief the media. The tribal sources requested anonymity for fear of reprisal.
The incident marks an escalation in tension between the two sides over the imposition of Islamic Law in northern Sinai.
Last month, female teachers commuting from the region's urban center, El-Arish, to Rafah reported being stopped by militants twice in one week and were asked not to take the road without a male relative in compliance with Islamic law. Locals said the militants had previously intercepted trucks carrying cigarettes and punished passengers with flogging.
Northern Sinai residents have been caught in a violent battle between militant groups who have expanded their activity in the Peninsula since the removal of Islamist President Mohammed Morsi in 2013 and security forces waging war against them.
Full report at:
https://english.alarabiya.net/en/News/middle-east/2017/04/17/Clashes-erupt-between-tribes-and-ISIS-militants-in-Sinai.html
--------
Iraqi forces fight door-to-door in Mosul
April 18, 2017
MOSUL - Iraqi forces gained ground in door-to-door fighting in the Old City of Mosul, a military spokesman said on Monday, as the US-backed offensive to capture Islamic State's de facto capital in Iraq entered its seventh month.
A Reuters correspondent saw thick smoke billowing over the Old City, near the Grand al-Nuri Mosque, from where Islamic State leader Abu Bakr al-Baghdadi declared a "caliphate" spanning parts of Iraq and Syria.
Heavy exchanges of gunfire and mortar rounds could be heard from the neighbourhoods facing the old city across the Tigris river that bisects Mosul into a western and eastern sides.
The war between Islamic State militants and Iraqi forces is taking a heavy toll on several hundred thousand civilians trapped inside the city, with severely malnourished babies reaching hospitals in government-held areas. Iraqi Federal Police forces "are engaged in difficult, house-to-house clashes with Daesh fighters inside the Old City", a media officer from these units told Reuters.
Drones are being used to locate and direct air strikes on the militants who are dug in the middle of civilians, he said.
Troops have had the famous centuries-old al-Nuri Mosque leaning minaret in their sights since last month, as capturing it would mark a symbolic victory over the insurgents. A police spokesman said the troops were closing in on the mosque without indicating the remaining distance.
Their progress has been slow as about 400,000 civilians, or a quarter of Mosul's pre-war population, are trapped in the Old City, according to the United Nations.
As many as half a million are estimated to remain overall in neighbourhoods still under control of the militants in western Mosul, the organisation said in a statement on Monday.
"Civilians in Mosul face incredible, terrifying risks," said the UN humanitarian coordinator for Iraq, Lise Grande. "They are being shot at, there are artillery barrages, families are running out of supplies, medicines are scarce and water is cut-off."= More than 327,000 have fled fighting since the offensive operation started on Oct. 17, with strong air and ground support from a US-led coalition.
"Mosul has pushed us to our operational limits," Grande said.
Mosul, the largest city in northern Iraq, was captured by the ultra-hardline Sunni Muslim fighters in mid 2014.
Government forces, including army, police and elite counter terrorism units have taken back most of it, including the half that lies east of the Tigris river.
The militants are now surrounded in the northwestern quarter including the historic Old City, using booby traps, sniper and mortar fire against the assailants.
Police on Sunday reported a toxic gas attack on its troops that caused no deaths. It also said the militants were increasingly using suicide motorbikes attacks.
The narrow alleyways restricts the use of suicide cars by the militants and tanks, armoured personnel carriers and Humvees by the government forces.
The United Nations said last month that 12 people, including women and children, had been treated for possible exposure to chemical weapons agents in Mosul. But Iraq's UN ambassador, Mohamed Ali Alhakim, said later there was no evidence for that.
The fighting has killed several thousands among civilians and fighters on both sides, according to aid organisations.
Full report at:
http://nation.com.pk/international/18-Apr-2017/iraqi-forces-fight-door-to-door-in-mosul
--------
Syrian Armed Forces Continue Hitting ISIL's Positions Hard near Deir Ezzur
Apr 17, 2017
The army's artillery and missile units opened heavy fire at ISIL's positions in regions around Regiment 137 base, killing 14 terrorists and wounding several others.
Two military vehicles of ISIL were destroyed in the attack too.
In the meantime, the army aircraft carried out several combat flights over ISIL's centers in areas surrounding al-Tamin Brigade base and al-Ma'amel region South of Deir Ezzur airbase, killing or wounding a number of terrorists.
Local sources, meantime, said that the dead body of Mohammad al-Jadan al-Rafi'a, one of the ISIL's religious leaders, was found in Abu Hamam in Eastern Deir Ezzur. Al-Rafi'a had disappeared two days ago.
In relevant developments in the Eastern province on Sunday the army units engaged in fierce clashes with ISIL South of Deir Ezzur airbase and drove them out of Faraj strategic position.
The army's artillery and missile units also targeted the concentration centers and movements of ISIL in al-Maqaber (cemetery) region and its surrounding in the Southern outskirts of Deir Ezzur city and al-Orfi neighborhood inside the city, destroying several positions of the terrorists and killing a large number of them, including a field commander nom de guerre Abdul Wahab Yasin.
Full report at:
http://en.farsnews.com/newstext.aspx?nn=13960128001191
--------
Syrian Army Captures Strategic Town of Souran North of Hama
Apr 17, 2017
The army men engaged in tough battle with the terrorists in Souran and managed to push them back from the town, killing and wounding over 30 militants.
Military sources, meantime, reported that the rest of the terrorists fled the battlefield.
The sources added that the army's engineering units started defusing landmines planted by the terrorists and their bomb-laden vehicles immediately after capturing Souran.
Other sources said that the army will continue its large-scale operation towards the town of Taybat al-Imam after militants in Souran fled towards that town.
The field source also said that terrorists of al-Hezb al-Islami al-Turkistani who failed to prevail over government forces' positions in Lattakia province have moved toward Hama to back their comrades in the Al-Nusra Front (also known as Fatah al-Sham Front or the Levant Liberation Board).
The same source said that the Russian and Syrian fighter jets have launched airstrikes on terrorists' positions in the towns of Taybat al-Imam, al-Latamina and Kafr Zita simultaneous with the ground forces' operation in Northern Hama.
Also the Syrian and Russian fighter jets launched massive air raids on hideouts, tunnels and arms depots of Al-Nusra Front in a key town in Northwestern Hama on Sunday, destroying several command posts.
A well-informed source said that the Russian and Syrian fighter jets bombed the caves and tunnels of Al-Nusra in the town of Latamina, destroying the caves and tunnels that were used by the terrorists to depot weapons, ammunition and US-made anti-tank TOW missiles.
Full report at:
http://en.farsnews.com/newstext.aspx?nn=13960128000256
--------
More Civilians Killed in US-Led Coalition Airstrike in Eastern Syria
Apr 17, 2017
The sources said that the coalition fighter jets targeted residential units of Aleppo's refugees in al-Sukriyeh settlement in Albu Kamal region, killing eight members of a Syrian family.
A number of civilians were also injured in the attack, the sources said, adding that they were transferred to Albu Kamal's hospitals.
Reports said on Sunday that a number of civilians were killed and many more were wounded in the US-led coalition air raid on a village in the Western countryside of Raqqa city.
Full report at:
http://en.farsnews.com/newstext.aspx?nn=13960128000676
--------
Syrian Army Repels ISIL's Heavy Attack South of Palmyra City
Apr 17, 2017
The ISIL's attack to prevail over the Syrian pro-government forces' positions in Jabal (mount) al-Abtar South of Palmyra was warded off by the army soldiers.
ISIL suffered tens of casualties in the failed attack.
The army men, meantime, engaged in heavy fighting with ISIL in al-Sha'er oilfield and some other regions in Eastern Homs.
Also, the army's artillery units opened fire at the positions and movements of the terrorists in the town of Talbiseh in Northern Homs, killing or wounding a number of them.
In relevant developments in the province on Sunday the Syrian Army's artillery and missile units launched heavy shelling on ISIL's positions in Eastern Homs and concentration centers of Al-Nusra Front (also known as Fatah al-Sham Front or the Levant Liberation Board) in the Northern part of the province, inflicting major losses on the terrorists.
The artillery and missile units pounded ISIL's positions South of al-Abtar mountain, Salam al-Qarbi, al-Sultaniyah and Um al-Rish in Eastern Homs, destroying several positions and killing or wounding a number of the terrorists.
ISIL's military equipment was also badly damaged in the attack.
Full report at:
http://en.farsnews.com/newstext.aspx?nn=13960128000518
--------
UN: Nearly half a million Iraqis have fled Mosul fighting
17 April 2017
The United Nations says nearly half a million civilians have fled Mosul since US-backed Iraqi forces launched a wide-scale military operation last October to retake the city from ISIS militants.
The UN Office for the Coordination of Humanitarian Affairs said Monday that 493,000 people have been displaced from the city. As many as 500,000 others are in ISIS-controlled parts of western Mosul, where fighting is still underway.
Full report at:
https://english.alarabiya.net/en/News/middle-east/2017/04/17/UN-Nearly-half-a-million-Iraqis-have-fled-Mosul-fighting.html
--------
Bookstore on wheels turns heads in Baghdad
Apr 18, 2017
The Iraqis guarding Baghdad's many checkpoints, on the lookout for car bombs and convoys, don't know what to make of Ali al-Moussawi when he pulls up in a truck displaying shelves of glossy books.
The mobile bookstore is the latest in a series of efforts by the 25-year-old to share his passion for reading and revive a love for books in Baghdad, which was once the literary capital of the Muslim world but is now better known for bombs than poems.
It began with "Iraqi Bookish," a Facebook group for readers launched in 2015. He eventually started organizing book clubs, contests, signings and writing seminars held at cultural centers and cafes.
"I adore reading," said al-Moussawi, who holds a bachelor's degree in English translation. "I have long wanted to meet people like me, so I was thinking of creating something where all readers could gather at any time, regardless of where they are."
He eventually took to selling books in order to finance the cultural activities, opening a bookstand in a Baghdad mall that offers a delivery service and designing shelves and other book-themed gifts.
Now he finds himself steering a bookstore on wheels through Baghdad's snarled traffic, past its checkpoints, barbed wire and blast walls. Security forces often insist on searching his truck, fearing it contains explosives, and parking can be subject to prolonged negotiations.
The world's greatest poets flocked to Baghdad after it was established as the capital of the Abbasid Empire in the 8th century A.D., but its cultural flowering ended with the Mongol conquest of 1258. Iraq's modern education system, richly financed by oil wealth in the 1970s, was subsequently decimated by years of war and sanctions.
The city still takes pride in its literary heritage. The al-Mutanabbi market in central Baghdad, named for a 10th century poet, hosts a bustling used book fair every Friday. The Shahbandar cafe, in the heart of the bazaar, remains a popular haunt for writers and intellectuals, who gaze upon black and white photos from more peaceful times.
Al-Moussawi has found plenty of customers. He says his business brings in a monthly income of up to $4,000, and that he has hired four paid workers.
But he must swap out his offerings depending on where he goes in the city, which is still deeply divided by the sectarian violence that erupted after the 2003 U.S.-led invasion. Sunnis and Shiites gravitate toward their own religious texts, and in Sunni areas biographies of Saddam Hussein remain popular.
He recalls a time in the Sunni neighborhood of Azamiyah when a man in his 50s ran up to the truck and grabbed an Arabic translation of "Saddam: The Secret Life," by Con Coughlin. The man's eyes filled with tears as he kissed the cover.
Many Sunnis still revere Saddam — who was executed in 2006 — and blame the violence and chaos of recent years on the American invasion and the Shiite-dominated government established in its wake.
On one recent afternoon, al-Moussawi drove to an upscale neighborhood and parked at a mall near the University of Baghdad. There the clientele was mainly students, so he put out textbooks, novels and poetry in different languages, and celebrity biographies.
Salma Abdul-Karim, a 25-year old student, said her passion for reading came from growing up in a family of poetry lovers, but on that afternoon she opted for a biography of Oprah Winfrey.
Full report at:
http://abcnews.go.com/Entertainment/wireStory/bookstore-wheels-turns-heads-baghdad-46855572
--------
Mideast
Turkey Opp disputes Erdogan poll win, monitors concerned
April 18, 2017
ANKARA - Turkey's opposition Monday called for the annulment of a referendum giving President Recep Tayyip Erdogan sweeping new powers, as international monitors voiced concern over the campaign and vote count.
The referendum was seen as crucial not just for shaping the political system of Turkey but also the future strategic direction of a nation that has been a NATO member since 1952 and an EU hopeful for half a century. Showing no sign of pulling his punches after the referendum victory, Erdogan sparked new alarm in EU capitals by saying Turkey's next plebiscite could be on re-introducing the death penalty.
The 'Yes' camp won 51.41 percent in Sunday's referendum and 'No' 48.59, according to complete results released by election authorities.
Erdogan, who opponents fear could now assume one-man rule, returned to Ankara from Istanbul, welcomed by thousands lining the roads as he drove in triumph aboard the presidential bus.
In a brief speech from the airport, Erdogan congratulated cheering supporters for "standing tall" in the face of the "crusader mentality" of the West.
But the opposition immediately cried foul over alleged violations, claiming that a clean vote would have made a difference of several percentage points and handed them victory.
The main opposition Republican People's Party (CHP) and the pro-Kurdish Peoples' Democratic Party (HDP) said they would challenge the results from most of the ballot boxes due to alleged violations.
"There is only one decision to ease the situation in the context of the law - the Supreme Election Board (YSK) should annul the election," the Dogan news agency quoted CHP deputy leader Bulent Tezcan as saying.
The opposition was particularly incensed by a decision by the YSK to allow voting papers without official stamps to be counted, which they said opened the way for fraud. The referendum has no "democratic legitimacy", HDP spokesman and MP Osman Baydemir told reporters in Ankara.
The opposition had already complained of an unfair campaign that saw the 'Yes' backers swamp the airwaves and use up billboards across the country in a saturation advertising campaign.
The referendum campaign was conducted on an "unlevel playing field" and the vote count itself was marred by the late procedural changes that removed key safeguards, international observers said.
"The legal framework... remained inadequate for the holding of a genuinely democratic referendum," the OSCE Office for Democratic Institutions and Human Rights (ODIHR) and the Parliamentary Assembly of the Council of Europe (PACE) monitors said in a joint statement. "Late changes in counting procedures removed an important safeguard," said Cezar Florin Preda, the head of the PACE delegation, referring to a move by the election authorities to allow voting documents without an official stamp.
But Turkey's foreign ministry his back at the assessment, saying it was "biased" and "prejudiced" and adding it was "unacceptable" to say the poll did not reach democratic standards.
Erdogan's victory was far tighter than expected, emerging only after several nail-biting hours late Sunday which saw the 'No' result dramatically catch up in the later count. Turkey's three largest cities - Istanbul, Ankara and Izmir - all voted 'No' although 'Yes' prevailed in Erdogan's Anatolian heartland.
"The 'Yes' was victorious but the people have sent messages to the government and opposition that need to be carefully considered," wrote pro-government Hurriyet columnist Abdulkadir Selvi.
The new system is due to come into effect after elections in November 2019 although Erdogan is expected to rapidly rejoin the ruling Justice Development Party (AKP) he founded but had to leave when he became president.
In a bid to get back to business, Erdogan was on Monday to chair a cabinet and security meeting at his presidential palace that could extend the nine-month state of emergency brought in after the July 15 failed coup.
The new system would dispense with the office of prime minister and centralise the entire executive bureaucracy under the president, giving Erdogan the direct power to appoint ministers.
- Reviving the death penalty? -
In an indication more strife with Brussels could be in the offing, Erdogan said he would now hold talks on reinstating capital punishment, a move that would automatically end Turkey's EU bid.
If the opposition failed to support such a bill, he said another referendum could be held on reinstating the death penalty.
German Foreign Minister Sigmar Gabriel said that if Ankara were to bring back the death penalty, the move would be "synonymous with the end of the European dream" and mark the end of decades of talks to enter the European Union.
In an interview in the Bild mass circulation daily to be published Tuesday, he warned Turkey that "joining would not work right now".
If Turkey were to hold a referendum on bringing back capital punishment it would be a break with European values, the French president's office warned.
http://nation.com.pk/international/18-Apr-2017/turkey-opp-disputes-erdogan-poll-win-monitors-concerned
--------
Turkey extends post-coup emergency state for three more months
Apr 18, 2017
Turkey's cabinet has extended a state of emergency in the country for another three months just one day after President Recep Tayyip Erdogan wins a referendum extending his executive powers.
The state of emergency was initially imposed following a failed coup in the country on July 15. Since then, it has already been extended twice.
The decision for the third extension was made late on Monday, following a meeting of the National Security Council (MGK) chaired by Erdogan.
"The recommendation was considered and the Council of Ministers signed to extend the state of emergency for another three months from Wednesday," Deputy Prime Minister Numan Kurtulmus.
Kurtulmus stressed that the extension was aimed at empowering the government to "fight against terrorist groups." "In this struggle, whatever is necessary will be done," he added.
The state of emergency has allowed the government to launch a harsh crackdown on those believed to have played a role in the failed coup.
The massive action, which has seen more than 40,000 arrested and over 100,000 discharged from their jobs, has faced increasing international criticism, especially from Europe, where governments believe Ankara has acted beyond the rule of law.
The state of emergency was to end on April 19 and its extension comes one day after the country voted for constitutional changes which vastly boosted Erdogan´s powers.
Full report at:
http://www.presstv.ir/Detail/2017/04/18/518454/turkey-coup-emergency-referendum
--------
Hundreds of Palestinians in Israeli jails begin hunger strike
April 18, 2017
Hundreds of Palestinians in Israeli jails began a hunger strike on Monday in response to a call by prominent prisoner Marwan Barghouti, widely seen as a possible future Palestinian president.
Palestinians termed the open-ended strike a protest against poor conditions and an Israeli policy of detention without trial that has been applied against thousands since the 1980s.
Israel said the move by the prisoners, many of whom were convicted of attacks or planning attacks against Israel, was politically motivated.
The protest was led by Barghouti, 58, a leader of the mainstream Fatah movement of the Palestine Liberation Organization, serving five life terms after being convicted of murder in the killing of Israelis in a 2000-2005 uprising.
The strike, if sustained, could present a challenge to Israel and raise tensions between the two sides as the 50th anniversary of the Israeli occupation of the West Bank, East Jerusalem and the Gaza Strip approaches in June.
Israeli troops and settlers pulled out of the Gaza Strip, now run by Hamas Islamists, in 2005, but peace talks on the creation of a Palestinian state collapsed with Palestinian President Mahmoud Abbas in 2014.
In an opinion piece in the New York Times on Monday, Barghouti said a strike was the only way to gain concessions after other options had failed.
"Through our hunger strike, we seek an end to these abuses ... Palestinian prisoners and detainees have suffered from torture, inhumane and degrading treatment and medical negligence. Some have been killed while in detention," he wrote.
Israeli and Palestinian media reports said Barghouti had been moved from the prison where he was being held in central Israel to another in the north and was isolated from other prisoners. The Prisons Service did not initially comment on his status.
FIELD HOSPITAL
Israel denies Palestinian inmates are mistreated, and Public Security Minister Gilad Erdan said the Barghouti-led protest was "prompted by internal Palestinian politics and therefore includes unreasonable demands".
The Israeli Foreign Ministry said in a statement: "The Palestinian prisoners are not political prisoners. They are convicted terrorists and murderers. They were brought to justice and are treated properly under international law."
Palestinian officials said some 1,500 inmates affiliated with all political factions including rival Fatah and Hamas were taking part in the protest. An Israel Prisons Service spokesman said some 1,100 inmates at eight jails had joined the strike.
Almost 6,500 Palestinians are being held in 22 Israeli prisons, said Qadoura Fares, head of the Palestinian Prisoners' Club that advocates on behalf of the inmates.
The Prisoners' Club said a main demand was for Israel to halt detention without trial for some 500 Palestinians currently being held, and for an end to solitary confinement.
The strikers also want better medical treatment and that disabled inmates or those suffering chronic illness be freed, access to more television channels and more phone contact with relatives and more family visits.
Full report at:
http://nation.com.pk/international/18-Apr-2017/hundreds-of-palestinians-in-israeli-jails-begin-hunger-strike
--------
Arab coalition repels four Houthi missiles targeting western Yemen
18 April 2017
The Arab Coalition air defense forces intercepted four ballistic missiles launched by Houthi militias and fighters allied to ousted President Ali Abdullah Saleh on Monday night.
These missiles, that were successfully intercepted without causing any damage, were intended to target the coastal city of Mokha in western Yemen.
Arab coalition air forces have also bombed outposts controlled by Houthi militias in the Yemeni capital of Sanaa.
Meanwhile, the Yemeni army bombed militia outposts in the neighborhoods of Seteen, al-Rabat and Hael in Sanaa.
Full report at:
https://english.alarabiya.net/en/News/middle-east/2017/04/18/Arab-coalition-repels-Houthi-missiles.html
--------
Yemen's army to retake control of strategic camp west of Taiz
17 April 2017
The Yemeni national army, supported by the Arab Alliance, made significant progress on Sunday on the southern and eastern fronts of Khalid Bin Al Waleed strategic camp west of Taiz, and is now close to commanding the tactical camp.
Over the past few days, the army has managed to control the western gate of the camp and large parts of it.
Furthermore, the Alliance's Fighters launched a series of raids against militia hideouts east and northeast of the camp.
They also targeted the locations of the rebels at the Al-Mocha crossroads and Dhubab district in Taiz governorate, as well as the Midi and Abs directorate in the border province of Hajjah.
Khalid Bin Al Waleed camp is considered the most important and strong shield of the rebels in Taiz. With its downfall, the militias will completely lose leverage and influence in the city. It is also an important starting point for the emancipation of al-Hudaydah city, according to those interested in Yemeni affairs.
Full report at:
https://english.alarabiya.net/en/News/gulf/2017/04/17/Yemen-s-army-to-retake-control-of-strategic-camp-west-of-Taiz.html
--------
Saudi Arabia hails Turkey referendum as success
17 April 2017
Saudi Arabia on Monday praised the success of a referendum giving President Recep Tayyip Erdogan sweeping new powers.
The cabinet, at its weekly meeting, voiced "congratulations to President Erdogan of Turkey and the Turkish people on the success of the referendum regarding constitutional reforms," the official Saudi Press Agency reported.
The cabinet said it hoped the vote would contribute to "more development success across the country."
The "Yes" camp won more than 51 percent in Sunday's referendum while the "No" side got almost 49 percent, according to near-complete results released by Turkey's election authorities.
Full report at:
https://english.alarabiya.net/en/News/gulf/2017/04/17/Saudi-Arabia-hails-Turkey-referendum-success-.html
--------
Turkey's opposition party CHP calls for referendum annulment
Apr 17, 2017
Turkey's main opposition, the Republican People's Party (CHP), has called for the annulment of the results of a referendum on changes to the country's constitution, which would grant President Recep Tayyip Erdogan extensive executive powers.
Bulent Tezcan, a CHP deputy chairman, told reporters at the party's headquarters in the capital, Ankara, that the party had received complaints from many regions that people had been unable to vote in privacy, and that some ballots were counted in secret. He also lambasted the last-minute decision by the High Electoral Board (YSK) to accept unstamped ballots as valid, arguing that the measure clearly ran counter to the law.
"At the moment it is impossible to determine how many such votes there are and how many were stamped later. This is why the only decision that will end debate about the legitimacy (of the vote) and ease the people's legal concerns is the annulment of this election by the High Electoral Board," Tezcan pointed out.
The senior Turkish opposition figure further noted that the CHP would submit complaints to municipal election authorities and the YSK, and would turn to the Constitutional Court of Turkey, the European Human Court of Rights and any other relevant authorities once the result of those appeals were released.
The remarks came as the 'Yes' campaign won 51.18 percent of the votes during Sunday's referendum, while the 'No' campaign gained 48.82 percent, Turkey's official Anadolu news agency reported.
Turkish-language nationwide news channel, Haberturk, put the turnout at 86 percent.
Meanwhile, Mustafa Elitas, parliamentary faction chief of the ruling Justice and Development Party (AKP), said on Monday that Erdogan was set to rejoin his conservative political party.
"We will offer membership to Erdogan after April 27-28," Elitas told private NTV television news network.
Erdogan had to severe his ties with the AKP after being elected president in 2014. He adopted the decision under the impartiality principle of the constitution. The Sunday constitutional referendum, however, opened the way for a party-affiliated president.
Turkish vote on death penalty to 'break with European values'
On Monday, the French president's office warned Turkey against any return of the capital punishment in the country after the Turkish president said he would seek to reinstate death penalty "without any hesitation" after the April 16 constitutional referendum.
"The organization of a referendum on the death penalty would obviously be a break with (the) values and engagements" that Turkey accepted when it joined the Council of Europe, Europe's top rights watchdog, the presidency said in a statement.
The statement added that the French presidency had taken note of the figures from the referendum and the "disputes" surrounding them, saying Erdogan's narrow victory showed that "Turkish society is divided over the proposed deep reforms."
On March 19, European Commission President Jean-Claude Juncker warned that capital punishment was a "red line" in Ankara's stalled bid for membership in the 28-member bloc.
"If the death penalty is reintroduced in Turkey, it would lead to the end of negotiations," he said in an interview with German newspaper Bild am Sonntag.
Turkey has been attempting to become part of the EU for decades. Formal EU accession negotiations, however, began in 2005. The process has been mired in problems, and only 16 chapters of the 35-chapter accession procedure have been opened for Ankara so far.
In November last year, the European Parliament suspended the accession talks with Ankara over concerns regarding human rights and the rule of law following the July 15 coup attempt against Erdogan, which Ankara claims was organized by the US-based cleric Fethullah Gulen. In January, Turkey called on the EU to resume the negotiations.
Kremlin: Turkey's referendum results should be respected
Meanwhile, Kremlin spokesman Dmitry Peskov told reporters in Moscow on Monday that the results of Turkish referendum on expanding presidential powers needed to be respected.
"The referendum is absolutely a sovereign affair of the Turkish republic. We believe that everyone should respect the expression of will of the Turkish people," Peskov pointed out.
European monitors voice concern about Turkey referendum
Meanwhile, representatives from two European bodies have voiced concern about Turkey's referendum.
"The legal framework... remained inadequate for the holding of a genuinely democratic referendum," the OSCE Office for Democratic Institutions and Human Rights (ODIHR) and the Parliamentary Assembly of the Council of Europe (PACE) monitors said in a joint statement on Monday.
The referendum campaign was conducted on an "unlevel playing field" and the vote count itself was marred by the late procedural changes that removed key safeguards, the observers said, pointing to the move by the election authorities to allow voting documents without an official stamp.
The announcement elicited Turkey's sharp retort with Ankara slamming international observers' "biased" and "unacceptable" criticism on the its constitutional referendum.
"The initial findings in question are a reflection of a biased and prejudiced approach," the Turkish Foreign Ministry said in a statement.
The Foreign Ministry added that it was "unacceptable" for European bodies to state that the poll fell short of international standards.
Erdogan to OSCE: Know your place
Later on Monday, Turkish President Recep Tayyip Erdogan addressed a gathering of his supporters outside the presidential palace in Ankara, warning international monitors to "know your place."
"Know your place first," Erdogan said addressing OSCE monitors, adding, "We neither see, hear, nor know those politically-motivated reports that you will draft."
Erdogan also told the gathering that Turkey could hold a referendum on its EU membership bid after the vote on expanding the president's powers.
"For 54 years, what did they make us do at the EU's door? Wait!" Erdogan said.
Reacting to threats by EU leaders to freeze Turkey's accession talks, he added, "We will sit down and talk, and we can hold a referendum for that (EU bid) too!"
Turkey likely to extend state of emergency
Moreover, Turkey's government is set to extend for another three months a state of emergency imposed across the country after the botched putsch.
Deputy Prime Minister Nurettin Canikli told A Haber television news network that the National Security Council is scheduled to meet on Monday to recommend the renewal of the measure, which expires on April 19.
Full report at:
http://www.presstv.ir/Detail/2017/04/17/518406/Turkey-opposition-CHP-referendum-Erdogan
--------
Europe
Russian Paper Asks Kremlin for Help After Chechen Islamic Clerics Threaten 'Retribution'
17 Apr 2017
Russia's Novaya Gazeta newspaper has asked the Kremlin for protection after Chechen clerics threatened "retribution" for a report on the torture and murder of gay men.
The Novaya Gazeta story claimed that authorities in the autonomous, heavily Muslim Republic of Chechnya ordered a "prophylactic" sweep of gay men, sending over a hundred of them to prison camps where they were beaten, electrocuted, forced to sit on bottles – and, in at least three cases, killed.
The report stated that gay men were sold out to the authorities by their own relatives, who sometimes perpetrate "honor killings" against them. The Chechen authorities were also said to be using social media to lure gay men into phony dates so they could be arrested.
The allegations were based, in part, by prisoners who escaped from the camps. Human-rights organizations are pressuring the Russian government to investigate the camps.
Reuters reports that Moscow is not in a good humor about the Chechnya situation since critics charge that the Kremlin allows Chechens to run their republic as a "feudal fiefdom" provided they suppress "separatist and radical Islamist sentiment."
Chechen President Ramzan Kadyrov dismissed the Novaya Gazeta report as an "absolute lie" because, he insisted, there are no gay men in Chechnya. Therefore, "nobody can detain or harass anyone who is simply not present in the republic."
The Muslim clerics of Chechnya declared Novaya Gazeta had "insulted the dignity and Islamic faith of Chechen men and society" and resolved that "retribution will catch up with the hate-mongers wherever and whoever they are and with no statute of limitations."
That is the language interpreted by the newspaper's editors as a threat of violence, prompting them to ask the Kremlin for protection. The editors filed a formal complaint with the Russian Federation Prosecutor General's office on April 8 but have yet to receive a response.
The Committee to Protect Journalists notes there were over fifteen thousand attendees at the mosque meeting which produced the threat of retribution. One of them was presidential adviser Adam Shahidov, who referred to Novaya Gazeta reporters as "enemies of our faith and our motherland" and swore "vengeance" against them.
"Novaya Gazeta has lost six of its journalists to contract-style murders in direct retaliation for their work over the past two decades," the CPJ adds. "Two of them, Anna Politkovskaya and Natalya Estermirova, were known for investigating human rights abuses in Chechnya and the North Caucasus region, which remains the most dangerous assignment in the Russian Federation. Both Politkovskaya's and Estermirova's murders remain unsolved."
The Kremlin has insisted it has no "reliable information about any problems" in Chechnya. However, Kremlin spokesman Dmitry Peskov added that "we are against any actions that could pose a threat to the safety of lives of journalists." He suggested that the Chechen authorities could file charges against Novaya Gazeta if they believe "slanderous materials" have been published.
On Friday, former Vice President Joe Biden called on the Trump administration to raise the issue of gay persecution in Chechnya "directly with Russia's leaders."
"The human rights abuses perpetrated by Chechen authorities and the culture of impunity that surrounds them means that these hate crimes are unlikely to ever be properly investigated or that the perpetrators will see justice," said Biden.
http://www.breitbart.com/national-security/2017/04/17/russian-paper-asks-kremlin-for-protection-after-chechen-clerics-threaten-retribution/
--------
End Of Isis Nears As Forces Supported By U.S. And Russia Close In On Islamic State In Iraq And Syria
BY TOM O'CONNOR
4/17/17
The final days of the Islamic State group may be nearer than ever. Nearly three years after the founding of its caliphate, ISIS faces almost total expulsion from Iraq and a formidable showdown with forces backed by the U.S. and Russia in its two remaining hubs of control in Syria.
In Iraq, ISIS is poised for defeat in the city of Mosul despite having its roots in the war-torn Middle Eastern nation. An alliance of the Iraqi military, Kurdish forces, Iran-backed Shiite Muslim militias and a U.S.-led coalition designed to defeat the group have pushed ISIS closer to the city's western outskirts, where surviving fighters will likely be forced into neighboring Syria.
ISIS, which began as Al-Qaeda's Iraqi franchise, controlled 40 percent of Iraq in 2014. After taking major cities in 2014, the jihadists faced consecutive defeats nationwide and by the end of March, they controlled less than seven percent of Iraq, according to Brigadier General Yahya Rasool, Iraqi spokesperson of the Joint Operations Command.
That means ISIS' territory in Iraq has largely been reduced to the city of Mosul, by far the largest population center under the group's control and the venue from which the group's leader, Abu Bakr al-Baghdadi, made his only known public appearance to call all Muslims to join his global jihadist network in 2014. But Iraqi troops and their allies have in recent months ousted ISIS militants from the eastern section of the city and pro-government forces were on the verge this week of retaking the al-Nuri mosque where Baghdadi made his iconic declaration, signifying another symbolic and strategic blow for ISIS.
This two-front offensive could prove fatal for ISIS. The group will likely devote the bulk of its increasingly limited resources to surviving these conflicts, where they would not only be outnumbered by local ground forces, but outgunned by international airstrikes. If Raqqa, the head of the group's self-proclaimed caliphate, and Deir el-Zour, where Syria's oil fields are located, should fall out of the jihadists' hands, the group's future would be extremely uncertain.
Aside from dismantling the closest thing to a central government ISIS has managed to establish, the loss of Raqqa would be especially devastating because it would tarnish an apocalyptic promise that has formed a core tenet of ISIS' ideology. The group claims Raqqa is the place where the jihadists will face off with the "Roman," or Western, armies and come out victorious, an event that would ultimately usher in the end of times. Defeat, therefore, could hurt ISIS' credibility among its existing or future recruits.
Full report at:
http://www.newsweek.com/end-isis-near-forces-support-us-islamic-state-585260
--------
Russia arrests man who trained St. Petersburg bomber
Apr 17, 2017
The Russian security service says it has arrested a suspected organizer of the recent Saint Petersburg metro bombing that killed 14 people and injured dozens more.
The Federal Security Service (FSB) said in a statement on Monday that the suspect, identified as Abror Azimov, had been apprehended in Odintsovo, a city on the outskirts of the capital, Moscow.
The FSB described the suspect as one of the organizers of the attack and added that the 27-year-old man was armed with a pistol and was "originally from Central Asia."
The suspect has been taken for questioning to the Investigative Committee, which probes serious crimes, the FSB said.
The Investigative Committee had said earlier that the perpetrator of the attack was a 22-year-old Kyrgyz-born Russian citizen, identified as Akbarjon Djalilov, whose body parts were found in one of the train carriages.
Russia's RIA Novosti news agency quoted the FSB as saying that Azimov had "carried out training" of Djalilov.
Eight other suspects have already been detained in Moscow and St. Petersburg over the bombing. The head of the FSB, Alexander Bortnikov, said last week that they all hailed from Central Asia.
Full report at:
http://www.presstv.ir/Detail/2017/04/17/518443/Russia-FSB-Saint-Petersburg-metro-Abror-Azimov
--------
Who are the candidates vying to become president?
April 18, 2017
Francois Fillon: Conservatism and corruption charges
Francois Fillon has come a long way since his surprise victory in the presidential primaries held by the centre-right Republicans party last year, but not in the way he would have liked.
In the contest to become the conservative party's presidential candidate, Fillon saw off competition from heavyweights including former president Nicolas Sarkozy and former prime minister Alain Juppe, but now faces calls to step aside amid an ever-escalating embezzlement scandal.
"One cannot lead France if one is not irreproachable," Fillon, himself a former prime minister, told Juppe during the debates that preceded the primaries; words that are today used against him with a heavy dose of irony.
Fillon is accused of paying his wife Penelope hundreds of thousands of euros over eight years under the guise of employing her as a member of his office.
The presidential candidate has accused those pursuing the charges of carrying out a "political assassination", but authorities have charged him with "misuse of public funds and misuse of corporate assets".
Following the scandal, Fillon's poll numbers have seen him slide from front runner with about a quarter of the vote to third place with less than 20 percent.
Born in 1954, Fillon started in law before he quickly moved into politics, serving in several ministerial roles from the 1990s and eventually as prime minister under Sarkozy between 2007 and 2012.
His platform is marked by his economic liberalism and Catholic faith, favouring fiscal conservatism, cuts to public spending, and the raising of the retirement age.
Fillon opposes gay marriage and adoption by same-sex couples.
On Islam, Fillon has called for a crackdown on Salafism and what he describes as "Islamic totalitarianism".
He has called for the monitoring of mosques and for a review of France's relations with Gulf states such as Saudi Arabia and Qatar.
Curiously for someone so entrenched in the French establishment, Fillon is an advocate of stronger ties with Moscow and the lifting of sanctions.
That has led to questions being asked about his ties to the country and its president, Vladimir Putin.
As his popularity begins to wane amid the scandals, Fillon has been resolute in standing his ground and has refused to drop out of the race.
He defied the polls in the primaries, but that was before the scandal that has consumed his subsequent campaign.
A Fillon presidency would be a significantly braver bet today than it would have been only a few months ago.
Benoit Hamon's uphill battle for the presidency
Benoit Hamon enters the French presidential contest as a rank outsider as the candidate representing the unpopular incumbent Francois Hollande's Socialist Party.
Born in 1967, Hamon spent four years of his childhood in Senegal before returning to France to study history.
He found his political footing at an early age, leading the Young Socialist Movement and starting his career as a parliamentary assistant shortly after graduating.
That career has since developed to included time as a member of the European parliament and election to the French National Assembly.
Hamon served in two ministerial positions under Hollande, with portfolios in social economy and education, before resigning in protest at Hollande's purported abandonment of left-wing values.
The former minister's leftist credentials helped him pull off a shock victory in the Socialist Party presidential primaries, easily seeing off competition from the liberal-leaning former prime minister Manuel Valls.
A fervent critic of austerity policies, Hamon wants to bring in radical reforms to the welfare system in France by introducing a basic income for all citizens of 750 euros ($798) a month and reducing the working week to 32 hours.
The Socialist candidate has called for the legalisation of cannabis and condemned rhetoric on the role of Islam in French society.
"It is unacceptable that we continue to make the faith of millions of our compatriots a problem in the republic," he said after the burkini-ban scandal last year.
Of the five major candidates for the presidency, Hamon is currently at the back of the pack with only 12 percent of the vote.
He faces competition from fellow leftist Jean-Luc Melenchon, who has refused to step aside or work with Hamon.
Their disagreement centres on the role of the European Union, of which Hamon is a supporter, albeit one aiming to reform the bloc.
Unless the split is resolved, it seems likely that both will crash out in the first round, but at 49, Hamon probably has many years left to leave a mark on the country.
Marine Le Pen: Trump a la francaise?
In March, Marine Le Pen emerged from a meeting with the Russian President Vladimir Putin in Moscow to deliver a proclamation to the reporter's gathered: "A new world has emerged."
The leader of France's far-right National Front (FN) party hopes that she will be a leading figure in this radical reordering of the global elite, which already counts the election of US President Donald Trump and the British vote to leave the EU among its successes.
Once considered an unrealistic prospect, Le Pen would cause shockwaves just as large as Brexit or the Trump victory if she were successful in the upcoming presidential vote.
She currently sits on about a quarter of the first-round vote, a position which, unlike her rival candidates', has barely shifted over the past few months.
Second-round voting against her likely rival Emmanuel Macron puts Le Pen considerably behind on 40 points to Macron's 60, but those who followed Trump's election know better than to write her off on the basis of polls.
The youngest daughter of far-right stalwart Jean-Marie Le Pen, Marine was born in 1968 and followed in her father's ideological footsteps by joining FN at 18.
In the coming decades she practised law while increasing her standing in FN, contesting several regional elections along the way.
She picked up several minor political roles in regional and municipal councils in her early 30s, and her most significant as a member of the European Parliament in 2009.
Her biggest break came after her father stepped down as FN leader in 2010, after which she took over the reins of the party.
In the followings years Le Pen sought to shed the party's far-right image, distancing herself and the party from her father's Holocaust denial and racist outbursts, eventually expelling him from the party in 2015, making the FN more palatable to French conservatives and a coming generation that had little recollection of far-right rule under the Nazis.
However while the language has changed, the issues remain largely intact, with Islam, the EU and immigration dominating her platform.
On France's large Muslim minority, Le Pen has been unequivocal.
"We do not want to live under the rule or threat of Islamic fundamentalism," she told supporters, further condemning the hijab, prayer rooms in workplaces, the construction of mosques and pork-free options in school lunches.
On the European Union, Le Pen has threatened to withdraw France from the eurozone and hold a referendum on the country's continued membership of the bloc.
A Le Pen in the Elysee Palace would cut immigration, ban birthright citizenship, and the automatic right to nationality for the spouses of French citizens.
Unlike her competitors, Le Pen seems unperturbed by a corruption scandal or questions over her ties to Putin's Russia.
A dogged indifference to scandal made little difference to Trump's popularity, and that seems to be a lesson Le Pen has learned.
Emmanuel Macron: A president in waiting?
Few could have asked for a better start to a political career than the French presidential candidate Emmanuel Macron.
The current frontrunner is a graduate of elite National School of Administration, which produces the country's top civil servants and counts among its alumni three French presidents.
Macron will be hoping to make it number four in May, and as things stand he looks best positioned to fend off the far-right candidacy of Marine Le Pen, whom he is predicted to beat easily in a second round runoff, if the polls are correct.
After graduating, Macron worked as a financial inspector at the Ministry of Economy before joining Rothschild & Cie bank as an investment banker.
Politically, he was a member of the Socialist Party for three years, before becoming an independent politician in 2009.
The 39-year-old's first roles came under Francois Hollande as a member of his personal staff and later as a minister for economy, industry, and digital affairs under the government of Manuel Valls.
As the western world turns increasingly to the far right, Macron is unabashedly centrist in his outlook, appealing to French citizens who are familiar with the chaotic aftermath the election of Trump in the United States and Brexit in the UK caused.
His policies are the status quo with a nod to the progressive currents emerging in the US and Britain.
Unlike several of his opponents on the left and right, Macron has avoided making pronouncements against Muslim dress codes and is a fierce defender of an open immigration system.
In February, he condemned France's colonial legacy in Algeria as a "crime against humanity", earning rebukes from many on the right.
Nevertheless Macron stood firm, apologising only for the offence caused and not for the actual comment itself.
His sober brand of politics, youthful looks, and the implosion of competitor Francois Fillon's campaign, have seen him rise to about 27 percent in the polls; enough to secure him a place in the second round.
However, his challenge remains in energising an increasingly apathetic electorate, for whom his centrist platform offers little else but an alternative to Le Pen.
As an economic liberal, he has fiscal policies that differ little from the economic consensus built in the decade since the global crash that started in 2007.
On the European Union, Macron is also an unashamed supporter, a standpoint likely to cost him votes on both the Eurosceptic left and right.
If Macron can convince the large apathetic segment of the population that he offers more than just not being Le Pen, there would be little standing in his way to taking up residence in the Elysee Palace.
Jean-Luc Melenchon: France's socialist firebrand
The day after US President Donald Trump's victory over Democratic Party rival Hillary Clinton, Jean-Luc Melenchon did not mince his words: "Bernie would have won."
An unrepentant socialist, Melenchon believes that the mainstream parties of the left have caved in too much to the global neoliberal consensus and only he can rescue the masses from the populist appeal of the far-right.
Born in the Moroccan city of Tangiers in 1951, with Trotskyist sympathies evident in his early career, he served briefly as a minister under the Socialist Party government of former prime minister Lionel Jospin, and as member of French senate, until he split with the party in 2008.
Critical of the party's growing acceptance of economic liberalism, Melenchon helped found the Left Party, which formed an electoral alliance with the French Communist Party, as the Left Front.
The year after the split, he won a seat in the European Parliament and in 2012 stood for president, coming fourth in the first round with just over 11 percent of the vote.
Polls for the 2017 presidential contest have seen him surpass the Socialist Party's own left-leaning candidate Benoit Hamon, with Melenchon slowly creeping up on others.
He has faced calls to step down or form an alliance with his former party to give the left a better chance of securing the presidency, but Melenchon has steadfastly rejected them.
"My challenge is not to unite the left wing," he told the French weekly Le Journal du Dimanche, adding his duty was to serve the "people".
As president, Melenchon would introduce a 100 percent tax on monthly earnings above 33,000 euros ($35,000), cut the working week down from the 35 hours to 32, and increase the minimum wage to 1,300 euros a month.
The veteran leftist is hugely critical of the European Union, viewing it as a vehicle for neoliberal economics to the detriment of ordinary people.
Melenchon has promised to renegotiate the structure of the bloc and put France's continued membership of the organisation to a referendum.
On NATO, he is even more critical, warning against following the US "war tank" in its confrontation with Russia, and promising a French withdrawal from the alliance.
Back at home, Melenchon has spoken out against rising anti-Muslim sentiment, but the avowed secularist is also a critic of public displays of religiosity.
"Jews were persecuted, then Protestants, and today Muslims," he said after the burkini-ban scandal last year, which was later struck down by a French court.
However, the leftist presidential candidate has criticised fashion designers who produced lines aimed at veiled or headscarf-wearing Muslim women.
Melenchon is also deeply critical of police conduct; condemning their "sadism" after the recent scandal involving Theo, a Paris teenager whose alleged rape and beating by police officers was captured on video.
A clearly defined progressive platform is winning him fans, but he is currently in fourth position in the polls and unlikely to garner the support needed to reach the second round unless Hamon steps aside.
Their rivalry is instead becoming increasingly bitter, and their divisions over the EU make it unlikely that will happen.
Nicolas Dupont-Aignan
A member of the French National Assembly and Mayor of the Paris suburb of Yerres, Dupont-Aignan finished seventh in the 2012 contest with under 2 percent of the vote.
Opinion polls show him performing much better in 2017, polling around 4 percent.
Dupont-Aignan stands on a right-wing Eurosceptic platform and wants to pull France out of the eurozone.
Nathalie Arthaud
Arthaud previously stood for the 2012 presidential election, picking up just 0.5 percent of votes cast.
The secondary school economics teacher is standing on a leftist platform, calling for higher wages, worker-control of industries, and an anti-interventionist foreign policy.
Like Poutou, she makes no secret of her desire for an eventual communist system.
Francois Asselineau
A career civil servant, Eurosceptic Asselineau wants France follow the UK's example in leaving the European Union.
The candidate stands on the political right, and also proposes French withdrawal from NATO, claiming the organisation seeks to serve US interests against Russia.
Asselineau has been criticised for his belief in conspiracy theories, including the claim that the EU is a US creation aimed at asserting Washington's power on the continent.
Jacques Cheminade
The former civil servant wants to pull France out of the EU and the eurozone and renegotiate the country's relationship with the rest of Europe.
Full report at:
http://www.aljazeera.com/indepth/features/2017/04/candidates-vying-president-170414094254293.html
--------
Pakistan
Pakistani Christian Woman Forced to Marry Muslim Kidnapper Wins Freedom in Court
Apr 17, 2017
A Pakistani Christian mother of three who was abducted, raped, and forced into an Islamic marriage over two years ago has finally won her freedom after a court granted her a divorce from the man whom she was forced to marry.
The London-based charity British Pakistani Christian Association has announced that 31-year-old Fouzia Bibi, a bonded laborer in Pattoki who was kidnapped by her 61-year-old boss, Muhammed Nazir, in July 2015, was granted an official separation after a Lahore family court heard her testimony late last month.
As previously reported, Bibi and her family lived as bonded laborers at a brick kiln owned by Nazir. After Nazir's wife died, he began making sexual advances toward Bibi.
On July 23, 2015, Nazir asked Bibi to provide cleaning services at his home. After Bibi didn't return home in the next two days, her family grew concerned and was later told by Nazir that Bibi had converted and accepted Islamic marriage.
Although her family was able to help her escape from Nazir's home in early 2016, Nazir and his family filed a police report against Bibi, alleging that Bibi stole jewelry from his home. According to the BPCA, police officials went to Bibi's family home and threatened to arrest another member of the family if Bibi was not returned to Nazir.
Although BPCA offered to hide Bibi, her brother and sister in a safehouse inside Pakistan, it was reported in March 2016 that the family reluctantly returned Bibi to Nazir to prevent the family from suffering further persecution.
After spending several months more as Nazir's slave, the BPCA announced that it helped the family rescue Bibi last October. Bibi had been given shelter and aid at a BPCA safehouse.
"I thought God had left me and wanted to end my life. I stopped praying and hated myself. I thought I was evil and had done something to make God hate me," Fouzia told BPCA, adding that Nazir made her cook, clean and fulfil his sexual desires. "I felt dirty and unclean all the time, the monster made me do things I am so ashamed of. But I had no choice. It made me angry that God was blaming me."
After BPCA learned about a new law that stiffens punishments for perpetrators who force minors and religious minority women into marriages in Pakistan, it persuaded the family to seek a legal divorce in court. After hiring a lawyer named Naiz Aamer, a divorce case was filed with a family court in Lahore on Feb. 13.
BPCA reports that Nazir failed to show up for their hearing on March 17. Then on March 27, Bibi recorded her testimony for the the court and detailed her horrifying experiences living as Nazir's sex slave. Bibi was later granted the divorce from Nazir.
"Fouzia's freedom will hopefully be a trigger for more escapees. Thousands of Christian girls are trapped in forced Islamic marriages and they are all praying for their emancipation," BPCA Chairman Wilson Chowdhry said in a statement shared with The Christian Post. "This judgement is a leap toward a more just Pakistan but our work has only started. We are making it an ultimate priority of our group to continue to free these poor girls."
Since the court's ruling, Bibi's family has fled from Nazir's brick kiln. Instead of working as bonded laborers, the family has been set up with work in a factory.
According to a 2014 report from the NGO Movement of Solidarity and Peace, anywhere between 100 to 700 Christians girls are abducted, raped and forced into Islamic marriages every year.
"We have set up a series of safehouses for this specific purpose and are engaging with communities to ensure previously hopeless families know that help is on the horizon," Chowdhry said. "Christians in Pakistan need to remember resolutely that their God is a mighty God who conquers all."
The BPCA is accepting online donations that will go to help other families like Bibi's who are facing severe persecution in Pakistan, which ranks as the four worst country in the world when it comes the persecution of Christians by Open Doors USA.
http://www.christianpost.com/news/pakistani-christian-woman-forced-marry-muslim-kidnapper-wins-freedom-court-180759/
--------
Lynching suspect gives statement: 'University administration asked me to testify against Mashal'
ALI AKBAR
April 18, 2017
A student arrested in the Mashal Khan lynching case on Monday has said that the administration of Abdul Wali Khan University asked him to testify against the deceased.
The accused, Wajahat, admitted that he was part of the mob which lynched the 23-year-old Mardan university student.
His statement comes hours after Abdullah, a student who survived despite being beaten violently, said he was asked to testify that Mashal had committed blasphemy — a request which he refused.
Suspect Wajahat also claimed in his statement that on April 13 he was called to the chairman's office by class representative Mudassir Bashir, who asked him to testify against Mashal before the university administration.
"Some 15 to 20 people, including university officials were present at the chairman's office."
"The administration had convened the meeting to decide the case of Mashal Khan and Bashir had called me to be a witness regarding the blasphemous ideas of Mashal Khan," said the accused. Despite senior police officials saying they have found no evidence to suggest Mashal had engaged in activity amounting to blasphemy, Wajahat claims Mashal 'committed blasphemy'.
He also alleged that the security in-charge of the university, Bilal Baksh, said those that step forward to protect Mashal and his supporters would be dealt with "an iron hand".
Baksh, according to Wajahat, further said that he would kill Mashal.
"Hearing this, the congress turned into a violent mob and rushed towards the hostel," said Wajahat.
In the statement, Wajahat has said that if he had known what the administration was conspiring against Mashal, he would have never come to the university on that day.
On April 13, Abdul Wali Khan University, Mardan student Mashal Khan, 23, was shot and beaten to death by a violent mob on university premises.
The mob had also wanted to burn his body before police intervened, a senior police official had said. He had been accused of blasphemy by fellow students.
Another student, Abdullah, was beaten bloody before police managed to rescue him from his attackers. An eyewitness said he was accused of belonging to the Ahmadi faith and forced to recite verses from the Holy Quran, then beaten savagely even though he repeatedly denied the accusation.
No case had been filed against the two students prior to the incident and police had not been investigating the two on blasphemy charges.
The mob instead seems to have been incited by rumours circulating among the university's student body.
Nonetheless, the university said it would investigate three students, including Mashal and Abdullah, for alleged blasphemous activities and ordered them rusticated and banned from the premises of all campuses of the university.
The notification, dated April 13, did not mention any details of the incident or a condemnation of the student's killing, even though the university's provost, Fayyaz Ali Shah, said it had been issued after the lynching.
However, Khyber Pakhtun­khwa Chief Minister Pervez Khattak on Saturday told the KP assembly that no evidence had been found to suggest that Mashal Khan had committed blasphemy.
Full report at:
https://www.dawn.com/news/1327576/lynching-suspect-gives-statement-university-administration-asked-me-to-testify-against-mashal
--------
Travel restrictions relaxed for Pakistanis stranded in Afghanistan
April 18, 2017
LANDI KOTAL: The Frontier Corps officials said here on Monday that further relaxation was granted to Pakistanis stranded in Afghanistan to utilise their Computerised National Identity Cards (CNICs) till April 18 for their entry into Pakistan via Torkham border.
The local journalists were told during a briefing at Michni checkpost that the relaxation would apply to only those Pakistanis, who had been stuck in different cities of Afghanistan in connection with their occupations.
The officials said that entry to Afghanistan would only be allowed on possession of Pakistani passport as the CNIC and Rahdari card relaxation had been completely withdrawn on April 15.
They urged all Pakistanis, especially local transporters and traders, to immediately apply for their passports to avoid any inconvenience at Torkham for their cross-border movement.
The officials said that efforts were underway to develop Torkham border in accordance with international standards by providing all the required facilities to both Afghan and Pakistani nationals for their cross-border movement.
"It is the stated policy of the government that citizens of both the neighbouring countries travel in accordance with international rules and obligations," said the officials. They added that same travel procedures were applied between two neighbouring countries throughout the world as it was aimed at saving the frequent travellers from any hindrance and inconvenience.
BAN: The political administration again imposed a ban on firing in the air and sale on items of fireworks.
Political Tehsildar Irshad Mohmand said on Monday that elders and influential persons of the area were called to his office to convey them the orders regarding the renewed ban.
He said that banners and posters inscribed with the orders regarding ban were displayed at prominent locations at Landi Kotal Bazaar for the local residents.
Mr Mohmand said that at least two persons were arrested on charges of selling items of fireworks.
He said that strict action would be taken against the violators of the ban.
Full report at:
https://www.dawn.com/news/1327729/travel-restrictions-relaxed-for-pakistanis-stranded-in-afghanistan
--------
Ex-TTP spokesman surrender a major breakthrough
April 18, 2017
PESHAWAR - Former spokesman for Tehreek-e-Taliban Pakistan and a key figure carrying the same responsibilities for Jamaat-ul-Ahrar, Ehsanullah Ehsan, yesterday surrendered to the security forces, Inter-Services Public Relations Director General Maj-Gen Asif Ghafoor disclosed Monday.
Ehsanullah Ehsan, a resident of Mohmand Agency's Safi tehsil whose actual name is Sajjad Mohmand, surrendered to the forces. Interestingly, he is the third spokesman for the terrorist organisation, who is in the forces' custody. Former TPP spokesman Molvi Umer and TTP Swat spokesperson Muslim Khan are already in the forces' custody.
Ehsanullah Ehsan has also been spokesman for Pakistani Taliban, however, in December 2011, he objected to the negotiations between the Taliban and the Pakistan government for a ceasefire. He asserted that the individuals were negotiating the ceasefire without the authorisation of the Taliban leadership. He was sacked by TTP on June 25, 2013. Omar Khorasani, a senior leader in the movement, established Jamaat-ul-Ahrar after developing differences with TTP chief Fazlullah in September 2014. Ehsan joined Omar Khorasani's Jamaat-ul-Ahrar. Fazlullah of Swat had become TTP chief after the death of Hakeemullah Mehsud in a drone strike in South Waziristan in November 2013.
Being Ahrar's man, Ehsan had claimed responsibility for a number of terrorist acts in Pakistan. Ahrar has not yet reacted to the information.
In 2014, after a split in the TTP, Ehsan had become a spokesperson for Jamaat-ul-Ahrar (JuA) which was then a newly-formed splinter group of TTP. Ehsan had said once that 70 to 80 percent of TTP commanders and fighters had joined the splinter group.
Ehsan's surrender was interpreted as a major breakthrough as the JuA was sponsoring most of terrorist attacks in Pakistan since its creation, the experts said. His surrender is a serious setback for militants as he was one of their top leaders. The army spokesman did not elaborate on how Ehsan surrendered. He, however, said there can be no bigger achievement for Pakistan than the fact that the state's biggest enemies were surrendering to the forces.
Full report at:
http://nation.com.pk/national/18-Apr-2017/ex-ttp-spokesman-surrender-a-major-breakthrough
--------
Southeast Asia
Dr M claims PAS' birth a 'disaster' for dividing Malay-Muslims
April 18, 2017
KUALA LUMPUR, April 18 ? The formation of PAS is a "disaster" to the country's Malays, former prime minister Tun Dr Mahathir Mohamad asserted in a blog post.
He argued that the Islamist Opposition party that broke up from Umno had caused division Malaysia's biggest demographic group, weakening their political power and impeding their progress.
"For the Malays, the setting up of PAS is a disaster. It split up the unity of Malays in Umno which had successfully defeated the Malayan Union.
"Although Malays are the majority in Malaysia, but with PAS, Malays are no longer the majority," the chairman of another Umno splinter, Parti Pribumi Bersatu Malaysia (PPBM), wrote in his newest posting yesterday.
The former Umno president also blamed PAS for the division within Malaysia's Muslim community.
"Because all Malays are Muslims, the formation of PAS not only split up the Malays, but also split up Muslims," he said.
He chided PAS for resorting to labelling Malays who didn't support its cause as "infidels", including their own kin.
"With this, social problems afflicted Malay families because there are PAS members who made their parents infidels and considered their marriages to be invalid. Until today, there are places where Malays do not pray together," he added.
Dr Mahathir also lambasted PAS for refusing to cooperate with the other Opposition parties to prepare for the general elections due by next year, insisting on fielding its own candidates in seats where he claimed their victory is impossible.
He likened PAS' action in splitting up the Opposition votes this way to supporting the ruling Barisan Nasional (BN) coalition anchored by Umno and its leader Datuk Seri Najib Razak.
"Since PAS was formed, the division among Malays and Muslims in Malaysia is irreversible," he added.
Earlier in his blog post, Dr Mahathir traced the history of PAS which he said had never won big whenever it went solo in general elections.
Among other things, he said PAS won 13 seats as part of the Barisan Nasional coalition in 1974, but dipped to only five seats twice in 1978, 1982 and one seat in 1986 after it parted ways with BN and went solo.
PAS was able to win seven seats twice in 1990 and 1995 when working with Semangat 46 and indirectly with PAS, before winning 27 seats by joining PKR and DAP in the Barisan Alternatif in 1999 and only won seven seats in 2004 when DAP did not join the pact. PAS' partnership with its then allies DAP and PKR had also seen it winning 23 seats and 21 seats in 2008 and 2013, he said.
Full report at:
http://www.themalaymailonline.com/malaysia/article/dr-m-claims-pas-birth-a-disaster-for-dividing-malay-muslims
--------
Indonesia developing halal tourism to make journey of Muslim travellers comfortable
17 APRIL, 2017
JAKARTA – A tourist in various parts of Java province as well as other parts of Indonesia will find prayer facilities and ablution sinks in all public places. A Quran and the qibla direction are found in all hotels. Restaurants and markets are labeled halal.
"As a Muslim country, we used to take these things for granted," said Nia Niscaya, director of international tourism promotion at the Ministry of Tourism. "Many countries realize that having everything halal is a good opportunity. Since two years ago, we have a special task dedicated to developing halal tourism and make the Muslim traveler comfortable."
Indonesia's competitiveness index soared from 50th rank in 2015 to 42nd in 2017, according to the World Economic Forum's Travel & Tourism Competitiveness Index (TTCI).
The number of Middle Eastern travelers to Indonesia reached 214,000 last year. This year, it is estimated to reach 350,000. "Saudis make up 80% of tourists coming from the Middle East," Ms. Niscaya said.
Apart from the popular reputation of Bali that continues to be awarded year on year and was named as the greatest destination on Earth this month by TripAdvisor, the country seeks to promote other destinations that are predominantly Muslim such as West Sumatra and Aceh to compete with neighboring Asian countries in halal tourism.
Halal tourism, or Muslim-friendly tourism, is intended to be family-oriented and offer accessibility to mosques and prayer areas, halal food, and Muslim-themed restrooms.
Tourism officials see it as an opportunity for a country with the largest Muslim population in the world. In one of its initiatives, the ministry seeks to have a certified standard in all restaurants. "We meet with the Majlis Ulema, or religious scholars committee, to make sure every business not only claims to be halal but also has a halal certificate," Ms. Niscaya told Saudi Gazette.
The rebranding of Indonesia's tourism to the slogan "Wonderful Indonesia" was implemented in 2011 in efforts to promote the country's natural beauty, culture, hospitality, rich cuisine, and price competitiveness.
The islands' hot springs as well as remedial and healing traditions attract tourists looking for wellness retreats.
Full report at:
https://www.zawya.com/mena/en/story/Indonesia_developing_halal_tourism_to_make_journey_of_Muslim_travellers_comfortable-ZAWYA20170417034518/
--------
Police Thwart Plan by Hardline Muslims to Guard Poll Stations
April 18, 2017
Jakarta. Indonesian police on Monday (17/04) blocked plans by hardline Islamist groups to guard polling booths during Wednesday's vote for Jakarta governor, citing the potential for clashes in an election that has stoked religious tensions.
A coalition of hardline Islamic groups said late last week it would deploy at least 100 monitors at each polling station in the capital city of 10 million people.
"Any mobilisation of masses that is aimed at physical or psychological intimidation, especially at polling stations, is prohibited," the city police said in a joint statement with the elections commission.
Around 66,000 police and military officials will be deployed on voting day, police spokesman Boy Rafli Amar said.
"We are increasing our presence at polling stations as well, so please trust that the state apparatus will remain neutral and safeguard the election," he added.
Surveys have shown the race tightening to a statistical dead heat, with incumbent Governor Basuki "Ahok" Tjahaja Purnama, an ethnic Chinese Christian, closing in on rival Anies Baswedan, a former education minister.
Jakarta has towering influence on national politics as both the capital and financial centre, contributing nearly 15 percent of Indonesia's gross domestic product. The greater Jakarta population of around 25 million people makes it one of the world's biggest megacities.
Blasphemy Charge
Ahok is standing trial on blasphemy charges stemming from the divisive campaign that also featured mass rallies led by Islamist hardliners and alleged plots to overthrow President Joko "Jokowi" Widodo.
The charges stem from an edited video circulated last September suggesting Ahok had mocked a verse in the Koran used by his opponents to argue that Muslims should not vote for a person holding different religious beliefs.
It brought hundreds of thousands of protesters onto the streets in several mass demonstrations before Ahok was put on trial for blasphemy. He faces up to four years in prison and possible disqualification if he does win the election. Prosecutors are expected to recommend a sentence at a hearing the day after the election. A verdict is due next month.
Ahok, Jakarta's first ethnic Chinese and Christian leader after the reformation era, took over the Jakarta governorship from Jokowi after he became president in the 2014 general election.
His rival, Anies, has publicly appeared twice with the leadership of one of the main organizers of the anti-Ahok protests, the Islamic Defenders Front (FPI).
"We believe that because Jakarta and Indonesia is majority-Muslim, it should be led by a Muslim," said Novel Bamukmin, head of the Jakarta chapter of the FPI. "While our ultimate call is for full sharia, our hope is that the winner will at least introduce policies that are aligned with Islam."
Full report at:
http://jakartaglobe.id/news/police-thwart-plan-hardline-muslims-guard-poll-stations/
--------
Non-Muslims must abide by Kelantan's Maghrib shutdown
Aedi Asri | April 17, 2017
The PAS-led Kelantan government says the policy will allow non-Muslims to take a break while Muslims observe the dusk prayer.
Fattah-MahmoodKUALA LUMPUR: The Kelantan state government says a policy requiring traders to stop their activities during the Maghrib prayers also applies to non-Muslims.
"They don't need to cease operations for long, it's just for 10 minutes," state local government, housing and sports committee chairman Abdul Fattah Mahmood told FMT.
He said businesses must stop their activities when the azan (call to prayer) is called.
"They can resume once prayers are done," he said.
Fattah said the policy, currently enforced at the main night markets under municipal councils in the state, would ensure Muslim traders and customers perform their prayers, adding that non-Muslim traders could also enjoy a short break.
The policy, first introduced by MPKB, was expanded last year to include the rest of the state.
Full report at:
http://www.freemalaysiatoday.com/category/nation/2017/04/17/non-muslims-must-abide-by-kelantans-maghrib-shutdown/
--------
DPM: Dr Zakir Naik has PR status in Malaysia
April 18, 2017
KUALA LUMPUR, April 18 ? Indian Muslim preacher Dr Zakir Naik has had permanent residence (PR) status in Malaysia since five years ago, Deputy Prime Minister Datuk Seri Ahmad Zahid Hamidi said today.
News portal Malaysiakini reported Zahid as saying that Dr Zakir, who is wanted by Indian authorities for terrorism investigations, was not just staying in Malaysia, but in other countries too.
"I would like to confirm that he holds a permanent residence status in Malaysia. But he is not a Malaysian citizen.
"I think he has been holding the status since about five years ago. That was before I became home minister," Zahid was quoted saying.
Zahid reportedly said that Malaysia would cooperate with India on any investigations involving the televangelist through mutual legal assistance (MLA).
"The investigations can't be carried out by Malaysia. But an MLA can be obtained if the country (India) has a relationship, an agreement with us," he was quoted saying.
Attorney-General Tan Sri Mohamed Apandi Ali previously told Malay Mail Online that both Malaysia and India would help serve summonses issued by the other government under a 2012 MLA treaty over criminal matters, but the treaty did not cover the execution of arrest warrants.
At a conference in Kuala Lumpur last Sunday, Dr Zakir told the Indian government to locate him in Malaysia amid its plans to seek Interpol assistance to curb his movements out of Saudi Arabia, after several summonses for him to appear before the authorities were ignored.
Full report at:
http://www.themalaymailonline.com/malaysia/article/dpm-dr-zakir-naik-has-pr-status-in-malaysia
--------
Non-Muslims musn't be forced, says Chinese group on Maghrib closure
Faiz Zainudin
April 18, 2017
PETALING JAYA: Non-Muslim traders in Kelantan should not be forced to close their businesses during the Maghrib prayer time, a Chinese community leader from the state said today.
Kelantan Peranakan Chinese Association (PPCK) president Lim Kham Hong was asked to comment on the state government's policy requiring all traders to stop their activities during the Maghrib prayers.
"We have no problem closing our shop temporarily to make way for Maghrib prayers, but non-Muslim traders shouldn't be forced into doing so," Lim said, adding that the policy should be enforced only on Muslims traders.
"What's important is that the policy doesn't affect those from other religions, where they are forced to stop their activities instead of doing so willingly. That, we do not agree with."
Lim added that it should also not be enforced to the point that non-Muslims traders would be fined for not abiding by the policy.
The state local government, housing and sports committee chairman Abdul Fattah Mahmood yesterday told FMT that the policy, currently enforced at the main night markets under municipal councils in the state, would ensure Muslim traders and customers perform their prayers.
He also said that non-Muslim traders could enjoy a short 10- to 15-minute break through the policy, which was first introduced by the Kota Bharu municipal council and was expanded last year to include the rest of the state.
PPCK committee member Lee Hok Cheng when contacted, gave a different point of view. He said personally, he agreed with the policy as it is a sign of respect to the Muslims, who make up Kelantan's majority population.
"This is a norm in Kelantan. But I don't know how the non-Muslims outside the state would respond to this," he said.
Lee also claimed that there are certain quarters who are playing up the issue.
Full report at:
http://www.freemalaysiatoday.com/category/nation/2017/04/18/non-muslims-musnt-be-forced-says-chinese-group-on-maghrib-closure/
--------
Resort worker charged with possession of IS-related material
April 17, 2017
KOTA TINGGI: A resort worker was charged in the Magistrate's Court here today with possession of Islamic State (Daesh)-related material.
Mohd Firdaus Saibi, 24, allegedly had in his possession 29 images and 240 videos of terrorist acts by the IS militant group on his mobile phone.
He is accused of committing the offence in front of a resort in Kampung Sedili Kecil at 4.20pm on March 21.
The charge under Section 130JB (1)(a) of the Penal Code carries a maximum imprisonment of seven years or a fine and possible forfeiture of any asset found to have been used in the commission of the offence.
Although Firdaus admitted to the charge when it was read out to him by the interpreter, the court did not record his plea as the case comes under the jurisdiction of the High Court.
Magistrate Mazana Sinin set May 21 for re-mention and advised the accused, who was unrepresented, to engage a lawyer, pending transfer of the case to the High Court.
Full report at:
http://www.freemalaysiatoday.com/category/nation/2017/04/17/resort-worker-charged-with-possession-of-is-related-material/
--------
Muslim leaders join call for peaceful poll
Haeril Halim and Fachrul Sidiq
April 18, 2017
With sectarian tension running high in the run-up to the Jakarta gubernatorial runoff election, President Joko "Jokowi" Widodo gathered on Monday top security and intelligence officials for a meeting to discuss an extensive security measure that would include the deployment of more than 60,000 security personnel in the capital.
In another move to ease political tension, Jokowi held a meeting on Monday with Islamic leaders and senior Muslim clerics, urging them to promote unity ahead of election day on Wednesday, when Jakarta voters will choose between incumbent pair Governor Basuki "Ahok" Tjahaja Purnama and Deputy Governor Djarot Saiful Hidayat and rivals Anies Baswedan and Sandiaga Uno.
In an apparent gesture to show that his government would handle the election-related security problems seriously, Jokowi made a choreographed appearance on the veranda of the State Palace together with Vice President Jusuf Kalla, Coordinating Political, Legal and Security Affairs Minister Wiranto, State Intelligence Agency (BIN) chief Gen. Budi Gunawan, National Police chief Gen. Tito Karnavian and Indonesian Military (TNI) chief Gatot Nurmantyo.
Jokowi said when voters exercised their political rights on Wednesday they should be able to do so without facing intimidation from any parties.
"All residents of Jakarta have to be able to vote freely without any intimidation. I have instructed the TNI and National Police to ensure safety on voting day," Jokowi told reporters on Monday.
The President said the TNI and police personnel would guard all polling stations on Wednesday and would crack down on any efforts to intimidate voters.
Speaking after Jokowi, Wiranto urged voters to exercise their rights independently and not be swayed by the results of public opinion polls, saying that pollsters could be biased.
"We encourage people to not be influenced by survey results that claim to present the truth," Wiranto said.
Four out of five surveys released last week showed Anies in the lead, albeit with small margins, with a recent survey by Indikator Politik Indonesia showing the margin to be a razor thin 0.8 percent.
Following his meeting with the top security officials, Jokowi held a meeting with a number of Muslim clerics at the State Palace, during which the President asked for their help to ease tension ahead of election day.
Among the Muslim clerics at the meeting were Indonesian Ulema Council (MUI) chairman Maruf Amin, former Constitutional Court chief Jimly Asshiddiqie, former court justices Hamdan Zoelva and Mahfud MD and popular Muslim preachers Arifin Ilham and Yusuf Mansur.
Speaking after the meeting, Maruf said the Muslim clerics had agreed to help reduce tension ahead of voting day by urging supporters of both candidates to not gather around polling stations, as such a move could be seen as an effort to intimidate voters.
"The President asked us to help keep the situation peaceful in Jakarta so that the country could remain united. There shouldn't be any efforts to mobilize people to Jakarta," Maruf said.
Full report at:
http://www.thejakartapost.com/news/2017/04/18/muslim-leaders-join-call-for-peaceful-poll.html
--------
Military Program Set to Replace Student Orientation on Campuses
April 18, 2017
Jakarta. The government plans to replace student orientation at universities with a military-run program, Defense Minister Ryamizard Ryacudu said on Monday (17/04).
The minister initiated the program, called "Bela Negara" ("Defend the Nation"), last year to instill patriotism among the youth and shield them from foreign influences, which he said at the time included radicalization, terrorism and drugs.
"This is for shaping our national identity. Our identity is adherence to Pancasila within the framework of the Republic of Indonesia," Ryamizard said, referring to the official state ideology.
The new program for university freshmen would include classroom activities as well as field-marching and first-aid training.
The classroom activity would instill the values of Pancasila and aim to instill in students a culture that opposes corruption and radicalism.
Studies by the Indonesian Institute of Sciences (LIPI) in 2011 and Islamic think-tank, the Maarif Institute in 2013, found growing support on many of the country's campuses for the establishment of an Islamic state in Indonesia.
The current student orientation program, known as ospek, has also been marred by violence. Almost every year, there are media reports of freshmen who are severely injured, or even killed, during orientation. These activities serve as a pretext for violent bullying by senior students eager to repeat the treatment they received during their orientation.
Full report at:
http://jakartaglobe.id/news/military-program-set-to-replace-student-orientation-on-campuses/
--------
South Asia
Taliban kill child, three women over alleged cooperation with Afghan govt
April 18, 2017
The Taliban insurgents have executed a child and three women after charging them with the alleged cooperation with the government in northern Sar-e-Pul province.
According to the local government officials, the incident took place late on Sunday night in the vicinity of Sayad district.
Provincial governor's spokesman Zabiullah Amani confirmed the incident and said the women and the child were shot dead by the insurgents accusing them of helping the government.
In the meantime, the Taliban insurgents in a statement claimed that a mortar round landed on a residential house in Sayad, leaving three civilians dead.
The execution of the civilians by the Taliban insurgents comes as the group is accused of two thirds of the civilian casualties in Afghanistan.
The UN mission said it documented 11,418 civilian casualties from 1st January 2016 to 31st December, 2016.
According to the report, 61 per cent of all civilian casualties were incurred through attacks by the anti-government elements which includes a total of 6,994 civilian casualties (2,131 deaths and 4,863 injured).
http://nation.com.pk/international/17-Apr-2017/taliban-kill-child-three-women-over-alleged-cooperation-with-afghan-govt
--------
Afghan forces arrest 2 in Ghor for recruiting militants for ISIS
Apr 18 2017
At least two people were arrested by the Afghan security forces in northwestern Ghor province of Afghanistan as they were attempting to recruit militants for the Islamic State of Iraq and Syria (ISIS) terrorist group.
According to the local security officials, the two individuals were arrested from the vicinity of Feroz Koh district as they were trying to visit Bala Morghab district.
Provincial police chief Ghulam Mustafa Mohsini confirmed the arrest of the two individuals for attempting to spread violence and recruit militants for ISIS.
He said the two individuals are originally residents of Herat and Nimroz provinces and are currently in custody of the security forces for further investigation.
Mohsini further added that the men will be referred to judicial institutions once the investigations are over.
Full report at:
http://www.khaama.com/afghan-forces-arrest-2-in-ghor-for-recruiting-militants-for-isis-02591
--------
Huge blasts at Afghan mily depot near Chaman
April 18, 2017
Lahore - At least 10 people were injured in Spin Bolduk district of Afghanistan, near Chaman border, as reports of explosions at a military depot emerged late Monday.
People on Pakistani side of the border reported loud back-to-back blasts and high flames across the border around 2am, according to TV channel reports.
The security forces on Pakistan side were put on high alert, and it was unclear what caused the explosions at the Afghan depot – amid fears of a militant attack.
The reported injured were civilians who got hurt by the rockets flying from the under-fire depot and landing at nearby civilian population.
There was immediately no official word about the toll of Afghan soldiers posted at the depot till the filing of this report.
The Afghan Army had blocked access to the burning depot, from where rockets continued flying out in the darkness of the night.
Reportedly, alert was sounded in the Chaman hospital – anticipating a request by the Afghan authorities for provision of medical aid.
Spin Bolduk district is in Qandhar province which is well-known for its history of militancy.
The incidents comes only days after the US dropped a massive bomb on IS positions in Nangarhar province, which also borders Pakistan.
At least 30 militants were killed immediately by the GBU-43/B, dubbed the "Mother Of All Bombs". The toll surged to 90 within a couple of days. The unprecedented attack triggered global shockwaves, with some condemning the use of Afghanistan as what they called a testing ground for the weapon, and against a militant group that is not considered a threat as big as the resurgent Taliban.
Full report at:
http://nation.com.pk/international/18-Apr-2017/huge-blasts-at-afghan-mily-depot-near-chaman
--------
Comilla highway bomb attack accused placed on 14-day remand
April 17, 2017
The court of Judicial Magistrate Abu Yusuf placed Mahmudul Hasan and Awaj Imtiaj Talukdar, alias Jasim, on remand after they were produced before the court.
Two New JMB members who were arrested after launching a bomb attack against police on the Comilla Highway last month were yesterday placed on 14-day remand by a Chittagong court in three cases filed with Sitakunda police station.
"The court granted five-day remand each in two cases filed under the Anti Terrorism Act and four-day remand in a murder case filed in connection with a suicide bomb blast," Court Inspector AHM Moshiur Rahman told the Dhaka Tribune.
Police arrested the pair on March 7 from a Dhaka-bound passenger bus in Comilla's Chandina upazila. They were caught with explosives and bombs in their posession.
Based on their information, Counter Terrorism and Transnational Unit (CTTU) officials raided a house in Chittagong's Mirsarai upazila the following day and recovered a large cache of bomb-making materials and explosives.
A week later, on March 14, police raided two New JMB hideouts in Sitakunda's Amirabad and Premtala areas and arrested Jahirul Islam, also alias Jasim, and his wife Rajia Sultana. Police also recovered arms and explosives from a building, 'Shadhan Kutir', in Amirabad on March 14.
Four other militants and a child, including Jahirul's sister Jubaida and her husband Kamal Uddin, were killed in a suicide blast during a raid launched by SWAT and CTTU at the Chhayaneer building of Premtala on March 16.
Full report at:
http://www.dhakatribune.com/bangladesh/court/2017/04/17/two-militants-14-day-remand-3-cases-ctg/
--------
Around 2,000 kgs of explosives seized in Kabul
Apr 17 2017
Around two thousand kilograms of explosives were seized during an operation by the Afghan forces in Kabul.
The Ministry of Interior (MoI) said the explosives were kept inside a house and the militants were apparently using them in terrorist attacks.
The Ministry further added that the operation was conducted in the vicinity of Char Asiab district of Kabul which resulted into the confiscation of the explosives.
MoI also added that an investigation is underway in this regard.
The Taliban insurgents mostly use the explosives of Ammonium Nitrate type to manufacture Improvised Explosive Devices which are mainly used in roadside bombings.
Roadside bombings are considered as the main cause of the casualties of the security forces, government employees, and the ordinary civilians.
This comes as the Afghan forces on Saturday foiled a plot by the anti-government armed militants to launch rockets on Kabul city.
At: least ten rockets prepared for the attack was discovered and confiscated from the Khak-e-Jabar district o Kabul before the militants manage to fire them on the city.
Full report at:
http://www.khaama.com/around-2000-kgs-of-explosives-seized-in-kabul-02588
--------
Africa
A Libyan leader jumps on Trump's 'Muslim Ban'
April 18, 2017
The Libyan immigration ban
The ban – which applies to nationals from Yemen, Sudan, Bangladesh, Pakistan, Iran and Syria – was put into effect last week by Khalifa Haftar, whose forces control most of the oil-rich North African country of Libya.
Khalifa Haftar, who leads Libya's National Army (LNA), like Trump, has raised illegal immigration and security concerns as the reason for effectively forbidding them from setting foot on Libyan soil under the control of his Tobruk-based government.
"Large numbers of travellers, especially Syrians and Pakistanis, do not hold residency permits or visas," the order reads.
Dated April 4, the immigration order is provided by the al Abraq Airport branch of Afriqiyah Airways. The order quotes a "decree from the General Commander of the Libyan army."
Al Abraq is one of two airports in Libya that currently accepts international flights.
Captain Munir al-Hamam, assistant to the head of passport control in al Abraq International Airport outside Tobruk, confirmed the existence and validity of the report to Libya's al-Wasat News.
Security concerns behind the immigration ban
Since the 2011 uprising, security issues have persisted in the north African country.
A major nation-wide split remains as the power battle between the Tripoli-based Misrata militias in western Libya and Haftar's LNA is still far from being resolved.
"Daesh, the Muslim Brotherhood in Tripoli, and the Misrata militias who control Mitiga airport are bringing foreign fighters from across the Muslim world," said Major Mohammed Alboushi of the LNA, who is also a member of the UN Libya delegation.
"Most of these people come under the auspices of being workers, but we know that they are fighters coming here for one purpose only," he claimed.
Haftar loyalists claim that they are under direct threat because of the flow of foreign fighters at a close proximity to the LNA stronghold in Tobruk.
"Most of these terrorists from Syria and South Asia are brought through al Abraq Airport which is around 20 km from Tobruk, so the ban is aimed at limiting this massive security breach we are facing in Libya today," he said.
Still after the ban, a bloody power struggle resumes in Libya where the concept of peace remains an elusive oasis in a war-torn Saharan landscape.
General Haftar's Role in Libya
Haftar has been championed as the man challenging Daesh in Libya as well as the Muslim Brotherhood-affiliated militias of Misrata and their General National Congress (GNC) in Tripoli.
"Haftar is the only option left for Libya, without him Libya will be lost forever," said Alboushi.
"The LNA and allied forces are strongly present in the east around Benghazi, in the south around Al Jawf and Ash Shuwayrif as well as in the west, in the outskirts of Tripoli," he said.
Haftar and his army also control Libya's Oil Crescent after seizing key oil terminals in Zueitnina, Brega, Ras Lanouf and Sidrah from the UN-brokered Government of National Accord (GNA) in September 2016.
Consolidating his grip on the country through force, astute military strategy and immigration bans, will Haftar prove to be the solution or a hindrance to a peaceful and democratic Libya?
http://www.trtworld.com/mea/a-libyan-leader-jumps-on-trumps-muslim-ban-336214
--------
Japanese troops start withdrawing from S Sudan
April 18, 2017
NAIROBI : Japan on Monday started withdrawing its troops from a UN mission in war battered South Sudan, according to an official, a move coinciding with escalating violence in a conflict where killings have been described as genocide.
The 350-strong Japanese military contingent, which has been based in South Sudan's capital Juba for the past five years, has been mostly helping with infrastructure construction.
"The first group is leaving today," Daniel Dickinson, spokesman for the UN peace keeping mission called UNMISS, told Reuters moments before the troops were due to board their flight at Juba International Airport. Dickinson said the Japanese contingent would leave in three batches and that the group that was due to leave on Monday had 68 troops. Deadly violence, often driven by ethnic hatred has gripped South Sudan since 2013 when fighting broke out between forces loyal to President Salva Kiir and his political foe Riek Machar whom he sacked as vice president.
A 2015 peace deal ended that conflict and Machar was early last year restored to his vice presidency position but persistent animus between the two men finally exploded into fresh fighting in July.
Full report at:
http://nation.com.pk/international/18-Apr-2017/japanese-troops-start-withdrawing-from-s-sudan
--------
Can northern Nigeria be home for all?
18 April 2017
The late Sir Ahmadu Bello, Sardauna Sokoto and first premier of the defunct Northern Region will turn in his grave at the damage his descendants have done to his legacy in the region he once presided over. Serial killings, socio-economic dislocations caused by years of despising, religious and ethnic intolerance and debilitating poverty have combined to destroy the peace of the once-harmonious north. Discordant tunes by leaders of the region are indicators of how bad things are.
Things are truly falling apart for the north. Yet, one indisputable fact northern Nigerians across the ethnic and religious divide are agreed is that the late Sir Ahmadu Bello contributed immensely to the religious harmony the region enjoyed prior to and, in the years after independence. The late premier was said to be tolerant of non-Muslim populations of the north, appointed them into sensitive positions in the regional government and ensured that some of his closest advisers and confidants were people who did not necessarily profess his faith.
The late premier embraced all, tolerated all and never discriminated against any one on the basis of religion. Many in today's middle belt who were originally non-Muslims were encouraged to adopt the Islamic faith largely on account of the way the Sardauna fellowshipped with them. Yes, he was one Muslim political leader who never allowed religion to influence his dealing with others. If any non-Muslim of his era or any non-Muslim northerner of this era harboured misgivings, it could not have been on the basis of religious differences.
As a mortal, Sir Ahmadu Bello had his shortcomings. But, he succeeded as a political leader because he was what many of us are not. A little over 51 years after he and some of the country's finest political leaders were brutally cut down by drunken and over-pampered soldiers, Sardauna's name is still nostalgically mentioned in the present. Sadly, even the meanest of today's human locusts and vultures are quick to bandy his name around without even pretending to replicate what the man stood for.
What made the late Sardauna of Sokoto a successful politician was his heart that was large enough to accommodate everybody and anybody with views contrary to his. And what is more, he had foresight. Aware of the large concentration of non-Muslims within his domain and aware of what they could contribute to his success as a leader, the late Sardauna reached out to all and left out none. Fifty-one years on, Sardauna's time-tested dictum of 'let's understand and appreciate our differences', has been turned upside down.
For northern Nigeria, things are dangerously falling apart and the centre appears incapable of holding. The region has inflicted so much damage to itself and, today, no thanks to the leadership paralysis in the region occasioned by the greed, gluttony and short sightedness of the present crop of political leaders, the already economically marginalised region is at great risk of being politically marginalised. Unhappily, even supposed authentic voices that should chart the way forward engage in needless bickering. At the heart of the matter is the failure of the north to, permit the usage, put its house in order.
The reverse was the case some few years back. Nothing underscores this flight of tolerance than the crises in Adamawa, Benue, Kaduna and Plateau states, among others. Until very recent times, the Birom or Angas saw nothing wrong with a Hausa or Fulani man from Wudil or Wurno setting up home on the plateau, taking up 'citizenship' of Plateau State and enjoying all the benefits of an indigene. Again, the now-vexing issue of settler/indigene dichotomy, the new source of tension and blood-letting in the north, was virtually absent a few years ago. No more so! Today, it is common for northerners to murmur endlessly that they no longer feel 'at home away from home.'
Of course, the ill-feelings of the recent past and the acrimonies that have continued to ignite senseless killings can be reversed. The first point of departure is to quit, for once, the ingrained pretences that a particular religion or ethnic group is more northern than others. Secondly, it was not an accident that God peopled northern Nigeria with Muslims, Christians and animists. It was not an accident that different ethnic groupings found themselves in the region. Had God wished it, mankind would be speaking one and the same language and profess one and the same faith.
Full report at:
https://guardian.ng/opinion/can-northern-nigeria-be-home-for-all/
--------
Nigeria: Cleric Backs Whistle Blowing Policy
16 APRIL 2017
By Muideen Olaniyi
An Abuja-based Islamic cleric, Ustaz Shafiu Badmos, has thrown his weight behind the federal government whistle blowing policy aimed at exposing every fraudulent activity.
Ustaz Badmos spoke on Sunday in Abuja at a four-day adult male seminar themed "Between Man and His Soul" organized by the Organization of Tadhamunul Muslimeen (OTM) Federal Capital Territory (FCT) branch.
He said any decision to blow whistle on fraudulent activities of individuals in the society should not be misinterpreted as backbiting since it was allowed to expose the devilish acts of cheaters and oppressors.
Speaking on the lecture titled "Deficiencies of Soul", the Islamic scholar said any actions done in attempts to change an individual from a bad personality to good one and protect humans from an evil could not be likened to backbiting.
He identified backbiting, gossips and arguments as some of the deficiencies of human soul which must be avoided in our daily activities.
He said human beings could be saved from the evils of backbiting when they adopted conscious efforts to fear God, verify information obtained, and bury their anger.
In his lecture entitled "Factors Responsible for Increase and Decrease of Faith", Imam Abdulganiy Abdulraheem of Gwarinpa Jumua'at Mosque, enjoined Muslims to seek beneficial knowledge, ponder on Allah's creations, recite Qur'an, remember Allah always and move away from the sins to increase the level of their faith (eeman).
Ustaz Dhikrullahi Ibrahim of Abuja National Mosque, who noted that the soul usually encourages human beings to do bad acts in his lecture, also listed sincere repentance, self-reformation, and constant struggle with one's soul as antidotes to an evil-encouraging soul.
"Fear of Allah is the way out to avoid looking at the nakedness of opposite sex. Besides, you should always remember that the sight of your Watcher (Allah) supersedes what you want to watch," Ustaz Ibrahim also said.
Ustaz Aliy Shuaib Abdussalam, in his contribution, said it was necessary for human beings to purify their souls (hearts) because "lives rely on souls and the souls get rewards for our actions", citing the sayings of Prophet Muhammad (PBUH) which states that "there is a flesh in our body. If that flesh is in order, our body will be in order. But if that flesh is not in order, then our body will not be in order. That flesh is the heart."
Architect Musa Abdullahi (Pen Abdul), who spoke on the theme of the four-day seminar, which ends on April 17, said the attachment between body and soul is a product of what individuals do in this world.
Full report at:
http://allafrica.com/stories/201704170208.html
--------
Nigeria: CSO Urges Security Agencies to Probe Threat to 2017 Hajj
18 APRIL 2017
By Abbas Jimoh
Security agencies have been urged to investigate a service provider, who threatened to stop Nigerian hajj operation this year.
Independent Hajj Reporters, a civil society organisation, made this call Sunday in a statement by its national coordinator, Ibrahim Muhammed and publicity secretary, Abubakar Mahmoud.
"We view the threat made by one Ibrahim Suleiman Yusuf to institute a court process to stop the performance of 2017 hajj with a serious concern. As reported by some national dailies last week, one Ibrahim Suleiman has called a press conference in Kano where he made a threat to "sue the federal government, leadership of hajj commission with a view to stop the performance of 2017 hajj unless his petition against the leadership of hajj commission in the House of Representatives is decided in his favour," the civil society said.
"We are therefore using this medium to call on relevant security agencies to immediately invite him for questioning. His outbursts are serious threat that can activate serious security challenges if appropriate reprimand action is not taken.
No one has ever made such threat of attempting to halt the performance of Muslim religious obligation of performing hajj," the statement said.
The civil society however said "while we acknowledged his right to express his misgivings via the petition, we equally condemned his careless threat to stop Muslims from performing hajj simply because of his business interests."
"We expected the Arewa Foundation chairman to have awaited the outcome of his petition in the House of Representatives, rather than engaged in act of blackmailing the entire Muslims of stopping 2017 hajj.
Full report at:
http://allafrica.com/stories/201704180104.html
--------
North America
US asks Pakistan to fight all terrorist groups
BAQIR SAJJAD SYED
April 18, 2017
ISLAMABAD: The United States asked Pakistan on Monday to indiscriminately fight all terrorist groups.
This message was conveyed to Pakistani leadership during US National Security Adviser Lt Gen H.R. McMaster's daylong trip to Islamabad during which he met Prime Minister Nawaz Sharif, Adviser on Foreign Affairs Sartaj Aziz, National Security Adviser retired Lt Gen Nasser Janjua and Army Chief Gen Qamar Bajwa.
Gen McMaster is visiting the region for consultations ahead of finalisation of the Trump administration's policy on Afghanistan.
The adviser's visit was the first direct high-level interaction between Pakistan and the US since the new administration assumed charge in Washington.
In first visit to Islamabad, American NSA meets Sharif, Bajwa
The US Embassy said in a statement the visiting NSA "stressed the need to confront terrorism in all its forms".
When asked to comment on US do more mantra, military spokesman Maj Gen Asif Ghafoor at his presser dismissed it as "political rhetoric".
He said "wise (members of) international community were acknowledging Pakistan's contributions in fight against terrorism".
Before arriving in Islamabad, Gen McMaster, in an interview with Afghanistan's Tolonews, said "US hopes Pakistani leaders will understand that it is in their interest to go after terrorist groups less selectively than they have in the past and the best way to pursue their interest in the country and elsewhere is through diplomacy not through the use of proxies and engaging violence". He had then also warned that those helping perpetuate violence in Afghanistan "ought to be exposed and held accountable".
It is said that the US wants Pakistan to end its support for the Taliban.
Lisa Curtis, who had in her paper she co-authored with Amb Hussain Haqqani counselled review of policy on Pakistan for containing and eventually eliminating terrorism, has now joined the US National Security Council as a director and was accompanying Gen McMaster on the visit.
The United States is considering addition of "few thousand troops" to Afghanistan in an effort to break the stalemate in the conflict there. For this, it is said, it needs Pakistan's complete support.
Pakistani leadership expressed the government's willingness to engage with the US government for achieving peace in Afghanistan.
Statements from Prime Minister's Office and Foreign Office on Gen McMaster's meetings with PM Sharif and Mr Sartaj Aziz were similar in the sense that both said they expressed "readiness to work with the international community to explore ways in which the Afghan crisis can be resolved".
An ISPR statement on US NSA's meeting with Gen Bajwa at the GHQ was the briefest and just said: "Pak-US relations, defence cooperation and regional security issues were discussed".
Pakistani leaders, meanwhile, conveyed their concerns about India and hoped that the Trump administration would play its role in easing tensions in the region.
Mr Sharif noted that "sustained dialogue and meaningful engagement" was the only way forward to resolve all outstanding issues between India and Pakistan including the Kashmir dispute. He, however, welcomed President Trump's willingness to help India and Pakistan resolve their differences particularly on Kashmir and noted that this could go a long way in bringing sustainable peace, security and prosperity to the region.
It should be recalled that PM Nawaz Sharif had also on Tuesday in an interview with state-run newswire APP urged the Trump administration to play its role for resolution of the Kashmir dispute, which is at the core of tense rivalry between nuclear armed Pakistan and India.
Pakistani hopes about the Trump administration getting involved in an effort for easing tensions between the two South Asian rivals stem from a recent statement by US permanent representative at the UN Amb Nikki Haley, who had said: "It's absolutely right that this administration is concerned about the relationship between India and Pakistan and very much wants to see how we de-escalate any sort of conflict going forward." The State Department, however, after strong Indian reaction reverted to its traditional position that it was for Pakistan and India to bilaterally resolve their dispute.
Published in Dawn, April 18th, 2017
https://www.dawn.com/news/1327673/us-asks-pakistan-to-fight-all-terrorist-groups
--------
Pence warns N Korea of US resolve shown in Syria, Afghan strikes
April 18, 2017
SEOUL/Moscow - US Vice President Mike Pence put North Korea on notice on Monday, warning that recent US strikes in Syria and Afghanistan showed that the resolve of President Donald Trump should not be tested.
Pence and South Korean acting president Hwang Kyo-ahn, speaking a day after a failed missile test by the North and two days after a huge display of missiles in Pyongyang, also said they would strengthen anti-North Korea defences by moving ahead with the early deployment of the THAAD missile-defence system.
Pence is on the first stop of a four-nation Asia tour intended to show America's allies, and remind its adversaries, that the Trump administration was not turning its back on the increasingly volatile region.
"Just in the past two weeks, the world witnessed the strength and resolve of our new president in actions taken in Syria and Afghanistan," Pence said in a joint appearance with Hwang.
"North Korea would do well not to test his resolve or the strength of the armed forces of the United States in this region," Pence said.
US President Donald Trump took a moment at the White House Easter egg roll Monday to deliver a terse message to North Korean leader Kim Jong-Un: "Got to behave."
Trump made the off-the-cuff comment to a CNN reporter after kicking off the 139th annual Easter egg roll with First Lady Melania Trump.
"Any message for North Korea, sir, Kim Jong-Un?"
"Got to behave," said Trump.
The US Navy this month struck a Syrian airfield with 59 Tomahawk missiles after a chemical weapons attack. On Thursday, the US military said it had dropped "the mother of all bombs", the largest non-nuclear device it has ever unleashed in combat, on a network of caves and tunnels used by Islamic State in Afghanistan.
Russia on Monday warned Washington against launching a unilateral strike on North Korea, after US Vice President Mike Pence said the era of "strategic patience" with Pyongyang was over.
"This is a very risky path," Russian Foreign Minister Sergei Lavrov said at a news conference in Moscow. "We do not accept the reckless nuclear missile actions of Pyongyang that breach UN resolutions, but that does not mean that you can break international law," he said. "I hope that there will not be any unilateral actions like the one we saw recently in Syria." China Monday denied any political motive in the cancellation of flights by its flag carrier to North Korea, as pressure mounts on Beijing to help curb Pyongyang's weapons programmes.
State broadcaster CCTV reported last Friday that Air China had suspended its Beijing-Pyongyang route, leading to speculation the move was intended to pressure the North.
But foreign ministry spokesman Lu Kang distanced his government from the decision and said it was purely "market-based". North Korea's KCNA news agency on Monday carried a letter from leader Kim Jong Un to Syrian President Bashar al-Assad marking the 70th anniversary of Syria's independence.
"I express again a strong support and alliance to the Syrian government and its people for its work of justice, condemning the United States' recent violent invasive act against your country," Kim said.
On a visit to the border between North and South Korea earlier in the day, Pence, whose father served in the 1950-53 Korean War, said the United States would stand by its "iron-clad alliance" with South Korea.
"All options are on the table to achieve the objectives and ensure the stability of the people of this country," he told reporters as tinny propaganda music floated across from the North Korean side of the so-called demilitarised zone (DMZ). "There was a period of strategic patience but the era of strategic patience is over." Trump acknowledged on Sunday that the softer line he had taken on China's management of its currency was linked to its help on North Korea.
The United States, its allies and China are working on a range of responses to North Korea's latest failed ballistic missile test, Trump's national security adviser said on Sunday, citing what he called an international consensus to act.
China has spoken out against the North's weapons tests and has supported UN sanctions. It has repeatedly called for talks while appearing increasingly frustrated with the North.
But Pence and Hwang said they were troubled by retaliatory economic moves by China against the deployment in South Korea of a US anti-missile system known as the Terminal High Altitude Area Defense (THAAD).
South Korea, which accuses China or discriminating against some South Korean companies working in China, and the United States say the sole purpose of THAAD is to guard against North Korean missiles.
China says its powerful radar can penetrate its territory and undermine its security and spoke out against it again on Monday.
Chinese Foreign Ministry spokesman Lu Kang told reporters in Beijing the situation on the Korean peninsula was "highly sensitive, complicated and high risk", adding all sides should "avoid taking provocative actions that pour oil on the fire".
Russian Foreign Minister Sergei Lavrov said Moscow could not accept North Korea's "reckless nuclear actions" but the United States should not take unilateral action against it.
Trump's national security adviser, H.R. McMaster, indicated on Sunday that Trump was not considering military action against North Korea for now, even as a nuclear-powered aircraft carrier strike group was heading for the region.
"It's time for us to undertake all actions we can, short of a military option, to try to resolve this peacefully," he said on ABC's "This Week" programme.
The Trump administration is focusing its strategy on tougher economic sanctions, possibly including an oil embargo, a global ban on its airline, intercepting cargo ships and punishing Chinese banks doing business with Pyongyang.
Tensions have risen as Trump takes a hard rhetorical line with Kim Jong Un, who has rebuffed admonitions from China and proceeded with nuclear and missile programmes seen by Washington as a direct threat.
China says the crisis is between the United States and North Korea. Lu said China efforts to help achieve denuclearisation were clear, adding: "China is not the initiator of the Korean peninsula nuclear issue."
China banned imports of North Korean coal on Feb. 26, cutting off its most important export and Chinese media has raised the possibility of restricting oil shipments to the North if it unleashed more provocations.
Pyongyang has conducted several missile and nuclear tests in defiance of UN sanctions, and has said it has developed and would launch a missile that can strike the US mainland.
Full report at:
http://nation.com.pk/international/18-Apr-2017/pence-warns-n-korea-of-us-resolve-shown-in-syria-afghan-strikes
--------
CSUN Professor Ponders What It Means to be Muslim in America
April 17, 2017
Gender and women's studies professor Nayereh Tohidi, director of the Middle Eastern and Islamic Studies Program at California State University, Northridge, feels her stomach clench every time she hears about an alleged terrorist attack.
"You kind of hold your breath and think, 'please, don't let them [the perpetrators] be Muslim,'" she said.
It's a silent plea, Tohidi said, that is shared by thousands of Muslim Americans across the country who are grappling with what it means to practice Islam during a time when some politicians equate their faith with terrorism.
"It is simplistic to think the problem is Islam per se," said Tohidi, an internationally recognized scholar on gender and Islam who has served as a consultant to the United Nations on the status of women in Eurasia and the Middle East. "The problem is that a small segment of Muslims has turned religion into a totalitarian ideology — 'Islamism' — and is committing heinous crimes in the name of Islam. And, in the process, they are tainting all of us. Muslims are over 80 percent of the victims of such 'Jihadism' or 'Islamist terrorism.'
"We need to remember that Judaism, Christianity and Islam were all born in the same region of the Middle East, and their foundations for faith are very similar," she said. "All Abrahamic religions include violent elements in their scriptures that can be resurrected and deployed for political and ideological purposes."
The escalating anti-immigrant and anti-Muslim political rhetoric has created a climate where some people struggle with how open they can be about their faith, Tohidi said.
"Some struggle with the question of whether they should withdraw, hide in the margins or try to hide the part of their identities that is Muslim," she said. "While others — you saw this after 9/11 — have responded by embracing their religion and, if they are women, proudly wearing hijab and saying, 'Wearing a headscarf does not mean I am a terrorist.' Many Muslims do not believe that covering hair or wearing headscarf is an Islamic mandate. But in recent decades, it has turned into a part of the identity politics more so than a reflection of the faith"
For scholars like Tohidi, a vocal advocate of women's rights, human rights and secular politics, the pressure to "choose sides" can seem overwhelming, particularly when the tenets of the faith are misconstrued to justify discrimination, violence and death.
"One reaction is to keep a low profile about your Islamic identity or become defensive and apologetic about the flaws within your tradition and community," she said. "But for someone who is an activist and scholar in a university setting, I cannot keep quiet or lose my critical perspective toward oppression and discrimination practiced by any cultural communities or political forces. I have to maintain a balance that makes sense."
Tohidi has written numerous papers and articles for journals around the world criticizing the use of Sharia law — the religious law forming part of the Islamic tradition — to justify the discrimination against women and religious minorities in some Muslim-majority countries where the state and law are based on Sharia. She said she feels a responsibility to continue to advocate for women's rights, equal rights and democracy in the Middle East and beyond, and to target Islamic leaders who use an outdated and unreformed Sharia to justify social inequality in their own countries.
"There are those who say that when you do that, you are reinforcing Islamophobia," she said. "But I say, 'no, I am not.' We need to be consistent and critical if we are going to fight injustice. To fight racism and prejudice against Muslims, you cannot deny that violence and sexism also exist in the community. Drawing attention is not divisive, it is fighting for what is right.
Full report at:
http://csunshinetoday.csun.edu/media-releases/csun-professor-ponders-what-it-means-to-be-muslim-in-america/
--------
URL: https://www.newageislam.com/islamic-world-news/the-azaan-jamat-khana-mosque/d/110812
New Age Islam, Islam Online, Islamic Website, African Muslim News, Arab World News, South Asia News, Indian Muslim News, World Muslim News, Women in Islam, Islamic Feminism, Arab Women, Women In Arab, Islamophobia in America, Muslim Women in West, Islam Women and Feminism