New Age Islam News Bureau
22 May 2012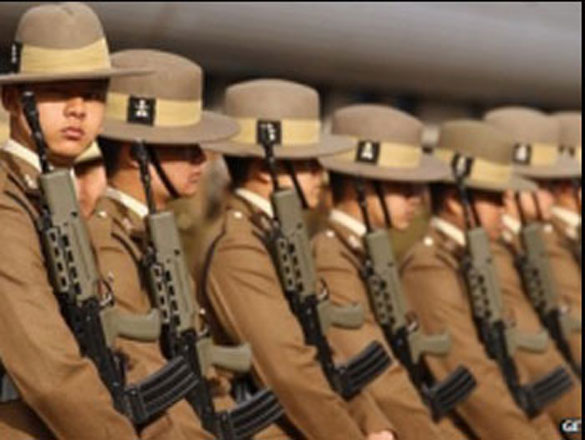 South Asia
• Taliban hang kidnapped eight-year-old boy as ransom not paid
• Dhaka for Hindu marriage law
• Talking with Pak on issues more openly: Karzai
India
• 'We are scared even to name our village in our résumés': Barh Samaila, Darbhanga, Bihar
• Nagma Mohamed Mallick appointed as India Ambassador in Tunisia
• Steps on ending Haj subsidy order after getting SC judgement: Krishna
• In a first, heads of NIA & IB to take part in Indo-Pak talks
• Pak planes violated Indian air space 23 times in 3 years: Govt
• 7/11 accused wants books to study, HC treats his letter as PIL
• Near perfect 100 for Dubai's ISC student
• Siddiqui has given info on Bhatkal hideouts in Bihar: ATS
Pakistan
• 12 people killed in Karachi violence
• Case against Facebook in Pakistan for 'blasphemous content'
• Karachi airbase attack: 3 Pak naval officers punished
• Warrant against Musharraf valid till his arrest: Pak tells Interpol
• Balochistan case: Deputy Attorney General resigns during hearing
• Pakistan: Man, transvestite acquitted in same sex marriage case
• Pakistan: Kazmi found 'innocent' in Hajj scandal
• 4 terrorists, volunteer killed in Khyber Agency clashes
• Every option to be used to rid country of corrupt rulers: Nawaz Sharif
• Gilani, Erdogan hold wide-ranging talks to boost Pak-Turk ties
• Pakistan disciplines officers over base attack
• Pak deserves US apology over NATO attack: Bilawal Bhutto Zardari to Obama
Mideast Asia
• Al-Qaeda Suicide attack against Yemen army in Sanaa: Death toll rises to 100
• Yemen cancels army parade after troops massacred
• Olympics moments: Palestine gunmen kidnap Israeli athletes
• Secret Clinics Tend to Bahrain's Wounded
Arab World
• In Streets and Online, Campaign Fever in Egypt
• Conflict Rooted in Syria Spreads to Lebanon's Capital
• Qaeda Ally Says Yemen Bomb Was Payback for Attacks
• Egypt between the Left, Muslim Fundamentalism, and the Old Regime
• Bomb Kills 5 in Syrian Capital
• Iraq and Iran swap remains of 1980-1988 war dead
• Iraq bombings kill six, including four children
• Class and generational divide overshadows Egypt poll
• Egyptian activists focus on human rights ahead of elections
• Lebanese court bails anti-Syrian activist
North America
• G8 Steps Up Plans to Aid Arab Spring Economies: U.S. Official
• NATO Agrees on Afghan Security Transition in 2013
• Obama snubs Zardari over Afghan supply routes
• Anti-NATO protesters occupy Chicago streets again, denounce police brutality
• Obama says Afghanistan 'won't stand alone' even as isolated Pakistan plays spoiler
• France has done 'its duty' in Afghanistan: Hollande
• US man gets over 6 years in prison in terror funds case
• More NATO Summit Activists Charged; Five Linked by Two Informants
• Whose Firebombs? Inside the Alleged "Conspiracy"
• "Terrorism Plot" or Entrapment? The Case of the NATO 3
• Is civility losing out to the 'culture war'?
Africa
• Tunisia vows to punish attacks on alcohol vendors
• Islamic Terrorist Bases Raided in Nigerian Cities of Jos, Kano
• Mali Mob Assaults President After Pact
• Muammar Gaddafi's ex-spy chief to face charges in Mauritania
• Car Blast in Sudan, One Killed
Southeast Asia
• Mat Sabu: Riding on Najib's 'appeal' may do more harm now
• Malaysian opposition leader Anwar Ibrahim charged: Najib is afraid to face me in elections!
Europe
• British govt ready to act against forced marriages
• Borders Hardening Throughout Central Asia In Anticipation Of NATO Pullout
Complied by New Age Islam News Bureau
Photo: Yemen cancels army parade after troops massacred
URL: https://www.newageislam.com/islamic-world-news/new-age-islam-news-bureau/taliban-hang-kidnapped-eight-year-old-boy-as-ransom-not-paid/d/7396
----------
South Asia
Taliban hang kidnapped eight-year-old boy as ransom not paid
22 May 2012
INSURGENTS in southern Afghanistan hanged an eight-year-old boy six days after they abducted him, the Afghan government said.
The boy's captors had demanded that his father, a police officer, supply them with a police vehicle and he refused, said a statement from President Hamid Karzai's office. The militants hanged the boy on Friday in Helmand province's Gereshk district.
"President Karzai both strongly condemns this act and rejects it as a brutal and cowardly crime that is not acceptable in any religion or culture," the statement said.
It referred to the killers as "terrorists," but did not say if they belonged to the Taliban or another of the insurgent movements fighting foreign forces and their Afghan allies.
Kidnappings have become increasingly common in Afghanistan, both by criminal groups looking for ransoms and insurgents making a political statement. Most abductions are settled out of the public eye, with negotiations and cash payments.
Separately, Afghan officials said NATO forces battling insurgents along an eastern highway accidentally killed three civilians who were caught in the crossfire.
NATO said local residents presented the bodies of three civilians killed. Spokesman Captain Justin Brockhoff said it was unclear whose fire had killed them.
The battle broke out after international troops struck a roadside bomb in Wardak province.
The dead included a woman who was a provincial health official. Wardak government spokesman Shahidullah Shahid said Aqeela Hekmat and two of her family members were killed in their vehicle, and her husband was injured. Aqeela was the head of gynaecology and maternal health for neighbouring Ghazni province.
Provincial police chief General Abdul Qayum Baqizai also confirmed three deaths and said it was clear they were killed by NATO fire.
Mr Karzai's office said it was investigating the allegations.
http://www.malaysia-chronicle.com/index.php?option=com_k2&view=item&id=33524:taliban-hangs-eight-year-old-boy&Itemid=4
----------
Dhaka for Hindu marriage law
HAROON HABIB
May 21, 2012
Bangladesh is planning to introduce a marriage registration law for the minority Hindus. But the government feels it should be made optional, since community leaders have been opposing such a registration.
The Cabinet endorsed the draft of The Hindu Marriage Registration Act-2012 on Monday. After vetting by the Law Ministry, the draft will be placed before Parliament.
The Cabinet also approved an amendment of the Vested Properties Return Act (Amendment) 2011 to enable Hindus to reclaim their property taken over by the government and individuals after the 1965 war between Pakistan and India. The draft approves an extension of 150 days to the earlier deadline for a gazette on the list of vested properties.
http://www.thehindu.com/news/international/article3443443.ece
----------
Talking with Pak on issues more openly: Karzai
22 May 2012
Reiterating that terrorist safe havens continue to exit across the border, Afghanistan President Hamid Karzai said his government is talking to Pakistan on a range of issues, including terrorism, in a more open and friendlier manner than ever before.
"There is no doubt that Haqqani network is in Miramshah. The Pakistani government would not deny that there are other sanctuaries as well across the border. But the difference today is that we are talking about these issues more openly and in a friendlier environment than ever before," Mr. Karzai told CNN in an interview.
He said in keeping with this new environment that we hope we can find solutions.
"Pakistan is a neighbour of ours and we have begun a dialogue with them. And the dialogue is quite ahead now in seeking solutions to the problems that we have.
"It is keeping with this dialogue that we are moving forward, and we hope that the end result of all this activity, of all this effort, the endeavour on the part of both of us, and the US, will be the removal of the terrorists from the region," Mr. Karzai said.
Full report at:
http://www.thehindu.com/news/international/article3444812.ece
------------
India
'We are scared even to name our village in our résumés': Barh Samaila, Darbhanga, Bihar
May 22 2012
Barh Samaila, Bihar : Any vehicle arriving in Barh Samaila village is viewed with suspicion. Elders will stop it and ask questions, in this case allowing it in once satisfied it is carrying a media team. Inside the village, some youths have changed their mobile numbers while some have even stopped carrying a mobile.
The sense of fear pervading Barh Samaila, a village of over 6,000 in Keoti block of Darbhanga, stems from the arrest of four of its youths since November on terror charges.
Villagers are particularly upset about the way one of the two most recent arrests was made, that of Kafeel Akhtar in the early hours of May 6. "The boy was with his wife in the bedroom when policemen in plainclothes dragged him out, ignoring all decency," says an elderly woman.
Kafeel was arrested by a joint team of Karnataka and Andhra Pradesh police in connection with the Chinaswamy Stadium blast. Then came the news of the next arrest, from Saudi Arabia. Faseeh Mehmood is the son of the village's richest and "most respected" resident, Dr Firoz Ahmed. He was arrested from Al Jubail on May 13 on charges of being an Indian Mujahideen operative.
The first arrests of Barh Samaila youths were made from Delhi on November 22 and 23, those of Qateel Ahmed Siddiqui and his businessman employer Gauhar Aziz Khomaini, for alleged IM links. Kafeel, incidentally, is Gauhar's nephew.
"How is it that such things are happening all of a sudden?" says Dr Firoz, who is in charge of the Benipatti primary healthcare centre.
Villagers stunned by the arrests have gathered at the doctor's newly built pucca house. The discussion rules out resistance. "We are scared even to mention Barh Samaila in our résumés," says an unemployed youth, refusing to give his name for fear that his could be the next arrest.
Chief Minister Nitish Kumar has protested the arrival of police from outside without a transit remand, but villagers would rather not raise this. "Everyone thinks if he speaks out, he will be linked to them and arrested," says Mohd Quayum, whose son, living in Riyadh, has been calling constantly. "Even villagers living abroad have lost their peace of mind," he says.
The families
Barh Samaila is a Muslim-dominated village with partial signs of progress, with many of its inhabitants banking on the support of those they have sent outside. The village has a primary school each for boys and girls, but the nearest high school is Keoti, 7km away. The approach road is poor. Most villagers have brick-and-tile houses and depend on agriculture.
Roughly every other household has someone working outside. "They support their families back home. The village has half a dozen engineers; Dr Firoz is the only MBBS," says Mohd Qaisar, caretaker at Faseeh's house.
Gauhar's father Mohammed Luqman, 75, was executive engineer in the irrgitation department in Hazaribagh. "Everything is pre-ordained," he says, before leaving for afternoon prayers. "But to me he is innocent till police prove him guilty."
Of his other sons, one is a personnel officer in a Dubai company, one is an engineer in Saudi Arabia and a third is a scientist in the US. "Gauhar, my youngest, was in Saudi Arabia but came to live with me when I fell ill. He later moved to Delhi to run a construction company," says Luqman, waiting for any of his sons to arrive so that he can have a knee operation.
Qateel's family is the poorest of the four that have seen a young member arrested. His father Mohammed Zafeer is a farmer. "I get news from my daughter-in-law, who lives in Delhi," says his mother, Gulshan Ara. "If he is guilty, let him be punished, but if he is not, we want him back."
Kafeel had just written his postgraduate examinations and was teaching at a Darbhanga school. Says his father Abdul Salam, a farmer, "The investigators owe us an explanation. This is trespass. We are relieved that the chief minister has taken it up with the Karnataka CM."
Spot of bother
Villagers say the last one year has been hard on the region. Three months ago, Mohammed Dilkash Rahman from neighbouring Babu Salempur village was arrested over the High Court blast in Delhi. Mohammed Naquee and Nadeem Akhtar of Deora Bandhauli village were arrested in Delhi and charged with being IM operatives involved in the Chinaswamy Stadium, German Bakery and Jama Masjid blasts.
Inspector-general of police, Darbhanga zone, Sudhanshu Kumar says it is very surprising that the district police have not been told about the arrests.
Bihar DGP Abhyanand says the government has lodged a protest with the Karnataka government and the Centre. He expresses the hope that such arrests without taking the local police into confidence will not happen again.
ARREST AFTER ARREST
November 12, 2007: Mohammed Sabauddin alias Farhan of Madhubani arrested from Lucknow for Rampur CRPF camp attack and firing on Jaipur science conference
July 9, 2008: Madhubani's Pappu Khan arrested from Lucknow for alleged involvement in blast at Sarojini Nagar, Delhi
October 14, 2008: Mohammed Khalil of Madhubani arrested from Lucknow for attack in Delhi
August 17, 2009: Omar Madani, alleged LeT operative, of Madhubani arrested from Delhi
2010: Mohammed Sabauddin arrested from Madhubani for attack on CRPF camp in Rampur
November 22-23, 2011: Qateel Ahmed Siddiqui and Gauhar Aziz Khomaini of Barh Samaila arrested for alleged IM links; both arrests made in Delhi
November 24, 2011: Ghayur Ahmed Jamali and Mohammed Ajmal, alleged IM operatives, arrested from Madhubani
November 2011: Irshad Khan of Samastipur, alleged IM operative, arrested in Chennai
January 12, 2012: Mohammed Naquee and Nadeem Akhtar, alleged IM operatives, of Darbhanga arrested in Delhi, charged in several blasts
February 2012: Mohammed Dilkash Rahman of village next to Barh Samaila arrested from Delhi in connection with High Court blast
May 6, 2012: Kafeel Akhtar arrested from Barh Samaila by joint team of Karnataka and Andhra Police police over Chinnaswamy Stadium blast in Bangalore
May 13, 2012: Faseeh Mehmood of Barh Samaila arrested from Saudia Arabia and described as an IM operative
http://www.indianexpress.com/story-print/952095/
----------
Nagma Mohamed Mallick appointed as India Ambassador in Tunisia
21 May 2012
New Delhi: Ms Nagma Mohamed Mallick has been appointed as next Ambassador of India to Republic of Tunisia, an African country. The announcement was made by the Ministry of External Affairs in a press statement last week (15th May 2012).
Indian Foreign Service (IFS) officer of 1991 batch, Ms Nagma is presently Deputy Chief of Mission in Embassy of India in Bangkok.
She is expected to take up her assignment shortly, read the MEA communication.
Nagma has her family roots in Chemnad in Kasaragod, Kerala. She is daughter of Zulu Banu and Pudiyapura Mohamed (sibling of Kannada author and novelist Sara Aboobacker).
As her father was in central government job, the family settled in New Delhi and here Nagma was born and had her education.
Nagma is married to Farid Mallick, an Advocate by profession. They have two children, son Aftab and daughter Arnaz.
http://twocircles.net/2012may21/nagma_mohamed_mallick_appointed_india_ambassador_tunisia.html?utm_source=feedburner&utm_medium=email&utm_campaign=Feed%3A+Twocirclesnet-IndianMuslim+%28TwoCircles.net+-+Indian+Muslim+News%29
----------
Steps on ending Haj subsidy order after getting SC judgement: Krishna
May 22, 2012
The government will decide steps to be taken by it on the Supreme Court order to end Haj subsidy after receiving the judgement of the apex court on the issue, External Affairs Minister S.M. Krishna said on Tuesday.
In its verdict on May 8, the Supreme Court had directed the government to phase out Haj subsidy within a period of 10 years, saying that this amount can be more profitably used for social and educational development of the Muslim community.
"They have given us an interim order. We are awaiting the final order of the Supreme Court. Once we get that, then we will decide that what will be our next step," Mr. Krishna said when asked if the Government was planning to file an appeal against the apex court order.
He was talking to reporters on the sidelines of an All Indian Haj Committee function.
A bench of justices Aftab Alam and Ranjana Prakash Desai had quoted Quran to justify doing away with the subsidy, which was around Rs 685 crores in 2011, noting that many Muslims would not be very "comfortable" to know that their Haj is funded to a large extent by the government.
A number of prominent Muslim leaders had welcomed the court's order, saying that the subsidy was not exactly benefitting the community and the funds given in subsidy should be allocated for improving the educational and living standards.
Addressing the gathering, the External Affairs Minister said that he has been informed by the Haj Committee chairperson Mohsina Kidwai that the pilgrimage last year had passed off smoothly and was well organised.
"I would like to alert all the officers dealing with Haj 2012 not to let their guard down and remain alert and ahead of the plans and programmes for Haj 2012. Haj is such a complex and tedious operation that we can ill-afford complacency at any point in time," he said.
Mr. Krishna said the government had decided to come out with its Haj policy for 2012 in January or February itself but it was delayed due to a pending case in the Supreme Court.
"It was only after the interim verdict was announced by the Court on May 8, 2012 that the Haj 2012 policy could be finalised and released and that was done on May 18," he said.
Terming the conduct of Haj operations as one of the "most complex" tasks undertaken by India, the minister said this year's Haj policy has been framed in close consultations with tour operators, Haj Committee and legal experts and a transparent procedure has been adopted by the government.
Mr. Krishna said from this year, Haj applications will have to be accompanied by proof of valid passports.
"The MEA has worked hard to bring about this significant change because of which every pilgrim this year will have a passport before proceeding on his pilgrimage. I am happy to state that the Haj Committee has received more applications this year than last year despite passport having being made compulsory," he said.
http://www.thehindu.com/news/national/article3445348.ece
----------
In a first, heads of NIA & IB to take part in Indo-Pak talks
May 22, 2012
NEW DELHI: Amid expectation of some 'positive' outcome on certain 'confidence building measures' including liberalized visa agreement, India will - in a departure from normal practice - also send heads of Intelligence Bureau, CBI and NIA to Islamabad as part of its delegation for home secretary-level talks between the two countries on May 24-25.
Earlier, the home secretary was accompanied by joint secretary level officers during talks with his Pakistani counterpart.
Sources said that since New Delhi was also expected to raise the issue of terrorism including action against Lashkar-e-Taiba founder Hafiz Saeed and others, presence of the chief of NIA - which has filed a chargesheet against Saeed and some serving/retired Pakistani army officers in terror cases - would make a difference, specifically when both countries had earlier agreed to cooperate on terror-related investigation.
NIA chief S C Sinha is, however, likely to have a tough time as the agency is also probing the Samjhauta Express blast case. Islamabad is expected to raise this issue and ask New Delhi about the progress of investigation into the incident which was allegedly carried out by Hindu radicals. As many as 68 people, mostly Pakistanis, were killed in the blast in February 2007.
The 12-member delegation, led by home secretary R K Singh, will include IB director Nehchal Sandhu and CBI director A P Singh besides Sinha and officials from external affairs ministry, sources said.
The CBI is probing various trans-borders cases including the 1993 Bombay blast case and others related to pumping of fake Indian currency notes into India. The two agencies are also authorized to liaison with Pakistan's Federal Investigation Agency (FIA) on matters related to terrorism and garner evidence for trial in the Mumbai 26/11 attack case. The IB is responsible for gathering and dissemination of all terror related information.
During the talks, a decision on issuance of one year multiple-entry non-police reporting visas for 'certified' businessmen and allowing them to visit five cities instead of three as at present will be taken.
An agreement to liberalize the visa procedures will benefit people of both the countries as it will also exempt elderly people from police reporting, allowing common people from either country to visit three earmarked cities with freedom to exit from any point and extending visa on arrival facility at Wagah border for tourists including senior citizens (65 years and above) and children (below 12 years of age).
India will also take up with Pakistan the issue of early release of Sarabjit Singh, the condemned Indian prisoner lodged in a Lahore jail. This was conveyed by home minister P Chidambaram to Sarabjit's sister Dalbir Kaur, who met him here on Monday.
Ahead of the talks, Pakistani high commissioner to India Shahid Malik on Monday met Chidambaram in the latter's North Block office. The Indian delegation will leave for Islamabad on May 23 and will be back in Delhi after the talks on May 26.
http://timesofindia.indiatimes.com/india/In-a-first-heads-of-NIA-IB-to-take-part-in-Indo-Pak-talks/articleshow/13367296.cms
----------
Pak planes violated Indian air space 23 times in 3 years: Govt
May 21, 2012
NEW DELHI: Pakistani military planes have violated Indian air space 23 times in the past three years including twice in last four months, defence minister A K Antony said on Monday.
He also noted that all such violations are "taken up" with the country concerned.
"During the last three years-- 2009-2011 -- and current year, 23 incidents of air violation by planes of Pakistan defence forces were reported," Antony said in a written reply in the Lok Sabha.
"All such violations are analysed and taken up with concerned country through laid down channels as per established procedures," he said.
He was asked whether incidents of violation of international air space rules along Indo-Pak border by the planes of Pakistan defence forces are rising and about the frequency of such violations by Pakistan during the last three years.
Giving details, Antony said Pakistani military aircraft violated Indian air space eight times in 2009.
Full report at:
http://timesofindia.indiatimes.com/india/Pak-planes-violated-Indian-air-space-23-times-in-3-years-Govt/articleshow/13355448.cms
----------
7/11 accused wants books to study, HC treats his letter as PIL
May 22 2012
New Delhi : A letter by a prime accused in the 2006 Mumbai serial train blasts to the Delhi High Court may determine the rights of a prisoner, who would fall in the BPL category, to get study material under RTI.
Ehtesham Qutubuddin Siddiqui had sought copies of books published by the Central Council for Research in Homeopathy (CCRH) under RTI to "study" the same. The CCRH refused on the ground that these were "priced publications" and hence could not be given free. His request for soft copies was also turned down, citing copyright laws.
However, Siddiqui argued that since he fell in the below poverty line category, a fact verified by the Bombay High Court Registrar, he should be given this "information" free of cost.
After his pleas with the CCRH and the Central Information Commission failed to yield any results, Siddiqui drafted a letter petition and mailed it to the Delhi High Court. After taking due note of the five-page letter that reached it in the first week of May, the court has converted it to a PIL. Justice Vipin Sanghi has also appointed advocate Sumeet Pushkarna as amicus curiae to assist the case.
Siddiqui cites Section 7(5) of the RTI Act that says that even for supplying a priced publication, no fee shall be charged from persons under the BPL category. He also points out that his status itself has not been questioned by RTI departments of the CCRH. A denial citing monetary reasons, he says, is therefore wrong.
The RTI enables an applicant to obtain information, including copies of books or other such material, unless exempted from disclosure. Siddiqui also raises questions over invoking of copyright laws, pointing out that providing soft copies does not violate the same unless the copies are published by anyone for financial gains without their permission.
Requesting the court to direct the CCRH to provide the information to him under RTI, he has also urged that he be brought to court by his jail superintendent for every date of hearing in the Delhi High Court.
One of the prime accused in the Mumbai 7/11 terror attacks of 2006, in which seven bombs kept in first-class coaches of Mumbai's suburban trains and at railway stations had killed 187, Siddiqui has been lodged in jail since 2006.
http://www.indianexpress.com/news/7-11-accused-wants-books-to-study-hc-treats-his-letter-as-pil/952284/
----------
Near perfect 100 for Dubai's ISC student
May 22 2012
Dubai : A Dubai-based Indian student has scored a staggering 99.5 per cent in the Indian School Certificate examinations for the 12th grade, a first in the history of the board.
Rohan Sampath scored 100 per cent in Mathematics, 100 per cent in Physics, 100 per cent in Computer Science and 98 per cent in English, becoming the first student to do it in the history of ISC exams, his school, Dubai Modern High School, said.
The 18-year-old, who has studied at the same school since kindergarten, credited his parents and teachers for his incredible success.
Rohan was the president of the Modern Debating Society at school and represented the UAE at the World School Debating Championships in Scotland, last year.
His father Sampath Srinivasan said his son has always been academically excellent, but that has never been his only focus.
Sampath never went for private coaching classes and says there is no secret formula for success. Outside India, the ISC examinations are taken in schools in Indonesia, Singapore, Bhutan, Yemen and the UAE.
http://www.indianexpress.com/story-print/952381/
----------
Siddiqui has given info on Bhatkal hideouts in Bihar: ATS
May 22 2012
Pune : Mohammad Qateel Mohammad Jafir Siddiqui, arrested by the Anti-Terrorism Squad (ATS), Pune unit, for allegedly attempting to plant a bomb outside Shrimant Dagdusheth Halwai Ganapati temple, has reportedly revealed information about the hideouts in Bihar where Yasin Bhatkal and he used to go after committing crimes.
"The accused (Siddiqui) is ready to show us these places and we need to travel with him to Darbangha and nearby rural areas where these hideouts are located," the remand application submitted to the magistrate court by assistant police commissioner (ATS) Samad Shaikh stated.
Shaikh claimed in the remand application that Siddiqui was a member of Indian Mujahideen (IM) and was in contact with members of Lashkar-E-Toiba, who are Pakistani citizens. "He is not cooperating with the ATS on this and we will have to interrogate him with the help of other intelligence organisations in the country," Shaikh said. The ATS also stated in the remand application that they wanted to analyse the call details of Siddiqui and his accomplices.
"Investigation is on to trace the vehicles used by the accused. Extension of his custody is also needed to probe his funding sources and to know from where he got the explosives to make the bomb. We are not satisfied with the information about the money he got for his activities in Pune," said assistant public prosecutor A V Ausekar.
The ATS said the information revealed by Siddiqui was confidential and needed to be verified. They sought 10-day custody of Siddiqui before judicial magistrate first class (JMFC) S S Bose, on Monday. The court granted his custody to ATS till May 28.
Defence lawyer Kaynat Ali Shaikh objected to the police custody stating that four of the seven reasons stated by the ATS for Siddiqui's custody were repeated from previous remand application, when the ATS had sought his custody on May 11. "Moreover, the ATS has failed to seize any incriminating evidence against him all this time," the lawyer said.
http://www.indianexpress.com/story-print/952252/
------------
Pakistan
12 people killed in Karachi violence
22 MAY 2012
At least 12 people were killed and over 30 injured here on Tuesday when unidentified gunmen opened fire at a rally that was organised to oppose the movement to create a new "Mohajir" province.
The gunmen opened fire at the "Mohabbat Sindh" rally organised by the Awami Tehrik and the banned People's Amn Committee when it reached the old quarters of Karachi, TV news channels reported.
"So far we have sent 12 bodies including a woman and a small girl to different hospitals from different parts of the old city areas," a senior police official said.
A woman was among the dead while a reporter and a cameraman of a TV news channel were among the injured. The condition of several of the injured was described as serious.
Dozens of shops and vehicles were set on fire during the violence.
DIG Shaukat Ali Shah said a search operation was underway in areas where the rally was attacked and the situation was under control.
Violence was reported from Lee Market, Pan Mandi and Bolton Market.
Additional policemen and Paramilitary Pakistan Rangers personnel were deployed to control the violence. Roads leading to the Sindh Governor's House and Chief Minister's House were closed with containers before the rally.
The Awami Tehrik and the People's Amn Committee decided to organise the rally from Cheel Chowk at Lyari to Karachi Press Club to oppose recent calls for the creation of a new province for 'mohajirs' or Urdu-speaking migrants who came to Pakistan at the time of Partition.
Awami Tehrik president Ayaz Palijo claimed police left areas where firing was reported. He warned that every drop of blood shed during Tuesday's violence would be avenged "not from innocent Urdu-speaking people but from terrorists".
This was the latest spell of violence in Karachi, where hundreds have died to ethnic and political unrest over the past few years.
http://www.dailypioneer.com/world/67384-12-people-killed-in-karachi-violence.html
----------
Case against Facebook in Pakistan for 'blasphemous content'
May 22, 2012
Islamabad: Acting on the orders of a Judge, Islamabad police have registered a case against social networking website Facebook for hosting "blasphemous materials".
The Margalla police station in Islamabad registered a First Information Report (FIR) against Facebook and three other websites under sections 295-A and 298-A of the Criminal Procedure Code on the directions of Additional Sessions Judge Kamran Basharat Mufti.
Justice Mufti's order came in response to an application filed by the Namoos-e-Risalat Lawyers Forum. One of the complainants, lawyer Rao Abdur Rahim, told the 'Express Tribune' that his organisation had been informed in July last year that Facebook and a few other websites had been hosting "blasphemous content" that was being uploaded from Pakistan.
"Concerned government officials, Pakistan Telecommunication Authority and police were requested to take action but they did not pay attention. Therefore, Islamabad District Bar on July 27, 2011 filed a complaint for the registration of an FIR, but no action was taken," Mr Rahim said.
The Namoos-e-Risalat Lawyers Forum then filed an application in the court of Additional Sessions Judge Mufti, requesting him to direct the police to register an FIR.
"We gave three applications: one against Payam TV for telecasting a movie 'Yousaf', one against Facebook and three other websites and one against the US Embassy in Islamabad for organising a gathering of gays and lesbians," Mr Rahim added.
Accepting two of the applications, Judge Mufti directed Margalla police station to register an FIR against Payam TV and Facebook. The judge turned down the application against the US Embassy.
http://www.ndtv.com/article/world/case-against-facebook-in-pakistan-for-blasphemous-content-214282
------------
Karachi airbase attack: 3 Pak naval officers punished
May 22 2012
Islamabad : Three senior officers of the Pakistan Navy have been penalised after a court martial found them guilty of negligence and dereliction of duty during a deadly Taliban attack on a key naval airbase in Karachi last year which also destroyed two US-made surveillance aircraft.
The navy's media arm confirmed that the three officers were tried "under the naval law and were accordingly penalised". It did not identify the officers nor gave details about the punishment.
Reports in the media identified the officers as Commodore Raja Tahir, who was the commander of the Mehran naval airbase when it was attacked on May 22 last year, Lt Commander Ibrar-ul-Hasan, the airbase's security officer, and Capt Mohammad Israr.
Full report at:
http://www.indianexpress.com/story-print/952389/
----------
Warrant against Musharraf valid till his arrest: Pak tells Interpol
May 22 2012
Islamabad : An arrest warrant issued against former Pakistan President Pervez Musharraf by an anti-terrorism court in connection with the Benazir Bhutto assassination case will remain valid till its compliance, the Interpol has been informed by authorities here.
"The Interpol, through a letter, had asked the Federal Investigation Agency (FIA) about the expiry date of the arrest warrant. In response, we have conveyed to them that it will remain valid till the arrest of Musharraf," Public Prosecutor Chaudhry Zulfiqar Ali said.
Ali, a senior public prosecutor of the FIA, said yesterday that the warrant will remain effective till Musharraf, currently living in self-exile outside the country, is handed over to Pakistan or unless the trial court cancels the warrant.
The Interpol has also been informed that the warrant was issued by the anti-terrorism court in light of FIA's challan in the case related to the 2007 assassination of former Premier Benazir Bhutto, he said.
It was issued due to Musharraf's continued absence from court proceedings, he added.
Full report at:
http://www.indianexpress.com/story-print/952405/
----------
Balochistan case: Deputy Attorney General resigns during hearing
22 May 2012
QUETTA: Deputy Attorney General Malik Sikander on Tuesday resigned from his position before a bench of the Supreme Court hearing the Balochistan law and order and missing persons' case, DawnNews reported.
A three-judge bench comprising Chief Justice Iftikhar Mohammad Chaudhry, Justice Khilji Arif Hussian and Justice Jawad S. Khwaja was hearing a petition on the law and order situation and human rights violations in Balochistan at the Quetta registry of Supreme Court.
Chief Secretary to Balochistan Chief Minister Aslam Raisani, Hafiz Abdul Basit, appeared before the bench. However, the federal secretaries summoned during Monday's hearing had not yet arrived at the Quetta registry.
The deputy attorney general told the bench that he had delivered the court's summons to the relevant authorities.
Addressing Sikander, Justice Khilji said: "You think that the problems of 17 crore people would be solved by 17 judges…why are others not fulfilling their responsibilities?"
Full report at:
http://dawn.com/2012/05/22/balochistan-case-deputy-attorney-general-sikander-resigns-during-hearing/
----------
Pakistan: Man, transvestite acquitted in same sex marriage case
22 May 2012
PESHAWAR, May 21: A local court on Monday acquitted a man and a transvestite of the same sex marriage.
Judicial magistrate Mohammad Ilyas pronounced acquittal on completion of arguments by the prosecution and the defence, saying the charge against the two, Malik Iqbal and Kashif alias Rani, couldn't be proved.
Mr Iqbal later told reporters that he would file a defamation case against the then station house officer of the relevant Faqirabad police station as he belonged to a respectable family and was falsely implicated in the case.
Police had arrested 47 persons, including the accused and several transvestites, in the May 25, 2010, raid on a Faqirabad plaza, claiming the function of the same sex marriage was underway.
Full report at:
http://dawn.com/2012/05/22/man-transvestite-acquitted-in-same-sex-marriage-case/
----------
Pakistan: Kazmi found 'innocent' in Hajj scandal
22 May 2012
RAWALPINDI: A Federal Investigation Agency (FIA) team on Monday completed its investigation in Hajj corruption case and found former minister for religious affairs Syed Hamid Saeed Kazmi 'innocent', former Hajj director general Rao Shakeel 'main accused' and former joint secretary (Hajj) Aftabul Islam Raja 'co-accused' in hiring residential buildings for Pakistani pilgrims at exorbitant rates in 2009. The FIA will submit a comprehensive report of its findings in the court of Special Judge Central Khalid Shabbir tomorrow (Wednesday). The FIA investigators found no evidence against former minister Hamid Saeed Kazmi, whereas Rao Shakeel hired expensive accommodation for pilgrims and Raja continued endorsing his (Rao's) decisions, FIA Senior Public Prosecutor Chaudhry Zulfiqar said while talking to APP. He said the accused paid 55 percent rent of the 87 acquired buildings in advance, while under the set procedure, it was to be paid at the rate of 15 percent. They hired some under-construction buildings, which created more difficulties for Pakistani pilgrims in Saudi Arabia, he added. Besides submitting the report, Zulfiqar said the court would be requested to initiate a trial under the challan submitted by the FIA in February this year. On the directives of the Supreme Court, the trial has to be completed by August 18.
http://www.dailytimes.com.pk/default.asp?page=2012\05\22\story_22-5-2012_pg7_3
----------
4 terrorists, volunteer killed in Khyber Agency clashes
22 May 2012
BARA: A least four terrorists were killed and several others were injured in clashes with security forces on Monday. One volunteer of a peace committee was also killed in the fire exchange. According to details, security forces along with volunteers of the peace committee, conducted search operation against terrorists in Tirah Valley of the Khyber Agency. On being attacked, the terrorists resisted and fired back at the troops, killing a volunteer of the peace committee, which led to a heavy exchange of fire. Four terrorists were killed as a result, while several others were injured. It should be mentioned that the Tirah Valley of Khyber Agency has remained in the grip of terrorists and hundreds of them have been killed, including dozens of security personnel and members of the peace committee. The reason that most of the terrorists reside there is to escape from the law enforcement agencies.
http://www.dailytimes.com.pk/default.asp?page=2012\05\22\story_22-5-2012_pg7_5
----------
Every option to be used to rid country of corrupt rulers: Nawaz Sharif
22 May 2012
LAHORE: Pakistan Muslim League-Nawaz (PML-N) chief Nawaz Sharif on Monday said that every option would be utilised to rid the country of corrupt rulers.
Nawaz was talking to a delegation led by Owais Noorani, chief of Jamiat Ulema-e-Pakistan-Noorani (JUP-N) on Monday.
During the meeting, both leaders agreed to make efforts for elimination of corruption, corrupt government, inflation and unemployment from the country. They assured each other to continue contact in the future.
Current political situation, worsening law and order situation, including increasing target killing in Karachi and other issues of the country came under discussion during the meeting.
Nawaz told the delegation that progress of the country stopped due to wrong policies of the government, which was further adding to problems of people with each passing day.
Full report at:
http://www.dailytimes.com.pk/default.asp?page=2012\05\22\story_22-5-2012_pg7_4
----------
Gilani, Erdogan hold wide-ranging talks to boost Pak-Turk ties
22 May 2012
ISLAMABAD: Prime Minister Yousuf Raza Gilani and his Turkish counterpart Recep Tayyip Erdogan co-chaired the second meeting of High-Level Cooperation Council and agreed to boost bilateral relations in all sectors, particularly energy, communication, trade and culture.
The meeting at the Prime Minister House on Tuesday was joined by high-level delegations from Pakistan and Turkey who worked out details to strengthen cooperation in various fields.
Prime Minister Gilani said Pakistan considered Turkey as its brotherly country and intended to seek cooperation with it in multiple areas.
The Turkish prime minister said his country was ready to expand the scope of its ties with Pakistan.
Finance Minister Dr Abdul Hafeez Sheikh, Information Minister Qamar Zaman Kaira, Communications Minister Dr Arbab Alamgir Khan, Minister for National Heritage and Integration Samina Khalid Ghurki, Railways Minister Haji Ghulam Ahmad Bilour, Minister of State for Foreign Affairs Nawabzada Malik Amad Khan and Chairman Board of Investment Saleem H. Mandviwala were present at the meeting.
The first High-Level Cooperation Council meeting was held in Turkey in December 2010 in which Prime Minister Gilani represented Pakistan.
http://dawn.com/2012/05/22/gilani-erdogan-hold-wide-ranging-talks-to-boost-pak-turk-ties/
----------
Pakistan disciplines officers over base attack
May 22, 2012
Pakistan is to discipline three navy officers for negligence a year after a 17-hour militant assault on a military base in the heart of Karachi, a navy spokesman said on Tuesday.
Heavily armed militants stormed the naval base in the country's biggest city on May 22, 2011,
destroying two US-made P-3C Orion surveillance planes and killing 10 personnel.
It was one of the worst such assaults in Pakistan and embarrassed the armed forces just weeks after US Navy SEALs killed Osama bin Laden near the country's premier military academy in the town of Abbottabad.
The three officials, who include the base commander at the time of the attack, Commodore Raja Tahir, were found guilty of negligence by a board of inquiry.
"Disciplinary action has been initiated in accordance with Pakistan naval law," a navy spokesman told AFP.
Full report at:
http://www.hindustantimes.com/world-news/Pakistan/Pakistan-disciplines-officers-over-base-attack/Article1-859482.aspx
-----------
Pak deserves US apology over NATO attack: Bilawal Bhutto Zardari to Obama
May 22, 2012
ISLAMABAD: US President Barack Obama should "show some courage" and apologise to Pakistan for a cross- border air strike by NATO forces in Afghanistan that killed 24 Pakistani soldiers last year, the ruling PPP chairman Bilawal Bhutto Zardari has said.
"I urge President Obama to show some courage. I understand he is running for re-election but if he is the same man who inspired the world with his message of hope and change, the future of the NATO mission in Afghanistan should be more important than poll numbers. Pakistan deserves an apology," Bilawal said.
The 23-year-old nominal chief of the PPP also demanded that the US end drone strikes within Pakistani territory.
He made the remarks while addressing a gathering of party workers and supporters in New York on Monday night.
Bilawal said he was visiting America at "what may be the most critical point in the 65-year relationship between Pakistan and the US." Islamabad's ties with Washington plunged to a new low after the NATO air strike on two border posts killed 24 Pakistani soldiers in November last year.
The two sides have been unable to put their relations on an even keel due to Pakistan's insistence on an apology and a demand to end US drone strikes.
Obama refused to hold a formal one-to-one meeting with Bilawal's father, President Asif Ali Zardari, on the margins of a NATO summit in Chicago because of Pakistan's refusal to reopen supply routes to Afghanistan that were closed after last year's air strike.
http://timesofindia.indiatimes.com/world/pakistan/Pak-deserves-US-apology-over-NATO-attack-Bilawal-Bhutto-Zardari-to-Obama/articleshow/13391404.cms
-----------
Mideast Asia
Al-Qaeda Suicide attack against Yemen army in Sanaa: Death toll rises to 100
21 May 2012
Al-Qaeda opened up a new front in its war in Yemen on Monday when a suicide bomber blew himself up on a military parade ground in the capital Sana'a, killing almost 100 soldiers.
A statement from Ansar al-Sharia, a Yemeni group affiliated with Al-Qaeda in the Arabian Peninsula (AQAP), claimed responsibility for the attack, which happened during a rehearsal for a National Unity Day parade scheduled for Tuesday.
It said it was a response to the security forces' "crimes" – an apparent reference to the all-out assault conducted by government troops in recent days to check al-Qaeda's advances in a vicious civil war in the south of the country.
There had been rumours for some days that an attack was imminent. One analyst, who asked to remain anonymous, told The Daily Telegraph several days ago that an incident in Sana'a, which has up to now been spared the worst of the violence, was "inevitable".
"The government is attacking a hornets' nest – eventually, one of the hornets will retaliate and sting," he said.
The soldiers were lined up for the parade rehearsal in Sabaeen Square in the centre of the city, near the presidential palace, yesterday morning when one of their number triggered an explosive device.
Some of those at the scene said he was a member of the Central Security Force, a paramilitary group whose chief of staff is Yahya Saleh, nephew of the former president, Ali Abdullah Saleh, who stepped down earlier this year in the face of Arab Spring protests.
However, military uniforms are easily available in the city and it is possible he was an infiltrator.
Witnesses said the explosion left clothes, blood and body parts strewn across the parade ground, which also serves as one of the capitals major road arteries. Several severed heads lolled in the dust.
"There are no words to describe this," said Ahmed, a military cadet, looking at the blood-strewn aftermath of the explosion. "Those behind this are not even human."
The bombing appeared to be a failed assassination attempt against Maj Gen Mohammed Nasser Ahmed, the minister of defence, who arrived at the heavily secured city square to greet the assembled troops just minutes before the blast.
By Monday evening, the official death toll was put at 96, with up to 300 injured.
Until now, Sana'a has been relatively calm, if tense, since the end of the fierce factional fighting of much of the past year which eventually led to the end of Mr Saleh's 33-year rule.
But while his internationally-backed retirement in favour of his deputy, Abdo Rabbu Mansour Hadi, ostensibly solved the country's political crisis, Monday's attack underlined the fragility of the capital's shattered peace.
In response, Mr Hadi sacked two generals loyal to Mr Saleh, including another of his nephews, Ammar, who was director of national security.
The attack comes amid a renewed government offensive against Ansar al-Sharia, a militant group that took advantage of Yemen's growing power vacuum to seize control of swathes of territory in the country's southern Abyan province.
It is being heavily supported by intelligence and air support from the United States, which sees Yemen as a new front line in the war against al-Qaeda. Several failed terrorist attacks on its territory, including those of the so-called "underpants bombers", originated with AQAP.
In 2010, the British ambassador and deputy ambassador also both survived terrorist attacks in Sana'a.
Abdulghani al-Iryani, a Yemeni political analyst, said: "Rather than being a show of strength, today's senseless attack is a sign that al-Qaeda and Ansar al-Sharia, if they are indeed responsible, are increasingly feeling as if they are in a weak position."
http://www.telegraph.co.uk/news/worldnews/middleeast/yemen/9280543/Al-Qaeda-kills-nearly-100-soldiers-in-Yemen-attack.html
----------
Yemen cancels army parade after troops massacred
May 22, 2012
Yemen's military has cancelled a parade planned for Tuesday to mark the reunification of the country after nearly 100 soldiers were killed in a massive suicide attack claimed by Al-Qaeda, an official said.
Instead, a "symbolic" ceremony will be held at the Defence and Aviation college
in Sanaa, attended by President Abdrabuh Mansur Hadi who after Monday's deadly blast vowed to fight "terrorism regardless of the sacrifices."
As soldiers rehearsed for the parade on Monday, a soldier detonated explosives hidden under his uniform in the middle of a battalion, killing at least 96 troops and wounding about 300.
Al-Qaeda in the Arabian Peninsula, the name given to the group's Yemen branch, claimed responsibility for the attack which it said targeted "the defence minister and other leaders of the US war on our people in Abyan" province in the south.
Monday's attack came 10 days into an all-out offensive against the jihadists in towns and cities in Yemen's restive south that Al-Qaeda has held since May of last year.
The offensive in Abyan has left some 234 people dead, according to a tally compiled by AFP, including 158 Al-Qaeda fighters, 41 military personnel, 18 local militiamen and 17 civilians.
The attack was the largest against Yemeni troops in the capital since Hadi assumed power in February.
US President Barak Obama said the United States was very worried about the threat posed by Al-Qaeda's affiliates in Yemen and pledged to work with the Yemeni government to crack down on the extremists whom Washington blames for several attempts to blow up US airliners and cargo planes.
http://www.hindustantimes.com/world-news/RestOfAsia/Yemen-cancels-army-parade-after-troops-massacred/Article1-859455.aspx
----------
Olympics moments: Palestine gunmen kidnap Israeli athletes
May 22, 2012
The image of the Black September terrorist overlooking the balcony of the Israeli team at Munich is the most famous picture of that event – and perhaps even in Olympic history.
It was tragic for the organisers of the Games, as until the kidnapping and massacre, the Games was well into its second week, and there was a joyous mood. The West German Olympic Organising Committee had encouraged an open and friendly atmosphere in the Olympic Village, to help erase memories of the militaristic image of wartime Germany and, specifically, of the 1936 Berlin Olympics, which had been exploited by Nazi dictator Adolf Hitler for propaganda purposes.
The documentary film One Day in September claims that security in the athletes' village was intentionally lax and that athletes often came and went from the village without presenting proper identification.
Full report at:
http://www.dnaindia.com/sport/report_olympics-moments-palestine-gunmen-kidnap-israeli-athletes_1692040
----------
Secret Clinics Tend to Bahrain's Wounded
By KAREEM FAHIM
22 May 2012
MANAMA, Bahrain — Three young men were slumped on a living room mat, groaning with pain from nuggets of birdshot lodged in a cheek, a forehead and under the lid of an eye.
Bahrain's nightly protests had exacted their reliable toll.
Friends dragged the men away from the clashes and the riot police, to a safe house nearby. Soon, it was time to go, but not to a hospital: the police were there, too. "No one goes to the hospital," one protester said.
Instead, the men traveled to one of dozens of houses that are scattered throughout this island nation, where a secret and growing network of caregivers — doctors, first-aid medics or people with no medical experience at all — wait daily for the casualties from the protests. The houses are not really field hospitals, but rather sitting rooms, often equipped with nothing more than bandages and gauze.
For the injured protesters, the houses have replaced the country's largest public hospital, the Salmaniya Medical Complex, which has been a crucial site in the conflict between Bahrain's ruling monarchy and its opponents since the beginning of a popular uprising in February 2011. Activists say that because of a heavy security presence at the hospital, protesters — or people fearful of being associated with Bahrain's opposition — have been afraid to venture there for more than a year. Full report at:
http://www.nytimes.com/2012/05/22/world/middleeast/secret-clinics-tend-to-bahrains-wounded.html?ref=global-home&gwh=DDE84DBE5A23475EF99917624BDC9C5E
----------
Arab World
In Streets and Online, Campaign Fever in Egypt
By DAVID D. KIRKPATRICK and MAYY EL SHEIK
22 May 2012
CAIRO — "Good morning! Who are you going to vote for?"
That is the new standard Egyptian salutation, said Shafiq Abdel Khaleq, 50, an engineer playing chess at a streetside cafe in the working-class Cairo neighborhood of Sayeda Zeinab.
"There isn't anyone left who doesn't talk about politics," he added, moving a piece.
"But no one knows anything!" replied his opponent, Hussein Zayed, a 53-year-old importer, who then called checkmate.
Three days before voting begins in the first competitive presidential election in the history of the Arab world, the combination of novelty, high stakes, suspense and confusion has infected Egypt with a case of campaign fever that makes World Cup soccer finals look tame by comparison, to say nothing of the predictably quadrennial two-party contests that Americans still call exciting.
There are no reliable opinion polls here to help sort through the noise. Nor is there a permanent constitution to set the president's duties or powers. But there is a widespread conviction that whoever wins the election will play a major role in setting Egypt's course for decades to come.
So at the streetside cafes where average Egyptians pay about 15 cents a cup for Turkish coffee or sugary tea, a steady buzz of candidates' names floats above the tables, and the patrons divide themselves into impassioned camps supporting the five plausible contenders still in the race.
Full report at:
http://www.nytimes.com/2012/05/21/world/middleeast/in-streets-and-online-campaign-fever-in-egypt.html?ref=middleeast&gwh=2BC1838FEDA3FD80E61F89D7D5201DD3
----------
Conflict Rooted in Syria Spreads to Lebanon's Capital
By NEIL MacFARQUHAR
22 May 2012
BEIRUT, Lebanon — Gun battles between Lebanese factions supporting and opposing the Syrian government spread to Beirut on Monday in the most serious outbreak of violence in Lebanon since the Syrian uprising began, leaving several people dead and the country more tense than ever in its effort to avoid the conflict next door.
The fighting overnight in Beirut resulted in the expulsion of a small pro-Syrian faction, the Arab Movement Party, from a largely Sunni Muslim neighborhood in the southern part of the city. The first-floor apartment that housed the party was burned, with bullet holes pockmarking the exterior and the carcasses of burned vehicles blackening the street.
"Too much pressure had built up," said Abed Ali, a young resident in the area who also said he had watched the demonstration and chanting evolve into a firefight. "When there is tension in one area it spreads to others."
But after the military intervened, the neighborhood was calm, attracting mostly gawkers from around the city who came to take photographs with their cellphones.
The potential for Syria's violence to infect Lebanon has always been considered dangerous, given that the factional and sectarian differences are similar in both countries.
Full report at:
http://www.nytimes.com/2012/05/22/world/middleeast/syrian-unrest-sparks-gun-battles-in-lebanon.html?ref=world&gwh=81C4B2F4E47633BAA95648FD2DAB7748
----------
Qaeda Ally Says Yemen Bomb Was Payback for Attacks
By ROBERT F. WORTH and ERIC SCHMITT
22 May 2012
WASHINGTON — A huge suicide bombing in the heart of Yemen's capital Monday left more than 100 people dead and hundreds wounded, stunning the country's beleaguered government and delivering a stark setback to the American counterterrorism campaign against Al Qaeda's regional franchise, which has repeatedly tried to plant bombs on United States-bound jetliners.
Militants allied with Al Qaeda quickly claimed responsibility for the bombing, in which a man disguised as a soldier blew himself up in the midst of a military parade rehearsal near the presidential palace in Sana, the capital. It was the deadliest terrorist attack in years in Yemen, the dirt-poor south Arabian country that is now central to United States concerns about terrorism.
The militant group, which goes by the name Ansar al Shariah, said in a Facebook post that the attack was aimed at Yemen's defense minister and was intended to retaliate for the government campaign against Al Qaeda's southern sanctuaries that began this month. The militants appear to be holding out and inflicting heavy losses on Yemen's weak and divided army, despite a stepped-up United States campaign of drone strikes and military assistance.
Full report at:
http://www.nytimes.com/2012/05/23/world/middleeast/dozens-killed-by-bomb-in-
----------
Egypt between the Left, Muslim Fundamentalism, and the Old Regime
05/21/2012
The campaigns of the candidates for president of Egypt drew to a close at midnight on Sunday, in preparation for voting on Wednesday and Thursday.
On Sunday, al-Shuruq published an opinion poll on the election. In the poll, a third of Egyptians said their number one concern was security (i.e. law and order). 14.3 percent said their biggest concern was the economic crisis. 8.3 percent said it was education. Given that the economy contracted in 2011 and is only expected to grow 1.4% in 2012, it is quite remarkable that it ranks low as a concern. People are much more worried about an uptick in crime since the revolution.
This is the ranking of the major candidates. (MB means "Muslim Brotherhood")
1. Undecided: 29.8% (down from 33.6%) in their last poll
2. Ahmad Shafiq 15.8% (slightly up from 15.2%) – Mubarak's last PM, Air Force Gen.
3. Amr Moussa 15.1% (Slightly down from 16%) – Mubarak FM, Sec. Gen Arab League
4. Abdul Moneim Abou'l-Futouh 13.2% (way down from 20.8%) Liberal Muslim former MB
5. Hamdeen Sabahi 12.3% (way up from 5.7%) Nasserist leftist pan-Arabist
6. Muhammad Mursi 9.5% (up from 5.2%) Muslim Brotherhood
Unfortunately al-Shuruq did not seem to say anything about their methodology, but their last poll, published Thursday, was of 1,000 Egyptians and was scientifically weighted, with men, women, urban, rural, rich and poor in their proportion to the population. If this sample is the same size, then these numbers could be plus or minus 2 points or so.
Full report at:
http://www.juancole.com/2012/05/egypt-between-the-left-muslim-fundamentalism-and-the-old-regime.html
----------
Bomb Kills 5 in Syrian Capital
22 May 2012
BEIRUT (AP) — Activists and state media say a bomb has exploded in the Syrian capital, killing at least five people.
The blast appears to have targeted a restaurant, according to photographs released Tuesday by the state-run news agency SANA.
SANA and the Britain-based Syrian Observatory for Human Rights activist group said the blast occurred late Monday in the Damascus neighborhood of Qaboun.
Qaboun has been the site of anti-government protests since the uprising against President Bashar Assad's regime began in March 2011.
The tightly-controlled Syrian capital has been hit by a wave of explosions, mostly targeting security agencies.
http://www.nytimes.com/aponline/2012/05/22/world/middleeast/ap-ml-syria.html?ref=global-home&gwh=D20867541849F65730C2AD3B19F14ACD
----------
Iraq and Iran swap remains of 1980-1988 war dead
22 May 2012
BAGHDAD: An Iraqi official said Iraq and Iran have exchanged the bodies of 111 soldiers killed during the two countries' 1980-1988 war.
Mahdi al-Tamimi, an official in Iraq's Human Rights Ministry, said the remains of 98 Iranians and 13 Iraqis were returned to their native countries during a ceremony on Tuesday.
Al-Tamimi said the swap at a border checkpoint near the southern Iraqi city of Basra brings the number of Iraqi bodies received since 1996 to 2,262. Iranians have received 1,597 bodies of their fallen.
More than one million people from both sides were killed or went missing during the eight-year war.
http://dawn.com/2012/05/22/iraq-and-iran-swap-remains-of-1980-1988-war-dead/
----------
Iraq bombings kill six, including four children
22 May 2012
BAQUBA: Bombings in the centre of the ethnically-mixed city of Baquba, north of Baghdad, killed six people including four children on Tuesday, an army officer and a doctor said.
The attacks struck the homes of a Sunni anti-Qaeda militiaman and a formerly internally-displaced Shia family, both of which are in a neighbourhood that was an insurgent stronghold during the worst of Iraq's sectarian bloodshed.
In the first bombing, militants detonated explosives at the home of Arkan Mohammed, a fighter in the Sahwa, Sunni tribal militias that sided with US forces against al Qaeda from late 2006, helping turn the tide of Iraq's insurgency.
Mohammed's wife and two of his sons, aged 10 and 13, were killed in the bombing, according to an Iraqi army lieutenant colonel and Doctor Ahmed Ibrahim of Baquba hospital.
Full report at:
http://dawn.com/2012/05/22/iraq-bombings-kill-six-including-four-children/
----------
Class and generational divide overshadows Egypt poll
ATUL ANEJA
22 May 2012
The frenzied campaigning for Egypt's first presidential election since the overthrow of the monarchy in 1952 formally ended on Monday but that has hardly dampened the high-octane excitement that has gripped the nation across class, gender and generations.
The campaign saw leading contenders with busloads of their supporters criss-cross the country. The insanely popular soccer stars and legions of artists and singers were roped in to unabashedly extol the superhuman virtues of their favoured candidate.
All that ended on Monday and the candidates have been told not to appear on television, give interviews or address rallies, which have been generally well attended as Egyptians began to savour the heady fruit of their democratic transition.
However, in fast-food restaurants and sidewalk cafés where Egyptians, in true Arab tradition, consume endless cups of black tea or draw on the shisha (water-pipes that draw on fruity flavoured tobacco), the anticipation is strong. However, no clear voting patterns seem to have emerged.
Full report at:
http://www.thehindu.com/news/international/article3443446.ece
----------
Egyptian activists focus on human rights ahead of elections
ATUL ANEJA
22 May 2012
Beneath the high voltage campaign of the Egyptian presidential elections-the first after the 1952 revolution when the country's monarchy was overthrown-big questions are being raised about the quality of Egypt's fledgling democracy.
Under the scanner is the current state of the country's commitment to civil liberties, which came under sharp focus following the recent heavy clashes between protesters and the security forces outside the defence ministry. During this bout of high-intensity violence at Cairo's Abbasiya square, 12 people were killed and dozens were injured. But apart from the bloodshed, the arbitrary detention of hundreds of youths who were allegedly picked up in the aftermath of the protests, has become equally worrisome.
Dismayed by the mass arrests and the thick flow of allegations about custodial torture, a group of young people have now come together to highlight the plight of human rights under the de facto military rule of the Supreme Council of the Armed Forces (SCAF). SCAF was formed after former president, Hosni Mubarak's unceremonious exit from office last year, in the aftermath of a spirited uprising led by the country's youth.
Full report at:
http://www.thehindu.com/news/international/article3442066.ece
------------
Lebanese court bails anti-Syrian activist
May 22, 2012
(Reuters) - A court on Tuesday released on bail an anti-Syrian activist whose arrest earlier this month set off violent clashes in northern Lebanon that killed at least 8 people.
The fighting among Sunni Islamist foes of Syrian President Bashar al-Assad, the Lebanese army and members of Assad's minority sect in the northern port of Tripoli highlighted the potential of Syria's 14-month-old uprising to unsettle the sect-based politics of its smaller neighbor.
The fighting erupted after Lebanese authorities arrested Shadi al-Moulawi, who Sunni Islamists in Tripoli say was aiding Syrian refugees in northern Lebanon. He was subsequently charged with membership of a "terrorist" organization.
A judicial source said Moulawi was released on bail of 500,000 Lebanese pounds ($333) and forbidden to leave the country, adding the charge leveled against him by a military prosecutor stood.
Syria, which has demanded Lebanon cut the cross-border flow of arms to insurgents, has long-standing influence in parts of Lebanon's security apparatus, military and judiciary, dating back to the Lebanese civil war and its aftermath.
Tripoli is a stronghold of Sunni Islamist sentiment and much of the population backs the insurgency against Assad - led by members of Syria's Sunni majority - which has sprung up alongside mass protests that erupted in Syria in March 2011.
Anger over Moulawi's arrest led Islamists in the north onto the streets, where confrontations with the Lebanese military came to include residents of a Tripoli district that is home to members of Assad's Alawite sect.
The unrest has also spread to Beirut, where two people were killed on Monday in fighting between gunmen from the Future Movement, loyal to anti-Assad former prime minister Saad al-Hariri, and members of a pro-Assad party.
http://www.reuters.com/article/2012/05/22/us-lebanon-idUSBRE84L0JB20120522
------------
North America
G8 Steps Up Plans to Aid Arab Spring Economies: U.S. Official
22 May 2012
WASHINGTON (Reuters) - Industrialized nations have stepped up plans to help countries swept up in the Arab Spring rebuild their economies through more access to international credit markets, investment and trade, a senior State Department official said on Monday.
Undersecretary of State Robert Hormats said while headlines from a G8 leaders' summit at the weekend focused on the economic crisis in the euro zone, the meeting also underscored efforts needed to stabilize the transition economies of Egypt, Libya, Jordan, Morocco and Tunisia.
The G8 launched the so-called Deauville Partnership last year, including global lenders such as the IMF and World Bank, after uprisings in Tunisia, Egypt and Libya ended decades-long dictatorships and protests prompted political reforms in countries such as Morocco and Jordan.
Full report at:
http://www.nytimes.com/reuters/2012/05/21/world/africa/21reuters-usa-mideast-g8.html?ref=global-home&gwh=2B92406F178A159F953AC8A288776DB3
----------
NATO Agrees on Afghan Security Transition in 2013
By HELENE COOPER and MATTHEW ROSENBERG
22 May 2012
CHICAGO — President Obama and the leaders of America's NATO allies on Monday agreed to end their guiding role in the decade-long war in Afghanistan next summer, saying it is time for the Afghan people to take responsibility for their own security and for the United States-led international troops to go home.
Declaring that "our forces broke the Taliban's momentum," Mr. Obama used the summit meeting of NATO leaders here in his adopted hometown to begin an exit from a conflict he embraced during his first campaign for president as America's good war.
"We're now unified behind a plan to responsibly wind down the war in Afghanistan," Mr. Obama said during a news conference after the meeting. He called the decision a "major step" toward the end of the war.
But Mr. Obama acknowledged that "real challenges" remained in dealing with the problems across the border in Pakistan, and that the conference had not resolved the impasse over reopening supply lines or the other tensions about the fight against insurgents operating from safe havens there.
Full report at:
http://www.nytimes.com/2012/05/22/world/nato-formally-agrees-to-transition-on-
----------
Obama snubs Zardari over Afghan supply routes
May 22, 2012
CHICAGO: In an unmistakable snub, President Barack Obama left Pakistan off a list of nations he thanked for help getting war supplies into Afghanistan.
The omission speaks to the prolonged slump in US relations with Pakistan that clouded a NATO summit where nations were eyeing the exits in Afghanistan.
Obama readily acknowledged that the tensions raise questions about whether Pakistan will help or hurt the goal of a stable Afghanistan. Continued mistrust between the United States and Pakistan also threaten cooperation to eliminate al-Qaida sanctuaries and could undermine U.S. confidence in the security of Pakistan's growing nuclear arsenal.
"We need to work through some of the tensions that have inevitably arisen after 10 years of our military presence in that region," Obama said Monday. "I don't want to paper over real challenges there."
Pakistan is not a NATO member but was invited to the summit on Sunday and Monday because of its influence in next-door Afghanistan and its role until last year as the major supply route to landlocked NATO forces there. Pakistan closed those routes after a U.S. attack on the Pakistani side of the border killed 24 Pakistani soldiers in November.
Full report at:
http://timesofindia.indiatimes.com/world/us/Obama-snubs-Zardari-over-Afghan-supply-routes/articleshow/13383095.cms
----------
Anti-NATO protesters occupy Chicago streets again, denounce police brutality
May 22, 2012
CHICAGO: Anti-NATO protesters occupied Chicago's streets Monday, denouncing police brutality a day after clashes with baton-wielding officers led to around 70 arrests and some significant injuries.
President Barack Obama praised police however, saying they did a "great job" under "some significant pressure and a lot of scrutiny."
Obama said that while the protests were disruptive to his hometown, they are "part of what America's about," adding "part of what NATO defends is free speech and freedom of assembly."
As the leaders of more than 50 nations discussed plans to shore up Afghanistan after NATO's withdrawal in 2014, a couple of hundred protesters filled the street in front of Boeing's riverside headquarters.
Boeing was among a number of downtown businesses which told employees to work from home on Monday in anticipation of disruptions from the protests, which remained peaceful.
Dozens of people lay down on the road and played dead while a black-clad woman drew chalk outlines around them and a megaphone-wielding man decried Boeing's war profiteering.
Full report at:
http://timesofindia.indiatimes.com/world/us/Anti-NATO-protesters-occupy-Chicago-streets-again-denounce-police-brutality/articleshow/13371700.cms
----------
Obama says Afghanistan 'won't stand alone' even as isolated Pakistan plays spoiler
May 22, 2012
WASHINGTON: US President Barack Obama on Monday pledged that Afghanistan "wont' stand alone" even as Pakistan continued to play spoiler at the Nato summit in Chicago, complicating the alliance's draw-down from region with its dogged refusal to reopen supply routes.
Not even its growing international isolation and the threat of a public humiliation by President Obama, who held back from a bilateral meeting with President Zardari, could budge Pakistan as it drove a hard bargain to extract money and strategic leverage from the Afghan situation. The US President deferred the meeting even though he met the other key player in the equation, Afghan President Hamid Karzai, as officials from both sides worked frantically to address Pakistani demands.
The price Pakistan is demanding, according to an assortment of officials speaking on the subject, is $ 5000 per US /Nato container in ''taxes,'' plus $ 1 billion in reparations for its war "sacrifices," and reimbursement and resumption of money under coalition support funds (CSF). Even US officials are not sure who is speaking for Islamabad and if Pakistan has thought the whole thing through, and are saying as much. The suggestion is that the Pakistani military is pulling the strings and Zardari and his civilian entourage as just front-men.
Washington is trying to whittle down the Pakistani demands without appearing to succumb to what is widely seen as blackmail. Pakistan's position has attracted widespread criticism and revulsion in the US. The headline in the Los Angeles Times after day one of the summit read: ''At NATO summit, warm welcome for most leaders, but not Pakistan's.''
Full report at:
http://timesofindia.indiatimes.com/world/us/Obama-says-Afghanistan-wont-stand-alone-even-as-isolated-Pakistan-plays-spoiler/articleshow/13367443.cms
----------
France has done 'its duty' in Afghanistan: Hollande
May 22 2012
Chicago : French President Francois Hollande has said his country had done "more than its duty" in Afghanistan, as officials said a calendar to pull out troops would be drawn up in the coming days.
Hollande also denied that France would have to make some kind of payback for pulling out its troops by the end of 2012 -- a year earlier than planned.
"There is no compensation to pay or even to be thought of. We have done more than our duty and I remind everyone of French losses: 83 men lost their lives, there have been numerous wounded," Hollande told journalists yesterday.
"I want to pay tribute to their courage and sacrifice," he added, at the end of a two-day NATO summit. "We consider our mission in terms of action and combat is finished."
The new French president reiterated that "combat troops will be withdrawn at the end of 2012" adding that some "military" elements would stay on Afghan soil for training Afghan police and soldiers and to help "repatriate our materiel."
An aide to the president said the calendar for the of the French troops from Afghanistan would be drawn up "in the next 10 days."
Hollande also said that as a NATO member France was being asked to contribute to the Afghan security forces budget of USD 4.1 billion a year from 2015.
"We have not replied. In principle we can look at it, but we haven't fixed a sum, and we are not bound by what Germany and other countries may do," he said.
"We have set a condition, which is to know if these contributions will be effectively controled," Hollande added.
http://www.indianexpress.com/story-print/952356/
----------
US man gets over 6 years in prison in terror funds case
May 22, 2012
TOLEDO, OHIO: A federal judge has sentenced a man to just over six years in prison after he and his wife pleaded guilty in a plot to ship money to a Mideast terrorist group.
Prosecutors say Hor Akl met with an FBI informant three years ago and began talking about ways to send money to Hezbollah, a Lebanese group the US government considers a terrorist organization.
Akl's sentence handed down on Monday includes 10 years of supervised release.
Prosecutors say Akl and his wife planned for a year how to send the money overseas. They were arrested after the informant provided the couple with $200,000 for the first shipment.
Akl's wife, Amera, was sentenced to more than three years in prison nearly a year ago. The Akls are dual citizens of the United States and Lebanon.
http://timesofindia.indiatimes.com/world/us/US-man-gets-over-6-years-in-prison-in-terror-funds-case/articleshow/13366256.cms
----------
More NATO Summit Activists Charged; Five Linked by Two Informants
21 May 2012 11:32
By Steve Horn
Thousands protested in the streets of downtown Chicago on Sunday May 20 while the NATO Summit unfolded at McCormick Place.
With most eyes on that, another key development flew under the radar, as explained in the lede sentence of a story appearing in The Chicago Tribune: "Two more men have been charged with planning to make explosives to be used during the NATO summit" at the Circuit Court of Cook County. Another man, according to a press release received by Truthout from the National Lawyer's Guild (NLG) Chicago, "was charged with felony aggravated battery on a police officer ..."
The former two had been held for 66-68 hours before receiving their charges, while the latter individual was arrested on the afternoon of Sunday May 20. Of the former two activists, the NLG Chicago wrote they "were held for far longer than their constitutional right to go before a judge within 48 hours," in a press release.
The NLG was unable to visit one of the activists until the morning of his bond hearing. The other activist was held for 66 hours before his hearing and was denied medical treatment, even though sick, during his detention. This activist "was taken to the hospital at least three times during that period for vomiting and pain, but was not properly treated for his medical condition ... [and] on several occasions [he] was forced to choose between seeing his attorney and going to the hospital," explained the NLG.
Full report at:
http://truth-out.org/news/item/9273-more-nato-summit-activists-charged-five-linked-by-two-informants
----------
Whose Firebombs? Inside the Alleged "Conspiracy"
20 May 2012
By Curtis Black, NewsTips.org
The Associated Press has the best report I've seen about the alleged firebombing conspiracy in Bridgeport, noting that defense lawyers say there were police infiltrators who stayed in the targeted apartments, and that they were the ones who brought the firebombs there.
(The Sun Times reports that undercover officers were present when the alleged firebombs were made, presenting that fact as evidence for the veracity of the charges.)
"Longtime observers of police tactics said the operation seemed similar to those conducted by authorities in other cities before similarly high-profile events," according to the AP.
AP cites the RNC 8 – eight young people involved in planning protests at the Republican National Convention in 2008 who were charged with conspiracy to commit terrorism under Minnesota's PATRIOT Act. When it was finally resolved, five accepted plea deals for misdemeanor conspiracy to damage property – one got 91 days, the others no jail time – and charges were dropped against the other three.
Full report at:
http://truth-out.org/news/item/9258-whose-firebombs-inside-the-alleged-conspiracy
----------
"Terrorism Plot" or Entrapment? The Case of the NATO 3
20 May 2012
By Yana Kunichoff and Steve Horn
It was a solemn, tense scene on May 19 inside the courtroom at the Circuit Court of Cook County, where the group of three activists initially arrested in a late-night raid ahead of the NATO summits in Chicago, and now being referred to simply as the "NATO 3," heard the charges leveled against them.
NATO 3 has become the moniker for three activists who arrived in Chicago to protest the NATO Summit - Brian Church, 22, of Fort Lauderdale, Florida; Jared Chase, 27, of Keene, New Hampshire; and Brent Betterly, 24, of Massachusetts.
They now face charges of "conspiring to commit domestic terrorism during the NATO summit" and "plotting to attack President Obama's Chicago campaign headquarters, the Chicago mayor's home and police stations."
The three shared expressionless faces in the courtroom as they received their bail amount at a hearing, a lump sum of $1.5 million in a Southwest side Chicago criminal court.
They were part of a broader police raid, which took place close to midnight on May 17. Nine activists in Chicago for the summit from around the country were arrested by police and kept for up to 48 hours without charge. Six activists were eventually released.
According to CNN, their official charges read as: "material support for terrorism, conspiracy to commit terrorism, and possession of explosives or incendiary devices. They face up to possibly 85 years in prison if proven guilty on all charges.
"The three men also possessed or built improvised explosive or incendiary devices, a mortar gun, swords, a hunting bow, throwing stars, and knives with brass-knuckle handles," CNN further explained.
Full report at:
http://truth-out.org/news/item/9254-terrorism-plot-or-entrapment-the-case-of-the-nato-3
----------
Is civility losing out to the 'culture war'?
Bob Doyle
May 19, 2012
There is a remarkable book by noted Christian thinker, Os Guinness, a frequent speaker at Universities and business conferences around the world.
Guinness' book is "The Case for Civility: And why our Future depends on it," 2008, Harper One, ISBN 978-0-06-135343-7. On the back cover are statements praising this book from pastor Rick Warren, Charles Haynes of the First Amendment Center, a professor from a Jewish theological seminary in New York and a Chair of Islamic studies at American University in Washington.
This book opens with an excerpt from a commencement address delivered nearly 50 years at American University.
"So let us not be blind to our differences — but let us also direct our attention to our common interests and the means by which these differences can be resolved. And if we cannot end now our differences, at least we can make the world safe for diversity. For, in the final analysis, our most basic common link is that we all inhabit his planet. We all breathe the same air. We all cherish our children's future. And we are all mortal." President John F. Kennedy, June, 1963.
Guinness in his first chapter states that in the last century about 100 million people were killed by secular regimes, another 100 million people were killed in wars and yet another 100 million people perished in ethnic and sectarian violence.
Full report at:
http://times-news.com/columns/x234163152/Is-civility-losing-out-to-the-culture-war
----------
Africa
Tunisia vows to punish attacks on alcohol vendors
Tarek Amara
May 21, 2012
TUNIS (Reuters) - Tunisia's Islamist-led government said on Monday it would punish conservative Salafi Muslims who attacked alcohol shops in a central town over the weekend, raising religious tensions in the home of the Arab Spring.
Clashes broke out after dozens of Salafis armed with sticks and knives raided bars and stores in Sidi Bouzid, where the suicide of a street seller last year sparked Tunisia's revolution and the Arab Spring uprisings, witnesses said.
Shop owners fought back, chasing Salafis to the main mosque and opening fire on them, the witnesses added. Bullet marks could be seen on the wall of the mosque on Monday.
"They have crossed all red lines and will be strictly punished ... The opening they were granted has ended," Justice Minister Noureddine Bouheri told Express FM radio station in the first government reaction to the clashes.
Many Salafi Muslims were in jail or underground before the 2011 uprising that ousted secular strongman Zine al-Abidine Ben Ali. But they have since become more assertive.
Full report at:
http://www.chicagotribune.com/news/sns-rt-us-tunisia-salafis-alcoholbre84k0ox-20120521,0,3712523.story
----------
Islamic Terrorist Bases Raided in Nigerian Cities of Jos, Kano
May 21, 2012
Military responds to attacks by Boko Haram extremists on churches, other sites
JOS, Nigeria – The Nigerian military's discovery here of a Muslim terrorist base full of ammunition and explosives on Saturday (May 19) refutes Islamist claims that Christians have been bombing their own churches, a local pastor said.
Following an intensive three-day search by Nigeria's Special Military Task Force that found four Improvised Explosive Devices – along with one that detonated without casualties – the pastor of a church less than two kilometers away said God has vindicated area Christians.
"It's a vindication, as in the past Muslims, after attacking Christian churches, have claimed that Christians have been responsible for these bombings," said the pastor, whose name is withheld for security reasons. "But now, everyone knows that Boko Haram has carried out the attacks and bombings on Christians and our churches in collaboration with other local Muslims in Jos."
One person was killed and nine others were injured on April 24 after suspected Islamic extremists attacked a TV viewing center in a Christian area of Jos where a crowd had gathered to watch soccer. On March 11, Islamic extremists reportedly from the Boko Haram Islamist sect bombed a Catholic church in Jos, killing 10 Christians, including two boys ages 8 and 16.
Full report at:
http://www.christianpost.com/news/islamic-terrorist-bases-raided-in-nigerian-cities-of-jos-kano-75313/
----------
Mali Mob Assaults President After Pact
By ADAM NOSSITER
22 May 2012
DAKAR, Senegal — The interim president of Mali was set upon by angry protesters who stormed the presidential palace on Monday, grabbed him by the collar and beat him on the head into unconsciousness, officials said.
The president, Dioncounda Traoré, was released from a hospital later in the day, said Cheikh Mohammed Thiam, the spokesman for Mr. Traoré's political party, the Alliance for Democracy in Mali. The attack threatened a fragile weekend agreement that regional leaders had hoped would end two months of political turmoil in the West African nation.
Mr. Traoré, 70, a veteran political leader, was president of the Parliament before he was appointed interim president after a military coup on March 22 ousted Mali's elected leader and ended 21 years of democracy. His selection remains controversial, though, as the surprise raid on his offices showed.
Mr. Traoré's guards were apparently overwhelmed by the hundreds of pro-military demonstrators, who had marched several miles through the capital, Bamako, apparently unhindered by the military. They went up to the hilltop palace and its adjacent office building, where Mr. Traoré was working.
"The president was assaulted in his office by the demonstrators," said Tiébilé Dramé, a leader of the opposition to the military junta that has ruled the country since the coup. "It is a very serious situation."
Full report at:
http://www.nytimes.com/2012/05/22/world/africa/mali-protesters-attack-interim-
----------
Muammar Gaddafi's ex-spy chief to face charges in Mauritania
May 21, 2012
Muammar Gaddafi's former intelligence chief Abdullah al-Senussi, arrested in Mauritania in March and sought by Libya, France and the International Criminal Court (ICC), is to face local charges in Mauritania, a judicial source said on Monday.
"Abdullah al-Senussi has been interviewed for the first time by the state prosecutor. He should face trial soon for illegal entry into Mauritanian territory," said the source, who requested anonymity.
The decision to proceed with the charges comes after the expiry of his 45-day custody period and could mean any extradition of Senussi to face justice outside Mauritania is delayed, especially if he is found guilty. Senussi was arrested as he flew in to the Mauritanian capital Nouakchott from Casablanca, Morocco on a falsified Malian passport.
Full report at:
http://www.dnaindia.com/world/report_muammar-gaddafi-s-ex-spy-chief-to-face-charges-in-mauritania_1691962
----------
Car Blast in Sudan, One Killed
22 May 2012
KHARTOUM (Reuters) - One person was killed when a car exploded in the Sudanese city of Port Sudan, state news agency SUNA said on Tuesday.
It gave no reason for the explosion at the Red Sea port. SUNA showed a picture of the damaged front of the car. Government officials contacted by Reuters declined to comment, saying the incident was under investigation.
In April 2011, Sudan said two people were killed in Port Sudan in a missile strike that Khartoum blamed on Israel, which declined to comment then.
East Sudan has long been a route for arms smuggling, often through Egypt's Sinai desert into the Gaza Strip, the Palestinian territory run by Hamas Islamists.
http://www.nytimes.com/reuters/2012/05/22/world/africa/22reuters-sudan-explosion.html?ref=global-home&gwh=819C3AD9EB1128F0BF2EF406C77E485A
-----------
Southeast Asia
Mat Sabu: Riding on Najib's 'appeal' may do more harm now
22 May 2012
UMNO overdependency on prime minister Najib Razak's perceived popularity could be short-lived now that details are coming out from the ongoing French probe into the alleged kickbacks linked to Malaysia's purchase of the Scorpene submarines, according to PAS deputy president Mohamad Sabu.
Mat Sabu noted that some analysts' view that Najib was enjoying a rise in popularity unlike his party.
"While UMNO clings to Najib's image, the good news is that he is destroying his own image by his fear of attending (the French probe). I am confident that the people will interpret this in a negative light, worse than those involved in the National Feedlot Corporation (NFC) scandal," said Mat Sabu.
It was revealed earlier that French public prosecutors had obtained a copy of a fax page dated June 1, 2001, in which Najib, the then Defence minister, had sought a payment of US$1 billion for Perimekar, a company owned by Abdul Razak Baginda.
Razak had been acquitted of a charge of murdering Mongolian citizen Altantuya Shaariibuu, with whom he said he had an affair and whose murder was linked to the Scorpene purchase.
The ongoing tribunal in Paris has listed several top Malaysian officials, including Najib and Defence minister Ahmad Zahid Hamidi. However, both had decided to snub the inquiry.
Full report at:
http://www.malaysia-hronicle.com/index.php?option=com_k2&view=item&id=
----------
Malaysian opposition leader Anwar Ibrahim charged: Najib is afraid to face me in elections!
22 May 2012
KUALA LUMPUR- Malaysian opposition leader Anwar Ibrahim was charged on Tuesday for his part in a rally for fair elections last month, in a case he denounced as another government attempt to remove him from politics.
Anwar and two other defendants from his opposition party were charged with violating a controversial new law governing public gatherings and a court order that banned the April 28 rally from the centre of the capital Kuala Lumpur.
The charge comes just four months after Anwar was acquitted of sodomy in a long-running trial that the charismatic leader has said was engineered by the government of Prime Minister Najib Razak to remove him as a political threat.
"We will fight. This is political intimidation," the 64-year-old Anwar told reporters as he left the court in the capital.
Full report at:
http://www.malaysia-chronicle.com/index.php?option=com_k2&view=item&id=33532:anwar-charged-najib-is-afraid-to-face-me-in-elections&Itemid=2
-----------
Europe
British govt ready to act against forced marriages
By Asif Mehmood
22 May 2012
LONDON: Parents who force their children to marry will face jail in Britain under tough new laws being drawn up by ministers.
British Prime Minister David Cameron is set to act to halt the misery inflicted on upto 8,000 young British women every year, making it a crime to push a son or daughter into wedlock without their full consent.
He has ordered the UK Home Office lawyers to create a new offence to be unveiled within weeks. Cameron was spurred into action by Conservatives Co-Chairwoman Sayeeda Warsi, who convinced ministers that the practice rife in parts of the Asian community was a "modern form of slavery".
The Muslim member House of Lords accused the government of pussyfooting for too long on forced marriages, often used as an immigration scam.
Baroness Warsi said, "There is often no relationship and they live as strangers in the same home. Forced marriage is akin to slavery and it is going on in Britain today. But it is time to draw a line in the sand and say enough. This is not acceptable." The Conservatives co-chairwoman spoke out after winning a battle with cabinet doubters opposed to changing the law. The Home Office lawyers are now working on the fine print of wide-ranging new legislation to crack down on forced marriages.
A team of academics and religious experts signed up as advisers will have its first meeting this week. The new law could require all people marrying abroad to declare their intent first with their local registrar in Britain. All religious ceremonies would be void unless they were also entered in the civil register. This would make it harder for parents to lure their daughters abroad and blackmail them into marriage. Downing Street said, "This is an issue close to the prime minister's heart and he is determined to act."
http://www.dailytimes.com.pk/default.asp?page=2012\05\22\story_22-5-2012_pg7_27
----------
Borders Hardening Throughout Central Asia In Anticipation Of NATO Pullout
22 May 2012
Kyrgyzstan's Border Guards Service announced on May 9 that the United States will finance the construction of six facilities in Kyrgyzstan for use by Kyrgyz security forces. They will include a barracks, a command center for the Border Guards' southern services and new checkpoints. The US Embassy confirmed the plans to build the facilities through CENTCOM, though no specifics were provided (paruskg.info, May 11).
These facilities would be constructed in addition to a $5.5-million anti-terrorist training center that the US intends to build for Kyrgyzstani forces in the southern part of the country. Plans for this center had been floated at various times since 2009. American military trainers have long provided training to troops in the south, though none have been based at local facilities, and Kyrgyzstan's Border Service reported that no US troops would be based at any of the facilities to be built (azzatyk.kg, May 11).
Despite such assurances, all proposals to provide military assistance in the form of installations met with immediate controversy in local and Russian media (Nezavisimaya Gazeta, May 16). Russia has long been of two minds on America's presence in Central Asia, generally supporting the NATO mission in Afghanistan, while opposing any permanent troop presence or any notion of enduring US security interests in the region. However, Russia may actually tolerate such improvements in Kyrgyzstan's border security.
Full report at: Jamestown Foundation
----------
URL: https://www.newageislam.com/islamic-world-news/new-age-islam-news-bureau/taliban-hang-kidnapped-eight-year-old-boy-as-ransom-not-paid/d/7396