New Age Islam News Bureau
20 Jul 2014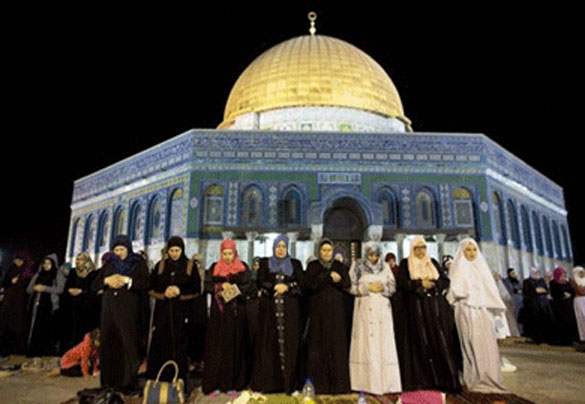 An Israeli strike is seen left, as smoke from several other strikes rises in the sky over Gaza City
----------
Arab World
• Syrian Army 'Kills 100 Regime Soldiers in Syria's Hama'
• Top Kurdish security official warns West of Iraq blowback
• Wave of bombings in Baghdad kills 27 people
• 21 Egyptian soldiers killed in checkpoint attack
• 11 ISIL Terrorists Killed in Eastern Baquba
• Dabiq magazine: a failed attempt to polish ISIL's war crimes
• ISIS burns 1,800-year-old church in Mosul
• Lebanon arrests two over horrific 'Syrian' child beating video
• Saudi king tells El-Sisi his country supports Egypt's Gaza truce proposal
Mideast
• 40 Palestinians Killed, 400 Wounded In New Israeli Massacre in East Gaza City
• Airstrike on Hamas leader's house kills 4 in Gaza
• Yemeni clerics slam al-Qaeda's hypocrisy and brutal murders
• 'Israel more barbaric than Hitler': Turkish PM
• Thousands flee Gaza, bodies lay on streets
• Israeli bulldozers destroy Hamas tunnels in Gaza
• Netanyahu finally calls out Erdogan for anti-Semitic statements
• Turkey's religious affairs head tells of fading Islamic values
Europe
• 100,000 people march in London in support of Palestine
• Austria plans to tighten laws against jihadists
• UK Jews feel anti-Semitic backlash
• France sees failure in Gaza truce efforts, fears more civilian casualties
• Israel resigned to four more months in global diplomatic effort with Iran
• Clashes as pro-Palestinian protesters defy France ban
South Asia
• NATO Airstrike Leaves 16 Militants Dead In Logar Province
• NATO Drone Strike Leaves 12 Taliban Militants Dead In Herat
Africa
• Boko Haram kills more than 100, hoists flag in Nigerian town
• Sudan editor severely beaten after call for Israeli ties
• Islamists mount 'heaviest' assault on Libya airport
• Tunisia orders crackdown on mosques
Pakistan
• Drone kills 15 Punjabi Taliban, Uzbeks
• A blast kill three, injure 27 in Khuzdar
• Command and control structure of terrorists made dysfunctional: Asif
• PTI fully backs Waziristan operation: Hashmi
North America
• US aims to get Abbas back ruling Gaza after Israeli attacks
• U.S.-Iran nuclear deal can help revive IPI project
• Turkish delegation heads to US to talk Iraq, Israel and bilateral ties
India
• Pakistan delegation visits India to study Sabarmati riverfront model
• Over 3,500 Indians back from Iraq in last 30 days
Southeast Asia
• Police investigate Korean tourist with Quranic top
• Malaysian Ramadan markets attracts non-Muslims as well
• Jokowi, Prabowo to Dine with President at State Palace
Compiled by New Age Islam News Bureau
URL: https://newageislam.com/islamic-world-news/syrian-army-kills-100-regime/d/98209
------------
Arab World
Syrian army 'kills 100 regime soldiers in Syria's Hama'
World Bulletin/News Desk
20 July, 2014
The Free Syrian Army has killed 100 regime soldiers and captured 15 in Syria's Hama province, according to opposition activists.
Free Syrian Army seized control of Murak town in Hama province and "neutralized" 100 Assad-regime soldiers including Hezbollah fighters, Sair el-Hamawi, a spokesman for opposition activist group the Hama Media Center, told Anadolu Agency on Saturday.
"The Army captured several tanks in town. Lots of military vehicles were demolished during clashes," Hamawi said.
Regime forces carried out air and ground operations after the Free Syrian Army took control of Hama's Murak town, he said.
Syria has been gripped by almost constant fighting since the regime launched a violent crackdown in response to anti-government protests in March 2011, triggering a conflict which has spiraled into a civil war.
The UN has stopped updating its death toll for the country due to difficulties in verifying casualties. At least 100,000 deaths were recorded in the last count in July 2013.
http://www.worldbulletin.net/todays-news/141012/syrian-army-kills-regime-soldiers-in-syrias-hama
------------
Top Kurdish security official warns West of Iraq blowback
World Bulletin/News Desk
20 July, 2014
Western countries will end up fighting militants who have overrun large parts of Iraq on their own doorstep unless they intervene to combat the threat at its source, a senior Kurdish security official said in an interview.
Masrour Barzani, head of the Kurdish region's National Security Council, said he doubted Iraq's army would be able to roll back militant gains without help from outside, but that the world did not appear serious about confronting the insurgency.
Iraq's million-strong army, trained and equipped by the United States at a cost of around $25 billion, largely evaporated in the north after militants from the (ISIL) Islamic State overran the city of Mosul last month.
From there, they went on to seize most Sunni majority areas with little resistance, putting Iraq's very survival as a unified state in jeopardy as politicians wrangle in Baghdad over forming a government.
Barzani said Kurdistan, which has managed so far to insulate itself against violence in the rest of Iraq and neighbouring Syria, was the "frontline against terrorism" in the Middle East, and that the inaction of Western nations was at their peril.
"They have a choice: either they can come and face them here, or they can wait for them to go back to their own countries and face terrorism on their doorsteps," he told Reuters in an interview on Saturday.
The Kurds, who have their own armed forces known as the "peshmerga", now share all but 15 kilometres (10 miles) of their southern border with insurgents.
For now, the militants are busy fighting what remains of the Iraqi army backed by Shi'ite militias further south, but they may eventually turn to the north, where the Kurds have expanded their territory by as much as 40 percent.
The peshmerga have already clashed with insurgents, who are now armed with weapons seized from the Iraqi army, many of them supplied by the United States, which has urged the Kurds to take on the Islamic State, formerly known as ISIL or ISIS.
"ISIS now has a lot of modern military equipment in their possession, and to fight against them I think the peshmerga have to be much better equipped than they are," Barzani said. "For that, the United States and the international community as a whole should feel responsible".
"We have had talks with the United States, with some of the European countries, but no practical steps have been taken to provide assistance to the KRG (Kurdistan Regional Government), especially on the military front".
"GREAT CONCERN"
Barzani put the number of Islamic State militants who took over Mosul on June 10 at fewer than 2,000, but said new recruits, fighters from Syria and capitulation of other armed factions had increased that to as many as 12,000. Another estimate by a security official in Baghdad puts the size of IS at more than 20,000 after the fall of Mosul. But there is no way to independently verify the numbers.
Many tribal and insurgent groups have made common cause with the Islamic State to fight against Shi'ite Islamist Prime Minister Nuri al-Maliki, but there are tensions within their ranks that have already led to infighting.
Assessing the strength of those groups relative to the Islamic State (IS), Barzani said they were "much weaker". He suggested the KRG would be prepared to work with "moderate" tribes and forces protecting their own areas from IS.
Iraqi Kurdistan has cultivated an image of relative stability in a turbulent neighbourhood, although a bombing of the headquarters of the security services in the regional capital Arbil last September showed the region remained a target.
Barzani said Kurdish security services had managed to thwart "quite a few" attacks since then, and that the influx of hundreds of thousands of Iraqis displaced from other parts of the country into Kurdistan posed an added challenge.
"It makes the job of our security forces much more difficult to try to keep an eye and monitor the situation," Barzani said. "We are trying our best to make sure there are no sleeper cells activated".
http://www.worldbulletin.net/todays-news/141027/top-kurdish-security-official-warns-west-of-iraq-blowback
------------
Wave of bombings in Baghdad kills 27 people
20 July, 2014
BAGHDAD: At least 27 people were killed in a wave of bombings in mostly Shia areas of Baghdad on Saturday, police and medics said, in the deadliest day of attacks in the capital since a Sunni insurgency overran large parts of Iraq's north last month.
In the first explosion, a suicide car bomber drove into a police checkpoint, killing nine people including seven policemen and wounding 21 people in the Abu Dsheer district in the south of the capital, the sources said. Four other car bombs killed a total of 19 people: one in the Bayaa district in southwestern Baghdad, one in the western district of Jihad and two in northern Baghdad's Kadhimiya, the site of a major Shi'ite shrine.
One person was killed when a bomb laid on the side of a road exploded in the mixed Sunni-Shi'ite district of Saydiya in southern Baghdad later in the day. There were no immediate claims of responsibility for the attacks.
Islamic State, the militant group that seized large parts of northern Iraq last month, has claimed several suicide bombings in the capital. Its latest claim was for a bombing that killed three people on Thursday in the heart of the city.
Baghdad has seen few attacks compared to the violence in other areas hit by the Islamic State's offensive last month, though bombs still hit the capital on a fairly regular basis.
The civilian toll, mainly from fighting between government forces and the Sunni insurgents, this year has been huge.
At least 5,576 Iraqi civilians have been killed since January, when Sunni insurgents led by an al Qaeda offshoot now known as Islamic State, overran the city of Falluja in the western province of Anbar, the United Nations said Friday.
The U.N. said more than 1.2 million people have been displaced this year. More than 600,000 of them have fled their homes since early June.
The patchwork of Sunni insurgents led by Islamic State that swept across northern Iraq last month reached to within 70 km of Baghdad. The army and allied Shi'ite militia have been trying since then to regain the territory.
Militants fought off an army offensive to retake the northern city of Tikrit on Tuesday. The army was forced to pull back south of the city on the banks of the Tigris.
Intense fighting has raged for days northwest of Tikrit around a military base known as Camp Speicher, once one of the main U.S. headquarters. Islamic State wrote on an affiliated Twitter feed on Thursday it had shot down two helicopters during a battle around the base.
Prime Minister Nuri al-Maliki's military spokesman said Saturday government forces were fully in control of the base.
The fighting has exacerbated a political crisis in Baghdad, where Shia caretaker Prime Minister Nuri al-Maliki is trying to form a government in the face of opposition from Sunnis, Kurds and some Shi'ites, three months after Iraq held a parliamentary election.
Iraq's Shi'ite clergy as well as Western powers have pressed politicians to overcome their deadlock and agree a new unity government to help tackle the insurgency and prevent Iraq from splitting down ethnic and sectarian lines.
http://www.dailytimes.com.pk/foreign/20-Jul-2014/wave-of-bombings-in-baghdad-kills-27-people
------------
21 Egyptian soldiers killed in checkpoint attack
Press Trust of India | Cairo | July 20, 2014
In a brazen attack, at least 21 Egyptian soldiers were killed when militants armed with rocket-propelled grenades attacked a military checkpoint in southern Egypt, bordering Libya and Sudan. Militants killed 21 border guards on Saturday in the attack on the checkpoint in Al-Wadi Al-Gedid governorate, more than 500 kilometers from here, said army spokesman Mohamed Samir.
The border guards were killed during an exchange of fire with the unknown gunmen which lead to an explosion in the checkpoint's ammunition storage, Samir said, adding forces later seized and defused two car bombs before they exploded. Al-Wadi Al-Gedid is a large governorate that borders both Libya and Sudan.
Samir also said that some "terrorists" were killed during the exchange of fire. The attackers, armed with rocket-propelled grenades, took the soldiers by surprise, a military source told the state-run news agency MENA. The attack, reportedly took place at the time of Iftar (breaking the fast meal in Ramadan), resembling an earlier attack in August 2012 in which 16 soldiers were killed by militants in Sinai.
The Egyptian government today declared three days of mourning in memory of the fallen soldiers. Saturday's attack is the biggest such single act of violence against army or police since last August when 25 police conscripts were killed near Sinai's Rafah. Militant attacks targeting police and military have been commonplace since the ouster of Islamist president Mohamed Morsi by the army last summer amid mass protests against his year-long rule.
http://indianexpress.com/article/world/middle-east-africa/21-egyptian-soldiers-killed-in-checkpoint-attack/
------------
11 ISIL Terrorists Killed in Eastern Baquba
20 July, 2014
Iraqi security forces on Sunday conducted a military operation in Eastern Baquba, killing 11 ISIL terrorists.
"The operation resulted in killing 11 terrorists of the Islamic State of Iraq and the Levant and destroying 4 vehicles for them," security sources said.
http://english.farsnews.com/newstext.aspx?nn=13930429000673
------------
Dabiq magazine: a failed attempt to polish ISIL's war crimes
20 July, 2014
A new Arabic-English magazine produced by the "Islamic State of Iraq and the Levant" (ISIL) attempts to polish the group's global image and obfuscate its war crimes, analysts told Al-Shorfa.
The first issue of the magazine, Dabiq, was published July 8th under the banner "The Return of the Caliphate" and distributed in Arabic in Syria and Iraq. An English edition was posted online.
"Dabiq magazine is an example of what the media will be like in the next stage in areas under ISIL's control, for the magazine is filled with the usual jihadist trite rhetoric promoted by terrorist groups," said strategy analyst Maj. Gen. Yahya Mohammed Ali, who is retired from the Egyptian army.
Full report at:
http://al-shorfa.com/en_GB/articles/meii/features/2014/07/18/feature-01
------------
ISIS burns 1,800-year-old church in Mosul
20 July 2014
Militants from the radical jihadist group the Islamic State of Iraq and Syria have set fire to a 1,800-year-old church in Iraq's second largest city of Mosul, a photo released Saturday shows.
The burning of the church is the latest in a series of destruction of Christian property in Mosul, which was taken by the Islamist rebels last month, along with other swathes of Iraqi territory.
A video posted on YouTube July 9 shows a tomb being destroyed with a sledgehammer which government officials said was "almost certainly" the tomb of Biblical prophet Jonah.
Earlier, Mosul's Christians fled the city en masse before a Saturday deadline issued by the al-Qaeda-inspired Islamic State of Iraq and Syria (ISIS) for them to either convert to Islam, pay tax, leave or be killed.
Full report at:
http://english.alarabiya.net/en/News/middle-east/2014/07/20/ISIS-burns-1-800-year-old-church-in-Mosul.html
------------
Lebanon arrests two over horrific 'Syrian' child beating video
20 July, 2014
Lebanon has arrested a man who spurred his two-year-old son to beat up a Syrian child after a video of the shocking blows went viral, state media reported on Sunday.
The cousin of the boy named Abbas, who taped the video which was posted online overnight Friday, was also arrested, the National News Agency said, quoting a police statement.
It identified the victim as a nine-year-old boy from Syria named Khaled.
In the footage posted by Ya Sour website, Abbas swings a club at Khaled, beating him on various parts of his body, slapping him and kicking him, as adults who are heard but not seen urge him on.
Justice Minister Ashraf Rifi ordered an investigation and late on Saturday police arrested "Abbas's father and his cousin who taped the video after a probe involving online activists," the news agency said.
Full report at:
http://english.ahram.org.eg/NewsContent/2/8/106676/World/Region/Lebanon-arrests-two-over-horrific-Syrian-child-bea.aspx
------------
Saudi king tells El-Sisi his country supports Egypt's Gaza truce proposal
20 July, 2014
In a telephone call with President Abdel-Fattah El-Sisi, Saudi Arabia's King Abdullah Bin Abdel-Aziz affirmed his country's support for the Gaza truce proposal made by Egypt last week, according to presidential spokesman Ihab Badawy.
In a statement issued Saturday, Badawy added that the Saudi king praised Egypt's efforts to bring an end to the bloodshed in Gaza, in spite of the country's internal problems.
"The king further pointed to the importance of the international community carrying out their responsibility towards the Palestinian people, and facilitating the arrival of food and medical aid to the [Gaza] Strip," added the statement.
Full report at:
http://english.ahram.org.eg/NewsContent/1/64/106625/Egypt/Politics-/Saudi-king-tells-ElSisi-his-country-supports-Egypt.aspx
------------
Mideast
40 Palestinians killed, 400 wounded in new Israeli massacre in east Gaza city
20 July, 2014
At least 40 people were killed and nearly 400 wounded in Israeli shelling of Gaza's northeastern Shejaiya district overnight, medics said on Sunday.
Emergency services spokesman Ashraf al-Qudra said 40 bodies had been retrieved from the neighbourhood, and at least 380 people had been wounded in shelling that was still continuing.
Thousands were fleeing northern Gaza Sunday after a night of fierce bombardment as the Israeli occupation forces expanded a ground assault on day 13 of the deadliest violence in the enclave in five years.
As UN chief Ban Ki-moon was to arrive in the region to add his weight to truce efforts, the Palestinian death toll hit 383 although medics said it was set to soar after a night of intense attacks to the north and east of Gaza City.
But the Islamist Hamas movement, the main power in Gaza, refused to yield in the face of the relentless air, sea and land attacks, continuing to response to Israel's offensive killing another two Israeli soldiers overnight, the army said.
Full report at:
http://english.ahram.org.eg/NewsContent/2/8/106658/World/Region/UPDATE---Palestinians-killed,--wounded-in-new-Isra.aspx
------------
Airstrike on Hamas leader's house kills 4 in Gaza
20 July, 2014
An Israeli airstrike on the home of Hamas leader Khalil al-Hayyah killed three members of his family and a neighbour in eastern Gaza city on Sunday, medics said.
Health Ministry spokesman Ashraf al-Qedra said al-Hayyah's son, daughter-in-law and granddaughter were killed and his wife seriously wounded by the missile strike.
Witnesses said the Hamas leader was not home when the airstrike occurred.
Israeli artillery also shelled the neighbourhood of Sheja'eya in eastern Gaza city.
Al-Qedra said rescue teams and the Red Cross were not able to reach the casualties due to the intensive shelling in the area.
He said the death toll topped 100 since the start of the ground invasion into the coastal enclave on Friday. The total death toll in the offensive that started with airstrikes earlier this month reached 252 with 2,600 injured.
http://www.thehindu.com/news/international/world/airstrike-on-hamas-leaders-house-kills-4-in-gaza/article6230230.ece
------------
Yemeni clerics slam al-Qaeda's hypocrisy and brutal murders
20 July, 2014
Three Yemeni men have been murdered in recent weeks on accusations of sorcery and witchcraft by gunmen believed to belong to al-Qaeda in the Arabian Peninsula (AQAP), AFP reported.
The death of Omar Abdel Hafez, Saaed al-Hadrami and Hussein al-Jifri, all of Hadramaut, has drawn the ire of local residents, human rights advocates and clerics, who told Al-Shorfa the victims are innocent of these allegations and described the killings as extrajudicial and a distortion of sharia.
"I knew al-Jifri personally," said Sheikh Zaid bin Abdul Rahman bin Yahya, head of Al-Noor Centre for Studies and Research and a native of Tarim, al-Jifri's hometown.
"He was a capable educator and did not practice sorcery, but rather practiced healing with the Qur'an, or what is known as al-Ruqyah al-Shariah -- a practice in which the Qur'an is recited over those who are sick -- and herbal medicine," he said.
Al-Jifri was "one of the righteous people in the city of Tarim", he said.
Bin Yahya said he did not know Omar Abdel Hafez, who was from the city of al-Shahr near Tarim, but his friends and students told him Abdel Hafez did not practice sorcery, but rather memorised the Qur'an and treated patients with al-Ruqya al-Shariah.
Full report at:
http://al-shorfa.com/en_GB/articles/meii/features/2014/07/17/feature-01
------------
'Israel more barbaric than Hitler': Turkish PM
27 July, 2014
Turkish Prime Minister Recep Tayyip Erdogan has accused Israel of "barbarism that surpasses Hitler" during its ground invasion of Gaza.
Erdogan accused Israel of using disproportionate force in Gaza and said the operation there has derailed efforts to normalize Turkish-Israeli ties, NDTV reported quoting AP.
He has been speaking out strongly against Israel during its offensive against Hamas militants in Gaza, which has killed more than 300 Palestinians.
Hundreds have also staged protests in recent days outside the Israeli diplomatic mission in Ankara and Istanbul.
Those soured after Israel's 2010 raid on an aid ship which killed eight Turks and a Turkish-American.
Full report at:
http://www.dhakatribune.com/middle-east/2014/jul/20/%E2%80%98israel-more-barbaric-hitler%E2%80%99#sthash.xBLfwqFd.dpuf
------------
Thousands flee Gaza, bodies lay on streets
20 July, 2014
The Israeli army said Sunday it was expanding its ground offensive against the Gaza Strip, as the bloodiest conflict since 2009 entered its 13th day with a death toll of over 350, Agence France-Presse reported.
"This evening, the ground phase of Operation Protective Edge expands, as additional forces join the effort to combat terror in the Gaza Strip and establish a reality in which Israeli residents can live in safety and security," the army said in a statement.
The army started the ground offensive late Thursday, after 10 days of aerial and naval bombardment of the besieged Palestinian territory, in a bid to stamp out rocket fire from Gaza militants.
Full report at:
http://english.alarabiya.net/en/News/middle-east/2014/07/20/Israel-expands-ground-offensive-in-Gaza-.html
------------
Israeli bulldozers destroy Hamas tunnels in Gaza
20 July, 2014
Israel has said it widened its ground offensive early Sunday, sending more troops into Gaza after demolishing more than a dozen Hamas tunnels and intensifying tank fire on border areas.
Loud explosions shook Gaza as Israeli flares lit up the night sky and Israeli fighter jets flew low across the densely populated territory.
Since the start of Israel-Hamas fighting almost two weeks ago, 348 Palestinians were killed and 2,700 wounded in Israeli air and artillery strikes, according to Palestinian health officials. One-fourth of the deaths were reported since the start of the ground offensive late Thursday, the officials said.
Five Israelis — three soldiers and two civilians — have also been killed and dozens wounded as rockets continue to rain down on Israel.
Full report at:
http://www.dhakatribune.com/middle-east/2014/jul/20/israeli-bulldozers-destroy-hamas-tunnels-gaza#sthash.462tQ2q0.dpuf
------------
Netanyahu finally calls out Erdogan for anti-Semitic statements
20 July, 2014
Meretz's Gal-On calls Turkish leader's comments that he made at a campaign rally "despicable, vile and irresponsible."
After years of publicly restraining himself regarding Turkish Prime Minister Recep Tayyip Erdogan, Prime Minister Binyamin Netanyahu told US Secretary of State John Kerry that the words of the leader of Washington's close NATO ally were anti-Semitic.
According to diplomatic officials, Netanyahu spoke to Kerry overnight on Sunday about the Gaza operation, and said that Erdogan's anti-Semitic comments profaned the memory of the Holocaust.
Erdogan, in the midst of a presidential campaign, said on Saturday that "Those who condemn Hitler day and night have surpassed Hitler in barbarism."
According to the Turkish website Hurriyet Daily News, Erdogan, speaking at a campaign rally in the Black Sea province of Ordu, said the "terrorist state Israel has attacked Gaza once again, hitting innocent children who were playing on a beach."
Full report at:
http://www.jpost.com/Diplomacy-and-Politics/Netanyahu-finally-calls-out-Erdogan-for-anti-Semitic-statements-363529
------------
Turkey's religious affairs head tells of fading Islamic values
World Bulletin / News Desk
20 July, 2014
The Islamic world needs to put joint effort to revive the quintessential values of the Islamic civilization, head of Turkey's Directorate of Religious Affairs said Saturday.
"Suffering, violence and conflicts in various regions of the Islamic world including its storied cities like Baghdad and Damascus have been wounding every Muslim's heart profoundly," Mehmet Gormez said on the last day of the "World Islamic Scholars, Peace, Moderation and Commonsense Initiative" conference in Istanbul.
"These incidents show us that the common values of the Islamic civilization are fading away in modern times. The Islamic world needs to make an effort to revive these fading values," he said.
Full report at:
http://www.worldbulletin.net/muslim-world/140992/turkeys-religious-affairs-head-tells-of-fading-islamic-values
--------
Europe
100,000 people march in London in support of Palestine
World Bulletin/News Desk
20 July, 2014
About 100,000 protestors from across Britain have rallied in London to protest against Israel's onslaught on Gaza, according to demonstration organizers Stop the War coalition.
Demonstrators of mixed ethnicities, race and color from across Britain including grandmothers and children, Jews and Muslims, began their march from Downing Street on Saturday amid bright sunshine.
Protestors chanted: "David Cameron shame on you!" and "Free Palestine!" as they marched under the watch of police officers lining the streets and hovering in helicopters in the skies above the British capital.
As the march started, about 10 members of London's Hasidic Jewish community posed beneath a banner emblazoned with anti-apartheid revolutionary Nelson Mandela's words: "South Africans cannot feel free until the Palestinians are free."
Stop the War rally organizer Lindsey German told the crowds: "We will demonstrate until Gaza is free," as she stood on a stage outside the Israeli embassy.
Full report at:
http://www.worldbulletin.net/headlines/141009/100000-people-march-in-london-in-support-of-palestine
------------
Austria plans to tighten laws against jihadists
20 July, 2014
One Viennese teenager has already joined the newly founded so-called caliphate of Abu Bakr al-Baghdadi, in the Syrian city of Raqqa, and a further three Austrian minors have been stopped by authorities en route to the war zone - according to a report in Der Standard newspaper.
The Sunni militant group known as the Islamic State in Iraq and the Levant (Isis), proclaimed an Islamic caliphate in June this year, with supporters of the radical Islamists swearing their loyalty to Caliph Abu Bakr al-Baghdadi.
Among them was a 19-year-old from Austria. The Viennese man with Tunisian roots was present when Isis fighters annihilated a mosque belonging to extremist Shiites.
"Everything that indicates the existence of Shiites here in the Islamic State will be destroyed," he says in a video in German.
Even as a 16-year-old, the young man was involved in a controversial Koran-distribution campaign in Vienna.
He was also involved in protests against a film which allegedly insulted the Prophet Muhammad, held outside the US Embassy in Vienna in September 2012.
Full report at:
http://www.thelocal.at/20140718/authorities-tighten-laws-against-austrian-jihadists
------------
UK Jews feel anti-Semitic backlash
20 July, 2014
LONDON – Britain's Jewish community has seen an almost unprecedented doubling of anti-Semitic incidents over the last few weeks, the Jewish Community Trust reported.
While incidents were not as violent as those on continental Europe, the CST advised Jewish leaders to ensure the community takes extra security precautions in the face of growing anti-Israel demonstrations.
Latest statistics indicate approximately 60 recorded incidents ranging from verbal abuse to physical attacks on buildings and people over the first two weeks of July and over half of which were attributable to the current situation.
CST said that the majority have been nonviolent in nature, but after a specific incident in central London's Oxford Street, a crowded center for Londoners and tourists alike, Mark Gardner, the CST's director of communications, told The Jerusalem Post that the anger in anti-Israel demonstrations "risks getting out of hand."
Full report at:
http://www.jpost.com/Jewish-World/Jewish-News/UK-Jews-feel-anti-Semitic-backlash-363505
------------
France sees failure in Gaza truce efforts, fears more civilian casualties
20 July, 2014
France's Foreign Minister Laurent Fabius said after talks with Prime Minister Benjamin Netanyahu on Saturday that attempts to reach a ceasefire in Israel's 12-day conflict with Gaza militants had failed.
Fabius, who flew to Israel after talks in Egypt and Jordan, told reporters after meeting with Netanyahu:
"Sadly I can say that the call for a ceasefire has not been heard, and on the contrary, there's a risk of more civilian casualties that worries us."
http://english.ahram.org.eg/NewsContent/2/8/106648/World/Region/France-sees-failure-in-Gaza-truce-efforts,-fears-m.aspx
------------
Israel resigned to four more months in global diplomatic effort with Iran
20 July, 2014
VIENNA – Israel is not opposed to an extension of talks between world powers and Iran over its nuclear program, Israeli government officials said over the weekend, after six months of negotiations failed to secure a comprehensive deal by the July 20 deadline.
Diplomats at the table – from the United States, United Kingdom, France, Russia, China, Germany and Iran – have now granted themselves another four months to hammer out an agreement, after claiming enough progress in their efforts to justify more time.
"It would be better for us to have an extension than to have a bad deal," one Israeli official told The Jerusalem Post. "The worst outcome would be a bad deal."
Israeli officials were skeptical when a short-term deal was reached last November that ostensibly froze the nuclear crisis, providing time and space to diplomats for the hard talks currently under way. That agreement, known as the Joint Plan of Action, has now been extended until November 24.
Full report at:
http://www.jpost.com/Diplomacy-and-Politics/Israel-resigned-to-four-more-months-in-global-diplomatic-effort-with-Iran-363495
------------
Clashes as pro-Palestinian protesters defy France ban
World Bulletin / News Desk
20 July, 2014
Up to 33 people have been detained and two police officers and three gendarmes wounded during pro-Palestine protests in Paris.
The arrests came after 3,000 French protesters defied a ban on demonstrations in the French capital on Saturday, held in solidarity with the people of Gaza as Israel escalated its offensive.
Other authorized protests were held on Saturday in 15 other cities around the country to protest against the onslaught in which at least 341 Palestinians have been killed and nearly 2,560 injured, according to Palestinian health officials.
The Parisians gathered in the Barbes Square in Paris on Saturday afternoon, chanting slogans supporting Gaza and burning the Israeli flag.
The police dispersed the demonstrators using tear gas, preventing them from marching into the city center.
Full report at:
http://www.worldbulletin.net/headlines/140995/clashes-as-pro-palestinian-protesters-defy-france-ban-updated
---------
South Asia
NATO airstrike leaves 16 militants dead in Logar province
20 July, 2014
At least 16 militants were killed following an airstrike by NATO-led coalition forces in Easter Logar province of Afghanistan.
According to local government officials, the airstrike was carried out on Saturday afternoon in Pul-e-Alam city.
Provincial governor spokesman, Din Mohammad Darwish, said the anti-government armed militants were busy plotting insurgency attacks when they were targeted.
Darwish further added that two local Taliban commanders were among those killed during the airstrike.
The anti-government armed militant groups including the Taliban militants have not commented regarding the report so far.
Logar is among the volatile provinces in eastern Afghanistan where anti-government armed militant groups are actively operating in its various districts and frequently carry out insurgency attacks.
http://www.khaama.com/nato-airstrike-leaves-16-militants-dead-in-logar-province-8342
------------
NATO Drone Strike Leaves 12 Taliban Militants Dead In Herat
20 July, 2014
At least 12 Taliban militants were killed following a drone strike in western Herat province of Afghanistan.
Local government officials in Herat city, the airstrike was carried out late Saturday in Obe district.
District police chief for Obe, Gen. Sher Aqa Alokozai, said the foreign forces drone targeted the militants in Nai Yak area on Saturday evening.
Gen. Alokozay further added that the militants belonged to a famous Taliban commander, who is involved in major terrorist attacks in Herat and Badghis provinces.
He said the militants were busy plotting terrorist attacks when they were targeted by a NATO drone.
According to reports, the Taliban militants killed in airstrike had came to Herat from Badghis province for insurgency activities.
The Taliban militants group has not commented regarding the report so far.
http://www.khaama.com/nato-drone-strike-leaves-12-taliban-militants-dead-in-herat-8343
------------
Africa
Boko Haram kills more than 100, hoists flag in Nigerian town, spokesman says
20 July, 2014
Boko Haram extremists have killed more than 100 people and hoisted their black and white flag over a town left undefended by Nigeria's military, just 85 kilometres from the northeastern state capital of Maiduguri, a civil defence spokesman and a human rights advocate said Saturday.
Hundreds of villagers in another northeast area, Askira Uba, are fleeing after receiving letters from the Islamic extremists threatening to attack and take over their areas, spokesman Abbas Gava of the Nigerian Vigilante Group said.
"Nine major villages are on the run," he said.
Survivors said Saturday that insurgents fired rocket-propelled grenades and lobbed homemade bombs into homes, and then gunned down people as they tried to escape the fires in the attack on Damboa town launched before dawn Friday. Most of the town has burned down, they said.
Full report at:
http://www.theglobeandmail.com/news/world/boko-haram-kills-more-than-100-hoists-flag-in-nigerian-town-spokesman-says/article19683216/
------------
Sudan editor severely beaten after call for Israeli ties
20 July 2014
Armed men raided the offices of a Sudanese newspaper on Saturday evening and severely beat the chief editor who had called for normalization of ties with Israel, a colleague said.
The violence against Osman Mirghani, chief editor of the Al-Tayar daily, was an unusual physical attack against a journalist in Sudan, although reporters regularly complain of censorship by the National Intelligence and Security Service.
Mirghani was admitted to Al-Zaytouna Hospital in downtown Khartoum after "they just started beating him in his head, in his leg, using the guns and the sticks," Faisal Mohamed Salih, an award-winning Sudanese journalist and press freedom advocate, told AFP.
Ibrahim Ghandour, top assistant to President Omar al-Bashir, visited Mirghani and told journalists that the editor was unconscious, Salih said.
Full report at:
http://english.alarabiya.net/en/media/print/2014/07/20/Sudan-editor-severely-beaten-after-call-for-Israeli-ties.html
------------
Tunisia orders crackdown on mosques
World Bulletin/News Desk
20 July, 2014
Tunisia on Saturday launched a crackdown on mosques and radio stations associated with conservative groups after militants killed 14 soldiers in an area near the country's border with Algeria.
Tunisia's armed forces have been carrying out a campaign to flush out militants from their remote hideout in the Chaambi mountains on the border with Algeria. Some of the militants and 14 soldiers were killed this week when dozens of gunmen with rocket-propelled grenades attacked two army checkpoints in the region.
"The prime minister has decided to close immediately all the mosques that are not under the control of the authorities, and those mosques where there were reported celebrations over the deaths of the soldiers," the office of Prime Minister Mehdi Jomaa said in a statement.
It said the government would also order the closure of radio stations, websites or television stations that publish messages from militant groups. More than 60 people linked to militants had also been arrested since the attacks on the army checkpoints, the statement said.
It did not give any figures for mosques included in the crackdown or name any websites or media.
Full report at:
http://www.worldbulletin.net/headlines/141022/tunisia-orders-crackdown-on-mosques
------------
Islamists mount 'heaviest' assault on Libya airport
AFP | Jul 20, 2014
TRIPOLI: Islamist militia launched their heaviest assault so far on Libya's main airport on Sunday, two days after a truce with the rival ex-rebels that control it collapsed, a security official said.
"The airport was attacked this morning with mortar rounds, rockets and tank fire. It was the most intense bombardment so far," airport security official Al-Jilani Al-Dahesh said.
Islamist militia first attacked the airport last Sunday, forcing a halt to all flights.
Their continued offensive has caused extensive damage to planes and airport infrastructure that aviation officials say will keep it closed for months.
Pictures posted on social media showed a Libyan Airlines plane on fire as plumes of smoke billowed over the airport.
Full report at:
http://timesofindia.indiatimes.com/world/middle-east/Islamists-mount-heaviest-assault-on-Libya-airport/articleshow/38734183.cms
------------
Pakistan
Drone kills 15 Punjabi Taliban, Uzbeks
20 July, 2014
PESHAWAR: The army said that it had begun consolidating its control of Boya and Degan after clearing the two villages in North Waziristan of local and foreign militants.
The Inter Services Public Relations said in a statement that "consolidation of Boya and Degan is in progress".
Boya and Degan, once militant redoubts, lie 30km to the west of Miramshah, North Waziristan's headquarters.
Corps Commander Lt Gen Khalid Rabbani visited Mirali, Boya and Degan on Saturday and met troops busy in the operation, the ISPR said.
The visit coincided with a US drone strike in Dattakhel, 45km west of Miramshah, that killed 15 militants, a number of them said to be Punjabi Taliban.
Control of Boya, Degan being consolidated
Locals said the drone fired four missiles into a compound in Ismailkhel village in Macha Madakhel at 2am, killing 15 militants, 10 of them from Punjab, while five were Uzbeks affiliated with the Islamic Movement of Uzbekistan. The area is just three kilometres from the Pak-Afghan border.
Full report at:
http://www.dawn.com/news/1120423/drone-kills-15-punjabi-taliban-uzbeks
------------
A blast kill three, injure 27 in Khuzdar
20 July, 2014
QUETTA: A blast killed at least three and wounded 27 others including five Frontier Corps (FC) personnel in Balochistan's volatile Khuzdar city on Saturday, police said.
Muhammad Anwar, a police official told Dawn.com that in the explosion militants targeted the vehicle of security forces through an improvised explosive device injuring 27 in Seerat Chowk area of Khuzdar.
He said the vehicle of security forces was slightly damaged and most of the victims were civilians.
The injured were rushed to the Civil Hospital Khuzdar for medical treatment.
The condition of the six injured was critical and there was no senior surgeon to attend them.
Police and FC personnel reached the area of the blast to probe the incident.
There was no immediate claim of responsibility for the attack.
Khuzdar is situated in the southwestern province of Balochistan which is already on high alert due to Youm-i-Ali falling on Sunday.
Balochistan government has placed police and paramilitary troops on alert for the eve of Youm-i-Ali in Quetta and other parts of the province.
http://www.dawn.com/news/1120294/a-blast-kill-three-injure-27-in-khuzdar
------------
Command and control structure of terrorists made dysfunctional: Asif
20 July, 2014
ISLAMABAD: Defence Minister Khawaja Asif said on Saturday that the army has eliminated the terrorists' command and control centre in the North Waziristan Agency.
Media reports quoted Asif as saying that the armed forces were going after the terrorists, and that these elements would be apprehended regardless of where they are located in the country. "The state will go after the terrorists in all provinces," the minister said, adding that the state has managed to ensure that the network of militants starts collapsing. The defence minister's statement comes a little over a month after the launch of a full-scale military operation in North Waziristan.
Operation Zarb-i-Azb in the militancy-infested region was launched nearly a week after the attack on Karachi's Jinnah International Airport in order to wipe out longstanding bases of the Tehreek-e-Taliban Pakistan (TTP) and other militant groups. The semi-autonomous tribal area on the Afghan border has for years been a hideout for several militant groups including al Qaeda and the TTP as well as foreign fighters such as Uzbeks and Uighurs.
Full report at:
http://www.dailytimes.com.pk/islamabad/20-Jul-2014/command-and-control-structure-of-terrorists-made-dysfunctional-asif
---------
PTI fully backs Waziristan operation: Hashmi
20 July, 2014
BANNU: Pakistan Tehreek-i-Insaf central president Javed Hashmi said on Saturday that the arrival of about one million internally displaced persons (IDPs) from North Waziristan Agency had aggravated the situation in Khyber Pakhtunkhwa as it was already facing a plethora of problems due to prolonged militancy and lack of resources.
Talking to media persons at Bannu Press Club following his visit to IDP camps in Bannu, Mr Hashmi said that though PTI was not taken into confidence before launch of the operation in North Waziristan, they were fully behind the armed forces and wanted the operation to successfully complete as soon as possible.
Full report at:
http://www.dawn.com/news/1120452/pti-fully-backs-waziristan-operation-hashmi
------------
North America
US aims to get Abbas back ruling Gaza after Israeli attacks
World Bulletin/News Desk
20 July, 2014
The US wants to see Mahmoud Abbas's Palestinian Authority restored to ruling Gaza after the current conflict is over, and will make efforts to bring this about, American Ambassador to Israel Dan Shapiro indicated Saturday night, Times of Israel reported.
In an interview with Israel's Channel 2 news, Shapiro was asked about the unity government formed last month by Abbas's Fatah faction and Hamas. He did not reply directly and instead noted that Abbas was currently in close contact with Egypt, trying to broker a ceasefire to end the Hamas-Israel hostilities. Then he said, "At the end of this conflict, we'll seek to help the moderate elements among the Palestinians to become stronger in Gaza," referring to Abbas's PA. "They might be able to run Gaza more effectively than Hamas, a terror organization."
According to the report, Shapiro denied that the US had given support to any ceasefire initiative except the Egyptian one, saying that its contacts with all its friends in the region had been designed to encourage others to back the Egyptian plan.
Arab backing
Full report at:
http://www.worldbulletin.net/headlines/141026/us-aims-to-get-abbas-back-ruling-gaza-after-israeli-attacks
---------
U.S.-Iran nuclear deal can help revive IPI project
ATUL ANEJA
MAHIM PRATAP SINGH
20 July, 2014
Analysts say that the Iran-Pakistan-India pipeline project can be revived if a breakthrough is achieved in the nuclear talks between Iran and the six global powers — U.S., Russia, China, France, Britain and Germany.
"There is already a perceptible softening of stance towards Iran among international oil majors. A political deal, if it materialises, will cement Tehran's possible reintegration into the global economy and raise its regional standing in West Asia," sources said.
In his Budget speech, Finance Minister Arun Jaitley announced the government's intention to encourage exports of hydrocarbons to Pakistan. Official sources said the gas would be first imported to the LNG terminal at Dahej. From there, it would be transported along an existing pipeline network to Jalandhar, which would become the transit hub for Pakistan, connected by a new 103-km pipeline to be laid by GAIL (India) Ltd. Besides, the new products pipeline proposes to transport diesel and kerosene from the Bhatinda refinery in Punjab to Lahore.
Full report at:
http://www.thehindu.com/news/national/usiran-nuclear-deal-can-help-revive-ipi-project/article6229331.ece
------------
Turkish delegation heads to US to talk Iraq, Israel and bilateral ties
20 July, 2014
Turkish and U.S. officials are set to meet in Washington D.C. in the coming days to continue consultations on regional issues, at a time when the Middle East is going through turmoil from Israel-Palestine to Iraq.
The visit also comes at a time when Turkish Prime Minister Recep Tayyip Erdoğan has increased his criticism of the U.S. administration over its alleged tolerance of Israeli operations in Gaza.
"A delegation headed by Ambassador Feridun H. Sinirlioğlu, the undersecretary of the Foreign Ministry of the Republic of Turkey, will pay a working visit to the United States on July 21-13, 2014 to discuss current bilateral, regional and global issues," the ministry said in a written statement on July 20.
Full report at:
http://www.hurriyetdailynews.com/turkish-delegation-heads-to-us-to-talk-iraq-israel-and-bilateral-ties-.aspx?pageID=238&nID=69355&NewsCatID=510
------------
India
Pakistan delegation visits India to study Sabarmati riverfront model
Press Trust of India | Lahore | July 20, 2014
A four-member delegation from Pakistan will visit India to study the Sabarmati Riverfront Development Project (SRDP), one of the major developmental initiatives of India's Prime Minister Narendra Modi when he was Chief Minister of Gujarat.
Pakistan Prime Minister Nawaz Sharif had shown interest in the SRDP after he learnt about it and started pushing the officials to visit it at the earliest, Dawn online reported quoting a senior official from the Lahore Development Authority (LDA) on the three day visit starting on Suday.
The delegation – headed by the Lahore commissioner Rashid Mehmood Langrial – comprises LDA Director-General Ahad Khan Cheema, LDA's strategic policy unit chief Moazzam Sipra and Mustafa Kamal Chaudhry, a technical expert/consultant on urban infrastructure projects.
"Since the LDA has initiated work related to feasibility of the Ravi Riverfront Urban Development Project (RRUDP) undertechnical assistance of a foreign consultancy firm, the core objective of the delegation is to study the SRDP and replicate it (if viable) in Lahore," said a Punjab government official.
Full report at:
http://indianexpress.com/article/india/india-others/pakistan-delegation-visits-india-to-study-sabarmati-riverfront-model/
------------
Over 3,500 Indians back from Iraq in last 30 days
PTI | New Delhi | July 20, 2014
Over 3,500 Indians have been evacuated from conflict-hit Iraq in the last one month even as nearly 50 Indian nationals still remain in the conflict zones of the war-torn country including 39 construction workers who are in captivity in Mosul.
While 2,500 tickets have already been utilised to bring back the Indians, an additional 1,000 tickets by the employers for the Indian workers have been facilitated by the mission, the Spokesperson in the External Affairs Ministry said.
He said the ministry was making all efforts to secure release of 39 Indians who are in captivity of Sunni militants ISIS in conflict-hit Iraq. The government has been in touch with all the neighbouring Gulf countries for the release of the workers.
Meanwhile, official sources said there were "hold-ups" and despite best efforts some of the Indians were not ready to leave. There were about 10,000 Indians before the start of the serious strife between government troops and Sunni militants backed by al Qaeda in Iraq.
With MEA facilitating the departures, it is estimated that there are about 6500 Indians in the non-conflict zones left. Most of these Indians are in Kurdistan and Basra which are non-conflict zones.
http://indianexpress.com/article/world/middle-east-africa/over-3500-indians-back-from-iraq-in-last-30-days/
------------
Southeast Asia
Police investigate Korean tourist with Quranic top
20 July, 2014
A Korean tourist is being probed by Malaysian police after images of her wearing a Kaftan with Quranic verses was widely circulated on social media last night.
Inspector-General of Police Tan Sri Khalid Abu Bakar said initial investigations revealed the woman had only recently arrived in Malaysia.
The woman had purchased the dress in India," Khalid said on his Twitter handle, @KBAB51.
"@PDRMsia has begun investigations against this auntie. Be patient and allow us to probe further," Khalid tweeted.
He said police would not compromise on this case and would act in accordance with the law.
"We have to respect our legal system. All offences will be probed irrespective of race or religion."
The middle-aged woman was seen wearing the Kaftan with Quranic verses while browsing around at a local shopping complex.
Full report at:
http://www.themalaysianinsider.com/malaysia/article/police-investigates-korean-tourist-with-quranic-top#sthash.g5OnKQmL.dpuf
----------
Malaysian Ramadan markets attracts non-Muslims as well
MEHMET OZAY - KUZEY NEWS AGENCY
20 July, 2014
Ramadan markets have been established in almost every Malay city during Ramadan. The traditional foods sold in the markets allure not only Muslims, but also non-Muslims seeking exotic tastes as well.
Like 'Christ markts' which are traditionally founded during Christmas Eve in many European countries, the Ramadan market in the Malaysian capital of Kuala Lumpur reached its 30th anniversary. Blending smells of meat and fish on the one hand and leverages, sweets and pastries on the other, the markets have created a unique environment.
The market gets crowded as the fast-breaking time approaches and chefs cook out in the open. As the chefs continue their cooking shows, demonstrating local methods, people gather around them to watch carefully
Full report at:
http://www.worldbulletin.net/muslim-world/140986/malaysian-ramadan-markets-attracts-non-muslims-as-well
------------
Jokowi, Prabowo to Dine with President at State Palace
20 July, 2014
Jakarta. President Susilo Bambang Yudhoyono and Vice President Boediono will be receiving presidential candidates Prabowo Subianto and Joko Widodo in a fast-breaking event on Sunday evening, two days before the General Election Commission (KPU) is scheduled to release their official vote count results from the July 9 election.
"The president is inviting both presidential candidates and their running mates tomorrow," presidential spokesman Julian Aldrin Pasha said on Saturday evening. "Other heads of state institutions will also join the fast-breaking event at the State Palace at 5 p.m."
Julian did not specify items that would be discussed at the dinner, but said KPU chairman Husni Kamil Manik and Election Supervisory Board (Bawaslu) chairman Muhammad will also be attending the event.
"The president will sit together with the two candidates, while the vice president will sit with their running mates," Julian said. "State Secretary Minister Sudi Silalahi has informed them and all invited have confirmed their attendance."
http://www.thejakartaglobe.com/news/jokowi-prabowo-dine-sby-state-palace/
------------
URL: https://newageislam.com/islamic-world-news/syrian-army-kills-100-regime/d/98209