New Age Islam News Bureau
03 March 2021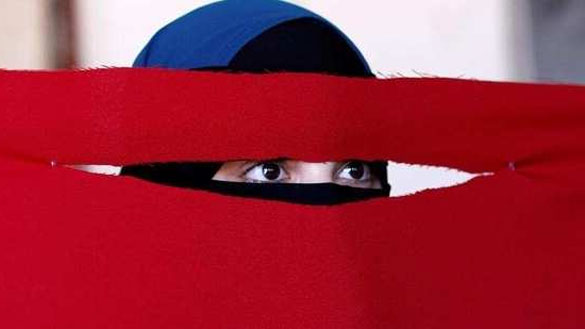 Alaa, 21, a student of health and nutrition, born in Copenhagen and wearer of the niqab, tests a face veil she created with members of the group Kvinder I Dialog (Women In Dialogue) during a workshop in preparation for a protest against the face veil ban in Copenhagen, Denmark. (Andrew Kelly / REUTERS)
-----
• US Democratic Lawmakers Push For Sanctions against Saudi Crown Prince Bin Salman Over Killing Of Khashoggi
• Taliban Collecting Funds Openly, Pak Govt Turning Blind Eye: A Pashtun Rights Activist
• Pope Francis Reaches Out To Top Shiite Cleric, Grand Ayatollah Ali Sistani, Seeking To Deepen His Cautious Dialogue with Muslim Leaders
• National Institute Of Open Schooling To Take Gita, Ramayan To Madrasas as part of the National Education Policy
• US Floats Idea of Interim Government for Afghanistan with Taliban Participation
• Malaysia Referred To World-Renowned Ulama on Fatwa Over Vaccination — Dr Zulkifli
• Tel Aviv Trying To 'Influence' ICC to Protect Israelis against War Crimes Probe
Europe
• Switzerland's Vote on Banning Face Veils in Referendum, Criticised As Islamophobic, Compounds Its Tense Relationship with Islam
• Reporters without Borders Files Lawsuit against Saudi Crown Prince, Others over Khashoggi Murder
• Workplace habits may make Muslim colleagues uncomfortable, says report
• 'Turkey, France can contribute to stability in world'
• Anti-Islam sentiment doubled in Austria last year: NGO report
• British politician calls on UK gov't to disclose report on Muslim Brotherhood
--------
North America
• US Democratic Lawmakers Push For Sanctions against Saudi Crown Prince Bin Salman Over Killing Of Khashoggi
• Pentagon Affirms 'Robust' Saudi Relations despite Revelations in Khashoggi Report
• US to ensure Saudi Arabia has 'tools' to defend itself from Iran-backed attacks
• US remembers Turkish soldiers martyred in Idlib, Syria
--------
Pakistan
• Taliban Collecting Funds Openly, Pak Govt Turning Blind Eye: A Pashtun Rights Activist
• Why Turkey Wants Tie-Up with Pakistan to Build '1st Big Fighter Jet of Muslims'
• Pakistan needs more legislations to meet remaining FATF benchmarks: Report
• Pakistan's Shia Mercenaries Return from Syria, Posing A Security Threat
• Pakistani Court Grants Bail to Christian in Blasphemy Case
• JI rejects decision of making five new boards of seminaries
• Army chief visits troops in Waziristan
--------
Arab World
• Pope Francis Reaches Out To Top Shiite Cleric, Grand Ayatollah Ali Sistani, Seeking To Deepen His Cautious Dialogue with Muslim Leaders
• Anti-ISIL Commander Warns of Biden's Attempts to Revive Terrorist Groups in Iraq, Syria
• Multiple rockets hit military base housing US-led coalition in Iraq, one killed
• Arab Coalition destroyed drone launched by Houthis towards Saudi Arabia
• Houthis violate Security Council resolutions, Int'l Humanitarian Law: Saudi Arabia
--------
India
• National Institute Of Open Schooling To Take Gita, Ramayan To Madrasas as part of the National Education Policy
• Trinamool Raps Yogi's 'Love Jihad in Bengal' Speech
• Bengal Polls: Muslim Cleric Abbas Siddiqui's 'Indian Secular Front' Poses Threat To Mamata's TMC
• How Priyanka Gandhi Vadra Explained Alliance with Muslim Cleric in Bengal
• NIA registers case against Lashkar-e-Mustafa chief
• India slams Pakistan, says it is using UNHRC for malicious propaganda
--------
South Asia
• US Floats Idea of Interim Government for Afghanistan with Taliban Participation
• 20 Taliban terrorists killed by Afghan security forces in Kandahar
• ANDSF operation in Balkh claims Taliban commander
• Commandos release captured POWs from Taliban jail: Herat
• Peace btw Afghan govt, Taliban 'waste of time' unless violence reduced: Ahmedzai
• Afghanistan: Taliban suspect behind killing of three female media workers arrested
--------
Southeast Asia
• Malaysia Referred To World-Renowned Ulama on Fatwa Over Vaccination — Dr Zulkifli
• Selangor Islamic Religious Council Respects Federal Court's Decision in Unnatural Sex Case
• Middle-class Muslims prime focus of Indonesia's halal industry: Amin
• Indonesian security forces kill 2 suspected militants
--------
Mideast
• Tel Aviv Trying To 'Influence' ICC to Protect Israelis against War Crimes Probe
• Israel approves 930 settler units in Jerusalem al-Quds
• Zarif, Guterres discuss Yemen crisis, stress end to Saudi aggression
• Houthis and Iran are preventing solution to Yemen crisis, not Saudi Arabia: Schenker
• Turkey's Erdogan pledges stronger rights and freedoms, critics unimpressed
• Rouhani tells Macron Iran will not renegotiate nuclear deal
• Israeli defence chief sees 'special security arrangement' with Gulf allies
• US slaps sanctions on two Houthi commanders, upping pressure on Iran-backed group
--------
Africa
• Nigeria: Borno Confirms 10 Killed, 47 Injured in Boko Haram Shelling
• Suspected Islamists kill nine civilians in central Mali
• Somalia: Al-Shabaab executes 5 people for spying
• Ten people killed in plane crash in South Sudan: Governor
• Jihadists attack UN base in Nigeria, trapping 25 aid workers
• Somalia: Al-Shabaab Militants Dead in Army Operation
• UN decries Boko Haram attack in northeast Nigeria
• US asks Ethiopia to work with int'l community on Tigray
• Nigeria's president, UNICEF hail release of schoolgirls
Compiled by New Age Islam News Bureau
URL: https://www.newageislam.com/islamic-world-news/switzerland-vote-banning-face-veils/d/124447
--------
Switzerland's Vote on Banning Face Veils in Referendum, Criticised As Islamophobic, Compounds Its Tense Relationship with Islam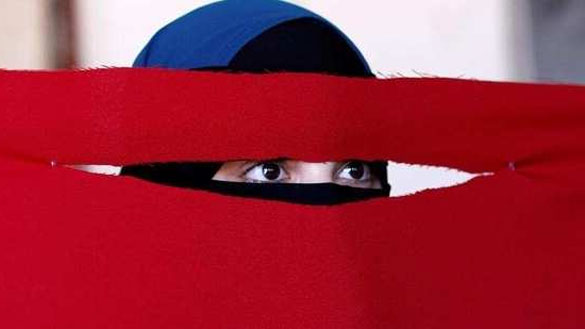 Alaa, 21, a student of health and nutrition, born in Copenhagen and wearer of the niqab, tests a face veil she created with members of the group Kvinder I Dialog (Women In Dialogue) during a workshop in preparation for a protest against the face veil ban in Copenhagen, Denmark. (Andrew Kelly / REUTERS)
-----
MAR 03, 2021
"Stop Extremism!" urges a red billboard in a quiet village outside Zurich above an image of a scowling woman wearing a black headscarf and face veil.
The billboard is part of a campaign by the far-right Swiss People's Party (SVP) to ban face coverings in public and which will be voted on in a binding national referendum on Sunday. Opinion polls suggest most Swiss will back it and the ban will become law.
"In Switzerland our tradition is that you show your face. That is a sign of our basic freedoms," said Walter Wobmann, an SVP Member of Parliament and chairman of the referendum committee.
The proposal predates the Covid-19 pandemic, which has seen all adults forced to don masks in many settings to prevent the spread of infection. It gathered the necessary support to trigger a referendum in 2017.
It does not mention Islam directly, and also aims to stop violent street protesters and football hooligans wearing masks. Still, local politicians, media and campaigners have dubbed it the Burqa ban.
The proposal compounds Switzerland's tense relationship with Islam after citizens voted to ban building any new minarets in 2009. Two cantons already have local bans on face coverings.
Wobmann said the vote was not against Islam itself, but added, "the facial covering is a symbol for this extreme, political Islam which has become increasingly prominent in Europe and which has no place in Switzerland."
France banned wearing a full face veil in public in 2011 and Denmark, Austria the Netherlands and Bulgaria have full or partial bans on wearing face coverings in public.
No one in Switzerland wears a Burqa and only around 30 women wear the niqab, the University of Lucerne estimates. Muslims make up 5.2% of the Swiss population of 8.6 million people, with most having their roots in Turkey, Bosnia and Kosovo.
Swiss Muslims have said right-wing parties were using the vote to rally their supporters and demonise them and others have warned a ban could stoke wider divisions.
"The Niqab is a blank sheet which allows people to project their fears onto it," said Andreas Tunger-Zanetti, manager of Lucerne University's Centre for Research on Religion.
"But ... you are very unlikely to meet someone on a Swiss street wearing one."
He said a ban risked cementing Switzerland's image as anti-Islamic and could create resentment amongst some Muslims.
Rifa'at Lenzin, 67, a Swiss Muslim woman, said she was totally against the ban, which was tackling a problem which didn't exist, in a country where Muslims were well integrated.
"Changing the constitution to tell people what they can and cannot wear is a very bad idea.. This is Switzerland, not Saudi Arabia."
"We are Muslims but we are Swiss citizens who have grown up here too," Lenzin said. "This vote is simply racist and Islamophobic."
https://www.hindustantimes.com/world-news/swiss-to-vote-on-banning-face-veils-in-referendum-criticised-as-islamophobic-101614762685280.html
--------
US Democratic Lawmakers Push For Sanctions against Saudi Crown Prince Bin Salman Over Killing Of Khashoggi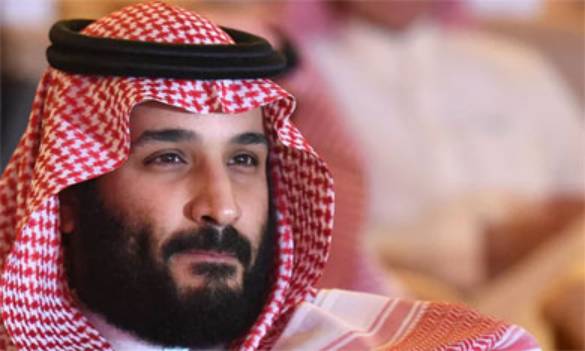 Saudi Arabia's Mohammed bin Salman. (File Photo)
-----
03 March 2021
Democratic members of the US House of Representative have introduced two bills to penalize Saudi Crown Prince Mohammed bin Salman (MBS) for his personal role in the violent murder of one of his most prominent critics, Jamal Khashoggi.
The motions were put forward after the administration of US President Joe Biden declassified on Friday an intelligence report that accused bin Salman of having approved the 2018 killing of the Washington Post journalist.
Congresswoman Ilhan Omar announced on Tuesday a bill that would freeze the Saudi crown prince's assets and impose a visa ban on him.
"This is a test of our humanity," she said in a statement. "If the United States of America truly supports freedom of expression, democracy and human rights, there is no reason not to sanction Mohammed bin Salman — a man our own intelligence found to have approved the murder of US resident and Saudi journalist Jamal Khashoggi."
On Monday, Congressman Tom Malinowski introduced a different bill, backed by Democratic House members James McGovern and Andy Kim.
The legislation would mandate a visa ban against the heir to the Saudi throne, based on existing rules that bar human rights abusers from entering the United States. It also allows the president to issue a national security waiver to lift the visa ban.
"I applaud the Biden Administration for naming MBS as Khashoggi's killer, but it undercuts our message to Saudi Arabia if we accuse him of the crime and then do nothing to hold him accountable," Malinowski said.
Former US president Donald Trump shielded Riyadh from the fallout of the crime, prioritizing lucrative deals with the regime over human rights concerns.
"The law is clear that the Secretary of State must apply a visa ban on persons he knows are linked to gross human rights abuses — exactly what the Khashoggi report lays out," he added. "Our bill makes this doubly clear, and reminds the world that in America, no one, whether a president or a prince, is above the law."
Additionally, McGovern stressed that there must be consequences for the gruesome murder of Khashoggi.
"Such a heinous crime must not be met with impunity. This legislation is an important first step in ensuring that those responsible are named and held accountable," he said. "I believe more can and should be done, including ending US arms sales and security aid to the Saudi government."
The US Office of the Director of National Intelligence confirmed in its four-page report the long-suspected view that bin Salman was behind Khashoggi's murder.
"We assess that Saudi Arabia's Crown Prince Mohammed bin Salman approved an operation in Istanbul, Turkey to capture or kill Saudi journalist Jamal Khashoggi," said the report, which was based on the prince's "control of decision-making in the kingdom, the direct involvement of a key adviser and members of [the prince's] protective detail in the operation, and [his] support for using violent measures to silence dissidents abroad, including Khashoggi."
Khashoggi entered the Saudi consulate in Istanbul, Turkey, on October 2, 2018 to retrieve papers that would allow him to marry his Turkish fiancée, but he never left the building.
Recording and other evidence gathered by Turkish authorities revealed how a team of Saudi agents subdued, killed and then dismembered the journalist inside the diplomatic mission.
Saudi Arabia initially issued conflicting stories about Khashoggi's disappearance, but eventually said that he was killed in what it called a "rogue" extradition operation.
https://www.presstv.com/Detail/2021/03/03/646450/US-sanction-Saudi-bin-Salman-Khashoggi
--------
Taliban Collecting Funds Openly, Pak Govt Turning Blind Eye: A Pashtun Rights Activist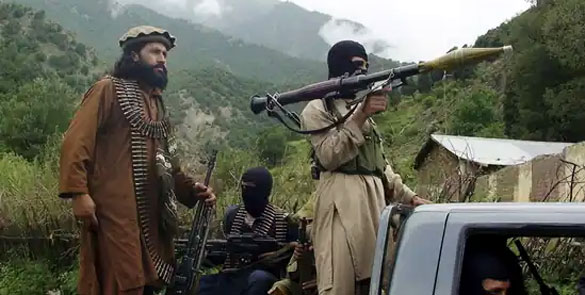 Pakistani Taliban patrol in their stronghold of Shawal in Pakistani tribal region of South Waziristan in this file photo in this file photo from 2012. (AP Photo)
-----
MAR 02, 2021
As Pakistan remains on the 'grey list' of the Financial Action Task Force (FATF), a Pashtun rights activist has blamed the country for providing shelter to dreaded terrorists, including the Taliban.
Fazal-ur Rehman Afridi, a member of the Pashtun Tahaffuz Movement (PTM), France said the tribal areas in Pakistan continue to remain safe haven for the terrorists and Pakistani security forces have failed to act against these outfits.
He said, "If you actually look at the situation in Pakistan, particularly in ex-FATA (Federally Administered Tribal Areas), the tribal areas adjacent to Afghanistan there seems to be increased Taliban and terrorist activities in this region. Not only in FATA, but even in the settled areas like in the important cities Swabi, Mardan, Peshawar, Swat and even in Quetta, there seem to be Taliban activities. They are organising huge gatherings and collecting funds openly and the state is not responding against these activities."
Afridi added, "It seems that either the state is responsible for these activities or there is no state in Pakistan. So, in both cases it has to respond to the international community."
Last month, the FATF decided to keep Pakistan on the 'grey list' till June for failing to act on six key parameters.
Prior to the decision, the global agency had held a three-day meeting to review the progress made by Islamabad in terms of measures taken by its government against money-laundering and terrorist financing.
Afridi said, "Whenever there are important meetings of important organisations like the United Nations and FATF, these terrorists and terrorist organisations are banned but the moment these meetings are finished, then again these terrorist organisations resurface".
Tehreek-i-Taliban Pakistan (TTP) terrorist Ehsanullah Ehsan, whose group nine years ago, shot and badly wounded Nobel Laureate Malala Yousafzai, has allegedly threatened a second attempt on her life, tweeting that next time, "there would be no mistake".
The threat prompted Malala to tweet herself, asking both the military and Prime Minister Imran Khan to explain how her alleged shooter, Ehsan, had escaped from government custody.
"Ehsanullah Ehsan is the same case. He threatened openly on Twitter to Malala and the state of Pakistan actually, in the beginning, rejected the claim that it was a fake Twitter account, but it was a genuine Twitter account. So, the state of Pakistan is sponsoring terrorism, it is training Taliban and it seems that in the coming days it wants to destabilise Afghanistan again. And its partnering with other states like Iran, Turkey and Russia in this regard to further destabilise the region and not only Afghanistan," said PTM member.
"Pakistan Army is very huge and its expenses are not covered by its present economy. So, in that context, it wants to conquer other countries or create instability in the region so that it can earn dollars from the international community as it has done in the so-called war on terror in the last 20 years in which they did not kill the Taliban and other terrorist groups, but they supported them to earn dollars from the international community and instead they killed innocent civilians. Thousands of Pashtuns, Baloch and Sindhis were forcibly disappeared, extra-judicially killed and tortured," he added.
"So, it is the responsibility of the international community to take notice of it as Manzoor Pashteen (PTM leader) has said openly that if you fund Pakistan, you are indirectly funding terrorism. So, it should be clear to the whole world that action should be taken. Now, even the women are being targeted by terrorists, supported by the Pakistani state. And you have heard of four women workers of an NGO who were killed by these terrorists in North Waziristan region of Pakistan", said the Paris-based Pashtun activist adding that it is the responsibility of UN, FATF, European Union and the US to take action against these terrorist activities of Pakistan.
https://www.hindustantimes.com/world-news/taliban-collecting-funds-openly-pak-govt-turning-blind-eye-ptm-leader-afridi-101614692183885.html
--------
Pope Francis Reaches Out To Top Shiite Cleric, Grand Ayatollah Ali Sistani, Seeking To Deepen His Cautious Dialogue with Muslim Leaders
Mar 3, 2021
VATICAN CITY: Pope Francis, on a historic trip to Iraq, will on Saturday hold a hugely symbolic meeting with Grand Ayatollah Ali Sistani, seeking to deepen his cautious dialogue with Muslim leaders.
The 84-year-old pope will visit the top Shiite cleric at his home in Najaf, the shrine city where Imam Ali, the fourth Islamic caliph and relative of the Prophet Mohammed, is buried.
Sistani, 90, is never seen in public and rarely accepts visitors, but the Argentine pontiff, always happiest among the faithful, favours direct encounters.
Francis has long hailed the power of inter-religious dialogue, symbols of peace and tolerance, without dwelling on the theological subtleties advanced by his predecessor.
Benedict XVI, who resigned as pope eight years ago, provoked years of cool relations with the Muslim world when in 2006 he quoted criticisms of the Prophet Mohammed by a 14th-century Byzantine Christian emperor.
Two years ago in Abu Dhabi, Francis and leading Sunni cleric Sheikh Ahmed al-Tayeb, the grand imam of Al-Azhar, signed a document on "human fraternity for world peace".
They made a joint call for freedom of belief, although what stands out from that trip -- the first by a pope to the Arabian Peninsula -- was the image of the leader of the world's 1.3 million Catholics embracing a Sunni imam.
Sunnis account for almost 90 percent of the world's Muslims, Shiites 10 percent -- the majority in Iran and Iraq. In Iraq, the population is 60 percent Shiite and 37 percent Sunni.
With the visit to Najaf and meeting with the Shiite cleric Sistani, the pope is extending his hand to the other main branch of Islam.
"It's certainly an unprecedented event and a big deal," said Marsin Alshamary, a researcher at the Brookings Institution.
She said the Najaf school of thinking on Islam became involved in inter-religious dialogue in the wake of the US-led invasion of Iraq in 2003, and the bloody civil war between Shiites and Sunnis.
Sistani has repeatedly stated that Muslims are forbidden from killing others. In 2014, however, as the Islamic State group approached Baghdad, he called on Iraqis to take up arms to drive the jihadists out.
"This visit by the pope sends a strong political message for a figure who is very much associated with the defence of Iraqis," added Myriam Benraad, a French political scientist who specialises in the Arab world.
Sistani embodies one of the two currents of modern Shiism, that of Najaf, which makes a distinction between politics and religion.
By contrast, the school based around the holy Iranian city of Qom believes that the top religious leader should also rule the state, following the example of Iran's supreme leader Ayatollah Ali Khamenei.
"The Shiites in Iraq want the Vatican and the western world to support them against the hold that Iran has, which wants to swallow Najaf," said Iraqi Dominican friar Amir Jaje, a leading figure in inter-religious dialogue.
Since the pope's visit was announced, the Shiite clergy has worked hard to ensure it includes a trip to Najaf.
The historian Pierre-Jean Luizard, a specialist on Iraq, noted that Sistani is also aware of "a moment of despair and disaffection towards everything sacred", particularly among the young -- and cannot ignore the pope's global stature.
The pope never stops distributing the Abu Dhabi document and has also published an encyclical, "Fratelli tutti" (All Brothers), which includes numerous references to it.
No such text however is expected to be signed in Najaf.
The Abu Dhabi document called for the freedom of belief and expression, advocating full citizenship for "minorities".
But it does not go so far to acknowledge the right to hold no belief at all, or to convert, even drawing a parallel between "atheistic, agnostic or religious extremism" and "fanatic extremism".
"The text, written in Arabic by two Egyptians, is symbolically very powerful but its contents push against open doors," said Jean Druel, of the Dominican Institute for Oriental Studies in Cairo.
"It deals with common issues. When Al-Azhar supports religious freedom, he means that Christians can go to mass.
"But atheism remains incomprehensible in the Arab Muslim world."
The pope and his emissaries avoid flashpoint issues. In Abu Dhabi, Francis declared that religious freedom is "not limited only to freedom of worship".
"Perfect freedom of religion is also the freedom to convert and change religion, as many Catholics have converted to Islam or Buddhism," said Cardinal Leonardo Sandri, who heads the Congregation for the Oriental Churches at the Vatican, while suggesting the subject is taboo.
Nevertheless, he believes in the small steps of dialogue towards an "open Islam", he said.
"It takes time, but it's possible."
https://timesofindia.indiatimes.com/world/europe/in-iraq-pope-reaches-out-to-top-shiite-cleric/articleshow/81304985.cms
--------
National Institute Of Open Schooling To Take Gita, Ramayan To Madrasas as part of the National Education Policy
Mar 3, 2021
NOIDA: The National Institute of Open Schooling (NIOS) will introduce its new curriculum on ancient Indian knowledge and heritage at 100 madrasas as part of the National Education Policy (NEP).
The NIOS, an autonomous institute under the education ministry, will start a basic course for classes 3, 5 and 8. "We are starting with 100 madrasas and will extend the programme to 500 in future," NIOS chairman Saroj Sharma said.
NIOS has prepared 15 courses on the 'Bharatiya Jnana Parampara' (Indian knowledge tradition) that includes veda, yoga, science, vocational skills, Sanskrit language, Ramayan epic narratives, Bhagvad Gita teachings and the Panini-propounded Maheshwara Sutras, among others. These courses are equivalent to classes 3, 5 and 8 of elementary education.
Union education minister Ramesh Pokhriyal, who released the study material at the NIOS national headquarters in Noida on Tuesday, said, "India is a powerhouse of ancient language, science, arts and culture and the country is poised to become a knowledge superpower with the revival of its ancient heritage. We will extend the benefit of these courses to madrasas and also to the Indian community around the world at large."
NIOS is one of the two national boards that conducts courses through open and distance education at primary, secondary and senior secondary levels. The NIOS curriculum is on a par with those that national and state boards follow.
The course material on yoga has sections of patanjali kritasutra, yogasutra exercises, surya namaskar, asanas, pranayam, relaxation exercises, anger management exercises and concentration and memory enhancement exercises.
The vocational skills curriculum covers watering plants, cow-rearing, cleaning of cowsheds and hygiene, garden care, sewing and harvesting, vegetable service, organic farming, etc. In addition, skills such as making beds, constructing biometrics for farms, using Ayurveda in daily life, methods of cooking and serving have also been included.
Science includes topics like water, air, vegetation and land conservation in the vedas, origin of creation, panchamabhut, earth and natural resources. "The New Education Policy, 2020 also emphasises the creation of a sense of pride towards Indianness in the learner's inner self," Pokhriyal said.
Shoiab Raza Khan, assistant director (academic) NIOS, said, "The curriculum will be available for all and figure among other subjects. In an open education system, students are free to choose, so it is not a compulsory component. There is a gamut of subjects in our open education system that madarsa students can pick. It is a matter of their choice."
https://timesofindia.indiatimes.com/home/education/news/nios-to-take-gita-ramayan-to-madrasas/articleshow/81301932.cms
--------
US floats idea of interim government for Afghanistan with Taliban participation
02 March 2021
US special envoy for Afghanistan Zalmay Khalilzad has proposed the formation of an interim government in the country that would include the Taliban militant group, Afghan local media say.
Afghanistan's Tolo News, citing sources, reported on Tuesday that Khalilzad had discussed the formation of a participatory government during his recent meetings with the Afghan political leaders in Kabul.
Sources close to former Afghan President Hamid Karzai and Abdullah Abdullah, the head of Afghanistan's High Council of National Reconciliation (HCNR), said that the US envoy had handed them a draft of the plan and asked them to share their views as soon as possible.
Khalilzad met with Abdullah in the Afghan capital on Monday and discussed, among other things, the deal that was signed between the Taliban and the administration of former US President Donald Trump in the Qatari capital of Doha last year.
"They discussed peace talks, the review of the Doha peace agreement by the new US administration, the acceleration of the peace process, the second round of talks between Afghans in Doha, reduction in violence, and ways to advance peace talks and achieve lasting peace in Afghanistan," Abdullah's office said in a statement.
According to the plan, the peace talks in Doha will be sidelined and a meeting will be held at the international level to discuss the prospect of an interim government that would include the Taliban.
The Afghan presidential palace has not commented so far, but President Ashraf Ghani has in the past rejected the prospect of any interim administration in the country.
Trump signed the deal with the Taliban militant group in February last year, agreeing to withdraw US troops by May this year in exchange for the Taliban to halt attacks on foreign forces.
The new US administration says it has made no decision yet regarding the withdrawal of its troops from Afghanistan, claiming that violence must be reduced in the war-ravaged country.
During the past several months, the Taliban have escalated their attacks amid stuttering peace talks with the central government in Kabul. The Taliban recently warned NATO against seeking a "continuation of occupation and war."
https://www.presstv.com/Detail/2021/03/02/646428/US-floats-idea-of-interim-government-for-Afghanistan-with-Taliban-participation
--------
Malaysia Referred To World-Renowned Ulama on Fatwa Over Vaccination — Dr Zulkifli
February 26, 2021
KUALA LUMPUR (Feb 25): Malaysia has obtained the views and explanations of the world's leading Muslim scholars or Ulama on the fatwa of receiving the Covid-19 vaccine.
Minister in the Prime Minister's Department (Religious Affairs) Senator Datuk Dr Zulkifli Mohamad Al-Bakri said he had sent letters to several scholars regarding the matter including the Grand Imam of Al-Azhar Sheikh Ahmed el-Tayeb, Egypt Mufti Shawki Allam and Chairman of the Fatwa Council of the United Arab Emirates Sheikh Abdullah Ben Bayyah.
"On average, they issued a fatwa of referring to the experts (in health) to ensure that this vaccine (Covid-19 vaccine) is safe and halal to use.
"One of the conditions of the fatwa is also to refer to experts (in their specialised fields)," he said when appearing on an Islamic affairs forum broadcast live on TV 1 today.
The forum featured nine panelists comprising muftis, university lecturers, preachers and physicians.
Meanwhile, Universiti Kebangsaan Malaysia (UKM) senior lecturer Assoc Prof Datuk Dr Mohd Izhar Ariff Mohd Kashim said there were three important aspects to determine whether something was halal (permissible) or haram (illegal), and this included referring to experts in the related fields if there was no clear evidence in the Quran and hadith.
"Besides that, it should also be studied on whether the vaccine contains sources from animals that are not slaughtered, or some other substances that can cause harm.
"In this regard, studies and experts in the field of health, namely the Ministry of Health Malaysia (MOH) have denied that it (vaccine) contains any of them," he said.
Meanwhile, Perlis Mufti Datuk Dr Mohd Asri Zainul Abidin said the Prophet Muhammad during his time also referred some of his companions to physicians for treatment.
"Prophet Muhammad would refer (the companions) to the physician Al-Harith ibn Kaladah, even though he was not a Muslim," he said.
https://www.theedgemarkets.com/article/malaysia-referred-worldrenowned-ulama-fatwa-over-vaccination-%E2%80%94-dr-zulkifli
--------
Tel Aviv trying to 'influence' ICC to protect Israelis against war crimes probe
02 March 2021
Israel is working to "influence" the International Criminal Court (ICC) in order to protect its forces against possible rulings on war crimes, says the regime's minister of military affairs.
In a major decision last month, a pre-trial chamber of the ICC determined that The Hague-based tribunal had jurisdiction to investigate the atrocities committed by the Israeli military in the occupied West Bank, the besieged Gaza Strip and East Jerusalem al-Quds since 1967.
In an interview with Reuters on Tuesday, Benny Gantz labeled the ruling as a "negative development," and said, "We have our own teams working in different places to try and influence the ICC."
Gantz was the Israeli military's chief of staff during a 2014 war between the regime and the Palestinian resistance movement of Hamas in Gaza.
The ICC has pointed to that conflict as a potential issue to be probed.
Asked by Reuters how many Israelis, including himself, might expect to be subject to arrest should the probe lead to criminal investigations, Gantz responded, "I guess several hundred, but we will take care of everybody."
Israel's minister of military affairs added that Tel Aviv would provide legal assistance to any implicated Israelis and would give them legal warnings regarding travel if necessary.
The ICC verdict was condemned by Israel but praised by Palestinians and international rights organizations, paving the way for the court to open a war crimes investigation in the occupied territories despite objections from the Tel Aviv regime.
Michael Lynk, the UN special rapporteur on the situation of human rights in the Palestinian territories, hailed the decision and said the ruling "opens the door" for justice in Palestine.
Israel occupied East Jerusalem al-Quds, the West Bank, and the Gaza Strip — territories the Palestinians want for their future state — during the six-day Arab-Israeli war in 1967. It later had to withdraw from Gaza.
About 700,000 Israelis live in over 230 illegal settlements built in the West Bank and East Jerusalem al-Quds since then. The international community views the settlements as illegal under international law but has done little to pressure the Israeli regime to freeze or reverse its policies.
https://www.presstv.com/Detail/2021/03/02/646429/Israel-Benny-Gantz-International-Criminal-Court-war-crimes-
--------
Europe
Reporters without Borders files lawsuit against Saudi crown prince, others over Khashoggi murder
02 March 2021
The Paris-based press group Reporters without Borders has filed a lawsuit against Saudi Arabia's Crown Prince Mohammed bin Salman and four other senior Saudi officials in Germany over the brutal killing of dissident journalist Jamal Khashoggi and other crimes against humanity.
The group, known by its French initials RSF, submitted the 500-page complaint to the Federal Court of Justice in the German city of Karlsruhe on Monday.
It said on its website that the complaint revealed the "widespread and systematic" nature of the persecution of journalists in Saudi Arabia and "addresses 35 cases of journalists: slain Saudi columnist Jamal Khashoggi, and 34 journalists who have been jailed in Saudi Arabia" in particular.
"These journalists are the victims of unlawful killing, torture, sexual violence and coercion and forced disappearance," said Christophe Deloire, the secretary-general of Reporters without Borders, at a news conference on Tuesday.
The group has chosen to file its complaint in Germany as the European country's laws give its courts jurisdiction over international crimes committed abroad, even without a German connection.
"The official opening of a criminal investigation in Germany into the crimes against humanity in Saudi Arabia would be a world first," RSF Germany director Christian Mihr said on Monday. "We ask the public prosecutor general to open a situation analysis, with a view to formally launching a prosecutorial investigation and issuing arrest warrants."
The "suspects" who were identified in the complaint are the crown prince, his close adviser Saud al-Qahtani, Ahmad Asiri, Mohammad al-Otaibi, the consul general in Istanbul at the time of the assassination, and Maher Mutreb, an intelligence officer who is accused of leading the torture of Khashoggi.
The complaint came just days after the administration of US President Joe Biden declassified an intelligence report that assessed that "Saudi Arabia's Crown Prince Muhammad bin Salman approved an operation in Istanbul, Turkey to capture or kill Saudi journalist Jamal Khashoggi."
Khashoggi, a former advocate of the Saudi royal court who later became a critic, was killed and his body was dismembered inside the Saudi consulate in Istanbul on October 2, 2018. He had entered the premises to collect documents for his planned marriage with his Turkish fiancée, Hatice Cengiz.
A 15-member hit squad dispatched by Mohammed presided over the torture and murder of Khashoggi inside the consulate.
The Washington Post, where Khashoggi was a columnist, had already reported in November that same year that the CIA had concluded Mohammed had personally ordered the murder.
The Biden administration imposed sanctions on several Saudi individuals involved in the murder but refused to punish the crown prince, who Washington itself said had ordered the murder.
That refusal has sparked wide criticism.
https://www.presstv.com/Detail/2021/03/02/646396/Reporters-without-Borders-files-lawsuit-against-Saudi-crown-prince,-others-over-Khashoggi-murder
--------
Workplace habits may make Muslim colleagues uncomfortable, says report
2 Mar 2021
Employers and workers should be aware that handshakes, direct eye contact and socialising in the pub may be awkward for Muslim colleagues, says a report on Islamophobia produced by the Muslim Council of Britain.
The organisation, an umbrella group representing more than 500 Muslim bodies in the UK, recommends that workplaces wanting to foster an inclusive environment should consider cultural differences.
Its report, Defining Islamophobia, published on Tuesday, suggests companies offer a range of social and team-building activities so Muslim employees can take part and the chances of building rapport among workers from different backgrounds increase.
Employers and staff should "be aware of cultural differences around handshaking and direct eye contact – placing of a hand on heart (instead of a handshake between genders) in greeting is practised in many Muslim communities and seen as a highly respectful act, as is Muslim men lowering their gaze when interacting with women, another marker of utmost respect and means of maintaining a modest disposition".
The report urges employers to consider how dress codes and uniforms can incorporate headscarves, and whether flexitime can allow Muslim workers to take part in Friday prayers.
It suggests companies look into whether halal food and vegetarian dishes are offered in canteens, and how to accommodate requests for leave for the Eid festivals and pilgrimages. Simple adaptations to the working day, such as changing meeting times or working through breaks, could help Muslim workers during Ramadan, the holy month of fasting.
Among other recommendations in the 150-page report are dedicated lessons in schools on Islamophobia and the recruitment of teachers from minority groups, including Muslims. Citing polling from 2015 which shows that 31% of young people agreed to some extent with the statement "Muslims are taking over England", it says: "Islamophobic discourse has seemingly become normalised within the hearts and minds of young, school-going children."
Universities are urged to encourage applications from Muslims and foster a culture of inclusivity by, for example, providing prayer rooms.
Muslim workers should be encouraged to join trade unions and report instances of Islamophobia.
A spokesperson for the Muslim Council of Britain said: "The recommendations in our report should be used as guiding principles by those who want to take practical and meaningful steps to tackle Islamophobia and to make society comfortable for those of all faiths and none. Rather than rules to be followed dogmatically, our suggestions encourage constructive reflection on the diversity of Muslim experiences."
The report endorses the definition of Islamophobia drawn up by the all-party parliamentary group on British Muslims in 2018, saying it has the broad support within Muslim communities and has been adopted by most major political parties, with the exception of the Conservative party.
This definition says: "Islamophobia is rooted in racism and is a type of racism that targets expressions of Muslimness or perceived Muslimness."
The report includes a section on what does not constitute Islamophobia, which includes criticism of Islam unless the language of racism or Islamophobia is used, critiquing specific practices such as dress or religious slaughter of animals, and calling out criminality involving Muslims without impugning all Muslims.
Tensions between the MCB and the government are evident in the report's conclusions which say: "Given the approach taken on racism by the current government … we are unlikely to see much action taken to tackle Islamophobia … without popular pressure."
The MCB reported the Conservative party to the Equality and Human Rights Commission in 2019, and a year later submitted a further dossier of instances of Islamophobia within the party.
https://www.theguardian.com/world/2021/mar/02/workplace-habits-may-make-muslim-colleagues-uncomfortable-says-report
--------
'Turkey, France can contribute to stability in world'
Enes Kaplan
02.03.2021
Cooperation between Turkey and France can contribute greatly to security, stability, and peace efforts in the world, the Turkish president said in a conversation with his French counterpart on Tuesday.
"As two strong NATO allies, we can make significant contributions to security, stability, and peace in a wide geography; from Europe to the Caucasus, the Middle East, and Africa," President Recep Tayyip Erdogan said in a video conference with Emmanuel Macron, according to Turkey's Communications Directorate.
He noted that 2021 marks the centennial of the Ankara Agreement, which is the basis of Turkish-French bilateral relations, and said the two countries have "serious cooperation potential."
Erdogan said the two countries can take joint steps to fight terrorism, stressing that the menace threatens both countries and their people.
"We hope Turkey and France can act in solidarity on all these issues," he said.
https://www.aa.com.tr/en/europe/turkey-france-can-contribute-to-stability-in-world/2162614
--------
Anti-Islam sentiment doubled in Austria last year: NGO report
MAR 03, 2021
The racist sentiment against Muslims in Austria doubled in last year compared to 2019, the Austrian human rights group SOS Mitmensch reported.
Alexander Pollak, the spokesperson for SOS Mitmensch, said in a video conference that anti-Muslim rhetoric and campaigns by political parties and individuals reached an unprecedented level in 2020.
He noted that rhetoric by prominent politicians is a determinant factor on Muslim perception by the Austrian public.
Pollak added that a recent survey showed that 35% of the public has a negative opinion about Muslims, while 40% support the idea that Muslims should not have equal rights with Austrians.
The Austrian government had prepared a controversial "anti-terror" law in late 2020 having anti-Islam motives, however, it was later revised by using the phrase "religiously motivated extremism" instead of "political Islam."
The government also adopted a bill preventing girls younger than 10 from wearing the headscarf in 2019, which had been challenged by two children and their parents. The measure was passed in May 2019 under the previous coalition of the center-right People's Party (OeVP) and the far-right Freedom Party (FPOe), just days before that government collapsed due to a corruption scandal.
However, Austria's constitutional court in December struck down a law introduced last year which banned the headscarf in primary schools, saying the measure was unconstitutional and discriminatory.
Speaking in the video conference, Judith Kohlenberger, an Austrian academic, said that the COVID-19 pandemic was instrumentalized to discriminate against Muslims and to strengthen conspiracies against Islamic groups.
She said that Muslims were targeted with claims such as Balkan immigrants that return from their homeland bring increases in daily COVID-19 cases or Turks do not abide by measures during weddings.
Local politician Muhammed Yüksek said that anti-Muslim rhetoric harms the sense of belonging of minorities to Austria, adding that discriminative language by certain political groups creates a negative effect, especially among youth.
The Turkish community in Europe is concerned with the rising trend of Islamophobia and Turkophobia in Western countries, calling on European states to escalate measures against hate crimes. In Germany, there were 122 attacks on mosques in 2020 alone. A significant amount of these were attributed to politically motivated crimes by the far-right.
Turkish officials have frequently urged European decision-makers and politicians to take a stance against racism and other types of discrimination that have threatened the lives of millions of people living within the bloc's borders.
https://www.dailysabah.com/world/europe/anti-islam-sentiment-doubled-in-austria-last-year-ngo-report
--------
British politician calls on UK gov't to disclose report on Muslim Brotherhood
2 Mar 2021
Conservative Life peer Lord Marlesford has sent an official question to the UK government over the outcomes of the internal review report on the Muslim Brotherhood, with which a specialised committee was entrusted in April 2014 upon a request from the government.
Lord Marlesford, who co-chairs the All-Party Parliamentary Group on Egypt, a Country Group in the UK parliament, has called on the government of Prime Minister Boris Johnson to disclose its plans as regards publishing the report fully after releasing a summary in 2015 that did not include the most important conclusions.
The member of the House of Lords added that the matter raised a question mark over the details included in the report about the Brotherhood's threat to the British national security.
He also urged on Johnson's government to reveal its stance and assessment of those findings, asserting that the published findings of the review have indicated the Muslim Brotherhood's threat to the British national security and interests.
Lord Marlesford asked the government about the plans it has "to undertake a further review of the muslim Brotherhood."
A response from the British government about the request of disclosing the full content of the report is due by 9 March, according to the official website of the UK parliament.
On 26 October, Lord Marlesford asked the government about its assessment over the appointment of Ibrahim Mounir to the role of Acting General Guide of the Muslim Brotherhood; and what assessment its has made of any threat posed by his presence to the UK national security and international relations.
On 5 November, the British government said in a response to Marlesford's question saying "We do not comment on individuals, but the government keeps under review the views promoted and activities undertaken by the Muslim Brotherhood, including their associates in the UK."
"Any allegations of threats to UK national security or misuse of charity funding within the UK are robustly investigated and appropriate action taken," it added.
Also on 27 October, another question was tabled concerning the 2015 published report on the Brotherhood by the Conservative Lord Robathan who asked the government "what recent assessment, if any, they have made of the Muslim Brotherhood."
An answer by the Government was sent stating that " the government remains committed to reviewing any groups or individuals whose actions may pose a national security threat to the UK."
"These reviews are undertaken on the basis of credible evidence and we will continue to consider any new evidence on the Muslim Brotherhood's activities against the UK's legal thresholds," it added.
The All-Party Parliamentary Group on Egypt aims to strengthen relations between British and Egyptian parliamentarians and to strengthen British-Egyptian ties with both chambers of the UK Parliament.
The group is headed by Jonathan Lord of the Conservative Party and includes a large number of representatives from all parties and independent representatives.
Samir Takla, a prominent figure in the Egyptian community in the UK, acts as the Egypt group's secretariat.
http://english.ahram.org.eg/NewsContent/1/64/405134/Egypt/Politics-/British-politician-calls-on-UK-gov%E2%80%99t-to-disclose-r.aspx
--------
North America
Pentagon affirms 'robust' Saudi relations despite revelations in Khashoggi report
02 March 2021
The US Defense Department says it continues to have "robust" relations with the Saudi military, despite the revelation made in a declassified US intelligence report that Saudi Crown Prince Mohammed bin Salman ordered the murder of Saudi dissident and journalist Jamal Khashoggi in Turkey.
"Right now, I know of no changes to the military-to-military relationship," Pentagon press secretary John Kirby told reporters on Monday, referring to the ties between the US and Saudi militaries.
"Broadly speaking, certainly the relationship from a bilateral perspective is going to be different under this administration than it was under the last," Kirby said, adding, "Militarily speaking, we have obligations there in Saudi Arabia. And we're going to continue to meet those obligations."
A declassified US intelligence report last week implicated Mohammed bin Salman in the murder of Washington Post columnist Khashoggi. Questions were raised about the legality of continued American military cooperation with Saudi Arabia with regard to restrictions under the US's own Leahy Law, which prohibits military interaction with human rights abusers.
Kirby said, however, that cooperation with Saudi Arabia remained — and should remain — "robust."
"I won't get ahead of decisions that have or haven't been made inside the mil-to-mil relationship we have with Saudi Arabia. It remains robust as it should remain robust," the Pentagon spokesman said.
He said the repercussions of the revelation about Mohammed bin Salman "remain more of an issue for the White House and the State Department to speak to, except to say we do- when we have military relationships around the world, we certainly do make sure they comport with the law."
The Biden administration declassified the intelligence report on Friday, assessing that "Saudi Arabia's Crown Prince Muhammad bin Salman approved an operation in Istanbul, Turkey to capture or kill Saudi journalist Jamal Khashoggi."
Khashoggi, a former advocate of the Saudi royal court who later became a critic, was killed and his body was dismembered by a hit squad inside the Saudi consulate in Istanbul on October 2, 2018. He had entered the premises to collect documents for his planned marriage with his Turkish fiancée, Hatice Cengiz.
The Washington Post had already reported in November that same year that the CIA had concluded the Saudi crown prince had personally ordered the murder.
The Biden administration imposed sanctions on several Saudi individuals involved in the murder but refused to punish the crown prince, who Washington itself said had ordered the murder.
That refusal has sparked wide criticism.
US State Department spokesman Ned Price on Monday attempted to push back against criticism of the refusal to act against Mohammed by saying Washington would be watching Riyadh's "future conduct."
During a debate in November 2019, Biden had said the US would treat Saudi Arabia like "the pariah that they are."
Back then, Biden affirmed the crown prince's widely-known complicity in the Khashoggi killing and said, "I would make it very clear we were not going to, in fact, sell more weapons to them. We were going to, in fact, make them pay the price and make them, in fact, the pariah that they are."
But the US administration is expected to take no concrete action to isolate Saudi Arabia, which is a key ally of America in the Middle East.
https://www.presstv.com/Detail/2021/03/02/646415/Pentagon-affirms-%E2%80%98robust%E2%80%99-Saudi-relations-despite-revelations-in-Khashoggi-report
--------
US to ensure Saudi Arabia has 'tools' to defend itself from Iran-backed attacks
Joseph Haboush
02 March ,2021
The United States said Tuesday that it would ensure Saudi Arabia had all the tools needed to defend itself against threats from Yemen and Iranian-backed attacks.
"We will ensure Saudi Arabia and our regional partners have the tools they need to defend themselves, including against threats emanating from Yemen that are carried out with weapons and support from Iran," Secretary of State Antony Blinken said after the US sanctioned two Houthi militia commanders.
Earlier Tuesday, the US sanctioned the naval commander and the air force commander of the Houthis.
The Treasury Department said Mansour al-Saadi and Ahmad Ali Ahsan al-Hamzi were being sanctioned for being responsible for "orchestrating attacks by Houthi forces impacting Yemeni civilians, bordering nations, and commercial vessels in international waters."
Blinken blasted "Iran's involvement in Yemen" as fanning "the flames of the conflict, threatening greater escalation, miscalculation, and regional instability." Blinken called out the Houthis for using Iranian weapons, intelligence, training, and support to "conduct attacks threatening civilian targets and infrastructure in Yemen and Saudi Arabia."
The US will continue to work to bring an end to the conflict in Yemen, Blinken said. "We urge all parties to work in good faith towards a lasting political solution, the only way to end the conflict, and address the terrible humanitarian crisis faced by the people of Yemen."
https://english.alarabiya.net/News/gulf/2021/03/02/US-foreign-policy-US-to-ensure-Saudi-Arabia-has-tools-to-defend-itself-from-Iran-backed-attacks
--------
US remembers Turkish soldiers martyred in Idlib, Syria
Servet Günerigök
02.03.2021
WASHINGTON
The US on Monday remembered Turkish soldiers martyred last year in an airstrike by forces of Syria's Bashar al-Assad regime in northwestern Idlib province.
"Just over a year ago, 33 Turkish soldiers lost their lives protecting innocent Syrian civilians in Idlib from the brutality of the Assad regime and its Russian and Iranian backers," said State Department Spokesperson Ned Price in a statement.
"We stand with our @NATO Ally Turkey in remembering and honoring their sacrifice," Price added.
Scores of other troops were wounded in the Feb. 28 attack when Turkish soldiers were protecting Idlib's residents from a brutal offensive by the regime's forces backed by Russia.
Idlib falls within a de-escalation zone forged under an agreement between Turkey and Russia. The area has been the subject of multiple cease-fire understandings which have frequently been violated by the Assad regime and its allies.
Syria has been ravaged by a civil war since early 2011, when the Assad regime cracked down on pro-democracy protesters.
Hundreds of thousands of people have been killed and millions more displaced.
https://www.aa.com.tr/en/americas/us-remembers-turkish-soldiers-martyred-in-idlib-syria/2161309
--------
Pakistan
Why Turkey wants tie-up with Pakistan to build '1st big fighter jet of Muslims'
By Justin Paul George
March 03, 2021
Over the past decade, Turkey under President Recep Tayyip Erdogan has adopted an independent foreign policy. Erdogan has aimed to project Turkey as a major industrial and military power in the Middle East and also cultivate strategic ties with prominent Muslim nations.
However, this independent approach to foreign policy has frayed ties with NATO, and in particular with the US, Turkey's main security partner.
In December 2017, Turkey signed a deal worth around $2.5 billion to buy Russia's S-400 surface-to-air missile system, provoking outrage in Washington DC. In 2019, the Donald Trump administration removed Turkey as a partner from the F-35 stealth fighter project and imposed restrictions on deals with Turkish defence companies. Despite the pressure from the US, Erdogan's government has remained defiant in going ahead with the S-400 deal.
On Tuesday, Bloomberg reported that Turkey is pushing to co-manufacture warplanes and missiles with Pakistan. "Turkish defense and government officials have held periodic talks with Pakistani counterparts—the last high-level discussion was in January—about developing and manufacturing military hardware with Pakistan, according to people from both countries who are familiar with the negotiations," Bloomberg reported.
"Turkey sees nuclear power Pakistan as a strategic ally and potential partner in building its Siper long-range missile-defense project and TF-X fighter jet," the report added. According to reports, the Siper is a long-range, high-altitude surface-to-air missile system that can engage both aircraft and ballistic missiles. However, it is the TF-X project that is considered the cornerstone of Turkey's defence modernisation plans.
Stealth fighter
The TF-X (Turkish Fighter-Experimental) is a stealthy twin-engine fighter jet that Turkey intends to use as the replacement for its vast fleet of F-16 fighters. Turkey received at least 240 F-16 fighters from the US, making it the largest operator of the type after Israel and the US.
The TF-X project was launched in 2011. Turkey intends the fighter to carry indigenously developed radar, missiles and electronics. In 2015, Turkey chose BAE Systems, a UK-based aerospace company, to assist in development of the TF-X. Mock-ups of the TF-X have shown a fighter with 'stealth features' such as internal weapons bays and angled air intakes for the engines.
Power problem
Initially, Turkey announced plans to fly the first prototype of the TF-X by 2023 and induct up to 250 aircraft. However, the test flight target has slipped to 2025-26. The TF-X project has been hampered by lack of progress in selecting a foreign engine to power initial batches of the aircraft. Turkey aims to develop an indigenous engine for the project.
Selecting an engine is necessary before the aircraft's design is finalised. In 2017, a Turkish company, Kale Group, entered into a $139 million deal with Rolls-Royce to develop an engine for the TF-X. However, the project has seen little progress over technology transfer concerns. Russia has also offered assistance to Turkey for providing engines for the TF-X.
Defence Turkey, a Turkish defence website, has estimated it would cost around $21 billion to develop and produce the TF-X fighter, including $7.3 billion for development alone.
Partners sought
In 2020, Turkey invited Malaysia to join in co-development of the TF-X. Malaysia has industrial capabilities to produce composite material for the skin of the aircraft.
Speaking about the proposal at the time, Temel Kotil, CEO of Turkish Aerospace Industries (TAI), was quoted by Defense News as saying Turkey considered "Indonesia, Pakistan, Bangladesh and Kazakhstan as potential partners or buyers of the future fighter jet". Kotil declared, "[TF-X] will be the first big fighter jet of the Muslims. Building the aircraft first and then selling it is a modality. But we think it's better if we take in partners at this stage."
Approaching China via Pakistan
Bloomberg noted the apparent aim of the cooperation with Pakistan was to bring "Turkey closer to some of China's military technology". China has been Pakistan's main strategic benefactor for decades, helping Islamabad build fighter aircraft, missiles, warships, tanks and submarines.
In 2013, Turkey announced a Chinese company had been selected to develop a long-range surface-to-air missile system. However, in 2015, Turkey announced the cancellation of the deal with China, apparently over Beijing's reluctance to transfer technology for the project as well as pressure from NATO allies.
China already has two stealth fighter projects: The J-20 fighter that is in service and the lighter J-31 fighter that is still in development. While China has also faced obstacles in developing aircraft engines, Beijing is beginning to make progress in building indigenous propulsion systems for its warplanes.
Interestingly, Pakistan also has a 'fifth-generation' fighter project under development referred to as 'Project Azm'. However, little is known about progress on the project and given Pakistan's economic and technological limitations, an indigenous project of this magnitude is unlikely to see the light of day. Hence, the offer of cooperation from Turkey may turn out to be appealing to Pakistan.
https://www.theweek.in/news/world/2021/03/03/why-turkey-wants-tie-up-with-pakistan-to-built-1st-fighter-jet-for-muslims.html
--------
Pakistan's Shia mercenaries return from Syria, posing a security threat
ZIA UR REHMAN
Mar 3, 2021
KARACHI — Wajid Ali, a 16-year-old resident of Pakistan's Kurram district, was among several dozen young members of the Pakistani Shia community who have been killed in combat in Syria. Most of them were supporters of the regime of Bashar al Assad, a close ally of Iran.
A recently published booklet "Hum Teray Abbas Ya Zainab [O Zainab, we are your children]" eulogizing the slain Pakistani Shia young men in Syria, had a detailed profile of Ali, who was reportedly killed in the fight with Daesh in Albu Kamal, a Syrian district bordering with Iraq, in November 2017.
In the booklet, translated from Persian to Urdu and reviewed by TRT World, Ali's father said that his son was a madrassa student in Parachinar, a Shia-majority town of Kurram. After learning about the Daesh's attacks close to the holiest Shia shrines in Damascus, Ali abandoned his education and joined Syria's battlefields. He was driven by the idea of protecting the shrine of Prophet Muhammad's granddaughter Zainab, a saintly figure in Islam.
"Ali's mother did not stop him from going to fight in Syria because she considered it a religious obligation. Other men from the town were also going to fight in Syria," Ali's father was quoted in the book as saying.
The booklet is full of emotionally charged passages praising over two dozen Pakistani Shia youth who were killed in the Syrian insurgency. They fought under the banner of Zainabiyoun Brigade.
Most of the slain youth were from Kurram and Gilgit Baltistan, two Shai majority regions in Pakistan, and many of them have been buried in Iran.
Aftab Hussain, alias Hakeemullah, was part of the Zainabiyoun Brigade. He was killed in a gunbattle in Syria in 2018. Prior to joining the insurgent ranks, he was a trained engineer. He had also participated in the 2005 violent protests in Pakistan over a disputed Islamic curriculum in school textbooks.
Backed by Iran
Although a sizable number of Pakistani Shia youth have fought in Syria since 2013 as part of the Zainabiyoun armed militia, which was supported by the Iranian Revolutionary Guards Corps (IRGC), for the ostensible purpose of protecting Shia holy sites.
Most of their recruits were in their twenties and thirties, motivated by religious sentiment and a sense of youthful military adventurism.
A Shia religious scholar in Karachi admitted that a significant number of young members from Pakistan's Shia community have gone to fight in the Syrian insurgency.
"Daesh believe shrines are heretical and they bomb them everywhere whether it is in Syria, Pakistan, or Afghanistan," the Shia scholar, who requested anonymity because of the sensitivity of the issue, told TRT World.
"A number of Shia youth from the community believe it is their religious duty to protect [their sect's] holy sites from Daesh's attacks, ignoring that they are Pakistanis and it is not their job to be involved in the affairs of other countries".
From neighbouring Afghanistan, a similar militia was formed and named the Fatemiyoun Brigade. Its recruits came from the country's minority Shia population.
Abdul Basit, a research fellow at the S.Rajaratnam School of International Studies, a Singapore-based security think tank, said that Iran exploited Zainab's spiritual standing in Islam and coined emotive messages linked to her personality to recruit and mobilize Pakistani Shia youth.
Law enforcement agencies in Pakistan do not have any official statistics about the number of Pakistani Shia youth who have participated in the Syrian conflict but they believe the number varies between 3,000 and 5,000.
Ihsan Ghani, former head of the National Counter Terrorism Authority, a Pakistani government's counterterrorism body, said that most of the Pakistani Shia youth have gone to Syria from Iran and Iraq where they go on religious pilgrimages.
"Many recruits were lured to participate in the Syrian conflict by the promise of better pay as a fighter and a chance to secure a place for burial in Iran's holy lands, such as Qum," Ghani told TRT World.
The consequences
As the Syrian civil war is winding down particularly after the defeat of Daesh in eastern Syria, Pakistani Shia fighters have been quietly returning to their country.
Security experts said that it is not the first time that the Pakistani youth has become part of an insurgency on foreign soil. In the past, a large number of Pakistani Sunni youth have joined insurgency in Afghanistan and India-administered Kashmir.
Contrary to Pakistani insurgents in Afghanistan and Kashmir, Pakistani Shia fighters have returned to the country from Syria within a span of two to three years. "Unfortunately, Pakistani authorities do not have any mechanism to monitor the Syria-returned militants," Ghani said.
A security official who is familiar with Pakistani militant outfits said that in the past, a large number of returnees from insurgencies in Afghanistan and Kashmir had posed a security risk to the country due to their continued affiliation with the Taliban, and Al Qaida and even organized their network in Pakistan.
"After returning from insurgencies, most of the battle-hardened and ideologically dedicated youth want to participate in local conflicts in Pakistan," the official, who is not authorized to speak to the media, told TRT World.
Spillover of the Syrian insurgency
Security experts fear that spillover of the Syrian insurgency may affect the security situation in Pakistan and reignite the violence-prone Sunni-Shia conflict.
Recently, the Daesh-Khorasan, a local chapter of the so-called Islamic State for Pakistan and Afghanistan, claimed responsibility for the January 11 killing of eleven Shia Hazara mineworkers in Balochistan. "The attack was in retaliation for the joining of Pakistani Shias in the militias of Zainabiyoun and Fatemiyoun in Syria," the group said in an audio message.
In 2017, Lashkar-i-Jhangvi al-Alami, a sectarian outfit, claimed the credit for attacking a vegetable market in Parachinar, a Shia town, killing at least 25 people and injuring others. The group stated that it was in response "to teach a lesson to Shias for their support for Al-Assad."
On the other side, Zainabiyoun Brigade with a fighting potential can also retaliate and undermine Pakistan's fragile internal security, experts believe.
"In the Syrian conflict, the Pakistani militants honed their asymmetric combat skills, developed conventional capabilities on sophisticated weapons, created links and networks with their Middle Eastern counterparts," said Basit.
Ongoing crackdown
Within a span of two months, the Sindh counterterrorism police claimed to have arrested four Zainabiyoun militants in different raids in Karachi.
On February 2, the Sindh counterterrorism police and a federal intelligence agency arrested Syed Zakir Raza alias Nadeem, a militant linked with Zainabiyoun Brigade, from Karachi. He is allegedly the close associate of another Zainabiyoun Brigade-linked militant, Abbas Jafri, who was arrested a week earlier.
Earlier in December, Sindh counterterrorism police said it had arrested two members of the Zainabiyoun Brigade from Karachi in connection with a string of killings over the last six years.
Suddaf Chaudry, a journalist covering conflicts in the Middle-east and Pakistan, said that Pakistani law enforcement agencies were reluctant in the past to discuss the influx of Pakistani men joining the Zainabiyoun Brigade.
"There has been a significant crackdown by law enforcement agencies suddenly when the number of recruits for Syrian insurgency has steadily declined," Chaudry told TRT World. She said that the recent arrests have fueled concerns that there is a real threat to sectarian violence.
The US Treasury in 2019 announced sanctions on Zainabiyoun and Fatemiyoun militias.
Though the Zainabiyoun has not been banned in Pakistan, the government had banned two Parachinar-based little-known Shia outfits, Ansar-ul-Hussain and its offshoot, Khatam-ul-Anbia under the Anti-Terrorism Act 1997 in 2016 and 2020, for their links with Syrian war recruiting.
In Karachi alone, Shia groups complain that the over 200 Shia youth have allegedly been picked by Pakistan's law enforcement agencies on their return from Syria, Iran, and Iraq and their whereabouts are unknown.
Families said that they have been told the men are suspected of links to Zainabiyoun Brigade. They demand the authorities produce them in court if there is any charge against them.
https://www.trtworld.com/magazine/pakistan-s-shia-mercenaries-return-from-syria-posing-a-security-threat-44655
--------
Pakistani Court Grants Bail To Christian In Blasphemy Case
March 1, 2021
LAHORE, Pakistan (AP) — A Pakistani court on Monday granted bail to a Christian man convicted in 2018 while still a teenager of insulting Islam by posting a picture of Islam's holiest site on social media, a defines lawyer said.
The court order in the eastern city of Lahore came more than four years after Nabeel Masih was arrested. He was detained after a mob accused him of committing blasphemy by sharing a picture of Kaaba in Mecca on Facebook. He was 16 years old at the time.
According to his lawyer, Naseeb Anjum, Masih was granted bail by the Lahore High Court. It was unclear exactly when Masih would be freed.
Blasphemy has been a contentious issue in Pakistan. Domestic and international human rights groups say blasphemy allegations have often been used to intimidate religious minorities and to settle personal scores.
In 2018, Masih became the youngest blasphemy convict in Pakistan when the court sentenced him to 10 years in prison. Since then, the British Asian Christian Association has been supporting a legal battle for his release.
Anjum said he will try to quickly complete the paperwork to free Masih, now 20 years old. "I will continue this legal fight for his acquittal," he added.
Ghulam Mustafa Chaudhry, a lawyer for the man who leveled the original accusation against Masih, confirmed that Masih was granted bail, but provided no further details.
Juliet Chowdhry, a trustee of the British Asian Christian Association, said in a statement she was happy Masih would be freed but noted that he "has lost many of his most important years of development."
Chowdhry said Masih should be compensated for his false conviction to help him restore his life and the organization would pursue this for him. "We call on Christians everywhere to pray for him as we continue the battle," she said.
A Punjab governor was killed by his own guard in 2011 after he defended a Christian woman, Aasia Bibi, who was accused of blasphemy. She was acquitted after spending eight years on death row and left Pakistan for Canada to join her family after receiving threats.
https://apnews.com/article/mecca-media-pakistan-social-media-lahore-f0ffa535801f31349eb74a0bdd0078ad
--------
JI rejects decision of making five new boards of seminaries
March 3, 2021
ISLAMABAD: Jamaat-e-Islami Ameer Sirajul Haq has rejected the government's decision of making five new boards of seminaries, terming it a conspiracy to divide the Ummah on sectarian basis.
"The government has taken the decision on the pressure of the FATF and Western powers. The decision is tantamount to damage the ideological base of the country," he added.
Sirajul Haq said the decision taking leadership of madrasas on board would damage the future of millions of seminaries students. He said the JI wanted a single board of madrasas and a single curriculum. He said the government should abstain from damaging the ideological base of Pakistan on the pressure of international institutions.
He said the government should allocate funds for madrasas in budget. He said it seemed the claimants of Madina-like state were bent upon damaging the ideology of Pakistan after destroying its economy. He maintained the JI would never leave alone the madrasas students and raise the voice for the rights at every forum. He said the madrasas were the fortress of Islam and Pakistan. He said the JI was struggling to transfer country into an Islamic welfare state.
https://www.thenews.com.pk/print/798389-ji-rejects-decision-of-making-five-new-boards-of-seminaries
--------
Army chief visits troops in Waziristan
March 3, 2021
RAWALPINDI: Army Chief General Qamar Javed Bajwa visited the North and South Waziristan tribal districts on Tuesday, where he spent the day with troops.
The COAS was also briefed on the progress of the border management regime, stabilisation operations, socio-economic development projects, including opening of border terminals, according to a press release issued by the ISPR.
While interacting with officers and men in Asman Manza, South Wazirstan, and Mirali in North Wazirstan, Gen Bajwa commended their commitment and professionalism in ensuring secure and conducive environment for implementation of the writ of the civil administration in the newly-merged tribal districts.
Pakistan is committed to peace and stability in the region and playing its part by solidifying border security and capacity enhancement of FC/LEAs, the COAS emphasised.
While interacting with tribal elders at Mirali, Gen Bajwa appreciated them for their unflinching support and sacrifices in the fight against terrorism.
The army chief said that peace had largely returned to these areas.
The hard-earned normalcy would be retained and enhanced through collective efforts of the local population, civil administration and the LEAs.
"We have to remain vigilant and steadfast to thwart hostile attempts to create chaos and reverse the gains of Operation Raddul Fasaad," the COAS remarked.
To continue the journey towards enduring peace and development we need to stay determined and united, he added.
Earlier, on arrival, COAS was received by Corps Commander Let-Gen Nauman Mahmood.
https://www.dawn.com/news/1610434/army-chief-visits-troops-in-waziristan
--------
Arab World
Anti-ISIL Commander Warns of Biden's Attempts to Revive Terrorist Groups in Iraq, Syria
2021-March-2
"It is clear that Joe Biden intends to bring the ISIL back to Iraq, Syria and other parts of the region, and the US will do its utmost to stir insecurity in the region during his presidency," Abu Azrael, also known as "Rambo" for his exploits against the ISIL, said in an interview with the Persian-language Jam-e Jam newspaper on Tuesday.
He said the US officials might imagine that the power of resistance forces, including Hashd al-Shaabi (Iraqi popular forces), has decreased after the martyrdom of anti-terror commanders Lieutenant General Qassem Soleimani and Abu Mahdi al-Muhandis and they can reactivate and equip the ISIL again, but the resistance front is more powerful than ever and is ready to confront new plots in the region.
"We are always prepared on the scene of battle against the ISIL and Takfiri terrorism," Abu Azrael said.
Syria's official news agency SANA last month reported that US military forces plan to transport a new batch of imprisoned ISIL terrorists from the Northeastern Syrian province of Hasaka to the al-Tanf military base near the border with Jordan.
Local sources, speaking on condition of anonymity, said US military vehicles entered a prison at the Southern flank of Hasaka, and left shortly with 10 jailed ISIL terrorists, among them commanders, on board.
The sources said military helicopters flew overhead as the vehicles headed to the US base in al-Shaddadi town.
The sources went on to say that the ISIL prisoners would undergo medical checkups at the base, before being sent to al-Tanf base and trained to carry out attacks against Syrian army positions, roads as well as critical infrastructures.
https://www.farsnews.ir/en/news/13991212000760/Ani-ISIL-Cmmander-Warns-f-Biden%E2%80%99s-Aemps-Revive-Terrris-Grps-in-Ira-
--------
Multiple rockets hit military base housing US-led coalition in Iraq, one killed
Tamara Abueish
03 March ,2021
Multiple Katyusha rockets hit the Ain Assad military air base that houses Iraqi and US-led coalition forces in Iraq's western Anbar province, the Iraqi News Agency (INA) reported on Wednesday morning.
At least 10 rockets hit the base at 7:20 a.m., US-coalition spokesman Colonel Wayne Marotto said.
A civilian contractor with the US-led coalition in Iraq died of a heart attack during the attack, Iraqi and Western security sources said. The sources did not confirm the contractor's nationality.
A missile launcher was found in the al-Baghdadi city in the Anbar province, according to an Al Arabiya correspondent. Al-Baghdadi is the closest village to the United States' military base.
It was the first attack since the US struck Iran-aligned militia targets along the Iraq-Syria border last week.
Britain's Ambassador to Iraq Stephen Hickey strongly condemned the attack on the Ain Assad military air base in Iraq.
"Strongly condemn the rocket attacks on the Global Coalition base at Al Asad this morning. Coalition forces are in Iraq to fight Daesh at the invitation of the Iraqi government. These terrorist attacks undermine the fight against Daesh and destabilize Iraq," the ambassador wrote on Twitter.
The Ain Assad base was first used by American forces after the 2003 US-led invasion that toppled dictator Saddam Hussein.
It later saw American troops stationed there amid the fight against the ISIS group in Iraq and Syria.
https://english.alarabiya.net/News/middle-east/2021/03/03/Rockets-hit-military-base-housing-US-led-coalition-in-Iraq-Reports
--------
Arab Coalition destroyed drone launched by Houthis towards Saudi Arabia
Tamara Abueish
03 March ,2021
The Arab Coalition destroyed a drone launched by the Iran-backed Houthi militia towards Saudi Arabia's southern region, the coalition's spokesperson Colonel Turki al-Maliki said on Wednesday.
The coalition is taking the necessary steps to neutralize the group's threats against civilians and civilian objects, he added.
The Arab Coalition on Tuesday confirmed it had intercepted and destroyed a Houthi drone that also targeted the southern regions of Saudi Arabia.
The Iran-backed militia had also launched a military projectile missile towards the Jazan region in the early hours of Tuesday, located in the southwestern part of the Kingdom near the Yemeni border, the Saudi Civil Defense said.
At least five people were injured in the attack when the missile fell in a public street. Three Saudi Arabian citizens and two Yemenis were transferred to a hospital for treatment.
The Houthis have been intensifying their attacks on Saudi Arabia for months now, launching ballistic missiles and explosive-laden drones towards the Kingdom and civilian objects.
The Kingdom's permanent representative to the UN Ambassador Abdallah al-Mouallimi called on the United Nations Security Council to continue shouldering its responsibility towards the Iran-backed Houthi militia and hold them accountable for their acts of terrorism in a letter.
"Houthi militias continue their behavior in ignoring and violating Security Council resolutions and International Humanitarian Law," al-Mouallimi said in a letter addressed to the UN Secretary General and President of the UN Security Council.
https://english.alarabiya.net/News/gulf/2021/03/03/Terrorism-Arab-Coalition-destroyed-drone-launched-by-Houthis-towards-Saudi-Arabia
--------
Houthis violate Security Council resolutions, Int'l Humanitarian Law: Saudi Arabia
Reem Krimly
03 March ,2021
Saudi Arabia calls on the United Nations Security Council to continue shouldering its responsibility towards the Iran-backed Houthi militia and hold them accountable for their acts of terrorism, the Saudi Press Agency (SPA) reported on Wednesday.
The Kingdom's permanent representative to the UN Ambassador Abdallah al-Mouallimi said that the "Houthi militias continue their behavior in ignoring and violating Security Council resolutions and International Humanitarian Law," in a letter addressed to the UN Secretary General and President of the UN Security Council.
The letter was discussing the Iran-backed Houthi militia's continued military hostilities against Saudi Arabia.
The Houthi's actions "undermine the United Nations' efforts to reach a comprehensive political solution in Yemen" and "undermine the credibility of the Council's resolutions," according to the letter.
"Among these hostilities towards civilians and civilian objects, some of the scattered debris of a ballistic missile launched by these militias resulted in material damage to one house in Riyadh," al-Mouallimi said.
"These militias only believe in terrorist behavior to reach its narrow political aims," he added.
Earlier this week, the Arab Coalition confirmed it had intercepted and destroyed a ballistic missile attack by the Iran-backed Houthi militia targeting Saudi Arabia's capital Riyadh.
The Arab Coalition also destroyed six explosive-laden drones targeting southern Saudi cities.
SPA released pictures of a Saudi citizen's home in a residential neighborhood in the city of Riyadh, showing shrapnel of the intercepted ballistic missile "launched by the terrorist Houthi militia on the capital" on Saturday.
"We reiterate that the Kingdom of Saudi Arabia reserves its full rights to safeguard its citizens, residents and territories in accordance with its commitments under international law," al-Mouallimi's letter concluded.
https://english.alarabiya.net/News/gulf/2021/03/03/Terrorism-Houthis-violate-Security-Council-resolutions-Int-l-Humanitarian-Law-Saudi-Arabia
--------
India
Trinamool Raps Yogi's 'Love Jihad in Bengal' Speech
Mar 3, 2021
Malda/Kolkata: Uttar Pradesh CM Yogi Adityanath promised "an end to love jihad in Bengal" during a BJP rally in Malda on Tuesday, prompting the Trinamool Congress and Left-leaning celebs to ask him not to "spark communal tension in Bengal just for the sake of winning an election".
Adityanath's call to Bengal voters to elect a BJP government for "improving the state's law-and-order" drew sniggers as well, with Trinamool citing reports of a 2018 sexual assault survivor's dad being gunned down by an accused in UP's Hathras on Monday.
Adityanath laid out the BJP's version of "cultural nationalism" in his speech, packing it with references to "love jihad", "tushtikaran (appeasement)", Bengal as a "jihadi hub" and referred to Bengal CM Mamata Banerjee's alleged "contempt towards Ram bhakts" in a bid to polarise voters in Malda, a district with a heavy Muslim presence. The BJP would "ban illegal slaughter houses, stop cattle-smuggling and cow slaughter" if the BJP was voted to office in Bengal, the UP CM said.
"Bengal will celebrate the Deepawali of cultural nationalism," he added. "The Bengal government has failed to prevent love jihad in the state. It has failed to provide security to women," he said.
The speech drew immediate fire from the Trinamool as well as celebrities in Kolkata. Many, including Bengal woman and child development minister Sashi Panja, referred to UP's dismal record in protecting women. She also cited reports of "a Hathras sexual assault survivor's dad being being gunned down by an acc-used out on bail".
"The only script Adityanath knows is rabid communalism," Trinamool MP Saugata Roy said. "The desperation to breach the gap between their dreams and reality is showing in this naked attempt to ramp up a divisive agenda," party Rajya Sabha leader Der-ek O'Brien added.
Adityanath's speech was criticised by celebs and Left supporters as well. Actor Sreelekha Mitra, who was part of Sunday's Left Front-Congress Brigade rally, said the "likes of him... are using the religion card to harm Bengal's basic fabric". "Our state is not about one election; I fear his communal, patriarchal narrative might set afire dormant feelings," she added.
https://timesofindia.indiatimes.com/city/kolkata/sort-up-first-tmc-raps-yogis-love-jihad-in-bengal-speech/articleshow/81301760.cms
--------
Bengal polls: Muslim cleric Abbas Siddiqui's 'Indian Secular Front' poses threat to Mamata's TMC
02nd March 2021
KOLKATA: The Indian Secular Front (ISF) launched by influential Islamic cleric Abbas Siddiqui is likely to change the political landscape of the state's minority-dominated pockets believed to be the ruling TMC's vote bank.
The new outfit has already been given 38 seats to contest in the upcoming Assembly elections.
Abbas, a pirjada (cleric) of Hooghly's Furfura Sharif Darbar, has a strong command in many parts of south Bengal. The ISF's alliance with the Left Front (LF) and Congress is likely to throw a challenge to the TMC's dominance in minority-dominated regions of the state where the ruling party has a strong support base since 2011.
"So far, we have been given 38 seats where the ISF will field candidates. The LF has given us 30 seats and the Congress agreed to allow us in 8 seats. We have demanded four more sears from the Congress and dialogue is on to seal the seat adjustment," said Nausad Siddiqui, the president of the ISF.
The 38 seats are yet to be identified.
The seat adjustment process had received a jolt as the Congress was reluctant to allow the ISF to contest in Malda and Murshidabad districts which is known as the strongholds of the grand old party. In the Sunday's Brigade Parade Ground rally of the alliance, Abbas had clearly said he would not join hands with the Congress if his demands were not met.
With the intervention of LF chairman Biman Bose, the issue was sorted out on Monday night and Abbas withdrew his statement.
The clerics of Furfura Sharif Darbar located in Hooghly district wield strong influence over minority voters in south Bengal. The impact of the cleric's influence was visible in the 2011 Assembly elections after the minority community's preferences shifted from the LF to the TMC.
The Furfura Sharif Darbar is visited by thousands of Bengali Muslims on religious occasions. The authorities of the shrine carry out charity work for underprivileged people of the minority community in south Bengal.
Abbas launched the ISF on January 21 claiming his outfit would raise the voice and demands of the people belonging to the backward sections of the society. But in reality, the ISF is focused to gain grounds in minority-dominated pockets using the upcoming Assembly elections as its founder Abbas had clearly said his party would consolidate Muslim electorates and in the future, it would be the kingmaker of Bengal.
"Inclusion of the ISF in the alliance might prove significant in the upcoming polls. The ruling TMC is ahead of only 3% vote-share after the BJP bagged more than 40% votes in the 2019 Lok Sabha elections. In all previous elections since 2011, Mamata Banerjee's party enjoyed minority's support en bloc. If the ISF can bring 1 to 2% of minority electorates in its fold, the TMC will be in trouble," said a CPI(M) leader.
https://www.newindianexpress.com/nation/2021/mar/02/bengal-polls-muslim-cleric-abbas-siddiquis-indian-secular-front-poses-threat-to-mamatas-tmc-2271201.html
--------
How Priyanka Gandhi Vadra Explained Alliance With Muslim Cleric In Bengal
March 02, 2021
Guwahati, Assam: Congress leader Priyanka Gandhi Vadra, campaigning in Assam for elections ahead, today responded to allegations - even from dissidents within -- of the party compromising its core ideology with its tie-ups with organisations like the AIUDF and ISF. In an exclusive interview with NDTV, she defended the alliances but avoided comment on the dissidents - dubbed the Congress's G-23 - who have been publicly questioning the party.
Priyanka Gandhi was asked about the party being accused of aligning with outfits like Badruddin Ajmal's All India United Democratic Front (AIUDF) in Assam and the Indian Secular Front (ISF) in Bengal.
"If you are referring to certain comments made yesterday, our West Bengal PCC chief has already responded to those comments. But what is being fought for in Assam is Assam itself. It is the identity of Assamese people, the Assamese state. There are differences between ideologies. We may not agree 100% with what our alliance partners believe. But we are together in this fight. Because everybody understands today it is a fight to save Assam," the Congress general secretary told NDTV.
This was her only response to the barbs by "G-23" leader Anand Sharma. The Congress veteran yesterday openly questioned the party's Bengal chief Adhir Ranjan Chowdhury over the tie-up with cleric Abbas Siddique's ISF, accused by some of being communal. Mr Chowdhury replied that he had the leadership's sanction, and later posted a detailed pushback in a Twitter thread.
Priyanka Gandhi said the Congress had put up a strong, united campaign in Assam. "Every worker now understands this is not a Congress vs BJP election. It is an Assam identity vs RSS-BJP ideology election," said the leader, who spent a better part of her visit in the tea gardens, interacting with the workers and even trying her hand at plucking tea leaves.
On the Congress's organizational challenges, the 49-year-old said: "every general secretary in every state" was working hard. "It may or may not have the results you expect but the work is on continuously to gather our troops, create a good campaign, build a good organization..."
She continued: "My message for voters all over the country is - please recognize what you are voting for. Are they delivering on promises? Are they working for you?"
The Congress leader said the BJP, in the past five years, had broken its promises to Assam.
"They said they would not implement CAA (Citizenship Amendment Act) and they did. That has had a deep impact on Assam. It is a deeply ideological fight, it is a fight for the state of Assam."
https://www.ndtv.com/india-news/priyanka-gandhi-vadra-skips-g-23-question-what-she-said-on-alliance-row-2381923
--------
NIA registers case against Lashkar-e-Mustafa chief
Mar 3, 2021
SRINAGAR: The National Investigation Agency on Tuesday registered a case against Hidayatullah Malik, self-styled commander of Lashkar-e-Mustafa, on charges of running a terror organisation at the behest of Jaish-e-Mohammad to carry out terror activities in Jammu and threaten national security.
An 'A' category terrorist, Malik was arrested from Jammu's outskirts on February 6 with a pistol and grenade. The Shopian native, who was earlier involved in several terror crimes in Kashmir — including robbing Rs 60 lakh from a bank in November last year — had told police he was planning to carry out a terror strike in Jammu.
"A case in this connection was registered on February 6 at Jammu's Gangyal PS under the Unlawful Activities (Prevention) Act. The NIA on Tuesday re-registered a case and took over the investigation," said an NIA spokesperson.
Based on further information obtained from Malik, the agency raided several places and recovered a hand grenade, three magazines and 28 rounds of ammunition along with other incrimination material, said the spokesperson. Malik had done recces of numerous security installations in Jammu and Delhi in 2018 and 2019 for carrying out terror attacks. He had been associated with other terror organisations in the past and furthered subversive activities in Kashmir Valley, the spokesperson added.
https://timesofindia.indiatimes.com/india/nia-registers-case-against-lashkar-e-mustafa-chief/articleshow/81299569.cms
--------
India slams Pakistan, says it is using UNHRC for malicious propaganda
Mar 2, 2021
GENEVA: India on Tuesday slammed Pakistan at the United Nations Human Right Council (UNHRC) for deliberately misusing the forum for its "malicious propaganda" against New Delhi.
Pawankumar Badhe, first secretary at India's Permanent Mission in Geneva also hit out at the Organisation of Islamic Conference (OIC) for its statement on Jammu and Kashmir, saying the body has no locus standi to comment on such matters.
Using its Right of Reply under the Agenda Item 2 at the 46th Session of the UNHRC in response to a statement by Pakistan's representative, Badhe said: "Pakistan's deliberate misuse of this august forum for its malicious propaganda against India, aimed at diverting the attention of the Council from its own serious violations of human rights, has remained a constant."
"We reject the reference to the Union Territory of Jammu and Kashmir in the statement of the OIC. It has no locus standi to comment on matters related to Jammu and Kashmir, which is an integral and inalienable part of India," said Pawankumar Badhe.
India said that Pakistan, a country in dire economic situation, should stop state-sponsored cross-border terrorism and end institutionalised violation of human rights of its minority and other communities.
"Pakistan, a country in dire economic situation, will be well advised to stop wasting time of the Council and its mechanisms, stop state-sponsored cross-border terrorism and end institutionalised violation of human rights of its minority and other communities," Pawankumar Badhe said.
"The members of this Council are well aware that Pakistan has provided pensions to dreaded and listed terrorists out of State funds and has the dubious distinction of hosting the largest number of terrorists proscribed by the United Nations," Badhe said.
The Indian diplomat recalled that Pakistani leaders have admitted the fact that "it has become a factory for producing terrorists."
"Pakistan has ignored that terrorism is the worst form of human rights abuse and the supporters of terrorism are the worst abusers of human rights," the Indian diplomat added.
Badhe said the Council should ask Pakistan why the size of its minority communities such as Christians, Hindus and Sikhs has drastically shrunk since independence and why they and other communities such as Ahmadiyyas, Shias, Pashtuns, Sindhis and Baloch, have been subjected to draconian blasphemy laws, systemic persecution, blatant abuses and forced conversions.
"Enforced disappearances, extrajudicial killings and arbitrary detentions of those who try to speak against the establishment are rampant in Pakistan and have been carried out by the State's security agencies with impunity," the diplomat said.
https://timesofindia.indiatimes.com/world/pakistan/india-slams-pakistan-says-it-is-using-unhrc-for-malicious-propaganda/articleshow/81293302.cms
--------
South Asia
20 Taliban terrorists killed by Afghan security forces in Kandahar
Mar 3, 2021
KABUL: As many as 20 Taliban terrorists were killed by the Afghan security forces in Kandahar province on March 2.
"20 Taliban were killed as a result of the Afghan National Army in Arghandab district of #Kandahar province yesterday. Additionally, some amount of their weapons and ammunition were destroyed as a result," the Afghanistan Defense Ministry tweeted.
22 Taliban including 3 of their senior commanders were killed and 12 others were wounded in Ghormach district of Fa… https://t.co/HFp4fvotVR
— Ministry of Defense, Afghanistan (@MoDAfghanistan) 1614753456000
Besides this, Afghan commando forces on Tuesday freed 27 military members and seven civilians from Taliban prisons in Herat province.
"Commando forces freed 27 military members and seven civilians from Taliban prison in Adreskan district of Herat Prov. in an operation last night. These prisoners were extensively #tortured by the TB. 6 TB were killed and some amount of their weapons & ammunition were seized as a result," the ministry said in a subsequent tweet.
Commando forces #freed 27 military members & 7 civilians fromTaliban prison in Adreskan district of Herat Prov. in… https://t.co/BB2t30wDzj
— Ministry of Defense, Afghanistan (@MoDAfghanistan) 1614743699000
The peace negotiations between the Afghan government and the Taliban are a "waste of time" as long as the radical movement fails to implement its commitment to reduce violence and implement a ceasefire, Haji Nazir Ahmadzai, a senior adviser to the Afghan president on the Reconciliation of Political Parties and Tribes, told Sputnik in an interview on Tuesday.
"Until the ceasefire is reached, the talks don't work, it's just a waste of time," Ahmadzai said.
Commenting on why the second round of talks was delayed, the presidential aide said that Kabul's delegation has been in Doha, Qatar's capital which hosts the negotiation, "for a long time," ready to continue the talks.
https://timesofindia.indiatimes.com/world/south-asia/20-taliban-terrorists-killed-by-afghan-security-forces-in-kandahar/articleshow/81307181.cms
--------
ANDSF operation in Balkh claims Taliban commander
03 Mar 2021
Security sources in Balkh reported that a Taliban leader and his bodyguard were killed in the province.
The 209th Shaheen Corps in a released statement on Wednesday said, that a key Taliban commander named "Khairullah" was killed at around 9:00 am in a skirmish between the Afghan national defense and security forces and Taliban fighters.
According to the statement the battle took place in the village of Sayak in the Koshenda district of Balkh province.
Khairullah's brother was detained and his body was killed during ANDSF offensives and two other Taliban fighters were injured, the statement added.
This comes as explosions and targeted killings in the capital and other provinces have increased as efforts for peace continue.
https://www.khaama.com/andsf-operation-in-balkh-claims-taliban-commander-5646322/
--------
Commandos release captured POWs from Taliban jail: Herat
03 Mar 2021
The Special Operations Corps says ANA commandos have released 34 people from a Taliban prison in Herat province.
The commando units carried out a special rescue operation on a Taliban prison in the village of "Krucha" in the Adraskan district of Herat province, as a result of which 34 military and civilians were freed from clutches of the Taliban.
According to the statement, the released prisoners include 11 ANA soldiers, seven policemen, three air force officers, five workers of a project, seven civilian employees for the government, and a public uprising force member.
The statement added that six Taliban fighters were killed in the operation and some of the militant group's weapons, ammunition, and a detention center were completed destroyed.
The western part of Herat province is one of the relatively insecure provinces in the country, where Taliban fighters are active in some parts of the province.
Previously, Afghan commandos have released more than 40 prisoners from a Taliban prison in Baghlan province.
https://www.khaama.com/commandos-release-captured-pows-from-taliban-jail-herat-432432/
--------
Peace btw Afghan govt, Taliban 'waste of time' unless violence reduced: Ahmedzai
MAR 03, 2021
As many as 20 Taliban terrorists were killed by the Afghan security forces in Kandahar province on March 2.
"20 Taliban were killed as a result of the Afghan National Army in Arghandab district of #Kandahar province yesterday. Additionally, some amount of their weapons and ammunition were destroyed as a result," the Afghanistan Defense Ministry tweeted.
Besides this, Afghan commando forces on Tuesday freed 27 military members and seven civilians from Taliban prisons in Herat province.
"Commando forces freed 27 military members and seven civilians from Taliban prison in Adreskan district of Herat Prov. in an operation last night. These prisoners were extensively #tortured by the TB. 6 TB were killed and some amount of their weapons & ammunition were seized as a result," the ministry said in a subsequent tweet.
The peace negotiations between the Afghan government and the Taliban are a "waste of time" as long as the radical movement fails to implement its commitment to reduce violence and implement a ceasefire, Haji Nazir Ahmadzai, a senior adviser to the Afghan president on the Reconciliation of Political Parties and Tribes, told Sputnik in an interview on Tuesday.
"Until the ceasefire is reached, the talks don't work, it's just a waste of time," Ahmadzai said.
Commenting on why the second round of talks was delayed, the presidential aide said that Kabul's delegation has been in Doha, Qatar's capital which hosts the negotiation, "for a long time," ready to continue the talks.
https://www.hindustantimes.com/world-news/peace-btw-afghan-govt-taliban-waste-of-time-unless-violence-reduced-ahmedzai-101614755164838.html
--------
Afghanistan: Taliban suspect behind killing of three female media workers arrested
Mar 03, 2021
After the killing of three women media workers in the eastern Afghan city of Jalalabad have sent shockwaves across the world, the police said that the suspect, who is connected to the Taliban, has been arrested.
Provincial police chief Juma Gul Hemat said that Qari Basir, the main attacker, was arrested and that he was related to the Taliban, news agency Reuters reported.
The Taliban has denied any involvement in the attack.
A local Islamic State group affiliate said its men were behind the killing of what it described as "journalists working for one of the media stations loyal to the apostate Afghan government".
Afghan and US authorities have blamed the Taliban for the fresh wave of violence.
Zalmai Latifi, the director of Enikass TV where the three women worked, said that they were going on foot when they were shot, AFP news agency reported.
All three were recent high school graduates aged between 18 and 20, and worked in the broadcaster's dubbing department.
Government sources said the women were shot in the head, the Reuters report said
A fourth woman was also seriously injured in the attack and is admitted in a hospital, a hospital spokesperson said.
Attacks by terror groups on prominent journalists, scholars, human rights activists have seen a spike recently amid a peace process between the Taliban and the Afghanistan government.
https://www.wionews.com/world/afghanistan-taliban-suspect-behind-killing-of-three-female-media-workers-arrested-367585
--------
Southeast Asia
Selangor Islamic Religious Council Respects Federal Court's Decision In Unnatural Sex Case
02 Mar 2021
SHAH ALAM, March 2 — The Selangor Islamic Religious Council (Mais) and Islamic religious authorities in the state will work with the police to ensure that investigations into the case involving a man who was alleged to have attempted to commit unnatural sex, will be continued according to provisions of the Criminal Procedure Code.
Mais chairman Tan Sri Abdul Aziz Mohd Yusof said the Federal Court's decision on the matter could not be seen as a form of recognition of the lesbian, gay, bisexual, and transgender (LGBT) community.
"This is because committing sexual intercourse against the order of nature is still a very serious offence that goes against the teachings of Islam, morality and norms of Malaysian society, as mentioned by Allah in Surah al-Syu'ara verses 165 and 166," he said in a statement today.
On February 25, the Federal Court in a unanimous decision granted a declaration sought by a 35-year-old man that Section 28 of the Syariah Criminal Offences (Selangor) Enactment (EJSS) 1995 is invalid on grounds that it made provision with respect to a matter that the Selangor state legislature was not empowered to make laws and was therefore null and void.
Section 28 of the enactment makes it in an offence for any person who performs sexual intercourse against the order of nature with any man, woman or animal and shall be liable to a fine not exceeding RM5,000 or a maximum three-year jail term or whipping not exceeding six strokes or any combination, on conviction.
Abdul Aziz said that although Mais respected the court's decision, special meeting was held yesterday to discuss the matter.
"The issue brought before the Federal Court is related to the interpretation, validity and effect of the enactment of Section 28 of EJSS according to the Federal Constitution," he said.
Abdul Aziz said the Federal Court had decided that although state legislative assemblies can make laws on offences against the precepts of Islam, the powers were limited by the "preclusion clause" and only on matters listed in the State List.
According to him, the preclusion clause is stated in Item 1 of the State List of the Federal Constitution which outlines exceptions to the matters that were included in the Federal list.
As such, he said the state legislative assembly has no power and is not competent to enact the provisions of Section 28 of the EJSS which has been declared as invalid and unconstitutional.
Abdul Aziz said the Federal Court in its decision stated that the Selangor State Legislative Assembly can still validly make laws on offences relating to 'aqidah' or the Muslim faith; the sanctity of Islam; and morality.
"Therefore, Mais will continue to support the principle of syariah offences as stipulated in the Federal Constitution and EJSS 1995 to ensure that Islam as the religion of the Federation and the state continues to be preserved," he added.
The Federal Court on February 25 also declared as unconstitutional a provision in the Selangor syariah law which makes it an offence to engage in unnatural sex.
A nine-member bench led by Chief Justice Tun Tengku Maimun Tuan Mat held that Section 28 of the Syariah Criminal Offences (Selangor) Enactment 1995 relates to matters that fall under the Federal Constitution's Ninth Schedule Federal list, under Parliament's power to enact laws.
To that extent, she said Section 28 is inconsistent with the Federal Constitution and is therefore void.
On August 21, 2019, the chief syarie prosecutor through the syariah prosecutor preferred a charge under Section 28 of the enactment against the man in the Selangor Syariah High Court.
The man, whose identity is being withheld on the request of his lawyers, was charged with attempting to commit sexual intercourse against the order of nature with certain other male persons in a house in Selangor on November 9, 2018.
He pleaded not guilty to the charge and his trial at the Syariah High Court has been stayed pending the outcome of his legal challenge. — Bernama
https://www.malaymail.com/news/malaysia/2021/03/02/mais-respects-federal-courts-decision-in-unnatural-sex-case/1954213
--------
Middle-class Muslims prime focus of Indonesia's halal industry: Amin
03 Mar 2021
Jakarta (ANTARA) - Indonesia's halal industry is eyeing the vast market of middle-class Muslims, with high awareness of the halal issue, Vice President Ma'ruf Amin stated.
"Middle-class Muslims, with high halal awareness, hold prospects for growth of the halal industry, including halal food, halal fashion, halal healthcare, halal travel, and others," Amin stated here on Wednesday during a national webinar organized by the Sunan Ampel Islamic University (UIN) Surabaya.
With the largest Muslim population in the world, Indonesia is a potential market for the sharia economy and finance, the vice president noted.
However, the country had yet to reap the benefits of this potential and continues to be the largest consumer of world halal products, he remarked.
"To meet the domestic demand for halal food, we have to import, let alone become a global player," he noted
In 2018, Indonesia had spent US$173 billion to buy halal food and beverages, or equal to 12.6 percent of the world's halal product market share.
The vice president has appealed to all stakeholders in the halal industry to boost productivity and make Indonesia among the largest halal producers in the world.
Amin envisages that the world halal market would continue to increase, with the global Muslim population expected to reach 2.2 billion in 2030.
"It is time for Indonesia to build and strengthen its halal industry; with the short-term target to meet the domestic halal demand and for the longer term to become a global player through increased exports," he stated.
https://en.antaranews.com/news/169086/middle-class-muslims-prime-focus-of-indonesias-halal-industry-amin
--------
Indonesian security forces kill 2 suspected militants
02 MARCH 2021
Palu (Indonesia), Mar 2 (AP) Indonesian security forces killed two militants in a shootout that also resulted in the death of one soldier, police said Tuesday.
The suspects were members of the East Indonesia Mujahideen militant group, which had been attacking residents who refused to help them, Central Sulawesi Police chief Abdul Rakhman Baso said.
He said a joint police and military team ambushed the militants in Andole village in Poso, a mountainous district considered an extremist hotbed in Central Sulawesi province.
Indonesia, the world''s most populous Muslim-majority nation, has carried out a sustained crackdown on Islamic militants since bombings on the tourist island of Bali in 2002 killed 202 people, mostly foreigners.
Attacks on foreigners have been largely replaced by smaller, less deadly strikes targeting the government, police and anti-terrorism forces.
Security operations in Central Sulawesi have been intensified in recent months to try to capture East Indonesia Mujahideen members.
The group''s former leader, Abu Wardah Santoso, was killed in a shootout with security forces in 2016.
Baso said one of the militants killed Tuesday was Santoso''s son.
After the shootout, nine members of the group remain on the police''s militant search list in Poso, Baso said. (AP) IND IND
https://www.outlookindia.com/newsscroll/indonesian-security-forces-kill-2-suspected-militants/2039441
--------
Mideast
Israel approves 930 settler units in Jerusalem al-Quds
03 March 2021
Israel has approved a plan for the construction of about one thousand new settler units in the east Jerusalem al-Quds. The approval comes despite international calls on Israel to stop the settlements expansion on the Palestinian lands.
Israeli regime approved the building of 930 settlement units in the illegal settlement of Pisgat Zeev in the heart of occupied Jerusalem al-Quds. Anti-settlement groups said the new units will be established on lands seized from the villages of Beit Hanina, Hazmah and Anata .
https://www.presstv.com/Detail/2021/03/02/646437/Israel-settler-units-al-Quds
--------
Zarif, Guterres discuss Yemen crisis, stress end to Saudi aggression
03 March 2021
Iran Foreign Minister Mohammad Javad Zarif and United Nations Secretary General Antonio Guterres have called for the start of peace talks in Yemen in order to put an end to the protracted Saudi-led aggression and blockade against the war-ravaged country.
In a phone conversation on Tuesday, Zarif and Guterres discussed the latest steps taken by the United Nations to end the war and restore peace in Yemen as well as efforts to start dialogue among all political parties in the country.
The UN chief called for the continuation of the prominent efforts of the Islamic Republic of Iran in helping to establish peace in Yemen.
Zarif, for his part, expressed Iran's support for the UN's efforts to restore peace in Yemen, and stressed the need for an end to the Saudi war of aggression, lifting the blockade and providing humanitarian assistance to the Yemeni people.
The top Iranian diplomat also expressed hope for the establishment of peace and stability in Yemen through holding intra-Yemeni talks and forming an inclusive government.
Saudi Arabia and a number of its regional allies launched the war on Yemen in March 2015, with the goal of bringing the government of ex-president Hadi, back to power and crushing the popular Ansarullah movement.
According to the United Nations, 80 percent of Yemen's 30 million people need some form of aid or protection. About 13.5 million Yemenis currently face acute food insecurity, UN data shows.
According to the latest figures released by the UN in December last year, over 230,000 people have been killed since the onset of the Saudi-led war.
Yemeni armed forces and allied popular groups, led by the Houthi Ansarullah movement, have gone from strength to strength against the Saudi-led invaders, and successfully defended Yemen against the aggression, leaving Riyadh and its allies bogged down in the country.
Groups: Yemen aid shortfall means more hunger
In a related development on Tuesday, aid groups warned of worsening humanitarian situation in Yemen after a UN appeal for more funds for the war-torn country fell short of reaching its goal.
Guterres has appealed for $3.85 billion this year to address the impoverished Arab country's dire needs but despite repeated warnings that a large-scale famine is looming, the amount raised is about $1.7 billion.
The UN chief has warned that "cutting aid is a death sentence," calling for countries to reconsider their positions and help "stave off the worst famine the world has seen in decades."
Reacting to the aid shortfall, the International Rescue Committee said Yemeni people's lives are at stake and that funds are crucial for delivering life-saving assistance on a large scale.
The Save the Children charity said over the past year, some nine million people received half the rations they were granted compared to 2019.
The International Organization for Migration's program in Yemen also said it was only 50-percent funded last year. The agency said the reduction forced it to cut support to health care facilities serving large numbers of displaced people.
Guterres, Qatar FM confer on Iran deal
In a separate phone conversation on Tuesday, the UN chief spoke with Qatari Foreign Minister Sheikh Mohammed bin Abdulrahman Al Thani and discussed the 2015 nuclear deal between Iran and six world powers as well as Doha's role in this regard.
On February 15, the Qatari foreign minister had visited Tehran at the head of a high-ranking delegation to hold talks with Iranian authorities on bilateral issues and regional and international developments.
The landmark deal, officially known as the Joint Comprehensive Plan of Action (JCPOA), was unilaterally ditched by former US president Donald Trump in May 2018, in pursuit of what he called the "maximum pressure" policy against the Islamic Republic through unilateral sanctions. Iran has denounced the policy as an act of "economic terrorism."
The US withdrawal from the pact was met with worldwide criticism, and was followed, a year later, by Iran's gradual reduction of its nuclear commitments. However, Tehran has repeatedly proclaimed that it will return to its nuclear obligations as soon as its interests under the JCPOA are met.
https://www.presstv.com/Detail/2021/03/03/646439/Iran-Mohammad-Javad-Zarif-UN-Antonio-Guterres-Yemen-aggression-blockade-
--------
Houthis and Iran are preventing solution to Yemen crisis, not Saudi Arabia: Schenker
Joseph Haboush, Ismaeel Naar & Nadia Bilbassy
02 March ,2021
Saudi Arabia has taken a "very productive approach" to Yemen over the last year and a half and tried to reach an end to the yearslong conflict, the top US diplomat for the Middle East under former President Donald Trump said in an interview aired Tuesday.
Speaking in one of his first interviews since leaving the US State Department, David Schenker criticized the Biden administration's decision to revoke the terror designation that Trump had imposed on the Iran-backed Houthi militia.
President Joe Biden and his top aides said that the "blanket designation" against the Houthis would further deteriorate Yemen's already crumbling humanitarian situation.
Biden's decision also lifted the Specially Designated Global Terrorist listing off the Houthi leader and two other senior officials.
Biden administration officials also said the US blacklist would make it difficult for humanitarian groups to get badly needed aid to civilians.
Asked if he had those fears when the State Department decided to sanction the Houthis, Schenker told Al Arabiya: "The truth is that the US Department of Justice has never prosecuted humanitarian organizations for unintentional leakage to terrorist organizations. So, I think that was a straw man."
"I think by … any reasonable standard by American law, the Houthis, given their working relationship with the IRGC, are a terrorist organization. They kidnap people; they fire missiles and one-way UAVs at civilian targets. They are a terrorist organization," Schenker added.
Despite previous agreements, including the 2018 Hodeidah Agreement, to halt the fighting, the Iran-backed Houthis continue to express no interest in a peaceful solution to the Yemen war.
"It's important … for the administration, in particular, [to realize] … that Saudi Arabia for the past year and a half or so has taken a very productive approach to Yemen," Schenker said, adding that they have engaged with the Houthis in negotiations "with a lot of goodwill."
"It's the Houthis that have stonewalled; it's the Houthis that refuse to make an agreement," the former Assistant Secretary for Near Eastern Affairs said.
The new US administration has appointed a special envoy for Yemen since Biden took office and has said it would be a priority to end the war in Yemen. And Schenker lauded the appointment of veteran diplomat Tim Lenderking as the special envoy. But he is not optimistic about the outcome.
"I hope they get somewhere, but the prospects aren't great. And it's not because of Saudi Arabia; it's because of the Houthis and Iran," Schenker said.
https://english.alarabiya.net/News/gulf/2021/03/03/Houthis-and-Iran-are-preventing-solution-to-Yemen-crisis-not-Saudi-Arabia-Schenker
--------
Turkey's Erdogan pledges stronger rights and freedoms, critics unimpressed
02 March ,2021
President Tayyip Erdogan said on Tuesday his government would strengthen rights to a fair trial and freedom of expression in Turkey under an "action plan" that critics said failed to address real concerns about an erosion of human rights.
Part of long-promised moves towards legal and economic reform, the plan would also improve the judicial system and form the first step towards a new constitution, he said.
Erdogan, who has faced accusations at home and abroad of increasingly autocratic rule over his NATO member country, said no one could be deprived of freedom because of their thoughts.
He spelled out few specific measures but instead listed principles to improve the judicial system in areas ranging from nationalization of land and trials of minors to steps to ensure a speedy trial and ease conditions for business.
The government was reviewing prosecutions of crimes related to the press and internet, Erdogan said. Turkey is regularly singled out by media rights groups as one of the world's leading jailers of journalists.
"Improving freedom of expression, organization and religion...is the goal we have so far worked the hardest on," Erdogan told ministers and other government official at the presidential palace in Ankara.
"We will not water every flower we see. While watering a flower with its head bent means justice, watering a thorn means cruelty," he said, suggesting corrective actions should be selective to ensure genuine offenders should not be exonerated.
THOUSANDS JAILED
Emma Sinclair-Webb, Turkey Director for Human Rights Watch, said the plan did not tackle the issues of arbitrary detentions, prosecutions and convictions without evidence in Turkey.
"This is a country where tens of thousands of people are jailed under terrorism laws who should never have been jailed, or should not even be prosecuted," she said. Issues like "gross misuse" of terrorism laws should have been addressed, she added.
Until such prisoners are released and "bogus" charges for dissenting opinion are dropped, "no human rights action plan is going to be more than the paper it is written on," Sinclair-Webb told Reuters. "Just saying the courts are going to be more independent won't make them more independent."
Turkey has ignored rulings by the European Court of Human Rights for the immediate release of high profile philanthropist Osman Kavala, jailed more than three years without conviction, and Selahattin Demirtas, former leader of Turkey's third largest party, the pro-Kurdish Peoples' Democratic Party (HDP).
The court, whose rulings are legally binding, says such detentions violate human rights and only serve to limit pluralism and political debate.
Erdogan added on Tuesday that a committee would be set up to observe human rights conditions in prisons and that a human rights report on Turkey would be published annually.
Sezgin Tanrikulu, a lawmaker from the main opposition CHP, said the government was trying to fix the same human rights violations it had committed.
Critics say Erdogan's government applies political pressure on the judiciary, which has been bent on punishing thousands of the government's perceived opponents since a failed military coup in 2016. Ankara says Turkish courts are independent and it has acted in the face of threats to the country.
https://english.alarabiya.net/News/middle-east/2021/03/02/Turkey-s-Erdogan-pledges-stronger-rights-and-freedoms-critics-unimpressed
--------
Rouhani tells Macron Iran will not renegotiate nuclear deal
Ismaeel Naar
02 March ,2021
Iran's President Hassan Rouhani has told France's President Emmanuel Macron that Tehran will not renegotiate its nuclear deal with world powers, according to a state news report.
Their conversation Tuesday took place over the phone during which Rouhani said that the only way to preserve and revive the current nuclear agreement is through the lifting of US embargo and sanctions measures.
"Missing the opportunity to preserve the nuclear deal can complicate matters. Tehran and Paris can cooperate positively together to solve regional issues by developing cooperation between them," Rouhani was quoted as telling Macron by the al-Alam news channel owned by the state-owned media corporation Islamic Republic of Iran Broadcasting (IRIB).
Rouahni also told Macron that any non-constructive move or position on the IAEA Board of Governors could lead to new challenges and complicate the situation.
For his part, Macron was quoted as telling Rouhani that the European Union is ready to increase its activities in the coming weeks to revive the nuclear deal.
Iran warned on Tuesday against a potential resolution at the UN nuclear watchdog condemning its suspension of some nuclear inspections, but stressed it remains committed to diplomacy.
Britain, France and Germany, the three European members of the 2015 Iran nuclear deal, will put forward the resolution during this week's meeting of the International Atomic Energy Agency's board of governors, according to diplomatic sources.
https://english.alarabiya.net/News/middle-east/2021/03/02/Iran-nuclear-deal-Rouhani-tells-Macron-Iran-will-not-renegotiate-nuclear-deal
--------
Israeli defence chief sees 'special security arrangement' with Gulf allies
02 March ,2021
Israel's defense minister said on Tuesday it intends to develop a "special security arrangement" with Gulf Arab allies, who share common concerns over Iran.
The United Arab Emirate and Bahrain established formal relations with Israel last year. As part of their US-backed rapprochement, Israel and the UAE have proposed defense and military cooperation.
On a visit to an Israel-Gaza border crossing, defense Minister Benny Gantz played down a report by public radio Kan that Israel was considering a defense agreement with Gulf Arab countries, but said security ties would be pursued.
"I don't think it's going to be a defense pact but we are going to develop defense relations with every country that we have relations with," Gantz told Reuters.
"We have this process of setting up (a) special security arrangement, and within this arrangement we can continue and develop our relations," he said.
Gantz declined to go into details on what such an arrangement would entail.
He signaled that Israel had no opposition to the sale, approved during former US President Donald Trump's last days in office, of 50 Lockheed Martin's F-35 stealth jets to the UAE. The deal is now under review by US President Joe Biden's administration.
Asked about Israel's view of the sale, Gantz said Israel's "qualitative military edge" must be preserved by the United States, adding that the advanced warplane was already in the country's arsenal.
On Monday, the UAE's ambassador to Israel took up his post, pledging to build up new bilateral relations. Israel opened an embassy in Abu Dhabi in January.
Their so-called US-brokered "Abraham Accords", joined by Bahrain, have uncorked tourism and commerce between Israel and Gulf Arab countries. Palestinians have been critical of the rapprochement, worried that their own unmet statehood goal might be sidelined.
https://english.alarabiya.net/News/gulf/2021/03/02/Israeli-defense-chief-sees-special-security-arrangement-with-Gulf-allies
--------
US slaps sanctions on two Houthi commanders, upping pressure on Iran-backed group
02 March ,2021
Joseph Haboush
The Biden administration announced sanctions on two Houthi leaders Tuesday, weeks after revoking the terror designation on the Iran-backed group.
The Treasury Department said Mansour al-Saadi and Ahmad Ali Ahsan al-Hamzi were being sanctioned for being responsible for "orchestrating attacks by Houthi forces impacting Yemeni civilians, bordering nations, and commercial vessels in international waters."
Admitting that the Houthis were working to advance the Iranian regime's "destabilizing agenda," the US said the group was fueling the conflict in Yemen, "displacing more than one million people and pushing Yemen to the brink of famine."
Tuesday's move comes after widespread criticism against the Biden administration for taking a soft stance on Iran and its proxies around the region.
Former President Donald Trump designated the Houthis as a terrorist organization, but one of the Biden administration's first foreign policy moves was to revoke the designation. This also included removing the group leader and two other senior officials from the Specially Designated Global Terrorist (SDGT) list.
However, Biden administration officials have continuously defended their decision. They have said the "blanket designation" would further deteriorate the already devastating humanitarian catastrophe in Yemen.
Washington has said it would end support for Saudi Arabia's "offensive operations" in Yemen, with Tuesday's sanctions being the first step by the Biden administration to hold the Houthis accountable.
"The United States condemns the destruction of civilian sites by the Houthi militants designated today. These individuals command forces that are worsening the humanitarian crisis in Yemen," Director of the Office of Foreign Assets Control (OFAC) Andrea Gacki said. "The United States remains committed to promoting accountability of Houthi leadership for their actions, which have contributed to the extraordinary suffering of the Yemeni people."
On Monday, the State Department hinted that it was going to hold the Houthis accountable for their actions in Yemen.
https://english.alarabiya.net/News/gulf/2021/03/02/US-foreign-policy-US-sanctions-two-Houthi-commanders-Treasury-Department
--------
Africa
Nigeria: Borno Confirms 10 Killed, 47 Injured in Boko Haram Shelling
1 MARCH 2021
By Misbahu Bashir
Borno State Government on Sunday said shells fired by insurgents on Maiduguri on Tuesday killed 10 civilians and injured 47 others.
Governor Babagana Umara Zulum was said to have visited two hospitals in Maiduguri where the victims were hospitalised.
The statement signed by the governor's spokesman, Isa Gusau, said weapons fired by the attackers from Kaleri, outskirts of Maiduguri included Rocket Propelled Grenades.
"The grenades traveled to hit Gwange and Adam kolo communities, both densely populated areas in the inner city. Most of the deaths occurred in Gwange. One of the RPG shots, hit a children's playground in Gwange, it was also gathered," it said.
Governor Zulum who confirmed the attacks during his empathy visits to the State Specialist Hospital and the University of Maiduguri Maiduguri where the victims who had sustained various degrees of injuries were being treated, also directed the ministry of health shoulders the bills.
Speaking on the military's recapture of Marte town, he said, "I am optimistic that the insurgents will not take over Marte again."
https://allafrica.com/stories/202103010588.html?utm_source=iterable&utm_medium=email&utm_campaign=2055169_
--------
Suspected Islamists kill nine civilians in central Mali
MARCH 1, 2021
BAMAKO (Reuters) - Suspected Islamist militants riding 4x4 vehicles and armed with machine guns killed nine civilians in attacks on three villages in central Mali late on Sunday, local officials said.
Two different sets of assailants struck the ethnic Dogon villages of Gorey, Simikanda and Djamnati in Mali's Mopti region, which has been ravaged in recent years by Islamist and inter-ethnic violence, the officials said.
Moulaye Guindo, the mayor of Bankass, which is near Gorey and Simikanda, blamed the attacks on the same militants who killed eight people in attacks on a Malian military post and a gendarme base last Thursday.
Islamist groups linked to al Qaeda and Islamic State regularly attack Malian security forces, U.N. peacekeepers and civilians in the area, and they have stoked ethnic conflict between farming communities like the Dogon and Fulani herders.
Guindo and Yacouba Kassogué, the deputy mayor of Doucoumbo, which is near Djamnati, said four people were killed in Gorey, four in Djamnati and one in Simikanda.
"They attacked, set fires and stole cattle," Kassogué told Reuters.
Mali has been in crisis since Islamist militants seized its desert north in 2012, forcing France to intervene the following year to push them back. But they have regrouped and extended their operations into central Mali and neighbouring countries in West Africa's Sahel region.
https://www.reuters.com/article/uk-mali-security/suspected-islamists-kill-nine-civilians-in-central-mali-idUSKCN2AT2FB?utm_source=iterable&utm_medium=email&utm_campaign=2055169_
--------
Somalia: Al-Shabaab executes 5 people for spying
Mohammed Dhaysane
02.03.2021
MOGADISHU, Somalia
The Somali-based al-Qaeda-affiliated terror group al-Shabaab has executed five people in the southern town of Jilib in Somalia's Middle Juba region.
Abdirahman Adan, a local official of the Jubaland administration in the state's administrative capital Kismayo, told Anadolu Agency over the phone that the people executed by al-Shabaab were civilians.
"It's not the first time al-Shabaab terrorists execute civilians, and they also forced the people of the Jilib town to come out and watch the execution," he said.
Hundreds of people were gathered in Jilib, southern Somalia, where the terror group executed the five people.
The Middle Juba is the only region in the Horn of African country that al-Shabaab fully controls.
The terror group accused the five executed of spying for US and Somali intelligence agencies, according to al-Shabaab-affiliated media on Tuesday.
They were executed publicly by a firing squad after a so-called al-Shabaab court in Jilib allegedly convicted them of being spies for US and Somali intelligence agencies.
Al-Shabaab's leader Ahmad Abu Ubaida meanwhile released a new audio message on Monday marking the centennial death anniversary of Sayid Mohamed Abdullah Hassan, a Somali legendary leader that fought against the British and Italian colonists in Somalia in the early 20th century.
The Somali-based al-Qaeda-affiliated group al-Shabaab has been fighting against the Somali government and African peacekeeping mission forces in Somalia for over a decade.
https://www.aa.com.tr/en/africa/somalia-al-shabaab-executes-5-people-for-spying/2162149
--------
Ten people killed in plane crash in South Sudan: Governor
03 March ,2021
At least ten people, including the two pilots, died when a plane crashed at an airstrip in South Sudan's Jonglei state, the region's governor and the airline said.
The airline said all aboard the commercial plane died late afternoon Tuesdaywhen it took off from the airstrip at Pieri on a return flight to Juba.
It could not give a specific death toll, saying up to 24 people could have been on the flight.
"It was with great shock and horror to receive the news of the plane crash (HK-4274) of South Sudan Supreme Airline," Governor Denay Jock Chagor said in a statement sent to AFP Wednesday.
"Ten people including the two pilots lost their lives," he added.
Ayii Duang Ayii, director of South Supreme Airlines, told AFP Wednesday that it was "not clear how many people" were on board the flight.
"But the first information communicated to us was that there were 11 people on board," the director said.
"We are still working to send a team... to establish for us the facts. All on board died," he said.
"The plane left to Pieri well, landed well and when it was taking off back to Juba that was when it crashed," Ayii Duang Ayii added.
https://english.alarabiya.net/News/middle-east/2021/03/03/Ten-people-killed-in-plane-crash-in-South-Sudan-Governor
--------
Jihadists attack UN base in Nigeria, trapping 25 aid workers
02/03/2021
Jihadists linked to the Islamic State have attacked a UN base and overrun a humanitarian hub in northeastern Nigeria, trapping 25 aid workers, security and humanitarian sources said.
Scores of Islamic State West Africa Province (ISWAP) fighters invaded the town of Dikwa in restive Borno state, dislodging troops from the military base and torching the humanitarian hub, a military source told AFP on Monday.
"We have 25 staff sheltering in the bunker which is under siege by the militants... but so far no staff has been affected," a humanitarian source said, speaking on condition of anonymity.
Military reinforcements, including fighter jets and a helicopter gunship, had been deployed to help repel the attackers, the military source said.
A spokesman for UN chief Antonio Guterres confirmed only that there was a "security incident", but gave no further details.
For more than a decade, Nigeria's military has battled an insurgency by the Islamist group Boko Haram that has devastated the northeast, killing at least 36,000 people and displacing more than two million.
The ISWAP group split from Boko Haram in 2016 and has become a dominant threat in the region, attacking soldiers and bases while killing and kidnapping passengers at bogus checkpoints.
The violence has spread into neighbouring Niger, Chad and Cameroon, prompting a regional military coalition to fight the militants.
The latest attack comes after Nigerian President Muhammadu Buhari replaced his four top military commanders after months of pressure over his government's failure to end the Islamist insurgency.
The latest assault in Dikwa comes three years to the day after ISWAP fighters attacked a UN humanitarian hub in the remote northeastern town of Rann, killing three aid staff and abducting a female worker.
On Friday, ISWAP fighters in trucks fitted with machine guns raided Dikwa, sending residents fleeing.
The town, 90 kilometres (55 miles) from the Borno state capital Maiduguri, is home to more than 130,000 people, including 75,000 who had already fled from other parts of the region and were living in camps where they rely on food handouts from aid agencies.
https://www.france24.com/en/live-news/20210302-jihadists-attack-un-base-in-nigeria-trapping-25-aid-workers?utm_source=iterable&utm_medium=email&utm_campaign=2055169_
--------
Somalia: Al-Shabaab Militants Dead in Army Operation
28 FEBRUARY 2021
At least nine al-Shabaab terrorists were killed in Somalia Sunday when the al-Qaeda-affiliated terror group mounted an attack Sunday morning on an army base in the country's southwest.
Mohamed Mukhtar, the district deputy commissioner in the town of Qasahdhere in the Bay region, told local media that the army, backed by Ethiopian forces serving under the African Union peacekeeping mission forces in the Horn of Africa country (AMISOM) killed at least nine terrorists during the attack.
Speaking to Anadolu Agency over the phone, Qasahdhere district commissioner Abdirisaq Abdi Ibrahim said his administration, along with the regional paramilitary forces and AMISOM were aware that the attack was coming and ambushed the terrorists.
"We received intelligence about the imminent attack and our forces managed to repulse the attack," Ibrahim said.
He added that more than 11 terrorist fighters were also wounded in the attack and their weapons seized.
Qasahdhere is an agriculture town located some 346 kilometers (214 miles) southwest of the Somali capital Mogadishu and 90 km west of Baidoa, Bay's capital.
https://allafrica.com/stories/202103010321.html?utm_source=iterable&utm_medium=email&utm_campaign=2055169_
--------
UN decries Boko Haram attack in northeast Nigeria
Olarewaju Kola
03.03.2021
LAGOS, Nigeria
The UN on Tuesday condemned a terror attack on offices of aid organizations and civilians in a northeastern town of Nigeria.
Edward Kallon, UN resident and humanitarian coordinator in Nigeria, said in a statement that Monday's attack in Dikwa town by the Boko Haram terror group will hinder delivery of humanitarian assistance.
"I am deeply concerned about the safety and security of civilians in Dikwa, including internally displaced persons inside and outside camps," he said.
"This attack will affect the support being provided to nearly 100,000 people in need of humanitarian assistance."
Boko Haram terrorists stormed the town, located some 86 kilometers (54 miles) from Maiduguri, the capital and largest city of Borno State, at around 6:30 p.m. on Monday.
Residents told Anadolu Agency that gunfights between security forces and terrorists ran for hours as the attack lasted until Tuesday morning.
They said the terrorists were chased away by military jets, but came back a few hours later and set ablaze a UN office, premises of several aid agencies, and a hospital.
Some officials of humanitarian organizations told Anadolu Agency they feared that some aid workers had been abducted in the attack.
However, there has been no official word in this regard or on casualties in the assault.
In a statement on Tuesday, army spokesperson Brig. Gen. Mohammed Yerima said: "The troops decisively routed Boko Haram terrorists who attempted to infiltrate and attack Dikwa town in Borno State."
About 3 million people have been displaced and 35,000 killed in over a decade of terror attacks in Nigeria, according to a UN report.
https://www.aa.com.tr/en/africa/un-decries-boko-haram-attack-in-northeast-nigeria/2162634
--------
US asks Ethiopia to work with int'l community on Tigray
Servet Günerigök
02.03.2021
WASHINGTON
The US asked Ethiopia to work with the international community on Tuesday to facilitate investigations into reported human rights abuses in the Tigray region.
The request came during a telephone call between Secretary of State Antony Blinken and Ethiopian Prime Minister Ahmed Abiy.
Blinken reiterated the US' concern about the humanitarian and human rights crisis in Tigray, State Department spokesman Ned Price said in a statement.
"Secretary Blinken also asked that the Government of Ethiopia work with the international community to facilitate independent, international, and credible investigations into reported human rights abuses and violations and to hold those responsible accountable," said Price.
Blinken urged Ethiopia to take immediate steps to protect civilians and prevent further violence in the wake of reported atrocities and human rights violations and abuses.
"Secretary Blinken pressed for the immediate end to hostilities and the withdrawal of outside forces from Tigray, including Amhara regional security forces and Eritrean troops," said Price.
Hundreds of thousands in Tigray were internally displaced and more than 60,000 reportedly fled to neighboring Sudan following military confrontations between the federal army and forces loyal to the now-outlawed Tigray People's Liberation Front (TPLF).
The TPLF attacked the Northern Command of the Ethiopian National Defense Forces on Nov. 3, killing soldiers and looting sizable military hardware, triggering the Ahmed government to launch a massive law enforcement operation in Tigray.
Three million people in the region are in urgent need of food assistance, according to UN.
https://www.aa.com.tr/en/africa/us-asks-ethiopia-to-work-with-intl-community-on-tigray/2162451
--------
Nigeria's president, UNICEF hail release of schoolgirls
Olarewaju Kola
02.03.2021
LAGOS, Nigeria
Nigeria's president and UNICEF Tuesday hailed the release of 279 schoolgirls kidnapped by gunmen in the country's northwest Zamfara State.
In a statement, President Mohammadu Buhari said he received the news of the release on Tuesday with overwhelming joy.
"I join the families and people of Zamfara State in welcoming and celebrating the release of these traumatized female students," he said.
Peter Hawkins, UNICEF's representative in Nigeria, said the release was welcome news.
"We are relieved with news of the release of over 200 students of the Government Girls' Secondary School Jangebe in Zamfara State, northeast Nigeria," he said in a statement, calling on the government to take measures to protect children and schools in the country.
He announced UNICEF's plan to provide psychological support to the freed girls and their families in collaboration with the government.
Initial reports by local media put the number of the abducted girls at 317, but officials clarified 279 girls were kidnapped.
The girls were abducted by gunmen from Government Girls' Secondary School in a town of Jangebe in Talata Marafa Local Government, Zamfara State on Feb. 26.
Zamfara State Governor Bello Matawalle first broke the news of the release in a tweet on Tuesday.
https://www.aa.com.tr/en/africa/nigerias-president-unicef-hail-release-of-schoolgirls/2162188
--------
URL: https://www.newageislam.com/islamic-world-news/switzerland-vote-banning-face-veils/d/124447
New Age Islam, Islam Online, Islamic Website, African Muslim News, Arab World News, South Asia News, Indian Muslim News, World Muslim News, Women in Islam, Islamic Feminism, Arab Women, Women In Arab, Islamophobia in America, Muslim Women in West, Islam Women and Feminism