New Age Islam News Bureau
14 Jul 2012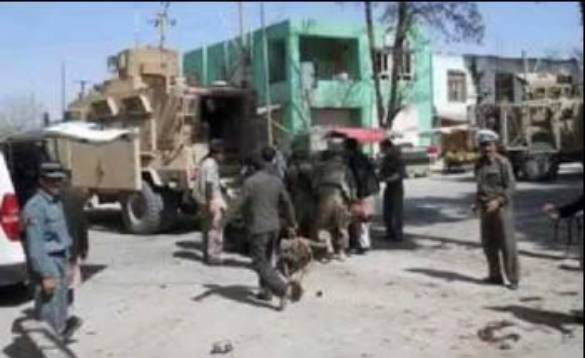 South Asia
• Suicide bomber kills 22 including a Parliamentarian, wounds 40 at Afghanistan wedding
• Anti-govt protesters clash with police in Maldives
• Top anti-Soviet Afghan commander killed in blast
• Keep up reforms in Myanmar
• Robbers kill Bangladeshi in Cape Town
Southeast Asia
• Indonesian group vows jihad for Rohingyas
India
• Militant hideout busted in Kashmir
• A year after terror attack, six accused yet to be nabbed
• India-Pak discuss parameters for big push to petroleum trade
• Gujarati Muslim gave Rs 1 crore to Netaji
• Tamil Nadu CM writes to Manmohan over Haj quota
• Kashmiris the world over observe Martyrs' Day
Africa
• Suicide bomber kills five at Nigerian mosque
• Islamists not welcome in northern Mali mosque
• Islamists' hold over Mali threatens Europe, diplomat warns
Pakistan
• Seven-year-old girl among six killed: Terror attack on ANP rally near Quetta
• Abdus Salam's son flays Pak hypocrisy
• Unconstitutional act not to be accepted, says Chief Justice
• Proposed bill making ISI accountable withdrawn from the Senate
• Kidnapping becomes lucrative source of income for terror groups
• Ashraf orders posting of LEA's officials in Balochistan
• Pakistan, US to sign new deal on NATO supplies
• Pakistan court tells general to recover 30 missing
• Ninety-five per cent Pakistanis see themselves in trouble
• Hostage crisis ends at Pak jail, 15 staff members freed
• Pakistan has used nuclear technology as deterrent: Qamar
• New contempt law won't save PM Ashraf, say experts
• Pakistan has used nuclear technology as deterrent: Qamar
• Akbar Bugti murder case: SHC extends Jam Yousuf's interim bail
• Book titled 'Benazir Bhutto Kyun Shaheed Hoin' launched
• Two inmates killed in Hyderabad jail unrest
• Incidents of violence claim seven lives in Karachi
Mideast Asia
• Iran 2 yrs away from n-bomb: MI6
• UN invites Yemen factions to national dialogue
Arab World
• Worst atrocity' so far in Syria's civil war was part of air force operation: UN
• 'Terrorists, no civilians' killed in Treimsa: Syria army
• World Outrage at Syria 'Massacre', but No Action
• Saudi Arabia: Police Kill Attacker in Shiite-majority district
• Syrian forces massacre 220 civilians
• Bombings kill Nato service member, two Afghans
• Egypt, Tunisia presidents back Syrians, Palestinians
• Spectacular conclusion of Jeddah Summer Festival
• Brotherhood to boycott Jordan polls
• Iraq attacks kills two, wound 16: officials
• Suicide Bomber Kills 4 in Syrian Town
• Bahrain to allocate sites for rallies
• Jordan demonstrators insist on vote boycott
Europe
• Germany wants religious circumcision protected
• UN Council's failure on Syria will be 'license' to kill: Ban
• UK foiled Iran nuke-weapon drive: M16
• Tajikistan launches crackdown on Internet critics
• Russia to host Annan, condemns massacre
• Myanmar brings charges against detained UN staff
Compiled by New Age Islam News Bureau
Photo: Suicide bomber kills 22 including a Parliamentarian
URL: https://newageislam.com/islamic-world-news/suicide-bomber-kills-22-including/d/7923
--------
South Asia
Suicide bomber kills 22 including a Parliamentarian, wounds 40 at Afghanistan wedding
Jul 14, 2012,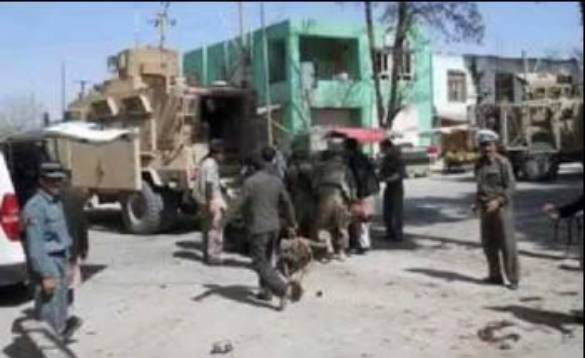 MAZAR-E-SHARIF, Afghanistan: A suicide bomber blew himself up at a wedding reception in northern Afghanistan on Saturday, killing at least 22 people including a prominent politician, and wounding 40 others, police said.
The death toll makes Saturday's attack one of the most lethal in the country for months. Influential Afghan lawmaker Ahmad Khan Samangani, who hosted the party, was among those killed, provincial governor Khairullah Anosh said.
"It was Ahmad Khan Samangani's daughter's wedding. A suicide bomber blew himself up, killing and wounding dozens," Anosh told Reuters.
The Taliban denied responsibility for the attack.
"We don't have a hand in this issue," spokesman Zabihullah Mujahid said. "Ahmad Khan (Samangani) was a former commander of the mujahideen, he was notorious and many people could have had problems with him."
Samangani, a powerful political figure from Samangan province, was also a former mujahideen chief who fought against the Soviets in the 1980s, and against the Taliban during their 1996-2001 rule.
Afghans in some parts of northern Afghanistan, which is relatively peaceful compared with volatile southern and eastern parts of the country, hold ceremonies early in the morning.
Civilians bear the brunt of the violence in Afghanistan, which is at its worst since the Islamist Taliban government was toppled by U.S.-led Afghan forces more than a decade ago.
Taliban insurgents fighting against President Hamid Karzai's Western-backed government have carried out dozens of suicide attacks this year.
http://timesofindia.indiatimes.com/world/south-asia/Suicide-bomber-kills-22-wounds-40-at-Afghanistan-wedding/articleshow/14890642.cms
---------
Anti-govt protesters clash with police in Maldives
July 14, 2012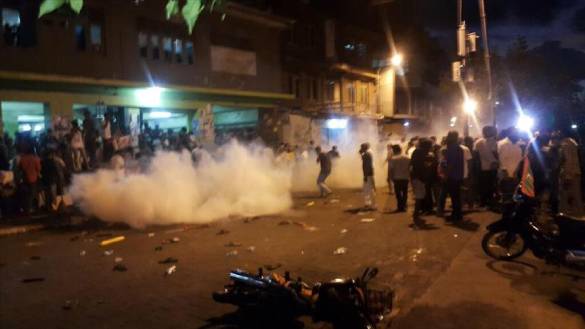 Maldives police: 'zero tolerance' for anti-govt. protests
------------
COLOMBO: Police in the Maldives arrested at least 55 anti-government protesters Friday following violent clashes with security forces in the capital Male.
Nine officers were injured in the violence, which police spokesman Hassan Haneef said was instigated by supporters of the Maldivian Democratic Party (MDP) of former president Mohamed Nasheed.
Speaking to AFP by telephone from Male, Nasheed said the protesters had set fire to a police motorcycle, damaged a police car and smashed shop windows. The allegations were denied by MDP spokesman Hamid Abdul Ghafoor who said the police had used "brutal force" to break up what had been a peaceful demonstration.
There have been constant protests in Male since Nasheed stepped down in February. He later claimed that he was forced out in what amounted to a military coup.
http://www.dailytimes.com.pk/default.asp?page=2012\07\14\story_14-7-2012_pg14_2
---------
Top anti-Soviet Afghan commander killed in blast
July 14, 2012
Afghan authorities say a suicide attacker blew himself up in a wedding hall in northern Afghanistan, killing more than 20 people, including Ahmad Khan Samangani, a well-known commander in northern Afghanistan who was also a member of Parliament.
Ghulam Mohammad Khan, the criminal director of the provincial police, says more than 20 people were killed in the Saturday morning blast in Aybak, the capital of Samangan province.
More than 40 others were wounded, including Gen. Sayed Ahmad Sameh, a western regional commander for the Afghan National Police, who was a relative of Samangani, Mr Khan said.
Samangani became famous during Afghanistan's fight against the Soviets, who left the country in 1989 after a 10-year occupation. He became a member of Parliament last year and was considered a key leader in Samangan and northern Afghanistan.
http://www.thehindu.com/news/international/article3639057.ece
---------
Keep up reforms in Myanmar
July 14, 2012
US Secretary of State Hillary Clinton yesterday urged Myanmar's president to stick with economic and political reforms as his resource-rich country emerges from nearly half a century of military rule.
"We want you to keep going. We're very committed," Clinton said as she met Thein Sein, a former junta general chosen by parliament last year to lead a quasi-civilian government.
In the 15 months since taking power, Thein Sein has begun to liberalize Myanmar's economy, released more than 670 political prisoners, permitted greater media freedoms, legalized protests and undertaken peace talks with rebels.
Hillary and Thein Sein met at a business conference in Siem Reap, Cambodia, two days after the United States eased sanctions to allow US companies to invest in Myanmar and provide financial services in the country, also known by its British colonial name Burma.
Posing for pictures before their talks, Thein Sein said: "I am very pleased to see that our bilateral relationship (is) improving dramatically. And we are pleased that President Obama eased the sanctions."
While creating exceptions to the sanctions, Obama has formally left them in place, retaining leverage over Myanmar if the government should start backsliding on reforms.
On Wednesday he required American companies to make detailed disclosures about their dealings in the hopes of increasing transparency in Myanmar, among the world's most corrupt countries according to watchdog Transparency International.
Washington has faced criticism from rights groups concerned it is moving too fast in its eagerness to cash in on Myanmar's vast business potential.
But the decision will please US firms eager not to miss out on what some economists expect to be a gold rush in the resource-rich nation.
Hillary and Thein Sein met for about an hour, a senior US official told reporters, saying Hillary had voiced concern about reports that 10 staff members from the United Nations and other international organisations had been detained in Myanmar and charges had been lodged against some of them.
Meanwhile, IMF chief Christine Lagarde has announced a new office aimed at boosting its support for Myanmar.
Largarde said she was "delighted to announce... a new office here in Bangkok aimed at supporting our technical assistance for Myanmar", at a speech in the city late Thursday.
http://www.thedailystar.net/newDesign/news-details.php?nid=242053
-----------
Robbers kill Bangladeshi in Cape Town
July 14, 2012
One Bangladeshi youth was killed and another injured in South Africa's Cape Town as robbers stormed their shop and opened fire early on Thursday.
Four armed men entered the shop and opened fire on the owner, Lieutenant Andrea Cloete was quoted by a South African online news site ioL (Independent Online).
The gunmen took an undisclosed amount of money and airtime and fled, added Cloete.
Dead Rabiul and injured Mizan are from Ladua village under Faridganj upazila of Chandpur. They went to Cape Town 18 months ago and jointly opened a department store.
This is the second incident of killing of Bangladeshi expatriates in South Africa within a week. Three Bangladeshi businessmen were shot dead by criminals on July 5 in the country.
The family of Thursday's victim came to know about the incident yesterday morning when an expatriate, Shipon, called them from Cape Town.
The armed goons stormed the shop around South Africa time 10:00pm on Wednesday (Bangladesh time around 3:00am on Thursday) and started shooting, said Rabiul's brother Zaidul Hossain quoting Shipon.
Rabiul was hit in the head and died instantly while Mizan was hit in the hand and was undergoing treatment at a hospital there, Zaidul added.
http://www.thedailystar.net/newDesign/news-details.php?nid=242045
---------
Southeast Asia
Indonesian group vows jihad for Rohingyas
July 14, 2012
JAKARTA — Hundreds of hard-liners protested outside the Myanmar embassy in the Indonesian capital Jakarta Friday to "stop the genocide" of Rohingya Muslims in the wake of deadly communal unrest. Around 300 hard-liners from organizations, including the Islamic Defenders Front (FPI) and Jemaah Anshorut Tauhid (JAT), threatened to storm the Myanmar embassy in Jakarta as some 50 police officers guarded the building.
"If embassy officials refuse to talk with us, I demand all of you break into the building and turn it upside down," a leader on a loudspeaker told protesters, who shouted "Allahu Akbar" (God is Greatest).
"Every drop of blood that is shed from a Muslim must be paid back. Nothing is free in this world," the man shouted, as protesters carried banners that read "FPI is ready to wage jihad".
"Go to Myanmar and carry out jihad for your Muslim brothers," the man said.
The hard-liners left without entering the embassy and proceeded to a UN building to protest.
Communal violence between ethnic Buddhist Rakhine and local Muslims, including the Rohingya, swept Myanmar's Rakhine state in June, leaving dozens dead and tens of thousands homeless.
Full report at:
http://www.saudigazette.com.sa/index.cfm?method=home.regcon&contentid=20120714129961
---------
India
---------
Militant hideout busted in Kashmir
14 JULY 2012
Security forces have busted a major militant hideout in Jammu and Kashmir, recovering a huge quantity of automatic rifles, ammunitions, grenades and powerful explosives, an army official said Saturday.
After receiving intelligence inputs about the terrorist hideout in the forests of Marmat area of Doda district, around 170 km from here, a joint team of 10 Rashtriya Rifles and police conducted the raid Friday evening, army spokesperson Col. R.K. Palta told reporters.
"The troops had to walk for over 10 hours through rough terrain to reach the remote militant site. There is no telephone connectivity in the area. The army and police columns are still on their way back to the base camp," the spokesperson added.
The arms and ammunitions recovered include many automatic and country-made rifles, their magazines, a pistol, launchers, grenades, 60mm mortar bombs and 5 kg RDX.
Besides these, binoculars, grenade fuses, radio set antenna, propaganda books, medicines and Rs.1,819 in Indian currency were also recovered from the site, Col. Palta said.
http://dailypioneer.com/home/online-channel/top-story/80512-militant-hideout-busted-in-kashmir.html
---------
A year after terror attack, six accused yet to be nabbed
Nithin Belle
14 July 2012
MUMBAI — A year after a series of three explosions rocked south Mumbai's busy localities, six of the 11 accused in the 13/7 terror attack are still to be arrested. The blasts killed 27 people and injured nearly 130 others.
The Maharashtra Anti-Terrorism Squad (ATS), which launched a massive investigation into the terror blasts, has still not been able to nab the key conspirators including Riyaz and Yasin Bhatkal. The ATS has accused the Indian Mujahideen (IM), a banned terrorist outfit, of masterminding the blasts.
The explosions occurred at Zaveri Bazaar, Opera House and Dadar Kabutarkhana between 6.55pm and 7.05pm on July 13, 2011, as thousands of commuters were heading for home. Improvised explosive devices (IEDs) had been used by the perpetrators, who planted them in two vehicles and at a bus stop.
The ATS launched a nationwide probe and its officers travelled across 18 states. They also went over more than 300 hours of CCTV footage, collected from 170 cameras placed in and around the three sites that were targetted. The team arrested five persons including Naquee Ahmed Wasi Ahmed Shaikh, Nadeem Akhtar Ashfaque Shaikh, Kawalnayan Pathreja, Haroon Rashid Naik and Mohammed Kafil Ansari.
Police here believe that some of the suspects are operating from abroad and measures have been initiated to bring them back to India.
The ATS also filed a charge sheet, running up to nearly 5,000 pages, in the special Maharashtra Control of Organised Crime Act (MCOCA) court in May. However, the trial is not expected to begin soon.
http://www.khaleejtimes.com/kt-article-display-1.asp?xfile=/data/international/2012/July/international_July277.xml&section=international
---------
India-Pak discuss parameters for big push to petroleum trade
SUJAY MEHDUDIA
July 14, 2012
In an attempt to give a big push to trade in petroleum products, both India and Pakistan have decided to take up a focussed approach on the issue of identifying possible supply routes – rail, road, pipeline and sea --, source and point of supply for petroleum products, regulatory framework, enhancement of direct banking and postal services between the two nations.
The two sides have decided to chalk out a road map to take the talks further in a focussed manner. The Pakistan side has been invited by the India to visit New Delhi this month-end to work out in detail all parameters for giving petroleum trade a new direction in the interests pf both the countries.
In the previous round of talks held in Islamabad held last month, the Indian side was led by P. Kalyansundaram, Director (IC) in the Petroleum Ministry. The Pakistan side was led by Shabbir Ahmad, Joint Secretary, Ministry of Petroleum and Natural Resources. The Indian side offered range of petroleum products including pet coke, sulphur, bitumen, lubricants as per quality requirements of Pakistan side.
Full report at:
http://www.thehindu.com/business/article3639500.ece
----------
Gujarati Muslim gave Rs 1 crore to Subhash Chandra Bose
Saeed Khan,
Jul 14, 2012,
AHMEDABAD: While Gujarati businessmen donated generously for Mahatma Gandhi's non-violent freedom struggle, there were some who helped Netaji Subhash Chandra Bose's Indian National Army.
A businessman from Dhoraji town of Saurashtra, Memon Abdul Habeeb Yusuf Marfani, donated almost his entire fortune of Rs 1 crore to the Indian National Army, a princely sum in those days.
The Memon family was settled in Rangoon. On July 9, 1944, when Netaji founded INA in Rangoon, Marfani was the first to come forward to contribute financially to the Azad Hind Bank. Soon, the coffer swelled with contributions from Indian expats in Rangoon and Singapore.
Historian Yunus Chitalwala says Marfani was among the first donors and Netaji expressed his gratitude by awarding him a Sevak-e-Hind medal. He was the first recipient of this award.
Marfani's gesture has been documented in various history books. Historian Raj Mal Kasliwal in his book 'Netaji, Azad Hind Fauz and after' says, "One Muslim Burmese business magnate of Rangoon donated a crore worth of cash and jewellery and offered his services to the Independence movement." After he emptied a plate full of jewellery and placed a bundle of title deeds before Bose, the leader praised the gesture saying, "Brothers! I am very happy today that people have started realizing their duties... People are ready to sacrifice everything. What Habeeb Sheth has done is commendable and those who emulate him in serving the homeland are really praiseworthy."
Full report at:
http://timesofindia.indiatimes.com/city/ahmedabad/Gujarati-Muslim-gave-Rs-1-crore-to-Netaji/articleshow/14870715.cms
---------
Kashmiris the world over observe Martyrs' Day
14 July, 2012
SRINAGAR: In occupied Kashmir, Martyrs Day was marked by a complete strike, today, call for which had been given by the Chairman of All Parties Hurriyet Conference, Mirwaiz Umar Farooq, the veteran Kashmiri Hurriyet leader, Syed Ali Gilani and other liberation leaders.
It was on July 13 in 1931 when the Dogra troops shot dead 22 Kashmiris, one after the other, outside the Central Jail in Srinagar. They had gathered in the jail premises to attend the court proceedings against one, Abdul Qadeer, who had asked the Kashmiri people to defy Dogra rule.
Indian police arrest veteran Kashmiri Hurriyet leader Syed Ali Gilani in Srinagar.
The occupation authorities had imposed strict restrictions to prevent people from marching towards the martyrs' graveyard at Naqshband Sahib in Srinagar, where the martyrs of 13th July are buried.The authorities had placed almost all liberation leaders including Mirwaiz Umar Farooq, Professor Abdul Ghani Butt, Agha Syed Hassan Al-Moosvi, Mohammad Yasin Malik, Bilal Ghani Lone, Maulana Abbas Ansari, Masroor Abbas Ansari, Nayeem Ahmed Khan and Zafar Akbar Butt under house arrest in Srinagar.
Later, Syed Ali Gilani, Shabbir Ahmad Shah, Mukhtar Ahmad Waza, Muhammad Yousuf Naqash, Javed Ahmed Mir, Muhammad Ahsan Untoo, Muhammad Rafiq Ganai and others were taken into custody when they tried to march towards the Naqshband Sahib to pay tributes to the martyrs. The authorities confined Hurriyet leaders, Yasmeen Raja and Farooq Ahmed Dar to the office of Shabbir Shah in Srinagar.
Full report at:
http://paktribune.com/news/Kashmiris-the-world-over-observe-Martyrs-Day-251480.html
---------
Africa
Suicide bomber kills five at Nigerian mosque
Reuters
MAIDUGURI: July 14, 2012, A suicide bomber killed five people at the central mosque in the northeastern Nigerian city of Maiduguri on Friday, the military said, the latest attack in a region plagued by Islamist Boko Haram insurgents.
"Five people have been killed and six others injured in the Maiduguri central mosque suicide bomb attack," military spokesman Sagir Musa told reporters.
The attack narrowly missed the deputy governor of Borno state, Zanna Umar Mustapha, and Borno's Shehu (regional religious leader), Abubakar Umar Garbai El-Kanemi, who were attending Muslim Friday prayers.
"The suicide bomber, who was about 15 years old, was pushed between me and the Shehu before detonating the bomb. Fortunately we both escaped unhurt," Mustapha told reporters.
Boko Haram has killed hundreds of people this year in an insurgency against President Goodluck Jonathan, seeking to carve out an Islamic state in Africa's most populous country and biggest oil producer.
The sect often targets government officials, religious figures and places of worship, usually Christian churches. Security experts believe Boko Haram's attacks on religious centres in central and northern Nigeria are an attempt to provoke wider religious conflict in the country.
Boko Haram claimed responsibility for attacks that killed more than 65 people in volatile central Nigeria last weekend.
http://dawn.com/2012/07/13/suicide-bomber-kills-five-at-nigerian-mosque/
---------
Islamists not welcome in northern Mali mosque
14 July 2012 - 1
Islamists in Mali shot in the air to disperse protesters trying to block them from attending Friday prayers, witnesses say. It is the latest clash between locals and rebel groups that control northen Mali.
The protest in the town of Goundam, 90 km (56 miles) southwest of Timbuktu, erupted after self-appointed morality police beat a woman for not wearing a headscarf, injuring her baby, the witnesses said.
Most people living in northern Mali have long practised Islam, but frustrations with the strict form of sharia, Islamic law, being imposed by Islamists have sparked several protests.
Pray in different mosques
We will no longer pray in the same mosque as these Islamist bandits. They can go and pray elsewhere," town resident Oumar Moussa said. He added that youths had encircled the mosque to block access.
Moussa said fighters from Islamist group Ansar Dine had set up four checkpoints and were firing in the air to try and disperse protesters who had gathered in the streets.
amadoun Sall, mayor of the town, confirmed the shooting and said that dozens of young people were taking part in the demonstrations.
Full report at:
http://www.rnw.nl/africa/article/islamists-not-welcome-northern-mali-mosque
---------
Islamists' hold over Mali threatens Europe, diplomat warns
Afua Hirsch in Bamako
3 July 2012
Ansar Dine rebels near Timbuktu: an alliance of insurgents broke down with fighting breaking out between different factions. Photograph: Romaric Ollo Hien/AFP/Getty Images
Islamist groups are using their hold over key urban areas of Mali to recruit, arm and train growing numbers of fighters and could pose a threat to Europe within two years, government and security sources believe.
The al-Qaida-linked rebels have taken exclusive control of the north, having pushed out secular Tuareg separatists. "If Islamists continue to control vast areas of Mali where they can do what they like, then this will pose a direct threat to Europe," a senior western diplomat in the capital, Bamako, said.
"You cannot forget how close this region is to Europe. They are currently recruiting people in northern Mali, offering them money, training and weapons. If this continues, it is a matter of time before it affects Europe directly."
Northern Mali has been under insurgent control since the government was toppled in a military coup in March. Tuareg rebels – who are demanding an independent state of "Azawad" in the Sahara – initially joined forces with groups backed by al-Qaida in the Islamic Maghreb (AQIM), including Ansar Dine, Mujao and the Nigerian terrorist organisation Boko Haram.
http://www.guardian.co.uk/world/2012/jul/13/islamists-mali-threat-europe
---------
Pakistan
---------
Seven-year-old girl among six killed: Terror attack on ANP rally near Quetta
July 14, 2012
QUETTA, July 13: The senior vice president of Pashtun Students Federation and five others were killed and at least 22 people injured on Friday when a bomb went off near a public meeting of the Awami National Party in Kuchlak, some 25km of Quetta.
The injured included provincial president of the ANP, Aurangzeb Kasi, his wife and ANP activists.
A seven-yaer-old girl, who was passing through the area at the time of the incident, was among the dead.
Police sources said unidentified men parked an explosive-laden bicycle behind the stage of the rally which went off when proceedings of the programme were about to get under way.
"Three people, including a girl and central senior vice president of PSF Malik Muhammad Qasim, were killed on the spot and many others injured in the powerful blast," senior police officer Amir Muhammad Dasti said.
Soon after the incident police reached the scene of the explosion and shifted the bodies and the injured to civil hospital.
Three of the injured died in the hospital.
All the injured were then shifted to the Combined Military Hospital, Quetta, as treatment facilities at the civil hospital were found to be inadequate.
The explosive-laden bicycle was parked between three vehicles and the dais which proved to be a blessing as those vehicles worked as a cushion against the impact of the blast, a senior police officer told Dawn.
Full report at:
http://dawn.com/2012/07/14/seven-year-old-girl-among-six-killed-terror-attack-on-anp-rally-near-quetta/
---------
Abdus Salam's son flays Pak hypocrisy
Jul 13 2012,
London : The contribution of Abdus Salam, a Nobel laureate whose work had a significant contribution in the recent success of the 'God particle' project, continues to be ignored by Pakistan, where he was treated "hypocritically" due to his Ahmadiya background, his son said today.
Abdus Salam, is ignored and even scorned in Pakistan, whose citizenship he continued to hold until his death in 1996, despite offers of citizenship from India and other countries.
Ahmad Salam, the London-based investment banker son of the Nobel laureate, said: "There is a consistent hypocrisy in Pakistan. When it suited them, they took advice from him on nuclear and science issues, but would never be seen to engage with him officially".
"Officials from Pakistan's atomic and other agencies would travel all over the world to seek my father's advice behind closed doors, but officially they never engaged with him. I was told that when some cabinet ministers wanted to attend his funeral, they were told not to", he said.
The 'ultimate insult', he said, was when the word 'Muslim' on his father's tomb in Pakistan, which initially read 'First Muslim Nobel Laureate' was erased on the orders of the local magistrate.
The highest official representative for the funeral was the local police inspector.
Pakistan's constitution was amended in 1974 to declare that Ahmadiyas were not considered Muslims under the country's law.
All Pakistani passport applicants are required to sign a section saying the Ahmadi faith's founder, Hadrat Mirza Ghulam Ahmad who died in 1908, was an 'impostor' and that his followers are 'non-Muslims'.
Full report at:
http://www.indianexpress.com/news/abdus-salams-son-flays-pak-hypocrisy/974037/
---------
Unconstitutional act not to be accepted, says Chief Justice
Afzal Khan
14 July 2012
ISLAMABAD — Chief Justice Iftikhar Mohammed Chaudhry has said that no extra-constitutional act would be acceptable and now there will only be the supremacy of law and constitution in the country.
Addressing a gathering at a dinner reception hosted in his honour by the Balochistan High Court in Quetta, the chief justice said nothing but rule of law is the solution to Pakistan's problems.
Expressing concern over the overall law and order situation in the country, the chief justice said the country was presently facing worst kind of lawlessness, bloodshed, kidnapping for ransom and disregard for the supremacy of the constitution.
"Is there any place of the country where rights of the people are being protected?" he asked.
He said the judiciary will be the first to oppose if any step is taken against this country's people, Parliament or the judiciary in future.
"I heard a TV anchor saying a lot of rumours were circulating in Islamabad at present, but I reiterate that now there will only be the supremacy of the law and constitution in the country," he said.
Full report at:
http://www.khaleejtimes.com/kt-article-display-
---------
Proposed bill making ISI accountable withdrawn from the Senate
Jul 14 2012,
Islamabad : A bill aimed at making the ISI more accountable to Parliament and government has been withdrawn from the Senate by the Presidential Spokesman, who had submitted it in his private capacity.
Farhatullah Babar, the spokesman of President Asif Ali Zardari, had submitted the bill to the upper house of Parliament last week.
It is believed that the move had the backing of the presidency.
The bill was reportedly withdrawn because Babar did not get it approved by a special committee of the ruling Pakistan People's Party headed by Law Minister Farook H Naek.
This committee approves all private members' bills. The bill could be submitted for consideration in the next session of the Senate, media reports said.
Sources said opposition from the powerful security establishment could also have contributed to Baba's decision to withdraw the bill.
The proposed ISI (Functions, Powers and Regulation) Act of 2012 said the spy agency should be answerable to Parliament and the Prime Minister.
It recommended internal accountability within the agency and a better discipline system to end enforced disappearances and victimisation of political parties.
http://www.indianexpress.com/news/proposed-bill-making-isi-accountable-withdrawn-from-the-senate/974395/
---------
Kidnapping becomes lucrative source of income for terror groups
Mohammad Asghar
July 14, 2012
Kidnapping for ransom has become a lucrative source of minting money for terror groups, especially the outlawed Tehrik-i-Taliban Pakistan (TPP) operating from Khyber Pakhtunkhwa and the tribal areas.
In most of the kidnapping for ransom cases, the victim families get desperate for the safe return of their loved ones and meet the ransom demand of the abductors or try to keep the police in the dark for the safety of their loved ones. If the police are involved in the search, at the outset they advise the family not to register a formal case. And even if the police are pressured, sometimes they simply register a case under the section of kidnapping rather than invoking the relevant law dealing with the ransom demand.Of the five kidnapping for ransom cases reported to the Rawalpindi district police so far this year, two of the victims were freed by the kidnappers only after their ransom demands were met by the families. However, the family of Iftikhar Afzal, 36, father of two and associated with a private housing society as an accountant, has been waiting for his safe recovery. After the passage of about two weeks, Iftikhar's brother Shahzad Afzal has lost hope in the police to find a clue to his brother. He requested them to stop their search as it would endanger his brother's life. When contacted by Dawn, Shahzad said: "Two days after my brother was kidnapped while going to his office from his Adiala Road house, we received a phone call from his kidnapper."
The caller identified himself as a member of the TTP and informed the family that Iftikhar was in their captivity. He demanded Rs200 million for his safe release. However, negotiations continued with the captors and the ransom amount was reduced to Rs50 million.
Full report at:
http://dawn.com/2012/07/14/kidnapping-becomes-lucrative-source-of-income-for-terror-groups/
---------
Ashraf orders posting of LEA's officials in Balochistan
July 14, 2012
Prime Minister Raja Pervez Ashraf chairs a meeting regarding law and order at Governor House in Quetta on Friday. – Photo by APP
QUETTA: Prime Minister Raja Pervez Ashraf has directed that capable senior officials of law enforcement agencies having good reputation should be posted in Balochistan so that law and order situation could be improved.
He was presiding over a meeting on law and order. Advisor to PM on Interior Rehman Malik, Governor Balochistan Nawab Zulfiqar Ali Magsi, Chief Minister Balochistan Nawab Muhammad Aslam Raisani, Provincial Home Minister Mir Zafar Zehri, Chief Secretary Balochistan Babar Yaqoob Fateh Muhammad, Home Secretary Nasibullah Bazai, Inspector General Frontier Corps Maj-General Obaidullah Khatak, IG Police Tariq Umar Khatab and other senior officials also attended the meeting.
"There should be integrated team work between the Balochistan government, institutions and law enforcement agencies to maintain law and order and restore peace in the province," said the premier.
He said that the officials and personnel of law enforcement agencies rendered sacrifices in provision of security and protection to life and property of people.
He said that some handful anti-peace elements were involved in damaging peace in Balochistan adding that however, the government would not allow them to make people of Balochistan hostage and to kill innocent people.
Full report at:
http://dawn.com/2012/07/14/ashraf-orders-posting-of-leas-officials-in-balochistan/
---------
Pakistan, US to sign new deal on Nato supplies
Afzal Khan
14 July 2012
ISLAMABAD — Islamabad and Washington will soon formally sign a new agreement to regulate trucks carrying supplies for Nato troops in Afghanistan, the Foreign Office has said.
The vital overland routes reopened last week under old arrangements after US Secretary of State Hillary Clinton apologised on July 3 for the botched US air strikes that killed 24 Pakistani soldiers in November.
Foreign Ministry spokesperson Moazzam Ali Khan told reporters at his weekly news briefing that Pakistan and the United States had almost completed technical discussions, and officials were now consulting with their respective authorities to finalise the new accord.
"We are quite hopeful that a Memorandum of Understanding (MoU) will be signed shortly," the spokesman said.
The government decided to scrap the Musharraf-era war on terror agreements with the United States following the botched US strikes on Pakistani checkpoints near the border with Afghanistan.
Full report at:
http://www.khaleejtimes.com/kt-article-display-
---------
Pakistan court tells general to recover 30 missing
July 14, 2012
QUETTA: Pakistan's top judge on Friday ordered a paramilitary commander to produce 30 people in court, saying there was evidence troops were involved in their disappearance.
It is the latest effort from judges designed to bring powerful military and intelligence agencies to book over mass arrests of alleged terror suspects, who are never seen again.
Chief Justice Iftikhar Muhammad Chaudhry ordered Balochistan Frontier Corps commander Major General Obaidullah Khattak to produce the missing before the court in the provincial capital Quetta on July 24.
The 30 people were allegedly abducted in Totak Khuzdar district in February 2011. The military has been accused of rights violations in its bid to put down a separatist insurgency in the southwest province of Balochistan.
"It is his (Khattak's) duty to comply with the court orders and affect the recovery of missing persons and produce them," Chaudhry said.
He rejected the commander's denial of responsibility as "unacceptable… in the wake of evidence against the force in picking up missing persons".
Judge Jawad S. Khawaja said medical reports showed that two other tribesmen, whose case is also being investigated, were shot at close range.
Full report at:
http://dawn.com/2012/07/14/pakistan-court-tells-general-to-recover-30-missing/
---------
Ninety-five per cent Pakistanis see themselves in trouble
Anwar Iqbal
July 14, 2012
WASHINGTON: Ninety five per cent Pakistanis believe they are in financial trouble and blame their government for the same, says a US survey.
About 10 per cent blame banks and financial institutions, 32 per cent blame the world's biggest scapegoat, the United States, while two per cent also blame the European Union.
A large minority, 33 per cent, blame themselves for the situation they are in.
The survey, by Washington's Pew Research Institute, shows that 70 per cent Pakistanis in 2008 believed they were in "good personal economic situation." It reduced to 51 per cent 2012, a 19 per cent decline in four years.
In 2008, 41 per cent Pakistanis believed their country was in a "good national economic situation." It reduced to nine per cent in 2012, registering 32 per cent decline in four years.
Despite the problems they are facing, most Pakistanis continue to believe that they are better off in free market economy. In 2002, 50 per cent Pakistan believed in the free market, 60 per cent in 2007, 65 per cent in 2009, 64 per cent in 2010, and 48 per cent in 2012.
But the figures do show a 12 per cent decline in their trust in the free market.
In 2002, 49 per cent had little satisfaction with the country's economic direction, which reduced to 29 per cent in 2003 but improved to 54 per cent in 2004. In 2005, it reduced to 57 per cent, and in 2006 to 35 per cent. It slightly improved to 39 per cent in 2007 but reduced to 25 per cent in 2008.
The biggest fall came in 2009 when the Pakistanis' confidence in their economic direction reduced to just nine per cent. In 2010, it improved to 14 per cent but again fell to six per cent in 2011 and improved to 12 per cent in 2012.
Pakistanis who see their national economic condition as good have been reduced from 59 to nine per cent in less than five years.
Full report at:
http://dawn.com/2012/07/14/ninety-five-per-cent-pakistanis-see-themselves-in-trouble/
---------
Hostage crisis ends at Pak jail, 15 staff members freed
July 14, 2012
A prisoner was killed and six more were injured as security forces quelled a protest at the Hyderabad central jail in southern Pakistan and freed 15 prison staff who had been taken hostage. Scores of security personnel, including troopers from the Pakistan Rangers and Frontier Corps, were
deployed to bring the situation under control after the prisoners broke out of their barracks and took 15 staff, including the assistant jailer, hostage.
One prisoner was killed and six more were injured when the security forces opened fire, officials said.
Some reports said two prisoners were killed.
Deputy inspector general (prisons) Gulzar Channa told the media that several high-profile prisoners, including some arrested for involvement in the abduction and murder of American reporter Daniel Pearl, were being held at Hyderabad central jail.
Channa said prompt action was taken by authorities to prevent a jailbreak by these high-profile prisoners.
Prison guards used teargas and fired in the air to disperse prisoners who tried to break down a wall and a gate.
Full report at:
http://www.hindustantimes.com/News-Feed/pakistan/Hostage-crisis-ends-at-Pak-jail-15-staff-members-freed/Article1-888667.aspx
---------
Pakistan has used nuclear technology as deterrent: Qamar
14 July, 2012
ISLAMABAD: Pakistan has effectively used its nuclear power as a deterrent besides using the technology for civilian purposes, Federal Defence Minister Syed Naveed Qamar said on Friday.
Addressing the concluding session of a two-day national conference on the 'Applications of Nuclear Science and Technology', organised by the South Asian Strategic Stability Institute (SASSI), he said as long as an arms race is imposed on Pakistan, national security would remain the country's foremost priority.
He added that discriminatory policies of the international community would lead to a strategic imbalance in the region, therefore, India must not be given undue and unjustified preferences over Pakistan.
Addressing the conference, Minister of State for Information and Broadcasting Sumsam Bukhari stated while "at the international level we are referred to as terrorists, the facts remains that we are the victims of terrorism".
Full report at:
http://paktribune.com/news/Pakistan-has-used-nuclear-technology-as-deterrent-Qamar-251469.html
---------
New contempt law won't save PM Ashraf, say experts
14 July 2012
ISLAMABAD — The Supreme Court's order in the National Reconciliation Ordinance (NRO) implementation case on Thursday has triggered a fresh round of legal debate regarding the fate of the premier, and the role that the controversial new contempt legislation will play in saving him from disqualification.
Former chief justice Saeeduz Zaman Siddiqui and another retired Supreme Court judge Justice Wajihuddin are on the same page about new contempt of court (CoC) law.
The new CoC law has no base, said Justice Siddiqui, adding that the provision of immunity to political elite is not available in the constitution (except for the President in article 248 of the constitution). He maintained it will be struck down as such.
"The new CoC law is in conflict with Article 8 of the constitution which elaborates equal treatment of all citizens," said Justice (retd) Wajihuddin. He added that "the new law is a sub-constitutional law whereas article 204 is a constitutional law".
Barrister Aitzaz Ahsan avoided commenting when contacted though he had expressed reservation in the Senate on some of its clauses which he feared would be struck down by the Supreme Court. However, when asked as to why the new premier had not yet hired a counsel, he said no lawyer was needed at this stage since the premier had not been summoned by the court yet.
Full report at:
http://www.khaleejtimes.com/kt-article-display-1.asp?xfile=/data/international/2012/July/international_July284.xml&section=international
---------
Pakistan has used nuclear technology as deterrent: Qamar
July 14, 2012
ISLAMABAD: Pakistan has effectively used its nuclear power as a deterrent besides using the technology for civilian purposes, Federal Defence Minister Syed Naveed Qamar said on Friday. Addressing the concluding session of a two-day national conference on the 'Applications of Nuclear Science and Technology', organised by the South Asian Strategic Stability Institute (SASSI), he said as long as an arms race is imposed on Pakistan, national security would remain the country's foremost priority. He added that discriminatory policies of the international community would lead to a strategic imbalance in the region, therefore, India must not be given undue and unjustified preferences over Pakistan. Addressing the conference, Minister of State for Information and Broadcasting Sumsam Bukhari stated while "at the international level we are referred to as terrorists, the facts remains that we are the victims of terrorism". Pakistan Atomic Energy Commission (PAEC) Chairman Dr Ansar Parvez said the commission was striving for the use of nuclear science and technology for the socio-economic development of the country. Saeed Alam Siddique, member power PAEC, said that the commission was running three nuclear power reactors which would contribute 8,800MW to energy grid by 2030. Muhammad Naeem, member fuel cycle PAEC, said the commission had a very effective role in agriculture, such as in the development of new crop varieties with a higher productive yield.
http://www.dailytimes.com.pk/default.asp?page=2012\07\14\story_14-7-2012_pg7_10
---------
Akbar Bugti murder case : SHC extends Jam Yousuf's interim bail
July 14, 2012
KARACHI: The interim bail granted to the former Balochistan chief minister (CM), Jam Muhammad Yousuf, in Akbar Bugti murder case, was on Friday extended till July 28.
Talking to the Daily Times here at the Sindh High Court (SHC) building, Jam Yousuf said that he approached the SHC for an interim/transit bail so that he could appear before a trial court of Balochistan in Nawab Akbar Bugti murder case.
Therefore, a single bench of the SHC, comprising Justice Syed Farooque Shah, granted extension of two weeks in the interim/transit bail of Jam Yousuf until July 28.
He appeared before the court along with his counsels Ilyas Khan and Farooq Ahmed who produced letters from Balochistan Home Department stating that there was a life threat to Jam Yousuf for his alleged involvement in Akbar Bugti's murder. "If former Balochistan CM Jam Muhammad Yousuf goes to Balochistan, he will be killed by the banned militant organisations", counsels claimed.
Full report at:
http://www.dailytimes.com.pk/default.asp?page=2012\07\14\story_14-7-2012_pg7_23
---------
Book titled 'Benazir Bhutto Kyun Shaheed Hoin' launched
July 14, 2012
KARACHI: The renowned intellectualist, author, columnist as well as a close friend of the slain Pakistan People's Party (PPP) Chairperson Benazir Bhutto, Saleem Kashmiri has launched his book entitled 'Benazir Bhutto Kyun Shaheed Hoin'.
The book incorporating interviews of Benazir Bhutto, experiences of author and his personal feelings about the leader and her assassination, was introduced in a graceful launching ceremony held at the Arts Council of Pakistan, Karachi on Friday.
The author unveils in his book that Bibi had been punished for her dedication to democracy as well as welfare of masses. He said that Bibi had been enjoying a luxurious life in Dubai, adding that she decided to get back to Pakistan only for the sake of people, country and democracy.
PPP senior leader and Federal Defence Minister Naveed Qamar in his presidential address, hailed the role of author for strengthening democracy and supporting PPP leaders, including Bibi Bhutto. He recalled his first meeting with the author in Dubai and shared his experience with the audience.
Full report at:
http://www.dailytimes.com.pk/default.asp?page=2012\07\14\story_14-7-2012_pg12_14
---------
Two inmates killed in Hyderabad jail unrest
14 July 2012
KARACHI — Two inmates were killed and many injured in a clash between the security guards of Hyderabad Central Prison and the prisoners on Friday after the latter took at least 15 jail wardens hostage, local media reported.
According to the official version, the inmates had taken over the prison compound and held hostage more than a dozen wardens despite efforts by the prison staff to settle the issue peacefully. The version of the prisoners could not be obtained by the media due to ban on mobile phones inside the jail.
When the prisoners refused to release the wardens police resorted to shelling and firing at around midday after there was a jail-break attempt. Two dead prisoners killed by the police firing were identified as Sajid Khaskheli an under-trial prisoner and Karim Bux.
http://www.khaleejtimes.com/kt-article-display-1.asp?xfile=/data/international/2012/July/international_July282.xml&section=international
---------
Incidents of violence claim seven lives in Karachi
July 14, 2012
KARACHI: At least seven people were killed in incidents of violence across Karachi, DawnNews reported.
The body of a man who had been shot dead was recovered from Malir Town's Aansu Goth area.
Moreover, a man's body bearing torture marks was recovered from an area near Sohrab Goth's Al-Asif Square. The body was shifted to a nearby hospital.
In another incident, a man was shot dead in Karachi's Orangi Town.
Moreover, assailants shot dead a man and a woman in the city's Khokhrapar area.
On Jamshed Road in the city's Jamshed Town, unknown gunmen attacked a trader who was shot dead.
In the city's Landhi Town, assailants opened fire on a truck which led to the death of its driver.
http://dawn.com/2012/07/14/incidents-of-violence-claim-seven-lives-in-karachi-2/
---------
Mideast Asia
Iran 2 yrs away from n-bomb: MI6
Jul 14 2012,
ALAN COWELL
In an unusually public forum, the head of Britain's foreign intelligence agency, MI6, has forecast that Iran would likely achieve a nuclear weapons capability within two years, strengthening prospects for a possible military strike by the US or Israel, a British newspaper reported on Friday.
The newspaper, The Daily Telegraph, quoted Sir John Sawers, once the ranking British diplomat on the Iranian nuclear issue and now head of the Secret Intelligence Service, as making the disclosure last week to a gathering of around 100 high-ranking civil servants.
The reported remarks play into a highly contentious debate over Iran's intentions and capabilities, in which estimates have varied widely. US intelligence agencies have cited a 2007 assessment stating that Iran, in fact, suspended research on nuclear weapons technology in 2003 and had not decided to take the final steps needed to build a bomb.
But Britain and Israel in particular, have interpreted the same data to mean that a decision has been made to move to a nuclear weapons capability. For its part, Iran has frequently said it has no intention of building such weapons.
Sir John was also said to have maintained that covert operations by British intelligence agents had prevented Iran from acquiring the technology as early as 2008. A British government official, speaking in return for anonymity under departmental rules, said Sir John had been "speaking off the record to civil servants at a leadership event and what he said has been said by others before."
According to The Daily Telegraph, the remarks were Sir John's first publicly reported assessment of Iran's nuclear ambitions since his appointment as head of MI6 in 2009. Iran, he said, was now "two years away" from becoming a "a nuclear weapons state," The Daily Telegraph reported and when it achieved that status, the US and Israel would have to decide whether to strike.
Full report at:
http://www.indianexpress.com/news/iran-2-yrs-away-from-nbomb-mi6/974167/
---------
UN invites Yemen factions to national dialogue
14 July 2012
SANAA: The UN envoy to Yemen, Jamal Benomar, said yesterday that southern separatists and northern Shiite rebels have been invited to participate in a national dialogue set for November.
"Contacts have been made with all the parties, including the Southern Movement and the Huthis (Zaidis), to join the national dialogue and there is now agreement to begin the preparatory phase," Benomar said at the end of a two-week visit.
A dialogue aimed at facilitating political transition in Yemen was envisioned in the agreement that led to long-time president Ali Abdullah Saleh stepping down in February after months of deadly street protests.
The Southern Movement groups activists pushing for greater autonomy for the south and those who want full independence for the region, which was a separate state until 1990.
Asked about its participation, Benomar said several factions had accepted the invitation, while presenting specific demands which he did not reveal.
However, he said the faction led by former vice president Ali Salem Al-Baid, a southern leader, has refused to participate, but that contacts are still
underway.
Full report at:
http://www.arabnews.com/un-invites-yemen-factions-national-dialogue
---------
Arab World
Worst atrocity' so far in Syria's civil war was part of air force operation: UN
Michelle Nichols,
Jul 13, 2012
UNITED NATIONS — UN observers in Syria described an attack on a village in the Hama region in which about 220 people were reported killed as part of a continuing Syrian air force operation, the UN mission said in an assessment obtained by Reuters on Friday.
"The situation in Hama province continues to be highly volatile and unpredictable," the so-called "flash report" from the UN observer mission said.
"SAAF forces continue to target populated urban areas north of Hama City in a large scale," the report said, referring to the Syrian Arab Air Force.
Men walk past destruction in Bab-Todmor in Homs, Syria, on July 12, 2012.
Opposition sources said about 220 people, mostly civilians, were killed in the village of Tremseh when it was attacked by helicopter gunships and tanks then stormed by militiamen who slaughtered some families on Thursday.
"The operation in Tremseh is assessed as an extension of the SAAF operation in Khan Sheikhoun to Souran over the recent number of days," said the two-page report by the UN mission in Syria, known as UNSMIS.
There were no independent accounts of the number of dead or how they were killed. If scores of civilians were killed, it could make it the worst atrocity in 16 months of fighting between rebels and the forces of President Bashar al-Assad.
Full report at:
http://news.nationalpost.com/2012/07/13/worst-attrocity-so-far-in-syrias-civil-war-was-part-of-air-force-operation-un/
---------
'Terrorists, no civilians' killed in Treimsa: Syria army
July 14, 2012
Syrian army soldiers and rebels sit on the top of an armoured personnel carrier in Homs province, central Syria. —AP File Photo
DAMASCUS: The Syrian army killed "many terrorists" but no civilians in Treimsa village in the central province of Hama, a military spokesman said on Friday.
"Army units carried out a special operation" on Thursday, the spokesperson said, "targeting armed terrorist groups and their leadership hide-outs."
The operation "eradicated the terrorist groups' lairs and killed many terrorists," the spokesman said, adding that "the terrorists were dealt with, while there were no civilian victims."
Dozens of arrests were made and a large quantity of arms and documents seized, he said.
http://dawn.com/2012/07/13/terrorists-no-civilians-killed-in-treimsa-syria-army/
---------
World outrage at Syria 'massacre', but no action
July 14, 2012
The United States has branded Syria's leaders murderers after an attack on a village by President Bashar al-Assad's troops left dozens dead, but there was no break in the deadlock among world powers over how to bring about an end to the bloodshed.
United Nations Secretary-General Ban Ki-moon also condemned what his monitors on the ground had seen as an "indiscriminate" bombardment that included rocket-firing helicopters of the town of Tremseh in rebellious Hama province, and he questioned Assad's commitment to a UN-sponsored peace plan for Syria.
But at UN headquarters in New York, US diplomats and their Western allies continued to run up against a refusal on the part of Russia to lift its veto on harsher sanctions or any steps Moscow views as imposing "regime change" in Damascus.
There was "indisputable evidence that the regime deliberately murdered innocent civilians", said US Secretary of State Hillary Clinton, demanding access for UN observers who on Thursday were spectators to hours of bombing and gunfire, but were kept out of the village by Syrian troops.
As video evidence of casualties from the attack on the village emerged on the Internet, Ban said: "I condemn, in the strongest possible terms, the indiscriminate use of heavy artillery and shelling of populated areas, including by firing from helicopters."
Accounts from opposition activists cited a death toll ranging from over 100 to more than twice that figure - either way one of the bloodiest incidents in 17 months of conflict.
One group said rebel fighters rushed to reinforce the village after it came under attack by infantry, artillery and air forces, leading to a battle that went on for seven hours.
Full report at:
http://www.thedailystar.net/newDesign/latest_news.php?nid=39063
---------
Saudi Arabia: Police Kill Attacker in Shiite-majority district
July 14, 2012
RIYADH, Saudi Arabia (AP) — Saudi Arabia says police have shot dead a man who tried to firebomb a police station in a restive Shiite-majority eastern district, while four policemen were injured in another attack.
Interior Ministry spokesman Maj. Gen. Mansour al-Turki said in a statement that four masked men on motorcycles threw the firebomb at a station in the Awamiya neighborhood of Qatif late Friday night. Police killed one and the rest fled.
He said that in a nearby district, Sihat, masked attackers on motorcycles fired at two security patrols, wounding four. It was not clear if the attackers were the same group.
Shiites, who make up 10 percent of the kingdom's population and are concentrated in the oil-rich east, have staged frequent demonstrations against Saudi Arabia's Sunni rulers in the last year.
http://www.nytimes.com/aponline/2012/07/14/world/middleeast/ap-ml-saudi-arabia.html?ref=global-home&gwh=52D4C7CBD26D5791FB4C0122ED6661CB
---------
Syrian forces massacre 220 civilians
July 14, 2012,
AMMAN/BEIRUT: About 220 Syrians, mostly civilians, were killed in a village in the Hama region when it was bombarded by helicopter gunships and tanks, then stormed by militiamen who slaughtered some families, opposition sources said on Friday.
UN special envoy Kofi Annan said he was "shocked and appalled" by news of "intense fighting, significant casualties, and the confirmed use of heavy weaponry such as artillery, tanks and helicopters" in the village of Tremseh.
"I condemn these atrocities in the strongest possible terms," Annan said. There were no independent accounts of the number of dead or how they were killed. UN monitors in Syria are currently confined to Damascus because of mounting violence.
An activist video showed the bloodied corpses of 15 men with faces or shirts drenched in blood. Most wore T-shirts and jeans. Syrian state TV said there had been fighting in Tremseh and accused "armed terrorist groups" of committing a massacre there, but gave no death toll. It said three soldiers had been killed.
Full report at:
http://timesofindia.indiatimes.com/world/middle-east/Syrian-forces-massacre-220-civilians/articleshow/14876285.cms
---------
Bombings kill Nato service member, two Afghans
July 14, 2012
KABUL: Officials say two separate bombings in Afghanistan have killed a Nato service member and a local official with the Afghan Ministry of Women's Affairs and her husband.
Nato says the service member was killed by a roadside bomb in the south. No other details were released. Sarhadi Zwak, a spokesman in eastern Laghman province, says the local official, Anifa Safi, and her husband were killed when a bomb that was hidden in their car exploded in the provincial capital of Mehterlam.
No one immediately claimed responsibility for the Friday morning attacks, but they matched the pattern of Taliban assaults that typically target Afghan government officials and Afghan and foreign forces.
http://dawn.com/2012/07/13/bombings-kill-nato-service-member-2-afghans/
---------
Egypt, Tunisia presidents back Syrians, Palestinians
14 July 2012
CAIRO: The post-uprising presidents of Egypt and Tunisia said at a news conference yesterday they backed the revolt in Syria but they also opposed foreign military intervention against Bashar Assad.
Egypt's President Muhammad Mursi and his Tunisian counterpart Moncef Marzouki also expressed their support for the Palestinians, and called on the feuding Fatah and Hamas factions to reconcile.
"We are with the Syrian people and their struggle and revolution," said Mursi, who was elected his country's first civilian and Islamist president more than a year after a revolt overthrew veteran dictator Hosni Mubarak.
"We are against foreign military intervention in Syria," he added.
Marzouki, who met Mursi in his Cairo headquarters before the news conference, said military intervention aimed at stopping Assad's crackdown on Syrian rebels and their supporters "would only make matters worse."
Both presidents said they agreed on supporting the Palestinians, whose negotiations with Israel for a state of their own are stalled amid Israeli settlement construction and Palestinian infighting.
Full report at:
http://www.arabnews.com/egypt-tunisia-presidents-back-syrians-palestinians
---------
Spectacular conclusion of Jeddah Summer Festival
14 July 2012
Over two million tourists visited the annual Jeddah Summer Festival 33, which concluded yesterday. As many as 150 activities were held at some 70 fun cities and 360 commercial centers across the city during the 37-day festival with the slogan of "Jeddah Ghair."
Prizes worth over SR 3 million were distributed among winners of various competitions held as part of the festival in which more than 50 government and private agencies and departments participated. Spectacular displays of fireworks every Thursday evening at Al-Nawras Square in North Corniche and South Obhur were one of the major attractions of the festival.
Jeddah summer festival is the largest in the Kingdom with the highest number of attractions compared to other festivals. The festival also provides large investment opportunities to investors in the tourism sector with the supervision and support of the Makkah Governorate, Jeddah governorate and the the Saudi Commission for Tourism and Antiquities (SCTA). The festival also gives special attention to organize programs for families, children and youths.
An SCTA official complained yesterday that private companies were not providing the SCTA with the necessary cooperation to promote tourism in Jeddah. "It is unfortunate that we do not observe any serious participation of the direct beneficiaries from tourist influx in the development of tourism industry in Jeddah," SCTA's Executive Director in Makkah province Muhammad Al-Amri said in a statement to the Al-Jazirah daily. "The major beneficiaries of tourism development are hotels, restaurants, rented apartments, shopping centers, amusement centers and car rental companies."
Al-Amri underscored the importance of the role of private companies and establishments in the promotion of tourism.
Full report at:
http://www.arabnews.com/spectacular-conclusion-jeddah-ghair
---------
Brotherhood to boycott Jordan polls
13 July 2012
AMMAN - Jordan's powerful Muslim Brotherhood said on Friday it will boycott the upcoming parliamentary elections in protest over recent changes in the kingdom's election legislation, saying they fall short of the opposition group's demands.
A boycott would deal a blow to reforms initiated by King Abdullah. The elections, expected at the end of the year though no date has officially been set, are critical to the king's campaign. He has changed 42 articles, or one-third of Jordan's 60-year-old constitution, giving parliament a say in appointing cabinets — a task which used to be his sole prerogative.
"The government left us no choice but to boycott the elections because it did not show any seriousness toward real reforms," Brotherhood spokesman Jamil Abu Bakr said.
Abu Bakr, however, said the Brotherhood may reverse the latest decision if the government promptly acts on its demands. "We will leave that discussion until a time when the government undertakes serious and real efforts toward reforms," he said.
The main dispute is over a new election law, which gave concessions to the opposition by allowing each eligible voter two ballots instead of one under legislation enacted in 2001. Parliament passed the new on Thursday. Under it, one ballot is reserved for representatives from local districts, while the other goes to a 27-seat national list of candidates. That way, conservatives are expected to dominate the national list and also get some votes from the local list, while tribal pro-government candidates will likely muster most of the local support from their particular clan and relatives.
Full report at:
http://www.khaleejtimes.com/kt-article-display-
---------
Iraq attacks kills two, wound 16: officials
July 14, 2012
BAGHDAD: Two people were killed and 16 others wounded in five separate attacks in Iraq on Friday, security and medical officials said.
In Baghdad, a police major's mother was killed and his father was wounded when a bomb detonated inside their house in the western neighbourhood of Ghazaliyah.
"A bomb detonated inside the house of police Major Amjad Hameed, killing his mother and wounding his father," said a police official.
A medical official in Kadhimiyah hospital confirmed receiving the body of the mother.
In Tarmiyah, north of Baghdad, a bomb wounded five people, a security official and a doctor at Kadhimiyah hospital said.
In Tuz Khurmatu, also north of Baghdad, gunmen murdered a civilian and stole his car, a police official said.
Doctor Hussein Abdullah from the town's hospital confirmed the death.
Ten other civilians, including two children, a woman and a man from one family were wounded in three separate attacks in Kirkuk province, northern Iraq, security and medical officials said.
Full report at:
http://dawn.com/2012/07/14/iraq-attacks-kills-two-wound-16-officials/
---------
Suicide Bomber Kills 4 in Syrian Town
July 14, 2012
BEIRUT (AP) — A suicide bomber blew up his car in a central Syrian town on Saturday, killing three civilians and one security officer, Syria's state news agency said.
SANA said the attacker, who camouflaged the bomb with onions, detonated the explosives in the town of Muhrada.
The anti-regime Syrian Observatory for Human Rights said the bomb targeted the local military security headquarters. Both reports said the dead included two women and a child.
The Observatory provided a photo of what it said was the bomb site. It showed the facades blown off buildings on opposite sides of a street.
Bombings of security buildings throughout Syria have grown more common as the uprising against President Bashar Assad has turned into a rebel insurgency. Many worry the attacks reflect the rise of Islamist extremists and possibly al-Qaida in the anti-Assad struggle.
Activists say more than 17,000 people, most civilians, have been killed since the uprising started with protests calling for political reform March 2011. The government says more than 4,000 security personnel have been killed. It does not provide numbers for civilians killed.
Credible claims of responsibility for such attacks are rare, although a shadowy militant group calling itself the Al-Nusra Front has claimed some of them in postings on militant websites. Little is known about the group.
The government blames them on armed gangs and terrorists it says are behind the uprising. Syria's rebels often accuse the government of orchestrating the bombings to discredit the opposition.
Full report at:
http://www.nytimes.com/aponline/2012/07/14/world/middleeast/ap-ml-syria.html?ref=global-home
---------
Bahrain to allocate sites for rallies
13 July 2012
MANAMA - Bahrain plans to allocate certain areas for holding rallies and gatherings, while the Capital Manama will be excluded from the new arrangement.
Interior Minister Lieutenant-General Sheikh Rashid bin Abdullah Al Khalifa on Thursday asked the public security chief to select such sites and negotiate the matter with political societies.
The government rejected all requests for rallies and gatherings by the opposition in the current and previous month, citing disturbance to normal life, mainly traffic problem.
The study, the minister said, aims to determine which locations in Bahrain provide the best opportunities for exercising freedom of expression without violating the rights of others or hindering public interests.
He stated that the Capital governorate will not be included in the proposed plan as such activities in the city lead to major property damage, hinder peoples' daily activities and affect the economy.
http://www.khaleejtimes.com/kt-article-display-1.asp?xfile=/data/middleeast/2012/July/middleeast_July154.xml&section=middleeast
---------
Jordan demonstrators insist on vote boycott
14 July 2012
AMMAN: Around 1,500 Jordanians, mostly Islamists, marched yesterday to reject a controversial electoral law, a day after the Muslim Brotherhood decided to boycott early polls expected later this year.
"We demand a democratic electoral law. We want to change the constitution and fight corruption," read a banner carried by the protesters in central Amman.
"The people want the downfall of the electoral law. If change does not happen, revolt is the solution," they chanted as they carried a large national flag.
The Brotherhood's shura advisory council voted on Thursday to boycott parliamentary elections because of "lack of political reform."
"We have decided the boycott because we did not want to be part of a conspiracy against reform," said Salem Falahat, a top dovish Brotherhood leader. He saluted "tribes and political parties who want to boycott the vote."
Other pro-reform demonstrations were held in southern and northern Jordan.
Under the controversial electoral law, voters cast two ballots: one for individual candidates in their governorates and one for parties nationwide.
Full report at:
http://www.arabnews.com/jordan-demonstrators-insist-vote-boycott
---------
Europe
Germany wants religious circumcision protected
Jul 13, 2012,
BERLIN: The German government sought to reassure Jewish and Muslim parents on Friday that they will continue to be able to circumcise their sons according to religious tradition, despite a local court's ruling that the practice amounts to bodily harm.
Muslim and Jewish leaders had protested the Cologne court decision in the case of a 4-year-old boy who suffered medical complications after the procedure. The head of the German Medical Association recommended this week that doctors cease performing circumcisions for religious reasons until the law can be clarified.
"We want Jewish, we want Muslim religious life in Germany," said German government spokesman Steffen Seibert. "Circumcision carried out responsibly must be possible in this country without legal punishment," he told reporters in Berlin.
Officials said the government was examining various legal options and seeking a quick solution to resolve the issue. Jewish tradition requires that boys be circumcised eight days after birth.
Germany is sensitive to criticism about its treatment of religious communities due to the country's history of persecuting Jews that reached a climax during Adolf Hitler's Third Reich.
http://timesofindia.indiatimes.com/world/europe/Germany-wants-religious-circumcision-protected/articleshow/14867682.cms
---------
UN Council's failure on Syria will be 'license' to kill: Ban
July 14, 2012
UNITED NATIONS: UN leader Ban Ki-moon on Friday demanded that the UN Security Council act on the Syria conflict, warning that any failure would be giving "a license for further massacres".
Ban joined with UN-Arab League envoy Kofi Annan to express outrage at the mass killings in the Syrian village of Treimsa and to make an "urgent call" for pressure on President Bashar al-Assad. Annan said Security Council resolutions had been "flouted".
"I call upon all member States to take collective and decisive action to immediately and fully stop the tragedy unfolding in Syria. Inaction becomes a license for further massacres," Ban said in a hard-hitting statement aimed at the council.
The massacre of at least 150 people in Treimsa has added new urgency to deadlocked Security Council negotiations on a Syria resolution. Russia has rejected western demands for non-military sanctions to be threatened to back Annan's peace efforts.
Ban expressed outrage at the "horrific" killings in Treimsa on Thursday, which he said cast "serious doubt" on Assad's commitment to an international peace plan.
Full report at:
http://dawn.com/2012/07/14/un-councils-failure-on-syria-will-be-license-to-kill-ban/
---------
UK foiled Iran nuke-weapon drive: M16
John Sawers
July 14, 2012
Britain's foreign intelligence chief believes his agents prevented Iran from acquiring nuclear weapons but that the pariah state will become armed within two years, the Daily Telegraph reported yesterday.
In a rare public speech, MI6 boss John Sawers told a meeting of around 100 senior civil servants in London that British agents had foiled Iran's attempts to produce a nuclear weapon as long as four years ago, according to the Telegraph.
"You'd have Iran as a nuclear weapons state in 2008 rather than still being two years away in 2012," the report quoted Sawers as saying last week.
When Iran does finally acquire nuclear status, the intelligence chief warned that Israel and the United States "would face huge dangers".
"I think it will be very tough for any prime minister of Israel or president of the United States to accept a nuclear-armed Iran," he suggested.
The US unleashed a fresh wave of sanctions against Iran on Thursday, ratcheting up pressure to convince Tehran to take seriously concerns about its suspected nuclear weapons programme.
Iran has been subject to severe international economic sanctions over its controversial nuclear programme, which Western powers believe masks an atomic weapons drive despite repeated denials by Tehran.
http://www.thedailystar.net/newDesign/news-details.php?nid=242051
---------
Tajikistan launches crackdown on Internet critics
July 14, 2012
DUSHANBE: Tajikistan plans to create a volunteer-run body to monitor Internet use and reprimand those who openly criticise President Imomali Rakhmon and his government, the head of the Central Asian country's state-run communications service said on Friday.
Beg Zukhurov said the organisation, while awaiting official registration, had already brought several Internet users to task for publishing 'insults' against "well-known personalities" in the former Soviet republic. "Volunteers for this organisation will track down and identify the authors of such comments," Zukhurov told reporters. He did not elaborate on what might constitute critical comment.
Asked what would happen to anybody identified by the new organisation, he replied: "I don't know. Probably, they will be shown the error of their ways." Rakhmon has ruled Tajikistan, a mountainous country of 7.5 million people bordering Afghanistan and China, for two decades. Though media operate with less restrictions than in neighbouring Uzbekistan, journalists have been detained in recent months.
Full report at:
http://www.dailytimes.com.pk/default.asp?page=2012\07\14\story_14-7-2012_pg14_1
---------
Russia to host Annan, condemns massacre
Nastassia Astrasheuskaya
13 July 2012
MOSCOW - Russia said on Friday it would urge U.N. special envoy Kofi Annan to work more closely with the Syrian opposition at talks in Moscow next week, and called for an inquiry into a massacre in Syria.
The Foreign Ministry said the massacre, in which opposition sources said about 220 people had been killed, served the interests of people who wanted a sectarian conflict in Syria, but did not directly apportion blame.
Russia has repeatedly defended President Bashar al-Assad at the U.N. Security Council since the start of the uprising in Syria 16 months ago, but was urged by the Syrian opposition at talks in Moscow this week to do more to end the violence.
Annan's spokesman in Geneva said the envoy expected to meet President Vladimir Putin in Moscow on Monday, and the Russian ministry source told RIA news agency that Annan would discuss the crisis with Foreign Minister Sergei Lavrov.
"To be honest, we do not see our partners being as ready (as Russia) to work with the opposition, and Kofi Annan is the main mediator of this process," Deputy Foreign Minister Gennady Gatilov was quoted as saying by Interfax.
"Unfortunately, so far we don't see any practical results from his and his team's contact with the opposition," he said.
Full report at:
http://www.khaleejtimes.com/kt-article-display-
---------
Myanmar brings charges against detained UN staff
July 14, 2012
GENEVA: Myanmar has charged at least three UN staff who were among 10 aid workers detained last month during a period of unrest in Rakhine province, the United Nations said on Friday.
All three are all Myanmar nationals working for the UN refugee agency UNHCR. All the detained aid workers were arrested in the northwesterly Rakhine state, where long-simmering tension between mostly stateless Rohingya Muslims and majority Buddhists flared into violence that killed at least 80 people.
UNHCR spokeswoman Melissa Fleming said criminal charges had been brought against the three, but it was not yet clear what the charges were.
UN High Commissioner Antonio Guterres visited Myanmar this week but failed to win their release. He said in Yangon on Thursday that UNHCR had asked to be informed of the charges and given access to the detainees, but so far to no effect.
It was not immediately clear if charges had been brought against the other seven detainees, three of whom work for the World Food Programme. A UN official said the other four worked for Doctors Without Borders, or Medecins Sans Frontieres.
Meanwhile, Myanmar President Thein Sien told a large gathering of American business leaders on Friday that his country was facing a 'critical juncture' as he moves to implement reforms.
Full report at:
http://www.dailytimes.com.pk/default.asp?page=2012\07\14\story_14-7-2012_pg14_3
URL: https://newageislam.com/islamic-world-news/suicide-bomber-kills-22-including/d/7923