New Age Islam News Bureau
4 Nov 2017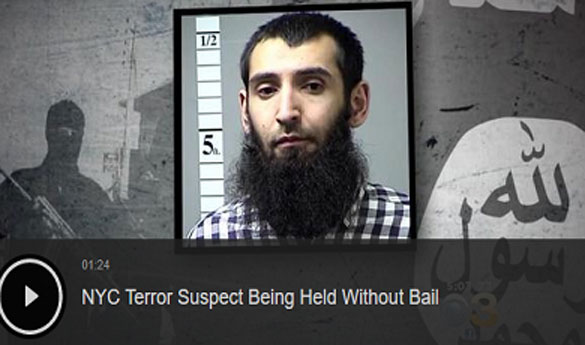 Photo: The suspect in Tuesday's truck attack in New York City, Sayfullo Saipov, reportedly lived within walking distance from the Omar Mosque and had attended.
• Muslims Once Again Are Being Targeted For An Attack They Had Nothing To Do With
• US, Israel supporting Takfiri terrorists in Middle East: Velayati
• From Secular Start to Religious Turn: A Look at History and Model of Madrasas in India
Pakistan
• Sufi teachings seen as cure to extremist mindset
• Pakistan needs 'intellectual infrastructure' to fight extremism: senator
• Pakistan's efforts for peace, stability in region are appreciable: UK envoy
• US should do more to stop terrorism incidents: Senate body
• Pakistani protesters see a dark conspiracy afoot in a 'clerical error' about the Muslim prophet
• After Tuesday's attack in Lower Manhattan, fear in Little Pakistan
• Father of slain Christian teenager condemns Burewala Police for intentionally fudging investigation
• Dr Qibla Ayaz appointed new Council of Islamic Ideology chief
• CM congratulates Sikh community on 549th birth anniversary of Baba Guru Nanak
• British High Commissioner summoned over 'malicious' anti-Pakistan slogans on London cabs
• JI moves SC to hear its pending petition over Panama Papers
• 'TTP facilitator' arrested, arms seized in Balochistan: ISPR
• Mufti Qavi files for bail in Qandeel murder case
--------
North America
• Muslims Once Again Are Being Targeted For An Attack They Had Nothing To Do With
• ISIL was created by US, Israel, Saudi Arabia: Analyst
• Trump says ISIL will pay a 'big price' for attacking New York
• Maryland Muslims brace for life under Trump
• Ralph Northam Slams 'Muslim Ban' At Mosque, Insists He's Running A Positive Campaign
• Is New York police's surveillance of Muslims toxic and damaging?
• Trump amin. did request meeting with Iran's Rouhani: Washington Post
• US says Turkish gold trader facing Iran trial invoked Erdogan ties
• A Muslim Ban Is Logical, Moral, And Even Libertarian
--------
Mideast
• US, Israel supporting Takfiri terrorists in Middle East: Velayati
• Iran denounces CIA 'fake news' in Bin Laden files
• 8 Iran soldiers killed in clashes with 'terrorists'
• Erdogan signs contentious religious marriages law
• Israel using trapped Palestinians as 'bargaining chips'
• Israeli military says ready to protect Druze village in Syria
• Arab coalition forces hit Iranian experts, military base in north Yemen
• Syria's Golan Height protesters slam Israel's support for al-Nusra
• EU's top diplomat schedules US trip to discuss Iran deal
• Regional goals in Iran-Russia energy partnership
• OIC calls for recognition of Palestine as independent state
--------
India
• From Secular Start to Religious Turn: A Look at History and Model of Madrasas in India
• India to make formal request to Malaysia to extradite Islamic preacher Zakir Naik
• Arrested Filipina also faces terror raps in India: Officials
• China's veto to designate Masood Azhar won't deter our fight against terrorism: India
• Muslim League demands awards in Tipu's name
• 80 terrorists killed in south Kashmir in past 6 months, claims Army
• 'Al-Qaeda recruiter' alleges sexual abuse inside Tihar Jail
• Friday prayers at Srinagar's Jamia Masjid after five weeks
--------
Europe
• Tell MAMA: Most Islamophobic attackers are white men
• Ibrahim Halawa says he was never member of Muslim Brotherhood
• Italy seizes 50m euros worth of IS 'fighter drug'
• May: UK proud of spearheading Israel's creation 100 years ago
• Mayor bans Belgian, Dutch political figures from visiting Muslim neighborhood in Brussels
--------
South Asia
• Fate of Stateless Rohingya Muslims Is in Antagonistic Hands
• ICC war crimes prosecutors seek to open Afghan probe
• Malnutrition soaring among Rohingya children in BD: UN
• Bangladesh Family Planning Officials Face Challenge in Rohingya Camps
• Canada's special envoy to Myanmar lands in Bangladesh
• AL vs BNP-Jamaat feud may cost Bangladeshi American his Michigan mayoral bid
• Militancy Politics and Islamic Militants are on the Back-foot in Bangladesh
• Top Pak army officials discuss Islamabad's interactions with Afghanistan and US
• Air and artillery strikes pound Taliban positions in Helmand province
--------
Arab World
• Chaos, absence of leadership best environment to spread ideology: Bin Laden on Arab Spring
• Syrian Army Fully Liberates Deir Ezzur City
• Russia accuses US of 'war crime' regarding humanitarian aid in Syria
• Suicide attack kills 9 in Syria's Golan Heights village
• ISIS, Squeezed on Two Sides, Loses Syrian City and Border Crossing
• Syria: Turkish Military Invasion Expands from Idlib to Lattakia Province
• Hundreds of Turkey-backed Chinese Militants Arrive in Syria to Fight Gov't Forces
• Northeastern Syria: SDF Expels Thousands of Iraqi Refugees towards ISIL-Held Region
• Documents show Bin Laden ordered his son to ditch Iran and head to Qatar
• Little-known group claims responsibility for attack in Egypt last month
• Commit suicide to protect secrets, Bin Laden diktat to commanders
• Lebanese Patriarch to meet King Salman in first visit by Church leader
• Iraqi forces liberate al-Qaim from Daesh control, PM congratulates troops
• Senior US official visited Damascus for talks: Lebanese daily
--------
Africa
• U.S. Bombs ISIS in Somalia for the First Time
• Art X Lagos: Dozens exhibit work rooted in reality
• Nigeria: Anwar-Ul-Islam Tasks Members On Compliance With Society's Standards
• Four foreigners working at power plant kidnapped in Libya, official says
• Nigeria: PAMSA Urges Muslims to Be Creative in Pursuing Goals
--------
Southeast Asia
• Malay-Muslim NGOs voice support for Najib's Budget 2018
• Report: India to demand Zakir Naik's extradition soon
• Singapore govt told to focus on overseas trips to hear Muslim preachers
• Tahfiz schools, new mosques get leg up in Selangor budget
• 'Extremist' Batam radio station is cleared after review
• One in Five Indonesian Students Supports Islamic Caliphate: Survey
• Less Protection Requests From Indonesians Abroad in 2017: Gov't
• Citing Human Rights Violations, Religious Organizations Call for End to Israeli Occupation of Palestine
Compiled by New Age Islam News Bureau
URL: https://www.newageislam.com/islamic-world-news/sufi-teachings-seen-cure-extremist/d/113122
--------
Sufi teachings seen as cure to extremist mindset
NOVEMBER 4, 2017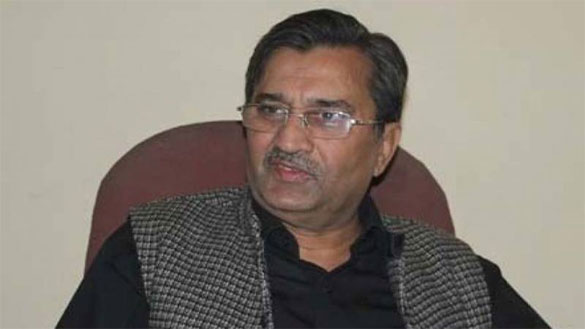 ISLAMABAD: Lawmakers at the Upper House o parliament on Friday said that ideology and teaching of Sufi saints should be promoted to reject extremist mindset.
Expressing concerns on extremist ideology and access of students to the literature, the said that educational institutions should be strictly monitored to check their activities.
They emphasised on the need to amend the curriculum to curb extremist tendencies among the youth. They also called for providing correct material of the history of Pakistan to students.
Meanwhile, the Senate was informed on Friday that the government was taking various steps to enhance exports of the country.
Replying to a question during the questions hour, Minister for Commerce and Textile Muhammad Pervaiz Malik said that trade development authority was undertaking export promotional activities through trade exhibitions and delegations.
He said that the government had introduced zero-rating regime for five export sectors, including textile, leather, carpets, surgical and sports to promote exports of the value-added sectors.
Separately, Minister for Parliamentary Affairs Sheikh Aftab Ahmed told his colleagues that the Pakistan International Airlines (PIA) had formally started its flights to Bangkok and Najaf.
He said PIA was rationalising its routes network from time to time and in light of that policy some loss making routes had been closed, while additional flights were introduced on viable routes.
While responding to a calling attention notice moved by Tahir Hussain Mashhadi regarding the increase in number of HIV/AIDS patients in Pakistan, State Minister for for Inter-Provincial Coordination Dr Darshan said that the government was taking various steps for the treatment and prevention of HIV/AIDS.
The minister said that 26 treatment facilities, 12 prevention centres and various community centres had been established across the country where diagnostic and treatment facilities were available to patients.
He said that government was also cooperating with provinces for treatment and diagnosis of HIV/AIDS.
In yet another development, the Senate passed 'The Marine Insurance Bill, 2017'. The bill is aimed at regulating the business of marine insurance.
The house also resumed discussion on state institutions and their role in the scheme of tracheotomy of power.
Participating in the debate, senators said that parliament should be held supreme. Members stressed the need for better understanding, coordination and harmony among all state institutions to strengthen democracy and the rule of law.
The chair in his remarks said that all the institutions must play their role within the ambit of the constitution.
Later, the House was adjourned to meet again on Monday.
https://dailytimes.com.pk/134213/sufi-teachings-seen-cure-extremist-mindset/
--------
Muslims Once Again Are Being Targeted For An Attack They Had Nothing To Do With
03/11/2017
"We're going to burn your mosque down," a voice said angrily in a voicemail left on the mosque's phone.
"We're coming to kill you," another said.
This was just one of eight terrifying voicemails left at the Islamic Center of Passaic County (ICPC) in New Jersey less than 24 hours after a driver plowed a Home Depot rental truck into a bike path in lower Manhattan, killing eight people and injuring 12 others. Sayfullo Saipov, a 29-year-old native of Uzbekistan, has been charged in the killings.
One caller left three voicemails, saying he was angry and wanted revenge, even though this Muslim community had no relation to or contact with Saipov. He just happened to share the same faith as the congregants at ICPC.
Omar Awad, the president of ICPC, called police. The Paterson Police Department, the Passaic County Sheriff's Office and federal authorities, including the FBI and the Department of Homeland Security, are working with the mosque to try to trace the threatening calls.
Unfortunately for this community, and for many other Muslims, this isn't the first time they have dealt with such hostile backlash. In fact, it's a routine that's all too common and will likely continue.
"People are saddened that they have to deal with another heinous act like this again and the consequences of it," Awad told HuffPost. "The community feels like they need to carry on the shoulders a response and justify a response, to say we are not like the attacker."
"With all these threats, it doesn't matter how well you deal with it. You hope that none of it actually materializes into an actual event," Awad said.
Hate crimes against Muslims have skyrocketed in recent years, and too often they increase after an attack by a self-described Muslim. Muslims often find themselves in limbo, distancing themselves from the attack in lower Manhattan, which has been linked to terrorism, while bracing for attacks against their own communities.
On average, nine mosques have been targeted every month for the first six months of 2017.
Earlier this year, a man was charged with setting fire to a mosque that the Orlando, Florida, nightclub shooter had visited. Joseph Schreiber, a Florida ex-convict who was sentenced to 30 years in prison, had posted on Facebook about a month after the June 12, 2016, massacre that "All Islam is radical" and that all Muslims should be treated as terrorists and criminals.
Just a week after the Dec. 2, 2015, mass shooting in San Bernardino, California, carried out by a Muslim couple, a man threw a Molotov cocktail into a Coachella Valley mosque, about 70 miles from San Bernardino.
The Coachella Valley firebombing led the Islamic Center of Central Jersey (ISCJ) to decide it should step up its security. The South Brunswick Township mosque's property also includes an Islamic school, Noor-Ul-Iman. Soon after the San Bernardino massacre, ISCJ spent more than $150,000 for increased security, including posting a guard 24 hours a day, seven days a week.
"Over the last year, we saw this rising trend of backlashes against mosques after terrorist attacks," said Sarah Saleem, an ISCJ board member. "We feel better now, but it came at a cost." (HuffPost is not using the board member's real name in order to protect her and her family.)
She's grateful the mosque did spend that much money. Like the Paterson mosque, ISCJ also recently received a frightening voicemail. The caller used a program to disguise the voice. Still, board members at the mosque were able to make out the words "I want to kill" and "ISIS," phrases that were alarming enough that they immediately called the police.
"Twenty hours a day, people are in and out of the mosque. We have babies and elderly people. We knew it was better to be safe than sorry," said Saleem.
The timing was no coincidence. The threatening voicemails left at both mosques came less than 24 hours after the New York terrorist attack.
The Council on American-Islamic Relations (CAIR), the nation's largest Muslim civil rights and advocacy organization, released a report earlier this year that documented a 65 percent jump in hate crimes against Muslims from 2014 to 2016 in the U.S. In New York alone, the New York Police Department's hate crimes unit reports that half the known hate crimes in the first two quarters of 2017 were against Muslims.
"Since the goal of such heinous crimes is to divide our nation, it is incumbent on Americans of all faiths and backgrounds to frustrate that criminal objective by standing united in the face of terror," CAIR said in a statement after the New York attack.
Awad echoes those pleas, noting that the Muslim community in Paterson is resilient. "They are not going to let anyone accuse all of us because of the act of one person."
"It is very essential these days to educate our fellow citizens, to inform them that we are not representative of every single attacker's actions," he added.
Rania Mustafa is the executive director of the Palestinian American Community Center (PACC), a nonprofit, non-political cultural center in Clifton, New Jersey, about two miles from ICPC in Paterson. PACC offers social services and a host of programs that cater to the area's large Palestinian and Arab community.
PACC was scheduled to host a cultural event this weekend with music, food and knafeh, an Arab pastry, in partnership with a popular Palestinian traveling baker group, The Bearded Bakers. The event was set to take place in South Paterson, walking distance from the New York attack suspect's apartment and the Omar mosque he attended. The Omar Mosque also received a number of threats in anonymous voicemails, the online news site NJ.com reported.
Mustafa found herself in a predicament. She could either continue with the event as planned to "show that this guy doesn't define us and we can rise above this fact." Or she could risk coming off as insensitive and draw backlash from the non-Muslim community. And, of course, she was concerned about the safety of the attendees.
Mustafa erred on the side of safety and, after a frustrating and long deliberation with her team, decided to postpone the event.
"It was an exhausting process to come to the decision. Some people think we should have had it. Others were afraid of coming off as insensitive and having people misconstrue this event, Mustafa told Huffpost. "This event has been scheduled for over a month, but the reality is we live in a world of Islamophobia and fear, and sometimes we have to give into that because we don't want to risk giving anyone the opportunity to say anything negative."
Her concerns are valid. Donald Trump, as he campaigned for the presidency, claimed he saw "thousands" of New Jerseyans celebrating after the attacks on Sept. 11, 2001. This claim, made at a rally in Birmingham, Alabama, in November 2015, turned out to be completely false.
The arrest of a Muslim man in Tuesday's New York killings increases the anxiety. "It's honestly very frustrating. We all have to live in fear and second guess everything we do because of the actions of one deranged person," said Mustafa.
Saipov, the suspect in the truck attack, has called himself a member of the Islamic State. He was charged Wednesday with one count of material support to a terrorist organization and violence and destruction of a motor vehicle. There is little known about him other than his short stints living in several states, including most recently in Paterson, New Jersey, which has the second-largest Muslim population in the U.S., behind Dearborn, Michigan.
If given the chance to talk to the caller who left the threatening voicemails at ICPC, Awad said, he would understand his anger. "I'd tell him we feel the same exact anger and would want to take revenge ... . But we'd rather save this energy, and, instead of funneling this hate against a single community, we should funnel this energy to build our community and our nation. Saving innocent lives is all of our priorities."
http://www.huffingtonpost.in/entry/muslims-terrorist-attack-islamophobia_us_59fb855ae4b0b0c7fa390f95
--------
US, Israel supporting Takfiri terrorists in Middle East: Velayati
Nov 3, 2017
A senior Iranian official says the United States, Israeli regime and certain countries in the Middle East are supporting Takfiri terrorists in the region, stressing that such extremists and their sponsors are on the verge of annihilation.
"Terrorists and extremist and Takfiri movements are backed by the US, the Zionists and some regional countries that do not want stability, security, independence and unity among regional countries," Ali Akbar Velayati, a senior advisor to Leader of the Islamic Revolution Ayatollah Seyyed Ali Khamenei on international affairs, said in a meeting with Lebanese Prime Minister Saad Hariri in Beirut on Friday.
He added that all terrorists and Takfiri groups in the region would be eliminated in the near future.
He emphasized that Iran welcomes Lebanon's stability and independence and pointed to last month's remark by Hariri that he will join a coalition government with Hezbollah, saying, "The formation of a coalition government is undoubtedly a success for all the Lebanese people."
The Lebanese premier, for his part, stressed the importance of stepping up resistance against extremist and Takfiri groups to tackle the serious challenges they are posing to the region.
Velayati's meeting with Nasrallah
Velayati, who arrived in Beirut on Thursday to attend the second International Union of Resistance Scholars conference, also held a meeting with Secretary General of the Lebanese Hezbollah resistance movement Sayyed Hassan Nasrallah on Friday.
During the meeting, Velayati and Nasrallah exchanged views about the latest regional developments.
The senior Iranian official also met with Lebanese Speaker of Parliament Nabih Berri.
Speaking after his meeting with Berri, the Leader's advisor said Tehran and Beirut believe that the recent achievements made in the fight against terrorists in Lebanon, Syria and Iraq were in fact a victory for the resistance front and would be beneficial to the entire region.
"The Americans and Zionists seek to sow discord and defeat the resistance front and are currently exerting the highest level of pressure on Syria to make it fail," Velayati said.
The senior Iranian official also said Syrian government forces will advance soon to take Raqqah, which US-backed militants seized from Daesh last month.
"We will witness in the near future the advance of government and popular forces in Syria and east of the Euphrates, and the liberation of Raqqah city," he said in televised comments during his Beirut visit.
He emphasized that the US intends to partition Syria; however, Iran and Lebanon are in agreement that Washington would fail to achieve this goal.
Need for regional cooperation to thwart US, Israeli plots
Also in a meeting with Lebanese President Michel Aoun, the top Iranian official stressed the importance of the enhancement of cooperation among regional countries to thwart US-Israeli plots aimed at sowing discord.
"Lebanon's success in driving terrorist groups out has had positive and important consequences for Lebanon and the region," Velayati added.
"Regional countries must strengthen the recent achievements through diplomatic and political efforts and further coordination so that we can witness the restoration of stability to the region," he added.
The Leader's advisor emphasized that the recent victories against terrorist groups in Lebanon were the outcome of unity between the country's people and government.
The Lebanese president, for his part, commended Iran's role in promoting stability and security in the region.
He called for the further expansion of relations with Iran.
Velayati also on Friday sat down with Lebanese Foreign Minister Gebran Bassil.
http://www.presstv.com/Detail/2017/11/03/540864/Iran-Lebanon-Us-Israel-Ali-Akbar-Velayati-Saad-Hariri-Sayyed-Hassan-Nasrallah-Nabih-Berri
--------
From Secular Start to Religious Turn: A Look at History and Model of Madrasas in India
November 4, 2017
Eram Agha
New Delhi: Since the 9/11 attacks, madrasas abroad have been facing stigma and suspicion globally. Back home, they are seen as a springboard of radicalisation, deficient in feelings of nationalism and in urgent need for reform.
With the change of regime in Uttar Pradesh, madrasas have been ordered to "celebrate Independence Day and submit documentary evidence", "unfurl national flag" and "get geo-tagged". The Yogi Adityanath government has now asked madrasas to teach from NCERT books.
As madrasas deal with the new directives, News18.com takes a look at their diverse model and history in India.
What is a madrasa?
The word 'madrasa' is derived from the Arabic word 'd-r-s', which means to study; so 'madrasa' means a 'place to study'.
In modern Arabic sense, 'madrasa' generically means any educational institute, including the secular, modern ones. In South Asia, madrasas are institutions of higher Islamic learning, equivalent to seminaries where students are trained in Islamic law and theology.
As acquiring knowledge is one of the most important tenets of Islam, madrasas focus on learning from the life of Prophet Mohammad and from reading Quran.
In the Islamic world, there were madrasas set up during the Abbasid period in Baghdad and in Cairo, which was the center for Fatimid rule. Through works of translation, these madrasas contributed to the transmission of knowledge from the Greeks to Europe. How madrasas came to India and what changed their character from secular to religious?
It is no surprise that madrasas in India came with the advent of Muslim rule in the subcontinent. The madrasas were central to the eco-cultural life of the Muslim society and their role in the times of medieval India was about providing manpower to the government of the day and helping in its vast machinery.
In those times, there was a chain of madrasas that were instrumental in imparting education to the masses. One of the major characteristics was that they were secular in nature and attracted children even from the non-Muslim community that was in majority.
The secular traditions continued till late 19th century. One would be surprised to know that luminaries like Raja Ram Mohan Roy, Dr Rajendra Prasad and Dr Sachdanand Sinha acquired their elementary education from madrasas.
Coming to the second part of the question, the changes started happening in the 19th century. In 1844, madrasa graduates were barred from government employment. The Muslim community faced a blow and lost their hegemony as the huge task of consolidation of English Empire started happening. The community was caught in a dilemma as the Englishmen broke the spine of the traditional education system and divided education system into two categories: religious and non-religious.
The ulamas then responded by opening a series of madrasas starting with Uttar Pradesh. That period saw the "Movement of Dini Madaris", as pointed out by Maulana Wahiduddin Khan, a noted Muslim scholar.
In one of his works, he said, "The ideas regarding this movement must have germinated around 1834 when Lord Thomas Babington Macaulay came to India as Viceroy of the British India Company."
Madrasas marked the apolitical movement for preserving the heritage of knowledge and oppose this Macaulay syndrome that aimed to bring out a generation, "which is Indian in birth and English in thought." The madrasas then started catering to the religious needs of the Muslim community, especially to the lower classes or ajlaf, who lagged behind.
The dualism of Indian education system benefited ashraf, the well born as compared.
What are the essential features of madrasas?
The important characteristics of the madrasas that were established to counter Macaulay were: they ran on the funds from the public through donations. Education was provided to all students for free.
The madrasas turned out to be village phenomenon and not upward and urban to bridge the knowledge gap that existed between the rich and the poor. Over a period of time, and with independence, some madrasas maintained their autonomy to be free from the diktats of the governments of the day, while some proposed affiliation to the state government.
The children attending madrasas education are awarded diploma and degrees under the title Munshi, Maulvi, Kamil, Alim, Qabil, Fazil, and Mumtazul-Afazil.
The syllabus of madrasas is the combination of experiences of past and present learned ulamas; some adapted to modern syllabus and started teaching computers. They teach Aqaid, Diniyaat, Qurn, Urdu, Hindi, English, Mathematics, Geography, Science, Arabic, Persian, Mantiq, Philosophy, Hait, Urooz, Kalam, Ma-ani-wa-Bayan, History,Tafseer, Hadees wa Usool-e-Hadees and Fiqh wa Usool-e-Fiqh. Some madrasas are open to send their students for Bridge Courses that universities offer. These courses give mainstream higher education to the madrasa graduates.
What is the model of state affiliated madrasas?
Autonomy is very dear to madrasas and they prefer to run through donations. But funds are important. As a result, in India, there are two kinds of madrasas when it comes to their financing — autonomous madrasas that are run by public donations and government-affiliated madrasas that are financed by the state governments.
One of the first examples of affiliations is the madrasa Aliya in Kolkata, started by the British regime in 1780. Later, Madrasas Education Boards came up in Assam, Bihar, Odisha, Uttar Pradesh and West Bengal.
Madrasas in Assam and Maharashtra work like other secular educational institutions and are directly affiliated to the Secondary Board and Senior Secondary Board and their examinations are conducted by them. They are certificate holders and get higher modern education as well. The teachers of madrasa board's affiliated madrasas usually get their salary from the respective boards.
In one of the books, scholars write that Kerala has come a long way with madrasa reforms. Kerala has over 90 percent rate of literacy. Madrasas in Kerala offer Arabic language education of high standards, which gives them the job certificate to the graduates as translators and office work in Arab countries.
One of the major vehicle to bring this change is Mujahid movement of 50s, helmed on Ahl-i Hadith view, which believed that Muslims should act in accordance with the Quran and prophetic example (sunna) as recorded in hadith (traditions of the Prophet).
What types of madrasas do we see in South Asian region?
The modern South Asian madrasa networks can largely be divided into four groups or franchises:
— Deobandi madrasas are in large numbers and its Darul Uloom Deoband constitutes one of the biggest madaris
— Barelwis madrasa, which are Sufi-oriented and make for a sizeable portion. Their notable establishments are Al Jamiatul Ashrafia, Mubarakpur, Manzar i-Islam Bareilly was the first one to come up, Jamia Nizamdina New Delhi, Jamia Nayeemia Muradabad, one of the largest learning centers for the Barelwis.
— Ahle-Hadith madrasas, the first Ahle Hadith madrasa was Al-Ahmadiyya established in 1880 by Ibrahim Al-Arvi in the town of Arrah in the Bhojpur district of Bihar.
— Then there are Shia madrasas. The first Shia madrasa was Jama-I Sultaniyya or Shahi Madrassa in 1843 when Sayyid Muhammad persuaded Nawab Amjad Ali Shah of Awadh to establish one in Lucknow. It was abolished in 1857. In 1890, Mawlana Sayyid Abdul Hasan Abbu Sahib established Madrasa-I Nazimiyya in Lucknow.
In India, the majority of these schools follow the Hanafi school of thought.
What are maslaks of madrasas? Are these the norms the madrasas adhere to?
Yes. The madrasas adhere to maslaks, it is derived from the term suluk, which means "virtous conduct". The madrasas are expected to act according to those certain rules or standards of normativity. These are the benchmarks set to connect the religious beliefs to behavior of the madrasi.
It is these maslaks that emphasise on belief and personal conduct that differentiate the madrasa education from secular, modern ones. The knowledge acquisition, interpretations and practices comply with the standards set by maslaks.
Each of the maslaks like Deobandis, Ahl-I Hadith, Barelwis, Nadwis, etc pursue education and reforms according to their world view. Scholars have written about how the divisions and maslaks come in the way of unification and reform among madrasas to be pursued collectively in India.
Mohammad Zafiruddin Mitahi had once proposed that all Sunni madrasas except Barelvis, should come together for an all India board of madrasas with branches in state and districts.
In one of the attempts of unification of madrasas an alim, Mohammad Shams Tabriz also appealed to Barelvis to come together and form a federation of madrasas. The objective was to design common syllabus on transmitted sciences. Though some madrasas have started to form loose federations.
What are the other problems madrasas face in India?
Apart from lack of centralisation, which is one of the major shortcomings of Indians madrasas, the other problems are pertaining to pedagogy —make it student-centric rather than book-centric, focus on knowledge over parroting, wean away ikhtilafiyat or disputation with other Sunni reform groups or maslaks, move out of the overemphasis of medieval fiqh texts, which do not have any bearing on the contemporary issues of Indian Muslims.
In some madrasas, students are discouraged from reading newspapers or reading what other Muslim scholars write.
Some prominent names of the reformist voices on madrasas
Many of the reformist voices demanded through change in the curriculum or syllabus like Maulana Zain ul-Sajid bin Qasmi, a Deobandi scholar, Waris Mazhari, the editor of an Urdu monthly magazine, Tarjuman-i Dar ul-`Ulum, Mohammad Aslam Parvaiz, editor of Science , the only Urdu-language science magazine in India, he wanted science to be included in the curriculum; Asghar Ali Engineer, director of the Institute of Islamic Studies in Mumbai, Maqbool Ahmad Siraj, editor of Islamic Voice, an English-language monthly in Bangalore, and many others. The objective of reforms is to improve the economic conditions of the madrasa student and empower them.
http://www.news18.com/news/india/from-secular-start-to-religious-turn-a-look-at-history-and-model-of-madrasas-in-india-1566825.html
--------
Pakistan
Pakistan needs 'intellectual infrastructure' to fight extremism: senator
Nov 4, 2017
ISLAMABAD: Pakistan Peoples Party (PPP) Senator Farhatullah Babar said on Friday that there is a need to create an intellectual infrastructure and a space for freedom of expression and tolerance for dissent more than military operations to defeat extremism.
Taking part in the discussion of an adjournment motion on extremist ideology in the Senate, the senator said that distortion of history had undermined the building of intellectual infrastructure in the country.
He said that a military dictator quietly deleted from the Objectives Resolution in the Constitution the word 'freely' with respect to rights of minorities to profess their religion. Diaries of the Quaid were forged to make people believe that the Quaid wanted a presidential and not a parliamentary form of government, he said.
History books teach children that the history of Sindh began with Muhammad bin Qasim's arrival and while Sultan Mahmood Ghaznavi is eulogized as a great ghazi driven by religious zeal to destroy Hindu temples, he added.
The PPP senator said that falsehood and distortion of history had undermined the country's educational and intellectual infrastructure, adding that it was no surprise that so-called educated people were involved in cases of Mashal Khan, Noreen Leghari, attackers of opposition leader in Sindh Assembly and Safoora Goth incident.
When armed conflict is glorified in the name of religion the result is violence in the name of religion, he said.
Babar called for the promotion of freedom of expression to build a genuine intellectual infrastructure and creating an alternative narrative to that of the militants and extremists.
He said that Pakistan Electronic Crimes Act had been used to punish bloggers and political activists dissenting with the state narrative but had not been used to stop hate speech and sectarian violence.
He also called for the biannual report of the Federal Investigation Agency (FIA) on the implementation of law to be placed before the parliament. He said that the interior minister had promised to present it before the house over a month ago but it had not been done yet.
https://www.pakistantoday.com.pk/2017/11/03/pakistan-needs-intellectual-infrastructure-to-fight-extremism-senator/
--------
Pakistan's efforts for peace, stability in region are appreciable: UK envoy
3:38 PM, November 03, 2017
Rawalpindi: British High Commissioner Thomas Drew has acknowledged and appreciated Pakistan's continuous efforts for peace and stability in the region .
These remarks were expressed by the British High Commissioner Thomas Drew who called on Chief of Army Staff (COAS) General Qamar Javed Bajwa at the General Headquarters on Friday.
According to a press release by the Inter-Services Public Relations, the army's media wing, the two discussed matters of mutual interest and regional security in the meeting.
Earlier, on September 22 and August 3, Drew called on the COAS at the General Headquarters.
Matters of mutual interest and regional security were discussed in those meetings as well, according to the army.
Earlier this week, Drew traveled to Afghanistan where he met the senior political leadership, including President
Ashraf Ghani, as well as officials of the US-led Resolute Support Mission.
Full report at:
http://nation.com.pk/03-Nov-2017/pakistan-s-efforts-for-peace-stability-in-region-are-appreciable-uk-envoy
--------
US should do more to stop terrorism incidents: Senate body
Nov 4, 2017
ISLAMABAD: The Senate Standing Committee on Interior on Friday condemned the terrorist attack in New York, and stated that the United States should do more to stop terrorism incidents.
Senator A Rehman Malik, who was presiding over the session of the committee at the Parliament House here, said terrorism was condemnable wherever it occurred.
He said US President Donald Trump should do more against terrorism instead of making demands from others.
Meanwhile, the committee approved the Pakistan Penal Code Amendment Bill, 2017, and Payment of Wages Bill, 2017. It also held debate on the Miscarriage of Justice Compensation Bill, 2017.
During the meeting, Senator Rehman Malik condemned the attack on senior investigative journalist Ahmed Noorani. He said it was a matter of concern that such an incident occurred in broad daylight in Islamabad. The motives behind the attack on Ahmed Noorani needed to be ascertained, he said, adding that the incident was of sensitive nature and it should be completely investigated.
Full report at:
https://www.pakistantoday.com.pk/2017/11/04/us-should-do-more-to-stop-terrorism-incidents-senate-body/
--------
Pakistani protesters see a dark conspiracy afoot in a 'clerical error' about the Muslim prophet
By Pamela Constable
November 3
ISLAMABAD, Pakistan — Their cause seemed arcane and their slogans were far from pithy. But to several hundred protesters who rallied here for 11 days, the "finality of the prophet-hood" was an unassailable tenet of Islam, the faith followed by 95 percent of Pakistanis, and defending it was of sacred importance.
No serious threat had been posed to the belief that Muhammad, who lived in the 7th century, was the last Muslim prophet on Earth. The problem was a minor proposed change in the nation's electoral law, which requires all Muslim political nominees to affirm Muhammad's "finality." The amended version changed "I solemnly swear" to "I declare" such a belief.
But the protesters, and some Muslim leaders, saw a dark plot afoot to woo voters from a religious minority, the Ahmadis. The group considers itself Muslim but does not accept Muhammad as the last prophet; its members instead follow a 19th-century prophet, Mirza Ghulam Ahmad, who lived in India. Ahmadis have been widely persecuted in Pakistan, and they were officially declared non-Muslim in 1974.
The controversy over the electoral law language was the most recent indicator of the extreme emotional sensitivity of Islam in Pakistan — and of the growing political clout that fervent Muslim groups, including some with extremist ideologies or violent links, are wielding here.
"We are here for the love and honor of our prophet," said Siddiq Rehman, 41, a demonstrator from Lahore. "We are peaceful, but conspiracies are being hatched against the finality of the prophet-hood oath, and we will not allow anyone to disrespect our prophet and our religion, or change the oath in the name of electoral reforms. There is no place in this country for friends of enemies of Islam."
The protests ended Friday, but the controversy triggered a much wider uproar — parliamentary debates, news conferences, abject official apologies for the "clerical error," promises to investigate those responsible, and a hurried restoration of the original language.
The country of 207 million was founded in 1947 as an Islamic republic but also as a democracy that protects freedom of worship. Inhabitants include millions of Shiites, Christians and other religious minorities, but sectarian violence and persecution by extremist Sunnis — the sect of the Taliban and the Islamic State — have steadily increased in recent years.
Government officials and political leaders, eager to avoid offending Sunni sensibilities and provoking mass unrest, have gone out of their way to appease such fervent groups on matters of faith — even as they try to play down their political relevance and insist they can never come to power.
"No Muslim can even think of a compromise on the important issue of finality of the prophet-hood. It is the pillar of our faith," Interior Minister Ahsan Iqbal said. He said the protests by members of the Movement in Service to the Messenger of God, built around the defense of Pakistan's harsh anti-blasphemy laws, represented "just some small groups playing politics."
Officials of the main opposition party, founded by former cricket star Imran Khan, were also quick to condemn the language change. Shah Mehmood Qureshi, the party vice chairman, called it a "self-inflicted blunder" by the government "that jolted the whole country. I can't understand what on earth made them do this." He said the error reflected growing disarray within the ruling party since the ouster of Prime Minister Nawaz Sharif by the Supreme Court in July.
Until recently, the protesters' anti-blasphemy movement was viewed as a fringe group. Its hero is a man who assassinated a provincial governor in 2011 for defending the rights of a woman accused of blasphemy. But in the past two months, the group has stepped into national politics, running its first-ever candidates in two races for seats in Parliament.
A second right-wing religious party, affiliated with a popular cleric who once led a covert anti-India militia, also competed for the first time in one of those races, the Sept. 17 contest to replace Sharif. Both religious candidates lost to mainstream parties, but both did far better than expected.
The ostracism and persecution of Ahmadis, estimated to number about 4 million in Pakistan, is a separate religious problem in Pakistan that has intensified in recent years. In 1974, a bout of violent agitation erupted against Ahmadis, and the constitution was amended to define a Muslim as someone who believes in the finality of Muhammad. Ahmadis were declared non-Muslim, a form of legal pariah status that made them easy targets for attack and scapegoats for political gain.
Since then, Ahmadis have often been accused of blasphemy, a capital crime, and many of their places of worship have been attacked, with perpetrators rarely prosecuted. The country's first Nobel laureate, an Ahmadi named Abdus Salam who won the prize in physics in 1979, received little official recognition until last year, when Sharif renamed a university building after him. But last month Sharif's son-in-law unleashed a tirade against Ahmadis on the floor of Parliament.
Ahmadis have refused to participate in politics since being declared non-Muslim, but some Sunni leaders warned that the proposed change in the electoral law was part of a plot by the government and Sharif's party to woo Ahmadi voters. Christians were already exempt from the requirement.
"The government says it is a settled issue and the nomination form has been restored, but we want to know why this attempt to change the clause was made in the first place," said Allama Tahir Ashrafi, chairman of the Pakistan council of Islamic clerics. "Who did the government want to please? Was it aimed to favor Ahmadis?"
A leader at the recent protests, Asif Ashraf Jalali, demanded that the government punish lawmakers who "conspired" against the finality oath, fire an official who made statements supporting Ahmadis and hang Asia Bibi, the imprisoned Christian peasant woman whose blasphemy case led to the assassination of Punjab Gov. Salman Taseer.
A spokesman for Pakistan's Ahmadis, Saleem-ud-din, said he found it "ironic that no one asked the Ahmadi community" about proposed changes in the electoral law. "We had nothing to do with the electoral reform bills," he said. "Unfortunately, the Ahmadi community was dragged into this issue without any reason. Once again we became the target of hatred and disdain."
Full report at:
https://www.washingtonpost.com/world/asia_pacific/pakistani-protesters-see-a-dark-conspiracy-afoot-in-a-clerical-error-about-the-muslim-prophet/2017/11/03/c40691ec-bfe0-11e7-9294-705f80164f6e_story.html?utm_term=.61a672fdca98
--------
After Tuesday's attack in Lower Manhattan, fear in Little Pakistan
Nov 4, 2017
When Mohammad Razvi arrived at his office on Wednesday morning, he sent two employees to the basement to fetch a plastic tub of American flags. He recruited three more workers to help, and the group walked onto a sidewalk on Coney Island Avenue, the main street of the Brooklyn neighborhood known as Little Pakistan. Tape dispensers in hand, they began putting up the flags in every storefront window on the block. But Razvi thought this was not was enough. "I'm going to put up the big, big flag," he said. A worker propped a ladder against the front of the building and climbed it, holding the folded flag. This flag was so enormous, about twenty feet by thirty feet, that two ropes were required to fasten it.
Razvi oversees a community group, the Council of Peoples Organization (copo), that he helped start after the 9/11 attacks. In the months after 9/11, when the F.B.I. detained hundreds of Pakistanis for immigration violations, Razvi's group provided legal help and support for their families. Over time, copo became a more conventional community center, with programs for children and seniors. But President Trump's Inauguration put Razvi in mind of the frightening days after 9/11. When I visited Razvi at copo's office this past February, just after Trump announced his first travel ban, he told me that he was especially concerned about how Trump might respond if a Muslim carried out a terrorist attack in the United States.
"If, God forbid, something does happen," he said, "what will happen with this Administration? That's what's killing me."
Then, this Tuesday afternoon, Sayfullo Saipov, a twenty-nine-year-old Muslim immigrant from Uzbekistan, drove a rental truck down the West Side Highway bike path. The attack killed eight people. In response, President Trump renewed his calls for more restrictions on immigration, tweeting, on Tuesday night, "I have just ordered Homeland Security to step up our already Extreme Vetting Program. Being politically correct is fine, but not for this!" By now, Razvi had fifteen years of experience responding to terror attacks involving Muslim extremists. He didn't always bring out the flags—sometimes he just put a poster in copo's window—but this time he felt compelled to do everything he could to make clear that Little Pakistan condemned the attack.
On Tuesday evening, Razvi received dozens of e-mails and calls. Friends from other organizations, including the Anti-Defamation League and the Interfaith Center of New York, offered their support. A nonprofit in Chicago e-mailed a list of talking points for Muslim activists who might speak publicly about the attack. (One example: "We did not allow Las Vegas shooter to divide us and we must not allow New York killer to divide us.") On Wednesday morning, the Mayor's office called to tell him about a prayer vigil being held at Foley Square that night. And Razvi worried that he might soon start hearing stories about Muslims being harassed.
Razvi's daughter Fatima is in seventh grade, attends public school, and wears a hijab and has been bullied repeatedly at her public school. Soon after Razvi dropped her off at school on Wednesday morning, she texted him, "Someone power locked me." Razvi knew what she meant: someone had removed the padlock from her locker and then locked it facing inward, making it difficult to open.
"they have your combo?" he asked.
"I didn't tell anyone," she said.
"Someone was eyeing u. go to office a[nd] ask for a new lock."
In 2002, when Razvi founded copo, the neighborhood was largely Pakistani, but recent years have seen an influx of immigrants from Uzbekistan. In 2015, the F.B.I. arrested Abdurasul Juraboev, a twenty-four-year-old local Uzbek man, and accused him of plotting to travel to Syria to join isis. Juraboev, then twenty-four years old, worked a block from Razvi's office, cutting vegetables in the basement of a restaurant called Gyro King.
There are now an estimated eighteen thousand Uzbeks living in Brooklyn, and thousands of those new immigrants have found their way to copo. "We've become an Uzbek hub," Razvi told me. He flipped through a stack of yellow intake forms on a table in his office. "Out of ten people, seven are Uzbeks," he said. "This just happened by word of mouth." In 2013, Razvi's organization hired a Pakistani immigrant, a former doctor, to help people navigate President Barack Obama's new health-insurance program. Not long after, a young Uzbek woman named Zulkhumor came in to ask for assistance enrolling. She spoke English, and she kept coming back, bringing in friends and translating for them. Soon Razvi hired her. Now Zulkhumor, who is twenty-six and speaks Uzbek, Tajik, and Russian, is one of the busiest workers at copo.
On Tuesday night, as the news spread that the suspect in the Manhattan terror attack was an Uzbek immigrant, Zulkhumor received phone calls from worried friends. "Everybody was very, very sad. They are afraid what will happen in the future, about their life here," she told me. "Only one person did this thing," she said, but she feared that his actions would damage the reputation of the entire community—that other New Yorkers would think that "Uzbek people is not good."
Full report at:
https://www.pakistantoday.com.pk/2017/11/03/after-tuesdays-attack-in-lower-manhattan-fear-in-little-pakistan/
--------
Father of slain Christian teenager condemns Burewala Police for intentionally fudging investigation
Nov 4, 2017
Lahore: November 3, 2017. (PCP) A report by Burewala Police Constabulary who have been suggesting that the death of Christian boy Sharoon Masih was not a culmination of the bullying he received whilst studying at MC Model Boys Government School Burewala in Punjab, but a personal conflict with one boy, has hurt members of the former student's family.
The grieving father of Sharoon Masih has asked BPCA to set the record straight after several publications seem to have joined forces with Muslim detractors in attempting to thwart justice for Sharoon who was only 17 when he was killed.
Mr Masih, spoke with the BPCA, he said: "We are extremely fearful of the threat to the lives of our Children in the same manner as many other Christian families. However most of them refuse to speak out not because they do not understand the problem but because they fear for their own families and children that go to that school.
"Speaking up about bullying and harassment in the schools in Pakistan brings about absolutely no change. Our Government provides no help and hinders it in fact by creating teaching material that target minorities.
"My younger children are frightened and are bullied in their schools, since their brother died they have all expressed that they do not want to go to school and I have moved all of those attending MC Model Boys School to an alternative school.
"There were never many Christian students at MC Model Boys School so few that in Sharoon's classrom he was the only Christian.
"All the Christian students in the school are bullied if any spoke to any media and said they are not being bullied it will be because of the fear they are under."
Punjab authorities have done little to resolve the situation; Jawaid Tahir Majeed, the equivalent of the police commissioner in the region in which the teenager died, claimed police have interviewed 34 other Christian boys from the school and none have complained of discrimination. (Gospel Herald)
Mr Masih, tried to put us in touch with the four families he knew had Christian children at the school. However, all the families respectfully told Mr Masih that they did not want to get involved in the story due to a fear of reprisals.
Adamant that he wanted the truth to come our Mr Masih took us to meet a local Christian Councillor who represents Pakistan Muslim League - N for the local district of Burewala. Cllr Pervaiz Masih, has been very outspoken about the bullying that goes on within Pakistani schools within in Burewala and tells us that local headteachers are also very aware of the problem. He has also been helping the family of Sharoon Masih to get justice and was very willing to work with us in ensuring the truth would come out. So much so, that he allowed us to film a short interview:
Clr Pervaiz, said: "It is totally true that the other Christian children have suffered discrimination, as a local Councillor I recently resolved a similar issue when a Christian boy in BTM school in Burewala was beaten because he refused to convert to Islam. The boys who attacked the Christian boy were suspended for a few days but then resumed their attacks as soon as they returned to school."
"I suffered the same when I was at school, nothing changes despite the efforts of Christian leaders who often highlight these concerns. This is one of the many reasons Christians fail to excel in education."
"Sharoon Masih was envied by Muslim students, he was by far a better student then his peers and had a glorious future before him. He wanted to be a solicitor and I was helping his family connect with a company where he would have been apprenticed. He never got his chance to complete the apprenticeship and become a solicitor - a role he would have used to serve his community well."
Wilson Chowdhry, Chairman of the British Pakistani Christian Association, said: "I cannot express the chagrin the I feel when I hear how Burewala police force have tried to deny the existence of bullying of Christians in any school. Police officers are either naive or intentionally fudging the investigation.
"When initial reports came out local witnesses all confirmed that the attack was undertaken by all the classroom yet only one boy - the instigator - is being prosecuted. Despite Pakistan having adequate laws to punish the group of boys as a collective. The intent is to scapegoat one boy to save all the other perpetrators which provides a very shallow justice.
Full report at:
http://www.pakistanchristianpost.com/detail.php?hnewsid=6672
--------
Dr Qibla Ayaz appointed new Council of Islamic Ideology chief
Nov 4, 2017
ISLAMABAD: Dr Qibla Ayaz, University of Peshawar's former dean of Islamic and Oriental Studies Department, has been appointed the chairman of the Council of Islamic Ideology (CII) by the Law Ministry.
According to a notification released on Friday, President Mamnoon Hussain has approved the appointment of Dr Qibla Ayaz as the new chairman of the Council of Islamic Ideology with ten other members for a period of three years.
Sahibzada Sajidur Rehman, Khursheed Nadeem, Hafiz Fazlur Rahim and Allah Bakhsh Kalyar were among the newly appointed members of the CII.
Maulana Raghib Hussain Naimi, Qari Abdur Rashid, Ghulam Hussain Sialwi, Pir Rooh-ul-Hasnain Moin and Allama Arif Hussain Wahidi were also appointed as members of the body.
It may be mentioned here that the former chairman of CCI, Muhammad Khan Sheerani's tenure had ended in November last year but the government had not appointed a new chairman. Sheerani had served as the CII chairman for a period of six years, from 2010 to 2016.
The CII is a constitutional body that advises the legislature whether or not a certain law is repugnant to Islam, ie, to the Qur'an and Sunna.
According to rules of the council, at least four meetings of the CII are mandatory during a year and a quorum of seven members is imperative to call a meeting.
The council consists of 20 members. 10 members of the body had completed their tenure last year. Reportedly, a list of 30 nominations had been forwarded to the prime minister through Ministry of Law and Justice for finalising names of the new members.
In addition to this, the federal government has posted Babar Hassan Bharwana, a grade 21 officer of the Pakistan Administrative Service, the additional secretary (incharge) Housing and Works Division and directed Secretary Housing and Works Shahrukh Arbab to report to the Establishment Division.
Full report at:
https://www.pakistantoday.com.pk/2017/11/03/dr-qibla-ayaz-appointed-new-council-of-islamic-ideology-chief/
--------
CM congratulates Sikh community on 549th birth anniversary of Baba Guru Nanak
Nov 4, 2017
LAHORE: Punjab Chief Minister Muhammad Shehbaz Sharif has congratulated the Sikh community on 549th birth anniversary of Baba Guru Nanak Dev Ji.
In his message of felicitation, he welcomed the Sikh community to Pakistan and especially in Punjab to attend the birthday celebrations of Baba Guru Nanak Dev Ji. The birthday of Baba Guru Nanak Dev Ji is a traditional religious festival of the Sikh community which helps promote brotherhood and harmony by pilgrims participating in the joy of each other.
The CM said that Baba Guru Nanak Dev Ji was the best example of religious tolerance and inter-faith harmony and he is among the great personalities who have promoted the message of peace. There are a number of sacred places of the Sikh community in the different part of Punjab and that Sikh community has been provided with every facility to perform religious ceremonies in a secure atmosphere.
Shehbaz Sharif stated that Punjab government has given special attention to looking after, renovation and security of the Sikh Gurdwaras and the welfare of all the minority communities including the Sikhs is part of governmental priorities.
Full report at:
https://www.pakistantoday.com.pk/2017/11/03/cm-congratulates-sikh-community-on-549th-birth-anniversary-of-baba-guru-nanak/
--------
British High Commissioner summoned over 'malicious' anti-Pakistan slogans on London cabs
November 03, 2017
Foreign Secretary Tehmina Janjua summoned the British High Commissioner in Pakistan Thomas Drew on Friday over slogans being displayed on London cabs "that directly attack Pakistan's territorial integrity and sovereignty."
According to a statement released by the Foreign Office, "the high commissioner was informed that Pakistan, in line with the UN Charter, rejects actions and advertisements with malicious content that impinge on our sovereignty and territorial integrity."
It said that the "issue was also being raised with the Foreign and Commonwealth Office by our High Commissioner in London."
"Pakistan is aware of the intentions of such sinister and malicious campaigns, which should not be allowed on the soil of a friendly country," the FO statement read.
According to media reports, posters reading "Free Balochistan" slogans also appeared on vehicles in London.
A similar campaign in Geneva around the time of the UN General Assembly meeting had irked Pakistan earlier this year. "Any notion of 'Free Baluchistan' is a flagrant attack on [the] sovereignty and territorial integrity of Pakistan," Pakistan's permanent representative to UN had written to Swiss authorities.
Full report at:
https://www.dawn.com/news/1368142/british-high-commissioner-summoned-over-malicious-anti-pakistan-slogans-on-london-cabs
--------
JI moves SC to hear its pending petition over Panama Papers
Masood Rehman
NOVEMBER 4, 2017
ISLAMABAD: Jamaat-e-Islami (JI) Friday requested the Supreme Court to fix its pending petition over Panama Papers for an early hearing, preferably on November 8.
The application was filed by JI chief Senator Sirajul Haq under Order XXXIII Rule 6 of the Supreme Court Rules 1980 seeking early hearing of his pending petition, stating that the plea was moved in the larger interest of justice.
He contended that the delay in fixation of the case would facilitate the owners of offshore companies to further camouflage their sources and money. In August 2016, Sirajul Haq had filed a petition in the Supreme Court under Article 184 (3) of the constitution, seeking directives of the apex court to the federation to initiate an inquiry into the Panama leaks, involving Pakistani politicians, businessmen and government entities for establishing offshore companies.
In April 2017, the largest document leak, Panama Papers, had initially figured some 200 and later on 400 more people, including the family members of ousted prime minister Nawaz Sharif, for allegedly establishing offshore companies.
The petition filed by JI chief did not mention the name of any politician or businessman, found involved in establishing offshore companies; however, asked the apex court to direct an inquiry into the Panama leaks.
He had contended that a large number of the personalities, who were holder of public offices, were also involved in the commission of said alleged offences, adding that they did not mention in their assets details about their investments through offshore companies, and thus all such holders of public offices were liable to be disqualified from their offices and also be punished accordingly.
He had stated that the political and financial condition of the country required that the said looted money be brought back by initiating a legal action under the law.
"And the non-action of the government functionaries/agencies, who are responsible to take action over the instant matters of corruption and corrupt practices, is against the constitution of the Pakistan and requires indulgence of the apex court."
Full report at:
https://dailytimes.com.pk/134125/ji-moves-sc-hear-pending-petition-panama-papers/
--------
'TTP facilitator' arrested, arms seized in Balochistan: ISPR
Staff Report
NOVEMBER 4, 2017
A suspected militant was apprehended and a large cache of weapons seized during intelligence-based operations (IBO) conducted by Frontier Corps Balochistan and intelligence agencies in Zhob, a statement issued by the Inter-Services Public Relations (ISPR) said on Friday. According to the statement, the FC and intelligence agencies apprehended a suspected Tehreek-i-Taliban Pakistan facilitator while conducting an operation at a terrorist hideout in Zhob. The statement added that weapons, improvised explosive devices (IEDs), explosives and ammunition ? suspected to be used in carrying out terrorist activities in Quetta ? were recovered from the terrorist hideout. Separately, security forces recovered "communication equipment and extremist literature" during an IBO conducted in North Waziristan Agency, the statement added. During the operation, conducted in Mandi Khel near Dosaali, the security personnel recovered weapons and ammunition, including guns, mortar, rocket launchers, IEDs and explosives, the ISPR statement said.
https://dailytimes.com.pk/134381/ttp-facilitator-arrested-arms-seized-balochistan-ispr/
--------
Mufti Qavi files for bail in Qandeel murder case
November 04, 2017
MULTAN-Mufti Abdul Qavi, a cleric nominated in Qandeel Baloch murder case currently in jail on judicial remand, filed his bail application on Saturday. The court issued notices and adjourned the hearing. The lawyers of Mufti filed application in the District and Sessions court and the hearing will be held on November 6.
The cleric, who was arrested by police on October 18 while trying to flee after cancellation of his bail, was indicted into the case under sections 302 and 109 on the request of Qandeel's father, Muhammad Azeem. The social media celebrity was strangled by her real brother on July 16, 2016 in the name of honour. Although the murderer Waseem confessed to his crime, police suspected that Mufti provoked him to commit this crime.
PCGA ON ARRIVAL OF PHUTTI
The arrival of seed cotton (phutti) at ginning factories has registered 17.07 per cent increase compared to the corresponding period last year, disclosed a fortnightly cotton arrival report issued by the Pakistan Cotton Ginners Association (PCGA) here on Friday.
The report further disclosed that over 8,134,404 bales of cotton reached ginneries across Pakistan as of November 1st,2017 compared to 69,48,381 bales received till the same date last year.
The report said that the ginneries in Punjab recorded arrival of 4,658,280 bales against the last year arrival of 3,922,050 bales, showing an increase of 18.77 percent. Sindh ginneries recorded arrival of 3,476,124 bales while last year Sindh received 3,026,331 bales which shows 14.86 % increase. The report stated that the textile mills bought 5,984,498 bales while exporters bought 198,299 bales. The total bales sold out so far were calculated at 6,182,797 bales wile 1,951,607 bales are lying unsold.
Full report at:
http://nation.com.pk/04-Nov-2017/mufti-qavi-files-for-bail-in-qandeel-murder-case
--------
North America
ISIL was created by US, Israel, Saudi Arabia: Analyst
Nov 3, 2017
US President Donald Trump must recognize that the United States, along with Israel and Saudi Arabia, created the Daesh (ISIL) terrorist group in the Middle East to wreak havoc in the region, just as they created al-Qaida in an earlier era, a former US Senate candidate says.
"The CIA needs to spend more time investigating terrorists and a lot less time recruiting them and financing them. The United States and Israel, and secondarily Saudi Arabia, have created the very monsters that they are decrying," said Mark Dankof, who is also a broadcaster and pastor in San Antonio, Texas.
On Friday, US President Donald Trump said ISIL will pay a "big price" for every attack it carries out in the United States, following the New York truck attack by an alleged ISIL loyalist.
"They will pay a big price for every attack on us!" he wrote on Twitter.
On Tuesday, a 29-year-old Uzbek man rammed a truck into cyclists and pedestrians in New York City, killing at least eight people and injuring 12 others. Authorities swiftly branded the attack an "act of terrorism."
The US claims to be fighting ISIL in several countries but critics say the American government and its allies have encouraged the spread of Daesh in the Middle East to create a perpetual war in the region and advance the US military-industrial complex.
Trump should stop following the directives of Israeli Prime Minister Benjamin Netanyahu and discontinue supporting Wahhabi-inspired extremist groups in the region, Dankof said.
"The Unites States that can essentially pull the rug out of the extremist groups and stopping the supporting for them logistically, militarily and financially supporting stable governments in the Middle East, getting out of the regime change business, getting out of the arms-selling business and first and foremost insisting that Netanyahu has to come to a legitimate agreement with the Palestinians as a prelude to any significant peace," Dankof added.
"Until Trump does those things, and leads the American government and the American people in that direction, there is going to be nothing but death and destruction ahead keeping in mind once again that the United States has created the very monster of now claims to be destroyed," he concluded.
http://www.presstv.com/Detail/2017/11/03/540890/Donald-Trump-should-know-that-US-Israel-and-Saudi-Arabia-created-ISIL-Analyst
--------
Trump says ISIL will pay a 'big price' for attacking New York
Nov 3, 2017
US President Donald Trump says that the Daesh (ISIL) terrorist group will pay a "big price" for every attack it carries out in the United States, following the New York truck attack by an alleged ISIL loyalist.
Trump said on Friday that the US military has hit ISIL "much harder" over the past two days after the group claimed the attacker was one of their "soldiers."
"They will pay a big price for every attack on us!" Trump wrote on Twitter.
In the wake of the attack, Trump said he had ordered the Department of Homeland Security to step up "our already extreme vetting" for immigrants entering the United States.
On Tuesday, a 29-year-old Uzbek man rammed a truck into cyclists and pedestrians in New York City, killing at least eight people and injuring 12 others. Authorities swiftly branded the attack an "act of terrorism."
The suspect was identified as Sayfullo Saipov. He is from Uzbekistan in Central Asia but has been living in the US since 2010.
Law enforcement authorities said Saipov had been inspired by ISIL's violent ideology.
On Wednesday, Trump suggested in a tweet that the suspect should be executed.
Trump initially said he might send Saipov, who he called an "animal," to the US military prison at Guantanamo.
The latest incident came five months after a speeding vehicle hit pedestrians on a sidewalk in New York City's Times Square on May 18, killing at least one person and injuring 22 others.
Full report at:
http://www.presstv.com/Detail/2017/11/03/540861/Trump-says-ISIL-will-pay-a-big-price-for-attack-in-US
--------
Maryland Muslims brace for life under Trump
November 3, 2017
ANNAPOLIS, Md. (AP) - After President Donald Trump was elected in January, some Muslim women in Maryland decided to fight back - literally.
About 75 percent of U.S. Muslims feel that there is discrimination against their religious group and 68 percent feel worried under Trump, according to a Pew Research Center survey conducted from January to May of this year.
During the campaign, Trump called for a complete ban on Muslims entering the country and as president, his administration has crafted three travel bans that named Muslim-majority countries.
Trump issued a statement after his first travel ban in January explaining that it was not a Muslim ban and it was enacted to keep America safe.
There is "a greater sense of self-consciousness if you are a woman wearing a hijab in America today," said Shadi Hamid, senior fellow at the Brookings Institution and author of "Islamic Exceptionalism: How the Struggle Over Islam is Reshaping the World."
Incidents of harassment against Muslims, especially women wearing headscarves, or hijabs, increased in the weeks following the election of President Donald Trump, said Zainab Chaudry, Maryland Outreach Manager for the Council on American-Islamic Relations, a Muslim civil-rights group.
Four such incidents occurred in Maryland, said Chaudry: Three on university campuses and one in a grocery store parking lot.
As a result of these incidents, "we started offering free self-defense workshops," said Chaudry.
She partnered with Aqabah Karate, a martial arts institute in College Park, Maryland, and went to mosques around the state with certified black belt instructors offering tips to Muslims, most of them women, on how to better protect themselves.
"(CAIR) wanted to start some self-defense classes, basically to empower the community so they don't feel scared or nervous," said Muhib Rahman, program director and one of the teachers at Aqabah.
Rahman, 48, from Beltsville, Maryland, has a black belt in Tang Soo Do and a blue belt in Brazilian jiu-jitsu.
Chaudry called Rahman last December at the same time that Rahman was planning on developing self-defense classes of his own. "It was kind of a coincidence that they (CAIR) were thinking the same things," he said.
Other Muslims in Maryland said they are also worried about their future under Trump.
"We are concerned the way he is targeting minorities in this country," said Faizul Khan, 75, imam of the Islamic Society of the Washington Area, based in Silver Spring, Maryland.
Even before Trump took office, many of his statements, such as building the wall and restricting people from coming to the U.S., were "alarming," said Khan.
"It does change things when your own president routinely says things that could be construed as anti-Muslim," said Hamid.
Before Trump was elected, his office called the Islamic Society of the Washington Area, asking for several English Qurans for Trump's new hotel in Washington, D.C. "We sent two boxes of English Qurans to his hotel," said Khan.
But since that initial effort, Khan, who is originally from Guyana, South America, said Trump has not reached out.
"So far, he has not really made an effort to engage in the Muslim community," Khan said. If he did make the effort, "we would love to have the dialogue with him."
Khan said he is still hoping that Trump will eventually visit the Islamic Society or another Islamic center in the area.
Since January, Rahman and his wife, Ayesha Akhtar, have taught 11 self-defense classes. Five of those Rahman taught with his wife while the others, Akhtar taught alone. The women feel more comfortable with a woman teaching the classes, said Rahman.
"From January until summer, I felt like almost every week we were going somewhere," said Rahman.
Rahman said he thinks he and his wife have trained about 400 people with the self-defense classes.
Even though anyone could attend the classes, the locations - mosques and Islamic community centers around the state - meant that almost 100 percent of the participants were Muslim, said Rahman. But he does remember training one Christian woman.
The classes had three components: spiritual preparation, mental preparation and physical preparation.
Some of the physical moves included defending yourself against someone trying to choke you and grab your wrists.
The classes, which usually lasted about two hours, were "completely basic," said Rahman. That way, once the women left the class, they could use what they were just taught.
"It's such a small amount of time, you really can't train people who have never taken martial arts classes," said Rahman.
These classes were a reaction to the messages given out by Trump, said Rahman. He said when Trump wanted to ban Muslims from arriving in the U.S., "that's a very clear message."
The day Trump got elected, Rahman's 8-year-old son, Zubair, asked him if they needed to change their names.
This got Rahman concerned. "I'm not afraid," he said, "but I feel like I had to do something. I had to act."
In creating these self-defense classes, "we want to just teach you how not to be afraid," he said.
One of the main points is for people to defend their personal space.
"One of the first things we would say is to put your hands up, make your personal space," he said. "Let the people know that you don't want them to cross your personal space."
If people are approaching, he teaches his students to step back, put their hands up and loudly yell "STOP!"
Rahman said bullies always pick on people who seem to be afraid or nervous.
"You have to use your voice," he said, "it's one of your best weapons."
This is especially crucial for Muslim women, he said, because many of them are often taught to be polite and not loud.
Even before Trump, Rahman said the Muslim community felt marginalized. With all of the wars in the Middle East, there was always a sense of apprehension toward Muslims.
"That's always been there," he said. "We have felt the tension."
Hannah Shraim, from Germantown, Maryland, said she has also felt the tension.
Being an American Muslim, she said, "you're always on the defensive with your faith."
Shraim, who's an 18-year-old sophomore at Montgomery College studying political science and business, said that she has never known an America where she could freely walk with her hijab and "only be judged by my actions."
Shraim said it's difficult living in a climate with a president who is open to xenophobic rhetoric and who scapegoats large populations of people.
In her class, whenever Islam is discussed, she said it is always in the context of extremism or terrorism.
"As a young person.trying to excel as a student.it becomes problematic because you're always trying to think of ways to defend your faith or make it not look as bad as people are trying to make it," she said.
The most striking thing that happened to her occurred during her senior year at Northwest High School in Germantown, when Trump was still running for president.
One of her good friends whom she had known since elementary school told her that a ban on Muslims would be "a great idea."
"I was just kinda like, 'Why do you think that,'" she said.
Though she initially wanted to yell and scream, she recalled, "What I tried to do with him is understand why he thought that and what his perspective was."
Shraim's friend told her he simply thought that there were bad people and we needed to get them out, she said.
"Psychologically, having people consistently tell you that you don't belong here, it makes you go - it kind of makes you go crazy, especially when this is the only country you know," she said.
Shraim said that though she was born in America and has numerous American flags at her house, "if you picture an American in your head, I'm probably not the person that comes up."
This is the root of the problem.
In certain public places, like the Metro, she often receives intense stares. While it can feel "uncomfortable," she said, "it kind of comes with the gig."
Muslims have become more aware of how they appear to others, said Hamid. "You yourself become more aware of what you're wearing and how you appear to others," he said.
But Shraim has noticed that since Trump took office, the stares have amplified.
Her parents have noticed it too.
Shraim said that around August, her parents were leaving a Lowe's in Germantown when a man in a truck tried to run them over. She was not with her parents.
"He went slow and when he got to my parents, he went really fast trying to hit them," she said.
And when the truck past, the man yelled an expletive at her parents, Shraim said.
"That was frightening for me," she said, "because my parents constantly tell me, especially when Trump got elected, 'Be aware of your surroundings.'"
Full report at:
http://www.washingtontimes.com/news/2017/nov/3/maryland-muslims-brace-for-life-under-trump/
--------
Ralph Northam Slams 'Muslim Ban' At Mosque, Insists He's Running A Positive Campaign
04/11/2017
STERLING, Va. ― Democrat Ralph Northam visited a mosque in northern Virginia on Friday, urging worshippers there to vote in next week's gubernatorial election to reject the "hatred and bigotry" coming from Washington, D.C.
"I want to remind all of you that the U.S. is a country of immigrants," Northam, Virginia's lieutenant governor, told the men, women and children attending Friday prayers at the All Dulles Area Muslim Society. "We welcome people to this country. And the travel ban, the Muslim ban, is un-American, is unacceptable."
All Dulles Area Muslim Society is one of the largest mosques in the United States. It regularly hosts political candidates, but it does not endorse them. Ed Gillespie, Northam's Republican opponent, also stopped by to speak there this year.
This week, two federal judges struck down the latest iteration of President Donald Trump's travel ban, which restricts people from a handful of mostly Muslim-majority countries from entering the U.S. They said the ban appeared to be a veiled, unconstitutional attempt to bar Muslims based on their religion ― a proposal Trump explicitly called for during last year's presidential campaign.
In his brief remarks on Friday, Northam, who is a pediatrician, stressed the need to give kids a quality education and affordable health care. He also noted that he had protested against Trump's first travel ban in February at nearby Dulles International Airport.
Northam's introductory speaker was far more blunt about the ban.
Robert Maro, an activist who stood alongside the lieutenant governor and several Virginia House delegates, asked worshippers in the prayer room to raise their hands if they opposed the idea of banning Muslims coming into the U.S. A few arms went up, but most of the room stayed seated, listening or engaged in prayer.
"I see people who don't have their hands raised. Do you not oppose that?" Maro asked.
"Who thinks it's OK to lie?" he tried again.
Northam was received warmly at the event, shaking hands and greeting mosque leaders who thanked him for coming. It was apparent, however, that some attendees on Friday were showing signs of election fatigue due to the steady stream of candidates who had addressed the Muslim community there in recent weeks.
"They're getting a little bit jaded, so this is an idea of waking them up," Maro said later of his attempt to warm up the crowd.
Even as he was busy denouncing Trump for his immigration-related executive actions, Northam faced questions about his own record on immigration on Friday. Democracy for America, a major national progressive group, denounced Northam's campaign as "gutless" and "racist" this week after Northam said he would sign a bill banning so-called "sanctuary cities," or municipalities that limit their cooperation with federal immigration authorities, should any Virginia locality pursue that status in the future.
The broadside from Democracy for America, which had never supported Northam's campaign, unleashed an intraparty squabble that threatened his campaign's momentum just days before Tuesday's election.
Speaking with HuffPost after the event, Northam insisted that "nothing has changed with my stance on sanctuary cities."
Northam also continued to distance himself from a controversial ad run by a Latino Democratic group that has since been taken off the air. The ad showed young children of color fleeing a white man in a pickup truck with a Confederate flag and a Gillespie bumper sticker. The Washington Post editorial board, which endorsed Northam, said the ad "had no place" in the race.
"It was their choice to promote that ad. That is not an ad that I would have run," Northam told HuffPost.
Northam dodged a question, however, over whether he explicitly denounced the ad, maintaining only that he would not have made the decision to put it on air.
Full report at:
http://www.huffingtonpost.in/entry/ralph-northam-muslim-ban_us_59fcc501e4b04cdbeb332afa
--------
Is New York police's surveillance of Muslims toxic and damaging?
By Phoebe Leila Barghouty
NOV. 4, 2017
CONSIDERING the somewhat tense condition of Muslim-Americans brought on by the Trump administration, a 2017 film about a group of Muslim-American students is inspiring and reminding minorities in New York not to take their privacy for granted.
Watched is a short documentary that came out this past spring by filmmakers Katie Mitchell and Danielle Varga.
In the film, two former students of Brooklyn College recount their personal experience of being spied on by the New York Police Department for over four years, seemingly targeted because of their Muslim heritage and devotion.
While both students remain unnamed, they describe in detail their interactions with another student named Malike Ser, or Mel. Mel claimed to come from a secular Turkish family, and wanted to join the school's Muslim student association and learn more about Islam.
The two students, referred to in the film simply as "M" and "R," describe how Mel seemed overly enthusiastic. For years, Mel aggressively texts and emails members of the Muslim student association, often inserting herself into events and pressing fellow students for strange details and insight into their lives.
Mel participates in almost all the organizations events, and even recites the Shahada to illustrate her supposed devotion. Both M and R describe feeling anxious and suspicious of Mel, but both initially write these feelings off as paranoia.
NYPD operative
Eventually it's revealed that Mel was an NYPD operative, posing undercover as a college student as part of the police department's aggressive and widespread surveillance programs targeting Muslims across the city.
In 2011, while Mel was posing at Brooklyn College, the Associated Press's Pulitzer Prize winning investigation uncovered that the NYPD had even created a special "Demographics Unit," which served to carefully monitor and map out Muslim activity.
Undercover officers were sent to spy on minority neighborhoods, and monitored everything from mosques to minority-owned business and, of course, student organizations, without any probable cause or indications of criminal activity.
Though short, the film serves as a harsh reminder that surveillance against Muslims in America is still very much alive and well. Sometimes through tears, M and R describe how the experience left them with an unshakeable feeling of fear and distrust in their government.
Toxic and damaging
Albert Cahn, who serves as legal director at the Council on American-Islamic Relations in New York, says the NYPD's surveillance programs are not only ongoing, but toxic and damaging to the community.
A 2016 investigation by the Office of the Inspector General of the NYPD determined that not only did NYPD often bend the rules of undercover investigation but "among all cases reviewed, NYPD continued its investigations even after legal authorization expired more than half of the time."
Worse than that, the same report states that more than 95 percent of all the investigation files they reviewed targeted Muslims and individuals "associated with Islam."
Cahn says despite the fact that a large number of US terrorist attacks over the past decade have been committed by right-wing and white supremacist attackers, the persistent pattern of anti-Muslim law enforcement discrimination after 9/11 never stopped.
Much of Cahn's work at CAIR involves providing legal counseling for New York Muslims and minorities who feel they are being unlawfully denied basic rights.
"Muslim Americans are frequently subjected to extensive FBI investigations for simply trying to practice their faith," Cahn says, "We represent large numbers of clients who have been approached by law enforcement or who have been blocked from boarding a plane or even keeping a bank account open."
'Muslim ban'
As multiple iterations of Trump's so-called "Muslim ban" and restrictions on immigration continue to pop up despite repeated challenges from US courts and lawmakers, advocates around the country are working to help ensure minorities are prepared to be unfairly targeted.
A surge in 'Know Your Rights' workshops hosted by organizations like CAIR, Unlocal, the ACLU and others has occurred in New York City — a sobering reminder to people of color that discrimination under the Trump administration is rampant and here to stay.
"New Yorkers pride ourselves on living in a progressive city, but our domestic spying operation is the largest of any municipality in the country," Cahn claims.
In March of this year, New York's city council introduced a bill that would require more transparency from the NYPD, and curtail its ability to conduct secret intelligence operations on such a large scale.
The POST Act
Nicknamed the POST Act (Public Oversight of Surveillance Technology Act), this legislation would require the NYPD to disclose basic information on the acquisition and use of military grade surveillance equipment.
Though the POST Act is currently listed as "laid over" by the New York City Council, meaning that it's unlikely that any kind of legislative action will be taken in the near future. CAIR and several other legal advocates continue to voice support for it.
Full report at:
http://saudigazette.com.sa/article/520979/World/America/Is-New-York-polices-surveillance-of-Muslims-toxic-and-damaging
--------
Trump amin. did request meeting with Iran's Rouhani: Washington Post
Nov 4, 2017
Shortly after US President Donald Trump made a speech highly critical of Iran at the United Nations, his administration inquired whether his Iranian counterpart would meet Trump in New York, a request rebuffed by President Hassan Rouhani, according to a report.
Several administration and foreign officials confirmed to The Washington Post that following Trump's speech at the UN General Assembly on September 19, the administration asked the French president to convey the request to President Rouhani.
Secretary of State Rex Tillerson, who was also in New York, passed on the message to President Emmanuel Macron, according to the Post.
Iran's response was "an unequivocal no," the report said.
The report came days after the White House denied that the administration had asked to meet with Rouhani last month but was turned down.
Iran's Foreign Ministry Spokesman Bahram Qassemi told a press conference on Sunday that "a request indeed was made by the US side but it wasn't accepted by President Rouhani."
"There seems little room for negotiation on the issues that divide the United States and Iran. Trump has said he wants to rewrite or 'terminate' the Iran nuclear agreement; Iran and other signatories have flatly refused. He has demanded that Iran cease its ballistic missile development, which Iran says it is legally entitled to carry out," the Post said in its report.
During his Sept. 19 speech, Trump lashed out at Iran, calling the Islamic Republic a "murderous regime" focused on the "pursuit of death and destruction." Trump also said the international nuclear agreement with Iran – which he later "decertified" in a report to Congress -- was an "embarrassment" for the United States.
In his own speech at the UN the following day, President Rouhani denounced the "ignorant" rhetoric of "rogue newcomers to the world of politics."
"By reneging on its promises and violating international obligations, the new US administration will only discredit itself globally and lose the trust of governments and nations in any future negotiations and commitments," Rouhani said.
The Iranian president also reminded the UN that the 2015 nuclear accord, known as the Joint Comprehensive Plan of Action (JCPOA), was an international agreement backed by UN Security Council Resolution 2231.
Full report at:
http://www.presstv.com/Detail/2017/11/04/540925/US-did-request-meeting-with-Irans-Rouhani-Post
--------
US says Turkish gold trader facing Iran trial invoked Erdogan ties
4 November 2017
NEW YORK: A wealthy Turkish gold trader charged in the United States with violating US sanctions against Iran sought support from and invoked the name of Turkish President Tayyip Erdogan to advance his business, US prosecutors said.
The allegations against the trader, Reza Zarrab, had been detailed in a Monday federal court filing in Manhattan, but the Turkish lira fell more than 1 percent against the US dollar after Bloomberg News reported the filing on Friday.
Erdogan has not been accused of wrongdoing, but the case has complicated the US relationship with Turkey, a crucial Middle East ally.
Benjamin Brafman, a lawyer for Zarrab, did not immediately respond to a request for comment. Turkish government officials could not immediately be reached.
Prosecutors accused the Iranian-born Zarrab and co-conspirators of handling hundreds of millions of dollars for Iran's government and Iranian entities from 2010 to 2015, in a scheme to evade US actions.
Nine people have been criminally charged, but only Zarrab and a banker from Turkey's Halkbank, Mehmet Hakan Atilla, are in US custody.
A trial is scheduled for Nov. 27.
But in a filing late Friday, Atilla's lawyers requested a delay to January 2018, citing the amount of work still be done, "much of it" in Turkey, and the difficulty of trial preparation with Atilla housed in a Manhattan jail.
In Monday's filing, prosecutors said "the government anticipates that the evidence introduced at trial will show that Turkish government and banking officials were integral to the sanctions evasion scheme."
The filing detailed recorded phone conversations and documents that according to prosecutors suggest Zarrab was looking out for Erdogan's interests.
It said one call occurred on April 16, 2013, when Zarrab spoke with another defendant about his efforts to buy a bank to establish a conduit for Iranian transactions.
Prosecutors said Zarrab and Erdogan, then Turkey's prime minister, had spoken four days earlier at a wedding.
"I explained it that day at the wedding," Zarrab told the co-defendant, according to prosecutors. "I will go back and will say, Mr. Prime Minister, if you approve, give me a license, I will go though BDDK (the Turkish bank regulator) even if I bought the bank anyway."
In a separate filing, Atilla's lawyers have said Zarrab has "essentially not participated" in the case and that Atilla might be the only defendant appearing at trial.
This raised speculation that Zarrab might be preparing a guilty plea or to cooperate, or that charges against him may change.
Full report at:
http://www.arabnews.com/node/1188106/world
--------
A Muslim Ban Is Logical, Moral, And Even Libertarian
11/03/2017
CNN's Jake Tapper wanted to know if there was anything that could have prevented the murderous rampage, in Manhattan, by a Muslim immigrant, who had been recruited to live in America for no good reason. Once upon a time that was known as a rhetorical question. To ask the question would have been to answer it.
Broadcaster Mark Levin was no less obscurantist. You can't bring certain individuals like the culprit, Uzbek Sayfullo Saipov, into the US, because … of their governments, Levin raged on Fox News. There's no way to vet individuals from chaotic countries with ineffective governments.
Sure, you can vet immigrants. Find out which faith they practice.
Mark should have said, "You can't bring Muslims into the US because of their faith. It predisposes them to violence," which is pretty much what President Donald J. Trump stated during his 2016 campaign.
The president's first limited, immigration moratorium has expired. Let us hope that, following the murder-by-Muslim-immigrant of eight pedestrians along Manhattan's West Side Highway—Saipov ran them over in a rented pickup truck—the president follows through, in the teeth of treasonous opposition, and expands the original "travel ban" beyond the six Muslim-majority nations to which it applied.
For a Muslim ban is neither illogical, immoral, or un-libertarian.
Violent Jihad is not an ideology, as our Moderate Muslim friends keep calling it. Jihad is a pillar of a faith. That faith is Islam.
Christianity has just commemorated 500 years since its Reformation. Islam has yet to undergo a reformation; it's still radical. Yes, there are many moderate Muslims. Perhaps a majority of them. But their existence and their moderate beliefs do not belie Islam's radicalness.
The fact that there are moderate Muslims doesn't mean there is a moderate Islam—or that these moderates won't sire sons who'll embrace the unreformed Islam. The data show that young, second-generation Muslims are well-represented among terrorists acting out almost weekly across the West.
Vetting will do nothing to stop second-generation Muslim Americans. These are American citizens or legal residents, as Saipov is, who're more prone to act out on their faith than their parents.
Religion is The Risk Factor, not chaotic countries-of-origin. It's impossible to vet migrants not because of ISIS infiltration, or countries in disarray, but because Islam is a risk factor. Their Muslim faith puts Muslims in a security risk group.
Being Muslim is a predisposing characteristic, a risk factor, if you will, for eruptions associated with this religion. By "a risk factor," I mean that Islam predisposes its believers to aggression against The Other. For in Islam we have a religion that doubles up as a political system that counsels conquest, not co-existence. ("Islam's borders are bloody," cautioned Samuel Huntington.)
A preponderance of Muslims will remain dormant. But, as we see almost daily in the West or in the Muslim world (where Muslim factions vie for religious dominance), a Muslim individual could be "triggered" at any time to act on his radical religion.
So what if Moderate Muslims assure us Saipov was acting out-of-faith. That's irrelevant to the irreversible outcomes.
It's a distraction to claim, as The Moderates do, that the Jihadi is misinterpreting Islam, and that we must all do battle for the real Islam, a thing as elusive as bigfoot or the unicorn. Fact: A Muslim's actions, be they in accordance with the real Islam or not—sanctioned theologically or not—could be deadly.
Consider:
Proposition 1: The faith of all Muslims is Islam.
Proposition 2: Islam teaches and sanctions some disturbing things like Jihad against the infidel.
Proposition 3: Some Muslims, practitioners of Islam, will be prone to act on teachings that are indisputably part of Islam.
While most Muslims are not terrorists, an unusually large number is willing to dabble in the lifestyle.
Policy is meant as a declaration of the common good. On average, a bunch of people who commit more faith-based murders than another group (say non-Muslim Chinese) is unsuitable as a source of immigration to the US.
In other words, all Muslims can thrive in America. But not all Americans will thrive in the presence of Muslims. Again, this is because the faith of Muslims is Islam. And Islam—the real or the imposter variety; it matters not—predisposes to violence. Some Americans will be hurt or die as a result of importing members of this militant faith.
More important, public policy is about aggregates. On the whole, it's supposed to benefit, and certainly not endanger, the collective. Because of its immense potential to harm, libertarians believe the entity that executes public policy, the government, should do very little. And the duty of an American government is to safeguard its own citizens, not to welcome the world's.
Rejecting Muslim immigrants won't kill Americans. Accepting them might.
Not only is American public policy not meant to benefit the world; it's not a means to a diplomatic end—appeasing the Muslim partners of our crooked lawmakers. Law must minimize aggregate harm. (Sensible, reality bound libertarians will embrace Popperian minimal harm, not Bentham's maximum happiness, for the most people.)
U.S. public policy must, very plainly, keep Americans safe AND ALIVE without aggressing against foreign nations. It has no obligation whatsoever to make Muslims whole or happy—especially if this could end up costing American lives, stateside.
Full report at:
http://dailycaller.com/2017/11/03/a-muslim-ban-is-logical-moral-and-even-libertarian/
--------
Mideast
Iran denounces CIA 'fake news' in Bin Laden files
November 04, 2017
TEHRAN - Iran has accused the CIA of spreading "fake news" about the Islamic republic with newly declassified files , including Osama Bin-Laden's handwritten diary seized in the 2011 raid in Pakistan in which Al-Qaeda chief was killed.
The CIA on Wednesday released 470,000 additional files found in May 2011 when US Navy SEALs burst into Bin Laden's compound in Abbottabad and shot him dead.
The huge trove includes images of diary pages left by the Saudi-born global extremist leader and a wedding video that includes the first public images of his son Hamza as an adult.
According to scholars from the Foundation for Defense of Democracies (FDD), who were allowed to see the trove before it was made public, the files shed new light on the murky relationship between the Sunni extremist group and Shiite Iran .
Iranian Foreign Minister Mohammad Javad Zarif dismissed the allegations.
"A record low for the reach of petrodollars: CIA & FDD fake news w/selective AlQaeda docs re: Iran can't whitewash role of US allies in 9/11," he wrote on Twitter late on Thursday.
The release of the files comes as US President Donald Trump's administration seeks to ramp up pressure on Iran , refusing to certify a landmark nuclear deal between Tehran and world powers.
Iran denies any link to Al-Qaeda and has provided financial and military backing to help the Syrian regime fight Sunni extremists and other opponents.
The Fars news agency, which is close to Iranian conservatives, said Thursday that the selective publication of documents by the CIA related to Al-Qaeda was part of efforts "to put pressure on Iran".
http://nation.com.pk/04-Nov-2017/iran-denounces-cia-fake-news-in-bin-laden-files
--------
8 Iran soldiers killed in clashes with 'terrorists'
November 04, 2017
Eight Iranian soldiers were killed in clashes with "terrorist groups" on the border with Turkey on Friday, the official IRNA news agency reported.
"This afternoon, during clashes between border guards and terrorist groups, the latter suffered several losses but unfortunately eight members of the security forces were martyred," the agency quoted Alireza Radfar, a deputy governor in West Azerbaijan province as saying, without giving further details.
Friday's clashes took place in Chaldoran county bordering Turkey. On October 26, the authorities also announced the death of four "terrorists" in the county.
Chaldoran country in Iran's far northwest is mainly populated by Kurds and Turkish-speaking minority Azeris.
Security forces in the Islamic republic often clash with separatists or terrorist groups along the country's western borders with Turkey and Iraq.
Full report at:
https://www.dawn.com/news/1368160/8-iran-soldiers-killed-in-clashes-with-terrorists
--------
Erdogan signs contentious religious marriages law
4 November 2017
ISTANBUL: President Recep Tayyip Erdogan has signed into law controversial legislation to let state-approved religious leaders conduct marriage ceremonies, a move critics claim risks undermining Turkey's secular foundations.
The government-championed measure, passed by Parliament last month in the face of bitter opposition, was published on Friday in the Official Gazette following Erdogan's signature on Thursday, which means it has now come into force.
The law allows "muftis" to perform and register marriages, as well as state-appointed civil servants. Muftis are religious leaders employed by Turkey's state religious affairs agency Diyanet with the task of taking care of worship across the country.
Turkey is an overwhelmingly Muslim nation but an official secular state under its constitution as set up by Mustafa Kemal Ataturk, the founder of the Turkish Republic, in 1923.
"The AKP (Justice and Development Party) has taken another step that harms the state's secular pillars and that moves people away from secularism," said Sezgin Tanrikulu, an MP with the opposition Republican People's Party (CHP), which was founded by Ataturk.
Until now, the law has stipulated that even religiously observant couples must be married by a state registrar from the local municipality, not a religious leader.
Critics also claim the new law will open the way for unregistered marriages, and will breach Turkey's civil code.
The government, however, says a marriage conducted by a mufti is a civil marriage, arguing that the bill is actually regulating secular life, not religious life.
But Tanrikulu said the law was "not an actual need," and expressed fear that citizens would feel under pressure to have a religious marriage as this would go down in records that could be examined by future employers.
"The seeds of such a discriminatory practice are being sown today," he said.
Tanrikulu expressed concern in particular that the change will exacerbate an already existing problem in the country with child marriage.
According to the UN children's agency UNICEF, Turkey has one of the highest rates of child marriage in Europe, with a rate of 15 percent of women married by 18.
"The new law will open the way for child marriages," Tanrikulu said.
But the law has been a priority for the government and in October, Erdogan told the opposition that the law would pass "whether you like it or not."
Erdogan and the AKP have been repeatedly accused by critics of eroding the secular pillars of modern Turkey.
Erdogan's governments have notably eased restrictions on wearing the Islamic headscarf in education, politics, the police and most recently the army.
The government rejects the criticism, arguing it allows freedom of worship for all Turkish citizens and the lifting of headscarf bans merely brought Turkey into line with the rules in many Western nations.
Full report at:
http://www.arabnews.com/node/1188046/middle-east
--------
Israel using trapped Palestinians as 'bargaining chips'
by Mersiha Gadzo
NOV. 4, 2017
Rescue teams in Gaza have been unable to reach five Palestinians trapped in a tunnel destroyed earlier this week by Israeli forces in the Khan Younis area.
Seven Palestinians belonging to Gaza's military brigades of Islamic Jihad and Hamas were killed and a dozen others wounded after Israel blew up a tunnel near the border in the southern Gaza Strip on Monday.
Human rights groups have filed a petition to Israel's Supreme Court demanding that the Israeli military allow rescue teams to recover the missing individuals.
"The rescue teams managed to come within 300 meters of the border fence but are unable to reach the trapped and missing persons … because of the prohibition imposed by the Israeli army on Palestinians approaching any location that is less than 300 meters from the fence," Muna Haddad, a lawyer with the Adalah Legal Center for Arab Minority Rights in Israel, wrote in the petition.
"Preventing the location and rescue of missing persons in the area currently under Israeli military control is a blatantly illegal policy."
No-go zone
The Israeli-declared "buffer zone" runs along the Gaza side of the Israeli border. Rescue teams cannot cross the imaginary line and enter the no-go zone for fear of coming under fire from the Israeli army.
Yoav Mordechai, Israel's Coordinator of Government Activities in the Territories, has said that Israel "would not allow search efforts in the Gaza Strip security zone without progress on the issue of Israeli POWs [prisoners of war] and MIAs [missing in action]".
Israel contends that Hamas has been withholding the bodies of two Israeli soldiers, Hadar Goldin and Oron Shaul, who were killed in the last Israeli military offensive on the Gaza Strip in the summer of 2014.
Adalah and the Al Mezan Center for Human Rights filed the petition on Thursday on behalf of Hassan Abdel Jalil Sbahi, the father of one of the missing men.
The groups accused Mordechai and the Israeli military's southern command chief, Eyal Zamir, of "using the trapped Gazans as bargaining chips".
Allowing injured people to receive medical treatment, evacuation of bodies, and immunity for ambulances and medical teams is a basic principle of international humanitarian law and the Fourth Geneva Convention, the petition noted.
Full report at:
http://www.aljazeera.com/news/2017/11/israel-trapped-palestinians-bargaining-chips-171103065052778.html
--------
Israeli military says ready to protect Druze village in Syria
November 03, 2017
Israel's military said on Friday it was ready to protect a frontier village in Syria held by the Syrian government where Damascus said jihadist rebels exploded a car killing at least nine people.
The statement was an unusually explicit Israeli pledge to intervene in the war in Syria , where Israeli officials are voicing deeper alarm at the role of Iran and its Lebanese ally Hezbollah, which are fighting alongside the Syrian government.
The Israeli air force says it has struck arms convoys of the Syrian military and Hezbollah nearly 100 times in recent years. Its most recent strike was on Wednesday according to the Syrian government.
The Quneitra area of Syria , where Hader village is located, is particularly sensitive to Israel because it is adjacent to the Golan Heights area that it captured from Syria in 1967.
Syrian rebel groups launched an attack on Syrian government-held areas in Quneitra on Friday, with the aim of connecting two insurgent-held areas.
The attack included the car bomb in Hader, which Syrian state media attributed to the jihadist group formerly known as the Nusra Front.
Syrian state media accused Israel of giving various kinds of support to the Nusra Front. In its statement, the Israeli military denied any involvement with jihadist groups in the fighting.
Hader is populated by members of the Druze , a minority religious sect found in Syria , Israel, the Palestinian Territories and Lebanon.
Syrian state television broadcast footage it said was of residents of Israeli-held areas of the Golan Heights attempting to cross the border to assist people in Hader.
"The IDF (Israel Defense Forces) is prepared and ready to assist the residents of the village and prevent damage to or the capture of the village Hader out of commitment to the Druze population," the military said in a statement.
Full report at:
http://nation.com.pk/03-Nov-2017/israeli-military-says-ready-to-protect-druze-village-in-syria
--------
Arab coalition forces hit Iranian experts, military base in north Yemen
4 November 2017
Arab coalition forces hit Souq Allaf in north Saada province in Yemen. The military raid targeted a missile base, killing Iranian experts and leaders linked to Houthi and ousted Saleh's militia, reported Yemeni media.
The Houthi militias claimed that the raids targeted civilians at Souq Allaf at the province of Saada, early on Wednesday.
The sources confirmed the killing of Iranian experts, and military leaders in the so-called missile force belonging to the Houthis and Saleh's militia.
Yemeni news sites reported that the head of the Houthi missile unit, Qais Ali al-Qamantar, was killed in the raids targeting a building in which he was located next to the popular market in the Sahar Directorate in the center of Saada.
The sources also confirmed the death of his brother Hussein and other elements of the militia, including Iranian missile experts whose identities are still unknown.
Houthi activists and leaders condemned the killing of al-Qamantar, referring to him as a missile force officer.
Other sources said he supervised the installation of launching pads of ballistic missiles, directed at Saudi territory.
The Houthi militia included Qais and Hussein al-Qamantar in a list of names, claiming they were civilians killed in the aerial bombardment of the location in Sahar.
Full report at:
https://english.alarabiya.net/en/News/gulf/2017/11/04/Arab-coalition-forces-hit-Iranian-experts-military-base-in-north-Yemen.html
--------
Syria's Golan Height protesters slam Israel's support for al-Nusra
Nov 4, 2017
People in the occupied parts of Syria's Golan Heights have held a protest to condemn what they called Israel's support for anti-Damascus terrorists.
The demonstrators accused Israel of backing al-Qaeda-linked Jabhat Fateh al-Sham, previously known as al-Nusra Front, during its assault on the government-held village of Hader in the countryside of Quneitra.
Israeli forces were deployed to the area to disperse the protesters.
On Friday, a car bombing by the al-Nusra Front terrorist group killed at least nine people and injured 23 others in Hader.
According to Syrian state media, rockets and gunfire followed the bombing in Hader, close to the Israeli-occupied Golan Heights.
Local Syrian sources described the attack as the biggest yet in the area, saying the terrorists used new routes in their assault which were reportedly opened by the Israeli army.
Israel is widely believed to be harboring and supporting anti-Syrian government militants who have been wreaking havoc along Syria's southwestern border regions.
In June, Syrian military sources said Israel's airstrikes on the Golan Heights coincided with a push by Nusra terrorists against army positions, which was aborted.
Israel regularly hits positions held by the Syrian army in the Golan Heights, describing the attacks as retaliatory after rockets fired mysteriously land in the occupied territories. Syria says the raids aim to help Takfiri militants fighting against government forces.
The rocket attacks are also believed to be coordinated, with Israel always holding the Syrian government accountable and using them as a pretext to respond even though the projectiles always land in open fields.
United Nations Secretary General Antonio Guterres in June expressed concerns about a spike in contacts between the Israeli military and Syria militants, saying it could lead to escalation and cause harm to UN observers deployed to the Golan Heights.
Full report at:
http://www.presstv.com/Detail/2017/11/04/540910/Syria-Israel-Golan-Heights
--------
EU's top diplomat schedules US trip to discuss Iran deal
Nov 4, 2017
The European Union (EU)'s foreign policy chief is scheduled to travel to Washington to hold talks with US officials about the implementation of a 2015 multilateral deal with Iran, among other issues.
The website of the European External Action Service (EEAS), the EU's diplomatic service, reported on Friday that Federica Mogherini's visit to Washington was slated for November 6 and 7.
She is expected to meet with US Vice President Mike Pence as well as with a number of senior members of the Senate and the House of Representatives, including the latter's Speaker Paul Ryan.
Mogherini is also set to address the House of Representatives' Republican Conference.
The EU's top diplomat will discuss bilateral ties between the EU and the US as well as the latest developments on a number of foreign policy issues, including the situation on the Korean Peninsula and the implementation of the Iran deal, officially titled the Joint Comprehensive Plan of Action (JCPOA).
Iran's partners under the deal are Russia, China, Germany, France, the United Kingdom, and the US.
Washington, under President Donald Trump, has at various times attempted to either scrap the deal or open renegotiations to change its terms. Those attempts have faced stiff opposition from all sides to the deal, including Europe, and most assertively by Mogherini.
On October 13, Trump, who took office one year after the JCPOA had come into force, refused to formally certify that the Islamic Republic was complying with the accord under a domestic US law and warned that he might ultimately "terminate" it.
Trump also said he was directing his administration "to work closely with Congress and our allies to address the deal's many serious flaws."
The US Congress now has until mid-December to decide whether to re-impose the economic sanctions on Tehran that were lifted under the agreement.
Shortly Trump announced his decision on the Iran deal, Mogherini said it was "clearly not in the hands of any president of any country in the world to terminate an agreement of this sort."
High Representative Mogherini has been very outspoken in her support of the deal. The EU coordinated the negotiations that lasted some 22 months and that culminated in the deal.
Soon after Trump kicked the decision on the Iran deal to the US Congress, Mogherini planned her trip to Washington to discuss the JCPOA, including to lobby with the members of Congress not to undermine the deal. On October 16, she said she would "be in Washington in early November" to urge US lawmakers not to pull out of the deal or undermine it.
Full report at:
http://www.presstv.com/Detail/2017/11/04/540917/EU-Federica-Mogherini-US-visit-Iran-deal-Trump
--------
Regional goals in Iran-Russia energy partnership
Nov 3, 2017
Reports by Iran's media over the agreements that the country signed with Russia during the visit to Tehran by President Vladimir Putin show that the two countries are set to push ahead a strategic partnership in the area of energy with goals that go beyond their borders.
Iran's Fars News Agency reported that the National Iranian Oil Company (NIOC) had signed at least four agreements with Russian giants Gazprom and Rosneft – two with each - over certain oil and gas projects.
No details on what was exactly agreed on emerged in the media.
Nevertheless, a key target that at least one of the agreements appeared to have involved was the development of a pipeline by Russia to export natural gas from Iran to Pakistan and India.
Pakistan's Express Tribune newspaper in a recent report said Russia was studying a plan to export natural gas to Pakistan and India through Iran in an ambitious project that would involve laying an offshore pipeline.
It quoted an unnamed senior Russian official as saying that the pipeline would be projected to pass through Pakistan's Gwadar Port. However, the technicalities of the project – including where the gas would be supplied and under what commercial conditions - were not specified.
Meanwhile, Russia's Energy Minister Novak was quoted by Fars as saying that Gazprom would be involved in the project.
Novak added that "preparing the related documents of the project" would finish within the next two months and that operations to construct the pipeline would begin next year.
Novak also added that Iran, Pakistan and India would be involved in the construction of the pipeline, as well.
Fars also quoted Amir Hossein Zamaninia, Iran's deputy petroleum minister for trade and international affairs, as saying that what NIOC agreed on with Rosneft was "something more than an agreement".
Zamaninia did not elaborate on the deals but emphasized that one of the agreements concerned the issue of confidentiality.
Full report at:
http://www.presstv.com/Detail/2017/11/03/540884/Regional-goals-in-IranRussia-energy-partnership-
--------
OIC calls for recognition of Palestine as independent state
4 November 2017
RIYADH: The Organization of Islamic Cooperation (OIC) has called on Britain and other countries to fully recognize Palestine as an independent state.
The statement was issued to mark the OIC's displeasure at the British government's intention to organize a celebration to mark Thursday's centenary of the Balfour Declaration, which laid the foundations for the state of Israel on Palestinian territory.
Describing the declaration as "a heinous act," the OIC condemned the anniversary's commemoration, stating that the declaration has deprived Palestinians of their native land, and to celebrate that fact could only aggravate the already-tense situation in the occupied territories.
The OIC called on the UK government to face up to its historical, judicial, political and ethical responsibilities and, in partnership with the international community, to take positive steps to end the Israeli occupation and its illegal policies, practices and expansion plans.
The OIC's statement also urged Britain to help the Palestinian people recover their legitimate national rights.
The OIC highlighted its support for the rights of the Palestinian people, including the right to self-determination, the right of return for refugees, and the right to establish an independent state within the 1967 borders, with Jerusalem as its capital.
The organization also pledged its support to international efforts to achieve comprehensive justice for Palestine under relevant UN resolutions and the Arab Peace Initiative.
Full report at:
http://www.arabnews.com/node/1188031/saudi-arabia
--------
India
India to make formal request to Malaysia to extradite Islamic preacher Zakir Naik
Nov 3, 2017
India will "very soon" make a request to Malaysia for the extradition of Zakir Naik, charged by the NIA for radicalising youth, the external affairs ministry said today, amidst reports that the hardline Islamic preacher was there after being given permanent residency.
Ministry of External Affairs (MEA) spokesperson Raveesh Kumar also said India's internal legal process before approaching a foreign country with an extradition request was nearing completion in the case of Naik.
Asked about reports that Naik has been given permanent residency by Malayasia, which maintained that it has not received any official request from India related to terrorism allegations involving the preacher, Kumar said, "Our legal process is nearing completion and we will be making an extradition request very soon."
According to media reports, Naik obtained permanent residency five years ago.
Kumar also said that the nature of the extradition request will be known in next few days.
The National Investigation Agency (NIA) has charged Naik and the Mumbai-based non-profit Islamic Research Foundation (IRF) that he founded in 1991 with indulging in unlawful activities and promoting religious hatred.
The government has imposed a five-year ban on the IRF under the country's anti-terror laws and has declared Naik an absconder.
Naik, who has been banned in the UK, has been given permanent residency in Malaysia, and embraced by top government officials.
Critics see Naik's presence in Malaysia as another sign of top-level support for hardline Islam in a country with substantial minorities of Christians, Hindus and Buddhists, and which has long projected a moderate Islamic image.
Support for a more politicised Islam has grown in recent years under Prime Minister Najib Razak, especially after he lost the popular vote in the 2013 general election - the ruling coalition's worst-ever electoral performance.
Since then, his ruling party has been trying to appease an increasingly conservative ethnic Malay-Muslim base and religion has become a battleground ahead of elections the prime minister has to call by mid-2018.
Naik, a 52-year-old medical doctor, has aroused controversy with his puritan brand of Islam - recommending the death penalty for homosexuals and those who abandon Islam as their faith, according to media reports. A Youtube video shows Naik saying that if Osama bin Laden "is terrorizing America the terrorist, the biggest terrorist, I am with him".
Bangladesh suspended Peace TV channel, which features Naik's preachings, after some media reports claimed bombers of a Dhaka cafe that killed 22 people last year were admirers of him. Islamic State claimed responsibility for the attack.
The Malaysian government accommodates Naik because "he remains a reasonably popular character amongst Malays, who gloss over his more controversial aspects," said Rashaad Ali, an analyst with S. Rajaratnam School of International Studies (RSIS) in Singapore.
"If the government were to kick him out of the country, it causes them to lose religious credibility in the eyes of the public."
At his appearance at the Putra mosque last month, a female Reuters reporter asked about the investigation in India. Naik would only say: "Sorry, it is not right for me to speak with ladies in public."
Naik did not respond to subsequent requests for comment from Reuters.
Malaysian Deputy Prime Minister Ahmad Zahid Hamidi told parliament on Tuesday that Naik, who obtained permanent residency five years ago, was not being given "preferential treatment".
"Over the time spent in this country, he has not broken any laws or regulations. As such, there is no reason from a legal standpoint to detain or arrest him," Zahid said. The government has not received any official request from India "related to terrorism allegations involving him", he added.
That is soon going to change and we will have to see Malaysia's reaction.
http://www.dnaindia.com/india/report-india-to-make-formal-request-to-malyasia-to-extradite-islamic-preacher-zakir-naik-2557513
--------
Arrested Filipina also faces terror raps in India: Officials
Nov 3, 2017
A Filipino militant leader's widow, who has been arrested for allegedly calling on fighters to join a pro-Islamic State group siege in southern Marawi city, also faces allegations that she recruited Indian men to fight in Syria and Iraq, Philippine officials said on Friday.
National Bureau of Investigation investigator Joshua Raymundo said India has asked the Philippines to help investigate Karen Aizha Hamidon, who allegedly worked to encourage several Indian militants last year to join the Islamic State group in the Middle East. Hamidon denied the allegation.
"They have detained several individuals who were recruited by Karen to join ISIS in Iraq and Syria," Raymundo told reporters in Manila, adding that the arrested Indian militants identified Hamidon as their recruiter.
India and the Philippines do not have a mutual legal assistance treaty and the Indian government requested Philippine authorities to help collect documentary evidence and recording of statements of witnesses, according to a letter sent by India's Ministry of Home Affairs to Filipino officials.
Filipino authorities arrested Hamidon last month on suspicion of recruiting Muslims to join a deadly siege in Marawi that had dragged on for five months before being crushed by thousands of troops last week.
The siege left more than 1,100 combatants and civilians dead, including more than 900 Filipino and foreign militants, displaced about half a million people and turned the mosque-studded city's central business and residential districts into a smoldering war zone.
After examining her cellphones and laptop computers, Philippine officials said the 32-year-old Hamidon called on Muslims to join jihad, or holy war, in Marawi in at least 296 messages she posted on social media, mostly through Telegram and WhatsApp messaging services. She faces as many counts of inciting to rebellion, they said.
Hamidon acknowledged she's the widow of Mohammad Jaafar Maguid, an IS-linked Filipino militant commander killed in a clash with police in the southern Philippines in January, but she denied terrorism allegations against her.
"I'm just a blogger. I am into journalistic articles, composition ... and social media usage but no more, no more than that," she told reporters after she appeared before a prosecutor at the Department of Justice.
Full report at:
http://www.tribuneindia.com/news/nation/arrested-filipina-also-faces-terror-raps-in-india-officials/491860.html
--------
China's veto to designate Masood Azhar won't deter our fight against terrorism: India
Nov 4, 2017
New Delhi: India on Friday said China's decision to block an effort to designate Pakistan-based militant group Jaish-e-Mohammed chief Maulana Masood Azhar as a global terrorist by the United Nations Security Council (UNSC) will not deter its fight against terrorism.
India's comments came a day after China blocked the proposal brought in by the US, France and Britain to list Azhar as a global terrorist, citing a lack of consensus among the members of the UNSC.
A veto-wielding permanent member of the UNSC, China has repeatedly blocked efforts by India to get Azhar designated a terrorist under the Al-Qaeda Sanctions Committee of the UNSC.
"We have to see how the process works...you know who are the 15 members of the UNSC," said Raveesh Kumar, spokesman for the Indian foreign ministry.
"The decision by a country to block consensus should not be seen as an end in our counter-terrorism efforts, it does not in anyway take away our resolve to fight terrorism," he said.
When asked to comment on a remark by China's assistant foreign minister Chen Xiaodong that Beijing was ready to work with India to promote "constant progress" of bilateral relations, Kumar recalled that at a meeting between Indian Prime Minister Narendra Modi and Chinese President Xi Jinping in Xiamen in September, on the sidelines of the Brazil-Russia-India-China-South Africa emerging economies summit, both sides had decided to put past differences behind them and to move ahead.
"Efforts will continue at different levels to ensure that the relationship we have is strengthened," Kumar said.
The block at the UN by China came as President Xi Jinping is beginning his second five-year term after the 19th Chinese Communist Party Congress last month. The Chinese block is seen as one of the irritants in the India-China bilateral relationship.
The JeM, founded by Azhar, has already been in the UN's list of banned terror outfits.
That China would block the move became apparent earlier this week when Chinese foreign ministry spokesperson Hua Chunying told reporters in Beijing that "we raised a technical hold so as to allow more time for the committee and its members to deliberate on this matter. But there is still absence of consensus on this matter."
In another development, Kumar said that India would likely seek the extradition from Malaysia in the coming weeks of Zakir Naik, a televangelist whose hardline views have sparked a criminal investigation back home.
"Any formal request where we are seeking the assistance of any foreign government in cases of extradition, it requires a legal process internally first," said Kumar, when asked if India would be seeking the extradition of Naik.
"At this stage I can share with you that we are nearing the completion of this exercise and once this exercise is complete, we will make a request to the Malaysian government on this matter," Kumar said.
Full report at:
http://www.livemint.com/Politics/M5X9fcqjbXdpTcXNXbr5SJ/Chinas-veto-to-designate-Masood-Azhar-wont-deter-our-fight.html
--------
Muslim League demands awards in Tipu's name
Nov 3, 2017
MANGALURU: Indian Union Muslim League (IUML) has demanded the state government to institute gallantry awards in the name of Tipu Sultan to honour individuals showing extraordinary courage on his Jayanti on November 10 every year.
Urging the state government to start giving award in Tipu's name from this year itself, IUML Dakshina Kannada district president C Ahammed Jamal said the first award should be conferred on the Air India pilot, who successfully landed Mangaluru - Bahrain flight back in Mangaluru International Airport after its engine developed a technical snag on September 21.
"Tipu Sultan fought against the British and he is still remembered as the Tiger of Mysuru. The government should make all arrangements to celebrate Tipu Jayanti in a secular way. Steps also should be taken to prevent the spread of false propaganda against Tipu and all efforts should be made to commemorate the achievements of the Muslim ruler. Action also should be taken against the publication books that portray Tipu Sultan as an anti-Hindu and anti-Christian ruler," Jamal said.
Further, he said, IUML also demand introduction of chapters on contributions of Tipu Sultan in all school text books.
Full report at:
https://timesofindia.indiatimes.com/india/muslim-league-demands-awards-in-tipus-name/articleshow/61496930.cms
--------
80 terrorists killed in south Kashmir in past 6 months, claims Army
Nov 3, 2017
SRINAGAR: Around 80 terrorists have been killed+ in south Kashmir in the past six months and around 115 ultras are still active in the region, of whom over a dozen were foreign terrorists, a top Army official has said.
There are around 115 terrorists in south Kashmir and out of them, 99 are local and 15-16 are foreign terrorists. The actions that we have taken in past 6-7 months have neutralized nearly 80 terrorists including top leadership.
"...as soon as the number of terrorists decreases, the situation will improve," General Officer Commanding of the Army's Victor Force, Major General B S Raju, told reporters.
Asked about the killing of a BJP youth leader in Shopian on Thursday, Major General Raju said these were " acts of desperation+ " by the terrorists.
"Two to three such incidents have taken place in the recent past. We are given to believe that these are acts of desperation by the terrorists.
"They are not able to make any concerted action against the security forces. So, they are looking at weaker targets and I am given to believe that police are taking necessary action against the perpetrators of these crimes," he said.
He said the Army and other security agencies would continue to take all necessary actions against the militants so that the people of south Kashmir could live in peace.
"The situation in south Kashmir is much better now. Stone pelting and random acts initiated by terrorists have also decreased+ . As the winter season sets in, our actions would be more effective and peace shall return," he added.
On the Jaish-e-Mohammad militants in south Kashmir, Major General Raju said the process of neutralization of the Jaish cadre has already begun.
"We intend to act particularly against the Jaish".
On fresh recruitment among the terrorist ranks, he said that it was definitely a cause for concern.
"A lot of stakeholders need to work in a concerted manner to ensure that new recruitment is put in check. I would put the onus on the parents to ensure that they are able to take care of their children and I would put the onus on village elders, to the Moulvis in the villages and towns to ensure that they get right message across to the young people," he added.
He said teachers and principals of schools and colleges also have a role to play.
Full report at:
https://timesofindia.indiatimes.com/india/80-terrorists-killed-in-south-kashmir-in-past-6-months-claims-army/articleshow/61492544.cms
--------
'Al-Qaeda recruiter' alleges sexual abuse inside Tihar Jail
by Abhishek Angad
November 4, 2017
A Delhi court has sought the response of Tihar Jail authorities on a sexual harassment complaint filed by a British national inside the prison, where he is lodged for allegedly recruiting youths for al-Qaeda to carry out terror activities.
Shamiun Rahman, 27, a British national of Bangladeshi origin, was arrested in September for his alleged involvement in recruiting Rohingya Muslims for the terror outfit to train them to fight against the Myanmar army.
In his application moved before Additional Sessions Judge Siddharth Sharma, he alleged that he was sexually harassed by Tihar Jail security personnel and inhuman behaviour was meted out to him by the prison authorities.
"Five personnel came and searched me and touched my body very inappropriately… and after that they told to strip my clothes… and deliberately harassed me sexually (sic)," Rahman stated in his application. The court has sought a reply from jail authorities on November 8.
The application further states that the accused is lodged in the high-risk ward of jail number 1, and that the incident took place on November 2, when the personnel came to search his locked cell. "After stripping my clothes, they touched my rectum one by one," he alleged in his application. In his plea, the applicant requested the court to direct the SHO to lodge an FIR against the five "culprits".
Rahman's lawyer, M S Khan, said the accused is already in isolation and the jail authorities had said that he moves around only in the designated corridors after other inmates are locked up in their cells.
"It means that the accused doesn't have any access to other inmates. Then, what is the need to strip him naked… He has also been denied British Consular access as per an officer from the British Embassy," Khan claimed.
Full report at:
http://indianexpress.com/article/cities/delhi/al-qaeda-recruiter-alleges-sexual-abuse-inside-tihar-jail-4921675/
--------
Friday prayers at Srinagar's Jamia Masjid after five weeks
November 3, 2017
Authorities on Friday permitted the weekly congregational prayers in Srinagar's biggest mosque, Jamia Masjid, after five weeks as no restrictions were in place in the old city. Life was reported to be normal in Rainawari, Khanyar, Nowhatta, M.R. Gunj and Safa Kadal with shops, public transport, other businesses, government offices and banks in these areas functioning on a Friday for the first time in five weeks.
Senior separatist leader Mirwaiz Umer Farooq also offered prayers at the Jamia Masjid and delivered his traditional weekly sermon. The Mirwaiz had remained under house arrest during last five Fridays. But he was allowed to join the devotees in Nowhatta area on Friday.
Police said no untoward incident was reported from anywhere in Srinagar.
http://indianexpress.com/article/india/friday-prayers-at-srinagars-jamia-masjid-after-five-weeks/
--------
Europe
Tell MAMA: Most Islamophobic attackers are white men
by Aina Khan
Nov 4, 2017
London, England - Anti-Muslim attacks in the UK rose 47 percent in 2016 compared with the previous year, according to a new report released by Tell MAMA, a hate crime monitor.
The attacks were largely levelled at Muslim women - 56 percent of victims of 642 incidents were female. Sixty-six percent of perpetrators were male, and 69 percent were white men. Victims came from a variety of ethnic backgrounds.
Although not all Muslim women wear clothing that identifies them as followers of the Islamic faith, those who don the headscarf, face veil, robe and other garments are disproportionately targeted of gendered Islamophobia, said the report, which was released on Thursday.
Coming from an ethnic minority background, being female and Muslim has created a brand of Islamophobia with an "intersectional nature", crossing boundaries of gender, race and religion, Tell MAMA said.
In the week following the EU referendum vote, the charity reported a 475 percent spike in anti-Muslim attacks, a jump also witnessed after the Tower Bridge attacks.
"One major driver of Islamophobia is the way certain sections of the media have reported on Muslims," Miqdaad Versi, assistant general of the Muslim Council of Britain (MCB), told Al Jazeera.
"When commentators use terms like 'The Muslim Problem', it reinforces this narrative and all the differences that have been identified which perpetuate stereotypes and reify the good/bad Muslim dichotomy. That way it's much easier to believe it is acceptable to treat them differently."
Events that lead to Muslims being portrayed as "the problem", include attacks and an ongoing discussion on halal meat being branded as animal cruelty.
"[This] has created this idea that Muslims are the 'other'. The government needs to take serious action to tackle hate crime against all communities in an equal and proportionate manner, which as it stands right now, is not the case," Versi said.
Al Jazeera spoke to victims about their experiences:
Adamah Jumah, 27, London
"Growing up, I never felt Islamophobia was the norm. You heard about something happening to someone after an attack, and that was it. But my experiences of late have forced me to change my opinion, because the truth is, anti-Muslim attacks have now become normal.
I remember going to an event in broad daylight during the summer. I was approaching the venue and this guy, who I remember looked quite mature and was very drunk, came towards me. There was a bus stop in front of me with people gearing to go home. He approached me and said: 'I hate the fact that you Muslims are in this country.'
At first, I was really shocked, because he approached me in a really aggressive way, so I crossed the road for my own safety. I said to him: 'Get out of my way.' I wasn't having any of it.
All the while, the people at the bus stop were just standing there watching to see what was going on. Then the man started shouting obscene language and abuse, telling me to 'go back to my own country'.
I shouted back: 'I was born in this country, so how about that?' Then he started to make monkey noises. I eventually went inside the venue, I tried to act like I was OK, I was cool. He was just a drunk guy, he didn't do me any harm. But a few minutes later, I was really shaking inside.
I think I underestimated how frightening it was to be approached like that, to the point that someone approached me and asked if I was OK. I said I was fine, but inside, I wasn't."
Samayya Afzal, 26, Bradford
"A couple of days after Trump was elected, I was walking in the city centre of Bradford with a group of friends. We were behind two men, one of whom was clearly drunk.
He turned around and started shouting things like: 'Go home Pakis!' He kept turning around spouting racist abuse, but we ignored him.
When he realised we were ignoring him, he said: 'Do you want me to pull out my Stanley knife?'
He put his hand in his pocket as though he was going to get something, and started to approach us but his friend grabbed him and dragged him away from us.
At that moment, we had no idea if he had a knife or not, so we turned a corner and went into a local cafe to regroup.
When you're in Bradford as a minority and a Muslim, you expect it to be safe because you're surrounded by people that look like you. We were a big group, too, so we thought that would protect us even though most of us were visibly Muslim, but it didn't."
Arry Neesa, 36, Prestwich
"A few weeks after the EU referendum, I was walking my son to school along a route I always take. A gentleman I walked past said something to me. I thought he was asking for a lighter for his cigarette, so I told him I don't smoke.
He looked at me really funny and said: 'What are you doing here? Shouldn't you go back home?' So I replied: 'I'm British. I was born here, this is my home!' I gave him a history lesson and told him my grandfather fought for this country. Then he said: 'Well if this is your home, we voted you out. So why are you still here?'
In the space of two seconds, it went from that to him trying to punch my son who he thought was an easy target. I was a normal person who had walked down this road a hundred times, but in the space of a few weeks, this man now felt like he had the right to point out that I no longer belonged in this country.
I don't wear a hijab [headscarf], but the fact is he associated my being brown, being Asian, with being Muslim.
In the same week, someone plastered a sticker exclusively on my front door, not on any other doors in the neighbourhood, saying: 'Join us. Follow the Pegida movement.' Instead of 'Refugee Muslims, it said 'Rapefugee Muslims'. For the first time in my life, I was made to feel that I wasn't British; I was Muslim."
Muraad Chaudhry, 22, London
"Soon after the Paris attacks and the Bataclan shooting, I was sat on the District Line tube on the way to work.
There was this old lady who must have been in her 70s or 80s who was standing, so I decided to offer her my seat.
As I got up and gestured to her, asking her if she wanted to sit down, she screamed and said she didn't want to take a seat from a 'terrorist like me'. The people around her were taken aback.
One woman stood up and said: 'No, that's out of order. You shouldn't say things like that about this nice young man who is offering you a seat.'
I felt shocked and embarrassed because I'd never experienced anything like that before, so I decided to get off at the next station."
http://www.aljazeera.com/news/2017/11/mama-islamophobic-attackers-white-men-171103093605875.html
--------
Ibrahim Halawa says he was never member of Muslim Brotherhood
Nov 4, 2017
An Irishman who spent more than four years in an Egyptian prison has said he has never been a member of the Muslim Brotherhood.
Ibrahim Halawa was 17 when he was arrested during a siege at the Al-Fath mosque in Cairo in August 2013.
Now 21, he was acquitted of all charges in September and released in October.
The family had always denied claims he was a member of the Muslim Brotherhood, Egypt's oldest and largest Islamist organisation.
Speaking on Irish national broadcaster RTÉ's The Late Late Show on Friday, he said he did not support their ideology.
He told the programme that he had been going to go on holiday to Ibiza with friends but instead went with his sisters to visit extended family in Egypt.
While there, they took part in protests against the ousting of then president Mohammed Morsi.
Mr Halawa said taking part in the protest was a reaction to an incident where two friends he met there were shot and killed.
He said: "I was going back to a concert and my friends were going to their graves. I had to give my opinion on that".
Mass trial
He was detained by the Egyptian security forces after he and three of his sisters were caught up in a siege at a mosque in Cairo in August 2013.
The women were freed and allowed to return home within three months, but their teenage brother was kept in jail.
He faced a mass trial with hundreds of others under threat of the death penalty.
'Mother's pain'
"They beat me up in front of my mum once so I went on hunger strike for that. My mum had heard a rumour I was sick," he said.
"She came in to visit me like a normal mother who's scared for her child.
"The guard started to beat me up in front of her. My mum was crying and screaming and I couldn't do anything.
"You forget the pain of the beatings but you remember the pain of your mother. I was 18 at that point."
He said while he was imprisoned with members of the Muslim Brotherhood he does not support their ideology.
He said "I would differ with them a lot on so many points".
He said the rally he attended was not a Brotherhood rally but had members of human rights groups and Christians.
Full report at:
http://www.bbc.com/news/world-europe-41864793
--------
Italy seizes 50m euros worth of IS 'fighter drug'
November 03, 2017
Italian police have seized 50 million euros worth of tablets of a synthetic opiate destined to be sold by the militant Islamic State (IS) group in Libya to raise funds for attacks, a court said on Friday.
Financial police discovered over 24 million Tramadol tablets being transported from India to Libya at the port of Gioia Tauro in southern Italy.
The painkiller has been described as the "fighter drug" as it is known to be popular among militants for its ability to dull pain and suppress fatigue.
The haul is estimated to be worth 50 million euros and was found following a police crackdown sparked by the discovery of a similar shipment in Genoa in May.
Investigators believe the IS group planned to sell the tablets to its foot soldiers for the equivalent of two euros a tablet.
"According to the information shared with foreign investigative sources, the traffic of Tramadol is directly handled by IS to finance terrorist activities planned and carried out across the world," the court in the southern city of Reggio Calabria said.
Part of the money raised from the sales would also go "to subsidise terrorist groups and extremists operating in Libya, Syria and Iraq," it said in a statement.
The court said the seizure had been possible thanks in part to the DEA, the US Drug Enforcement Administration.
Ties between IS, mafia?
"Everything passes through Gioia Tauro, we can't really be surprised to uncover trafficking of this type of drug," prosecutor Gaetano Paci told La Repubblica daily.
But investigators said it suggested ties between the mafia and the IS: it is impossible to smuggle goods through the port without the agreement of the powerful 'Ndrangheta organised crime group, which has a steely grip on the zone.
"We've known about dealings between the 'Ndrangheta and organisations in the Middle East for a while," Paci said.
"Although the port has become less of a 'safe zone' for clans due to investigative pressures, we have identified several different 'Ndrangheta families that seem involved in trafficking with the Middle East organisations," he said.
Renzo Nisi, a financial police captain involved in the May operation in Genoa, said Tramadol, a powerful painkiller, "is produced extremely cheaply in India and Pakistan".
"The pills are used by fighters, terrorists, but by others too because they lower fatigue levels. You need to take four to five a day to get the results," he told Italian media.
Dependence on the drug, which is also used by Boko Haram fighters in Nigeria, has become a serious social problem in parts of Africa and the Middle East.
The IS lost its de facto capital Raqa in Syria last month, and its Iraqi stronghold of Mosul earlier this year, but experts fear terrorists — and their drug trade — will simply move on to new havens.
Full report at:
https://www.dawn.com/news/1368153/italy-seizes-50m-euros-worth-of-is-fighter-drug
--------
May: UK proud of spearheading Israel's creation 100 years ago
Nov 3, 2017
Speaking on the issuance of Balfour Declaration's centenary, Britain's Prime Minister Theresa May says her country takes pride in spearheading creation of Israel through releasing the declaration.
The Balfour Declaration was a public statement issued by the UK government during World War I announcing support for creation of Israel. It was named after Lord Arthur Balfour, the then foreign secretary who penned the document, which turned 100 on Thursday.
Palestine was under British rule when Balfour issued the policy statement.
Palestinians view the declaration as a prelude to the Israeli occupation of their homeland in 1948, saying the UK government should apologize for issuing the document.
Speaking at Balfour centenary dinner in London, May said Britain was "proud of our pioneering role in the creation of the state of Israel."
She also said Britain was proud "of the relationship we have built with Israel."
"As we work together towards Balfour's vision of a peaceful co-existence, we must be equally clear that there can never be any excuses for boycotts, divestment or sanctions: they are unacceptable and this government will have no truck with those who subscribe to them," May added.
The Boycott, Divestment, Sanctions (BDS) movement has attracted considerable support among pro-Palestinian people and circles worldwide. The campaign seeks to cut the flow of funds from foreign sources and donors to illegal Israeli settlements and the regime's illegal construction activities.
Emboldened by the Balfour Declaration and the ensuring Western support, Israel captured huge swathes of Arab land in a war in 1948, and then proclaimed its existence.
In 1967, it proceeded to capture more Palestinian territory in another war. It then started propping up scores of settlements across the land in a move to gradually annex it.
May said that the regime had to make compromises "including an end to the building of new settlements," stopping short of offering her opinion on what was to happen to the ones the regime had already propped up.
Tel Aviv has defied all international condemnations of its settlement activities, including outright denunciation by the United Nations.
Emily Thornberry, the British shadow foreign secretary, attended the centenary ceremony on behalf of Labor leader, Jeremy Corbyn, who had said he could not turn up. The Guardian said the no-show "was read as a snub by some in Israel."
In a statement, Corbyn called on the British government to recognize Palestine. He said, "Balfour promised to help establish a national home for the Jewish people in Palestine while pledging that nothing would be done to prejudice the rights of its 'existing non-Jewish communities."
"A hundred years on, the second part of Britain's pledge has still not been fulfilled and Britain's historic role means we have a special responsibility to the Palestinian people, who are still denied their basic rights," the statement added.
Israeli Prime Minister Benjamin Netanyahu, who is on a five-day visit to Britain, was also present at the centenary. The premier, during whose incumbency the settlement construction has gathered unprecedented speed, claimed, "Israel is committed to peace, I'm committed to peace."
Meanwhile, thousands of Palestinians marched in the city of Ramallah in Tel Aviv-occupied Palestinian territory of West Bank from the city center to the British consulate, with many waving black flags and banners with slogans such as "100 years of dispossession."
The office of president of the Palestinian Authority, Mahmoud Abbas released a statement, calling on the British government to "apologize to the Palestinian people for the suffering caused as a result of the Balfour Declaration a hundred years ago."
Full report at:
http://www.presstv.com/Detail/2017/11/03/540827/Palestine-Israel-UK-Balfour-May-Netanyahu-Abbas
--------
Mayor bans Belgian, Dutch political figures from visiting Muslim neighborhood in Brussels
November 3, 2017
BRUSSELS — Dutch far-right leader Geert Wilders has cancelled his trip through a Muslim-majority neighborhood of Brussels after a Belgian mayor banned him from entering.
Wilders and Belgian anti-immigrant politician Filip Dewinter had planned to tour the Molenbeek neighborhood just after Friday Muslim prayers.
Some of the extremists linked to the Paris massacres in November 2015 and the suicide bomb attacks on the Brussels airport and subway in March 2016 lived in or traveled through Molenbeek. Belgian police and the army have remained on high alert for almost two years.
Full report at:
https://www.stripes.com/news/europe/mayor-bans-belgian-dutch-political-figures-from-visiting-muslim-neighborhood-in-brussels-1.496185
--------
South Asia
Fate of Stateless Rohingya Muslims Is in Antagonistic Hands
By JEFFREY GETTLEMAN
NOV. 3, 2017
SHAH PORIR DWIP, Bangladesh — A skinny finger of water separates Bangladesh from Myanmar, and the other night a group of men sat on the Bangladeshi side, peering into the darkness, wondering what was left for them.
For these men, ethnic Rohingya Muslim refugees from Myanmar, there is certainly nothing back across the water. Home doesn't exist anymore. Myanmar's army wiped out their villages in August, turning their houses, their mosques, their corrals, their grain stores, their fields, even their trees into dunes of ash.
The muddy camps just inside Bangladesh, where more than 600,000 Rohingya have since fled, provide no solution, either.
Officials from Bangladesh, a very crowded country, insist that Myanmar must take the Rohingya back. But Myanmar's Buddhist majority drove them out in the first place, creating a climate of hate that vilified the Rohingya as subhuman. Many people in Myanmar insist the Rohingya are illegal immigrants from Bangladesh, even though Rohingya have lived in Myanmar for hundreds of years.
Few ethnic groups on earth have been locked into such hopeless logic, marooned on an international border, unwanted by either side, weary, traumatized, desperately stateless, their very origins in dispute.
"The Rohingya are the wretched of the earth," said Leonard Doyle, a spokesman for the International Organization for Migration, the agency helping coordinate relief efforts. "Nobody wants them. I'm talking about 7-year-olds who have witnessed their parents get their throats slit who are standing in bare feet on the border right now, asking: 'What's going to happen to me?'"
Bangladesh and Myanmar have held rounds of talks about what to do with the refugees, without any Rohingya representatives present. Likewise, the United Nations recently convened a major event in Geneva called the Pledging Conference for the Rohingya Refugee Crisis. Dozens of donor nations and aid agencies were invited but no Rohingya refugees.
Many Rohingya now worry that without any input from them, their fate is being sealed. It is clear where most would stand if they were consulted.
"I will never go back to Myanmar," said an older Rohingya woman named Morjan who spends her days under a plastic sheet in a camp. After her husband and son were slaughtered in front of her, she fled to Bangladesh. "Better you kill us here," she said.
Bangladeshi officials have circulated a draft repatriation agreement, specifying how to verify that Rohingya refugees, many of whom are illiterate and do not have a piece of paper to their name, are from Myanmar. The proposal talks of a "first batch" of returnees and even mentions logistics and transport.
But Western aid officials said privately that this was a charade. The Rohingya would not be returning to Myanmar anytime soon, the aid officials said. But nobody was allowed to come out and say that, because it could alienate Bangladesh, which clearly does not want to host the refugees indefinitely but whose good will is needed right now.
Further complicating things, analysts said, was Myanmar stalling the efforts to help the Rohingya, hardly surprising considering how this crisis started. Witnesses have described, in disturbing detail, how Myanmar's army burned down Rohingya village after Rohingya village, terrorizing and massacring civilians — of any age, including infants — with one apparent purpose: to erase the Rohingya from the landscape.
The violence is not even over. One Rohingya advocacy group said this week that Rohingya homes were still being burned to the ground.
Each night here on the border, hundreds of Rohingya keep arriving in fleets of wooden boats that float silently across the mouth of the Naf River, the brackish waterway that separates the two countries.
A group of New York Times journalists waited in the darkness alongside worried family members as a searchlight on the Myanmar side swung back and forth, back and forth, an eerie metronome moving across the gloom.
"How can we talk about repatriation?" asked Tun Khin, one of the few Western-educated Rohingya representatives who have been able to reach out to the international news media. "People are still fleeing."
Bangladesh now finds itself in an impossible situation. One of Asia's poorest countries, it is home to 160 million people — half the population of the United States — squeezed into a space the size of Iowa. The Rohingya refugees have taken over hillsides, chopped down countless trees to build their shelters and put such a stress on the economy of Bangladeshi border villages that prices have shot up threefold, angering longstanding residents.
Facing international pressure to host the refugees and some domestic pressure to push them out, Bangladesh's prime minister, Sheikh Hasina, has said that her country would continue to help the refugees on humanitarian grounds but that Myanmar must "take their nationals back."
She has ordered the army to seal off roads around the camps to make sure Rohingya do not start migrating to towns. Her government has also decreed that Rohingya were not allowed to work or register for local cellphone service.
With no way to support themselves, the Rohingya refugees are completely dependent on aid. United Nations agencies such as the World Food Program have been feeding them, while international and Bangladeshi charities have provided medical care, plastic tarps, cooking pots and other basics.
How long the Rohingya are expected to stay will affect the next set of issues, including questions like whether Bangladesh or outside groups should begin building schools for them.
Many Bangladeshis worry that the Rohingya are perfect candidates to be radicalized — victims of anti-Muslim persecution who are now idle and dispossessed. Retaliation is a theme for the Islamic State and countless other Islamist militant groups, including the Rohingya group that attacked the security forces in Myanmar on Aug. 25, the Arakhan Rohingya Salvation Army.
"If they stay where they are living now," said Anup Kumar Chakma, a retired Bangladeshi Army officer, "the entire area will become a fertile breeding ground."
And not only fertile for terrorist recruiters, but also for human traffickers, criminal gangs, prostitution rings — anyone who preys on the vulnerable.
For Rohingya, the conditions in Bangladesh are an uncomfortable echo of the apartheidlike system they were put under in Myanmar, the result of a long campaign of marginalization and dehumanization.
For decades, the Rohingya have been pushed around this shoulder area of Asia where the Indian subcontinent and the Southeast Asian peninsula meet. Their lowly status and history of being demonized allowed this latest crisis to happen, analysts say.
If the British had drawn the colonial border between what is now Myanmar and Bangladesh a little farther east and south, as Rohingya leaders had pleaded for after World War II, the biggest Rohingya areas would have been become part of Bangladesh. That would have made sense in several ways: the Rohingya are Muslim, like the vast majority of Bangladesh, and their language and culture are very similar.
But scholars say that to appease the majority Buddhists and get out of Myanmar as quickly as possible, the British decided to follow the old borders of an extinct Buddhist kingdom. This kept the Rohingya inside Myanmar, where most people are very different ethnically and religiously from them.
Myanmar's leaders steadily stripped away their rights, making it extremely difficult for Rohingya to get a government job or a passport, go to school or even be legally married. Government soldiers preyed upon them; revered Buddhist monks openly called them insects and snakes.
All this, looking back on it, seems to have been building up to August, when the Rohingya suffered the most comprehensive assault on their existence.
According to dozens of witnesses and human rights groups, after Rohingya militants attacked a string of police posts — mostly using farm implements as weapons — government troops rounded up and killed hundreds of Rohingya civilians, creating a panicked exodus.
Many poured into Shah Porir Dwip, a border crossing and notorious smuggling den somewhat disguised by a collection of scruffy tea shops. It lies just across the water from Myanmar. The air smells heavy here, the odor of rotting fruit cutting through the salty breeze.
Each evening, Rohingya men sit on a crumbled walkway near the beach, waiting for family members still trying to get out. By 9 p.m., the boats usually start arriving. Without a sound, they materialize from the murk, rowing in from the Myanmar side, engines off, for stealth.
On a recent night, one of the heaviest, hundreds of Rohingya refugees splashed out. Many were quiet, and some wept as they waded ashore.
It was difficult to tell which men had reunited with their families and which had to return to the camps alone.
In the darkness, walking slowly up the beach, the group moved as one.
https://www.nytimes.com/2017/11/03/world/asia/rohingya-myanmar-bangladesh-stateless.html
--------
ICC war crimes prosecutors seek to open Afghan probe
November 04, 2017
THE HAGUE : War crimes prosecutors said Friday they will ask the International Criminal Court's judges for permission to launch a full-blown probe into crimes committed in war-torn Afghanistan.
"In due course, I will file my request for judicial authorisation to open an investigation, submitting that there is a reasonable basis to believe that war crimes and crimes against humanity have been committed in connection with the armed conflict in Afghanistan," chief prosecutor Fatou Bensouda said in a statement. "Following a meticulous preliminary examination... I have come to the conclusion that all legal criteria to commence an investigation has been met," the Hague-based court's chief prosecutor said. During a lengthy probe first made public in 2007, the ICC has been looking at possible war crimes dating back to 2003 by the Taliban, Afghan government forces and international forces including US troops.
Bensouda a year ago said her office was "concluding its assessment" but postponed her decision in July after her investigators received "substantial" new information from Kabul.
In what is likely to become a hot-potato issue, Bensouda has previously said US forces may have committed war crimes in Afghanistan by torturing prisoners in what may have been a deliberate policy.
She stressed that the Taliban militia and the affiliated Haqqani network, Afghan government forces and US troops as well as the CIA all appeared to have carried out war crimes since the Islamic militia was ousted by a US-led invasion in 2001 which followed the September 11 attacks that year.
Full report at:
http://nation.com.pk/04-Nov-2017/icc-war-crimes-prosecutors-seek-to-open-afghan-probe
--------
Malnutrition soaring among Rohingya children in BD: UN
November 04, 2017
GENEVA - Life-threatening levels of malnutrition have risen dramatically among Rohingya refugee children who have fled Myanmar for Bangladesh, the United Nations warned Friday.
The UN children 's agency said preliminary data indicated a full 7.5 percent of the children crammed into one of the camps in Bangladesh's Cox's Bazar district were at risk of dying from severe acute malnutrition .
More than 600,000 Rohingya have fled Myanmar's Rakhine state since late August during military operations that the United Nations has described as ethnic cleansing and the world's most acute refugee crisis.
Around half of them are children .
"It's very worrying to see the condition of children who keep arriving," UNICEF spokesman Christophe Boulierac told reporters in Geneva after a recent trip to the camps.
The agency and its partners are already treating more than 2,000 acutely malnourished children at 15 treatment centres, and are in the process of setting up six additional centres.
AFP correspondents on the ground also witnessed scores of obviously malnourished children near treatment centres in several refugee camps in Cox's Bazar.
"He cannot eat enough food as he suffers from pneumonia, fever and diarrhoea," Rohingya woman Fahima Bibi told AFP as she emerged from one centre with her two-year-old grandson Mohammad Jabed, who is suffering from severe acute malnutrition .
UNICEF said its preliminary findings were based on a nutrition assessment conducted last week of children under the age of five in 405 households in the Kutupalong refugee camp in Cox's Bazar.
"The Rohingya children in the camp, who have survived horrors in Myanmar's northern Rakhine State and a dangerous journey here, are already caught up in a catastrophe," UNICEF Bangladesh Representative Edouard Beigbeder said in a statement. "Those with severe malnutrition are now at risk of dying from an entirely preventable and treatable cause," he warned. Malnutrition rates among children in northern Rakhine were already above emergency thresholds before the latest crisis erupted.
"The condition of these children has further deteriorated due to the long journey across the border and the conditions in the camps," the UNICEF statement said.
The journey by boat is particularly treacherous, with the International Organization for Migration on Friday putting the number of drownings since August at around 250.
Some 26,000 people now live in the Kutupalong camp, where they are faced with an acute shortage of food and water, unsanitary conditions and high rates of diarrhoea and respiratory infections, the agency said.
UNICEF said it was planning two additional assessments in other sites in Cox's Bazar this month to help determine if the numbers found in Kutupalong might apply to the entire area.
Boulierac however told AFP the agency was concerned by the preliminary findings, since the Kutupalong camp has existed for a long time and the services there are believed to be better than in the many new, makeshift camps.
The overall rate of life-threatening malnutrition could therefore turn out to be even higher than what was found in Kutupalong, he said.
The influx of refugees is continuing, with the UN refugee agency estimating that some 3,000 people crossed through a single border crossing at Anjuman Para between Wednesday and Thursday alone.
Full report at:
http://nation.com.pk/04-Nov-2017/malnutrition-soaring-among-rohingya-children-in-bd-un
--------
Bangladesh Family Planning Officials Face Challenge in Rohingya Camps
2017-11-03
As Bangladesh's government struggled this week to persuade residents of overcrowded refugee camps to use contraceptives as part of a new push to promote family planning among Rohingya Muslims, Nurul Islam's wife gave birth to their fifth child.
Three-day-old Ayesha was born Tuesday in a tiny, one-room hut in Teknaf upazila (sub-district) in Cox's Bazar district that her parents and four brothers have called home for the past two months since they fled a fresh cycle of violence and atrocities allegedly committed against the Rohingya minority by the military in neighboring Myanmar.
Islam was elated at what he described as his "latest achievement."
"Having a child shows that you are a strong man. I now have five of them," the 32-year-old proudly told BenarNews, an RFA-affiliated online news service. "And I will try for more," he added with an air of confidence.
Unlike most other members of his community, Islam said, he was aware of birth control procedures but wasn't interested because the practice was "considered a sin."
"I know what a condom is… but have never used one," he said – a telling statement uttered by a majority of Rohingya that prompted the family planning office of Cox's Bazar to introduce birth control steps in about 15 refugee camps sheltering nearly 1 million members of the displaced group.
More than 600,000 of them, including about 20,000 pregnant women, have arrived in southeastern Bangladesh from Buddhist-majority Myanmar since its military launched a counter-offensive in response to insurgent attacks in Rakhine state on Aug. 25, according to the latest estimates from the United Nations.
'Deep-rooted problem'
Officials with the Directorate of Family Planning, which is connected to the Ministry of Health and Family Welfare, launched the birth control program in Rohingya camps in September.
But soon after, they realized they were "only scratching the surface of a deep-rooted problem," Pintu Kanti Bhattacharjee, the department's deputy director, told BenarNews.
"A majority of Rohingya, who are largely uneducated, are not aware of birth control measures. The ones who are aware are convinced that family planning methods conflict with their faith," he said, adding, "We then realized we were faced with a huge challenge."
Before the refugee crisis exploded in late August, Bhattacharjee's department had about 50 workers.
"We have hired about 200 people over the past few weeks and still feel the need for more staff," he said. The near 250 health workers operate out of 13 offices in Ukhia and Teknaf sub-districts and "go door-to-door to educate Rohingya about the benefits of family planning."
"So far, we have managed to talk about birth control with 150,000 Rohingya. We convinced 7,500 of them to take contraceptive measures like condoms, pills and injections," Bhattacharjee said.
'I would like to opt for birth control'
Islam, the refugee who became a father for the fifth time this week, was among the unconvinced multitude.
"Our children are Allah's gift to us. We will accept as many as he gives us," he said, as he prepared to walk 1 km (0.6 mile) to the nearest food distribution center to bring his family something to eat.
"Allah will take care of them," he added, before disappearing into the crowd of refugees rushing to get ration supplies.
Islam's wife, Amina Khatun, 24, said she did not agree with her husband.
"If they [family planning workers] come here, I would like to opt for birth control," she told BenarNews.
She had their first child when she was 16 years old, two years after getting married. Over the next eight years she delivered four more children. All of them, including the latest addition to their family, were born at home with help from women in the neighborhood.
"It's not easy to take care of so many children. And my husband wants to have more," Khatun said exhaustedly as she breastfed her newborn.
Abdul Muktalif, 57, a camp leader in Teknaf, said that all Rohingya couples had "at least five children in hopes that the more kids they have, the more money they will bring in when they grow up."
Muktalif, who has been living at the Leda camp for the last 14 years, has 15 children – the youngest 1 year old – from three wives.
Officials weigh voluntary sterilization
Bhattacharjee said his office was mulling the idea of providing voluntary sterilization to Rohingya but "cannot implement it unless the Ministry (of Health and Family Welfare) approves it."
In a statement issued Thursday, the United Nations Population Fund (UNFPA) said: "Simply offering sterilization would be a narrow and unethical approach.
Full report at:
http://www.rfa.org/english/news/myanmar/bangladesh-refugees-11032017161017.html
--------
Canada's special envoy to Myanmar lands in Bangladesh
November 3, 2017
Canada's new special envoy to Myanmar has arrived in the south of Bangladesh for a firsthand look at the conditions facing Rohingya Muslims fleeing violence in neighbouring Myanmar.
Bob Rae, the former Ontario premier and interim leader of the federal Liberal party, met with officials in the city of Cox's Bazar, Bangladesh on Friday to learn more about the refugee crisis.
CTV News' Daniele Hamamdjian has been touring with the newly-appointed envoy and told CTV News Channel that he spent much of the day in meetings where he was given information about the challenges facing Bangladesh as it tries to cope with the swelling refugee population.
Since violence erupted in Rohingya villages in Myanmar's Rakhine state in late August, more than 600,000 Rohingya Muslims have sought safety in Bangladesh.
Myanmar's security forces conducted brutal raids on Rohingya villages in what they call "clearance operations" in retaliation for what they describe as attacks by Muslim insurgents. The United Nations has labelled the state-led violence as "ethnic cleansing."
Rae will be visiting Bangladesh and Myanmar with a small team, which includes Canada's High Commissioner to Bangladesh Benoit Prefontaine, to gain a better understanding of both sides of the conflict.
"He wants to get a full picture of the situation. He's got a report he's going to have to write and present to the prime minister and he's got to have all the information," Hamamdjian said.
The special envoy will have to tread carefully during his meetings with aid agencies and politicians in Bangladesh in case Myanmar officials are watching because he plans to there on Sunday, Hamamdjian said.
Rae will meet with Prime Minister Justin Trudeau at the Asia Pacific Economic Co-operation leaders' summit in Vietnam next week to share his findings, government officials said. Rae has been trying to schedule a sit down with Myanmar military leaders, who have been blamed for much of the violence, but nothing has been confirmed, the officials said.
Rae has no planned meeting with Myanmar leader Aung San Suu Kyi, who has been widely criticized for not condemning the attacks against the Muslim minority, but the envoy is open to the possibility.
One of Rae's top priorities should be working with neighbouring nations to lobby Myanmar to stop the attacks, according to former United Nations undersecretary general for humanitarian affairs and emergency relief Jan Egeland.
"My humble advice to the Canadian envoy is to get countries like China, India, Japan, Singapore to put pressure on the military and security services in Myanmar," Egeland told the Canadian Press.
"It's not like they don't travel, that they do not have bank accounts abroad. They are reliant on the rest of the world."
On Saturday, aid agencies will give Rae a tour of Balukhali, a refugee camp in Cox's Bazar, where he'll have the opportunity to speak with victims of rape and violence and witness the camp's conditions.
Hamamdjian reported that approximately 60 per cent of the camp's refugees are children. She described how many of the children at Balukhali appeared to her on Friday evening.
"The trauma is in their eyes and the grief is just so palpable because you ask them where their parents are and then they start to cry because many of them witnessed the deaths of their parents," she said.
Trudeau appointed Rae as Canada's special envoy to Myanmar on Oct. 23. He has been tasked with engaging in diplomacy to address the ongoing violence and advising the prime minister on how Canada should support aid efforts in the region.
Rae's mandate will last until January, when he plans to release a report on his findings.
Full report at:
http://www.ctvnews.ca/politics/canada-s-special-envoy-to-myanmar-lands-in-bangladesh-1.3662358
--------
AL vs BNP-Jamaat feud may cost Bangladeshi American his Michigan mayoral bid
November 03, 2017
Until about a few weeks ago, he rated his chances as 60-40 against Majewski but now he believes it's going to be a much tighter race
Many Bangladeshi Americans are expected to vote against a fellow Bangladeshi in a closely contested mayoral election in Hamtramck, a small town near Detroit in Michigan.
Mohammed Hassan, a Bangladeshi American, is pitted against three-time incumbent Mayor Karen Majewski. If elected, he could become not just the first Muslim Mayor of Hamtramck but also the first person of Bangladeshi descent in the United States to reach this position.
Until about a few weeks ago, he rated his chances as 60-40 against Majewski but now he believes it's going to be a much tighter race.
He claimed that regional and political loyalties carried over from Bangladesh are playing out in Hamtramck politics and could have an impact on his chances.
"I fear close to 40% of Bangladeshis in Hamtramck may not vote for me as there's a perception that I support Awami league and Prime Minister Sheikh Hasina. Also I'm originally from Chittagong and that's another factor," he said.
He said he had met Prime Minister Hasina last year and that wasn't appreciated by many in the community.
Many in the Bangladeshi community in Hamtramck and nearby areas are supporters of Bangladesh Nationalist Party (BNP) and Bangladesh Jamaat-e-Islami and they have expressed their support for Mayor Majeswki.
"What I can say with confidence is that 100 percent of Bangladeshi Hindus here will come out to vote for me,'' he told the Bangla Tribune.
Hassan said he is now banking on people from the Yemeni community.
Hamtramck is a Muslim majority council, the first in the United States. Out of the six council members, three, including Hassan, are of Bangladeshi descent while one is of Yemeni origin. Also, nearly 45% of Hamtramck residents are immigrants and majority of those are from Yemen and Bangladesh.
"We have decided to knock at all doors as I will be representing all communities not just Bangladeshis," he said, adding "There are many Yemeni ladies who are campaigning for me and if all of them come out on election day, I have a very strong chance."
Hassan came to the United States in 1994 after doing a Masters from the University of Chittagong in Applied Mathematics and has worked in the auto industry since then.
He said politics is in his blood and he grew up watching his father contest and win the Union Parishad elections in Chandanaish, Chittagong.
"In Chittagong, I was elected as vice-president of the Ganit Samiti and it was a big deal then,'' he added.
But now he has to fight Mayor Majewski, who is of polish descent, and was the first woman to be elected the Mayor of Hamtramck in 2005. She was re-elected in 2009 and then in 2013.
Full report at:
http://www.dhakatribune.com/world/north-america/2017/11/03/bangladeshi-american-trying-mayor-faces-opposition-bangladeshi-americans/
--------
Militancy Politics and Islamic Militants are on the Back-foot in Bangladesh
Nov 4, 2017
by Swadesh Roy
( November 4, 2017, Dhaka, Sri Lanka Guardian) Islamic militant attack at Holy Artisan Bakery in Dhaka was a high magnitude earthquake for Bangladesh. The whole middle class and upper middle class got shaken.
Many of the political and security analysts thought that Bangladesh has entered into an ISIS era and its consequence would make it tough to come back to a stable democratic country consisting of the 160 million Muslim populations. Besides, before the Holy Artisan incident, not only the government but also the general people thought that boys with poor background suffering from economic crisis and frustration are joining in the militancy. In a contrast, when people saw the middle-class boys in the place of poor background are joining the militancy, the middle class started to compare their fate with the fate of Middle East.
On that very morning, the Prime Minister of Bangladesh, Sheikh Hasina, having disclosed in her speech that how many people had died in that attack and how military, police, and elite police (Rapid Action Battalion) successfully did the operation, made the general people get the first official news regarding Holy Artisan. But, people have already got many shattered and fabricated news through the social media before the speech of the Prime Minister. People came to know over the Facebook regarding the identity of some boys who were the middle-class Dhaka dwellers; consequently, that Facebook status went viral which has shaken the mind of the whole middle class of Bangladesh. Here it is to note that not only the common Muslim middle class of Dhaka but also the whole part of Bangladeshi people is pious but not dogmatic. In addition, in their practical life, they did not even accept the Arab culture rather very much used to with their Bengali culture. So, middle class became cautious regarding their children, to be precise, for the teenagers. Therefore, after Holy Artisan incident, a change came in Bangladesh dramatically that turned the people to hate the Islamic militancy. Certainly, that is a big change in the society of Bangladesh.
On the other hand, the Islamic militant groups have changed their techniques, for example, they are not trying to get support from the mass; rather, they are trying for gigantic attacks or incidents for drawing the attention of the whole world. Meanwhile, for going to a militancy attack, they set their militants in several dens. Either the misfortune of the terrorists or the well capacity of the law enforces department of Bangladesh that all the militant dens were attacked earlier by the law enforces battalions. In every den, law enforces people won the battle killing most of the militants. So, it may be said that, the departments of the intelligences are now more capable of collecting the information earlier regarding the terrorists' dens and their plans.
The Islamic militant and their ally -the notorious opposition party men- who burnt to death more than one thousand people by the gunpowder and the petrol bomb are composing deep conspiracy now. Last year, when Prime Minister was going to Hungary, the engine of her flight was made technically faulty. The pilot and other technicians were managed to save the plane. In the meantime, inquiry committee has ensured that it was a conspiracy, and according to their report, police arrested the accused criminals. They are now in jail and under trial.
Moreover, last one year, the law enforces battalion operated at least ten operations in all over the country. In those operations, the biggest one was in Sylhlet, one of the district towns in Bangladesh. It was in a thick residential area. So, that operation was the toughest operation, and some civilian causality was happened there; despite, all the Islamic militants were killed by the police and other law enforcement members.
After the Holy Artisan incident, a remarkable thing is happening in Bangladesh for demolishing the Islamic militants, for instance, the members of the intelligences departments are getting the information earlier that where are the militants den and what are they going to do. So, every militant den was attacked by the law enforce battalion of the government earlier. In the last year and this year -the Islamic militant group could not make any attack according to their plan. Rather, their dens were attacked earlier by the law enforcement. In this position, in last week, two things happened. One pilot, named Sabbir along with four others was arrested by the elite police -Rapid Action Battalion (RAB). This pilot had a plan to hit any high-rise building by hijacking a plane like the twin tower of America or to do hostage the passengers as an operation of Islamic militancy. He is now in police custody. Police are investigating all the ins and outs of this conspiracy of that Islamic militant, Sabbir. Besides, it is the second conspiracy planned with plane.
On the other hand, the present government tenure has only thirteen to fourteen months. So, last week in the name of Rohingya refugee camp visit- that opposition leader, Khaleda Zia, who introduced burn to death people by gunpowder and petrol bombs and burn vehicles in the name of politics, did a road march from Dhaka to Cox's Bazar. Through her road march, the old phenomenon, what she introduced in Bangladesh- in the name of politics, has revived. In 2012, 2013, and 2015, under the instruction and leadership of Khaleda Zia, at least one thousand people were burnt to death and thousands of buses, trucks, and other vehicles were burnt. Before one year ago of the next election, the same thing has been started with her first road march.
Full report at:
https://www.slguardian.org/2017/11/militancy-politics-islamic-militants-back-foot-bangladesh/
--------
Top Pak army officials discuss Islamabad's interactions with Afghanistan and US
Nov 04 2017
op army officials of Pakistan held a meeting in their headquarters to discuss the latest developments with special focus on interactions of Islamabad with the United States and Afghanistan.
"205th Corps Commanders' Conference was held at GHQ today presided by General Qamar Javed Bajwa, Chief of Army Staff," a statement by the media wing of the Pakistani military, Inter Services Public Relations (ISPR) said.
The statement further added that the forum took review of geo-strategic security environment with special focus on recent interactions with Afghanistan and US authorities.
"Internal security situation, progress of ongoing counter terrorism operations and its projection to achieve enduring peace and stability was also discussed. The forum concluded that security apparatus shall continue to perform its role in line with national interest," the statement added.
This comes as pressures on the rise on Pakistan regarding the terror safe havens, particularly the Haqqani terrorist network and Taliban group leaderships which the Afghan and US officials are saying operate from their safe havens from Pakistan.
According to reports, the US Secretary of State Rex Tillerson has said the US and Pakistan had been engaged in "a very healthy exchange of information on terrorists" since his visit to Islamabad last week.
Tillerson has further added that further information will also be shared with Pakistan in the future to include information on "specific location on any given day of where certain individuals or certain cells may be located."
According to reports, the Haqqani terrorist network is on the top of the list shared with Islamabad as the US officials are saying that the network has safe havens in Fata and uses them to launch attacks into Afghanistan.
Full report at:
http://www.khaama.com/top-pak-army-officials-discuss-islamabads-interactions-with-afghanistan-and-us-03772
--------
Air and artillery strikes pound Taliban positions in Helmand province
Nov 03 2017
The Afghan security forces conducted and air and artillery strikes on Taliban positions in southern Helmand province of Afghanistan, leaving several militants dead.
The provincial government media office in a statement said at least eleven Taliban insurgents were killed during the operations.
The statement further added that the artillery units of the Afghan army pounded the hideouts of the Taliban group in Greshk district of Helmand, leaving at least six insurgents dead.
At least two motorcycles belonging to the Taliban insurgents were also confiscated by the security forces during the operation, the statement said.
In the meantime, the Afghan Air Force conducted airstrikes in Spin Jumat, Bashran of Lashkargah, and Chah Engineer area of Nad-e-Ali, leaving at least five militants dead.
According to the provincial government, a vehicle and motorcycle along with some light and heavy weaponry of the Taliban insurgents were also destroyed during the operations.
The Afghan security forces in separate operations confiscated at least 95 different types of improvised explosive devices from different parts of the province, the provincial government added.
Full report at:
http://www.khaama.com/air-and-artillery-strikes-pound-taliban-positions-in-helmand-province-03717
--------
Arab World
Chaos, absence of leadership best environment to spread ideology: Bin Laden on Arab Spring
November 03, 2017
A journal made public by the Central Intelligence Agency (CIA) and apparently handwritten by one of Osama bin Laden's daughters offers a glimpse into how the Al Qaeda leader viewed the world around him and reveals his deep interest in the 2011 Arab Spring revolutions unfolding in the months before he was killed in a United States raid.
He talks about Libya becoming a pathway for militants to Europe; of his visit as a youth to William Shakespeare's home in Britain; of how quickly turmoil had gripped the Middle East.
The 228-page journal meanders among discussions, thoughts and reflections bin Laden shared with his family about how to exploit the uprisings, what to make of the rapid changes unfolding in the Arab world and when Al Qaeda should speak out.
"This chaos and the absence of leadership in the revolutions is the best environment to spread Al Qaeda's thoughts and ideas," bin Laden is quoted as telling his family in the document.
Bin Laden's wife, referred to as Umm Hamza, assures him that a tape he released seven years earlier calling out the rulers of the region as unfit could be one of the major forces behind the Arab Spring protests roiling the region.
The Associated Press examined a copy of the journal uploaded by the Long War Journal to its website.
The CIA released it Wednesday as part of a trove of material recovered during the May 2011 raid that killed bin Laden, then took down the files, saying they were "temporarily unavailable pending resolution of a technical issue."
The journal appears to cover conversations between bin Laden and his daughters, Miriam and Somiya, his wife and his sons, Khaled and Hamza the latter of whom would become a potential successor to lead the group his father founded.
The journal is titled, "Special diaries for Abu Abdullah: Sheikh Abdullah's points of view A session with the family," which refers to bin Laden by his traditional Arabic name.
The conversations took place between February and April 2011, with the journal entries dated according to the Islamic calendar.
During that time, uprisings in Tunisia and Egypt had ousted longtime autocratic rulers, touching off protests in Libya, Yemen, Bahrain and Syria. The Middle East was on the cusp of unstoppable change, chaos and turmoil.
In Libya, the uprising would end with Moammar Gadhafi's death months after bin Laden was killed.
In Yemen, Al Qaeda would gain a greater foothold and remain active amid the chaos of war and famine.
In Bahrain, the monarchy would launch a crackdown on the country's Shia population. In Syria, the government's lethal response to a protest by schoolchildren in early 2011 would spark mass protests and ignite a war and massive refugee crisis that continues today.
The reflections, jotted at times in blue ink and others in red, refer repeatedly to media reports of what was happening across the region.
At one point, they criticise Al-Jazeera TV's broadcast of gruesome images from a deadly protest in Yemen, saying a warning should have been given to shield children from viewing them.
However, the Qatari-backed channel is also hailed for "working on toppling regimes" and for "carrying the banner of the revolutions".
Bin Laden appears concerned by the speed of some of the region's revolts, believing that a gradual approach would help avoid the backlash of a counter-revolution as regime figures sought to hold onto power at all cost.
"I am upset by the timing of the revolutions. We told them to slow down," bin Laden is quoted as saying, though it's not entirely clear which countries he is referring to.
On Libya
On Libya, bin Laden says he believes the uprising "has opened the door for jihadists."
"This is why Gadhafi and his son say that the extremists will come from the sea, which will be an area of operation for Al Qaeda. This will be the Somalia of the Mediterranean," he is quoted as saying.
Still, bin Laden appears reluctant to issue a statement in support of extremists in Libya for fear that if Gadhafi is ousted, the US will try to expand its footprint there.
On Yemen
Yemen is a primary focus of the journal entries.
Al Qaeda's branch there is among its most active in the world and the journal suggests the group was plotting an assassination attempt against Yemen's embattled ruler at the time, Ali Abdullah Saleh.
There is little indication that the writer had much information about what was happening in the region beyond what was reported in the media.
This could indicate that bin Laden had become isolated in his final months hiding out in Abbottabad, where US forces would find and kill him a little over a month later. Or it could also be that bin Laden was shielding his relatives from Al Qaeda intelligence.
In the early pages of the document, bin Laden is asked about his thoughts on jihad, and replies that he first considered it "in secondary school".
He says this was a result of his home and school environment. Separately, he describes his father as a pious man.
"There wasn't a particular group that was guiding me, like the Muslim Brotherhood," he is quoted as saying.
A message to Saudi
From a young age, he appeared to be unfazed by worldly spoils, recounting a story about declining a new watch from his wealthy father.
He recalls a summer spent studying in the United Kingdom when he was 14, including a visit to the home of Shakespeare. His time in Britain left him feeling uneasy and he decided not to return the following summer.
"I saw that they were a society different from ours and that they were morally corrupt," he says.
Bin Laden imagines that Saudi Arabia would soon feel the "tsunami" of change sweeping the region.
The late Al Qaeda chief held Saudi citizenship until the early 1990s, before he was stripped of his nationality by the government.
He talks about wanting to deliver a message to Saudi youth and Saudi rulers: "The flood is coming and it will lead to a change so there is no need for violence."
https://www.dawn.com/news/1368139/chaos-absence-of-leadership-best-environment-to-spread-ideology-bin-laden-on-arab-spring
--------
Syrian Army Fully Liberates Deir Ezzur City
Nov 03, 2017
After the three-year-long siege of Deir Ezzur was broken on September 5, the Syrian government forces announced on Friday that they have cleared the city from last ISIL fighters, which marks another key defeat for the terrorist group, which has recently lost most of the territory it occupied in Iraq and Syria in 2014, Sputnik reported.
Earlier a news service run by the Syrian army's ally Hezbollah had reported that the Syrian army gained control of al-Hamidiyeh, Sheikh Yassin, al-Arzi and al-Roshdiyeh districts, and prepared to enter the final district held by terrorists.
http://en.farsnews.com/newstext.aspx?nn=13960812000339
--------
Russia accuses US of 'war crime' regarding humanitarian aid in Syria
4 November 2017
Russia on Friday accused the United States of committing a "war crime" in Syria, saying its military had denied Syrian refugees access to humanitarian aid.
The claim, denied in Washington, was made by the Russian defense ministry's Syria reconciliation center, which cited a "most severe humanitarian situation" in the Al-Tanf region.
A garrison there is being used by US and other international troops to train anti-ISIS fighters.
"The actions of the US military and the so-called international coalition in Al-Tanf are a gross violation of international humanitarian law and could qualify as a war crime," said a statement quoted by Russian news agencies.
It also said tens of thousands of Syrian refugees from the Al-Rukban refugee camp on the Jordanian border are deprived of humanitarian aid because of the US, which "illegally placed their military base there and forbids approach within 55 kilometers under the threat of death."
Washington strongly refuted Russia's allegations, insisting it has "provided extensive financial and operational support to UN agencies operating in Rukban" throughout the conflict.
"The US has advised the Russians that we are prepared to help facilitate the movement of humanitarian aid, but the Syrian regime has prevented those efforts," Department of Defense spokesman Eric Pahon told AFP.
"The Russians agreed to a 55km deconfliction zone around the Al-Tanf garrison to avoid accidental conflict between our forces.
Understandably, Syrian civilians have fled into this zone to flee bombing of non-military targets -- their homes -- outside the 55km line," he said.
Pahon urged Russia to focus its efforts on "pressuring the Syrian regime to allow UN humanitarian aid convoys to reach the camp and provide needed aid."
Earlier this month Moscow accused the US of supporting ISIS militants and enabling them to mount counter-offensive attacks in eastern Syria from near the Al-Tanf garrison.
Al-Tanf, on a highway connecting Damascus with Baghdad, has been repeatedly menaced by a surge of Iran-backed troops loyal to Syrian President Bashar al-Assad.
Washington says the garrison is used by US and British special forces to train rebel Syrian groups fighting ISIS.
Full report at:
https://english.alarabiya.net/en/News/middle-east/2017/11/04/Russia-accuses-US-of-war-crime-regarding-humanitarian-aid-in-Syria.html
--------
Suicide attack kills 9 in Syria's Golan Heights village
November 03, 2017
A suicide car bomb attack killed nine people in a government-held village in Syria's Golan Heights on Friday, state media said, reporting clashes between government forces and militants afterward.
State news agency SANA said the car bomb hit the outskirts of the village of Hader, which lies near the disengagement line that divides the Syrian-controlled part of the Golan from that occupied by Israel.
"A suicide bomber from Al-Nusra Front detonated a car bomb in the midst of the village, located on the outskirts of Hader, killing nine people and injuring at least 23," the agency said.
Al-Nusra Front is the old name for a militant group that was formerly Al Qaeda's affiliate in Syria and is now known as the Fateh al-Sham Front.
"In the aftermath of the terrorist attack, terrorist groups carried out a heavy attack on Hader, and army units and the Popular Defence units [pro-government militants] clashed with the attackers," SANA added.
The agency said the toll was expected to rise because a number of those wounded in the bombing were in serious condition and the ongoing assault on the town made it difficult to remove the injured to a safe place.
Hader is a majority-Druze village and has been attacked in the past by rebel and militant groups.
It lies in southwestern Syria's Quneitra province, around 70 per cent of which is held by either rebel or militant groups, with the government controlling the other 30pc, according to the Syrian Observatory for Human Rights monitor.
Israel seized 1,200 square kilometres of the Golan Heights from Syria in the Six-Day War of 1967 and later annexed it, a move never recognised by the international community.
The Israeli army said on Friday that a civilian in the town of Majdal Shams in the Israeli-occupied part of the Golan was lightly wounded as a result of "shots fired from Syria".
It said the shots were "stray fire resulting from the intense fighting on the Syrian Golan Heights".
Israeli army spokesman, Brigadier General Ronen Manelis, said the military was ready to "prevent Hader from being harmed or occupied, as part of our commitment to the Druze population".
Nearly 140,000 members of the Druze minority, which follows a secretive offshoot of Shia sect, live in Israel and the Israeli-occupied Golan.
In Majdal Shams, residents approached the disengagement line but were prevented from crossing to support villagers in Hader by the Israeli army, which closed off the area.
Some Syrian Druze have expressed sympathy for the opposition since the start of the civil war but the community has largely been loyal to the regime.
Russia accuses US of blocking humanitarian aid in Syria
Russia on Friday accused the United States of committing a "war crime" in Syria, saying its army had denied Syrian refugees access to humanitarian aid.
"The most severe humanitarian situation remains in the Al-Tanf region," the Russian defence ministry's Syria reconciliation centre said, referring to a garrison where US and other foreign troops train anti-Islamic State group fighters.
Tens of thousands of Syrian refugees from the Al-Rukban refugee camp on the Jordanian border are deprived of humanitarian aid because of the United States, which "illegally placed their military base there and forbids approach within 55 kilometres under the threat of death," the centre said.
"The actions of the US military and the so-called international coalition in Al-Tanf are a gross violation of the international humanitarian law and could qualify as a war crime," it said in a statement quoted by Russian news agencies.
Earlier this month Moscow accused the US of supporting IS militants and enabling them to mount counter-offensive attacks in eastern Syria from near the Al-Tanf garrison.
Al-Tanf, on the key highway connecting Damascus with Baghdad, has been repeatedly menaced by a surge of Iran-backed troops loyal to Syrian President Bashar al-Assad.
Washington says the garrison is used by US and British special forces to train rebel Syrian groups fighting IS militants.
Full report at:
https://www.dawn.com/news/1368150/suicide-attack-kills-9-in-syrias-golan-heights-village
--------
ISIS, Squeezed on Two Sides, Loses Syrian City and Border Crossing
By ANNE BARNARD and MARGARET COKER
NOV. 3, 2017
BEIRUT — Islamic State militants lost their last foothold in a major city and a strategic border crossing on Friday, as the Syrian and Iraqi militaries made significant advances, squeezing the militant group into a shrinking patch of territory near the border.
Syrian government forces, supported by intense Russian airstrikes and Iranian-backed militias on the ground, drove the militants from the last few neighborhoods they controlled in the eastern provincial capital of Deir al-Zour, the Syrian army said.
Across the border, the Iraqi army and allied Iranian-backed militias seized control of a crucial border crossing after taking most of the town of Qaim, Iraq, from the Islamic State, according to the Iraqi military chief of staff.
The military advances dealt a severe blow to the militant group, leaving it with fragments of its self-declared caliphate that once stretched from the center of Syria to the outskirts of Baghdad. They also provided yet another indication that President Bashar al-Assad's fortunes have rebounded and that, with help from Russian and Iranian allies, the Syrian army can take back territory.
The Islamic State now maintains just a few pockets of western Anbar Province in Iraq and somewhat larger patches in Syria, where it controls about a third of the desert province of Deir al-Zour, including a string of small towns and villages, and an oil field.
The developments also set the stage for a battle for the Syrian border town of Bukamal, on the strategic highway from Baghdad to Damascus, and what appears to be the end game for the remaining Islamic State territory in Iraq and Syria.
The seizing of Deir al-Zour punctuates the turnaround Mr. Assad has managed in more than six years of war. Just two years ago, the idea that the government would manage to take back the city seemed remote.
When the Syrian war broke out in 2011, soldiers were defecting from the Syrian army and only a fraction of the troops could be counted on for loyalty in the field. But Mr. Assad hit hard at rebel-held neighborhoods, pummeling Syrian cities with airstrikes with the support of Iran and its Lebanese ally, Hezbollah.
In 2015, Russia entered the war on Mr. Assad's behalf, carrying out airstrikes against the Islamic State and other insurgent factions. Russia's backing allowed Mr. Assad's forces to focus on one front at a time. Once the non-Islamic State insurgents were contained, the pro-government alliance turned its attention to the Islamic State, which it has now mostly routed.
Still, Mr. Assad is faced with running a country that is still divided, politically and territorially, where major cities are devastated, the security forces deeply dependent on Russia and Iran, and the economy gutted.
The government's announcement of victory in Deir al-Zour came just weeks after an American-backed, Kurdish-led militia, called the Syrian Democratic Forces, took over the city of Raqqa, which had served as the de facto capital of the Islamic State.
The militants never controlled the whole of the city of Deir al-Zour, although they held most of the surrounding province, an oil-rich region that provided an important source of revenue.
For two and a half years, though, the Islamic State had surrounded and besieged 200,000 civilians in the government-held section of the city. Its population dwindled to 90,000, the United Nations estimates, as people escaped or were smuggled out.
Now, the group's most important territory is the border town of Bukamal and the border crossing on the Syrian side. Iraqi forces claimed the other side of the border on Friday, along with most of Qaim, Bukamal's counterpart on the Iraqi side.
That battle for the remaining Islamic State territory could inflame tensions among the competing forces fighting the militants as they converge on the region: the Russian and Iranian-backed alliance that supports the Syrian government; the rival American-backed group, Syrian Democratic Forces, or S.D.F.; and the Iraqi forces that are pursuing Islamic State holdouts on their side of the border.
The stakes are high, with the competing armies seeking not only to vanquish the Islamic State, but also racing against each other to win influence in the strategic border zone.
Russia, which wants the Syrian government to reclaim all of its territory, and the United States, which wants to counter Iranian influence, have accused each other of firing at their respective allies on the ground.
The S.D.F., a Kurdish and Arab alliance, wants to seize as much territory as possible, including oil fields. Those resources and points of leverage could increase its chances of staving off a government takeover of the areas it holds, including Raqqa and the areas to the northeast where Kurds have carved out a measure of autonomy.
Iran wants the friendly Syrian government to control the area. With Iraq already a strong ally, Iran could establish a land route linking it with Lebanon, the base of its most powerful allied militia in the region, Hezbollah.
Once the Islamic State is driven out, cities like Raqqa may be the next front. A top Iranian official said Friday that the Syrian government and its allies would soon take Raqqa from the American-backed S.D.F.
A look at what the Islamic State controlled at different stages of its military dominance.
According to IRNA, Iran's semiofficial news agency, Ali Akbar Velayati, a foreign affairs adviser to Iran's Supreme Leader, said that Raqqa and its surroundings "will be liberated" and the Syrian government would take control. "The U.S. is planning to partition Syria," the agency quoted him as saying. "It will never achieve anything in the field."
The battle on the Iraqi side of the Iraqi-Syrian border on Friday involved Iraq's elite counterterrorism units, the Iraqi army, the federal police and Iraqi paramilitaries supported by Iran. American military advisers have been working with the Iraqi army and special forces, and the United States provided air support to the Iraqi ground forces on Friday, according to Gen. Yihya Rasool, the spokesman of the Iraqi joint operations command.
The Iraqi chief of staff said the Iraqis' advance gave them and their American-led coalition allies a forward operating position to monitor any remaining Islamic State fighters fleeing the converging armies.
An Iraqi Sunni tribal leader whose members also took part in the fighting said that the Islamic State's foreign fighters had fled Qaim before the final push by the Iraqi forces on Friday. The leader, Sheikh Qutri al-Ubaidi, said that the majority moved their families across the Syrian border in the direction of Bukamal.
Sheikh Ubaidi said several Islamic State fighters remained in Iraqi territory, hidden along the banks of the Euphrates River that flows between the two countries. Several Islamic State supporters also fled Qaim in boats across the river toward Rumana, Iraq, he said.
As of Friday night, at least two Iraqi towns — Rumana, northwest of Qaim, and Rawa, to the east — were still under Islamic State control.
The news from Deir al-Zour cheered some of the tens of thousands of its residents who are displaced across Syria and the region, though, as with Raqqa, it did not mean they could go home any time soon, given the intense destruction and the danger of land mines and Islamic State sleeper cells that may remain there.
"We fled from the intensive bombings because we could not stay there any more," said Alia Mohamed, 33, at a park in Damascus where she watched her 4-year-old daughter — one of her six children — run around as her husband tried to find a room for the family.
At a school shelter in Qudsaya, a suburb northwest of Damascus, Hosna Quray'a, who said that she had been displaced for two years, greeted the news with "great joy."
"I want to return," she said. "Most of my relatives left there, and I don't know what happened to them."
Full report at:
https://www.nytimes.com/2017/11/03/world/middleeast/syria-isis-deir-al-zour.html?mtrref=www.google.co.in&gwh=9AD8278C56A9333F4AE53CE3A8F1188E&gwt=pay
--------
Syria: Turkish Military Invasion Expands from Idlib to Lattakia Province
Nov 03, 2017
The Arabic-language al-Watan daily reported that border regions with Turkey in Western Idlib and Northern Lattakia have been witnessing military movements by the Ankara forces.
In the meantime, dissident-affiliated websites disclosed that the Turkish army has been carrying out reconnaissance operations from Bedama region in Jisr al-Shughour in Southwestern Idlib up to the border regions in Northern Lattakia that are under terrorists' control.
Also, social media activists reported that the Turkish forces have deployed in front of Khirbet al-Joz passageway in Western Idlib, preparing to enter the border region.
A terrorist commander disclosed last month that a long convoy of Turkish Army vehicles was forwarded to Idlib province in Northwestern Syria, adding that the convoy was the largest military column Ankara has thus far sent for a Syria mission.
The longest military convoy of the Turkish army, including over fifty vehicles, entered the small border town of Kafr Lusin and later moved to the small town of Qah in Northern Idlib, the militant-affiliated websites quoted Hazifah al-Taher, a commander of the Al-Nusra Front (Tahrir al-Sham Hay'at or the Levant Liberation Board), as saying.
The websites further said that 80 Turkish soldiers, deployed in Kafr Lusin, crossed the border into Northern Idlib.
Full report at:
http://en.farsnews.com/newstext.aspx?nn=13960812000186
--------
Hundreds of Turkey-backed Chinese Militants Arrive in Syria to Fight Gov't Forces
Nov 03, 2017
The websites reported that hundreds of militants of al-Sini (Chinese) al-Turkistani terrorist group have deployed in Northern Hama.
The websites added that the newly-arrived terrorists have been equipped with the most modern weapons, adding that the terrorists have been trained by the Turkish intelligence service to join war on the Syrian army in the provinces of Lattakia, Idlib and Hama.
In the meantime, field sources reported that tens of Chinese terrorists have been killed in clashes with the army men in Northern Hama in the last few days.
The websites said on Wednesday that hundreds of Free Syrian Army (FSA) terrorists united with the al-Nusra Front militants in Northeastern Hama against the Syrian army.
The news websites said that after the Syrian army advanced in the Northeastern parts of Hama and regained controlled of several regions, hundreds of FSA members entered battle against the army soldiers along with the al-Nusra terrorists.
They added that two groups of Jeish al-Izzah and Jeish Idlib Hor, affiliated to the FSA, united with al-Nusra.
Full report at:
http://en.farsnews.com/newstext.aspx?nn=13960812000158
--------
Northeastern Syria: SDF Expels Thousands of Iraqi Refugees towards ISIL-Held Region
Nov 03, 2017
Ali Bayati, one of the members of Iraq's Supreme Independent Human Rights Commission, said that the SDF that is in control of al-Houl refugee camp in Hasaka province in Northeastern Syria has forced 4,000 Iraqi refugees to leave the camp for a region that is very near to ISIL's defense lines.
Syrian Observatory of Human Rights reported on Tuesday that the SDF evacuated almost 130 families of ISIL terrorists from Deir Ezzur and Raqqa provinces to militant-held regions in Idlib province.
SOHR reported that 127 families of ISIL terrorists have been transferred from SDF-held regions to Idlib city and its countryside.
It added that most of the families were in Raqqa province and the rest of them were from Deir Ezzur, adding that the ISIL families were transferred by the SDF from Raqqa and Deir Ezzur to Afrin region in Western Aleppo that was under the Kurds' control and were later sent to regions that were under the control of the Al-Nusra Front (Tahrir al-Sham Hay'at or the Levant Liberation Board) in Western Aleppo and at the last stage to Idlib province.
Full report at:
http://en.farsnews.com/newstext.aspx?nn=13960812000229
--------
Documents show Bin Laden ordered his son to ditch Iran and head to Qatar
3 November 2017
New revelations from the bin Laden documents released by the CIA on Wednesday show that the former al-Qaeda leader has advised members of his family residing in Iran to move to Qatar.
The bin Laden documents show the relationship between his notorious terrorist organization and the government of Iran. Despite the building of a strong framework between Iran and al-Qaeda Osama bin Laden was distrustful of his allies.
Bin Laden writes that he wanted his son Hamza, the al-Qaeda's leader in waiting, to leave Iran, where he married and started a family, and head for Qatar to study Sharia sciences in order for him to rest his doubts about performing 'jihad'.
Another letter in the documents that was addressed to one of his wives and three of his children telling them to leave all their belongings in Iran to move to Qatar.
The revelations about al-Qaeda and Iran's relationship documented in bin Laden's hand written notes has been denied by Tehran.
Full report at:
https://english.alarabiya.net/en/News/middle-east/2017/11/03/Documents-show-Bin-Laden-ordered-his-son-to-ditch-Iran-and-head-to-Qatar.html
--------
Little-known group claims responsibility for attack in Egypt last month
3 November 2017
A militant group called Ansar al-Islam claimed responsibility for an attack in Egypt's Western Desert that killed several policemen last month, it said in a statement on Friday.
The newly emerging group did not give evidence for its claim for the Oct. 21 attack, made via an online statement.
Three security sources said at the time that at least 52 police officers and conscripts were killed when their patrol came under attack. The interior ministry rebutted that claim the next day, saying only 16 policemen had been killed.
"We have started our jihad ... on the borders of Cairo and were victorious against the enemy's campaign," Ansar al-Islam said, indicating this was its first attack. The statement was carried by another group called Guardians of Sharia.
Listing reasons
The statement appeared to be introducing the group to the Egyptian public, listing reasons it decided to take up arms against President Abdel Fattah al-Sisi's administration.
Ansar al-Islam said it captured an officer and that the Egyptian air force struck them 11 days after their attack. The air raids killed several of its members, the group said.
The group urged Egyptians to join their fight against the government and said they had released all conscripts they captured, implying it was specifically targeting officers.
Full report at:
https://english.alarabiya.net/en/News/middle-east/2017/11/03/Little-known-group-claims-responsibility-for-last-month-s-Egypt-attack.html
--------
Commit suicide to protect secrets, Bin Laden diktat to commanders
3 November 2017
Files released by the CIA in the Abbottabad raid that killed Osama bin Laden have revealed that the al-Qaeda leader directed his commanders and closest aides to commit suicide rather than fall into the hands of security forces.
This, according to him, helps hide secrets pertaining to the organization and its financiers and supporters. In a letter, believed to be written by Bin Laden, the leader called on his commanders to kill themselves via the easiest methods to avoid captivity.
Bin Laden specifically directed one of his family members, Abu Abdallah al-Halabi to kill himself if his plan to transfer money from a mediator called Saad fails. In the letter, Bin Laden requests Halabi to detail how he will transport the money and to have a plan in case anything goes wrong.
Jarboaa's research on suicide
"He must prepare himself and read Abdulaziz al-Jarboaa's research on suicide to avoid revealing secrets. He must have an easy and simple way to kill himself if it is a must to do so in order to avoid captivity. We recommend all our brothers who have secrets pertaining to jihad to read Jarboaa's research," Bin Laden wrote in the letter.
Full report at:
https://english.alarabiya.net/en/News/middle-east/2017/11/03/Bin-Laden-directed-commanders-to-kill-themselves-to-protect-secrets.html
--------
Lebanese Patriarch to meet King Salman in first visit by Church leader
3 November 2017
Saudi Minister of State for Gulf Affairs, Thamer al-Sabhan announced the upcoming visit of the Head of the Council of Catholic Patriarchs of the East, Lebanese Patriarch, Beshara al-Ra'i, to Saudi Arabia.
Al-Sabhan added that the visit, which is expected in the next few weeks, confirms the openness of the Kingdom.
"The visit of Patriarch Bishara al-Ra'i to the Kingdom affirms the Kingdom's approach to understanding, openness and peaceful coexistence with all the constituents of the Arab peoples," Sabhan said on Friday.
Al-Ra'i received an invitation to to meet King Salman bin Abdul Aziz and Crown Prince Mohammed bin Salman, recently according to the Charge d'Affaires of the Saudi Embassy in Lebanon, Ambassador Walid al-Bukhari.
Full report at:
https://english.alarabiya.net/en/News/gulf/2017/11/03/Lebanese-Patriarch-al-Rai-to-meet-King-Salman-in-first-visit-by-church-leader-to-Kingdom-.html
--------
Iraqi forces liberate al-Qaim from Daesh control, PM congratulates troops
Nov 3, 2017
Iraqi forces have retaken control of the town of al-Qaim from Daesh Takfiri terrorists, Prime Minister Haider al-Abadi has announced, congratulating the troops on their latest victory against the terrorist group.
Abadi issued a congratulatory statement on Friday, hailing the "liberation of al-Qaim in record time".
The advance comes hours after the units from the Iraqi army, Counter-Terrorism Service, Sunni tribal fighters and Popular Mobilization Forces (Hashd al-Sha'abi) entered the strategic town in the country's western Anbar Province near the Syrian border.
Announcing the offensive last week, Abadi said "Daesh members have to choose between death and surrender."
The Takfiri terrorists swept through parts of northern and western Iraq in June 2014. They then began a reign of terror across the captured areas, committing crimes against all ethnic and religious communities in Iraq, including Shias, Sunnis, Kurds, Christians and others.
The recapture of Qaim means that the Daesh terrorists in Iraq are now in control of just the smaller neighboring town of Rawa and surrounding pockets of barren desert along the Euphrates River.
Full report at:
http://www.presstv.com/Detail/2017/11/03/540883/Iraq-liberates-alQaim-Daesh
--------
Senior US official visited Damascus for talks: Lebanese daily
Nov 3, 2017
A senior US security official has recently traveled to Damascus via Lebanese soil and held talks with Syrian officials, a Lebanese daily reported on Friday.
"Damascus welcomed the first official American figure from one of [the US] security apparatuses, without publicizing it," the Lebanese al-Akhbar daily newspaper reported.
The daily also reported that the unidentified US official, traveling by land from Lebanon, spent a few hours in Syria before returning to Beirut.
According to the report, the official "arrived in Beirut earlier this week and went to Syria by land on Tuesday, accompanied by Lebanese security officials to the Syrian capital."
It said that Syrian officials remain reticent to meet with American officials until the US government alters its foreign policy with regard to Syria, where Washington has long pursued a regime change.
Syrian and US officials have not yet made any comments on the report.
If confirmed the visit would be the first known instance of a high-ranking American official to meet with Syrian officials in the capital in half a decade.
In January 2016, Brett H. McGurk, the US special envoy to the international coalition against the Daesh terrorist group visited Kurdish-held areas in northern Syria.
The visit was described by The New York Times as the first known by a high-ranking US official to the country since a Washington-led coalition began its air raids in Syria.
The US-led coalition of 68 nations has been conducting airstrikes against what are said to be Daesh targets inside Syria since September 2014 without any authorization from the Damascus government or a UN mandate. Such air raids began in Iraq in August of the same year.
The military alliance has repeatedly been accused of targeting and killing civilians. It has also been largely incapable of fulfilling its declared aim of destroying the Daesh Takfiri terrorist group.
The US has long been accused of colluding with Daesh to provide safe passage and logistic support to the members of the Takfiri group in conflict zones.
US blocking humanitarian aid in Syria: Russia
Meanwhile on Friday, Russia accused the US of committing a "war crime" in Syria, saying the American forces deployed to Syria had hindered the flow of aid to Syrian refugees.
"The most severe humanitarian situation remains in the al-Tanf region," the Russian Defense ministry's Syria reconciliation center said, referring to a garrison where the Americans have a military base.
The US has declared an expanse stretching 55 kilometers (3 miles) around the al-Tanf area a "de-confliction zone," only letting in forces allied to Washington and blocking out the Syrian army.
Tanf is located in a zone, where Syria, Iraq and Jordan's borders meet, and is, hence, of paramount strategic importance.
The Russian center said that tens of thousands of Syrian refugees from the al-Rukban refugee camp on the Jordanian border are deprived of humanitarian aid because of the United States, which "illegally placed their military base there and forbids approach within 55 kilometers (35 miles) under the threat of death."
"The actions of the US military and the so-called international coalition in al-Tanf are a gross violation of international humanitarian law and could qualify as a war crime," it said in a statement.
Earlier this month Moscow accused the US of supporting Daesh terrorists and enabling them to mount counter-offensive attacks in eastern Syria from near the al-Tanf garrison.
Full report at:
http://www.presstv.com/Detail/2017/11/03/540849/US-official-Syria-visit-Russia
--------
Africa
U.S. Bombs ISIS in Somalia for the First Time
By THOMAS GIBBONS-NEFF
NOV. 3, 2017
WASHINGTON — The United States military bombed Islamic State fighters in Somalia for the first time on Friday, a sign that the air campaign against the group was expanding after recent battlefield successes against the militants in Iraq and Syria.
Several militants were killed in a pair of strikes hours apart in the country's northeast, according to a statement from United States Africa Command.
"U.S. forces will continue to use all authorized and appropriate measures to protect Americans and to disable terrorist threats," the statement said, adding that the strikes were carried out in coordination with the Somali government.
The announcement of the new strikes came hours after President Trump said on Twitter that his administration had attacked the Islamic State "much harder" over the past two days. It was not immediately clear what he was referring to — the larger air campaign against the extremists in Iraq and Syria remained steady, according to the military — but the announcement of the bombings in Somalia helped clarify his statement.
The Islamic State has suffered numerous defeats in the past several months, including the loss of their stronghold in the Iraqi city of Mosul and in their de facto capital, Raqqa, Syria.
Mr. Trump gave the military wider latitude this year to go after militants in Somalia, specifically those associated with the Shabab terrorist group. The head of Africa Command, Gen. Thomas D. Waldhauser, waited months before exercising the authorities, citing the difficulty of striking militants mixed with a civilian population on the move in the midst of a regional famine.
According to an analysis by the Long War Journal, a publication that tracks militant groups in Africa, the Islamic State has a small presence in northeastern Somalia and consists of dozens of fighters led by a militant that had defected from Shabab.
Before Friday's strikes, the American military had primarily focused on the Shabab in Somalia, carrying out 15 airstrikes against them since the start of this year, according to the Long War Journal. The Shabab were responsible for the truck bombings last month that killed more than 300 people in Somalia's capital, Mogadishu.
In May, a Navy SEAL was killed in a raid against the group in Somalia. Several hundred American troops are in the country, primarily advising Somali forces and their African nation allies in the fight against Shabab militants.
In recent weeks, the American military's presence across Africa has come under increased scrutiny. A team of Green Berets and support soldiers were ambushed on Oct. 4 by militants thought to be associated with the Islamic State near the Niger-Mali border. Four soldiers were killed.
In June, a Special Forces soldier, Staff Sgt. Logan J. Melgar, was found dead in his room in Bamako, Mali. It was unclear how he died, but naval authorities are investigating whether two commandos from SEAL Team 6 strangled him.
https://www.nytimes.com/2017/11/03/world/africa/isis-bombed-somalia.html?mtrref=www.google.co.in&gwh=D12B4D5B76EA6EB293DB3AC6E145D946&gwt=pay
--------
Art X Lagos: Dozens exhibit work rooted in reality
by Shayera Dark
NOV. 4, 2017
Lagos, Nigeria - "As an artist politically, artistically, the whole idea about your environment must be represented in the music, in the arts. So really art is what is happening at a particular time of a people's development or underdevelopment," Fela Kuti once said. "So I think, as far as Africa is concerned, music cannot be for enjoyment, music has to be for revolution."
The iconic Afrobeat musician considered himself a change agent, and believed that African artists cannot afford to disengage from social issues.
As Nigeria hosts the second edition of Art X Lagos, West Africa's leading contemporary art fair, at least a few of the artists participating appear to have followed in Fela Kuti's footsteps.
The three-day affair begins on Friday, featuring more than 60 artists from 15 African countries across 14 galleries at the Civic Centre, Victoria Island, Lagos.
The title of Rahima Gambo's multimedia work, "Education is Forbidden", is co-opted from the English translation of Boko Haram and offers another perspective of the armed group's battles in northeastern Nigeria.
She focuses on secondary school and university students, memories of attacks on their facilities, and Nigeria's educational system.
"It goes beyond the sensational, beyond the deaths and the abduction," says Gambo. "It's a quiet story of what is happening internally, what's happening in the mind of somebody who's living in what is now termed a conflict zone [and] going through an [educational] system that has almost, in a way, lost its purpose."
A 31-year-old journalist who hails from the northeast, Gambo is more than qualified to explore the realities of the region with nuance.
"The irony of Boko Haram attacking schools does not erase the fact that this crumbling system has been there for a while," she says.
Combining text, photos, videos and textbook illustrations, she weaves a cohesive story of defiant school administrators and students still attending school despite threats, absent teachers, suicide bombings, and dilapidated infrastructure damaged by Boko Haram fighters.
In one account, photos show students enjoying an annual campus variety show months after an ambush. In another piece, a woman recalls escaping a deadly attack on campus, but says all she worried about at the time were her transcript and school certificate she had left behind.
"The in-betweens of [Gambo's] language … bring focus to the conditions of the particular moment," says Art X Lagos curator Missla Libsekal of the artist's part documentary, part art project.
It is one of nine curated works interrogating how artists view themselves and respond to contemporary issues.
"Documentary included [in] artistic practice is recognised historically as being useful to respond to [a] crisis," says Libsekal.
The consequences of colonialism on education in the country's north is also documented in the narrative.
Following the colonialists' introduction of English as the official language, Nigerians schooled in Arabic and Islamic education were suddenly rendered illiterate, which in turn limited and continues to limit access to economic opportunities - one of several factors attributed to the rise of Boko Haram.
"In many places where [schools existed], it created a hierarchy of culture and knowledge where local languages, local knowledge systems were made secondary to this import," Gambo says, as she describes the destruction of Islamic education. "In colonising a society, you created an unequal society. People that went to school suddenly became powerful and [those] that didn't were disempowered."
She also questions the Nigerian government's paltry investments in education, adding that schools can be viewed as a metaphor for the northeast's problems. "The school is an arm of the government. It's a power structure. The irony is not lost that Boko Haram is looking at the educational system as the root of its problems … as a symbol of all these Western promises that have not benefited them."
Mental health and women's beauty
Another artist whose work reflects the times is 25-year-old Olatunde Alara. His spray-painted installation "Smile", borne of his struggles with mental illness and being asked to smile when depressed, depicts the interior mind and exterior persona at odds with each other and the concept of misperception.
Recalling earlier encounters with mental illness, Alara says he "couldn't put a definition to it because I didn't have any references, which is why representation is very important and it's important that I'm doing this".
As Nigerian newspapers continue to refer to suicide as "despicable acts" and "ugly incidents", Alara hopes his installation will broaden conversations about mental health and encourage people to speak out about their experiences.
Wura-Natasha Ogunji, meanwhile, questions the concept of women's beauty, its destruction and the dynamics of seeing and being seen in an art performance titled, "If I Loved You". Like Alara, Ogunji's performances, which mostly centre on the presence of women in public spaces, are inspired by her experiences.
"I was very aware of division of labour … my own movement as a woman and how they were affected," recalls the 47-year-old, of her first visit to Nigeria in 2011. "I was very aware of people listening to me or not in public spaces. And so that became something I really wanted to engage with because of personal questions that I had with my own power, and my about own ability to engage with people and be present."
Standing on a pedestal, the performers are presented as "objects of desire and focus and art objects [and] elevated beings" to the audience, with both parties having alternative viewpoints.
Ogunji says her intention is not to effect a drastic change in the system but to slightly shift things for women, in this case, the performers, to experience freedom.
"Art allows for that space in such a direct and eloquent manner," she says.
'Giving voice to the voiceless'
Critic Wilfred Okiche says the Lagos event has expanded the space for uncomfortable topics to be discussed.
"Art remains one of those mediums not totally shackled to the uneasy silence that conservative cultures usually seek to enforce," he says. "Art X has risen to the challenge of giving voice to the voiceless and starting edgy, important conversations in creative ways."
As to whether artists addressing societal concerns in their work identify, as Fela Kuti did, as change agents - it depends on the artist.
Full report at:
http://www.aljazeera.com/news/2017/11/art-lagos-dozens-exhibit-work-rooted-reality-171102200149102.html
--------
Nigeria: Anwar-Ul-Islam Tasks Members On Compliance With Society's Standards
3 NOVEMBER 2017
By Shakirah Adunola
All Chief Imams and Missioners of the Anwar-ul Islam Movement of Nigeria across the country and abroad have been charged to ensure that all religious activities, rites and programmes are conducted in conformity with the standards approved in the Movement's Code of Conduct.
Speaking at the 2-day seminar held in Lagos, the National President of Anwar-ul-Islam, Barr. Mubashir Ojelade, said the purpose of the seminar is to examine, discuss and familiarize with salient aspect and procedure in the mode of worship and the guidelines or regulation in the code of conduct.
He noted that participants must resist the temptation to turn the forum to an academic exercise or general exposition or Tafsir of the holy Quran or the sunnah. Emphasis should be on Anwar-ul Islam conduct, its act of worship and religious rites like salat, haqeedah, Janazah and fidau.
Ojelade stated that the new board must rise to the occasion and give a more positive direction to spiritual and religious activities in the movement. "It will be necessary to make a critical assessment of the situation in the missions so as to determine the current state of missionary and religious activities as against what is used to be in the past.
The president, suggested that the board should look at critical areas like the code of conduct for Imams and Alfas, strict adherence to the movement's traditions and mode of worship, ensuring uniformity in the conduct of religious programmes and translation of mode of worship to English.
"Consistent with the objective of the administration on the missionary, reasonable impact were made in key areas. We have raised the consciousness of the missionary Board, which previously was relegated to the background due to the protracted leadership crises in the movement. We have created new space and opportunities for our chief Imams and Imams to participate more actively in the affairs of the movement," he said.
He said the translation of the Movement's mode of worship to English was completed at the beginning of this month and approved by the NEC of the movement under the watch of the National Chief Imam, Alhaji A B Yoosuf.
Ojelade added that the seminar is the next in the sequence of events." From now on, it is imperative for all Chief Imams, Imams, Alfas and Members to strictly adhere to and ensure that all religious activities, rites and prrogrammes are conducted in conformity, consistence and respectability to the conduct of the programmes of the movement generally.
Chief Imam Babatunde Adisa said the seminar is good initiative, as it would bring uniformity in religious activities of the movement.
Full report at:
http://allafrica.com/stories/201711030793.html
--------
Four foreigners working at power plant kidnapped in Libya, official says
3 November 2017
Four foreign engineers working for the Turkish construction firm Enka were kidnapped in southwest Libya on Friday, a Libyan state electricity official said.
The men, who were Turkish and South African, were seized while travelling from the airport in the town of Ubari to a power plant they were helping to build, the official said, asking not to be named. There was no immediate indication who had abducted them.
Kidnapping is rife across Libya, which has been in turmoil since an uprising unseated autocratic leader Muammar Gaddafi in 2011. Work at the Ubari plant has been going on for years, disrupted periodically by tribal clashes or other security problems.
https://english.alarabiya.net/en/News/north-africa/2017/11/03/Four-foreigners-working-at-power-plant-kidnapped-in-Libya-official-says.html
--------
Nigeria: PAMSA Urges Muslims to Be Creative in Pursuing Goals
3 NOVEMBER 2017
By Sulaimon Salau
Papa-Ajao Muslim Assembly (PAMAS) has urged the Muslim Ummah to exhibit good manners of creativity, endurance and nurture a purified soul to be able to overcome the myriads of challenges that may hinder their progress in life.
The Guest Lecturer, Sheikh Abd Razaq Woleola, who gave this advise during the 11th Hijrah Celebration/ Turbaning Ceremony organized by PAMAS in Lagos, said lifetime of human being could be likened to that of a pencil that was created to make images and correct mistakes to bring out a perfection.
According to him, the creation of a pencil depicts good features of a lifetime, because it (pencil) should be held and directed by someone to be able to draw a meaningful image, just as human need networking to survive. Also, the process of sharpening the pencil depicts the challenges that would be faced by man in life, but endurance and perseverance would make him succeed.
Woleola stressed that Muslims should be creative in whatever idea they are pursuing to ensure that they generate new solutions to individual and societal problems.
The eraser in a pencil, he said indicated that people will continue to make mistakes, but it only when this is realized and corrected that such personality could get a brilliant outcome.
Noting that time is very crucial in life, he urged the faithful to always make good use of their time rather than pursuing unnecessary things that would jeopardise their future.
General Secretary of PAMAS, Abdullah Salahudeen (Allutify) urged all Muslims in Papa-Ajao community to align with the group in the quest for propagation of Islam.
"Let me categorically affirm that our effort at putting mosques, societies and Muslim Ummah on the right and vantage position are not far from the idea of our noble prophet Mohammad (SAW) exhibited by his hijrah. We therefore implore societies, asalatu groups, and mosques who count PAMAS as rival body to change their intention and realize that PAMAS stands for unity and welfare of all, not antagonist," he said.
Sheikh Ibrahim Ahmod Gbodofu, observed a prayer for the nation, urging all patriotic Nigerians to continue to pray for peace and prosperity of the country on daily basis.
Full report at:
http://allafrica.com/stories/201711030634.html
--------
Southeast Asia
Malay-Muslim NGOs voice support for Najib's Budget 2018
November 3, 2017
PUTRAJAYA, Nov 3 ― Close to 100 NGOs today handed to Prime Minister Datuk Seri Najib Razak a memorandum expressing their support for Budget 2018 tabled in Parliament on October 27.
Peninsula Malay Students Federation (GPMS) president Zambri Mohd Isa, who represented the NGOs, presented the memorandum to Najib, who is also the Finance Minister, at Perdana Putra.
Speaking to reporters afterwards, Zambri said the NGO support was due to the budget having provided for all the people, particularly Malays and Muslims.
"We do not see the budget as an election budget but a budget for the future in line with the National Transformation 2050," he said.
He also said that the memorandum welcomed the measures for enhancing the greatness of Islam and the transformation of Bumiputera. ― Bernama
http://www.themalaymailonline.com/malaysia/article/ngos-voice-support-for-najibs-budget-2018#q9DDkfhIWdGEh887.97
--------
Report: India to demand Zakir Naik's extradition soon
November 4, 2017
PETALING JAYA: The Indian government will soon make a formal extradition request to Putrajaya for hardline Islamic preacher Zakir Naik to return to face charges of money laundering, incitement of terror activities and radicalising youth.
India's Ministry of External Affairs (MEA) said the government is currently finalising the internal legal process as required for any extradition request, the Times of India reported.
"We are nearing the completion of this exercise. Once this exercise is completed, we will make an official request to the Malaysian government on this matter," MEA spokesman Raveesh Kumar was quoted as saying at a press briefing yesterday.
On Thursday, the National Investigation Agency (NIA) was reported have said that it is doing all it can to ensure Naik is brought back to India, having previously also written to Interpol to issue a red notice for his arrest.
"We will explore all legal options which are available to us to bring Naik back so that he faces trial before the court," NIA inspector-general Alok Mittal was quoted as saying by Asian News International (ANI), a New Delhi-based news portal.
The NIA has charged Naik and his Mumbai-based non-profit Islamic Research Foundation (IRF) with indulging in unlawful activities and promoting religious hatred. The government had previously banned IRF and also revoked his Indian passport.
Earlier this week, Malaysian Deputy Prime Minister Ahmad Zahid Hamidi was reported to have said that the Indian government had never sought any help from the Malaysian government over the controversial preacher.
In April this year, Zahid, who is also home minister, had also confirmed that Naik was given permanent resident status in Malaysia five years ago under the tenure of the previous home minister, Hishammuddin Hussein.
Media reports from India had previously claimed that the preacher was also accorded citizenship status by the Saudi government, although this has not been confirmed by Riyadh.
In May, the NIA was reported to have written to Interpol asking that a red-corner notice be issued against him. This would mean that he would be officially declared an international fugitive and police in any country would be authorised to arrest him.
Naik fled India in 2016, after a suspect in a terror attack on a Dhaka cafe, in Bangladesh, said he had been influenced by Naik's speeches, and Bangladesh banned his Peace TV channel.
Full report at:
http://www.freemalaysiatoday.com/category/nation/2017/11/04/report-india-to-demand-zakir-naiks-extradition-soon/
--------
Singapore govt told to focus on overseas trips to hear Muslim preachers
November 3, 2017
SINGAPORE: Malay-Muslim community leaders here want the authorities to not just ban exclusivist foreign preachers from entering Singapore but to regulate overseas trips organised by religious institutions to attend sermons or lectures by such preachers.
Today Online quoted Dr Mohamed Ali, the vice-chairman of the Religious Rehabilitation Group, as saying the authorities should consider regulating overseas trips by mosques and private Islamic organisations for Singaporeans to attend lectures by foreign preachers.
Dr Mohamed, an assistant professor at the S Rajaratnam School of International Studies, added: "I can see the importance of having such a system in place, where you need to get clearance before conducting such trips. But will it be effective or not, is another question."
The report said a local religious teacher, who declined to be named, agreed it could be an additional solution to curb access to radical or exclusivist teachings.
"Perhaps, it would be wise for the authorities to study it. With the current environment we're in, there is a need to explore all options and try to plug as many gaps as we can," the man was quoted as saying.
The report said, at present, mosques and private Islamic institutions did not need any clearance from the Islamic Religious Council of Singapore (Muis) to conduct such trips, which were an occasional affair.
Allaudin Mohamed, vice-chairman of Geylang Serai Inter-Racial and Religious Confidence Circle, questioned the effectiveness of any move to regulate foreign trips to listen to preachers.
"The government cannot stop people if they want to go abroad," Today Online quoted him as saying.
Dr Mohamed, meanwhile, noted that the Internet had allowed people to hear from religious preachers, without having to be physically present at their lectures or sermons.
The report said even with one avenue cut off, there were other channels – such as social media and YouTube – available for followers to access the teachings of various preachers.
On Oct 30, Singapore authorities announced that two foreign Islamic preachers known for their divisive views — Zimbabwean Ismail Menk, who is better known as Mufti Menk, and Malaysian Haslin Baharim — had been banned from entering Singapore.
Two days later, Johor barred both preachers from giving religious talks there, even though Malaysia's federal government said it had no issues with the preachers' conduct.
A Singapore ministry of home affairs representative told Today Online that preachers with divisive and extremist teachings would not be allowed in Singapore "regardless of the faith they represent". Two foreign Christian preachers were recently denied entry here as they had made denigrating comments about other faiths.
They are also studying ways to tighten the process to keep such preachers from entering Singapore to spread their teachings.
Muis said it was "committed to ensuring that Islamic instruction and guidance for the Singaporean Muslim community is appropriate and consistent with the Singaporean context and the values of the Singaporean Muslim identity".
Full report at:
http://www.freemalaysiatoday.com/category/nation/2017/11/03/regulate-overseas-trips-to-hear-foreign-preachers-singapore-malays-tell-govt/
--------
Tahfiz schools, new mosques get leg up in Selangor budget
BY AZRIL ANNUAR
November 3, 2017
SHAH ALAM, Nov 3 ― The Selangor state government's 2018 budget has placed a focus on religion and religious institution with a total allocation of RM66.5 million for tahfiz schools, mosques and other places of worship, especially Sikh gurdwaras.
Mentri Besar Datuk Seri Azmin Ali told the state assembly that he has allocated RM2 million for upgrade and maintenance works on high risk tahfiz schools that teach Quran memorisation, in light of the fire tragedy that took 23 lives at the Darul Quran Ittifaqiyah school in Gombak.
"I have allocated RM2 million for the upgrade and repair works at the 262 private tahfiz schools with 17,440 students that has registered with the Selangor Islamic Religious Department (Jais) since October 2017.
"Priorities will be given to tahfiz schools with high security and safety risks," said Azmin who urged the remaining 127 tahfiz schools to register with Jais.
He also voiced his concern that 17,440 tahfiz students lack the opportunity to take SPM examinations and he has proposed to state tertiary education institutions Unisel and Kuis to expand its programmes for the group.
A whopping RM57 million was allocated to building four new mosques in Kajang (RM12 million), Hulu Langat (RM16 million), Subang (RM17 million), and Kota Damansara (RM12 million).
Another RM5 million was allocated to Denai Alam Mosques as financial assistance to complete its construction.
Mosque caretakers, known as siak, will also be receiving a RM300 incentive.
Azmin also increased the funds for non-Islamic religious activities to RM6 million from RM5.1 million.
The Selangor Sikh community receives a 100 per cent increase in funds with an allocation of RM1 million from RM500,000 last year for community activities and repair works on their gurdwara.
Full report at:
http://www.themalaymailonline.com/malaysia/article/tahfiz-schools-new-mosques-get-leg-up-in-selangor-budget#ojlUWdEPmlhZbZAT.97
--------
'Extremist' Batam radio station is cleared after review
Nov 4, 2017
A radio station in Batam accused of airing radical Islamic teachings has been cleared by the Indonesian Broadcasting Commission (KPI).
A review by the regional unit of the KPI found that Radio Hang no longer promotes "violent Islam" in its broadcast, which regularly includes dakwahs, or religious teachings.
"The content of their broadcast has changed substantially, it is more open now," said Mr Azwardi Anas, who chairs the Riau Islands unit of the commission, yesterday.
Radio Hang came under the scrutiny of the Singapore authorities after two of its avid listeners, Singaporeans Rosli Hamzah and Mohamed Omar Mahadi, were detained under the Internal Security Act in August last year.
Rosli and Omar, then aged 50 and 33 respectively, were planning to travel to the Middle East to fight for the Islamic State in Iraq and Syria (ISIS).
Rosli, who worked at a car wash, began listening to Radio Hang in 2009, while Omar, a waste truck driver, started tuning in to the station a year later.
Singapore's Ministry of Home Affairs (MHA) described Radio Hang as "a religious station which sometimes features speakers who preach extreme views", and the authorities said they were looking at options to block its broadcast.
The latest development in Indonesia comes just days after Singapore disclosed it had barred two foreign Islamic preachers from entering the country because their hardline and divisive teachings ran counter to the country's multicultural and multi-religious values.
Zimbabwean Ismail Menk is known to preach "segregationist and divisive teachings", while the other preacher, Malaysian Haslin Baharim, has described non-Muslims as "deviant".
The previous line-up of preachers at Radio Hang was said to subscribe to similar extreme views. The preachers attracted many followers, which led to fears that many listeners would, over time, become receptive to militant groups such as ISIS.
Community leaders in Singapore have warned that the cases of Rosli and Omar highlighted the danger of exclusivist teachings, such as those aired by the Batam station, in priming individuals for ISIS propaganda.
They noted that while such teachings may not directly instigate violence, they encourage believers to stay apart from non-Muslims as well as Muslims who do not share similar views.
Mr Azwardi assured that the station was put through an evaluation process and found to "consistently oppose acts of terrorism through its broadcasts and off-air activities".
"So there is no longer a problem of ISIS, as accused by Singapore," he said. "The proof is in our government issuing (Radio Hang) a permit... for the next five years."
While the vetting process by the KPI may not be foolproof, and radical rhetoric may still slip through, one security analyst believed the Radio Hang probe was a solid step towards tightening the media landscape to prevent the spread of extremist ideas.
"Efforts in countering the spread of radicalism have been brought to a new level by the current leadership in Indonesia," said senior analyst Jasminder Singh of the International Centre for Political Violence and Terrorism Research.
"With Chief Security Minister Wiranto and Defence Minister Ryamizard Ryacudu at the helm, it comes as no surprise that broadcasters such as Radio Hang are now required to adhere to tighter controls in terms of what they air.
Full report at:
http://www.straitstimes.com/asia/se-asia/extremist-batam-radio-station-is-cleared-after-review
--------
One in Five Indonesian Students Supports Islamic Caliphate: Survey
Nov 4, 2017
Jakarta. Nearly 20 percent of Indonesian high school and university students support the establishment of an Islamic caliphate in the archipelago, while many said they were, to varying degrees, ready to wage jihad to achieve this, indicating a rising tide of radicalism among the country's youth, a new survey shows.
The survey by Mata Air Foundation and Alvara Research Center focused on the potential for radicalism among high school and college students. It polled more than 4,200 Muslim students from the top five schools in Java and several larger cities in the rest of the country, as well as from Indonesia's top 25 universities.
The result of the survey released on Tuesday (31/10) also shows that around 30 percent disapprove of being led by a non-Muslim.
Slightly more than 82 percent of respondents further indicated that they disapprove of interfaith marriages, while 90.6 percent said they find the lesbian, gay, bisexual and transgender community morally offensive.
"Intolerant teachings have already entered top schools and universities," the report said, alluding to the respondent's choice of an exemplary ulema and their perceptions on religion and state relations.
Respondents were most familiar with ulemas that are prominent on television, news outlets and the internet, as opposed to those who are charismatic or more experienced.
However, the students still recognize and feel closer to the country's two biggest Muslim organizations, Nahdlatul Ulama and Muhammadiyah, than to hardliners such as the Islamic Defenders Front (FPI) and Hizbut Tahrir Indonesia.
The report concluded that intolerant teachings begin among high school students and are "further strengthened when they are college students, through Islamic study circles on campuses."
The Setara Institute, a Jakarta-based human rights group, drew a similar conclusion in a preliminary study on intolerance and increasing radicalism in Bogor and Depok in West Java. The institute also found that messages of intolerance and radicalism are disseminated through Islamic study circles on college campuses.
Full report at:
http://jakartaglobe.id/news/one-in-five-indonesian-students-supports-islamic-caliphate-survey/
--------
Less Protection Requests From Indonesians Abroad in 2017: Gov't
Nov 4, 2017
Manado. The Ministry of Foreign Affairs has handled most of the protection requests filed by Indonesian citizens overseas between January and October, an official said on Wednesday (02/11).
The number of cases recorded, 9,729, has decreased by half from the same period last year. So far the government managed to solve 6,635 of them.
Director of citizen protection and legal aid at the ministry, Lalu Muhammad Iqbal, said most of the cases are related to the violation of labor laws or problems faced by Indonesians working in international waters on foreign ships.
Today, 144 Indonesians are facing death sentences abroad. Most of them have been convicted in drug cases.
"The number is high. This is a problem that needs to be monitored," Lalu said as quoted by Suara Pembaruan.
He added that 490 Indonesian citizens, who are accused of affiliation with the Islamic State militant group, have been repatriated.
Hundreds of Indonesians are facing deportation from the United States, in accordance with President Donald Trump's new immigration policy.
"There are 588 Indonesian citizens from North Sulawesi who can be deported [from the US]," Lalu said.
Full report at:
http://jakartaglobe.id/news/less-protection-requests-indonesians-abroad-2017-govt/
--------
Citing Human Rights Violations, Religious Organizations Call for End to Israeli Occupation of Palestine
Nov 4, 2017
Jakarta. Indonesian religious organizations called for an end to the Israeli occupation of Palestinian territories in a joint declaration issued on Friday (03/11), in which they urged the international community to take "concrete steps" to end human rights violations against Palestinians, calling it a "humanitarian" issue as opposed to a religious one.
The declaration was signed by representatives of organizations of six officially recognized religions in Indonesia, including Nahdlatul Ulama (NU) and the Bishops' Conference of Indonesia (KWI).
"We […] condemn the Israeli occupation in Palestinian territories and urge a stop to all forms of violations in the occupied territories," the statement said.
Furthermore, the declaration urged the Indonesian government to maintain its obligations to international law and work with other countries to stop the ongoing occupation.
This year marks the 50th year of the Israeli occupation of the West Bank, which includes East Jerusalem and the Gaza Strip.
"Israel has destroyed the homes of Palestinians and built an apartheid wall that separates people and families. The Israelis jailed our children and kill civilians for no reason [...] and use forbidden weapons," Taher Ibrahim Abdullah Ahmad, the Palestinian Embassy's charge d'affaires, said at the signing of the declaration.
Palestinian children are reportedly deprived from receiving education because many schools have been destroyed by Israeli forces. According to Ahmad, school attendance has seen a sharp decrease to 33 percent from a previous 95 percent.
Ahmad also urged other countries "to support a two-state solution."
Religious leaders urged the international community must take "concrete steps" to put a stop to the development of Israeli settlements on Palestinian land.
"If there are no concrete steps from the international community […] then the human rights violations against Palestinians, which has deteriorated, will only get worse," the statement said.
Indonesia has been a staunch supporter of Palestinian independence. The country established diplomatic relations with Palestine in 1988.
Indonesian diplomats have continued to put forward the issue of Palestine in bilateral and multilateral settings. In 2016, Indonesia opened its consulate-general in Ramallah, Palestine's de-facto capital.
Last week, Foreign Minister Retno Marsudi reaffirmed Indonesia's support for Palestine, saying that "supporting Palestine has always been at the heart of Indonesia's foreign policy."
Lina Fattom, an Amnesty International researcher for Israel and Palestine, highlighted that this conflict "is not one of religion, but it is one based on the need for control of resources that uses religion and culture as a way to divide."
Representatives of the religious organizations, who were gathered at the office of the Nahdlatul Ulama executive board (PBNU) in Jakarta, also echoed similar sentiments.
Full report at:
http://jakartaglobe.id/news/citing-human-rights-violations-religious-organizations-call-end-israeli-occupation-palestine/
--------
URL: https://www.newageislam.com/islamic-world-news/sufi-teachings-seen-cure-extremist/d/113122
New Age Islam, Islam Online, Islamic Website, African Muslim News, Arab World News, South Asia News, Indian Muslim News, World Muslim News, Women in Islam, Islamic Feminism, Arab Women, Women In Arab, Islamophobia in America, Muslim Women in West, Islam Women and Feminism