New Age Islam News Bureau
8 Jun 2020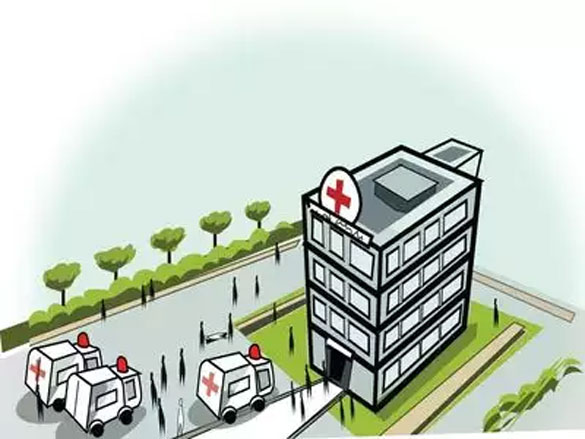 Image used for representational purpose only
------
'Stop Attending To Muslim Patients': Rajasthan Hospital Staff Chats Leaked, Probe On
Sokoto Islamic Cleric Deletes Sermon on Rape After Criticisms
2,500 Rare Texts from Islamic World, Covering A Period of More Than A Thousand Years,To Go Online for Free
US Protesters Turn White House Fence into Memorial Wall
Thousands Rally Outside US Embassy In Paris Against Police Brutality In America, France
Quarantine Fitness Drive Raises SR125,000 For Saudi Food Bank
Foreign Troops Pull-Out Without A Total Taliban Commitment to Peace Would Be 'Rash': Ex NATO Official
Is Indonesia's Sharia Fintech Industry Here to Stay?
US Spl Envoy Khalilzad Zalmay Meets Pak Army Chief Bajwa; Discusses Afghan Peace Process
-----
India
How Lives Were Destroyed Under Cover of Lockdown in A Small Indian Town
People Offer Prayers at Eidgah Mosque in Lucknow As Places Of Worship Reopens Today
Religious places in Delhi open after 2.5 months
Delhi Police await Maulana Saad's Covid-19 report
Maharashtra's Plan To Buy Drug From Bangladesh Irks Local Companies
------
Africa
UN says 'encouraged' by Libyan calls to resume peace talks
Miyetti Allah President Denies Making Statement That Fulani Will Rule Nigeria Forever
You Don't Own Nigeria, Northern CAN Tells Miyetti Allah
------
Mideast
Palestine Slams Israel For Deportation of Worshippers from Al-Aqsa Mosque
Bangsamoro Autonomy Fruitful for Muslims
Turkey voices outrage over anti-Muslim act against mosque in Greek Cyprus
Palestinians in Gaza hold funeral for former Islamic Jihad leader
Iran Rewrites Muslim/Western History to Demonize Israel
IRGC Quds Force Cmdr. condoles death of 'Ramadan Abdullah Shalah'
Spokesman: No Direct Talks between Iran, US on Prisoners Swap
Top Security Official: Idiots Once Keen to Besiege Us, Now Trapped in Iran's Might
Envoy Blames Human Traffickers for Car Incident for Afghan Nationals in Central Iran
Health Minister: Iran on Verge of Historical Leap in Production of Medical Equipment
Iranian Armed Forces Equipped with 10 Overhauled Helicopters
Iranian Lawmakers Support Anti-Racist Protests in US
------
North America
CAIR Enraged, Files Lawsuit Over the Truth About Islam Told at a College
Obama Used National Security to Spy on Americans Opposed to Islamic Terrorists
How Ramy Youssef, Creator of the First Series About a Muslim-American Family, Reinvented TV
US condemns Islamic Republic for execution of Iranian Jew in 1980
------
Europe
Over 10,000 people protest over George Floyd killing in Rome
Worthing mosque donates grocery boxes to the elderly
Mosques in England can reopen for 'individual prayer' on June 15
------
Arab World
Saudi minister, US envoy discuss efforts to fight COVID-19
Life is like a waiting room for many Saudi students abroad
What a gem: Saudi artist harnesses precious stones for portraits
Saudi job fund deposits SR379 million in bank accounts
Saudi real estate fund performs more than 873,000 e-services
------
South Asia
Faced with The Prospect of Formal Peace Talks, Afghans Consider What They're Willing To Concede
Afghanistan schools will remain closed until September
A tribal leader and family members killed in Wardak
Afghanistan races against time to contain outbreak
Bangladesh's minister tests positive for coronavirus
COVID-19: Turkey delivers medical aid to Bangladesh
Nigeria collects coronavirus medicine from Bangladesh
------
Southeast Asia
Nahdlatul Ulama Condemns Trump Administration For Lack Of 'Democratic Values'
Non-Muslim marriage registrations delayed by MCO must be resolved by July 31, says senior minister
Pressures increasing on Indonesia and Malaysia in the South China Sea
Forgotten Islamic Values in The Drink-Driving Debate
Jakarta partly reopens from coronavirus lockdown
------
Pakistan
Five killed in Kashmir clash with Indian troops
Pakistan listed among third-riskiest countries for coronavirus in new study
World Bank projects —1pc GDP growth for Pakistan in 2020-21
Gilgit man who allegedly raped, assaulted nine-year-old arrested
Compiled By New Age Islam News Bureau
URL: https://www.newageislam.com/islamic-world-news/stop-attending-muslim-patients-rajasthan/d/122063
------
'Stop attending to Muslim patients': Rajasthan hospital staff chats leaked, probe on
Jun 8, 2020
JAIPUR: A private hospital in Churu's Sardarshahar has become embroiled in a controversy after the police started investigating allegations that the medical facility is denying treatment to Muslims.
Screenshots of a group chat of hospital staff went viral on WhatsApp which had messages like "stop attending to Muslims patients". The messages allegedly follows the same theme with one member saying that 'Muslims should be asked to go to a Muslim doctor'.
WhatsApp message
With the screenshots doing the rounds on social media, a complaint was lodged with the police control room in Churu, following which the cops started an investigation.
WhatsApp message
"We received a complaint that a private hospital was not attending to Muslim patients and a WhatsApp group chat's screenshots were being shown. No FIR has been filed yet and we are checking the veracity of the allegations. It appears that the chats occured during the lockdown period." said sub-inspector Ramesh Pannu, Sardarshahar police station, where the complaint has been filed.
WhatsApp message
Confirming the development, Churu superintendent of police Tejaswini Gautam said, "We have received a complaint following which we are taking action to register FIR in the matter."
Meanwhile, Dr Sunil Choudhary, who runs the hospital, posted an apology on social media which said, "I apologise for the chats between my hospital staff which have gone viral. Neither I nor my staff had any intention of hurting any community's feelings. We exclude no community from treatment."
Speaking to TOI, the doctor added, "I have been running this hospital for the last two years and have never denied treatment to any patient irrespective of their religious beliefs."
The doctor said, "I have records of all our patients and can prove that we have treated Muslim patients as well. I was not even aware of the chat by the staff and have rendered my apology. I am also ready to face police investigation as well."
According to Choudhary, the chats are of April 8 after Tablighi Jamat attendees were found Covid-19 positive. He also claimed that it was a way to spoil his hospital's reputation and a conspiracy against him. "We have patients who come under government's Bhamashah scheme and more than half the patients are Muslims. We upload that data on website which cannot be manipulated. I do not know if it is some political conspiracy to undo all the hardwork that I have put in", he said.
https://timesofindia.indiatimes.com/city/jaipur/stop-attending-to-muslim-patients-rajasthan-hosp-staff-chats-leaked-probe-on/articleshow/76251476.cms
------
Sokoto Islamic Cleric Deletes Sermon On Rape After Criticisms
JUN 07, 2020
After incurring the wrath of Nigerians on various social media platforms for sharing a story on how a five-year-old girl raped an adult male, an Islamic cleric based in Sokoto State, Dr Mansur Ibrahim Sokoto, has deleted the post from his pages.
Sokoto was accused by many Nigerians of attempting to change the narrative on rape and blame women and girls for the scourge.
Angered by the situation, many Nigerians also called on the police to launch an investigation and arrest the narrator of the story.
Checks by SaharaReporters on the post on Sunday showed that the Islamic cleric had bowed to pressure and pulled down the post.
Sokoto Cleric Sparks Outrage For Sharing Story On How Five-year-old Girl 'Raped' Adult Male
30 Comments23 Hours Ago
Sokoto is a professor at the Usman Danfodiyo University, Sokoto State.
http://saharareporters.com/2020/06/07/sokoto-islamic-cleric-deletes-sermon-rape-after-criticisms
------
2,500 Rare Texts from Islamic World, Covering A Period of More Than A Thousand Years, To Go Online for Free
Dalya Alberge
Mon 8 Jun 2020
More than 2,500 rare manuscripts and books from the Islamic world covering a period of more than a thousand years are to be made freely available online.
The National Library of Israel (NLI) in Jerusalem has digitised its world-class collection of items in Arabic, Persian, and Turkish, dating from the ninth to the 20th centuries, including spectacularly beautiful Qur'ans and literary works decorated with gold leaf and lapis lazuli.
The NLI's treasures include an exquisite Iranian copy of Gift to the Noble (Tuhfat al-Ahrar), created barely three years after the completion of a 1484 collection of verse on religious and moral themes by the great Persian mystical poet Nur al-Din Jami.
Manuscript dating from 1484 of Nur al-Din Jami's Tuhfat al-Ahrar.
Manuscript dating from 1484 of Nur al-Din Jami's Tuhfat al-Ahrar. Photograph: National Library of Israel
Each page is illuminated in gold leaf, with illustrations that include a polo game and a garden scene featuring beautiful medieval calligraphy.
Dr Raquel Ukeles, curator of the NLI's Islam and Middle East collection, said: "It's exquisite. Each border is decorated in gold leaf [and] very delicate paintings. Every page is different. You'll have pictures of gazelles, flowers or plants."
The opening and closing pages feature "mouth-wateringly beautiful" double-sided miniatures that were added later, apparently in the 17th or 18th centuries, but in the 15th-century style.
Such manuscripts are too delicate to be put on permanent display, Ukeles added. "What's wonderful about digitisation is that you can get in very close. Only through digitisation have we noticed unique and distinctive details. Even with a magnifying glass, you wouldn't be able to get there."
Among the extraordinary treasures are a miniature 10th-century Qur'an, just 37 by 68 mm. "It's tiny," Ukeles said. "It was not for study, but rather for religious protection as an amulet."
The Qur'an was carried into battle by an Ottoman soldier in the siege of Vienna, 1529, but did not bring good fortune and was taken by the Austrian army when the Ottomans retreated, before being returned to the Ottomans in the 19th century.
Most of the manuscripts were bequeathed by Abraham Shalom Yahuda, a Jerusalem-born Arab-Jewish scholar and one of the most important Islamic manuscript collectors of the early 20th century, who died in 1951.
An NLI spokesman said the project would not have happened without a "generous grant" from the British-based Arcadia fund. Founded by Lisbet Rausing and Peter Baldwin, Arcadia supports charities and scholarly institutions to preserve cultural heritage, protect the environment, and promote open access.
Ukeles said: "For us, it's very much about opening up access across borders. Of course, we're in a highly contentious region, where we don't have easy access or easy communication with our neighbours. But through the Islam collection, it's always been a goal of ours to create a space, whether it's physically in a building or digitally where people can come together, study their own and other cultures and expand their horizons, irrespective of what's going on at the political level."
https://www.theguardian.com/books/2020/jun/08/2500-rare-islamic-texts-go-online-free
------
US protesters turn White House fence into memorial wall
June 8, 2020
Protesters in Washington are in the process of turning the fence erected around Lafayette Square to push them away from the White House into a memorial wall honoring victims of police violence and racial injustice.
AhlulBayt News Agency (ABNA): Protesters in Washington are in the process of turning the fence erected around Lafayette Square to push them away from the White House into a memorial wall honoring victims of police violence and racial injustice.
Photos and video from Washington on Sunday show a number of protest signs mounted on the fence by demonstrators bearing messages that include "Black Lives Matter," "No justice, no peace," "Say their names" and other rallying cries of those who have marched through the nation's capital over the 10 days.
Washington has seen daily protests for more than a week following the death of George Floyd, the 46-year-old black man who died May 25 when a Minneapolis police officer kneeled on his neck for nearly nine minutes during an arrest.
The officer, Derek Chauvin, was fired and later arrested and charged with second-degree murder and second-degree manslaughter, while three other officers on the scene were fired and later charged with aiding and abetting.
Video of Floyd's death went viral and helped spark nationwide protests against police brutality and racial injustice.
During the protests in Washington, Lafayette Square served as a flashpoint. On Monday, the protestors gathered there were forcibly cleared from the area by U.S. Park Police and law enforcement, who used chemical agents in the process, so President Donald Trump could walk from the White House to St. John's Episcopal Church after a televised speech.
The next day, a tall black fence was erected around on the north edge of Lafayette Square, and by Thursday, all entrances to Lafayette Park, the Ellipse and other open spaces near the White House had been closed, according to DCist.
Since then, the fence has been a meeting point for demonstrators, with the largest crowds yet descending on the area near the White House on Saturday, and the space has become symbolic of the larger protests.
Over the weekend, Washington mayor Muriel Bowser renamed the stretch of 16th Street NW that leads to Lafayette Square as "Black Lives Matter Plaza" and painted the words "Black Lives Matter" onto the street. On Saturday, Black Lives Matter organizers turned the D.C. flag on the mural into an equals sign and added the words "Defund the police" to the pavement.
https://en.abna24.com/news//us-protesters-turn-white-house-fence-into-memorial-wall_1044368.html
------
Thousands rally outside US embassy in Paris against police brutality in America, France
June 8, 2020
Thousands rally outside US embassy in Paris against police brutality in America, France
A huge crowd protested outside the US embassy in central Paris over George Floyd's death and the brutality of law enforcement in France, in violation of the ban on public gatherings introduced by the French capital.
AhlulBayt News Agency (ABNA): A huge crowd protested outside the US embassy in central Paris over George Floyd's death and the brutality of law enforcement in France, in violation of the ban on public gatherings introduced by the French capital.
Several hundred people came to Place de la Concorde, not far from the US embassy and the French Presidential Palace, despite the city authorities banning the rally due to the Covid-19 pandemic and violent outbursts during a similar event mid-week.
The protesters carried signs, reading "Black Lives Matter" and "I can't breathe," referring to what happened to African American man George Floyd who died in late May after a Minneapolis police officer detaining him knelt on his neck for almost nine minutes.
"Justice for Adama" was also among the slogans chanted by the crowd. Adama Traore was a 24-year-old black man who died in French police custody in 2016. His case is still under investigation, but media reports claim that he was suffocated by officers as they tried to restrain him. Adama's relatives already said that his death was the same as Floyd's.
There was a heavy police presence in the area as law enforcement erected barriers to prevent the demonstrators from reaching the US embassy or President Emmanuel Macron's residence.
The protesters then moved to nearby Champ de Mars where their numbers increased and chanting continued at the foot of the Eiffel Tower.
However, unlike Tuesday's rally, which was marred by clashes with police, this time the gatherings went on without serious incident.
https://en.abna24.com/news//thousands-rally-outside-us-embassy-in-paris-against-police-brutality-in-america-france_1044311.html
------
Quarantine fitness drive raises SR125,000 for Saudi Food Bank
June 08, 2020
JEDDAH: An at-home fitness drive during the coronavirus lockdown has raised SR125,000 ($33,333) for the Saudi Food Bank.
More than 5,500 pledges were made by residents in the Kingdom who took part in the month-long workout initiative, which was launched by the Saudi Sports for All Federation (SFA).
It launched "Move to Donate" during Ramadan as part of its "Your Home, Your Gym" fitness campaign to encourage healthy lifestyles while keeping in mind the tenets of the fasting month, such as supporting those in need and community values. "Move to Donate" was structured in line with the Ministry of Health's directives to stay at home and maintain social distance.
Pledges to work out from home were made on the SFA website and were translated into food bank donations that were delivered throughout Ramadan. Different types of workouts and challenges were included such as jumping jacks, sit-ups, jogging, running in place and more. Many of these challenges were met and participants shared their daily workouts on social media.
A local training team contributed to the challenges and provided many training videos on social media to help participants along the way. Some of the captains included Najia Alfadl, Aya Alduhaiman, Fahad Al-Sahli, Abdullah Fallatah, Ahmad Al-Mosabi and Yasmine Hassan.
"Every person that participated in 'Move to Donate' not only committed to keeping active, they advocated for others to be active and join the movement," said SFA President Prince Khaled bin Alwaleed bin Talal. "This was really group dynamism put to work to achieve so many positive trajectories: Health, positivity, and social good. It is one of the strongest moments of the Sports for All Federation's history, made possible by participants from all over Saudi Arabia."
The initiative proved to be the ideal encouragement for people of all ages and sporting abilities to stay active, build healthy habits and try new challenges during the lockdown period. The digital call to action reached nearly 4 million people at the end of April, with thousands of user-generated social media images and videos of home workouts being posted from across the Kingdom and the wider Gulf Cooperation Council area.
"Baytak Nadeek (Your Home, Your Gym) is in a transition phase," Prince Khaled added. "It was initially a response to the health crisis and it has evolved to become a full-on lifestyle guide. I would describe it as a strategic path to living your best life through being healthy, active, and mindful."
The social impact program was supported by the Ministry of Sports and the Saudi Arabian Olympic Committee.
https://www.arabnews.com/node/1686346/saudi-arabia
-------
Foreign troops pull-out without a total Taliban commitment to peace would be 'rash': Ex NATO official
Sunday, 07 Jun 2020
Former NATO official, Nicholas Kay speaking to Forces.net warned that withdrawal of foreign troops from Afghanistan without a total Taliban commitment to peace would be "rash".
"It would be very rash for us to have a comprehensive military withdrawal from Afghanistan before there is a comprehensive political peace agreement," he told Forces News.
"At this stage, the only commitment on the NATO side is for this first stage of withdrawal down to 12,000 and then there would be a stocktake."
Sir Nicholas Kay remarked it is important to keep in mind the deal is conditions-based.
"If the Taliban do not live up to their commitments, then there will not be a deal.
"Those commitments have to be demonstrated."
One of the commitments the Taliban are expected to fulfil is the reduction of violence, but this is not the reality at the moment.
"Yes, the Taliban stopped attacking coalition forces. Yes, they stopped attacking high-profile targets in cities […] but they were killing Afghan security forces, Afghan civilians in rural areas [and] districts across the country at a very high rate."
The United States, however, seems to be ahead of schedule with their troop withdrawal plan.
"We are doing our part.
"We have been working very hard with the government of Afghanistan as well on releasing prisoners, which was a confidence-building measure as part of the package."
The next step of the process, the former ambassador explained, should be the beginning of actual negotiations between the Taliban, the Afghan government and the wider Afghan society.
This comes as according to the US-Taliban peace deal signed in February, the United States will cut troops up to 8,600 by July.
https://www.khaama.com/withdrawal-of-troops-without-a-total-taliban-commitment-to-peace-would-be-rash-ex-nato-official-878967/
------
Is Indonesia's Sharia fintech industry here to stay?
JUNE 8, 2020
Share on Facebook0Tweet about this on TwitterShare on Reddit0Share on LinkedInEmail this to someone
The rise in Sharia financial technology is transforming Indonesia's economy, as Muslims seek banking and financing options that adhere to Islamic law.
By Helena Kerr
Indonesia, the biggest emerging market in Southeast Asia, has already become a hub for new enterprises specializing in financial technology, or fintech. Many investors are lured by its huge market potential: the large population of 270 million people, 178 million internet and smartphone users and a government that is investing heavily in digital infrastructure.
According to the Asian Development Bank, Indonesia can boost its GDP by 2-3% by providing banking services to the 35% of its population that is currently unbanked. This is particularly important as 97% of the Indonesian workforce is in the small and medium-sized enterprise (SME) segment, which needs affordable access to financing. At present, 80% of the sector is unable to access these financing options.
A growing segment within fintech is sharia fintech: digital payment or peer-to-peer (P2P) platforms that abide by Islamic laws
Sharia fintech differs from conventional fintech in at least three defining ways. First, as charging interest is prohibited by Sharia law, Sharia fintech utilizes a profit-sharing model. The borrower will pay the lender the principal plus a percentage of the profits enabled through the loan. Most Sharia fintech firms in Indonesia are P2P, a model that suits this arrangement well.
Second, Sharia fintech companies are committed to investing profits in only halal investments, which exclude ventures in the alcohol, pork and gambling industries.
Finally, Sharia fintech companies are encouraged to invest in projects that help the low-income and underserved groups. Herston Powers, principal at Singapore-based fintech firm Tryb Group, predicts that Indonesia's Sharia banking assets will soon match or even exceed those in Malaysia, which reportedly include over 25% of the country's banking assets.
Most Sharia fintech companies also have a function allowing people to calculate their zakat, Islamic compulsory alms-giving, and enable them to direct payments to their mosques. These additional features in Sharia fintech are appealing to the growing conservative Muslim population.
The Indonesian Central Bank in Jakarta. Photo by CEphoto, Uwe Aranas / CC-BY-SA-3.0
Deputy Governor of the Indonesian Central Bank (BI) Dody Dedy Waluyo cites rapid growth in demand for halal products and lifestyle. He estimated around 40% of Indonesia's GDP comes from the Sharia economy. Between 2014 and 2017 alone, halal consumption of food, travel, fashion and cosmetics increased by 13%. According to research by Media Kernels Indonesia, the words "hijrah" and "halal" were mentioned 5,000 times on social media over the span of a month, highlighting product marketers' move to target conservative Muslim markets.
The appeal of Sharia fintech firms goes beyond religion
Qazwa, a Sharia fintech firm in Indonesia, has reportedly already helped users save more and lower their financial risks. Unlike conventional fintech firms where borrowers are required to pay interest regardless of their own financial status or that of their business, Sharia fintech firms incentivize lenders to help borrowers profit through a profit-sharing model. This collaborative effort between the lender, the fintech firm and the borrower not only lowers financial risk, but also fosters a healthy, mutually beneficial relationship between the stakeholders.
Sharia fintech has much room to grow. "There is a significant potential for sharia fintech's prospect in Indonesia due to the low Sharia banking penetration—around 6%—in the country," said Dima Djani, CEO and founder of Alami, a leading P2P Sharia fintech servicing SMEs. Djani aims to target the under-served segment of Sharia banks. He observes that traditional banks are unable to serve the rapidly expanding financial needs of conservative Muslims in the country. Sharia fintech could close this gap.
However, for Sharia fintech to succeed in Indonesia, the government must address some of its shortfalls
There is still a challenge to ensuring compliance with Islamic law among Indonesia's Sharia fintech companies. Despite the exponential growth in Indonesia's Sharia fintech scene, only nine out of 165 fintech companies that are registered with the government under the Financial Services Authority (OJK) are Sharia-compliant. The Indonesian government has sought to address this by launching the National Committee of Islamic Finance (Komite Nasional Keuangan Syariah, KNKS), chaired by the Indonesian president and vice president. KNKS' primary responsibility is to invest in Sharia fintech companies and improve their compliance rate.
With the onset of the COVID-19 pandemic however, the budget of KNKS was slashed by nearly 60%. This greatly impeded government efforts to scale up the country's Sharia fintech scene.
Nonetheless, the future of Sharia fintech companies in Indonesia is still promising. The combination of Indonesia's huge market size, growing conservative Muslim population, low Sharia banking penetration and government investment will likely see the sector through this pandemic.
https://www.aseantoday.com/2020/06/is-indonesias-sharia-fintech-industry-here-to-stay/
------
US spl envoy Khalilzad Zalmay meets Pak Army chief Bajwa; discusses Afghan peace process
Jun 8, 2020
ISLAMABAD: Special US Representative Zalmay Khalilzad discussed the Afghanistan peace process with Pakistan Army chief Qamar Javed Bajwa in Rawalpindi on Sunday.
The special US representative for Afghan reconciliation is travelling to Qatar, Pakistan and Afghanistan this week as part of efforts to bring peace in the war-torn country.
"During the meeting matters of mutual interest, overall regional security, including Afghan refugees, Afghan reconciliation process and Pak-Afghan border management were discussed," the Pakistan Army said on Sunday.
The two sides shared steps taken to achieve peace targets and agreed to continue working together.
During the three-nation tour, Khalilzad will review commitments in the recently signed US-Taliban Agreement and the US-Afghanistan Joint Declaration, specifically reducing violence and prisoner releases. The US has lost over 2,400 soldiers in Afghanistan since late 2001.
India has been a key stakeholder in the peace and reconciliation process, supporting a national peace and reconciliation process which is Afghan-led, Afghan-owned and Afghan-controlled.
https://timesofindia.indiatimes.com/world/south-asia/us-spl-envoy-khalilzad-zalmay-meets-pak-army-chief-bajwa-discusses-afghan-peace-process/articleshow/76253386.cms
------
India
How Lives Were Destroyed Under Cover Of Lockdown In A Small Indian Town
Hannah Ellis-Petersen and Shaikh Azizur Rahman
Mon 8 Jun 2020
Jamila Khatoon, a 55-year-old Muslim woman at her house in Telinipara, two days after it was violently attacked by a Hindu mob. The attackers threw Molotov cocktails to set it on fire and used a gas cylinder to trigger a big explosion.
Jamila Khatoon, a 55-year-old Muslim woman at her house in Telinipara, two days after it was violently attacked by a Hindu mob. The attackers threw Molotov cocktails to set it on fire and used a gas cylinder to trigger a big explosion. Photograph: Shaukh Azizur Rahman
Under the cover of lockdown, they came. Armed with petrol bombs, acid bombs, gas cylinders, molotov cocktails and explosives, the men, numbering around 100, piled stealthily into small boats to cross over the Ganges river. Reaching their target, the banks of the small town of Telinipara, they climbed ashore. And then, they pounced.
The violent onslaught that began at midday of 12 May was the pinnacle of the worst outbreak of religious violence in India since the riots that ripped through north-east Delhi in February, killing over 50 people. Over three days in this small town in West Bengal, which, like the rest of India was under a strict nationwide coronavirus lockdown that confined everyone to their homes, Hindu attackers burned and decimated Muslim homes and shops and vandalised two mosques and a Muslim shrine. According to multiple accounts given to the Guardian, the perpetrators also exposed themselves to Muslim women and made rape and death threats as they carried out the brutality. In retaliation, local Muslims then began setting fire to Hindu homes. Of the 55 buildings eventually destroyed, around 45 belonged to Muslims.
"We are ruined, they reduced everything to ashes," recalled Rubina Khatun, 22, who was with her four-year-old son when her home came under attack on 12 May. "They threw petrol bombs into our room and set it on fire. All nine Muslim houses in our row were attacked and four of them, including ours, were burned or destroyed completely.
Speaking through shuddering sobs, Khatun continued: "The attackers stood on the roof next door and started shouting unthinkably vulgar abuses at me. 'Are you having sex with your son? He cannot satisfy you. Wait, I am coming to your room …' one said and then pulled down his shorts. Another shouted, 'We will rape all the Muslim women here'."
"Why are the Hindus attacking us so cruelly?" she said. "Do we have no right to live in India just because we are Muslim?"
Since Narendra Modi's far-right Hindu nationalist Bharatiya Janata party (BJP) took power in India in 2014, with an agenda to make India a Hindu rather than secular nation, India's Muslims - who make up 14% of the country – have faced increasing persecution, often state-sponsored. Already socio-economically disadvantaged, Muslims have faced discrimination, boycotts and fatal lynchings and a recent amendment to the citizenship law, introduced in December, ruled that refugees from all religions except Islam could have Indian citizenship.
Modi's landslide re-election win in May last year marked an escalation in the Hindu nationalist agenda, and with that came more brazenly anti-Muslim rhetoric from BJP leaders and politicians. It was the provocative comments of a BJP leader that are widely acknowledged to have sparked the communal riots in Delhi in February. And as coronavirus began to take hold across India in March, it was the comments of BJP politicians and public figures that helped fuel the widely-adopted conspiracy theory that it was a "Muslim virus" and that Muslims across the country were on a mission of "corona jihad" to infect innocent Hindus.
The scapegoating of Muslims as coronavirus "super-spreaders" was followed by everything from the boycotts of Muslim businesses to refusals by hospitals to take in Muslim patients. But in Telinipara, it manifested as an all-out anti-Muslim riot. This week, the police filed cases against two BJP MPs for their role in triggering the violence.
The trouble began for Telinipara when it emerged that five Muslims had tested positive for coronavirus in early May. Within hours, in many Hindu majority localities of Telinipara, the residents set up blockades on roads and lanes to bar Muslims from entering.
"Muslims were banned from using public toilets and collecting food provisions from ration shops," said Mohammad Hashim, a local municipality councillor. "In the neighbouring town of Chandannagar, using loudspeakers, some Hindus made public announcements, asking people not to let Muslims from Telinipara enter the area. Hindu youths even threatened to beat up Hindu shopkeepers if they sold anything to Muslims."
It was also on 10 May that things began to turn violent. The first reported incident was that night when a gang of young Hindu men from the village who, armed with sticks and metal rods, attacked a group of Muslims living in a labourer colony and demanded they leave the colony. In retaliation, local Muslim men began attacking Hindu shops and homes, burning some to the ground.
On 11 May, West Bengal BJP MP Locket Chatterjee spoke to a local TV channel, claiming that Muslims in Telinipara were violently refusing to comply with coronavirus quarantine. "In Telinipara, Muslims have vandalised and set fire to Hindu households," she said. "Those who attacked the Hindus are all corona positive. They do not want to go on quarantine. They are moving around freely in the Hindu localities. They want to infect all Hindus. Even police have not taken any action against them."
However police, health officials and those who tested positive have since confirmed to the Guardian that this statement was false and all five reported to the police station as requested and had been peacefully taken to a local quarantine centre.
Another Bengal BJP MP, Arjun Singh, also waded in, posting a photo of one of the Muslim labourers who had been injured in the first attack. But Singh claimed the man was an injured Hindu, beaten by Muslim mobs, and posted on Faceboook: "How long will the blood of Hindus flow on in Bengal … we will not stay quiet if they [Muslims] attack ordinary people. You are playing with fire. Bengal will burn to ashes."
The next day, on 11 May, Singh posted: "If police and [West Bengal] government are not protecting the Hindus, we will come out and fight to the last drop of our blood, to save our own people."
Humayun Kabir, local commissioner of police, confirmed that after an enquiry, the police had filed two cases against Singh and one against Chatterjee accusing them of inciting rioting and a cybercrime investigation was being carried out into Singh's social media posts.
However, Kailash Vijayvargiya, BJP national general secretary, denied the BJP had any involvement in the riots and insisted it was caused by Muslims violating lockdown who "attacked Hindu dominated areas". He accused police commissioner Kabir of being biased and said he has "instigated crimes against the victims, ie Hindus."
"Our MPs had been there [in Telinipara] to protect Hindus," he added. "They were there to stop the riot but have been slapped with riot cases. I demand an enquiry against the accused police officials."
Yet as Chatterjee and Singh's words began to be shared widely on social media, it appears that Hindus in the surrounding area began to mobilise. "Go ahead, Arjun Singh. We are with you on your mission," one comment read. The next day, the armed mob of 100 men boarded boats to Telinipara and launched their attack.
Mohammad Sajid, a 22-year-old Muslim resident of Telinipara who witnessed the men descend, said that most of the Hindu attackers were outsiders, not from the village, and most carried guns with them.
"They were around 100 young men," said Sajid. "Almost all of them used gamchha [a thin towel] to mask their faces. Some of them carried iron rods, crowbars and hammers. Some carried bombs and Molotov cocktails. As soon as they appeared in the Muslim area they started throwing the bombs and Molotov cocktails targeting the Muslim houses and many Muslims started screaming for help. Most Muslims, including women and children, latched up their front doors from inside and slipped out through their back doors."
Police allegedly ignored the frantic calls from victims. Sajid added: "The rioters broke open the front doors using heavy tools and entered the houses carrying jerry cans, apparently filled with petrol. Gas cylinders exploded inside most of the houses and within moments they burst aflame."
In the aftermath of the attack, the Muslim and Hindu communities, many of whom had lived in small shacks which were now destroyed, surveyed their respective losses in grief and disbelief. 140 people, both Hindus and Muslims, have been arrested in connection with the riot.
Kanchan Chowdhury, a Hindu woman, sitting inside her kitchen that was destroyed in an attack by a Muslim mob. Hours after a Hindu mob destroyed a Muslim locality in a fire and bomb attack, some Muslims attacked a few Hindu households in a retaliatory attack.
FacebookTwitterPinterest
Kanchan Chowdhury, a Hindu woman, sitting inside her kitchen that was destroyed in an attack by a Muslim mob. Hours after a Hindu mob destroyed a Muslim locality in a fire and bomb attack, some Muslims attacked a few Hindu households in a retaliatory attack. Photograph: Shaukh Azizur Rahman
"Muslims attacked my house in retaliation," said Kanchan Chowdhury, a Hindu victim of the violence. "But they did not do right by attacking us. My family is innocent."
Meanwhile Zubaida Khatun, 48, a Muslim resident, sifted through the ashes and debris with her bare hands. In the midst of her destroyed home lay the blackened gas cylinder which had been thrown through a hole smashed in her roof.
"Everything is burned and destroyed," said Khatun, as she desperately searched for the gold jewellery, she had bought for her daughter's wedding using all her savings. "I had saved some cash for the wedding, too. That is burned also, along with all I had in this room. I am ruined."
https://www.theguardian.com/world/2020/jun/08/how-lives-were-destroyed-under-cover-of-lockdown-in-a-small-indian-town
------
People offer prayers at Eidgah Mosque in Lucknow as places of worship reopens today
Jun 08, 2020
Lucknow (Uttar Pradesh) [India], June 8 (ANI): People offer prayers at Eidgah Mosque in Lucknow on Monday as religious places across the country reopen from today in accordance with the Standard Operating Procedure (SOP) issued by Union Home Ministry to prevent coronavirus spread.
As per Ministry of Health guidelines, touching of holy books, choir/singing groups are not allowed.
"People are happy that all the religious places are reopening today. People in the group of five at a time performed namaz for Fajar. We have measured temperature of people before they entered the mosque and provided sanitizer," Maulana Khalid Rashid, Imam, Eidgah told ANI.
Earlier, the Union Ministry of Home Affairs (MHA) said that religious places and places of worship for public, hotels, restaurants and other hospitality services along with shopping malls will be permitted to open from June 8.
However, these facilities will not be able to resume operations inside containment zones designated by authorities in states, said a government notification. (ANI)
https://www.aninews.in/news/national/general-news/people-offer-prayers-at-eidgah-mosque-in-lucknow-as-places-of-worship-reopens-today20200608060752/
------
Religious places in Delhi open after 2.5 months
Jun 8, 2020
NEW DELHI: After remaining shut for nearly two and a half months due to lockdown due to Covid-19 pandemic, numerous places of worship in Delhi on Monday threw open their doors to the public.
Jama Masjid along with various other religious places in Delhi, including Sai Baba Temple and Gurudwara Sisganj Sahib re-opened today.
Delhi: Sai Baba Mandir in Lodhi Road area reopens for devotees as the ministry of home affairs allows opening of pl… https://t.co/PvXs8xKsCT
However, not many devotees were seen at Jama Masjid early in the morning.
People also gathered at Jhandewalan Temple, Bangla Sahib Gurudwara, Gauri Shankar Temple and Kalka Ji Temple in Delhi to offer prayers.
Bharat Bhushan, a devotee at Sai Baba Temple said, "I feel so good after offering prayer at Sai Baba Temple after some two and half months. However, they are not letting us go inside. We offered prayers from outside," said Bharat Bhushan, a devotee at Sai Baba Temple.
People arrive at Sri Bangla Sahib Gurudwara in #Delhi to offer prayers; all religious places to reopen today as per… https://t.co/p9N4i8fcIR
Meanwhile, devotees at Gurudwara Sisganj Sahib were seen passing through the disinfectant tunnel before entering the Gurdwara in order to prevent the virus.
"They are following rules here. They are conducting temperature checks and devotees are not allowed inside without wearing a mask. We offered prayers here by maintaining social distancing. They are not allowing us to sit inside. They are providing us Prasad with proper hygiene," said Diljeet Kaun, a devotee.
Gy Harnam Singh, head granthi, Gurudwara Sisganj Sahib said, "It is my duty to look after the arrangements being made here during the entire day. We are following every guideline issued by the authorities. A sanitisation tunnel has been installed here. There are also 20 sevadaars (servicemen) in one shift here to ensure social distancing."
He continued saying that everything is being sanitized here in every three hours.
"Langar will be distributed as usual and we are still thinking about distributing Prasad, so that we don't have to touch it while giving it to the devotees. We are planning to get a machine for distributing prasaad. We are ensuring that five people should go inside at a time," he added.
Norin Anthony from Shrine of Vailankanni, Khan Market told that sanitizer machines have been installed inside the church and markings have also been made to ensure social distancing.
"No offerings will be distributed here. Only 10 people can go inside at a time. Only two to four people have visited here since morning," she added.
Devotees were also seen offering prayers at Hanuman Temple in Connaught Place.
"Government's guidelines will be followed. We are happy that religious places have been opened today. A sanitizing tunnel has been installed outside the temple. Offerings are not being accepted here. Nobody can touch the bells or idols here, they are not allowed to sit here. We have also written instructions here to take precautions," a priest said.
Earlier, the Union ministry of home affairs (MHA) had said that religious places and places of worship for public, hotels, restaurants and other hospitality services along with shopping malls will be permitted to open from June 8.
However, these facilities will not be able to resume operations inside containment zones designated by authorities in states, said a government notification.
https://timesofindia.indiatimes.com/city/delhi/religious-places-in-delhi-open-from-monday/articleshow/76254802.cms
------
Delhi Police await Maulana Saad's Covid-19 report
Jun 8, 2020
NEW DELHI: The crime branch of Delhi Police has said that the chief of Tablighi Jamaat, Maulana Saad has still not submitted the Covid-19 test report from a government laboratory.
Crime branch sources have indicated that Saad will be called for questioning only after his test report is received.
Earlier, the crime branch had conducted interrogation with 6 out of the 7 accused in the Markaz Nizamuddin case. The police had in May seized documents of around 700 foreign Tablighi Jamaat members. The documents seized include passports of these persons.
An FIR was registered against the Tablighi Jamaat chief and others under the Epidemic Disease Act 1897 in connection with the congregation held at Markaz in the Nizamuddin area, which emerged as a Covid-19 hotspot
https://timesofindia.indiatimes.com/city/delhi/delhi-police-awaiting-maulana-saads-covid-19-report/articleshow/76255258.cms
------
Maharashtra's plan to buy drug from Bangladesh irks local companies
Jun 08, 2020
MUMBAI: Maharashtra's decision to procure 10,000 vials of remdesivir from an apparently unlicensed Bangladeshi manufacturer of Gilead Sciences' Covid-19 drug has surprised Indian companies, which await the central drug regulator's nod to sell this medicine in the country. Indian firms said that the Bangladeshi company with which Mantralaya is in talks has neither the import licence, nor a manufacturing licence from Gilead to sell the drug in India. The procurement price of the drug, seemingly at more than double the rates of Dhaka, is also raising questions.
"Gilead has not provided a licence to Eskayef Pharmaceuticals or any other company in Bangladesh to manufacture remdesivir," Gilead said in a statement to ET. "Gilead cannot comment on or verify the authenticity or effectiveness of this product as it is not manufactured by Gilead or one of our licensed partners."
On June 6, Rajesh Tope, health minister of Maharashtra, said the state would buy remdesivir from Eskayef Pharma, a company based out of Dhaka, at $160 per vial, or ₹12,000 per vial, for 10,000 doses. The price of this drug in Bangladesh retail market is around $60-65, according to some Bangladesh pharma companies ET spoke to. In India, domestic distributors are quoting a price of ₹7,000 per vial for a licensed Gilead drug even before its formal launch.
On his Twitter account, Tope said that since Indian companies are waiting for a nod from the regulator, the state would approach the Bangladeshi company for supplies. The state government is looking to purchase the drug from the CM relief fund corpus.
Even if Maharashtra wants to bring Bangladesh-made remdesivir into India, it has to hurdle regulatory barriers before procuring it. Besides obtaining an import licence from the central drug regulator, it has to convince commerce ministry to evoke special provisions of patent act to get a non-licensee to bring drug into the country.
There is a draft guideline on import of drugs for compassionate use. States scan through the medical institutions can import a drug if certain criteria are met.
"An existing patent for the drug in India is not a hurdle to import since central government can issue an order under section 92(3) of the Indian Patent act to import a drug during an emergency or under section 100 for non-commercial use. However, even after this is issued, there will be a need for an import licence under the Drugs and Cosmetics Act from the CDSCO," said Murali Neelakantan, a lawyer specializing in drug regulation and IP law. "The drug controller would have to take a decision based on scientific and production data by the Bangladeshi company and issue a licence."
BDR Pharma said local firms are ready to step in. "When Indian companies are ready...to make this product available, why should the government import from Bangladesh?" asked Dharmesh Shah, MD of BDR Pharma. However, BDR is not one of the authorised licencees of remdesivir.
https://economictimes.indiatimes.com/industry/healthcare/biotech/pharmaceuticals/maharashtras-plan-to-buy-drug-from-bangladesh-irks-local-companies/articleshow/76251008.cms
-------
Africa
UN says 'encouraged' by Libyan calls to resume peace talks
07 June 2020
CAIRO: The United Nations on Sunday said it was encouraged by calls to resume talks on ending the conflict in Libya, a day after Egypt announced a unilateral peace initiative supported by the eastern Libyan camp.
The UN support mission in Libya said the fighting over the capital, Tripoli, for more than a year "has proven, beyond any doubt, that any war among Libyans is a losing war."
The statement urged Libyan parties to "engage swiftly and constructively" in the UN-brokered military talks aimed at reaching a lasting cease-fire agreement, "accompanied by firm implementation of and respect for the recently renewed UN Arms Embargo on Libya."
The UN said more than 16,000 Libyans were displaced in recent days by the latest bout of fighting in the capital and the town of Tarhouna, which lies 72 kilometers (45 miles) southeast.
Oil-rich Libya has been in turmoil since 2011 when a civil war toppled longtime dictator Muammar Qaddafi, who was later killed.
Last year, the commander of the eastern Libyan forces, Khalifa Haftar, launched a campaign to capture Tripoli from the UN-supported but weak government there. After months of stalemate, the clashes intensified as foreign backers of both sides increasingly intervened.
Egypt's initiative to end the fighting came on the heels of major losses by Haftar's forces in western Libya in recent weeks.
Libyan Crimes Watch, a UK-based rights group monitoring the Libyan war, said Turkish drone strikes by Tripoli-allied forces hit vehicles carrying fleeing residents of the town of Tarhouna on Saturday, killing at least 10 civilians including two children and wounding another.
A spokesman for the Tripoli-allied forces did not immediately respond to calls seeking comment.
Egypt's President Abdel Fattah El-Sisi on Saturday announced his initiative to end the civil war, saying the road map includes a cease-fire starting Monday and is meant to pave the way for elections in the North African country.
Haftar is backed by Egypt, the United Arab Emirates and Russia. The Tripoli-allied militias are aided by Turkey, Qatar and Italy.
Italian Premier Giuseppe Conte spoke by phone Sunday with the Egyptian president. Conte's office said the conversation centered on "regional stability, with particular attention to the need for a rapid cease-fire and a return to the negotiating table in Libya."
There was no comment on the Egyptian initiative from either the UN-supported government in Tripoli or its foreign backers.
Nevertheless, the UN support mission in Libya said it was encouraged by the recent calls to resume talks.
"The Mission, as ever, stands ready to convene a fully inclusive Libyan-led and Libyan-owned political process," it said.
https://www.arabnews.com/node/1686261/middle-east
------
Miyetti Allah President Denies Making Statement That Fulani Will Rule Nigeria Forever
JUN 07, 2020
National President of Miyetti Allah Kautal Hore, Bello Abdullahi Bodejo, has denied saying that Fulani will rule Nigeria forever and was raising 100,000 militiamen to enforce their will on every community in the country.
He said the news report was not true and was aimed at maligning his image.
He therefore called on Nigerians to disregard it.
Abdullahi Bello Bodejo, President of the Miyetti Allah Association, addressing a press conference in Abuja on Thursday.
Bodejo disclosed this in a statement on Sunday while reacting to comments credited to him that no other tribe would be allowed to rule Nigeria except Fulani.
He said, "My attention has been drawn to a news report making rounds in the social media to the effect that as National President of Miyetti Allah I made claims that Nigeria is a Fulbe country and that the Fulbe can enter anywhere without permission. And that the Fulbe are also raising 100,000 militiamen to enforce their will on every community in this country.
"I want to state clearly and unequivocally that this news report is a fabricated lie.
"It is actually the enemies of the Fulbe people that are at it again, as always, concocting such insidious and malicious falsehood against our people for their diabolical agenda against the Nigerian state."
http://saharareporters.com/2020/06/07/miyetti-allah-president-denies-making-statement-fulani-will-rule-nigeria-forever
------
You Don't Own Nigeria, Northern CAN Tells Miyetti Allah
By Muhammad Sabiu
The Christian Association of Nigeria (CAN) in 19 Northern States and FCT on Sunday has cautioned the factional leader of Miyetti Allah Cattle Breeders Association of Nigeria (MACBAN) that the Fulani don't own Nigeria.
The Fulani leader had boasted that Nigeria belongs to Fulani and they would continue to rule for eternity.
But reacting, the vice-chairman of CAN, 19 Northern States and FCT, Rev John Joseph Hayab, in a release in Kaduna on Sunday described such statement as one coming from those who do not wish Nigeria to live in peace and unity.
The statement read in part, "Our stance is that no well-meaning individual should use the name of an association or platform like Miyetti Allah to make such serious divisive statements like the one above.
"The truth is that Nigeria does not belong to any ethnic group, section or religion but to every one of us. Making such false claims as that of Miyetti Allah's president will only create tension and fuel crisis.
"CAN, therefore, calls on the Federal Government through the DG SSS and IGP to have a session with the ethnic superiority champion to school him on the diversity of Nigeria and the need for restraint from such reckless statements.
"All well-meaning members of the Miyetti Allah group need to urgently disassociate themselves from the provocative statement linked to the group as proof that the speaker is not playing a script.
"Without a doubt, there are members of Miyetti Allah who love this country genuinely, craving to see the country grow in peace and develop in every sphere reckon that the statement credited to the group's president is not a popular view, as such, needs to be publicly opposed.
"Nigeria's problems are numerous; from insecurity to bad economy and now the Covid-19. CAN, therefore, does not want to add to the barrage of problems the country faces by letting unscrupulous people make grave and ungodly utterances that have dangerous security implications.
"Nigerians will wait and see what the Federal Government through her security agencies would do about this inflammatory statement unless if we have separate laws for different groups of people in this country."
https://tribuneonlineng.com/you-dont-own-nigeria-northern-can-tells-miyetti-allah/
------
Mideast
Palestine slams Israel for deportation of worshippers from Al-Aqsa Mosque
2020-06-08
RAMALLAH, June 7 (Xinhua) -- Palestine on Sunday slammed Israel for issuing deportation orders for Palestinians away from East Jerusalem's Al-Aqsa Mosque.
"Once again, Israel is bent on demonstrating its contempt for freedom of worship and religions, as demonstrably clear in its increased violations of the Palestinian people's freedom of worship, especially in occupied Jerusalem," said member of Palestine Liberation Organization's Executive Committee Hanan Ashrawi.
The latest order was issued by Israeli authorities against the grand preacher of the Al-Aqsa mosque Sheikh Ekrima Sabri, banning him to enter the holy site for four months.
The Palestine Liberation Organization official accused Israel of taking "concerted and systematic efforts to execute its land grab plans accompanied by actions aimed at muting Palestinian voices, erasing Palestinian presence and stoking the fires of sectarian discord."
She called on Israel to respect the status of the holy site, as a place of worship.
http://www.xinhuanet.com/english/2020-06/08/c_139121770.htm
------
Bangsamoro autonomy fruitful for Muslims
Sorwar Alam
07.06.2020
The Bangsamoro Autonomous Region in Muslim Mindanao has achieved six significant advantages with the Muslim majority region's peace deal with the government, according to a top peace negotiator.
Huseyin Oruc, deputy head of the Humanitarian Relief Foundation (IHH), said late Saturday night in a video conference that the regional government has exhibited an unprecedented success and gained tremendous support from the local people.
IHH has been helping people in the region since 1997 and became one of the members of the Independent Third Party Monitoring Team to assess the implementation of the prerequisites of the peace agreements signed between the Philippine government and the Moro Islamic Liberation Front (MILF).
Explaining the decades-long struggle of the Moro Muslims for an independent land, Oruc said the Moro Islamic Liberation Front has taken a wise decision to accept the autonomy.
The Bangsamoro region -- long deprived of freedom under Spain, the U.S., Japan and the modern Philippine state -- was granted autonomy after historic referenda held on Jan. 21 and Feb. 6 last year in southern Mindanao.
With the peace agreement, Bangsamoro became "a stronger autonomy that could protect itself better," Oruc said, listing the first advantage.
He went on to say that the people in the region "have gotten their identity recognized by the central government. They would share the resources in the region with the central government on a 50-50 basis."
"They would also establish their own security through a local police force. They established an Islamic Law system there," he explained the fourth and fifth advantages.
He added that the Government of Bangsamoro autonomous region under Chief Minister Al-Hajj Murad Ebrahim has so far done a "tremendous" job to fulfill the demand of locals.
"His government is more successful in the fight against the coronavirus pandemic than the central government, according to local media reports," said Oruc.
The region has so far confirmed around 25 cases of COVID-19 with 11 deaths. Bangsamoro also opened a new 100-bed isolation center last month that was built in 40 days.
Permanent peace and tranquility are the ultimate goals of the autonomous government, he added.
He also underlined that inter-faith harmony among Muslims, Christians, other minorities in the region have become an example for other parts of the world.
During the video conference, organized by the Istanbul-based Cihannuma Solidarity and Cooperation Platform Association, Oruc said the next two years would be a crucial period for the regional government.
If it can bring all the necessary services to the public and maintain peace, the Ebrahim government would have a chance to win the 2022 elections, which would be crucial for the future for the region's peace.
https://www.aa.com.tr/en/asia-pacific/bangsamoro-autonomy-fruitful-for-muslims/1868561
------
Turkey voices outrage over anti-Muslim act against mosque in Greek Cyprus
BY ANADOLU AGENCY
JUN 07, 2020
Turkey and the Turkish Republic of Northern Cyprus (TRNC) condemned on Sunday the hanging of a Byzantine flag on a mosque in the city of Larnaca in Greek Cyprus.
Turkish Vice President Fuat Oktay said in a tweet, "The Greek administration should stop encouraging anti-Turkish and Islamophobic activities that are being fanned by some dark forces in the south of the island and should take measures to put an end to this diseased mentality."
Ömer Çelik, spokesman of Turkey's ruling Justice and Development Party (AK Party), said in a tweet: "We strongly condemn the hanging of a Byzantine flag on the mosque in Tuzla village in Southern Cyprus. The Greek administration should stop hostility toward Islam."
"Those who promote Islamophobia will soon face the troubles caused by the fascists they protect," he added.
Recalling the arson attempt on a mosque in Greek Cyprus, TRNC President Mustafa Akıncı urged the Greek Cypriot administration not to let this heinous act go unpunished.
"Obviously there is someone who hopes to rely on provocation. After the arson attempt of the mosque in Limassol, this action should not be underestimated and the Greek administration should pursue those who do," he said in a statement.
Last week, the Köprülü Hacı Ibrahim Ağa Mosque in Limassol city was attacked with Molotov cocktails by unidentified people.
Turkish Cypriot Prime Minister Ersin Tatar called on the Greek Cypriot administration to "come up with a policy to stop anti-Islamic activities."
TRNC's top religious authority said it was saddened by the news and asked the archbishop to explain the matter.
https://www.dailysabah.com/politics/turkey-voices-outrage-over-anti-muslim-act-against-mosque-in-greek-cyprus/news
------
Palestinians in Gaza hold funeral for former Islamic Jihad leader
June 8, 2020
AhlulBayt News Agency (ABNA): Palestinians in the Gaza strip held a huge rally following the funeral of the Islamic Jihad leader, Ramadan Shalah, who passed away on Saturday evening after a long battle with illness at the age of 62.
Ramadan Shalah who led Islamic Jihad had been in coma for more than three years after heart surgery. It wasn't said where he died, but he is believed to have been in Lebanon. Shalah, who was born in Gaza, had led Palestinian Islamic Jihad from 1995 until 2018 after the assassination of his predecessor, Fathi Al Shkaki.
Shalah was also on the most wanted list of Israel and the US with a reward offered for information leading to his arrest or conviction. The journey of Ramadan Shalah came to an end, with many sources attributing his deteriorating health to natural causes, whilst the PA embassy in Beirut believed there is a possibility he might have been poisoned.
Palestinians and many Arabs believe he was only a freedom fighter who defended his land and consider his death a great loss for the Palestinian people.
A status of sadness prevailed in Gaza following the death of the resistance leader Ramadan Shalah. People here say the leader's death doesn't mean the end of resistance as long as there is a coming generation that will follow his steps of resistance until Palestine is free.
https://en.abna24.com/news//palestinians-in-gaza-hold-funeral-for-former-islamic-jihad-leader_1044337.html
------
Iran Rewrites Muslim/Western History to Demonize Israel
Mon Jun 8, 2020
On May 21, "Quds Day," the Tehran Times—which bills itself as "Iran's Leading International Daily" and was founded in 1979, the year of the Islamic Revolution—featured a piece underscoring the fact that rewriting history is every bit an Islamist as it is a leftist tactic.
Two themes—both lies—permeate "A Zionism-free world on strategic agenda of International Quds Day," by one Mohammad Hossein Niknam: 1) that Islam was an advanced and much "welcomed" force, and 2) that the West is the evil originator of colonialism. Both are well represented in the following excerpt:
Colonialism has experienced a bitter confrontation with the Islamic civilization. Following the emergence of Islam and its spread across the region, a powerful civilization was formed with its own cultural, scientific, military, and economic characteristics. Wherever the newly-formed civilization arrived it was welcomed by the hosting nations. The West, which was seemingly Christian but in fact was materialistic and profit-seeking had found the new civilization as an obstacle to its colonial projects.
Back in the real world, it is Islam that "colonized"—not to mention permanently conquered—the majority of the pre-Islamic Christian world, the predecessor of today's West. This was done over the course of more than a millennium of violent jihads. The atrocities and mass slavery recorded in the chronicles of the times—both Muslim and non-Muslim—make ISIS style atrocities seem tame.
As for the obscene claim that "Wherever the newly-formed civilization [of Islam] arrived it was welcomed by the hosting nations," perhaps it's best to consider the words of those who actually witnessed Islam's "arrival."
After recording numerous horrific atrocities committed during the Muslim invasion of Christian Egypt beginning around 640, John of Nikiu, an eyewitness, concluded as follows: "But let us now say no more, for it is impossible to describe the horrors the Muslims committed."
About a century later, after explaining how Muslim governor Musa bin Nusayr "invaded Spain to destroy it. He ruined beautiful cities, burning them with fire; condemned lords and powerful men to the cross; and butchered youths and infants with the sword…. He terrorized everyone," the Latin Chronicle of 754 also concluded in resigned frustration: "Who can relate such perils? Who can enumerate such grievous disasters? Even if every limb were transformed into a tongue, it would be beyond human nature to express the ruin of Spain and its many and great evils."
Three centuries later, after recounting numerous examples of the Islamic terrorization of Armenia at the hands of Turks beginning around 1040, Matthew of Edessa also threw up his hands in despair: "How to relate here, with a voice stifled by tears, the death of nobles and clergy whose bodies, left without graves, became the prey of carrion beasts, the exodus of women of high birth led with their children into Persian slavery and condemned to an eternal servitude! That was the beginning of the misfortunes of Armenia. So, lend an ear to this melancholy recital."
So much, then, for Iran's claim that Islam merely "spread" and was "welcomed by the hosting nations." Indeed, two of the three nations discussed above—Egypt and Spain—are often the ones that Muslims boast were eager to "welcome" Islam.
As for Jerusalem, Tehran Times' main topic, here are the recorded thoughts of Sophronius, the Holy City's patriarch during its conquest by Islam around 637: "The vengeful and God-hating Saracens … overrun the places which are not allowed to them, plunder cities, devastate fields, burn down villages, set on fire the holy churches, [and] overturn the sacred monasteries."
Equally warped—or projected—are Tehran Times' depictions of the West as being, both past and present, a colonial force responsible for the Islamic world's contemporary dysfunctionalism.
In reality, European powers colonized the Muslim world for only about a century—compared to the more than a millennium of jihadi depredations and conquests Europe had earlier experienced. Moreover, European rule in the Muslim world had an altruistic component—the so-called "White Man's Burden"—to civilize and help Muslims break away from their tribal mentality of exclusively subsisting on the other, the infidel. Thus, whereas jihads often culminated in slavery, depopulation, and devastation, European colonialists abolished slavery and introduced their Muslim subjects to the boons of modernity, scientific and medicinal advances, and the radical concepts of democracy and religious freedom.
"In a word," writes a Copt around the turn of the twentieth century concerning British rule, "we say that the Egyptian State was at the highest degree of justice and good order and arrangement. And it removed religious fanaticism, and almost established equality between its subjects, Christian and Muslim, and it eliminated most of the injustice, and it realized much in the way of beneficial works for the benefit of all the inhabitants."
In fact, under the West's cultural influence the Muslim world flourished and advanced as never before; and the argument can be made that it is the pusillanimous retreat of Western influence—or capitulation to relativism and its many offspring (e.g., multiculturalism)—that has caused the Muslim world to descend back to poverty, chaos, and terrorism.
In the end, none of these well documented facts matter for Iran's Islamic leaders. In order to present Israel and its Western allies as the root cause of the world's problems, they have no choice but to rewrite history—just as leftists in the West regularly do—and in ways that beggar belief.
http://www.frontpagemag.com/fpm/2020/06/iran-rewrites-muslimwestern-history-demonize-raymond-ibrahim/
------
IRGC Quds Force Cmdr. condoles death of 'Ramadan Abdullah Shalah'
TEHRAN, Jun. 08 (MNA) – Islamic Revolutionary Guards Corps Quds Force Commander Brigadier General Esmail Ghaani condoled the death of former secretary-general of the Palestinian Islamic Jihad Movement Dr. Ramadan Abdullah Shalah.
Ghaani sent a message of condolences to Ziad al-Nakhala the new Secretary-General of Islamic Jihad Movement on Sunday.
The following is the text of his message:
I offer my condolences on the tragic death of Dr. Ramadan Abdullah Shalah, former secretary-general of Palestinian Islamic Jihad Movement, to you, his comrades at Palestinian Islamic Jihad Movement, noble people of Palestine and his bereaved family.
He [Dr. Ramadan Abdullah Shalah] dedicated and sacrificed his life on the path of struggle and perseverance bravely and selflessly in the arena of resistance and liberation of Palestine and Al-Quds.
While appreciating the sincere and relentless efforts of the late Dr. Ramadan Abdullah in the arena of Jihad and fighting against the Zionist regime, I wish health and further success to you in your service.
I call on his comrades and commanders of the Palestinian Islamic Jihad Resistance Movement to continue the path of the late Dr. Ramadan Abdullah until the complete liberation of Palestine and the holy Al-Quds.
We also assure you that, like former IRGC Quds Force Commander Martyr Lt. Gen. Soleimani, we will stand by you and all commanders of the Palestinian Islamic Jihad Movement and will always take the path of strengthening the Axis of Resistance firmly.
https://en.mehrnews.com/news/159537/IRGC-Quds-Force-Cmdr-condoles-death-of-Ramadan-Abdullah-Shalah
-------
Spokesman: No Direct Talks between Iran, US on Prisoners Swap
Sun Jun 07, 2020
TEHRAN (FNA)- Iranian Foreign Ministry Spokesman Seyed Abbas Mousavi said that the Swiss government has played a mediatory role between Tehran and Washington to facilitate the swap of prisoners without any direct talks.
"These swaps were humanitarian. A number of our nationals have been taken hostage for baseless and illegal reasons under the pretext that they have bypassed and violated the US sanctions," Mousavi said on Sunday.
He noted that the Swiss government had taken the responsibility for talks on prisoners swap between Tehran and Washington, and stressed, "No direct negotiations have been held between Iran and the US and the consultations and talks have been conducted through the Swiss government and led to the release (of prisoners)."
Mousavi further underscored Tehran's efforts to free other Iranian prisoners in the US jails in cooperation with the Swiss government.
Senior US officials have recently pretended in implied words that the recent exchanges of prisoners between Tehran and Washington have been the result of negotiations, but Iranian officials have rushed to strongly reject the claim, saying there has been no direct meeting or negotiations between the two sides.
On Friday, Secretary of Iran's Supreme National Security Council (SNSC) Ali Shamkhani said the swap was not the result of talks. "And there won't be any talks in future," the top security official wrote on his twitter page.
Iran on Thursday confirmed media reports that the United States has released an Iranian physician after spending over a year in jail, while calling on Washington to release all other Iranian citizens taken "hostage".
Dr. Majid Taheri, an Iranian scientist who had been imprisoned in the US on false charges, was released from jail, Mousavi said in a statement on Thursday night.
Taheri, said to be a longtime resident of Florida, spent 16 months in prison for allegedly violating the US sanctions on Iran.
Mousavi also said that US citizen Michael White, who had been sentenced to prison in Iran for "security crimes" and in a lawsuit brought by "private plaintiffs", was released after satisfying the plaintiffs in respect to the cause of action while being granted "Islamic mercy for his other crimes".
"He was released from jail given the time served and in respect of human rights considerations, and left Iran on Thursday," he added.
Mousavi said the US navy veteran, who had been detained in 2018, was on medical furlough in the Swiss embassy before being allowed to leave Iran.
https://en.farsnews.ir/newstext.aspx?nn=13990318000963
------
Top Security Official: Idiots Once Keen to Besiege Us, Now Trapped in Iran's Might
Sun Jun 07, 2020
TEHRAN (FNA)- Secretary of Iran's Supreme National Security Council (SNSC) Rear Admiral Ali Shamkhani noted the return of his country's fuel tankers from Venezuela, and said the fools who were after besieging Tehran now freel overpowered by Tehran.
"Iranian tankers, having accomplished their mission successfully, are coming back to the country. This means that the strategy of active resistance has been efficient and the idiots who were seeking to lay siege on us, have now been trapped in the siege stemming from Iran's might," Shamkhani wrote in his Twitter account on Sunday.
"Trump and Hook's begging for negotiation testifies to this very claim," the top security official said.
Shamkhani had earlier this month said that the sings of the US collapse are more obvious than ever, referring to the failure of various American schemes against Iran.
The US pretense of superpower, threat of war, acts of terror and imposition of sanctions have been thwarted by Iranian fuel tankers' arrival in the Caribbean, Shamkhani tweeted on Monday.
Iran sent five tankers loaded with 1.53 million barrels of gasoline and alkylate to Venezuela this month to help jump start the oil refineries in the Latin American state amid a fuel crisis.
The fifth ship of Iran's fuel-carrying flotilla, Clavel, arrived in Venezuela's territorial waters on Monday, while two others are on the way back home after unloading their cargoes.
The fifth of the Iranian flotilla, carrying gasoline and gasoline products to Venezuela, successfully arrived in the Venezuelan waters on Monday and was escorted by the Latin American state's Armed Forces.
Meantime, the five Iranian tankers left the country towards Iran last week.
Iran's fuel supply to Venezuela has sharply irked the US as the oil sectors of both countries are subject to draconian American sanctions.
A US official said last month that President Donald Trump's administration was considering responses, prompting Tehran to warn of retaliatory measures if Washington causes any problem for the tankers.
In response, President Rouhani said his country is always entitled to defend its sovereignty and territorial integrity, and warned that if his country's oil tankers in the Caribbean or anywhere in the world get into trouble by the Americans, Tehran will definitely retaliate.
"Although some of the US measures have created unacceptable conditions in different parts of the world, we will not be the initiator of tension and clash," Rouhani said in a phone call with the Qatari Emir, Sheikh Tamim bin Hamad Al Thani last month.
Referring to the American moves in the Caribbean, he reiterated, "If our oil tankers face problems in the Caribbean Sea or anywhere in the world by the Americans, they will face problems reciprocally."
We see the conditions today more apt for cooperation, especially given the outbreak of this disease; but the US continues its incorrect decisions and inhumane behaviors, the president noted.
He made it clear, "As before, we stress that the security of our region, particularly the marine security, is maintained by the regional countries and we have always announced that we are ready for cooperation with the neighboring countries."
On Thursday, Caracas announced that the fuel-hungry Latin American country is mulling imports of more gasoline and other oil products from Iran.
The announcement came after Venezuela received five shipments of fuel from Iran in the face of US sanctions.
"Tehran yesterday offered to supply Venezuela with more gasoline and refinery additives. President Maduro very likely will accept the offer because we need the fuel," an official at Venezuelan President Nicolas Maduro's office was qouted by price reporting agency Argus Media.
Other officials said the government will ask Iran for further supplies in coming weeks to give state-run oil company PDVSA more time to revive part of its refining capacity.
Maduro said on Tuesday he would visit Iran once health conditions resulting from the new coronavirus outbreak permit in order to thank the Iranian government and sign a "high-level bilateral agreement strengthening energy, financial and military ties".
"I am obliged to go to personally thank the people," Maduro said in a state television address, without providing a date for the visit.
https://en.farsnews.ir/newstext.aspx?nn=13990318000959
------
Envoy Blames Human Traffickers for Car Incident for Afghan Nationals in Central Iran
Sun Jun 07, 2020
TEHRAN (FNA)- Afghan Ambassador to Tehran Abdol Qafour Lival said that the human traffickers are responsible for the vehicle fire in Yazd Province in Central Iran that killed and wounded several Afghan citizens.
"We believe that the driver of the car and the human trafficking gang was responsible for the incident," Lival said on Sunday.
He added that the Iranian authorities in Yazd province have promised to pursue the issue seriously, noting that the driver has been identified and will be arrested and punished by the judiciary officials.
Lival underlined the importance of good relations between Tehran and Kabul, appreciating Iran for hosting and providing jobs to the Afghan nationals.
An Iranian security official on Thursday denied that police shooting was responsible for a vehicle fire in Yazd Province that killed three Afghan citizens and wounded several others.
Ahmad Tarahomi Behabadi, Law Enforcement Commander of Yazd Province, said that the vehicle caught fire due to overheating of its wheels after the driver disregarded police orders to stop at a road checkpoint, escaped for 8km with a punctured tire and and crashed into the guard rail in the middle of the road.
Three passengers hidden in the trunk were left by the driver after he escaped the scene, who burned to death and eight were wounded, he said, noting that "it had nothing to do with the bullets fired at the car".
According to Tarahomi Behabadi, the vehicle was one of the three in a convoy carrying both illegal migrants and narcotics. The police stopped the convoy, arrested some of the illegal migrants [Afghan citizens] and discovered some drugs, and one of the vehicles in the convoy drove away at high speed even after police warning despite having a punctured tire.
The commander said the driver lost control of the car when its wheels started burning due to overheating and crashed into the guard rail in the middle of the road eight kilometers away from the police checkpoint. "It had nothing to do with the bullet fired at the car," he said.
https://en.farsnews.ir/newstext.aspx?nn=13990318000537
-------
Health Minister: Iran on Verge of Historical Leap in Production of Medical Equipment
Sun Jun 07, 2020
TEHRAN (FNA)- Iranian Health Minister Saeed Namaki underlined his country's eye-catching progress in production of medical equipment.
"Today, we declare to the world that Iran is on the verge of a historical leap in production of medical equipment and will turn into one of the biggest and most powerful exporters in the region," Namaki said, addressing a ceremony in the Central province of Markazi on Sunday.
He added that Iran's imports of medical products decreased 25% last year while their production increased 30%, noting that 8,000 hospital beds and 44 new hospitals will be inaugurated this year by using home-made medical equipment.
Namaki stressed the good management of coronavirus epidemic in the country amid the US sanctions, and said Iran could turn from an importer of medical equipment into a producer and exporter within 60 days.
In relevant remarks on Saturday, Director-General of Drugs and Materials under the Iran Food and Drug Administration (IFDA) Gholam Hossein Mehr Alian announced that production of drugs and medical equipment inside the country has saved nearly $400mln in a year.
"Our foreign currency consumption decreased 20% last year by focusing on domestic capabilities and we saved $400mln last year compared with the previous year," Mehr Alian said.
He underlined Iran's reliance on indigenous power in the current year, and said efforts are focused on production of medicine inside the country as far as domestic capacities allow.
Late in September, Iranian Vice-President for Science and Technology Sorena Sattari announced that the country's experts have been able to obviate nearly all people's needs to medicine irrespective of the United States' harsh sanctions.
"Our researchers have bypassed the sanctions in all scientific fields," Sattari told FNA on Sunday.
"At present, 98% of the drugs needed by our country's people is produced inside the country and by our researchers," he added.
Sattari underscored that the US sanctions have certainly created some problems for Iran, but such problems are not too big and too major to be resolved by Iranian researchers.
A couple of days before Sattari's announcement, Iran unveiled 6 new drugs produced by the country's experts with applications for MS, diabetes, cancer and cardiovascular patients.
https://en.farsnews.ir/newstext.aspx?nn=13990318000661
------
Iranian Armed Forces Equipped with 10 Overhauled Helicopters
Sun Jun 07, 2020
TEHRAN (FNA)- The Iranian Armed Forces in a ceremony on Sunday were equipped with 10 helicopters which have been overhauled by the defense ministry experts in recent months.
The overhauled helicopters from Chinook 212, 214, 206, 205, CH and SH as well as Mil-171 classes were delivered to the Armed Forces in a ceremony participated by Iranian Deputy Defense Minister Brigadier General Qassem Taqizadeh and other high-ranking commanders.
Addressing the ceremony, General Taqizadeh said that Iran is among the pioneering states using a variety of helicopters for different missions.
He added that the overhauled helicopters have been equipped with new hi-tech systems, including APU system, night-vision system, GPS system and other equipment, noting that the flight durability of a number of helicopters has also increased.
In relevant remarks in May, Iranian Army Airborne Commander General Yousef Qorbani said that his country's powerful helicopter fleet ranks first in West Asia and fifth in the world.
"We are in possession of the most powerful helicopter fleet in West Asia and our great helicopter fleet is the fifth in the world," General Qorbani told FNA.
He added that the Iranian helicopters' winning card in the battleground is their fire power, saying that this power has been enhanced appropriate to the conditions of today wars.
"This means that we do not fire at the enemy from close range, but we target them in the fire and forget format from far distance," General Qorbani said.
He also added that Iranian experts are combining the helicopters' arms systems with night-vision systems to strengthen their combat power at night, noting that a large number of the country's helicopters will also be equipped with self-protection systems.
"Today, we do not send unarmed helicopters to anywhere that it cannot defend itself; meaning that today, even our logistic helicopters have been armed," General Qorbani said.
Also, in 2018, General Qorbani announced that the country's helicopters have been equipped with night-vision systems.
"Our dear experts in the air industry have had a highly successful performance and have equipped our helicopters with night-vision systems," he said.
"We have also become fully indigenized in the field of long-range missile systems. Turning ground-based missiles to air-based missiles and enjoying the best fire-and-forget missiles are among other achievements of the Army Airborne Unit," the Iranian General added.
General Qorbani underlined that Iran is among the pioneering states in developing helicopters with the capability of fighting electronic warfare, targeting guided missiles, interception of targets from distance and using cruise missiles.
He also underlined that his forces are always on alert to show rapid reaction against enemies' possible moves against the country.
"The enemies of the Islamic Republic of Iran will face the Army Airborne's rapid reaction in case of any threat," General Qorbani said.
He added that the Army Airborne unit relies on the capabilities of Iranian experts and has increased its military power in different fields.
https://en.farsnews.ir/newstext.aspx?nn=13990318000257
-------
Iranian Lawmakers Support Anti-Racist Protests in US
Sun Jun 07, 2020
TEHRAN (FNA)- Members of the Iranian Parliament voiced their support for the anti-aparthaid protests of the American people after the killing of a black man by the US police in Minneapolis.
In the open session of the Parliament on Sunday, the Iranian lawmakers stood for five seconds, chanting "down with America" while also holding posters in condemnation of racism in the US.
The move has been carried out in support of anti-racist protests that have erupted across the United States after a white police officer killed African American George Floyd in a brutal manner.
The Iranian legislators in a statement on Tuesday deplored the brutal killing of a black man by an American policeman, describing it as a symbol of racial terrorism in the US.
"The US police's racial terrorism has acted again against the black people and has revealed the anti-human nature of the US regime. George Floyd is just one of hundreds of African-Americans who are brutally killed every year by the country's police," the statement said.
It noted that the recent developments displayed the reality behind the human rights that the US claims to support, adding that US President Donald Trump's threats to kill the Americans show that not only other nations but also the American people are the victims of the US state terrorism.
"The Islamic Consultative Assembly (parliament) condemns the brutal killing of George Floyd as the latest example of the US police's racial terrorism and hopes for the success of the popular movement," the statement concluded.
Iranian Foreign Ministry Spokesman Seyed Abbas Mousavi had also in a message to the US officials and police on Monday asked for end of state violence against the American people by the Washington regime, cautioning the White House rulers that the world is watching their brutal behavior.
Mousavi made the remarks in a press conference in Tehran in reaction to the recent incidents and daylight violence against the US protestors after the death of a black man by the police.
He first addressed the American people, saying, "The world has heard your outcry over the state oppression. The world is standing with you. The American regime is pursuing violence and bullying at home and abroad."
"We are greatly regretful to see along the people across the world the violent scenes that the US police have recently unfolded. We deeply regret to see the American people who peacefully seek respect and no more violence are suppressed indiscriminately and met with utmost violence."
Mousavi then addressed the American officials and police, saying, "Stop violence against your people and let them breathe."
The Iranian foreign ministry had also on Sunday called on the White House to stop intimidation of protestors and listen to the American people's voice.
"Failed to keep its promise of stopping wasting money on foreign adventurism and embattled in a Covid-19 crisis of its own making, US regime now employs army, vicious dogs and ominous weapons to intimidate protesters," the Iranian foreign ministry wrote on its official twitter page.
It underlined the need for the US to "listen to its people and change its bankrupt policies".
Protests erupt for a 7th day across the US over the death of George Floyd, an unarmed black man, at the hands of a police officer in Minneapolis, Minnesota.
At least 40 cities have imposed curfews and National Guard members have been activated in 15 states and Washington, DC.
One former officer, who was seen with his knee on Floyd's neck, was charged with third-degree murder and manslaughter but protesters say the charge isn't harsh enough, and are demanding charges for the other officers involved.
https://en.farsnews.ir/newstext.aspx?nn=13990318000653
------
North America
CAIR Enraged, Files Lawsuit Over the Truth About Islam Told at a College
Mon Jun 8, 2020
You may recall Nicholas Damask. He is the Scottsdale Community College (SCC) professor about whom I wrote here at FrontPage several weeks ago, when Muslim students threatened his life for observing that Islam teaches violence. Damask was repudiated by the college, which tried to force him to apologize until reminded that punishing a professor for telling unwelcome truths is still a bad look for an academic institution in the United States. Damask, however, is not out of the woods yet: the Hamas-linked Council on American-Islamic Relations (CAIR) has now filed suit against the college for daring to step away from the fictions and fantasies it has foisted on most colleges and universities in their teaching about Islam and terrorism.
The Arizona Republic reported that the Arizona chapter of CAIR "filed a lawsuit Tuesday in U.S. District Court against Scottsdale Community College and one of its professors for teaching material that it says condemns Islam."
You probably didn't realize that it was illegal to condemn Islam in the United States. It clearly isn't illegal to condemn Christianity or Judaism; it happens all the time, and those who do this are celebrated by all the elite classes and glitterati. But condemning Islam, well! That's another matter altogether. Islamic law (Sharia) forbids criticism of Islam on pain of death, and the Organization of Islamic Cooperation (OIC) has been working for years at the United Nations to intimidate Western countries into adopting Sharia restrictions on speech in the guise of restrictions on "hate speech."
CAIR's lawsuit against SCC is of a piece with that initiative. The lawsuit asks that SCC and Damask "stop teaching the materials in question until they 'do not have the primary effect of disapproving of Islam.'"
That's right: "disapproving of Islam" will get you hauled into court these days, even if your disapproval is based on the facts, as Damask's was. All this trouble began when a Muslim student took exception to these three quiz questions:
Who do terrorists strive to emulate? A. Mohammed
Where is terrorism encouraged in Islamic doctrine and law? A. The Medina verses [i.e., the portion of the Qur'an traditionally understood as having been revealed later in Muhammad's prophetic career]
Terrorism is _______ in Islam. A. justified within the context of jihad.
Damask explained: "All quiz questions on each of my quizzes, including the ones in question here, are carefully sourced to the reading material. On this quiz, questions were sourced to the Qur'an, the hadiths, and the sira (biography) of Mohammed, and other reputable source material." And indeed, the three questions reflect basic facts that are readily established by reference to Islamic texts and teachings and numerous statements of jihad terrorists themselves.
But true to form, CAIR identifies these truths as "hate." David Chami, an attorney for CAIR, said the lawsuit was designed to stop prevent Damask from "continuing to poison the minds of students. We have enough hate in this country. We have enough divide. We don't need our professors inflaming those seeds of hatred in students." About CAIR's ties to Hamas, which is really in the business of inflaming seeds of hatred, Chami was silent.
Chami was also silent about the fact that the entire lawsuit is based on false pretenses. The suit contends that the Muslim student who complained, Mohamed Sabra, "was forced to make a decision; either disavow his religion or be punished by getting the answers wrong on the quiz." But this is false on its face, as "Damask attempted to explain that the goal of the quiz was to discuss the motivation of terrorists, not whether something is right or wrong under Islamic doctrine." And indeed, the motivations of jihad terrorists, and their views of Islamic doctrine, are what they are no matter what Mohamed Sabra thinks of them. But apparently he and CAIR would prefer you didn't know that.
CAIR also objected to Damask's use of material by counterterror analyst Walid Phares, calling him "a known Islamophobe who openly promotes anti-Muslim ideologies." They use their prior defamation as evidence that he is not to be taken as a reliable authority now. This is a very common tactic, little noted and never resisted by the targets.
And here again, Lorraine Longhi of the Arizona Republic doesn't think it is worth noting that CAIR is an unindicted co-conspirator in a Hamas terror funding case — so named by the Justice Department. CAIR officials have repeatedly refused to denounce Hamas and Hizballah as terrorist groups. Several former CAIR officials have been convicted of various crimes related to jihad terror. CAIR's cofounder and longtime Board chairman (Omar Ahmad), as well as its chief spokesman (Ibrahim "Honest Ibe" Hooper), have made Islamic supremacist statements about how Islamic law should be imposed in the U.S. (Ahmad denies this, but the original reporter stands by her story). CAIR chapters frequently distribute pamphlets telling Muslims not to cooperate with law enforcement. CAIR has opposed virtually every anti-terror measure that has been proposed or implemented and has been declared a terror organization by the United Arab Emirates. CAIR's Hussam Ayloush in 2017 called for the overthrow of the U.S. government. CAIR's national outreach manager is an open supporter of Hamas.
Why the silence on all that, Ms. Longhi?
Meanwhile, another attorney for CAIR, Raees Mohamed, scolded Damask: "Don't you think you should have disclosed that to your students or put a disclaimer? What we see is an utter lack of true academic discussion."
The irony, it burns. Here is Hamas-linked CAIR confronted with some actual academic discussion amid the entire academic establishment dancing in lockstep to its tune, and it is determined to stamp out even this tiny expression of dissent. It's just another effort in the Left's overall attempts to destroy the freedom of speech, which is why it is so important for Damask and SCC to prevail. But given the proliferation of Leftist judges today, their victory is by no means assured.
http://www.frontpagemag.com/fpm/2020/06/cair-enraged-files-lawsuit-over-truth-about-islam-robert-spencer/
------
Obama Used National Security to Spy on Americans Opposed to Islamic Terrorists
Mon Jun 8, 2020
Daniel Greenfield, a Shillman Journalism Fellow at the Freedom Center, is an investigative journalist and writer focusing on the radical Left and Islamic terrorism.
We know when Obamagate ended, but we don't know when the policy of spying on Americans began. The tangled roots of the domestic surveillance of political opponents by the NSA predate the alarmism about Russia. Tracing them back into the fetid swamp takes us not toward Moscow, but to Tehran.
The first public revelation that the White House was spying on high level members of the political opposition came in 2015. Members of Congress had been eavesdropped on as part of an operation to sabotage Prime Minister Netanyahu's campaign against the Iran Deal. The Israeli leader and his entire country had earlier been targeted by a massive spy campaign to stop Israel from taking out Iran's nukes.
But the new wave of surveillance was no longer just against a potential Israeli attack on Iran, but was part of a political campaign to win the domestic argument to aid Iran and legalize its nuclear program.
The Wall Street Journal reported that by 2013, surveillance of Netanyahu was focused on protecting the Iran nuclear negotiations. Netanyahu's invitation to address Congress caught the White House by surprise and the surveillance was not only directed at Israelis or even pro-Israel Americans, but members of Congress who were skeptical that the Islamic terror regime would ever scuttle its nukes.
The Iran Deal ushered in a surveillance shift from monitoring the former allies that Obama wanted to toss overboard, to monitoring Americans who were friendly to those governments, and then leading members of the political opposition, and finally members of an incoming administration. Obama and his associates had redefined national security as the pursuit of his dangerous foreign policy, and the new national security threats were administration critics who were surveilled in order to entrap them.
Surveillance had morphed from spying on Obama's political opponents to conspiring to lock them up.
General Flynn had been a key opponent of the Iran policy, as detailed by Lee Smith in How Russiagate Began With Obama's Iran Deal Domestic Spying Campaign. Flynn's arrival not only threatened the Iran Deal, but the politicized intelligence agencies that had been covering for Iran even during the Bush days. Beyond protecting the Iran Deal and Obama's legacy, the fake intelligence machine was defending itself.
Flynn had already been forced out once. His return wasn't supposed to happen and was seen as a threat.
Oubai Shahbandar, who had worked for the DIA and served on the ground in Iraq as a strategic analyst, noted that Flynn had warned Obama that Al-Qaeda in Iraq would make a comeback, "Flynn's prophetic warnings would play out exactly as he'd warned shortly after he was fired."
It was bad enough that Obama's foreign policy vets and intelligence cronies had failed. The prospect of having Flynn return to take advantage of their mistakes and wreck their credibility was unthinkable.
The pretext for taking down Flynn was generated when he called Ambassador Kislyak about an anti-Israel resolution coming up at the UN. The Obama administration had played a key role in generating these shadow resolutions by other countries to pressure Israel. The Jewish State, along with the UAE, the Saudis, and Egypt, and any Trump associates friendly to them, had become targets in a shadow war meant to keep Obama's foreign policy in place even under the incoming Trump administration.
Obamagate was waged to protect a foreign policy based around Iran and the Muslim Brotherhood.
That was why Walid Phares, a Trump adviser, was also investigated by the FBI and the Mueller team for his friendliness to President Sisi's anti-Islamist government in Egypt. Flynn and Phares were investigated because they posed a threat to Obama's pro-Islamist foreign policy. That was Susan Rice's pretext for unmasking the names of Trump officials meeting with the crown prince of the United Arab Emirates.
The Obama administration had not only redefined support for Islamic terror states as being in our country's national interest, but it also redefined opposition to Islamic terror as a national security threat.
Flynn and Phares were targeted because they were critics of the Iran Deal and the Brotherhood.
After Obama and his cronies had dismantled counterterrorism and crippled the military, they took national security into an inverted Orwellian world in which terrorism was national security, and national security was terrorism, and members of the incoming Trump administration were the greatest national security threat because they opposed Obama's foreign policy of aiding Islamic terrorists.
Flynn and Phares, in their own ways, struck at the twin Islamist hearts of that foreign policy.
The Arab Spring and the Brotherhood's ascendancy had been crucial to Obama's vision of a new Middle East. Obama had been pushing regime change in Egypt as early as his 2002 Daley Plaza speech, in which he invoked regime change for Egypt and Saudi Arabia, but not, of course, for Iran. The Brotherhood's collapse across the region had been personally humiliating for Obama and his people hadn't given up their dreams of a Muslim Brotherhood Reconquista in Egypt. Phares was a threat to those dreams.
Iran was Obama's last shot at his grand strategy to realign America foreign policy toward Islamist terror states. This was not just one agreement, but a desperate attempt to turn back the clock to the Cairo Speech, before ISIS, the counter-revolutions in Egypt and Tunisia, and the growing tilt of the Saudis and the UAE toward Israel and against the Islamists and Iran. Obama's entire foreign policy was on the line.
Having Flynn on duty risked sabotaging what Obama saw as his only surviving foreign policy success. And when Flynn directly intervened to stop an Obama shadow UN resolution aimed at Israel, his cronies in the intelligence community struck back hard, taking revenge over Flynn's effort to protect Israel, and marking their territory from Egypt to Iran, while seeking to hijack the incoming Trump administration.
The peaceful transition that traditionally separated the American political system from those of failed states was coming apart as the Obama administration, no longer content with covert eavesdropping or media leaks, actively went to war over foreign policy with the Trump administration. This was not a mere Watergate. It was a civil war being waged within the limited confines of Washington D.C.
The weapons of the national security state were being used to fight a war over who would be able to define national security with intelligence community figures targeting an incoming intelligence community figure. Conflicts that were once conducted with media leaks had gone well beyond them.
But the pattern of media leaks did suggest a link between Obama's surveillance of members of Congress and the spying on Flynn.
As Smith notes, "Adam Entous was offered the leak of the Dec. 29 call early on". Entous was also the writer who 'broke' the story of Obama's spying on Congress and pro-Israel activists for the Wall Street Journal while spinning the material in a way that justified this latter-day Watergate. Washington D.C. operatives usually have favored reporters that they leak stories to for the right political spin.
It seems likely that whoever leaked the Congress surveillance story also leaked Flynn's phone call.
As I noted in 2018, "Spygate was the warped afterbirth of our failure to meaningfully confront Islamic terrorism. Instead, the political allies of the terrorists and the failed watchmen who allowed them to strike so many times, got together to shoot the messengers warning about the terror threat."
The Obama administration betrayed America. It sold out the soldiers in the field, and then their commanders, and when it lost power, it went to war against the civilian leadership using the tools that had been traditionally reserved for the terrorists that it had refused to take on and defeat.
Obama didn't just corrupt our national security system to wage war on his successor administration, he did it to protect the Islamist terrorist enemies of this country: Iran and the Muslim Brotherhood.
Instead of fighting Islamic terrorists, Obama used the national security state to spy on their opponents, beginning with pro-Israel Americans, and concluding with Trump allies in a horrifying act of treason.
http://www.frontpagemag.com/fpm/2020/06/obama-used-national-security-spy-americans-opposed-daniel-greenfield/
------
How Ramy Youssef, Creator of the First Series About a Muslim-American Family, Reinvented TV
By Jason Lynch
creator/star Ramy Youssef based on his life as part of an Arab-Muslim family living in New Jersey. While Ramy was a critical success, the Hulu comedy—which is TV's first scripted show to center on a Muslim-American family—didn't really break through until January's Golden Globes. That night, Youssef was the unexpected winner of best actor in a TV musical or comedy series, over bigger names like Michael Douglas (from Netflix's The Kominsky Method) and Bill Hader (HBO's Barry).
The audience was surprised, but quickly charmed by the comedian's acceptance speech. "Look, I know you guys haven't seen my show," said Youssef, to huge laughs. "Everyone's like, is this an editor?" Looking back on his big win five months later, Youssef tells Adweek, "I guess it was a reverse psychology kind of thing, because a lot of people then started to watch it."
Now even more people are watching Ramy following the recent release of Season 2, which adds two-time Oscar winner Mahershala Ali as Sheikh Ali, a Sufi leader who helps mentor Youssef's TV alter ego. Like the first season, the new Ramy episodes constantly keep viewers guessing, from a bachelor party that veers in a wholly unexpected direction to an excruciating event that could derail his mother's efforts to become a U.S. citizen.
Youssef's expertise in delivering the unexpected was also on display in last year's HBO standup special Feelings, which mined humor in hot-button topics like #MeToo, 9/11 and last year's New Zealand mosque shootings. He talked with Adweek about his creative approach, subverting expectations and how he might incorporate the pandemic into his show.
(Editor's note: The interview was conducted prior to the nationwide protests prompted by the tragic death of George Floyd, an unarmed Black man killed in Minneapolis police custody. Youssef has encouraged his followers on social media to donate to local bail funds and other social justice organizations supporting Black Lives Matter.)
Adweek: You had never created a TV show before Ramy, so what made you think you could pull this off?
Youssef: I moved to L.A. in 2012 and was on a family sitcom on Nick at Nite [titled See Dad Run]. I really enjoyed it, but I also knew I didn't move across the country to only do that. I was like, I really want to figure out how to put a real Muslim character on-screen, one that I could identify with.
It's all small steps. I had been making stuff since I was like 15. I learned how to video edit, I bought my own cameras and I was doing all of that. So much of it is like, you try a joke at an open mic and then three years later you're telling the same joke in front of thousands of people in a huge place. Yeah, I hadn't made a show, but I had made so many small things, and it scales. It's scary how well it can scale if you're clear on what it is that you want to do.
Much has been made, deservedly so, about how groundbreaking Ramy is as the first scripted series to focus on a Muslim family, but perhaps the even more revolutionary part of the show is that it's about a character in his 20s exploring his or her faith, period.
It's interesting—we didn't pitch the faith part as much during the pitch [to networks]. I'm not going to say I had this super master plan, but I knew I wanted it to be an element. It's certainly not what we led with, but I remember very clearly having this conversation with Jerrod [Carmichael, one of Ramy's executive producers] at the time where I was like, I really want to see the relationship I have with God on-screen. I don't want it to be cheesy, I don't want it to be angels in heaven, I don't want to be a cartoon—I really want it to feel real, and I want to crack that.
If I were to say what we're bringing to the table, it's really a character of faith that feels like someone you know, that doesn't feel like a caricature. That's why Jewish people love the show, Mormons love the show, Christians love the show, Muslims, because it's [about] anyone [of faith] who is trying to straddle that line.
You added Mahershala Ali to the cast this season. How did you insert a two-time Oscar winner in the show without disrupting the world you had created in the first season?
I told Mahershala, our template here is Danny DeVito in [FXX's It's Always] Sunny [in Philadelphia]. We need to make sure that you just slip right in like you were always there. I said to him, "You're going to be my Danny DeVito!" [laughs]. You need to feel like this character actually always existed in this world, but we just never went to his mosque.
We were talking about things for him and initially the plan was that we had a character of the sheikh coming in at the end of the second season. Then one of my co-creators, Ryan [Welch], was like, "That should be Mahershala." We started to feel like, if he's going to play the sheikh, are we really going to wait until Episode 7 or 8 [to bring him in]? We should really get into this sooner.
So the big arc for Season 2 was always going to be Ramy's journey of self-discovery and his efforts to connect more with his faith?
Yeah. Season 1 was very much him trying to figure out who he is, and it was very aspirational. We really wanted Season 2 to be transformational. We really wanted to see him have to reckon with where he's actually at. We wanted to get into intimacy issues, we wanted to get into a porn addiction—how do people feel loneliness, and how does faith intersect with that? That's why Mahershala's character works so well, because it enhances everything we were trying to do anyway.
One highlight from this season is that you once again focus entire episodes on the other members of Ramy's family—his mother, father and sister, and also his uncle—instead of yourself. Why was this something you wanted to do?
It came out of a lot of early conversations that I'd had with [co-creators] Ari [Katcher] and Ryan where we were feeling like, in a lot of television there's so many A, B and C stories [in each episode] and we try to get characters' perspectives in just one line and one scene, and it really makes television feel bogged down. Our goal going in tonally was, how do we construct a TV arc but also have a short film feel? The idea of things feeling really focused was an early priority for us. Out of that, we were like, if we want to talk about the mom or the sister, why don't we do an episode? Why don't we focus it in that way? I had so much fun writing those, and so we had even more this season.
From episode to episode, you're not sure where Ramy is going to take you. Even when you think you know, it goes somewhere different. Was that intentional on your end, to always try to subvert expectations?
Yeah. You never want to do the easy thing of just leaning on [the fact] that some of these topics haven't been covered before. We want to be bringing something interesting to the table from a filmmaking perspective. Something really important that I think about a lot when crafting anything is that I don't just want it to be timely, I want it to have a timeless character element to it. I don't want this to be exciting just because it's a new trick, just because we haven't seen a Muslim family like this before. In my vision of the future, there are many Muslim stories, and so I don't want this to rest on its "first"-ness. It has to really rest on our approach and the fullness of it. We really want these things to excite us as we're making them, too.
You have the same approach with your HBO standup special, where your first four topics are Jussie Smollett, R. Kelly, Michael Jackson and #MeToo. That's not how most comedians would construct a standup set.
As we talked about with the show, wanting to make things feel timeless, I think that there is in many ways often a really timely element to standup, especially when you're talking about some of those topics. I tried to approach those topics from a place where they could stand on their own later. I think it's more talking about the humanity behind these things. I was doing my standup set in Chicago [where the Smollett incident occurred and where R. Kelly is from], and so it felt natural to start with those.
There's a bunch of jokes in that hour special that I wrote seven years ago, and there's a bunch of jokes that I wrote the week before. It was fun, as a performer, to give myself that mix of things and just kind of trust that, if you're into the first couple minutes, you're going to really like the whole special. And if you're not, then you're probably not going to like it. There's a freedom in that.
Do you have a mantra that you rely on when approaching your work?
I really want to feel—with almost anything I'm doing—is this going to make people feel less lonely? Is this something that's really going to connect in a place that needs to be recognized? That to me is what representation is, and not so much any of the labels that we put on ourselves, or our beliefs or where we come from. Making sure that space is being touched in a way that feels unique to the thing that we're doing is really important for me, across everything. If it doesn't really fit that criteria, if it feels like it's just for shock value, if it feels like it's just a news headline repeated, if it feels like I'm working off of tension that is not really relevant to me, then I'm not interested in it.
How does one stay creative during a pandemic, and how did it affect Season 2?
We did finish the majority of our filming. We had three days left, which is actually a lot, because you shoot an episode in five days. We had a lot of pieces to different things that we weren't able to get. But we figured out solves, we figured out how to do it in the edits; certain things went from one episode to another. We made it work, so I spent a lot of my time figuring out how to do that, and dealing with a very extended editing process. You really realize how much you're losing when you're not all in the same [editing] room. This is the first Ramadan I've ever had where I didn't get to go to the mosque; it was all during pandemic. So for me, spiritually and creatively, there's definitely been this stunted frustration.
But then I have also found myself doing other things that I never get to do. Everyone has that list of movies that they've been meaning to watch and I've actually started watching them, and reading some of these things I've been meaning to read. So there's something in that, but I definitely miss people—and I miss standup for sure.
How long do you think it might be until you'll be able to have a "normal" experience doing standup at a club?
If I'm being real with myself, I don't see it happening until fall 2021, early 2022. But I have a friend who headlined a comedy club this last weekend, and they did it with social distancing. So I think everyone has different views on what they're going to do and how they're going to operate. I know we'll resume at some point, but I don't want to be part of drawing people out and creating any issues for anybody.
------
US condemns Islamic Republic for execution of Iranian Jew in 1980
By BENJAMIN WEINTHAL
JUNE 7, 2020
The US State Department spokeswoman Morgan Ortagus took to twitter on Sunday to blast the Islamic Republic of Iran for its antisemitic-fueled execution of an Iranian Jew in 1980.
"40 years ago, the Iranian regime tortured and executed Jewish community leader Albert Danielpour. They made up several charges fueled by antisemitism. The regime has executed hundreds of Iranians because of their beliefs. We condemn all targeting and killings based on religion" said Ortagus.
Read More Related Articles
Inside Iran's massive drone army
US army says China using coronavirus as cover for territory claims
40 years ago, the Iranian regime tortured and executed Jewish community leader Albert Danielpour. They made up several charges fueled by anti-Semitism. The regime has executed hundreds of Iranians because of their beliefs. We condemn all targeting and killings based on religion.
On Thursday, the Los Angeles-based American Persian-Jewish journalist Karmel Melamed reported in the Forward exclusive comments from Hilda Hay, the wife of Danialpour.
"Overnight I became a young widow. My young children, who were ages five, seven and nine, lost their father, and we became poor when the Khomeini regime confiscated all of my husband's assets," said Hay.
She added that "My husband was an incredibly kind-hearted and generous man," said Hay. "He did fundraising for hospitals and non-profit groups in Iran and for other charitable causes in Israel regularly. He helped both Jews and non-Jews."
Hay is lives in in Los Angeles and is in her 70's. Melamed has gone to great lengths on social media and via his journalism to expose the Iranian regime's state-sponsored antisemitism, persecution of Iranian Jews and the regime's Holocaust denial.
According to The Forward article, "the Danialpour family's ideal life slowly fell apart in February 1979. Agents of the new Ayatollah Khomeini regime abruptly arrested Danialpour and imprisoned him on charges of being an enemy of the state. After five months in prison, Danialpour signed over his businesses and properties to the regime as a form of bail and was released."
Hay said that "My husband was a professional attorney. He believed the new regime would eventually follow some sort of law and order," adding that "He did not want to leave Iran and he always said 'I have done nothing wrong in this country to be arrested again.'"
The Forward report said Danialpour was arrested again in 1980 .
Hay told the paper that the regime charged Danialpour with being a Zionist spy "who sucked the nation's blood."
Hay said her husband the regime imposed physical and psychological torture on him in two prison, according to the Forward.
Danialpour's now 45-year-old son Davar told the Forward that "I was only five years old, but I remember going to visit him in the jail because that was the last time we ever saw him again."
Davar added that "He looked like he had been tortured, and he knew it was getting to the point where was going to be executed."
Iran's "hanging judge," Ayatollah Sadeq Khalkhali, charged Danialpour with additional bogus crime of smuggling opium, wrote the paper. Khalkhali ordered Danialpour's execution, wrote the Forward. He was "shot point-blank in the side of his head."
Hay said "I just could not believe he was executed," adding "It did not register with me until our relatives arrived at our home crying and saying they heard the news of Albert's execution on the radio."
https://www.jpost.com/middle-east/us-condemns-islamic-republic-for-execution-of-iranian-jew-in-1980-630662
------
Europe
Over 10,000 people protest over George Floyd killing in Rome
June 8, 2020
As the protests have continued in several cities in the United States for a second week in response to the killing of George Floyd by a policeman, on Sunday over 10,000 people gathered in Rome's iconic People's Square to demonstrate against racism and to show solidarity with the demonstrators in America.
AhlulBayt News Agency (ABNA): As the protests have continued in several cities in the United States for a second week in response to the killing of George Floyd by a policeman, on Sunday over 10,000 people gathered in Rome's iconic People's Square to demonstrate against racism and to show solidarity with the demonstrators in America.
The Rome initiative was called by a number of human and civil rights associations to support the Black Lives Matter movement.
During the protest, demonstrators, many of whom were dressed in black, chanted anti-fascist slogans, holding signs that read, 'No justice, no peace,' 'Be the change' and 'I can't breathe.'
While protests against the death of George Floyd are being held in dozens of countries around the world, in Italy some political parties and far-right groups have latched onto the coronavirus crisis. The aim is advancing anti-immigrant, white supremacist, ultra-nationalist, and xenophobic conspiracy theories against foreigners and asylum seekers.
The demo was also joined by hundreds of American expats who voiced their anger at police brutality after the killing of Floyd and at a threat by US President Donald Trump to use the force of the military to quell the protests in the United States.
A number of personalities hold speeches calling for an end to institutionalized racism. By the end of the protest, a minute's silence was observed, with many demonstrators bending on one knee in memory of black people killed.
https://en.abna24.com/news//over-10000-people-protest-over-george-floyd-killing-in-rome_1044380.html
------
Worthing mosque donates grocery boxes to the elderly
Published by Ryan Burrows
7th June 2020.
The mosque is working in partnership with Age UK West Sussex and Brighton and Hove to collate and distribute the boxes to those self-isolating during the coronavirus pandemic.
Age UK WSBH is also working with local company the Kitchen Cleaning Group which has volunteered to help make the deliveries to people's doorsteps.
"Many older people are still worried about where their next meal is coming from during this pandemic, so grocery deliveries are one of our key priorities.
"We're so grateful to Worthing Mosque for partnering with us on this and also to the Kitchen Cleaning Group who are helping us with the logistics.
"Boxes like these make a huge difference and it's lovely to see smiles on the faces of recipients when we deliver."
Helen Rice, chief executive, Age UK West Sussex and Brighton and Hove
Worthing Mosque represents and serves a Muslim Community of over 1,500, providing prayer facilities and education services among other things.
Since the onset of the coronavirus crisis, the Mosque has carried out several activities to tackle poverty and help vulnerable people within the local community.
"We're very pleased to be working with Age UK West Sussex, Brighton and Hove to deliver this vital support to people in the area.
"Islam teaches us to respect and care for older people, and at a time like this, when many older people are more vulnerable and isolated than ever, it's important we come together as a community to help in any way we can."
Ali Abdul Rahman, chairman, Worthing Mosque
https://www.spiritfm.net/news/sussex-news/3118435/worthing-mosque-donates-grocery-boxes-to-the-elderly/
------
Mosques in England can reopen for 'individual prayer' on June 15
The government has announced that from Monday June 15 places of worship in England, including mosques, will be permitted to open for individual prayer in line with social distancing guidelines.
This decision follows discussions between the Government and representatives of major faiths through the Places of Worship Taskforce which Communities Secretary Robert Jenrick has chaired.
The taskforce has one Muslim member, Shaykh Dr Asim Yusuf of The British Board of Scholars and Imams.
British mosques have been closed for several months due to the coronavirus crisis.
The government says the move recognises the spiritual and mental health benefits for people being able to pray in their place of worship, and that for some people this cannot be replicated by praying at home.
But they say openings can only occur with thorough cleaning of shared spaces, hand cleansing at entry and exit, and asking worshippers to bring their own prayer mat or religious text instead of using communal ones.
But communally-led prayer, worship or devotion will not be possible at this stage.
Robert Jenrick MP said: "Ensuring places of worship can open again, beginning with individual prayer has been my priority. Their contribution to the common good of our country is clear, as places of solace, comfort, stability and dignity. And the need for them is all the greater as we weather the uncertainties of the pandemic."
Robert Jenrick
Faith Minister Lord Greenhalgh added: "It's our hope that this is the first step in places of worship reopening fully, when the science supports it. I look forward to continuing to discuss with the Taskforce how to address ongoing practical safety issues in the coming weeks.
"Places of worship still have discretion over when they consider it safe to open and may decide to remain closed or reopen at a slower pace if they wish."
And the British Board of Scholars and Imams said in a statement: "It should be noted, however, that this positive step comes with challenges. Foremost of these is ensuring that attendance at our mosques is safe. We are seeking clarification from the government about the health and safety regulations that will permit the safe use of places of worship, along with any accompanying guidance. This is so mosques and communities can plan their next steps in line with regulations, and also so we can feedback comments and suggestions to the government.
"Equally important is the ability of individual mosques to ensure that worshippers keep to statutory requirements, which we recognise will be a significant challenge for some. We continue to be mindful that the Muslim community has suffered disproportionately from the COVID pandemic, and remind all that our eagerness to return to the mosques should not be at the expense of the lives of our congregants or their families."
Meanwhile, the Muslim Council of Britain has said the government guidance lacks clarity for Muslims.
Harun Khan, Secretary General of the MCB said: "Mosques are provisioned primarily for congregational worship, so there is currently significant uncertainty and concern from mosque leaders on how the new regulations can actually be implemented.
"MCB has been consulting and engaging closely with hundreds of mosques and dozens of regional and national Muslim associations in the past few weeks on this topic, and it is clear that Muslim communities have been proactively planning and thinking about the challenges faced in re-opening mosques, ahead of official UK Government guidelines to confirm their plans.
"We urge the government to give clear and unambiguous guidance, so that mosque trustees, staff, volunteers and others with leadership responsibilities have the clarity they need to plan effectively to ensure the safety and wellbeing of everyone."
https://5pillarsuk.com/2020/06/07/mosques-in-england-can-reopen-for-individual-prayer-on-june-15/
------
Arab World
Saudi minister, US envoy discuss efforts to fight COVID-19
08 June 2020
RIYADH: Saudi Minister of State for Foreign Affairs Adel Al-Jubeir received US Ambassador to the Kingdom John Abizaid at his office in Riyadh on Sunday, the Saudi Press Agency reported.
During the meeting they discussed bilateral relations, regional and international issues of common interest, and efforts by the two countries to confront the repercussions of the coronavirus pandemic.
Also on Sunday, Al-Jubeir met by video call the ambassadors of EU countries accredited to the Kingdom.
During the meeting they reviewed aspects of the existing cooperation between the Kingdom and the EU, in addition to discussing the latest developments in the region.
They also discussed a number of regional and international issues of common concern, including the coronavirus pandemic, and the efforts made to address these.
Meanwhile, Saudi Minister of Foreign Affairs Prince Faisal bin Farhan made a call on Sunday to his Iraqi counterpart Fuad Hussein.
Prince Faisal congratulated Hussein on his appointment as foreign minister in the new Iraqi government, wishing him success in his new duties, and said that he was looking forward to working with him to enhance the bonds of friendship, brotherhood and existing cooperation between the two countries.
During the meeting, they discussed bilateral relations and ways of enhancing them to achieve the interests of the two countries.
https://www.arabnews.com/node/1686421/saudi-arabia
------
Life is like a waiting room for many Saudi students abroad
NADINE AL-WAZI
June 07, 2020
ONTARIO: The coronavirus has placed students everywhere under pressure to navigate the outbreak, including Saudi scholars facing uncertain times while thousands of miles from home.
Universities have digitalized lectures, exams and graduations, encouraging students to use Zoom meetings, Microsoft Teams and other platforms to collaborate on group projects and study together.
Alhanouf Fahad, a Saudi law student in Oregon, the US, said that attending online classes had advantages and disadvantages. "Online courses under quarantine saved me time in using transportation. It is more convenient and offers flexibility to choose the suitable time for me to take a test," she said. "Other than certain due dates, I make my own schedule for completing the requirements of the course."
Perhaps the greatest foe of online courses was procrastination and not being able to visit the university library. Another drawback, she said, was that "my grades have been affected since the outbreak, because of little or no interaction between students and lecturers. I also need to have time management and self-discipline skills to stay on top of my coursework."
Though schools might continue their virtual classes online, it seems that the days are often not adequately filled to keep students occupied. Many simply have too much free time, and as social distancing measures are adhered to it is difficult for them not to treat their time as like being in a waiting room.
Illustrating the typical daily routine of students studying abroad, Alhanouf said: "My days have blurred into Google Classroom assignments, hobbies such as learning to draw and knit, aimless binge-watching on Netflix, and FaceTiming my family to pass the time."
Laila Fahad, Alhanouf's sister, was visiting her on Jan. 1 when the coronavirus outbreak began and she was supposed to go back to Saudi Arabia by the end of March, but "she is stuck with us now," Alhanouf said.
Students are balancing the anxiety caused by the coronavirus outbreak in the cities that they live in with completing school requirements.
Aseel Al-Harbi, a Saudi medical student completing a master's degree at Leeds University in the UK, said that the university quickly took strong measures, such as suspending classes, closing libraries and offering an efficient system of online lectures.
"I used to spend most of my time on campus between classes and the library; being at home is a real motivation-killer. However, I also know that this whole situation is new to everyone, and we're all in this together," she said.
Al-Harbi said: "My colleagues have celebrated their unique graduation ceremony via Snapshat and Skype due to social distancing." But as she looks forward to her graduation she is wondering if she will be able to walk up to the podium to receive her degree after years of hard work.
Al-Harbi is juggling a number of courses. Her once overscheduled life has ground to a halt and, while jarring, she thinks the break might be a good thing to protect her as coronavirus cases continue to be reported and the authorities are recommending that everyone stay safe.
"Every aspect of my daily routine has changed. Even though it hasn't been easy, we should be strong, stay positive and follow quarantine rules," she said.
As of late 2019, the Saudi Ministry of Education said that there were more than 90,000 students studying abroad. The General Authority of Civil Aviation (GACA) has completed a number of repatriation flights, returning Saudi citizens — students included — who wish to return to the Kingdom.
Saudi Arabia suspended all international flights to and from the Kingdom on March 15 to curb the spread of the coronavirus.
https://www.arabnews.com/node/1686316/saudi-arabia
------
What a gem: Saudi artist harnesses precious stones for portraits
MOHAMMED AL-KINANI
June 07, 2020
JEDDAH: Sarah Al-Zaidi's viral fame has modest origins, with scribbles and scrawls at the age of 4 marking the start of her artistic journey.
Her portraits and the distinctive materials she uses to create them — beads, buttons and even precious stones — have garnered widespread attention in the Kingdom.
Al-Zaidi's latest work is a portrait of Saudi Arabia's Crown Prince Mohammed bin Salman. It weighs 32 kilos, took months to finish and even required two trips to a mountain.
Her father Hussein said his daughter's passion for art was clear even when she was an intermediate school student.
"Since she was 10 or even younger Sarah's scrawls and letterings were everywhere in our house," he told Arab News. "She devoted her time and effort to drawing and artwork. That was her world."
She decided to attend art college to improve her drawing and painting skills after she finished secondary school. Her first group project was a bead and button recreation of the green-eyed Afghan girl Sharbat Gula, a photo that was made famous through a National Geographic magazine cover. It was part of her graduation project.
"With my colleagues at the art and design college of King Abdul Aziz University in 2017, and under the supervision of our teacher, we were able to produce an amazing artwork," she told Arab News.
Sarah was later inspired to portray other personalities she had long admired, and Princess Diana was the second project.
The portrait of the princess was widely circulated on social media after she shared a video of it.
"In that work I only used beads and buttons to portray the princess in a green dress. I used buttons in that work because I think such materials can clearly express the nature of every female."
The message she wanted to convey through the piece was that the princess still had a place in the memories of many people.
Sarah recently presented her most "precious" work, one that she said she would always be proud of. The portrait of the crown prince took her nearly five months to finish and required about 2 million pieces to create.
She said his achievements in empowering Saudi women and his Saudi Vision 2030 reform plan were some of her motives for presenting artwork that she hoped would express her "gratitude and appreciation for everything the crown prince had offered" to people, especially women.
"The crown prince … has been working on empowering women in different social, economic and educational fields. He has also made many jobs available for them, and that will surely pour in the benefit of the national economy."
She decided to use precious stones to reflect the lofty position the crown prince holds in her heart.
"The portrait is 160 centimeters high and 106 wide and I have used around 2 million pieces ranging from gemstones to other materials. These include diamond, peridot, onyx, obsidian, aventurine, sodalite and tiger's eye. I have also used other materials, such as azurite, howlite, amber, quartz, aquamarine, natural seashell and different sizes of beads."
She traveled to Riyadh twice to collect stones from Tuwaiq Mountain, a formidable natural landmark that the crown prince said portrayed the "unbreakable strength" of Saudis.
"The Saudis' strength is like that of the Tuwaiq Mountain, unbreakable, unless this mountain is leveled and equaled to the ground," he told the Future Investment Initiative in Riyadh in 2018.
"His eloquent words were inspirational and the way he said it proved that he had a clear goal, and he was determined to achieve it," she said. "His strong and inspiring personality ignited my imagination to think of an idea that represents his views. However, I told myself that I should come up with a totally new idea, a different and special perspective artwork that resembles him."
She chose "Mountain's Firmness" as a title for her artwork.
"Since such art projects require hard and precise work, it took me some 150 days to finish it. And I won't forget my family's encouragement and support that also helped me produce an artwork that I will always be proud of."
https://www.arabnews.com/node/1686306/saudi-arabia
------
Saudi job fund deposits SR379 million in bank accounts
June 08, 2020
RIYADH: The Saudi Human Resources Development Fund (Hadaf) reported that it had deposited more than SR379 million ($100 million) in people's bank accounts for May.
The beneficiaries, numbering more than 253,000, are registered with the Hafiz unemployment and difficulty finding employment schemes.
Hadaf said that the number of people registered with the Hafiz unemployment program had reached 139,980, while the figure for the difficulty finding employment scheme stood at 113,821.
The Kingdom wants to reduce national unemployment figures and find suitable and productive jobs for Saudis.
https://www.arabnews.com/node/1686356/saudi-arabia
------
Saudi real estate fund performs more than 873,000 e-services
June 08, 2020
RIYADH: The Saudi Real Estate Development Fund (REDF) has performed more than 873,000 e-services since the start of remote work on March 15 in the period up to May 21.
The fund's electronic platforms have allowed continuity for citizens who wish to take up subsidized mortgage loans to achieve homeownership.
REDF spokesman Hamoud Al-Osaimi said that the electronic portal has processed more than 329,000 service requests, the call center handled 503,000 incoming and outgoing calls, and through its social media platforms the fund interacted with more than 41,000 service requests.
https://www.arabnews.com/node/1686361/saudi-arabia
------
South Asia
Faced with the prospect of formal peace talks, Afghans consider what they're willing to concede
By Susannah George and
KABUL — In Afghanistan's halting effort to end two decades of conflict, recent days have brought a sudden shift: A three-day cease-fire to mark the end of the holy month of Ramadan held for more than a week. The Afghan government and the Taliban released hundreds of prisoners. And the two sides restarted informal negotiations in the capital.
If these conditions persist, officials say, long-awaited peace talks could be mere weeks away. The developments have led many Afghans to ponder — and disagree — over what concessions they're willing to make to secure a deal that could permanently end 20 years of violence.
How much is too much to give away in exchange for peace?
"It will be a dilemma, a personal dilemma," said Khalid Noor, a member of the government's negotiating team. "If we compromise the rights of our people," he said, an oppressive government could harm Afghanistan for generations to come.
The process for ending the war in Afghanistan was set in motion by a February peace deal between the United States and the Taliban that largely excluded the Afghan government. The resulting four-page public document did not define what kind of country postwar Afghanistan would be. The omission made a deal for the withdrawal of U.S. troops easier to secure, but it also set the stage for much more complex negotiations between the Afghan government and the Taliban.
Afghan President Ashraf Ghani, right, and Abdullah Abdullah, center, hold a meeting at the presidential palace in Kabul with U.S. peace envoy Zalmay Khalilzad, aimed at resuscitating a U.S.-Taliban peace deal signed in February, on May 20. (AP)
To reach a political solution, one or both sides will need to make significant compromises.
The Afghan government is a republic with leadership chosen through democratic — if flawed — elections, while the Taliban rules according to Islamic law, and the group's leadership is chosen by a religious committee. The movement's military leadership is made up of commanders across Afghanistan, but its political office is based in Qatar.
In Kabul and Doha, each camp has insisted there are no preconditions. But both sides have made their priorities clear: The Afghan government wants the country to remain a republic with regular elections, and the Taliban wants a country governed by Islamic law.
But in Afghan provinces that have borne the brunt of the waves of violence that preceded the cease-fire, many say ending the fighting is more important than the parameters of any future government.
The northern province of Takhar was so badly hit that a local lawmaker, Habiba Danish, described it as "a slaughterhouse" because of the high number of casualties among security forces there.
"Peace should come at any cost," said Mir Ahmad Qasim, a local lawmaker in Takhar.
People who live in insecure districts view the war differently than officials in the capital, he said. Progress in areas such as human rights, including the rights of women, he said, "are important for the people who have positions in Kabul. But for people who are losing sons in the war, they want the end of violence at any cost."
[Inside the Taliban's Afghanistan, violence remains the path to power]
After the signing of the U.S.-Taliban peace deal, violence across Afghanistan spiked, leaving record numbers of civilians dead and inflicting heavy casualties among the security forces. A brutal spate of attacks prompted President Ashraf Ghani to put his forces back on the offensive and halt prisoner releases, a key confidence-building measure.
All of that suddenly turned around in late May, when the Taliban declared an unexpected cease-fire to mark the end of Ramadan, and both sides began releasing prisoners again. Over the course of the cease-fire, the Interior Ministry said it observed only minor security incidents. For days after the cease-fire was set to end, violence remained low, with Taliban attacks nearly halved.
Attacks began to tick up again Thursday, with the Taliban claiming an attack in Zabul province that killed at least 10 Afghan police officers, and U.S. forces carrying out two airstrikes targeting the militant group.
Mujib Rahimi, a spokesman for Abdullah Abdullah, the man leading the peace effort with the Taliban, said he understands the concerns of Afghans who have been caught in the crossfire.
"No one is ready to just watch this violence continue," Rahimi said. But, he said, at the same time, "surrendering to the demands of . . . radicals with radical ideas" just to prevent them from attacking government positions "is something hard to swallow."
Rahimi said the government negotiating team would enter talks with no red lines but would attempt to convince the other side of the importance of human rights, women's rights and freedom of expression.
Taliban leaders say they support a government that respects human rights and the rights of women, but Taliban spokesman Suhail Shaheen said such rights are defined by Islamic law and suggested that those definitions would be what the Taliban would support during the talks.
"In the future system, the ulema [Muslim scholars] and experts will discuss and formalize the laws so that no one will be deprived of her or his rights," he said.
Shaheen said the only issue not up for discussion is that Afghanistan will be ruled by an Islamic government. With regard to all other details and issues, "we are not deciding now," he said.
Many local leaders, including women and civil society activists, describe feeling torn between the desire to end the bloodshed quickly and giving up what they feel they've fought for over nearly two decades.
Rahmatullah Hamnawa, an activist in Kunduz, has advocated for human rights in one of Afghanistan's most volatile provinces, but he said he still believes "peace should come at any cost" and that both parties to the conflict should "pay the price."
He said he would not support the government backtracking completely on human rights, but he would be open to allowing the Taliban to amend the constitution.
Qasim, the lawmaker from Takhar, was more absolute.
"The most important thing to our people, whose houses are bombed, wives are widowed and sons are orphaned, is the end of fighting and bloodshed," he said, "not human rights or women's rights."
https://www.washingtonpost.com/world/asia_pacific/afghanistan-taliban-peace-talks/2020/06/06/e797209a-a5a7-11ea-b619-3f9133bbb482_story.html
------
Afghanistan schools will remain closed until September
Sunday, 07 Jun 2020
Afghan authorities extended school holidays until September 8 due to the Coronavirus pandemic, the Ministry of Education in an official statement said on Sunday.
The emergency committee chaired by the second vice-president, Mohammad Sarwar Danish has decided the extension of the school holidays for another three months in order to prevent further spread of the COVID_19, the statement added.
According to the statement, the committee has also decided that distance learning and online classes must not be interrupted during this period.
This comes as the Coronavirus or COVID_19 affected the world and changed lifestyle since its outbreak from Wuhan city of China in late 2019.
The spread of Coronavirus pandemic in Afghanistan was confirmed in February 2020, following the report of active cases in the Eastern Herat province.
According to the Ministry of Public health, Afghanistan has so far recorded 20,342 COVID_19 cases, out of which 357 people have died as a result of the pandemic outbreak.
https://www.khaama.com/schools-will-remain-closed-until-september-in-afghanistan-86986/
------
A tribal leader and family members killed in Wardak
Sunday, 07 Jun 2020
A tribal leader with 3 of his family members were killed on Friday in Maidan Wardak, a local official said on Sunday.
Mohib Sharifzai, a spokesperson for the Wardak provincial government office told media on Sunday that Taliban have shot 4 members of a family including a tribal leader in Chak district of Wardak on Friday.
Taliban hae reportedly denied their involvement in the incident.
This comes as the Taliban and the Afghan government are on the eve of starting a new phase of intraAfghan peace dialogue which includes the Taliban's presence in the next government.
The U.S special envoy, Zalmay Khalilzad has recently resumed his travels to the relative states in order to facilitate Afghan-owned peace talks between the Taliban and the Afghan figures.
Khalilzad has left Washington D.C on Friday to visit Doha, Islamabad and Kabul.
https://www.khaama.com/a-tribal-leader-and-family-members-killed-in-wardak-9878976/
------
Afghanistan races against time to contain outbreak
08 June 2020
SAYED SALAHUDDIN
KABUL: The Afghan government will increase its coronavirus disease (COVID-19) testing capacity in the next few weeks by setting up more centers, with its five existing facilities only able to test 10 to 20 percent of cases in a day, public health officials told Arab News on Sunday.
It follows a report submitted by the International Rescue Committee (IRC) earlier this week which quoted Afghanistan's Ministry of Public Health (MPH) in saying that only 2,000 samples out of a pool of up to 20,000 were being tested daily.
"That means up to 90 percent of potentially infected people are not being tested," excerpts from the report said, adding "at 40 percent, Afghanistan has one of the highest rates of positive tests of all the countries where the IRC works."
Officials said the onus also lay with members of the public flouting social distancing rules, making it difficult to contain the outbreak.
"We admit that our resources are insufficient but the public disregard for virus restrictions, after nearly two months of lockdown imposed by the government, has led to a drastic rise of COVID-19 cases," Tawhid Shokohmand, a spokesman for MPH, said.
The IRC said the number of new confirmed cases in Afghanistan "rose by 684 percent in May," but the country's extremely low testing capacity means many people are going untested, leaving the war-ravaged nation on the brink of a "humanitarian disaster."
Shokohmand said Afghanistan "planned to increase the testing capacity in at least five zones in the coming weeks" to be able to deal with the spike.
"In the past few months for example, we only had 200 positive cases from tests conducted on 1,000 patients, while last month, the number went up to 800 positive cases. So we see a two or threefold rise," he said.
On Sunday, authorities reported 30 new deaths, the highest toll in a single day, taking the toll to 357. In contrast, 791 new infections were registered in the past 24 hours, bringing the total to 23,042 cases, Deputy Health Minister Waheed Majrooh said.
He added that while "Afghanistan has yet to reach the virus peak," the next two months were critical.
"We hope that our countrymen observe the restrictions that we have announced, which is the best and the only treatment to curb the spread of coronavirus," he told Arab News. "If people continue to ignore social distancing and other related instructions, then I am afraid, every street will see dead bodies."
A day earlier, the government extended the lockdown in Kabul and a few other major cities for three more months, issuing new guidelines for citizens to follow.
According to the latest measures, citizens must wear a face mask in public places at all times, maintain a 2-meter social distance, avoid gatherings of more than 10 people, disinfect all workplaces, and ensure older people stay at home.
Additionally, all schools, universities, higher education institutes, restaurants, parks, sports complexes and other public places will remain closed for three months, while public transport facilities, such as buses, will not be allowed to ply between cities, either.
Torek Farhadi, an adviser to former president Hamid Karzai, said that poverty and the government's inability to provide a substitute for livelihood had pushed people to ignore the lockdown restrictions.
"All that the governor is doing is telling people to be careful, (but) not helping people with a livelihood," Farhadi said.
He criticized the government's move to replace Health Minister Ferozuddin Feroz with Ahmad Jawad Osmani on Thursday, reasoning that the decision was taken at a highly critical time when the pandemic was "spreading faster in society".Shokohmand, for his part, said public flouting of the lockdown could make matters worse."Sadly, because of economic reasons and the extended lockdown, people no longer seem to be observing the restrictions which are the main reasons for the increase in virus cases," Shokohmand said.
Afghans have become increasingly poor, with 54 percent of the population earning less than $1.90 a day in 2019 and, as the UN noted in a statement on Thursday: "With a fragile health system, a developing economy and underlying vulnerabilities, the people of Afghanistan are facing extreme consequences from the COVID-19 pandemic."
https://www.arabnews.com/node/1686381/world
------
Bangladesh's minister tests positive for coronavirus
SM Najmus Sakib
07.06.2020
DHAKA, Bangladesh
A Bangladeshi minister tested positive for the novel coronavirus, an official said on Sunday.
Bir Bahadur Ushwe Sing, the Chittagong hill tracts affairs minister, is the first in the country's Cabinet to have tested positive for the virus.
"Minister Bir Bahadur Ushwe Sing was suffering from coronavirus like symptoms for the last nine days and we got confirmation on Saturday night that he had contracted COVID-19," Dr Aung Swi Prue Marma, a civil surgeon at Bandarban district, told Anadolu Agency.
The minister's health condition was stable, the surgeon said, adding he was taken to Combined Military Hospital bitterly in the capital Dhaka on Sunday.
According to official figures, the total number of coronavirus cases in the country has surged to 63,026, while the death toll stands at 846.
Meanwhile, the government has imposed a complete lockdown in 50 districts that fall under red zone, and partial lockdown in 13 other districts as part of its new strategy to fight the novel coronavirus in the country.
Based on the severity of infections and death rate, the government has divided the country in three zones, red, yellow and green, according to the Health Ministry.
https://www.aa.com.tr/en/asia-pacific/bangladesh-s-minister-tests-positive-for-coronavirus/1868104
------
COVID-19: Turkey delivers medical aid to Bangladesh
Md. Kamruzzaman
07.06.2020
DHAKA, Bangladesh
Turkey's state-run aid agency on Sunday delivered medical supplies to Bangladesh in the wake of the coronavirus pandemic.
"TIKA [Turkish Cooperation and Coordination Agency] provided one thousand N95 masks, one thousand PPE suits, two ventilators and five thousand medical masks to support Bangladesh in fighting COVID-19," the Turkish Embassy in Dhaka said in a statement.
Additional Foreign Secretary Khalilur Rahman received the aid, while Turkish Ambassador in Dhaka Mustafa Osman Turan and TIKA's Bangladesh Coordinator Ismail Gundogdu attended the handover ceremony in capital Dhaka.
Bangladeshi authorities will distribute the equipment to the country's relevant health institutions in the coming days, the statement said.
Referring to the gradual deterioration of the situation in Bangladesh, it said: "We are glad to be able to support Bangladesh in these difficult times caused by COVID-19 pandemic."
"Bilateral relations between our fraternal countries have undoubtedly taken a step further after today's handover ceremony," the statement added.
Speaking to Anadolu Agency, Turan said all nations should act in solidarity amid the pandemic. "Turkey is pleased to provide a much-needed medical assistance to Bangladesh in line with the longstanding close ties between our countries."
Gundogdu said TIKA will continue to "support the people of sister country Bangladesh to face the COVID-19 challenges".
Since 2014, TIKA has completed many projects in Bangladesh, he added.
In April and May, the Turkish embassy, with the contribution of Turkish institutions present in Bangladesh, distributed 4,000 food packages to underprivileged families in Dhaka and Chittagong.
On May 13, TIKA also distributed 1,000 dry food packages in Cox's Bazar, southern Bangladesh.
Besides, the agency distributed 5,000 food packages and 5,000 personal care packages to the Rohingya refugees in April and May during the Muslim holy month of Ramadan.
https://www.aa.com.tr/en/asia-pacific/covid-19-turkey-delivers-medical-aid-to-bangladesh/1868134
------
Nigeria collects coronavirus medicine from Bangladesh
JUNE 08, 2020
Nigeria on Sunday has procured two types of coronavirus medicine – Remdesivir and Remivir – from Bangladesh on an emergency chartered flight.
The Ministry of Foreign Affairs made the disclosure through a press release, saying the government of Nigeria operated the flight to take the medicine as a governor there got infected with the virus.
On Saturday midnight, Nigerian Foreign Minister Geoffrey Onyeama phoned his Bangladeshi counterpart Dr AK Abdul Momen and sought permission to operate the flight and additional assistance.
The flight landed at Hazrat Shahjalal International Airport at 5pm and took off again for Nigeria after a short period.
They took away Remdesivir, Remivir, a number of PPE and other medical instruments. Subject to the effectiveness of the medicine, the government of Nigeria intends to import these medicines and medical instruments from Bangladesh, added the press release.
http://www.unb.com.bd/category/Bangladesh/nigeria-collects-coronavirus-medicine-from-bangladesh/52706
------
Southeast Asia
Nahdlatul Ulama condemns Trump administration for lack of 'democratic values'
Sun, June 7, 2020
Following widespread protests and rioting in response to the death of George Floyd at the hands of police, Nahdlatul Ulama, Indonesia's largest Islamic mass organization, has condemned the administration of United States President Donald Trump for its failure to display democratic values.
"The election of Donald Trump as the 45th president of the United States has revealed the rot of democracy in America, which has always acted as the 'police' of world democracy," NU chairman Said Aqil Siradj said in a video statement posted on the organization's YouTube channel on Friday.
"Justice, equal rights, equity and non-discrimination for all members of society are democratic values that America has failed to demonstrate," he said. "America's 'double standard' on human rights issues, free trade and terrorism have shown the pockmarked face of a democracy that is not worth emulating."
While he said that NU saw democracy as the best political system that was in line with the shura (mutual discussion on equal footing) teachings of Islam, he said that the organization rejected the "uniformity of American-style liberal democracy".
The death of George Floyd, an African-American resident of Minneapolis, Minnesota, while being arrested by police has sparked weeks of ongoing anti-racism protests and riots demanding justice for Floyd and a systemic change in the American police and justice systems.
The issue also garnered international attention and support, putting a spotlight on global racism and equality issues. Indonesian rights advocates and young people, for example, have brought attention to the long-lasting racism issues that affected Papuan citizens, using the hashtag #PapuanLivesMatter similar to the #BlackLivesMatter slogan used during the protests in many western countries.
https://www.thejakartapost.com/news/2020/06/07/nahdlatul-ulama-condemns-trump-administration-for-lack-of-democratic-values.html
------
Non-Muslim marriage registrations delayed by MCO must be resolved by July 31, says senior minister
Sunday, 07 Jun 2020
BY DANIAL DZULKIFLY
KUALA LUMPUR, June 7 — Non-Muslim couples whose marriage registrations were affected or delayed by the movement control order (MCO) have until July 31 to complete their registrations, said senior minister Datuk Seri Ismail Sabri Yaakob.
In his daily press briefing, Ismail explained that couples have until the end of July to resolve their registrations without having to submit a new application and pay the fees required.
Ismail Sabri stated that the National Unity Ministry and National Registration Department (NRD) viewed the matter seriously, with the latter to provide the necessary standard operating procedures (SOP).
"The special meeting has decided that all affected marriage registrations must be completed
before July 31, 2020, so that they can be done without the need for new applications or fees to be paid again.
"The NRD will provide the SOP for marriage and divorce registrations for non-Muslims. The NRD will also allow marriage registrations to take place in 171 houses of worship (temples, churches or religious associations) that have the National Unity Ministry's approval to operate throughout the MCO period,'' he said.
On June 3, Ismail Sabri stated that wedding registrations for non-Muslim couples can be carried out during the ongoing conditional movement control order (CMCO), provided the standard operating procedures (SOP) are adhered to.
Marriage recitations can be done but only with four people present, including the bride and groom, along with two witnesses.
https://www.malaymail.com/news/malaysia/2020/06/07/non-muslim-marriage-registrations-delayed-by-mco-must-be-resolved-by-july-3/1873222
------
Pressures increasing on Indonesia and Malaysia in the South China Sea
By Ben Westcott and Brad Lendon
Hong Kong (CNN)Chinese and Malaysian vessels were locked in a high-stakes standoff for more than one month earlier this year, near the island of Borneo in the South China Sea.
The Malaysian-authorized drill ship, the West Capella, was looking for resources in waters also claimed by Beijing, when a Chinese survey vessel, accompanied by coast guard ships, sailed into the area and began conducting scans, according to satellite images analyzed by the Asia Maritime Transparency Institute (AMTI).
Malaysia deployed naval vessels to the area, which were later backed by US warships that had been on joint exercises in the South China Sea.
Beijing claimed it was conducting "normal activities in waters under Chinese jurisdiction," but for years Chinese vessels have been accused of hounding countries who try to explore for resources in waters that China claims as its own.
Now, experts say the Chinese ships are adopting increasingly forceful tactics, which risks sparking new conflicts with major regional powers such as Malaysia and Indonesia.
Greg Polling, director of the AMTI, said the countries are more important than ever as Chinese ships expand their reach in the region, mostly due to the advanced construction of Beijing's artificial islands in the South China Sea.
"(The islands) provide forward basing for Chinese ships, effectively turning Malaysia and Indonesia into front line states," Polling said. "On any given day, there about dozen coast guard ships buzzing around the Spratly Islands, and about a hundred fishing boats, ready to go."
An Indonesian air force pilot prepares for taking off in an F-16 at an air base in Pekanbaru, Riau on January 7, to deploy near the Natuna Islands.
An Indonesian air force pilot prepares for taking off in an F-16 at an air base in Pekanbaru, Riau on January 7, to deploy near the Natuna Islands.
Nine-dash line
The South China Sea is one of the most hotly contested regions in the world, with competing claims from China, Vietnam, Philippines, Malaysia, Brunei and Taiwan and Indonesia.
Beijing's territorial claims, known as the nine-dash line -- owing to the markings printed on Chinese maps of the region -- are by far the largest and encompass almost the entirety of the sea, from Hainan Island down to the top of Indonesia. China's claims have no basis under international law and were found to be invalid in a 2016 international court ruling.
Despite this, from about 2015 the Chinese government began to bolster its territorial ambitions by building artificial islands on reefs and shoals in the South China Sea, and then militarizing them with aircraft strips, harbors and radar facilities.
"These (islands) are bristling with radar and surveillance capabilities, they see everything that goes on in the South China Sea," Polling said. "In the past, China didn't know where you were drilling. Now they certainly do."
Experts say Beijing has created an armada of coast guard and Chinese fishing vessels that can be deployed in the South China Sea to harass other claimant's ships or sail in politically sensitive areas.
Growing aggression
The confrontation over the Malaysian drill ship wasn't the first act of aggression by the Chinese government in the region in 2020.
The year began with a standoff in the Natuna Islands on the far southern end of the South China Sea, territory claimed by China and Indonesia. Vessels from both countries were involved in the standoff, which began when Chinese fishing vessels started to operate inside Indonesia's exclusive economic zone.
Eventually, Indonesia deployed F-16 fighters and naval ships to the islands and President Joko Widodo personally flew to the area, in an unusual show of strength from the country.
In April, a Chinese maritime surveillance vessel rammed and sank a Vietnamese fishing boat near the disputed Paracel Islands in the South China Sea.
The act prompted Vietnam to send a diplomatic note to the United Nations restating its sovereignty over its exclusive economic zone in the South China Sea. Foreign Ministry spokesman Geng Shuang responded by saying China would take "all measures necessary" to safeguard Beijing's interests in the region.
"I want to stress this: attempts by any country to negate in any means China's sovereignty, rights and interests in the South China Sea and to reinforce its own illegal claim are bound to be fruitless," Geng said.
Beijing has a long history of harassing other countries' vessels in the South China Sea, mostly from Vietnam and the Philippines and also occasionally from Malaysia and Indonesia.
In the past, Chinese diplomats have helped soothed aggrieved parties, but experts say the fallout from the coronavirus and the rise of so-called "wolf warrior" diplomacy in Beijing have removed any circuit breaker in the relationship between China and its regional rivals.
"What has changed is that they've really taken the glove off of the fist diplomatically. The statements are brash and unhelpful," said Polling.
Experts said Beijing's growing forcefulness in the region is partly driven by the global coronavirus pandemic, which has dealt a heavy blow to China's rapid economic growth and damaged the country's international reputation.
At the meeting of its parliament in May, the Chinese government didn't set a target for annual GDP growth for the first time in years, a sign that it is concerned about falling economic performance.
At the same time, tensions are rising with the United States and Europe over Beijing's role in containing the initial outbreak and whether it gave the world enough time to respond to the pandemic, which has killed more than 380,000 people.
China is embracing a new brand of foreign policy. Here's what wolf warrior diplomacy means
China is embracing a new brand of foreign policy. Here's what wolf warrior diplomacy means
Concerned about appearing like its grip on power is slipping, the ruling Communist Party is doubling down on its rhetoric and on its nationalistic agenda, which includes control of the South China Sea, experts said.
Beijing is keen to foster a narrative that the US is retreating as a global power to solidify its hold on the region, said Ian Storey, senior fellow at ISEAS-Yusof Ishak Institute in Singapore.
"It will want to show Southeast Asian claimants that American military power is on the decline and its commitment to the region is waning," Storey said. "(It will want to show that) the economic problems that China is facing will not impact its policy on the South China Sea."
So far, Malaysia and Indonesia have tried to avoid letting South China Sea dominate their relationship with China, but with Beijing marking its territory in the region, the days of quiet diplomacy might not last forever.
"At what level of aggression does it become impossible to ignore? ... At what point do they add their voice to the criticism that you've been getting for years and years from Hanoi and Manila?" AMTI's Polling said.
US increases military pressure on China as tensions rise over pandemic
US increases military pressure on China as tensions rise over pandemic
Free-for-all
Facing an entrenched Chinese presence on their doorstep, now might seem like the time for Southeast Asian nations to band together and face down Beijing's presence in the region.
But Storey said with regional powers preoccupied with coronavirus as well as their own economic and political crises, any hope of unity in the Association of Southeast Asian Nations (ASEAN) was unlikely.
"No matter how hard China pushes I don't think we're going to see the ASEAN members coalesce and present that strong united front against China," he said.
"I think going forward in the next six months, towards the end of 2020, we can expect China to double down on its assertive behavior in the South China Sea."
Malaysia has long worked to balance the benefits of a close relationship with China with running its own independent foreign policy, AMTI's Polling said, which is why previous clashes with Chinese vessels in Malaysian waters were kept out of the media as much as possible.
Indonesia has in the past opened fire on Chinese fishing vessels that failed to leave its waters, and President Widodo's tough behavior in January showed he will not sit by while Beijing moves into the Natuna Islands.
But experts say China won't be easily deterred.
"Beijing believes it can wear down Indonesian opposition; and eventually Indonesia, much like Malaysia, will realize that it has little choice but to accommodate China's presence," Foreign Policy Research Institute senior fellow Felix Chang wrote in January.
Still, there is risk too for the Chinese government. The United States is already increasing its freedom of navigation operations in the South China Sea, holding half as many in the first five months of 2020 as it did in the whole of last year.
Coronavirus may be giving Beijing an opening in the South China Sea
Washington is also working to directly support Southeast Asian nations in the South China Sea. The Malaysian Navy received its first batch of surveillance drones from the US in May.
And, during the West Capella's operations, US Navy warships performed what the US Navy called "presence operations" near the drill ship while it was being monitored by the Chinese vessels.
"The US supports the efforts of our allies and partners in the lawful pursuit of their economic interests," Vice Adm. Bill Merz, commander of the US 7th Fleet, said in a statement at the time.
Speaking in a public lecture in May, James Holmes, a professor at the US Naval War College and former Navy officer, said that as Beijing pushes harder in the South China Sea, the US may look like the better bet for a steady friend.
"I think China has actually seriously overplayed its hand by being so bullying and by being so aggressive," Holmes said.
"That starts driving together allies that are worried about Chinese aggression ... The more China pushes the more coalition partners are likely to unite and push back."
Any push back could cost Beijing economically.
China has close trade ties with many of its regional neighbors, such as the Philippines, Malaysia and Indonesia, and needs them for parts of its international agenda such as its much trumpeted Belt and Road Initiative -- the country's interlinking web of regional trade deals and infrastructure projects.
"I think there's already been a lot of unease in the region about how China has used Covid-19 to push its claims in the South China Sea," said Storey, from ISEAS-Yusof Ishak Institute.
"China won't want to completely destroy its relations with Southeast Asia by pushing too hard."
https://edition.cnn.com/2020/06/07/asia/china-malaysia-indonesia-south-china-sea-intl-hnk/index.html
------
Forgotten Islamic values in the drink-driving debate
Sharifah Munirah Alatas
June 8, 2020
The pursuit of knowledge is central to Islam. It has been an important feature of early Muslim societies.
As we battle Covid-19 and the social, political and economic destruction it leaves behind, one thing remains obvious, that Malaysians are not an informed society.
Surah Al-Alaq (96), containing the first verse revealed to the Prophet, begins with the word "read".
The Quran, in Surah al-Mujadilah, states: "Allah will raise in rank those of you who believe, as well as those who are given knowledge" (Quran, 58:12).
The impetus to cultivate knowledge in Islam is manifest in our daily prayers, when we turn to the qiblah. From the very beginning of Islam, it was an obligation for Muslims to be knowledgeable of the direction of Mecca. It meant Muslims had to seriously study the interaction of religion and science.
As a result, the Muslims of Spain, Egypt and China advanced the scientific study of astronomy.
Ptolemy's mathematical and astronomical treatise Almagest (written around the 2nd century) was studied by Muslim astronomers between the 8th and 14th centuries.
The mathematician Ibn Yunus of Egypt (950-1009) found mistakes in Ptolemy's calculations about the movements of the planets. Due to the five daily requirements for prayers, these early Muslim scholars perfected trigonometric solutions to problems of timekeeping, from Greek and Indian sources.
It is clear that early Islam valued education and knowledge production.
Similarly, the history of Islam in the Malay world was synchronous with the spread of the Islamic intellectual tradition and Sufi orders in Southeast Asia.
The Sufi tradition, in particular, is very accommodating of the cultural diversity of our region, while remaining uncompromising on the fundamentals of Islam.
Imam Alawi Tahir al-Haddad (1884-1962) was a Hadhrami scholar. He was a Ba'alawi sufi who became the mufti of Johor from 1934 to 1961. He was the most well-known mufti Malaysia has ever produced. Imam Alawi studied and taught history, rhetoric, philosophy and tasawwuf. He travelled widely in Southeast Asia, and had profound intellectual exchanges with other Hadhrami scholars in the region, including Syed Abdullah Muhsin Alatas.
A crucial corpus of knowledge that al-Haddad accumulated concerned the Islamic teachings on compassion, balance and respect for religious differences.
In a chapter on social duties in his work, "The Book of Assistance, Support and Encouragement for Such Believers as Desire to Follow the Way of the Afterlife", he wrote about how ruling elites should deal justly with those under their charge.
"You must treat them with justice and graciousness. Justice is to give them everything that God has made rightfully theirs in the way of expenditure, clothes, and living with them charitably".
This has implications for our non-Muslim citizens in Malaysia today. They should be treated justly.
Towards the end of the enhanced movement control order, there has been a spike in media coverage about drink driving and fatal road accidents. Politicians are calling for harsher punishments against offenders.
Some leaders are calling for a ban on alcohol sales. They have turned this issue into a political weapon. The debate has exposed how ignorant we are of Islamic history, including the Prophet's call for inter-communal acceptance and peaceful co-existence.
Traditional Islamic teachings uphold a non-Muslims' rights to purchase and consume alcohol, provided they do so in moderate doses and responsibly. There are ample laws in Malaysia, to punish the abusers of alcohol who may threaten society at large.
There are similar laws that are applied to drug abusers as well. The problem arises when these laws are not enforced vigilantly or are applied haphazardly.
Why wait for a drunken tragedy to strike, when the law allows checks on bar-goers before they get into their cars? Schools can include in the syllabus, the topic of depression and alcohol consumption, so they are able to identify and report alcohol-related abuse at home, before it results in a death.
Prevention is better than cure. Similarly, employers in road transport and logistics companies should not be lackadaisical when it comes to regular checks on their employees.
Lastly, the police can step up their vigilance on the ground, to uphold the responsibility of the public, and win the trust of citizens.
In this way, justice is meted out, in a multi-religious society.
The key is to maintain traditional Islamic leadership practices that promote societal harmony and justice amidst religious pluralism.
Yet, our leaders are considering a ban on alcohol sales and consumption, while completely ignoring the Islamic values of moderation and collective responsibility.
Muslims do not consume alcohol. Also, nobody disputes the World Health Organization's declaration that excessive alcohol consumption is a health hazard.
What is missing from the current debate about drink driving is the Islamic notion of justice, compassion and the need to co-exist among differences, while upholding the sanctity of the law.
The knowledge that Muslims are obliged to acquire must also be applied to our simple acts in daily life. This also means being kind to animals.
During the recent MCO, hundreds of household pets were abandoned, due to ignorance. Adult cats, kittens, puppies and dogs were dumped on the streets, in alleys, outside closed coffee shops, restaurants and shops.
Due to ignorance and irrational fear, it was thought that pets, too, were capable of transmitting Covid-19 to humans. This is despite global information to the contrary, which was made available right from the beginning.
During these MCO months, the public was horrified that leadership did not take this seriously.
One owner who had abandoned a young five-month old cat, attached a note to its collar. It read "ma'af zahir dan batin". This particular Muslim owner decided to forsake the young pet during the month of Ramadan.
The plight of abandoned pets during the MCO period has been highlighted regularly by the public in social media. However, we have yet to hear stern warnings from our leaders.
Cruelty to animals is as good as rejecting fundamental Islamic values. It makes us hypocrites and unworthy of salvation.
The latest pandemic exposes how much we have forgotten the wisdom of past Muslim thinkers. The writings of intellectuals like Imam al-Haddad and others are irresponsibly neglected, despite their messages of compassion, balance and justice.
https://www.freemalaysiatoday.com/category/opinion/2020/06/08/forgotten-islamic-values-in-the-drink-driving-debate/
------
Jakarta partly reopens from coronavirus lockdown
Jun 8, 2020
JAKARTA: Indonesia's capital of Jakarta, the city hardest hit by the new coronavirus, has partly reopened after two months of partial lockdown as the world's fourth most populous nation braces to gradually reopen its economy. The city of 11 million people, with a total of 30 million in its greater metropolitan area, has been under large-scale social restrictions since April 10.
Jakarta governor Anies Baswedan announced that all worship facilities will be allowed to reopen with half their capacity and social distancing measures on Friday, followed by offices, restaurants and grocery stores that begin to resume activities with only 50% of their employees and clients on Monday.
The measure also applies to public transportation.
Schools are closed during this month's transition phase to the so-called "new normal," while some shopping centres, zoo and beaches will open their doors next week.
But the major transport and industrial hub has now signalled the end of its isolation, with social media showing long lines of travelers queued at train stations, many ignoring social distancing rules.
Jakarta, the first large city to enforce a partial lockdown in the country, has recorded more than 8,033 confirmed cases with 529 deaths. Nationwide, there's been 31,186 infections and 1,851 fatalities.
https://timesofindia.indiatimes.com/world/rest-of-world/jakarta-partly-reopens-from-coronavirus-lockdown/articleshow/76255783.cms
------
Pakistan
Five killed in Kashmir clash with Indian troops
June 08, 2020
SRINAGAR: Five fighters were killed in a gun battle in India-held Kashmir on Sunday, triggering clashes between locals and soldiers.
At least 50 fighters and 23 Indian soldiers have died since April during outbreaks of fighting in occupied Kashmir and along the Line of Control.
Indian officials and locals said the latest bout started after Indian soldiers and police cordoned off a village in the southern part of the valley on suspicions that armed men were hiding in a home.
A firefight broke out during which the five men were killed, Indian army spokesman Colonel Rajesh Kalia said.
A police officer added that two more fighters were suspected of being trapped inside the cluster of cordoned homes.
Hundreds gather on the streets, shouting 'Go India, go back'
Hundreds of villagers gathered on the streets, throwing stones at Indian soldiers and shouting "Go India, go back".
Police fired tear gas and metal pellets to disperse the crowd, another police official said.
New Delhi revoked the special status of the occupied state in August and imposed a months-long curfew that cut off communications and restricted movement.
The curfew has been eased in recent months, although the region remains affected by the coronavirus lockdown.
Sunday's fighting came a day after unknown men shot dead a young man near Sopore town. The motive was not known, but police believe anti-India fighters were behind the killing.
https://www.dawn.com/news/1561985/five-killed-in-kashmir-clash-with-indian-troops
-------
Pakistan listed among third-riskiest countries for coronavirus in new study
June 8, 2020
Pakistan was ranked among the third-riskiest countries for coronavirus in a recent study conducted by the Deep Knowledge Group on nations and their safety against the pandemic.
Pakistan came at 148th position out of a total of 200 nations, with a safety score of 370 (the highest being 752).
The 250-page study listed Switzerland as the safest country in the world for coronavirus, with South Sudan at the 200th position, with a score of 300.
Among Pakistan's neighbouring countries, all but one were in the top 100, with China at the seventh position (717), India at the 56th (532), Iran at 73rd (505), and Afghanistan towards the end at the 196th position (310).
Interestingly, the United States (530) was left behind by Romania (531) at number 58 but managed to beat Russia, which came in at 61.
According to the Deep Knowledge Group study, the "analysis utilises a subset of 20 parameters from the full pool of 130 qualitative and quantitative parametres".
The study monitored and evaluated factors such as quarantine efficiency, monitoring and detection, health readiness, and government efficiency.
The states and regions were grouped into four distinct tiers, of which Pakistan falls in the fourth one. "Tier 4 consists of territories in which significant data unavailability and reliability prevented a fully comprehensive analysis from being conducted," the study said.
What is fascinating to note in the study is that it is not the countries that responded swiftly to the coronavirus pandemic that were listed highest but those that had the most resilient economies, with strong healthcare systems.
"Switzerland and Germany achieve the #1 and #2 positions in this new special case study specifically because of their economy's resilience, and due to the careful ways in which they are attempting to relax lockdown and economic freezing mandates in a fact and science-based manner, without sacrificing public health and safety," the study said.
The top 10 countries are as follows and the rest of the study can be found here.
1. Switzerland
2. Germany
3. Israel
4. Singapore
5. Japan
6. Austria
7. China
8. Australia
9. New Zealand
10. South Korea
https://www.thenews.com.pk/latest/669336-pakistan-listed-among-third-riskiest-countries-for-coronavirus-in-new-study
------
World Bank projects —1pc GDP growth for Pakistan in 2020-21
Mehtab Haider
June 8, 2020
ISLAMABAD: Contrary to the positive projection of GDP growth rate of 2.3 percent by Pakistan's economic managers, the World Bank (WB) has projected negative -1 percent GDP growth for Pakistan in upcoming fiscal year 2020-21.
According to Global Economic Prospective Report released by the World Bank stated that Pakistan's growth rate would remain negative 1 percent in next fiscal year 2020-21. The WB has revised its projection for GDP growth rate for Pakistan for three years as the growth rate for 2018-19 was revised downward to negative 0.1 percent and the growth rate for 2019-20 was slashed down to negative 0.3 percent. For next fiscal year, the WB projected negative growth rate of 1 percent for 2020-21.
Pakistan's GDP growth nosedived to negative 0.38 percent for outgoing fiscal year, calculated by National Accounts Committee that is going to be released through Economic Survey for 2019-20 on coming Thursday. The government has projected GDP growth rate at positive 2.3 percent for next budget 2020-21.
The WB states that Pakistan has decelerated in response to monetary policy intended to restore domestic and external balances. Policy adjustments to address macroeconomic imbalances in Pakistan also weighed on aggregate growth in this group.
In Pakistan, growth decelerated to an estimated 3.3 percent in FY2018/19, reflecting a broad-based weakening in domestic demand. Significant depreciation of the Pakistani rupee (the nominal e9ective exchange rate depreciated about 20 percent over the past year) resulted in inflationary pressures (SBP 2019).
Monetary policy tightening in response to elevated inflation restricted access to credit and government retrenched, curtailing public investment, to deal with large twin deficits and low international reserves.
Progress in fiscal consolidation has broadly weakened. Pakistan's budget deficit rose more sharply than expected. Contributing factors were a shortfall in revenue collection, combined with a sizable increase in interest payments, the report added. "Political instability seems to be a more severe in India and Pakistan than in others" the report maintained.
https://www.thenews.com.pk/print/669691-world-bank-projects-1pc-gdp-growth-for-pakistan-in-2020-21
------
Gilgit man who allegedly raped, assaulted nine-year-old arrested
June 8, 2020
GILGIT: A suspect who allegedly raped and assaulted a nine-year-old boy has been arrested in the city's Jaglot town, a police official confirmed on Sunday.
Senior superintendent of police (SSP) Mirza Hussain said the arrested suspect had also "severely tortured and beaten the child while raping him".
A case of rape and torture has been registered in Jaglot police station, Hussain stated, adding that further investigation was underway.
https://www.thenews.com.pk/latest/669337-gilgit-man-who-allegedly-raped-assaulted-nine-year-old-arrested
------
URL: https://www.newageislam.com/islamic-world-news/stop-attending-muslim-patients-rajasthan/d/122063
New Age Islam, Islam Online, Islamic Website, African Muslim News, Arab World News, South Asia News, Indian Muslim News, World Muslim News, Women in Islam, Islamic Feminism, Arab Women, Women In Arab, Islamophobia in America, Muslim Women in West, Islam Women and Feminism