New Age Islam News Bureau
27 March 2019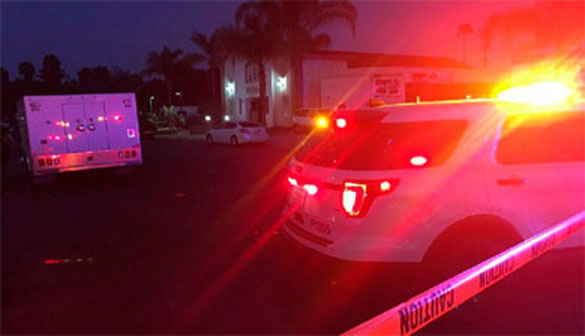 Graffiti Citing New Zealand Attack Is Found After Mosque Fire in California: Arson at California mosque being investigated as hate crime by local police and FBI
-----
• Something May Happen Before India Polls, Says Imran Khan
• Hindu Population in Pakistan Has Grown At a Faster Pace than In India
• Bangladesh, Other Countries Brace for Possible Return of IS Fighters
• Graffiti Citing NZ Attacks Found After US Mosque Fire
• US Said To Have Tapes of Alleged 9/11 Mastermind Plotting With Co-Conspirators
• New Zealand Green Lights 'Intrusive' Spy Ops after Mosque Attack
• Austria Probing Far-Right Figure over New Zealand Terror Attack Link
• After New Zealand Shootings, Indonesia's Islamic Council Mulls Videogame Fatwa
• Hezbollah Chief Urges 'Resistance' Over US Golan Move
• US Wants 'Prosperous Pakistan' For Regional Stability
India
• Something May Happen Before India Polls, Says Imran Khan
• Hindu Population in Pakistan Has Grown At A Faster Pace Than In India
• Pulwama Recruiting Ground for LeT, JeM: Govt Report
• Senior PDP leader offers legal aid to Jamaat-e-Islami, JKLF against ban
--------
South Asia
• Bangladesh, Other Countries Brace for Possible Return of IS Fighters
• 87 ISIS Khurasan Militants Killed In Nangarhar Province: Sources
• EU supports an Afghan-led and Afghan-owned peace process: Mogherini
• 4 ISIS-K leaders killed in separate airstrikes conducted in Nangarhar province
• U.S. envoy for Afghan peace reacts to Pak PM's remarks regarding interim Afghan government
• In US pursuit of peace talks, perilous rift opens with Afghan leader
--------
North America
• Graffiti Citing NZ Attacks Found After US Mosque Fire
• US Said To Have Tapes of Alleged 9/11 Mastermind Plotting With Co-Conspirators
• West Bank next on US recognition list, Nasrallah warns
• US Supreme Court backs Sudan in USS Cole bombing lawsuit
• UN warns of 'catastrophic consequences' in Gaza
• US sanctions financial network aiding Iran's military
--------
Europe
• New Zealand Green Lights 'Intrusive' Spy Ops After Mosque Attack
• Austria Probing Far-Right Figure over New Zealand Terror Attack Link
• UK: Islamic Academy Attacked For 2nd Time In 3 Months
• Teenagers Rip Quran's In Attack On British Islamic Centre
• How the far right is weaponising irony to spread anti-Muslim hatred
• New Zealand police probing potential new suspect in mosque terrorist attacks
• France fumes as Germany freezes arms sale to Saudi
• Jordan Peterson's Cambridge fellowship withdrawn over Islamophobic t-shirt
--------
Southeast Asia
• After New Zealand Shootings, Indonesia's Islamic Council Mulls Videogame Fatwa
• Amnesty Slams Brunei's New 'Vicious' Islamic Criminal Laws
• Former Foreign Affairs Minister: Malaysia Should Take Myanmar To ICC Over Treatment Of Rohingyas
• Report: Malaysian civil society was unprepared for regime change
--------
Arab World
• Hezbollah Chief Urges 'Resistance' Over US Golan Move
• Rights Group 'Appalled' By Saudi-Led Airstrike That Killed Children
• Saudi Arabia denounces US recognition of Golan Heights as Israeli territory
• Syrians protest Trump's decision on Golan Heights
• ISIS claims attack that killed seven US-backed fighters in Syria
• Bahrain regrets US decision on Golan Heights
• Egypt puts 145 people on terrorism list: judicial source
• Daesh militants kill 7 US-backed fighters in Syria: commanders
--------
Pakistan
• US Wants 'Prosperous Pakistan' For Regional Stability
• Parallel To FATF Review, Pakistan under Watch for Terror Funding
• Afghanistan recalls ambassador to Pakistan in row over PM Khan's remarks
• Khalilzad to visit Islamabad, Kabul again
• NAB recommends travel ban on ex-PM Abbasi
• 'Caravan-i-Bhutto' chugs off towards Larkana amid chants of party slogans
• Four suspected terrorists blow themselves up in Loralai IBO
--------
Mideast
• 'Homegrown Islam Project' Could Lead To New Ankara-Berlin Tensions
• Zarif Mocks Trump Administration for Attempt to Take Credit for Daesh 'Defeat'
• Brazil's Israel embassy move is an attack on the Palestinian people: envoy
• Israel-Hamas fighting subsides after major escalation in Gaza border
• Palestinian resistance groups retaliate against Israel's airstrikes on Khan Yunis, Rafah crossing
• Yemenis hold mass rallies to condemn Saudi crimes as war enters 5th year
• Dozens of Houthis killed as battles rage in Yemen
--------
Africa
• UN Team to Investigate 'Horrific' Massacre In Central Mali
• Mali: Death Toll from Friday's Attack Climbs To 160
• South Africans unite against Islamophobia, racism
• Most wanted Shabaab terrorist killed in Somali town air strike
• Boko Haram fighters on a revenge mission raze Adamawa villages
Compiled by New Age Islam News Bureau
URL: https://www.newageislam.com/islamic-world-news/something-happen-india-polls-says/d/118144
--------
Something May Happen Before India Polls, Says Imran Khan
Written by Shubhajit Roy
March 27, 2019
IN A significant admission, Pakistan Prime Minister Imran Khan has acknowledged that his country can no longer allow terror groups to organise with impunity on its soil. Khan also said that he fears further military hostilities with India in the run-up to the Lok Sabha elections.
In an interview to Financial Times, Khan said, "We cannot take the stance any more where you have these armed groups in our country… We can't afford being blamed for any terrorist activity, like Pulwama, like what happened."
Khan insisted that there was no place for terrorists in his "new Pakistan", claiming that he was conducting the most serious crackdown on terrorist groups in the country's history. "We're already cracking down on them, we're already dismantling the whole set-up," he said. "What is happening right now has never happened before in Pakistan," he told FT.
Khan also claimed that he is "still apprehensive" that "something could happen" before the general elections in India. Describing India as gripped with "war hysteria", Khan told FT in the interview: "I'm still apprehensive before the elections; I feel that something could happen."
While Pakistan has claimed to have taken action against terrorist groups, including taking control of Jaish-e-Mohammad's facilities, India has described the action as "cosmetic". New Delhi has asked for "verifiable, credible, visible and sustained" action against terrorists, terrorist groups, their proxies and the terrorist infrastructure.
On February 26, 12 days after the terror attack in Pulwama claimed by Jaish, India conducted air strikes on the outfit's camp in Pakistan's Balakot. "When Pulwama (the suicide attack in Kashmir) happened I felt that Mr (Narendra) Modi's government used that to build this war hysteria," said Khan.
"The Indian public should realise that this is all for winning the elections, it's nothing to do with the real issues of the subcontinent," he claimed, while blaming the Pulwama attack on what he called Modi's "anti-Muslim" government and its policies in Kashmir.
Khan also rejected claims that Pakistan had links to Jaish. "There's Jaish-e-Mohammad in India, the boy who blew himself up, the 19-year-old boy, was a Kashmiri-Indian boy… His parents said how he was radicalised by some abuse by the security force, so it was an Indian boy, Indian operation, Indian car, Indian explosive. Why was Pakistan blamed?" Khan said.
India has given a dossier to Pakistan on Jaish's involvement in the Pulwama attack, but there has been no official response so far. It has also shared key excerpts of the dossier with all UN members, including the Security Council. The US and France — among other countries — have asked Pakistan to take action against the perpetrators of the attack.
https://indianexpress.com/article/india/something-may-happen-before-india-polls-says-imran-khan-pulwama-attack-5644559/
--------
Hindu Population in Pakistan Has Grown At A Faster Pace Than In India
March 26, 2019
At a time when India is fuming diplomatically at the conversion of two minor Hindu girls to Islam in the Sindh province of Pakistan, a look at the religious composition of Pakistan's population shows that the Hindu population has increased exponentially over a three-decade period. Pakistan in 2017 conducted its first census since 1998. Before 1998, the census was last been held in 1981.
According to Pakistan Bureau of Statistics, the country's population in 2017 was 207 million, growth of 146% from 1981. While Pakistan has not yet revealed the religious composition of its population in the latest census, the 1998 census pegged the population of Hindus at 2.1 million. In 1998, Hindus comprised 1.6 per cent of Pakistan's population which made them the biggest minority group in the country. Assuming that the proportion of Hindus in Pakistan's total population remained the same, the number of Hindus in Pakistan, according to its latest census, would be around 3.3 million.
Since 1981 until the latest census, the Hindu population in Pakistan had grown 93 per cent. The Muslim population of Pakistan during the same period had increased one-and-a-half times. The Hindu population in India during the three-decade period from 1981 to 2011 grew by 72 per cent. Unlike Pakistan, India has always conducted and published its census on time. The Muslim population in India more than doubled during this period. Even though Muslim populations in both India and Pakistan more than doubled, the Muslim population in India grew at a relatively slow pace of 114 per cent. A majority of Pakistani Hindus live in the Sindh province of Pakistan.
While Christians in Pakistan also constitute a proportion of the population similar to Hindus, they are more concentrated in Pakistan's urban areas, especially Islamabad. Hindus who are primarily concentrated in Sindh constitute almost 10 per cent of the province's rural population. The district of Ghotki, where the conversion of the two minor Hindu girls named Raveena and Reena took place, is one of the bigger districts of Sindh with a population of 1.6 million. Ghotki's population has grown faster than that of the entire Sindh province from 1998 to 2017.
In 2017, Pakistan's Parliament had passed a Bill that recognised Hindu marriages for the first time in the country's history. The Bill, however, did not apply to Sindh, where a majority of Pakistani Hindus live. Sindh has its own set of laws dealing with Hindu marriages. A US state department report released in 2017 stated, "Historically, Hindu and Sikh leaders had noted the legal uncertainty surrounding the process of registering marriages for their communities created difficulties for Hindu and Sikh women in obtaining inheritances, accessing health services, voting, obtaining a passport, and buying or selling property. The enactment of the Hindu Marriage Act in March addressed many of these problems, but the media reported that some Hindu community leaders expressed concerns that a provision of the national Bill permitting annulment of Hindu marriages could be used to legitimise forced conversions of Hindu women."
https://www.business-standard.com/article/current-affairs/hindu-population-in-pakistan-has-grown-at-a-faster-pace-than-in-india-119032600520_1.html
--------
Bangladesh, Other Countries Brace for Possible Return of IS Fighters
2019-03-26
Bangladesh will bar citizens who left to join the Islamic State in Syria, authorities told BenarNews on Tuesday, as Indonesia, Malaysia and the Philippines took divergent steps in preparation for the possible return of their nationals after U.S.-backed forces demolished the extremist group's last territorial pocket over the weekend.
The Kurdish-led Syrian Democratic Forces (SDF), backed by U.S. airstrikes, announced on Saturday that they had captured the last IS stronghold in eastern Syria's Deir Ezzor province and arrested almost 800 foreign fighters, including an unspecified number of Bangladeshis.
"If any suspect, in some ways, manages to arrive, we will arrest them and try them in accordance with law. We will not allow any terrorists to come to Bangladesh," Home Minister Asaduzzaman Khan Kamal told BenarNews, when asked about the government's policy in case any Bangladeshi who fought for IS tried to return home.
The United States and other countries have largely refused to reclaim their nationals. During the past two weeks, thousands of people fled Deir Ezzor, on the west bank of the Euphrates River, according to an SDF spokesman.
Dhaka authorities have not determined exactly how many Bangladeshis left the country to join the militants who rampaged across Syria and Iraq and seized territory in 2014. But Khan said suspected IS fighters or supporters would be taken into custody if they landed at any airport in Bangladesh.
"We have instructed the airports to remain alert for them," he said.
Hundreds from South, Southeast Asia
According to the United Nations, more than 40,000 foreign fighters from 110 countries might have travelled to join terror groups in Syria and Iraq.
That figure includes 800 from Indonesia, 154 from Malaysia, 100 from the Philippines and 40 Bangladeshis, according to a July 2018 report from the International Center for the Study of Radicalization (ICSR) at King's College in London.
Meanwhile, a Malaysian security official who requested anonymity said Kuala Lumpur would expedite its efforts to repatriate 23 Malaysians who had sought help to return home.
"We are still in negotiation with several parties to bring them home," the source told BenarNews in a phone interview, referring to the suspected militants. "Efforts are still ongoing and there are many procedures we have to follow and go through because their passports were destroyed because of the war."
He said 51 Malaysians, including 17 children, were still believed to be in a Syrian prison manned by Kurdish forces. "Malaysia will bring them home on a few conditions," he said.
As many as 102 Malaysians have ventured to Syria and Iraq since 2013 in hopes of joining IS, but 40 have been killed in combat or other circumstances, including nine in suicide bombings, and 11 have since returned home, Malaysian police officials had told BenarNews previously.
On Monday, Indonesia's national police spokesman, Brig. Gen. Dedi Prasetyo, told reporters in Jakarta that the elite police anti-terrorism unit Densus 88 would continue hunting suspected terrorists and monitoring terror cells in the country despite IS's defeat in Syria.
"Densus 88 are also still profiling and implementing mitigation efforts by implementing preventive strikes to anticipate lone-wolf terror attacks," Dedi said.
Last year, Indonesian Defense Minister Ryamizard Ryacudu told BenarNews in an interview in Washington that some 700 Indonesians had joined IS.
At its height in 2014, the Islamic State, also known by other acronyms such as ISIS or ISIL, controlled Raqqa and Mosul, Iraq's second-largest city, and considered large tracts of land on both sides of the border among its important bastions.
IS leader Abu Bakr al-Baghdadi, who claimed to be the successor to the caliphs, the Islamic emperors who ruled the region in past centuries, declared the establishment of an Islamic caliphate in Mosul and persuaded thousands of Muslims around the world, including Bangladeshis, Malaysians and Indonesians, to travel to the region and fight.
In August 2017, 18 Indonesians who admitted to having joined IS in Syria were placed in police custody after returning to their homeland, officials said.
Col. Gerry Besana, spokesman of the Philippine military's Southern Command, told BenarNews in a recent interview that security systems had been set in place that would make it difficult for Filipino fighters to return home.
He said at least two Filipinos – Mohammed Reza Kiram and his wife, Ellen Barriga, a Muslim convert – were believed to have joined the IS in Syria in 2015.
"We are worried more of the local fighters trained in a foreign land," he said.
In May 2017, another militant faction headed by Isnilon Hapilon, the acknowledged IS leader in Southeast Asia, took over southern Marawi city and engaged government forces in a five-month battle that killed 1,200 people, most of them militants. Hapilon, who was backed by foreign fights, was among those who were killed.
Suspected pro-IS militants also killed 23 people in a bomb attack at a southern Philippine church last January, authorities said.
'Bangladeshi origin' not same as Bangladesh citizen
Khan, the Bangladeshi home minister, emphasized that many of the IS fighters who had been identified in the international media as Bangladeshis turned out to be non-citizens, even though they were of "Bangladeshi origin."
"They will not be allowed in Bangladesh," he said.
For instance, he said, Shamima Begum, who grabbed headlines after she fled her east London family for Syria in 2015 when she was 15 and married an IS fighter, was confirmed to be a British citizen of Bangladeshi origin.
"She never even visited Bangladesh. She is not our citizen," Khan said.
Bangladeshi officials dealing with counter-terrorism often decline to talk on record about IS. But an official with the national police's counter-terrorist and transnational crimes unit told BenarNews that around 40 Bangladeshi youths had gone to Syria and Iraq to fight for IS.
The government never admitted the militant group's presence in Bangladesh even after militants had claimed responsibility for a massacre at a Dhaka café in July 2016 – the deadliest terror attack in the nation's history.
Twenty hostages, two policemen and two café workers were killed in the overnight siege along with the five militants.
In an interview with the Bengali newspaper Prothom Alo, Monirul Islam, the police counterterrorist chief, said Bangladeshis who went to Syria-Iraq to fight for IS did not keep Bangladeshi passports or any travel documents.
"Some of those who travelled to Syria have been trying to return home. Their photographs and other relevant data have been sent to the airports," Islam said. "We have instructed to ensure that they must not avoid arrest."
Bangladeshi physician Rokonuddin Khandker and his wife, Nayeema Akter, and their daughters Ramita Rokon and Rezwana Rokon and son-in-law Saad Kayes have been trying to come back, counter-terrorism officials told BenarNews.
They said dentist Arafat Rahman Tushar and siblings Ibrahim Hasan Khan and Junaid Hasan Khan, who allegedly went to Syria in 2015 and fought for IS, have also been trying to return.
Law-enforcement officials believe that IS fighters would pose security threats in Bangladesh by joining forces with local militant groups.
Bangladeshis returning from the Syrian battlefields must be questioned extensively, Brig. Gen. Sakhawat Hossain, a security analyst, told BenarNews.
"They must be separated from the ordinary prisoners inside the jails," he said. "We need to know what inspired them to fight for the IS."
https://www.benarnews.org/english/news/bengali/bangladesh-terrorism-03262019173825.html
--------
Graffiti citing NZ attacks found after US mosque fire
Umar Farooq
27.03.2019
WASHINGTON
Authorities in Southern California are investigating a recent fire at a mosque as a possible hate crime just over a week after terrorist attacks in New Zealand.
Early Sunday morning, a group of seven congregants at the Islamic Center of Escondido called the police after spotting a fire and used an extinguisher to put it out. They had been performing itikaf, the Islamic practice of secluding oneself in the mosque to pray.
While the fire left minor damage to the building's outer wall, police discovered graffiti on the center's driveway that referenced the March 15 terrorist attacks on two mosques in Christchurch, New Zealand, where a white nationalist opened fire on Muslim worshippers attending Friday prayer services, killing 50 and injuring 50 others.
There are currently no suspects, the Escondido Police Department said Tuesday.
"Currently, we are not giving out any of the specifics on the New Zealand reference," Lt. Christopher Lick told Anadolu Agency in an email.
Lick said an accelerant was used to set the fire.
Local police announced Sunday that the attack was being investigated as arson and a hate crime and that the FBI, the San Diego Police Department and the Bureau of Alcohol, Tobacco, Firearms and Explosives will be assisting.
"It is disturbing enough that some sick individual would attempt to burn a house of worship to the ground, but referencing the slayings in New Zealand is beyond the pale," Dustin Craun, executive director of the Council on American-Islamic Relations (CAIR) in San Diego, said in a statement.
"While the majority of humanity has responded to the tragedy to draw closer to one another and refute hatred, a violent and hate-filled minority seeks further divisions."
The vandalism and arson is the latest in a series of attacks that have been reported in the U.S. since the attacks on the two mosques in New Zealand.
A man in Phoenix, Arizona was arrested and charged with threatening members of a mosque a day after the Christchurch attacks.
A mosque in Maryland received a threatening message last Thursday saying "maybe you'll be next" in the run-up to a fundraising event.
CAIR has called for mosques around the country to get the Department of Homeland Security to evaluate their preparedness against such attacks and have held workshops and webinars to help educate the Muslim community about safety measures.
https://www.aa.com.tr/en/americas/graffiti-citing-nz-attacks-found-after-us-mosque-fire/1431005
--------
US said to have tapes of alleged 9/11 mastermind plotting with co-conspirators
March 26, 2019
The lawyer, Jay Connell, revealed the existence of the tapes as part of a protest over plans to use them as evidence at the death-penalty trial of the alleged conspirators. (AP)
Written by Carol Rosenberg
Military prosecutors say they have tapes of telephone calls between the alleged mastermind of the Sept. 11 attacks, Khalid Sheikh Mohammed, and three of his accused co-conspirators talking in code about the plot months before it took place, a defense lawyer disclosed Monday.
The lawyer, Jay Connell, revealed the existence of the tapes as part of a protest over plans to use them as evidence at the death-penalty trial of the alleged conspirators. More than 17 1/2 years after the attacks — in which 19 hijackers commandeered four commercial airplanes and crashed them into the World Trade Center, the Pentagon and a Pennsylvania field, killing nearly 3,000 people — there is still no date set for the trial in the proceedings at Guantánamo Bay.
Prosecutors gave defense lawyers the original audio and transcripts of their translation on Sept. 30, 2016, Connell said, and made clear they planned to use them at trial. Defense lawyers sought to investigate their origins and later discovered that the original trial judge, Army Col. James L. Pohl, had issued a secret order preventing them from knowing about the phone call collection system or asking questions about it.
Connell, who is representing Mohammed's nephew, Ammar al-Baluchi, said prosecutors secretly obtained a ruling in August 2018 from Pohl forbidding defense lawyers from learning how the phone calls were collected or investigating that question. The phone calls in at least two languages were made between April and October 2001.
Connell said the restriction on investigating the origins of the tapes violated a defendant's basic right to challenge the evidence being used against him. He argued in court Monday that the evidence should be suppressed or that the case should be dismissed. He said the constraints the defense faces regarding the tapes violate the Sixth Amendment, which sets out the rights of defendants in a trial.
The military trial judges have yet to decide, however, which aspects of the Constitution apply at the military commissions, the war court established by President George W. Bush after the terrorist attacks.
A prosecutor, Clayton Trivett, responded that defense lawyers would be allowed to question an FBI linguist who compared samples of the voices of the defendants to the voices on the tapes to confirm they were Mohammed, al-Baluchi and two other alleged plotters.
Trivett said defense lawyers would be allowed to question an FBI analyst who decoded the conversation. The only restriction, he said, is on defense lawyers trying to investigate "how the United States government got those calls," something prosecutors convinced the judge would endanger national security.
Pohl had said prosecutors could describe the evidence as having been acquired from "telephone calls from between April and October 2001 that were later determined to pertain to the planned attacks on Sept. 11, 2001."
Terry McDermott, co-author of "The Hunt for KSM," said his research found that U.S. satellites "randomly scooped up" calls between Mohammed and an alleged deputy, Ramzi Binalshibh. "The NSA intercepted calls but didn't listen to them or translate them until after 9/11," he said. "Afterward, they went through this stuff and found out what it was."
Trivett did not disclose how or when the FBI got voice samples of the accused plotters. Connell questioned in court whether they were recorded during the years Mohammed and the other the defendants were held in the CIA's secret prison system.
Trivett announced that the samples were not from the CIA black sites where the five alleged plotters were held before they were brought to Guantánamo for trial in 2006.
This week a new military judge, Col. Keith Parrella of the Marines, is hearing lawyers and prosecutors argue in the 34th round of pretrial hearings since the five men were arraigned in 2012.
https://indianexpress.com/article/world/us-said-to-have-tapes-of-alleged-9-11-mastermind-plotting-with-co-conspirators-5643445/
--------
New Zealand Green Lights 'Intrusive' Spy Ops After Mosque Attack
27 March 2019
New Zealand's intelligence minister said Wednesday he was allowing spy agencies to carry out "intrusive" activities following the Christchurch mosque shootings that claimed 50 lives.
The government this week ordered a judicial inquiry into whether the South Pacific nation's intelligence services could have prevented the March 15 attack amid criticism the white supremacist gunman went unnoticed as they were too focused on Muslim extremists.
Andrew Little -- the minister responsible for the GCSB and SIS intelligence services -- said he had signed powerful surveillance warrants as information gathering continued in the wake of the attack.
"I have given authority to the agencies to do intrusive activities under warrant, the number of those (warrants) I'm not at liberty to disclose," he told Radio New Zealand.
Little said intelligence services typically monitored 30-40 people but that number had now increased, although he was unwilling to reveal by how much.
He said a warrant permitted anything from physical surveillance to the monitoring of telecommunications activity.
"The whole gambit of what would otherwise be described as intrusive activity," he told the New Zealand Herald.
"The purpose of a warrant is to authorize and effectively make lawful what would otherwise be unlawful activity."
Little denied New Zealand had proved a "soft target" for the accused gunman, an Australian with apparent links to right-wing groups who reportedly moved to the country with the intention of carrying out an attack.
Little said he maintained confidence in the intelligence services and until the inquiry into their actions was complete it was "premature" to say they had failed.
"Until there's a very microscopic look at what the agencies have been doing and whether they've missed anything, I can't say for certain," he told RNZ.
"It's important for me, the agencies, but ultimately for public confidence that we let that commission of inquiry do its job and reach its conclusions."
Meanwhile, police remained tight-lipped about two raids conducted by armed officers in Christchurch overnight.
The raids took place at opposite ends of the city center, the first at 8:00 pm (0700 GMT) Tuesday and the second around 1:00 am Wednesday.
Police said the first operation was "in relation to an ongoing inquiry" but refused to say if either raid was linked to the Christchurch shootings.
https://english.alarabiya.net/en/News/world/2019/03/27/NZ-green-lights-intrusive-spy-ops-after-mosque-attack.html
--------
Austria probing far-right figure over New Zealand terror attack link
Mar 26, 2019
Austrian authorities have raided the apartment of a far-right group leader in a probe linking him to the man behind deadly attacks on two mosques in New Zealand, officials said Tuesday.
Martin Sellner of the Identitarian Movement Austria (IBOe) said in a video uploaded online late Monday that he had received a donation possibly from the Christchurch gunman Brenton Tarrant.
But he denied having any connection to the March 15 assault, which claimed 50 lives, and instead blamed Tarrant for seeking to involve him by making the donation.
"I have nothing to do with this terror attack," Sellner said in the video, adding his group was a peaceful anti-immigration movement.
He said he had had no contact with Tarrant, but prior to the New Zealand attack found an email with a "disproportionally large" donation with the name "Tarrant" in the email address.
Sellner said he had sent a "thank you" reply as he did with other donation emails.
The far-right leader added that authorities had seized his laptop and phone during Monday's raid on his apartment in Vienna.
An Interior Ministry spokesman confirmed the raid but did not give any further details.
The prosecutor's office in the southern city of Graz said authorities had noticed the suspicious email address while probing the donation of around 1,500 euros (1,700 dollars), which exceeded the usual sums given to IBOe.
Tarrant, 28, was arrested minutes after the attack on the mosques and has been charged with murder. The Australian white supremacist streamed his shooting rampage online.
Last March, Sellner was prevented from entering the UK, with authorities saying his presence would not have been "conducive to the public good."
https://www.presstv.com/Detail/2019/03/26/591926/Austria-farright-figure-probe-New-Zealand-attack
--------
After New Zealand Shootings, Indonesia's Islamic Council Mulls Videogame Fatwa
2019-03-26
Indonesia's leading Muslim clerical body met Tuesday to discuss a proposal to declare a fatwa (religious edict) over violent video games, amid concerns that such entertainment may have influenced a man suspected of killing 50 people in a gun rampage at two New Zealand mosques.
The Indonesian Council of Ulema (MUI) said it was reviewing games such as PUBG (PlayerUnknown's Battlegrounds) to determine whether it should issue a fatwa regulating their use among the country's Muslim majority. Fatwas are not legally binding but carry moral weight with devout Muslims.
"We are of the view that PUBG is a factor in the criminal acts of terrorism in New Zealand, but it's obviously not as simple as that," Asrorun Ni'am Sholeh, the secretary of MUI's fatwa commission, told reporters after the meeting.
"This is an opportunity to better regulate [such games]."
PUBG and similar games have come into the spotlight in Indonesia and other countries in the wake of the Christchurch massacre, which the suspect allegedly live-streamed on social media. Some of the footage eerily resembled action scenes from a graphic, first-person shooter video game.
At least 20 million Indonesians play PUBG, a local e-sport official said.
PBUG is a battle royale game that allows up to 100 players to fight for survival. The last surviving player or team wins. The game can be played on a range of devices including mobile phones, Xbox and PlayStation.
"We plan to come up with guidelines on the use of games as a technology product so that it will provide more benefits to users and the community. It could be modeled after the fatwa on social media," Asrorun said.
Five Bangladeshis, an Indonesian and a Malaysian were among those killed in the mass shootings in Christchurch on March 15.
New Zealand's government immediately branded the attack, carried out allegedly by an Australian white supremacist, as a terrorist act.
The suspect, Brenton Tarrant, 28, grew up with computers and was addicted to violent video games, Australian media reported.
Tarrant also urged viewers to "subscribe to PewDiePie," the nickname of Felix Kjellberg, a Swedish video game influencer who has 91 million subscribers on YouTube, reports said.
'We cannot close our eyes'
Indonesia's National Counterterrorism Agency (BNPT) has not commented publicly on the fatwa issue, but MUI said it would consult the agency.
The potential move by the Indonesian clerical body came after a senior Muslim religious leader, Mohd Yusof Ahmad, the mufti of Negeri Sembilan state in Malaysia, last week called for a ban on PUBG to prevent a repeat of the attack in New Zealand, according to a Malaysian media report.
Meanwhile on Tuesday, Indonesia's communications and information ministry said it intended to explore the idea of regulating the PUBG and other videos game by imposing limits on playtime in the country, the Jakarta Post reported.
However, according to Asrorun, the MUI also views e-sports as a positive thing because they can teach children competitive skills through video-game contests.
"But we cannot close our eyes [to the fact] that some video games have negative content," he said, citing a report from the Indonesian Child Protection Commission that addiction to video games could cause erratic and violent behavior in youths.
Gamers weigh in
The president of the Indonesian E-Sports Association, Eddy Lim, who attended the meeting convened by MUI on Tuesday, said participants concurred that video games with violent or pornographic content should be restricted.
Eddy said he fully supported MUI's initiative to have a role in reviewing games and possibly issue a fatwa on them.
"If they say, after a review, that a game is negative, then we will have no objections to it being banned," Eddy said.
But Eddy believes PUBG is a stimulating game that is not too violent.
"It is more of a game of strategy. In terms of violence, it is rather small," he said.
"PUGB is played by 20 million to 30 million people in Indonesia. If it was a bad influence, there could have been many cases of terrorism," he said.
Other Indonesian game enthusiasts agreed with Eddy about PUBG.
"It's funny, why PUBG? There are many other games that are far more violent than PUBG," Andrue told BenarNews.
The attack in Christchurch had nothing to do with video games, he added.
"Terrorists have existed since before there were video games," he said.
For Andrue, who started playing PUBG two years ago, the game has its benefits.
"We can get to know and communicate with other people. You can be friends with people from abroad. [This game] can also be a source of income because it is a form of e-sport," he said.
"The game isn't to blame. People are to blame."
Akbar Rochyadi, another video gamer, was among those supporting a fatwa on PUBG.
"It's addictive, makes people too lazy to study, [and] makes it difficult to concentrate on their studies," he told Benar.
"The most dangerous thing is it teaches violence to children," he said.
https://www.benarnews.org/english/news/indonesian/game-fatwa-03262019170244.html
--------
Hezbollah chief urges 'resistance' over US Golan move
27 March 2019
The head of Lebanon's Hezbollah on Tuesday called for "resistance" a day after the United States recognized Israeli sovereignty over the Golan Heights.
US President Donald Trump on Monday officially recognized Israeli sovereignty over the strategic border area, seized from Syria in 1967 and then annexed in 1981 in a move not recognized by the international community.
Hezbollah is a key backer of the regime in neighboring Syria, where its fighters have helped Damascus gain ground during the eight-year civil war.
In a televised speech on Tuesday, Hezbollah chief Hassan Nasrallah said the only option left for Syrians to take back their land -- and for Palestinians to achieve their "legitimate rights" -- was "resistance, resistance, and resistance."
He described Trump's move as "a crucial turning point in the history of the Arab-Israeli conflict."
Trump's decision "deals a knockout punch to what is called the peace process in the region, which is built on (the concept of) land in exchange for peace."
He called on the Arab League, which has suspended Syria's membership over the bloody repression of protests leading to the war, to take action at a summit at the end of the month in Tunis.
The 21-member bloc should "call for the withdrawal of the Arab peace initiative... from the table" of negotiations on the Israeli-Palestinian issue, he said.
The initiative, born in 2002 in Beirut, called for Israel to withdraw from all land it occupied in 1967, in exchange for normalization between all Arab states and Israel.
Trump's Golan decision sparked condemnation from the Arab League, as well as several regional states, including Lebanon, Turkey, Iran and Saudi Arabia.
The 57-member Organization of Islamic Cooperation also criticized the move on Tuesday, calling it a "flagrant violation of international law," the official Saudi Press Agency reported.
Israel and Hezbollah fought a devastating month-long war in 2006, and skirmishes still erupt along a UN-patrolled demarcation line.
https://english.alarabiya.net/en/News/middle-east/2019/03/27/Hezbollah-chief-urges-resistance-over-US-Golan-move.html
--------
US wants 'prosperous Pakistan' for regional stability
March 27, 2019
The United States has said that it wants a see a prosperous Pakistan that contributes positively towards regional stability and security, WIONews reported on Wednesday.
Pakistan itself, the secretary (of State Mike Pompeo) has emphasised the need (for Pakistan) to deliver outcomes and to build confidence and trust between our two nations and we do want to see a prosperous Pakistan that contributes positively towards regional stability and security, State Department Deputy Spokesperson Robert Palladino told reporters Tuesday at his biweekly news conference.
NUCLEAR PROLIFERATION:
The US also reiterated that nuclear proliferation was one of its top security concerns. Palladino was answering a question on the recent remarks by Pompeo in which he identified Pakistan's nuclear proliferation as the third top national security concerns for the US.
Nuclear proliferation is one of the very first national security concerns articulated in our national security strategy. It's at the very top of the list, he said.
So that absolutely remains something that this administration thinks about often because the level of impact of what could happen is simply so great. So that remains at the very top of our national security considerations, Palladino said.
Pakistan, he said, could play an important role in bringing about a negotiated settlement in Afghanistan.
Pakistan and the EU Monday announced facilitating the start of a dialogue between the Afghan government and the Taliban to bring peace in Afghanistan.
The 4th Session of the Pakistan-EU Strategic Dialogue was held in Islamabad where Foreign Minister Shah Mahmood Qureshi and EU Foreign Policy and Security Chief Federica Mogherini led their respective sides.
https://www.pakistantoday.com.pk/2019/03/27/us-wants-prosperous-pakistan-for-regional-stability/
--------
India
Pulwama recruiting ground for LeT, JeM: Govt report
Mar 27, 2019
Pakistan-based terror groups like the Lashkar-e-Taiba (LeT) and Jaish-e- Mohammed (JeM) recruited the most number of locals from Jammu and Kashmir's Pulwama both in 2018 and in 2019, according to a report prepared by security agencies and shared with the Prime Minister's office, among others.
Forty Central Reserve Police Force (CRPF) men were killed in Pulwama on February 14 when a suicide bomber rammed an explosives-laden vehicle into a bus carrying the paramilitary troopers. JeM claimed responsibility for the attack.Describing the attack, the report, a copy of which has been accessed by Hindustan Times, says the "modus operandi is akin to Syria and Afghanistan." The main terrorists behind the Pulwama attack – Pakistani nationals Rashid Ghazi alias Kamran and Farhad Butt – were killed in counter-terror operations on February 17 in Pulwama, the report adds.
About 63 locals were recruited from Pulwama in 2018 and two more this year. Shopian district was a distant second, with 46 locals joining terror groups in 2018, but none this year. The report says that the maximum number of terrorists killed in 2019 belonged to the JeM – 15 terrorists. In comparison, 10 terrorists each of the Hizbul Mujahideen (HM) and the LeT were killed in counter-terrorism operations this year. Last year, the JeM recruited about 33 locals from the Kashmir valley. In contrast HM and LeT recruited 79 and 66 local youth in 2018.
The JeM lost pre-eminence among Pakistan-based terror groups in the mid-2000s after Pakistan's Inter-Services Intelligence (ISI) withdrew its patronage. The JeM fell out of favour after it tried to attack former Pakistan president Parvez Musharaff in 2003 and the 2007 faceoff at Lal Masjid in Islamabad, Pakistan. The abnormally high recruitment by JeM should have raised questions as to why security agencies failed to detect Pulwama suicide bomber ?
There were other strong indicators of increasing JeM activity in the valley. For instance, since 2018, the JeM carried out at least 30 attacks in J&K, according to figures provided by the J&K Police. In addition, "around 150 JeM terrorist are believed to have infiltrated between 20172018," a senior Jammu and Kashmir police official who did not want to be named said.
According to J&K police, four days prior to the Pulwama strike, JeM terrorist lobbed grenades at Palladium Cinema in Srinagar, injuring 11 people. On January 25, 2019, JeM claimed responsibility for as many as eight consecutive grenade attacks.
JeM attacks continued all through 2018. For instance, on December 11, 2018, four police officers were mowed- down by JeM terrorists in Shopian. During last year's month-long Ramzan ceasefire the JeM carried out as many as 10 terror attacks. In February last year, JeM terrorisst also stormed the Sunjwan Army camp killing six including five soldiers of the Indian Army.
As per the report, the Line of Control – the 776-km long de facto border with Pakistan, will be "restive" in the coming months. The report has predicted that cease-fire violations or cross border firing will increase. Importantly, the report has warned that Pakistan could use "heavy caliber weapons" to inflict civilian casualties, carry out "cross border tactical action" and increase sniping to target Indian forces deployed along the border.
"The rise of the JeM was noted by the security agencies. It started with sudden rise of Afzal Guru squad in 2014. The rise of JeM is linked to the increased focus on LeT globally. The deep state just changed its terror delivery mechanism for greater deniability, "a senior officer in the security establishment whom did not want to be named said.
https://www.hindustantimes.com/india-news/pulwama-recruiting-ground-for-let-jem-govt-report/story-eJT3hQFyJ0zPJGwy6IBi6L.html
--------
Senior PDP leader offers legal aid to Jamaat-e-Islami, JKLF against ban
Mar 26, 2019
SRINAGAR: Senior PDP leader Muzaffar Hussain Baig on Tuesday offered the Jamaat-e-Islami Jammu Kashmir and the JKLF legal help to contest the ban imposed on them by the Centre, saying while these outfits were ideologically opposed to his party, he would do it to uphold civil liberties.
"Although both Jamaat-e-Islami and JKLF are our opponents, we are ready to provide legal help in contest the ban imposed on them. It is a matter of principles and for upholding civil liberties," Baig, who is a lawyer by profession, said.
The senior leader made the offer of legal assistance to the two banned outfits while addressing a workers' meeting in Baramulla.
In her address, PDP chief Mehbooba Mufti said if her party came to power, it would scrap the ban imposed by the government on the JKLF and the Jamaat-e-Islami Jammu and Kashmir.
"Banning organisations like Jamaat-e-Islami and JKLF will have far reaching consequences and such measures only increase the level of alienation and frustration among the people," she said.
The former chief minister said the PDP has a clear stand that ideas cannot be chained, banned or killed.
"In a democracy, ideas are allowed to flourish and not choked. By taking such undemocratic, unconstitutional and unnatural measures, the government, in actual, is trying to show its electorate how tough it is against the Muslims and against Jammu and Kashmir," Mufti said.
"If PDP comes to power, it will make strenuous efforts to undo the BJP's wrongs and revoke the ban imposed on Jamaat-eIslami and JKLF," she added.
The Union Home Ministry last week banned the Jammu and Kashmir Liberation Front (JKLF), led by Muhammad Yasin Malik, under the Unlawful Activities (Prevention) Act, 1967.
As per a notification issued on March 22, the central government is "of the opinion that the said organisation is involved in antinational and subversive activities and is in close touch with militant outfits and is supporting extremism in the state".
Full report at:
https://timesofindia.indiatimes.com/india/senior-pdp-leader-offers-legal-aid-to-jamaat-e-islami-jklf-against-ban/articleshow/68584573.cms
--------
South Asia
87 ISIS Khurasan militants killed in Nangarhar province: sources
26 Mar 2019
At least 87 militants affiliated with the offshoot of Islamic State of Iraq and Syria, ISIS Khurasan, have been killed during the operations of Afghan Special Forces in eastern Nangarhar province.
According to informed military sources, the militants were killed in the restive Achin district of Nangarhar province.
In the meantime, the Afghan Military in the East has announced that three other ISIS Khurasan militants were killed in a drone strike in Haska Mina district.
The 201st Silab Corps in a statement said the coalition forces carried out airstrikes in Haska Mina district on Monday leaving at least 3 militants of ISIS Khurasan dead.
The statement further added that some weapons and munitions belonging to ISIS Khurasan were also destroyed in the airstrikes.
The anti-government armed militants including ISIS sympathizers have not commented regarding the operations and airstrikes so far.
https://www.khaama.com/87-isis-khurasan-militants-killed-in-nangarhar-province-sources-03576/
--------
EU supports an Afghan-led and Afghan-owned peace process: Mogherini
26 Mar 2019
The High Representative of European Union for Foreign Affairs and Security Policy Federica Mogherini has said that the European Union supports an Afghan-led and Afghan-owned peace process.
In her meeting with Abdullah Abdullah, the Chief Executive of National Unity Government, Mogherini said the European stands by side of the Afghan nation and supports democratic process, human rights, women's rights, freedom of speech, rule of law, and prosperity and development in Afghanistan.
Mogherni further added that there is no for a retreat in Afghanistan emphasizing that peace means development and safeguarding human rights and achievements of the past years.
Reaffirming European Union's continued support to Afghan people, Mogherini said the Union will its assistance and support to Afghanistan.
According to a statement released by the Office of Chief Executive, the two sides also held talks regarding peace negotiations in Doha, ongoing peace efforts, regional relations and cooperation.
The statement further added that Mogherini international efforts have started taking shape to bring peace and stability in Afghanistan but added that that achieving peace in Afghanistan would be subject to intra-Afghan negotiations.
She also reaffirmed European Union's support to democratic process and elections in Afghanistan and emphasized that efforts should be maintained to organize a transparent election and a democratic process should not become hostage under any circumstances. In his turn, Abdullah said achieving peace would be subject to intra-Afghan dialogue and solemn cooperation of Afghanistan as he emphasized that Taliban is the main barrier on the way for achieving peace in Afghanistan.
Full report at:
https://www.khaama.com/eu-supports-an-afghan-led-and-afghan-owned-peace-process-mogherini-03578/
--------
4 ISIS-K leaders killed in separate airstrikes conducted in Nangarhar province
27 Mar 2019
At least four local leaders of the Islamic State of Iraq and Syria Khurasan (ISIS-K) were killed during the airstrikes conducted in eastern Nangarhar province of Afghanistan.
According to informed military sources, the ISIS-K leaders were killed in the past 24 hours in Achin, Pacher Agam, and Khogyani districts.
The sources further added that two of the leaders of ISIS Khurasan were killed in Khogyani district.
The anti-government armed militants including ISIS sympathizers have not commented regarding the airstrikes so far.
Full report at:
https://www.khaama.com/4-isis-k-leaders-killed-in-separate-airstrikes-conducted-in-nangarhar-province-03585/
--------
U.S. envoy for Afghan peace reacts to Pak PM's remarks regarding interim Afghan government
26 Mar 2019
The U.S. envoy for Afghan peace Ambassador Zalmay Khalilzad also reacted to Pakistani Prime Minister Imran Khan's remarks regarding the formation of interim government in Afghanistan.
"While #Pakistan has made constructive contributions on the #AfghanPeaceProcess, PM Khan's comments did not. The future of #Afghanistan is for #Afghans, and only Afghans, to decide. The role of the international community is to encourage Afghans to come together so they can do so," Ambassador Khalizad said in a Twitter post.
The Pakistani Prime Minister Imran Khan had earlier suggested an interim government setup in Afghanistan to help end the impasse in Afghan peace process.
Speaking with local journalists at his office on Monday, PM Khan claimed that the Afghan government was a hurdle in peace process as it was insisting on direct talks with the Taliban group.
Full report at:
https://www.khaama.com/u-s-envoy-for-afghan-peace-reacts-to-pak-pms-remarks-regarding-interim-afghan-government-03583/
--------
In US pursuit of peace talks, perilous rift opens with Afghan leader
March 27, 2019
WASHINGTON/KABUL: Washington's relationship with Afghan President Ashraf Ghani appears increasingly at risk of permanent damage, the consequence of a US policy shift that has so far excluded his government from talks with the Taliban and of his own determination to retain power and manage peace efforts himself.
The feud threatens to undermine the already narrow chances for a peace accord that President Donald Trump hopes would end America's longest war.
Current and former US officials tell Reuters they believe Ghani is positioning himself to perhaps be a spoiler in still-fragile negotiations, angry that the Afghan government has been kept out of talks and worried about the implications for his presidency.
But from Ghani's perspective, the negotiations themselves, led by US special envoy Zalmay Khalilzad, feel like a personal betrayal and a capitulation by the United States that could return the Taliban to power, Afghan officials say.
"Khalilzad wants to show that he is the champion of peace and President Ghani does not want to be the villain. The president believes he is being betrayed," an Afghan government official said.
The growing rift between Kabul and Washington over the peace negotiations erupted in public view on March 14 when Ghani's national security adviser, Hamdullah Mohib, slammed Khalilzad and accused the Afghan-born veteran US diplomat of perhaps trying to steal the Afghan presidency for himself.
"(Ghani's worried) there could be some agreement for an interim government and he'll be on the outside looking in," said one US official, speaking on condition of anonymity.
The official added that Washington should expect Ghani will act like a politician in an election year, saying: "We shouldn't expect that Ghani is going to be Ghani the statesman, where he says: 'The best thing would be for me to step aside'."
The blow-up over Mohib's attack has had serious repercussions. The following day, the State Department decreed that US officials should have no further contact with Mohib and his presence at a meeting on Monday between Ghani and NATO diplomats prompted the US delegation to walk out of the presidential palace, Afghan sources said on condition of anonymity. The State Department did not respond to a request for comment.
The discord carries echoes of tensions under Ghani's predecessor, Hamid Karzai, who became an intense critic of the United States during his 13 years in power.
But the acrimony is still largely behind closed doors. Ghani is dependent on US support, as Afghanistan's main economic, diplomatic and security backer, and there are signs that he will move to limit the fallout on ties.
In a nod to Washington's outrage over Mohib's remarks, Ghani is considering replacing Mohib with the Afghan envoy to London, a second Afghan official said.
Ghani's office did not immediately comment.
Latest round disappoints Ghani
Since his 2016 election campaign, Trump has made the case to end the Afghan conflict that began in 2001 and has tied the prospect of troop drawdowns in Afghanistan to success in peace talks. But it is unclear if Trump will accept a deal at any cost — something that Ghani and other Afghans increasingly fear.
"The president has indicated that he hopes for the best in these peace talks but he also will not accept a bad deal," a senior Trump administration official said.
The Taliban, which sees Ghani as an Afghan puppet of the United States, has refused to meet with him.
Although the United States had historically balked at the prospect of unilateral talks with the Taliban, the Trump administration made a decision to move ahead with them, something that veteran US officials sharply criticized.
"By acceding to this Taliban demand, we have ourselves delegitimized the government we claim to support," Ryan Crocker, former US ambassador to Afghanistan, wrote in a Washington Post column, adding that the US move signaled "we were surrendering."
The second round of US-Taliban talks lasting 16 days ended this month in Doha, Qatar, with discussions including potential US troop withdrawals and Taliban assurances on counter-terrorism.
But those talks disappointed Ghani, who had hoped Khalilzad would make some progress on negotiating a cease-fire for Afghanistan and convincing the Taliban to negotiate with Ghani's government, several Afghan officials said.
Instead, Khalilzad flew to Washington without such progress and without discussing the details of the talks with Ghani, which made the Afghan president paranoid, they said.
"The two sides discussed and agreed on issues concerning them but it did not change anything for the (Afghan) people or the government," the first Afghan official said.
Some current and former US officials are sympathetic to Ghani and believe the United States must find a way to reassure him — and fast.
Acknowledging Kabul's frustration, the senior Trump administration official said: "It's urgent that we convince the Taliban to sit down with the Afghan government and other Afghans and engage in a political process."
Afghan election complication
The Afghan election is shaping up as a major challenge for Ghani's government, with speculation that the poll may not be held at all if a peace deal is first reached with the Taliban. Delayed twice already, it is now slated for Sept. 28.
One former US official said Ghani hoped that the United States would fail to reach an agreement before the vote so the ballot can move forward.
Ghani "thinks that if the peace process goes through and the election doesn't take place, he loses everything," said a former senior Afghan official.
With so much in play politically, Ghani is seen as trying to tightly control the process — something experts fear could exclude opposition elements that would be crucial for any lasting agreement between the Taliban and Afghan society.
A former US official said Ghani's controlling personality was one reason Washington long worried he could prove to be "more an obstacle than a help on the peace process."
Full report at:
http://www.arabnews.com/node/1473206/world
--------
North America
West Bank next on US recognition list, Nasrallah warns
Mar 26, 2019
Hezbollah warns that the United States could next choose to recognize Israel's "sovereignty" over the Tel Aviv-occupied West Bank unless the Arab world springs to action.
The Lebanese resistance movement's Secretary General Sayyed Hassan Nasrallah issued the caution during a speech on Tuesday.
"When the entire world allows [US President Donald] Trump to declare [Jerusalem] al-Quds as Israel's eternal capital, and especially the Arab world remains silent, this opens the way for all US violations," he said.
"When institutions and International laws fail to serve the American agenda and their interest, they just simply disregard it in all disrespect, and what is called 'the international community' is not able to protect any right of the people whatsoever, including land ownership and sovereignty, taking back conquered land like what happened in Golan or what happened before that in (Jerusalem) al-Quds," Nasrallah said.
Trump recognized the holy city, which the Israeli regime occupied as part of the Palestinian territory of the West Bank during a war in 1967, as Israel's "capital" in late 2017. On Monday, the US president took his second most controversial pro-Israeli action during his tenure by recognizing the regime's "sovereignty" over Syria's Golan Heights. Tel Aviv occupied the latter territory during the same war.
"We must expect Trump to recognize Israeli sovereignty over the West Bank," Nasrallah added.
He said such a potential move "is part of the deal of the century," referring to an under-wraps Washington proposal for the Israeli-Palestinian conflict, which reportedly includes outrageous violations against Palestinians' historical demands.
"They can say the Palestinian people can go and live in Gaza," the Hezbollah chief said, envisioning expulsion of Palestinians from the West Bank as part of the US plan.
He urged the Arab world to resort to what "conscience" it had left by preventing these prospects.
The Arab League, Nasrallah proposed, should use its upcoming summit in Tunisia to withdraw the so-called Arab peace initiative, proposed by Saudi Arabia in 2002, and instead press for more negotiation.
The initiative offers normalization of ties between Israel and 22 Arab countries in return for Tel Aviv's withdrawal from the West Bank.
US after 'civil war' in Lebanon
Separately, Nasrallah pointed to remarks made by US Secretary of State Mike Pompeo during a recent visit to Lebanon. Attending the Lebanese Foreign Ministry, the top diplomat urged that the Lebanese "face" Hezbollah and branded the group as an obstacle to realization of the Lebanese people's dreams.
Nasrallah said his movement was in the service of Lebanon's protection as has been the case during Israel's several invasions of the country. Hezbollah rather upheld the Lebanese people's dreams of retrieving the part of their land, which has been occupied by Tel Aviv, and eradication of corruption.
"Is Hezbollah standing in the face of these dreams? Or is Hezbollah part of the apparatus, which people pin their hopes on," he asked.
The Hezbollah chief also referenced the US's history of sowing instability, destruction, and bloodshed across the world through military invasion. By singling out the resistance group as the source of the country's problems, the US is rather trying to pit the Lebanese people against each other and trigger a "civil war," Nasrallah noted.
"He (Pompeo) is trying to incite us and wants the Lebanese people to shed each other's blood. Pompeo is frustrated with the stability and peaceful coexistence in Lebanon," he said.
https://www.presstv.com/Detail/2019/03/26/591940/nasrallah-Lebanon-United-States-Syria-Jerusalem-Golan-Heights-West-Bank-Nasrallah-Hezbollah-Trump-Pompeo
--------
US Supreme Court backs Sudan in USS Cole bombing lawsuit
Mar 26, 2019
The US Supreme Court on Tuesday prevented American sailors injured in the deadly 2000 al Qaeda bombing of the Navy destroyer USS Cole from collecting $314.7 million in damages from the government of Sudan for its alleged role in the attack.
In a 8-1 decision, the justices overturned a lower court's decision that had allowed the sailors to collect the damages from certain banks that held Sudanese assets. The decision represented a major victory for Sudan, which denies that it provided any support to the al Qaeda militant group for the attack in Yemen.
Sudan was backed by President Donald Trump's administration in the case.
A lower court had levied damages by default because Sudan did not defend itself against allegations that it provided support to the Islamist militant group.
Fifteen of the injured sailors and three of their spouses sued the government of Sudan in 2010 in Washington. At issue was whether mailing the lawsuit to Sudan's embassy violated the Foreign Sovereign Immunities Act, a US law governing when foreign governments may be sued in American courts.
The Trump administration had told the justices that a ruling against Sudan could impact how the US government is treated by foreign courts because the United States rejects judicial notices delivered to its embassies.
The sailors were highly critical of the administration's position. "Particularly given this administration's solicitude for veterans, its decision to side with a state sponsor of terrorism, against men and women who are seeking to recover for grievous injuries suffered in the service of our country, is inexplicable and distressing," they said in a legal brief.
The Oct. 12, 2000, attack killed 17 sailors and wounded more than three dozen others when two men in a small boat detonated explosives alongside the Navy guided-missile destroyer as it was refueling in the southern Yemeni port of Aden, blasting a gaping hole in its hull. The vessel was repaired and later returned to full active duty.
In 2012, a federal judge in Washington issued a default judgment of $314.7 million against Sudan. Individual plaintiffs were to receive between $4 million and $30 million each.
Full report at:
https://www.presstv.com/Detail/2019/03/26/591934/US-Supreme-Court-backs-Sudan-in-USS-Cole-bombing-lawsuit
--------
UN warns of 'catastrophic consequences' in Gaza
Umar Farooq
26.03.2019
WASHINGTON
The UN's special coordinator for the Middle East peace process expressed concerns Tuesday that violence in Gaza may lead to devastating consequences.
"I am concerned that we may, once again, be facing another very dangerous escalation of violence in Gaza, with potentially catastrophic consequences," Nickolay Mladenov told the UN Security Council. "The last two days show how precariously close we came to the brink of war once again."
Mladenov, who also serves as the UN Secretary-General's personal representative to the Palestine Liberation Organization (PLO) and the Palestinian Authority, said the firing of rockets by Israel violates international law and it must stop.
The Israeli military launched a wave of airstrikes Monday across the Gaza Strip following rocket fire from the enclave that injured seven Israelis north of Tel Aviv.
The army reportedly deployed missile-defense batteries in several locations across the country while sending two additional infantry brigades to the Gaza-Israel buffer zone.
Hamas announced late Monday that Egypt managed to secure a cease-fire between Israel and Gaza-based resistance factions.
While there was no comment from Egypt, several Israeli officials denied any cease-fire deal with Gaza-based factions.
Mladenov urged all Palestinian factions to work with Egypt in order to implement the 2017 Cairo agreement, which, if enacted, would give the Palestinian Authority control over the Gaza Strip in exchange for an end to the sanctions placed on the Strip, which includes cuts to electricity.
Hamas has ruled the Gaza Strip since 2007, after ceasing the territory from Fatah.
Mladenov further shared his concerns over the lack of progress on the two-state solution between Israel and Palestine, which is in line with UN resolutions.
Full report at:
https://www.aa.com.tr/en/americas/un-warns-of-catastrophic-consequences-in-gaza-/1430827
--------
US sanctions financial network aiding Iran's military
Michael Hernandez
26.03.2019
WASHINGTON
The U.S. issued sanctions Tuesday on a network of over two dozen companies and individuals alleged to facilitate more than $1 billion in transfers to Iran's military, including the elite Islamic Revolutionary Guard Corps (IRGC).
The network was also critical in helping Iran's defense ministry procure millions of dollars worth of vehicles, the Treasury Department said in announcing the penalties.
"We are targeting a vast network of front companies and individuals located in Iran, Turkey, and the UAE to disrupt a scheme the Iranian regime has used to illicitly move more than a billion dollars in funds," Treasury Secretary Steven Mnuchin said.
Among those blacklisted are Iran-based Ansar Bank, which the Treasury said is controlled by the IRGC and has been used to establish a front company scheme that spanned Iran, Turkey, and the United Arab Emirates.
Ayatollah Ebrahimi, whom the Treasury said is the bank's managing director, was also blacklisted.
Part of the scheme described by the U.S. included the conversion of Iranian rials into over a billion U.S. dollars and euros through Ansar's exchange house.
Alireza Atabaki, the exchange's managing director, was also hit with sanctions.
The new penalties come amid the Trump administration's "maximum pressure" campaign aimed at bringing Iran to the negotiating table after President Donald Trump unilaterally withdrew from a multinational accord world powers struck with Iran to curtail its nuclear program.
Full report at:
https://www.aa.com.tr/en/americas/us-sanctions-financial-network-aiding-irans-military/1430808
--------
Europe
UK: Islamic academy attacked for 2nd time in 3 months
Muhammad Mussa
26.03.2019
LONDON
An Islamic academy has been attacked and vandalized for the second time in three months, head of the academy said on Tuesday.
The Bahr Academy in the city of Newcastle was attacked on Monday evening by six individuals, who broke into the school and area of worship, smashed the windows and desecrated the copies of the Quran, Imam Abdul Muhit told Anadolu Agency.
"One of the neighbors had called and told us that some people were inside the school and they were breaking stuff. When we arrived at the masjid the police arrived at the same time and we caught six youths," Muhit said.
"We didn't see the fire but there was a carpet that was burnt and we have a feeling they were ready to set the building on fire. When we arrived they were talking about Muslims and making racist jokes amongst themselves," he added.
According to a neighborhood watch, the attack took place at 9.00 p.m. local time (0900GMT) and leaders of the institution and the police arrived at the academy at 9.20 p.m. where the perpetrators were still inside causing damages.
Although the individuals were caught by the police, Muhit said they weren't able to arrest them in that moment as there weren't enough police personnel on the scene. However, after identifying the suspects, police were able to arrest them on Tuesday morning.
Asked how the attack has had an effect on the Muslim community in Newcastle, Imam Muhit said it was still too early to say. However, he said this was the second attack in less than three months and the fourth overall and that such attacks have left the community feeling vulnerable but has also united them.
"This is the only Islamic academy in north England […] and if our community don't come together to defend it, a worse attack can happen in the future," the imam said.
The Islamic institution was previously vandalized in January 2019, with racist graffiti being sprayed on its walls. The school had to relocate in order to rebuild the academy and repair the damages.
Anti-Muslim hate crimes have soared across the U.K. in the aftermath of the terror attacks at mosques in Christchurch, New Zealand that left 50 Muslims dead.
Islamophobic attacks rose by nearly 600 percent in the week after the Christchurch shootings with reports of Muslims being verbally abused, according to Tell Mama, a non-governmental organization that documents Islamophobic incidences in the U.K.
https://www.aa.com.tr/en/europe/uk-islamic-academy-attacked-for-2nd-time-in-3-months/1430731
--------
Teenagers rip Quran's in attack on British Islamic centre
Shafi Musaddique
March 26, 2019
Six teenagers were arrested by British police suspected of ripping up copies of the Qu'ran and vandalising an Islamic centre in Newcastle.
Windows were smashes and walls were graffitied at Bahr Academy in Newcastle, situated at a set of a former British children's television programme.
Police say they are treating the incident as a hate crime.
An 18-year-old woman, two 16-year-old boys, two 14-year-old boys and a 14-year-old girl have been arrested and remained in police custody.
"This is a very distressing incident for members of the Bahr Academy, particularly as it is the second break-in this year," said Alan Davison, a neighbourhood inspector.
"Although there is not the same racist graffiti as we saw in the first incident, we are treating this as a hate crime. We are aware of the impact incidents of this nature can have on the community and I want to be clear that this type of behaviour is completely unacceptable."
The incident comes as anti-Muslim hate crimes rise dramatically off the back of the New Zealand mosque attacks.
Vandals attacked 5 mosques in the British city of Birmingham just five days earlier. Counter terrorism police were called on March 21 after windows in neighbouring mosques were smashed.
The charity Tell Mama, which records and measures anti-Muslim hate crime in the UK, said hate crimes against Muslims had soared 593 percent since the New Zealand terrorist attack. Ninety-five incidents were reported to the charity between 15 March, the day of the New Zealand atrocity, and midnight on 21 March.
Full report at:
https://www.thenational.ae/world/europe/teenagers-rip-quran-s-in-attack-on-british-islamic-centre-1.841702
--------
How the far right is weaponising irony to spread anti-Muslim hatred
Federica Marsi
March 26, 2019
The Christchurch terror attack prompted New Zealand's cabinet to reform gun legislation in 72 hours, banning and recalling all military-style weapons, assault rifles and high-capacity magazines.
"On 15 March our history changed forever. Now our laws will too," said Prime Minister Jacinda Ardern.
But guns are only the tip of the iceberg. A legal framework to safeguard against online radicalisation faces much more complex challenges.
The online history of Brenton Tarrant, the Christchurch shooter, shines a spotlight on the calculated efforts by the far right to use internet subcultures to stoke hatred and promote violence.
Before opening fire, the attacker said it was "... time to make a real-life effort". This referred to premeditated acts of disseminating heaps of online content to create confusion and sow discord, including the dissemination of purportedly satirical pieces of media ("memes") as a gateway to the more extreme elements of far-right ideology.
"All of these images entrench existing prejudices that people might already have about marginalised groups," Cindy Ma, who researches the use of irony by the far right at the Oxford Internet Institute in the UK, told The National.
Islamophobic memes include depictions of refugees as ill-intentioned scammers or predators and veiled Muslim women as criticisms of Islam. One of their goals is to push the boundaries of what is acceptable within mainstream audiences – a concept known as the "Overton window" or the "window of discourse".
New online memes are produced every day on message boards such as 4Chan and 8Chan, which offer various forms of participation, a jargon and a sense of belonging. Some of these "memes" are directed at a mass audience and can be widely understood, while others contain implicit symbols that can only be decoded by members of the subculture.
This is the case of the hand gestures made by the shooter at the Christchurch District Court in New Zealand (an "OK" sign associated with white supremacy) and the song Remove Kebab (used by the attacker in the live broadcast and described as a "memetic euphemism for ethnic cleansing.")
According to the Oxford researcher, the internet subculture the attacker belonged to lies dangerously at the intersection between two phenomena: a long-brewing resentment against globalisation and multiculturalism and the emergence of a young battalion that is digitally based and wants to rebel against "polite society".
"I think there is real danger to the mental health of people who participate in these forums," Ms Ma said. "We have seen the way in which the shooter was engaging in this meme-dense rhetoric, the sense that he was doing it for the laugh, to engage in this kind of transgressive rule-breaking."
A study on disinformation and radicalisation by Data & Society, a New York think tank, found that the dislike of "political correctness" is being exploited by the far right to radicalise the average young man – or, in jargon, to "redpill the normies".
David Toube, director of policy at the anti-extremism organisation Quilliam in the UK, added that hiding this ideology behind satirical images provides deniability to their mission.
"The rationale is to produce material which could be understood by those in the know to be racist, but in a way which makes those fussing about it appear ridiculous," Mr Toube told The National.
"The effect is that these ideas become commonplace cultural references within meme culture."
Mainstream social media platforms such as YouTube, Reddit, Facebook and Twitter have so far erred on the side of freedom of speech and failed to tackle white supremacist content as aggressively as Islamist content.
Dan Hett, a creative technologist and digital artist whose brother Martyn was killed in the 2017 Manchester Arena attack at the hands of a man radicalised in part by online content, argued in an op-ed this week that these tech companies must be held fully accountable.
"I'm often asked: what can the platforms do? There's so much content, and moderating is so difficult, right? Wrong. I'm not having this for a second. I will say this with confidence: the platforms can do a whole lot, but aren't doing it," he wrote. "I know this because I've spent the past decade sitting in audiences at conferences listening to these people show off their impressive tech."
Censored content is likely to mushroom again on other platforms, but "the average at-risk young person isn't logging on to the dark web or frequenting relatively obscure, impenetrable forums – they're trawling YouTube," Mr Hett wrote.
Tech companies have argued that they cannot take an editorial stance and, indeed, recognising truly satirical content from the one peddled by far-right groups may not be an easy task.
But despite the challenges, experts believe more should be done. "They [the companies] and we as a public need to grapple with the idea that algorithms are a form of editorialising, because they decide what videos to push to the front page," Ms Ma said.
The dangers of irony-drenched messages, which offer a way for racism and Islamophobia to hide in plain sight, must not be underestimated, according to Mr Toube.
Full report at:
https://www.thenational.ae/world/europe/how-the-far-right-is-weaponising-irony-to-spread-anti-muslim-hatred-1.841430
--------
New Zealand police probing potential new suspect in mosque terrorist attacks
Mar 27, 2019
Police in New Zealand have launched an urgent investigation to determine whether a man whom they sought on a tip-off and who died in a standoff with them had links to the recent terrorist attacks at two mosques in the city of Christchurch.
The 54-year-old man, whose name was not released, was involved in a standoff with police forces just outside central Christchurch early on Wednesday.
Details were sketchy.
Police stopped his car and began negotiations with the man, but after about three hours, they decided to approach the vehicle. They found him critically injured from a stab wound. It was not clear how the wound was caused, and the man later died of the injury. There were no firearms in the car.
Police had been notified about the individual on a public tip-off and had raided his house late on Tuesday, finding a cache of firearms.
Later on Wednesday, an investigation was launched for possible links to the terrorist attacks in two mosques that killed 50 people in the same city on March 15.
"A high priority investigation is underway to determine whether or not the deceased man posed a threat to the community," police said. "At this time there is no evidence to suggest this person had any involvement in the attacks of March 15; however, this forms an important part of the investigation."
Early this week, New Zealand's Prime Minister Jacinda Ardern ordered an independent judicial inquiry into the mosque attacks to decide whether intelligence services and police could have prevented the killing spree.
New Zealand has been taking prompt measures in the wake of the rampage.
Andrew Little, New Zealand's intelligence minister, told Radio New Zealand on Wednesday that he had authorized spy agencies to carry out "intrusive activities under warrant."
Full report at:
https://www.presstv.com/Detail/2019/03/27/591975/New-Zealand-Christchurch-police-investigation-potential-suspect-mosque-terrorist-attacks
--------
France fumes as Germany freezes arms sale to Saudi
Vakkas Dogantekin
26.03.2019
The French government has strongly criticized Germany for stalling joint military projects in the wake of a ban on arms sales to Saudi Arabia.
Germany implemented a temporary arms ban until the end of March on the Saudi regime in the aftermath of the murder of journalist Jamal Khashoggi, last October, by a Saudi hit squad inside the Kingdom's Istanbul Consulate.
France and other European partners are growing restless as a Saudi order worth $13.18 billion for 48 fighter jets is at stake.
Although the project is led by BAE Systems, a British defense and aerospace firm, Germans are expected to produce a third of the components for the planes.
Afraid of losing a defense contract, France has acted impatiently over Germany's position on the Khashoggi killing, a grave human rights violation that has been condemned internationally.
On Monday, the French envoy to Germany, Anne-Marie Descotes warned the German government against the "politicization" of arms sales that might jeopardize joint ventures for jets, drones, and tanks.
In an article published by the Federal Academy for Security Policy of the German military, Descotes said Germany's position is leading more companies to develop "German-free" weapons, referring to weapons developed without German input.
Full report at:
https://www.aa.com.tr/en/europe/france-fumes-as-germany-freezes-arms-sale-to-saudi/1430864
--------
Jordan Peterson's Cambridge fellowship withdrawn over Islamophobic t-shirt
Jamie Prentis
March 26, 2019
Cambridge University withdrew a fellowship from divisive academic Jordan Peterson because he posed with a man wearing a t-shirt emblazoned "I'm a proud Islamophobe", a senior member of the institution said.
The Canadian professor, an advocate for male rights and critic of transgender identity activism, is somewhat of a darling among the anti-establishment.
The offer of a two-month visiting fellowship was rescinded last week. The 56-year-old psychology lecturer, a staunch critic of political correctness, has amassed tens of millions of video views online and 1.13 million followers on Twitter.
"Early last week, the faculty became aware of a photograph of Professor Peterson posing with his arm around a man wearing a T-shirt that clearly bore the slogan 'I'm a proud Islamophobe', said a statement by Vice-Chancellor Professor Stephen Toope, himself a Canadian.
"The casual endorsement by association of this message was thought to be antithetical to the work of a faculty that prides itself in the advancement of inter-faith understanding," he added.
James Edward
@Jamesedward1975
Replying to @jordanbpeterson
No but bigotry does seem to follow you. This is New Zealand, less than a month ago.
31
5:57 AM - Mar 16, 2019
See James Edward's other Tweets
Twitter Ads info and privacy
When the rescindment hit the headlines last week, Mr Peterson said the divinity faculty, which had initially made the offer, "could hardly have been more narcissistic, self-congratulatory and devious" in its handling of the situation.
The academic said the school had showed "their solidarity with the diversity-inclusivity-equity mob".
He accused the department of failing to care about the apparent decline of Christianity amid a fall in church attendance, rise in agnostic or atheistic views and "irrelevance" of theological education.
Responding to accusations Cambridge had pandered to so-called "snowflake" sentiments of people unable to take criticism, Mr Toope referred to a statement he made nearly 10 years ago as vice-chancellor of the University of British Columbia, where he said "we are a community that values respect for all others".
"Robust debate can scarcely occur, for example, when some members of the community are made to feel personally attacked, not for their ideas but for their very identity," he said.
The vice-chancellor universities needed to remain places of "often challenging and even uncomfortable dialogue" while "balancing academic freedom with respect for members of our community".
Mr Peterson's self-help book 12 Rules for Life: An Antidote to Chaos became an international best-seller.
When announcing his fellowship on March 18, Mr Peterson had said it would be a "a thrill" to talk to "religious experts of all types… as well as students".
Full report at:
https://www.thenational.ae/world/europe/jordan-peterson-s-cambridge-fellowship-withdrawn-over-islamophobic-t-shirt-1.841539
--------
Southeast Asia
Amnesty slams Brunei's new 'vicious' Islamic criminal laws
March 27, 2019
KUALA LUMPUR, Malaysia — Amnesty International has slammed plans by Brunei to implement what the rights group calls "vicious" Islamic criminal laws such as stoning to death for gay sex and amputation for theft.
Amnesty says the new penalties, which also apply to children, are provided for in new sections under Brunei's Sharia Penal Code and will come into effect April 3.
Brunei's sultan instituted the Sharia Penal Code in 2014 to bolster the influence of Islam in the tiny, oil-rich monarchy, which has long been known for conservative policies such as banning the public sale of liquor.
Amnesty on Wednesday called the new laws "cruel and inhuman" and urged the sultanate to "immediately halt its plans to implement these vicious punishments."
https://www.washingtonpost.com/national/religion/amnesty-slams-bruneis-new-vicious-islamic-criminal-laws/2019/03/27/de60738a-5050-11e9-bdb7-44f948cc0605_story.html
--------
Former Foreign Affairs Minister: Malaysia Should Take Myanmar To ICC Over Treatment Of Rohingyas
26 March 2019
By Azril Annuar
KUALA LUMPUR, March 26 — Former foreign affairs minister Tan Sri Syed Hamid Albar has said that Malaysia should consider taking the Myanmar government to the International Criminal Court (ICC) over the Rohingya genocide.
He said in a report by English daily The Star that the ICC was not the last resort to address the issue but one of the avenues that Malaysia has to seriously consider, unless Myanmar takes steps to change the situation.
"The perpetrators of the crime of genocide, crime against humanity and gross violation must be brought to justice. It is about humanity and justice," he reportedly told journalists at the International Symposium On The Path To Justice For The Rohingyas here today.
Syed Hamid, who is also a Parti Pribumi Bersatu Malaysia member, added that Myanmar should follow Malaysia's example of inclusive democracy which has allowed the nation to strengthen itself and achieve independence.
Full report at:
https://www.malaymail.com/news/malaysia/2019/03/26/syed-hamid-malaysia-should-take-myanmar-to-icc-over-treatment-of-rohingyas/1736682
--------
Report: Malaysian civil society was unprepared for regime change
27 March 2019
By Zurairi AR
KUALA LUMPUR, March 27 — Malaysian civil society groups did not prepare alternative strategies because they did not expect Barisan Nasional (BN) to lose the 2018 election, a report suggested.
According to the annual report by global civil society organisation (CSO) alliance Civicus, local groups not only face the challenge of resisting being co-opted by Pakatan Harapan (PH) administration, but also to provide a new approach after years of attrition under BN.
"While there was momentum for change and a number of initiatives that saw civil society coalitions or collaborations focused on the outcomes of the elections — for example, by issuing alternative manifestos — there was little real discussion on the possible scenarios, given the uncertainties and concerns that unlawful methods would be used to resist this change.
"It wasn't clear what civil society's stance would have been had the outcomes been different, and how it proposes to move forward in this environment," University of Nottingham Malaysia's assistant professor Gayathry Venkiteswaran was quoted saying in the State of Civil Society Report 2019.
Malaysia was listed as one of the examples where the establishment has been shocked in 2018, along with Armenia, Ethiopia, Maldives, Mexico, and South Korea.
The report noted that Malaysian CSOs had to deal with the possibility that BN and its supporters would reassert themselves, while at the same time deal with a federal administration that may be resistant to change.
"There may still be fears that the BN coalition, especially members of Umno and organisations associated with them, use provocations to destabilise the situation, and that Malay-Muslim electorates are pressed hard to become more fundamentalist in response to a multiracial narrative.
"At the same time, there are concerns that the ruling coalition could backtrack on its promises in order to accommodate the opposition and resistance from among BN and Umno supporters," Gayathry added.
She added that local CSOs should ensure that any reforms take place for the long-term, irrespective of which political parties are in power, pointing to now defunct Coalition for Good Governance in Selangor, and the Penang Forum, following the 2008 regime changes in both states.
This comes as the report said that globally, government attacks on humanitarian organisations are on the rise, while right-wing populists, nationalists and extremist groups are being mobilised to attack vulnerable groups such as refugees, migrants, and the lesbian, gay, bisexual and transgender (LGBT) community.
"Civil society, acting on humanitarian impulses, confronts a rising tide of global mean-spiritedness, challenging humanitarian values in a way unparalleled since the Second World War," said Civicus secretary-general Lysa John.
The annual State of Civil Society Report examines major events that involve and affect civil society around the world.
It contains contributions from civil society across the world and findings from the Civicus Monitor, an online platform that tracks threats to civic space in every country.
Full report at:
https://www.malaymail.com/news/malaysia/2019/03/27/report-malaysian-civil-society-was-unprepared-for-regime-change/1736893
--------
Arab World
Rights group 'appalled' by Saudi-led airstrike that killed children
Mar 27, 2019
A prominent children's rights organization says it has been "shocked and appalled" by a recent Saudi-led airstrike against Yemen that killed four children, calling for an investigation into the raid.
The UK-based Save the Children said on Tuesday that the airstrike hit the vicinity of a hospital supported by the organization near Sa'ada Province's capital of the same name. Three more people, including health workers and security guards, were also killed during the attack, while two more adults are still unaccounted for, it added.
Save the Children called for "an urgent investigation into the latest atrocity."
"We are shocked and appalled by this outrageous attack," its chief executive Helle Thorning-Schmidt said.
"This hospital is just one of the many Save the Children supports across Yemen, delivering life-saving aid to children living in what is the worst place on earth to be a child," she said. "These children have the right to be safe in their hospitals, schools, and homes… Children must be protected."
A recent report by the organization said the Saudi-led war on Yemen has killed at least 2,500 Yemeni children — 30 children every month — since March 2015, when the aggression started.
Last August, Saudi warplanes used US-supplied bombs to target a school bus in Sa'ada, killing 40 children on board.
The overall death toll from the war — launched to reinstate a former Yemeni regime that had been submissive to Riyadh — stands at above 57,000, according to multinational humanitarian organization Action against Hunger.
Civilians, including children, are indiscriminately targeted by the Saudi-led coalition, which receives intelligence and logistical assistance from the US and the UK. Children are also the main victims of a widespread famine caused by a blockade that the Saudi-led coalition has imposed on Yemen.
Full report at:
https://www.presstv.com/Detail/2019/03/27/591969/Yemen-Saudi-Arabia-children-Save-the-Children
--------
Saudi Arabia denounces US recognition of Golan Heights as Israeli territory
26 March 2019
Saudi Arabia denounced US President Donald Trump's recognition of Israel's 1981 annexation of the Golan Heights, a statement released by the Saudi Press Agency said early on Tuesday.
"Attempts to impose fait accompli do not change the facts," the statement said. It said the Golan Heights was an "occupied Syrian Arab land in accordance with the relevant international resolutions".
"It will have significant negative effects on the peace process in the Middle East and the security and stability of the region," it said.
Trump, with visiting Israeli Prime Minister Benjamin Netanyahu looking over his shoulder during a visit to Washington, signed a proclamation on Monday officially granting US recognition of the Golan Heights as Israeli territory.
Israel seized the Golan Heights from Syria in the 1967 Middle East War and annexed it in 1981 in a move not recognized internationally.
Full report at:
https://english.alarabiya.net/en/News/world/2019/03/26/Saudi-Arabia-denounces-US-recognition-of-Golan-Heights-as-Israeli-territory.html
--------
Syrians protest Trump's decision on Golan Heights
26 March 2019
Syria's state news agency says thousands of Syrians have gathered in the streets of different cities to protest President Donald Trump's formal recognition of Israel's sovereignty over the occupied Golan Heights.
SANA posted photographs of a march in the southern city of Sweida on Tuesday morning, in which men and women carried Syrian and Palestinian flags and banners reading "Golan is Syrian."
SANA said another protest took place in the southern city of Daraa.
Trump formally signed the proclamation alongside Israeli Prime Minister Benjamin Netanyahu on Monday, reversing more than a half-century of US policy in the Middle East.
Full report at:
https://english.alarabiya.net/en/News/middle-east/2019/03/26/Syrians-protest-Trump-s-decision-on-Golan-Heights-.html
--------
ISIS claims attack that killed seven US-backed fighters in Syria
26 March 2019
ISIS on Tuesday claimed an attack killing seven US-backed fighters in the northern Syrian city of Manbij, days after their "caliphate" was declared defeated.
"The caliphate's soldiers attacked a checkpoint... west of Manbij city last night," said a statement published on the group's social media channels.
Manbij is a former ISIS stronghold that is now ruled by a military council affiliated with the Syrian Democratic Forces (SDF), the US-backed Kurdish-led alliance which declared victory over ISIS in its last redoubt in eastern Syria on Saturday.
At around midnight (2200 GMT) on Monday, gunmen opened fire at fighters manning a checkpoint at the entrance to the city, killing seven, the council said. There was no immediate claim of responsibility.
Council spokesman Sherfan Darwish said it could be a revenge attack by ISIS sleeper cells. "After the victory over ISIS, we have entered the phase of sleeper cells," Darwish told AFP. "These sleeper cells are being activated and carrying out attacks but we will foil their operations."
The Syrian Observatory for Human Rights, a Britain-based monitor of the war, said the attack was probably the work of ISIS, which would make it "the first attack of its kind" since its defeat last week.
Observatory head Rami Abdul Rahman said it was also the bloodiest attack in Manbij since January 16, when 19 people, including four US service personnel, were killed in a suicide bombing claimed by ISIS.
ISIS has vowed to carry out revenge attacks against the SDF for the six-month offensive, which culminated in the group's defeat in the village of Baghouz, close to the Iraqi border, on Saturday.
The Observatory said hundreds of SDF members had been killed in attacks believed to have been carried out by ISIS sleeper cells since August.
Full report at:
https://english.alarabiya.net/en/News/middle-east/2019/03/26/Attack-on-US-backed-Syrian-fighters-kills-seven-in-northern-town.html
--------
Bahrain regrets US decision on Golan Heights
26 March 2019
Bahrain said on Tuesday it regretted the US decision to recognize Israel's sovereignty over the Golan Heights and called for the respect of international laws.
"Bahrain's foreign ministry reaffirms its position that Golan Heights are an Arab and Syrian territories, occupied by Israel since June 1967, as it is confirmed by the resolutions of the UN Security Council," the ministry said in a statement.
https://english.alarabiya.net/en/News/gulf/2019/03/26/Bahrain-regrets-US-decision-on-Golan-Heights.html
--------
Egypt puts 145 people on terrorism list: judicial source
March 26, 2019
CAIRO: An Egyptian court upheld Tuesday a decision to put 145 people, including staunch Muslim Brotherhood supporters, on the country's "terrorism list," a judicial source said.
The Court of Cassation rejected appeals against a ruling passed by a lower court in June last year.
The defendants were accused of training militants and plotting violence in the country, the source said.
The list includes senior Brotherhood figures, many of whom fled Egypt following the military ouster of Islamist president Muhammad Mursi in 2013.
The Brotherhood was designated a "terrorist organization" months after Mursi's overthrow.
Turkey-based TV hosts Moataz Matar and Mohamed Nasser, who both work for pro-Muslim Brotherhood channels, are among those on the list.
Matar has recently been in the crosshairs of the state after initiating online calls for protests against President Abdel Fattah El-Sisi.
Full report at:
http://www.arabnews.com/node/1472891/middle-east
--------
Daesh militants kill 7 US-backed fighters in Syria: commanders
March 26, 2019
BEIRUT: Daesh militants killed seven US-backed fighters in the northern Syrian city of Manbij, its military council said on Tuesday, days after the group's "caliphate" was declared defeated.
Daesh has claimed the Manbij attack. Manbij is a former Daesh stronghold that is now ruled by a military council affiliated with the Syrian Democratic Forces (SDF), the US-backed Kurdish-led alliance which declared victory over Daesh in its last redoubt in eastern Syria on Saturday.
At around midnight (2200 GMT) on Monday, gunmen opened fire at fighters manning a checkpoint at the entrance to the city, killing seven, the council said.
"The caliphate's soldiers attacked a checkpoint ... west of Manbij city last night," said a statement published on the group's social media channels.
Council spokesman Sherfan Darwish earlier said it could be a revenge attack by Daesh sleeper cells.
"After the victory over IS, we have entered the phase of sleeper cells," Darwish said.
"These sleeper cells are being activated and carrying out attacks but we will foil their operations."
The Syrian Observatory for Human Rights, a Britain-based monitor of the war, said the attack was probably the work of Daesh, which would make it "the first attack of its kind" since the SDF declared the defeat of the caliphate last week.
Observatory head Rami Abdul Rahman said it was also the bloodiest attack in Manbij since January 16, when 19 people, including four US service personnel, were killed in a suicide bombing claimed by Daesh.
Daesh has vowed to carry out revenge attacks against the SDF for the six-month offensive which culminated in the militants' defeat in the village of Baghouz, close to the Iraqi border, on Saturday.
The Observatory said hundreds of SDF members had been killed in attacks believed to have been carried out by Daesh sleeper cells since August.
Manbij is also a major point of contention between the Kurds, who lead the SDF, and neighboring Turkey, which is deeply opposed to their autonomous administration in northeastern and parts of northern Syria.
The city is one of the few areas west of the Euphrates that remains under Kurdish influence after Turkish troops and their Syrian rebel allies overran the Kurdish enclave of Afrin in March last year.
In December, Ankara threatened to launch a new offensive to dislodge the People's Protection Units (YPG) — the Kurdish force that forms the backbone of the SDF — from the entire length of the border.
Full report at:
http://www.arabnews.com/node/1472736/middle-east
--------
Pakistan
Parallel to FATF review, Pakistan under watch for terror funding
Written by Rahul Tripathi
March 27, 2019
Signalling more international pressure for Pakistan, the Asia/Pacific Group (APG) has expressed displeasure over Islamabad's lack of compliance with global anti-money laundering and counter-terrorism financing norms, The Indian Express has learnt.
The APG is an inter-governmental organisation modelled on the lines of the Financial Action Task Force (FATF), which decided in January to keep Pakistan on its "grey list" for having made only "limited progress" in curbing money laundering and terrorism.
Described as FATF Style Regional Bodies (FSRBs), APG covers 41 jurisdictions, including India and Pakistan. The two-day mutual evaluation process by the APG, which started Monday, is separate from an FATF review but will examine Islamabad's compliance with 40 recommendations made by the global task force. Sources said the APG committee visiting Pakistan comprises six members, including from the US, China, the UK, Turkey, Indonesia and the Maldives.
According to APG, this is its second mutual evaluation for Pakistan in the last ten years. The organisation will submit its report after the ongoing on-site evaluation to FATF, which is expected to take it up in October.
A non-compliance report from APG could push Pakistan further into a corner, sources said, adding that the country has failed to comply with 28 out of the 40 FATF recommendations.
Sources said that if Pakistan fails to comply with "at least 10-12" of the 40 FATF recommendations, it faces sanctions by international monetary bodies.
In that case, they said, Pakistan faces the risk of being downgraded by multilateral lenders like the IMF, World Bank, ADB, etc. It may also be subject to a downgrade in risk rating by agencies such as Moodys, S&P and Fitch, sources said.
Among the 40 FATF recommendations, Islamabad is said to be either fully or partially compliant with only eight, sources said. During the FATF review earlier, Pakistan had submitted a 26-point action plan in June 2018 to the task force and committed to implementing it over the next 15 months.
The action plan included a squeeze on the finances of terror outfits such as the Jamaat-ud Dawa, Falah-i-Insaniyat, Lashkar-e-Taiba, Jaish-e-Mohammad, Haqqani Network and the Afghan Taliban.
https://indianexpress.com/article/pakistan/parallel-to-fatf-review-pakistan-under-watch-for-terror-funding-5644462/
--------
Afghanistan recalls ambassador to Pakistan in row over PM Khan's remarks
March 26, 2019
Afghanistan has recalled its ambassador to Pakistan over reported remarks by Prime Minister Imran Khan that suggested that Kabul should set up an interim government, calling the comments "irresponsible".
The premier had told journalists on Monday that forming an interim Afghan government would smooth peace talks between the United States and Taliban officials since the militant group refuses to speak to the current government, according to comments published in The Express Tribune.
The Afghan government was a hurdle in (the) peace process that was insisting that Taliban should talk to it, Prime Minister Khan was quoted as saying.
He also said he had cancelled a scheduled meeting with Taliban leaders because of objections by the Afghan government.
Afghanistan summoned Pakistan's deputy ambassador to discuss the "irresponsible" remarks by Prime Minister Khan, said Afghan foreign affairs ministry spokesman Sibghatullah Ahmadi in a series of tweets on Tuesday. A statement issued by the Afghan embassy confirmed the development.
The Afghan government deemed Khan's statements as "an obvious example of Pakistan's interventional policy and disrespect to the national sovereignty and determination of the people of Afghanistan," Ahmadi said.
DawnNewsTV has reached out to the Foreign Office in Islamabad for a comment on the matter.
In a tweet, US Special Envoy for Afghan Peace and Reconciliation Zalmay Khalilzad also appeared to criticise the prime minister's reported comments.
He said "while Pakistan has made constructive contributions on the Afghan Peace Process, PM Khan's comments did not".
"The future of Afghanistan is for Afghans, and only Afghans, to decide."
The row marks the third time in just over a month that Kabul has demanded an explanation from Pakistan over comments related to peace talks, illustrating the flaring tensions between the two neighbours at a sensitive time.
US and Taliban officials have held recurring talks to end the 17-year war, but the Taliban consider the Afghan government led by President Ashraf Ghani as illegitimate.
Full report at:
https://www.dawn.com/news/1472028/afghanistan-recalls-ambassador-to-pakistan-in-row-over-pm-khans-remarks
--------
Khalilzad to visit Islamabad, Kabul again
March 27, 2019
WASHINGTON: Zalmay Khalil­zad, the US envoy for Afghanistan, began a fresh tour that will take him to Islamabad and Kabul, besides other capitals in the region, for a new round of talks with the Taliban, the State Department said on Tuesday.
Mr Khalilzad will also visit Belgium, Britain, Jordan and Uzbekistan as he seeks global support for a peace deal. The trip is scheduled to run through April 10.
The envoy met representatives from China, Russia and the European Union last week.
The State Department did not confirm Mr Khalilzad would hold fresh talks with the Taliban, but said he would stop in Qatar, the usual location for negotiations with the militants.
Know more: Afghanistan recalls ambassador to Pakistan in row over PM Khan's remarks
Khalilzad's trip is "part of an overall effort to facilitate a peace process that brings all Afghan parties together in inclusive intra-Afghan negotiations", the State Department said.
Full report at:
https://www.dawn.com/news/1472129/khalilzad-to-visit-islamabad-kabul-again
--------
NAB recommends travel ban on ex-PM Abbasi
Syed Irfan Raza
March 27, 2019
ISLAMABAD: Former prime minister Khaqan Abbasi on Tuesday appeared before the National Accountability Bureau (NAB) in a multi-billion-rupee liquefied natural gas (LNG) case after which the anti-graft watchdog recommended travel ban on him.
Mr Abbasi said he would soon hold a press conference on Prime Minister Imran Khan's "revelation" about "big" offshore oil reserves near Karachi.
It has been learnt that NAB wrote a letter to the interior ministry on Tuesday, asking the latter to bar the former premier from leaving the country since an inquiry pertaining to alleged irregularities in LNG import is under way against him.
After coming out of the NAB office, Mr Abbasi told the media that he was summoned by NAB for the fourth time. "I will keep appearing before NAB, even if they call me every day."
Former prime minister appears before anti-graft watchdog in LNG case
Mr Abbasi sought time from NAB to submit more records demanded by the bureau and said the required record was available with the petroleum ministry, and not with him. "For this I have written a letter to the petroleum secretary," he added.
Last time Mr Abbasi had appeared before NAB was on Feb 19 as the inquiry against him is being conducted directly under the supervision of NAB Chairman retired Justice Javed Iqbal.
On Jan 2, NAB's executive board had authorised two investigations against Mr Abbasi, being former minister for petroleum and natural resources — one for his alleged involvement in irregularities in import of LNG and the second relating to appointment of Naeemuudin Khan as president of Bank of Punjab.
On the other hand, Mr Abbasi had claimed several times in the recent past that he had not committed any illegality in the award of contracts for LNG import and could prove his innocence at any forum. He was of the view that the import of LNG was the need of the time in 2013 when the country was facing an acute shortage of gas.
It is the first NAB case against Mr Abbasi, who has served as prime minister for almost a year since the removal of Nawaz Sharif by the Supreme Court on July 28, 2017.
Interestingly, during the last Pakistan Muslim League-Nawaz government, NAB Karachi in its regional board meeting had closed down the inquiry against Mr Abbasi in December 2016.
But the then opposition Pakistan Tehreek-i-Insaf had opposed the bureau's decision and claimed that "the inquiry was stopped despite the fact that it had been proved that the contract had been awarded in a non-transparent manner".
However, the NAB inquiry had revealed that the management of Inter-State Gas Systems and Sui Southern Gas Company Limited (SSGCL) had, in a non-transparent manner, selected M/s Engro as a successful bidder for LNG terminal at Karachi Port.
The NAB inquiry found that the SSGCL had signed the 15-year contract with a subsidiary company of Engro for re-gasification of LNG at fixed daily processing charges. The government authorised the Pakistan State Oil to procure LNG on behalf of the SSGCL.
Full report at:
https://www.dawn.com/news/1472148/nab-recommends-travel-ban-on-ex-pm-abbasi
--------
'Caravan-i-Bhutto' chugs off towards Larkana amid chants of party slogans
March 27, 2019
KARACHI/HYDERABAD: Led by Bilawal Bhutto-Zardari, the Pakistan Peoples Party (PPP) on Tuesday launched its Caravan-i-Bhutto — a two-day train journey from Karachi to Larkana. The caravan was originally aimed to coincide with the April 4 death anniversary of former prime minister Zulfikar Ali Bhutto, but it's largely believed that the party is using the activity to strengthen its anti-government campaign.
This perception was reinforced when the party chairman in his addresses to workers at different stations targeted the federal government's policies, alleged rigging in the 2018 general election, criticised Prime Minister Imran Khan for taking 'U-turns' and questioned the effectiveness of the operation against extremist elements.
Addressing a large and charged crowd at Karachi Cantt Station before embarking on a special train with senior leaders and hundreds of workers, the PPP chairman was confident that the caravan would help strengthen democracy.
PPP chairman to address party workers at 25 different locations before reaching his final destination
"The government is using the law which was introduced by dictator Musharraf to victimise his political opponents," he said, amidst a roar from the crowd. "Do they think that the grandson of Zulfikar Ali Bhutto will get scared with these tactics? Would they silence us through such cheap moves? Would they stop us from raising voice? Never! It can never happen. We didn't bend before the dictators — Zia and Musharraf; how can we compromise with this puppet government? Let's be there in Larkana on April 4 to send a loud and clear message about the future of this country."
While speaking to the crowd, he asked the people to attend the April 4 rally in Larkana in large numbers to send a message to "anti-democracy forces".
Before the journey began, the PPP chairman was welcomed amidst party slogans by hundreds of charged workers, who were dancing to the tune of party songs.
The atmosphere further electrified when the PPP chairman, defying all security protocols, stood in the gate of a compartment, waved to workers and even shook hands with many of them.
Sindh minister and senior PPP leader Saeed Ghani said the party chairman would address his supporters at 25 different locations before reaching his final destination.
"The party has booked the train using its own money," he said. "We are peaceful and only using our democratic and constitutional rights for a political activity. If the federal government attempts to interfere during this journey, the PPP will deal with it accordingly."
Aggressive tone
As the train moved to other Sindh districts and made a stopover at different stations, the PPP chairman maintained his aggressive tone against Prime Minister Imran Khan and his government. Addressing a large crowd at Jungshahi railway station, Mr Bhutto-Zardari contended that "anti-democracy forces" would never succeed in their "nefarious designs to eliminate the party of the downtrodden".
"In fact, they used all ugly tactics to obstruct his [Zulfikar Ali Bhutto] grandson from contesting elections," he said. "Our camps in Larkana and Lyari came under bomb attacks, our workers were threatened and pressurised and 54 activists went missing during the campaign, but they could not succeed in their designs. The establishment could not succeed through NAB while implicating our workers and leaders in false cases."
Later at the Kotri station, the PPP chairman alleged that Prime Minister Imran Khan first "robbed" Sindh of Rs120 billion and then opted to victimise activists and leaders of the opposition parties to strengthen his grounds through undemocratic means.
"In the name of accountability, political victimisation continues. We will not allow anyone to decide the fate of Sindh. We and the people of Sindh will decide our fate," he said and added that the government had offered an "NRO" to the banned organisations.
Shifting of trial to Rawalpindi criticised
Addressing a few thousand highly charged party workers at Hyderabad railway station, where he arrived from Karachi on his way to Larkana, Bilawal devoted most of his speech to the shifting of the trial in a case against him and other PPP leadership to Rawalpindi from Sindh.
He said anti-democracy forces had thought that by hanging Z.A. Bhutto they would do away with the PPP. But Bhutto didn't take a U-turn on his principles. He preferred going to the gallows to compromising on his ideology, he remarked and said that likewise his mother and PPP leader Benazir Bhutto did not bow down before Zia and Musharraf.
"Even today they are still afraid of Z.A. Bhutto's ideology and his thinking," said the PPP chairman.
"Even the media faced censorship and I was not allowed to run my political campaign in the elections," he said and added that till today Form-45 of the Malakand and Lyari constituencies were missing.
"We know Rawalpindi always becomes a 'Karbala' for the Bhuttos," he said amid applause and asked the government "to desist from ridiculing the rule of law".
Full report at:
https://www.dawn.com/news/1472050/caravan-i-bhutto-chugs-off-towards-larkana-amid-chants-of-party-slogans
--------
Four suspected terrorists blow themselves up in Loralai IBO
March 27, 2019
QUETTA: At least four suspected suicide bombers blew themselves up during an intelligence-based operation (IBO) conducted by security forces in Balochistan's Loralai district on Tuesday.
According to sources, personnel from the Counter-Terrorism Department and other security agencies conducted the raid in Nasirabad area of Loralai.
At least four security personnel were injured during the raid and taken to Loralai hospital, police officials said.
According to the Inter-Services Public Relations (ISPR), the suspected terrorists were involved in several attacks in the province, including the one in Ziarat where six Levies personnel were killed on March 20.
A police source said that a mastermind of attacks on the levies personnel was also among the suspects who blew themselves up.
A large cache of weapons, suicide jackets and heavy explosives, personal belongings including service cards and NICs of Levies personnel killed at Sanjawi were also recovered, ISPR said.
Full report at:
https://www.pakistantoday.com.pk/2019/03/26/four-suspected-terrorists-killed-in-loralai-reports/
--------
Mideast
'Homegrown Islam project' could lead to new Ankara-Berlin tensions
March 26, 2019
ANKARA: Germany has reportedly initiated a campaign to push German Muslims to develop a new interpretation of Islam, the Financial Times reported on Monday.
"What we need now is an Islam for German Muslims that belongs to Germany," Markus Kerber, the government representative responsible for relations with the Muslim community under the German Interior Ministry, reportedly told the Financial Times.
The move of Europe's economic powerhouse is expected to influence Turkey's state-led diaspora engagement with German-Turks as well as its state-level relations with Germany. But experts do not anticipate relations to further deteriorate as they say they are already as bad as they can get.
Turks, mostly from the conservative section of society, have been emigrating to Germany since the early 1960s; originally as guest workers during the economic boom. They have since become the largest Muslim community in the country.
Germany's new plan aims to counter foreign influence on the Muslim community and provide homegrown training to all imams preaching in Germany.
The largest Islamic organization in Germany is the Turkish-Islamic Union for Religious Affairs, which is affiliated to Turkey's state directorate for religious affairs. Turkey is sending imams to Germany who are paid by the Turkish government and who are preaching in Turkish in 900 mosques funded by Ankara.
According to Yoruk Halil, a halal butcher living in Frankfurt, Germany's new move will be beneficial for the Turkish Muslim community.
"Those imams coming from Turkey do not benefit Turkish youth in Germany because these young people have been raised with a totally different culture and they mostly speak German, so they cannot establish a healthy dialogue with those imams," Halil told Arab News. "In order to reach out to the Muslim community, including Turks, there is a need to use homegrown imams.
My 15-year-old son has been going to the mosque for five years and he even told me that he has better communication with imams being trained and educated in Germany," he said.
There is also a continuing debate over requiring Muslims in Germany to pay a worship tax.
Turkey is against any "Germanification" of Islam and considers any redefinition of Islam for Germany against the universality of the religion.
Germany's move intends to further integrate Muslims' daily routines into German society, to boost the loyalty of the 3 million members of the German-Turkish community. It is therefore considered a move for breaking the Turkish community's ties with their national and religious identity as well as their traditions.
Last year, German police recorded some 578 hate crimes against Muslims between January and September, while about half of Germans think that Islam is incompatible with the values of their nation, according to recent research by pollster YouGov.
"Turkey has been developing diaspora politics since the mid-2000s, and Turks in Germany have been put at the center of it," Murat Onsoy, an expert in Turkey-Germany relations at Hacettepe University in Ankara, told Arab News.
However, for Onsoy, the presence of imams in Germany who have been appointed by Turkey is a socialization factor for the Turkish diaspora — who show relatively low rates of crime — and to maintain their links with their home country.
"If Germany rejects Turkish funding to these mosques, they will face serious difficulties in covering their expenses," he said.
Germany has a community of about 4.5 million Muslims worshipping at about 2,400 mosques, and the number is expected to rise with the refugee influx from Muslim countries such as Afghanistan and Sy The German federal constitution, called Basic Law, gives autonomy to Muslim communities to receive funding and religious officials from abroad to operate mosques in Germany.
"It is unlikely that this article of the constitution would be easily amended. Various provinces would react to such a move, resulting in widespread protests. The Turkish government would raise the issue at the intergovernmental Islamic organizations, and the German government would be obliged take a step back," Onsoy said.
He, however, draws attention to the timing of the debate.
"It coincides with the upcoming local elections in Turkey this Sunday, and in the past we witnessed that such potential crises with Western countries have been used by the ruling government to consolidate its voters through engaging in international polemics and assuming the role of the defender of external Turks and 'Islam' worldwide," he said.
Ayhan Kaya, professor at Istanbul Bilgi University, said that the move in Germany to bring a homegrown reading to Islam had already been on the table since Angela Merkel's initiative in 2006.
"Although it contradicts with the Sunni Islam rhetoric, what Germany did is a counter-move against the lobbying strategies of Muslim countries such as Turkey, Morocco or Algeria within German territories," he told Arab News.
Kaya also noted that in the past Germany and Turkey developed joint projects to train imams who would be appointed in Germany by providing them with linguistic and cultural-integration skills.
"This latest move is a dialectic result of the political maneuvers on the diasporas by countries who are sending and receiving migration," he said.
http://www.arabnews.com/node/1473046/middle-east
--------
Zarif mocks Trump administration for attempt to take credit for Daesh 'defeat'
Mar 26, 2019
Iran's Foreign Minister Mohammad Javad Zarif has ridiculed the administration of US President Donald Trump for attempting to take credit for "defeating" a notorious terror group of Washington's own making in the Middle East.
"Trump & Co try to take credit for the 'defeat of ISIS'—which was created & nourished by their invasion of Iraq & their fomenting of unrest in Syria," Zarif said in a message posted on his Twitter account on Monday, using an acronym for the Takfiri Daesh terror group.
Javad Zarif
✔
@JZarif
Trump & Co try to take credit for the "defeat of ISIS"—which was created & nourished by their invasion of Iraq & their fomenting of unrest in Syria. He's also given credit for saving the Jews. So, while they're at it, he might as well take the credit for Xexes' defeat of Sparta.
2,465
11:19 PM - Mar 25, 2019
Twitter Ads info and privacy
1,085 people are talking about this
The White House and Trump on Friday announced that Syria was now free from Daesh.
White House Press secretary Sarah Huckabee Sanders told reporters that the terror group's territorial rule had been "100 percent eliminated" from Syria, while showing a map to reporters that she said displayed the eradication of Daesh's so-called caliphate over the last two years, in what was viewed as an attempt to give the US president credit for the "defeat" of Daesh.
Later in the day, Trump took to Twitter and said Daesh no longer held any territory in Syria.
Following Washington, the US-backed militants in Syria pronounced the death of Daesh's "caliphate" after driving out the terrorists from a small village in Dayr al-Zawr Province.
Daesh was largely defeated in late 2017 by the Syrian army thanks to support from the Damascus government's allies, namely Iran and Russia, losing almost all the swathes of land it had captured from the Syrian government in the course of its terror campaign.
In 2014, when Daesh showed face in Syria, the US and a coalition of its allies invaded the Arab country under the pretext of fighting the Takfiri outfit. That military campaign not only did little to eliminate the terror group, but, on numerous occasions, hampered national army advances on the battlefield against Daesh and led to civilian casualties.
Over the past few years, Russia and Syria have frequently reported that the US provides support to Daesh in areas where Washington has stationed military forces and runs military bases. There have also been numerous reports of the US military airlifting Daesh terrorists from different locations to protect them against advancing Syrian army forces.
This is not the first time that that Trump claims victory over Daesh.
Last December, the US president announced that he would withdraw all 2,000 American troops from Syria.
In a reversal, The Wall Street Journal, later reported that Washington was planning to keep about 1,000 troops in Syria.
However, US Joint Chiefs Chairman General Joseph Dunford rejected the report as "factually incorrect," stressing that there was no change to the planned 400 troops, which the White House wanted to keep in Syria.
Moreover, US special representative for Syria, Jim Jeffrey, said on Monday that American forces would remain in Syria in limited numbers to continue the so-called fight against the Takfiri group and find the whereabouts of Daesh leader Ibrahim al-Samarrai, also known as Abu Bakr al-Baghdadi.
"This is not the end of the fight against Daesh. That will go on, but it will be a different kind of fight," he said, according to the Middle East Monitor.
In February, an Iraqi lawmaker said that al-Baghdadi, was being protected by US forces in a western desert area located in the Iraqi Province of al-Anbar.
Hassan Salem from the Parliament's Al-Sadiqoun Bloc, which is associated with the Asa'ib Ahl al-Haq (League of the Righteous) paramilitary group, said, "He is traveling between Iraq and Syria under US forces' protection."
Elsewhere in his tweet, Zarif also mocked members of Trump's administration for attempting to credit Trump – a New York real estate mogul -- with saving Jews.
"He's also given credit for saving the Jews. So, while they're at it, he might as well take the credit for Xe[r]xes' defeat of Sparta," Zarif said.
US Secretary of State Mike Pompeo said recently that it was possible God raised Trump to be president in order to protect Israel from Iran.
Pompeo made the remarks in a recent visit to the occupied Jerusalem al-Quds, where he paid a controversial visit to the Buraq Wall, called by Israel as the Wailing Wall, in the Old City.
Asked "could it be that President Trump right now has been sort of raised for such a time as this, just like Queen Esther, to help save the Jewish people from the Iranian menace?" he said, "As a Christian, I certainly believe that's possible".
Iran is home to some 25,000 Jews who are a recognized minority and are even represented in the parliament.
The Hebrew Bible has repeatedly praised Persian King Cyrus the Great as the patron and deliverer of the Jews who put an end to their Babylonian captivity.
Full report at:
https://www.presstv.com/Detail/2019/03/26/591909/Syria-Daesh-Trump-Zarif-Jews-Pompeo
--------
Brazil's Israel embassy move is an attack on the Palestinian people: envoy
27 March 2019
Moving Brazil's embassy in Israel to Jerusalem would be an "attack" on Palestinian people and a breach of international law, the Palestinian envoy to the Latin American country said Tuesday.
The comments by Ibrahim Alzeben come days before Brazil's far-right President Jair Bolsonaro makes an official visit to Israel where his earlier pledge to move the embassy from Tel Aviv is expected to be raised.
"Moving the embassy of any country... is a violation of international law and an attack on the Palestinian people," Alzeben told AFP.
After taking power in January, Bolsonaro reiterated his promise to follow US President Donald Trump's lead in relocating the embassy to Jerusalem.
The controversial proposal has raised fears the shift could endanger Brazil's valuable meat exports to Arab markets.
Foreign minister Ernesto Araujo told reporters last week the government was "still studying" the plan.
The decision to move the embassy is highly sensitive because Israel claims all of Jerusalem as its capital, while Palestinians view east Jerusalem as theirs.
Virtually all countries agree that Jerusalem's status can only be defined through wider Israeli-Palestinian peace negotiations.
So far, only the United States and Guatemala have broken with that consensus by opening embassies in Jerusalem. Paraguay backtracked on a decision last year to move its embassy. Israel and the US have spoken with Honduras about its embassy going to Jerusalem.
The Palestinians cut off ties with the Trump administration after its decision was first announced in December 2017, saying the government's pro-Israel bias meant it could no longer lead peace negotiations between them and Israel.
Full report at:
https://english.alarabiya.net/en/News/middle-east/2019/03/27/Palestinian-envoy-Brazil-s-Israel-embassy-move-would-be-illegal.html
--------
Israel-Hamas fighting subsides after major escalation in Gaza border
26 March 2019
Cross-border fighting between Israel and Hamas abated on Tuesday after a day of Palestinian rocket attacks and Israeli air strikes, but Israel said it reserved the right to strike again and kept its forces massed at the Gaza frontier.
The biggest Israeli-Palestinian escalation in months, which began on Monday with the longest-range rocket attack to cause casualties in Israel for five years, appeared to have been curbed overnight by Egyptian mediation.
Israel responded to Monday's rocket attack with a wave of strikes on targets belonging to the Hamas militant group that controls the Gaza strip. Seven Israelis were injured in the initial rocket attack and five Palestinians were wounded by the retaliatory Israeli strikes, although most of the targets hit appeared to have been evacuated in advance.
The border area fell quiet on Tuesday morning after Hamas said Egypt had brokered a truce. As in past escalations that ended with Egyptian mediation, Israel denied it had agreed to a ceasefire with Hamas, which it views as a terrorist group.
The escalation was the biggest since November between Israel and Hamas, which fought three wars between 2007 and 2014 and have come to the brink of all-out conflict several times since.
"We don't want war"
Retaliatory Israeli air strikes in Gaza lit up the night sky and explosions rocked the densely-populated coastal enclave, destroying targets that included the office of Hamas leader Ismail Haniyeh. The military said extra Israeli soldiers and tanks had been moved to the border.
In the morning, with the bombing having stopped, Gazans picked through the rubble of destroyed buildings to search for valuables and documents. Some Gaza universities were shut but schools were open, although many families kept children home.
"We don't want war, but if Israel wants it then what should we do? We ask our factions to respond," said Mohammad Sayed, 40. "But we hope Egypt reaches a deal to end this."
Gaza militants fired barrages of rockets into Israel late into Monday night. Some were shot down by Israeli defenses and others landed in empty areas.
Full report at:
https://english.alarabiya.net/en/News/middle-east/2019/03/26/Israel-Hamas-fighting-abates-along-Gaza-border-after-major-escalation.html
--------
Palestinian resistance groups retaliate against Israel's airstrikes on Khan Yunis, Rafah crossing
Mar 27, 2019
Palestinian resistance groups have fired rockets into Israel in response to the regime's fresh airstrikes on the besieged Gaza Strip for the second night in a row.
The air raids targeted several areas including the town of Khan Yunis and the Rafah border crossing south of the Gaza city.
Palestinian sources in Gaza Strip say Israeli airstrikes on Rafah damaged residential homes and electricity network.
In retaliation, the Palestinian resistance movement Hamas fired rockets toward Israel.
The airstrikes came hours after the United Nations' Middle East envoy warned about catastrophic consequences of a new outbreak of violence in Gaza.
Nickolay Mladenov said the situation is extremely tense despite the declaration of a ceasefire between Israelis and Palestinians.
The Israeli prime minister had also warned that Tel Aviv is prepared for further military actions in the Palestinian territories.
The Israeli military has also deployed artillery and tank brigades along the so-called buffer zone with Gaza.
The new Israeli aggression against the coastal enclave came after Tel Aviv authorities said earlier on Monday that a long-range rocket launched from the Gaza Strip had struck an area near Tel Aviv in central Israel, wounding seven people.
The early morning attack on Mishmeret, an agricultural town north of Tel Aviv, came a day after Israeli warplanes bombed the besieged enclave ahead of the anniversary of Gaza fence protests at the weekend.
It forced Israeli Prime Minister Benjamin Netanyahu to cut short his trip to Washington immediately after meeting US President Donald Trump later on Monday, his office said.
A Hamas official, who asked not to be named, told AFP on Monday, "No one from the resistance movements, including Hamas, has an interest in firing rockets from the Gaza Strip towards the enemy."
Full report at:
https://www.presstv.com/Detail/2019/03/27/591956/Palestinian-resistance-rockets-Israel-airstrikes-Gaza-Strip
--------
Yemenis hold mass rallies to condemn Saudi crimes as war enters 5th year
Mar 26, 2019
Millions of Yemenis have taken to the streets of the capital, Sana'a, and other major cities to mark the fourth anniversary of the Saudi regime's devastating war against the Arab country and reiterate their steadfastness in the face of the ongoing aggression.
Many provinces and cities, including Sana'a, Sa'ada, Ta'izz, Ibb, Bayda and Raymah, have been witnessing mass rallies since Monday, Yemen's al-Masirah television network reported.
However, the protests reached their peak on Tuesday, March 26, the anniversary of the day the Saudi regime and a coalition of its vassal states launched the US-backed military campaign against Yemen in 2015 to reinstate the ex-Yemeni government – a close Riyadh ally – and destroy the popular Houthi Ansarullah movement.
The demonstrators carried placards and Yemeni national flags, chanting slogans against Saudi Arabia, Israel and the US, which has been providing military support to the Saudi-led coalition in the course of the war.
The offensive initially consisted of a bombing campaign, but was later coupled with a naval blockade and the deployment of ground forces into Yemen.
'Yemen to eventually defeat enemy'
Yemen's Grand Mufti was among the keynote speakers at the rally in Sana'a, where he called on the Arab country's religious scholars as well as the Muslim world not to remain silent in the face of the crimes the Al Saud regime and its allies have been committing against Yemenis.
Mohammed Ali al-Houthi, the chairman of the Supreme Revolutionary Committee of Yemen, also delivered a speech during which he said, "The Yemeni nation will continue fighting to the end and [we] will never give in. We will finally defeat the enemy."
He further condemned US President Donald Trump's decision on Monday to formally recognize Syria's occupied Golan Heights as part of the "Israeli territory."
Delivering a televised speech broadcast live on Monday evening, Leader of Yemen's Houthi Ansarullah movement Abdul-Malik al-Houthi said the Saudi regime has failed to achieve its objectives despite enjoying support from Washington and its other allies.
He said Saudi Arabia and the United Arab Emirates -- a key member of the Riyadh-led alliance -- are today facing economic challenges because of the protracted war, even though the Saudi regime had predicted victory within a few months.
Referring to the former Saudi-backed president Abd Rabbuh Mansur Hadi, the Houthi leader said no one has the right to sell his country and to waste the blood of his people.
Hadi resigned shortly before the war and fled to the Saudi capital, Riyadh.
The Houthi movement has been both running state affairs from Sana'a and leading Yemeni armed forces in counter-operations against the Saudi-led aggressors.
According to a new report by the Armed Conflict Location and Event Data Project (ACLED), a nonprofit conflict-research organization, the Saudi-led war has so far claimed the lives of around 56,000 Yemenis.
The war has also taken a heavy toll on the country's infrastructure, destroying hospitals, schools, and factories.
The UN has already said that a record 22.2 million Yemenis are in dire need of food, including 8.4 million threatened by severe hunger. According to the world body, Yemen is suffering from the most severe famine in more than 100 years.
Full report at:
https://www.presstv.com/Detail/2019/03/26/591918/Yemen-Saudi-Arabia-UAE-war-Houthi
--------
Dozens of Houthis killed as battles rage in Yemen
March 26, 2019
DUBAI: Dozens of Houthi militia have been killed in battles across Yemen, the Saudi Press Agency reported on Monday.
The Yemeni army killed 45 militia and wounded 30 in Ibb province, while another 40 Houthi fighters were killed in clashes in Qaataba district.
In Marib province, coalition raids killed a Houthi commander and his men.
Meanwhile, coalition-backed forces sieged the main route that connects the provinces of Al-Dhale and Ibb south of Sanaa.
Fighting picked up in Hodeidah despite a truce agreement between the warring sides in December. An offensive by Yemeni forces last year liberated much of Houthi-controlled territory along the strategic Red Sea, about four years after the Iran-supported group ousted the internationally-recognized government.
Full report at:
http://www.arabnews.com/node/1472641/middle-east
--------
Africa
UN team to investigate 'horrific' massacre in central Mali
March 26, 2019
GENEVA: The United Nations is deploying crime-scene investigators, human rights officers and a child protection expert to central Mali to investigate intercommunal violence over the weekend that killed more than 150 people, one-third of them children.
Spokeswoman Ravina Shamdasani of the UN human rights office says the massacre in Ogossagou, in Mali's Mopti region, mostly targeted people from the ethnic Fulani, or Peuhl, community.
She said Tuesday the "horrific attacks" signal a "spike in killings" in a cycle of violence in the region that has caused 600 deaths and displaced thousands since last March.
Shamdasani said the attacks appeared to be motivated by an effort to eliminate violent Islamic extremist groups active in Mali, but that "millions of people are being painted as violent extremists simply because they are Muslim."
http://www.arabnews.com/node/1472861/world
--------
Mali: Death toll from Friday's attack climbs to 160
Alaattin Dogru
26.03.2019
The death toll from Friday's armed attack in Mali has risen to 160, local media reported on Tuesday.
President Ibrahim Boubacar Keita visited the region and vowed to restore peace in the village, according to MaliJet, a local media outlet.
On Friday, militants had stormed the village of Egossagou in central Mali, leaving many people dead and many houses burnt.
"I have seen innocent children and elders are shot dead. I have seen burnt houses and 40 people in a mass grave. It reminds me of our horrible past that we think has passed," Keita said.
Keita has also sacked and replaced the West African country's army chief of staff and chief of land forces following the attack.
The government said the village has been completely evacuated and that it is working to stabilize the region. Food and necessary support has also been provided to the victims, according to the media outlet.
Tensions erupted in Mali in 2012 following a failed coup and a Touareg rebellion that ultimately allowed al-Qaeda-linked militant groups to take control of the northern half of the country.
In 2015, a peace deal was signed between the government and some insurgent groups.
Full report at:
https://www.aa.com.tr/en/africa/mali-death-toll-from-friday-s-attack-climbs-to-160/1430577
--------
South Africans unite against Islamophobia, racism
Hassan Isilow
26.03.2019
JOHANNESBURG
South Africans of different faiths on Monday condemned rising incidents of Islamophobia and racism globally in the wake of the recent attacks on mosques in Christchurch, New Zealand.
''Islamophobia should be addressed by all religious and racial groups because Muslims now live in fear wherever they go," Pauline Naidoo, president of the Hindu Maha Sabha community, told an audience in Johannesburg.
She said leaders in western countries should educate their citizens about the cultures of racial and religious communities living in their midst to help stem the increasing hatred and attacks.
''We should appreciate the freedoms we have in our country, but we should never believe that South Africa is immune to such attacks of white supremacists," Ismail Vadi, a board member of the Ahmed Kathrada Foundation, said in his address.
Vadi, who is also Gauteng province's minister of transport, said some white supremacists had emigrated from Europe to South Africa, where they are now allegedly training white South African farmers on how to protect themselves.
White farmers in South Africa say they are facing genocide and are being attacked and killed by organized criminals, a claim the government denies.
Vadi urged South Africans to take action against racism in their communities whenever such incidents occur.
''We need a Greenpeace movement against racism in our country," he said.
''We must never allow the stigmatization of any community because this breeds hatred against a community," Moulana Ebrahim Bham, secretary general of the Jamiatul Ulama South Africa (Council of Muslim Theologians), said in his address.
He said right-wing politicians in western countries have been spreading hatred against Islam since the 9/11 attacks in the United States by generalizing Muslims as 'terrorists'.
"Such actions legitimize violence against Muslims or a whole community," he said.
Bham said as much as the Muslim community condemns the recent terrorist attacks on the two mosques in New Zealand, they also appreciate the unity shown by the people of New Zealand, who stood together with Muslims during their period of mourning.
"Our moments of darkness call on us as humanity to unite," a representative of the South African Council of Churches said in his solidarity message to the Muslim community.
A member of the South African Human Rights Commission said racism and other forms of hate were punishable by the country's laws.
"We mourn the lives of those who were killed in the houses of worship," Rabbi Sa'ar Shaked of the Beit Emanuel Progressive Synagogue said, adding those responsible for the Christchurch mosque attacks had the same ideology as those who attacked a synagogue in the United States.
"We will not stop acting in unity. They won't divide us," he said.
At least 50 Muslims were killed and as many injured earlier this month when a terrorist -- identified as Australian-born Brenton Tarrant -- entered the Al Noor and Linwood mosques in Christchurch, New Zealand and shot worshippers in cold blood, including four children younger than 18.
Full report at:
https://www.aa.com.tr/en/africa/south-africans-unite-against-islamophobia-racism/1429983
--------
Most wanted Shabaab terrorist killed in Somali town air strike
MARCH 27 2019
For the fifth time, security forces have reported that Al-Shabaab's director of Kenyan operations has been killed in an air strike.
Ahmad Iman Ali, according to intelligence sources, is reported to have been killed last Friday when an unidentified aircraft conducted an operation on a building complex in the town of Bu'aale in middle Juba.
Sources within the ranks indicated that the Kenyan-born terrorism suspect was hit and killed together with over 40 Al-Shabaab members.
On Tuesday, the Kenya Defence Forces' communication department would not confirm the information, as the head, Col Paul Njuguna, said he was in a meeting all day.
Ministry of Defence spokesman Bogita Ongeri too did not confirm if the commander was killed in any attack by KDF or any other forces.
Ali, who was declared a Specially Designated Global Terrorist (SDGT) by the US in March 2018, took over the leadership of the group in 2012, and is perceived to have been behind the establishment of various terrorist cells in Kenya, leading to radicalisation of youth.
He is believed to have also spearheaded the establishment of cells in Tanzania, Mozambique, Uganda, Burundi, and DR Congo.
When he was declared an international terrorist, the US said it was denying him the resources they need to plan and carry out terrorist attacks.
"Among the consequences, all of their property and interests in property subject to US jurisdiction are blocked, and US persons are generally prohibited from engaging in any transactions with them," the statement from the government read.
PROPAGANDA
The brief said that Ali, also known as Abu Zinira, had targeted Kenyan troops serving with the African Union Mission in Somalia (Amisom), such as the January 2016 attack in El Adde.
"Ali is also responsible for Al-Shabaab propaganda targeting the Kenyan government and civilians, such as a July 2017 video in which he issues threats to Muslims serving in Kenya's security forces. Ali has also served as an Al-Shabaab recruiter, focusing on poor youth in Nairobi slums, and has fundraised at mosques to support Al-Shabaab activities," the statement indicated.
In 2015, Kenyan security forces announced that they were cracking down on investments they suspected were run by Ali in Nairobi's Majengo and stalls at Gikomba market.
Full report at:
https://www.nation.co.ke/news/Ahmad-Ali--the-student-who-joined-Al-Shabaab/1056-5043862-bqsiibz/
--------
Boko Haram fighters on a revenge mission raze Adamawa villages
March 27, 2019
The District Head of Duhu and the surrounding communities in Adamawa State, Mohammed Sanusi, said on Tuesday Boko Haram fighters attacked two villages in Michika and Madagali on Monday night, burning houses and looting food stores. The incidents forced many of the villagers to flee their homes.
Some of the villagers, who spoke to our correspondents from their hideouts, said the sick, the elderly and children were threatened at gunpoint by the insurgents.
However, our correspondents could not confirm if lives were lost during the attacks.
According to Sanusi, the insurgents were on a revenge mission after they were repelled by troops when they attacked Michika and Madagali seven days earlier.
Unconfirmed reports said the attacks had something to do with the political uncertainty in the state after the Independent National Electoral Commission declared the March 9 governorship election inconclusive.
Sanusi said, "Boko Haram fighters attacked Kofar Adamawa and Kofar Borno at about 6.30pm on Monday night. They burnt half of the houses in Kofar Adamawa and razed the houses in Kofar Borno. They marched through the villages, threatening to kill whoever challenged them. When they came to Michika seven days ago, they came in through these two villages because their usual routes were blocked by villagers and soldiers. I cannot confirm now if there were casualties.
"The last time they came, they destroyed Union Bank's vault but there was no money there. They stole medicines from drugstores, petrol from functioning stations and foodstuffs from markets and stores. But when the soldiers confronted them, they left some of their vehicles behind with the items."
He said soldiers were unable to reach Kofar Borno to confront the terrorists because of the trenches along the bank of the river between Adamawa and Borno states.
"To stop the insurgents from attacking the villages, trenches were dug along the bank of the river separating the villages from Sambisa Forest where the insurgents have their base.
Full report at:
https://punchng.com/bharam-fighters-on-a-revenge-mission-raze-adamawa-villages/
--------
URL: https://www.newageislam.com/islamic-world-news/something-happen-india-polls-says/d/118144
New Age Islam, Islam Online, Islamic Website, African Muslim News, Arab World News, South Asia News, Indian Muslim News, World Muslim News, Women in Islam, Islamic Feminism, Arab Women, Women In Arab, Islamophobia in America, Muslim Women in West, Islam Women and Feminism