New Age Islam News Bureau
13 Nov 2019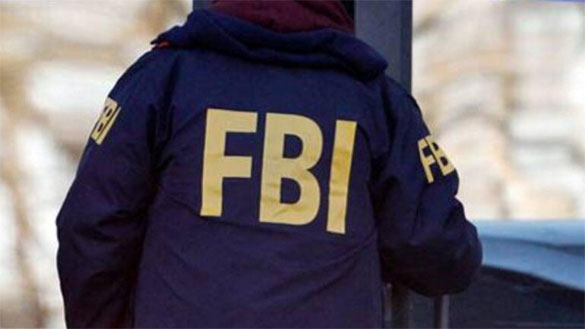 A total of 7,120 hate crimes were reported to the FBI by law enforcement agencies around the country last year. (Representational Image)
------
• 'Take That Thing Off': Muslim Woman Told To Remove Hijab before Entering Pepsi Centre,
• CAIR Says
• Imams Must Speak German If They Want Residency, Says Draft Bill
• PM Boris Johnson Visits Mosque in Election Campaign
• White Helmets Backer, James Le Mesurier, Found Dead Near His Home In Istanbul
• 'Filled with Hatred and Lust for Blood': Turkey's Proxy Army in Northern Syria Accused of Abusing Civilians
• Detailed Plan B Of Azadi March Today: Maulana Fazlur Rehman
• 24-Year-Old 'Lone Wolf' Suicide Bomber Dies In Attack On Police HQ In Indonesia's Medan, 6
• Injured
• October Airstrikes Ramp Up Against Islamic State Group, Drop in Afghanistan
• Nigeria Police Ordered To Release Sharia Judge, Others
-------
North America
• Trump Says America Is on the Hunt for Islamic State's New Leader
• Extensions must be across all responses to mosque attack
• 25 Tory councillors suspended for racism including calling Muslims 'barbarians'
-----
Europe
• Two-year-old daughter of Islamic State detainee is Ireland's main concern -minister
'• Hate does not reflect the community': Muslim prayer centre plan for Dalton backed
• Nelson remembers town's fallen alongside Muslim festival
• Royal Commission into mosque attacks gets $3m boost, four month extension
• Smash hit Muslim pantomine to tour UK
• Here's a Deep Dive into Shia LaBoeuf's Long History with the Law
• PFEW Chair addresses Association of Muslim Police annual meeting
• Suspended sentences over clash with anti-Islam group on Luas
• Ukraine's Foreign Ministry: Sentence to Crimean Muslims in Russia is political repression
------
Mideast
• Islamic Jihad Says 'No Limits' to Response After Leader Killed, 190 Rockets Fired into Israel
• Israel kills top Islamic Jihad group commander, Gaza militants respond with rocket attacks
• How will Gaza respond to Israel's assassination of Islamic Jihad's Bahaa Abu al-Atta?
• Israel-Gaza clashes escalate after Islamic Jihad commander killed
• 4 terrorists dead in IDF airstrikes
• Gaza conflagration highlights the differences between Hamas and Islamic Jihad
• Cross border salvos resume between Israel and Islamic Jihad in second day of Gaza clashes
• Israel targets Islamic Jihad leadership, sending message to Iran
-----
Arab World
• Islamic State detainees in Syria a 'ticking time-bomb' -State Dept official
• Six Indian workers died in heavy rains at Oman construction site
• 60 Working Papers in New Media, Arabic Language Conference at the Islamic University
• Global Muslim expenditure on halal food up 5.1% in 2018 – study
• Egypt Mediating to Ease Gaza Flare up after Israeli Strike Kills Jihad Commander
------
Pakistan
• Justice for All In Muslim Societies: Imran Khan
• Nawaz rejects govt terms for his travel abroad
• Now that economy is 'stable', govt to focus on creating jobs, facilitating investors: PM Imran
----
Southeast Asia
• Scholar's yearning for Al-Aqsa Mosque eases in Terengganu
• Indonesia's ranking in Islamic finance jump six spots but major challenges remain
• Which is it, anti-Malay or anti-Chinese, Guan Eng asks BN
• Wan Azizah to officiate youth congress, says PKR Youth chief
• Ex-member of rock band Ukays, Akel Zainal, who joined the IS militant group in Syria, his wife and their two young children were killed in an air strike in Baghouz
-----
South Asia
• How should Muslims and Tamils vote to elect their President in Sri Lanka?
• Special Forces kill, detain 18 Taliban and ISIS militants in Kabul and 2 other provinces
• Airstrikes kill 20 Taliban militants in five provinces
• 4 Pakistani militants blown up by own bomb in Paktiya province
------
Africa
• Senate under attack over anti-hate speech bill
• Gambia files Rohingya genocide case against Myanmar at World Court
------
India
• Ayodhya verdict: Mahasabha may file review over five acre land for mosque
• Never faced bias before: Muslim Sanskrit professor in eye of row
• No condition on Centre for mosque land: Ansari
• Post Ayodhya Verdict, Yogi Adityanath Meets Top Muslim Clerics, Assures Safety Of Minority community
Compiled By New Age Islam News Bureau
URL: https://www.newageislam.com/islamic-world-news/sikhs-third-most-targeted-religious/d/120251
-----
Sikhs Third Most Targeted Religious Group In US After Jews, Muslims: FBI Report On Hate Crimes
November 13, 2019
round 60 incidents of hate crimes against Sikhs were reported to the US Federal Bureau of Investigation in 2018, making the community the third most commonly targeted religious group after Jews and Muslims in the US, according to an annual report released by the FBI on Tuesday.
A total of 7,120 hate crimes were reported to the FBI by law enforcement agencies around the country last year, slightly down from 7,175 in 2017, the FBI said, adding that this involved 8,496 offenses.
The largest number of hate crimes based on religion were reported against Jews (835), followed by Muslims (188) and Sikhs (60). According to the FBI report, 91 hate crimes were reported against other religion, including 12 against Hindus and ten anti-Buddhist crimes.
Of the 4,047 hate crimes based on ethnicity, the maximum 1943 hate crime incidents were against anti-Black or African Americans, followed by anti-White (762) and anti-Hispanic or Latino (485).
The FBI reports as many as 148 hate crimes against Asians in 2018, while those against Arabs were 82, anti-American Indian or Alaska Native (194).
The Sikh Coalition in a statement said it is "disheartening" that hate crimes remain systematically "under-reported" across the United States.
According to the Federal Bureau of Justice Statistics, Americans experience an average of 250,000 hate crimes per year; this latest FBI data, by contrast, only managed to document 7,120 incidents, with less than 13 per cent of law enforcement affirmatively providing reports of hate crimes, it said.
"While hate crimes remained relatively steady nationally, reported anti-Sikh hate crimes rose by 200 percent since 2017, making Sikhs the third most commonly targeted religious group in the dataset," it said.
At the end of the day, this data simply isn't giving us the accurate information we need to effectively counteract hate against targeted communities, said Sim J. Singh, Sikh Coalition senior manager of Policy and Advocacy.
It's past time for action. Congress must pass the next generation of common-sense legislation that equips law enforcement to better identify and track hate incidents," he said.
https://www.indiatoday.in/india/story/sikhs-third-most-targeted-religious-group-in-us-after-jews-muslims-fbi-report-on-hate-crimes-1618353-2019-11-13
--------
'Take that thing off': Muslim woman told to remove hijab before entering Pepsi Center, CAIR says
Nov 12, 2019
DENVER – A Muslim civil rights organization will call on Pepsi Center officials to investigate after an American Muslim woman was reportedly told to remove her hijab or not be allowed into the multi-purpose arena.
Gazella Bensreiti, an American Muslim mother of three, was waiting to enter the Pepsi Center to watch her daughter perform the National Anthem, when an employee at Will Call allegedly told her to "take that thing off" or not be allowed entrance, according to officials with the Colorado chapter of the Council on American-Islamic Relations (CAIR).
Bensreiti reportedly then asked to be allowed to remove her hijab in private and in front of a woman, but was refused by the employee and "subjected to public humiliation in front of staff, students and other parents, until her daughter became distraught, believing her mom would not be allowed in to see her perform," a Colorado CAIR spokesperson said in a prepared statement.
During a news conference scheduled for 11:30 a.m. Wednesday, CAIR will also call on Pepsi Center officials to change their policy regarding religious attire of event attendees.
Denver7 reached out to Pepsi Center officials about the claims but did not hear back by deadline.
The civil rights organization said they have reported, "an unprecedented spike in bigotry targeting American Muslims and members of other minority groups since the election of Donald Trump as president."
https://www.thedenverchannel.com/news/local-news/take-that-thing-off-muslim-woman-told-to-remove-hijab-before-entering-pepsi-center-cair-says
--------
Imams must speak German if they want residency, says draft bill
Jamie Prentis
Nov 12, 2019
Official said language skills are important if migrants want to integrate into Germany
Imams from abroad seeking to work in Germany must prove they have "sufficient" German language skills if they want to reside in the country, a draft bill put forward by the country's cabinet says.
Officials said language skills are a pre-requisite for successful integration into Germany for those seeking employment largely devoted to religion.
"We expect foreign imams to be able to speak German," a government spokesperson said.
As role models to their communities it is important religious figureheads were integrated because they played a key role in supporting the peaceful coexistence between different cultures, the draft bill says.
But the move was slammed by Bekir Altas of the Milli Gorus mosque association who said the "superficial" approach was "dangerous". He accused the government of taking a "populist" path.
"Media reports suggest that imams in Germany do not speak a single word of German. This is wrong," Mr Altas said.
"On the other hand, many imams who preach in their mother tongue and practice their profession perform extraordinary works every day. It would be more appropriate to thank these imams instead of damaging them with superficial measures," he added.
Exact figures for Islamic centres in Germany and their funding are hard to ascertain, although reports suggest there are some 2,000 mosques.
Often Imams from abroad are accused of lacking an understanding of German culture.
A recent report by the Konrad Adenauer Foundation, which is linked to Chancellor Angela Merkel's Christian Democratic Union party, pointed out the posting of Turkish Imams to Germany has long been controversial.
This has become especially sensitive since the failed 2016 coup against the regime of president Recep Tayyip Erdoğan when Turkish-funded mosques were accused of taking on a political role and becoming an instrument of espionage. The Turkish-Islamic Union for Religious Affairs, a branch of Turkey's government, funds around 900 mosques in Germany.
The bill will now move onto parliament.
https://www.thenational.ae/world/europe/imams-must-speak-german-if-they-want-residency-says-draft-bill-1.936708
--------
PM Boris Johnson visits mosque in election campaign
Murtaza Ali Shah
November 13, 2019
LONDON: Prime Minister Boris Johnson has praised the contributions of the British Muslim community during the launch of his elections campaign.
Boris Johnson visited the Islamic Cultural Centre, Regents Park Mosque for the first time as Prime Minister and praised the role nearly three million British Muslims play in Britain. Boris Johnson had visited the same mosque as Mayor of London in 2012, in which he had invited all the London mosques and imams for an open discussion.
The latest visit was one of his first visits at the start of the Conservative Party General Election campaign. Prime Minister Johnson was met by representatives of the Mosque as well the newly appointed peer British-Pakistani businessman Lord Zameer Choudrey.
After sharing samosas with the local worshipers after namaz in the Mosque's restaurant, the Prime Minister was given a tour of the Islamic exhibition and had a calligraphy lesson – writing his name in Arabic.
Prime Minister Boris Johnson, who has Muslim Turkish heritage, paid tribute to the work of the Muslim communities: "It's great to be at the famous Regent's Park Mosque, and I pay tribute to the work of the Muslim community in our capital and particular to the work of this mosque."
The Conservative Party have been actively campaigning within the Pakistani community and has welcomed the news that Pakistani heritage Saqib Bhatti was last week selected as the parliamentary candidate for Meriden.
Replacing the former cabinet member and secretary of state Dame Caroline Spelman, the party predicts Saqib will be re-elected in this safe Conservative seat adding to three previous Pakistani heritage MPs including the first Pakistani heritage Chancellor, Sajid Javid.
https://www.thenews.com.pk/latest/555144-pm-boris-johnson-visits-mosque-in-election-campaign
--------
White Helmets backer, James Le Mesurier, found dead near his home in Istanbul
Bel TrewMiddle East Correspondent @beltrew
12 November 2019
A former British army officer, who helped start the "White Helmets", an emergency response group in Syria, has been found dead near his home in Istanbul, just days after the Russian foreign ministry menaced him, accusing him of being a spy.
James Le Mesurier, 48, was the director of Mayday Rescue charity that trained members of the Syria Civil Defence, nicknamed the White Helmets, playing a major role in its creation in Turkey in 2013.
He was awarded an OBE for his work helping Syrians three years later.
The police have yet to confirm how Mr Le Mesurier died, but he is believed to have fallen from the balcony of his apartment in the Turkish city at dawn on Monday.
His death comes just three days after he was publicly attacked by Maria Zakharova, Russia's foreign ministry spokeswoman, who on Friday claimed he was a "former agent of Britain's MI6, who has been spotted all around the world".
He and the White Helmets had been the subject of a disinformation campaign spearheaded by Moscow and their allies in Damascus for years.
"We were informed by his family that he had died," Raed al-Salah, the head of the White Helmets, told The Independent.
"We read that the police found his body outside his home in Istanbul. But as of now, the police are investigating the case and have drawn no conclusions yet. We are waiting for the police report," he added.
"James is a close friend to us and to the Syrian people, he supported the White Helmets as founder and director of the Mayday Rescue organisation. We are devastated."
A neighbour told Reuters Mr Le Mesurier, who leaves behind two children, was found dead early on Monday near his home in central Istanbul's Beyoglu district. A diplomat said the circumstances around his death were unclear.
The Turkish state-run Anadolu news agency said that worshippers on their way to a mosque had found this body near his home. Anadolu added that police established that no one had entered or left his home at the time of the incident and believe he may have fallen to his death.
The Istanbul governor's office said that "comprehensive administrative and judicial investigations into Mr Le Mesurier's death have been initiated".
The White Helmets have been credited with saving thousands of lives in rebel-held areas during years of bombing by Syrian government and Russian forces in the country's civil war.
Mayday Rescue is a nonprofit organisation with offices in Amsterdam and Istanbul whose projects have been funded by the United Nations and various governments.
However Russia, which has been fighting alongside Syrian president Bashar al-Assad's forces in the eight-year civil war, regards the White Helmets as a terrorist-linked organisation and has mounted a vicious campaign against the group.
During a regular press briefing on Friday, Russian spokeswoman Maria Zakharova personally attacked Mr Le Mesurier, claiming he had worked as a British spy across the world including the Balkans, and the Middle East as well as with members of al-Qaeda.
"The work James and the White Helmets did is phenomenal. There are few people who have done more on the humanitarian side," said Hamish de Bretton-Gordon, a chemical weapons expert who served with Mr Le Mesurier in the army and was a friend.
"But like all of us he suffered from Russian and Syrian disinformation and propaganda. To claim he worked for MI6 and al-Qaeda is a contradiction and crass. He was an amazing army officer and humanitarian," Mr de Bretton-Gordon added.
Ms Zakharova also claimed the White Helmets "stage provocations ... [and have] planned and carried out a series of ruthless fake chemical attacks" in her briefing
In the past Russian and Syrian officials have accused the White Helmets of "staging" airstrikes to frame Syrian or Russian forces.
https://www.independent.co.uk/news/world/middle-east/james-le-mesurier-death-white-helmets-istanbul-fall-syria-spy-russia-a9198071.html
--------
'Filled with Hatred and Lust for Blood': Turkey's Proxy Army in Northern Syria Accused of Abusing Civilians
Asser Khattab, November 13, 2019
In the month since Turkey intervened to drive US-allied Syrian Kurdish fighters from a broad swath of northern Syria, proxy forces backed by Ankara have been blamed for a growing ledger of abuses against the local population, residents say, undermining Turkey's stated goal of creating a "safe zone" for civilians.
More than 200,000 people have been internally displaced by the Turkish-led offensive, according to the United Nations.
Families that have been scattered across eastern Syria say that Turkey's Syrian Arab proxies have carried out summary executions and beatings, kidnapped or detained their relatives and looted their houses, businesses and belongings.
The result, refugees say, is a form of ethnic cleansing – an operation they see as designed in part to force out Kurdish residents and their sympathisers and replace them with Arabs loyal to Turkey.
Turkey launched a cross-border military offensive into neighbouring Syria on 9 October with the aim of pushing the US-backed Syrian Democratic Forces (SDF), an amalgam of Kurdish-led militias, away from its border.
But Turkey had long viewed the SDF's presence near the border as a threat because of ties to a Kurdish separatist group in Turkey, the Kurdistan Workers' Party, or PKK, which the Turkish and US governments have designated a terrorist organisation.
Turkey essentially delegated the ground offensive to a proxy force, the Syrian National Army, an umbrella group in northern Syria consisting of an assortment of rebel forces opposed to the government of Syrian president Bashar al-Assad.
Many of the group's factions, made up largely of Syrian Arab fighters, had already fought at Turkey's behest in two previous military operations over the past three years.
It is the Syrian National Army that many residents blame for depredations against civilians that have driven thousands out of the area.
A senior officer affiliated with the force acknowledged some human rights violations but said the SDF was exaggerating the abuses.
Among the displaced is Fateh, a 38-year-old barber from the border town of Ras al-Ayn in northeastern Syria.
As an Arab of Turkish origin, he was among those who could have been expected to support the incursion. But in a telephone interview from the north-central Syrian city of Raqqa, where he and his family fled, he expressed loathing for the Syrian National Army.
"Those people are filled with hatred and a lust for blood," said Fateh, speaking on the condition that his full name not be used for fear of reprisals.
"They do not distinguish between Arab and Kurdish, Muslim and non-Muslim. They contacted me before the offensive and said that as an Arab Muslim, it is my duty to rise up against the Kurds and help Turkey invade my city."
A supporter of the SDF and its diplomatic and administrative wings, Fateh rejected the outreach and joined his Kurdish friends in fleeing Ras al-Ayn.
Mohammad Aref, a radiologist from the border town of Tal Abyad, said he also received a phone call, this one threatening.
"Someone called me and simply said 'we want your head', as if stealing my home and driving me out of my city merely for being Kurdish was not enough."
US troops guard Syrian oil fields
Mr Aref, who is now in Kobane, about 35 miles west of Tal Abyad, said this incursion reminded him of when Isis invaded his town in 2013.
Syrian National Army members "destroyed a lion stonework at the entrance of our building, thinking it was idolatry", he said. "They took our carpets and threw them on the street to prostrate themselves on them during public prayers that they were holding."
The offensive also displaced Mikael Mohammad, the Kurdish owner of a clothing shop in Tal Abyad. He and his family are now in Raqqa, crammed with three other families in a one-bedroom apartment that was abandoned by its inhabitants.
"Let's be clear, Tal Abyad is not under the control of Turkey. It's under the control of Turkey's mercenaries," Mr Mohammad said by phone. "They have taken over the houses of us Kurds and made them their own."
Mr Mohammad said relatives who did not make it out of Tal Abyad have told him that families of fighters from the Isis, who had escaped from a nearby internment camp, now occupy his building.
"Each one of those mercenaries acts as if he was in charge of the town," Mr Mohammad said of the Syrian National Army fighters.
"They walk into houses and proclaim them theirs. They kidnap and execute people for being 'atheists' or 'blasphemers'. And they are looting people's properties in broad daylight."
For a Syrian Kurdish aid worker from Ras al-Ayn, "the best scenario a Kurd can wish for is not being allowed to go back home".
Syrian National Army fighters "believe that taking your life is doing God's work and that stealing your property is their reward for it," said the displaced aid worker, who now lives in Qamishli, a city about 65 miles east of Ras al-Ayn, and who spoke on the condition of anonymity out of fear for his safety.
The fighters' criminal behaviour thrives in the absence of Turkish forces, the aid worker said.
"When the Turks are around, their Syrian mercenaries refrain from looting property or harming anyone," he explained. "The Turks are aware of such human rights violations, and they try to limit them, but not hard enough."
Speaking to journalists recently, Turkish president Recep Tayyip Erdogan defended his Syrian rebel allies, saying they were not "terrorists" but Islamic holy warriors who were "defending their land there, hand in hand, arm in arm, shoulder to shoulder with my soldiers".
A deal brokered by Moscow and Ankara on 23 October effectively ceded SDF-held territory to Turkey – a stretch 75 miles wide and 20 miles deep, from Tal Abyad to Ras al-Ayn.
Last month, the Syrian National Army faced strong condemnation after graphic videos showed fighters from one faction, Ahrar al-Sharqiyah, summarily executing captives on a highway it had just seized near Tal Abyad.
The same group has also been accused of murdering Hevrin Khalaf, a Syrian Kurdish politician, after ambushing her car south of the town on 12 October.
In response to the backlash, the Syrian National Army formed a committee tasked with investigating crimes allegedly committed by the group's members. The committee is chaired by Colonel Hassan Hamadeh, deputy defence minister in the opposition's Syrian Interim Government.
"We admit that we have soldiers who commit human rights violations," Col Hamadeh told The Washington Post. "The Syrian National Army's lack of homogeneity renders the task of disciplining everyone harder. It's like we're patching torn clothes."
However, he dismissed most of the accusations that have been circulating online, describing them as part of an SDF-led slander campaign. He did not specify which charges he views as specious.
"With these false accusations, they want to portray us as savage beasts," Col Hamadeh said. "Such rumours have caused many people to flee their cities and villages before we liberate them."
For displaced people such as Fateh and Mohammad, the abuses are more than rumours.
US troops in Syria pelted with fruit as they withdraw
"Four armed men in military fatigues walked into my brother's minimarket in Ras al-Ayn, picked up cigarettes and other things and then refused to pay for them," Fateh recounted.
"When he insisted that they pay, telling them that he has children to feed, they beat him up and smashed the display windows of his storefront."
He described what is happening in northeastern Syria as tantamount to ethnic cleansing.
"Turkey now speaks of protecting the local population and conferring power to local councils in the areas it has captured," Fateh said.
"What local councils? There are no real local councils when the local population is uprooted and driven out in an attempt to change the demographics of the area."
Kareem Fahim in Istanbul contributed to this report.
Washington Post
https://www.independent.co.uk/news/world/middle-east/turkey-syria-national-army-kurds-safe-zone-human-rights-abuse-looting-kidnap-executions-a9198311.html
--------
Detailed plan B of Azadi March today: Maulana Fazlur Rehman
Muhammad Anis
November 13, 2019
ISLAMABAD: JUI-F chief Maulana Fazlur Rehman while announcing start of plan B Tuesday night for ouster of the PTI government said Azadi March and sit-in in the federal capital would continue till achieving their objectives.
"Continuing our Azadi March which is our plan A, we will also move towards our plan B," Maulana Fazlur Rehman said while addressing participants of the march. The JUI-F top leader directed his party workers to come out of their houses for implementation of their next plan and wait for further directives of their leadership.
"I will give detailed plan of action in plan B of our protest movement today (Wednesday)," he said, adding now they would move from one place to the other. He also directed his party workers that their action should be within theframework of law and Constitution and they should also refrain from any kind of violence.
The JUI-F chief addressed his party workers at venue of the Azadi March at H-9 Sector after chairing a meeting of senior party leaders for giving final shape to plan B, according to which all highways and main roads would be blocked. The party sources said it was also decided that all entry points to twin cities of Rawalpindi and Islamabad would also be closed in order exert pressure on Prime Minister Imran Khan and his government.
Saying his Azadi March was closing to meet with final success, claiming that most of objectives of the protest movement had been achieved. "It will be difficult for the government to handle plan B once we start implementing the same," he added.
He said his party's narrative that 2018 general elections were rigged has been gaining popularity and support whereas the PTI government's narrative had suffered defeat. "We have completed three phases of our protest movement and still we have to move forward," he further added.
https://www.thenews.com.pk/print/554851-detailed-plan-b-of-azadi-march-today-fazl
--------
24-year-old 'lone wolf' suicide bomber dies in attack on police HQ in Indonesia's Medan, 6 injured
13 November 2019
Linda YulismanIndonesia Correspondent
Wahyudi SoeriaatmadjaIndonesia Correspondent
JAKARTA - A 24-year-old "lone wolf" suicide bomber died and six people were injured when he blew himself up at the police headquarters in the Indonesian city of Medan on Wednesday (Nov 13), national police spokesman Dedi Prasetyo said.
In a media briefing on Wednesday afternoon, Mr Dedi said the Medan born man, initialled RMN, was identified based on fingerprints.
"The attacker has been identified. Based on our preliminary investigation, he was a lone wolf," Mr Dedi told reporters.
"On the type of bomb, we are still investigating. We found a 9-volt battery, metal sheet, nails in different sizes, wirings, an on/off switch."
The bombing happened on Wednesday morning when the perpetrator allegedly walked into the compound at around 8.40am local time (9.40am Singapore time) after a police morning briefing and then blew himself up in a parking lot near a building where certificates of clearance, known as SKCK, are processed.
"We still don't know if it was a high explosive. The team is working with Inafis (Indonesia Automatic Fingerprint Identification System) and forensic laboratory to examine the crime scene," another national police spokesman Inspector-General Muhammad Iqbal said earlier.
He added that the suicide bomber was killed, while the six people – five police officers and one civilian – were injured and several vehicles were damaged.
The police and the anti-terrorism squad Special Detachment 88 (Densus 88) are investigating the incident, including looking into which group might be behind the attack, Insp-Gen. Iqbal said.
Medan is the provincial capital of North Sumatra.
A number of Indonesian television channels showed footage of people rushing out of buildings around the headquarters.
Eyewitnesses told local media they heard a loud explosion and saw puffs of white smoke as they rushed out of the building.
A witness named Lila Mayasari told MetroTV news station that she was queueing to get her paperwork done inside the police headquarters when she heard a loud blast.
"There was an explosion. I felt as if I was lifted off the ground, like there was an earthquake. It was loud and then I saw white smoke. I panicked and shouted 'Bomb!' Everyone panicked and started running," she said.
Another witness, Mr Jones, told MetroTV that he saw two brown-skinned men, both about 170cm tall, talking in the parking area in the headquarters.
"They carried a bag... and I was suspicious of their facial expressions... (as) if they wanted to commit a crime," he said, adding that both the men wore jackets belonging to a ride-hailing service.
A police source who refused to be named said the perpetrator walked into the compound after a briefing there, and one of the police officers, Police Commissioner Abdul Mutholib, tried to chase the man, who was clad in a ride-hailing service jacket and made "suspicious movements".
The man exploded the bomb at the location before Com Abdul could reach him, the source said.
The source also added that splinters could be found near a food stall about 200m from the police headquarters.
The police, with the assistance of a sniffer dog, were trying to find explosive materials that might have spread in the location, MetroTV reported.
In recent years, radicals, some tied to the ISIS-inspired militant group Jamaah Ansharut Daulah (JAD), have targeted police in a series of attacks.
The latest attack comes a month after a suspected militant stabbed and wounded Mr Wiranto, Indonesia's former security minister, who uses one name.
In August, Indonesian authorities shot and arrested a suspected militant who attacked police officers at a station in the country's second-biggest city, Surabaya.
In June 2017, two terrorists brazenly walked into North Sumatra's police headquarters, also in Medan, and killed a policeman with knives. The attackers wanted to steal guns from the police for use in even bigger atrocities.
On Sept 22, 2010, at least 10 militants killed three of the five officers on duty in a bloody assault at around 12.45am on the remote Hamparan Perak police station in the Deli Serdang regency in North Sumatra. This came after anti-terror police launched major raids on the militant groups in the region who were suspected of being behind a series of bank heists, including the CIMB Niaga bank branch in Medan, to raise money to fund their terror activities.
https://www.straitstimes.com/asia/se-asia/suspected-suicide-bombing-at-police-hq-in-indonesias-medan
---------
October Airstrikes Ramp Up Against Islamic State Group, Drop in Afghanistan
11/12/2019
US-managed airstrikes in Afghanistan dropped in October but rose in Iraq and Syria, according to new data published by Air Forces Central Command.
In Afghanistan, the number of airstrikes by manned and unmanned platforms dipped from 948 in September to 777 in October—the most logged in an October since 2010. That brings the total number of weapons released so far this year to just over 6,200 as of Oct. 31. It also marks the first monthly decline in airstrikes since May.
Manned aircraft in Afghanistan conducted about 2,080 sorties where at least one weapon was fired through the end of October.
Operation Freedom's Sentinel and the NATO-led Resolute Support mission racked up 14,675 intelligence, surveillance, and reconnaissance sorties in the first 10 months of 2019, including about 1,500 in October. They have also logged nearly 8,600 airlift and airdrop sorties and 2,600 tanker sorties.
In Iraq and Syria, the airstrike tally rose slightly to 166 in October from 137 in September. The US began withdrawing the bulk of its forces from Syria in early October, though Defense Secretary Mark Esper said the Pentagon could continue air support there.
More than 4,400 weapons have been expended so far in those countries in 2019, though the air campaign against the Islamic State group there has dropped off drastically since January. Manned aircraft in Iraq and Syria released at least one weapon in 928 sorties this year as of Oct. 31.
Aircraft in the region also recorded nearly 1,100 ISR sorties in October, and are nearing the second-highest annual level of those sorties since 2015.
Operation Inherent Resolve logged about 800 airlift and airdrop sorties in October for a total of 5,781 in 2019 through the end of the month. Tankers completed about 600 sorties and 3,600 air refuelings in October.
AFCENT tracks assets controlled by the combined forces air component commander, which includes US and coalition aircraft. Not all aircraft flying in the Middle East fall under CFACC control.
http://www.airforcemag.com/Features/Pages/2019/November%202019/October-Airstrikes-Ramp-Up-Against-Islamic-State-Group-Drop-in-Afghanistan.aspx
--------
Nigeria police ordered to release Sharia judge, others
November 12, 2019
A High Court in Kaduna State, on Tuesday, ordered the Nigeria Police to release a Judge of the Sharia Court, Malam Murtala Nasir of Magajin Gari, Kaduna and five others.
Justice M.L Muhammad gave the order after hearing a 20-paragraph affidavit filed by the applicant's counsel, Mr Maxwell Kyom.
Kyom alleged that the Sharia Court judge was arrested for conducting a new marriage between one Abdulllahi Kaloma and Nasiba Dauda.
The five others are Alhaji Sani Dauda, Murtala Nasir, Shehu Dauda, Kaloma (the new husband), Dauda (the bride) and Abdulrahim Haruna.
NAN reports that the marriage took place on Saturday, Nov. 9, according Nasir after Dauda's first marriage to one Abubakar Musa from Kebbi, officially ended on Jan. 5, 2018.
In the suit KDH/KAD/982/2019 Muhammad ordered the police to release the judge pending the determination of the application for the enforcement of the fundamental rights of the applicant.
"Order is hereby granted restraining the respondent from taking any steps inimical to the determination of the motion on notice.
"Order of injunction is hereby granted restraining respondents from arresting, detaining or in any other manner infringing on the rights of the applicants in respect to this matter pending the determination of the motion on notice," he said.
The Judge adjourned the case until Nov. 19.
https://dailypost.ng/2019/11/12/nigeria-police-ordered-to-release-sharia-judge-others/
--------
North America
Trump says America is on the hunt for Islamic State's new leader
WASHINGTON — President Donald Trump said Tuesday that America now has its eye on a new Islamic State leader, telling the Economic Club of New York that "we know where he is."
Trump didn't mention the name of the new target, but he is likely referring to Abu Ibrahim al-Hashimi al-Qurayshi, the man who has been named to replace Abu Bakr al-Baghdadi as head of the terror group. Al-Baghdadi took his own life last month as U.S. commandos closed in on him in northern Syria.
In a speech Tuesday, Trump said the U.S. got al-Baghdadi, then got "his second" and now, "we have our eye on his third. His third has got a lot of problems because we know where he is, too."
Little is publicly known about al-Qurayshi, and the group typically identifies its leaders using pseudonyms that refer to their tribal affiliation and lineage. The group does not have a clear hierarchy and few details are known about the remaining top leaders.
U.S. Army special operations forces chased al-Baghdadi into a dead-end tunnel on a compound where he had been hiding, and he set off a suicide vest he was wearing.
The "second" that Trump mentioned was likely Abu Hassan al-Muhajir, a close aide of al-Baghdadi and a spokesman for the group since 2016. He was killed in a joint U.S. and Kurdish military operation just hours after al-Baghdadi's death. Another "second," however, could be Fadhil Ahmad al-Hayali, who was described as the group's No. 2 and was killed in August 2015 by a U.S. airstrike in Iraq.
This is also the second time in two days that Trump has warned about the U.S. targeting a leader of the group. Speaking in New York City on Monday at the opening of the 100th annual parade organized by the United War Veterans Council in Madison Square Park, Trump said "al-Baghdadi is dead. His second in charge is dead. We have our eyes on No. 3."
Al-Baghdadi led ISIS as it sought to establish an Islamic "caliphate" across Syria and Iraq. It's unclear what impact his death may have on the group, but U.S. officials and military commanders have said repeatedly that pockets of insurgents remain in Iraq and Syria and are still intent on conducting attacks.
militarytimes.com/news/pentagon-congress/2019/11/13/trump-says-america-is-on-the-hunt-for-islamic-states-new-leader/
--------
Extensions must be across all responses to mosque attack
Wednesday, 13 November 2019
The extension of the Royal Commission report to 30 April 2020 means all other government responses to the mosque attack should be equally delayed, according to the Council of Licenced Firearms Owners (COLFO).
The Government is hearing submissions on Arms Legislation related to the attack, and on 20 December a range of firearms will become illegal to own – and the current hand-in and compensation programme will cease.
COLFO Spokesperson Nicole McKee said if the Commission needs more time to unravel the mosque attack, then the Government needs more time to work out if its Arms Legislation addresses errors that allowed the mosque attack, and whether its firearm ban will recover enough firearms to prevent another mass shooting or will feed a large number of firearms to organised crime.
"Extend one part of the response to the mosque attack and you should extend them all.
"The extension required for a considered look by the Commission makes a mockery of the rushed and badly drafted firearm rules the Government is introducing.
"The report on what went wrong and what the State could do in the future will now arrive about a year after the Government decided the answer was the firearm ban and Arms legislation."
She said the extension came in the same week that the Police begun speeding up the Auckland hand-in and announced the hand-in programme via dealers would shut only weeks after starting.
"This is absurd; the Government acknowledges more time is needed to unravel the reasons behind the mosque attacks yet is speeding up conclusion of its response." Nicole McKee said.
http://www.scoop.co.nz/stories/PO1911/S00169/extensions-must-be-across-all-responses-to-mosque-attack.htm
--------
25 Tory councillors suspended for racism including calling Muslims 'barbarians'
13 NOV 2019
The Tories have suspended up to 25 sitting and ex councillors after a dossier suggested they'd posted racist and Islamophobic content online.
Documents, obtained by The Guardian, were claimed to show 15 current and 10 former councillors had either shared, posted or endorsed Islamophobic or other racist content on Facebook.
Among the hateful material, were posts referring Muslims to "barbarians".
In another, a councillor, who has reportedly been pictured with Boris Johnson, endorsed a suggestion aid to Africa should stop allowing "mother nature take her course".
She replied: "It's nature's way of depopulation."
The Conservative Party said all of those found to be Tory members had been "suspended immediately, pending an investigation".
"The swift action we take on not just anti-Muslim discrimination, but discrimination of any kind is testament to the seriousness with which we take such issues," a spokeswoman said.
"The Conservative Party will never stand by when it comes to prejudice and discrimination of any kind.
It is understood not all the names provided in the dossier are members of the Tory Party, but the party was unable to say how many members had been suspended.
The disclosure will increase pressure on Boris Johnson to hold an independent inquiry into Islamophobia in the party, rather than a broader investigation into prejudice within its ranks.
https://www.mirror.co.uk/news/politics/tory-member-who-likened-muslims-20870788
--------
Europe
Two-year-old daughter of Islamic State detainee is Ireland's main concern -minister
NOVEMBER 13, 2019
DUBLIN (Reuters) - An Irish citizen aligned to Islamic State who is set to be deported from Turkey has the right to return to Ireland but the government's main concern is for the safe repatriation of her two-year-old daughter, Foreign Minister Simon Coveney said on Tuesday.
Turkey began deporting foreign citizens linked to Islamic State on Monday, starting a program to repatriate detainees following its offensive last month against U.S.-allied Kurdish fighters in northeastern Syria.
Coveney confirmed that Lisa Smith and her daughter were the two Irish citizens identified by Ankara for deportation.
Dublin has said for months that it has a responsibility to find a way to bring Smith back to Ireland after she became aligned to the militant group in Syria. Smith has said in media interviews that she wished to return home.
"The Taoiseach (prime minister) and I have always been clear that the adult in question, as an Irish citizen, is entitled to consular assistance and has the right to return to Ireland," Coveney told parliament, confirming Smith's identity.
"My primary concern is a two-year-old little girl who in my view, as an Irish citizen, we have an obligation to protect and that is what is driving all of this."
Turkey said on Monday it had deported two captives from Islamic State, a German and an American, and that 23 others to be deported in coming days were all European.
Ankara says it has captured 287 militants in northeast Syria and already holds hundreds more Islamic State suspects. It has accused European countries of being too slow to take back citizens who traveled to fight in the Middle East.
The Kurdish YPG, the main element of the Syrian Democratic Forces against Islamic State, has kept thousands of jihadists in jails in northeast Syria and overseen camps where relatives of fighters have sought shelter. Ankara views the YPG as a terrorist group.
Irish Prime Minister Leo Varadkar has previously said that a security assessment would need to be carried out to ensure that Smith "does not become a threat to life and limb in Ireland."
Coveney said Dublin had been working for some time with a range of partners to assess options for returning both citizens to Ireland and that defense force personnel were recently sent to support its embassy in Turkey and not to extract Smith, as some media reports suggested.
https://www.reuters.com/article/us-syria-security-ireland/two-year-old-daughter-of-islamic-state-detainee-is-irelands-main-concern-minister-idUSKBN1XM2OV?feedType=RSS&feedName=worldNews&utm_source=feedburner&utm_medium=feed&utm_campaign=Feed%3A+Reuters%2FworldNews+%28Reuters+World+News%29&&rpc=401
--------
'Hate does not reflect the community': Muslim prayer centre plan for Dalton backed
NEGATIVE reaction to plans to build an Muslim prayer centre and community hall in a Furness town has been condemned.
Proposals for a dedicated community hall and prayer centre in Dalton for Muslims have been submitted to council planners.
Figures in the town have called for tolerance and acceptance in response to a number of comments online 'demonising the Muslim community'.
Dalton South Councillor Shaun Blezard, who is a member of the anti-discrimination group Rock Against Hate, said: "The Furness area has always welcomed people of all faiths to the area, from the Cistercian monks who arrive in the 12th Century to found Furness Abbey to many other places of worship that arrived with the migrant miners in the 1800s.
"I personally welcome another community space where people have the freedom to practise their beliefs in peace and freedom.
"In Dalton we have a close community that look out for each other and a few people spouting hate does not reflect the views of most of the residents of Dalton and the wider Furness area."
The group behind the plan appears to be the South Lakes Islamic Centre, a charity set up in 2018.
An entry on the Charity's Commission's website says the group's aim is 'to establish or to secure the establishment of a community centre, to maintain it, and to manage to co-operate with any local statutory authority in maintenance and management of such a centre.
They also say the charity was set up to ' to advance the Islamic religion in South Lakes for the benefit of the public or benefit the residents of South Lakes and the neighbourhood, without distinction of sex, sexual orientation, race or of political, religious or other opinions'.
It adds its purpose is 'associating together the said residents and the local authorities, voluntary and other organisations in a common effort to advance education'.
Plans say the building would be constructed on vacant land at Crooklands Brow, Ulverston Road.
The charity says it operates in Lancashire and Cumbria.
https://www.nwemail.co.uk/news/18031829.hate-not-reflect-community-muslim-prayer-centre-plan-dalton-backed/
--------
Nelson remembers town's fallen alongside Muslim festival
DOMINIC COLLIS
Make affordable Americanos and bargain barista-style espressos with a cost-effective coffee machine. Here are the best options under £200.
Remembrance Sunday was marked with a multi-faith commemoration and celebration in Nelson.
In Nelson, the annual cenotaph service, where the town's fallen from the two world wars are remembered, coincided with the Muslim festival of Mawlid al Nabi (birth of the Prophet).
The Muslim march through parts of Nelson arrived at the central mosque for prayers where Mike Sutcliffe, from the Pendle Armed Forces Support Group, and Rev. Guy Jamieson from St Paul's and St Mary's churches, were invited to speak to the congregation.
Rev. Jamieson said: "We were able to share in a day of commemoration and celebration in a unique expression of neighbourliness born of global, historical traditions living and working side by side.
"For several hours on Remembrance Sunday, on the doorsteps, on the streets, in the mosque and at the cenotaph, conversations were shared, traditions were celebrated, commemorations were observed, and the result was a tangible vibrancy, enthusiasm and community togetherness.
"We were reminded of the countless numbers of Muslims who sacrificed their lives in the same cause of freedom, and of the shared traditions of hospitality exchanged throughout the year by Christians and Muslims.
"After this, there was a shared march to the cenotaph for the Christian act of remembrance and Imam Muhammad Abdal Rahman spoke movingly about our shared humanity, something made all the more beautiful when we consider the sacrifice made by so many in the course of two world wars in order that the same humanity might flourish."
Rev. Jamieson himself spoke of the shared convictions in the power of 'Remembrance' and the way of life known as 'Covenant' which together are building blocks of peace.
https://www.pendletoday.co.uk/news/people/nelson-remembers-town-s-fallen-alongside-muslim-festival-1-10100327
--------
Royal Commission into mosque attacks gets $3m boost, four month extension
The Royal Commission into the March 15 Christchurch terror attacks has been given a four month extension and $3 million boost because of "significant public interest".
It was originally scheduled to report back to the Government by 10 December this year, but Internal Affairs Minister Tracey Martin said because of the demand, it will now report back in April 2020.
"There has been significant public interest in the work of the Royal Commission, which has received over 1100 public submissions to date," Martin, a New Zealand First MP, said.
"The commission requested an extension as it will need considerably more time to fully consider these submissions given the complexity of information and materials received.
"I was also contacted by the Muslim Community Reference Group and the Federation of Islamic Associations of New Zealand which both asked for the report back date to be pushed out."
Prime Minister Jacinda Ardern announced the establishment of the commission on 25 March, days after the attacks on two mosques which left 51 people dead.
The commission is looking into New Zealand's security and intelligence agencies, analysing why the alleged gunman was not on any security watch-lists in New Zealand or in his native Australia.
Martin said the extension for the inquiry required Cabinet approval as it was a formal change to the Royal Commission's terms of reference. It was agreed by Cabinet to give the commission an additional $3 million for the longer timeframe.
"The Christchurch mosques attack is an unprecedented mark in our history," Martin said.
She said the public deserves to know what the relevant state sector agencies knew about the accused shooter's activities before the attack, and how that could be used to prevent another similar event from happening.
Ardern said on Wednesday the commission "asked us to give them an extension and the Muslim community asked for more time to engage".
"We want the job to be done properly and we're also keen for it to be done in a timely way - I think we've got the balance right."
https://www.newshub.co.nz/home/politics/2019/11/royal-commission-into-mosque-attacks-gets-3m-boost-four-month-extension.html
--------
Smash hit Muslim pantomine to tour UK
Local dates for festive performance.
Your favourite performers are back for the third year running with the UK's only Muslim pantomime – back and better than ever with more entertainment, wisdom and family fun! This festive season, humanitarian charity Penny Appeal is presenting a world first – a Super Hero pantomime by Muslims. The Great Muslim Panto premieres its 2019 show Super Souls and will be playing in Walsall and Birmingham as part of a UK tour in December.
The pantomime is created from inception to delivery by the Once Upon a Family theatre production company, a Muslim family cast of seven. This year they are gracing the stage with internationally acclaimed singer-songwriter, Faisal Salah, renowned polymath and creative powerhouse, Hassen Rasool and comedic YouTube sensation who has generated over a million online views, SMASHBengali.
The story showcases three individuals with visual, hearing and speech impediments; the narrative dispels the myth that having a disability or simply being different, means we can't achieve greatness. The simple fact that each person is different in one way or another, be it race, religion or ability, can be used as a reason for unity, rather than division. The show is a fun reinvention of the classic panto, while keeping the much-loved elements of slapstick comedy, crazy costumes and silly songs.
From 4th-22nd of December, Super Souls is being performed in aid of Penny Appeal's Winter Emergency appeal, which supports communities all over the globe with winter essentials, such as food, warm clothing, blankets and vital shelter repairs. As always, charity begins at home, so this year Penny Appeal is also helping the less fortunate in the UK beat the bitter cold by providing these simple gifts of warmth and care.
Mother of the family Anisa commented, "Performing arts is so under-used in both the Muslim and non-Muslim world. Creativity should transgress race, religion and class. Super Souls aims to highlight that no matter how societal norms may perceive you as 'lesser than', we all have our own, indisputable strengths."
The Great Muslim Pantomime's debut tour in 2017 sold out in just two weeks and 2018's performance proved to be just as popular. Tickets are available with the Early Bird offer of just £5 here
http://thebirminghampress.com/2019/11/smash-hit-muslim-pantomine-to-tour-uk/
--------
Here's a Deep Dive Into Shia LaBoeuf's Long History With the Law
The movie Honey Boy was just recently released, but already it's making quite a splash in Hollywood. Shia LaBoeuf wrote and starred in this autobiographical film about his relationship with his father and his experience as a child actor.
But it wasn't until a 2017 arrest led him to a court-mandated rehab, where Shia wrote the first draft of this movie as a therapeutic exercise.
If you're wondering about Shia LaBoeuf's arrests, encounters with the law and want to learn more about what parts of Honey Boy were inspired directly by his life, stay with us.
A look inside Shia LaBoeuf's arrests.
Shia, an artist for whom the line between art and reality is blurry at best, is no stranger to run-ins with the law. In fact, his first-ever acting gig, where he plays a troubled child thief who tries to help his family in 1998's The Christmas Path would be far from the actor's last time in court.
At 21, in 2007, Shia had his first encounter with the law when he was charged with trespassing while intoxicated at a Chicago Walgreens. "That was complete and utter insanity," the former child star said about the incident. "I was an a--hole and it was a mistake I'm still completely embarrassed about." Walgreens never pressed charges.
The following year, 2008, saw the American Honey actor face two altercations. The first, a March warrant for unlawful smoking while on the sidewalk, and the second, an early morning crash wherein another driver ran a red light and left Shia with an injured hand. While the actor was arrested on a drunk driving charge, there ultimately wasn't enough evidence to charge him.
2011 was the first of the bar fights Shia has gained widespread notoriety for, though he appears to be the victim and not the perpetrator of this one. At a bar in Sherman Oaks, the Nyphomaniac actor was punched in the face by a man. Both were arrested but neither pressed charges. A few months later in October, the same thing happened in Vancouver.
Three years later, after a period of focusing on his performance art, Shia made his return to the headlines — not for the most positive reasons, however. In June 2014, at a New York City performance of the musical Cabaret, he began to smoke cigarettes, heckle actors, and aggress security guards.
He pleaded guilty to disorderly conduct though he faced multiple charges, and never saw the inside of a jail cell or got probation thanks to a deal the actor made because he had "been in continuous treatment since his arrest," FOX reported.
Less than a year later, a similar incident came to light when Shia was arrested in Austin for public intoxication once again. "Obviously he gets arrested a lot, he came down here, he acted up and APD doesn't put up with that," a passerby told news outlets at the time.
But things escalated in 2017, when Shia had no fewer than three altercations with the law. In January, he put on a performance-based art installation at New York's Museum of the Moving Image and was arrested after assaulting and harassing a man outside the museum. Those charges were dropped.
In April, he yelled at a California bartender who refused to serve him alcohol, and the bartender sued him. Three months later came his coup-de-grace arrest, the one that led to him penning Honey Boy.
It happened when he tried to bum a cigarette from a police officer, which... bad idea.
"When LaBeouf wasn't given a cigarette, he became disorderly, using profanities and vulgar language in front of the women and children present," the police report reads. "He was told to leave the area and refused, becoming aggressive toward the officer."
If it weren't for that arrest and the mandatory rehab that followed, we wouldn't have Honey Boy today. And no one knows that better than Shia, who thanked the arresting officer at the Hollywood Film Awards, where he won the Breakthrough Screenwriter award.
"I want to thank the police officer who arrested me in Georgia for changing my life," he said.
Honey Boy is now playing in theaters.
https://www.distractify.com/p/shia-laboeuf-arrests
--------
PFEW Chair addresses Association of Muslim Police annual meeting
12 November 2019
AMP Chair Javid Rana with PFEW's John ApterAMP Chair Javid Rana with PFEW's John Apter
The Federation's National Chair has spoken at the Association of Muslim Police (AMP) annual meeting to welcome the prospect of closer working between the organisations.
John Apter was among a host of high-profile guest speakers at the event in London on Tuesday, including Metropolitan Police Counter Terrorism Chief Neil Basu, Commander Bas Javid (brother of the Chancellor of the Exchequer) and Deputy Chief Constable Phil Cain.
Mr Apter spoke about his role and why he became a Federation representative – he had been wrongly accused of crime and arrested by his force's Professional Standards Department (PSD). Though he was eventually exonerated he had considered resigning from policing.
"I wanted to clear my name, get an apology and leave – I couldn't be part of something that had treated me so badly," he said. "My Federation rep, who had stood by me through thick and thin, even when friends had dropped me, urged me to stay and become a Fed rep."
Mr Apter contrasted the experience with that of black, Asian and minority ethnic (BAME) officers, many of whom have been treated unfairly in their forces, "not because of something you've done, but for who you are". He told the audience: "I cannot experience what some of you have, but by working with groups such as the AMP we can help ensure our reps are as informed as possible."
Metropolitan Police-based AMP is part of the Police Association of Strategic Leaders (PASL) group, consisting of the National Association of Muslim Police and other faith, sexuality, disability and gender support groups, which met regularly with the Federation to share their perspectives and work collectively in the interests of their members.
Deputy Chief Constable Phil Cain, the Race, Religion and Belief Lead on the National Police Chiefs' Council (NPCC), said BAME officers are three times more likely to be dismissed from the police service. He told the story of a black officer – one of 150 BAME officers and staff the NPCC has interviewed – who was subject to three gross misconduct investigations in as many years.
DCC Neil Basu, the country's most senior BAME officer, spoke about his own encounters with racism. At age 11 he had been beaten and stuffed into a school locker. He grew up at the time of the National Front where casual racism was rife but benefitted from "brilliant parents" who taught him to work harder and be smarter to get on. However, the DCC added: "The most important thing for me is building a police service that looks like the community it serves."
Metropolitan Police Commander Bas Javid urged listeners to be resilient, develop support networks, get out of your comfort zone and don't be afraid to challenge the status quo.
https://www.polfed.org/news-media/latest-news/2019/pfew-chair-addresses-association-of-muslim-police-annual-meeting/
--------
Suspended sentences over clash with anti-Islam group on Luas
Seven Dublin men who were involved in a violent disorder on board a Luas tram have received fully suspended sentences.
The violence broke out on a tram on which members of a far-right anti-Islam organisation were travelling to a demonstration.
One of the convicted men, Sean Kindillon (28), said he was on his way into the city centre to protest against the group when the trouble broke out and he stepped in.
Jamal Garamanli (30) told gardaí ­ he felt his friend Kindillon was being attacked and stepped in to defend him. He said he was against "racist and fascist" groups and had been attacked in the past by people of that leaning.
None of the members of the far-right organisation on board the tram were charged with offences relating to the incident.
Kindillon and Garamanli, both of Oranmore Road, Ballyfermot each pleaded guilty at Dublin Circuit Criminal Court to violent disorder at Chancery Street, Dublin 7, on February 6th, 2016.
Ian Baker (41) of Grangemore Park, Donaghmede; Patrick Dunne (33) of Ushers Quay; Michael Farrell (27) of Clarion Quay Lower, Mayor Street; Jamie Whelan (25) of Sycamore Road, Finglas; and Andrew Byrne (22) of Rollins Court, Sallynoggin also pleaded guilty to the same offence.
Sergeant Colin Davidson told John Berry BL, prosecuting, that on the date in question members of a far-right anti-Islam organisation were to gather on O'Connell Street for a demonstration.
Sgt Davidson said three members of the Irish branch of the group were on board the Luas Red Line tram travelling towards this demonstration. The violent disorder broke out after six of the accused men boarded the Luas at the Smithfield stop.
Injuries
CCTV footage of the incident was played before the court. Sgt Davidson said that two men suffered injuries to the head and that the incident created somewhat of a panic among other passengers which caused them to rush off the Luas.
Sgt Davidson identified each of the seven accused in the footage as taking part in the incident. He said Dunne could be seen striking a man with an umbrella and Byrne could be seen aiming a kick at a man after stepping onto the Luas, although he could not confirm if the kick connected.
Philip Ryan, the driver of the Luas in question, gave a statement to gardaí­ in which he described seeing the fear in elderly passenger's eyes after the incident began. Mr Ryan said the way passengers left the carriages was as if someone had gotten on board and said they had a bomb.
Sgt Davidson told the court he does not know what the catalyst for the altercation was.
Judge Martin Nolan said that all of the men were working, had good prospects and had expressed remorse. He said he would not be justified in imprisoning any of the men at this time.
Judge Nolan sentenced all of the accused to two years imprisonment, but suspended the sentence in its entirety on strict conditions. He also ordered that six of the men collect €2,500 within 18 months and that Byrne collect €1,500 within the same period which will be transferred to a charity.
Garamanli has two previous convictions for minor road traffic offences. Byrne has two previous convictions for possession of pepper spray and affray.
Dunne has one previous conviction for a minor public order offence and Farrell has one previous conviction for assault. Kindillon, Whelan and Baker have no previous convictions.
https://www.irishtimes.com/news/crime-and-law/courts/district-court/suspended-sentences-over-clash-with-anti-islam-group-on-luas-1.4080784
--------
Ukraine's Foreign Ministry: Sentence to Crimean Muslims in Russia is political repression
The Ministry of Foreign Affairs of Ukraine strongly protests the illegal ruling of the Southern District Military Court in Rostov-on-Don in Russia in the case against six Crimean Muslims.
"The political motivation of the decision is indicated by the fact that the court ignored the lack of evidence base and supported the request of the prosecution, sentencing Aliyev to 19 years, Bekirov to 18 years, Kuku and Siruk to 12 years, Alimov to 8 years, Dzhepparov to 7 years of imprisonment," reads the statement of the Ministry of Foreign Affairs of Ukraine.
As noted, this shameful ruling once again confirms that Russian 'anti-terrorist legislation' is being widely used by the Russian occupying administration as a cover for its political repression against the representatives of the Crimean Tatar people.
"We call on the international community to condemn this unlawful decision and to step up political, diplomatic and sanctions pressure on the aggressor state in order to end the gross human rights abuses taking place in temporarily occupied Crimea; support the release of all illegally detained Ukrainian citizens in the Russian Federation; and to restore the territorial integrity of Ukraine within its internationally recognized borders," the Foreign Ministry states.
"The Russian Federation should comply with the resolutions handed down by the UN General Assembly on the Territorial Integrity of Ukraine of 27 March 2014; "The Human Rights Situation in the Autonomous Republic of Crimea and Sevastopol (Ukraine)" of December 19 2016, December 19 2017 and December 22, 2018; as well as the Order of the International Court of Justice on Provisional Measures in the context of the claim of Ukraine against the Russian Federation, regarding the application of the International Convention on the Elimination of All Forms of Racial Discrimination," the statement underscores.
As reported, on November 12, the Southern District Military Court in Rostov-on-Don sentenced six defendants in Yalta's Hizb ut-Tahrir case to imprisonment in a penal colony. According to the court's ruling, Muslim Aliyev was sentenced to 19 years in prison, Inver Bekirov — to 18 years, Emir-Usein Kuku — 12 years, Vadym Siruk — 12 years, Arsen Dzhepparov — 7 years, and Refat Alimov — 8 years.
https://www.ukrinform.net/rubric-polytics/2817102-ukraines-foreign-ministry-sentence-to-crimean-muslims-in-russia-is-political-repression.html
--------
Mideast
Islamic Jihad Says 'No Limits' to Response After Leader Killed, 190 Rockets Fired into Israel
November 13, 2019
BY KATABELLA ROBERTS
A top commander of the Iran-aligned Islamic Jihad was killed in a "precision strike" in Gaza early Tuesday. Israeli Defense Forces said it had killed Baha Abu Al-Ata, in a surgical strike with minimal civilian casualties.
Palestinian Islamic Jihad fired some 190 rockets into Israel on Tuesday in retaliation to Israel's targeted airstrikes on senior Islamic jihad commanders in Gaza and Syria.
Islamic Jihad said in a statement: "The response to this crime will have no limits" and called the attack a "declaration of war against the Palestinian people."
According to Islamic Jihad, Abu al-Ata was a prominent member of its military wing and played a crucial role in carrying out operations against Israel.
Israeli Prime Minister Benjamin Netanyahu confirmed the news during a televised appearance on Tuesday, describing Al-Ata as an "arch-terrorist" and "the main generator of terrorism from the Gaza Strip" in the past year.
"He initiated, planned, and carried out many terrorist attacks. He fired hundreds of rockets at communities in the area adjacent to the Gaza Strip, whose suffering we have seen. He was in the midst of planning additional attacks in the immediate short term.
He was a ticking time bomb," he said.
However, the Prime Minister stressed that "Israel is not interested in an escalation, but we will do everything necessary to protect ourselves" from individuals like Al-Ata.
"The basic assumption of all terrorists is identical. They think that they can attack civilians and concurrently hide behind civilians. However, we have proven that it is possible to attack murderers with minimal harm to innocents," he added.
Military spokesman Lt. Col. Jonathan Conricus said Al-Ata was a "ticking time bomb" and responsible for several recent rocket attacks on Israel and was planning more attacks in the future.
Conricus told reporters: "We essentially over the last week have been waiting for the opportune moment to conduct this surgical strike."
The military spokesman said the airstrike was carried out with a warplane that destroyed only the floor of the building where Abu Al-Ata was hiding in order to minimize "collateral damage."
Local reports say Al-Ata's wife was also killed in the attack on his home in Gaza's Shejaiya neighborhood, while his two children were left wounded and are now receiving medical treatment in the city's al-Shifa hospital.
Shortly after Al-Ata's death was confirmed, Palestinian Islamic Jihad began firing a barrage of rockets towards Southern and central Israel, including Tel Aviv, Holon, Bat Yam, and Modiin.
People in those areas have been instructed to stay at home, and public shelters were opened and restrictions placed on large gatherings. Crossing points into Gaza have also been shut down.
The Iron Dome missile defense system successfully intercepted at least 60 rockets. However, several homes, a factory, and a highway were damaged.
So far, there's been two Israeli casualties, including an 8-year-old girl who is in a critical condition after losing consciousness while running to a bomb shelter during a rocket attack, The Wall Street Journal reported.
Shortly after Israel announced it had killed Al-Ata, it launched a separate attack on the home of a senior member of the Islamic Jihad group, Akram Al-Ajouri, in Damascus, Syrian SANA state news agency said.
The leader survived, but one of his sons, Muadh, and his bodyguard were killed in the attack, according to reports.
https://www.theepochtimes.com/islamic-jihad-says-no-limits-to-response-after-leader-killed-190-rockets-fired-into-israel_3144848.html
--------
Israel kills top Islamic Jihad group commander, Gaza militants respond with rocket attacks
The Israeli Defense Forces on Tuesday killed a top commander from the Iranian-backed Palestinian militant group Islamic Jihad in the Gaza Strip, Reuters reported. Islamic Jihad commander Baha Abu Al-Atta was killed in a rare missile strike, even as the Syrian government claimed that a separate missile attack had hit the home of an Islamic Jihad official in Damascus, killing two people, including one of his sons.
However, Israel did not respond to Syria's allegations of a strike in Damascus.
Israeli Prime Minister Benjamin Netanyahu sought to kill Al-Atta after a rocket attack allegedly orchestrated by the Islamic Jihad commander forced Netanyahu off stage during an election rally in September, The Times of Israel reported. Two rockets were fired at Ashdod and nearby Ashkelon from Gaza on September 10, triggering sirens that forced the prime minister off stage, making him furious.
Netanyahu reportedly pressured senior officials in the country's defence forces to approve al-Atta's assassination. However, the Israeli Defense Forces and Shin Bet, the internal security service, believed that too many Palestinian civilians would be killed in a retaliatory attack and lead to an all-out war before the Israeli elections. The operation was thus postponed.
Meanwhile, Al-Atta's killing led to retaliatory rocket fire throughout the night from Gaza, and Israeli responses. The rocket fire injured 25 Israelis, with some rockets reaching as far as Tel Aviv. Israeli missile strikes killed 10 people including Al-Atta and his wife, Gaza officials said.
"Israel is not interested in escalation, but we will do everything required to defend ourselves," Netanyahu said following Atta's killing. "This could take time."
On the other hand, militants of the Islamic Jihad group vowed revenge. Senior Islamic Jihad officials said the "real response" to Abu al-Atta's elimination is yet to come. "The coming hours will speak for themselves," Islamic Jihad spokesperson Musab al-Breim told the Palestine Today news website, The Times of Israel reported.
Egyptian and United Nations officials, speaking on condition of anonymity, said that they were attempting to engineer a truce between Israel and Gaza militants, in order to prevent escalation.
https://scroll.in/latest/943537/israel-kills-top-islamic-jihad-group-commander-gaza-militants-respond-with-rocket-attacks
--------
How will Gaza respond to Israel's assassination of Islamic Jihad's Bahaa Abu al-Atta?
Adnan Abu Amer
13 November 2019
t was no surprise that Israeli air forces assassinated senior Islamic Jihad commander Bahaa Abu al-Atta in Gaza on Tuesday, after Israeli media had been inciting against him.
Israel had labelled Abu al-Atta as a "ticking bomb", and Palestinians had anticipated his killing. But while it was not a surprising development, Abu al-Atta's assassination was the first to be openly announced by Israeli occupation forces since 2012, when they killed Hamas military leader Ahmed al-Jabari.
Israel surely realised that Abu al-Atta's assassination would not pass without a response - that Islamic Jihad, along with other Palestinian resistance factions, would respond to the killing of the high-ranking commander. Hours after the killing, Israeli leaders acknowledged that there may be difficult days ahead.
Indeed, after news of the assassination widely spread, dozens of missiles were fired from Gaza into Israel, and Israel launched additional strikes on the coastal enclave.
As Palestinians rushed for shelter, many understood that this barrage was merely a preliminary response. A larger response, including additional rocket fire, was expected to start after the burial of Abu al-Atta.
The positions of the various groups in Gaza are important in this context. Politically, Hamas and Islamic Jihad adopt the same stance towards the Palestinian cause, and both are backed by Iran. At the military level, the two groups coordinate their operations, determining how to handle Israeli attacks.
Islamic Jihad's response to the killing of Abu al-Atta will surely be the strongest, but both groups will agree upon the strategy. Both Hamas and Islamic Jihad will be prompted to respond in a calculated fashion, to avoid individualised responses that could exacerbate the situation and prompt a heavier Israeli barrage.
None of the resistance actors in Gaza can ignore the assassination of Abu al-Atta, as a non-response would simply encourage Israel to target other Palestinian leaders, and to strike Gaza repeatedly.
At the same time, neither Hamas nor the Palestinian population in Gaza wants another war in the besieged territory. Since 2008, three Israeli offensives have decimated the densely populated enclave.
Still, a strong response to Abu al-Atta's assassination will likely entail heavy barrages of rockets fired from Gaza deep into Israel. Armed Palestinian resistance fighters may also target Israeli forces at the Gaza fence.
For its part, Israel will behave according to the nature of the Palestinian response. It will not keep silent if the southern and central areas of Israel are heavily struck, forcing scores of Israelis to seek cover. The situation could deteriorate to the verge of collapse without a large-scale confrontation - and the consequences of such a scenario are unpredictable.
Many parties will have a say in how this confrontation unfolds. But if they don't agree on the details, they risk losing control, as the one definite consensus is that Abu al-Atta's killing must not pass without punishment.
The views expressed in this article belong to the author and do not necessarily reflect the editorial policy of Middle East Eye.
https://www.middleeasteye.net/opinion/how-will-gaza-respond-killing-senior-islamic-jihad-leader
--------
Israel-Gaza clashes escalate after Islamic Jihad commander killed
Islamic Jihad promises to retaliate after Bahaa Abu al-Ata and his wife were killed by an Israeli air attack on Gaza City.
Palestinian groups have launched a salvo of rockets towards Israel after an Israeli air attack killed a top Islamic Jihad commander in Gaza City.
That has led to more Israeli air attacks, which have since killed another eight Palestinians.
However caretaker Prime Minister Benjamin Netanyahu said he was not seeking to escalate the attacks.
Al Jazeera's Harry Fawcett reports from southern Israel.
https://www.aljazeera.com/news/2019/11/israel-gaza-clashes-escalate-islamic-jihad-commander-killed-191113063044429.html
--------
4 terrorists dead in IDF airstrikes
13/11/19
Four terrorists were killed and several others injured after Israeli fighter jets bombed terrorist targets in the Gaza Strip Wednesday morning, the Gaza Strip's health ministry reported. The Islamic Jihad terror organization later reported that one of the terrorists killed in the airstrikes was one of its members.
According to a report by the Palestinian Authority mouthpiece WAFA, Israeli F-16 fighter jets opened fire on terrorists southwest of Gaza City Wednesday morning, killing one "martyr" and injuring several others.
An Israeli army spokesperson later confirmed that Israeli aircraft had opened fire, saying that a terrorist cell responsible for launching rockets at Israel had been hit in the airstrike.
"This morning, a terrorist squad launched rockets at Israeli territory from the Gaza Strip. In response, an IDF aircraft targeted the squad. A hit was identified."
Later, the IDF said that it had begun to strike at Islamic Jihad terror targets in the Gaza Strip Wednesday morning.
Following a second airstrike, the Gaza health ministry told AFP the death toll Wednesday had risen to four.
The Islamic Jihad terror organization later identified one of the four terrorists killed in Wednesday's airstrikes as 38-year-old Khaled Awad Farraj, the central district commander for the Islamic Jihad Al Quds Brigades.
The Palestinian Authority now claims that a total of 14 Gazans were killed by Israeli attacks since Tuesday morning, including Islamic Jihad arch-terrorists Baha Abu al-Ata and his wife, who were killed in a targeted strike before dawn Tuesday. Ten terrorists were killed in Israeli strikes Tuesday, with four more killing in the strikes Wednesday morning.
The IDF reported that a total of 220 rockets have been fired at Israel from the Gaza Strip since the fighting began early Tuesday morning.
Israel's Iron Dome missile defense system has fired dozens of interceptor missiles to shoot down the incoming rockets, an IDF spokesperson said, with a hit-rate of about 90%. The IDF spokesperson added that some 60% of the rockets fired at Israel landed in open spaces.
http://www.israelnationalnews.com/News/News.aspx/271586
--------
Gaza conflagration highlights the differences between Hamas and Islamic Jihad
November 13, 2019
The conflagration that erupted within hours of the killing by Israel on Tuesday of senior Islamic Jihad commander Biha Abu al-Ata underscores the crucial differences between Hamas, the Gaza Strip's ultimate ruler, and Islamic Jihad, the second strongest force in the coastal territory.
Most important is the two terror groups' divergent strategic objectives, at least since the summer 2014 confrontation between Hamas and Israel—the longest and fiercest round of hostilities over Gaza to date.
While Hamas views violence as a means for increasing the volume of trade with Israel and securing the inflow of Qatari money, both of which enhance the welfare of its hard core and that of the Gaza population at large, Islamic Jihad seeks full-fledged confrontation as part of an Iranian strategy to deflect attention from Tehran's Syrian military buildup and regional expansion.
These differing strategic goals are reflected in the differences between the two groups' political and organizational structures.
A popular Sunni organization clearly identified with the wider Muslim Brotherhood movement, Hamas is like a fish in water in Gaza, the population of which are mostly devout Sunnis. If there are any Gazan Shi'ites, they keep their beliefs and rituals strictly to themselves.
In devising its strategy, Hamas must take into consideration this popular base, which at the very least comprises the 50,000 men and women whose salaries depend on Hamas's retention of control of Gaza. Hamas is also consistently the major force in the institutions of higher learning, labor organizations and other social organizations in Gaza.
Islamic Jihad, on the other hand, is known for its strong links to Iran and has no popular base. Though valued for its sacrifices, most Gazans suspect Islamic Jihad members of being Shi'ites in disguise. A form of love-hate relationship thus prevails between the general population and Islamic Jihad, that has become more pronounced as the conflicts between Shi'ites and Sunnis in Syria, Iraq and Yemen intensified.
This is why in election after election in Gaza universities and trade unions, as well as repeated polling surveys, Islamic Jihad secures a mere two or three percent of the vote. By contrast, Hamas and its rival Fatah movement have rarely secured less than 15 percent over the past three decades.
A telling indication of Islamic Jihad's limited popularity was afforded by the real-time airing of Abu al-Ata's funeral procession just hours after his killing, where it was hard to count more than 100 participants. (Of course, the paltry count is partially due to most Islamic Jihad members being either busy firing rockets or hiding in underground tunnels, which is why participants were not masked to hide their identities.)
Despite the "Joint Command of the Palestinian Factions" façade of unity, the only flags visible at the funeral were the black ones, indicating that not only is Islamic Jihad not a mass-based organization, it is also relatively isolated from the other Gaza groups.
Both of these qualities are a boon for Tehran. For one thing, Islamic Jihad's paltry popular base means its dependence on Iran is all the greater. For another, the organization can operate without the need to take into account the welfare of the Gaza population.
For Hamas, of course, none of the above is new. Its leaders are keenly aware who wags Islamic Jihad's tail, the reasons behind its activities and the ways its strategy conflicts with Hamas's current agenda.
By the same token, Hamas cannot afford to bring an immediate end to the rockets. After all, the targeting by Israel of high-level commanders in the Gaza Strip is a red line for Hamas, too—especially when they come as a complete surprise rather than in retaliation for specific terror attacks.
At a deeper level, Hamas can only constrain rather than stop Islamic Jihad because it needs Iran as well. The demise of Islamic State and the killing of its founding leader, Abu Bakr al-Baghdadi, brought home to Hamas that the power of a terrorist organization depends to a large extent on the quality and number of its state allies. Islamic State had none; hence its demise. Hamas can hardly be choosy, since most of the Sunni Arab states oppose its activities (probably because of its affiliation with the Muslim Brotherhood), while a much more sympathetic Turkey has its own concerns in Syria.
This in turn means that, at least in the short run, Israel and Hamas have a mutual interest: to keep the conflagration short and not too lethal. Israel because it does not want to deflect attention from Tehran's expansionism and nuclear program; Hamas because it wants to maintain power in Gaza and needs to cater to the welfare of its population, or at least its hard-core base.
The question, of course, is whether the two sides will be able to maintain sufficient control of events to achieve this common goal.
Hillel Frisch is a professor of political studies and Middle East studies at Bar-Ilan University, and a senior research associate at the Begin-Sadat Center for Strategic Studies.
https://www.jns.org/opinion/gaza-conflagration-highlights-the-differences-between-hamas-and-islamic-jihad/
--------
Cross border salvos resume between Israel and Islamic Jihad in second day of Gaza clashes
November 13, 2019
JERUSALEM — After an overnight lull, a cross-border battle between the Israeli army and militants in the Gaza Strip resumed Wednesday, with a second day of attacks sparked by Israel's targeted killing of a Palestinian Islamic Jihad leader.
Rocket launches began shortly before dawn, triggering warning alarms in communities surrounding the territory. Schools, banks and government offices were closed in Gaza and 300,000 students were ordered to stay home in the south of Israel. Crossings into the territory remained closed.
The Israeli military said it struck rocket launching sites in Gaza soon after the fusillade began, continuing strikes against purported Islamic Jihad military sites that have killed 10 people since Tuesday and injured more than 45, according to the Palestinian Ministry of Health.
The military said about 220 launches had been detected coming from Gaza into Israeli territory so far. The country's state-of-the-art air defense system, Iron Dome, intercepted dozens of rockets and most others fell into open areas. But several homes, business and roadways were hit. Israel reported no fatalities but many minor injuries, mostly from the scramble of thousands of people to shelters when the alarms sounded.
Israel kills a senior leader of Palestinian Islamic Jihad in Gaza airstrike
Israel Defense Forces said it was continuing its strategy of hitting only assets controlled by the Islamic Jihad, an Iranian-backed militant group Israel blames for a string of recent terror attacks. Officials were cautiously optimistic that Hamas, the militant group with governing authority in Gaza, would stay out of the fight.
That still seemed to be the case as the strikes resumed Wednesday, according to Israeli Defense Fores spokesman, Lt. Col. Jonathan Conricus.
The most intense fighting around Gaza in months began early Tuesday when Israel launched a lethal airstrike at the house of Baha Abu al-Ata, the Islamic Jihad commander in northern Gaza that Israel considered responsible for several previous rocket launches. At least one missile fired by a fighter jet struck the top floor of Abu al-Ata's home, killing him and his wife. The IDF said his wife was not an intended target.
Officials said they were justified in the targeted killing because Abu al-Ata, characterized by Prime Minister Benjamin Netanyahu as the "chief terrorist in Gaza," was preparing to carry out further attacks on Israeli citizens.
The security establishment had come to consider Islamic Jihad a greater threat emanating from Gaza than Hamas, which itself has struggled with the destabilizing influence of the extremist group. Israel would not comment on a second airstrike early Tuesday that hit the home of another Islamic Jihad commander in Syria, which was also widely believed to be the work of Israeli forces.
Both Hamas and Islamic Jihad are designated as terrorist organizations by international bodies. Israel has urged Hamas to contain the smaller group, which is considered more determined to launch attacks.
Israel said it holds Abu al-Ata in particular responsible for numerous rocket attacks over the past few years, including one in early September that sent Prime Minister Benjamin Netanyahu rushing for cover during a public event in Ashdod while he was on the election campaign trail.
Many saw Tuesday's assassination as directly connected to that attack. But members of the Israeli cabinet said Abu al-Ata was targeted because his activities undermined the uneasy truce between Israel and Hamas.
In previous rocket launches from Gaza, Israel regularly retaliated against Hamas infrastructure and militants, saying that as the ruling body in Gaza it held the group responsible for all violence against Israel.
In this cycle, so far, the army has said it is specifically targeted Islamic Jihad's infrastructure, including rocket launching sites above and below ground, but left alone those associated with the larger group.
But Minister of Strategic Affairs Gilad Erdan Hamas remains responsible for violence emanating from the Gaza Strip.
"If Hamas continues to allow [Islamic Jihad] to fire or joins in then we will target them too," he said.
Hazem Balousha in Gaza contributed to this report.
https://www.washingtonpost.com/world/middle_east/cross-border-salvos-resume-between-israel-and-islamic-jihad-in-second-day-of-gaza-clashes/2019/11/13/6c283dc6-05df-11ea-8292-c46ee8cb3dce_story.html
--------
Israel targets Islamic Jihad leadership, sending message to Iran
11/12/2019
JERUSALEM — Israel on Tuesday targeted two senior commanders from the Palestinian militant group Islamic Jihad, killing one in the Gaza Strip and missing the second in Syria as it stepped up its battle against Iran and its proxies across the region.
The death of Bahaa Abu el-Atta and his wife as they slept in their home in eastern Gaza set off the heaviest fighting in months between Israel and Islamic Jihad, an Iranian-backed militant group that is even more hard-line than Gaza's Hamas rulers. Gaza militants fired scores of rockets into Israel throughout the day, some reaching as far as Tel Aviv, while Israeli warplanes responded with a series of airstrikes on Islamic Jihad targets. Eight others were killed, including at least seven militants.
"Whoever thinks that it is possible to hurt our citizens and evade our long arm is mistaken," Prime Minister Benjamin Netanyahu said at a meeting of top security officials at Israeli military headquarters in Tel Aviv.
He described Abu el-Atta as a "ticking time bomb" and "the main instigator of terrorism" from Gaza, responsible for many rocket attacks on Israel and planning more.
He said the killing had been approved 10 days earlier, and that Israel had waited for the "optimal conditions" to hit him while minimizing civilian casualties. He said Israel was not interested in escalation but warned: "This could take time."
Egypt, which frequently mediates between Israel and Gaza militants, was working to de-escalate tensions, according to officials in Cairo. The officials spoke on condition of anonymity because they were not authorized to talk to the media.
In a possible sign the fighting could be brief, Gaza's ruling Hamas militant group did not take part in Tuesday's rocket fire. Although larger and more powerful than Islamic Jihad, Hamas is also more pragmatic. With Gaza's economy in tatters, it appears to have little desire for another round of fighting with Israel.
Netanyahu has repeatedly said in speeches in recent weeks that Iran, Israel's archenemy, is becoming increasingly aggressive across the region and vowed to strike back.
Iran has forces based in Syria, Israel's northern neighbor and supports Hezbollah militants in Lebanon. In Gaza, it supplies Islamic Jihad with cash, weapons and expertise. Netanyahu has also claimed that Iran is using Iraq and far-off Yemen to plan attacks against Israel. Hamas also receives some support from Iran.
Israel frequently strikes Iranian interests in Syria. But Tuesday's airstrike in Damascus appeared to be a rare assassination attempt of a Palestinian militant in the Syrian capital.
Syria's state-run news agency said Israeli warplanes fired three missiles at the home of Akram al-Ajouri, a member of Islamic Jihad's leadership living in exile. Ajouri was not harmed, but his son and granddaughter were killed, the report said. The Israeli military had no comment.
The airstrike came at a sensitive time for the Israeli leader. After two inconclusive elections this year, Netanyahu heads a caretaker government and is fighting for his political survival ahead of a possible indictment on corruption charges.
After Netanyahu failed to cobble together a parliamentary coalition following an election in September, his chief rival, Benny Gantz, is now trying to form a government.
Despite their bitter rivalry, the two projected a message of unity on Tuesday. Gantz, a former military chief who led a 2014 war against Gaza militants, said he had been consulted by Netanyahu ahead of the overnight airstrike and called it the "right decision."
Both men have expressed support for a unity government between their parties in order to avoid yet another election. But both have demanded that they lead the government.
A successful military operation could bolster Netanyahu as he seeks to stay in power — especially if he is indicted on corruption charges, as expected, in the coming weeks.
Netanyahu has sought to portray himself as the only leader capable of steering Israel through its many security challenges. Remaining prime minister would leave him in the best position to fight any charges, since all other Cabinet ministers must automatically resign if indicted.
Efraim Inbar, president of the Jerusalem Institute for Strategy and Security, said protracted fighting could push the two men toward compromise. "It could be used as a moment for a national unity government," he said.
But Stav Shaffir, a lawmaker with the dovish Democratic Union, questioned the timing and motives of the killing. "It's hard not to ask questions about timing," she tweeted. "Above every decision hovers a cloud of suspicions."
The Gaza airstrike killed Abu el-Atta as he slept at home, destroying the top floor of his apartment building. Abu el-Atta's relatives and the Islamic Jihad said Abu el-Atta's wife was killed and the two wounded were their children.
Islamic Jihad is much smaller than Hamas. But with the strong support of Iran, it has become much more aggressive in its confrontations with Israel. It often acts without Hamas' support.
In recent weeks, Israeli media had identified Abu el-Atta as a senior militant responsible for repeated rocket attacks, including a late-night barrage over the Jewish sabbath two weeks ago. His father said the Islamic Jihad commander had been in hiding in recent weeks, fearing he would be targeted.
Minutes after the group confirmed the death, rockets were fired toward Israel. Air raid sirens continued to go off throughout the day as far away as Tel Aviv.
By nightfall, the army said nearly 200 rockets had been fired, with about half landing in open spaces and dozens more intercepted by Israel's Iron Dome defense system. But in one instance, a rocket landed on a highway, just meters (yards) from a passing vehicle. In another, a rocket pierced the roof of a residential home.
The Mada rescue service said two people were treated for shrapnel wounds.
In response, Israel shut down crossing points into Gaza and reduced the permissible fishing area off the territory's coast to 6 nautical miles. Schools were closed, and people were told to stay home in communities stretching from the Gaza border all the way to Tel Aviv, about 90 kilometers (55 miles) away. Public shelters were opened and restrictions were placed on large gatherings.
As the rocket fire persisted, Israel struck a series of Islamic Jihad targets throughout Gaza, killing at least three militants.
The attacks also came at a difficult time for Islamic Jihad's Iranian patrons, who are struggling under crippling U.S. sanctions.
Iran's regional influence is also being challenged by unprecedented, economically driven mass protests in Iraq and Lebanon — two countries where Tehran wields major influence. Tehran fears the unrest could spark a backlash against its proxies in those countries, and Supreme Leader Ayatollah Ali Khamenei has accused the U.S. and its regional allies of fomenting it.
https://www.politico.com/news/2019/11/12/israel-islamic-jihad-gaza-syria-iran-070404
--------
Arab World
Islamic State detainees in Syria a 'ticking time-bomb' -State Dept official
REUTERS: November 12, 2019
WASHINGTON — Some 10,000 Islamic State detainees held in prisons in northeastern Syria present a major security risk, a senior State Department official said on Tuesday, urging countries to take back their citizens who joined the group and were detained.
"It's a ticking time bomb to simply have the better part of 10,000 detainees, many of them foreign fighters," the official, told reporters in a conference call.
Islamic State has lost almost all of its territory in Iraq and Syria. Its former leader Abu Bakr al-Baghdadi was killed in a U.S. raid last month but it remains security threat in Syria and beyond.
Allies have been worried that Islamic State militants could escape as a result of Turkey's assault against Syrian Kurdish militia fighters who have been holding thousands of the group's fighters and tens of thousands of their family members.
The official said little progress was made on the repatriation of Islamic State detainees, with only some taken back by some Middle Eastern and Central Asian countries.
"Given that there are hundreds of people being held from Europe, we are very troubled by this and it's a major issue of diplomatic discussion," the official said.
The United States will hold a meeting of foreign ministers from the U.S.-led coalition fighting Islamic State in Washington on Thursday to discuss the next step on how to recalibrate the fight against the jihadi hardline group.
The issue of how to handle Islamic State detainees is likely to take the center stage.
Trump cleared the way for a long-threatened Turkish incursion into northeastern Syria on Oct. 9 against Kurdish forces who had been America's top allies in the battle against Islamic State since 2014.
The official said the United States was confident that in the meantime, Syrian Kurdish militia can keep the detainees secure but does not want to take any risks by having a such a large group of militants in one place. (Reporting by Humeyra Pamuk Editing by Leslie Adler and Alistair Bell)
https://montrealgazette.com/pmn/news-pmn/politics-news-pmn/thousands-of-islamic-state-detainees-in-syria-a-ticking-time-bomb-state-dept-official/wcm/bba2d0ee-be3b-46a1-9bee-cbeb623f49e4
--------
Six Indian workers died in heavy rains at Oman construction site
November 12, 2019 14:29
Sara Al Shurafa, Web Editor
Muscat: Six Indian labourers who died in Oman during heavy rains when they were buried alive at an excavation site for a water pipeline project, were identified as Indian nationals emergency services said Tuesday.
Workers were buried alive after heavy rain flooded the construction site they were working at.
Officials at the Public Authority for Civil Defence and Ambulance (PACDA) revealed that although rescue teams had managed to reach them, the workers were unfortunately found dead.
The six were working on a section of a pipe that was 14 metres below the ground at a piping project in Seeb, when they were trapped under mud and water.
The construction workers were identified today to be Indian nationals.
"Rescue teams recovered the bodies of six Asian workers that were buried in a water project" in the coastal city of Seeb, about 30 kilometres northwest of the capital Muscat, the Public Authority for Civil Defense and Ambulance (PACDA) said.
Adding "The workers were trapped in rain water and mud while laying down pipes... underground in a site that was 295 metres long and 14 metres deep."
It took rescue workers about 12 hours to recover the bodies after pumping the water out, the authority said.
Indian Embassy in a tweet said "We are deeply saddened to learn about the incident involving death of six workers, who are believed to be Indian nationals, in Seeb area of Muscat, Oman, following the heavy rains on November 10,"
Adding "The Embassy is in close contact with the Omani authorities to ascertain the full facts of the incident and confirm the identity of the victims. We express our heartfelt condolences to the families of the victims and stand ready to extend all possible support."
PACDA urged companies in charge of construction projects to abide by safety regulations to protect workers.
The General Federation of Oman Trade Unions called for an investigation to "clarify the circumstances behind the incident and for the necessary legal procedures" to follow.
https://gulfnews.com/world/gulf/oman/indian-workers-buried-alive-in-a-work-site-in-oman-1.1573555606981?utm
--------
60 Working Papers in New Media, Arabic Language Conference at the Islamic University
Wednesday 1441/3/16 - 2019/11/13
Madinah, November 13, 2019, SPA -- Islamic University of Madinah, represented by the Faculty of Arabic Language, will organize a scientific conference next Sunday entitled "New Media and Arabic Language" with participation of a group of academics and researchers from inside and outside the Kingdom of Saudi Arabia.
Sessions of the conference will witness the presentation of 60 working papers over three days, within four main axes seeking to explore the positive and negative phenomena created by the media in the Arabic language.
https://www.spa.gov.sa/viewfullstory.php?lang=en&newsid=1997844
--------
Global Muslim expenditure on halal food up 5.1% in 2018 – study
11 NOV 2019
1.8 billion Muslims around the world spent 5.1% more on halal food and beverages in 2018 to reach $1.37 trillion versus the previous year, according to a study released on Monday (November 11).
This expenditure on F&B accounted for around 63.6% of the $2.2 trillion that Muslims spent overall on halal and Islamic lifestyle sectors in 2018, said the State of the Global Islamic Economy 2019/20 report. The lifestyle sectors include apparel, travel, and media and recreation.
The Muslim segment makes up around 17% of global food and beverage spend, said the report produced by growth strategy research and advisory firm DinarStandard, the parent company of Salaam Gateway.
Indonesia leads with $173 billion spent on F&B, followed by Turkey on $135 billion and Pakistan on $119 billion.
However, the top halal food exporters to the 57 Organisation of Islamic Cooperation (OIC) member states remain non-Muslim countries.
Major halal meats exporter Brazil sold around $5.5 billion to OIC states, followed by Australia's $2.4 billion and $621 million from Sudan.
Overall, $210 billion in food and beverages were exported to OIC countries in 2018, according to the report.
Key challenges for the halal food sector still revolve around certification as a means to reassure Muslim consumers their food truthfully adheres to Islamic requirements.
"As the food production chain has changed, Muslims have had to pay heightened attention to labeling of products across the value chain, with concerns spanning non-ritually slaughtered meat to porcine gelatin, additives and colourings," said the report.
As the halal sector continues to grapple with many regulations, standards and certifiers, it is increasingly also being asked to be mindful of its social impact.
"Halal certification continues to remain fragmented throughout the world, with sustainability not yet a core component of the certifying process," the report said.
It puts the number of countries with halal regulations at 52.
"Albeit with some positive development in halal, the halal food industry can play a stronger role in supporting the environment and in driving improved outcomes for the world's poorest," it added.
The halal food sector, said the report, has "substantial runway" to realise its full ethical role.
DinarStandard estimates investments in halal products for the 12 months to July 31, 2019 at $652.3 million, with corporates leading the way.
"Investors have also signaled the increasing attractiveness of the halal food sector, as seen by Kerry Group's acquisition of Oman-based Aatco Foods for $409 million, and Zensho Holding's acquisition of Malaysia-based The Chicken and Rice Shop for $53 million," the firm wrote in the report.
Governments are also contributing to the growing sector, especially with dedicated halal hubs.
"The UAE and China have agreed a $1 billion agreement for a food manufacturing and processing plant in Dubai, while Indonesia aims to launch an $18 million Halal Lifestyle District," wrote DinarStandard.
However, overall, the halal food sector remains unserved by investments.
"Yet while there have been government initiatives as well as mergers, acquisitions and IPOs in the segment, halal food still remains an unrealised opportunity," said the report.
DinarStandard forecasts Muslim expenditure on halal food to grow by 6.3% per year to reach $1.97 trillion by 2024.
Opportunities for businesses and investments lie in several sub-sectors, including halal ingredients, meat-based meals and snacks, halal feed, halal products e-commerce, and halal food-tech.
The State of the Global lslamic Economy report has been published annually since 2013.
https://www.salaamgateway.com/story/global-muslim-expenditure-on-halal-food-up-51-in-2018-study
--------
Egypt Mediating to Ease Gaza Flare up after Israeli Strike Kills Jihad Commander
Asharq Al-Awsat
Egyptian officials said Cairo is attempting to de-escalate tensions between Israel and Palestinian factions in Gaza amid the worst bout of fighting there in recent months.
The officials said Egypt's general intelligence agency has stepped up communications and has "opened channels" with the US and the European Union, reported The Associated Press.
Egypt often acts as a mediator between Israel and Gaza factions, and brokered a ceasefire deal in May.
That deal appeared threatened Tuesday after a pre-dawn Israeli airstrike in Gaza killed senior Islamic Jihad commander Baha Abu al-Ata.
Syrian state media said a separate missile attack had hit the home of a Jihad official in Damascus, killing two people including one of his sons.
Syria said Israel carried out the Damascus strike. Israel did not comment.
Factions in Gaza have responded with rockets fired into Israel, reaching as far as Tel Aviv. The Israeli military has carried out a number of airstrikes in Gaza.
Jordan's foreign ministry condemned the strike that killed Ata.
In a statement Tuesday, Daifallah al-Fayez, a spokesman for the Jordanian foreign ministry, blamed Israel for the ensuing escalation in violence.
He said the fighting "will only increase tension and violence, deepen the environment of despair and promote extremist agendas in the region."
He called for Israel and the Palestinians to return to negotiations, saying that talks, along with an end to the Israeli blockade on the territory, could bring a solution to Gaza's woes.
https://aawsat.com/english/home/article/1988566/egypt-mediating-ease-gaza-flare-after-israeli-strike-kills-jihad-commander
--------
Pakistan
Justice For All In Muslim Societies: Imran Khan
NOV 11 2019
Prime Minister Imran Khan on Sunday said it was the responsibility of the state to ensure equal treatment for all citizens in an Islamic society.
Addressing the International Rehmatul-lil-Alameen Conference in Islamabad to mark the birth of Islam's Prophet, Khan said Islam had introduced the concept of a welfare state to the world. According to Radio Pakistan, he said the birth of Islam's Prophet had further brought an end to a history of inhumanity, oppression, tyranny, ignorance, injustice and deviation from "the right path."
Reiterating his resolve to transform Pakistan into an Islamic welfare state in line with the teachings of Islam's Prophet, the premier said it would require time and unwavering commitment. "Those who plundered the wealth of the nation do not deserve to be spared. No NROs or other relaxations can be given to people guilty of corruption," he said. "Compassion is for the poor and downtrodden segments of society—not for the powerful and corrupt. Injustice and deviation from merit are critical in the decline of any society," he said, adding everyone was equal before the law in an Islamic state.
The prime minister said today's youth should look to emulate the personality and character of Islam's Prophet. "Every youngster should learn from the teachings of [Islam's] Prophet because therein lies the secret to achieving greatness," he said, adding that the Pakistan Tehreek-e-Insaf-led government would reform Pakistan's education to ensure every child learnt how Islam's Prophet had converted a tribal society into a global force.
"We need to understand the reasons for the rise and fall of Muslims in history," he said. "Malaysia and Turkey, with Pakistan, have decided to work together to create films on great Islamic leaders so that Muslims can learn their great history."
Separately, President Arif Alvi also vowed to develop Pakistan as a welfare state on the model of the state of Madina. He also hoped the economic and social reforms initiated by the incumbent government would bring about a positive change in Pakistan.
https://www.newsweekpakistan.com/justice-for-all-in-muslim-societies-imran-khan/
--------
Nawaz rejects govt terms for his travel abroad
Zulqernain Tahir | Syed Irfan RazaUpdated November 13, 2019
ISLAMABAD/LAHORE: Ailing former prime minister Nawaz Sharif on Tuesday refused to travel abroad for his medical treatment under the conditions proposed by the government after marathon meetings of the federal cabinet and its sub-committee, which ended in a deadlock.
The Pakistan Mus­lim League-Nawaz supremo rejected the government's offer made on medical gro­unds and to pay Rs7 billion as surety bonds — equivalent to the fines imposed on him by an accountability court in two corruption cases Al-Azizia Steel Mills and Avenfield properties — in which he was convicted.
At the end of the marathon meetings held in three sessions (from 10am to 1.30pm, from 2.30pm to 4.30pm and from 9.30pm to 11pm), Law Minister Farogh Naseem, chairman of the cabinet's sub-committee which decides the cases of Exit Control List (ECL), told the media that the committee had reserved its decision and the final nod would be given by the federal cabinet. "We are not a decision-making authority but a recommendatory body and, therefore, we will present our recommendations to the cabinet today (Wednesday morning)," he said, adding that the decision on the matter was not time-barred.
He said the sub-committee had done its job on merit and its decision was not binding on Nawaz Sharif. Asked under what law the committee or the government could get surety bonds from Nawaz Sharif who had already submitted them to the courts, the law minister simply replied: "No comments."
A member of the committee told Dawn that the government side had already made its mind, even before the meeting, that Mr Sharif would be asked for indemnity bonds if he wanted to travel abroad for medical treatment.
PTI government wants submission of surety bonds equivalent to fines imposed on ex-PM in two corruption cases
The government wanted that the PML-N supremo's brother Shahbaz Sharif or his daughter Maryam Nawaz submit on his behalf surety bonds equivalent to the fines imposed on him in the two corruption cases.
"We categorically told the government that Mr Sharif would not submit any indemnity bonds to the government for his departure for London for his treatment," a PML-N insider told Dawn in Lahore on Tuesday night. He said the government's 'conditions' were brought to the knowledge of Nawaz Sharif by his younger brother Shahbaz at the former's Jati Umra residence in the presence of Maryam Nawaz. "Nawaz Sharif said these demands/conditions are illegal and can't be met in the presence of court guarantees already submitted to it (court) with regard to his bail," he said.
The party insider said Mr Sharif expressed his annoyance over the government's "tricks" on the matter. "The government cannot hold another court of its own on the earlier decision of the Islamabad High Court that granted Mr Sharif eight-week bail on medical grounds," he said, adding that the Sharif family was also consulting its legal team whether to move the court for removal of his name from the ECL if the government did not decide the matter in his favour on Wednesday (today).
"If something happens to Mr Sharif, 'Imran Khan and company' will be responsible as his condition is critical and government is using the opportunity for their dirty politics," another senior PMLN leader said.
Meanwhile, a PMLN lawyer, who represented Shahbaz Sharif in the sub-committee of the cabinet, said that in the presence of surety bonds submitted in both cases to the courts, there was no legal need to submit any more surety bonds to the government.
When contacted, PML-N spokesperson Marriyum Aurangzeb said Nawaz Sharif would not submit any fresh surety bonds. "No surety bonds as they are already submitted in courts," she added. She said her party leadership would not accept another such demand.
A member of the federal cabinet told Dawn on condition of anonymity that the meeting presided over by Prime Minister Imran Khan held a threadbare discussion on the issue of Mr Sharif's exit from the country. "Although there was a divide among the cabinet members, majority of them were in favour of his [Mr Sharif's] exit from the country and it was endorsed by the prime minister," he added.
The departure of Nawaz Sharif for medical treatment abroad was delayed as the institutions concerned were reportedly not on the same page on the matter, especially the National Accountability Bureau (NAB). The anti-graft watchdog, under whose complaint the name of the former premier was placed on the ECL, did not recommend his exist from the country.
"Here the main problem is that nobody is ready to take responsibility," said Special Assistant to the Prime Minister (SAPM) on Information Dr Firdous Ashid Awan while talking to Dawn on the role of NAB in the matter.
On the other hand, a senior NAB official, who did not want to be named, said that there were precedents in the past that the government had allowed many people on the ECL to leave the country without the bureau's consent. He said SAPM on Tourism Zulfiqar Abbas Bukhari [whose name was on the interior ministry's blacklist] and Mubeen Sohlat [approver in the LNG case against former prime minister Shahid Khaqan Abbasi], Gohar Ullah [a businessman] and Zahid Muzaffar [adviser to former finance minister Ishaq Dar] were some examples as their names were removed from the no-fly list without informing NAB.
After the first session of the sub-committee, Law Minister Naseem called on Prime Minister Khan when the federal cabinet meeting was under way and apprised him of the situation and findings of the committee on medical grounds.
The participants of the meeting said the prime minister had apprised the members that he had himself sent some doctors to Nawaz Sharif, including Dr Faisal Sultan, and got reports that the former premier was seriously ill. However, Mr Khan also feared that the past history of the Sharifs had shown that they could escape and would not return to the country once they were allowed to leave while facing corruption references.
"If Nawaz Sharif leaves the country and does not come back, NAB and the courts can ask us that why the government had allowed Nawaz Sharif to proceed abroad," the prime minister was quoted as saying.
The meeting also referred to a decision of the Supreme Court in the Pamana Papers case in which Nawaz Sharif was bound to stay in the country and could not leave it for at least six months. "Supreme Court's decision became anfractuous once Nawaz Sharif was sent to jail and the time mentioned in the judgement lapsed," the meeting was told.
At a post-cabinet meeting press conference, SAPM Dr Awan said that there was a divide among the cabinet members on the issue of Mr Sharif's exit and, therefore, the prime minister held voting and as majority votes were in favour of him leaving the country, the meeting decided to give him permission but under some conditions. The conditions proposed in the meeting were that Nawaz Sharif should be allowed to leave after submitting surety bonds; it should be a one-time waiver and his stay in any country for medical treatment should be time-bound.
She said that since Nawaz Sharif had not property in Pakistan in his name, the meeting decided that properties of his daughter Maryam and brother Shahbaz Sharif should be pledged as surety bonds.
A member of the sub-committee told Dawn that PML-N had not accepted the conditions proposed for Mr Sharif's departure.
Atta Tarar, a PML-N representative in the meeting, asked the government members of the committee that they [Sharifs] had already submitted surety bonds in the two cases to courts and, therefore, no new surety bonds would be presented.
https://www.dawn.com/news/1516345/nawaz-rejects-govt-terms-for-his-travel-abroad
----
Now that economy is 'stable', govt to focus on creating jobs, facilitating investors: PM Imran
Dawn.comUpdated November 13, 2019
Prime Minister Imran Khan on Wednesday said now that his economic team had "stabilised the economy", the government is focusing on creating job opportunities and facilitating investors.
Speaking at Sino-Pak Tire Manufacturing Joint Venture Signing Ceremony, the prime minister said that the government's "next challenge" was to provide jobs to the people and, in order to create employment opportunities, the country needs investors to invest money.
"As investments increase [...] and people get jobs, we believe that our economy's growth rate will be higher than [what has been] predicted," he told attendees. The prime minister said that the government was focusing on the development of the construction sector and was also making efforts to facilitate foreign investors.
He pointed out that Pakistan had climbed 28 spots on the World Bank's ease of doing business index.
"This is a now a daily struggle for my office, Board of Investment and Ministry of Commerce that we increase our exports and bring in investors in order to [improve] our country."
Lauding the joint venture between automobile firms in Pakistan and China, Prime Minister Imran said that he was happy that tyres, which were previously being smuggled, will now be manufactured in the country, increasing exports.
"Our foreign exchange will increase with the export of goods," he said. "The biggest crisis we keep facing is that our current account deficit [keeps increasing].
"Rupee is pressurised due to [current account] deficit and when the [value] of rupee falls, inflation rises," he said.
"Our policy now is to focus on [increasing] exports. And our exports are increasing by the grace of God and we have reduced imports in order to reduce current account deficit."
He said that the economy was moving in the "right direction", adding that his administration was focusing on creating job opportunities for people and facilitating investors.
The prime minister said that relations between China and Pakistan were "better than ever before" and Beijing's top leadership was taking an interest in initiating joint ventures. Therefore, the prime minister said, it was imperative that the government "makes it easier for [Chinese companies] to enter [Pakistani] market".
"I congratulate my economic team for stabilising the rupee. We are not spending our foreign exchange in order to [artificially] stabilise the rupee. It is now being valued at its market rate and over the past three months, it has gained [value].
"This is a very good sign because it means that the market's sentiment is now positive. Market believes that Pakistan's economy is now stable and will grow. This is also being reflected by the stock exchange."
Shortly before the prime minister made the remarks, the Pakistan Stock Exchange had closed on a positive note at 400 points at lunchtime.
The premier said that Pakistan's progress had also been endorsed by the International Monetary Fund (IMF) and World Bank.
In a meeting with the government team last week, the IMF delegation had acknowledged that Pakistan had achieved all targets set for September.
https://www.dawn.com/news/1516469/now-that-economy-is-stable-govt-to-focus-on-creating-jobs-facilitating-investors-pm-imran
--------
Southeast Asia
Scholar's yearning for Al-Aqsa Mosque eases in Terengganu
12/11/2019
KUALA TERENGGANU, Nov 12 -- The longing of Sheikh Atta Muhammad Faiz Atta Al-Muhtasib for the Masjid Al-Aqsa Mosque in Jerusalem, which he had not visited for 20 years, was somewhat mollified when he visited the replica of the mosque at the Islamic Civilisation Park here today.
The Imam and Khatib at the Prophet Ibrahim Mosque in Hebron, Palestine also shed tears, saying despite his house being located only 35 kilometres (km) from the Al-Aqsa Mosque, he had been barred from entering the third most holy mosque of Islam since 20 years ago.
''No single sentence can express my feeling of being overwhelmed because on Palestine soil itself I cannot step foot in the Al-Aqsa Mosque but here I can see it despite it only being a replica,'' he said when visiting the replica of the Dome of the Rock found in the replica of the mosque.
He said this in the Arabic Language which was translated into Bahasa Melayu by Terengganu Strategic and Integrity Institute deputy chief executive officer 11, Mohd Kamal Nazmi Kamaruddin.
However, Sheikh Atta Muhammad Faiz, who is also the Palestine Syariah High Court Judge, would not give up and aspired to step foot in the Al-Aqsa Mosque one day.
Meanwhile, Al-Aqsa Mosque Chief Imam and Director Sheikh Omar Fahmi Awadallah al-Kiswani who also participated in the visit was astounded and shocked because the replica of the mosque was constructed like the real Al-Aqsa Mosque.
''It is a shock to me. The mini dome, the carvings and building construction are almost the same as the Al-Aqsa Mosque. It symbolises the people of Malaysia who are so concerned with the issues linked to Palestine.
''It also expresses the love of the Malaysian people for the people of Palestine because the construction of the replica is very detailed and almost 100 per cent like the Al-Aqsa Mosque,'' he added.
While expressing his appreciation to Malaysia for building such a place, he also urged Muslims in the country to visit the Al-Aqsa Mosque to demonstrate their love for the mosque.
http://www.bernama.com/en/general/news.php?id=1789034
--------
Indonesia's ranking in Islamic finance jump six spots but major challenges remain
Riska Rahman
Indonesia's Islamic finance rank has improved exponentially this year, but challenges remain to further develop the sharia economy.
Based on the 2019 Islamic Finance Development Indicator (IFDI) launched on Tuesday by the Islamic Corporation for the Development of the Private Sector (ICD) and financial market data provider Refinitiv, Indonesia's ranking jumped six steps to fourth from 10th place in 2018 after Malaysia, Bahrain and the United Arab Emirates.
Refinitiv's proposition manager, Shaima Hassan, said that the leapfrog in the ranking was caused by the fact that the country's score improved by 37 percent this year driven by several factors, one of which was the establishment of the 2019-2024 sharia economy master plan.
The master plan, launched in May by President Joko "Jokowi" Widodo, was intended to empower Indonesia's halal value chain and turn the country into a net producer instead of a market for halal goods and services.
Hassan explained during a media briefing following the launch of the report that several other factors also supported the jump in the country's ranking, namely "raising awareness on Islamic finance, increased Islamic finance assets that reached US$86 billion in 2018, as well as well-established regulations for Islamic finance that promoted Indonesia as a leader in the industry".
Despite the achievement, the country still struggles in tackling the challenges to develop sharia finance and the sharia economy. Some of the challenges came from the lack of participation from sharia banks in financing infrastructure projects, low optimization of waqf – a form of endowment specifically intended for charitable causes, usually given in the form of assets such as land or buildings – and zakat (alms) assets for economic development, as well as the higher rate of spending on halal products compared to production.
According to the Financial Services Authority, as of July 2019 Islamic financial assets (not including Islamic shares) amounted to Rp 1,359 trillion (US$97.07 billion), a 5 percent increase from the beginning of this year. Its market share is 8.7 percent of the total national financial assets.
National Committee for Sharia Finance (KNKS) executive director Ventje Rahardjo said the country's sharia banks had actually been involved in a number of the country's infrastructure projects, one of which was the Jakarta-Cikampek elevated toll road linking Jakarta with West Java.
"However, sharia banks can only participate in syndicated loans with other sharia and conventional banks as they have limited capital," he said, referring to the Indonesian banking regulation that only allowed banks to disburse a maximum of 30 percent of its capital for big project loans like infrastructure.
He further explained that currently only state-owned lender Bank Mandiri's subsidiary, Bank Syariah Mandiri (BSM), fell under the BUKU III category (core capital of Rp 5 trillion (US$357.14 million), while other sharia banks fell under the lower categories of BUKU I and BUKU II.
To tackle this issue, he continued, the committee was working to cooperate with other financial institutions to encourage more sharia banks to disburse larger loans in government-backed infrastructure projects through public-private partnerships.
One of the upcoming projects that will use this scheme will be a hospital construction project in Aceh, which is obliged by the province's local sharia law to be financed through an Islamic financing scheme. The project is expected to begin in 2020.
At the same time, he said, the KNKS was encouraging sharia banks to increase their capital so they could have a bigger role in infrastructure projects, while also promoting the establishment of Islamic investment banking so that more sharia banks and financial institutions could participate in financing the government's infrastructure projects.
Another challenge the country faced in developing its sharia economy came from the low usage in the social sector of alms and waqf in supporting development, Bank Indonesia (BI) deputy governor Dody Budi Waluyo said.
He said Indonesia's large Muslim population meant that the country had huge potential in social finance. "Around 85 percent of our total population of 268 million are Muslims, which means that we have huge potential in social finance that comes from alms and waqf," he explained.
Ventje, however, said the lack of data collection on the two instruments hindered the country in reaching its full potential as the KNKS recorded national alms collection at only Rp 8 trillion, much lower than the Islamic Development Bank estimate of Rp 200 trillion.
Lastly, one of the biggest challenges the country faced in developing the sharia economy was the lack of halal goods and services production, Dody said.
Despite the large Muslim population, Indonesia was more of a consumer of halal goods and services instead of a producer, he said, creating a problem not only for the sharia economy but also for the current account deficit, which worsened every time consumers imported their needs.
"If we can boost our production in halal goods and services, we can fulfill our household spending needs, as well as stabilize our inflation, prices, and currency and reduce our deficit," he said.
https://www.thejakartapost.com/news/2019/11/13/indonesias-ranking-in-islamic-finance-jump-six-spots-but-major-challenges-remain.html
--------
Which is it, anti-Malay or anti-Chinese, Guan Eng asks BN
Sean Augustin -November 13, 2019
CYBERJAYA: Lim Guan Eng today accused the opposition of playing the race card on the Tanjung Piai by-election campaign trail, days after the prime minister made a similar charge.
The DAP secretary-general said the opposition would tell Chinese voters that he was anti-Chinese while Malay voters would be told he was anti-Malay.
"But it doesn't make sense does it?
"What we are, is that we are pro-Malaysian and pro-principles," he told reporters after attending a luncheon here.
Lim, who is the finance minister, was asked on the possibility of the opposition playing the race card over the lack of funding for Tunku Abdul Rahman University College.
Putrajaya previously said it would provide at least RM30 million on condition MCA relinquishes control of the institution.
To this, Lim said: "Of course they will play the race card."
On Monday, Dr Mahathir Mohamad accused MCA of playing the race card when canvassing for votes in Tanjung Piai.
Mahathir, who is Pakatan Harapan chairman, said the Chinese-based party was playing up race issues, similar to what Umno was doing.
"Everything, in particular when attacking the DAP, is about racial issues," said Mahathir.
https://www.freemalaysiatoday.com/category/nation/2019/11/13/which-is-it-anti-malay-or-anti-chinese-guan-eng-asks-bn/
---------
Wan Azizah to officiate youth congress, says PKR Youth chief
FMT Reporters -November 13, 2019
PETALING JAYA: PKR Youth chief Akmal Nasir today confirmed that Dr Wan Azizah Wan Ismail will officiate the party's youth congress this year, following speculation that Mohamed Azmin Ali's invitation to do so had been withdrawn.
In a statement, he said all decisions regarding the event had been made in a PKR Youth council meeting on Oct 20.
"I would like to remind everyone that efforts to strengthen consensus and unity in our struggle should begin with everyone respecting the party's leadership, the constitutions and party decisions," he said.
His remarks came shortly after a joint statement issued by 21 of the youth wing's 25 central leaders criticising PKR secretary-general Saifuddin Nasution for allegedly withdrawing Azmin's invitation to officiate the congress.
Traditionally, the party's deputy president is invited to open the national conventions of the party's youth and women's wings.
The group, led by deputy youth chief Muhammad Hilman Idham, said the move gave the impression that the party was fraught with crises.
They also said the decision was against the spirit of the congress and that of the party.
However, Akmal said all statements by the wing leaders should be made through the correct channels.
"It would have been more appropriate for PKR Youth leaders to follow the existing channels before making any open statements that are inaccurate," he added.
https://www.freemalaysiatoday.com/category/nation/2019/11/13/wan-azizah-to-officiate-youth-congress-says-pkr-youth-chief/
--------
Ex-member of rock band Ukays, Akel Zainal, who joined the IS militant group in Syria, his wife and their two young children were killed in an air strike in Baghouz
Bernama -November 13, 2019
KUALA LUMPUR: A former band member of local rock band Ukays who joined the IS militant group in Syria was killed in an air strike in Syria in March this year.
Bukit Aman's anti-terrorism chief Ayob Khan Mydin Pitchay said based on information obtained from his foreign counterparts and Malaysian sources in Syria, Wan Mohd Aquil Wan Zainal Abidin or Akel Zainal, his wife and their two children aged two and three were killed in a Russian air strike.
"We received information that Akel's house in Baghouz was hit by an air strike in March," he said when contacted here today.
He said another militant from Belgium was also killed in the incident.
Akel had been fighting for IS in Syria since Jan 3, 2014.
He was believed to be the most senior Malaysian militant who was identified by Malaysian authorities as the person responsible for various plans to attack several targets in Malaysia.
Meanwhile, Ayob said another Malaysian militant, Mohd Rafi Udin, also known as Abu Awn Al-Malizi, who was a former senior follower of Kumpulan Mujahidin Malaysia (KMM), was also killed in a Russian air strike in January.
Rafi joined the Jemaah Islamiyah (JI) before heading to Syria to join IS and was featured in a video in 2016 calling for attacks against secular governments and their leaders, he added.
https://www.freemalaysiatoday.com/category/nation/2019/11/13/ex-member-of-rock-band-ukays-killed-in-syria-air-strike/
--------
South Asia
How should Muslims and Tamils vote to elect their President in Sri Lanka?
Riyaz Samsudeen
Mahinda Rajapaksa's election to the Presidency in 2005 was partly due to the failure by Tamils to exercise their vote as citizens. Whether it was a call by their own supremo at the time – V. Prabhakaran – or their own (understandable) disillusionment with the political establishment in Colombo, in 2005 the vast majority of the Tamils from the North and East and even in Colombo did not go to the polling booths.
As a result of the electoral outcome, the Rajapaksas ruled over the entire country for the next 10 years, with grave effects for all communities, but worst for the Tamils and Muslims. Today, at this moment of popular decision-making, when citizens must shortly cast their vote to choose their future President of the Republic, it is essential that the lessons of history must be learnt.
Within the week, we will know what fate lies ahead for the minority communities of this country. At present on most campaign platforms across the country, what can be seen and heard is racism and hate speech centred on our ethnic minorities. Divide and rule has been the norm of Sinhala-led governments since freedom from colonial rule. But in this presidential election the incitement of fear and suspicion and consequent hatred against the 'non-Sinhala' has reached a level we have never witnessed before.
Democratic reforms
The frontline speakers of the Mahinda Rajapaksa-led Sri Lanka Podujana Peramuna (SLPP), are busy trying to gather votes for Gotabaya Rajapaksa through unrestrained hate-mongering. They are stridently asking the Sinhalese not to support Sajith because Muslims are linked to him or, to support Gota because he will put the Muslims in their place. In areas where Karuna, Pillaiyan and such-like are campaigning, venom is spouting forth against the Muslims, with appeals to Tamils to vote for Gota if they want to keep the Muslims suppressed. Paradoxically, the very same pro-SLPP forces have mobilised Hisbullah to try to persuade the extremist Muslims against the Tamils and even the 'hardline' Sinhalese by voting for Gotabaya!
Such a strategy is possible at this historical juncture mainly because the "Yahapalana" Government failed to deliver on the democratic reforms it promised and left so many in the minority communities in unresolved predicaments as a result. In the north, war-affected communities are being exhorted to boycott the election. They are being told that whether it is Sajith or Gotabaya, neither will solve their problems.
When ITAK, the Sri Lanka Thamil Political Party, after a long hibernation, decided to support Premadasa at their recent leadership meeting in Vavuniya, it was reported that one of the women representing the families of 'disappeared' or missing people tried to throw a slipper at TNA leader Sampanthan.
Furthermore, the Muslim community is being threatened about the 'dangerous' consequences of voting for Sajith. Such warnings are being delivered by chosen Muslim proxies who are using their credibility as members of the community to swing Muslim votes away from Sajtih.
One scare tactic to keep voters away is the confusion created around the dress of Muslim women. A rumour is being circulated, seemingly from the police, that Muslim women wearing the burkha and the nikhab could create suspicion at the polling booths. Thus it is rumoured that these dress would be banned on voting day to enable a peaceful election. This is a false rumour, of course. Sri Lanka's police is more sophisticated than that. We can see how carefully they handled the counter-insurgency operations against the Zahran-led bombers.
Long before the Easter Sunday suicide bombings, Muslim women did go to the polling stations, stood in queue and raised their face cover to show their identity before casting their vote. They have done so in every election without any problems, as good citizens.
Given the recent harassment Muslim women have faced due to their clothing in some Government buildings and in public transport, especially in the areas that were attacked by rioting mobs after the Easter attacks, many Muslim women are really frightened and may not turn up to vote in the same numbers as before.
The October 26, 2018 Constitutional coup was a jarring reminder – especially to the 6.2 million voters who rejected Mahinda in 2015 – that the Rajapaksas are willing to manipulate this country's most basic political institutions and laws in order to retrieve the power they unexpectedly lost in 2015.
Defeating that coup attempt by the Rajapaksas was possible only because the minority parties – TNA, SLMC, ACMC, and TPA – remained unified and defended the country's democratic institutions and its basic law. Now the Rajapaksas are actively trying to stop that minority coalition from helping Sajith become President.
Ethnic minorities
The SLPP is trying to do this by pitting the Tamil community against the Muslims and vice versa. Knowing full well that the war and riot-battered ethnic minorities will never deliberately seek to bring back to power those at whose hands they have suffered most, the SLPP strategy seems to be to prevent anti-Gota voters from going to the polling booth by persuading minority community citizens that there is no point in electing a Sinhala leader.
Another tactic seems to be to try to persuade those voters who would never vote for Gotabaya by getting them to spoil their vote. It is reported that one faction linked to Gota's campaign in Batticaloa is attempting to mislead groups of Tamil women by 'advising' them to put three Xs on the ballot card to fully exercise their preferential votes knowing that these women will never vote for their candidate.
The almost 2-foot long ballot paper and the long list of 35 candidates is, itself, causing enough confusion among voters many of whom rarely mark the preference votes.
In any case the minority Tamils and Muslims are not fully impressed by the various candidates' election promises. Consequently they have little enthusiasm to go to the polling station on the basis of candidates' policies or manifestos.
Nevertheless, this writer argues that it is imperative that all citizens, including the ethnic minorities should go to the polling booths on November 16. It is crucial for all citizens of this Republic exercise their right of franchise to participate in electing the head of state. Whether the candidate that is to be elected is a greater or lesser evil, all citizens' ballots should be counted.
The minority communities must think of themselves as active citizens of the Republic, guided by both their acknowledged political leaders and also by their own conscience as well as their clearly understood community and local interests.
Their vote must ultimately be for genuine inter-ethnic harmony based on a clear recognition of equality and social justice to all and not merely to any so-called 'majority'.
(The writer is a community worker in the East.)
http://www.dailynews.lk/2019/11/13/features/202683/how-should-muslims-and-tamils-vote-elect-their-president
--------
Special Forces kill, detain 18 Taliban and ISIS militants in Kabul and 2 other provinces
By Khaama Press / in Afghanistan / on Tuesday, 12 Nov 2019
The Afghan Special Forces killed 10 Taliban and ISIS militants and arrested 8 others during the operations in Kabul, Baghlan and Nangarhar provinces.
The military officials said Tuesday the Special Forces arrested 8 Taliban militants and destroyed a cache of weapons during a raid in Kabul city.
The officials further added that the Special Forces killed 6 Taliban militants and destroyed a small cache of weapons during a raid in Baghlan-e Jadid district of Baghlan province.
The Special Forces killed 4 ISIS militants during another raid in Achin district of Nangarhar, the officials said, adding that the Special Forces also destroyed a small cache of weapons during the same raid.
The Taliban and ISIS militants have not commented regarding the operations so far.
https://www.khaama.com/special-forces-kill-detain-18-taliban-and-isis-militants-in-kabul-and-2-other-provinces-04325/
--------
Airstrikes kill 20 Taliban militants in five provinces
By Khaama Press / in Afghanistan / on Monday, 11 Nov 2019
The security forces conducted airstrikes in five provinces of Afghanistan in the past 24 hours killing at least 20 Taliban militants, the military officials said.
The officials further added an airstrike in Chak-e Wardak district of Wardak province killed four Taliban militants.
Another airstrike in Zurmat district of Paktiya killed two Taliban militants, the officials said, adding that a similar airstrike in Shinkai district of Zabul killed three Taliban militants.
The officials also added that an airstrike in Maruf district of Kandahar killed 9 Taliban militants while an air raid in Nad Ali district of Helmand killed two Taliban militants.
The Taliban group has not commented regarding the airstrikes so far.
https://www.khaama.com/airstrikes-kill-20-taliban-militants-in-five-provinces-04324/
--------
4 Pakistani militants blown up by own bomb in Paktiya province
By Khaama Press / in Afghanistan / on Monday, 11 Nov 2019
An explosion triggered by an improvised explosive device killed four Pakistani militants in South-eastern Paktiya province of Afghanistan.
According to a statement released by provincial government, an explosion went off among Pakistani militants in Andar area of Samkanai district on Sunday evening, killing four militants.
The statement further added that the militants were busy planting a roadside bomb in the area when the explosives went off prematurely.
Taliban militants and other militant groups often use improvised explosive device to target the security forces and government officials.
However, majority of such attacks inflict casualties on ordinary civilians.
https://www.khaama.com/4-pakistani-militants-blown-up-by-own-bomb-in-paktiya-province-04322/
--------
Africa
Senate under attack over anti-hate speech billPublished 1 min ago on November 13, 2019By Fikayo Olowolagba
November 13, 2019
The Senate under the leadership of Ahmed Lawan has been criticised over the hate speech bill sponsored by Senator Sabi Abdullahi.
DAILY POST had reported that Senator Sabi Abdullahi representing Niger North Senatorial district, on Tuesday sponsored a private bill to tackle hate speeches and other social media related contents, considered antagonistic to the interest of Nigerian society.
The lawmaker, who was Senate Spokesman in the 8th Senate and now Deputy Chief Whip, wants the National Assembly to establish a Commission with administrative structures to deal with hate speeches in Nigeria.
The bill titled: "National Commission for the Prohibition of Hate Speeches (Est., etc) bill, 2019 (SB. 154)" passed its first reading on Tuesday.
The introduction of hate speech bill has since been met with backlash from Nigerians and lawmakers.
Omokri, reacting, warned the Senate against passing the anti-hate speech bill.
According to him, "This law, if passed, will one day come back to haunt them."
The former presidential spokesman on his Twitter page wrote: "They haven't passed laws to hang killer herdsmen, they haven't passed laws to hang Boko Haramist (they FREE 'repentant' Boko Haram)
"They haven't passed laws to hang corrupt politicians but they want to pass a Bill to hang you for FREE SPEECH!
"If the Nigerian Senate bows to pressure and passes this anti hate speech bill, be it known to them that it was the law General Obasanjo's government passed in 1976 that Abacha used to sentence Obj to death in 1995.
"This law, if passed, will one day come back to haunt them!"
Meanwhile, former president Atiku Abubakar described the hate speech bill sponsored by
Senator Sabi Abdullahi as an 'abuse of the legislative process that will violate Nigerians' constitutionally guaranteed right to Freedom of Speech.
https://dailypost.ng/2019/11/13/senate-under-attack-over-anti-hate-speech-bill/
--------
Gambia files Rohingya genocide case against Myanmar at World Court
By Claire Knox, wires
12 November 2019
Gambia has filed a "game-changing" case at the United Nations' top court, accusing Myanmar of committing genocide against its Rohingya Muslim minority.
The International Court of Justice (ICJ), also known as the World Court, is the UN's top legal institution that rules on disputes between states.
Gambia's application alleges Myanmar has carried out mass murder and rape in Rakhine state and asked the ICJ to urgently order measures "to stop Myanmar's genocidal conduct immediately".
The 46-page case will bring the first judicial scrutiny of what a UN fact-finding mission called a systematic military campaign of murder, gang rape, arson, and "genocidal intent" against Rohingya Muslims — warning just last month that there was "a serious risk of genocide recurring".
The mission also said in its final report in September that Myanmar should be held responsible in international legal forums for alleged genocide against the Rohingya.
More than 730,000 Rohingya Muslims fled to neighbouring Bangladesh following a 2017 crackdown by Myanmar's military in response to an insurgency attack.
Myanmar, which has a Buddhist majority, denies accusations of genocide and says its crackdown targeted militant separatists in Rakhine state.
Both Gambia and Myanmar are signatories to the 1948 Genocide Convention, which not only prohibits states from committing genocide but also compels all signatory states to prevent and punish the crime of genocide.
Under the rules of the ICJ, the application argues, member states can bring actions against other member states over disputes alleging breaches of international law.
Gambia alleges that Myanmar's campaign against the Rohingya, which includes "killing, causing serious bodily and mental harm, inflicting conditions that are calculated to bring about physical destruction, imposing measures to prevent births, and forcible transfers, are genocidal in character because they are intended to destroy the Rohingya group in whole or in part".
The submission said that some of Myanmar's military were the "prime operatives" behind a "systematic campaign on Facebook" that targeted the Rohingya.
Gambia's justice minister and Attorney-General Abubacarr Marie Tambadou said he wanted to "send a clear message to Myanmar and to the rest of the international community that the world must not stand by and do nothing in the face of terrible atrocities that are occurring around us".
"It is a shame for our generation that we do nothing while genocide is unfolding right before our own eyes," he said.
His tiny West African nation, which is predominantly Muslim, has filed its case with the support of the Organization for Islamic Cooperation.
In its filing, Gambia asked the court to grant so-called provisional measures to make sure Myanmar immediately "stops atrocities and genocide against its own Rohingya people".
The law firm helping Gambia, Foley Hoag, said it expected the first hearings on the provisional measures to take place next month.
Human rights groups that have been pushing the international community to act on the Rohingya crisis hailed Gambia's move.
Param-Preet Singh, associate international justice director at Human Rights Watch, called the case a "game changer" and called on other states to support it.
Ms Singh told the ABC that while this was not the first time a state had instigated a genocide case at the ICJ — Bosnia brought a case against Serbia in 1993 — it was the first time a country with no direct connection to the crimes had brought a case under the Genocide Convention.
"It's also a critical reminder that all countries that are members of the genocide convention have a responsibility to uphold it," she said.
"Gambia has found a way to turn the international community's handwringing over the Rohingya into action."
While the ICJ has no means to enforce any of its rulings, going against the decisions of the court could further harm Myanmar's international reputation.
But Ms Singh said an order from the World Court would "carry more weight" and add significant pressure on to Myanmar to "provide reparations for victims of genocidal acts who are members of the Rohingya".
Last month, Myanmar's UN ambassador, Hau Do Suan, called the UN fact-finding mission "one-sided" and based on "misleading information and secondary sources".
He said Myanmar's government takes accountability seriously and that perpetrators of all human rights violations "causing the large outflow of displaced persons to Bangladesh must be held accountable".
But for Yasmin Ullah, a Rohingya activist based in Canada, Gambia's move was a significant one that recognised the suffering of her people.
"It is so important for us to feel like our pain is recognised because we've internalised all our lives that we're not worthy," she said after a panel discussion in The Hague.
"But it also is important that the word 'genocide' has been uttered so much within one hour ... and we've pushed so hard for it for such a long time and finally it is being heard."
https://www.abc.net.au/news/2019-11-12/gambia-files-rohingya-genocide-case-against-myanmar--world-court/11695088
------
India
Ayodhya verdict: Mahasabha may file review over five acre land for mosque
November 13, 2019
Days after the Supreme Court, deciding the title suit of Ramjanmabhoomi-Babri Masjid, ruled that the entire disputed land be handed over to a trust to be constituted for construction of a Ram temple and that Muslims be given five acres of either the acquired land near the site or at "a suitable prominent place in Ayodhya" for building a mosque, the Akhil Bharat Hindu Mahasabha (ABHM), one of the appellants in the apex court, has raised an objection over the direction to provide five-acre land to Sunni Waqf Board.
The Hindu Mahasabha said they are studying the judgment to decide on filing a review petition against the order.
"We have strong objections over the court direction to provide Sunni Waqf Board five acres of land near the site or a suitable prominent place in Ayodhya. If it has been proved that a temple was there, then why any land should be given to them. We are presently studying the Supreme Court judgment and will decide later on filing a review petition," said advocate Shishir Chaturvedi, the present president of ABHM.
The ABHM appeal in the Supreme Court against the 2010 Allahabad High Court judgment was filed in 2011 by its then president Kamlesh Tiwari who was murdered at his residence in Lucknow last month.
Chaturvedi, who is now also a "pairokar" on behalf of Tiwari in the Supreme Court appeal, added that Tiwari got down from the ABHM president's post over a year ago.
"I had applied for a power of attorney on behalf of Kamlesh Tiwari in the Supreme Court in the title suit case," said Chaturvedi.
The ABHM had formed a high-power committee and nominated Tiwari, the then president, to be an appellant in the title suit case on behalf of the outfit against the 2010 Allahabad High Court judgment.
Tiwari's wife Kiran also told The Indian Express on Tuesday that they are not happy with the top court's decision to give five acres to Muslims for building a mosque in Ayodhya. "We are happy with the Supreme Court judgment to form a trust to build a Ram temple at the disputed site because my husband fought for this throughout his life. We all are happy with the Supreme Court judgment, but have objection over its decision of giving five acres of land to the other (Muslim) side in Ayodhya. If the central or state government begins the process to give the land, we would start a protest against it," said Kiran, who became the president of Hindu Samaj Party after her husband's death. Tiwari had formed this party after resigning from the ABHM.
Tiwari was murdered by two persons at his residence in Khurshed Bagh area of Lucknow on October 18. Kiran and her party worker Swaraj Singh were present in the house when the two men came to Tiwari's residence on the pretext of meeting him and stabbed him 15 times, before shooting him on the left side of his face.
"Police showed photograph of both killers to me and Swaraj Singh and we have identified them," said Kiran.
Police have arrested 12 accused, including the two killers, and all are lodged in Lucknow jail.
The motive behind the murder, according to the police, was to avenge Tiwari's objectionable comments made against the Prophet in 2015.
https://indianexpress.com/article/india/ayodhya-verdict-mahasabha-may-file-review-over-five-acre-land-for-mosque-6116877/
--------
Never faced bias before: Muslim Sanskrit professor in eye of row
Nov 13, 2019
Rakesh Goswami
Firoze, whose appointment as assistant professor in the Sanskrit faculty of Banaras Hindu University (BHU) last week created a controversy, was the only Muslim student in the Jaipur institute from where he completed his doctorate in 2018.
Firoze, who prefers not to use a surname, said he wasn't discriminated against when he was learning Sanskrit but rued that "when I want to propagate it through teaching, I have suddenly become a Muslim."
Last week, some students staged a sit-in near the residence of the vice chancellor of BHU, demanding cancellation of his appointment. The BHU administration has so far stuck to its guns, and said that it "unanimously" appointed the "most qualified candidates" through a "transparent" screening process headed by the vice chancellor.
"When I got admitted to Rashtriya Sanskrit Sansthan (Deemed University) in Jaipur for the Shastri (undergraduate) degree, I was the only Muslim on campus," said Firoze. The 29-year-old teacher is from Bagru, a village famous for natural dyes and block printing located 32km southwest of Jaipur.
Rastriya Sanskrit Sansthan is an inter-disciplinary university for the teaching of ancient and modern languages and literature and has 13 campuses, including in Jaipur, across India.
Firoze was guest faculty at RSKS Jaipur for at least three years before he was selected as assistant professor in the faculty of Sanskrit Vidya Dharm Vigyan (SVDV) at BHU.
While at the college, he and a friend formed a theatre group called Yuva Tarang for staging Sanskrit plays. "We have performed in Jaipur, Nagaur, Jodhpur and Bharatpur," Firoze said.
On August 14 this year, Rajasthan chief minister Ashok Gehlot awarded Firoze the 'Sanskrit Yuva Pratibha Samman' on the eve of Sanskrit Day. Several other Sanskrit scholars were awarded during the event but he was the only Muslim.
Firoze was drawn to Sanskrit from an early age. He went to the government Sanskrit school in Bagru. His father, Ramzan Khan, sings bhajans and is famous for singing ones that promotes the preservation and protection of cows.
"My father sang bhajans and my two elder brothers also got into music. I wanted to study Sanskrit, so in Class 2, I got into the village Sanskrit school. My younger brother, Waris, also went to the same school," Firoze said. "Sanskrit led to my intellectual growth and I was drawn towards learning it more."
The Sanskrit school in Bagru is next to the village mosque and has several Muslim students.
"It did not matter in the village. In fact, it did not matter in the college also. I never faced any discrimination because of my religious identity. I am thankful to my teachers for that, especially Professor Ram Kumar Sharma of RSKS and Harish Chandra Tiwari, who taught me in Acharya (postgraduate) and is now in Uttarakhand," he said.
Like his father and two elder brothers, Firoze also loves to sing. He is a regular in the Vartavali programme telecast on Doordarshan every Saturday evening where he sings Hindi film songs translated into Sanskrit.
https://www.hindustantimes.com/india-news/never-faced-bias-before-muslim-sanskrit-prof-in-eye-of-row/story-5pPLOachDYACE1j3P8E6VN.html
--------
No condition on Centrefor mosque land: Ansari
Nov 12, 2019
One of the Muslim litigants in the Ayodhya land title dispute Iqbal Ansari on Tuesday asked the Centre to follow the Supreme Court's directives when it comes to allotment of land for the mosque and denied any conditions imposed by him for allotment of land.
After the Supreme Court's verdict paving way for construction of Ram Mandir in Ayodhya and directing the Centre to allot 5 acre land for mosque in Ayodhya, several Muslim organisations have come up with suggestions for the mosque land.
"I have not imposed any condition on the Centre for allotment of land for the mosque. Neither have I asked the land within the 65 acre (campus for Ram Mandir that includes 2.77 acre)," Ansari said.
Further clarifying his stand on the issue, Ansari said: "I only want the Centre to honour the Supreme Court's order when it comes to allotment of land for the mosque."
Commenting on several opinions related with the utilisation of mosque land, Ansari said: "Land for the mosque is yet to be allotted and people have started giving opinion on its utilisation. First let the government allot the land then we will decide on what else should come up on it apart from the mosque."
It may be pointed out that several Muslim organisations have demanded that an educational institution for Muslims must also come up long with the mosque at the 5 acre land.
According to VHP leaders, village Shanawa in Sadar tehsil, Ayodhya, could be the place for the land for the proposed mosque.
When late VP Singh was Prime Minister, negotiations were underway between Hindu and Muslim litigants for out of court settlement of the Ayodhya dispute, during 1990-91.
In these negotiations, late Syed Shahabuddin and former union minister Subodh Kant Sahay were key negotiators apart from Hindu and Muslim litigants.
"In those negotiations, village Shanawa was identified as the most suitable place for construction of mosque in lieu of Muslims relinquishing their claim over the site (disputed land) for temple," said Sharad Sharma, regional spokesman of the VHP.
However, these are just speculations and the Centre and the state government is yet to identify land for the mosque in Ayodhya.
The All India Muslim Personal Law Board has convened a meeting on November 17 to decide whether to accept the land for mosque from the government or not.
https://www.hindustantimes.com/lucknow/no-condition-on-centrefor-mosque-land-ansari/story-1e4u5c2JES6ZkqgBeVw78H.html
--------
Post Ayodhya verdict, Yogi Adityanath meets top Muslim clerics, assures safety of minority community
Nelanshu Shukla
November 12, 2019
Post the Ayodhya verdict, Uttar Pradesh Chief Minister Yogi Adityanath met top clerics in Lucknow on Monday and assured them that strict action will be taken in case people belonging to minority community are harmed anywhere in the state.
Speaking to India Today TV, UP Minority Affairs Minister Mohsin Raza said "The CM met renowned Sunni and Shia clerics. CM Adityanath told them that in case people belonging to the minority community are harassed by anyone in any part of the state then strict action will be taken. The CM also discussed steps taken for the modernisation of madrasas and how to improve the education system."
"The CM informed them about the flagships schemes of Narendra Modi government like Pradhan Mantri Awas Yojana, Ujwala Yojana, Saubhagya scheme and others. He urged the clerics to publicise these schemes so that more and more people belonging to the minority community can be benefited," Raza said.
Speaking to India Today TV after the meeting, former All India Muslim Personal Law Board (AIMPLB) member Salman Nadvi said "Our meeting with CM Yogi was very positive. He pitched for communal harmony and peace across the state. I believe that a university along with a mosque should be constructed on the 5-acre land which the Supreme Court has ordered the government to provide to the Muslim community in Ayodhya. This will send a good message to society."
Another cleric, Maulana Hamidul Hasan said "The CM in the meeting told us in detail about the schemes of both central and state government for minority welfare. We spoke about peace and brotherhood after the Ayodhya verdict."
Maulana Yusuf Husaini, Maulana Shah Fakhre Alam Hasan, Maulana Younus Husain Nadvi are other renowned clerics who met the Uttar Pradesh CM on Monday evening at his residence in Lucknow.
The meeting between Muslim clerics and CM Yogi Adityanath comes after the SC on Saturday ruled in favour of the construction of a Ram temple at the disputed site.
It also ordered the allocation of an alternative five-acre plot elsewhere in Ayodhya for a mosque to replace the one demolished by kar sevaks in December 1992.
https://www.indiatoday.in/india/story/post-ayodhya-verdict-yogi-adityanath-meets-top-muslim-clerics-assures-safety-of-minority-community-1618295-2019-11-12
--------
URL: https://www.newageislam.com/islamic-world-news/sikhs-third-most-targeted-religious/d/120251
New Age Islam, Islam Online, Islamic Website, African Muslim News, Arab World News, South Asia News, Indian Muslim News, World Muslim News, Women in Islam, Islamic Feminism, Arab Women, Women In Arab, Islamophobia in America, Muslim Women in West, Islam Women and Feminism