New Age Islam News Bureau
16 Sept 2017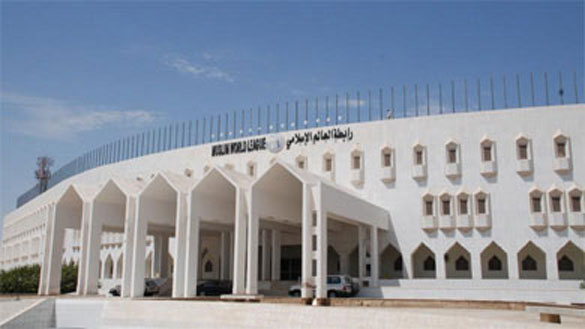 Islamic World League
----
• Sheikh-ul-Islam: Azerbaijan's Religious Tolerance Should Become Model for World
• Islamic Boarding School in Bogor Faces Closure, Accused of Being Hotbed for Terrorist Activities
• New Lashkar Commander in Kashmir: Who is Zeenat-ul-Islam?
• Iraqi Kurdish Parliament Approves Independence Referendum
• Trump Uses London Terror Attack to Promote His 'Muslim Ban'
Europe
• Sheikh-ul-Islam: Azerbaijan's Religious Tolerance Should Become Model for World
• May Censures Trump For Tweets on London Terror Attack
• Isis Claims 'Bucket Bomb' Attack On London Underground, UK Threat Level Raised To 'Critical'
• Britain raises terror threat level after London bomb attack: May
• Islamic State claims responsibility for London subway attack that injured 29; terror threat 'critical'
--------
Southeast Asia
• Islamic Boarding School in Bogor Faces Closure, Accused of Being Hotbed for Terrorist Activities
• Perlis Mufti: UnIslamic To Send Children to Tahfiz Schools with Fire Risks
• Najib: Britain's ties with Malaysia valuable
• Wisma Putra: No reports so far of Malaysians affected in London terror attack
• Police thwart IS attempt to bomb non-Muslim houses of worship
--------
India
• New Lashkar Commander in Kashmir: Who is Zeenat-ul-Islam?
• India Tells Off OIC: Advise You to Not Comment On India's Internal Affairs
• 57 Muslim Families Flee Vadodara after Murder of Hindu Man
• Will push Myanmar on refugees, India tells Dhaka
• 15 Muslim NGOs condemn violence against Rohingya minority, urge India to shelter refugees
• NHRC to oppose govt's deportation plan for Rohingyas
• 2 terrorists killed during infiltration bid in J&K's Machhil sector
--------
Arab World
• Iraqi Kurdish Parliament Approves Independence Referendum
• Russia: 1,000 Militants Agree to Side with Syrian Army in War on Terrorism
• Daesh executes own senior commander in Kirkuk over leaving stronghold
• Council of Senior Scholars: Saudis aware of the bad intentions of terrorist groups
• Iraq: Death toll rises to 84 in the Islamic State attack on Shia pilgrims
• Syria forces ignore US-backed militants, advance past Euphrates
• Syrian troops will fight US-backed militia to free Arab country: Assad aide
• Syrian Army Wins Back Key Air Defence Base in Deir Ezzur
• Syrian Army Advances after Tough Battle with Terrorists East of Damascus
• Syrian Soldiers Engage in Tough Battle with ISIL in Eastern Hama
• Lebanon arrests 19 people suspected of belonging to ISIS
• Pentagon: US citizen fighting for ISIS surrenders in Syria
• Syria army engages Daesh terrorists in Hama amid gains
--------
North America
• Trump Uses London Terror Attack to Promote His 'Muslim Ban'
• Muslim World League to Hold Conference for Cultural Communication in US
• Canada gives $2.5M to Bangladesh to help cope with Myanmar's Muslim exodus
• Would Trump tweet differently about a domestic terror attack by Muslim extremists?
• Michigan doctor campaigning to become first Muslim US governor
• Internet must be 'cut off' to stop further terror attacks: Trump
--------
Pakistan
• Pakistani Christian Sentenced To Death for Sending Islam-Insulting Poem via WhatsApp
• Pakistan Committed To Peace Building In Muslim World: Sadiq
• Pakistan receives India's pleadings to ICJ in spy Jadhav's case
• Rohingyas of Karachi struggle to deal with identity crisis
• US drone kills three 'terrorists' in Kurram
--------
Mideast
• Israel behind Crimes against Rohingya Muslims in Myanmar: Iranian Cleric
• Daesh Exodus Threatens Turkey and the Region
• Saudi airstrike kills 4 civilians in southwest Yemen
• Turkey slams Belgian court for rejecting appeal of PKK ruling
• Russia 'to urge US to stay in Iran nuclear deal'
• Iran's 'father of all bombs' dwarfs US biggest non-nuclear bomb: Commander
• World must end nuclear cooperation with Israel: Iran
--------
South Asia
• Afghan Taliban to Support Pakistan against Foreign Invasion: Sami-Ul-Haq
• Bangladesh Warns Myanmar over Border amid Refugee Crisis
• Two Taliban Militants Blown While Planting IED In Kapisa
• Bangladesh troops to deliver aid for Rohingya refugees
• Hifazat, other Islamic groups, demonstrate against violence against Rohingyas in Myanmar
• US to handover 6 helicopters to Afghan forces in coming two weeks: Ghani
• Romanian soldiers suffer casualties in Kandahar suicide car bombing
--------
Africa
• IPOB Crisis: Don't Carry Out Reprisal Attacks, Imam Warns Muslims
• Nigeria: JNI Directs Imams to Preach Peace At Friday Prayers
• UN accuses Boko Haram of abusing minors in Nigeria
• Army denies troop withdrawal from southeast Nigeria
Compiled by New Age Islam News Bureau
URL: https://www.newageislam.com/islamic-world-news/sheikh-ul-islam-azerbaijan-religious/d/112552
--------
Sheikh-Ul-Islam: Azerbaijan's Religious Tolerance Should Become Model for World
15 September 2017
By Amina Nazarli
Azerbaijan is a safe place, where representatives of all religions live in peace and harmony, and this model should become an example for the whole world.
Chairman of the Caucasus Muslims Office Sheikh-ul-Islam Allahshukur Pashazade made the remark on September 14 at a meeting of the Gazi Council of the Caucasus Muslims Office.
Sheikhulislam noted that Azerbaijan is developing both economically and spiritually.
"Due to the fact that the majority of Azerbaijanis are sensible people, it was not possible to sow discord between different religious currents," Pashazade said.
"There are forces in the world wishing to harm Islam, and Azerbaijan have always fought against this and made a great contribution to Islamic solidarity. This year was proclaimed as the Year of Islamic Solidarity in Azerbaijan. President Ilham Aliyev is the first ever head of state to take such a step," he added.
From time immemorial, Azerbaijan, located at the crossroads of East and West and different civilizations, formed the historical traditions of multiculturalism and tolerance.
Although the secular state Azerbaijan has an overwhelming majority of Muslim population (96 percent), worshipers of other religions enjoy freedom here, and one can often witness Jewish synagogues and Orthodox and Christian churches and other religious centers functioning freely.
By being elected as the member of the Organization of Islamic Cooperation, ISESCO, as well as other prestigious organizations Azerbaijan established mutually fruitful relations with the Muslim world.
Azerbaijan also acted as an organizer of the several important global cultural forums. The country also gave great contributions to forming the tolerant environment, establishment of the multiculturalism and inter-cultural, inter-civilizational dialogue and popularization of the Islamic values in the world.
https://www.azernews.az/nation/119031.html
--------
Islamic Boarding School in Bogor Faces Closure, Accused of Being Hotbed for Terrorist Activities
Sep 16, 2017
Jakarta. Ibnu Mas'ud pesantren, or Islamic boarding school, near Bogor in West Java is facing closure as residents plan a protest on Sunday (17/09) to shut down the premise after rumors went around that the establishment has been used as a nest for terrorist activities.
The school is also accused of being anti-government, or even anti-Indonesia, since boarders had burnt red and white decorative flags hung by local residents around the pesantren a day before Independence Day on Aug. 17.
Hundreds of children in the boarding school, mostly six-year-olds from poor families around the area, may soon lose the only place where they can study.
Agus Purwoko, chairman of the Al Urwatul Usro Foundation, which opened the boarding school in 2011, said he did not witness the flag-burning incident and insisted he wanted to keep the pesantren open.
"My pesantren is small. We're a group of marginalized people, why the protest? If they suspect terrorism, talk to me. We're never involved in terrorism, why are they blaming us?" Agus said.
Agus said the children will be traumatized if their school is closed down.
"The police have told me, residents from four subdistricts are coming here on Sunday to shut us down," Agus said in Jakarta on Thursday.
He said the boarding school has already received threats and intimidation from residents.
Usman Hamid, the director of Amnesty International Indonesia, said the flag-burning incident is being used as an excuse by certain groups to close down the boarding school.
"They want to blame the whole pesantren for the action of one person," Usman said.
http://jakartaglobe.id/news/islamic-boarding-school-bogor-faces-closure-accused-hotbed-terrorist-activities/
--------
New Lashkar Commander In Kashmir: Who Is Zeenat-Ul-Islam?
September 16, 2017
Intelligence inputs say Laskhar-e-Taiba (LeT) has chosen Zeenat-ul-Islam alias Alqama, as its new commander. Islam is the first local face to head Lashkar operations in Kashmir. He hails from Sugan Zanipura in Shopian in South Kashmir.
He was elevated after LeT commander Abu Ismail - the mastermind behind the July 10 Amarnath attack, which killed seven people, was killed in an encounter by the security forces. Abu Ismail, a Pakistani terrorist, was made chief of Lashkar in the Valley last month after Abu Dujana, another Pakistani terrorist and Lashkar commander was killed by the security forces.
According to the reports, Islam is 28-years-old. He was recruited in November 2015, and is considered an expert with Improvised Explosive Devices (IEDs).
He is one of the main accused in the Shopian attack which took place on February 23, 2017. Terrorists ambushed army patrol in Mulu Chitragam area of the district which left three soldiers and a woman dead.
He was arrested for the first time in 2008, and was booked under the Public Safety Act (PSA) for being a member of Al-Badr. He was also in touch with different terror outfits and was working as an over ground worker for their members, arranging them food and supplies.
After his release in 2011, he initially worked with his father and got married before joining LeT. His father is an Imam (muezzin) in the local mosque. He completed his Bachelor of Arts from a local college.
Zeenat-ul-Islam is among the five most wanted terrorists by the security forces in the Valley.
The list includes Zakir Rashid Bhatt alias Musa who defected from Hizbul Mujahideen (HM) and is now heading Ansar Gazhwat-ul Hind, Al Qaeda's India branch; Reyaz AH Naikoo alias Zubair, tech savvy HM commander; Wasim AH, alias Osama, another LeT commander from Shopian who was in Burhan Wani's group; and Abu Hamas, a Pak terrorist who is believed to head Jaish-e-Mohammed (JeM) in India.
Indian security forces are on a hunt to eliminate terrorists from Kashmir and Abu Ismail was the fourth Lashkar commander killed this year - Abu Ismail, Abu Dujana, Junait Mattoo and Bashir Lashkari. Major HM terrorists hunted down this year include Sabzar Ahmad Bhat, Sajad Ahmed Gilkar and Yasin Ittoo.
According to South Asia Terrorism Portal, since 2013, over 600 terrorists have been eliminated from the Valley.
http://indiatoday.intoday.in/story/lashkar-commander-kashmir-zeenat-ul-islam/1/1049118.html
--------
Iraqi Kurdish parliament approves independence referendum
Sep 16, 2017
ARBIL - Iraqi Kurdish lawmakers Friday approved holding a referendum on the independence of Iraq's autonomous Kurdish region on September 25 as opposition members boycotted the parliament's first session in two years.
The region's vice-president Jaafar Aimenky, who chaired the session, announced the poll would go ahead after 65 out of 68 lawmakers present voted in favour.
After the show of hands, lawmakers stood to sing the Kurdish anthem while others raised flags to the sound of applause.
Opposition parties Goran and Jamaa Islamiya earlier said they would boycott the session.
The 111-member parliament in the Kurdish regional capital of Arbil had not convened for two years over disputes between political parties.
Neighbouring Turkey and Iran fear the referendum could stoke separatist aspirations among their own sizeable Kurdish minorities.
Washington opposes the referendum on the grounds it would weaken joint Arab-Kurdish military operations which have helped to send the Islamic State group into retreat in both Iraq and Syria.
The United States has proposed unspecified "alternatives" to the poll. Iraqi Kurdish leader Massud Barzani has pledged to give a rapid response.
KRG President Massoud Barzani said earlier on Friday the vote would not be delayed, despite pressing requests from the United States and other Western powers worried that the tension between Baghdad and Erbil would distract from the war on Islamic State militants who occupy parts of Iraq and Syria.
"We still haven't heard a proposal that can be an alternative to the Kurdistan referendum," Barzani said in a speech at a rally in the Kurdish region, referring to talks held with US and Western envoys this week in Erbil.
Gorran, the main opposition movement to Barzani's Kurdistan Democratic Party (KDP), boycotted the parliament session in Erbil. A dispute between Gorran and the KDP caused the assembly to suspend its sessions in 2015.
MPs from the Patriotic Union of Kurdistan (PUK) attended the session, ensuring the required quorum. The PUK is historic rival of the KDP but is supporting the referendum plan.
Iranian-backed Iraqi Shia paramilitary groups have threatened to dislodge the Kurdish forces from the oil-rich Kirkuk region, which is due to take part in the referendum.
Kirkuk is home to sizeable Arab and Turkmen populations and is outside the KRG official boundaries. The Kurds claim it as part of their homeland.
Kurdish peshmerga fighters seized Kirkuk and other disputed territories when the Iraqi army collapsed in the face of Islamic State in 2014. The Kurdish move prevented Kirkuk's oilfields from falling in the hands of the militants.
"We've been waiting for more than 100 years" to have a state, KDP MP Omed Khoshnaw told Reuters after the vote.
"There is no other way to guarantee that genocide will never be repeated," he told the assembly earlier, referring to the persecution of the Kurds and their expulsion from areas including Kirkuk under former president Saddam Hussein.
http://nation.com.pk/international/16-Sep-2017/iraqi-kurdish-parliament-approves-independence-referendum
--------
Trump Uses London Terror Attack to Promote His 'Muslim Ban'
Sep 16, 2017
Donald Trump has used the latest terrorist attack in London to promote his beleaguered travel ban on residents of six Muslim-majority countries.
"Another attack in London by a loser terrorist," the President tweeted, hours after an improvised explosive device detonated in the London subway system.
He added: "The travel ban into the United States should be far larger, tougher and more specific – but stupidly, that would not be politically correct!"
Later, in an appearance at the White House Rose Garden, Mr Trump said the country must be "smarter" when it comes to terrorism.
"It's a terrible thing," he said of the London attack. "It keeps going and going, and we have to be very smart and we have to be very, very tough – perhaps we're not nearly tough enough."
The US Supreme Court allowed a partial version of Mr Trump's ban to be implemented in June. The ban has been plagued with legal challenges since its inception, with many claiming it amounts to an unconstitutional ban on Muslims.
The version of the ban permitted by the Supreme Court is Mr Trump's second pass at the policy, which originally banned residents of seven Muslim-majority countries. The President has previously threatened to bring the full version of the ban before the Court.
The Supreme Court further amended the ban to allow foreign nationals with a "bona fide connection" to the US to enter the country. This includes students at US universities; employees of US companies, and parents, spouses, fiancés, children, siblings and half-siblings of people in the US.
The 9th Circuit Court of appeals recently expanded the list of relatives to include grandparents, aunts, uncles, and other extended family members. The Supreme Court, however, barred them from extending the list to include certain classes of refugees.
The Court will make their full ruling on the ban in October.
Mr Trump has frequently used terrorist attacks to promote his ban, the formal title of which is "Executive Order Protecting The Nation From Foreign Terrorist Entry Into The United States".
On 3 June, the day of the terrorist attack on London Bridge, the President tweeted: "We need to be smart, vigilant and tough. We need the courts to give us back our rights. We need the Travel Ban as an extra level of safety!" Officials had not declared the incident a terrorist attack at the time.
After Friday's attack, which injured 22 people, Mr Trump tweeted that the "sick and demented" terrorists must be "dealt with in a much tougher manner". Along with advocating for a "larger, tougher" travel ban, the President also suggested shutting down the internet.
"Loser terrorists must be dealt with in a much tougher manner," he wrote. "The internet is their main recruitment tool which we must cut off & use better!"
British officials are still searching for suspects in the attack.
http://www.independent.co.uk/news/world/americas/us-politics/trump-london-attack-terror-parsons-green-muslim-ban-promotion-twitter-a7948911.html
--------
Europe
May Censures Trump For Tweets on London Terror Attack
Sep 15, 2017
British Prime Minister Theresa May has rebuked US President Donald Trump over claims that those behind the latest bomb attack on a London subway train were known to police.
The condemnation came on Friday, shortly after Trump posted several tweets about both the terror attack on London's Parsons Green subway station that left at least 29 people injured and the ongoing efforts to thwart terrorism.
"I never think it is helpful for anyone to speculate on what is an ongoing investigation," May told the BBC, without naming the US president.
"The police and security services are working to discover the full circumstances of this cowardly attack and to identify all those responsible," she added.
Trump's tweets implied that the British police could have done more to prevent the attack and that UK authorities had been monitoring those responsible for setting off explosives in the tube station.
"Another attack in London by a loser terrorist. These are sick and demented people who were in the sights of Scotland Yard. Must be proactive!" he wrote in his first tweet.
Minutes later, the US president followed with two more tweets, commenting on the fight against terrorism and his administration's efforts to do so.
"Loser terrorists must be dealt with in a much tougher manner. The internet is their main recruitment tool which we must cut off & use better!" he noted. "The travel ban into the United States should be far larger, tougher and more specific-but stupidly, that would not be politically correct!"
Nick Timothy, a former senior aide to the British premier, dismissed Trump's tweets, saying it was "so unhelpful from [the] leader of our ally and intelligence partner."
A Metropolitan Police spokesperson also denounced the tweets as "speculation," saying that, "We don't even know who the suspects are."
This is not the first time Trump's controversial and interventionist comments spark an angry reaction. The US president has in the past been accused of reacting to suspected terrorist incidents before the facts are fully known.
Meanwhile, the US president on Friday claimed his administration had "made more progress in the last nine months" against the Daesh (ISIL) terrorist group than his predecessor, Barack Obama.
http://www.presstv.ir/Detail/2017/09/15/535297/Britain-Theresa-May-scolds-Trump-for-terror-tweets
--------
Isis claims 'bucket bomb' attack on London Underground, UK threat level raised to 'critical'
Sep 16, 2017
BEIRUT: The Islamic State group has claimed responsibility for a bomb attack on a packed London Underground train on Friday, that injured at least 22 people.
"The bombing on a metro in London was carried out by a detachment of the Islamic State" group, it said in a statement published by its Amaq propaganda agency.
An improvised explosive device (IED) exploded+ on a packed underground train at a London station on Friday, injuring at least 29 people in the fifth terrorist attack this year, which Prime Minister Theresa May said was "clearly intended to cause significant harm".
The explosion, on a District Line Tube in the British capital's southwest, occurred as the train pulled into Parsons Green station. Commuters said they heard a bang and saw a fireball inside the carriage+ when the "bucket bomb" exploded.
Several people suffered facial burns, some reportedly were even trampled in the rush to escape. But none of the injuries were life threatening.
Pictures of a white bucket on fire inside a supermarket bag, with wires trailing on to the carriage floor of the train went viral on social media.
Investigators were examining what appears to be a circuit board recovered from the scene, news reports said.
Scotland Yard said it was a terror incident and they "assess" an IED triggered the blast. A hunt was on for a suspect the British media labelled as the "bucket bomber".+
Prime Minister Theresa May returned to London to chair a meeting of the government's emergency response committee. She called the incident a "cowardly attack" and said the national threat level had been raised a notch to its highest level, "critical".
This is the fifth terrorism incident in the UK this year.
The London Ambulance Service said 29 people have been treated in hospital. Police said that 'most' had 'flash burns'.
Scotland Yard's counter-terrorism squad, SO15, has taken the lead in the investigation from the transport police.
Full report at:
http://timesofindia.indiatimes.com/world/uk/isis-claims-bucket-bomb-attack-on-london-underground/articleshow/60705375.cms
--------
Britain raises terror threat level after London bomb attack: May
Sep 15, 2017
Britain has raised its national threat level to maximum after a bomb exploded on a crowded London Underground train during the morning rush hour, injuring at least 29 people.
British Prime Minister Theresa May announced on Friday that military troops would replace police officers "on guard duties at certain protected sites which are not accessible to the public".
The terror threat has been raised from "severe" to "critical", meaning another terrorist attack is expected imminently.
"The public will see more armed police on the transport network and on our streets, providing extra protection," May said.
"This is a proportionate and sensible step which will provide extra reassurance and protection while the investigation progresses," she added.
Earlier, the Metropolitan Police said in a statement that British authorities were treating the explosion at the Parsons Green metro station as a "terrorist incident."
Witnesses saw a "wall of fire" and injured passengers with facial burns at Parsons Green station in west London after the explosion.
"At 8:20 this morning at Parsons Green station there was an explosion on a Tube train. We now assess that this was a detonation of an improvised explosive device," police counter-terror chief Mark Rowley said.
He added said most of the people were injured with "flash burns", while others were hurt by the stampede when passengers panicked after the incident.
'Suspect identified'
British security services said they have identified a suspect involved in the bombing with the help of surveillance footage, Sky News reported.
"Security sources say they've identified a suspect involved in the Parsons Green bombing, with the aid of CCTV footage," said Mark White, a home affairs correspondent for Sky News.
Meanwhile, Daesh claimed responsibility for the bomb attack, the terrorist group's Amaq news agency said.
'Manhunt underway'
The mayor of London, Sadiq Khan, said that there "is a manhunt underway." He said he was not allowed to say whether that meant a specific suspect was being sought.
Khan said earlier the city "utterly condemns the hideous individuals who attempt to use terror to harm us and destroy our way of life," and called on Londoners to remain calm and vigilant.
Transport for London confirmed that Parsons Green station has been closed and there was no service between Earls Court and Wimbledon on the District Line which runs through Parsons Green.
One witness reported seeing "a flash and a bang" in a bag holding the container, which is said to have had wires coming from it, on the packed rush-hour carriage.
"We were called at 8:20 a.m. to reports of an incident at Parsons Green underground station," said Natasha Wills, assistant director of operations at London Ambulance Service.
"We have sent multiple resources to the scene including single responders in cars, ambulance crews, incident response officers and our hazardous area response team, with the first of our medics arriving in under five minutes."
"There was panic as people rushed from the train, hearing what appeared to be an explosion," said BBC London presenter Riz Lateef, who was at Parsons Green on her way in to work.
"People were left with cuts and grazes from trying to flee the scene. There was lots of panic."
"Suddenly there was panic, lots of people shouting, screaming, lots of screaming," said technology consultant Richard Aylmer-Hall, who was sitting on the "packed" District Line train.
"I saw crying women, there was lots of shouting and screaming, there was a bit of a crush on the stairs going down to the streets," he said.
The incident comes after a series of terror attacks that have rocked Britain this year, killing dozens of people and injuring hundreds, putting the capital on high alert.
The prime minister said she will chair a meeting of Britain's emergency response committee later on Friday.
"My thoughts are with those injured at Parsons Green and the emergency services who, once again, are responding swiftly and bravely to a suspected terrorist incident," May said in the statement.
Full report at:
http://www.presstv.ir/Detail/2017/09/15/535229/UK-blast-subway-station-injured-police-
--------
Islamic State claims responsibility for London subway attack that injured 29; terror threat 'critical'
Sep 16, 2017
An Islamic State group claimed responsibility for the latest attack to rock Britain — the fifth this year — after a homemade bomb exploded in a packed London subway car Friday, sending panicked passengers fleeing for cover during the morning rush hour.
In response to the attack, which left dozens of passengers injured, British officials raised the terrorism threat to "critical," meaning another attack was deemed to be imminent.
Authorities said the incident was caused by an improvised explosive device that had been left inside a bucket in a supermarket cooler bag on a busy subway car. Photos on social media showed a white bucket on fire inside the train.
Twenty-nine people were injured, most suffering flash burns, but no one was killed — unlike the other terrorist attacks this year in which dozens were killed and scores hurt.
The London Ambulance Service said 19 patients were treated for mostly minor injuries at three hospitals in London.
"We arrived on scene in five minutes of the first 999 call … making sure patients received the medical help they needed as quickly as possible," Natasha Wills, assistant director of operations, said in a statement.
Police immediately launched a manhunt. By late Friday evening, no arrests had been made.
The train was entering Parsons Green station in leafy southwest London, heading toward central London, when the bomb burst into flames around 8:20 a.m. It reportedly had a timer attached, but it was not immediately clear whether it detonated as planned or earlier than intended.
Prime Minister Theresa May summoned a meeting of her government's emergency COBRA committee and described the attack as "cowardly."
At first, she said the nationwide terrorism threat level would remain at "severe," and that it was under review. Later, May announced that the level would be raised to "critical" and that "a further attack may be imminent."
"The joint terrorism and analysis center, the independent organization responsible for setting the threat level on the basis of available intelligence, has now decided to raise it from severe to critical," May announced.
May last raised the threat level to "critical" in the wake of the Manchester Arena blast in May at the conclusion of an Ariana Grande pop concert.
President Trump went on Twitter a few hours after the incident to condemn the attack, in tweets that also appeared to suggest that British law enforcement officials were aware of who was behind the blast.
"Another attack in London by a loser terrorist. These are sick and demented people who were in the sights of Scotland Yard. Must be proactive!" he said in his first tweet.
He also renewed his call for a tougher travel ban in the United States.
"The travel ban into the United States should be far larger, tougher and more specific--but stupidly, that would not be politically correct!"
When questioned about those comments, May responded: "I never think it's helpful for anybody to speculate on what is an ongoing investigation."
Mark Rowley, assistant police commissioner for London's Metropolitan Police, commonly referred to as Scotland Yard, said the public would see a heightened police presence at transport hubs and urged anyone with images of the incident, or knowledge of the attack, to contact authorities.
He said the public should remain alert but should not be alarmed.
The mayor of London, Sadiq Khan, said the attack was an attempt by "evil and cowardly" individuals to disrupt the city's way of life, adding that the capital would never be defeated by terrorism.
He also called for more police resources in London, saying he was unapologetic for using this incident to again spotlight the issue of budget cuts.
"Since 2010, we've lost hundreds of millions of pounds from the police budget. We've had to reduce police staff. We've had to sell off police stations," he told Sky News.
"It's simply not possible for a global city like London to carry on keeping our citizens, visitors and businesses safe if the government carries on making the cuts they've been making."
Britain has frequently been the target of terrorist attacks in recent years, including a coordinated assault on London't transit system. In 2005, suicide bombers attacked three Underground subway trains and a double-decker bus, killing 52 people and injuring more than 700.
But experts said this year has been particularly violent, with terrorists using easy-to-access items, such as vehicles or knives to carry out attacks.
In early June, six people were killed when a van rammed into pedestrians on London Bridge and assailants fled on foot, stabbing people. Later that month, a vehicle plowed into a group of Muslim worshipers in Finsbury Park, killing one person and injuring others.
In May, 22 people were killed at the Manchester concert when a suicide bomber detonated a device as fans were leaving the event. And several weeks before that, in March, six people died when a terrorist drove his car into a group on Westminster Bridge, near the Houses of Parliament.
While authorities continue to search for the perpetrators in Friday's blast, Amaq, an agency affiliated with Islamic State, quoted a source saying that a "security squad" had conducted the attack.
Islamic State has repeatedly called on its followers to carry out attacks on trains. Last month, an Islamic State activist offered bomb-making tips on a pro-Islamic State telegram channel, according to the nonprofit Middle East Media Research Institute.
Experts said Friday's attack suggests it took considerable planning.
"This was an attack on London's transportation infrastructure, and it doesn't seem to be an opportunity attack — someone had the time to gather resources and build the device," said Erroll Southers, director of USC's Homegrown Violent Extremism Studies program.
"Trains are open and a vulnerable system. It is a soft target. It is likely to encourage more copycat attacks, and it's also going to require an extraordinary level of security to deter these things from happening."
Full report at:
http://www.latimes.com/world/europe/la-fg-london-subway-20170915-story.html
--------
Southeast Asia
Perlis mufti: UnIslamic to send children to tahfiz schools with fire risks
September 16, 2017
KUALA LUMPUR, Sept 16 ― It is unIslamic for parents to send their children to study at tahfiz schools that have not adhered to safety standards, Perlis mufti Datuk Dr Mohd Asri Zainul Abidin has said.
Mohd Asri said the deadly Thursday fire at a Kuala Lumpur tahfiz school should cause emphasis to be placed on student safety, as it would both fulfill religious obligations and prevent misunderstanding towards Islam.
"Islam does not call its followers to be in destruction even for the sake of doing good. This is the same as sending your children to tahfiz centres, it is a good thing but if that school is at risk of fires, Islam does not ask to do. Islam prioritises lives and safety very much.
"So I say, if want to follow religion, have to also follow the rules of the authorities. Parents shouldn't become victims to those who use religion as a shield anymore," he was quoted telling local daily Utusan Malaysia, adding that the expected enforcement by the government on tahfiz schools should not be politicised.
Tahfiz schools are where students learn and are trained to memorise the Muslims' holy book al-Quran.
In the same report, Dr Maza said attention should also be paid to the learning and teaching process at private tahfiz schools, noting that some were established despite not having sufficient infrastructure due to the high demand.
"If the teachers are untrained and there are also teachers who are not in the subject they should be teaching, then the objective of education will not be achieved. Worry that later these children will blame the government in the future," he said.
In another report, Universiti Sains Islam Malaysia's Prof Tan Sri Abdul Shukor Husin also corrected Muslim parents' wrong perception that the act of sending their children to tahfiz schools would guarantee them a place in heaven in their afterlife.
"Heaven is Allah's right and there is no guarantee because we can only work towards going to heaven. Don't sacrifice your children to tahfiz only for this purpose, instead parents have to understand and arrange for their children's education according to their capability.
"If their children are capable, parents have to first research on the background, tahfiz education system, teachers and safe and conducive infrastructure before sending their children to the school," the distinguished fellow at the university was quoted telling local daily Berita Harian.
Abdul Shukor, who was formerly chair of the national fatwa-making body, further urged parents to ensure that their offspring at tahfiz schools are also taught academic knowledge.
"If parents want to send their children to tahfiz schools, make sure that school has academic streams. However, the problem is that many parents send their children to schools that only lean towards tahfiz education without learning Mathematics, Science and History," he said.
He said the neglect of academic instruction for these children would cause difficulties for them in the future, stressing that a person who is a hafiz or has memorised the al-Quran should at the same time have academic knowledge to be more competitive in society.
The Thursday pre-dawn fire at Kuala Lumpur's Darul Quran Ittifaqiyah killed 21 students and two wardens at the Islamic religious boarding school's dormitory and is believed to be the worst fire involving a tahfiz school since 1989.
http://www.themalaymailonline.com/malaysia/article/perlis-mufti-unislamic-to-send-children-to-tahfiz-schools-with-fire-risks#B1QzkLPI0atKgmTg.97
--------
Najib: Britain's ties with Malaysia valuable
16 Sep 2017
LONDON: Prime Minister Datuk Seri Najib Tun Razak and his British counterpart Theresa May have reaffirmed the strong ties between Malaysia and Britain which pre-dated and have continued since our independence 60 years ago.
In a statement issued after their meeting at the British Prime Minister's Office at No 10, Downing Street on Thursday, Najib said, "In addition to our shared values and history, the United Kingdom is seeking a new relationship with friends and partners around the world as it leaves the European Union (EU).
"Malaysia is well positioned to add value, strategically located at the heart of South-East Asia, with strong links to the Muslim world and China," he said.
Najib said Malaysia welcomed the opportunity to have a closer economic partnership with Britain.
Najib also said that the United Kingdom and Malaysia were united on the need to fight terrorism and violent extremism.
"We mourn the deaths of those who died in the appalling attacks in the United Kingdom. Malaysia is ready to share its expertise and experience in combating the threat from those who blaspheme the name of Islam by falsely claiming that their atrocities are Islamic," he said.
He said they also discussed the humanitarian catastrophe facing the Rohingya in Myanmar and both agreed that the international community must come together to find a solution to bring to an end to the crisis that has shocked both the region and the world. "Britain and Malaysia are old partners.
"My discussions with Prime Minister May confirmed the depth of our friendship and we look forward to our countries working together to forge a prosperous and secure future for our peoples."
Speaking at a press conference later, Najib said they had also touched on a number of issues on bilateral relations and international issues.
"I stated as regards to the United Kingdom's post Brexit planning, that Malaysia was ready to consider whatever proposals they made towards further strengthening economic ties, especially boosting trade and investment with Malaysia.
"Since they will be exiting from the European Union, surely they will need a new formula in terms of economic relations with the world, and Malaysia is a country with its own strength and with this strength we can certainly add value to the United Kingdom's post brexit's future," he said.
Full report at:
http://www.thestar.com.my/news/nation/2017/09/16/najib-britains-ties-with-msia-valuable-we-are-ready-to-boost-economic-relations-says-pm/
--------
Wisma Putra: No reports so far of Malaysians affected in London terror attack
September 16, 2017
KUALA LUMPUR, Sept 16 ―There have been no reports so far of Malaysians affected in yesterday's explosion incident on a Tube train as it was heading to the Parson Green station in London during the morning rush hour.
The explosion left 22 people injured.
Wisma Putra (Foreign Ministry) in a statement said the ministry is closely monitoring the situation and the High Commission of Malaysia in London is in contact with the local authorities.
Malaysians are also advised to contact the High Commission located at 52 Bedford Row, London WC1R 4LR at +44 (0) 2072424308 or email mwlondon.kln@1govuc.gov.my for further queries.
The statement also said the Government of Malaysia strongly condemned this cowardly attack.
London police yesterday declared the explosion, a "terrorist incident".
It was reported that the blast was caused by detonation of an improvised explosive device at around 8.20am local time.
Full report at:
http://www.themalaymailonline.com/malaysia/article/wisma-putra-no-reports-so-far-of-malaysians-affected-in-london-terror-attac#RjQi7mk9RFbJwqSu.97
--------
Police thwart IS attempt to bomb non-Muslim houses of worship
September 15, 2017
KUALA LUMPUR: Malaysian police have arrested a man who is suspected of having received orders from the Islamic State to launch attacks on non-Muslims and their places of worship here.
The man, 21,was one of three people arrested in operations conducted in Perak, Selangor and Melaka from Sept 8 to Sept 10. He had allegedly been told how to assemble explosive devices and had tried to produce a bomb.
Inspector-General of Police Mohamad Fuzi Harun said in a statement that the jobless man was arrested on Sept 8 in Bagan Serai, Perak, and that he had sworn allegiance to the Islamic State earlier this year.
"The suspect also admitted that he has been taught by Dr Mahmud Ahmad, (Malaysia's most wanted terrorist), and a Saudi Arabian bomb expert on how to produce Improvised Explosive Devices (IED) on a large scale. He has tried to produce the bomb three times. "The suspect also received instruction from another senior Malaysian IS fighter in Syria to purchase a pistol, M-16 and AK-47 assault rifles along with a hand grenade from a neighbouring country and to launch an attack on non-Muslims and their places of worship," he said.
Fuzi said police also seized chemical materials believed kept for use to produce the IEDs.
On Sept 10, police detained a 38-year-old cendol seller in Melaka who was actively promoting IS.
"The suspect planned to join militants in the southern Philippines and Rakhine in Myanmar," said Fuzi.
Full report at:
http://www.freemalaysiatoday.com/category/nation/2017/09/15/police-thwart-is-attempt-to-bomb-non-muslim-houses-of-worship/
--------
India
India tells off OIC: Advise you to not comment on India's internal affairs
Shailaja Neelakantan
Sep 16, 2017
NEW DELHI: At the UN yesterday, India firmly and unequivocally+ told the Organisation of Islamic Cooperation (OIC) that it would be better off not commenting on India's internal affairs, reported ANI.
India was replying to comments on Kashmir made by Pakistan, which was using the OIC to comment on the troubled state, as is its wont. Pakistan made its comments on behalf of the OIC, of which it is a member.
India said this was out of line.
"Organisation of Islamic Cooperation has no locus standi on India's internal affairs, we strongly advise the OIC to refrain from making such references in future," said Sumit Seth, first secretary at the Permanent Mission of India to UN.
Seth delivered his response using the 'right of reply', after Pakistan, on behalf of the OIC, made its statement.
"The OIC in its statement+ contains factually incorrect and misleading references to the Indian state of Jammu & Kashmir. India outrightly (sic) rejects all such references. The Indian state of Jammu & Kashmir is an integral and inseparable part of India," said Seth
The OIC is a 57-nation body which says it is "the collective voice of the Muslim world".
The OIC has made comments on Kashmir several times over the years+ . In one recent such instance in July, the OIC talked about "gross human rights violations in Kashmir" and said the Kashmir dispute posed a threat to the peace and security of the region. The OIC made these comments at a foreign ministers' meeting in Cote d'Ivoire.
At the meeting, Sartaj Aziz, then adviser to the Pakistan prime minister, spoke of "Indian atrocities" in the Kashmir Valley following the killing of Hizbul Mujahideen terrorist Burhan Wani on July 8 last year.
In a response near identical to yesterday's, the external affairs ministry told the OIC to refrain from commenting on the issue.
"India outrightly (sic) rejects all such references. The OIC has no locus standi on India's internal affairs. We strongly advise the OIC to refrain from making such references in future," said the external affairs ministry in an official statement.
In April, the OIC went so far as to say it "backs Pakistan" on the Kashmir issue and added that it believes that there is a need to put "pressure" on India on the issue of alleged human rights violations in the state.
Pakistan, meanwhile, always rakes up the bilateral issue on international forums.
In May, at a meeting of the OIC, Pakistan raised the Kashmir issue with UN Secretary General Antonio Guterres, reported PTI.
A month before that, minister in Pakistan's permanent mission to the UN, Masood Anwar, raised the Kashmir issue in his statement to the UN General Assembly session of the committee on information.
As soon as he made these remarks, minister in India's Permanent Mission to the UN, S Srinivas Prasad, interrupted Anwar's speech and strongly raised objections to the mention of Kashmir by the Pakistani delegate.
"It is a bilateral issue which should not be brought here," said Prasad to the chair of the session.
Before delivering India's statement at the session, Prasad said the Kashmir issue was totally unrelated to the forum.
"Before I begin my statement, I would like to thank the chair for its deft handling and not allowing the elaboration of a subject which is totally unrelated to this forum as was tried by a member state," said Prasad.
http://timesofindia.indiatimes.com/india/india-tells-off-oic-advise-you-to-not-comment-on-indias-internal-affairs/articleshow/60706976.cms
--------
57 Muslim families flee Vadodara after murder of Hindu man
Tushar Tere
Sep 15, 2017
VADODARA: Nearly 57 Muslim families fled their homes in VUDA quarters in Bapod after they were allegedly threatened by the locals and stones were pelted at their homes on Wednesday. The incident occurred after Manhar Variya, a resident of VUDA quarters was stabbed by Nazeem Khan Pathan on Tuesday night. Variya was rushed to a local hospital but he died before he could get treatment.
Recommended By Colombia
The murder angered the locals who even ransacked Khan's house on Thursday. "About 57 Muslim families staying in VUDA quarters were threatened after the murder. So, they left their homes and are now staying with their friends or other family members in Karelibaug," said activist Shaukat Indori.
"These families, who left all their belongings behind, are scared to return to their homes. We will be meeting the police commissioner and urging him to provide adequate security to these families. Also, it would be good if Vadodara Municipal Corporation (VMC) shifts these families to any Muslim-dominated locality," Indori told TOI.
When contacted, city police commissioner, Manoj Sashidhar said, "The police have talked with the families and most of them are keen to return to their homes. In fact, two families have already returned and we have provided adequate security." A senior police official said that the situation is normal but someone is trying to instigate these families.
Full report at:
http://timesofindia.indiatimes.com/city/vadodara/57-muslim-families-flee-vadodara-after-murder-of-hindu-man/articleshow/60702568.cms
--------
Will push Myanmar on refugees, India tells Dhaka
SEPTEMBER 15, 2017
Delhi's stand has shifted since last week, when the PM visited Naypyitaw
India on Friday sent another consignment of aid for Rohingya refugees in Bangladesh. The relief was shipped just hours after External Affairs Minister Sushma Swaraj telephoned Bangladesh Prime Minister Sheikh Hasina, assuring her that New Delhi has been putting pressure on the Myanmar government to ease the situation, a senior official in Ms. Hasina's office told The Hindu.
"India and Bangladesh's stand is aligned over the Rohingya issue," said Nazrul Islam, advisor to Ms. Hasina. "Ms. Swaraj said India would push Myanmar both bilaterally and multilaterally to take back their refugees."
The MEA declined to comment on the External Affairs Minister's conversation, but didn't deny the Bangladesh Prime Minister's office's version of what was said. According to Mr. Islam, who spoke on the telephone from Dhaka, the call was arranged during a meeting with the Indian High Commissioner Harsh Shringla regarding relief arrangements.
Ms. Hasina is due to leave for New York this weekend to attend the UN General Assembly (UNGA), where she "could" meet Ms. Swaraj, the advisor said.
A senior MEA official told The Hindu that India and Bangladesh are "in close touch" over the issue, but that it was "too early" to say whether India and Bangladesh will present a united front at the UNGA, where Bangladesh has made it clear it will call for international pressure on Myanmar.
A cautious line
The telephone call brings into sharp focus India's continuing dilemma of balancing its interests between two neighbours — Bangladesh and Myanmar — over the issue, which has seen Delhi shift its position several times since last Thursday, when Prime Minister Narendra Modi was in Myanmar for talks with State Councillor Aung San Suu Kyi. In the joint statement that followed, the wording on the Rohingya crisis reflected only India's support to Myanmar in fighting terrorists. However, two days later, after interventions by the Bangladesh government, a visit to the refugee camp by Mr. Shringla, and a stern statement from the UN Human Rights Commissioner Zeid Hussain, the MEA issued another statement, expressing concern about the refugees.
"Myanmar has every right to fight terror within their country, but their terror problem cannot become India's refugee problem, which it will, if Bangladesh is unable to cope with it, " said the senior MEA official.
Deportation row
Adding to the complications for the MEA is the Ministry of Home Affairs's move to deport 40,000 Rohingyas who fled to India during violence in 2012. The UNHRC has criticised the move and the Supreme Court will deliberate on it on September 18.
The MHA's move has been particularly perplexing, as it has been unable to explain where the Rohingyas would be deported to, given that Myanmar has reportedly mined its borders to ensure they cannot return, and Bangladesh is filled to capacity with more than 800,000 refugees already. Myanmar refuses to accept around 1.3 million Rohingya that lived in its Rakhine state, bordering Bangladesh, as Myanmar citizens, and consequently, has refused to allow about 5,00,000 that fled earlier and 4,00,000 more that have fled in the last few weeks, to return.
Full report at:
http://www.thehindu.com/news/national/will-push-myanmar-on-refugees-india-tells-dhaka/article19693743.ece
--------
15 Muslim NGOs condemn violence against Rohingya minority, urge India to shelter refugees
Sep, 16 2017
New Delhi: About 15 Muslim NGOs under aegis of the All India Tanzeem Ulama-e-Islam, a Sunni Sufi cleric organisation, on Friday held a protest at Jantar Mantar condemning "the despicable acts of genocide" against Rohingya Muslims in Myanmar.
They also sought roll back of Indian government's decision to send back Rohingyas to Myanmar "in such a dire situation".
"Government of India must start bilateral talks on the Rohingya crisis, open its border for the refugees and provide the basic shelter, food and civil amenities until the situation is not going normal," said the protesters in a release.
Full report at:
http://www.firstpost.com/india/15-muslim-ngos-condemn-violence-against-rohingya-minority-urge-india-to-shelter-refugees-4049283.html
--------
NHRC to oppose govt's deportation plan for Rohingyas
Neeraj Chauhan
Sep 16, 2017
NEW DELHI: The National Human Rights Commission (NHRC) will oppose+ the government's plans to deport 40,000-odd Rohingya Muslim refugees living illegally in the country, when the Centre submits its affidavit on the issue in the Supreme Court on Monday. The rights body will plead against their deportation on "humanitarian grounds' and for fear of persecution if they are sent back.
The ministry of home affairs (MHA) is set to file the affidavit on deportation of Rohingyas whose stay has been termed as "illegal, a security threat+ and strain on India's resources". NHRC chairperson and former CJI Justice H L Dattu told TOI, "We will intervene in the matter on human grounds. We are a human rights body and if these persons (Rohingyas) are deported back to their country, we see it as a violation of human rights."
The rights body is also likely to cite various orders of the SC in which it has held that fundamental right to life and liberty enshrined under Article 21 of the Constitution applies to all, irrespective of whether they are Indian citizens or not, said sources. Earlier, while issuing a notice to the home ministry last month and criticising its decision to deport Rohingyas, NHRC had stated that "India has been home to refugees for centuries. It has continued to receive a large number of refugees from different countries".
"Even though India is not a signatory to the 1951 Convention on Refugees and also the 1967 Protocol, it is a signatory to a number of United Nations and world conventions on human rights. Till today, the country has evolved a practical balance between human and humanitarian obligations on the one hand and security and national interests on the other," it had stated.
Home minister Rajnath Singh on Friday confirmed that the government will file its affidavit on Rohingyas+ on September 18. While the MHA refused to share details on its official stand, sources said it will be more or less the same as mentioned in the advisory sent to states recently, in which it was claimed that Rohingyas posed grave "security threat". The government had asked states to identify Rohingya refugees and initiate the process of deporting them.
Full report at:
http://timesofindia.indiatimes.com/india/nhrc-to-oppose-govts-deportation-plan-for-rohingyas-likely-to-fight-for-refugees-in-sc/articleshow/60704936.cms
--------
2 terrorists killed during infiltration bid in J&K's Machhil sector
Sep 16, 2017
NEW DELHI: Two terrorists were killed as security forces foiled an infiltration bid along the Line of Control (LoC) in Machhil sector of north Kashmir's Kupwara district on Saturday.
"An infiltration bid has been foiled in Machhil sector+ and two terrorists have been killed," defence spokesman Col Rajesh Kalia said.
Troops monitoring the area noticed suspicious movement along the LoC and immediately challenged the intruders. Two terrorists were shot down in the ensuing gun battle.
Weapons have been recovered from the slain terrorists, whose identity and affiliation is being ascertained, the spokesman said.
Earlier in August, the Army killed 5 intruders+ who were attempting to infiltrate from Pakistan-occupied Kashmir (PoK) into Machhil sector. On July 23, another infiltration attempt was foiled by the Army in the very same area.
Full report at:
http://timesofindia.indiatimes.com/india/2-terrorists-killed-during-infiltration-bid-in-jks-machil-sector/articleshow/60707533.cms
--------
Arab World
Russia: 1,000 Militants Agree to Side with Syrian Army in War on Terrorism
Sep 15, 2017
"An agreement has been struck envisaging that seven field commanders of illegal armed formations and more than 1,000 militants subordinated to them will side with the Syrian government troops," the statement said.
Reports said in mid-August that Deputy Commander of the Russian military contingent in Syria Lt. Gen. Sergei Kuralenko called on the Syrian people to combat terrorism in the first-ever televised address of a representative of the Russian center for Syrian reconciliation since its foundation.
The militants left industrial and social facilities destroyed as well as caused irreparable damage to monuments of the world cultural heritage, forcing millions of Syrians to leave their homes, Kuralenko noted in his tv address.
"I call upon all the Syrians, who want to liberate their country from terrorists, restore peace and harmony in their country. Only your joint efforts will help to stop the fratricidal war and return the long-awaited peace to long-suffering Syria," Kuralenko said in a speech aired by the country's main state-owned broadcaster.
"Russia has always supported Syria, and, this is why, the Russian Federation accepted the request of Damascus to assist in the elimination of international terrorists, who had invaded the country," Kuralenko stressed.
Syria has been engulfed in a civil war for over six years with the government troops fighting against numerous opposition factions as well as terrorist groups such as Daesh (ISIL) and Al-Nusra Front (Tahrir al-Sham Hay'at or the Levant Liberation Board), both outlawed in Russia. According to the United Nations, more than 400,000 people have been killed during this period.
http://en.farsnews.com/newstext.aspx?nn=13960624000346
--------
Daesh executes own senior commander in Kirkuk over leaving stronghold
Sep 15, 2017
The Takfiri Daesh terrorist group has reportedly executed one of its high-ranking militant commanders in Iraq's northern oil-rich province of Kirkuk on charges of "attempts to escape to the land of non-believers."
A local source, speaking on condition of anonymity, told the Arabic-language SNG news agency that the senior terrorist, identified by the nom de guerre Abu Qatada al-Muhajir, was killed on the outskirts of Hawijah city, located 45 kilometers west of the provincial capital city of Kirkuk.
The source added that al-Muhajir was a prominent Daesh member and in charge of recruiting Arab fighters.
He purportedly possessed a great deal of information about Daesh leaders and the terror group's bombing squads.
Over dozen foreign Daesh women arrested near Tal Afar
Separately, Iraqi security troops have arrested dozens of female Daesh members near Tal Afar more than a fortnight after government forces, backed by allied fighters from Popular Mobilization Units, liberated the strategic northern city from the clutches of Daesh extremists.
The media bureau odf the Defense Ministry, in a statement released on Friday, announced that members iof the Federal Police Force arrested 14 female Daesh terrorists in Qasabet al-Ra'ie village on the outskirts of al-'Ayadiya district, which lies 11 kilometers northwest of Tal Afar.
The statement added that thirteen of those arrested were Turkish nationals and only one of them came from Russia. There were sixteen children with the Takfiri women.
On August 31, Prime Minister Haider al-Abadi said the city of Tal Afar and the entire Nineveh province had been purged of the Daesh Takfiri terrorist group.
Full report at:
http://www.presstv.ir/Detail/2017/09/15/535253/Daesh-executes-own-senior-commander-in-Kirkuk-over-leaving-stronghold
--------
Council of Senior Scholars: Saudis aware of the bad intentions of terrorist groups
16 September 2017
RIYADH: The General Secretariat of the Council of Senior Scholars noted two security achievements: Thwarting a terrorist plan to attack two departments affiliated with the Ministry of Defense in Riyadh, and discovering and disbanding cells that had seditious intentions.
The secretariat yesterday announced in a statement: "The people of the Kingdom are totally aware of the bad intentions of terrorist groups and cells that have external relations intending to cause instability and sedition. It is very important for us to know that the thing that irritates our enemies the most is seeing the achievements and solidarity in the Kingdom, which has resulted in a stable and secure country. The Kingdom has a leading role at Arab, Muslim and international levels, and the hatred and malice of our enemies pushes them into trying to sabotage this."
The report also said that the secretariat issued a number of reports in which it confirmed its support for the government's procedures regarding terrorists and those who have external allegiances to such groups as Daesh, Al-Qaeda, the Houthis, and Hezbollah, in order to prevent and protect the country and its people from their evil, and preserve solidarity and unity.
Full report at:
http://www.arabnews.com/node/1161986/saudi-arabia
--------
Iraq: Death toll rises to 84 in the Islamic State attack on Shia pilgrims
Sep 15, 2017
Gunmen and suicide bombers killed at least 84 people in southern Iraq in the deadliest attack by the Islamic State group since it lost second city Mosul, according to a new toll released on Friday.
Many of the dead in Thursday's attack near the city of Nasiriyah were Shiite Muslim pilgrims, some of them Iranian, officials said.
"The death toll has risen to 84 after the discovery of 10 more bodies at the scene of the attack," said Jassem al-Khalidi, health director for Dhiqar province, which has largely been spared the violence that has plagued northern and central Iraq.
"Another 93 people were wounded, many of them seriously," Khalidi told AFP.
The assailants struck at midday, opening fire on a restaurant before getting into a car and blowing themselves up at a nearby security checkpoint, officials said.
They left a trail of destruction, with charred bodies scattered on the ground near the burnt-out wrecks of cars, buses and trucks, an AFP correspondent reported.
The attack was quickly claimed by IS, which appears to be switching to insurgent attacks after suffering a string of setbacks on the battlefield.
UN envoy Jan Kubis condemned the "cowardly twin attacks... which resulted in numerous civilian casualties, including many pilgrims."
Shiites have been the target of repeated attack by the Sunni extremists of IS who regard them as heretics.
Full report at:
http://www.hindustantimes.com/world-news/death-toll-rises-to-84-in-the-iraq-attack-on-shia-pilgrims/story-sgDcwZ75s7CBYf6AQJ5HRK.html
--------
Syria forces ignore US-backed militants, advance past Euphrates
Sep 16, 2017
Russia says Syrian government forces have crossed the Euphrates River in their push to liberate the Dayr al-Zawr Province from Daesh, ignoring a warning by a ragtag group of militants that receives US backing.
Russian Foreign Ministry spokeswoman Maria Zakharova said on Friday that the Syrian army was already on the river's eastern side.
A commander with the SDF, Ahmed Abu Khawla, had earlier said that the group would not "allow" the Syrian forces to get to the eastern bank of the river.
Dayr al-Zawr is an important battleground. Daesh has mobilized its forces and moved heavy weaponry to the province to make it its main staging area in the face of increasing defeats elsewhere in the country. The liberation of a stretch of land in Dayr-al-Zawr that borders Iraq would be particularly important because it would stop the Takfiri terrorists' cross-border transit between Syria and Iraq.
Syria's ultimate control of the oil-rich province would also help revive its economy.
Earlier in the month, the Syrian army and its allies reached Dayr al-Zawr's provincial capital of the same name, which lies on the Euphrates' western bank, breaking a nearly three-year-old Daesh siege on government-held parts of the city.
Days later, and as the combined forces were building on their gains, the SDF said it was also launching an attack on the province from Euphrates' eastern side.
The Syrian military, which is receiving advisory military help from Iran and Russia and aerial cover from the Russian air force, has said any force seeking to fight terrorism in Syria has to coordinate with it. The US-backed SDF is not.
Khawla, the SDF commander, has also threatened that if his forces came under fire on the eastern bank of the Euphrates, they would return the fire.
"We have notified the regime and Russia that we are coming to the Euphrates riverbank, and they can see our forces advancing," he said on Friday.
The group thus risks a confrontation with the Syrian and Russian militaries.
Also on Friday, a top aide to Syrian President Bashar al-Assad said Syrian government troops and allied forces would fight any force, including the US-backed militants, in their push to fully liberate the Arab country.
Last Saturday, Ahmad al-Ahmad, who heads the armed Syrian opposition's Syria Press center, said that the SDF did not have the manpower to control Dayr al-Zawr.
The army and its allies have already recaptured Dayr al-Zawr's airbase, power station, and the Teym oilfield near the city.
Newer gains
On Saturday, the troops made further gains in their battle against Daesh pockets in central parts of the country.
The government forces managed to take full control of the villages of Duhour al-Khenzir, al-Shindakhia al-Janobia, and Abu Tarraha in Jub al-Jarrah in the eastern countryside of Homs Province.
Full report at:
http://www.presstv.ir/Detail/2017/09/16/535318/Syria-Zakharova-Dayr-alZawr-Euphrates-eastern-bank-SDF
--------
Syrian troops will fight US-backed militia to free Arab country: Assad aide
Sep 16, 2017
The political and media adviser to Syrian President Bashar al-Assad says government troops, backed by fighters from allied popular defense groups, will fight any force, including the US-backed militia, to fully liberate the Arab country plagued with terrorism for over six years.
"Whether it's the Syrian Democratic Forces (SDF), or Daesh or any illegitimate foreign force in the country... we will fight and work against them so our land is freed completely from any aggressor," said Bouthaina Shaaban in an exclusive interview with Lebanon-based Arabic-language al-Manar television network on Friday.
She added that the US-backed SDF forces had managed to capture areas in northeastern Syria from Daesh "without any fighting," implying that the Takfiri militants were working hand in glove with the SDF to take oil-rich areas.
"But they will not get what they want," the Syrian official added.
The SDF is a coalition of Kurdish and Arab fighters dominated by the Kurdish People's Protection Units (YPG), which is in control of large parts of northeastern Syria for many years. The SDF forces have gained ground against Daesh in the northern city of Raqqah, the terror group's de facto capital in the Arab country.
The US and its allies have been bombarding what they call Daesh positions inside Syria since September 2014 without any authorization from the Damascus government or a UN mandate. They also support some groups, such as the SDF, claiming that they help them in their alleged fight against Daesh terrorists.
Different foreign-backed terrorist groups have been wreaking havoc in Syria since 2011. The government controls the main urban centers in the west of the country and has recaptured much of the eastern desert from Daesh in recent months.
Full report at:
http://www.presstv.ir/Detail/2017/09/16/535304/Syria-Bouthaina-Shaaban-Assad-SDF-US-YPG
--------
Syrian Army Wins Back Key Air Defence Base in Deir Ezzur
Sep 15, 2017
The pro-government forces recaptured the strategic 1082 Air Defense Base Southwest of Deir Ezzur city, killing 20 militants and destroying at least two tanks and one infantry combat vehicle.
The government units have now proceeded further East of the air base as they aim to cut off the ISIL supply line from Saqr Island to al-Muri'iyah region.
Relevant reports said on Thursday that the army forces continued clashes with the ISIL terrorists in regions near Deir Ezzur airbase, retaking control of the Air Defense battalion and Tal Korom in the Southern parts of Deir Ezzur.
The government troops captured the farms near Jazireh University from al-Baqaliyeh and al-Farsan power plant in al-Baliqiyeh from Westward.
Meantime, the Syrian air force targeted the ISIL positions near al-Jafrah village and in Huweijet al-Sakar in Southeastern Deir Ezzur, inflicting a number of casualties on the terrorists.
Full report at:
http://en.farsnews.com/newstext.aspx?nn=13960624000563
--------
Syrian Army Advances after Tough Battle with Terrorists East of Damascus
Sep 15, 2017
The army men, led by the 105th Brigade of the Republican Guard, captured several building blocks around the strategic Harmalah Tunnel this morning, killing and wounding several militants from Faylaq Al-Rahman and Al-Nusra.
Following this advance in Ein Terma region in Western Ghouta, the Syrian Army's 42nd Brigade of the 4th Mechanized Division restarted their ground operations in the nearby Jobar region.
Both the 42nd and 105th brigades are storming the defenses of the terrorists in a new bid to take control of these strategic regions in the Eastern countryside of Damascus City.
Relevant reports said in mid-August that the Syrian Army and Air Force targeted terrorist groups' defense lines in Eastern Ghouta and Western Qalamoun, inflicting major losses on the militants.
The army's missile units shelled heavily terrorists' positions along the road connecting the regions of Jobar and Ein Terma, killing and wounding a number of militants.
Full report at:
http://en.farsnews.com/newstext.aspx?nn=13960624000446
--------
Syrian Soldiers Engage in Tough Battle with ISIL in Eastern Hama
Sep 15, 2017
The army units engaged in fierce clashes with ISIL in areas surrounding the village of Qalib al-Thor, killing and wounding a number of terrorists.
Also, the army's artillery and missile units targeted ISIL's gathering centers in Qalib al-Thor region, destroying a number of terrorist positions.
Dissident news sources reported on Thursday that the Russian military police forces were deployed in the Northern parts of Hama.
The news websites affiliated to the dissidents reported that the Russian military police were deployed to the front-line towns of Khattab and Taybat Al-Imam near the Idlib province.
Full report at:
http://en.farsnews.com/newstext.aspx?nn=13960624000304
--------
Lebanon arrests 19 people suspected of belonging to ISIS
15 September 2017
Lebanon's army said on Friday it had arrested Islamist militants who were planning attacks in the country after foreign embassies warned their citizens to avoid public places.
Army intelligence "carried out several raids arresting 19 people linked to a cell" belonging to ISIS, the army said in a statement. Security forces were taking extra precautions, it added.
The cell which had "planned and prepared to carry out terrorist action" was led by Egyptian Fadi Ibrahim Ahmed, who was based in the Ain el-Hilweh Palestinian refugee camp in southern Lebanon, the army said.
Lebanon's Interior Ministry said earlier it was looking into warnings issued by foreign embassies over potential attacks in the country, but that there was no need to panic.
"These warnings are based on information from a foreign intelligence agency," the ministry said.
"Lebanese security services are following up to check its authenticity and accuracy ... There is no cause for fear or exaggeration."
The French Embassy in Beirut urged French citizens in Lebanon on Friday to be vigilant over the next 48 hours, citing an "elevated risk of attack targeting public places".
The US Embassy said earlier in the week it had barred staff from visiting the Casino du Liban in Jounieh, north of Beirut.
Full report at:
https://english.alarabiya.net/en/News/middle-east/2017/09/16/Lebanon-arrests-19-people-suspected-of-belonging-to-ISIS.html
--------
Pentagon: US citizen fighting for ISIS surrenders in Syria
15 September 2017
An American citizen fighting for ISIS in Syria surrendered to US-backed fighters earlier this week and has been handed over to US forces, the Pentagon said on Thursday. The American surrendered to the Syrian Democratic Forces (SDF) on or around Sept. 12.
"The US citizen is being legally detained by Department of Defense personnel as a known enemy combatant," Pentagon spokesman Major Adrian Rankine-Galloway said in a statement.
This is not the first time an American citizen fighting for the group has been detained by US allies. In June, a Virginia man who traveled to Syria to become a suicide bomber for ISIS was convicted of providing material support to the militant group.
Full report at:
https://english.alarabiya.net/en/News/middle-east/2017/09/15/Pentagon-US-citizen-fighting-for-ISIS-surrenders-in-Syria.html
--------
Syria army engages Daesh terrorists in Hama amid gains
Sep 15, 2017
Syrian government forces have engaged in intense fighting with Daesh terrorists in the central province of Hama as the army continues to make more gains in the fight against the Takfiri group.
The so-called Syrian Observatory for Human Rights said Friday that the recent round of fighting in Hama is concentrated in the Okeirbat area, which was taken back from Daesh on Thursday.
The Syrian Central Military Media said government forces are targeting Daesh positions with artillery and rockets.
Syrian troops, under the cover of Russian air raids, have been on the offensive in central Syria against the Daesh terror group for weeks.
Civilian causalities in Dayr al-Zawr
Meanwhile , the Observatory said more than 24 civilians have been killed as a result of possible US-led air raids against what are said to be Daesh targets in the eastern city of Dayr al-Zawr on Thursday.
The rights group says 13 of the killed were children.
Taking the latest fatalities into account, the monitoring group said the civilian death toll from both US-led and Russian strikes have reached 53.
Earlier this month, the Syrian government forces broke the three-year-long Daesh siege on Dayr al-Zawr city, the provincial capital of the oil-rich province of the same name.
Russia has been conducting air raids against Daesh and other terrorist outfits in Syria at the Damascus government's request since September 2015. Russia has also maintained a naval group in the Mediterranean since the start of its anti-terror campaign in Syria.
US-Russia talks on Syria
In another development, Russian Foreign Minister Sergei Lavrov held a phone call on the Syria crisis with his American counterpart Rex Tillerson.
Full report at:
http://www.presstv.ir/Detail/2017/09/15/535238/Syria-Hama-Daesh-Dayr-alZawr
--------
North America
Muslim World League to hold conference for cultural communication in US
16 September 2017
The Islamic World League will hold a conference on "Civilizational Communication between the United States of America and the Islamic World" on Saturday, September 16th, 2017 in New York City, USA.
Representatives of Islamic institutions from all over the world and their American counterparts along scientific, intellectual from all over the world are set to take part.
The conference, which will last for two days, will focus on a number of themes naming: "The Cultural Contribution between the United States of America and the Islamic World: The Reality and the Aspirations", "Islam's Contribution to the Promotion of World Peace", "Muslims in the United States of America: Integration and Citizenship", "The intellectual trends in employing religious freedoms", "Communication between the United States of America and the Islamic world", "Common civilizational and humanistic traits" and " Mutual exchange between the United States and the Islamic world" including many other topics.
A distinguished group of academics and researchers from all around the world will participate in the conference. There will also be mutual dialogue sessions between a number of Muslim and American students.
The Secretary General of the Muslim World League Dr. Mohammed bin Abdul Karim Al-Issa explained that the league aims at highlighting the Islamic civilization and its pioneering historical experience in opening up to other civilizations, which emphasizes the concepts of cultural exchange, and consolidate the idea of human brotherhood based on righteousness, justice, charity and companionship, as well as reviewing evidence from Islamic history about coexistence with the people of the world.
Especially, since the United States of America has a distinguished record of trustful, honest and lucrative relationships with the Muslim World. He added that religious and intellectual extremism is an abnormal and isolated case that the Islamic world fought so it does not spread and cause harm to others.
Efforts to combat terrorism
The conference will emphasize as well that extremism is present in a small percentage within the Islamic world. According to the latest estimates, one in two hundred thousand people are identified as extremists. This low percentage is due to both intellectual and military campaigns and efforts.
The Secretary General of the Muslim World League said that in order for extremism to regain its strength and attract new elements, it will bet on provocations of counter-extremism and "Islamophobia", indicating that extremism is a general and comprehensive concept that is not limited to Islam.
He emphasized that the contemporary and ancient history is a living proof of the tolerance of Islam.
The Secretary General underlined that the Kingdom of Saudi Arabia was strongly present in the global peace initiatives, supported them at all levels and initiated a serious and effective effort to combat extremism and terrorism intellectually and militarily which made Saudi Arabia a global platform in this sense.
American President Donald Trump and a number of American politicians, intellectuals and media outlets attended the opening of the Global Center for Combating Extremist Ideology in Riyadh.
The Islamic Summit was an exceptional historic summit which brought together the two countries under the slogan "Together, we prevail" which took place last May.
The secretary General praised the speech of the American President, who focused with detailed explanation on the distinction between moderate Muslims and extremist terrorists.
https://english.alarabiya.net/en/News/gulf/2017/09/16/Muslim-World-League-to-hold-conference-for-cultural-communication-in-US.html
--------
Canada gives $2.5M to Bangladesh to help cope with Myanmar's Muslim exodus
September 15, 2017
OTTAWA -- Canada is giving extra money to help Bangladesh cope with the influx of Rohingya Muslims fleeing neighbouring Myanmar.
The additional $2.55 million is aimed at helping provide care for women, new mothers and children under five, International Development Minister Marie-Claude Bibeau said in a statement.
So far this year, Canada has committed to $6.63 million in humanitarian assistance funding to aid partners in Myanmar and Bangladesh to help conflict-affected people, including the Rohingya.
The announcement follows a $4.3-million contribution by the European Commission earlier this week to help deal with the crisis.
Bibeau said the funds will also help victims of gender-based violence, and will be provided to three different United Nations agencies.
The UN estimates 240,000 children are among the 400,000 Rohingya who have fled Myanmar since late August, recounting attacks by government troops and Buddhist mobs.
Myanmar's leader, Aung San Suu Kyi, also an honorary Canadian citizen, says her government is fighting a militant insurgency. But she has been widely criticized for not speaking up in defence of her country's persecuted Muslim minority.
UN Secretary General Antonio Guterres said this week the violence against the Rohingya is "ethnic cleansing."
Trudeau spoke by phone with San Suu Kyi on Wednesday to express "deep concerns" over the treatment of Muslims and other ethnic minorities in Myanmar, also known as Burma.
The government has made no comment about whether her honorary citizenship would be revoked, but Bibeau reiterated Canada's concerns with the violence that has led to the mass displacement.
Full report at:
http://www.ctvnews.ca/politics/canada-gives-2-5m-to-bangladesh-to-help-cope-with-myanmar-s-muslim-exodus-1.3591112
--------
Would Trump tweet differently about a domestic terror attack by Muslim extremists?
September 15, 2017
When terror strikes, President Donald Trump tweets.
Check that.
When an alleged terrorist, one with potential ties to groups like ISIS, carries out an attack, Trump immediately lashes out -- whether or not he has "the facts."
Trump responded to the Friday explosion in the London Underground by 1) declaring that the perpetrator had been "in the sights" of British law enforcement, 2) demanding online recruiting channels be "cut off" then 3) using the incident to push again for a "far larger, tougher and more specific" travel ban.
How Trump would respond to a similar attack inside the US -- one he believes was committed by a Muslim extremist or group -- remains an open and, to many, unnerving question.
"A serious concern is that any demonizing rhetoric would cause people of the same particular demographic as the perpetrator to feel imperiled and less likely to offer assistance," said Tom Sanderson, director of the transnational threats project at the Center for Strategic and International Studies.
But the issue runs deeper. Trump's hair-trigger Twitter finger, now invested with the power of his office, could provoke a dangerous, extralegal response.
"The President's initial rhetoric could likely stimulate some vigilantism," Sanderson said, though he was confident a "more measured follow-on statement" would likely materialize after consultation with senior officials like the attorney general and FBI director.
Still, the Muslim community is on edge. Trump's campaign rhetoric set the tone. His failure to speak out personally after a terror attack on a mosque in Minnesota last month further heightened the tension.
"We don't know what he's going to do. I don't know that he knows what he's going to do," said Ibrahim Hooper, national communications director for the Council on American-Islamic Relations. "He'll use (an attack carried out by a Muslim) to promote his Muslim ban, he'll use it to keep Muslims out of America, he'll use it to make it harder for American Muslims to do anything -- he proposed shutting down the Internet today."
Trump's unique ability to deliver his message, unedited and unvetted, via Twitter and other social media, along with his stated disdain for the constitutional constraints on his authority, typically imposed by the courts, creates the potential for crisis in the aftermath of an attack.
One fear is that some form of the chaos that followed his first travel ban order could be revived. In that case, the Department of Homeland Security was left scrambling to interpret the order only after Trump signed it. According to court filings, one Border Patrol agent referred questions to the President himself.
The White House has since tidied up its operation. The man running then running the DHS is now Trump's chief of staff. But even if retired Gen. John Kelly can slow or prevent a rash executive action, he is unlikely to seize Trump's (mega)phone.
On Friday, UK Prime Minister Theresa May scolded the President over his Scotland Yard tweet, saying it is "never helpful for anyone to speculate on what is an ongoing investigation." But Trump doesn't so much "speculate" as make outright, often unfounded accusations.
But it's Trump's criticism of London Mayor Sadiq Khan that provides the best -- and perhaps the most troubling -- preview of how he would handle an attack similar to those carried out recently in the British capital.
When Khan urged calm, asking Londoners to take the increased police presence in stride after the deadly London Bridge incident back in June, Trump had a fit.
"At least 7 dead and 48 wounded in terror attack," he tweeted, "and Mayor of London says there is 'no reason to be alarmed!'" White House social media director Dan Scavino followed suit, ridiculing Khan and bellowing at him to "WAKE UP!!!!"
Full report at:
http://edition.cnn.com/2017/09/15/politics/donald-trump-muslim-terror-attack-response-worries/index.html
--------
Michigan doctor campaigning to become first Muslim US governor
Sep 16, 2017
Dr. Abdul El-Sayed, a 32-year-old liberal doctor in Detroit, is mounting a surprisingly robust bid to become the first Muslim governor of the U.S.
Democratic leaders are stunned by the sudden emergence of the former Rhodes scholar, who served as Detroit public health director, in the primary field after he quickly raised $1 million.
He is one of four viable Democrats and, for now, three Republicans in a race that his party considers a must-win to re-establish itself after eight years of GOP control of state government.
Michigan has one of the largest Arab populations outside the Middle East, but is it ready to elect a Muslim as chief executive? El-Sayed says yes, though he insists the election will be about his qualifications and grassroots movement.
"I think folks are looking for something fresh, new, exciting, competent. And we offer that," said the self-assured El-Sayed, who emphasizes his work rebuilding Detroit's health department after the city's bankruptcy.
Political insiders are not sure about the religious complexities but are impressed by his fundraising.
"No one expected El-Sayed to raise that kind of money — no one," said pollster Ed Sarpolus.
The governor's race in 2018 is wide open with Republican incumbent Rick Snyder, a former business executive, leaving after two terms. Before Republicans swept to power in 2010, Democrats held the governor's office and one house of the Legislature.
The diverse Democratic field includes front-runner Gretchen Whitmer, a former legislative leader who has raised $1.5 million and has secured labor union support; Shri Thanedar, an immigrant entrepreneur from India who has given his campaign $3.3 million but remains largely unknown for now; and Bill Cobbs, an African-American former Xerox executive who has not collected much money.
The leading GOP contender is state Attorney General Bill Schuette, who joined the race this week. Other Republicans running are Dr. Jim Hines, who has given $438,000 of his own money, and conservative state Sen. Patrick Colbeck.
El-Sayed, the son of Egyptian immigrants, was born in Michigan and grew up in the affluent Detroit suburb of Bloomfield Township. His father and stepmother are mechanical engineering professors who now work as college administrators.
El-Sayed has been known for his speaking ability since his days at the University of Michigan, where he gave the senior speech to fellow graduates. The commencement speaker that day, former President Bill Clinton, said he wished "every person in the world" who is pessimistic about the nation's religious divide could have heard El-Sayed, who talked about the many opportunities at hand to "change the world."
Potentially the most progressive candidate in the field, El-Sayed frequently touts government's ability to help people and cites his initiatives in Detroit to provide free glasses to schoolchildren and increase lead exposure tests.
He criticizes unauthentic "corporate, bought-out" politicians and disavows corporate PAC donations. His fundraising base is dominated by physicians, tech executives and financiers, many from out of state.
El-Sayed is hoping to benefit from an energized Democratic backlash against President Donald Trump, who narrowly carried Michigan in 2016, and from the repercussions of a lead contamination scandal in the city of Flint blamed primarily on Snyder's administration. Trump has imposed a travel ban on Muslim-majority countries and blamed "both sides" for violence between white supremacists and their opponents in Virginia.
"What better way to send Donald Trump a message than to elect a millennial Muslim guy in a state that he barely took?" said El-Sayed, a former college lacrosse player with a stocky build.
Just two Muslims serve in Congress, neither with an Arabic surname: Reps. Keith Ellison of Minnesota and Andre Carson of Indiana. El-Sayed and Deedra Abboud, a Democratic Senate candidate in Arizona, are among the first Muslims to pursue major statewide offices.
In a 2016 Pew Research Center survey, 42 percent of U.S. adults said they would be less likely to support a Muslim presidential candidate. El-Sayed, who has faced attacks on social media because of his Islamic faith, keeps his campaign office location secret for safety reasons.
While Whitmer is considered the Democratic favorite, political analysts believe El-Sayed could appeal to anti-establishment activists and backers of former Democratic presidential candidate Bernie Sanders in next summer's primary.
One voter whom El-Sayed has won over is Sonique Watson, a 26-year-old professional blogger from Detroit who said she felt "a spark" because he is approachable and seems more like a passionate public servant than a politician.
"All Abdul has to do is speak. He caught me just speaking," Watson said.
Yet there are skeptics.
Former Gov. Jim Blanchard, a Whitmer backer, said he questions nominating a candidate without "serious experience" in office.
"There's no reason for people to fool around here and take a flyer with someone who can give a nice speech but really is not ready for the job," he said.
Jermain Jones, a 37-year-old Detroit-area political organizer, said it is impossible to overlook the impact of El-Sayed's religion in rural or blue-collar areas.
Full report at:
https://www.dailysabah.com/americas/2017/09/16/michigan-doctor-campaigning-to-become-first-muslim-us-governor
--------
Internet must be 'cut off' to stop further terror attacks: Trump
Sep 16, 2017
In the wake of latest terror incident in a train in London, President of America Donald Trump said that the internet should be cut off.
According to London Police, fire on a London subway train was caused by the detonation of an improvised explosive device. It was a terrorist incident and is being handled by the Metropolitan Police's counter-terrorism unit.
There were 18 people injured, with most suffering flash burns.There will be an increased police presence on London as the incident is investigated.
On twitter Donald Trump has condemned the incident and called the terrorist a looser.
http://nation.com.pk/international/15-Sep-2017/internet-must-be-cut-off-to-stop-further-terror-attacks-trump
--------
Pakistan
Pakistani Christian sentenced to death for sending Islam-insulting poem via WhatsApp
15 Sep, 2017
A Pakistani Christian has been handed a death sentence for allegedly sending a poem insulting Islam, in particular Prophet Mohammed, to a Muslim friend via WhatsApp. The friend reported him to police, annoyed by the Christian man's affair with a Muslim girl, the defendant's lawyer said.
"[Nadeem] James was handed a death sentence by the court Thursday on blasphemy charges," James' defence lawyer Anjum Wakeel told AFP Friday. Wakeel said James will "appeal the sentence in the high court as he has been framed by his friend [Yasir Bashir] who was annoyed over James' affair with a Muslim girl."
James was held inside the prison for safety reasons as local Muslim clerics repeatedly threatened his family, the lawyer added.
The story of James from the town of Sarai Alamgir in Punjab province hit the headlines in summer 2016.
James, 28, is "illiterate and works as a tailor", according to the Rescue Christians charity group which fights persecution of Christians.
The group said Pakistani police also "intimidated" James's family and arrested his sisters-in-law. "They were threatened with prosecution if they did not give up their brother," the group said, adding that the women were later released.
In July 2016, James shared the details of the incident to the Rescue Christians group.
"… One of my friends sent me a WhatsApp message. I forwarded it to the Muslim friends as I was not educated and unaware of the contents written in the messages. [Now] they are after me to kill me as they believe that I have committed blasphemy against their prophet," he stated.
The man continued, saying his Muslim friends "wanted to kill him" and sent a complaint to police who later raided his home and eventually arrested him.
"Nadeem is uneducated and could not have possibly sent that text message. I'm certain that Yasir Bashir downloaded the supposedly blasphemous text onto Nadeem's phone and then forwarded it to his cell number to build a case against my brother," the man's sibling Shahbaz James, told the Morning Star News, an independent news service focusing on persecution of Christians.
The charge of blasphemy can carry heavy sentences in Pakistan. According to Amnesty International, "Pakistan's blasphemy laws are often used against religious minorities."
A 2016 Amnesty report "shows how once a person is accused, they become ensnared in a system that offers them few protections, presumes them guilty, and fails to safeguard them against people willing to use violence."
https://www.rt.com/news/403498-pakistan-christian-islam-whatsapp/
--------
Pakistan committed to peace building in Muslim world: Sadiq
September 16, 2017
ISLAMABAD: Pakistan is committed to playing a decisive role in peace building in the Muslim world, National Assembly Speaker Sardar Ayaz Sadiq told Saudi Ambassador Nawaf Saeed Ahmed Al-Malkiy, who called on him at the Parliament House on Friday.
Expressing an ardent desire for peace in the region, the speaker said that Pakistan wanted stability and peace because it was crucial for prosperity and development. Pakistan, he added, highly valued its relations with Saudi Arabia and both the countries were tied in "eternal bonds of religion, history and culture".
Highlighting the adverse effects of extremism and terrorism, the speaker said that terrorism had hampered the region's progress, adding that collective efforts were needed to overcome it. "Muslims are (being) victimised all over the world … This is the right time for Muslims countries to think positively for each other," the speaker said.
Sadiq said instability, sectarian divisions and immense human under-development in the Muslim world had retarded genuine development and fruitful integration of the Muslim world.
The Saudi Ambassador said that his government wanted Pakistan to prosper and develop. Stressing the need for spreading Islam's true message, he said that it was vital to curb extremism and terrorism.
Al-Malkiy endorsed Sadiq's proposal for collaboration to confront shared challenges and stressed the need for deeper engagement between the two countries. "National interests of Pakistan are obviously national interests of Saudi Arabia," the ambassador maintained.
Full report at:
https://tribune.com.pk/story/1507906/pakistan-committed-peace-building-muslim-world-sadiq/
--------
Pakistan receives India's pleadings to ICJ in spy Jadhav's case
Naveed Siddiqui
September 15, 2017
Pakistan has received the written pleadings submitted before the International Court of Justice (ICJ) by India in the case of Indian spy Kulbhushan Jadhav, Foreign Office Spokesperson Nafees Zakaria said on Friday.
Earlier this week, India's foreign ministry had confirmed that the country has submitted its pleadings to the United Nations' (UN) top court.
A team of lawyers and experts, headed by Attorney General Ashtar Ausuf, are considering India's pleadings, the spokesperson said.
Zakaria added that Pakistan will submit its counter-memorial to the UN court soon, in which it will highlight the acts of espionage and terrorism committed by Jadhav in Pakistan.
In May 2017, India had moved the UN's top court against Pakistan after Jadhav — accused of espionage and subversive activities in Pakistan — was sentenced to death by a Field General Court Martial.
India accused Pakistan of violating the Vienna Convention by denying consular access to Jadhav and requested the ICJ to ensure that Jadhav's death sentence is suspended. It also alleged that it was "not informed of Jadhav's detention until long after his arrest," and learned about his death sentence through the media.
During a hearing at the ICJ on May 15, the court had stayed Jadhav's execution. "Pakistan should take all measures to ensure that Mr Jadhav is not executed till the final decision of this court," the court had ruled.
The ICJ is yet to pass the final verdict in the case and had ordered India and Pakistan to file their pleas and counter-arguments by Sept 13 and Dec 13, respectively.
Jadhav's arrest and confessions
Jadhav was reportedly arrested in Pakistan on March 3, 2016, during an operation in Balochistan's Mashkel area, for his involvement in espionage and sabotage activities against Pakistan. India, however, maintains that Jadhav is a retired naval officer.
In March 2016, shortly after his arrest, Jadhav's confessional statement was aired on television by then head of Inter-Services Public Relations Lt Gen Asim Bajwa, in which the spy admitted his involvement in terror activities in Balochistan and Karachi.
Terming the Indian spy's arrest a 'big achievement', Bajwa said at the time that Jadhav was directly handled by the Research and Analysis Wing (RAW) chief, the Indian National Security Adviser and the RAW joint secretary.
"His goal was to disrupt the development of the China-Pakistan Economic Corridor (CPEC), with Gwadar port as a special target," Bajwa had said, adding: "This is nothing short of state-sponsored terrorism... There can be no clearer evidence of Indian interference in Pakistan."
"If an intelligence or an armed forces officer of this rank is arrested in another country, it is a big achievement," Bajwa had said, before going on to play a video of Jadhav confessing to Indian intelligence agency Research and Analysis Wing (RAW) involvement in Balochistan separatist activities in Pakistan.
In a second 'confessional video' released by ISPR this year, Jadhav detailed crimes he had sought absolution for.
Jadhav's trial
Jadhav was tried by an FGCM under Section 59 of the Pakistan Army Act and Section 3 of the Official Secrets Act of 1923.
Full report at:
https://www.dawn.com/news/1357865/pakistan-receives-indias-pleadings-to-icj-in-spy-jadhavs-case
--------
Rohingyas of Karachi struggle to deal with identity crisis
Shazia Hasan
September 16, 2017
KARACHI: Ali Akbar Shah Goth and 100-Quarters in Arakanabad are the biggest dwellings of Rohingya Muslims in Pakistan though few will admit they are originally from Myanmar.
Since they all first crossed over to Bangladesh, in different times, to reach Pakistan, they prefer to call themselves Bengalis.
Gathered with other community elders at a tea stall in the market area of Ali Akbar Shah Goth, Nur Ahmed said he along with other Bengalis had come to Karachi even before the separation of East Pakistan, as "this country was created for Muslims".
"I came here when General Tikka Khan was governor of East Pakistan," he added.
Asked if he had arrived in East Pakistan from Myanmar, then Burma, he quickly shakes his head. "We have so much trouble as a Bengali here. We have had to pay extra, even up to Rs50,000 sometimes to get a Pakistani identity card made. And when the card expires, there is another wall to bang our heads against. It will be even worse if we happened to be Burmese. Then we wouldn't even have this CNIC from Nadra [National Database and Registration Authority] because people from Myanmar don't even get a refugee status here," he explained.
But at the mention of Myanmar, there was some whispering amongst themselves.
Tahir Shah, a young man in crisp white shalwar kameez and a white prayer cap, was very vocal and passionate when speaking about the Muslim 'genocide' in Myanmar.
"We are all Muslims, united by one religion. We are brothers. If one has a headache, another should feel his pain. But here in Pakistan somehow, I feel that there is not as much sympathy for us as there is for Afghans and the people of Kashmir. Sure rallies are being taken out for them, but what about our government?" he said.
"Have you seen the pictures coming out of Myanmar? It makes my blood boil. Not just grown-ups, they're drowning babies in water or tossing them in the fire," said the young man who also insisted that he was Bengali and definitely not Burmese.
"We care for the Rohingya as we care for the entire Muslim Ummah. Why can't Pakistan stand up for the poor people like Turkey?" he questioned.
Livelihood
Most of the community members settled in Arakanabad are fishermen. Kamal Shah of the Pakistan Fisherfolk Forum said that the identity card problem was bigger than it seemed. "They are constantly harassed by law enforcement agencies. When going out to fish they get into trouble with the coast guards or the Maritime Security Agency due to this," he said. "Those who don't have CNICs then prove their nationality either by showing B-forms or their nikahnama," he added.
"And it is the worst if any of them gets picked up by the Indian Coast Guard while mistakenly crossing over to that side which is an unfortunate but frequent occurrence here as well as there," said Mr Shah. "Then the Indian government does not know where to deport them after completing their sentences as they are stateless," he explained.
Settlements in the city
Nur Hussain Arakani, who is president of the Burmese Muslim Welfare Organisation, said there were around 250,000 Rohingya Muslims settled in Karachi in areas such as Korangi, Landhi, Keamari, Orangi, Liaquatabad and Bin Qasim Town.
"But yes, it is true that they will not write on paper that they are Rohingya. They prefer to be called Bengalis," Arakani said while speaking to Dawn.
"Just like this when Saudi Arabia started giving iqama [residency permit] to the Rohingya, the Bengalis started saying that they were Burmese. Not just them, but even our Pakistanis sometimes resort to it in the hope of getting residency permit there," he said.
"But here when they don't even have the basics such as a CNIC life comes to a standstill. Without a B-form, the children can't be admitted to schools, without CNICs our women giving birth can't be admitted to hospitals, the dead cannot be buried, we can't open bank accounts, if anyone had a job he is not entitled to pension later, the fishermen don't have fishermen's cards and our people can't even buy train or plane tickets to travel. And then police harassment is another huge problem. Getting out of their clutches deprives us of thousands of rupees every time," he shared.
"Then what does a person do when doors to so many things are closed? Turn to crime obviously," he answered his own question.
"Did you know that Arakanabad has been a part of Karachi's map when it was first made?" he asked. "It is proof of the fact that Rohingyas were here before even 1971, as Arakanabad is named after Arakan, a state of Myanmar [now known as Rakhine]," he explained.
Full report at:
https://www.dawn.com/news/1357920/rohingyas-of-karachi-struggle-to-deal-with-identity-crisis
--------
US drone kills three 'terrorists' in Kurram
16-Sep-17
Kurram Agency: A US drone killed three suspected militants in an attack on a compound in Kurram Agency on Friday, officials said, in the first strike since President Donald Trump vowed to crack down on Pakistan.
Officials said the strike took place in remote Ghuz Ghari village in Kurram agency, close to the Afghan border where at least five fighters from the Afghan Taliban had gathered.
"The US drone fired two missiles, at least three fighters from the Afghan Taliban have been killed and two wounded," a senior government official in Kurram Agency told AFP.
Two other mid-level government officials confirmed the strike and casualties and told AFP that the compound was completely destroyed in the attack.
The US is believed to have ordered at least two other drone attacks this year.
The first US strike under the Trump administration killed two men riding a motorbike in Kurram Agency in March, while the second suspected attack happened in late April in North Waziristan.
In a major speech outlining US policy on Afghanistan last month, Trump lambasted Pakistan for sheltering "agents of chaos" and suggested ties with Islamabad would be adjusted immediately. He offered few details.
Full report at:
http://dailytimes.com.pk/pakistan/16-Sep-17/us-drone-kills-three-terrorists-in-kurram
--------
Mideast
Israel behind crimes against Rohingya Muslims in Myanmar: Iranian cleric
Sep 15, 2017
A senior Iranian cleric has called for international action over the major humanitarian crisis unfolding in Myanmar, saying the Israeli regime is behind the violence against the persecuted Rohingya Muslims in Rakhine state.
"Some 400,000 people are killed, beheaded, burnt and displaced which is a big humanitarian crisis. Undoubtedly, the Zionist regime [Israel] is behind all these crimes," Ayatollah Ahmad Khatami said in a sermon to worshipers at the weekly Friday Prayers in Tehran.
He expressed confidence that those who are killing Muslims in Gaza are also killing Muslims in Myanmar.
"The story of Myanmar is not religious or ethnic discord but is the story of a government and army which are carrying out ethnic cleansing," the Iranian cleric said.
He called for more political and economic pressure on the government of Myanmar to stop the brutal crackdown on Rohingya Muslims.
Khatami slammed the silence and inaction of international bodies that carry the name of Islam but bear no resemblance to Islam.
Leader of the Islamic Revolution Ayatollah Seyyed Ali Khamenei on Tuesday called on Islamic governments to exert political and economic pressure on Myanmar's "cruel" government to make it stop a deadly crackdown on minority Rohingya Muslims in the Southeast Asian country.
Ayatollah Khamenei urged practical measures by Muslim governments to end the crisis in Myanmar.
According to a recent report, Israel continues to sell weapons to Myanmar's military junta despite the ongoing persecution of the Rohingya Muslim minority.
Myanmar's forces have been attacking Rohingya Muslims and torching their villages in Rakhine since October 2016. The attacks have seen a sharp rise since August 25, following a number of armed attacks on police and military posts in the troubled western state.
There have been numerous eyewitness accounts of summary executions, rapes, and arson attacks by the military since the crackdown against the minority group began.
The latest eruption of violence in Rakhine has killed more than 1,000 people, according to the UN.
http://www.presstv.ir/Detail/2017/09/15/535254/Iran-Myanmar-Israel-Rohingya-Muslims-Ahmad-Khatami-Friday-Prayers
--------
Daesh exodus threatens Turkey and the region
16 September 2017
ANKARA: The Guardian recently reported that several dozen former Daesh fighters had crossed into southern Turkey in recent weeks, and hundreds more are massed in Syria's Idlib province waiting to cross.
Although Turkey's border with Syria is closely monitored, the newspaper reported that they had crossed with the help of smugglers.
As Daesh loses territory in Syria and Iraq, the exodus of its militants and their families is expected to continue, posing serious challenges to Turkey and other countries in the region.
In April, Turkey announced the completion of the first phase of a wall that, when completed, is expected to cover the length of its border with Syria.
Ankara recently adopted an integrated security system for its borders with war-torn countries that includes watchtowers, radars, thermal cameras, unmanned drones and night-vision.
Metin Gurcan, a former military officer and security analyst at the Istanbul Policy Center, said Daesh's territorial losses in Syria and Iraq have made Turkey an appealing gateway for its fleeing militants.
Last month, Australian police arrested two Daesh suspects who put a homemade bomb in their brother's luggage, camouflaged as a meat mincer, when he was about to fly from Sydney with Etihad Airways.
Australian authorities said the high-grade explosives used to build the bomb, which was detected by airport security, had been sent to Australia by air cargo from Turkey.
"Ankara and the US-led anti-Daesh coalition can't find an institutional mechanism to coordinate the fight against extremists because they currently lack a trust-based relationship," Gurcan told Arab News.
This year, Turkish police have further increased efforts to eradicate suspected Daesh cells throughout the country.
According to official figures, Turkey has detained more than 5,000 suspected Daesh militants so far, and has deported some 3,290 foreign fighters from 95 countries.
"There's an urgent need for effective intelligence-sharing between Turkey and the West to take precautions against possible terror attacks by these militants," Gurcan said.
Sertac Canalp Korkmaz, a researcher on security studies at ORSAM, a think tank in Ankara, told Arab News: "When these foreign fighters cross Turkish territories, they'll pose a serious threat to Turkey and to their countries of destination, because they've gained significant combat experience and will have a greater capacity for lethal attacks when they return from conflict zones."
Full report at:
A "proactive security policy" is needed to minimize potential threats, Korkmaz added.
http://www.arabnews.com/node/1161961/middle-east
--------
Saudi airstrike kills 4 civilians in southwest Yemen
Sep 15, 2017
At least four civilians have lost their lives when Saudi military aircraft conducted an airstrike in Yemen's southwestern province of Ta'izz as the Riyadh regime continues with its devastating aerial bombardment campaign against its impoverished and conflict-ridden southern neighbor.
Local sources said the assault targeted a truck as it was travelling along a road in the al-Barada area of al-Barh town in the province, situated 346 kilometers (214 miles) south of the capital Sana'a, on Friday afternoon, Arabic-language al-Masirah television network reported.
Saudi warplanes also carried out five airstrikes against an outdoor market in al-Barh. There were, however, no immediate reports about the number of possible casualties and the extent of damage caused.
Later in the day, Yemeni soldiers and allied fighters from Popular Committees launched two domestically-produced Zelzal-2 (Earthquake-2) missiles at a gathering of militiamen loyal to resigned president Abd Rabbuh Mansur Hadi, but no words on casualties were reported.
Yemeni troops and their allies also fired a barrage of rockets at al-Makhrouq al-Kabir, al-Mostahaddeth, Raqabah and al-Sadis military bases in Saudi Arabia's southwestern border region of Najran.
US drone strike leaves three people dead in southern Yemen
Meanwhile, three people were killed when a US unmanned aerial vehicle struck an area in the southern Yemeni province of Abyan.
A local security official and residents said the strike targeted Mudiyah district, identifying the trio as suspected members of the Al-Qaeda in the Arabian Peninsula (AQAP) Takfiri terrorist outfit.
AQAP as well as the Takfiri Daesh terrorist group have exploited more than two years of Saudi Arabia's war against the Yemeni nation, trying to deepen their influence in the impoverished country by launching bombings and shooting attacks.
Saudi Arabia has been incessantly pounding Yemen since March 2015 in an attempt to crush the popular Houthi Ansarullah movement and reinstate Hadi, who is a staunch ally of the Riyadh regime.
More than 12,000 people have been killed since the onset of the campaign more than two and a half years ago. Much of the Arabian Peninsula country's infrastructure, including hospitals, schools and factories, has been reduced to rubble due to the war.
The Saudi war has also triggered a deadly cholera epidemic across Yemen.
According to data provided by the World Health Organization and Yemen's Health Ministry, the country's cholera outbreak, the worst on record in terms of its rapid spread, has infected 612,703 people and killed 2,048 since it began in April, with some districts still reporting sharp rises in new cases.
Full report at:
http://www.presstv.ir/Detail/2017/09/15/535267/Saudi-airstrike-kills-civilians-southwest-Yemen-Taizz
--------
Turkey slams Belgian court for rejecting appeal of PKK ruling
Sep 16, 2017
Turkey has slammed a Belgian court's decision to reject a legal objection to an earlier ruling which said activities by the PKK in Europe could not be classified as terrorism, saying the court battle over the arrest of terrorists has not ended yet.
The statement released by the foreign ministry Friday said the court decision was an example of Belgium's support for a terror group undermining Turkey's security, and proved that the European country is "the weakest link" in the fight against terror in Europe and the rest of the word.
On Thursday, a Belgian appeals court confirmed a ruling that suspects and institutions linked to the PKK terrorist group involved in the abdication of minors, deprivation of liberty or death threats cannot be investigated and tried within the scope of anti-terror laws.
The statement said the federal prosecutor has the right to appeal the decision at Belgium's Supreme Court, and Turkey will follow the legal process closely.
The Indictments Chamber evaluated the Federal Prosecutor's Office's appeal on a ruling issued by a first instance court in Brussels in November 2016 that said 36 suspects linked to the PKK, including the so-called Europe executives of the terrorist group, could not be tried with terrorism charges since the group conducts "an armed struggle," despite the fact that the group is recognized as a terror organization by the European Union, Turkey and the United States.
Belgium has previously come under fire from Turkish authorities for their tolerance towards PKK demonstrations in the country, including setting up a tent in downtown Brussels with an exhibition of pro-PKK propaganda, and allowing suspected terrorists to reside in the country.
Full report at:
https://www.dailysabah.com/diplomacy/2017/09/15/turkey-slams-belgian-court-for-rejecting-appeal-of-pkk-ruling
--------
Russia 'to urge US to stay in Iran nuclear deal'
Sep 16, 2017
Russia plans to convey a message to the United States asking Washington to stay in a 2015 multilateral deal with Iran.
Russia's Ambassador to the United Nations (UN) Vasily Nebenzya said on Friday that Moscow would be delivering the message in a likely meeting of the parties to the deal next week.
Iran's partners under the deal are Russia, China, Germany, France, the United Kingdom, and the US. All the parties to the deal are determined to sustain it except Washington, which seems to be planning a unilateral withdrawal.
Meanwhile, the foreign ministers of Iran and the six other countries are likely to meet to discuss the deal on the sidelines of the 72th session of the UN General Assembly in New York next week.
Nebenzya said Moscow's message to Washington during the meeting would be, "Stay in the JCPOA. That's right. That's very important, indeed." The JCPOA is the official abbreviation for the deal, the Joint Comprehensive Plan of Action.
"That is not only our message, but the rest of the participants and those that are outside are trying to send this message across," he added.
The JCPOA was reached in July 2015 and took effect in January 2016. Under the deal, Iran applied some limits to its nuclear program in exchange for the termination of all nuclear-related sanctions against it.
The International Atomic Energy Agency (IAEA), which is tasked with monitoring the technical aspect of the JCPOA's implementation, has repeatedly verified full Iranian compliance with the agreement.
However, the administration of US President Donald Trump, which took over in January 2017, one year after the JCPOA came into force, has been opposed to the accord and is believed to be actively seeking a pretext to potentially withdraw.
Last month, US Ambassador to the UN Nikki Haley traveled to Vienna to press the IAEA to request access to Iran's military sites, a move that Washington hoped would undermine the deal.
The IAEA withstood that pressure.
The Trump administration on Thursday extended some sanctions relief for Iran under the deal. It has twice verified Iranian compliance in notifications to the US Congress under an American law. But the administration has signaled that a third verification — due in mid-October — would not be forthcoming.
"You'll see what I'm going to be doing very shortly in October. But I will say this: The Iran deal is one of the worst deals I've ever seen," Trump said on Thursday.
Thus, if the US Congress does not renew waivers of nuclear-related sanctions against Iran because the White House has refrained from verifying Iranian compliance, a major non-performance of the deal will have occurred on the part of the US.
Full report at:
http://www.presstv.ir/Detail/2017/09/16/535314/Russia-Nebenzya-message-US-JCPOA
--------
Iran's 'father of all bombs' dwarfs US biggest non-nuclear bomb: Commander
Sep 16, 2017
A senior Iranian commander says Iran possesses domestically-made 10-ton "father of all bombs" that dwarfs the most powerful non-nuclear weapon of the US.
"Following a proposal by the Aerospace Force of the Islamic Revolution Guards Corps (IRGC), [Iran's] Defense Industries [Organization] manufactured a 10-ton bomb. These bombs are at our disposal. They can be launched from Ilyushin aircraft and they are highly destructive," IRGC Aerospace Force Commander Brigadier General Amir Ali Hajizadeh said in a Friday TV interview.
The commander referred to the ordnance as Iran's "father of all bombs" as compared with the GBU-43/B Massive Ordnance Air Blast Bomb (MOAB), also known as the "mother of all bombs," which the US Air Force dropped on tunnels in Afghanistan's Nangarhar province from an MC-130 aircraft in April.
The MOAB weighs about 22,000 pounds (9,800 kg), and was said to be the most powerful non-nuclear weapon ever designed. It was developed during the US war on Iraq and is intended to target large below-surface areas.
Iran has repeatedly insisted that its military capabilities are solely aimed for defense purposes and they pose no threat to other countries. The country has also been assisting its allies, including Iraq and Syria, in their ongoing fight against terrorism.
In June, the IRGC fired six medium-range ballistic missiles at Daesh targets in northeastern Dayr al-Zawr province in response to a June 7 terrorist attack in Tehran, which killed 18 people.
The IRGC said the missiles killed more than 170 Takfiri terrorists, including a number of commanders and senior elements, and inflicted heavy damage on their equipment and systems.
Washington has on several occasions slapped new sanctions against Iran over its missile program.
The United States claims that Iran's missile tests and rocket launches violate UN Resolution 2231, which was adopted in July 2015 to endorse the 2015 nuclear agreement between Iran and the five permanent members of the UN Security Council plus Germany.
Iran has strongly rejected the US allegations that it has violated the UN resolution, and insists that its missile tests and rocket launches are solely for defense purposes and not designed to carry nuclear warheads.
IRGC infiltration into US military
Hajizadeh also said that over the recent years, the IRGC has infiltrated into the US military's command centers and has evidence of their support for Daesh terrorists.
"We have documents showing the behavior of the Americans in Iraq and Syria. We know what the Americans did there; what they neglected and how they supported Daesh," Hajizadeh said.
If the IRGC is allowed to release those documents, it would bring about more "scandals" for the US, the commander pointed out.
The Americans, among others, "have come to Iraq and Syria to disintegrate them, but what eventually happened was Iran's will. I see no army in the world to be on a par with the IRGC," he added.
The US has long been accused of colluding with Daesh to provide safe passage and logistic support to members of the Takfiri group in conflict zones.
The US and its allies have been bombarding what they call Daesh positions inside Syria since September 2014 without any authorization from the Damascus government or a UN mandate.
In late August, the so-called Syrian Observatory for Human Rights said US helicopters had transferred members of the Daesh terrorist group in Dayr al-Zawr province.
Full report at:
http://www.presstv.ir/Detail/2017/09/16/535305/Iran-bomb-IRGC-US-MOAB
--------
World must end nuclear cooperation with Israel: Iran
Sep 15, 2017
Iranian Ambassador to the International Atomic Energy Agency (IAEA) Reza Najafi has denounced the West's double standard approaches on the possession and development of atomic technology, urging a complete end to any nuclear cooperation with the Israeli regime.
Addressing a quarterly meeting of the IAEA's 35-member Board of Governors in Vienna on Thursday, Najafi warned that the Israeli regime's nuclear program is negatively impacting security of the Middle East.
He said the Israeli regime's nuclear program is a cause of serious concern for regional countries and the international community and called on the IAEA to closely attend to and address the issue.
The Iranian envoy added that the Israeli regime's nuclear scientists have unrestricted access to the nuclear facilities of certain countries possessing nuclear weapons.
"This is while the nuclear scientists of the Non-Proliferation Treaty (NPT) member states are assassinated by terrorists hired by the Zionist regime," Najafi said, referring to the assassination of a number of Iranian scientists.
Israel is estimated to have 200 to 400 nuclear warheads in its arsenal. The regime, however, refuses to either accept or deny having the weapons.
Full report at:
http://www.presstv.ir/Detail/2017/09/15/535281/Iran-Israel-IAEA-Reza-Najafi-Board-of-Governors-NPT
--------
South Asia
Afghan Taliban to support Pakistan against foreign invasion: Sami-ul-Haq
Sep 15 2017
A prominent Pakistani politician and religious figure Maulana Sami-ul-Haq has claimed the Afghan Taliban will support Pakistan in the event the country is invaded by the foreigners.
The Jamiat Ulema-i-Islam leader in a statement has said the Afghan Taliban leaders have declared their support to Islamabad during a gathering chaired by Mufti Mehmood Zakri.
The statement was released from a religious seminary in Akora Khattak, according to the local media reports.
The statement further adds that the Afghan Taliban and Emarat Islami Afghanistan members under the Itehad-e-Ulemai Afghanistan sent a letter to Maulana Sami after the meeting to confirm their support to Pakistan in the event the country is attacked by US or India.
The Afghan Taliban group has not commented regarding the report so far.
This comes as the Afghan and US officials have long been criticizing Islamabad for remaining reckless to act against the Taliban and Haqqani terrorist network sanctuaries as they claim that the leadership councils of the two groups are based in the key cities of Pakistan from where they plan and coordinate attacks in Afghanistan, including some of the deadly attacks on US forces.
In the meantime, the pressures on the rise on Islamabad by Washington in the aftermath of the new US strategy regarding the terror sanctuaries.
While announcing the new US strategy for Afghanistan and South Asia last month, the US President Donald Trump strongly criticized Pakistan regarding the terror sanctuaries, saying "For its part, Pakistan often gives safe haven to agents of chaos, violence, and terror. The threat is worse because Pakistan and India are two nuclear-armed states whose tense relations threaten to spiral into conflict. And that could happen."
http://www.khaama.com/afghan-taliban-to-support-pakistan-against-foreign-invasion-sami-ul-haq-03371
--------
Bangladesh warns Myanmar over border amid refugee crisis
Sep 16, 2017
DHAKA: Bangladesh has accused Myanmar of repeatedly violating its air space and warned that any more "provocative acts" could have "unwarranted consequences", raising the possibility of a deterioration in relations already strained by a refugee crisis.
Nearly 400,000 Rohingya Muslims from western Myanmar have crossed into Bangladesh since Aug. 25, fleeing a Myanmar government offensive against insurgents that the United Nations has branded a "textbook example of ethnic cleansing".
Bangladesh said Myanmar drones and helicopters had violated its air space three times - on Sept. 10, 12 and 14 - and it had called in a top Myanmar embassy official in Dhaka to complain.
"Bangladesh expressed deep concern at the repetition of such acts of provocation and demanded that Myanmar takes immediate measures to ensure that such violation of sovereignty does not occur again," the ministry said in statement late on Friday.
"These provocative acts may lead to unwarranted consequences."
A Myanmar government spokesman said he did not have information about the incidents Bangladesh had complained about but Myanmar had denied an earlier accusation.
The spokesman, Zaw Htay, said Myanmar would check any information that Bangladesh provided.
"At this time, our two countries are facing the refugee crisis. We need to collaborate with good understanding," Zaw Htay told Reuters.
Bangladesh has for decades faced influxes of Rohingya fleeing persecution in Buddhist-majority Myanmar, where the Rohingya are regarded as illegal migrants and denied citizenship.
Bangladesh was already home to 400,000 Rohingya before the latest crisis erupted on Aug. 25, when Rohingya insurgents attacked about 30 police posts and an army camp, killing a dozen people.
The Myanmar security forces responded with what rights monitors and fleeing Rohingya say is a campaign of violence and arson aimed at driving out the Muslim population.
Humanitarian crisis
UN Secretary-General Antonio Guterres and the U.N. Security Council have urged Myanmar to end the violence, which he said was best described as ethnic cleansing.
Myanmar rejects the accusations, saying its security forces are carrying out clearance operations to defend against the insurgents of the Arakan Rohingya Salvation Army (ARSA), which claimed responsibility for the Aug. 25 attacks and similar, though smaller, attacks in October.
The government has declared ARSA a terrorist organisation and accused it of setting the fires and attacking civilians.
About 30,000 non-Muslim villagers have also been displaced in the conflict in which Myanmar says more than 430 people have been killed, most of them insurgents.
Nearly half of 471 villages in the north of its Rakhine State had been completely deserted or partly abandoned, the government said.
The ARSA has denied links to foreign Islamists and has called for neighbouring countries to block any foreign "terrorists" from trying to join it. It says it is fighting for the rights of Rohingya.
The conflict has led to a humanitarian crisis on both sides of the border and raised questions about Myanmar's transition under the leadership of Nobel laureate Aung San Suu Kyi after nearly 50 years of strict military rule.
The generals still control national security policy but nevertheless, Suu Kyi has been widely criticised abroad for not stopping or condemning the violence.
There is little sympathy for Rohingya in a country where the end of military rule has unleashed some old communal animosities and the military campaign in Rakhine State is generally supported.
Ethnic cleansing is not recognised as a separate crime under international law but allegations of ethnic cleansing as part of wider, systematic human rights violations have been heard in international courts.
Full report at:
http://timesofindia.indiatimes.com/world/south-asia/bangladesh-warns-myanmar-over-border-amid-refugee-crisis/articleshow/60706999.cms
--------
Two Taliban militants blown while planting IED in Kapisa
Sep 15 2017
At least two Taliban insurgents were killed while planting an Improvised Explosive Device (IED) on a roadside in north-eastern Kapisa province.
The 201st Silab Corps of the Afghan national army in the east said the incident took place on Thursday in the vicinity of Tagab district.
The Silab Corps officials said the two Taliban insurgents killed in the explosion have been identified as Qari Mahfooz and Bakhtiar.
The Taliban insurgents group has not commented regarding the report so far.
The anti-government armed militant groups frequently use explosives materials for the roadside bombings and car bombings to target the government staff and security personnel.
However, in majority of such incidents the ordinary civilians are targeted besides such bombings incur casualties to the security personnel and in some cases the Taliban militants themselves are killed or wounded.
Full report at:
http://www.khaama.com/two-taliban-militants-blown-while-planting-ied-in-kapisa-03370
--------
Bangladesh troops to deliver aid for Rohingya refugees
Sep 16, 2017
COX'S BAZAR - Bangladeshi troops will deliver aid to desperate Rohingya refugees massed in Cox's Bazar, authorities said Friday, as fresh satellite images lent weight to allegations of a "scorched earth" campaign by Myanmar's army to drive out the Muslim minority.
The relief effort for the estimated 391,000 Rohingya who have arrived at the border town in the last three weeks has been ad hoc and plagued by disorganisation as local aid workers are overwhelmed by the human tide.
With fears mounting that those in most need are not receiving basic aid - despite handouts by local volunteers - Bangladesh's Prime Minister Sheikh Hasina said the army would be deployed to distribute aid sent by donor nations.
Lieutenant Colonel Rashidul Hasan on Friday told AFP the orders had reached the crisis zone. "We've got the directive that the army would receive relief materials sent by foreign nations at the airport and take it to Cox's Bazar," he said. It was not immediately clear how quickly food and medicine would reach the refugees, many of whom are huddled on roadsides and patches of land. But the World Health Organization and UNICEF said they would launch vaccination campaigns on Saturday against measles, rubella and polio, targeting 150,000 newly arrived children.
UNICEF spokeswoman Marixie Mercado said they were also screening children for malnutrition. Last week, there were more than "1,100 unaccompanied and separated children, and we estimate that those numbers will rise sharply", she added. Around one third of Myanmar's Rohingya population have fled northern Rakhine state for Bangladesh since August 25, when raids by Rohingya militants triggered the massive military campaign.
The United Nations has warned that the rest of the population may soon follow, deepening the humanitarian crisis unfolding in Bangladesh where some 10,000 refugees are arriving daily.
Myanmar faced renewed pressure Friday as fresh satellite images emerged of scorched villages across Rakhine state, fuelling accusations the military is systematically driving out Rohingya Muslims in what the UN says is an ethnic cleansing campaign.
Human Rights Watch said 62 villages in the Rohingya-majority area have been targeted by arson attacks, with more than half showing "extensive building destruction".
Amnesty International also released images of dozens of razed communities, alleging Myanmar's security forces have led "systematic" clearances of Rohingya Muslim settlements.
"Rakhine state is on fire," said Olof Blomqvist, a researcher with Amnesty International, in a "clear campaign of ethnic cleansing by the Myanmar security forces".
Testimony collected by AFP in the Bangladesh refugee camps since the start of the crisis backs up allegations by rights groups that Myanmar's army has been systematically burning Rohingya villages.
Somira, 29, a Rohingya refugee who uses one name, told AFP in Cox's Bazaar that she passed dozens of burning villages during her arduous trek through flooded fields and jungle to Bangladesh.
"I saw villages after villages that were burnt to ashes," she said. "The military is burning the villages and now there is no way we can identify where we previously lived."
Myanmar denies the allegations, instead insisting the militants have set the fires.
This week it said 176 Rohingya villages, 40 percent of the total in the northern Rakhine state, were now completely empty.
The crisis has heaped criticism on Myanmar's civilian leader Aung San Suu Kyi for failing to condemn army actions or defend the rights of the Rohingya.
But it has also turned the spotlight on the Nobel laureate's lack of leverage with Myanmar's army, which ruled the country for 50 years until 2016, and still controls all security matters and wields significant political power.
US Secretary of State Rex Tillerson has described the violence as "unacceptable", but also gave a nod to the complex power relations at play inside Myanmar.
"We need to support Aung San Suu Kyi and her leadership but also be very clear and unequivocal to the military power sharing in that government that this is unacceptable," Tillerson said.
Relief workers in Bangladesh have struggled to manage the growing humanitarian crisis amid an acute shortage of shelters and supplies.
"We have to estimate the worst case scenario" where all Rohingya flee Rakhine, said Mohammed Abdiker Mohamud, a director of the International Organization for Migration (IOM), the UN's migration agency.
"Unless a political solution is found there is a possibility that the entire Rohingya community may come to Bangladesh."
There were previously an estimated 1.1 million Rohingya in Myanmar, where the stateless group was denied citizenship and subject to a myriad of restrictions on their livelihoods.
Since the military started a series of crackdowns in October 2016, a total of around 470,000 Rohingya have fled to Bangladesh.
Full report at:
http://nation.com.pk/international/16-Sep-2017/bangladesh-troops-to-deliver-aid-for-rohingya-refugees
--------
Hifazat, other Islamic groups, demonstrate against violence against Rohingyas in Myanmar
2017-09-15
After Jum'a prayers on Friday afternoon, thousands of members of Hifazat's Dhaka city unit, Islami Andolan and the other organisations gathered at the north gate of Baitul Mukarram National Mosque.
They marched towards Paltan intersection where police barricaded the procession.
The protestors then turned around and staged a rally on the street. They vented out their anger by hitting Myanmar leader Aung San Suu Kyi's photos with shoes and later burnt it.
Traffic on the street came to a halt for around an hour from 2pm.
Paltan Police Station OC Md Mahmudul Haque told bdnews24.com that the demonstration ended 'peacefully'.
http://bdnews24.com/bangladesh/2017/09/15/hifazat-other-islamic-groups-demonstrate-against-violence-against-rohingyas-in-myanmar
--------
US to handover 6 helicopters to Afghan forces in coming two weeks: Ghani
Sep 16 2017
President Mohammad Ashraf Ghani has said the United States will hand over six helicopters to the Afghan national defense and security forces in the coming two weeks.
President Ghani informed regarding the planned hand over of the helicopters during his visit to the southeastern Paktia province where he met with the local officials as well as the officials of the Thunder corps of the Afghan army.
He did not elaborate further in this regard but added that the authorities of the Afghan army corps across the country have also been increased.
The NATO-led Resolute Support mission says "The first of 4 UH-60's has completed its final technical evaluations and will be delivered to the Afghan Air Force in September."
This comes as the Afghan government and the country's international allies including US and NATO have stepped up efforts to bolster the capabilities of the Afghan force and Air Force.
The commander of the United States Central Command General Joseph L. Votel requested the US Congress to approve the budget for the Afghan forces Blackhawk program.
In his statement before the Senate Armed Services Committee earlier in March this year, Gen. Votel informed regarding the significant capability gaps in Afghan Air Force and said "The DoD-request of $814.5M for FY17 for the first year of our plan to recapitalize the Afghan fleet provides funding to procure 53 UH-60s, with refurbishment and modification of the first 18; 30 additional armed MD-530F helicopters; 6 additional A-29 attack aircraft; and five AC-208s."
Full report at:
http://www.khaama.com/us-to-handover-6-helicopters-to-afghan-forces-in-coming-two-weeks-ghani-03448
--------
Romanian soldiers suffer casualties in Kandahar suicide car bombing
Sep 15 2017
At least three Romanian soldiers were killed or wounded in a suicide attack in southern Kandahar province of Afghanistan.
The incident took place this afternoon after a suicide bomber detonated a Vehicle-borne Improvised Explosive Device (VBIED) near the convoy of the Romanian forces.
The Ministry of Defense of Romanian earlier this evening confirmed that one of the three soldiers wounded in the attack succumbed to his injuries.
The source further added that three soldiers were wounded after a suicide bomber rammed his VBIED into a convoy of four Mine Resistance Ambush Protected Vehicles (MRAPs).
"A small number of Resolute Support service members were wounded today when a vehicle-borne improvised explosive device targeted their patrol in Kandahar," the NATO-led Resolute Support Mission said in a statement.
The statement further added "The service members were taken to the Kandahar Airfield hospital for treatment."
The Taliban insurgents group claimed responsibility behind the attack claiming to have inflicted major loss to the soldiers.
Full report at:
http://www.khaama.com/roman-soldiers-suffer-casualties-in-kandahar-suicide-car-bombing-03447
--------
Africa
IPOB Crisis: Don't carry out reprisal attacks, Imam warns Muslims
September 15, 2017
The Chief Imam of Alfurqan Jumaat mosque in Kano, Bashir Umar, has warned Muslims against engaging in reprisal attacks on non-Muslims.
In a Friday sermon delivered at the mosque, the Imam cautioned Islamic faithful against taking the law into their hands.
The cleric was apparently referring to rising tension in the South-east where the army is presently conducting a military exercise to curtail the excesses of militant groups especially the Indigenous People Of Biafra, IPOB, who are seeking a separation from the nation.
Several people have been confirmed injured from the confrontation between the IPOB and the army.
"Almighty Allah has directed Muslims to be fair and just to their neighbours both Muslims and non-Muslims," he said.
"It is against Islamic teachings to attack non-Muslims in our midst. Even if their kinsmen attacked fellow Muslims in their area," he added.
He said what is happening in some parts of the country is a calculated attempt to provoke other Nigerians to take laws in their hand.
"It is the responsibility of government to protect the lives and properties of Nigerian wherever he resides irrespective of his religious affiliation or ethnic background."
The sermon is in line with a directive from Secretary General of Jamaatu Nasril Islam, Abubakar Aliyu, given to Imams of the various Jumat mosques to use the Friday sermon and propagate peace.
http://www.premiumtimesng.com/regional/nwest/243353-ipob-crisis-dont-carry-reprisal-attacks-imam-warns-muslims.html
--------
Nigeria: JNI Directs Imams to Preach Peace At Friday Prayers
15 SEPTEMBER 2017
The Jama'atu Nasril Islam (JNI), has directed all Imams in the country to preach peace and tolerance during sermons at Friday prayers.
The JNI Secretary General, Khalid Aliyu, said at a press briefing in Kaduna that the measure was to forestall any breach of the peace following recent clashes in the south east.
"It is important we make this call today being Friday, a very important day for Muslims in which they will climb the pulpit to read sermons, that the sermons should be geared towards calling for peace and calming of nerves," he said.
"Taking laws into our hands will not yield anything, if for anything it will only escalate the already tense situation in the country.
"Our country is passing through trying times, very painful trying times of agitation and counter agitation, which lead to disturbing the peace of the country.
"JNI being umbrella organization of all Muslim organizations in this country under the leadership of Sultan of Sokoto, finds it imperative to call for calm, restraint, peace and dialogue."
Mr. Aliyu described the killings in Aba as unpalatable, adding, "I think if somebody loses his head, the most important thing is to trust the leadership and allow government to take action."
The JNI secretary general called on leaders in the south eastern part of the country to call their youth to orders and build momentum for peace.
He cautioned the media against inciting reports, saying it was important for the media to serve as unifier rather than destroyer.
Full report at:
http://allafrica.com/stories/201709150829.html
--------
UN accuses Boko Haram of abusing minors in Nigeria
15 September 2017
The UN on Friday said Boko Haram had conscripted 140 children as fighters and suicide bombers over three years in its violent activities in Nigeria's northeast.
UNICEF Country Representative Mohammed Fall said in Maiduguri -- Boko Haram's birthplace -- that the violent group is committing crimes against humanity and war crimes.
"From our records, 140 children -- mostly girls -- have been used by Boko Haram in the northeast in three years," Fall said.
He said 80 children had been used by the group this year.
"This is worrisome and Boko Haram should stop recruiting and using children to carry out attacks," Fall said while signing an action plan between the UN and local security volunteer group, the Civilian JTF, on the use of children in armed conflict.
Full report at:
http://www.worldbulletin.net/africa/194009/un-accuses-boko-haram-of-abusing-minors-in-nigeria
--------
Army denies troop withdrawal from southeast Nigeria
15 September 2017
Military on Friday denied troops withdrawal from southeast Nigeria, where ethnic Igbo separatists burnt a security post and reportedly attacked people of northern origins on Thursday.
Separatist agitation in the mainly Igbo southeast region reached a boiling point last weekend as army deployed troops to parts of the region as part of what military authorities call a show of force.
Situation remained tensed in Umuahia, capital city of southeastern Abia state and hometown of secessionist chief Nnamdi Kanu, after his supporters resisted the military's offensive titled Python Dance.
Army spokesman Sani Usman said in a statement early Friday that claims of troops withdrawal were "rumors" as the operation will continue in compliance with the law and respect for human rights.
"The attention of the Nigerian army has been drawn to some stories in the media that it is withdrawing its troops from Exercise Egwu Eke II (Python Dance), crediting such information to Abia state governor and the general officer commanding 82 division of Nigerian army. This is not true," Usman said.
This comes hours after Abia Governor Okezie Ikpeazu was reported as saying that troops would be withdrawn from the streets on Friday to douse tension, heightened by footages of alleged rights abuses by the army and attacks on non-natives by separatists.
An unverified footage showing separatists allegedly attacking a mosque in Umuahia has worsened the tensions, although Muslim and political leaders from the mainly Hausa-Fulani northern region have warned against reprisals.
Local media reported a spillover of unrest in north-central Plateau state with huge Igbo and Hausa population. In return, the government imposed a dusk-to-dawn curfew to douse tension following reported skirmishes between the two groups.
Jama'atu Nasrul Islam, an apex Muslim body, said in a statement that reprisals would benefit no one and called on residents of Plateau state's Jos city to be calm and peaceful.
Jos was once notorious for ethno-religious violence often between local Berom tribe and Hausa-Fulani, but relative peace has returned to the area in the recent years.
Local media meanwhile aired a short video footage in which the separatist leader claimed that his father may have been taken away by troops. He also alleged that four persons were killed and 15 others arrested in a late Thursday attack on his house.
Full report at:
http://www.worldbulletin.net/africa/194005/army-denies-troop-withdrawal-from-southeast-nigeria
--------
URL: https://www.newageislam.com/islamic-world-news/sheikh-ul-islam-azerbaijan-religious/d/112552
New Age Islam, Islam Online, Islamic Website, African Muslim News, Arab World News, South Asia News, Indian Muslim News, World Muslim News, Women in Islam, Islamic Feminism, Arab Women, Women In Arab, Islamophobia in America, Muslim Women in West, Islam Women and Feminism