New Age Islam News Bureau
08 October 2022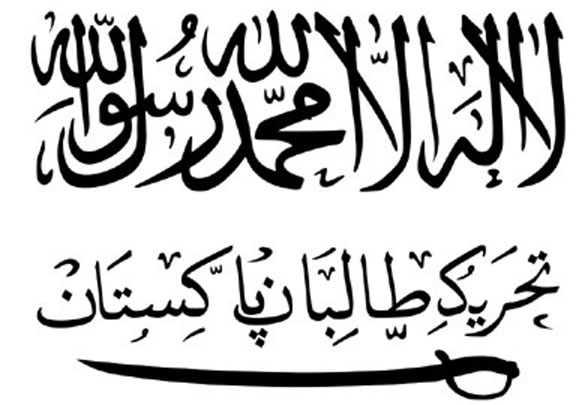 Tehreek-e-Labbaik_Pakistan Flag
-----
• Forcible Entry and Puja in 15th-Century Mahmud Gawan Madrasa, an ASI-Protected Heritage That No Longer Functions As an Islamic Seminary
• Global Protests against the Hazara 'Genocide' to Take Place in 91 Cities of the World
• Sheikhs Deconstruct Extremists' Interpretations of Sharia, Jihad at a Workshop in Yola, Adamawa State
• Canada To Deny Entry To 10,000 Members Of 'Murderous' Iran Regime: Trudeau
Pakistan
• Pakistan's Evacuee Trust Property Board Contemplating Erecting a Memorial to Saka (Massacre) Panja Sahib
• Swat residents warn of vigilantism if terror activities not reined in
• COAS Bajwa stresses regional peace, warns 'price of status quo will be devastating' for all
• UNGA agrees to support Pakistan's reconstruction
• Peshawar police book 13 teacher leaders for rioting, unlawful gathering
• Four individuals want me assassinated, alleges former Pakistan PM Imran Khan
--------
India
• Forcible Entry and Puja in 15th-Century Mahmud Gawan Madrasa, an ASI-Protected Heritage That No Longer Functions As an Islamic Seminary
• Muslim Organisations Plan Marches, Agitations In TN Against 'Misuse' Of UAPA
• Court Asks Gyanvapi Mosque Management to File Reply on Plea for Carbon-Dating Of Structure Found Inside Shrine
• Human rights must be respected: India after skipping Xinjiang vote
• Mumbai: Shiv Sena banking on Marathi-Muslim bloc for bypoll
• Centre Appoints Commission To Examine Possibility Of SC Status To Dalit Converts: A Change Of Heart?
--------
South Asia
• Political Change Deteriorates Life in Afghanistan despite Humanitarian Aid
• Afghan heroin worth Rs 1,200 Crore seized from Iranian vessel, 6 held
• Afghanistan needs dams on Kabul River for better water management: Report
• Idol destroyed at colonial-era Hindu temple in Bangladesh
• Afghan musician wins Aga Khan Award for music 2022
--------
Africa
• Kenyan leader, US special envoy hold talks amid Tigray peace push
• Africa Union welcomes commitment of Tigrayan, Ethiopian forces to peace talks
--------
North America
• US pushing ahead with diplomatic efforts to resolve Lebanon-Israel border dispute
• US lawmakers fume at Saudi Arabia for OPEC+ move to cut oil output
• Sanders calls for US troop withdrawal from Saudi Arabia, end of selling weapons
--------
Arab World
• Qatar, Indonesia, UAE, Pakistan Vote against UN Debate on China's Oppression of Uyghurs
• Car explosion in northern Iraq kills one, injures four others
• Banks in Lebanon close again as citizens' resort to holdups
• US military tankers smuggle crude oil from Syria's Hasakah to bases in Iraq: Report
• Hamas delegation to visit Syria later this month to restore relations with Syrian government
--------
Mideast
• Iran Says Mahsa Amini Died Of Illness Rather Than 'Blows'
• Palestinian shot dead by Israeli forces in West Bank: Health ministry
• Iran summons Danish ambassador to protest Copenhagen embassy threat: Media
• Israeli forces kill two Palestinians in West Bank: Health ministry
--------
Europe
• 'We May Suddenly Arrive One Night': Erdogan Threatens Greece, 'Annoying' Countries
• Erdogan and Putin discuss improving ties, ending Ukraine war: Erdogan's office
• 'EU should feel ashamed of its treatment of Turkish Cypriots'
• Türkiye remembers diplomat killed by terrorist in Greece
• Greek premier lacks knowledge of protocol rules, Türkiye's president says
--------
Southeast Asia
• Budget 2023: Kafa Teachers, Imam, Bilal, Siak to Receive Special One-Off RM500
• PAS adamant on pushing for Muslim unity with Umno, Bersatu
• DAP will find GE15 tough going as anti-Malay attacks mount, say analysts
• Nazir welcomes Halim Saad's 'differing recollection' of the past
Compiled by New Age Islam News Bureau
URL: https://newageislam.com/islamic-world-news/cleric-tehreek-labbaik-pakistan-ahmadi-pregnant/d/128135
--------
Senior Cleric of Tehreek-e- Labbaik Pakistan Calls to Attack Ahmadi Pregnant Women to "Make Sure No New Ahmadis Are Born"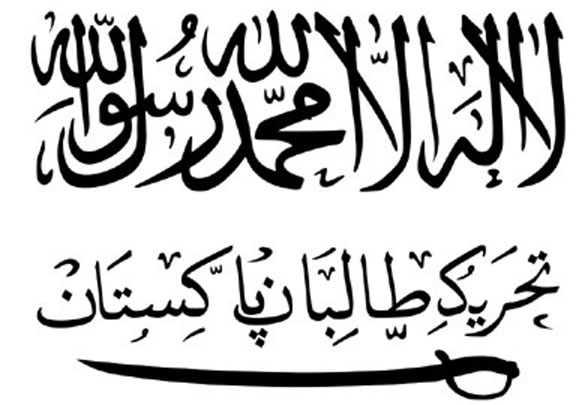 Tehreek-e-Labbaik_Pakistan Flag
-----
10/08/2022
A YouTube video is circulating on social media with a speech by Muhammad Naeem Chattha Qadri, a senior cleric of Tehreek-e- Labbaik Pakistan (TLP). Bitter winter devoted a series to TLP, a violent Pakistani political party born within the Barelvi movement and notorious for its attacks against religious minorities, including Christians and Ahmadis.
In the video, Qadri calls on his supporters to carry out attacks against pregnant Ahmadi mothers to "make sure that no new Ahmadis are born." In a crescendo of hate, the preacher insisted that "there is but one punishment for blasphemers, decapitation." He also said that, should the attacks on Ahmadi pregnant women not be successful, "those babies who are being born, should be killed."
Qadri also threatened the police, should they attempt to interfere with TLP's religious cleansing of the Ahmadis. "Those of you who are from the Police agencies, he said, or if there is any D.P.O (District Police Officer) or D.C (Deputy Commissioner) or S.H.O. (Police Station house officer) must understand that we cannot be stopped."
On August 12, 2022, Naseer Ahmad, a 62-year-old Ahmadi father of 3, was stabbed to death at the main bus stop in Rabwah, a city with an Ahmadi majority, by a TLP activist who went there to "create an incident" with the Ahmadis.
The TLP has also targeted Pakistani Sunni Muslim politicians accused of being "soft on the Ahmadis." Court cases disclosed that the TLP is only able to operate in Pakistan because of secret agreements its leaders passed with different Pakistani governments and the intelligence service ISI.
The Ahmadis are a persecuted religious minority founded within Islam by Mirza Ghulam Ahmad (1835–1908). Conservative Muslims accuse Ahmad of having considered himself a "prophet," in breach of the Islamic doctrine of the Finality of Prophethood, which maintains that there can be no prophet after Muhammad.
The Ahmadi formula for Ahmad, "at the same time a prophet and a follower of the Holy Prophet [ Muhammad]," is not enough to establish their orthodoxy in the eyes of Muslim clerics. For them, the Ahmadis deny the Finality of Prophethood and are non-Muslim heretics. They are severely persecuted in Pakistan through specific laws that make them second class citizens prevented from voting and holding office.
Source: Bitter Winter
Please click the following URL to read the text of the original story:
https://bitterwinter.org/pakistan-cleric-attack-ahmadi-pregnant-women/
--------
Forcible Entry and Puja in 15th-Century Mahmud Gawan Madrasa, an ASI-Protected Heritage That No Longer Functions As an Islamic Seminary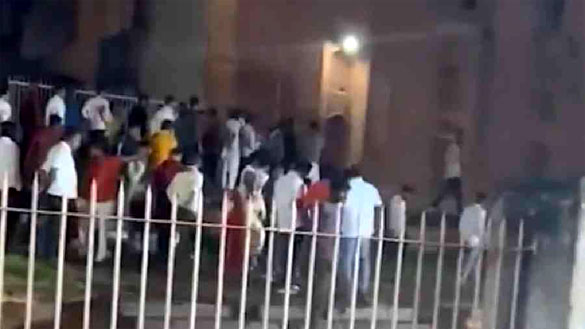 At least nine people have been booked on charges including rioting and outraging religious feelings, and four had been arrested by Friday evening.
-----
K.M. Rakesh | Bangalore
08.10.22
People from a Hindu religious procession broke a lock and barged into a 15th-century madrasa in Karnataka's Bidar town at 2am on Thursday, chanted slogans, sprinkled vermilion and apparently performed some sort of puja before leaving.
The incident at the Mahmud Gawan Madrasa -– an ASI-protected heritage structure that no longer functions as an Islamic seminary -– comes after years of attacks by Hindutva zealots on churches and Christian prayer halls in BJP-ruled Karnataka.
State home minister Araga Jnanendra and local BJP leaders said Hindus performed puja at the madrasa each Dasara --- a claim denied by Mohammed Shafiuddin, local resident and secretary of the small mosque on the madrasa premises.
Asked why Hindus would worship at a madrasa, local BJP leader Babu Wali claimed that "in every Muslim structure in Bidar, you will find some element of Hindu culture" – a remark that appeared to carry sinister implications in the era of the Ayodhya and Gyanvapi controversies.
At least nine people have been booked on charges including rioting and outraging religious feelings, and four had been arrested by Friday evening. Police in Bidar, 690km from Bangalore, said they were trying to identify, book and arrest more suspects.
A video circulating on social media suggests the intruders were part of a Dasara procession --- a ritual march with the idol on the 10th day after nine days of worshipping a goddess, locally called Bhavani Devi.
A large number of men are seen barging into the madrasa, chanting "Vande mataram" and "Hindu dharm ki jai (Victory to the Hindu religion)". Strains of a bhajan can be heard from the procession, which has stopped in front of the structure, located in Jawahar Bazar in the old city of Bidar.
Shafiuddin, who had lodged the police complaint, said the incident happened around 2am on Thursday.
"The Bhavani Devi procession was passing in front of the madrasa when some men broke open the lock of the gate and entered the compound. Some people living in the area witnessed the incident," he told The Telegraph.
"This has been a peaceful area with no communal tensions. I don't know what these people were trying to gain. But luckily the area is peaceful even today as we gear up for the Friday namaz."
Home minister Jnanendra blamed the controversy on a misunderstanding. "They perform puja at the madrasa every year (on Dasara). There were more people this time, hence the misunderstanding," he told reporters on Friday.
BJP leader Wali echoed the minister. "Four or five people used to enter the premises on Dasara to do the puja. The confusion has arisen because the gates were locked this time, so more people ended up entering the premises," he told a Kannada channel.
Wali seemed to be suggesting the locked gates had angered the Bhavani Devi devotees, thus implying the local Muslims were to blame for the controversy.
On the BJP leaders' claim about puja at the site every Dasara, Shafiuddin said: "I am a local resident but have never seen anything like what they are claiming."
Local Archaeological Survey of India officials could not be contacted.
The VHP and Bajrang Dal had in May this year performed religious rituals after a column with features of temple architecture was found during the renovation of a mosque in Dakshina Kannada district.
The mosque authorities had explained that local architectural styles were often used to build mosques in earlier days. The district administration called for peace with the promise of studying the matter, and the issue cooled off after that.
In Bidar, the accused have been booked under penal sections 143 (unlawful assembly), 147 (rioting), 149 (common object in assembling unlawfully), 153 (wanton provocation for rioting), 447 (criminal trespass) and 295A (deliberate and malicious acts to outrage religious feelings).
A large police contingent remained deployed in the area for the second day on Friday. "The situation is under control," additional superintendent of police Mahesh Meghannavar said.
A Persian trader named Mahmud Galwan, who had settled down in Bidar after being exiled from Persia, had built the madrasa in the 1460s during the reign of the Bahmani Sultanate of Bidar. The Bidar district administration's website says the madrasa "functioned like a residential university".
For centuries, the university attracted students from several parts of West Asia and Southeast Asia before gradually losing out to more modern institutions over the decades. The ASI has been maintaining it since 2005.
Source: Telegraph India
Please click the following URL to read the text of the original story:
https://www.telegraphindia.com/india/forcible-entry-and-puja-in-centuries-old-madrasa/cid/1890750
--------
Global Protests against the Hazara 'Genocide' to Take Place in 91 Cities of the World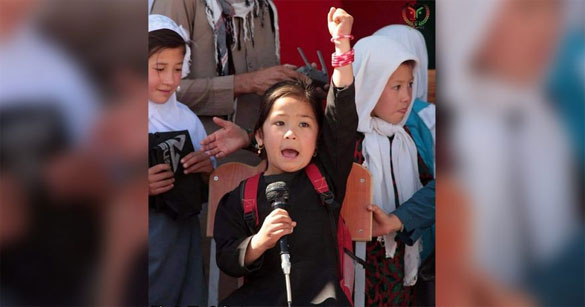 Photo: The Khaama Press
----
By Saqalain Eqbal
08 Oct 2022
Plans and preparations have reportedly been made to hold global protests against the Hazara "genocide" in at least 91 cities worldwide following the bloody Friday that claimed the lives of innocent students.
A week has passed since the blood-soaked Friday in Kabul when 57 students—mostly girls—were killed and 114 others were wounded. After a week had passed, the street demonstrations inside and outside the nation continued with the same message and demand to "stop Hazara genocide."
Following the deadly attack on the Kaaj education center in the west of Kabul, the Afghan capital, many Afghan people began protesting in Sweden, France, Germany, Austria, the US, Canada, India, Pakistan, and Iran.
These protests overseas will follow the widespread protests in Afghanistan, which were also primarily led by women and youth.
Students and women were seen protesting in Kabul, Herat, Balkh, Kapisa, Baghlan, Bamyan, Daikundi, Ghazni, Nangarhar, Panjshir, and some other provinces of Afghanistan, receiving the attention of domestic media.
The World Council of Hazaras has now called for protests in 91 cities across the world, coordinated to take place on Saturday and Sunday, 8-9 October.
At the same time, a global Twitter campaign with the same hashtag, "#StopHazaraGenocide" also has attracted worldwide attention, joined by prominent figures in politics, art, literature, and human rights. The hashtag has received over 6 million tweets.
Elif Shafak, a well-known Turkish-British author; Paulo Coelho, a prominent Brazilian author; Malala Yousafzai, a Nobel Peace Prize laureate; Richard Ojeda, a former US senator, and politician; Fateme Ekhtesari, a famous Iranian poet; and a number of actors are among those who have called for an investigation and action by the UN and other pertinent international organizations.
Source: Khaama Press
Please click the following URL to read the text of the original story:
https://www.khaama.com/global-protests-against-the-hazara-genocide-to-take-place-in-91-cities-of-the-world-67465/
--------
Sheikhs Deconstruct Extremists' Interpretations of Sharia, Jihad at a Workshop in Yola, Adamawa State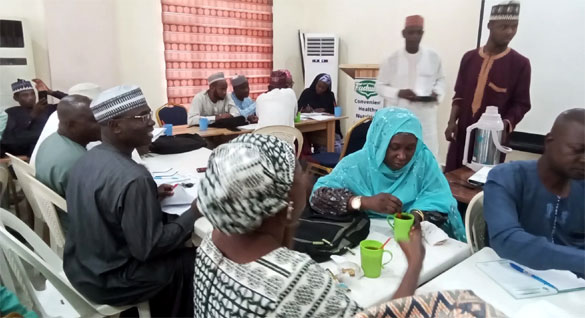 Photo: The Daily Post
-----
October 7, 2022
By Jim Ochetenwu
Resource persons at a workshop in Yola, Adamawa State, have deconstructed interpretations of Islamic law (Sharia) which extremist groups quote to back their violent acts.
The resource persons said at the workshop which ended Friday afternoon that, contrary to interpretations by extremist groups, the killing of anyone is a sin and is thus forbidden in Islam.
"It is an offence in Islam to kill anyone even if by mistake," one of the resource persons, Sheikh Mansur Isa, said, adding, that the killer may only be forgiven if the act of killing is by mistake.
Sheikh Mansur spoke on the topic, 'Alternative Narratives' at a three-day workshop on 'Sharia Intelligence, Constructive Alternatives and the Role of Journalism in the Prevention of Extremism and Violence', organised by a conflict resolution and peace building group, Dar Al Andalus Centre, which ended in Yola Friday.
Mansur who said the only killing that can be condoned is when done in self-defence; expressed regret that extremist groups rush to kill, ignoring healthy options for achieving their aims.
He explained that extremists are quick to kill because they believe the only relationship between Muslims and non-Muslims is constant warfare till every non-Muslim accepts Islam or is killed, but that this contrasts sharply with the example of Prophet Muhammed who lived peacefully with non-Muslims and converted many by peaceful preaching.
Explaining why extremist groups such as Boko Haram kill fellow Muslims, Mansur said extremist Muslims see Muslims who do not toe their line as being worse than non-Muslims and so, do not deserve to live.
Another Islamic Scholar, Sheikh Nuru Lemu who delivered a paper on Alternative Narrative with a focus on Jihad, emphasised that Jihad is not the forceful conversion of people into a movement as often portrayed.
He said no single verse (in the Qur'an) indicates Jihad as something to convert non-Muslims or kill them, but that the objective of Jihad is limited to removing oppression, protecting Muslims and safeguarding freedom of religion.
He added that violence is never the initial route but becomes an option in ideally rare cases for the purpose of attaining peace, justice and equality as applies in regular life situations.
During the workshop at which other resource persons made presentations, the Adamawa-based media executives and journalists in attendance were taught to take elements like Boko Haram as people who apply superficial knowledge of Islam and must not be seen as representing the voice of Islam.
"The person to interpret the Qur'an is not the one who memorises it but does not know the meaning. It is not Boko Haram to speak for Islam. Before Boko Haram were scholars we turned to for interpretations. It is such scholars we must still look up to," the resource persons said.
Source: Daily Post Nigeria
Please click the following URL to read the text of the original story:
https://dailypost.ng/2022/10/07/insurgency-sheikhs-deconstruct-extremists-interpretations-of-sharia-jihad/
--------
Canada to deny entry to 10,000 members of 'murderous' Iran regime: Trudeau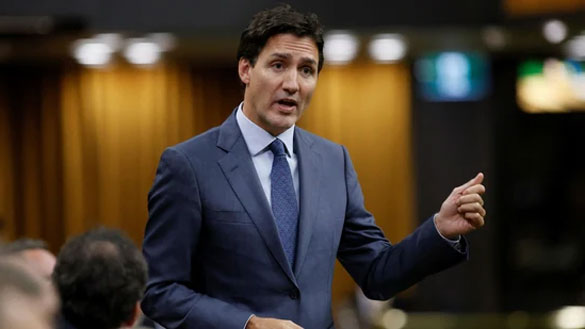 Canadian Prime Minister Justin Trudeau. (REUTERS/Blair Gable)
-----
07 October, 2022
Canada announced Friday it will permanently deny entry to more than 10,000 members of Iran's "murderous" regime, including the Islamic Revolutionary Guard Corps that Ottawa blames for "heinous" acts against the Iranian people.
Prime Minister Justin Trudeau said he would list Iran under "the most powerful provision" of Canada's immigration and refugee act to make "over 10,000 (IRGC) officers and senior members most responsible for this heinous state behavior inadmissible to Canada."
"This is the strongest measure we have to go after states and state entities," he said, noting it was previously applied only against regimes for war crimes or genocide.
Those listed "will be inadmissible to Canada forever" and will be prevented from holding assets or having any financial dealings in this country, he said.
Thousands of Canadians have marched in the streets in recent weeks in solidarity with protests sparked by the death of Mahsa Amini while in the custody of Iran's notorious morality police.
At least 92 people have been killed in Iran since September 16, according to the Oslo-based NGO Iran Human Rights, while an official report puts the number at around 60 dead, including 12 members of the security forces.
A strict dress code obliges women to wear the Islamic veil in particular. In recent days, schoolgirls have joined in the protests by removing their hijab or shouting anti-government slogans.
Ottawa has already applied sanctions over Iran's nuclear program, and Trudeau announced a new round last week against dozens of Iranian officials, including its morality police.
Canada also has pressed Tehran to compensate the families of victims of flight PS752 shot down in January 2020, leaving 176 dead, including 85 Canadian citizens and permanent residents.
"The Iranian regime is a state sponsor of terrorism. It is repressive, theocratic and misogynist," Deputy Prime Minister Chrystia Freeland told the news conference.
"We are formally recognizing that fact and acting accordingly," she said.
Trudeau and Freeland also said Ottawa would "massively expand targeted (economic) sanctions" against individuals and entities in Iran, and move to prevent any money laundering by them in this country.
Any of those listed with existing ties to Canada would see their visas or permanent residency status canceled, they added.
Source: Al Arabiya
Please click the following URL to read the text of the original story:
https://english.alarabiya.net/News/world/2022/10/07/Canada-to-deny-entry-to-10-000-members-of-murderous-Iran-regime-PM-Trudeau
--------
Pakistan
Pakistan's Evacuee Trust Property Board Contemplating Erecting a Memorial to Saka (Massacre) Panja Sahib
Oct 7, 2022
AMRITSAR: One hundred years after Saka (massacre) Panja Sahib, Pakistan's Evacuee Trust Property Board (ETPB) is contemplating erecting a memorial.
ETPB is a parent body that looks after the management of Pakistan Sikh Gurdwara Parbandhak Committee (PSGPC) as well as the Project Management Unit (PMU), an exclusive department erected by the Pakistan government for the management of Gurdwara Darbar Sahib, Kartarpur Sahib.
The centenary of the heroic event is jointly observed by Shiromani Gurdwara Parbandhak Committee (SGPC), PSGPC and the ETPB.
For long, various Sikh bodies had been demanding the Pakistan government to erect a memorial to the Saka but to no avail.
Hasan Abadal, an ancient hill city, is situated about 45 kilometers from Rawalpindi. During Guru ka Bagh morcha in October, 1922, one of the jathas of the Sikh was brutally beaten by the British administrators and the wounded were being carried on motor vehicles to Amritsar. They stayed hungry for before being dispatched to Attock jail by rail. When Sangat at Panja Sahib received the intimation that hungry Sikhs were being taken to Attock jail, they requested the station master to stop the train so they could serve langar but he refused.
The manager of Gurdwara Panja Sahib Bhai Karam Singh and Bhai Partap Singh then lay on the rail track, sacrificing their lives while six Sikhs sustained injuries. The train stopped for one and a half hours and the langar was then served to the hungry Singhs.
When contacted, ETPB Chairman, Habib ur Rehman said, "There is an idea and it will be considered by ETPB, the decision will be made by the Board".
In the recent past, SGPC president Harjinder Singh Dhami had led a five member delegation to Pakistan to contemplate over centenary functions of Saka Panja Sahib. The Indian delegation also visited the venue where Gurbani Kirtan Samagam would be held at Hassan Abdal railway station where the tragic massacre had taken place in October 1922.
Source: Times Of India
Please click the following URL to read the full text of the original story:
https://timesofindia.indiatimes.com/world/pakistan/etpb-contemplating-erecting-a-memorial-to-saka-panja-sahib/articleshow/94712345.cms
--------
Swat residents warn of vigilantism if terror activities not reined in
Fazal Khaliq
October 7, 2022
A large number of people took to the streets in Swat on Friday demanding of the government to take decisive action against "anti-peace elements" in the valley while warning that they might take up arms to tackle terrorists if the authorities failed to play their due role.
The demonstrators gathered at Matta Chowk in the Khwazakhela tehsil of Swat this afternoon. It was the sixth protest by the locals since the resurfacing of the terror activities in the month of August.
The protest was jointly organised by two local organisations — Swat Olasi Pasoon and Swat Quami Jirga. A large number of people, including the youth and elders, with leaders of different political parties excepting the PTI took part in the protest.
The protesters said they would no longer tolerate terror activities as well as the presence of terrorists in the valley. They also called out the government for allegedly blocking internet in most parts of Swat.
"The law enforcement agencies and the state institutions must keep in their minds that the people of Swat are peace loving and they will never tolerate terrorism on their land in any form and by anyone," said PkMAP leader, Sher Bahadar, as he addressed the protesters.
They claimed that the state institutions had blocked internet in the major parts of Swat, causing hardships to thousands of students.
Some protesters warned the authorities of acting as vigilantes if they spotted any terrorist in the valley.
"We also want the law enforcement agencies to vacate all educational institutes in Swat so that our youth can properly get education," said Dr. Amjad, one of the protesters.
"If someone thinks the people of Swat would flee their land and allow terrorists to settle in the valley, it is their misconception. It's a united call from each one of us when we say no to terrorism," said Vice President of Swat Traders Federation, Dr Khalid Mehmood.
Similarly, Swat Qaumi Jirga member Sher Shah Khan said that the people of Swat were surprised that the terrorists allegedly wanted to enforce Islam in the valley, despite the fact that people in Swat were strict followers of the religion.
"Islam can never be imposed through terrorism," he said, adding that the people of Swat would not step back until all militants were eliminated from the valley.
Source: Dawn
Please click the following URL to read the full text of the original story:
https://www.dawn.com/news/1713943
--------
COAS Bajwa stresses regional peace, warns 'price of status quo will be devastating' for all
October 8, 2022
Chief of Army Staff (COAS) General Qamar Javed Bajwa stressed on Saturday the need for regional peace and developing a mechanism for resolving all bilateral issues peacefully, as he warned that the "price of status quo will be devastating for all of us".
"We must give peace a chance by developing a mechanism to resolve all our bilateral issues peacefully. Moreover, as opposed to fighting each other, we should collectively fight hunger, poverty, illiteracy, population explosion, climate change and disease," he emphasised during his address at a ceremony held to mark the passing-out parade of 146th PMA Long Course at Pakistan Military Academy in Kakul.
"The world has changed, so should we as the price of status quo will be devastating for all of us," warned the army chief.
However, he added: "I must highlight here that our desire for peace must not be construed as our weakness. No one should make any mistake about our collective resolve to defend our core interests and every inch of our motherland."
The army chief also highlighted that "in our quest for peace, we have extended sincere and all-out efforts to evolve good neighbourly relations with all our neighbours and regional countries.
"We are trying our best to break the political logjam which has denied the countries of South Asia to move forward and resolve all regional and bilateral issues in a peaceful and dignified manner."
He asserted that the people of South Asia, like the rest of the world, deserved prosperity and better living conditions.
"This can only happen with sustained economic growth, development and above all, lasting peace. Therefore, we must strive hard to keep the flames of war away from the region," he stressed.
'Don't get distracted by fake news'
During his speech, Gen Bajwa urged the passing-out cadets not to get "distracted by fake news and political wrangling" in the country.
"Respect the democratic institution and be always ready to defend the territorial integrity, sovereignty and constitution of the Islamic Republic of Pakistan with your life," he said, adding that they should "always remain alert and prepared to respond to and defeat all intrigues and conspiracies hatched against our country with [an] iron fist".
'The message is clear: The armed forces with the support of our citizens will never allow any country, group or force to politically or economically destabilise Pakistan," he said.
At the outset of his address, the COAS congratulated the passing-out cadets, highlighting that they were about to begin their careers in a "professionally distinguished and a battle-hardened army, which has a long list of successful campaigns to its credits, both in conventional and sub-conventional domains".
In this regard, he underlined that the Pakistan Army, with the full support and confidence of the nation, had "successfully turned the tide of the menace of terrorism in the last two decades and has ensured that organised terrorism is decisively rooted out from Pakistan.
"This is indeed a unique accomplishment that not many countries or armies can claim."
The army chief told the cadets that the day held "nostalgic significance" for him as he was in their position 42 years ago and never thought that one day, he would have the honour of commanding this remarkable army.
He said they were set to tread a path that he trod for more than four decades.
"A part of selfless devotion to duty, patriotism, sacrifice and a unique privilege to lead the best offer in men both in peace and war."
COAS outlines cardinals of military leadership
Wishing the cadets luck and godspeed for their future endeavours, he outlined what he described as "some universally accepted cardinals and traits of military leadership".
"Frankly speaking, even without possessing these traits, you may still become an officer but surely you can't command and become a successful leader of men in combat," the army chief said.
"First, remember that no one is born with professional knowledge. It has to be acquired through constant pursuit. Without it, you cannot achieve professional competence which is the hallmark of successful military leadership," he began.
He told the cadets that the duty that awaited them was challenging as it was exciting.
"The demands of professional military service will be much high as you go into service. You need to equip yourself with the lofty attributes of leadership with a sense of purpose to gain the respect and trust of your subordinates.
"It is only through the development of your unwavering trust and confidence that you can instil a spirit in your under command which will hold you together in times of crisis," he said.
Moreover, he said, "the persona of a just and impartial commander who exhibits merit and dispensation of reward and punishment is the one who will earn unconditional loyalty and obedience of his under command.
"As a leader, you need to have courage and [the] ability to take difficult decisions and then accept full responsibility. Correct decision-making requires competence and confidence which can only be acquired through high-class military education, rigorous training and continuous study of military history.
"In the words of Sir Basil Liddell Hart, 'An officer who has not studied military history as a science is of little use beyond the rank of a captain.'"
The army chief also underscored the value of "keeping up a brave face in front of your men when you're as shattered and frightened inside as all of them in a life-and-death situation".
"The contagious energy that you will instil in your men when you lead them by example and not merely by words — remember when a lot of lead is flying in the air in the battlefield, an officer never says advance, he always says follow me," Gen Bajwa added.
The COAS also highlighted that keeping the "wellbeing of your troops ahead of your own is the hallmark of a successful military leader.
"The essence of the last point cannot be better articulated than what was said by Field Marshal Philip Walhouse Chetwode who said and I quote, 'The safety, honour and welfare of your country come first, always and every time. The honour, welfare comfort of the men you command come next. Your own ease, comfort and safety come last always and every time.'"
He reminded the cadets that these "eternal words are boldly etched even today on the walls of Brigadier Francis Ingle Memorial Hall of Pakistan Military Academy to remind every cadet and officer of these essential cardinals of military leadership".
The COAS further reminded the cadets that "we have paid both in blood and kind to safeguard our sovereignty and our territory.
"Thousands of valiant sons have sacrificed their lives to enable us to reach the place where we stand today."
He continued: "My dear cadets, you're entering the service at a time when the challenges facing the country are complex and multifaceted. Hence, your responsibilities are far greater and more demanding than that of your predecessors.
"You have chosen to serve and protect your motherland which demands the highest level of dedication, sense of purpose and sacrifice. This pledge must never be undermined as you have been amply equipped and prepared to immediately overpower future challenges and emerge victorious."
Concluding his speech, Gen Bajwa said he was "highly optimistic" and assured by the cadets' exemplary display of discipline and professionalism that the prestige, security and safety of the country were in safe hands.
"Once again, I congratulate you on your hard-earned and well-deserved commission in the army. My special felicitations to the champion company and those cadets who have earned distinctions for their outstanding performances.
Source: Dawn
Please click the following URL to read the full text of the original story:
https://www.dawn.com/news/1714091/coas-bajwa-stresses-regional-peace-warns-price-of-status-quo-will-be-devastating-for-all
--------
UNGA agrees to support Pakistan's reconstruction
Anwar Iqbal
October 8, 2022
UNITED NATIONS: The UN General Assembly (UNGA) on Friday unanimously adopted a resolution urging donor nations and institutions to provide full support to rehabilitation and reconstruction efforts in Pakistan.
"The scaling calamities in Pakistan can linger for years. Massive guidance and support to the government of Pakistan are absolutely essential," said UN Secretary General Ant­ónio Guterres, while speaking in favour of the resolution.
The resolution, co-sponso­red by 159 countries, urges the international community, "in particular donor countries, international financial institutions and relevant international organisations, as well as the private sector and civil society, to extend full support and assistance to Pakistan in its efforts to mitigate the adverse impacts of the floods and to meet the medium- and long-term rehabilitation and reconstruction needs".
In pictures: Devastating floods affect millions in Pakistan
"Countries, like Pakistan, which confront such climate-induced disasters, should not be left to fend for themselves," said Pakistan's UN Ambas­sador Munir Akram in his address to the General Asse­mbly. "We must construct global mechanisms that can enable climate-struck countries to access resources to mitigate the impacts of the ever more frequent and more intense climate disasters and to recover quickly from such disasters," he said.
Recalling his recent visit to Pakistan, the UN chief said he did not only see the devastations caused by the floods. "I saw the best of humanity. I saw the immense generosity and solidarity of neighbours and strangers helping one another," he said. "So, people themselves have risked and lost all their worldly possessions to rescue others."
The secretary general recalled that on Oct 4, the UN launched a revised plan for collecting $816 million to help the flood victims in Pakistan. "I urge donor countries, international financial institutions, and other relevant internatio­nal organisations, along with the private sector and civil society, to fully support these efforts," Mr Guterres said.
During an earlier UNGA debate on the economic impact of the Covid-19 pandemic and climate-inducted disasters, Pakistan called for an early solution to the debt distress of nearly 60 developing countries through effective operation of international agreements and bilateral arrangements.
Pakistan specifically called for implementing the G-20 Common Framework, which addresses the problem of unsustainable debts faced by many developing nations.
Recent reports by various financial institutions acknowledge that about 60 per cent of low-income countries are at high risk or already in debt distress. The International Monetary Fund (IMF) recently published a list of 73 countries that face debt-related vulnerabilities.
At Thursday's debate, Pakistan warned that more than 50 developing countries faced debt distress, and many may be obliged to default, as climate change continues to take its heavy toll. Pakistan, speaking for the Group of 77 (developing countries) and China, also called for a clear roadmap to overcome the recent series of "shocks" to the world economy.
"The unequal impacts have been accompanied by a deficit in solidarity — as visible on vaccine availability and the liquidity support — $17 trillion generated in the richer, less than $100 billion for the developing world," Ambassador Aamir Khan, deputy permanent representative of Pakistan to the UN, told the General Assembly Second Committee, which deals with economic and financial matters.
Pakistan is the current chairman of G-77 and China, which now has 134 members and is the United Nations' biggest intergovernmental group of emerging countries.
As a consequence, Ambassador Khan said, poverty has enlarged — over 100 million pushed back into extreme poverty, with the developing countries now facing the triple challenge of meeting their needs for food, fuel and finance.
The resolution adopted on Friday recognised that "enhanced access to international climate finance is important to support mitigation and adaptation efforts in developing countries, especially those that are particularly vulnerable to the adverse effects of climate change".
It emphasised the need for the international community to maintain its focus beyond the present emergency relief, in order to sustain the political will to support the medium- and long-term rehabilitation, reconstruction and risk reduction efforts as well as the adaptation plan led by Pakistan.
It welcomed the proposed convening of a pledging conference to generate assistance and commitments for the long-term rehabilitation and reconstruction phases in the disaster-stricken areas, to be held at the earliest opportunity, and called upon all UN member states to participate at the highest level.
The resolution requested the secretary general and the entities of the United Nations system to continue to support Pakistan in the preparation of a climate-resilient reconstruction plan.
Source: Dawn
Please click the following URL to read the full text of the original story:
https://www.dawn.com/news/1714048/unga-agrees-to-support-pakistans-reconstruction
--------
Peshawar police book 13 teacher leaders for rioting, unlawful gathering
October 8, 2022
PESHAWAR: Teachers of the government's primary schools from across Khyber Pakhtunkhwa protested here on Friday for the second consecutive day with the police arresting more than 100 protesters and booking their 13 leaders for rioting, attempt to murder, and other offences.
On Thursday, the police had baton-charged hundreds of protesting primary schoolteachers and fired teargas on them after the latter blocked the Khyber Road near the provincial assembly's building to demand upgradation of their posts, restoration of allowances, and promotion.
The All Primary Teachers Association (APTA) Khyber Pakhtunkhwa, had announced the closure of all primary schools in the province to protest the baton-charge and teargas shelling by the police against protesting teachers. It had also said a protest would be staged outside the provincial assembly's building.
On Friday, the police deployed scores of personnel in the nearby schools, including Higher Secondary Schools No 1, where the protesting teachers usually gather before marching on the Khyber Road.
Schoolteachers continue protest for upgradation of posts, promotion
In the afternoon, schoolteachers staged a sit-in at the Jinnah Park near the assembly's building. The sit-in continued until night.
Talking to reporters, APTA president Azizullah Khan said the teachers held talks with the government's representatives, who promised the early resolution of their issues.
He, however, said the government's members asked protesters to end the sit-in.
"We'd reservations as the government's commitments were verbal and not written," he said.
Mr Azizullah said the authorities were reluctant to sign an agreement with teachers on the latter's demands.
"After discussion with our district presidents, we [association] have decided to continue with the Jinnah Park sit-in," he said.
The APTA leader said no progress was seen on the demand of the release of teachers.
The East Cantonment police station registered an FIR against 13 protesters, including Azizullah, Syed Miraj Ali, Bacha Mahmood, Khalid Kamal, Shafiq Ahmed Khan, Qazi Habibullah, Ali Rehman, Kamran Khurram, Rafaqatullah, Attiqur Rehman Mughal and Umer Sher Khan for allegedly leading hundreds of protesting teachers to block the Khyber Road and shout slogans against the government.
The FIR said the protesters refused to talk to the authorities and pelted police with stones and opened fire which forced the police personnel to use teargas and baton- charge them. It added that eight police officials, including the SSP (operations), suffered injuries after the stones thrown by protesters hit him.
The FIR registered under sections 324, 353, 341, 148, 149, 186 and 187 of the Pakistan Penal Code for assault or criminal force to deter public servants from discharge of their duty, attempt to murder, wrongful restraint, rioting, unlawful assembly, obstruction of public servants in discharge of duties, and mischief.
An official at the East Cantonment police station toldDawnthat 116 teachers were taken into custody after they clashed with the police.
Source: Dawn
Please click the following URL to read the full text of the original story:
https://www.dawn.com/news/1713972/peshawar-police-book-13-teacher-leaders-for-rioting-unlawful-gathering
--------
Four individuals want me assassinated, alleges former Pakistan PM Imran Khan
OCTOBER 08, 2022
Imran Khan announced that a video containing names of the 'conspirators' will be released if anything happened to him
Former Pakistan Prime Minister Imran Khan on Friday alleged that four individuals were conspiring to assassinate him on charges of blasphemy, warning that the names of these schemers will be revealed to the nation if anything untoward happens to him.
Addressing a rally in Mianwali in Pakistan's Punjab province, Mr. Khan, the chairman of the Pakistan Tehreek-e-Insaf party, said Pakistan Muslim League-Nawaz (PML-N) leaders were accusing him of committing blasphemy in a bid to incite religious hatred against him.
"What was the game behind this [allegation]… four individuals sitting behind closed doors decided to get me killed over blasphemy allegations," Mr. Khan alleged.
He announced that a video containing names of the 'conspirators' will be released if anything happened to him.
"If I get killed then they will say a religious fanatic killed him [Imran] because he had committed blasphemy," he said.
"The nation will not forgive these conspirators," he warned.
This is not the first instance that Mr. Khan has claimed that his life is in peril.
Over 250 personnel from Khyber Pakhtunkhwa, Islamabad, Gilgit-Baltistan, Frontier Constabulary and Pakistan Rangers are deployed to ensure Mr. Khan's security, Islamabad IG Akbar Nasir Khan had said in September.
Mr. Khan's latest revelations come when a third alleged audio of Mr. Khan surfaced on Friday, featuring him trying to buy the loyalties of lawmakers and also justifying his action before he was ousted in a no-confidence vote in Parliament in April.
The two other audio clips, leaked last month, have three Pakistan Tehreek-e-Insaf (PTI) leaders talking about the American cypher with Mr. Khan, the party chairman.
The former premier asked his party workers to prepare for the Azadi March, adding that his planning for the protest was well-thought.
Source: The Hindu
Please click the following URL to read the full text of the original story:
https://www.thehindu.com/news/international/four-individuals-want-me-assassinated-alleges-former-pakistan-pm-imran-khan/article65982566.ece
--------
India
Muslim organisations plan marches, agitations in TN against 'misuse' of UAPA
8th October 2022
Chennai: Shocked by the early morning swoop by the National Investigation Agency (NIA) and the Enforcement Directorate (ED) on September 22 against the radical Islamist outfit Popular Front of India and foisting of Unlawful Activities Prevention Act (UAPA) against its leaders, many Muslim outfits are planning a regrouping and protests across the state.
The Mainathaneya Makkal Katchi (MMK) of Jawaharullah MLA conducted protest marches at Chennai and Madurai against the UAPA "misuse" by the Central government and said that the act has no place in a democratic country.
The Social Democratic Party of India (SDPI), the political arm of the Popular Front of India which is not banned, is also planning demonstrations across the state. The Islamist organisations are also planning seminars and discussions throughout Tamil Nadu under the guise of Human rights organisations, a trick they have employed in Kerala after the ban on the Student Islamic Movement of India (SIMI).
In Coimbatore, a few days ago an Islamic NGO was formed, Islamic Federation of Tamil Nadu with members drawn from the SDPI, Islamic Law Research Council, and a few other organisations.
The office bearers of the organisation informed media persons that the NGO was formed to work for the socio-economic development of the Muslim community in Coimbatore. Coimbatore had witnessed major communal clashes between Islamist organisations and Hindu movements and the February 1998 serial bomb blasts took place in Coimbatore. The bomb blasts were aimed at the then Deputy Prime Minister of the country, L.K. Advani. While Advani escaped unhurt, 58 people were killed and more than 200 grievously injured in the blasts.
Sources in the central agencies told IANS that such organisations would erupt in many parts of Tamil Nadu in the days to come and would conduct media seminars, discussions on human rights violations, and other activities which SIMI used to conduct earlier.
The protest march conducted by the Manithaneeya Makkal Katchi (MMK), the CPI, CPI-M and the VCK participated giving it a semblance of respect.
Source: Siasat Daily
Please click the following URL to read the full text of the original story:
https://www.siasat.com/muslim-organisations-plan-marches-agitations-in-tn-against-misuse-of-uapa-2429732/
--------
Court Asks Gyanvapi Mosque Management To File Reply On Plea For Carbon-Dating Of Structure Found Inside Shrine
07 OCT 2022
A court here asked the Gyanvapi mosque management on Friday to file its reply to a petitioners' plea for carbon-dating of a structure, claimed to be a "Shivling", inside the complex on the next date of hearing on October 11.
The petitioners contended that the "Shivling" found in the "wazookhana" reservoir of the mosque during survey work on May 16 was part of the case property. The petitioners in the case involving the Gyanvapi-Shringar Gauri dispute put forward their arguments in favour of carbon-dating of the structure, according to district government advocate Mahendra Pandey.
The petitioners' lawyer, Vishnu Shankar Jain, told reporters that the court wanted to know if the "Shivling" was a part of the case property and whether it could appoint a commission for the purpose of carbon-dating and a scientific investigation of the structure.
"We had raised two points. Firstly we had demanded the right to worship 'pratyaksh' (visible) and 'apratyaksh' (invisible) god. The Shivling, which was under the water in the wazookhana, became 'pratyaksh devta' from 'apratyaksh devta' after the water was removed. Hence, that is a part of the suit.
"Secondly, we sought the attention of the court towards Order 26 Rule 10 of the Civil Procedure Code (CPC) under which the court can appoint a commission for scientific investigation," he said.
The petitioners also told the court that the mosque management has said on an affidavit that the structure is a fountain and it wants it to be ascertained whether it is a fountain or a "Shivling", Jain said. "The best method is that it should be examined by the Archaeological Survey of India, for which the court can appoint a commission," he added.
The court has fixed October 11 as the next date of hearing in the matter and asked the Anjuman Intezamia Masjid Committee to file its reply. Another lawyer representing the petitioners, Hari Shankar Jain, said some people are trying to spread rumours that carbon-dating will damage the "Shivling".
Source: Outlook India
Please click the following URL to read the full text of the original story:
https://www.outlookindia.com/national/court-asks-gyanvapi-mosque-management-to-file-reply-on-plea-for-carbon-dating-of-structure-found-inside-shrine-news-228287
--------
Human rights must be respected: India after skipping Xinjiang vote
Oct 8, 2022
NEW DELHI: A day after it abstained from voting on a UNHRC proposal for a debate on the abuses reported in Xinjiang, India said the human rights of the people of the Chinese province should be respected and guaranteed. The government also expressed hope that the relevant party will address the situation "objectively and properly".
This is the first time India has publicly spoken about the need to ensure that the rights of China's Uighur population are not violated. The remarks are intended to forestall any possible criticism by western countries that India had been soft on China by abstaining. India was among the 11 countries that abstained from voting on the proposal. It, however, had the option of voting against, which it did not use.
"India remains committed to upholding all human rights. India's vote is in line with its long held position that country specific resolutions are never helpful. India favours a dialogue to deal with such issues," said MEA spokesperson Arindam Bagchi.
India had earlier too taken note of the OHCHR (Office of the High Commissioner for Human Rights) report but refrained from publicly expressing solidarity with the Uighurs. The China-specific draft resolution was brought at a time India's ties with China remain strained because of the ongoing border strife and also Beijing's refusal to allow a UN ban on Pakistan-based terrorists.
China has been facing serious criticism over its treatment of Uighur Muslims in Xinjiang province. Human rights groups believe China has arbitrarily detained close to a million Uighurs in camps in the name of combating religious extremism.
Source: Times Of India
Please click the following URL to read the full text of the original story:
https://timesofindia.indiatimes.com/india/human-rights-must-be-respected-india-after-skipping-xinjiang-vote/articleshow/94713915.cms
--------
Mumbai: Shiv Sena banking on Marathi-Muslim bloc for bypoll
Oct 7, 2022
MUMBAI: With the Congress announcing its support for the Uddhav Thackeray-led Shiv Sena's candidate Rutuja Latke, the Sena is banking on its conventional shakha network and door-to-door campaign for its straight fight with the BJP for the Andheri (East) by-election slated for November 3. Sena leaders said that with the Congress's decision, the party was banking on a combination of Marathi and Muslim votes to win the seat.
"Instead of rallies, we are going to get the Latke family, our candidate Rutuja Latke, wife of deceased legislator Ramesh Latke, and her son for door-to-door campaigning. Ramesh Latke was hugely popular as he had a personal connection with voters and there is tremendous sympathy for his wife. We will revive the network and connections. It will be a more conventional campaign where we will ensure that our core voters come out to vote," said a senior Sena functionary.
The Sena functionary said the party will coordinate with Congress leaders like former minister Suresh Shetty who have represented the constituency in the past.
Political observers said Sena president Uddhav Thackeray's appeal to the Muslim community at Wednesday's Dussehra rally is likely to play a role too. "With Congress not fielding a candidate, Sena has an edge unless AIMIM or Vanchit Bahujan Aghadi contest the seat. The BJP may have an uphill task and have to rely on the firepower of senior leaders. The Marathi-Muslim combine can take Sena home," said a political observer.
Sena leader and vibhag pramukh (zonal head) for the area Anil Parab held a meeting with Sena office-bearers on Thursday and kicked off the campaign.
Latke died in May this year after a heart attack. Before becoming an MLA, Latke was a three-time corporator in the BMC. He first became an MLA in 2014 when he defeated Congress's Shetty. In 2019, he defeated BJP rebel-turned independent candidate Murji Patel. In the 2019 polls, Congress's Amin Kutty had polled close to 28,000 votes, while Patel had polled 45,000 votes as an independent.
Source: Times Of India
Please click the following URL to read the full text of the original story:
https://timesofindia.indiatimes.com/city/mumbai/mumbai-shiv-sena-banking-on-marathi-muslim-bloc-for-bypoll/articleshow/94693639.cms
--------
Centre Appoints Commission To Examine Possibility Of SC Status To Dalit Converts: A Change Of Heart?
07 OCT 2022
Ending the speculations over the reservations for Dalit converts to Islam and Christianity the Central Government on Thursday appointed a commission headed by former Chief Justice of India K G Balakrishnan to examine the matter of giving Scheduled Caste status to the people who despite being historically belonging to SC communities couldn't find themselves enlisted due to their conversion to religion other than Hinduism, Sikhism and Buddhism.
According to a gazette notification issued by Social Justice and Empowerment Ministry the three-member team also includes retired IAS officer Dr Ravinder Kumar Jain and UGC member Prof Sushma Yadav.
The commission will examine the matter in line with the Presidential Orders issued from time to time under article 341 of the Constitution. Under this article the president has the power to identify 'race, tribes, castes or other groups' who could be considered as SCs.
The very first order under this provision came in 1950 to include Dalit Hindus followed by 1956 and 1990 when Dalits of Sikh and Buddhist community had been accommodated.
The commission will also look into the implications of such reservation on the existing scheduled caste communities. To understand whether the discriminations go on even after the conversions, the panel will examine the changes in customs, traditions, and the status of social deprivation post-conversion.
The progress came following a hearing in Supreme Court on August 30 where solicitor general Tushar Mehta promised to submit the stand of the Government within three weeks on the possibilities of extending reservations to the Dalit converts to Islam and Christianity. The top court was hearing a bunch of petitions that asked for the delinking of caste reservation from the religion.
Commissions formed by Earlier Governments
There have been consecutive efforts by different governments to examine the life conditions of the religious minorities in the country. UPA I Government under the Prime Ministership of Dr. Manmohan Singh formed two panels – first, National Commission for Religious and Linguistic Minorities, known as Ranganath Mishra commission after the name of its chairperson and second, a high-level committee under the former Chief Justice of Delhi High Court Rajinder Sachar.
Sachar committee found despicable socio-economic condition of the Muslims in the country and said in some cases the conditions of Muslims are even worse than Dalits. The reports couldn't find any formidable improvements among Dalit converts to Islam as well.
On the other, Ranganath Mishra Commission recommended 10% reservation for Muslims and 5% for other minorities in the government jobs. One of the prominent suggestions of Mishra commission was the delinking of Scheduled Castes from religion. It recommended the abrogation of 1950 Scheduled Caste order that excludes 'Christians, Muslims, Jains and Parsis from the SC net'. However, citing the inadequate data, the recommendations were not adopted.
In 2008, however, National Commission of Minorities commissioned a study under the renowned sociologist Satish Deshpande to look into three domains- the economic situation of Dalit Muslims and Dalit Christians, a comparison with their Hindu, Sikh and Buddhist brethren and an examination of their continuation of caste baggage.
On several grounds ranging from inter-caste marriage to spatial segregation, this commission found formidable discrimination against the Dalit converts. However, these reports also couldn't lead to any prolific development.
A Certain Change in BJP's voice
While the BJP has always attacked Congress-led Governments with the Muslim-appeasement jibes, the political observers say it is now BJP's turn to prove otherwise for themselves. Politically known as Muslim-baiter, the far-right organisation historically never supported such steps of extending the reservation to the Dalit converts to Islam and Christianity.
During the debates on Ranganath Mishra commission, BJP leader Nitin Gadkari slammed the then Government for appeasement and called for throwing the reports to the dustbin. Interestingly, BJP has always been against such reservations to any religious group that they consider 'alien'.
Their ideological forefather V D Savarkar's idea of conflating of 'holy land' and 'father land' as determining ground to be 'Indian' doesn't allow Muslims and Christians to be 'fully Indians' despite their centuries of belonging.
However, the recent softening in the stance of the RSS chief Mohan Bhagwat following his meeting with a few Muslim intellectuals may have encouraged the transition.
Source: Outlook India
Please click the following URL to read the full text of the original story:
https://www.outlookindia.com/national/centre-appoints-commission-to-examine-possibility-of-sc-status-to-dalits-among-muslims-and-christians-a-change-of-heart--news-228286
--------
South Asia
Political Change Deteriorates Life in Afghanistan Despite Humanitarian Aid
By Arif Ahmadi
07 Oct 2022
KABUL, Afghanistan – The political change after the US troop withdrew last August pushed the country into a humanitarian and economic crisis, according to new report by UNDP, deteriorating lives of over 40 million population despite coordinated aids from international communities.
The sudden stop of international aid suspended development services and support in Afghanistan, which constituted 70% of the total expenditure and contributed nearly 40% of the gross domestic product (GDP).
Last year, UNDP estimated the GDP could fall by 20% within a year and the ensuing inflation, lack of liquidity, disruption in the banking sectors, and a significant fall in aggregate demand could result in almost universal poverty by mid-2022 – Afghanistan is at this point.
Since the Taliban marked one year rule in the country, the situation remains precarious and uncertain and the impact of the multiple crises continue to reverberate across Afghanistan.
"Two decades of heavy dependence on international aid and imports, a lack of industrialization and competitiveness, and limited mobility and connectivity among regions, among other factors, have hindered Afghanistan's forward momentum," the report says.
UNDP analysis forecast that restricting women from working can result in an economic loss of up to US$1 billion – or up to five percent of the country's GDP.
"The rights of women and girls are critical for the future of Afghanistan," said UNDP Asia-Pacific Director Kanni Wignaraja. "It starts with education and continues with equal opportunity when it comes to employment and pay."
UNDP has launched, as part of the overall UN response to the crisis in Afghanistan, an area-based approach to development emergency initiatives, known as ABADEI. This means working directly with Afghans in need at the community level through cash-for-work projects, local market stimulation, and livelihood schemes to improve food security.
UNDP will also support a series of programmes that facilitate the rebound of private sector and financial services, technical and vocational education, solar power generation, and health systems management and service delivery.
"We are grateful for the $300 million in funding provided for our work on livelihoods as part of the overall crisis response in Afghanistan, but much more is needed for economic recovery," UNDP Resident Representative Abdallah Al Dardari said.
"Afghans are running out of time and resources. Afghanistan needs support from the international community to bring back to life local markets and small businesses which are the backbone of Afghanistan's economy," he added.
Key findings in the report, "One Year in Review: Afghanistan Since August 2021":
The price of a food basket, with the minimum calories to escape food poverty, has surged 35 percent since August 2021.
Nearly 700,000 jobs were lost by mid-2022.
Among jobs women have lost in government ministries and entities, more than 14,000 or 82 percent were in the Ministry of Education, following restrictions on girls' education.
A shrinking licit economy has increased the share of the illicit economy to 12-18 percent of GDP, from about 9-14 percent a year ago.
A severe liquidity crisis has affected financial services; the microfinance sector has nearly collapsed, hitting poor and female borrowers hardest.
Source: Khaama Press
Please click the following URL to read the full text of the original story:
https://www.khaama.com/political-change-deteriorates-life-in-afghanistan-despite-humanitarian-aid/
--------
Afghan heroin worth Rs 1,200 crore seized from Iranian vessel, 6 held
07.10.22
An Iranian fishing vessel with around 200 kg of heroin worth over Rs 1,200 crore has been seized in a joint operation by the Narcotics Control Bureau (NCB) and the Indian Navy, the NCB said on Friday.
Sanjay Kumar Singh, Deputy Director General (operations) of the NCB, who met reporters here, said the agency has arrested six Iran nationals and the boat, along with the heroin, was brought to Mattancherry wharf here.
"The NCB has now seized the vessel and 200 kg of heroin. The six Iranian crew members have also been arrested under relevant sections of the NDPS Act, 1985," Singh said, adding that interrogation was on.
He said the drug was found in 200 packets each of which has markings and packing specialties unique to Afghanistan- and Pakistan-based drug cartels.
"While some of the drug packets had 'Scorpion' seal markings, the others had 'dragon' seal markings. The drug was also packed in a waterproof seven-layered packing. Preliminary investigation revealed that the seized drug was sourced from Afghanistan and was transported to Pakistan. This consignment was then loaded into the now-seized vessel off Pakistan coast in a mid-sea exchange," NCB said.
The agency said the vessel then set sail to Indian waters for further delivery of the consignment to a Sri Lankan vessel.
It said efforts were made to identify and intercept this Sri Lankan vessel but it couldn't be traced.
Singh said the accused tried to escape by jumping into the sea and also tried to dump the consignment into the waters.
The NCB said trafficking Afghan heroin into India through Arabian Sea and Indian Ocean into India has exponentially increased over the last few years.
"The southern route for trafficking of heroin from Afghanistan i.e. from Afghanistan to Makran coast of Iran and Pakistan and then onwards to various countries in the Indian Ocean Region including India has gained prominence over the last few years," Singh said.
Source: Telegraph India
Please click the following URL to read the full text of the original story:
https://www.telegraphindia.com/india/afghan-heroin-worth-rs-1200-crore-seized-from-iranian-vessel-6-held/cid/1890729
--------
Afghanistan needs dams on Kabul river for better water management: Report
Oct 7, 2022
KABUL: Water is one of the main wheels for developing Afghanistan's economy and bringing the nation out of poverty.
Its free flow must be managed through a proper water management system and approach that can be done by building dams on River Kabul, reported The Khaama Press.
The Kabul River rises in the Hindu Kush mountains and receives substantial flows from several rivers which measures 700 kilometres long, it flows 460 kilometres inside Afghanistan and 240 kilometres in Pakistan.
The river passes through Kabul and is augmented with the Logar river in Shina, the Panjshir river magnifies it in Sorobi, and then it joins Alingar and Kunar rivers in Jalalabad. In Pakistan, it flows through Peshawar, Charsada, and Nowshera cities which finally drain into the Sindh river in Punjab's Attock district.
Afghanistan has abundant water resources. 80 per cent of such resources come from surface water that flows from snowfields and glaciers in the Hindu Kush and Himalayan mountains.
Afghanistan as an agro-economic oriented country can reach self-sufficiency in food security by managing and utilizing these water resources which flow to its neighbouring countries for free, reported Khaama Press.
Despite ample water resources, Afghanistan has been categorized among the high-risk country in the Water Stress Index which shows that the country is incapable to consume its annual water supplies generated from precipitation, rivers, and groundwater.
In fact, the construction of Dams along the rivers is one of the sustainable approaches to water management in the country, reported Khaama Press.
Years of internal conflicts in the country wasted the opportunity to draw a water management system in Afghanistan in which almost 12 billion cubic meters of the Kabul river flow into Pakistan free of cost every year.
Pakistan benefits from the water flow more than Afghanistan; Pakistan already constructed a number of barrages, irrigation canals, and other infrastructure on its section of the Kabul River. Warsak Dam is a clear example in the Peshawar valley, 20 kms on the northwest of the city, reported Khaama Press.
The international charges for every cubic meter of water start from 0.5 cents to 2 dollars, if we take 1 dollar as an average price, Afghanistan's water which is worth around 12 billion dollars, irrigates Pakistan's agricultural land annually without receiving anything in return.
On the other hand, four-fifths of Afghanistan's population of 38 million depend on farming and horticulture. The recent drought and climate changes have badly damaged the sector, reducing the cultivated area from 10.8 million acres in 1978 to 4.6 million acres in 2002 with further reduction in the recent decade, reported Khaama Press.
More importantly, around six million residents of Kabul and Jalalabad depend on the Kabul river for all their water needs. Indeed, such water can be used for hydropower plants to produce energy as well.
Afghanistan suffers from a severe shortage of electricity which imports 80 per cent of its electricity from its neighbours.
Constructing barrages on the Kabul River is associated with many supremacies, it stores water when precipitation is at its peak, suppresses flood, waters agriculture, and produces competitive, and clean energy reported Khaama Press.
Source: Times Of India
Please click the following URL to read the full text of the original story:
https://timesofindia.indiatimes.com/world/south-asia/afghanistan-needs-dams-on-kabul-river-for-better-water-management-report/articleshow/94703423.cms
--------
Idol destroyed at colonial-era Hindu temple in Bangladesh
7th October 2022
Dhaka: Unidentified persons destroyed the idol of a deity at a colonial-era Hindu temple in western Bangladesh, prompting police to launch a massive manhunt, officials said on Friday.
Authorities of the Kali temple in Dautiya village in Bangladesh's Jhenaidah district found the idol smashed into pieces on Friday and dumped the idol's head on a road half a kilometre from the temple's premises, news portal bdnews24.com quoted Sukumar Kunda, president of the temple committee as saying.
The Kali temple was a place of worship for the Hindus since the colonial era, Kunda said.
The incident comes to the fore a little more than 24 hours after the 10-day annual Durga Puja festivities in Bangladesh came to an end with the immersion of idols on the auspicious Vijayadashami' at various river ghats across the country.
The incident took place at night at the temple in Jhenaidah, general secretary of Bangladesh Puja Celebration Council Chandanath Poddar told PTI.
Poddar, a mathematics professor of premier Dhaka University, however called it an isolated but unfortunate incident since the ten-day festival was held across the country without any disruption.
A case has been lodged and an investigation and manhunts for the suspects are underway, Jhenaidah police assistant superintendent Amit Kumar Burman said.
Barring this incident, Durga Puja festivities were celebrated peacefully across Bangladesh this year.
Source: Siasat Daily
Please click the following URL to read the full text of the original story:
https://www.siasat.com/idol-destroyed-at-colonial-era-hindu-temple-in-bangladesh-2429581/
--------
Afghan musician wins Aga Khan award for music 2022
07 Oct 2022
The winners of Aga Khan music award 2022 was announced in Switzerland on Wednesday, featuring all 10 laureates with diverse identities and backgrounds including one from Afghanistan.
According to a press release published by the Aga Khan Development Network, the awardees receive $5,000 cash prize plus professional development opportunities including commissions for creation of new works, contracts for recordings and artist management, support for pilot education initiatives, and technical or curatorial consultancies for music archiving, preservation and dissemination projects.
Daud Khan Sadozai, an Afghan musician who plays Rubab, a popular musical instrument is among the laureates of the 2022 Aga Khan music award.
Daud Khan entered into the music world when he was only 17 and was following Ustad Mohammad Omar, the "Sultan of Rubab" of Afghanistan.
According to his biography, after the death of his teacher, Daud Khan Sadozai emigrated to Germany, where he studied engineering. Later he travelled to India to study the sarod, an adaptation of the Afghan rubab, with Ustad Amjad Ali Khan. He presently lives in Cologne, Germany, and though he has never returned to Afghanistan, his impact on the preservation, development, and dissemination of Afghan music worldwide has been pronounced and sustained. He has trained many young musicians of both Afghan and non-Afghan origin in the unique Kabuli style of Hindustani raga performed on the Afghan rubab as well as in instrumental music from Afghanistan's regional folk traditions. Along with frequent appearances as a solo concert artist, he regularly participates in workshops and masterclasses devoted to intercultural music-making, where he is known as an inspiring and generous teacher.
The awardees names and short biographies are as following:
Zakir Hussain (India)
Special prize for Lifetime Achievement in recognition of his highly visible model of enlightened cross-cultural musicianship that has elevated the status of the tabla both in India and around the world through countless artistic collaborations, concert tours, commissions, recordings and film scores.
Afel Bocoum (Mali)
Singer and guitar player from Niafunké, Mali whose music combines acoustic guitar with local instruments to echo the sound of "desert blues" in an earthier, tradition-based style.
Asin Khan Langa (India)
Sarangi player, singer, composer and community activist from Rajasthan's hereditary Langa musical community, who performs Sufi poetry set to traditional and newly composed melodies.
Coumbane Mint Ely Warakane (Mauritania)
Singer and ardin (harp) player from Trarza, in southwest Mauritania, who performs the music of Mauritanian griots in a deeply traditional style.
Daud Khan Sadozai (Afghanistan)
Leading exponent of the Afghan rubab who has had a major impact on the preservation, development and dissemination of Afghan music worldwide.
Peni Candra Rini (Indonesia)
Indonesian composer, improviser, vocalist and educator whose knowledge of traditional Indonesian performing arts informs her creation of new works produced worldwide.
Soumik Datta (UK)
Sarod player who fuses his training in Hindustani classical music with pop, rock, electronica and film soundtracks to raise awareness about urgent social issues including climate change, refugees and mental health.
Yahya Hussein Abdallah (Tanzania)
Singer and composer of devotional songs and reciter of the Qur'an from Dar es Salaam, Tanzania who composes and sings in Swahili as well as some of Tanzania's 126 local languages.
Yasamin Shahhosseini (Iran)
Leading young master of the oud who is reimagining the place of this instrument in Iranian music through her innovative compositions and improvisations.
Zarsanga (Pakistan)
Singer from Khyber Pakhtunkhwa, Pakistan, known as the Queen of Pashtun Folklore for her career-long devotion to the orally transmitted traditional music of tribal Pashtuns.
According to the AKDN press release, the triennial Awards, established by His Highness the Aga Khan in 2018, recognise exceptional creativity, promise and enterprise in music in societies across the world in which Muslims have a significant presence.
The Aga Khan Music Awards reflect the conviction of His Highness the Aga Khan, 49th hereditary Imam of the Ismaili Muslims, that music can serve as a cultural anchor, deepening a sense of community, identity and heritage, while simultaneously reaching out in powerful ways to people of different backgrounds.
This comes as performance of any sort of music and playing musician instruments are prohibited in Afghanistan since the take over of the country by the Taliban last year. According to the latest reports from Afghanistan, musical instruments were broken and put on fire and the majority of musicians have left the country in the last 14 months of Taliban's governance.
Source: Khaama Press
Please click the following URL to read the full text of the original story:
https://www.khaama.com/afghan-musician-wins-aga-khan-award-for-music-2022/
--------
Africa
Kenyan leader, US special envoy hold talks amid Tigray peace push
Andrew Wasike
07.10.2022
NAIROBI, Kenya
Regional security was the main point of focus as Kenya's president met the top American diplomat for the Horn of Africa on Friday.
Talks between President William Ruto and Mike Hammer, the US special envoy for the Horn of Africa, in the capital Nairobi were held in the backdrop of the Tigray conflict in neighboring Ethiopia.
Ruto said in a statement that the American diplomat reiterated the US' commitment to efforts for peace and security, particularly in Ethiopia and the Democratic Republic of the Congo.
He also "thanked Kenya for its continued pivotal role in anchoring stability in the region," the statement said.
Ruto emphasized the need for peace and stability for regional prosperity, while conveying Kenya's appreciation for US efforts in the Horn of Africa, it added.
Hammer's visit to Kenya comes amid renewed hope for peace talks between the Ethiopian government and the Tigray People's Liberation Front (TPLF).
Both sides expressed willingness this week to take part in peace talks in South Africa that will be mediated by the African Union.
The Tigray conflict has killed thousands and displaced millions more since November 2020.
There has been intense fighting after a months-long truce was shattered in late August, with reports of mass casualties and other rights violations.
Source: Anadolu Agency
Please click the following URL to read the full text of the original story:
https://www.aa.com.tr/en/africa/kenyan-leader-us-special-envoy-hold-talks-amid-tigray-peace-push/2705551
--------
Africa Union welcomes commitment of Tigrayan, Ethiopian forces to peace talks
Andrew Wasike
07.10.2022
NAIROBI, Kenya
African Union (AU) Chairperson Moussa Faki Mahamat welcomed Thursday a commitment by the government of Ethiopia and Tigray rebels to hold peace talks on the Ethiopian conflict.
The government and the Tigray People's Liberation Front (TPLF) both agreed on Wednesday to an invitation to peace talks in South Africa by the African Union for the restoration of peace and stability in Ethiopia.
Mahamat noted that the peace talks will be conducted through a high-level panel of eminent Africans established purposefully for the Ethiopian peace process.
"The panel is led by H.E. Olusegun Obasanjo, AU High Representative for the Horn of Africa and former President of Nigeria, along with H.E. Uhuru Kenyatta, former President of Kenya, and H.E. Dr. Phumzile Mlambo-Ngcuka, former Deputy President of South Africa and member of the AU Panel of the Wise," the AU statement noted, adding the talks aim at bringing lasting peace in Ethiopia.
After close to two years of war between the rival forces, Ethiopian Prime Minister Abiy Ahmed through his national security adviser Redwan Hussein agreed to the AU-led peace talks.
Ethiopia noted that the invitation to the peace talks is in line with the county's principled position regarding the peaceful resolution of the conflicts.
In a letter to the AU chairperson, TPLF spokesman Getachew Reda said the government of Tigray is ready to participate in the proposed peace talks in South Africa, asserting its commitment to a peaceful resolution of the current conflict.
Thousands of people have been killed in Ethiopia as government forces have been fighting Tigrayan rebels since November 2020.
The conflict has also impacted other areas of the country, forcing at least 2 million people from their homes and leaving multitudes of civilians without access to critical humanitarian assistance and facing acute food insecurity.
Source: Anadolu Agency
Please click the following URL to read the full text of the original story:
https://www.aa.com.tr/en/africa/africa-union-welcomes-commitment-of-tigrayan-ethiopian-forces-to-peace-talks/2704942
--------
North America
US pushing ahead with diplomatic efforts to resolve Lebanon-Israel border dispute
07 October, 2022
US officials believe reaching a maritime border deal between Lebanon and Israel is within reach despite reports that negotiations could come to a sudden halt over last-minute demands.
The yearslong dispute between the two neighboring countries has been a focus of the Biden administration in recent months as it tries to push a deal over the finish line.
Waters claimed by both sides have potential natural gas reserves. Israel currently pumps gas from offshore fields, while Lebanon has not found commercial gas reserves after one round of drilling north of the capital Beirut.
However, reports out of Israel on Thursday suggested that the Israeli government completely rejected Lebanon's requested amendments to the US-circulated draft agreement.
Israeli officials struck a pessimistic tone after Beirut reportedly wanted to alter the formal recognition of buoys placed at sea by Israel years ago. Lebanese officials have voiced concerns that accepting this would impact the land border between the two countries, which is currently separated by a UN-demarcated Blue Line.
This threatened to torpedo the diplomatic efforts of Washington, which have been spearheaded by Amos Hochstein, special presidential coordinator for Joe Biden.
Biden administration officials have repeatedly stated that resolving the dispute was a key priority and could bring about increased stability and economic security in the region.
Officials said that the White House is equally as interested as the State Department and other US agencies in finalizing a deal.
Asked about the negative reports on Thursday, the State Department said Hochstein would continue his "robust engagement" with both sides to bring the talks to a close.
"We are at a critical stage in these negotiations, and the gaps have certainly narrowed, and we remain committed to reaching a solution, and we believe a lasting compromise is possible," State Department Deputy Spokesman Vedant Patel told reporters.
White House officials also said that US diplomatic efforts would continue to move forward, signaling the seriousness of how important a deal is for the administration.
Iran-backed Hezbollah has vowed to prevent Israel from benefiting from the Karish gas rig if Lebanon cannot begin exploration in the waters it secures in a potential deal.
On Thursday, Israeli officials hit back and said the rig would be activated when it becomes possible, playing down Hezbollah's threats.
But two key developments could impact the fate of the negotiations, which is another reason the US hopes to conclude a deal soon.
The term of Lebanon's president ends at the end of the month, and all signs point to another presidential vacuum in a country that is already on the verge of an all-out socio-economic collapse.
And an increase in political mudslinging has been witnessed in Israel ahead of the Nov. 1 elections. Political opponents of Yair Lapid's government, specifically Benjamin Netanyahu, have criticized a potential maritime border deal as benefitting Hezbollah.
"Both parties remain incentivized to get the deal done, but electoral timetables in both Israel and Lebanon are making concession-making by either side on outstanding points of disagreement challenging," said Randa Slim, a program director at the Washington-based Middle East Institute.
Years of US diplomacy
At least three different US envoys, including Hochstein, have spent significant time trying to help resolve the maritime border dispute.
In 2012, Frederic Hof, most notably, proposed dividing the disputed waters along what became the "Hof Line."
This would have seen Lebanon take 500 sq. km. out of the 842 sq. km.
Hochstein tried to mediate while the State Department's special envoy for international energy affairs from 2014-2017.
US diplomats David Satterfield and David Hale also shuttled between the Lebanese and Israeli capitals, hoping to bring the sides closer to agreeing on a framework for future discussions.
Under the Trump administration, then-top State Department official for the Middle East, David Schenker, was able to get Lebanese and Israeli officials in the same room for indirect talks.
After a few rounds of talks at the end of 2020, the US stopped the discussions when Lebanon suddenly demanded an extra 1,430 square kilometers (550 sq. miles). Israel proceeded to put forth maximalist demands as well.
In came the Biden administration, which dispatched Hochstein last year to resume the stalled talks.
Source: Al Arabiya
Please click the following URL to read the full text of the original story:
https://english.alarabiya.net/News/middle-east/2022/10/07/US-pushing-ahead-with-diplomatic-efforts-to-resolve-Lebanon-Israel-border-dispute
--------
US lawmakers fume at Saudi Arabia for OPEC+ move to cut oil output
Servet Günerigök
07.10.2022
WASHINGTON
The decision by OPEC+ to reduce oil production this week has angered several US lawmakers, with some calling for halting Washington's alliance with Saudi Arabia.
OPEC+ agreed Wednesday to cut production by 2 million barrels per day from the August 2022 required production levels, starting in November. Riyadh and Abu Dhabi threw their weight behind the decision.
The decision is a "clear" sign that the bloc is siding with Russia amid a growing power rivalry with the West, the White House said Wednesday.
American lawmakers had a strong reaction to the move, with mostly Democrats making their views known.
Senator Chris Murphy of Connecticut said there must be a reevaluation of the alliance between the US and Saudi Crown Prince Mohammed bin Salman.
"I think it is a mistake on their part. And I think it's time for a wholesale re-evaluation of the U.S. alliance with Saudi Arabia," the Democrat senator told CNBC.
Democratic congressman Ro Khanna from California urged the White House to retaliate against Saudi Arabia in response to the "outrageous" move.
"This is beyond the pale," Khanna told CNN. saying the Saudis "are actively fleecing the American people and destabilizing the economy. That's just outrageous. Who do they think they are?"
"The Saudis need to be dealt with harshly. They are a third-rate power," he said.
Senator Dick Durbin of Illinois called for "a world without" a Saudi-Washington alliance.
"From unanswered questions about 9/11 & the murder of Jamal Khashoggi, to conspiring w/ Putin to punish the US w/ higher oil prices, the royal Saudi family has never been a trustworthy ally of our nation. It's time for our foreign policy to imagine a world without their alliance," the Democrat senator wrote on Twitter.
Senator Bernie Sanders said OPEC's decision to cut production is "a blatant attempt to increase gas prices at the pump that cannot stand."
"We must end OPEC's illegal price-fixing cartel, eliminate military assistance to Saudi Arabia, and move aggressively to renewable energy," said the two-time Democratic presidential candidate from the state of Vermont.
Tennessee Republican Senators Marsha Blackburn said combined OPEC countries are one of the largest holders of US debt, adding that "we have no leverage, and yet Biden is begging them for oil."
"Turn off the spending spigot and open our oil and gas spigots to become energy independent again," she said.
Senator Richard Blumenthal, a Democrat from Connecticut, called for consequences for Saudi Arabia, accusing the kingdom of siding with Russia.
"Saudis siding with Russia—a deeply offensive blunder. Unconscionable at this moment in world history. There must be consequences," he wrote on Twitter.
Source: Anadolu Agency
Please click the following URL to read the full text of the original story:
https://www.aa.com.tr/en/americas/us-lawmakers-fume-at-saudi-arabia-for-opec-move-to-cut-oil-output/2704910
--------
Sanders calls for US troop withdrawal from Saudi Arabia, end of selling weapons
08 October 2022
Independent US Senator and former Democratic presidential candidate Bernie Sanders has called for the withdrawal of American troops from Saudi Arabia and an end to military aid to the conservative kingdom for lowering oil production.
"If Saudi Arabia, one of the worst violators of human rights in the world, wants to partner with Russia to jack up US gas prices, it can get Putin to defend its monarchy," the Vermont senator tweeted Friday after the OPEC+ bloc announced a cut in daily oil production.
"We must pull all US troops out of Saudi Arabia, stop selling them weapons & end its price-fixing oil cartel," he added.
In August, the United States approved massive arms sales to Saudi Arabia and the United Arab Emirates worth more than $5 billion, amid criticism of their ongoing military aggression in Yemen which has inflicted heavy civilian casualties.
The State Department said Saudi Arabia would buy 300 Patriot MIM-104E missile systems and related equipment for an estimated $3.05 billion. The missile systems can be used to shoot down long-range incoming ballistic and cruise missiles, as well as fighter jets.
Separately, the United States will sell Terminal High Altitude Area Defense (THAAD) System Missiles and related equipment to the UAE for $2.25 billion.
Saudi Arabia and other members of OPEC-PLUS, which groups up the Organization of the Petroleum Exporting Countries and other producers including Russia, announced this week it would cut oil production to prop up falling prices.
"Saudi Arabia's crown prince ordered the murder of a Washington Post columnist with a bone saw. Its disastrous war in Yemen has led to the deaths of 377,000 people and a humanitarian crisis. It's now siding with Russia to damage our economy. Our support for Saudi Arabia must end," Sanders tweeted on Friday.
Sanders also expressed similar feelings on Wednesday when he said the US "must end OPEC's illegal price-fixing cartel, eliminate military assistance to Saudi Arabia, and move aggressively to renewable energy."
The No Oil Producing and Exporting Cartels Act of 2021, or the NOPEC bill prohibits a foreign state from engaging in collective action impacting the market.
The NOPEC bill allows the US Attorney General to sue companies such as Saudi Aramco in federal court.
In a related move, a group of lawmakers has introduced a new bill that aims to end the US' military support to Saudi Arabia.
House Representatives Tom Malinowski, Sean Casten and Susan Wild launched the motion on Wednesday.
"We see no reason why American troops and contractors should continue to provide this service to countries that are actively working against us," they said.
Several congressional Democrats have had similar remarks on the announcement, which is poised to counter sanctions on Russian oil and potentially drive up gas prices ahead of the midterm US elections.
US Senate Majority Leader Charles Schumer rebuked Saudi Arabia. The senior Democratic senator from New York threatened Saudi Arabia, saying Riyadh will pay the price for what he called its "deeply cynical action" of supporting a 2 million-barrel cut in oil supplies, which will put more pressure on the American economy.
"What Saudi Arabia did to help Putin continue to wage his despicable, vicious war against Ukraine will long be remembered by Americans. We are looking at all the legislative tools to best deal with this appalling and deeply cynical action, including the NOPEC bill," Schumer tweeted on Friday.
Legislation introduced in the House by Representatives Sean Casten (D-Ill.), Tom Malinowski (D-N.J.) and Susan Wild (D-Pa.) would remove American troops and military hardware from Saudi Arabia and the United Arab Emirates.
The number two Democrat in the Senate, Senator Dick Durbin, also demanded the passage of the legislation this week, and voiced support for a broader reevaluation of the Washington-Riyadh relationship, specifically seeking "unanswered questions" about the role of the Saudi state in the 9/11 attacks.
"The Saudi royal family has never been a trustworthy ally of our nation," Durbin said Thursday. "It's time for our foreign policy to imagine a world without this alliance with these royal backstabbers."
Families of victims of the attacks have for years pushed the US government to declassify and make public more information about 9/11, which was a series of strikes that killed nearly 3,000 people and caused about $10 billion worth of property and infrastructure damage in the United States.
US officials assert that the attacks were carried out by 19 al-Qaeda terrorists but many experts and independent researchers have raised questions about the official account.
They believe that rogue elements within the US government, such as former Vice President Dick Cheney, orchestrated or at least encouraged the 9/11 attacks in order to accelerate the US war machine and advance the Zionist agenda.
Certain documents related to the FBI's investigation of 9/11 reportedly contain evidence of Saudi involvement in the strikes.
Successive US administrations have refused to release the classified documents because they reportedly could expose a potential link between Saudi Arabia and the 9/11 attacks. Fifteen out of 19 alleged 9/11 attackers were Saudi nationals.
Source: Press TV
Please click the following URL to read the full text of the original story:
https://www.presstv.ir/Detail/2022/10/08/690559/Sanders-calls-for-US-troop-withdrawal-from-Saudi-Arabia
--------
Arab World
Qatar, Indonesia, UAE, Pakistan vote against UN debate on China's oppression of Uyghurs
Oct 07, 2022
The West-led motion to hold a debate about alleged human rights abuses by China against Uyghurs and other Muslims in the Xinjiang province in UN rights council was rejected by vote on Thursday with Muslim majority nations like Qatar, Indonesia, the United Arab Emirates and Pakistan casting votes against the motion and pre-empting the discussion.
The defeat saw 19 votes polled against, 17 for and 11 abstentions in the voting. The United States, Canada and Britain were among the countries that had brought the motion.
India was one of the countries which abstained from vote, besides Brazil, Mexico, and Ukraine.
This was only the second instance of a motion being rejected in the council's 16-year history. Experts are looking at it as a setback to both accountability efforts, the West's moral authority on human rights and the credibility of the United Nations itself.
Also Read | China invites Turkey to visit Xinjiang, the ground zero of Uyghur Muslims genocide
"This is a disaster. This is really disappointing," said Dolkun Isa, president of the World Uyghur Congress, whose mother died in a camp and whose two brothers are missing.
"We will never give up but we are really disappointed by the reaction of Muslim countries," he added.
Qatar, Indonesia, the United Arab Emirates and Pakistan were among those who rejected the motion. Pakistan said the vote risked alienating China. Phil Lynch, director of the International Service for Human Rights, called the voting record "shameful" on Twitter.
China's foreign ministry issued a statement late Thursday, saying, "Xinjiang-related issues are not human rights issues at all, but issues of counter-terrorism, de-radicalisation and anti-separatism."
The post further said that the motion was an attempt by the United States and some Western countries to "use the UN human rights body to interfere in China's internal affairs".
China's envoy had warned before the vote that the motion would create a precedent for examining other countries' human rights records.
"Today China is targeted. Tomorrow any other developing country will be targeted," said Chen Xu, adding that a debate would lead to "new confrontations".
The UN rights office had released a long-delayed report on August 31 that found serious human rights violations in Xinjiang that may constitute crimes against humanity.
Source: WIO News
Please click the following URL to read the full text of the original story:
https://www.wionews.com/world/un-rights-body-turns-down-debate-on-chinas-treatment-of-uyghur-muslims-523188
--------
Car explosion in northern Iraq kills one, injures four others
07 October, 2022
One person was killed and four others, two women and two children, were injured when a bomb exploded Friday in the capital of Iraq's autonomous Kurdistan region, counter-terrorism forces said.
"An explosive device planted in a car detonated, leading to the death of the driver and the injury of... two women and two children," a statement said, without elaborating on the victims' identities or a motive for the attack.
The driver who was killed was an officer in the Kurdish counter-terrorism services in the city of Sulaimaniyah, southeast of the Kurdish capital Irbil, a security official told AFP on condition of anonymity.
The Kurdistan region in northern Iraq has long been viewed as a haven of stability in the war-ravaged country, but it has not been completely spared from attacks and strikes from neighboring states.
The autonomous region is home to several international NGOs and has developed its infrastructure and projects at a faster pace than the rest of Iraq.
But it has often been caught in the crosshairs of geopolitical conflict among neighboring countries, having recently been the target of strikes by both Iran and Turkey.
Source: Al Arabiya
Please click the following URL to read the full text of the original story:
https://english.alarabiya.net/News/middle-east/2022/10/07/Car-explosion-in-Iraq-s-Irbil-kills-one-injures-four-others
--------
Banks in Lebanon close again as citizens' resort to holdups
Idiris Okuduci
07.10.2022
BEIRUT
Banks in Lebanon were closed on Friday amid a rising number of holdups by people desperate to withdraw money from accounts frozen due to the country's crippling financial crisis.
There has been a series of incidents at banks across Lebanon, including some where armed customers took people hostage at branches.
Banks were also closed for more than a week last month.
Since they reopened on Sept. 26, several incidents have taken place in various parts of the country.
On Wednesday, Lebanese lawmaker Cynthia Zarazir staged a protest at a private bank in Beirut to demand a portion of her frozen funds to pay for surgery.
Due to the rising insecurity, bank operations will be suspended throughout the country for one day, the Association of Banks in Lebanon said.
Since 2019, Lebanon has been grappling with a severe economic crisis that, according to the World Bank, is one of the worst globally since the mid-19th century.
More than half of the population has been pushed below the poverty line as the Lebanese pound has lost more than 95% of its value, while unemployment is soaring and inflation rates remain in triple digits.
Source: Anadolu Agency
Please click the following URL to read the full text of the original story:
https://www.aa.com.tr/en/middle-east/banks-in-lebanon-close-again-as-citizens-resort-to-holdups/2705332
--------
US military tankers smuggle crude oil from Syria's Hasakah to bases in Iraq: Report
08 October 2022
The US military has reportedly used dozens of tanker trucks to smuggle crude oil from Syria's northeastern province of Hasakah to bases in neighboring Iraq, where American forces and trainers are stationed, as Washington continues to loot energy resources in the war-ravaged country.
Syria's official news agency SANA, citing local sources in al-Ya'rubiyah town, reported that a convoy of 50 tankers, laden with oil from the energy-rich Jazira region, left Syria through the illegal Mahmoudiya border crossing on Friday, and headed towards Iraqi territories.
SANA noted that US forces have intensified their theft of Syrian crude oil over the past few weeks with the help of US-sponsored and Kurdish-led militants affiliated with the Syrian Democratic Forces (SDF).
The development came a week after the US military smuggled a consignment of stolen Syrian oil into northern Iraqi regions.
SANA reported that American occupation forces, under the protection of armored vehicles, used 14 tankers to plunder the natural resources of the Arab country through the illegal al-Waleed border crossing.
It added that 85 US military tankers had smuggled thousands of liters of Syrian crude oil into northern Iraq through the illegal Mahmoudiya crossing a day earlier.
The US military has for long stationed its forces and equipment in northeastern Syria, with the Pentagon claiming that the deployment is aimed at preventing the oilfields in the area from falling into the hands of Daesh terrorists.
Damascus, however, maintains the deployment is meant to plunder the country's natural resources. Former US president Donald Trump admitted on several occasions that American forces were in the Arab country for its oil wealth.
On September 21, China called on the United States to stop plundering Syria's national resources and respect the sovereignty and territorial integrity of the Arab country.
"We call on the United States to respect Syria's sovereignty and territorial integrity, unilaterally lift sanctions, and end the theft of Syria's national resources," China's Foreign Ministry spokesman Wang Wenbin told a news briefing.
Wang said, "this is not the first time that the United States military has stolen oil from Syria and they seem to be becoming more and more uncontrollable."
Source: Press TV
Please click the following URL to read the full text of the original story:
https://www.presstv.ir/Detail/2022/10/08/690569/US-military-tankers-smuggle-crude-oil-from-Syria%E2%80%99s-Hasakah-to-bases-in-Iraq--Report
--------
Hamas delegation to visit Syria later this month to restore relations with Syrian government
07 October 2022
A delegation of the Palestinian Hamas resistance movement will visit Syria later this month to restore relations with the Syrian government after more than a decade of estrangement.
A senior Hamas official said on Thursday that the visit would take place after delegates from the Gaza-based group conclude an October 10 trip to Algeria to discuss reconciliation with the rival Fatah movement, which is chaired by Palestinian Authority President Mahmoud Abbas.
A second source, a Palestinian official familiar with the matter, confirmed details of the Syria trip.
The new comes as the Hamas leadership announced last month that it was restoring ties with the Damascus government.
In an official statement condemning repeated Israeli airstrikes against various areas in Syria at the time, Hamas said they appreciated "the Syrian leadership and people for supporting the Palestinian people and their just cause."
"Hamas confirms that it goes ahead with its decision to restore ties with the Syrian Arab Republic to serve the interest of the Arab and Muslim Ummah, above all the Palestinian cause, especially in light of the escalating regional and international developments concerning the Palestinian cause," the statement read.
"We look forward to the day when Syria restores its leading position in the Arab and Muslim Ummah. Hamas supports all sincere efforts aimed at restorations of peace, stability and prosperity in Syria," it noted.
Relations between Hamas and the Syrian government were downgraded in 2011 following the outbreak of foreign-sponsored conflict in the Arab country.
The Palestinian Hamas resistance movement vacated its headquarters in Damascus the following year, and moved it to the Qatari capital city of Doha.
Back in June, Khalil al-Hayya, a member of the Hamas political bureau and the deputy chief in the Gaza Strip, confirmed to the Lebanese al-Akhbar newspaper that a decision had been taken to "restore the relationship with Damascus" after "an internal and external discussion" involving leaders, cadres, influencers, "and even detainees inside Israeli prisons."
Hayya said "the circumstances, timing and form were discussed" and "a plan was drawn up that will be implemented with the help of allies."
The senior Hamas official added that "there is a trend towards the broader environment, which includes stakeholders, thinkers and scholars, and then the broader popular frameworks"
Source: Press TV
Please click the following URL to read the full text of the original story:
https://www.presstv.ir/Detail/2022/10/07/690530/Hamas-delegation-to-visit-Syria-later-this-month-to-restore-relations-with-Syrian-government-
--------
Mideast
Iran says Mahsa Amini died of illness rather than 'blows'
Oct 7, 2022
PARIS: Iran said Friday an investigation into the death in custody of Mahsa Amini found she lost her life to illness rather than reported beatings that sparked three weeks of bloody protests.
Amini, 22, died on September 16, three days after falling into a coma following her arrest in Tehran by the morality police for allegedly breaching the Islamic republic's strict dress code for women.
Anger over her death has sparked the biggest wave of protests to rock Iran in almost three years and a crackdown that has killed dozens of protesters and seen scores arrested.
Despite the security forces' use of lethal force, the women-led protests have continued for 21 consecutive nights, according to online videos verified by AFP.
Iran's Forensic Organization said Friday that "Mahsa Amini's death was not caused by blows to the head and vital organs and limbs of the body".
The death of Amini, whose Kurdish first name is Jhina, was related to "surgery for a brain tumour at the age of eight," it said in a statement.
Amini's bereaved parents have filed a complaint against the officers involved, and one of her cousins living in Iraq has told AFP she died of "a violent blow to the head".
Other young girls have lost their lives at the protests, but Amnesty International says Iran has been forcing televised confessions out of their families to "absolve themselves of responsibility for their deaths".
The mother of 16-year-old Nika Shahkarami, who died after going missing on September 20, insisted on Thursday she was killed by the state after joining an anti-hijab protest in Tehran.
Nasrin Shahkarami also accused the authorities of threatening her to make a forced confession over the death of her daughter Nika.
"I saw my daughter's body myself... The back of her head showed she had suffered a very severe blow as her skull had caved in. That's how she was killed," she said in a video posted online by Radio Farda, a US-funded Persian station based in Prague.
Iran's judiciary has since denied reports the security forces killed another teenage girl, Sarina Esmailzadeh, at a rally in Karaj, west of Tehran.
Its website quoted a prosecutor as saying an investigation showed Esmailzadeh, also 16, had "committed suicide" by jumping from a building.
In a widening crackdown, Iran has blocked access to social media, including Instagram and WhatsApp and launched a campaign of mass arrests.
Protesters have sought ways to avoid detection, with schoolgirls hiding or blurring their faces while shouting "Death to the dictator" and defacing images of Iran's supreme leader Ayatollah Ali Khamenei, in verified videos.
Other footage has shown people chanting the protest catchcry "Woman, Life, Freedom" from their apartment windows under the cover of night.
Another form of protest emerged on Friday morning, with fountains in Tehran appearing to pour blood after an artist turned their waters red to reflect the deadly crackdown.
The street violence that ensued across Iran, dubbed "riots" by the authorities, has led to dozens of deaths -- mostly of protesters but also of members of the security forces.
Oslo-based group Iran Human Rights says at least 92 protesters have been killed so far.
Security forces have rounded up high profile supporters of the movement, including activists, journalists and pop stars.
Despite such measures, the demonstrations have continued in towns and cities nationwide.
"Death to the dictator," a group of young women can be heard chanting in the northern city of Rasht in a video posted online Thursday and verified by AFP.
Other verified footage shows women shouting "Azadi", Persian for freedom, and clapping loudly as they march through the city of Qods, west of the capital.
Amnesty has verified the deaths of 52 people killed by the security forces, but says it believes the "real death toll is far higher".
The London-based rights group says it has documented "widespread patterns of torture" and sexual assault.
In a statement issued a week ago, it said Iran was intentionally using lethal force to crush the women-led protests.
It said it had obtained a leaked documents issued to armed forces commanders in all provinces on September 21 ordering them to "severely confront" protesters.
Source: Times Of India
Please click the following URL to read the full text of the original story:
https://timesofindia.indiatimes.com/world/middle-east/iran-says-mahsa-amini-died-of-illness-rather-than-blows/articleshow/94709685.cms
--------
Palestinian shot dead by Israeli forces in West Bank: Health ministry
08 October, 2022
A Palestinian was shot dead by Israeli forces in the occupied West Bank city of Jenin on Saturday, the Palestinian health ministry said.
In a statement, the ministry announced the killing of "a citizen by occupation (Israeli) bullets in Jenin," a flashpoint in the northern West Bank.
The announcement came shortly after the Palestinian Red Crescent said its medics had transferred a man with gunshots wounds to hospital in Jenin.
The Israeli military did not immediately respond to a request by AFP to comment on the death or reports of a raid by soldiers underway in the area.
The violence comes a day after two Palestinians, including a 14-year-old boy, were shot dead by Israeli forces, according to the health ministry.
The child was killed in Qalqilya, in the northern West Bank, while the second Palestinian was killed near the city of Ramallah.
The Israeli military said its soldiers fired at a suspect who threw Molotov cocktails at troops in Qalqilya and responded to a "violent riot" outside Ramallah.
The Palestinian foreign ministry described the deaths on Friday as "executions."
The army has launched frequent and often deadly raids in Jenin and other parts of the West Bank in recent months, often targeting Palestinian militants.
Dozens of Palestinians have been killed, including fighters and civilians.
Source: Al Arabiya
Please click the following URL to read the full text of the original story:
https://english.alarabiya.net/News/middle-east/2022/10/08/Palestinian-shot-dead-by-Israeli-forces-in-West-Bank-Health-ministry
--------
Iran summons Danish ambassador to protest Copenhagen embassy threat: Media
07 October, 2022
Iran summoned the Danish ambassador on Friday to protest an incident at its embassy in Copenhagen in which its ambassador was threatened, Iran's foreign ministry said in state media.
Danish police said they had arrested a 32-year-old man earlier on Friday after he had entered the grounds of the embassy carrying a knife.
The man, an Iranian citizen, was stopped by an employee before entering the embassy building, the police said in a statement.
Iran's foreign ministry said the ambassador, Afsaneh Nadipour, had been threatened, a local employee injured, and embassy vehicles damaged.
The man will have a court hearing on Saturday and will be charged with two counts of vandalism, for violence, and for breaching a section of the penal code that deals with crimes against people with diplomatic status, the Danish police said.
No further details on the attacker or motive were provided.
Iran's government has faced more than two weeks of protests at home and overseas over the death of a young women while in detention by the country's morality police.
Source: Al Arabiya
Please click the following URL to read the full text of the original story:
https://english.alarabiya.net/News/middle-east/2022/10/07/Iran-summons-Danish-ambassador-to-protest-Copenhagen-embassy-threat-Media
--------
Israeli forces kill two Palestinians in West Bank: Health ministry
07 October, 2022
Israeli forces on Friday shot dead two Palestinians including a 14-year-old in separate incidents in the occupied West Bank, the Palestinian health ministry said.
Fourteen-year-old Adel Dawoud "succumbed to a critical wound sustained by live occupation (Israeli) fire to the head" in Qalqilya, in the northern West Bank, the health ministry said.
Another Palestinian was shot dead near the city of Ramallah, the ministry said in a statement.
The Israeli military said soldiers in Qalqilya fired at "a suspect who hurled Molotov cocktails at them."
"A hit was identified," the army told AFP, without immediately commenting on the second death.
Palestinians gather each Friday in parts of the West Bank to protest Israel's occupation of the territory since the 1967 Six-Day War.
Dozens of Palestinians have also been killed in recent months during Israeli military raids in the West Bank.
Source: Al Arabiya
Please click the following URL to read the full text of the original story:
https://english.alarabiya.net/News/middle-east/2022/10/07/Israeli-forces-kill-two-Palestinians-in-West-Bank-Health-ministry
--------
Europe
'We may suddenly arrive one night': Erdogan threatens Greece, 'annoying' countries
October 07, 2022
PRAGUE: Turkish President Tayyip Erdogan said Greece, and other countries that "annoyed" him, understood Ankara's message when Turkish officials said "we may suddenly arrive one night" — a comment that Greek and some other Western officials have condemned as a threat to a neighboring state.
Erdogan added there was nothing worth discussing with Greece at the moment and, at the inaugural meeting of the European Political Community, he accused Athens of basing its policies on "lies."
He continued, at a press conference in Prague: "They are not where they are supposed to be, their entire policy is based on lies, they are not honest. We have nothing to discuss with Greece."
He said Greece should take his warnings about Turkey's response to any threats seriously, and also told the summit that he expects the EU "to call on Greece for dialogue on a bilateral basis instead of supporting illegal initiatives masquerading as unity or solidarity."
In return, the Greek Prime Minister, Kyriakos Mitsotakis, said his country was open to dialogue with any neighboring country.
"Greece never provokes, and it always responds with confidence when provoked," Mitsotakis said ahead of Friday's meetings.
"It does not make sense to accuse Greece of raising the tension in the Aegean when Turkey even raises issues of the sovereignty of the islands.
"Greece is not closing the door to dialogue, we are sure that we have international law on our side," he added.
Leaders from across Europe started meeting Thursday in Prague for the inaugural summit. The first gathering at the grand Prague Castle complex brought together a disparate grouping of 44 nations from the Caucasus in the southeast to Iceland in the northwest.
Source: Arab News
Please click the following URL to read the full text of the original story:
https://www.arabnews.com/node/2177101/world
--------
Erdogan and Putin discuss improving ties, ending Ukraine war: Erdogan's office
07 October, 2022
Turkish President Recep Tayyip Erdogan spoke by phone with his Russian counterpart Vladimir Putin about improving bilateral ties and he repeated Ankara's willingness to do its part to peacefully resolve the war in Ukraine, Erdogan's office said on Friday.
The latest developments in Ukraine, which Russia invaded earlier this year, were also discussed in the call, according to Turkey's Directorate of Communications.
NATO member Turkey has close relations with both Ukraine and Russia and has sought to balance ties during the war, rejecting Western sanctions on Moscow while criticizing the Russian invasion and supplying Kyiv with armed drones.
Along with the United Nations, Turkey brokered the July deal to unlock Ukrainian grain exports from its Black Sea ports, in what remains the only significant diplomatic breakthrough in the seven-month-old conflict.
Source: Al Arabiya
Please click the following URL to read the full text of the original story:
https://english.alarabiya.net/News/middle-east/2022/10/07/Erdogan-and-Putin-discuss-improving-ties-ending-Ukraine-war-Erdogan-s-office
--------
'EU should feel ashamed of its treatment of Turkish Cypriots'
Muhammed Ikbal Arslan
07.10.2022
The EU should be "ashamed" of its mistreatment of Turkish Cypriots, said the president of the Turkish Republic of Northern Cyprus (TRNC) on Friday.
Ersin Tatar, in an exclusive interview with Anadolu Agency, stressed how some 18 years ago, Turkish Cypriots' desire for a federal settlement safeguarded by Türkiye was rejected by Greek Cypriots in an April 2004 referendum, while the Turkish Cypriots approved it.
"We said yes to the Annan plan, they said no. They were rewarded with EU membership (in May 2004). The EU should feel ashamed of its treatment of Turkish Cypriots," he said.
Against this long-term backdrop, he added, the partial opening of the fenced-off town of Maras on Oct. 8, 2020 marked the beginning of a new era in Cyprus politics, one that was in harmony with the Turkish Cypriot side's two-state policy.
"The reopening of Maras was a decision long overdue for Turkish Cypriots, who have suffered greatly under embargoes and from international isolation. We needed to take a step in response to our unjust treatment by the international community. The Maras initiative and the two-state solution policy are part of the same step," he explained.
Tatar also said the town's former residents should apply to the Immovable Property Commission (IPC) which is recognized as a domestic legal remedy by the European Court of Human Rights (ECHR) regarding their property there.
"The IPC has currently received 500 applications from Greek Cypriots. The Cyprus Turkish Foundations Administration has also applied to the commission seeking its property rights, which date back to Ottoman times," he added.
Separately, Tatar issued a statement calling on the Greek Cypriot administration to give up attempts to politicize the issue of irregular migrant flows to the island.
He said he already proposed concrete measures to the Greek Cypriot administration that would enable the sides to work together on the problem of irregular migration, which concerns both sides of the island.
Tatar said his proposal also included cooperation in other fields, including co-exploitation of natural resources around the island, adding that so far they have gotten no response.
Decades-long dispute
Cyprus has been mired in a decades-long dispute between Greek Cypriots and Turkish Cypriots, despite a series of diplomatic efforts by the UN to achieve a comprehensive settlement.
Ethnic attacks starting in the early 1960s forced Turkish Cypriots to withdraw into enclaves for their safety.
In 1974, a Greek Cypriot coup aimed at Greece's annexation of the island led to Turkiye's military intervention as a guarantor power to protect Turkish Cypriots from persecution and violence. As a result, the TRNC was founded in 1983.
It has seen an on-and-off peace process in recent years, including a failed 2017 initiative in Switzerland under the auspices of guarantor countries Turkiye, Greece, and the UK.
The Greek Cypriot administration entered the European Union in 2004, the same year Greek Cypriots thwarted a UN plan to end the longstanding dispute.
Status of Maras
Maras, or Varosha in Greek, had become a virtual ghost town, as it was cut off from the world for 47 years. A portion of the region – some 3.5% of its total area – was reopened in October 2020.
Maras was abandoned after a 1984 UN Security Council resolution that said only original inhabitants could resettle in the town.
Entry was forbidden except for Turkish army personnel stationed in the TRNC.
Source: Anadolu Agency
Please click the following URL to read the full text of the original story:
https://www.aa.com.tr/en/europe/-eu-should-feel-ashamed-of-its-treatment-of-turkish-cypriots-/2705708
--------
Türkiye remembers diplomat killed by terrorist in Greece
Merve Aydogan
07.10.2022
Türkiye on Friday commemorated Cetin Gorgu, the press attaché at the Turkish Embassy in Athens, who 31 years ago was gunned down in front of his home.
"We remember with respect our martyr Cetin Gorgu, Press Attaché of the Turkish Embassy in Athens, assassinated in the heinous attack by the terrorist organization November 17 on 7 October 1991," the Turkish Foreign Ministry said on Twitter.
Türkiye's Communications Director Fahrettin Altun, also on Twitter, remembered the Turkish diplomat and posted a video about the terrorist attack.
Dimitris Koufodinas was the perpetrator of the assassination of Gorgu, as well as Omer Haluk Sipahioglu, a counselor at the Turkish Embassy in Athens, who was killed in 1994.
Koufodinas used to be the leader of the now-disbanded November 17 terror group, which was held responsible for the assassination of a long series of officials.
In 2003, Koufodinas was convicted of belonging to November 17.
Source: Anadolu Agency
Please click the following URL to read the full text of the original story:
https://www.aa.com.tr/en/europe/turkiye-remembers-diplomat-killed-by-terrorist-in-greece/2705583
--------
Greek premier lacks knowledge of protocol rules, Türkiye's president says
Merve Aydogan
07.10.2022
Asked about an alleged heated exchange with the Greek premier during an official dinner at a Prague summit, Turkish President Recep Tayyip Erdogan said Kyriakos Mitsotakis lacks knowledge of proper diplomatic protocol.
"Do you think the president of the Republic of Türkiye would lower himself to such a level?" Erdogan told reporters after prayers in Istanbul on Friday, the day after the dinner, which came at the end of the leaders' dinner at the European Political Community in the Czech Republic.
"He (Mitsotakis) is a man who doesn't know the rules of protocol. Although he wasn't supposed to deliver a speech at the program, I don't know who he got permission from, he tried to respond to me," Erdogan added.
The incident comes amid persistent tensions between Greece and Türkiye over such issues as maritime boundaries and Athens arming Aegean islands in violation of longstanding treaties.
In May, after Mitsotakis complained about Türkiye to the US Congress, Erdogan said the premier had broken his word to work for solutions as the bilateral level, and cut off communication with him.
Turning to his latest phone call with Russian President Vladimir Putin, Erdogan said: "He thanked us for our mediation in particular and said, 'I congratulate (Türkiye) on this successful mediation'."
Saying that a detailed meeting with Putin in the next three or four days would be beneficial, Erdogan said "there could be a meeting at the upcoming Asia Platform," referring to the sixth Conference on Interaction and Confidence Building Measures in Asia (CICA) Summit on Oct. 12-13 in Astana, Kazakhstan.
During the call, he also congratulated Putin on his 70th birthday.
Asked about the talks to get upgraded F-16s from the US, Erdogan said: "If the US doesn't meet our needs on the F-16s, there are plenty of other countries in the world that will give us what we need."
Ankara requested the F-16s and modernization kits last October. The $6 billion deal would include the sale of 40 F-16 jets and modernization kits for 79 warplanes that the Turkish Air Force has in its inventory.
In July, however, the US House of Representatives approved legislation creating a new hurdle to the sale.
It prohibits the sale unless President Joe Biden certifies that the transfer is in US national interests and guarantees to Congress that in the 120 days prior to the transfer, the Turkish government has not "violated the sovereignty of Greece, including through territorial overflights."
Source: Anadolu Agency
Please click the following URL to read the full text of the original story:
https://www.aa.com.tr/en/europe/greek-premier-lacks-knowledge-of-protocol-rules-turkiyes-president-says/2705443
--------
Southeast Asia
Budget 2023: Kafa teachers, imam, bilal, siak to receive special one-off RM500
07-10- 2022
KUALA LUMPUR: The government has agreed to give a special one-off payment of RM500 to imams, bilals (muezzins), Quran and Fardu Ain (KAFA) teachers, takmir (religious) teachers, siak (mosque caretakers) noja and marbut (mosque assistants).
Finance Minister, Tengku Datuk Seri Zafrul Tengku Abdul Aziz, said that the assistance would benefit 72,000 individuals, with an allocation of RM36 million.
"Every year the government provides almost RM700 million as a monthly allowance payment to imams, KAFA and takmir teachers.
"They play a big role in educating our children and spreading Islam at the community level," he said when tabling the Supply Bill 2023 in the Dewan Rakyat today.
Tengku Zafrul said that the agenda to elevate Islamic teachings will continue to be prioritised, with a total of RM1.5 billion provided under the Prime Minister's Department for the management and development of Islamic affairs.
He said that for next year, the government will provide RM150 million to maintain educational facilities under the supervision of the Department of Islamic Development Malaysia (Jakim), including public religious schools, tahfiz schools and registered pondok institutions.
In order to boost the development of the halal industry, a total of RM92 million has been allocated to, among others, continue the Tanjung Manis Halal Hub Development project in Sarawak, which is expected to be completed next year with an allocation of RM59 million.
Source: The Sun Daily
Please click the following URL to read the full text of the original story:
https://www.thesundaily.my/local/budget-2023-kafa-teachers-imam-bilal-siak-to-receive-special-one-off-rm500-XA9938154
--------
PAS adamant on pushing for Muslim unity with Umno, Bersatu
Mohamad Fadli
October 8, 2022
KUALA LUMPUR: PAS has announced that it will stay the course in pushing for Muslim unity, with the hope for some "flexibility" on the part of Umno and Bersatu.
The Islamic party said this after a much-anticipated meeting which was meant to determine if it will stand by its Perikatan Nasional (PN) ally or cooperate with Umno ahead of the next general election (GE15).
In a brief statement following the two-hour meeting, PAS president Abdul Hadi Awang said Muslim unity was needed to guarantee political stability after GE15.
"There needs to be some flexibility in negotiations with Umno and Bersatu, including on the requirements set and the current seat negotiations."
The decision comes days after Umno president Ahmad Zahid Hamidi issued an ultimatum to the Islamic party.
Zahid had set three conditions for PAS if the latter wanted to maintain its alliance with Umno under Muafakat Nasional (MN) in facing GE15, including cutting ties with PN.
PAS and Umno formed MN in September 2019, when both parties were part of the federal opposition. Following the collapse of the Pakatan Harapan government in February 2020, PAS joined Bersatu in forming the PN coalition.
Separately, Hadi also reiterated that the three states led by the Islamic party – Kelantan, Terengganu and Kedah – would not dissolve their state assemblies if GE15 is held this year.
Source: Free Malaysia Today
Please click the following URL to read the full text of the original story:
https://www.freemalaysiatoday.com/category/nation/2022/10/08/pas-adamant-on-pushing-for-muslim-unity-with-umno-bersatu/
--------
DAP will find GE15 tough going as anti-Malay attacks mount, say analysts
K. Parkaran
October 8, 2022
PETALING JAYA: After having it good in the past three general elections, DAP is expected to find the going tough at the next polls (GE15) as the political equation has changed, according to analysts.
They say the party's toughest challenge will be to win the Malay votes in the semi-urban and rural areas because the narrative by Umno and PAS, that DAP is anti-Islam and anti-Malay, has traction with a large number of Malays.
And if the post-GE15 scenario is one that requires forming coalitions, they expect DAP to be the biggest loser since the Malay parties would most likely get together in the name of racial and religious unity.
James Chin of the University of Tasmania's Asia Institute said DAP had never been able to shed its negative image among the rural Malays, who decide in at least 40% of the 222 parliamentary contests.
"The party should field more Malay candidates in Chinese majority or DAP strongholds," he told FMT. "There is no point in putting Malay candidates in areas where they are going to struggle and are likely to lose.
"At the end of the day, DAP needs to increase the number of its Malay YBs. This is the only sure way of showing it is sincere in its claim that it is building to be truly multiracial."
Chin said this would be an effective way of forcing the Chinese community to revise its view of political representation. "In Malaysia, there is this crazy idea that a community can be represented only by someone from the same ethnic group."
Azmi Hassan of Akademi Nusantara said DAP benefited from Malay votes to some extent in the last general election because Pakatan Harapan had Dr Mahathir Mohamad and Muhyiddin Yassin campaigning for it.
"They made a lot of difference in attracting the Malay votes for PH," he told FMT. "Now that they are in different camps, it will be hard for DAP to attract Malay votes.
"With Barisan Nasional, Perikatan Nasional, PAS and Gerakan Tanah Air all depending on Malay votes to win, 80% to 90% of the Malay votes are expected to be shared by these parties."
Azmi said the only consolation for DAP might be that the new urban and semi-rural Malay voters aged between 18 and 30 would give it an advantage. He said many of these voters did not appear to be influenced enough by racial and religious rhetoric.
"But it will still be a challenge for DAP as it has to share these votes with new entrants Muda and Warisan. By extension, PH will be negatively affected by this as a whole."
However, Sivamurugan Pandian of Universiti Sains Malaysia said he believed that any extensive attack on DAP using race and religion would only make it difficult for its rivals to win non-Malay support.
"The more educated voters tend to be less influenced by campaigns using religion and ethnicity," he said. "They are more concerned with the rising cost of living, corruption and the weakening ringgit."
He told FMT he expected DAP to retain most of its seats regardless of who its candidates would be.
As for the new voters, Sivamurugan said, their voting pattern would depend on the influence of family members and peer groups.
Source: Free Malaysia Today
Please click the following URL to read the full text of the original story:
https://www.freemalaysiatoday.com/category/nation/2022/10/08/dap-will-find-ge15-tough-going-as-anti-malay-attacks-mount-say-analysts/
--------
Nazir welcomes Halim Saad's 'differing recollection' of the past
October 7, 2022
PETALING JAYA: Former CIMB group chairman Nazir Razak has welcomed tycoon Halim Saad's open letter to him over claims he made in his memoir, "What's in a Name".
Halim had in his letter published yesterday sought to set the record straight on Nazir's claims, which among others implied that his purchase of Renong Bhd and UEM was funded by Umno.
Halim in his reply to Nazir had given a detailed account of what happened and said he had the documents to support them.
He disputed Nazir's insinuation that he was not financially capable of completing a put option for UEM shares in 2001, and Nazir's reference to Renong's restructuring as a "rescue".
Nazir told FMT in a text message: "I welcome his additional insights as well as his differing recollection and views about some episodes and issues that involved him and the Renong Group.
Source: Free Malaysia Today
Please click the following URL to read the full text of the original story:
https://www.freemalaysiatoday.com/category/nation/2022/10/07/nazir-welcomes-halim-saads-differing-recollection-of-the-past/
--------
URL: https://newageislam.com/islamic-world-news/cleric-tehreek-labbaik-pakistan-ahmadi-pregnant/d/128135
New Age Islam, Islam Online, Islamic Website, African Muslim News, Arab World News, South Asia News, Indian Muslim News, World Muslim News, Women in Islam, Islamic Feminism, Arab Women, Women In Arab, Islamophobia in America, Muslim Women in West, Islam Women and Feminism